Mentors In Life Famous Quotes & Sayings
List of top 34 famous quotes and sayings about mentors in life to read and share with friends on your Facebook, Twitter, blogs.
Top 34 Quotes About Mentors In Life
#1. I myself have benefited from many mentors throughout my life. - Author: Richard Branson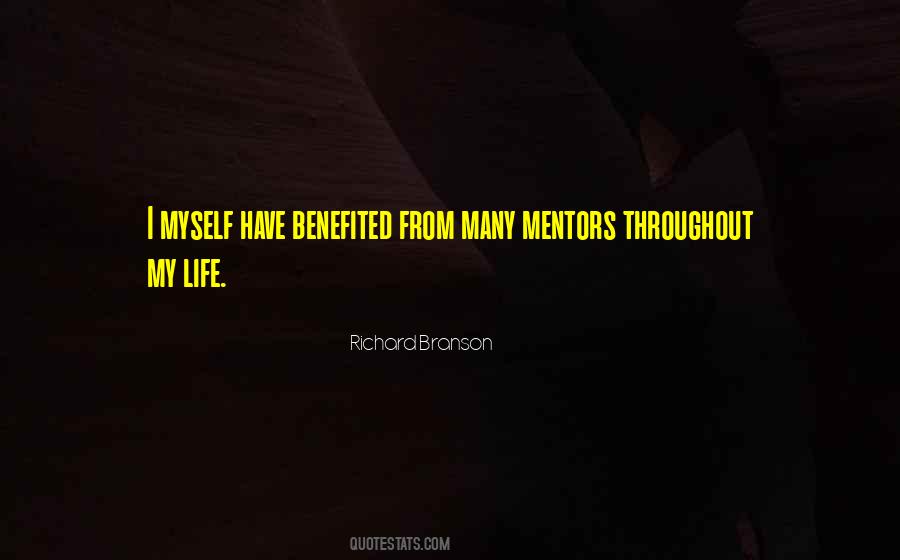 #2. May you have mentors to support your life's journey. - Author: Lailah Gifty Akita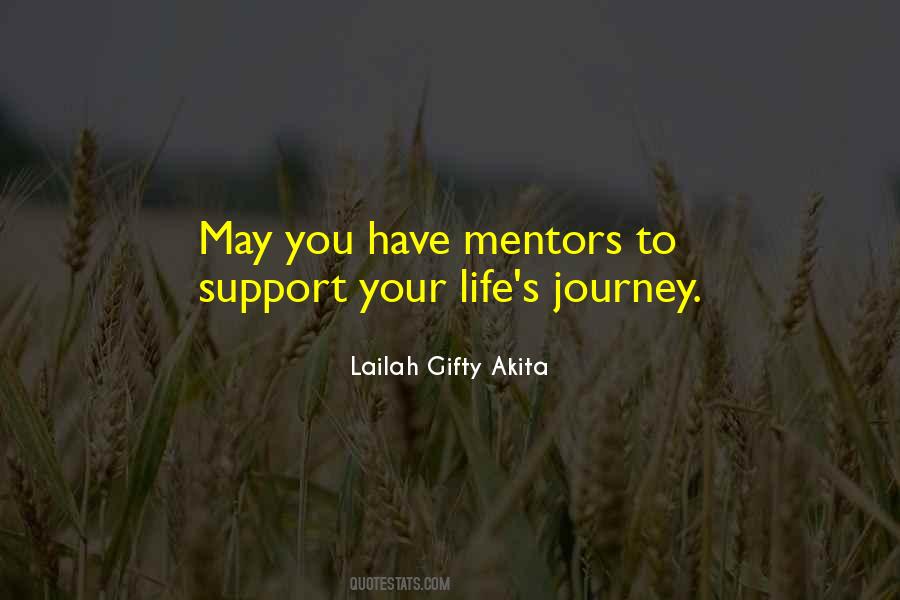 #3. Great teachers are great mentors. - Author: Lailah Gifty Akita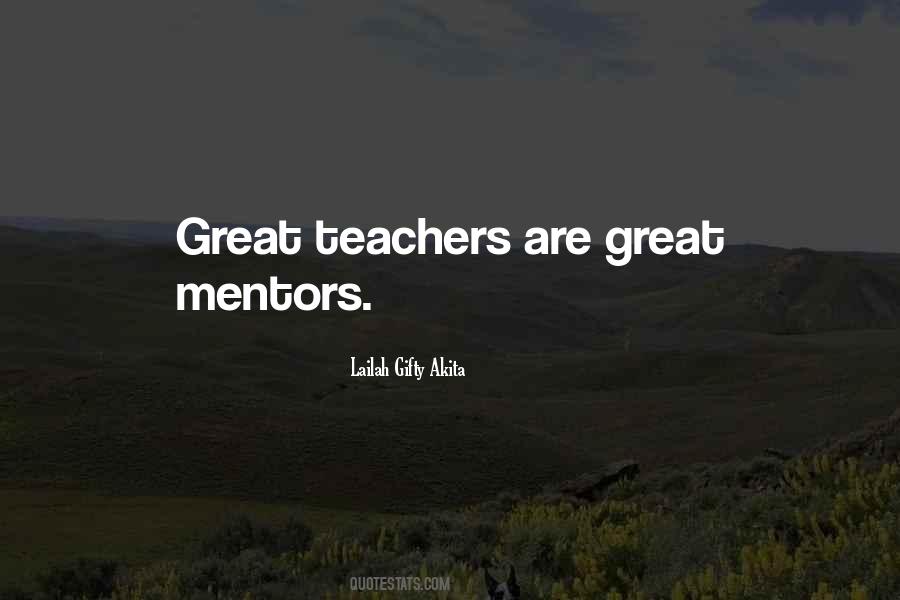 #4. My interest in photography did not begin with books or mentors, or with any burning desire to see the world through a camera. It evolved from an intense devotion to mountains and wilderness that eventually shaped all the parts of my life and brought them together. - Author: Galen Rowell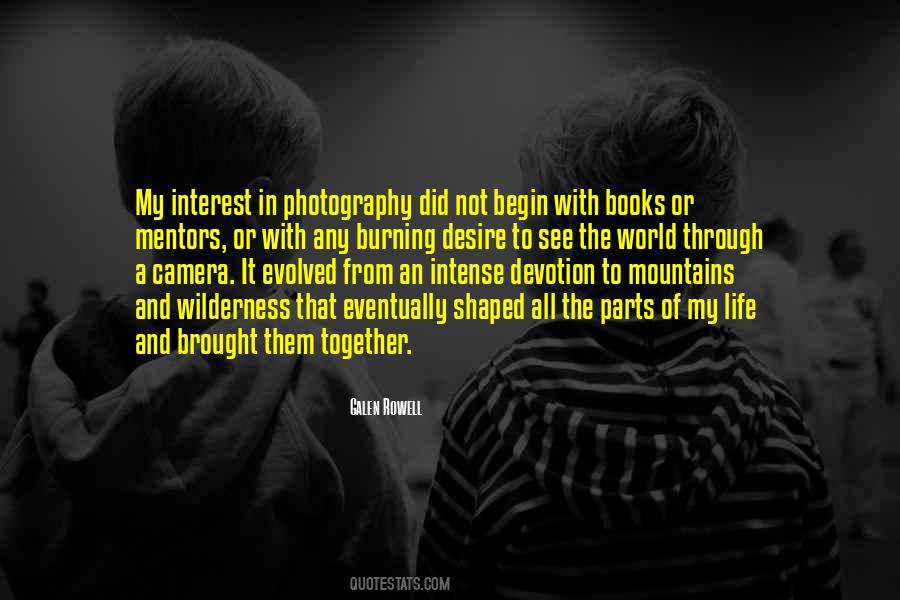 #5. Decide the friends, mentors & leaders you want in your life, in your inner circle, and court them with emotional generosity. Make it matter. - Author: Gary W. Goldstein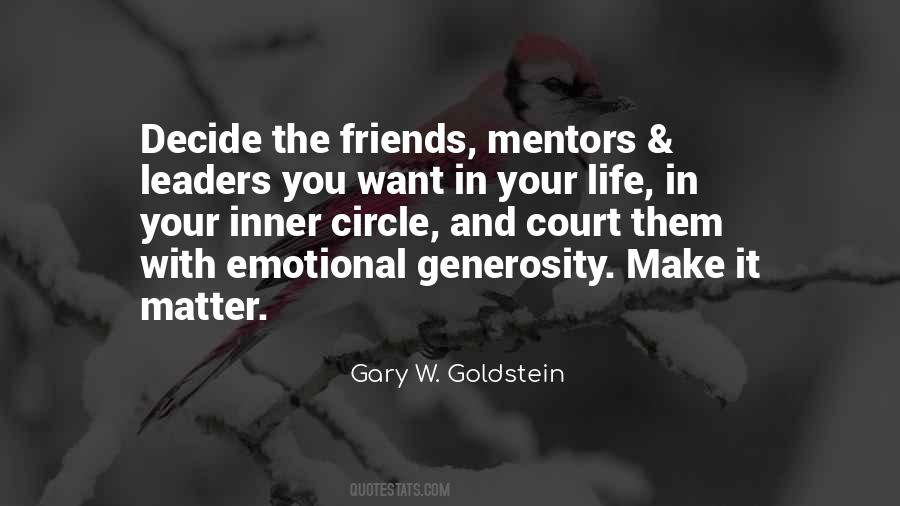 #6. My life has been immensely enriched by gay mentors, colleagues and friends, and any discrimination and persecution of gay people is unacceptable. - Author: Mikhail Baryshnikov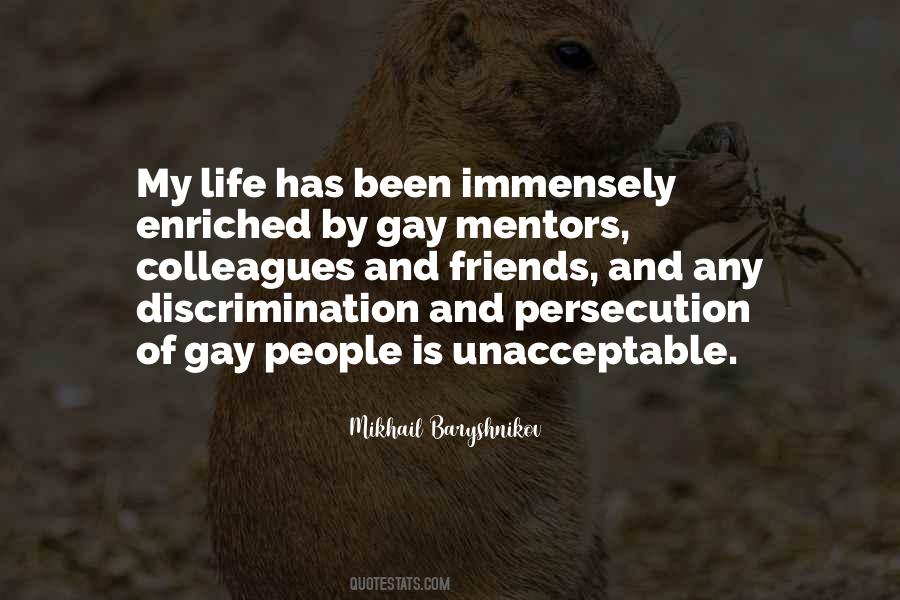 #7. I was very fortunate to have some great mentors. A father that was always in my life set the example every day at home. Everybody asks me, 'What was your role model?' My role model slept 20 feet from me every night. I could always go talk to him and ask him questions no matter what it was about. - Author: Larry Fitzgerald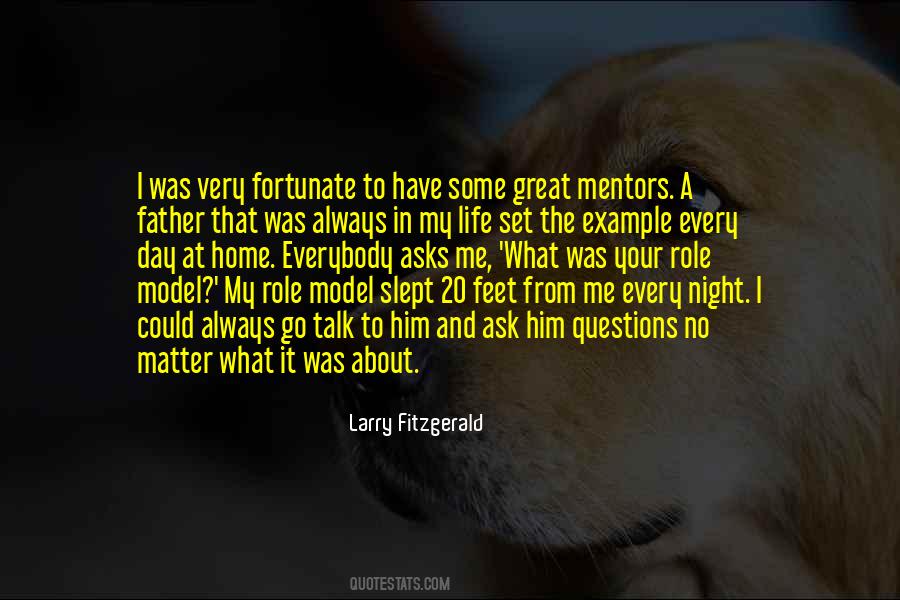 #8. The role that people play in your life can determine how far you can go. - Author: Israelmore Ayivor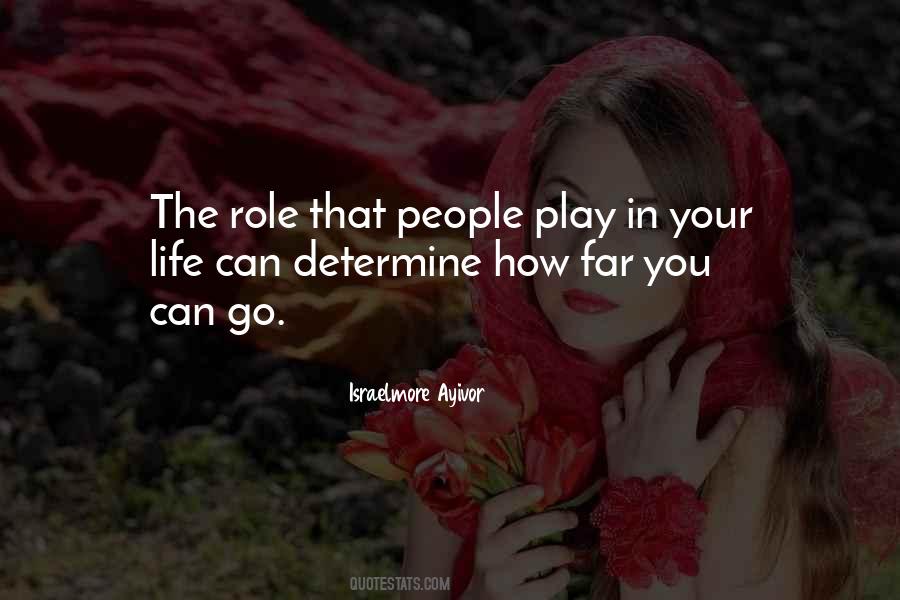 #9. Neither heredity nor environment determine character. But whether we give in to or overcome the negative messages we are exposed to as we wend our way through life is often determined by whether our parents, teachers, mentors and friends exposed us to good examples and morally inspiring ideas. - Author: Michael Josephson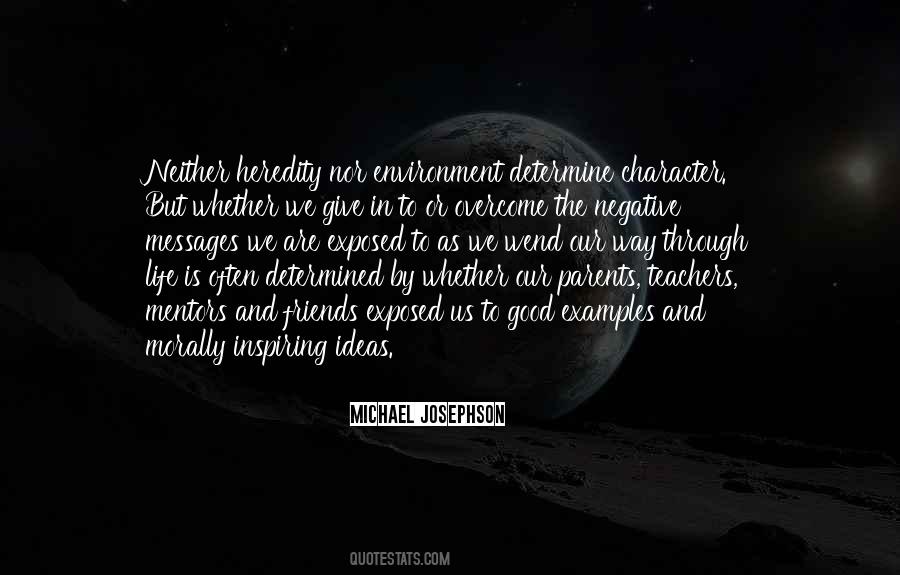 #10. My family is mostly a chosen one. I've managed to invite some really amazing people into my life and they become family. Brothers, sisters, siblings, mentors, role models. And I like to live that way, where your family bleeds out into the larger community. - Author: Adrian Grenier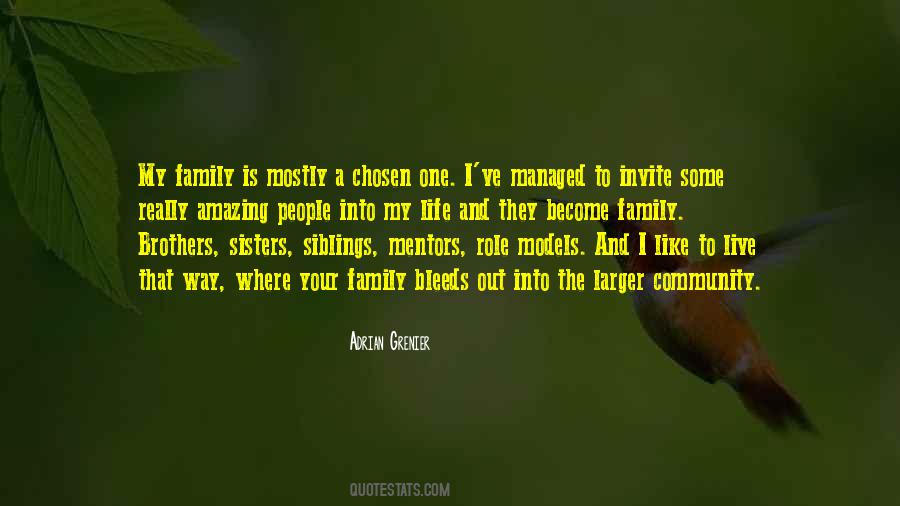 #11. I used to hold you as my everything,
And so I built my castles in your lands,
But you proved to me your inadequacies,
With this, how will my castles stand? - Author: Terrence Alonzo Craft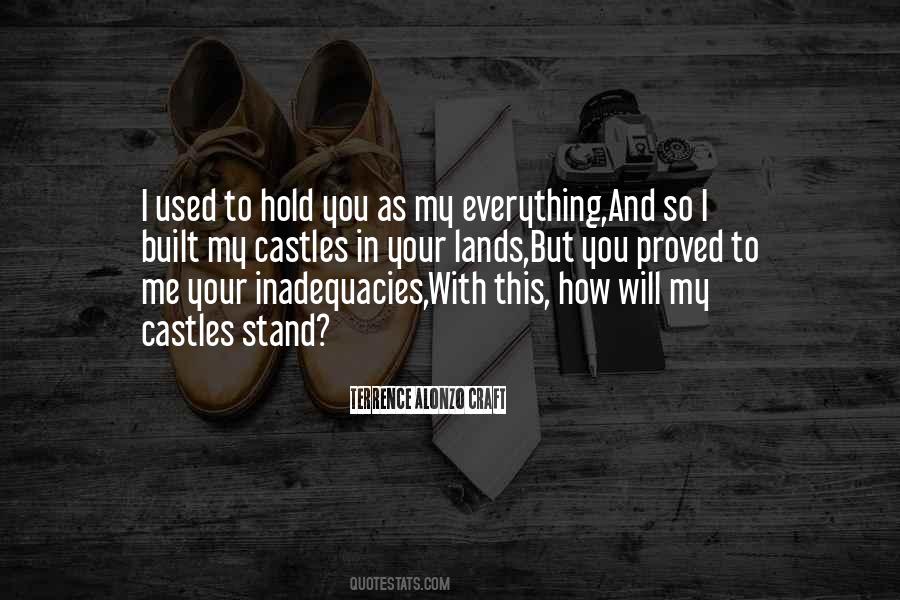 #12. My mentors in life are much older than me and have been through life. They can actually give me some sound advice on what I'm going through. - Author: Nicole Trunfio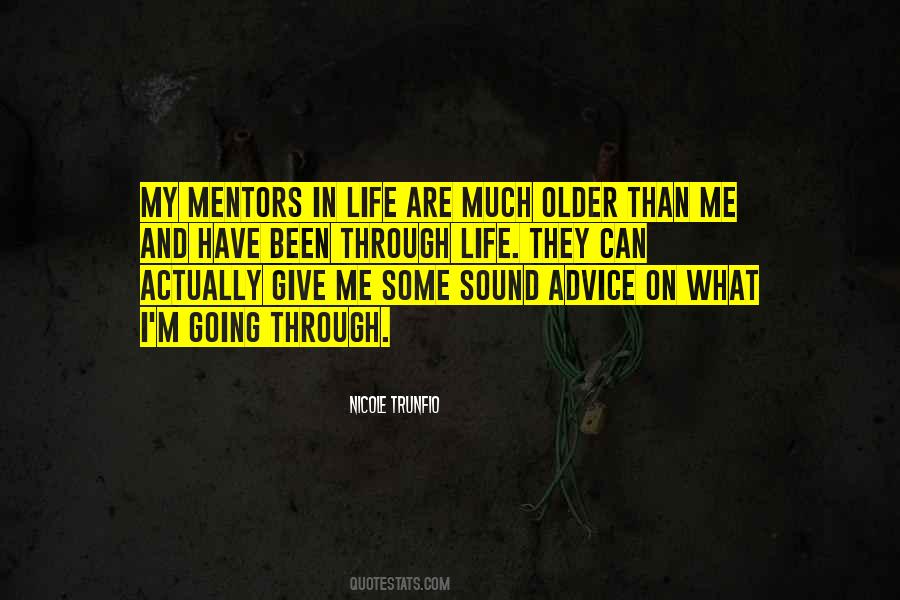 #13. Every great soul had great mentors. - Author: Lailah Gifty Akita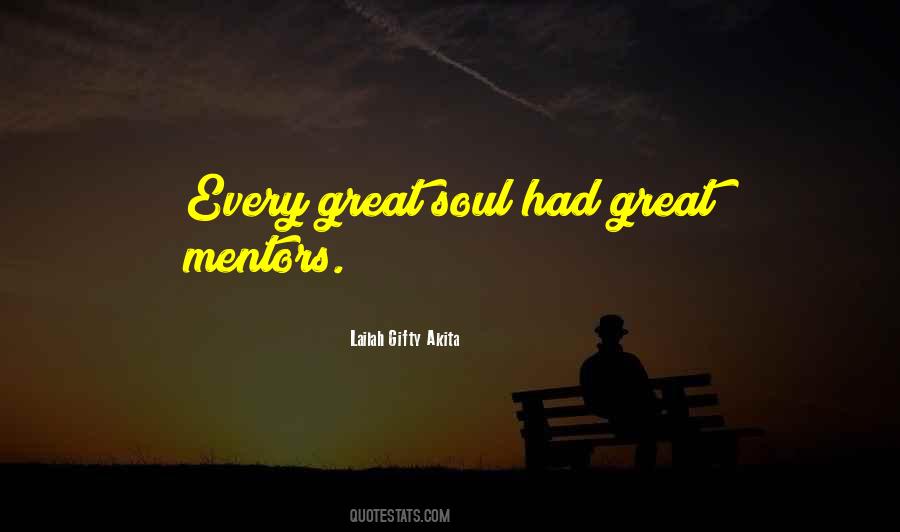 #14. You treat characters like people you meet in life-friends or mentors. - Author: Wes Bentley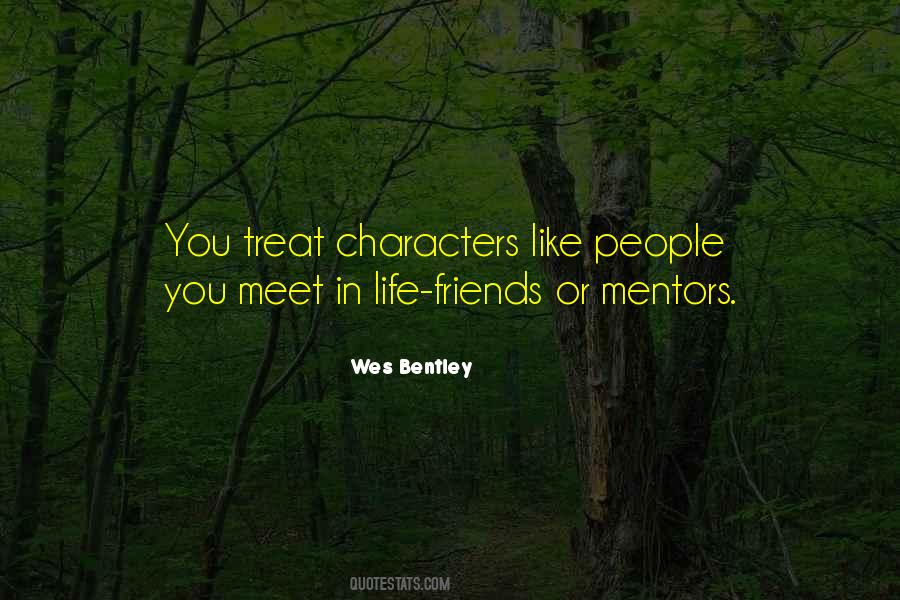 #15. Mentors are available at all stages of your leadership life - early, middle and late. Seek them out and listen; absorb their knowledge and use it. - Author: John Wooden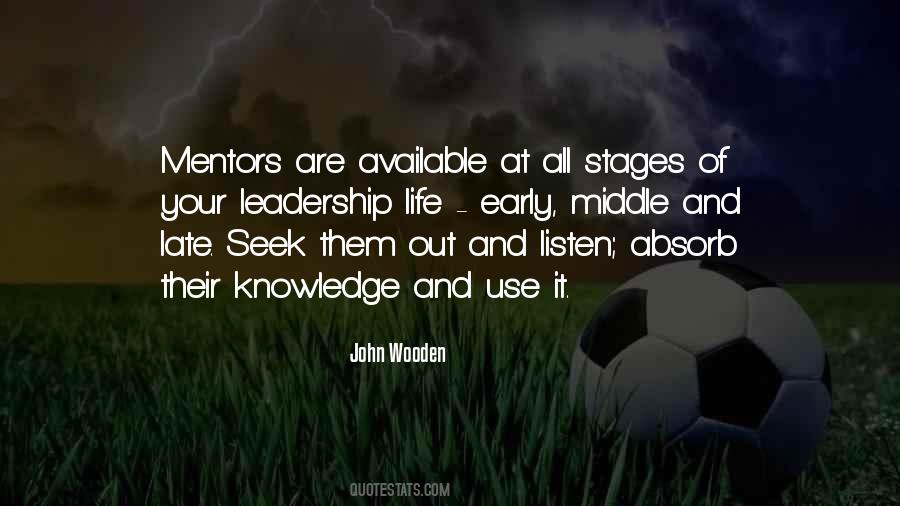 #16. I believe God has a path for me. He's always had a path for me, and I've always been in the right place at the right time - not because of my efforts, but because of my preparation and because of the guides that I have, the mentors that I have, the spiritual walkers that I've had all my life. - Author: Judith Jamison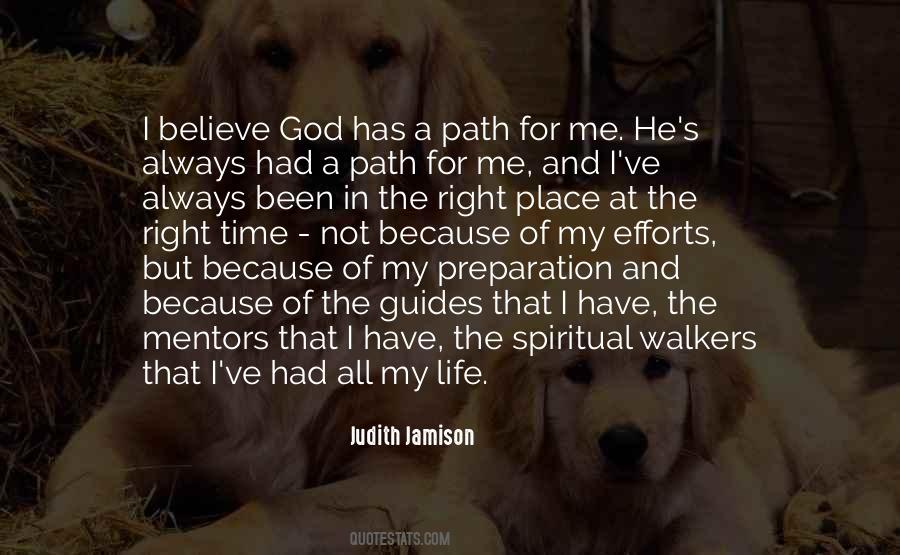 #17. Often, your mentors are already in your life; you just haven't yet found a way to learn from them. - Author: Eric Greitens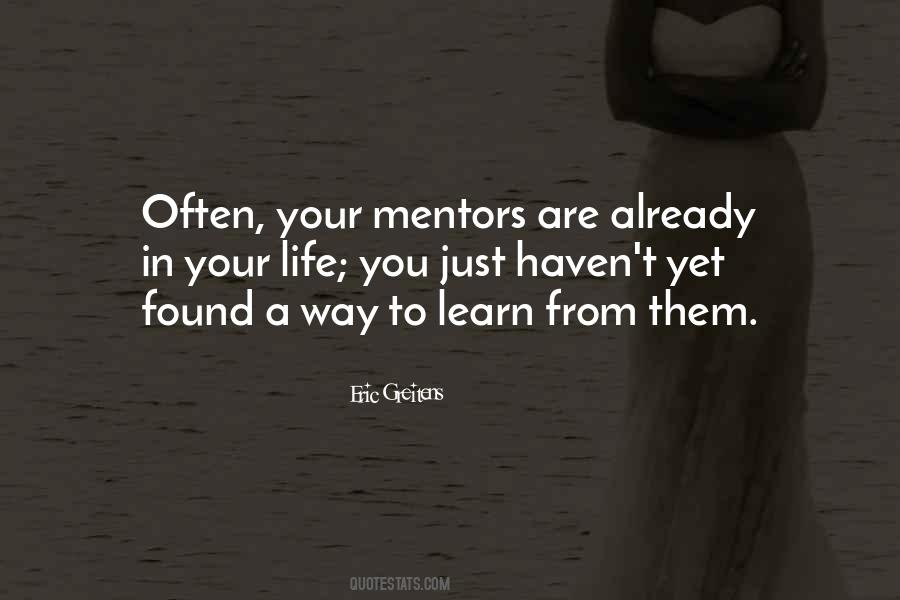 #18. Your Mentors in life are important, so choose them wisely - Author: Robert Kiyosaki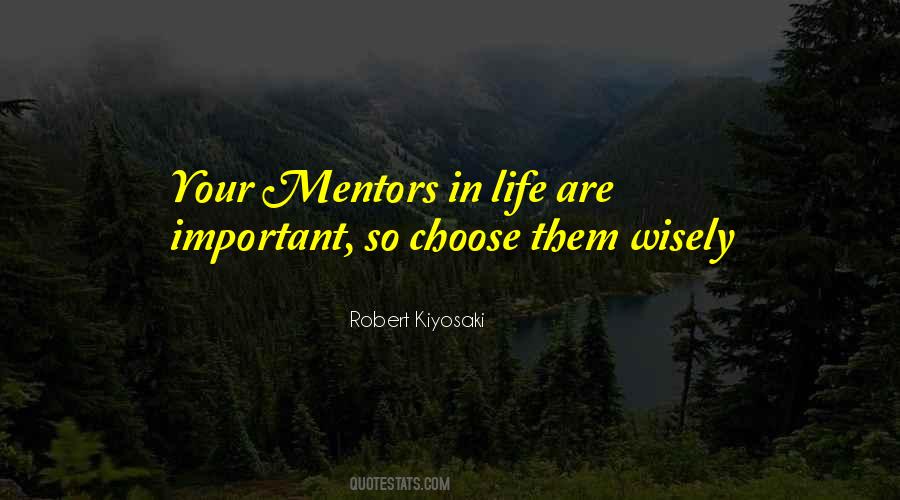 #19. Trusted counselors, mentors and guides make an indelible mark on the lives they touch, and they provide the two ingredients to success in life
caring and sharing
that cannot be learned or purchased. - Author: David Cottrell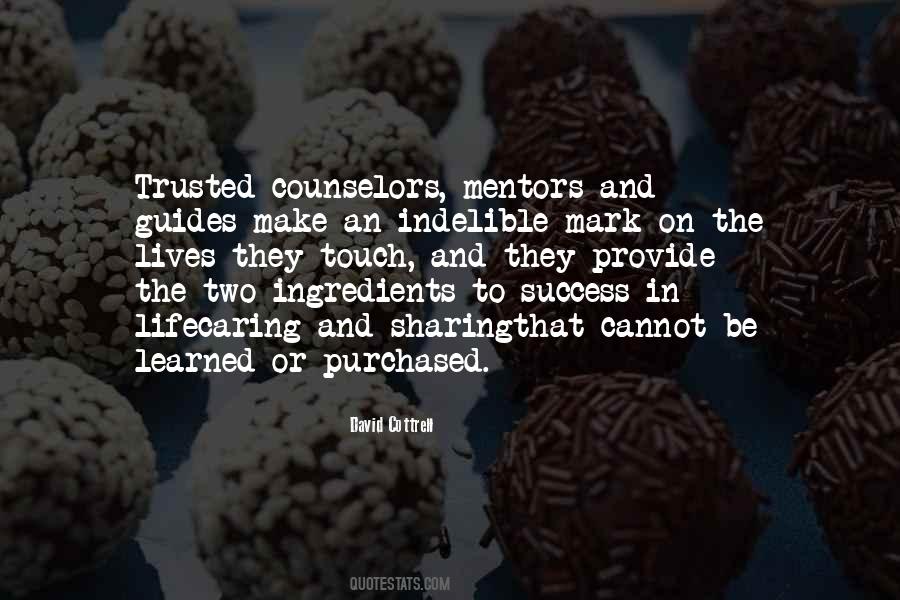 #20. Mine were informal mentors. They were all in my working life. - Author: Laurence Fishburne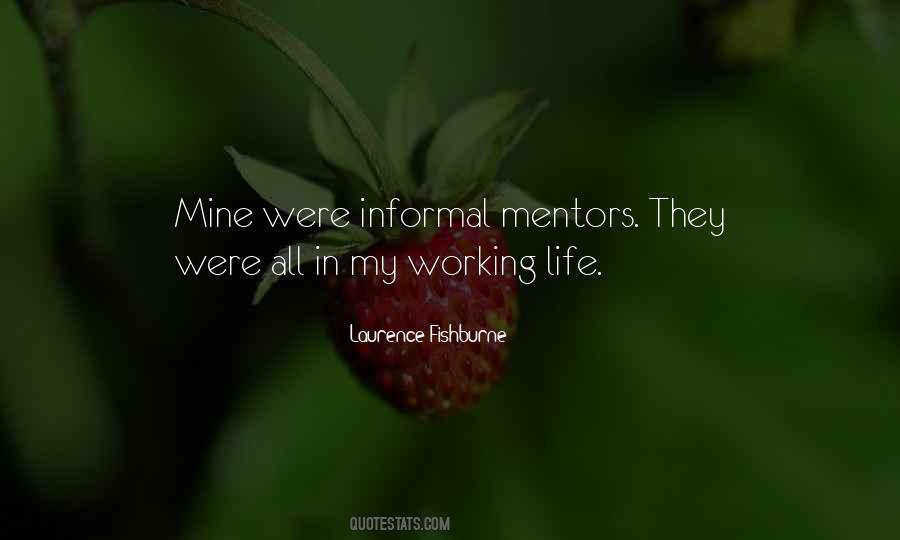 #21. Young people will always need mentors to guide and support them. - Author: Lailah Gifty Akita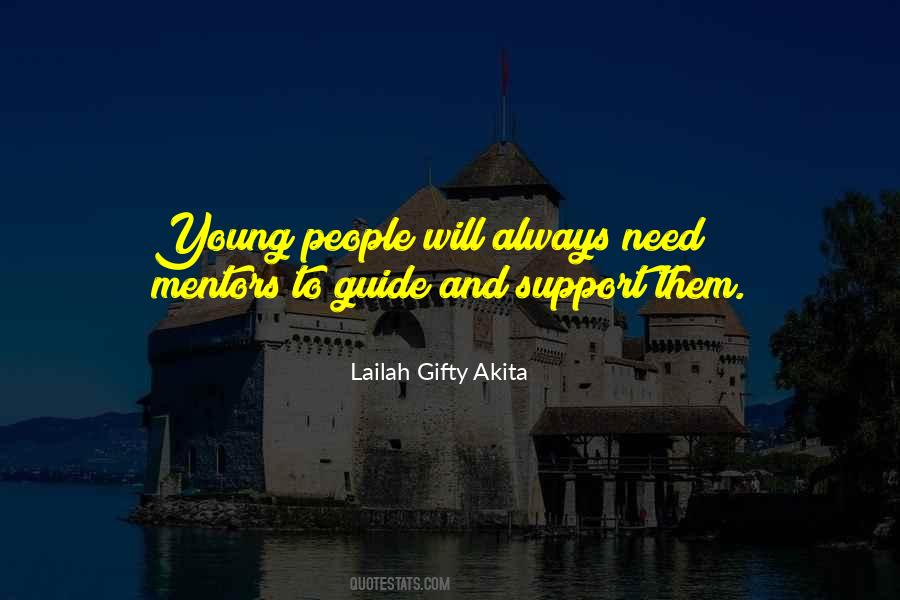 #22. Everyone of us has a new name that winks at us daily because there are rivers of life in our bellies, we just need our mentors to help us to give birth to those new names. - Author: Euginia Herlihy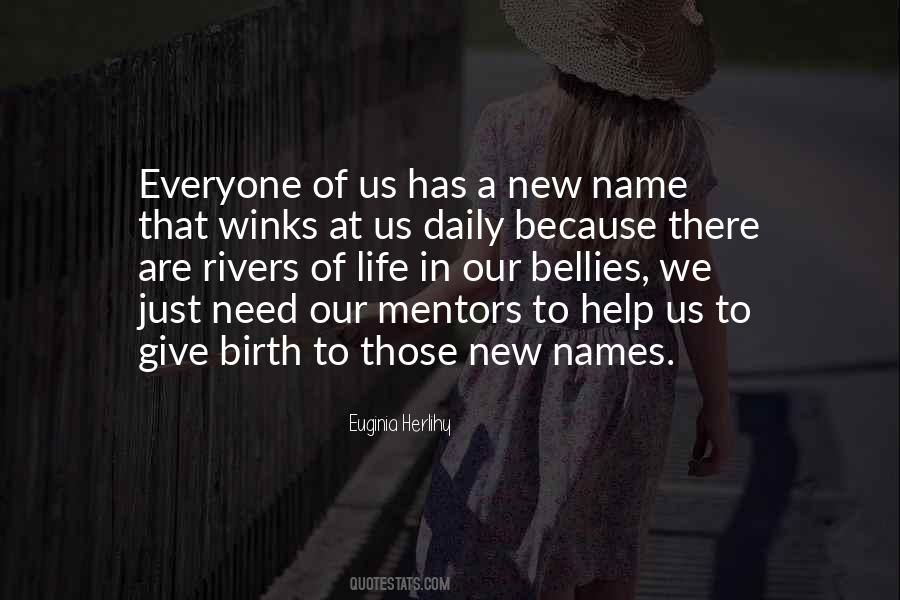 #23. One aspect of my life and career that has helped me be successful is having mentors - having women show me the way. We have to support other women. - Author: Wendy Greuel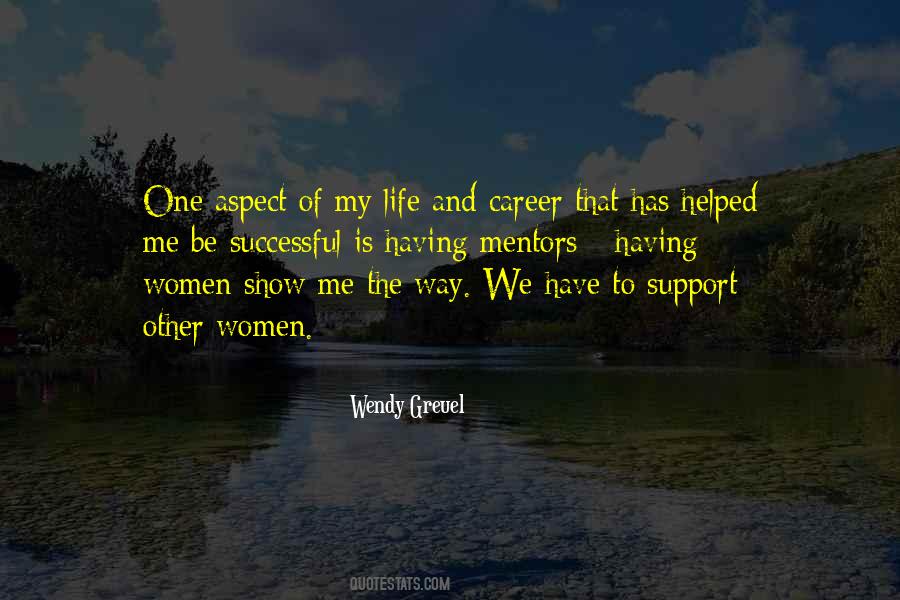 #24. Those who educate children well are more to be honored than they who produce them; for these only gave them life, those the art of living well. - Author: Aristotle.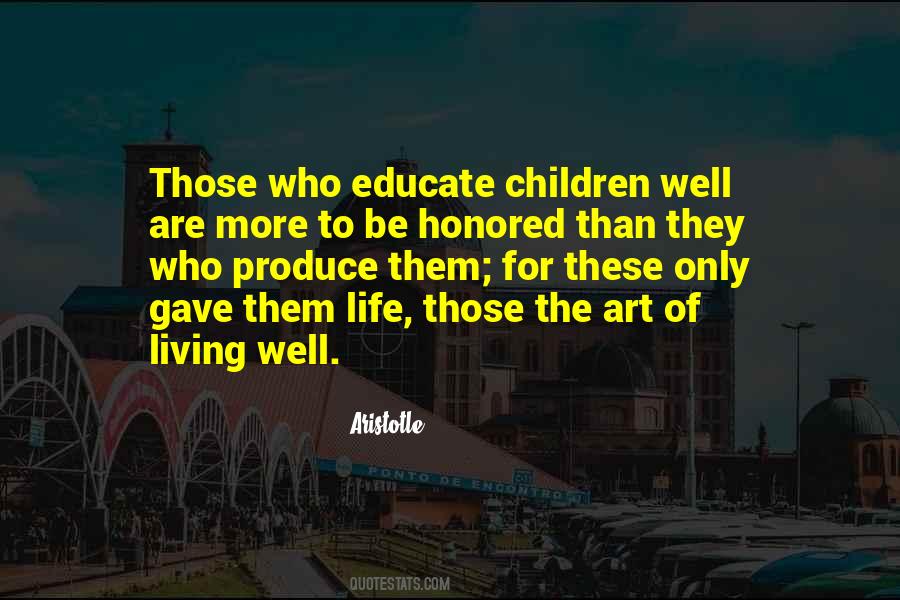 #25. I've been lucky to have lots and lots of mentors. I think that is incredibly important in anyone's life to encourage and inspire them, let them understand that their own potential is a reality that they can strive for. - Author: Erik Weihenmayer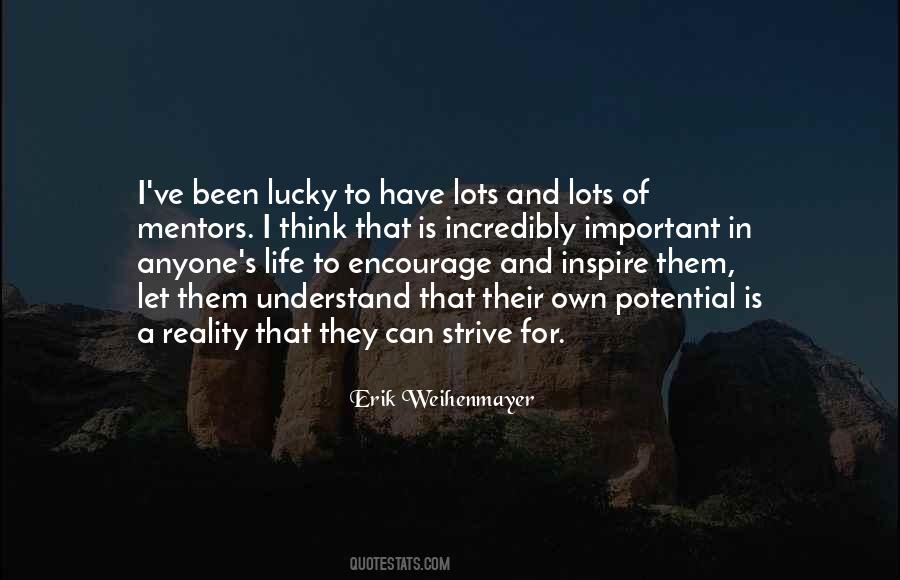 #26. They have lived life. They have experienced joy. They met comfort and they saw deception. Their lives have something for us! Young ones, go to the aged and ask them why their age? - Author: Ernest Agyemang Yeboah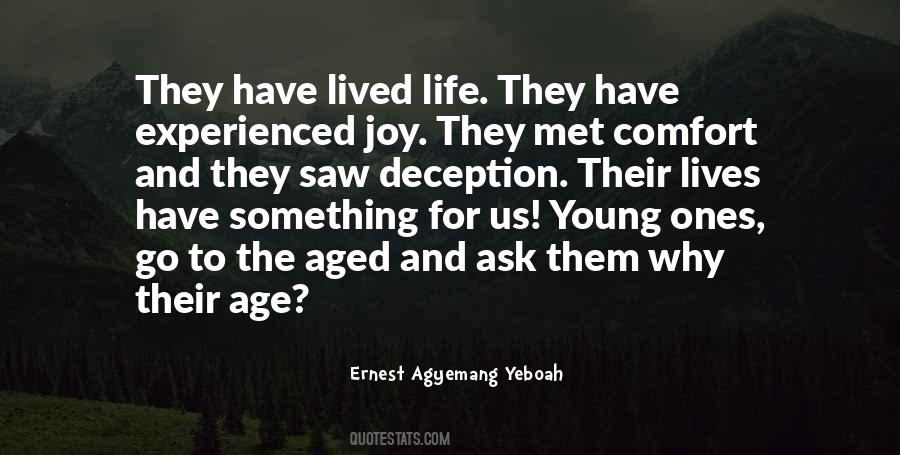 #27. Like a lot of people who get into coaching, I was impacted by the people in my life. Certainly my father (John) who coached me in youth league baseball, and my high school coach, Joe Moore, were mentors and major influences. - Author: Kirk Ferentz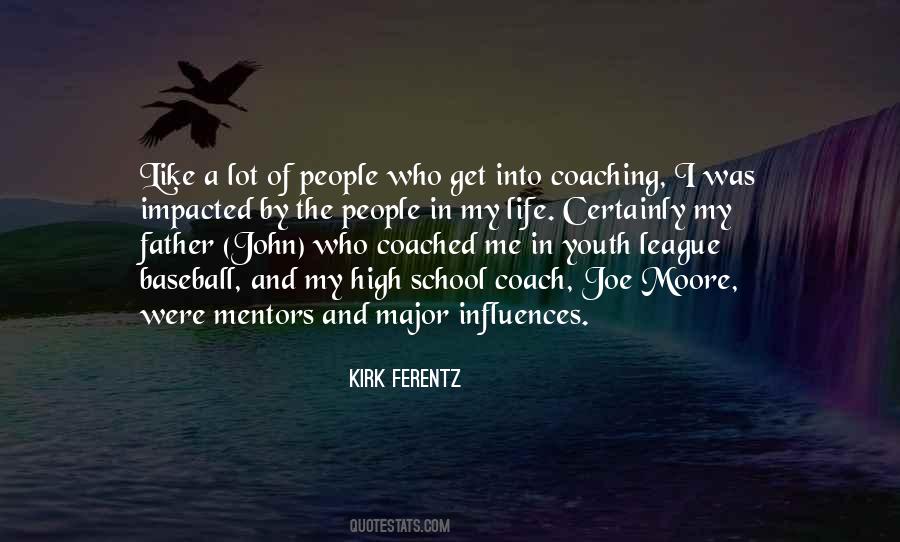 #28. I never had a strategy about my life. I didn't have enough information to have a strategy. I'm the first person in my family to go to college. I had no family mentors. - Author: Alan Dershowitz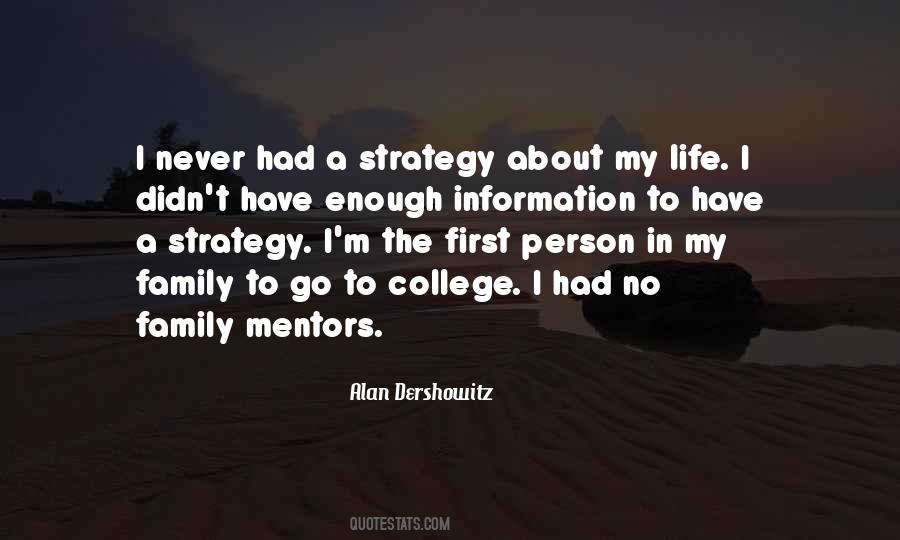 #29. We were motivated by our mentors to go an extra mile. - Author: Lailah Gifty Akita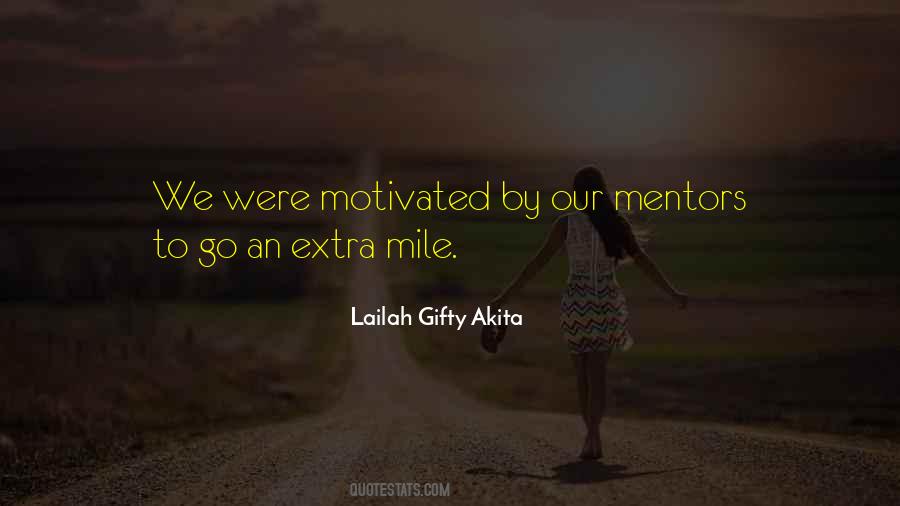 #30. Without continuous encouragement, we may give up. - Author: Lailah Gifty Akita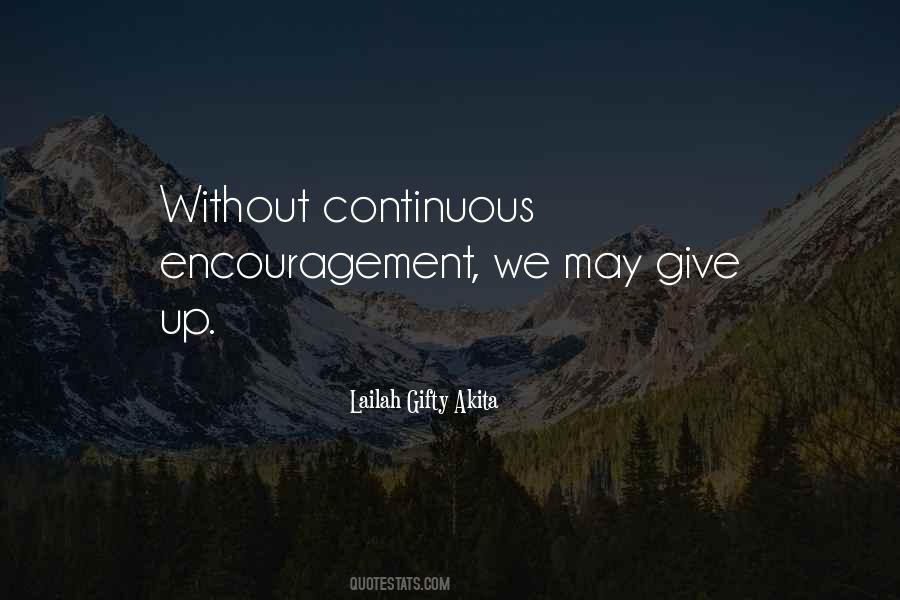 #31. The mentors in my life, inspired me to fulfill my highest potential. - Author: Lailah Gifty Akita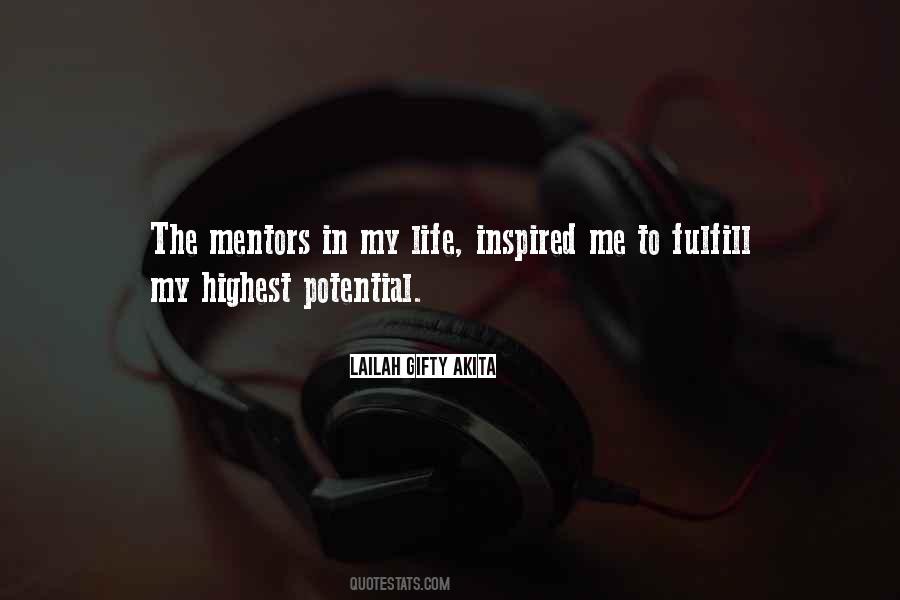 #32. A growing leader needs a relational network that embraces mentors, peers, and emerging leaders in order to ensure development and a healthy perspective on his or her life and ministry. - Author: Paul D. Stanley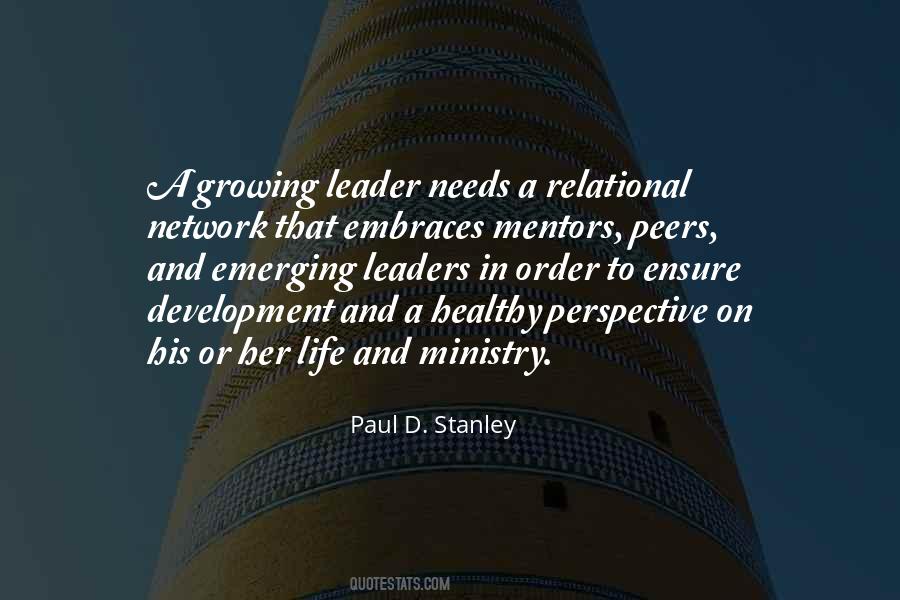 #33. I've had a life that has taken many interesting paths. I've learned a lot from mentors who were instrumental in shaping me, and I want to share what I've learned. - Author: Herbie Hancock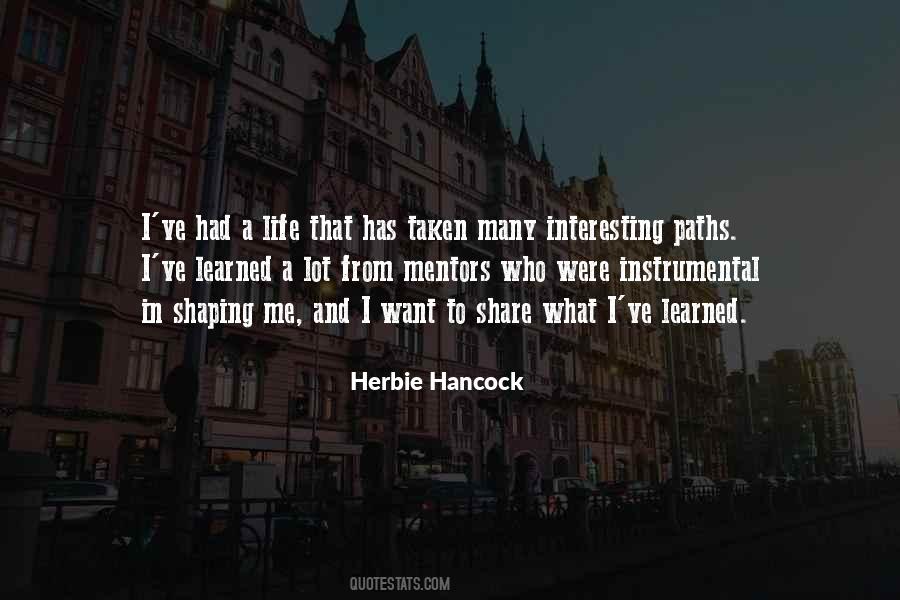 #34. You've got to be around people who encourage you, advice you and want to see you go even higher and higher than they themselves have attained! - Author: Israelmore Ayivor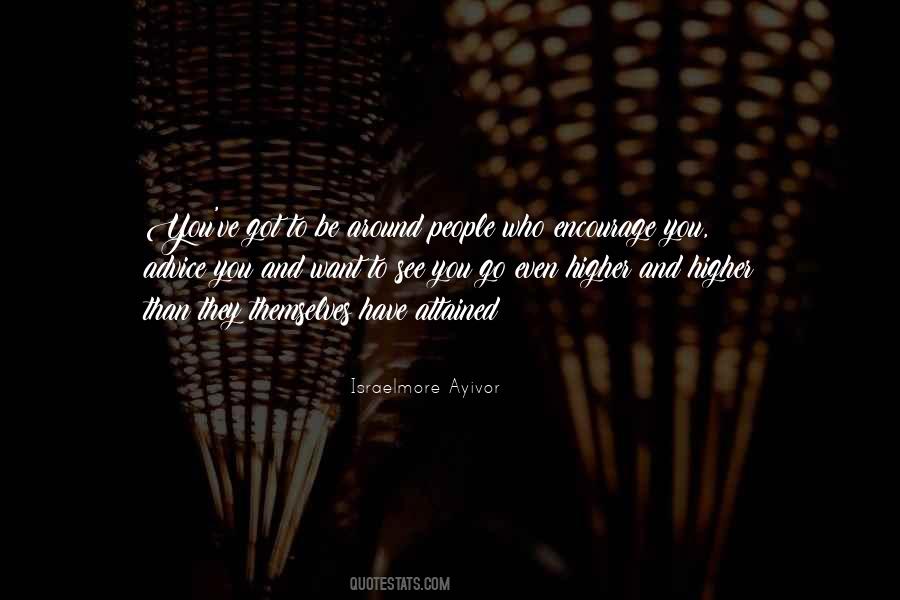 Famous Authors
Popular Topics