Life Of Happiness Famous Quotes & Sayings
List of top 100 famous quotes and sayings about life of happiness to read and share with friends on your Facebook, Twitter, blogs.
Top 100 Quotes About Life Of Happiness
#1. Alas, impatience is but another form of unhappiness. It is true, it is true. I have never met a happy impatient person. - Author: Richelle E. Goodrich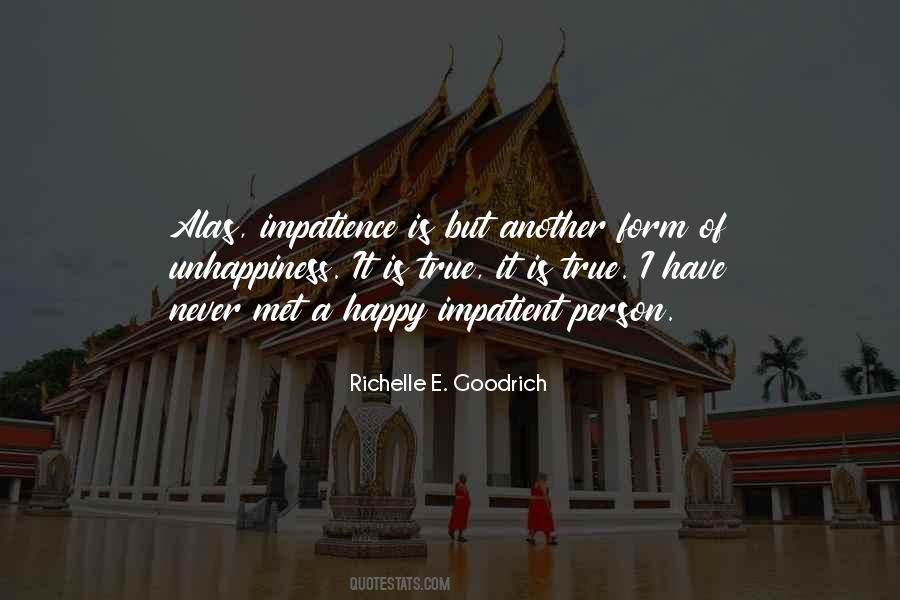 #2. Wealth of a heart is measured not by how much love it received, but by how much it gave away without expectation. - Author: Debasish Mridha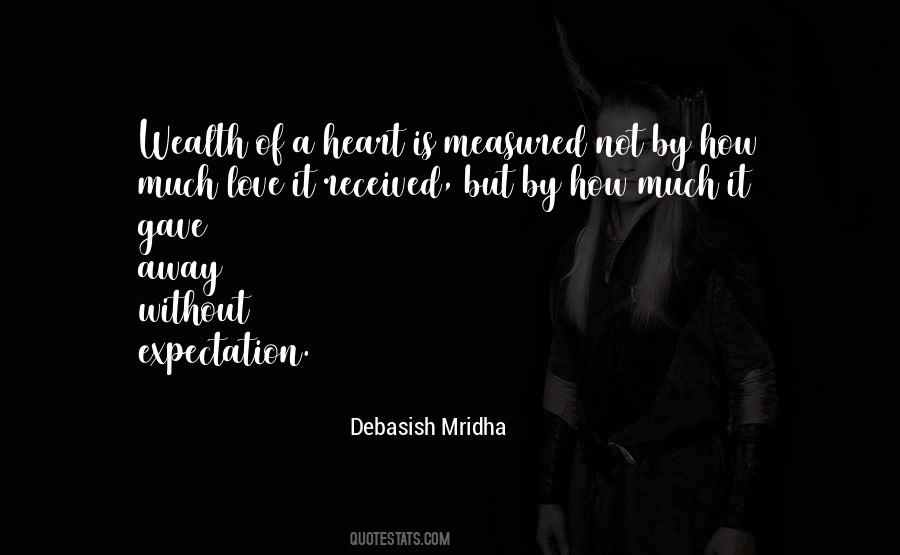 #3. Never Forget complexities and happiness are twin aspects of life.Live with them with love. - Author: Rajesh Walecha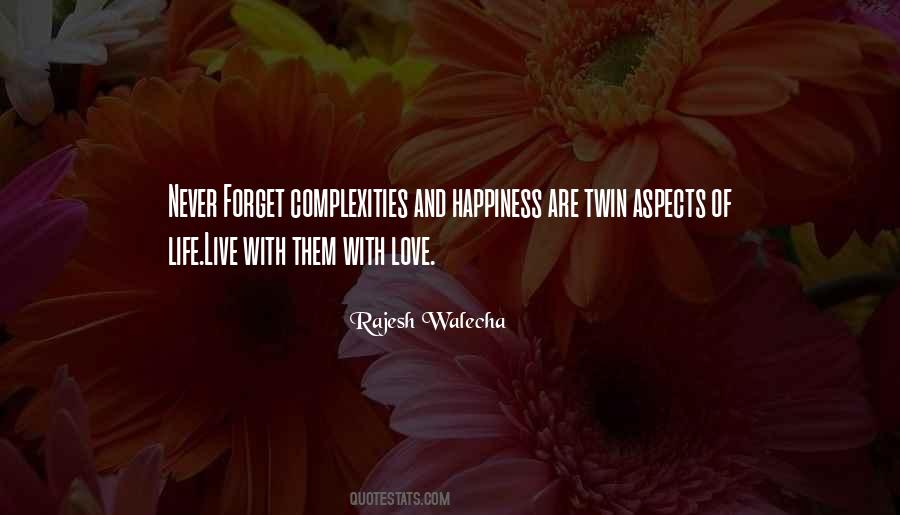 #4. The window of opportunity is always open, just you have to find it. - Author: Debasish Mridha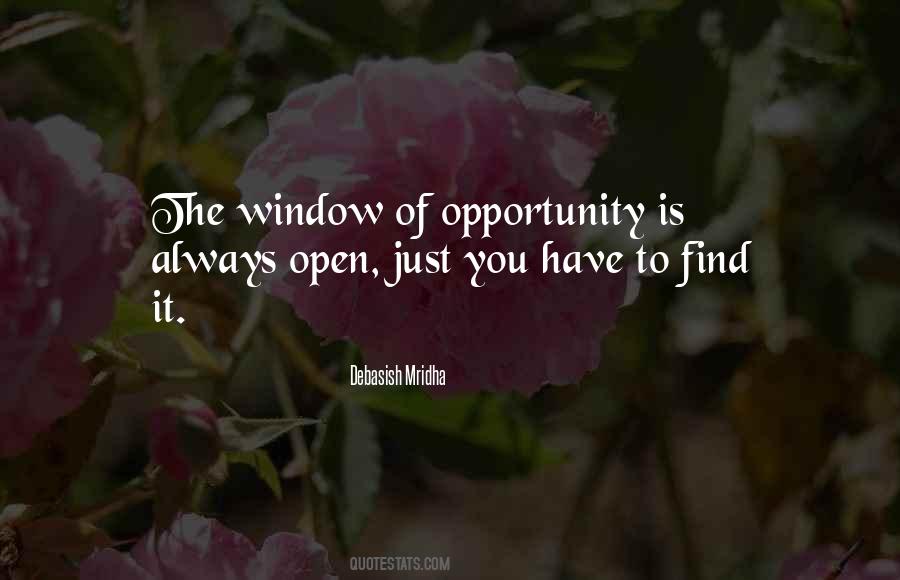 #5. Your ability to form a strong intention, to concentrate, and to get and stay focused while feeling detached from concerns of daily life - relaxed, open-minded, and emotionally energized - are essential. - Author: Cynthia Sue Larson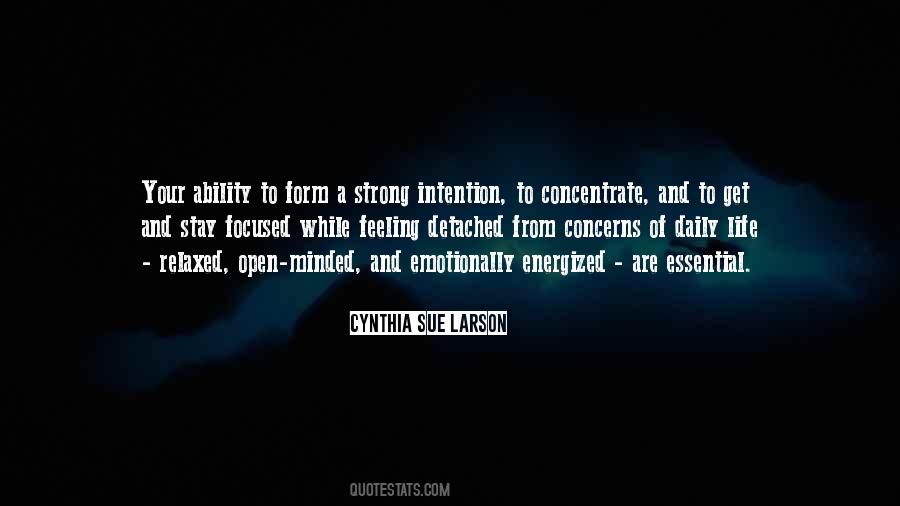 #6. Hope is a flower bud in the garden of the mind, waiting to bloom in the morning sun. - Author: Debasish Mridha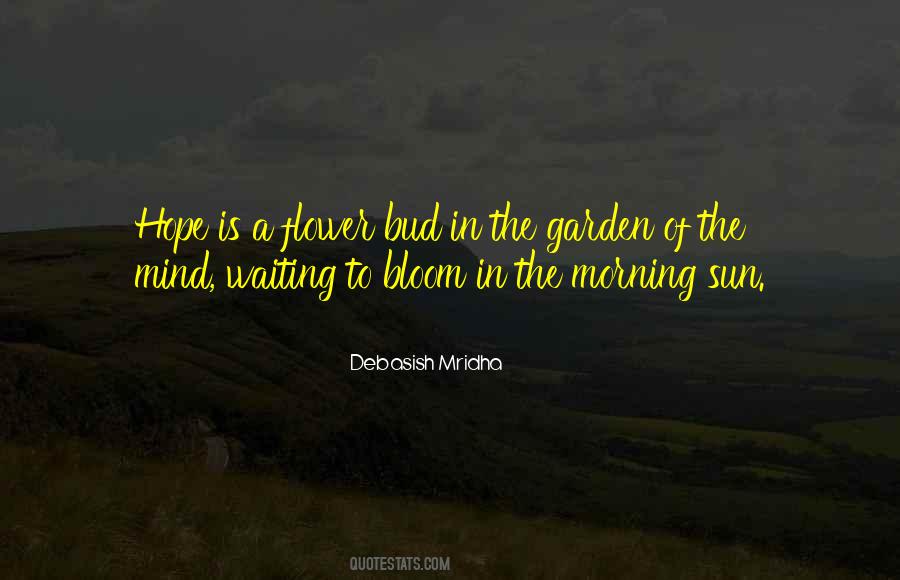 #7. Reality is that which exists; the unreal does not exist; the unreal is merely that negation of existence which is the content of a human consciousness when it attempts to abandon reason. Truth is the recognition of reality; reason, man's only means of knowledge, is his only standard of truth. - Author: Ayn Rand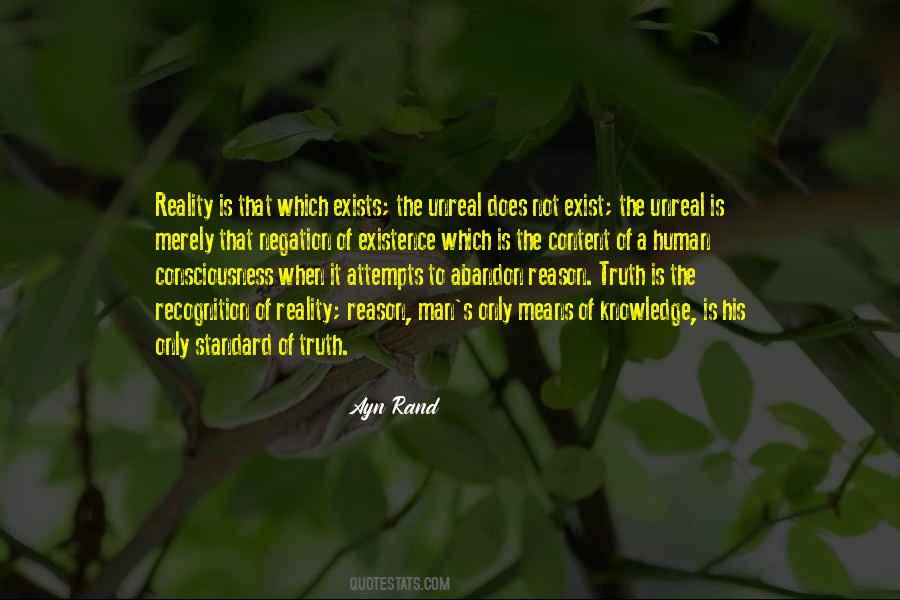 #8. Embracing a life content with fewer possessions has modeled for them the important truths that personal belongings are not the key to happiness, that security is found in their character, and that the pursuit of happiness runs a different road than the pursuit of possessions. - Author: Joshua Becker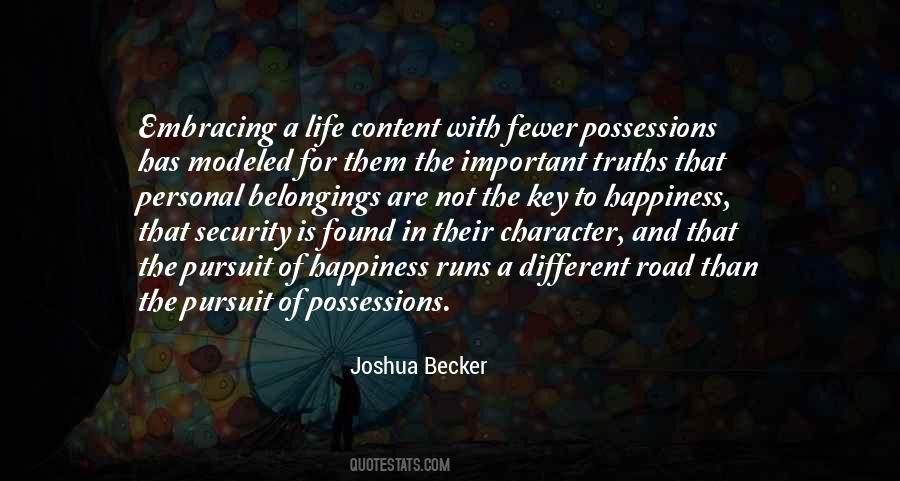 #9. A man forced to spend his life without ever having the right, without ever finding the time, to shut himself up all alone, no matter where, to think, to reflect, to work, to dream? Ah! my dear boy, a key, the key of a door which one can lock this is happiness, mark you, the only happiness! - Author: Guy De Maupassant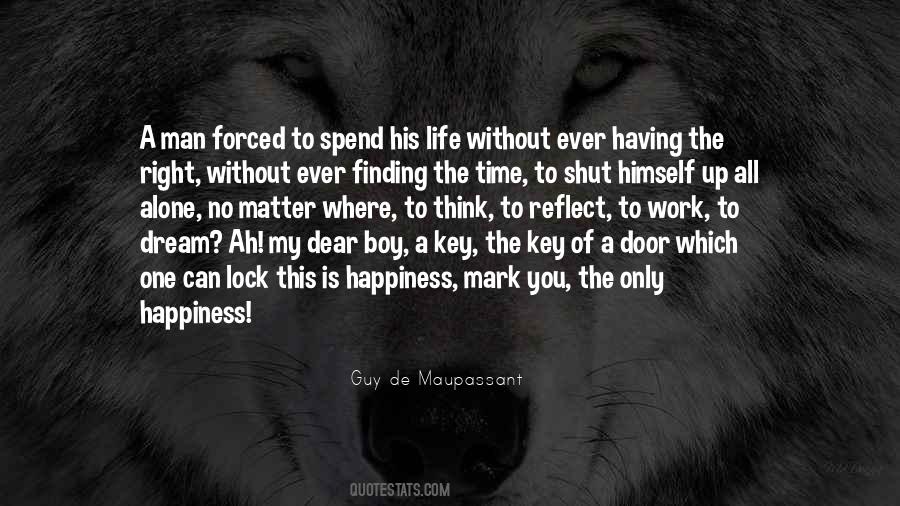 #10. Trifles make up the happiness or the misery of human life. - Author: Alexander Smith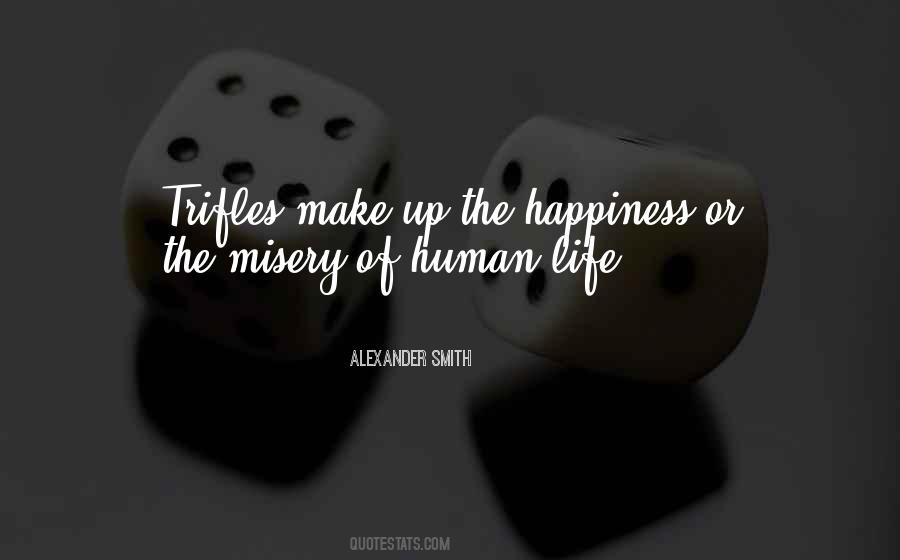 #11. Write it on your heart you are the most beautiful soul of the Universe. Realize it, honor it and celebrate the life. - Author: Amit Ray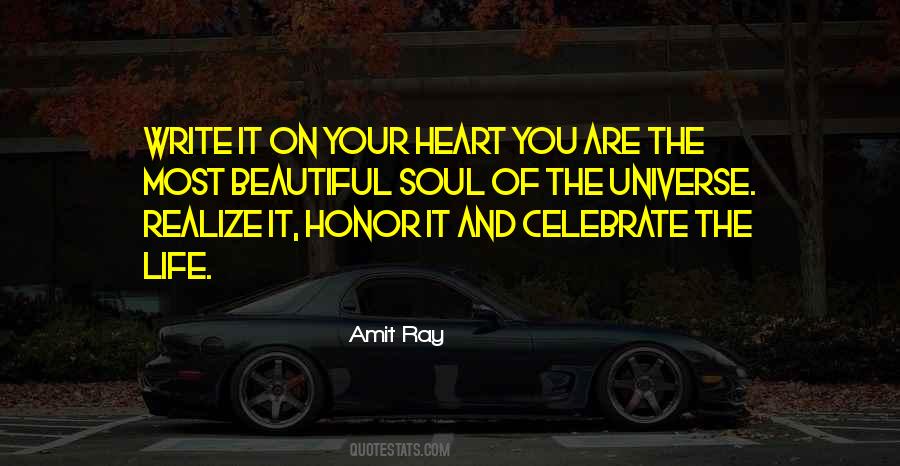 #12. I may have had moments of regret in my life, but you know, they wouldn't add up to an hour. - Author: Emma Donoghue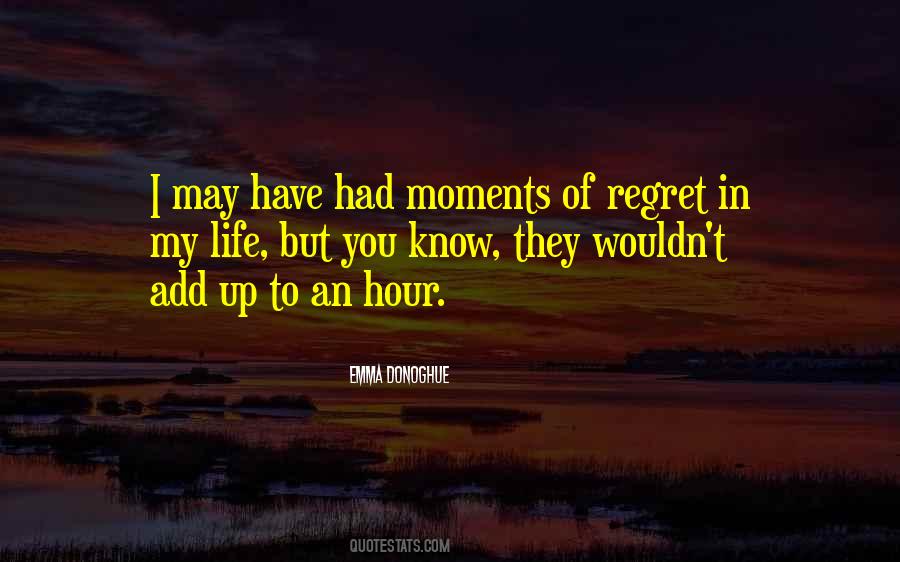 #13. My life is never perfect, but life is always a beautiful thing. I choose to see the beauty out of it. I choose to make it wonderful. I choose to love life and it loves me back in return. I may only have one life to live, but if I do it right, once is enough. - Author: Diana Rose Morcilla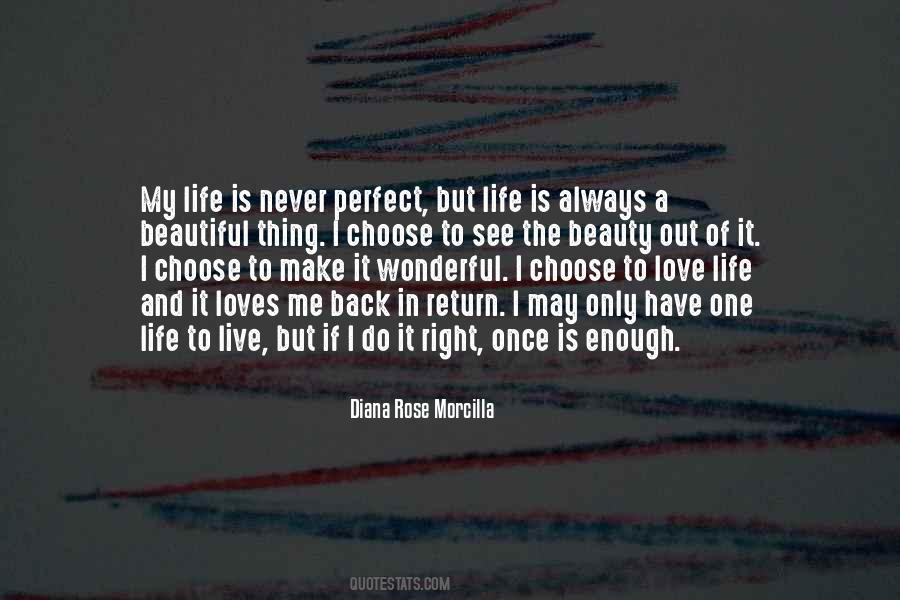 #14. This life is what I always wanted. I had a vision of our happiness. - Author: Dan Brown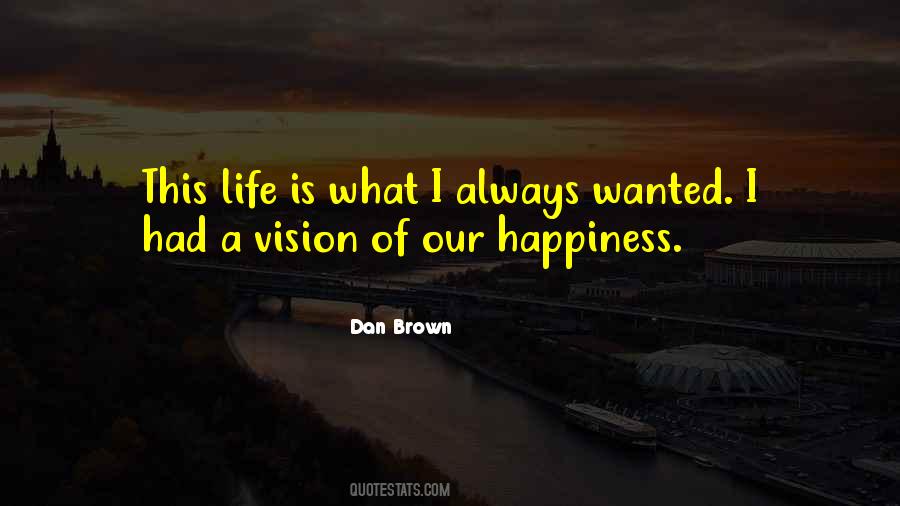 #15. Understand your driving force, whether you're operating out of fear or love. When we operate in fear, we tend to hold back and not get the most from life. When we operate in love, we open new avenues and experience life more abundantly. - Author: Amaka Imani Nkosazana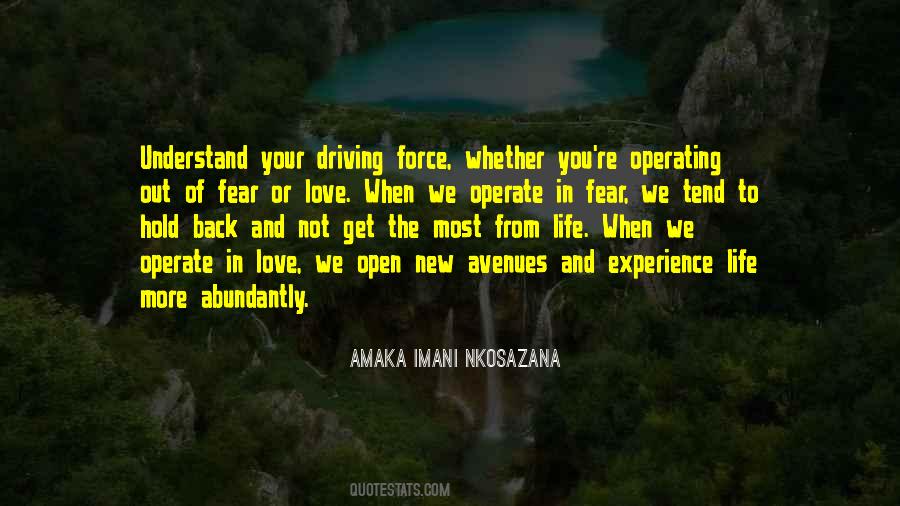 #16. Peace does not mean an absence of violence or conflict, but it means how we respond to it, with violence or with love and understanding. Hate never can eradicate hate but love can. - Author: Debasish Mridha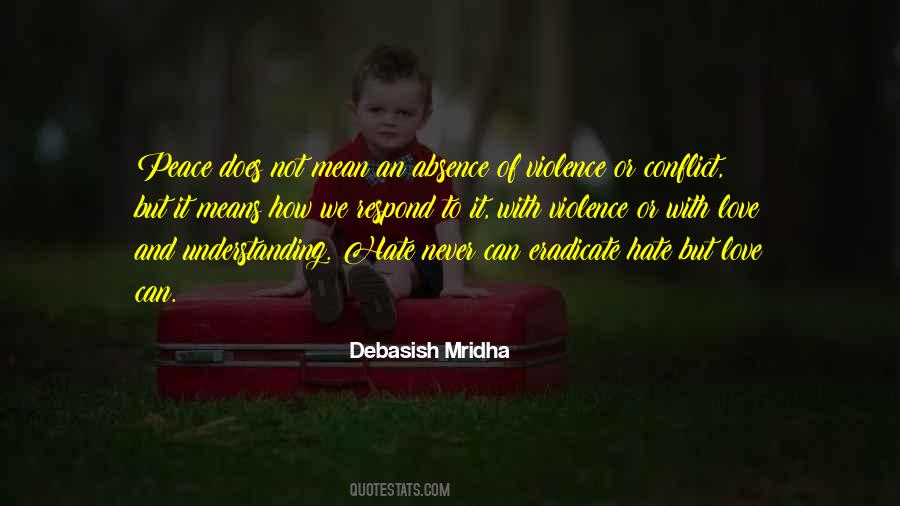 #17. Life, Liberty, and the Pursuit of Happiness ... but only when you pay your taxes? That means your freedom is rented, leased, & not unalienable. - Author: Steve Maraboli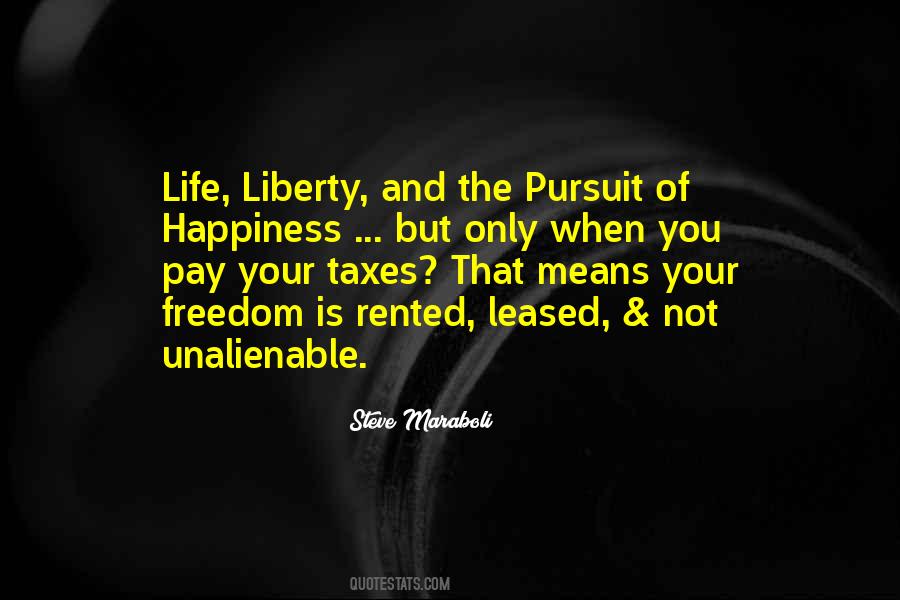 #18. When we will learn to use the power of kindness and love we will fill the world with peace and happiness. - Author: Debasish Mridha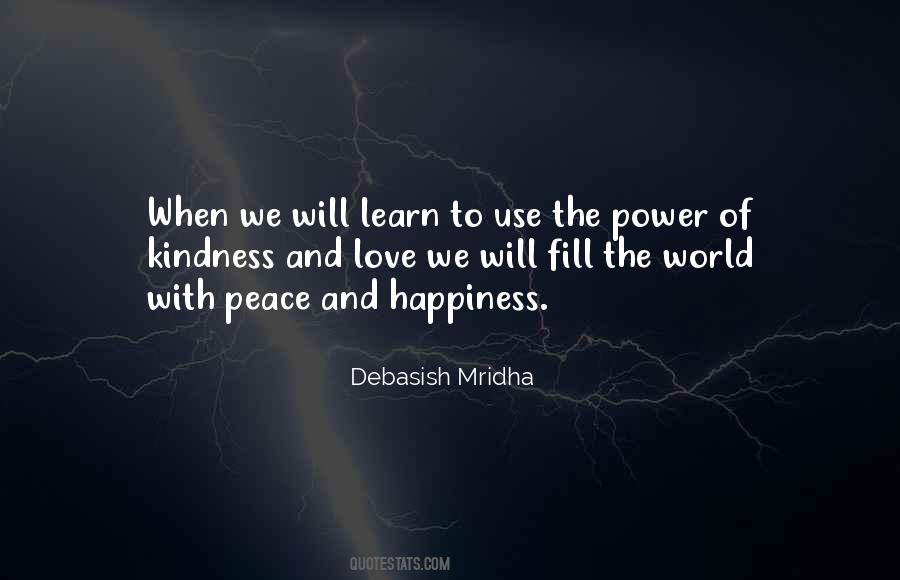 #19. For 60 years you gave chance to Shasaks, now I request you to give a Sevak 60 months. I say give me 60 months and we will give you a life of peace and happiness. - Author: Narendra Modi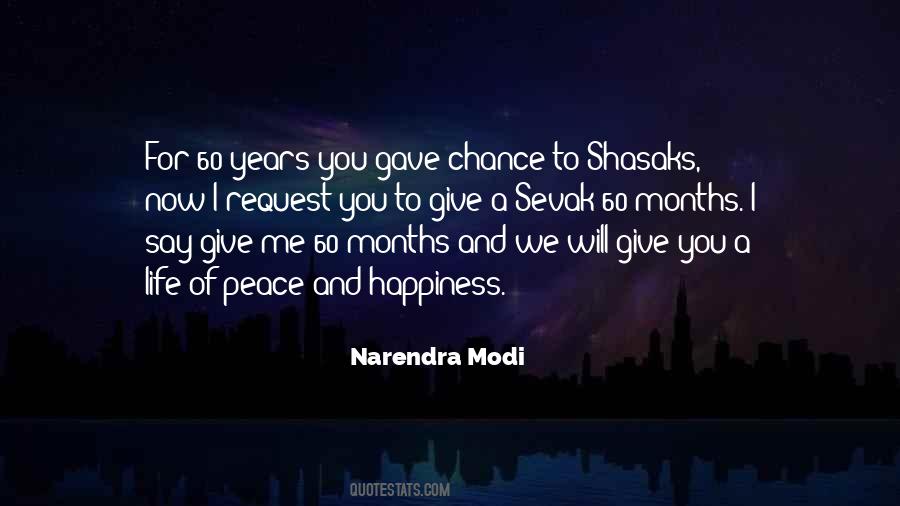 #20. But if, through seeking happiness, my deeds are wrong, No matter where I turn my steps, The knives of misery will cut me down, The wage and retribution of a sinful life. - Author: Santideva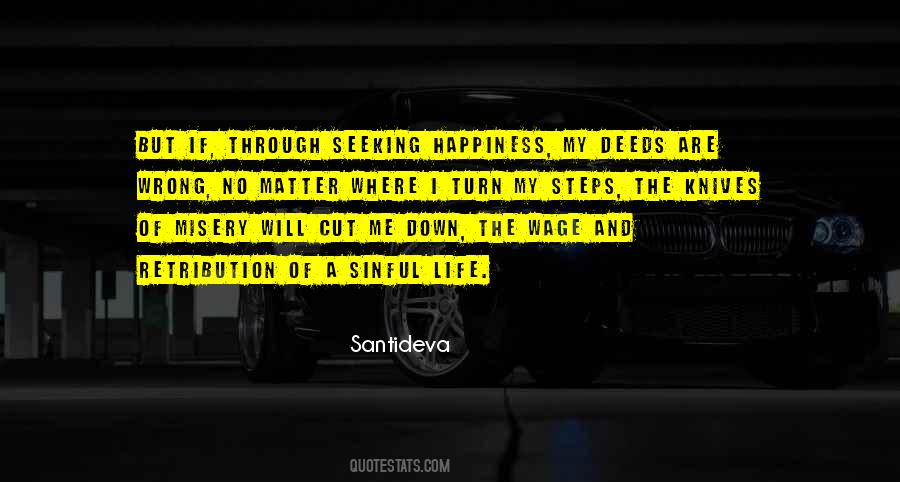 #21. H = L + F + G
Dedicated to those of us in need of a mathematical equation to explain the key to happiness in life.
Simply put, it means Happiness = Look for Good
Ie. Look for the good in life ... the silver lining in each of our experiences. - Author: Lee Bice-Matheson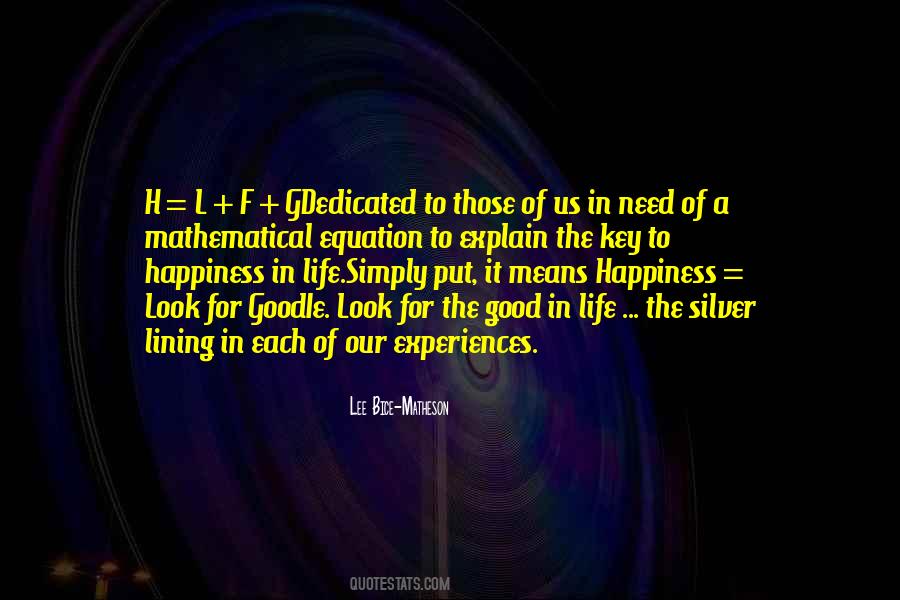 #22. Never allow your present situation deprive you from your happiness". - Author: Abdulazeez Henry Musa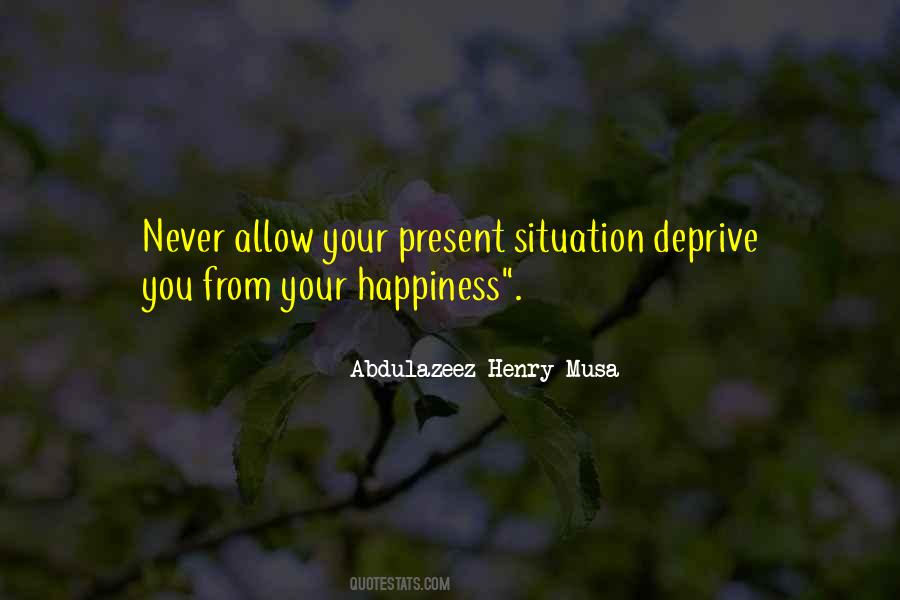 #23. Love is the treasure of life, so spend it as much as you can. As you spend, the universe will be richer and friendlier. It will pay you back a thousand times more. - Author: Debasish Mridha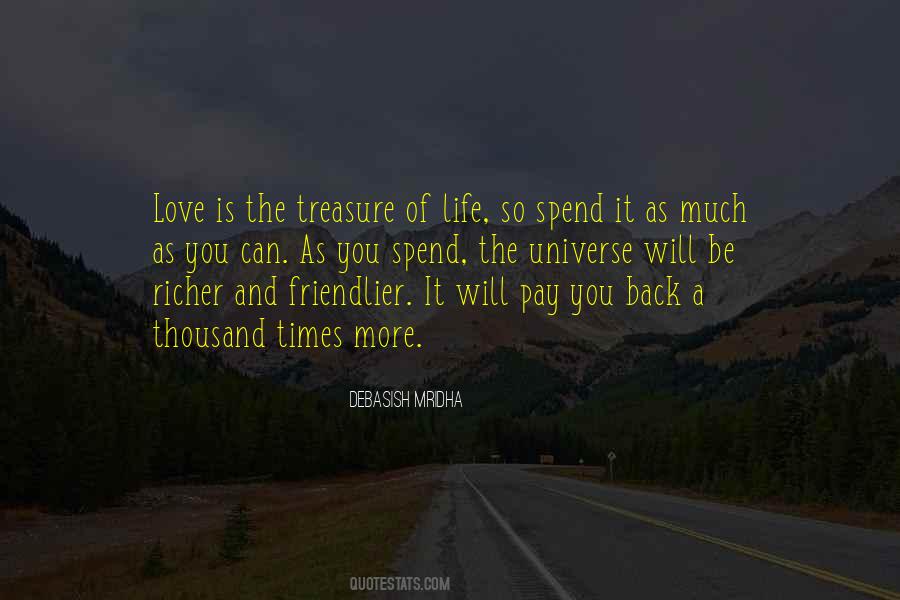 #24. And what's the point of changing when I'm happy as I am? - Author: Paul McCartney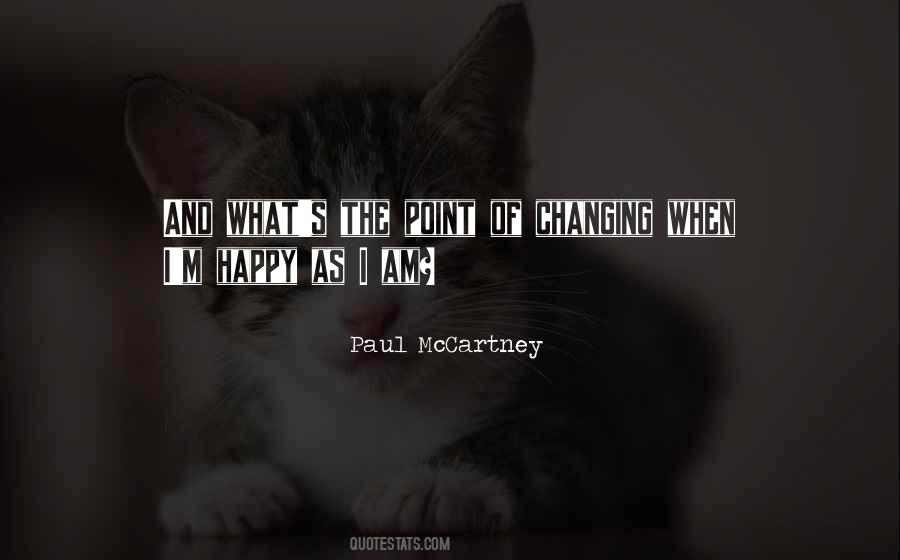 #25. Life is beautiful. It's even more beautiful when you learn to see the beauty in the midst of ugliness and in and around you. - Author: Debasish Mridha
#26. Choose your life's mate carefully. From this one decision will come 90 percent of all your happiness or misery. - Author: H. Jackson Brown Jr.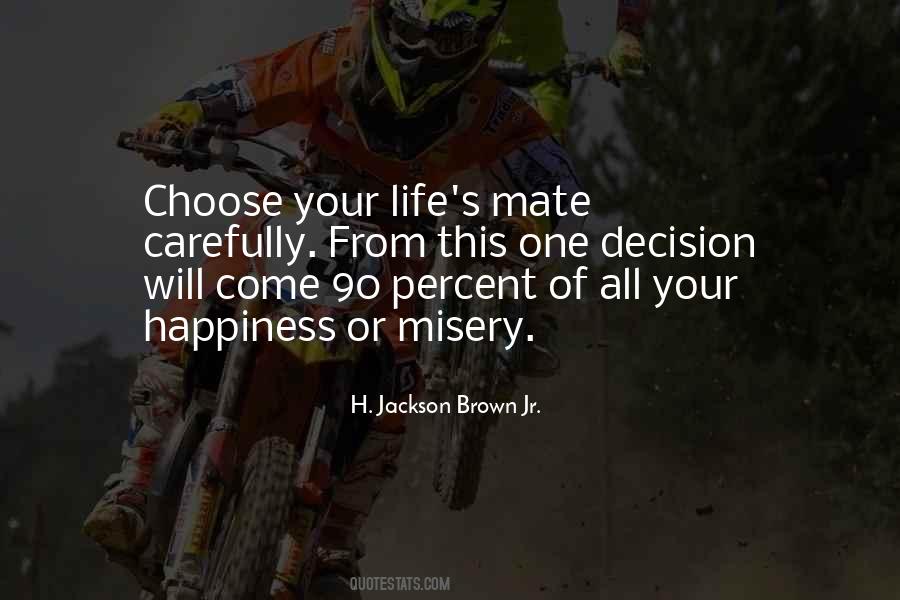 #27. The rest of my life I will spend in unconditional loving and caring. - Author: Debasish Mridha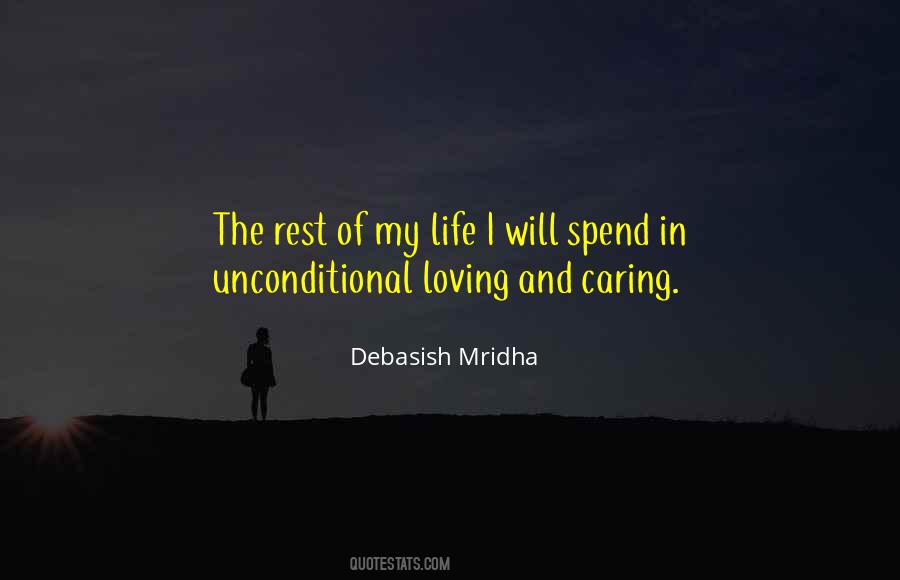 #28. A Consciously Conscious Revolutionary Workplace mindset, is People Firsts, to ensure that it's not a prostitute of our children's future. - Author: Tony Dovale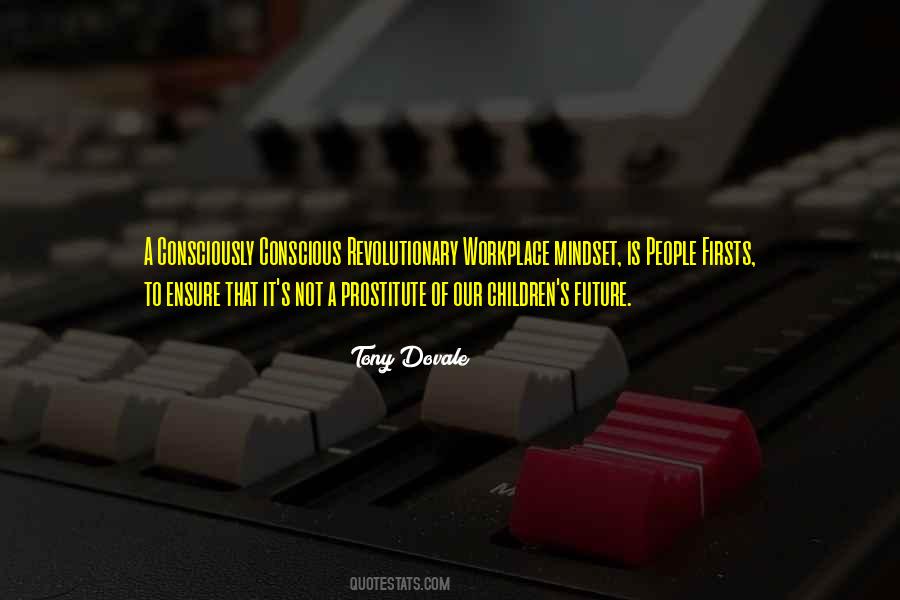 #29. Why love if losing hurts so much? I have no answers anymore; only the life I have lived. The pain now is part of the happiness then. - Author: Anthony Hopkins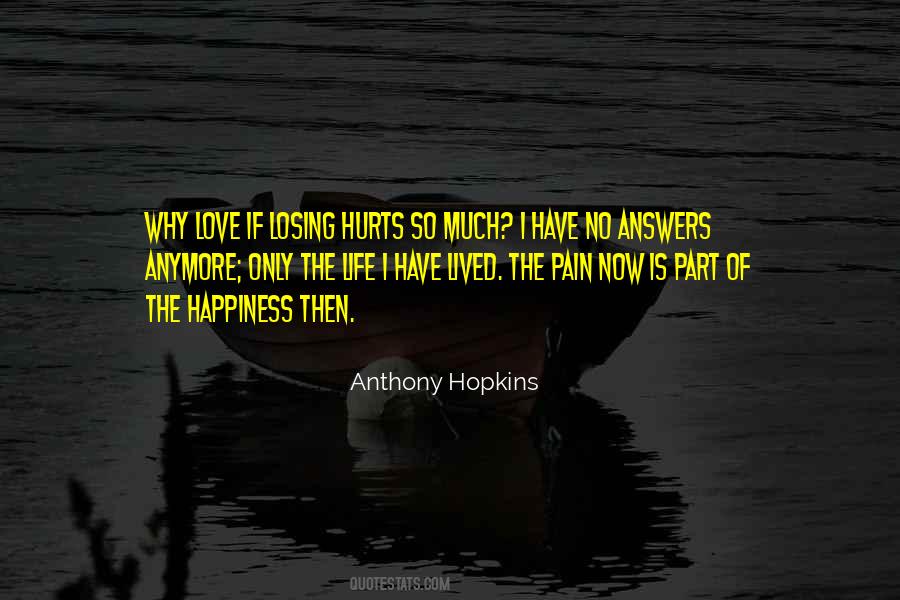 #30. Let there be love. There will be light to show you the path of life. - Author: Debasish Mridha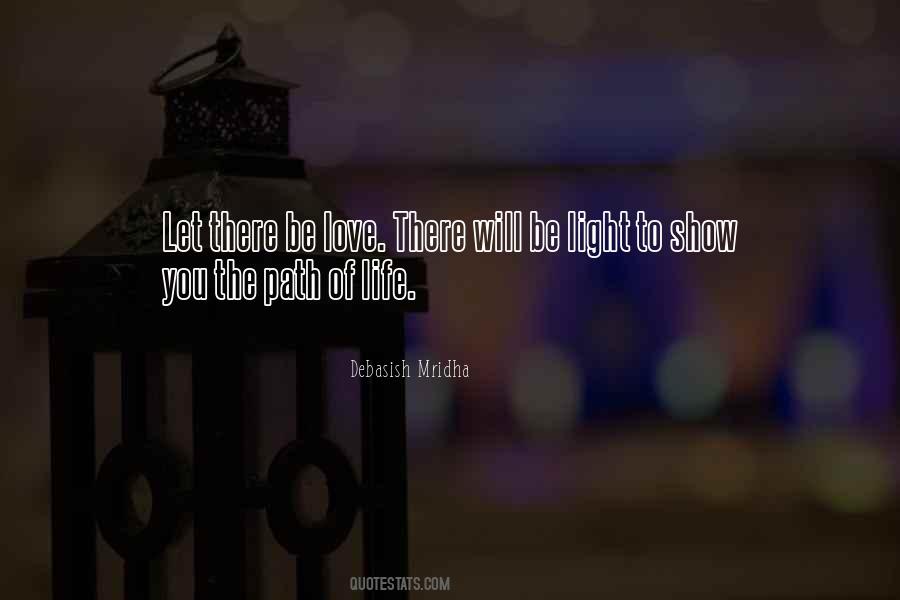 #31. Smile reveals the beauty of heart, which is timeless and ageless. - Author: Debasish Mridha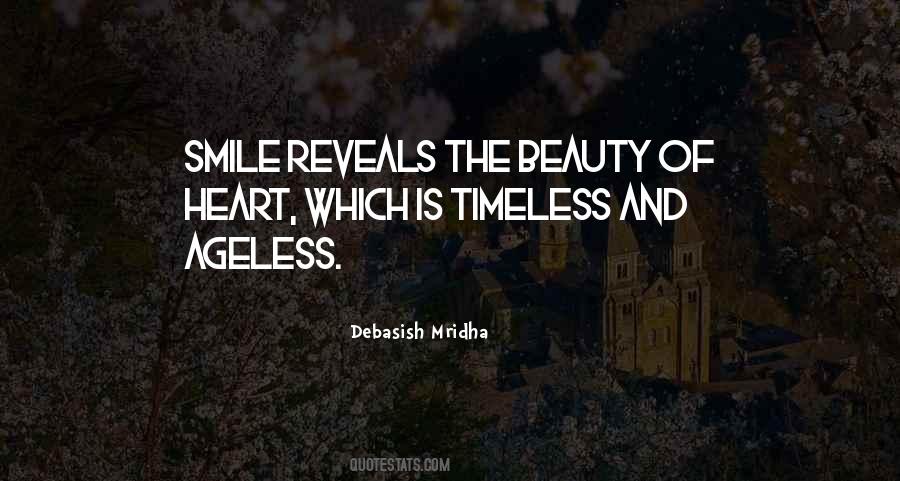 #32. A child's smile reminds us that the greatest privilege in life is to know, help & enjoy the company of others - Author: Phil Harding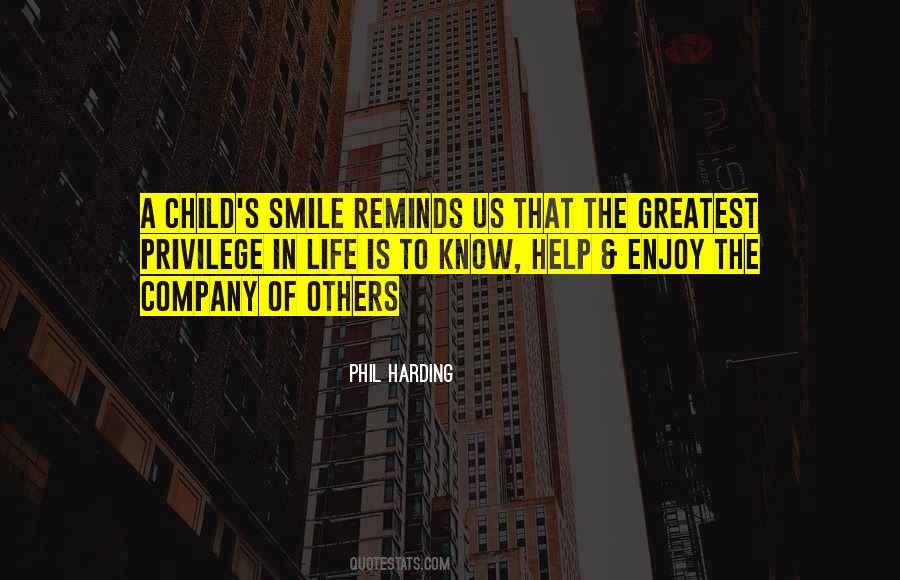 #33. Happiness is an emotion based on positive circumstances within our lives. The origin of the word "happiness" was
derived from the same root "hap", similar to the word "happening." Depending on what's happening in our lives, we're either happy or sad. It's based on pure luck and good fortune. - Author: Dana Arcuri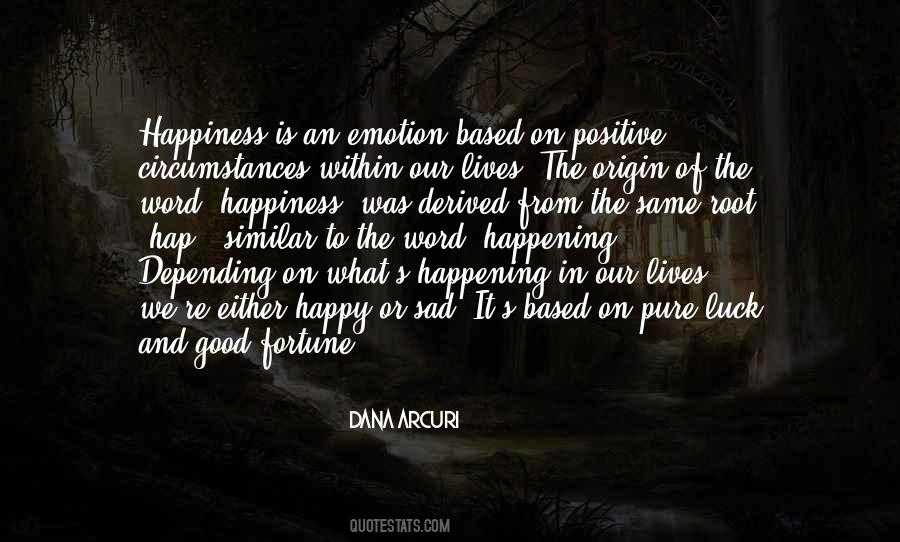 #34. Art is an expression of love, which you can see on the canvas. - Author: Debasish Mridha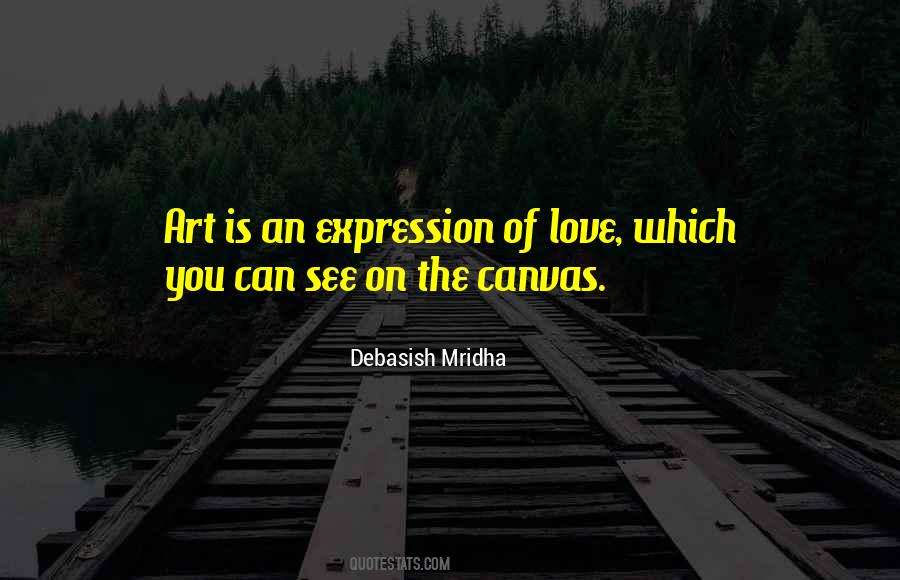 #35. Smiles are the dance of our soul,
with the music of love,
to express the beauty of mind,
for the happiness of spirit,
and for the joy of the world. - Author: Debasish Mridha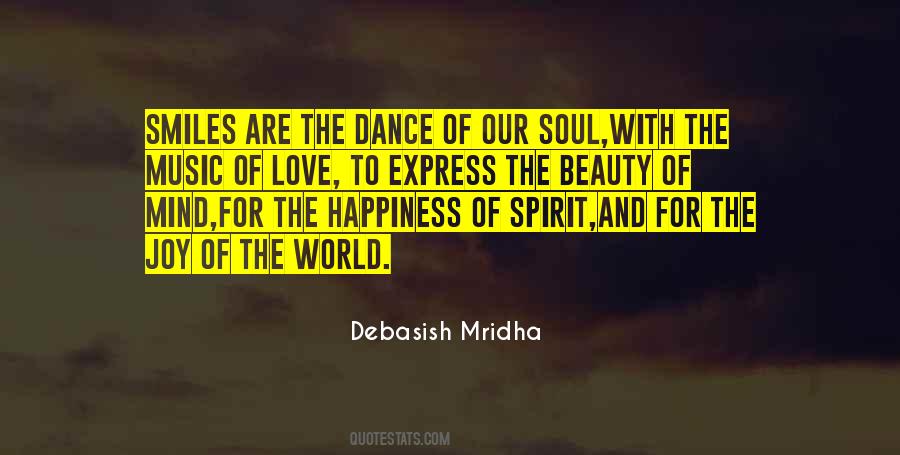 #36. My heart is filled with endless praise. - Author: Lailah Gifty Akita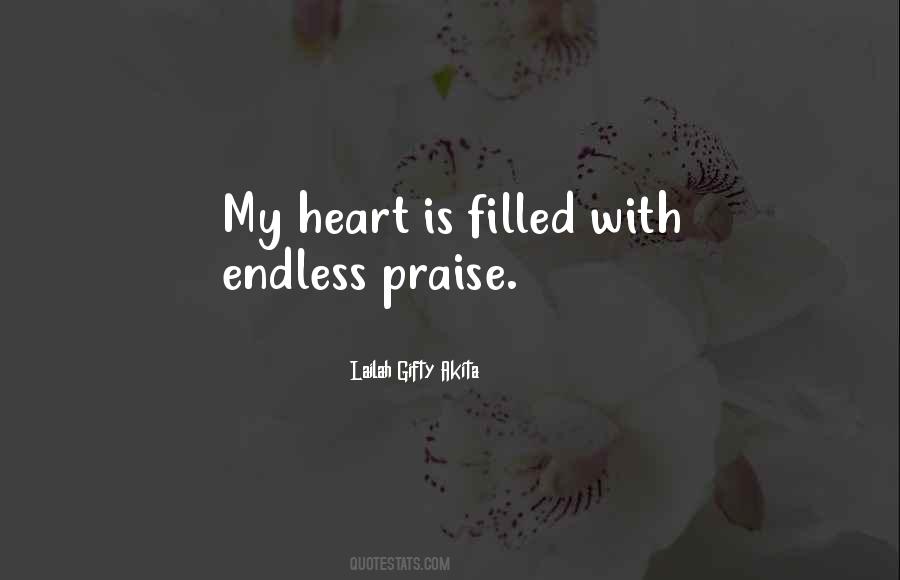 #37. All human happiness or misery takes the form of action; the end for which we live is a certain kind of action. - Author: Aristotle.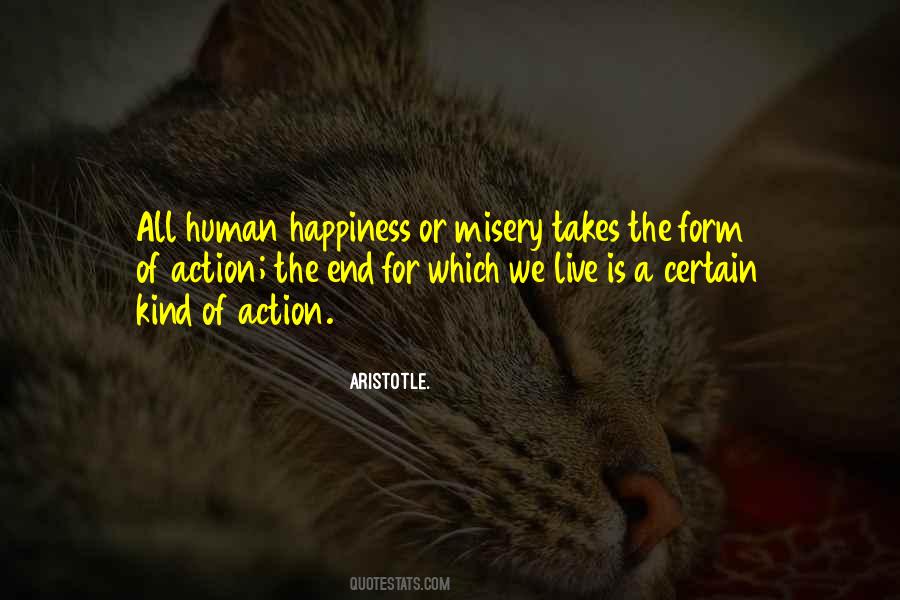 #38. Reap your harvest. (Benefits) You have been sowing seeds on good soil. (Working Hard) Your garden is overflowing abundantly.(Successful) Now is the time for you to fill your basket with the fruits of your labor. (Savings). Prepare your soil for new seeds. (Investments) - Author: Amaka Imani Nkosazana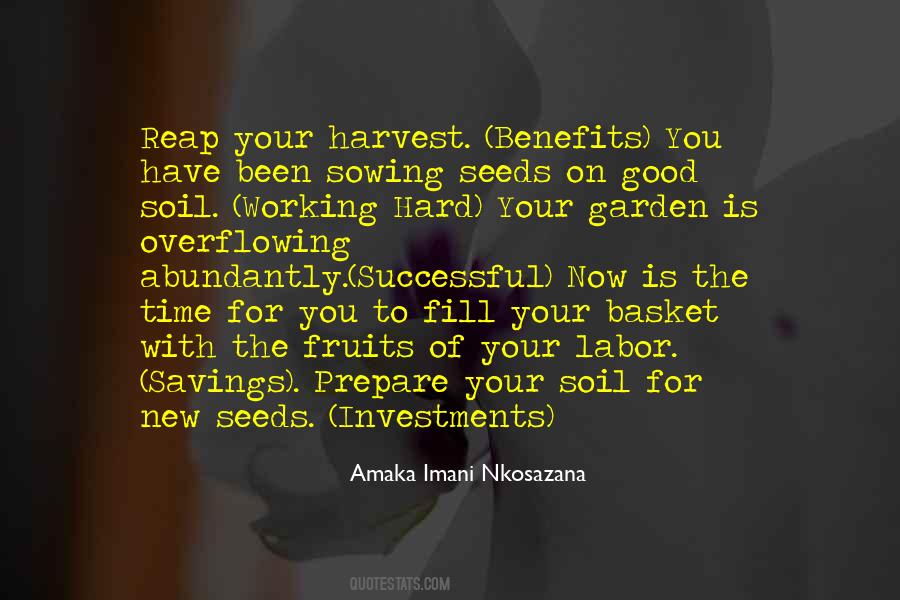 #39. If I had my way I'd shut everything out of your life but happiness and pleasure, Anne, said Gilbert - Author: L.M. Montgomery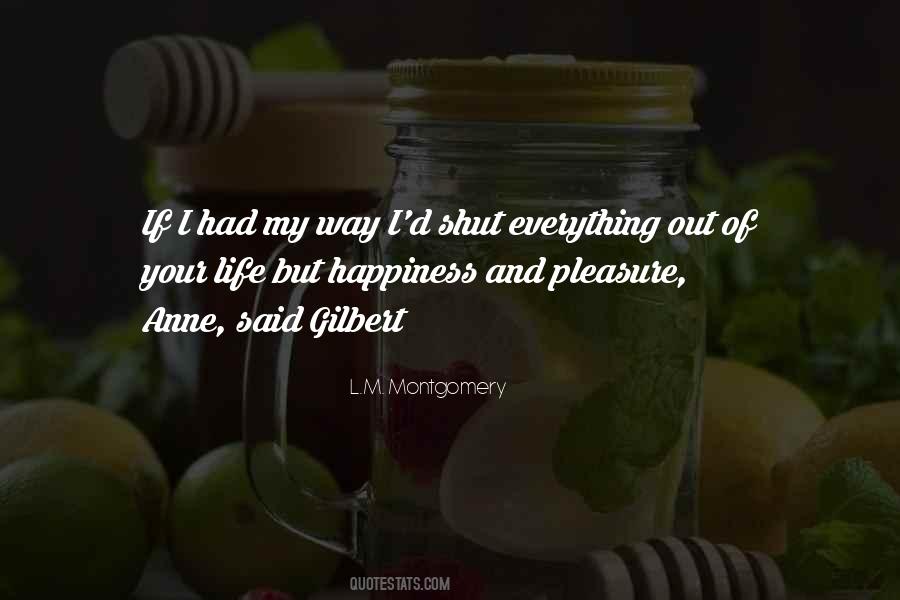 #40. When you know your role in life, living makes sense because of clarity, and the loads become enjoyable to carry. - Author: Innocent Mwatsikesimbe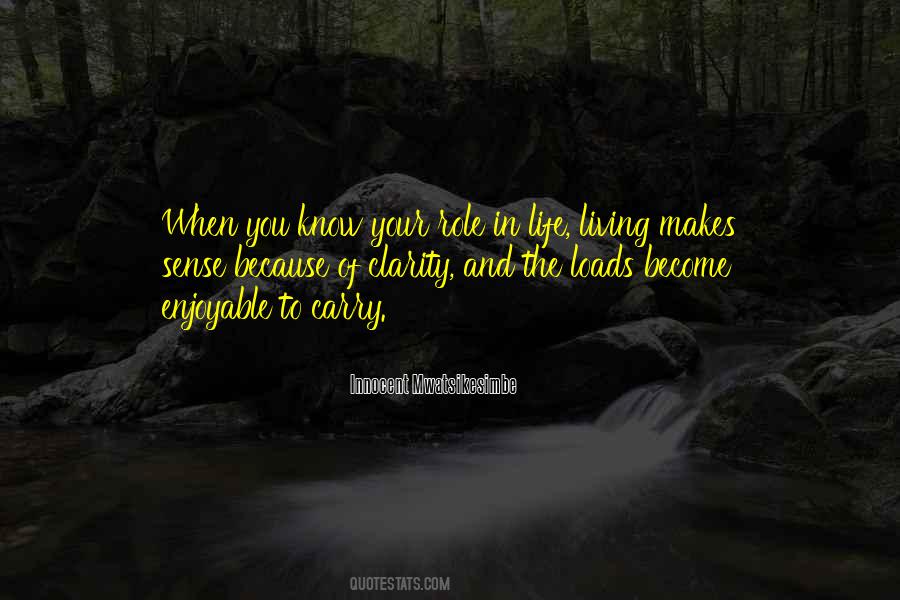 #41. The great mistake of the reformers is to believe that life begins and ends with health, and that happiness begins and ends with a full stomach and the power to enjoy physical pleasures, even of the finer kind. - Author: Katharine Fullerton Gerould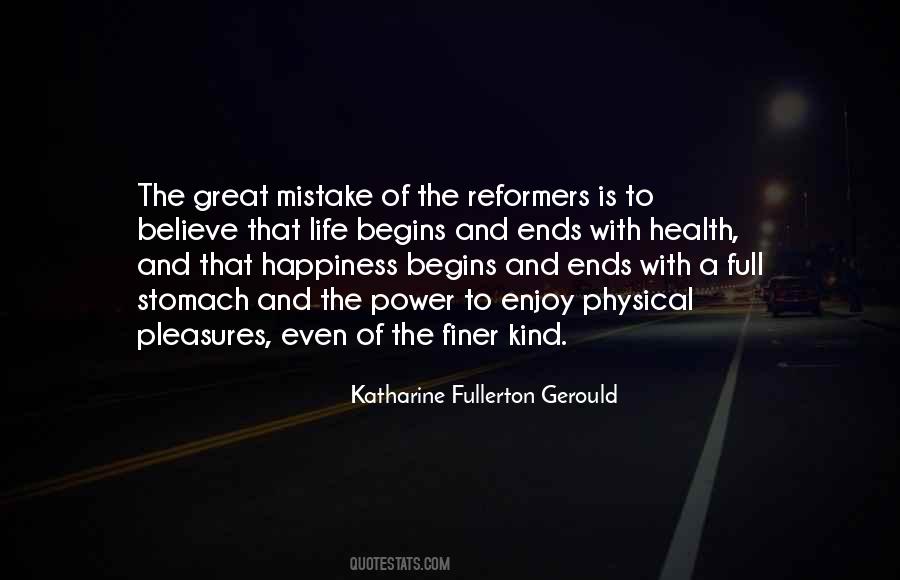 #42. The only reasonable goal in life is maximizing your total lifetime experience of something called happiness. That might sound selfish, but it's not. Only a sociopath or a hermit can find happiness through extreme selfishness. A normal person needs to treat others well in order to enjoy life. - Author: Scott Adams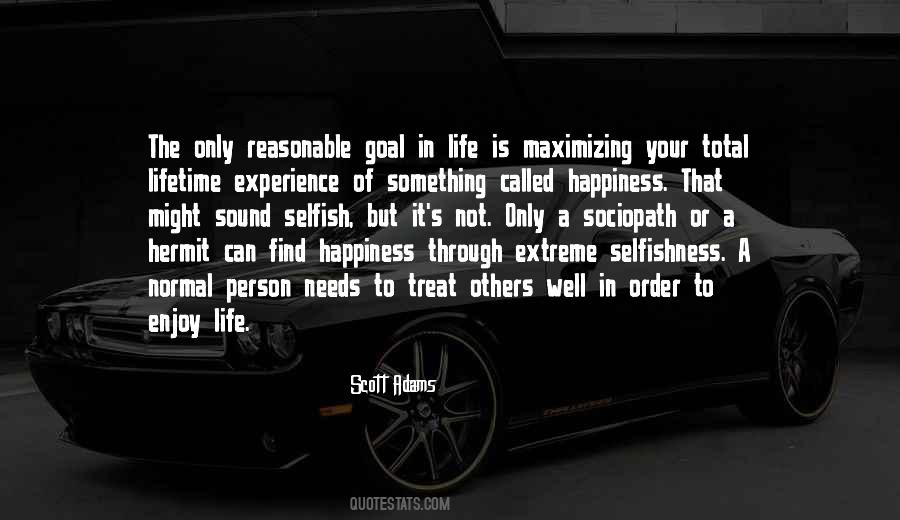 #43. The good life consists in deriving happiness by using your signature strengths every day in the main realms of living. The meaningful life adds one more component: using these same strengths to forward knowledge, power or goodness. - Author: Martin Seligman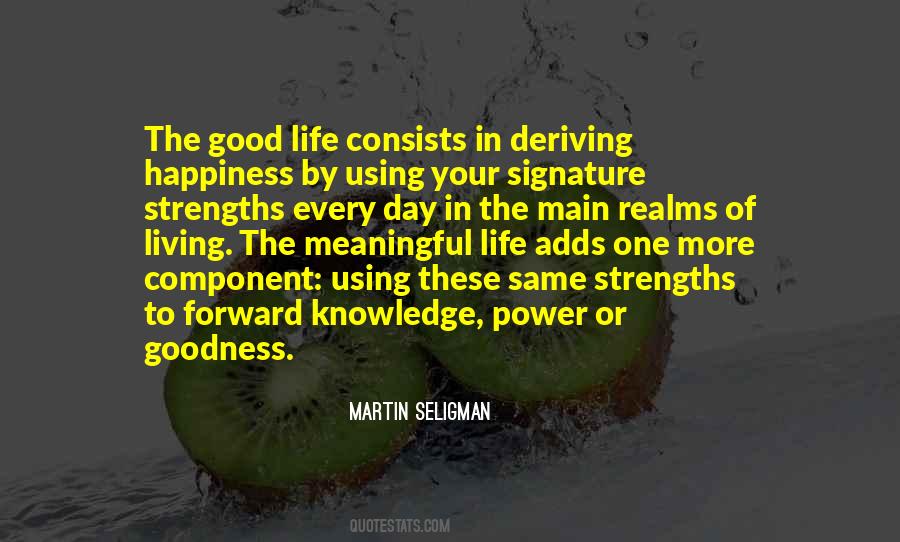 #44. Everyone thinks that they are intelligent even though there is no sign of intelligence. - Author: Debasish Mridha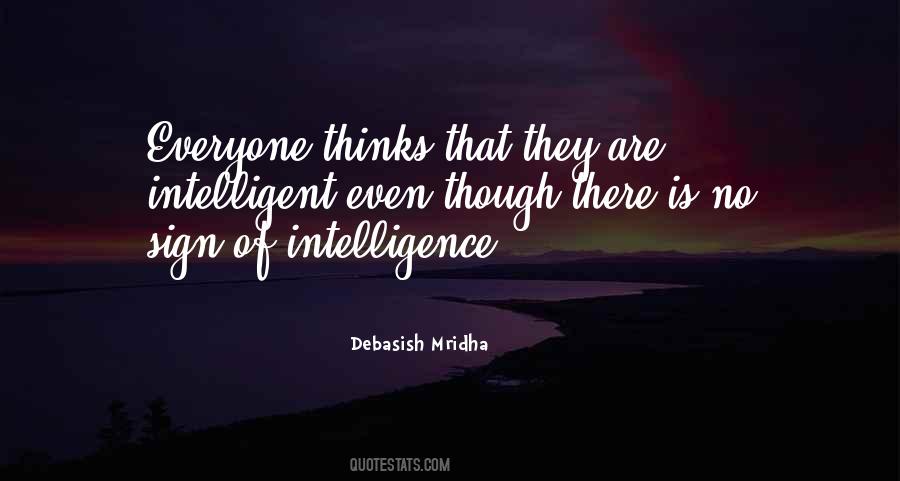 #45. The morning sun will bring you a fresh new day with a fresh new world of possibilities. - Author: Debasish Mridha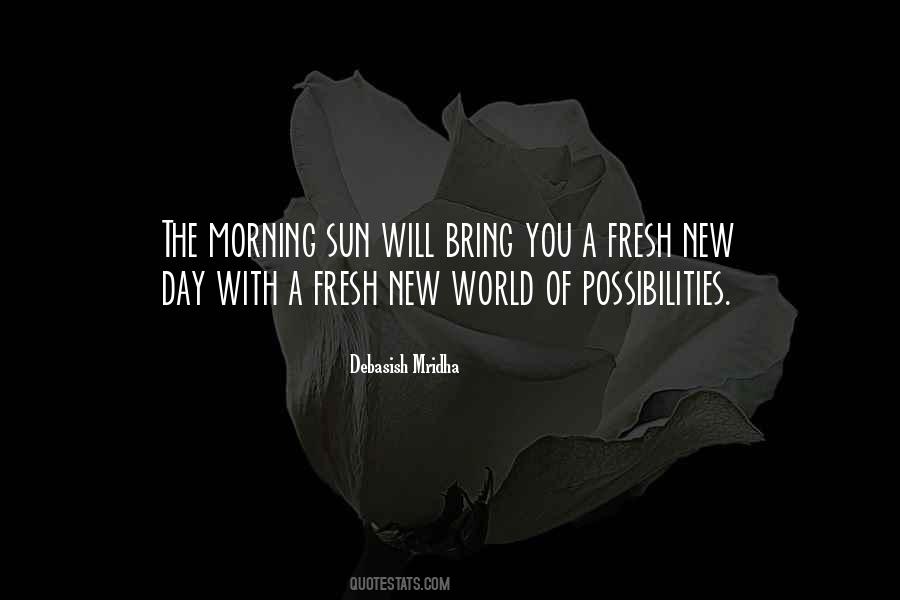 #46. Death is not the end; it is the beginning of the new life, the eternal life. - Author: Debasish Mridha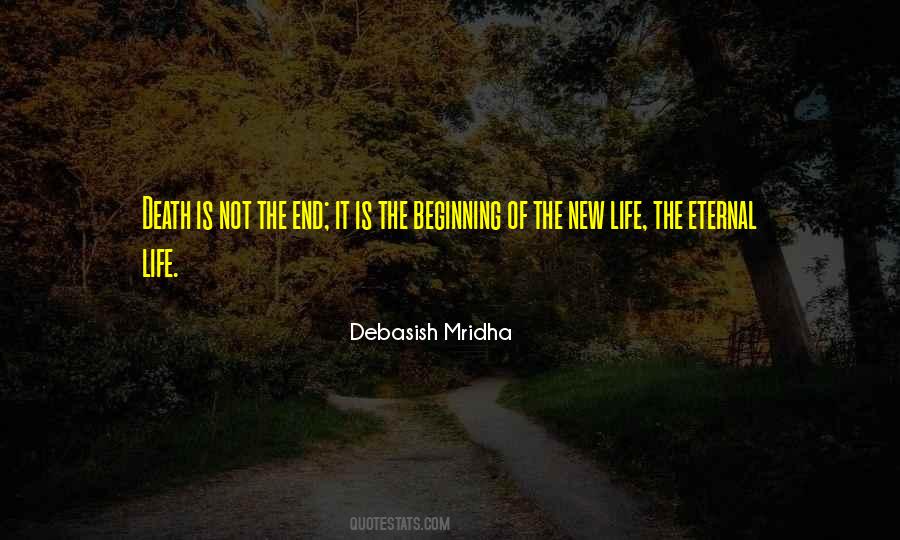 #47. The living are always trying to find the shortcuts to happiness in life. But look what happens when someone achieves premature success: they bloom too early and spend the rest of their lives dying....Success without struggle warps a person. - Author: Susan Wells Bennett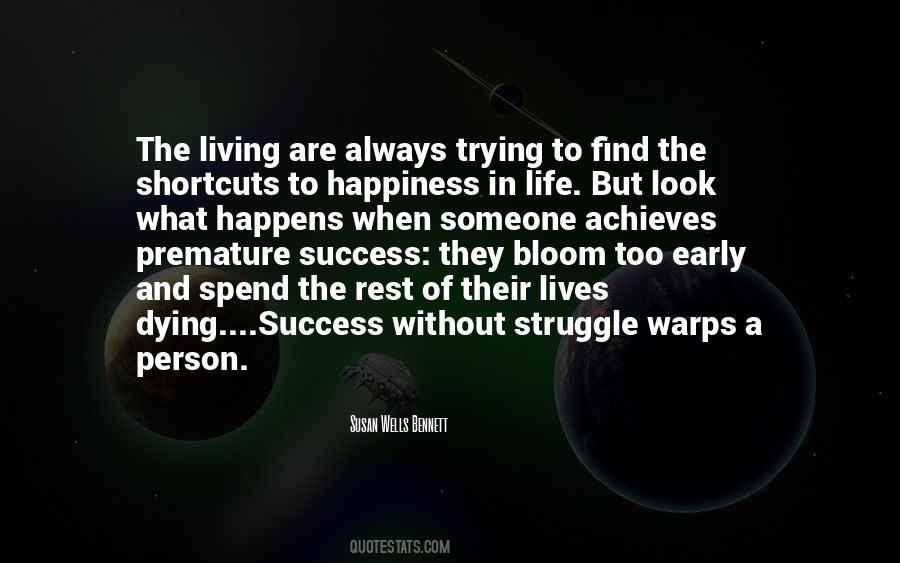 #48. Life is not about destination, it is a journey of creation. - Author: Debasish Mridha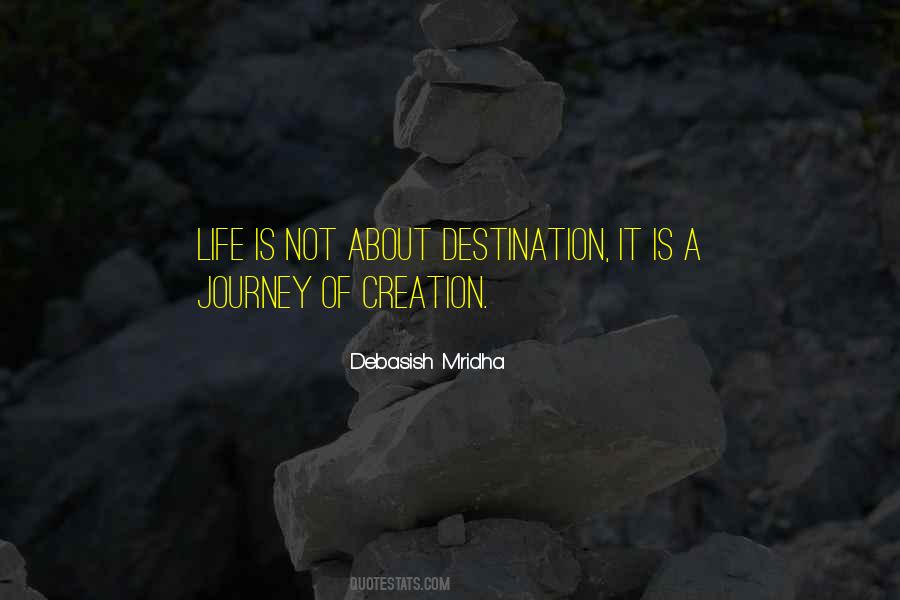 #49. A new year brings not only happiness, it makes us happy with a hope to fulfill our dreamz or a new beginning of our life. So, a new year is very special to everyone. - Author: Santonu Kumar Dhar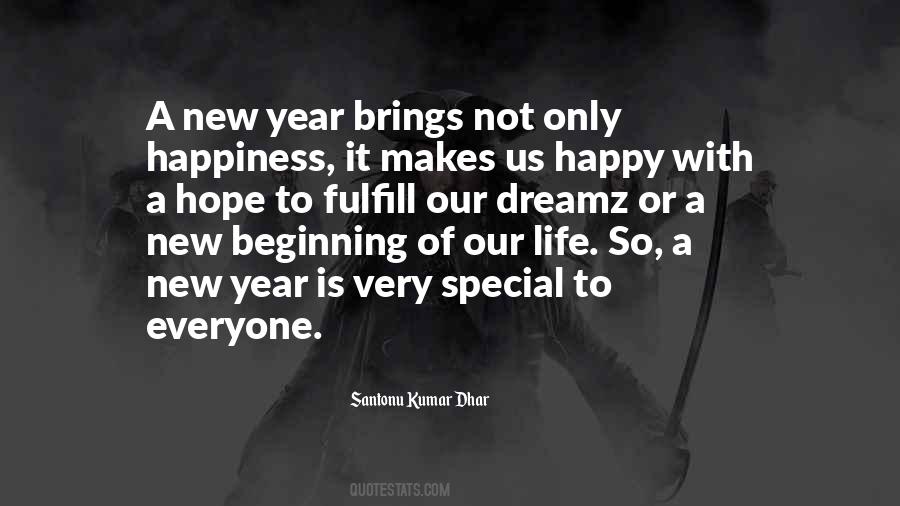 #50. Your perspective is vital to your happiness. Some, blind to the bountiful opportunities around them, live lives of sadness and despair with brief moments of joy. Be alive to the abundant potential that surrounds you so that you live a life of peace and happiness with periods of challenging growth. - Author: Richard G. Scott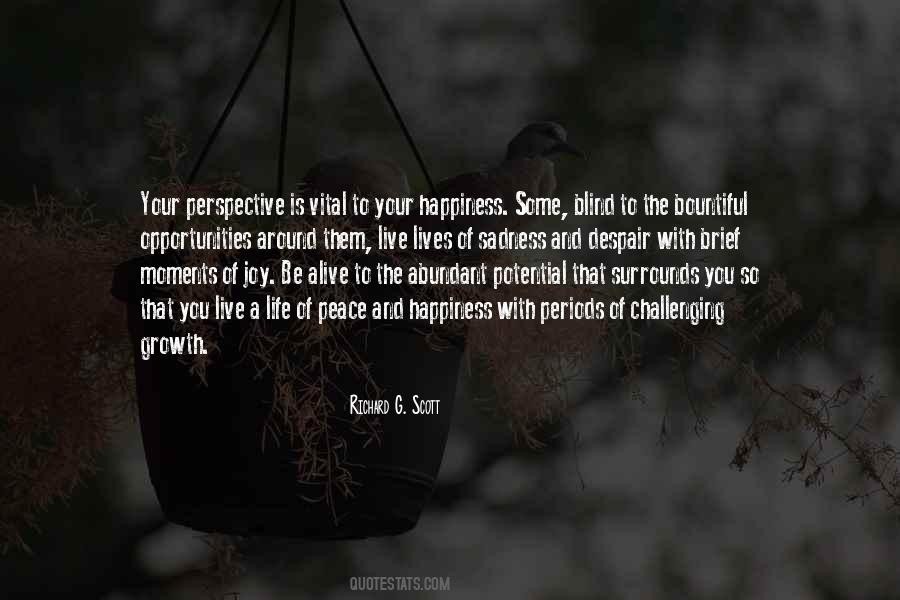 #51. You are just as worthy, deserving, and capable of creating and sustaining extraordinary health, wealth, happiness, love, and success in your life, as any other person on earth. - Author: Hal Elrod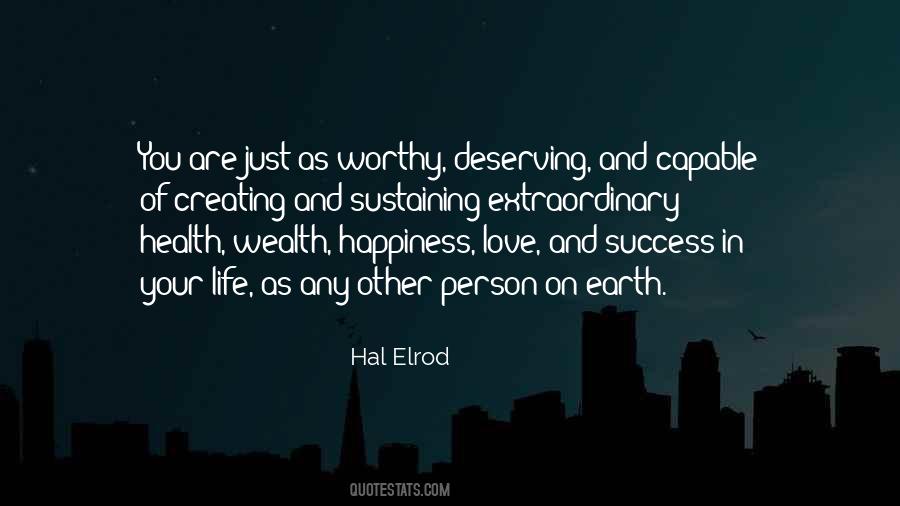 #52. When the power of love overtakes all other power then we will find the true peace on earth. - Author: Debasish Mridha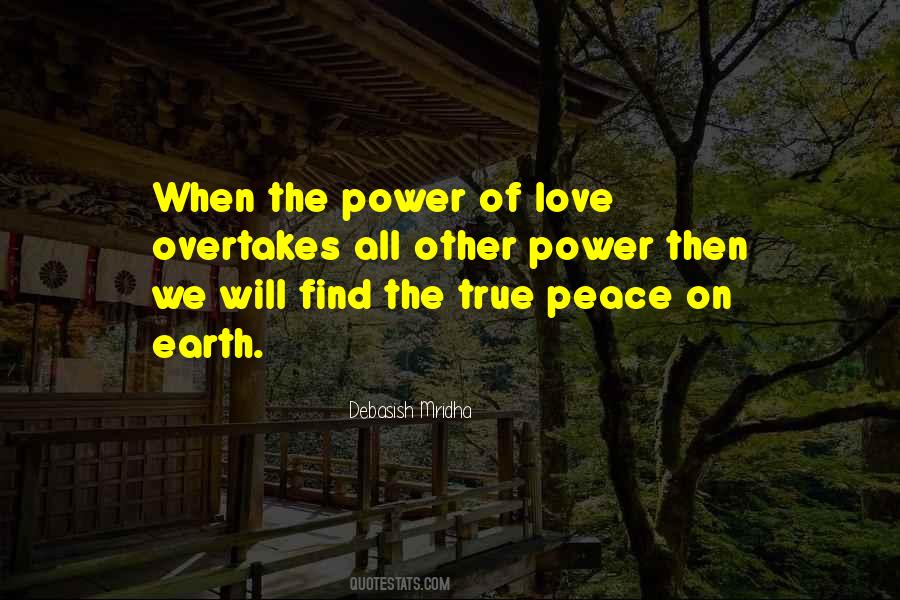 #53. Joy is a perception of elation which keeps us moving with life. - Author: Debasish Mridha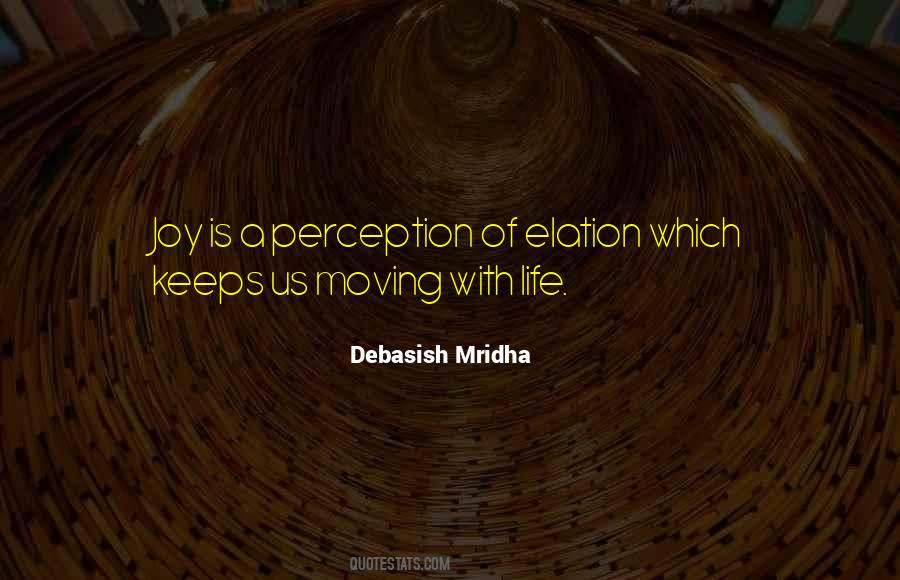 #54. A state is an association of similar persons whose aim is the best life possible. What is best is happiness, and to be happy is an active exercise of virtue and a complete employment of it. - Author: Aristotle.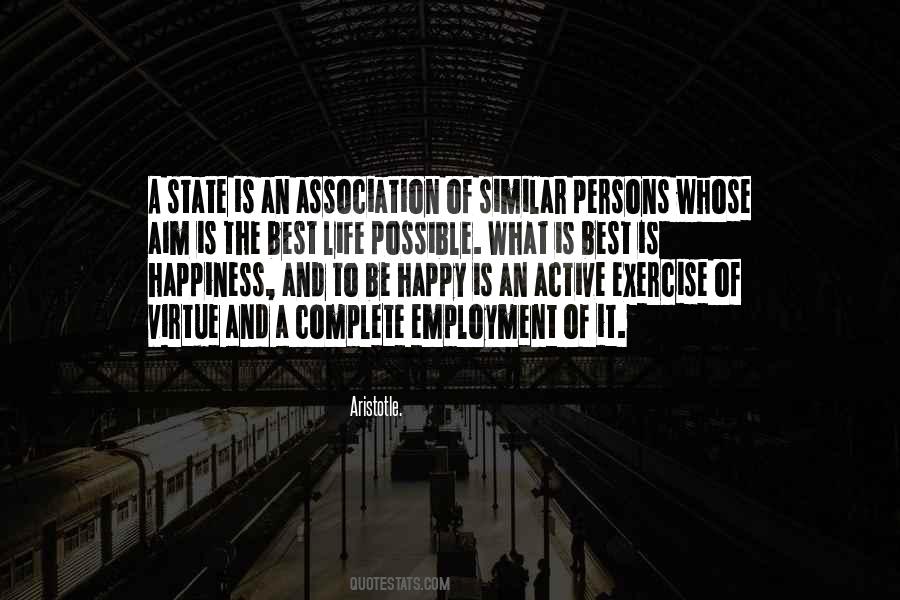 #55. A psychiatrist once told me early in treatment, "Stop trying to make me like you," and what a sobering and welcome smack in the face that statement was. Yet somehow, every day of my life is still a campaign for popularity, or better yet, a crowded funeral. - Author: John Waters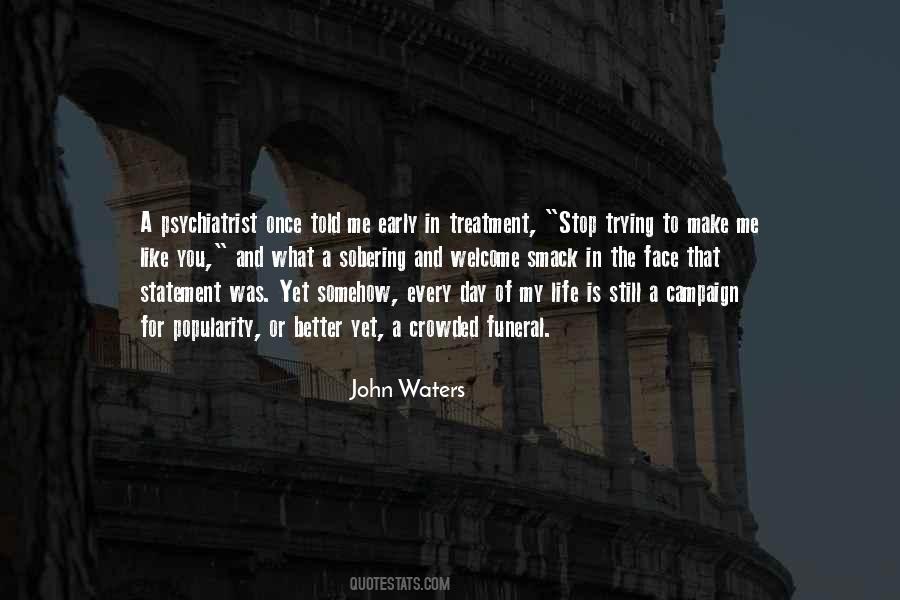 #56. The door available to everyone that can lead to happiness & success is the modest door of the public library. I found it to be so in my own life and work. - Author: Herman Wouk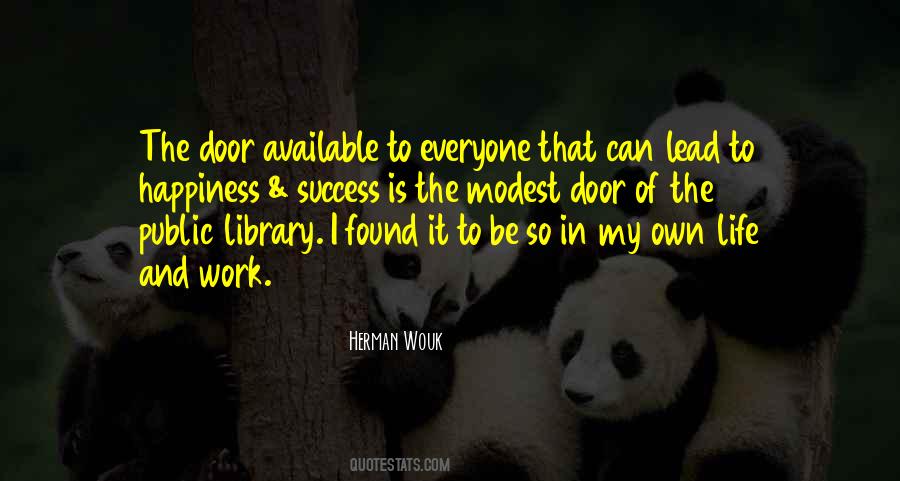 #57. Life is meaningless until we learn to use the power of divine love and see the divine in every event and in every beauty. - Author: Debasish Mridha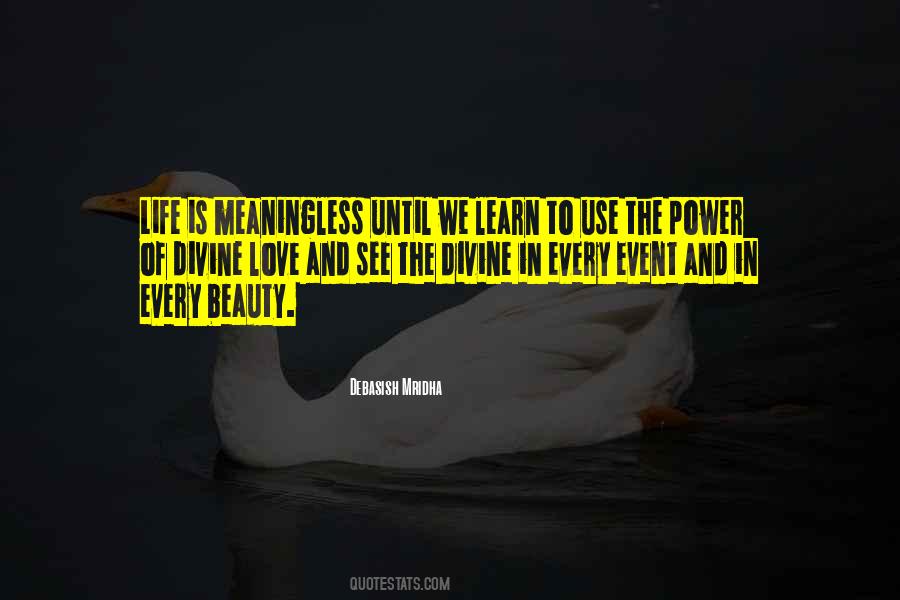 #58. Passionate living is the joy of existence. - Author: Lailah Gifty Akita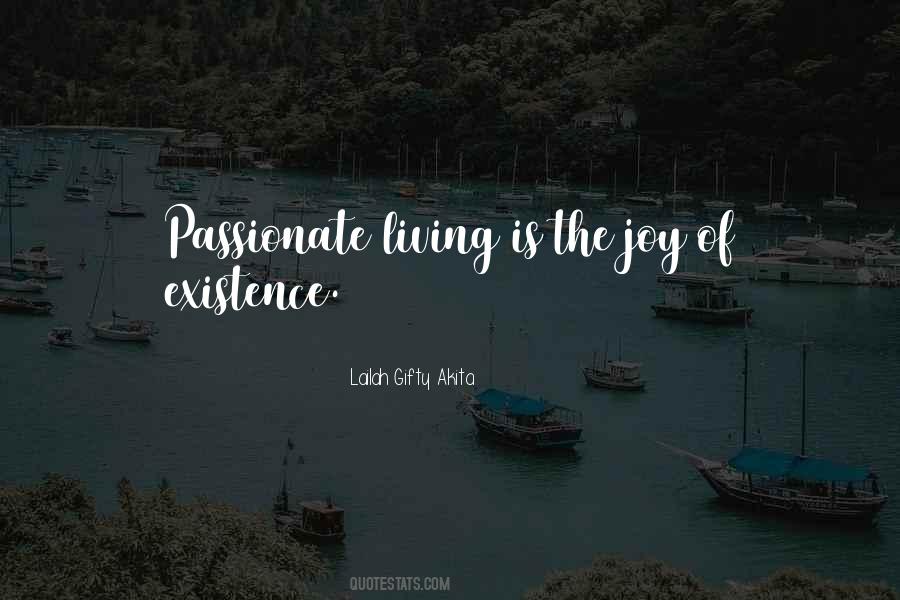 #59. The first duty of a man is to love himself. When someone loves himself, he is loving the universe. This universe is existing because of you. - Author: Debasish Mridha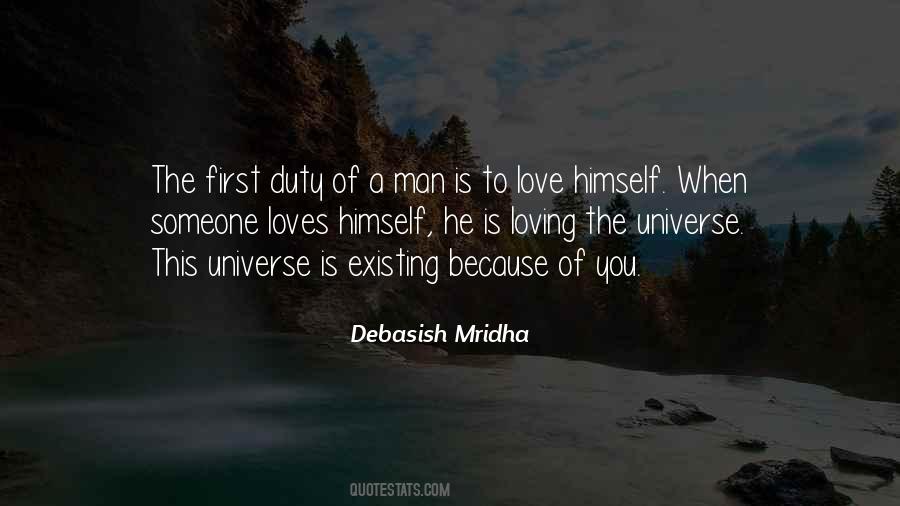 #60. Loving is the only sign of truly living. - Author: Debasish Mridha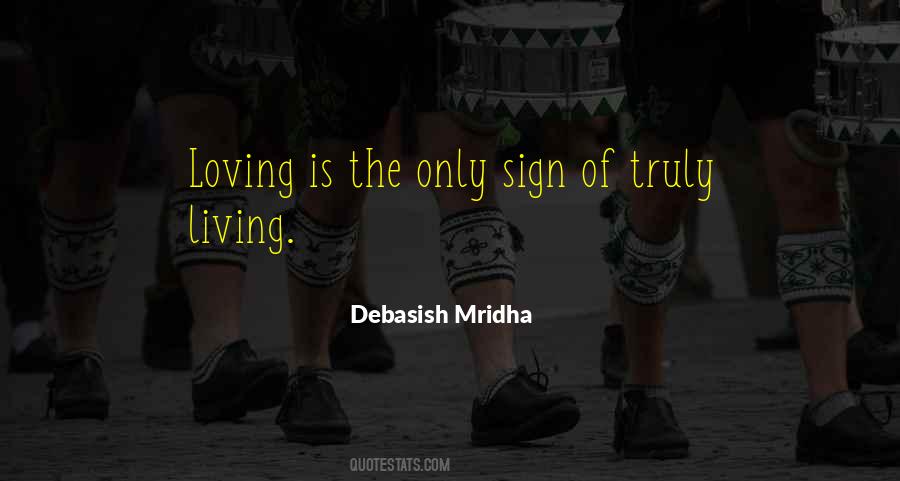 #61. Happiness is your inherent nature. In the hustle and bustle of life, you have forgotten a part of yourself, and looking for it outside. Fill this void with happiness that is sustainable, not transitory; that illuminates your life and that of others, that is life giving and so natural. - Author: Sanchita Pandey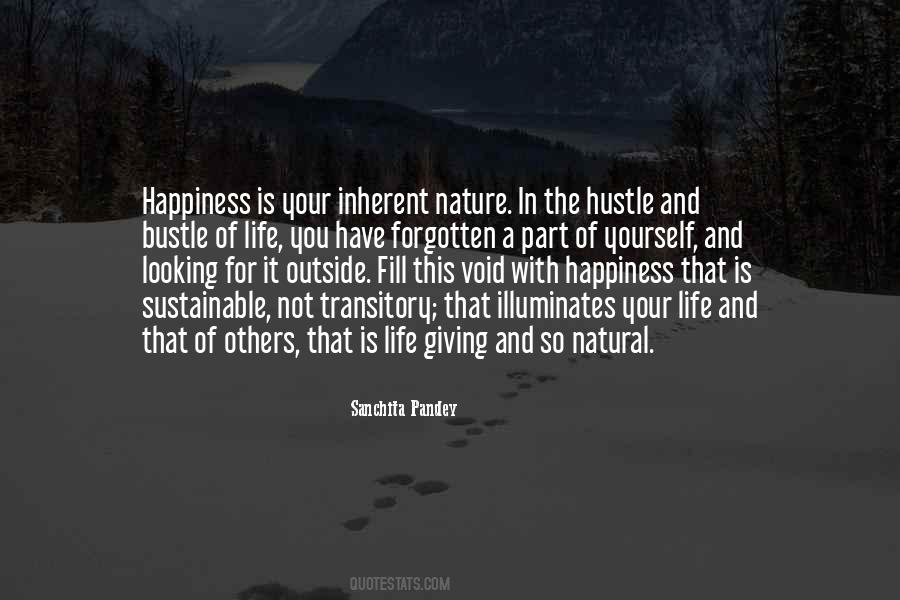 #62. Are you the dove or the statue?
Soaring with the eagles leaving the turkeys behind.
May our highest Supreme Being be with you and give you lots of Real Love and Happiness in your life. - Author: Harry Monarch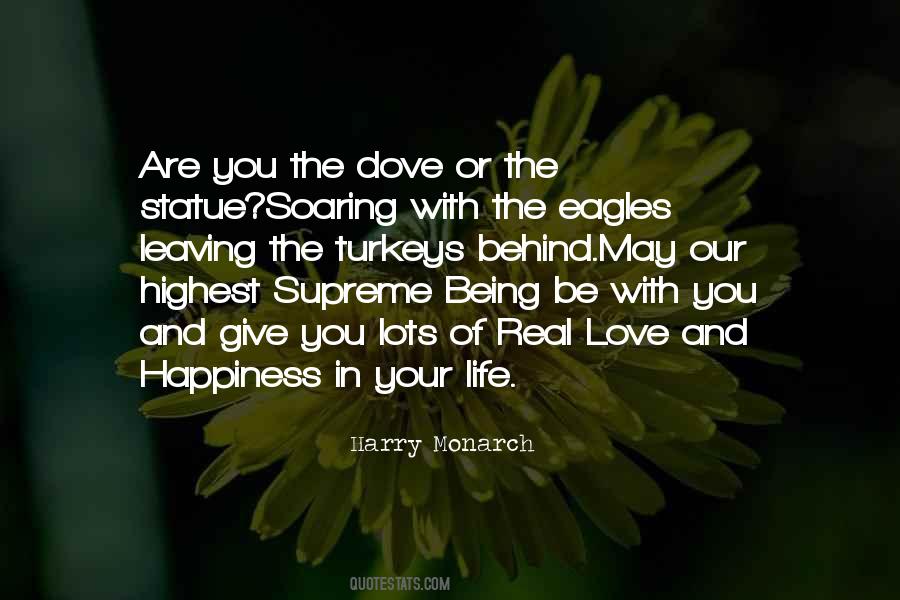 #63. There are two kinds of love. One kind you live with, the other you write poetry about. - Author: Debasish Mridha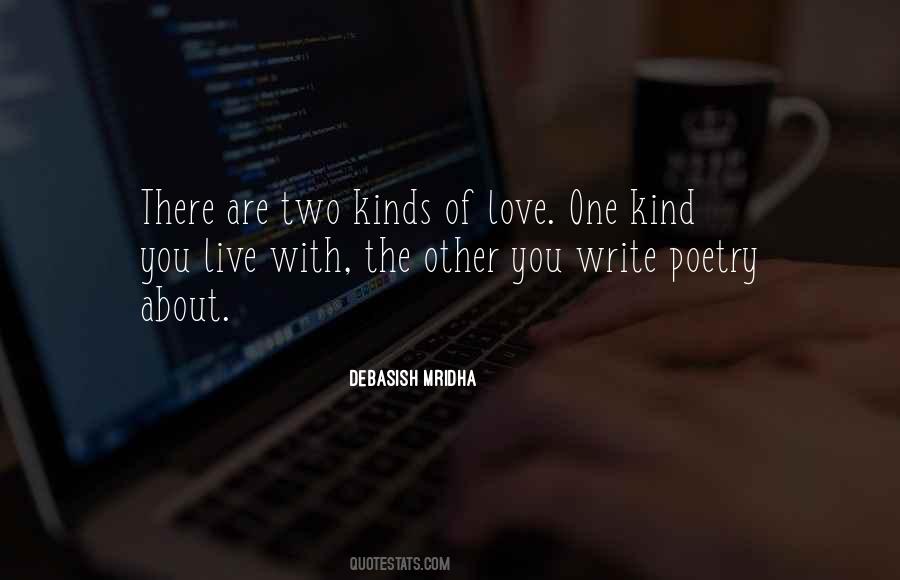 #64. Everyone holds his or her own key to success and happiness. It's just that sometimes you have to test out a lot of wrong keys first to find the one that fits. - Author: Brittany Burgunder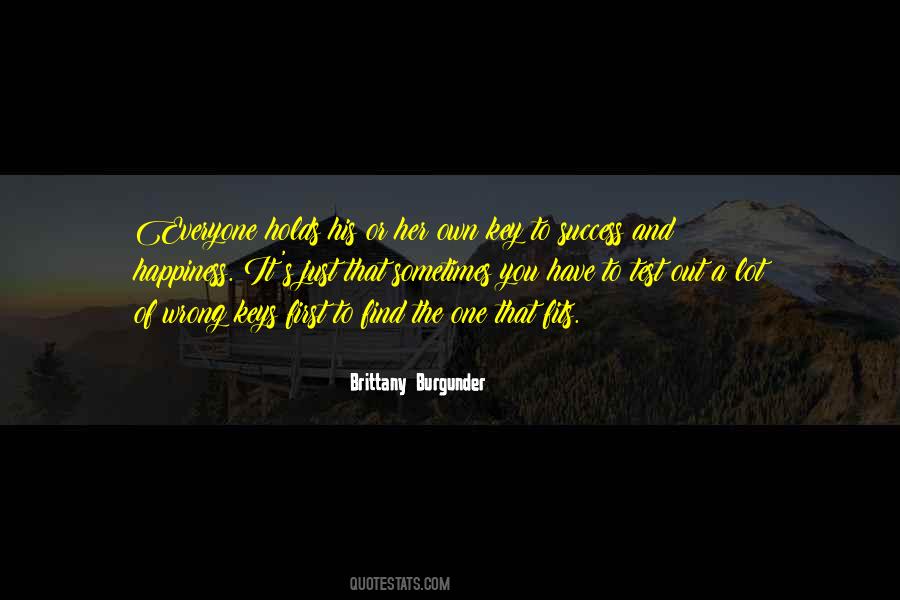 #65. Book collecting! First editions and best editions; old books and new books - the ones you like and want to have around you. Thousands of 'em. I've had more honest satisfaction and happiness collecting books than anything else I've ever done in life. - Author: Peter Ruber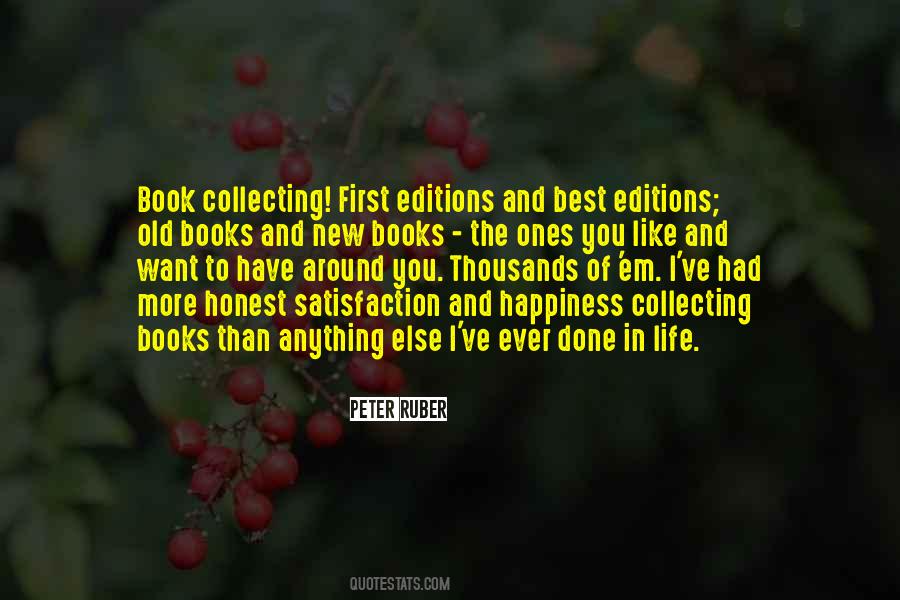 #66. When you have received Him, stir up your heart to do Him homage; speak to Him about your spiritual life, gazing upon Him in your soul where He is present for your happiness; welcome Him as warmly as possible, and behave outwardly in such a way that your actions may give proof to all of His Presence. - Author: Saint Francis De Sales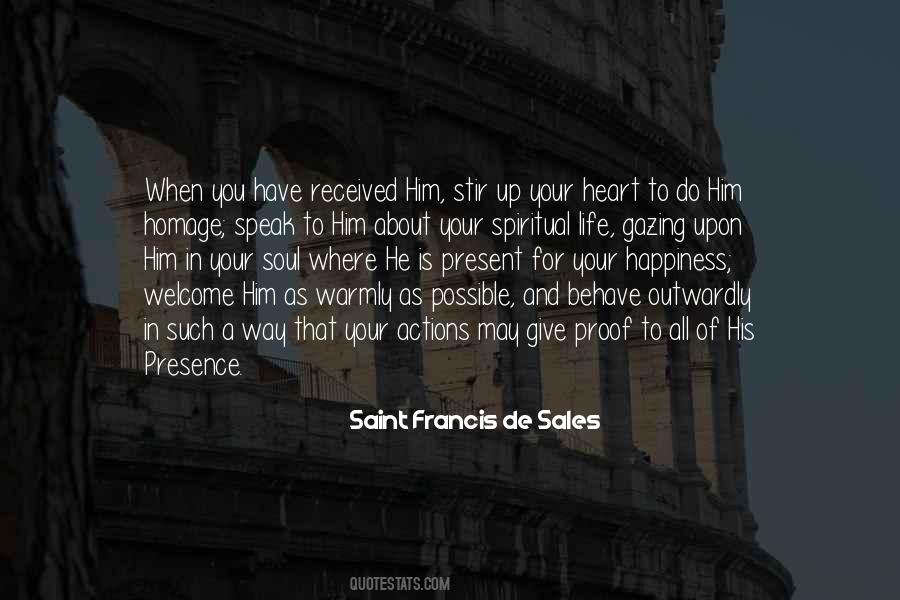 #67. My scars tell a story. They are a reminder of times when life tried to break me, but failed. They are markings of where the structure of my character was welded. - Author: Steve Maraboli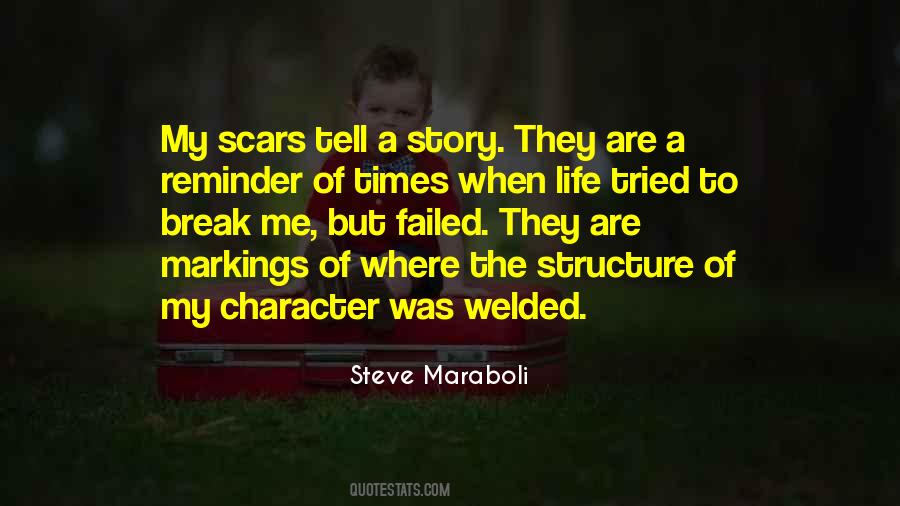 #68. The secret of a happy life is respect. Respect for yourself and respect for others. - Author: Ayad Akhtar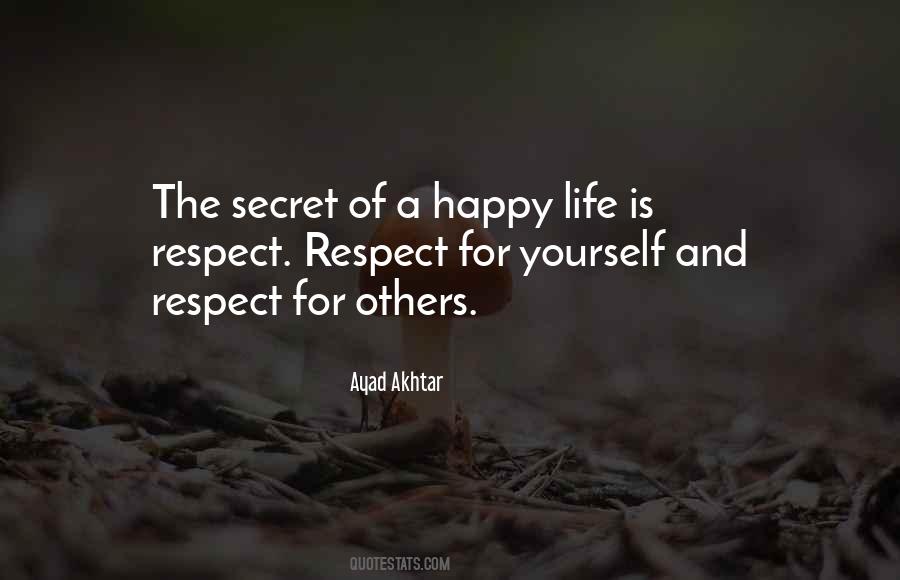 #69. Power of softness and kindness are the greatest. - Author: Debasish Mridha
#70. We can bring peace in the world, not by eliminating violence in the world, but by finding the causes of violence and by preventing those from infecting the society. - Author: Debasish Mridha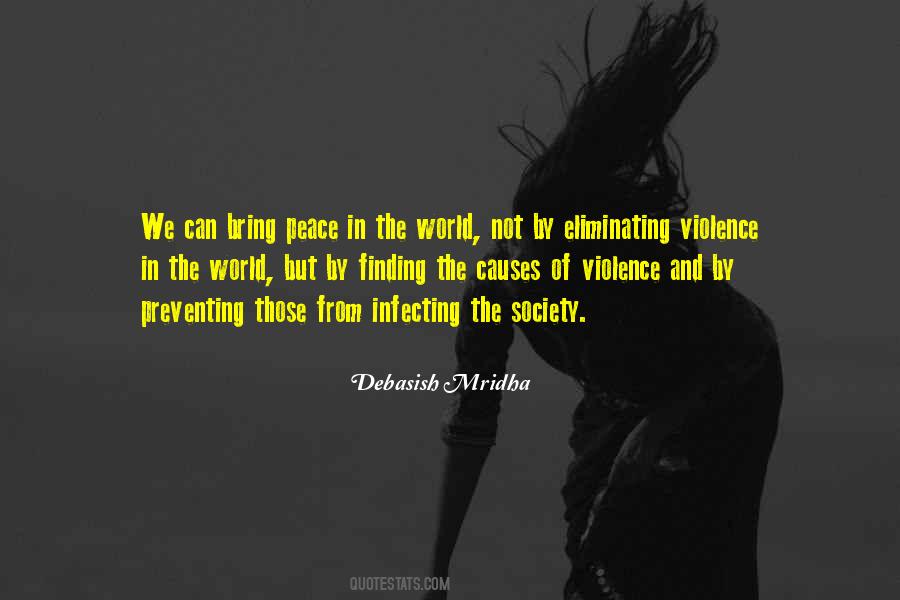 #71. Though one may acquire much in wealth, fame, or honor, the real joy of life does not lie there but, rather, in keeping the romance of living going. Nothing gives such complete and profound happiness as the perpetually fresh wonder and mystery of exciting life. - Author: Norman Vincent Peale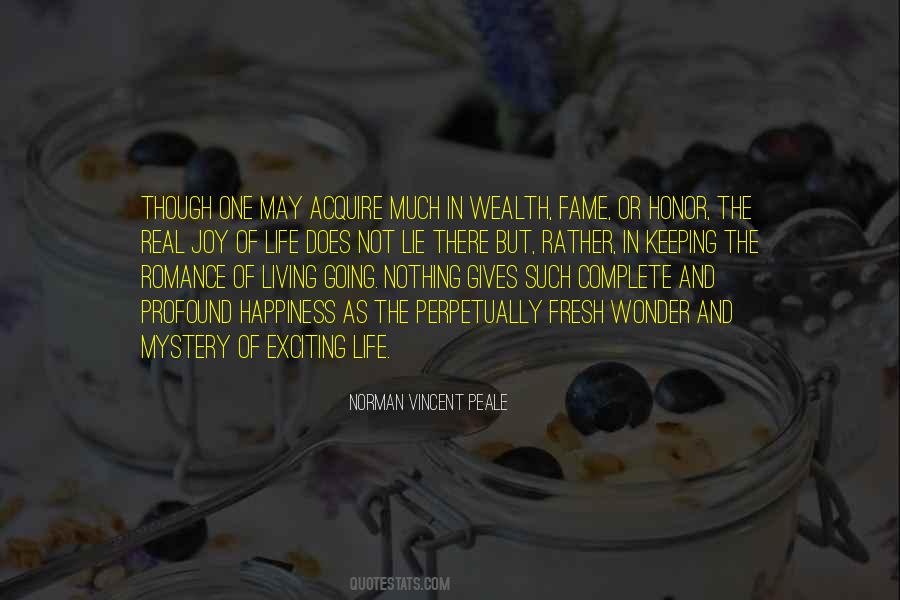 #72. A wave of intense happiness washed over me, and I told myself to carry this moment as a talisman of a time in my life when I was both truly content and lucky enough to realize it. - Author: Heather Cocks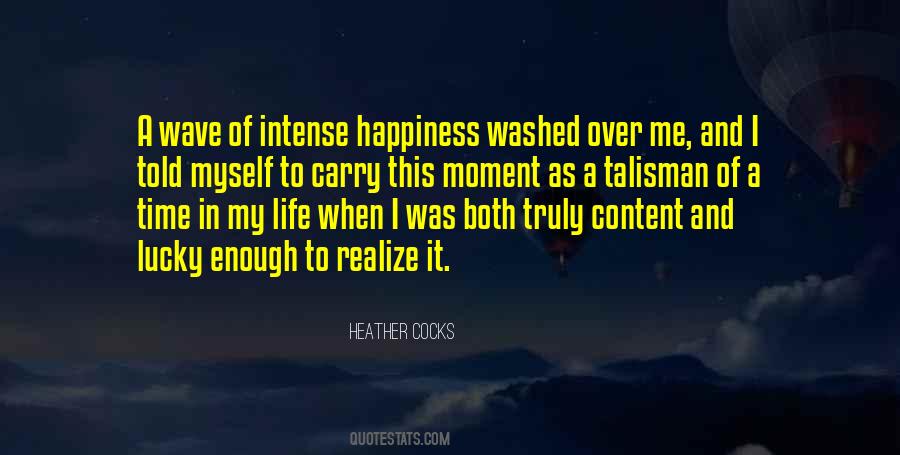 #73. Happiness comes as a by-product of the "life well lived." And - Author: Henry Cloud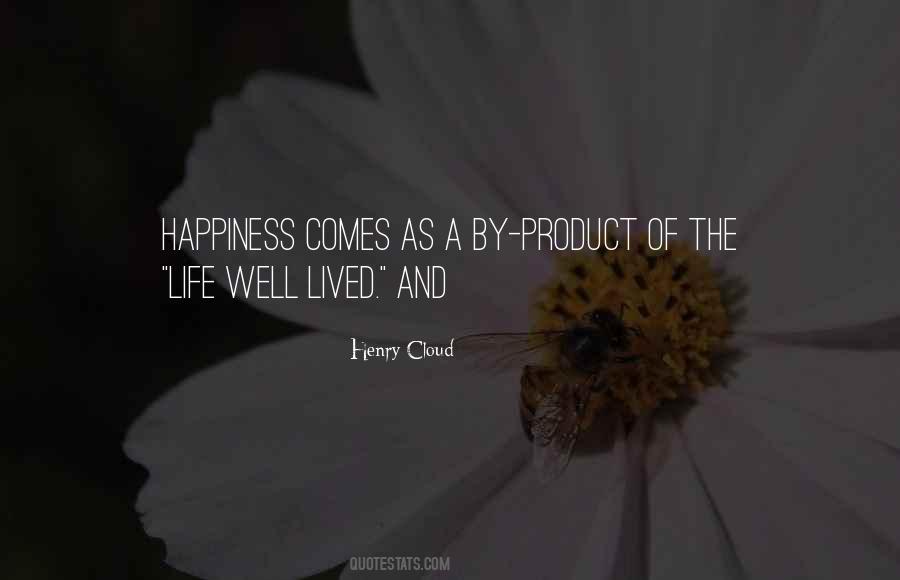 #74. Love is the heartbeat of the sacred soul. - Author: Lailah Gifty Akita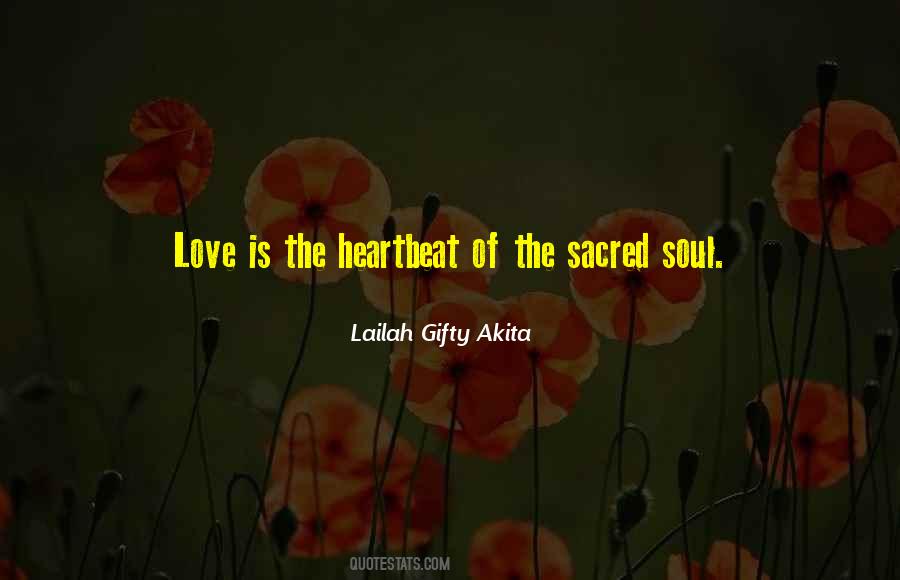 #75. For years of our lives the days pass waywardly, featureless, without meaning, without particular happiness or unhappiness. Then, like turning over a tapestry when you have only known the back of it, there is spread the pattern. - Author: Jane Gardam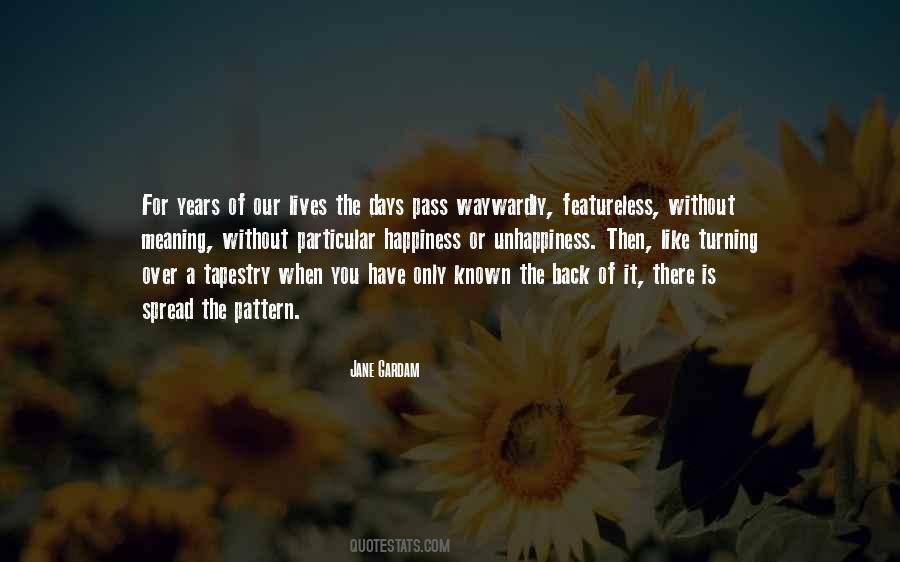 #76. We either allow our past to keep interfering with our optimal expression of love and happiness, or we can move beyond our past with renewed passion for life - Author: Deepak Chopra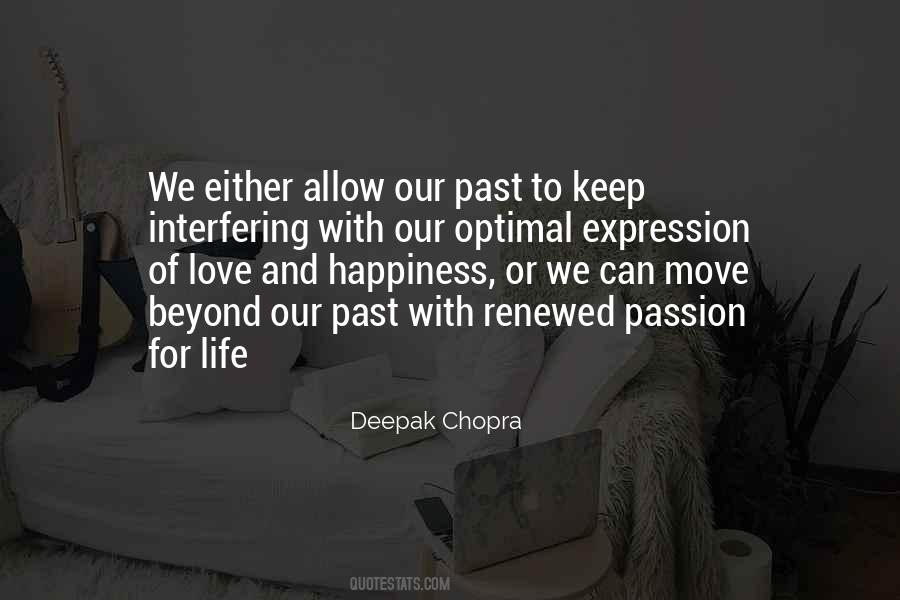 #77. Gratitude is the combination of appreciate, love, kindness, and compassion in a beautiful heart. - Author: Debasish Mridha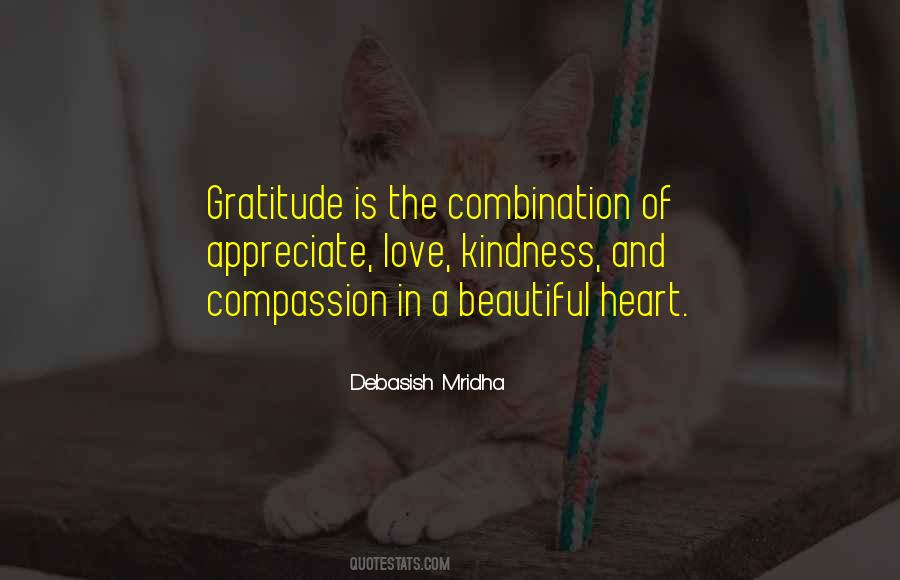 #78. Love and attraction is the magnetic language of the heart. - Author: Debasish Mridha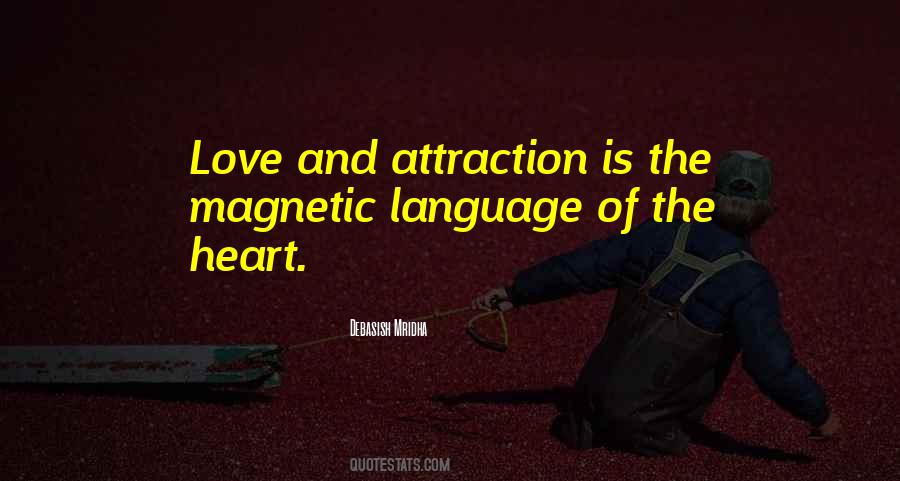 #79. In my long life I have found peace, joy, and happiness beyond my fondest hopes and dreams. One of the supreme benedictions of my life has been my marriage to an elect daughter of God. I love her with all my heart and soul. - Author: James E. Faust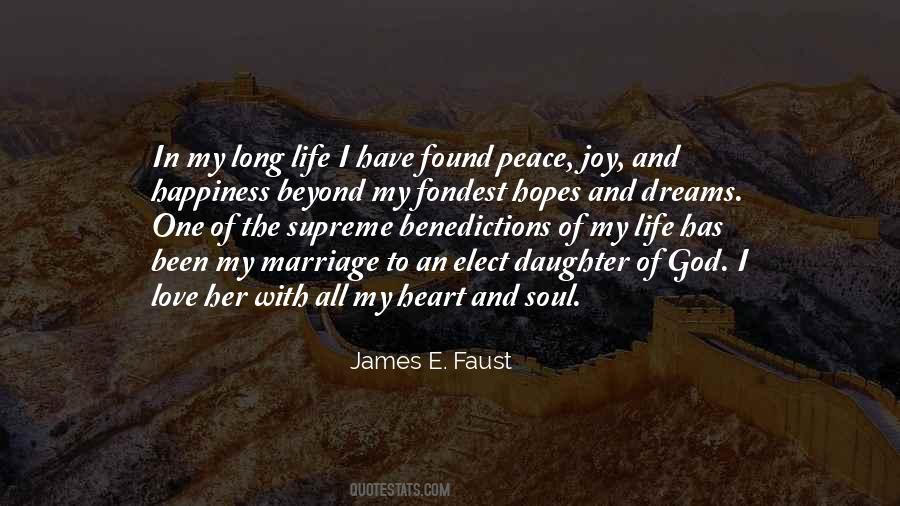 #80. Chain of envy linked them, showing each what was lacking in life, but offering also the consolation that happiness was present right next door, in the life of a neighbour, an element of the same society. - Author: Aravind Adiga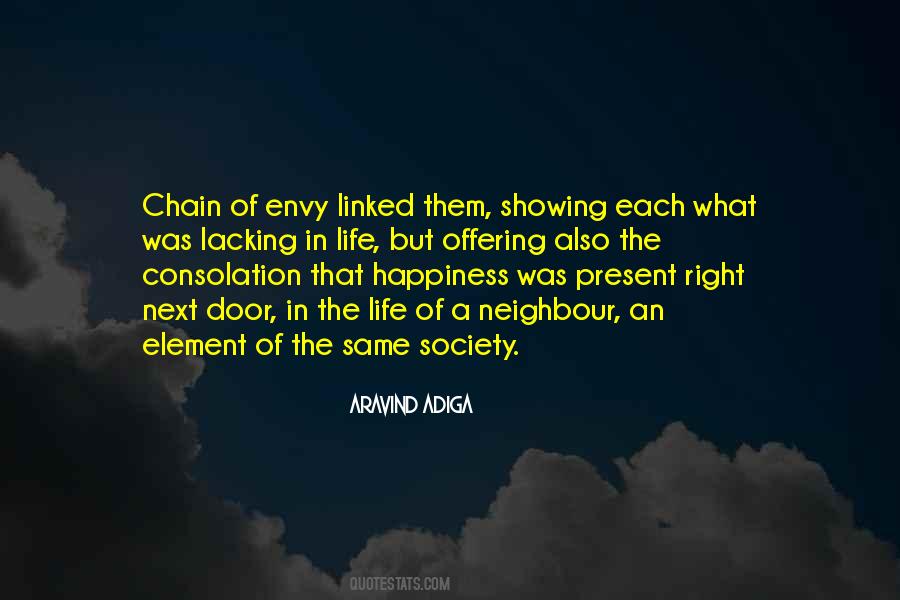 #81. The only thing that keeps us from a place of joy is an illusion, the illusion of fear. - Author: Molly Friedenfeld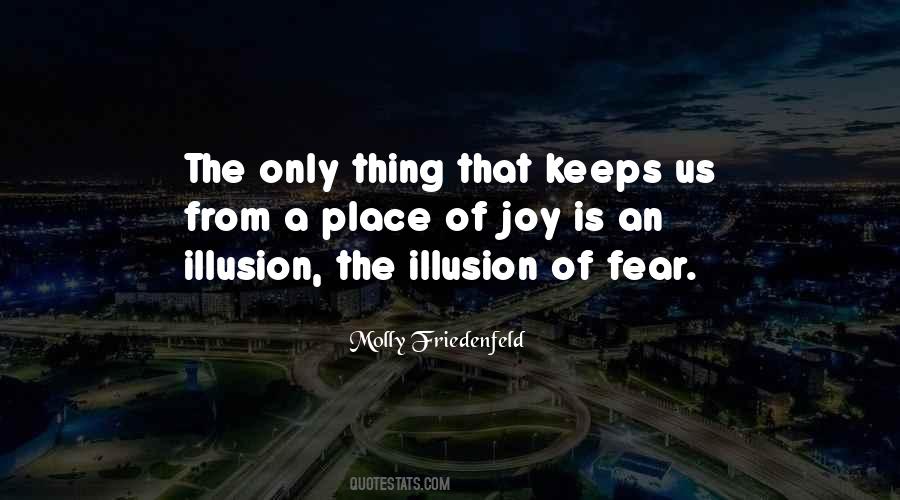 #82. Greatness is the flower of great adversity. - Author: Debasish Mridha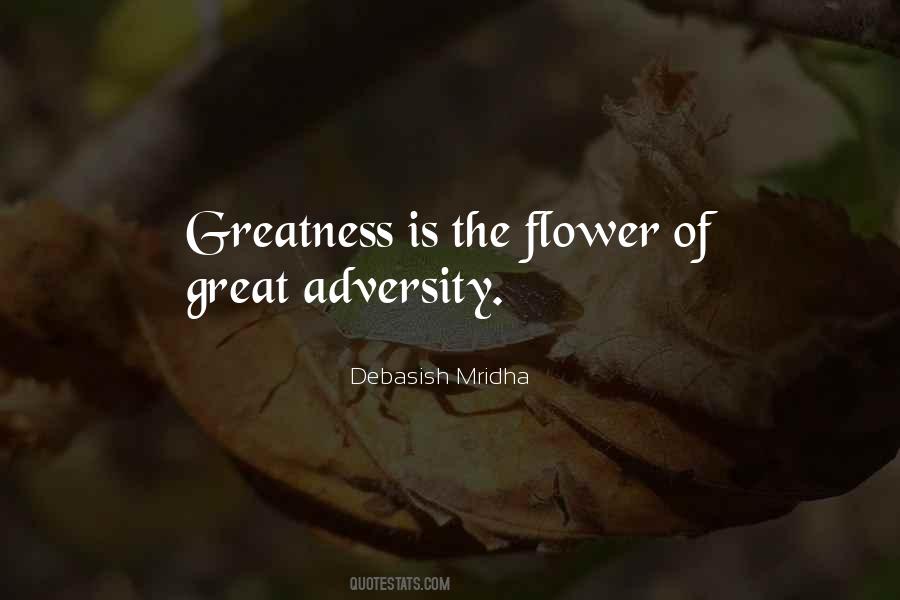 #83. Oh thee! Lets ignite the fire of love - Author: Debasish Mridha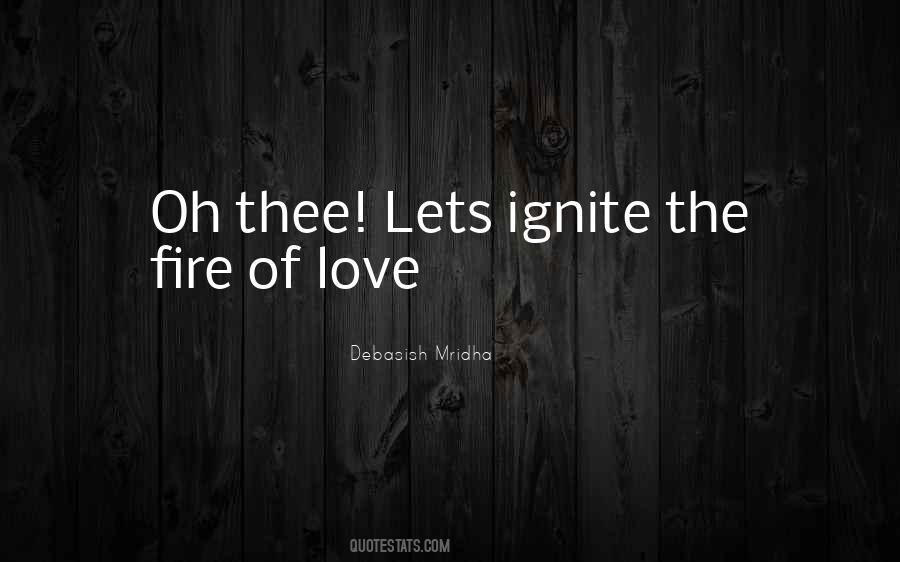 #84. The essential tendency of life is toward happiness ... Optimism is the only true condition for a reasonable man. - Author: Phillips Brooks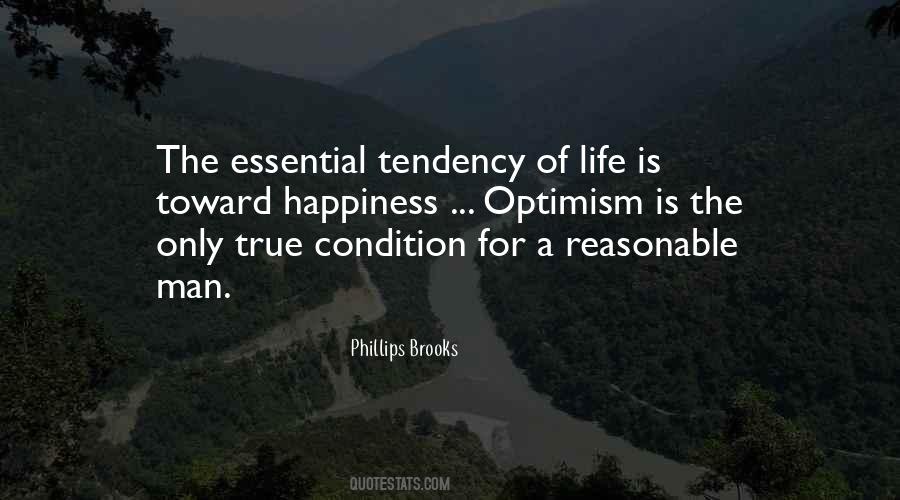 #85. Surely there is a knowing behind it all. There is a teacher, an expresser, a creator, an artist perhaps, a poet certainly that has designed and presented all of the clues that we need to navigate life with some degree of grace, and perhaps with a greater degree of happiness than we now have. - Author: Jeffrey R. Anderson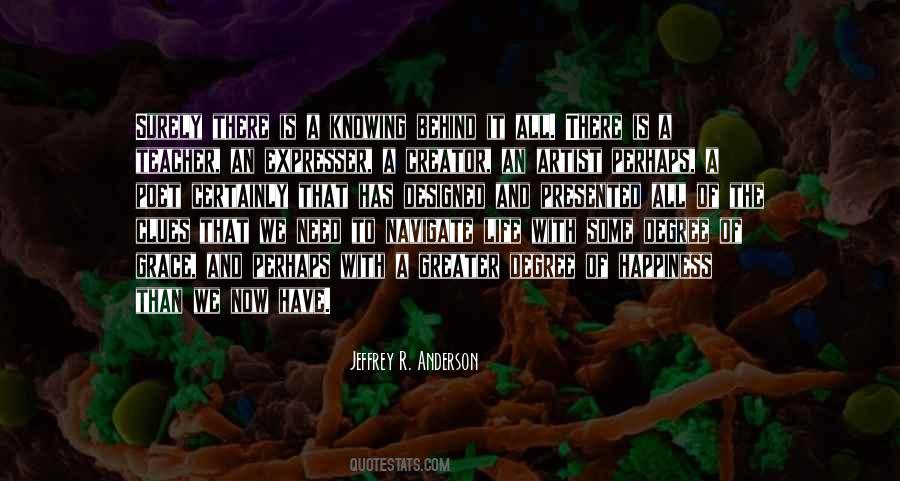 #86. Love never dies, it become the wealth of the universe when we die. - Author: Debasish Mridha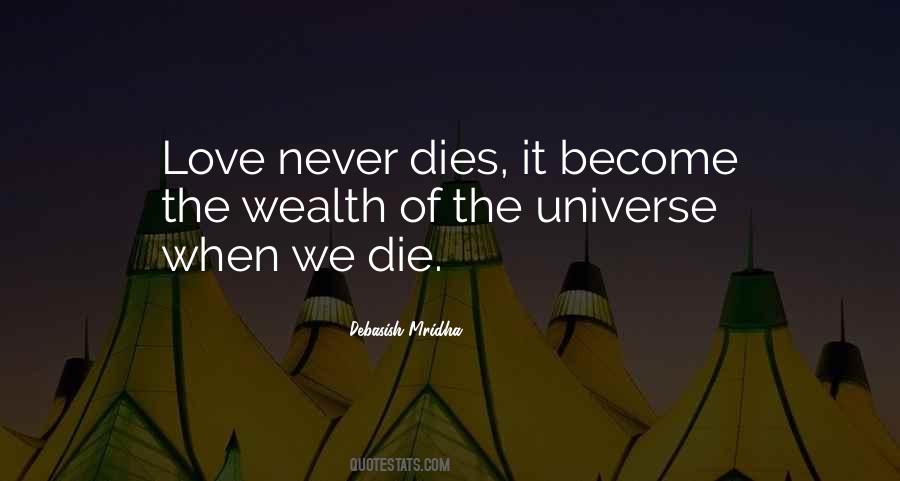 #87. You are my garland of love. I am your reflection of love. - Author: Debasish Mridha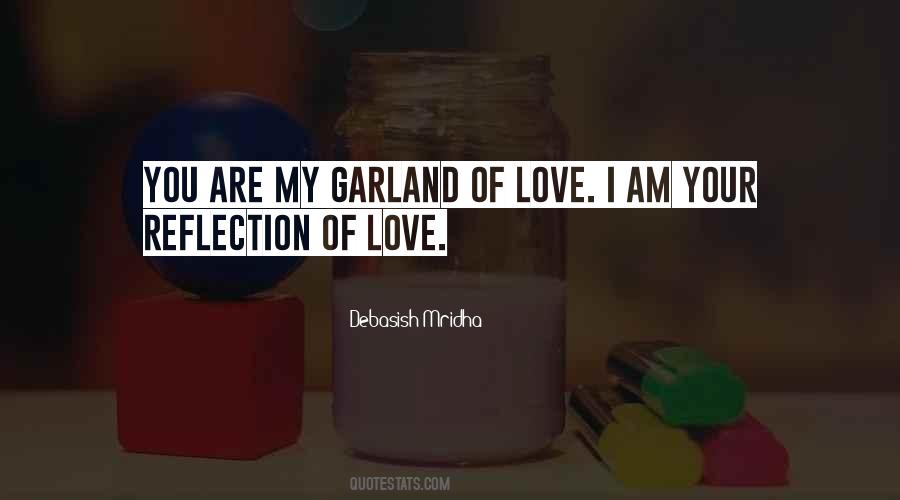 #88. Sometimes it's not about making a ton of money in one night, just to spend the rest of your life waiting on the next payday. You will fare better investing time, planning, strategic thinking in order to secure a stable, fruitful future. - Author: Carlos Wallace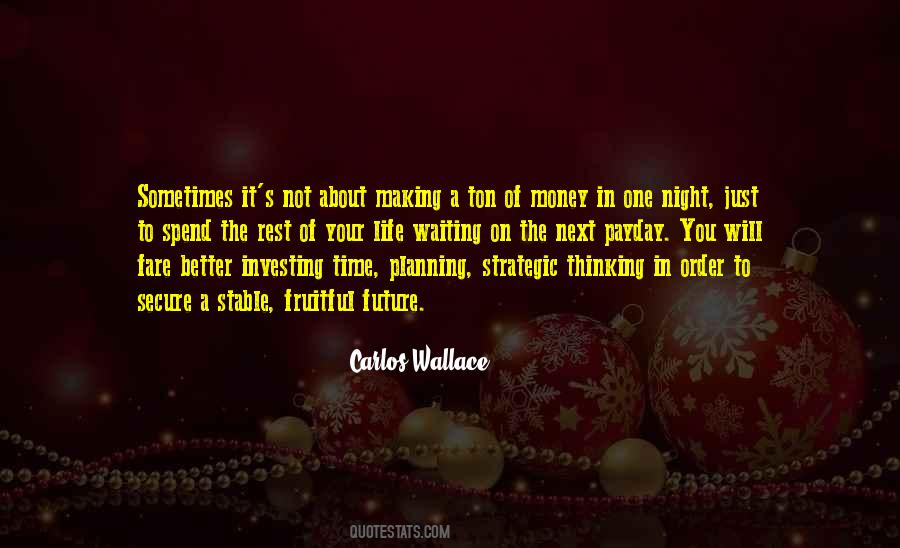 #89. If kings would only determine not to extend their dominions until they had filled them with happiness, they would find the smallest territories too large, but the longest life too short for the full accomplishment of so grand and so noble an ambition. - Author: Charles Caleb Colton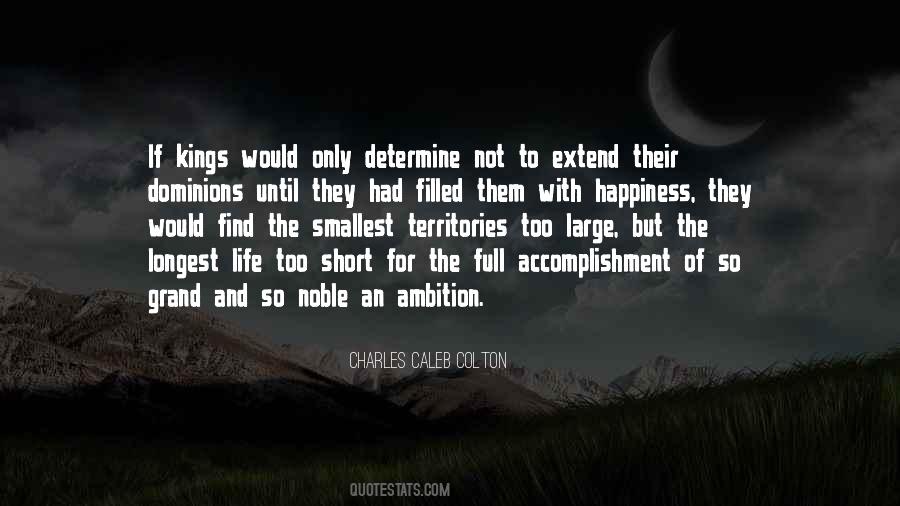 #90. There are three levels of happiness: the pleasant life, the good life, and the meaningful life. - Author: Joel Garreau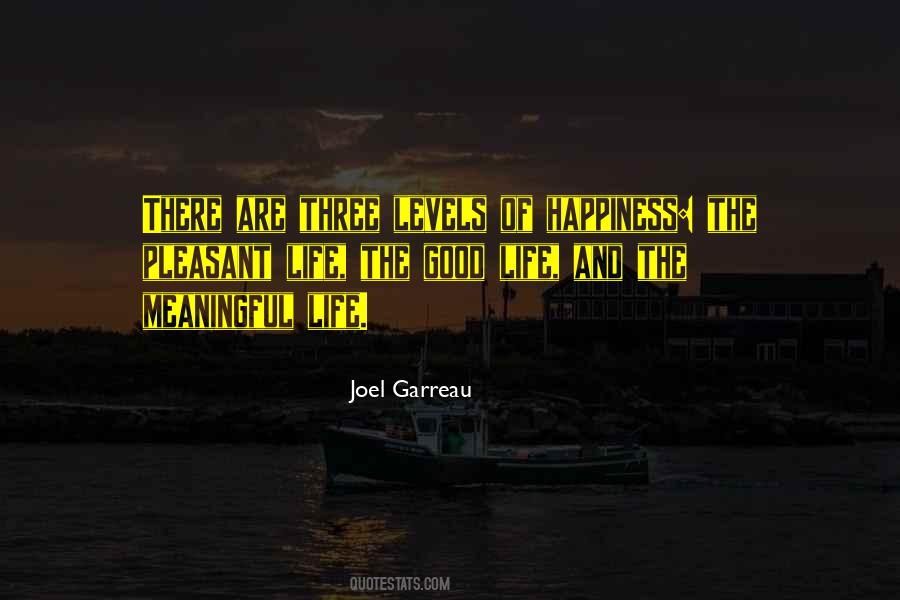 #91. There is some kind of a sweet innocence in being human- in not having to be just happy or just sad- in the nature of being able to be both broken and whole, at the same time. - Author: C. JoyBell C.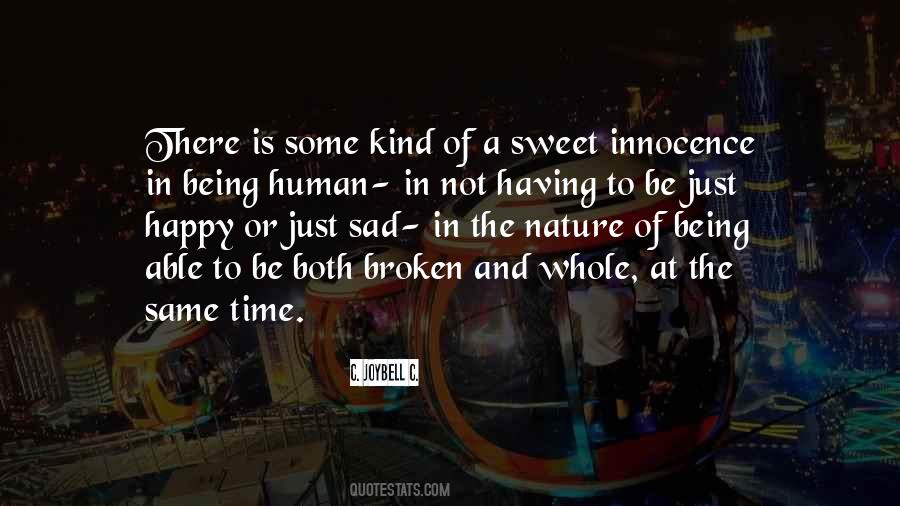 #92. Oh beloved,
I want to live in your love,
to feel the joy of life,
to see the beauty of desires,
to enjoy the song of heart,
to dance with you, my love. - Author: Debasish Mridha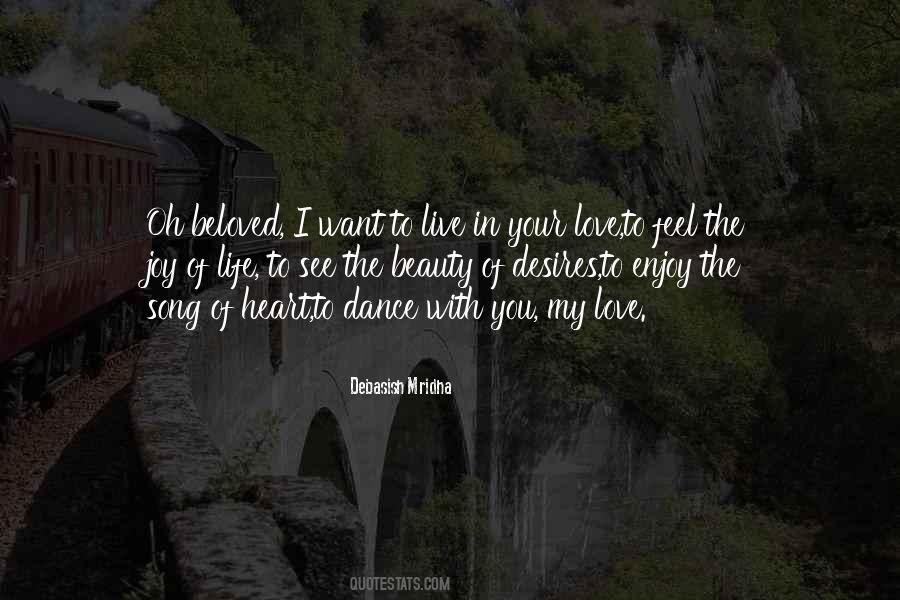 #93. Possession of wealth is not the happiness but expression of gratitude for the possession is the happiness. - Author: Debasish Mridha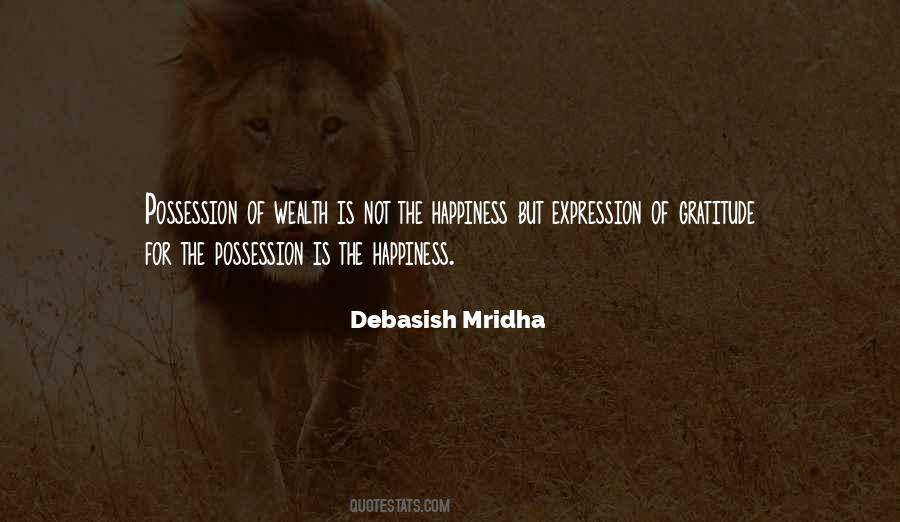 #94. Be so bright that no one can hide the greatness of your light. - Author: Debasish Mridha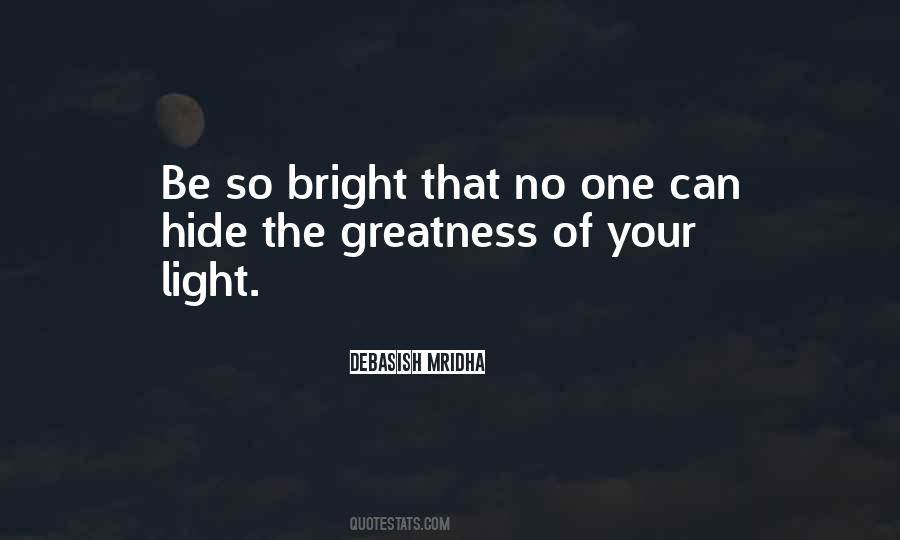 #95. You can't care what other people think of whom you choose to love, or not to love. When it comes to your love life, it's NOT the time to be satisfying other people's opinions. The difference between what's good for you and what's good for everyone else is happiness. - Author: Chrissy Anderson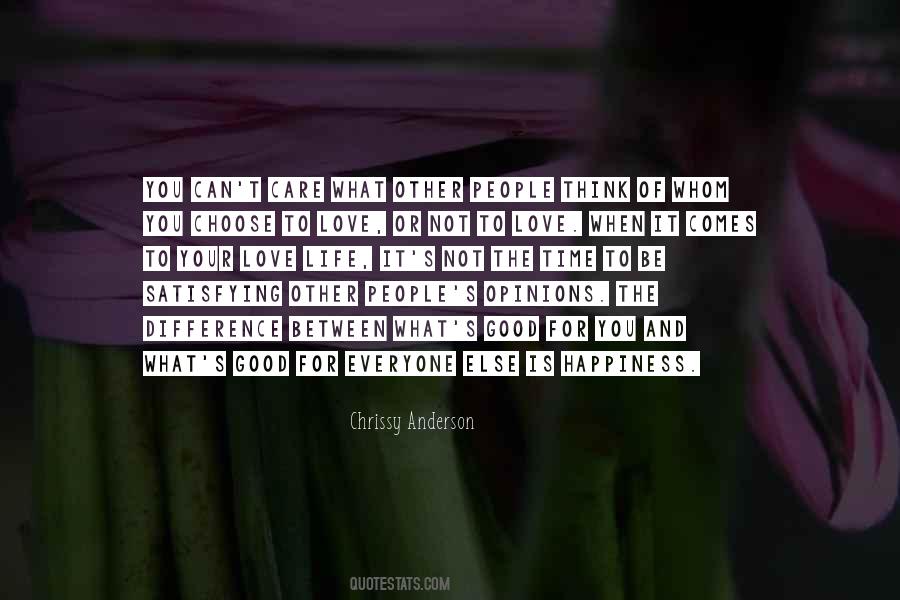 #96. The point of simple living, for me has got to be:
A soft place to land
A wide margin of error
Room to breathe
Lots of places to find baseline happiness in each and every day - Author: Leo Babauta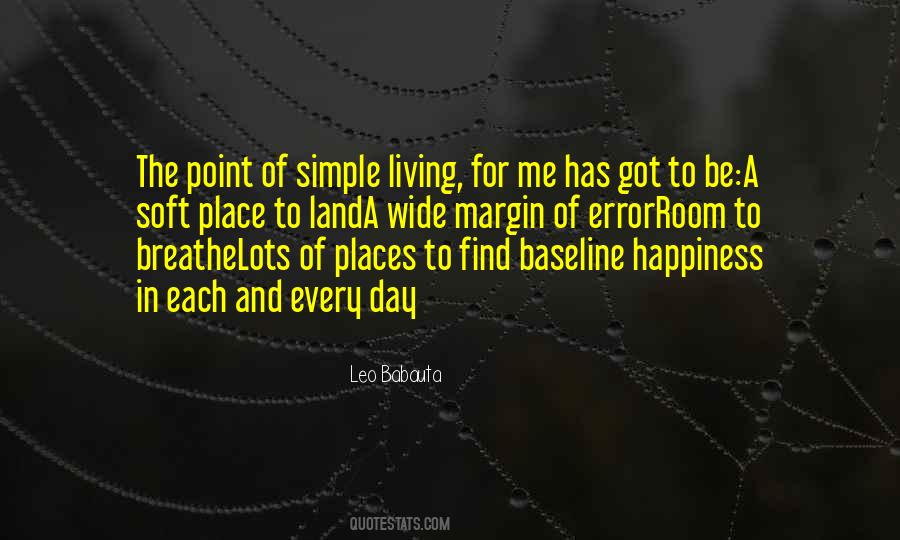 #97. What a pleasant life could be had in this world by a handsome, sensible old lady of good fortune, blessed with a sound constitution and a firm will - Author: Stella Gibbons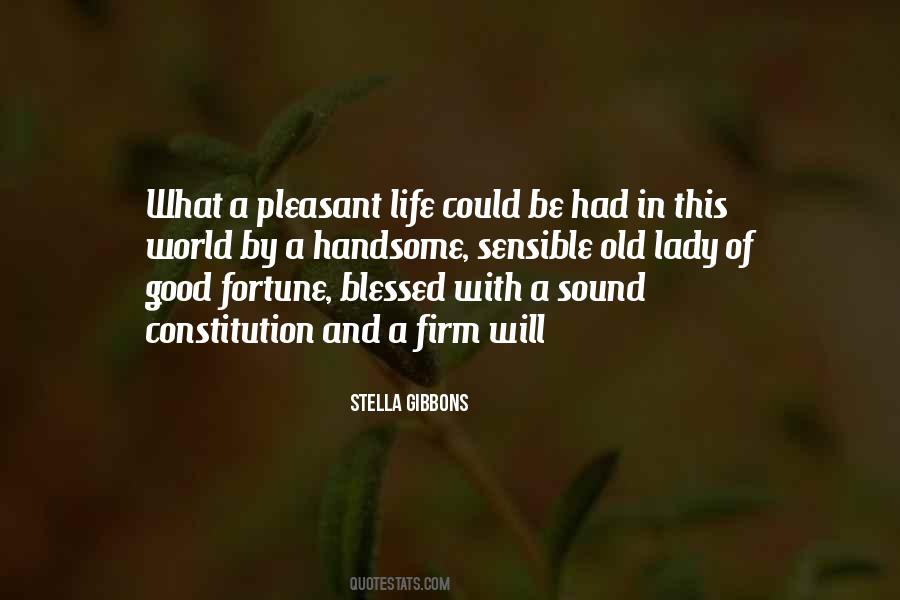 #98. I can do pain. That's the easy part of life. It's everything else, happiness, laughter, love, that's fucking complicated. - Author: Jessica Sorensen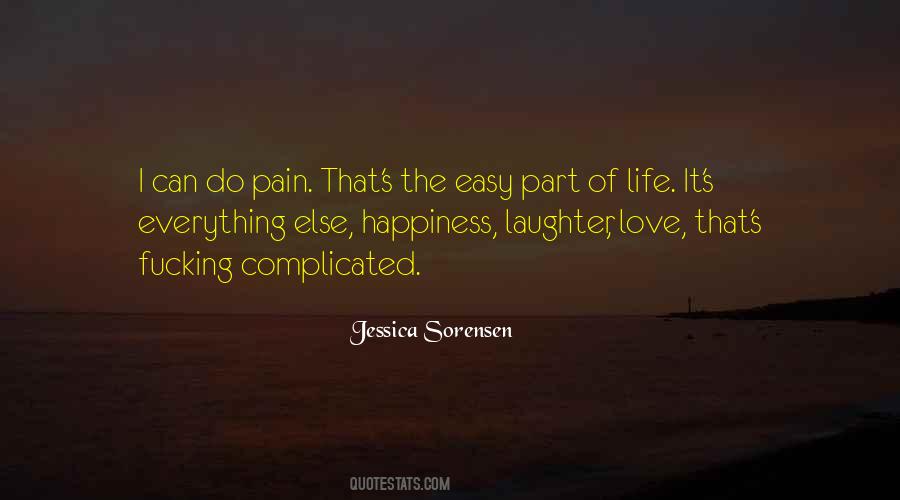 #99. Life is beautiful because of its endless possibilities. - Author: Debasish Mridha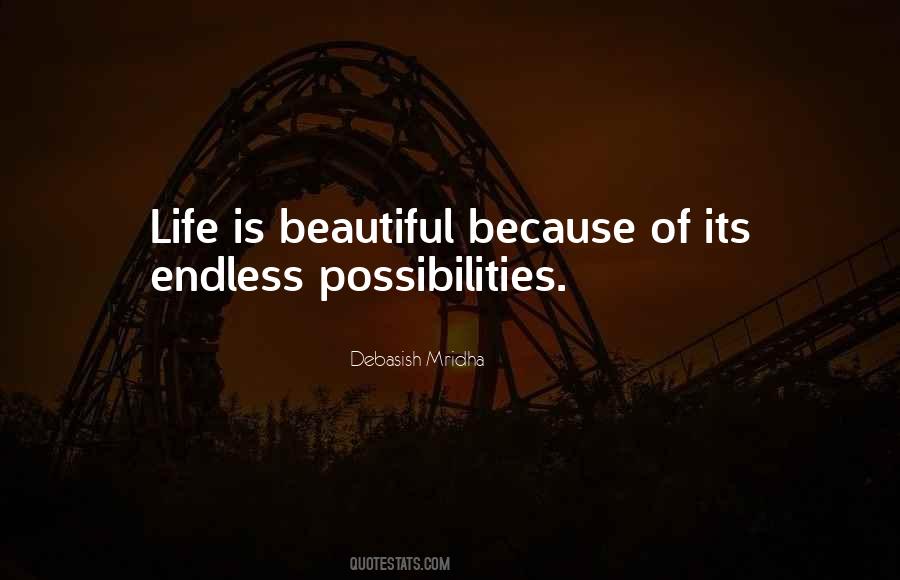 #100. To fill the world with joy and happiness give the gift of love and kindness. - Author: Debasish Mridha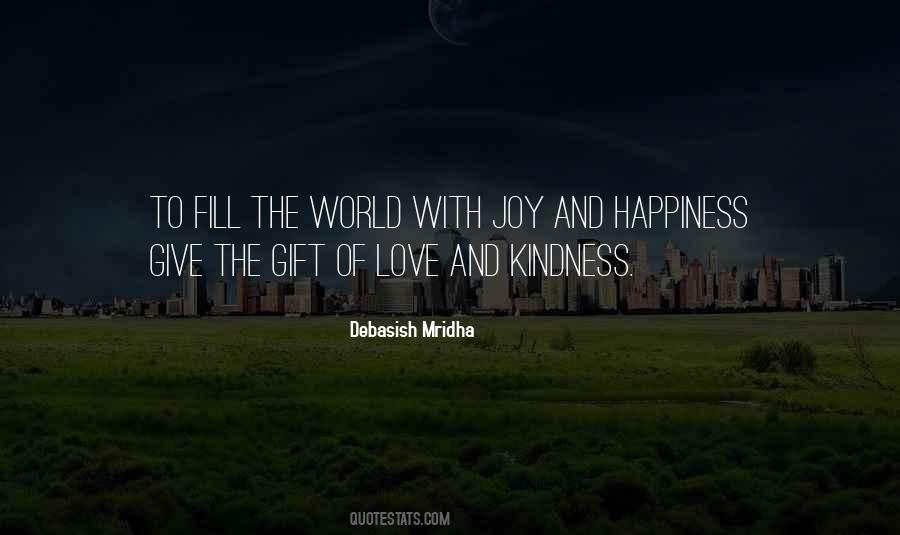 Famous Authors
Popular Topics