Knowledge And Reading Famous Quotes & Sayings
List of top 76 famous quotes and sayings about knowledge and reading to read and share with friends on your Facebook, Twitter, blogs.
Top 76 Quotes About Knowledge And Reading
#1. And we can read - there is always the prospect of escape, through books."
"Books are not a means of 'escape', Meta! Books are a means of knowledge, and of learning how to cope with the future. - Author: Joyce Carol Oates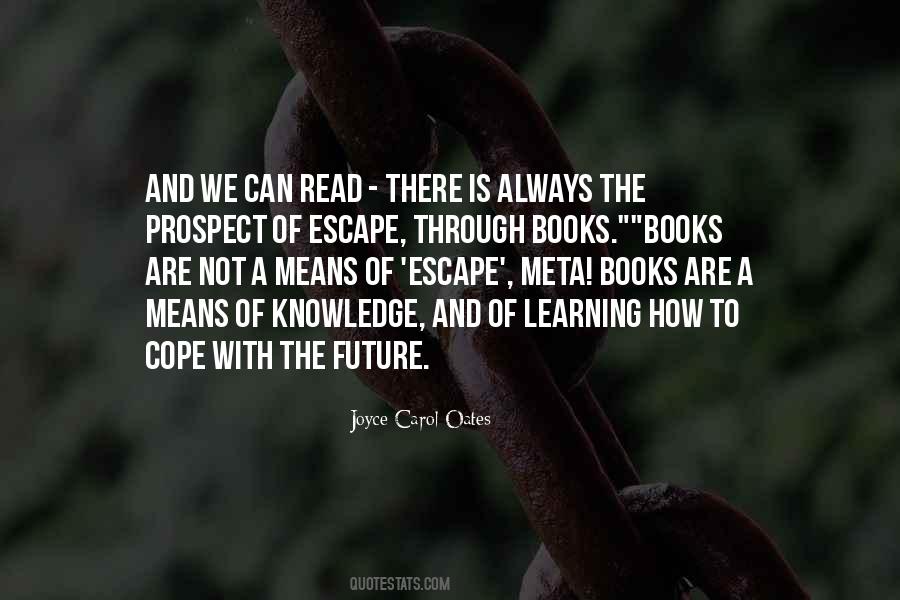 #2. There is no such thing as doing the nuts and bolts of reading in Kindergarten through 5th grade without coherently developing knowledge in science, and history, and the arts ... it is the deep foundation in rich knowledge and vocabulary depth that allows you to access more complex text. - Author: David Coleman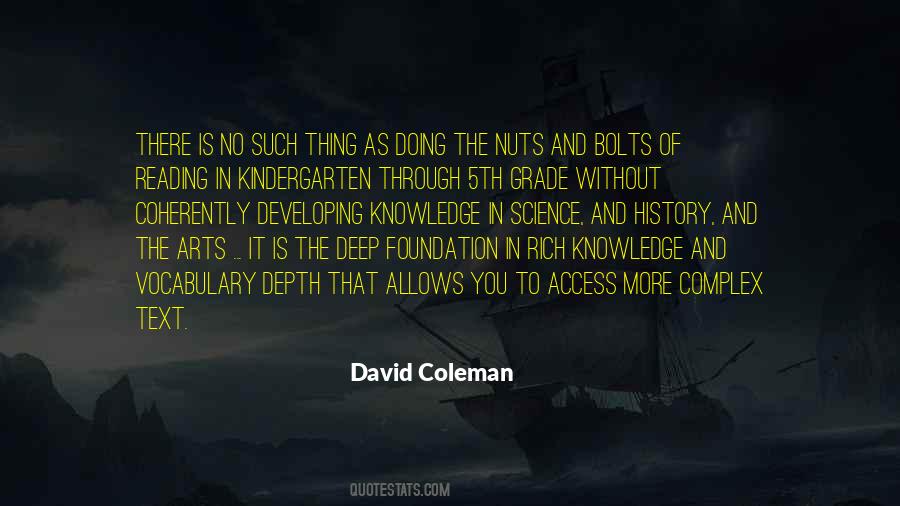 #3. The best advice I ever got was that knowledge is power and to keep reading. - Author: David Bailey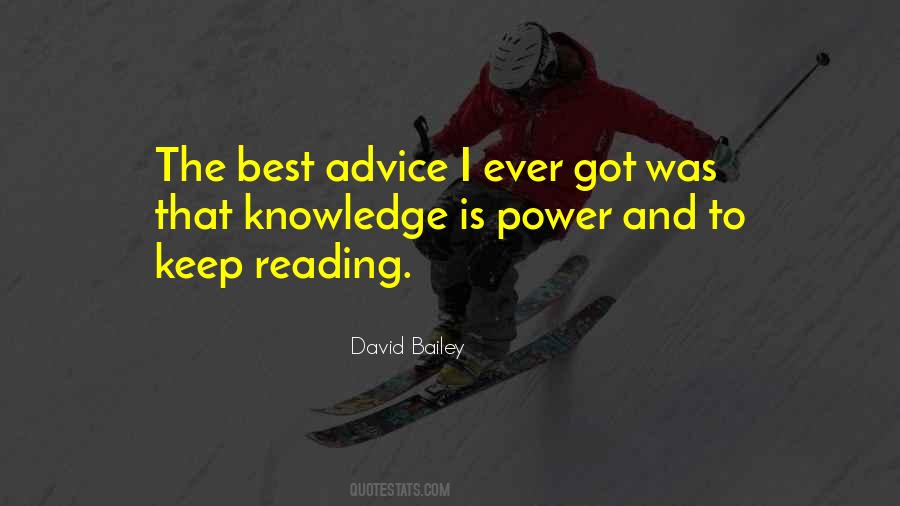 #4. But the main reason you should read this is that I don't see why I should have to know all these terrible, terrible things and you should get off scot free. - Author: David Strorm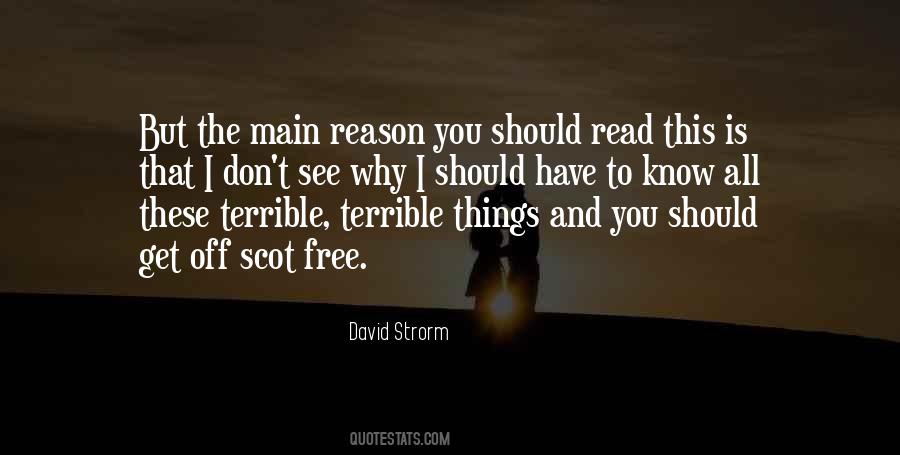 #5. After one has read everything and thought everything, one still have everything to learn. - Author: Marty Rubin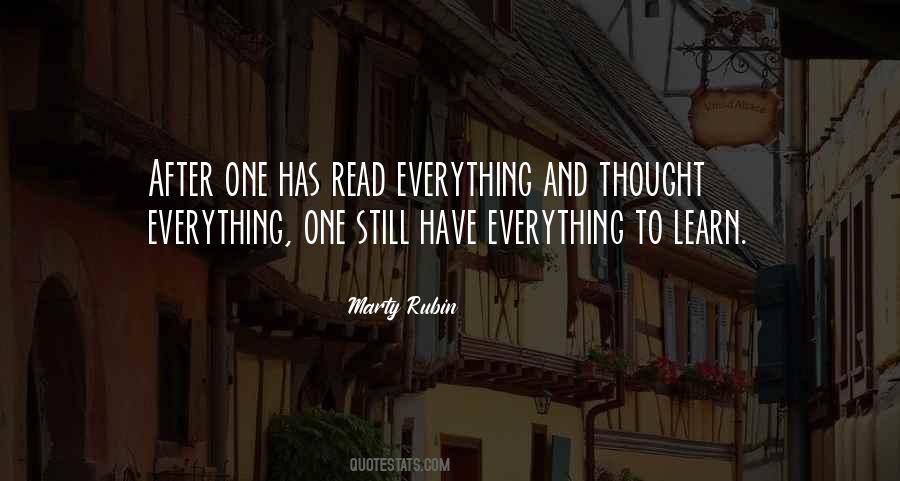 #6. The true birthplace is that wherein for the first time one looks intelligently upon oneself; my first homelands have been books, and to a lesser degree schools. - Author: Marguerite Yourcenar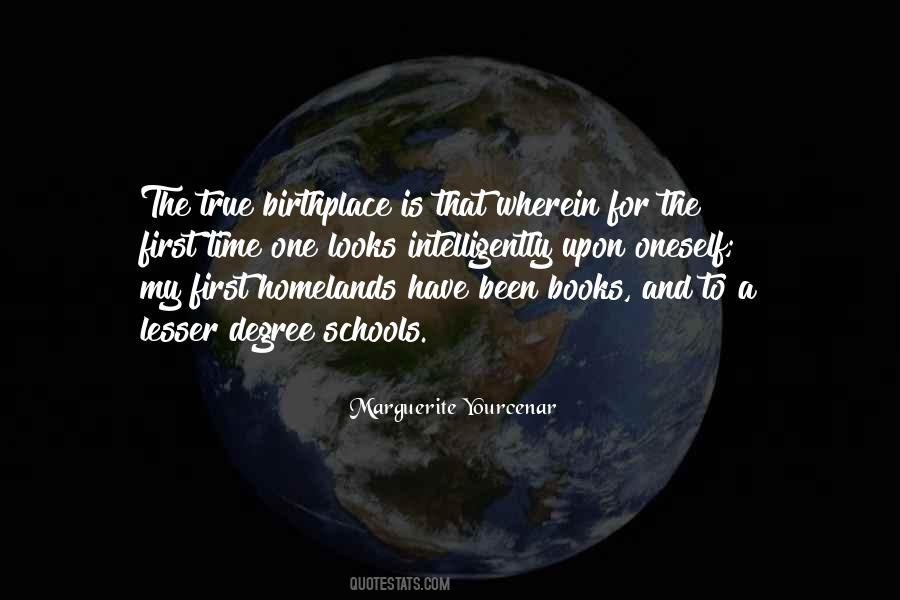 #7. Knowledge can be acquired by education, reading, communicating and observing, but also simply by living. - Author: Eraldo Banovac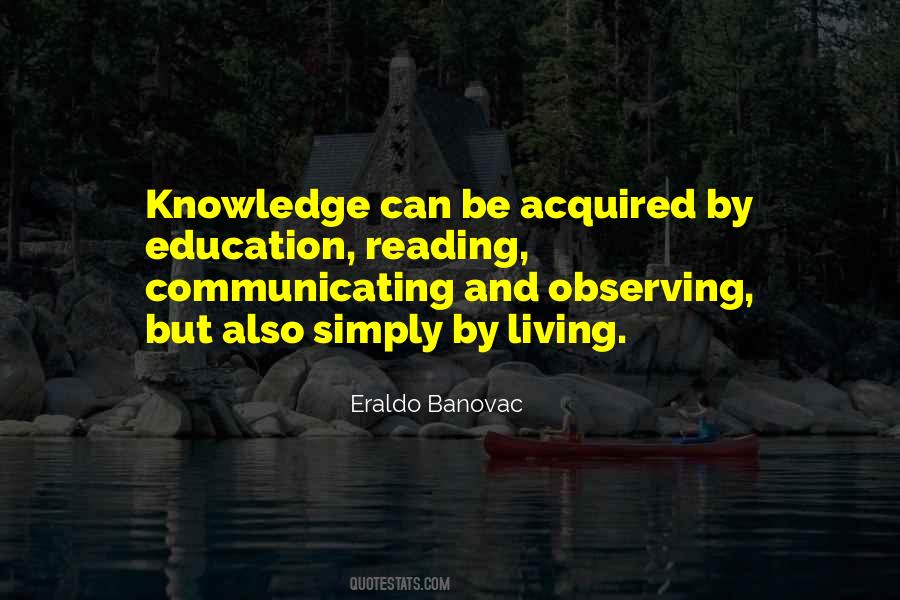 #8. The great thing about reading diverse news from the fields of business, health, science, technology, politics, and more is that you automatically see patterns in the world and develop mental hooks upon which you can hang future knowledge. - Author: Scott Adams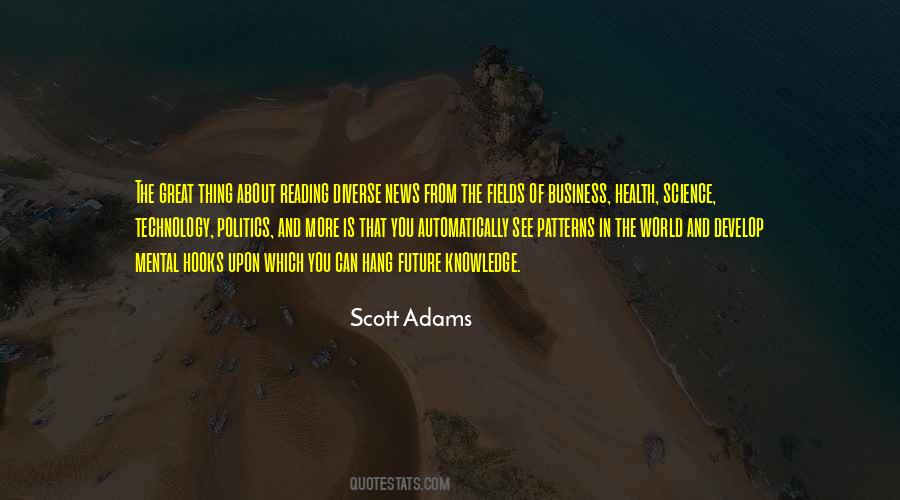 #9. Doctor Who: You want weapons? We're in a library. Books are the best weapon in the world. This room's the greatest arsenal we could have. Arm yourself!
(from Tooth and Claw in Season 2) - Author: Russell T. Davies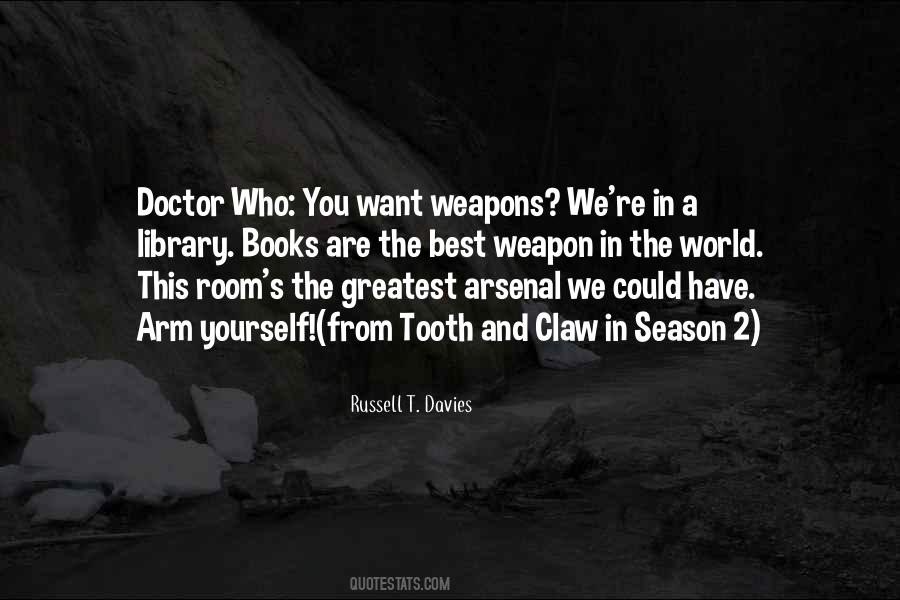 #10. As we expand our knowledge of good books, we shrink the circle of men whose company we appreciate. - Author: Ludwig Feuerbach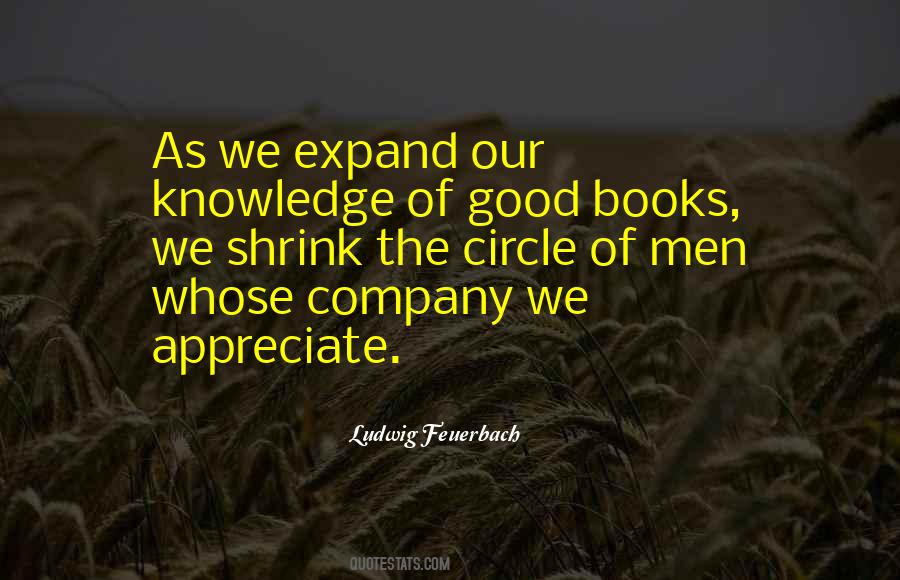 #11. Reading aloud with children is known to be the single most important activity for building the knowledge and skills they will eventually require for learning to read. - Author: Marilyn Jager Adams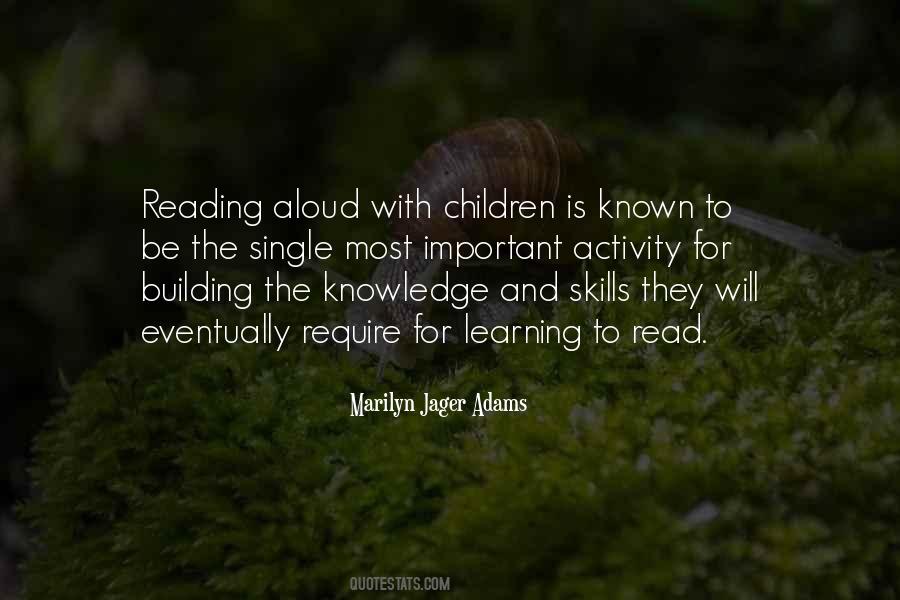 #12. Reading and writing are solitary activities that increase a person's capacity for concentration, awareness, and conceptual thought as the person weaves immediate information with stored memories. - Author: Kilroy J. Oldster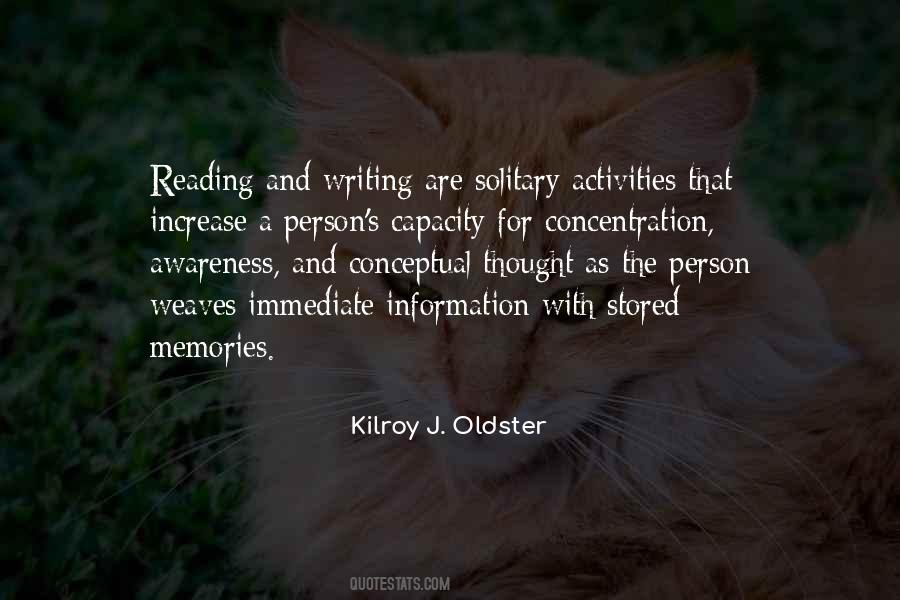 #13. Differences in reading ability between five-year olds and eight-year olds are caused primarily by the older children's possessing more knowledge, not by the differences in their memory capacities, reasoning abilities, or control of eye movements. - Author: E.D. Hirsch Jr.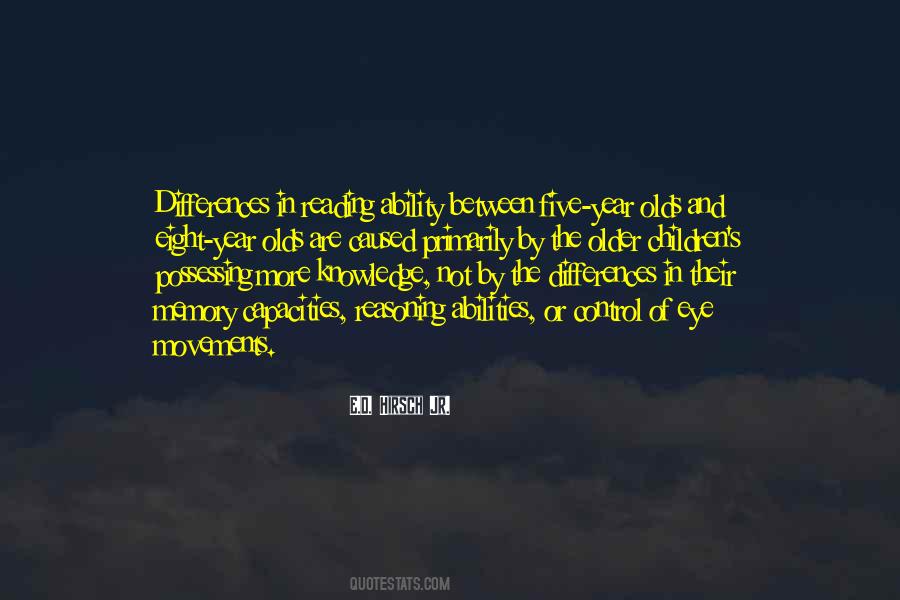 #14. I often tell my clients they should do at least 30 percent of all their reading outside their own field. This will give them perspective and knowledge that will make them more interesting. - Author: Roger Ailes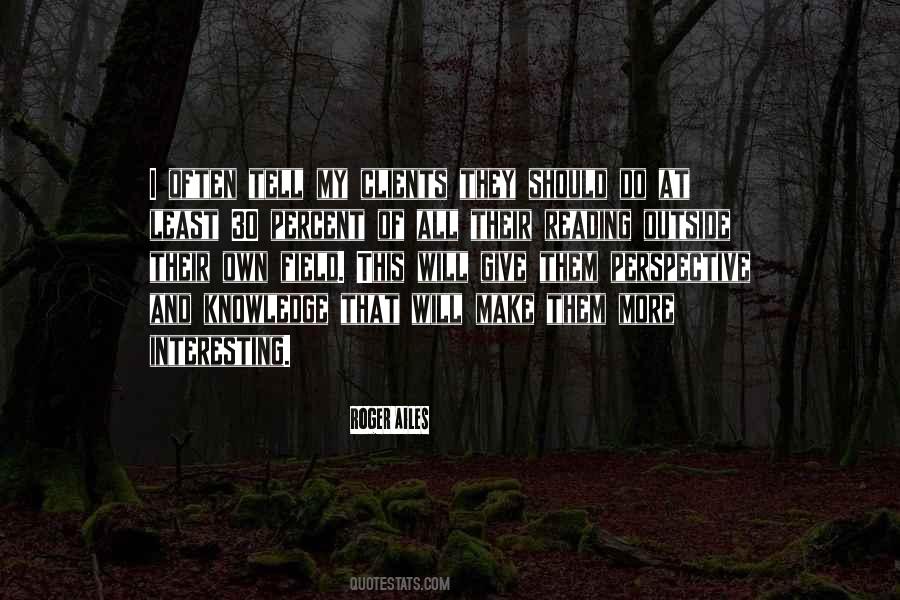 #15. Your story must told.
Live a life legacy- written book or notes.
This will be there for many generations to know your rich experiences and knowledge. - Author: Lailah Gifty Akita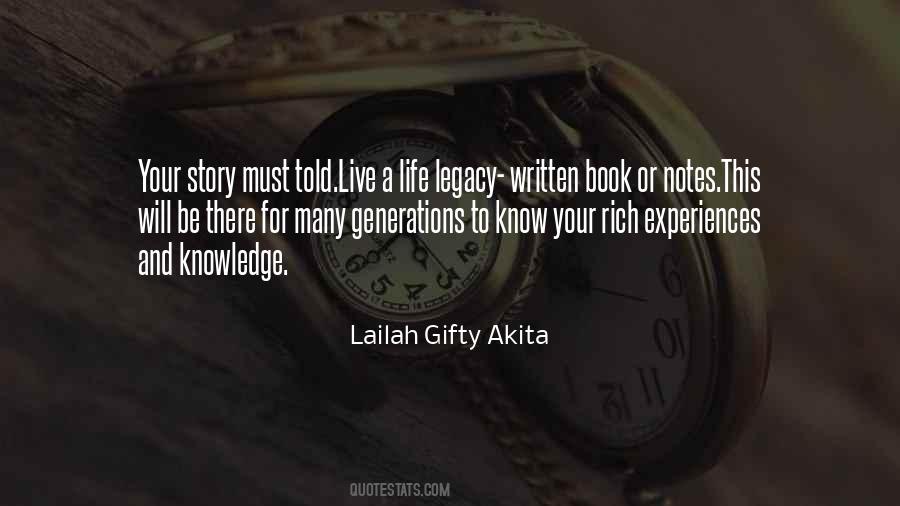 #16. I do not mean to object to a thorough knowledge of the famous works we read. I object only to the interminable comments and bewildering criticisms that teach but one thing: there are as many opinions as there are men. - Author: Helen Keller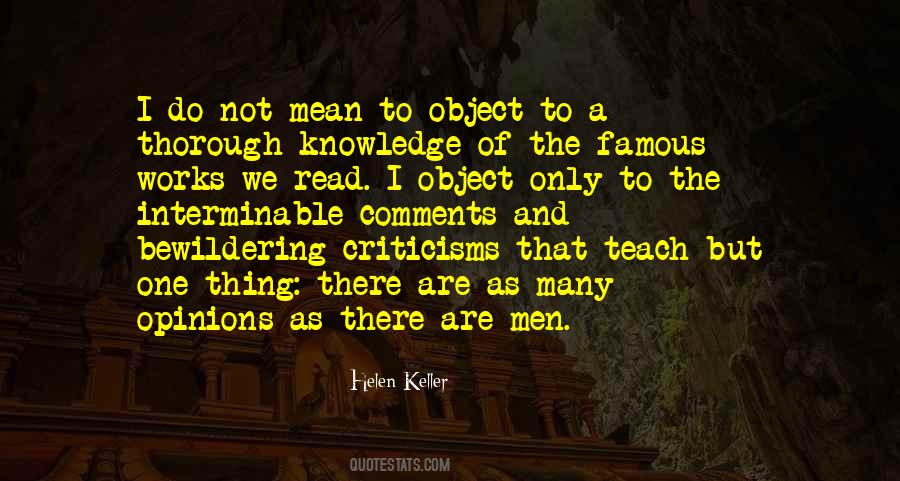 #17. The greatest gift is the passion for reading.
It is cheap, it consoles, it distracts, it excites,
it gives you knowledge of the world and experience of a wide kind.
It is a moral illumination. - Author: Elizabeth Hardwick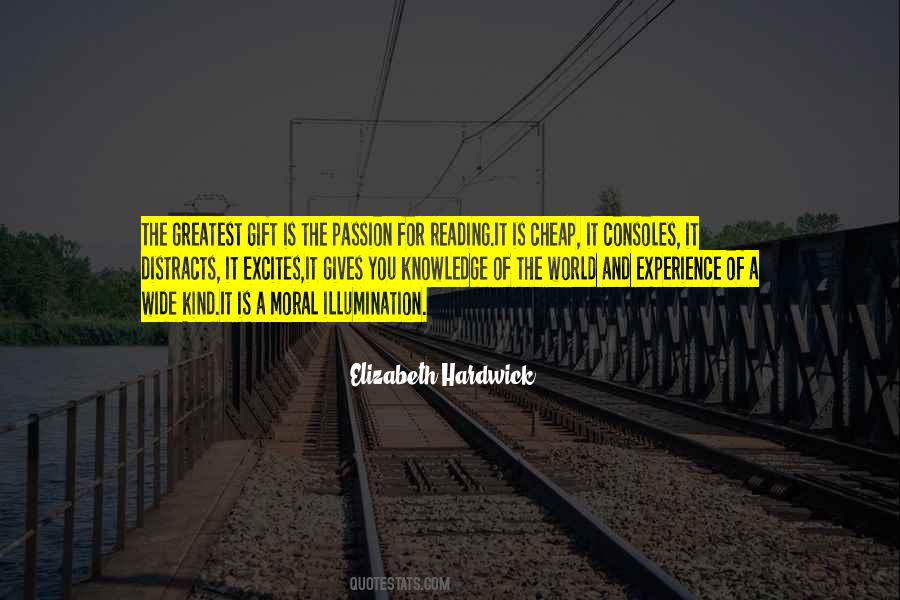 #18. The worst way to read, he said, is with the thought that you do not have enough time. The only way to read is in the knowledge that there is an infinite amount of time stretching ahead, and that if one wishes to taste only afew sentences per day one is free to do so. - Author: Gabriel Josipovici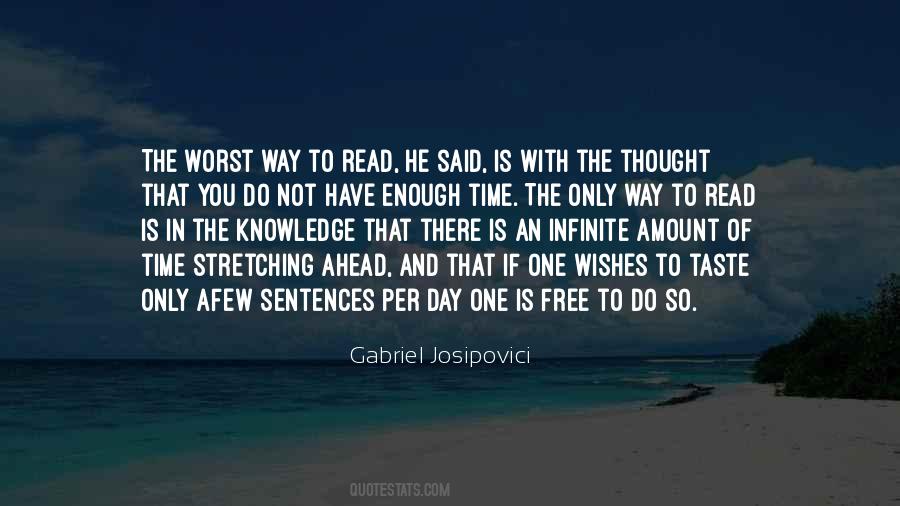 #19. I also did some jail time a few years ago. Spent a whole summer in jail reading books. I pumped a ton of new knowledge and new thinking into myself. - Author: Tommy Lee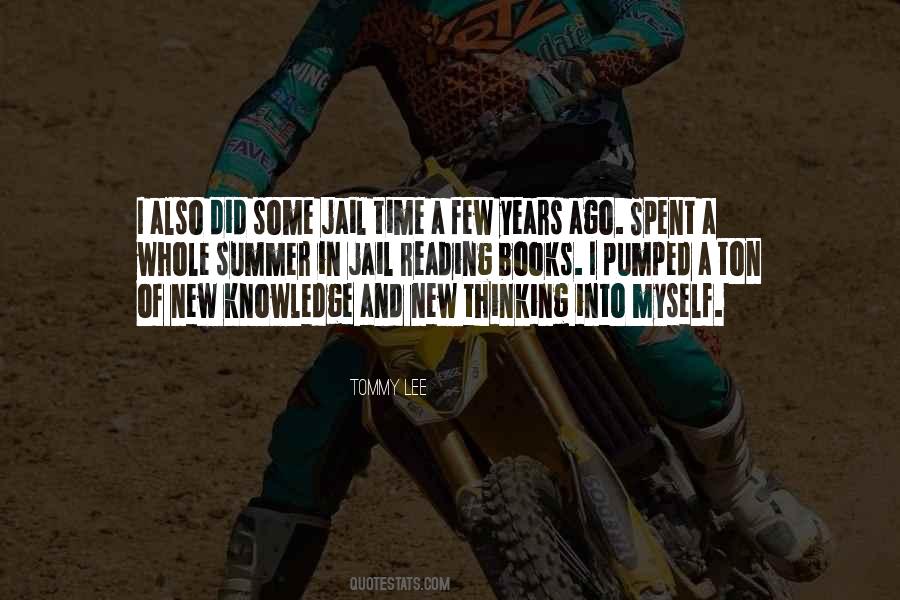 #20. The greatest hurdle one must overcome along the journey from peasantry to nobility is a commitment to reading and reflection. For nothing distinguishes the nobleman from the peasant more than knowledge and understanding.
Vicar Sayeedi - Author - Author: Vicar Sayeedi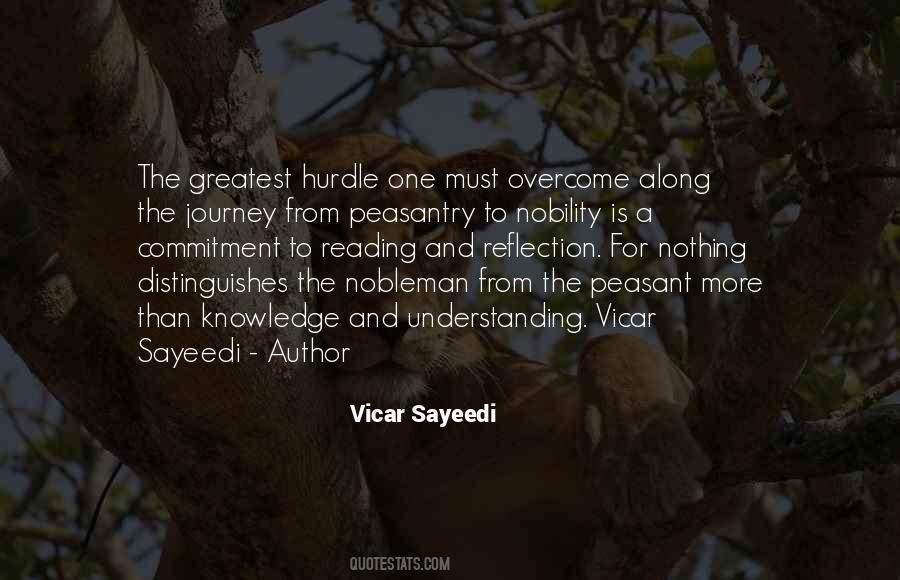 #21. A Person should thirst after reading. knowledge builds the mind, and in return one can see what one has become; by what he or she has fed there self. - Author: Larry Potter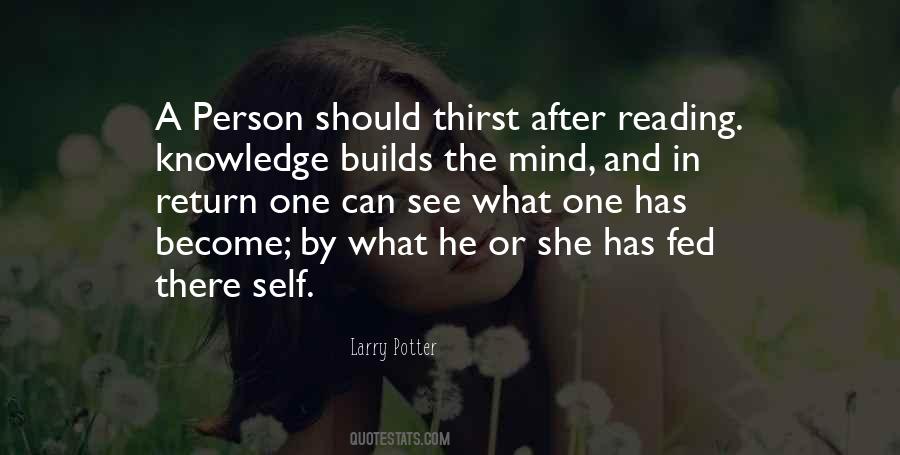 #22. Give the villagers village arithmetic, village geography, village history and the literary knowledge that they must use daily, i.e. reading and writing letters, etc. - Author: Mahatma Gandhi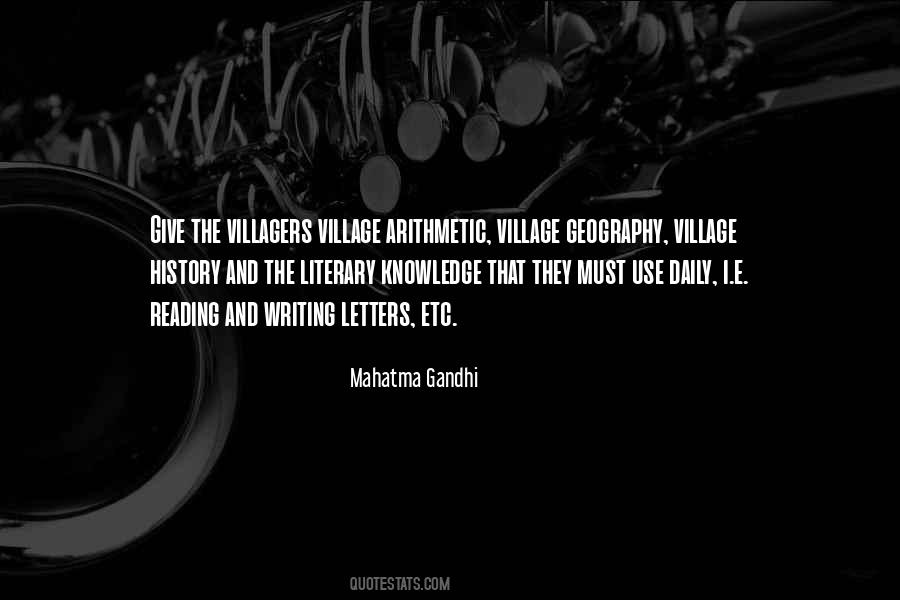 #23. Ignorance must be prosecuted when arrested. The only way for its arrest is by information and the only way for prosecution is through reading and learning of new things. - Author: Israelmore Ayivor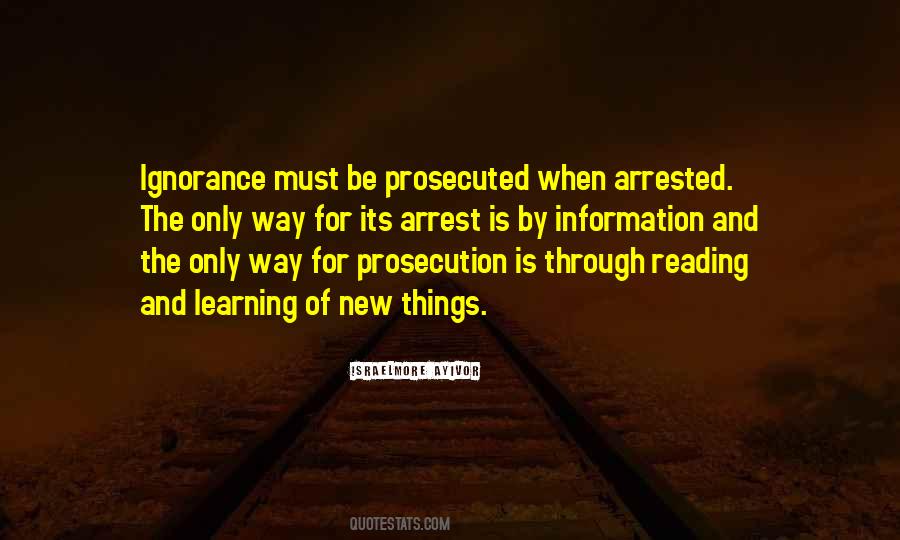 #24. I seek in the reading of my books only to please myself by an irreproachable diversion; or if I study it is for no other science than that which treats of the knowledge of myself, and instructs me how to die and live well. - Author: Michel De Montaigne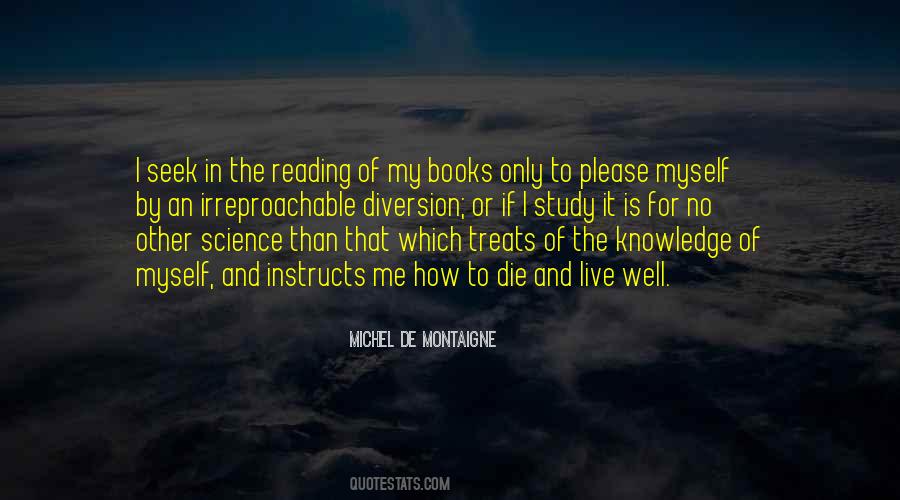 #25. It's not even my job to educate, but what I do is try to facilitate by creating a book that works on different levels. I do want to entertain and bring some joy to the reading experience. If it holds a little kernel of knowledge that readers choose to explore, well, that's great. - Author: Graeme Base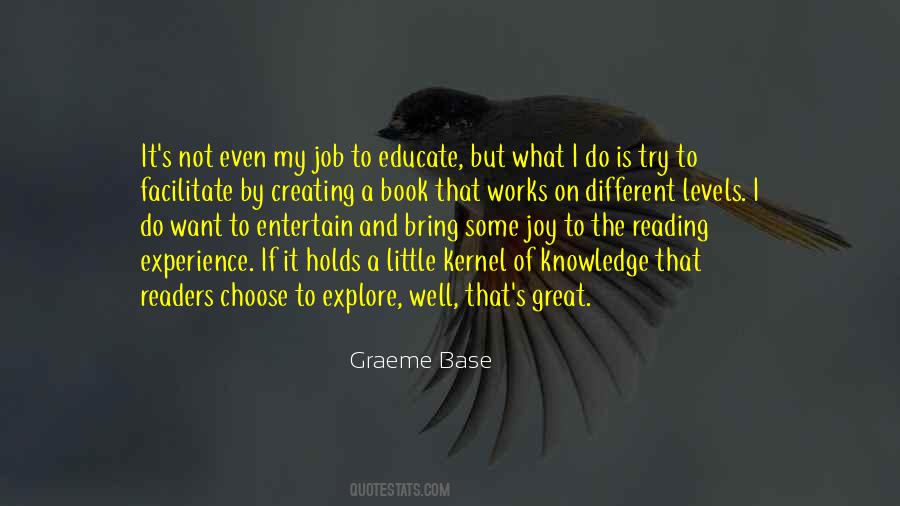 #26. Do not say I have no time to read.
Set a daily time (15-20 minutes)for reading.
Reading is rich source of wisdom and knowledge. - Author: Lailah Gifty Akita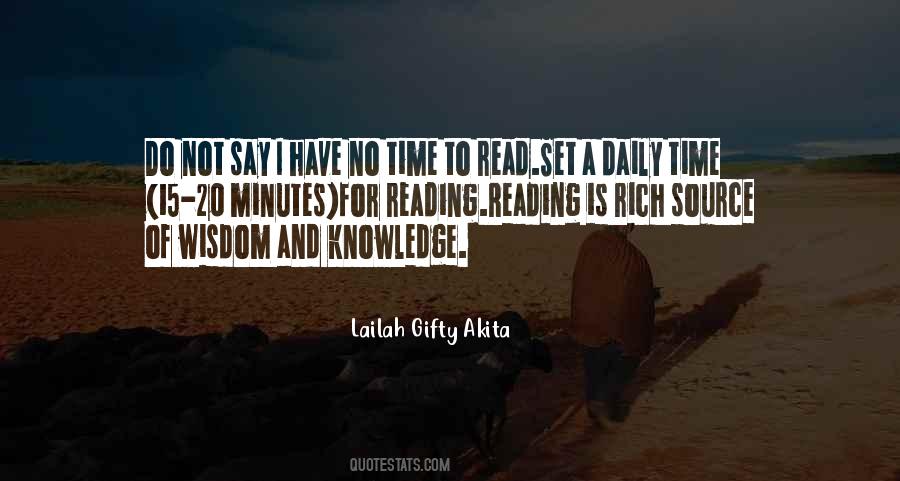 #27. To communicate is our chief business; society and friendship our chief delights; and reading, not to acquire knowledge, not to earn a living, but to extend our intercourse beyond our own time and province. - Author: Virginia Woolf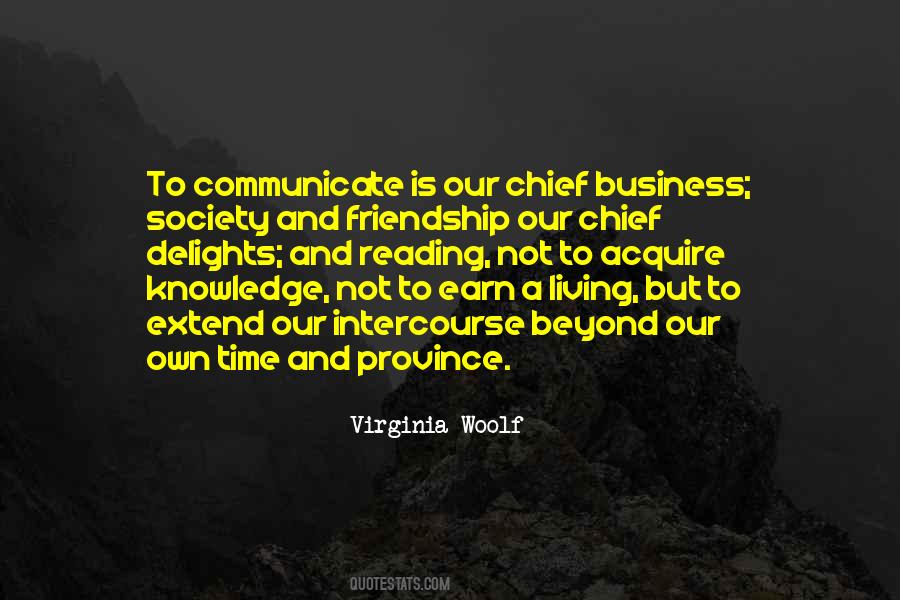 #28. It is this personal knowledge that is the basis of discipleship, and it involves more than reading the Bible, memorizing Scripture, and praying. It is intimately walking in communion with the Father through living, loving, and spending time with God. - Author: Robby Gallaty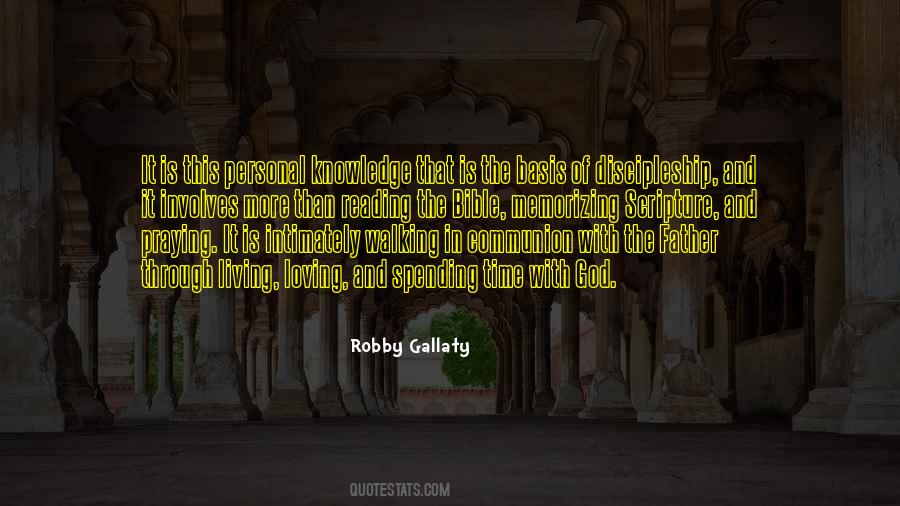 #29. There is so much to read and the days are so short! I get more hungry for knowledge every day, and less able to satisfy my hunger. - Author: George Eliot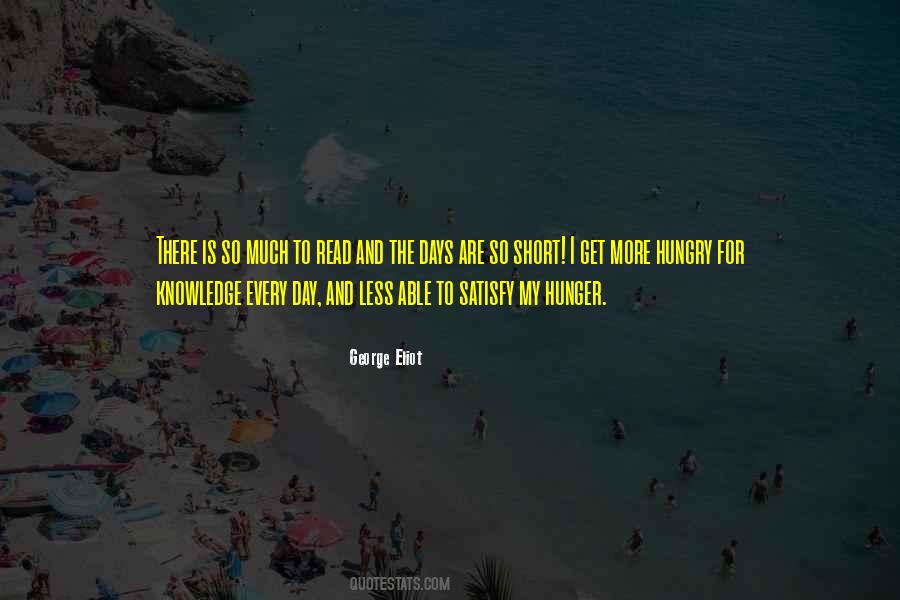 #30. I read them all, read them one by one with a kind of constant hunger as if they were apples that fed and made you hungry at the same time. - Author: Niall Williams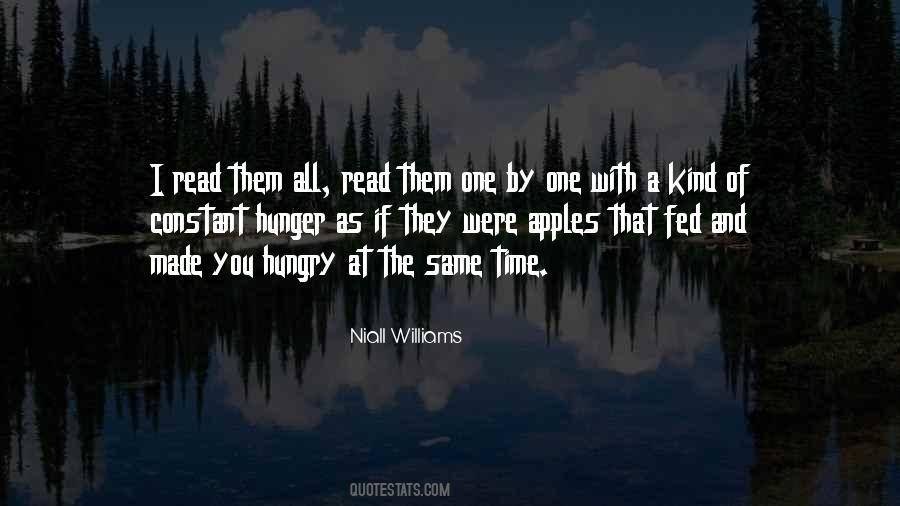 #31. Anyone can write good sex scenes. All you need is some basic knowledge of anatomy, the right vocabulary and some choice reading material. Experience has nothing to do with it. - Author: Claire Kent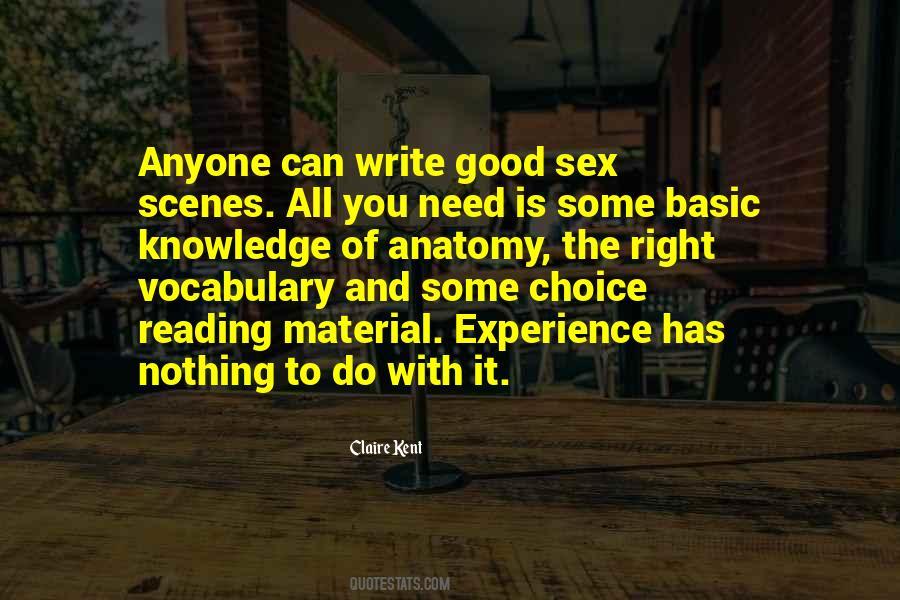 #32. Everything worth knowing about the 1980s I learned from obsessively reading Bloom County collections when I was nine and Derek Jarman's diaries when I was twenty. - Author: Ruadhan J. McElroy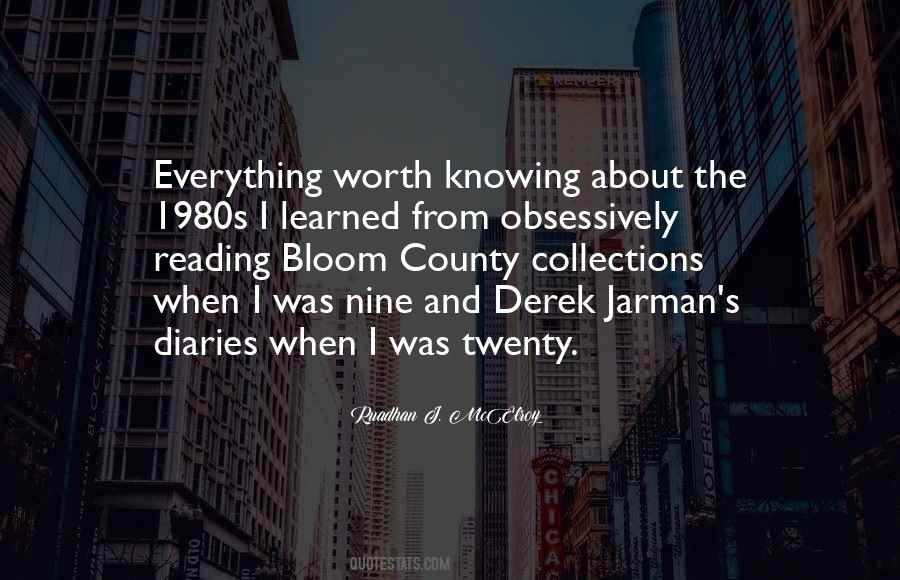 #33. Knowledge is a funny thing, Auron. The more of it that's in your head, the more your head can hold. It breeds on its own. You never know what the next bit of reading is going to do, what it's going to meet up with in your head and mate. - Author: E.E. Knight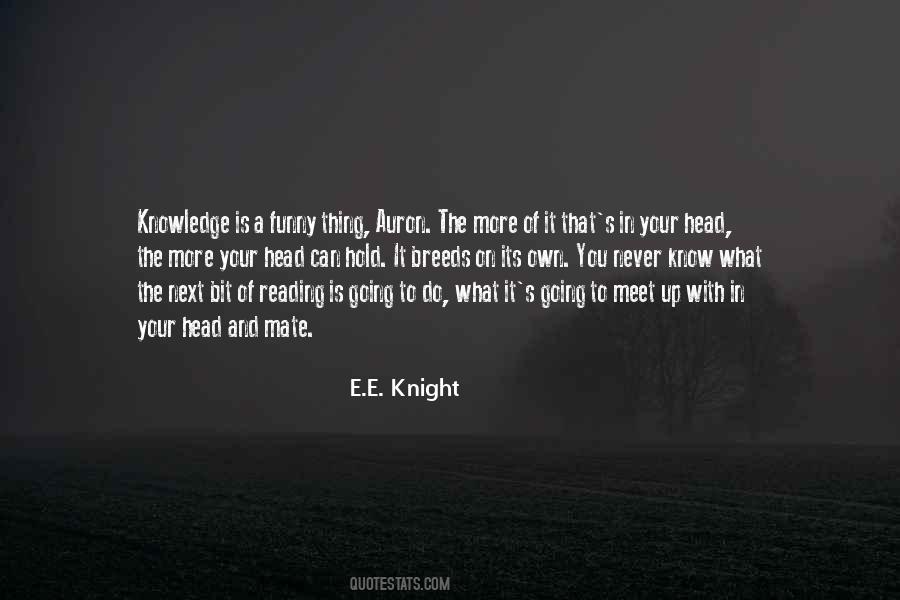 #34. You are reading me; over the boundary of time and distance, I am touching you, not with my hands but with my love. - Author: Debasish Mridha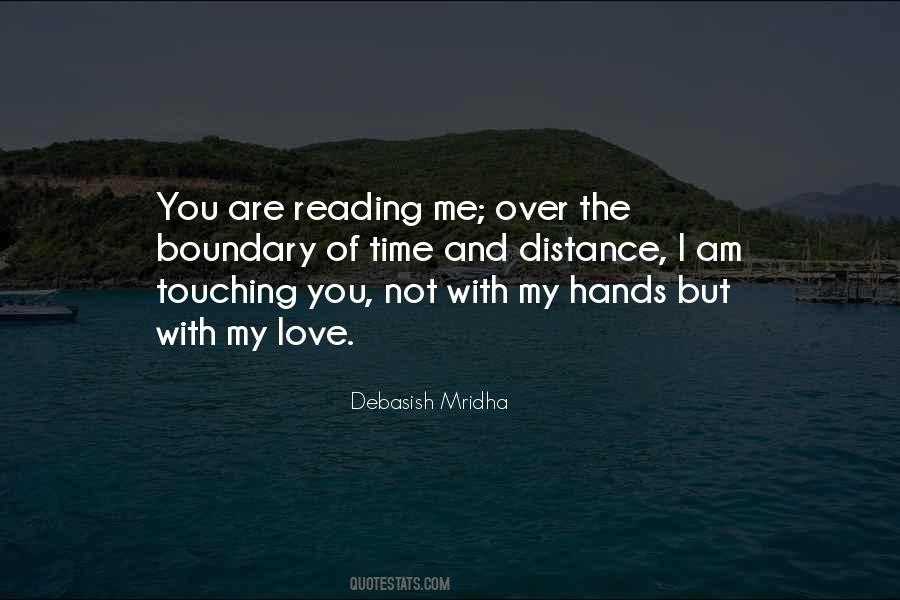 #35. Reading is pleasure and happiness to be alive or sadness to be alive and above all it's knowledge and questions. - Author: Roberto Bolano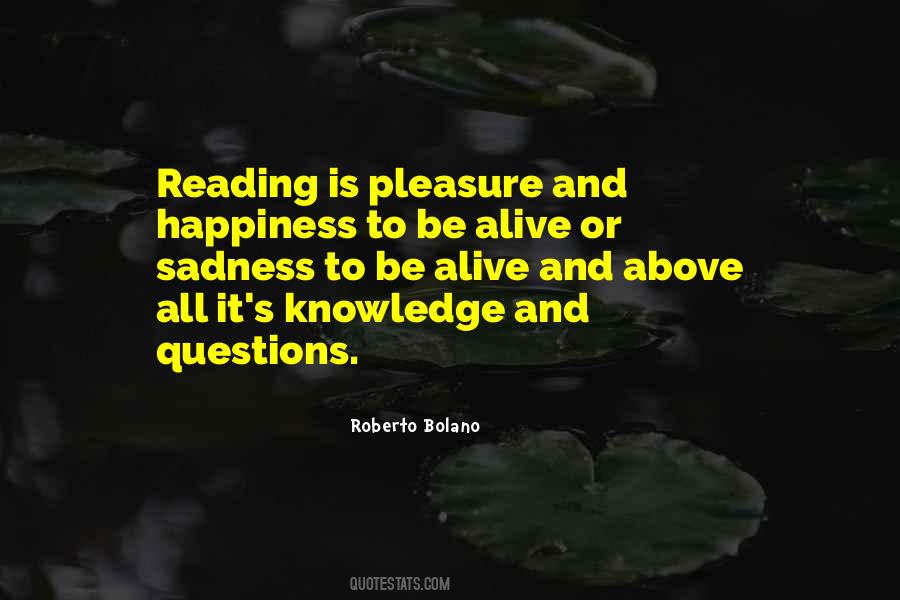 #36. Nothing is better than reading and gaining more and more knowledge. - Author: Stephen Hawking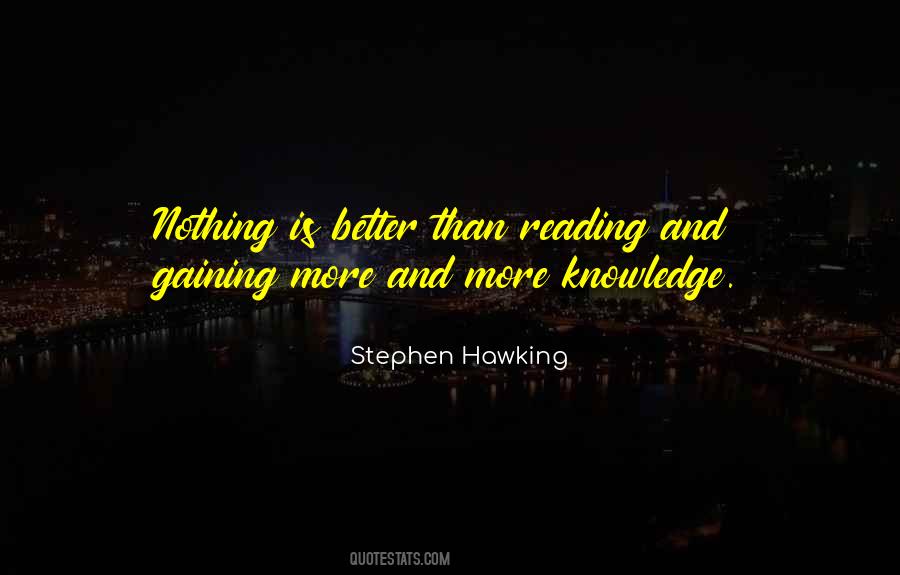 #37. If we read the Word and do not pray, we may become puffed up with knowledge, without the love that buildeth up. If we pray without reading the Word, we shall be ignorant of the mind and will of God, and become mystical and fanatical, and liable to be blown about by every wind of doctrine. - Author: D.L. Moody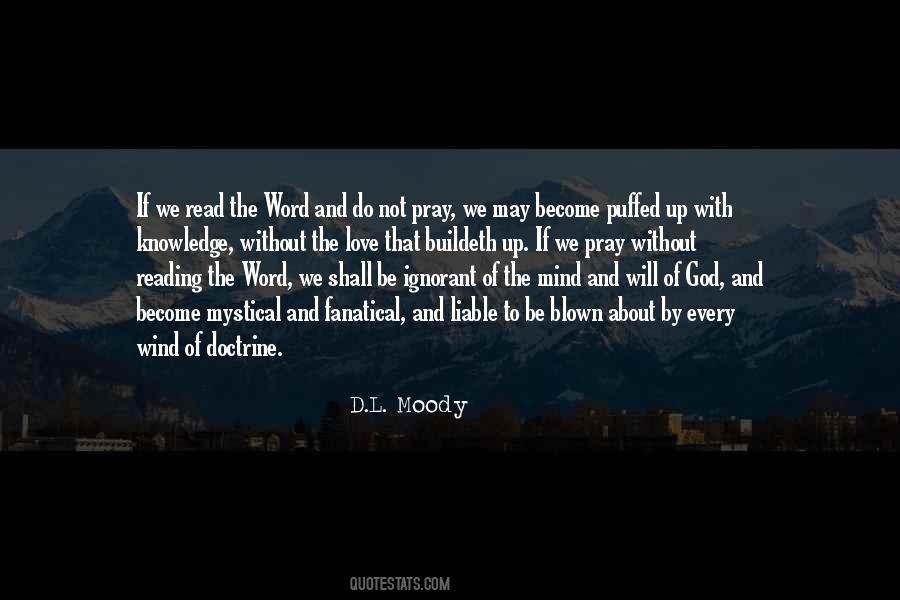 #38. I like reading books that provide you with knowledge that you previously didn't have. And books you have a chance to grow as a human being after reading them. - Author: Megan Fox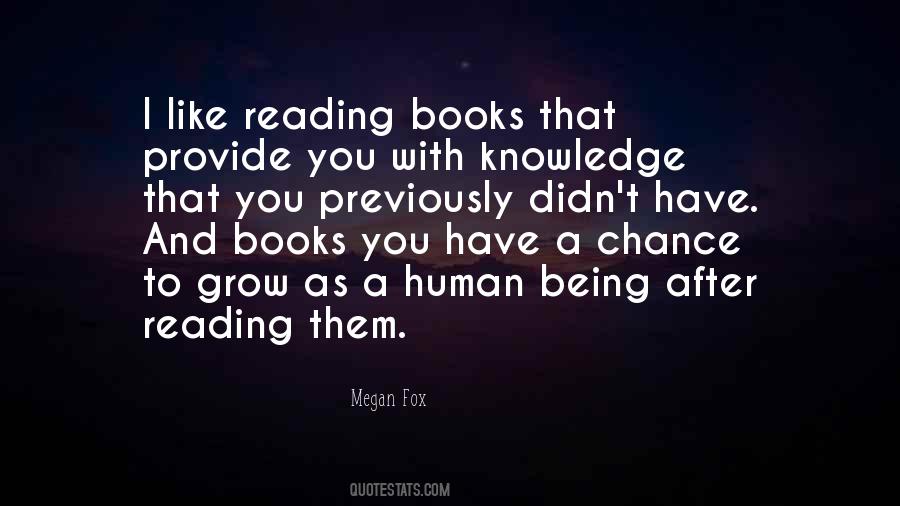 #39. Reading gives your knowledge and knowledge is power, which helps you live your life better - Author: Franklin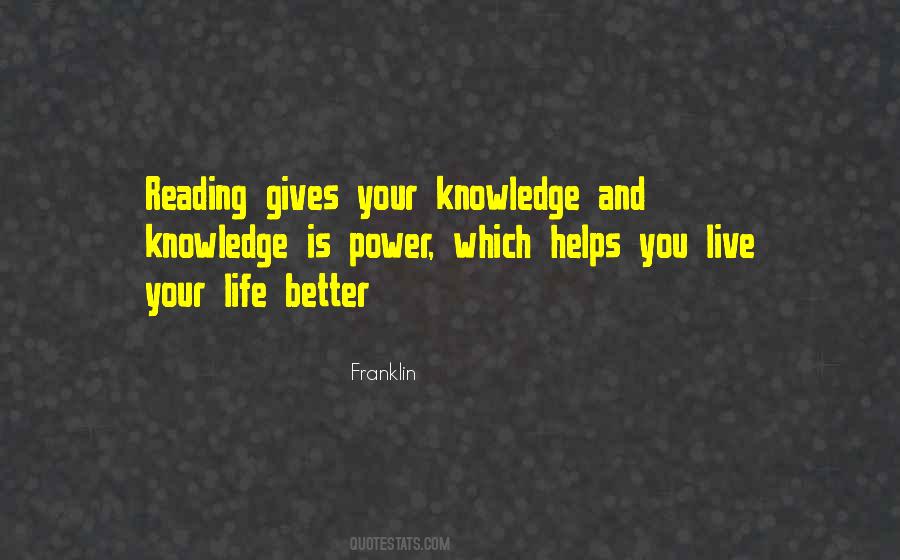 #40. The best way for women to acquire knowledge is from conversation with a father, a brother, or a friend, in the way of family intercourse and easy conversation, and by such a course of reading as they may recommend. - Author: Anna Letitia Barbauld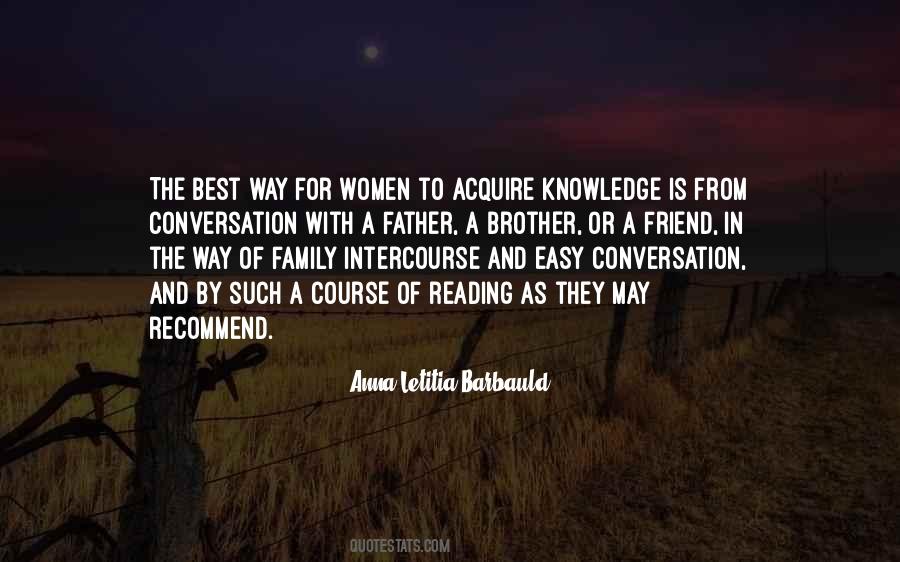 #41. Knowledge should mean a full grasp of knowledge:
Knowledge means to know yourself, heart and soul.
If you have failed to understand yourself,
Then all of your reading has missed its call. - Author: Yunus Emre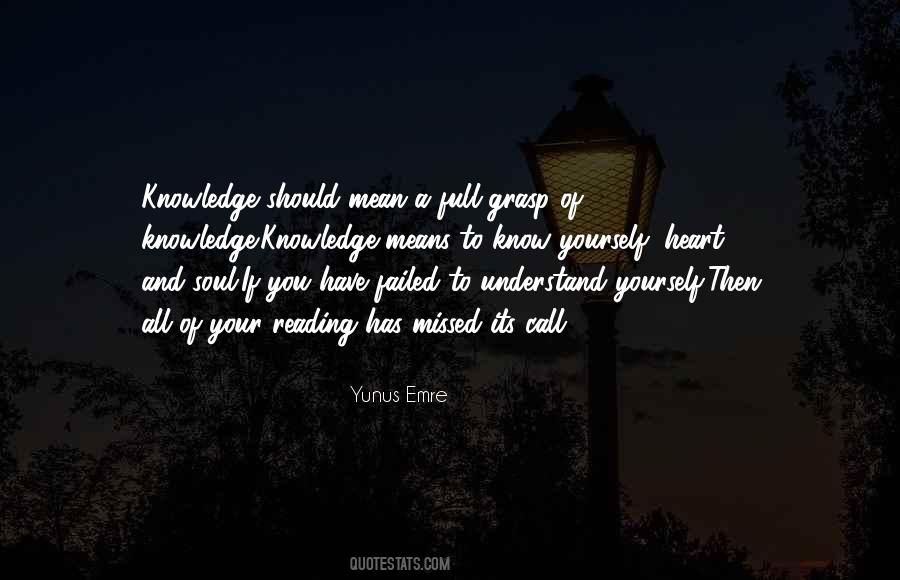 #42. The most profound personal growth does not happen while reading a book or meditating. It happens in the throes of conflict, when you are angry, afraid, frustrated. It happens when you are doing the same old thing and you suddenly realize that you have a choice. - Author: Vironika Tugaleva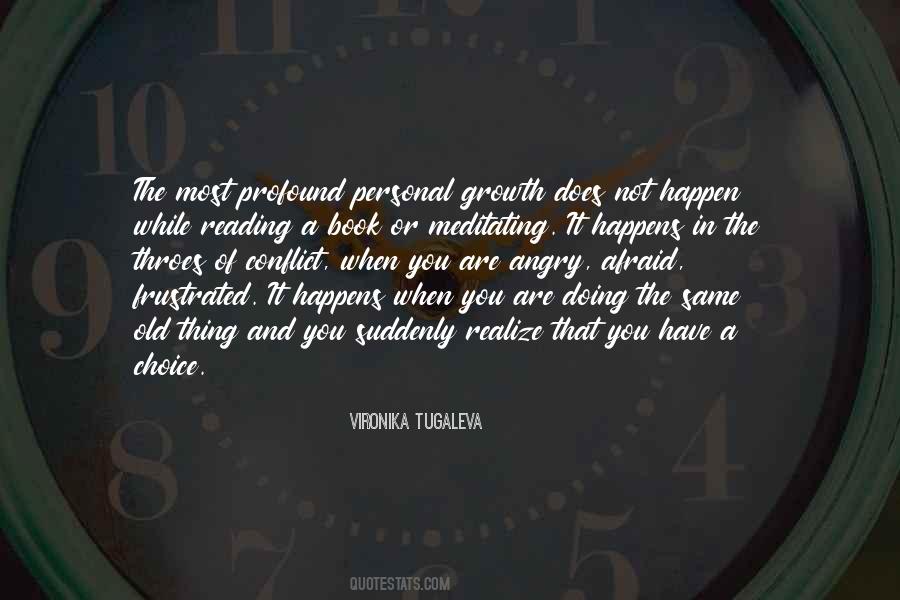 #43. Learning is acquired by reading books, but the much more necessary learning, the knowledge of the world, is only to be acquired by reading men, and studying all the various facets of them. - Author: Lord Chesterfield
#44. Give yourself to prayer, to reading and meditation on divine truths: strive to penetrate to the bottom of them and never be content with a superficial knowledge. - Author: David Brainerd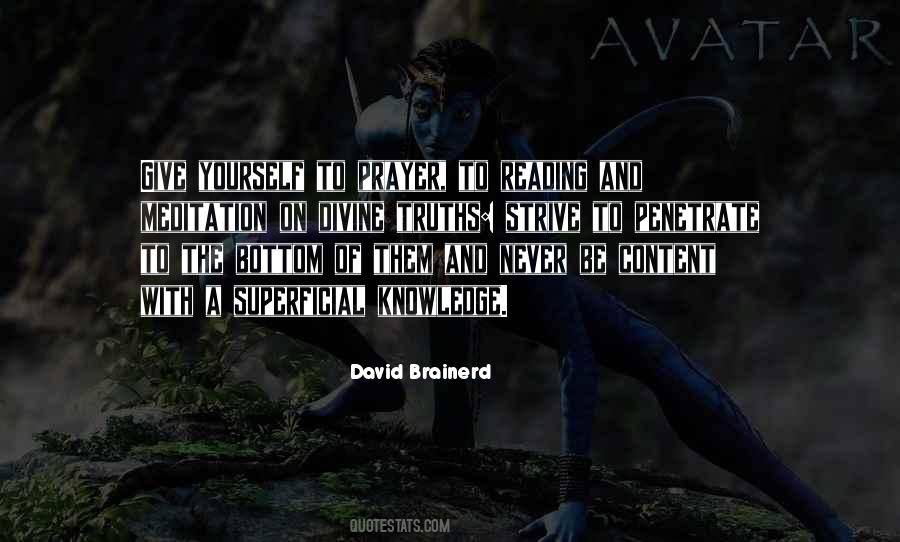 #45. Books whose topics I thoroughy depsise are accapteble because they often force the reader to think and to examine his own beliefs. In an age where most people are either blindly obedient or radical, exposing oneself to the ideas contained in even the most controversial of books is a good thing. - Author: Tiffini Johnson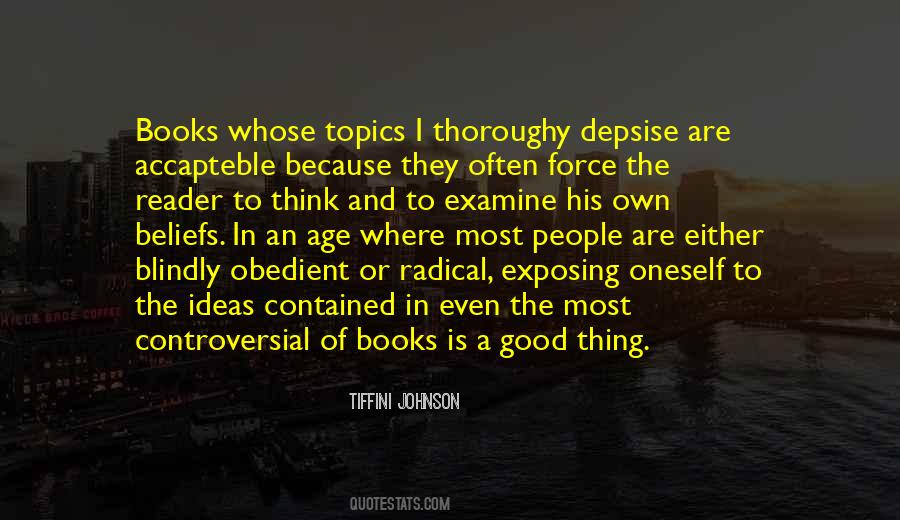 #46. It is manifest that all government of action is to be gotten by knowledge, and knowledge best, by gathering many knowledges, which is reading. - Author: Philip Sidney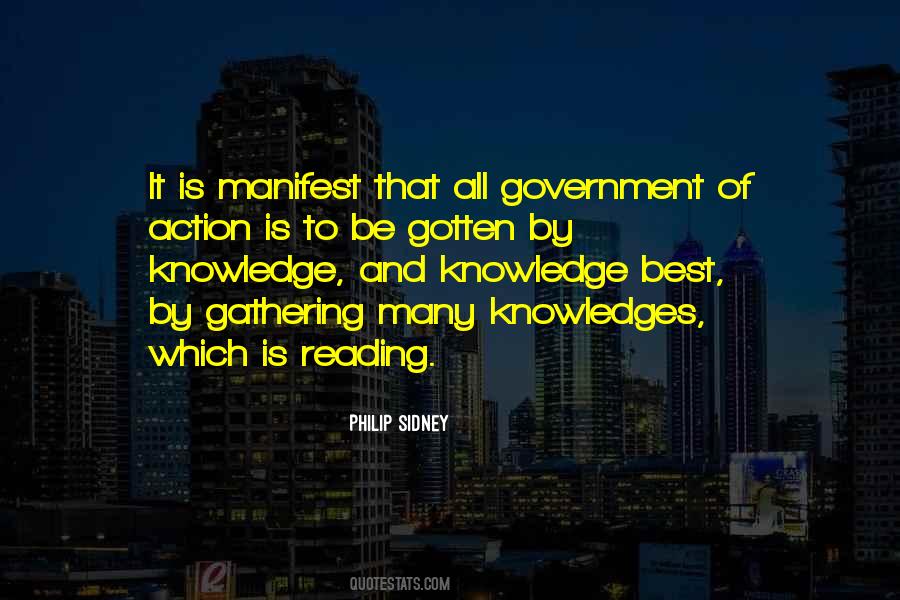 #47. Dear Miss Pomeroy, I am saddened by the things I do not know. There are hundreds--thousands--of books in the world and I will never be able to read all of them.
I am old.
Walter - Author: Barbara Wersba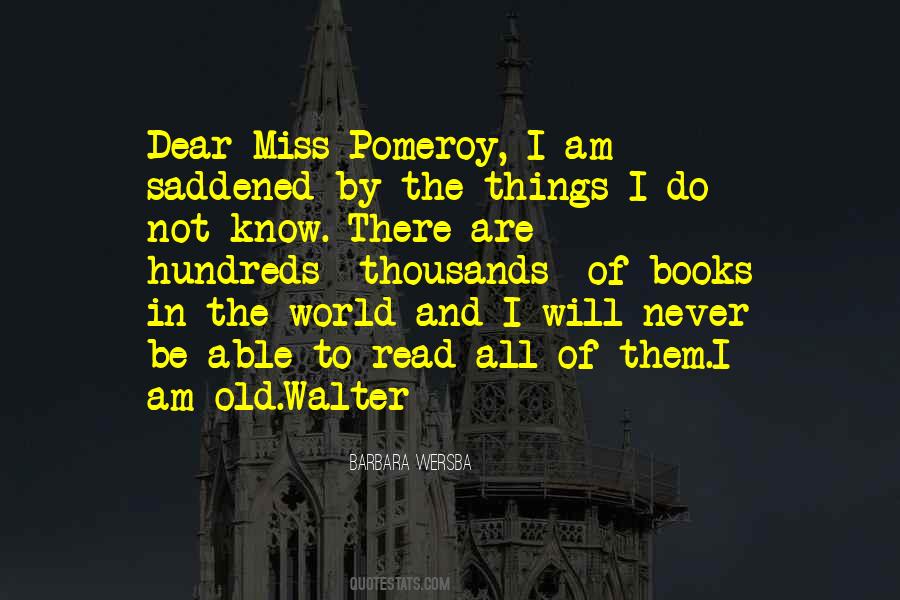 #48. Socrates affirmed that only that which the reader already knows can be sparked by a reading, and that the knowledge cannot be acquired through dead letters. - Author: Alberto Manguel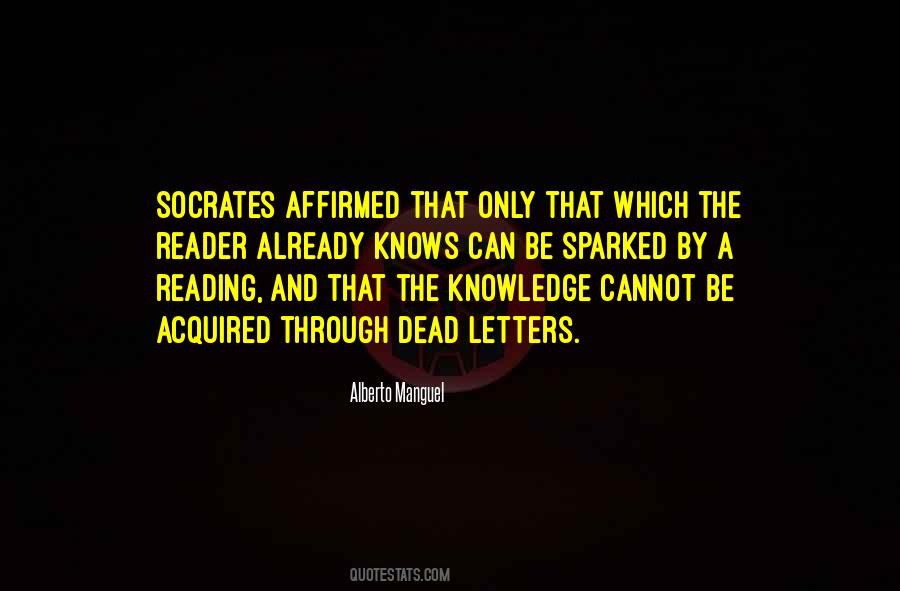 #49. The sum of things to be known is inexhaustible, and however long we read, we shall never come to the end of our story-book.
(Introductory lecture as professor of Latin at University College, London, 3 October 1892) - Author: A.E. Housman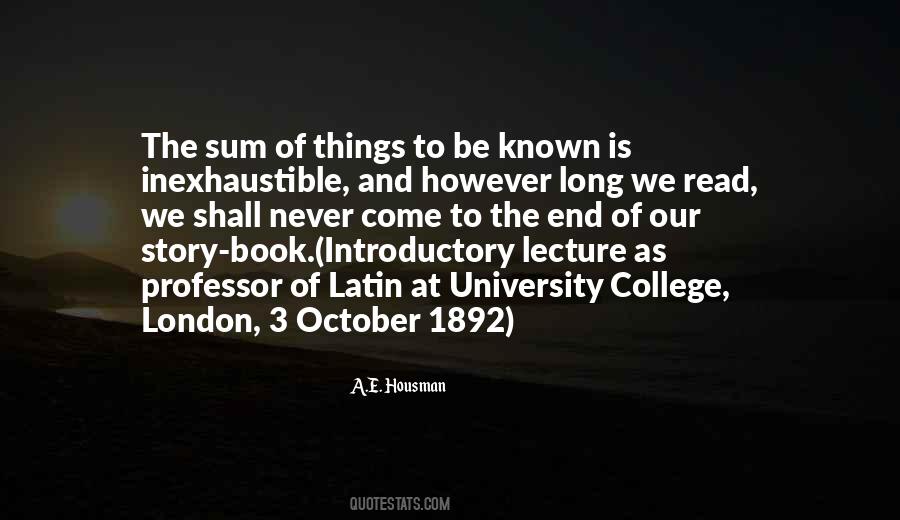 #50. Knowledge is not obtained through being absorbed in a book, it comes when you brush aside fantasies and sensuality, switching from the unreal to the real. - Author: Michael Bassey Johnson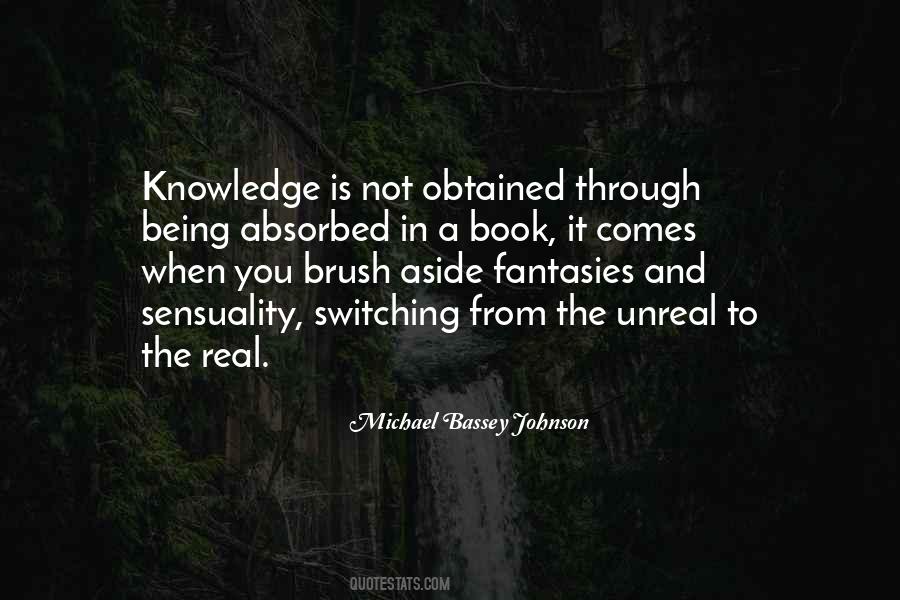 #51. In the electronic age, books, words and reading are not likely to remain sufficiently authoritative and central to knowledge to justify literature. - Author: Bill Vaughan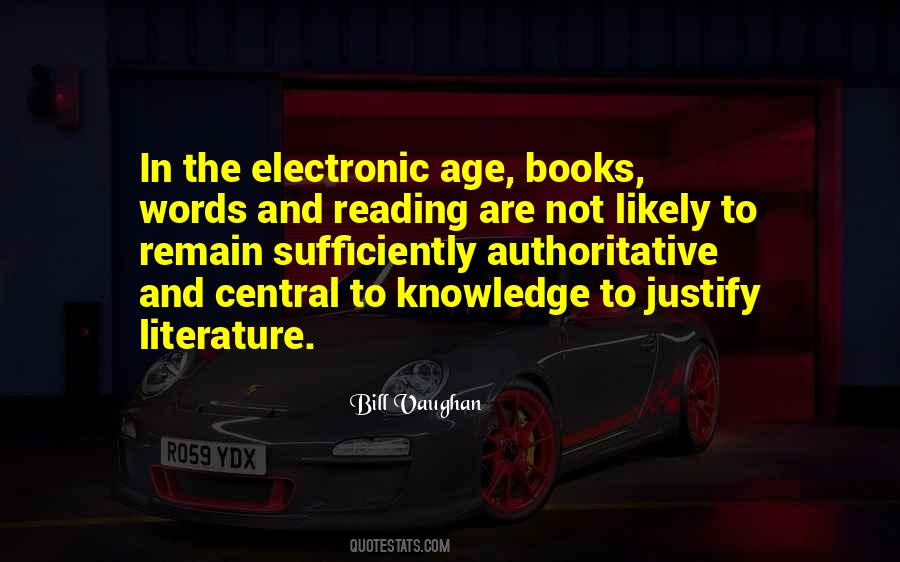 #52. The road of life's twists and turns give wisdom; reading books and schooling give you knowledge. - Author: Debasish Mridha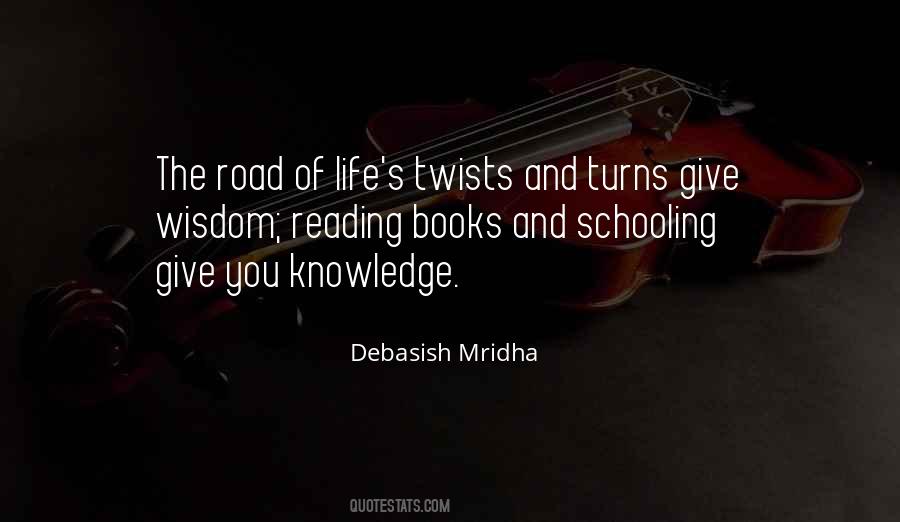 #53. Books, to the reading child, are so much more than books-they are dreams and knowledge, they are a future, and a past. - Author: Esther Meynell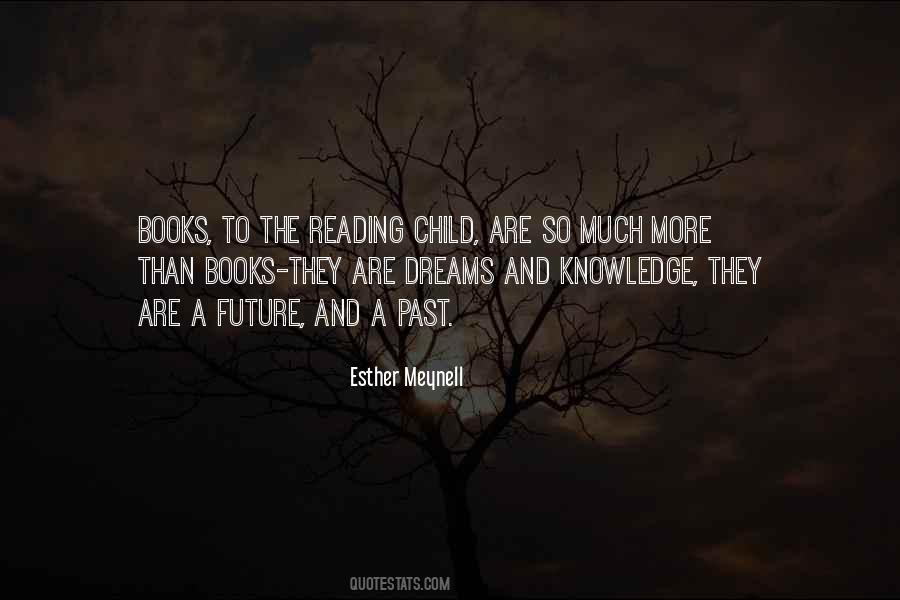 #54. Stupidity consists in wanting to reach conclusions. We are a thread, and we want to know the whole cloth. - Author: Gustave Flaubert
#55. The only way we could remember would be by constant re-reading, for knowledge unused tends to drop out of mind. Knowledge used does not need to be remembered; practice forms habits and habits make memory unnecessary. The rule is nothing; the application is everything. - Author: Henry Hazlitt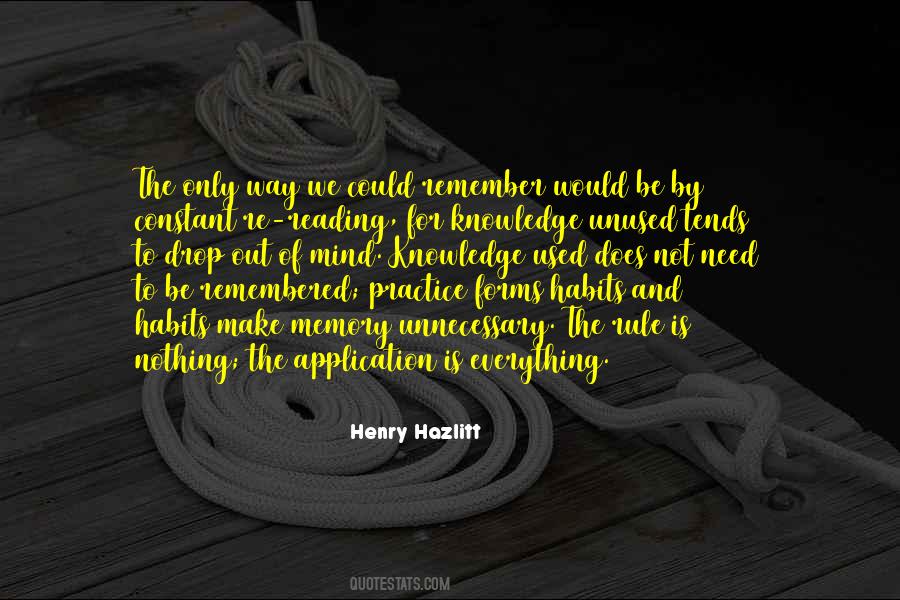 #56. I would like to have the superpower of being able to touch a book and then gain all the knowledge out of that book without spending hours and days reading it. - Author: Nicholas Brendon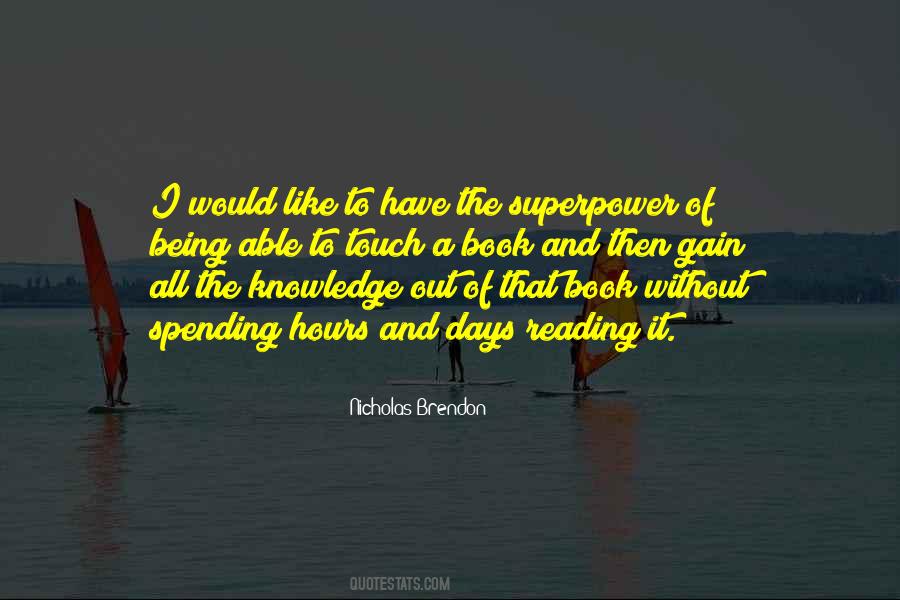 #57. If the history of England be ever written by one who has the knowledge and the courage,-and both qualities are equally requisite for the undertaking, - the world will be more astonished than when reading the Roman annals by Niebuhr. - Author: Benjamin Disraeli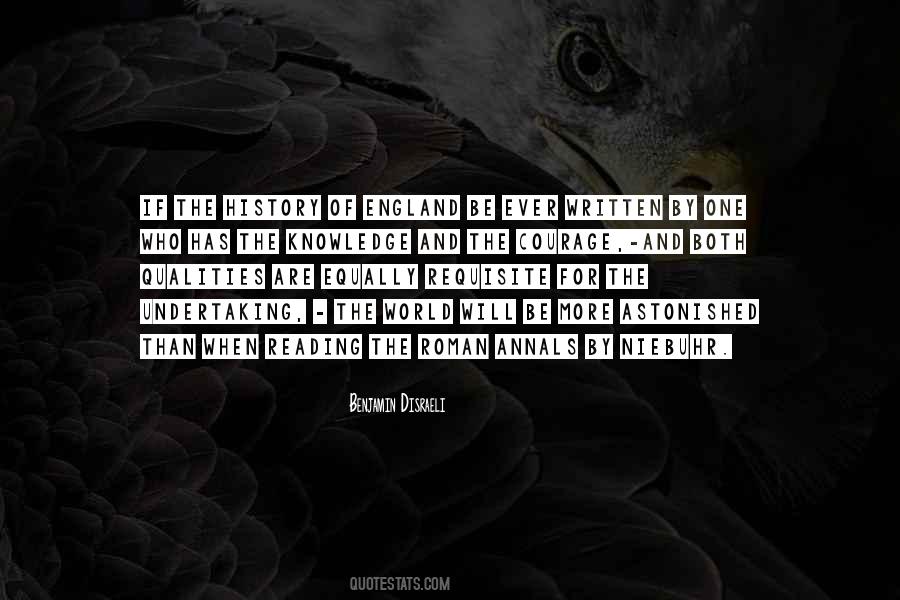 #58. To translate knowledge and information into experience: that seems to be the function of literature and art. - Author: Joseph Campbell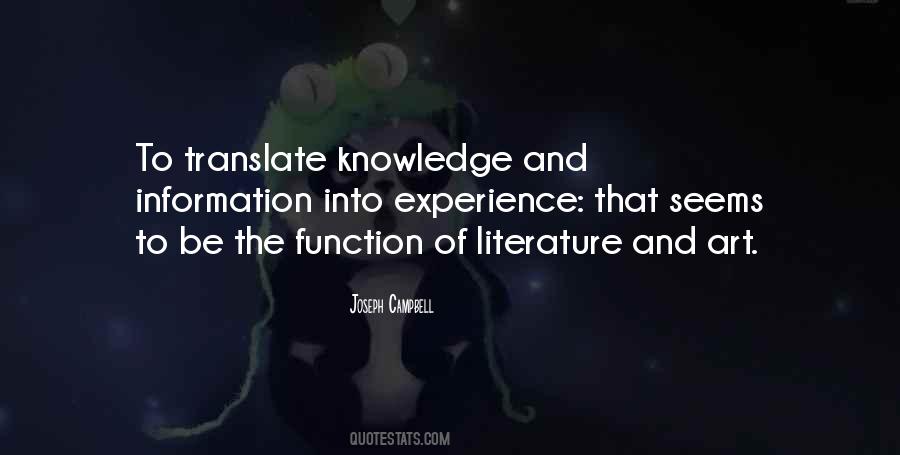 #59. Reading is important, because if you can read, you can learn anything about everything and everything about anything. - Author: Tomie DePaola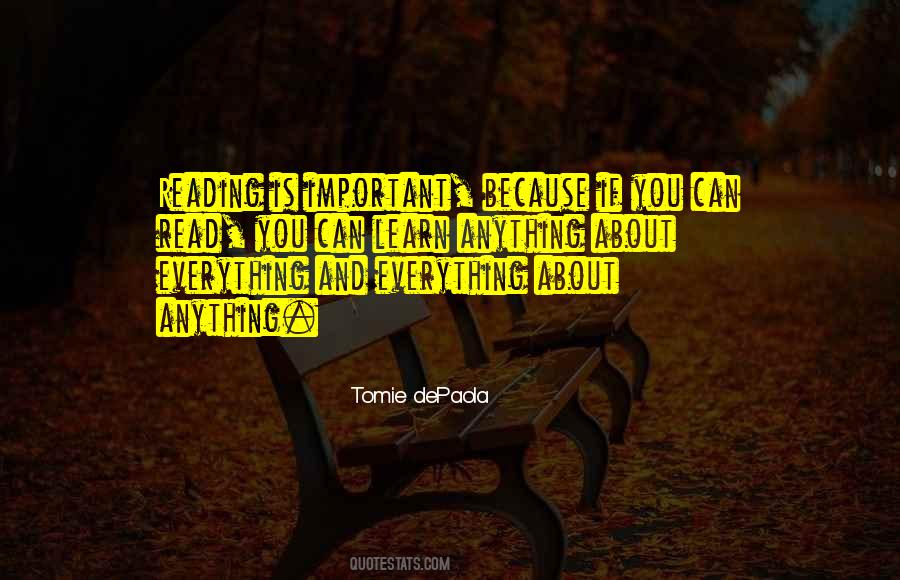 #60. The principal object of your reading should be for the acquisition of useful knowledge , and the strengthening, refining, and ennobling of your character. - Author: Grenville Kleiser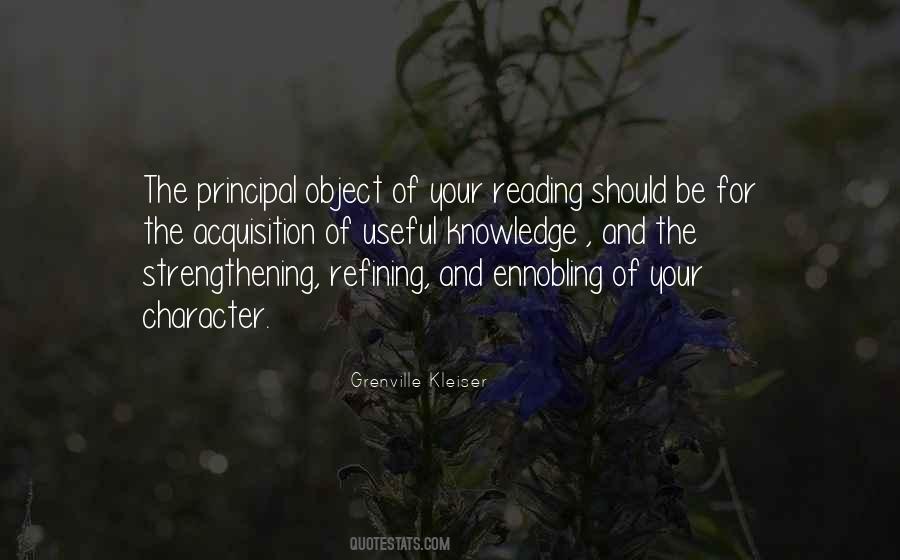 #61. Reading Is Very Powerful ... It Gives You The Illusion To See The Past, Present, Future And Even Seeing The Invisible ... So READ ... - Author: Muhammad Imran Hasan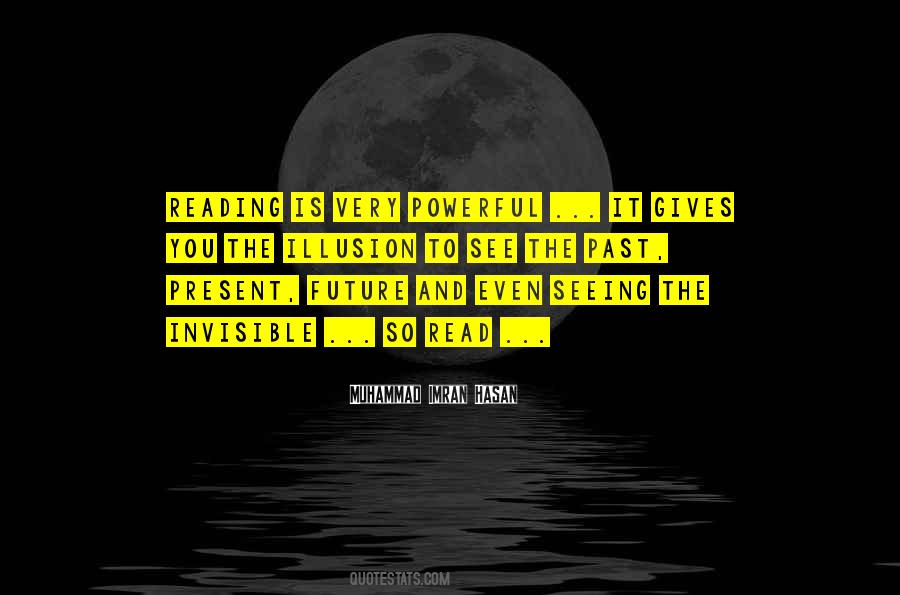 #62. Daily reading is a sacred knowledge. - Author: Lailah Gifty Akita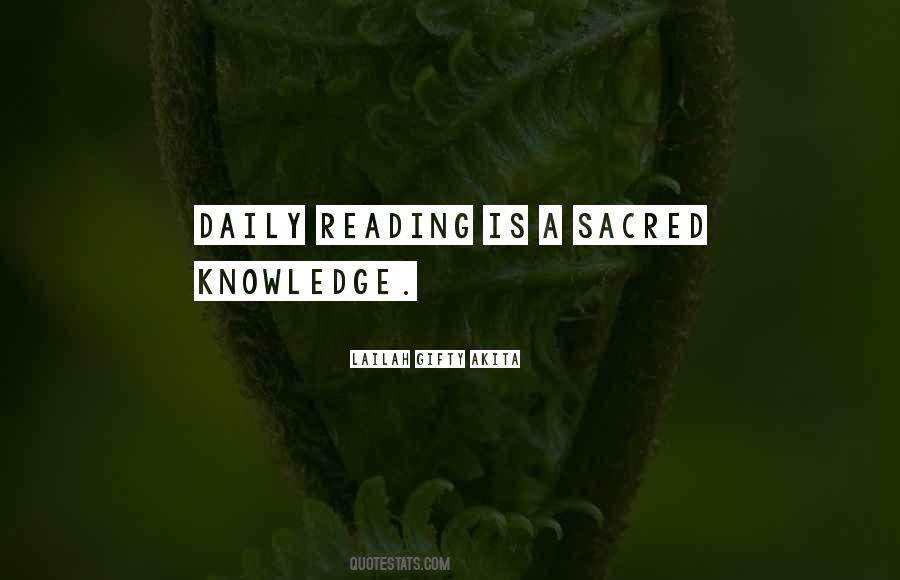 #63. Pray and learn to pray! Deepen your knowledge of the Word of the Living God by reading and meditating on the Scriptures. - Author: Pope John Paul II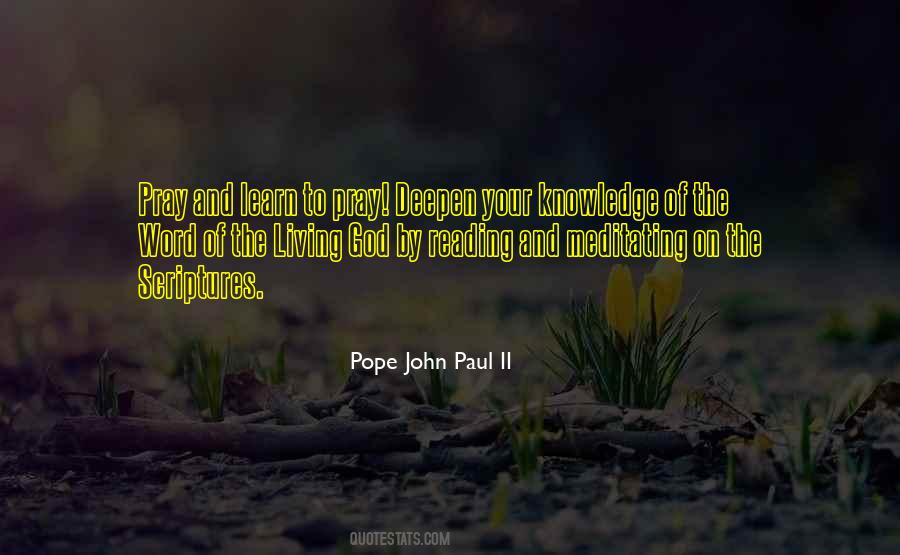 #64. I read for three things; first, to know what the world has done the last twenty-four hours, and is about to do today; second, for the knowledge that I specially want in my work; and third, for what will bring my mind into a proper mood. - Author: Henry Ward Beecher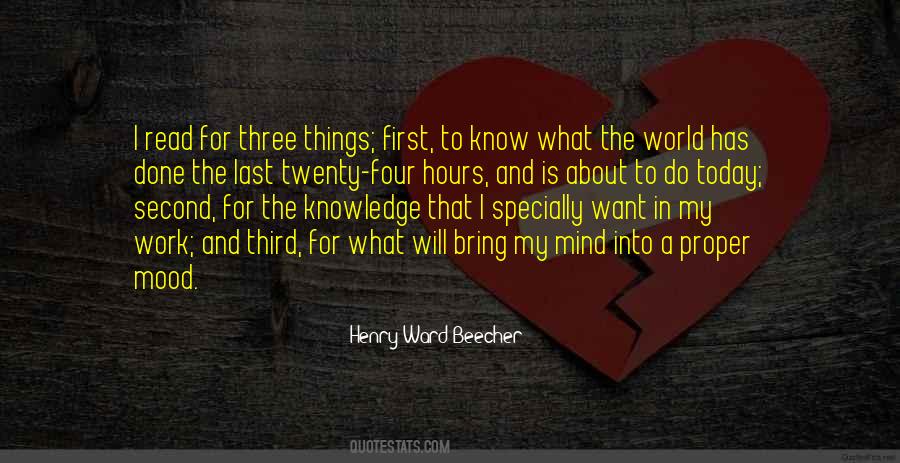 #65. There is much reading material that is available which is either time-wasting or corrupting. The best yardstick to use in discerning the worth of true knowledge and learning is to go first and foremost to the words of the Lord's prophets. - Author: Ezra Taft Benson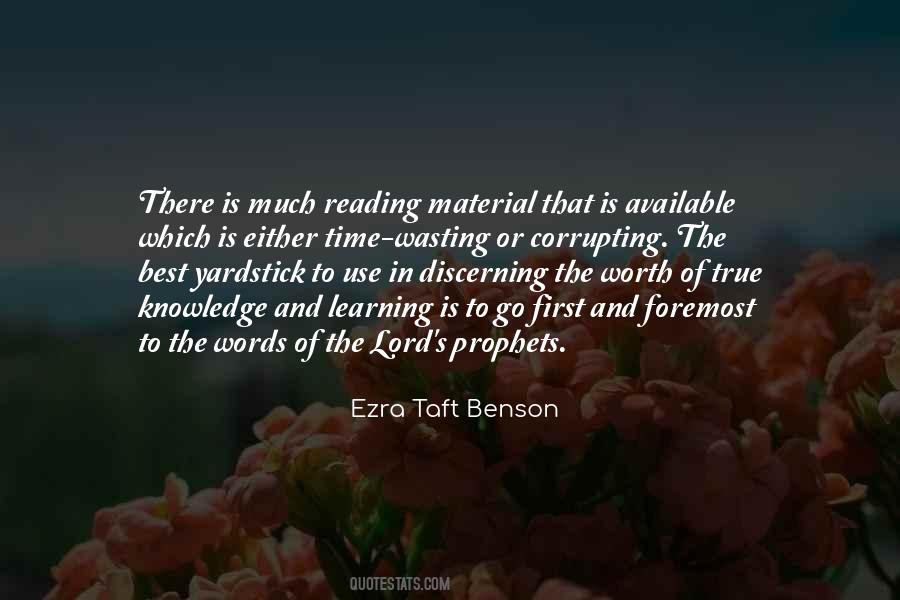 #66. To her all books were the same and, as with her subjects, she felt a duty to approach them without prejudice ... Lauren Bacall, Winifred Holtby, Sylvia Plath - who were they? Only be reading could she find out. - Author: Alan Bennett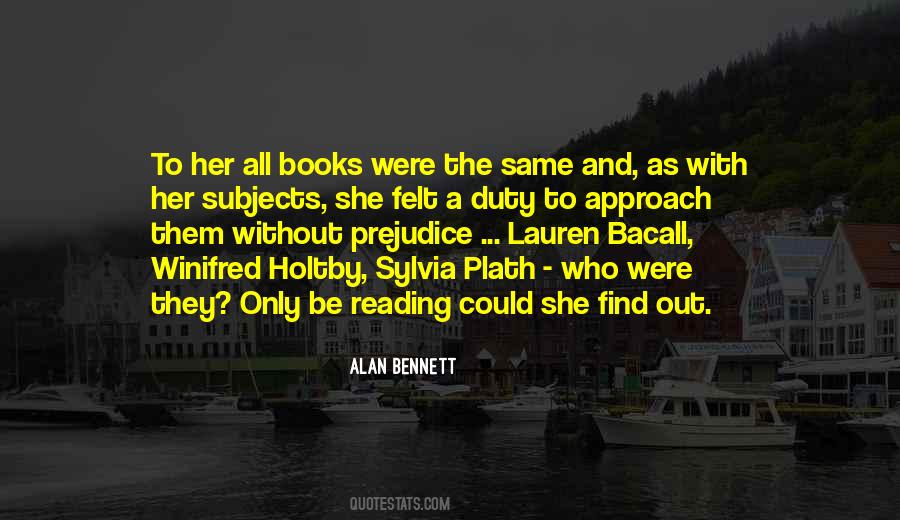 #67. One of my friends, reading the title of these lectures [The Whence and Whither of Man] said: "Of man's origin you know nothing, of his future you know less." - Author: John M. Tyler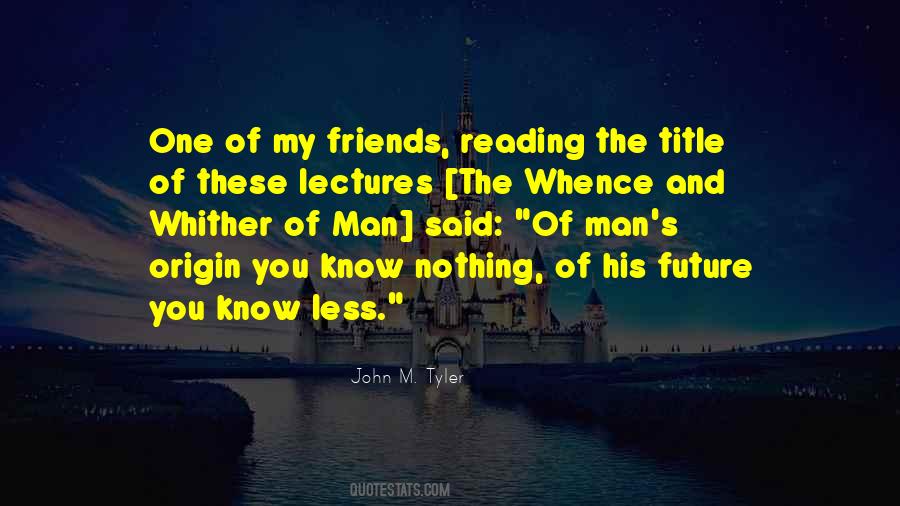 #68. Jimmy Greaves and Kenny Dalglish had similar know-how, but Dalglish's knowledge and reading of the game was far superior. He was the most complete footballer in British soccer. - Author: Jimmy Armfield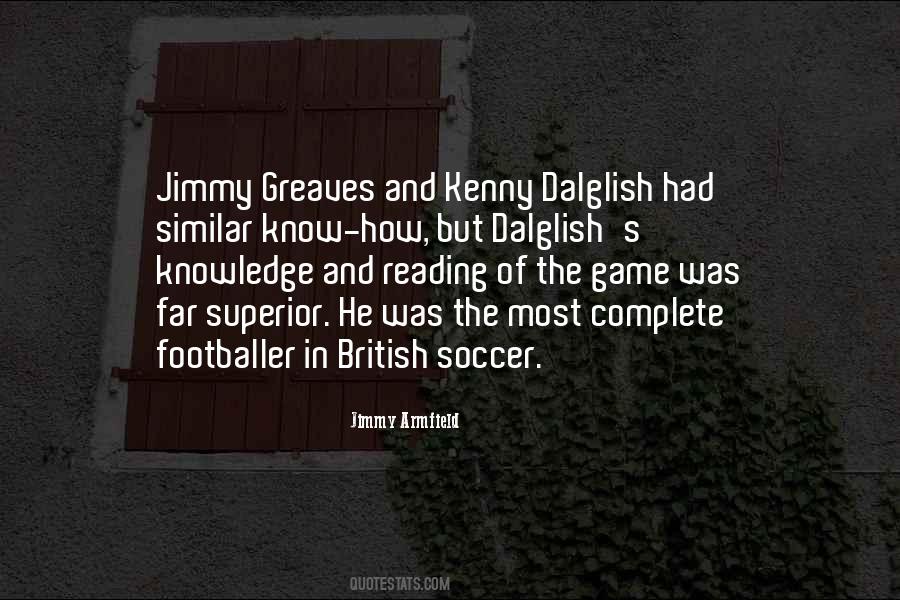 #69. Reading leads to knowledge and wise ways of living. - Author: Lailah Gifty Akita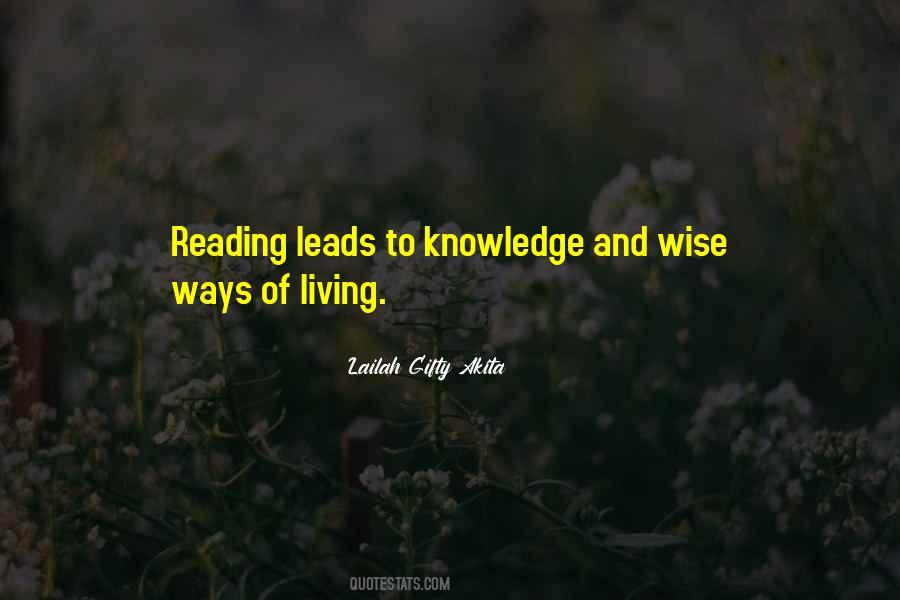 #70. A book is not just paper and ink, it's a world full of dreams, imaginations, knowledge, awakening, emboldening and a lot, lot more invaluable treasures. Gift your child a book - introduce them to the joy of reading. - Author: Jyoti Arora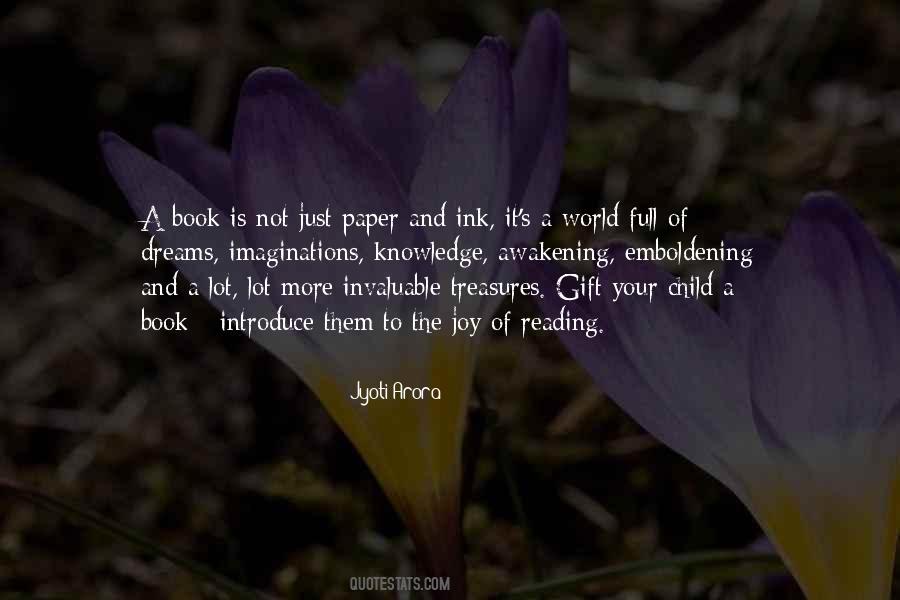 #71. Your favorite occupation? Travel in contested territory. Hard-working writing and reading when safely home, in the knowledge that an amusing friend is later coming to dinner. - Author: Christopher Hitchens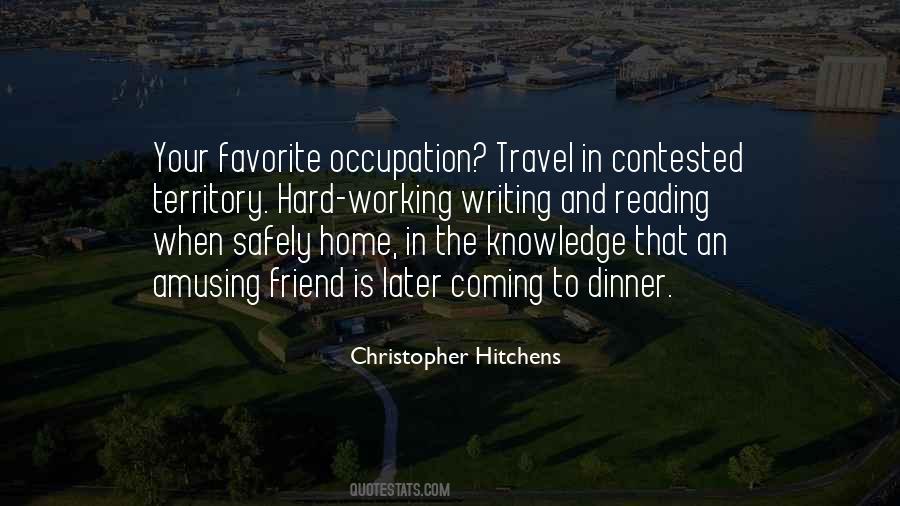 #72. Many people think they cannot have knowledge or understanding of God without reading books. But hearing is better than reading, and seeing is better than hearing. Hearing about Benares is different from reading about it; but seeing Benares is different from either hearing or reading. - Author: Ramakrishna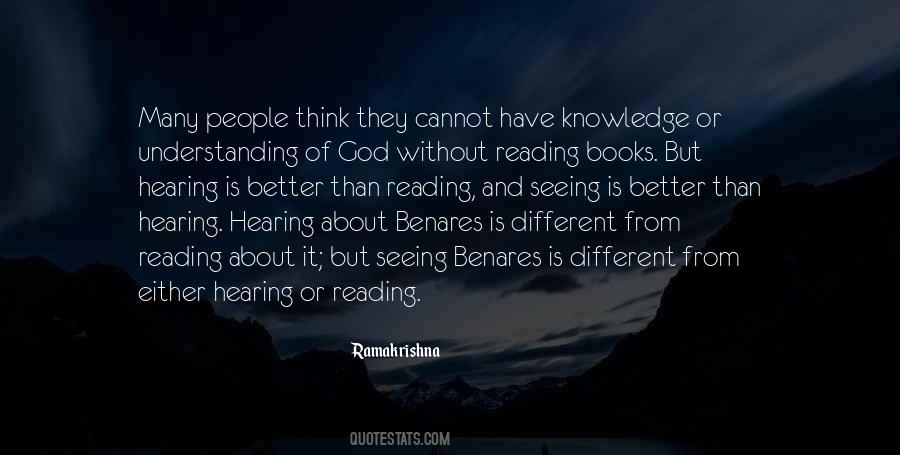 #73. Then there were his education and his reading, the books he bought and borrowed, his knowledge of things that could not be eaten or worn or cohabited with, his interest in poetry and his respect for good writing. - Author: John Steinbeck
#74. So I ask you: whose job is it in this country to wake up comatose parents? Someone better do it soon because knowing television's potential for harm and keeping that knowledge to ourselves instead of sharing it with parents amounts to covering up a land mine on a busy street. - Author: Jim Trelease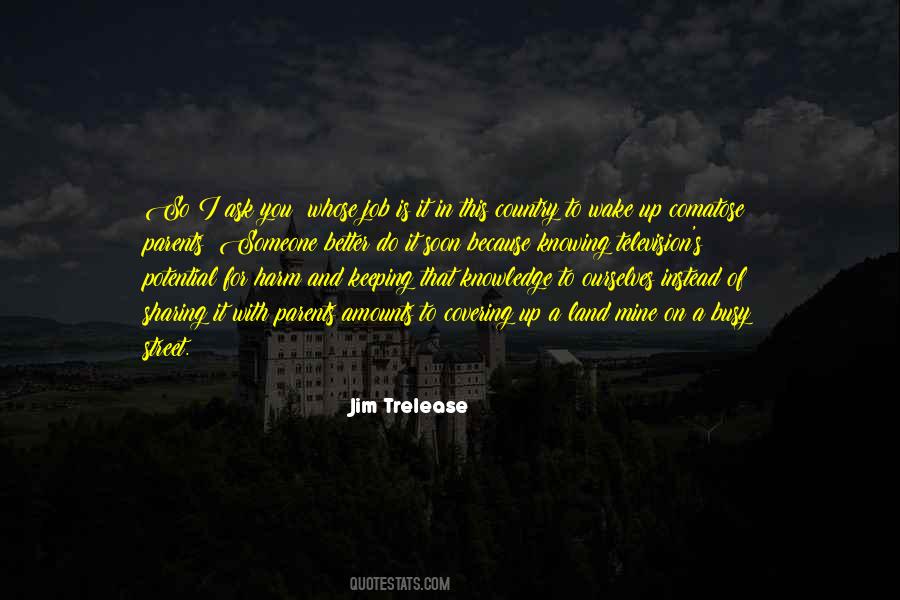 #75. Reading is accumulating knowledge. But not only that. Reading offers us every day what religion promises us for a posthumous and improbable future: the possibility of living beyond what our lifetime allows us to. - Author: Camilo Gomes Jr.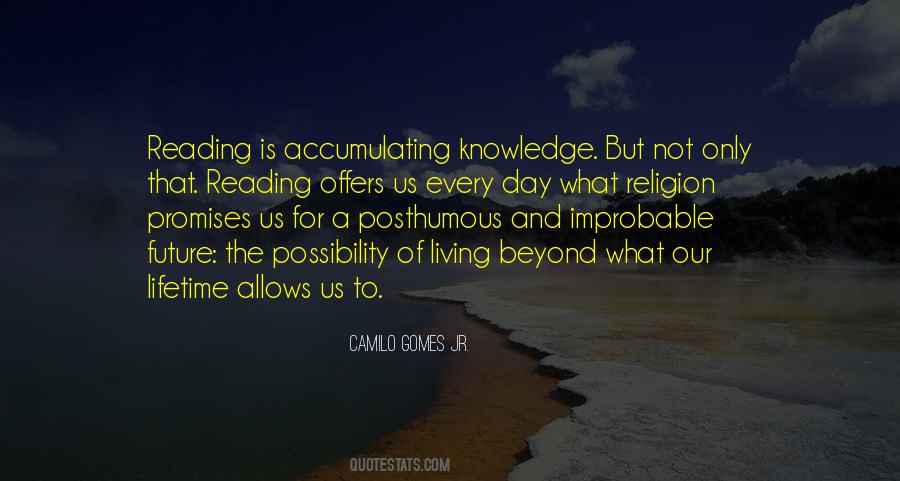 #76. I really like knowledge and reading books and just generally immersing myself in information. - Author: Adam D'Angelo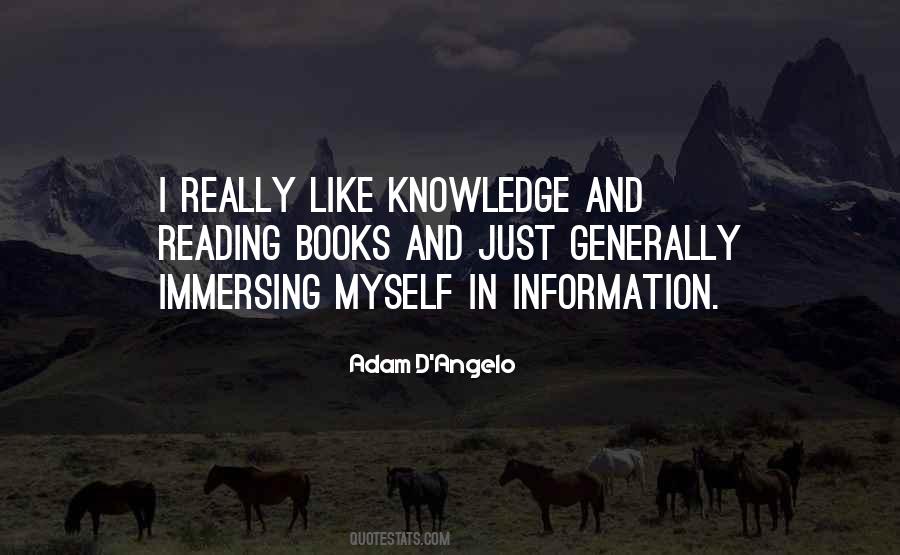 Famous Authors
Popular Topics