Judgemental People Famous Quotes & Sayings
List of top 25 famous quotes and sayings about judgemental people to read and share with friends on your Facebook, Twitter, blogs.
Top 25 Quotes About Judgemental People
#1. If we can only begin with one truly loving thought, that is the place to begin. That one loving feeling will begin to shift our vibration completely. - Author: Catherine Carrigan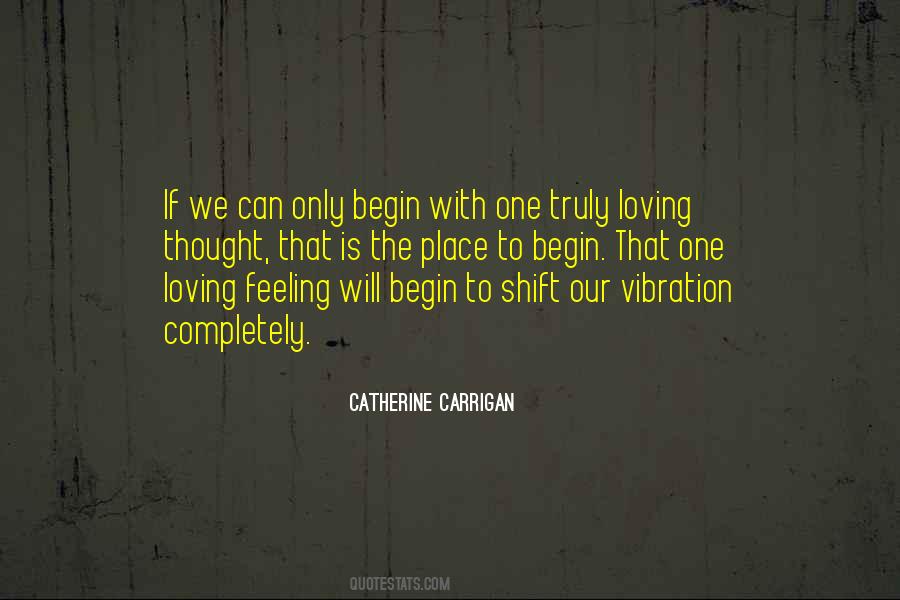 #2. People say that when a baby is crying the paternal grandmother will say, "The baby is crying, you should feed her," and the maternal grandmother will say, "Why is that baby crying so much, making her mom so tired? - Author: Shin Kyung-sook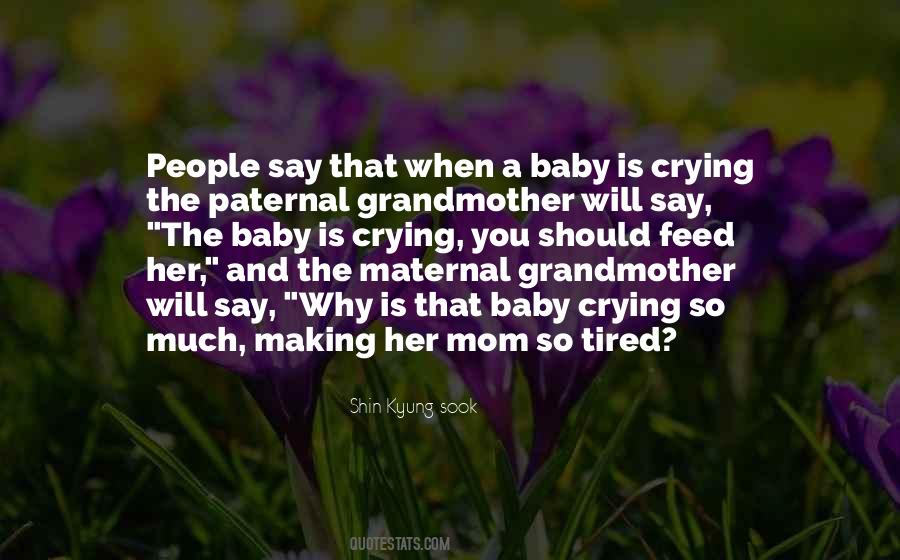 #3. The bright future is that readers are accepting more varied forms of stories. - Author: Chuck Palahniuk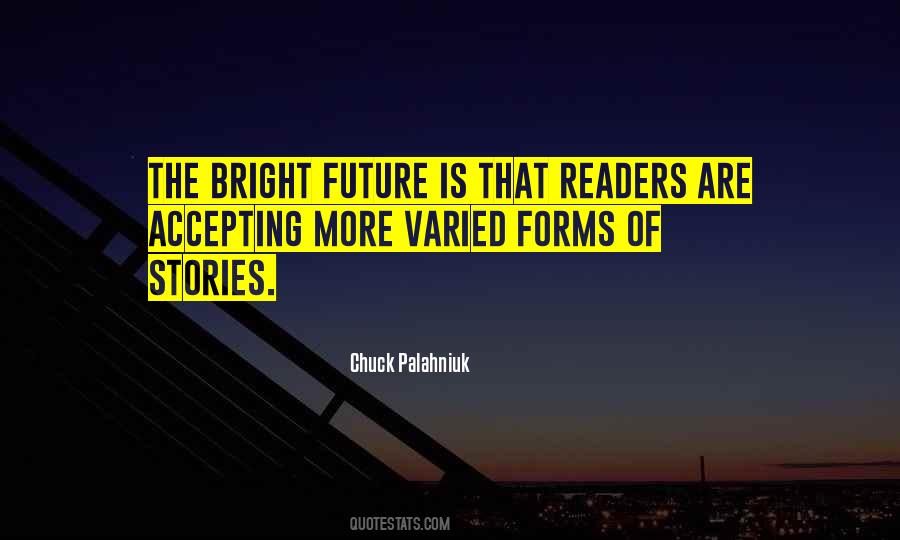 #4. If their tears could be read,
as the blind can read braille
Would your eyes then be opened
to another & how they feel?
Without condemnation
or any aversions from within
Could you set aside judgement
while seeking total absolution? - Author: Christine Upton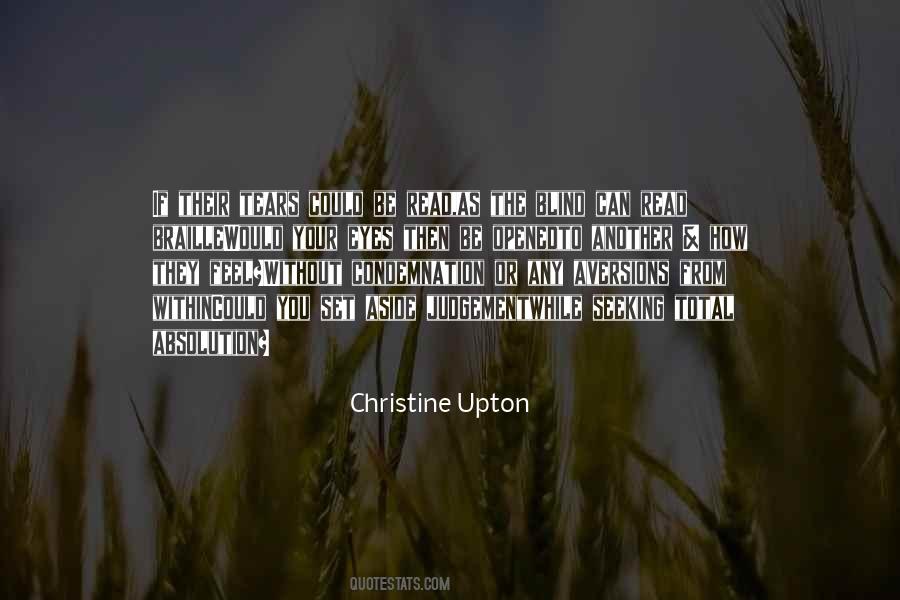 #5. In my opinion, anyone who claims to speak for God is probably talking out of the wrong end, anyway. - Author: Martha Brockenbrough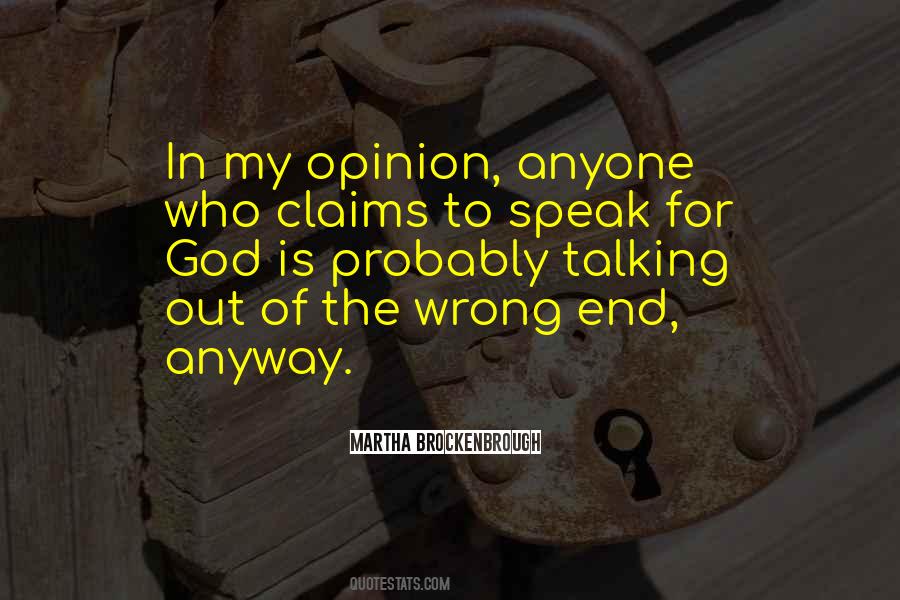 #6. It's a simple fact that winners fail a lot more often than losers. Failures are very necessary for one's growth and progress. When you quit before you fail, you preclude any sort of success in your life. Fail often. Fail gloriously. And then win. - Author: Munmi Sarma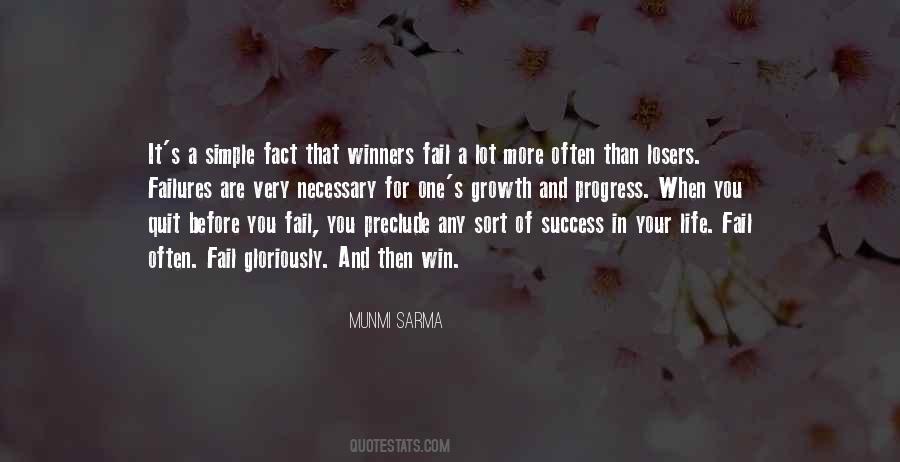 #7. I feel no grief for being called something
which
I am not;
in fact, it's enthralling, somehow, like a good
back rub - Author: Charles Bukowski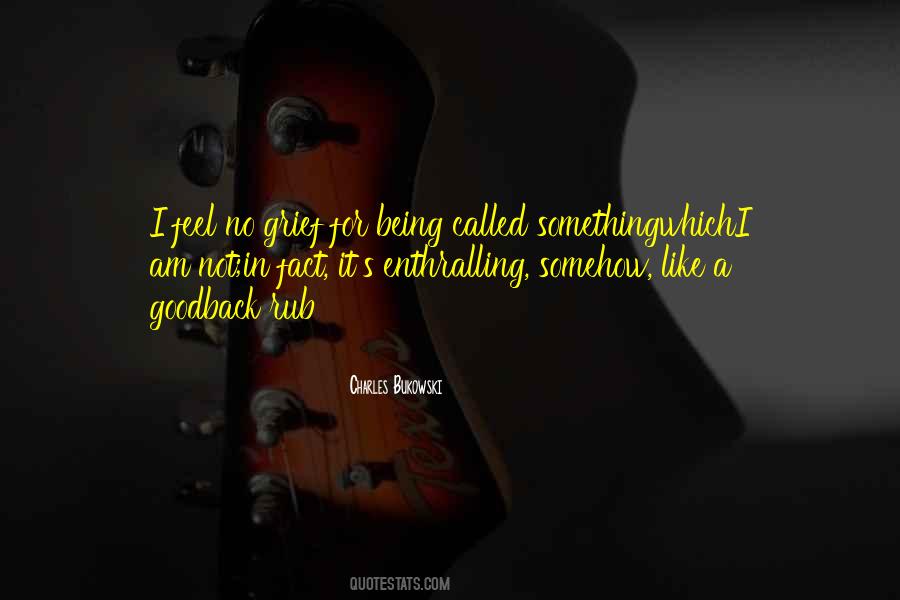 #8. I don't lead a particularly Bohemian existence. The main criterion for me is not to be judgemental of other people so long as what they do is not harmful or offensive to others. - Author: Nick Clegg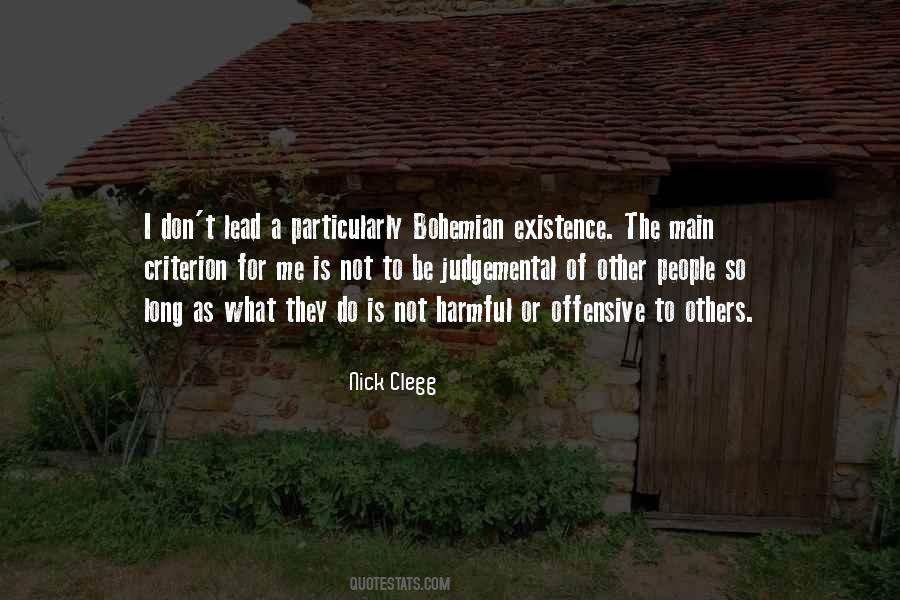 #9. Growing up as a young black girl in Potomac, Maryland was easy. I had a Rainbow Coalition of friends of all ethnicities, and we would carelessly skip around our elementary school like the powerless version of Captain Planet's Planeteers. - Author: Issa Rae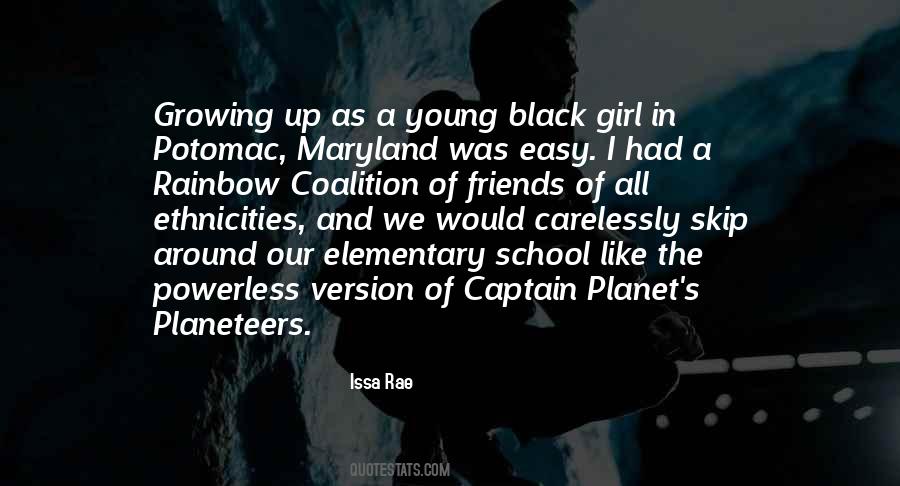 #10. Sometimes what we want or don't want doesn't matter in the end. Sometimes magic doesn't listen after all. - Author: Janni Lee Simner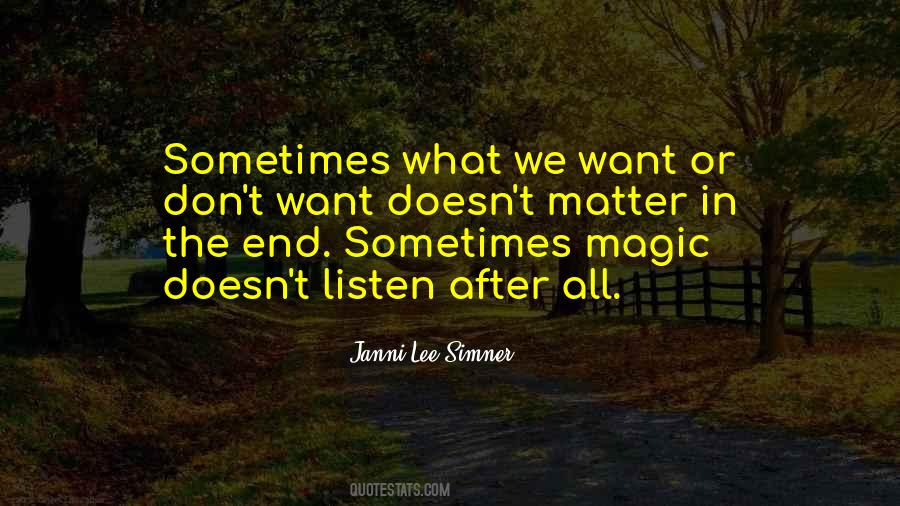 #11. I will be living with chronic pain for the rest of my life. I don't have the mobility, energy or life options I used to have. I work hard to manage the pain, and I want the medical system to be a respectful and effective partner, not a jailer. The opioid crisis is not my doing. - Author: Sonya Huber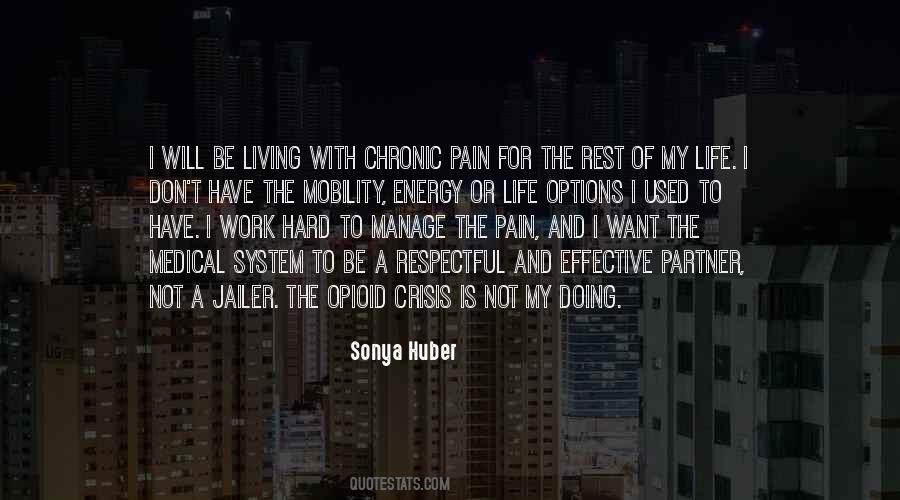 #12. Don't Judge People By Their Outer Appearances, Even The Bright Beautiful Moon Has Its Dark Side Which It Keeps Hidden All The Time ... - Author: Muhammad Imran Hasan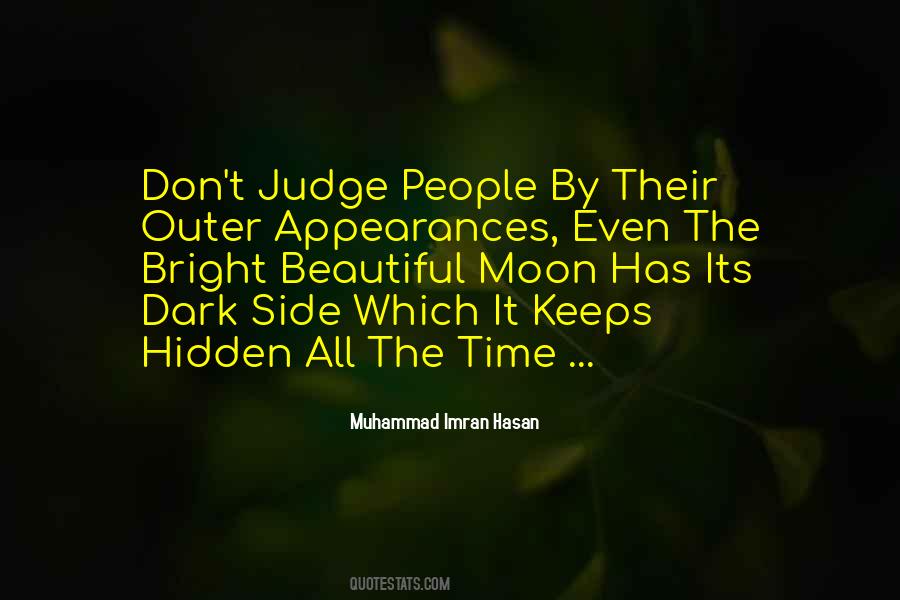 #13. Some of life's greatest wisdom comes from observing the lives of very lost people. - Author: Shannon L. Alder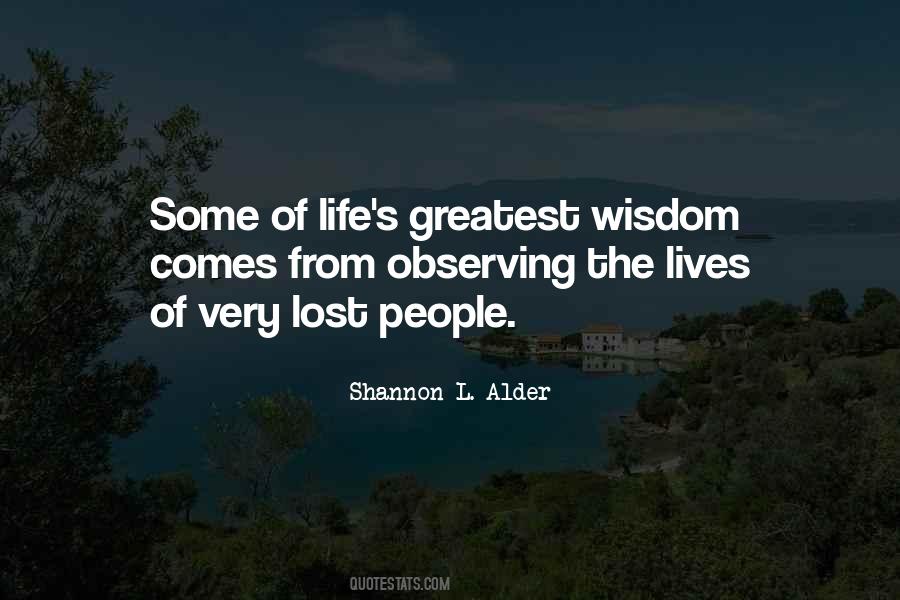 #14. The sad reality is, it's not just the people I go to school with that are doing it. It's their parents too. Their noses are all turned up at me, like because of my diagnosis; I'm an alien to them. I'm not like their son or daughter so that means I'm not worthy of respect. - Author: Melyssa Winchester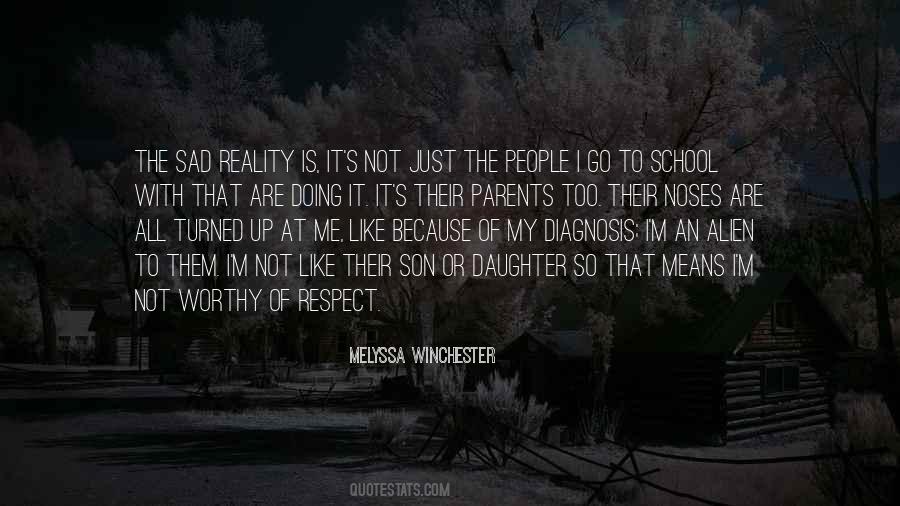 #15. How odd that people could be so ugly, not particularly because of appearence, but because of the atmosphere of judgemental bad temper and discontent they carried around with them - Author: Beaton, M.C.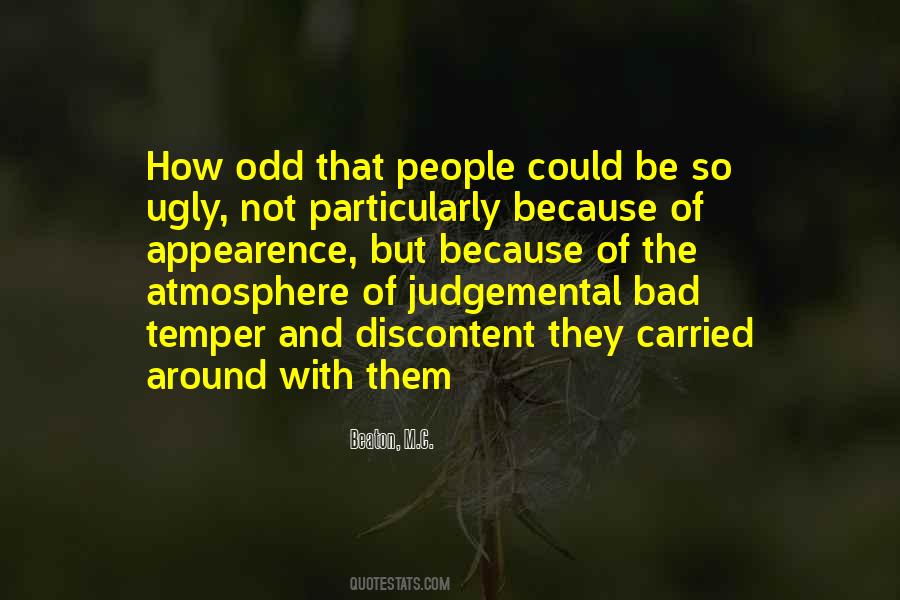 #16. We all have at least two sides. The world we live in is a world of opposites. And the trick is to reconcile those opposing things. I've always liked both sides. In order to appreciate one you have to know the other. The more darkness you can gather up, the more light you can see too. - Author: David Lynch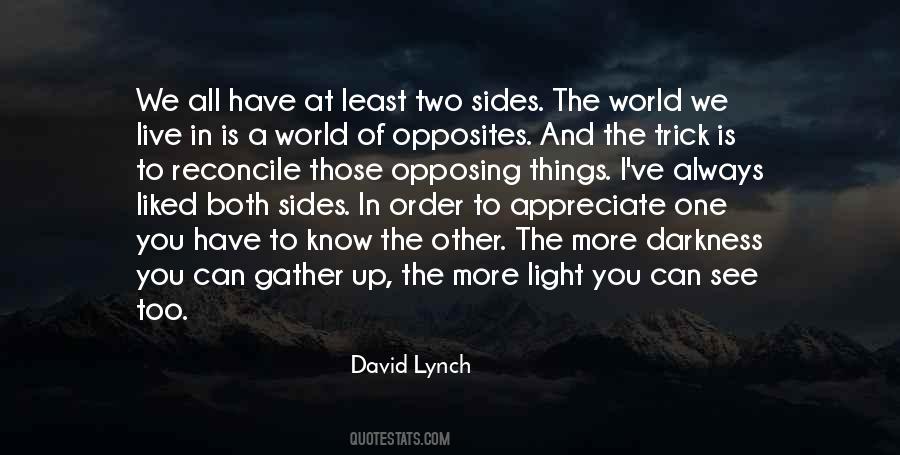 #17. You may judge others only according to your knowledge of yourself. - Author: Kahlil Gibran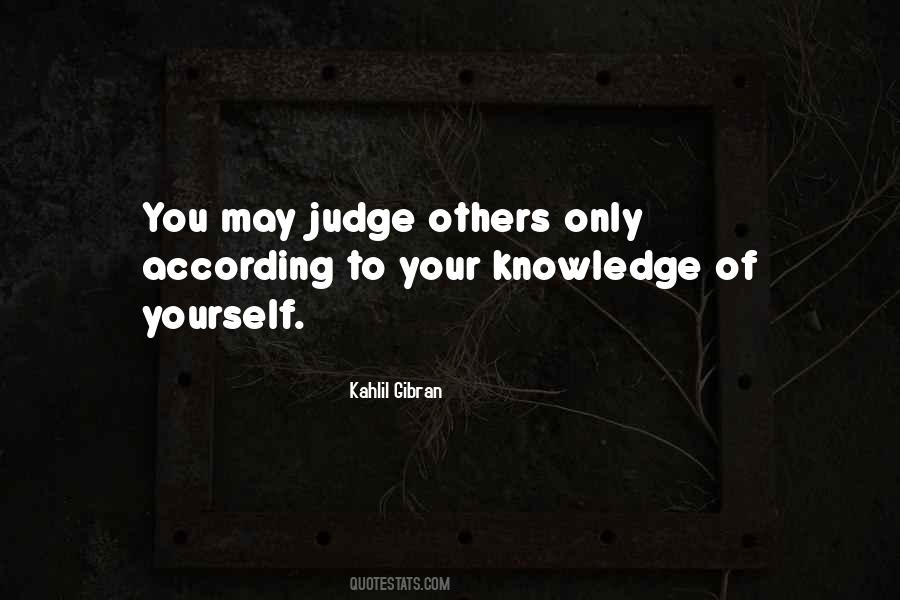 #18. Retain your peace by refusing to respond to rude, judgemental, or prying people. They won't understand anyway. - Author: Manprit Kaur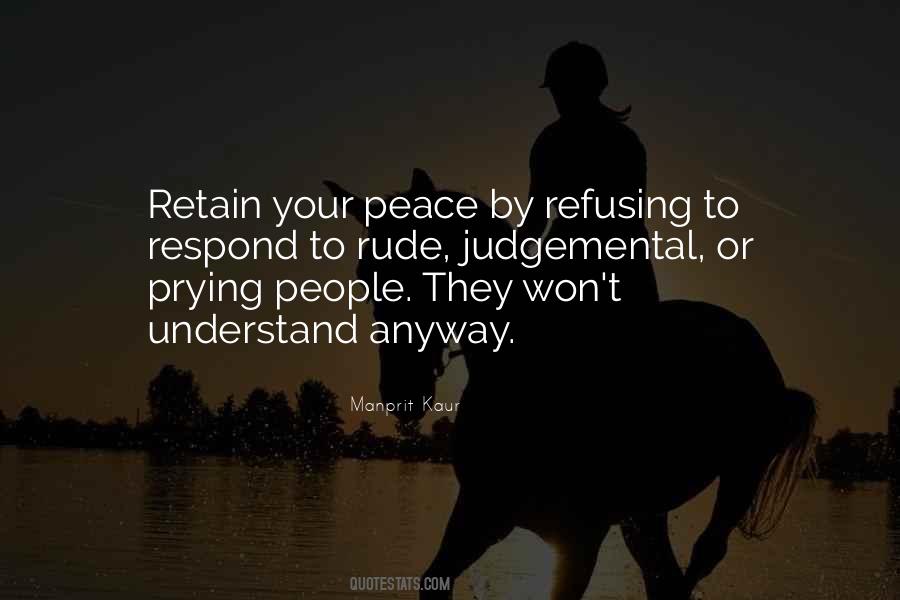 #19. What do you see when you look at me? - Author: Robert McCall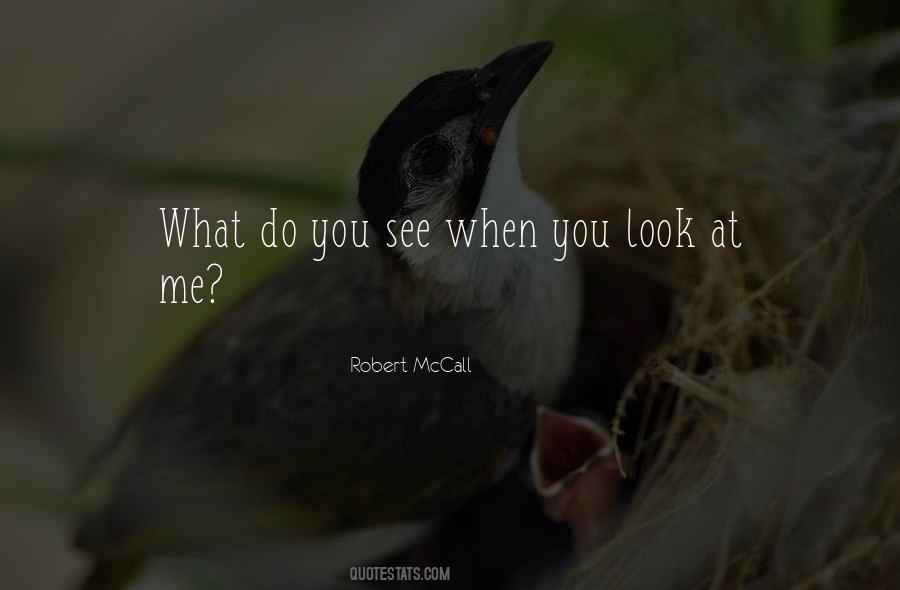 #20. If we love each other without creating a race war, people wouldn't get hurt that much, and feelings too. - Author: Werley Nortreus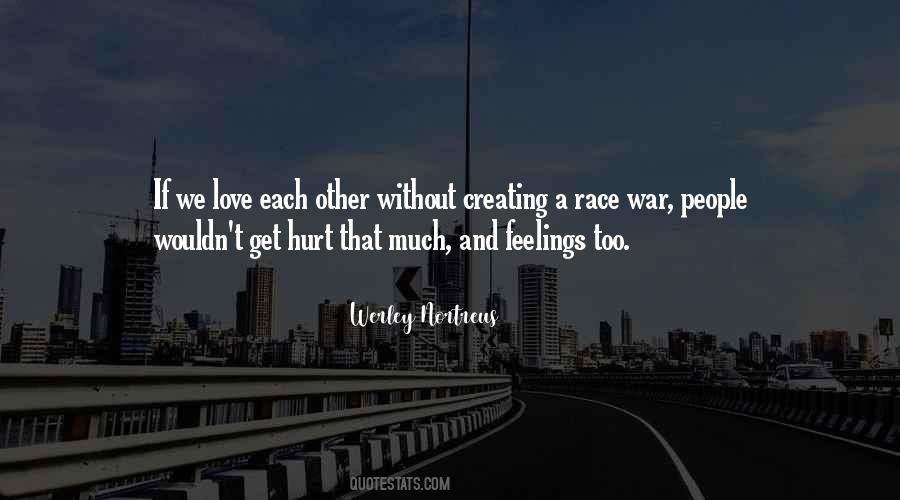 #21. I would wish that people would accept people for who they are, not be judgemental, allow people to live their lives and enjoy themselves and that would be my wish for people. - Author: John Barrowman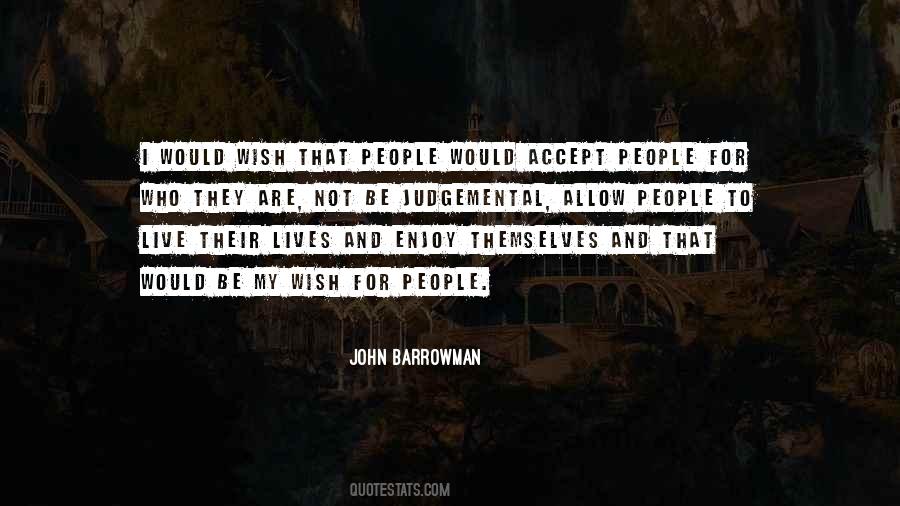 #22. Not everyone deals with what they don't like or understand in a positive way. Some people are going to judge you. Sometimes it's someone you really love and being rejected by them is incredibly painful. - Author: Lauren Dane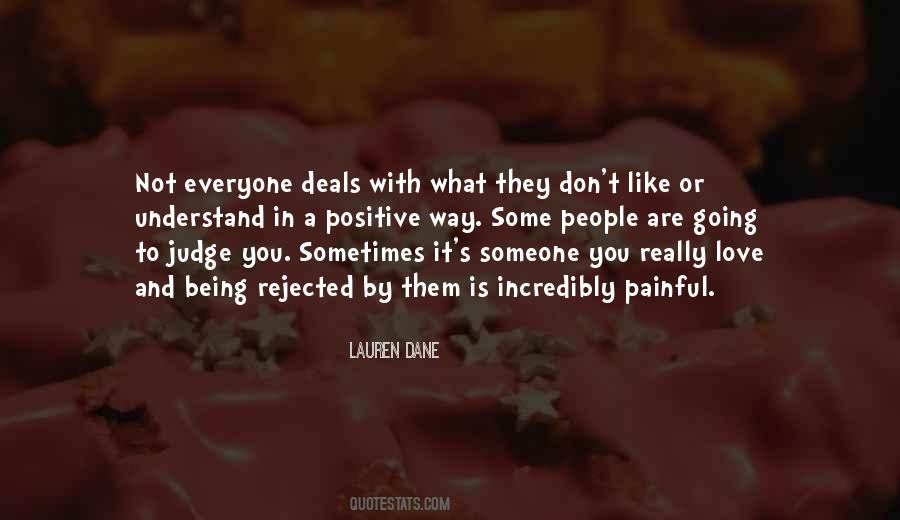 #23. Essentially, mythologies are enormous poems that are renditions of insights, giving some sense of the marvel, the miracle and wonder of life. - Author: Joseph Campbell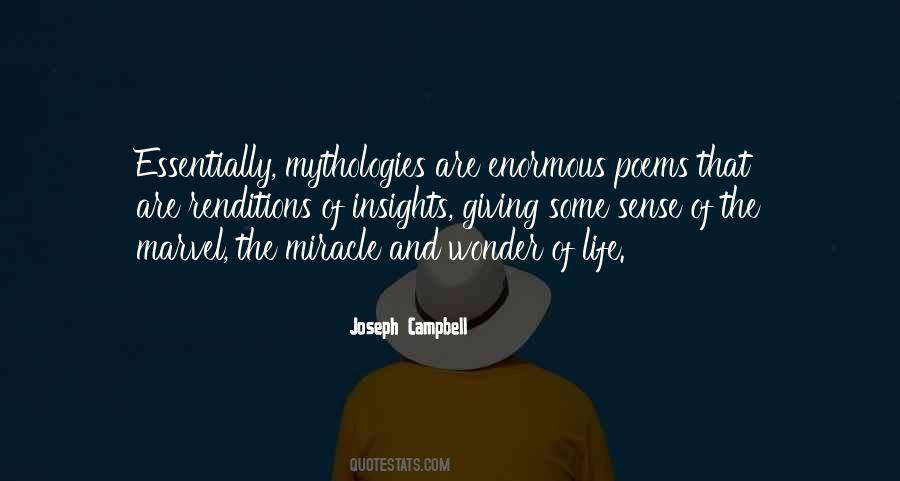 #24. It's been said that people see what they want to see. For that exact reason, look for the good in people, rather than the bad. - Author: Donald L. Hicks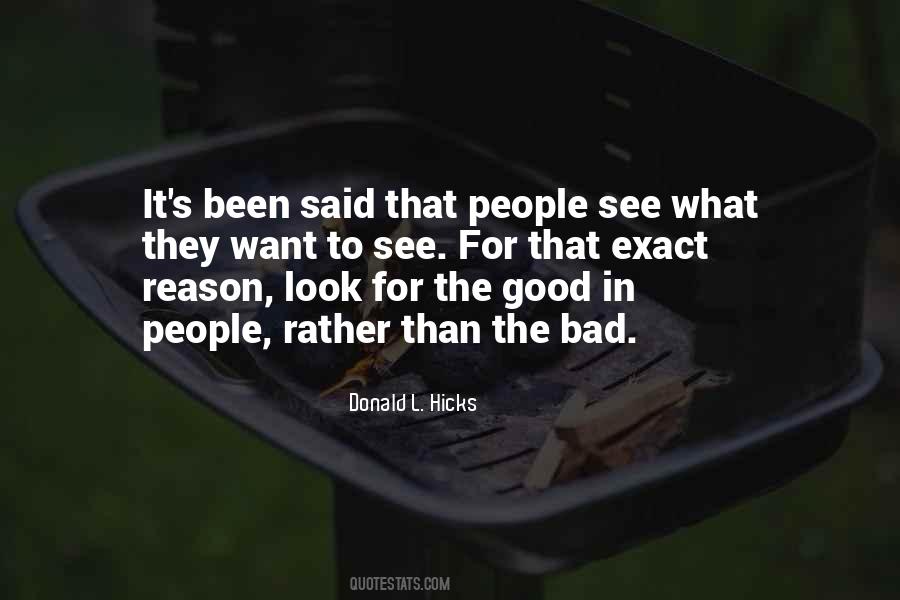 #25. You might think that climbing a mountain is half the battle, only to find out that the mountain goats who live at the top are vicious, and heavily armed. - Author: Lemony Snicket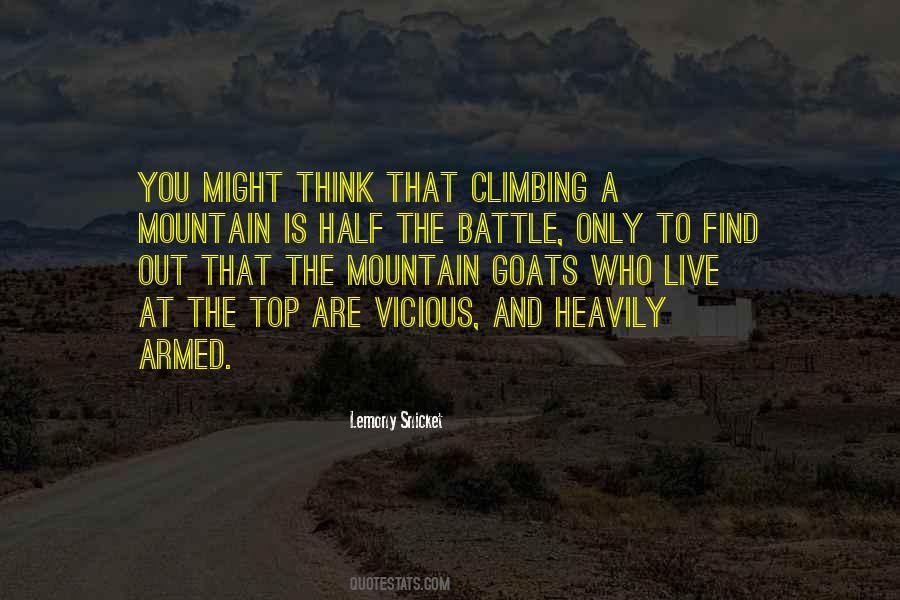 Famous Authors
Popular Topics