Honesty And Trust Famous Quotes & Sayings
List of top 58 famous quotes and sayings about honesty and trust to read and share with friends on your Facebook, Twitter, blogs.
Top 58 Quotes About Honesty And Trust
#1. Honesty is the key to Happiness.
Be always truthful to yourself, to
your feelings, emotions, needs and
desires & to others, no matter what! - Author: Lily Amis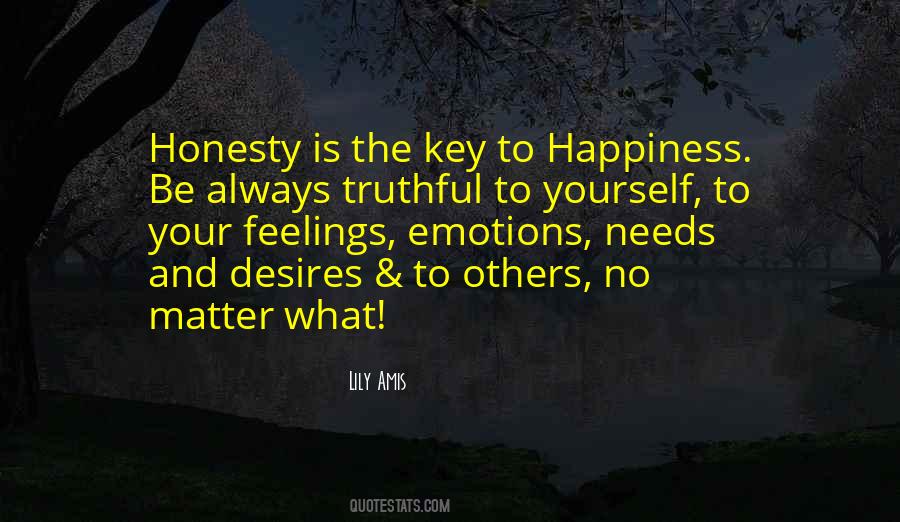 #2. Honesty means exactly what it says. We are honest and trustworthy in all our dealings. People can trust our word, because we refuse to lie or shade the truth. - Author: Billy Graham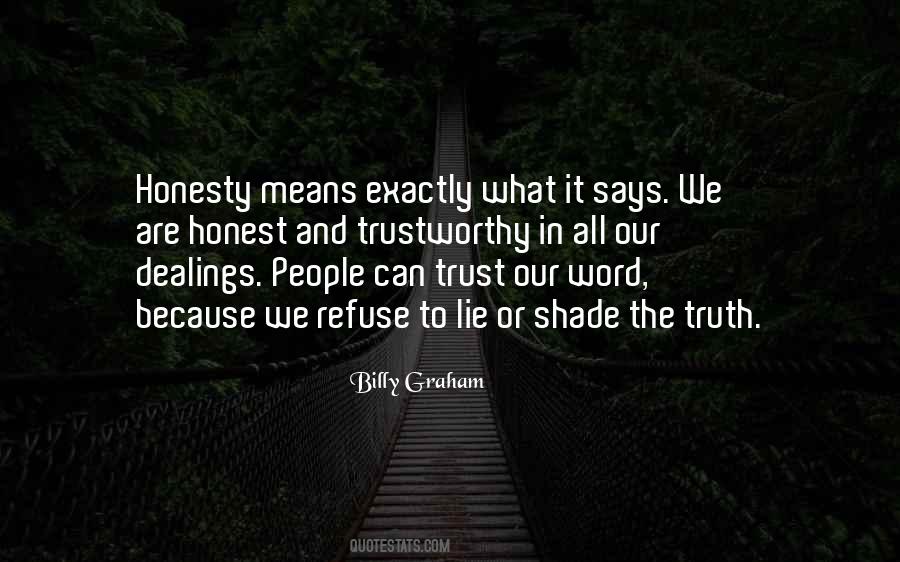 #3. The aspiration of society is the flourishing of its members, this report gives evidence on how to achieve societal well?being. It's not by money alone, but also by fairness, honesty, trust and good health. - Author: Jeffrey Sachs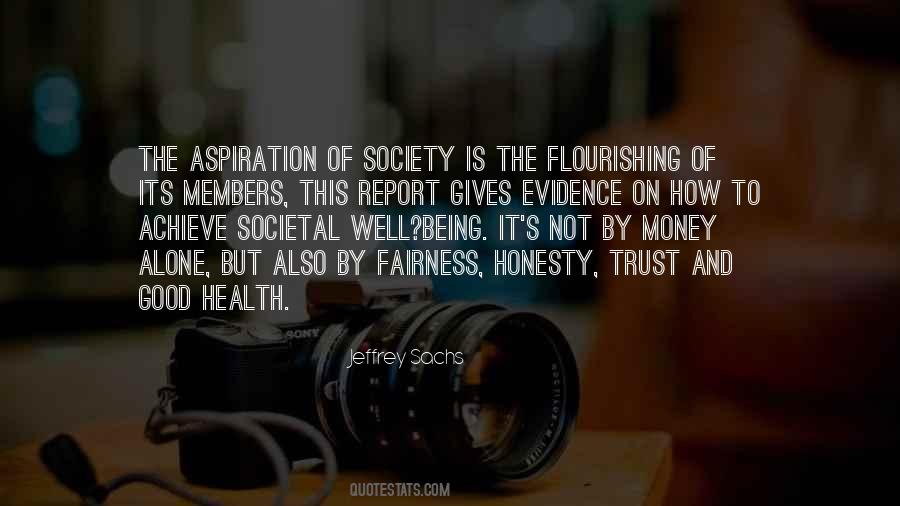 #4. Give and take.
Oil and water.
Yes, it is that simple! - Author: Melody Carstairs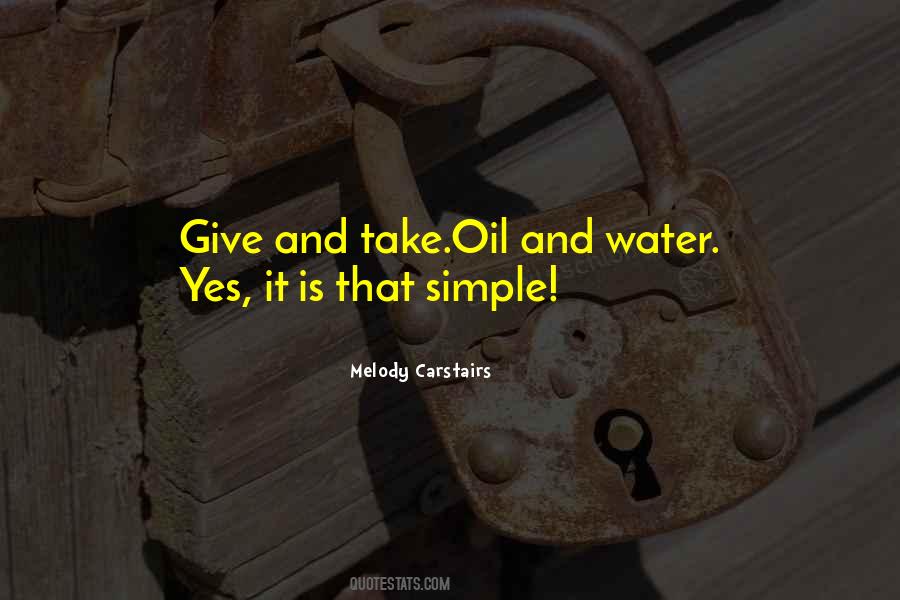 #5. Here's some honesty," Neil said. "I don't like you, and I don't trust you." "It's mutual," Andrew said. "That doesn't change anything. - Author: Nora Sakavic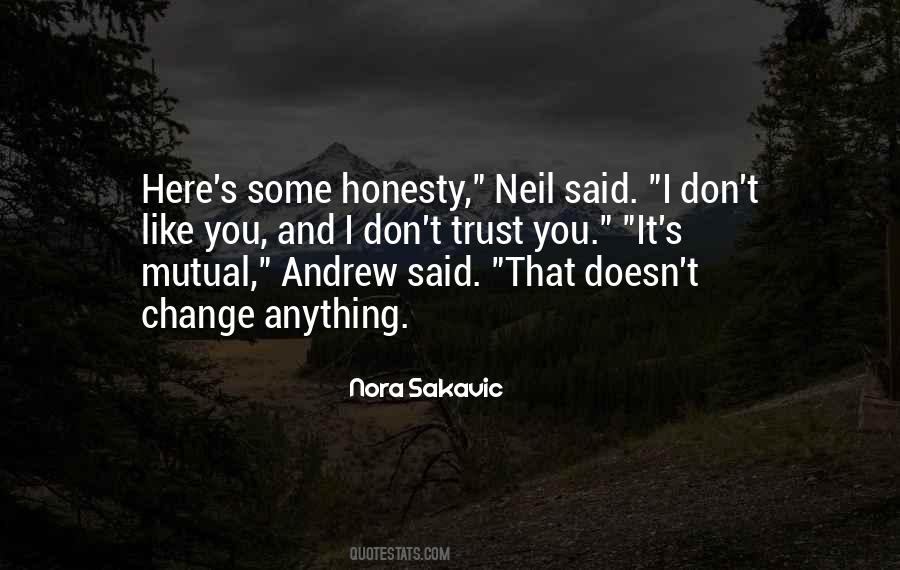 #6. Many times dealings in crime and corruption are done with more honesty and trust. - Author: Ravi Ranjan Goswami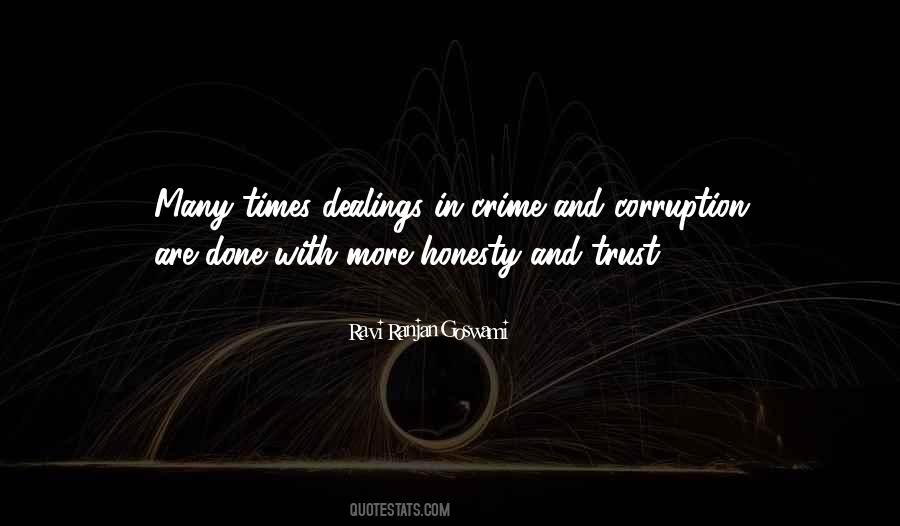 #7. When we talk with our children about sexual abuse, we are not only taking a proactive step toward protecting them, we are building our relationship with them
grounded in honesty and trust. It's a win-win situation. - Author: Carolyn Byers Ruch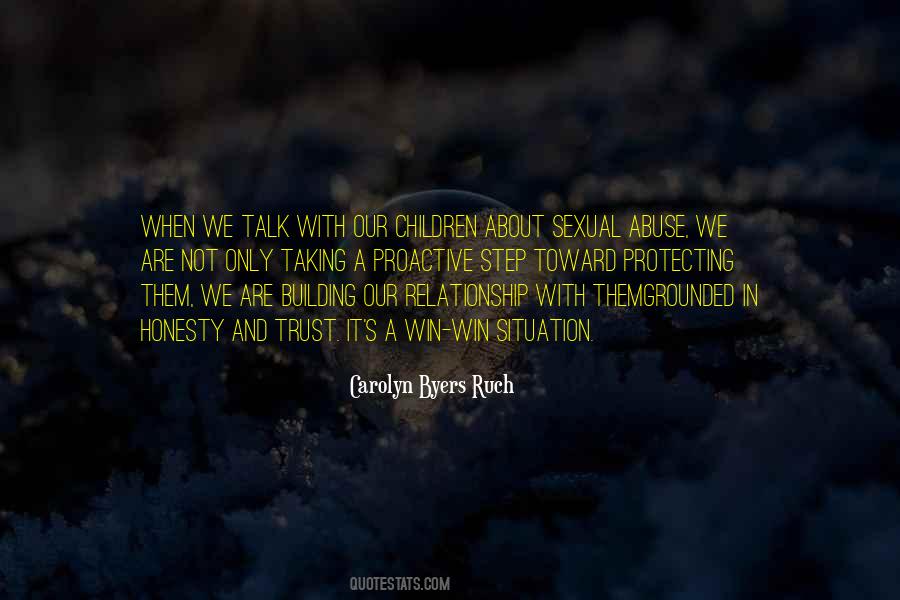 #8. Not trust. There is none.
Not honesty. Honesty is a farce.
And definitely not love. Love was the greatest ruse of all. Designed to trap and enslave and ultimately destroy. - Author: Elisabeth Naughton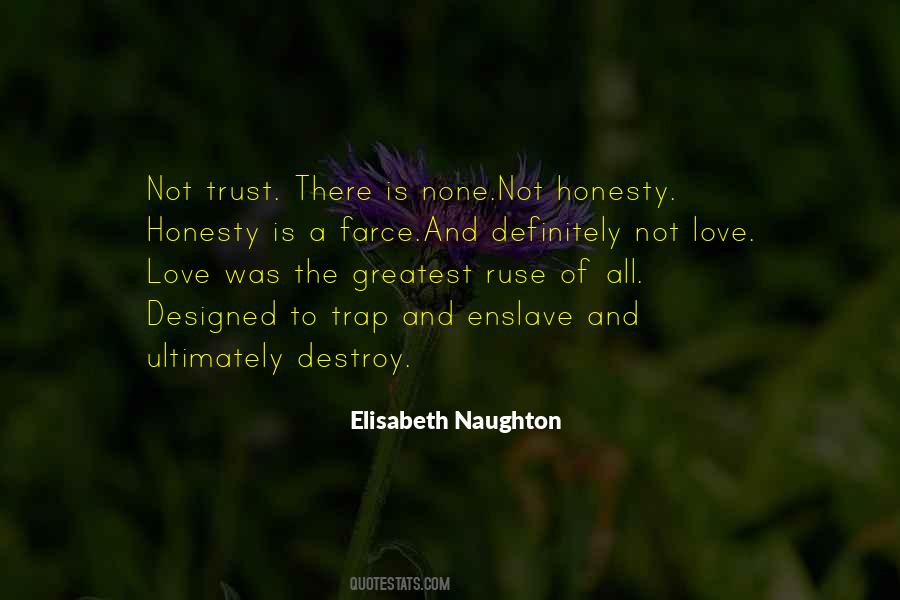 #9. Trust is learning how you feel about yourself,
not how others feel about you.
Do you trust how you feel.
If not, why. - Author: Ron W. Rathbun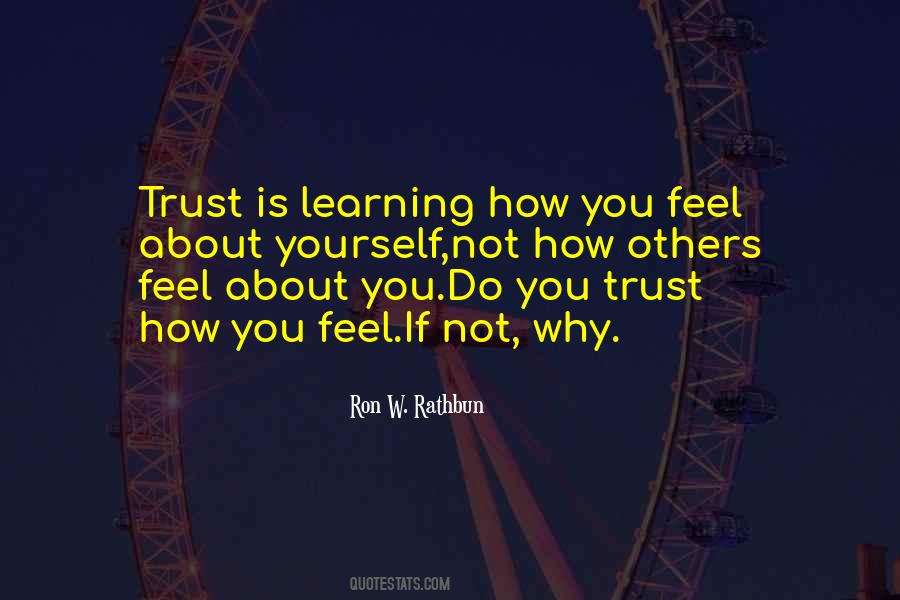 #10. True Friendship is a bliss that no person should miss,As there can be only a handful in your life who can bestow it upon you no matter Who you are? Where you are? What you are? How you are? Always Hold on Tightly to them with the Ropes of Truth,Honesty and Trust - Author: Abhishek Sundarraman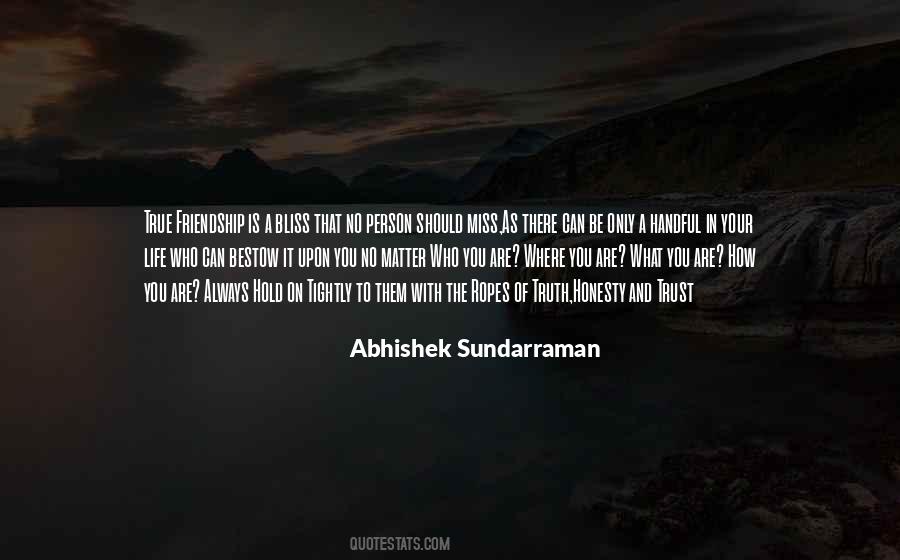 #11. The main advantage of being branded as
honest is that people do not fear you. They stop being jealous of you. And, most importantly, people will trust you with key information, important tasks and worthy projects. - Author: Abhishek Ratna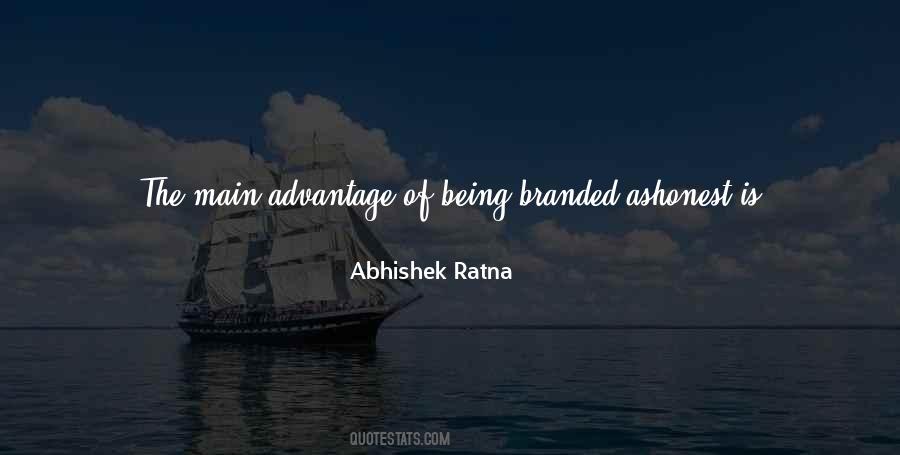 #12. Like begets like; honesty begets honesty; trust, trust; and so on. - Author: James F. Bell, III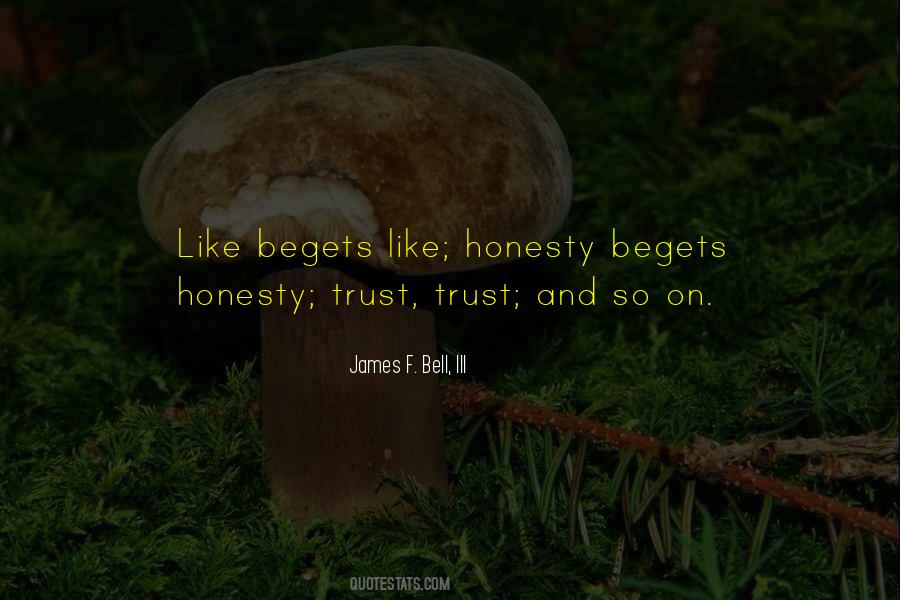 #13. I think there's a ton of fear in the perception of romance in part because there's something very realistic in great romance - namely, that women have the right to demand relationships that are based on equality and honesty and trust and, yes, a great sex life. - Author: Sarah MacLean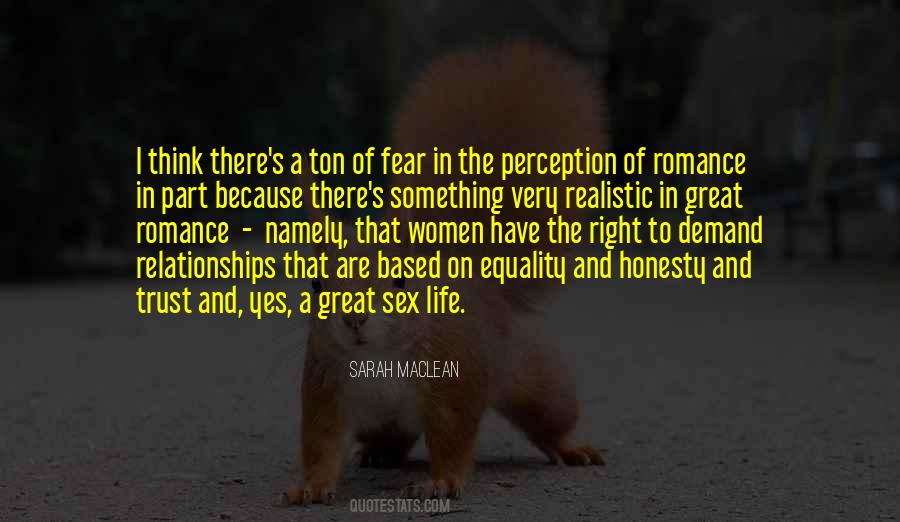 #14. Protecting our kids from sexual abuse is not accomplished in a single conversation, but in ongoing conversations grounded in honesty and trust. - Author: Carolyn Byers Ruch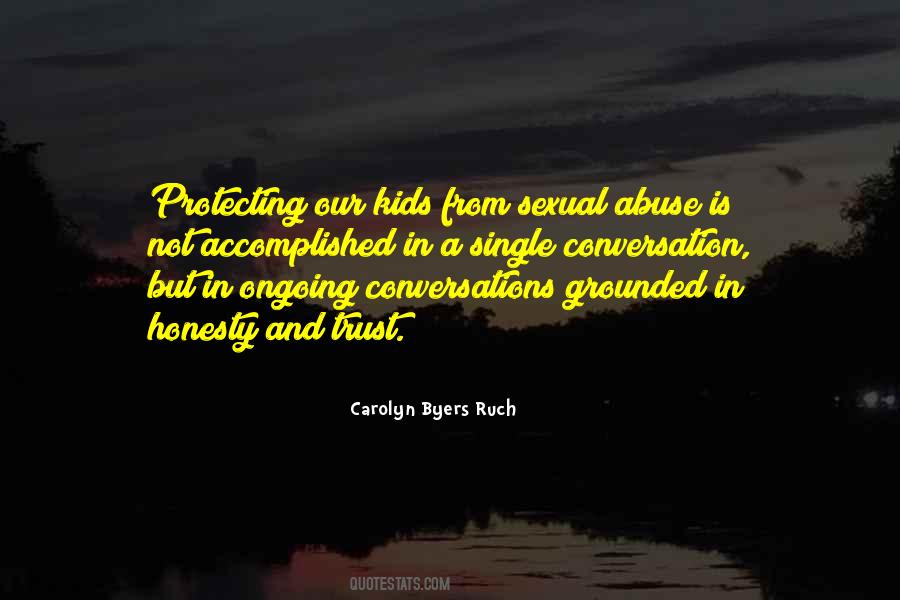 #15. Crafted with care and with love, this beautifully constructed novel reveals hard truths and difficult secrets. Diana Davidson is a writer of great honesty and integrity, a writer to trust. - Author: Pauline Holdstock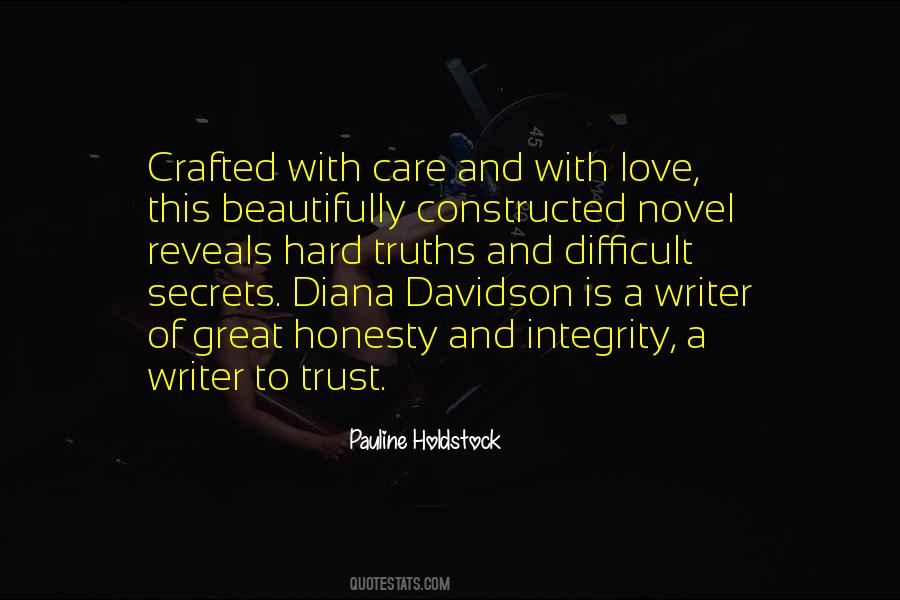 #16. This love of money is the curse of American, and for the sake of it men will sell honor and honesty, till we don't know whom to trust, and it is only a genius like Agassiz who dares to say, 'I cannot waste my time in getting rich,' said Mrs. Jessie sadly. - Author: Louisa May Alcott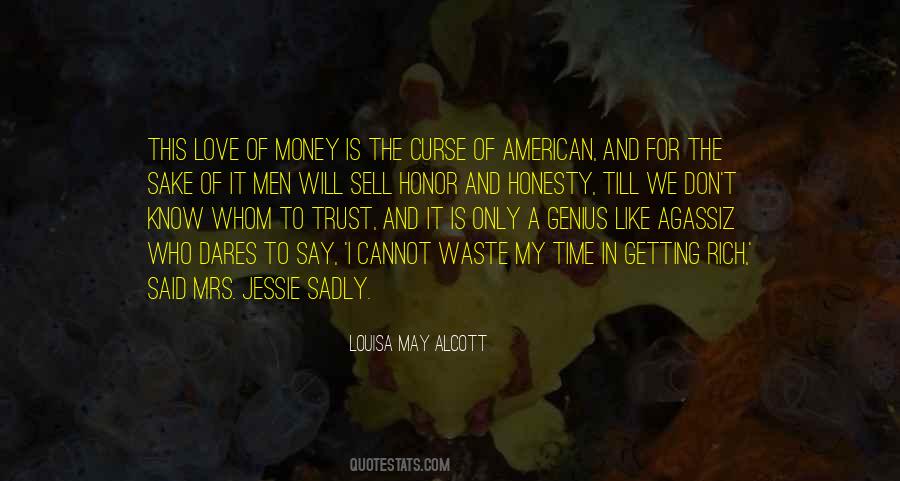 #17. It's not only love which makes relation strong but it's the trust in each other that makes a relation stronger. - Author: Debolina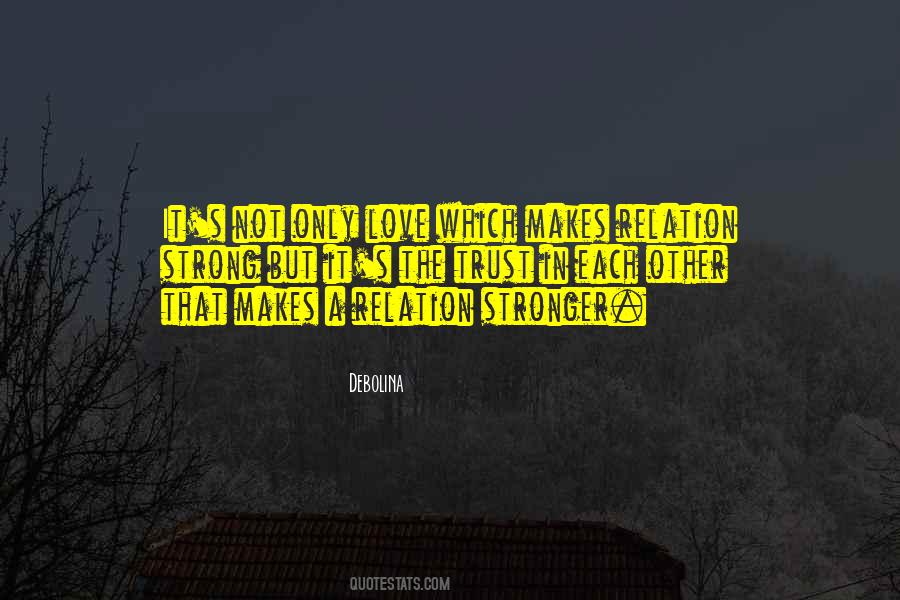 #18. Zayvion and I had an agreement that we were going to give this relationship everything we could. And that included trust, faith, and honesty. Not a single one of which was among my strong points. - Author: Devon Monk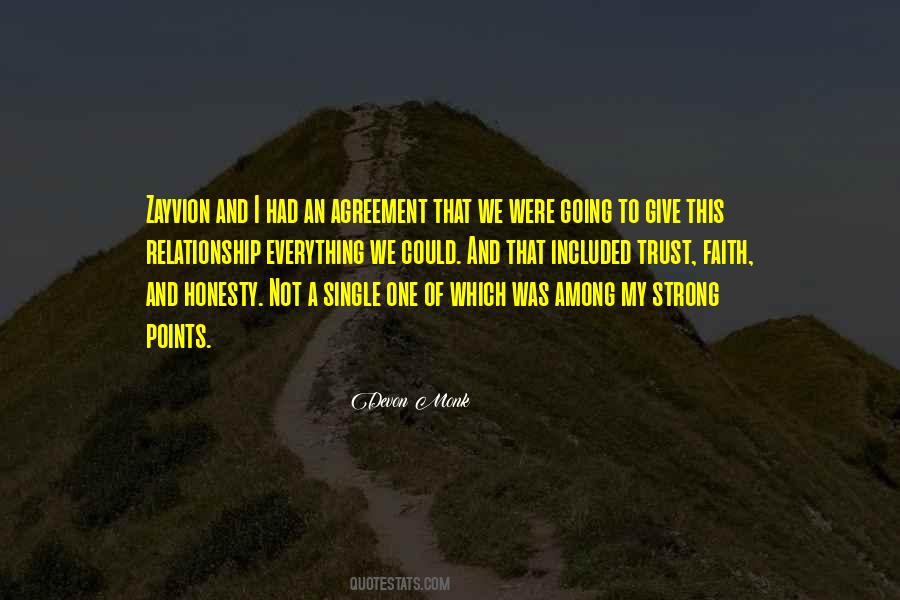 #19. No, I don't think I could fall in love with him, handsome though he is, because I don't accept any of that huff he gives me about my great beauty and all that. I'd have to trust a man's words before I could love him. I think. - Author: Sherwood Smith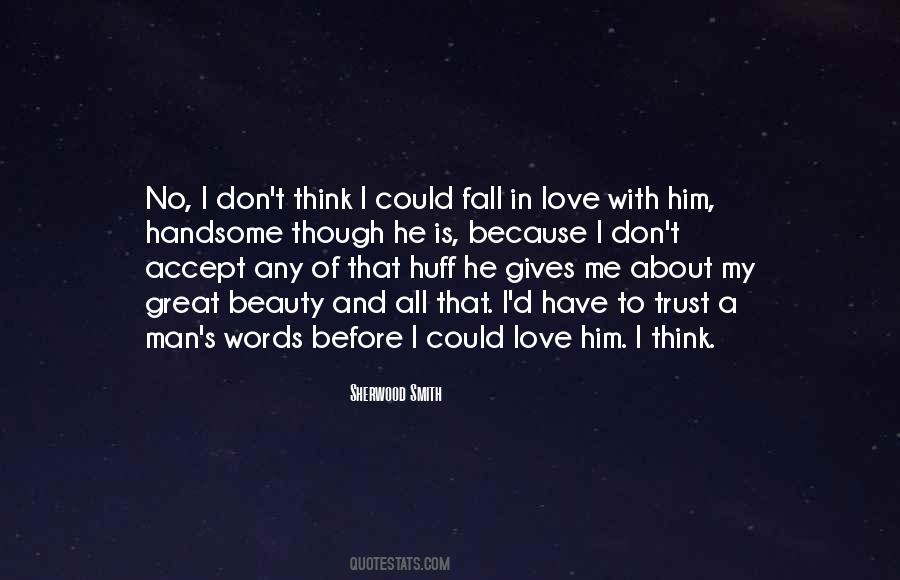 #20. Leadership is about integrity, honesty and accountability. All components of trust. - Author: Simon Sinek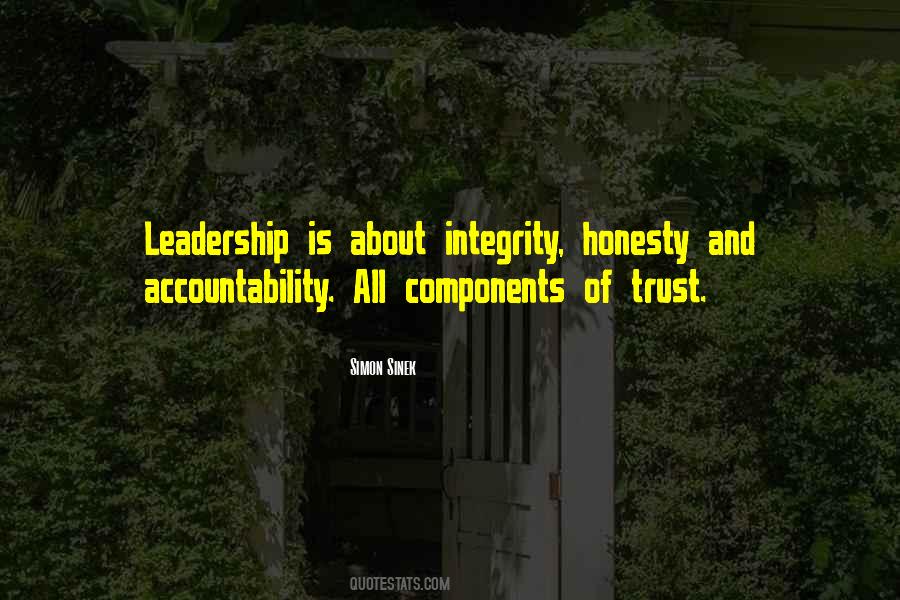 #21. Love cost its like working a full time job you got to put work and effort into it,and that's why it fails with a lot of people because they on the job part time !!! #GeminiStatus - Author: Jojo1980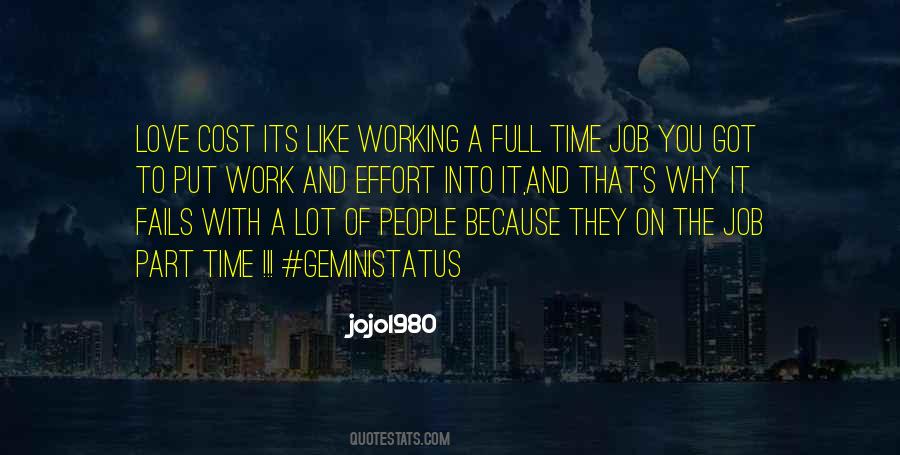 #22. A trusted man doesn't flip-flop on where he stands. He says what he means and stand where he stands.He's not easily influenced by fear. He's influenced by destiny and will not be taken advantage of. - Author: Henry Johnson Jr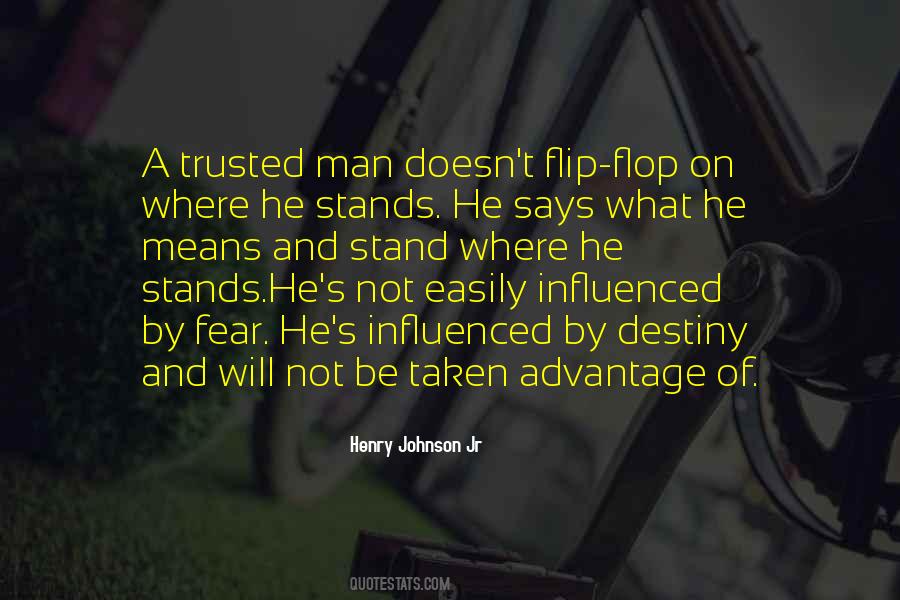 #23. No relationship is perfect. No matter how much love there is, there's a strong chance you're going to hit rocky times at some point. Life is unpredictable. It can throw out the unexpected and the challenging. Coping with that requires trust and honesty. - Author: Sarah Morgan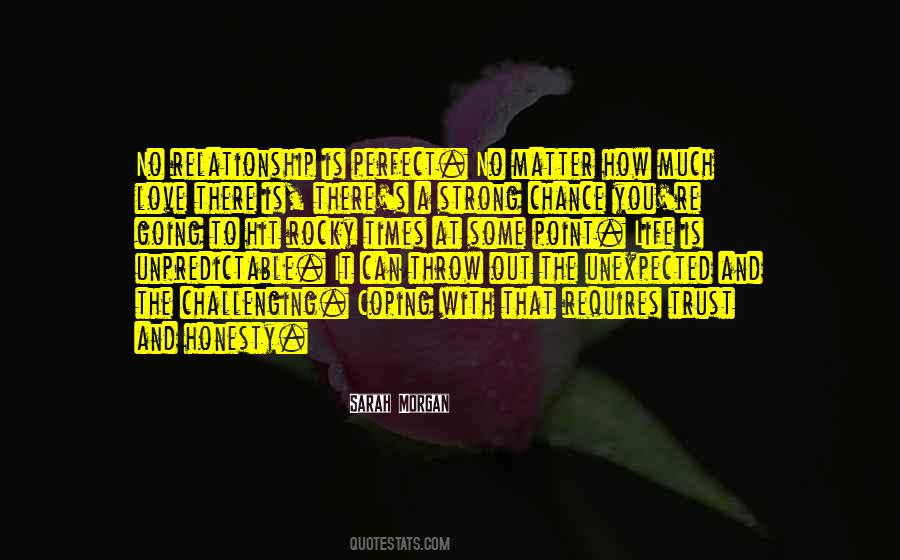 #24. To stay in places and to leave, to trust, to distrust, to no longer believe and believe again, ... to watch the snow come, to watch it go, to hear rain on a tent, to know where I can find what I want. - Author: Ernest Hemingway,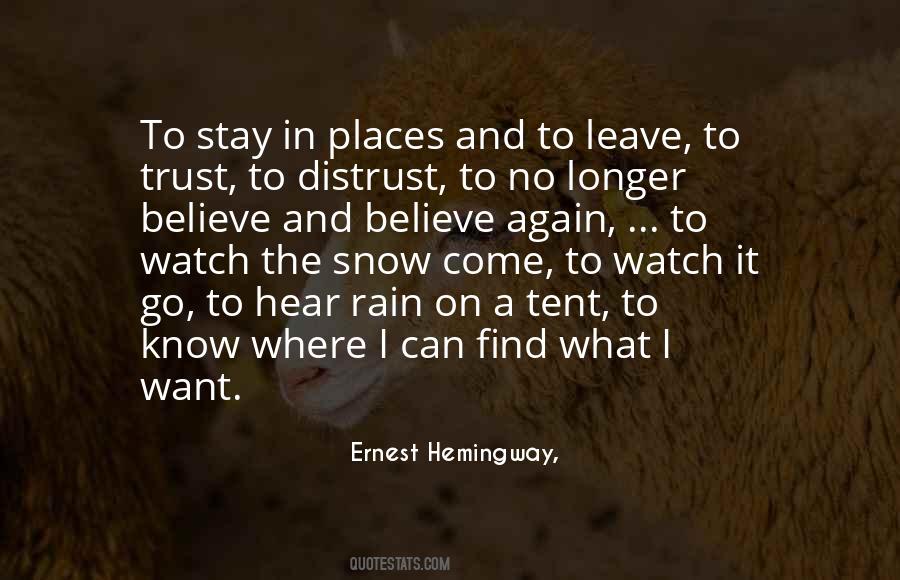 #25. A pick-up artist gave me a good piece of advice: the three most important things in a relationship are honesty, trust and respect, and if you don't have those, you don't have love. - Author: Neil Strauss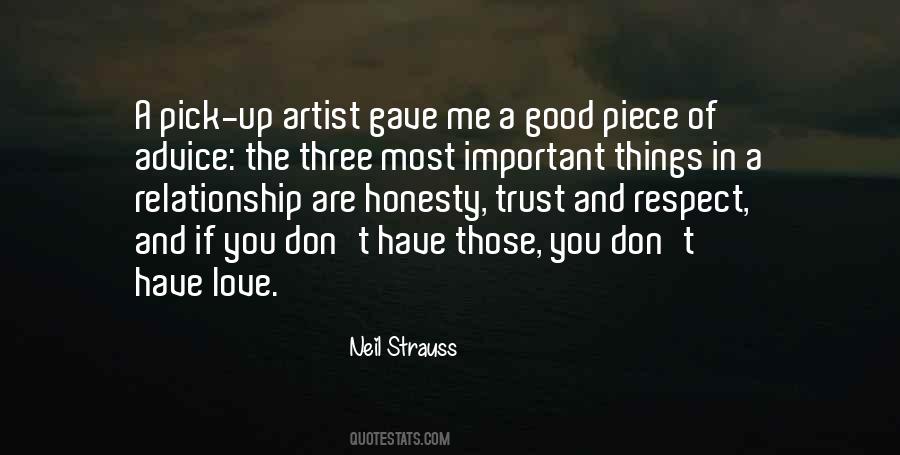 #26. The easiest way to gain someone's trust is to deserve it. This should be pretty easy, assuming you're just being you and being real. Minimal effort too. - Author: Ashly Lorenzana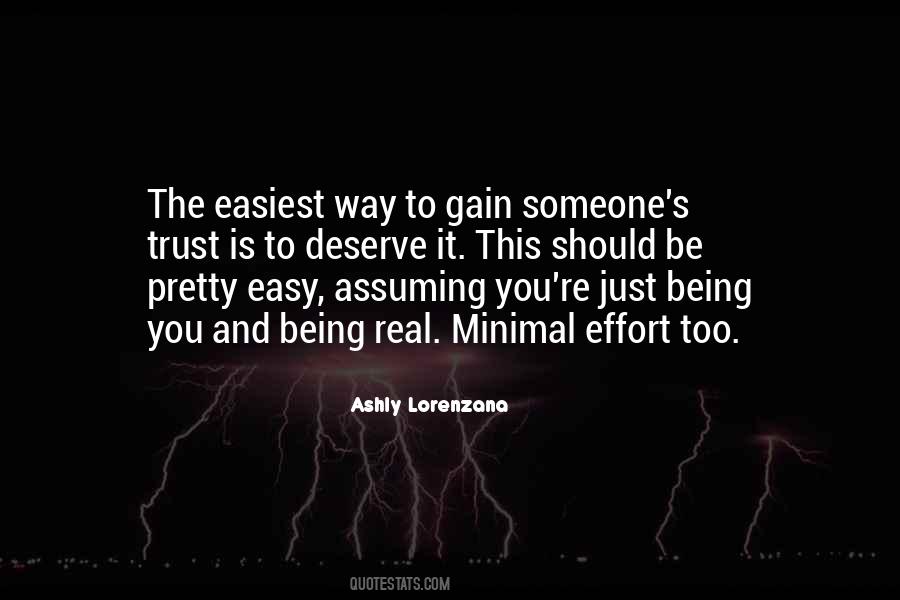 #27. We never actually have serious conversations about anything for more than 20 seconds. So there's a beautiful superficiality to our relationship which sometimes gets covered up by all the genuine affection flowing back and forth. - Author: Kamila Shamsie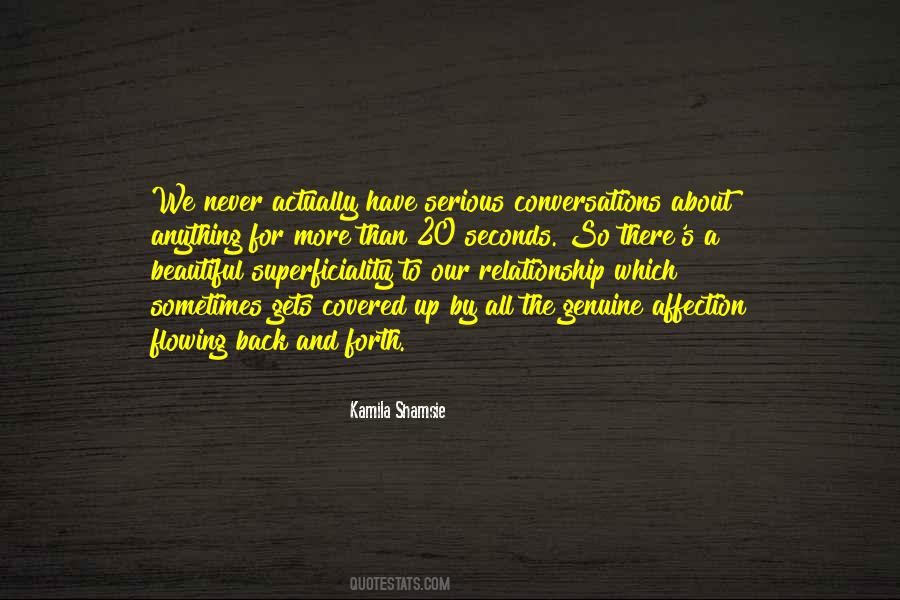 #28. Love requires trust, and trust requires honesty that is only got through love. - Author: Auliq Ice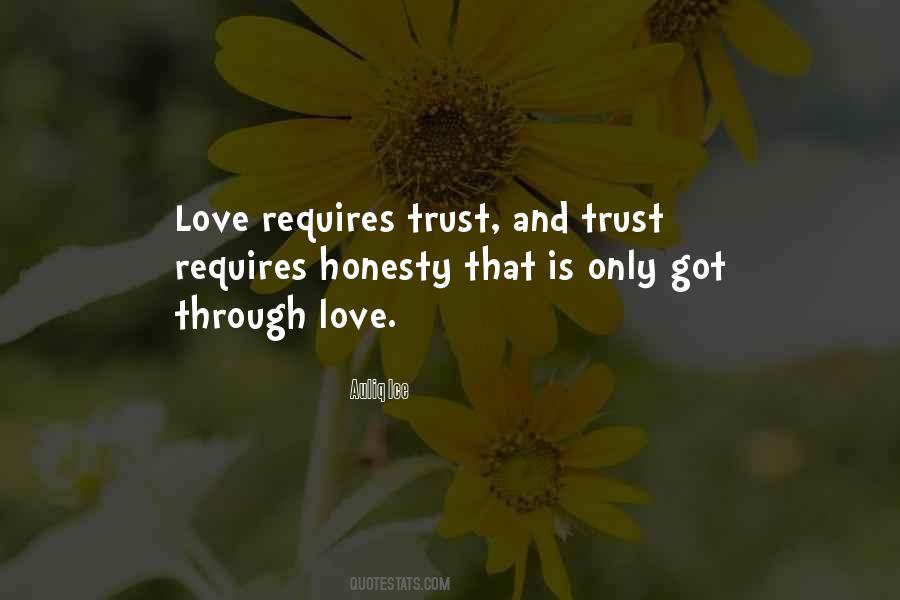 #29. You lie once.. you lie for the rest of your life ... and in quest of proving your innocence.. you pledge your honesty with utter lies ... !!! - Author: Abhijeet Sawant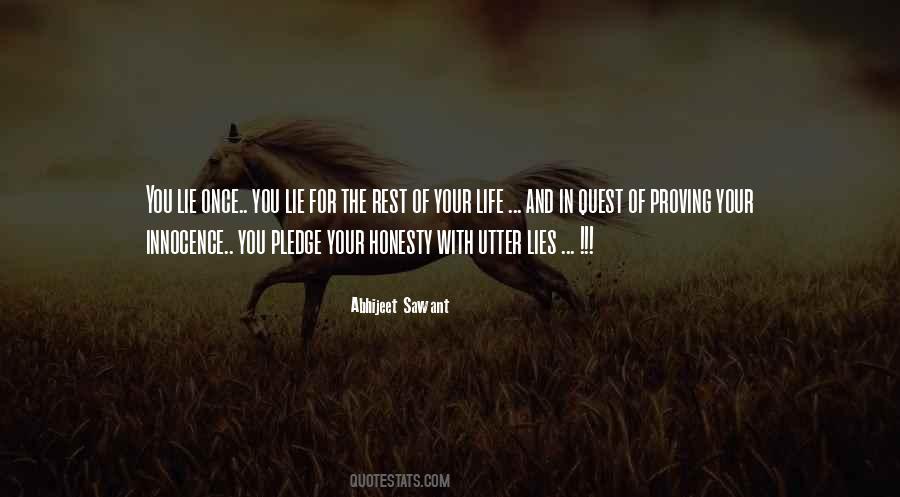 #30. Thank you," he finally said. He couldn't say he meant thanks for all of it: the keys, the trust, the honesty and the kisses. Hopefully Andrew would figure it out eventually. "You were amazing. - Author: Nora Sakavic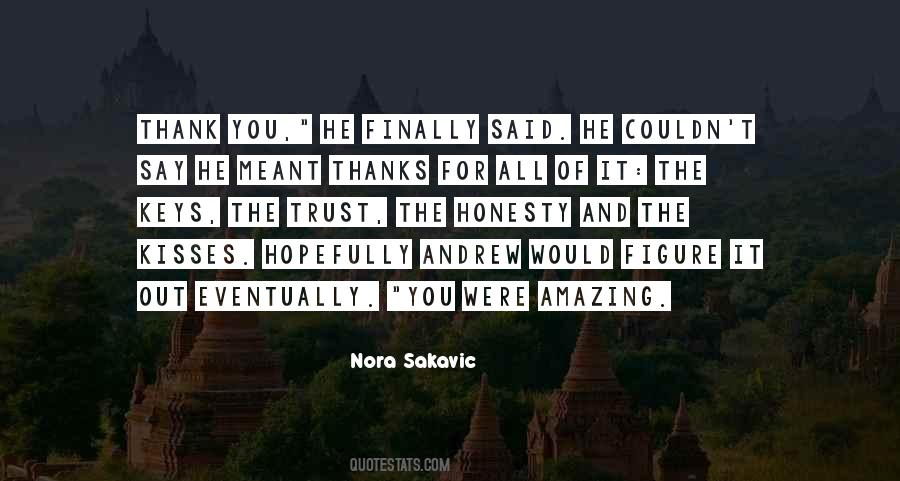 #31. Consider your actions and words. Be thoughtful when expressing your feelings or concerns. Sometimes it's not what you say, but the way you say it. That makes all the difference - Author: Amaka Imani Nkosazana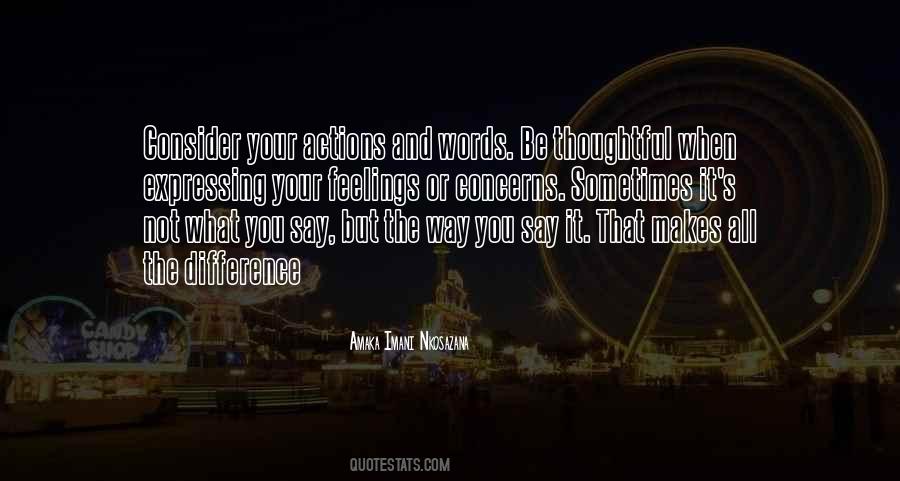 #32. Relationships like this are built on honesty and trust. If you don't trust me-trust me to know how I'm affecting you, how far I can go with you, how far I can take you-if you can't be honest with me, then we really can't do this. - Author: E.L. James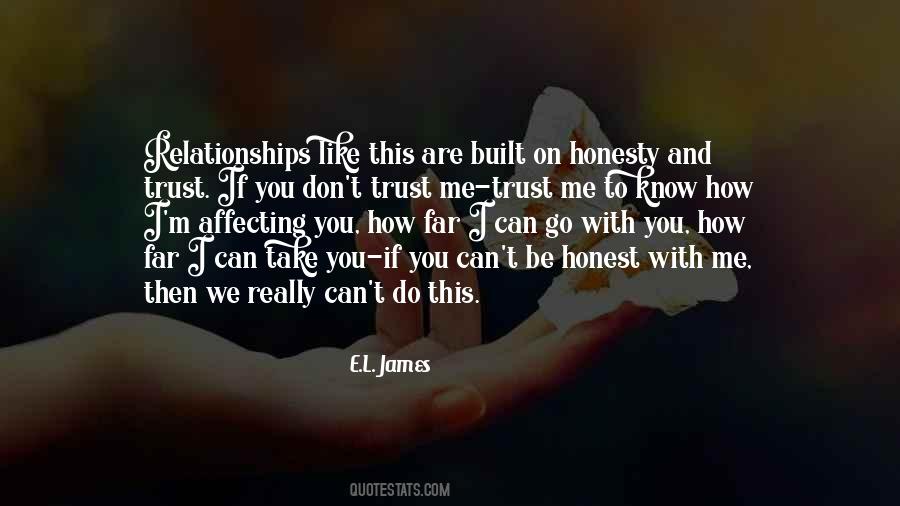 #33. Work hard, do your best, live the truth, trust yourself, have some fun ... and you'll have no regrets. - Author: Byrd Baggett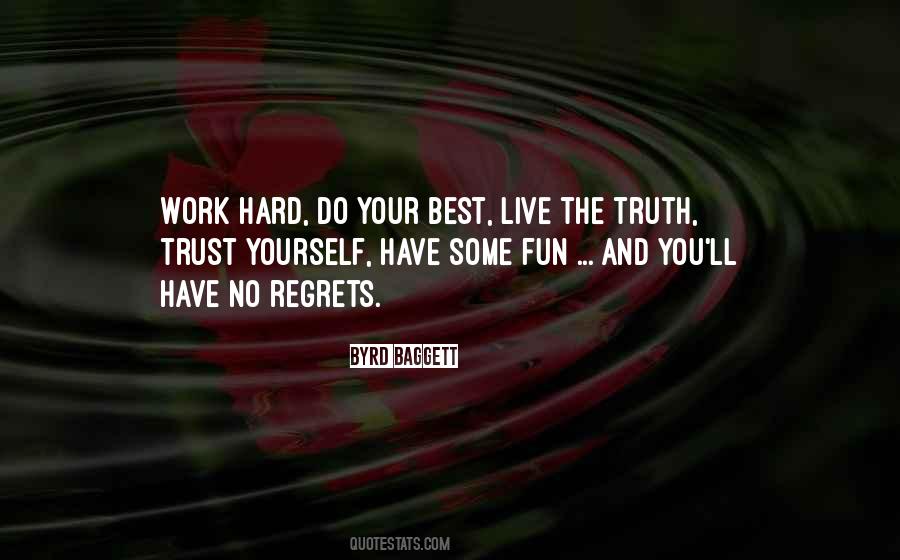 #34. They were as different as honesty and truth, but it takes experience to see the dissimilarities. Rocky was friendly, outgoing and boisterous; Charger was sullen, withdrawn and paranoid. Rocky liked people; Charger didn't. Rocky could trust; Charger didn't know the meaning of the word. - Author: Joel M. McMains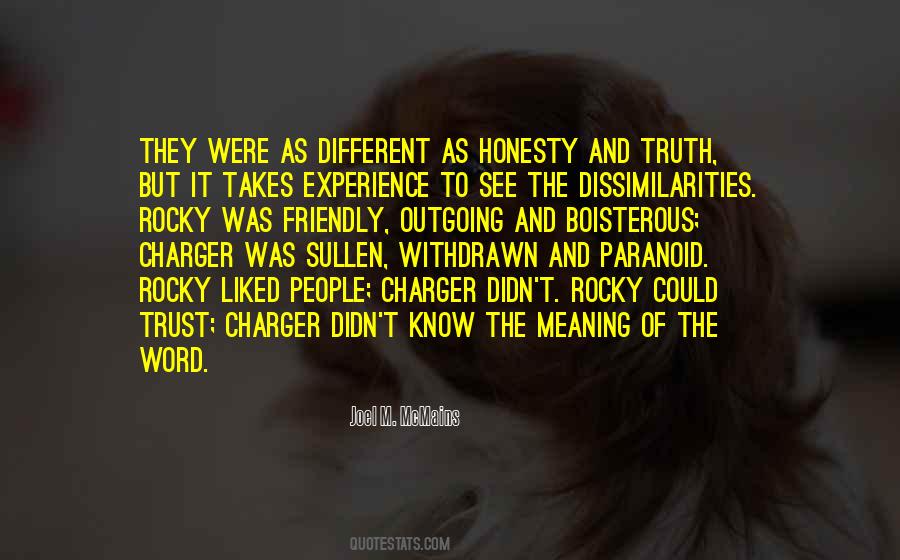 #35. I lost my sense of trust, honesty and compassion. I crashed down and became what I consider an emotional mess. I've never been so miserable in my whole life. I just wanted to go to bed and never get up. - Author: Shania Twain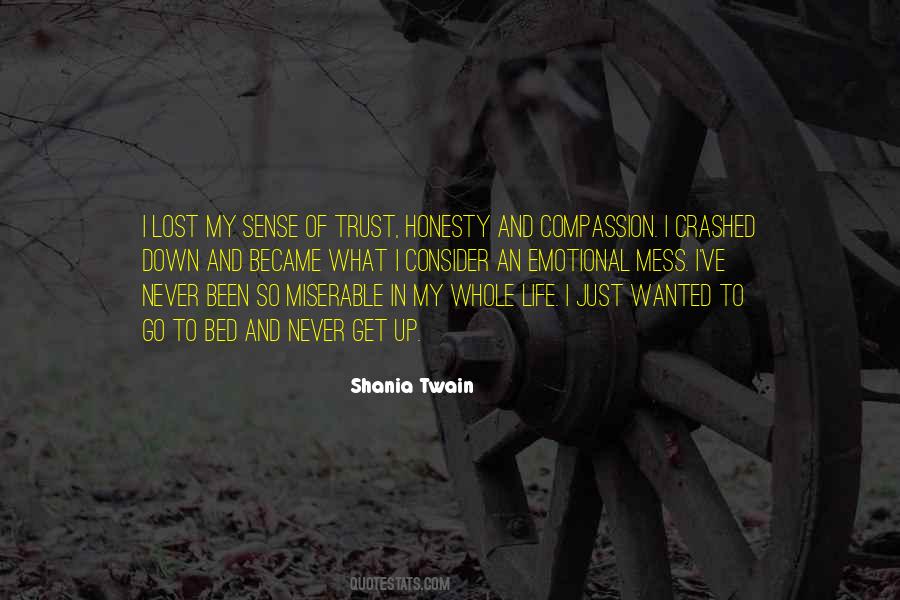 #36. My father had a very simple view of life: you don't get anything for nothing. Everything has to be earned, through work, persistence and honesty. My father also had a deep charm, the gift of winning our trust. He was the kind of man with whom many people dream of spending an evening. - Author: Grace Kelly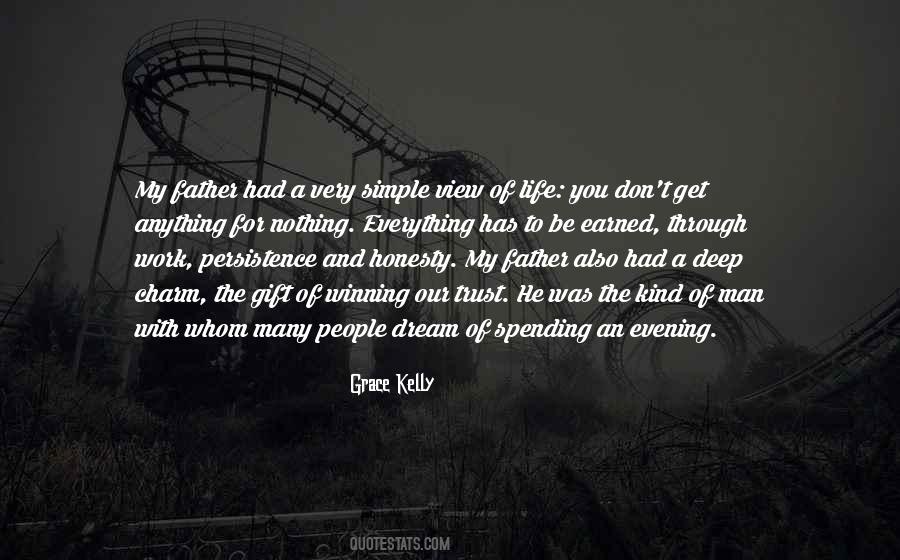 #37. Being trustworthy requires: Doing the right thing. And doing things right. - Author: Don Peppers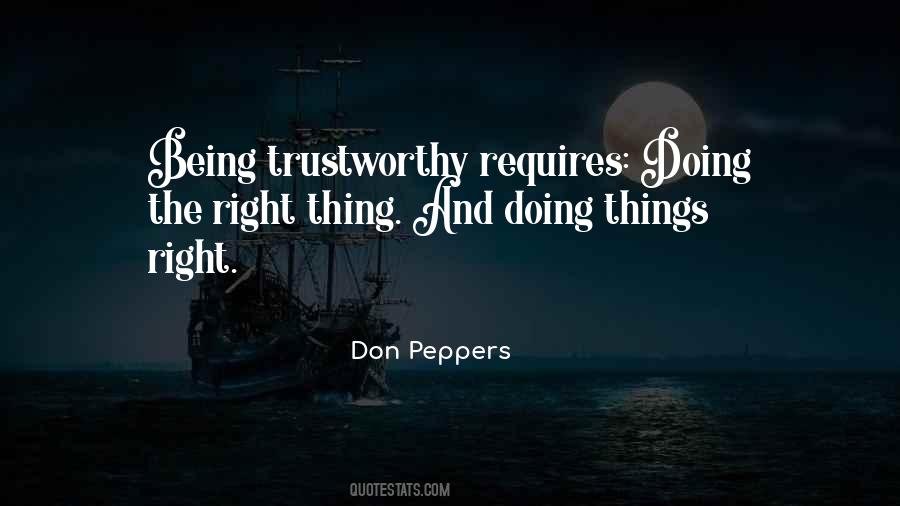 #38. To me dogs are not the students, not the ones that need training. To me a dog is a teacher of life, who teaches us the principles of the most important moral values; honesty, integrity, loyalty, trust, respect and love. - Author: Cesar Millan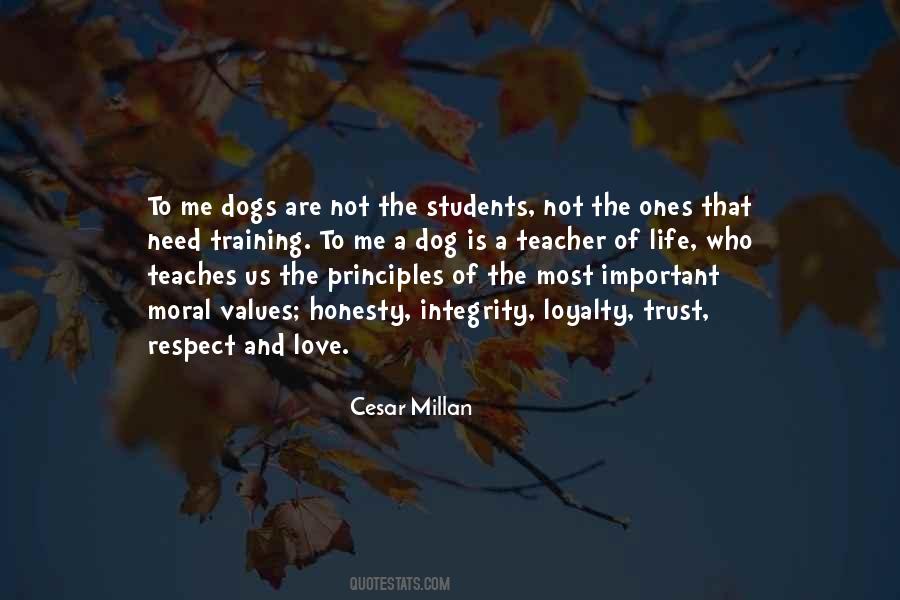 #39. If now a friend denies not what was given him in trust,
If he restores an ancient purse with all its coins and rust,
This prodigy of honesty deserves to be enrolled
In Tuscan books, and with a sacrificial lamb extolled. - Author: Juvenal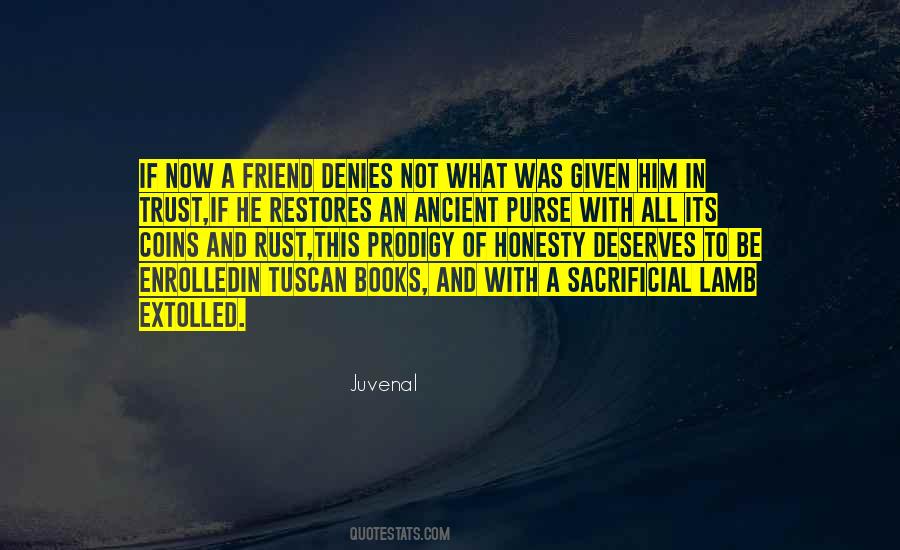 #40. Trust, honesty, humility, transparency and accountability are the building blocks of a positive reputation. Trust is the foundation of any relationship. - Author: Mike Paul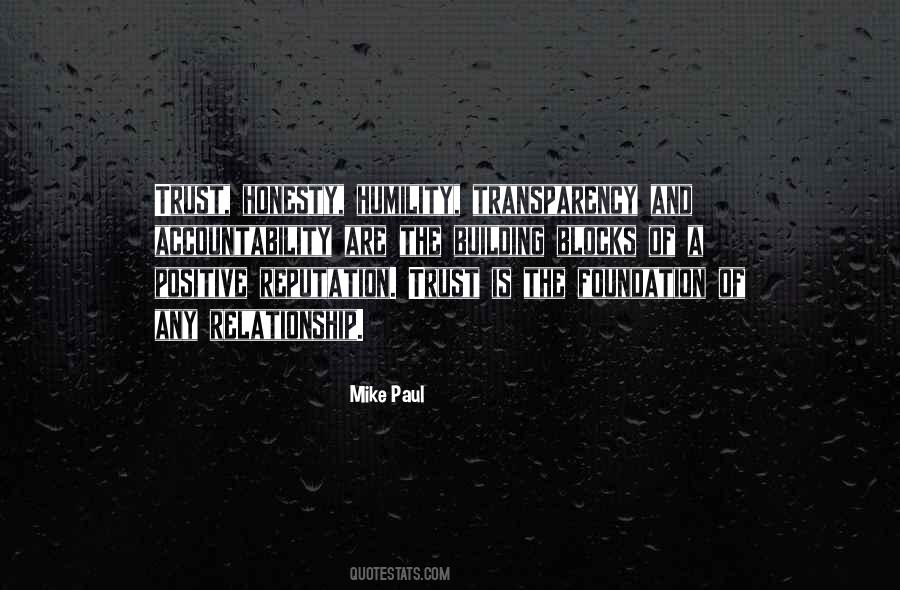 #41. The most important things in a romantic relationship are compromise, honesty, openness, humility and trust. If you don't have these with someone, you don't have anything. - Author: C. JoyBell C.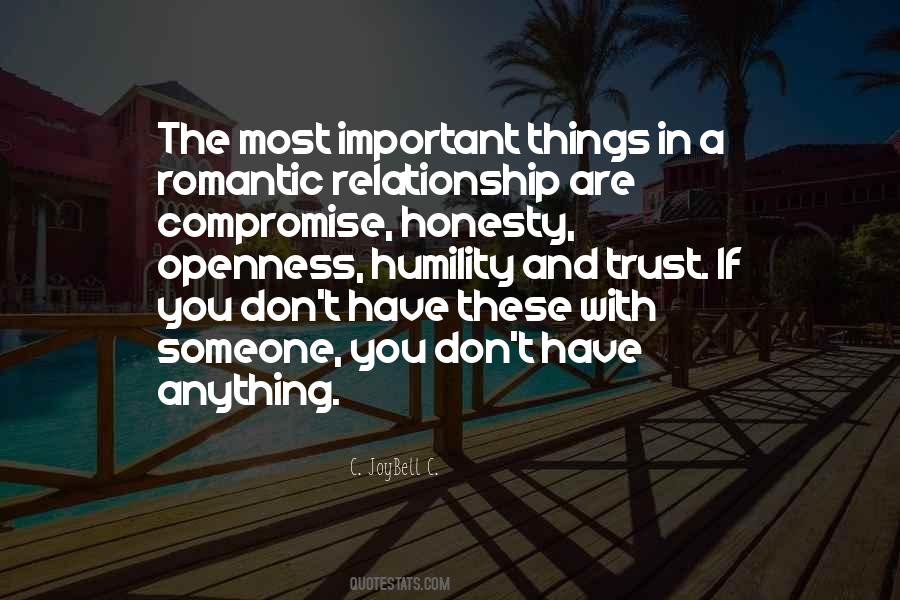 #42. I believe the ultimate source of blessings is within us. A good motivation and honesty bring self-confidence , which attracts the trust and respect of others. Therefore the real source of blessings is in our own mind. - Author: Dalai Lama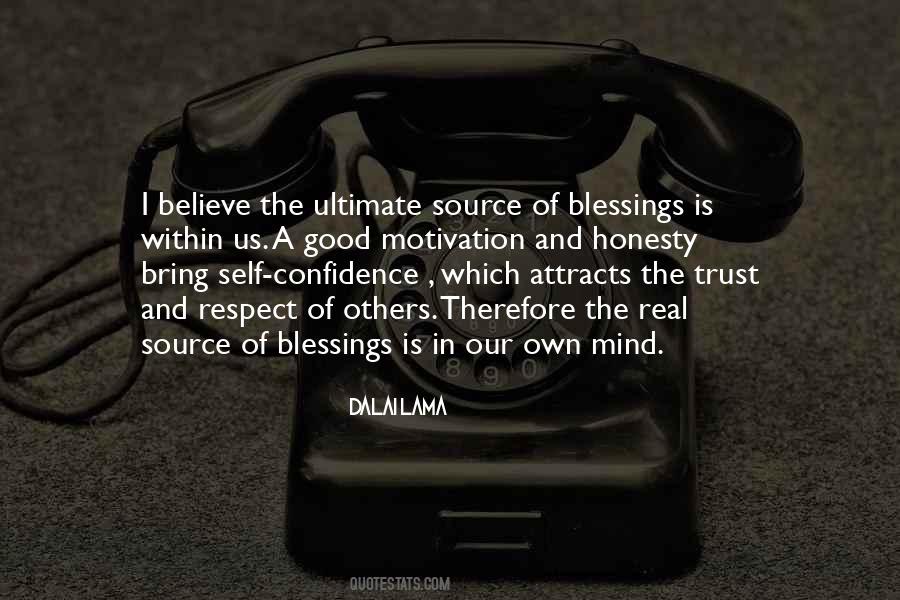 #43. And trust dies from ifs and buts - Author: Aidan Chambers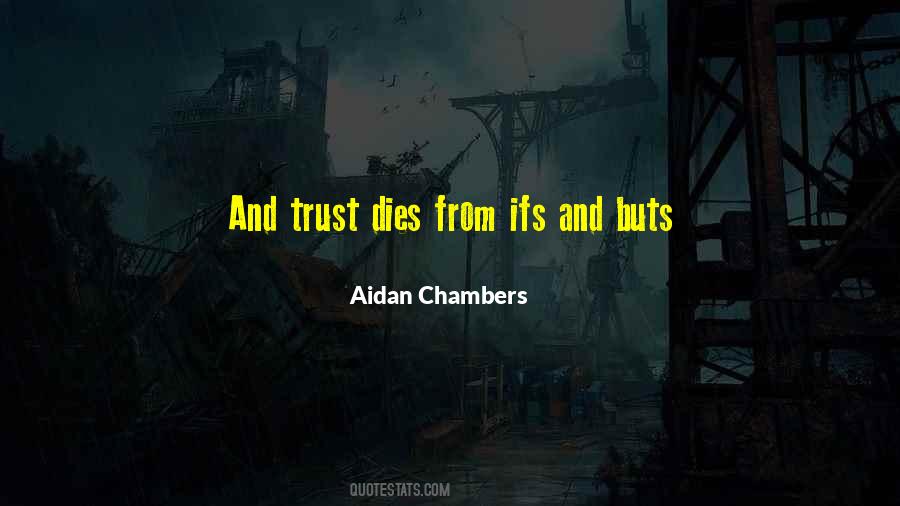 #44. Inner values like friendship, trust, honesty and compassion are much more reliable than money - they always bring happiness and strength. - Author: Dalai Lama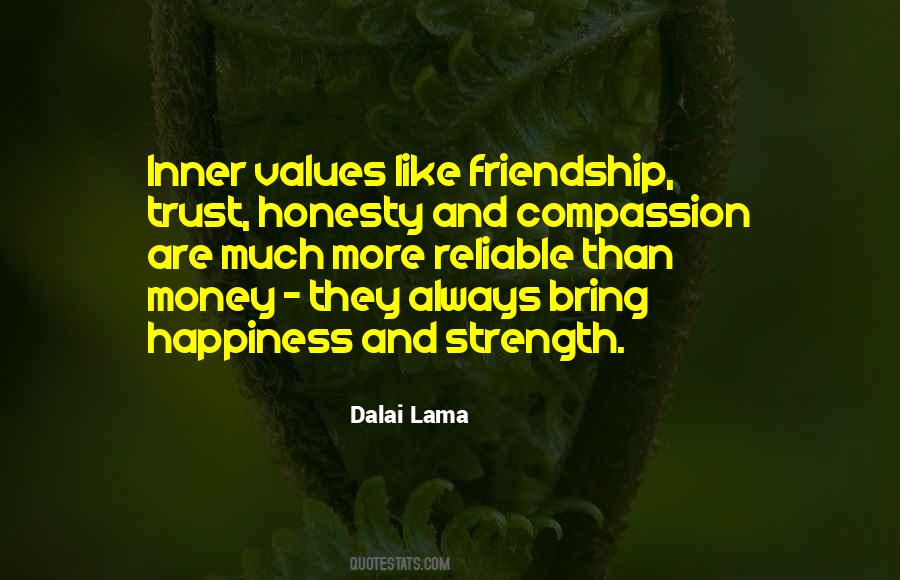 #45. Again and again, I learn how much friendship enriches my life, bringing warmth, assurance, humour, inspiration, a sense of security. It depends on honesty, trust, loyalty. It's about giving. It's for sharing the good times, but also the tough times, hurt, grief, sadness. - Author: Quentin Bryce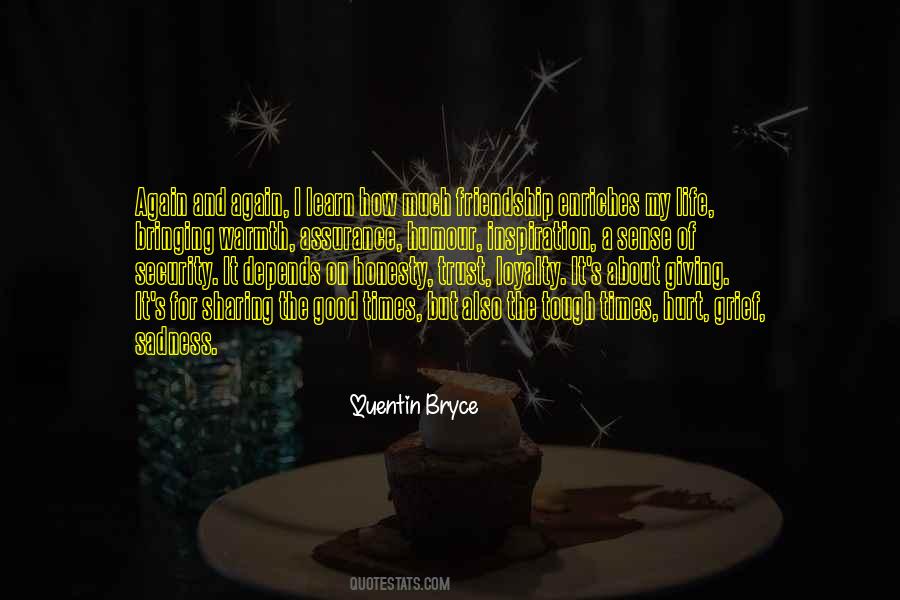 #46. No relationship can survive without trust, honesty, and communication, no matter how close you are. - Author: J. Sterling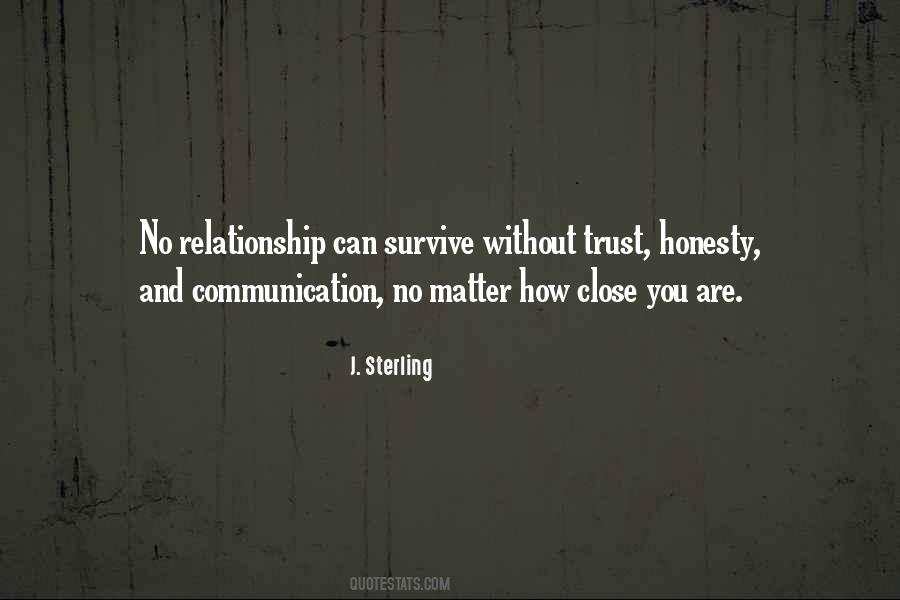 #47. The necessity of loyalty between friends, the responsibility that the strong owe the infirm, the illusion of ill-gotten gain, the rewards of hard work, honesty, and trust-these are enduring truths glimpsed and judged first through the imagination, first through art. - Author: Michael Dorris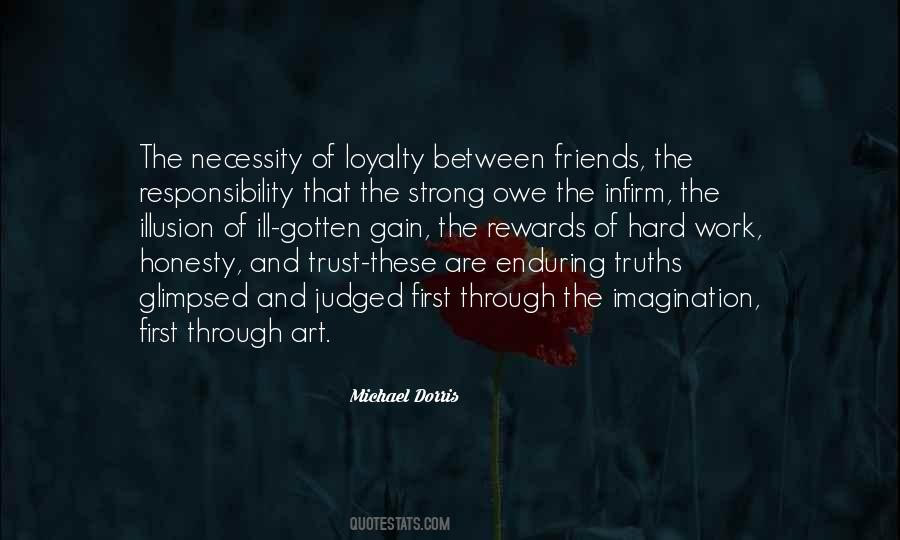 #48. Openness and honesty rather than a closed mind inspire trust in others. - Author: Mohit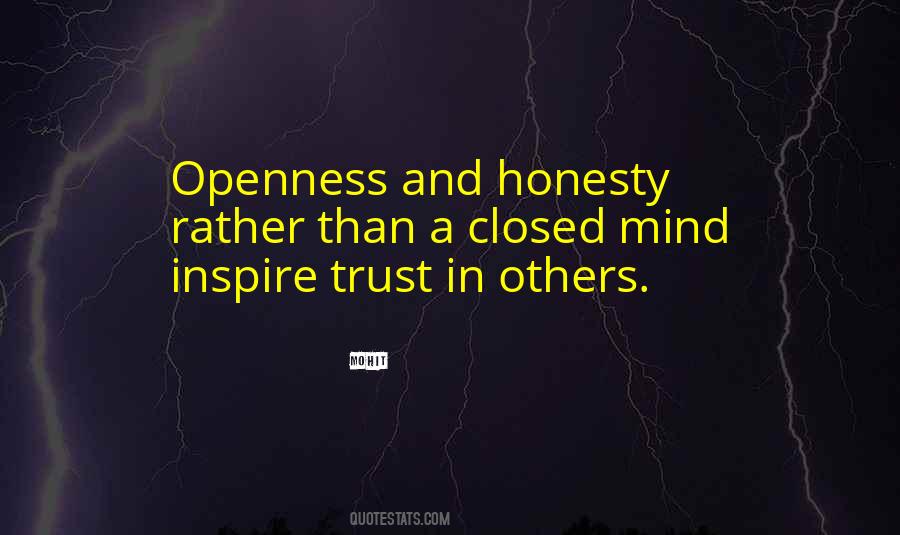 #49. Trust and honesty is an investment you put in people. - Author: Rachel Scott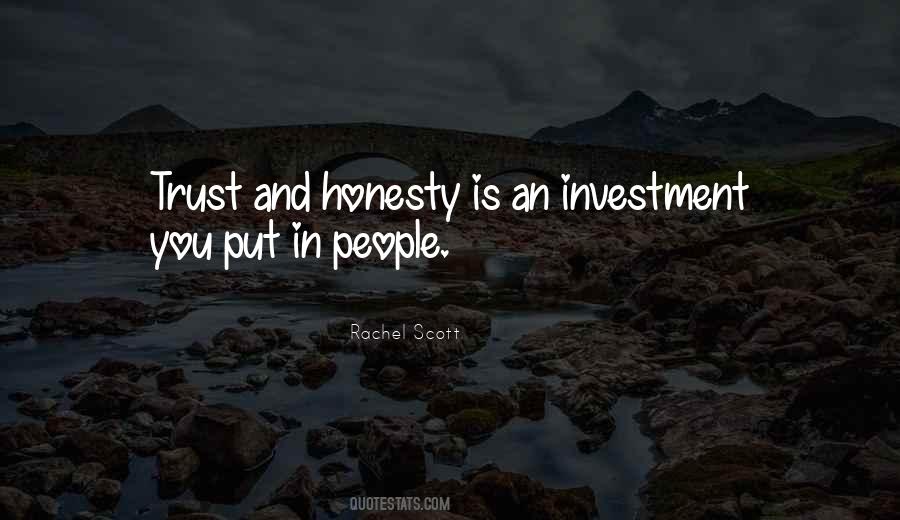 #50. Seek not the favor of the multitude; it is seldom got by honest and lawful means. But seek the testimony of few; and number not voices, but weigh them. - Author: Immanuel Kant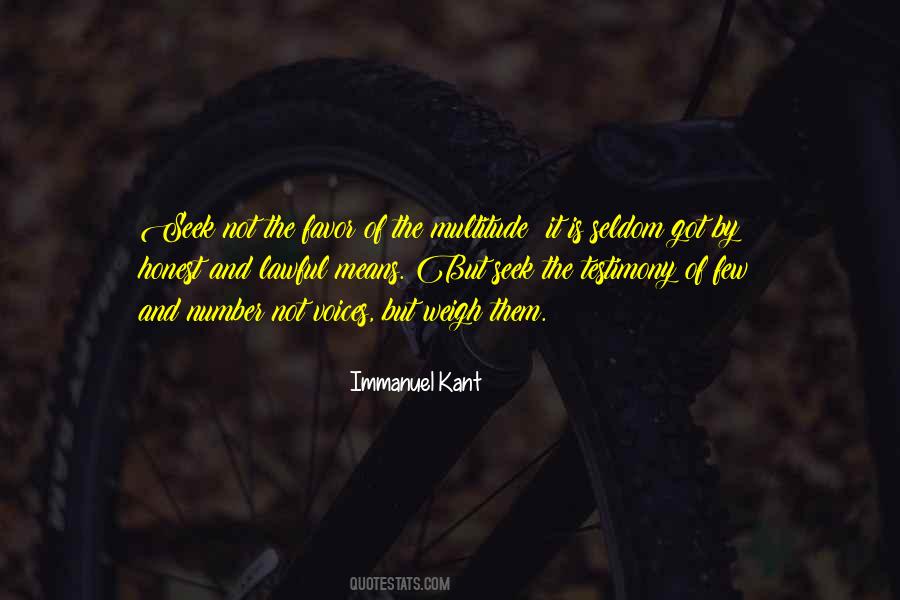 #51. Belief is an odd thing for a defense counsel, Tommy. It is not necessary to believe in your client to defend him. Some would say that it is easier to not truly have an opinion, that the maneuverings of the law are only clouded by the emotions of trust and honesty. But - Author: John Katzenbach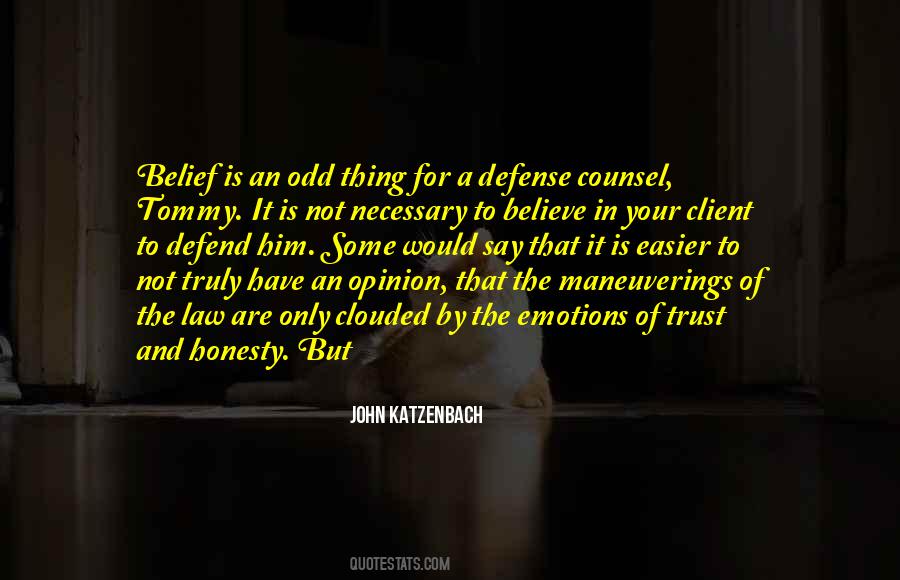 #52. People do not trust the slick and polished. Instead, the objectives of media training should be to learn how to directly address difficult questions, how to avoid falling into media traps, and most importantly, how to accomplish the two previous tasks with honesty and integrity. - Author: Jeff Ansell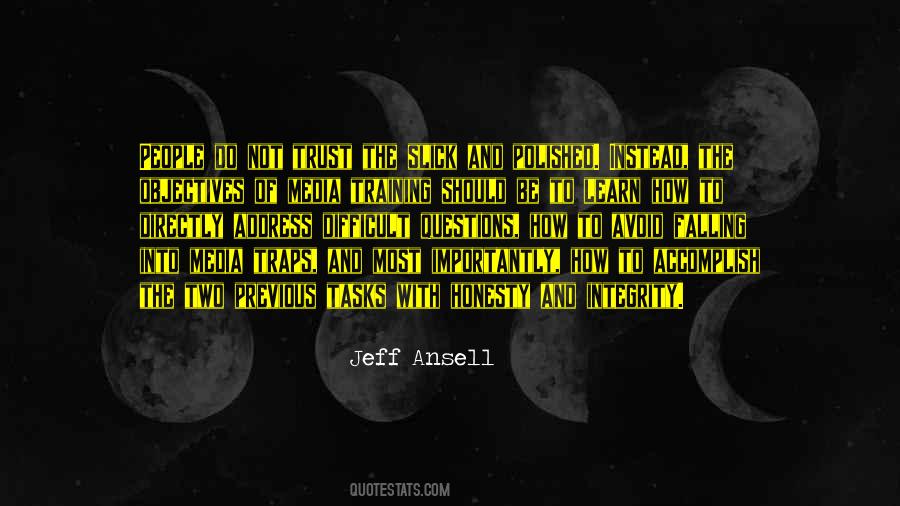 #53. In high school, I used to think it was like sooooo cool if a guy had an awesome car. Now none of that matters. These days I look for character and honesty and trust. - Author: Taylor Swift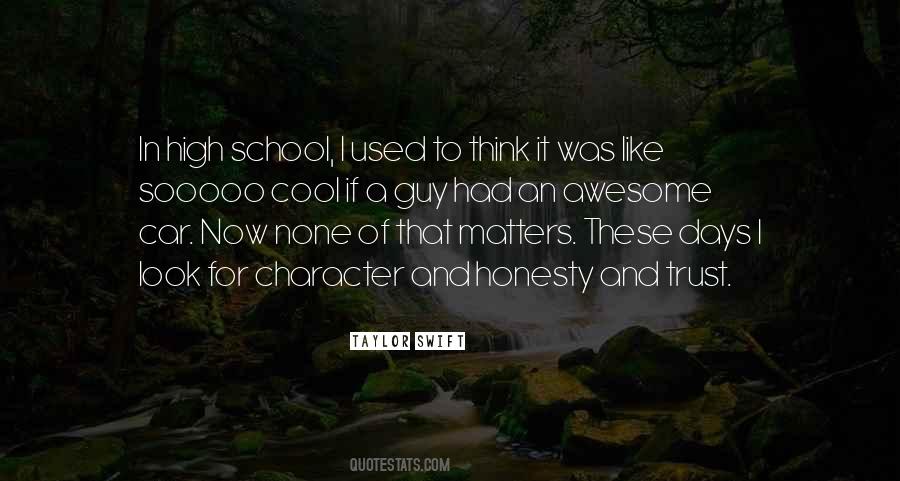 #54. I want my girls to see their relationship with me as a place of refuge, a place they can retreat to for honesty, unconditional love, and support. I want to teach them and have them trust me, not fear me. I want to preserve the gentle souls that I see in them. -Liz. M. - Author: Hilary Flower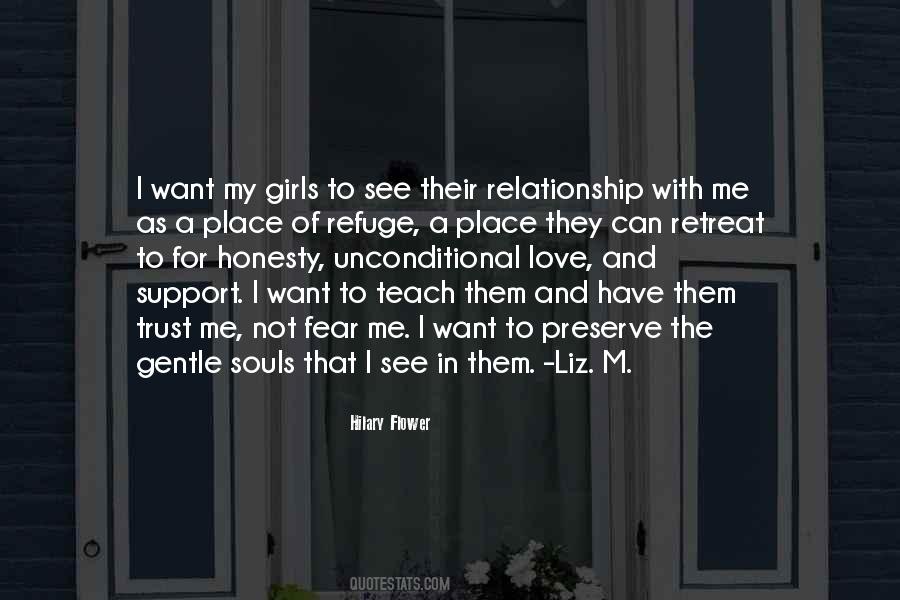 #55. You have the power to shape your life the way you want it to be. Every though, every word, every action guides you with a purpose. And that purpose is to fulfill your destiny. Some may say you're just a dreamer. But everything imagined began with a dream. - Author: Amaka Imani Nkosazana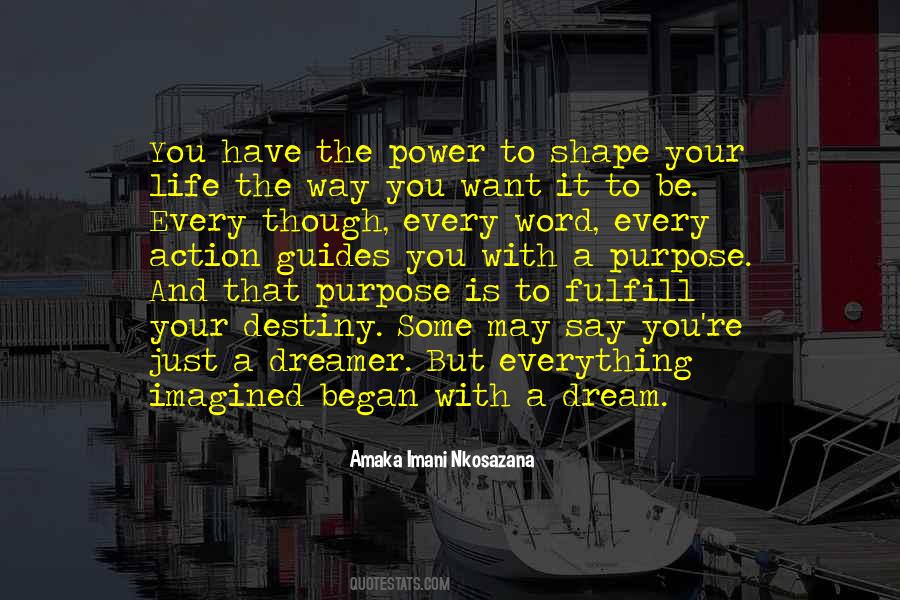 #56. even though clients require us to be competent enough to meet their needs, it is ultimately our honesty, humility, and selflessness that will endear us to them and allow them to trust and depend on us. - Author: Patrick Lencioni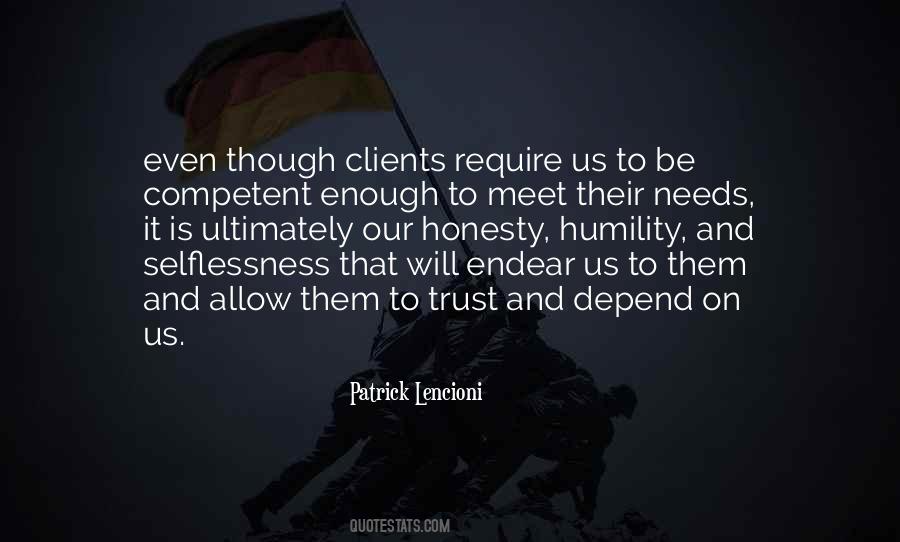 #57. Honesty ... is the foundation upon which relationships and many societies are built. Without it ... there can be no trust. Widespread lying destroys the fabric of democratic societies, in which the necessary assumption is that people mostly tell the truth. - Author: Janny Scott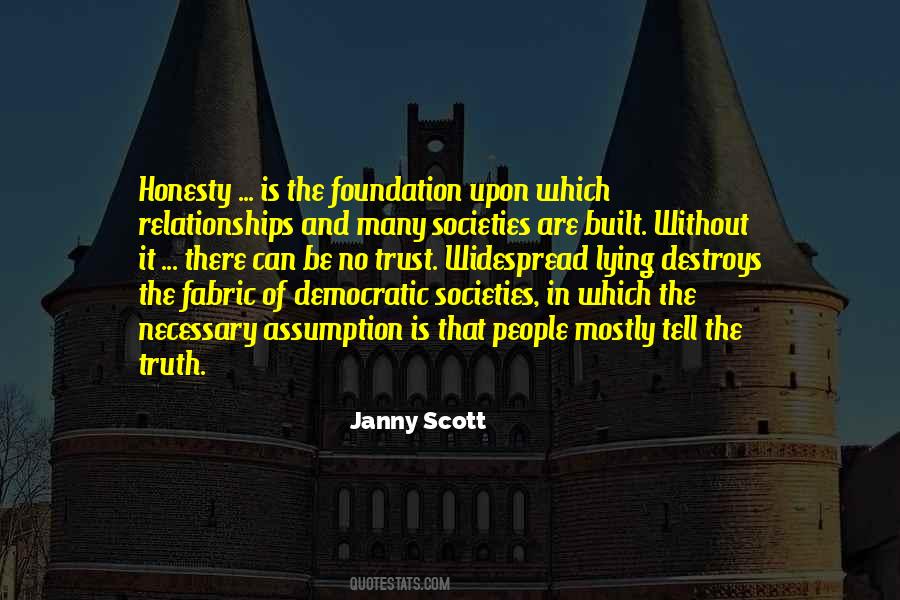 #58. Real love involves a foundation of respect, honesty, and trust, concepts wholly missing from the pale imitations hawked to us by the folks who script 'unscripted' entertainment. - Author: Jennifer L. Pozner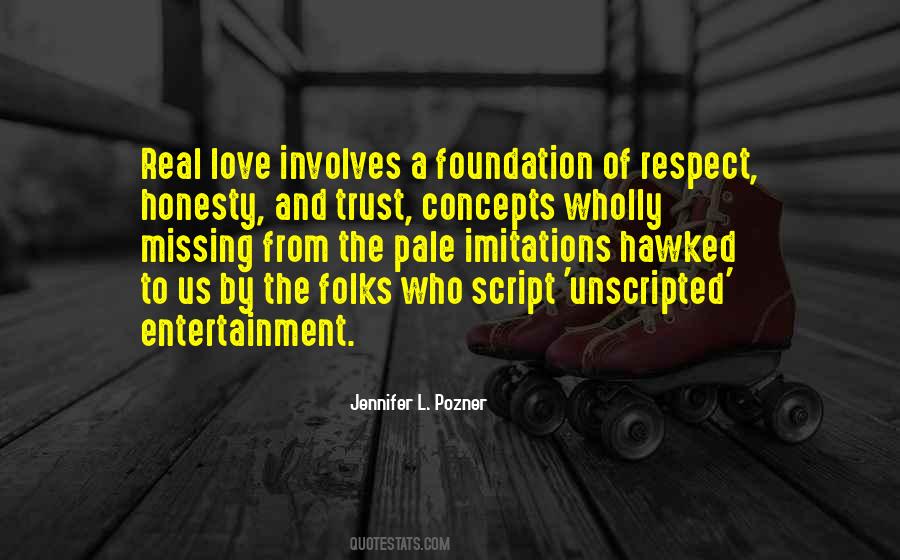 Famous Authors
Popular Topics