Having A Great Father Famous Quotes & Sayings
List of top 36 famous quotes and sayings about having a great father to read and share with friends on your Facebook, Twitter, blogs.
Top 36 Quotes About Having A Great Father
#1. My father, one of the great entrepreneurs and philanthropists of this state, taught me that capital - monetary or political - is to be used to benefit others. I intend to continue that tradition. - Author: Jon Huntsman Jr.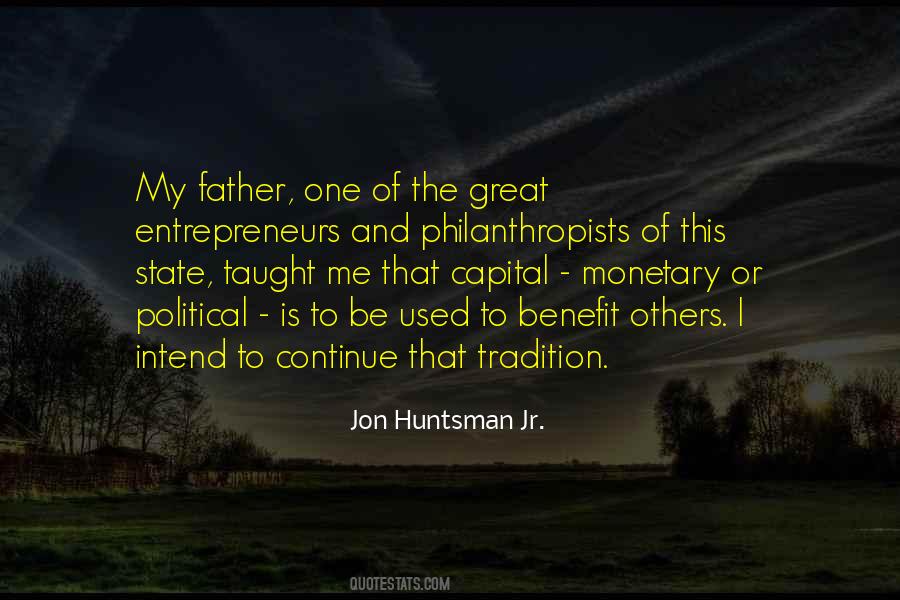 #2. His father always treated him as if he were capable of great things. Which made him want to accomplish great things. - Author: Cinda Williams Chima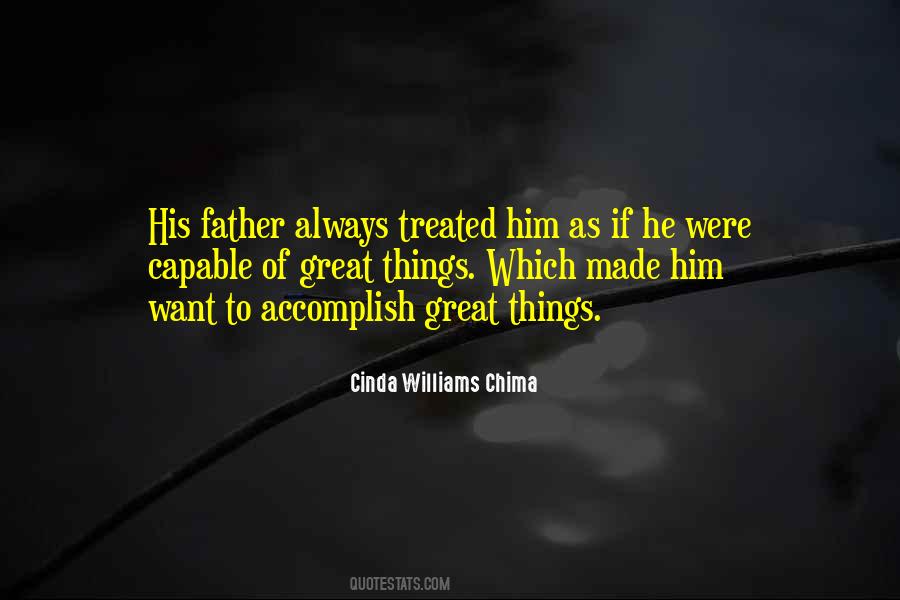 #3. I'm your father. That's the great privilege of parenthood; we can comment on whatever we want. - Author: Ilona Andrews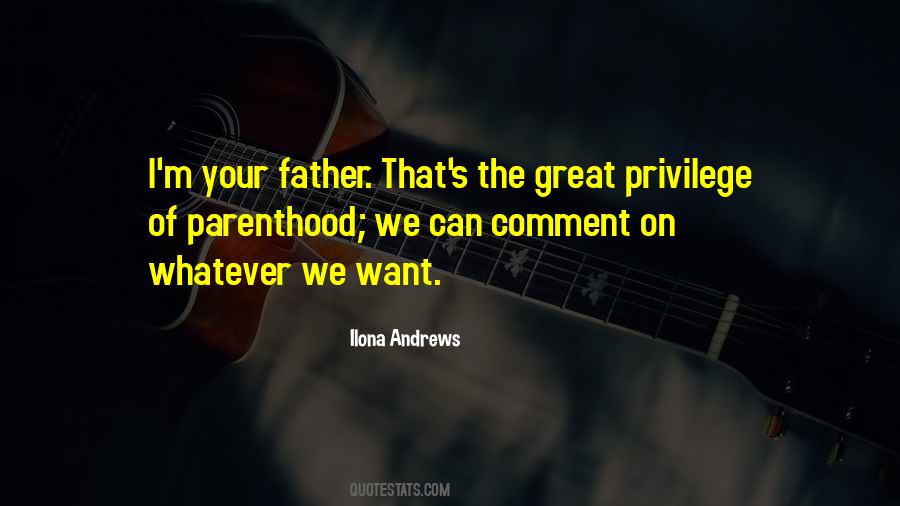 #4. I did not give my daughter the kind of childhood anybody would want. The vision of the divided loyalty between a mother and father who don't live together and don't share in decisions is a great depravation for children. - Author: Gail Sheehy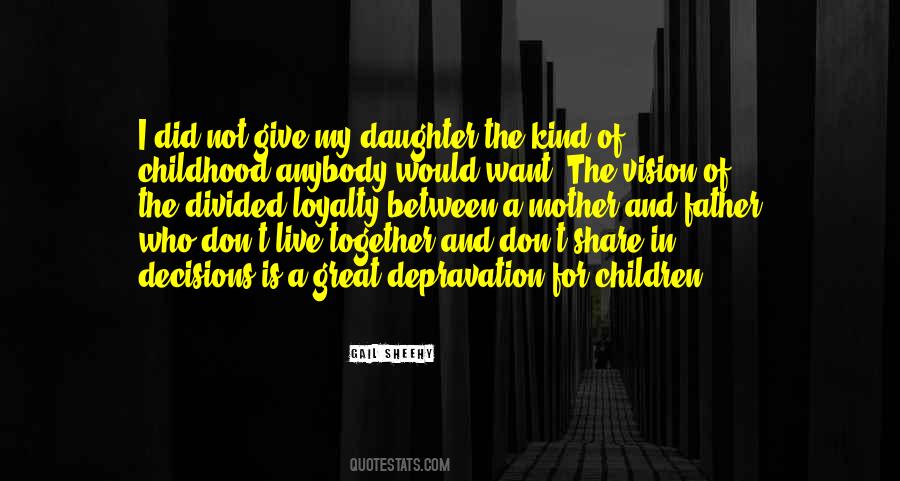 #5. The best fathers have the softest, sweetest hearts. In other words, great dads are real marshmallows. - Author: Richelle E. Goodrich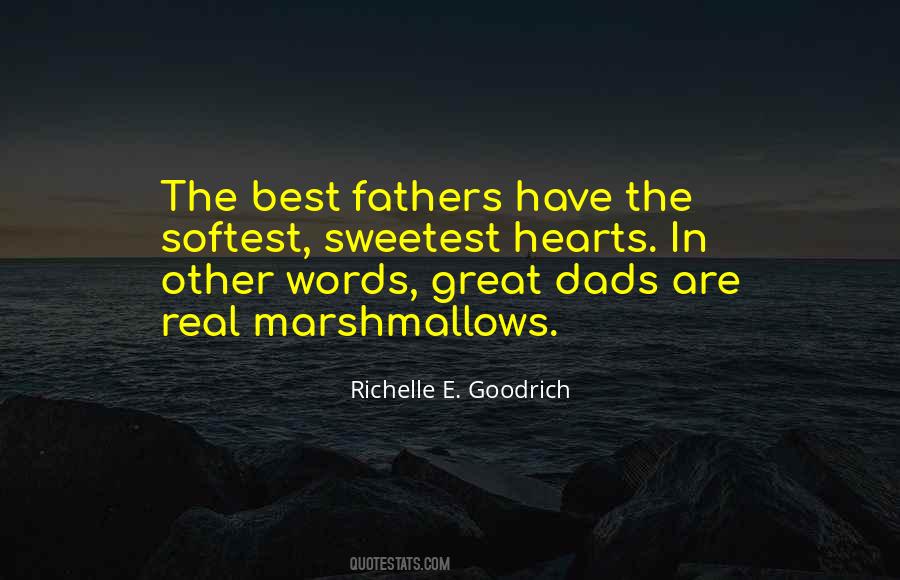 #6. My father was and is a great father. My father always wanted to do stand-up. He wanted to be an actor. But instead he did two jobs. He did customer service at a hospital and he worked as a waiter at night. He pretty much sacrificed everything for his daughters. - Author: Sherri Shepherd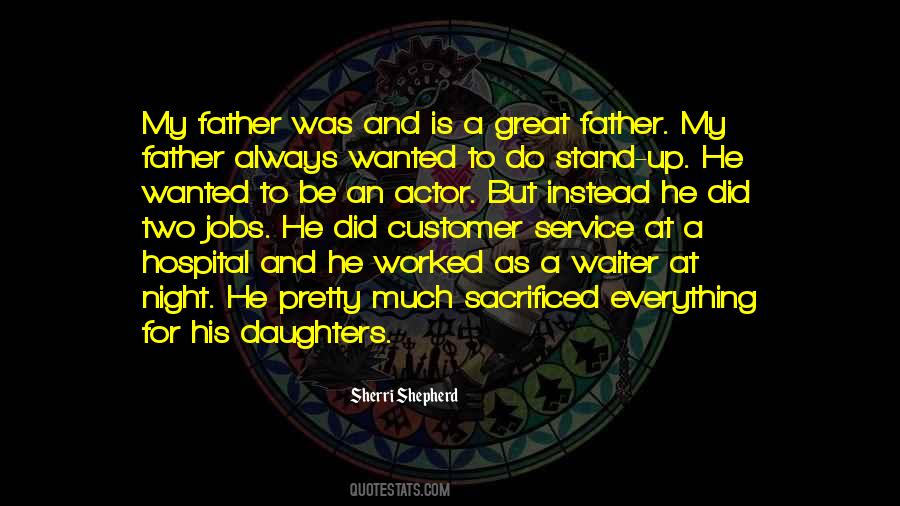 #7. My father was a painter. There was a lot of singing. We hung around with a lot of folk musicians. My family knew a lot of great folk musicians of the time, like Woody Guthrie, Paul Robeson, Leadbelly. They were all people we knew. - Author: Alan Arkin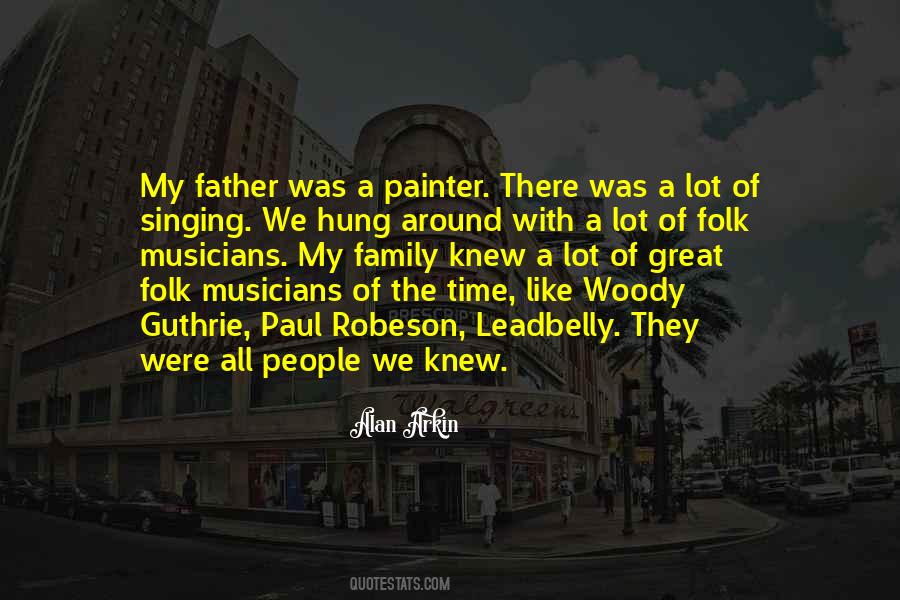 #8. This is the price you pay for having a great father. You get the wonder, the joy, the tender moments - and you get the tears at the end, too. - Author: Harlan Coben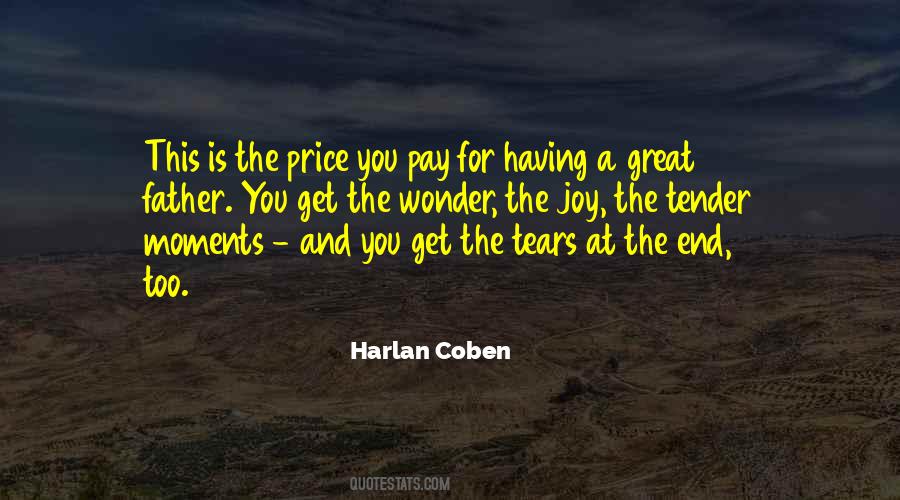 #9. I don't know about marriage as much as I do know that I'd be a great father. - Author: Tyler Perry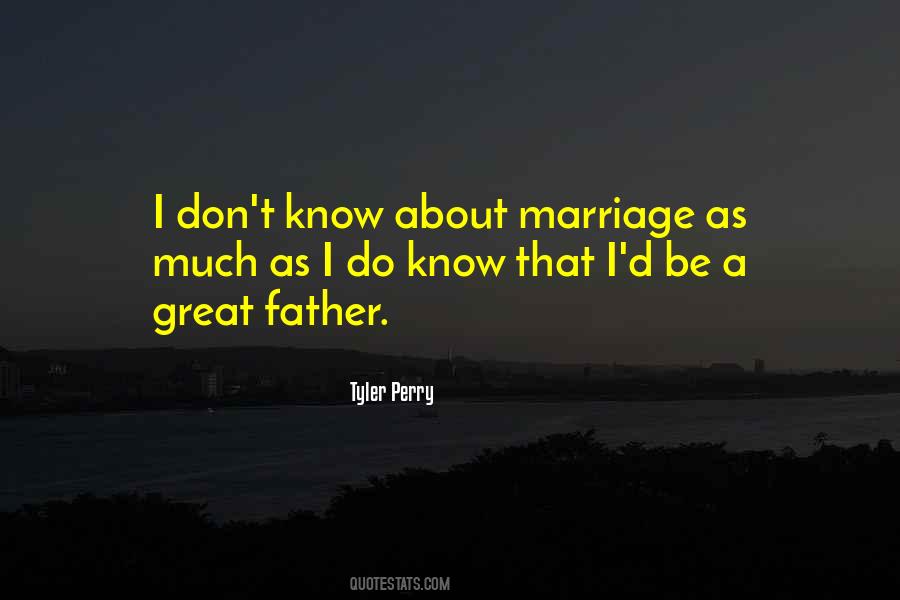 #10. These ceremonies which are used in the administration of the Sacraments, each of which we receive as delivered and entrusted to us through the hands of the fathers, must especially be retained and observed with great devotion. - Author: Peter Canisius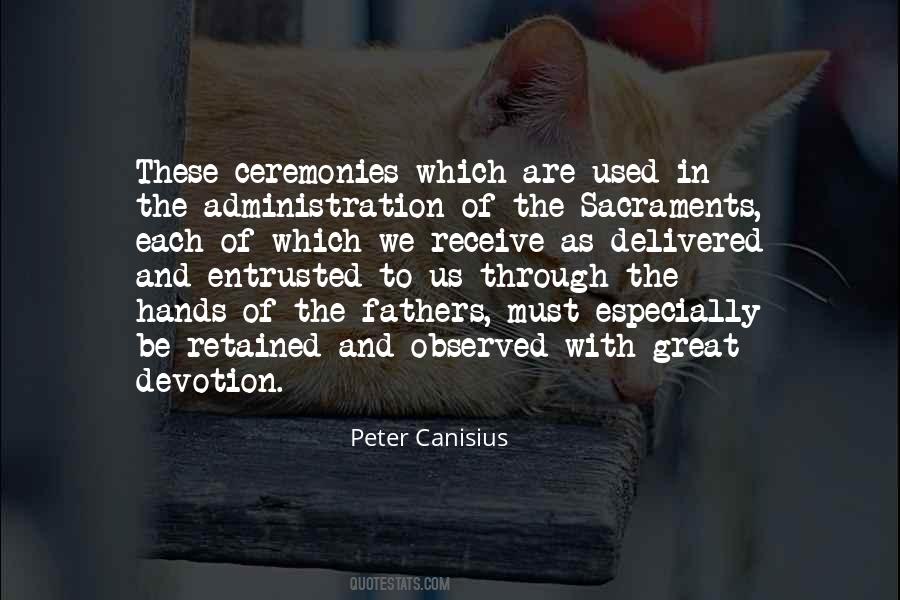 #11. Helping others see why they are special is a great way to remind them of how the heavenly Father loves them and has made them unique. - Jeanette Gardner Littleton - Author: Gary Chapman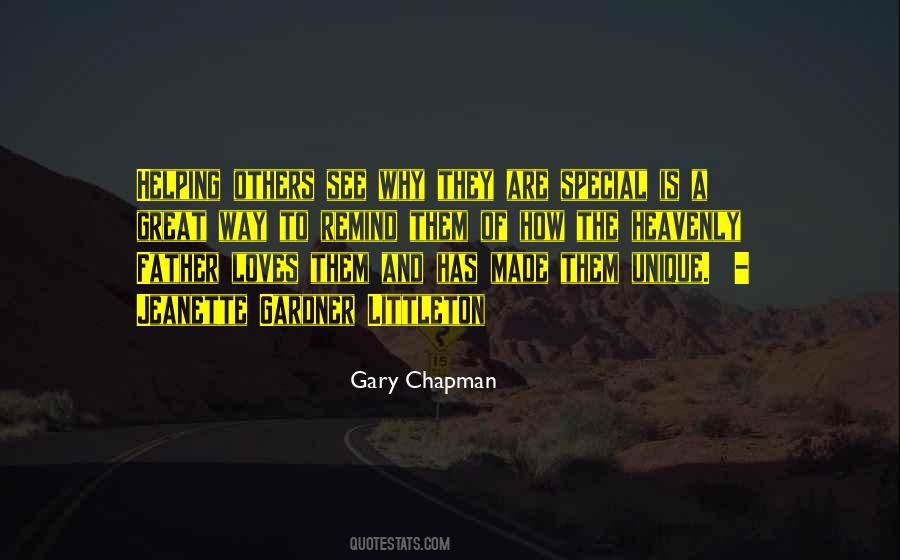 #12. What my father gave me more than anything else is great tutoring and a great brain, frankly. You know, my father's brother was a top person at MIT, went to MIT, graduated from MIT, was a teacher at MIT, a professor at MIT, a great engineer. I mean, you know, I have very good genes. - Author: Donald Trump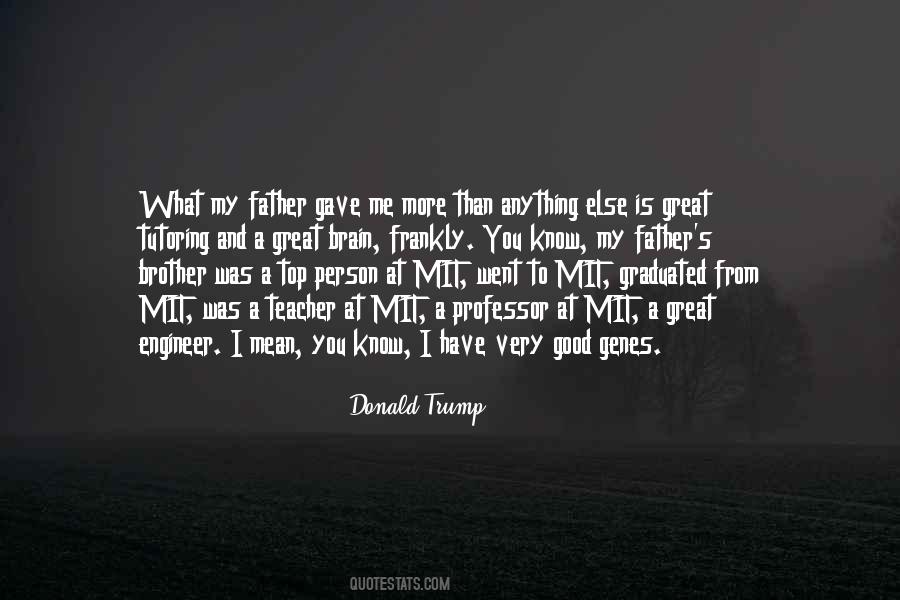 #13. My parents would always have us, as many times as we could, sit together for dinner and talk about what was happening in our lives, and so we created a great recipe where I could be completely honest with my mother and to an extent my father, being an attorney. - Author: Ryan Seacrest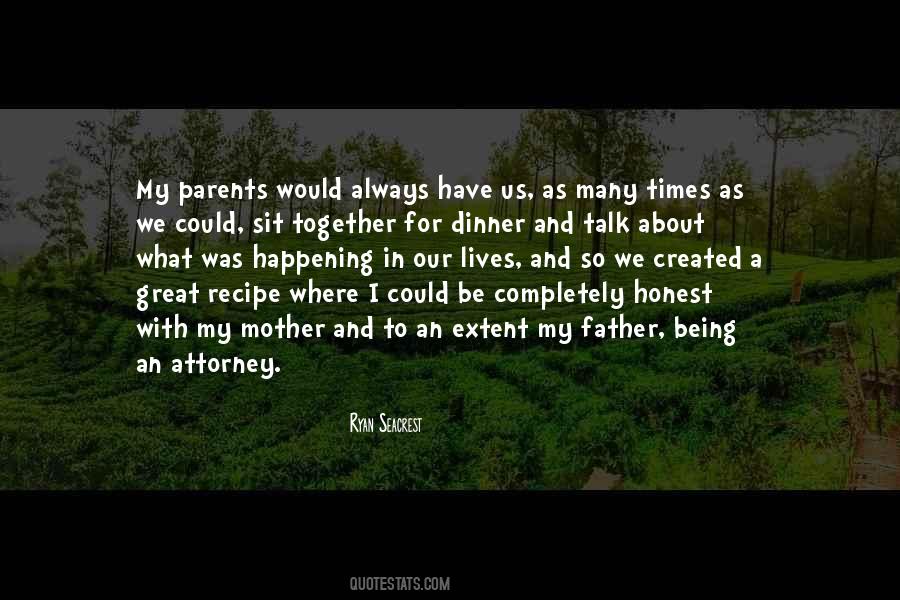 #14. And then there came into my heart a very great love for my father and I thought it was very much braver to spend a life doing what you really do not want rather than selfishly following forever your own dreams and inclinations. - Author: Alistair MacLeod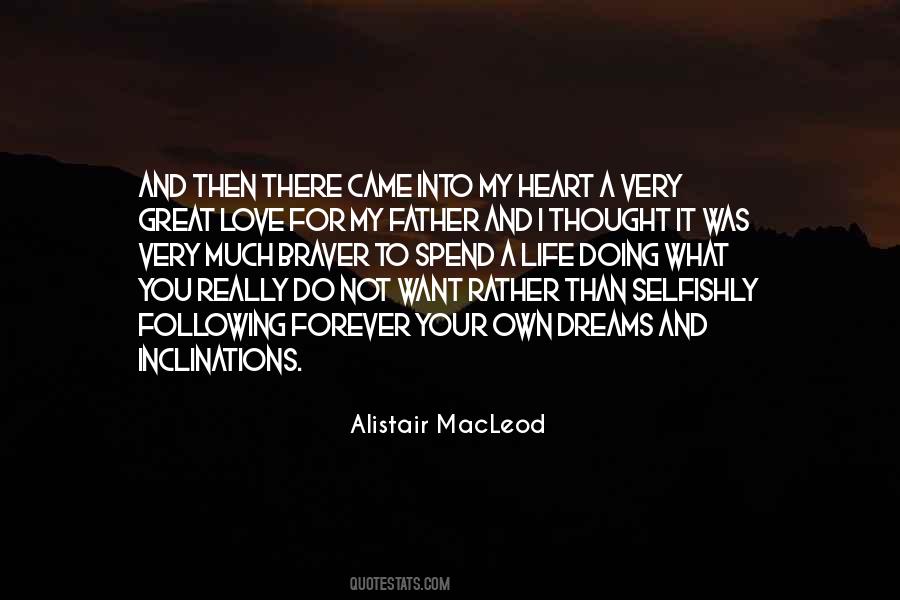 #15. My mother studied English and drama at the University of Pennsylvania, where my father studied architecture. She was a great influence in all sorts of ways, a wicked wit. - Author: Donald Barthelme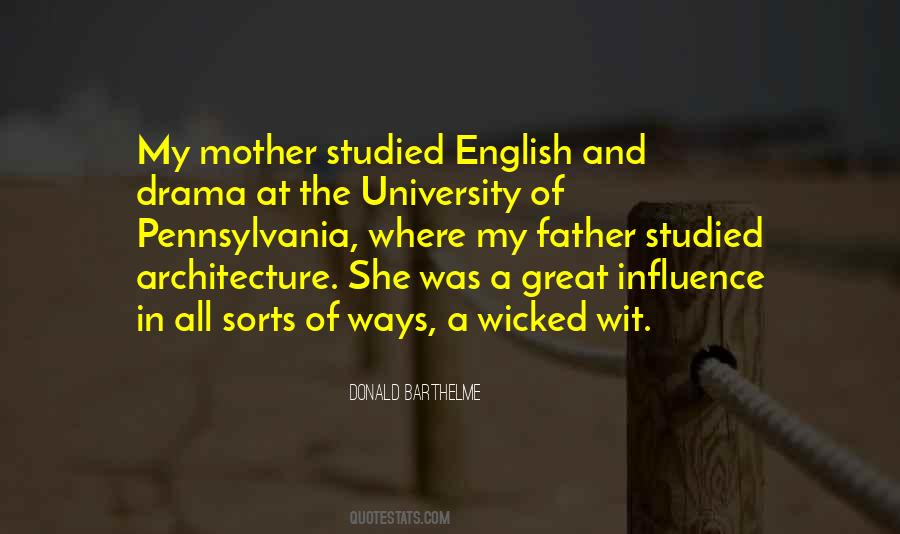 #16. My whole family, my father's side, there was a great deal of depression, and my mother's side as well. - Author: Dorothy Hamill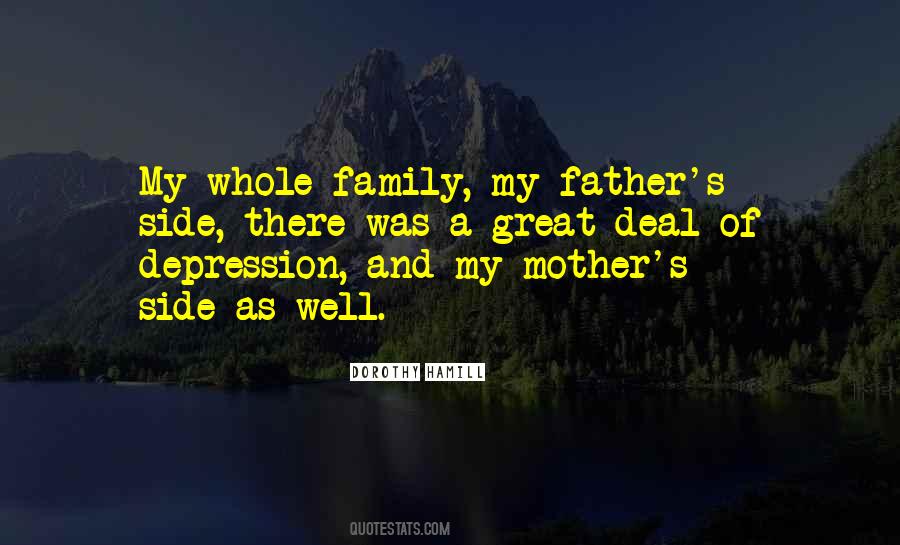 #17. It's a source of great sadness to me that my father died without having seen me do anything worthwhile. He was constantly having to make excuses for me. - Author: Daniel Day-Lewis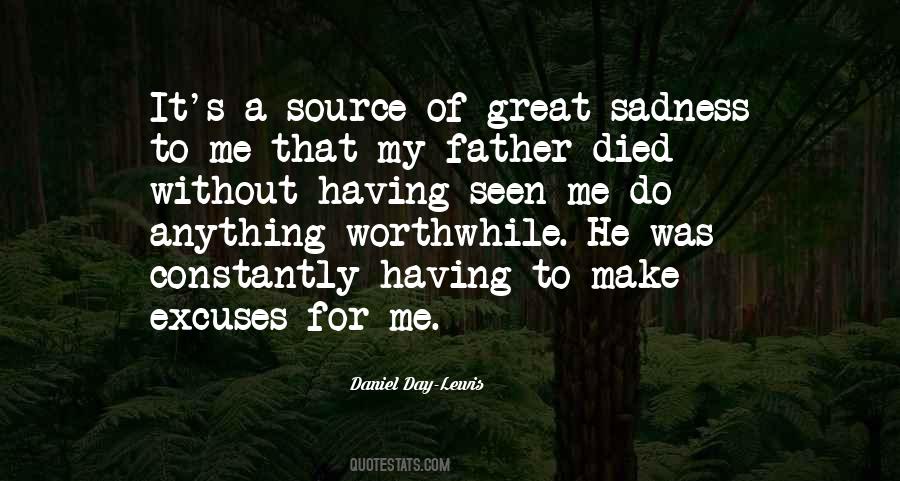 #18. I got my dad a great father's Day present. He called to say: 'Ach. Zis present is so good I now think it vas almost vorth having children. - Author: Johann Hari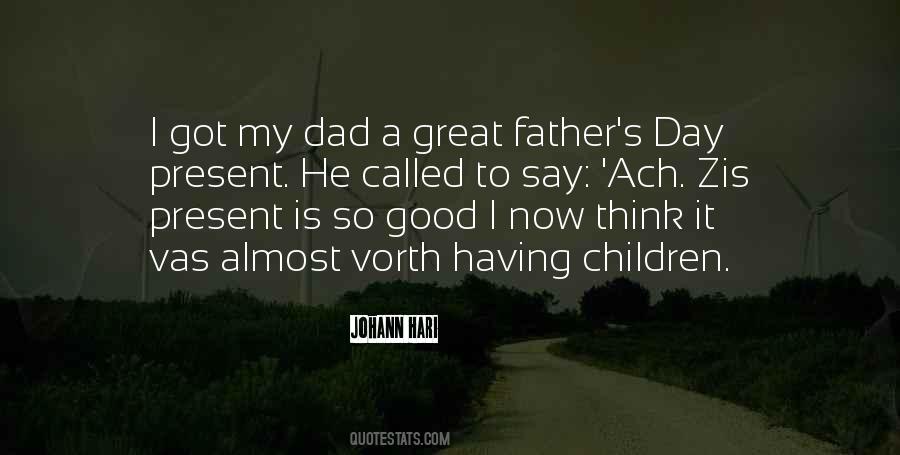 #19. In the future I man a lighthouse with my wife, daughter, and father-in-law. We send out a great beam of light every night even though no one ever sees it. - Author: Matthew Quick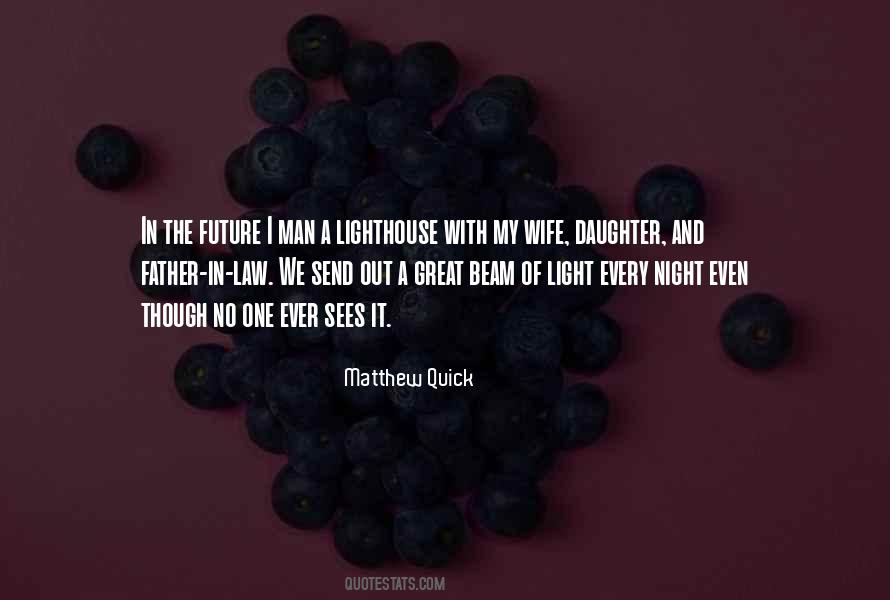 #20. I am no more than a child, but my Father lives for ever and I have a Protector great enough to save me. - Author: Augustine Of Hippo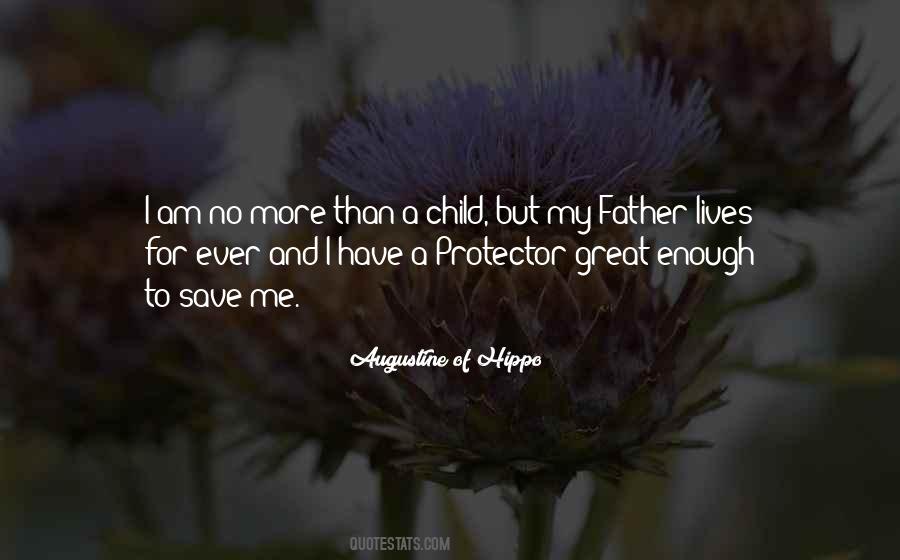 #21. Working with my father [Stephen Hawking ] is a great thrill - he has the amazing ability to hold enormous amounts of information in his head. - Author: Stephen Hawking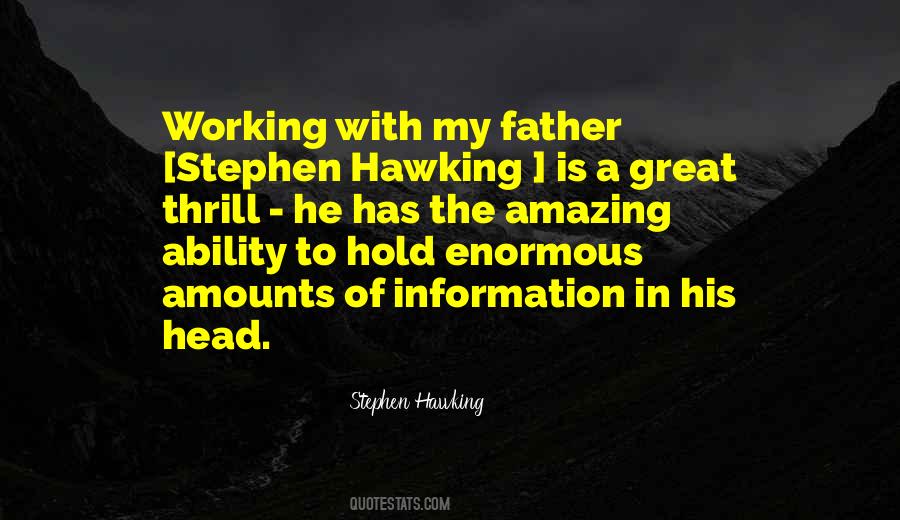 #22. Father's Day was great, but all the family gatherings brought up my mother's death. Maybe it's me, because I am a wimp. We would get together, but there was someone missing! - Author: Doug Davidson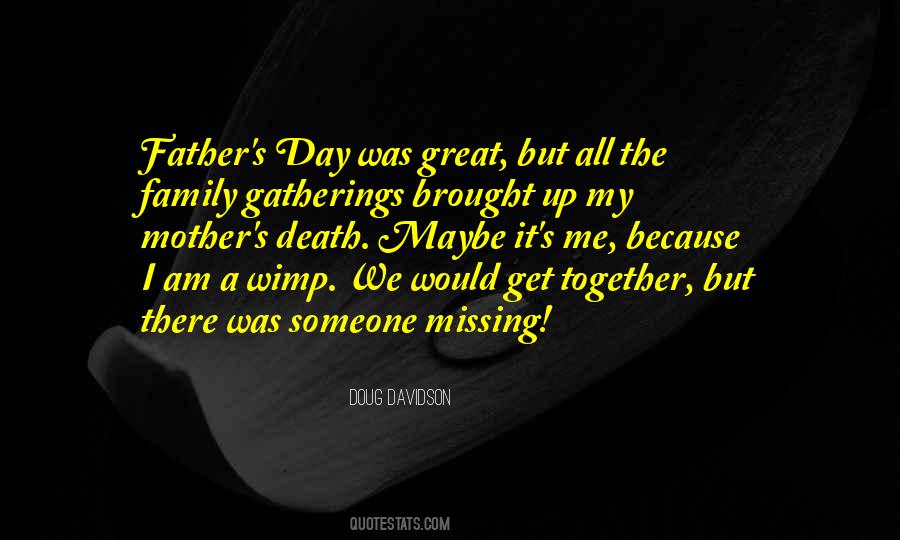 #23. My father went to Rutgers, and I grew up in New Jersey, so I'm a great Rutgers fan. I have season tickets. - Author: Peter Eisenman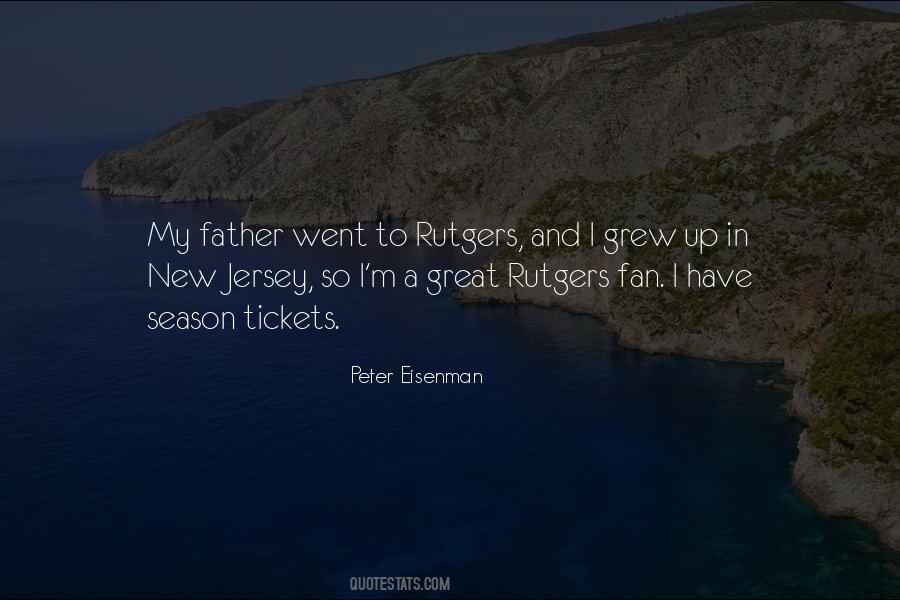 #24. If, like Harry Keogh, I could talk to the dead - God, there are an awful lot of people I would like to speak to! Not least my father. Being in the army for 22 years, I didn't see enough of him, and I know there are a great many things I could have learned from him. - Author: Brian Lumley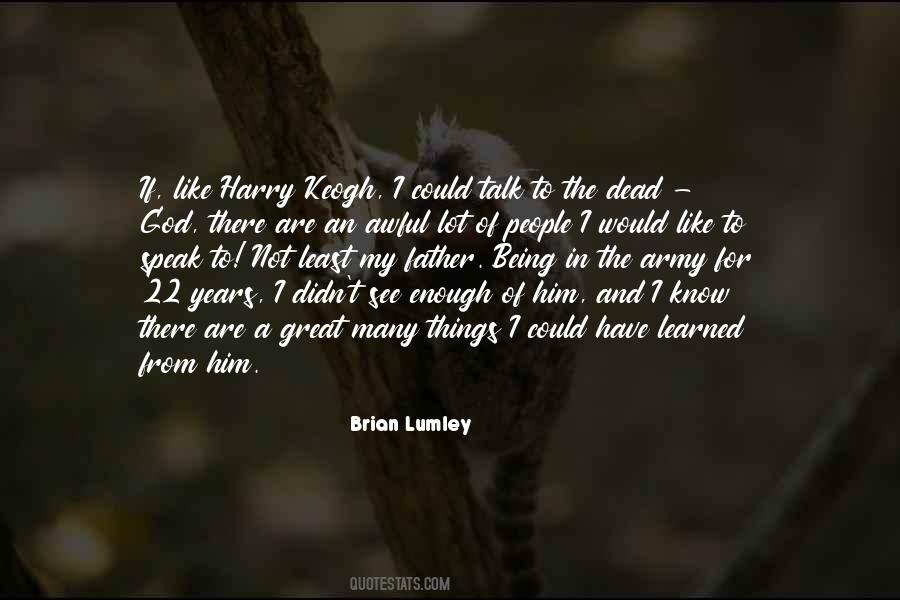 #25. G Blessed be the God and Father of our Lord Jesus Christ! h According to his great mercy, i he has caused us to be born again to a living hope j through the resurrection of Jesus Christ from the dead, 4. to k an inheritance that is imperishable, undefiled, and l unfading, m kept in heaven for you, - Author: Anonymous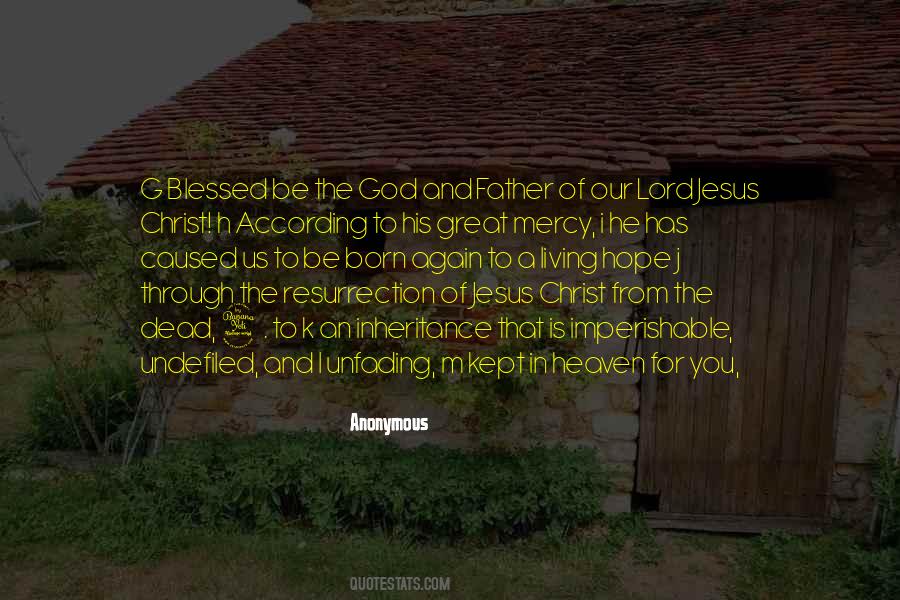 #26. Peace is a new father
Searching for a job
With courage and vigor
With a smile and rigor
But with a great need for money. - Author: Debasish Mridha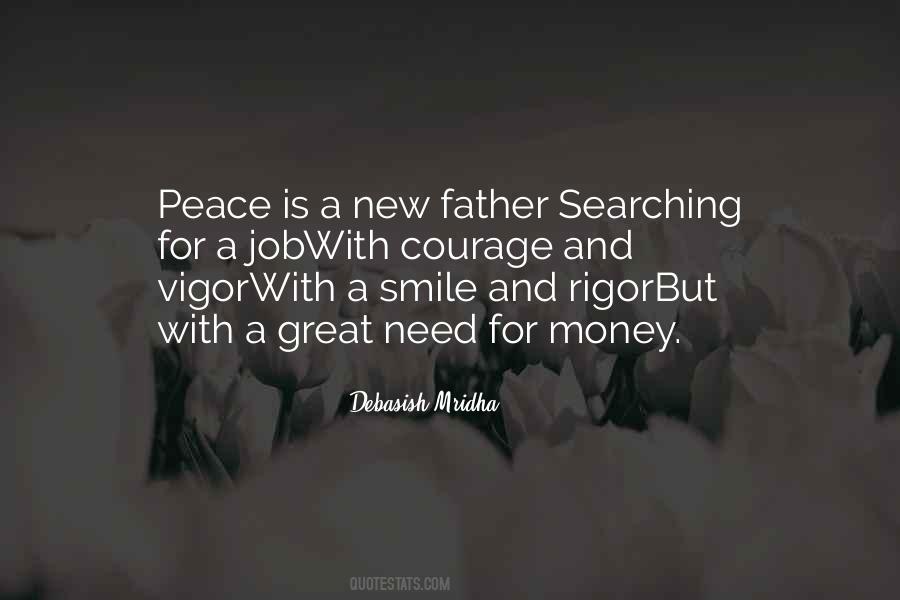 #27. A peculiarity of the American historical sensibility allows us to be proud of great-grandfathers (or even grandfathers) who lived in crushing poverty, while the poverty of a father is too close for comfort. - Author: Patricia Hampl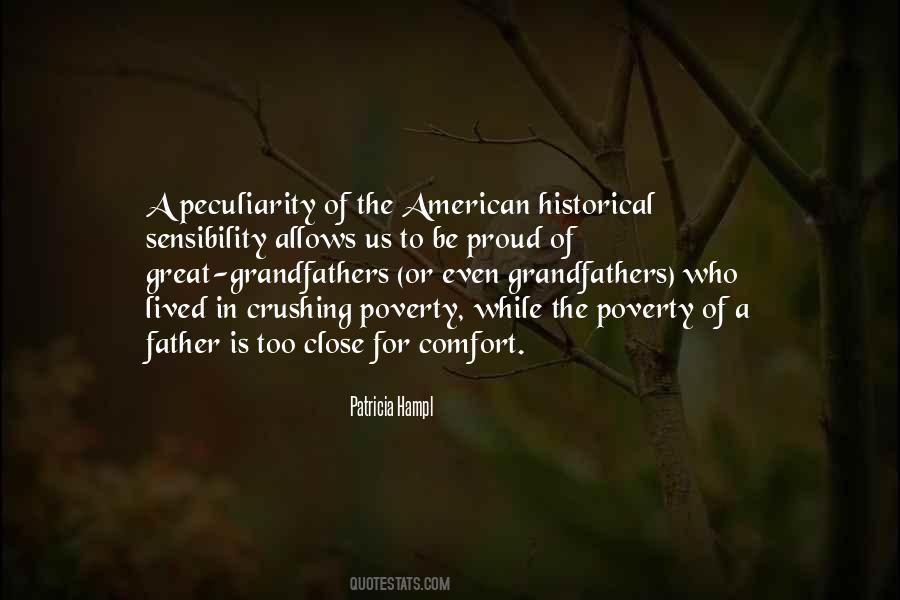 #28. I've always heard that women secretly want their father. So I used to walk around in a 1950s business suit, with a hat and a pipe. My opening line would be, 'You should be getting to bed now.' - Author: Conan O'Brien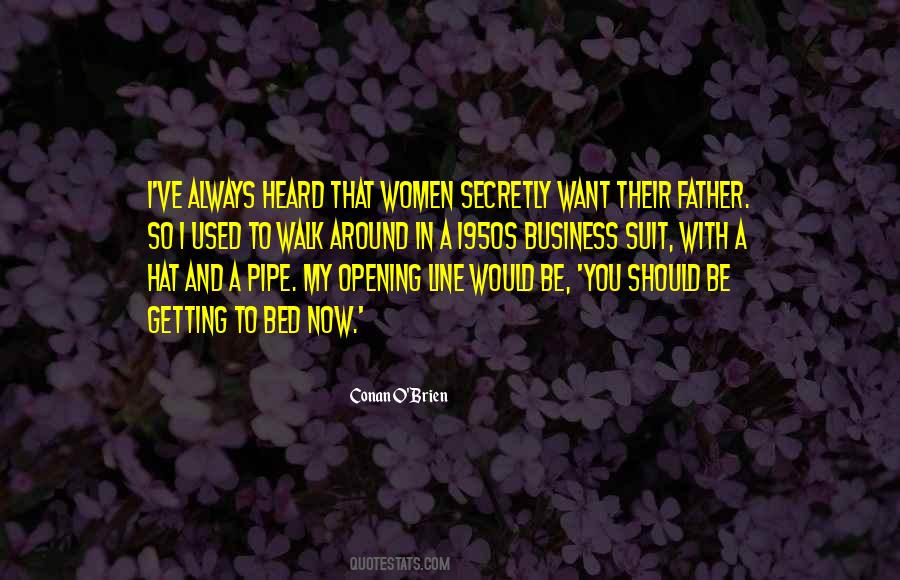 #29. My father Big Max told me many years ago that 'anything you are good at will contribute to your happiness'. Great advice. - Author: Max Walker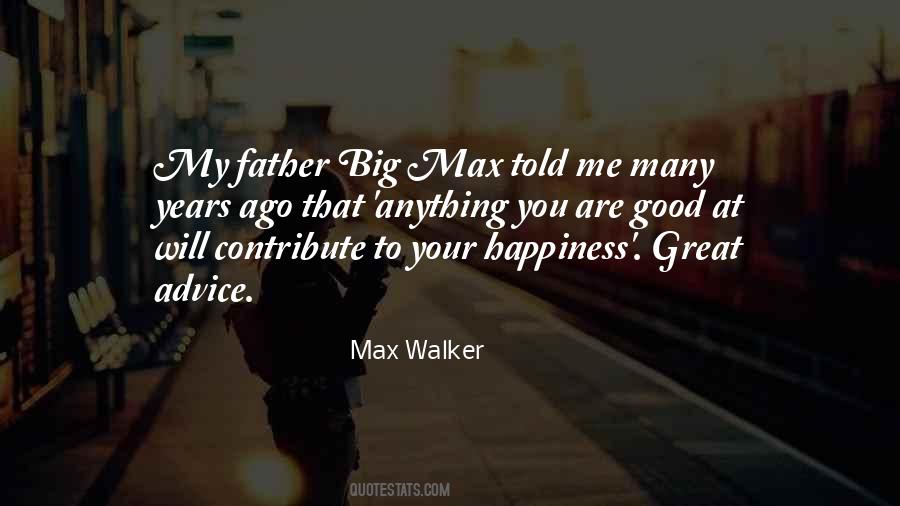 #30. Oh for 'Shael's sweet sake, girl, you think you can rule an empire without lying? You think your father didn't lie? Or his father? Or any of your goldy-eyed great-great-founders of Annur? It's built into the job. Bakers have flour, fishermen have nets, and leaders have lies. - Author: Brian Staveley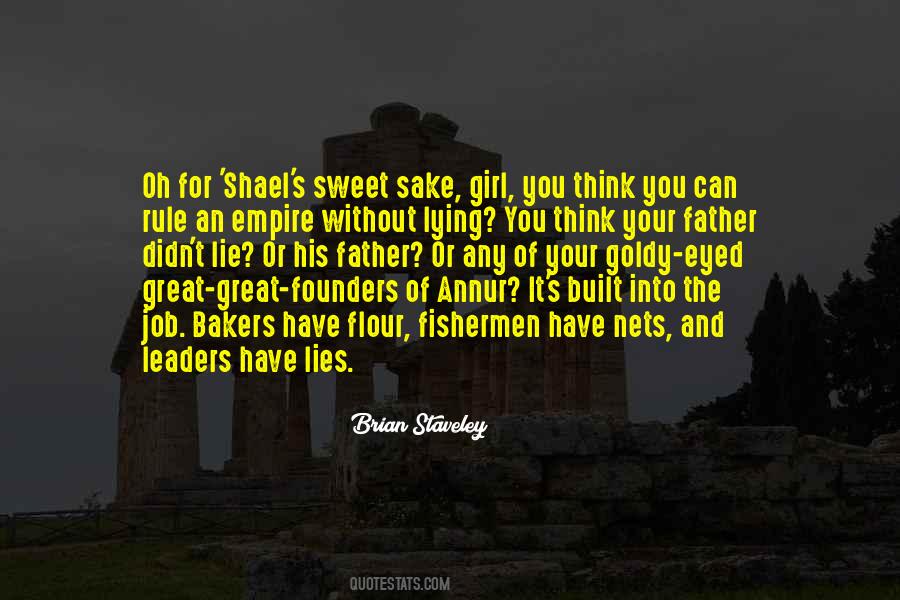 #31. I want to be remembered as a great friend, an outstanding father, an amazing husband, and a good soul who always strived to serve God and man. And during that time of service on earth, I would like people to think, "He brought joy, love, opportunity, and fulfillment to millions of people." - Author: Tony Robbins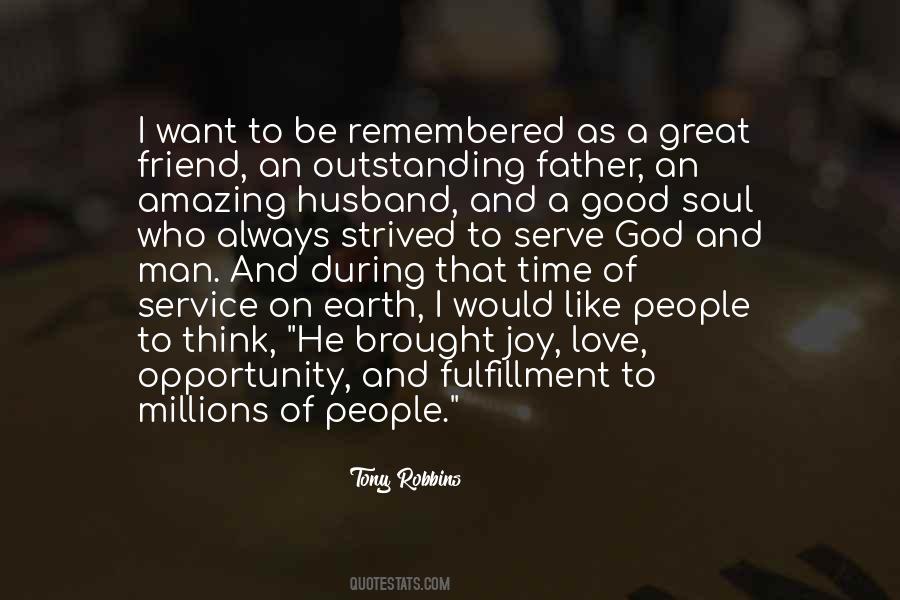 #32. My son is 7 years old. I am 54. It has taken me a great many years to reach that age. I am more respected in the community, I am stronger, I am more intelligent and I think I am better than he is. I don't want to be a pal, I want to be a father. - Author: Clifton Fadiman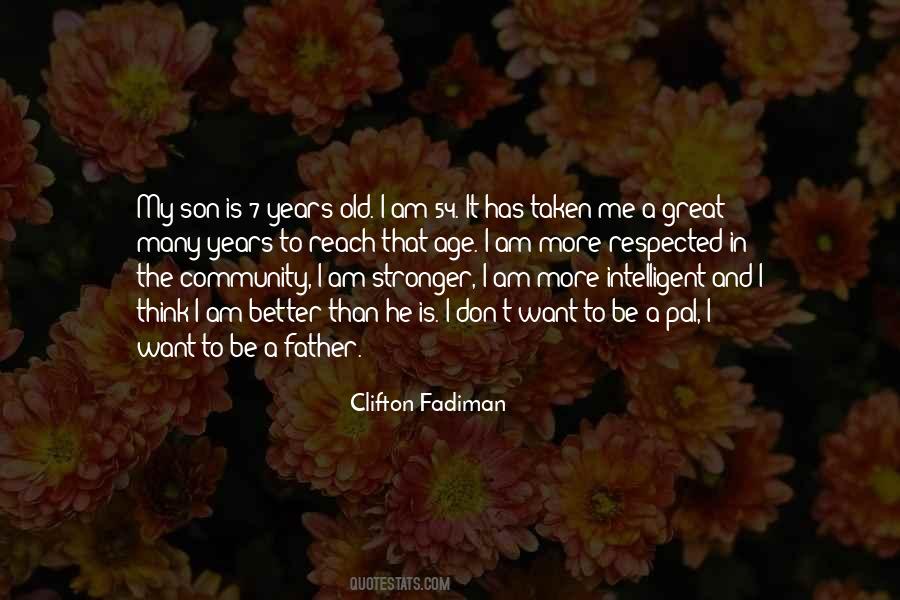 #33. When the Earth was just a child,
He searched for his mother Venus;
And for his father Mars,
But they were not home;
They were gone elsewhere,
Out there, in the great expanse;
Beyond the breathing universe. - Author: Stephan Attia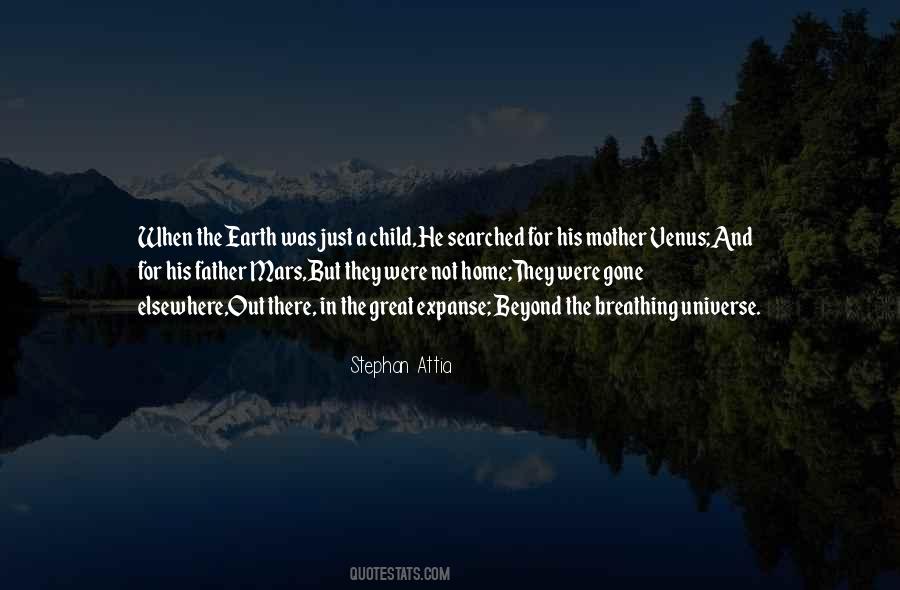 #34. Fraternity means that the father no longer sacrifices the sons; instead the brothers kill one another. Wars between nations have been replaced by civil war. The great settling of accounts, first under national 'pretexts,' led to a rapidly escalating world civil war. - Author: Ernst Junger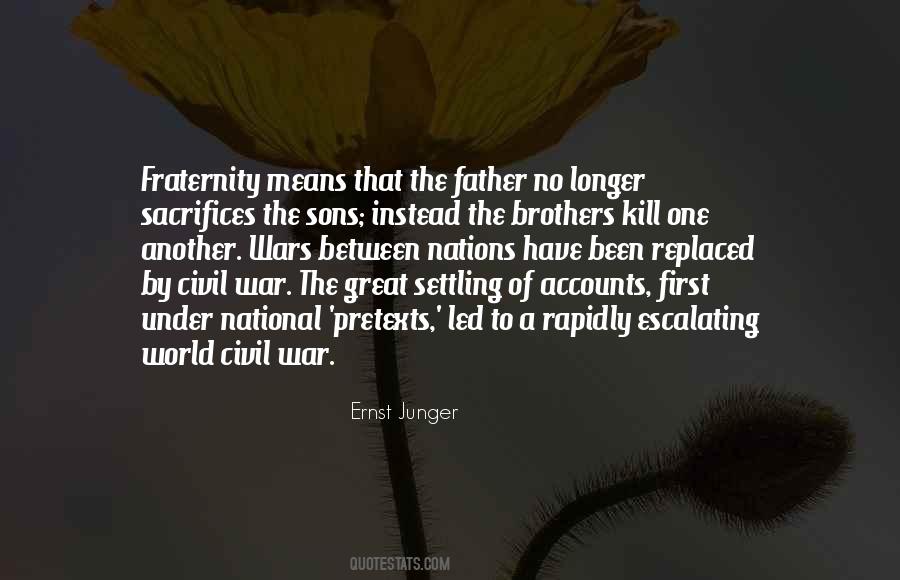 #35. My father's drinking was sometimes a problem. And a great deal went unspoken. He was not particularly acute or articulate about the emotions. But he was very affectionate towards me. - Author: Ian McEwan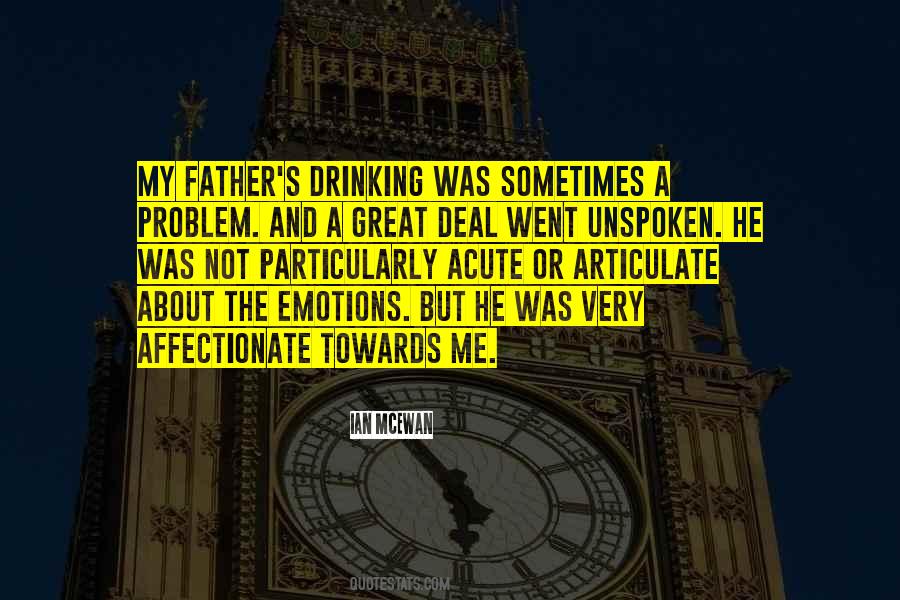 #36. When I was growing up, I dreamed about becoming a cowgirl, a detective, a spy, a great actress, or a ballerina. Not a dentist, like my father, or a homemaker, like my mother - and certainly not a writer, although I always loved to read. - Author: Judy Blume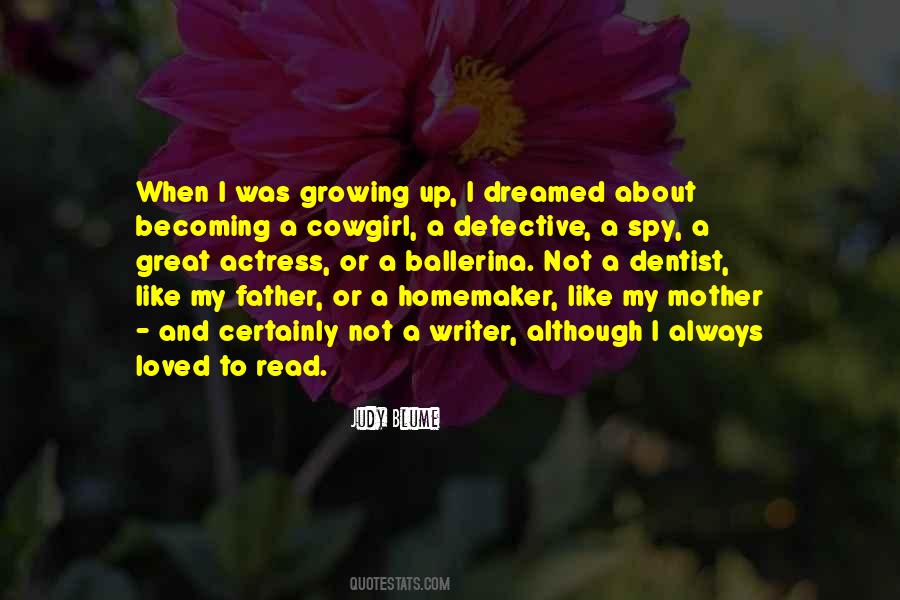 Famous Authors
Popular Topics