List of top 38 famous quotes and sayings about having a good idea to read and share with friends on your Facebook, Twitter, blogs.
Top 38 Quotes About Having A Good Idea
#1. The whole bathhouse had been given over to laundry, which never struck Steffie as a good idea, what with who knows who having been in there after having been who knows where and having been in he didn't want to think what.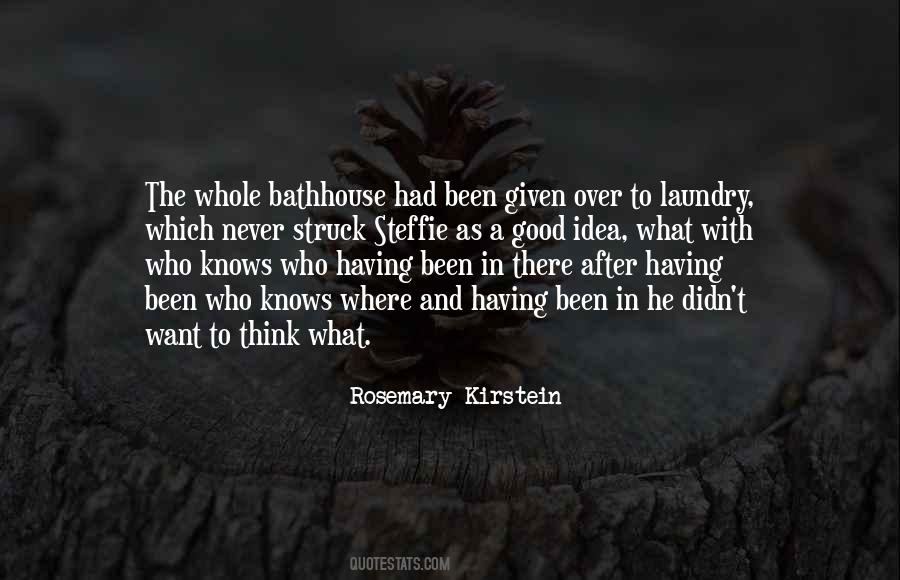 #2. One day you will have to tell me where you acquired this aversion to walking on solid ground," said Dominic. "Try having a baby sister whose idea of a good time involves pit traps and land mines," I advised.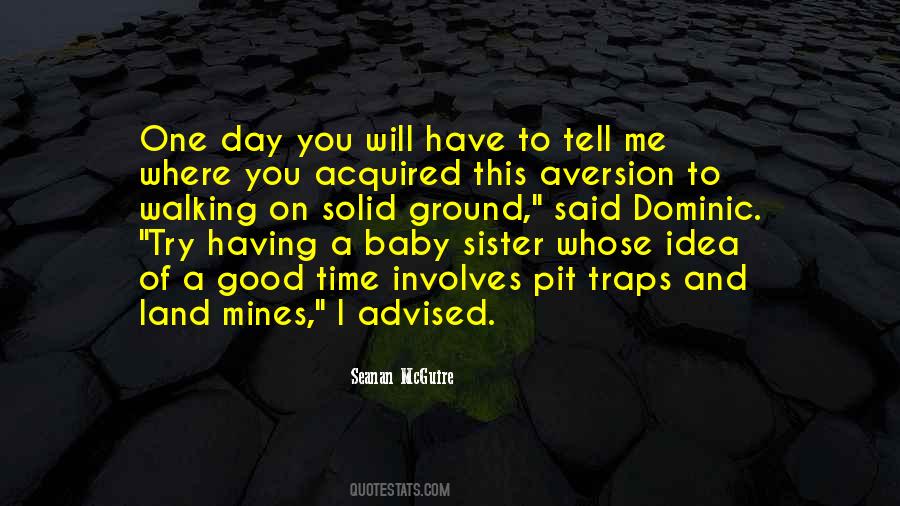 #3. I've made a point of trying not to play the same part, and of moving between theatre and film and TV. The idea is that by the time you come back, you have been away for a year and people have forgotten you. If you like having time off, which I do, that's a good career strategy.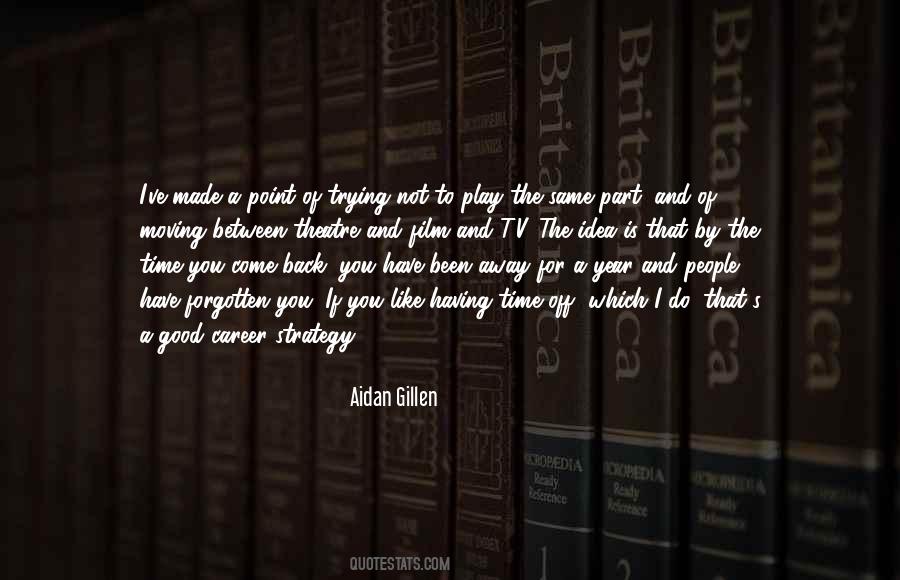 #4. I've long ago learned that if an idea will stand on its own, it'll stand having the light shone on it. But if you shine light on it and it kind of withers, then it probably wasn't a very good idea.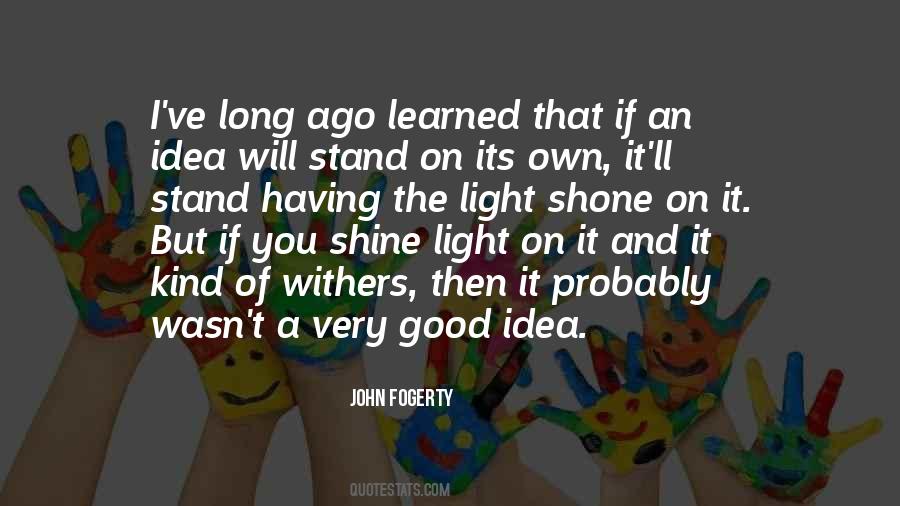 #5. I've always thought that writing isn't really that hard. It's having a good idea that's hard.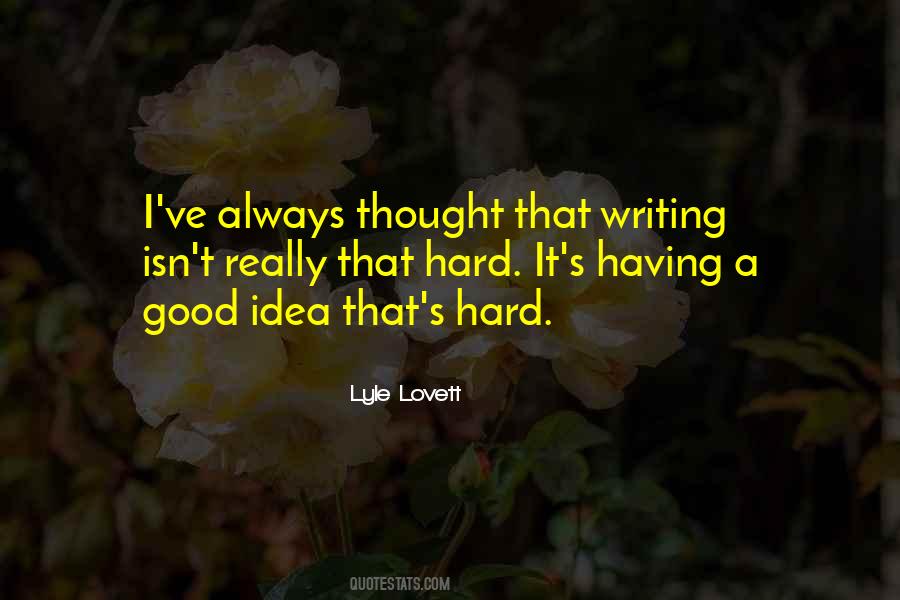 #6. Once I had started, I discovered the secret pleasure of writing a novel. It's such an immersive, deep commitment. With short stories, you're continually having to start again from scratch, but with a novel you only need one good idea every few years.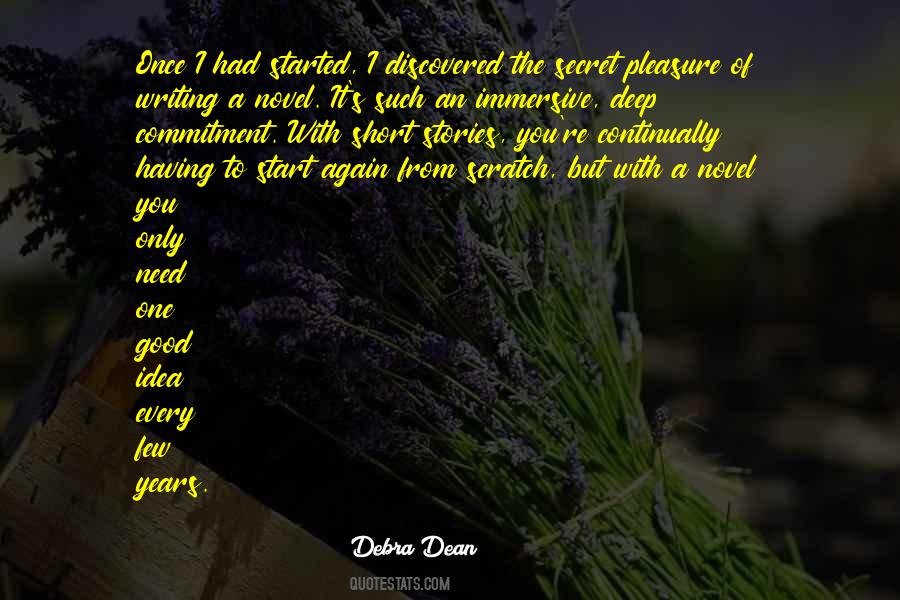 #7. We had people coming to our Foreign Relations Committee and saying, "Oh, we need to arm the allies of Al Qaida." They are still saying this. It is a crazy notion. This is the biggest debate we should be having is is regime change a good idea; has it been a good idea.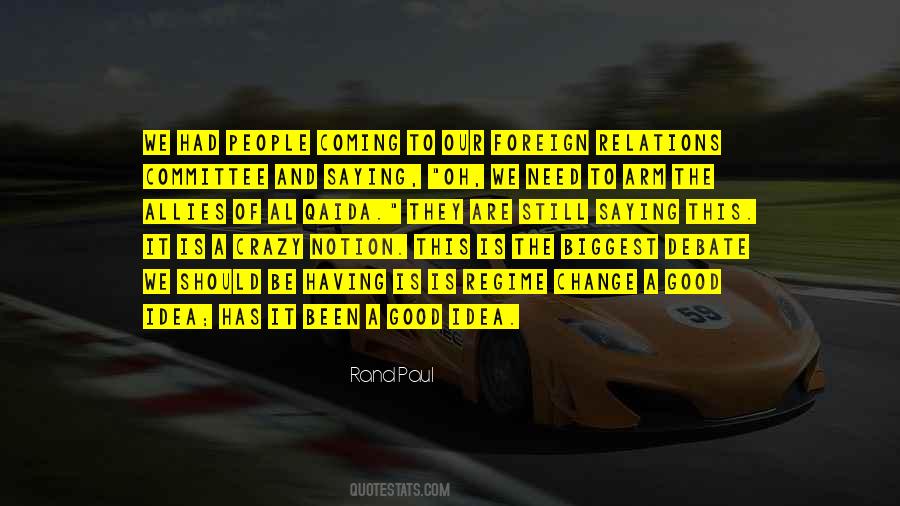 #8. Strangely, producing "Parisienne" was very long and difficult because the people who mainly finance films didn't understand the idea of a young foreign girl having a good time in Paris. They wanted to see her suffering and poor, and definitely not falling in love with three French men!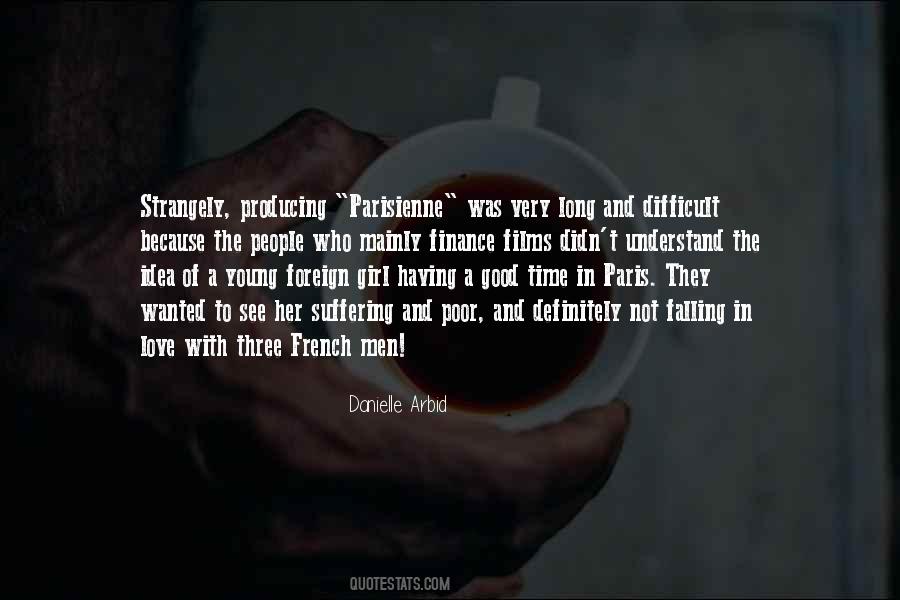 #9. Having bought furniture for my own house, and bought furniture for our house in Washington, a furniture store seemed like a good idea, and it also played into my personal history.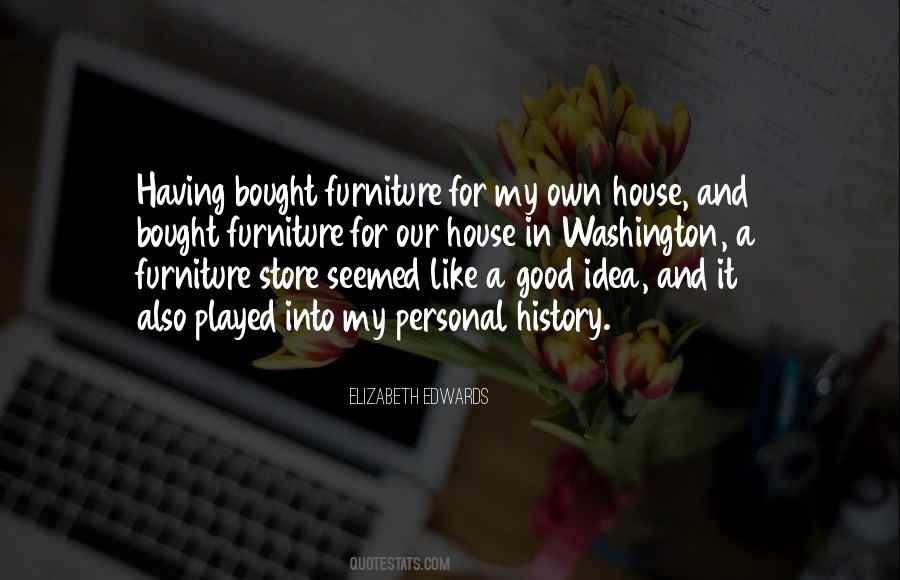 #10. On the contrary, having the amiable vanity which knits us to those who are fond of us, and disinclines us to those who are indifferent, and also a good grateful nature, the mere idea that a woman had a kindness towards him spun little threads of tenderness from out his heart towards hers.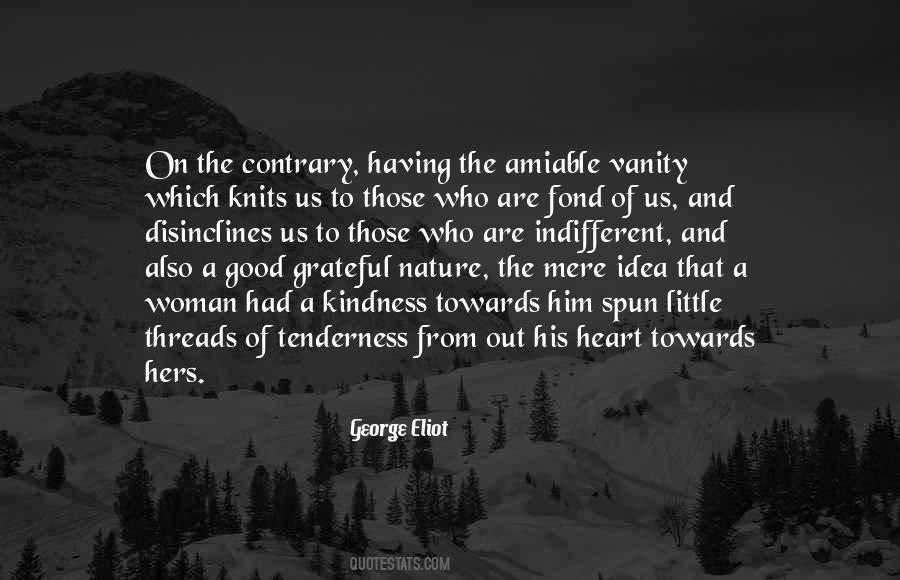 #11. Having a good idea is one thing, but persuading other people to buy it is quite another. Good inventors are polymaths: they think with their hands and their brains. They're experts in design, engineering and business.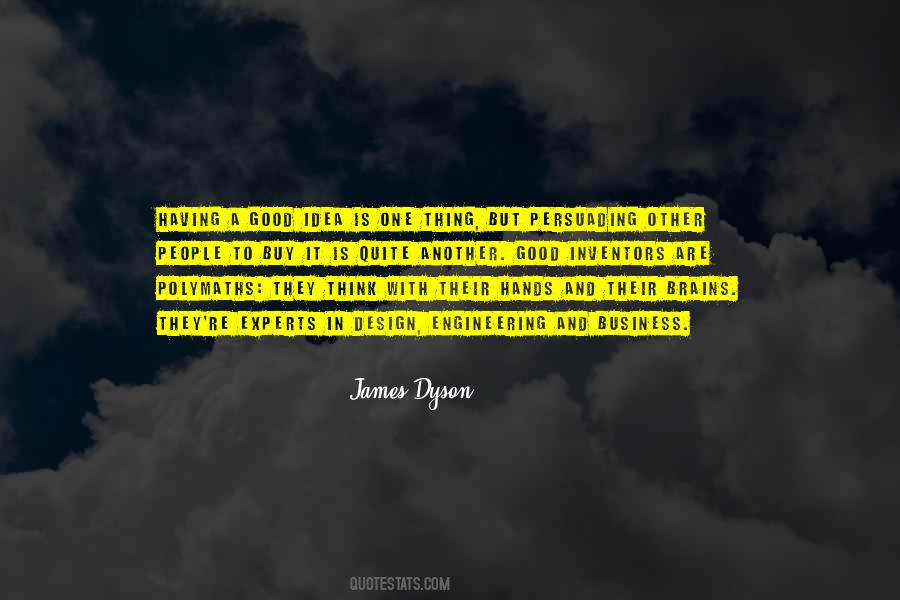 #12. Having the world's best idea will do you no good unless you act on it. People who want milk shouldn't sit on a stool in the middle of a field in hopes that a cow will back up to them.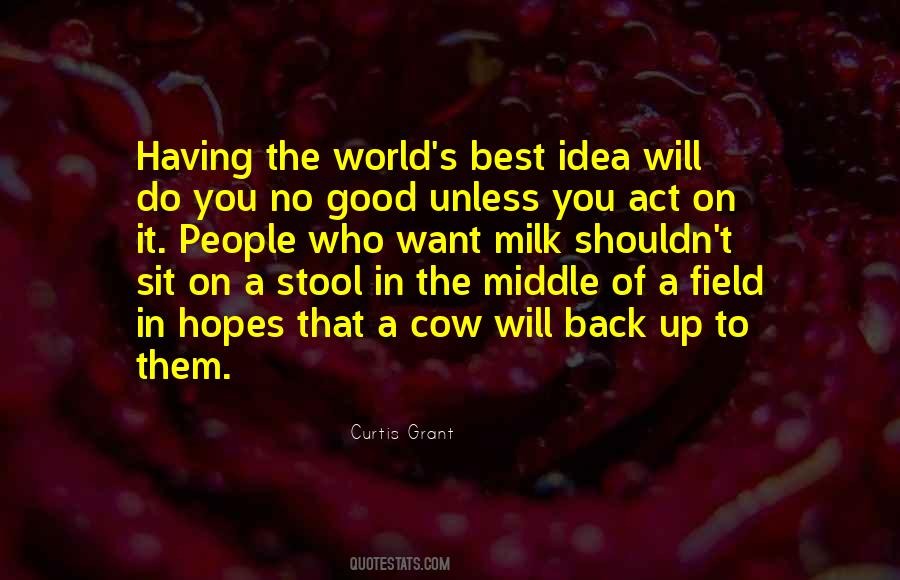 #13. (...) He loved his new ability to wonder freely, do what he wanted, go where he chose (...) So high on adrenaline was he that he did not notice the effect the alcohol was having upon him until he was quite drunk. By that time, an opium pipe seemed a good idea, so he tried that too.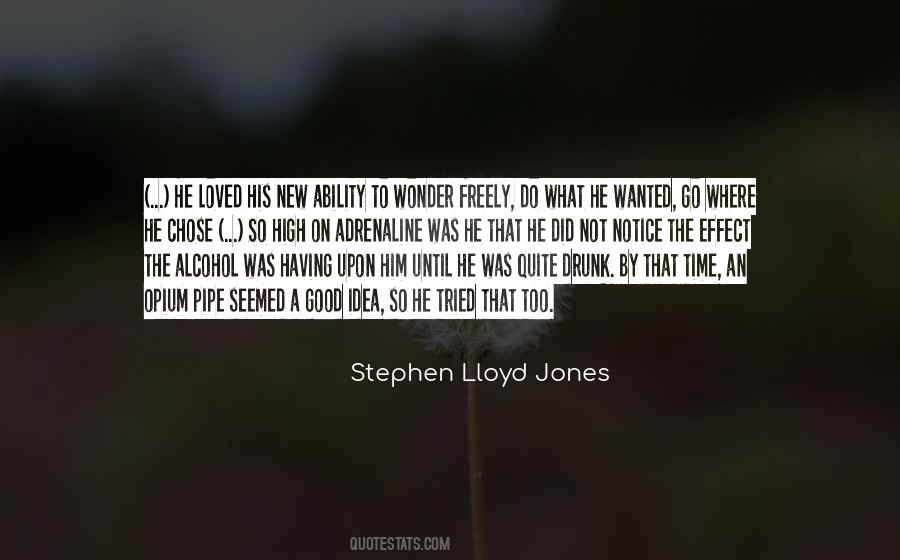 #14. Having been an editor for more than a decade, I thought I had a good idea of how much work was involved in writing a novel. I was wrong! Writing is a lot harder than I ever imagined - but worth it.
#15. Acting on a good idea is better than just having a good idea.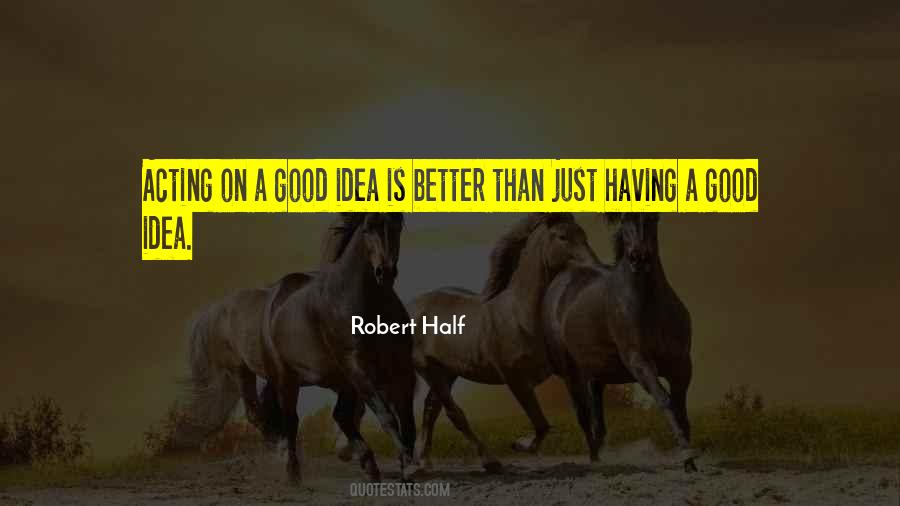 #16. This is the reason the whole 'keep your eyes on the road, your hands upon the wheel, use the hands-free handset' idea is a silly thing," Simons said. "Having your eyes on the road doesn't do any good unless your attention is on the road too.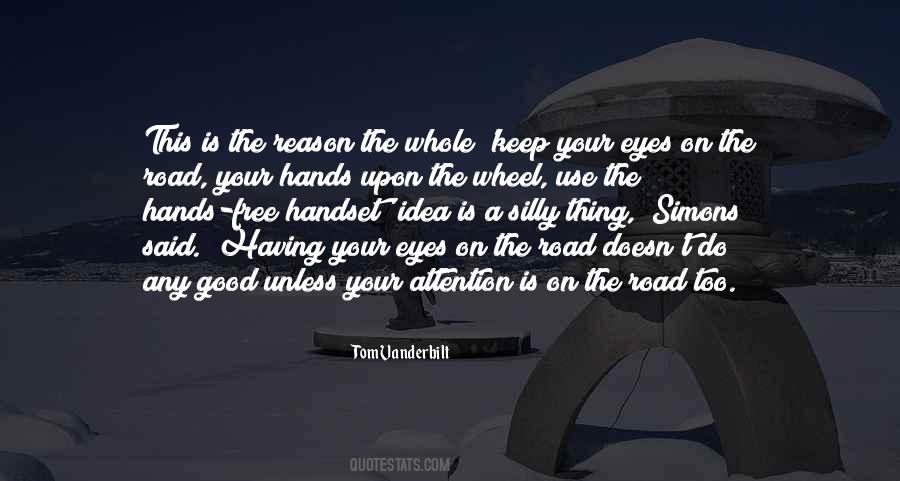 #17. You're the one who unleashed him. (Savitar) Yeah, well, let's move on from the blame game. I was having suicidal thoughts and it seemed like a good idea at the time. In retrospect, not so much. (Stryker)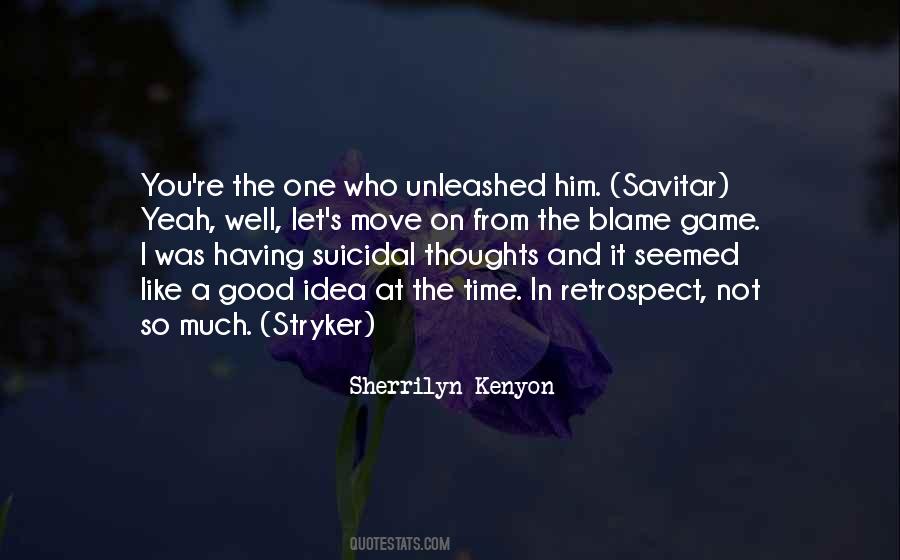 #18. If there's unemployment, having the government help reduce that unemployment, increase employment directly is a pretty good idea. It's not driving out competition; it's not crowding out.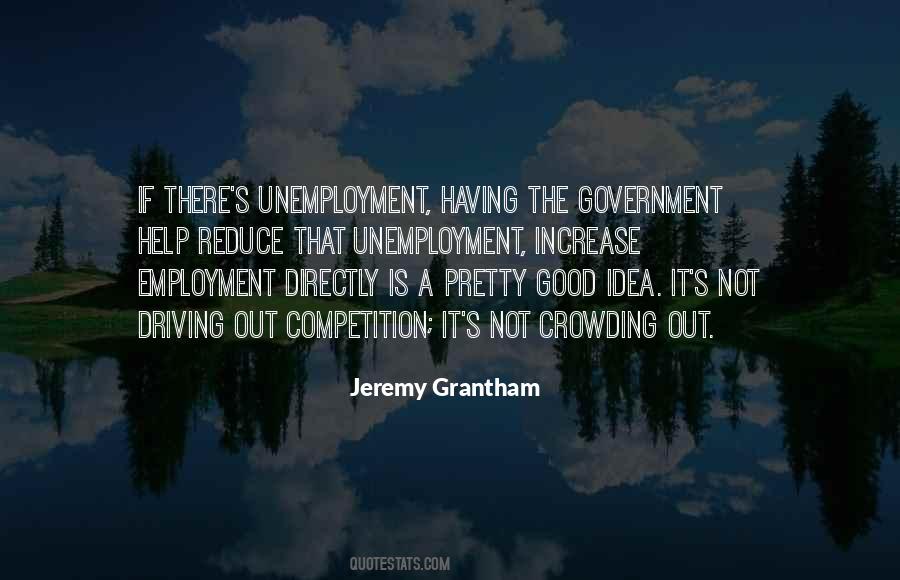 #19. The simple reason that most people fail financially is not because of the lack of a plan, it's not because of good advice, it's not even because of a lack of capital. It is for one reason - they attach more pain to the idea of having money, than NOT having it.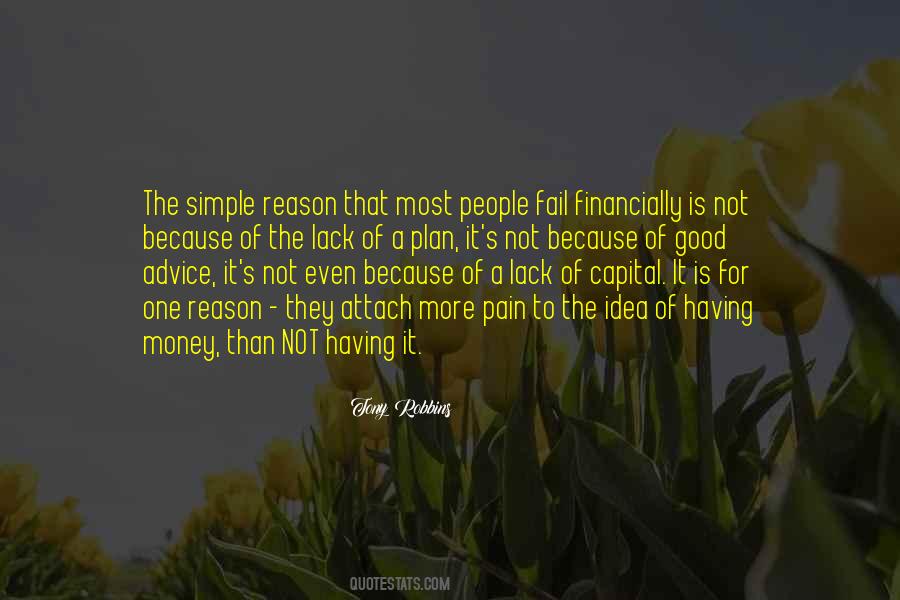 #20. If having a beautiful lawn means putting up warning signs several times a year to keep children and pets off of it, it's probably a good idea to look into alternatives.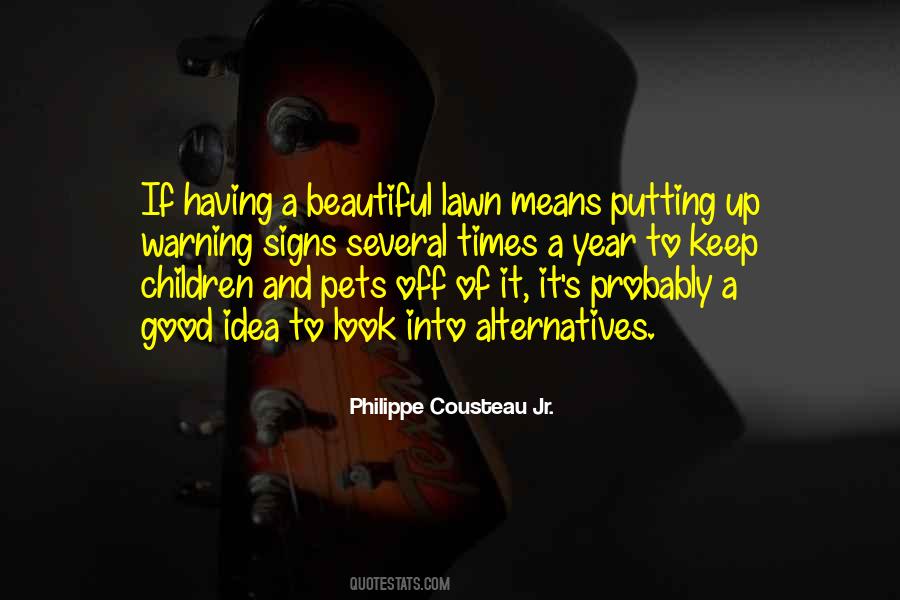 #21. Having a hangover with small children is never a good idea. I did it once and it was the biggest mistake I've ever made, I've never felt so ill in my life. You have to get out of bed and look after your kid who doesn't care if you've got a sore head.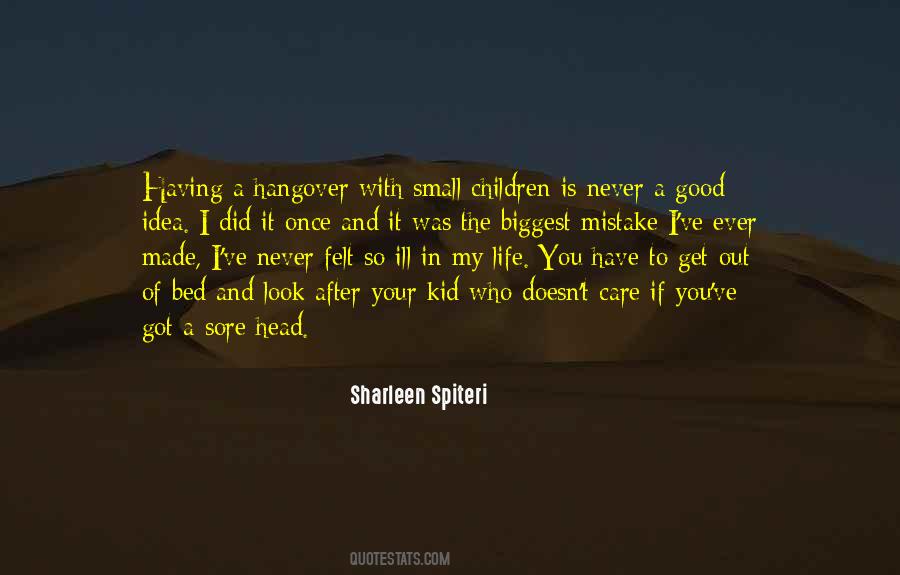 #22. The word personality didn't exist in English until the eighteenth century, and the idea of "having a good personality" was not widespread until the twentieth.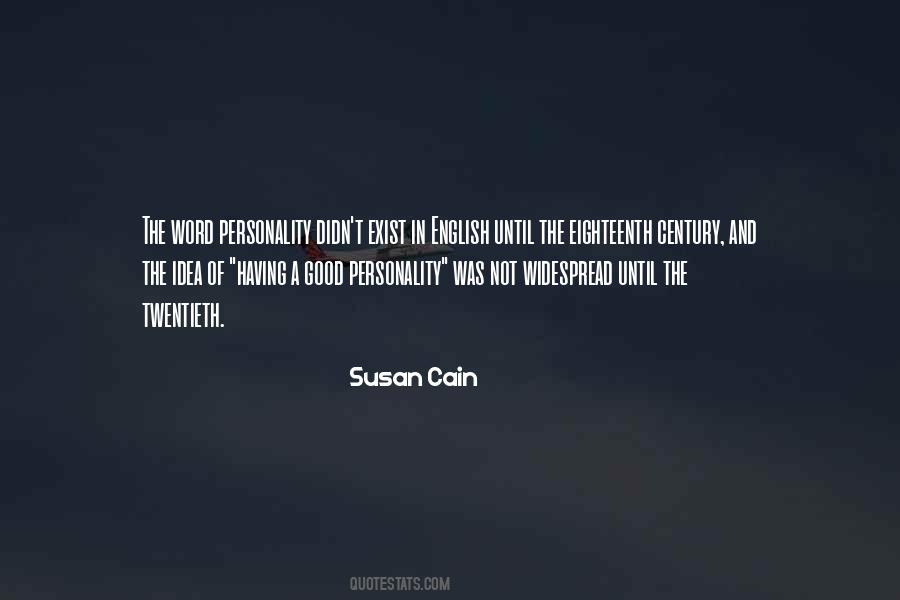 #23. The idea of going around to somebody else's flat or house and sitting around in a comfy room and having a really good hi-fi system and listening to a whole album all the way through, then chatting for a few minutes, then maybe putting another album on ... does that happen today?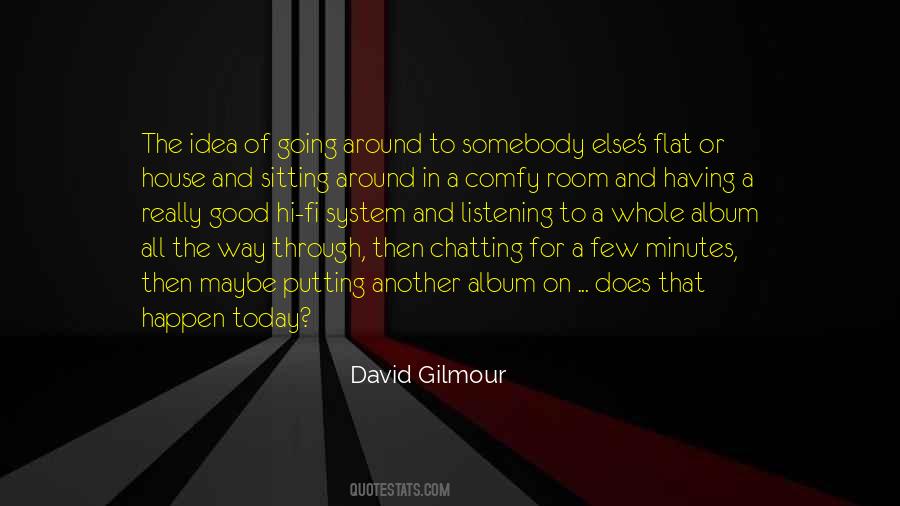 #24. He felt blind and deaf, the way he did when he was close to a good idea but couldn't tap into it. He'd told Lizzie about that feeling once, and Lizzie had said, That just means you aren't very smart, Reeve. Smart people have good ideas without having to be blind and deaf first.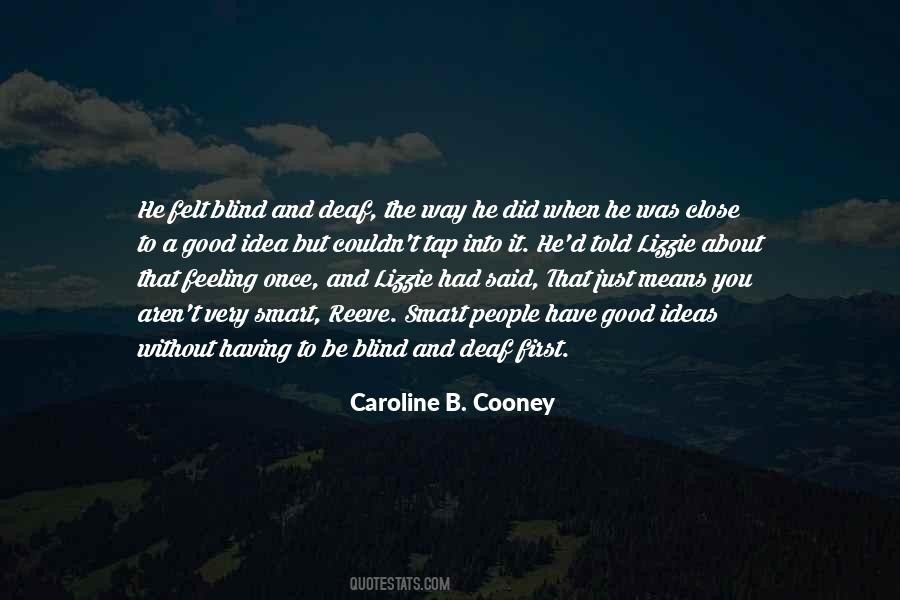 #25. Why did we think having a cub was a good idea?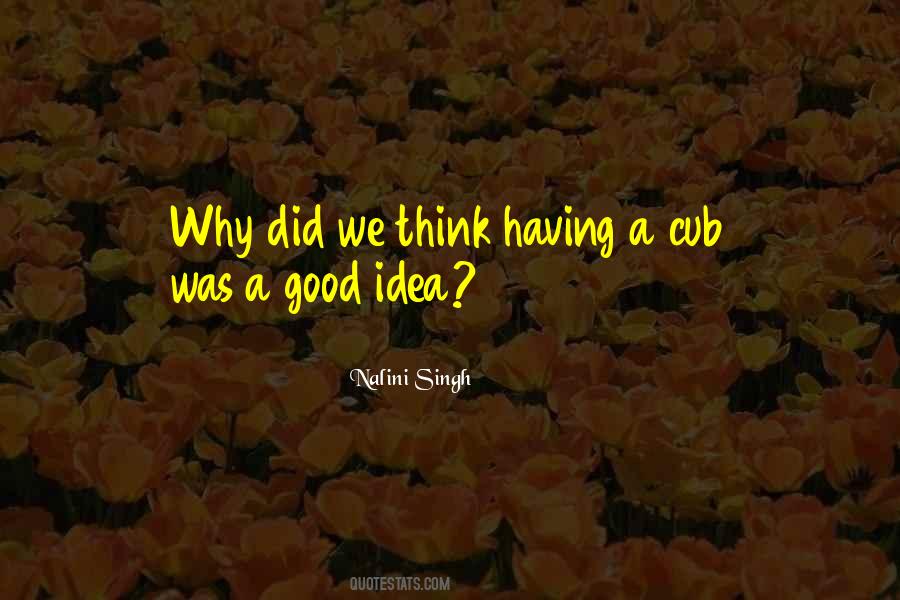 #26. I'm hoping that the administration and other thought leaders will succeed eventually in bringing the country back to the older idea that the American dream is having a career, getting a job, and getting involved in it, and doing well. That was the core of the good life.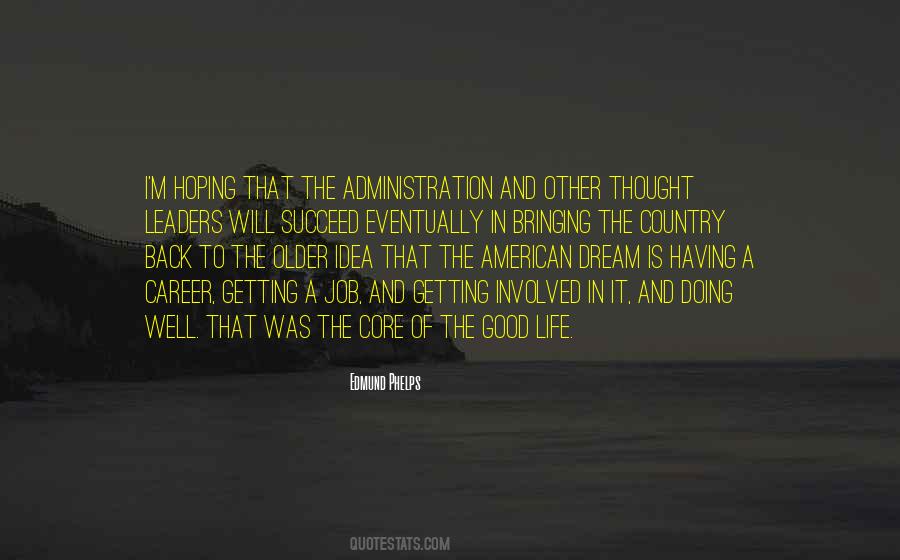 #27. I don't buy into the idea that you're not supposed to rock & roll after a certain date. Maybe I should be in Bellevue, but I'm just having a good time.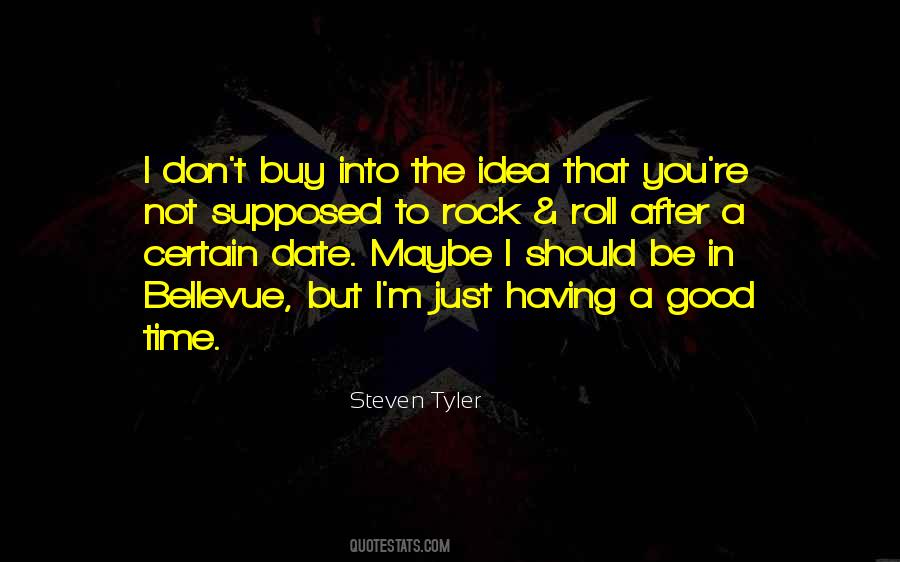 #28. People think innovation is just having a good idea but a lot of it is just moving quickly and trying a lot of things.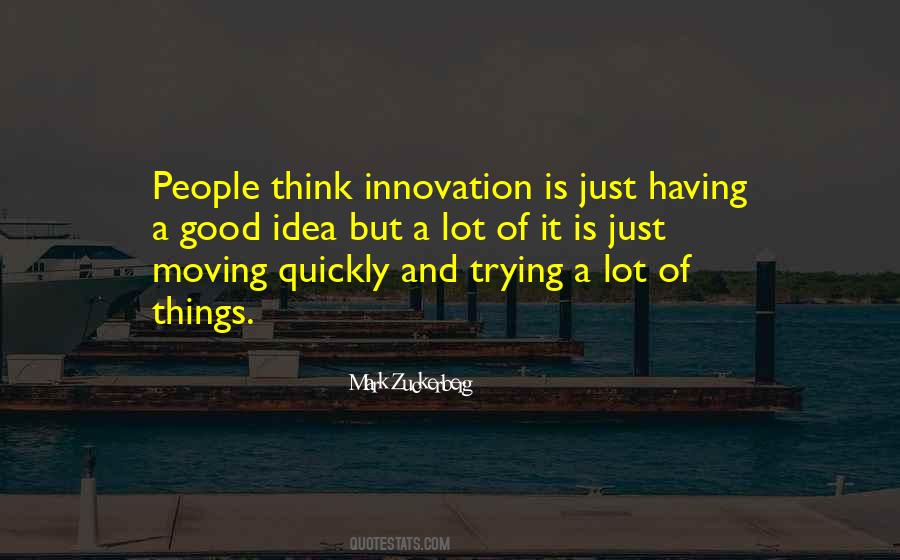 #29. After so many books and so many years of writing, I have a good idea of my strengths and weaknesses. I love the process of writing and, if I allowed myself, I would write far too much every day. One weakness which I've struggled to overcome is my tendency to having my characters ruminate for pages.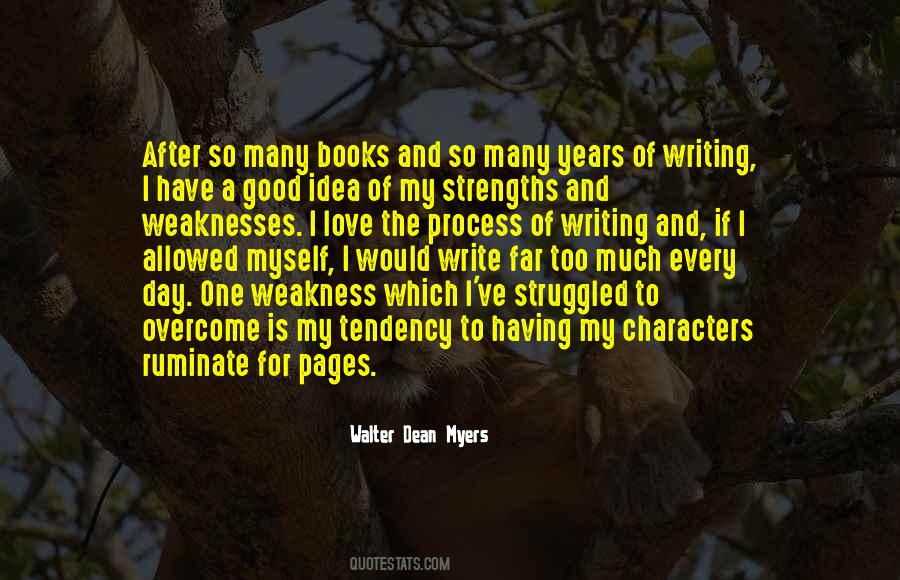 #30. Crowley shook his head. "I sometimes wonder if it was a good idea having Halt train apprentices. He seems to teach them no respect for authority."
"Oh, he teaches us to respect authority," Gilan said innocently. "He just teaches us to ignore it when necessary.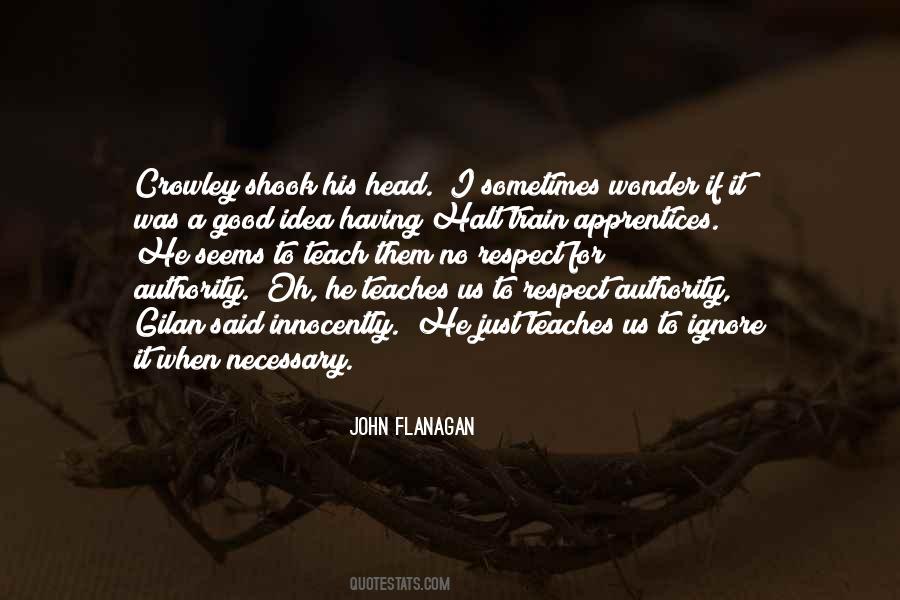 #31. Not needing the money puts me in a magical place because I can say no. I like the idea of having good movies made or having no movies made.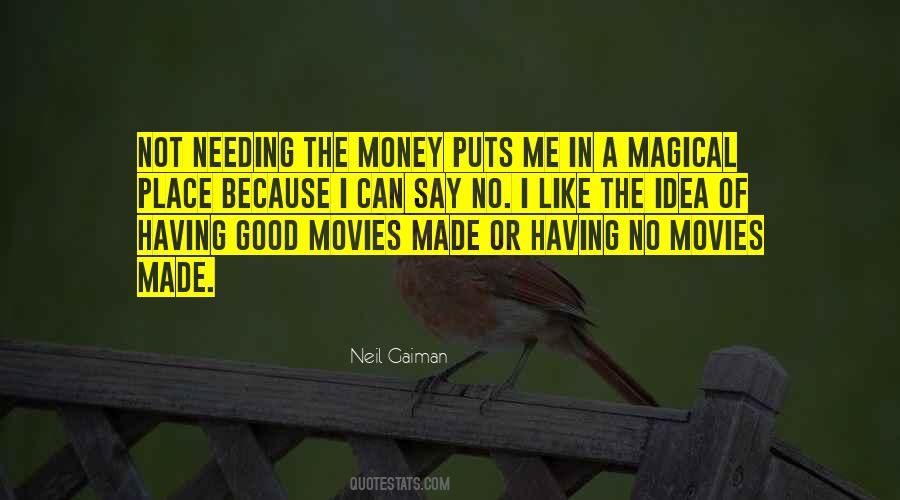 #32. I gave up the idea of having a career when I was 24. Sounds glamorous, but I've been doing things since then, and part of those adventures was to make films because I realised I was actually quite good at it and I enjoyed it.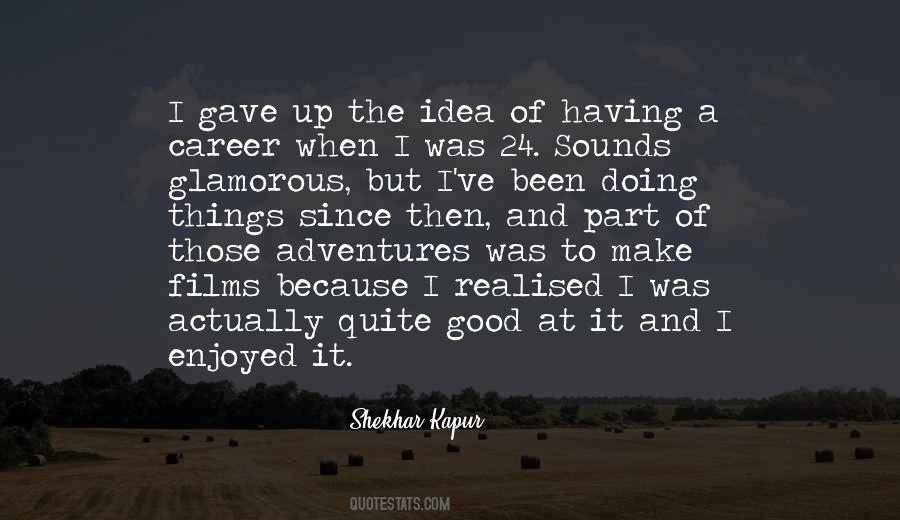 #33. Guy Nearing told us it's a good idea when hunting mushrooms to have a pleasant goal, a waterfall for instance, and, having reached it, to return another way. When, however, we're obliged to go and come back by the same path, returning we notice mushrooms we hadn't noticed going out.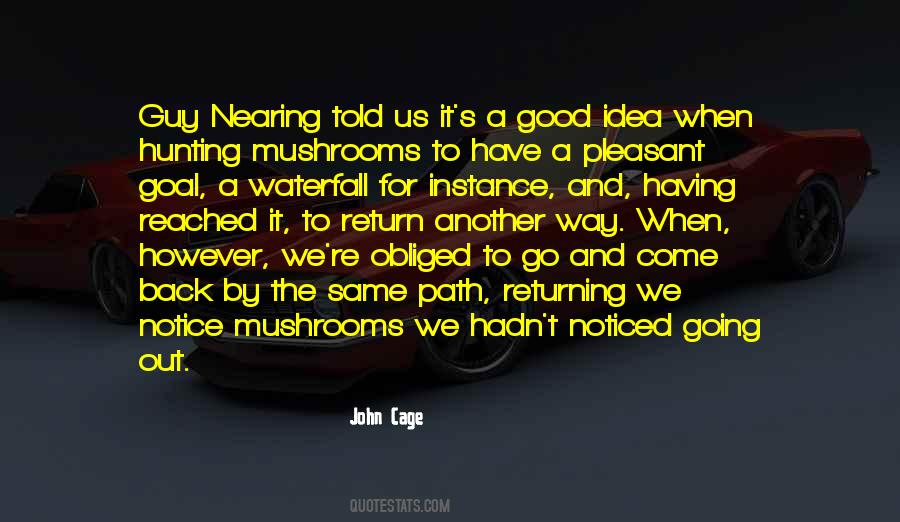 #34. You have to understand, having a good time is not my idea of having a good time.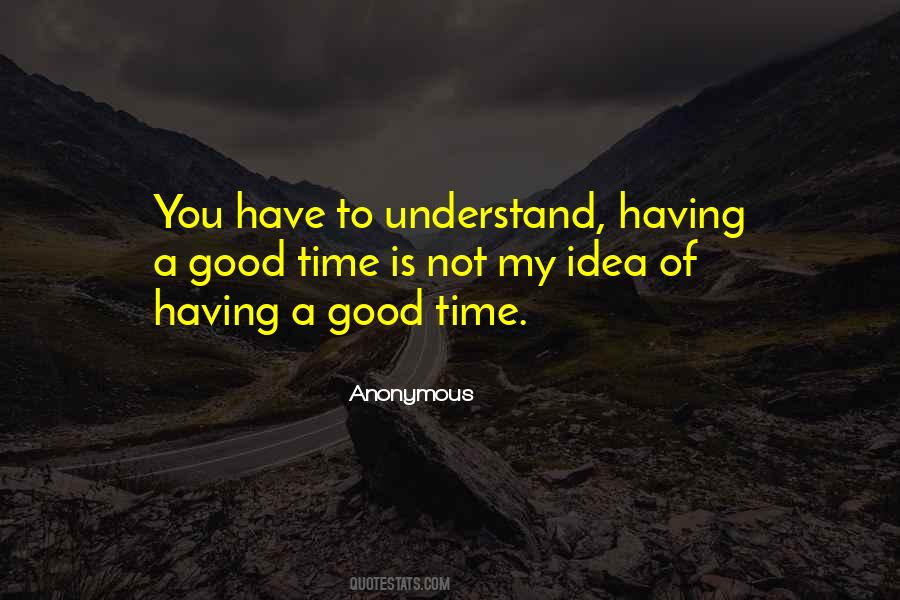 #35. Being a talented artist is good, it's nice, but it's not the most important thing. I think being a good storyteller, having a good idea, a good gag, is probably more important than being a great artist.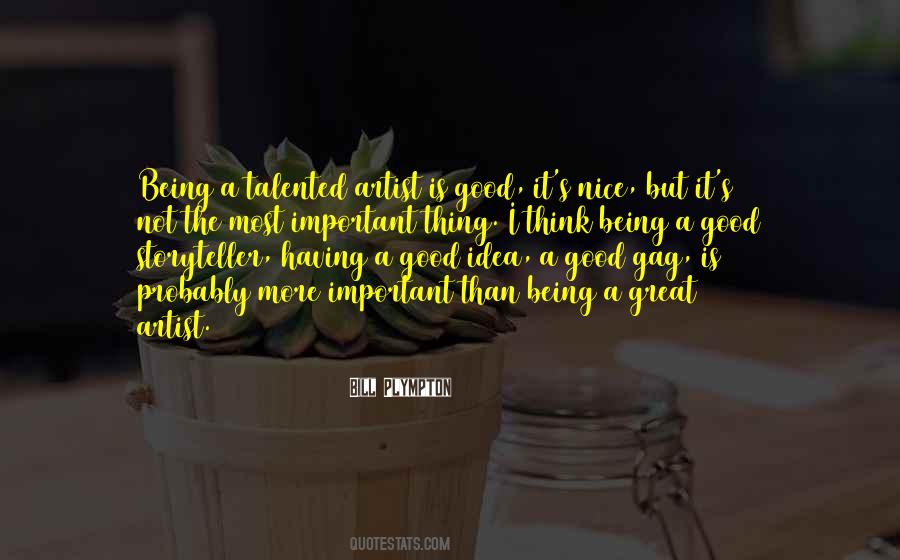 #36. I learned how important timing is; having a really good idea five years ahead of its time is practically worthless.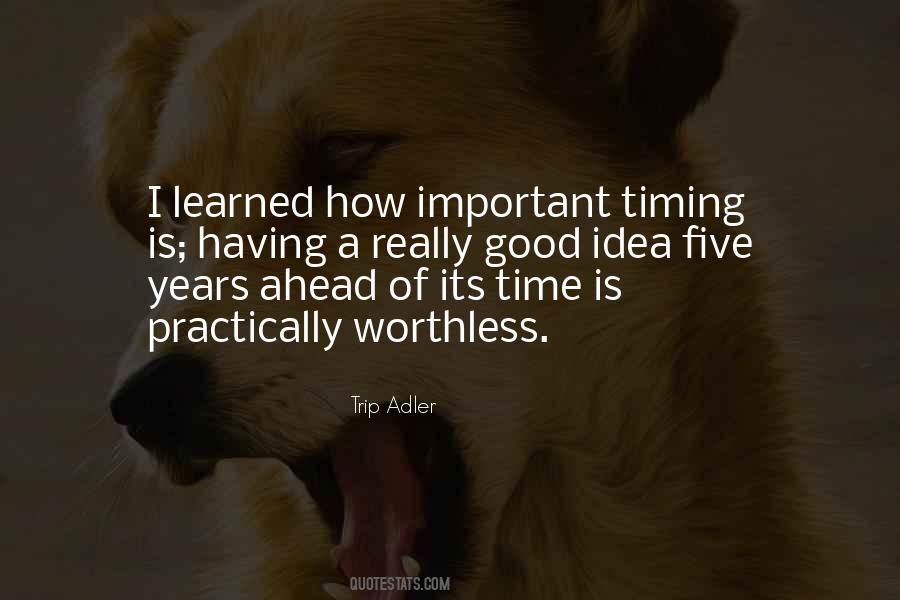 #37. Having sex with friends seems like a very good idea until suddenly it doesn't.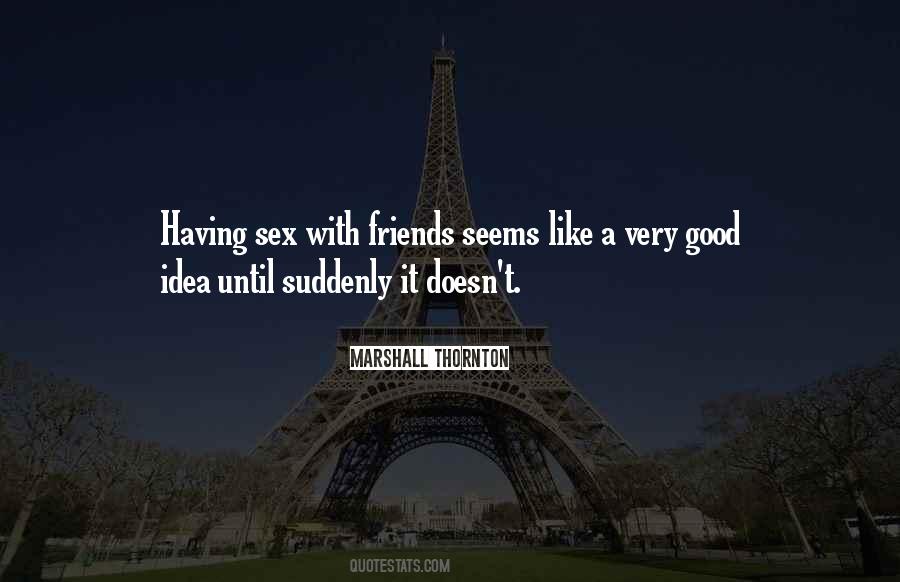 #38. My idea of a good night has always been having a lovely meal and a proper conversation.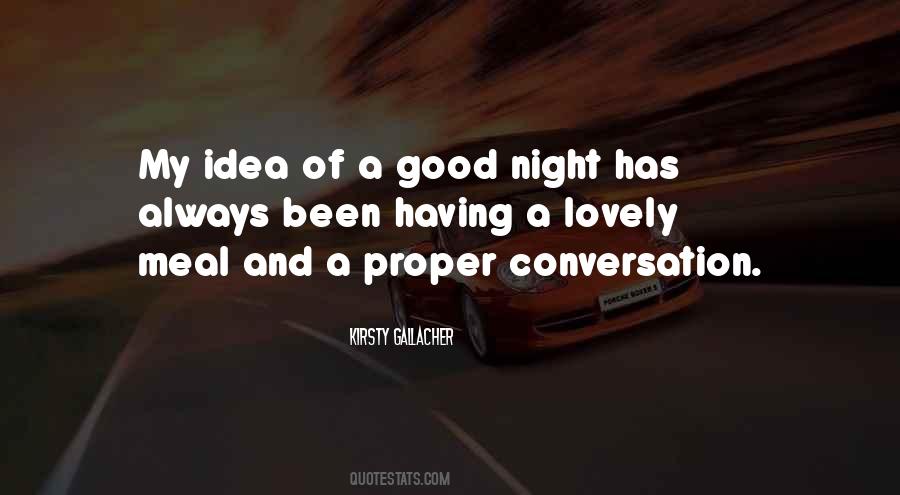 Famous Authors
Popular Topics