Good Priests Famous Quotes & Sayings
List of top 31 famous quotes and sayings about good priests to read and share with friends on your Facebook, Twitter, blogs.
Top 31 Quotes About Good Priests
#1. The only other person attending who was close to her age was Father St. Laurent, a devastatingly good-looking Roman Catholic priest who made the RC's vows of celibacy seem like a crime against the human gene pool. - Author: Julia Spencer-Fleming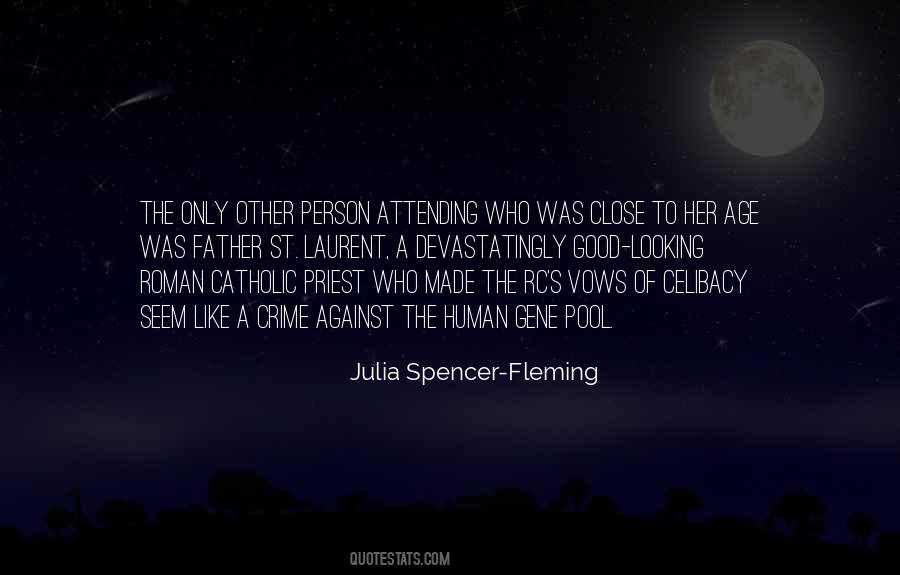 #2. Let us pray for all good and faithful priests who dedicate themselves to their people with generosity and unknown sacrifices. - Author: Pope Francis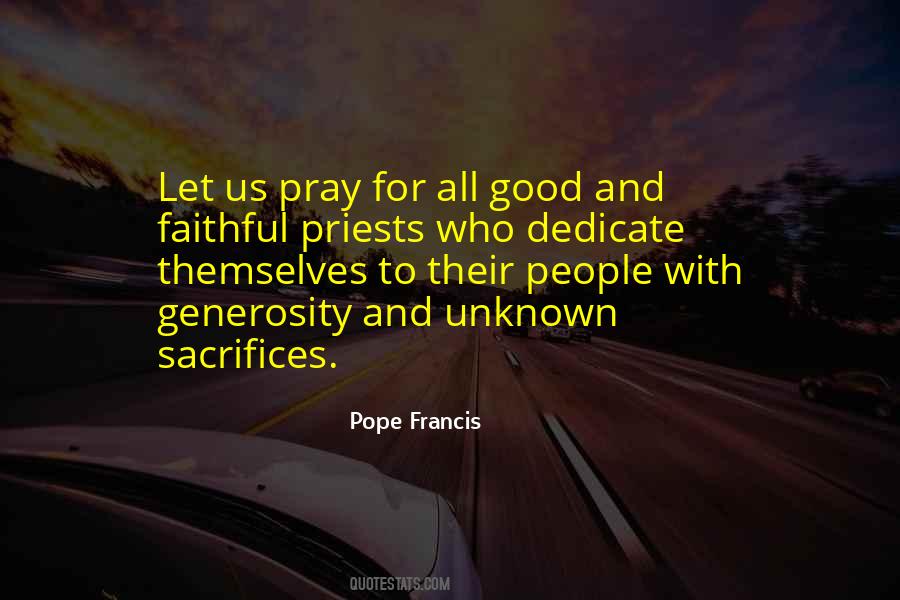 #3. A man who can't stay a bit shouldn't approach in the first place. Good advice, I think, and not just for priests. - Author: Stephen King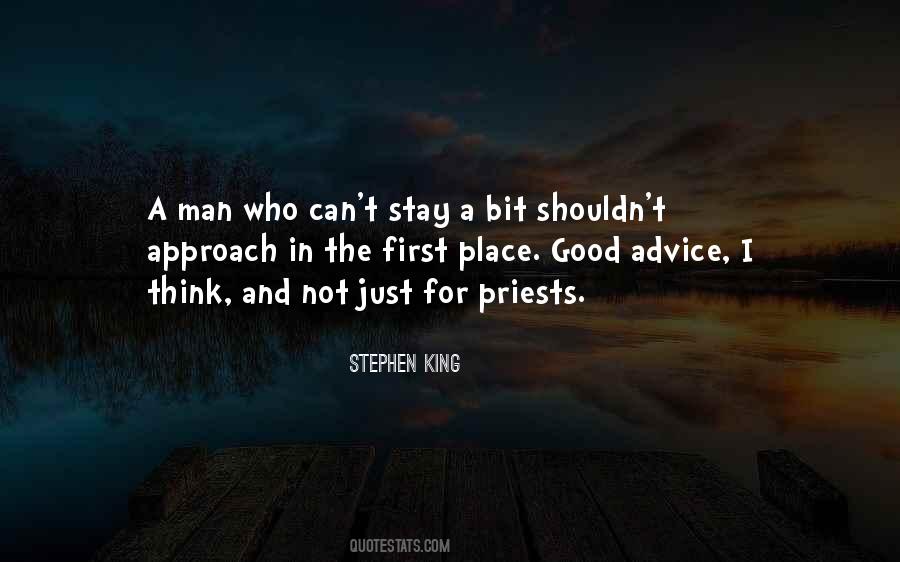 #4. [priests are] the pretenders to power and dominion, and to a superior sanctity of character, distinct from virtue and good morals. - Author: David Hume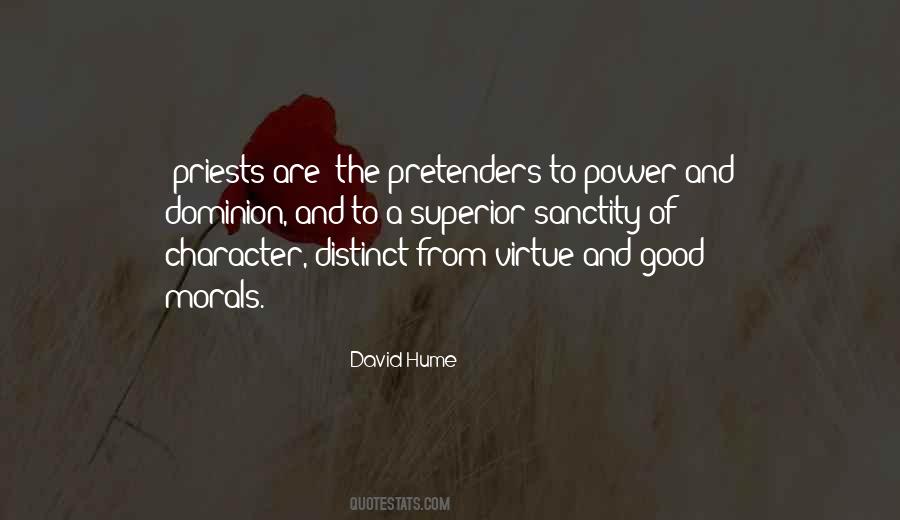 #5. There is good news in the data the strongest support for priests is to be found among the younger generation. - Author: Andrew Greeley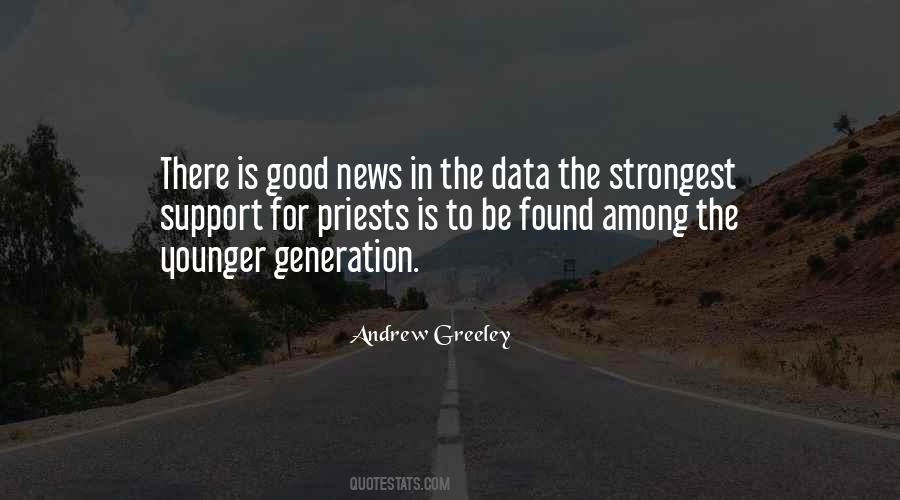 #6. Our priests and presidents, our surgeons and lawyers, our educators and newscasters need worry less about satisfying the demands of their discipline than the demands of good showmanship. - Author: Neil Postman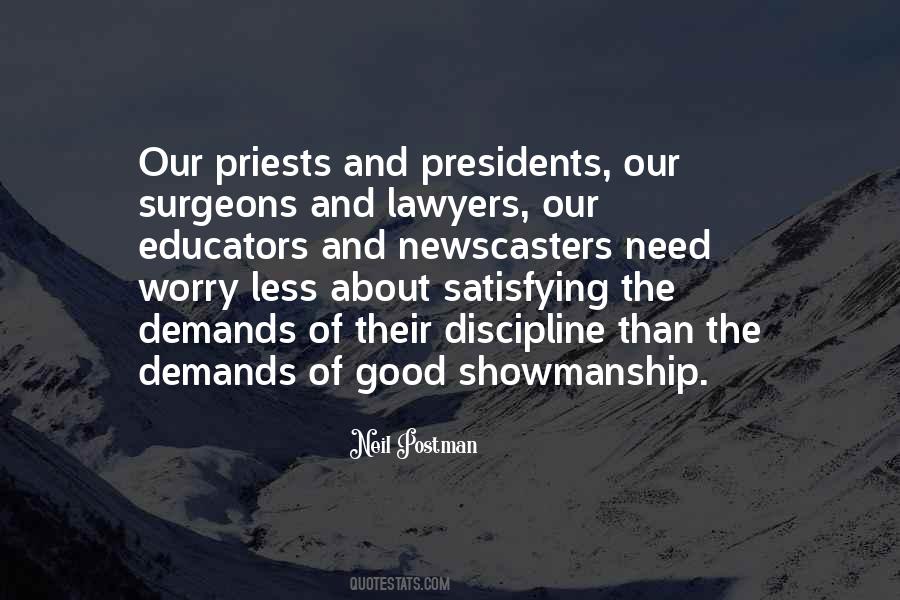 #7. God can be good and terrible-not in succession-but at the same time. This is why we seek a mediator between us and him; we approach him through the mediating priest and attenuate and enclose him through the sacraments. It is for our own safety: to trap him within confines which render him safe. - Author: Philip K. Dick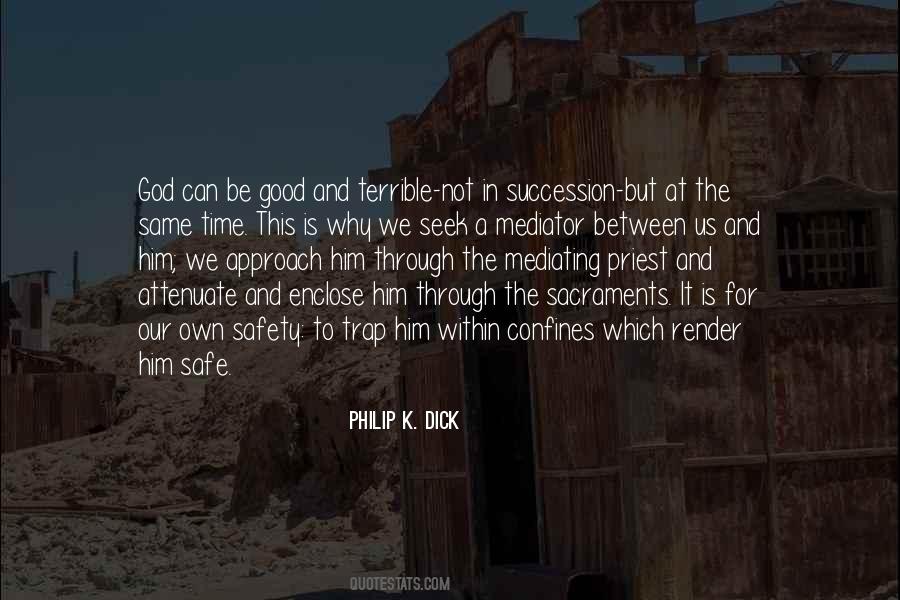 #8. Sorting out what's good and bad is the province of ethics. It is also what keeps priests, pundits, and parents busy. Unfortunately, what keeps children and philosophers busy is asking the priests, pundits and parents, Why? - Author: Thomas Cathcart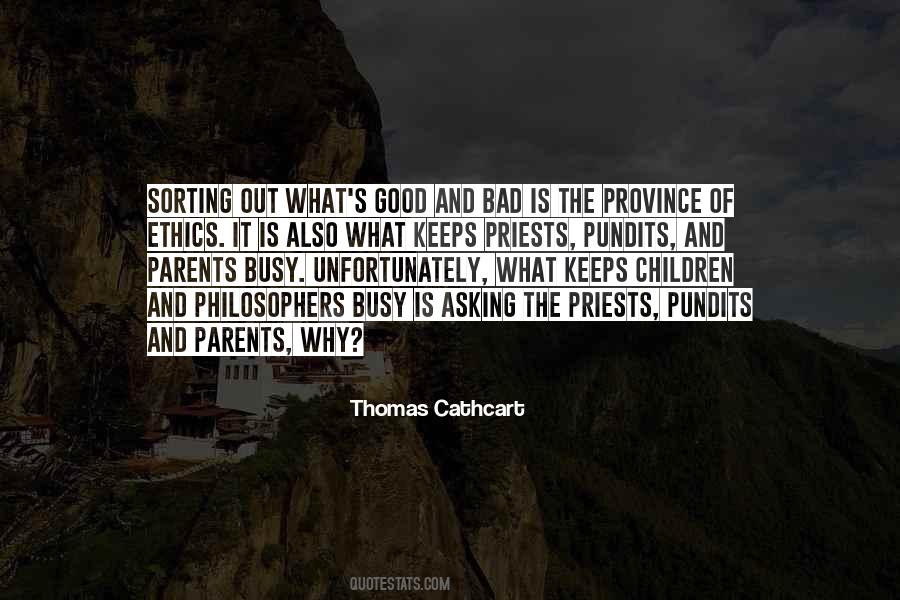 #9. I met a keen observer who gave me a tip: 'If you run across a restaurant where you often see priests eating with priests, or sporting girls with sporting girls, you may be confident that it is good. Those are two classes of people who like to eat well and get their money's worth.' - Author: A.J. Liebling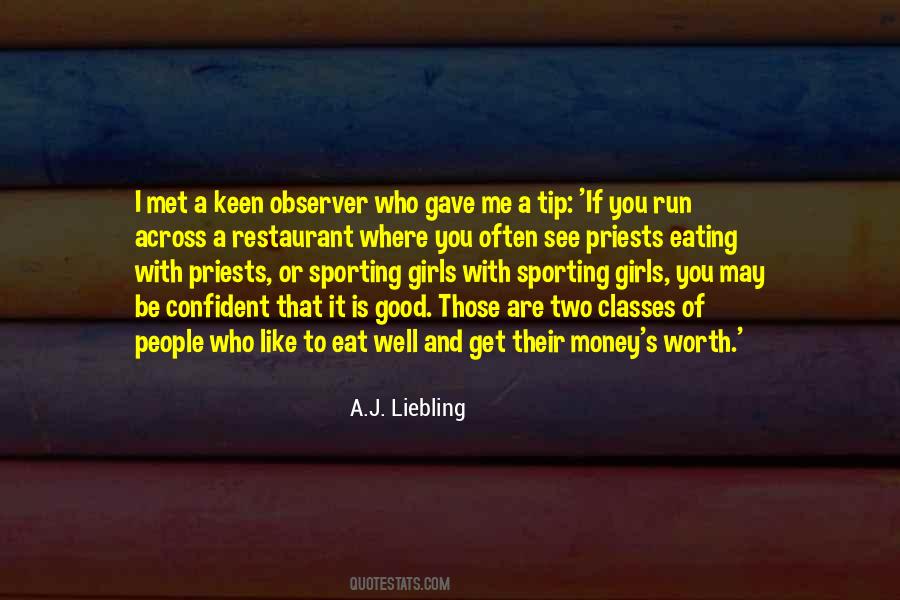 #10. For among writers there are two kinds: there are the priests who take you by the hand and lead you straight up to the mystery; there are the laymen who imbed their doctrines in flesh and blood and make a complete model of the world without excluding the bad or laying stress upon the good. - Author: Virginia Woolf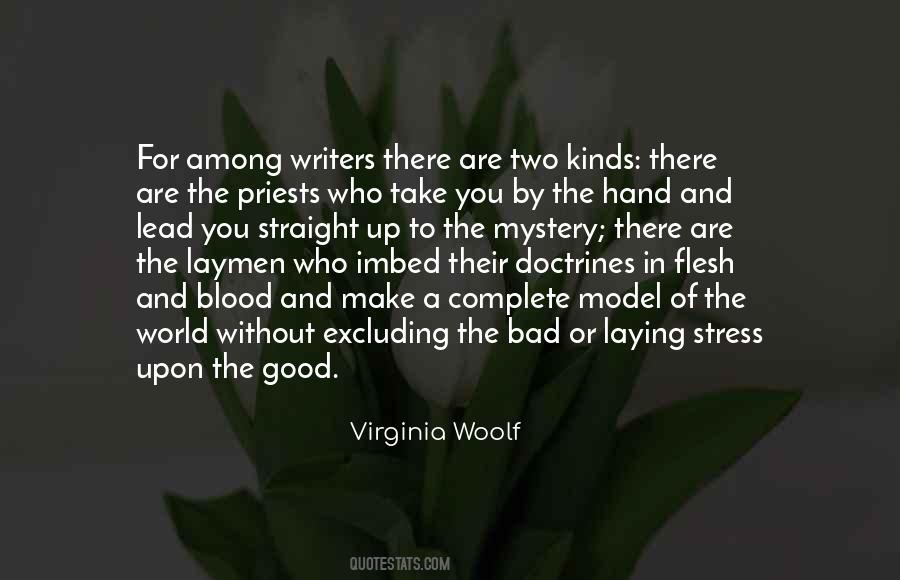 #11. Good God!" cried he, "I have killed my old master, my friend, my brother-in-law; I am the best man in the world, and yet I have already killed three men; and of these three two were priests. - Author: Voltaire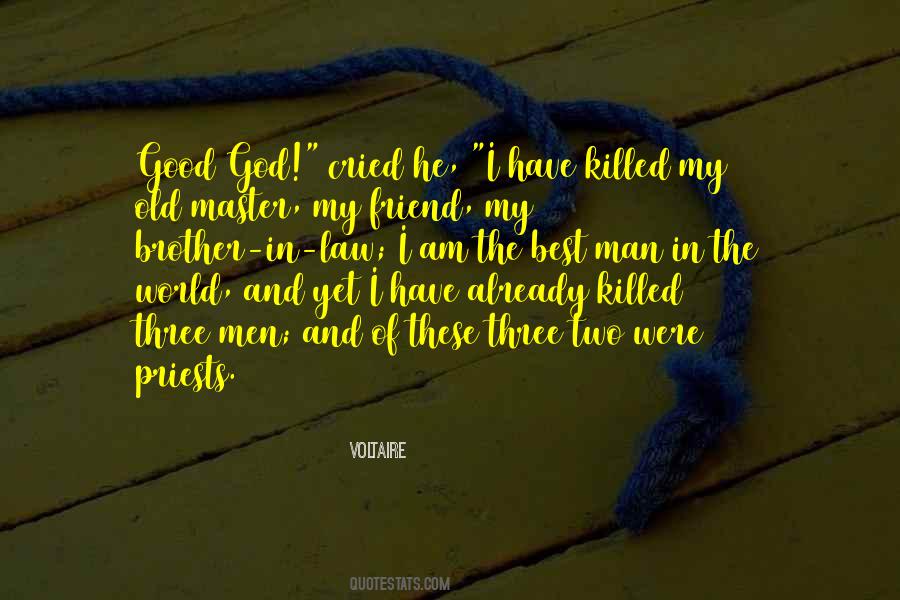 #12. I have eaten several priests. They sit on the stomach like duck eggs. - Author: John Gardner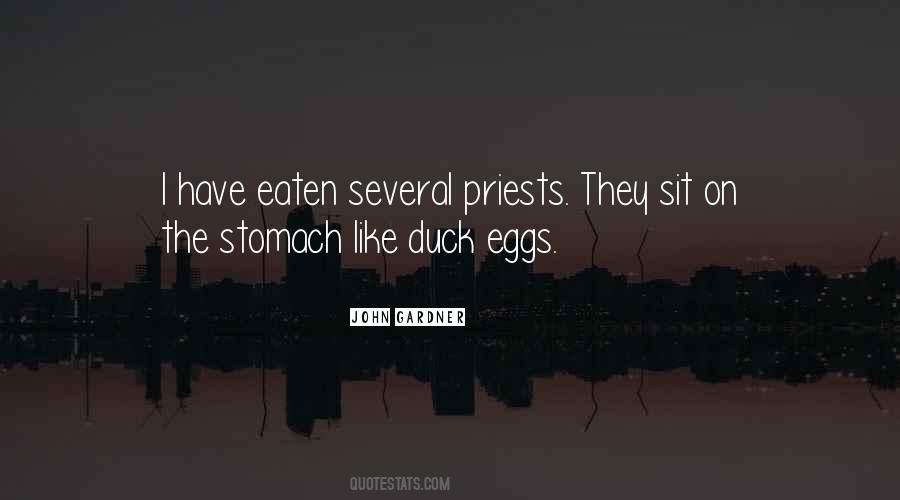 #13. Improvisation, it is a mystery. You can write a book about it, but by the end no one still knows what it is. When I improvise and I'm in good form, I'm like somebody half sleeping. I even forget there are people in front of me. Great improvisers are like priests; they are thinking only of their god. - Author: Stephane Grappelli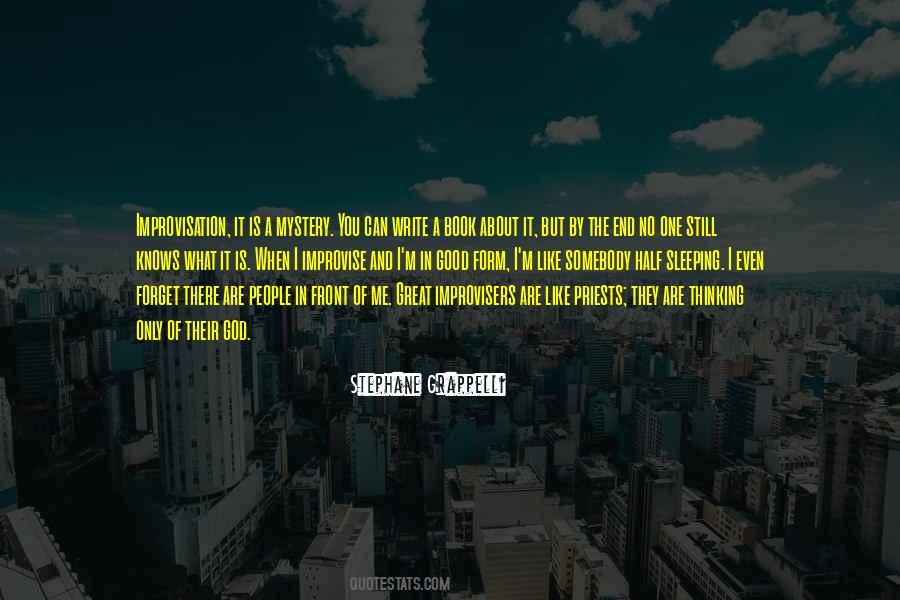 #14. The artistic taste of the Catholic priests is appalling and I am most anxious to have a Catholic church in which everything is genuine and good, and not tawdry and ostentatious. - Author: Giles Gilbert Scott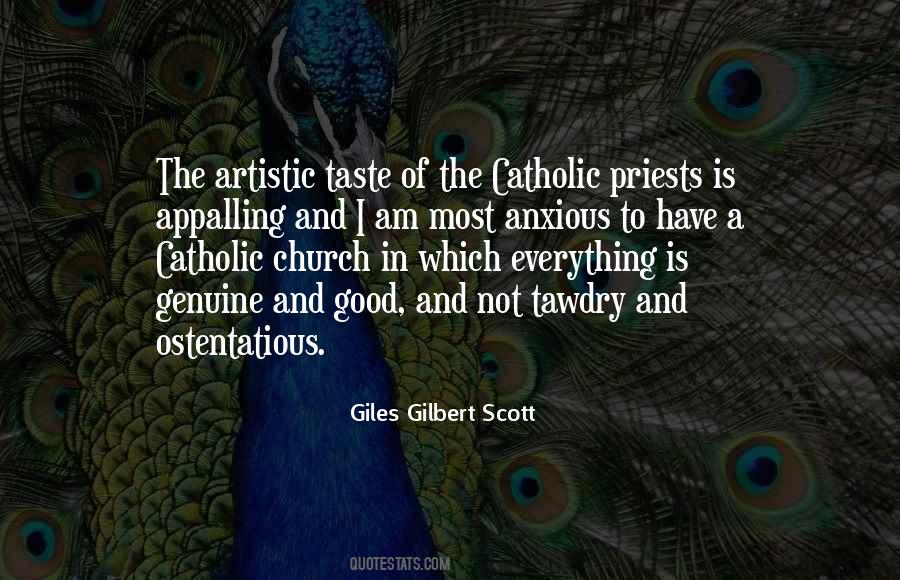 #15. Few things are more pleasant than a village graced with a good church, a good priest and a good pub. - Author: John Hillaby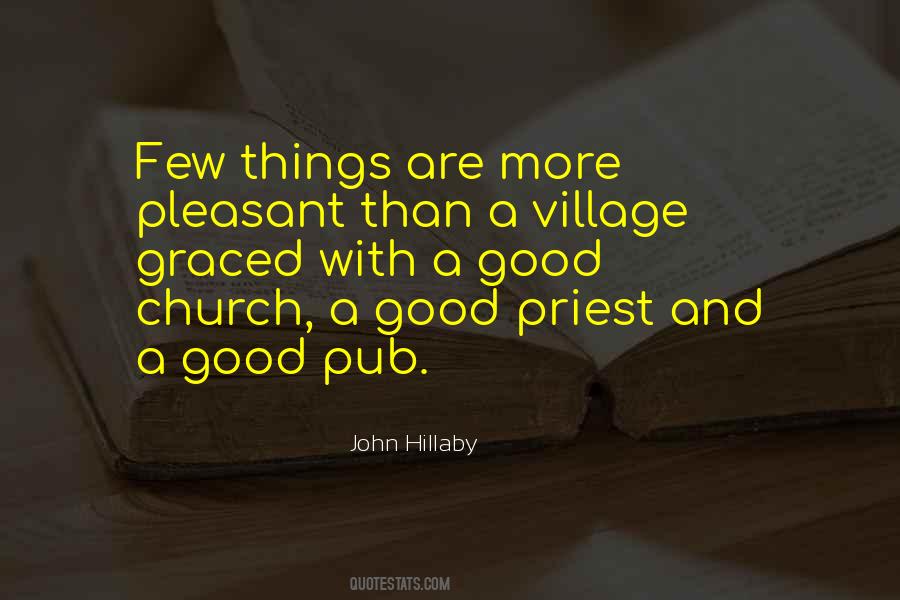 #16. Good priests never look for awards and, perversely enough in the clerical culture universe, do not receive many. Like the aged nuns who taught selflessly and nearly anonymously all their lives, these servants of the People of God only get into the papers when their obituaries are printed. - Author: Eugene Kennedy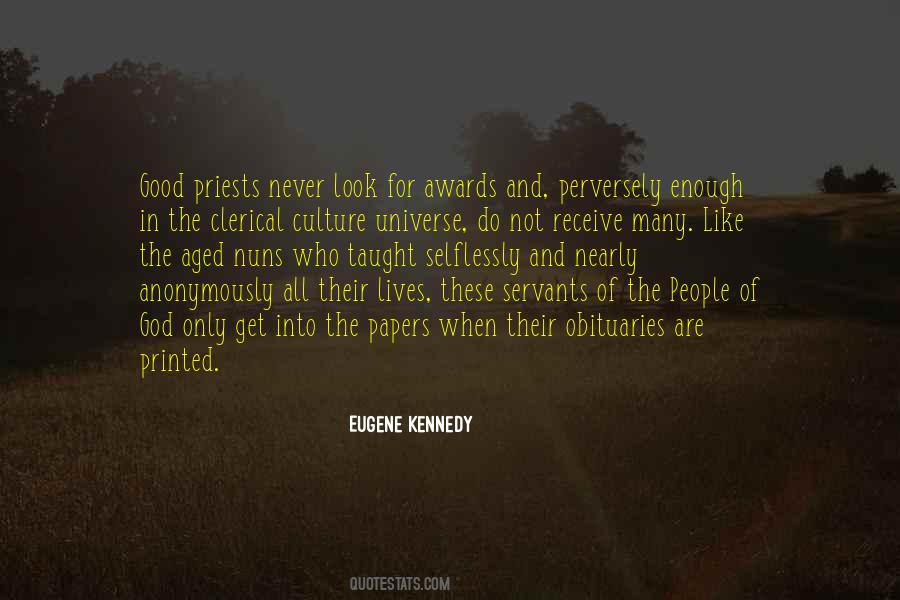 #17. One good schoolmaster is of more use than a hundred priests. - Author: Thomas Paine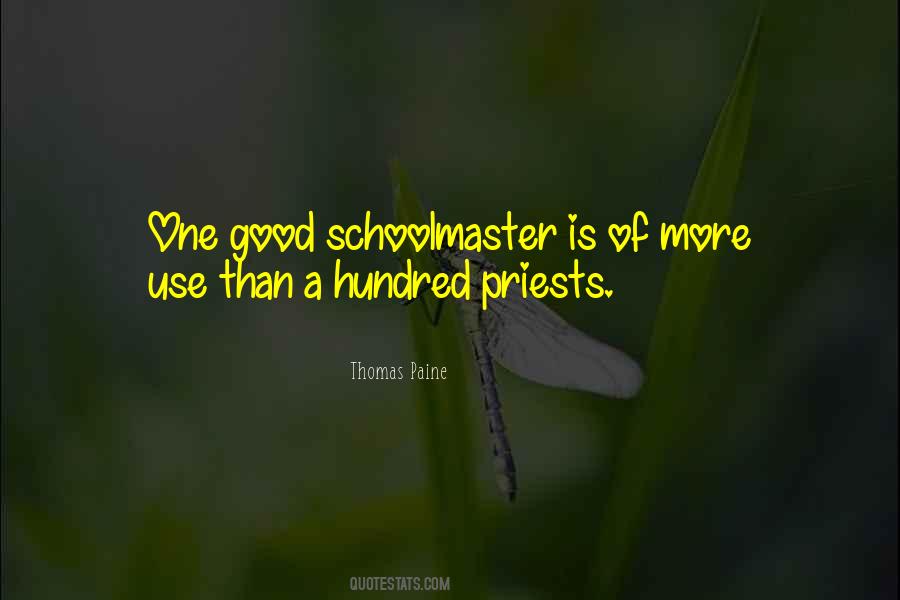 #18. You mean one human is good, but a hundred humans is bad?" "Exactly. One human is just a person. A hundred humans make a society. And societies have kings, and religions and priests, and all these other things serrin completely fail to understand - Author: Joel Shepherd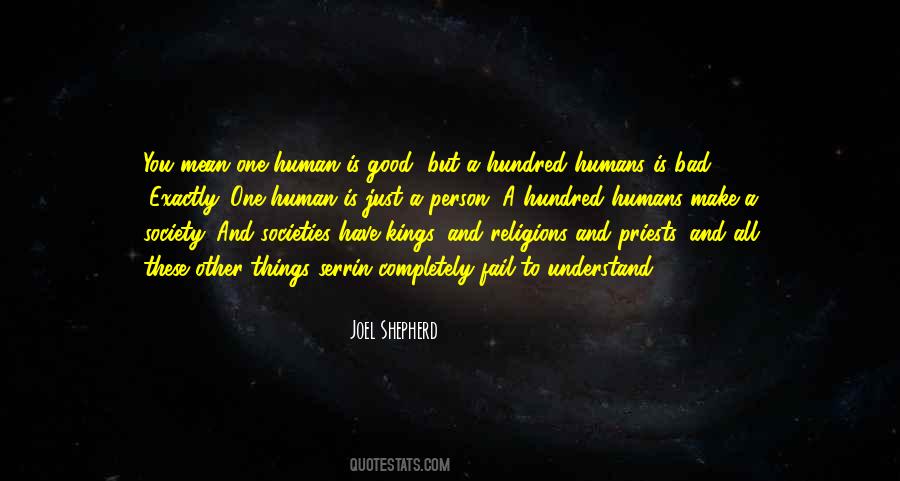 #19. There is a view that jazz is 'evil' because it comes from evil people, but actually the greatest priests on 52nd Street and on the streets of New York City were the musicians. They were doing the greatest healing work. They knew how to punch through music that would cure and make people feel good. - Author: Garth Hudson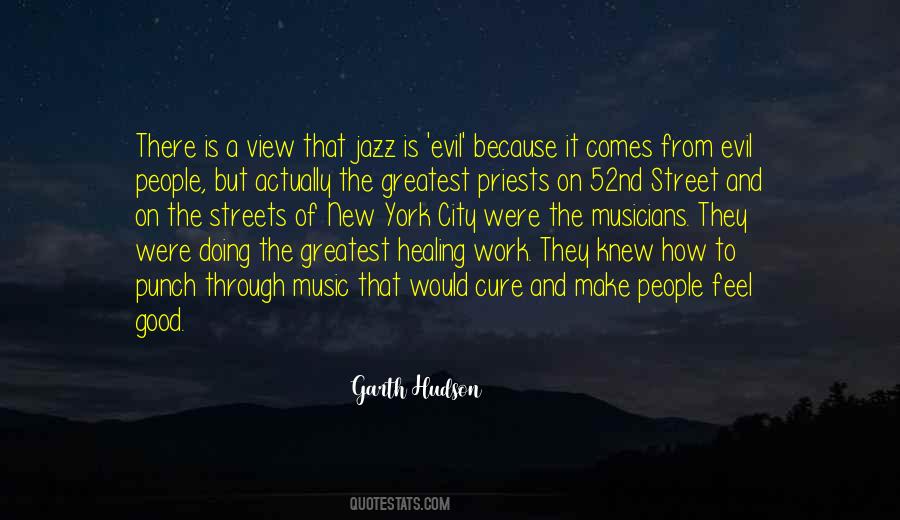 #20. You're too untrusting, Susebron wrote. I keep telling you. My priests are good people. She regarded him flatly, catching his eyes. Except for removing my tongue, he admitted. - Author: Brandon Sanderson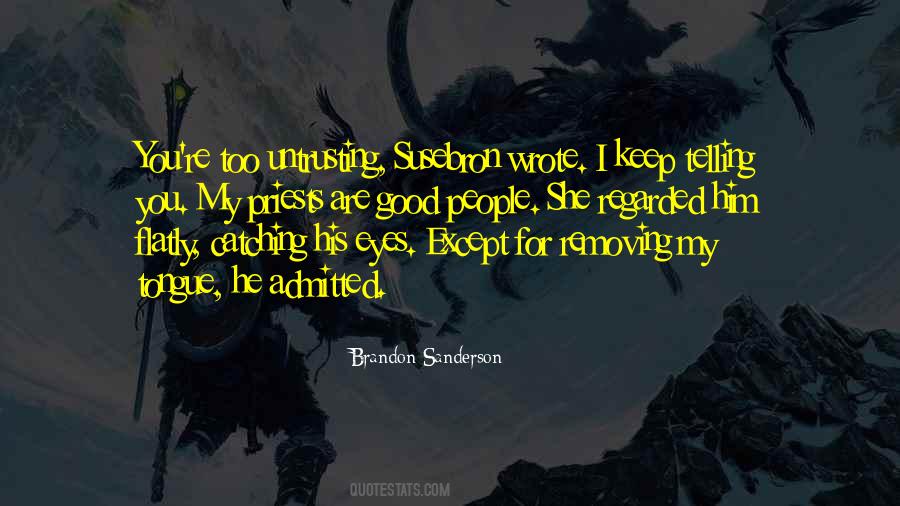 #21. Sectarian priests cry out concerning me, and ask, "Why is it this babbler gains so many followers, and retains them?" I answer, It is because I possess the principle of love. All I can offer the world is a good heart and a good hand. - Author: Joseph Smith Jr.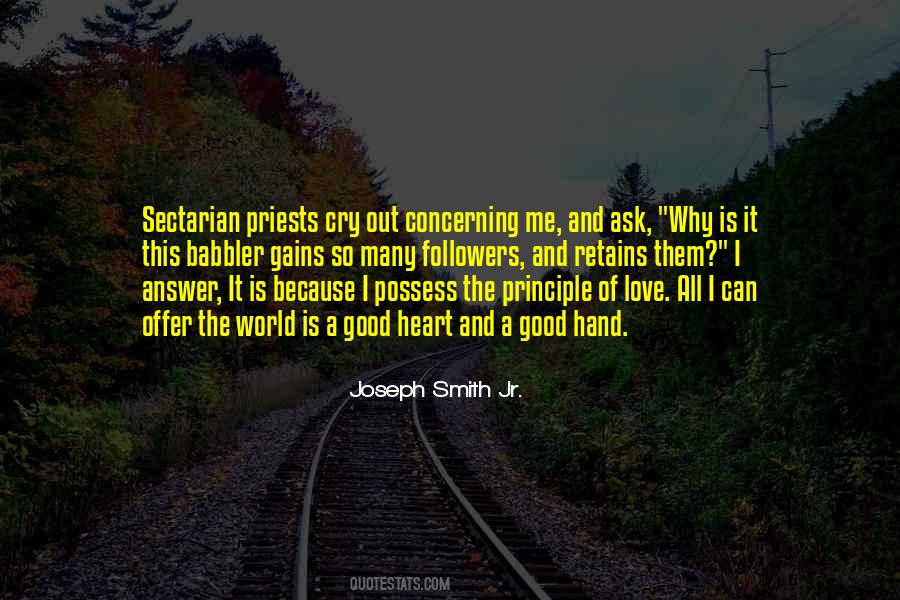 #22. One good schoolmaster is worth a thousand priests. - Author: Robert Green Ingersoll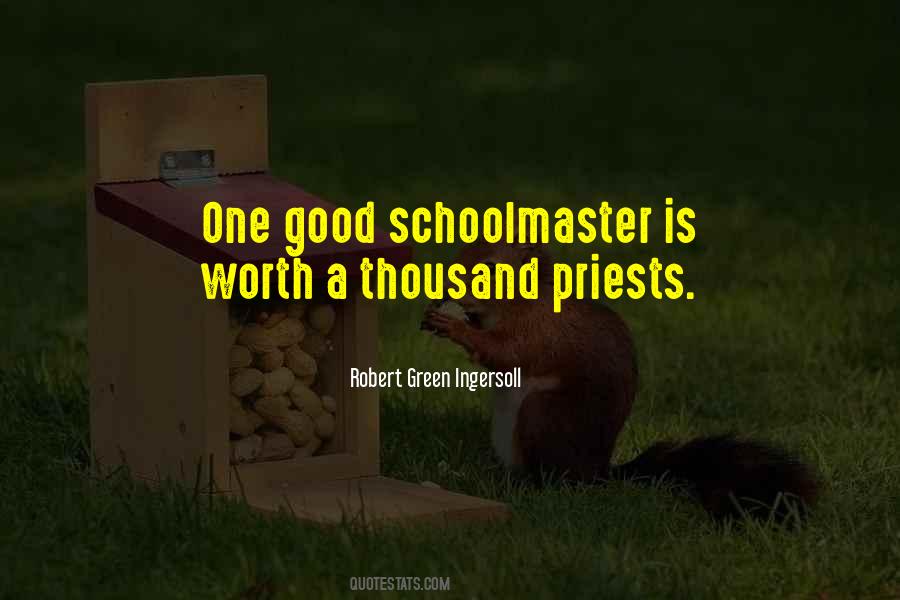 #23. Good gracious!" she exclaimed, "she's been more than an hour in there! When the priests set about cleansing her of her sins, the choir-boys have to form in line to pass the buckets of filth and empty them in the street! - Author: Emile Zola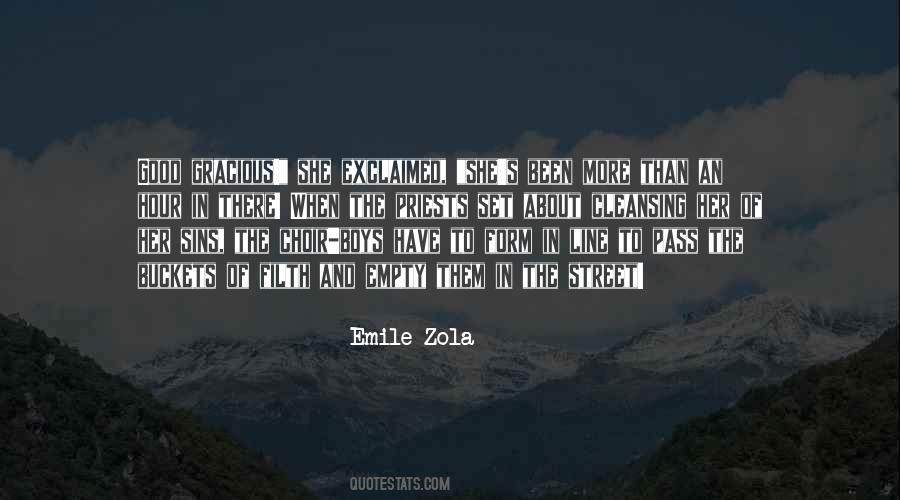 #24. For centuries, we were taught that anger is bad. Our parents, teachers, priests, everyone taught us how to control and suppress our anger. But I ask: why can't we convert our anger for the larger good of society? - Author: Kailash Satyarthi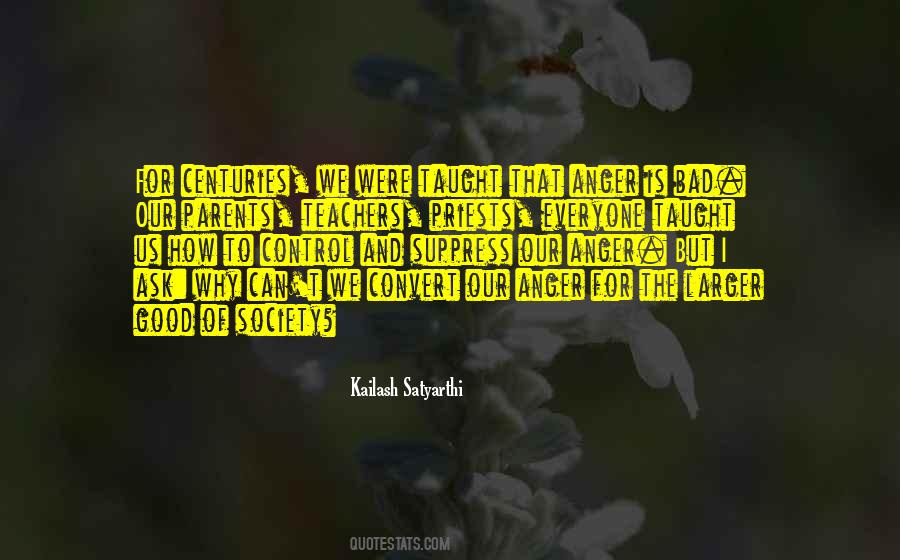 #25. All gods have good points, just as have all priests. Personally, I attach much importance to Hanuman , and am kind to his people the great gray apes of the hills. One never knows when one may want a friend. - Author: Rudyard Kipling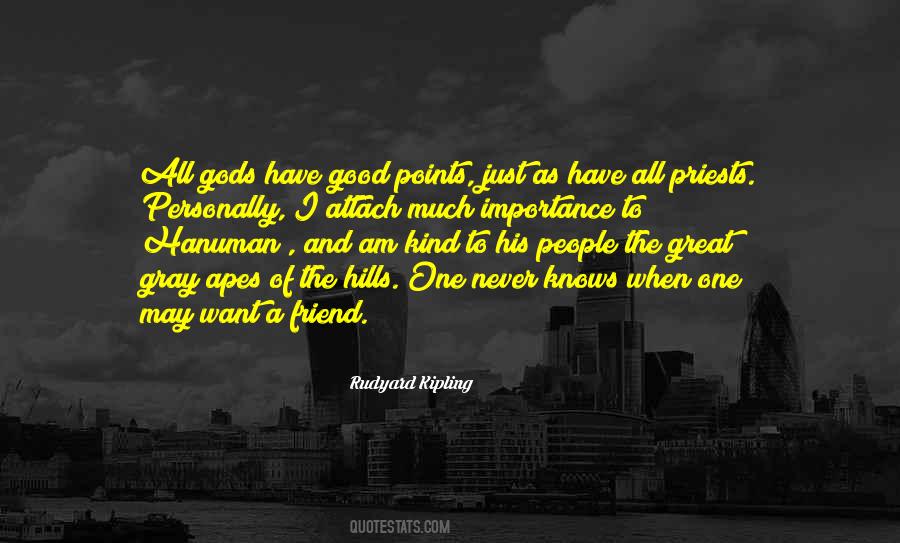 #26. He who fights with priests may make up his mind to have his poor good name torn and befouled by the most infamous lies and the most cutting slanders. - Author: Heinrich Heine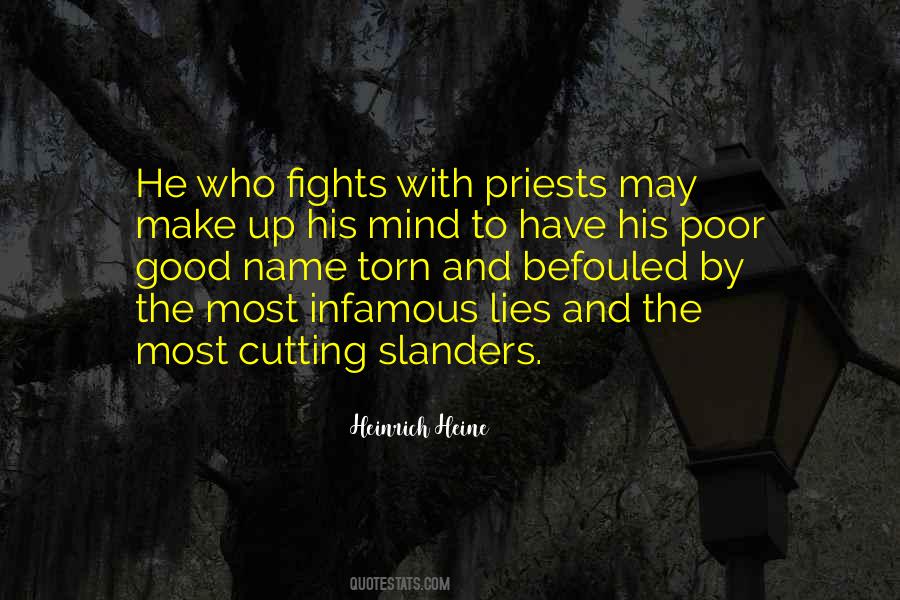 #27. The Tezuman priests have a sophisticated calendar and an advanced horology," quoted Rincewind.
"Ah," said Eric, "Good."
"No," said Rincewind patiently. "It means time measurement."
"Oh. - Author: Terry Pratchett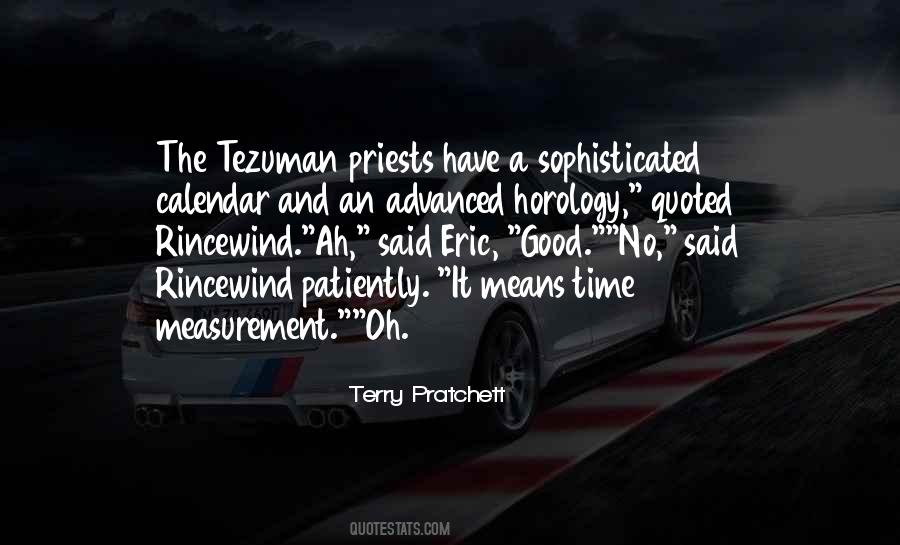 #28. I did not speak," continued Pavel, "about that good and gracious God in whom you believe, but about the God with whom the priests threaten us as with a stick, about the God in whose name they want to force all of us to the evil will of the few. - Author: Maxim Gorky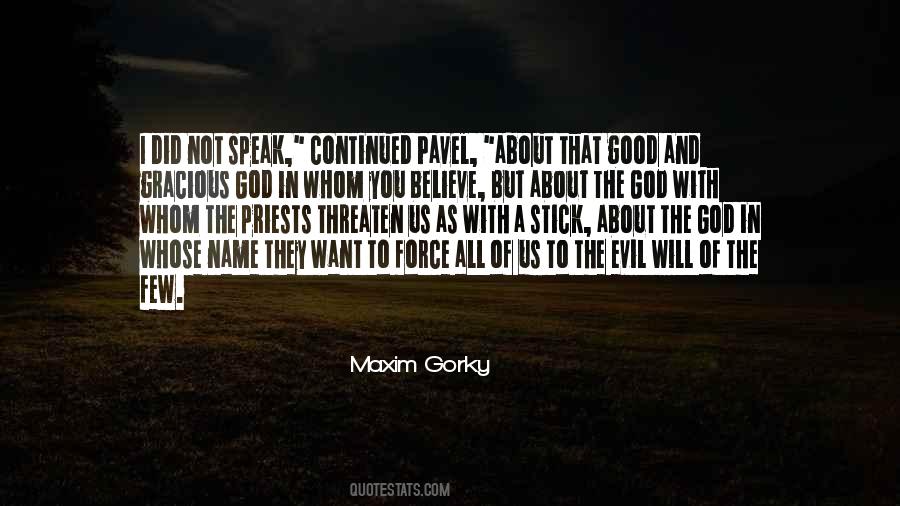 #29. Funny thing, how people keep fighting about religion, when really it's all the same. Seems to me it's the priests who make all the problems; most folks just want good harvests and healthy babies, just trying to get along. If it's not the cattle stampeding, it's the priests haranguing the crowds. - Author: Marion Zimmer Bradley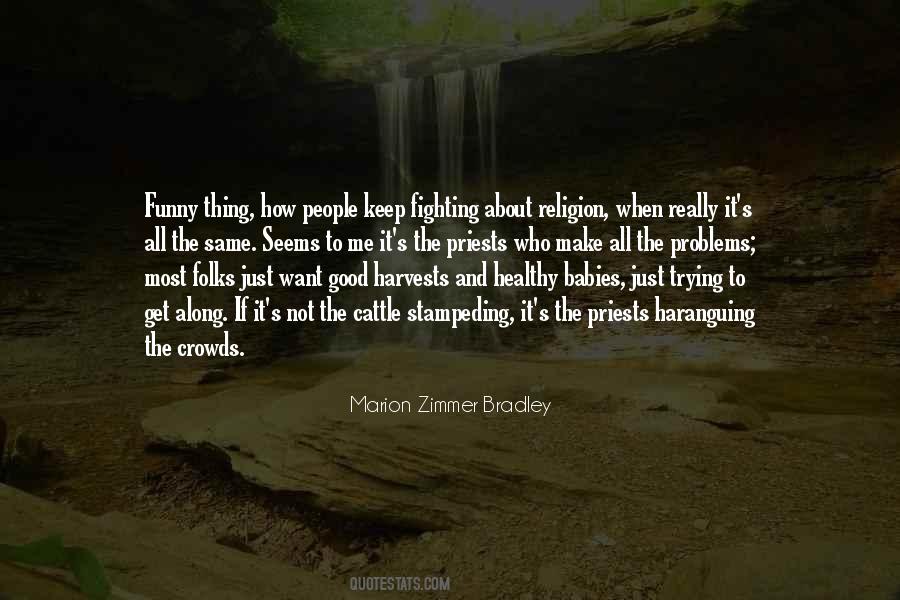 #30. In the Western Church to which I belong, priests cannot be married as in the Byzantine, Ukrainian, Russian or Greek Catholic Churches. In those churches, the priests can be married, but the bishops have to be celibate. They are very good priests. - Author: Pope Francis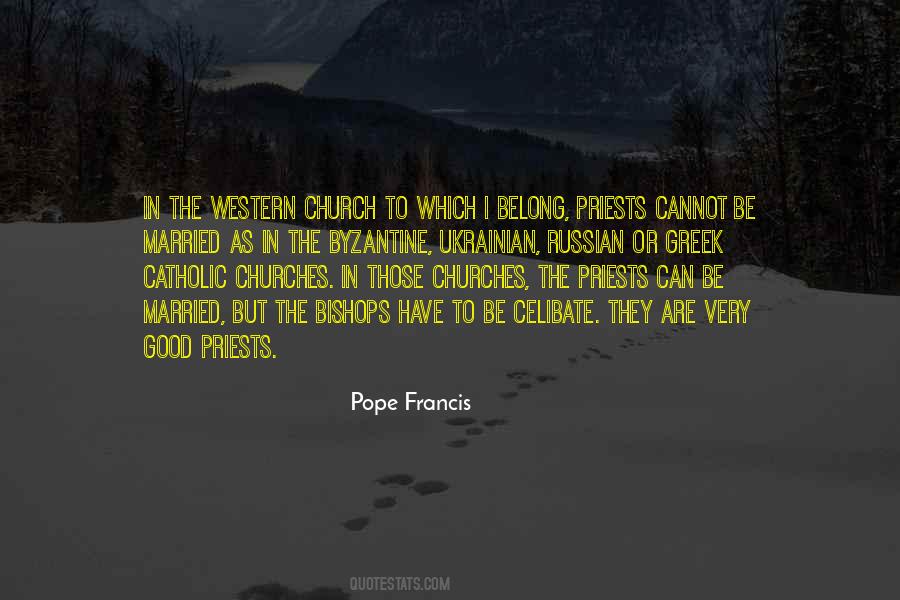 #31. Priests might divide the world into good and bad. In battle there was strong and weak and nothing else. - Author: A.J. Hartley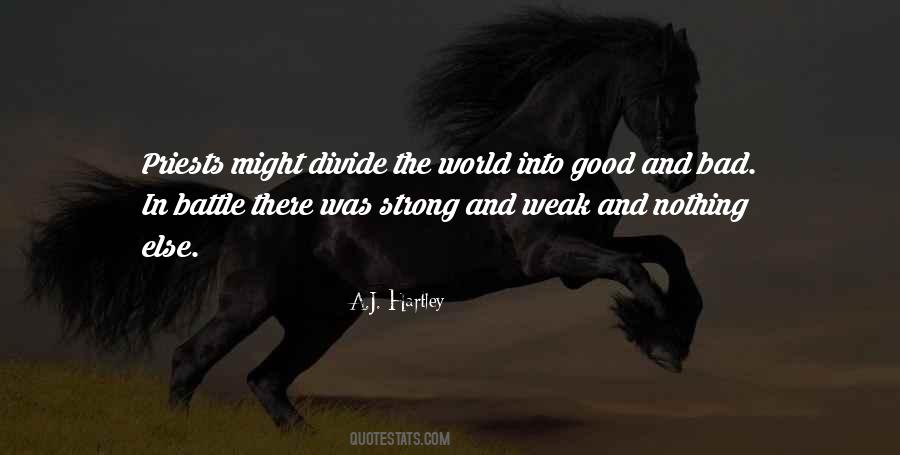 Famous Authors
Popular Topics