God Leading You Famous Quotes & Sayings
List of top 30 famous quotes and sayings about god leading you to read and share with friends on your Facebook, Twitter, blogs.
Top 30 Quotes About God Leading You
#1. It's as if the universe has a sense of humor, since at a deep level it's impossible not to lead a spiritual life ...
the universe is living through you at this moment. with or without belief in god, the chain of events leading from silent awareness to physical reality remains intact. - Author: Deepak Chopra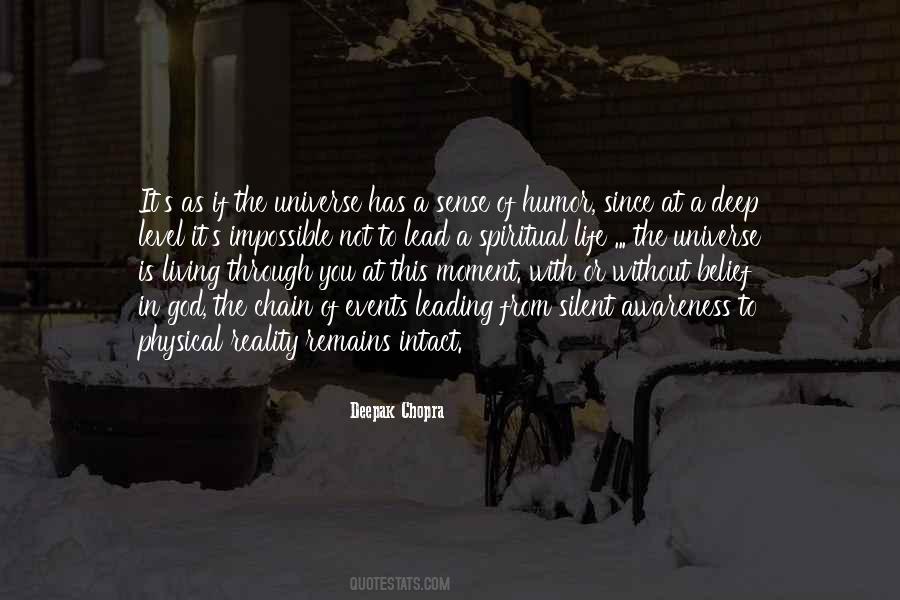 #2. God is the leader of your team. As you follow Him with all your heart, you will be leading your team in Jesus' steps. - Author: Jim George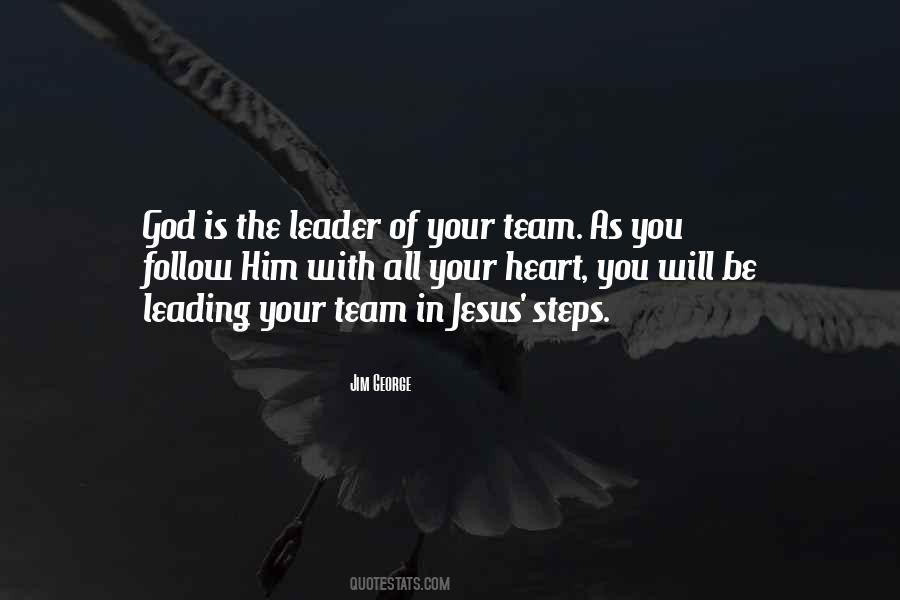 #3. Leslie, don't you believe that I know who you will marry, and that I'm capable of leading you to that right man someday? - Author: Leslie Ludy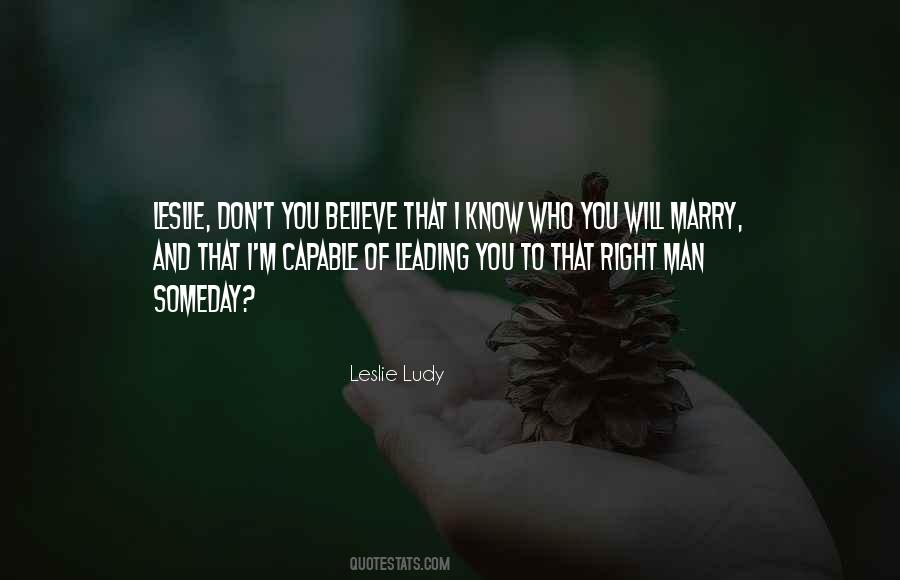 #4. Once God leads you to make a decision, don't draw back. Instead, trust His leading, and believe He goes before you - because He does. - Author: Billy Graham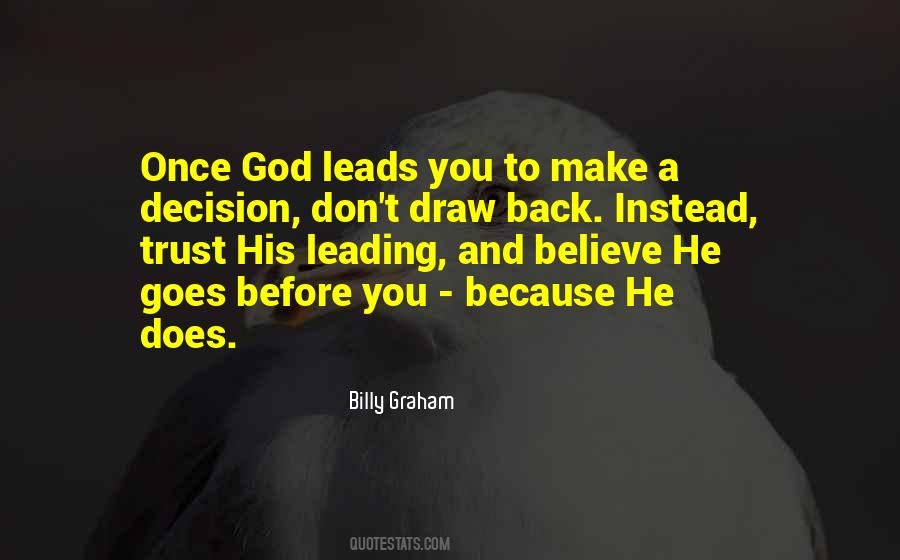 #5. Whenever your focus is on doing what you want and making yourself feel good, you can be confident that the Spirit of God is not the one leading the way. - Author: Leslie Ludy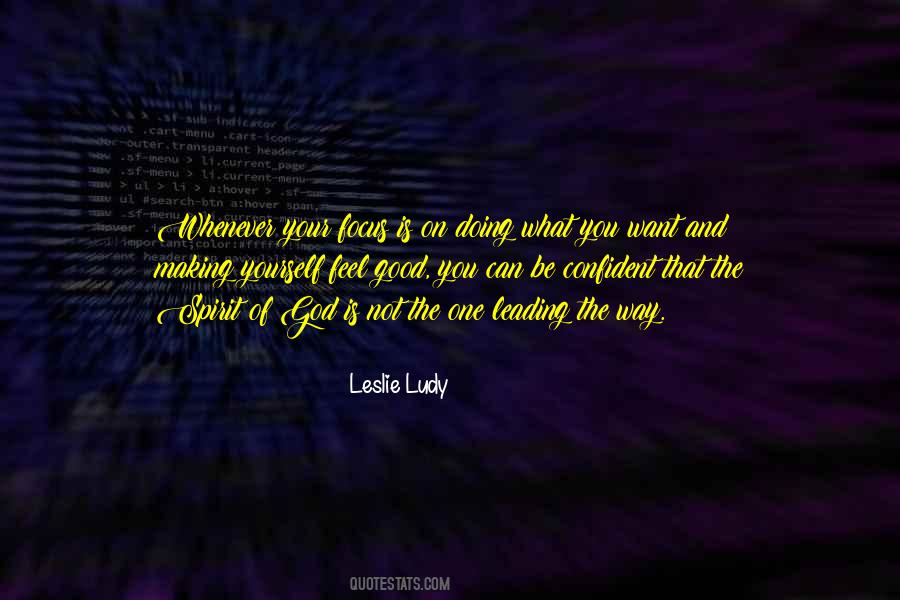 #6. Trouble is God leading you to your destiny. - Author: Matshona Dhliwayo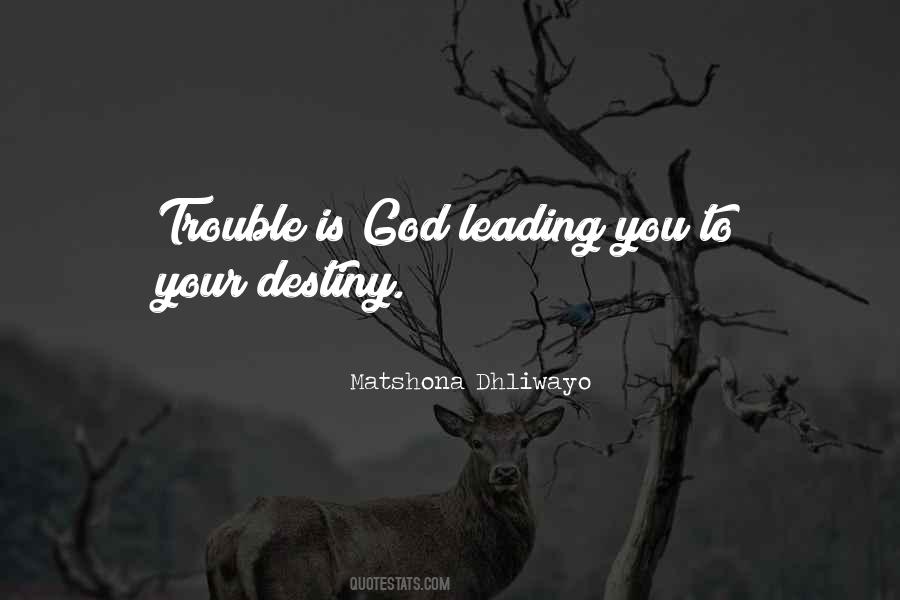 #7. O Alaah, i haven't worshiped you because of lusting of heaven or fearing of hill. I've worshiped you because you deserve to be worshiped. - Author: Ali Ibn Abi Talib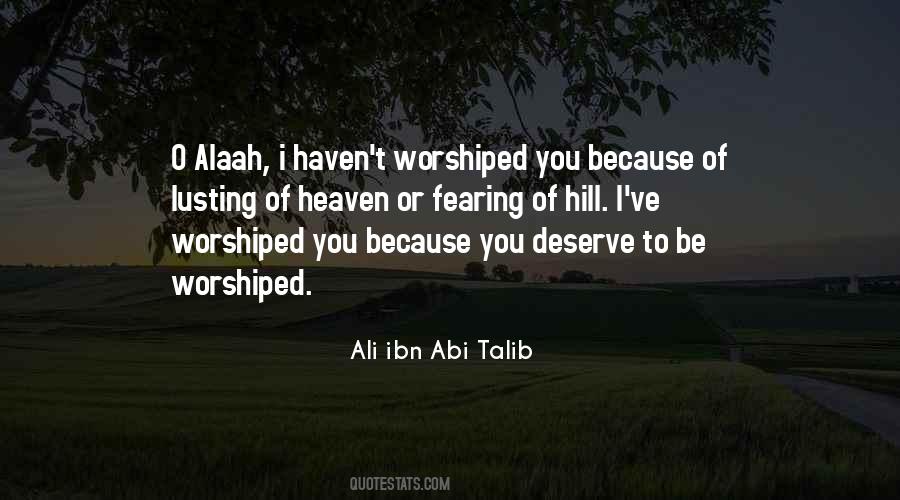 #8. An impersonal force might be leading you to a wilderness of perfect flatness or a peak of perfect height. But only a personal God can possibly be leading you (if, indeed, you are being led) to a city with just streets and architectural proportions, - Author: G.K. Chesterton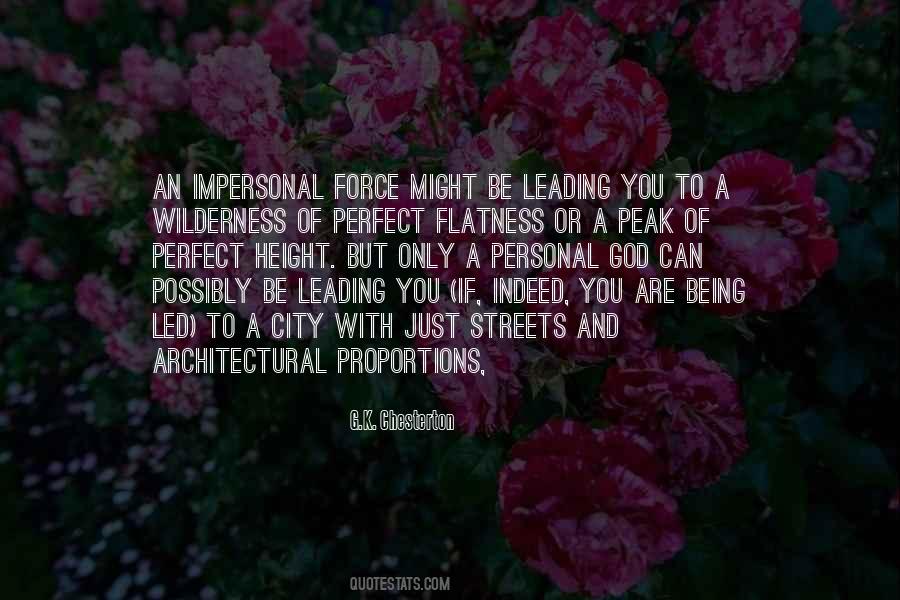 #9. Build patterns on time with God into your life when your worship leading ... Never let your time leading on a public stage eclipse what's going on with you and God behind closed doors. - Author: Vicky Beeching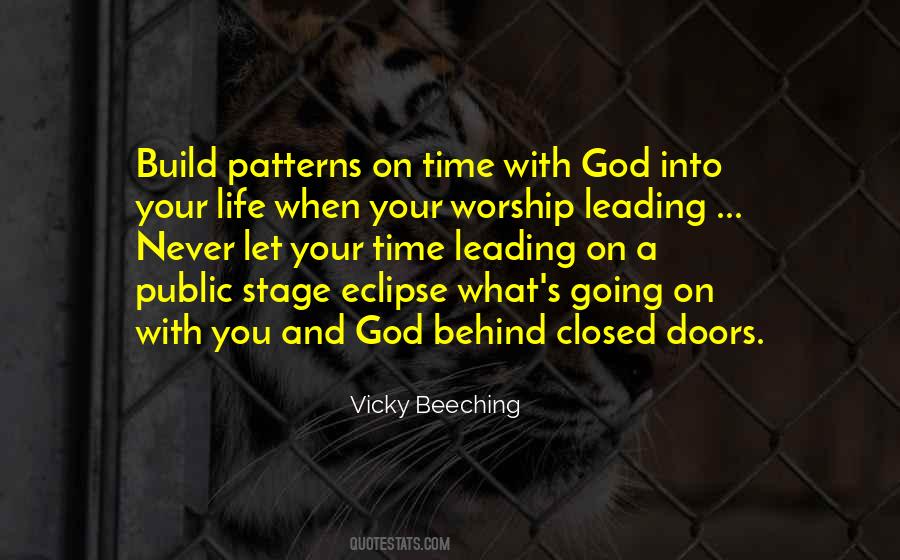 #10. It was an unbroken network of causality leading back to the first human who wasn't a chimp. And farther back, to the coalescing of the planets around the sun. If you wish to call that God, go ahead. - Author: Orson Scott Card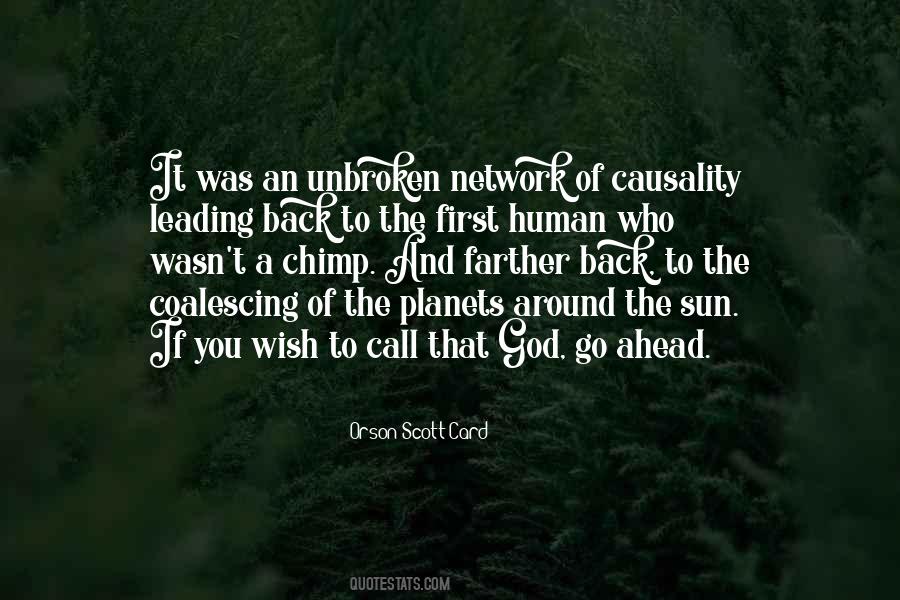 #11. If you stay in the word of God then you'll get a fresh leading of new things to share. I share my testimony of what God has done, but there's certain things that when I slip into the Word and let God speak to me through His Word and it's a fresh thing for me to share. - Author: Jeremy Camp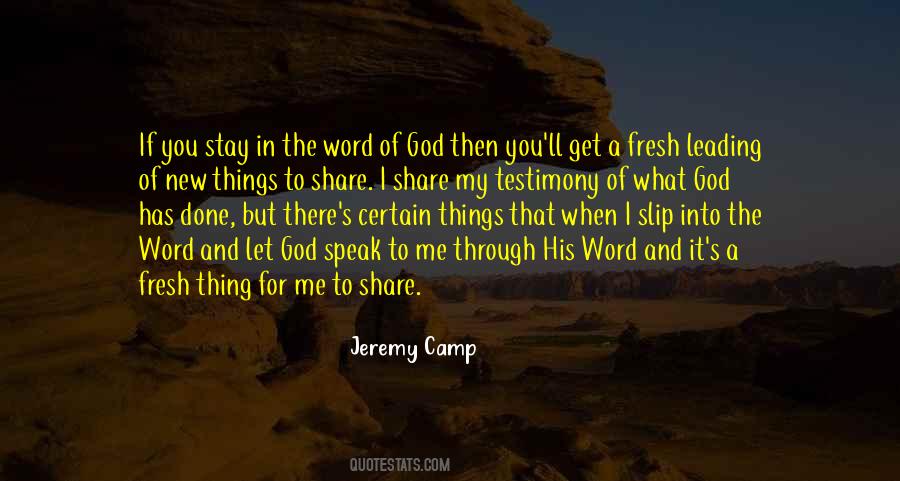 #12. How can you know God if you don't seek out his voice, find it, and learn to follow the path he is leading you on - Author: Phil Mitchell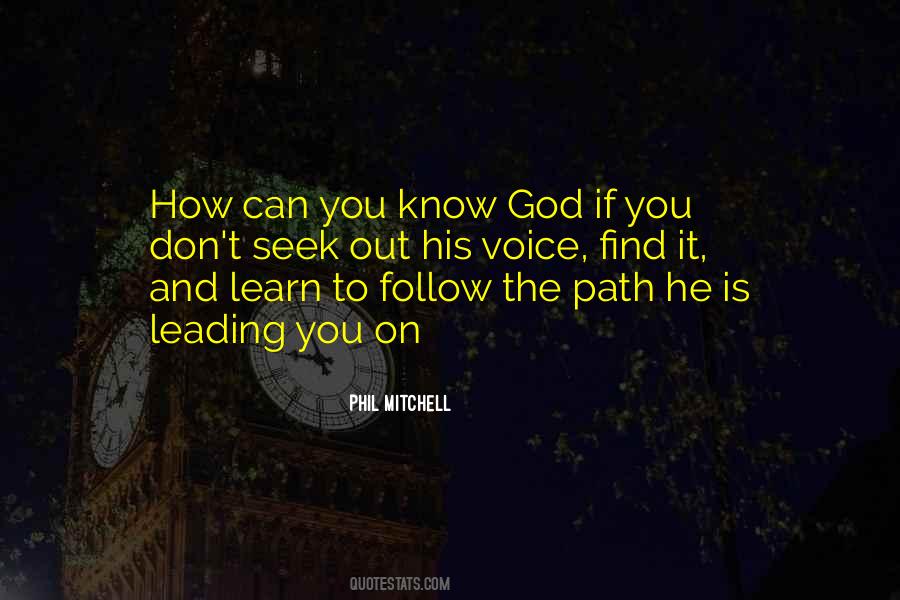 #13. Art can lead you to God. I think that's the purpose of everything. If it's not doing that, what's it doing? It's leading you the other way. It's certainly not leading you nowhere. - Author: Bob Dylan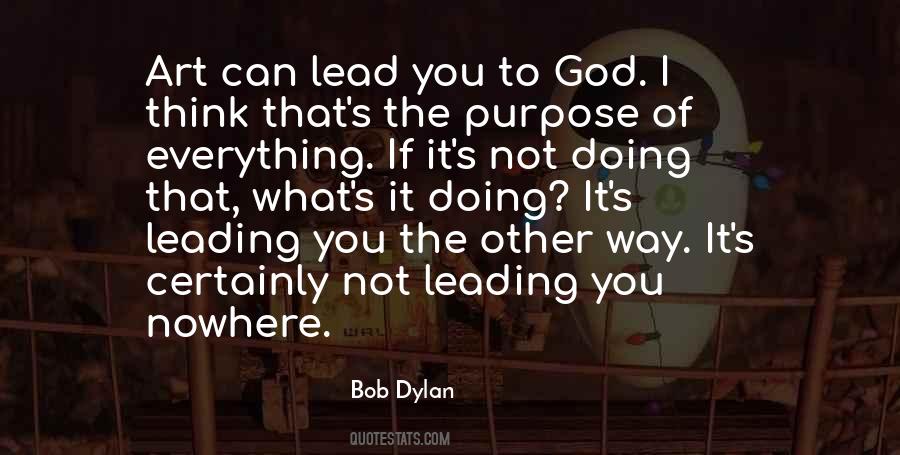 #14. Bracy, why do I get the feeling that it's only a matter of time before you realize that while you've thought you were running away from God, you were actually running to Him ... and that He's been holding your hand and leading you the whole way there? - Author: Nicole Sager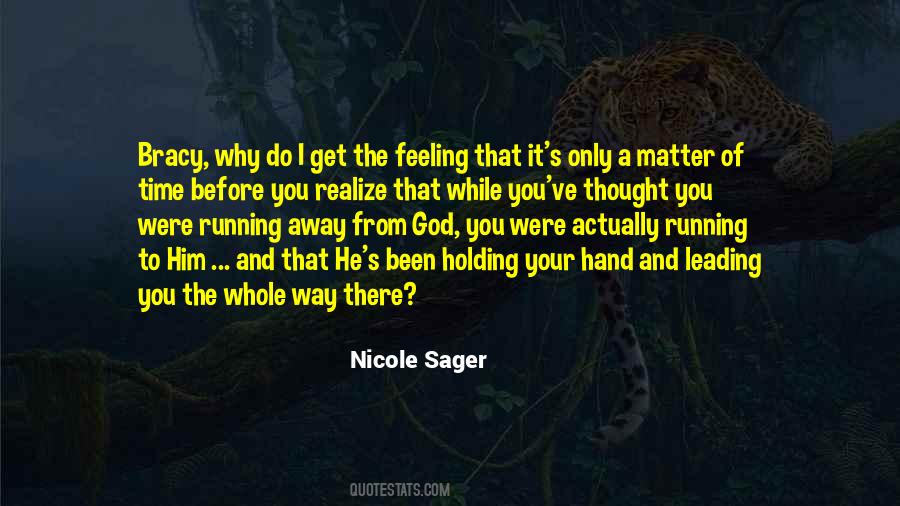 #15. God's Word is the only reliable guideline for living. Following your
heart, without the leading of His Word and His Spirit, will lead you to His judgement. - Author: Chuck Smith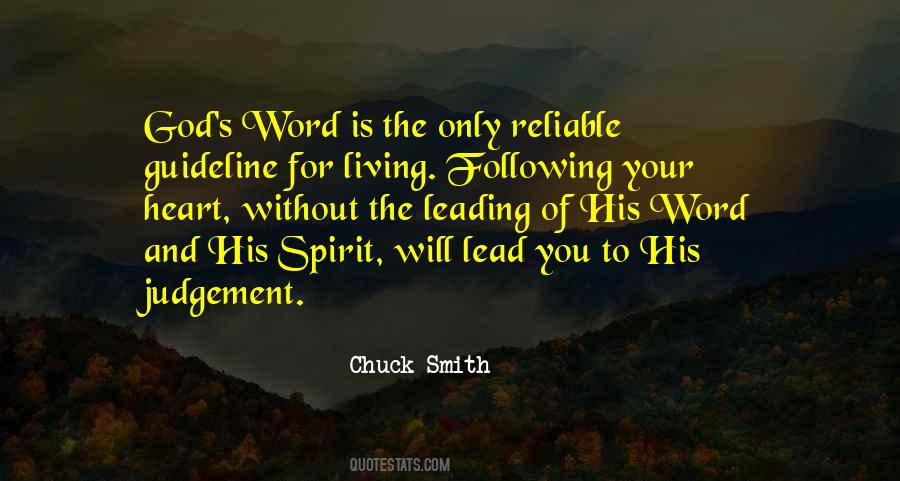 #16. When praying for the Lord's will about something questionable, don't give up if you don't receive clear leading after one prayer; just keep on praying until God makes it clear. - Author: Curtis Hutson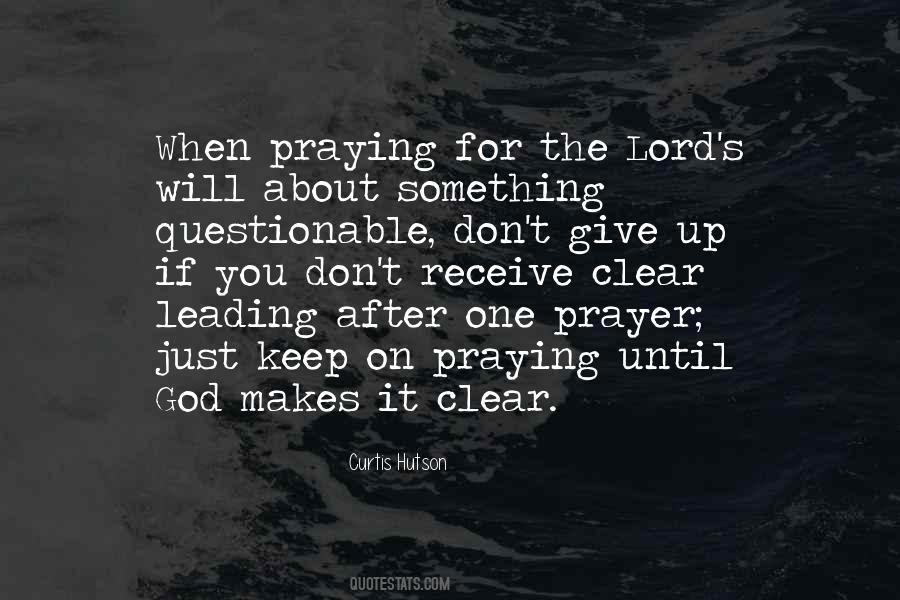 #17. As far as the leading man/romantic lead, I'll tell you what, I really enjoyed my experience more than I thought or imagined I would on 'Catch and Release.' God bless them if they want to give me another shot at that. I would love to have that as something I can go to on occasion. - Author: Timothy Olyphant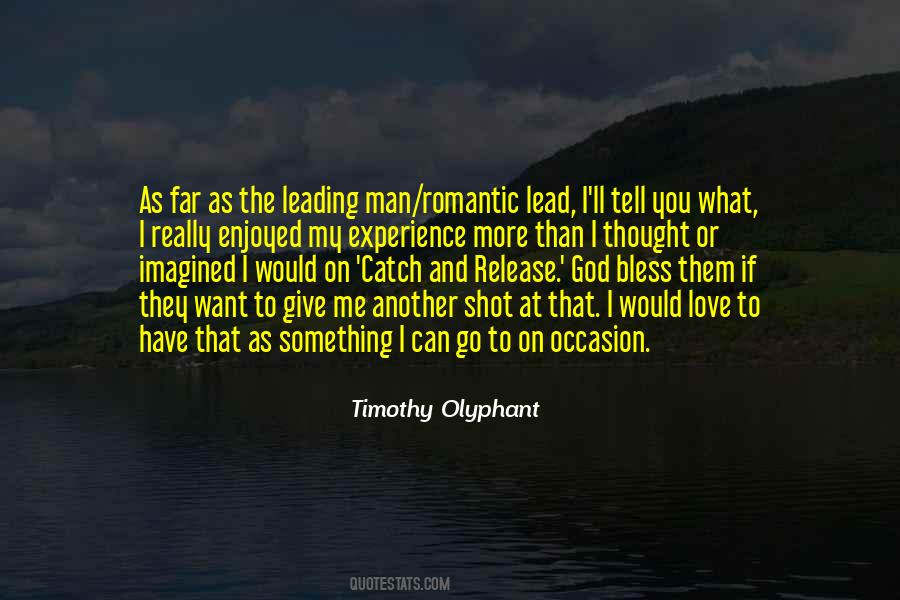 #18. If God is calling you to adopt, He will accomplish it. If God is leading you to care for the fatherless across the globe in some way other than adoption, He will accomplish it. - Author: Rick Morton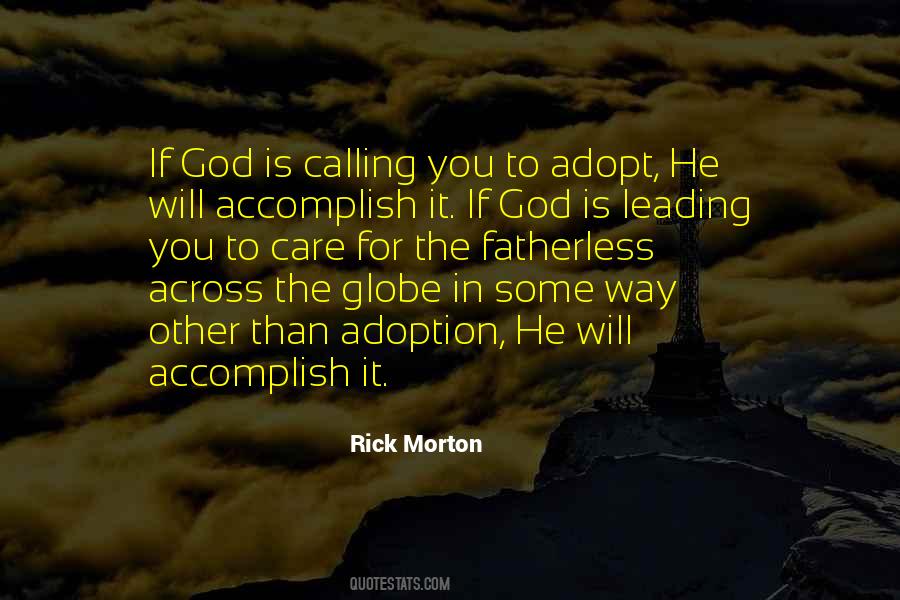 #19. When God's leading and directing, you don't have to kick the doors open. - Author: Jeremy Camp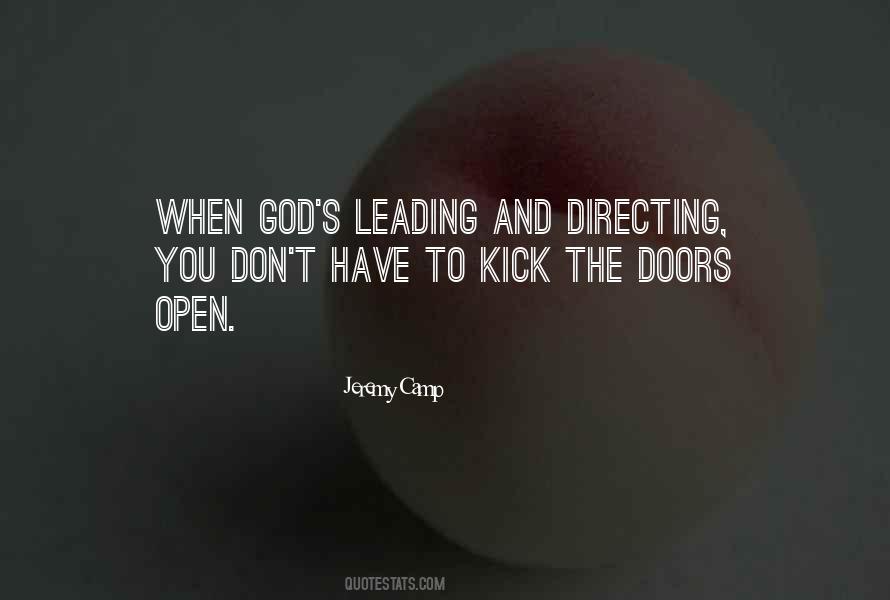 #20. And when I thought there was no God and no love and no mercy, you were leading me all the while into the midst of His love and His mercy and taking me, without my knowing anything about it, to the house that would hide me in the secret of His Face. - Author: Thomas Merton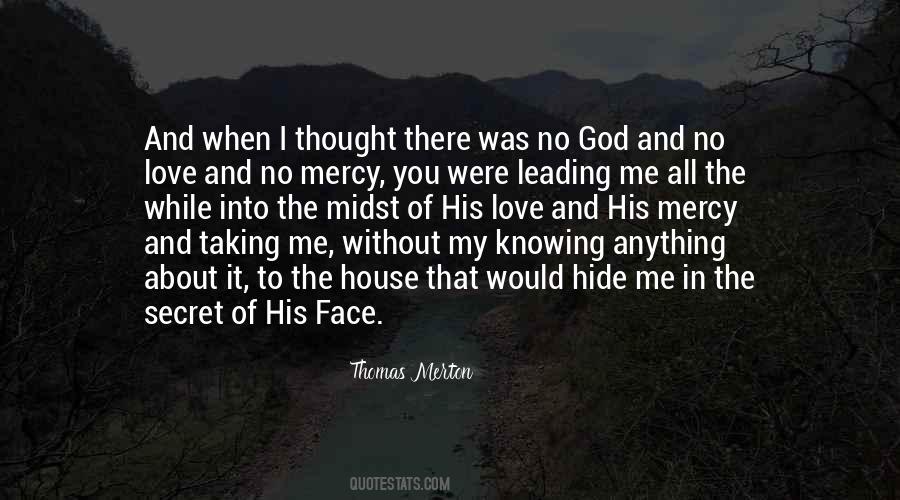 #21. Only a few will LEAD; the rest will follow. Who is leading you and what are they leading you to? - Author: Bobby F. Kimbrough Jr.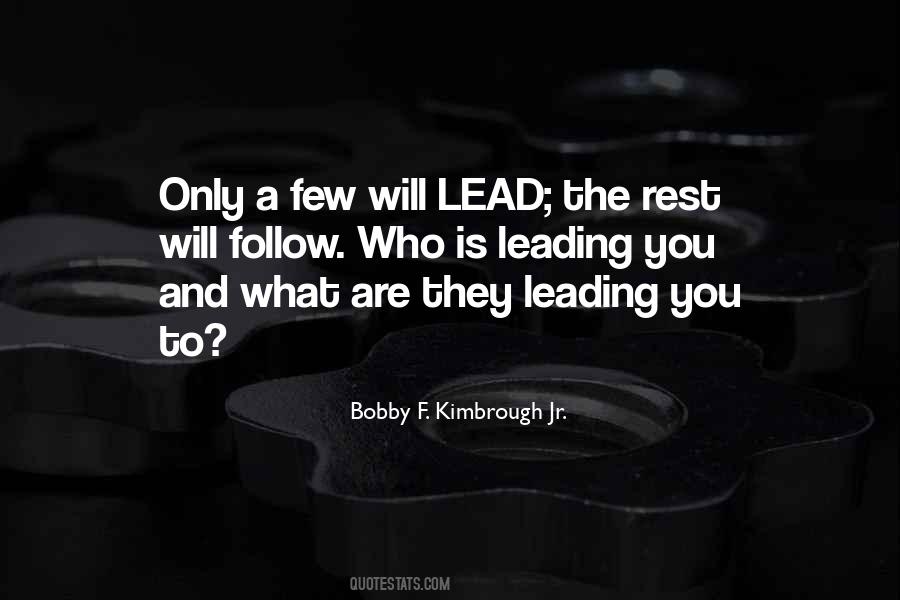 #22. Life is sacred? Who said so? God? Hey, if you read history, you realize that God is one of the leading causes of death! Has been for thousands of years! Hindus, Muslims, Jews, Christians; all taking turns killing each other because God told 'em it was a good idea. - Author: George Carlin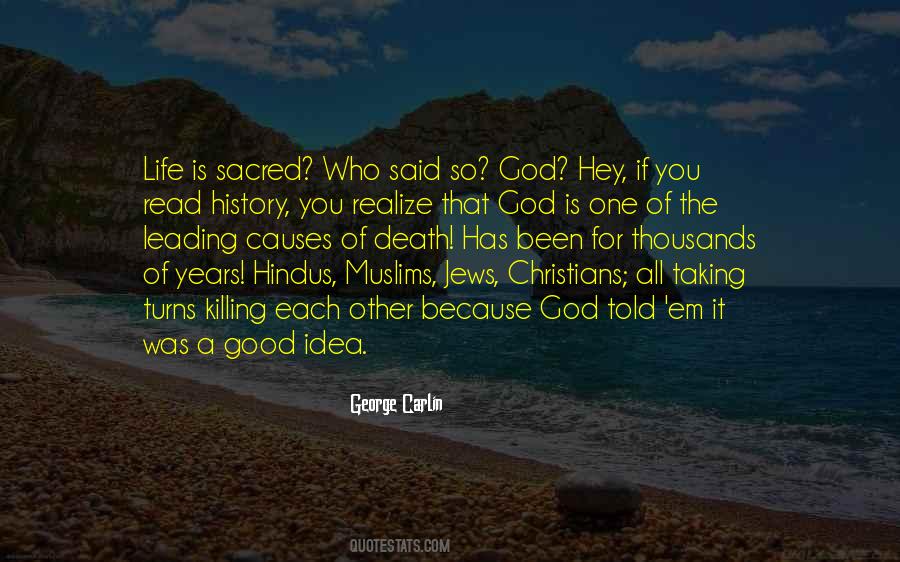 #23. God cares more about your obedience to His Spirit's leading TODAY than what you will do next year. - Author: Francis Chan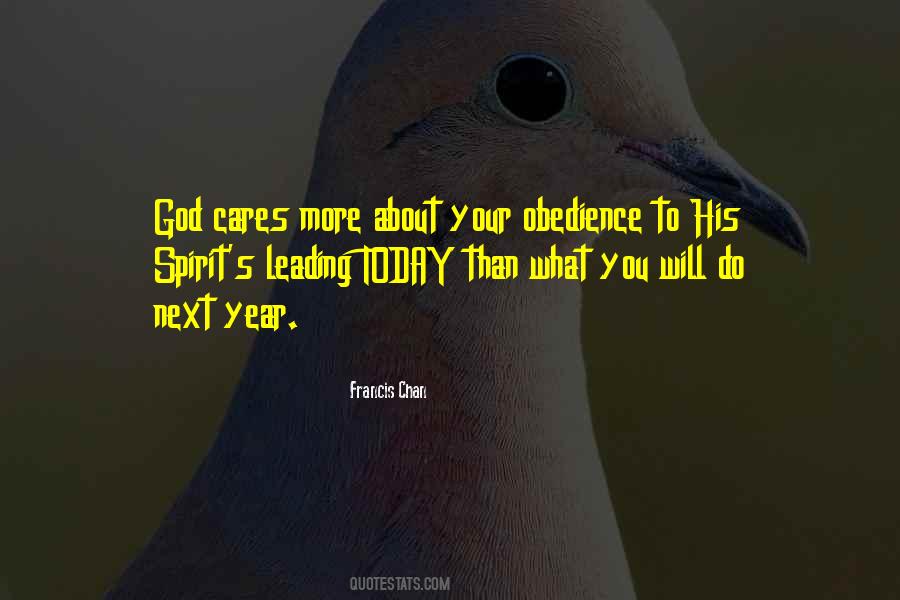 #24. Instead of focusing on how big your problems are, focus on how big your God is! He is everything you need. He is the Great I AM, and He is the one leading and guiding you into victory in every area of your life! - Author: Joel Osteen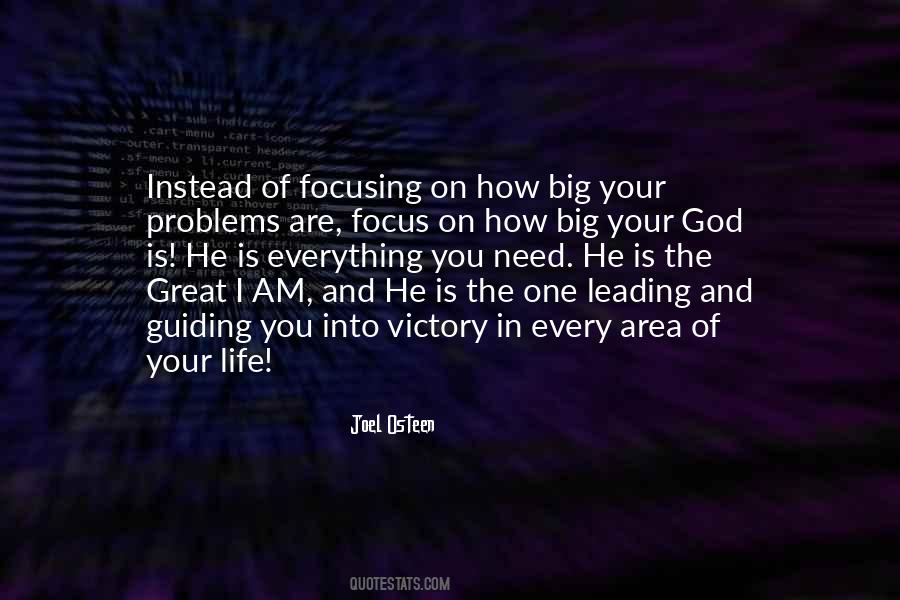 #25. You may be leading, then you might be at the back of the pack trying to work your way up. It's just a constant reminder not to give up, and to know that God, in my mind, is really in control. - Author: Jeff Gordon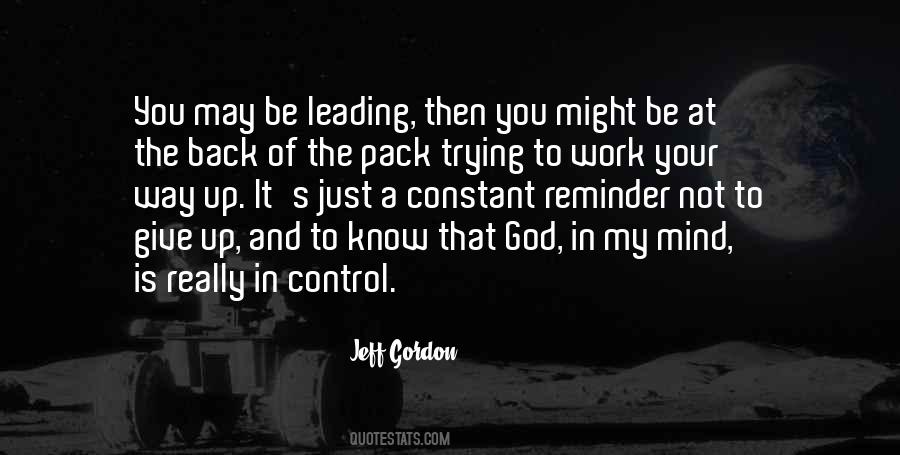 #26. Thank God, I think no one is thinking of unleashing a large-scale conflict with Russia. I want to remind you that Russia is one of the leading nuclear powers, - Author: Vladimir Putin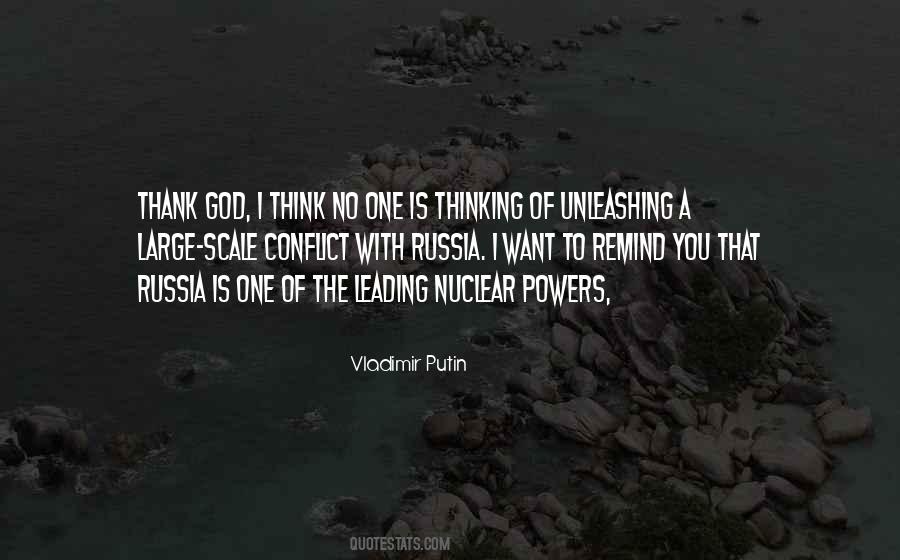 #27. Have you strayed from the path leading to heaven? Then call on Mary, for her name means "Star of the Sea, the North Star which guides the ships of our souls during the voyage of this life," and she will guide you to the harbor of eternal salvation. - Author: St. Louis De Montfort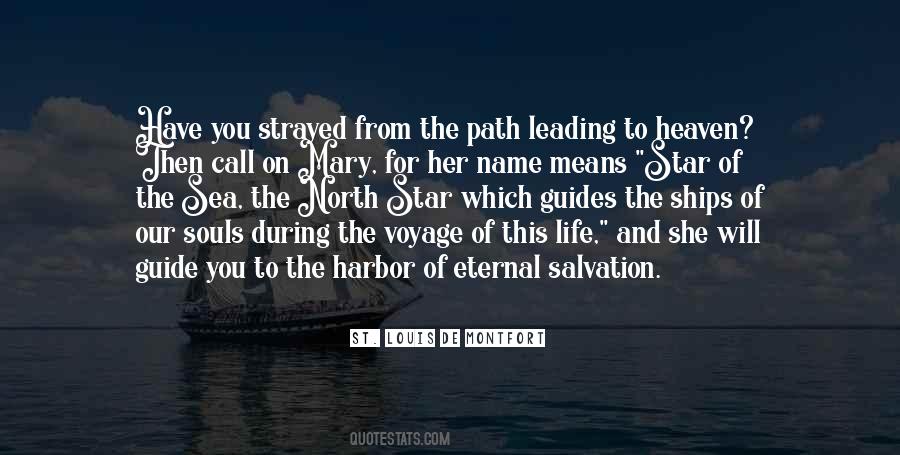 #28. God has blessed me to be where I'm at today. All the trials and tribulations I faced throughout my career and life. Look at where I'm at now, I'm the all-time Packers leading receiver of that franchise. That tells you a lot. - Author: Donald Driver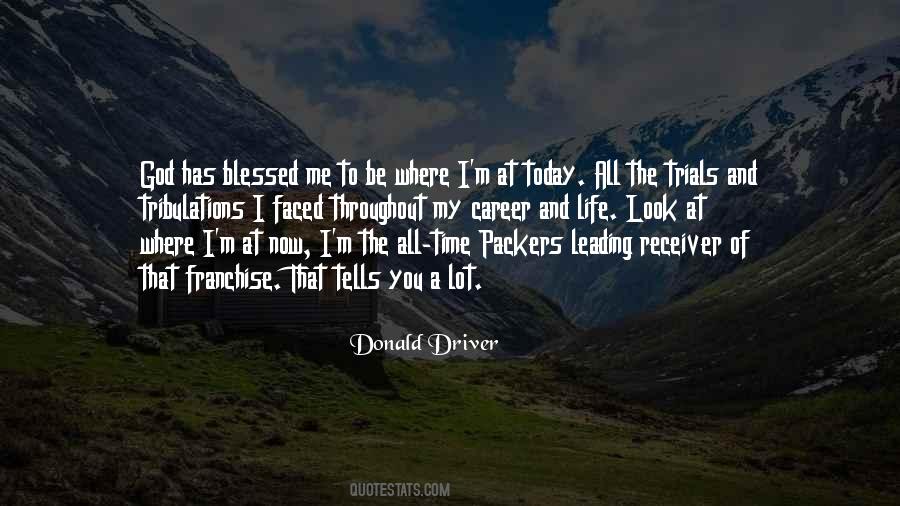 #29. The Bible is a guidebook, leading men [and women] to God in a personal faith. Like a map or guidebook, it will show you the way, but you must take it one step at a time. - Author: Billy Graham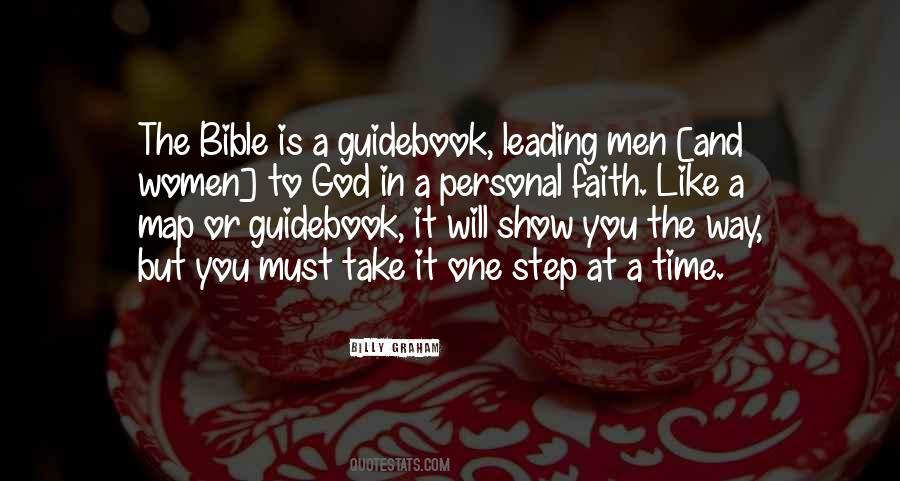 #30. One of the biggest mistakes humans make is to believe there is only one way. There are many diverse paths leading to what you call God. - Author: Oprah Winfrey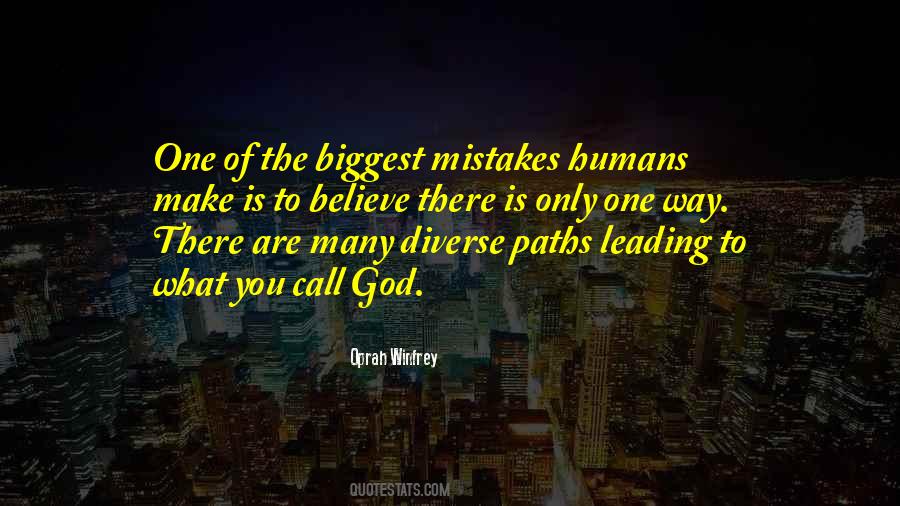 Famous Authors
Popular Topics