Gettysburg Address Famous Quotes & Sayings
List of top 22 famous quotes and sayings about gettysburg address to read and share with friends on your Facebook, Twitter, blogs.
Top 22 Quotes About Gettysburg Address
#1. It wasn't by accident that the Gettysburg address was so short. - Author: Ernest Hemingway,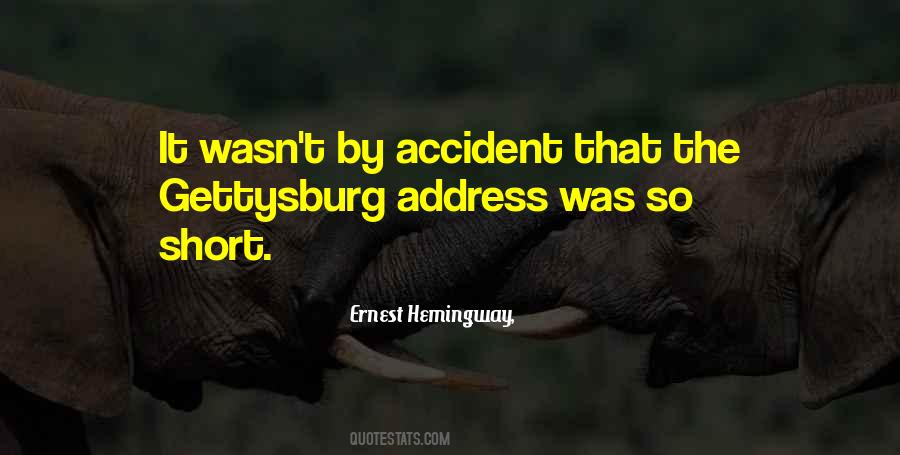 #2. Where, indeed, does the moon not look well? What is the scene, confined or expansive, which her orb does not hallow? - Author: Charlotte Bronte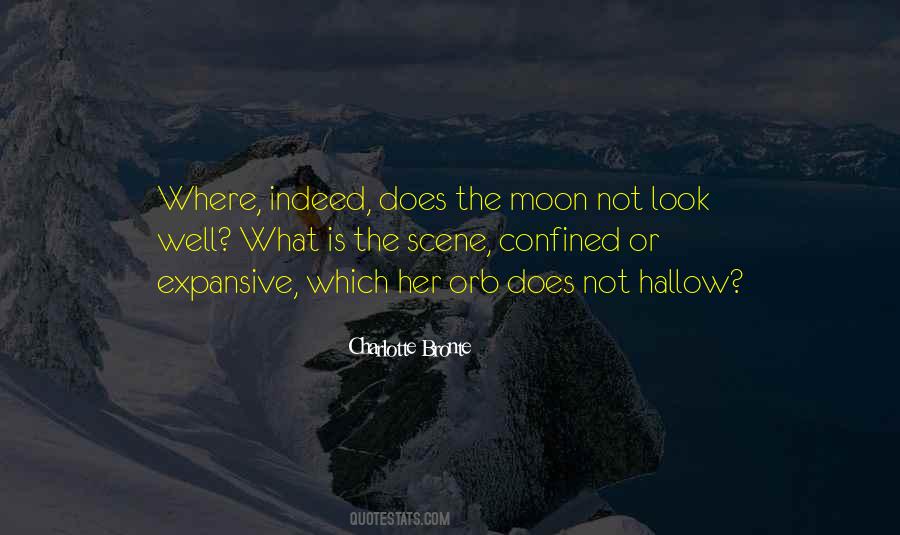 #3. After having dispatched a meal, I went ashore, and found no habitation save a single house, and that without an occupant; we had no doubt that the people had fled in terror at our approach, as the house was completely furnished. - Author: Christopher Columbus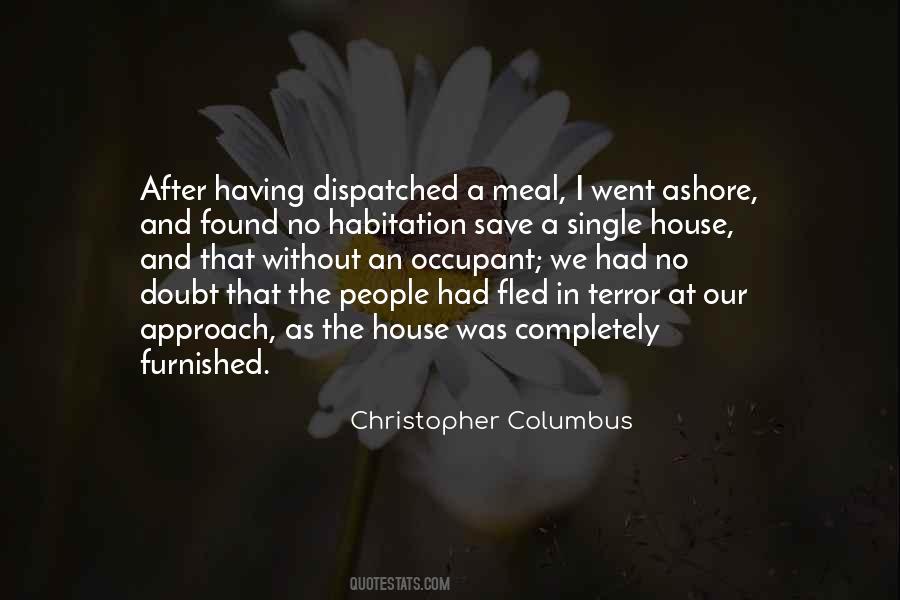 #4. You solve a problem not by eliminating the problem but by changing the perception and awareness of the problem. - Author: Debasish Mridha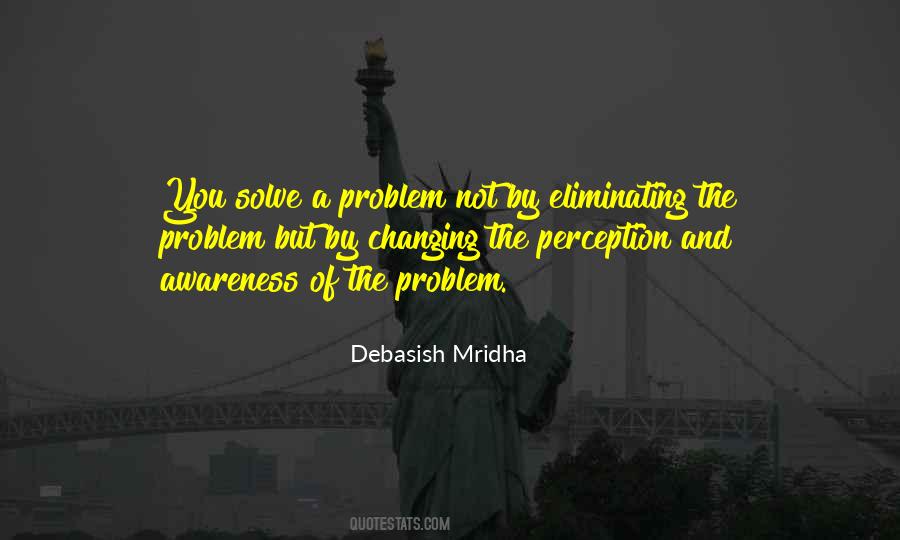 #5. There is an expectation with a superhero film that there is spectacle and action but there also has to be heart. Striking that balance is really important. - Author: Charles Roven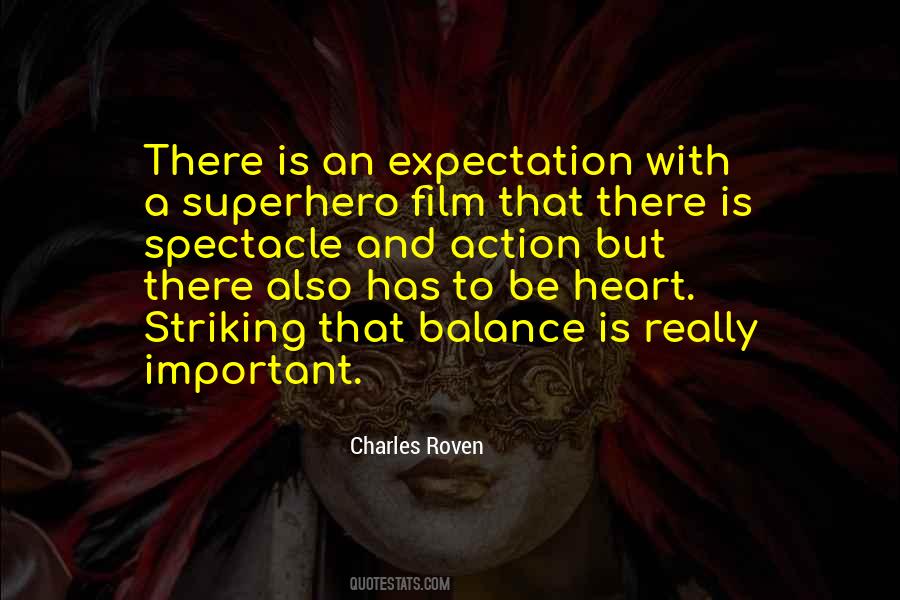 #6. That this nation, under God, shall have a new birth of freedom - and that government of the people, by the people, for the people, shall not perish from the earth.
- President Abraham Lincoln, Gettysburg address, November 19, 1863 - Author: Abraham Lincoln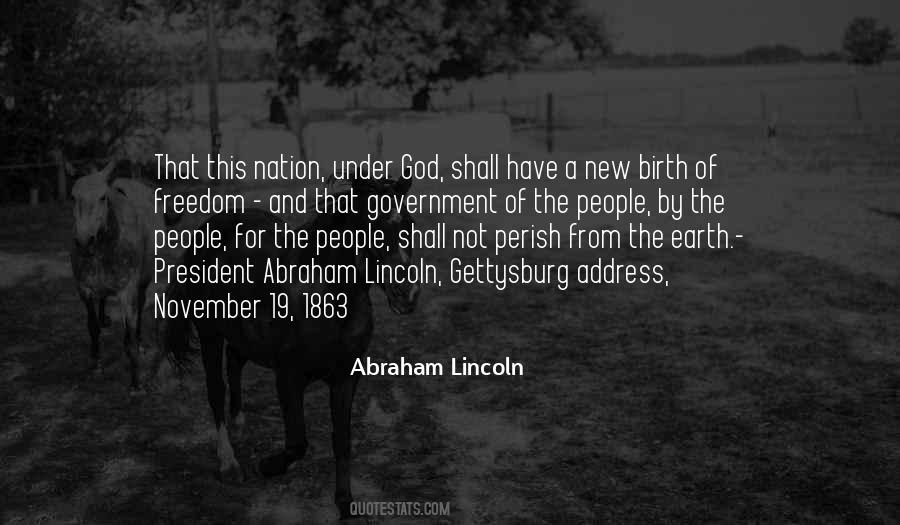 #7. Go ahead, make me mad, I'll just use you in one of my books. - Author: Millicent Ashby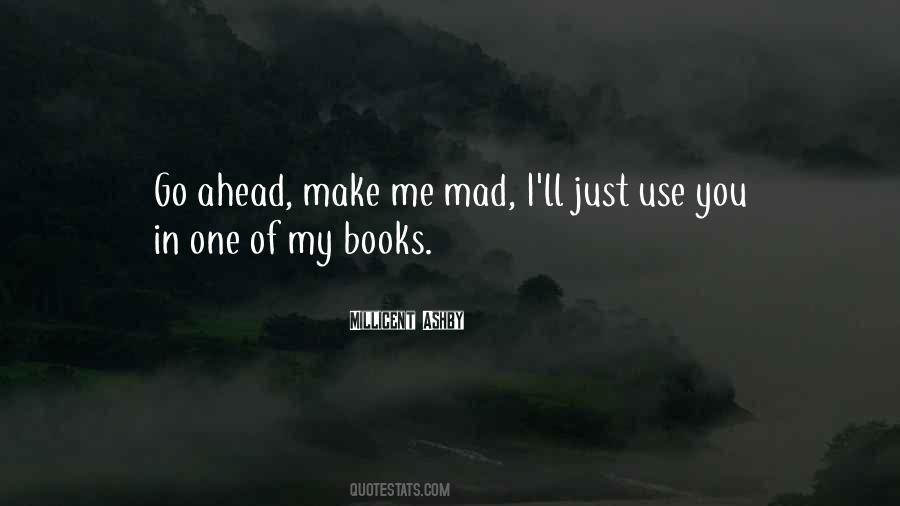 #8. One unexpectedly striking moment, when Tom Amandes as Lincoln, recites the Gettysburg Address, not in booming, this-is-a-great-speech style, but casually, as if chatting over dinner. The approach elevates the words. - Author: Neil Genzlinger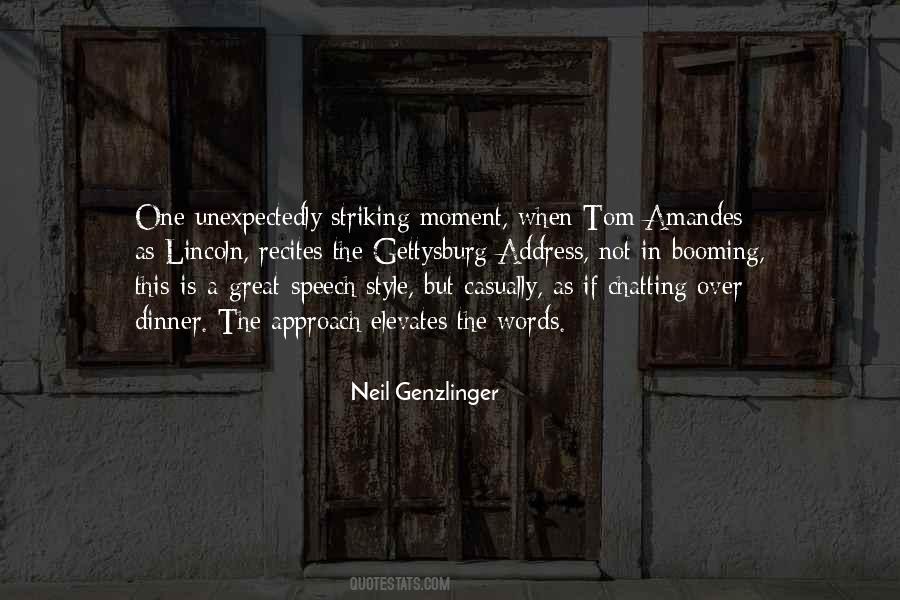 #9. Lincoln's Gettysburg Address, given November 19, 1863 on the battlefield near Gettysburg, Pennsylvania, USA - Author: Abraham Lincoln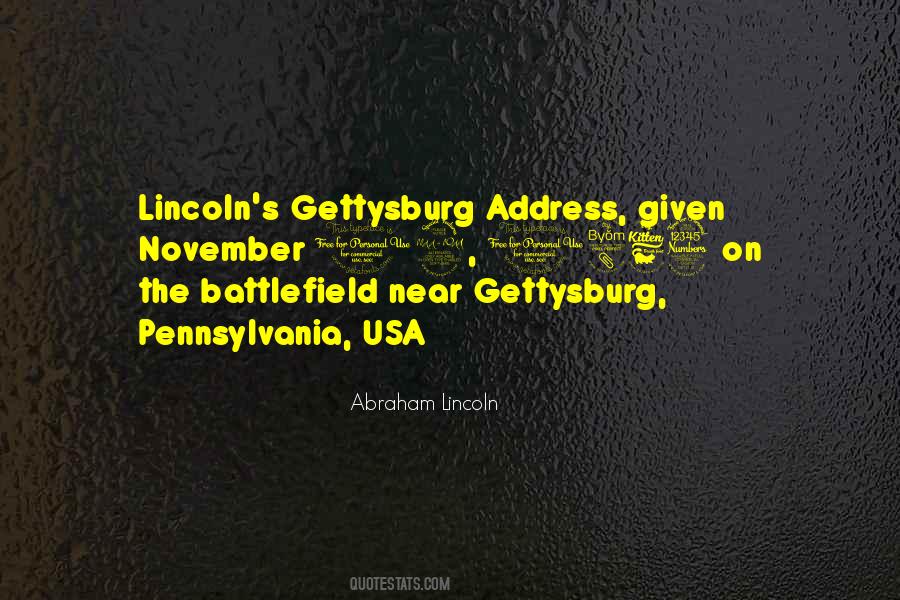 #10. The Lord's Prayer is 66 words, the Gettysburg Address is 286 words, and there are 1,322 words in the Declaration of Independence. Yet, government regulations on the sale of cabbage total 26,911 words. - Author: David McIntosh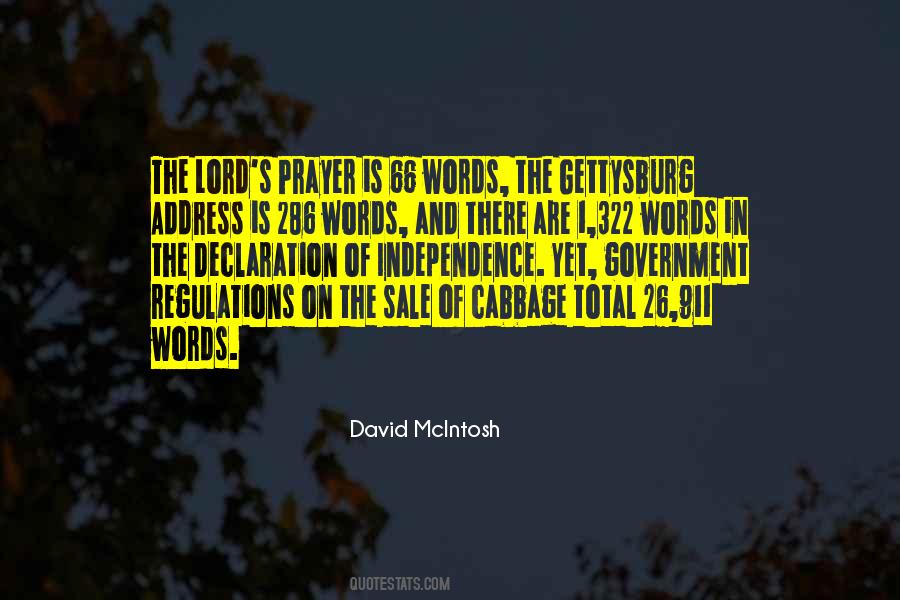 #11. Great life, great deeds.
Great deeds, great blessings. - Author: Lailah Gifty Akita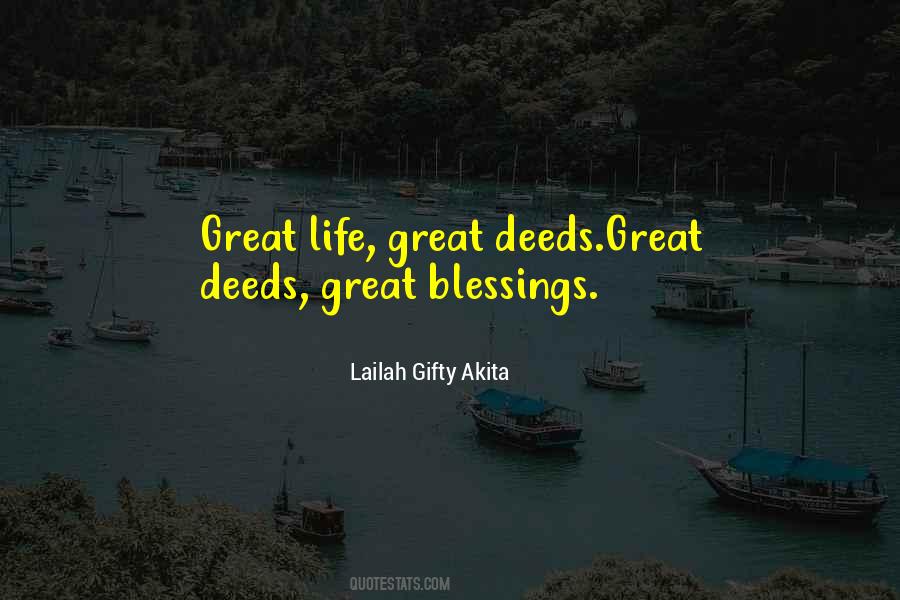 #12. The nation was founded and "dedicated," to use Lincoln's language in the "Gettysburg Address," to equality as a "self-evident truth." But this very principle of equality, as Lincoln also noted, was a "proposition." To make it a reality remained "the unfinished work" of Americans. - Author: Ronald Takaki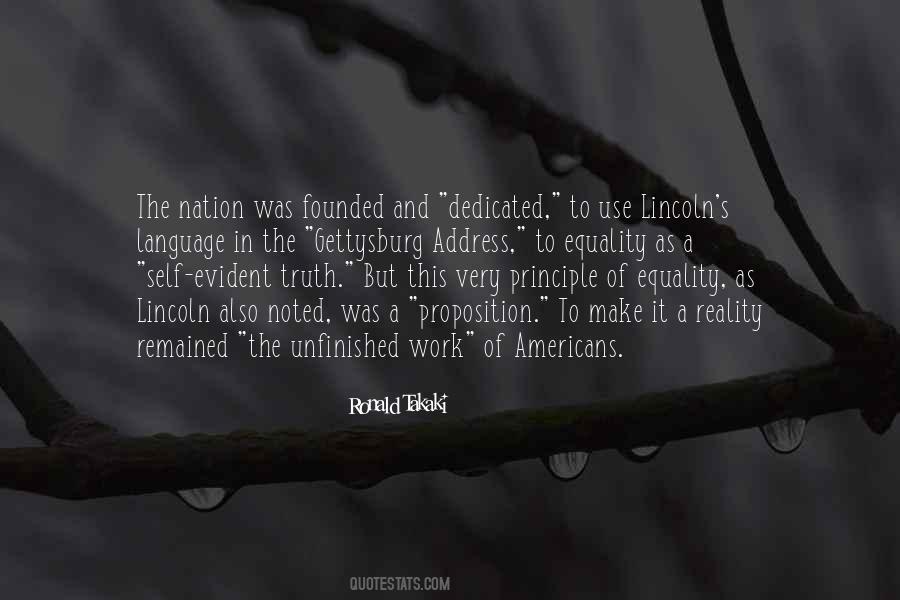 #13. What did The Battle Hymn of the Republic and Uncle Tom's Cabin and Lincoln's Gettysburg Address and all that have to do with our present enthusiasm for women's rights? Not that much, really. Women just got lucky this time. - Author: Kurt Vonnegut Jr.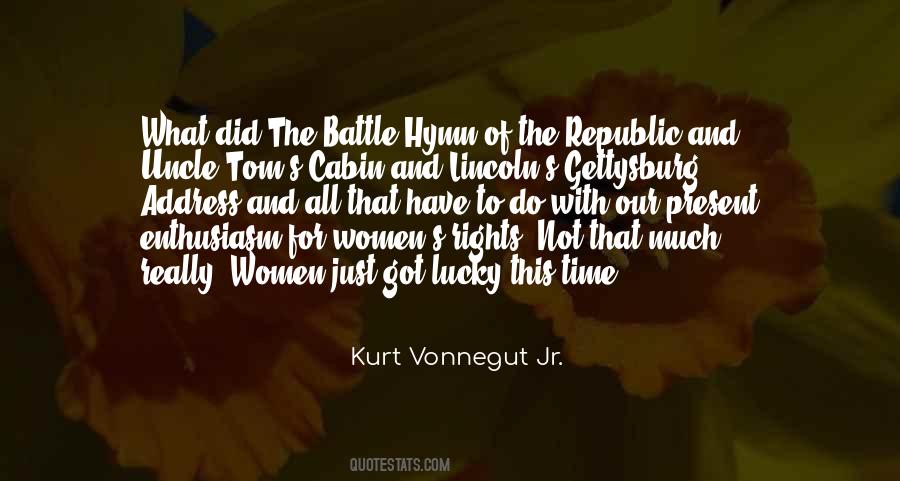 #14. At least as coherent as the Gettysburg Address backwards in Albanian, anyway. - Author: Norman Spinrad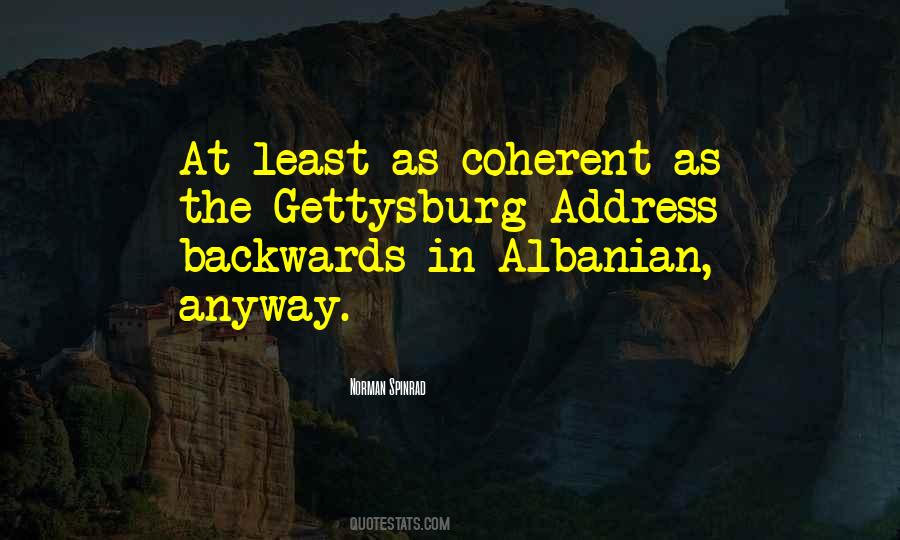 #15. People of a television culture need "plain language" both aurally and visually, and will even go so far as to require it in some circumstances by law. The Gettysburg Address would probably have been largely incomprehensible to a 1985 audience. - Author: Neil Postman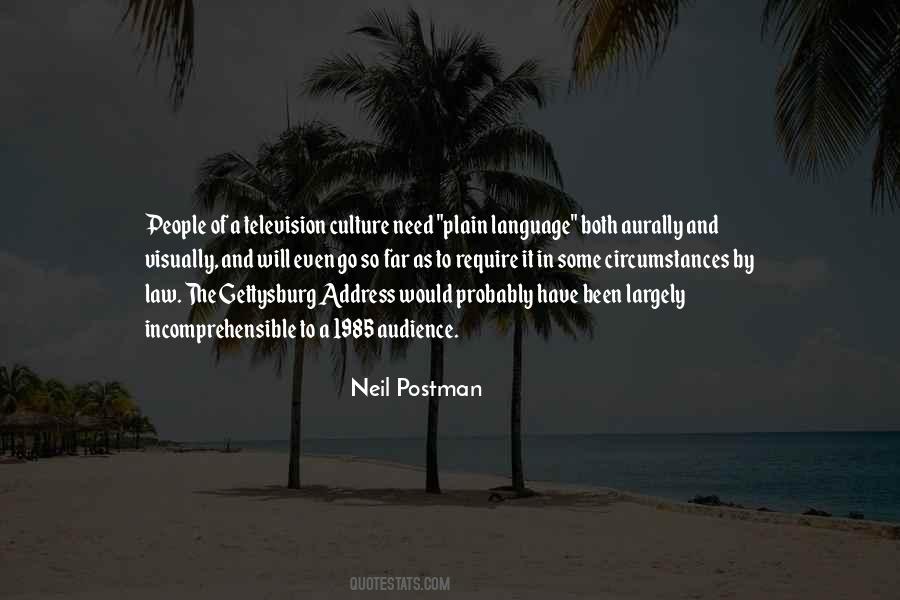 #16. The first time I heard Ron Whitehead read I felt what I imagine those who heard Abraham Lincoln deliver The Gettysburg Address felt. - Author: David Amram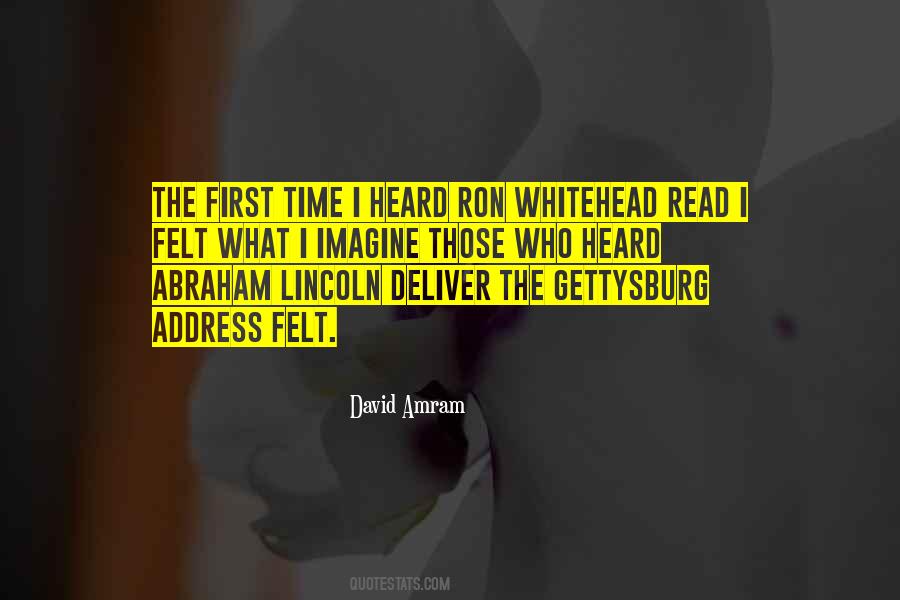 #17. A recent government publication on the marketing of cabbage contains, according to one report, 26,941 words. It is noteworthy in this regard that the Gettysburg Address contains a mere 279 words while the Lord's Prayer comprises but 67. - Author: Norman Ralph Augustine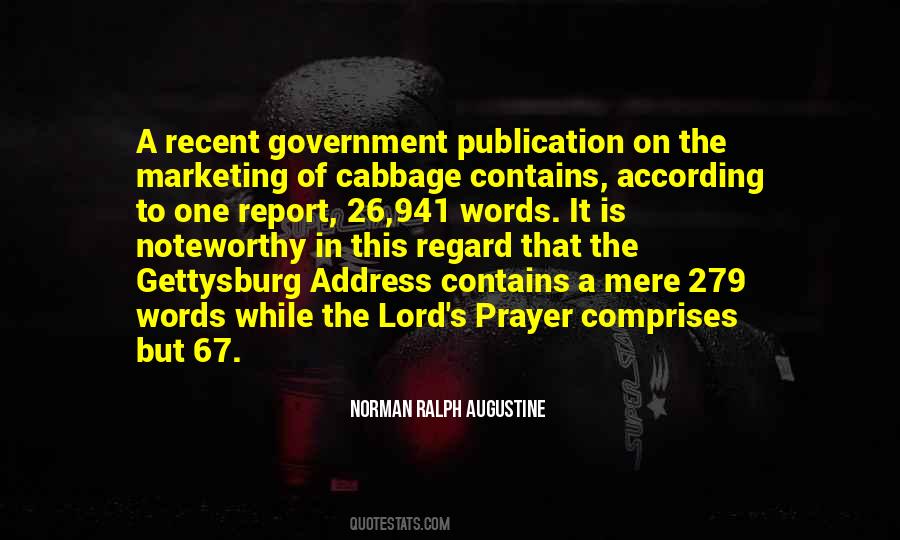 #18. Today is the anniversary of the Gettysburg Address. President Lincoln wrote it on his way to the site of the speech on the back of an envelope. One guy on the back of an envelope wrote the great Gettysburg Address - while every night it takes six guys to write this crap! - Author: David Letterman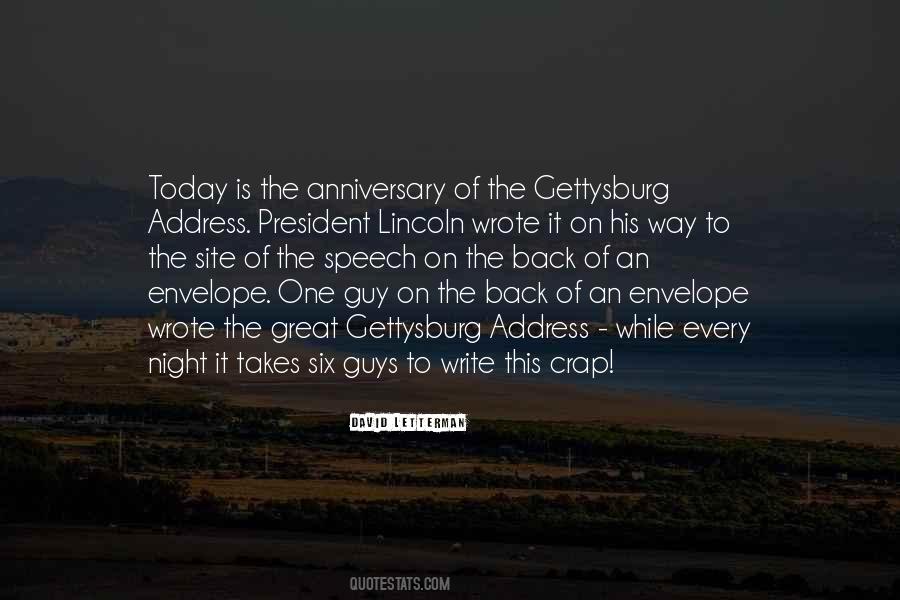 #19. In America, we tax work, investment, employment, savings, and production, while we subsidize non-work, consumption, and debt. It's time we reverse this trend. - Author: Jack Kemp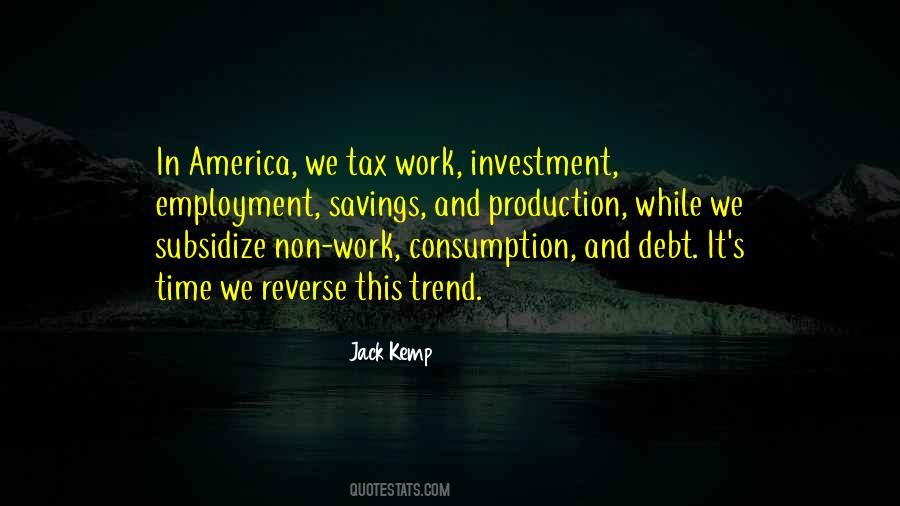 #20. We are all blockheads. - Author: Michel De Montaigne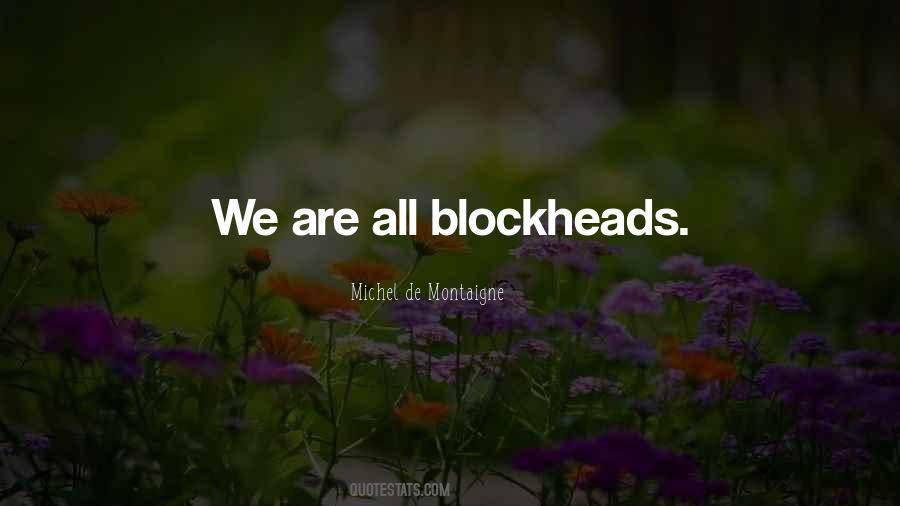 #21. In a thousand words I can have the Lord's Prayer, the 23rd Psalm, the Hippocratic Oath, a sonnet by Shakespeare, the Preamble to the Constitution, Lincoln's Gettysburg Address and almost all of the Boy Scout Oath. Now exactly what picture were you planning to trade for all that? - Author: Roy H. Williams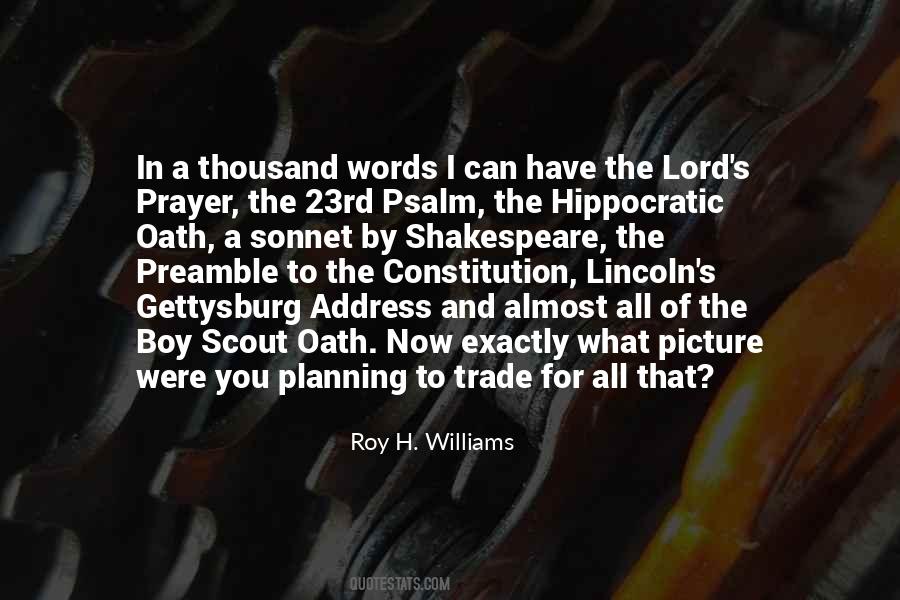 #22. He hadn't judged her, though, nor had he condemned her. He'd simply seen the point she'd reached, beyond ever redeeming herself. Maybe - Author: Kevin Wignall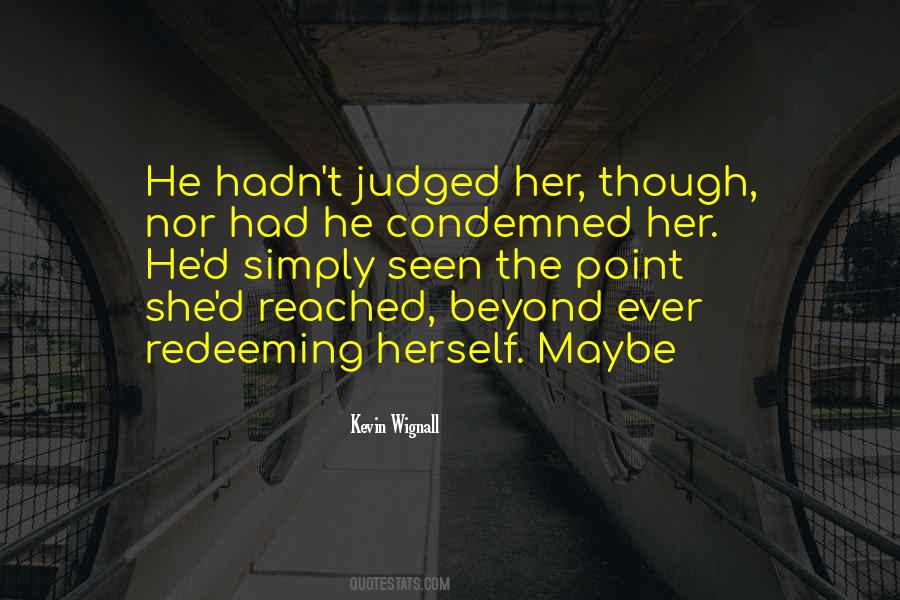 Famous Authors
Popular Topics