Falling In Love Again Famous Quotes & Sayings
List of top 52 famous quotes and sayings about falling in love again to read and share with friends on your Facebook, Twitter, blogs.
Top 52 Quotes About Falling In Love Again
#1. It's one of those books that even though you like it, it manages to get better each time, and you find yourself falling in love with it all over again. - Author: Kim Holden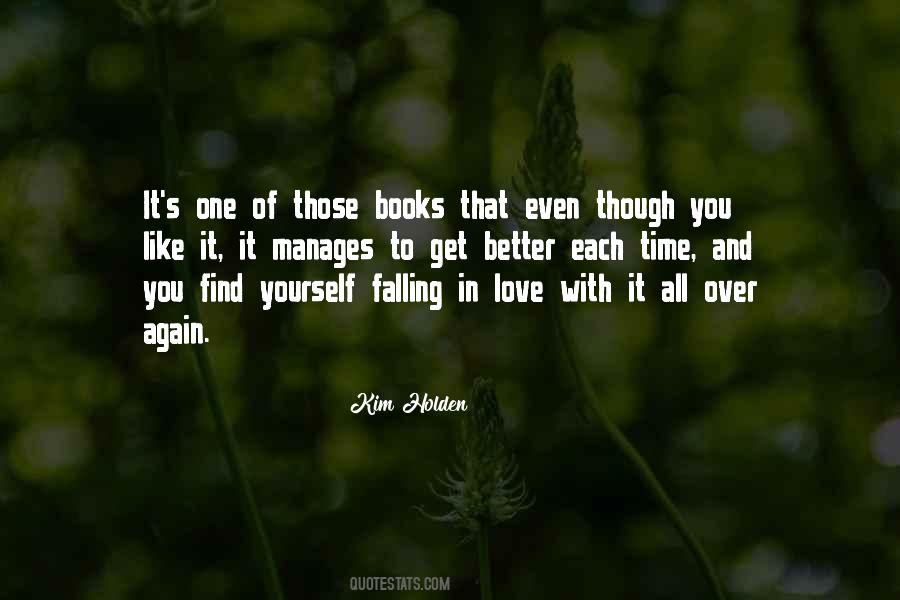 #2. A revival is the church falling in love with Jesus Christ all over again. - Author: Vance Havner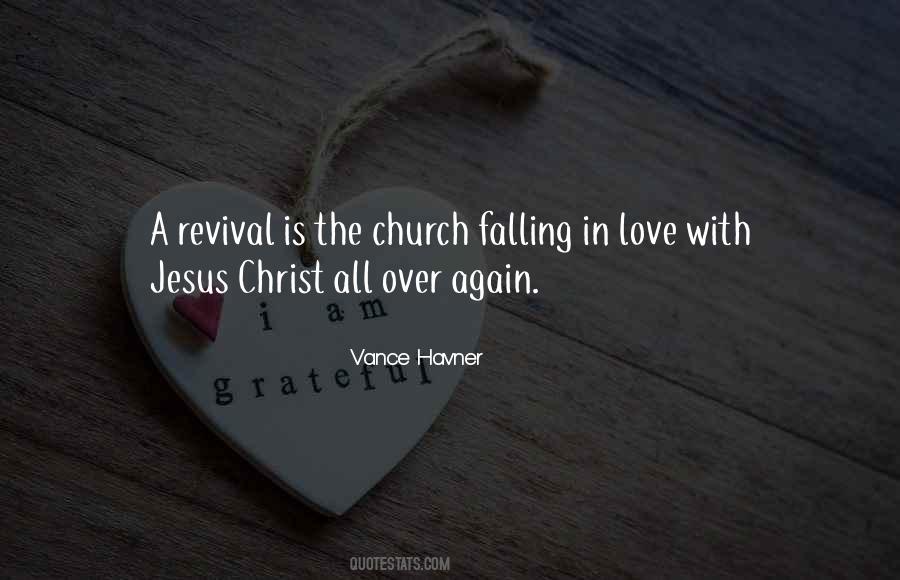 #3. As soon as we fall in love and we realise we've met the one the rest of our lives can't come soon enough. It's not like you're in a rush to get to the finish line, you're in a rush to feel and experience everything and then do it all again. - Author: Johnny Depp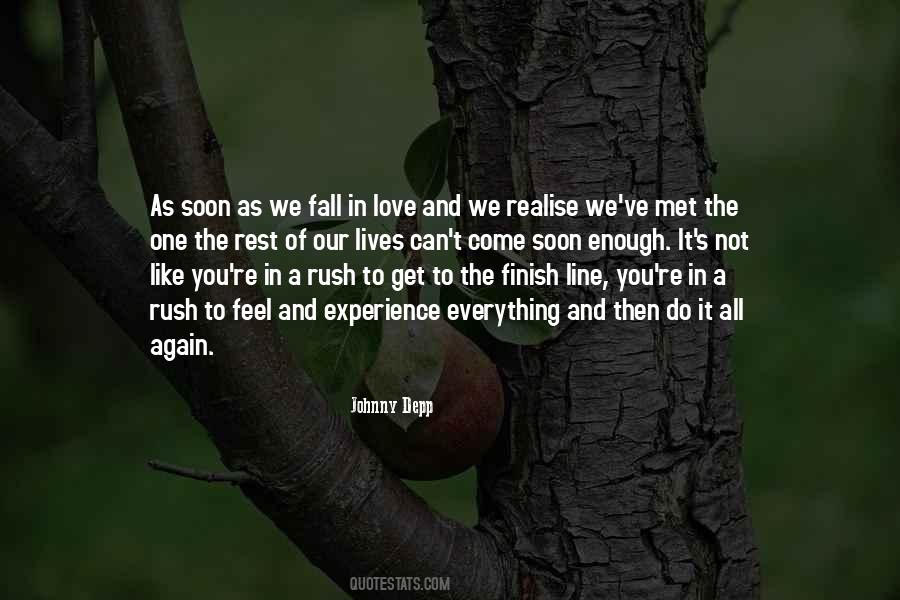 #4. From the moment I met you, I never stood a chance of not falling in love with you. I never stopped loving you, so there was no need to fall back in love with you. I just had to let myself feel again. - Author: Melissa Foster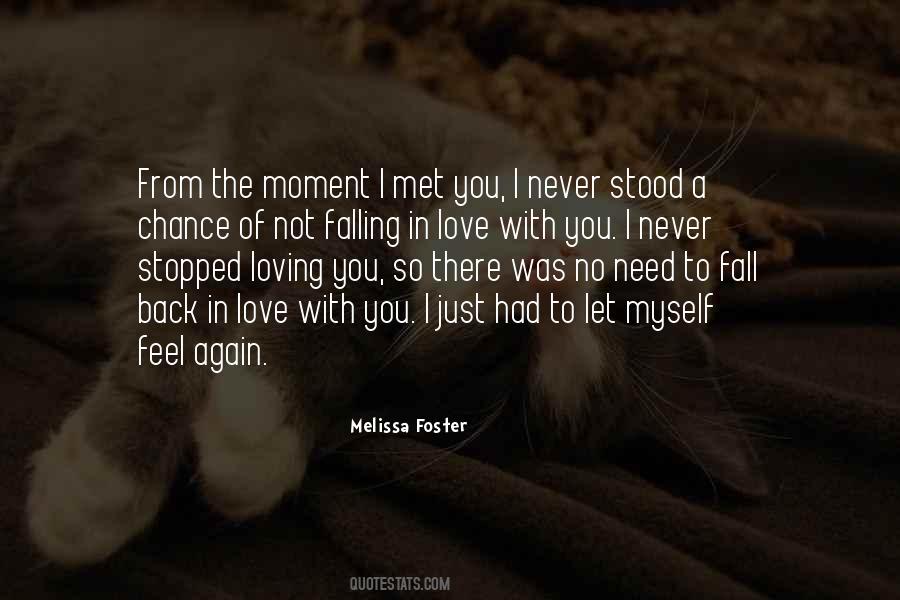 #5. What was he thinking falling in love with her again, opening himself to another world of hurt when she left - knowing she would leave? She was a lawyer, working in the big city, used to fancy things, a fancy life. She didn't fit in his world anymore. - Author: Leah Braemel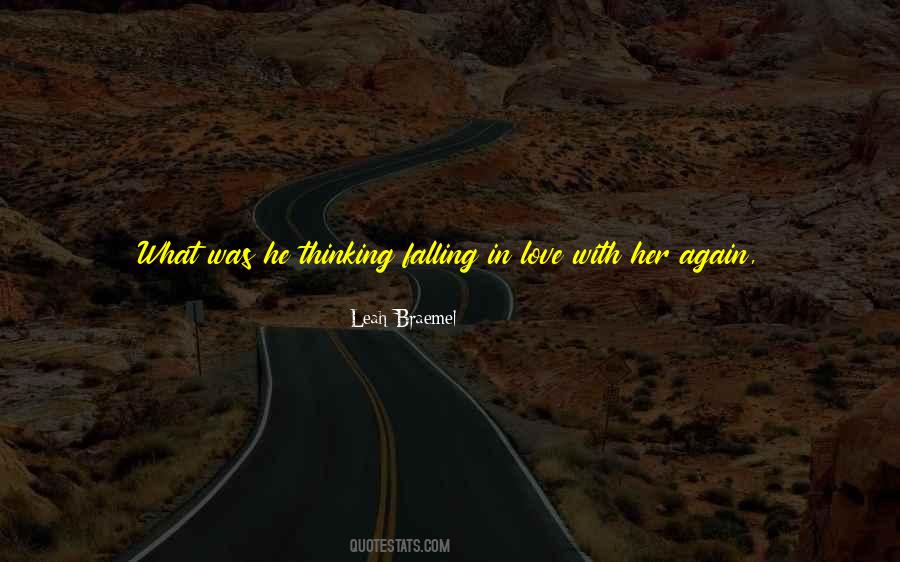 #6. Falling so madly in love with you is a tragedy. Nothing in my world will ever seem so beautiful again. - Author: Michael Faudet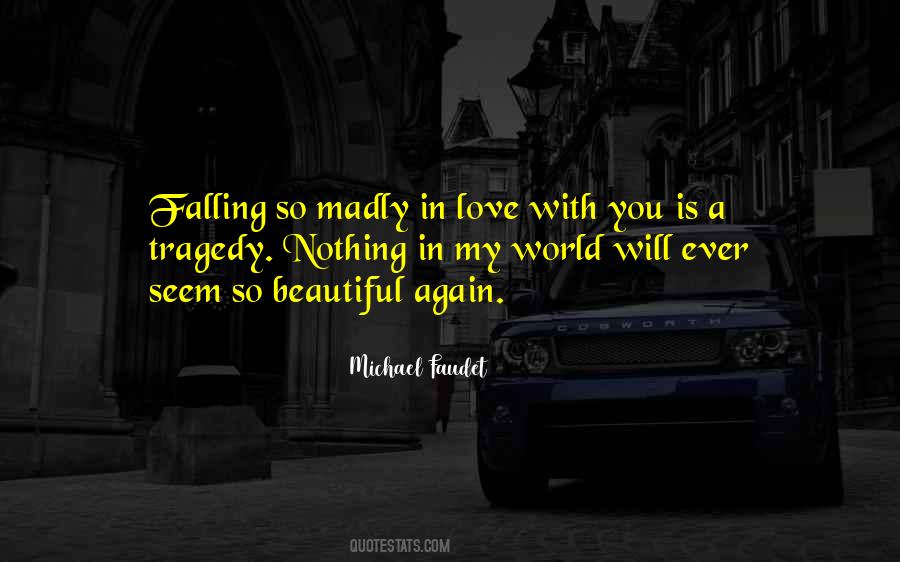 #7. Falling In Love Is Like Owning A Dog.
Throw things away and love will bring them back,
again, and again, and again.
But most of all, love needs love, lots of it.
And in return, love loves you and never stops. - Author: Taylor Mali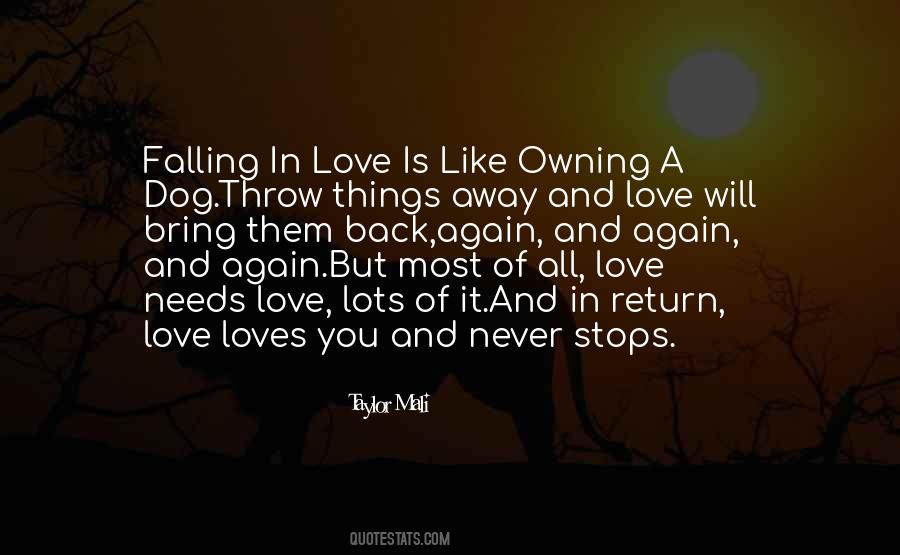 #8. How can a falling dove turn again into a flying dove once again? It really takes the eyes of someone who sees you for the beauty that you really are. And if there are no other eyes there to see you in that way, then you had better be those pair of eyes, for yourself, to see yourself with! - Author: C. JoyBell C.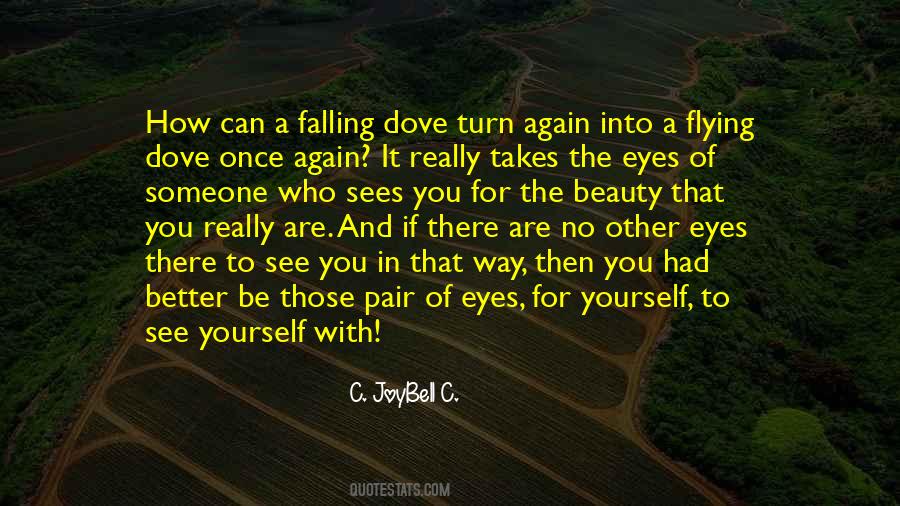 #9. When you look at the beautiful sunset, you feel as if you are falling in love. Maybe all over again. - Author: Avijeet Das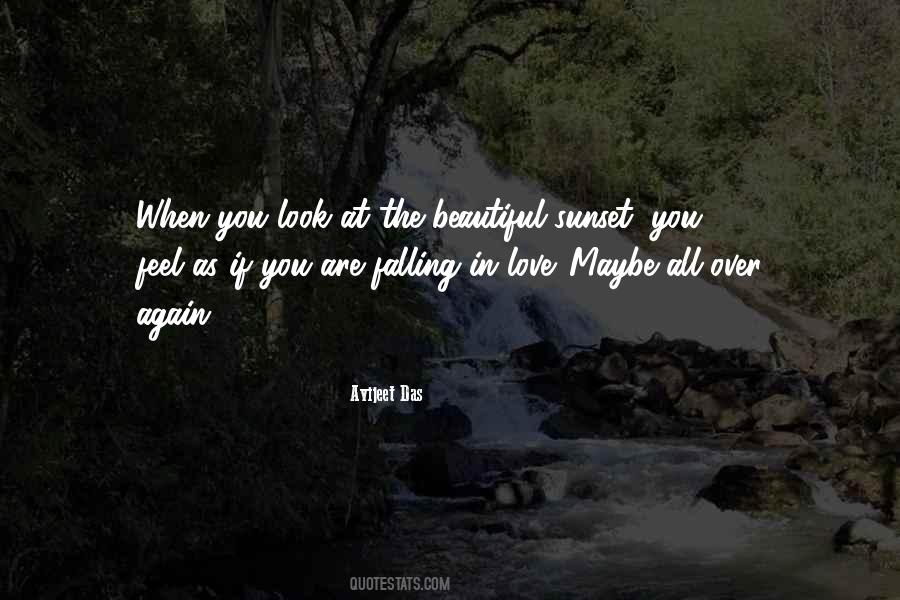 #10. To be married in our profession is not an easy thing. Theres too many beautiful people around, very interesting people. Its just a matter of really having-being patient and probably having the capacity and the faith of falling in love with your own wife again. That happens to me. - Author: Antonio Banderas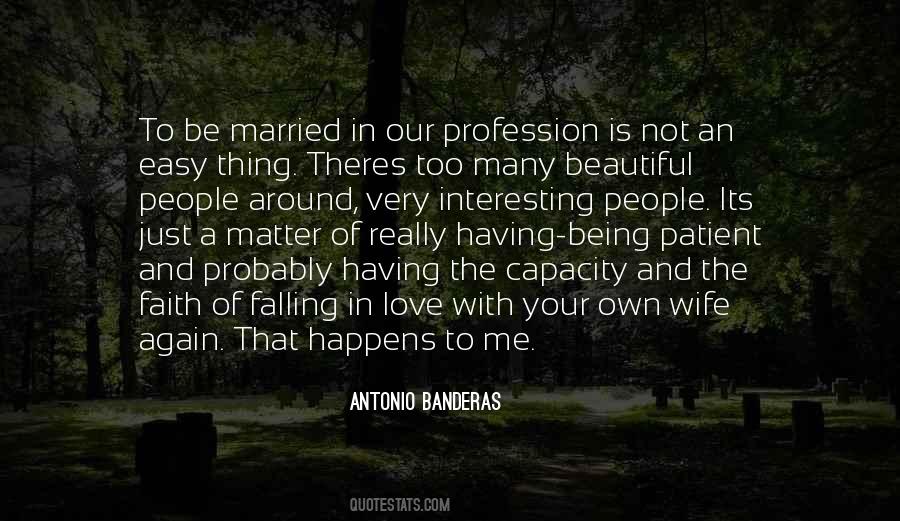 #11. His mouth is on me, his hands, I can't wait and he's moving, already, love, it's been so long, I'm alive in my skin, again, arms around him, falling and water softly everywhere, never-ending. - Author: Margaret Atwood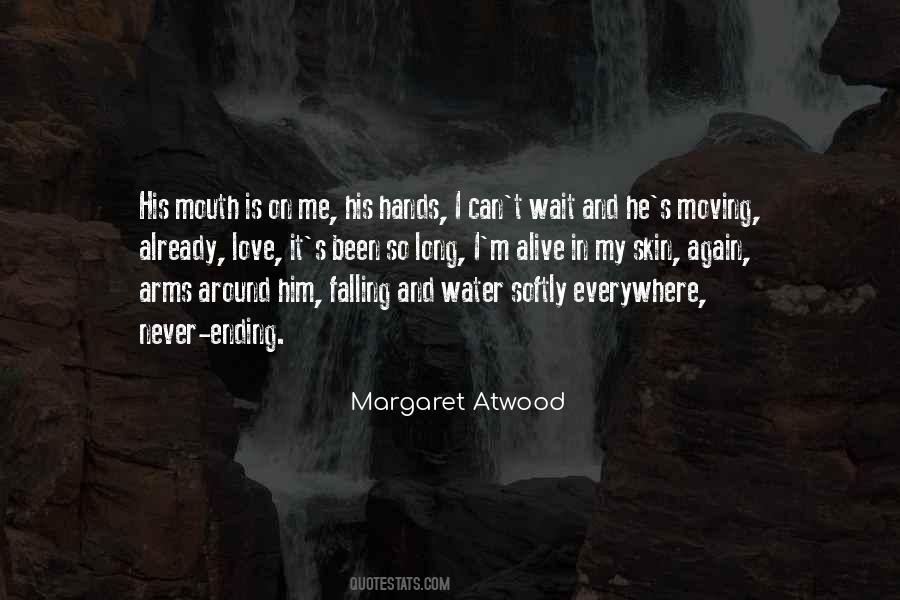 #12. I'm falling with no safety net.
I don't know what's worse. Falling in love with a beautiful cowboy I'll never see again or falling in love with a jerk I know will break my heart.
In the end, it doesn't matter. Both outcomes suck big time. - Author: J.C. Reed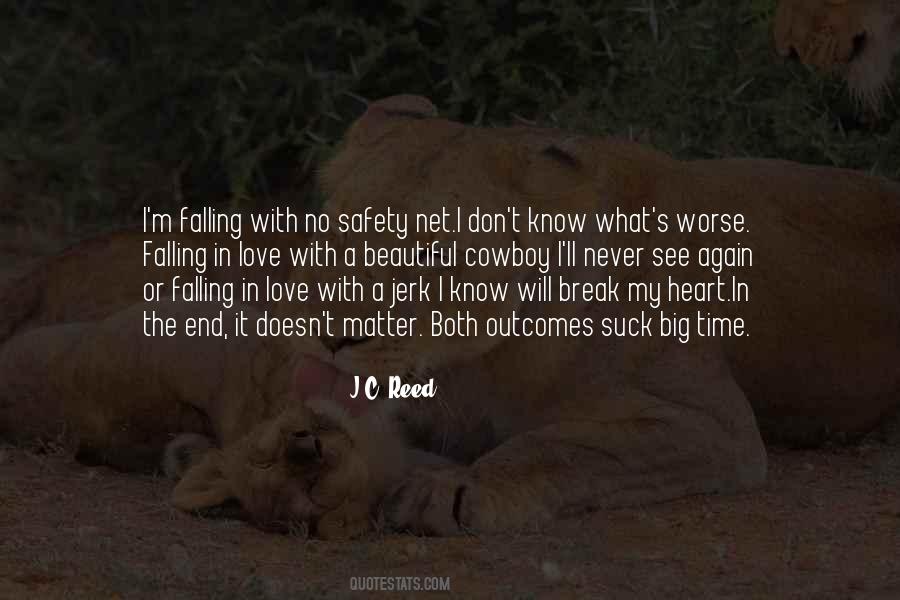 #13. My soul feels reborn each time I see you; falling in love with you again and again. - Author: Steve Maraboli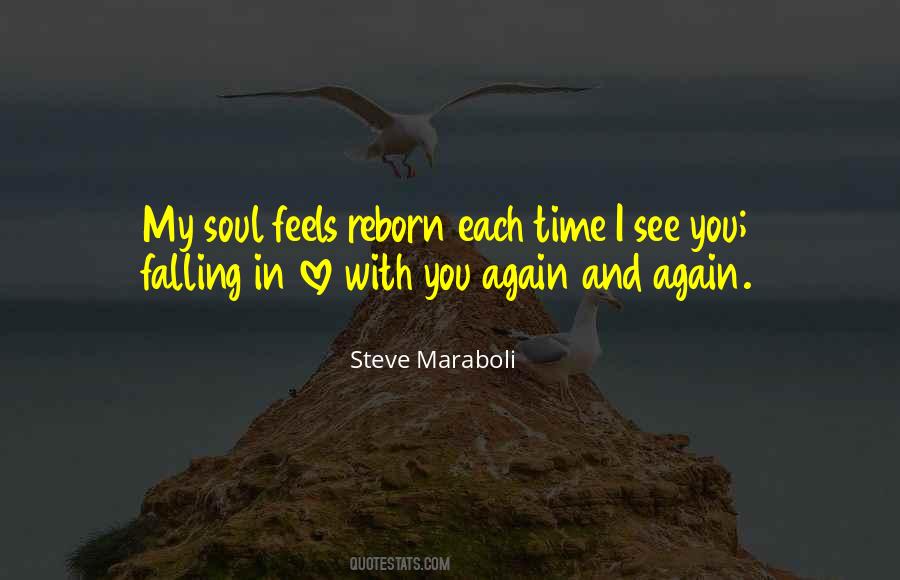 #14. Having a baby is like falling in love again, both with your husband and your child. - Author: Tina Brown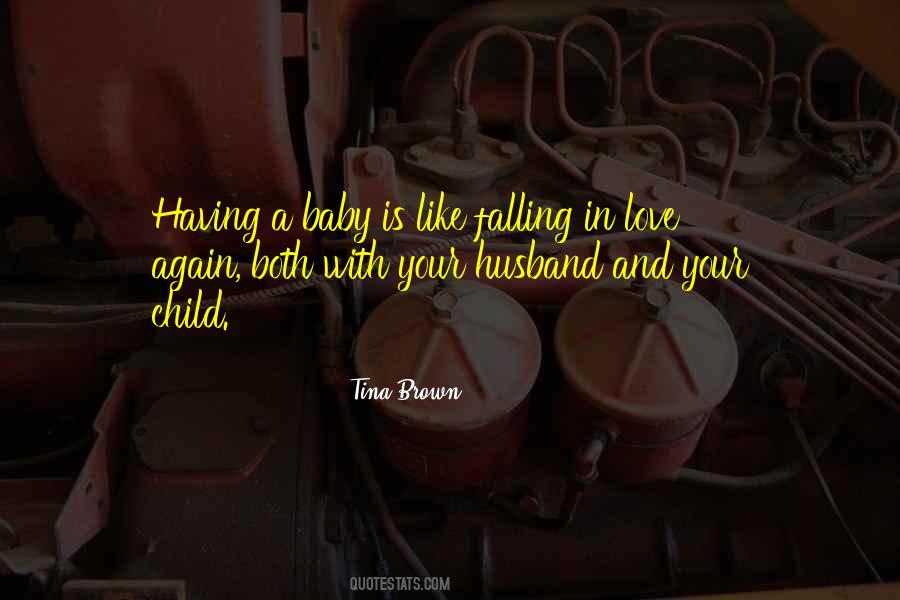 #15. I can conceive of 'falling in love' over and over again. But 'marriage,' this richness of life itself, I cannot conceive of having again - or with anyone else. In this sense 'marriage' seems to me indissoluble. - Author: Anne Morrow Lindbergh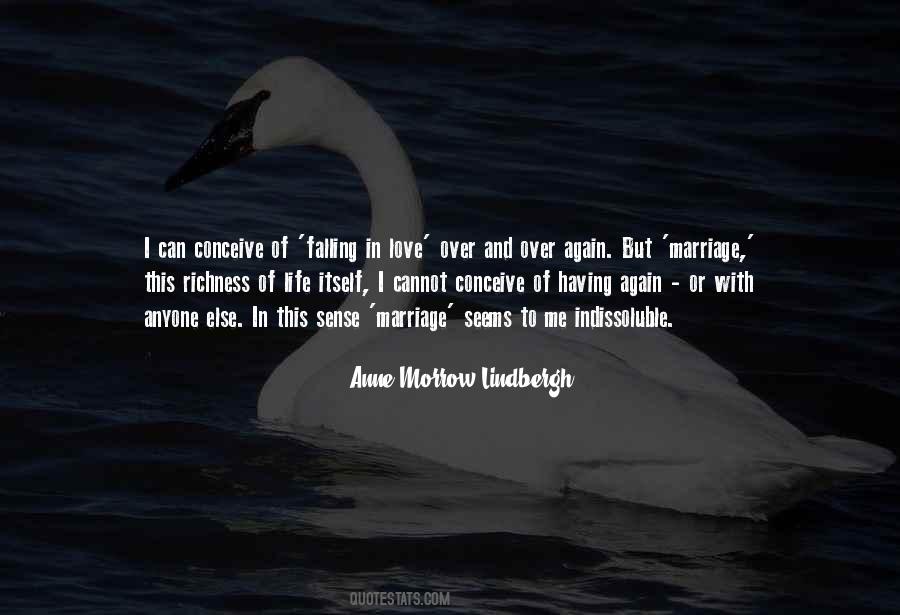 #16. Poetry can startle you, awaken you, make you fall in love, take your breath away. When those words sink in, you'll never look at your life or your journey the same way again. - Author: Maria Shriver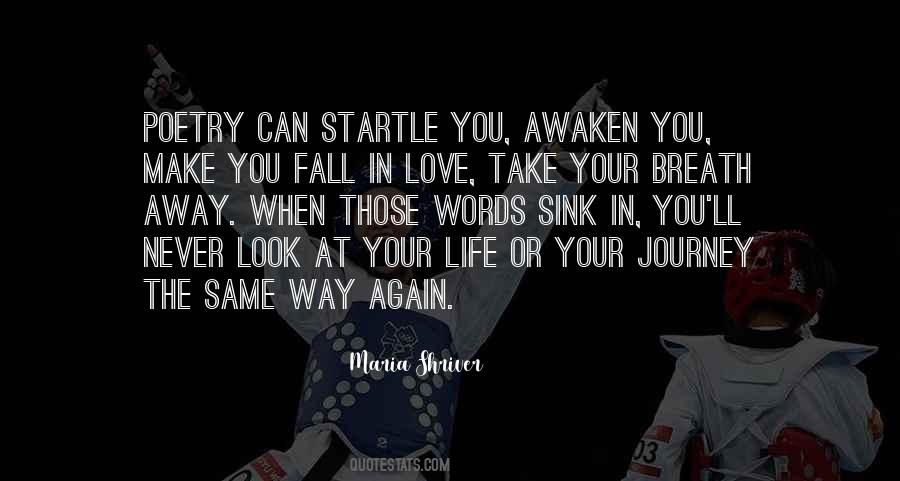 #17. This isnt the time to make hard and fast decisions, this is a time to make mistakes. Take the wrong train and get stuck somewhere. Fall in love, a lot. Major in philosophy, because theres no way to make a career out of that. Change your mind and change it again, because nothings permanent. - Author: Anna Kendrick
#18. Love is just a piece of time
in the world
in the world
And I couldn't help but fall in love again - Author: Zooey Deschanel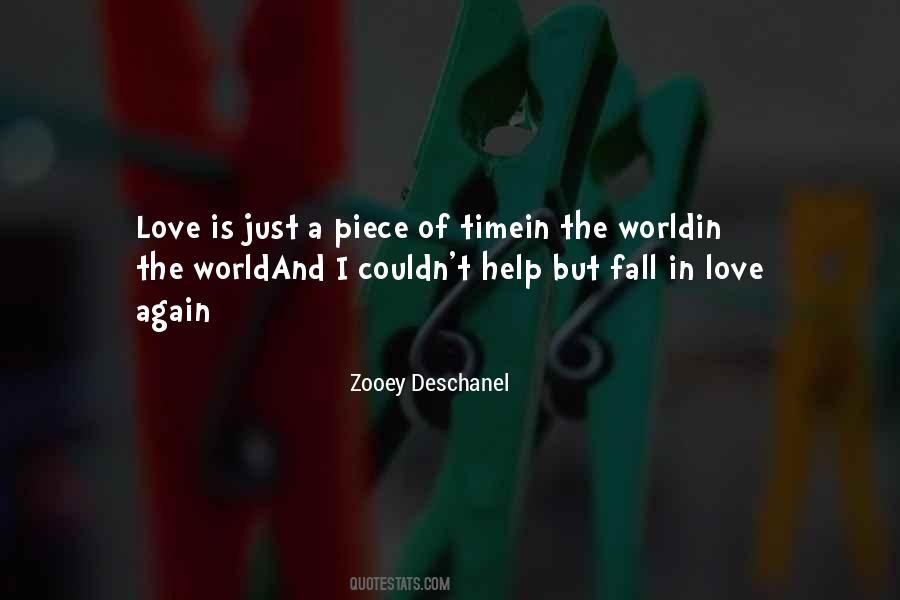 #19. American Religionists, when I questioned them, frequently said that falling in love was affirming again Christ's love for each of them. - Author: Harold Bloom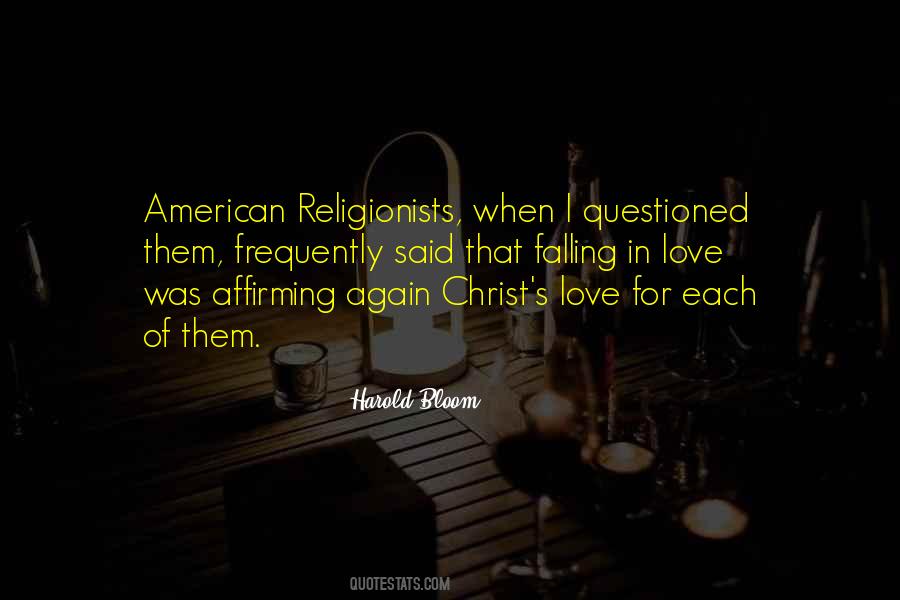 #20. Every weekend, I fall in love again. By Sunday, the last thing I want to do is let her go, release her back into the cold water of life. - Author: Thomm Quackenbush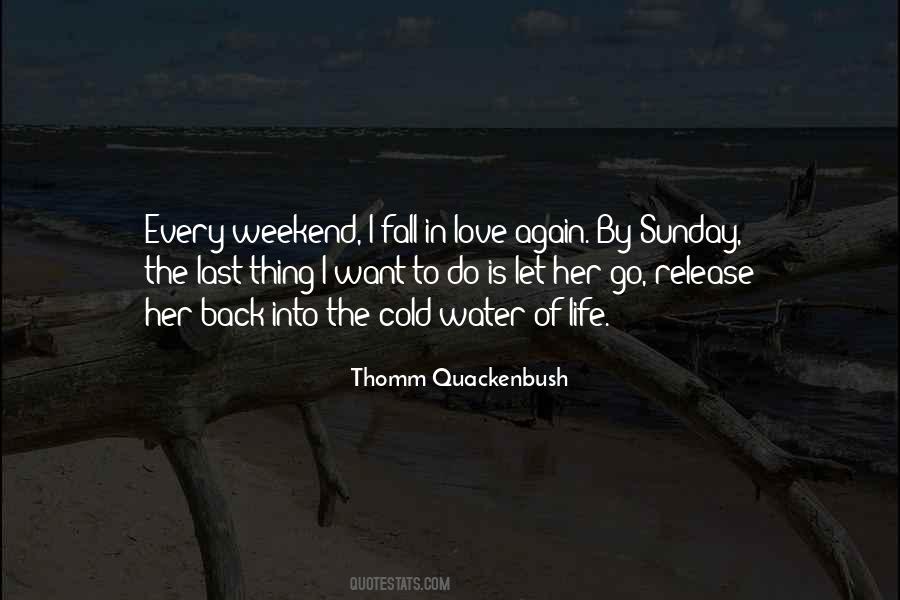 #21. When the right chance to love comes in hand, you have not to let it go, It might be the last chance you would've been waiting for and when it's gone, you will never see it again. - Author: Auliq Ice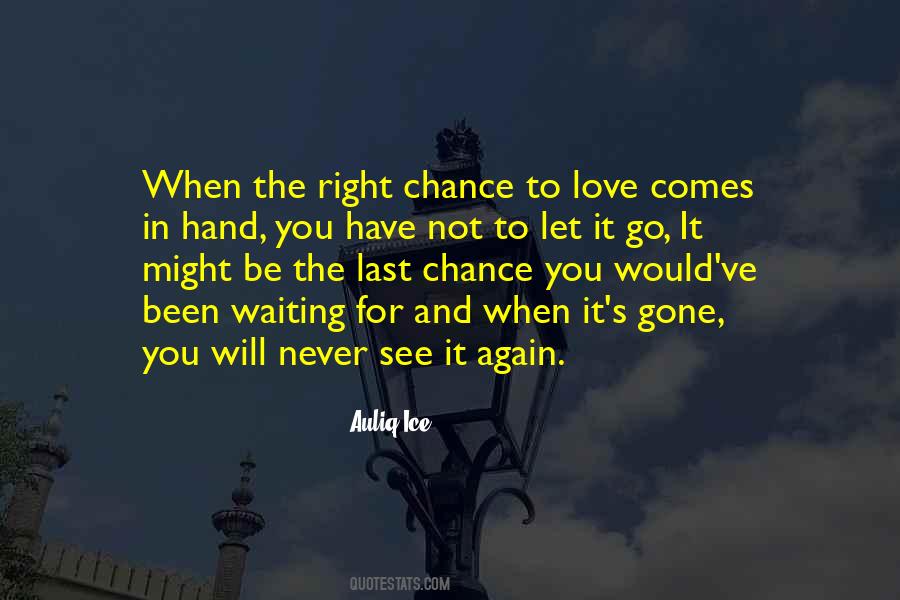 #22. I could fall in love with Dallas Winston," she said. "I hope I never see him
again, or I will. - Author: S.E. Hinton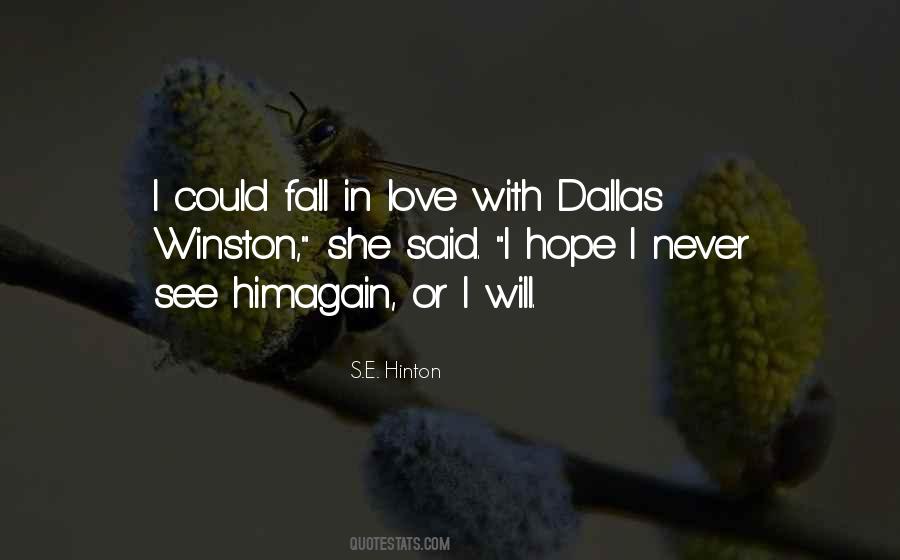 #23. I wasnt looking for anything when I found you & it somehow made me question what I wanted, was i ready for love? I don't think anyone is ever ready, but when someone makes you feel alive again it's kind of worth the risk ... - Author: Nikki Rowe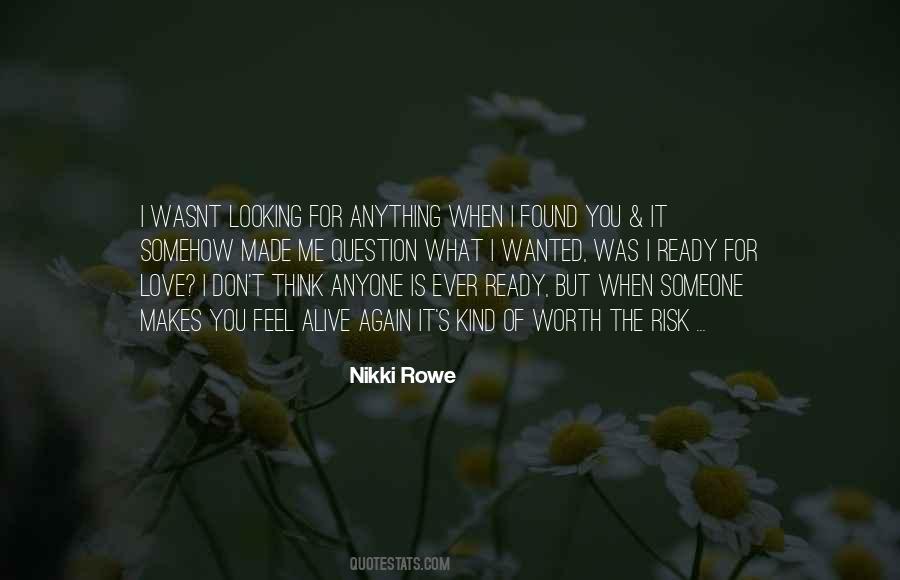 #24. The first time I met you, I fell in love with you there and then, but you didn't notice me. Then you stood me up. And then I met you again and I hated you. Well, I tried to hated you, but then when you cleaned up after Welly ... I fell in love with you all over again. - Author: Alexandra Potter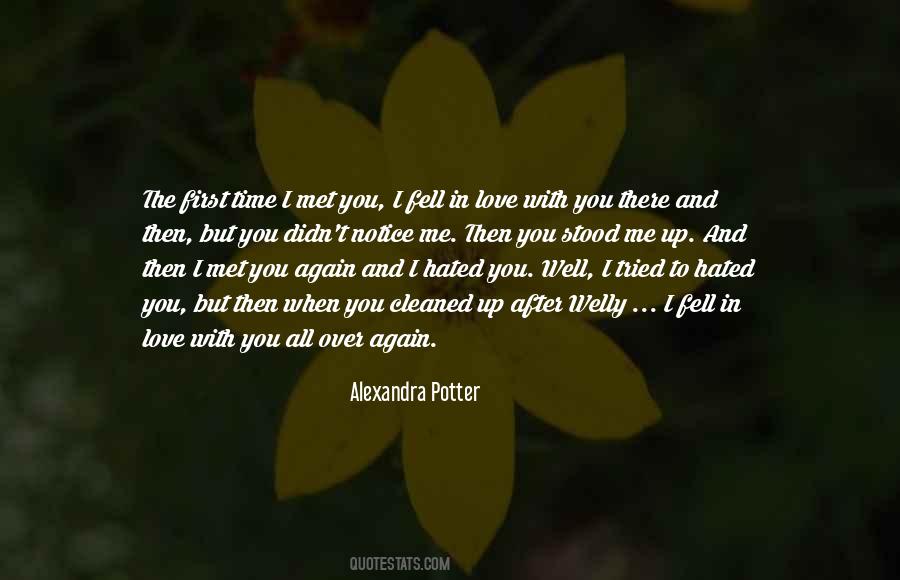 #25. It's going straight to my head: I think I'm falling in love again. - Author: Kevin Devine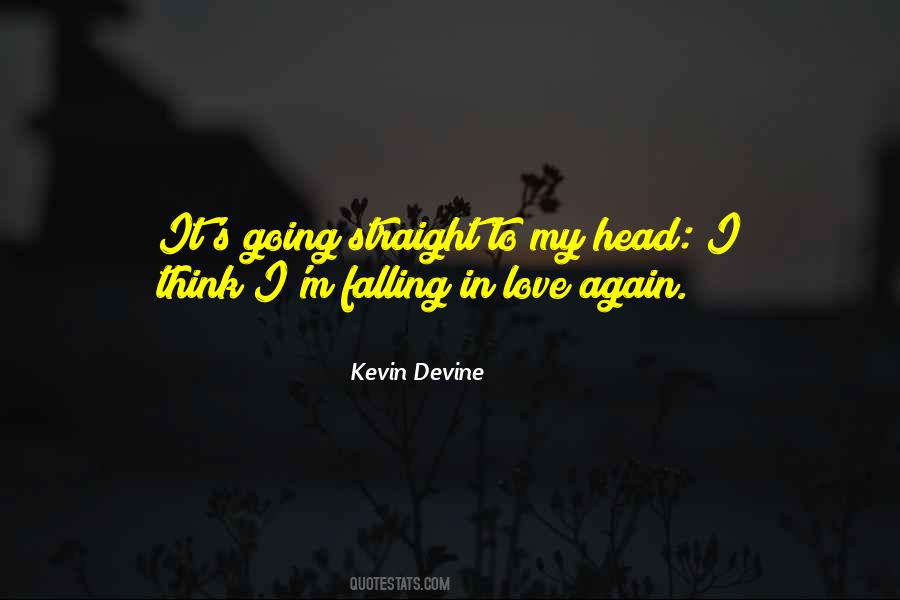 #26. I might not yet be falling in love, but I might be flirting with the promise of love, the idea of love, the making of a place in my heart for love, though it may have been more a wish than a promise. - Author: Diane Meier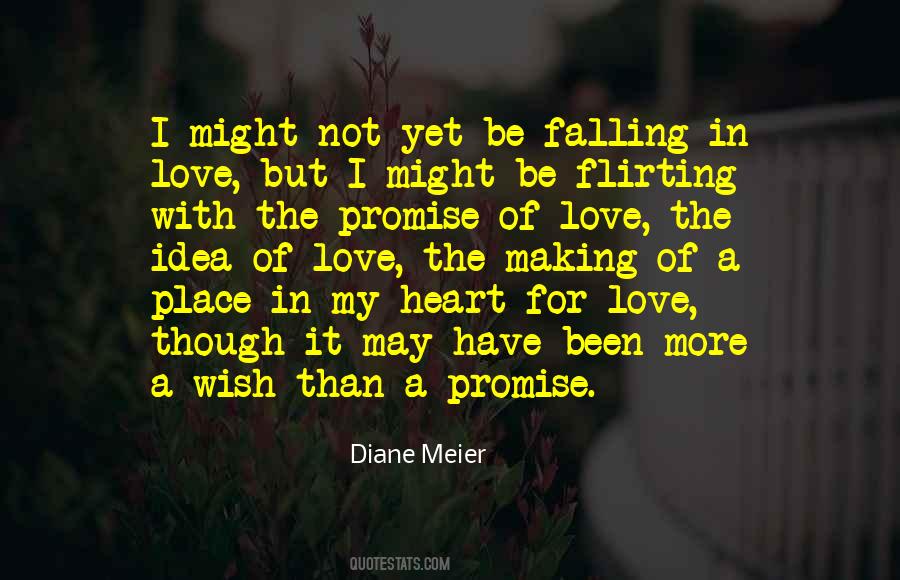 #27. Is it possible that "love hurts" is the biggest lie out there. Perhaps love heals, it makes people whole again. - Author: Astrid Lee Miles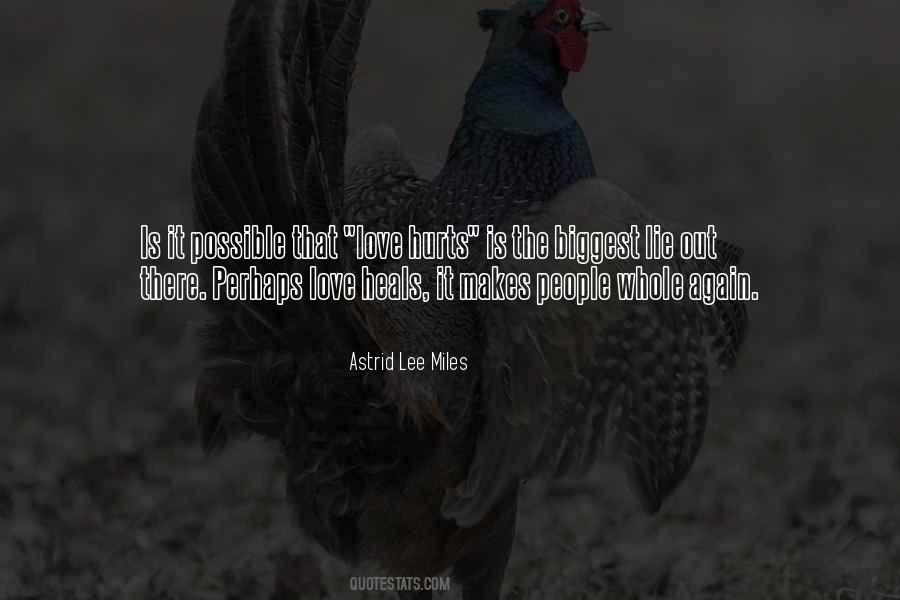 #28. The greatest act of courage is not falling in love But, despite everything, falling in love again. - Author: Robin Wayne Bailey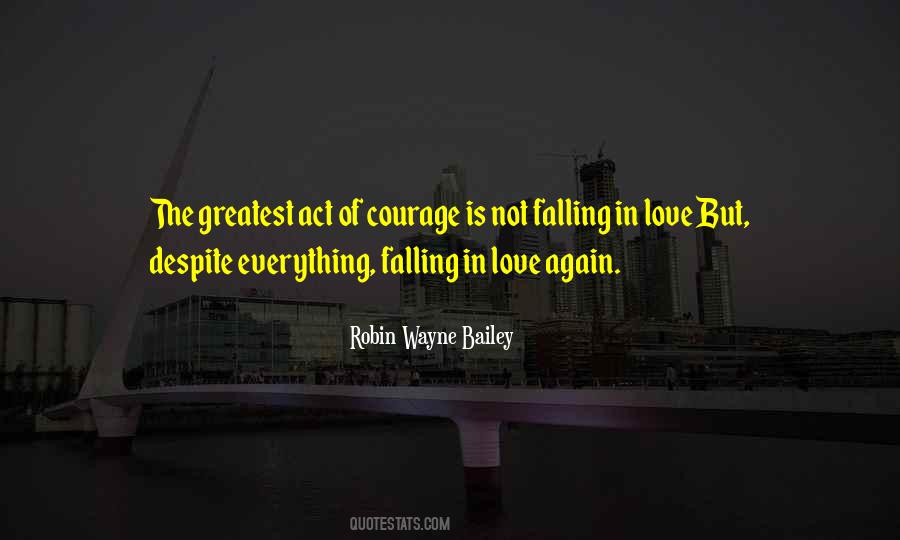 #29. Sometimes you fall in love with a song 'cause it's new, it's exciting and you just birthed it. Then you fall out of love sometimes. But the strongest songs always survive and you come back and you fall in love all over again. - Author: Jared Leto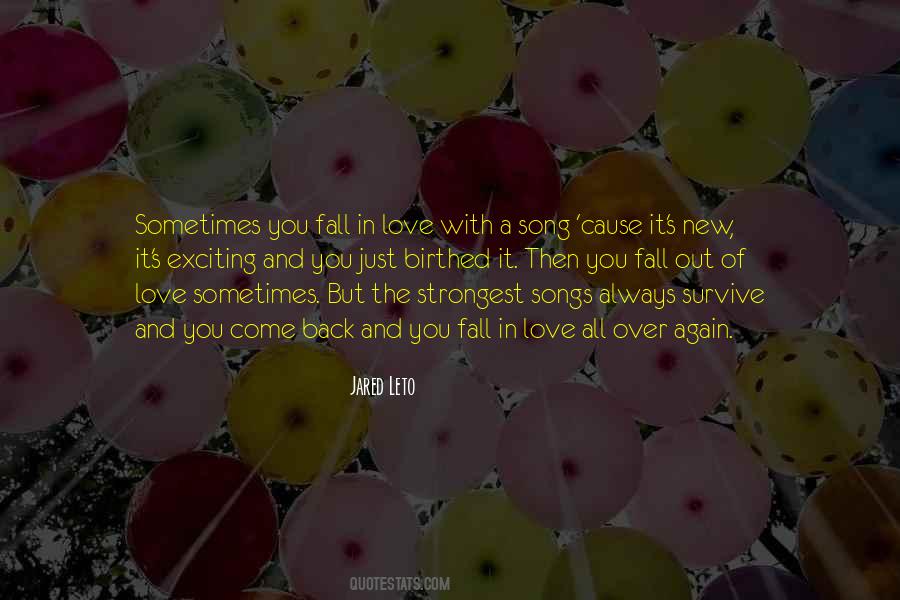 #30. My spiritual high naturally dissipated. At some point you've got to come out of the clouds and live real life. Again, it's just like falling in love. The feeling of euphoria is only temporary. - Author: Pattie Mallette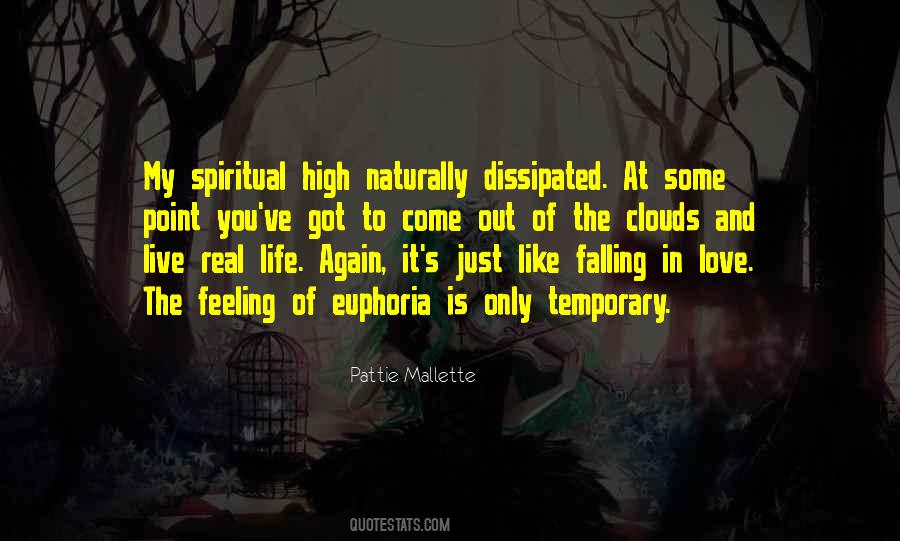 #31. Every time I listen to Eminem, I fall in love with music all over again. - Author: Hayley Williams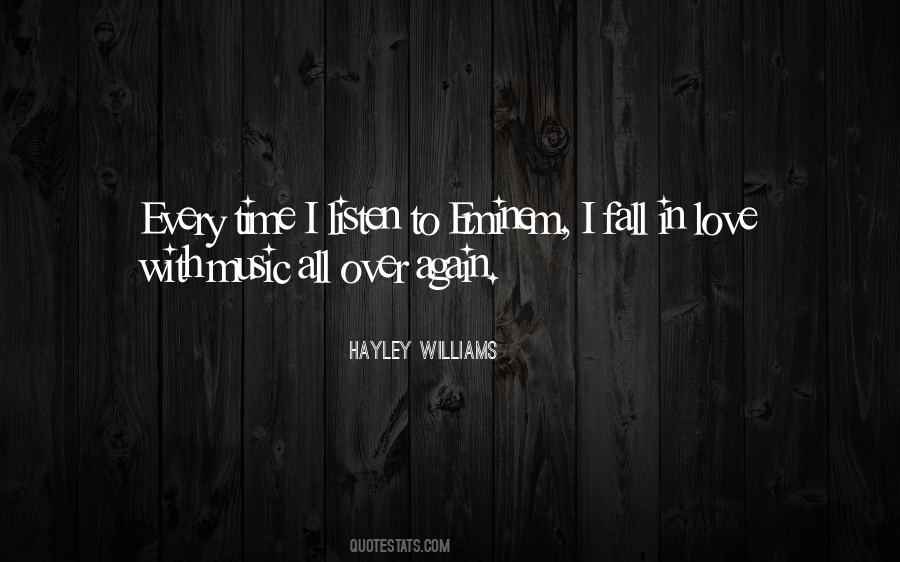 #32. Seeing someone you once loved is like falling in love for the first time all over again. - Author: Leah Raeder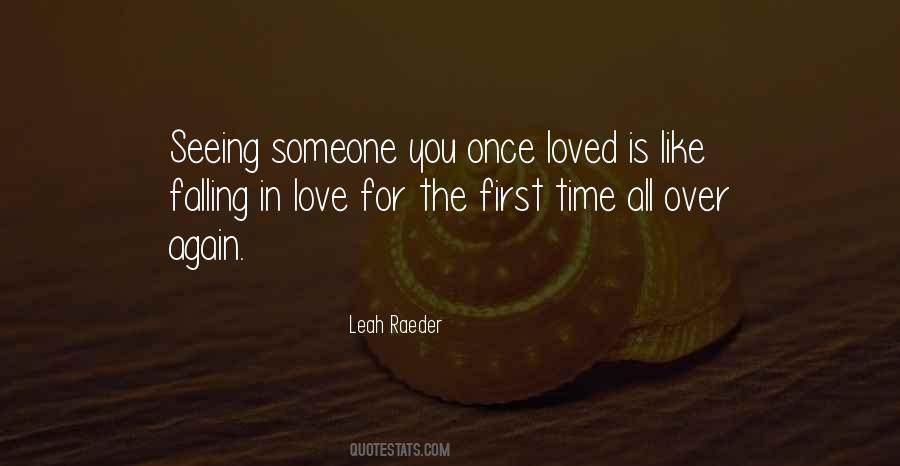 #33. The best part of re-working a story is falling in love with the characters all over again. - Author: M.E. Tudor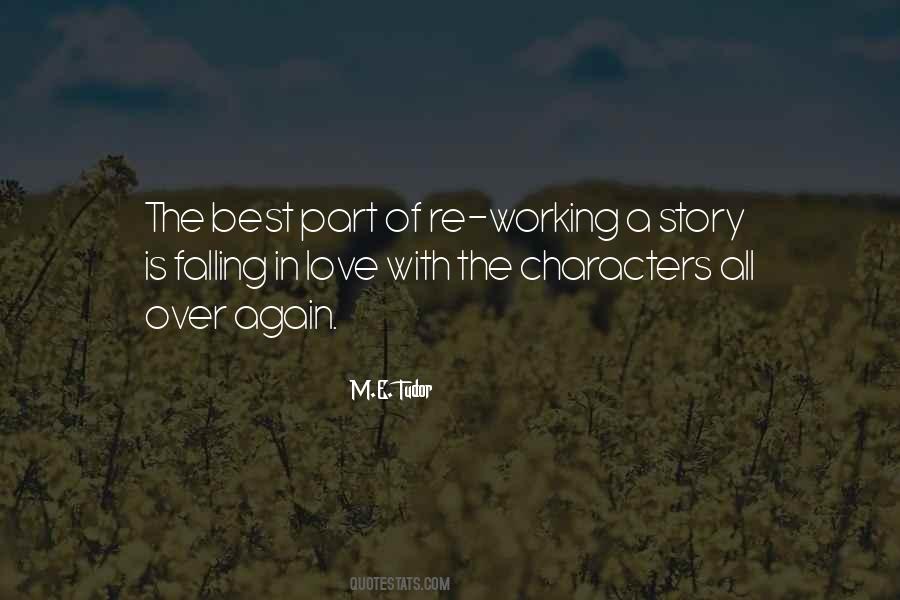 #34. Don't you see what's happened? You wanted to be in love again. To feel that feeling where a man you hardly know gazes into your eyes and seems to be the only human being who ever understood the real you. - Author: Nancy Horan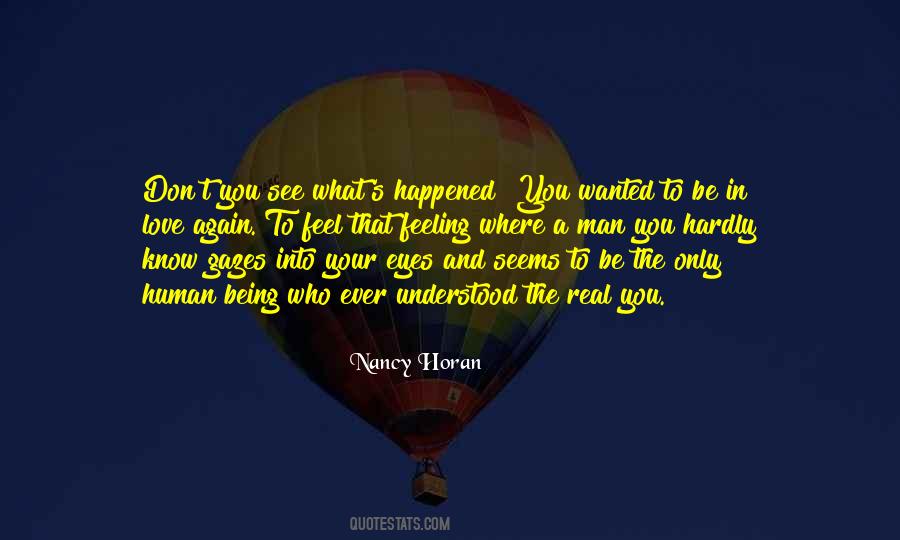 #35. What failure ofimagination had caused me to forget that life was full of other possiblities, including the possibility that eventually I would fall in love again? - Author: Nora Ephron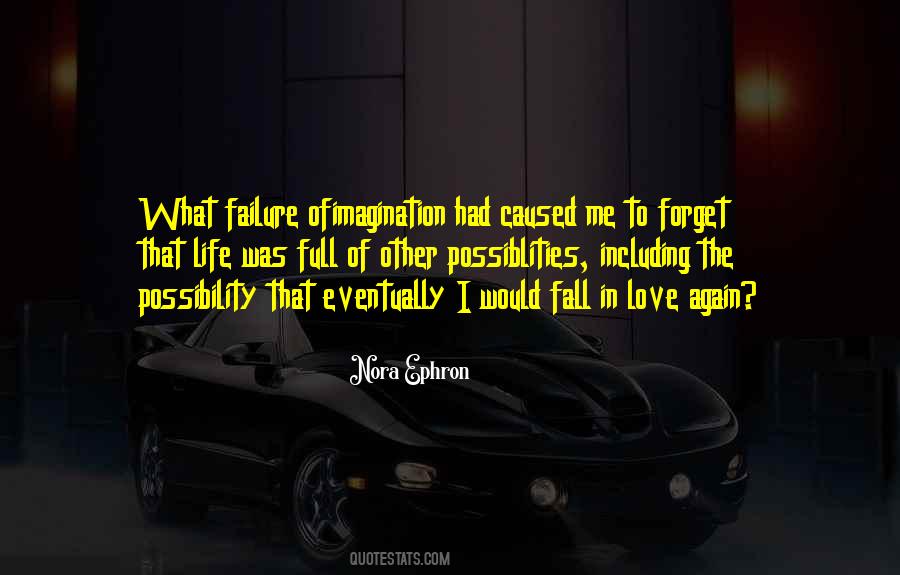 #36. You should have invited him in," Nola's sleepy voice said from across the room. "Trust me," I said. "I tried." "You make falling in love look hard," she muttered as she rolled over. "Give it a whirl again one of these days," I said. "Show me how easy it is. - Author: Devon Monk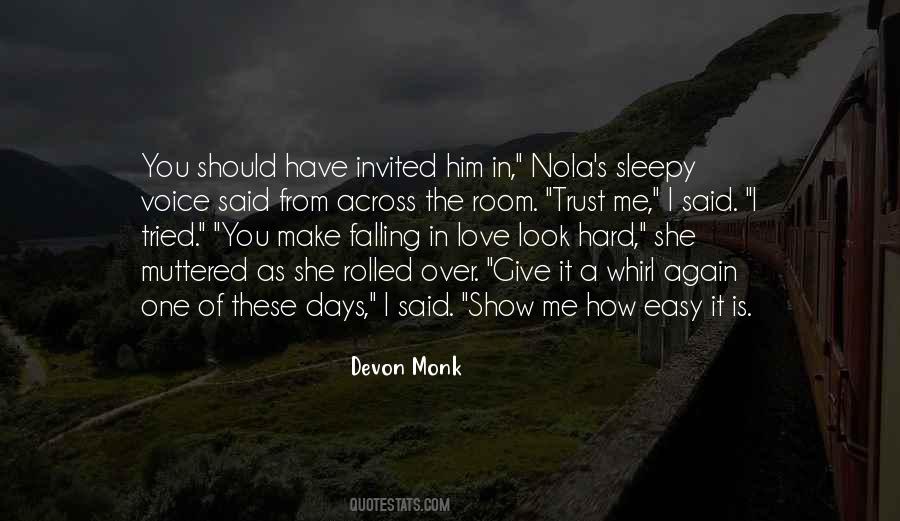 #37. I would like to fall in love again but my only hope is that love doesn't happen to me so often after this. I don't want to get so used to falling in love that i get curious to experience something more extreme - whatever that may be. - Author: Douglas Coupland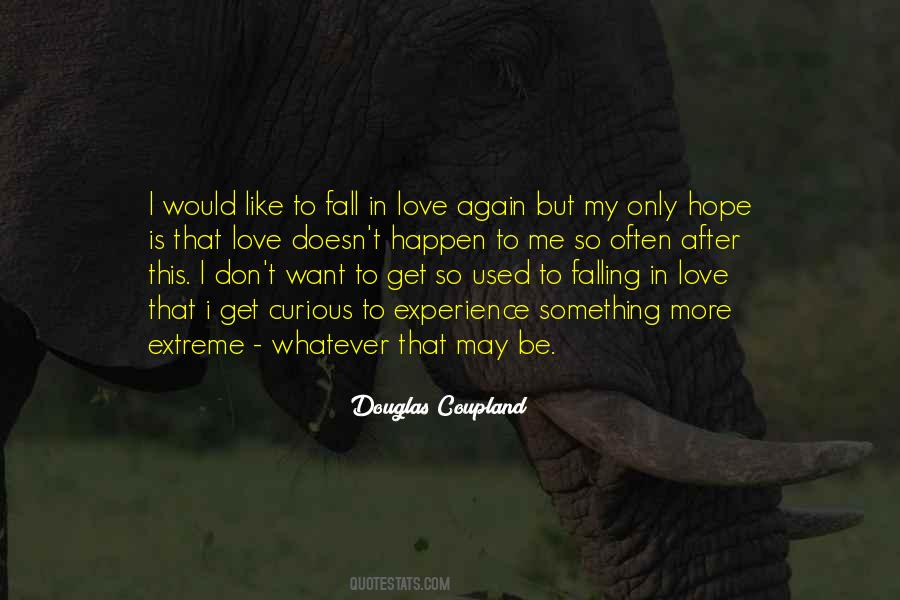 #38. I'd like to say I'm not dressed up for anyone in particular, but that would be a lie. - Author: Lisa Daily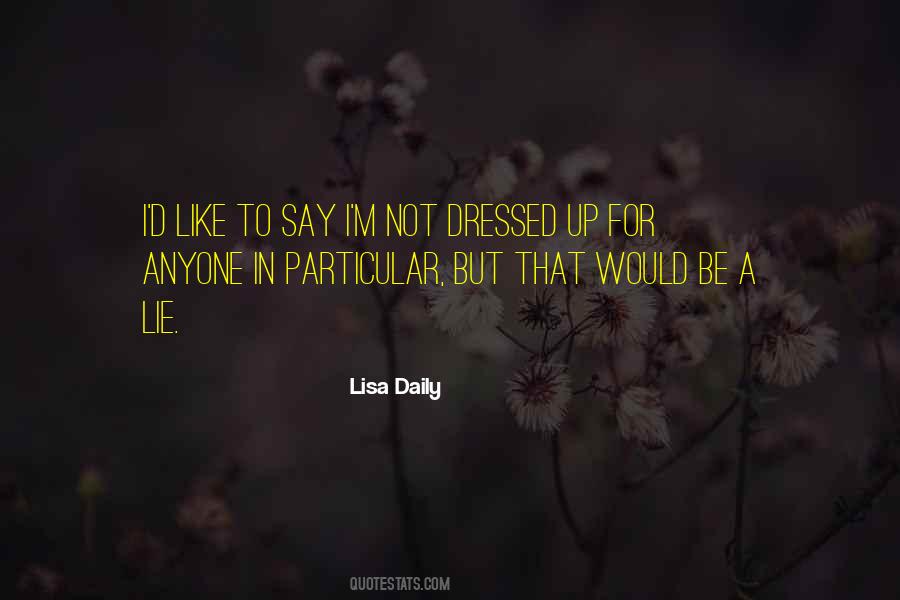 #39. I didn't fall in love with James. Falling sounds like an accident. Falling hurts. I'd fallen in love with Michael, fallen hard like slipping off a cliff and hitting the rocks below. Falling in love was something I'd vowed never to do again.
I chose to love James. - Author: Megan Hart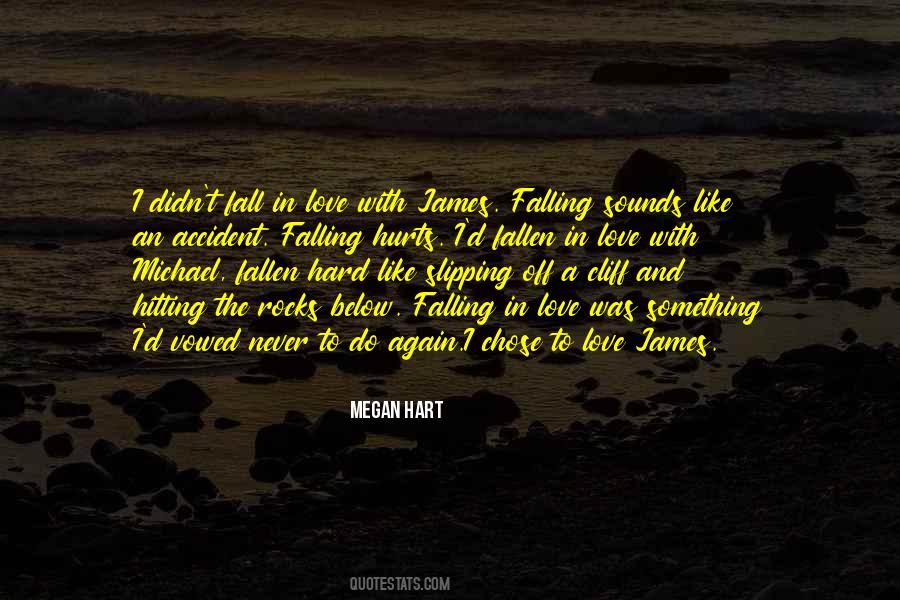 #40. The problem with falling in love is falling back out of it again, usually because you've fallen in love with a lie. That happens as often as not. - Author: Ellen Hopkins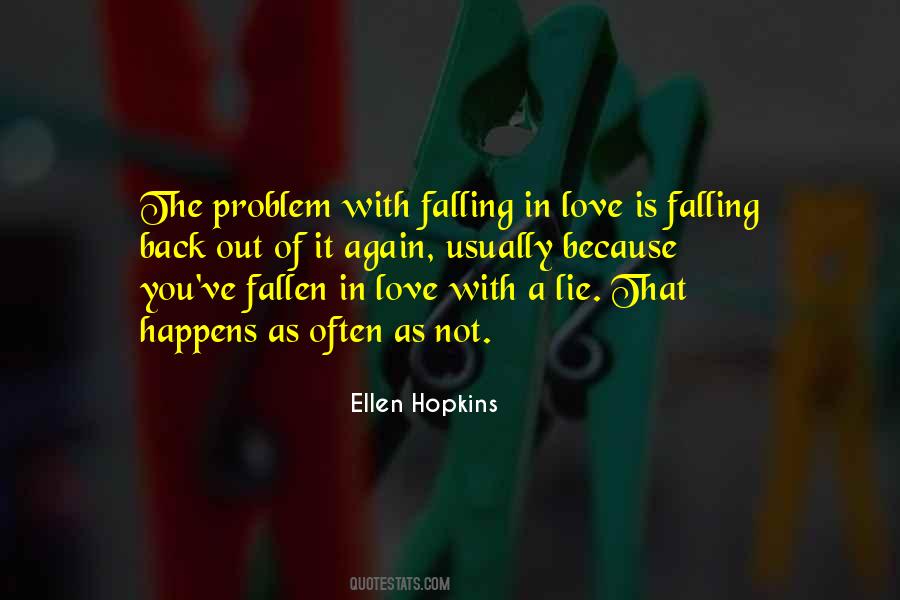 #41. If there is anywhere on earth a lover of God who is always kept safe, I know nothing of it, for it was not shown to me. But this was shown: that in falling and rising again we are always kept in that same precious love. - Author: Julian Of Norwich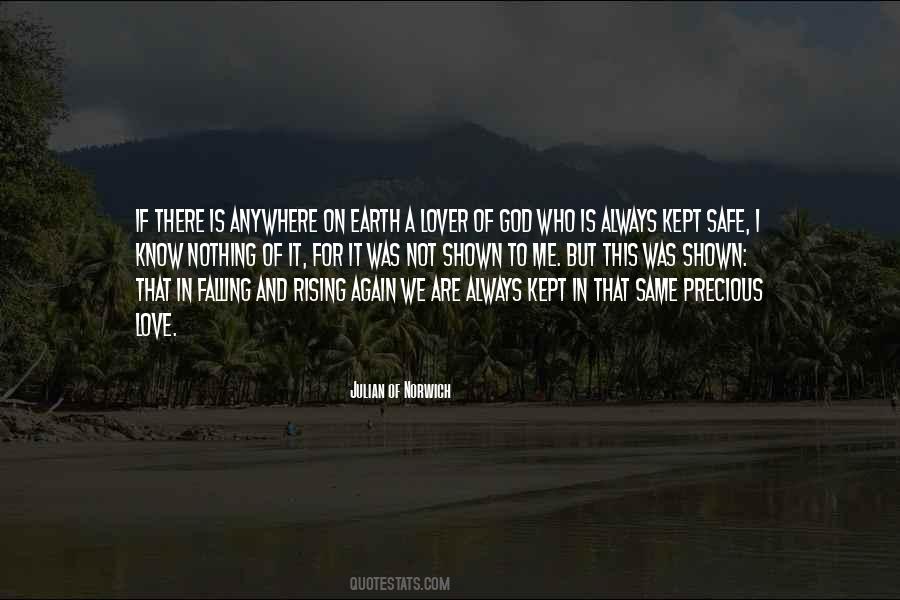 #42. He swore his love to me again and again until he finally realized that I cannot love anything right now. Falling in love is like holding a white flag out to your enemies and saying, "we give up, we're in love." Love is surrender. - Author: Jennifer Lynch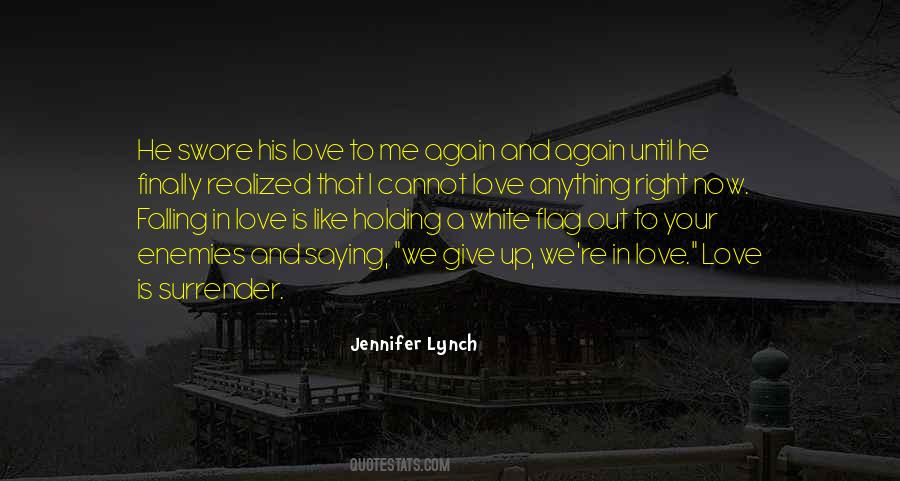 #43. Fearless is falling madly in love again, even though you've been hurt before. - Author: Taylor Swift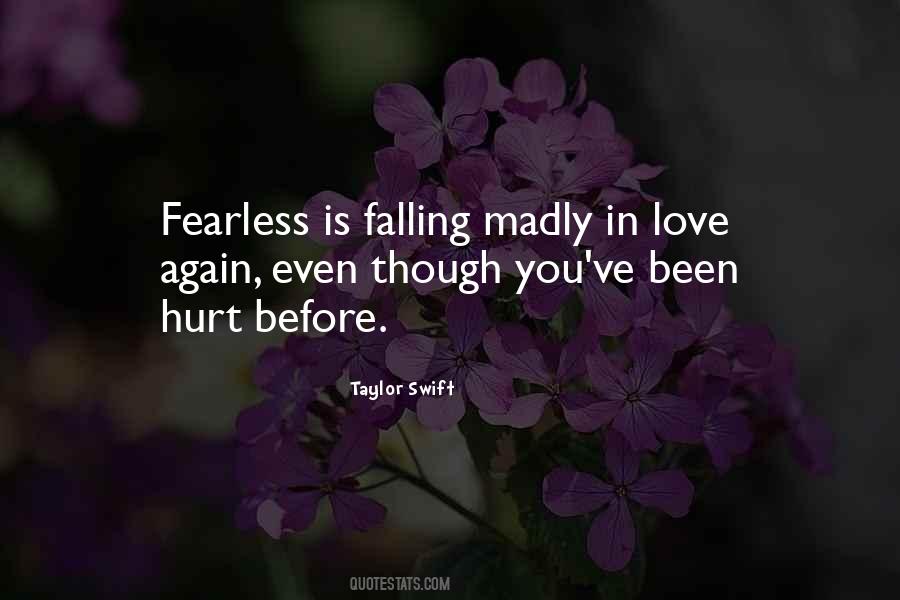 #44. He told me that when we first met, he had said to a friend about me: If I get that girl's number I will never ask another girl for her number again. - Author: Kimberly Novosel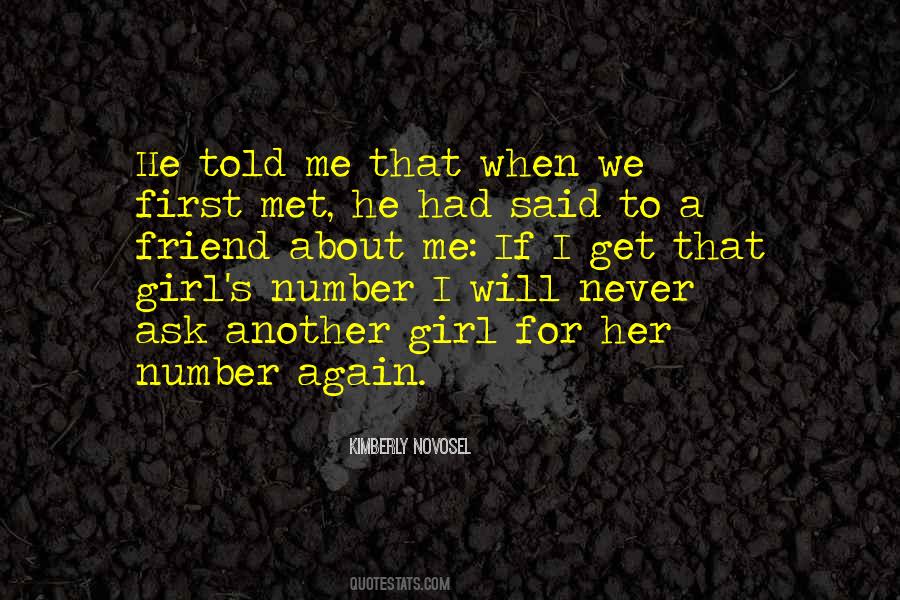 #45. You can fall in love again with someone you're already in love with. It's like waking from a dream within a dream and finding another layer, the colors more vivid, the light more lucid, the fantasy more real. Being in love is an endless loop of waking to reverie. - Author: Leah Raeder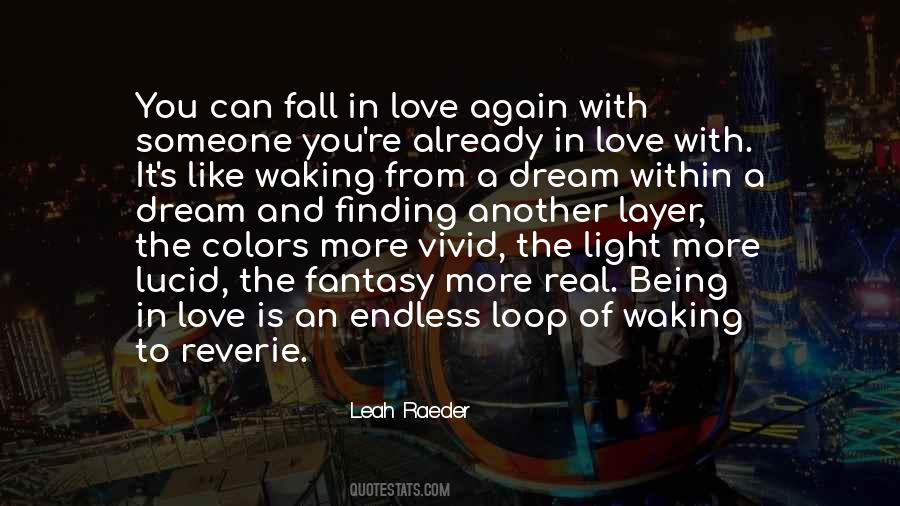 #46. I shudder at the thought of men ... I'm due to fall in love again - Author: Dorothy Parker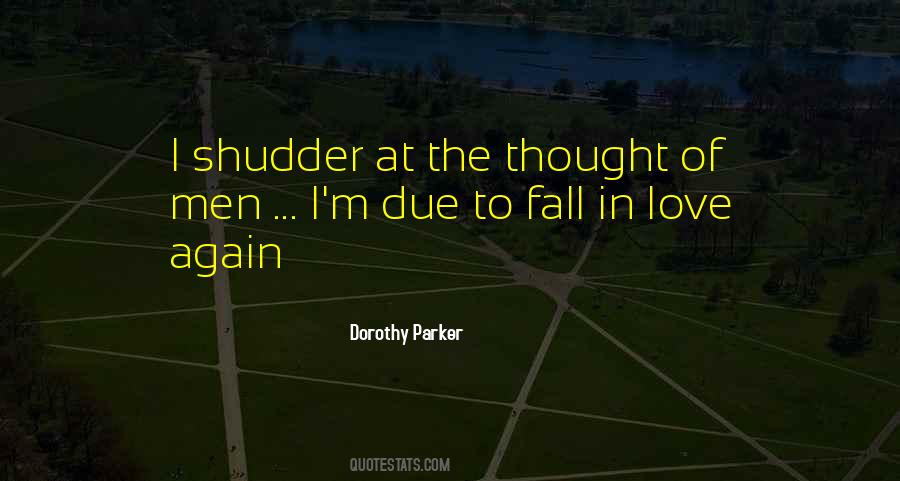 #47. I was remembering all of the reasons why I love you so much. I was appreciating everything you do, and everything you are. I was falling in love with you, all over again. - Author: S.C. Stephens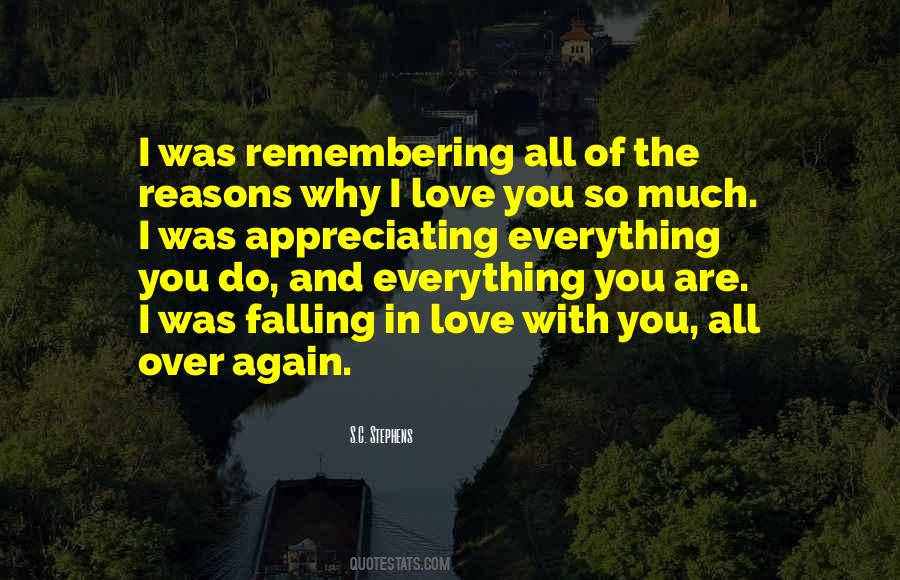 #48. But then again I wonder if what we feel in our hearts today isn't like these raindrops still falling on us from the soaked leaves above, even though the sky itself long stopped raining. I'm wondering if without our memories, there's nothing for it but for our love to fade and die. - Author: Kazuo Ishiguro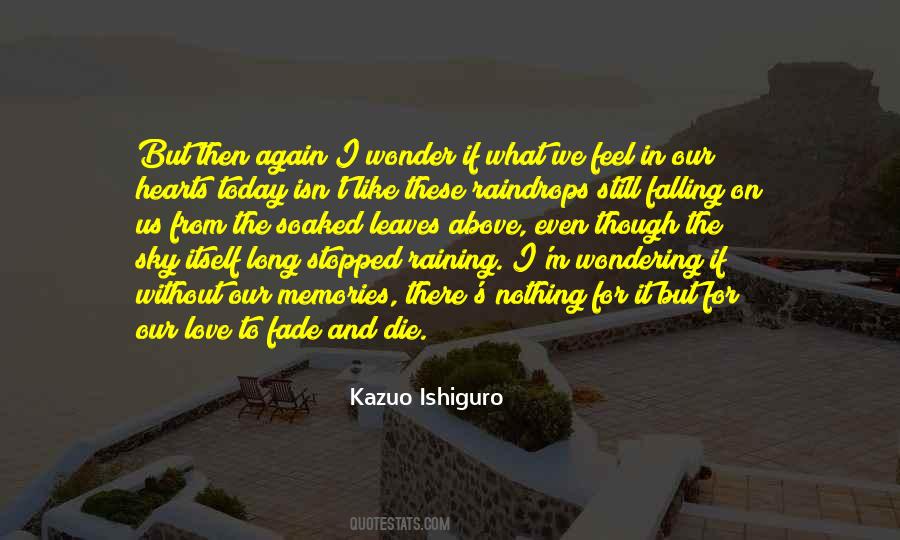 #49. George, if you had to do it all over, would you fall in love with yourself again? - Author: Oscar Levant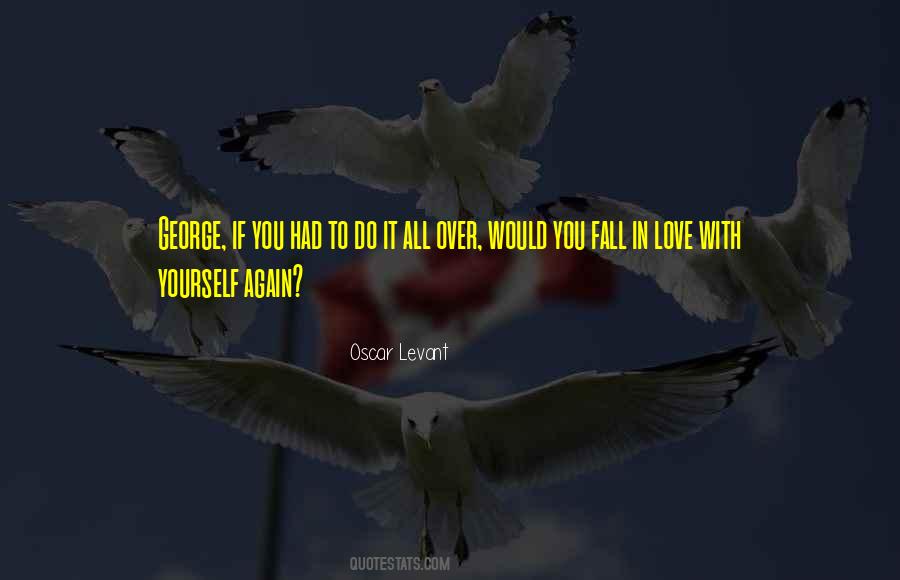 #50. All it took was to see him, to hear those words that I was his, and I was falling in love, so hard and so fast all over again. - Author: Karina Halle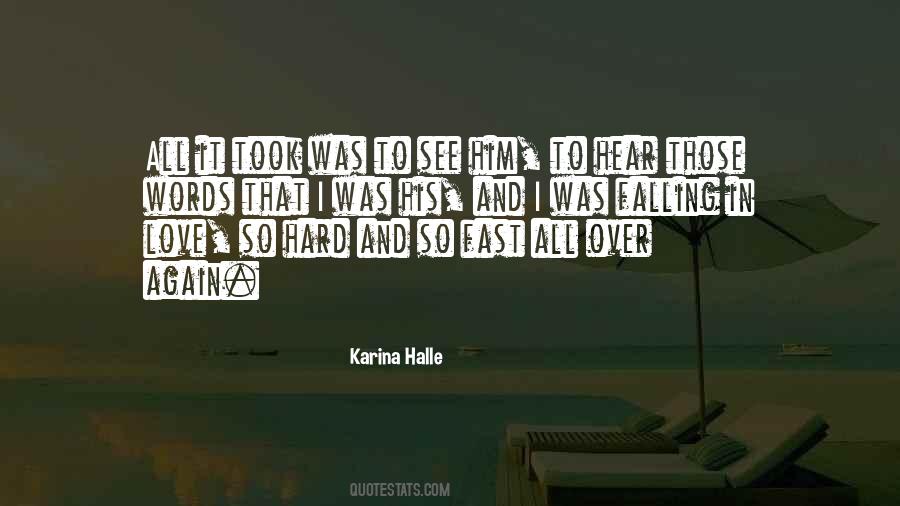 #51. Even now - in the final hour of my life - I'm falling in love again. - Author: Steven Morrissey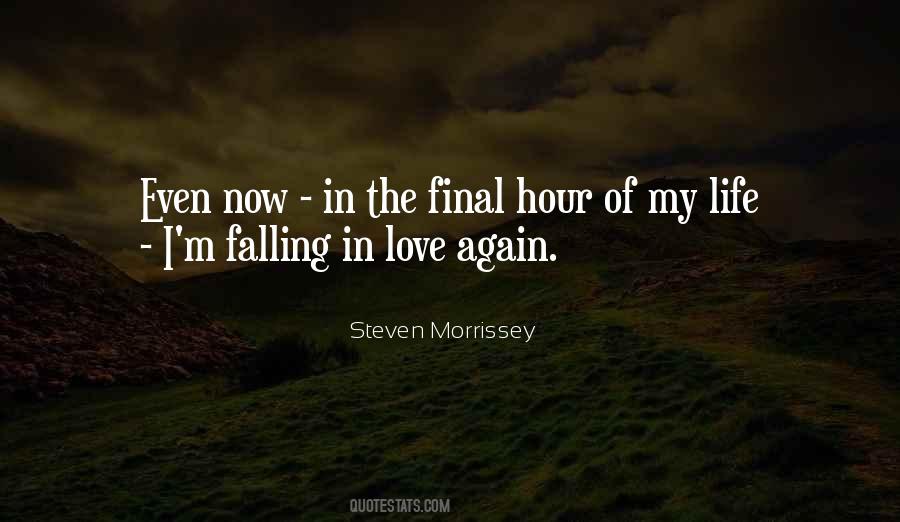 #52. Falling in love feels like jumping out of a plane without a parachute and somehow landing safely and then wanting to do it again the next day. - Author: Victoria Denault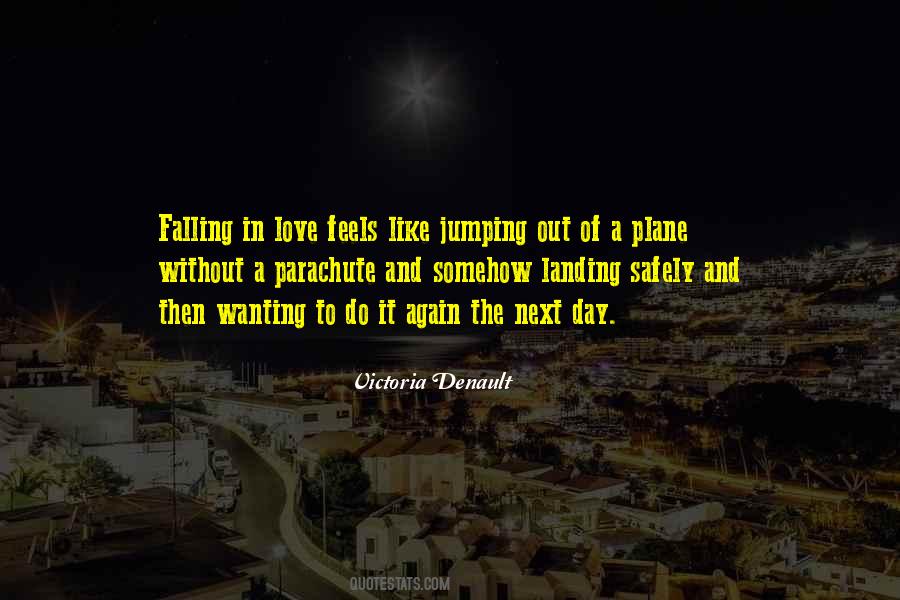 Famous Authors
Popular Topics