Empedocles Famous Quotes & Sayings
List of top 33 famous quotes and sayings about empedocles to read and share with friends on your Facebook, Twitter, blogs.
Top 33 Quotes About Empedocles
#1. Those that are too refined to be simple need to be refined again. - Author: Charles Haddon Spurgeon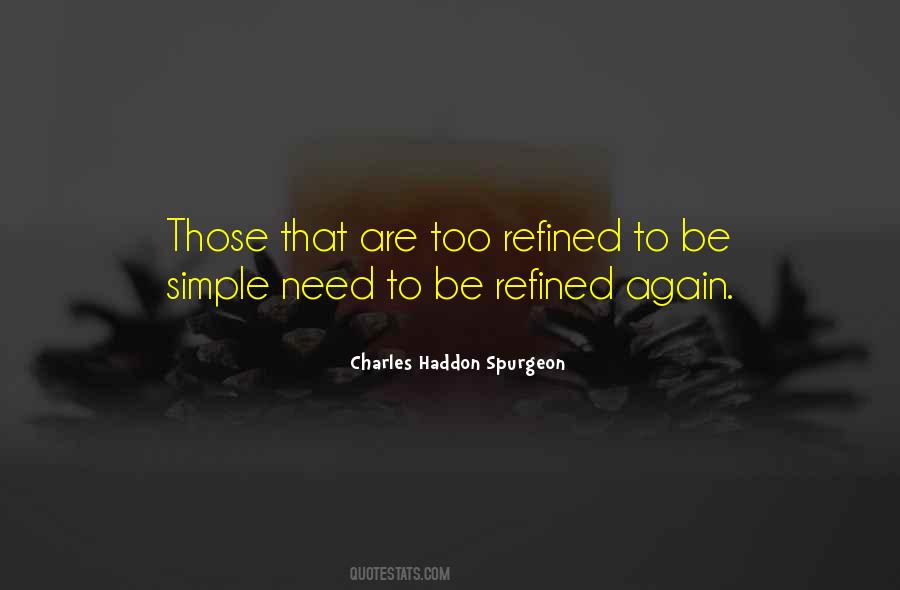 #2. God is a circle whose center is everywhere, and its circumference nowhere. - Author: Empedocles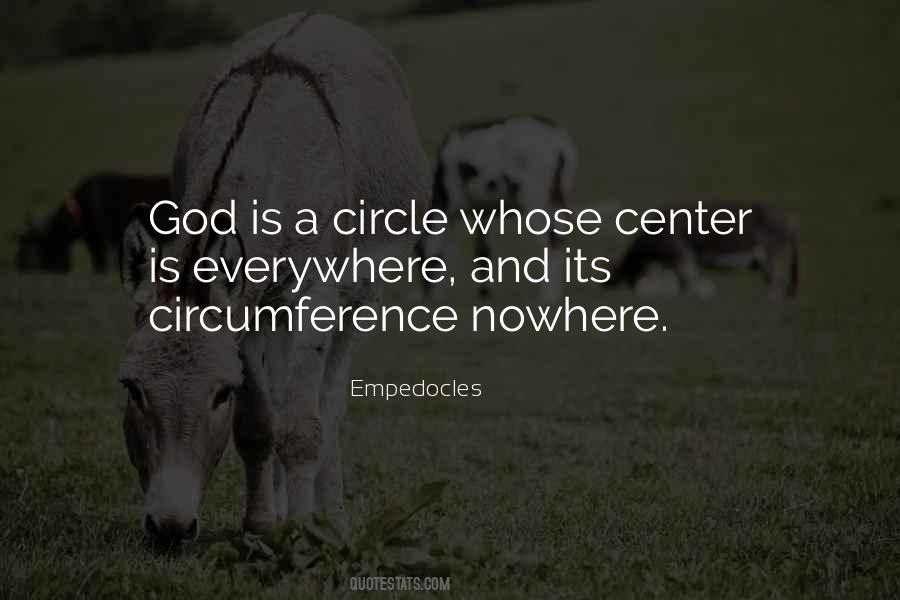 #3. [On the volcano.] And many a fire there burns beneath the ground. - Author: Empedocles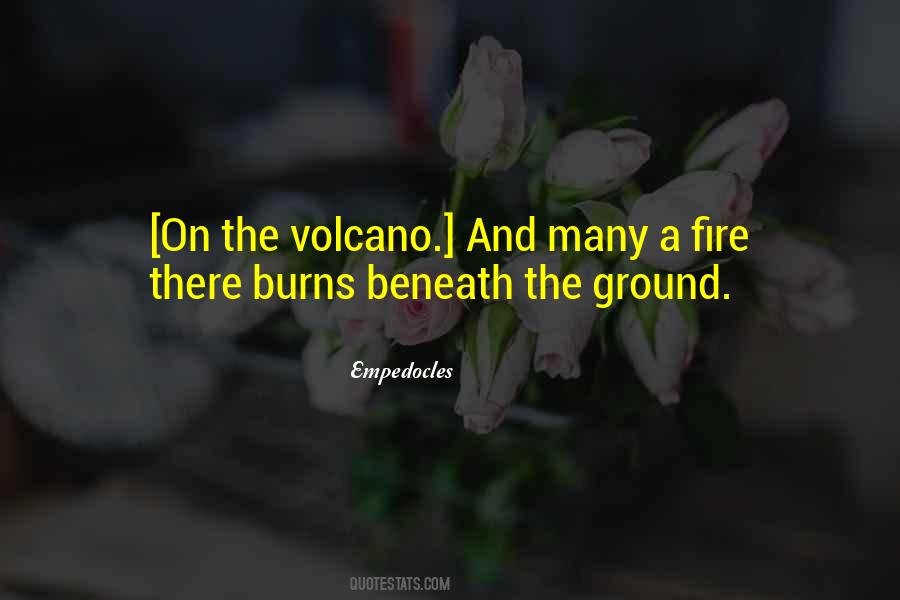 #4. Each man believes only his experience. - Author: Empedocles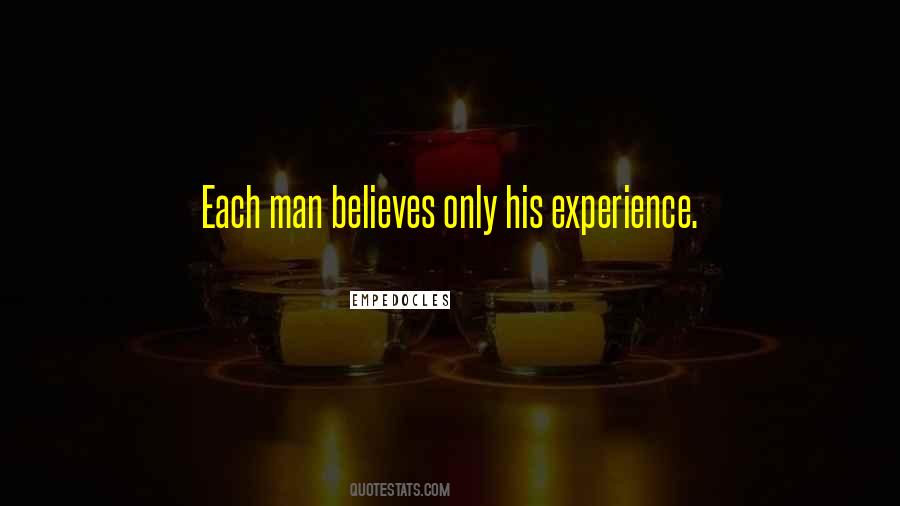 #5. You're not Corbin," he mutters.
"No. I'm not. But I am your new neighbour, and from the looks of it, you're about to owe me at least fifty cups of sugar. - Author: Colleen Hoover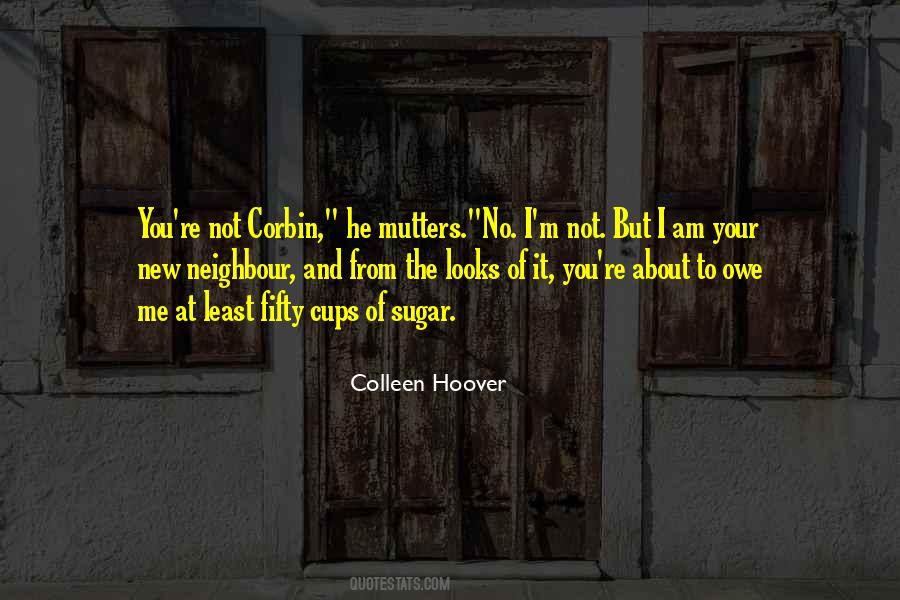 #6. Happy is he who has gained the wealth of divine thoughts, wretched is he whose beliefs about the gods are dark. - Author: Empedocles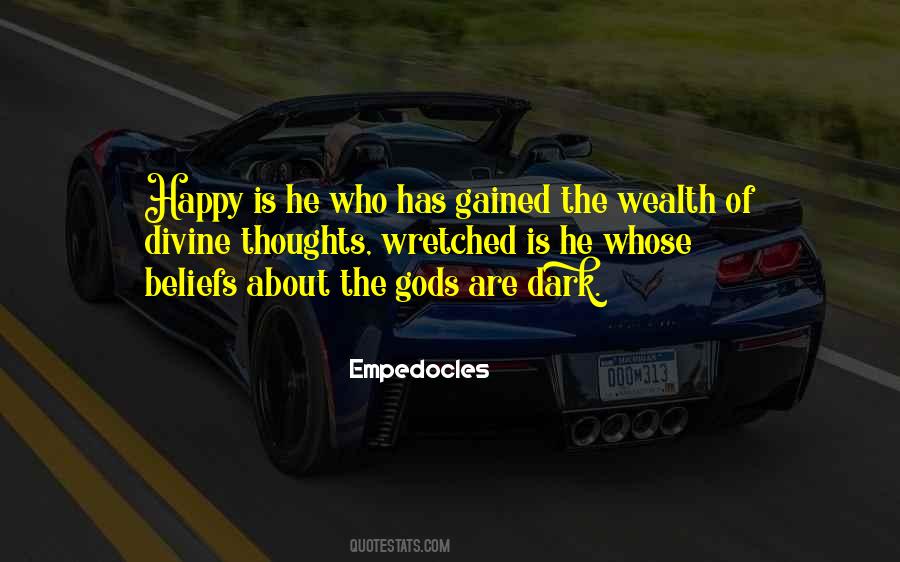 #7. I love when those annoyingly perfect moms brag that they ONLY give their kids all-natural shit. You know what's all-natural? Poisonous berries and 'shrooms. - Author: Karen Alpert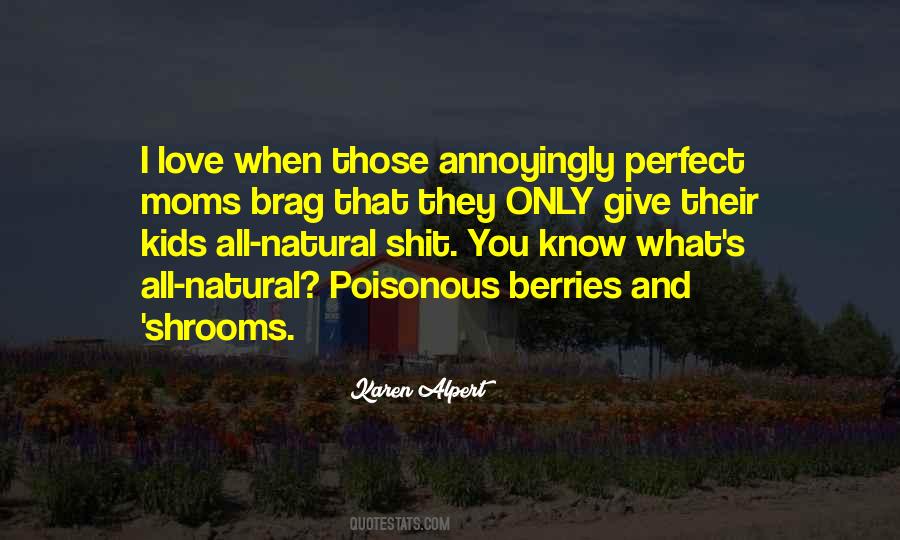 #8. Earth's sweat, the sea. - Author: Empedocles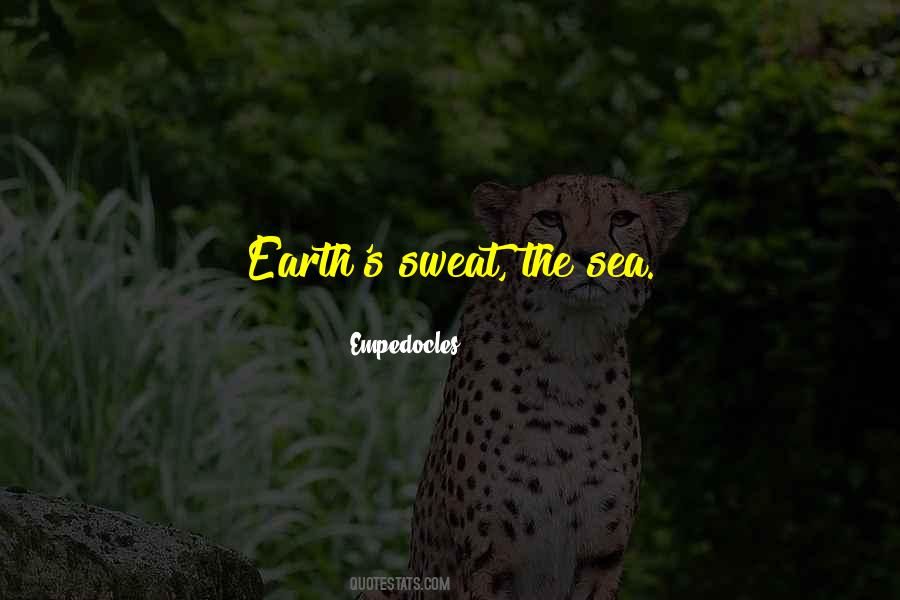 #9. Many fires burn below the surface. - Author: Empedocles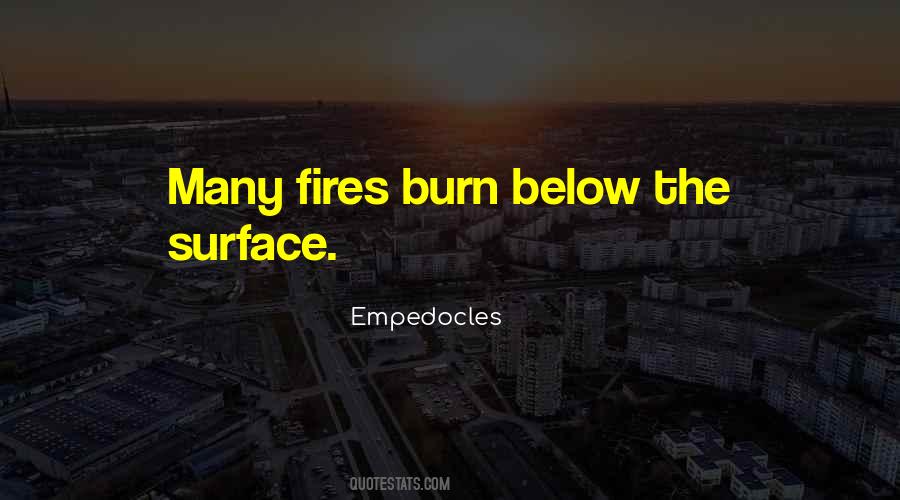 #10. The nature of God is a circle of which the center is everywhere and the circumference is nowhere. - Author: Empedocles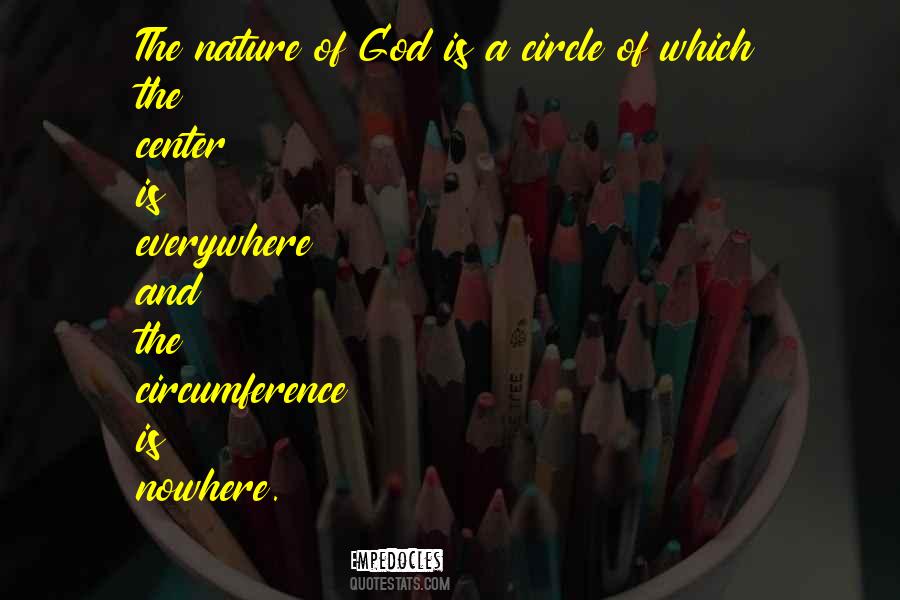 #11. There are forces in nature called Love and Hate. The force of Love causes elements to be attracted to each other and to be built up into some particular form or person, and the force of Hate causes the decomposition of things. - Author: Empedocles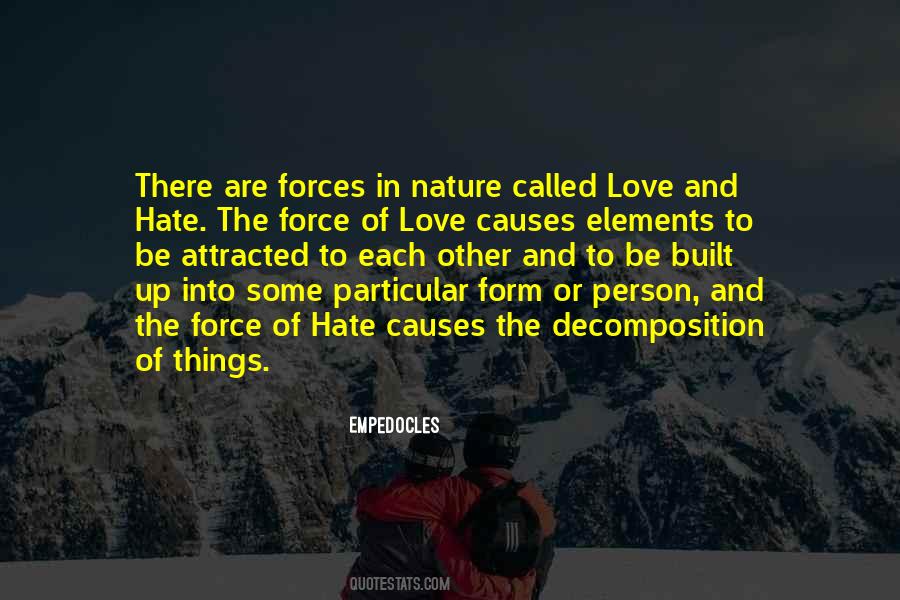 #12. Blessed is he who has acquired a wealth of divine wisdom, but miserable he in whom there rests a dim opinion concerning the gods. - Author: Empedocles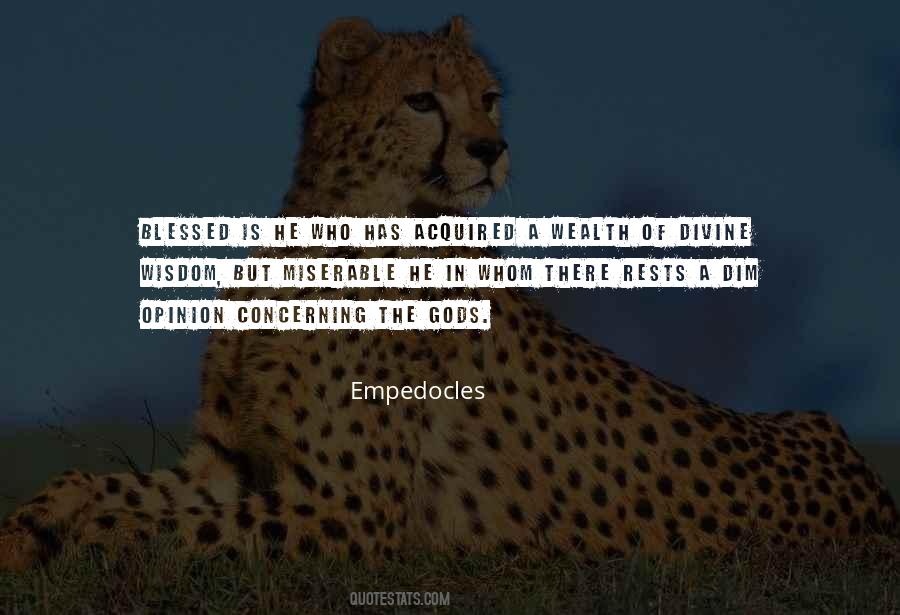 #13. Intemperance in talk makes dreadful havoc in the heart. - Author: Thomas F. Wilson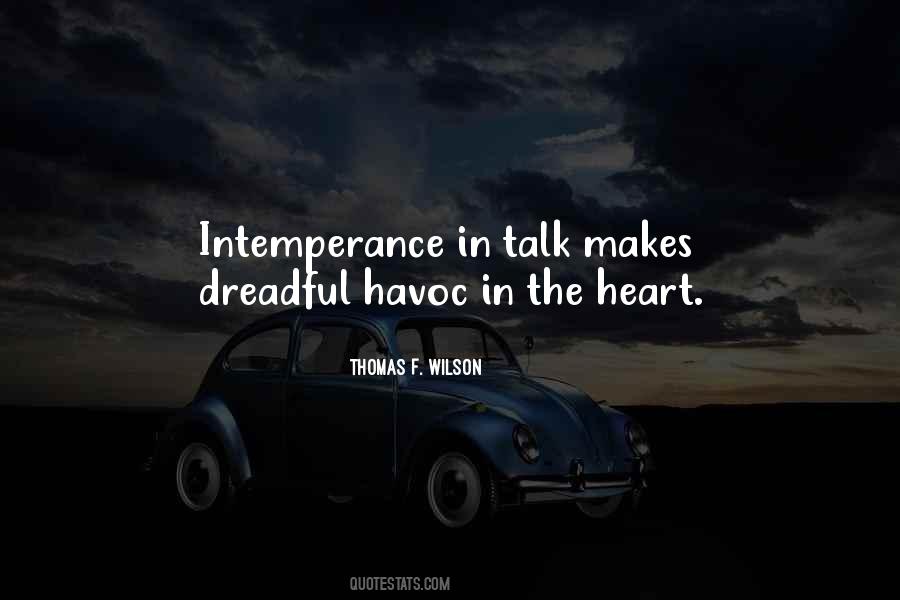 #14. Empedocles believed that there were two different forces at work in nature. He called them love and strife. Love binds things together, and strife separates them. - Author: Jostein Gaarder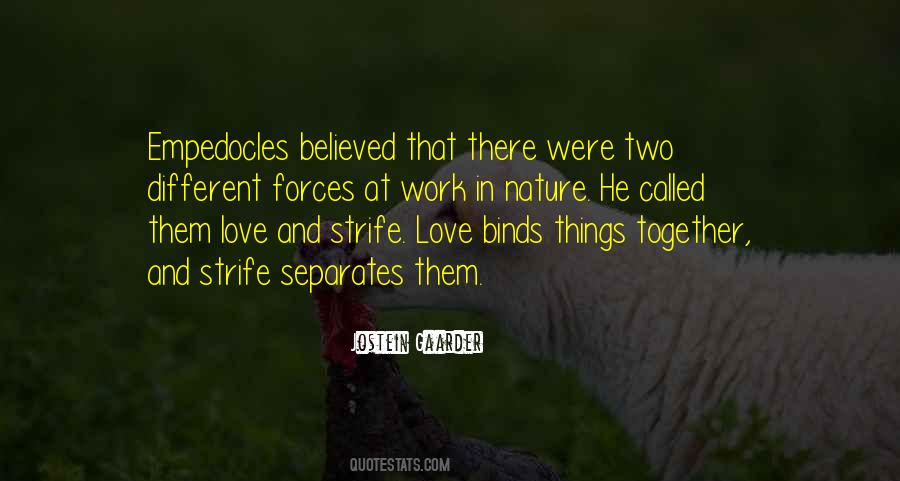 #15. For before this I was born once a boy, and a maiden, and a plant, and a bird, and a darting fish in the sea. - Author: Empedocles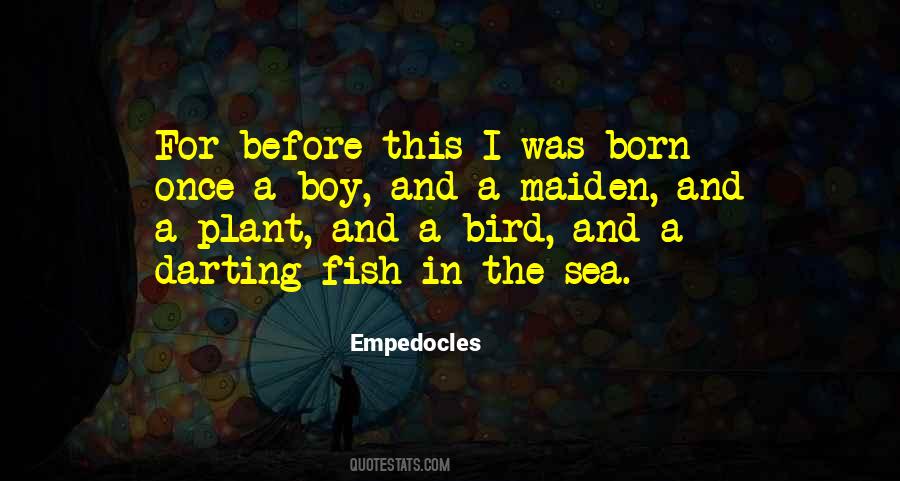 #16. It was not the mixture, O men, of blood and breath that made the beginning and substance of your souls, though your earthborn and mortal body is framed of those things. But your soul has come hither from another place. - Author: Empedocles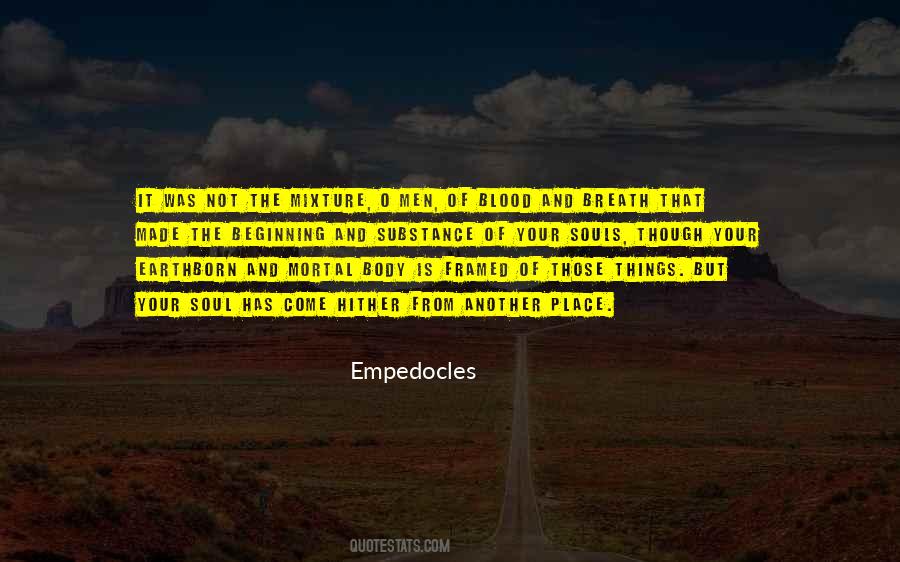 #17. For even they who compose treatises of medicine or natural philosophy in verse are denominated Poets: yet Homer and Empedocles have nothing in common except their metre; the former, therefore, justly merits the name of the Poet; while the other should rather be called a Physiologist than a Poet. - Author: Aristotle.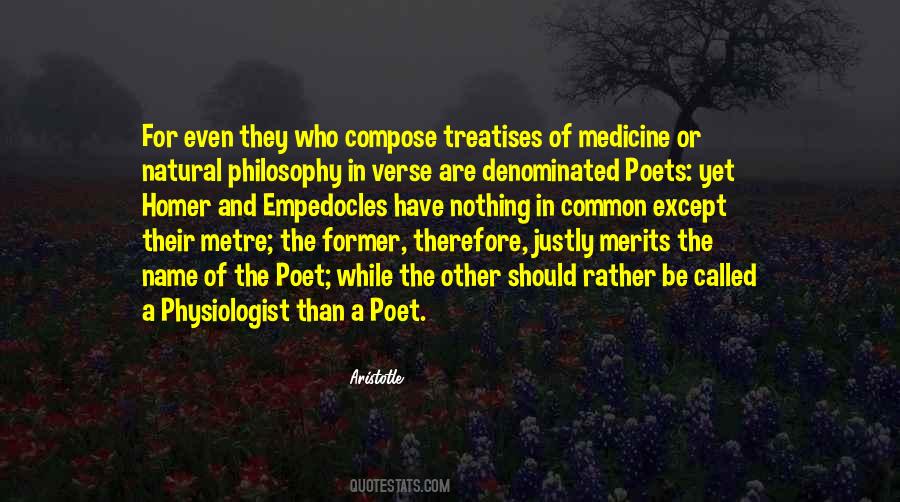 #18. At one time through love all things come together into one, at another time through strife s hatred, they are borne each of them apart. - Author: Empedocles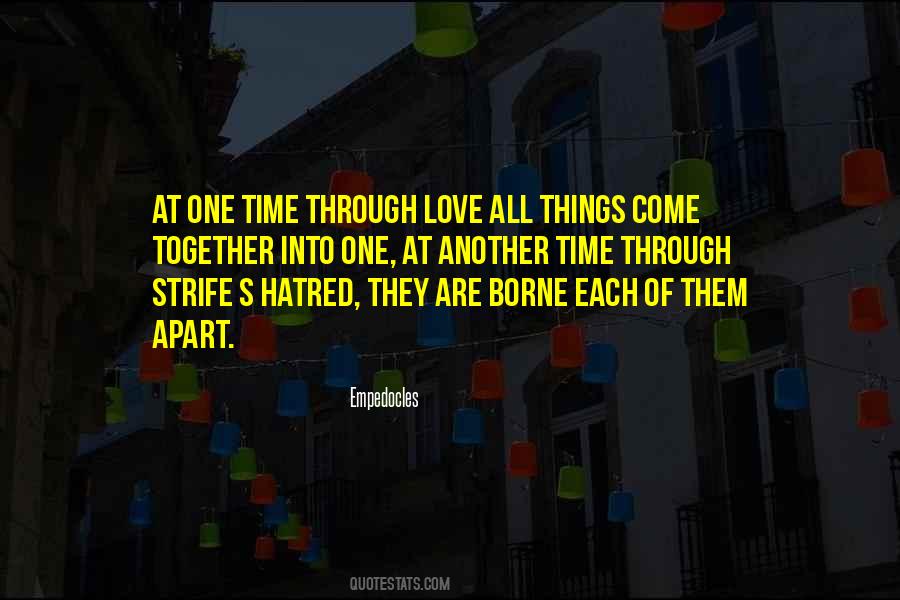 #19. Having glimpsed a small part of life, men rise up and disappear as smoke, knowing only what each one has learned. - Author: Empedocles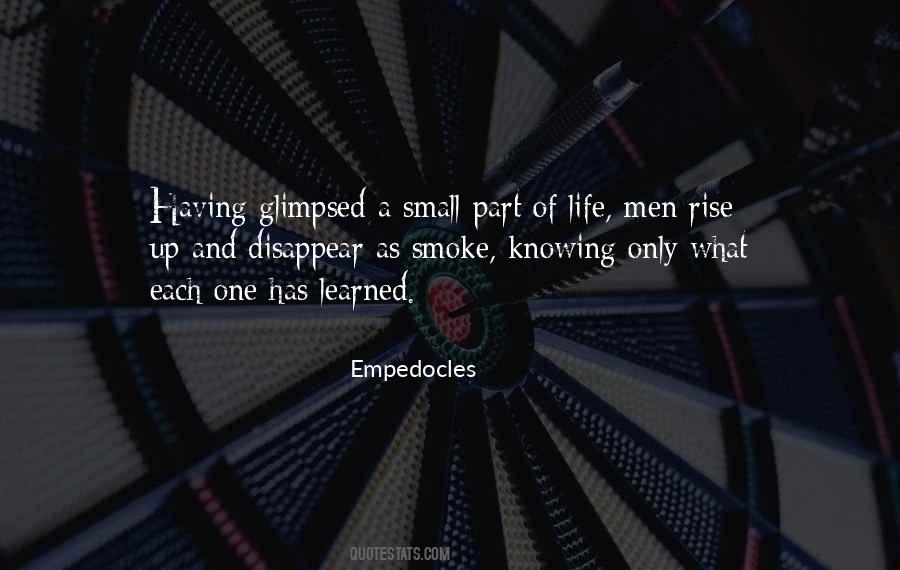 #20. The transliterated name and address of the addresser of the 3 letters in reversed alphabetic boustrophedonic punctated quadrilinear cryptogram (vowels suppressed) N. IGS./WI. UU. OX/W. OKS. MH/Y. IM: - Author: James Joyce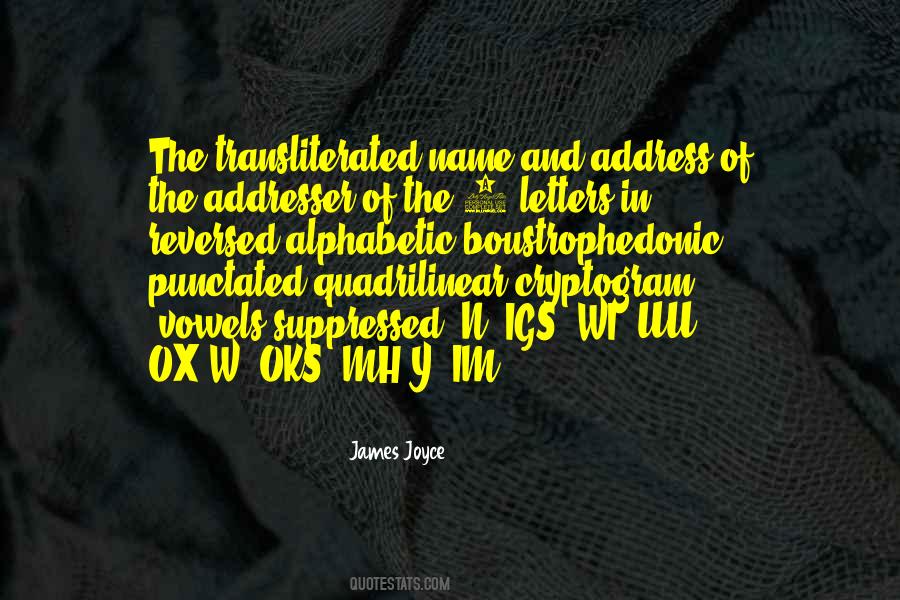 #21. I have six illegitimate children," Villiers informed her, not kindly. She visibly paled. :My daughter is marrying a duke," the duchess said between clenched teeth. "True, he apparently has the morals of a squirrel, but that's my cross to bear. - Author: Eloisa James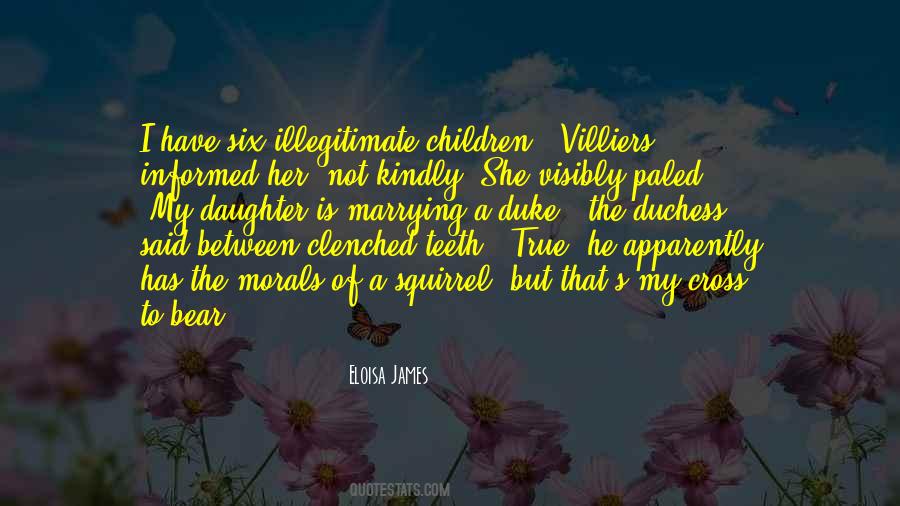 #22. The Pythagoreans degrade impious men into brutes and, if one is to believe Empedocles, even into plants. - Author: Giovanni Pico Della Mirandola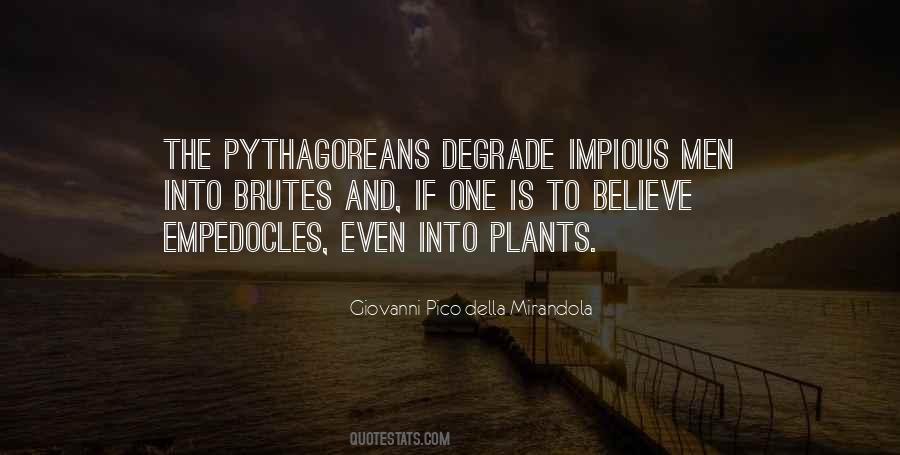 #23. Life - it really did go on, even after insurmountable grief, debilitating sorrow and a life waiting to begin. As long as we were able to love and be loved in this world, no heart would ever be beyond repair. - Author: J.L. Berg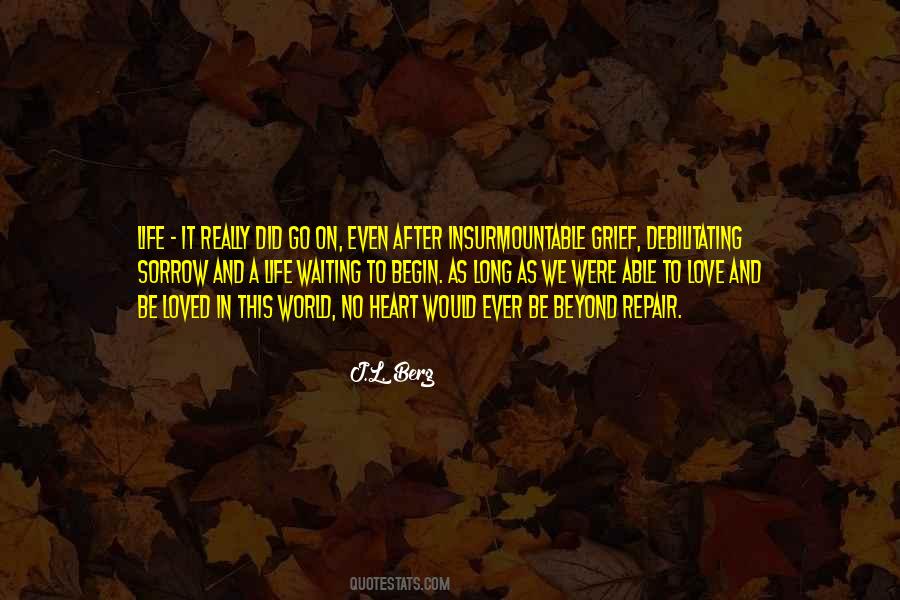 #24. Did you ever do something and right after, you think, "Did that really happen?" Or you can't even remember what happened? Hmmmmmmmm. - Author: Art Hochberg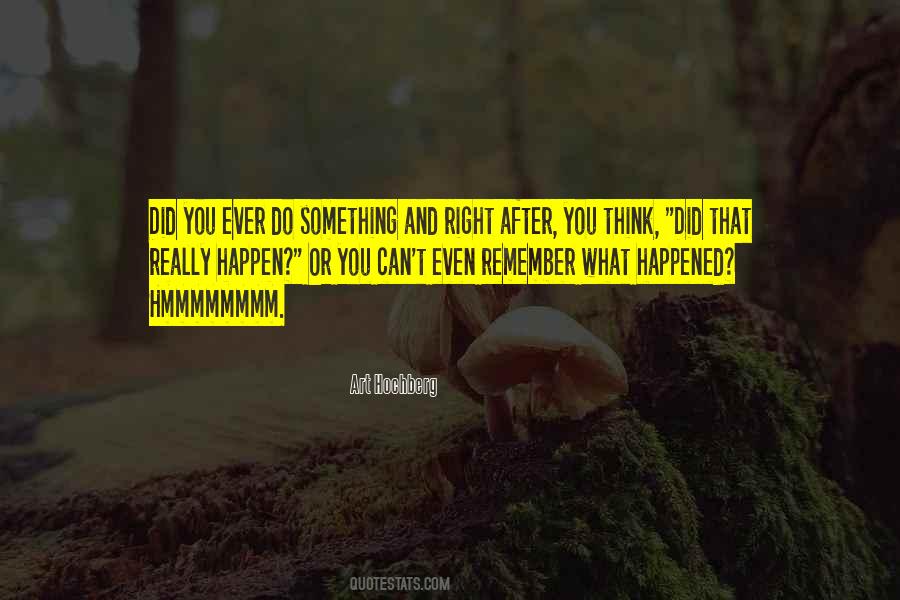 #25. Both Empedocles and Heraclitus held it for a truth that man could not be altogether cleared from injustice in dealing with beasts as he now does. - Author: Plutarch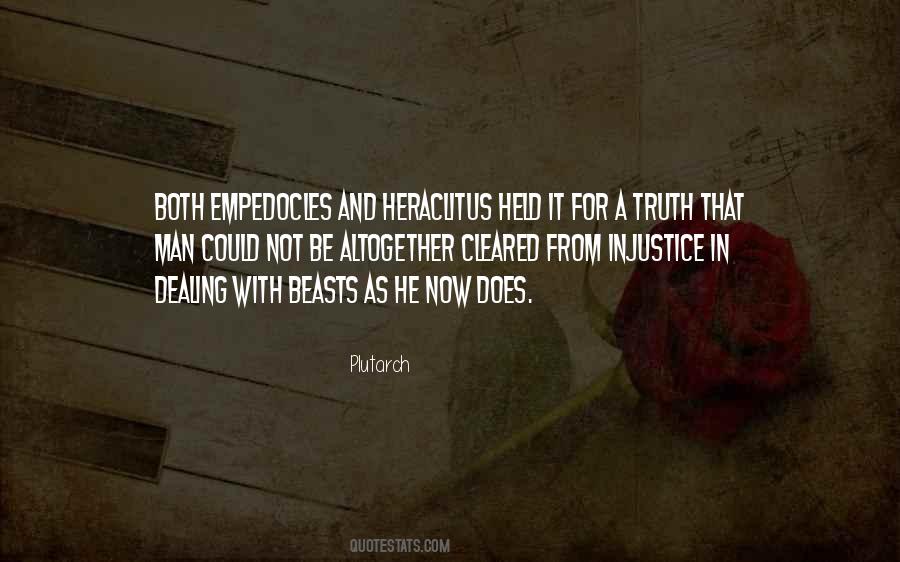 #26. No mortal thing has a beginning, nor does it end in death and obliteration; there is only a mixing and then separating of what was mixed, but by mortal men these processes are named "beginnings. - Author: Empedocles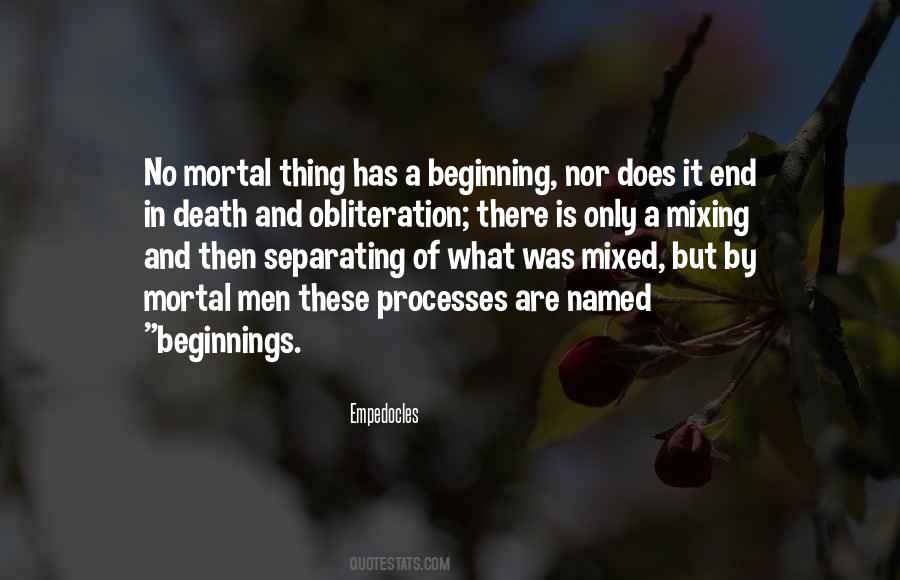 #27. What is right may properly be uttered even twice. - Author: Empedocles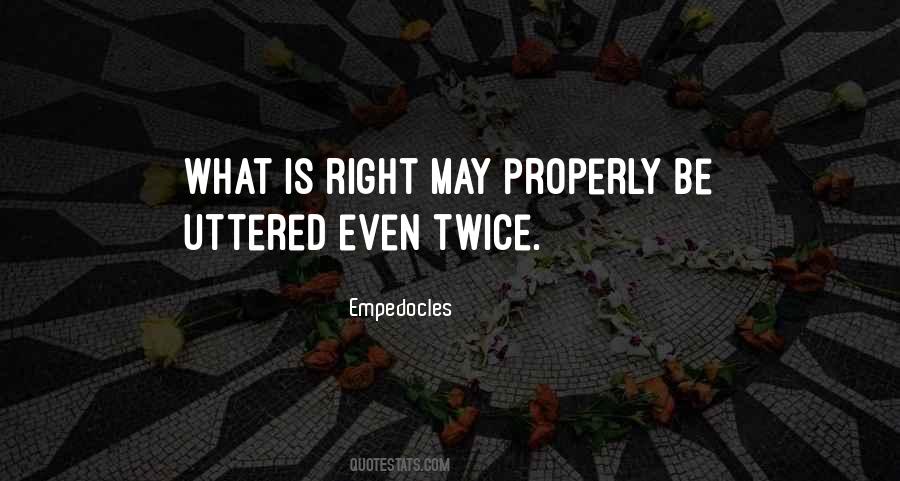 #28. Iris from sea brings wind or mighty rain. - Author: Empedocles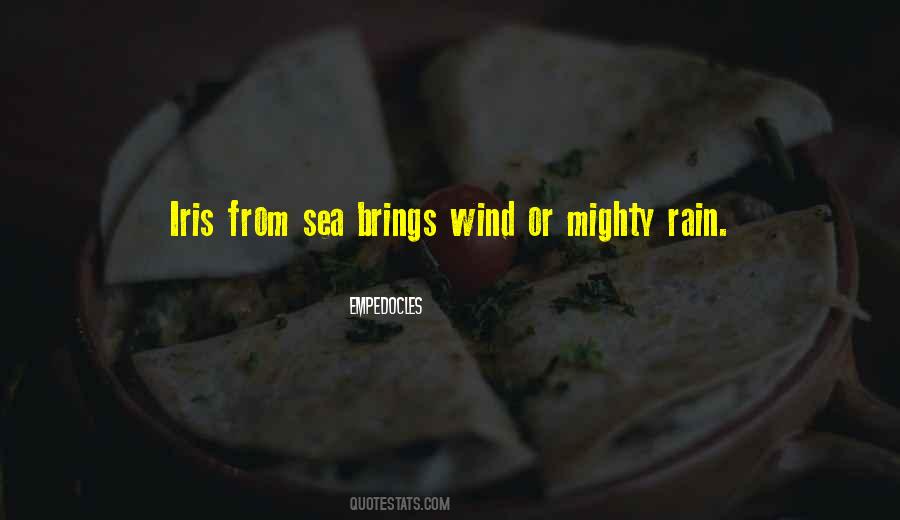 #29. None of the gods has formed the world, nor has any man, it has always been. - Author: Empedocles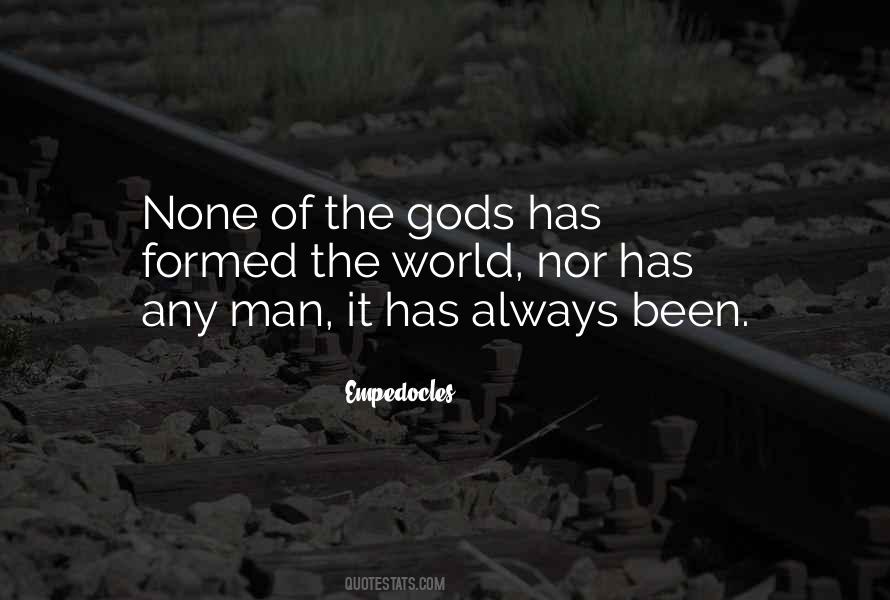 #30. In Hollywood, the women are all peaches. It makes one long for an apple occasionally. - Author: W. Somerset Maugham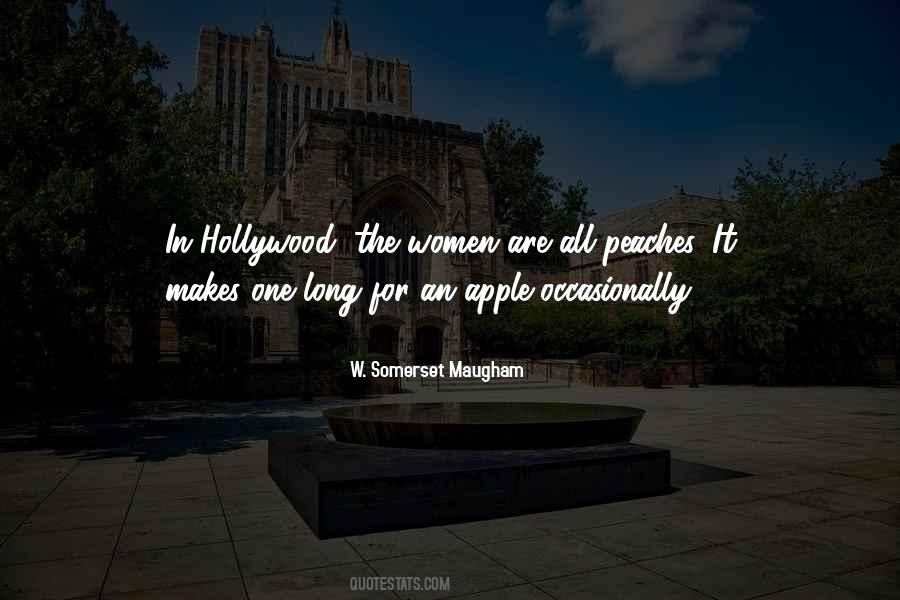 #31. I just got a call one day from Ringo asking me if I wanted to go out on the tour. It was as simple as that. He was putting together this band and he heard of me in the context of doing this and he gave me a call. I jumped at the chance. - Author: Greg Lake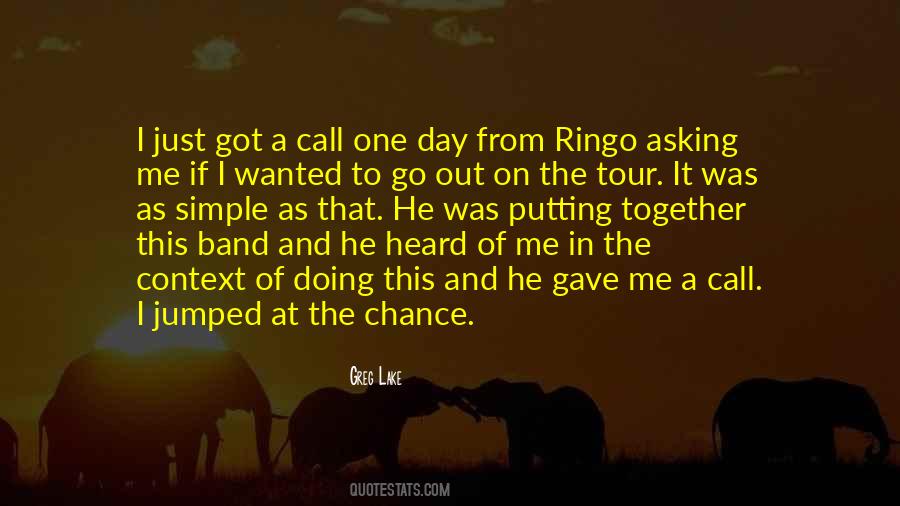 #32. What is lawful is not binding only on some and not binding on others. Lawfulness extends everywhere, through the wide-ruling air and the boundless light of the sky. - Author: Empedocles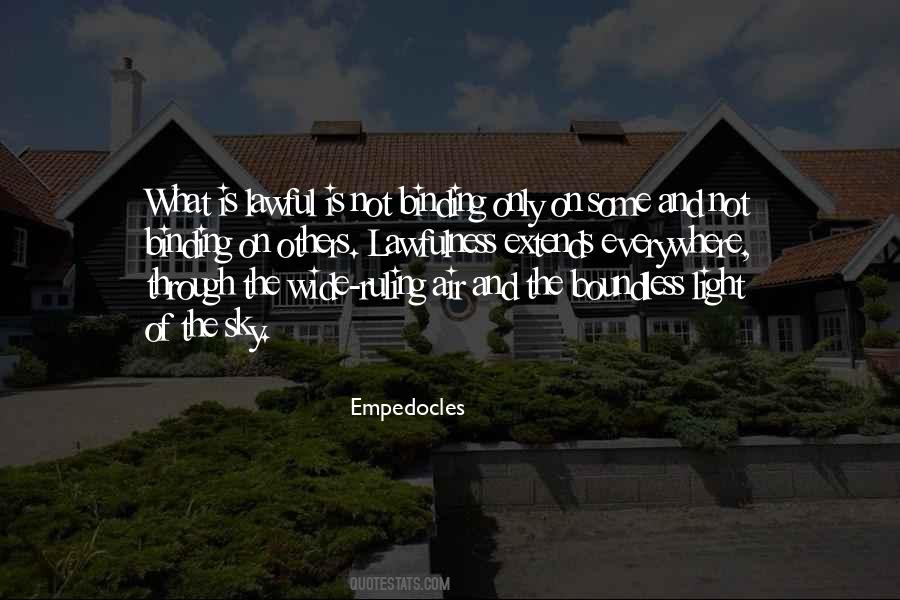 #33. The sea is the sweat of the earth. - Author: Empedocles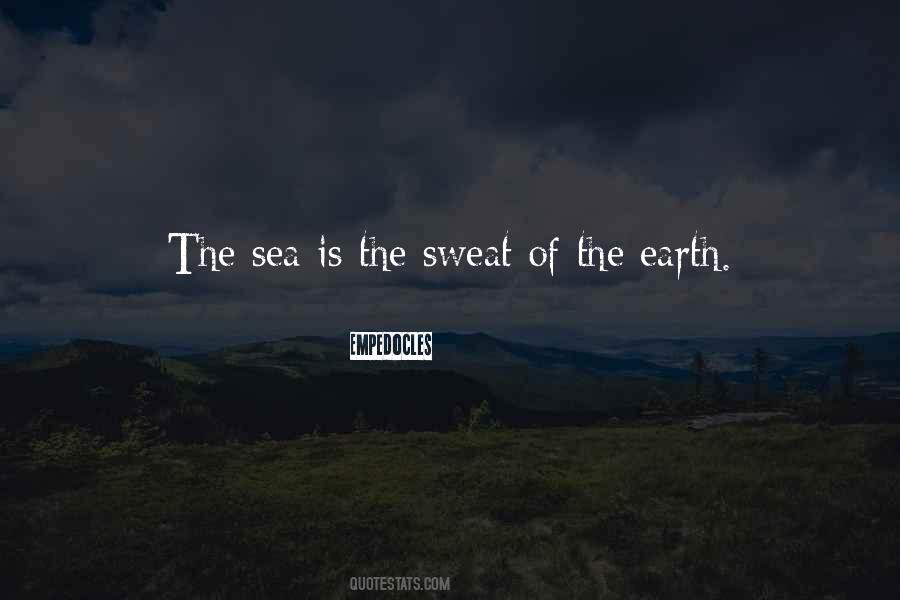 Famous Authors
Popular Topics