List of top 100 famous quotes and sayings about don't give up to read and share with friends on your Facebook, Twitter, blogs.
Top 100 Quotes About Don't Give Up
#1. I just want to say that dreams do come true. Don't ever give up on your dreams. Sometimes it just takes a little bit longer for some of us.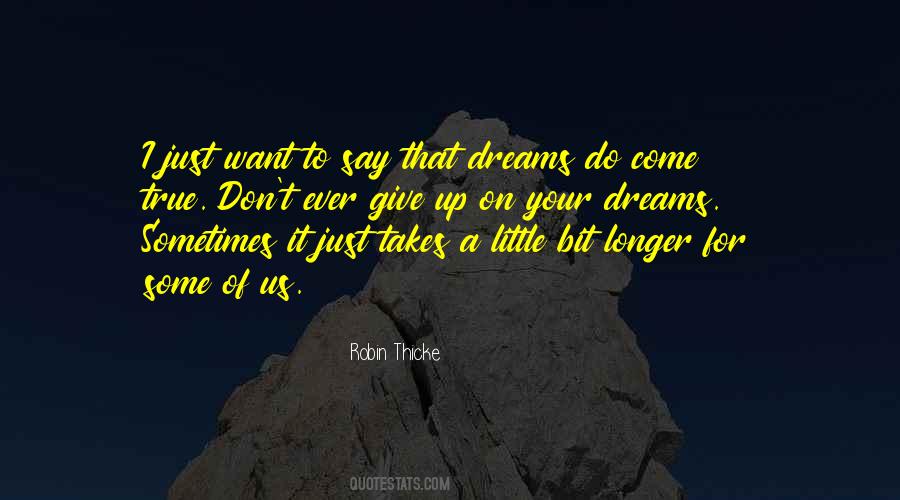 #2. I can say this: don't give up. Not on love but, more important still, not on you. Never let yourself believe that you are unlovable or flawed in any way. You deserve to be loved. You deserve kind words and an unwavering eye.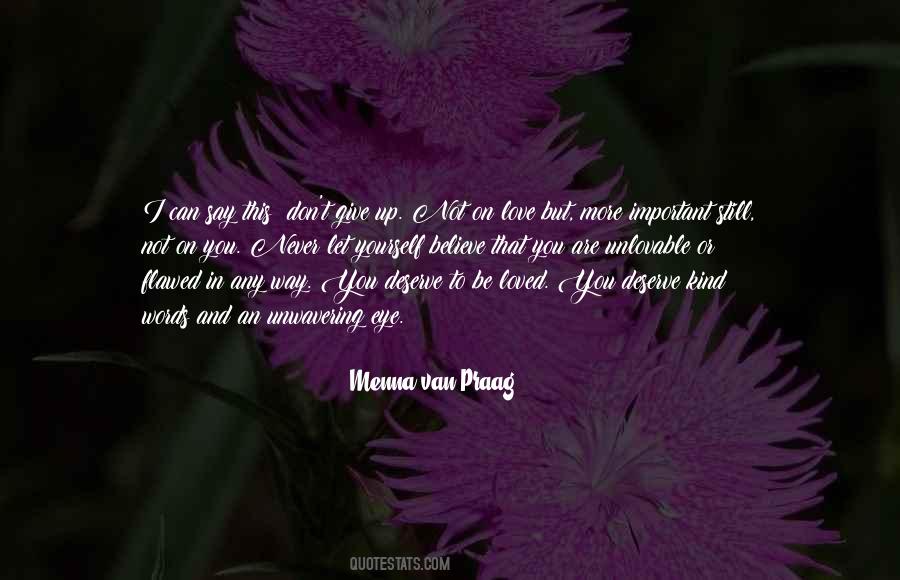 #3. Acting is such a bizarre way of life. Unless you're really passionate about it, you should give it up. Don't beat yourself up.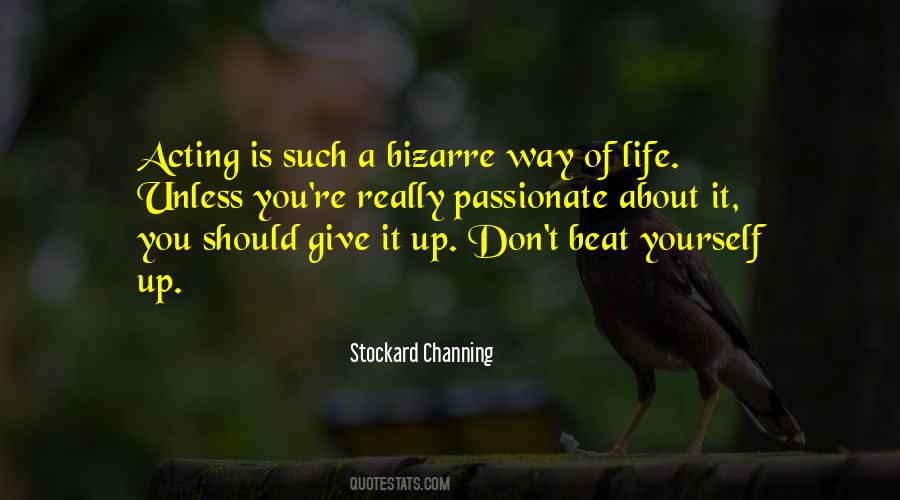 #4. All too often I try to skate away from the things I'm afraid of and things I don't like and am unwilling to accept. I'm selfish and difficult to handle. I give my men cause for concern. I worry them, but they haven't given up on me yet and I love them all the more for it.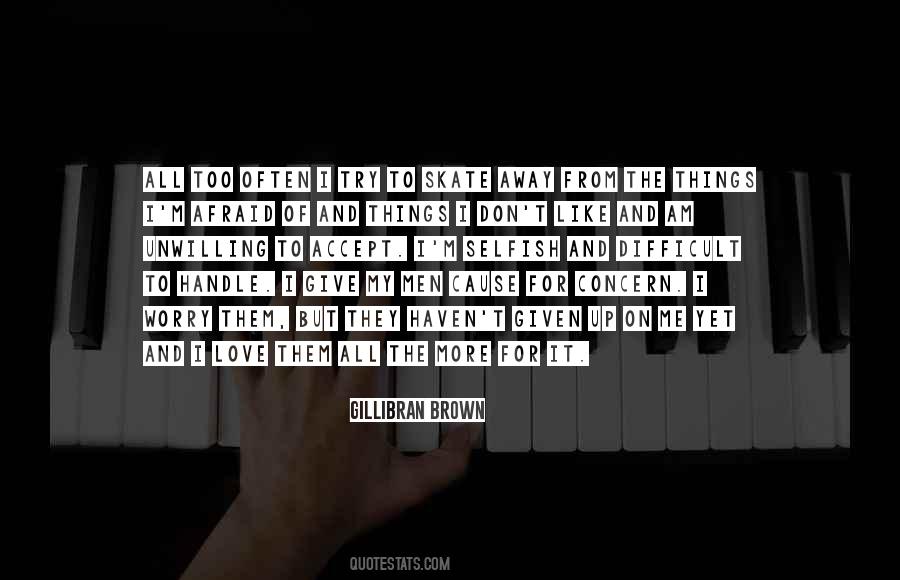 #5. One must apply one's reason to everything here, learning to obey, to shut up, to help, to be good, to give in, and I don't know what else. I'm afraid I shall use up all my brains too quickly, and I haven't got so very many. Then I shall not have any left for when the war is over.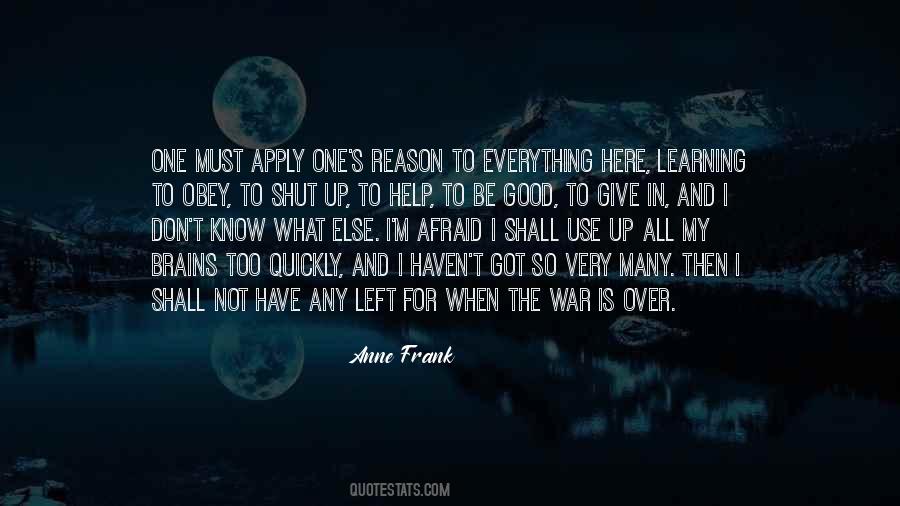 #6. Any day that we don't give up puts us one day closer to success!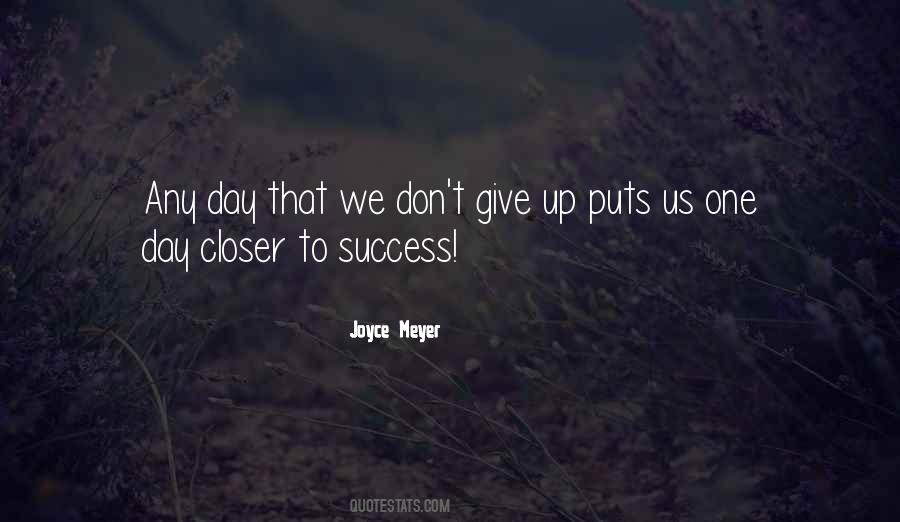 #7. Often we can achieve an even better result when we stumble yet are willing to start over, when we don't give up after a mistake, when something doesn't come easily but we throw ourselves into trying, when we're not afraid to appear less than perfectly polished.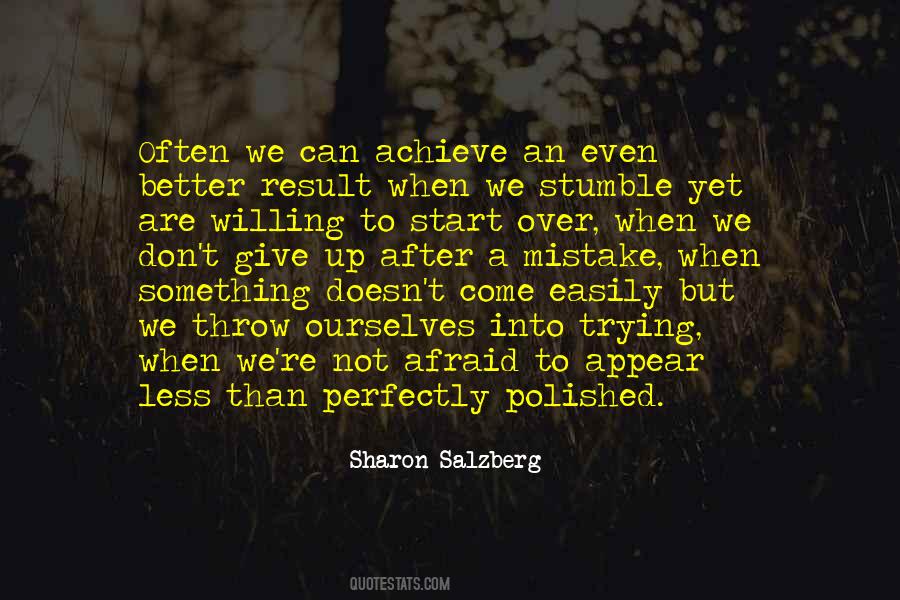 #8. Fame, do I like it? No. It has bought a lot for me in my career, but there are a lot of downsides to it. You give up your privacy. I did it to myself but not to my family and friends. You don't ask for it. You just have to live with it.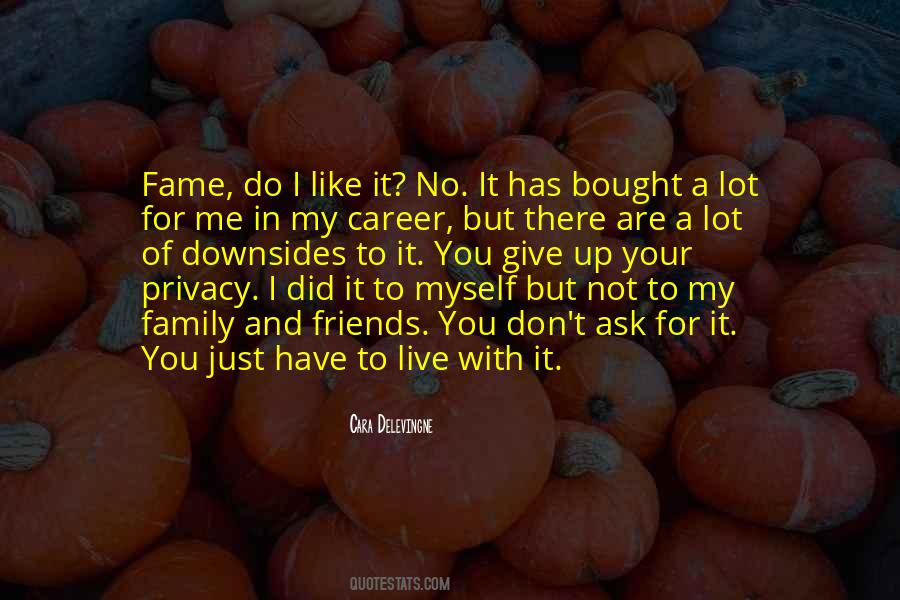 #9. Jack, I know I'm not perfect, but I'm really hoping you're not ready to give up on me yet. I don't have gifts or love letters or anything like you had. But what I can give you is my word, my promise, my vow to you. Which I will back up with actions, by the way.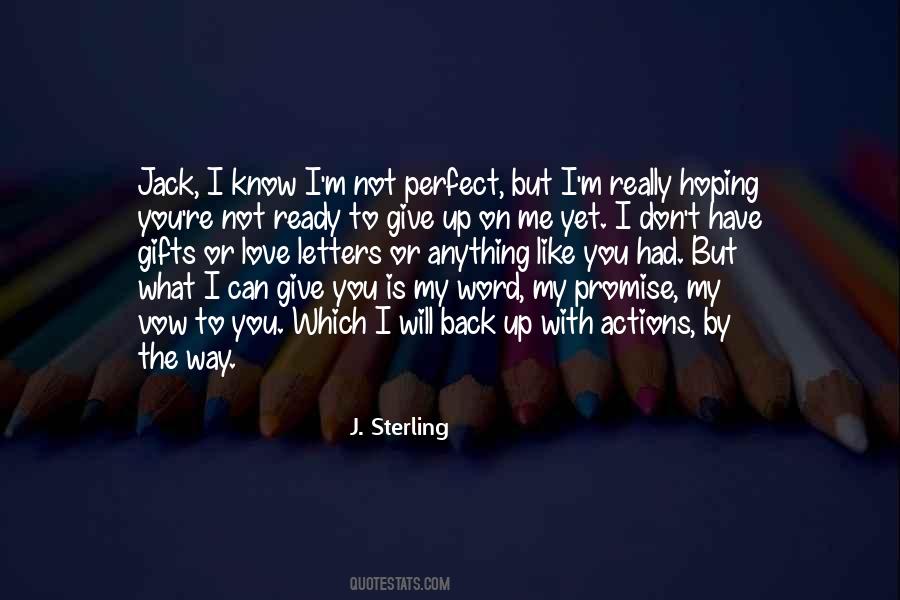 #10. Everyone holds his or her own key to success and happiness. It's just that sometimes you have to test out a lot of wrong keys first to find the one that fits.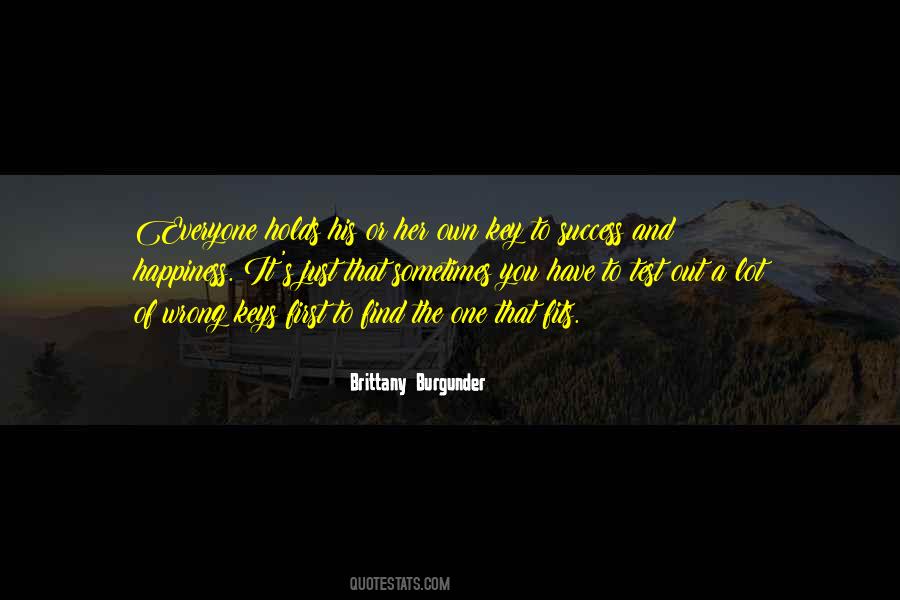 #11. Many writers are afraid of writing something bad, so they don't try or give up when their efforts don't lead to a masterpiece right away. If you work at it, you will improve.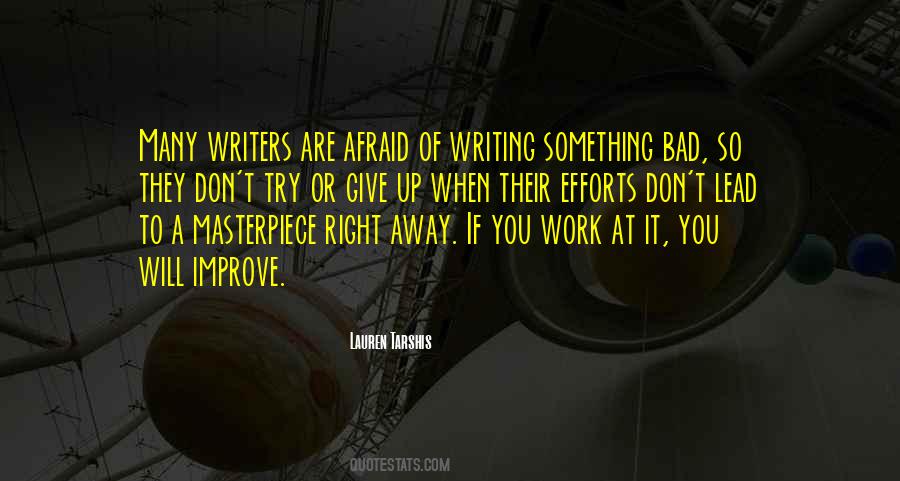 #12. I don't give up. I'm a plodder. People come and go, but I stay the course.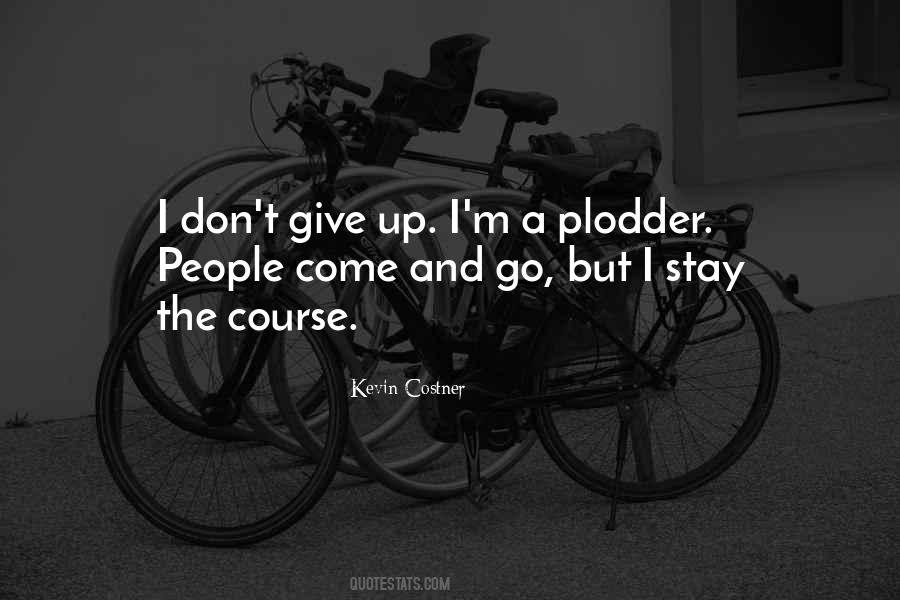 #13. When you get divorced, you don't just give up the person, you give up all the dreams you had with that person.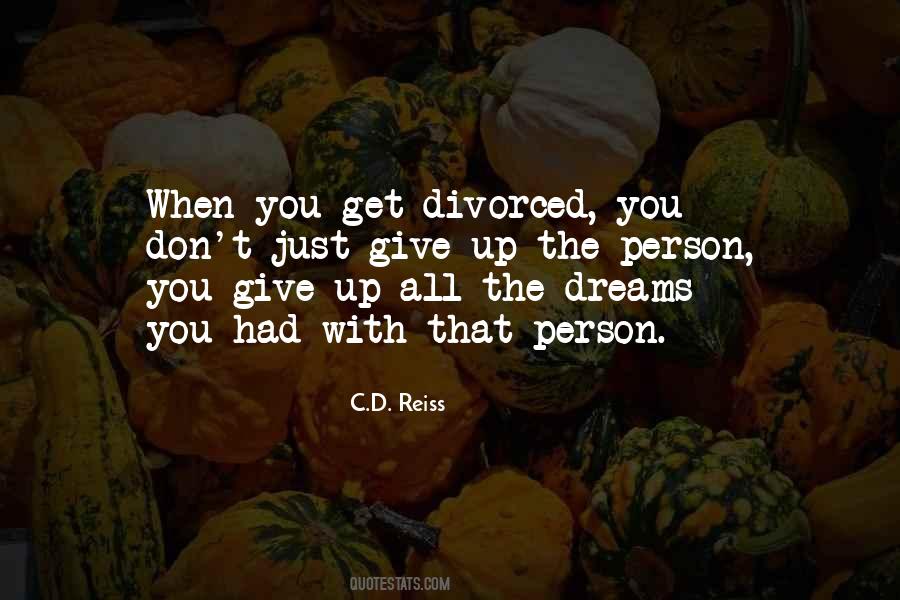 #14. Democracy, obviously, is something we don't want to give up, but it does create chaos. It means the guy next door can do what he wants, and it creates a collision of thinking. In cities, that means people build whatever they want.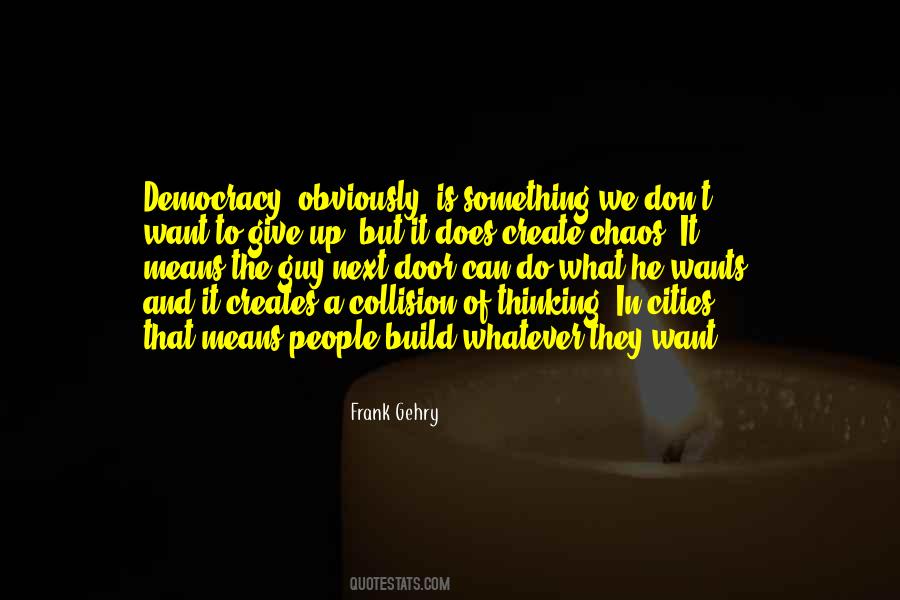 #15. 'Give up ... it's time to quit,' I don't think I've ever really accepted those kinds of words in my life or vocabulary.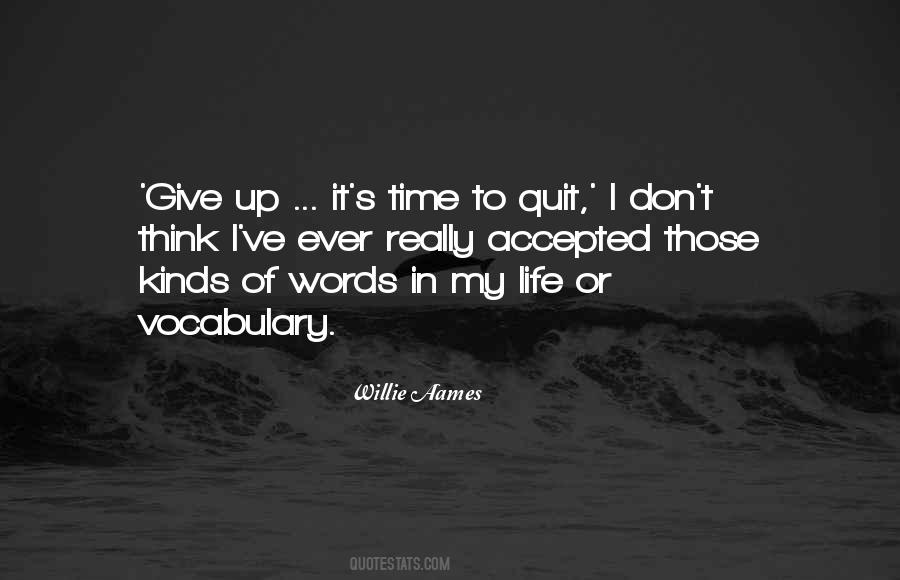 #16. Wait a second Why should you care what they think of you? When you're all alone, by yourself, do you like you? Do you like you? You don't have to try so hard, you don't have to give it all away, you just have to get up You don't have to change a single thing.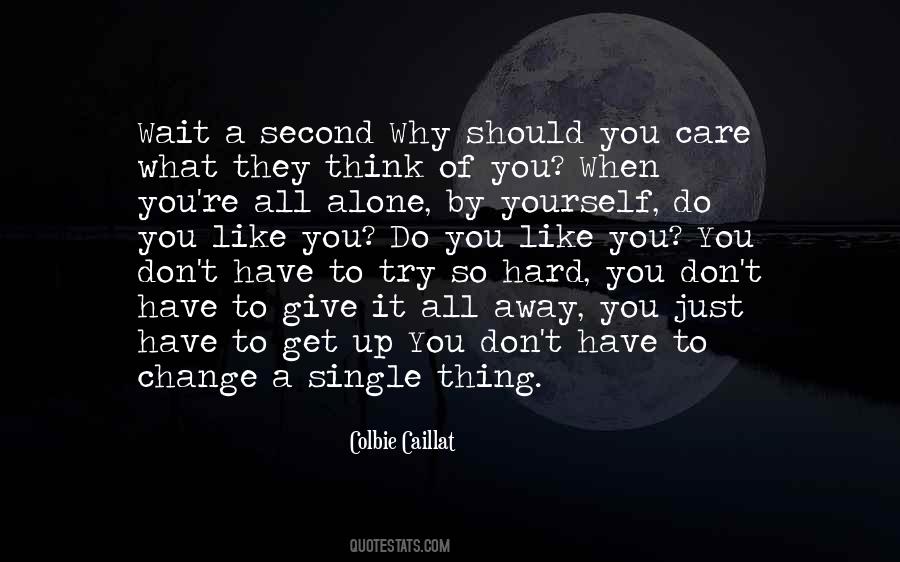 #17. The next time you're disappointed, don't panic. Don't give up. Just be patient and let God remind you He's still in control.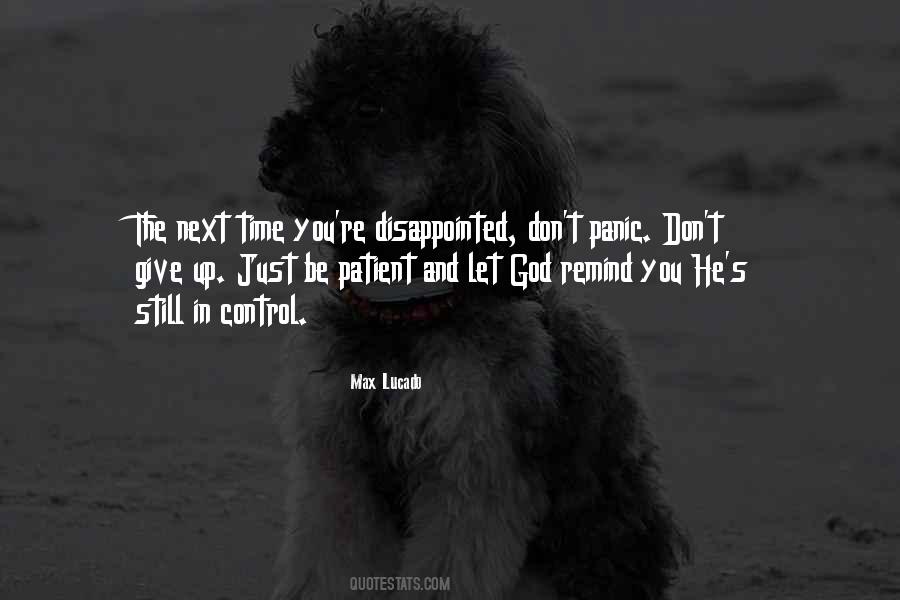 #18. Don't be afraid of making mistakes or failing. You never really fail anyway unless you actually give up and quit!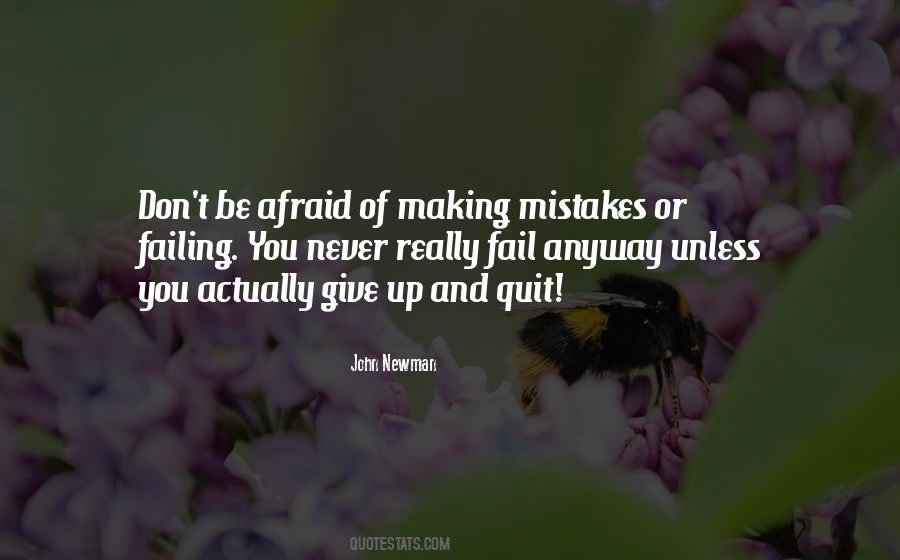 #19. I don't give up. That makes me incredibly resilient or maybe stupid or just plain stubborn. Whichever ...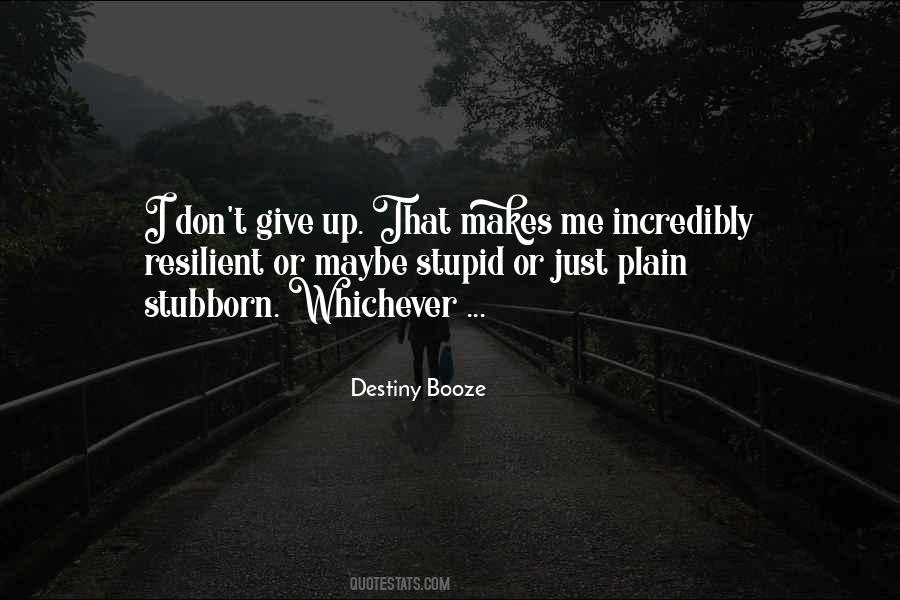 #20. Don't give up, Chuck. We're gonna solve this thing, get out of here. I'm a Runner now - I promise on my life I'll get you back to that room of yours. Make your mom quit crying. And Thomas meant it. He felt it burn in his heart.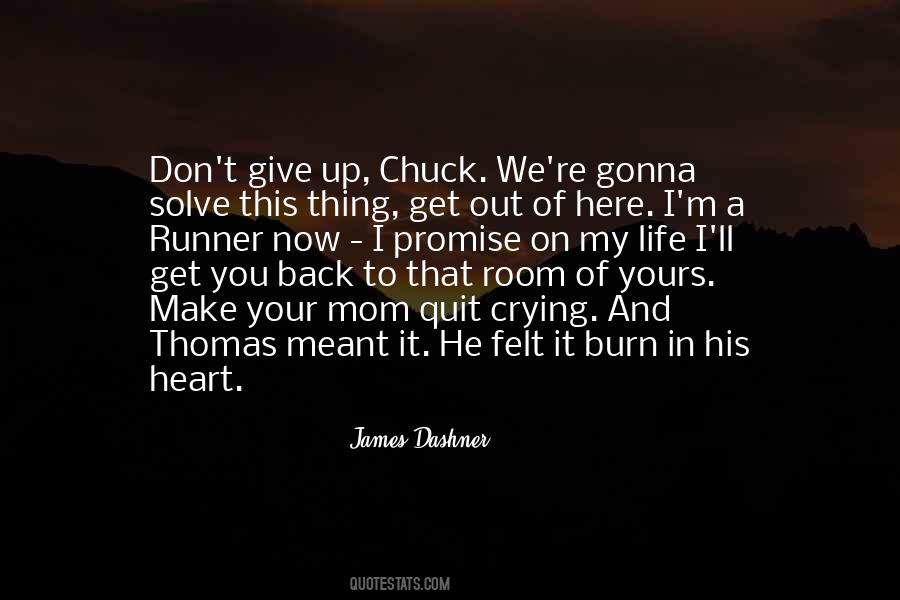 #21. If I had to cram all my tournament experience into one sentence, I would say, Don't give up and don't let up!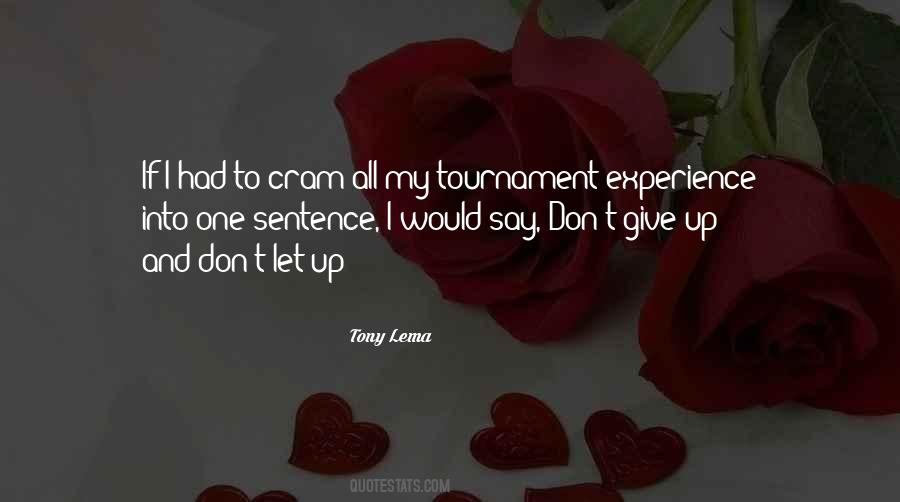 #22. People always think something's all true. I don't give a damn, except that I get bored when people tell me to act my age. Sometimes I act a lot older than I am, I really do. But people never notice. People never notice anything.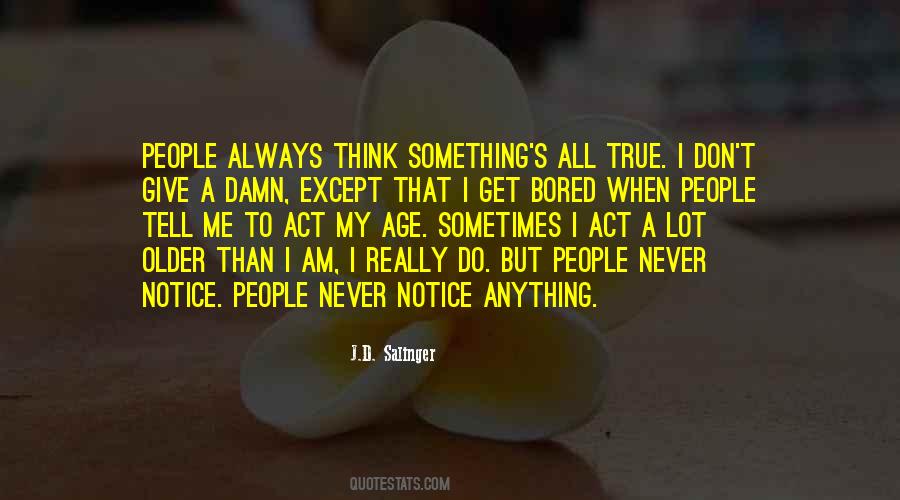 #23. Fair play to all those who dare to dream and don't give up.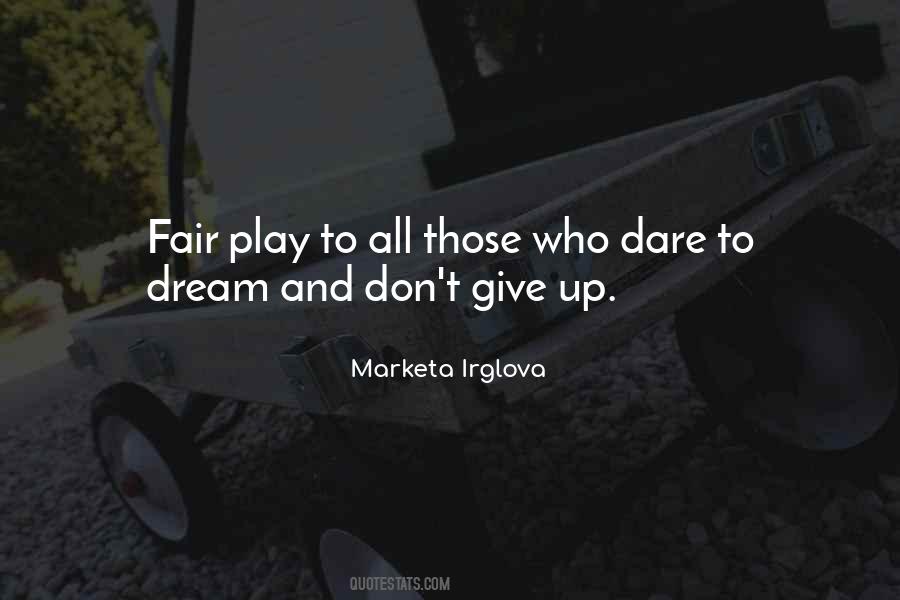 #24. Most actors here go to the West Coast; I ended up going to Ireland. My buddies who left drama school, they had this arrogance - 'We don't want to typecast ourselves.' But I said, 'I want to do Irish parts. That's the thing that's gonna give me the leg up.'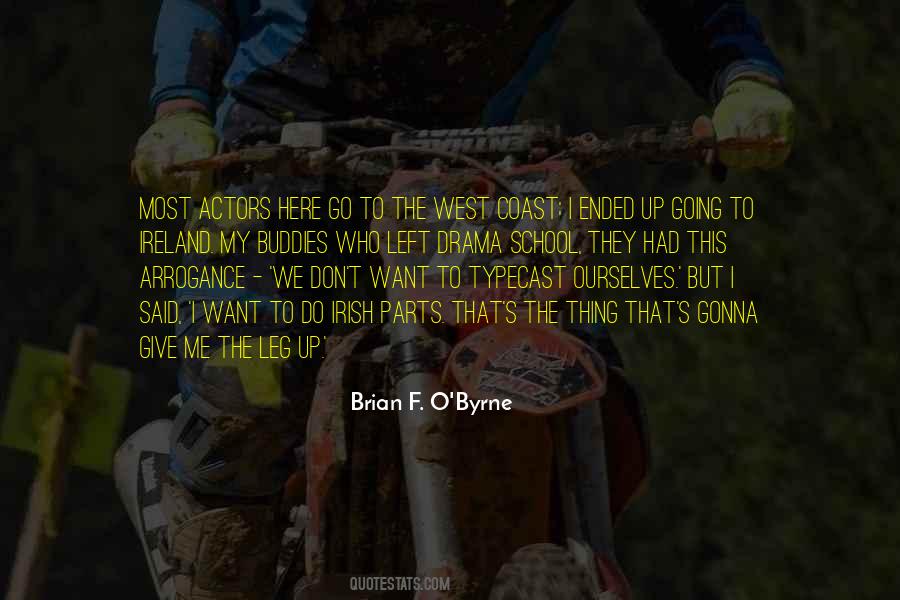 #25. Continue on the right path. You have potential ... Don't give up. Don't let yourself get down and quit studying or fighting for what you want. One day something good is bound to happen. You just have to keep at it.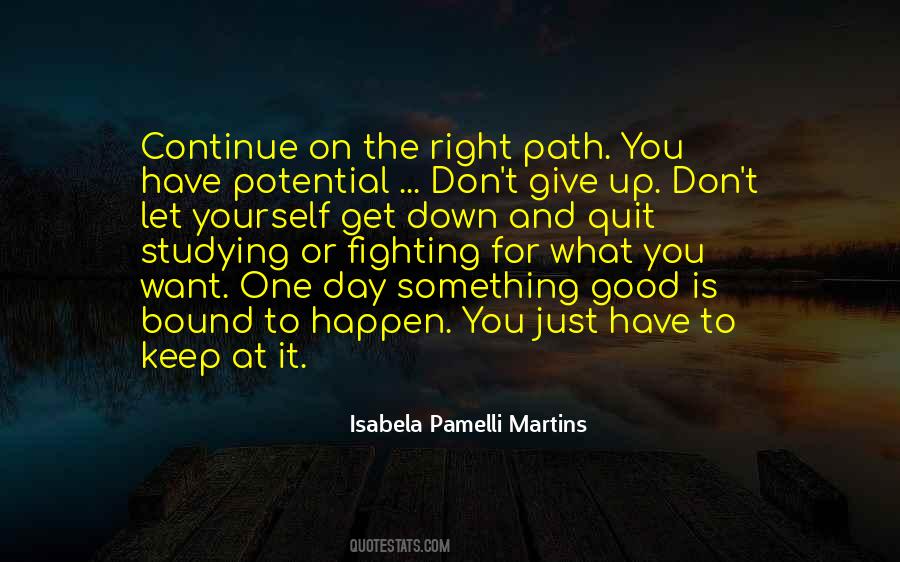 #26. God's heart ... is not that we escape our lot, but that we learn to thrive in the midst of it.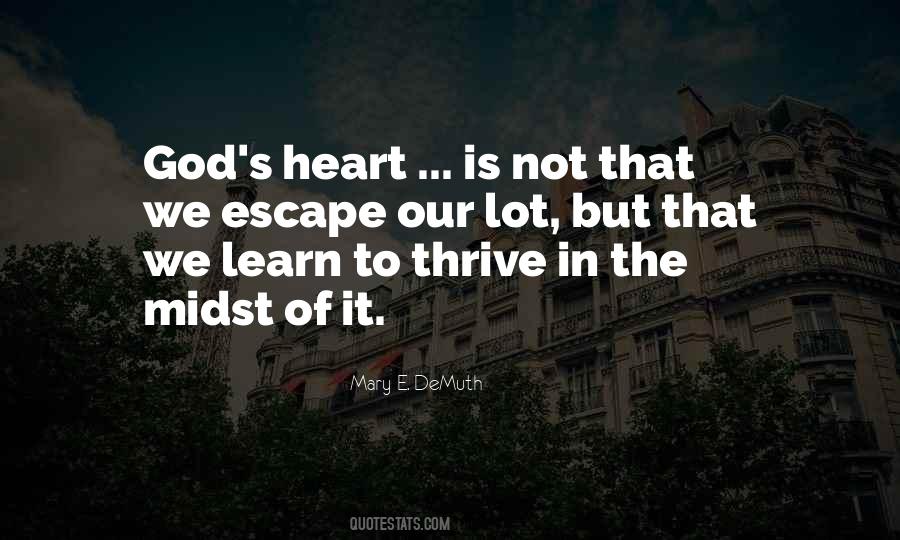 #27. What I like about New York City is nobody cares. If they do, they don't ever approach. They just give you a 'What's up?' and that's it.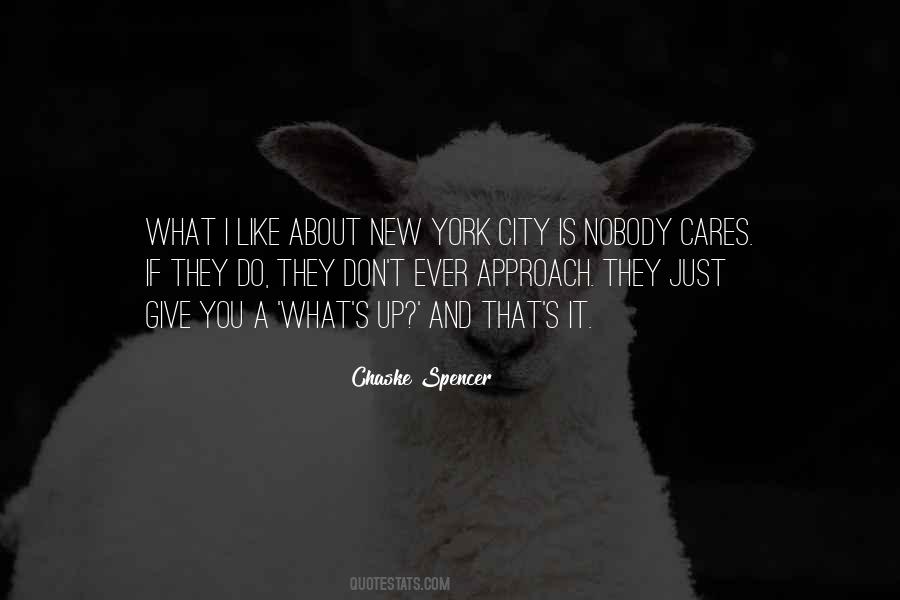 #28. First, perseverance trumps talent. Second, do what you want to do, otherwise why bother? Third, be ethical; it might rub off on others. Fourth, don't give up.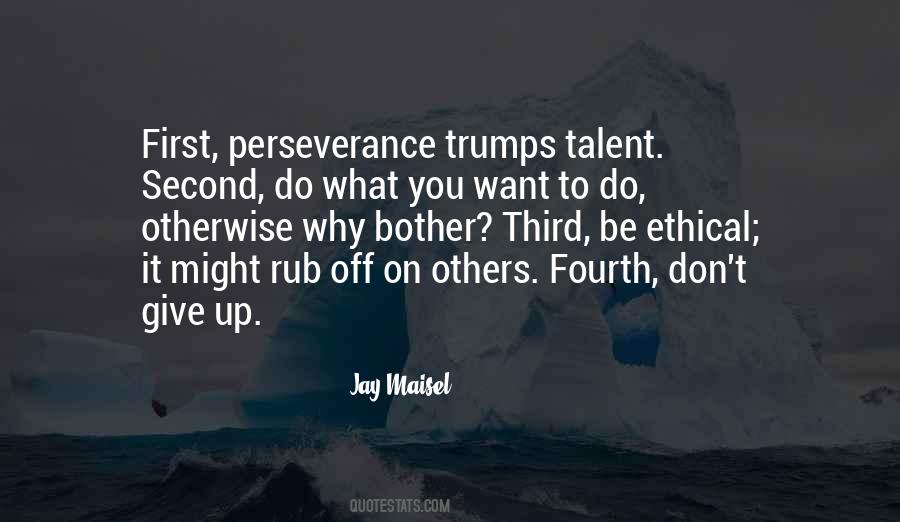 #29. These kids are already hard. They don't need to be made harder. The issue is softening them up. They need to learn how to care about life again. They've lost that. That's what we need to give back to them.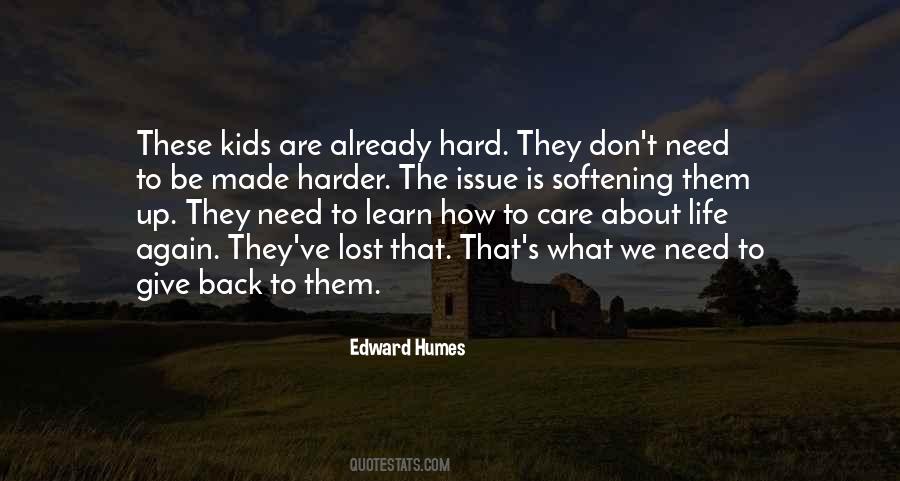 #30. When you love somebody, you don't just give up on them when they do bad things. You fight for them.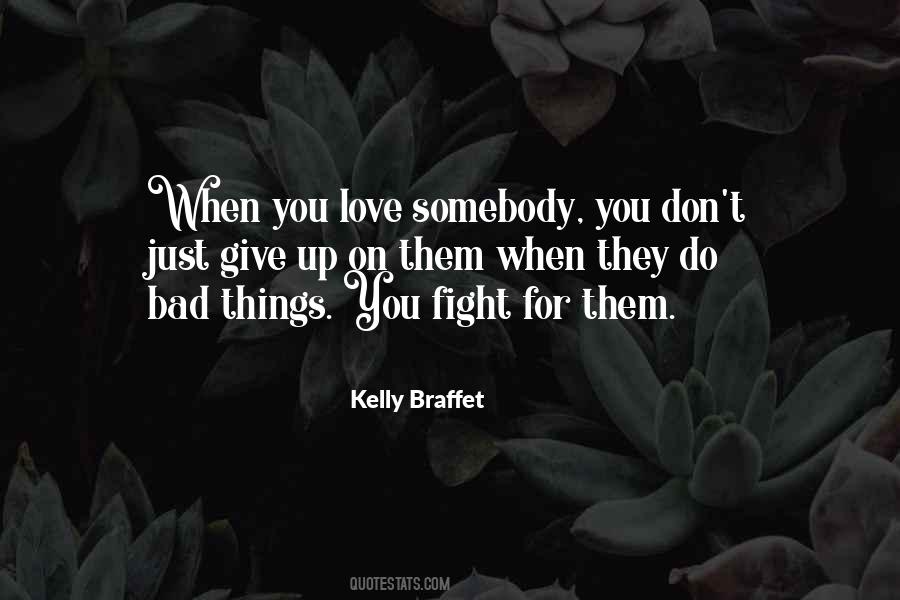 #31. Don't despair for story's future or turn curmudgeonly over the rise of video games or reality TV. The way we experience story will evolve, but as storytelling animals, we will no more give it up than start walking on all fours.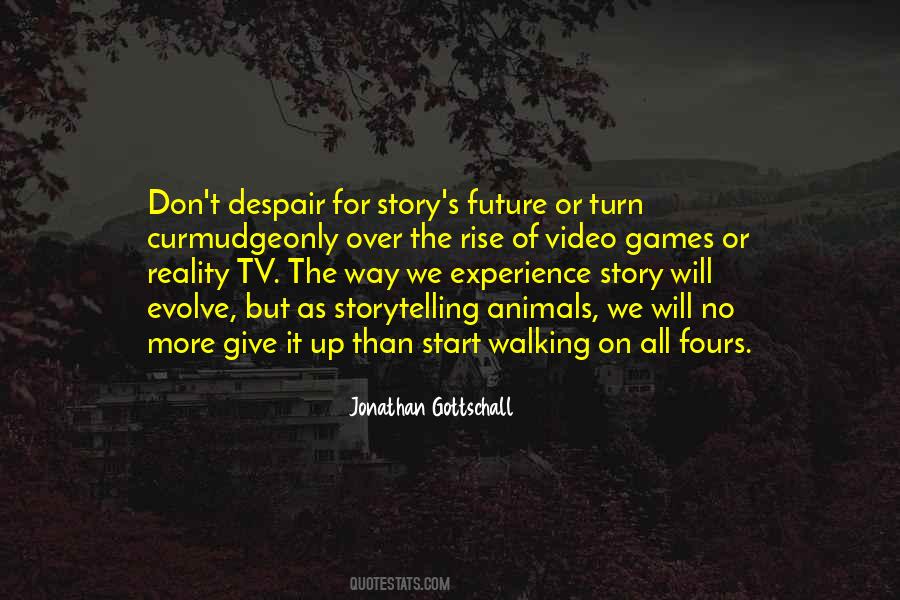 #32. Reject me and I don't know how to give up. Accept me and I will still continue.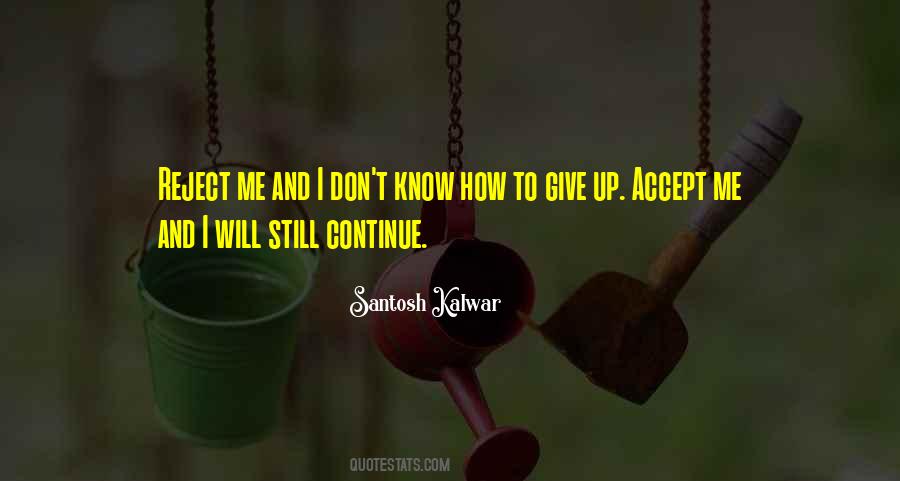 #33. Maybe it was possible to relinquish control. He could do this, with Bengt he could. Give himself up and fly. He closed his eyes, let himself be pulled in by the touch. Bengt's arms. Bengt's hands on his thighs, arms, chest. Lips and tongue on neck and shoulders, the need for more. 'Don't stop.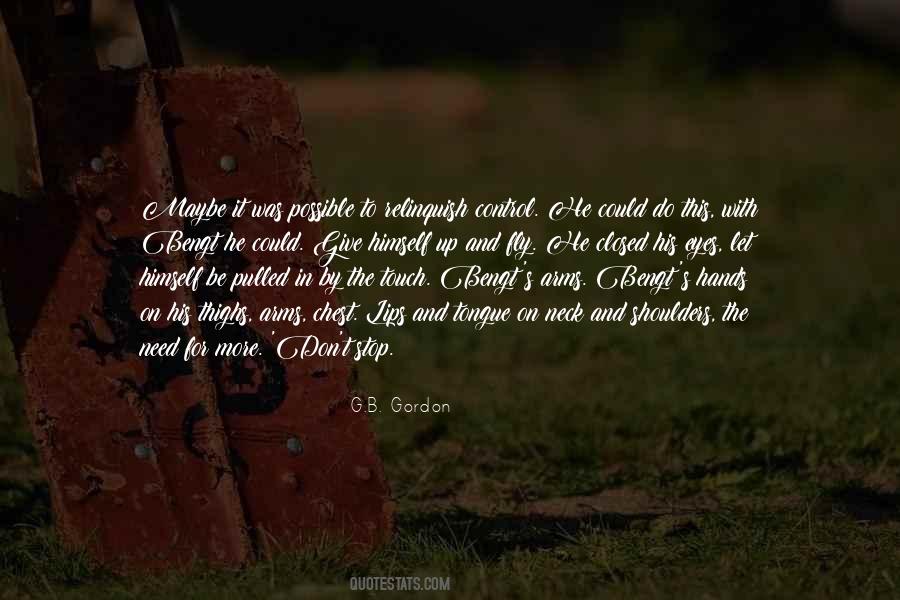 #34. Be consistent with what you believe and do. Persist and insist that you will do it till it's done and done well.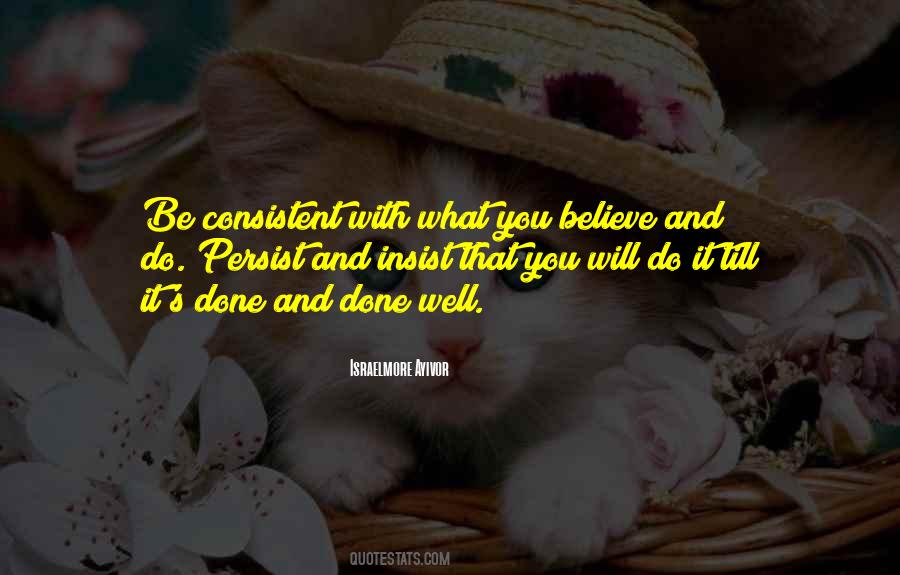 #35. Jonah squealed, jumping up and down and shaking his pom-poms. His skirt swished around his scrawny yellow knees.
"Jonah, can I give you a piece of sisterly advice?"
"Yeah."
"If you ever want to lose your virginity, don't do that again. Ever.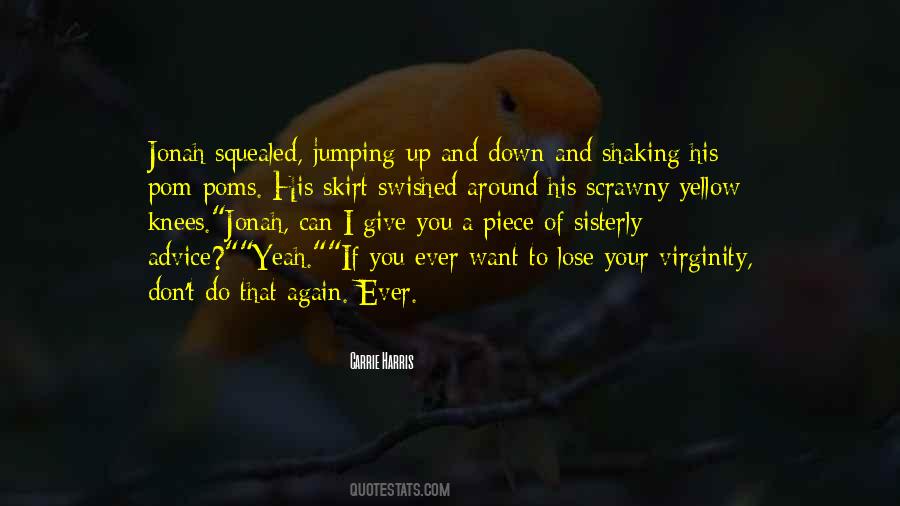 #36. When face with heavy burden, call on God, the Helper.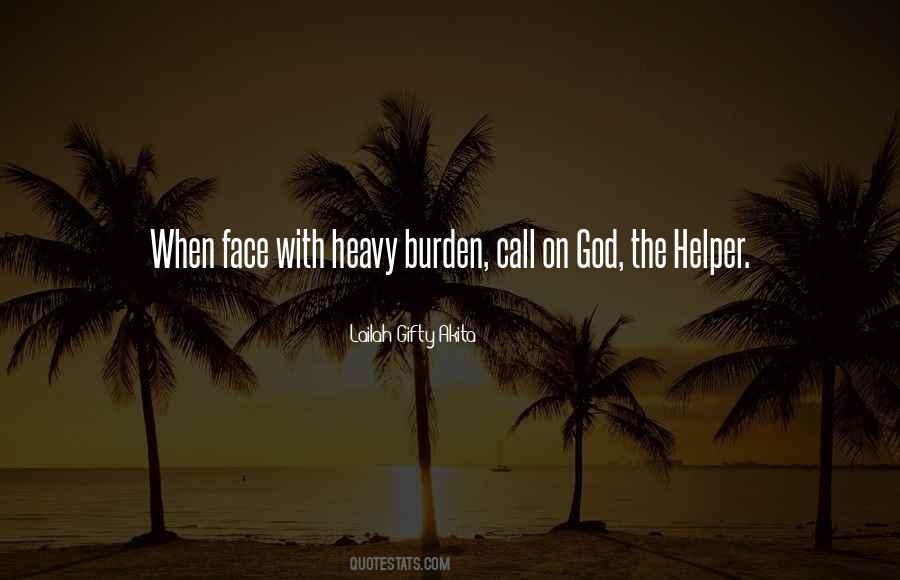 #37. We all have our moments of being fed up ... but give me your hand and I'll hold it. If you are being bullied I am thinking of you. You are not alone and it will get better. Don't let them win. It's okay not to be okay.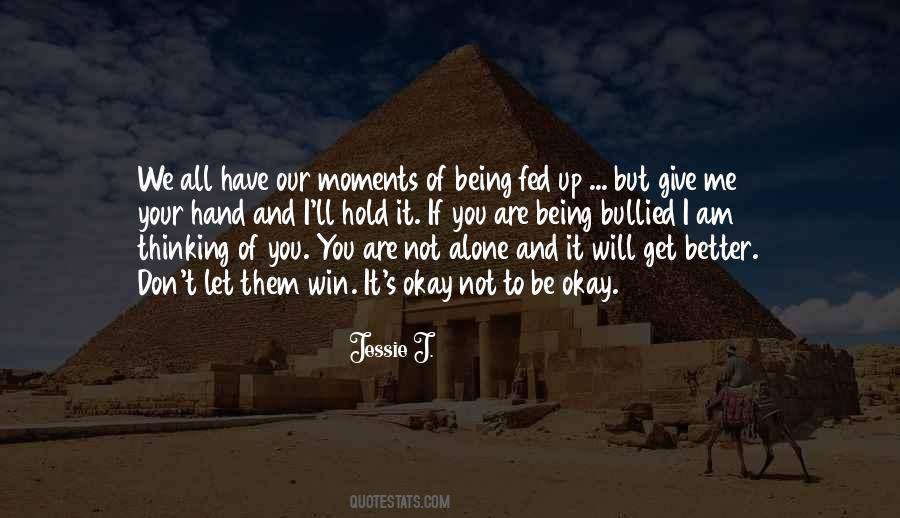 #38. There's nothing wrong with seeing. If you see a "bad future", just change it, is all. Things'll turn out okay, as long as you don't give up!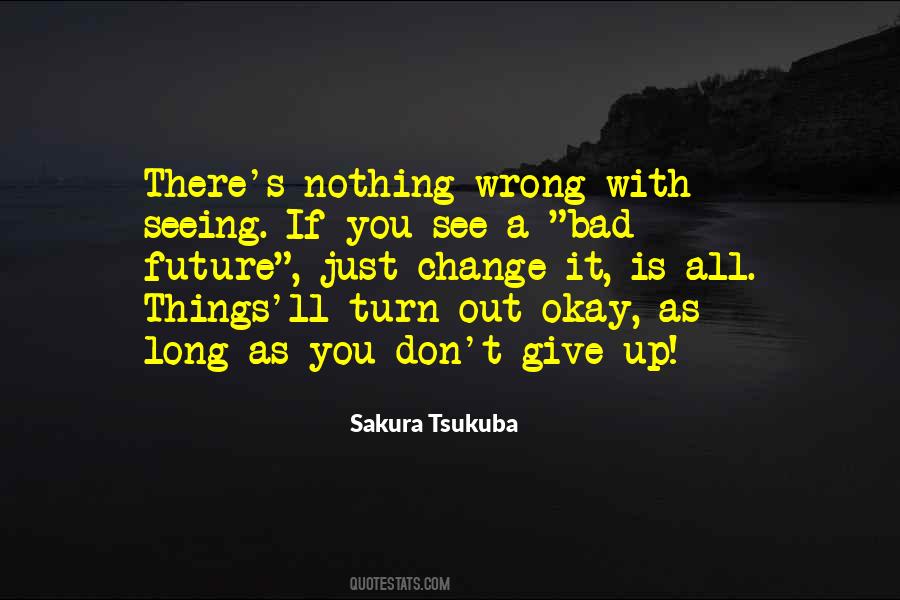 #39. Always set small, realistic goals that you know you can achieve first. But don't give up on the bigger ones that may seem too far from your reach.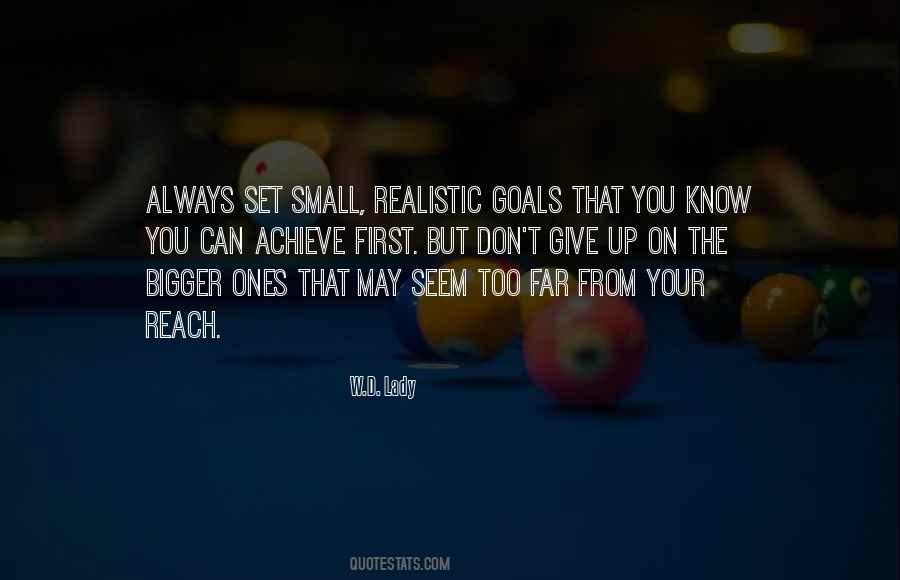 #40. Grow taller than your failures; never give up. People who are content with where they are will never be passionate about making greater accomplishments in their lives.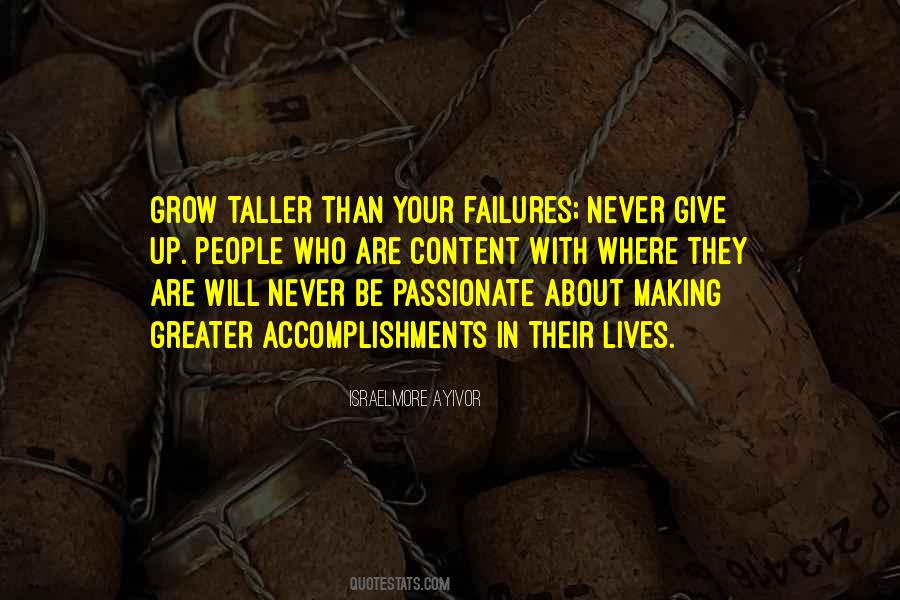 #41. JARED: .....I've also learned people don't give up what they don't want to give up.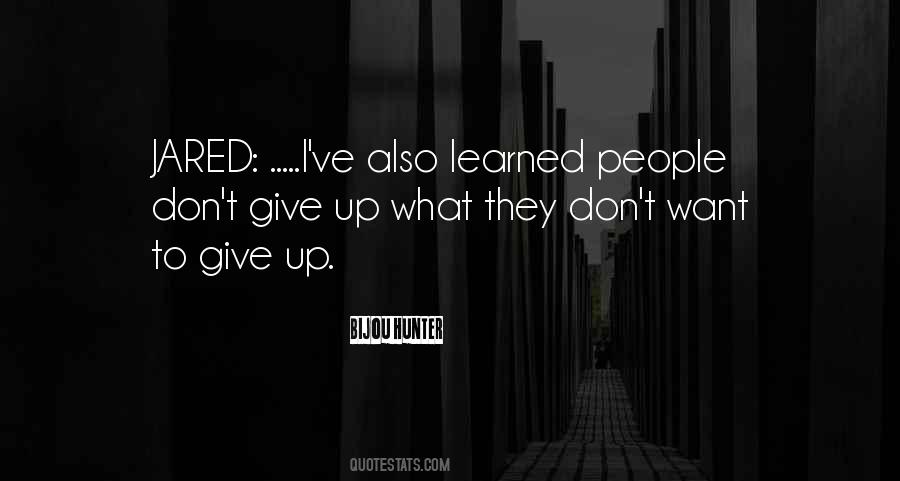 #42. I don't think the dreams die - I think that people give up. I think it gets too hard.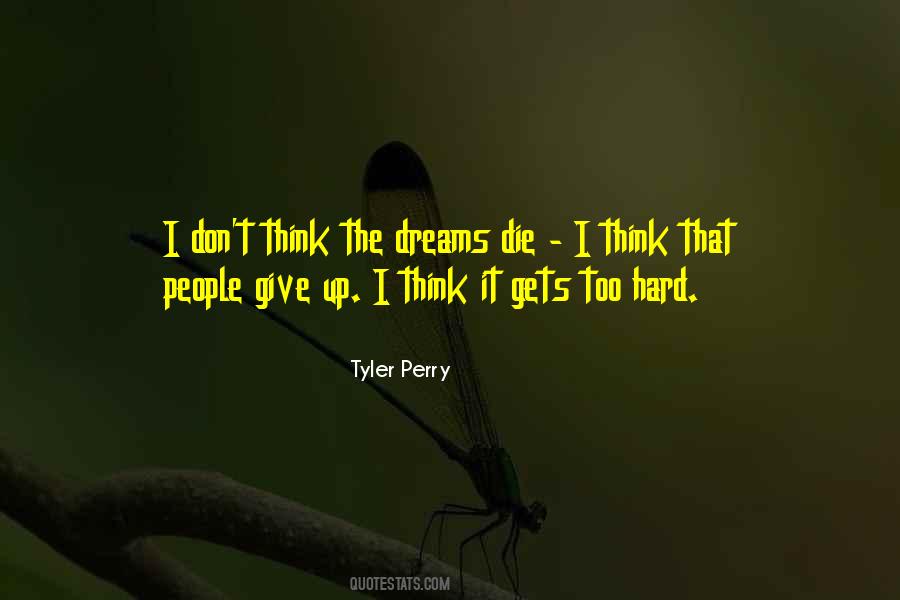 #43. Give chance to your wheels to turn with their maximum potentials as long as your passion fuels your life. Don't give up; you are about to make an overturn!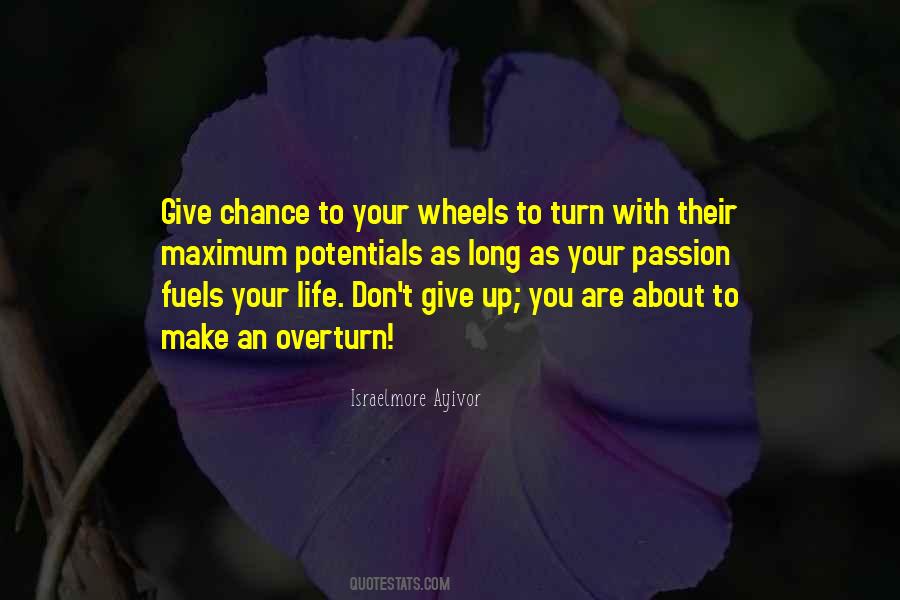 #44. Many times, we miss out on God's best because we give up too soon. We don't realize how close we are to victory.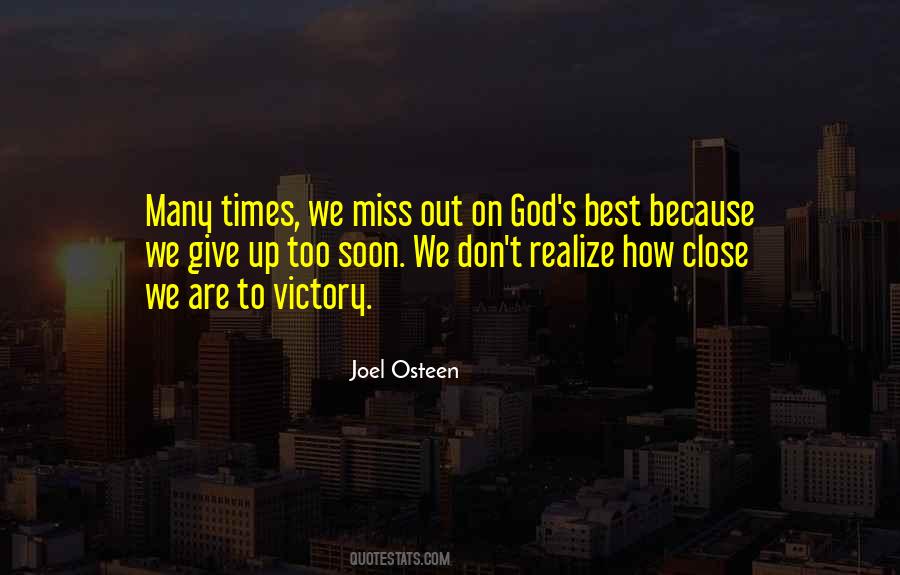 #45. We don't like death. We'd rather produce seeds another way. But death to ourselves, our agendas, our expectations, our hopes is necessary to find deep joy that comes when we fully relinquish ourselves to the gospel.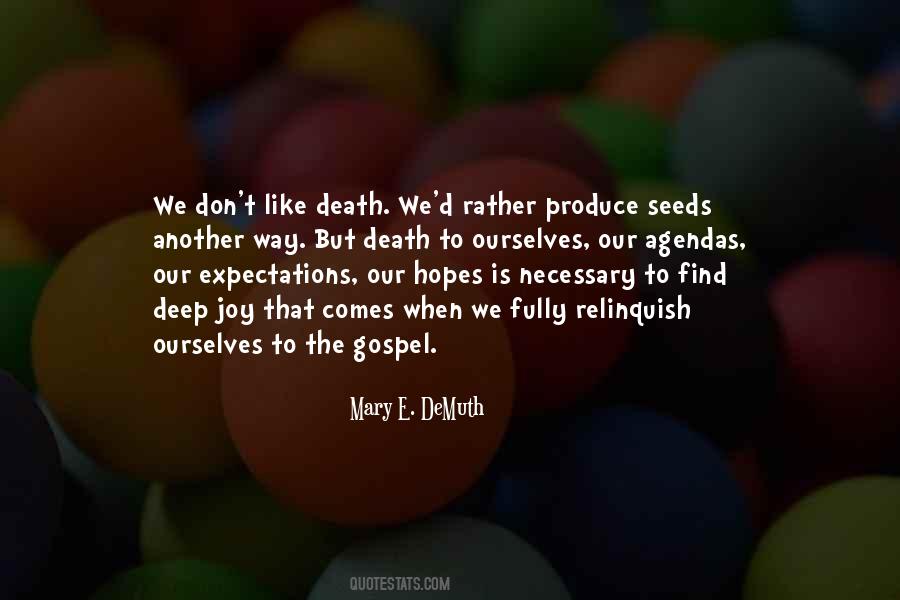 #46. Don't give up the calling, Magda. Know yourself. Know what you are. Though few would admit it, even those on the council, I truly believe we all need you. - Councilman Sadler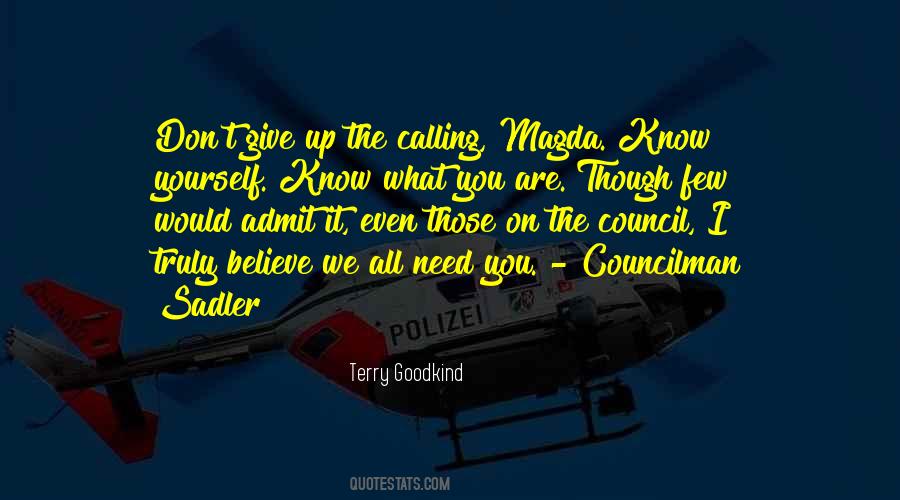 #47. Love has no demand of us but to keep practicing, to do the next hard thing. Love says, Come dear. Take the next step.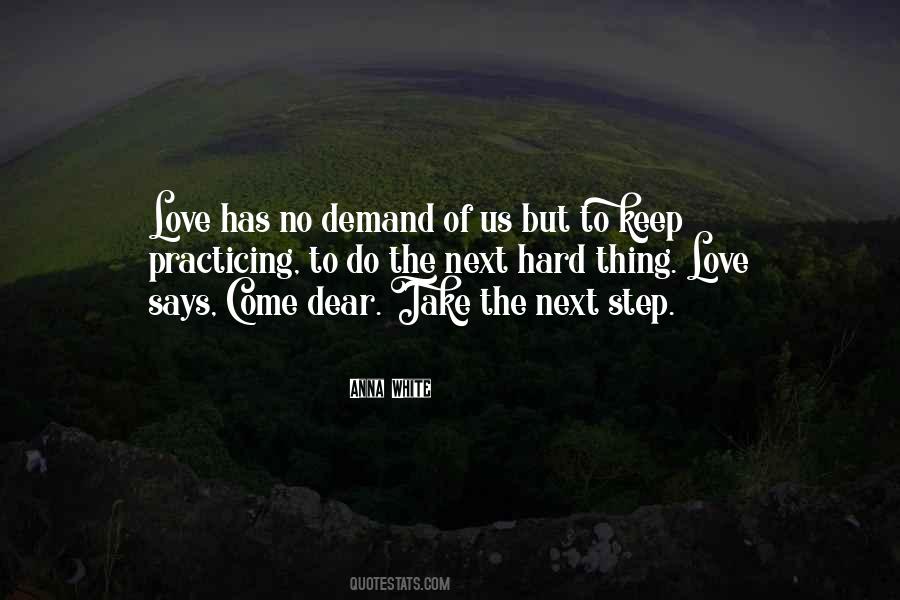 #48. Remember to look up at the stars and not down at your feet. Try to make sense of what you see and wonder about what makes the universe exist. Be curious. And however difficult life may seem, there is always something you can do and succeed at.
It matters that you don't just give up.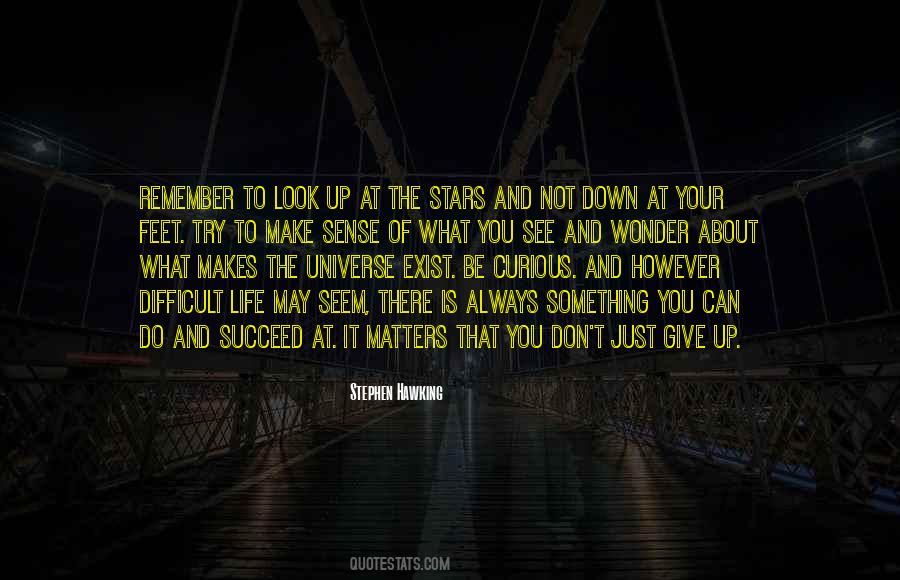 #49. You're learning. So why don't we stop pretending? It's so much easier when you give up all those illusions and realize that the only justice you'll get in this life is the justice you dish out. It's a dog-eat-dog world out there, mate. You need to sharpen your teeth. Don't get angry. Get even.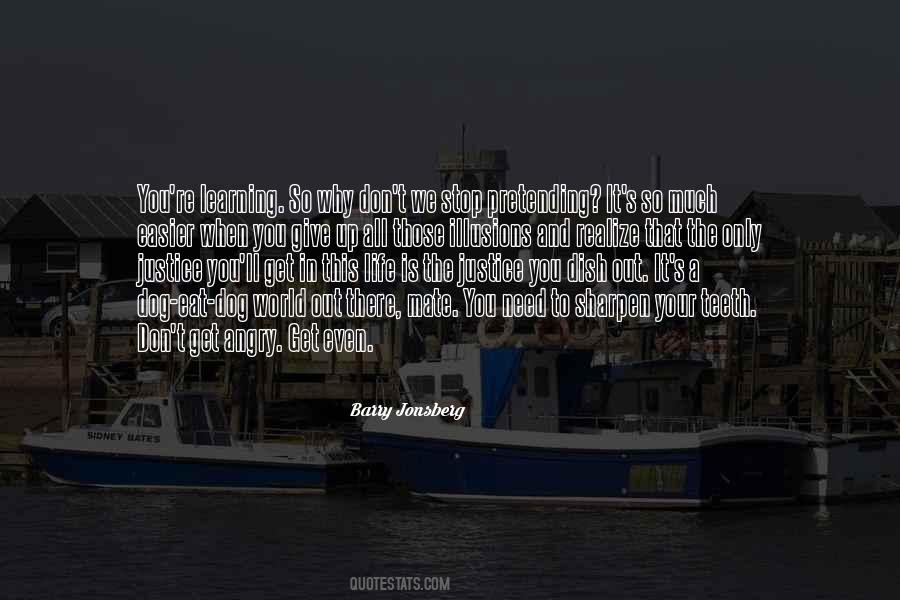 #50. Listen through your screams to the wind still whispering: Don't give up -- Surrender!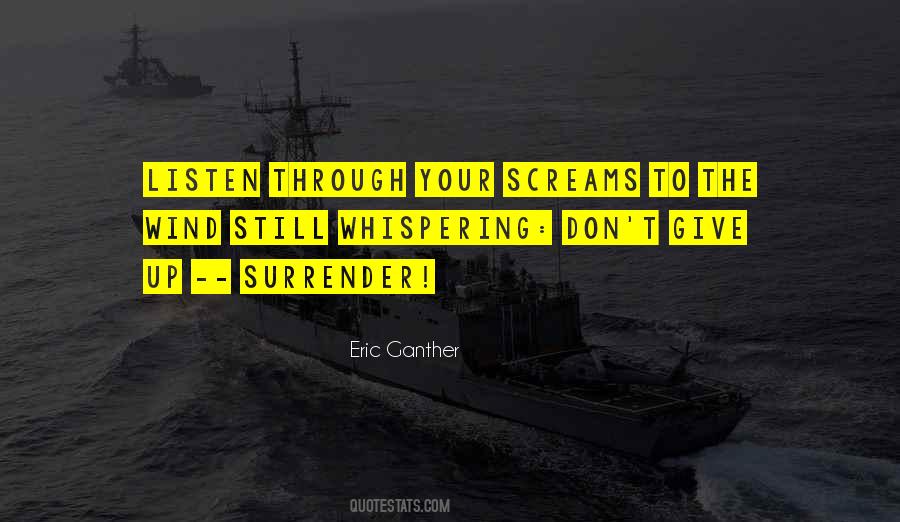 #51. Don't give - give up!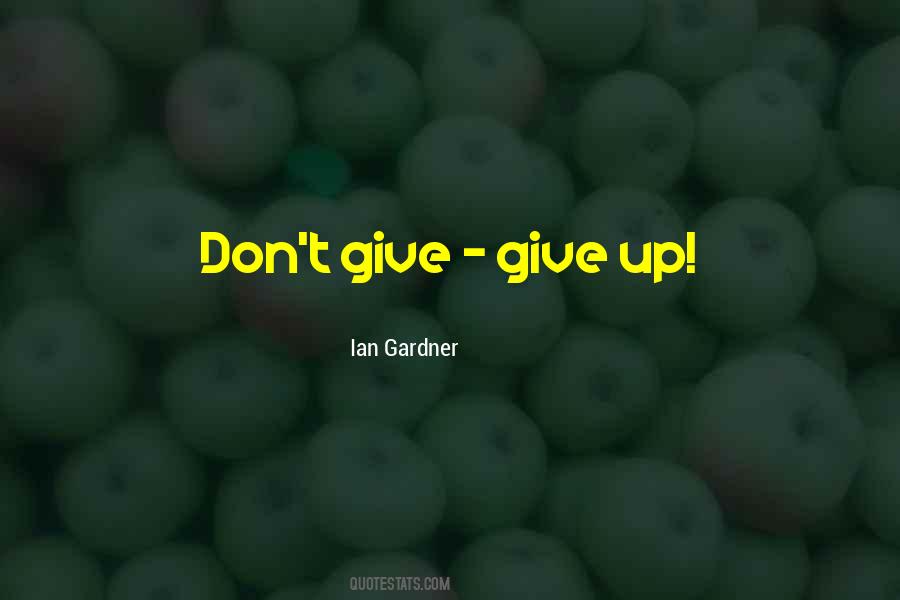 #52. Perseverance is demonstrated by those who keep going when the going gets tough, who don't give up even when others say, It can't be done.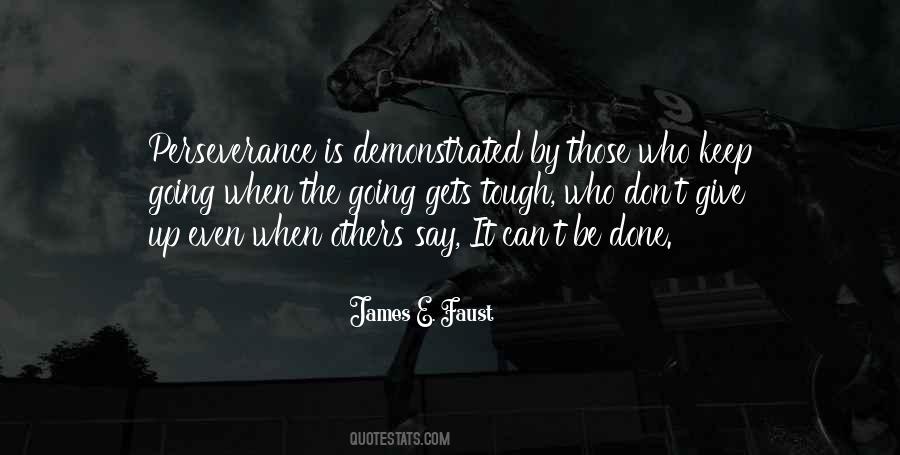 #53. And who came up with the animals for these euphemisms, anyway? Why bat shit? Why not cow shit or grasshopper shit? And why don't we give a rat's ass as opposed to a hamster's ass?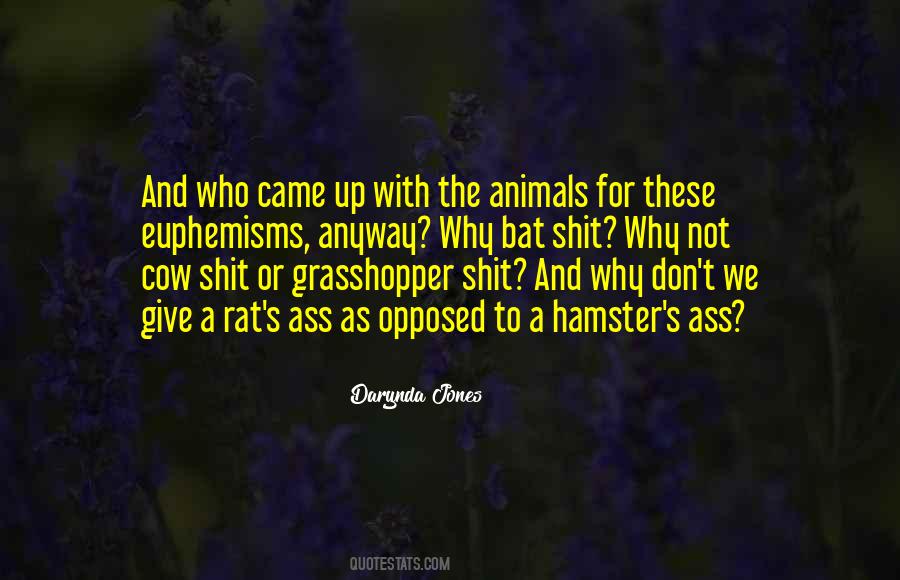 #54. Stand up! Don't ever give up on this bitchy life.
Feel afraid is okay, but don't avoid competition.
You've done that thing even since you're a sperm.
You accept this and you are the surviving winner.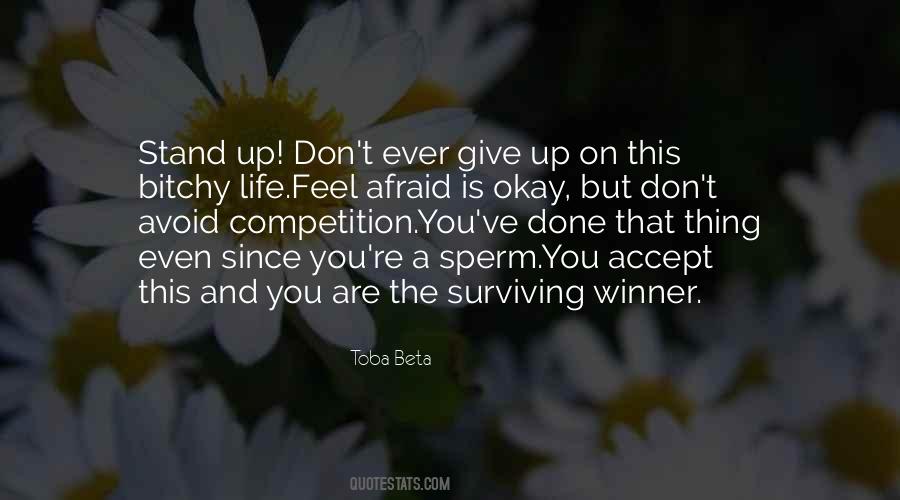 #55. When you are pursuing your dreams, they will call you CRAZY because they are LAZY. They never know you are a HERO who just jumped away from step ZERO. Stay away from negative people; they will only pollute you.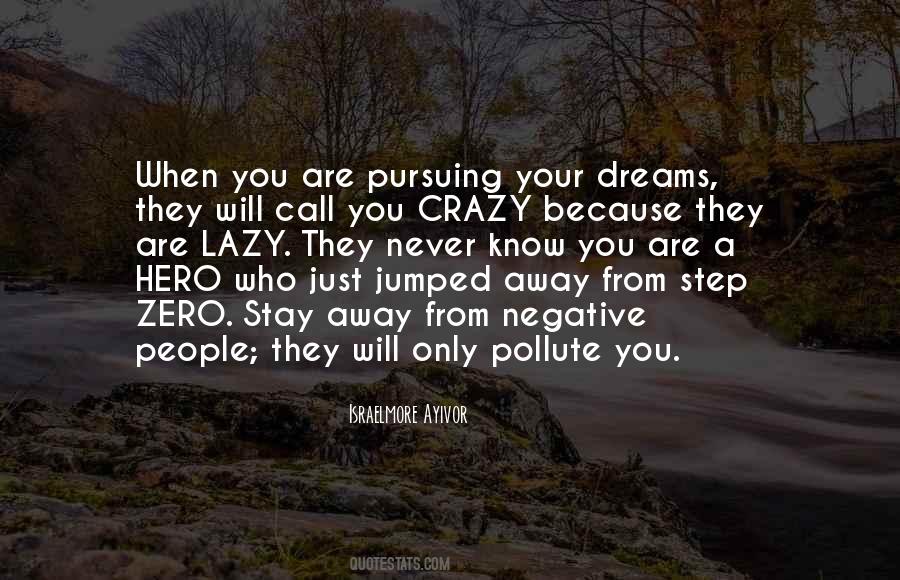 #56. If you're going through a dark time ... don't ever give up. You can always make your way back to the other end of that circle and find your happiness again.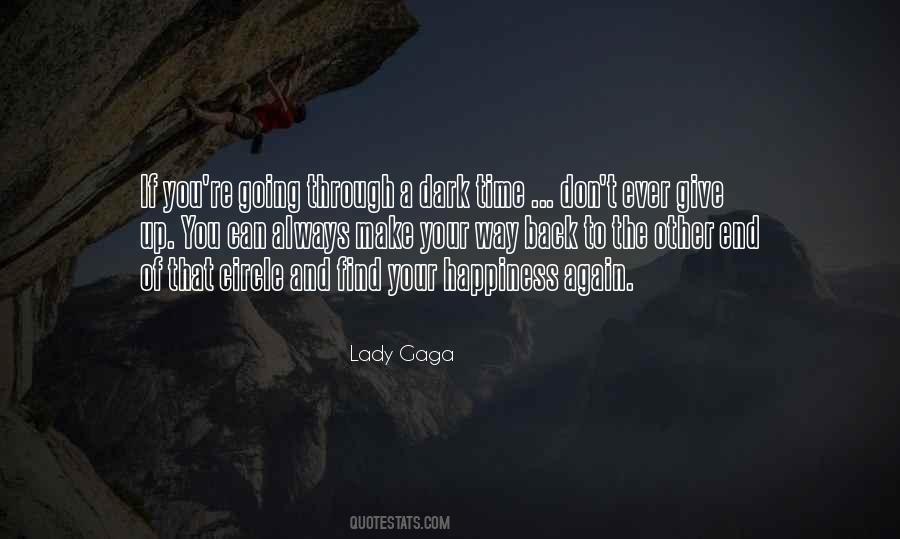 #57. Give your choice a chance; do not give up.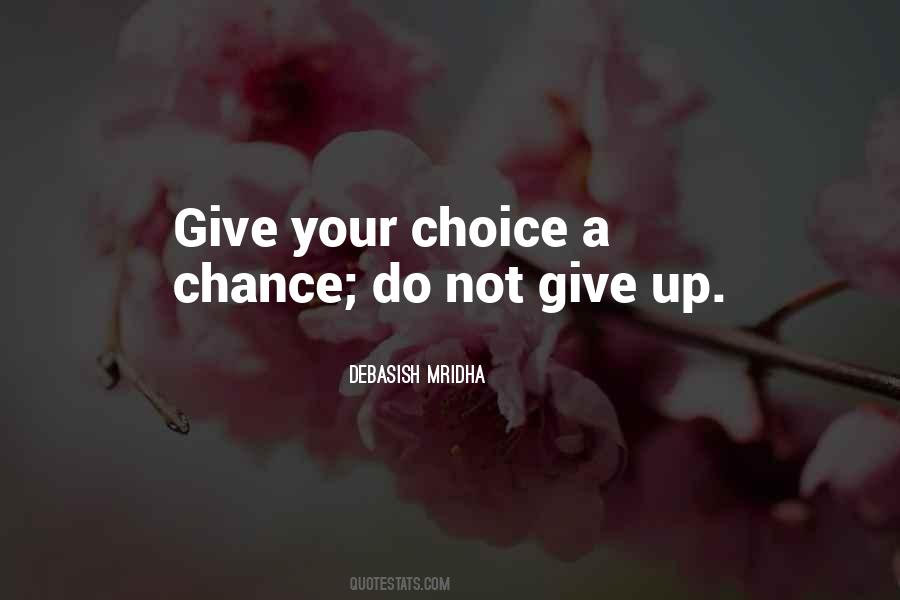 #58. Champions don't give up; they get up!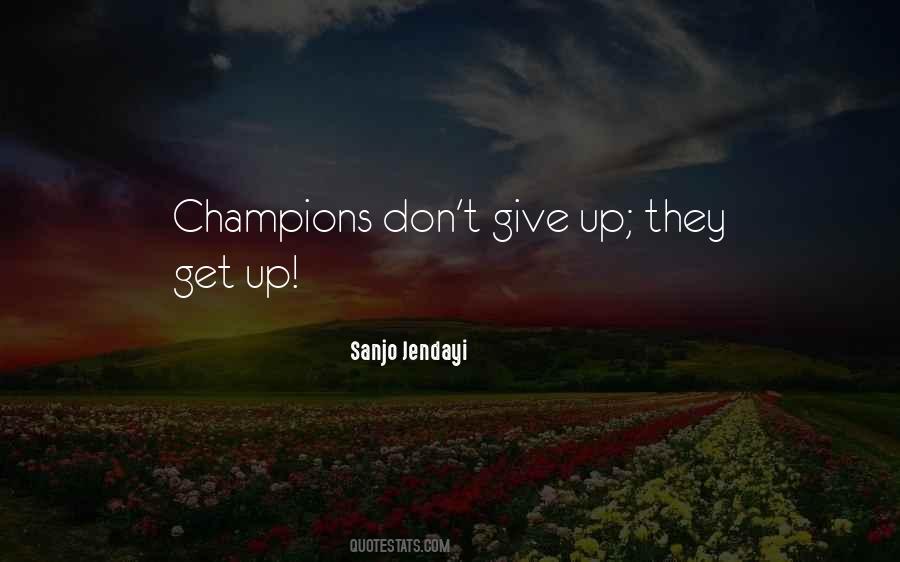 #59. - You said that going on the Road to Santiago is important. For it, one must give up everything for some time: family, work, projects. And I don't know whether I'll find everything the same when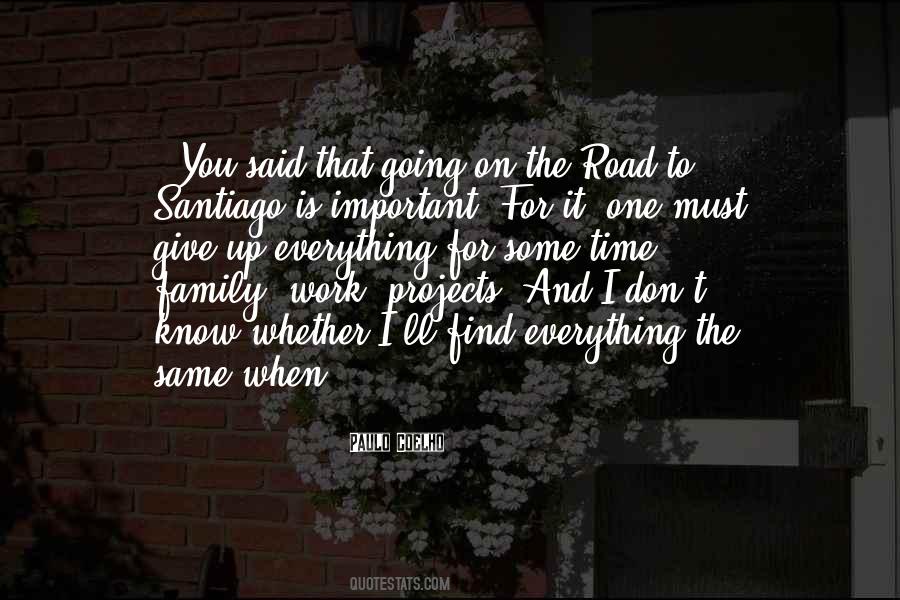 #60. Don't give up. Keep moving in the direction of your dreams. There is a time for the fulfillment of your dreams.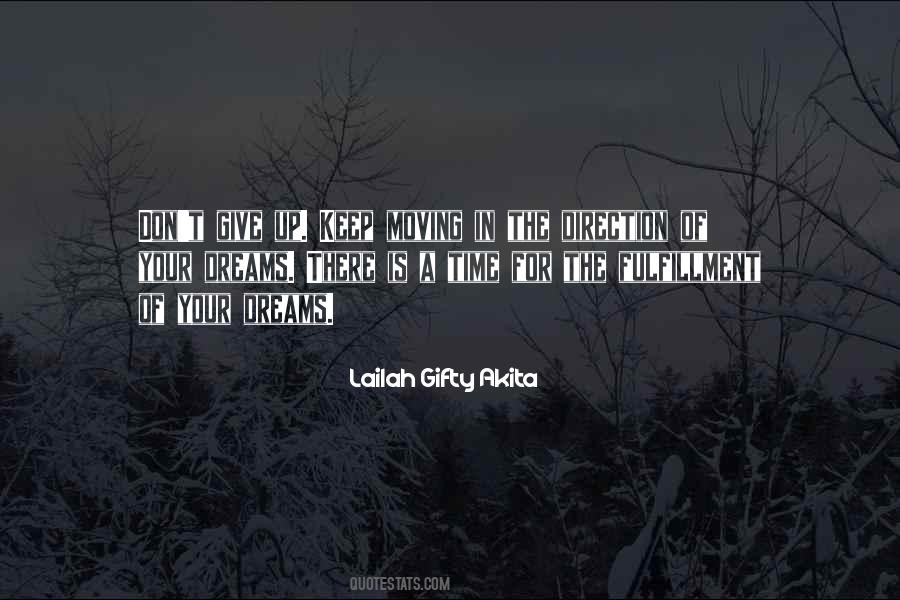 #61. Don't believe the ugly. It's not true. The only fatal thing is to give up."
"But..."
"If you can't let go of the past, you'll never be anything but a slave to it.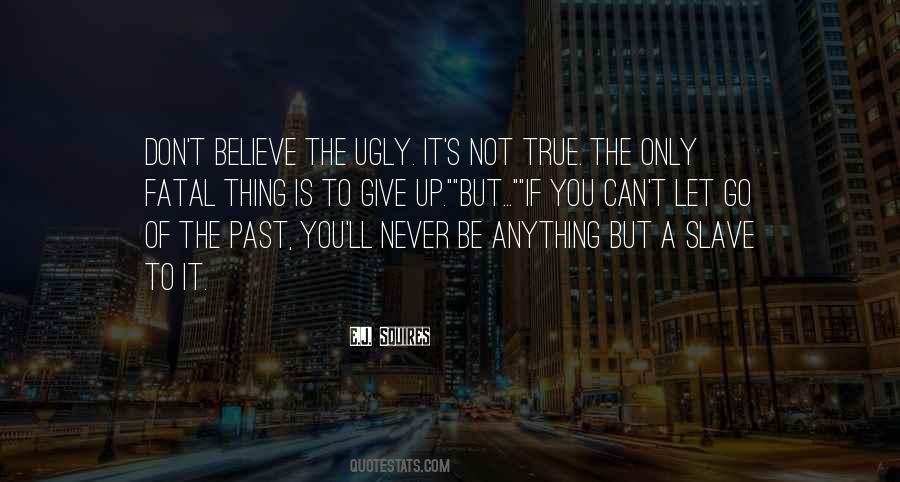 #62. I tell people all the time, 'Don't give up.' We get almost to our blessing, whether you believe spiritually in God or in a good force and an evil force. We get almost to our blessing, and we quit. Don't stop.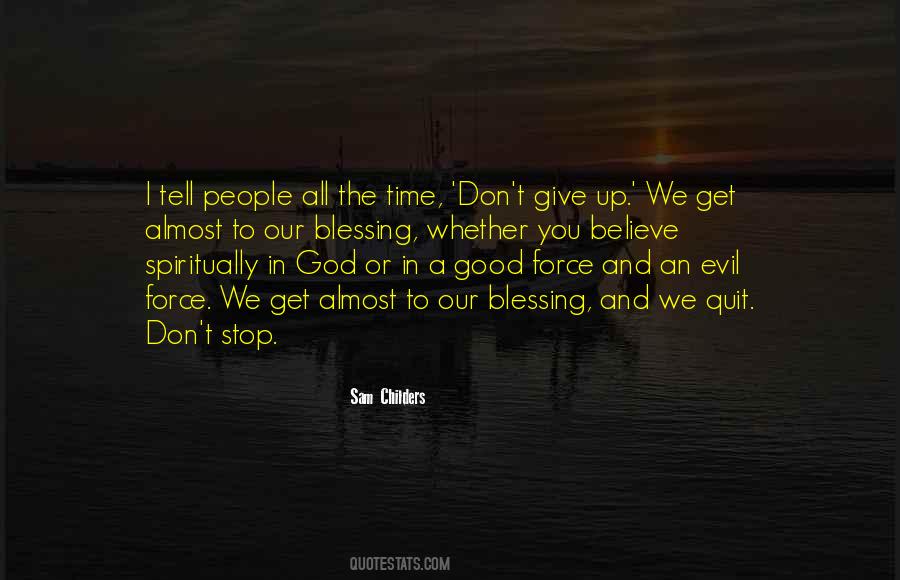 #63. Don't forget that healing takes time. Don't expect to try meditation and a new skincare line and end up with perfect skin in a week. Give yourself the gift of time and patience. The body is a complicated, miraculous system and each body processes change in its own time.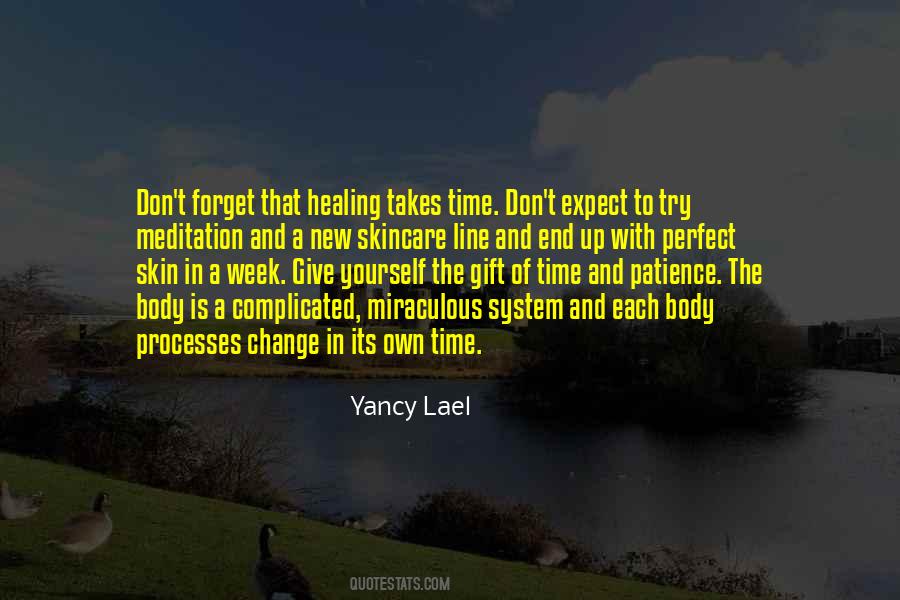 #64. We have to do what we have to do. Miracles happen. The life force of this planet is very strong. Dandelions poke through sidewalks. We don't know enough to give up. We only know enough to know that we have to try to change the course of human events.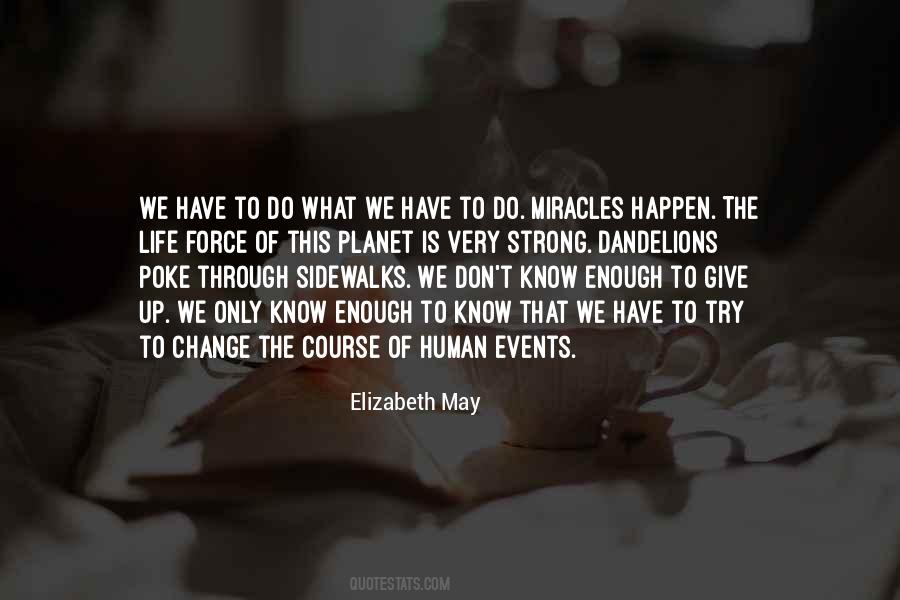 #65. Your dreams won't die until you die don't ever stop believing!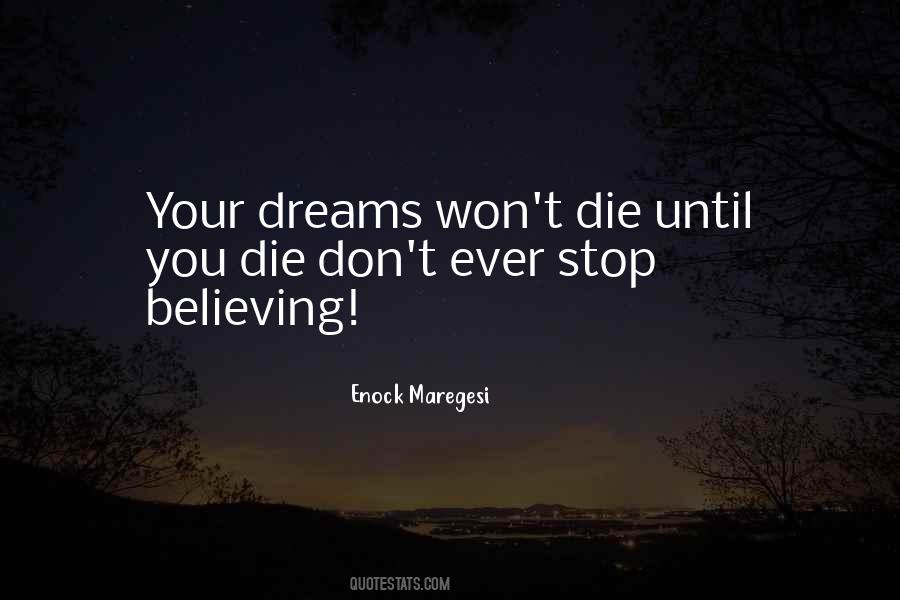 #66. Don't give up! It's not over. The universe is balanced. Every set-back bears with it the seeds of a come-back.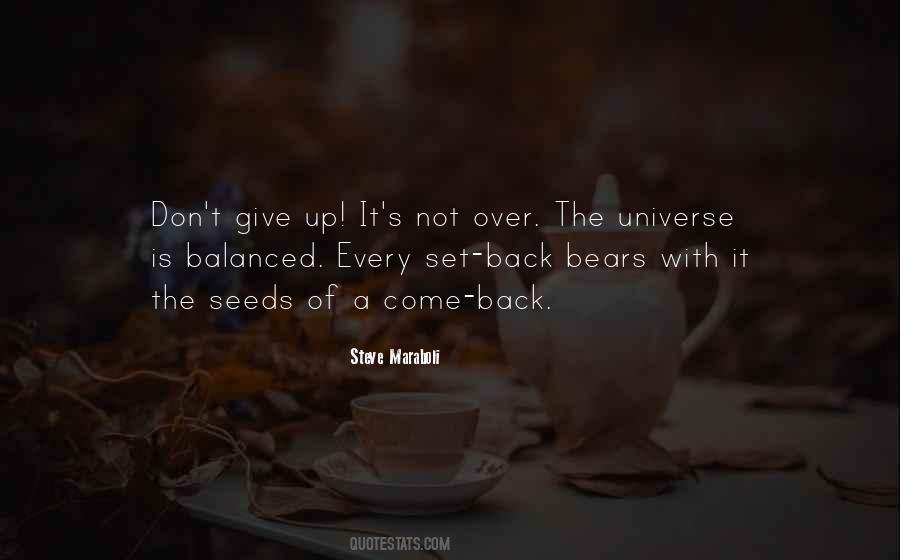 #67. You don't have to give up to let go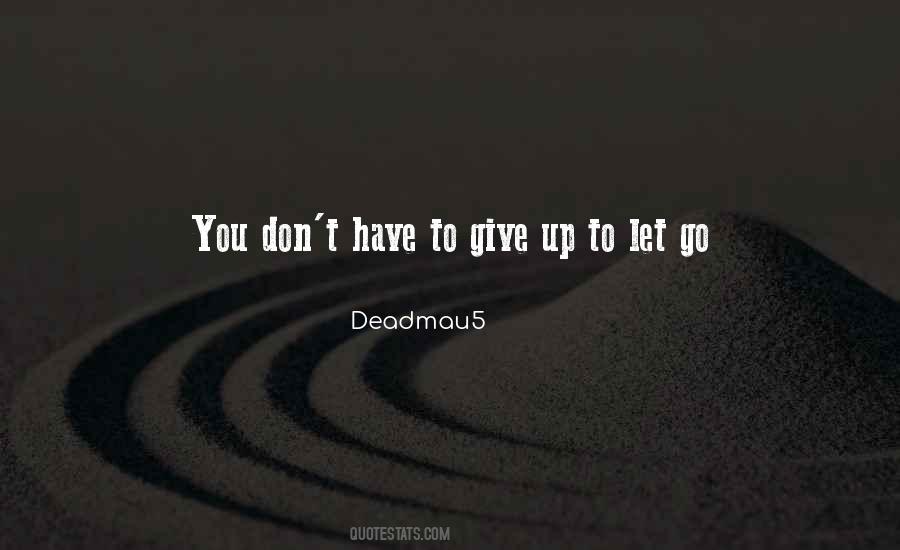 #68. What's cool about baseball is you don't have to see someone for years, but when you see them, you just hustle up and give them a big hug. Those friendships endure.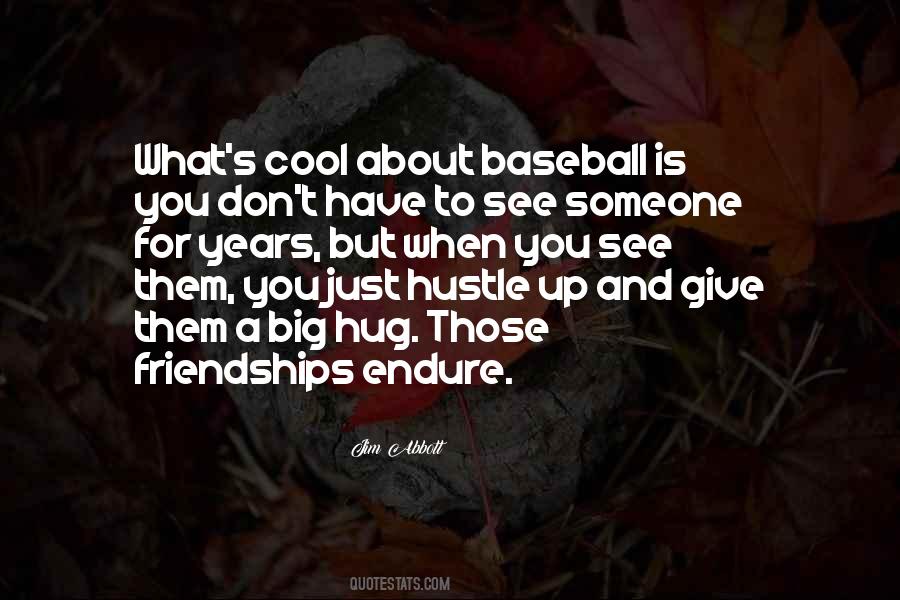 #69. You look spectacluar, Cam.' She smoothes out his shirt and straightens his tie. 'You look like the shining star you are!'
'Let's hope I don't give birth to complex elements.'
She looks at him quizzically.
'Supernova,' he says. 'If I'm a shining star, let's hope I don't blow up.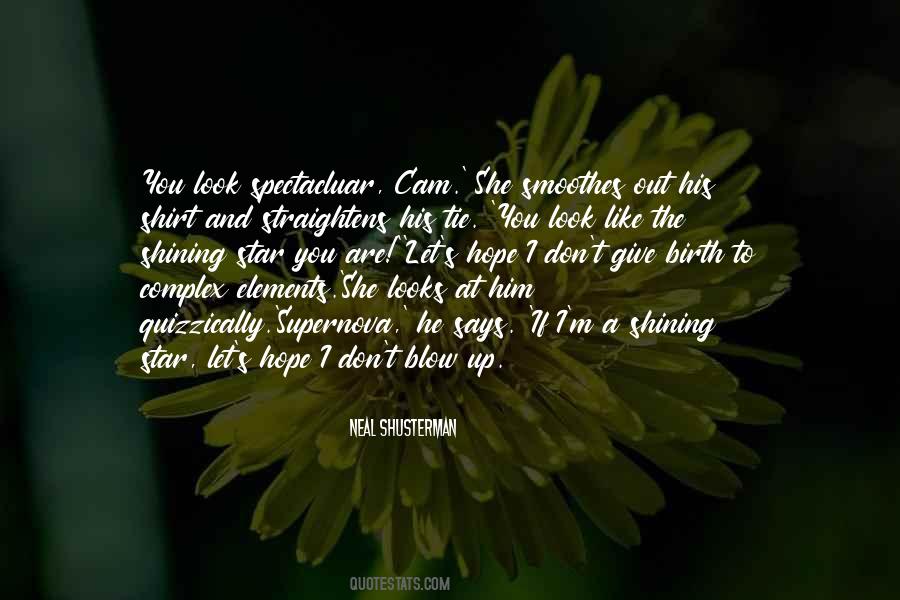 #70. Sometimes I wouldn't give an interview because I didn't have the time or something else was more important. So they come up with a story which I don't think is always true, but they have to sell papers.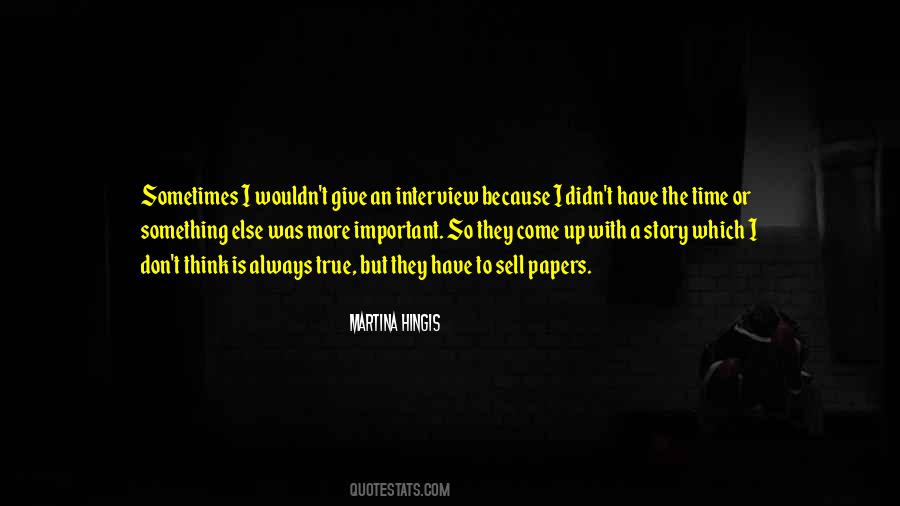 #71. Trust Yourself and Believe, Whatever Happens Don't Give Up ...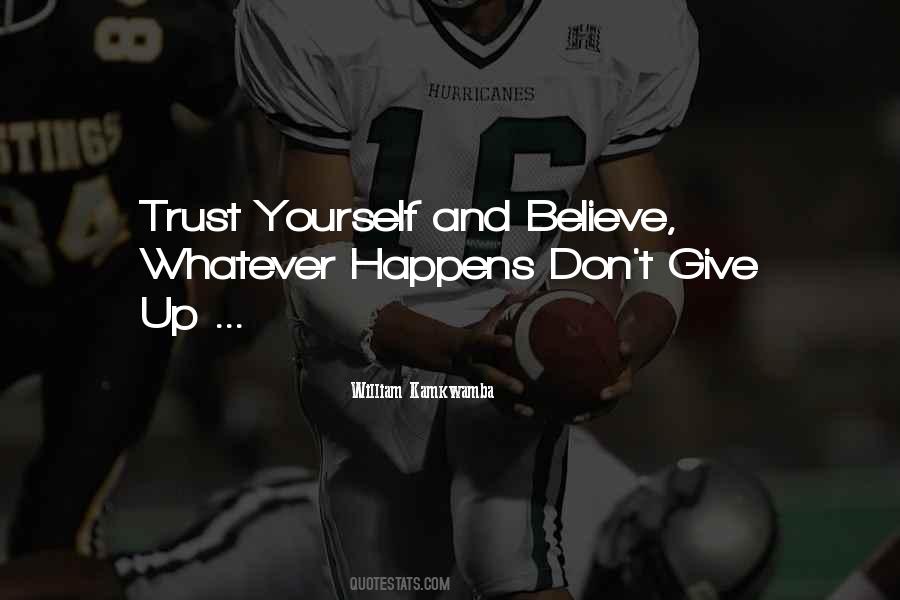 #72. Take some more advice from Dr. Micah. Don't give women too much time to think. It never ends up good for either of you.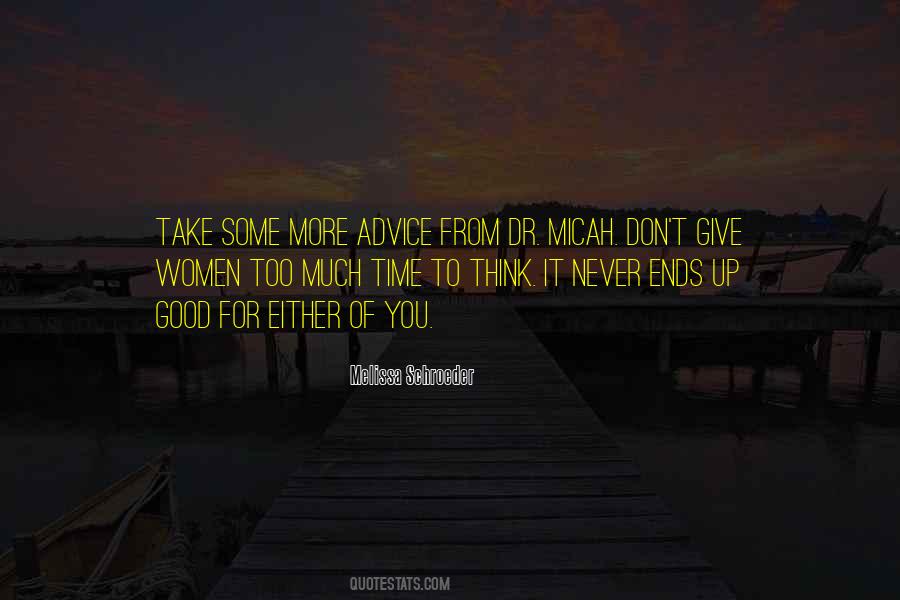 #73. Don't Give Up ... Just Always Keep Moving Forward In Your Life. Don't Ever Let Your Story End In Defeat!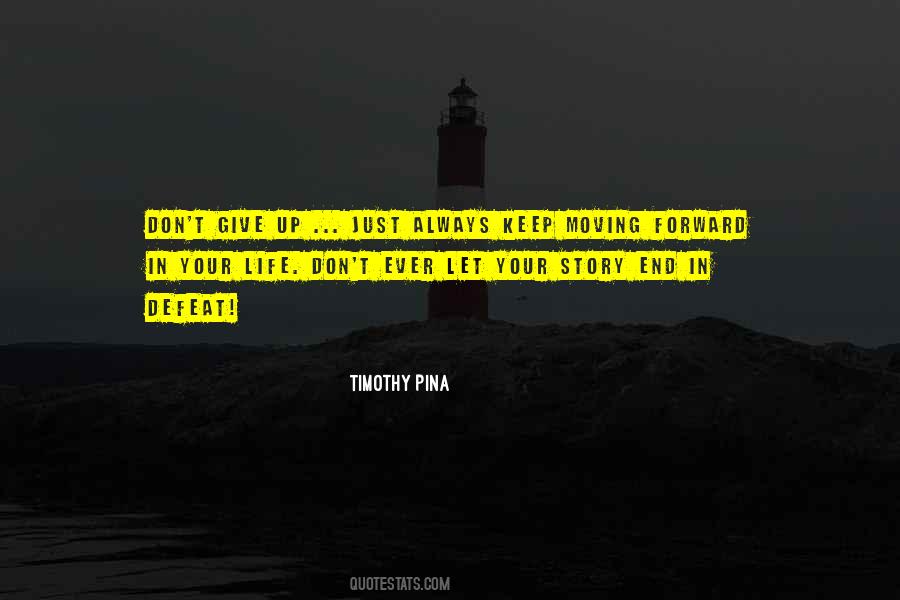 #74. In order to fly you have to create space in the open air so that your wings can really spread out. It's like a parachute. They only work from a high altitude. To fly you have to begin taking risks. If you don't want to, maybe the best thing is just to give up, and keep walking forever.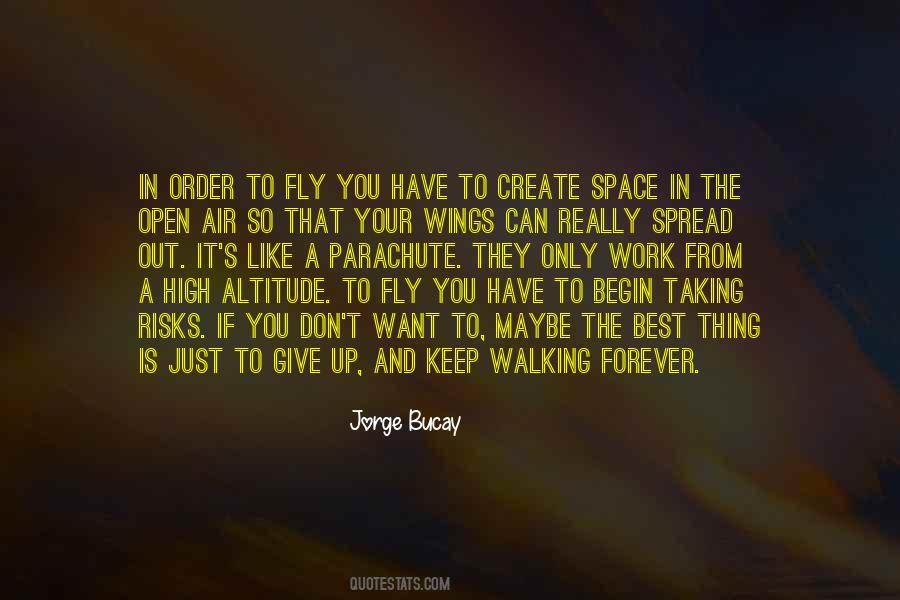 #75. Don't give up...easy to say. But if you subscribe to this attitude you will always be in the position to succeed.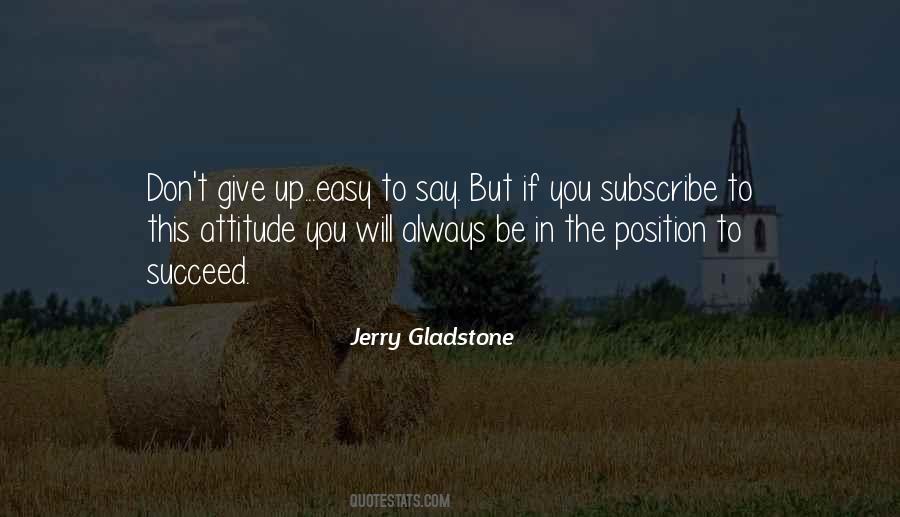 #76. If you want to build a ship, don't drum up the men to gather wood, divide the work, and give orders. Instead, teach them to yearn for the vast and endless sea.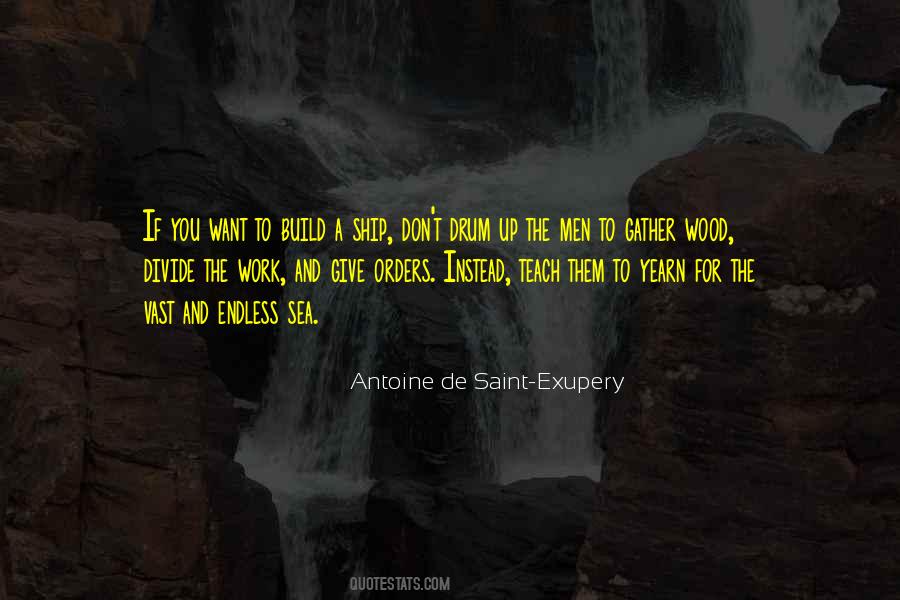 #77. The only advice I can really give to the young filmmakers is to be persistent, don't give up, and keep watching and making as many movies as you possibly can.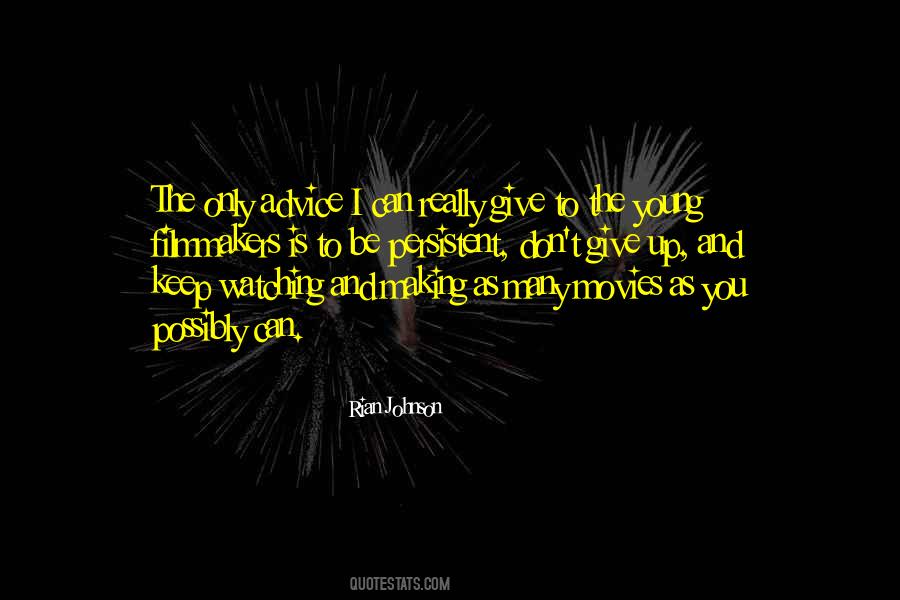 #78. Religious people often prefer to be right rather than compassionate. Often, they don't want to give up their egotism. They want their religion to endorse their ego, their identity.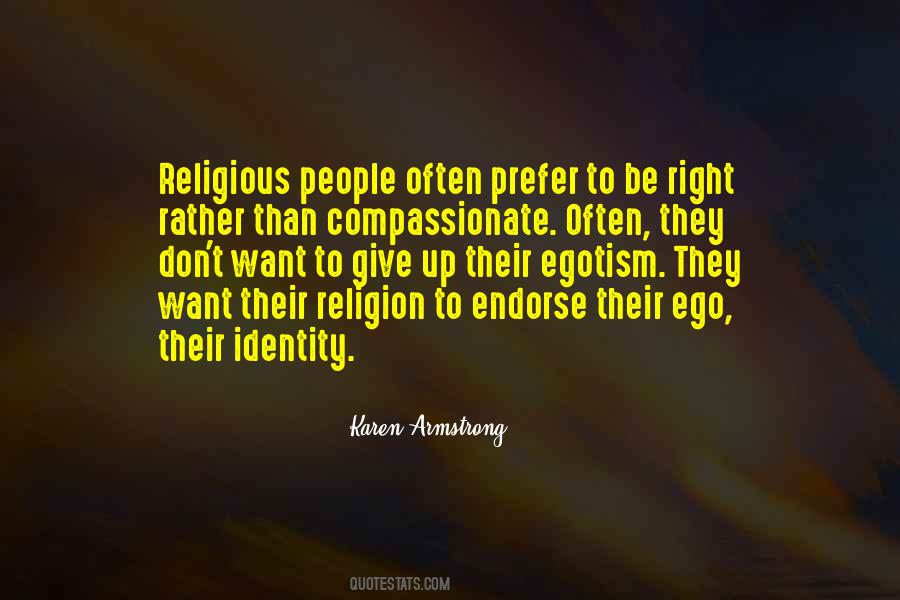 #79. The day I go out there and don't want to win is the day I will give up.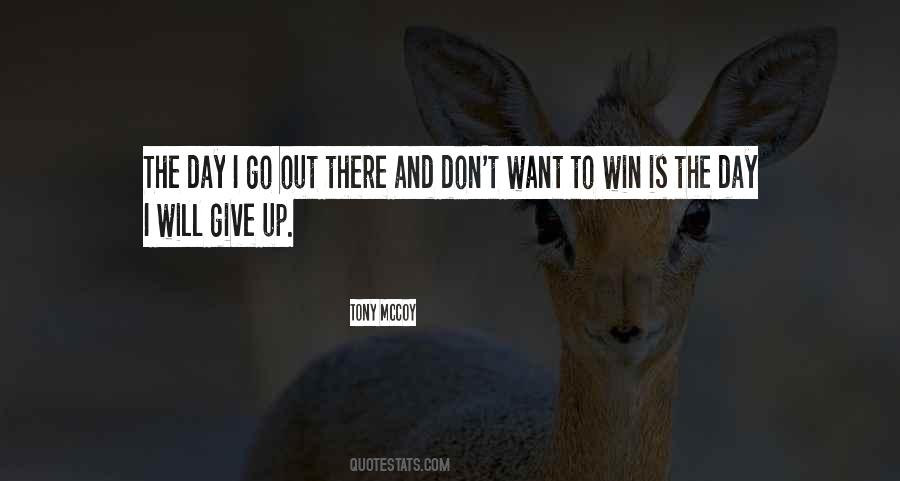 #80. Climb upon the hates, and build upon the loves.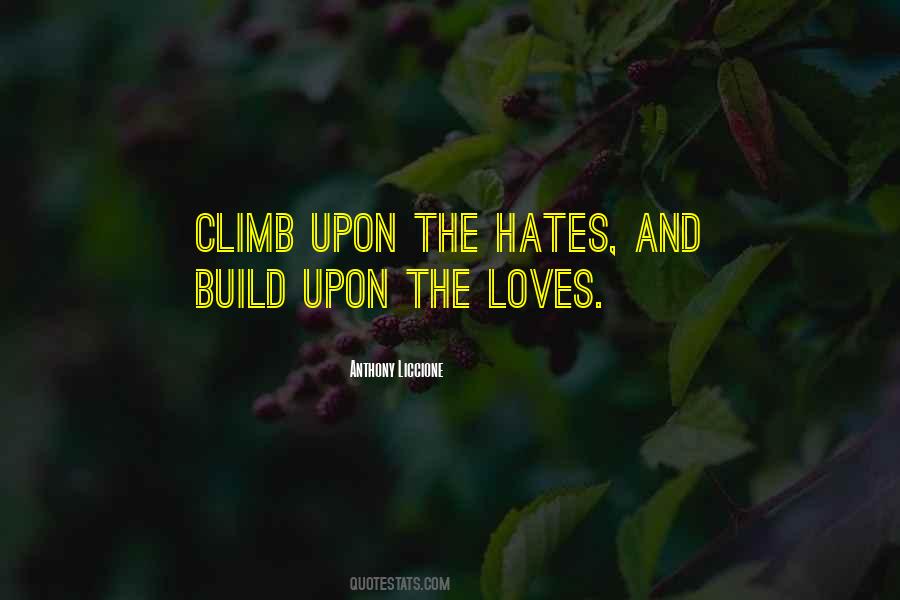 #81. Failure of your first attempt does not mean you can't be a winner of great battles; it rather means, you must trigger only when your target is in focus.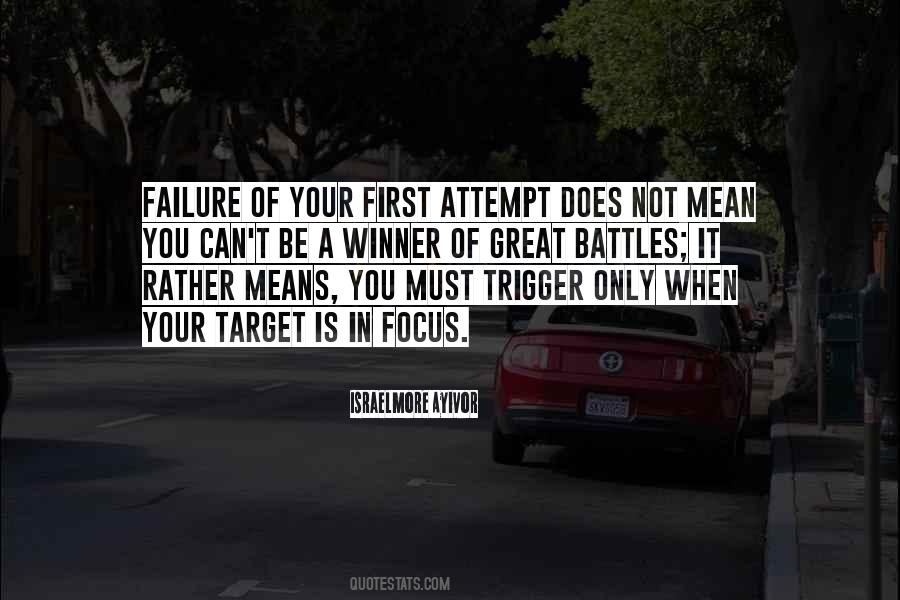 #82. I don't want to beg or promise you things I can't give you. There isn't much of me to give, but what I have is yours. This is all up to you, Sadie. If you want me, I'm yours. If you can't do this, then I'll walk away and leave you alone. I swear.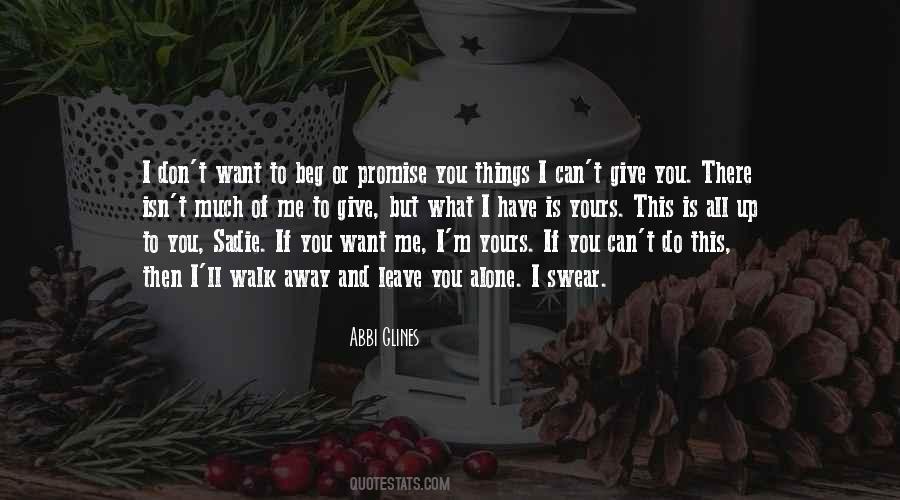 #83. The 9th key may be the door opener. Don't give up after trying the 8th. Keep doing it!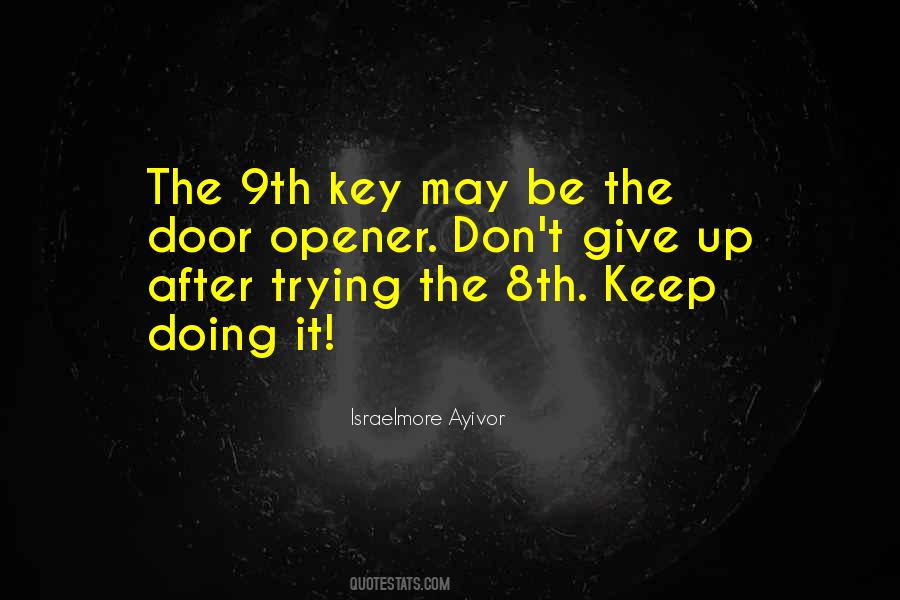 #84. I don't ... like rhythm, assonance, all that stuff. You just go on your nerve. If someone's chasing you down the street with a knife you just run, you don't turn around and shout, 'Give it up! I was a track star for Mineola Prep.'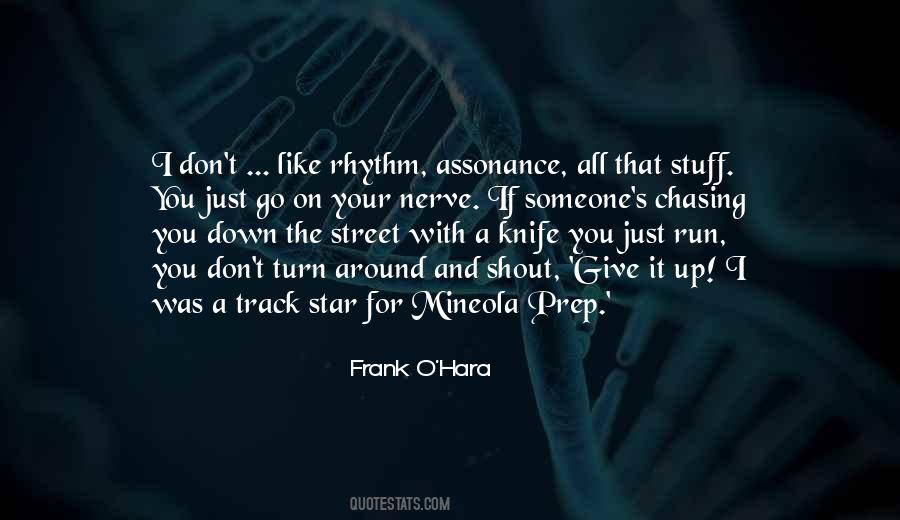 #85. Don't wait to receive until you feel worthy. Your self-esteem will go up as a result of receiving. ~Amanda Owen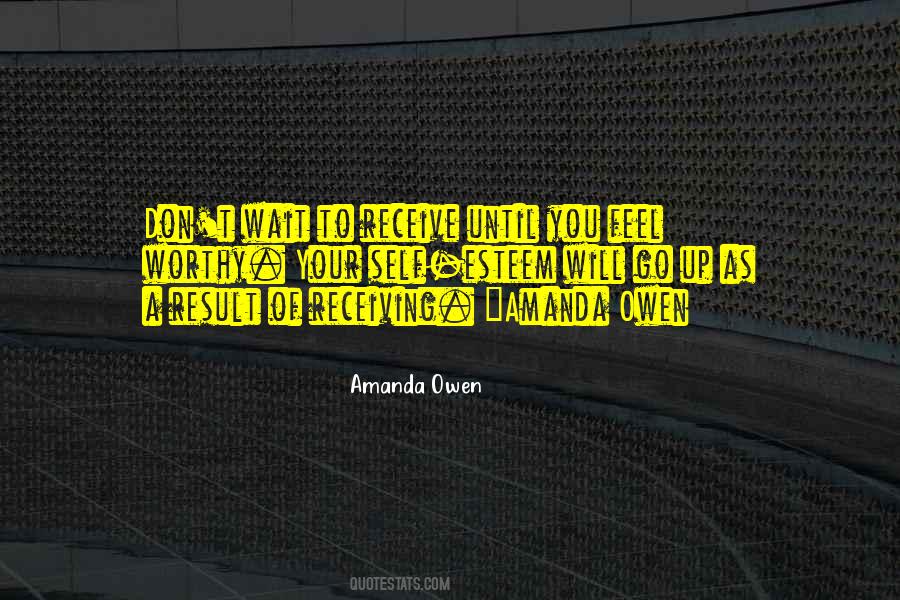 #86. But maybe, that's the point. That there are no guarentees. There are no happy endings. But you show up anyway. You don't give up. You NEVER give up. Maybe that's what it takes to be a HERO. -Billy Kaplan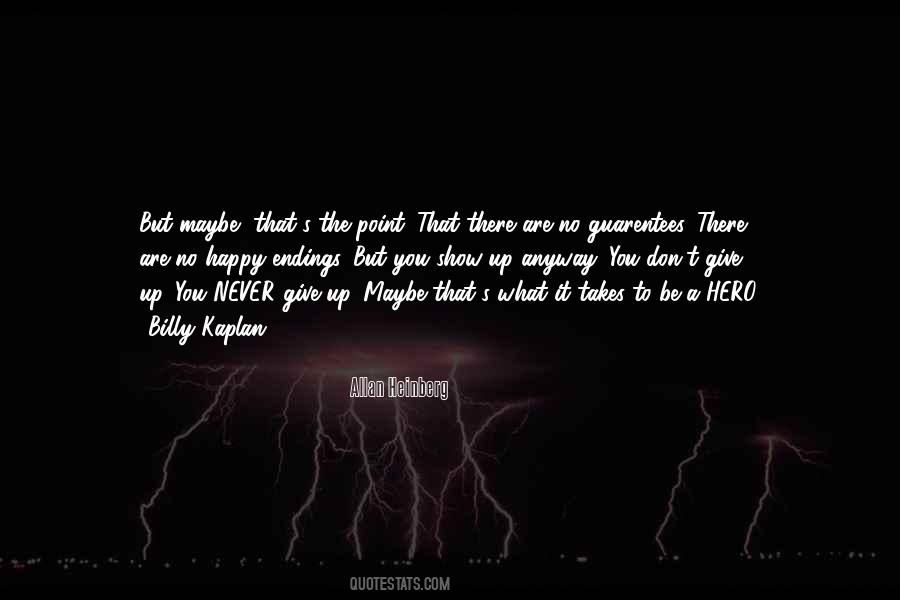 #87. Don't give up!
Keep strong!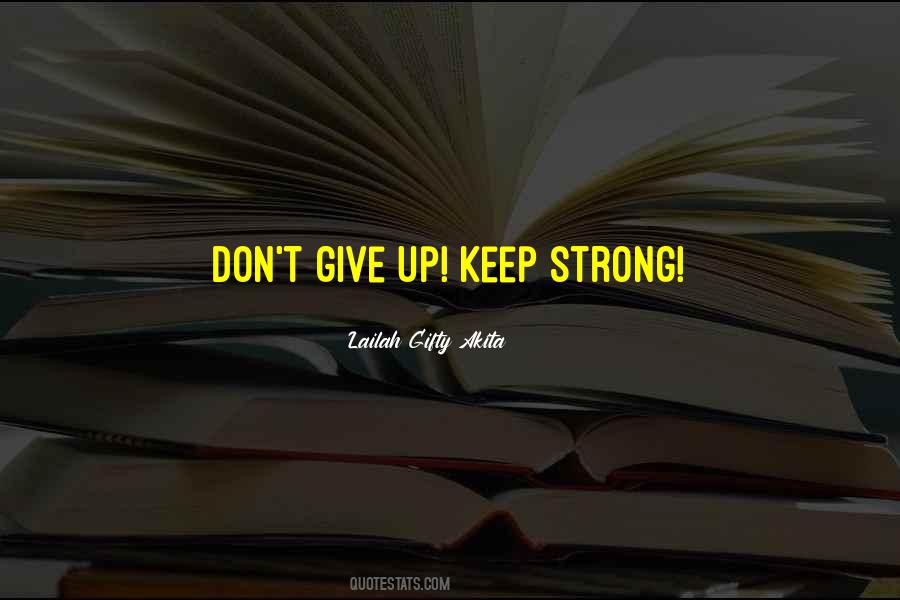 #88. Many people make the same common mistake in life:They give up right before they make it. Don't give up!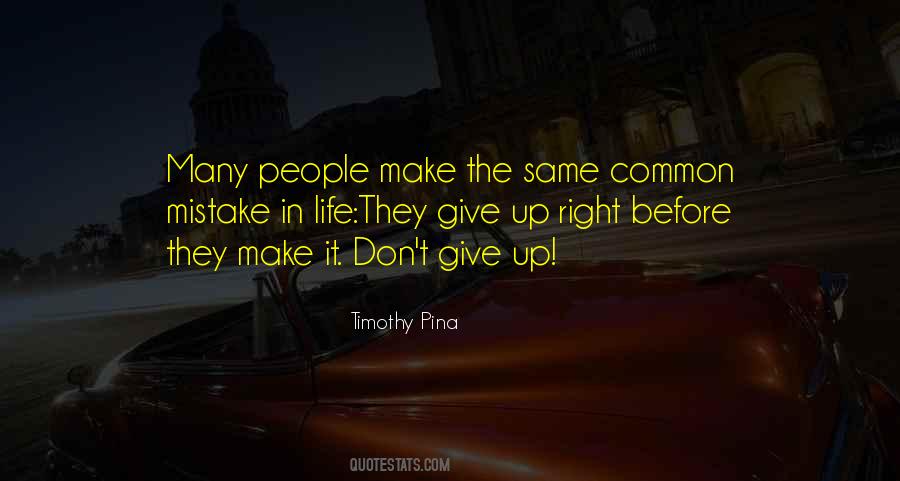 #89. Heroes aren't always the ones who win," she said. "They're the ones who lose, sometimes. But they keep fighting, they keep coming back. They don't give up. That's what makes them heroes.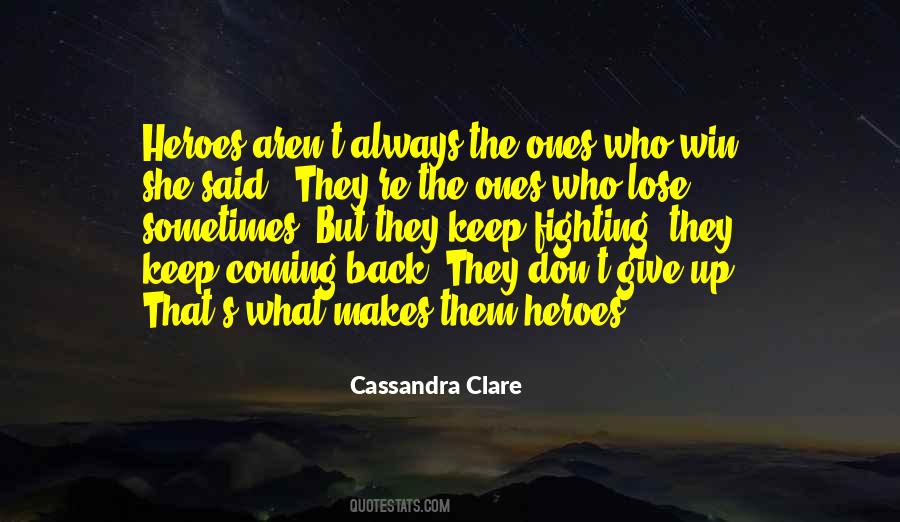 #90. Don't ever give up hope until the very last moment. If you give up, the game is already over.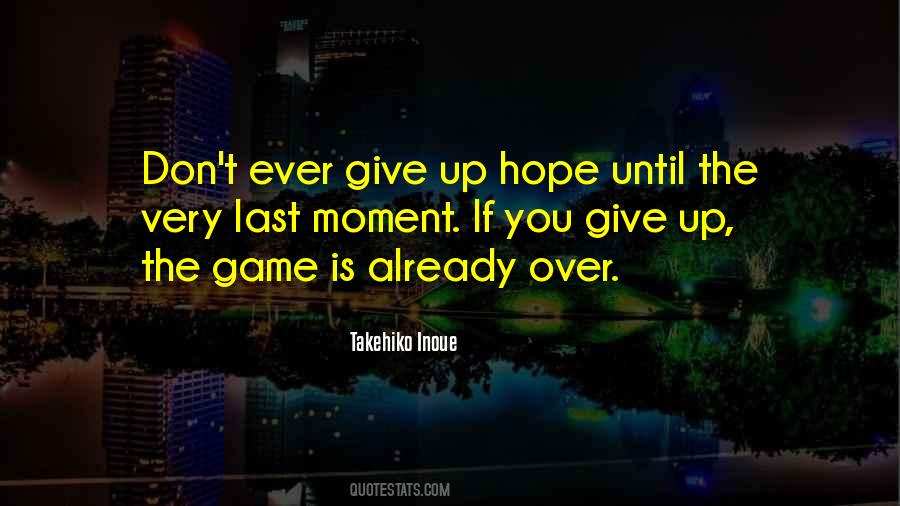 #91. What does it mean to be a superhero? We're all fighting for the better good. But, at the same time, I think what stands out is, as superheroes, you don't give up; you don't surrender. I think that's what makes a superhero.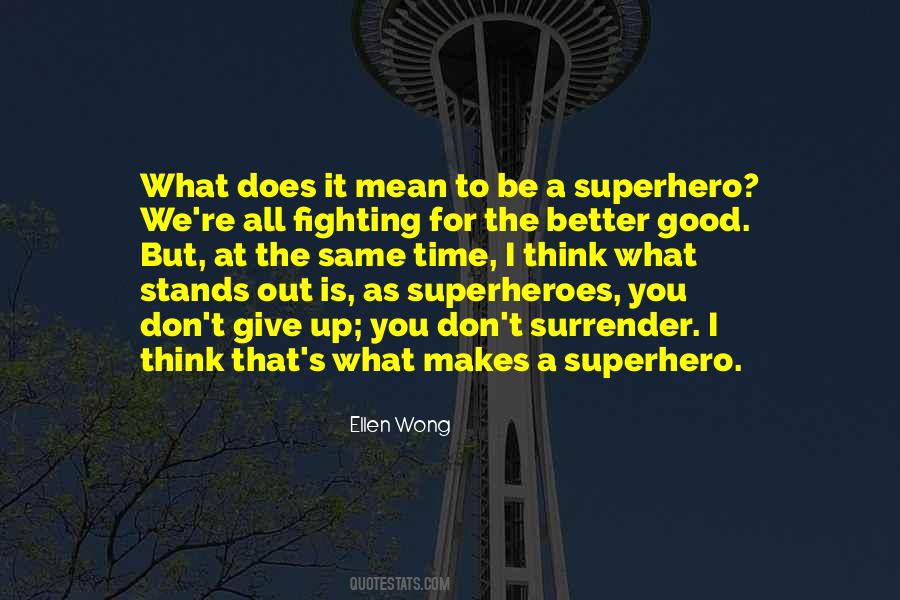 #92. You don't have to give up who you are to be successful just because you're different.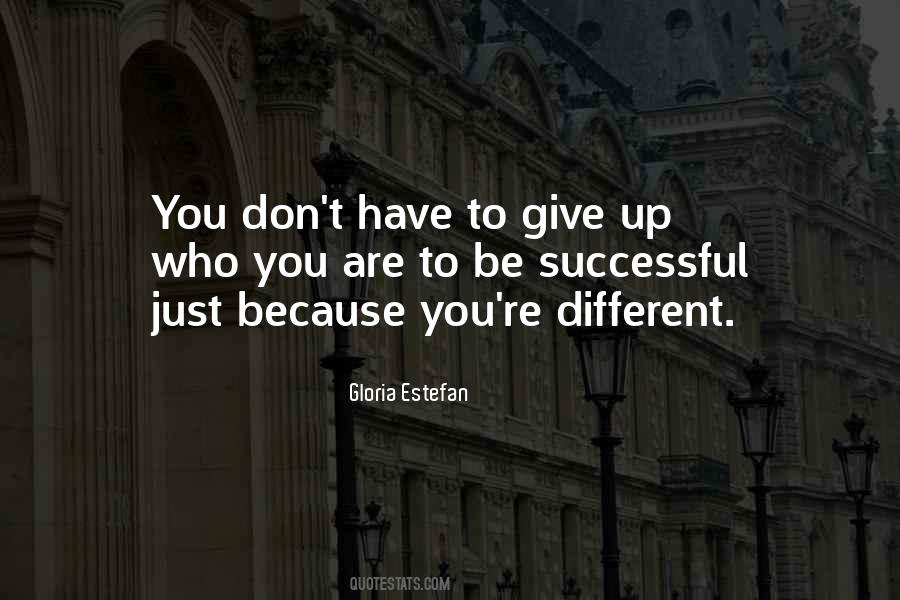 #93. I can't explain why I think I can get there, when all the odds are against me. But I do. Even when a big part of me is saying I should give up, I can't. Even when I don't want to keep going, I still do it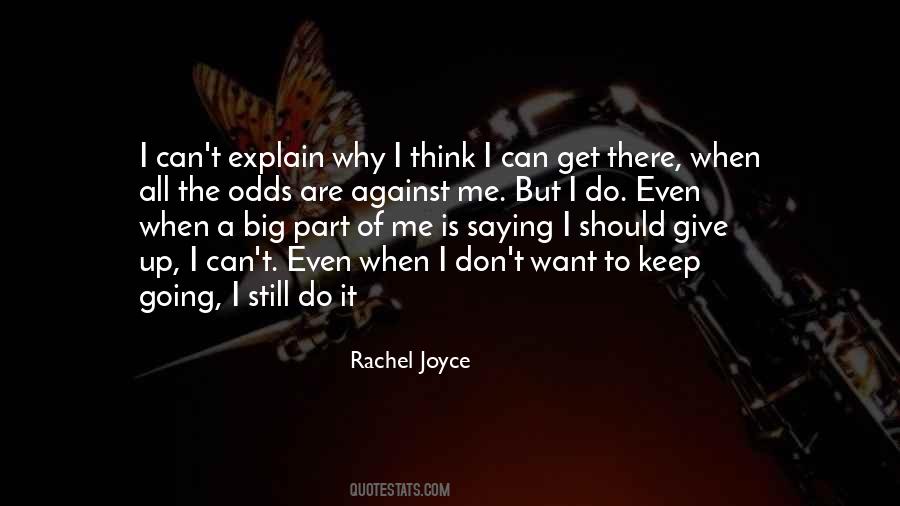 #94. Christian hedonists don't discount suffering, they just don't give up until they find the gain in loss.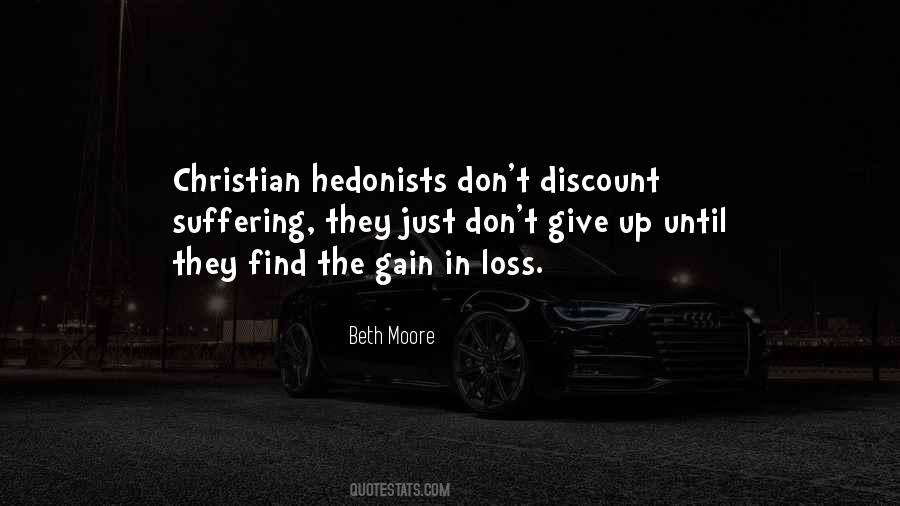 #95. The stubbornness I had as a child has been transmitted into perseverance. I can let go but I don't give up. I don't beat myself up about negative things.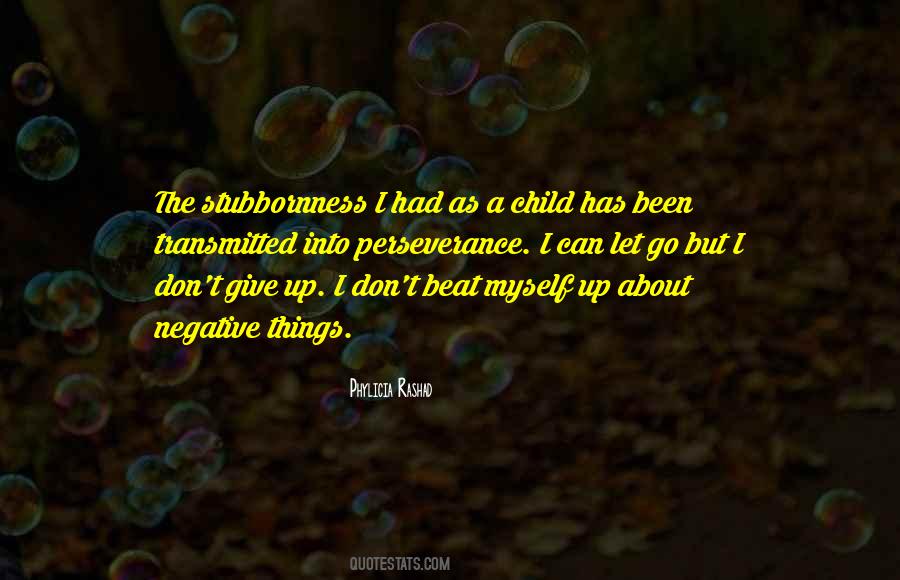 #96. I'm not complaining about my cell phone - all my friends are in there, and all my favorite songs and all my favorite Benedict Cumberbatch GIFs; I don't want to give it up. But cell phones are the worst for talking on the phone.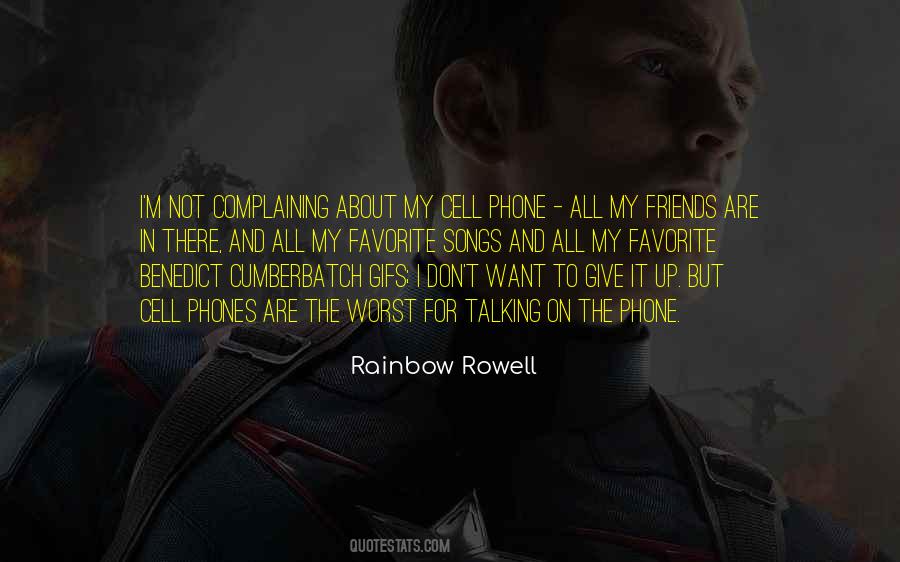 #97. I know my life will change one day. I just have to wait and don't give up. Try to do the same!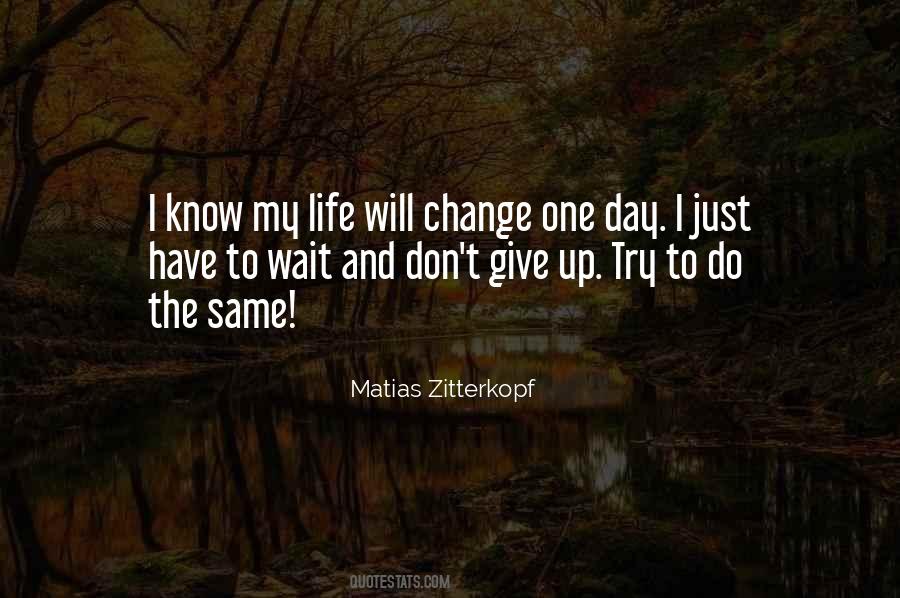 #98. You are likely to fall when you stop paddling your bicycle. Such is life. As long as you don't give up, you will never end up failing!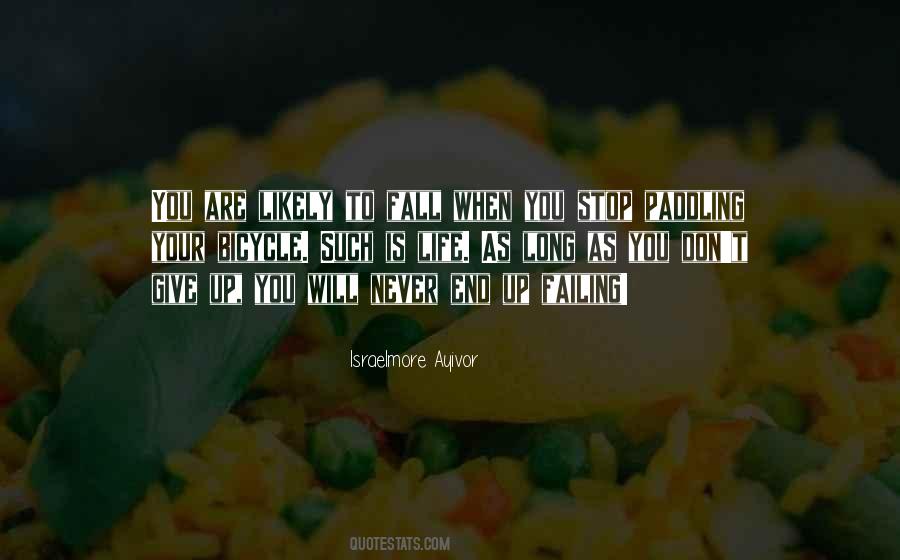 #99. What I really admire are people like my daughter, Victoria, who don't give up, who have daily medical challenges and medical conditions. They go on with their lives and make the best of it, not giving up even when it's not easy.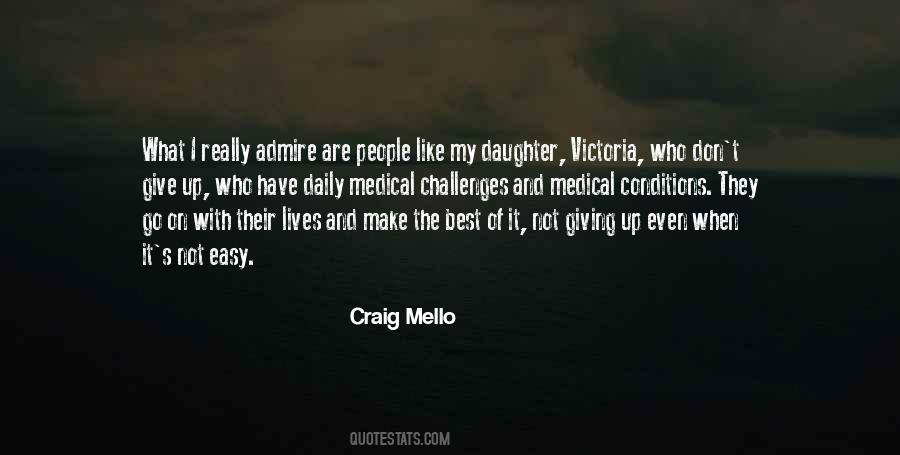 #100. 1. Do what you say you're gonna do
2. Show up!
3. Give genuine praise whenever you can
4. Never say sorry when you don't mean it
5. Never use sarcasm in email (and use the corny ass emoticons)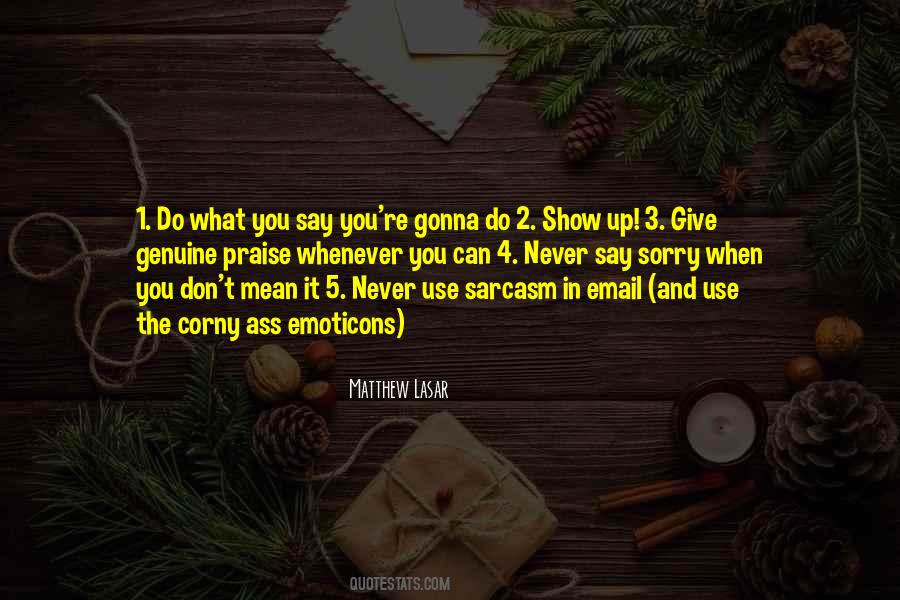 Famous Authors
Popular Topics