Discrimination And Racism Famous Quotes & Sayings
List of top 43 famous quotes and sayings about discrimination and racism to read and share with friends on your Facebook, Twitter, blogs.
Top 43 Quotes About Discrimination And Racism
#1. But part of that incipient racism had always led whites to assume the leadership positions and perpetuated the view that whites rather than blacks were the heroes of the movement. - Author: John Howard Griffin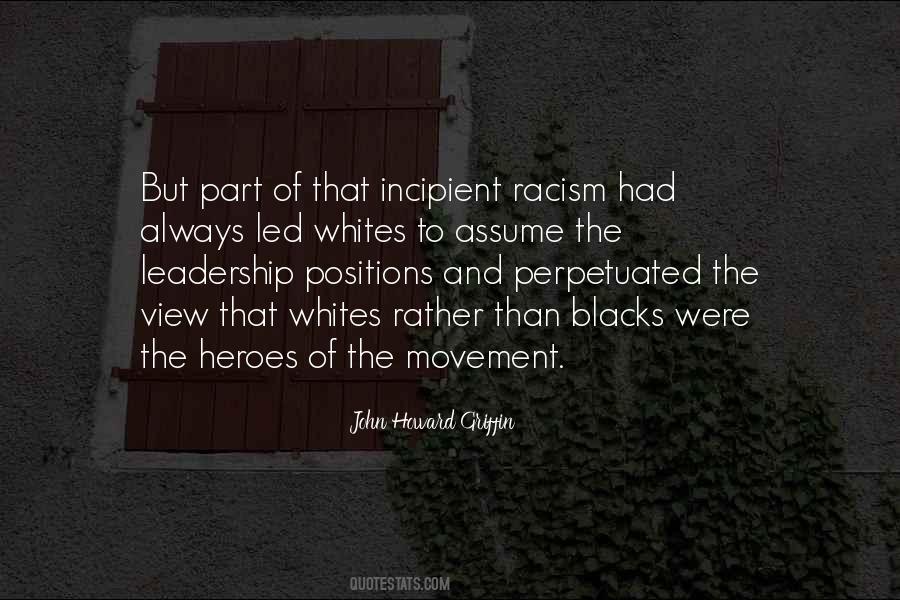 #2. I wondered if there had been a more corroding and devastating attack upon the personalities of men than the idea of racial discrimination. - Author: Richard Wright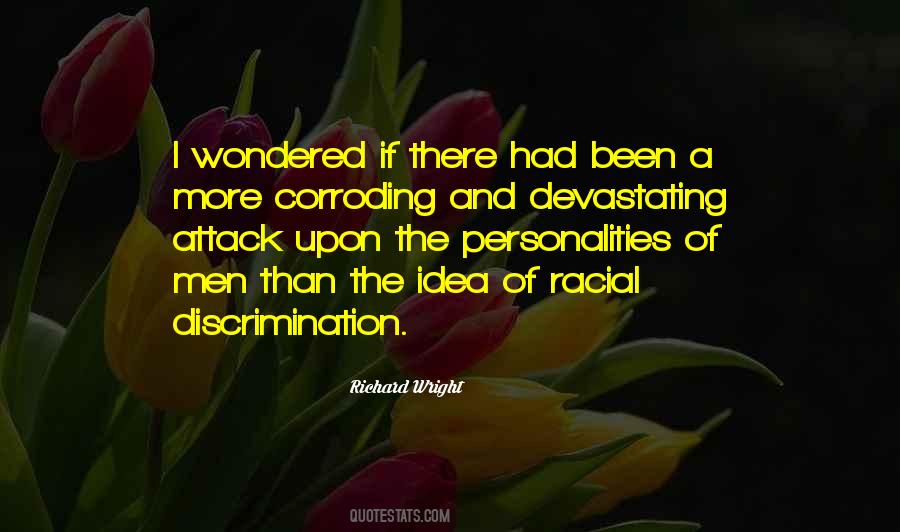 #3. Latinos come from different countries, and they tend to segregate with only their country instead of embracing all the other countries, because in reality, all the Latinos are going through the same experiences of discrimination and racism. - Author: Andrea Navedo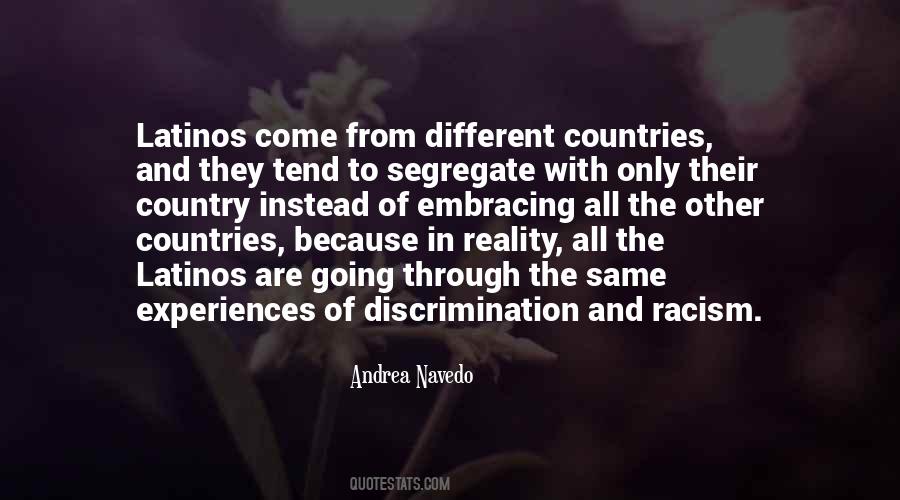 #4. I have known Trent Lott for 20 years, ... I don't believe he's racist. But he must proactively send a message to his colleagues in the Senate and the American people that he is absolutely opposed to any segregation in any form and racism in any form and discrimination in any form. - Author: John McCain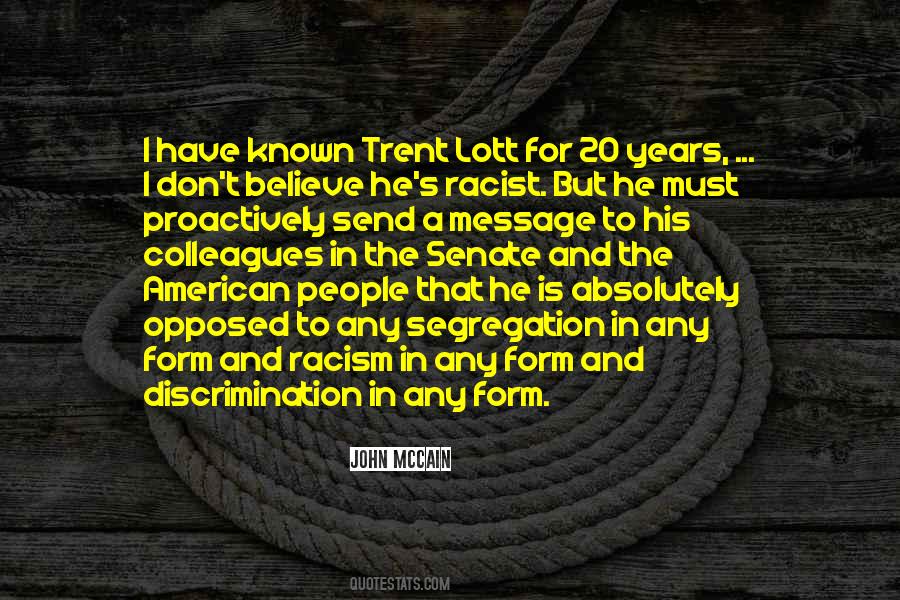 #5. Racism and discrimination of any kind have no place in football. - Author: Sepp Blatter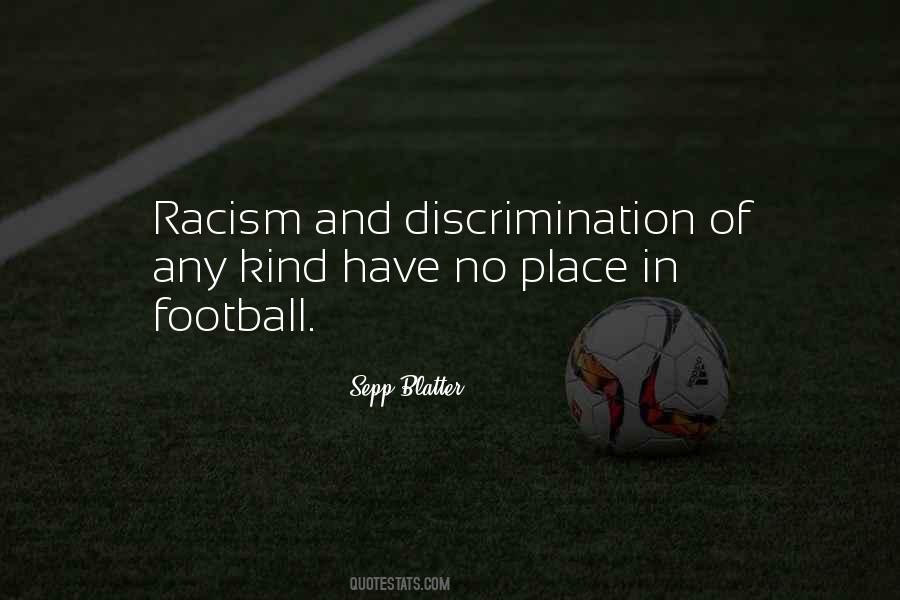 #6. Defeating racism, tribalism, intolerance and all forms of discrimination will liberate us all, victim and perpetrator alike. - Author: Ban Ki-moon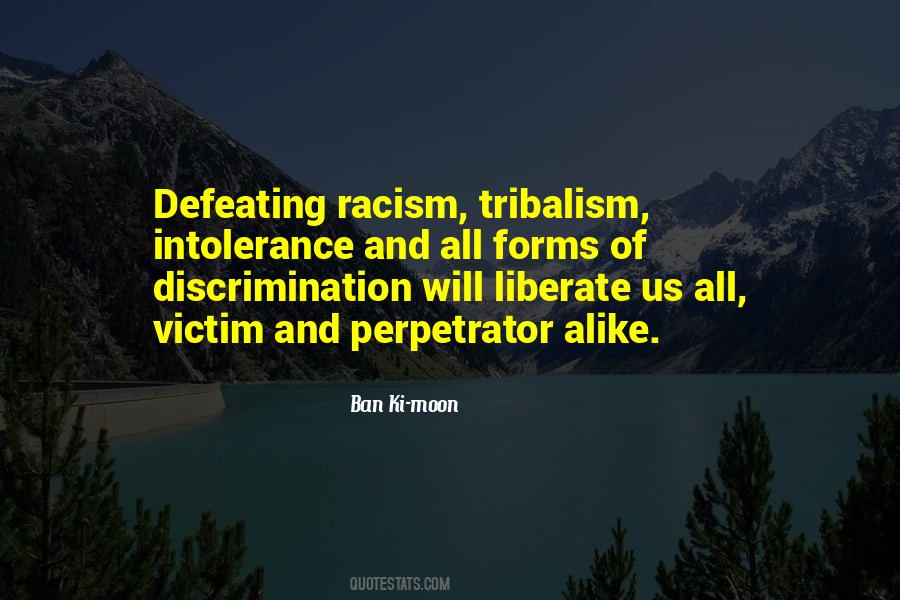 #7. Nothing is as unique as sex in nature; it is full of enjoyment, pleasure and happiness. There is no discrimination, no exclusion, no inequality and no racism. - Author: M.F. Moonzajer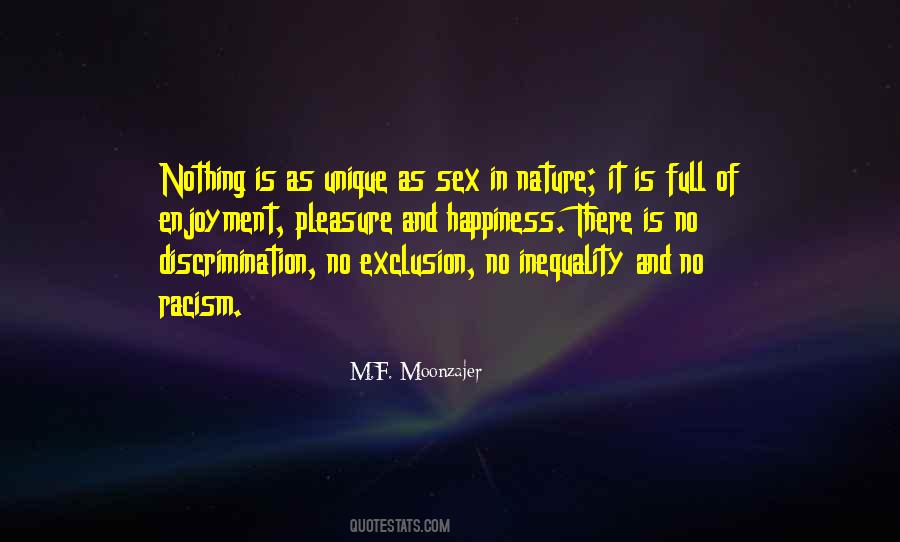 #8. It did not seem to me that prejudice, poverty, discrimination, repression and racism were confined to the North of Ireland. I could see them everywhere I spoke and still cannot comprehend the mentality that argues that I should have pretended not to see them, because it wasn't my business. - Author: Bernadette Devlin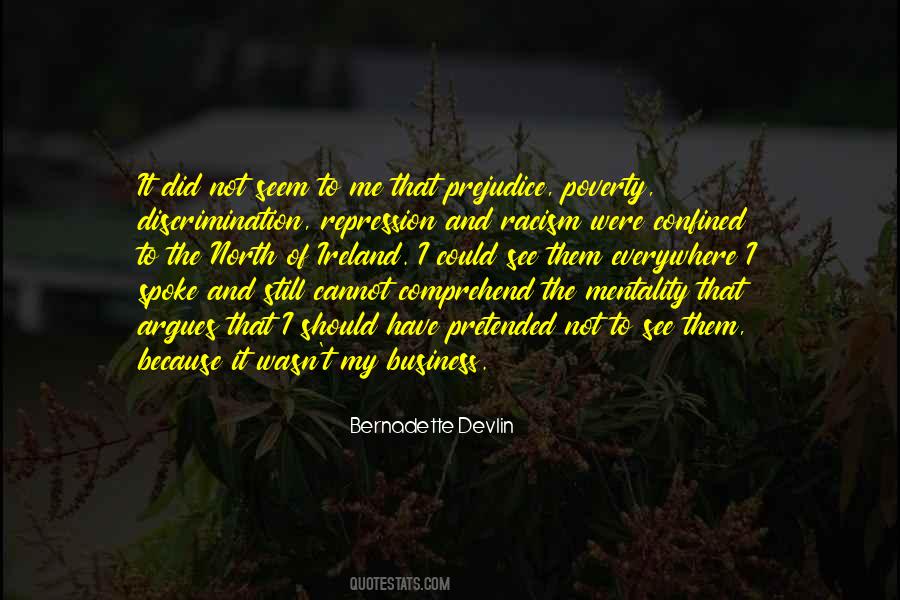 #9. The exploitation of women, mass hunger, disregard for freedom of conscience and for freedom of speech, widespread and racial discrimination all these evils are far too prevalent to be overlooked. - Author: Rene Cassin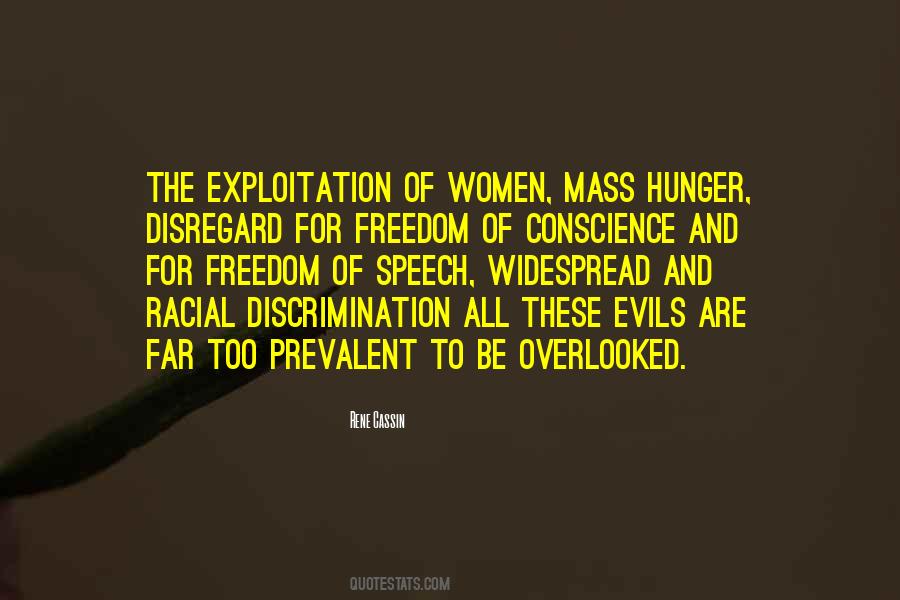 #10. There are levels of outrage, and there's a point at which you can't be trespassed upon anymore. - Author: Marian Wright Edelman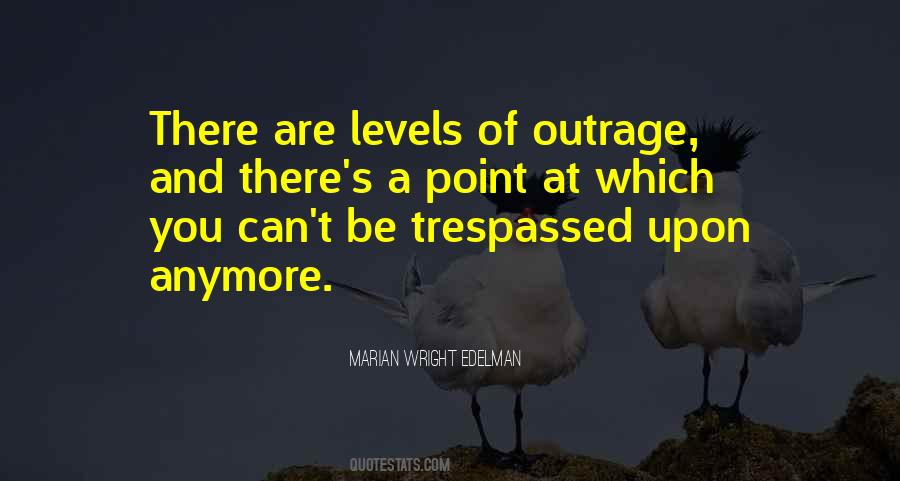 #11. When a rainbow spreads across the sky it is reminding the world that beauty comes in all colors. - Author: Matshona Dhliwayo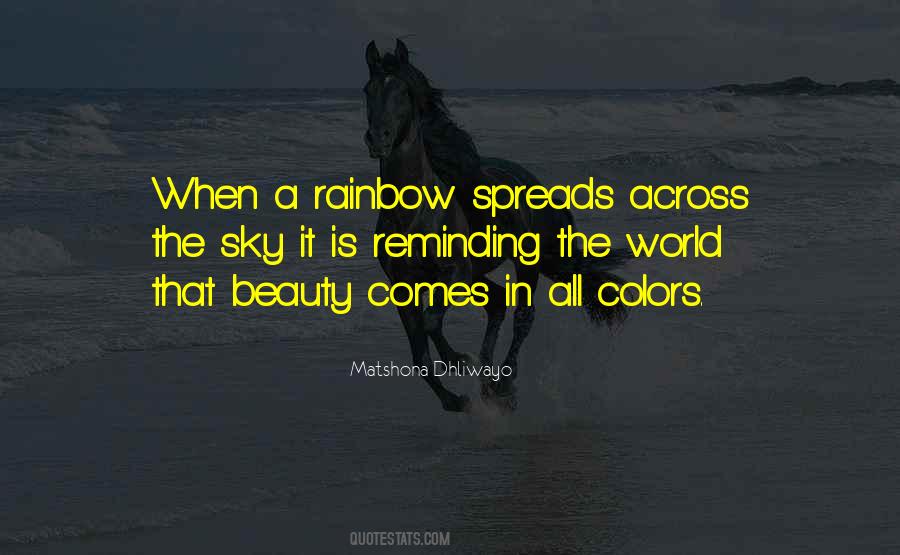 #12. Prejudice is learned. What will you teach others through your actions and words? - Author: DaShanne Stokes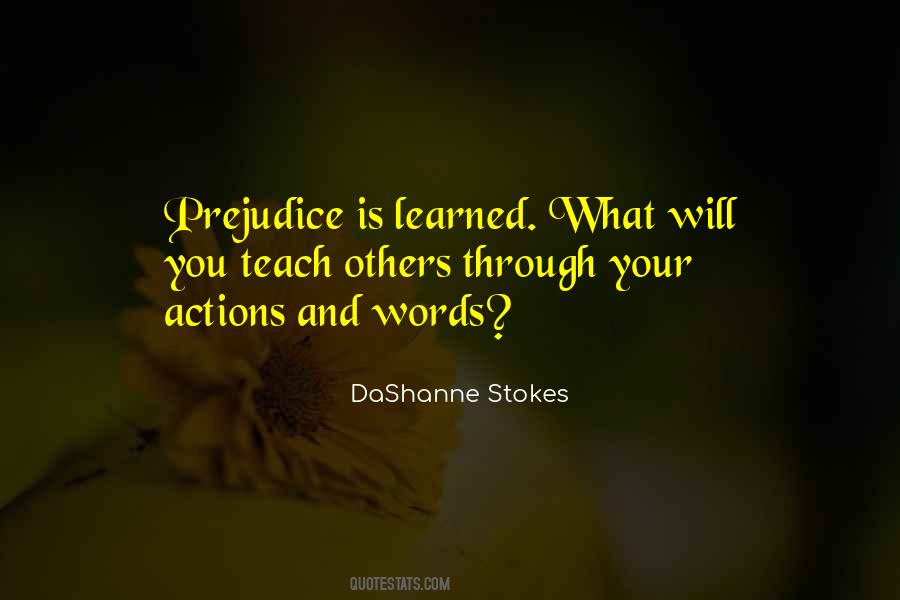 #13. I'm more interested in a feminism that ends discrimination for all people. It's not just about a woman becoming the CEO of a company or something. It's connected to racism and classism and gender issues that go beyond the binary. - Author: Kathleen Hanna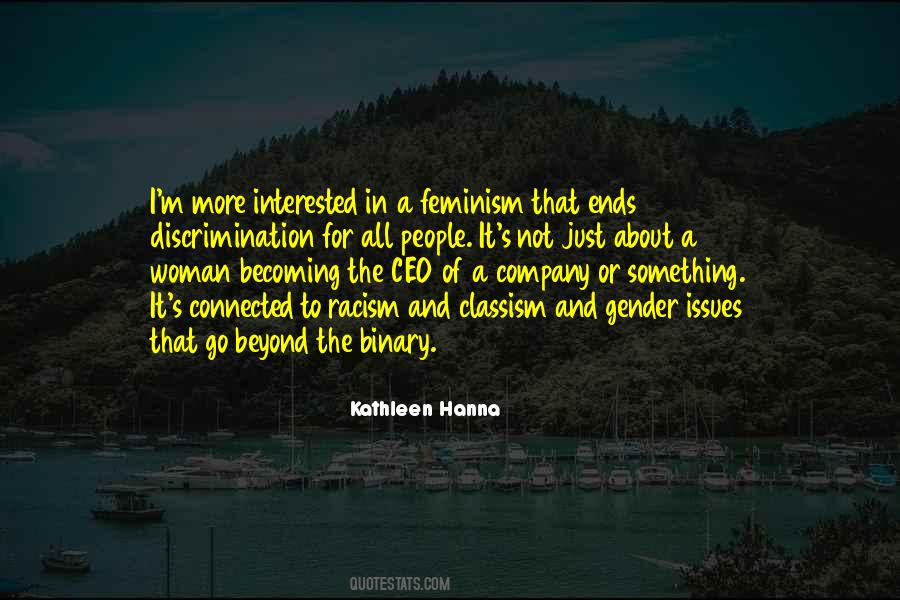 #14. Privilege is not knowing that you're hurting others and not listening when they tell you. - Author: DaShanne Stokes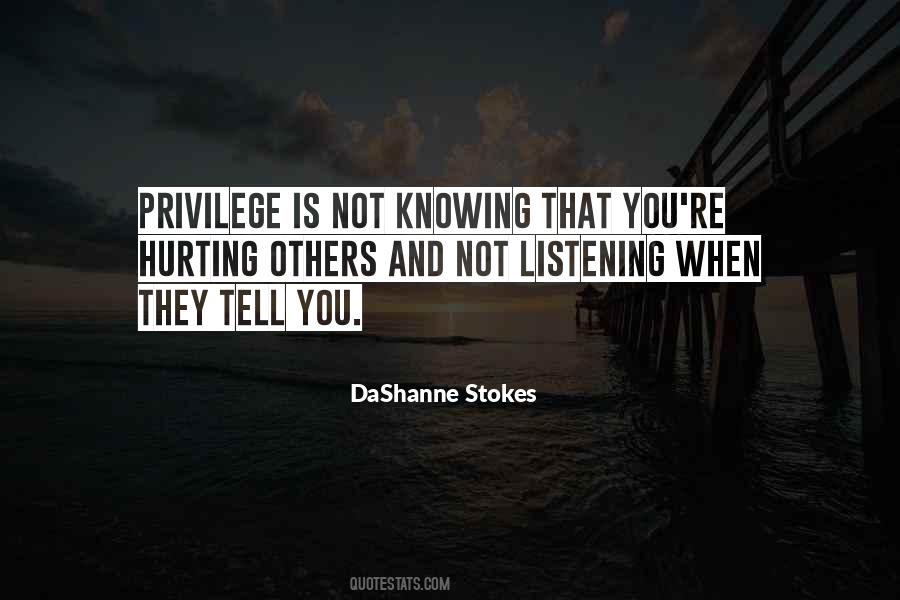 #15. And the basis on which we agreed to operate with them involved a manifesto, where it states that we proceed from different ideologies and policies. One thing that we insisted on was that they should take an oath to reject racism and discrimination. - Author: Mangosuthu Buthelezi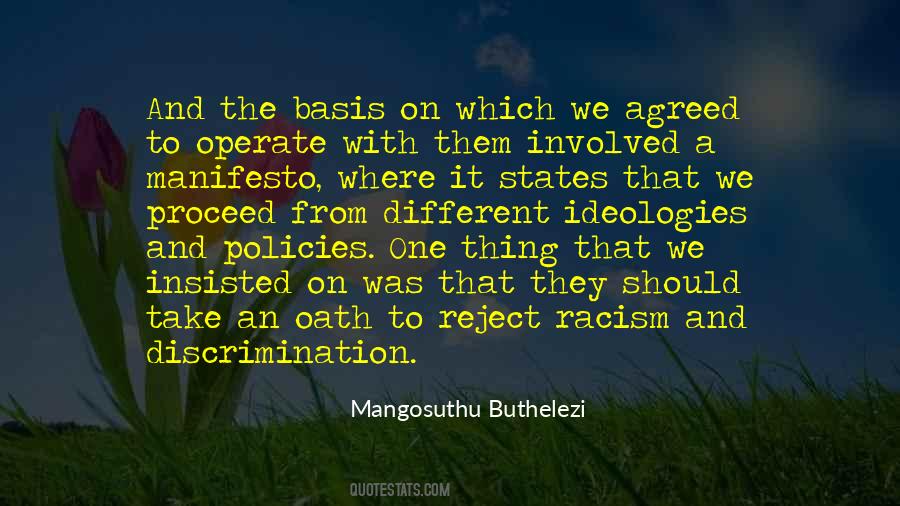 #16. We've been brainwashed into believing that it's a sin to discriminate. But discrimination doesn't mean racism; it means telling unlike things apart. Iowa grandpas and nine-year-old girls from Ohio are simply not looking to visit 'a painful chastisement upon the Western infidels. - Author: Bill Maher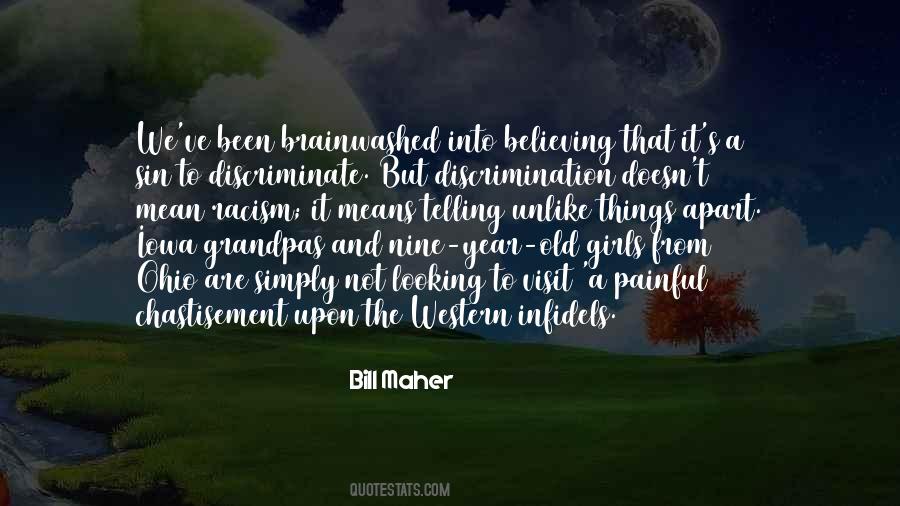 #17. Racism hurts everyone, including racists themselves. - Author: DaShanne Stokes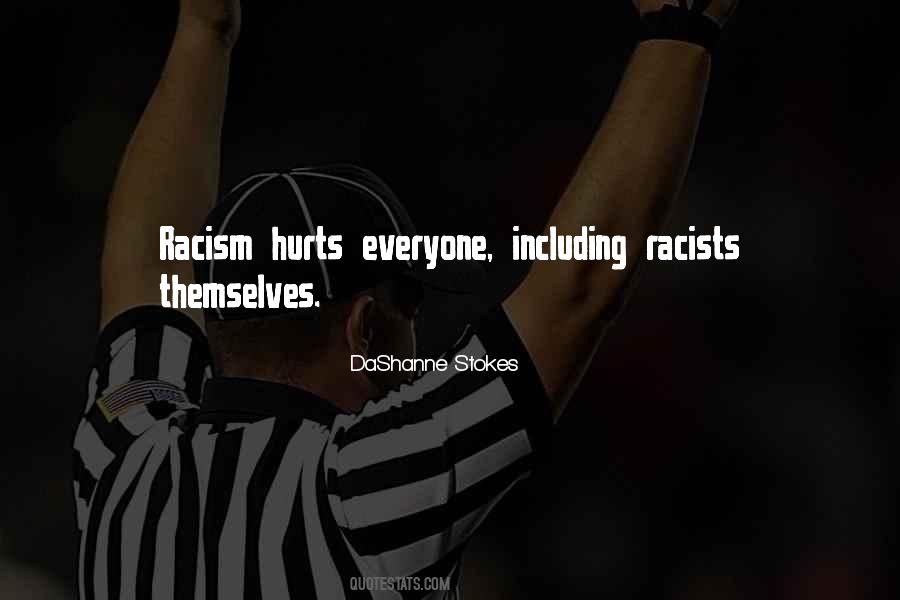 #18. I, for one, would think both about how far we have come as a country and how much further we need to go to erase racism and discrimination from our society. - Author: Charles B. Rangel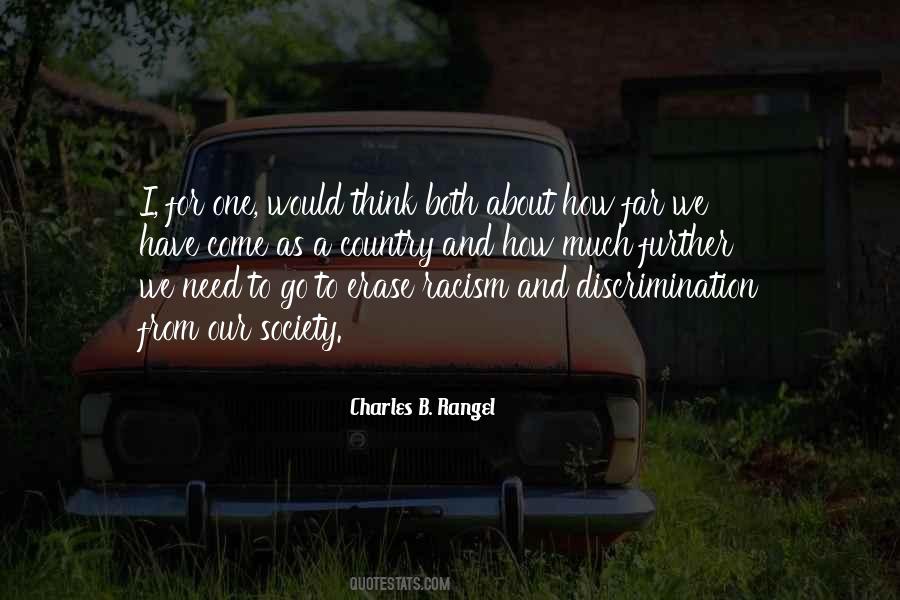 #19. A government offering such bounty to builders and lenders could have required compliance with a nondiscrimination policy. Instead, the FHA adopted a racial policy that could well have been culled from the Nuremberg laws. - Author: Charles Abrams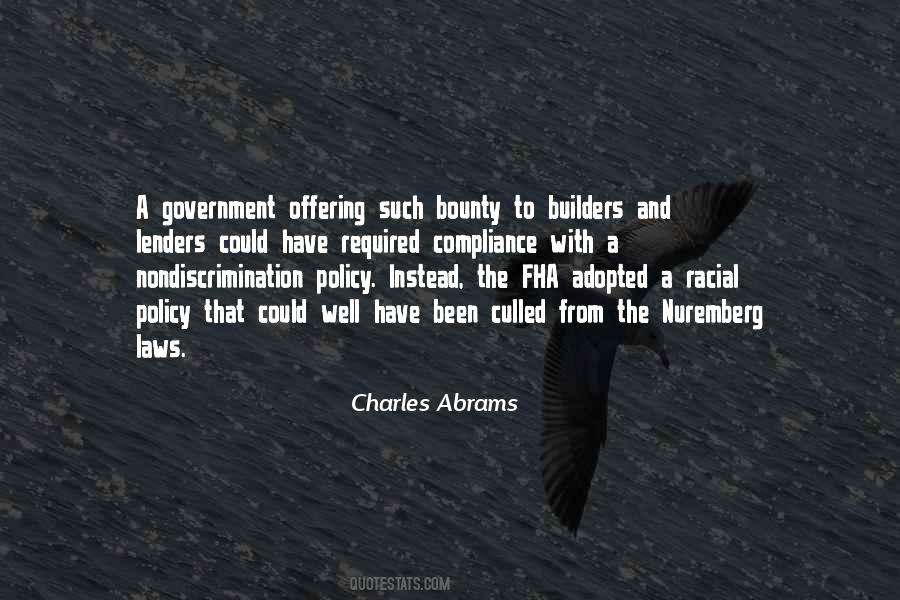 #20. As I often say, we have come a long way from the days of slavery, but in 2014, discrimination and inequality still saturate our society in modern ways. Though racism may be less blatant now in many cases, its existence is undeniable. - Author: Al Sharpton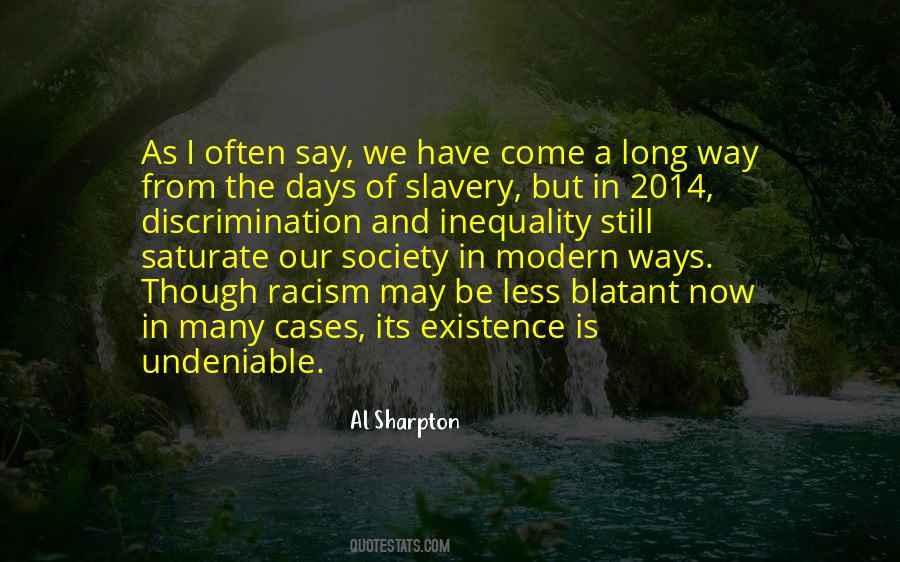 #21. There is bias and sexism everywhere, just like there are problems of racism and homophobia stemming from the whole notion that we're arranged in a hierarchy, that we're ranked rather than linked. - Author: Gloria Steinem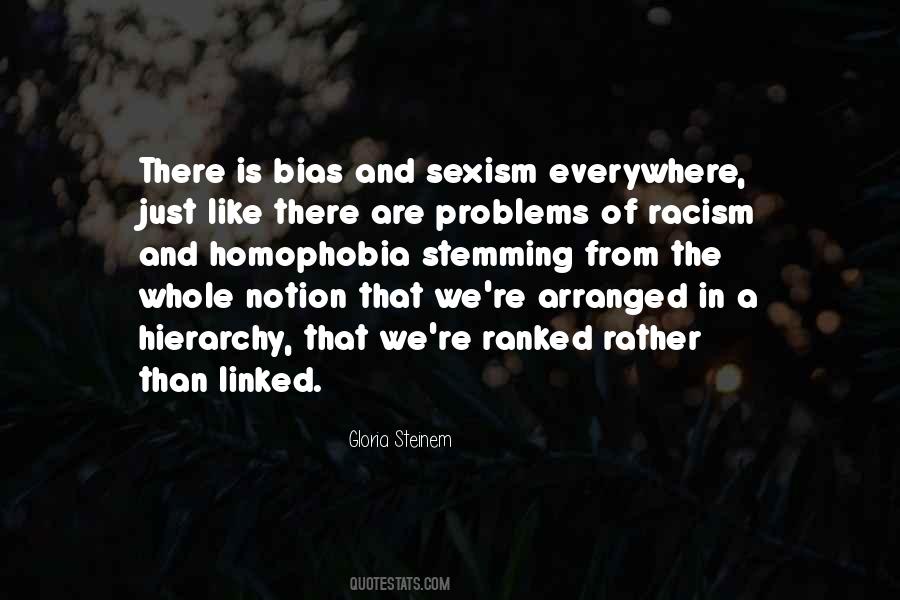 #22. We have to build things that we want to see accomplished, in life and in our country, based on our own personal experiences ... to make sure that others ... do not have to suffer the same discrimination. - Author: Patsy Mink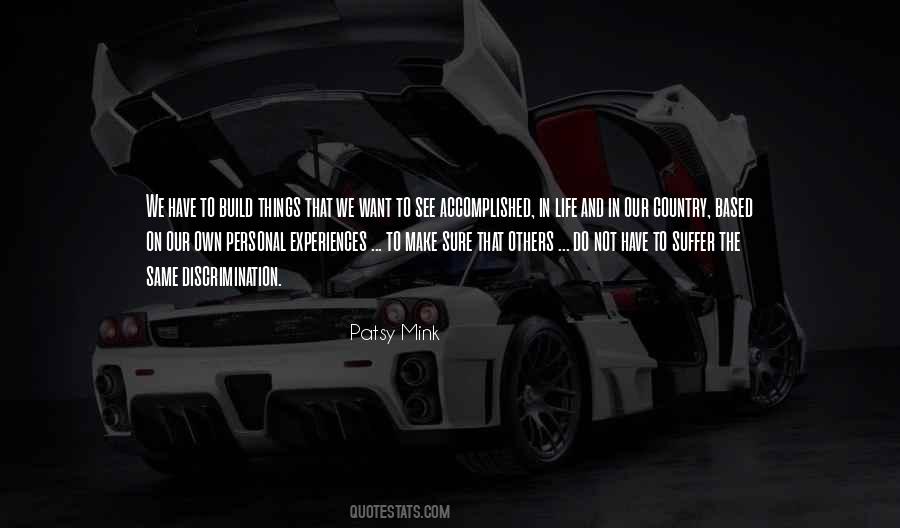 #23. I really think that discrimination and racism is a horrible thing. And I don't want any form of it in our government, in our public sphere. - Author: Rand Paul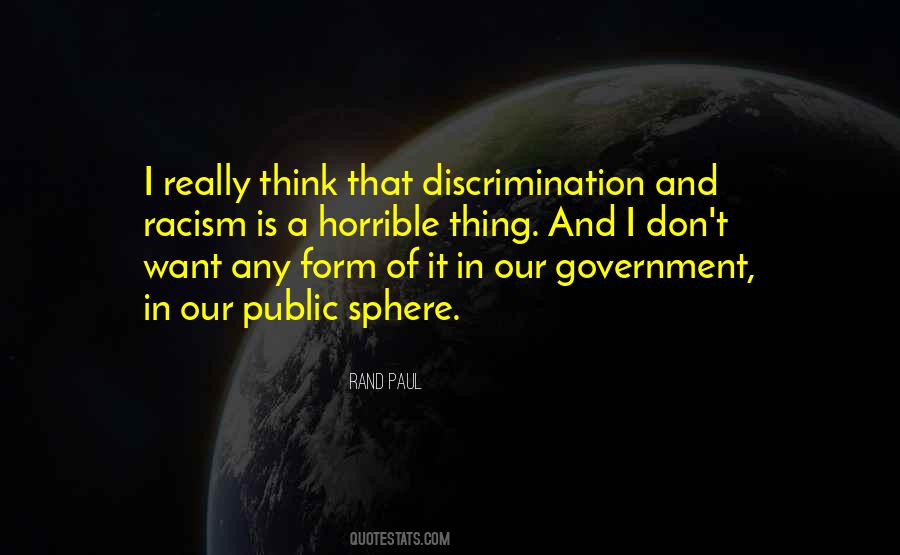 #24. The outcast lepers would like to drag everything down in their ruin. And they become all the more evil, the more you cast them out; and the more you depict them as a court of lemurs who want your ruin, the more they will be outcast. - Author: Umberto Eco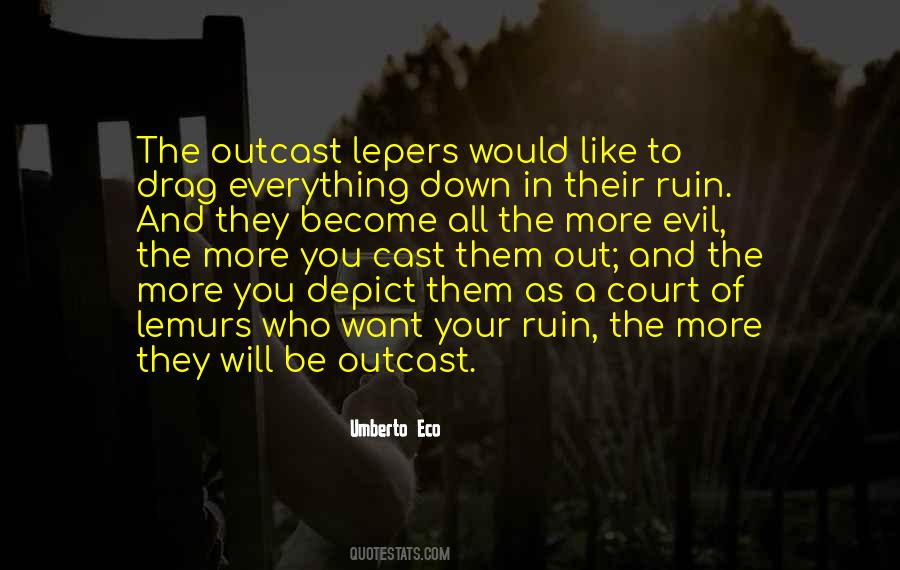 #25. Film and novel characters are often stereotyped, but racial stereotyping in many novels or films creates & encourages labelling, discrimination & racism. ~Angelica Hopes - Author: Angelica Hopes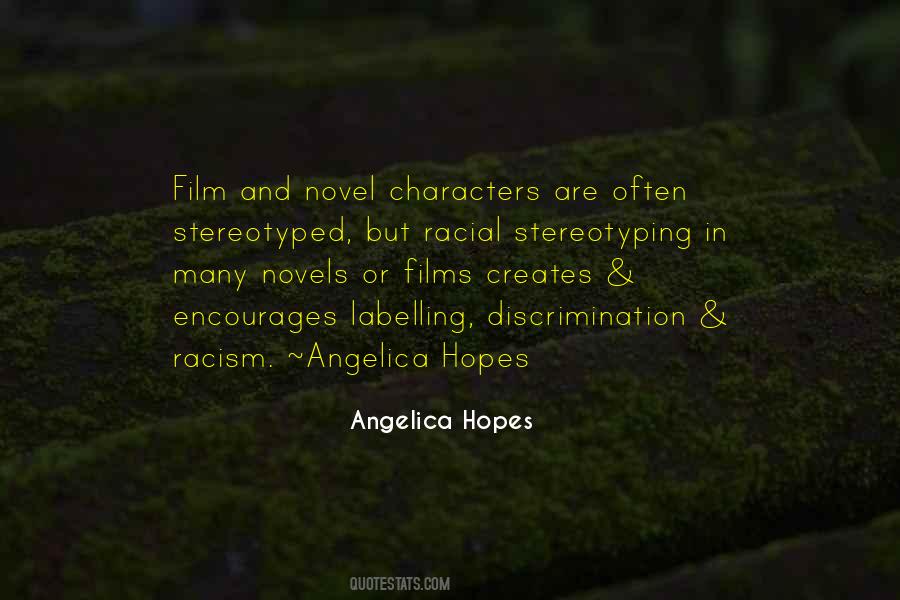 #26. If we accept and acquiesce in the face of discrimination, we accept the responsibility ourselves. We should, therefore, protest openly everything ... that smacks of discrimination or slander. - Author: Mary McLeod Bethune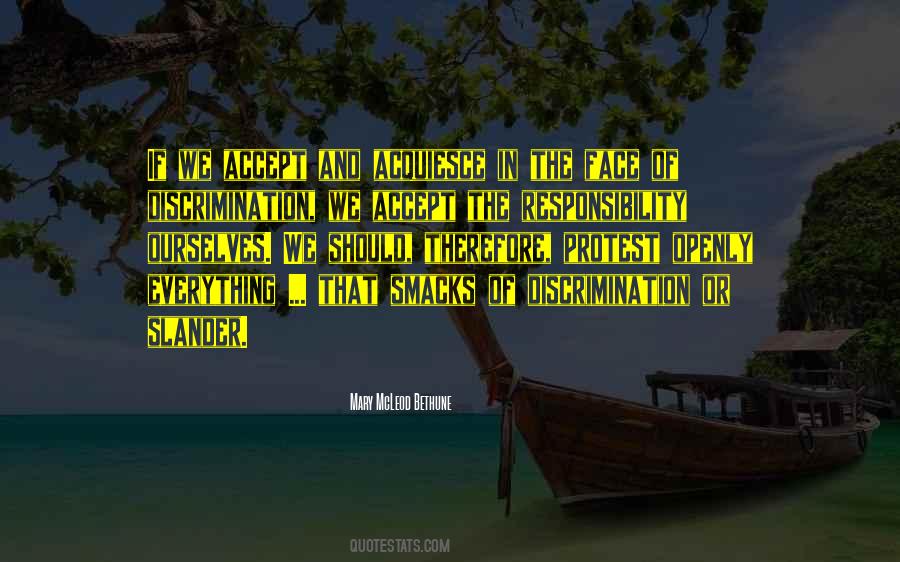 #27. Speciesism is morally objectionable because, like racism, sexism, and heterosexism, it links personhood with an irrelevant criterion. Those who reject speciesism are committed to rejecting racism, sexism, heterosexism, and other forms of discrimination as well. - Author: Gary L. Francione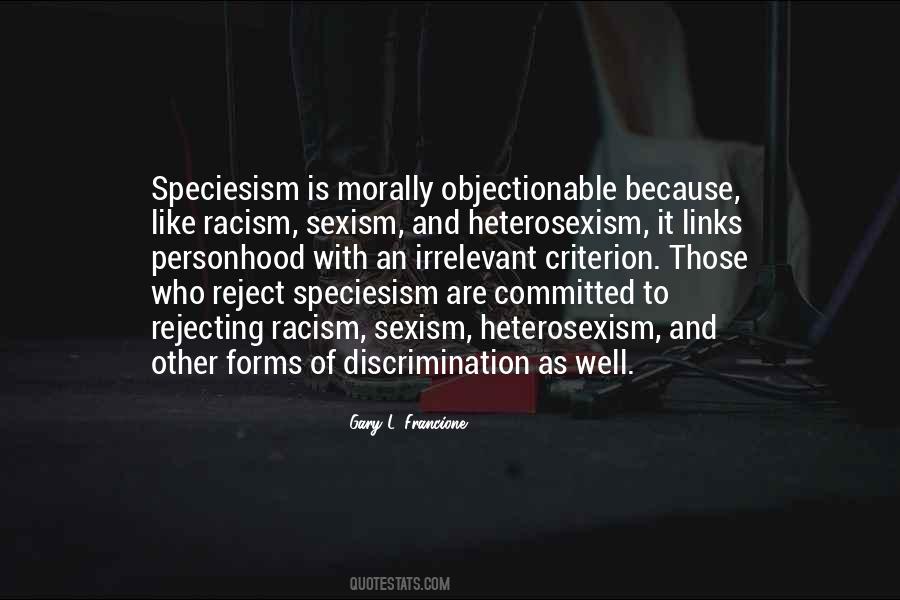 #28. Racism, xenophobia and unfair discrimination have spawned slavery, when human beings have bought and sold and owned and branded fellow human beings as if they were so many beasts of burden. - Author: Desmond Tutu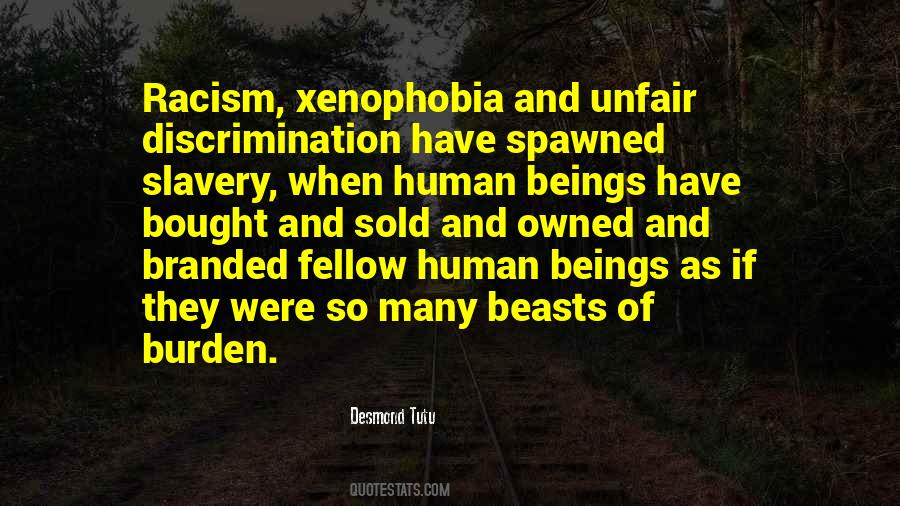 #29. Racism is not simply about one man's irrational hatred of another but his self-hatred, doubting his own moral goodness and purpose. - Author: Michael R. French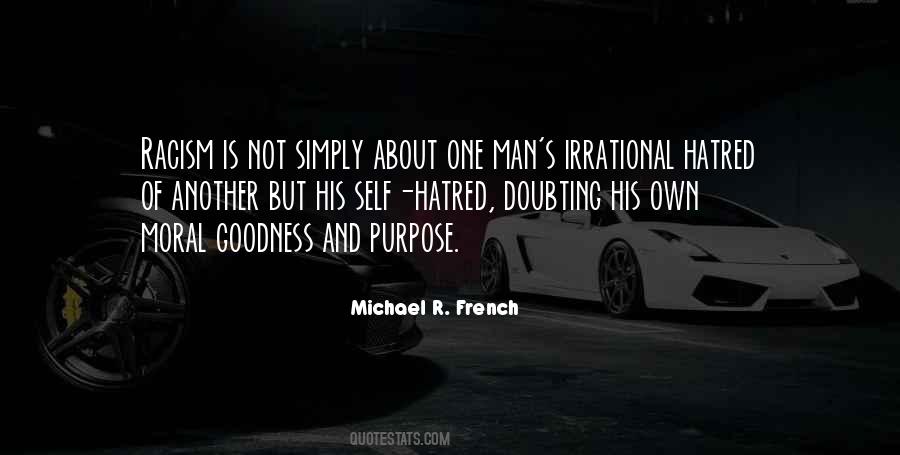 #30. Our teens are embedded in a culture driven by competition and perfectionism, where success is defined by status, performance and their appearance. - Author: Auliq Ice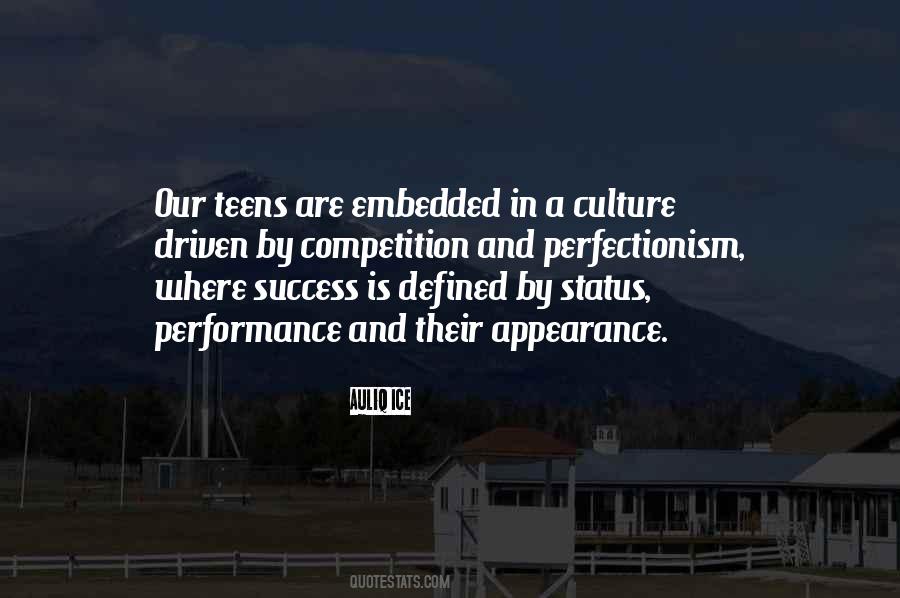 #31. In the treatment of poverty nationally, one fact stands out: there are twice as many white poor as Negro poor in the United States. Therefore I will not dwell on the experiences of poverty that derive from racial discrimination, but will discuss the poverty that affects white and Negro alike. - Author: Martin Luther King Jr.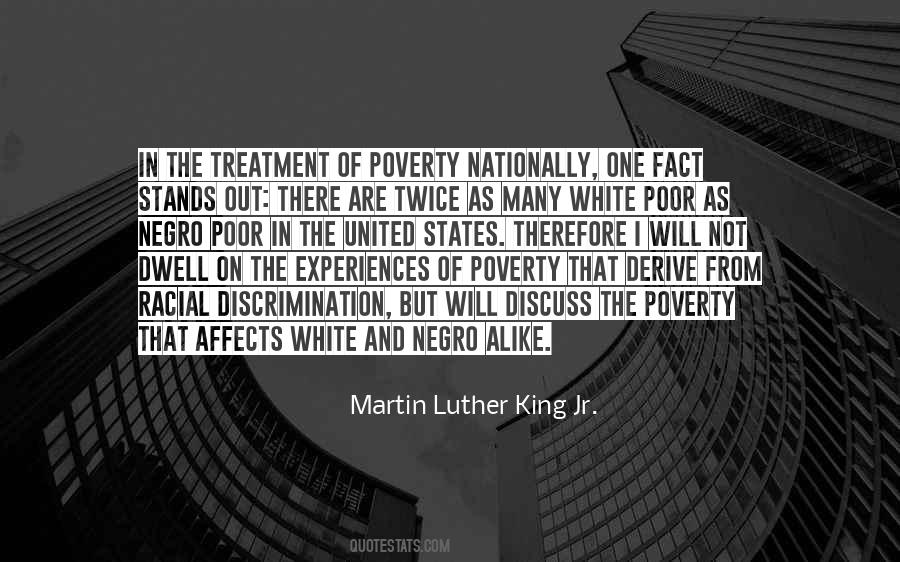 #32. The protesters, in Jerusalem and in Tel Aviv, revealed an open and raw wound at the heart of Israeli society, the pain of a community crying out over a sense of discrimination, racism, and of being unanswered. - Author: Reuven Rivlin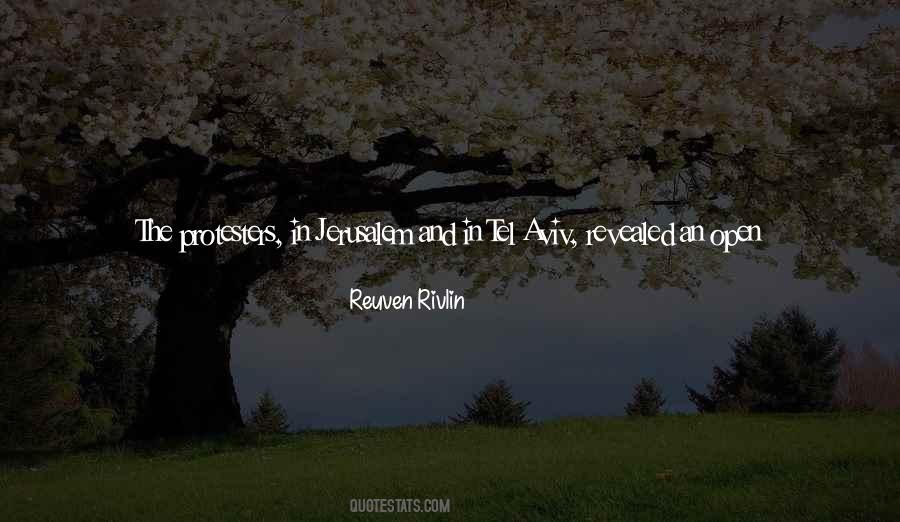 #33. It is not our differences that divide us. It is our inability to recognize, accept, and celebrate those differences. - Author: Audre Lorde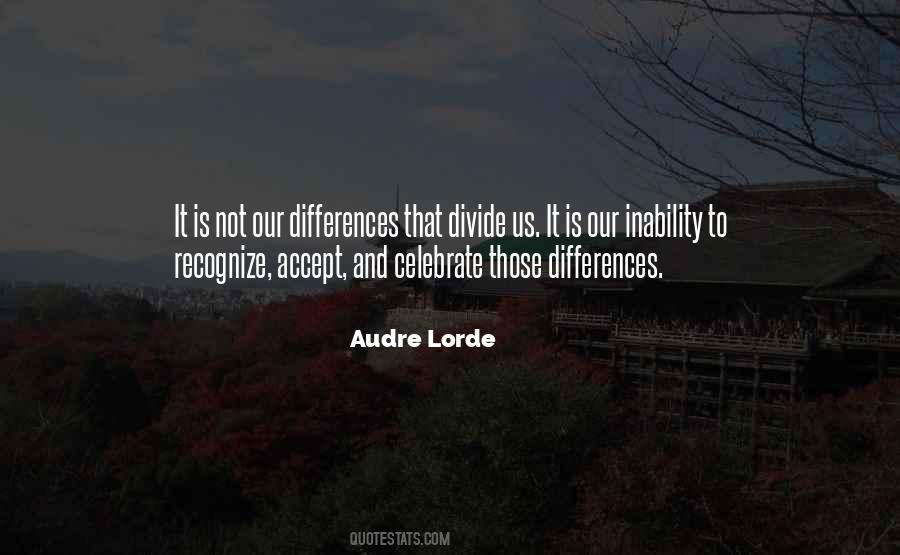 #34. Racism, prejudice and discrimination are an inexplicable collective stupidity - Author: Anderson Silva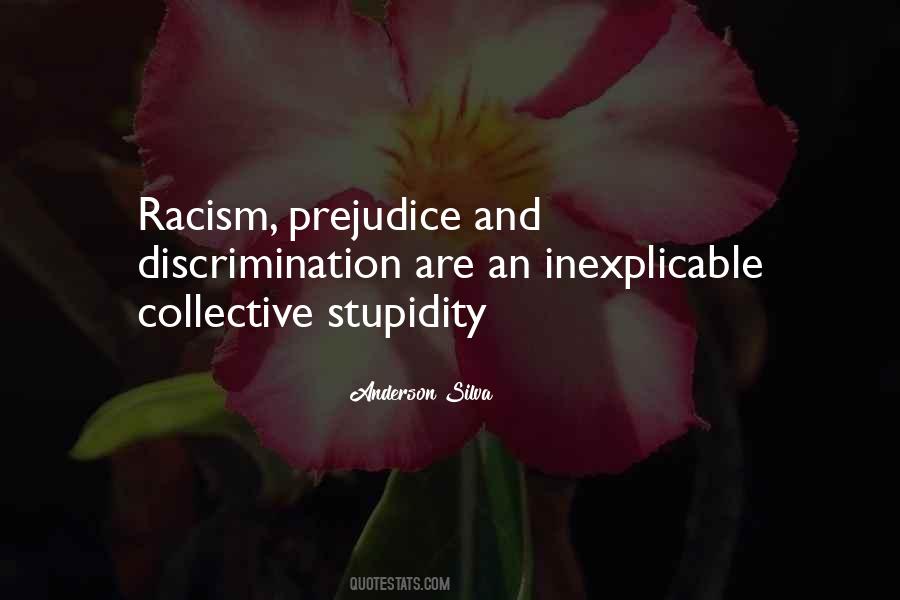 #35. The only color we must be cynical about is never skin color but, the color of character for what character can do, skin color may never be able to do. - Author: Ernest Agyemang Yeboah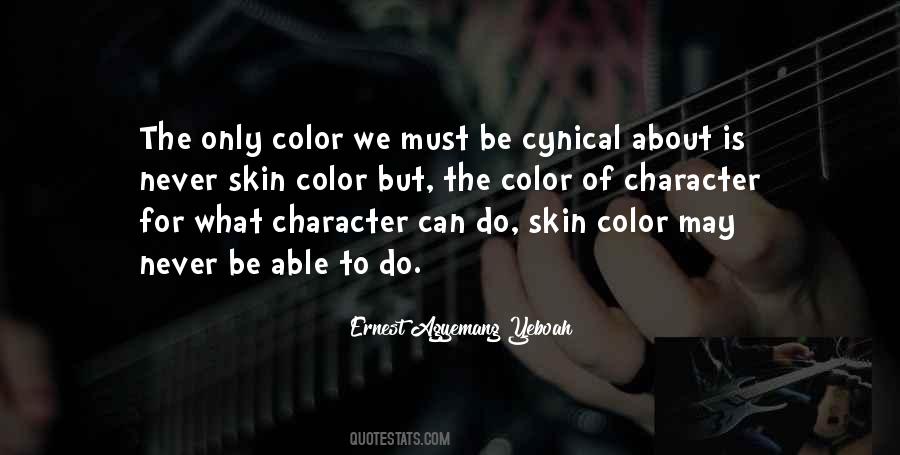 #36. I've witnessed racism all my life. And of course there's racism and discrimination in Hollywood. You go for a part and they say, 'Oh, we really liked her, she's amazing, but we wanted to go with something more traditional'. As if I'm not a traditional American! - Author: Zoe Saldana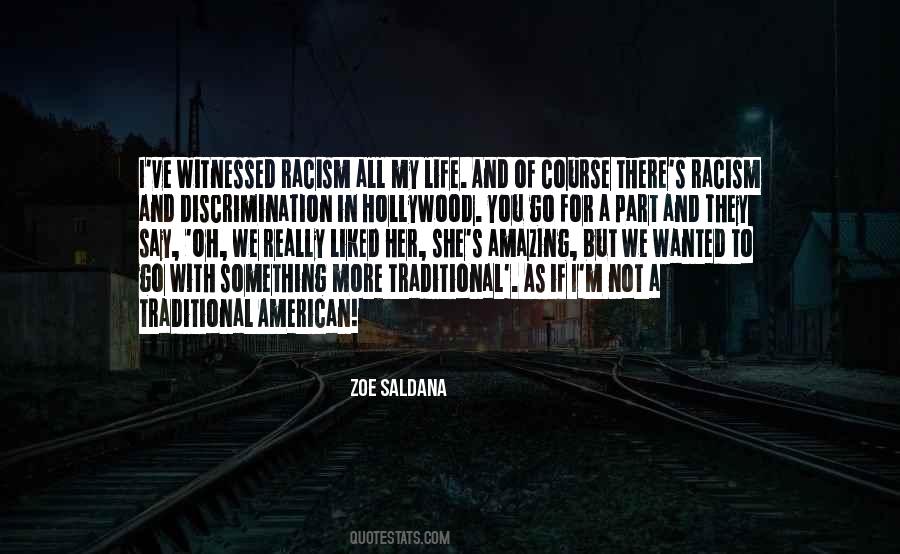 #37. I resolutely believe that respect for diversity is a fundamental pillar in the eradication of racism, xenophobia and intolerance. There is no excuse for evading the responsibility of finding the most suitable path toward the elimination of any expression of discrimination against indigenous peoples. - Author: Rigoberta Menchu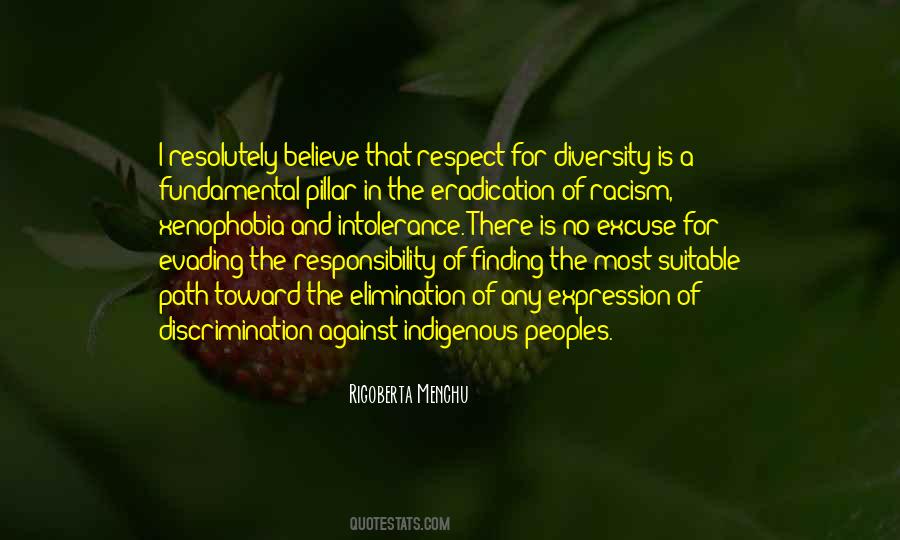 #38. It is with great satisfaction that I learned of the adoption by consensus of the Durban Declaration against racism, racial discrimination, xenophobia and the intolerance associated with it - Author: Lionel Jospin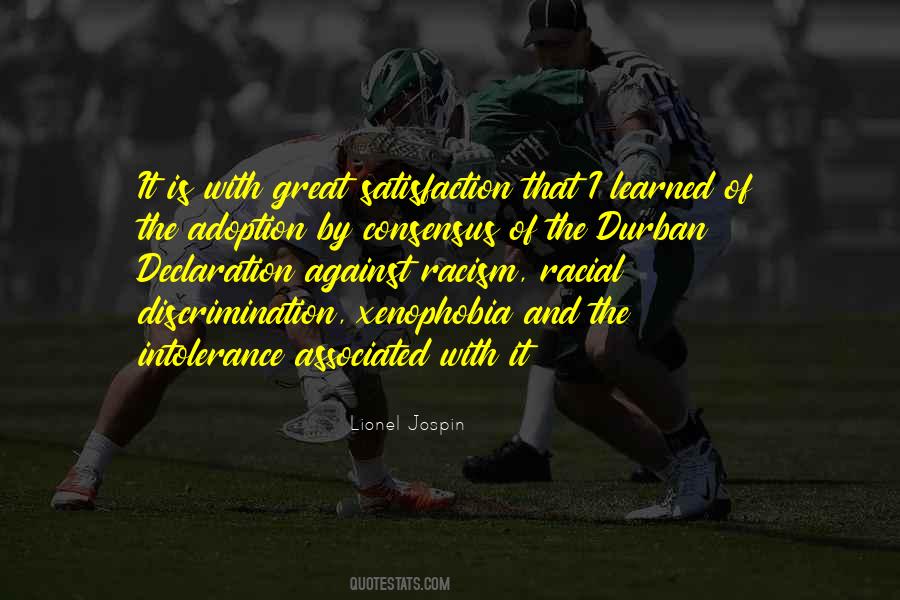 #39. I guess racism is sort of like a form of discrimination but it's just that you classify people in different colours and different races. I think everyone is born with an inherent, the inherence to discriminate. - Author: Pearl Tan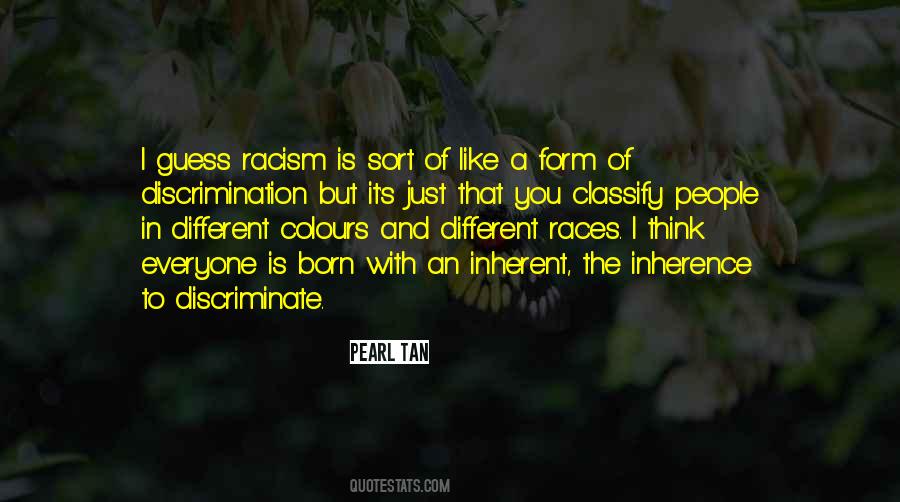 #40. The straitjackets of race prejudice and discrimination do not wear only southern labels. The subtle, psychological technique of the North has approached in its ugliness and victimization of the Negro the outright terror and open brutality of the South. - Author: Martin Luther King Jr.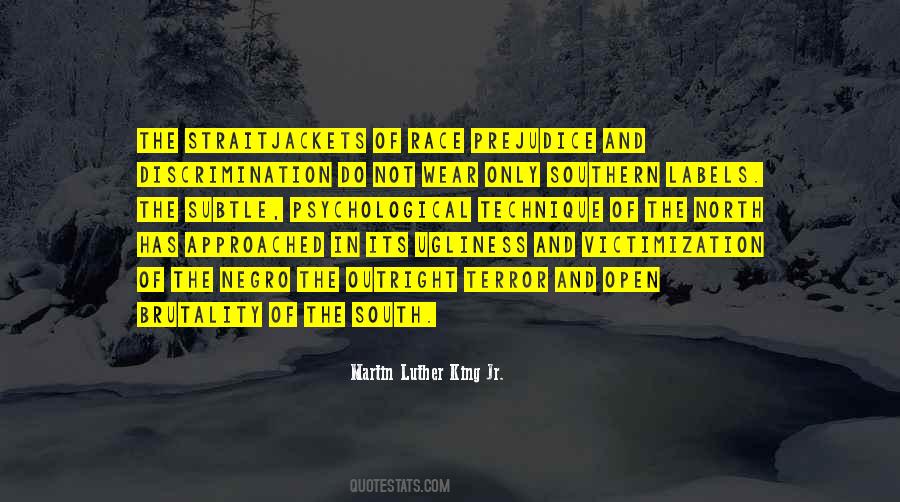 #41. Whites saying 'make America white again' is like millionaires saying 'make the wealthy rich again. - Author: DaShanne Stokes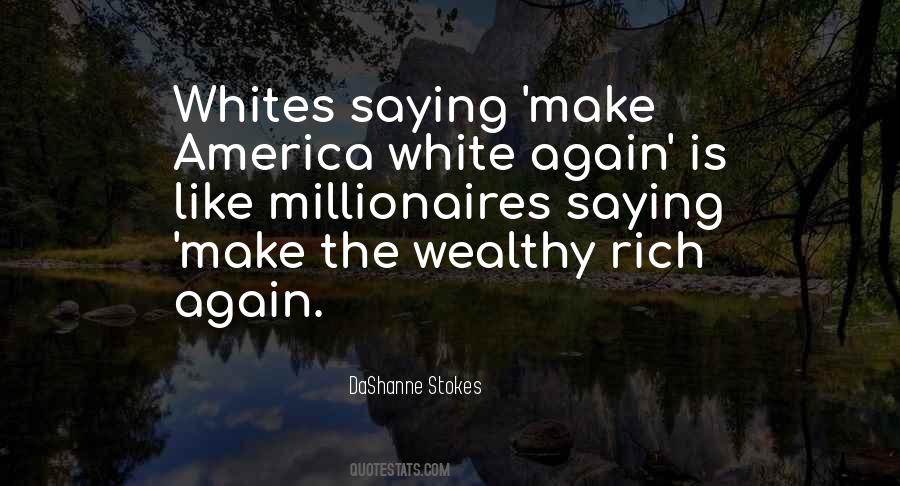 #42. Privilege is when you contribute to the oppression of others and then claim that you are the one being discriminated against. - Author: DaShanne Stokes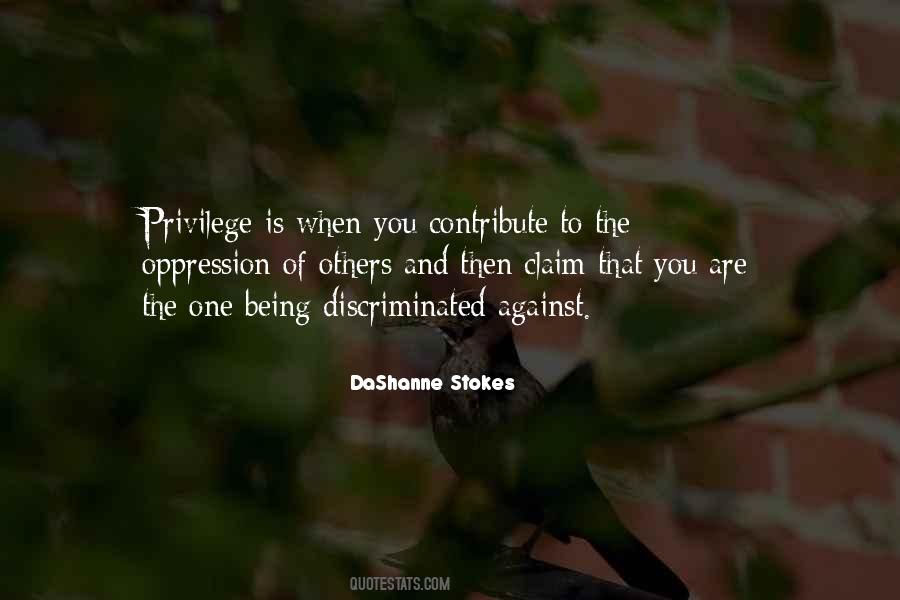 #43. I am disappointed that after all of the struggles that we have had in this country for such a long time, trying to get through and beyond racism and bigotry and discrimination - I think it is sad. It just tells us the kind of work that we have to do as - as America, as a nation. - Author: Bernie Sanders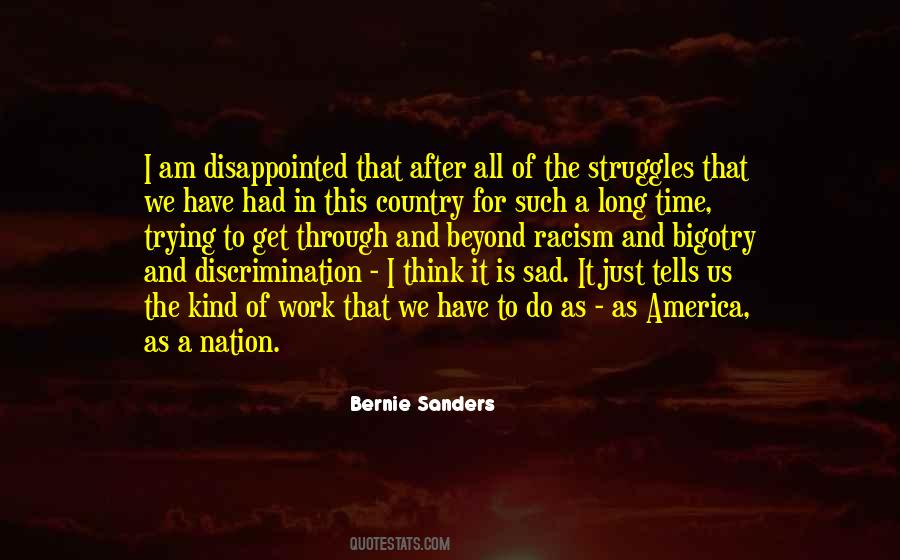 Famous Authors
Popular Topics