Curiosity And God Famous Quotes & Sayings
List of top 35 famous quotes and sayings about curiosity and god to read and share with friends on your Facebook, Twitter, blogs.
Top 35 Quotes About Curiosity And God
#1. A god who gave us everything we wanted would be the most malevolent god of all. With an infantile curiosity, we insist on tasting the cockroach on the floor while our father is preparing a magnificent feast for us. - Author: Criss Jami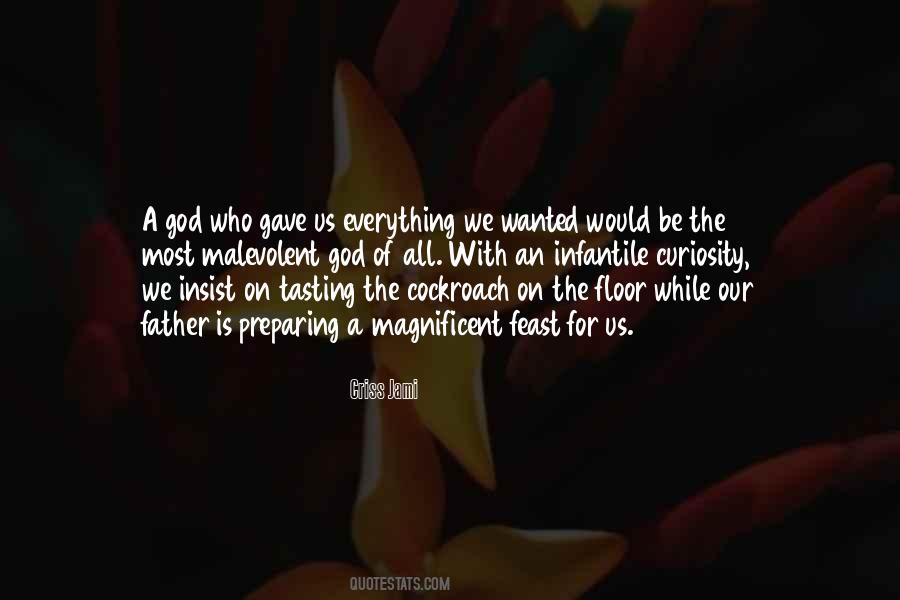 #2. He wrote as a young man that God's noblest gift was the gift of an inquiring mind. - Author: John Adams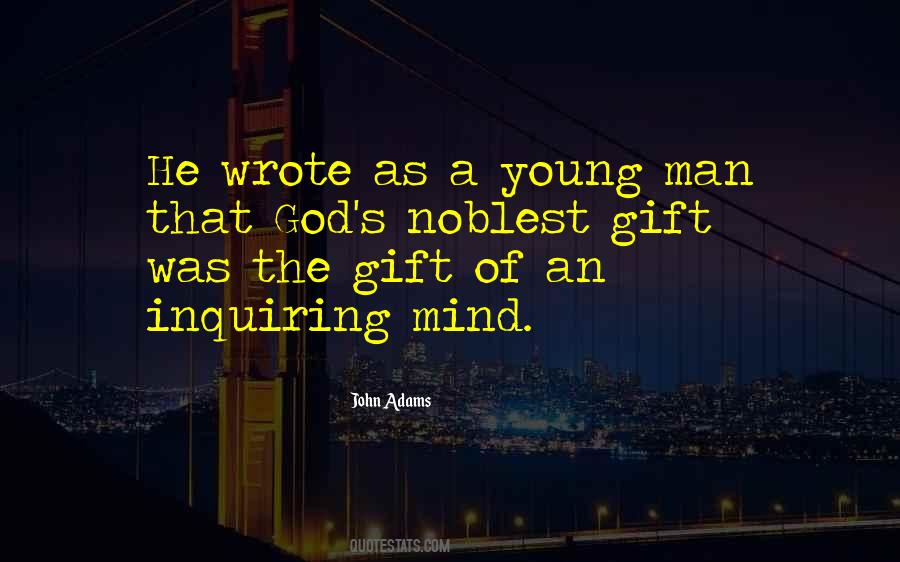 #3. There in the fresh young darkness close together. Pheoby eager to feel and do through Janie, but hating to show her zest for fear it might be thought mere curiosity. Janie full of that oldest human longing - self-revelation. - ZORA NEALE HURSTON, THEIR EYES WERE WATCHING GOD - Author: Janet Mock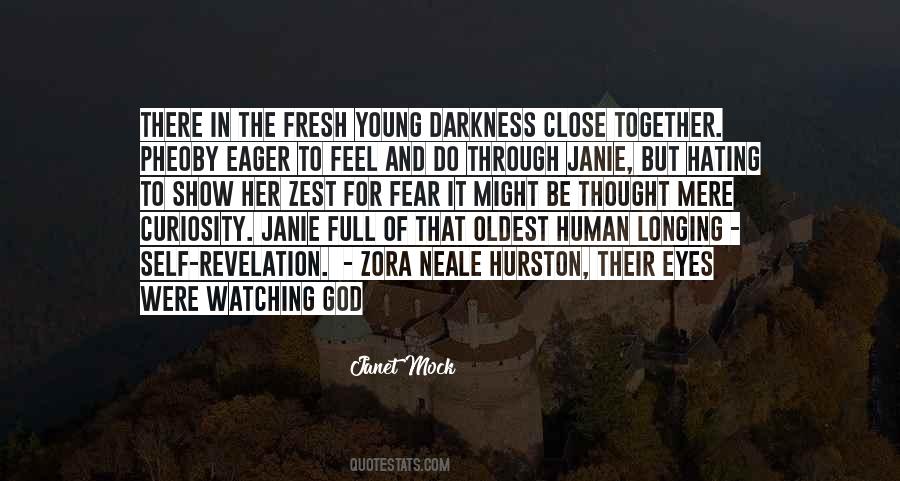 #4. God is not an encyclopedia whose task it is to satisfy our curiosity. - Author: Jacques Ellul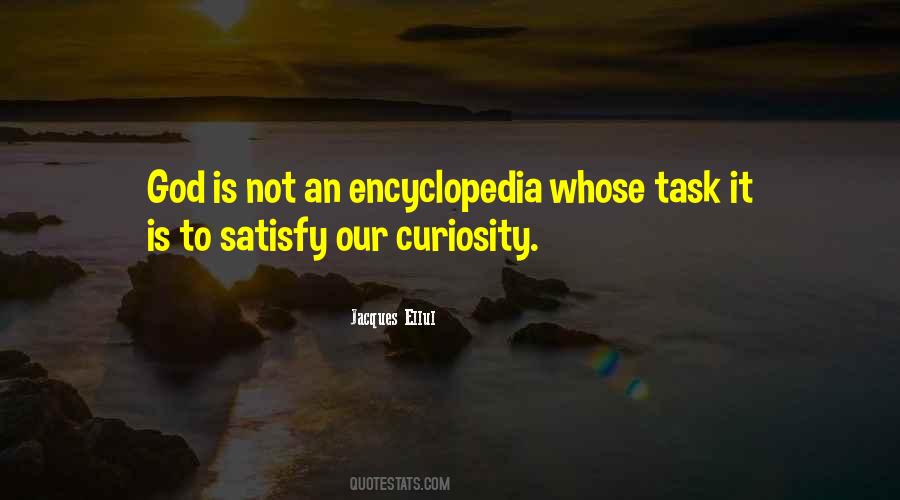 #5. Parallelism may be the only poetic device that can be fully translated from one language to another.? Thus the Bible, translated into hundreds of languages, maintains its original poetic form and effects in every tongue, a linguistic curiosity that is clearly God's design. - Author: Gene Edward Veith Jr.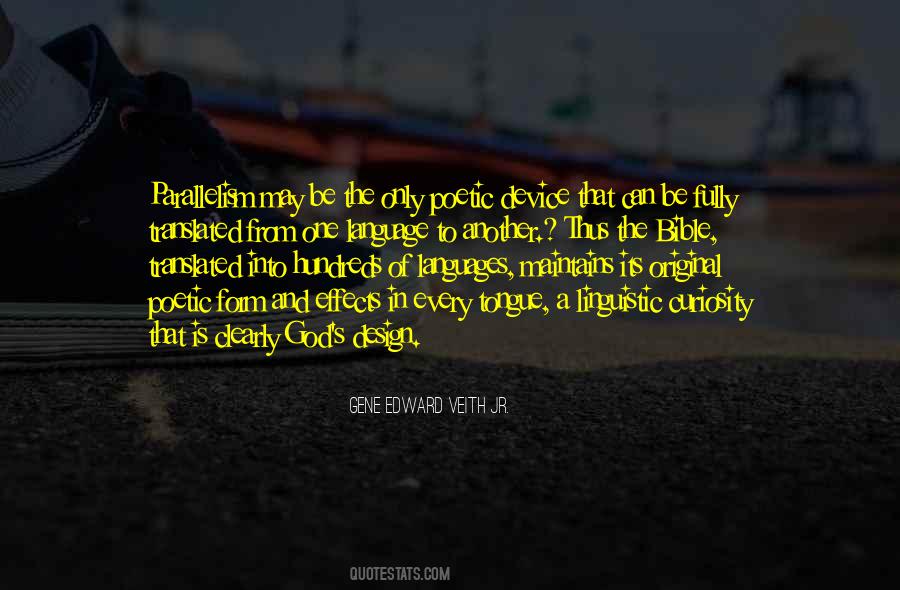 #6. Theology, I am persuaded, derives its initial impulse from a religious wavering; for there is quite as much, or more, that is mysterious and calculated to awaken scientific curiosity in the intercourse with God, and it [is] a problem quite analogous to that of theology. - Author: Charles Sanders Peirce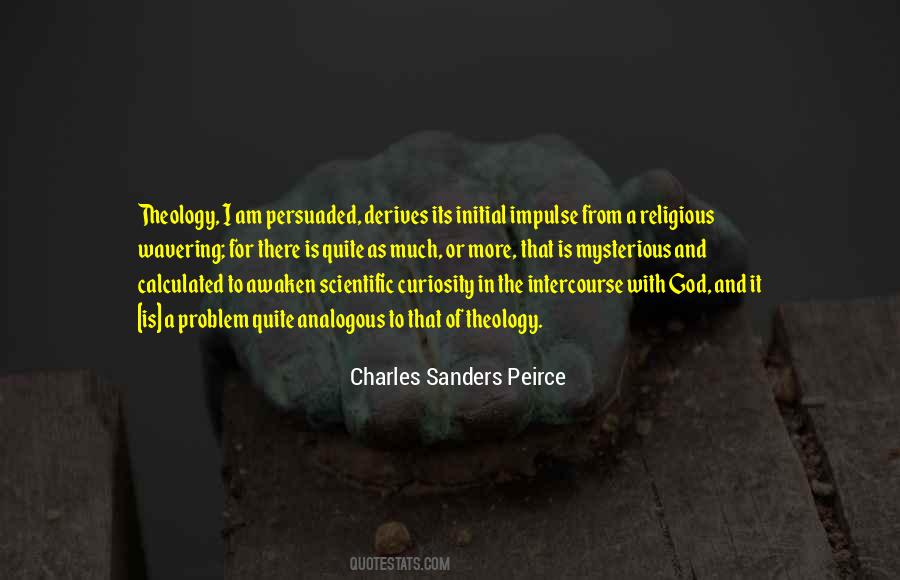 #7. Scientists appear most often in horror movies. Through childlike curiosity or God-defying hubris, they unleash destructive forces they can't control - 'Forbidden Planet's Monsters of the Id. - Author: Virginia Postrel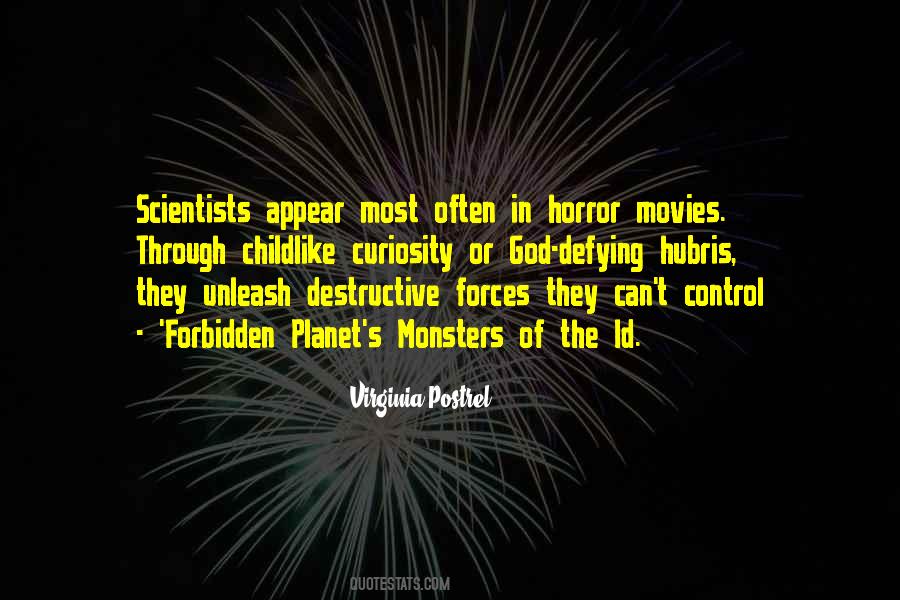 #8. Mingled vanity and pride appear in this, that when miserable men do seek after God, instead of ascending higher than themselves as they ought to do, they measure him by their own carnal stupidity, and neglecting solid inquiry, fly off to indulge their curiosity in vain speculation. - Author: John Calvin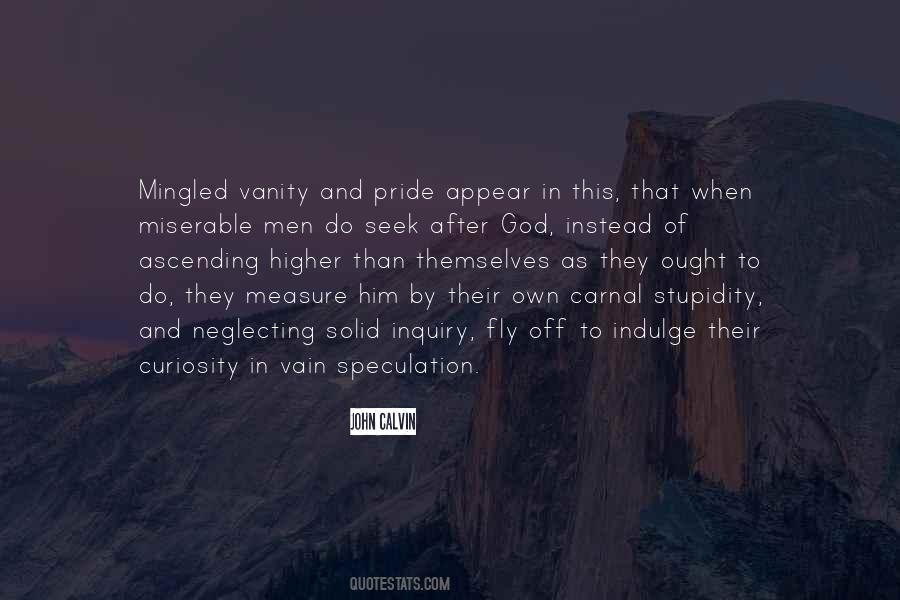 #9. God transcends even the undertakings of evangelical theologians. - Author: Karl Barth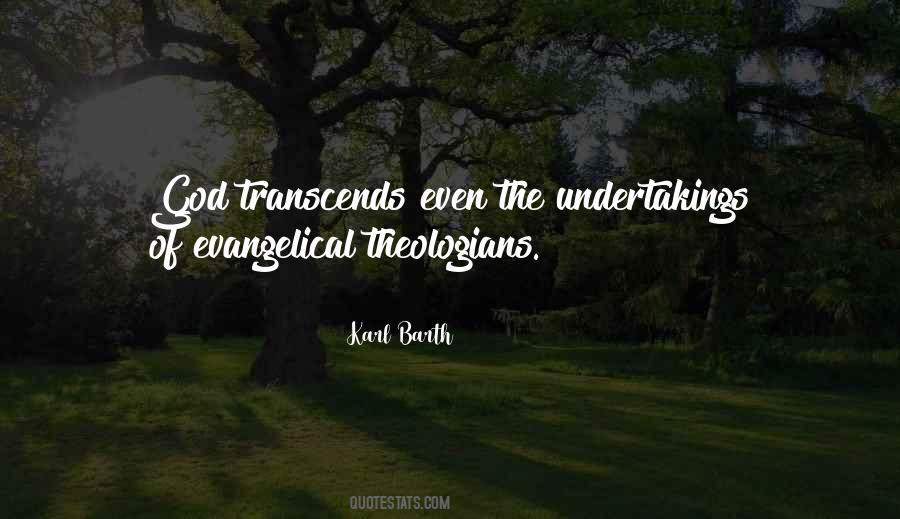 #10. Man is a marvelous curiosity. When he is at his very very best he is a sort of low grade nickel-plated angel; at is worst he is unspeakable, unimaginable; and first and last and all the time he is a sarcasm. Yet he blandly and in all sincerity calls himself the noblest work of God. - Author: Mark Twain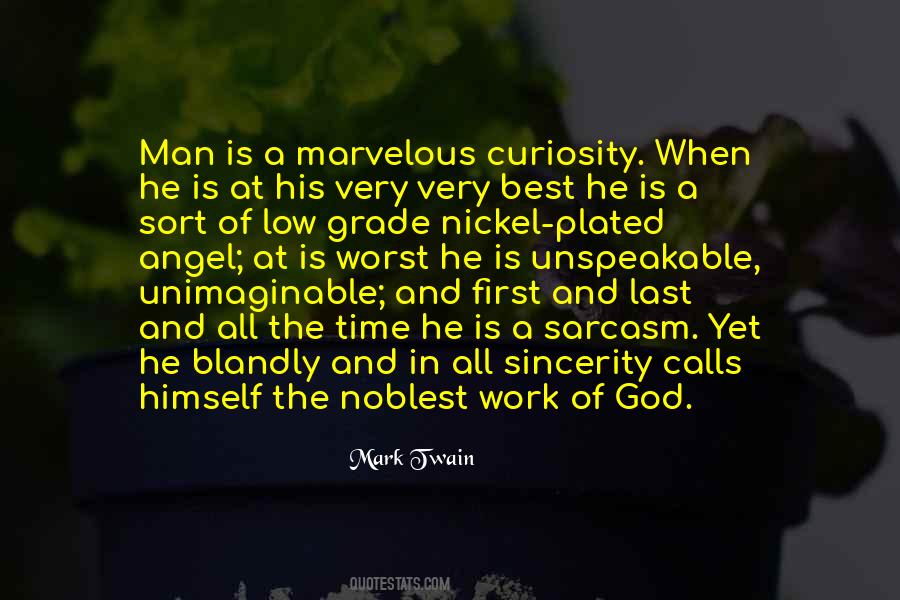 #11. Oh, the world's a curious compound, with its honey and its gall, With its cares and bitter crosses, but a good world after all. And a good God must have made it-leastways, that is what I say, When a hand is on my shoulder in a friendly sort of way. - Author: James Whitcomb Riley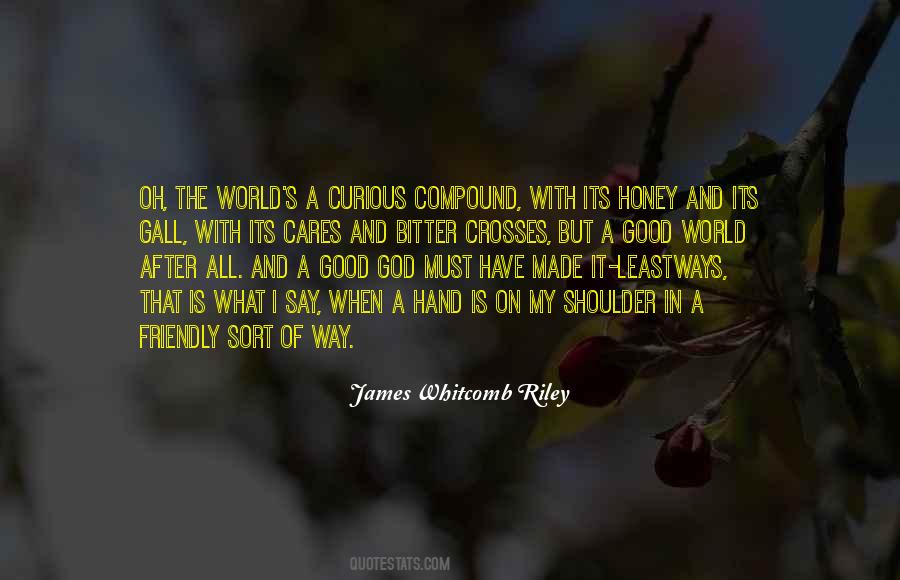 #12. My deeply held belief is that if a god of anything like the traditional sort exists, our curiosity and intelligence is provided by such a God. We would be unappreciative of that gift if we suppressed our passion to explore the universe and ourselves. - Author: Carl Sagan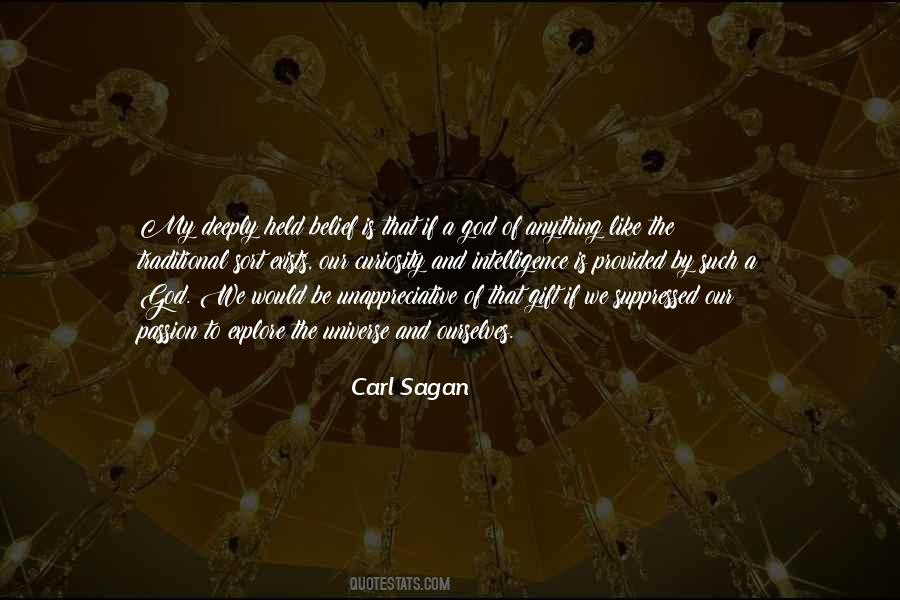 #13. Perfecting is a journey ... There is no destination called perfection. - Author: Ashok Kallarakkal
#14. Discover insights into these and other questions. Until then, let's allow God to use our curiosity to keep us committed to our excursion - Author: Beth Moore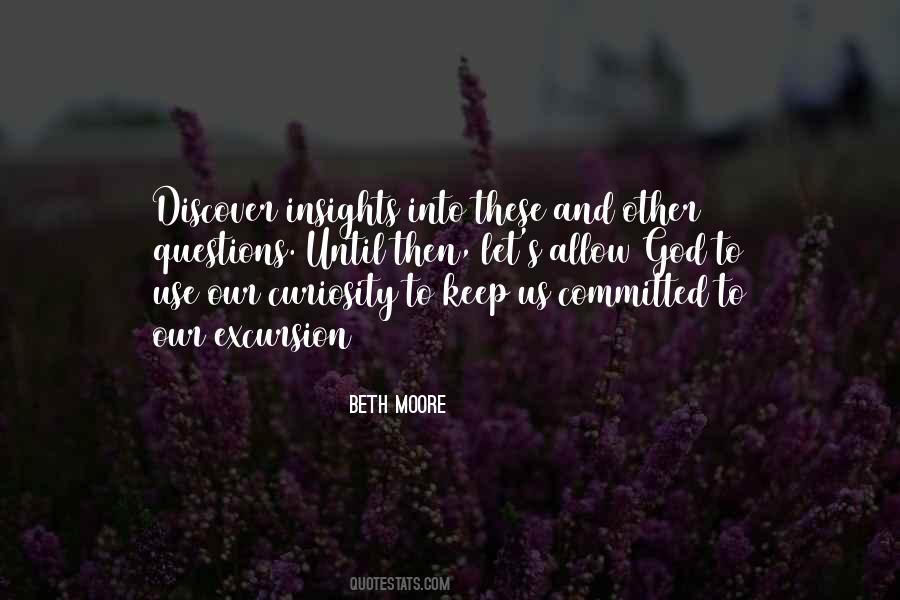 #15. It's a little-known linguistic curiosity that the name Jehovah or Jaweh is the same name as Eve; Havva, the counterpart name in Farsi, the language spoken by the Persians, means either Jaweh or Eve. - Author: Paula Gunn Allen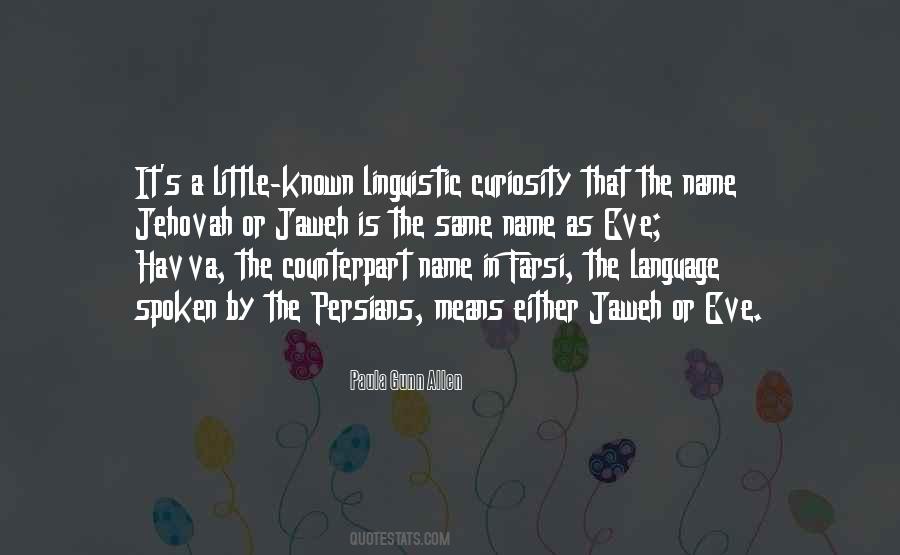 #16. It seems to me that God would not have endowed us with a mind and a sense of curiosity if he did not mean for us to use it. - Author: Matthew S. Williams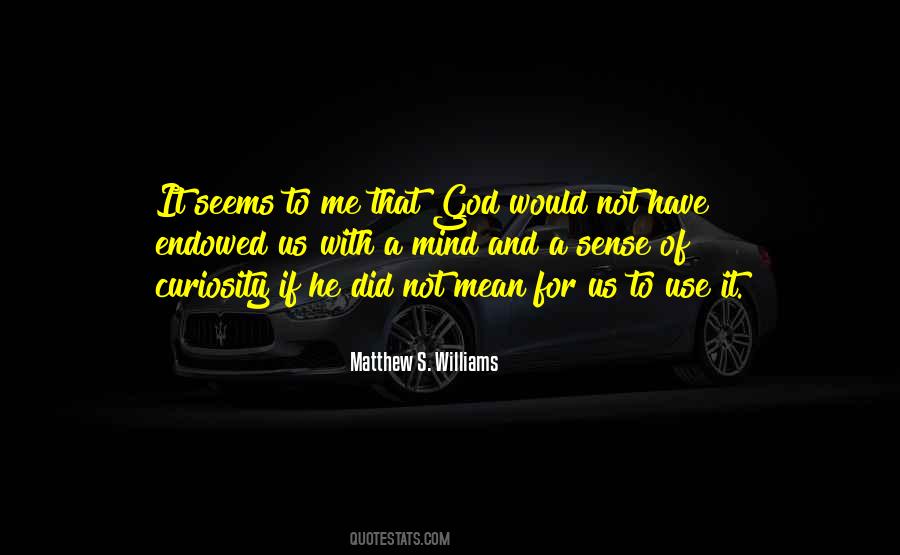 #17. Heaven is satisfied curiosity. - Author: Paola Antonelli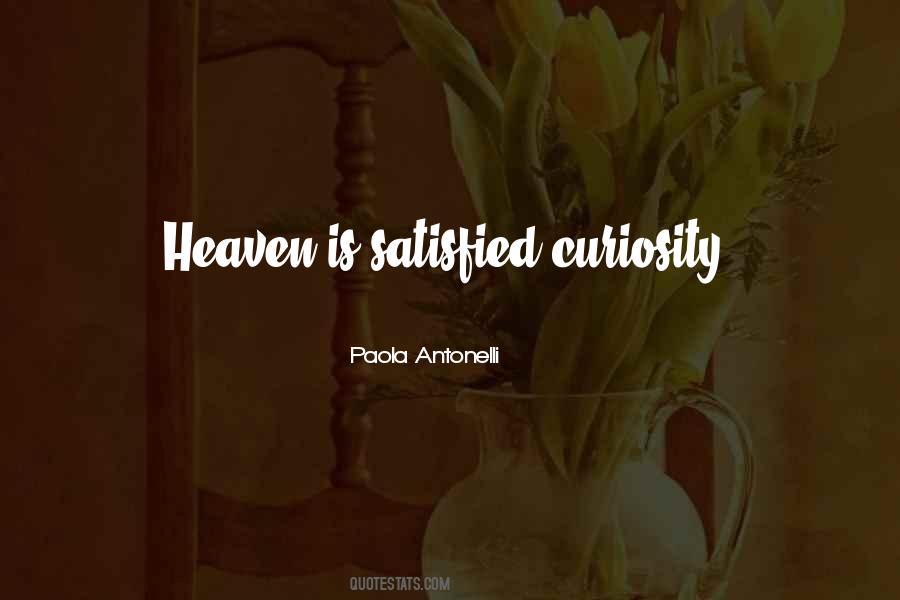 #18. Every blossoming flower warns you that it is time to seek the Lord; be not out of tune with nature, but let your heart bud and bloom with holy desires. - Author: Charles Haddon Spurgeon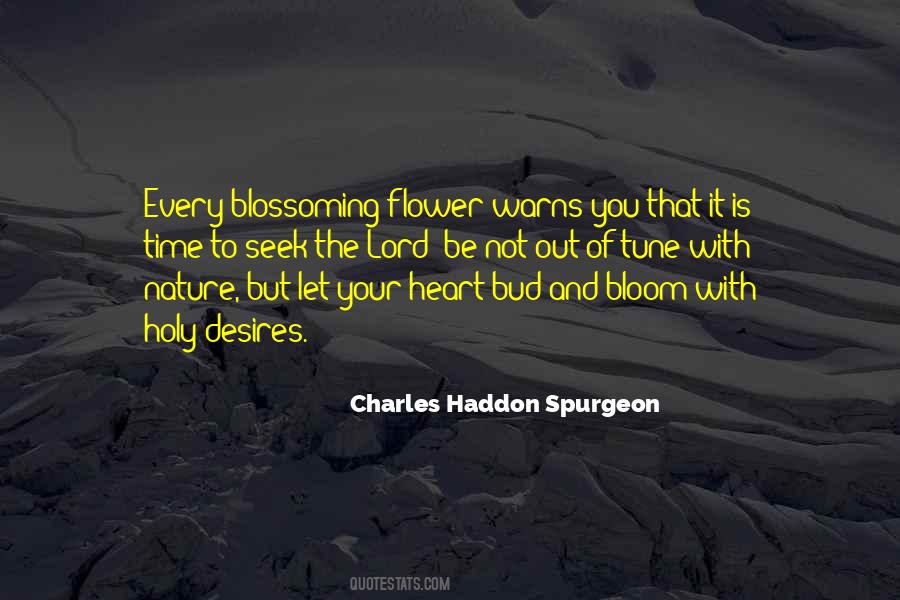 #19. Those with less curiosity or ambition just mumble that God works in mysterious ways. I intend to catch him in the act. - Author: Damien Echols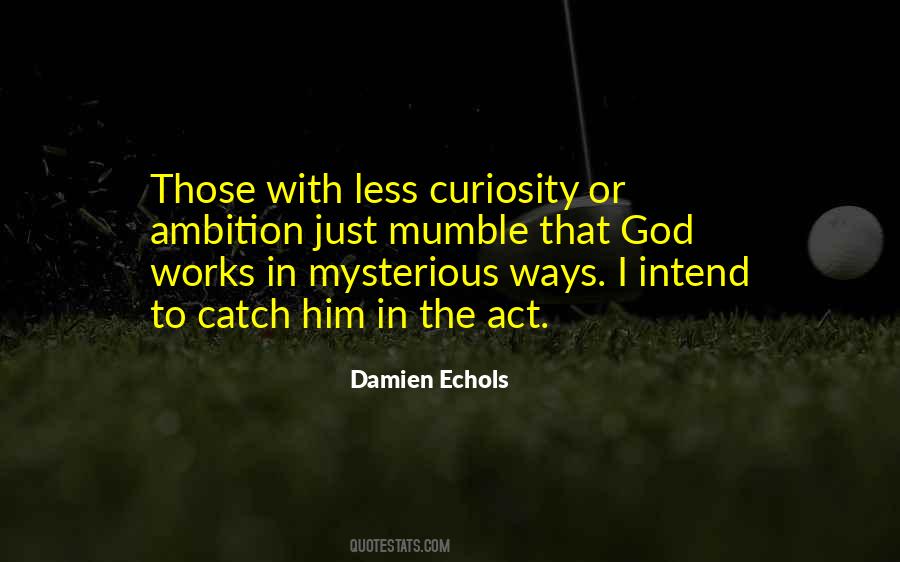 #20. The shape of evil is much more superficiality and blindness than the usual list of hot sins. God hides, and is found, precisely in the depths of everything. - Author: Richard Rohr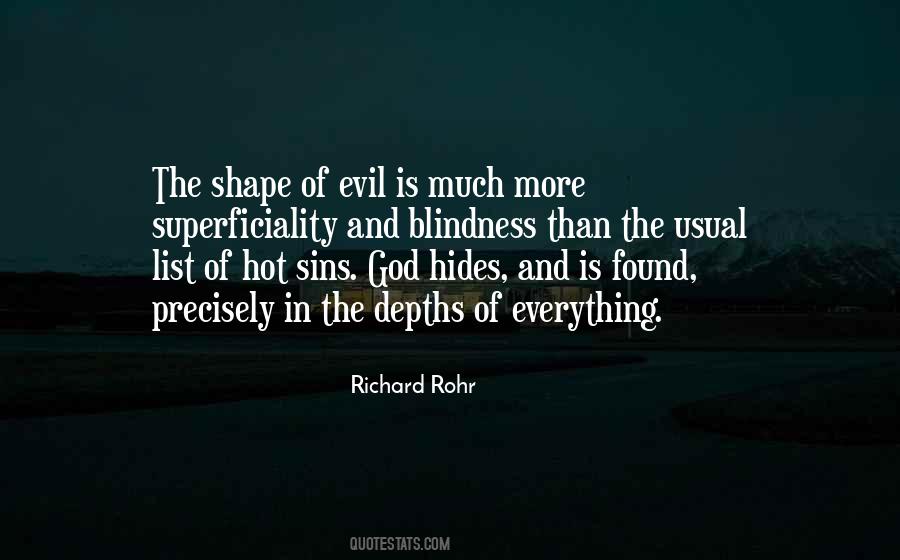 #21. Life produces a different taste each time you take it. - Author: Frank Herbert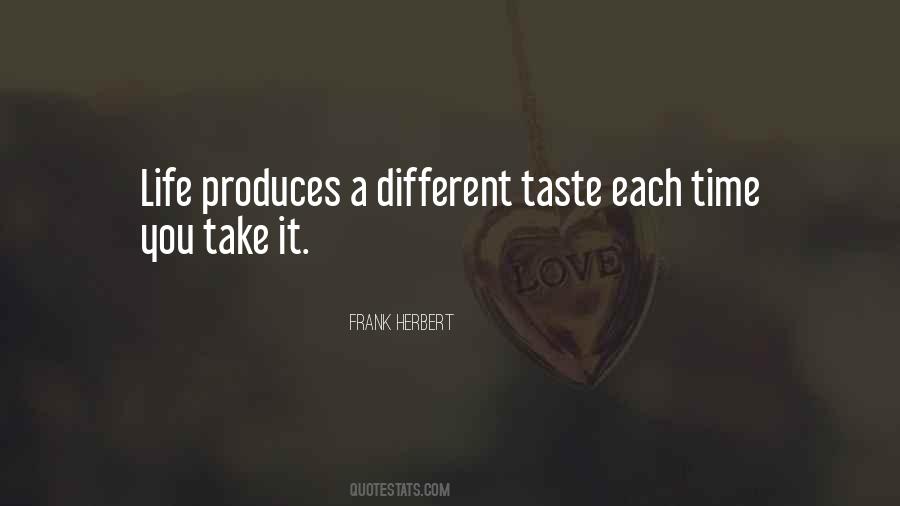 #22. God, I love spending time with you." His smile eases me. "Don't get mad at me, but I'm going to say something and I have no apologies for saying it." I raise my eyebrows in curiosity. "You look fucking hot in that bikini. - Author: Jeannine Colette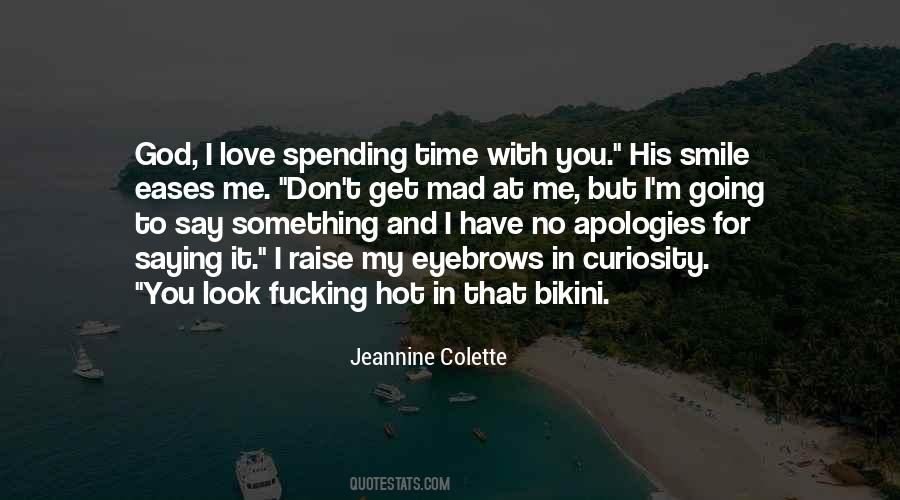 #23. Before I was a Scientist, I was a Monk. And before I was a Monk, I was a naive young mind with ever- flowing streams of questions. And one of those questions, that always used to create intense ripples of curiosity in my psyche, was - Does God exist? And has anyone seen or experienced him? - Author: Abhijit Naskar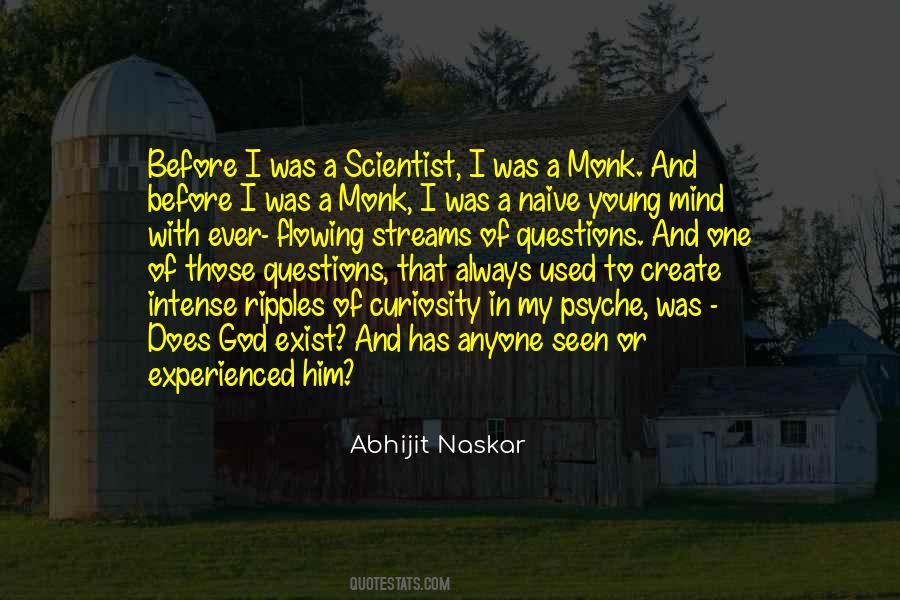 #24. Wonder at God's merciful love is a very practical emotion. Holy wonder will lead you to grateful worship and heartfelt thanksgiving. It will cause within you godly watchfulness; you will be afraid to sin against such a love as this. - Author: Charles Haddon Spurgeon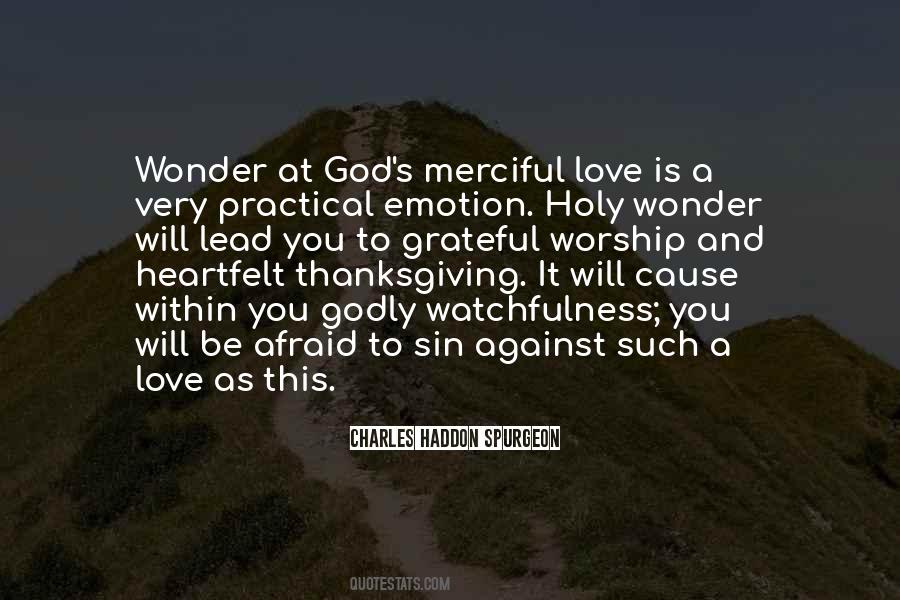 #25. One shouldn't be too inquisitive in life Either about God's secrets or one's wife. - Author: Geoffrey Chaucer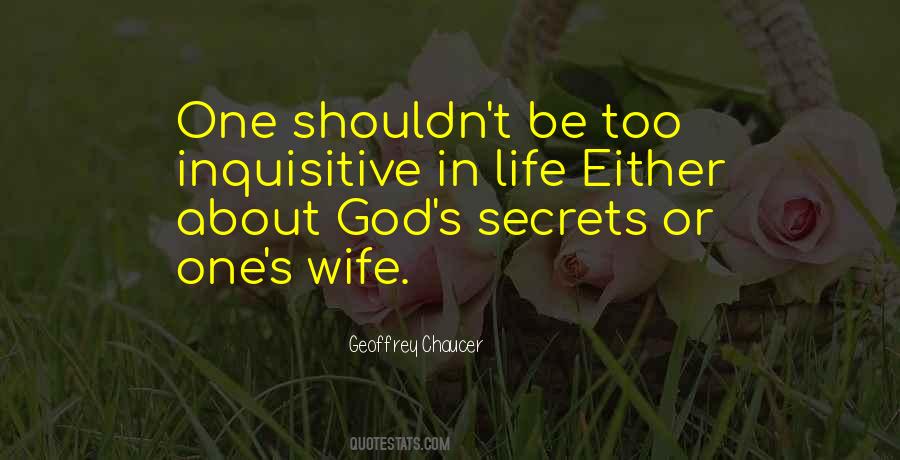 #26. It would be very difficult to draw a line between holy wonder and real worship; for when the soul is overwhelmed with the majesty of God's glory, though it may not express itself in song, or even utter its voice with bowed head in humble prayer, yet it silently adores. - Author: Charles Haddon Spurgeon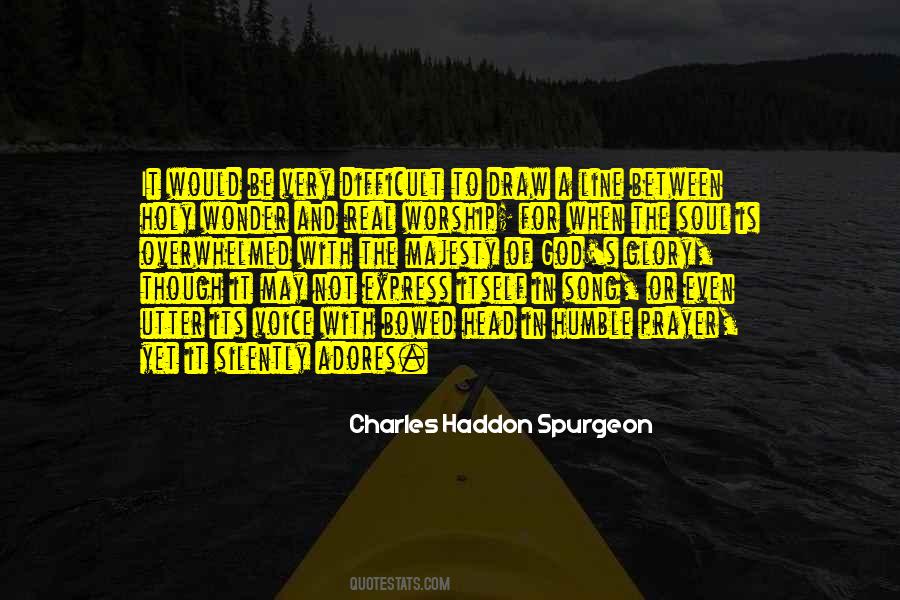 #27. God then does not profess to answer in Scripture all the questions that we, in our boundless curiosity, would like to ask about Scripture. He tells us merely as much as He sees we need to know as a basis for our life of faith. - Author: J.I. Packer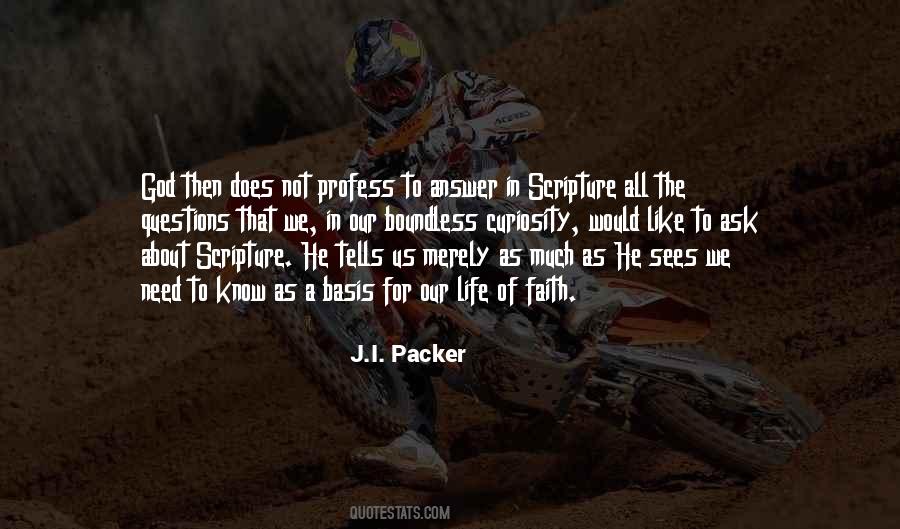 #28. In nature, golden illustrations lie upon the surface. - Author: Charles Haddon Spurgeon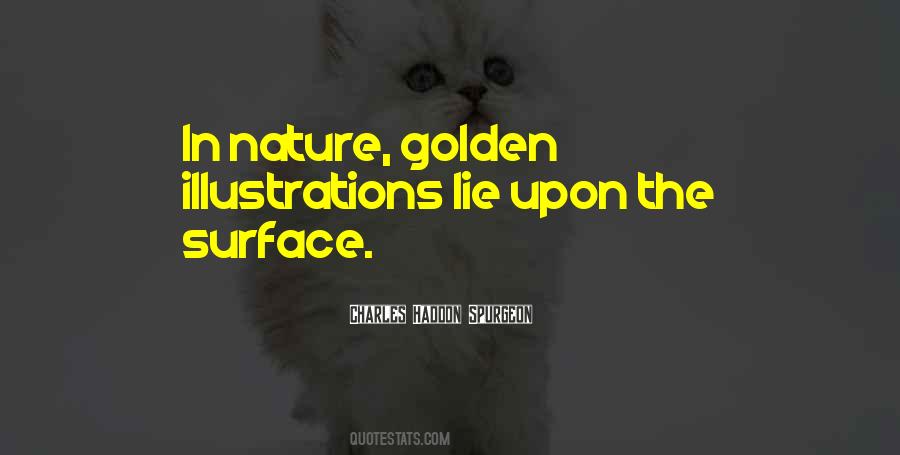 #29. Intuition is a one-way communication from God, who never seems inclined to satisfy our curiosity, perhaps because, given the chance, every one of us would be like a child on a family road trip, endlessly asking Are we there yet? or the equivalent. - Author: Anonymous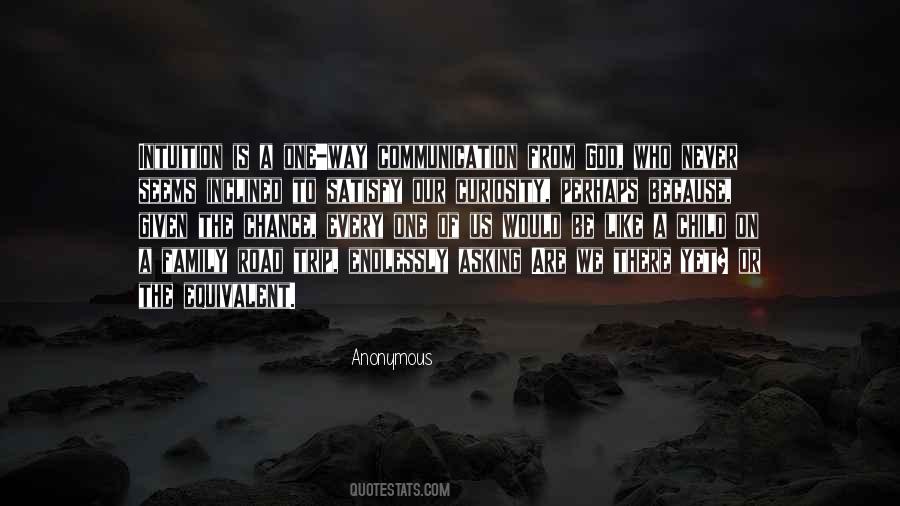 #30. God has made all things that are in the world to be our teachers. - Author: Charles Haddon Spurgeon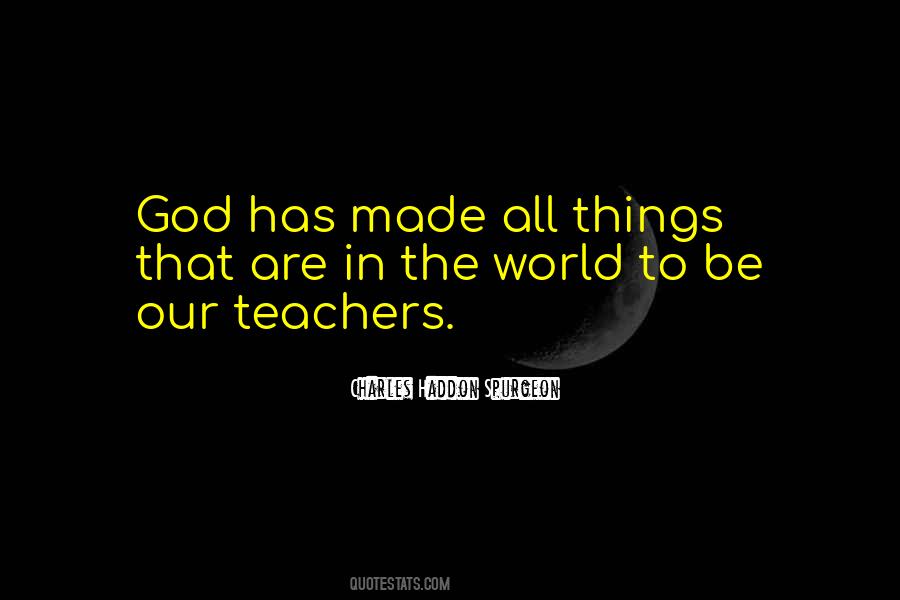 #31. We all have a grain of god in us. We do get opportunities to realize it, when moments in life demand selfless deeds of compassion from us. But we often squander them. - Author: Ashok Kallarakkal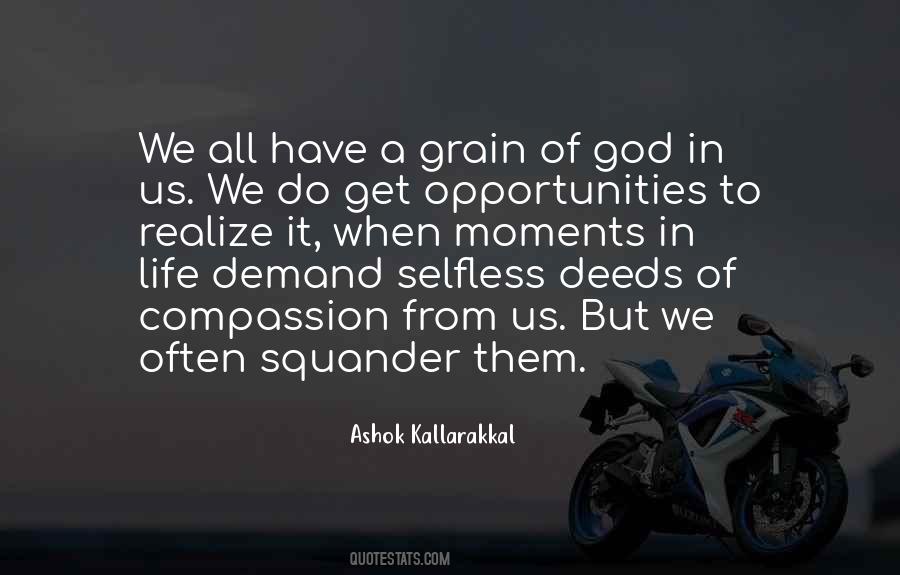 #32. God spare me sclerosis of the curiosity, for the curiosity which craves to keep us informed about the small things no less than the large is the mainspring, the dynamo, the jet propulsion of all complete living. - Author: John Mason Brown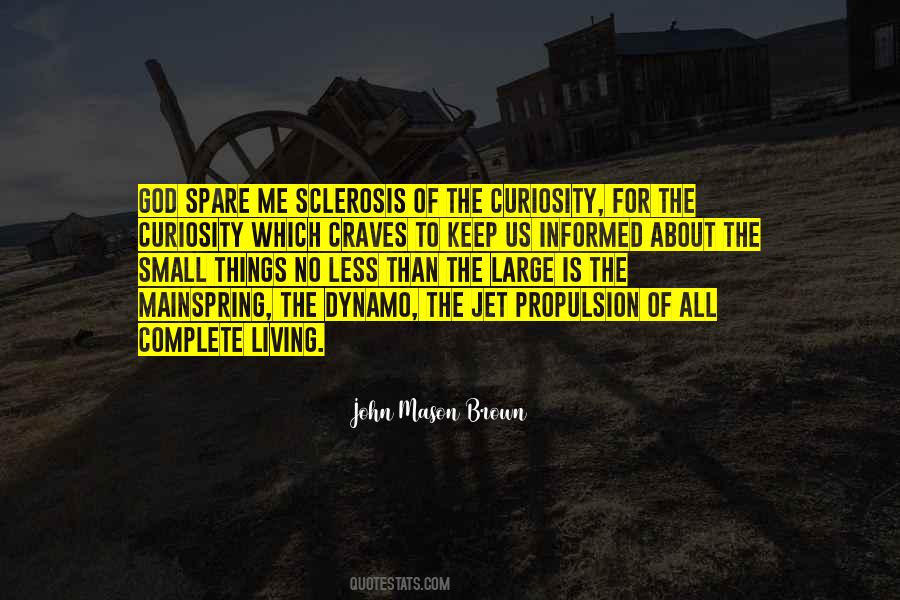 #33. The Word of God was not written to satisfy our curiosity; it was written to # change our lives. - Author: Howard G. Hendricks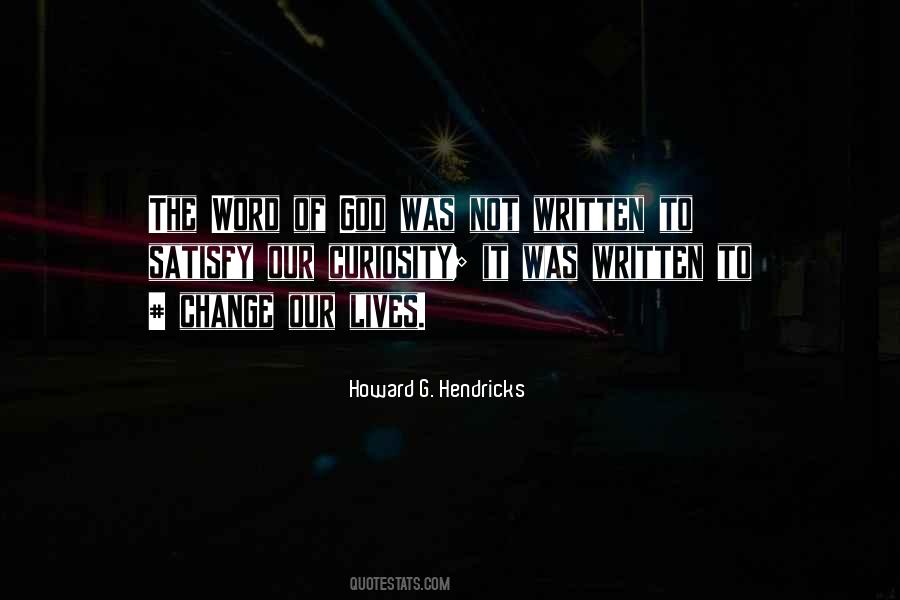 #34. The life-changing encounters that John Quincy Adams made as an adolescent on his own in Stockholm began with a friendship he struck up at a bookstore. - Author: Paul C. Nagel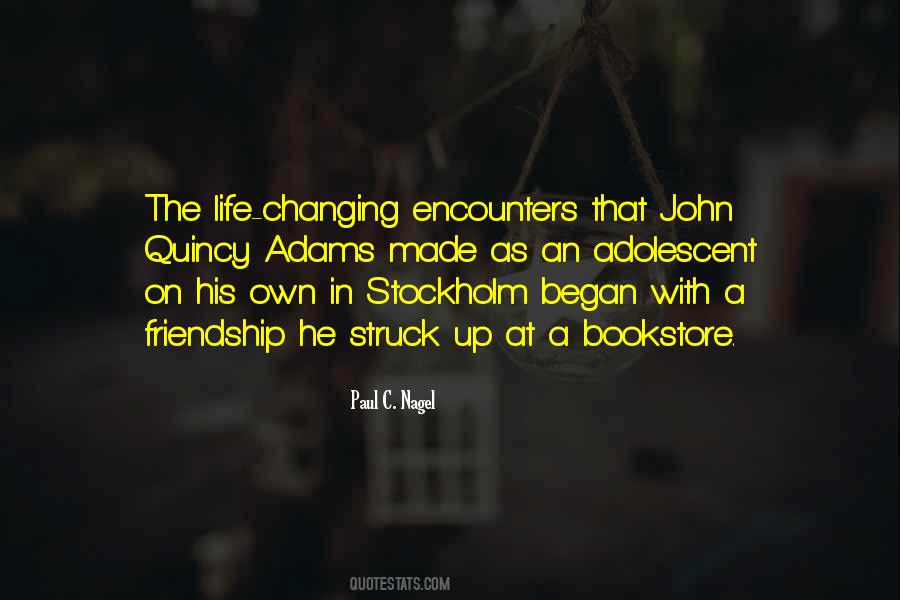 #35. No, by God, he had no intention of going on like a blind man, plodding down a path of brainless, fruitless existence until old age or accident took him. Either he found the answer or he ditched the whole mess, life included. - Author: Richard Matheson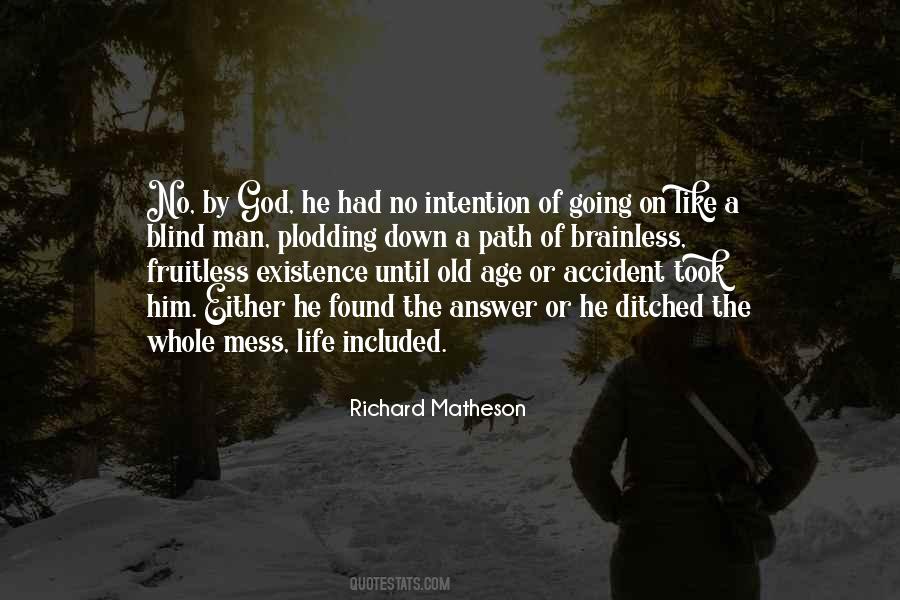 Famous Authors
Popular Topics