Change Agents Famous Quotes & Sayings
List of top 44 famous quotes and sayings about change agents to read and share with friends on your Facebook, Twitter, blogs.
Top 44 Quotes About Change Agents
#1. What teachers do actually matters. Their ideas count. They are agents for change in our schools. - Author: Denny Taylor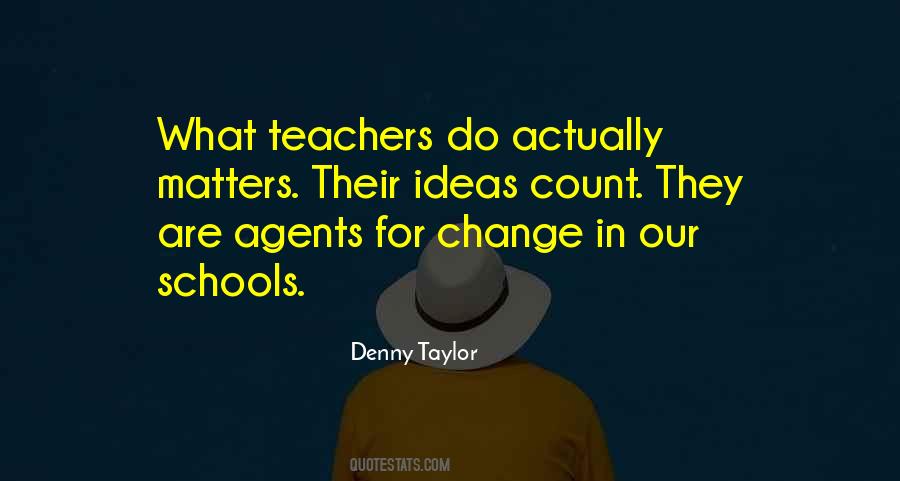 #2. Although everyone wants to change the teacher, it's time for the agents of educational reform to change themselves. - Author: Andy Hargreaves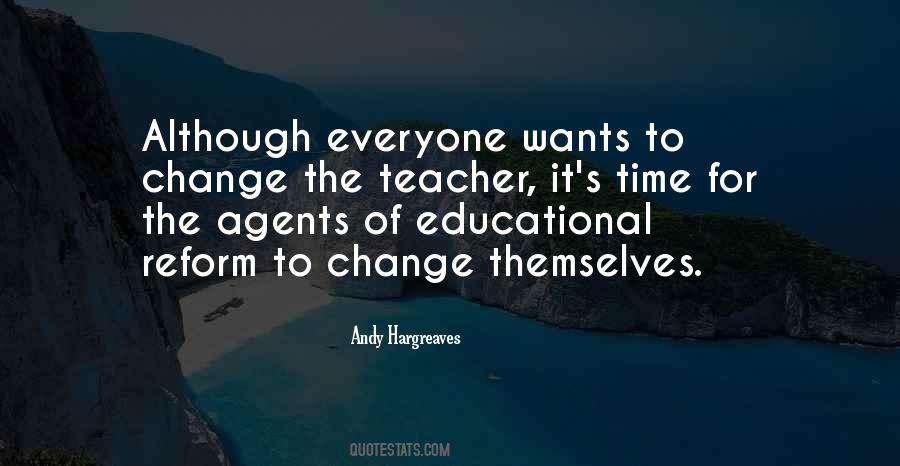 #3. Jumping genes are fundamental because they're agents of change. Everybody knows that organisms evolve. What makes them evolve is that their genes are dynamic and in motion. A familiar example is the stripe-y corn - called Indian corn - that you buy in the fall. - Author: Nina Fedoroff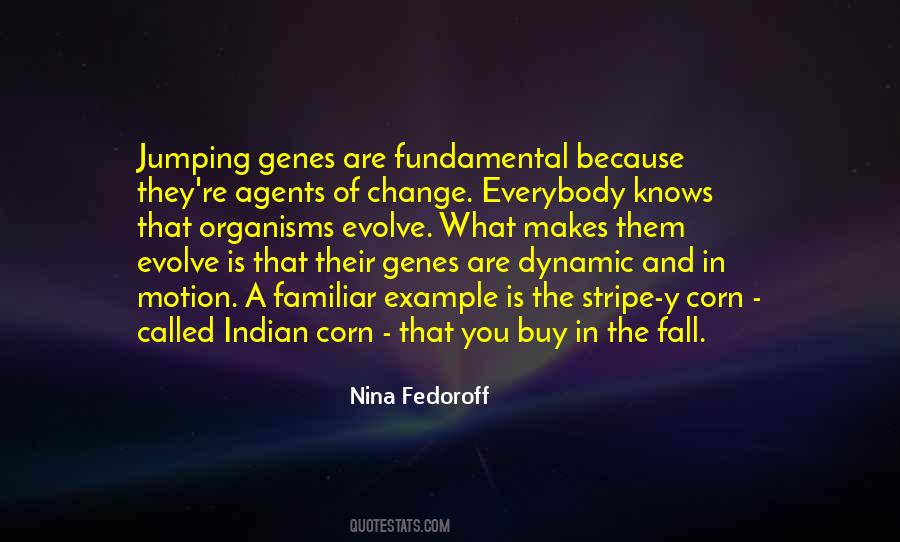 #4. I'm a change agent. And what we're beginning to see is a lot of the establish people, one more time, trying to stop me. - Author: John Kasich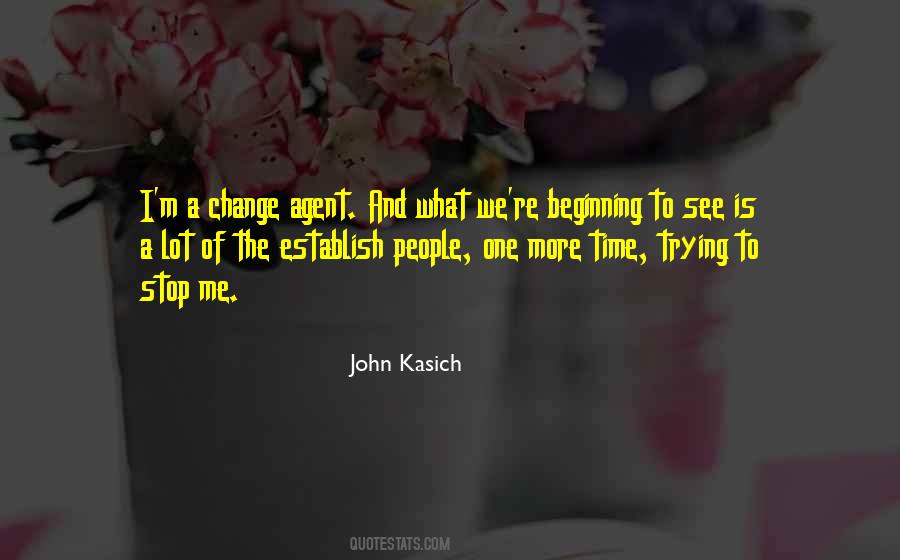 #5. If you want to be an agent of change, it starts with you and what you're made of. - Author: Michael J. Fox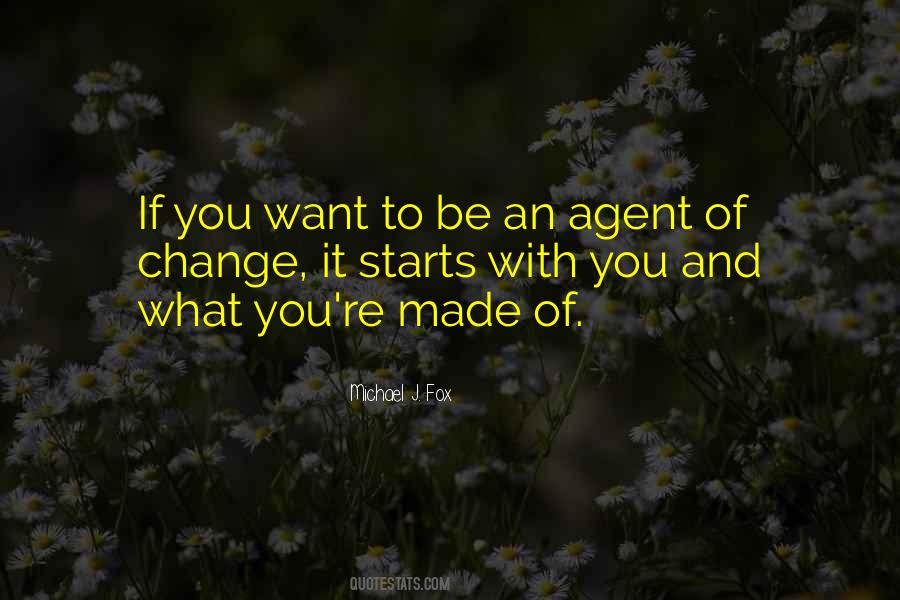 #6. Coaches are sales people and change agents. - Author: Hugh McCutcheon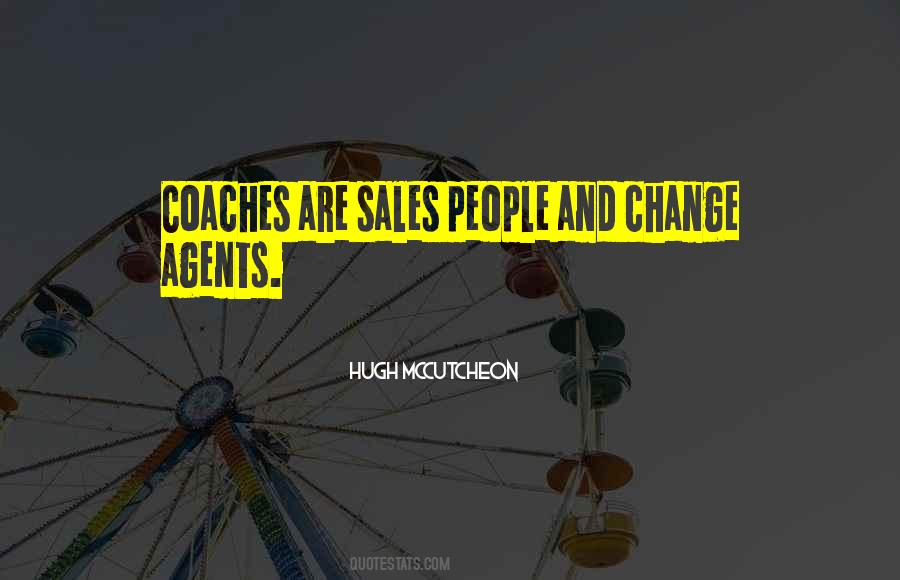 #7. It's only when journalists understand the role they play in this propaganda, it's only when they realize they can't be both independent, honest journalists and agents of power, that things will begin to change. - Author: John Pilger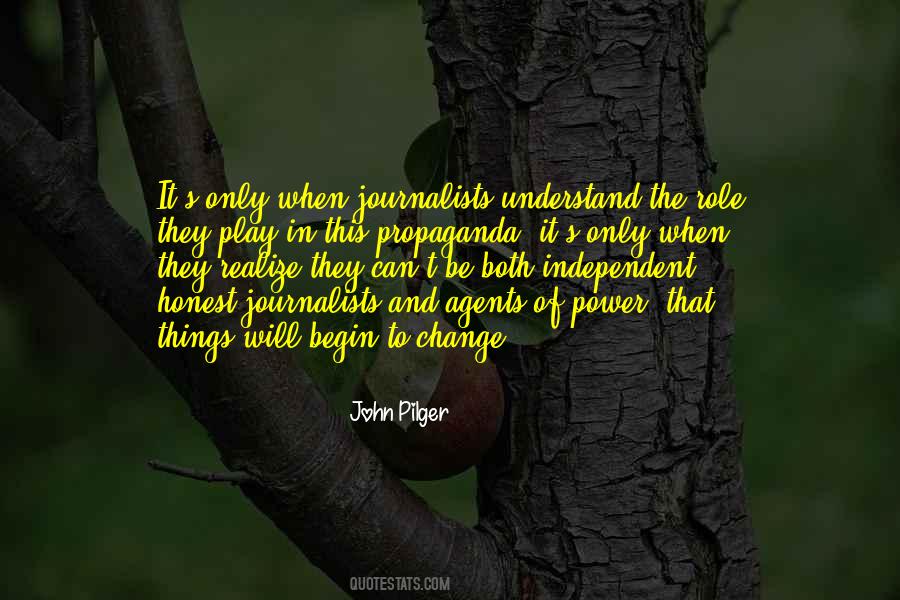 #8. To survive and succeed, every organization will have to turn itself into a change agent - Author: Peter Drucker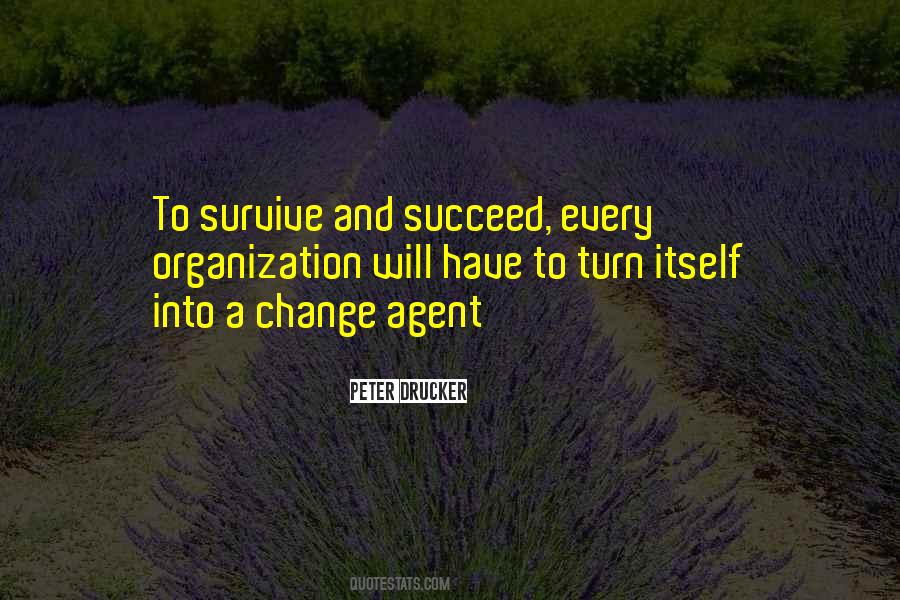 #9. The more healthy relationships a child has, the more likely he will be to recover from trauma and thrive. Relationships are the agents of change and the most powerful therapy is human love. - Author: Bruce D. Perry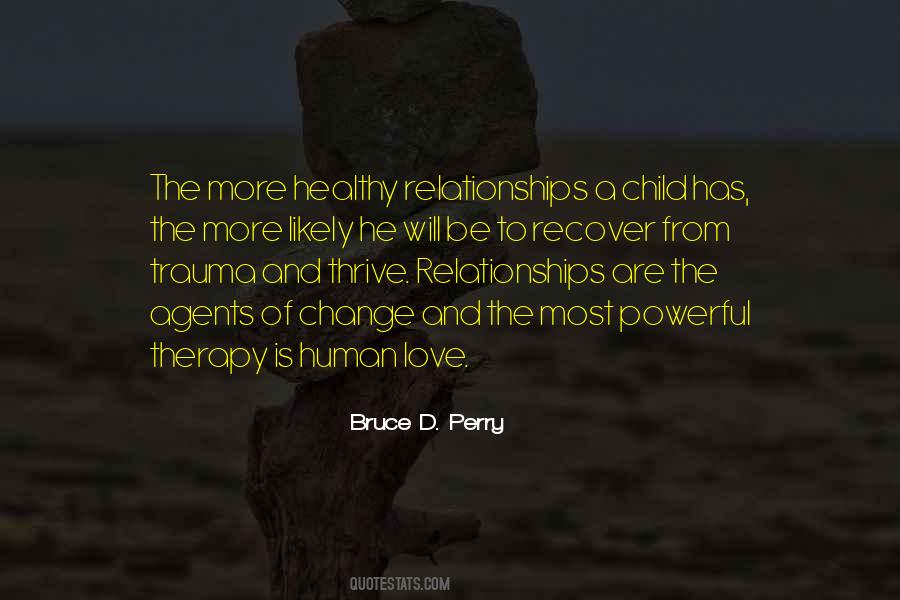 #10. Realizing that inequality is socially constructed empowers us to be agents of change. - Author: Julia T. Wood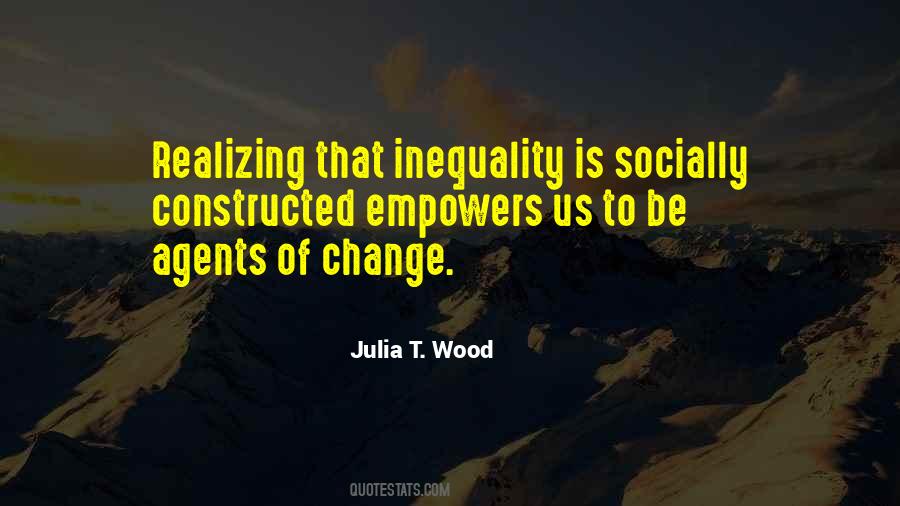 #11. The new leader is one who commits people to action, who converts followers into leaders, and who may convert leaders into agents of change. - Author: Warren G. Bennis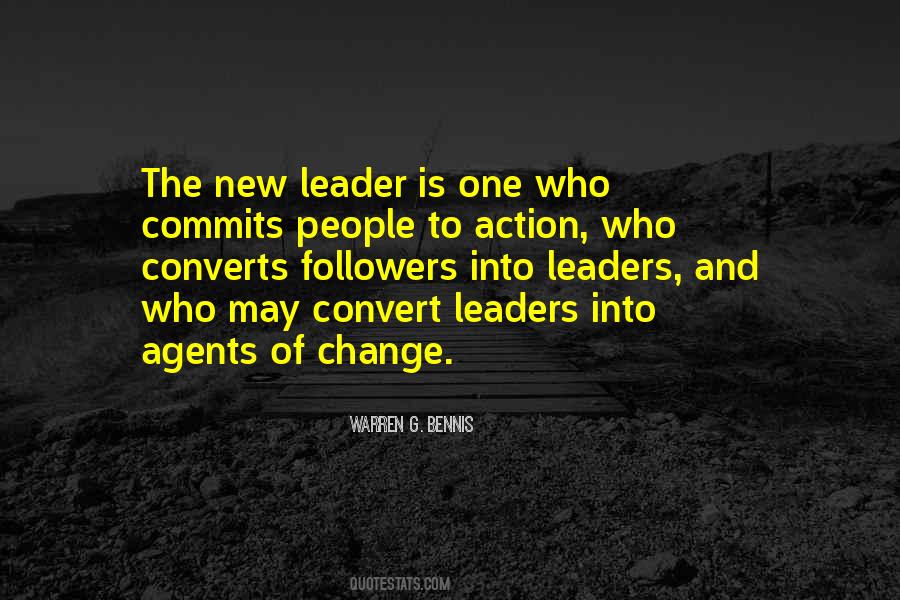 #12. The Sister Fund supports spiritual women and their organizations, both grassroots activists for justice, and national and international social change agents. - Author: Helen LaKelly Hunt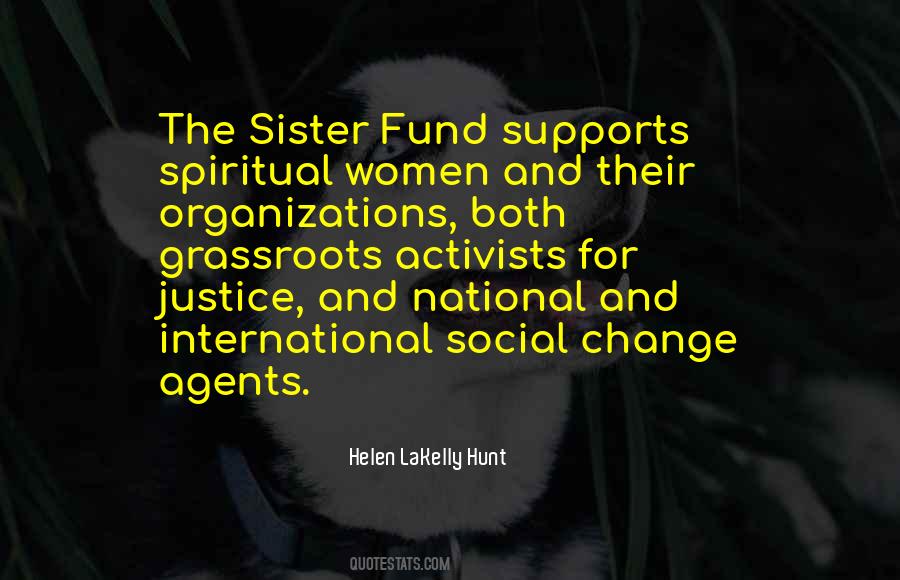 #13. I must stress here the point that I appreciate clarity, order, meaning, structure, rationality: they are necessary to whatever provisional stability we have, and they can be the agents of gradual and successful change. - Author: A.R. Ammons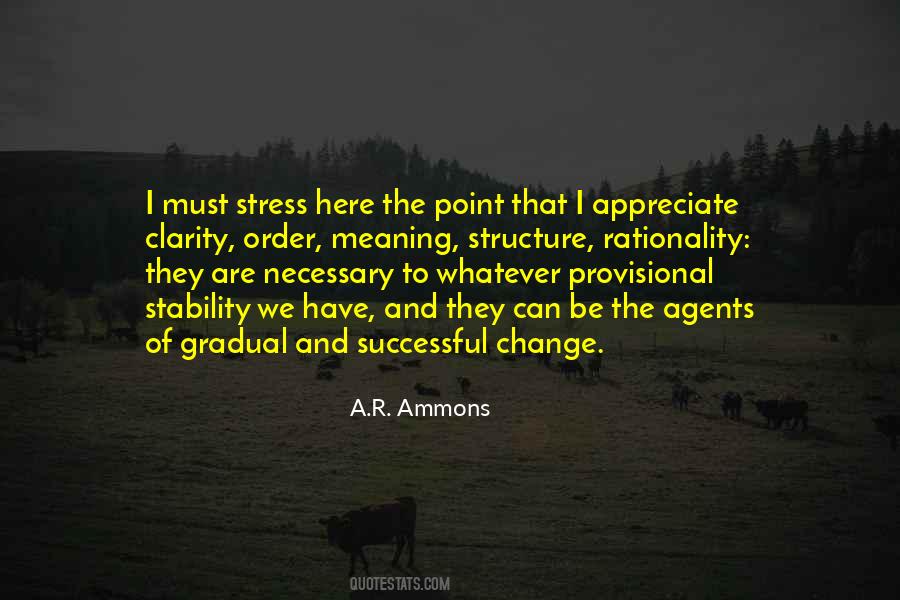 #14. A pinwheel also needs wind. And with our actions, and our intentions, we can be that wind. We have to be those agents of change for the young people and their families in our communities. - Author: Josh Charles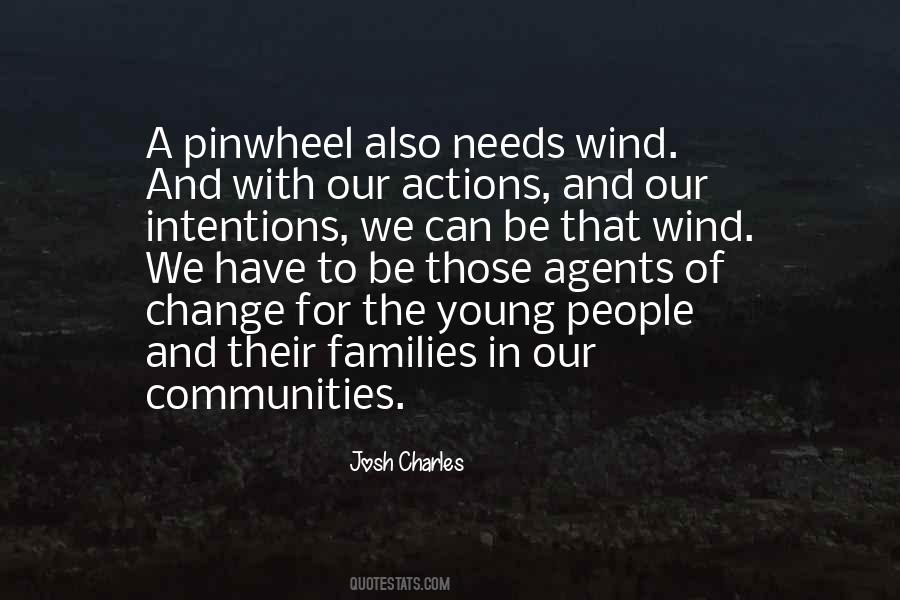 #15. A college education feeds an adolescent in one end and gets a young adult out the other. In the process of those four years that person has changed significantly, and you and I have been agents of that change ... what happens, in the course of what we do, is soul making. - Author: Leroy S Rouner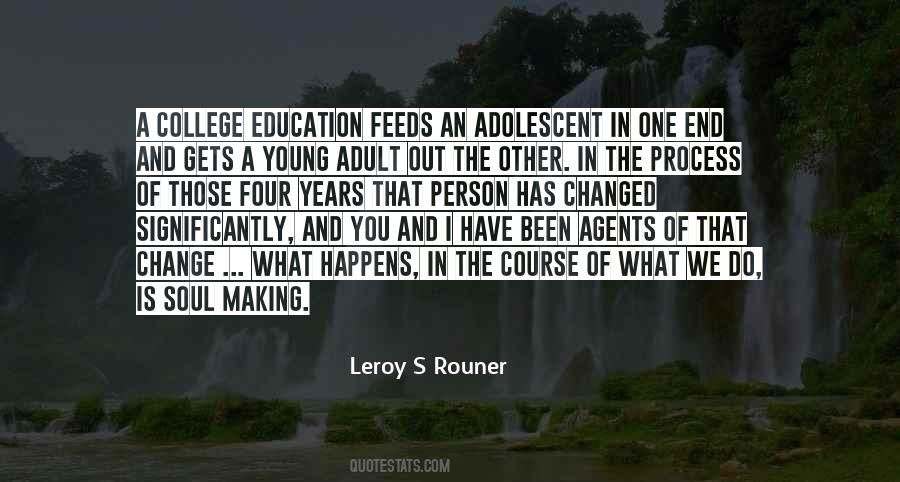 #16. It's important to underscore this overriding fact: women are not just victims of conflict-they are agents of peace and agents of change. - Author: Hillary Clinton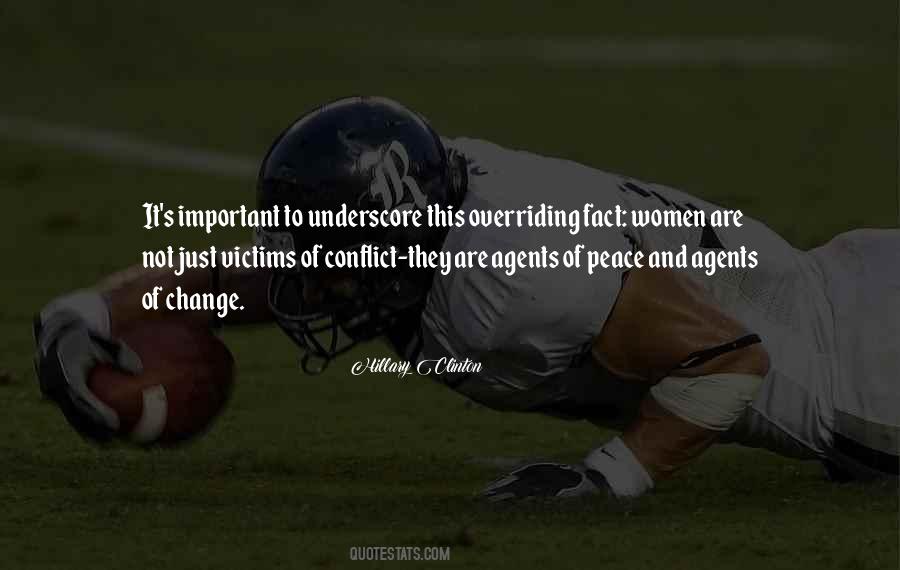 #17. TED Women isn't championing a cause; it's surfacing and sharing some of the most important ideas of our time. Our focus is on women as change agents, innovators and idea champions, and I think people will be both inspired and surprised by the program. We're exploring some fascinating territory! - Author: Pat Mitchell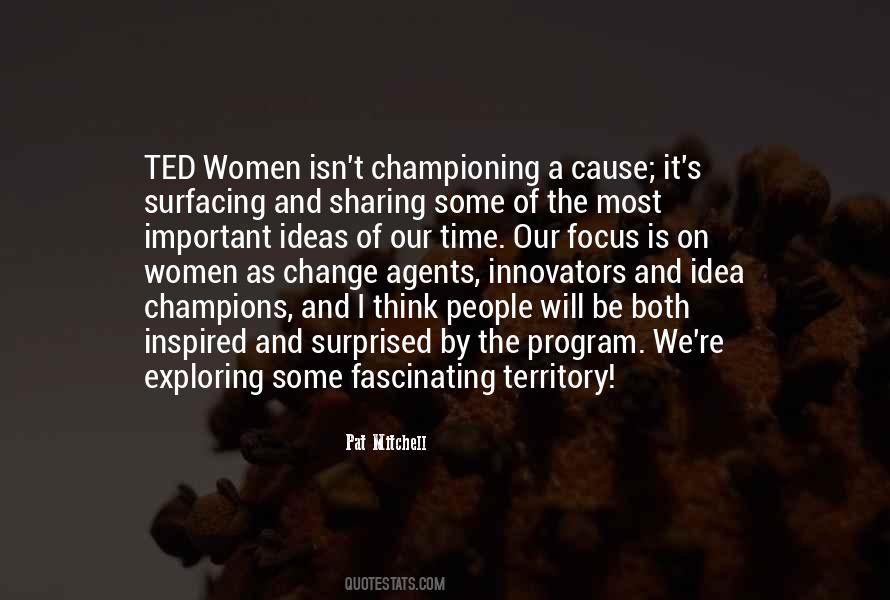 #18. In a nation of millions and a world of billions, the individual is still the first and basic agent of change. - Author: Lyndon B. Johnson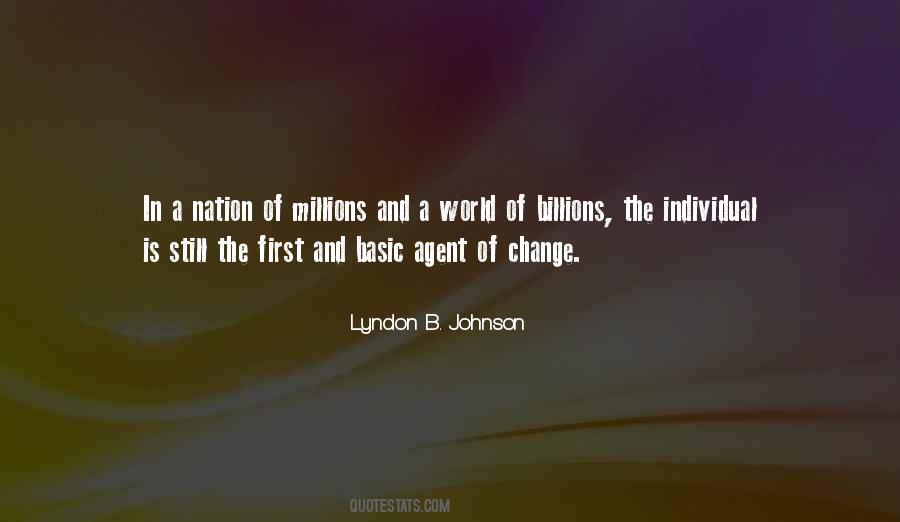 #19. I believe that the only true agents of change on a large scale, in this country or anywhere, are young people. - Author: Philippe Cousteau Jr.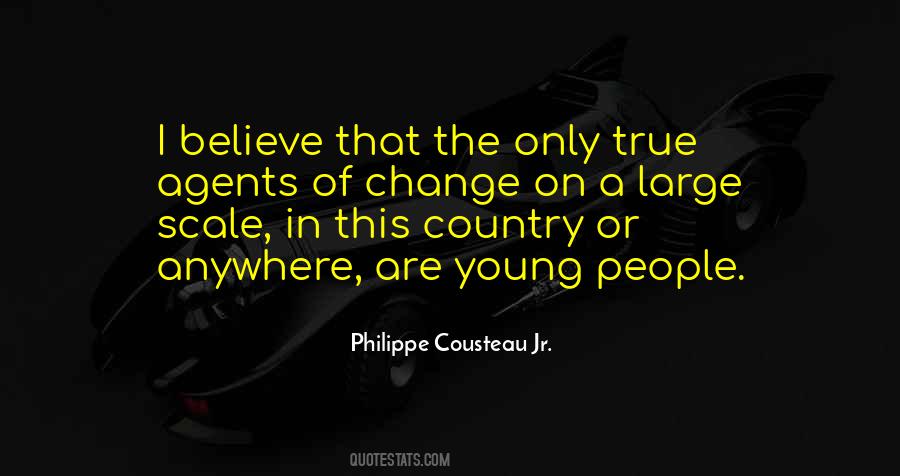 #20. Travel agents would be wiser to ask us what we hope to change about our lives rather than simply where we wish to go. - Author: Alain De Botton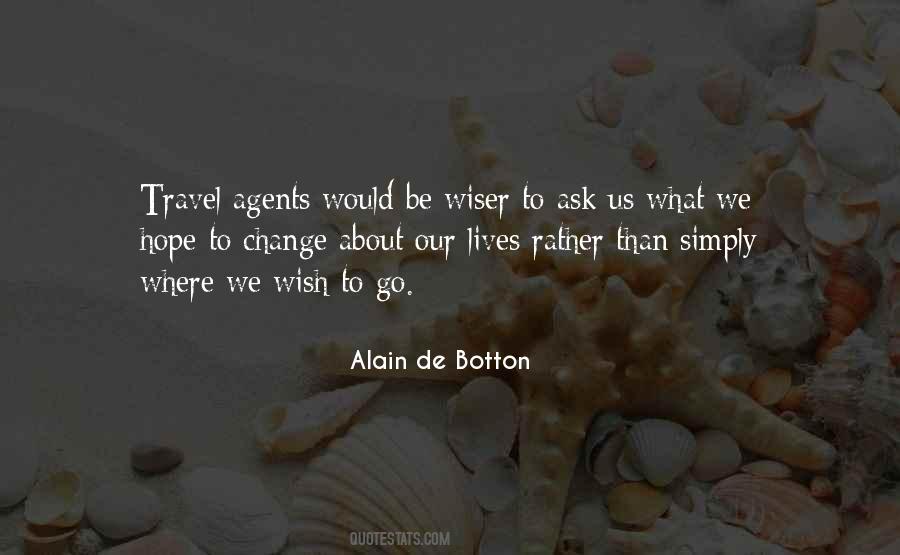 #21. We are in a position of financial and social power, and we could be agents of change in our society. Without pretension, I believe we could be a nice little gardener who takes care of the garden, and hopefully our neighbor will do the same. Then, maybe we'll achieve a better world. - Author: Guy Laliberte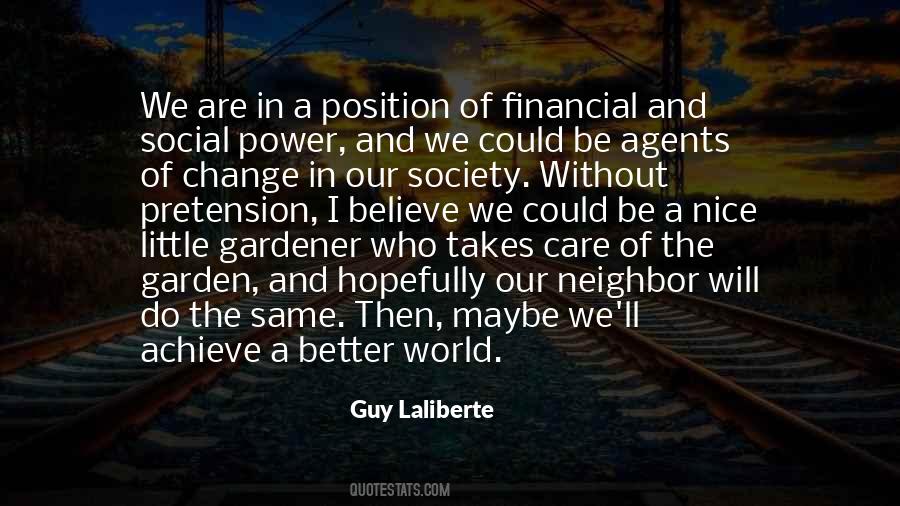 #22. I believe that all students, when asked to be accountable for their actions and to be socially aware citizens, will become agents for change! - Author: Erin Gruwell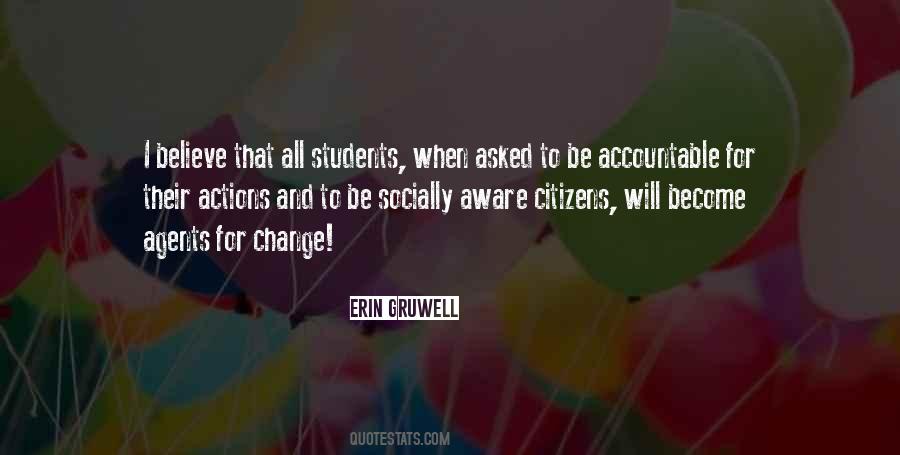 #23. The most powerful thing is for women not just to be the beneficiaries of the change, but to be agents of it. - Author: Blake Lively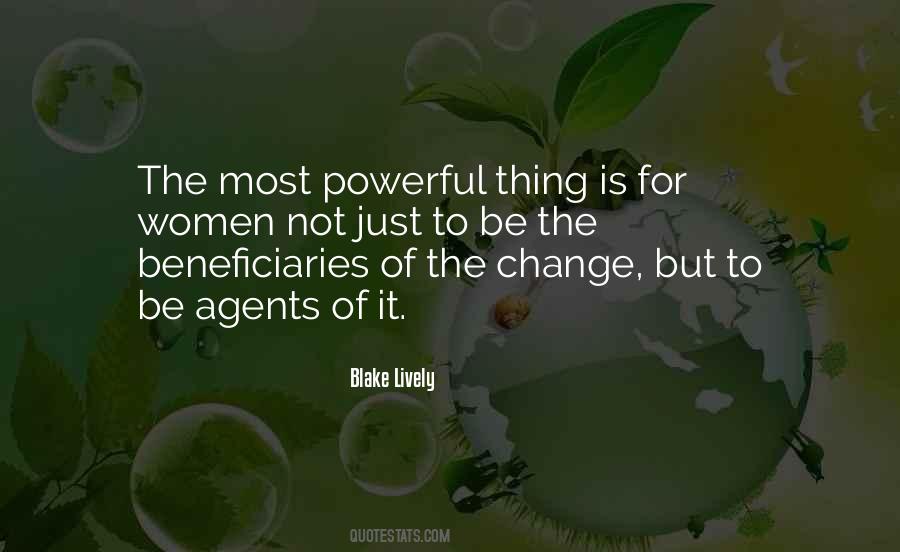 #24. Hell yeah! Twitter was proof that leaderless self-organizing systems could be true agents of change. - Author: Biz Stone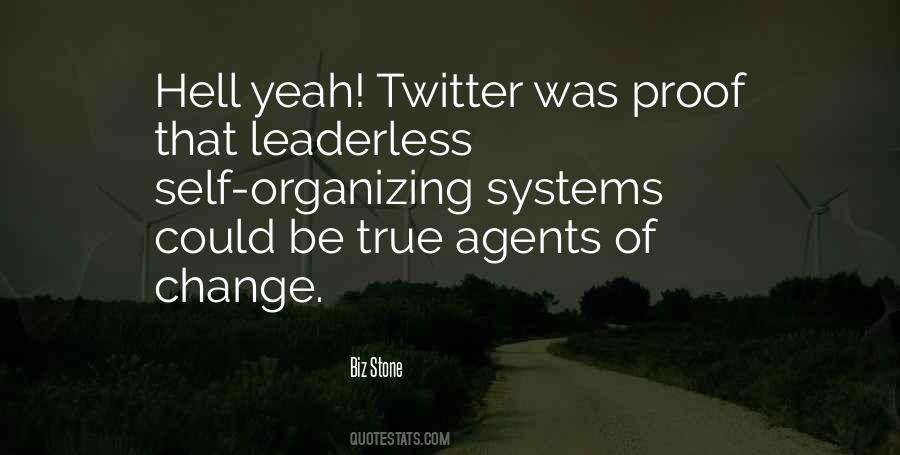 #25. When I say women are the agents of change, I really should say women and girls. - Author: Jane Fonda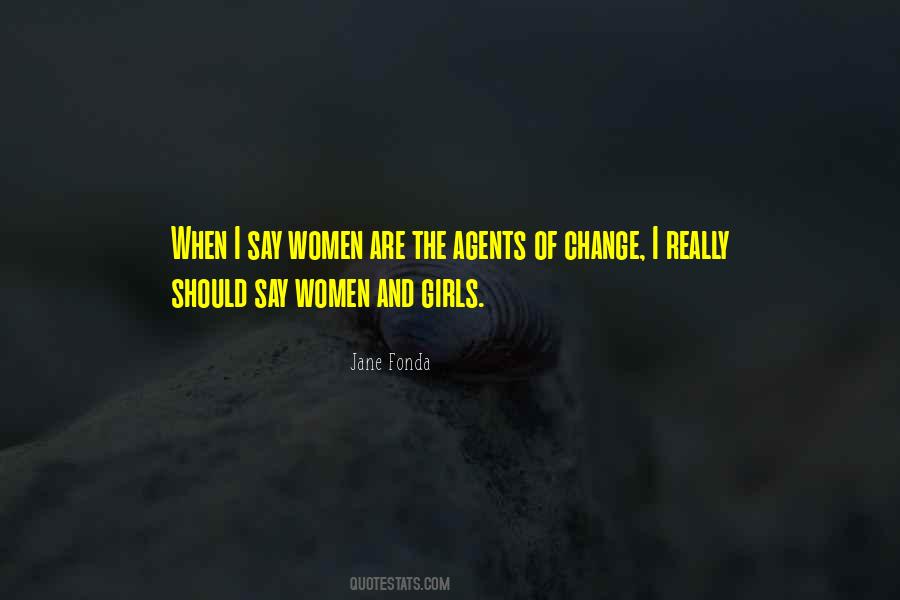 #26. The brave who focus on all things good and all things beautiful and all things true, even in the small, who give thanks for it and discover joy even in the here and now, they are the change agents who bring fullest Light to all the world. - Author: Ann Voskamp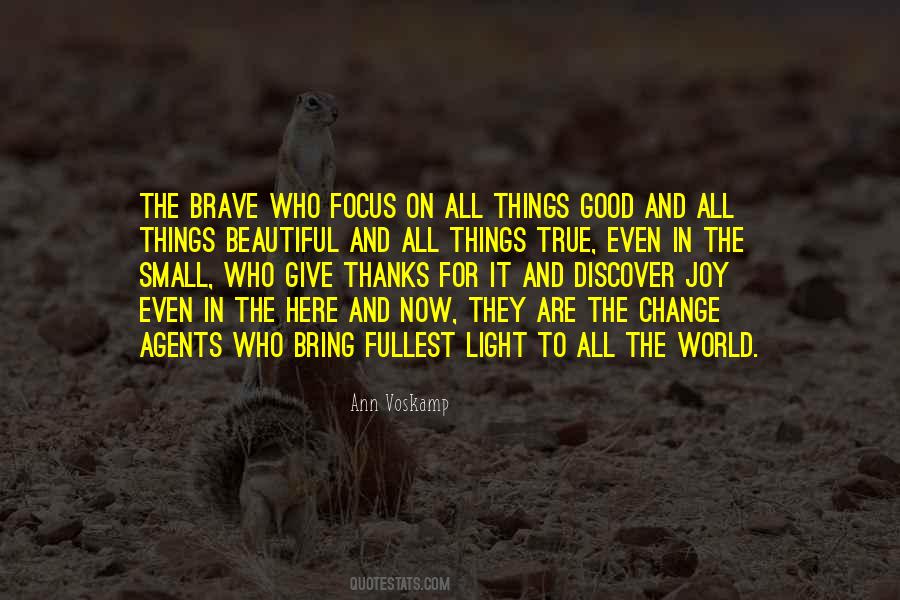 #27. America's greatest long-term influence on China comes from playing host to the thousands of students who come from China each year, some of the ablest Chinese scholars and scientists. They will be the most powerful agents for change in China. - Author: Lee Kuan Yew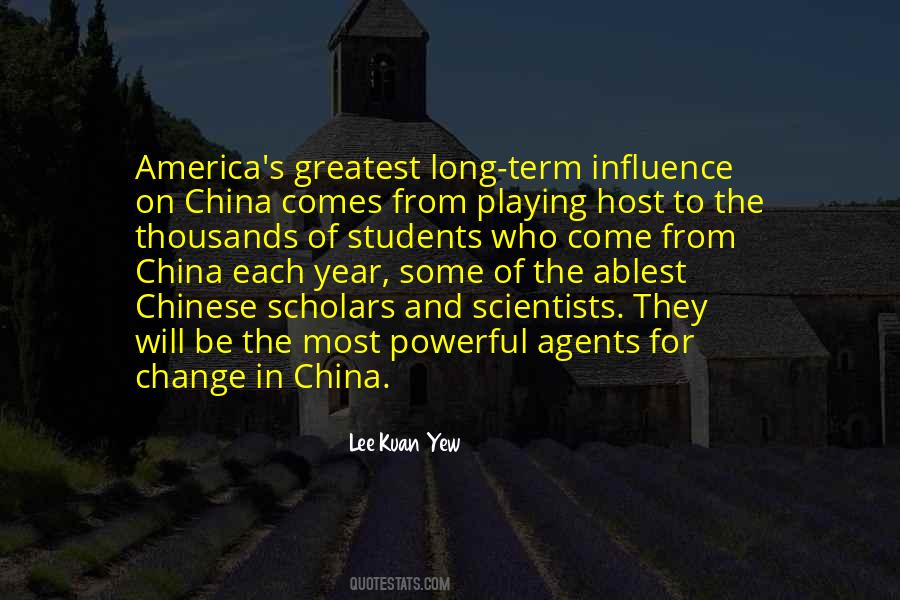 #28. Let me start off by saying that in 2000 I said, 'Vote for me. I'm an agent of change.' In 2004, I said, 'I'm not interested in change
I want to continue as president.' Every candidate has got to say 'change.' That's what the American people expect. - Author: George W. Bush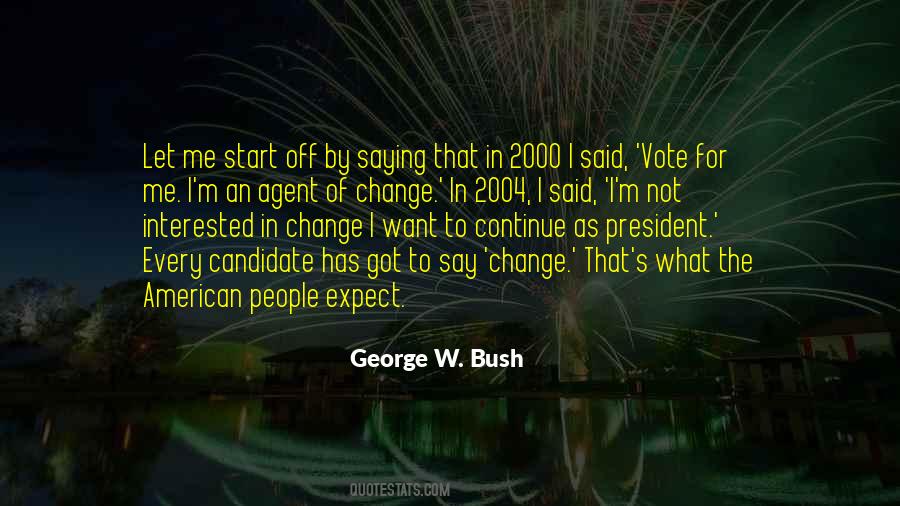 #29. The type of librarians who are thriving most consistently in the digital era are those who have found a way to operate as a node in a network of libraries and librarians. They are agents of change, actively creating the future instead of constantly reacting to it - - Author: John Palfrey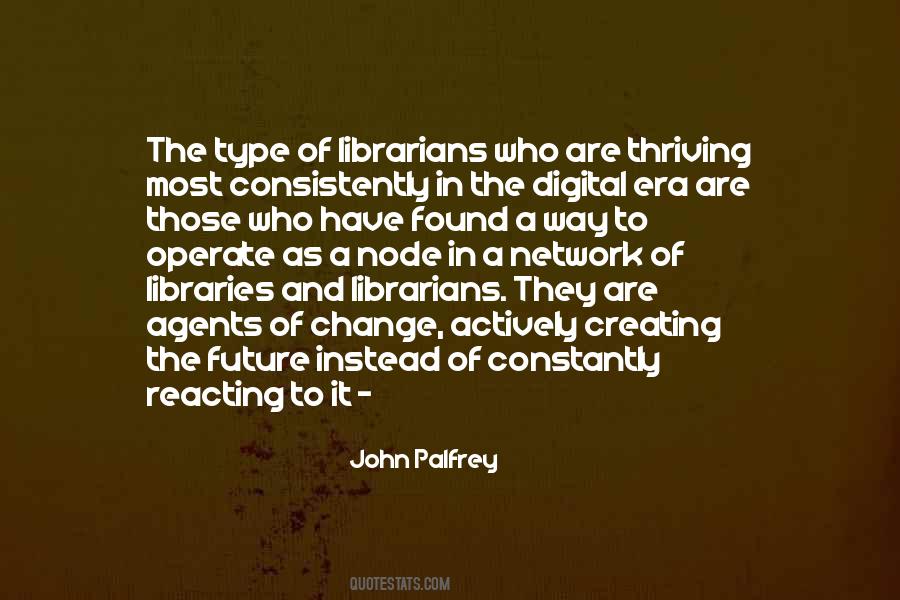 #30. Resistance is never the agent of change. You have to embrace the actions that are going to get you closer to your goal. - Author: Ali Vincent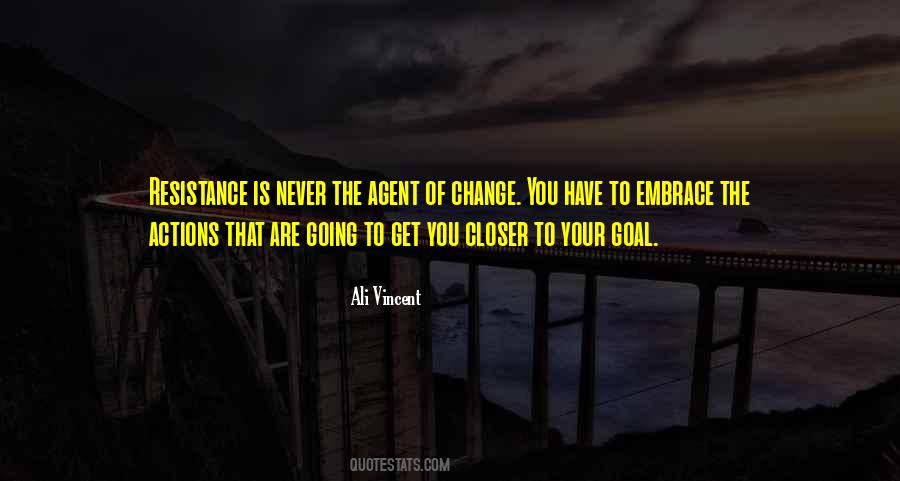 #31. Unless we as social change agents come from a certain kind of spirituality, we're likely to create more harm than good. - Author: Marshall B. Rosenberg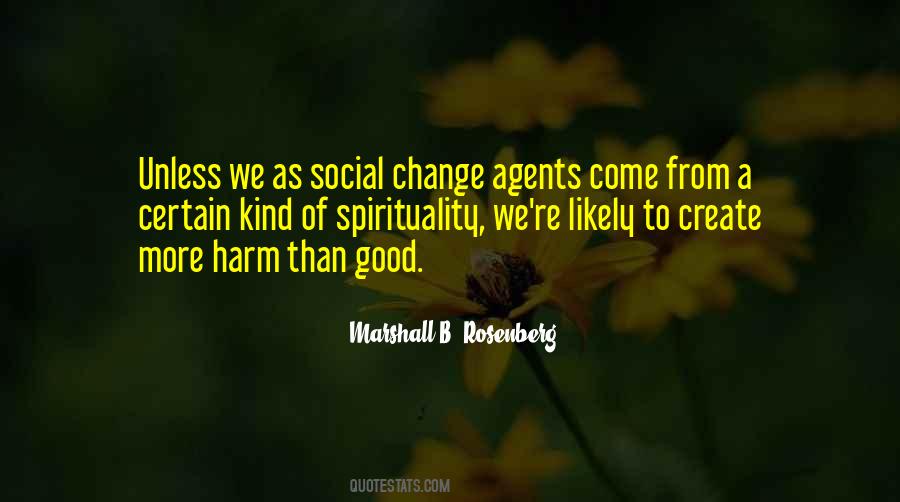 #32. I have long been convinced that families are the primary agents of social change in any society. - Author: Elise M. Boulding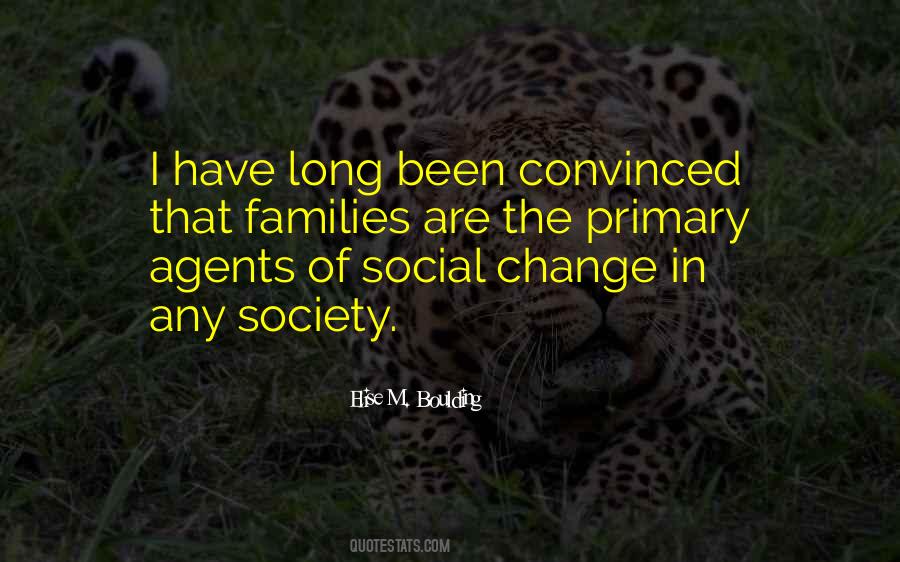 #33. Change Agents have a "learning wheel" in their mind. - Author: Pearl Zhu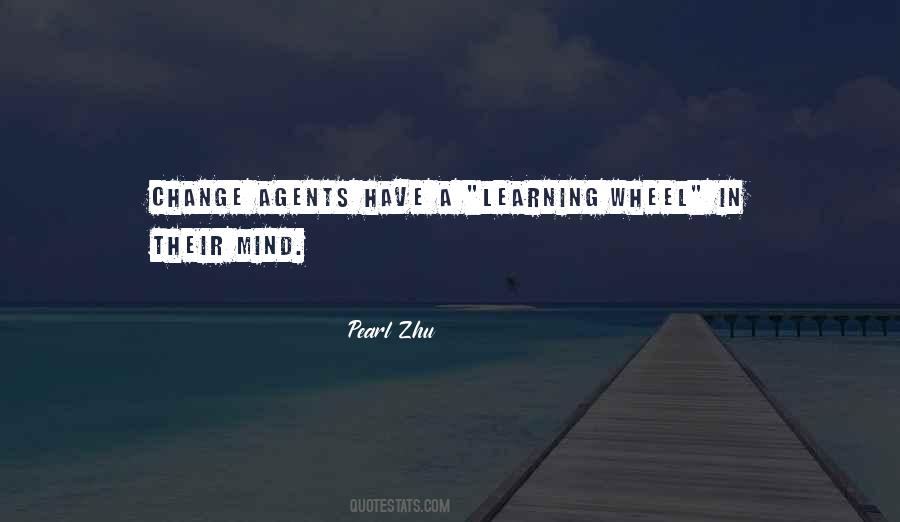 #34. Change is always tough. Even for those who see themselves as agents of change, the process of starting a new thing can cause times of disorientation, uncertainty and insecurity. - Author: Joyce Meyer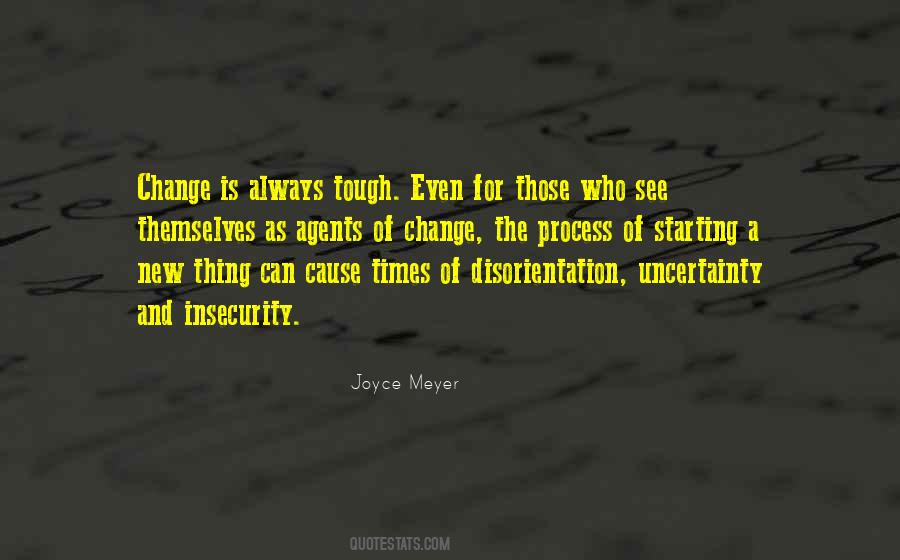 #35. Real change agents comprise less than 10% of all business people. - Author: Jack Welch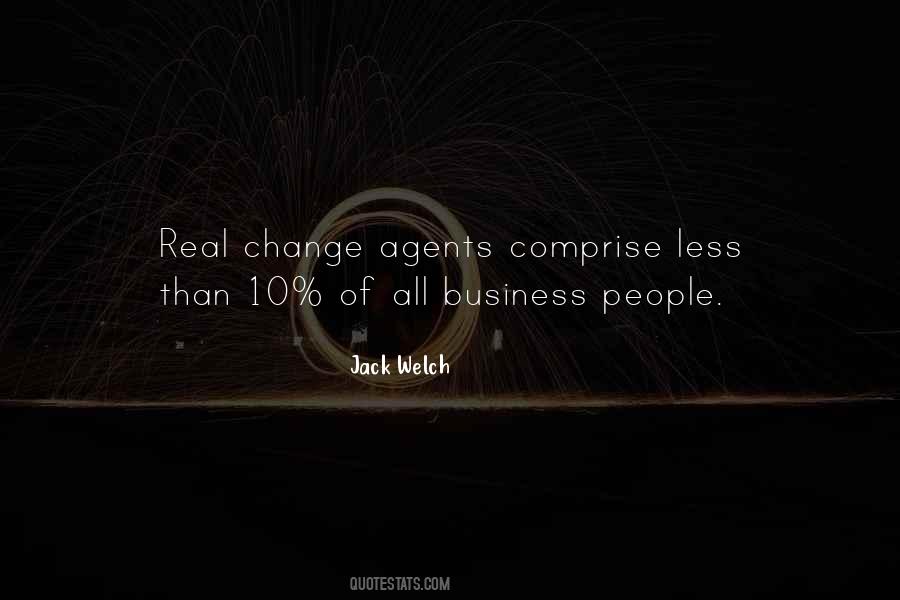 #36. If you want to be a change agent, you have to ready to fail. - Author: Robert Reich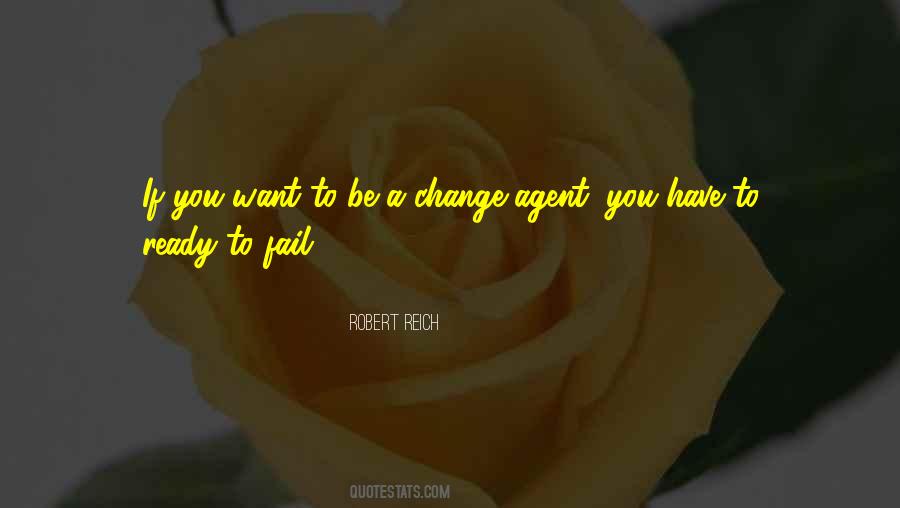 #37. Effective leaders of change must serve equally as agents of change and protectors of continuity. - Author: Samuel Wilson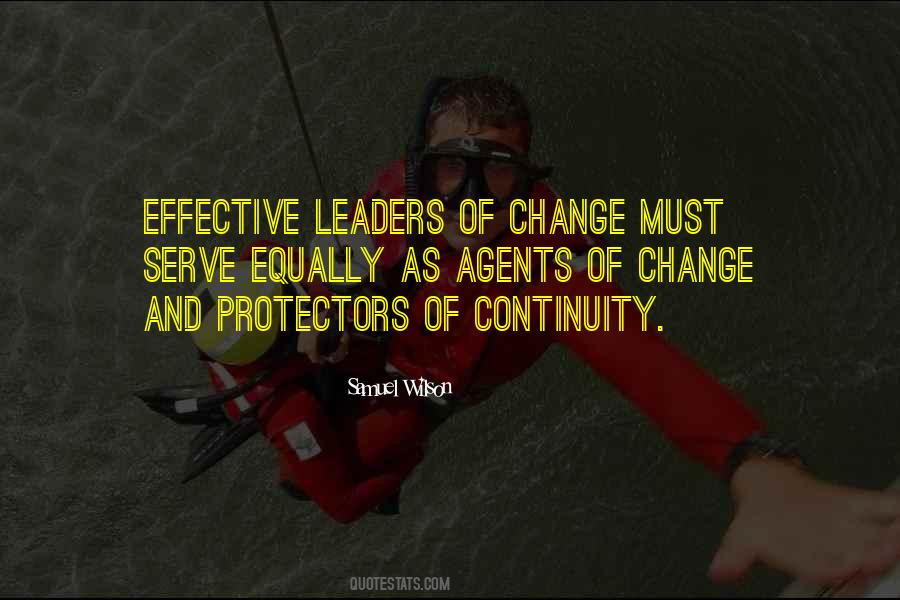 #38. To work effectively as an agent of change in a pluralistic society, it is necessary to be able to connect with people different from oneself. - Author: Beverly Daniel Tatum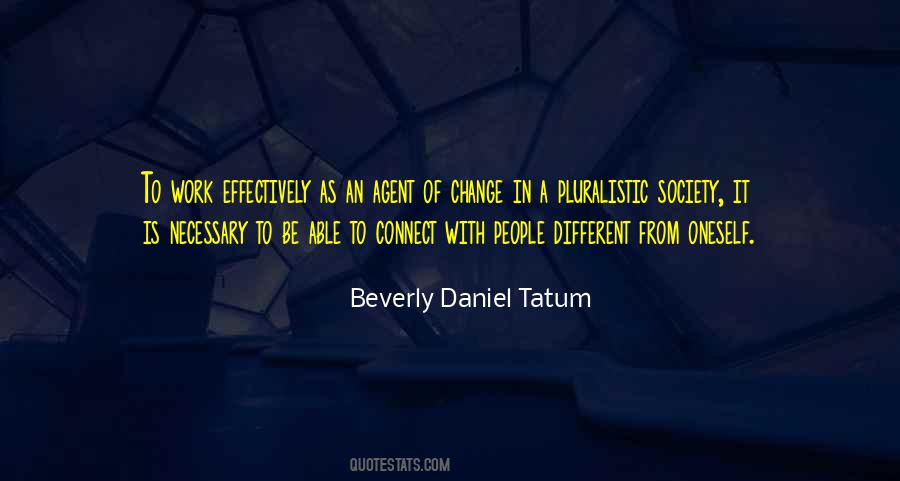 #39. [I am a co - creator], an active agent in this universe who makes things happen. If I want the world to change, I have to change it. - Author: Danah Zohar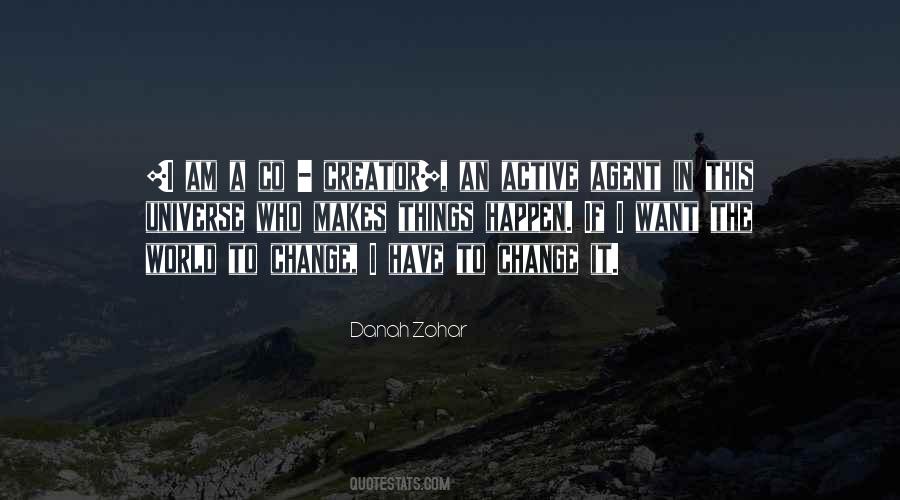 #40. You don't have to run away from life your whole life. You can really live. You can change. And you can be an agent of change. - Author: Laura Dern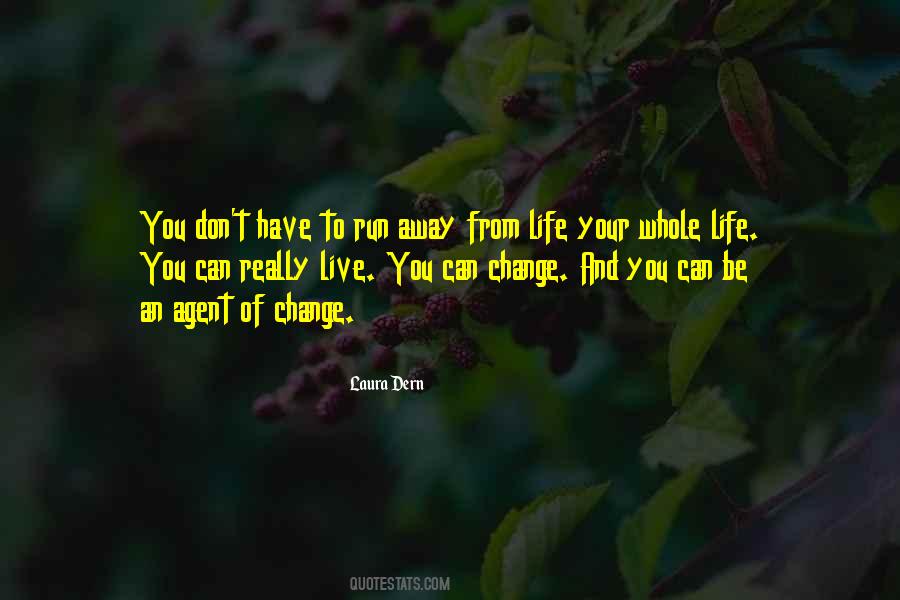 #41. Brands must empower their community to be change agents in their own right. To that end, they need to take on a mentoring role. This means the brand provides the tools, techniques and strategies for their customers to become more effective marketers in achieving their own goals. - Author: Simon Mainwaring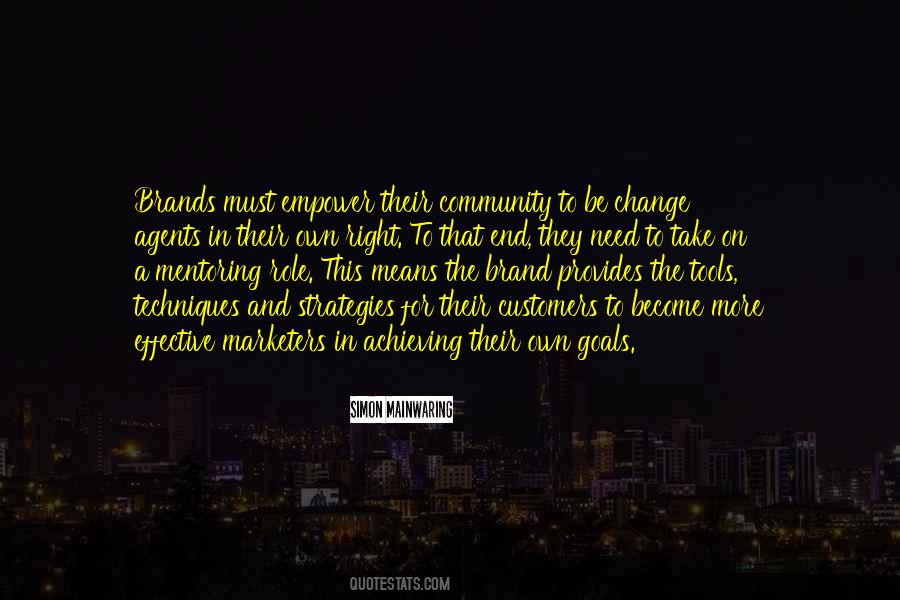 #42. The introduction of so powerful an agent as steam to a carriage on wheels will make a great change in the situation of man. - Author: Thomas Jefferson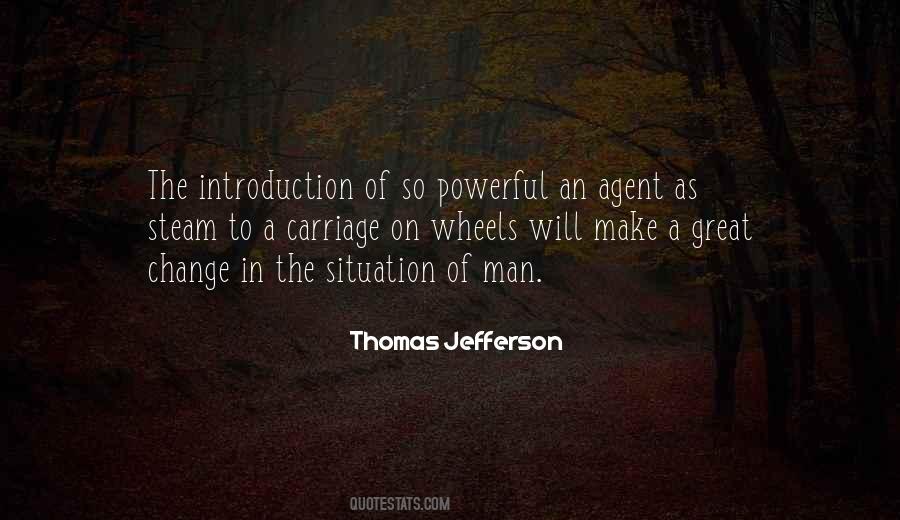 #43. Now, I have always believed that women are not victims; we are agents of change, we are drivers of progress, we are makers of peace - all we need is a fighting chance. - Author: Hillary Clinton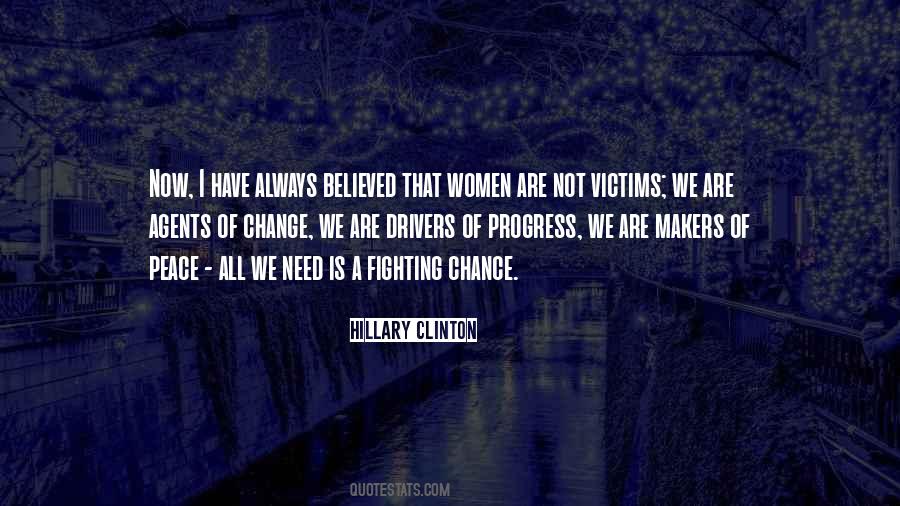 #44. Business is society's change agent. - Author: Peter Drucker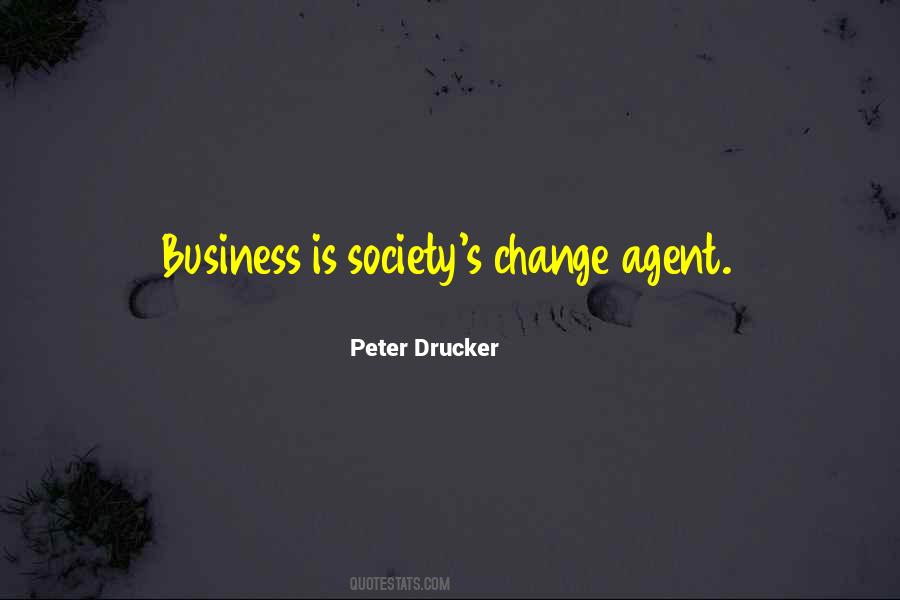 Famous Authors
Popular Topics