Black Churches Famous Quotes & Sayings
List of top 27 famous quotes and sayings about black churches to read and share with friends on your Facebook, Twitter, blogs.
Top 27 Quotes About Black Churches
#1. Color is a language, like music. - Author: Vlady Kibalchich Russakov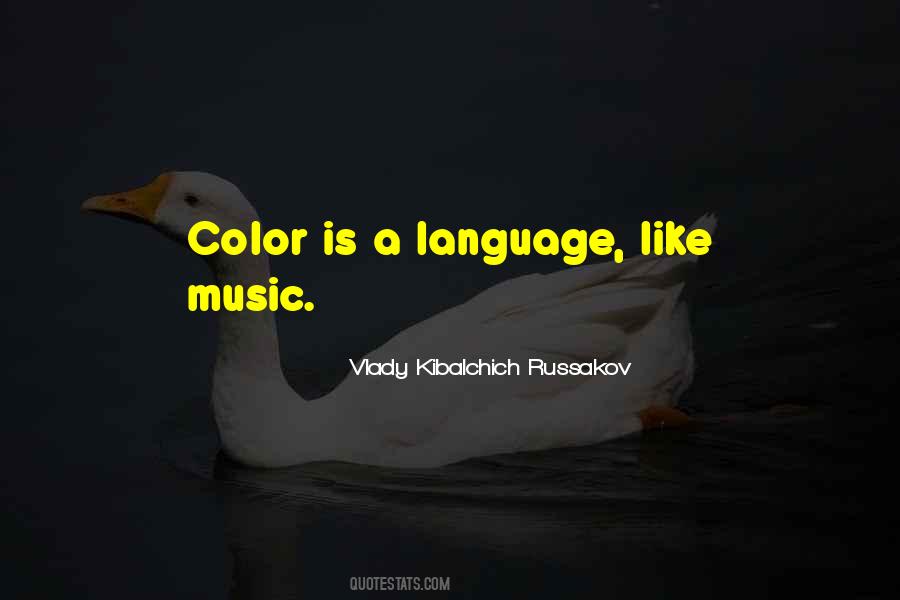 #2. I happen to know at least a hundred Sudanese refugees in the United States, all of whom were taken in by white families and white churches, and they all tell me'Naima, you were blessed to be raised by Black Americans.' - Author: Kola Boof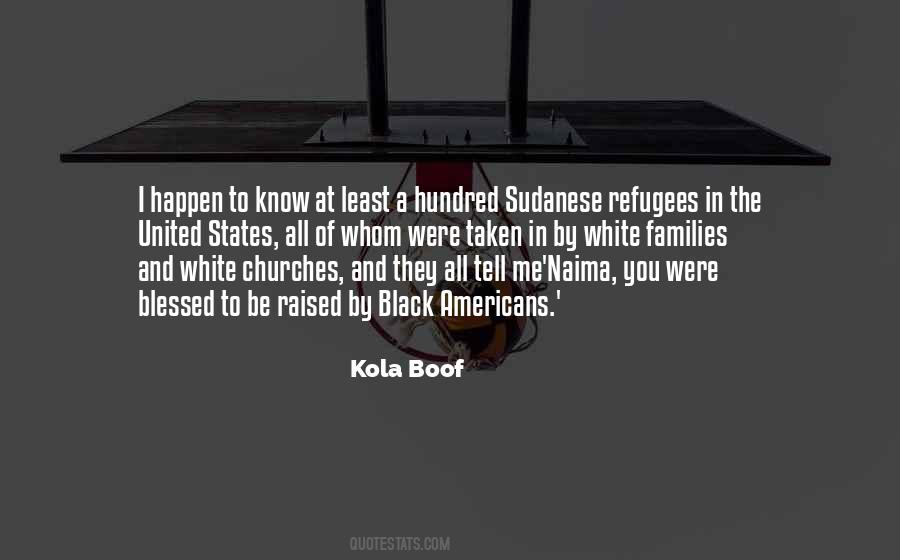 #3. Black churches minister to social needs out of necessity. - Author: Barack Obama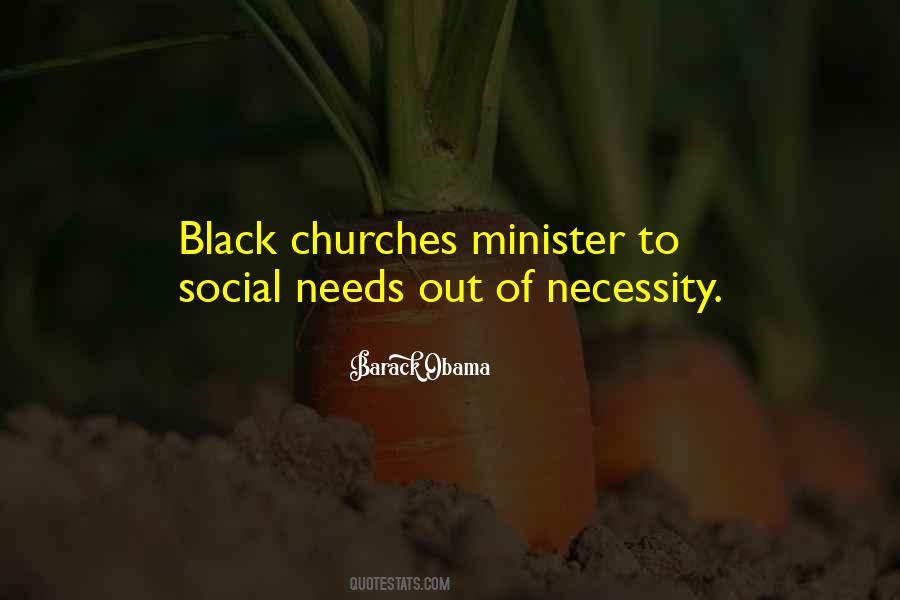 #4. Black women have not historically stood in the pulpit, but that doesn't undermine the fact that they built the churches and maintain the pulpits. - Author: Maya Angelou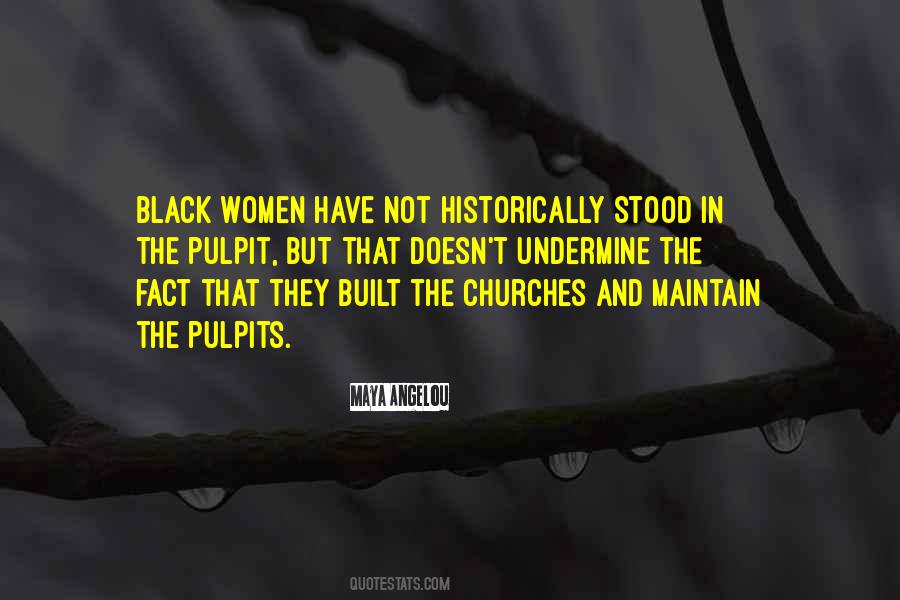 #5. Preachers at black churches are the last people left in the English-speaking world who know the schemes and tropes of classical rhetoric: parallelism, antithesis, epistrophe, synecdoche, metonymy, periphrasis, litotes - the whole bag of tricks. - Author: P. J. O'Rourke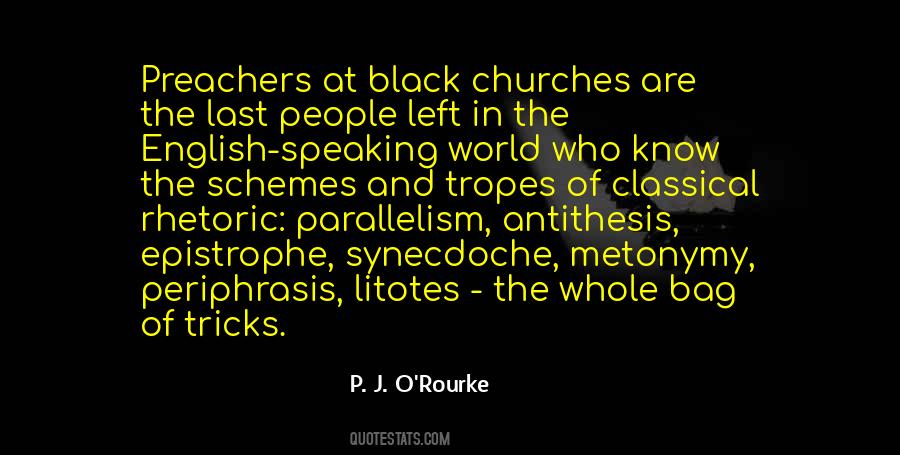 #6. Most people will not be persuaded to become Christians except in their "heart language. - Author: Flavil R. Yeakley Jr.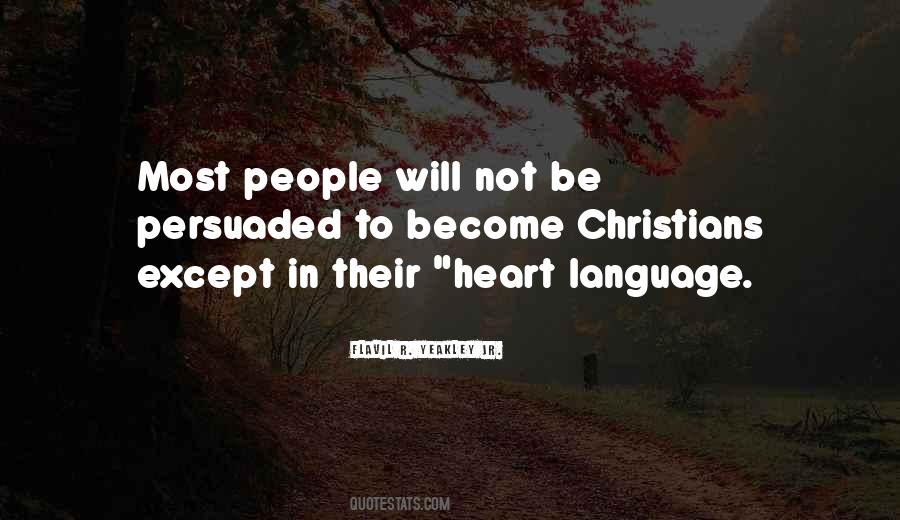 #7. Don't ever confuse broken for weak. - Author: A.L. Jackson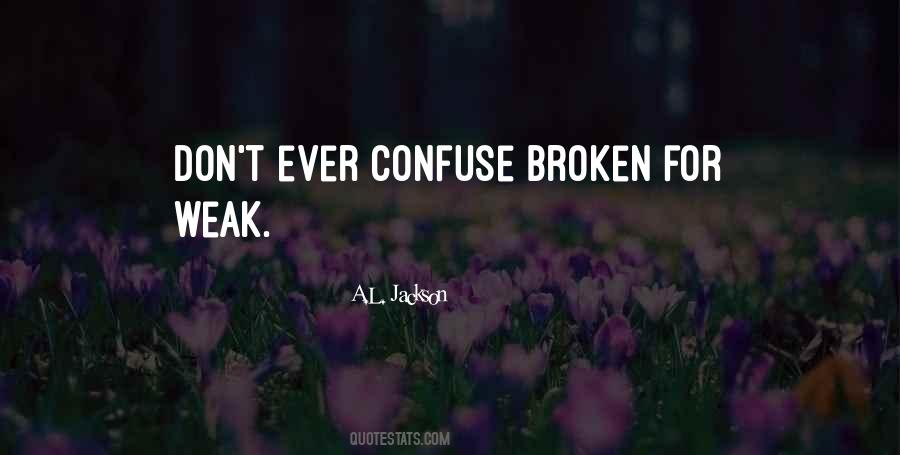 #8. Since all signs indicate that we shouldn't participate in this election, participating in the election has no meaning. - Author: Mohammad Khatami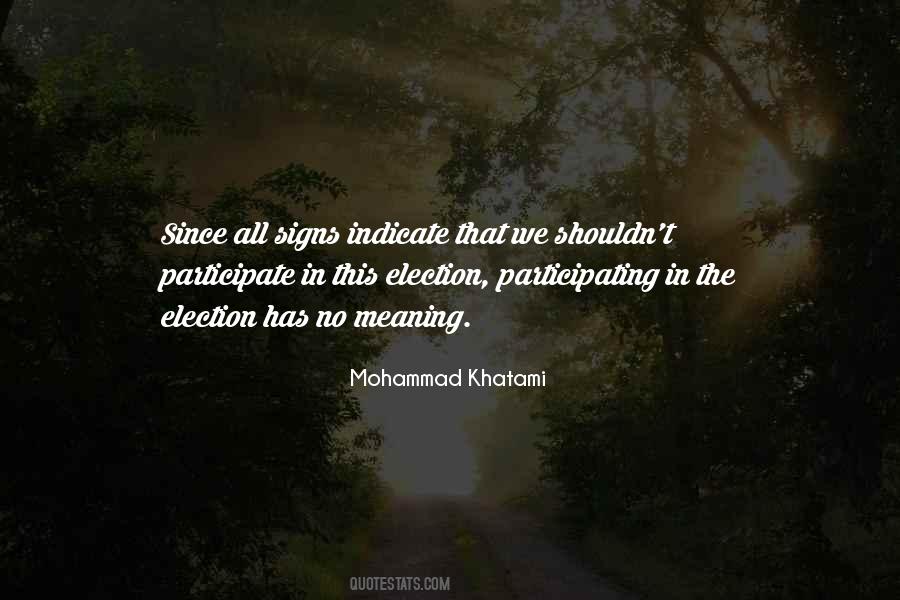 #9. The next Republican that will win will campaign in the Latino community, will campaign amongst Asian-Americans, will campaign in the black churches, will campaign in college campuses. - Author: Jeb Bush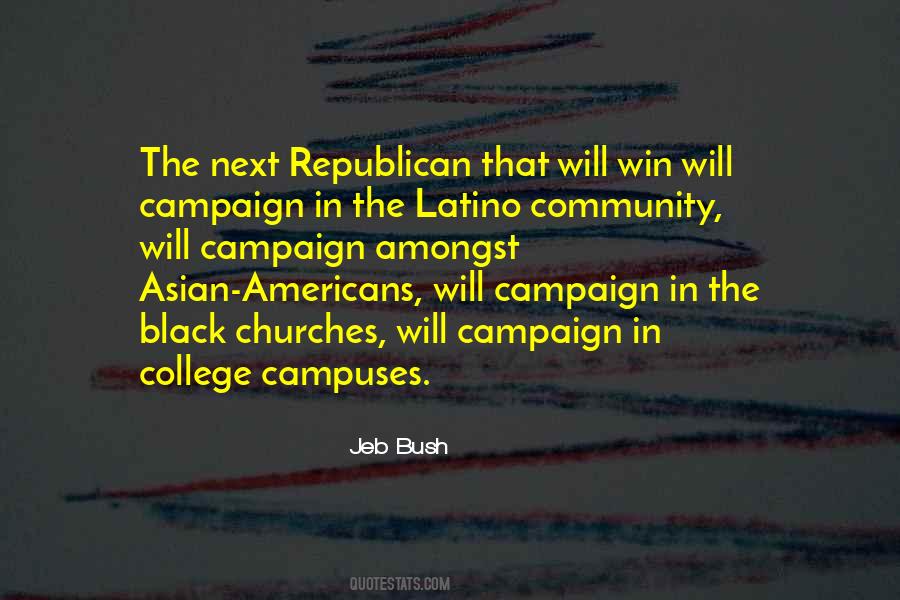 #10. The societal division of labor obtains the dignity of an ontological condition. - Author: Herbert Marcuse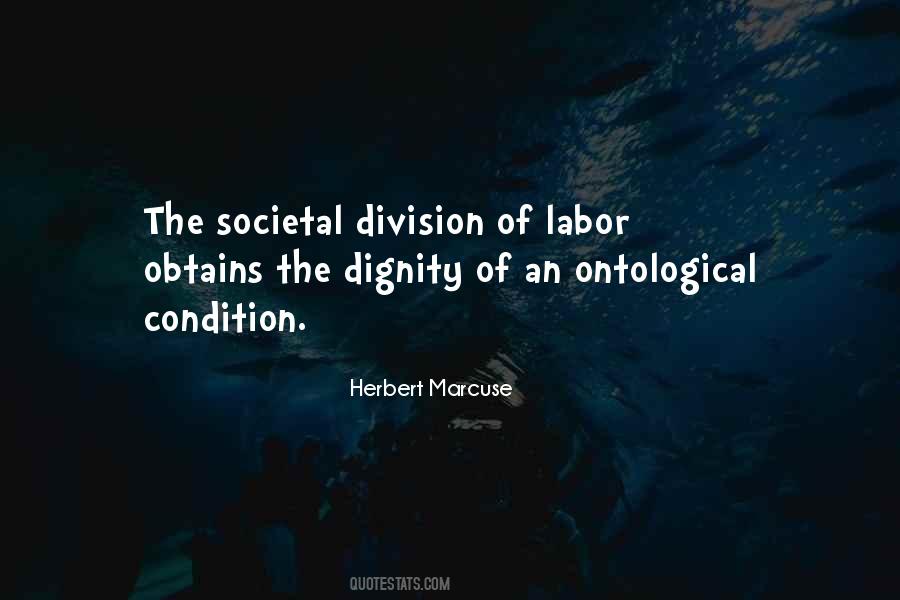 #11. I love going to black churches, and I love some of these black preachers. The best preacher I ever saw in my life was a 93-year-old in a black church in Hamilton, Virginia. What a preacher! - Author: Robert Duvall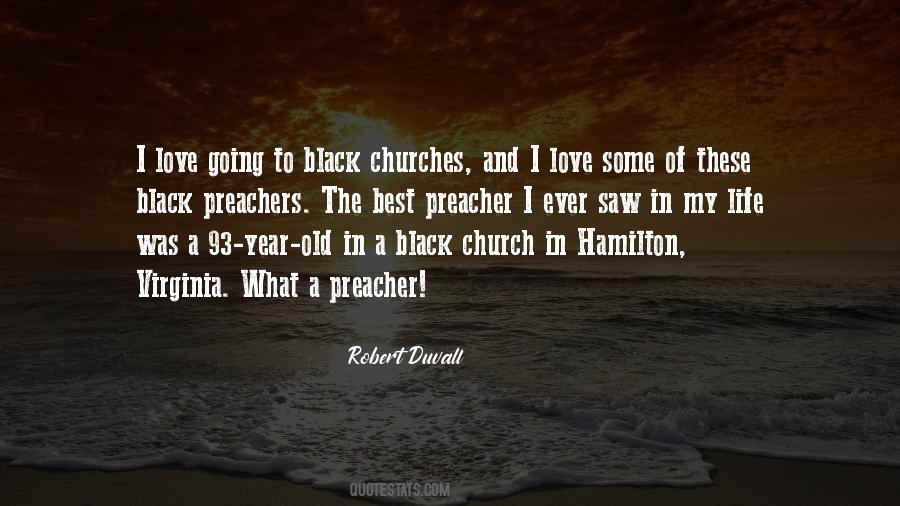 #12. No people in the history of the world have ever been so misunderstood, so misjudged, and so cruelly maligned. - Author: John Brown Gordon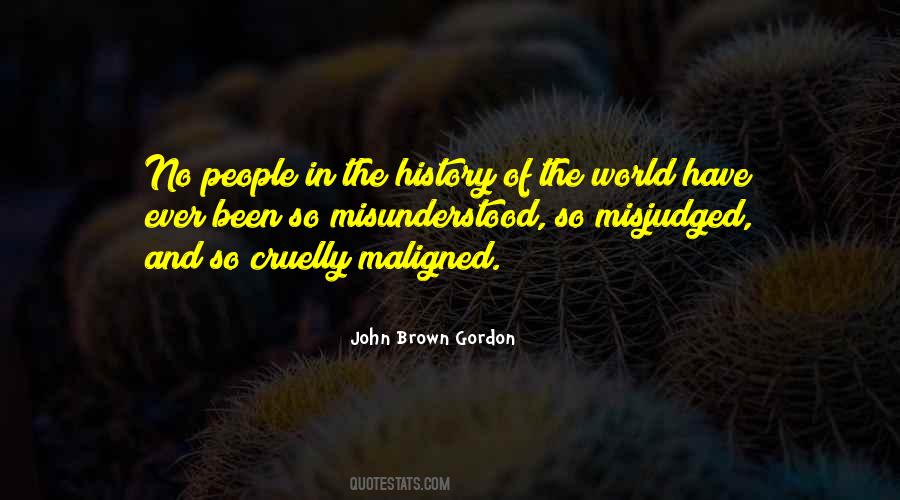 #13. You don't know what the country is ready for unless you're pushing that envelope, and I was told that I couldn't develop 'Will and Grace'. - Author: Warren Littlefield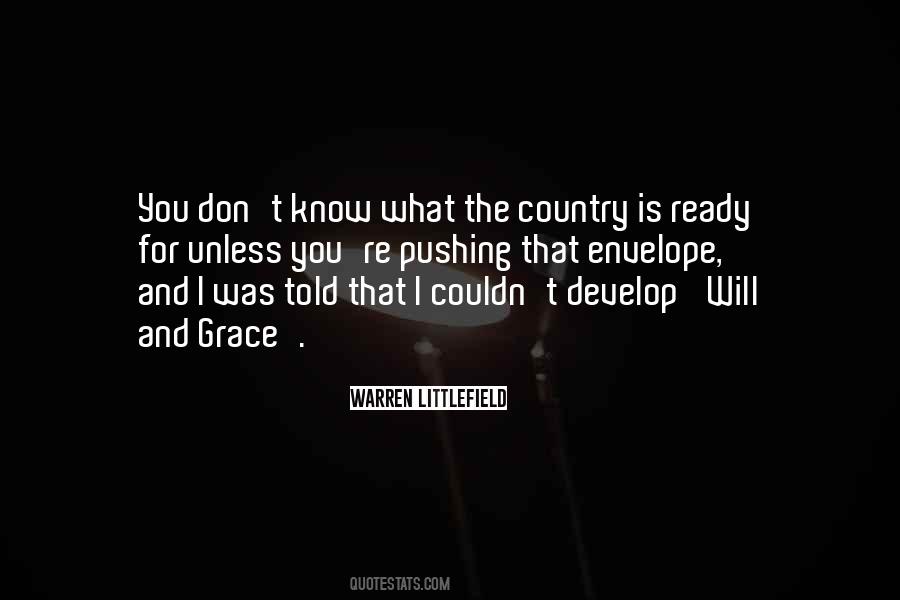 #14. The outside world told black kids when I was growing up that we weren't worth anything. But our parents said it wasn't so, and our churches and our schoolteachers said it wasn't so. They believed in us, and we, therefore, believed in ourselves. - Author: Marian Wright Edelman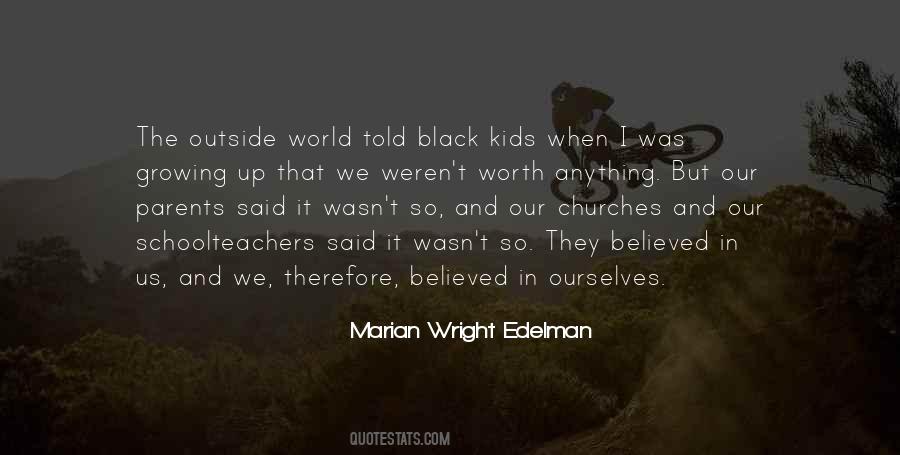 #15. We struck up a conversation, but took pains to keep to small talk at first. We touched on the most trivial of topics: I asked if he thought the fate of man was unalterable. He thought it was. - Author: Gunter Grass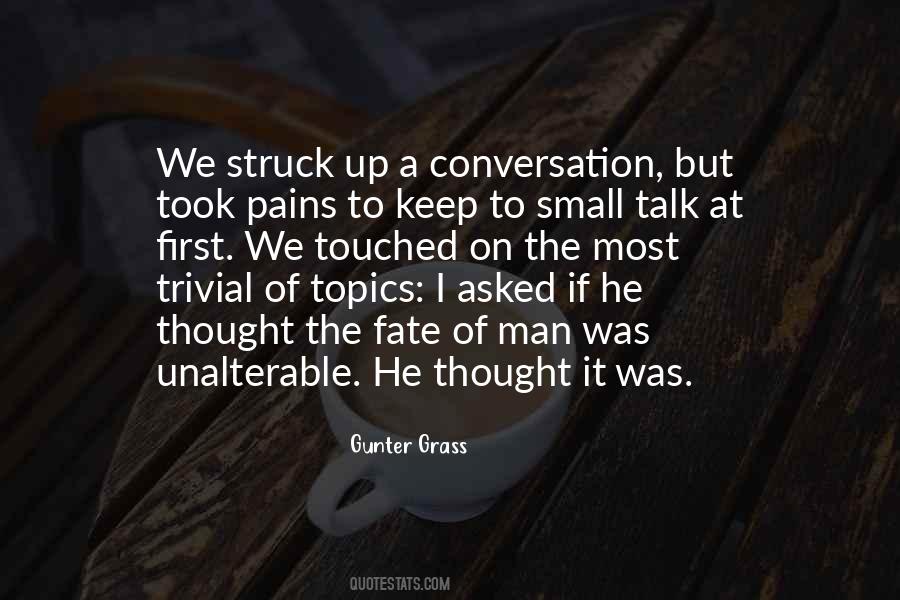 #16. Preaching styles and people being slain in the spirit and things like that. Now it doesn't happen in all black churches, and it happens sometimes in white churches, right? But on average they're quite a bit different. - Author: Michael Emerson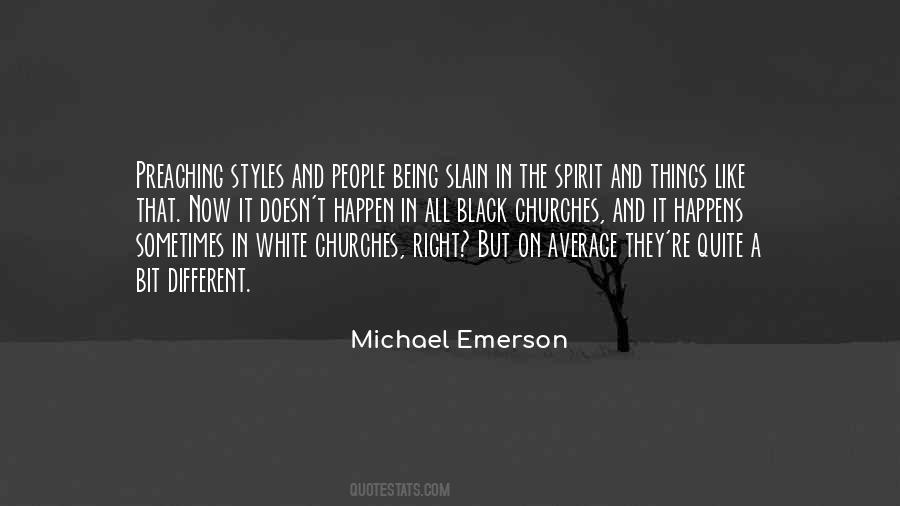 #17. Dynamic VTP domain configuration occurs on switches that have no default VTP domain configured. - Author: Farai Tafa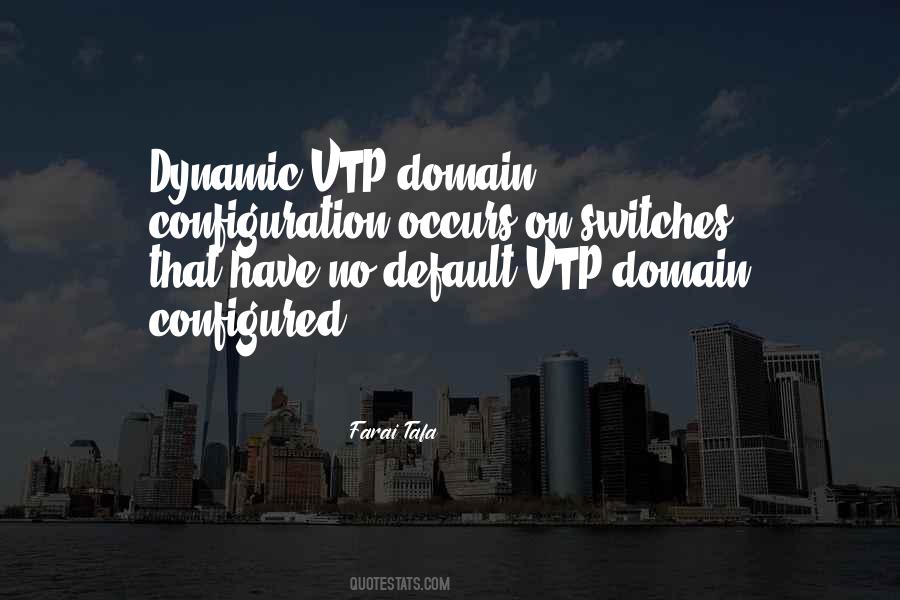 #18. My goal at every tournament is to finish top 18. At the end of the year if I could finish every tournament top 18, that would be pretty good. - Author: Bubba Watson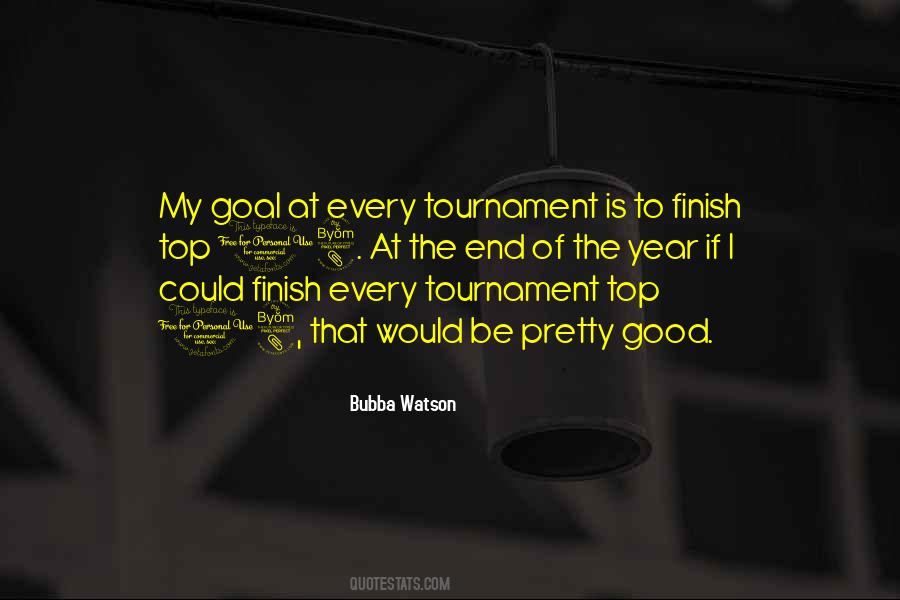 #19. If the churches don't move, much of the community won't move. We've got a situation in which a black church is still a major institution in the black community where 55 percent of the black folk attend and over 75 pass through its doors. - Author: Cornel West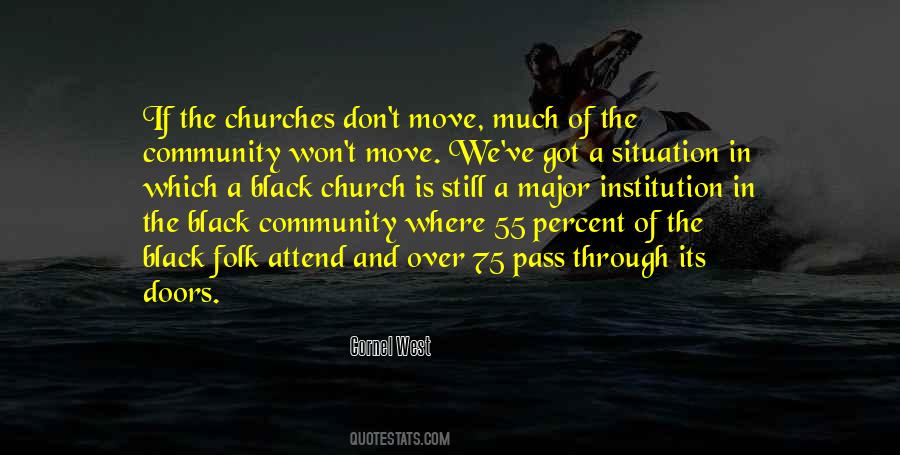 #20. I get that, and I deserve it. But I'm telling you, Landry Jacobs, I have loved you, I do love you, and I will love you for the rest of my life. And if you can't believe that yet, I'll spend every minute of our lives proving it to you. - Author: Megan Erickson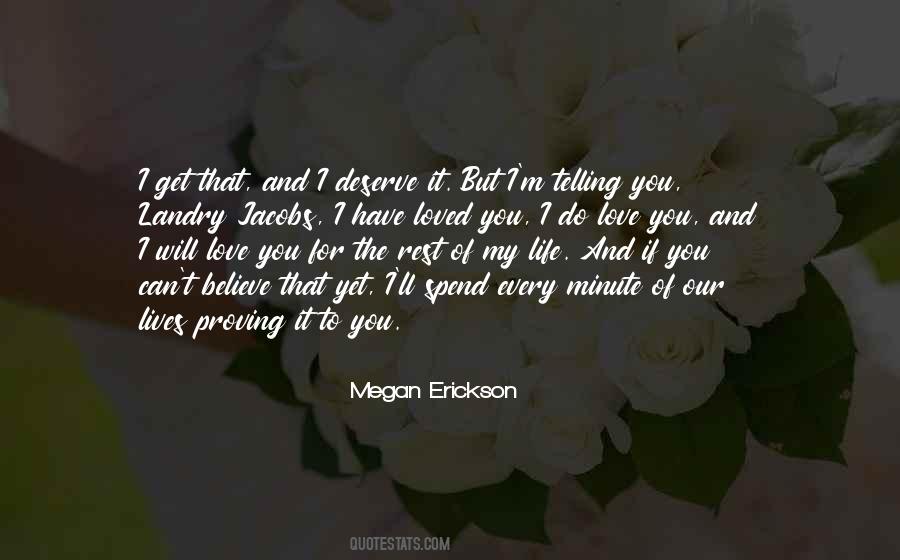 #21. What's happening is that Asian and Latino and other groups without that history are more likely to end up in either black churches or white churches and then make them multiracial churches. I talk about that in the US we have two cultures. - Author: Michael Emerson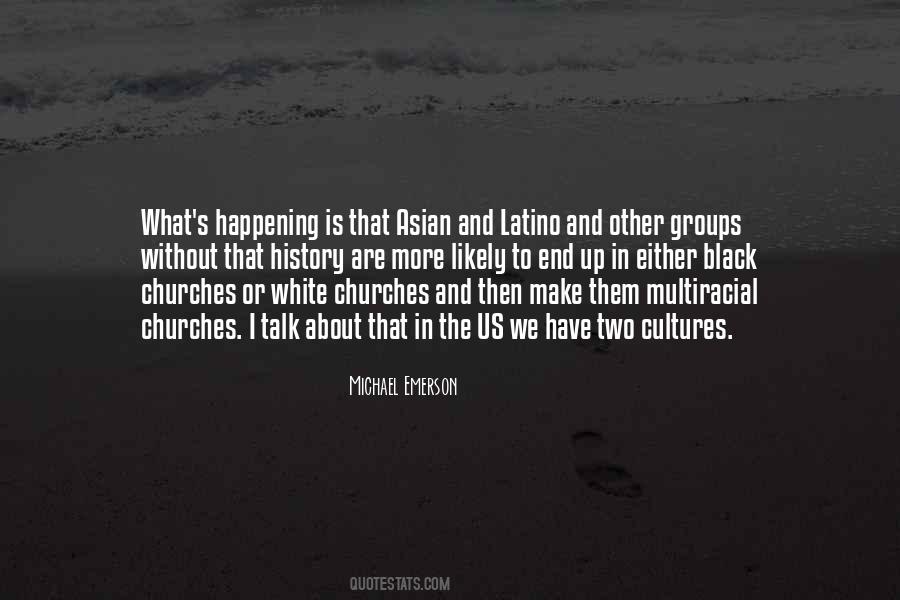 #22. Some of the most moving experiences I've had are just in black churches in the South, during the Civil Rights Movement, where people were getting beaten, killed, really struggling for the most elementary rights. - Author: Noam Chomsky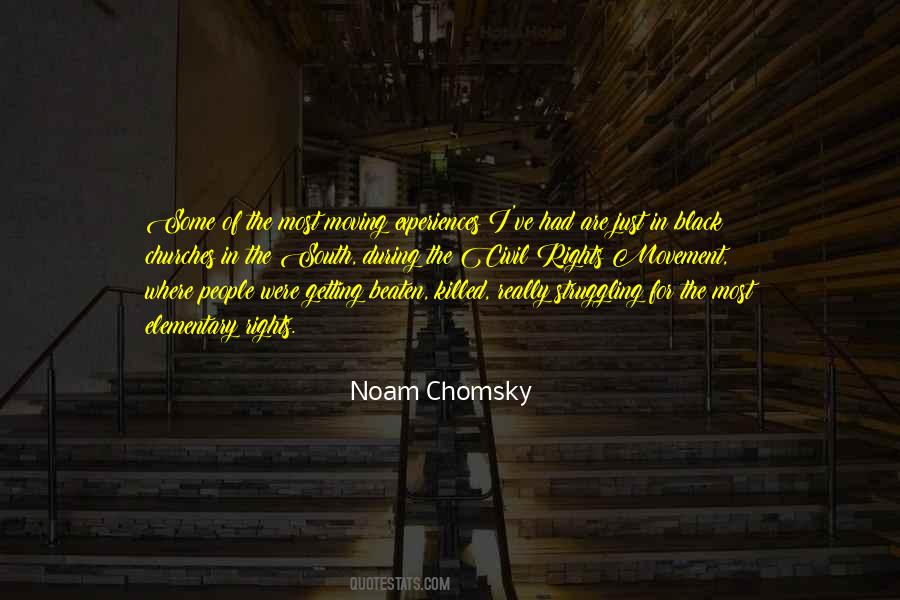 #23. Back then, Black churches were a small piece of peace. Church was a world where, even with its imperfections, the offer of equality and common humanity was the sustenance needed to make it through the rest of the week in a society that deemed them less than human. - Author: Janelle Gray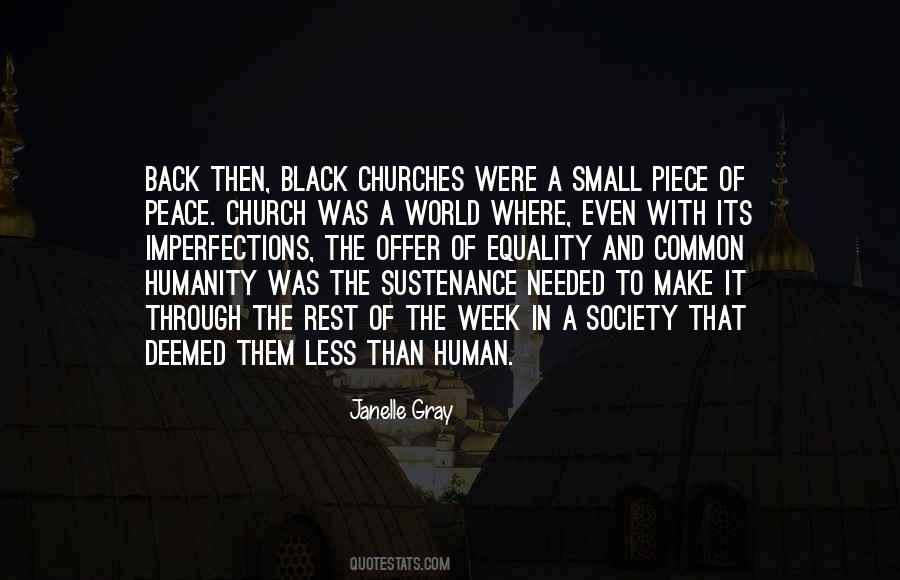 #24. People like Clyde McPhatter who came out of the black churches - like Sam Cooke and Aretha Franklin - were all church singers who became great pop singers because gospel singing is very close to the blues. - Author: Ahmet Ertegun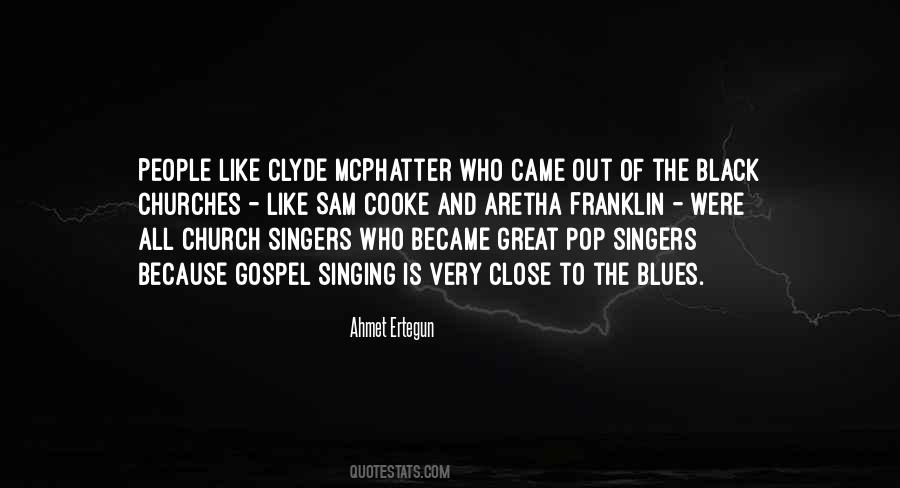 #25. Perfect paranoia is perfect awareness. - Author: Stephen King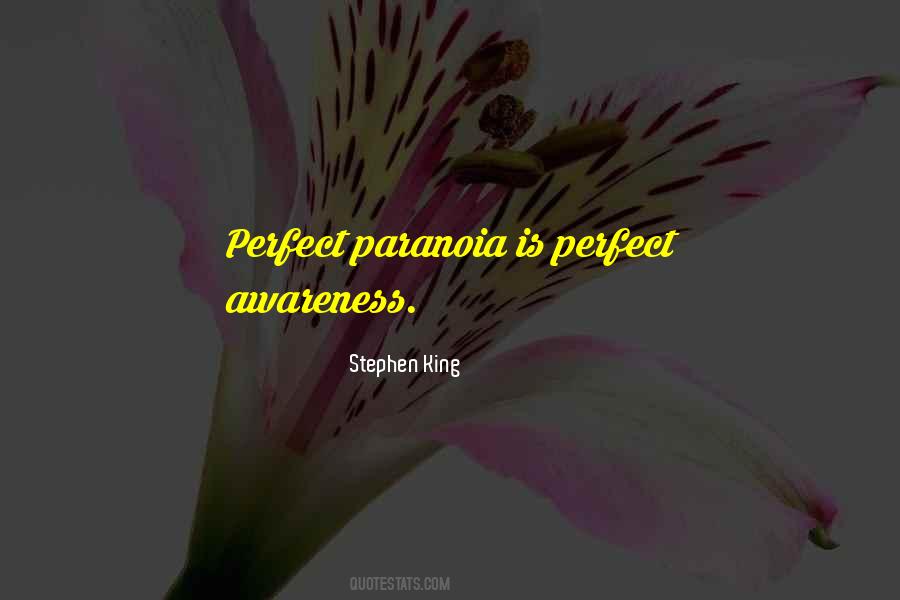 #26. What the world needs today is a definite, spiritual mobilization of the nations who believe in God against this tide of Red agnosticism ... And in rejecting an atheistic other world, I am confident that the Almighty God will be with us. - Author: Herbert Hoover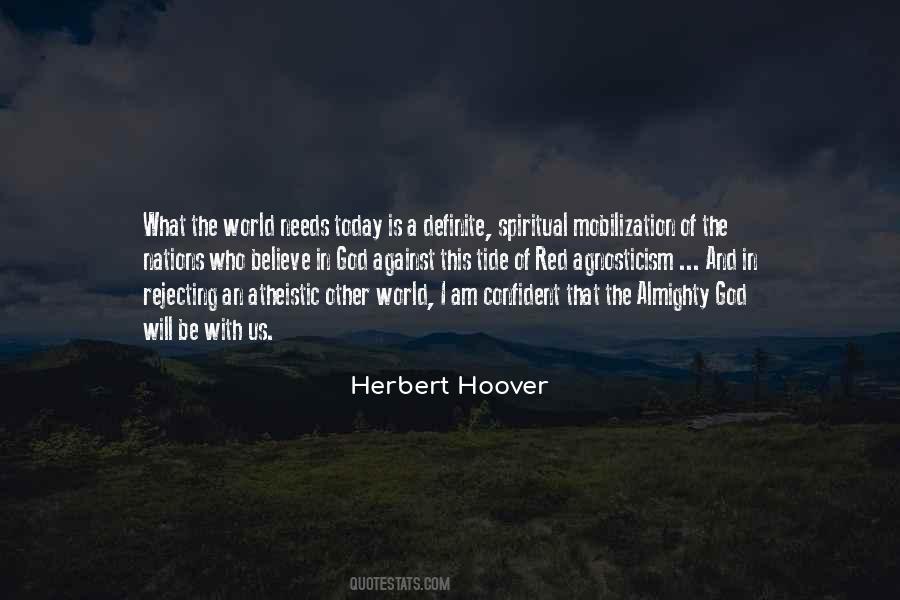 #27. We have created Black, White, Asian, and other racial Churches; but we fail to understand that there is only one Church and one Gospel.It is the Church and Gospel of Jesus Christ. John 1:12 - Author: Felix Wantang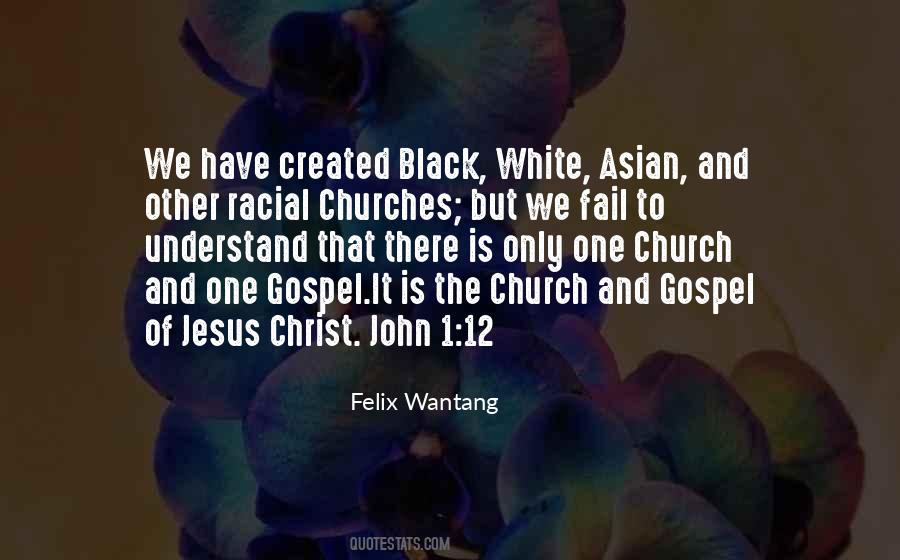 Famous Authors
Popular Topics