Being Haunted By The Past Famous Quotes & Sayings
List of top 30 famous quotes and sayings about being haunted by the past to read and share with friends on your Facebook, Twitter, blogs.
Top 30 Quotes About Being Haunted By The Past
#1. It's like having a ghost in my garage. I feel like I'm being haunted. With all the dead people I've got in my corner, you'd think one of them would be the one hanging around. - Author: Katja Millay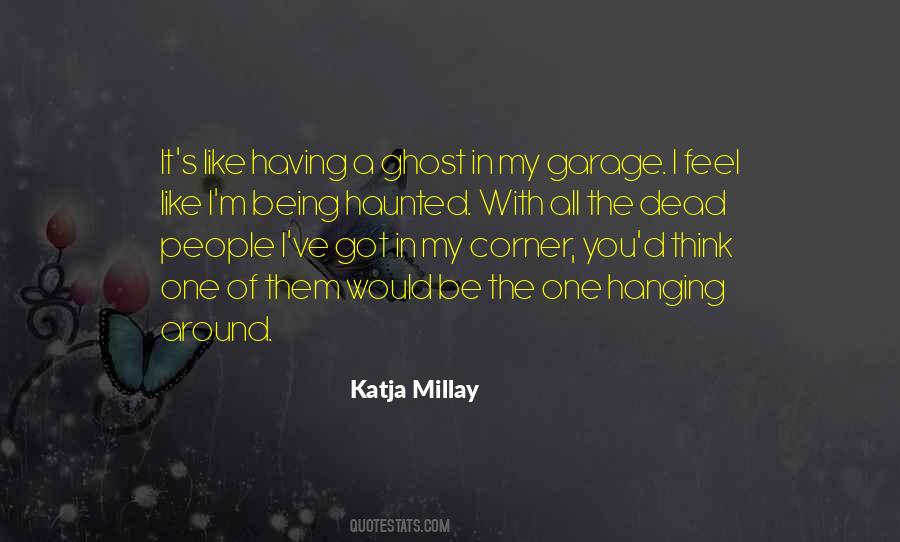 #2. Selflessness implies fun. Its fun to be free. Freedom is inner stillness and not being haunted by your desires, your fears, your aggressive tendencies ... it's being cool. - Author: Frederick Lenz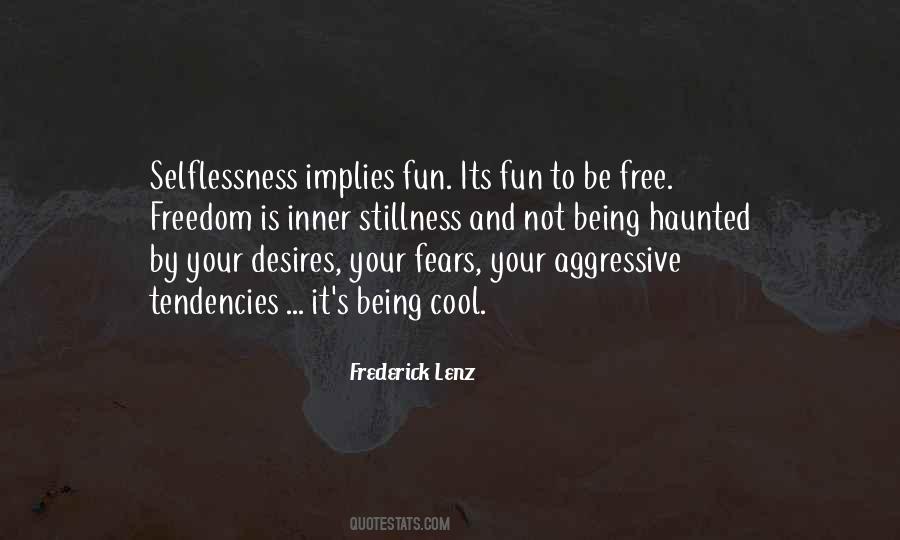 #3. To tell a ghost story means being willing to be haunted. - Author: Judith "Jack" Halberstam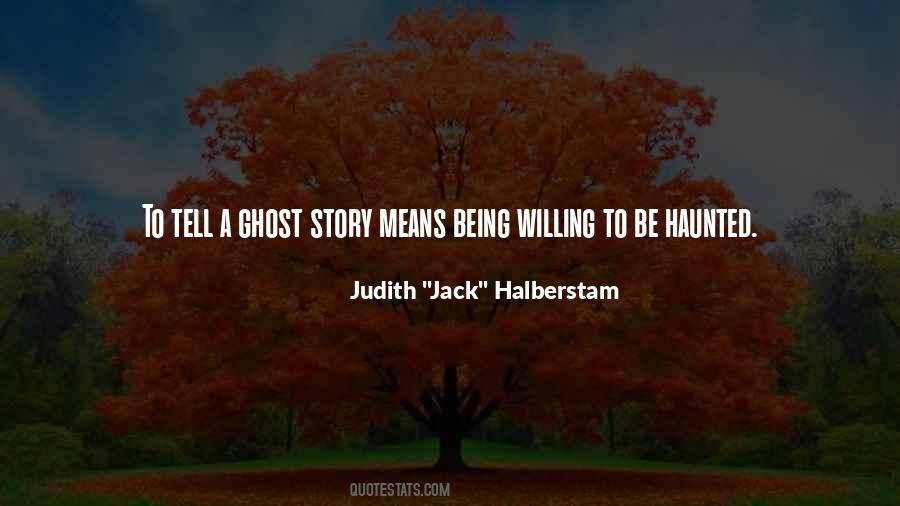 #4. Nothing else seems out of the ordinary for a horrible haunted forest being inhabited by a child eating witch. - Author: Seanan McGuire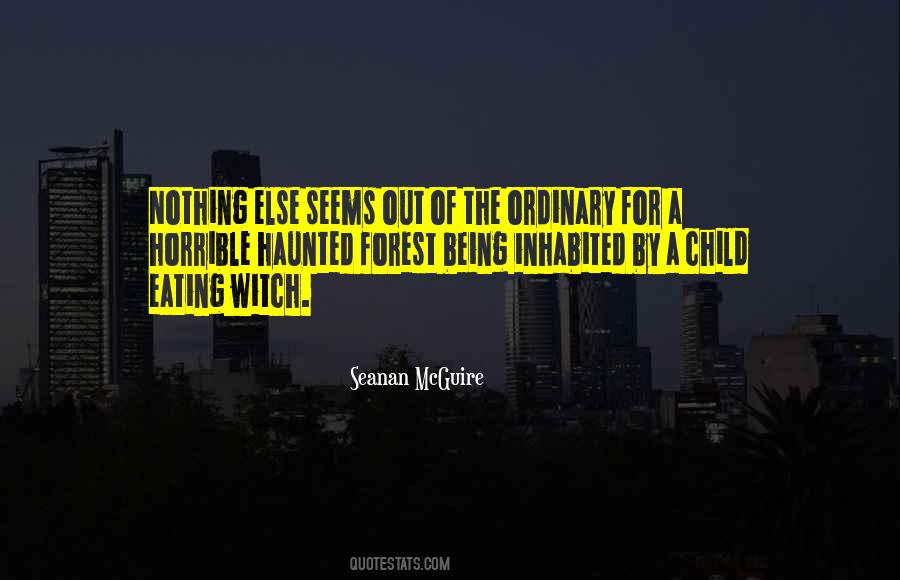 #5. Let today be the day you stop being haunted by the ghost of yesterday. Holding a grudge & harboring anger/resentment is poison to the soul. Get even with people ... but not those who have hurt us, forget them, instead get even with those who have helped us. - Author: Steve Maraboli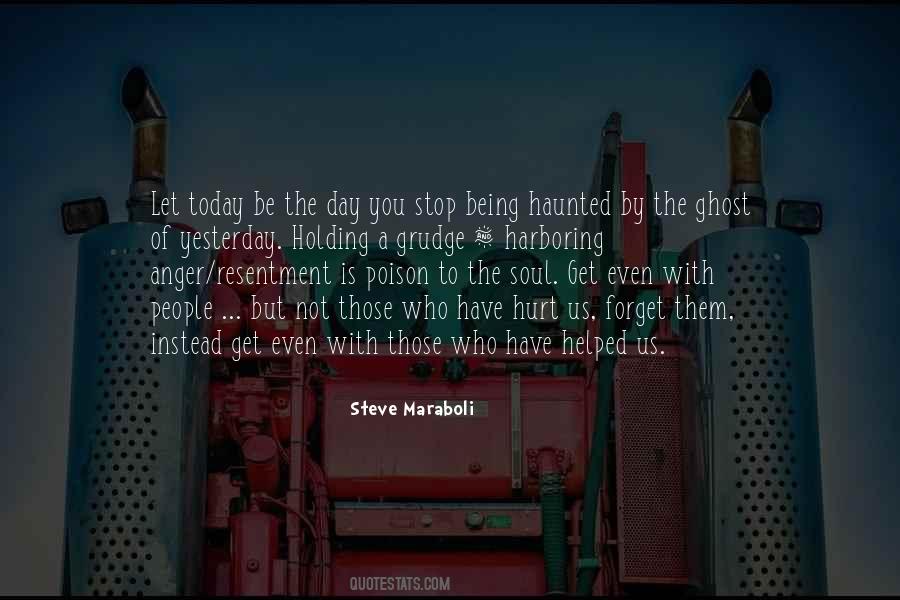 #6. Being dead does have its advantages."-Alastor - Author: Dana Michelle Burnett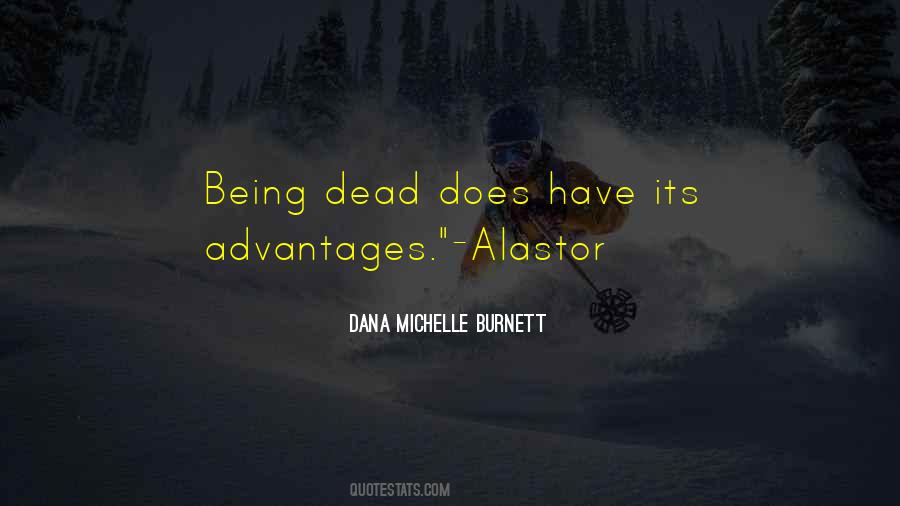 #7. I used to suffer particularly because the poor animals must endure so much pain and want. The sight of an old, limping horse being dragged along by one man while another man struck him with
a stick he was being driven to the Colmar slaughterhouse - haunted me for weeks. - Author: Albert Schweitzer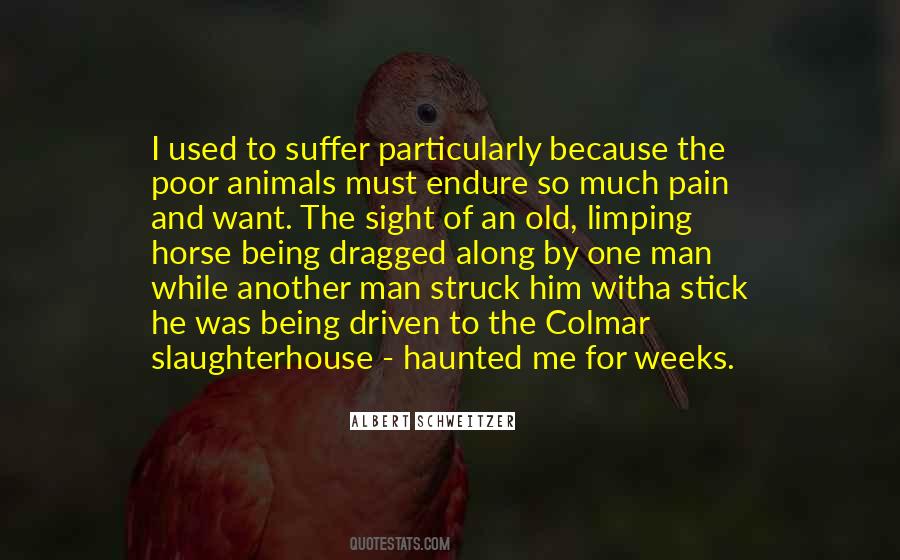 #8. Oh, Lord, she thought. This was crazy. She was being haunted by one ghost and guarded by another. - Author: Heather Graham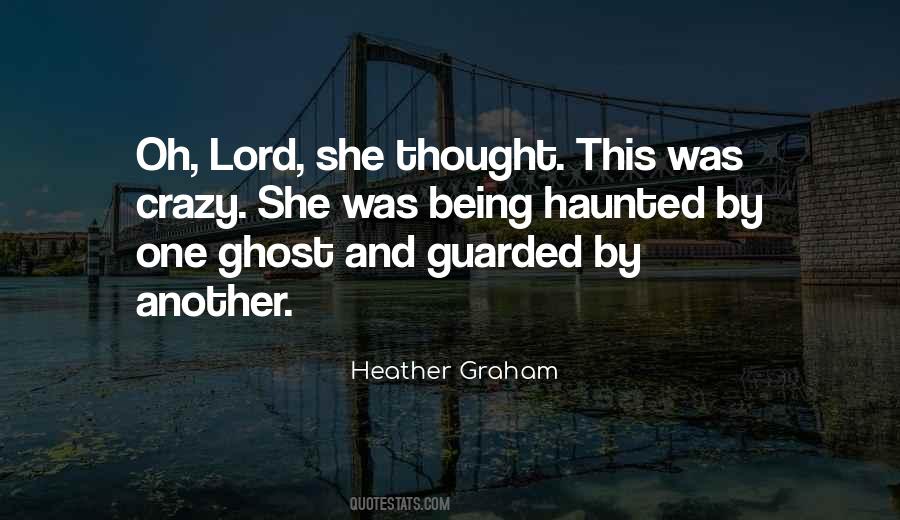 #9. That's another sort of being haunted: starting something and never finishing it. - Author: Caitlin R. Kiernan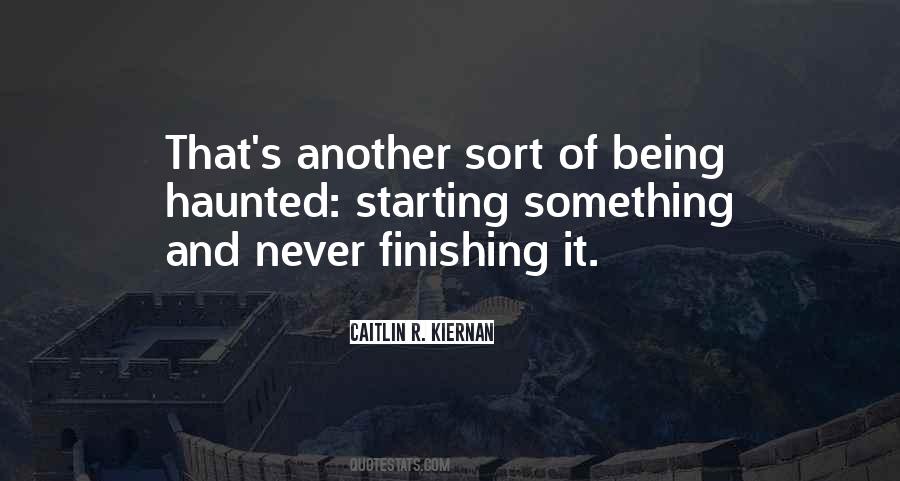 #10. I'm always easily frightened and I hate being scared. I've never been able to go on the haunted house rides at carnivals of anything like that; my imagination just takes over! - Author: Caity Lotz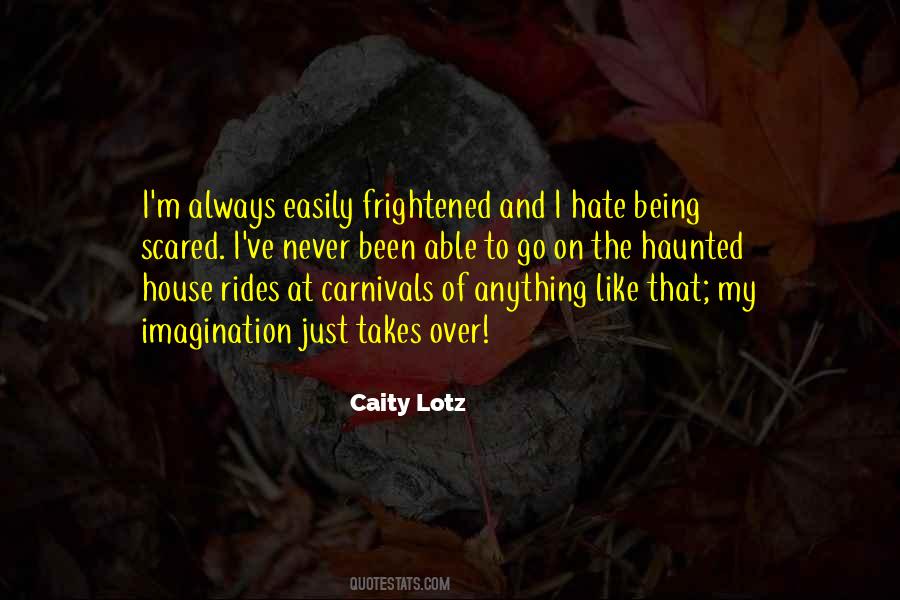 #11. You're the one with the badge," I admitted, "but I'm the one being haunted by a seven-year-old in a ballerina costume. - Author: Linda Lael Miller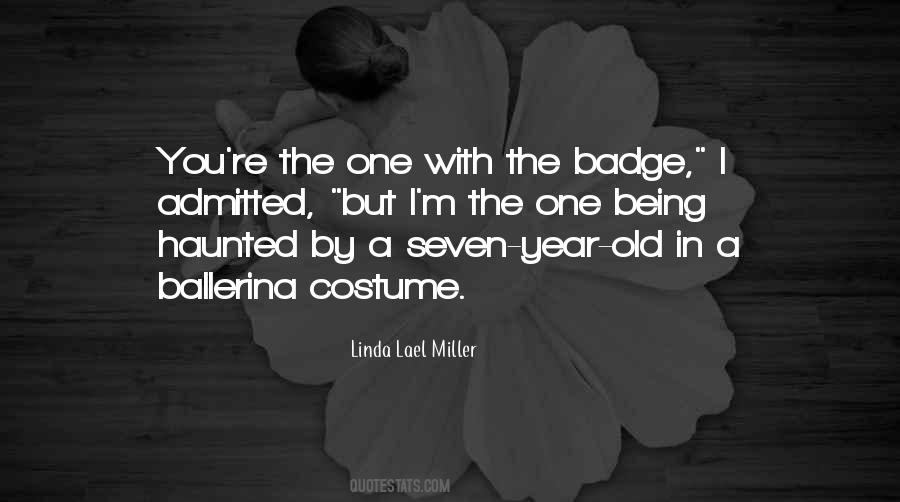 #12. Men who leave their mark on the world are very often those who, being gifted and full of nervous power, are at the same time haunted and driven by a dominant idea, and are therefore within a measurable distance of insanity. - Author: Francis Galton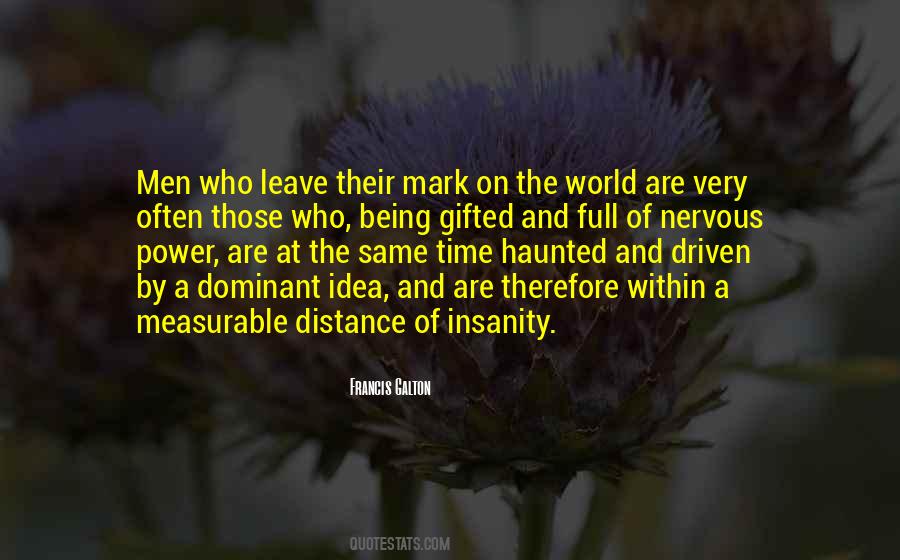 #13. I loved growing up and going to haunted houses and being scared. I loved watching 'The Exorcist,' 'Candyman' and all sorts of scary movies. - Author: Katie Featherston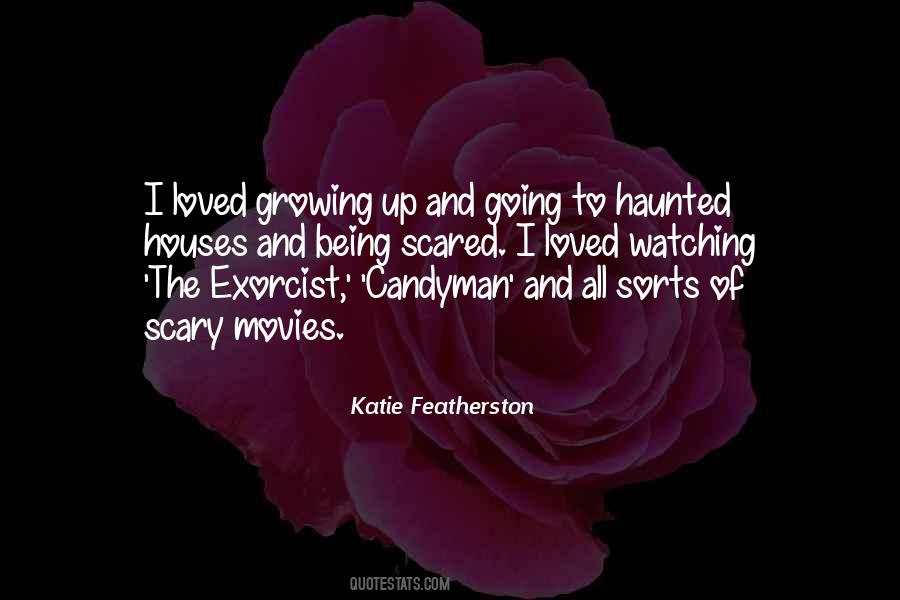 #14. I like the idea of a writer being haunted by his own creation, especially if the writer resents the way the character defines him. - Author: Bret Easton Ellis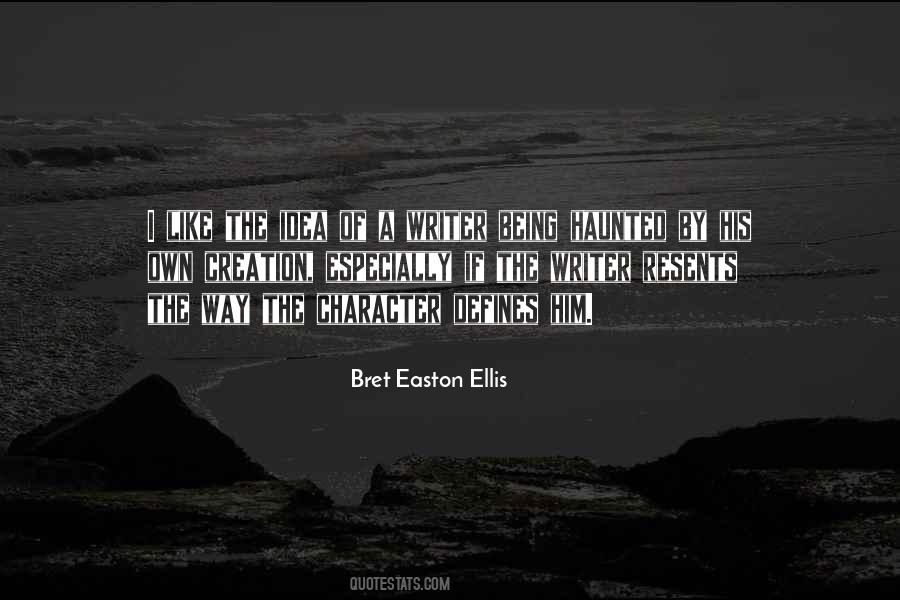 #15. I'm being haunted," she blurted out.
"My dear," he cooed. "Turn yourself into a tourist attraction and charge admission. - Author: Peter Straub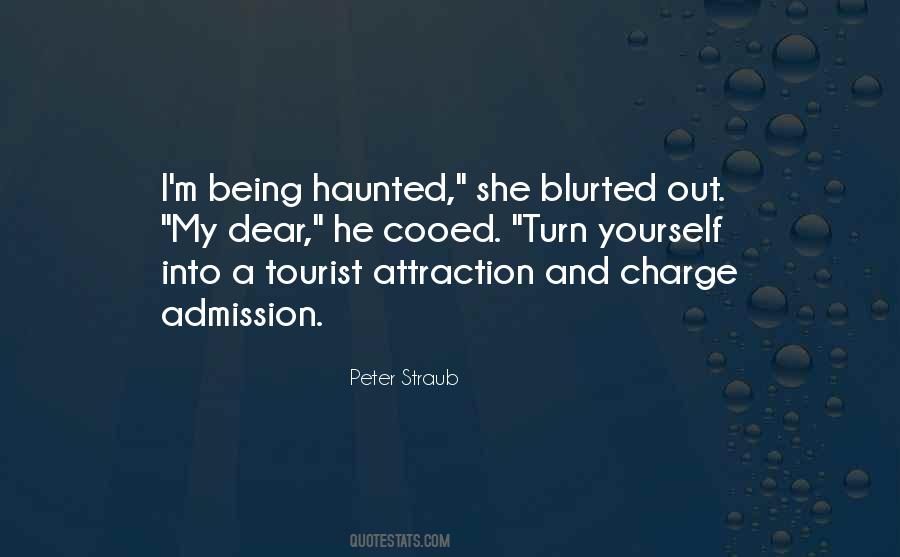 #16. This whole goddam house stinks of ghosts. I don't mind so much being haunted by a dead ghost, but I resent like hell being haunted by a half-dead one. - Author: J.D. Salinger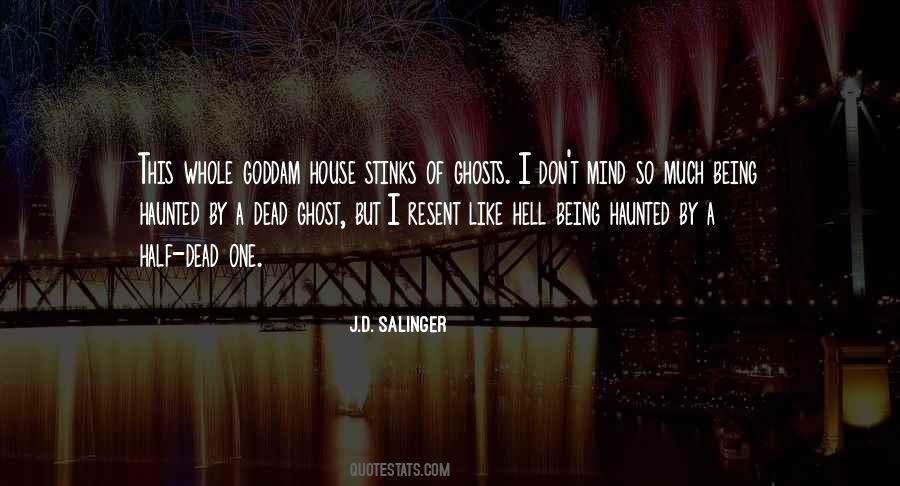 #17. I still feel haunted,' she said. 'I thought it would go away. I thought if I faced it, it would all go away.'
'It doesn't go away. Ever. But you get better at it.'
'At what?'
'At being haunted,' Avasarala said. - Author: James S.A. Corey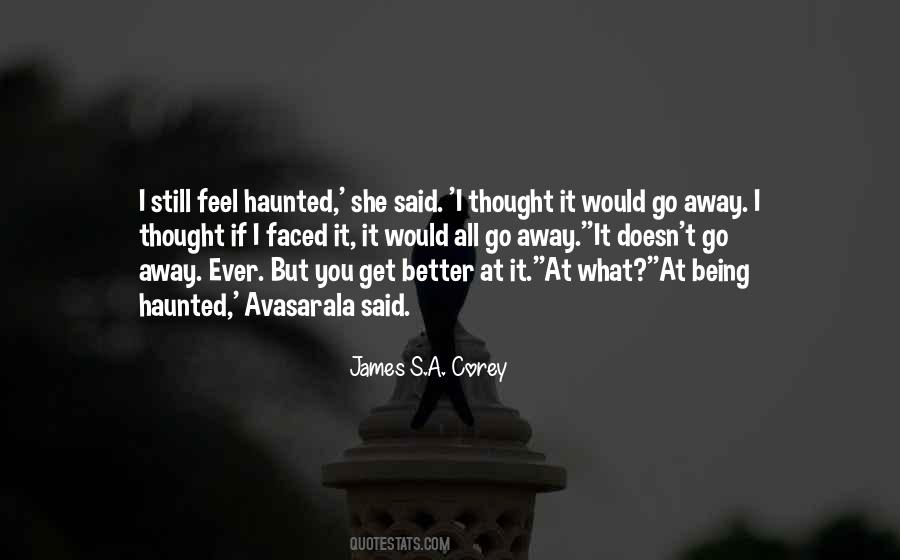 #18. Frankly, I kind of want you to be haunted by the unansweredness of the question, because I think being haunted by such things is a valuable part of being a person. - Author: John Green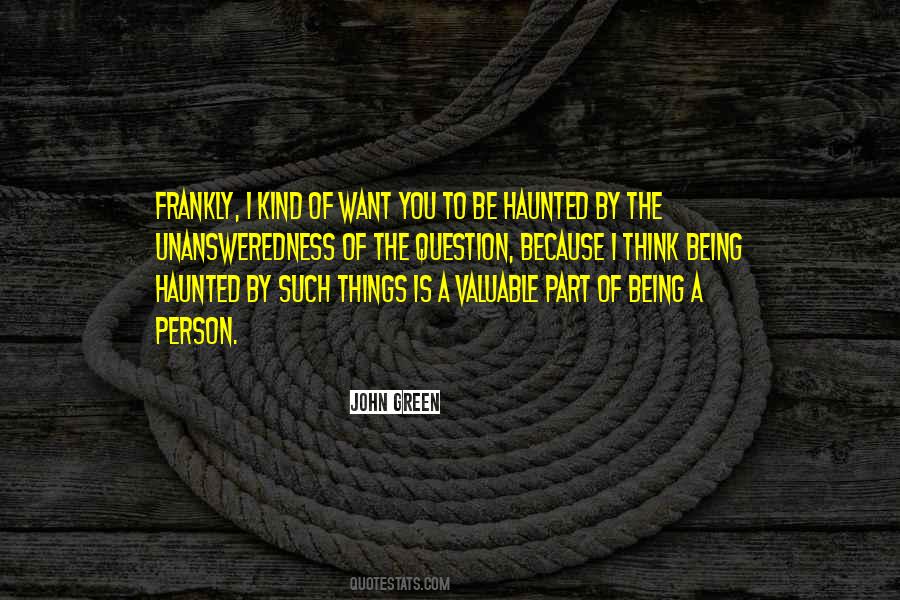 #19. Images of being empress next to Mehmed haunted her when she closed her eyes. It was the worst part of everything, knowing that, on some level, she wanted that much power, even at that cost. - Author: Kiersten White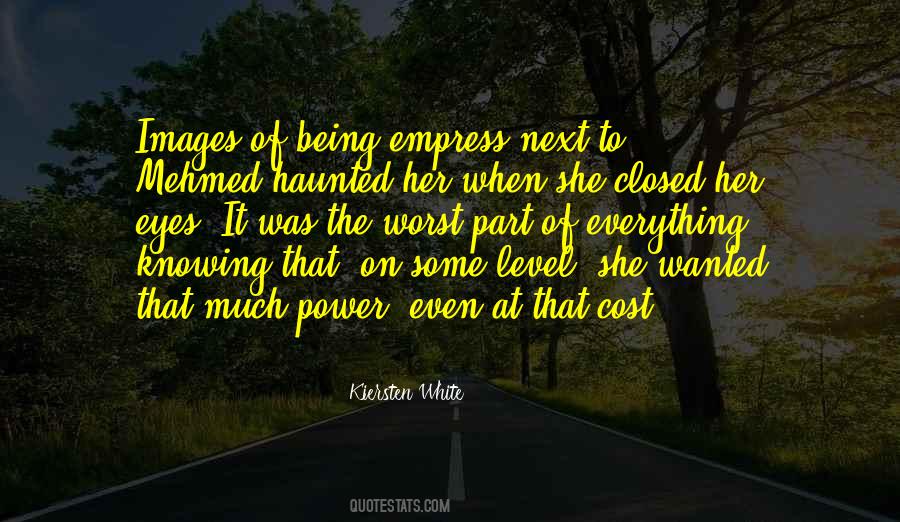 #20. Im being haunted by midgets. Heavy, determined, club wieldind midgets - Author: Paul Magrs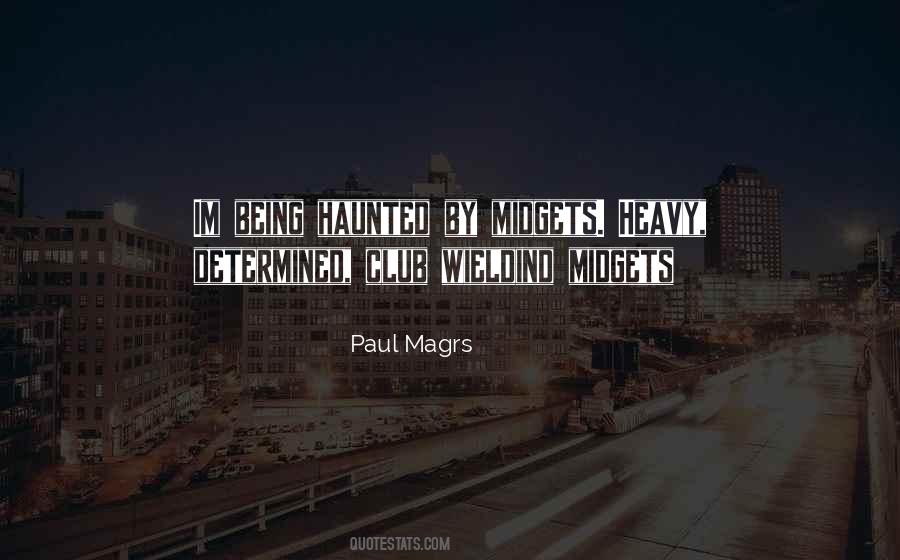 #21. Libraries are full of ghosts, books being the most haunted things of all. - Author: Maya Panika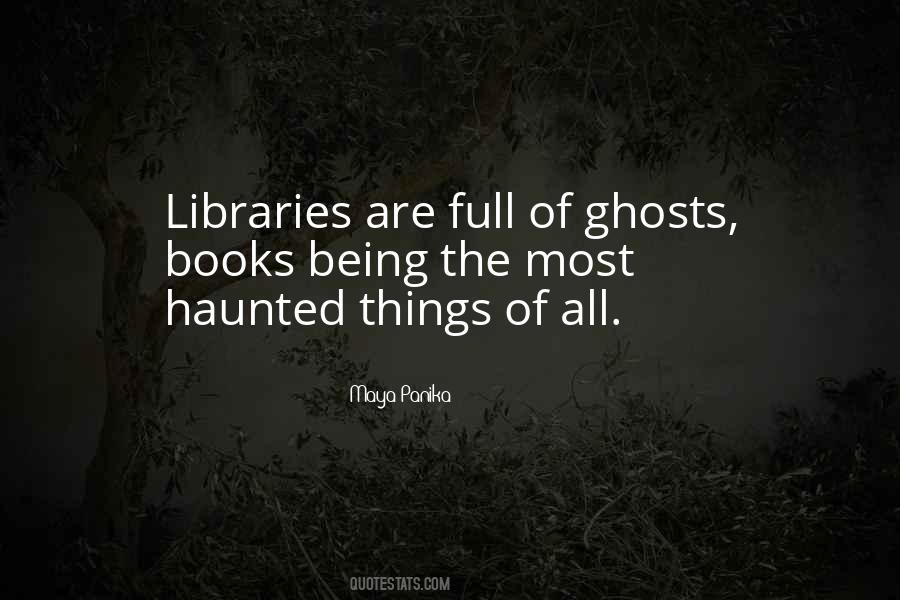 #22. Being a Christian is more like having your soul possessed by a spirit than having your mind clothed with new beliefs ... It is like being haunted by the Holy Ghost. - Author: Peter Kreeft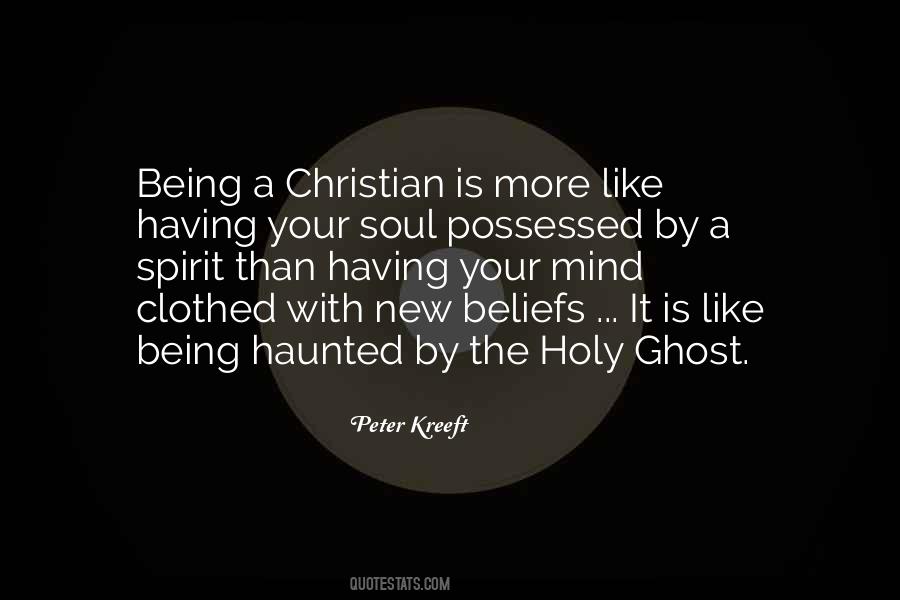 #23. I miss him all the time." I shook my head, disgusted at my own mopiness. "It's like being haunted or something. And I don't have the luxury of being haunted right now. I need to think about myself ... - Author: Jennifer Weiner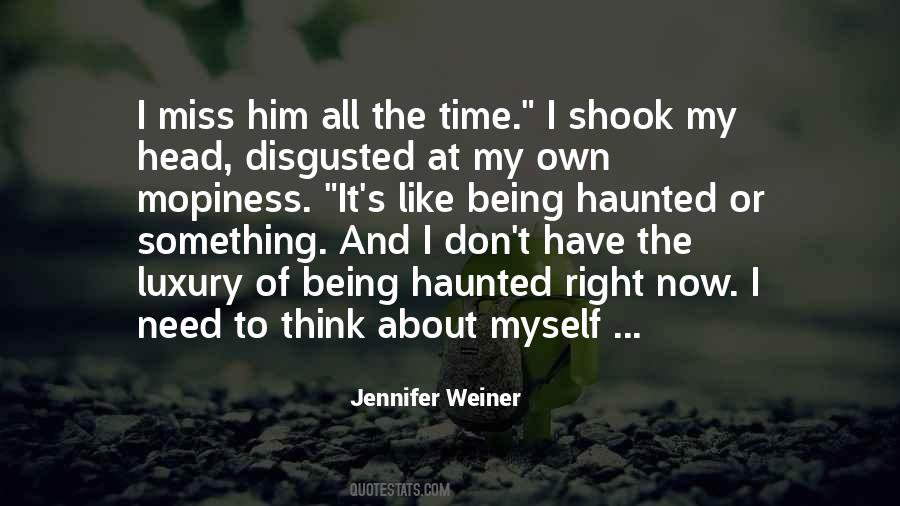 #24. I was tired of being a haunted house' he said. 'Thank you for coming home. - Author: Mira Grant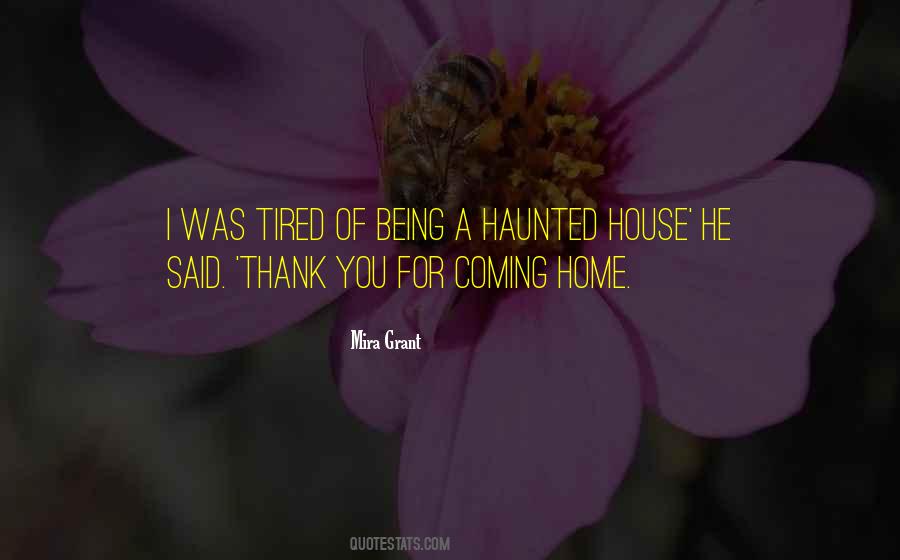 #25. Memory is a form of time travel. That's something we do during the course of the day, every single day. The idea of actually being able to physically adjust that and change it instead of being haunted by it is a really human thing. - Author: Rian Johnson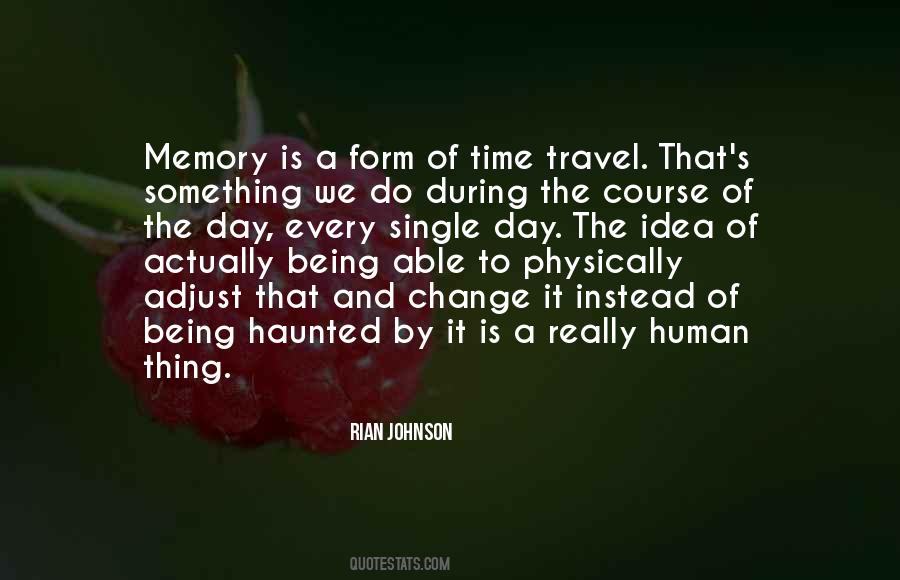 #26. When I go to Afghanistan, I realize I've been spared, due to a random genetic lottery, by being born to people who had the means to get out. Every time I go to Afghanistan I am haunted by that. - Author: Khaled Hosseini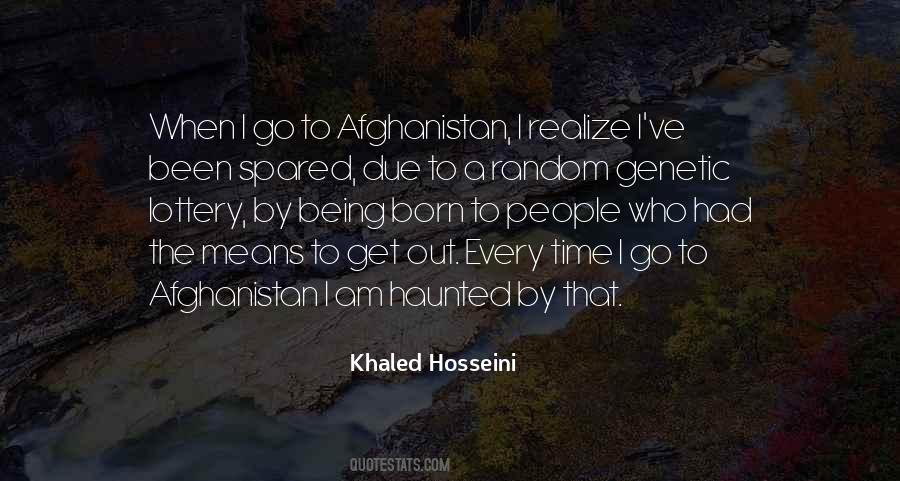 #27. It's like hearing a song for the first time and being struck by it, haunted by it, wanting to hunt it down and catch it, because the song sums up something you didn't know you wanted to say, giving you chills and goose bumps. - Author: Kirsty Eagar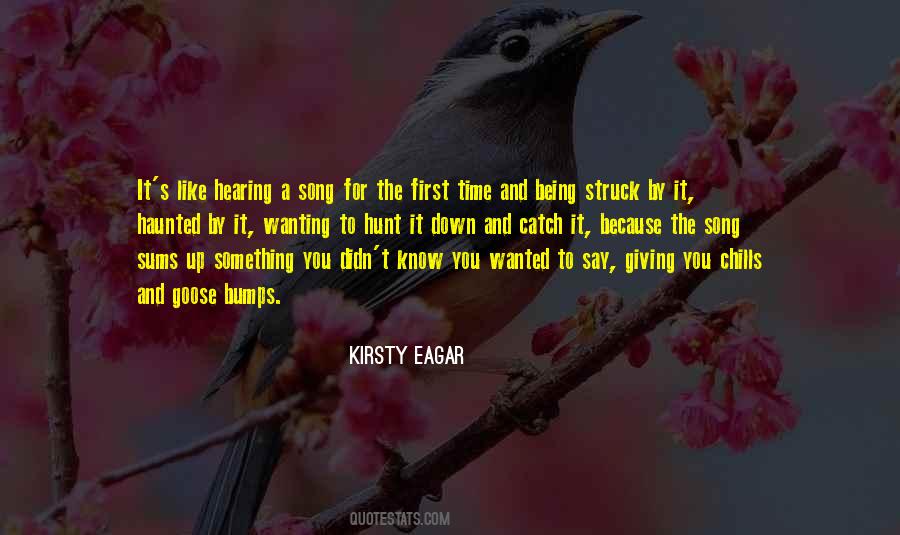 #28. Also there is a twist to the story as I'm being haunted and driven crazy, attacked and so on. All I seem to do is run and scream and cry in every scene. - Author: Bo Derek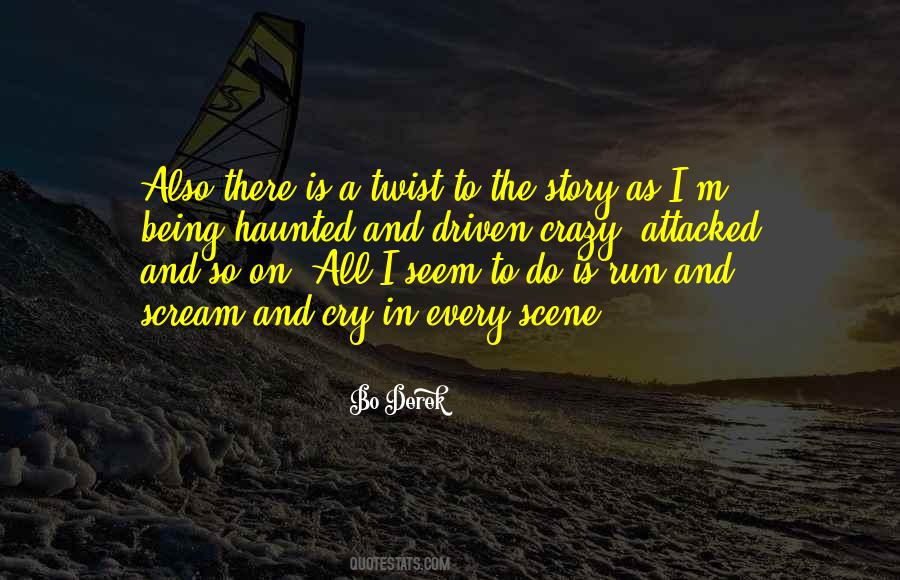 #29. I just can't do it anymore. It's too painful. It doesn't mean I'm over you, it means I'm not going to waste the rest of my life being haunted by your memory. - Author: Ashleigh Z.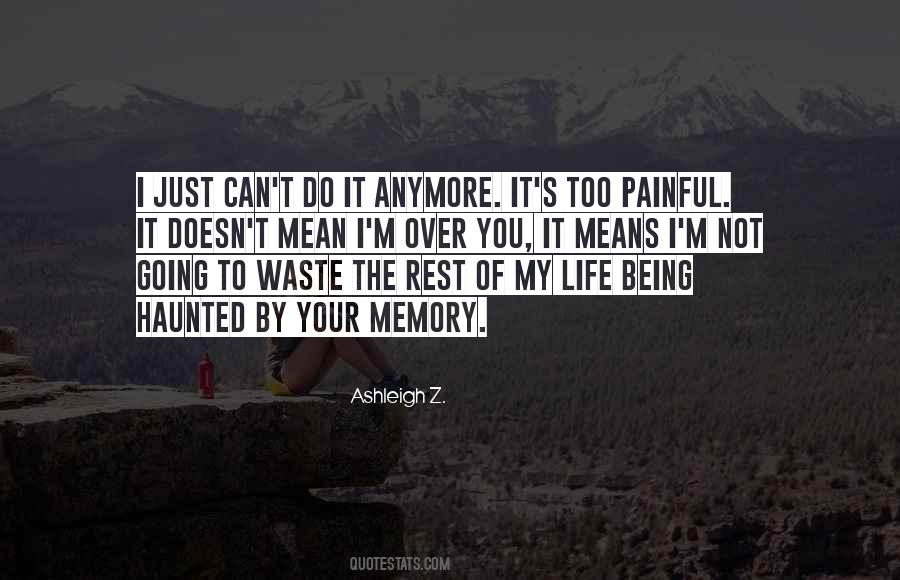 #30. No one escapes being haunted by something that absolutely terrifies them to the core, but very few feel it's okay to admit what it is that haunts us. - Author: Nicholas Brendon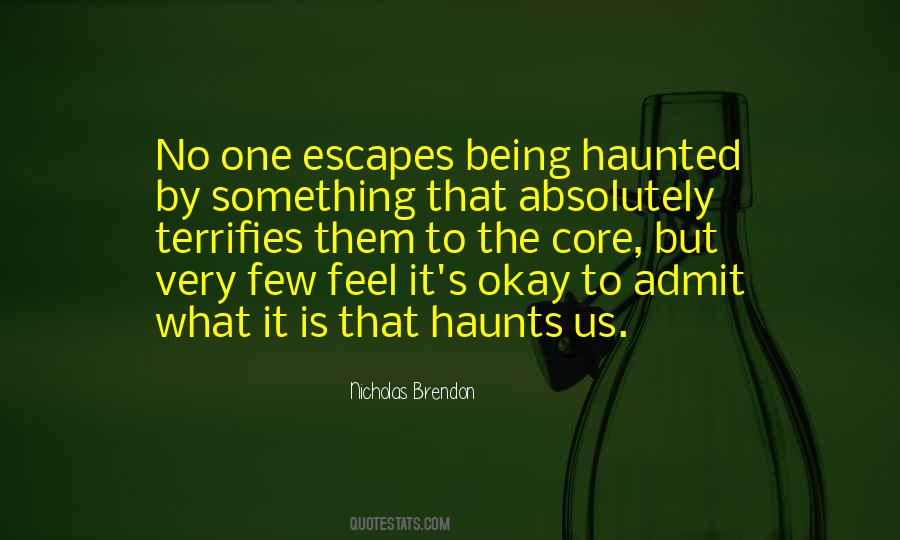 Famous Authors
Popular Topics