Punk Rocker Famous Quotes & Sayings
List of top 32 famous quotes and sayings about punk rocker to read and share with friends on your Facebook, Twitter, blogs.
Top 32 Punk Rocker Quotes
#1. Mostly because I've realized what a lame teenager I was. I was always home at the stroke of midnight; I didn't like drinking mash; I didn't have sex. I read books and had an inferiority complex because I was afraid to do all that other stuff. I don't know anything about being a badass punk rocker. - Author: Karin Tidbeck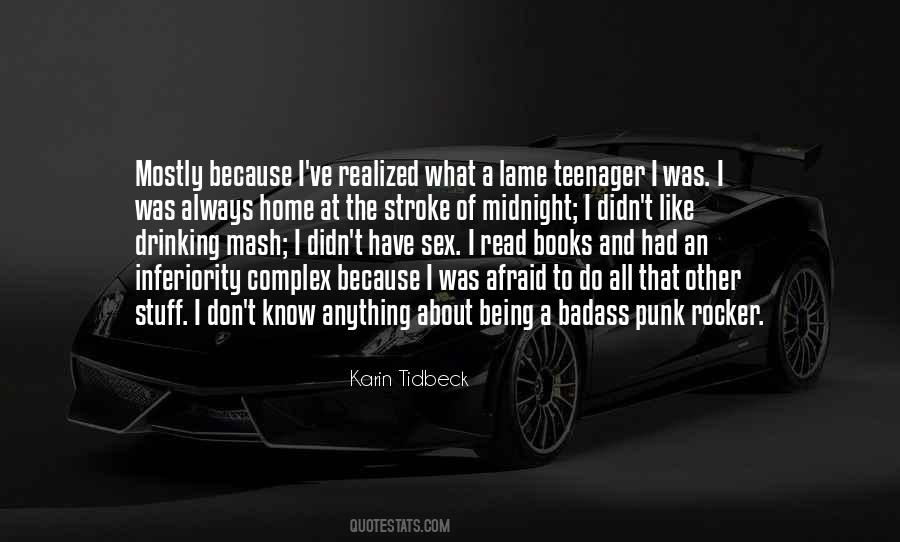 #2. I was a punk rocker. A full-bore, 1st-generation punk. - Author: Derf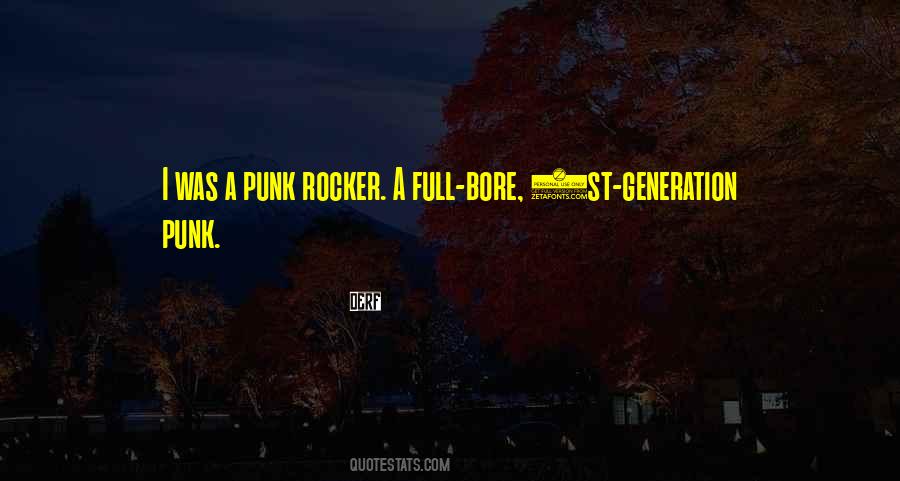 #3. There is only one remedy for ignorance and thoughtlessness, and that is literacy. Millions and millions of children would today stand in no need of sex education or consumer education or anti-racism education or any of those fake educations, if they had had in the first place 'an' education. - Author: Richard Mitchell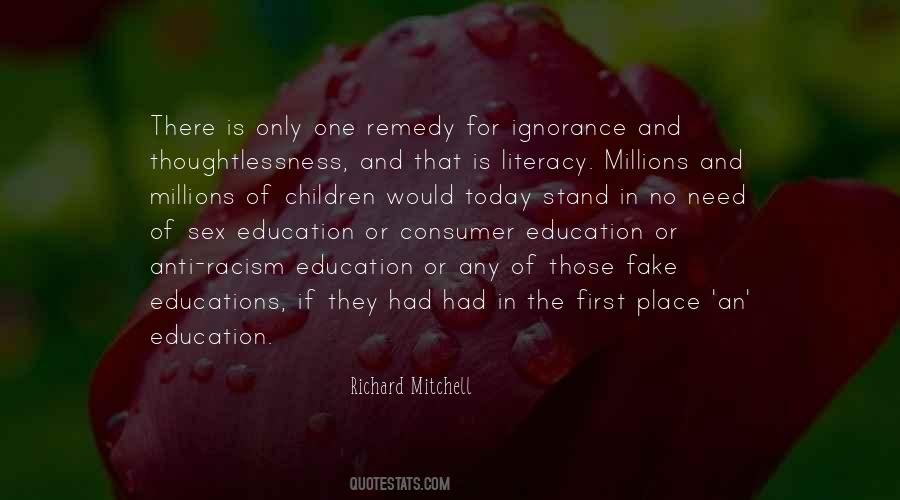 #4. Sometimes, if you want to be happy, you've got to run away to Bath and marry a punk rocker. Sometimes you've got to dye your hair cobalt blue, or wander remote islands in Sicily, or cook your way through Mastering the Art of French Cooking in a year, for no very good reason. - Author: Julie Powell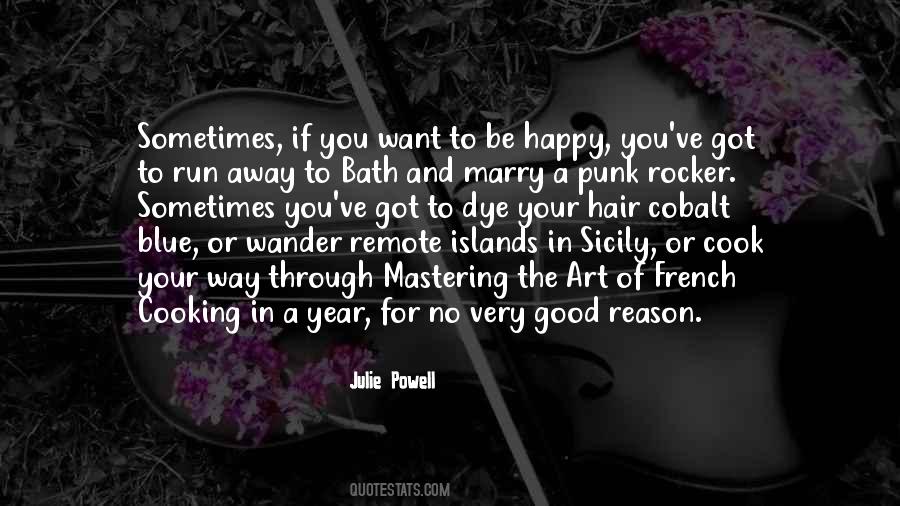 #5. I was like little-miss wannabe punk-rocker; I would go home and secretly listen to Pink, and dance around, like, 'Ugh, she understands me so well!' - Author: Emily Meade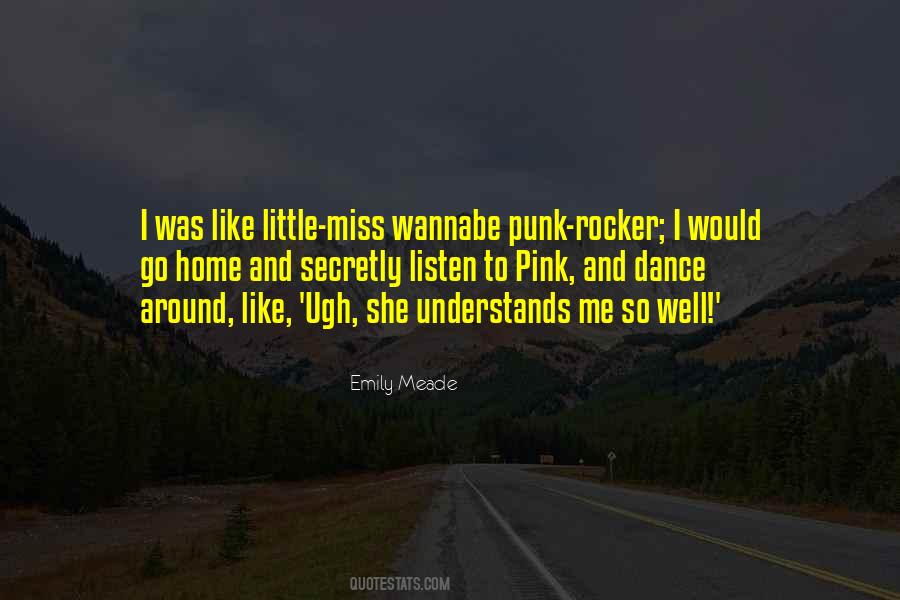 #6. Golden rule of life: never underestimate your rivals. - Author: Sid Waddell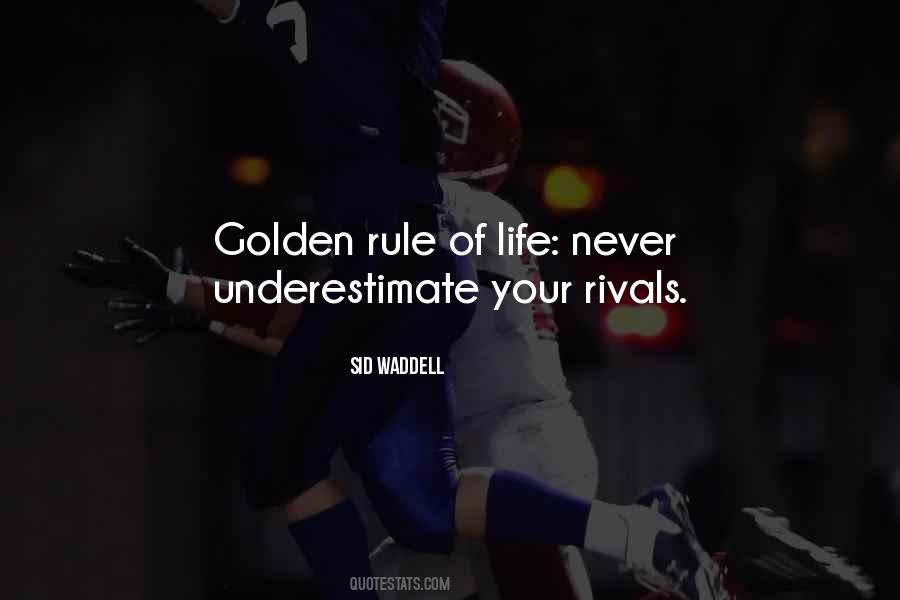 #7. I was a little punk rocker and was pregnant with Sarah when I went to university. I had her in the Christmas holidays of the first term. It was 1979, and UCL was very proud of its reputation as a liberal university, so they were very helpful. - Author: Alison Owen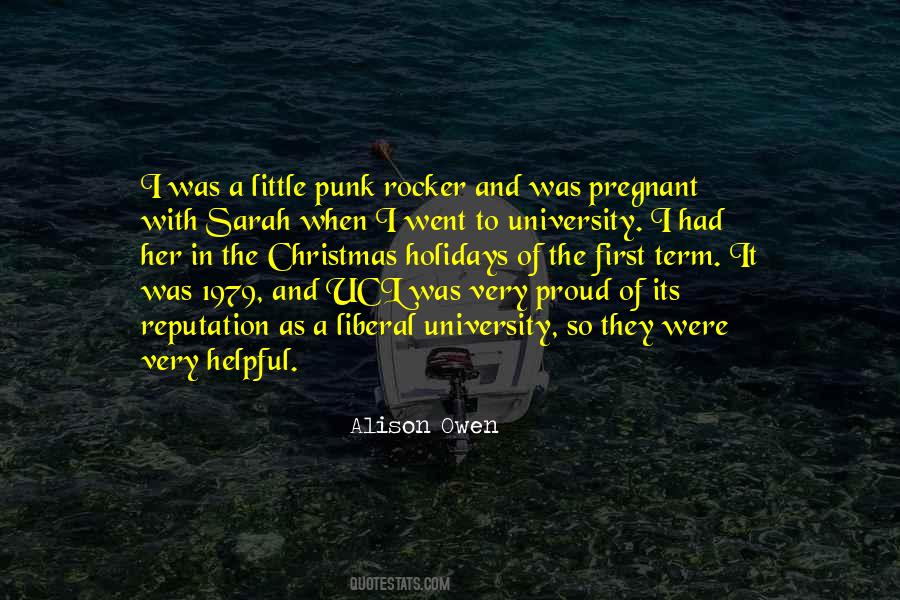 #8. Traveling takes a lot out of you. - Author: Beau Bokan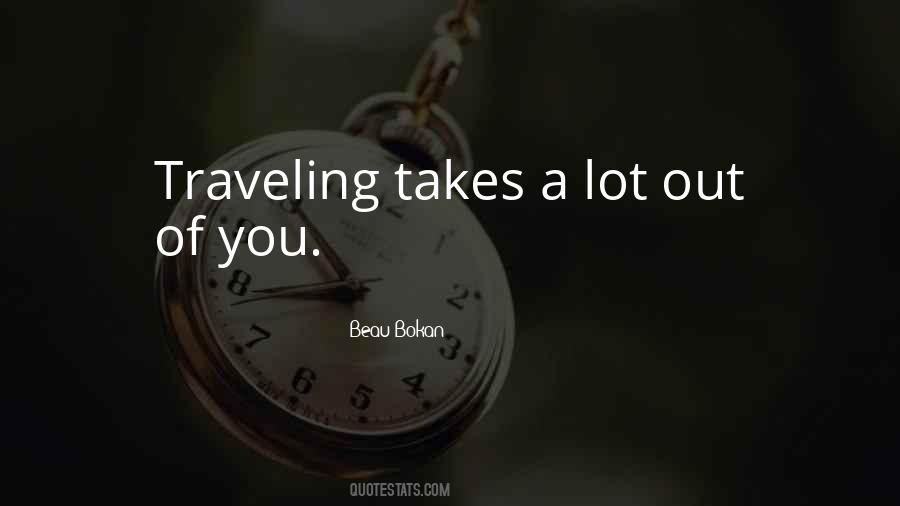 #9. Avatars are a way to express our true selves, our most heroic, idealized version of who we might become. - Author: Jane McGonigal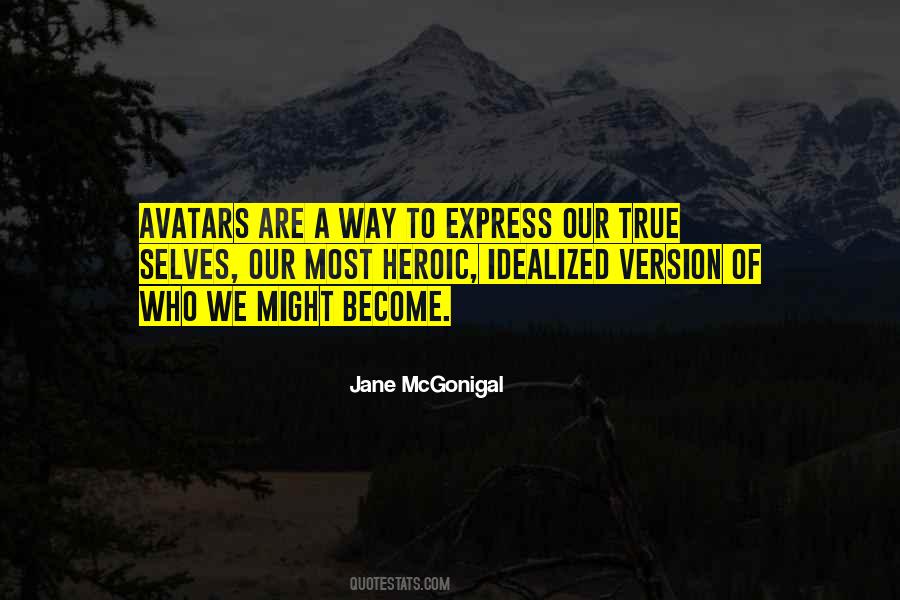 #10. I hate it when people say I'm not a true punk. I don't go around calling myself punk; I never have. That's what people need to know
it's not me saying that, it's the media. I'm a rocker. - Author: Avril Lavigne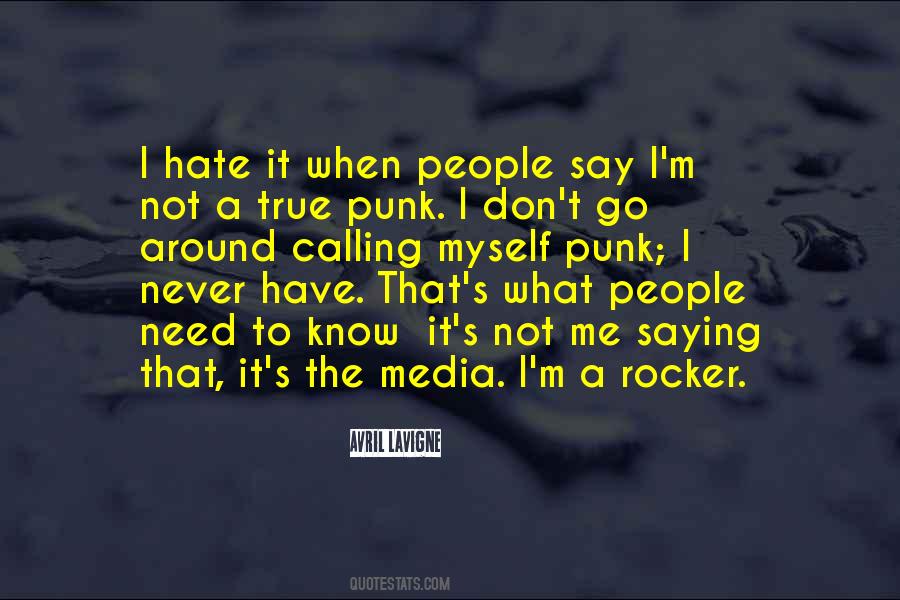 #11. I had this bad-boy-from-New York vibe going, dressed like a punk rocker with spiky hair. - Author: Robert Downey Jr.
#12. I was the only punk rocker at my high school. And there were at least a handful of black kids who liked hip-hop. Both were kind of the new music of the day, and it was lonely being the only punk. - Author: Rick Rubin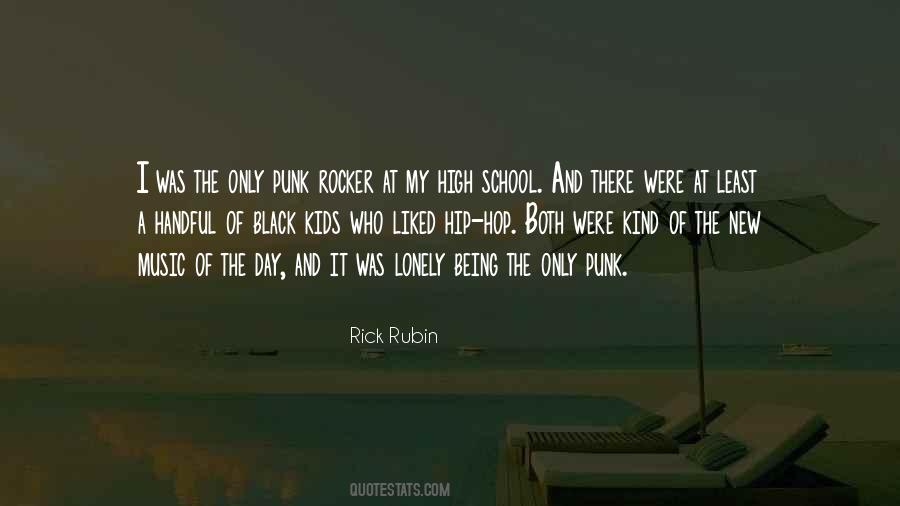 #13. So we each had a piece of chocolate for dessert. I'd almost forgotten how much I love chocolate, how there's something about it that makes life a little more wonderful. - Author: Susan Beth Pfeffer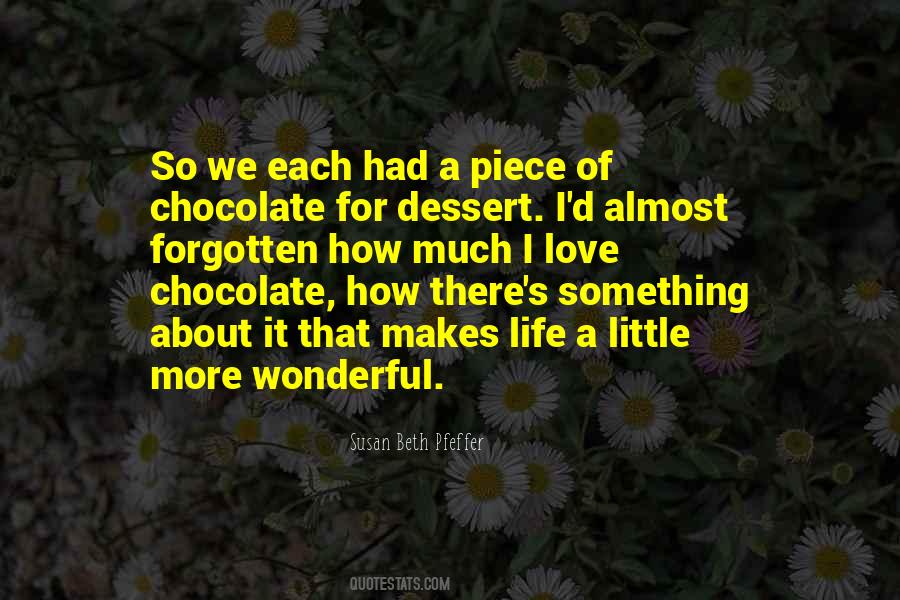 #14. I'm thinking of remaking 'Psycho' again. Doing a third remake. The idea this time is to really change it - we're talking about doing a punk rocker setting. - Author: Gus Van Sant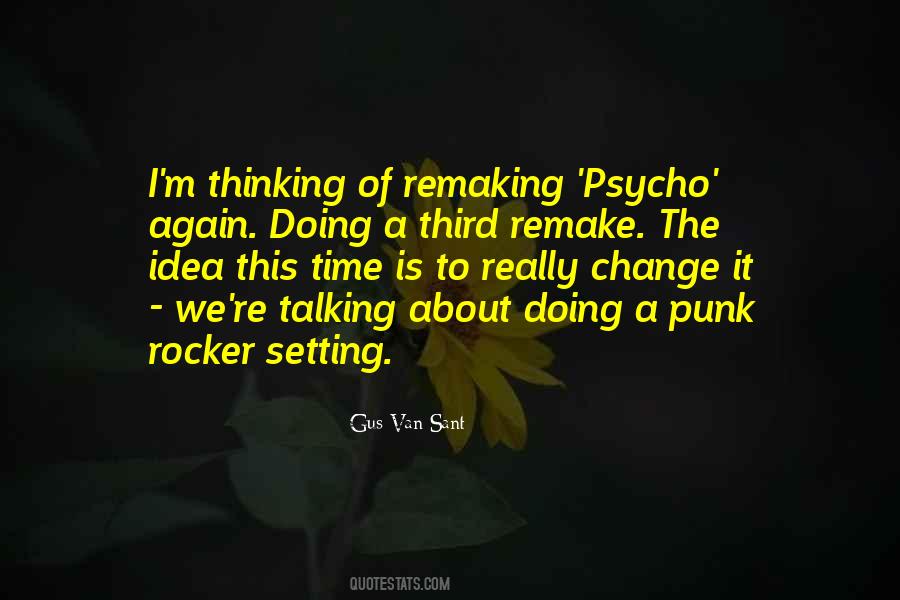 #15. The Wood was about young people and the other one is more of a grown up movie. - Author: Taye Diggs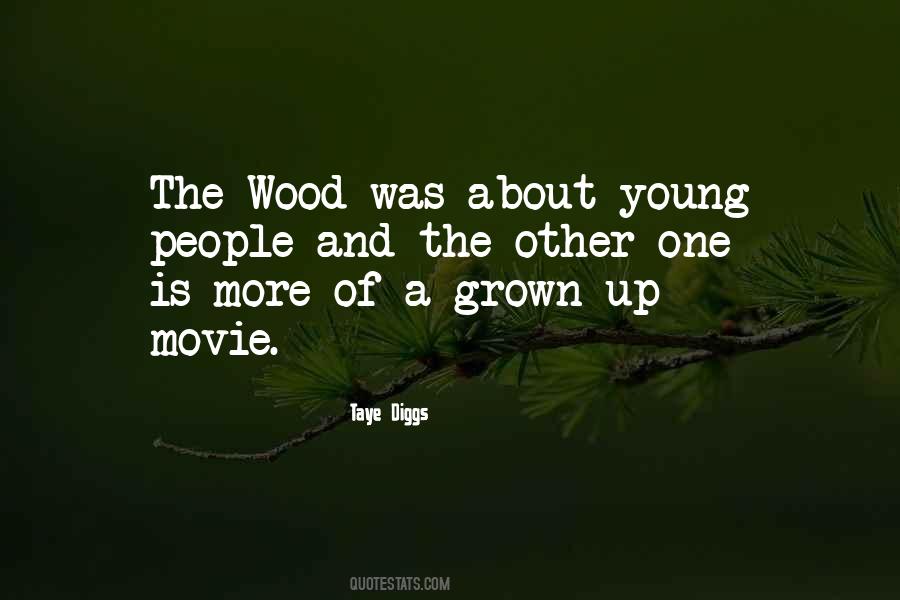 #16. I'm not an anarchist any more. I still love the Sex Pistols, but I don't want to be a punk rocker all the time, but I do want to carry on exploring new forms of acting. - Author: Nicolas Cage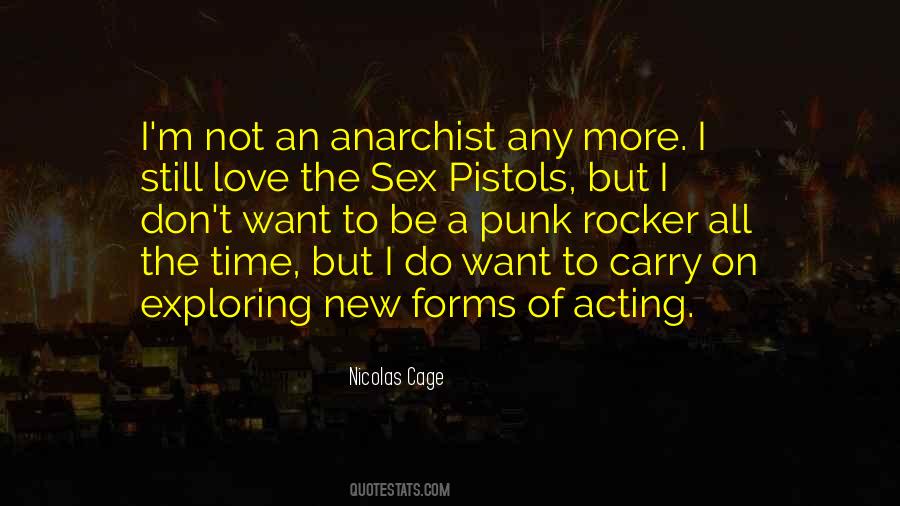 #17. First of all, I find everything funny, which is upsetting to my children sometimes, and to people in my life, in general. - Author: Jenji Kohan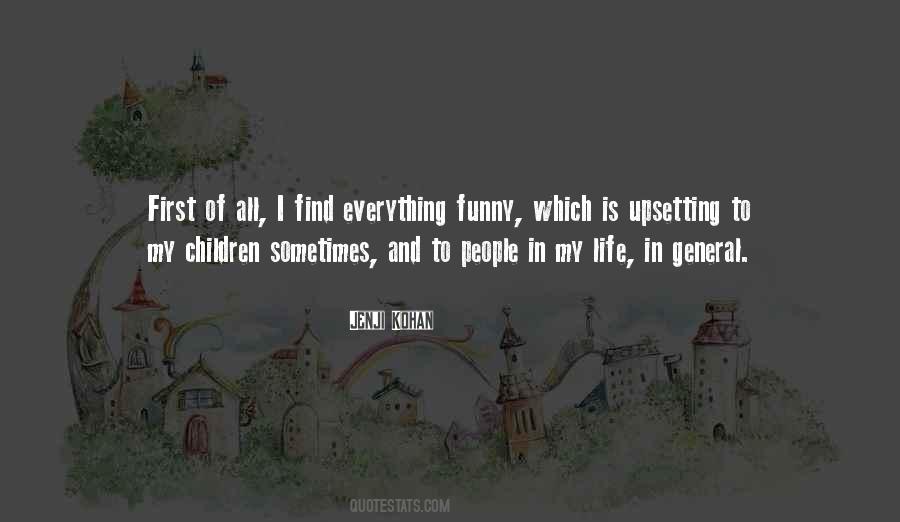 #18. People are complex. You can be smart and still look hot. You can be a punk rocker yet have a refined vocabulary. It's all about this mashup that makes us who we are and I think that's a beautiful thing. - Author: Nadia Giosia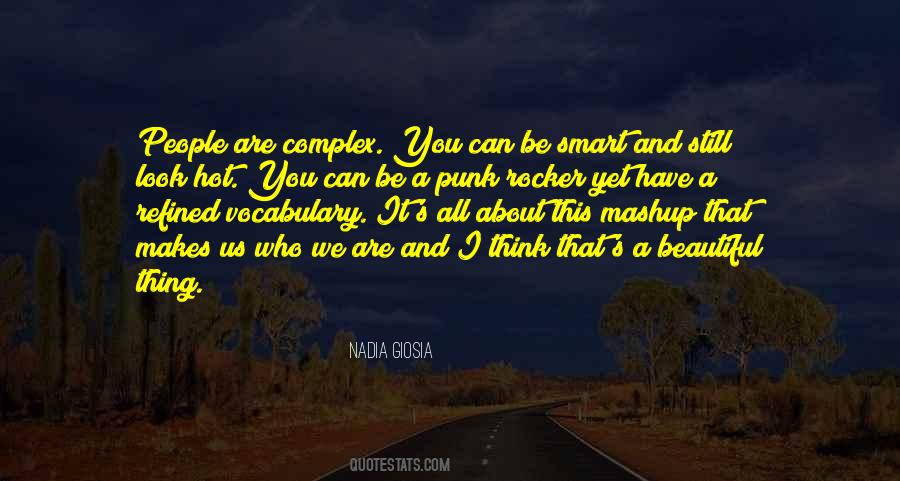 #19. Just read this fabulous screenplay. A remake of Camus's The Stranger with Meursault as a bi break-dancing punk rocker. Randy showed it to me. I loved it. Randy thinks "basically unfilmable" and that filming an orange rolling around a parking lot for three hours would draw a bigger audience. - Author: Bret Easton Ellis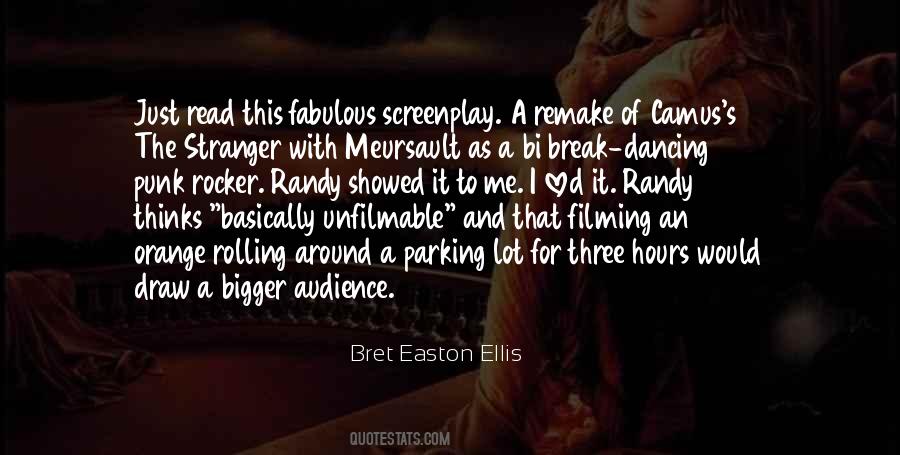 #20. Society is a sort of organism on the growth of which conscious efforts can exercise little effect. - Author: Karl Marx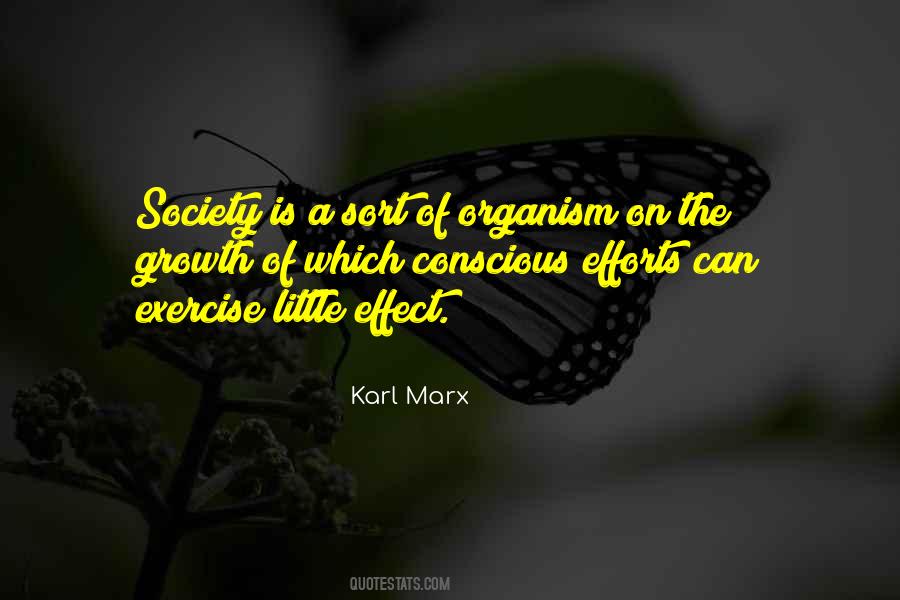 #21. The jocks that used to stuff me into a locker when I was a punk rocker are my best buddies now. - Author: Jonathan Evison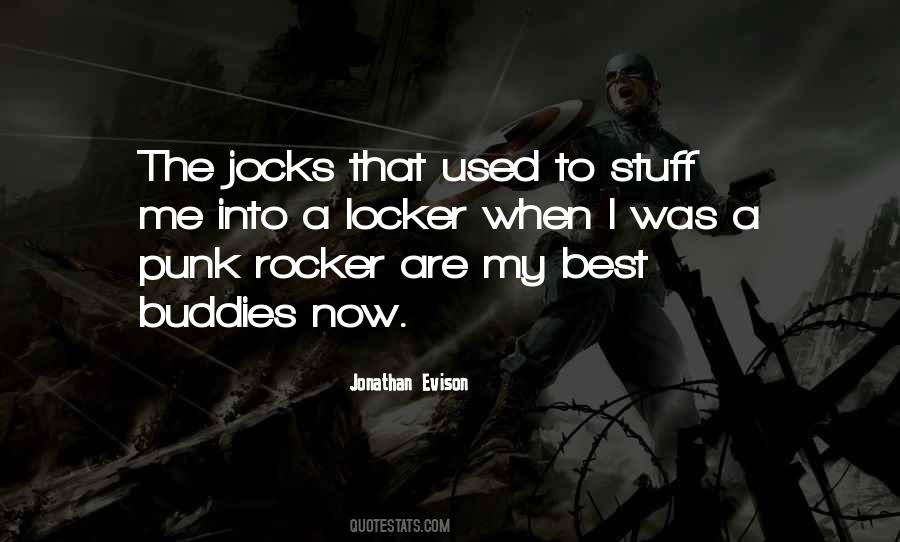 #22. But God disciplines us for our good, that we may share in his holiness ... Without holiness no one will see the Lord. HEBREWS 12:10, 14 - Author: Andrew Murray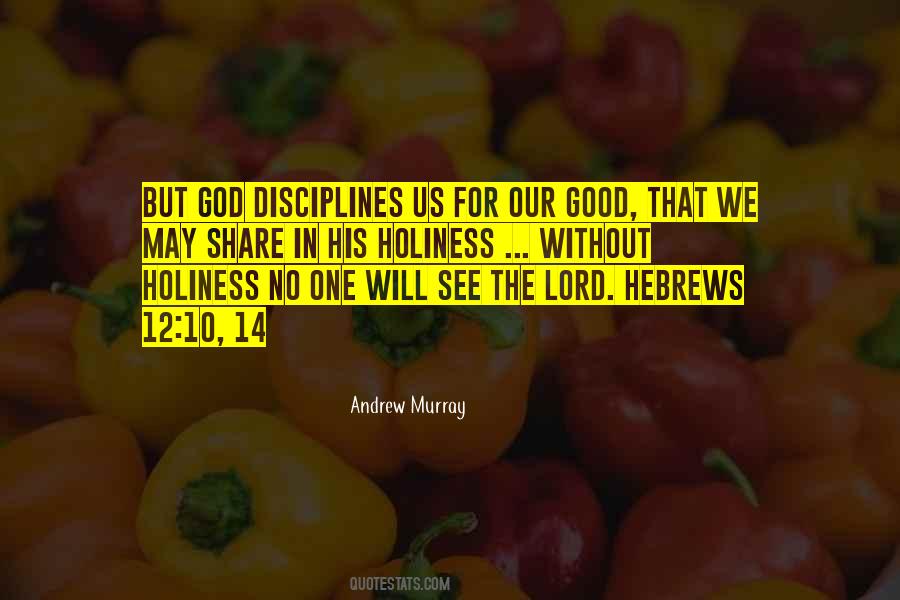 #23. Where I grew up, I could be a punk rocker and a jock. But in college, it became apparent that those two worlds didn't mix. When I brought my guitar back to school after Thanksgiving break, a friend handed me his bass and said, 'Listen to the Ramones.' - Author: Jeff Ament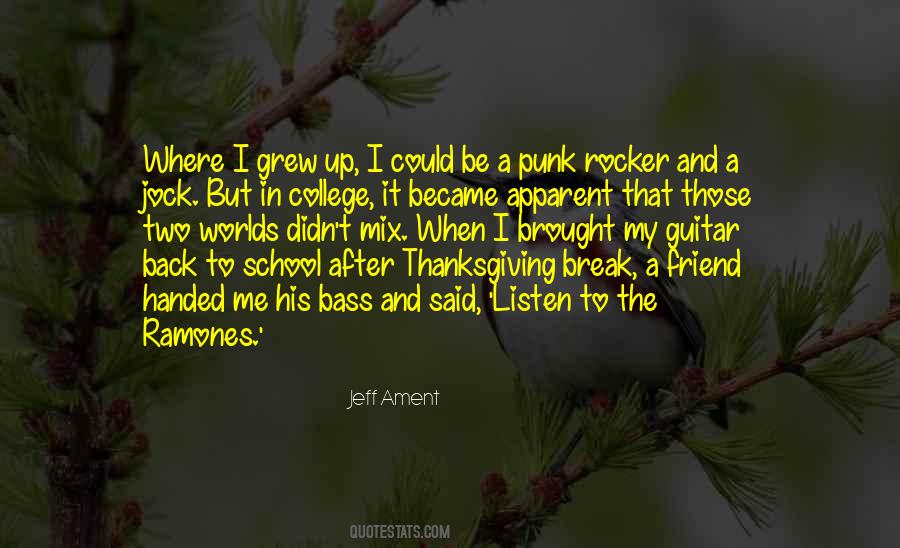 #24. I was in lots of dodgy bands growing up and I always fancied myself in a band. But, you know, I was rubbish at writing music. So maybe one day I'll play a rock star, or punk rocker. - Author: Gemma Arterton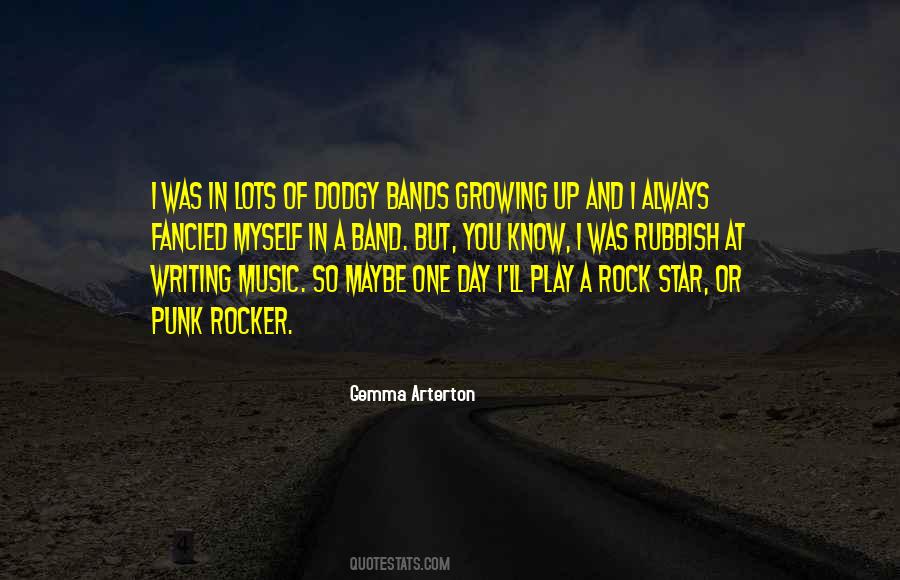 #25. I'm a punk rocker. I don't do Christian. - Author: Adam Ant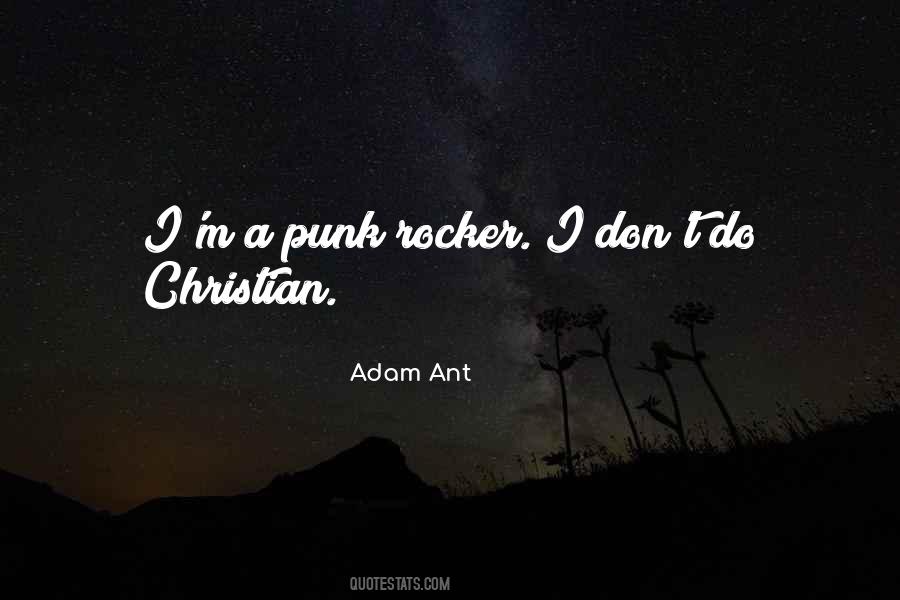 #26. I think I wanted to be a punk-rocker before I wanted to be anything else. I remember wanting a mohawk, and I wanted to cut the sleeves off of my jean jacket because I used to want to be Dirty Dan from Sha-Na-Na. This is before hip-hop was even around. I had the skinny piano tie. I had it, man. - Author: CeeLo Green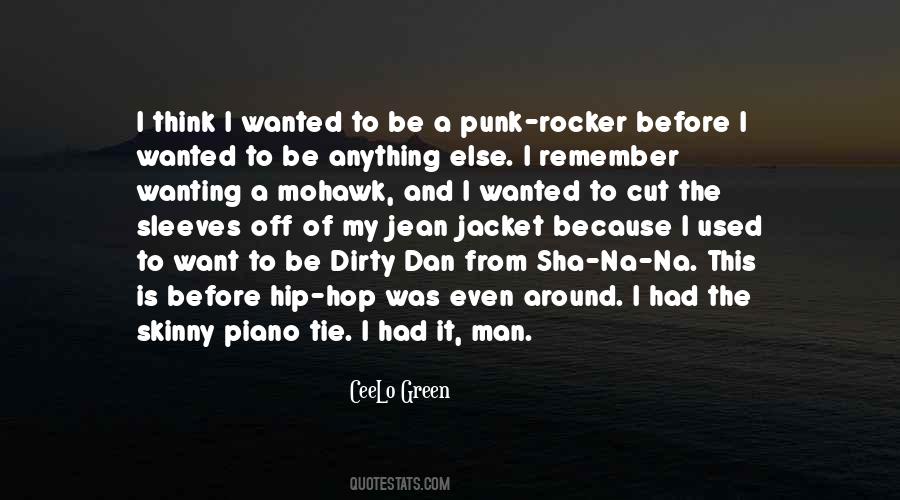 #27. I'm going to sit here with your weird fucking family who don't know me and think I'm some kind of punk rocker turned heroine addict while you dance the night away with Noah mother fucking Scott. And I'm going to do that because I love you. - Author: C.M. Stunich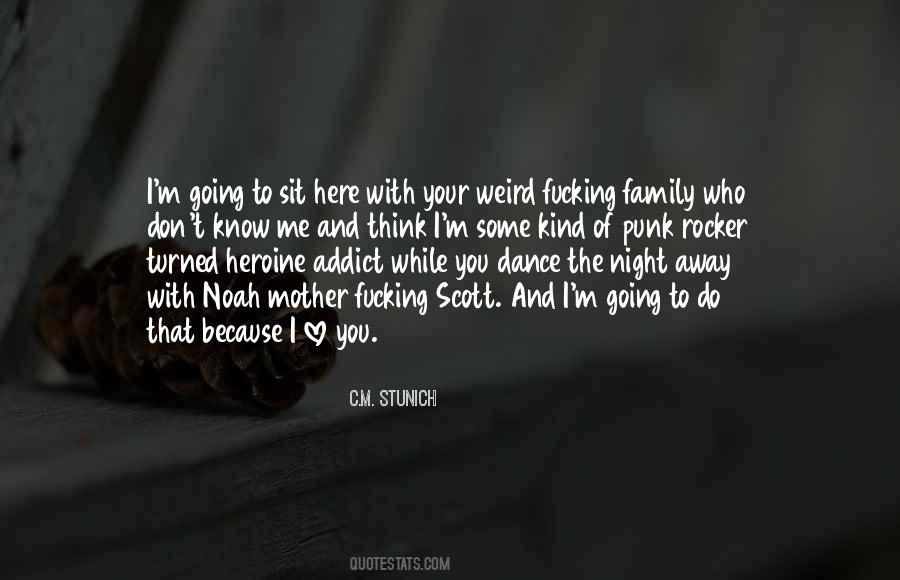 #28. It would be especially tragic if the people who most cherish ideals of peace, who are most anxious for political cooperation on a wider than national scale, made the mistake of underestimating the pace of economic change in our modern world. - Author: Lester B. Pearson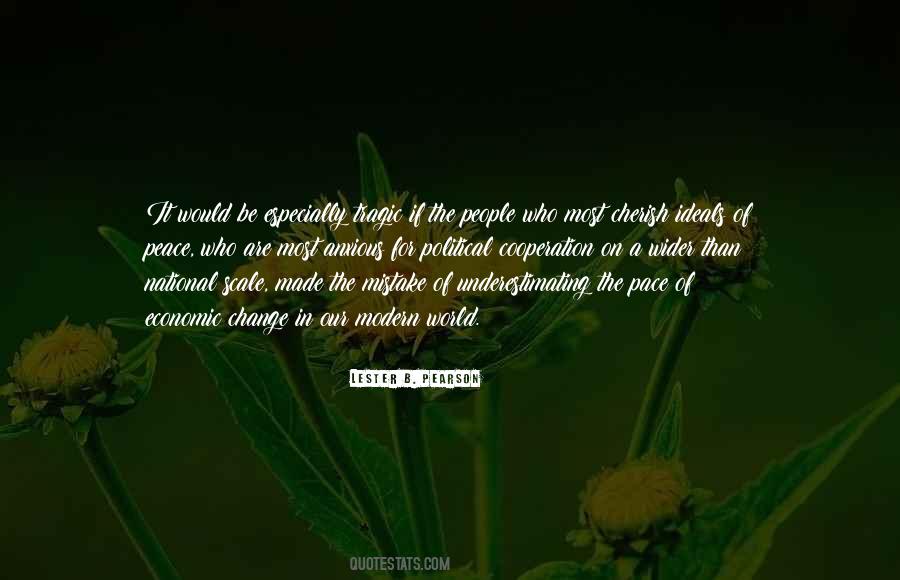 #29. When you were a teenager in Colorado, the way to be a punk rocker was to rip on Reagan and Bush and what they were doing and talk about how everyone in Colorado's a redneck with a gun and all this stuff. - Author: Trey Parker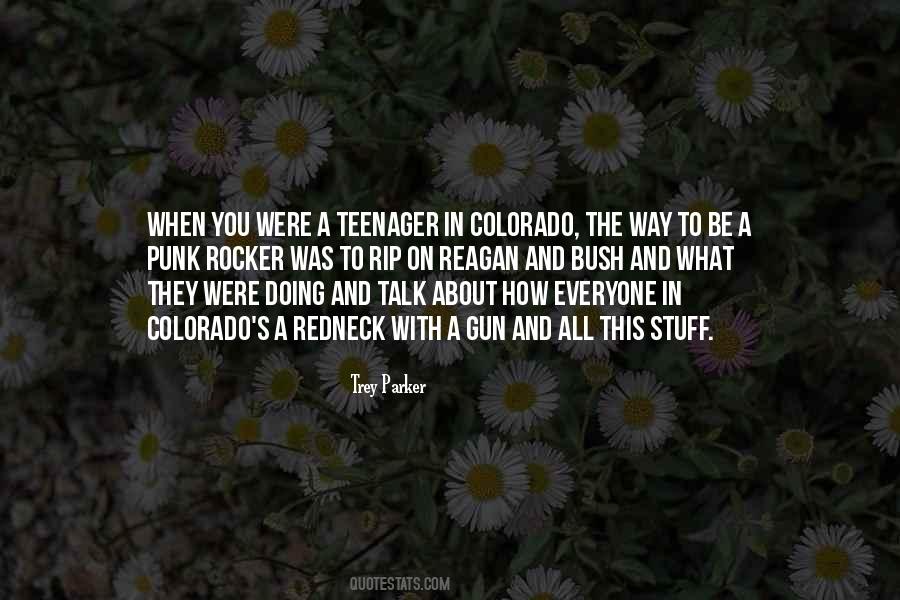 #30. I think there's some connection between absolute discipline and absolute freedom. - Author: Alan Rickman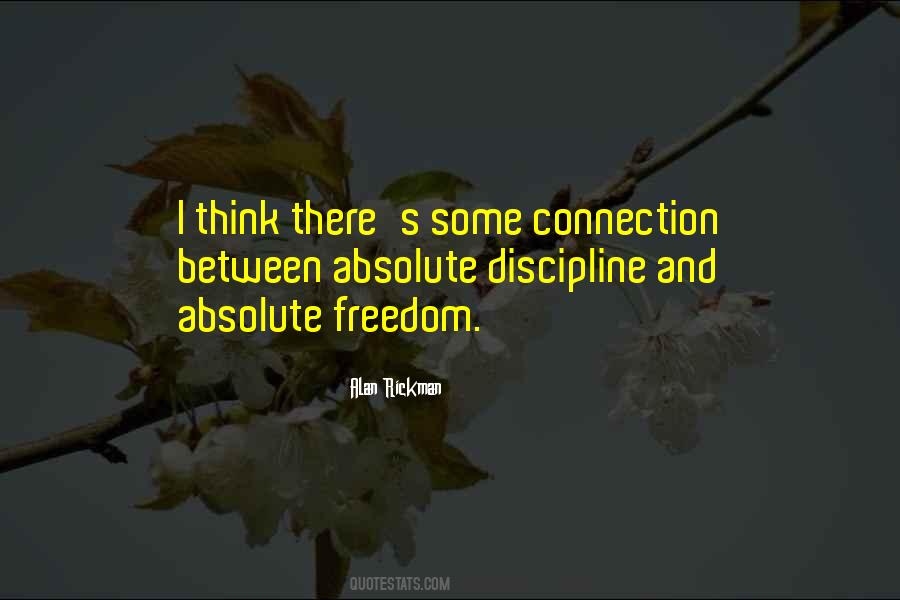 #31. I was a punk rocker when I was a teenager. I wanted to look like Nancy Spungen. I had dyed blonde hair and lots of piercings. - Author: Noomi Rapace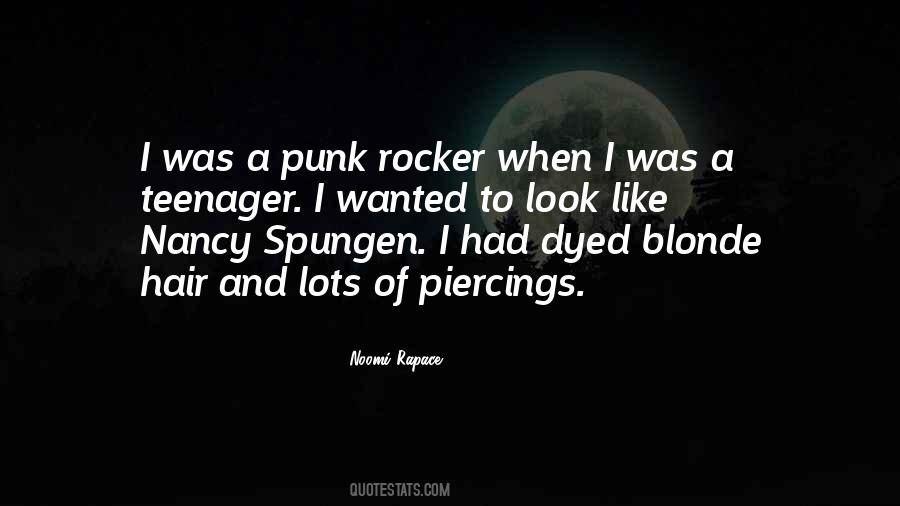 #32. GN'R was five guys who were all into different things. I liked pop and disco, Izzy was into New York rock, Slash loved Aerosmith and Led Zeppelin, Axl was into Genesis and Elton John, and Duff was a punk rocker. We all blended that stuff together. - Author: Steven Adler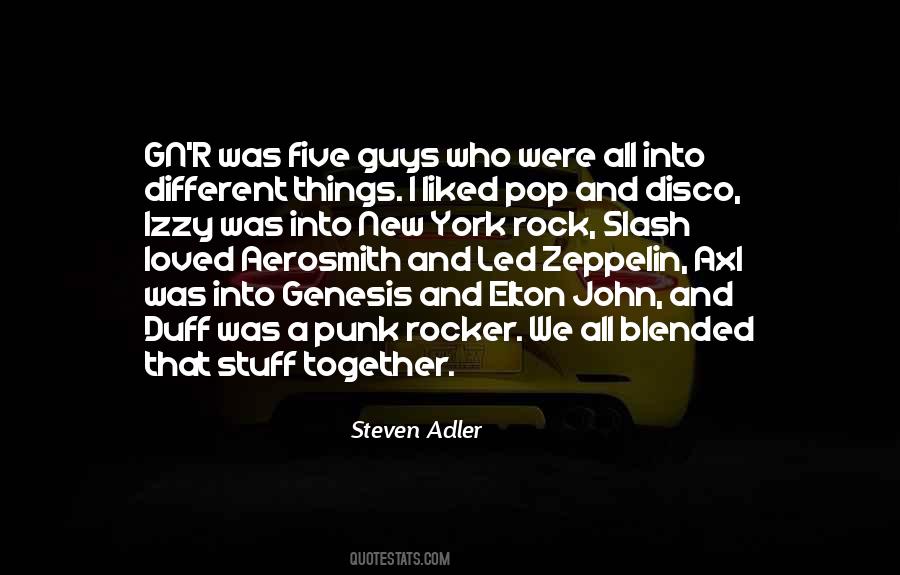 Famous Authors
Popular Topics