Powerful Powerless Famous Quotes & Sayings
List of top 49 famous quotes and sayings about powerful powerless to read and share with friends on your Facebook, Twitter, blogs.
Top 49 Powerful Powerless Quotes
#1. I had thought Felicity dangerous a moment ago, when she felt powerful. I was wrong. Wounded and powerless, she is more dangerous than I could imagine. - Author: Libba Bray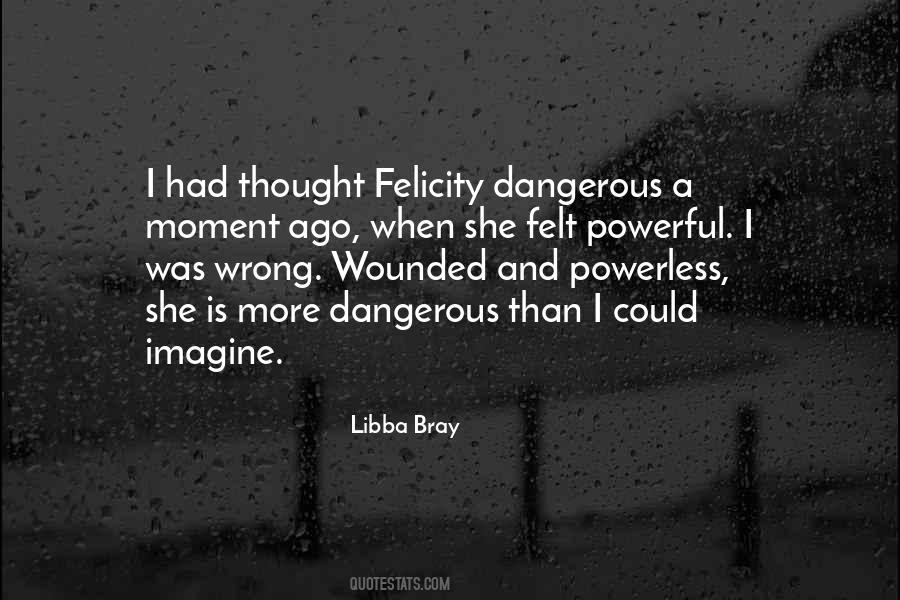 #2. Satire is traditionally the weapon of the powerless against the powerful. - Author: Molly Ivins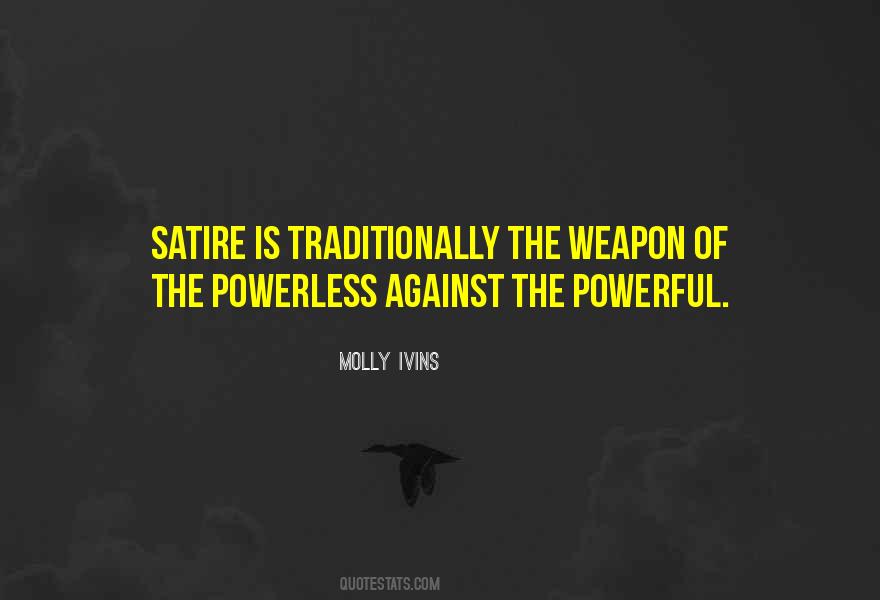 #3. He speaks to the poor, the powerless, and he mocks the rich and powerful. He isn't the Messiah the Pharisees are looking for. - Author: Stephanie Landsem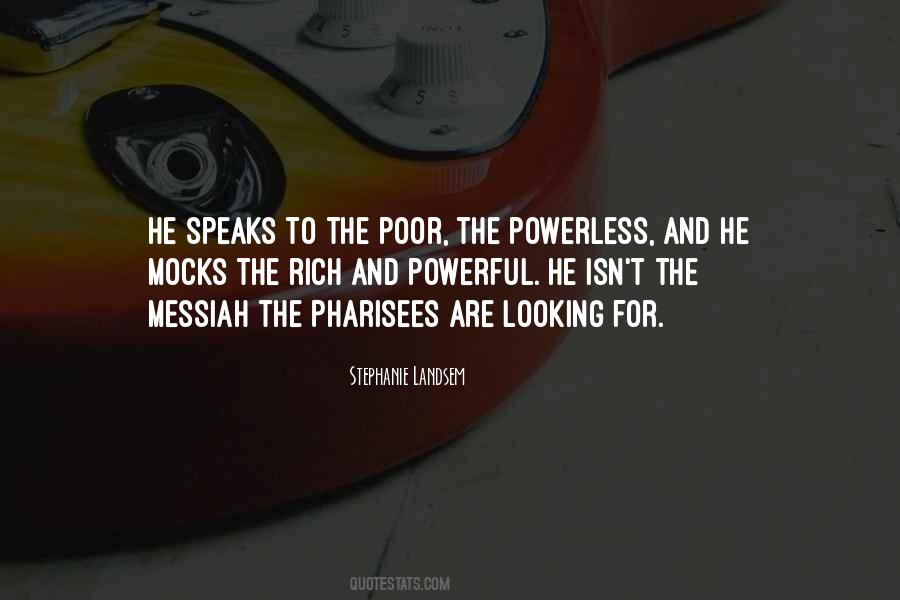 #4. Every moment is a moment of choice-to feel powerless or powerful. - Author: Diana Loomans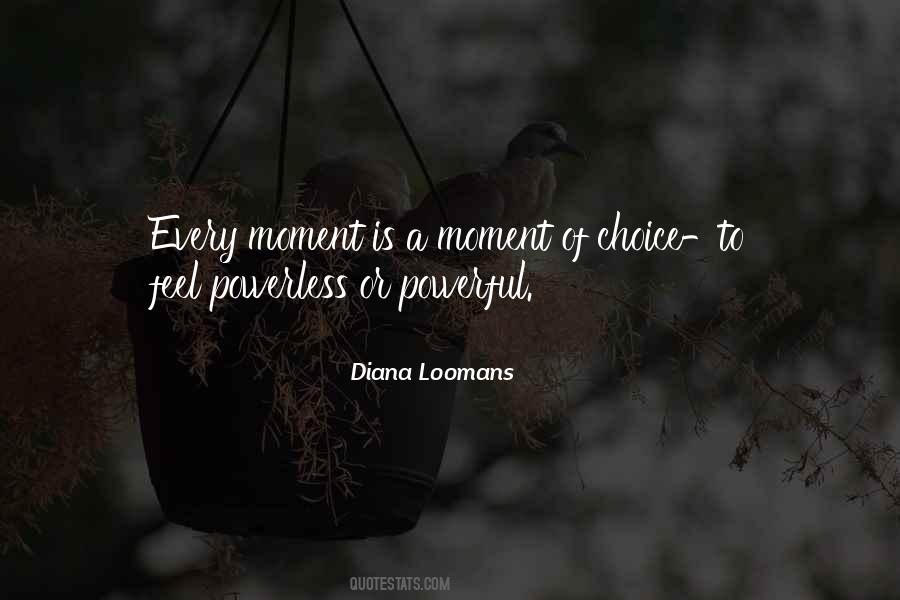 #5. Washing one's hands of the conflict between the powerful and the powerless means to side with the powerful, not to be neutral. - Author: Paulo Freire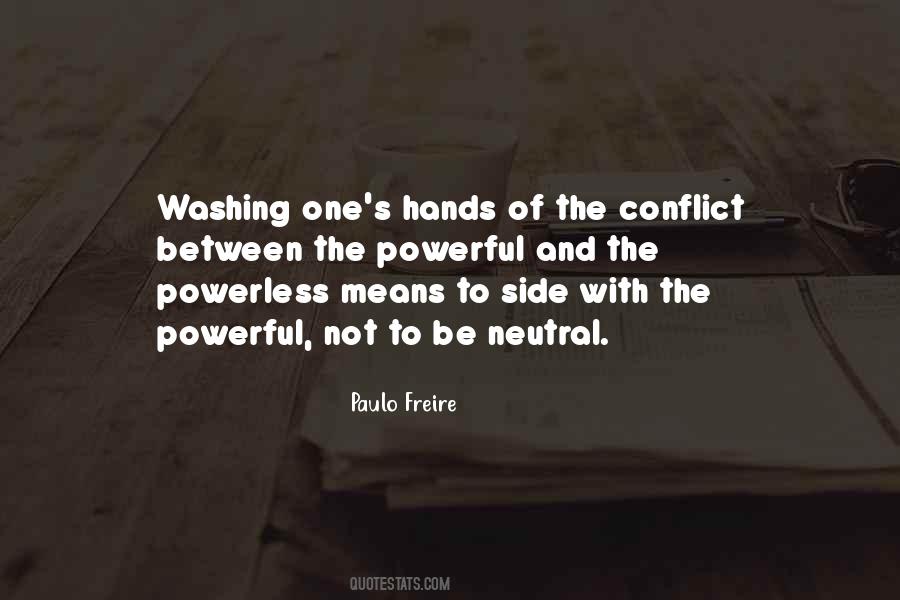 #6. If he lived through this night, he'd look back on this moment and recall seeing the universe in all its majesty and recognizing he was only a powerless man staring into the vastness of an all-powerful God. - Author: Cindy Woodsmall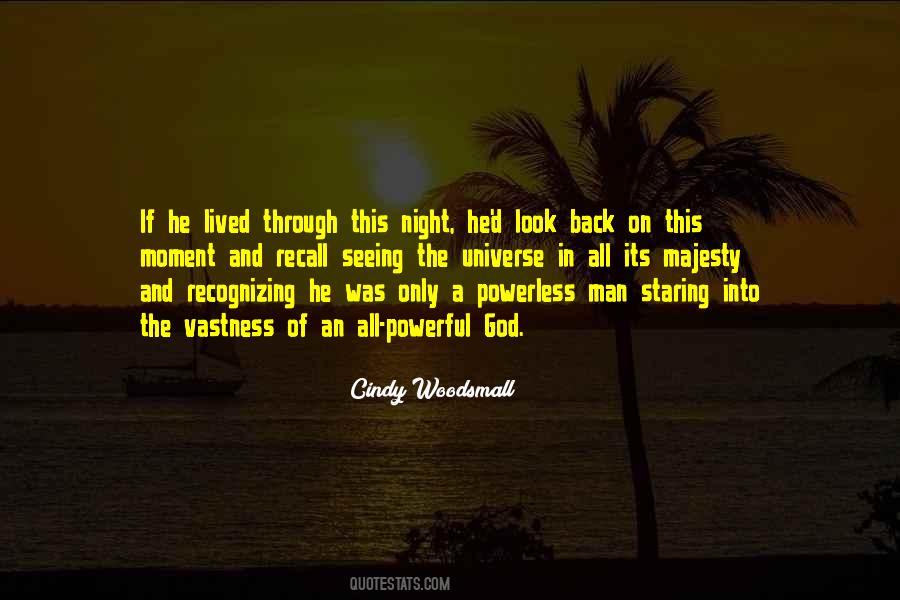 #7. Conflicts are fueled by the tendency of the powerful to exploit the power and the anger and frustration of the powerless, which turns into violence. International Solidarity Movement activists are attempting to confront the exploitation of power and to bring back hope to the powerless. - Author: Ghassan Andoni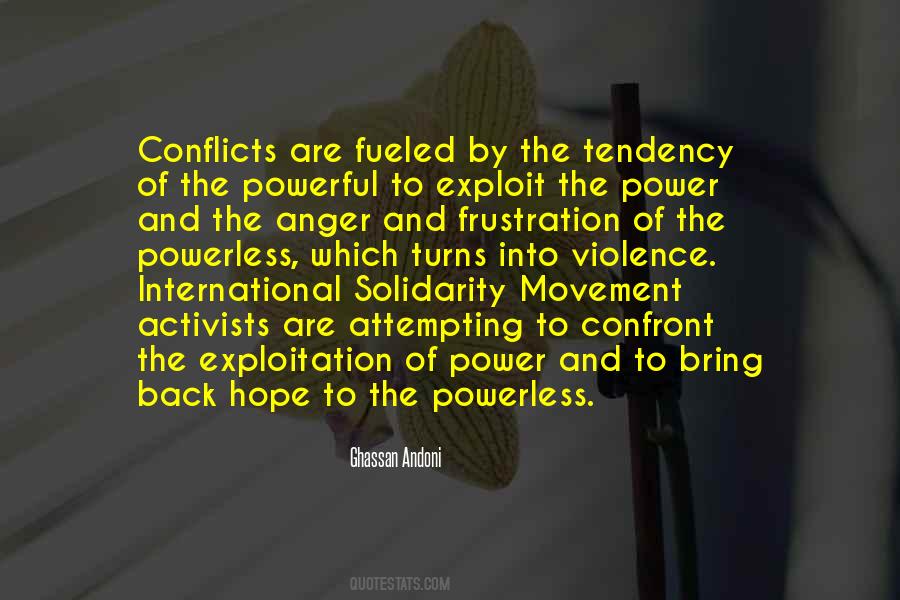 #8. Powerful people initiate speech more often, talk more overall, and make more eye contact while they're speaking than powerless people do. When we feel powerful, we speak more slowly and take more time. We don't rush. We're not afraid to pause. We feel entitled to the time we're using. - Author: Amy Cuddy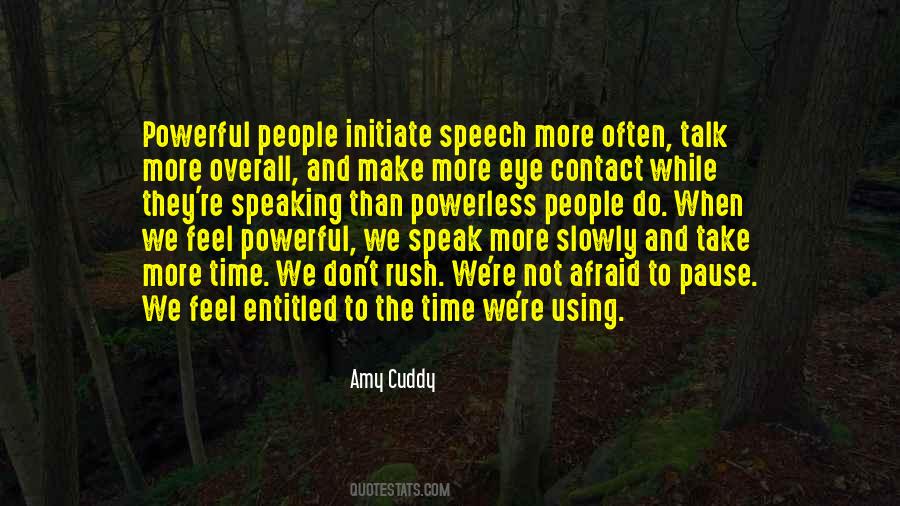 #9. Social media has created a historical shift from the historically powerful to the historically powerless. Now everyone has a voice. - Author: Sheryl Sandberg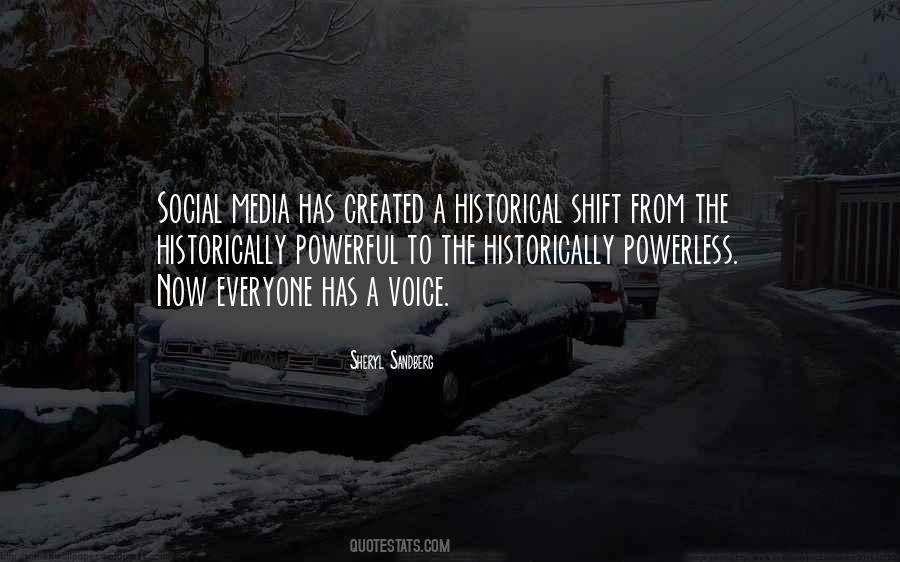 #10. There is no transparency, Marus. It can't exist. Surveillance doesn't go both ways. There are those who watch, and those who are watched; the powerful, and the powerless. - Author: Celeste Chaney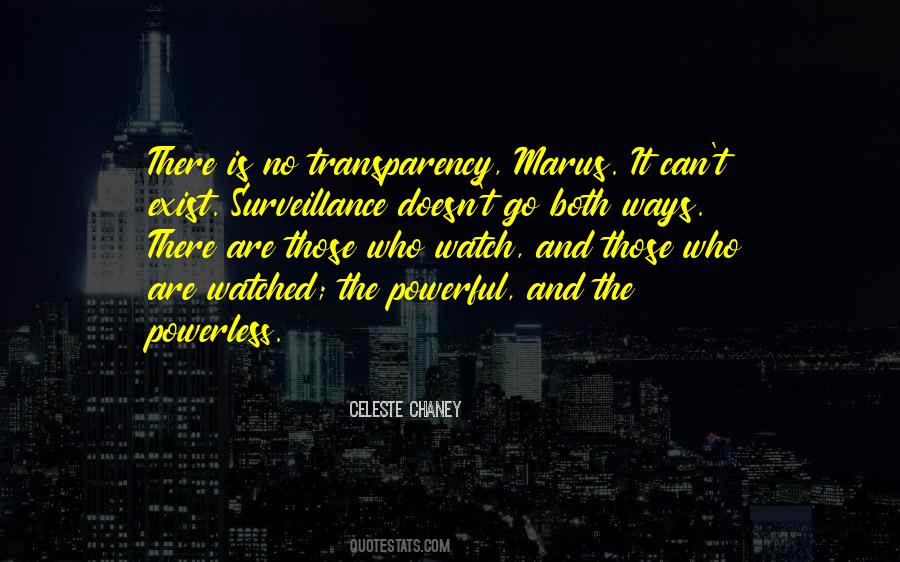 #11. Truth must be integrated with love; morality is not whole without it. Love is the greatest strength of the powerless. Unity founded on love will never be coercion; power guided by love will never be violence. Love is all-powerful and will even overcome hatred. And only love can do this! - Author: Vaclav Havel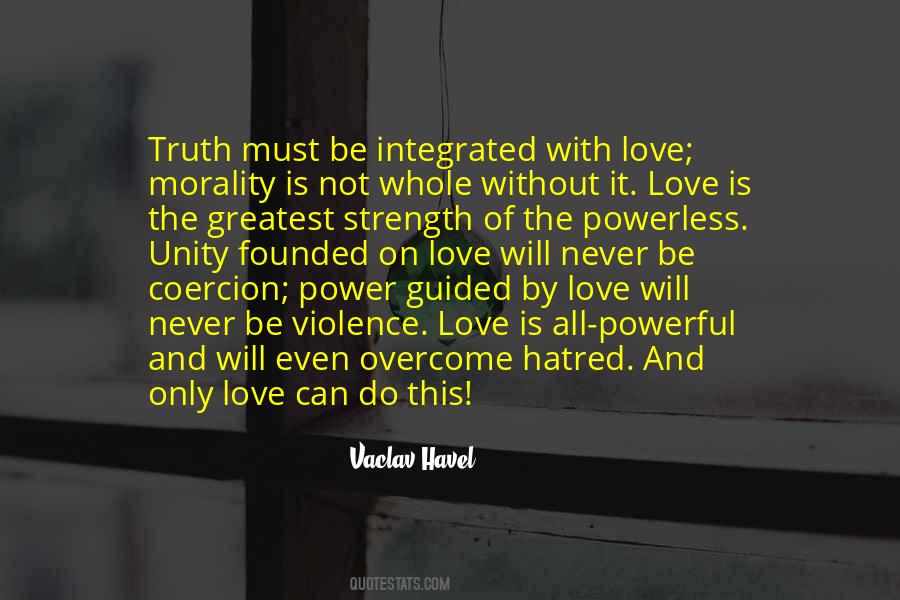 #12. The exercise of power is determined by thousands of interactions between the world of the powerful and that of the powerless, all the more so because these worlds are never divided by a sharp line: everyone has a small part of himself in both. - Author: Vaclav Havel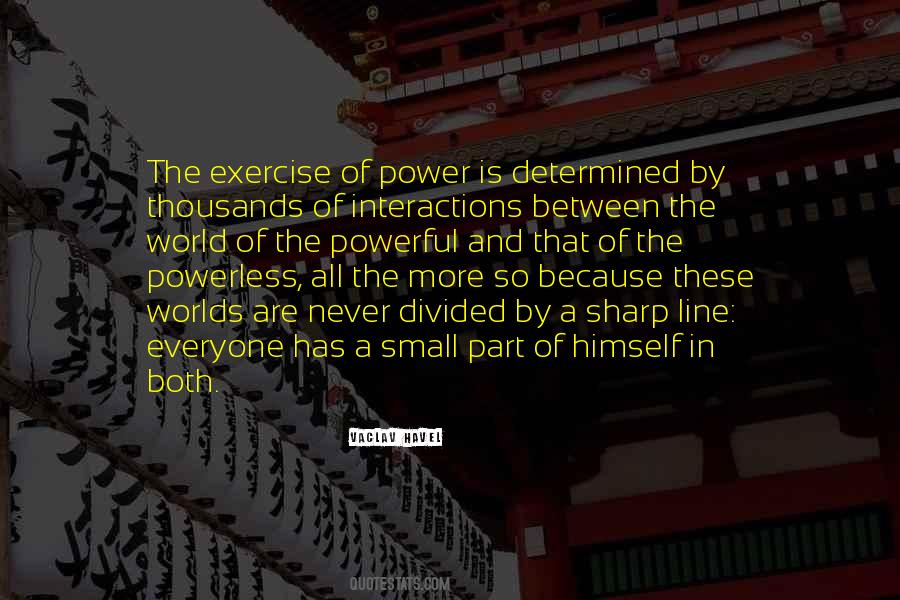 #13. We will have taken one giant step forward when we face this reality: Powerful people never teach powerless people how to take their power away from them. - Author: John Henrik Clarke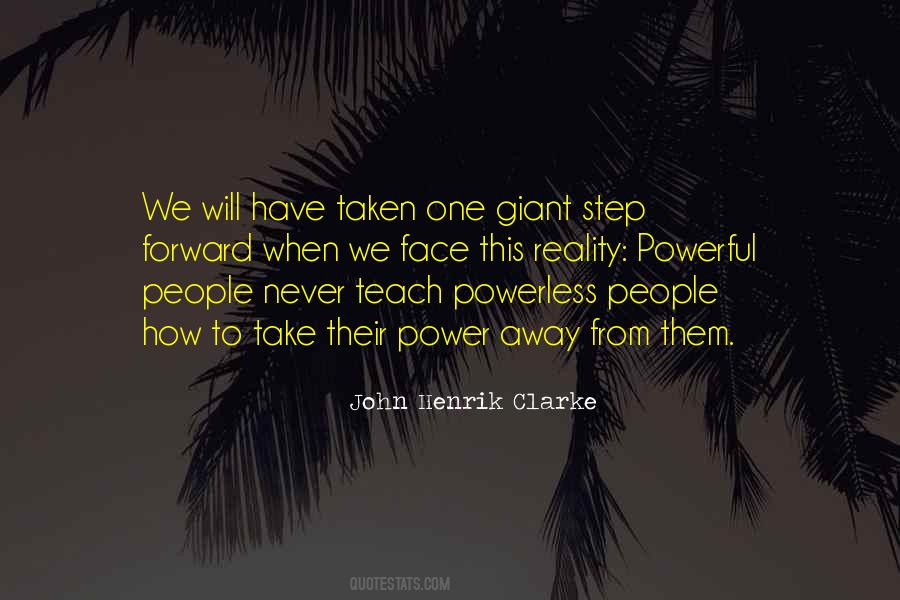 #14. Feeling powerless is the result of yielding to fearful thinking. - Author: T.F. Hodge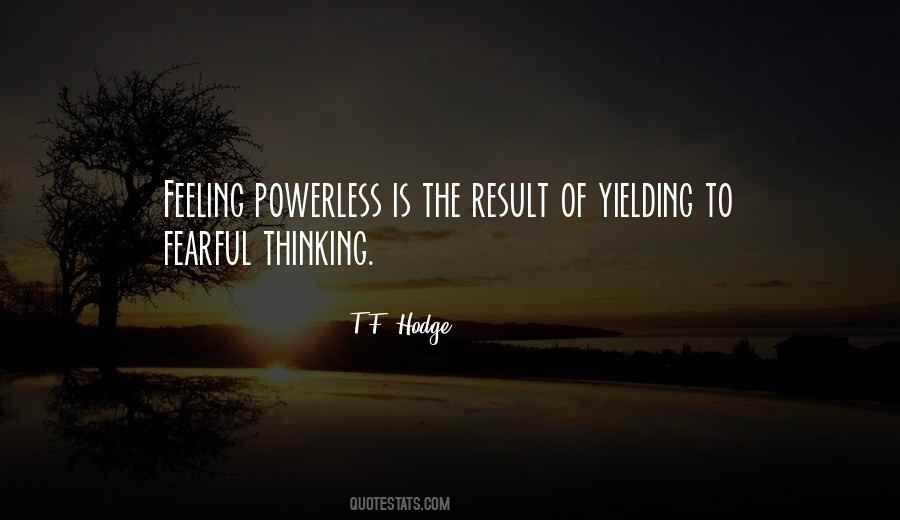 #15. Obama often criticizes policies that place the interests of the powerful ahead of the powerless. But through his administration's support of abortion rights, Obama shows his lack of empathy for society's most powerless. - Author: Gary Bauer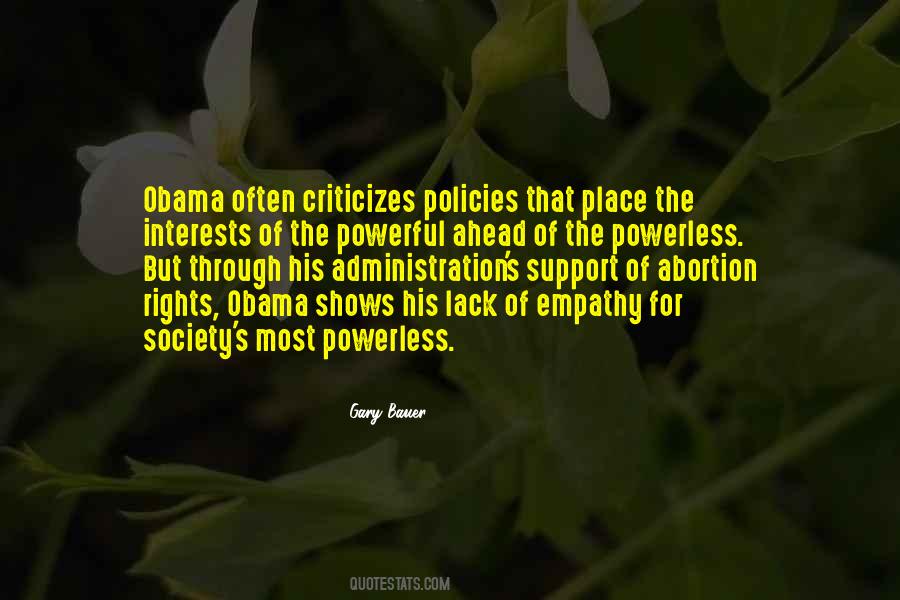 #16. Silent or gagged women are powerless women. A powerful woman is one who can speak out to challenge existing power structures or to explore previously taboo territory. - Author: Julian Barnes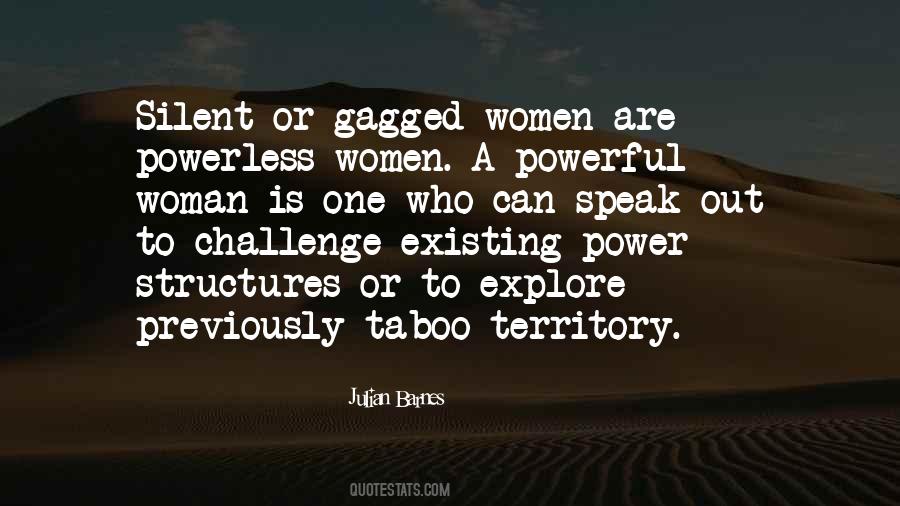 #17. Real love is not about being powerful, it's about rendering yourself powerless. - Author: K.T. Bowes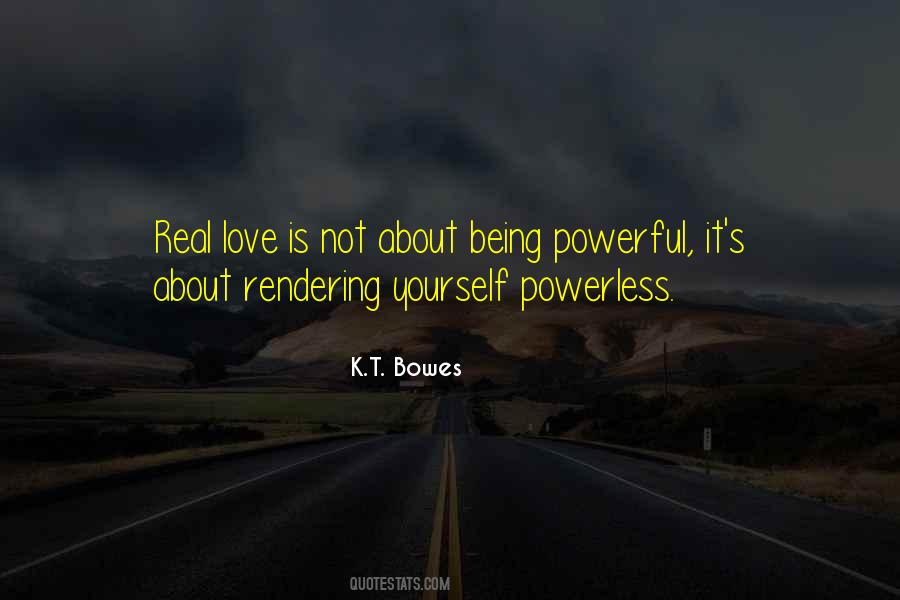 #18. The nation-state became powerful in the wake of the French Revolution, whereas the nation-state has become powerless in light of globalization. - Author: Grace Lee Boggs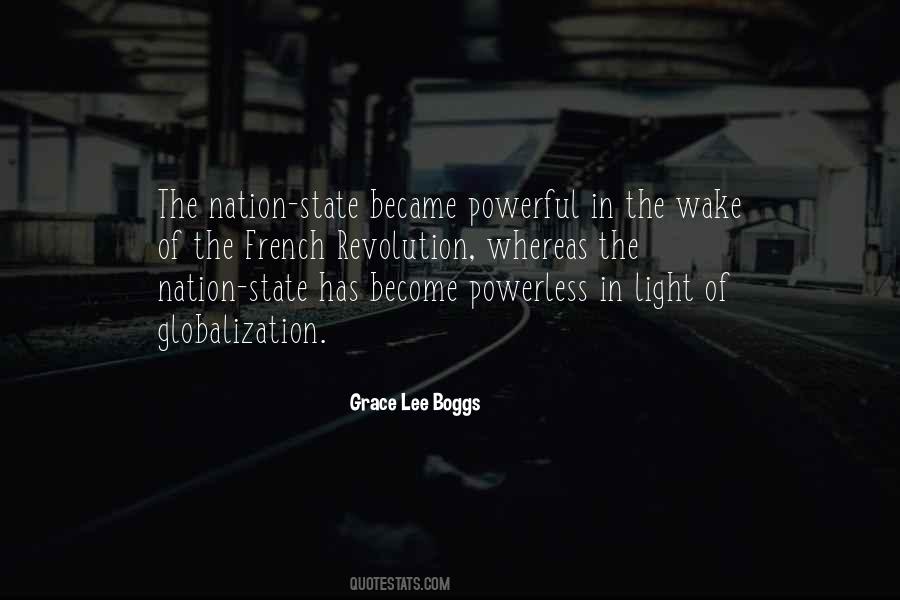 #19. In poor countries, the rich and powerful crush the poor and powerless. - Author: Adam Davidson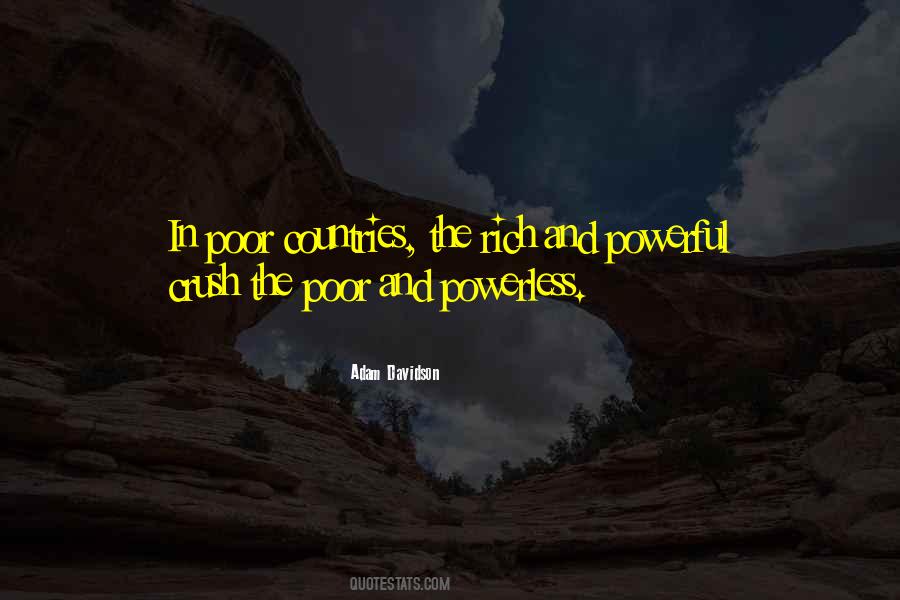 #20. The power of ignorance can make a powerful man look powerless - Author: Ernest Agyemang Yeboah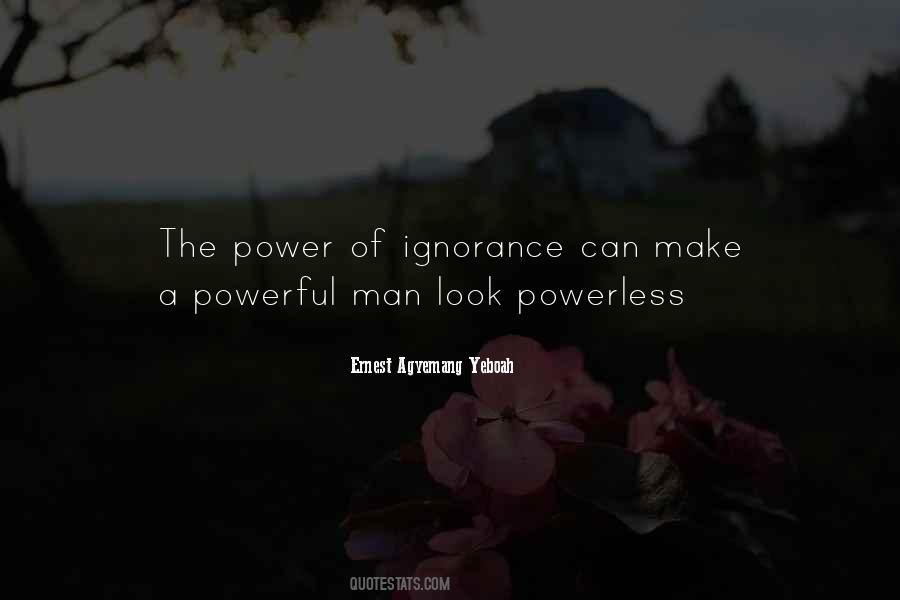 #21. . . . our most important task is to get off our present collision course. And who is there to tackle such a task? I think every one of us, whether old or young, powerful or powerless, rich or poor, influential or uninfluential. - Author: E.F. Schumacher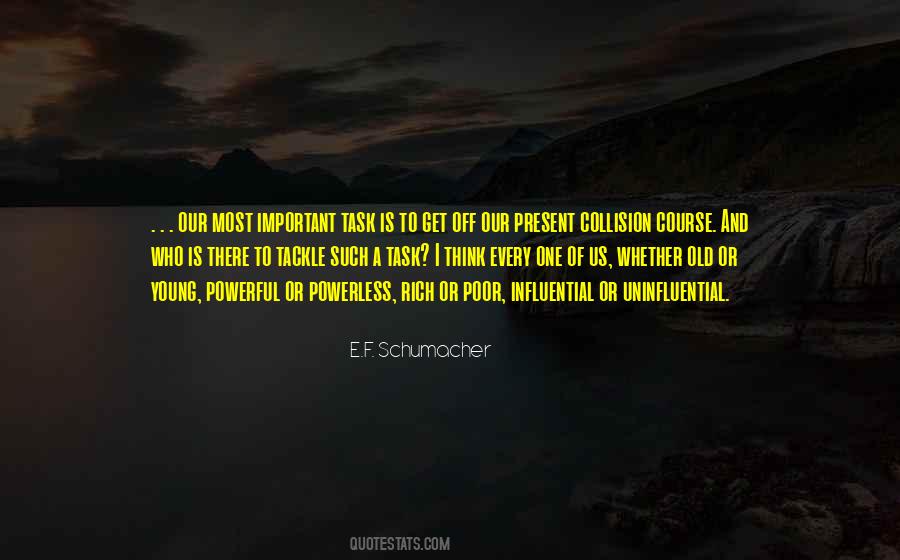 #22. We cannot have a just society that applies the principle of accountability to the powerless in the principle of forgiveness to the powerful. - Author: Christopher Hayes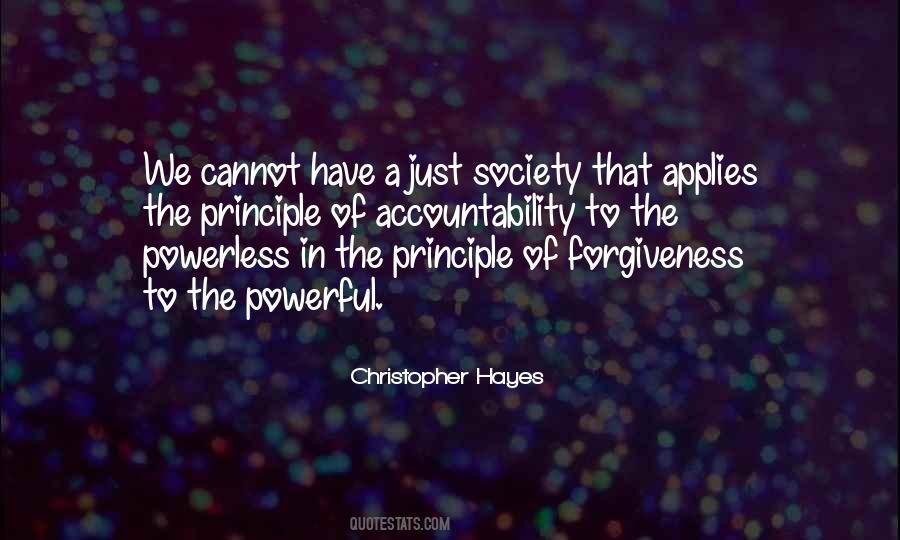 #23. Abused in this way, law becomes a tool - both domestically and internationally - by which the powerful can coerce and control the powerless, rather than a system for ensuring that all are subjected to common rules. Nowhere - Author: Glenn Greenwald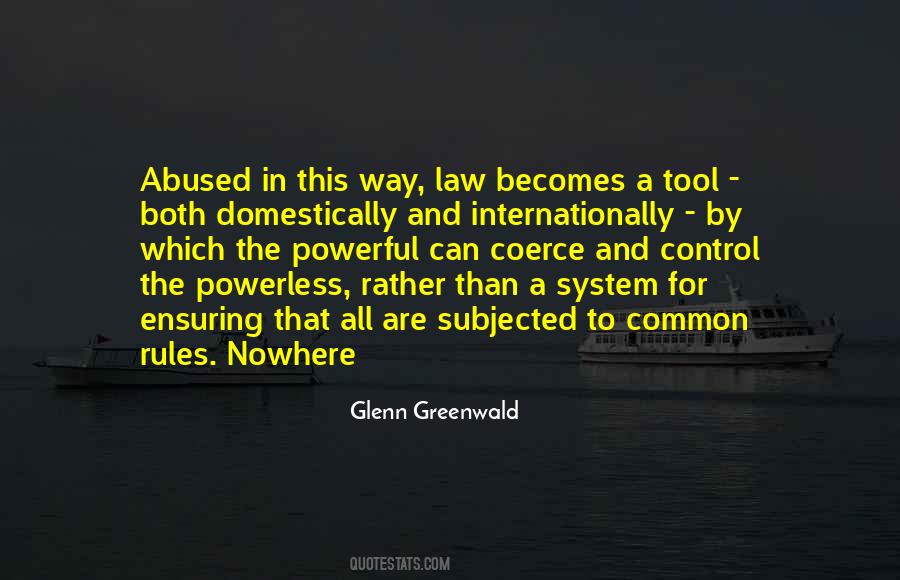 #24. We must repent of the way that we, sometimes without even knowing it, have prized the powerful over the powerless. - Author: Russell D. Moore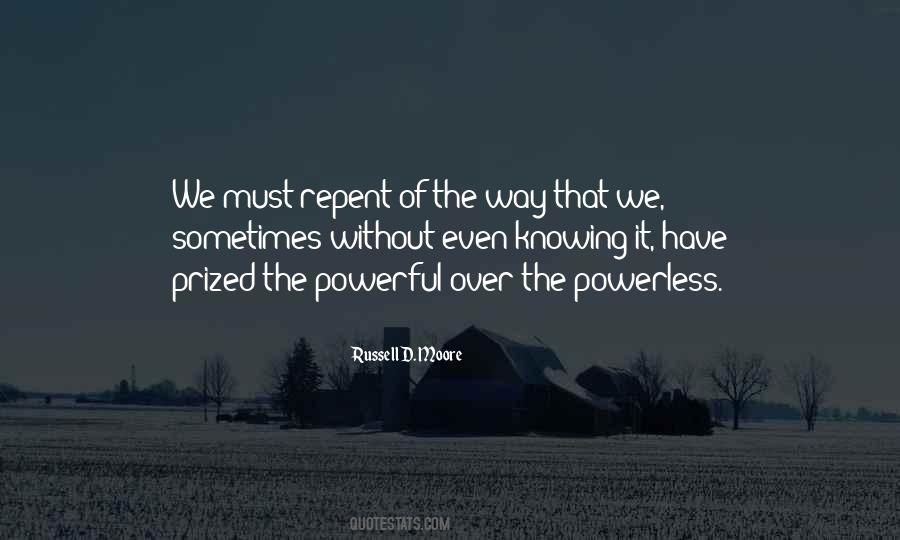 #25. Being powerful or powerless is a habit. - Author: Krishna Sagar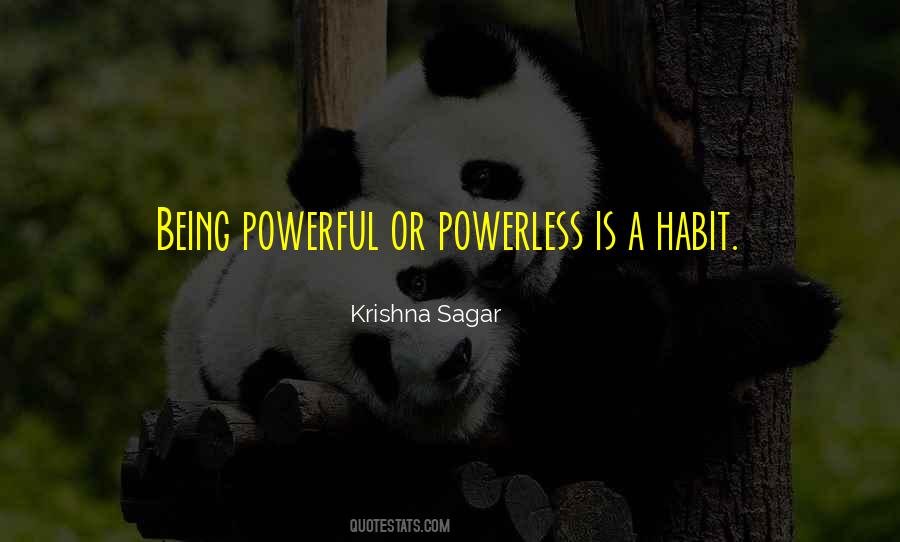 #26. But don't they say that all is fair in love and war? I heard that somewhere."
"'They?' Who are 'they?'"
"I don't know. Just people."
"That's what the victorious claim, not the defeated; the powerful, not the powerless. 'All is fair.' 'The end justifies the means.' Is that what you believe? - Author: John Connolly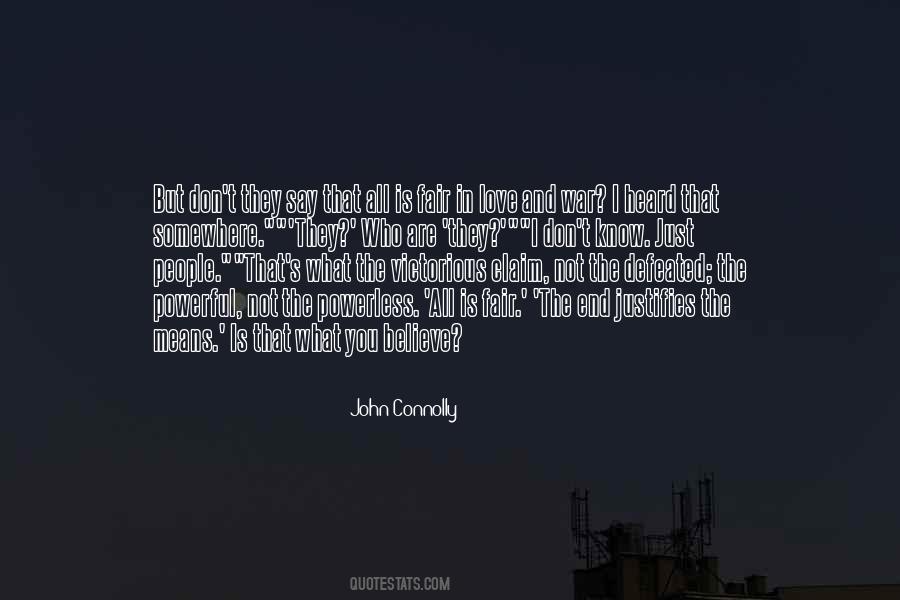 #27. We can bring to earth a new world from the ashes of the old because our union transforms us the powerless into the powerful. And I ask you to join together in using all that power-all that strength to make the dreams of all workers and communities around the world come true. - Author: Andy Stern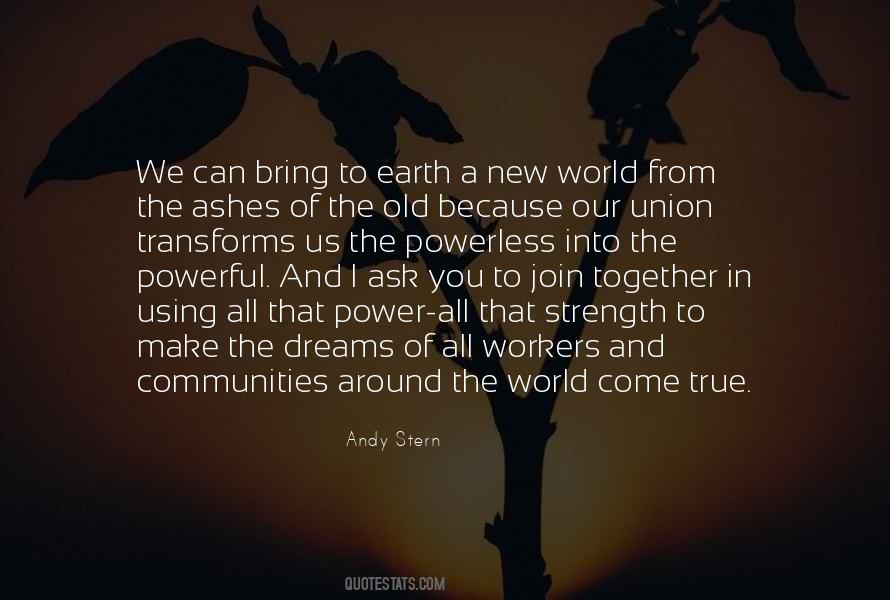 #28. Powerful people never educate powerless people in what they need that they can use to take the power away from powerful people; it's too much to expect. If I was in power, I would not educate people in how to take my powers away. - Author: Dr. John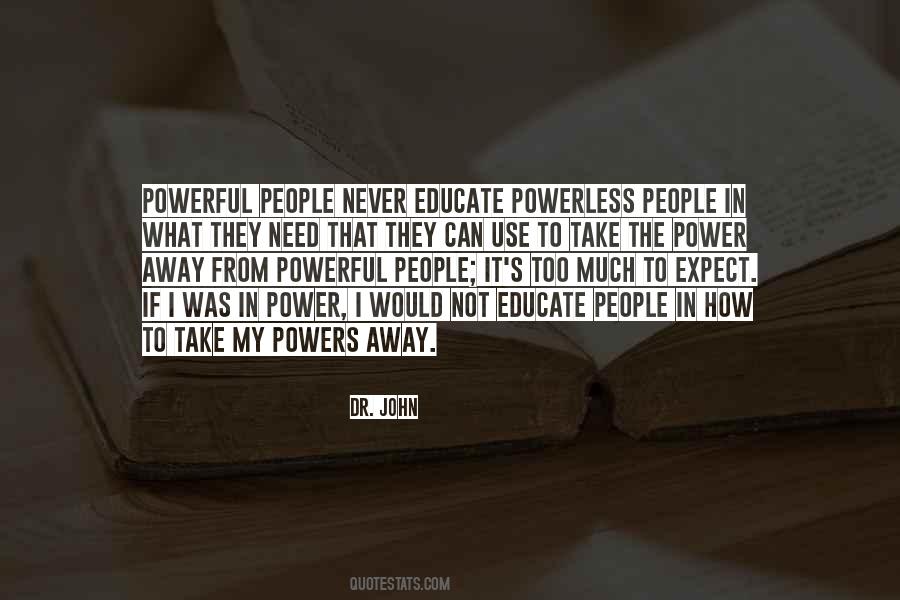 #29. Money is such an amazing teacher: What you choose to do with your money shows whether you are truly powerful or powerless. - Author: Suze Orman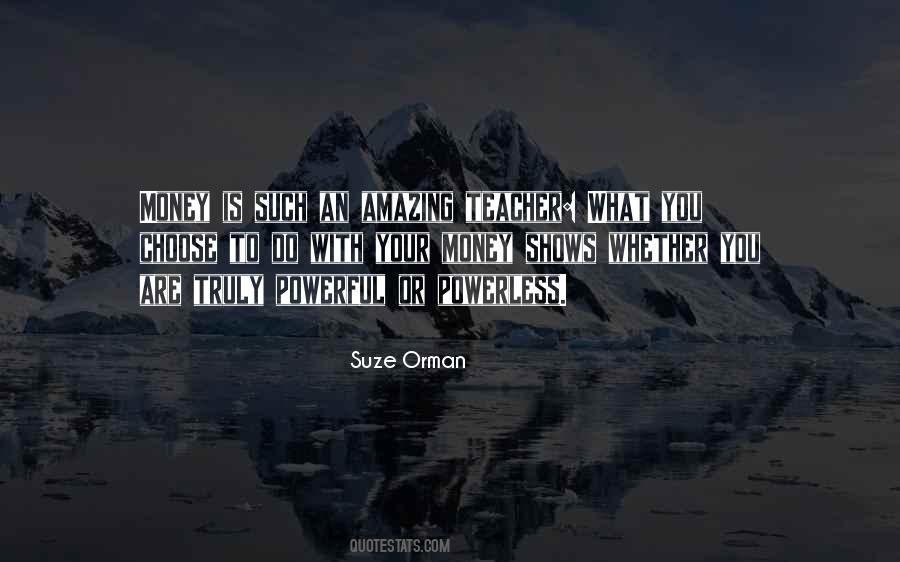 #30. Desires to use this handbook in your personal life. I'm certain of two things: prayerless lives are powerless lives, and prayerful lives are powerful lives. - Author: Beth Moore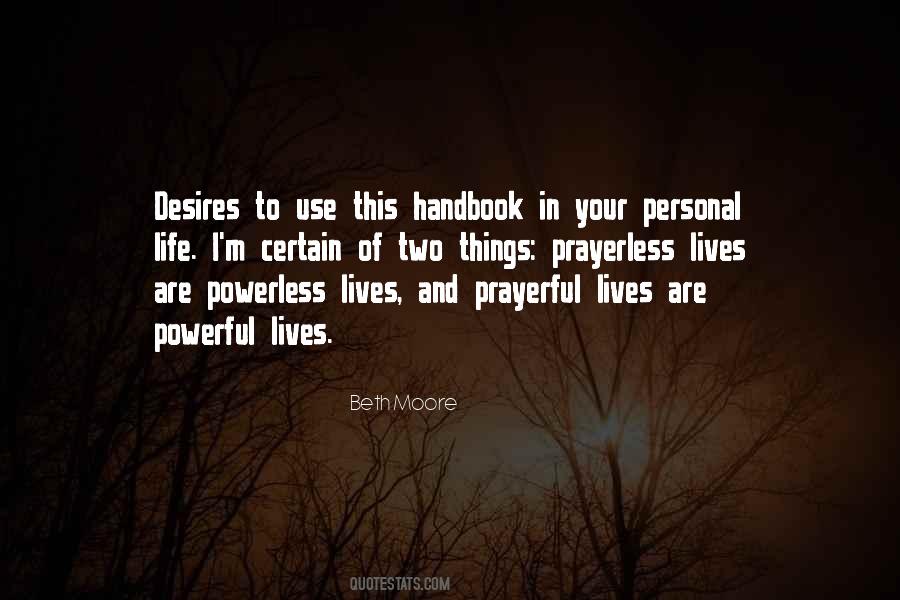 #31. The truth is always more powerful and stronger than love, because the love becomes powerless in the absence of the truth. - Author: Anuj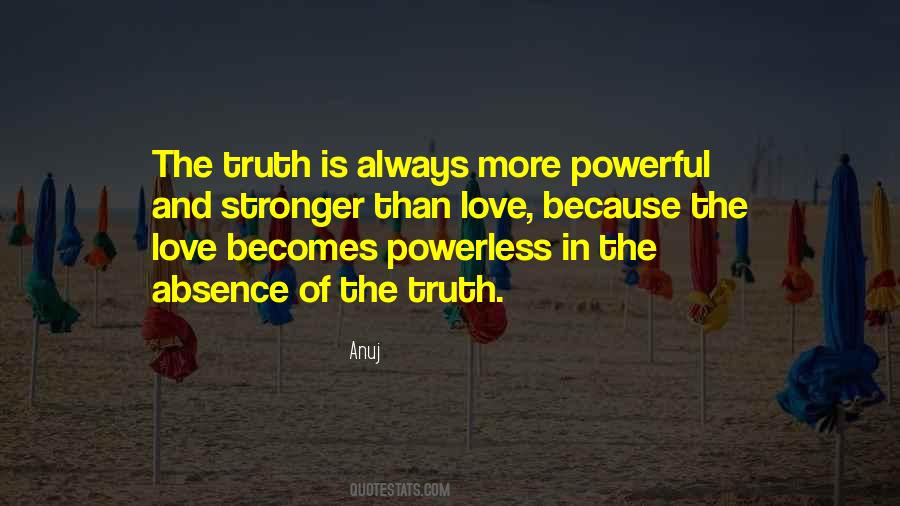 #32. Our Western society is showing its technological muscles in ever more threatening ways, but the experience of fear, anxiety and even despair has increased in equal proportion. Indeed, the paradox is that the powerful giants feel as powerless as a new-born babe. - Author: Henri Nouwen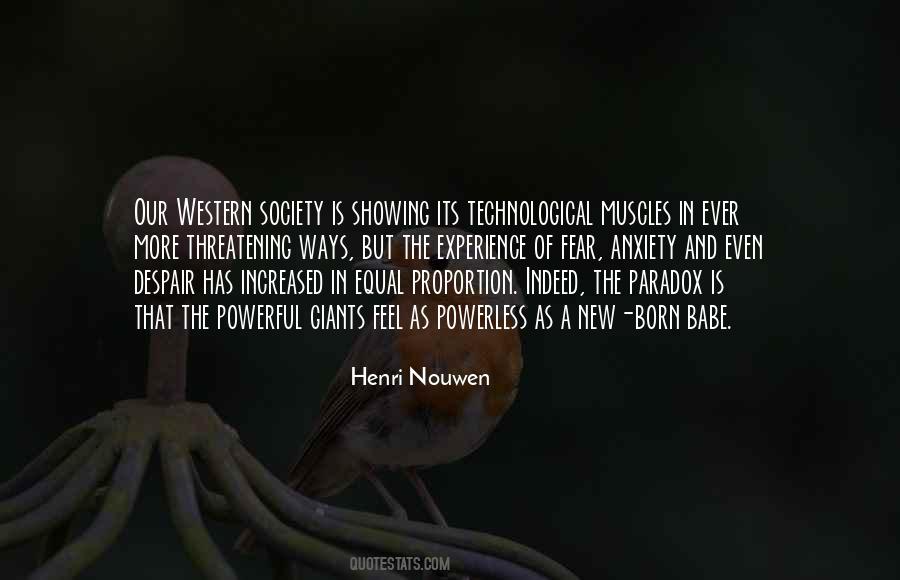 #33. If freedom rings, then bondage bombs. - Author: Anthony Liccione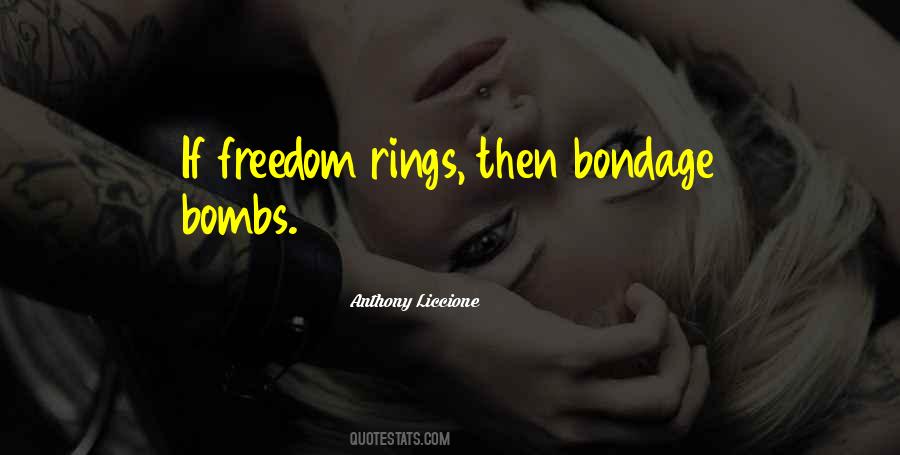 #34. The first duty of government is to protect the powerless from the powerful. - Author: Code Of Hammurabi 1772 B.C.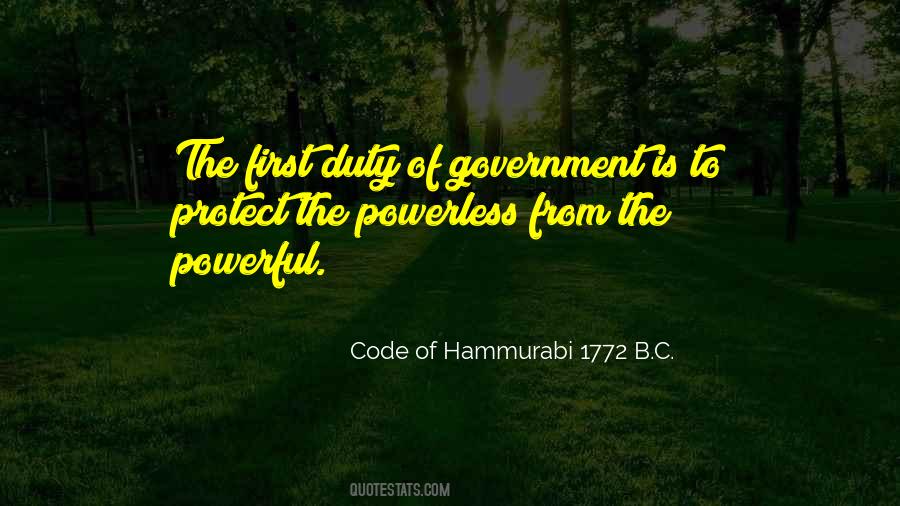 #35. Today everything comes under the laws of competition and the survival of the fittest, where the powerful feed upon the powerless. As a consequence, masses of people find themselves excluded and marginalized: without work, without possibilities, without any means of escape. - Author: Pope Francis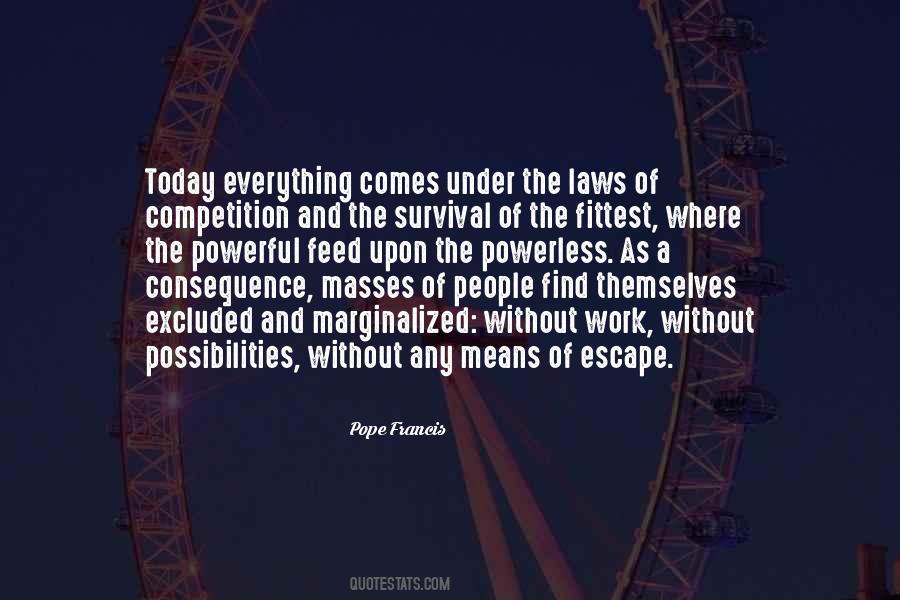 #36. The office of the president is the most powerful in the world. It is also, at times, the most powerless. - Author: Mark McKinnon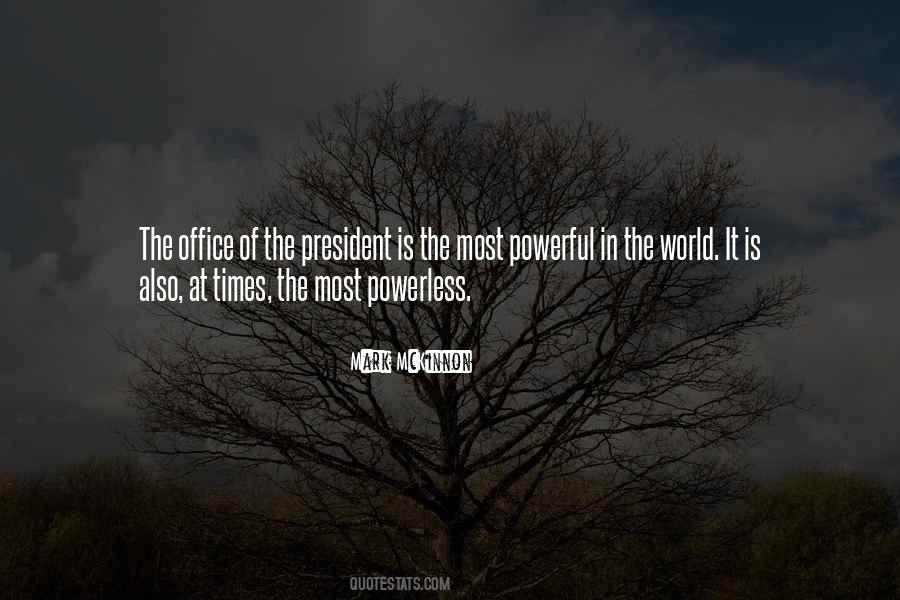 #37. When the rich and the powerful rise they leave the powerless and the poor without possibility. - Author: Auliq Ice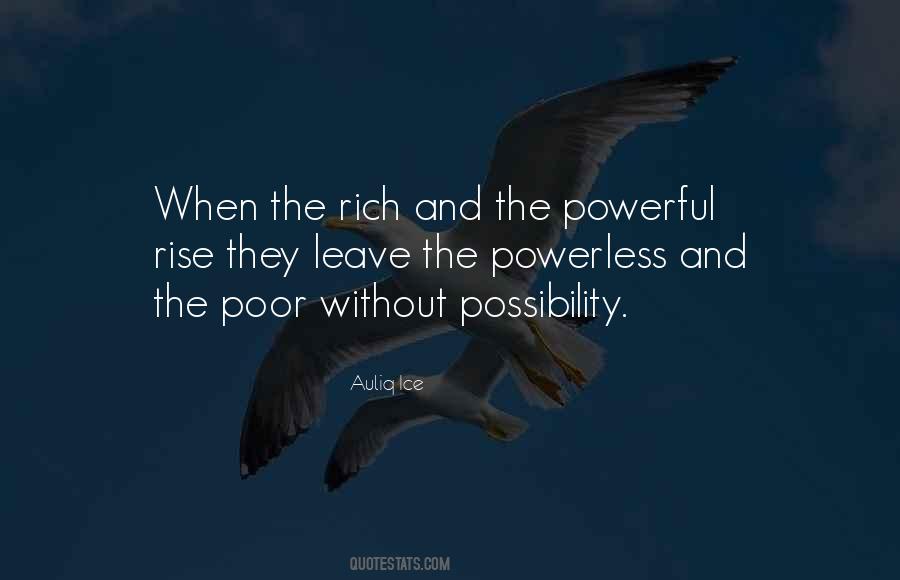 #38. There was no better way to feel powerful than to make others feel powerless. - Author: Chris Dietzel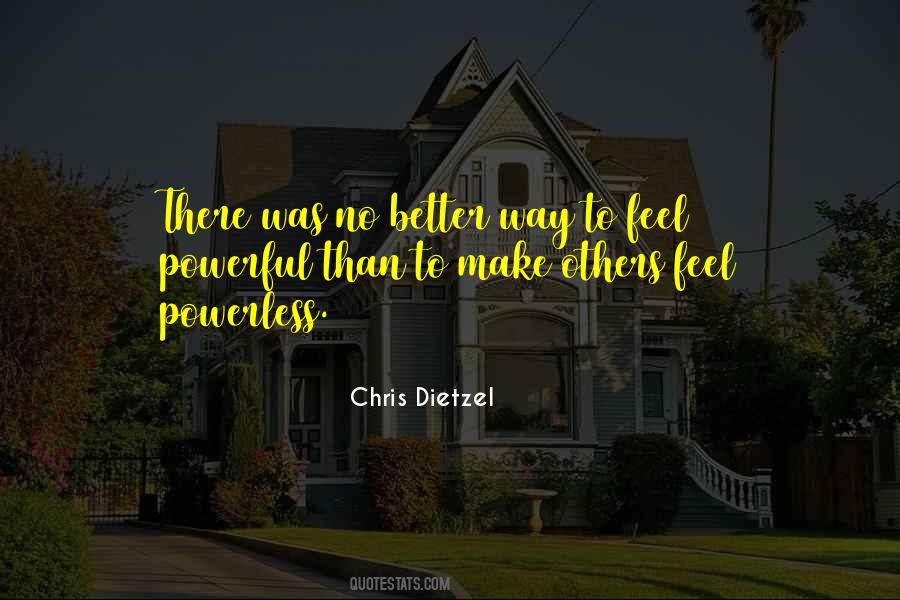 #39. The powerful and the powerless. - Author: Glenn Greenwald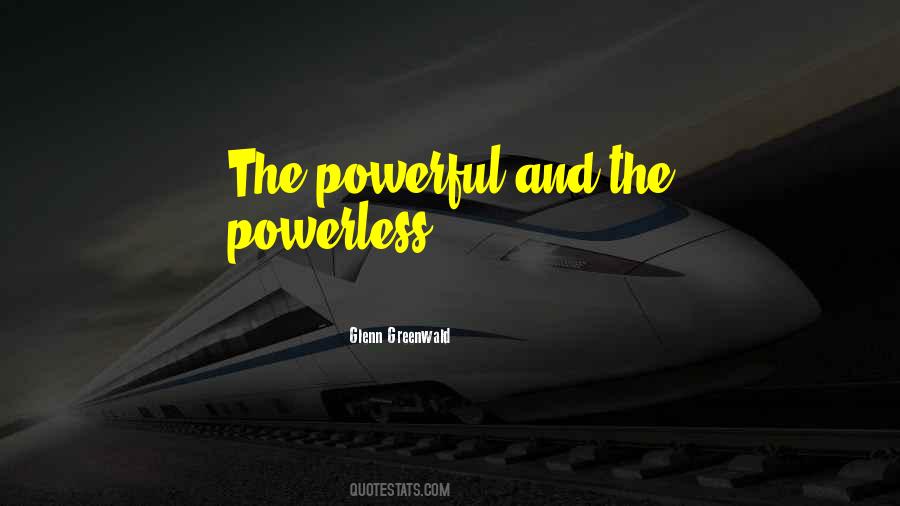 #40. And by focusing on the character of the victim, we inadvertently take the focus off the powerful and instead train our eyes and judgment on the powerless. - Author: Wesley Lowery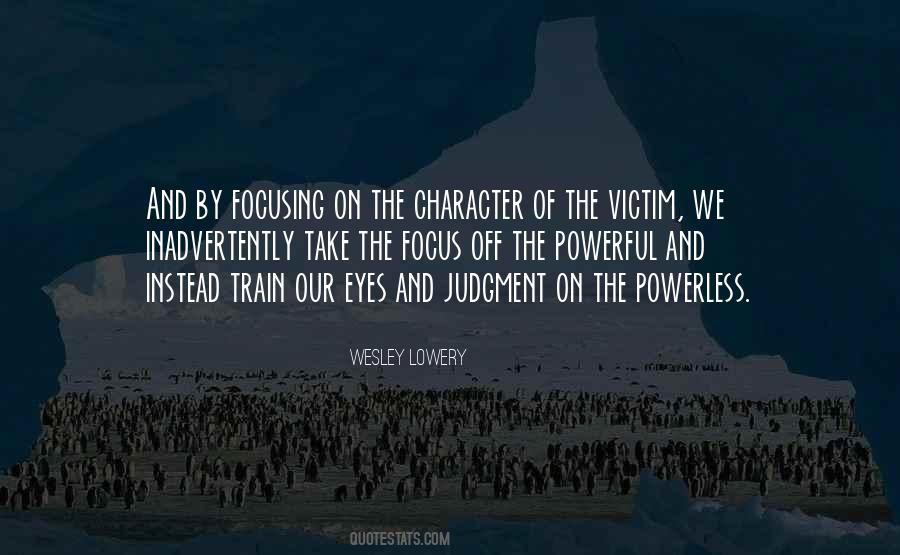 #41. The trouble with blaming powerless people is that although it's not nearly as scary as blaming the powerful, it does miss the point. Poor people do not shut down factories ... Poor people didn't decide to use 'contract employees' because they cost less and don't get any benefits. - Author: Molly Ivins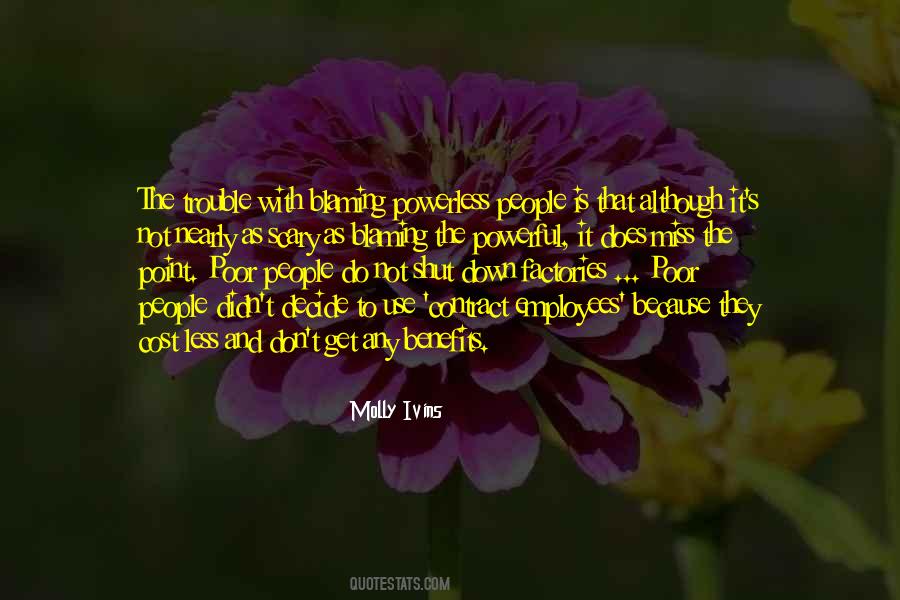 #42. People are not happy with women in actual power, yet we seem to be happy to take women on as figureheads, objects, like queens. It's a powerful yet politically powerless role. - Author: Kate Williams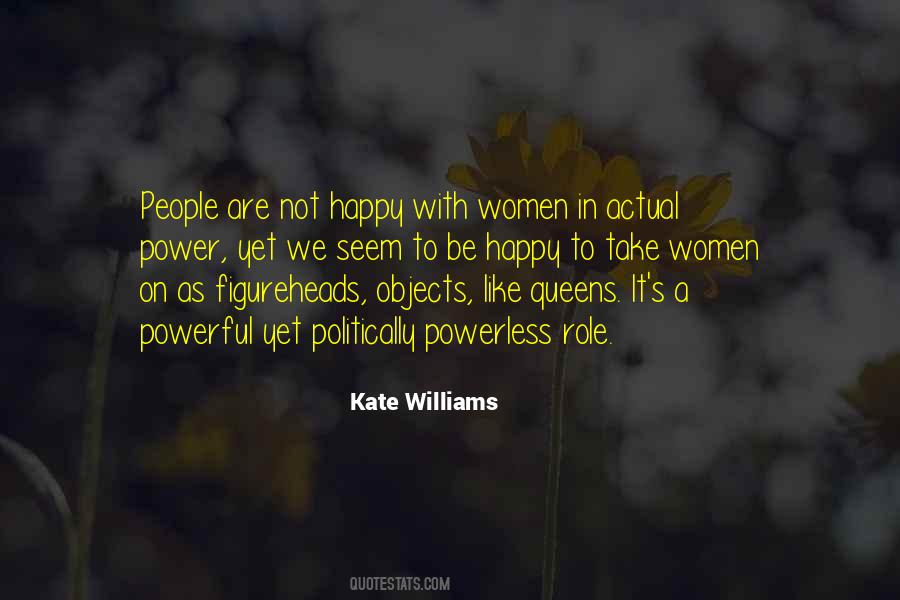 #43. What we actually learn, from any given set of circumstances, determines whether we become increasingly powerless or more powerful. - Author: Blaine Lee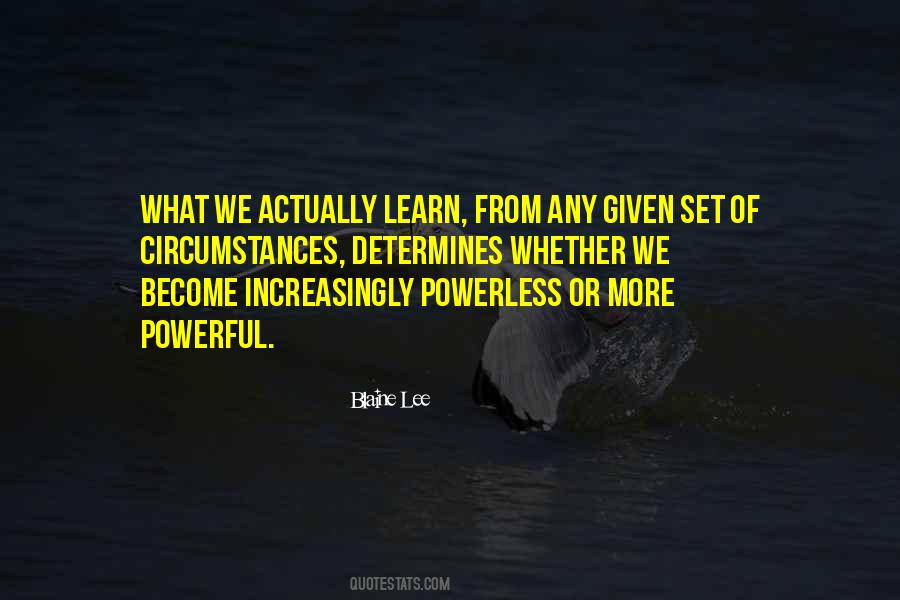 #44. [I] have fantasies of killing myself and thus being the powerful one not the powerless one. - Author: Anne Sexton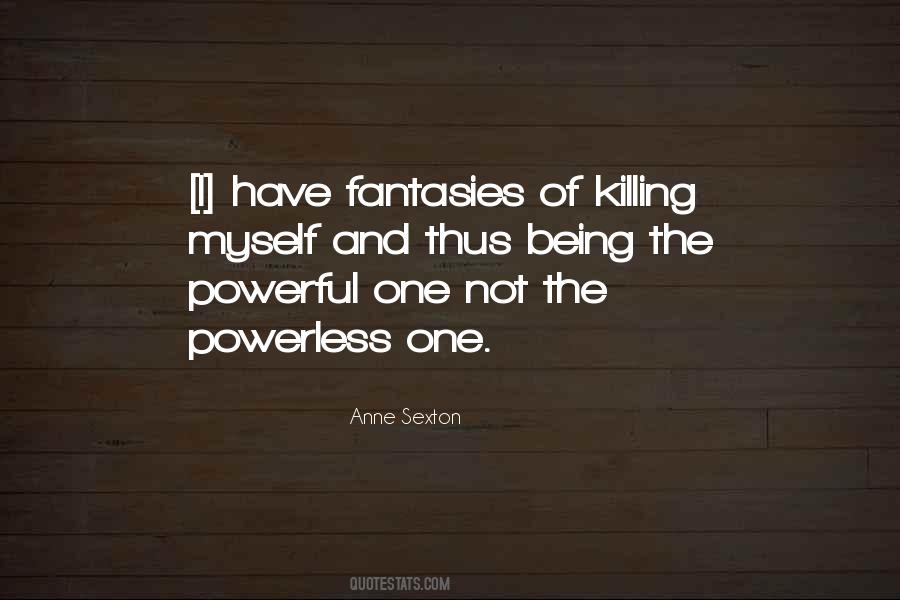 #45. Of all powers, love is the most powerful and the most powerless. It is the most powerful because it alone can conquer that final and most impregnable stronghold which is the human heart. It is the most powerless because it can do nothing except by consent. - Author: Frederick Buechner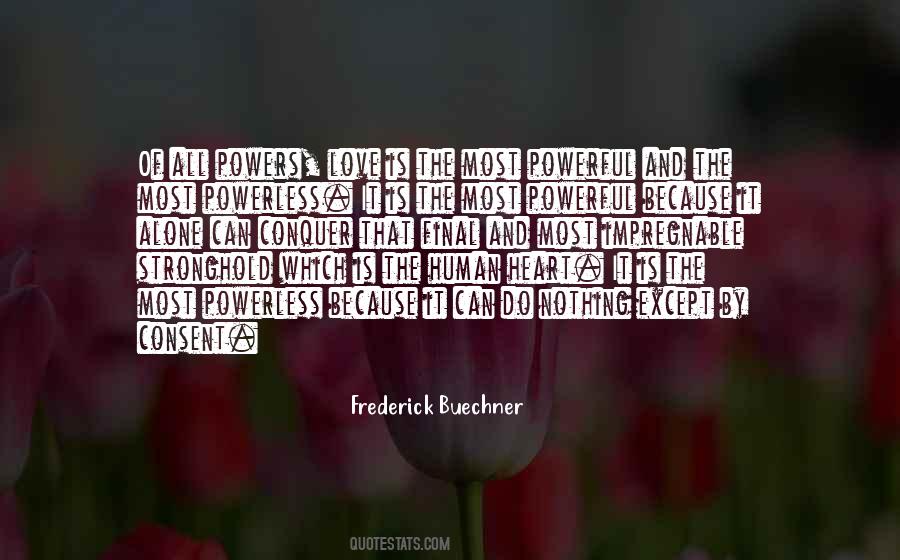 #46. I didn't want to be an immigrant. I was forced to be an immigrant. Alexis de Tocqueville, the French writer, said that the powerful and the happy never go into exile. He was right. - Author: Jorge Ramos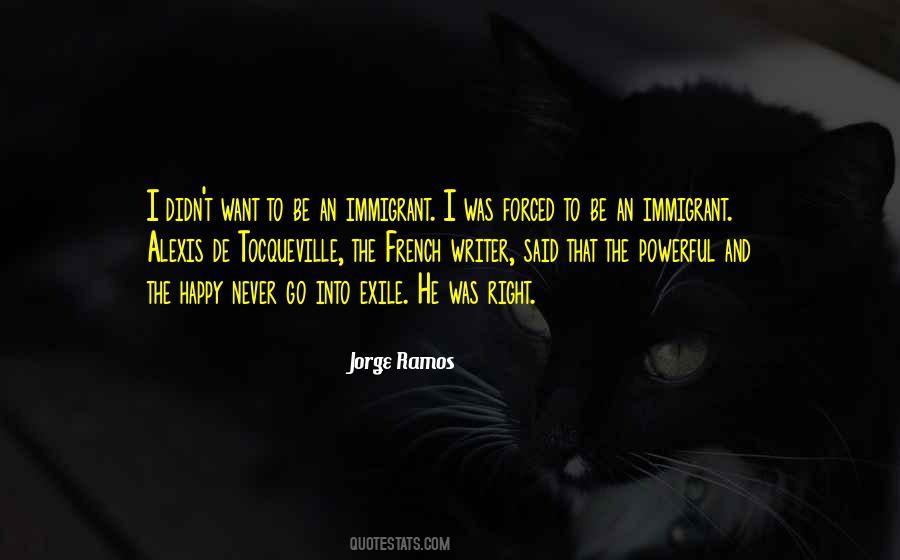 #47. We don't believe 'in the power of prayer,' but in our all-powerful God who empowers our inherently powerless prayers." - Burk Parsons - Author: Randy Alcorn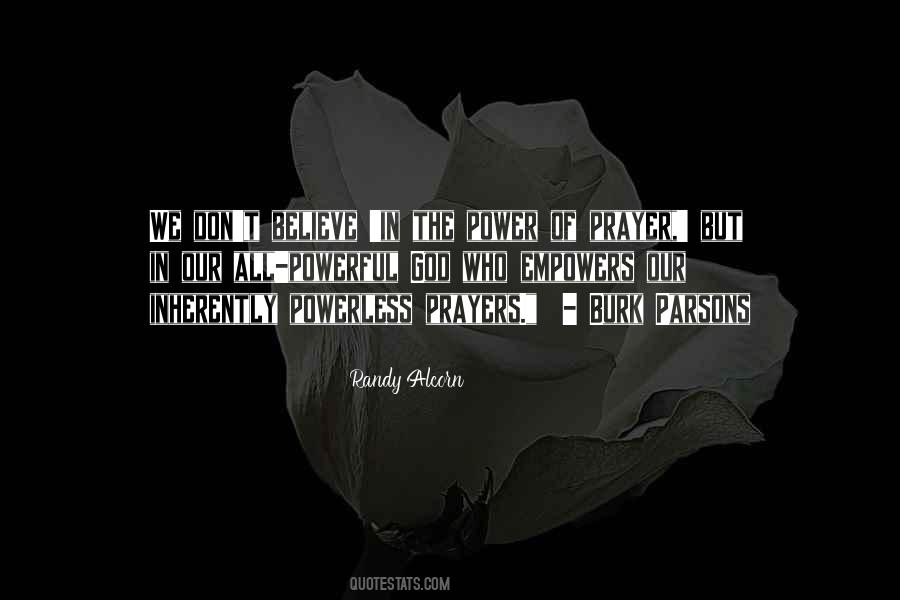 #48. The more powerful the work, the more powerless the worker. - Author: Karl Marx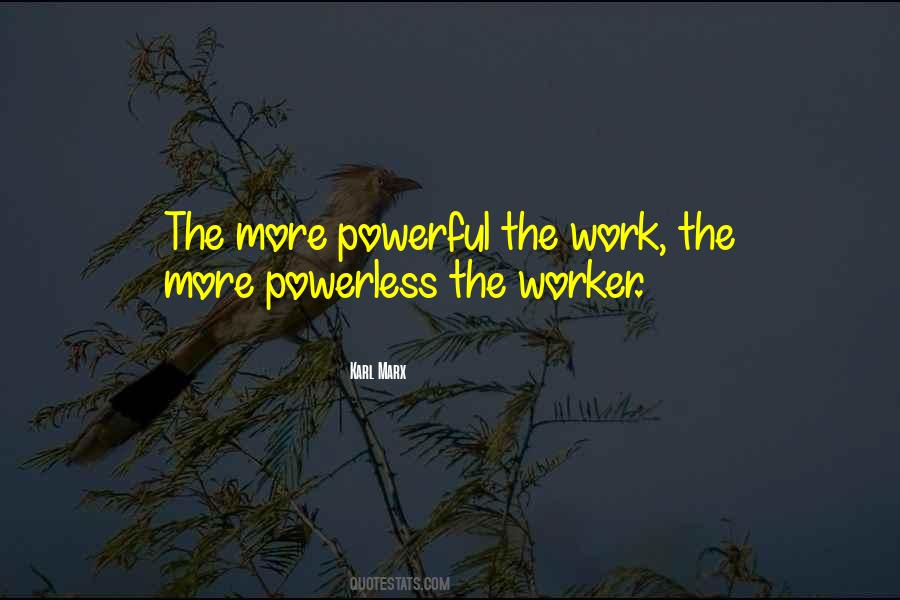 #49. You can't get reconciliation between the powerful and powerless unless you disempower the powerful. - Author: Jason E. Shelton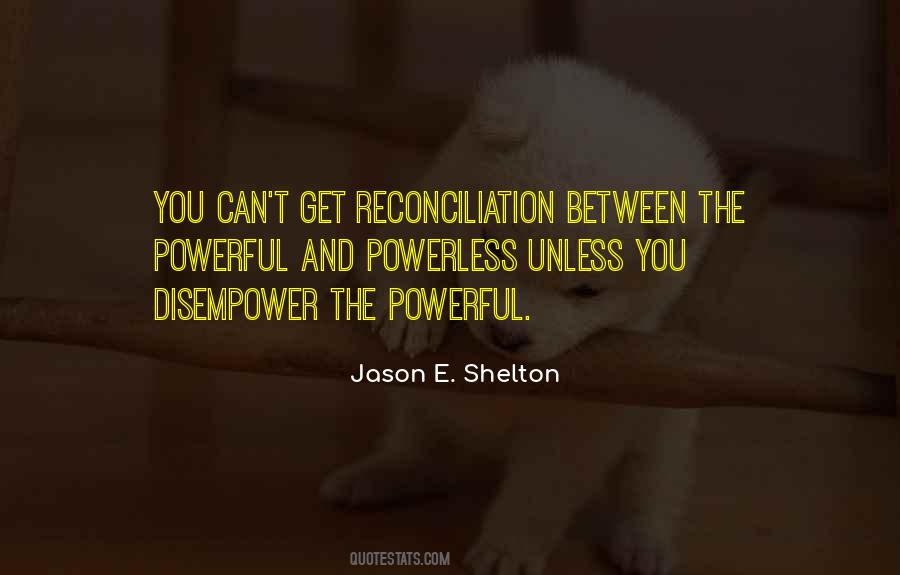 Famous Authors
Popular Topics