Politics And Christianity Famous Quotes & Sayings
List of top 34 famous quotes and sayings about politics and christianity to read and share with friends on your Facebook, Twitter, blogs.
Top 34 Politics And Christianity Quotes
#1. The hunger for change is the desire to make a change. - Author: Lailah Gifty Akita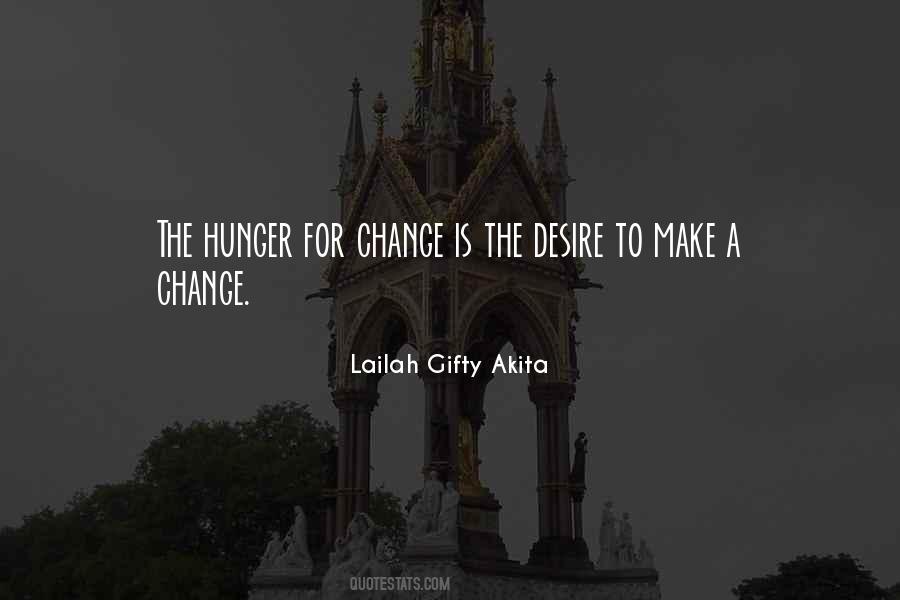 #2. Communism is the final logic of the dehumanization of man. - Author: Fulton J. Sheen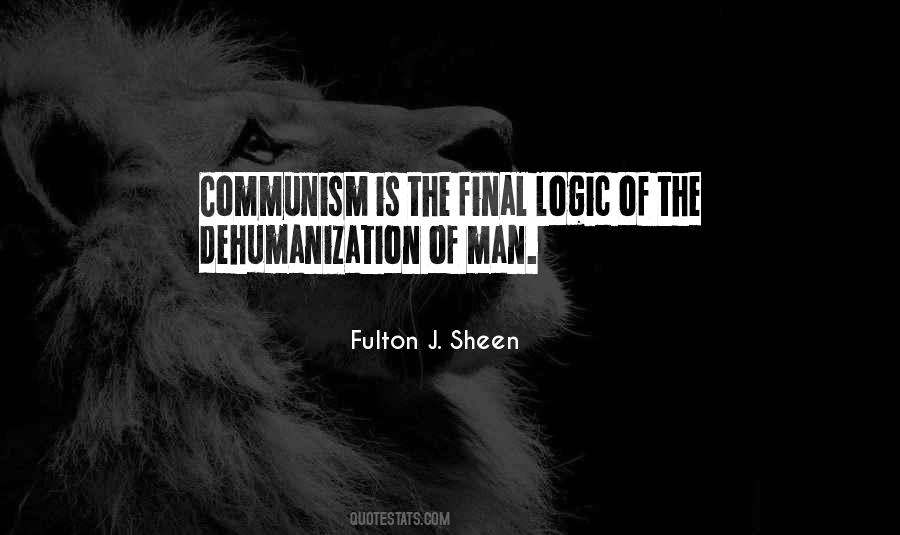 #3. They will come a time when Satan will throw a veil over the earth...and convince us that he does not exist. Look at our politics and degradation of values and loyalty and tell me that day is not today. - Author: James Morris Robinson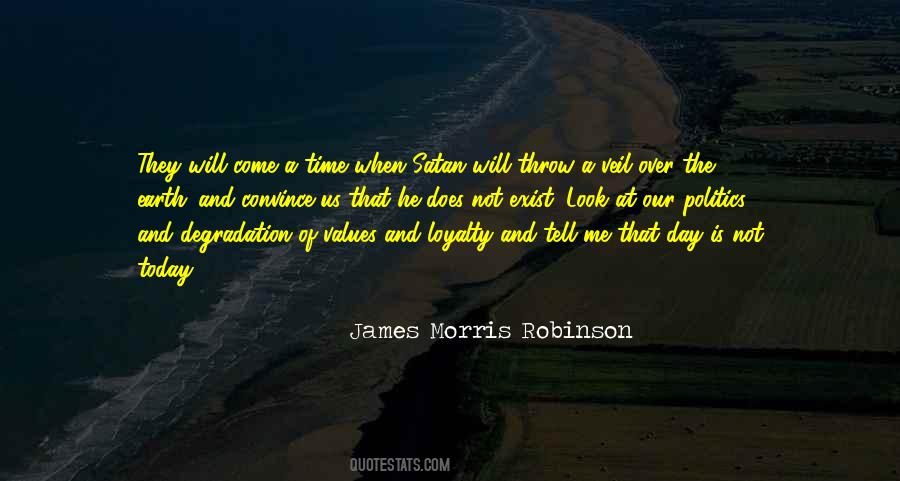 #4. When we refer to 'the biblical approach to economics' or the biblical response to politics' or 'biblical womanhood,' we're using the Bible as a weapon disguised as an adjective. - Author: Rachel Held Evans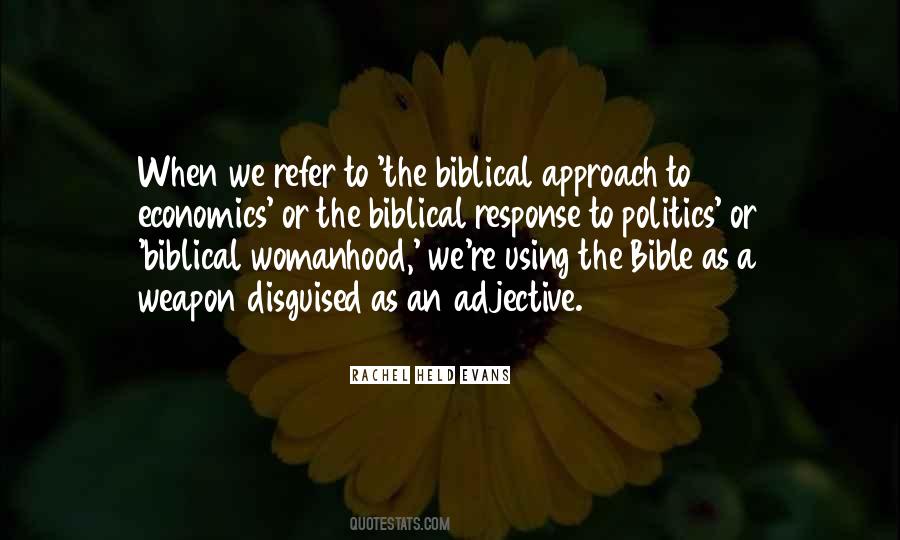 #5. Why worry about minor little details like clean air, clean water, safe ports and the safety net when Jesus is going to give the world an "Extreme Makeover: Planet Edition" right after he finishes putting Satan in his place once and for all? - Author: Arianna Huffington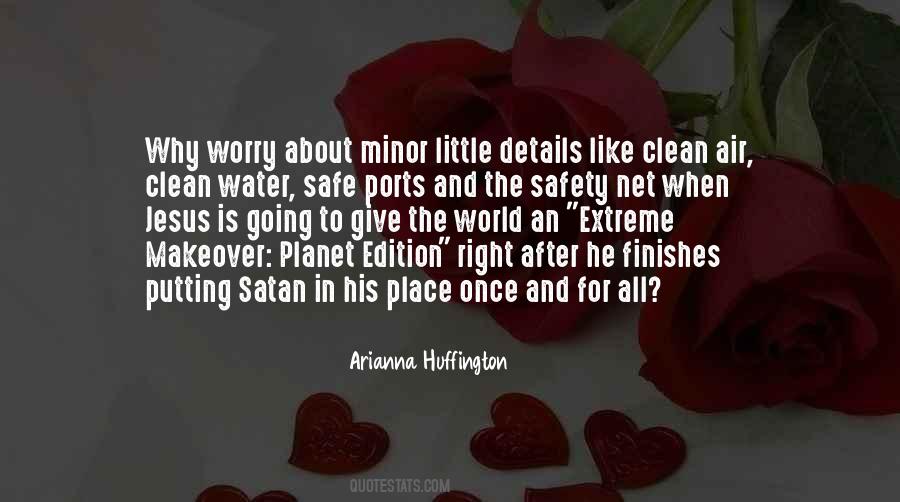 #6. I have a problem with people who take the Constitution loosely and the Bible literally. - Author: Bill Maher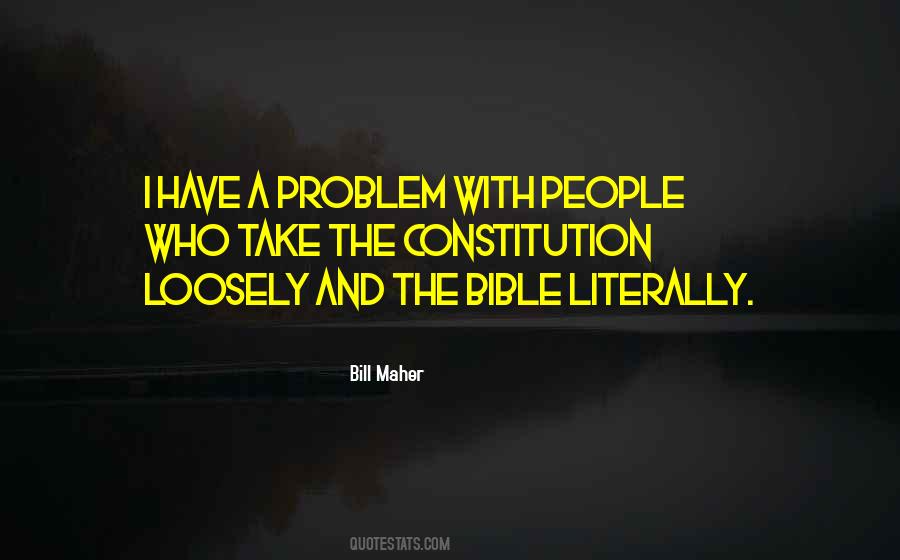 #7. Nonviolent action on behalf of justice is no automatic forumla with promise of success: but neither is war. After all, at least half of the people who go to war for some cause deemed worthy of it are defeated. - Author: John Howard Yoder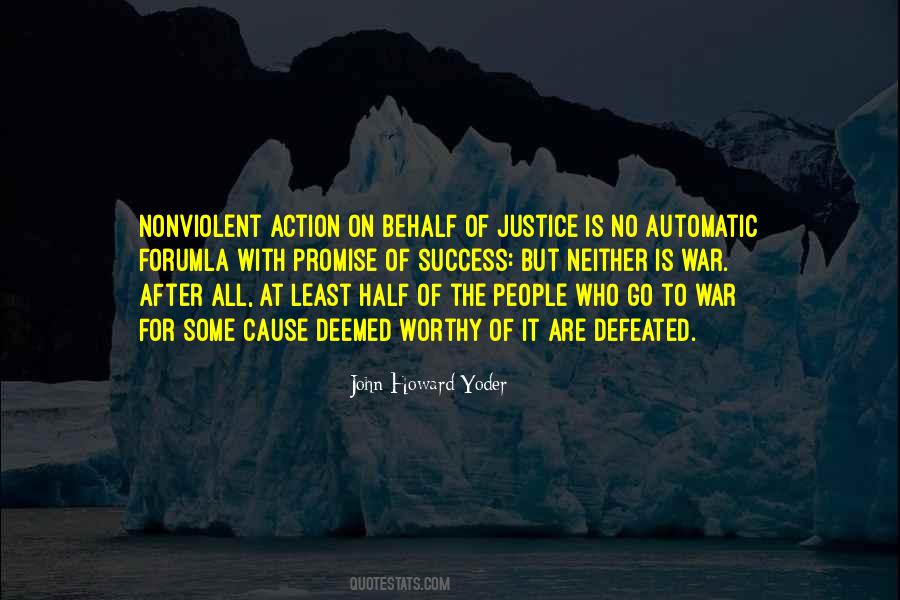 #8. To regret religion is to regret Western civilization. - Author: Theodore Dalrymple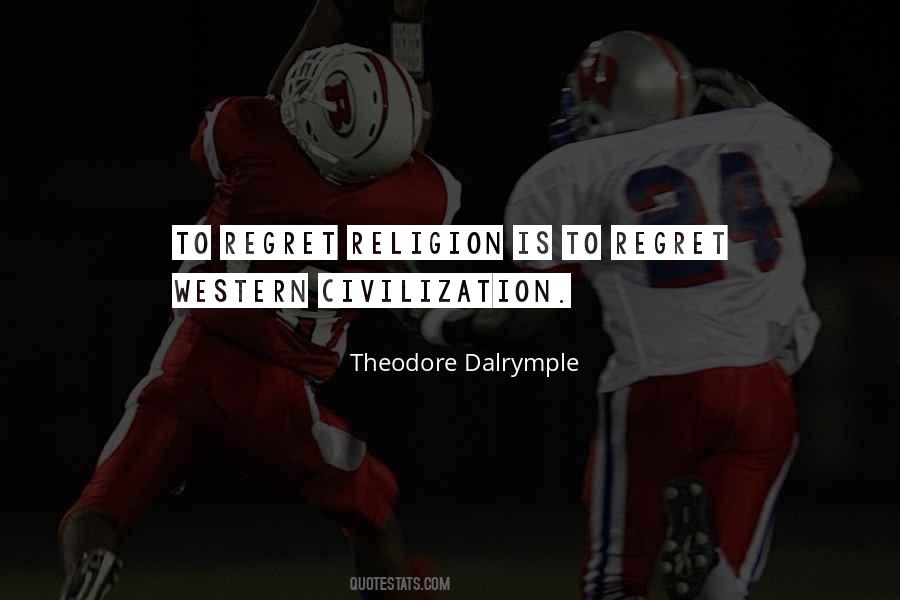 #9. If God be denied, then His sovereignty and infallibility accrue to other agencies. - Author: Rousas John Rushdoony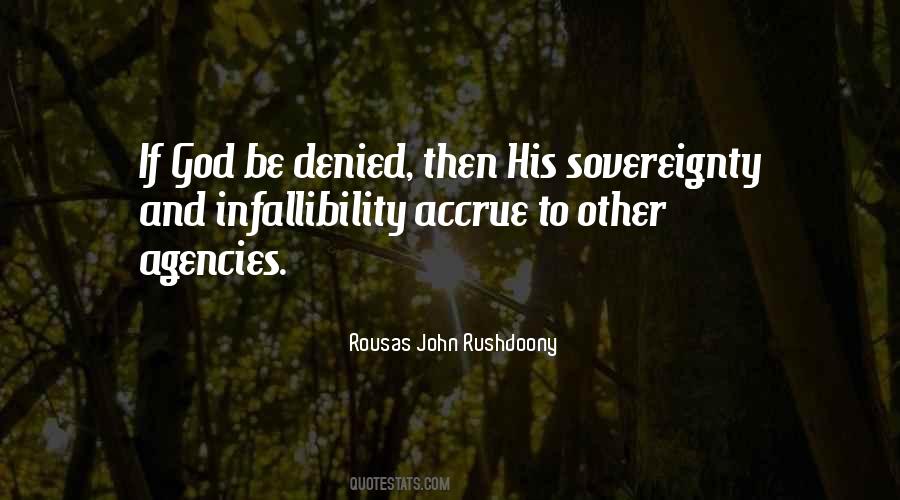 #10. The basic problem of the Christians in this country in the last eighty years or so, in regard to society and in regard to government, is that they have seen things in bits and pieces instead of totals. - Author: Francis A. Schaeffer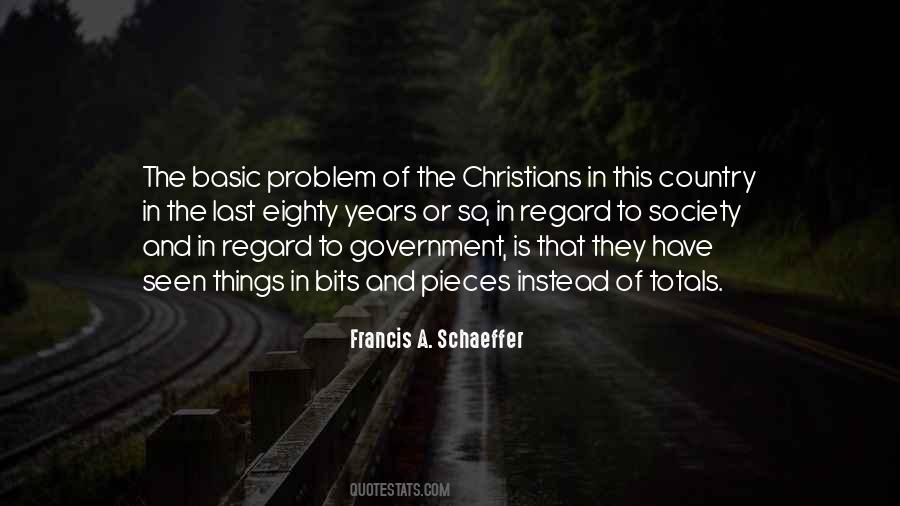 #11. Far from being incompatible, politics and Christianity are, in reality, inseparable. What don't mix are Christianity and social apathy.
(p. 117) - Author: Steve Chalke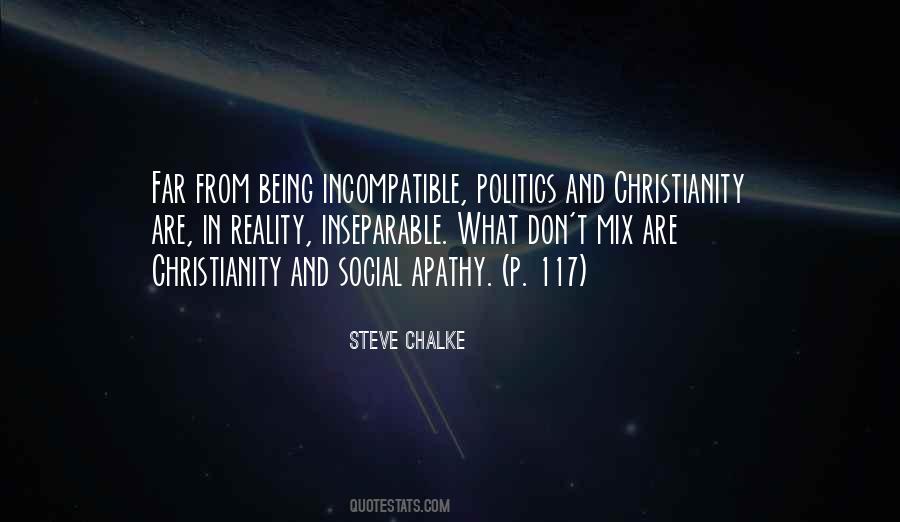 #12. Faith reminds us that change is always possible. - Author: Jim Wallis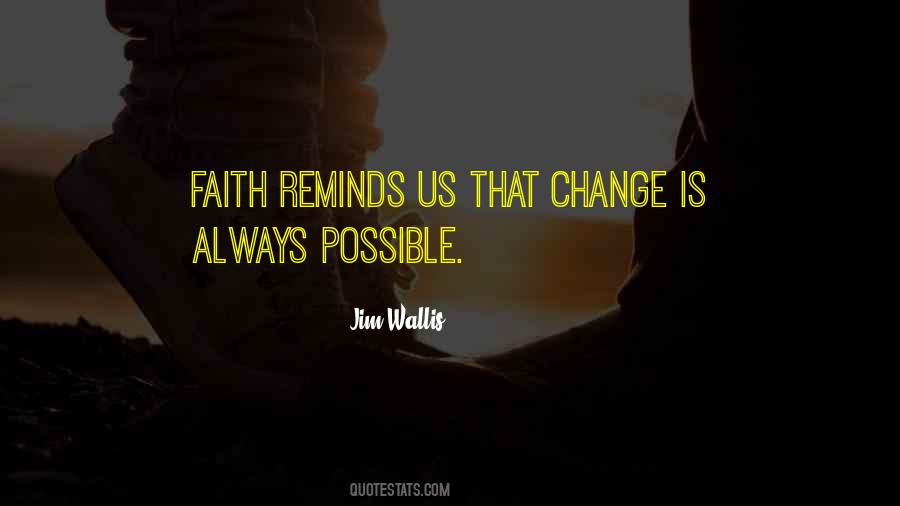 #13. While the Christian faith clearly teaches that believers are to be involved as good citizens in the state, nevertheless, it is obvious why so many secularists are addicted to politics because political power is a surrogate for a Higher Power. - Author: J.P. Moreland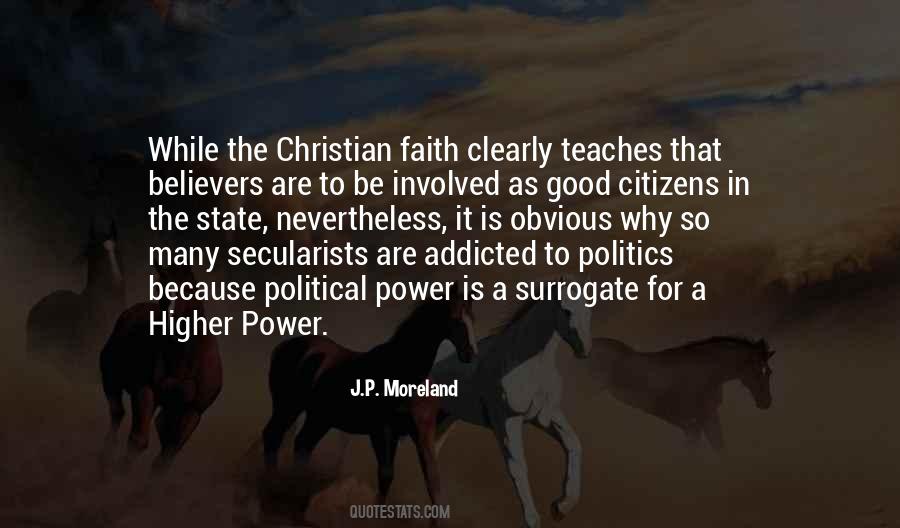 #14. The question is not if the candidate's heart is favorable to Christianity, but if he has Christ as his starting point even for politics, and will speak out His name! - Author: Abraham Kuyper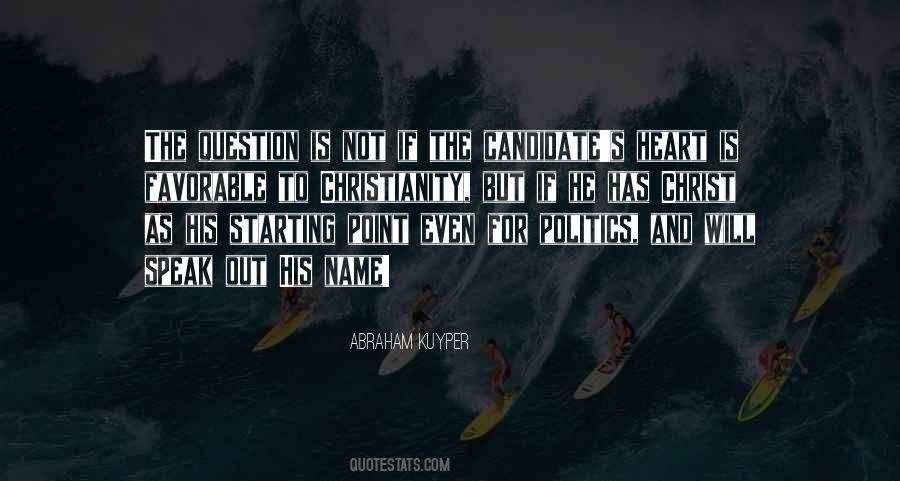 #15. The chief danger that confronts the coming century will be religion without the Holy Ghost, Christianity without Christ, forgiveness without repentance, salvation without regeneration, politics without God, heaven without hell. - Author: William Booth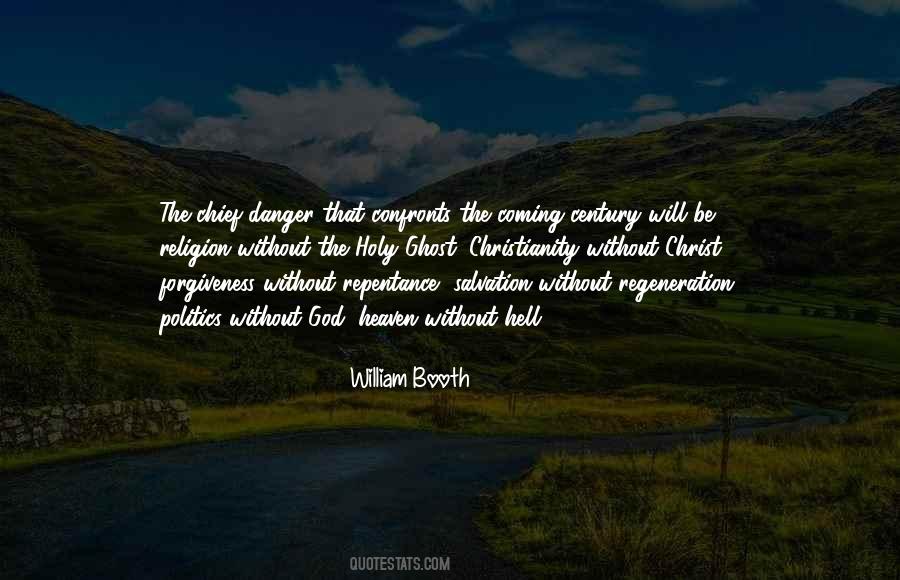 #16. The art of diplomacy is often to tell someone you want to be their best friend, but failing that, you might have to destroy them. It's kind of like Christianity. Congressman Lance Boyd. - Author: Jayden Hunter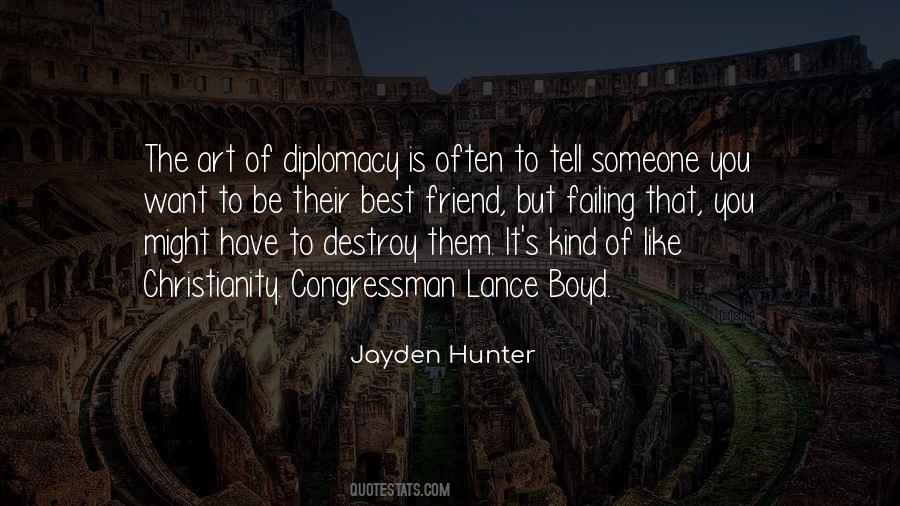 #17. The principle of democracy is a recognition of the sovereign, inalienable rights of man as a gift from God, the Source of law. - Author: Fulton J. Sheen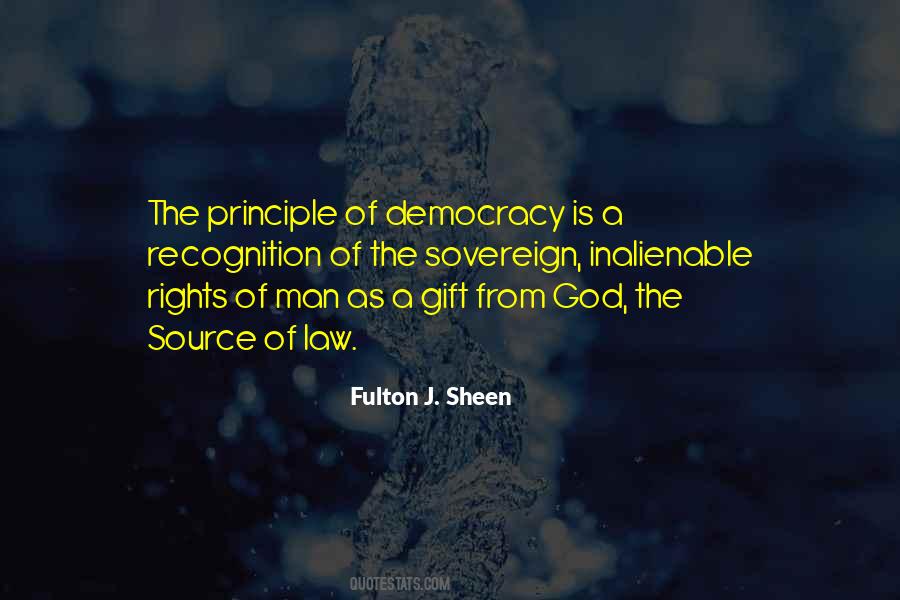 #18. Two of the greatest hungers in our world today are the hunger for spirituality and the hunger for social change. The connection between the two is the one the world is waiting for, especially the new generation. And the first hunger will empower the second. - Author: Jim Wallis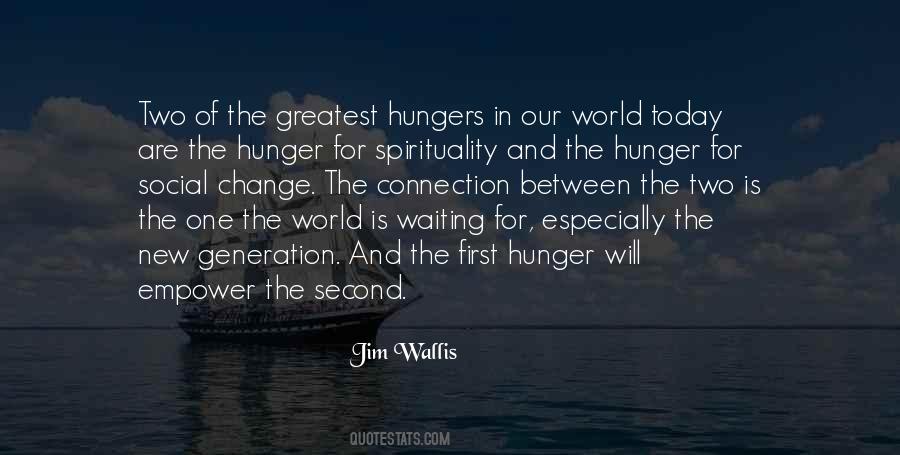 #19. When a politician spends a million on himself, we rally and call him a thief. But when a cardinal spends the same amount on his attire, we kneel down and kiss his hand. - Author: Justin Villanueva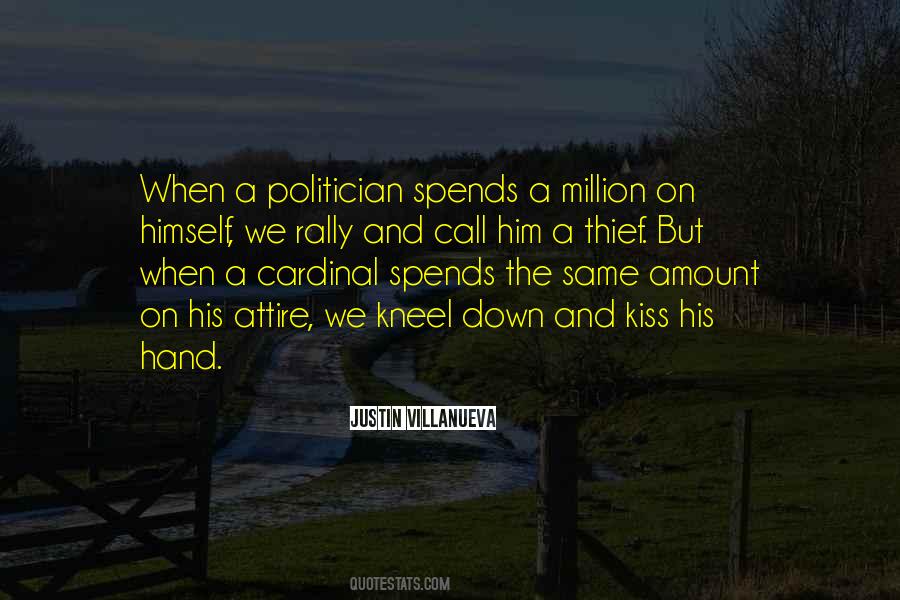 #20. True Christianity is not defined on the basis of external moralism, religious traditionalism, or partisan politics, but on the basis of a personal love for Jesus Christ and a desire to follow Him no matter what the cost (John 14:15). - Author: John F. MacArthur Jr.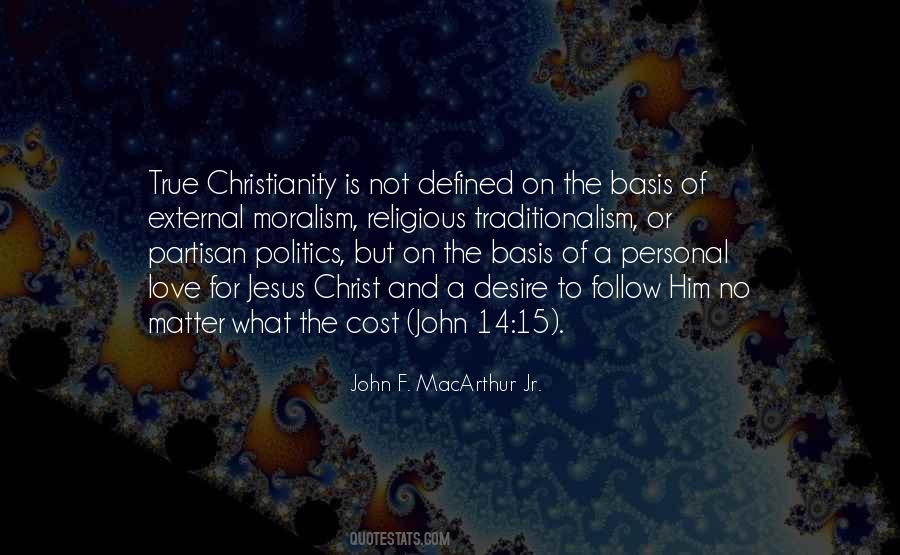 #21. The chief danger of the 20th century will be religion without the Holy Spirit, Christianity without Christ, forgiveness without repentance, salvation without regeneration, politics without God, and heaven without hell. - Author: William Booth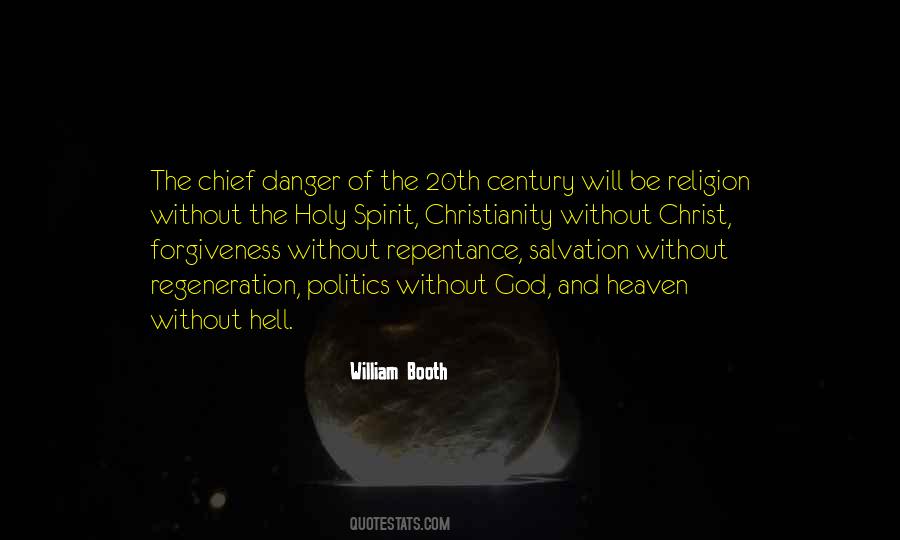 #22. Homosexuality, to the limited extent it was discussed in our church, was little more than a political football, a quick test of orthodoxy. - Author: Matthew Vines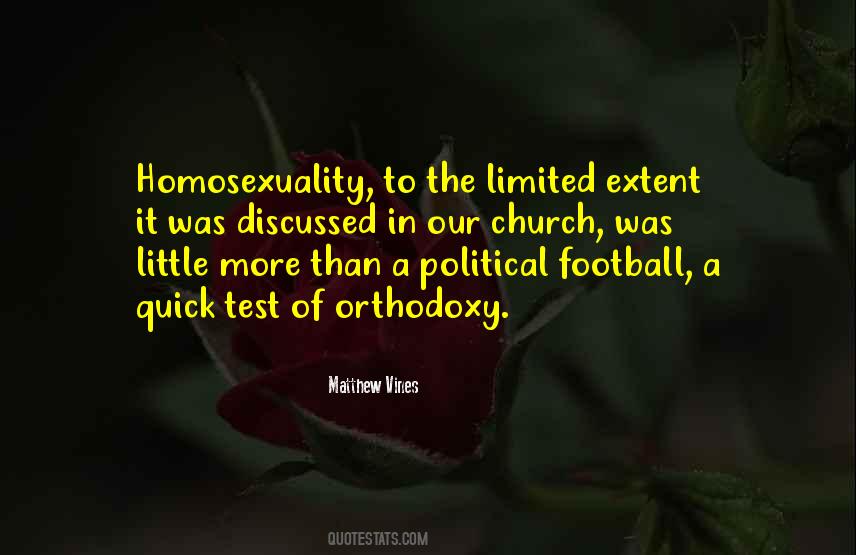 #23. But the Church cannot be, in any political sense, either conservative or liberal, or revolutionary. Conservatism is too often conservation of the wrong things: liberalism a relaxation of discipline; revolution a denial of the permanent things. - Author: T. S. Eliot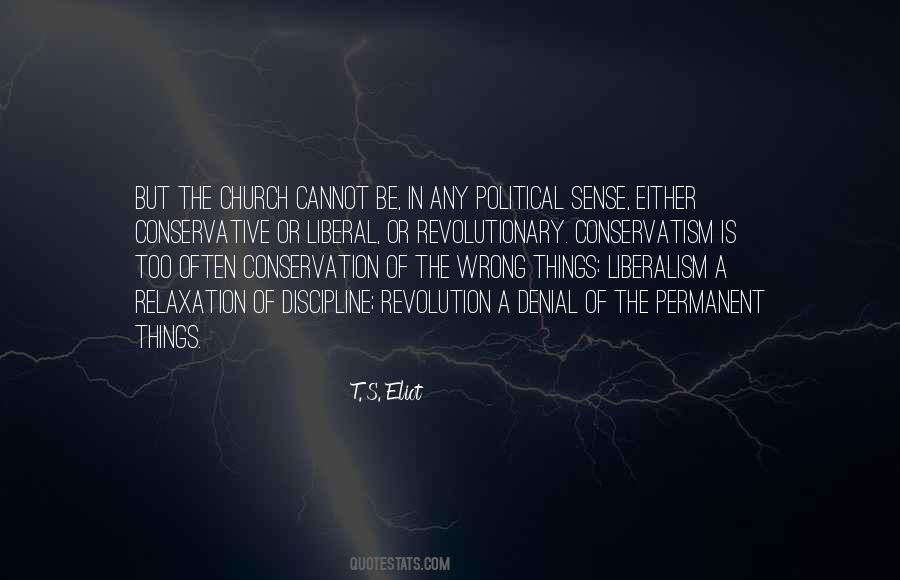 #24. Politicians always over-promise, while God always over-delivers. - Author: Jayce O'Neal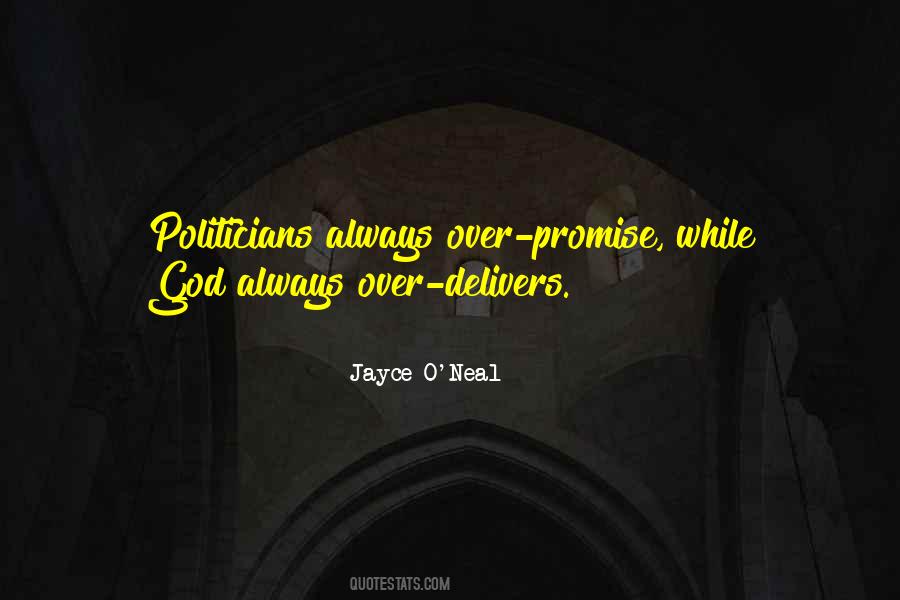 #25. I believe _cosmopolitanism_ can be an effective discourse with which to advocate a politics of _transidentity_ of overlapping interests and heterogeneous or hybrid subjects in order to challenge conventional notions of exclusive belonging, identity and citizenship. - Author: Namsoon Kang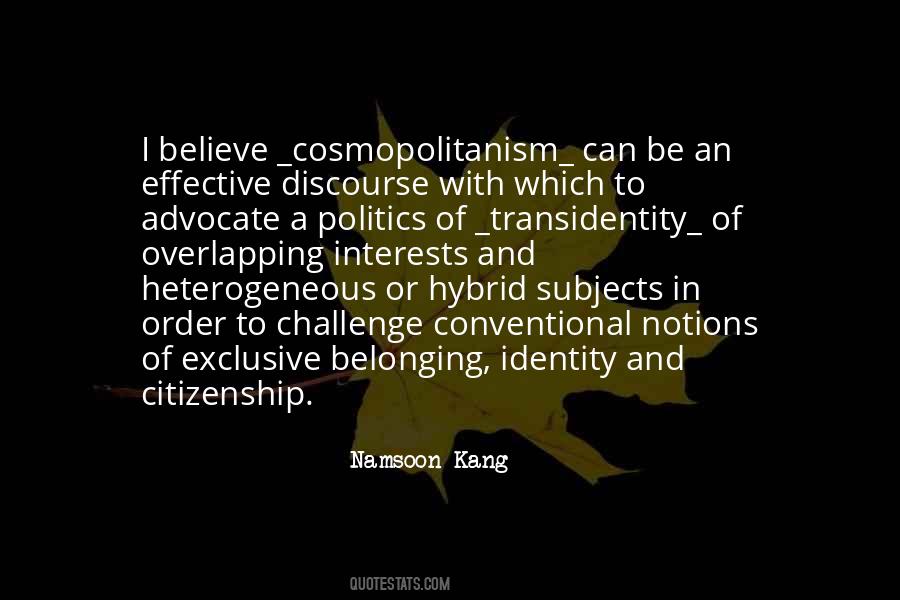 #26. A clear pattern soon emerged, as demonstrated by many polls: the more prominently Christians entered the political arena, the more negatively they were viewed by the rest of society. - Author: Philip Yancey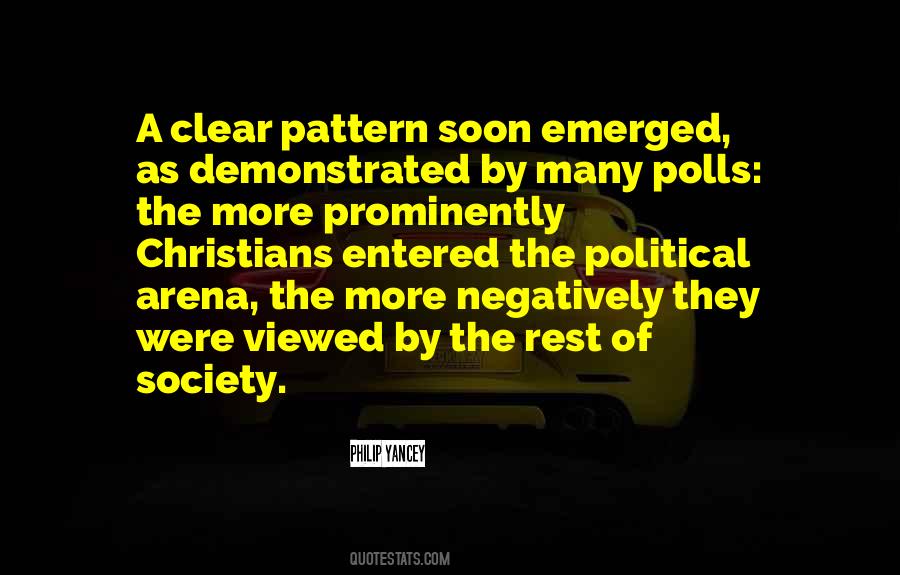 #27. The politics of trans-identity seeks to move from the _politics of singular identity_ to the _politics of multiple solidarities_ across various identities without abandoning one's personal attachments and commitments to the group that one finds significant. - Author: Namsoon Kang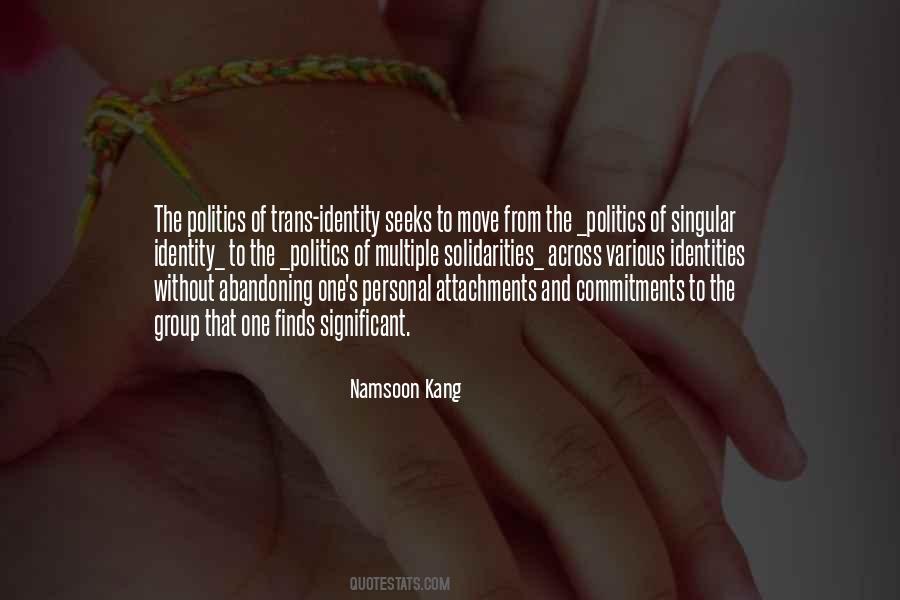 #28. Unless the relationship of law to Christianity is re-established, there is no future except destruction for Western culture. - Author: R. J. Rushdooney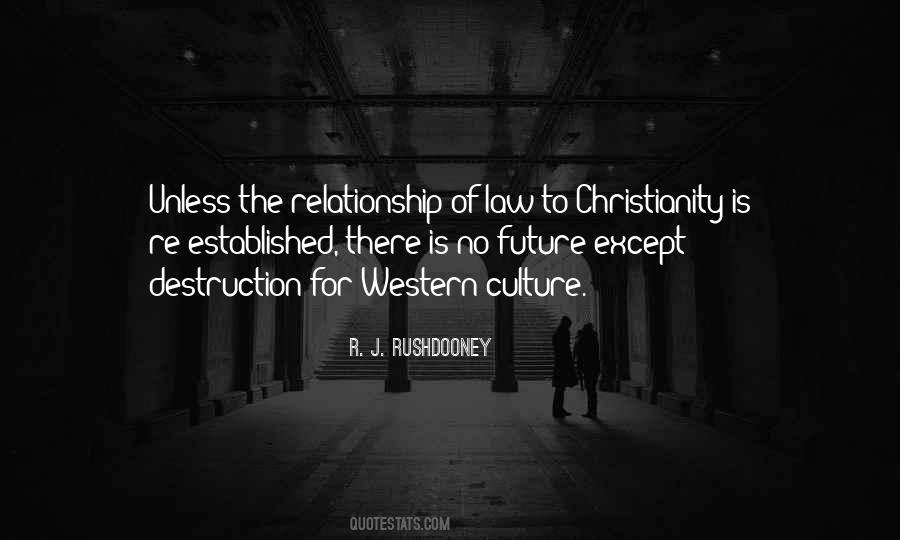 #29. Organized religion is making Christianity political rather than making politics Christian. - Author: Laurens Van Der Post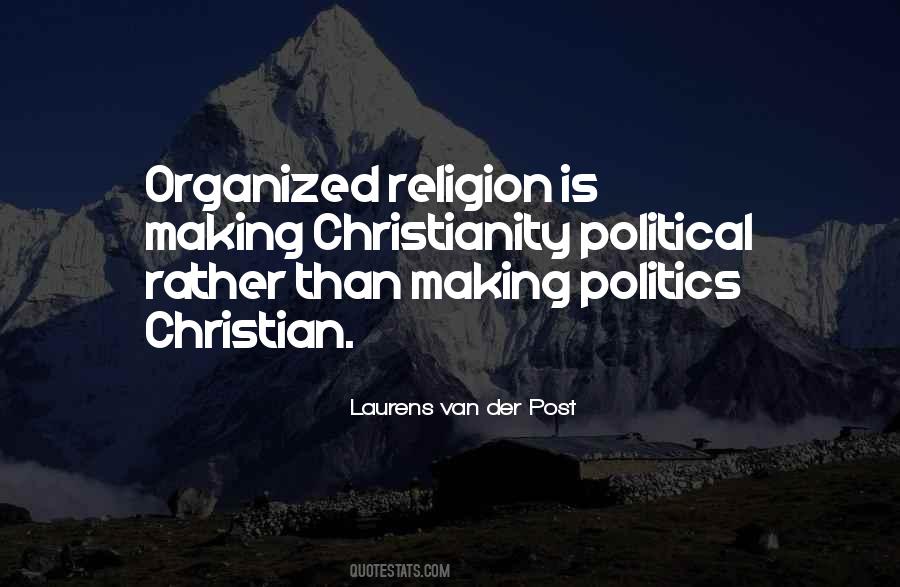 #30. The peace of the celestial city is the perfectly ordered and harmonious enjoyment of God, and of one another in God. (City of God, Book 19) - Author: Augustine Of Hippo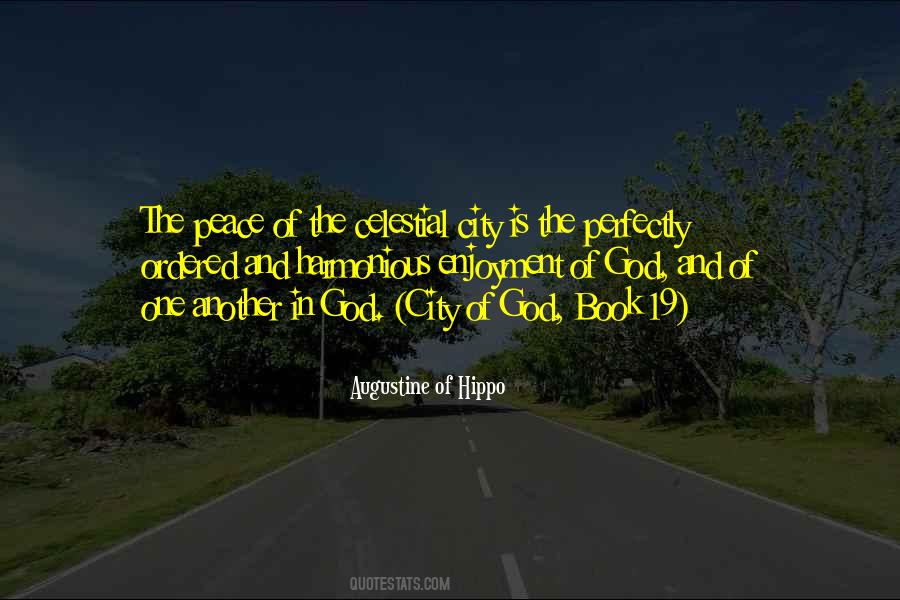 #31. The Supreme Court has ruled that they cannot have a nativity scene in Washington, D.C. This wasn't for any religious reasons. They couldn't find three wise men and a virgin. - Author: Jay Leno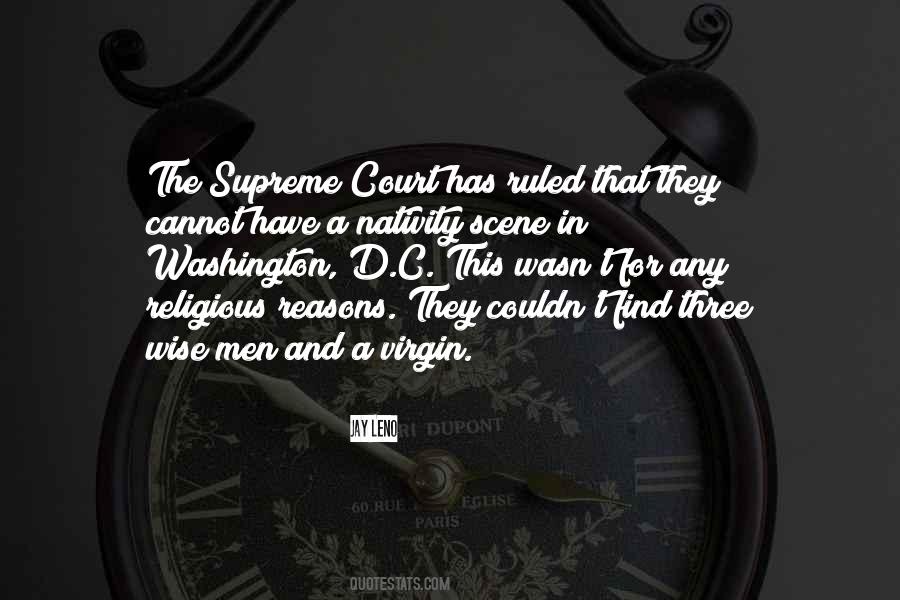 #32. In no other arena is the church at greater risk of losing its calling than in the public square. - Author: Philip Yancey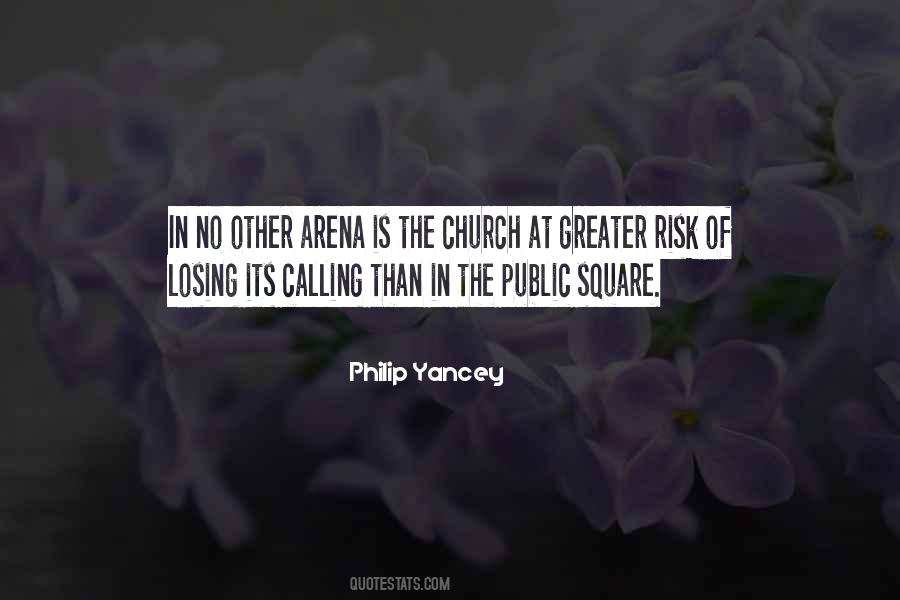 #33. The Church of England is the only church in the world that interferes neither with your politics nor your religion - Author: Anthony Trollope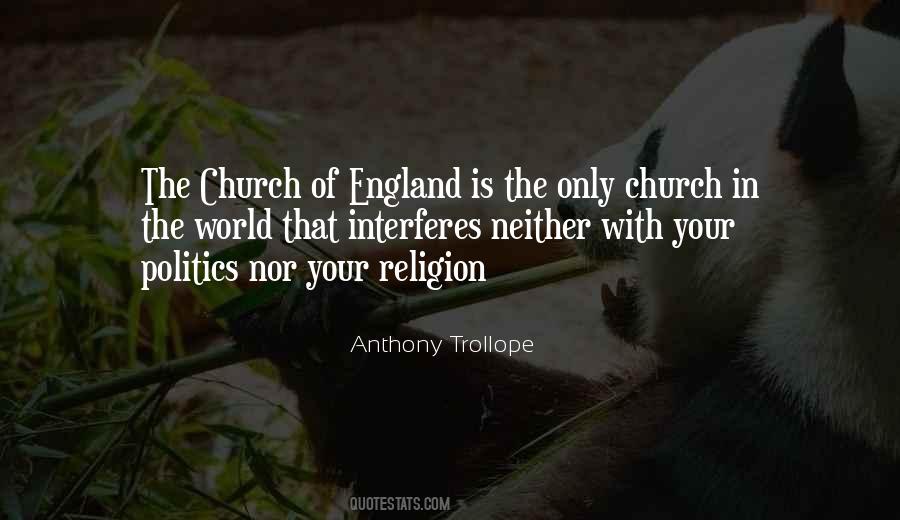 #34. Because of our failure to live out our beliefs, our own lack of moral clarity, and our meddling with partisan politics, Western culture no longer looks to Christianity as its moral source. - Author: Philip Yancey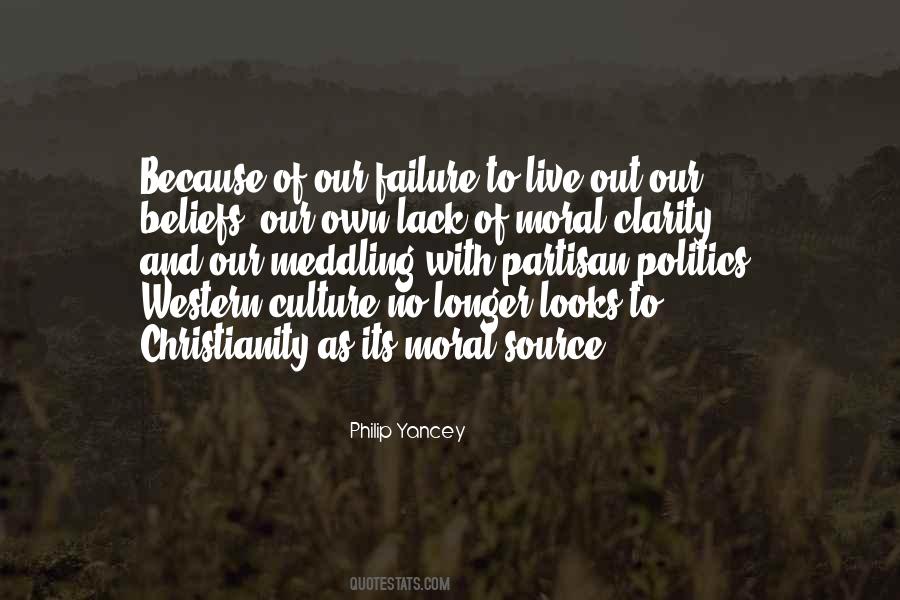 Famous Authors
Popular Topics