Notepad Famous Quotes & Sayings
List of top 34 famous quotes and sayings about notepad to read and share with friends on your Facebook, Twitter, blogs.
Top 34 Notepad Quotes
#1. Notepad++ or any advanced editor. All you need to do is copy the code and paste it into Notepad. Upon execution, you will get the output as depicted in the - Author: Aravind Shenoy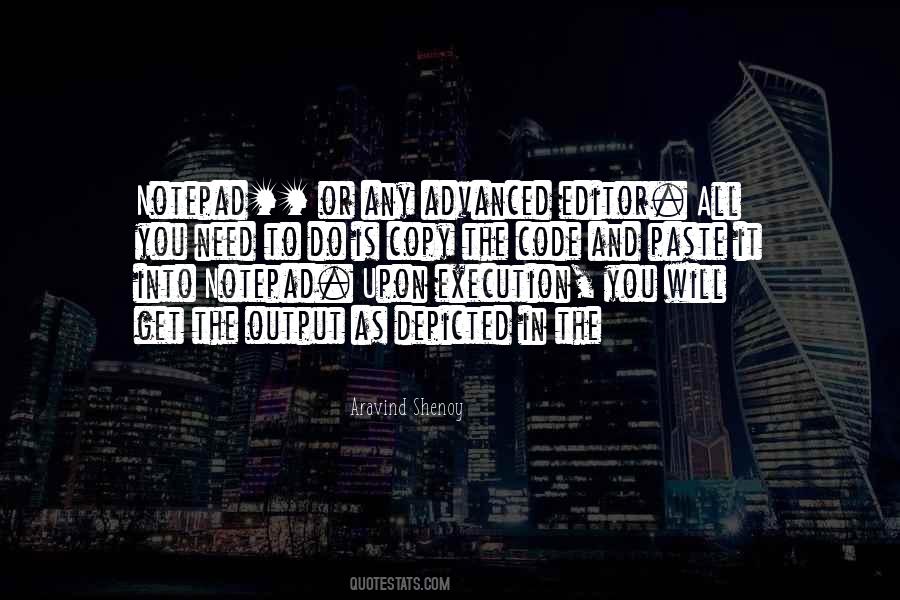 #2. I have no doubt that Russia will and should remain a major source of energy supplies for Europe and the world. - Author: Joe Biden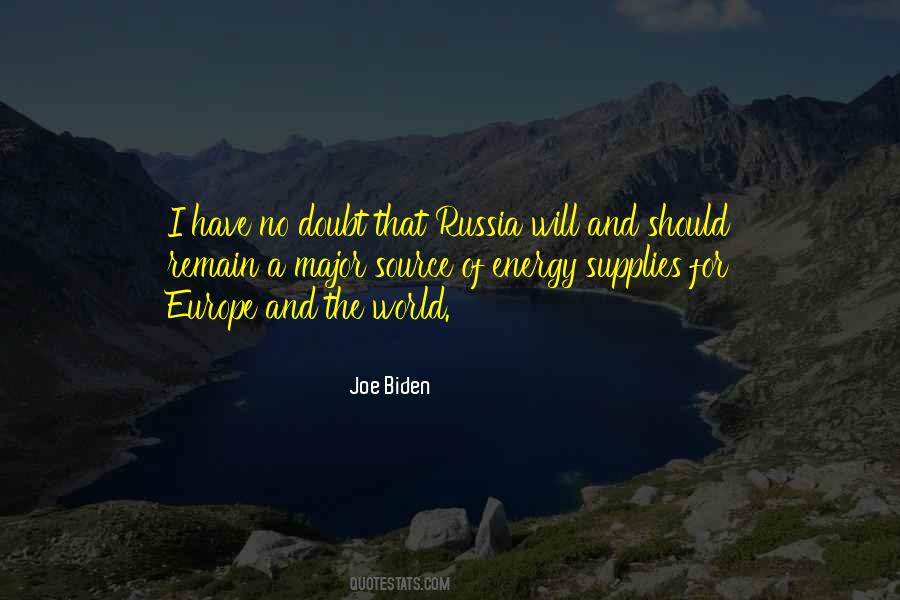 #3. I talk to myself through the computer. I ask myself questions, leave things to be looked at again, things that you would do with a notepad. It turns out today that it's much better today to do with a personal computer rather than a notepad. - Author: Seymour Cray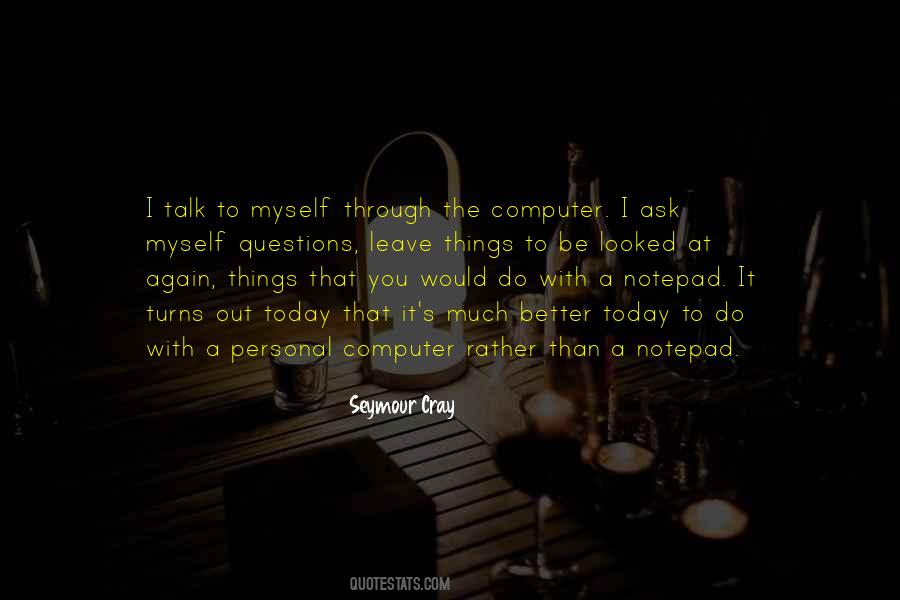 #4. My mother's favorite photograph was one of herself at twenty-four years old, unbearably beautiful, utterly glamorous, in a black-straw cartwheel hat, dark-red lipstick, and a smart black suit, her notepad on a cocktail table. I know nothing about that woman. - Author: Amy Bloom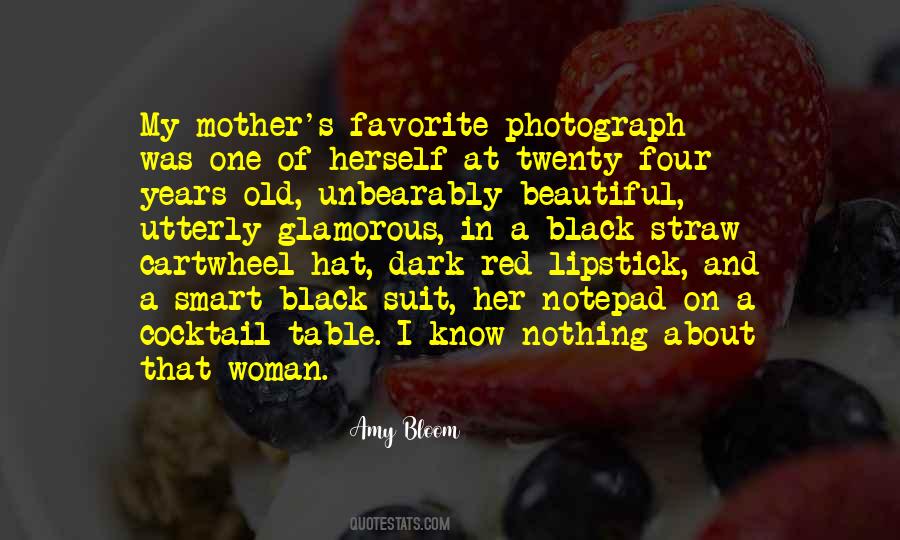 #5. I bet," said Mulch, "that you would set the world on fire just to watch it burn."
Opal tapped the suggestion into a small electronic notepad on her pocket computer.
Thanks for that. Now, tell me everything. - Author: Eoin Colfer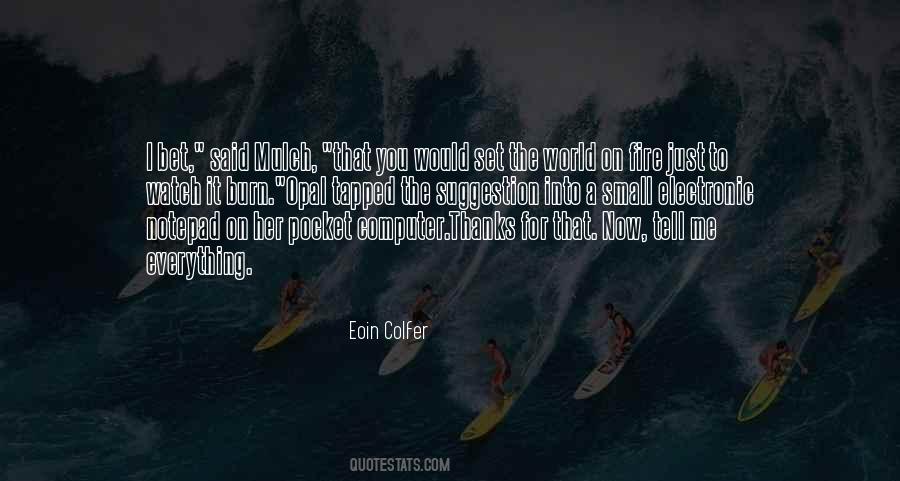 #6. Want to be a writer? take a good book a good pen and a notepad to bed with you every night of your life. - Author: Ken Scott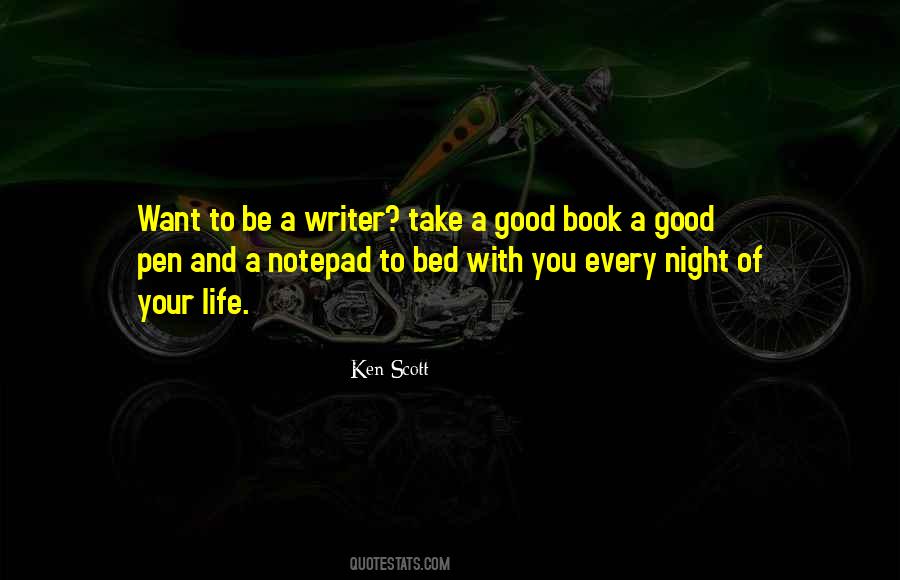 #7. A mafia could never kill an alliance. That's how you become safe from the enemy, you befriend them. - Author: Basma Salem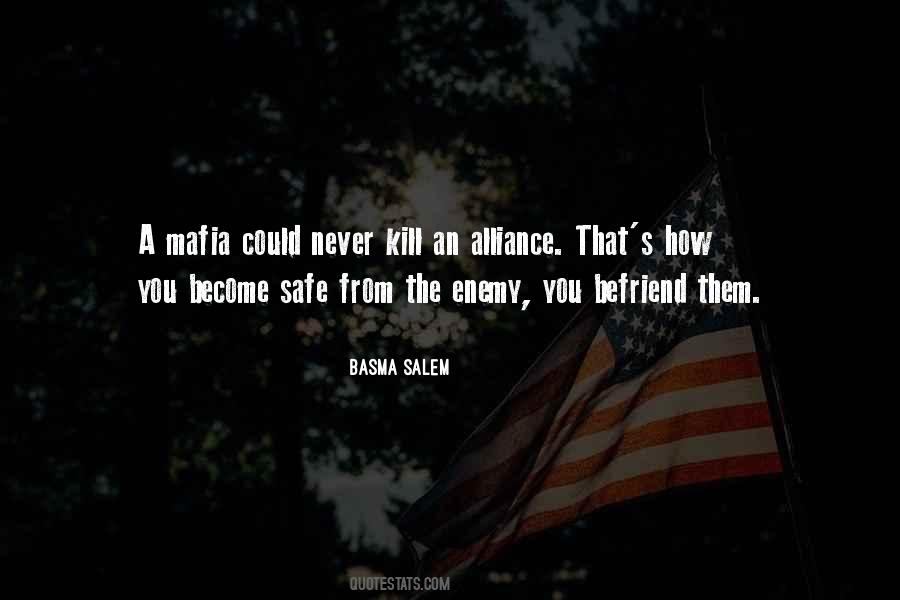 #8. I was never a 'sit down with a notepad and write lyrics' kind of person. - Author: James Vincent McMorrow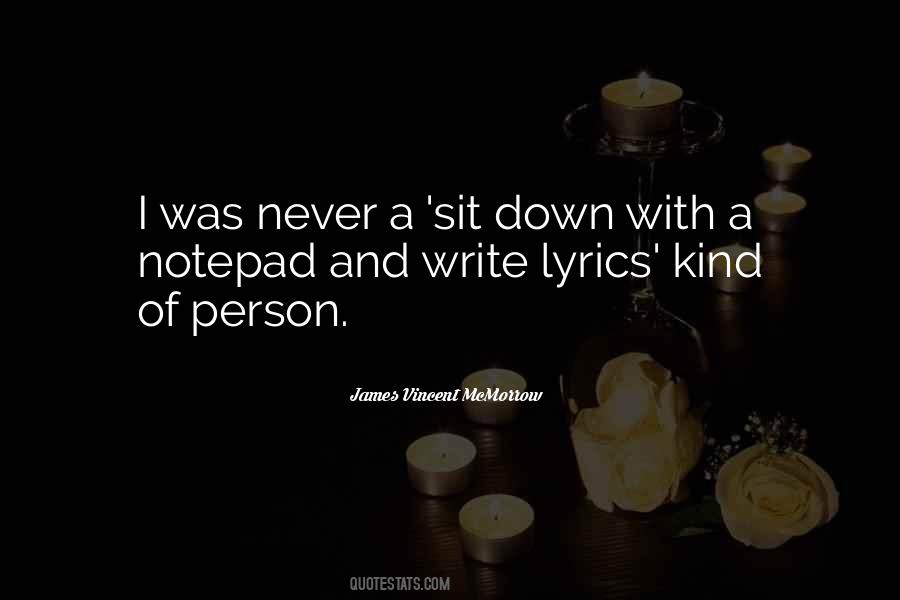 #9. I look down and see my hands uncapping the pen, turning the notepad right-side up on my knees. My mouth is dry, my stomach is in knots, my life is over, my heart is broken.

I start to write. - Author: Amanda Maciel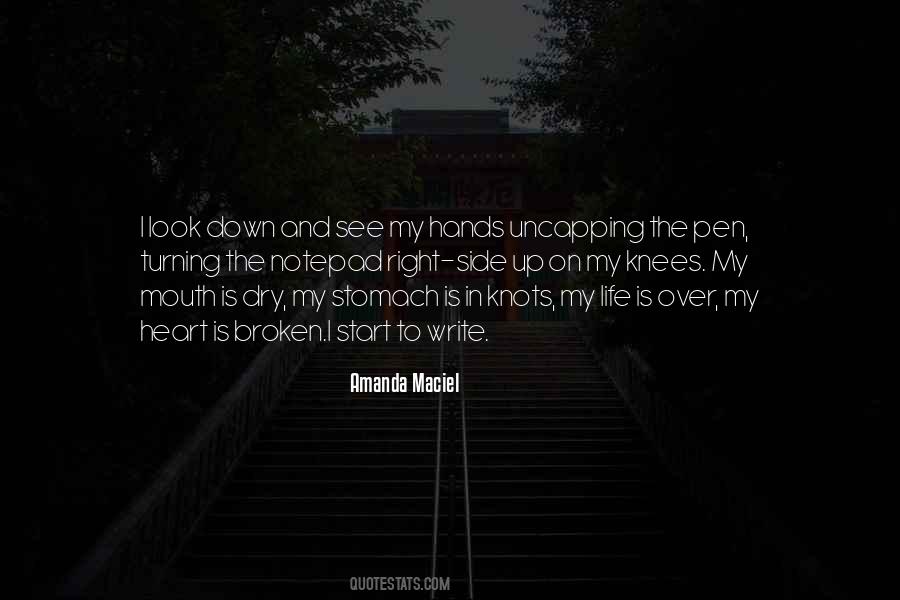 #10. Because there can be consequences for saying the first thing that pops into our heads, it is prudent to exercise tact. - Author: Jeanne Phillips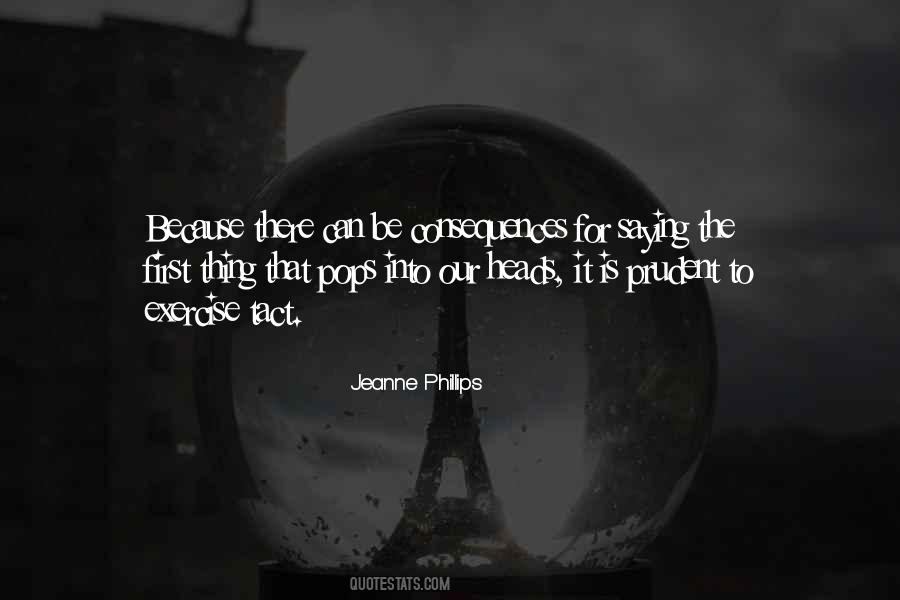 #11. Chapter 30 Jones looked at the list of names on his notepad. The team had made a lot of progress over the last few days in tracking down and interviewing many acquaintances of the late professor. Pretty soon, it would be time to start re-interviewing some of those that the team were - Author: Paul Gitsham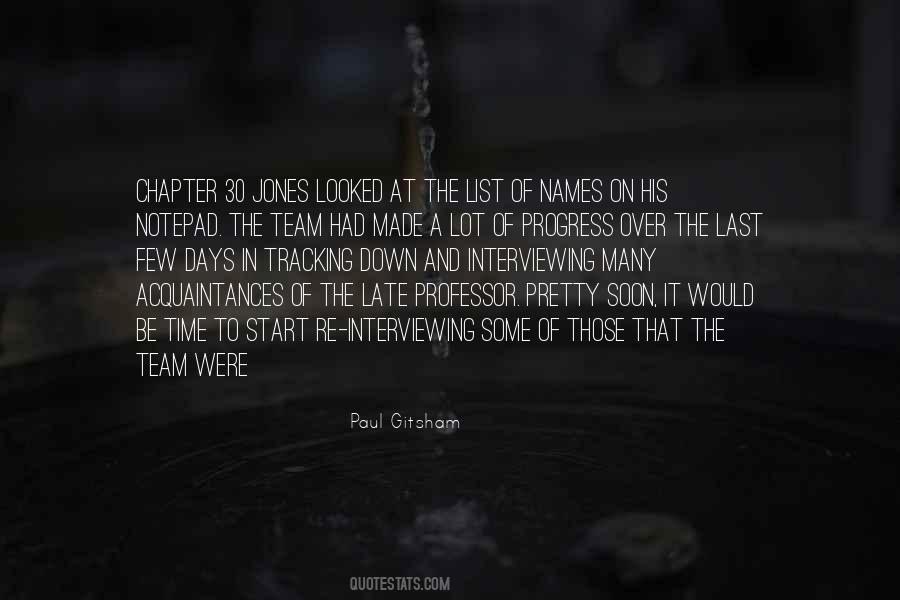 #12. I'll write lines or words in a notepad. You work on little things and little parts; sometimes they turn into bigger songs. - Author: Albert Hammond Jr.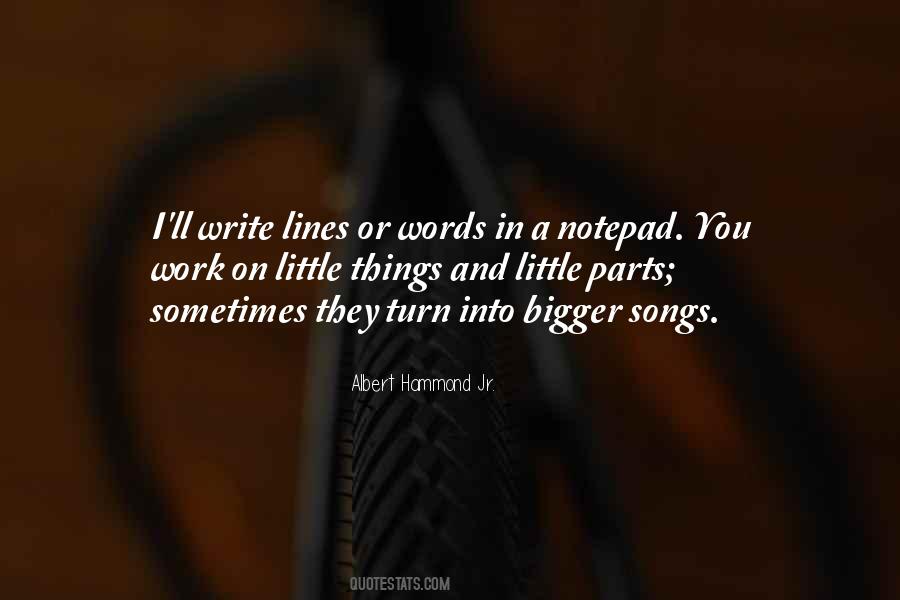 #13. My notepad resting on my lap takes the scribbles of unspoken truth: effeminate men are very witty, whereas macho men are duller than death. - Author: Morrissey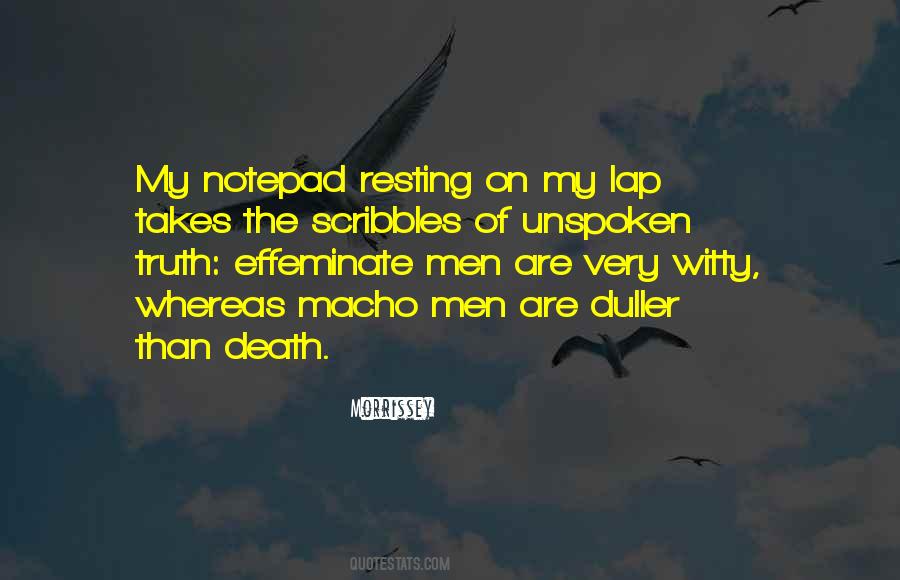 #14. I'm not somebody who carries around a notepad and writes songs all day long. I don't imagine everything I think of is worth being in a song. So I tend to collect notes, and I set time aside to go to work and write songs. - Author: Jakob Dylan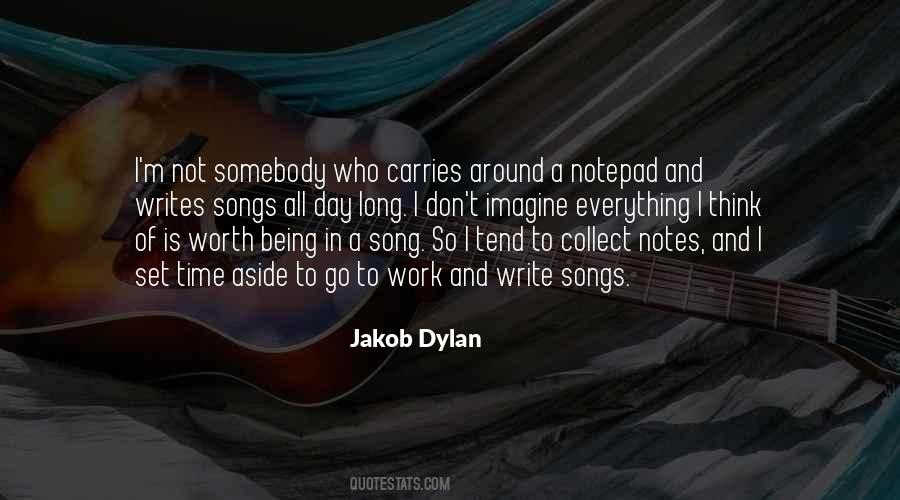 #15. I always carry a notepad with me, even on vacation. If I'm on the computer when the story 'hits', I open a Word document and start typing until I get it all out. I've got tons of notes that I never throw out. You never know when a story will strike! - Author: Franny Armstrong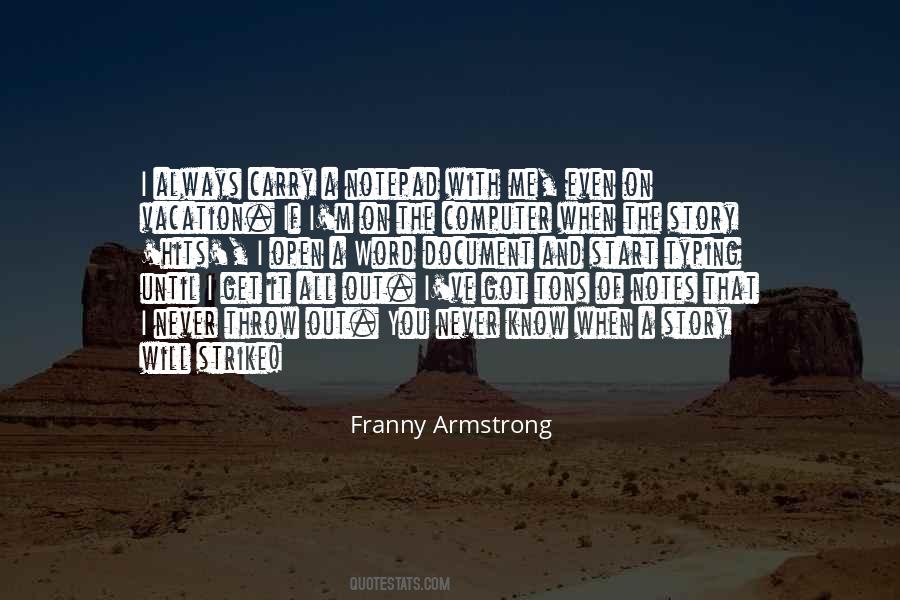 #16. Philosophy is written in that great book which ever lies before our eyes - I mean the universe - but we cannot understand it if we do not first learn the language and grasp the symbols, in which it is written - Author: Galileo Galilei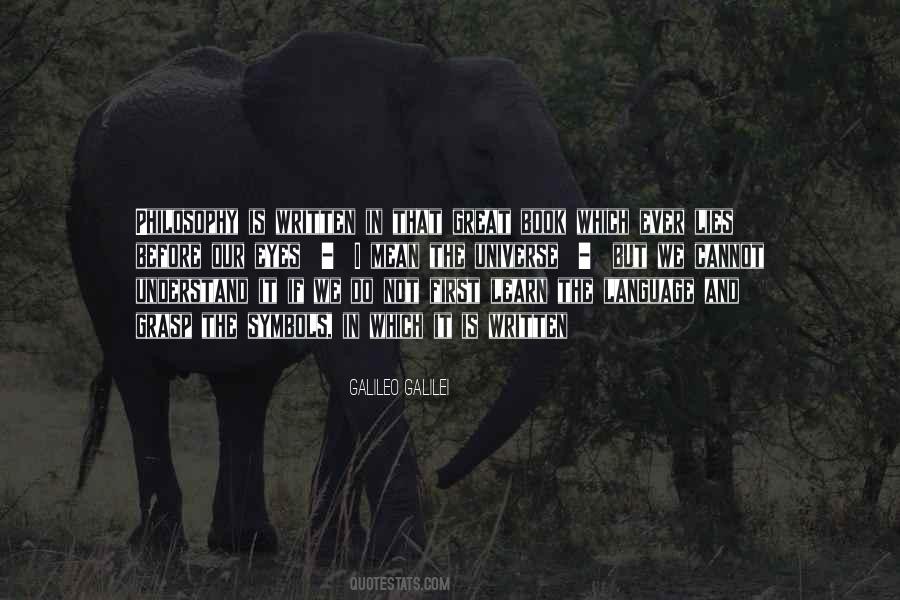 #17. I had a notepad and I wrote down 30 things to make myself better just off the top of my head, and the next day I started to do that. - Author: Kenny Chesney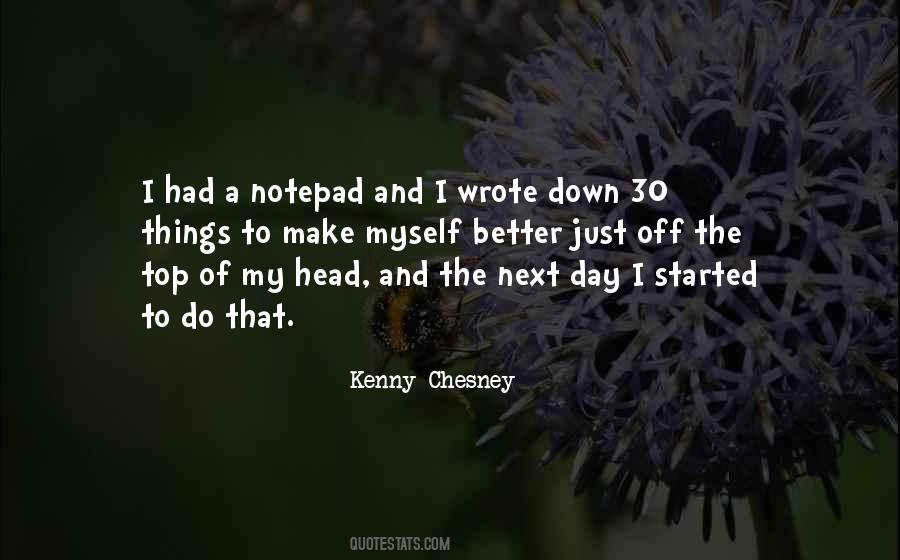 #18. We talk often about being in a media-saturated society, and we are surrounded by image streams. But it's nihilistic. There's a real randomness to all of it. - Author: Cynthia Daignault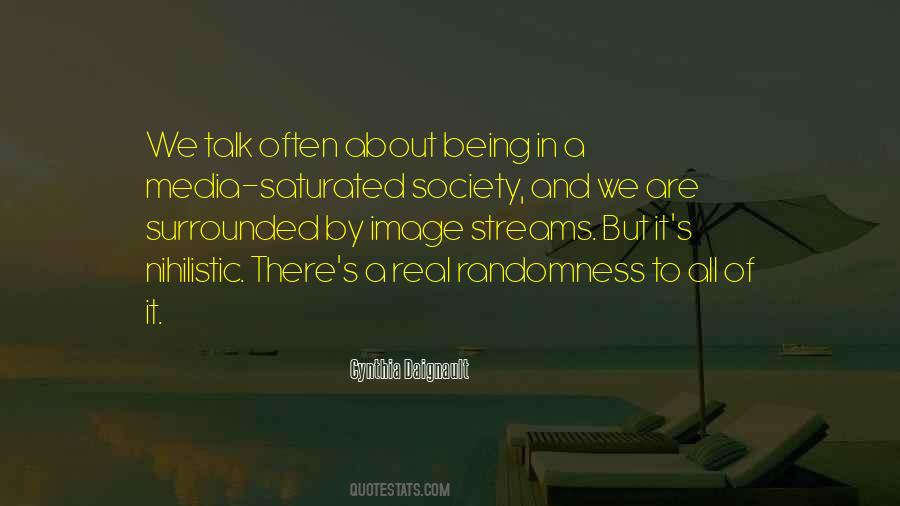 #19. Writing to her, I was no longer lonely ... I could tolerate anything as long as I had a notepad and a pen and could pour my heart out to her in these letters. - Author: Portia De Rossi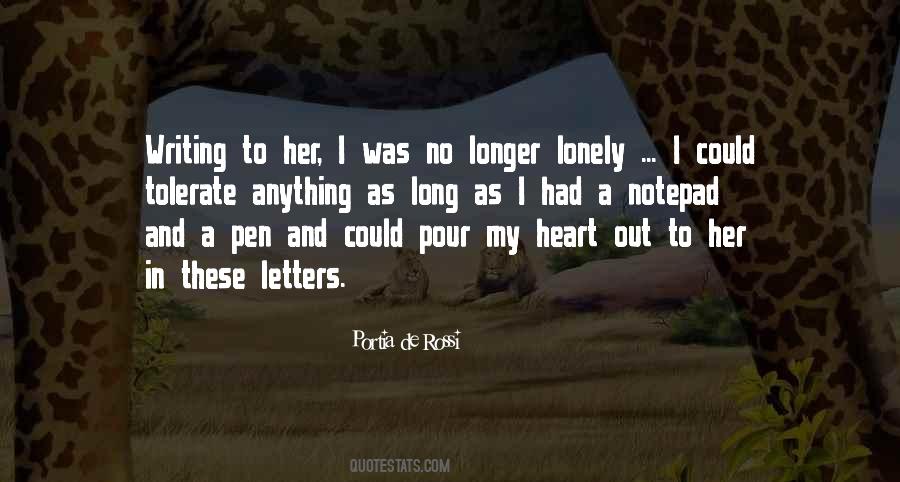 #20. Don't let the elegance act fool you," Varen said, drawing out his notepad. "She farts. - Author: Kelly Creagh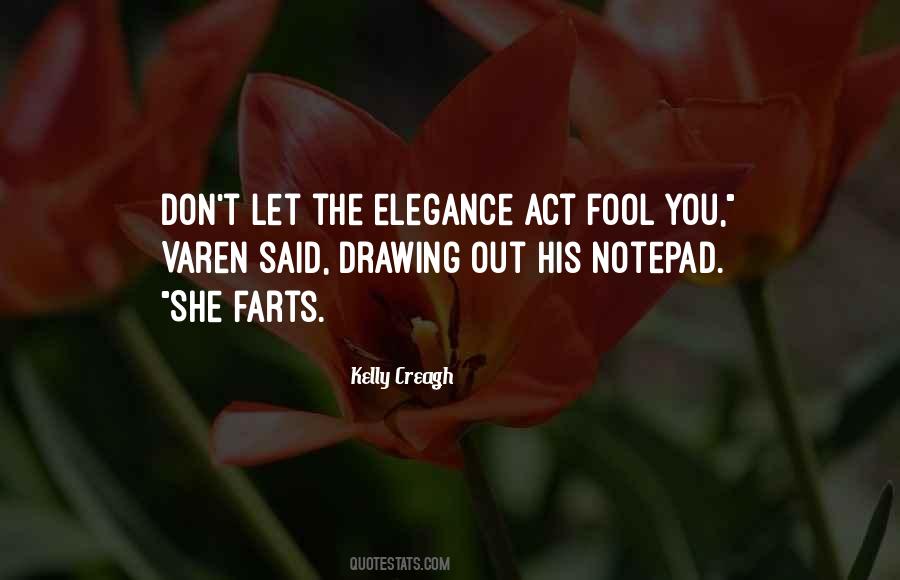 #21. My wife holds the kite strings that let me go 'weeeeeee', then she reels me back in. - Author: Jeff Bridges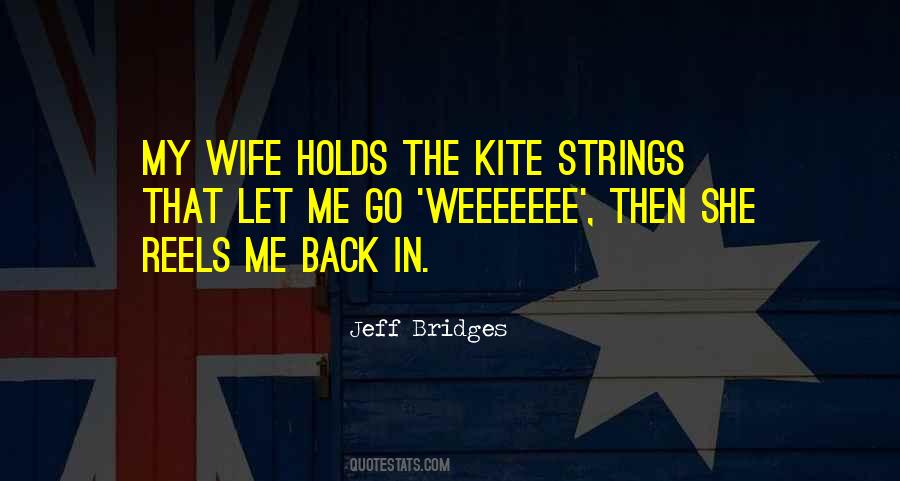 #22. It's quite simple. I just don't feel right without a pen in my hand denting a hole through my notepad. - Author: Veronika Carnaby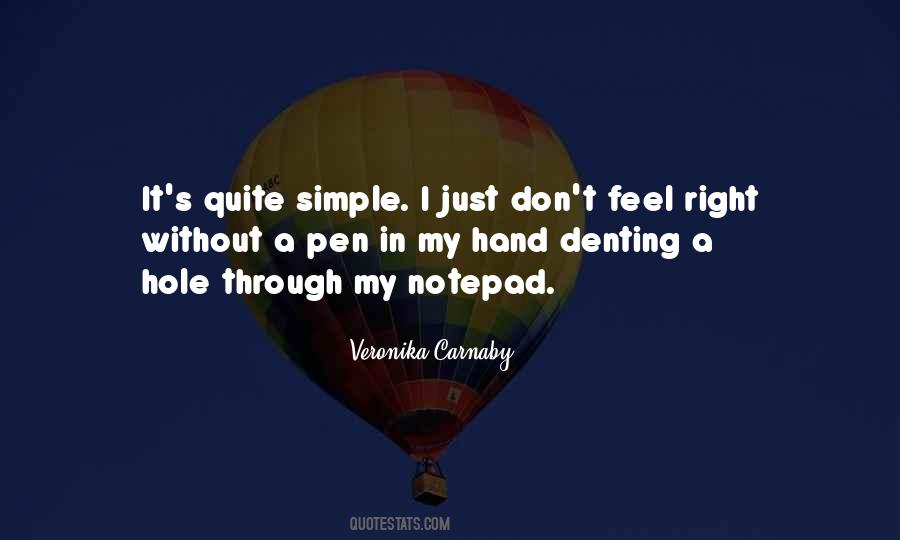 #23. Have you finished your column for tomorrow's headline?" It was Vee. She came up beside me, jotting notes on the notepad she carried everywhere. "I'm thinking of writing mine on the injustice of seating charts. I got paired with a girl who said she just finished lice treatment this morning. - Author: Becca Fitzpatrick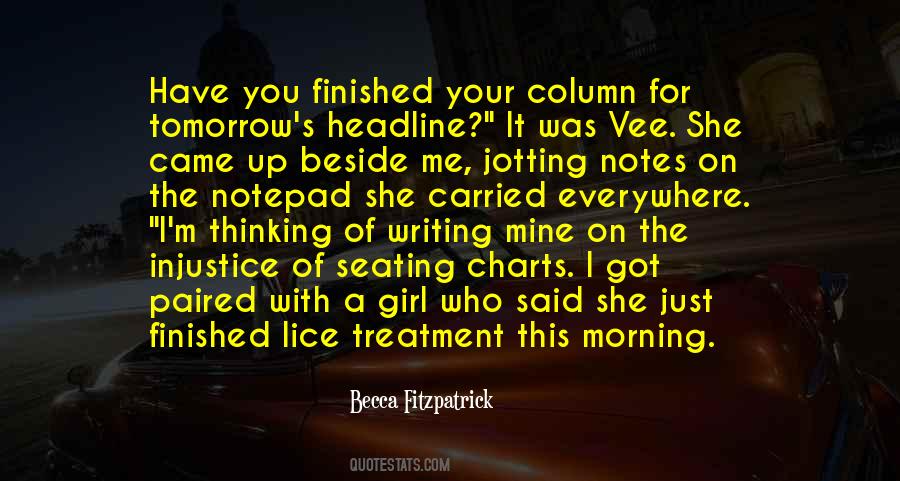 #24. Americans want beauties, not me. I'm not the Parisian bombshell they expected. Can you see me as a chorus girl? Where's my feather up the ass? They think I'm sad, they're dumb. I don't connect to them. - Author: Edith Piaf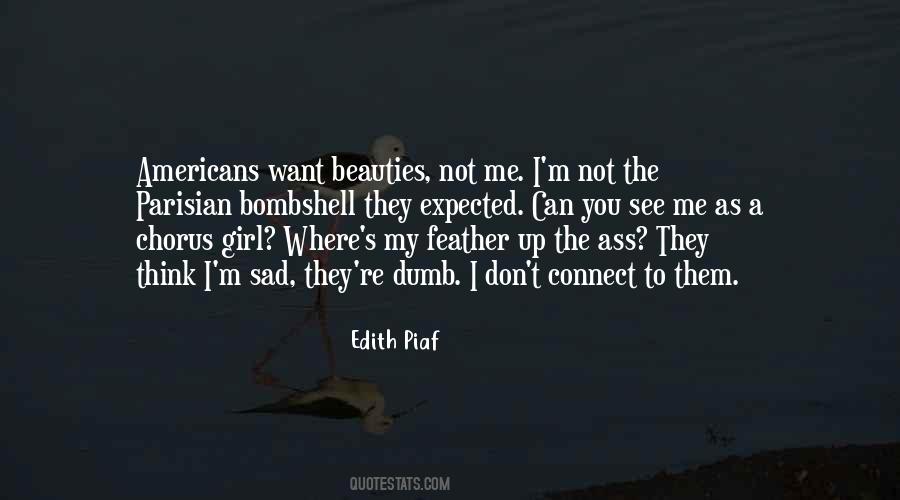 #25. If you can go out with your live show and turn people on to that, where you have that fan base that's religious and they're going to come see you when you're in that town, once your radio success is gone and you're not a mainstream guy anymore you can still go out and play your shows. - Author: Jason Aldean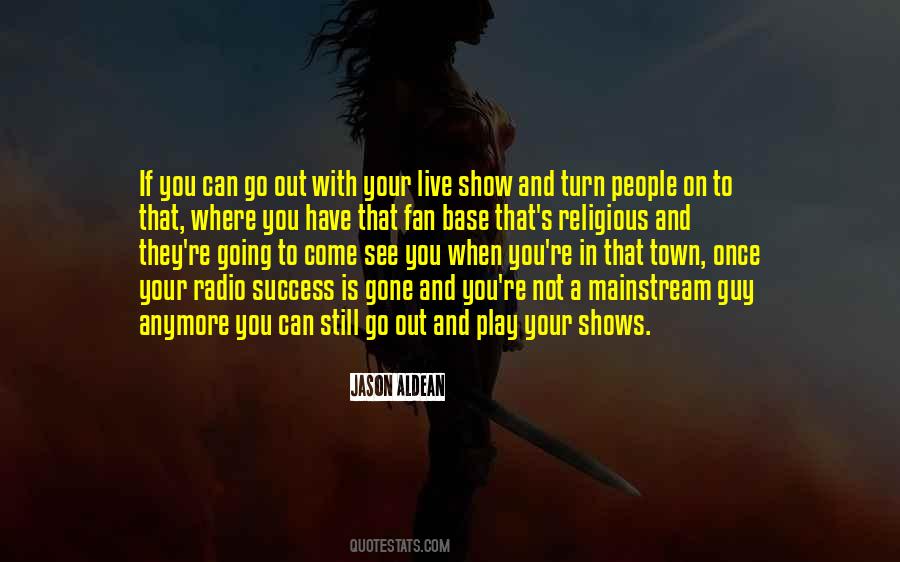 #26. Do not stand downwind from a sweaty person ... - Author: Ivana Hruba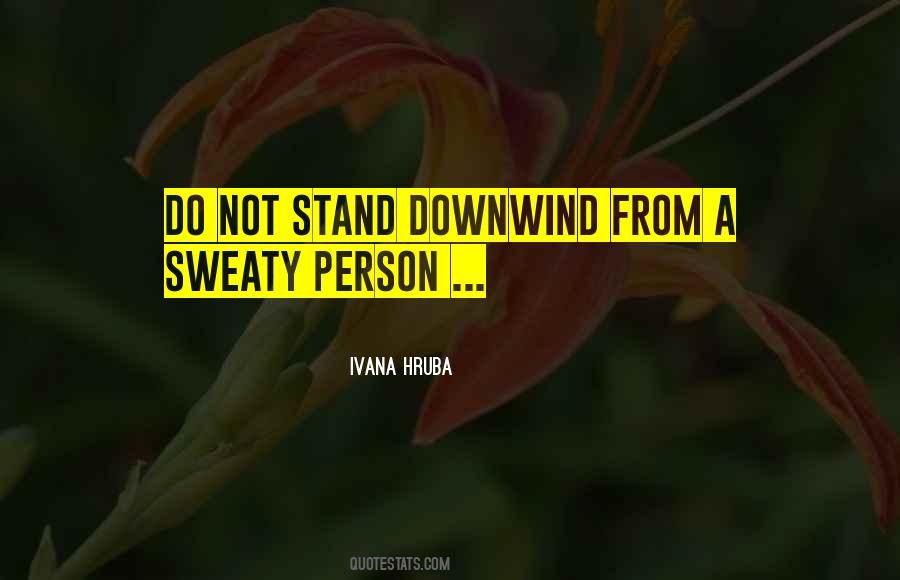 #27. I don't want to blame anybody, but I just want to tell you that the process of writing is antisocial, so on the days that you have something really important to write, go from lying down directly to your notepad or your computer. Do not talk. - Author: Sandra Cisneros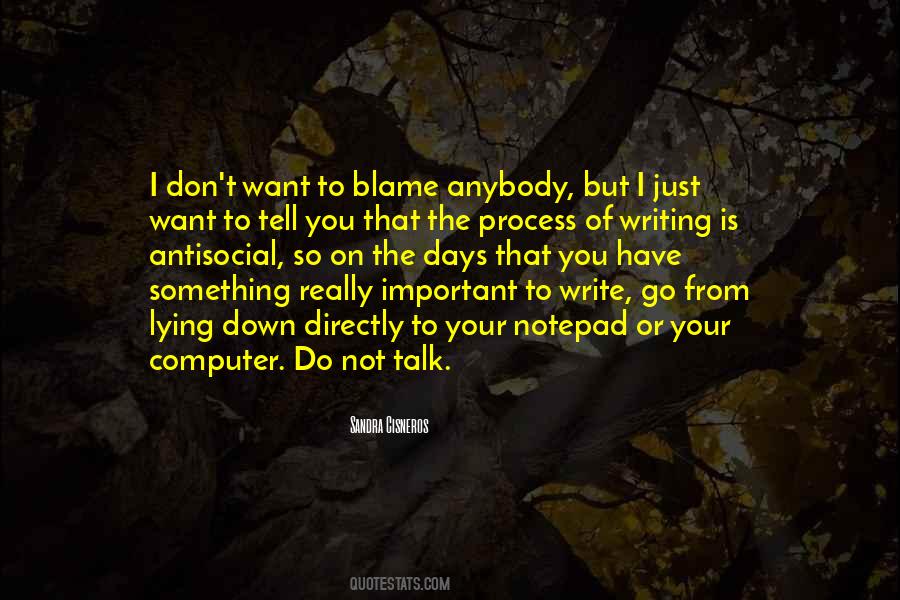 #28. Confessing I didn't, I scribbled the directions on the notepad I always kept by the phone. I hung up and my feet were already on the floor as adrenaline hit my nerves like espresso. The house was quiet. I grabbed my black medical bag, scuffed and worn from years of use. The - Author: Patricia Cornwell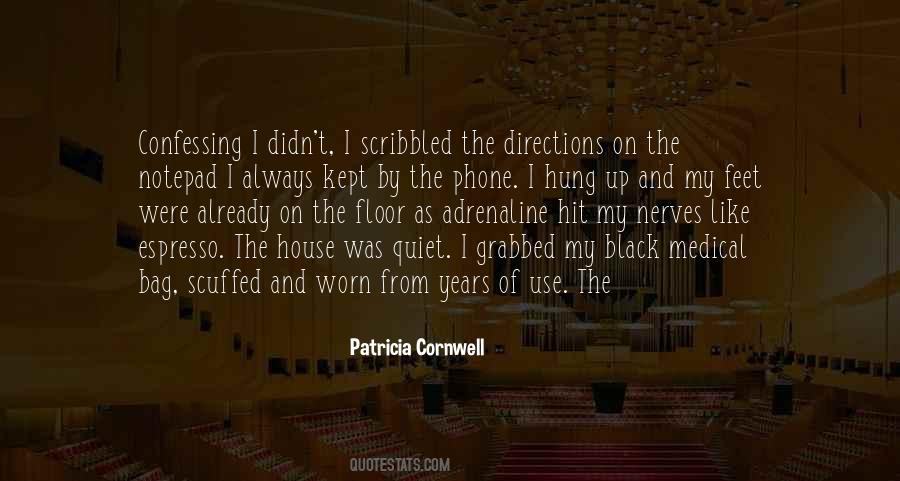 #29. I am not a fool. - Author: Maria V. Snyder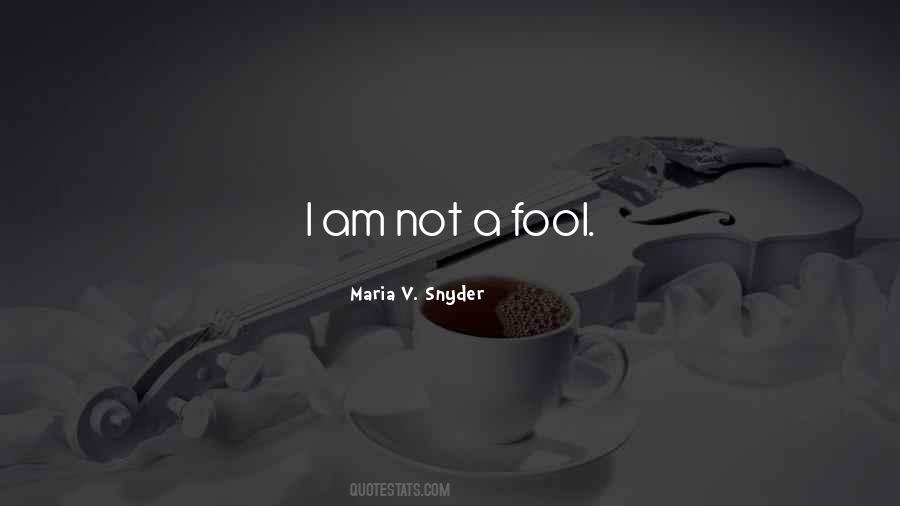 #30. If your screen stays blank or your notepad empty, God cannot use your words. - Author: K.M. Logan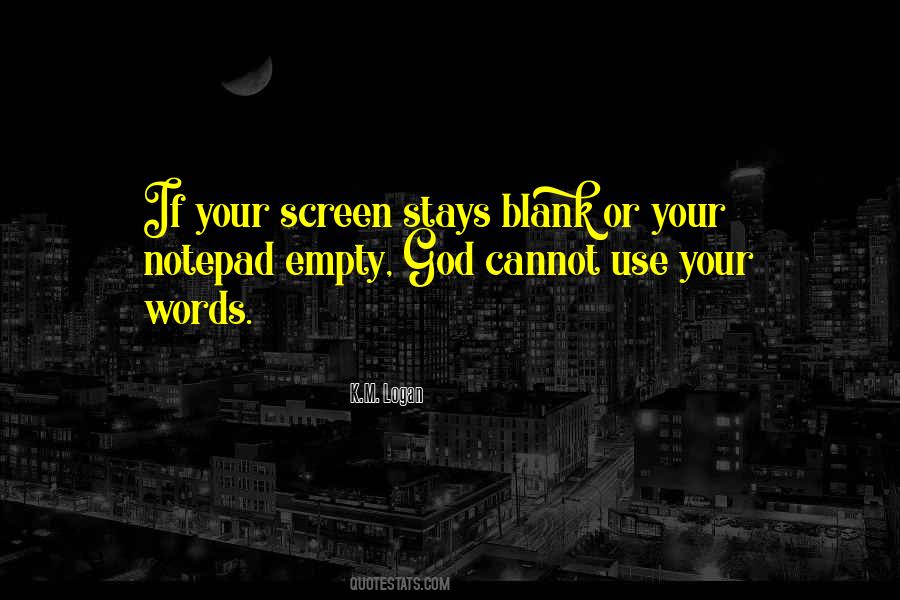 #31. It took teams of LEP warlocks to slow down time for a few hours; the magic required to open a door to the tunnel was stupendous. It would be easier to shoot down the moon.
Opal tapped this into her notepad.
Reminder. Shoot down the moon? Viable? - Author: Eoin Colfer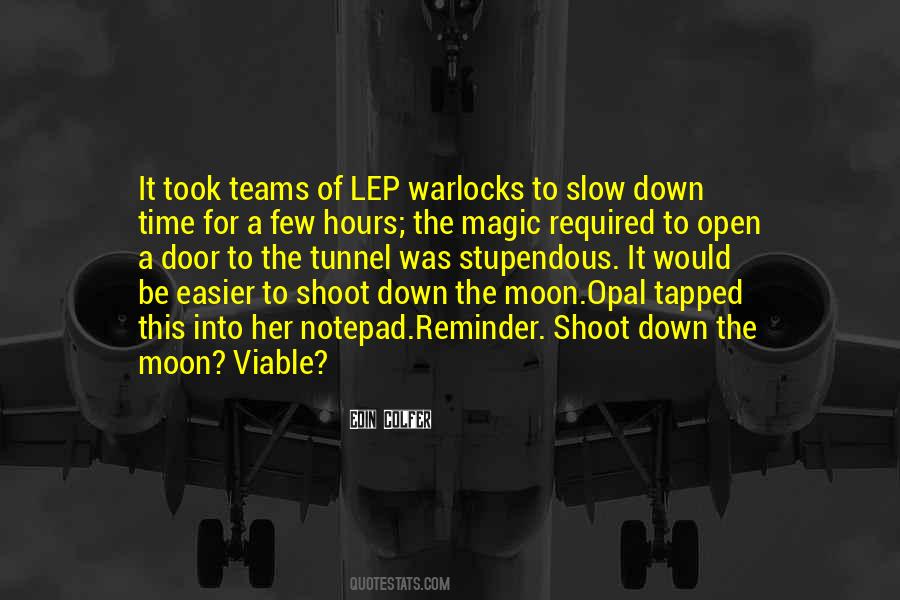 #32. Sometimes I will read the whole script just to see what my character is doing, but I won't touch a script that I'm not in because it's just so much more exciting as a fan to me to watch the show as it's happening. - Author: Gabrielle Dennis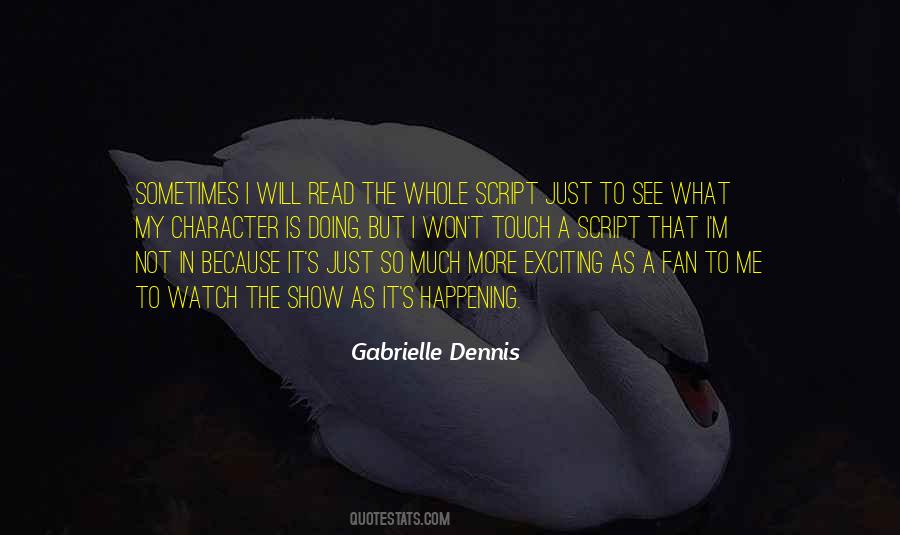 #33. It would be a very serious mistake for the U.K. to vote to leave the European Union, and I think it would be democratically indefensible for Scotland, if we had voted to stay in, to face the prospect of being taken out. - Author: Nicola Sturgeon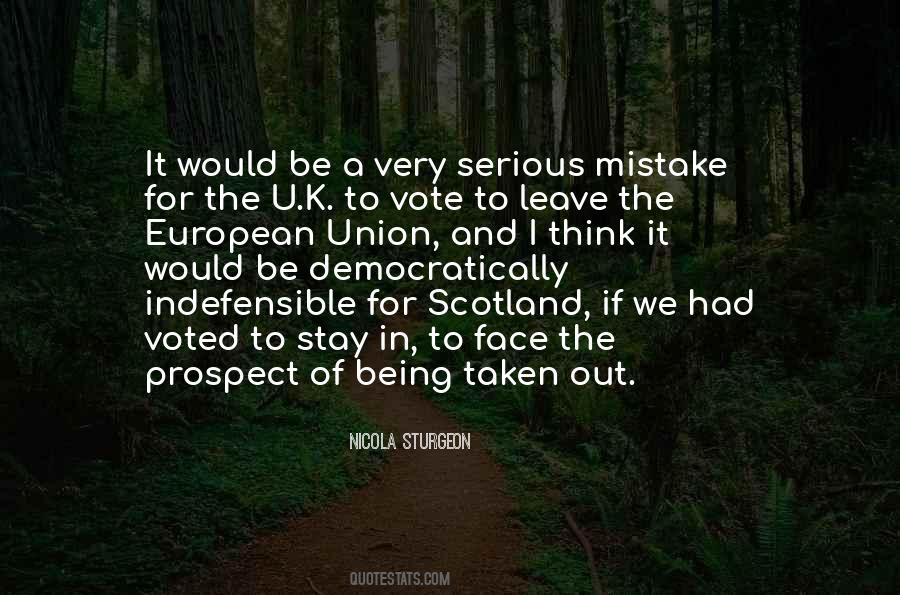 #34. I'm a bit of an insomniac. I'm always thinking. I've got a lot of ideas for lyrics and shows. I have a notepad by the side of the bed and voice recorders around the house. - Author: Kid Rock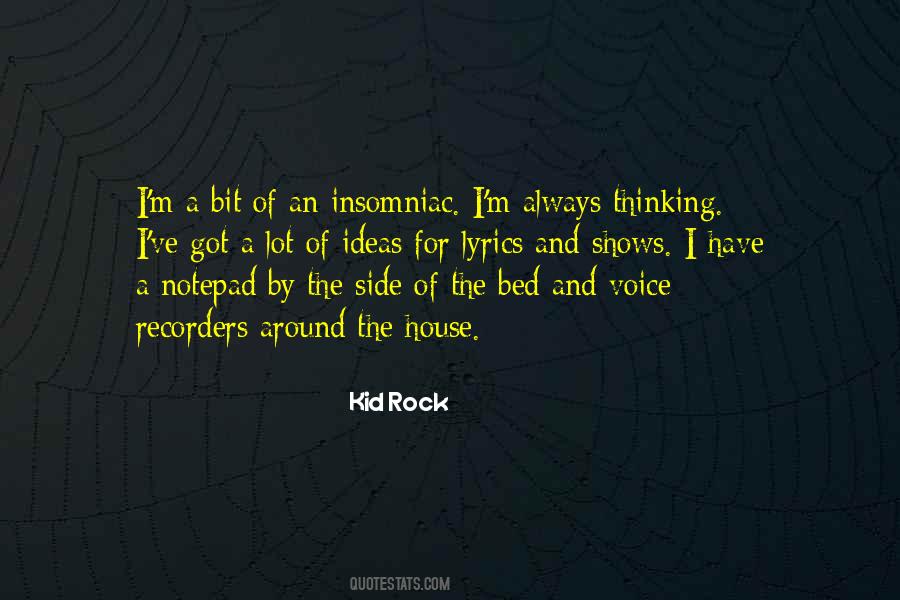 Famous Authors
Popular Topics