No Easy Way To Success Famous Quotes & Sayings
List of top 32 famous quotes and sayings about no easy way to success to read and share with friends on your Facebook, Twitter, blogs.
Top 32 No Easy Way To Success Quotes
#1. The talk of winning our share is not the easy one of disengagement and flight, but the hard one of work, of short as well as long jumps, of disappointments, and of sweet success. - Author: Roy Wilkins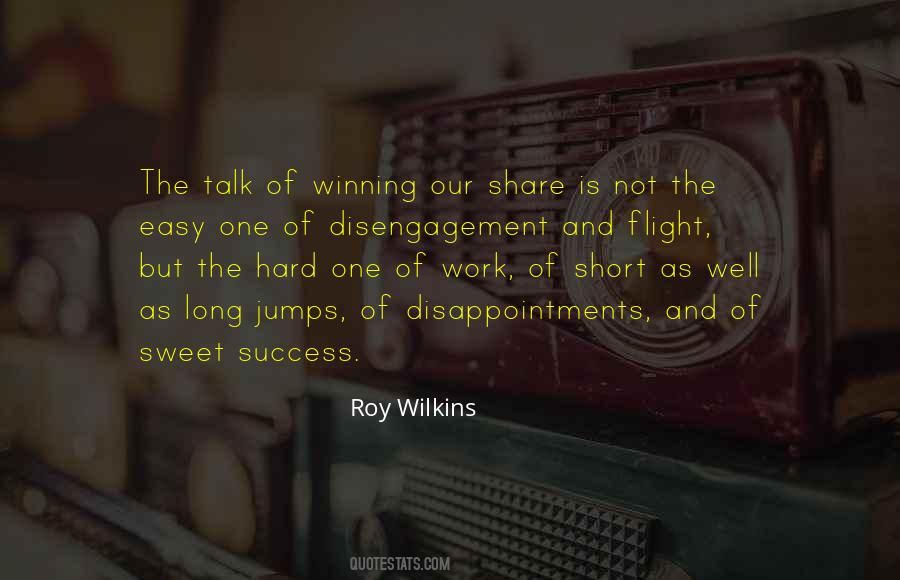 #2. A person has to remember that the road to success is always under construction. You have to get that through your head. That it is not easy becoming successful. - Author: Steve Harvey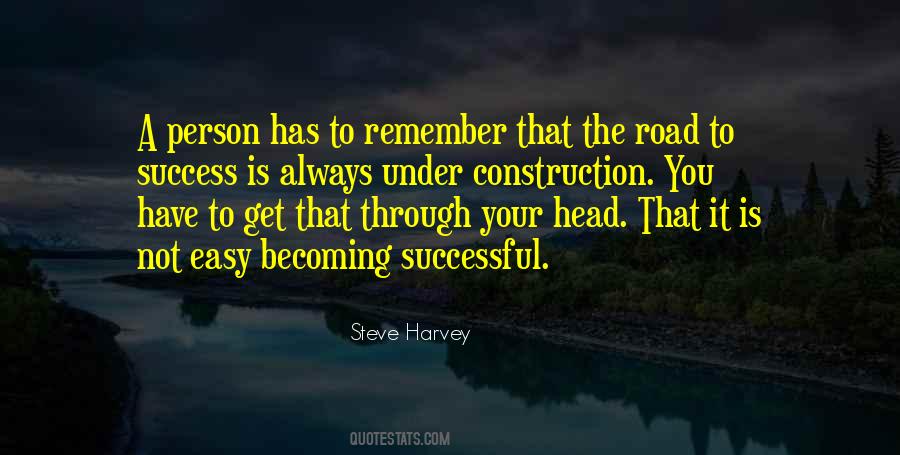 #3. It's incredibly easy to get caught up in an activity trap, in the busyness of life, to work harder and harder at climbing the ladder of success only to discover it's leaning against the wrong wall. It is possible to be busy - very busy - without being very effective. - Author: Stephen R. Covey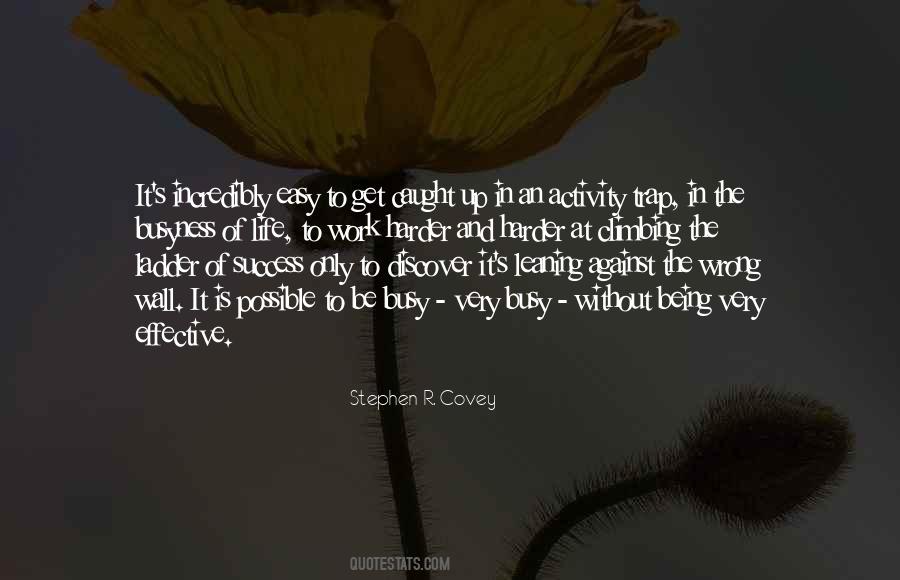 #4. There's sometimes a tugging feeling you get to push further when you aren't being challenged enough or when things get too comfortable. - Author: Criss Jami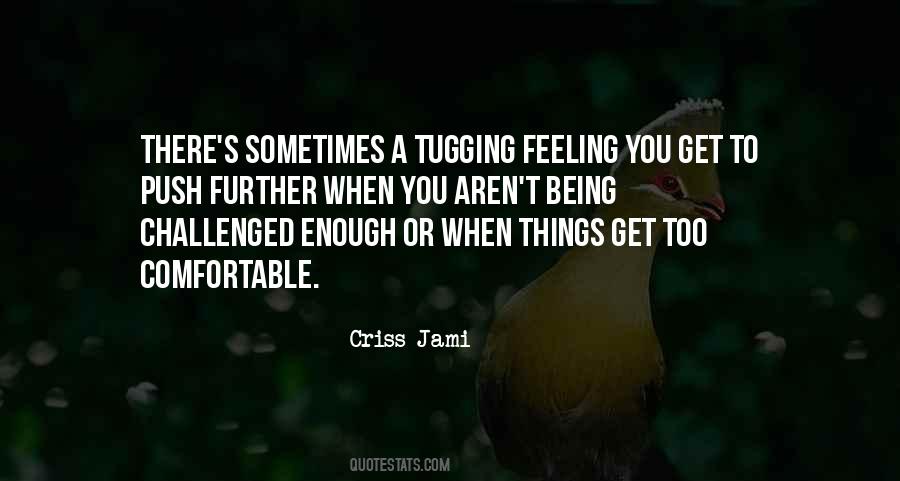 #5. The fishing is best where the fewest go and the collective insecurity of the world makes it easy for people to hit home runs while everyone is aiming for base hits. - Author: Timothy Ferriss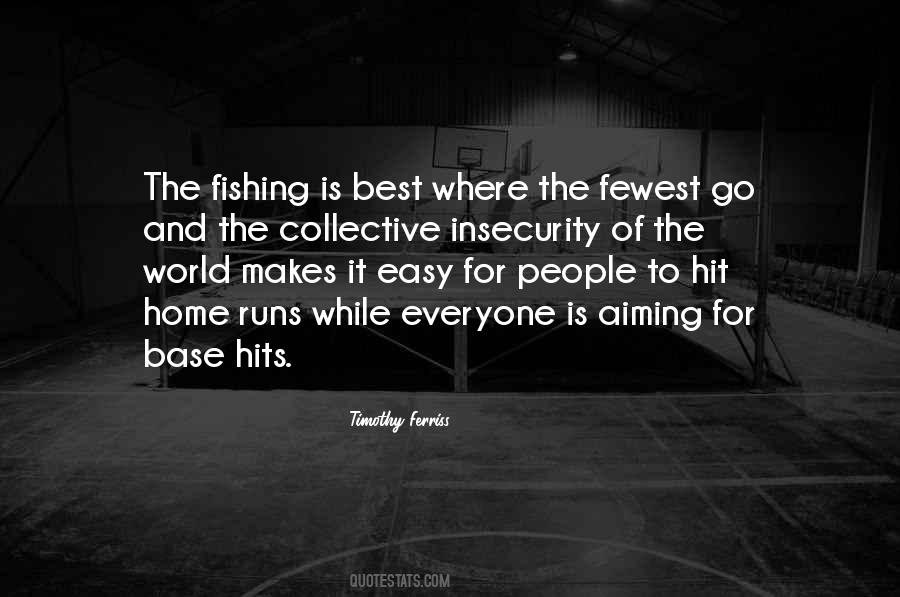 #6. The fundamental level of success is doing the hard things first - If you go for the feared thing first, then the rest of the day is easy. - Author: Robert G. Allen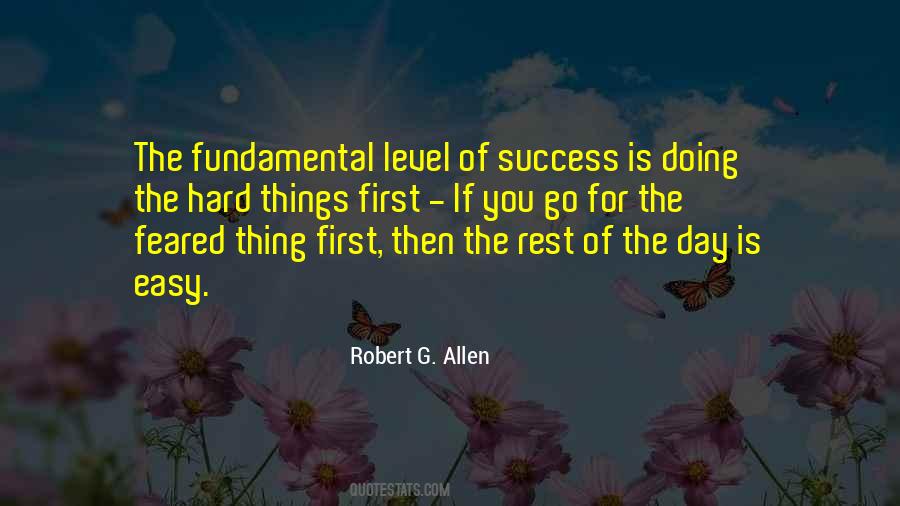 #7. Most people will not do the hard work it takes to make success easy. Don't be like most people. - Author: Jeffrey Gitomer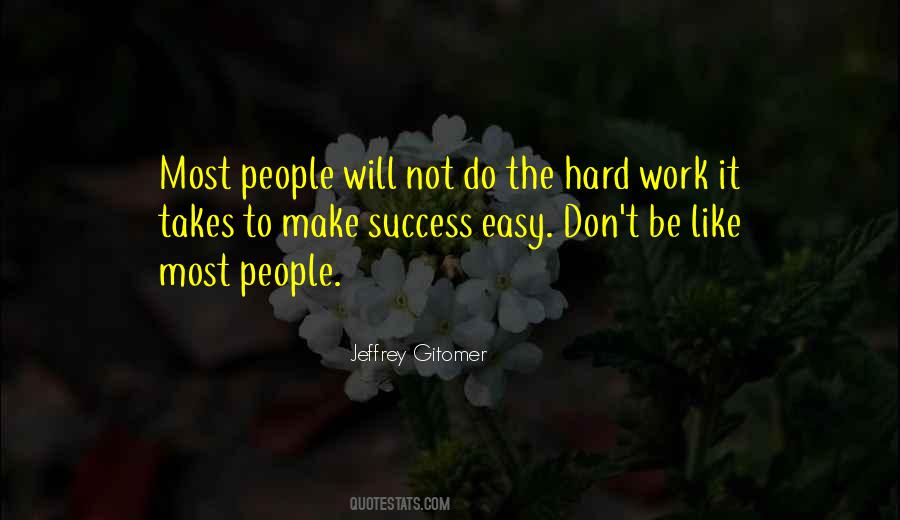 #8. There are no easy paths in this life. And when troubles arise, we must face them with the same dignity as we do success. - Author: Jocelyn Murray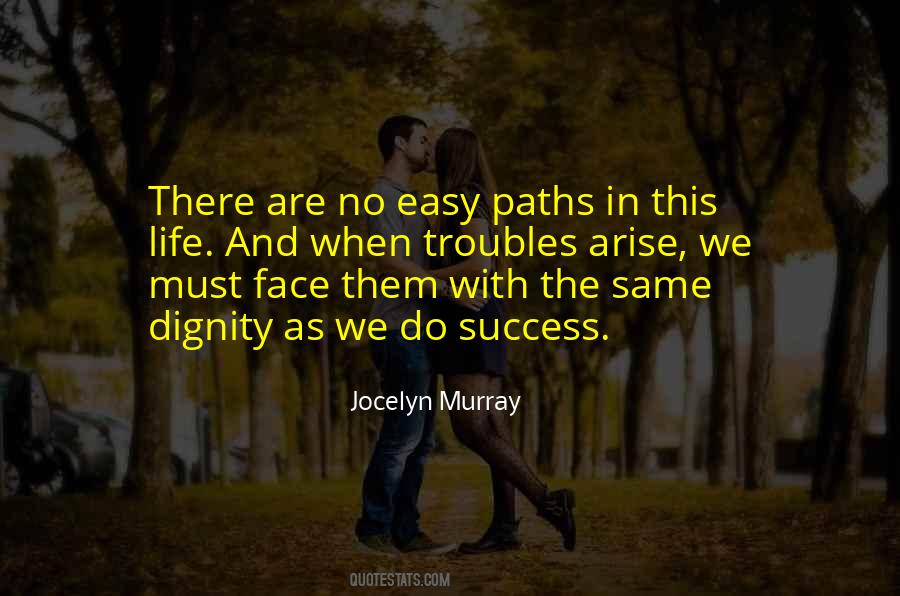 #9. Life itself is simple...it's just not easy. - Author: Steve Maraboli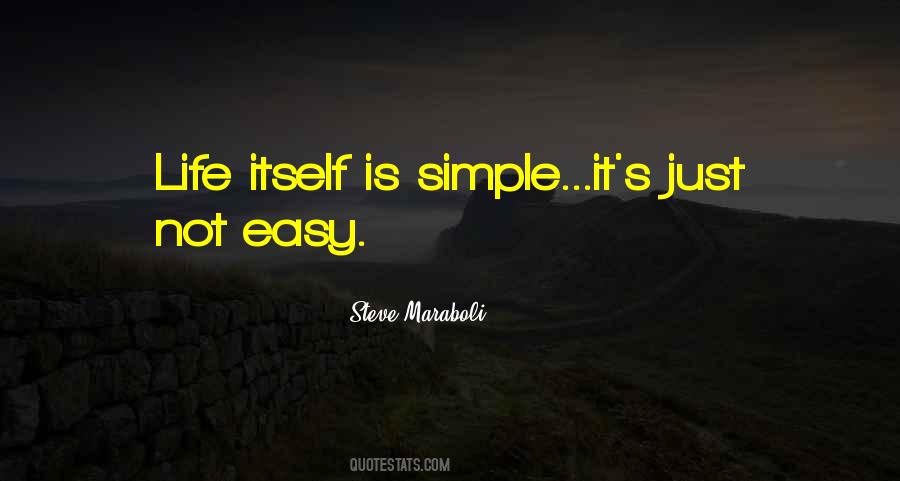 #10. Here again is one grand element of a preacher's success. He must labour by all means to be understood. It was a wise saying of Archbishop Usher, To make easy things seem hard is every man's work; but to make hard things easy is the work of a great preacher. - Author: J.C. Ryle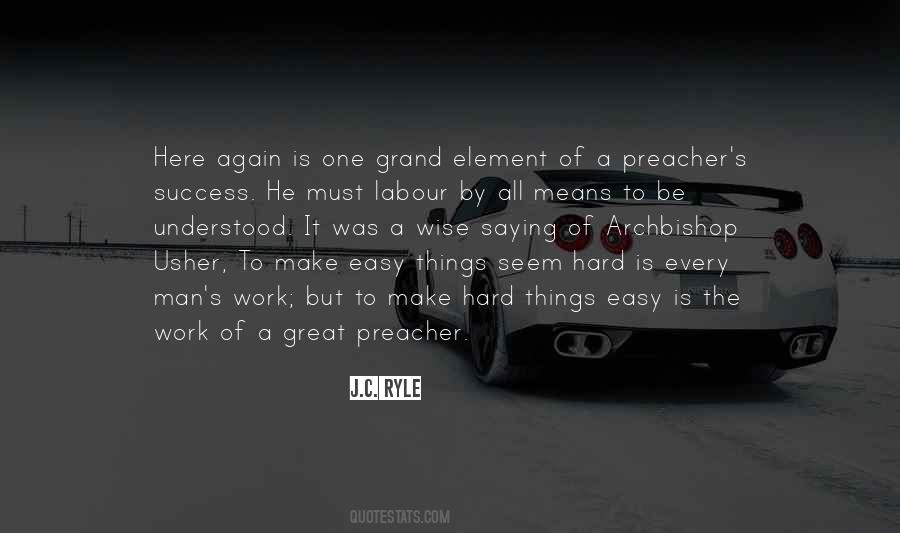 #11. Failure can be bought on easy terms; success must be paid for in advance - Author: Cullen Hightower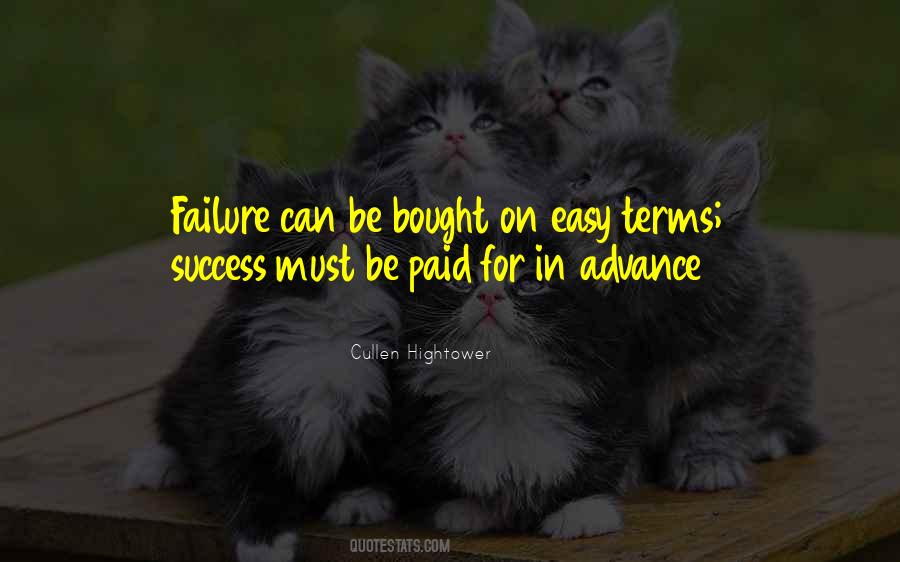 #12. The struggle is never easy to finding what is lost and to gain the best of what is to come without sweat. - Author: Auliq Ice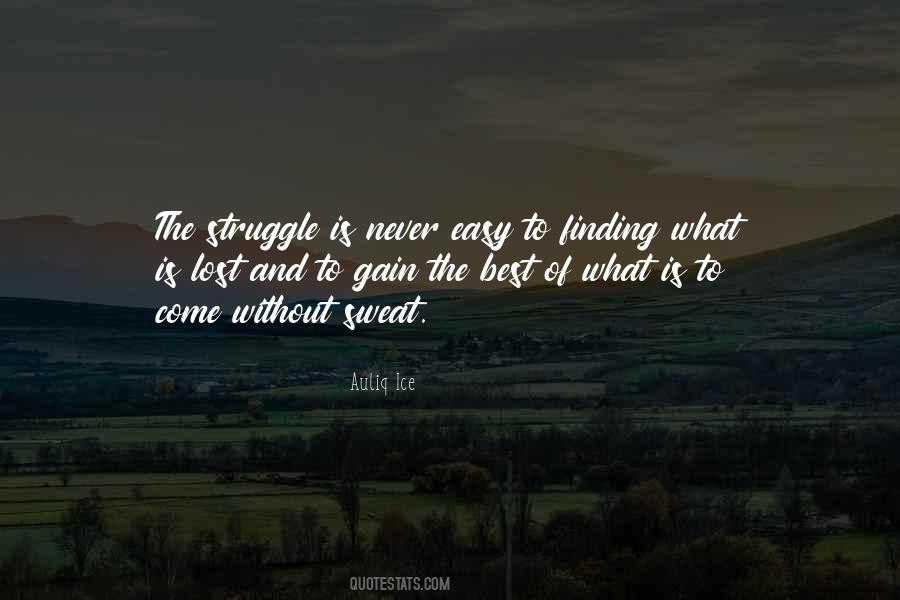 #13. It only looks easy to the outsider. So if you want this thing called success, get ready to work hard. It won't be easy and it isn't guaranteed. But if you dream big and give it your all, it will be worth it. - Author: James Woosley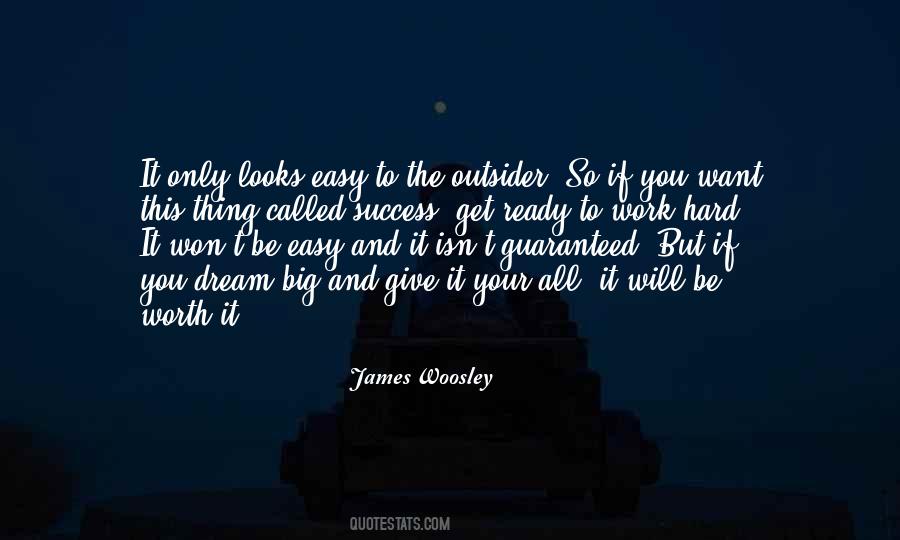 #14. It's easy to walk away from risk, and you don't actually have to face it. Success is based upon overcoming the inherent risk you can't manage your way out of. - Author: Maurice Flanagan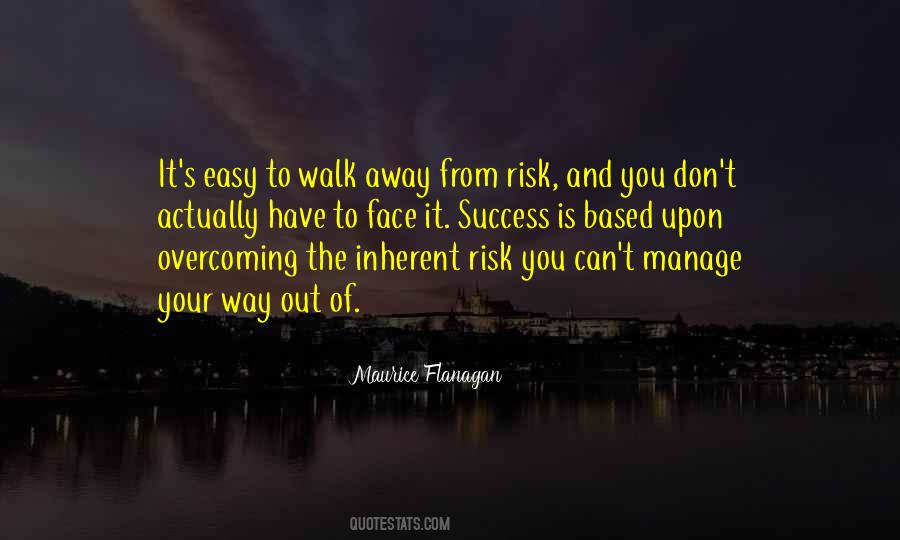 #15. It is the responsibility of sales management to make the job of the sales people as easy as possible. The easiest way to do this is to build momentum. The best way to build momentum is to make it so that each sale makes the next sale easier to land, with less effort and a higher success rate. - Author: David B. Black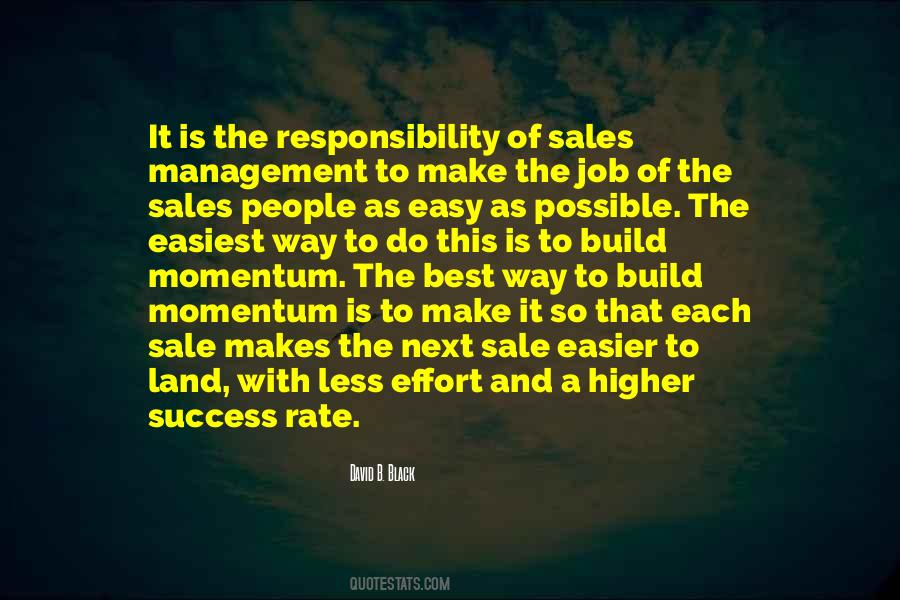 #16. Wal-Mart's success strategies and tactics are easy to understand yet hard to duplicate. - Author: Michael Bergdahl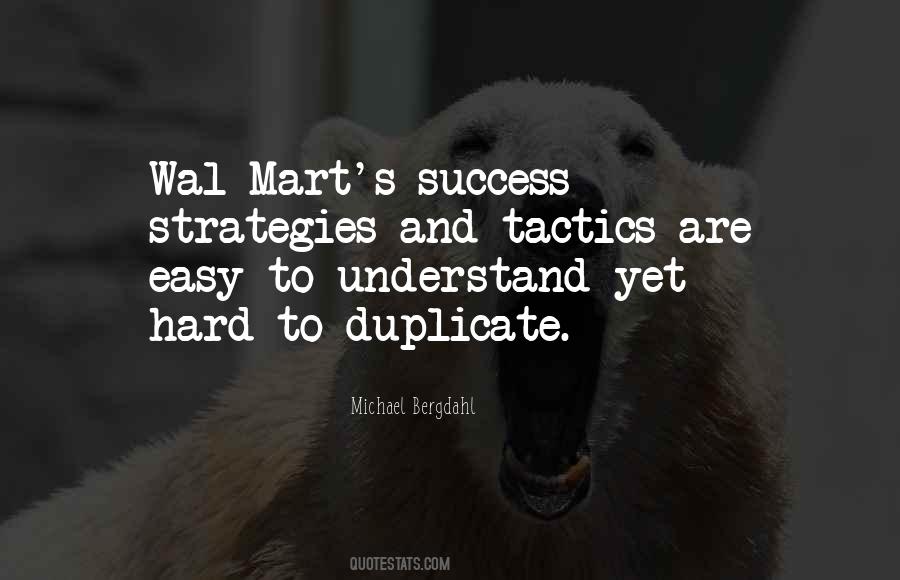 #17. Never one to take the easy way out. Would miss out on too much. - Author: Jeffrey Lin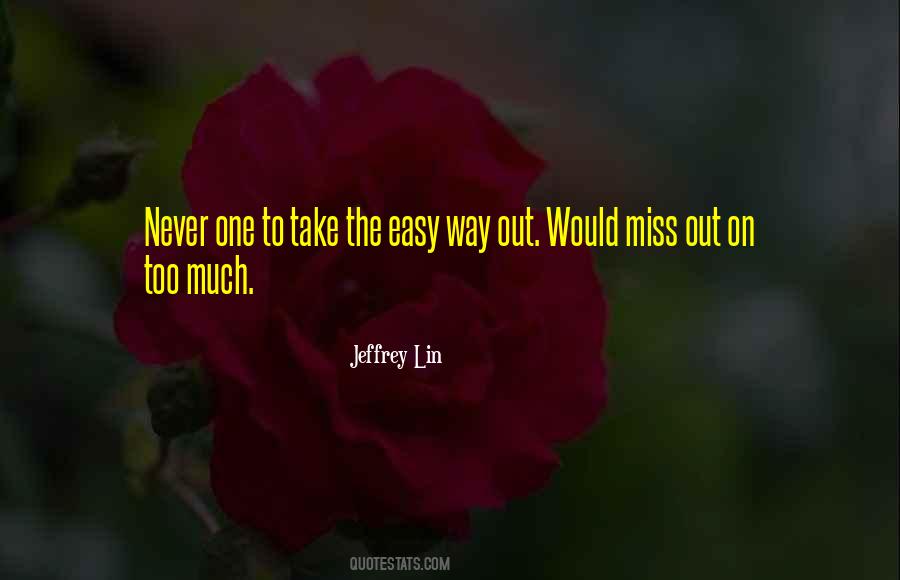 #18. It's not going to be easy, it's going to be worth it! - Author: Hazim Bangwar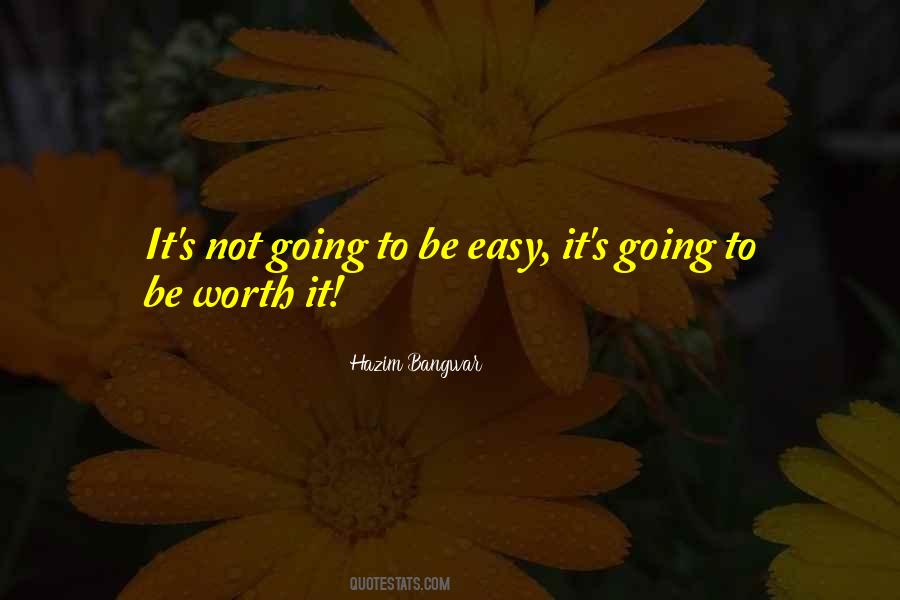 #19. If life was so easy that you could just go buy success, there would be a lot more successful companies in the world. - Author: Louis V. Gerstner Jr.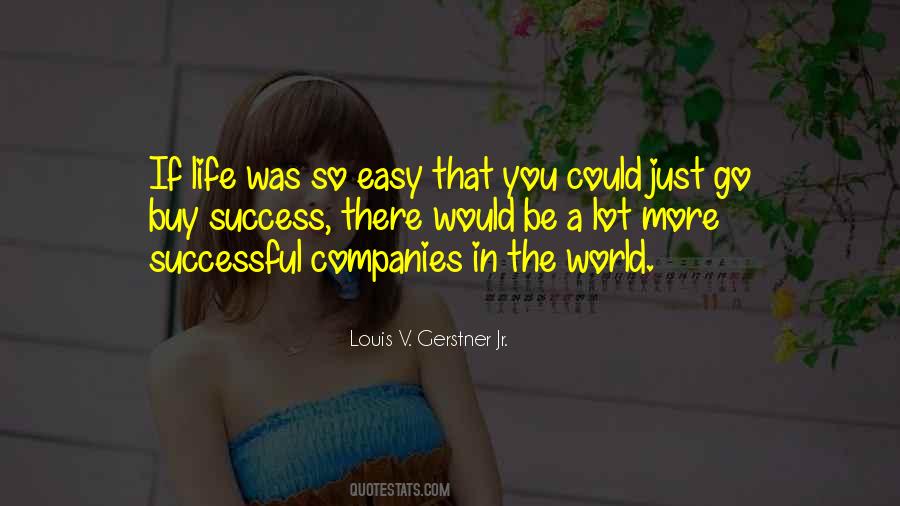 #20. It is easy to get to the top after you get through the crowd at the bottom. - Author: Zig Ziglar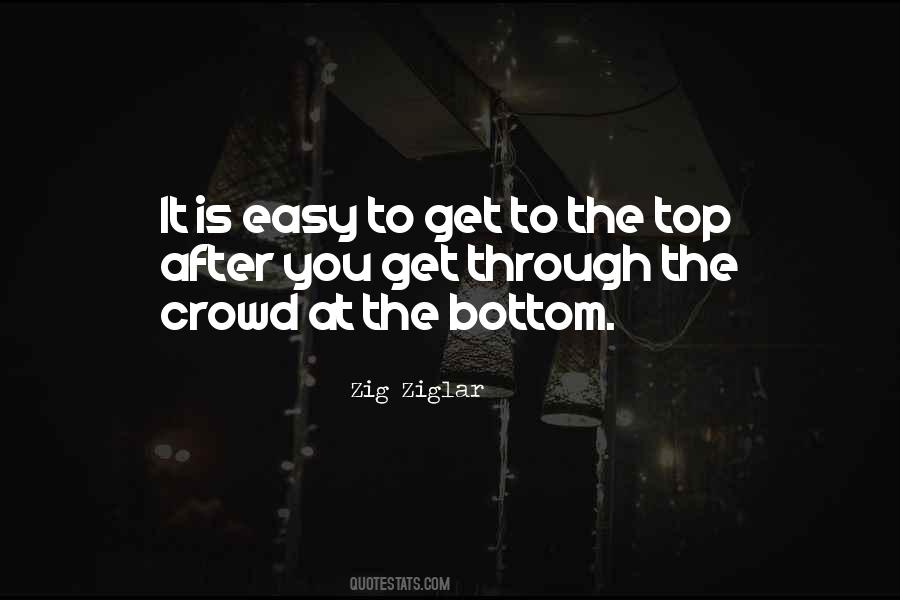 #21. I just felt it was my job to show that there is no easy way to success, and that anyone who gets even just one Top 40 hit deserves their moment in the sun. I accentuate the positive and eliminate the negative. That is the timeless thing. - Author: Casey Kasem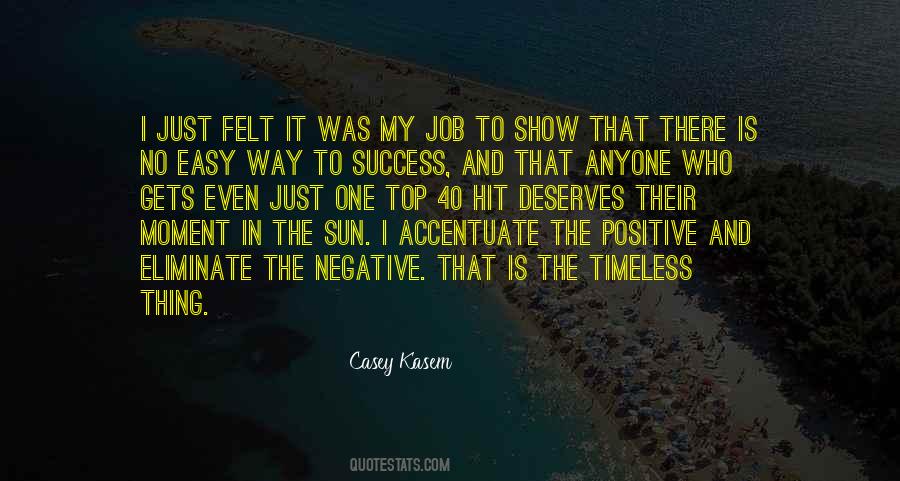 #22. Ideas are easy. Implementation is hard. - Author: Guy Kawasaki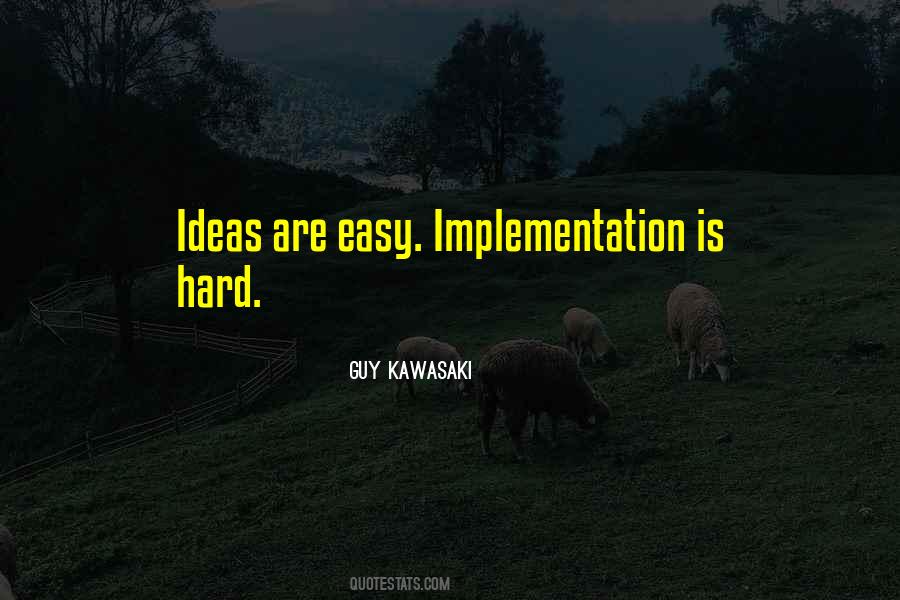 #23. I'm not really easy to live with! There needs to be unlimited patience and unconditional love. Men I've known before loved my independent spirit and were proud of my success, to the point that they'd become jealous of the time I devote to my career. - Author: Milla Jovovich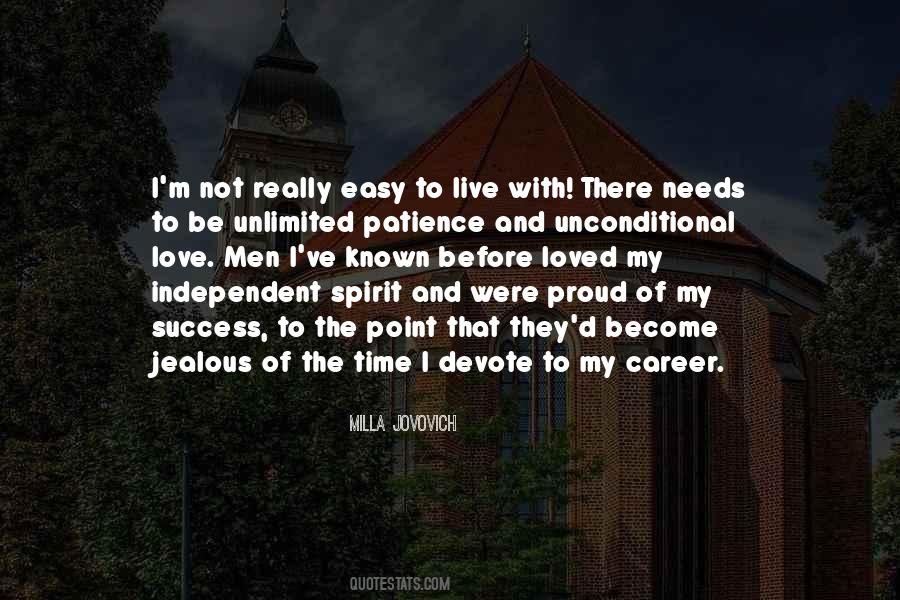 #24. People use ideas of non-duality as an escape from reality. It is very easy to say there is no winning and losing and justify the fact that you didn't do a very good job. - Author: Frederick Lenz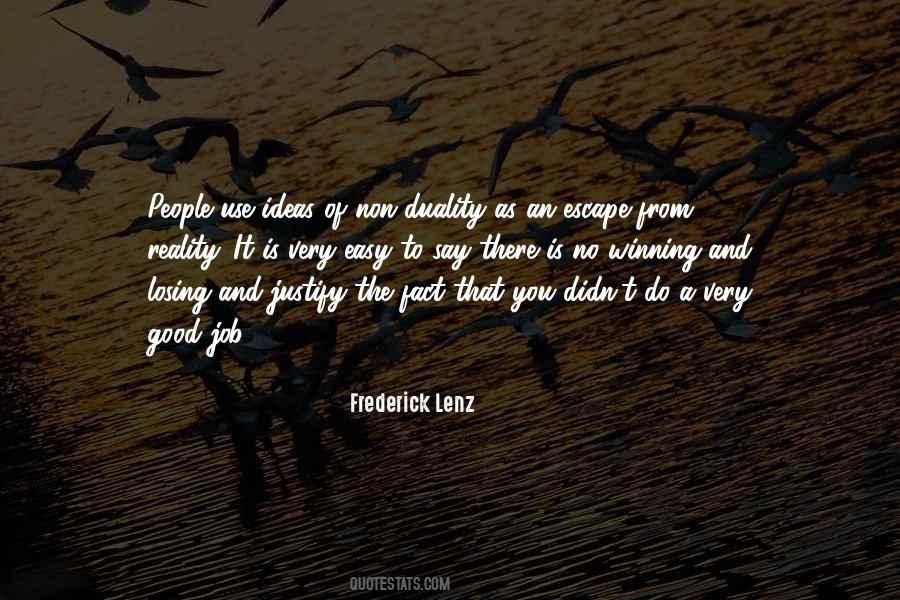 #25. To achieve success you will have to work hard and pray hard. Nothing worth having comes easy. - Author: Jeanette Coron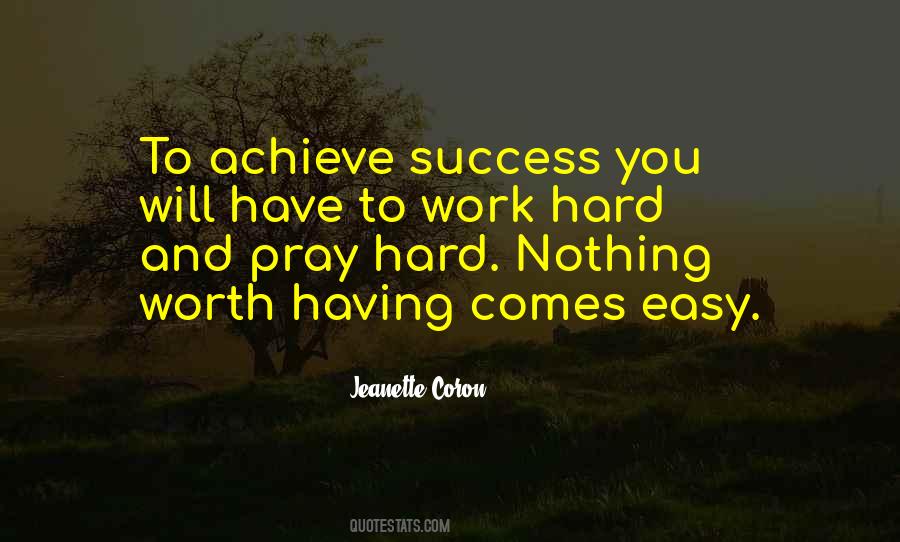 #26. When my income exceeds my outgo, my upkeep will be downright easy. - Author: Cynthia Sue Larson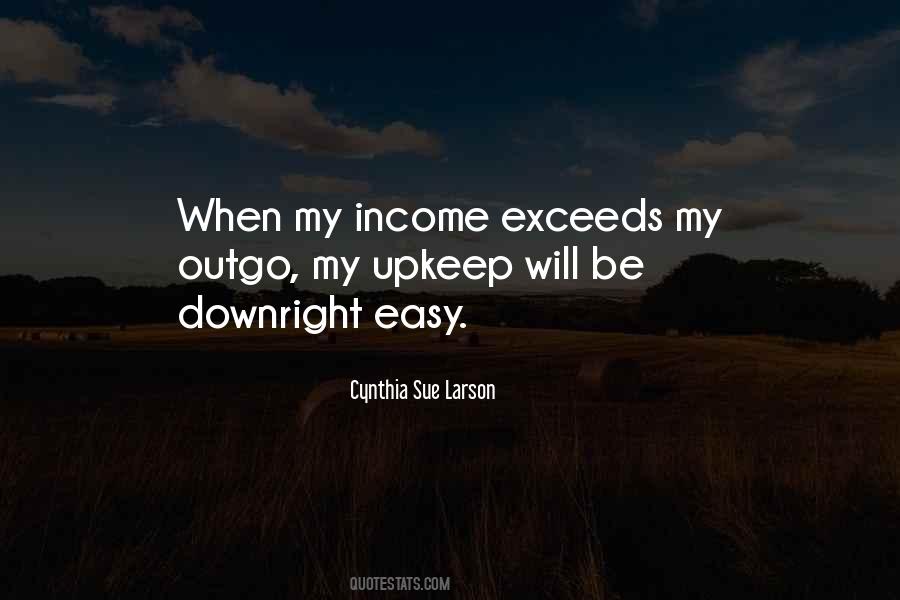 #27. Do the hard first, and the easy will follow. The work will become habit and success inevitable. - Author: Beau Henderson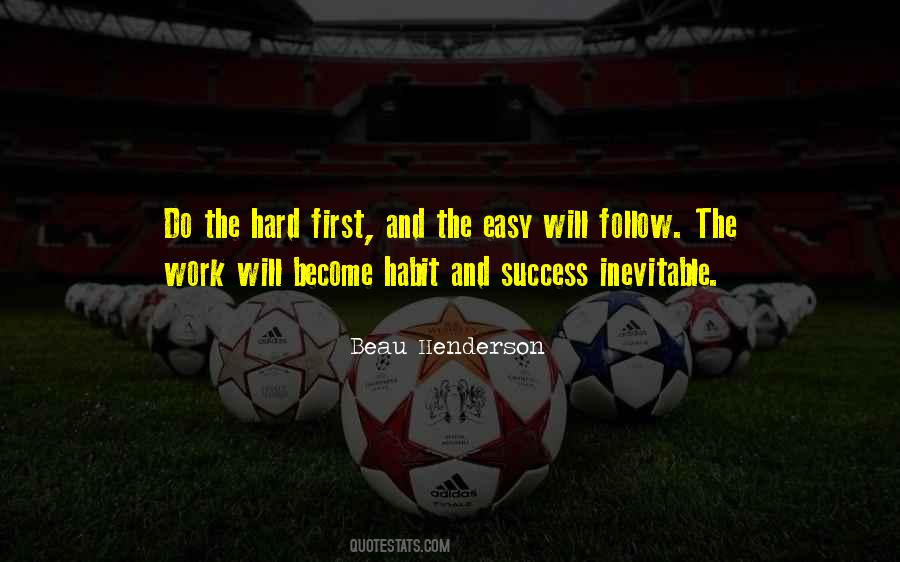 #28. The most wonderful things in life will be difficult. There is so shortcut, no easy way out. Success will be grueling. But the feeling that comes with it surpasses any pain, any suffering that you may endure on the way there. - Author: Ally Peters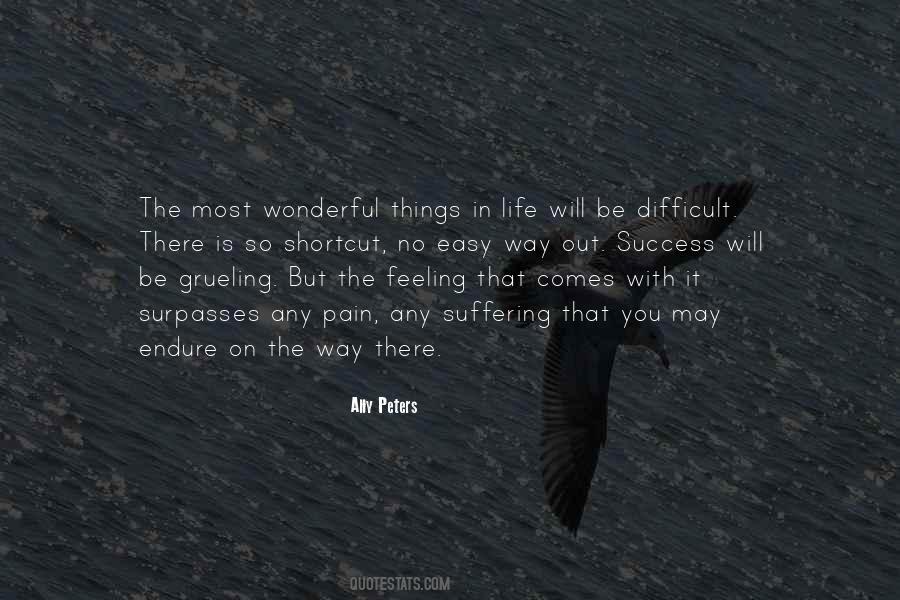 #29. If success is rare and slow, everybody knows how quick and easy ruin is. - Author: William Makepeace Thackeray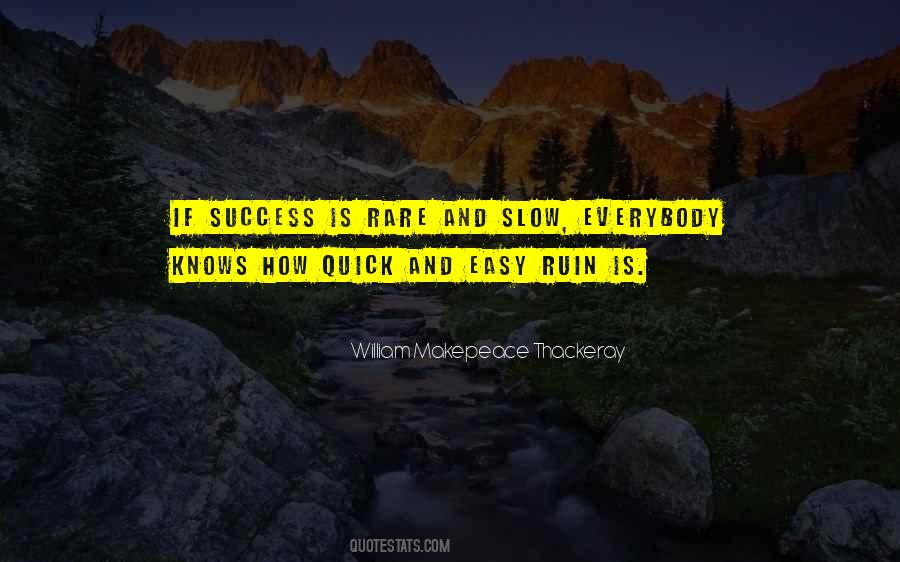 #30. I want to set people up for success, like a good diet plan. If I pick just one, it may not be the right one for you. That's why there are 500 shifts, so you can literally flip it open and have an easy starting point. - Author: Elizabeth Rogers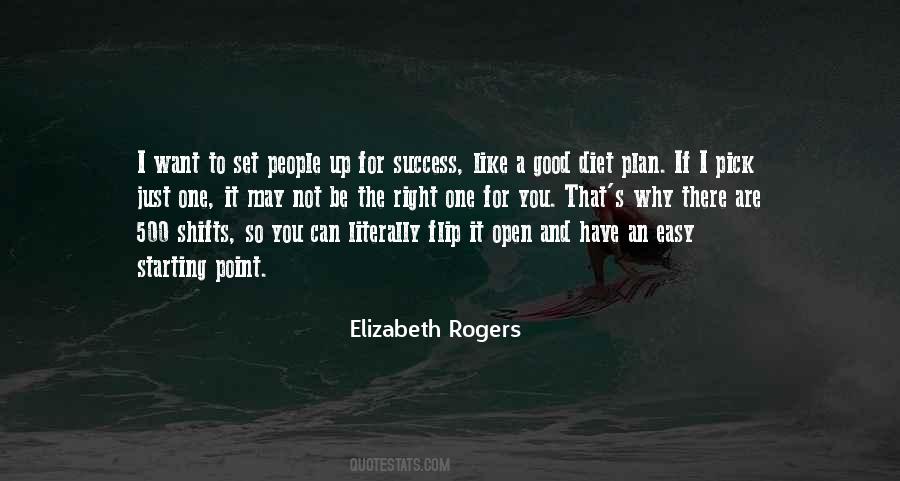 #31. The desire for success is inherent within all of us. It is a part of our nature to want to grow, to improve the quality of our lives. However, nothing improves by accident, it requires conscious attention. When you are being bombarded by negatives, improvement, growth and success are easy to forget. - Author: Bob Proctor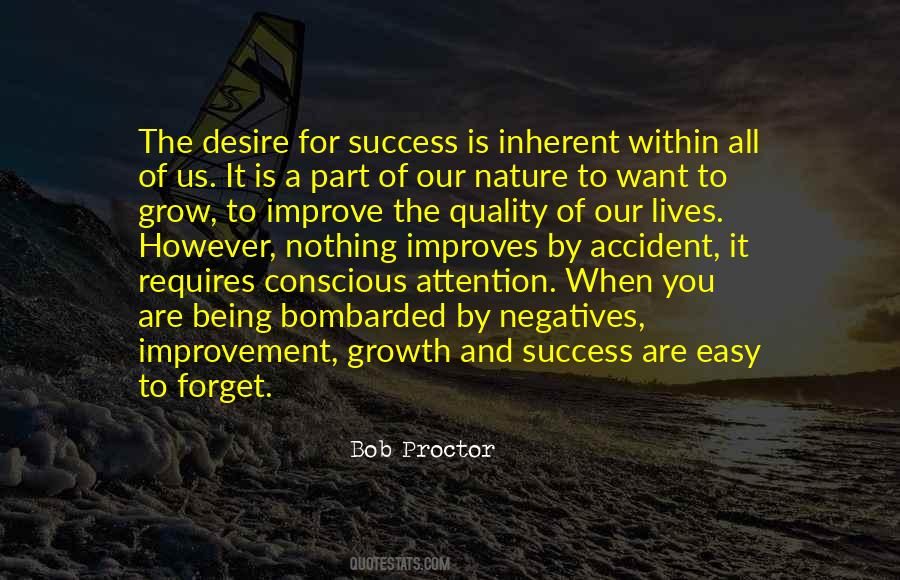 #32. The secret of the team's success is easy - unity and hard work. - Author: David Beckham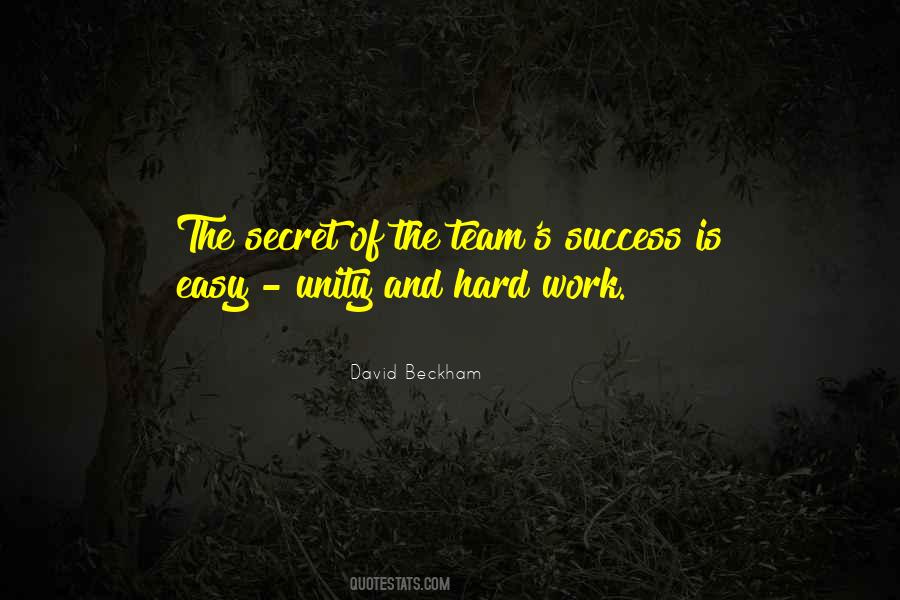 Famous Authors
Popular Topics