Never Change Yourself For Anyone Famous Quotes & Sayings
List of top 34 famous quotes and sayings about never change yourself for anyone to read and share with friends on your Facebook, Twitter, blogs.
Top 34 Never Change Yourself For Anyone Quotes
#1. Anyone who believes you can't change history has never tried to write his memoirs. - Author: David Ben-Gurion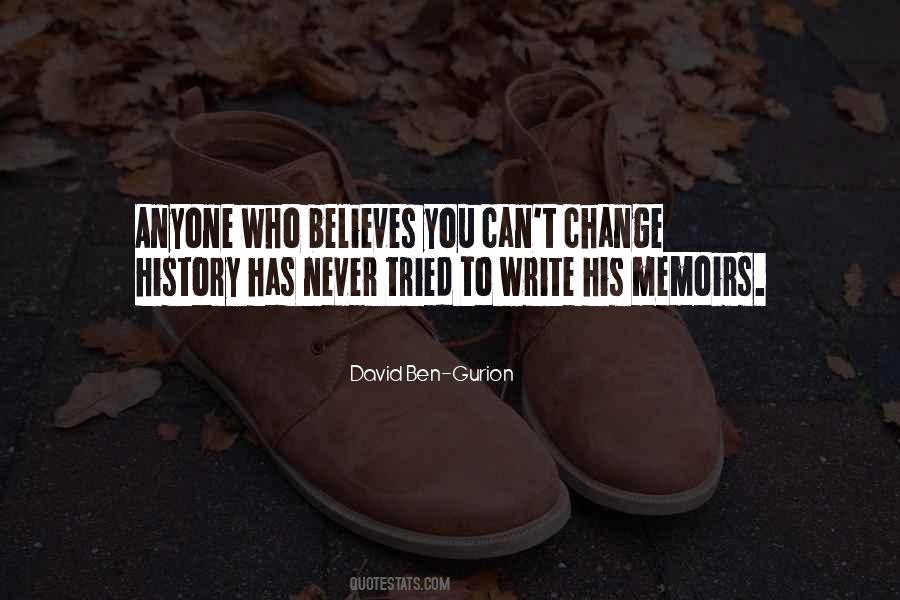 #2. I am a combative, inquisitive, argumentative person, and I will never allow anyone to change that. - Author: Leah Remini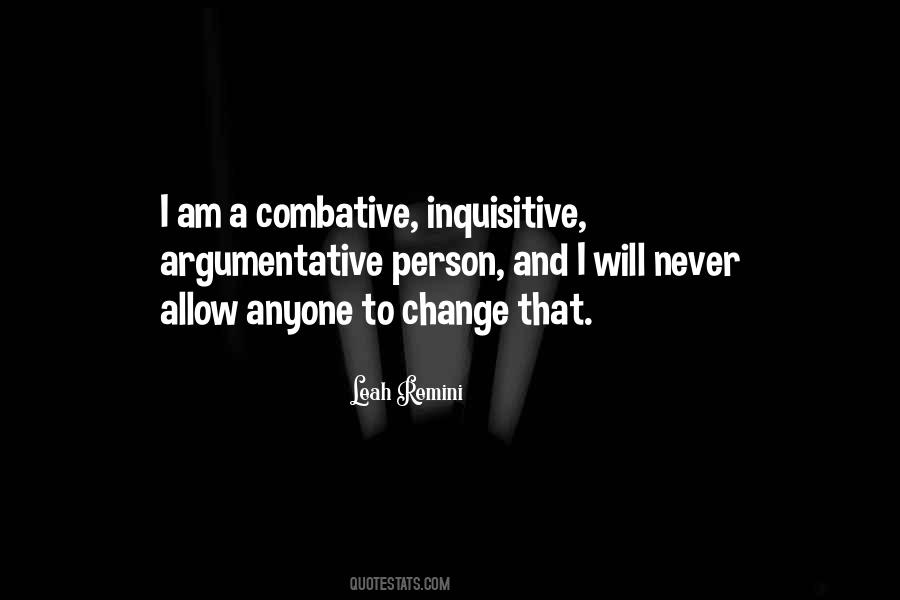 #3. Violence has never prospered, you can't remake the world in a day. Anyone who promises to change everything for you all at once is either a fool or a rogue! - Author: Emile Zola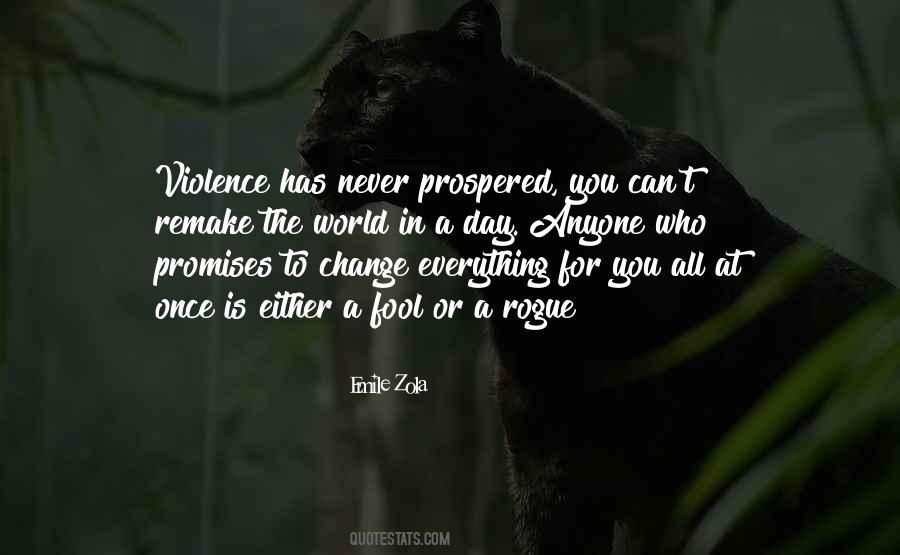 #4. If anyone can show me, and prove to me, that I am wrong in thought or deed, I will gladly change. I think the truth , which never yet hurt anybody. It is only persistence and self-delusion and ignorance which does harm. - Author: Marcus Aurelius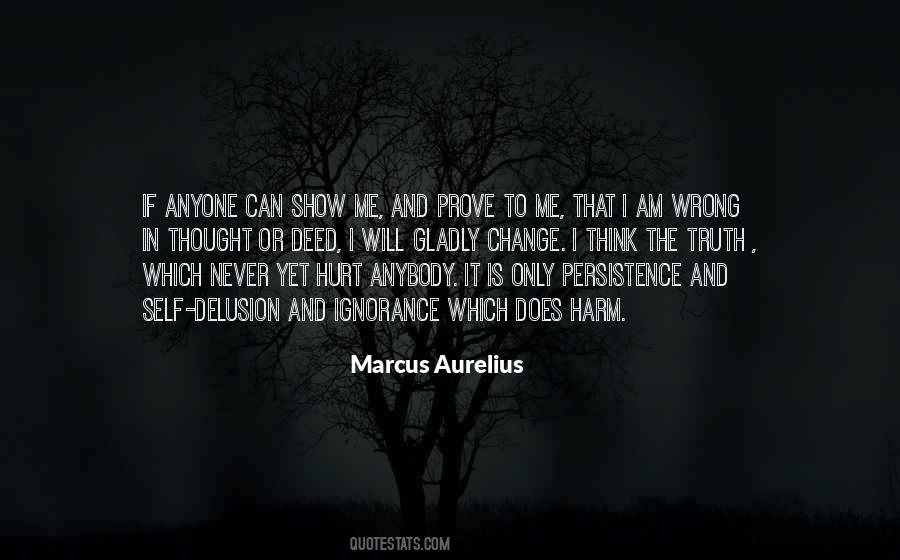 #5. Persuade me or prove to me that I am mistaken in thought or deed, and I will gladly change - for it is the truth I seek, and the truth never harmed anyone. Harm comes from persisting in error and clinging to ignorance. - Author: Marcus Aurelius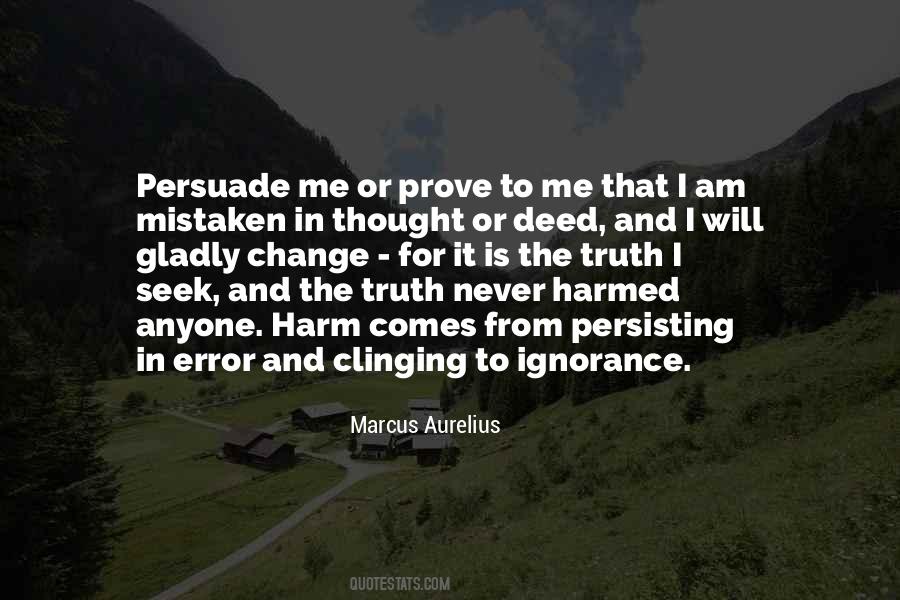 #6. Winter always turns into Spring. Never, from ancient times on, has anyone heard or seen of winter turning back to autumn. - Author: Nichiren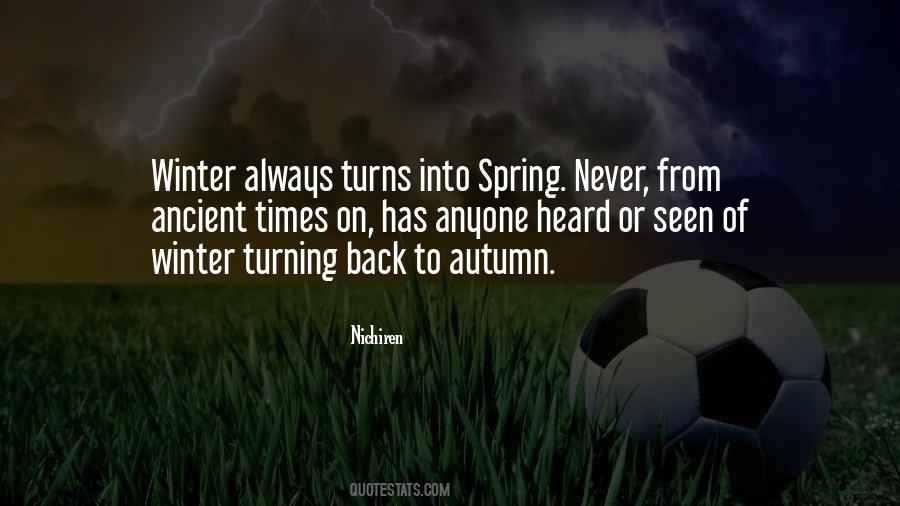 #7. Mockery is an important social tool for squelching stupidity. I've never seen anyone change his mind because of the power of a superior argument or the acquisition of new facts. But I've seen plenty of people change behavior to avoid being mocked. - Author: Scott Adams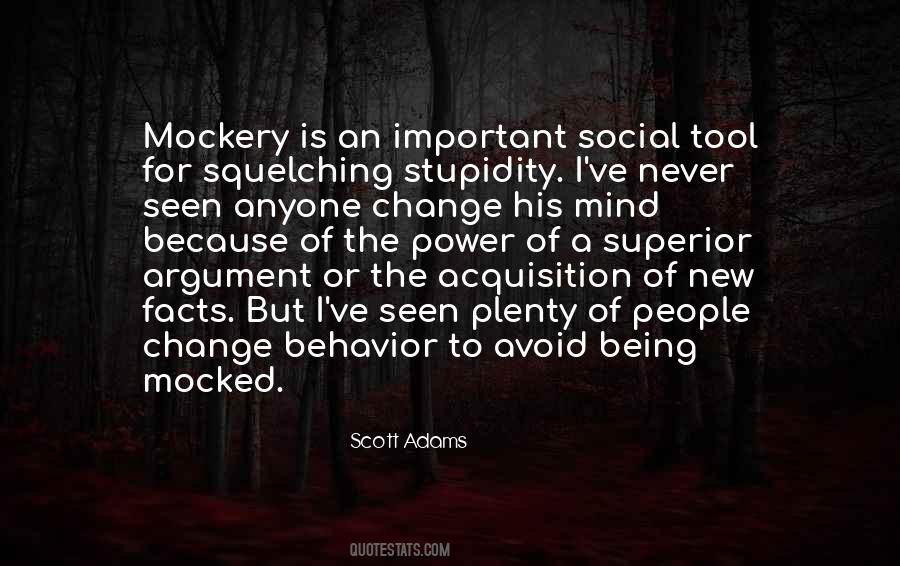 #8. One can never ask anyone to change a feeling. - Author: Susan Sontag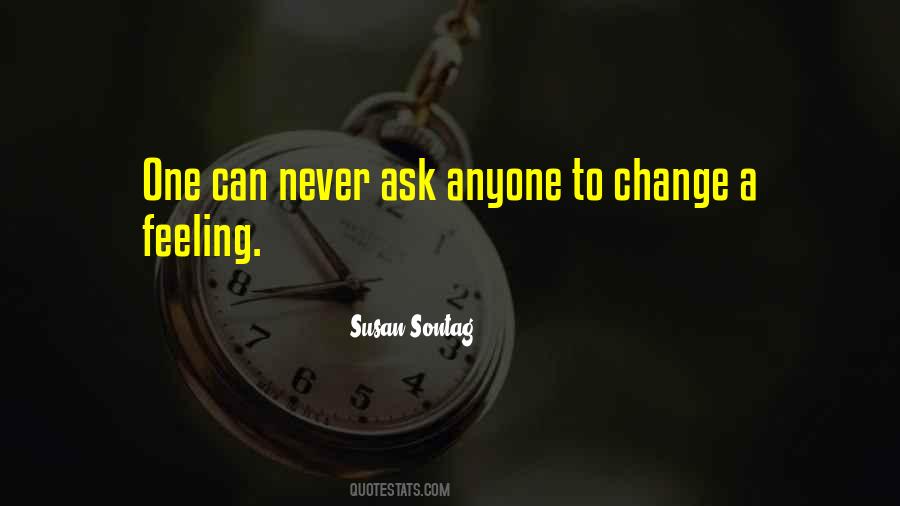 #9. He wondered if anyone really ever changed, or if stuff just piled on and on, covering up, but never erasing all the different parts. How deep would you have to dig to find who you started out as? - Author: Alex London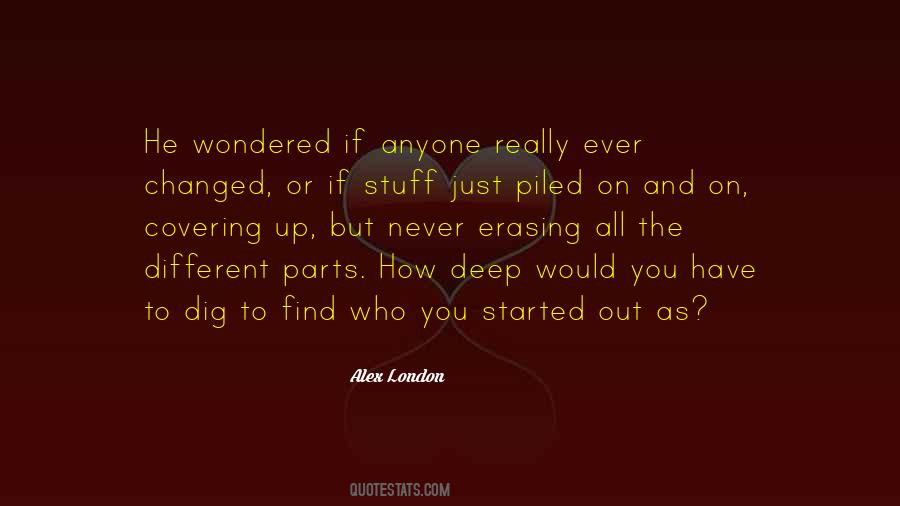 #10. You've good speed and agility, and endurance enough. But you've no killer in the blood, and so you'll always be bested." Iona rubbed her butt. "I never planned on killing anyone." "Plans change," Branna pointed out. "Fix those flowers now, as it's your rump that crushed them. - Author: Nora Roberts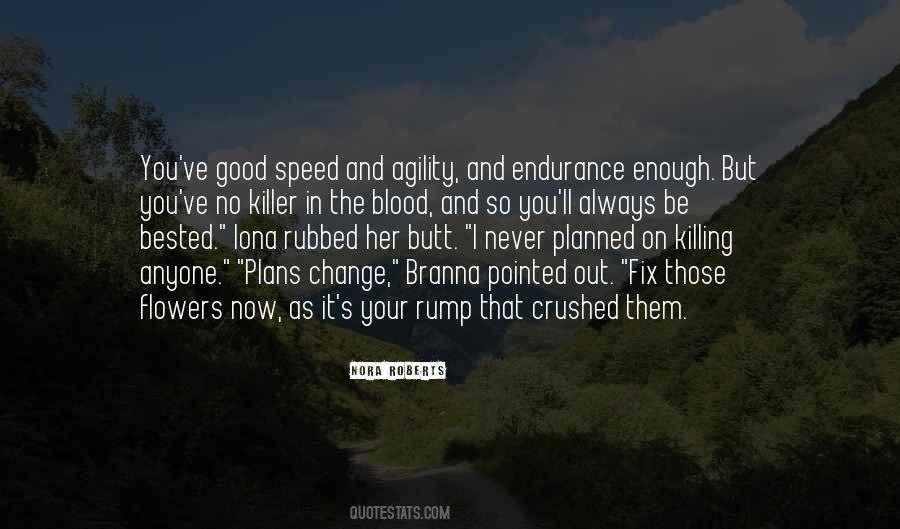 #11. Just help him know it's okay to be different. That's what I wish my mom and dad did for me. They didn't have to change, but I wanted to know it was okay for me to change. Women like your mom never had anyone in their corners, but Felix has you..... - Author: Bijou Hunter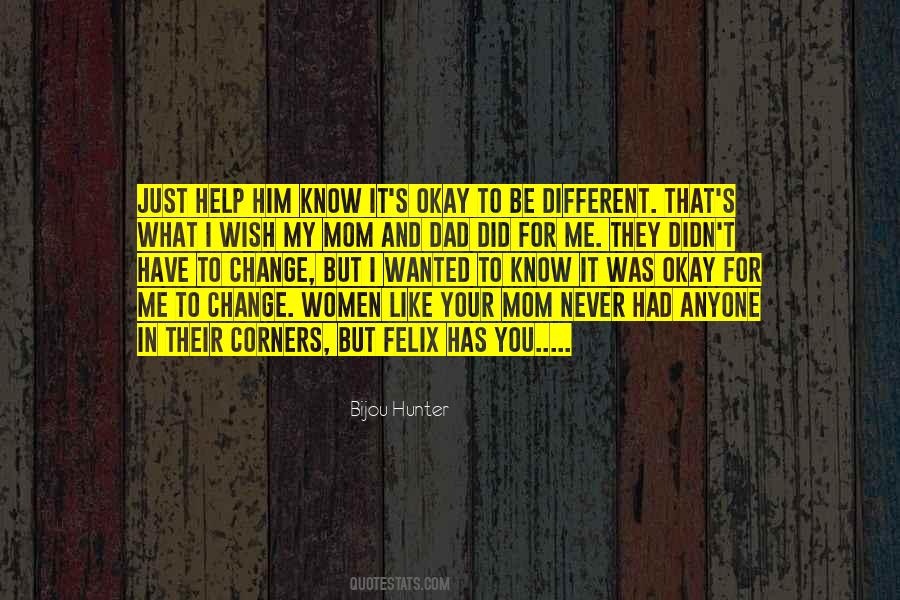 #12. You are an irreplaceable, one-of-a-kind, amazing being. There will never be another you and this fact alone makes you infinitely and absolutely valuable. Having absolute value means you cannot be diminished by anything or anyone. You are bulletproof and nothing can change your value. - Author: Kimberly Giles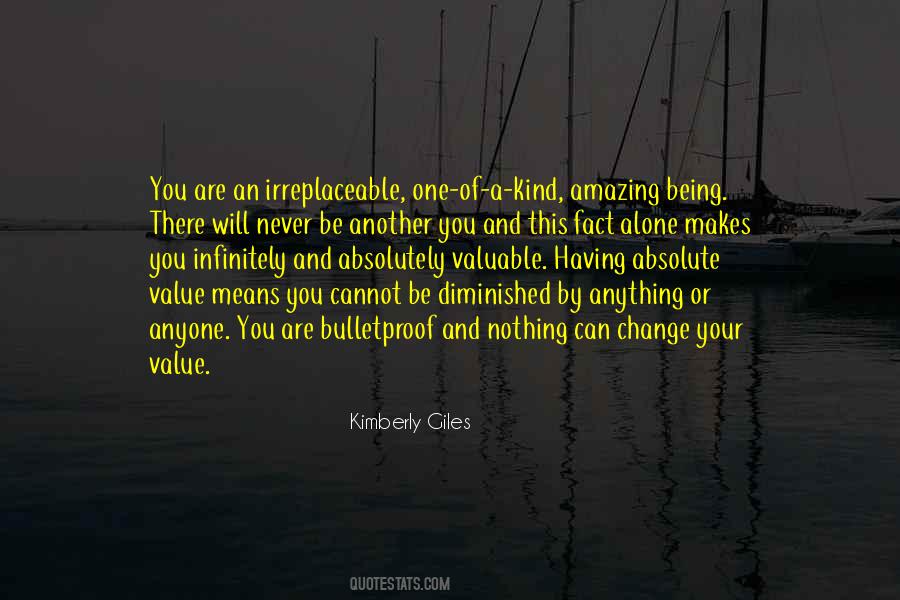 #13. Mistakes make us human; don't torture yourself over a choice you made four years ago. If you think you were wrong, make a plan to change what you can. Action is good. Choices are good. But guilt on its own never fixed anyone's problem. - Author: Darcy Coates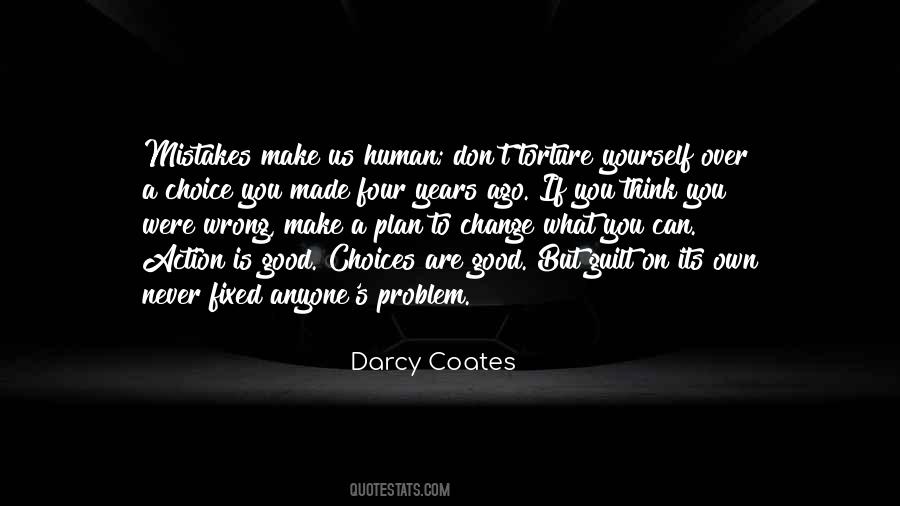 #14. Don't cry: it pathetic. Crying won't change anything. the world is never kind to anyone. -Ciel Phantomhive - Author: Yana Toboso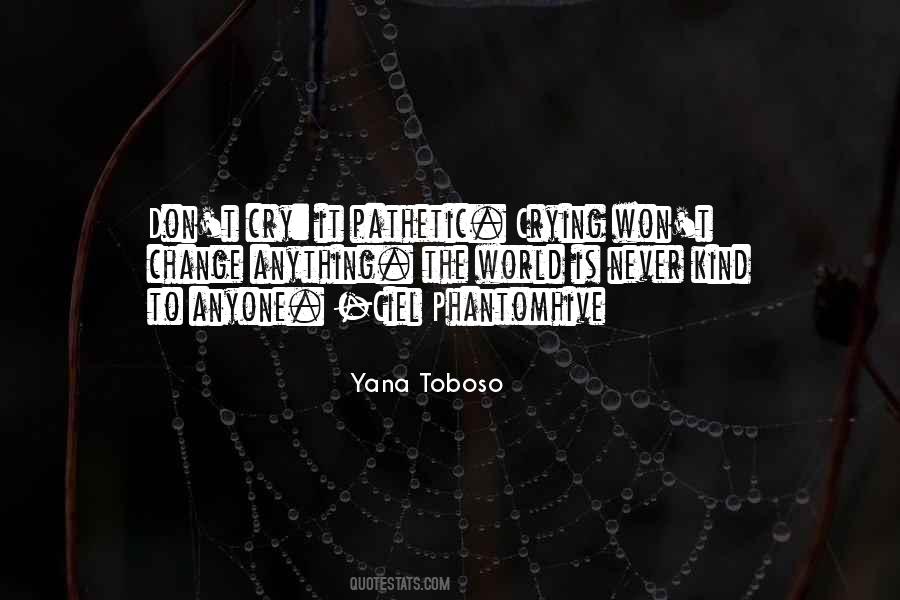 #15. Life is funny. Things change, people change, but you will always be you, so stay true to yourself and never sacrifice who you are for anyone. - Author: Zayn Malik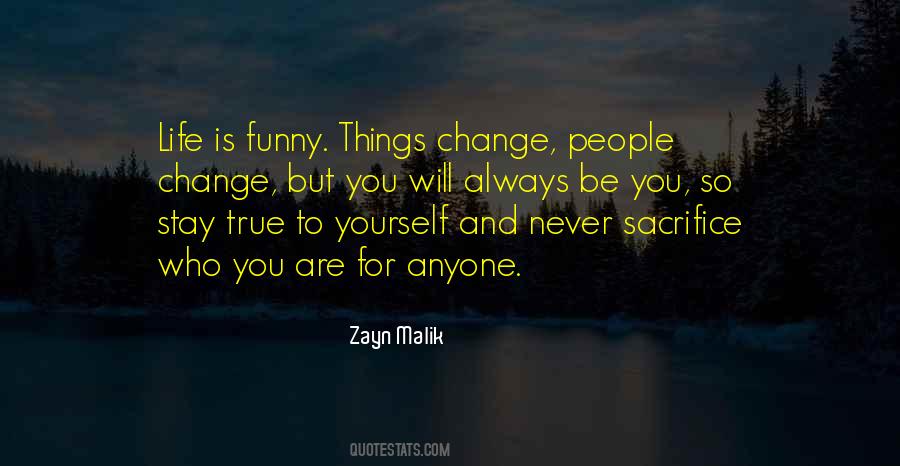 #16. Never give up in life. Learn to be humble, resilient, honest, wise and submissive and you'll be able to make a change better than anyone else. - Author: Auliq Ice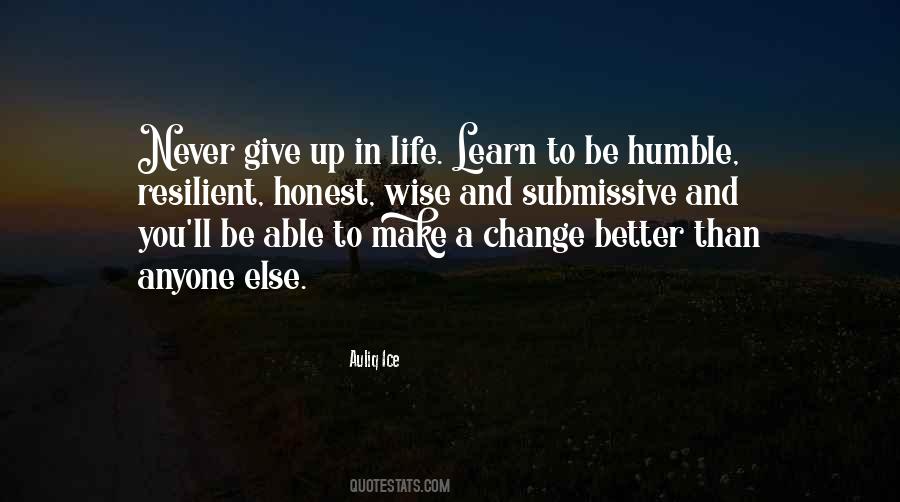 #17. you should never publicly criticize anyone or anything unless it is a matter of morals or ethics. Anything negative you say could at the very least ruin someone's day, or worse, break someone's heart, or simply change someone from being a future ally of yours to someone who will never forget - Author: Timothy Ferriss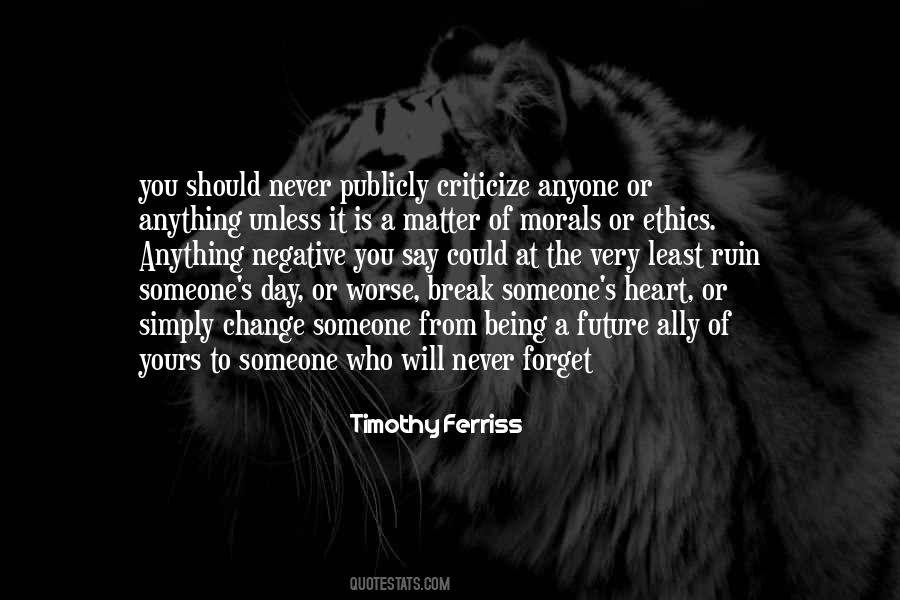 #18. I like the idea of different
theres and elsewheres, an Idaho known for bluegrass,
a Bronx where people talk
like violets smell. Perhaps I am somewhere patient, somehow
kind, perhaps in the nook
of a cousin universe I've never defiled or betrayed
anyone. - Author: Bob Hicok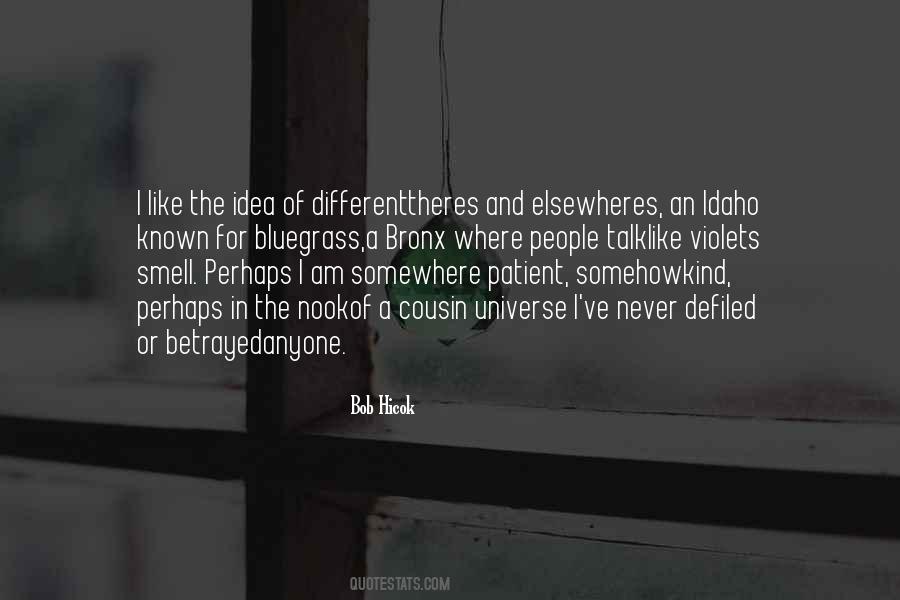 #19. When I think about you with him, it guts me. I feel like you ripped open my chest and tore out my damn heart. Do you even realize that? I know I should want you to be happy, but I can't wish it for anyone else other than me. I belong to you, and that's never going to change. - Author: Ashleigh Z.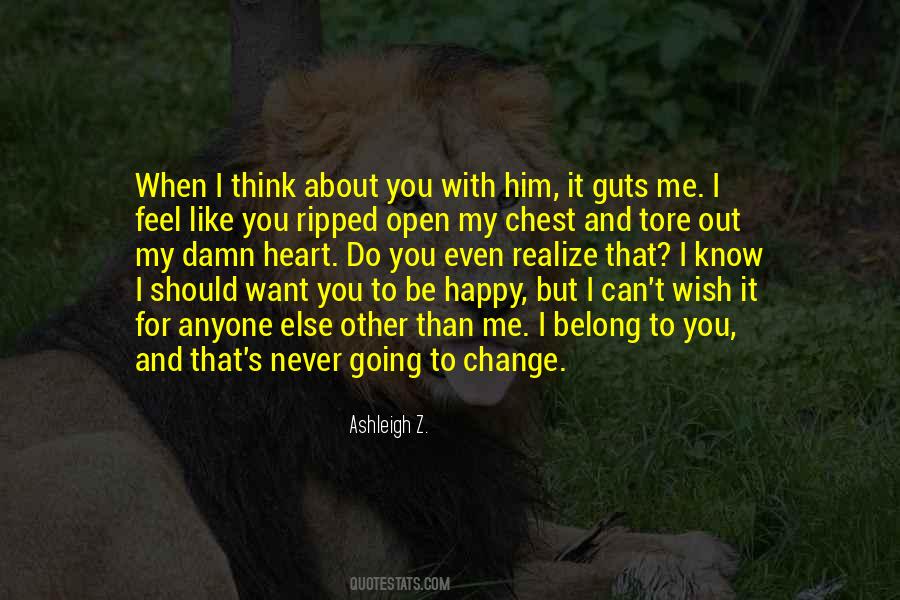 #20. Do yourself a favor and forgive anyone that has anything against you. Do it as an act of faith and trust God to change and heal your emotions. Pray for your enemies and never say another unkind thing about them. It is the only way you can move past the pain and begin to heal. - Author: Joyce Meyer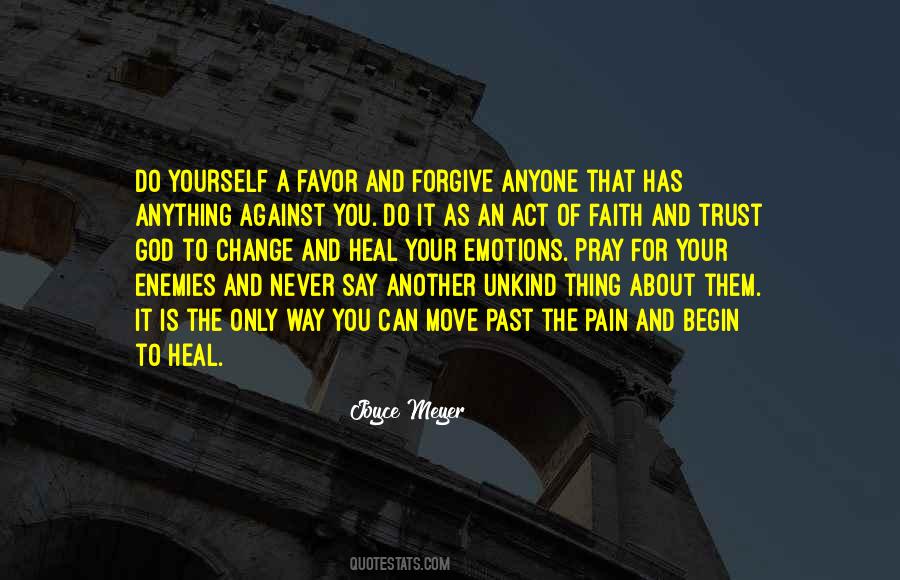 #21. What's important is not the uniform or the number, and it's not what team you play for or whether anyone else sees your value; it's who you are on the inside. And when you're in Christ, that's never going to change. - Author: Tony Dungy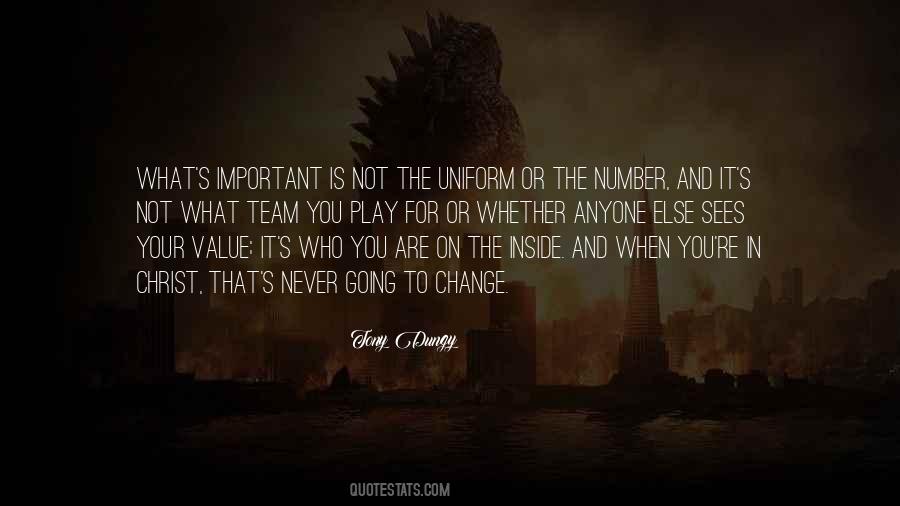 #22. Do not lower your standard to keep anyone. Make them meet you at your level. Self respect is power. - Author: Auliq Ice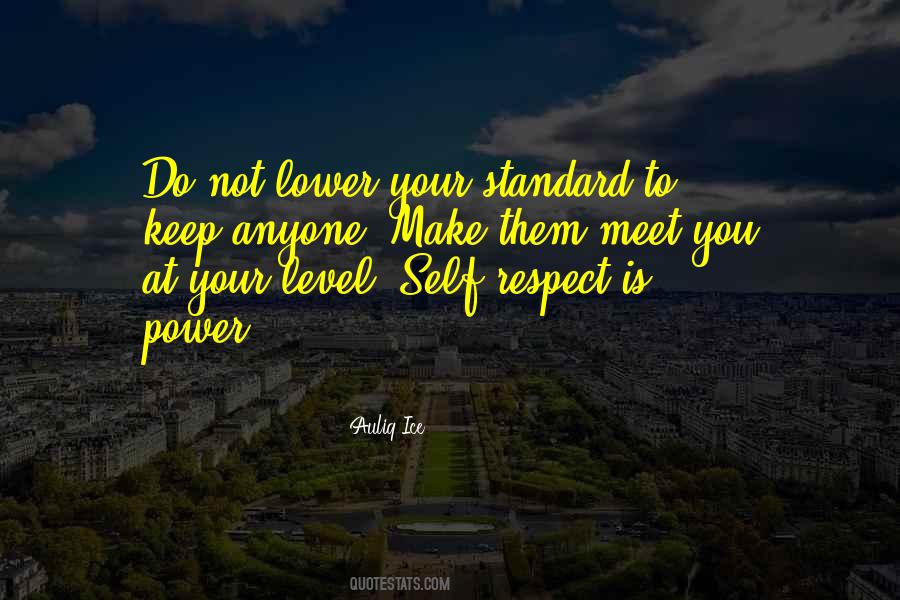 #23. There is never only one, of anyone - Author: Margaret Atwood
#24. Mingus Rude, Arthur Lomb, Gabriel Stern and Tim Vandertooth, even Aaron K. Doily: Dylan never met anyone who wasn't about to change immediately into someone else. His was a special talent for encountering persons about to shed one identity or disguise for another. He took it in stride by now. - Author: Jonathan Lethem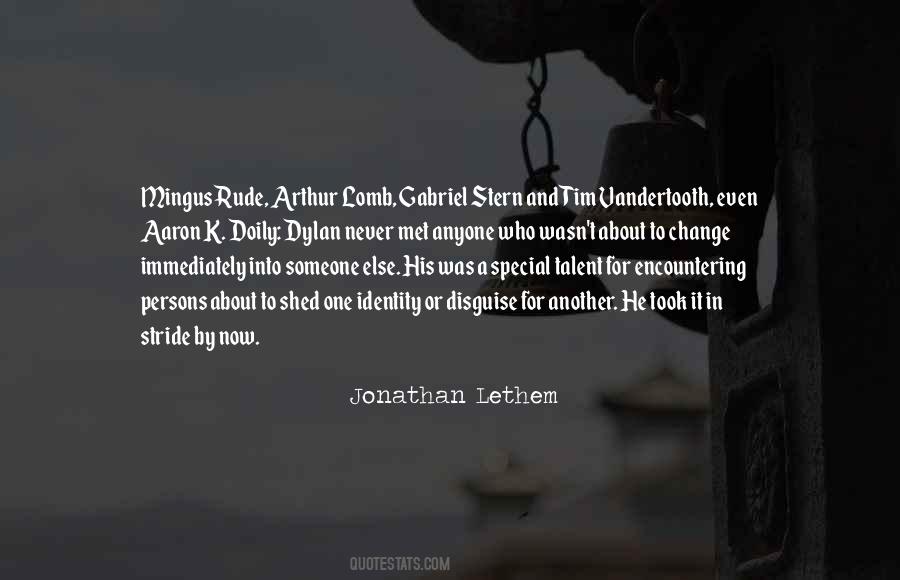 #25. I don't believe in failure, because simply by saying you've failed, you've admitted you attempted. And anyone who attempts is not a failure. Those who truly fail in my eyes are the ones who never try at all. The ones who sit on the couch and whine and moan and wait for the world to change for them. - Author: Sarah Dessen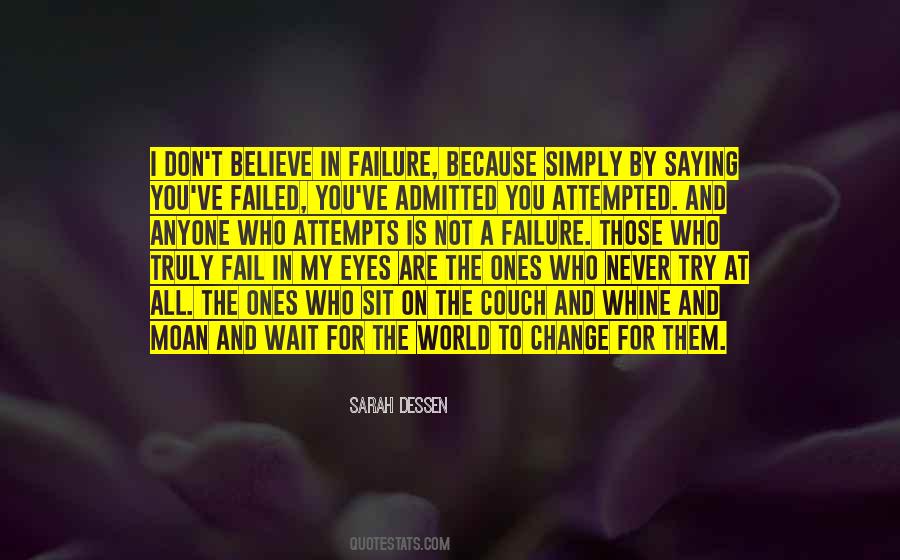 #26. If someone can prove me wrong and show me my mistake in any thought or action, I shall gladly change. I seek the truth, which never harmed anyone: the harm is to persist in one's own self-deception and ignorance. - Author: Marcus Aurelius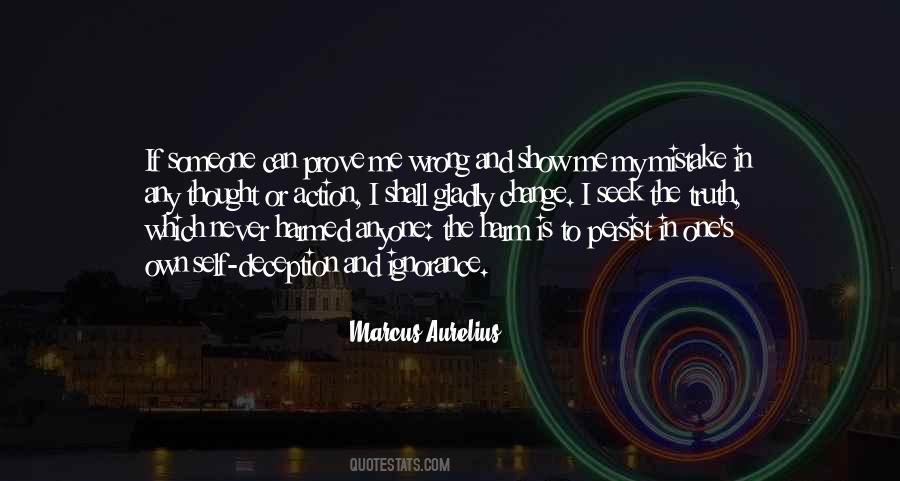 #27. I never expected anyone in my family to change, and especially not my father, who changed first and most profoundly: He died. - Author: Melissa Bank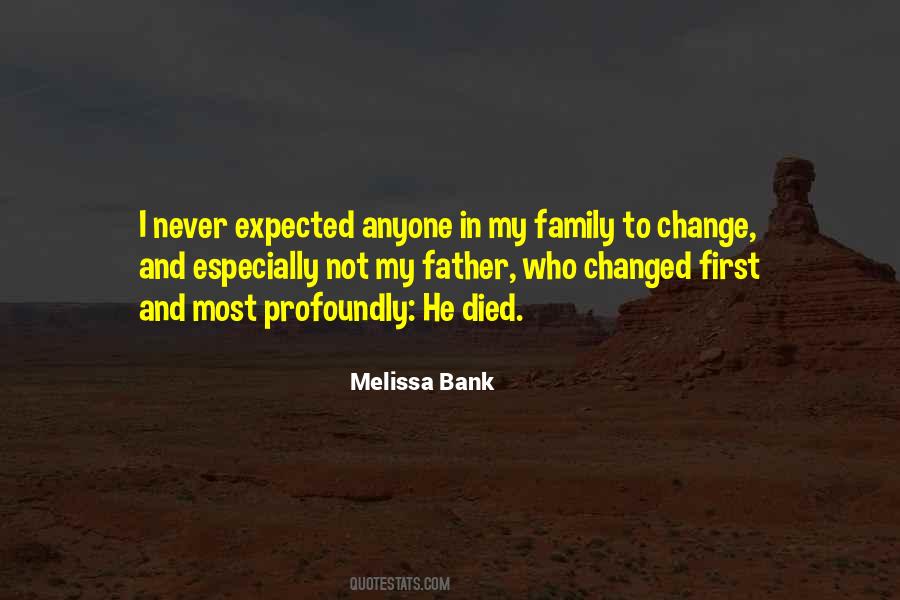 #28. Africa is never the same to anyone who leaves it and returns again. It is not a land of change, but it is a land of moods and its moods are numberless. - Author: Beryl Markham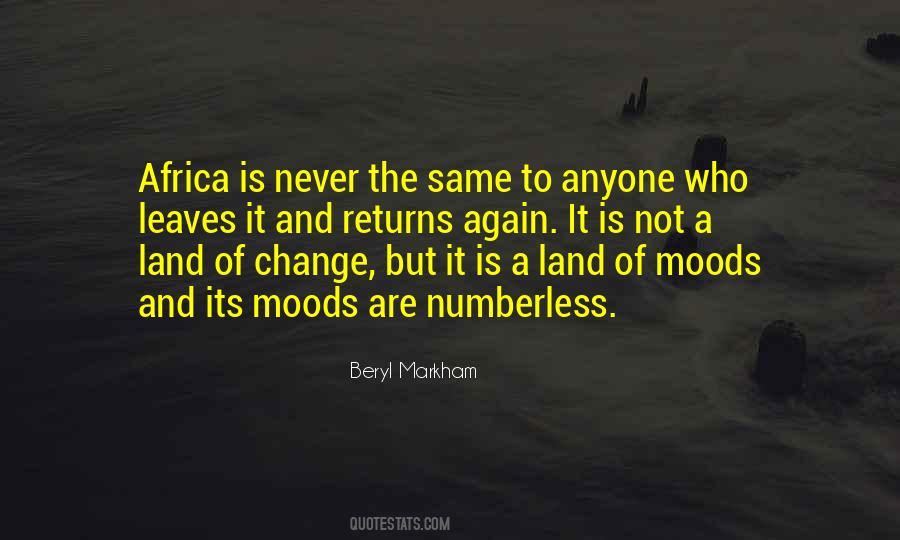 #29. I think it's undignified to read for the purposes of escape ... . If you read for escape you will never try to change your life, or anyone else's. It's a politically barren act, if nothing else. The overuse of imaginative fiction enables people to avoid the knowledge that they are actually alive. - Author: M. John Harrison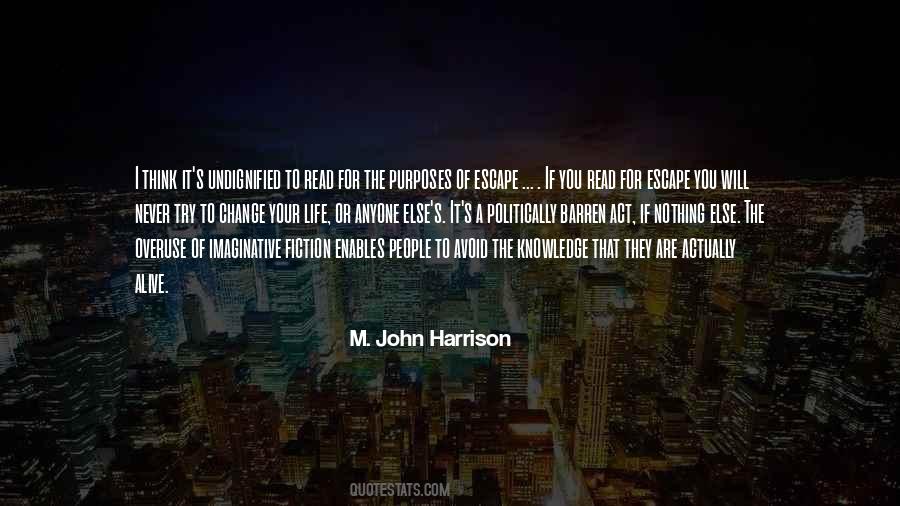 #30. It doesn't matter what you did or where you were ... it matters where you are and what you're doing. Get out there! Sing the song in your heart and NEVER let anyone shut you up!! - Author: Steve Maraboli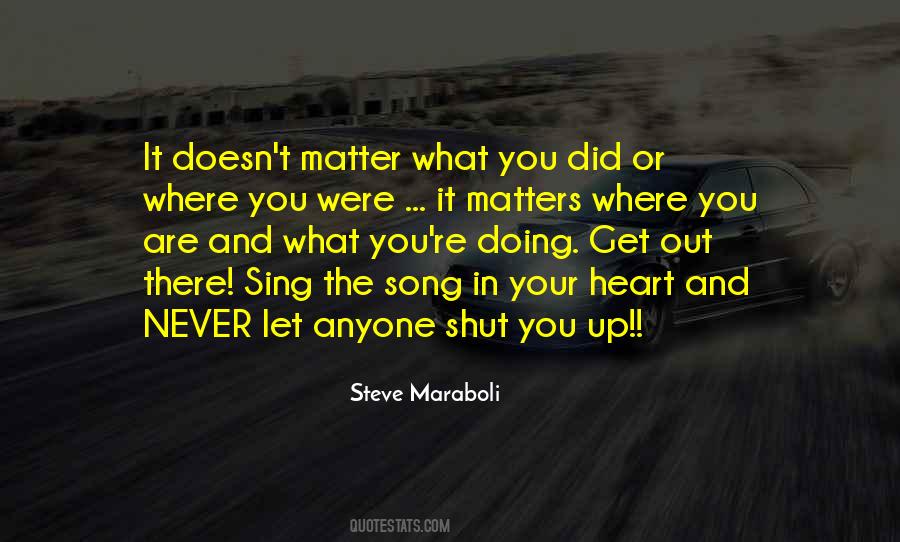 #31. Guilt is a totally useless emotion. It never makes anyone feel better nor does it change a situation. - Author: Louise Hay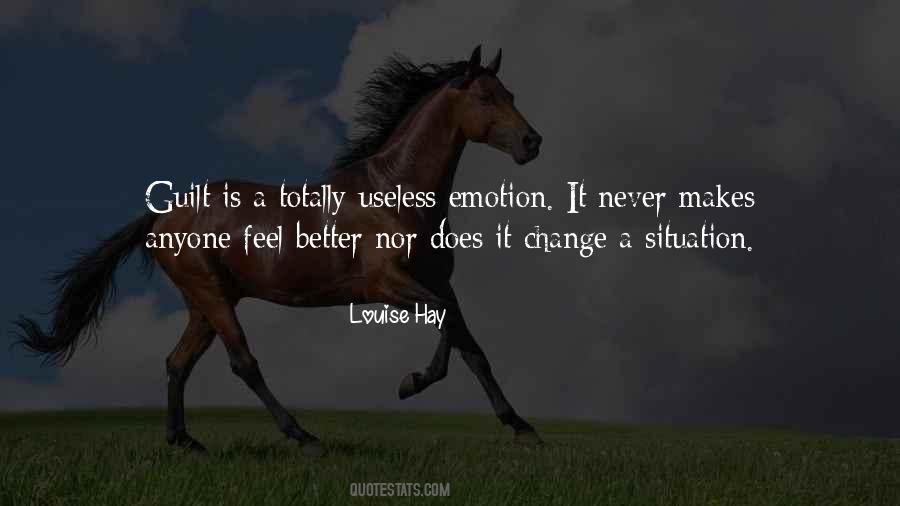 #32. Dylan never met anyone who wasn't about to change immediately into someone else. His was a special talent for encountering persons about to shed one identity or disguise for another. - Author: Jonathan Lethem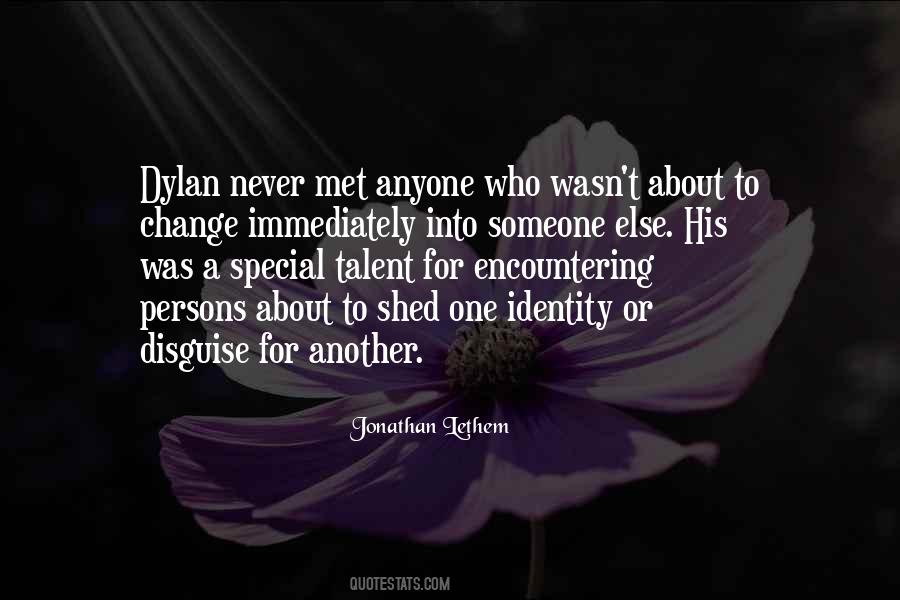 #33. He couldn't change my mind about him, though. I went on loving him just the same, and I could never be interested in anyone else. - Author: Haruki Murakami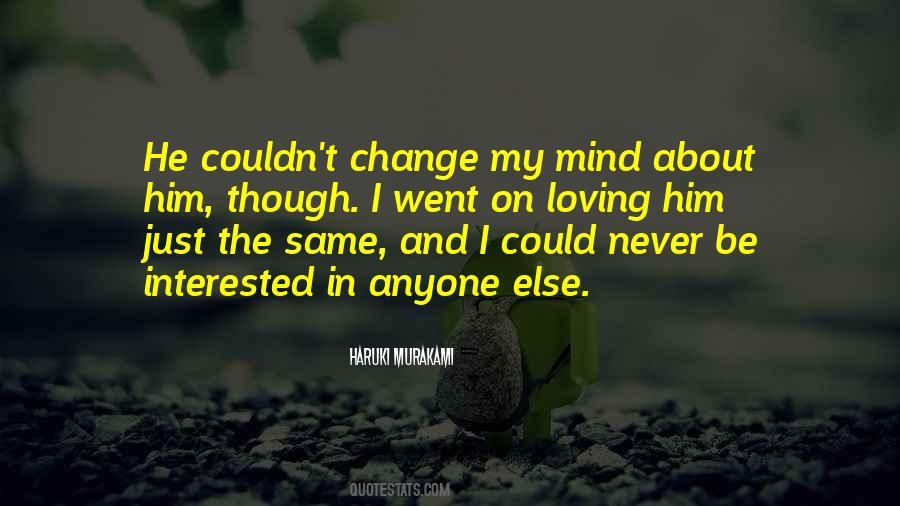 #34. Never try to change the nature of anyone in your life, you will loose respect and eventually the person. - Author: Ashar Siddiqui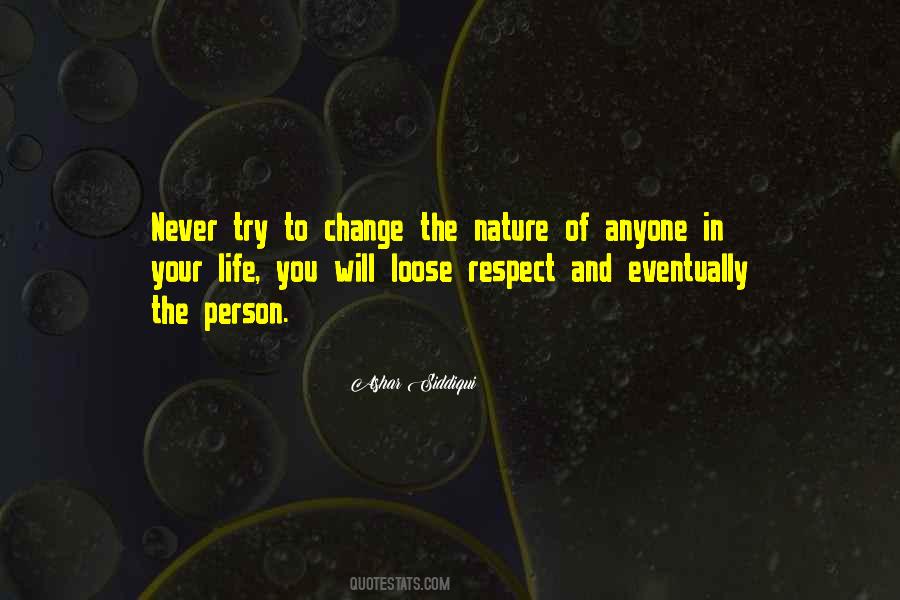 Famous Authors
Popular Topics