Nba Basketball Famous Quotes & Sayings
List of top 100 famous quotes and sayings about nba basketball to read and share with friends on your Facebook, Twitter, blogs.
Top 100 Nba Basketball Sayings
#1. Do your best when no one is looking. - Author: Bob Cousy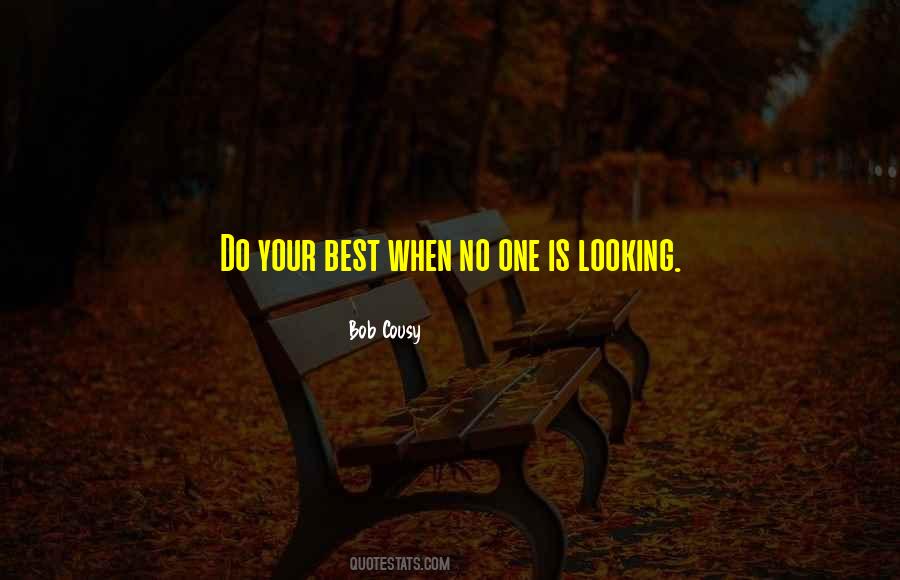 #2. People say that, but I think the NBA was bigger than Larry Bird and Magic Johnson. - Author: Oscar Robertson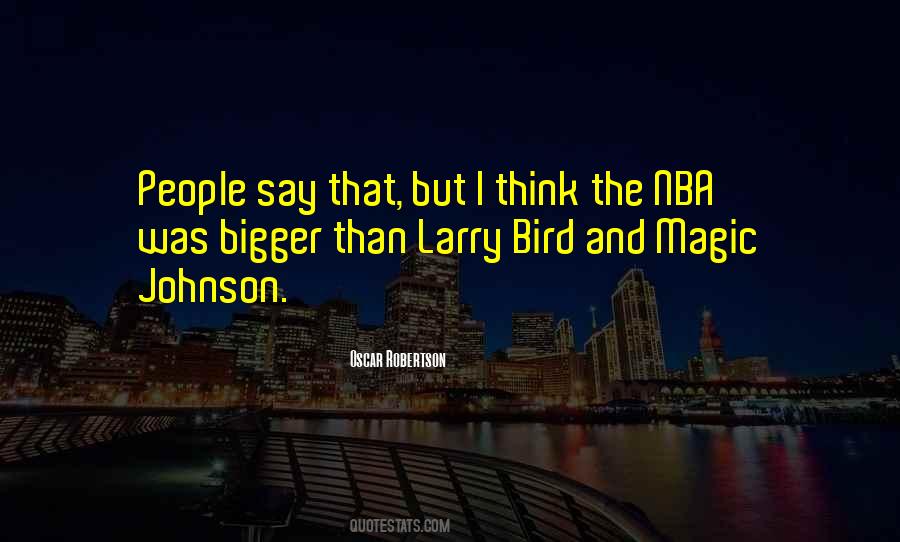 #3. It means I don't have to charter that big jet for the family. - Author: Shaquille O'Neal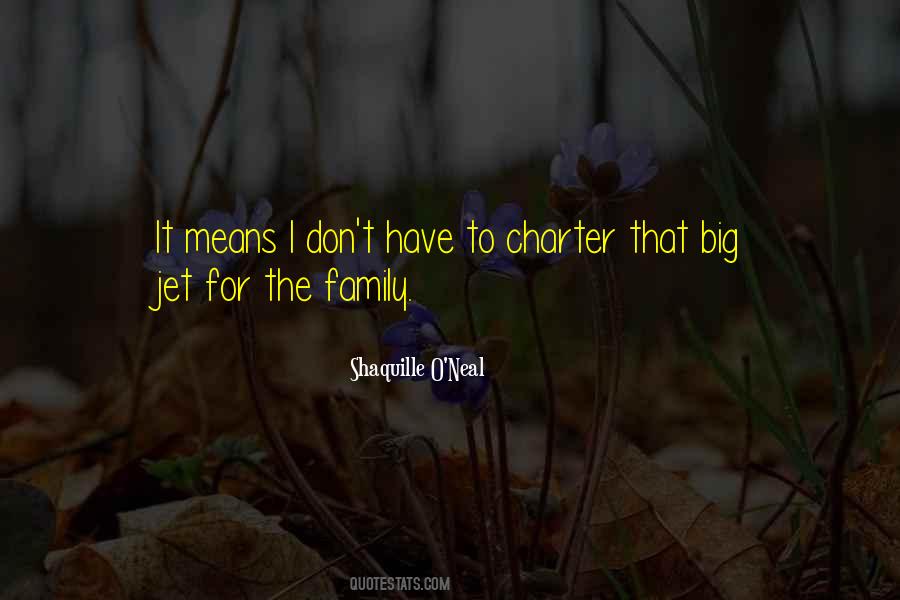 #4. Promise to wear a cheerful appearance at all times and give every person you meet a smile. - Author: John Wooden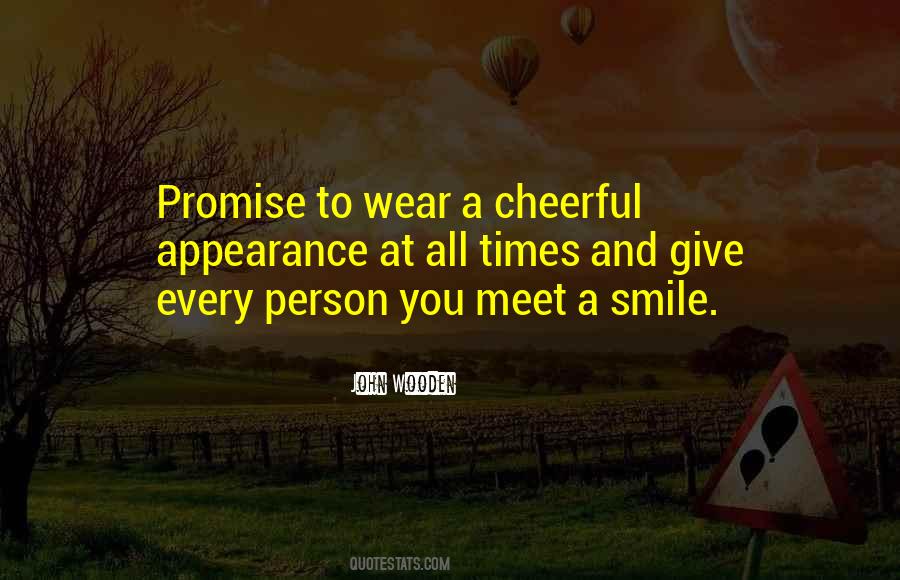 #5. It was a cheap shot. They won the game, move on. My thing is, I don't ask for a lot, but I demand my respect, especially from a guy like that. - Author: Shaquille O'Neal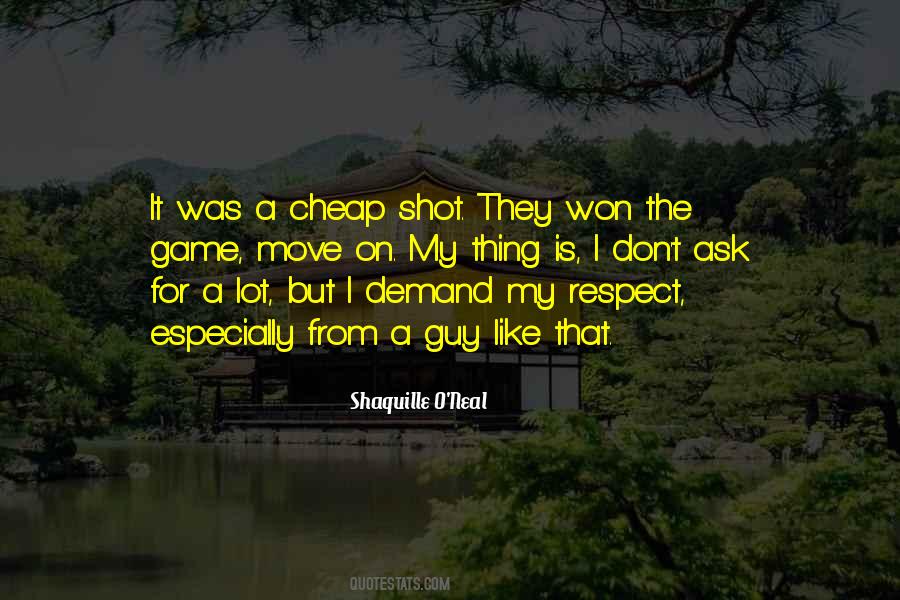 #6. He could be dominant - if he played in the WNBA. - Author: Shaquille O'Neal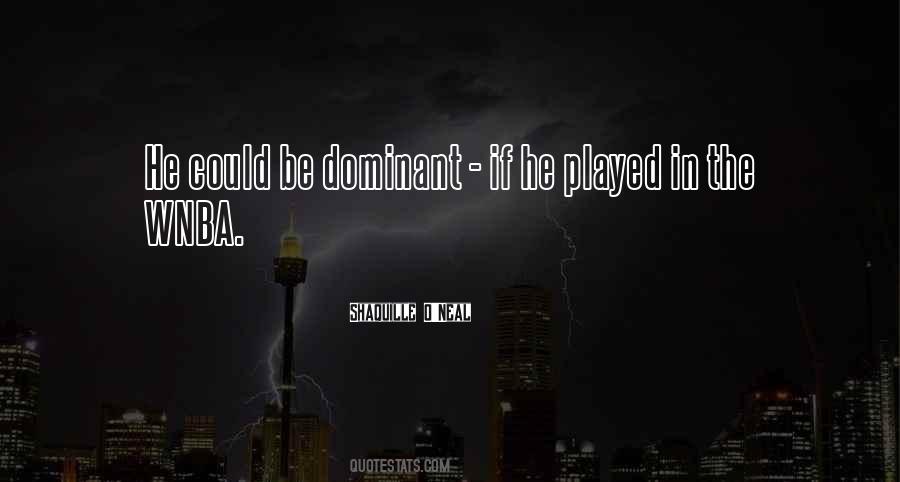 #7. I've given these guys the blueprint on how to win a premiership, now I just have to be patient until they're ready. - Author: LeBron James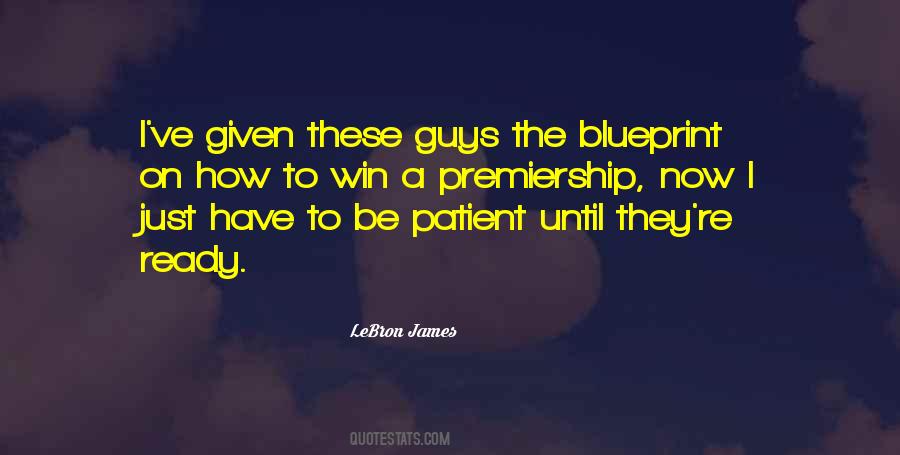 #8. If I'd gone straight to the NBA, I don't think I would have been ready as a player or a person. - Author: Kevin Durant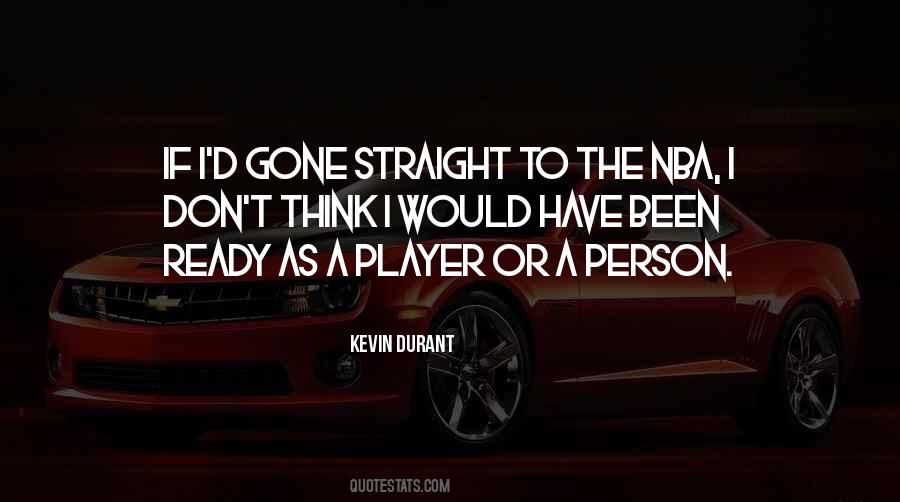 #9. My first motion capture game was with Sony - 'NBA: The Life.' It was very ahead of its time. Brandon Akiaten, he was the writer and director. He had a real vision of what this game was meant to be; it was a basketball game where I was the Jerry Maguire sports agent type guy. And it was great! - Author: Nolan North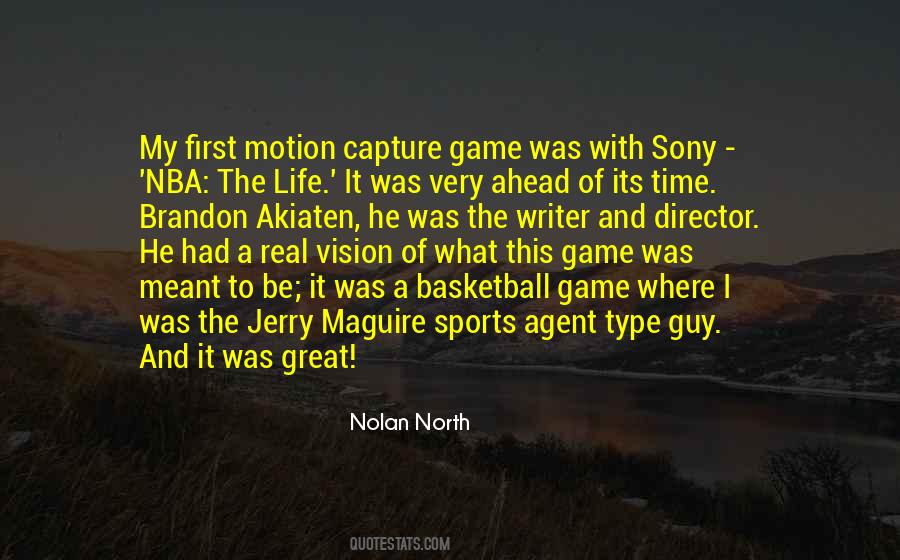 #10. I wanted to do two things when I was growing up, about your age. I wanted to play in the NBA, and I wanted to be a businessman after my basketball career was over, and that is what I am doing now. - Author: Magic Johnson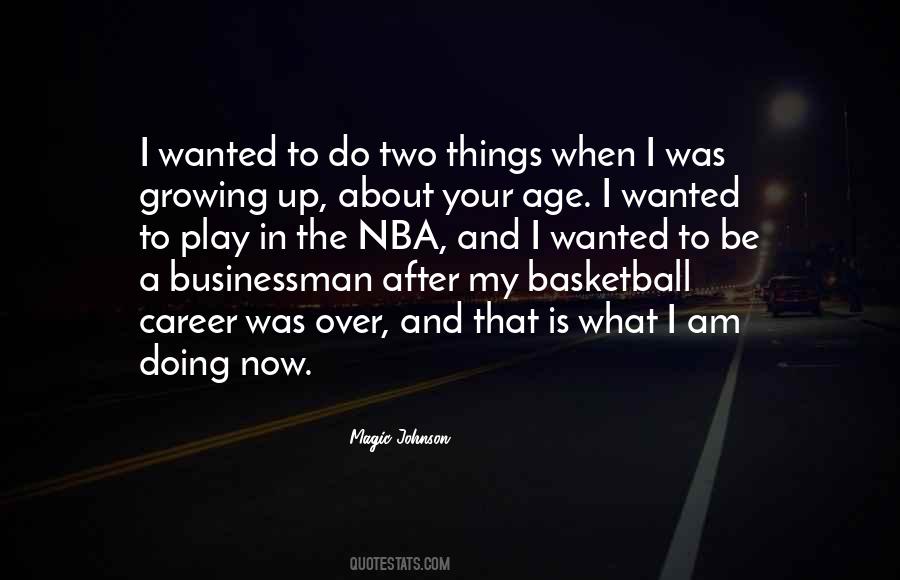 #11. It's his show and I'm just trying to make him look good. If we were the same age there might be a little tension, but I'm on my way out ... I am here to serve your every need, King James. - Author: Shaquille O'Neal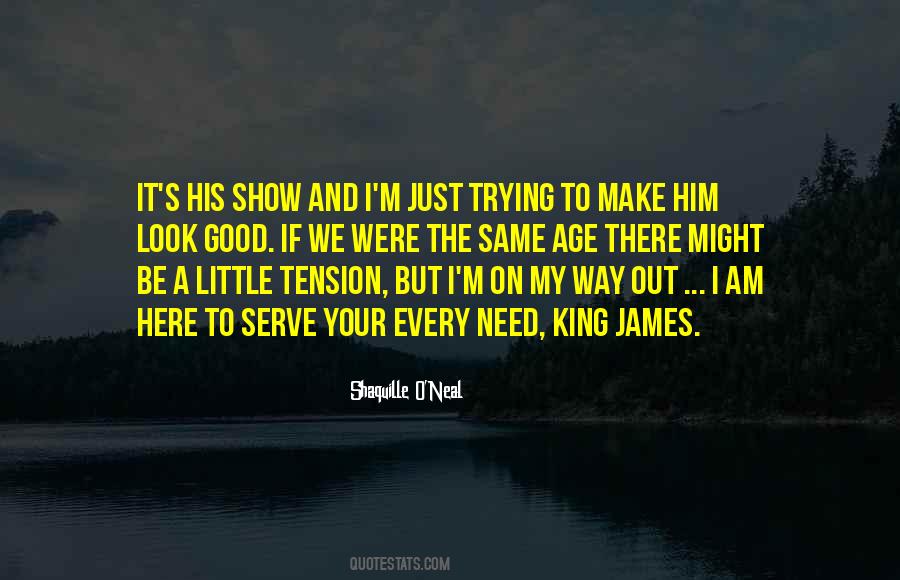 #12. I have orders not to come back until I'm a thousand percent. - Author: Shaquille O'Neal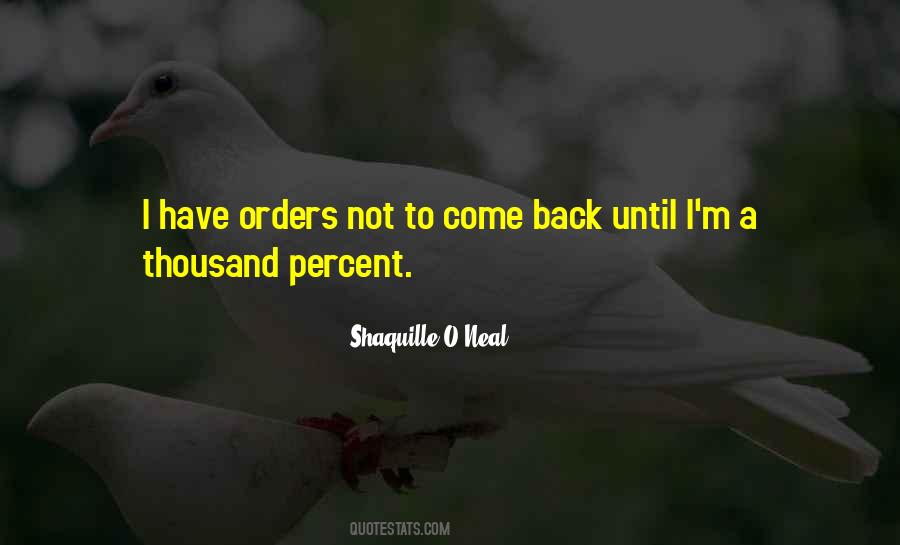 #13. I am the MVP and I gotta worry about the trade talk. - Author: Allen Iverson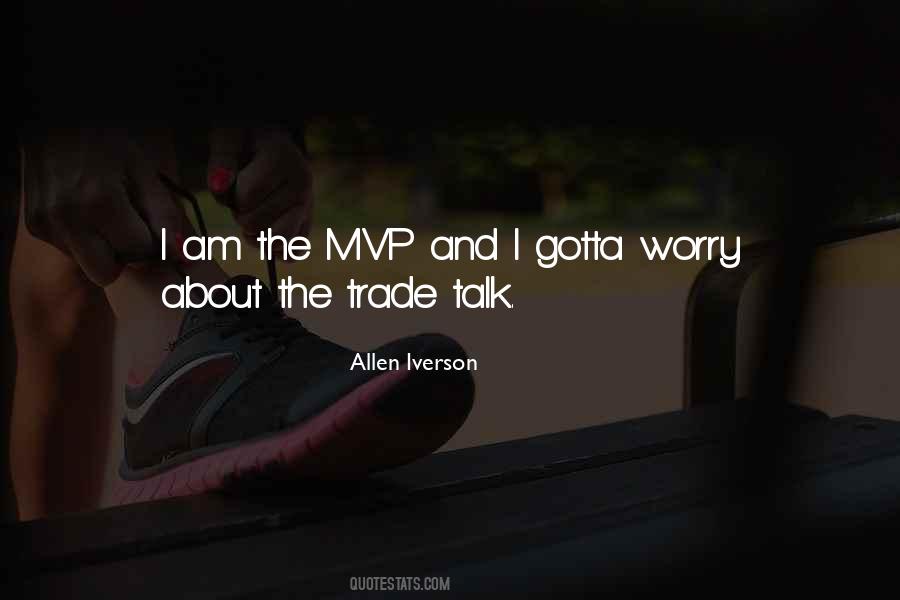 #14. I'm very good at noticing talent. I knew he was special then and obviously he is now. - Author: LeBron James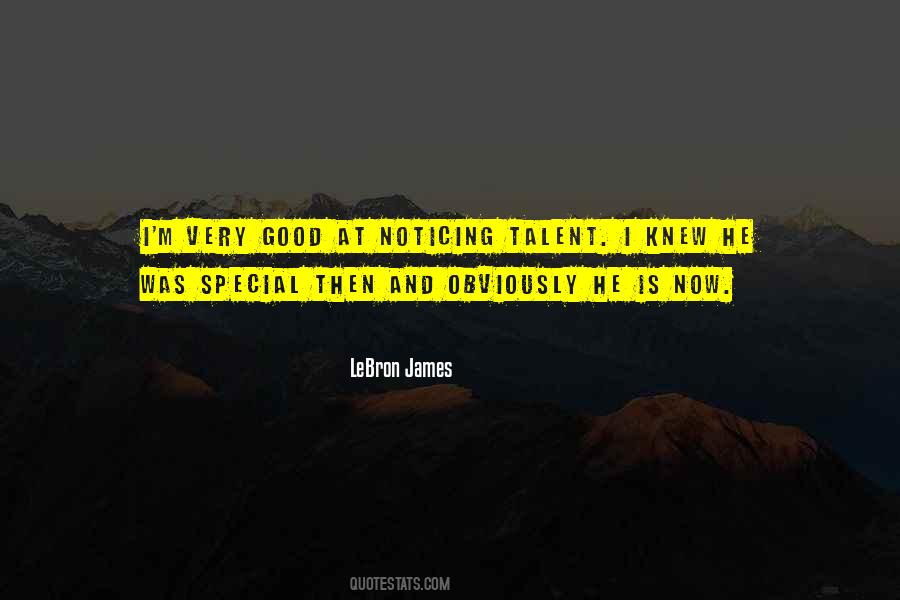 #15. If cocaine were helium, the NBA would float away. - Author: Art Rust Jr.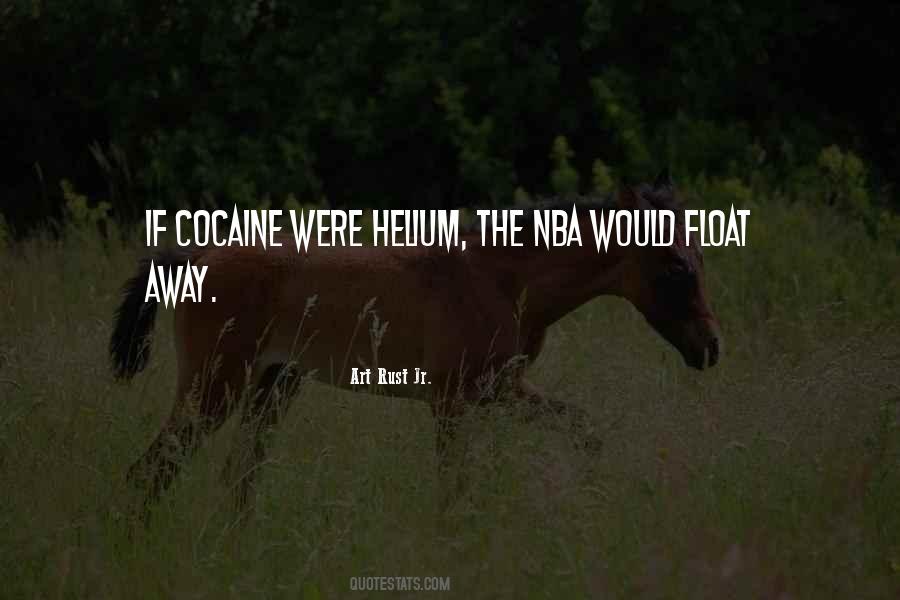 #16. Get away from my house. What do you want? - Author: Shaquille O'Neal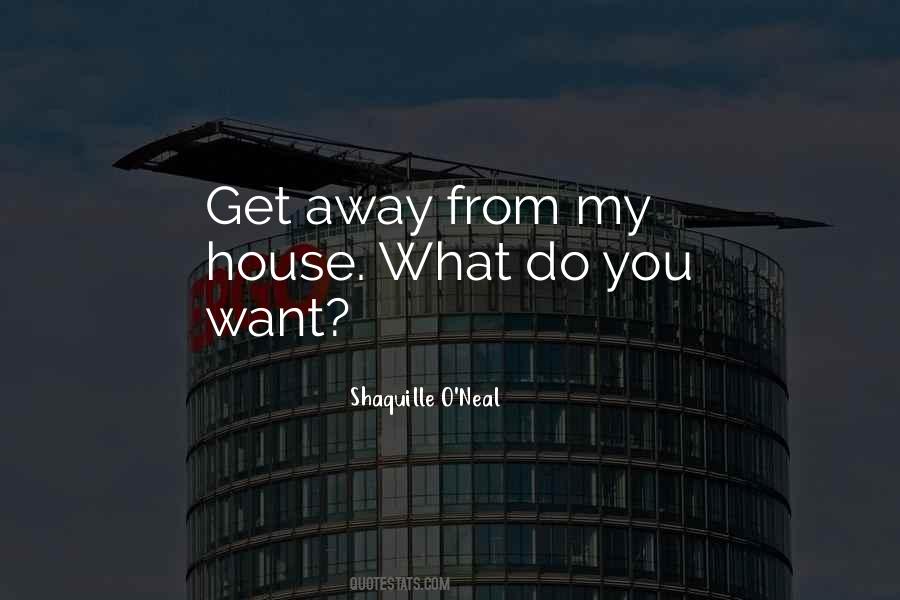 #17. I got it, I dove on the floor, he dove on my head and I hit my teeth on the ground. It was just one of my police reactions to get that criminal off me. - Author: Shaquille O'Neal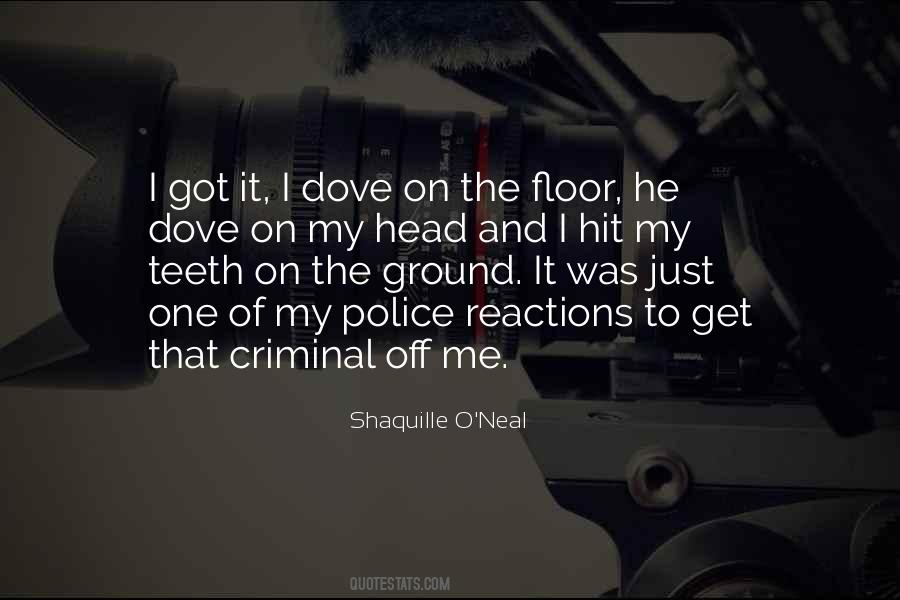 #18. Promise yourself to make all your friends know there is something in them that is special and that you value. - Author: John Wooden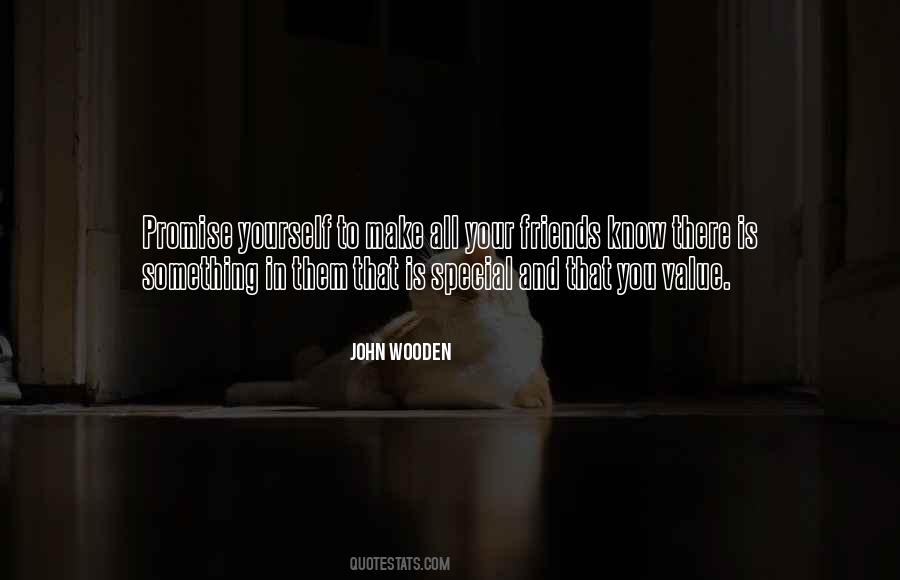 #19. Once Michael gets up there he says, 'Well, maybe I'll just hang up here in the air for a while, just sit back.' Then all of a sudden, he says, 'Well, maybe I'll 360. No I changed my mind. I'll go up on the other side.' He's just incredible. - Author: Magic Johnson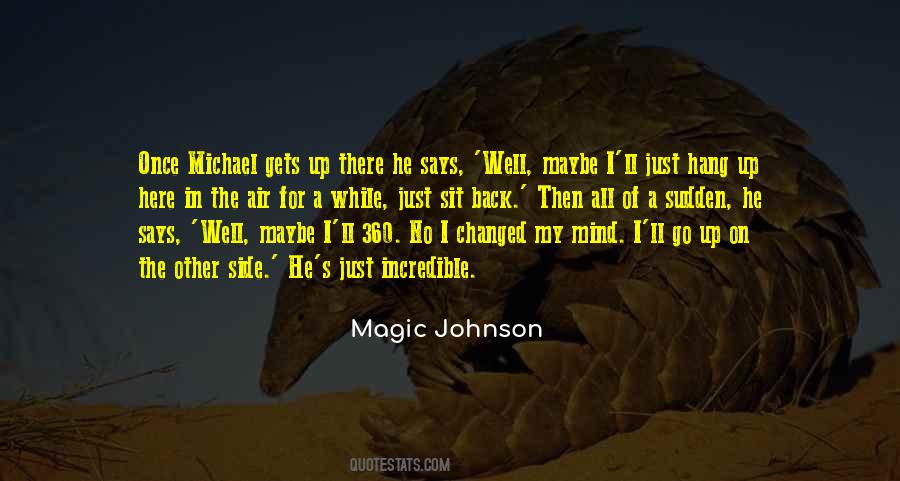 #20. My sporting hero was Drazen Petrovic, the NBA basketball player, who was killed in a car accident in 1993. He was a good friend, an unbelievable player, and I dedicated my Wimbledon win to him. - Author: Goran Ivanisevic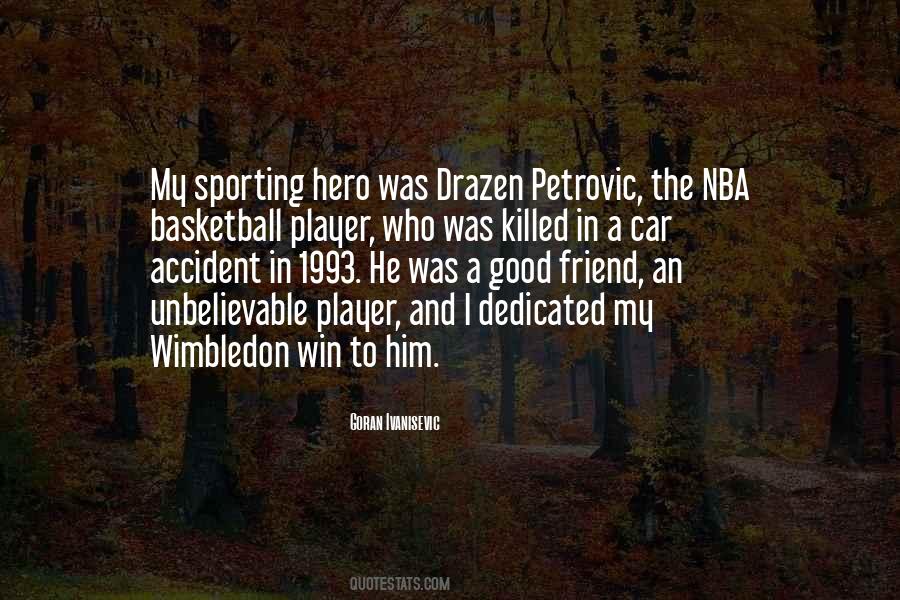 #21. I watch a lot of NBA basketball, especially with the playoffs. - Author: Coby Bell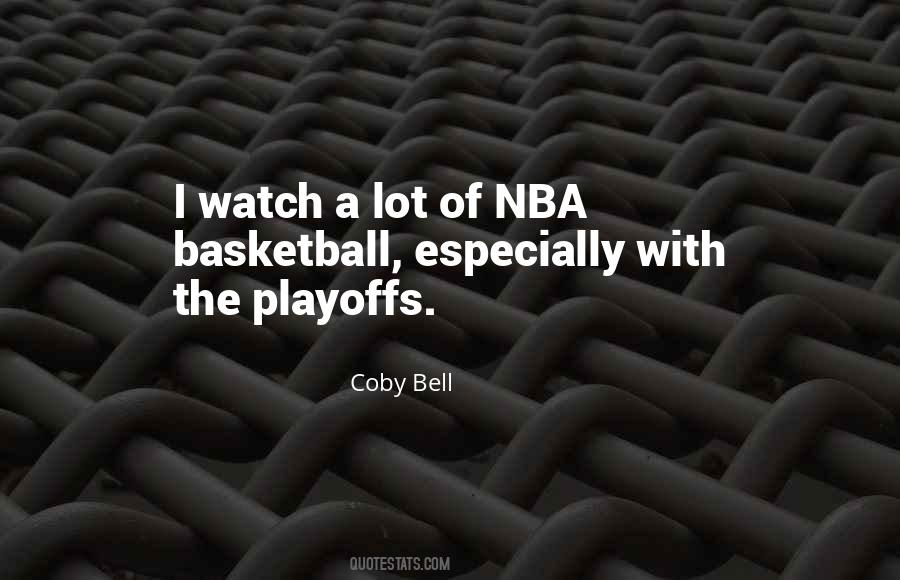 #22. They played exquisite basketball in this series and in particular these last three games. They are the better team. There is no other way to say it. They played great basketball, and we couldn't respond to it. - Author: Erik Spoelstra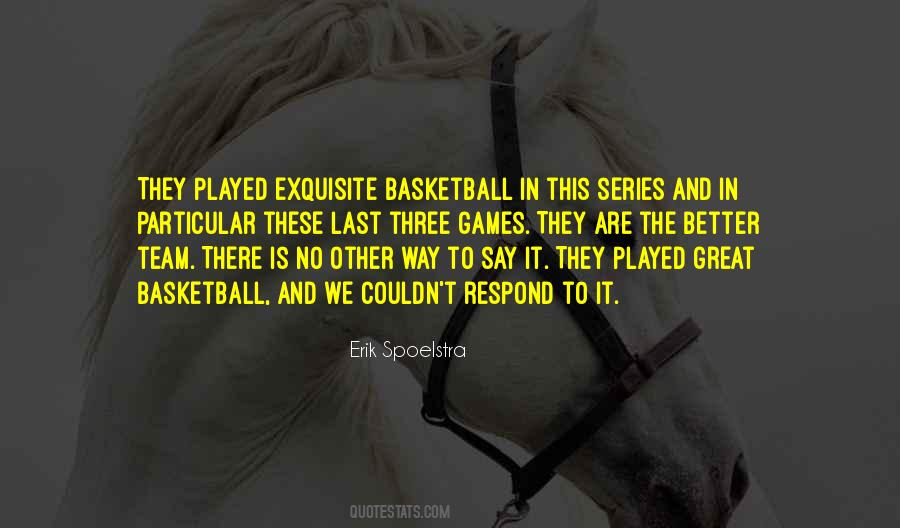 #23. When players are used to winning, they put out a little more. Basketball 3rd winningest coach (regular season and playoffs) in NBA history; won 1,037 times in 20 years; - Author: Red Auerbach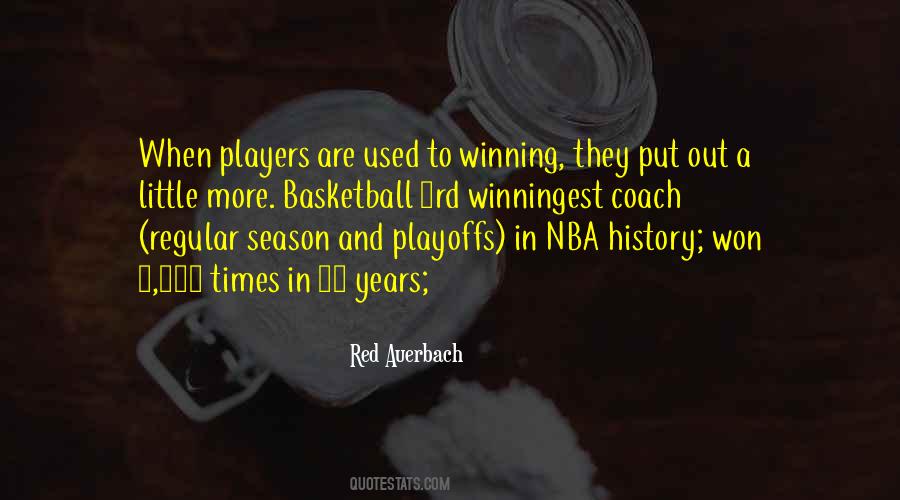 #24. Everything is done out of respect, whether it's a cheer or a boo. - Author: Shaquille O'Neal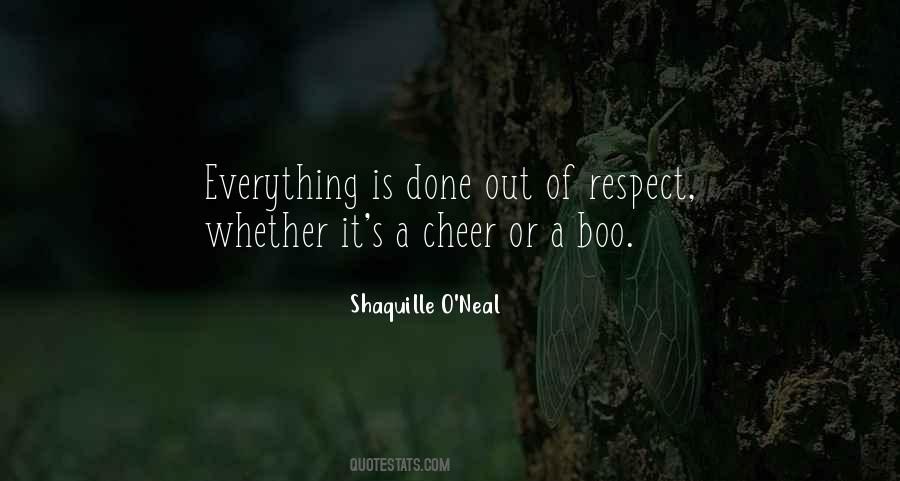 #25. I was the bridge between the Michael Jordan era and LeBron James era. - Author: Allen Iverson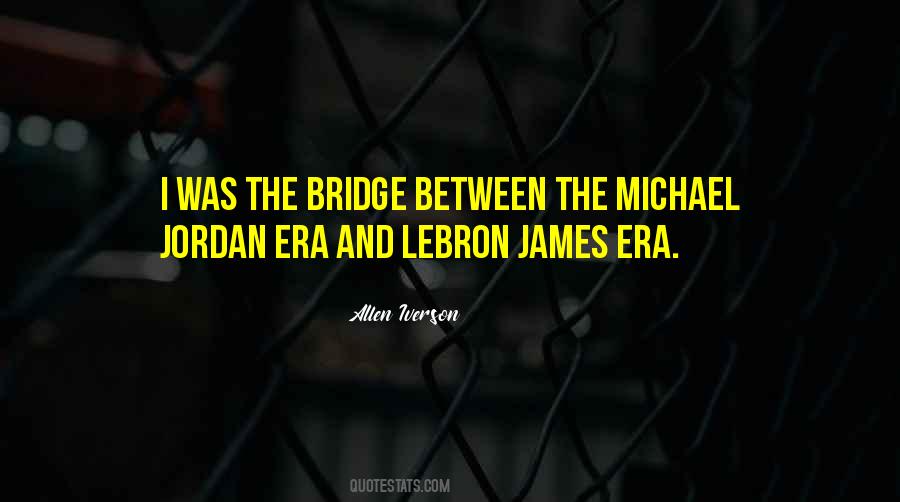 #26. It's a different role for me, playing with the great Dwyane Wade. - Author: Shaquille O'Neal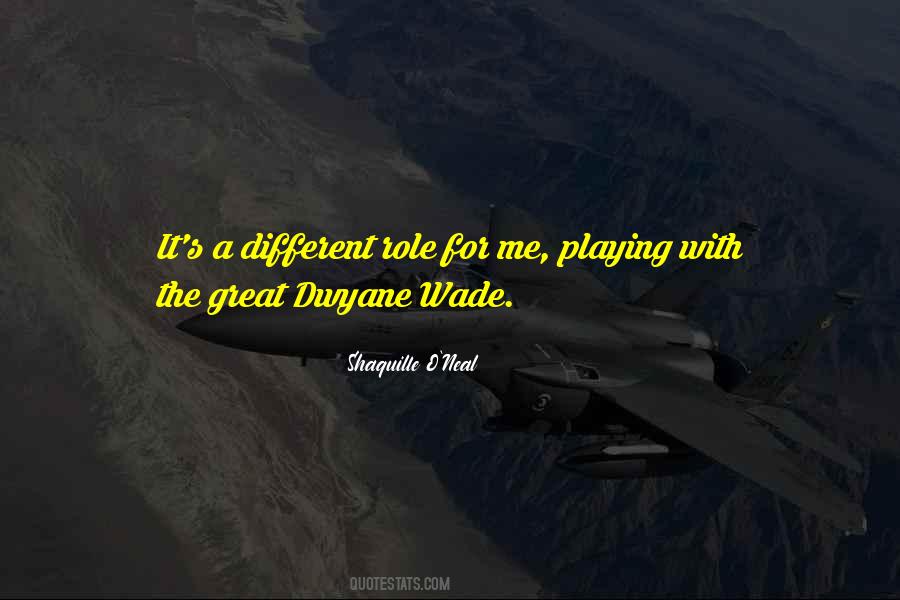 #27. Now I see why everybody who plays for him doesn't like him. - Author: Shaquille O'Neal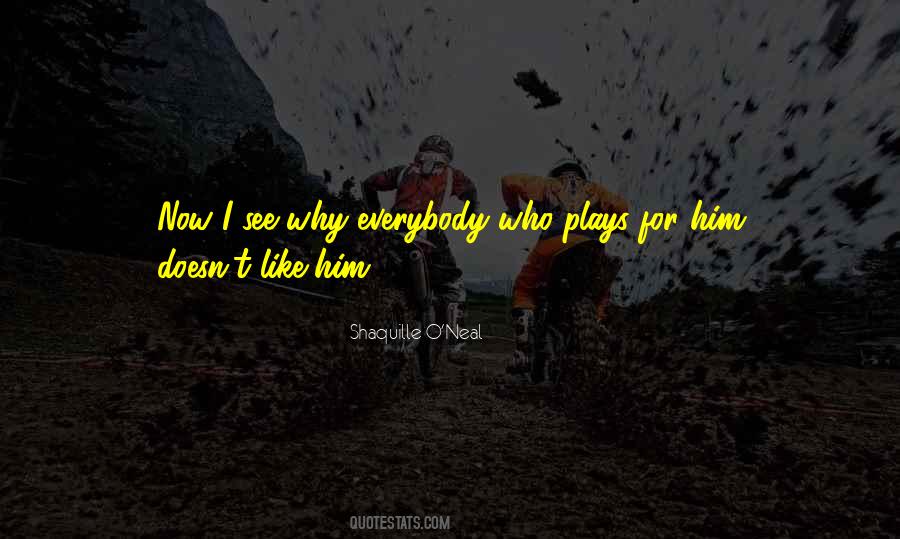 #28. I'm not going to go home and drink rat urine. - Author: Shaquille O'Neal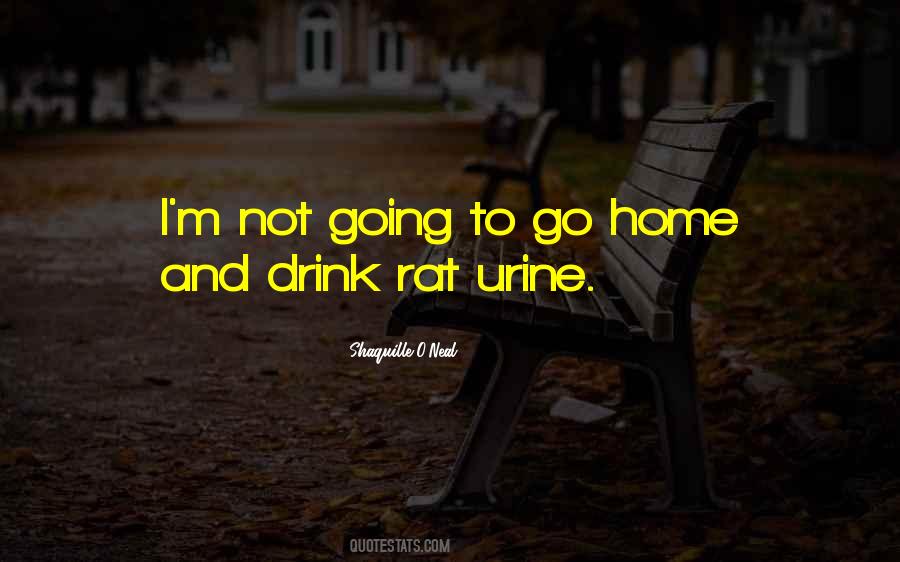 #29. When I was a little kid I used to go on the playground and say: today I will shoot like Bird, pass like Magic, jump like Mike, be quick like Zeke. I am thankful to them, since without seeing them do things they did, I wouldn't be in the NBA. - Author: Allen Iverson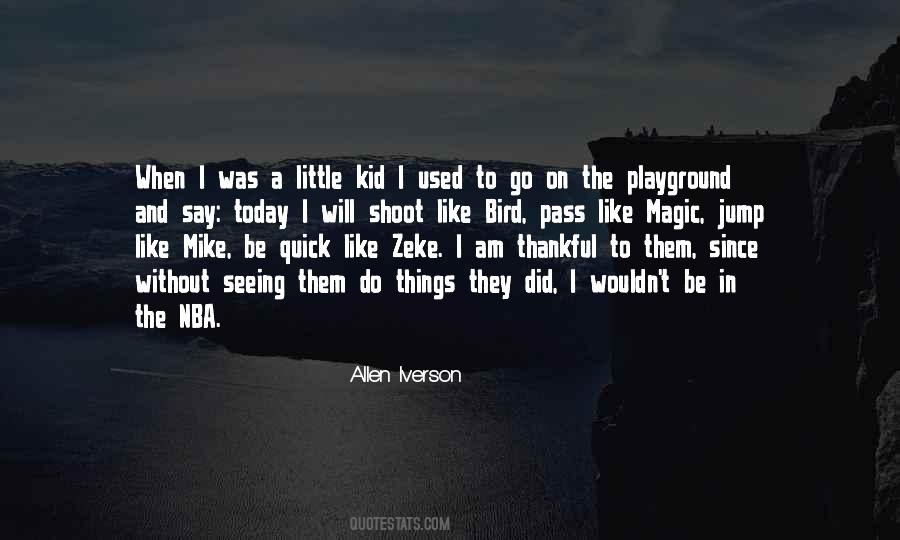 #30. Afterwards I said Chris Webber was going to leave as a free agent and Sacramento would go back to expansionism. - Author: Shaquille O'Neal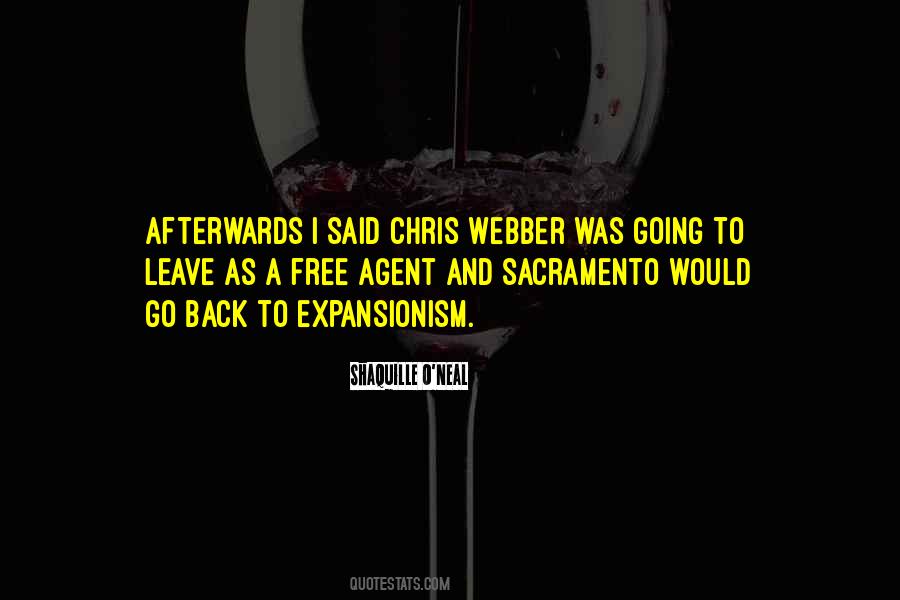 #31. By delivering a wide array of programming to YouTube, the NBA will be able to connect with its existing worldwide fan base and reach a vast new audience that is passionate about basketball. - Author: Chad Hurley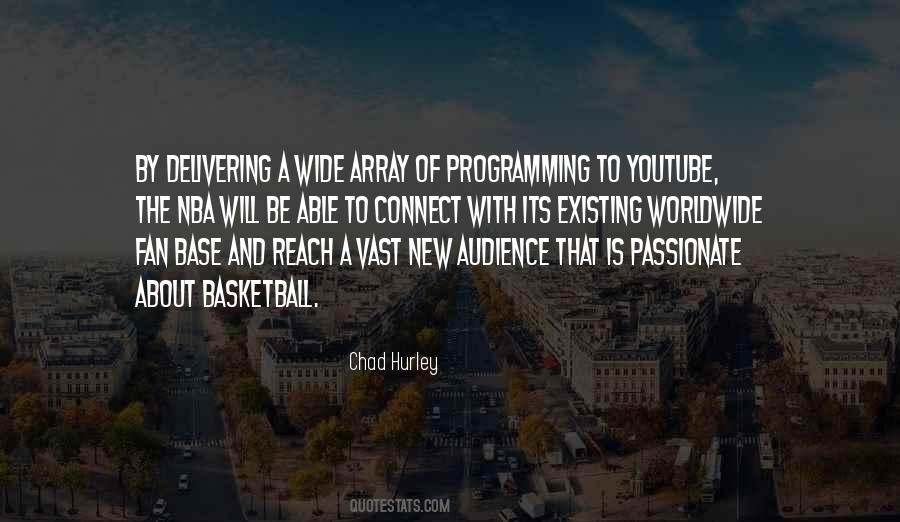 #32. So you're dealing with a coach, and you're dealing with a guy who's actually experienced NBA basketball from a player's perspective and actually goes about it that way. - Author: Kevin Garnett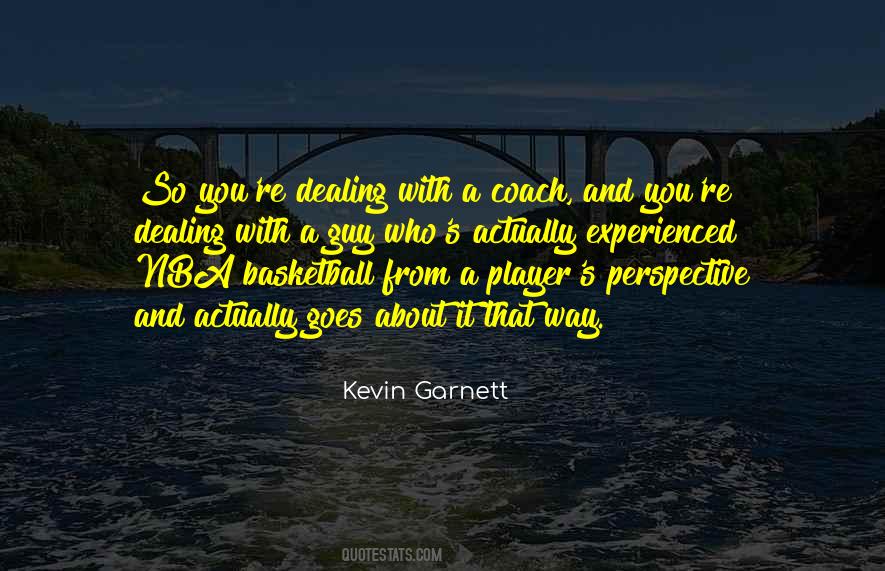 #33. It's a luxury to play. I get to play basketball for a living. I'm a lucky guy and I'm thankful for everything I have and what I get to do. I realize how many people would give their left foot to just play one game in the NBA. This is the NBA! - Author: Chris Bosh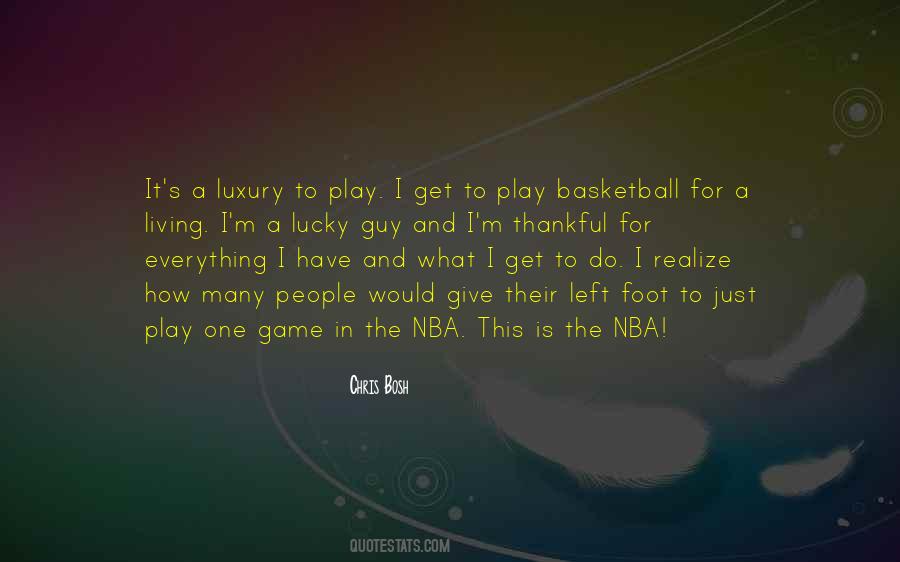 #34. He's got a ring, so I'm taking home the trophy. - Author: Shaquille O'Neal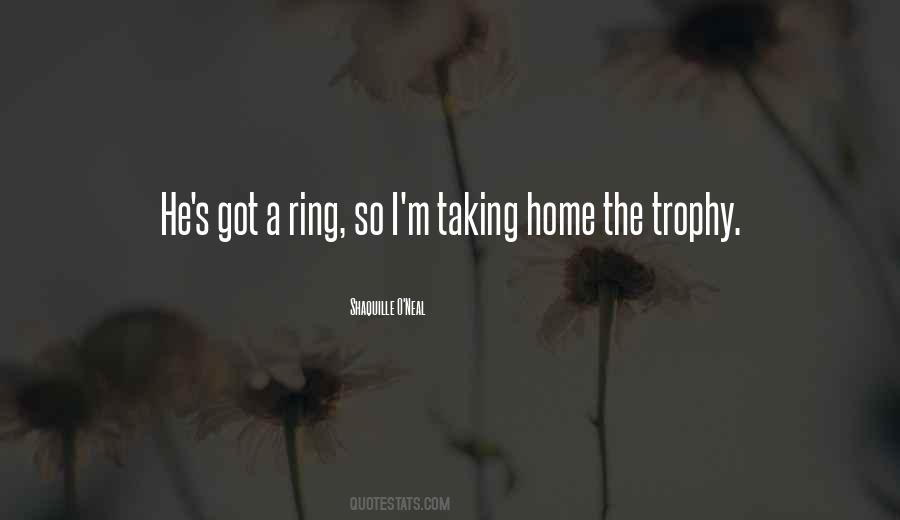 #35. People think that I'm some tough renegade, black-hearted being, evil, but that ain't me. - Author: Allen Iverson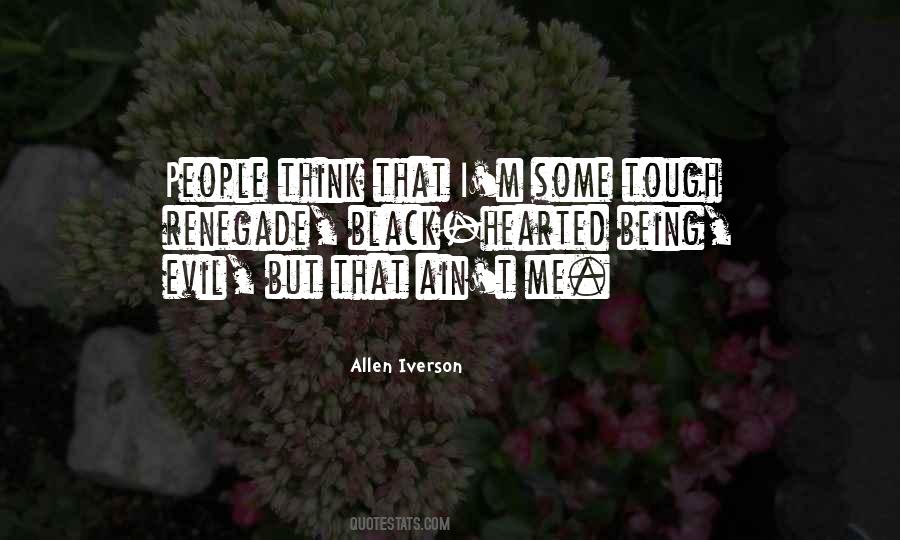 #36. These days I smile benignly at the fights that I see in NBA games. There aren't any broken noses or black eyes, which happened quite often when I played. - Author: Bob Cousy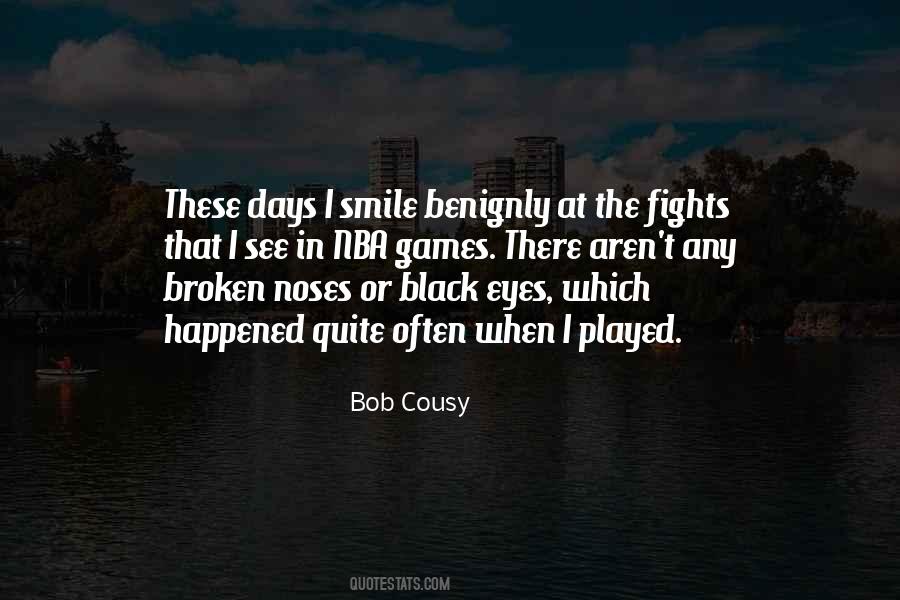 #37. I told my wife the other day, I'm the Halle Berry of the NBA. Everybody wants this, baby. Everybody wants me. - Author: Shaquille O'Neal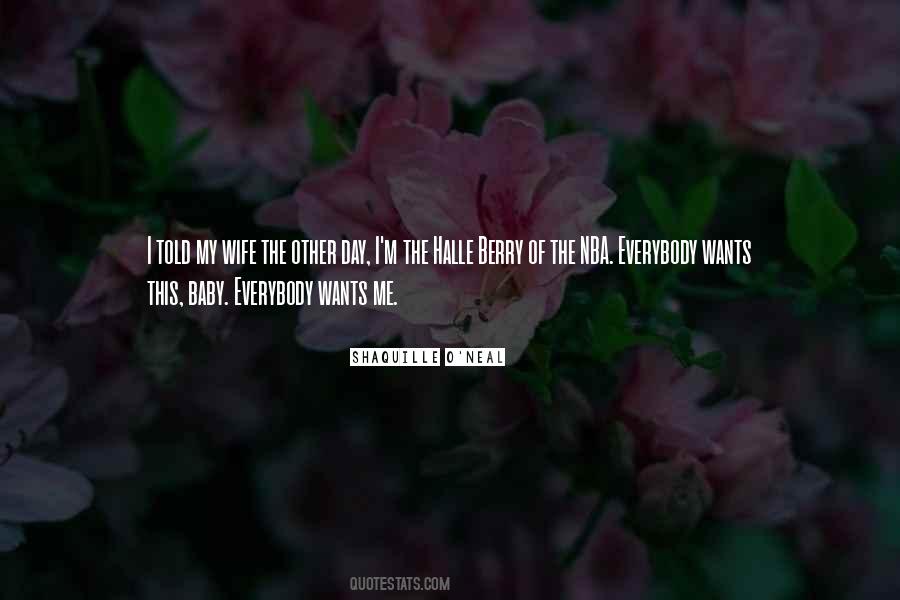 #38. The NBA is all about winning, but at this level (college basketball) winning doesn't make you happy. You can win, and play lousy, and in my program, feel lousy. To me it's about: How good can we be. - Author: Geno Auriemma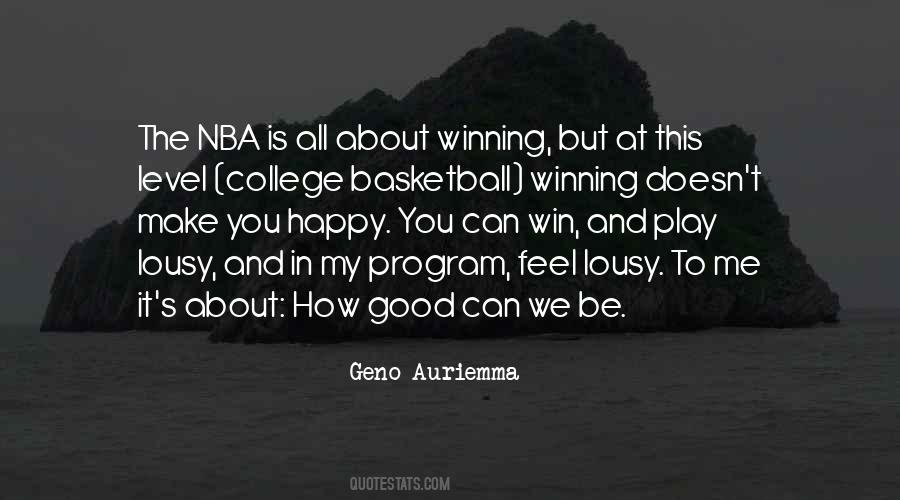 #39. Don't ever have a rule that you won't enforce with your best player. - Author: Doug Collins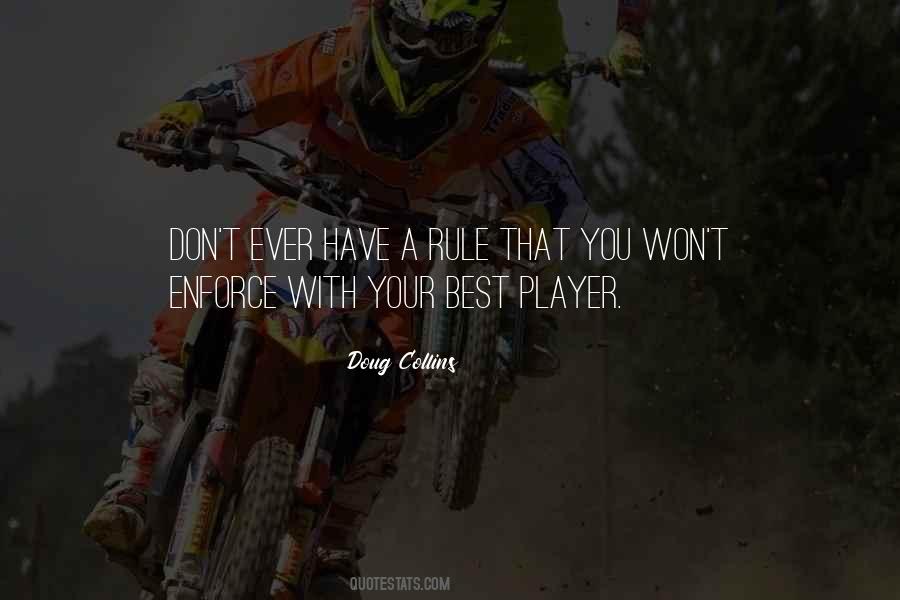 #40. I'm working hard to see whether there can be basketball next year. - Author: David Stern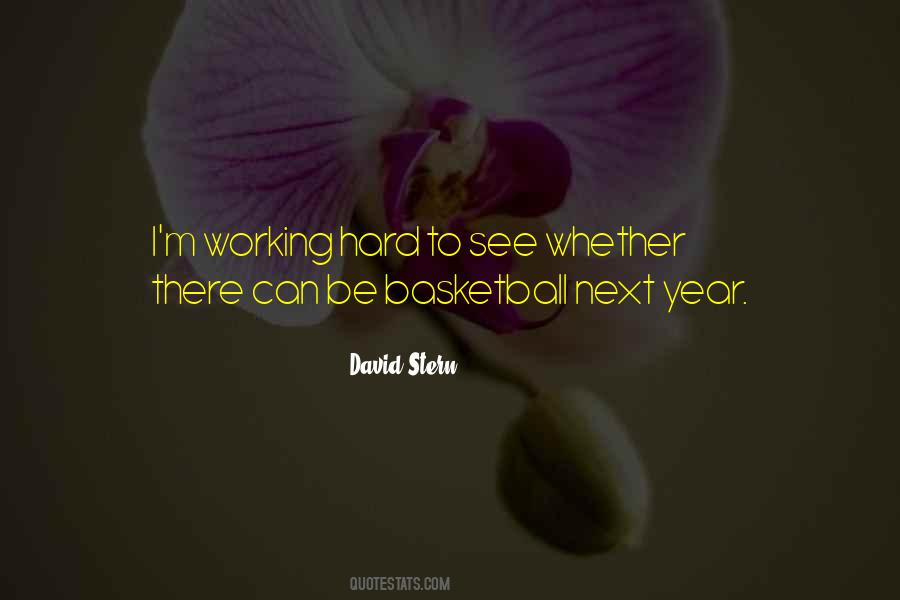 #41. If you can walk with your head in the clouds and keep your feet on the ground, you can make a million dollars in the NBA. - Author: Gary Dornhoefer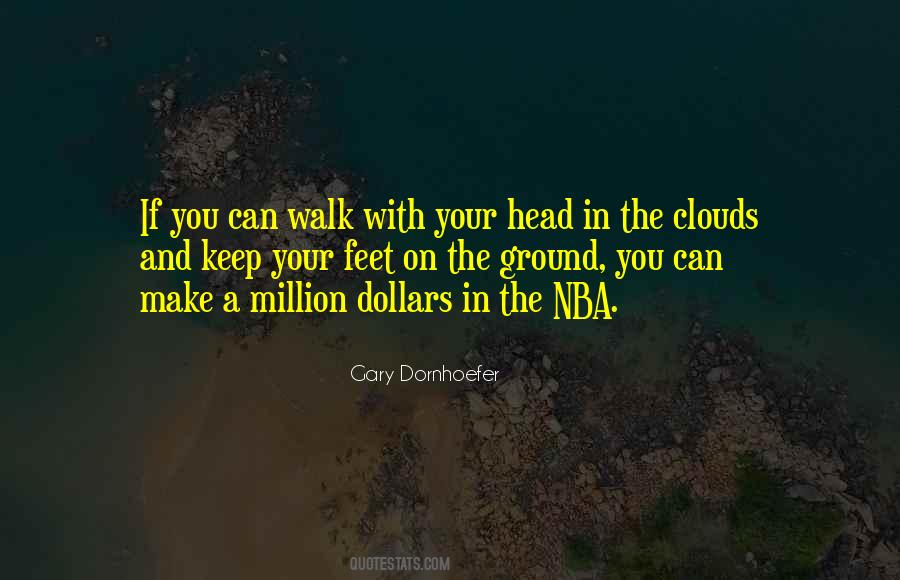 #42. I never thought I'd lead the NBA in rebounding, but I got a lot of help from my team-mates - they did a lot of missing. - Author: Moses Malone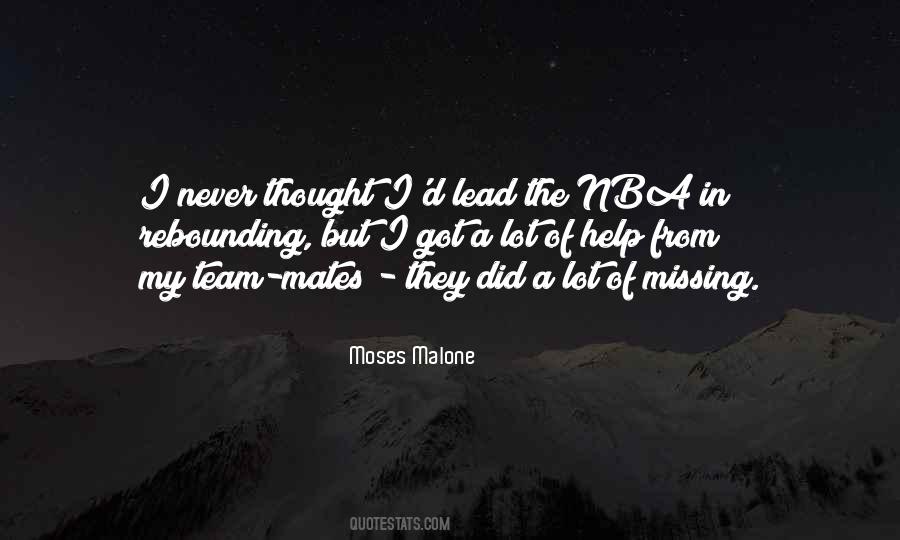 #43. The guy said NBA players are one in a million, ... I said, 'Man, look, I'm going to be that one in a million. - Author: Kobe Bryant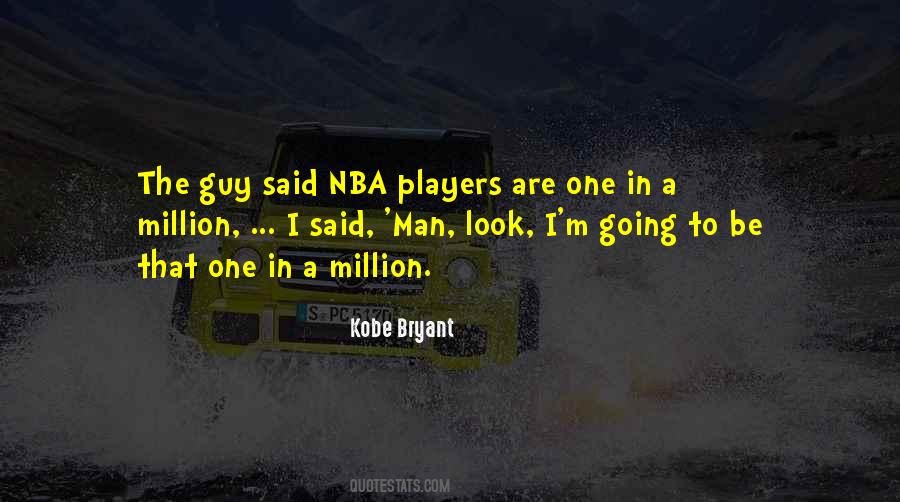 #44. I came here with the perfect chemist's perception. The formula they had was perfect and any added ingredient could make it go bad or worse. - Author: Shaquille O'Neal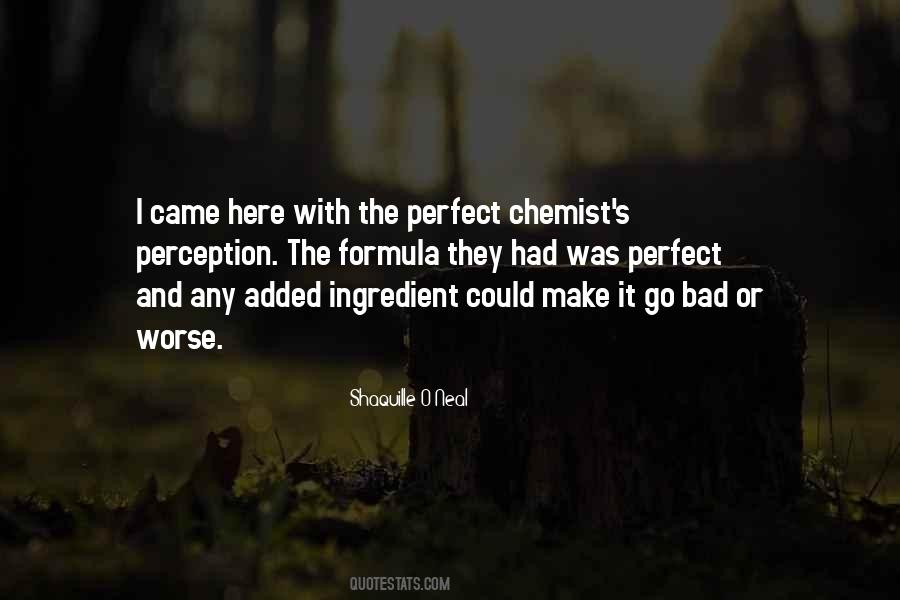 #45. Now, if you're an NBA fan, you know what Vince Carter did. I came up with a line about him: 'Half-man, half-amazing.' - Author: Shaquille O'Neal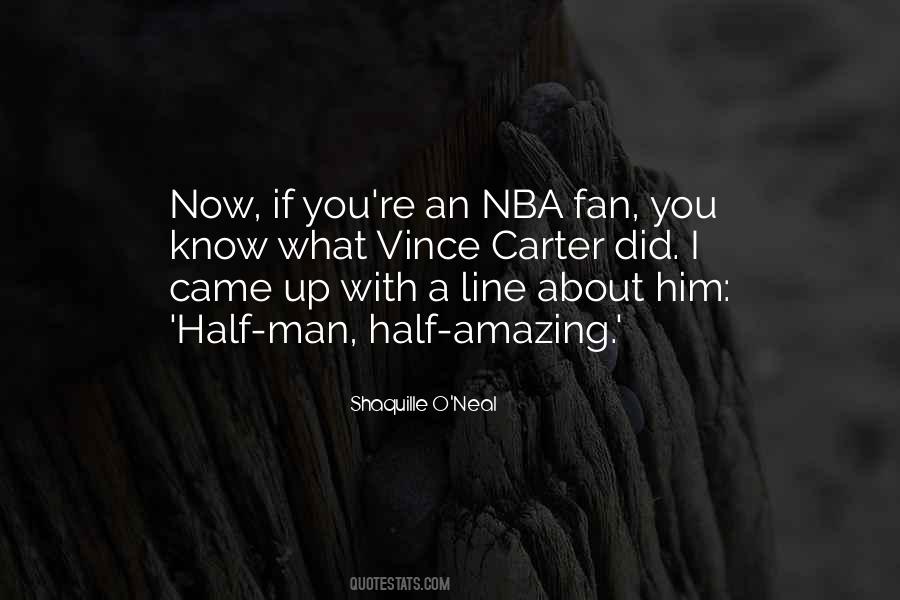 #46. There was a possibility I could have been out of the NBA. It's taught me something that was a little deeper than basketball. I'm talking about life decisions. - Author: Lamar Odom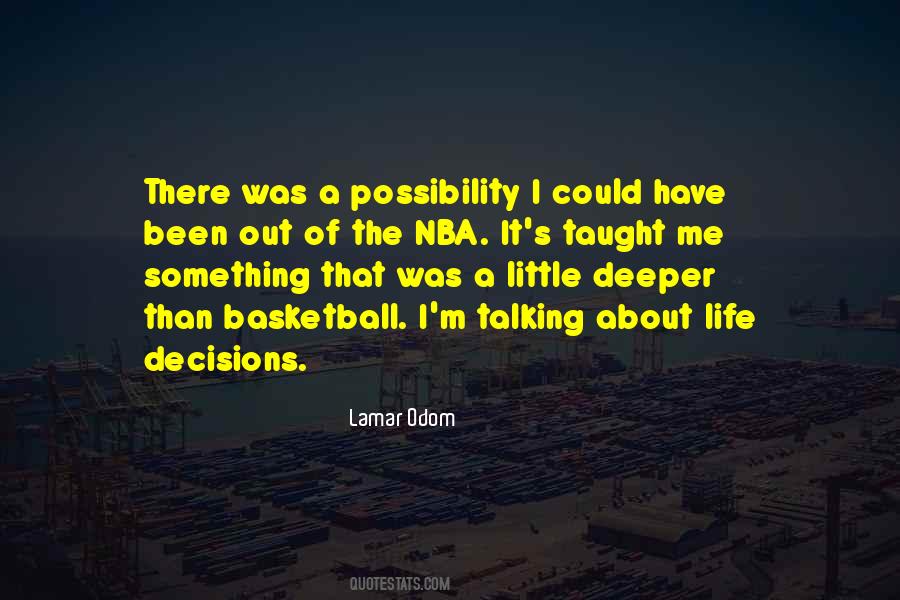 #47. No one was there. Some teammates, huh? I guess they didn't want to get their lip busted like the gentleman I busted. Sorry for that sir. - Author: Shaquille O'Neal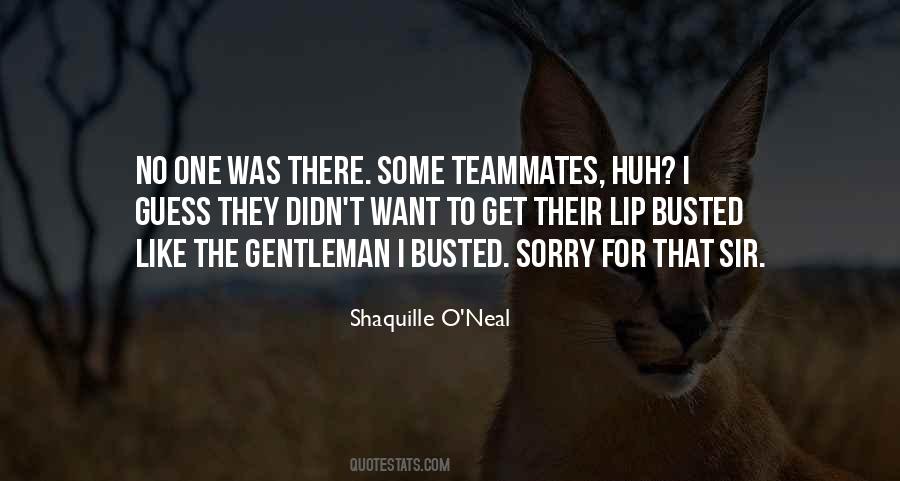 #48. I was supposed to take the ball out. I told coach there's no way I'm taking the ball out, unless I can shoot it over the backboard and it goes in. I told him, 'Have somebody else take the ball out, give me the ball, and everybody get out of the way.' - Author: LeBron James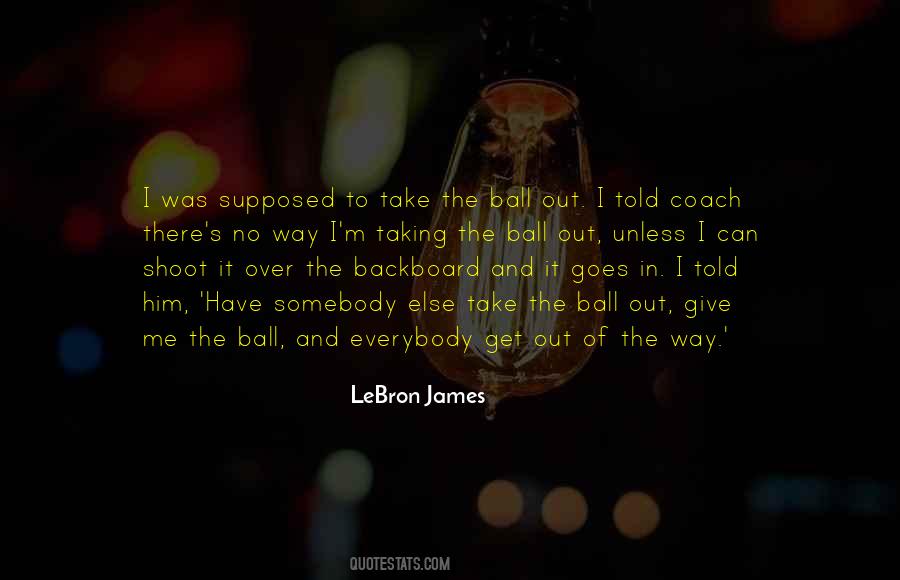 #49. I wanted to be a football player. Football is a sport that I love, but the more I started playing basketball, the more I started dreaming of playing in the NBA. - Author: Dwyane Wade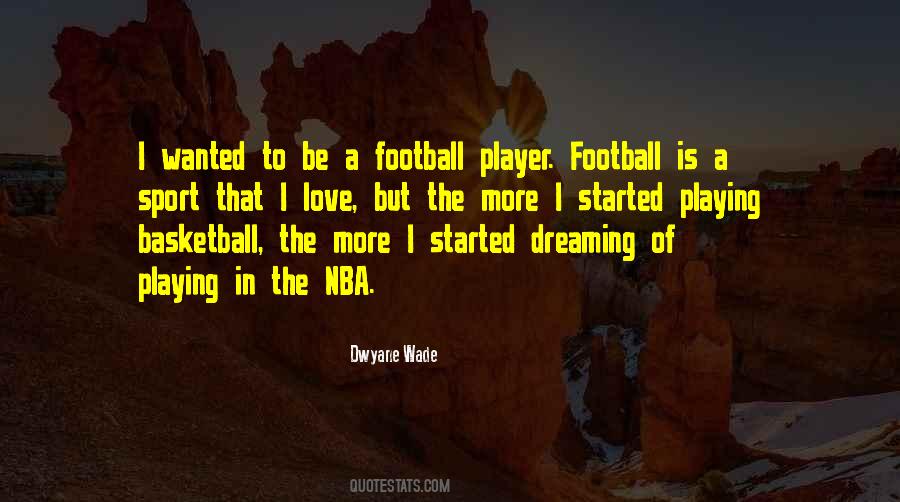 #50. If he were on fire, he couldn't act as if he were burning. He can't out-act me on the big screen. - Author: Shaquille O'Neal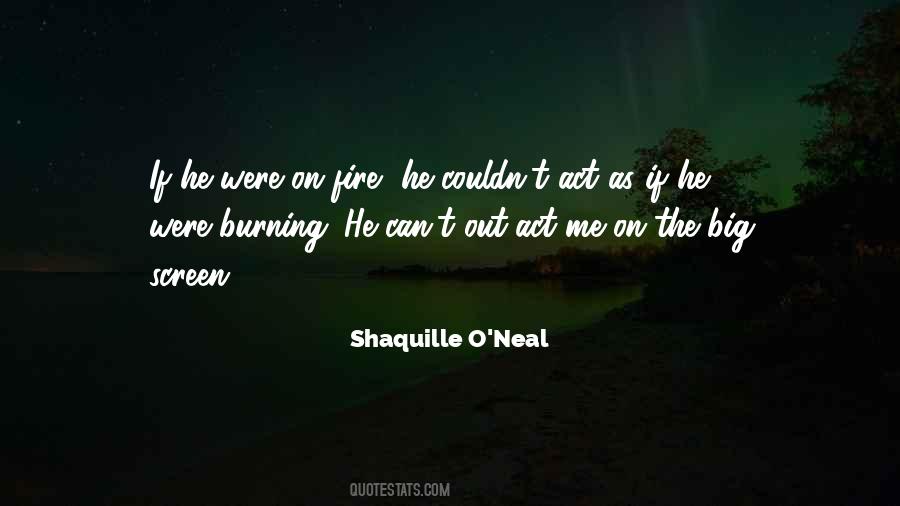 #51. You're messing up my highlights. - Author: Shaquille O'Neal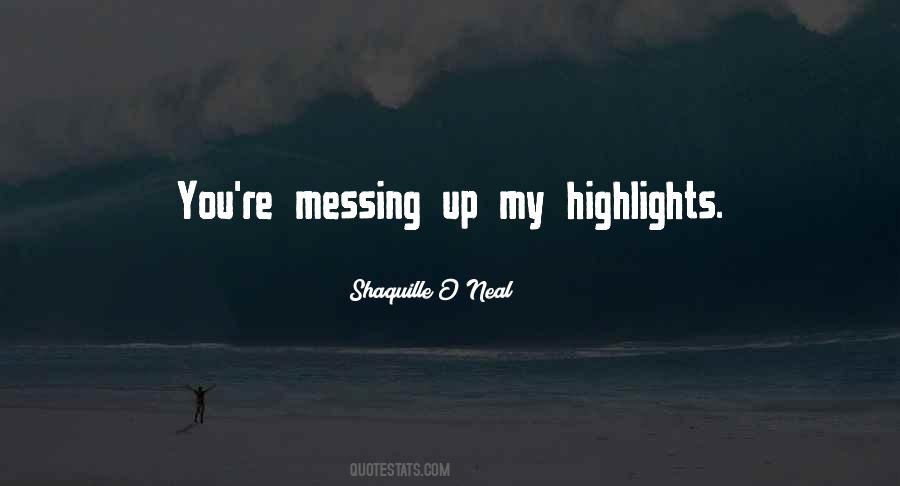 #52. A lot of times things get blown out of proportion in a negative light, especially in the NBA, ... But there are a lot of players in the NBA who really care about the community and want to use their basketball-playing ability for a good cause. - Author: Kobe Bryant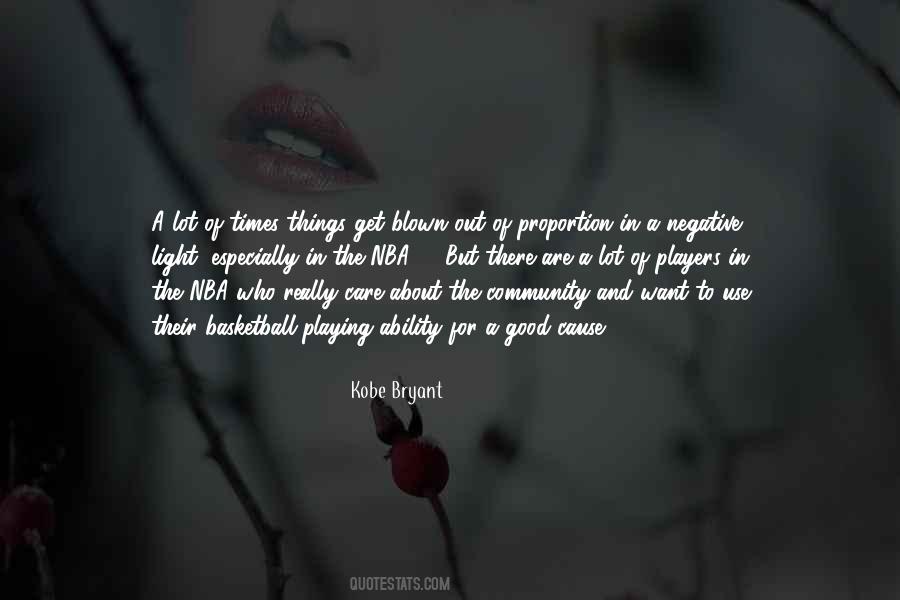 #53. I think it was wishful thinking of me to dream of being an NBA player. And once I made the NBA I dreamed of being an All-Star, but I never dreamed of being an MVP. - Author: Steve Nash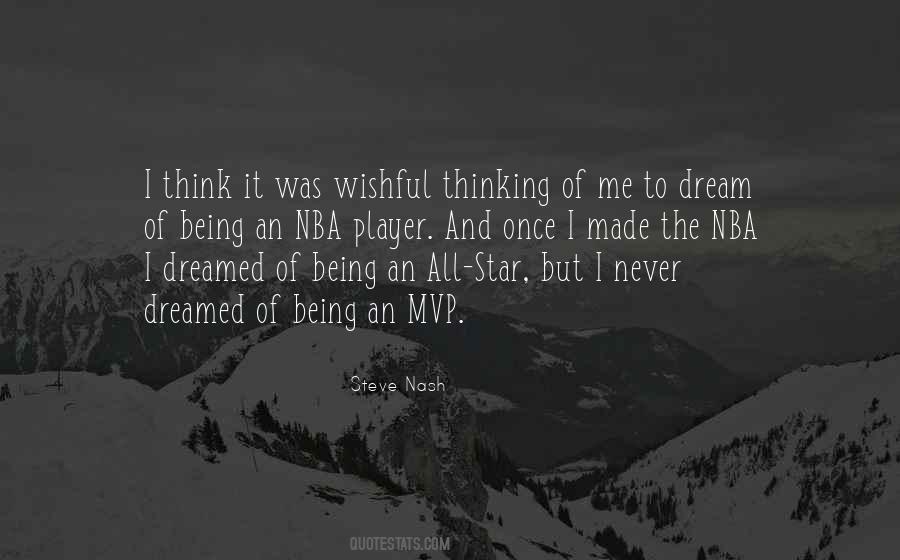 #54. Just because we play in the NBA or coach in the NBA doesn't mean we are not human. We are supermen. For me, getting shot is scary. - Author: George Karl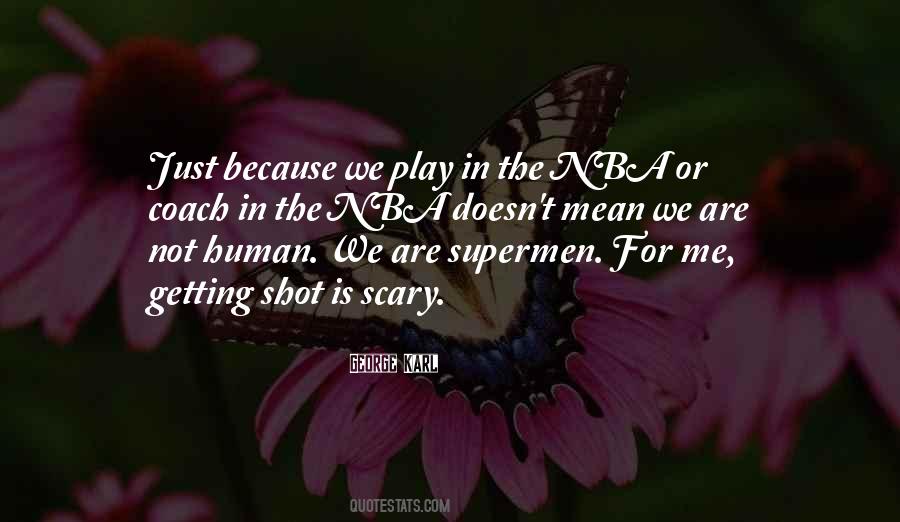 #55. The Spurs are a great WNBA team. - Author: Shaquille O'Neal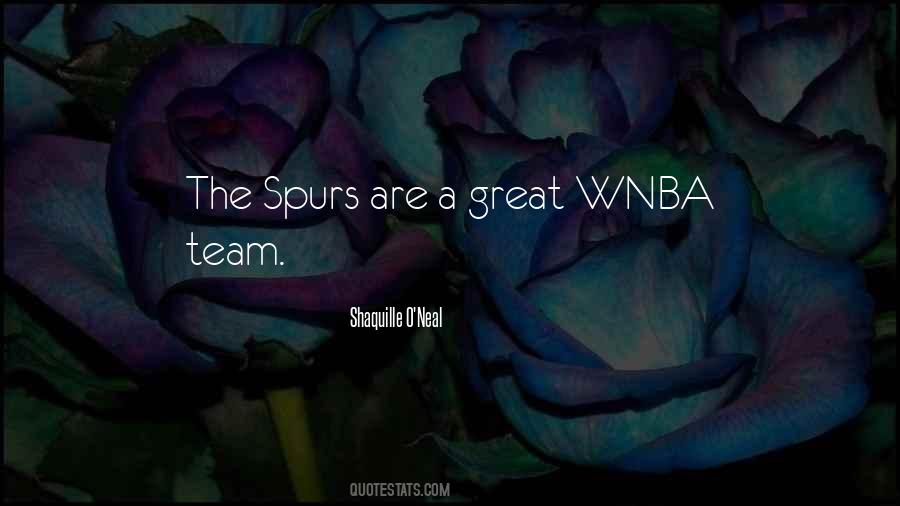 #56. I dont want to be a point guard, or a two-guard, I want people to think of me as "creative", I just want to create on the court. - Author: Allen Iverson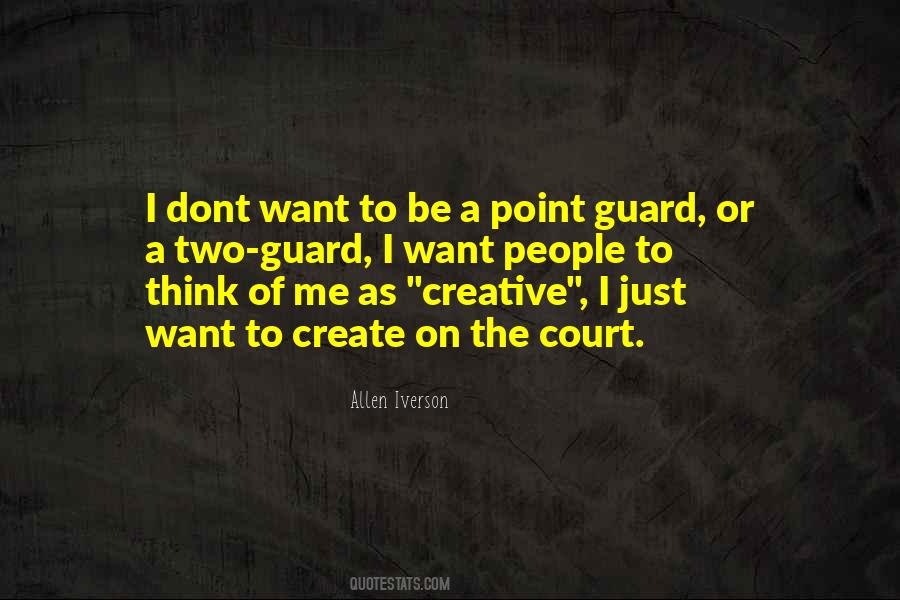 #57. Basketball is not played simply with X's and O's. It's played with both trust and confidence. - Author: Isiah Thomas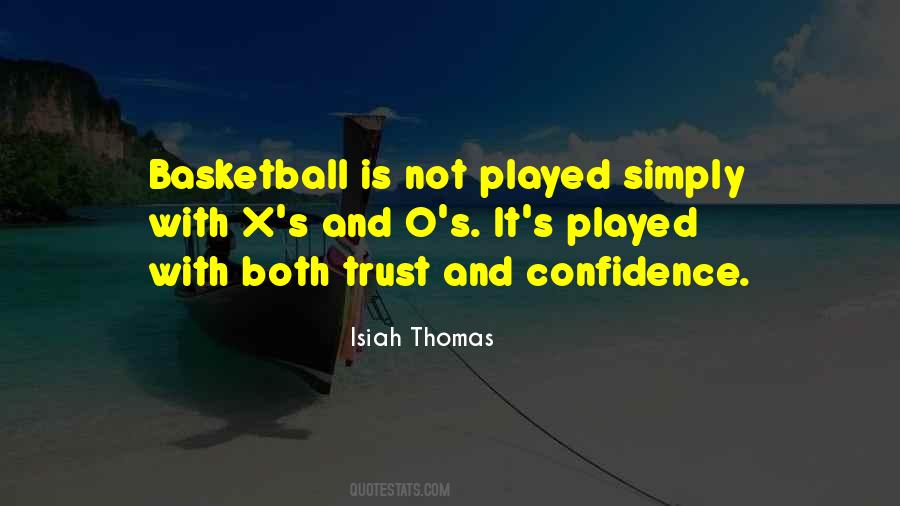 #58. You must have respect, which is a part of love, for those under your supervision. Then they will do what you ask and more. - Author: John Wooden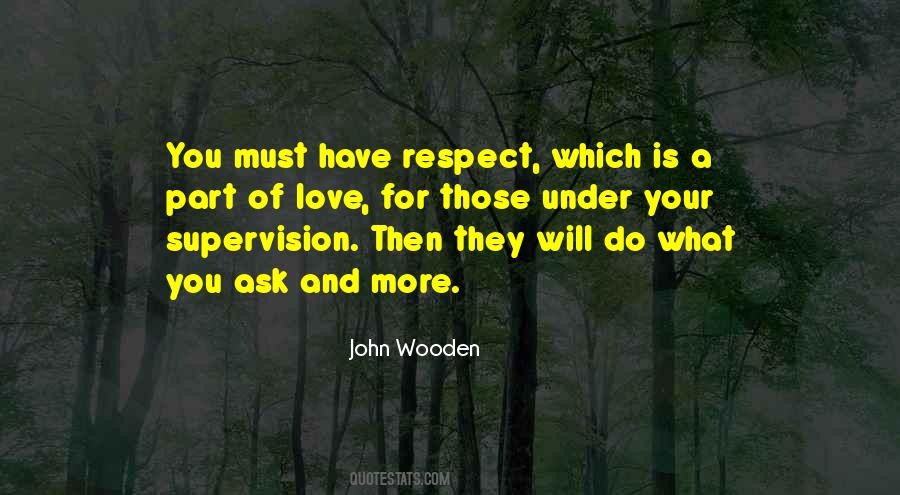 #59. I told Leonard, in the immortal words of Tom Cruise in Mission Impossible 2, 'I'm going on vacation. If I tell you where I'm going, then it won't be a vacation.' - Author: Shaquille O'Neal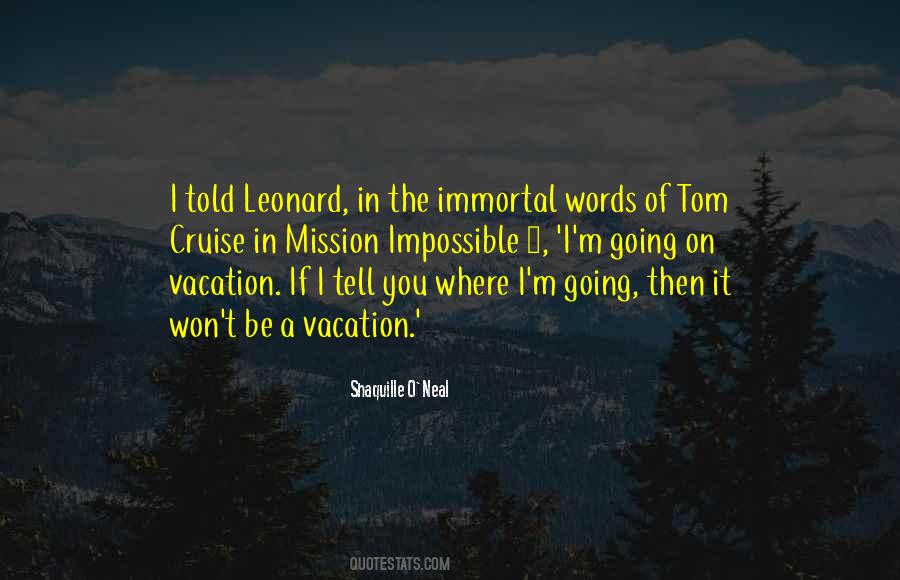 #60. I don't complain about playing time. My job is to play so well the coach can't sit me. - Author: Shane Battier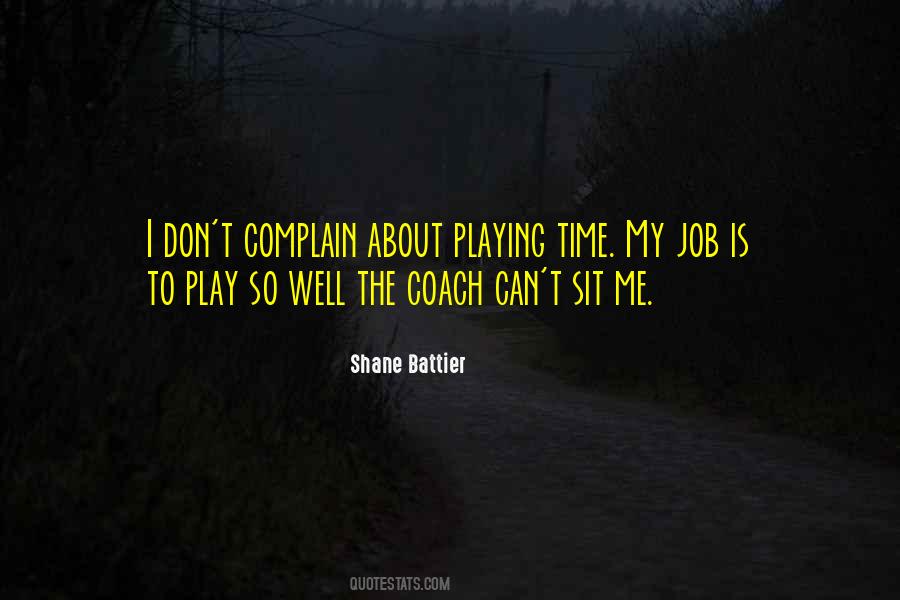 #61. Given a full summer to practice basketball, and especially my jump shot, I know that I could play in the NBA and do well. - Author: Tony Gonzalez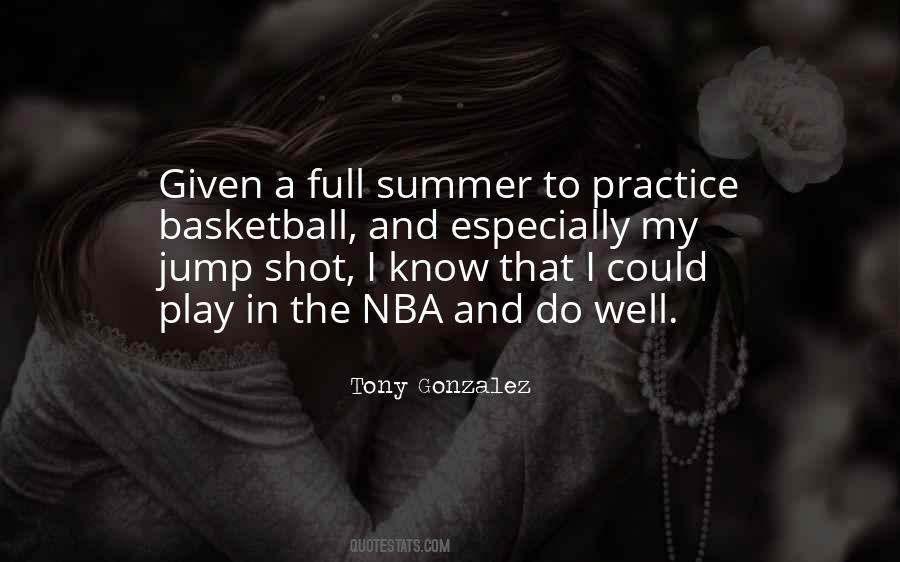 #62. Dampier is soft. Quote it, underline it, tape it and send it to him. - Author: Shaquille O'Neal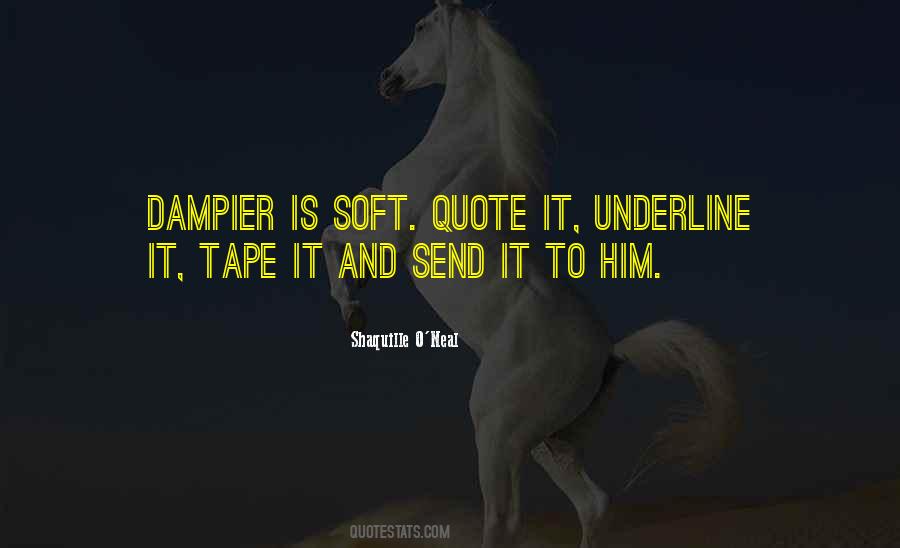 #63. I'm going to always be a Sixer til I die. - Author: Allen Iverson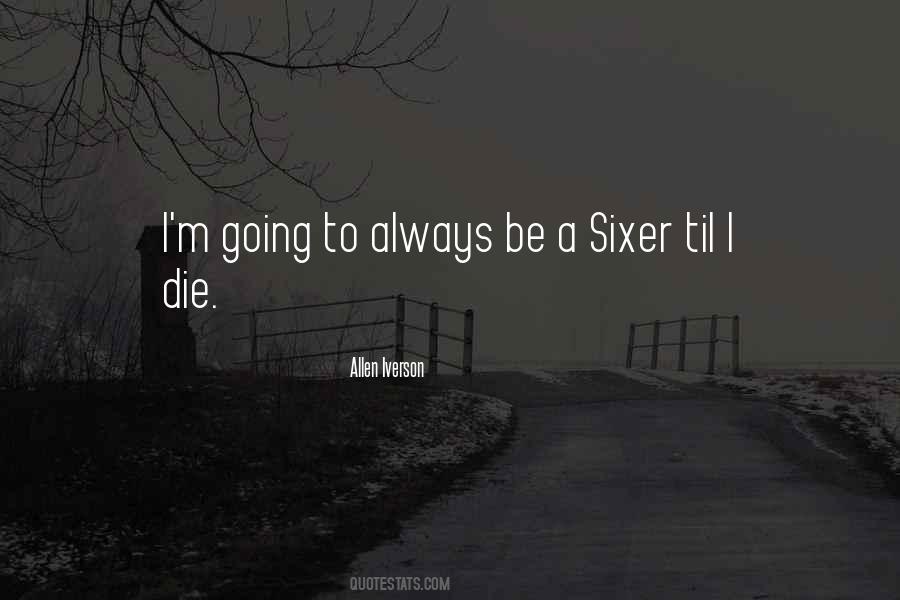 #64. Stephen A. Smith is the hardest-working man in sports show business. The ubiquitous basketball pundit appears on ESPN about 10 times a day as a regular on the show 'NBA Fastbreak,' a guest commentator on 'Sports Center,' and a pundit on 'ESPNEWS.' - Author: Stephen Rodrick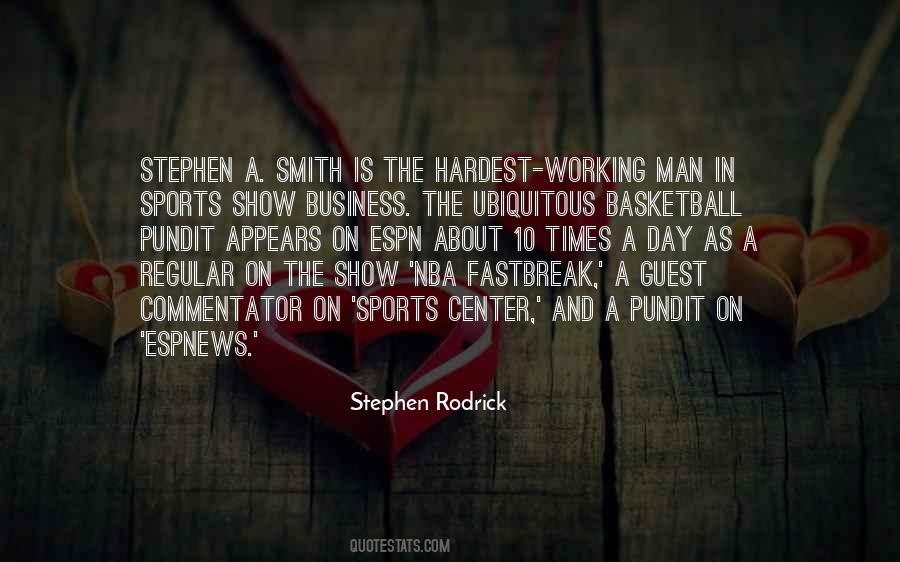 #65. 1. Be on time. 2. Never criticize a teammate. 3. Never use profanity. - Author: John Wooden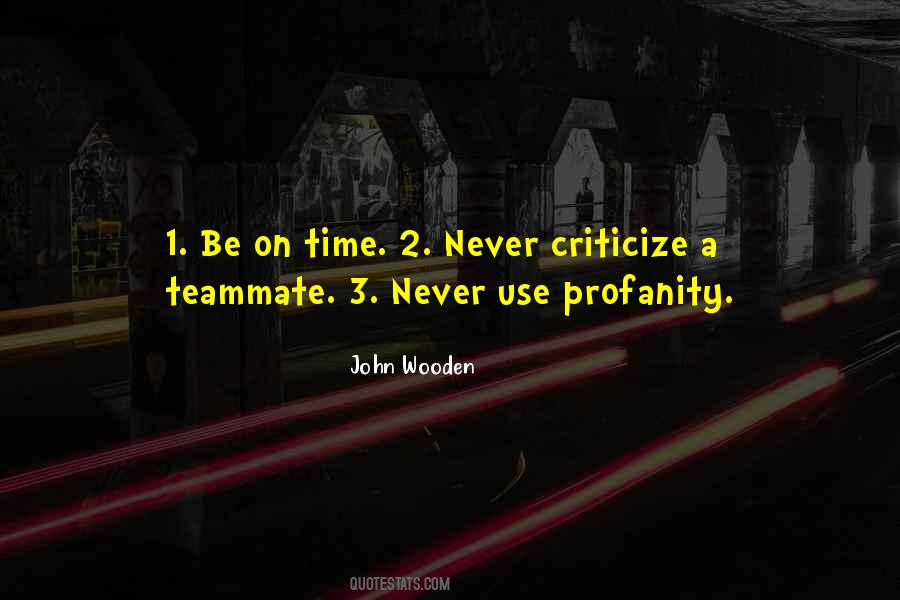 #66. I thought we'd be discussing about me not leaving Philadelphia and they just kept asking me about the practice, so I lost it. - Author: Allen Iverson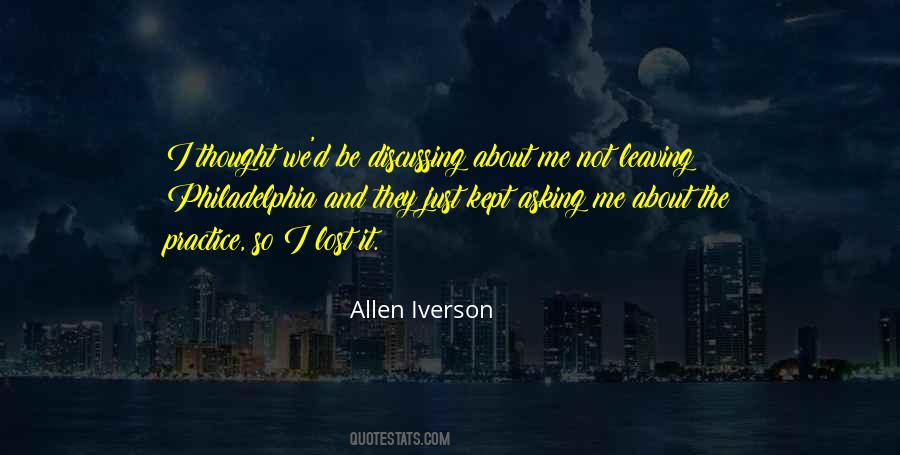 #67. I think he got an incidental elbow in the face, messed up his pretty red lips a little bit. But other than that he'll be fine. - Author: Shaquille O'Neal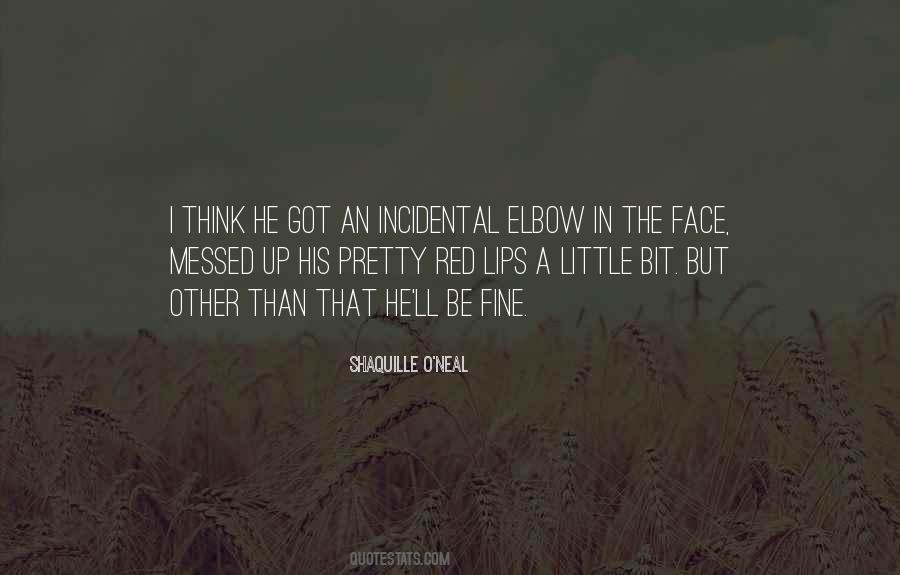 #68. It's hard being the NBA's sex symbol, but somebody has to do it. - Author: Shaquille O'Neal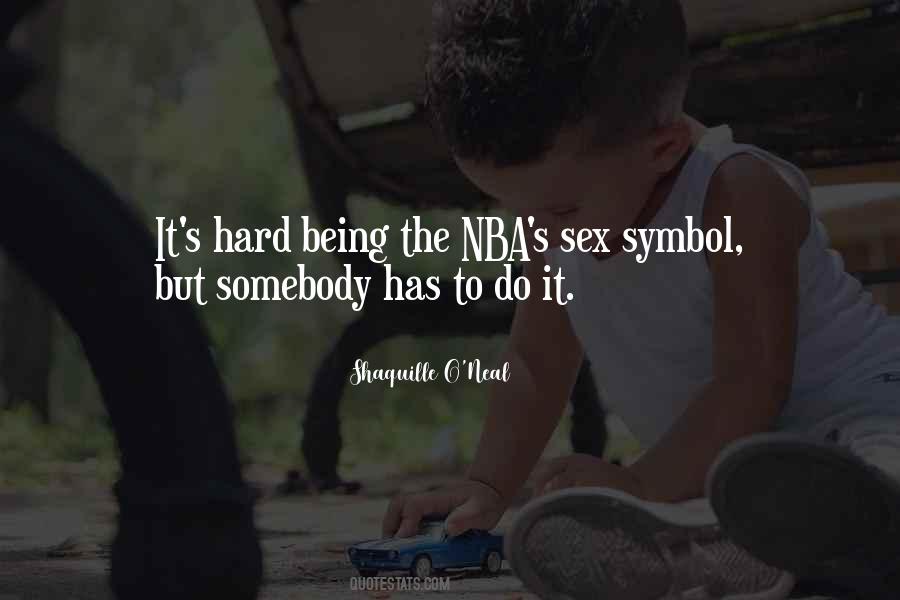 #69. You know what's crazy about Yao? He speaks perfect English. A lot of people don't know that. Perfect English. When I was over there, I called him. He's like, 'Whassup big fella?' Perfect English! - Author: Shaquille O'Neal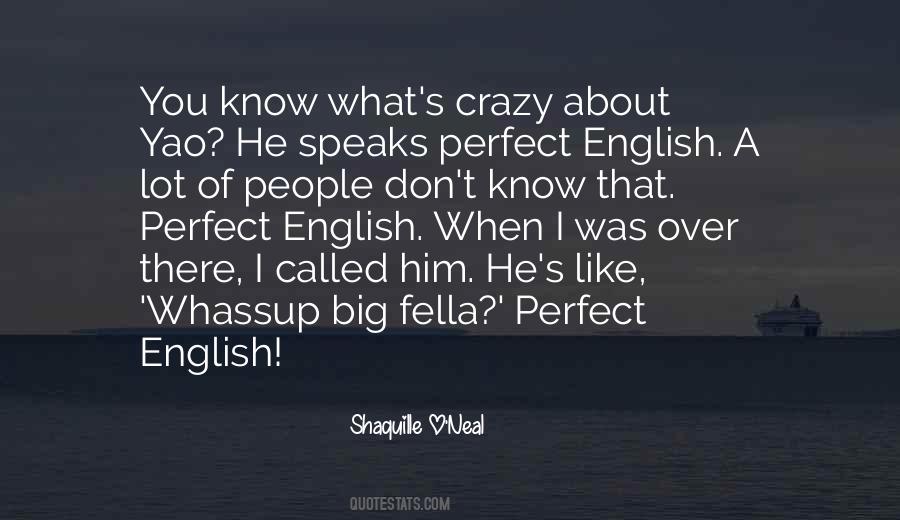 #70. There's no reason to play in the NBA if you don't believe you can win it all. - Author: LeBron James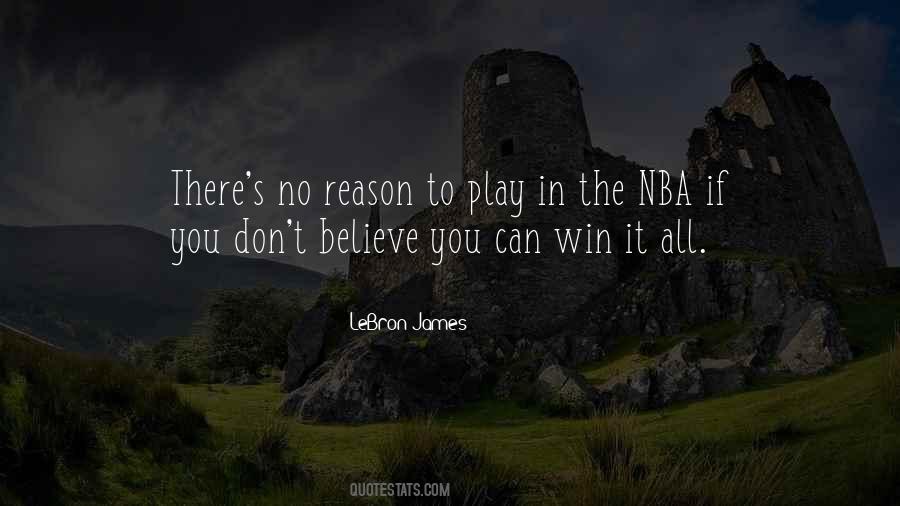 #71. Believe me, I am not even that brave enough to miss that many practices. - Author: Allen Iverson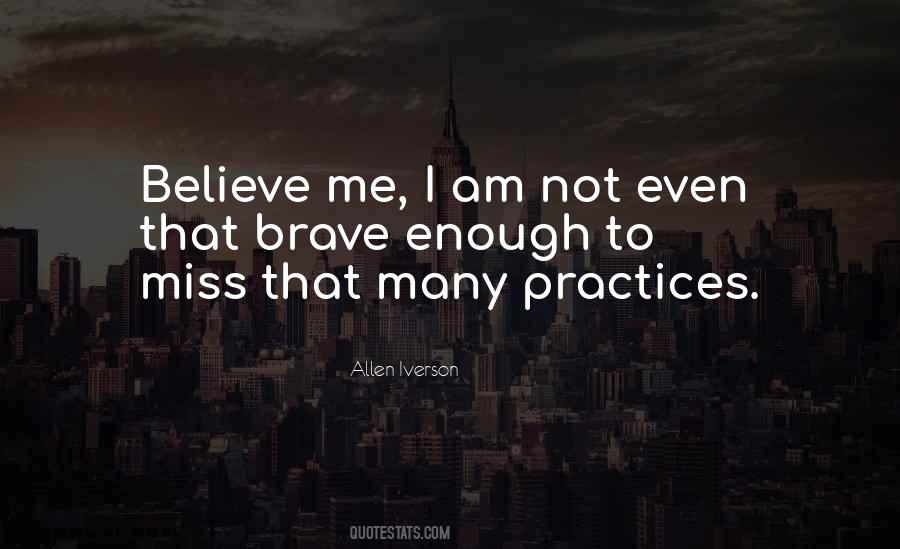 #72. It really doesn't matter to me. We're just talking about clothes. I can understand what the NBA is trying to do. I love my sneakers, but we're just talking about clothes. - Author: Kobe Bryant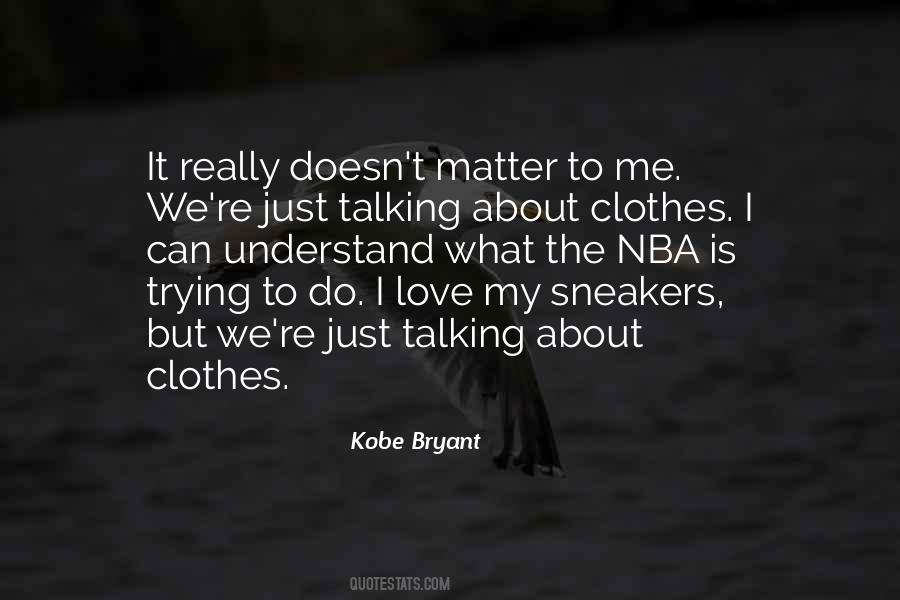 #73. I loved basketball so much. I loved playing it. I just never thought I could make it To college, NBA, Or stand up here today in front of you guys And be an NBA MVP. It's just, It's just a surreal feeling. And, I had so much help. So many people believed in me when I didn't believe in myself. - Author: Kevin Durant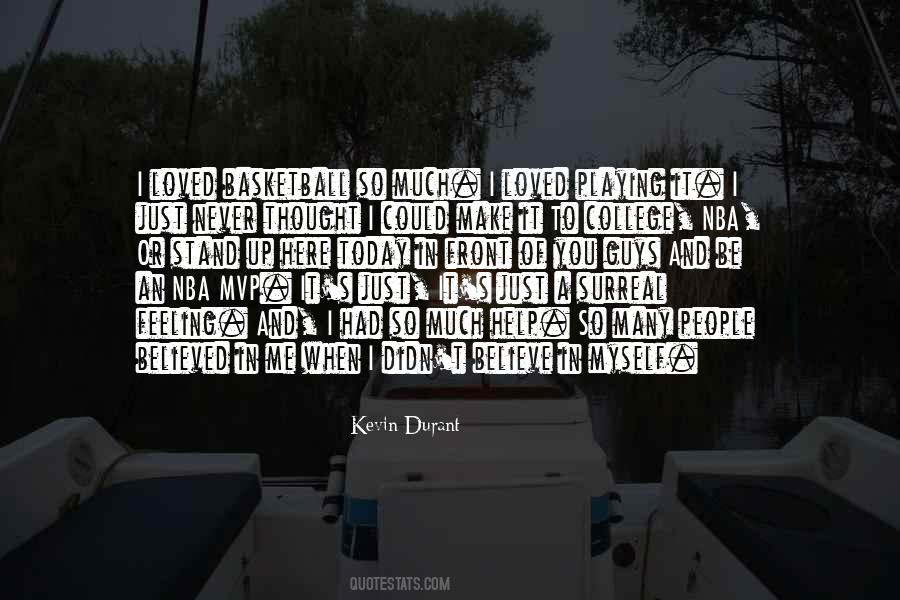 #74. Mick Jagger is in better shape than far too many NBA players. It's up in the air whether the same can be said of Keith Richards. - Author: Bill Walton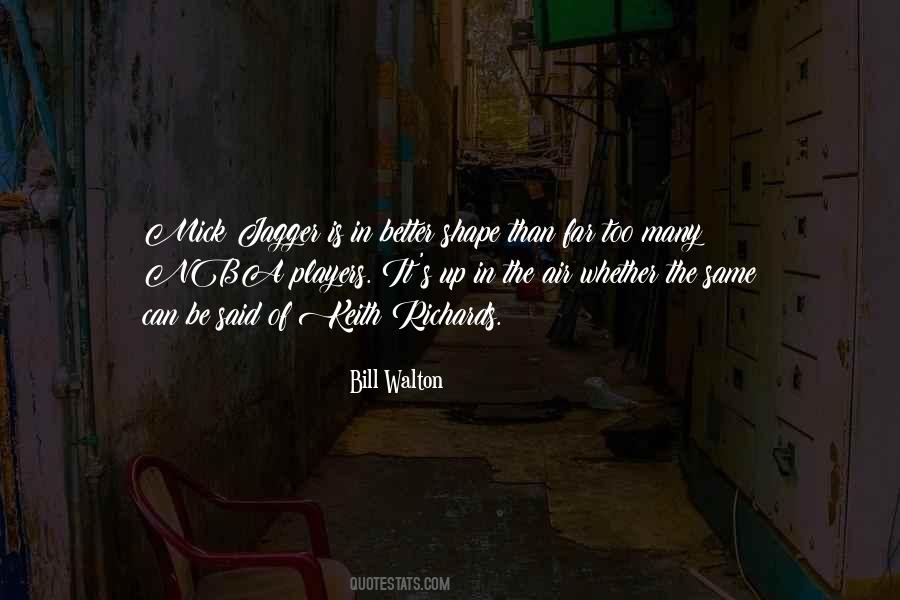 #75. I said it jokingly, so this guy was just trying to stir something up that's not there. He's just somebody who doesn't have a sense of humor, like I do. - Author: Shaquille O'Neal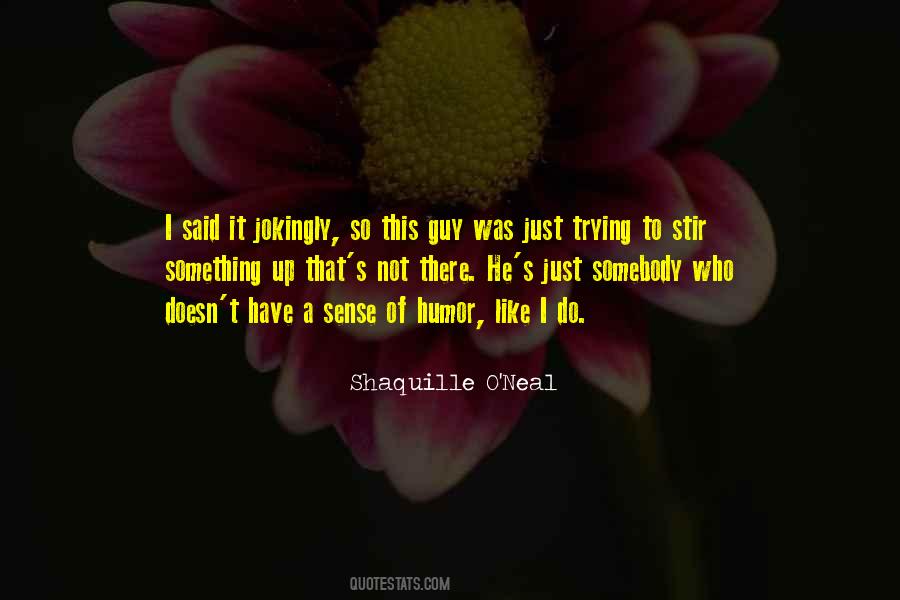 #76. If they are the league ain't doing a good job of it. - Author: LeBron James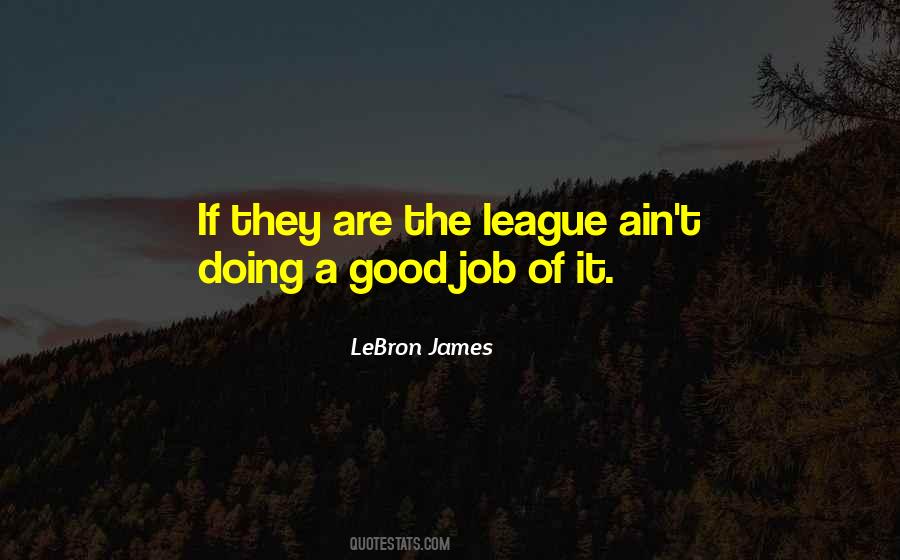 #77. Flash, take the game off. I'll go out and do the work. - Author: Shaquille O'Neal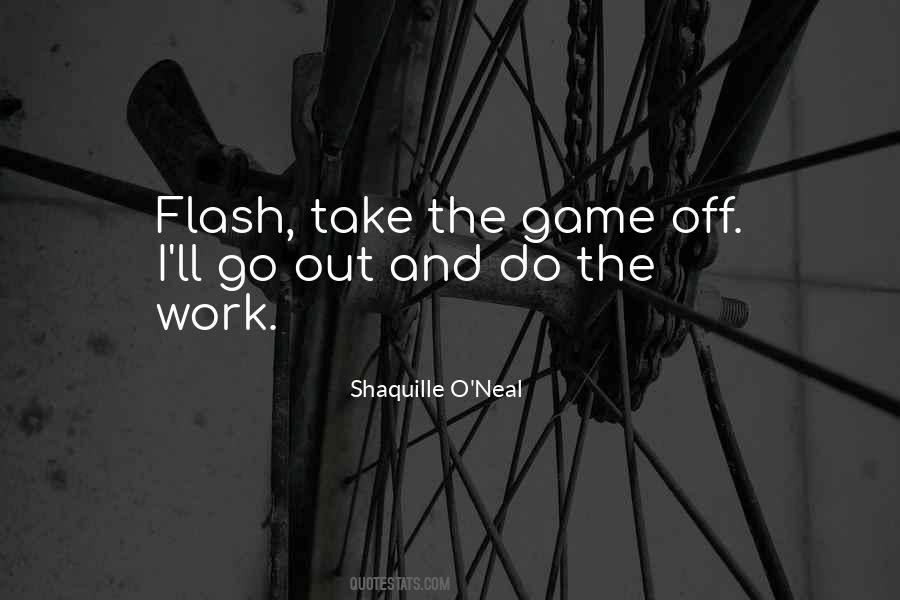 #78. Alvin's the coach. We must be the Clippers. And I must be Olowokandi. Nooooo! - Author: Shaquille O'Neal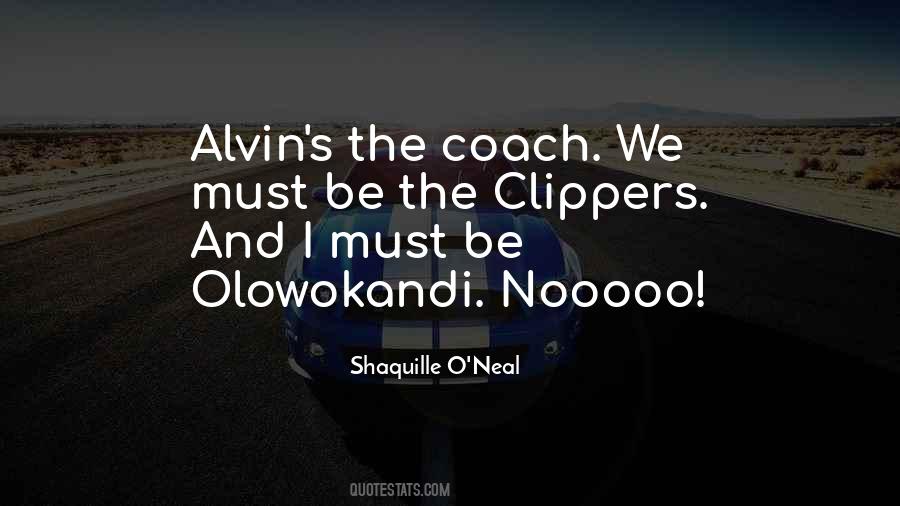 #79. I'm the NBA's best NFL player, and I've always been the sexiest 7-footer in the NBA - for 12 years running. - Author: Shaquille O'Neal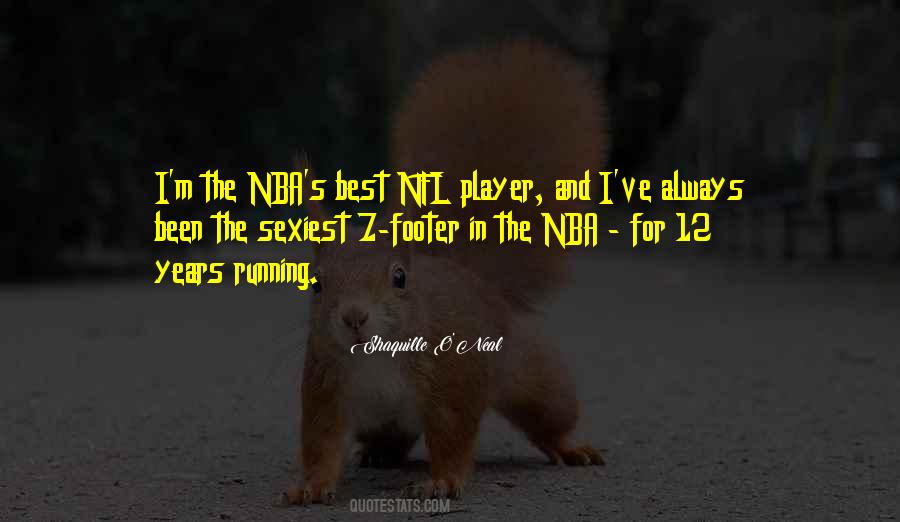 #80. I don't see it happening unless every NBA player is given a stipend to buy clothes. - Author: Marcus Camby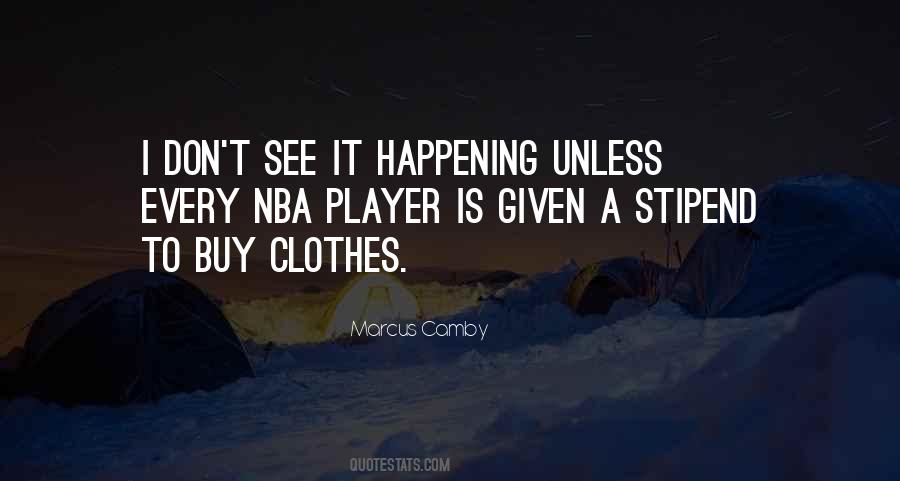 #81. You always have to know what business you are in. Everybody thought we were in the basketball business. It's an NBA-team; we are not in the basketball business. We are in the business of creating experiences and memories. - Author: Mark Cuban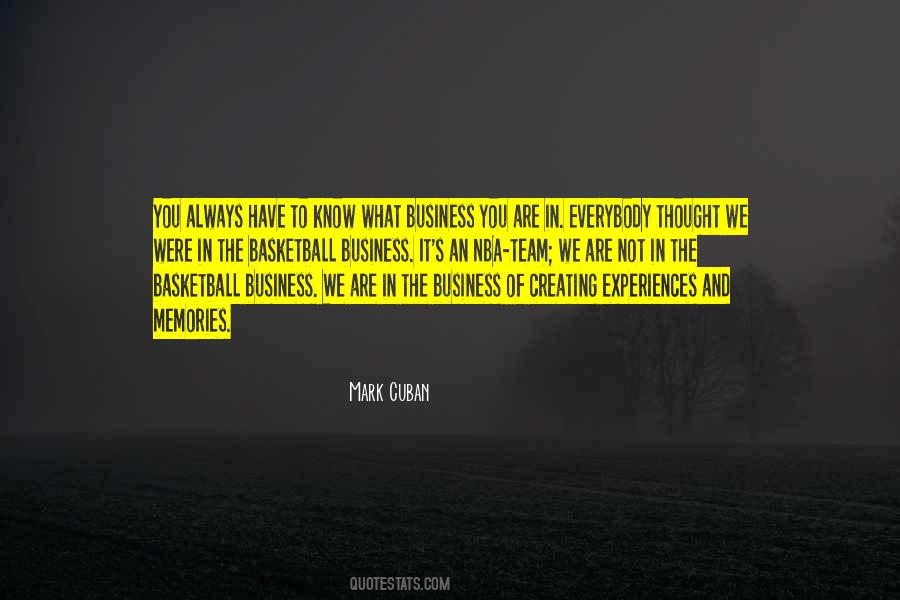 #82. Winning teams at the NBA level, the college level, and the high school level all play team basketball. Championship teams have five players on the same page at all times. - Author: Hubie Brown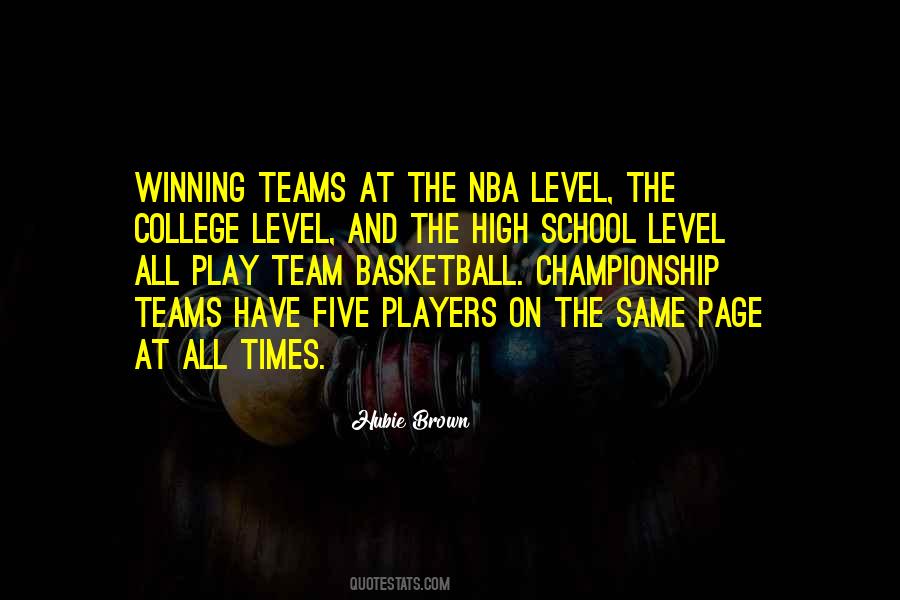 #83. I see kids today trying to do the things I did, and it makes me feel like I've come a long way. - Author: Allen Iverson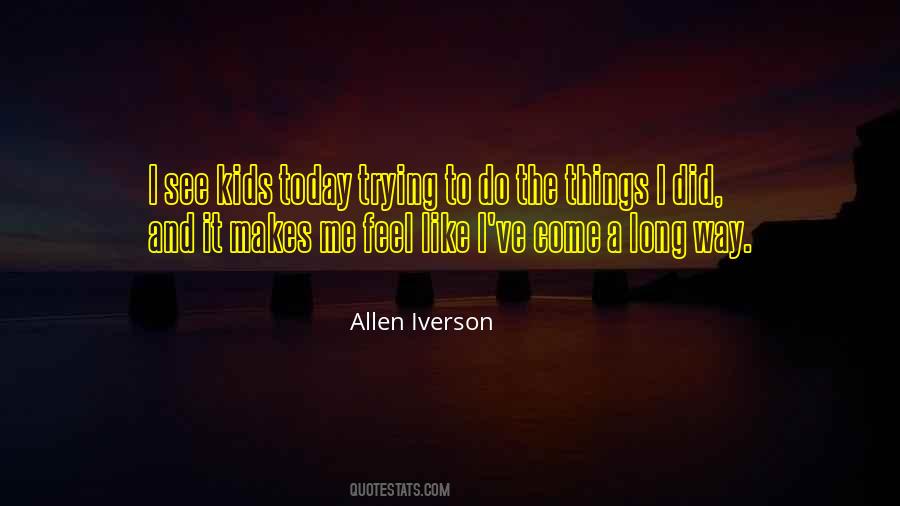 #84. I don't want to be another Jordan, Magic, or Isiah. When my career is over, I want to be able to look in the mirror and say 'I did it my way'. - Author: Allen Iverson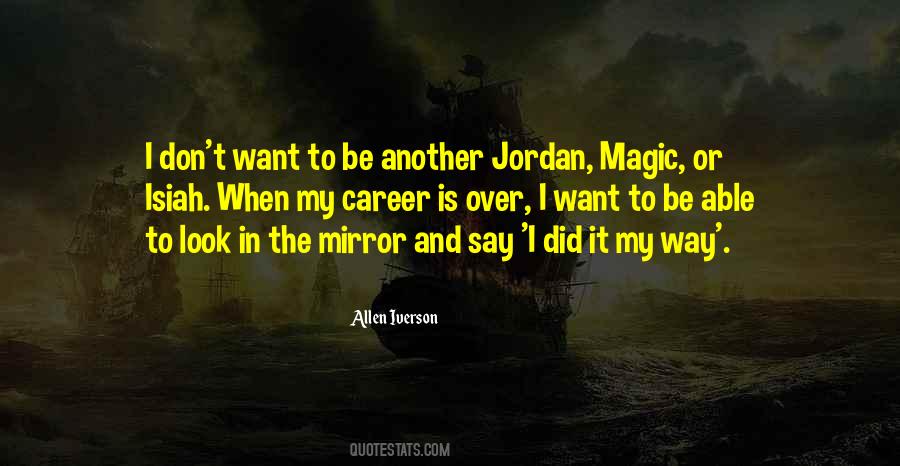 #85. Like I've always said, what's hot must go cold. - Author: Shaquille O'Neal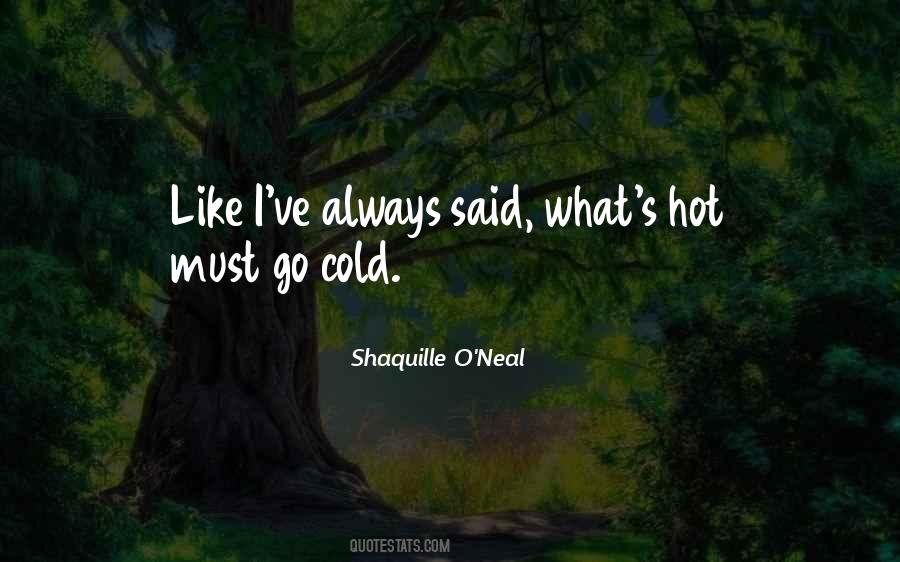 #86. I was kind of hoping it was Anna Kournikova. - Author: Shaquille O'Neal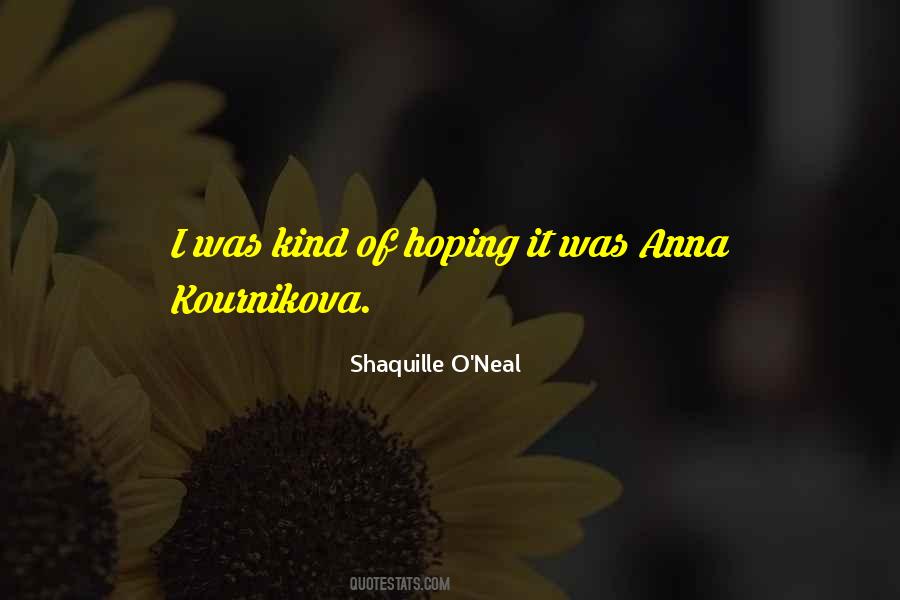 #87. Creativity can be learned like basketball, which does not mean we will all be NBA stars. - Author: Edward De Bono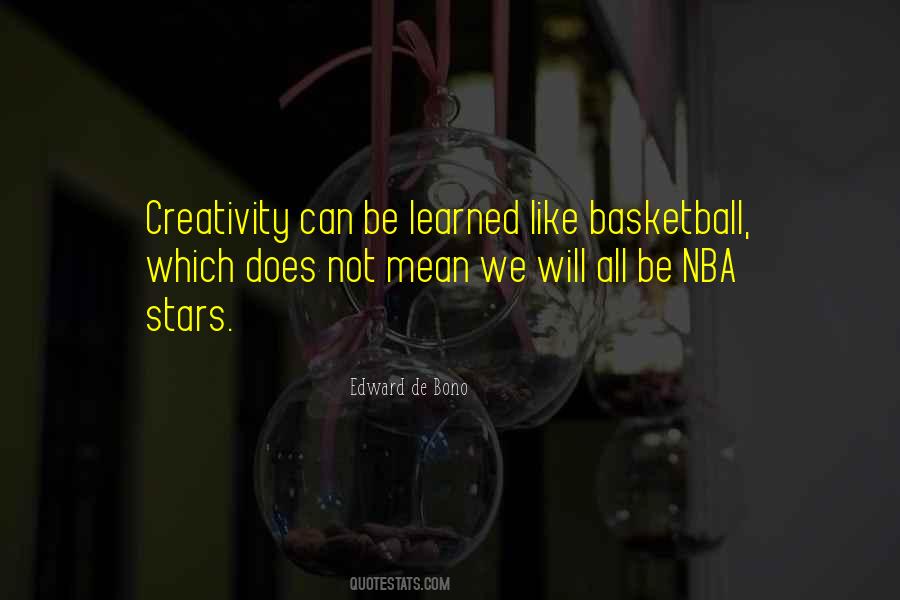 #88. We Latinos are in a growing stage in the NBA. It's all part of the international basketball boom. - Author: Manu Ginobili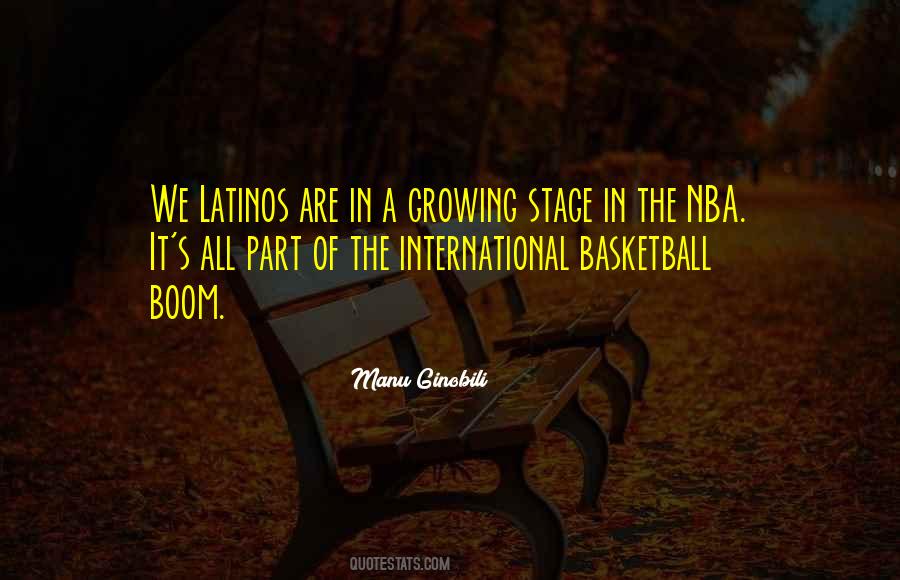 #89. If the NBA were on channel 5 and a bunch of frogs making love were on channel 4, I'd watch the frogs, even if they were coming in fuzzy. - Author: Bobby Knight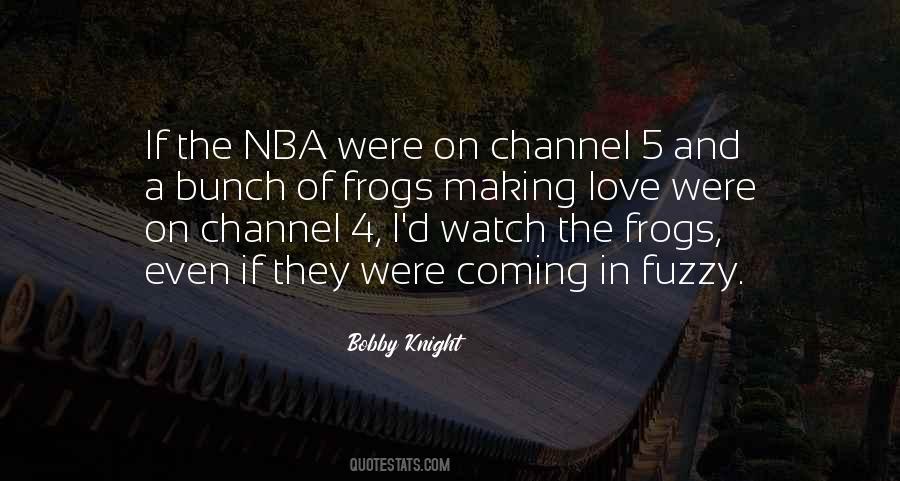 #90. I'm playing like Eric Dampier. - Author: Shaquille O'Neal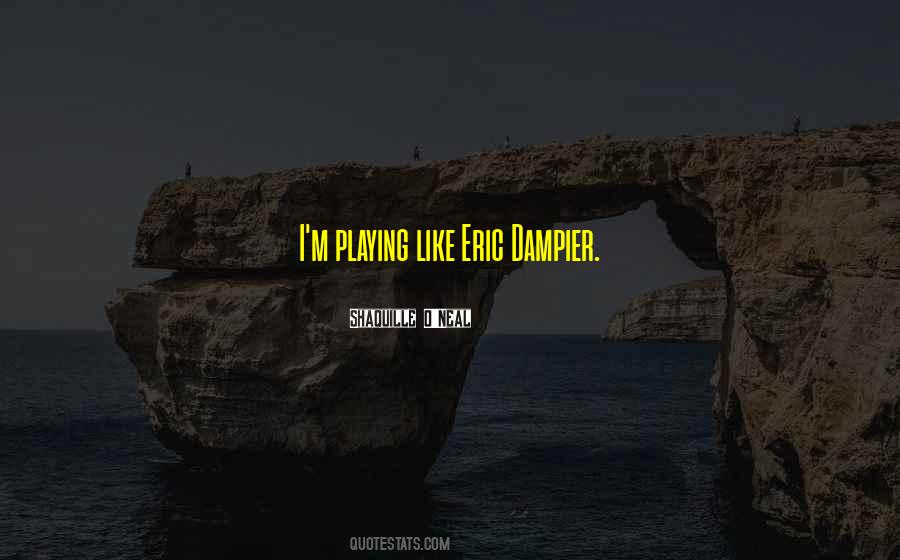 #91. It's over now. He said what he had to say, I said what I had to say. Don't play with me. Seriously, don't play with me. - Author: Shaquille O'Neal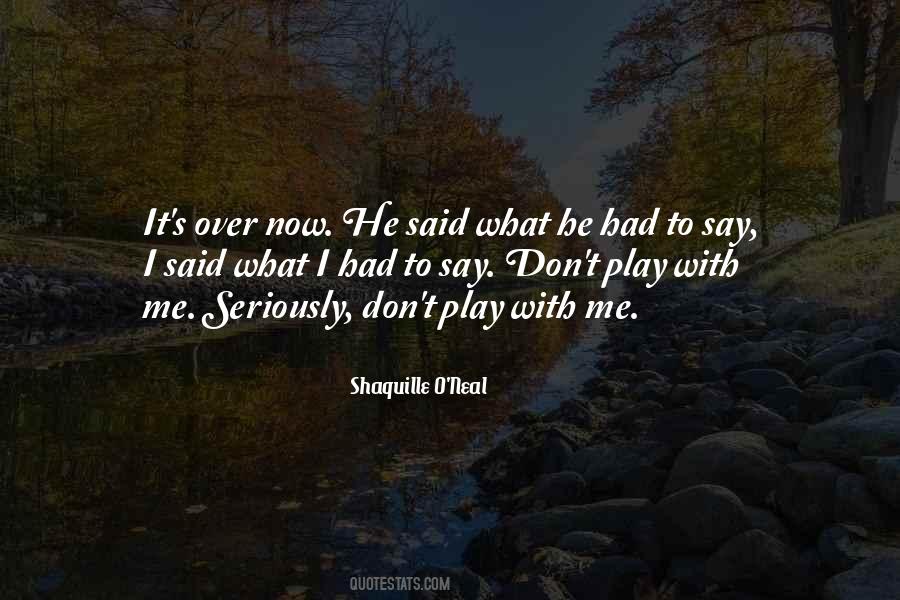 #92. In 2001 we didn't have all the talent in the world, we just had me on offense and just a bunch of tough ass dudes, and a great coach in Larry Brown. - Author: Allen Iverson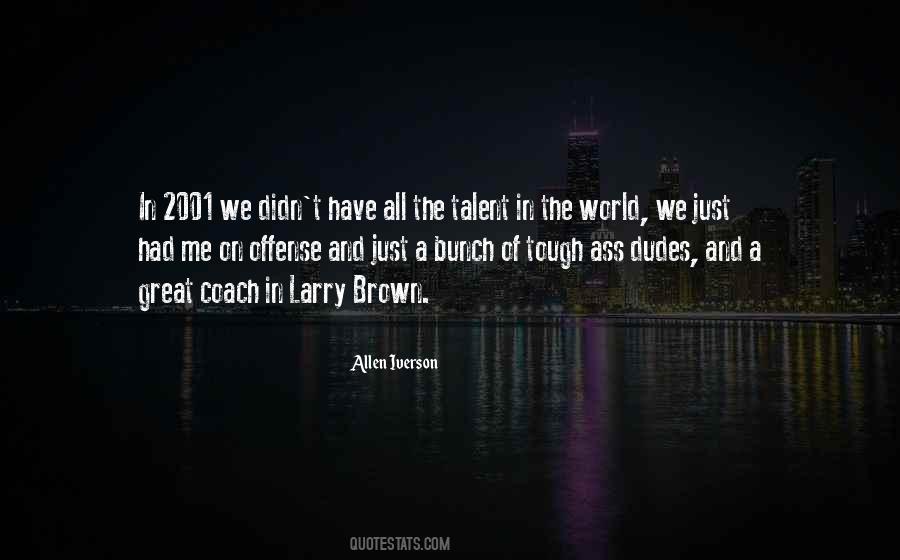 #93. Opinions are like belly buttons; everybody has one. I never knock a man for his opinion. - Author: Shaquille O'Neal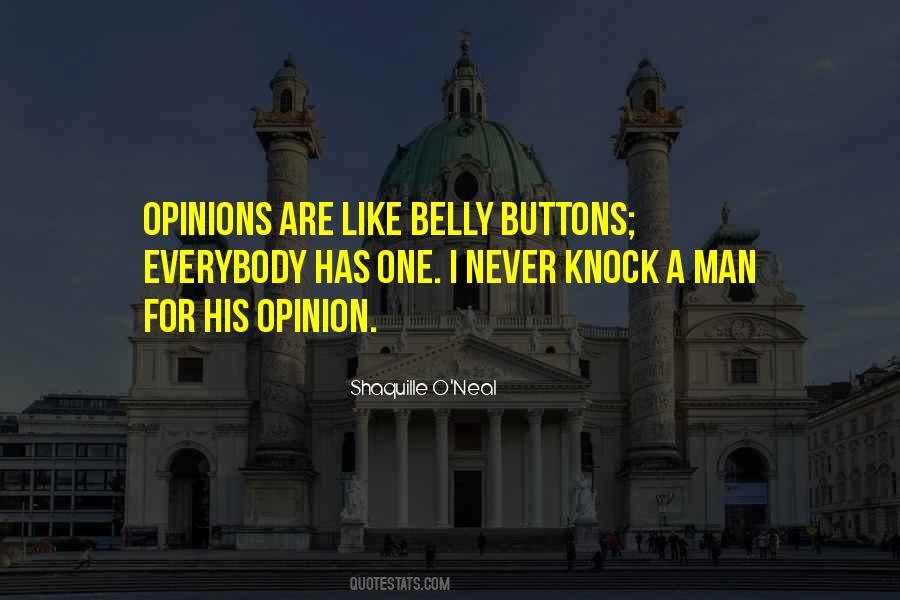 #94. Tim Duncan's foot issue, I think, is a major factor in this year's playoffs. That's not the kind of injury that gets better over time playing NBA basketball. - Author: Bill Walton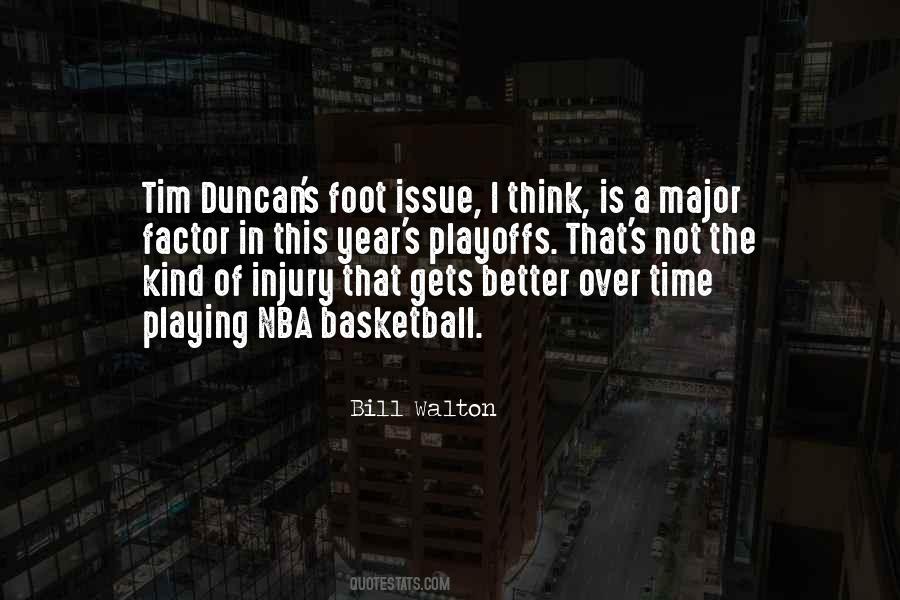 #95. They are that same group, but I've got my own rivalristic problems. Is that a word, rivalristic? I've got my own rivalristic problems in the Eastern Conference. - Author: Shaquille O'Neal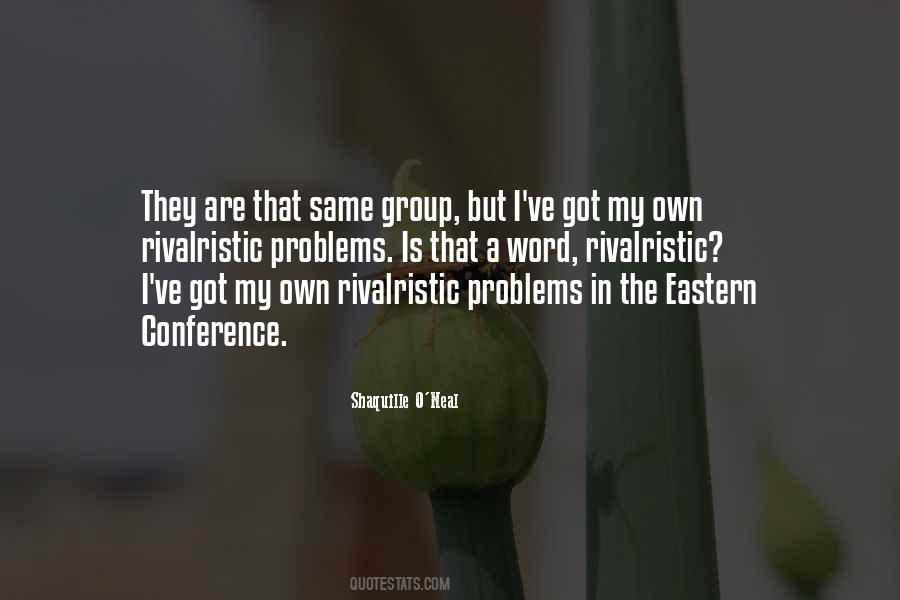 #96. Even though, physically, I can't do it, the mind says, 'Yeah, I can still do it,' and I still think I can do it better than most in the NBA, ... Driven From Within. - Author: Michael Jordan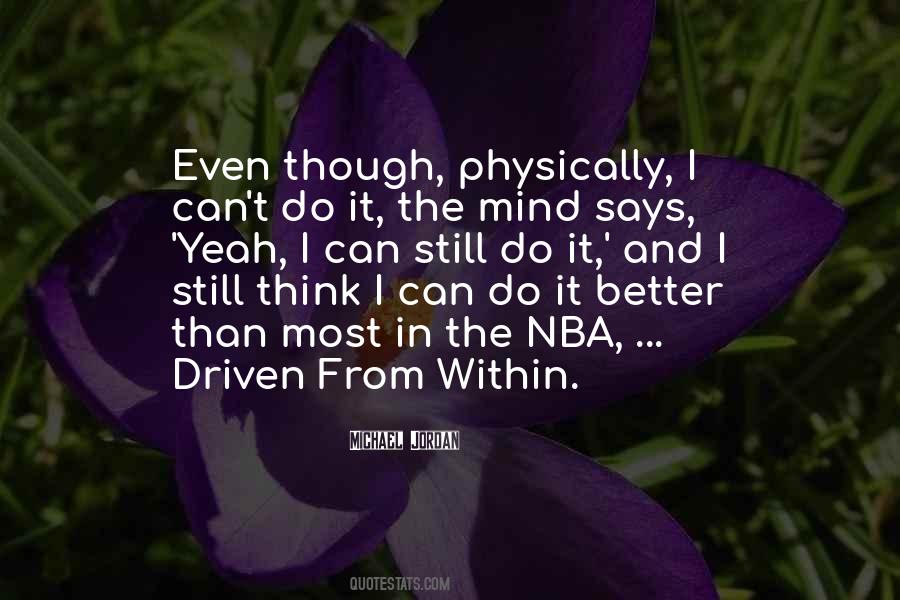 #97. I wanted a NBA basketball gym at my house and that's what I worked hard for and I was able to achieve that. - Author: Terrell Owens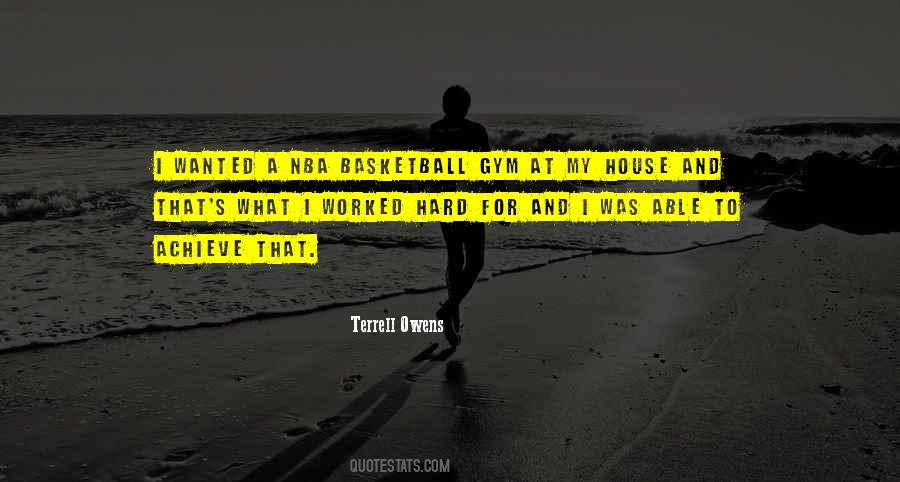 #98. I play every game like it's my last game. All that matters is that you go out there and play every game as if it was your last. - Author: Allen Iverson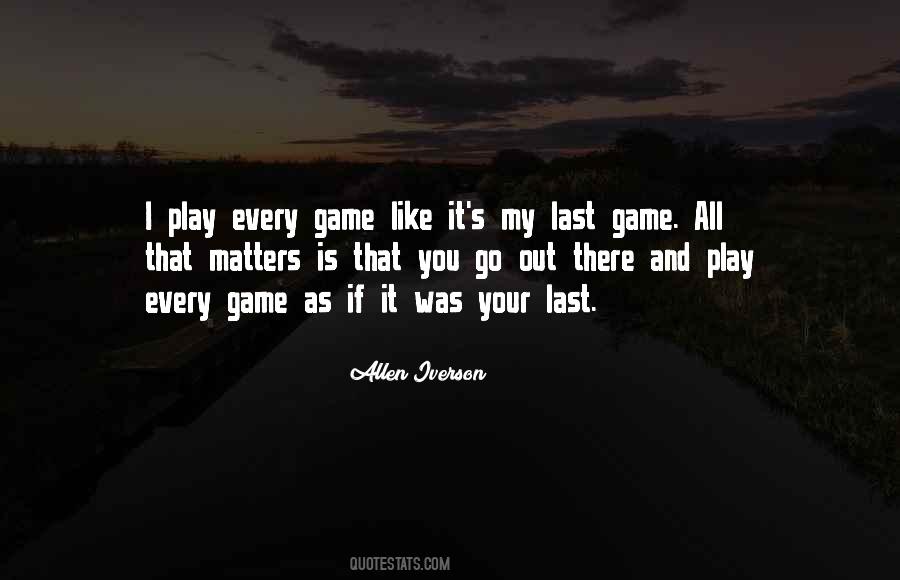 #99. If I was going to get beat up, I wanted to be indoors where it was warm. - Author: Tom Heinsohn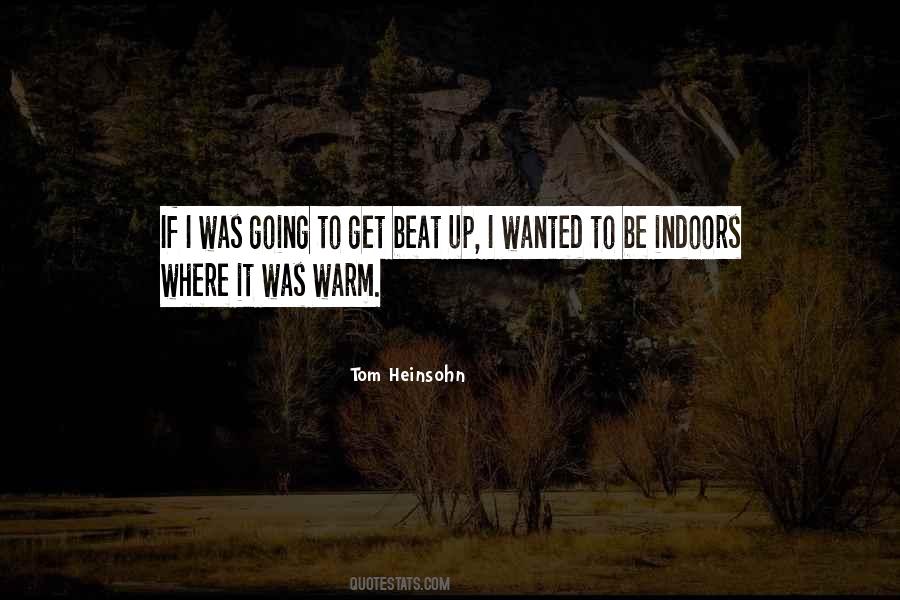 #100. It feels good. It's not bad for somebody who can't shoot. - Author: Shaquille O'Neal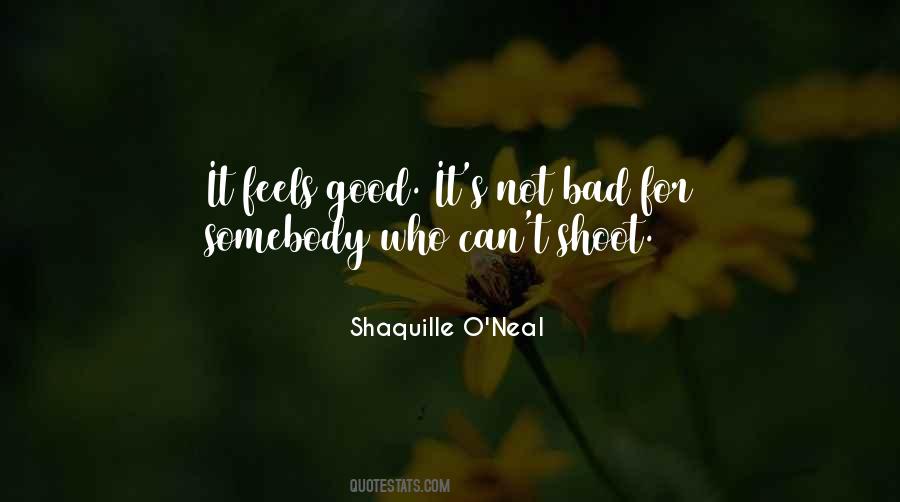 Famous Authors
Popular Topics