Mystery Quotes And Famous Quotes & Sayings
List of top 68 famous quotes and sayings about mystery quotes and to read and share with friends on your Facebook, Twitter, blogs.
Top 68 Mystery Quotes And Sayings
#1. Far too often, when we think we are frightened by mystery, the fact is that we are haunted by history. - Author: Erwin Raphael McManus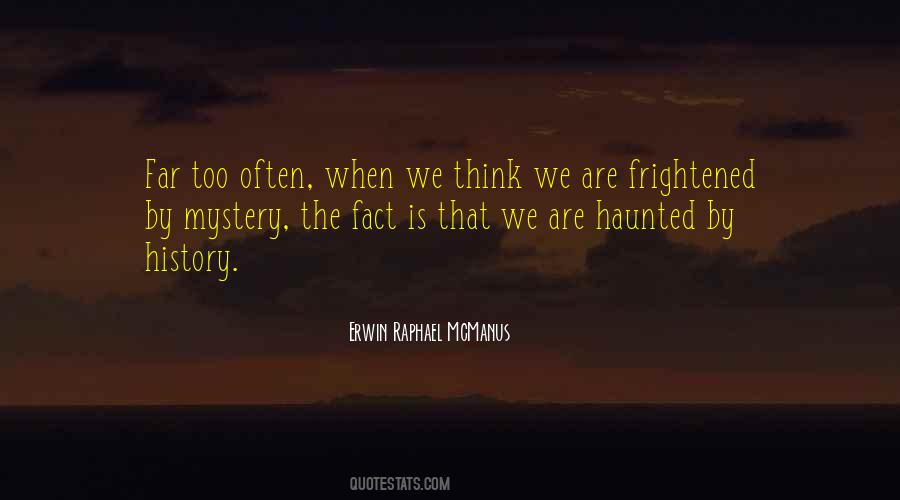 #2. The thing about love is one can never define it exactly. And as much of a mystery as that is and as familiar it is when we acknowledge it, words just aren't enough. So we find ourselves scratching the walls while our hair is falling out. Then we can't live without it. We become addicts. - Author: Kevin Fuller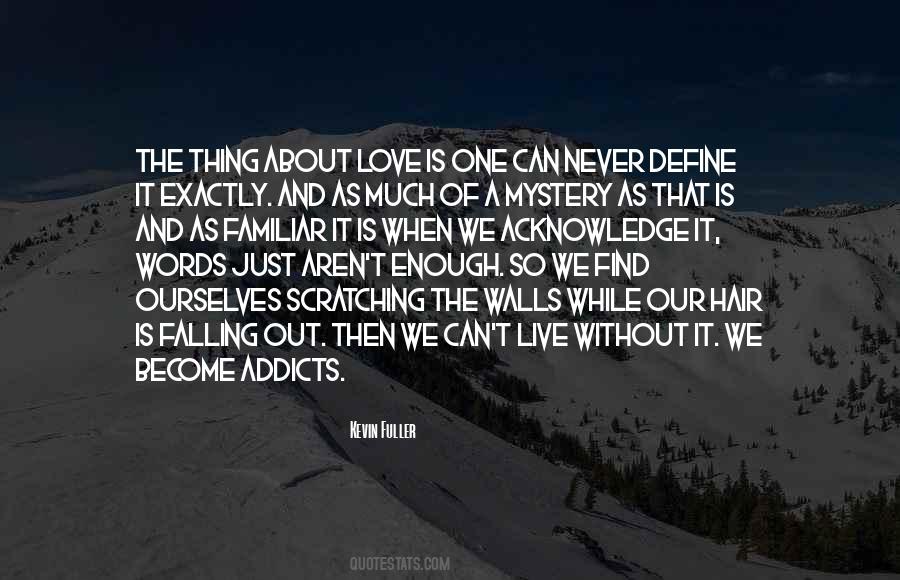 #3. A mask you ask? Optional I find!
Masks lend appeal of a mysterious kind. - Author: E.A. Bucchianeri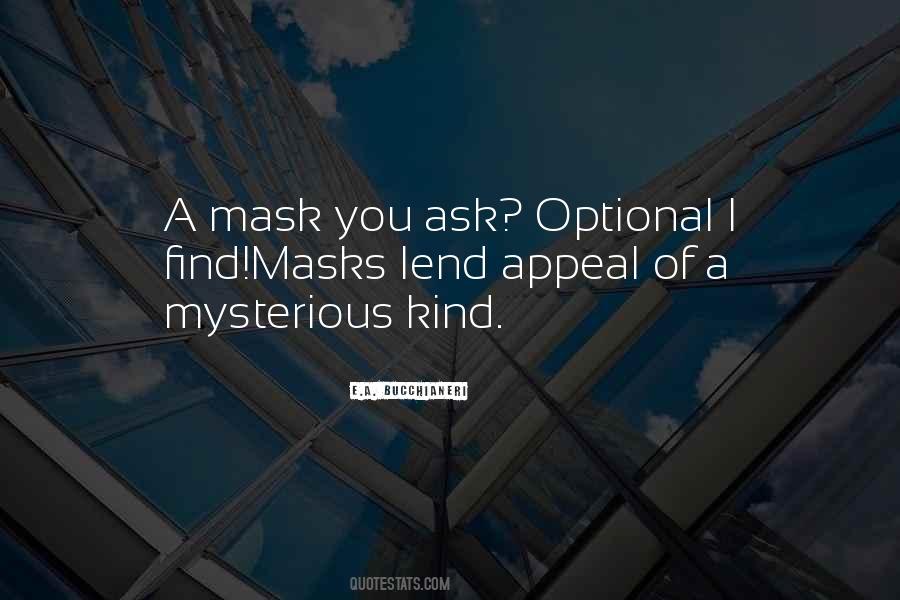 #4. There is no mystery. Truth is here - always present. Mystery is in the mind and mind is a myth. - Author: Rashmit Kalra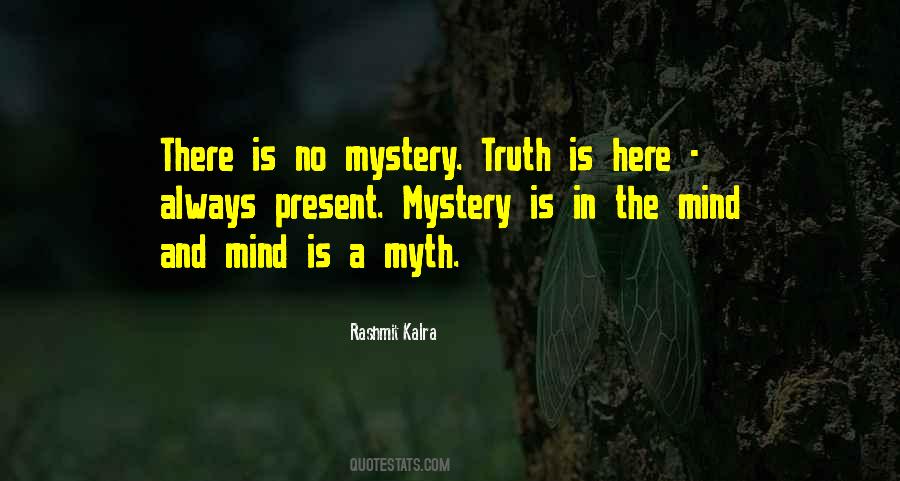 #5. The unknown is just as unknown as the ability to discover the known inside it. - Author: Ben Midland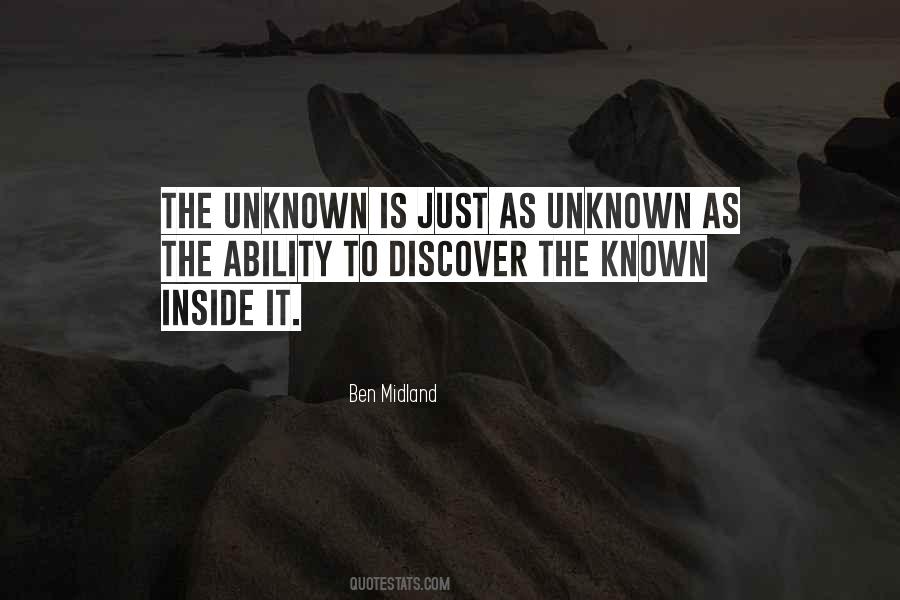 #6. You never knew what was coming in this world, not really. That was the true mystery, the true wonder. You just hung on and hoped for the best. - Author: Joy Preble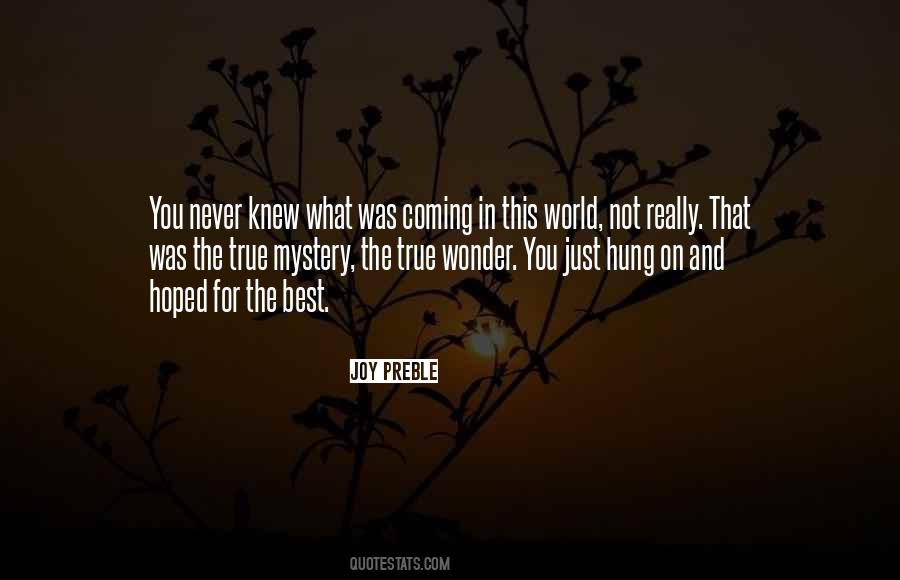 #7. Too often the mentally ill are marginalized as people who just can't pull up their socks. If only it were that simple. - Author: Suzanne F. Kingsmill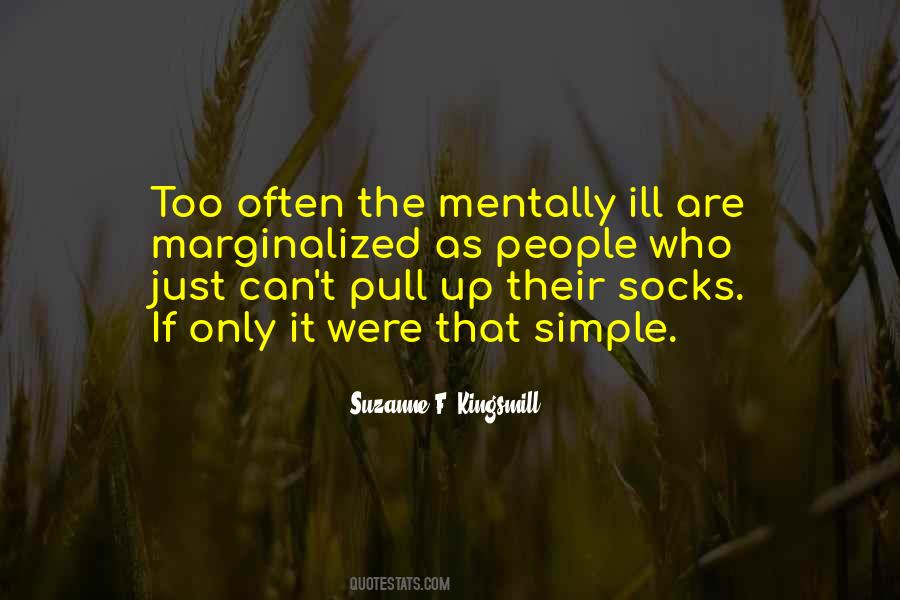 #8. The mystery of death is a certainty, but mystery of love is everlasting. - Author: Debasish Mridha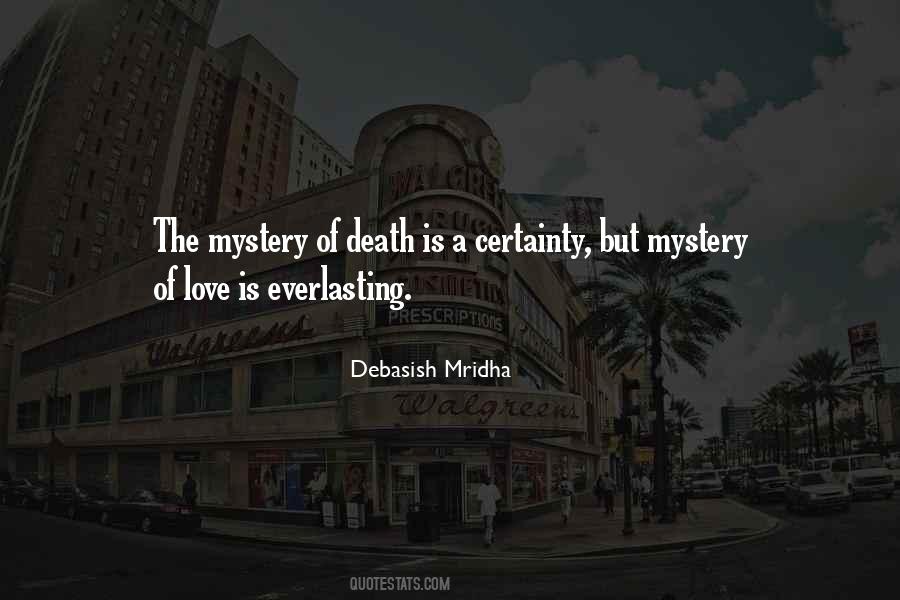 #9. Religion is like wax. How anyone deals with it is decisive for how it will look like. - Author: Ben Midland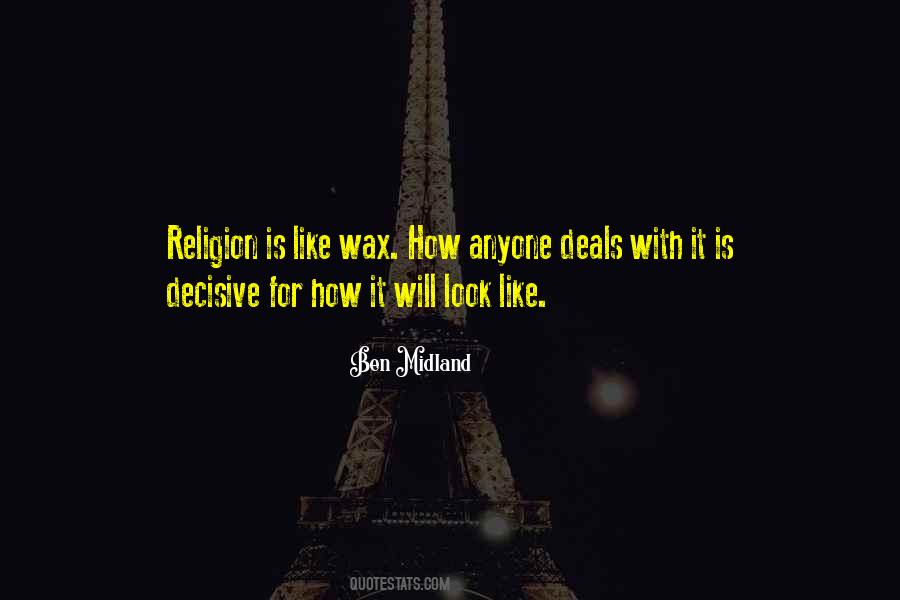 #10. Let certain things be uncertain.
Appreciate the puzzle that life is,
insofar as I know, after a scheme of steps,
all Crosswords have a solution,
and every Sudoku makes a lot of sense. - Author: Jasleen Kaur Gumber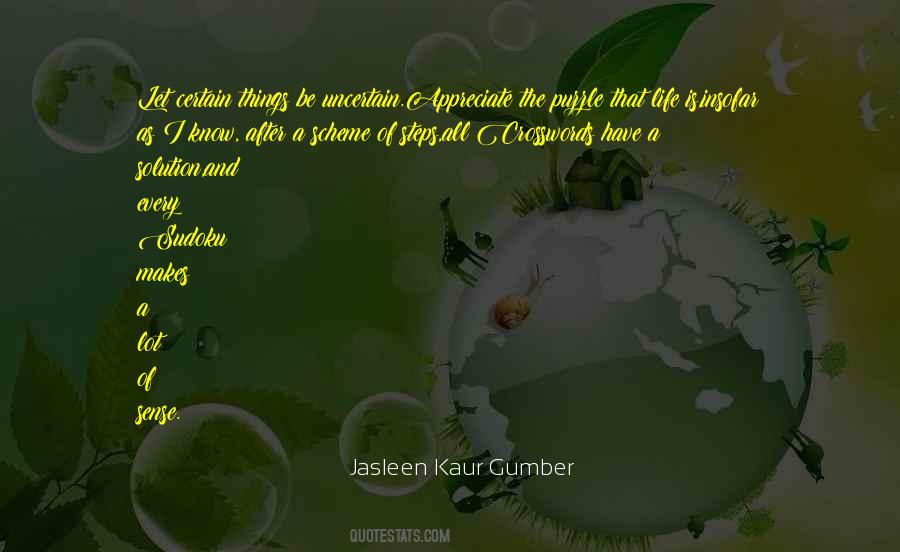 #11. Dance as if you got lost in the mystery and beauty of life. - Author: Debasish Mridha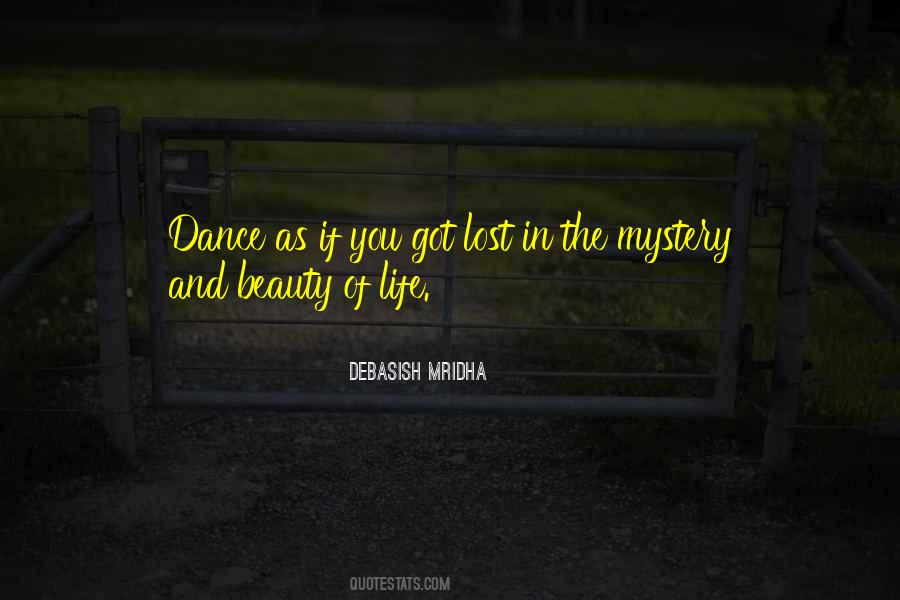 #12. The blind cannot see, but nothing escapes him. The others can see but them eludes the things the blind can see. - Author: Ben Midland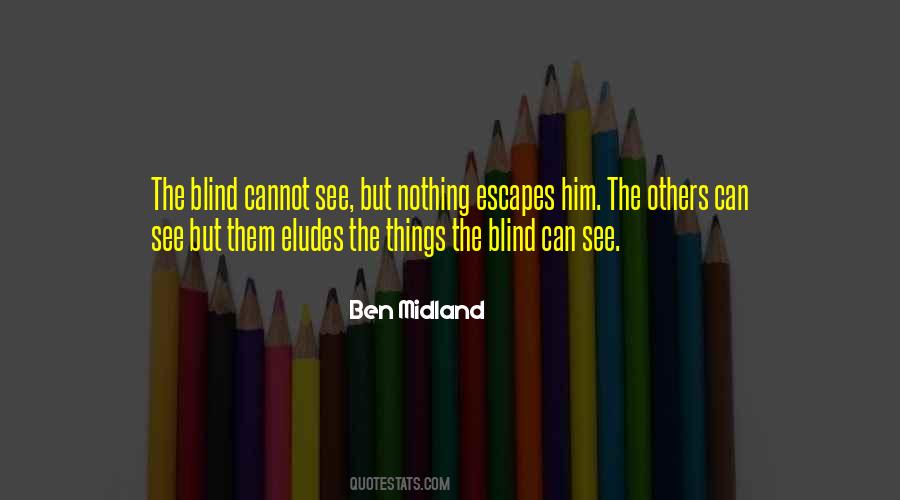 #13. Life is a battle; face it.
Life is a jungle; explore it.
Life is a puzzle; study it.
Life is a mystery; solve it.
Life is a game; beat it.
Life is an opponent; defeat it.
Life is a treasure; cherish it. - Author: Matshona Dhliwayo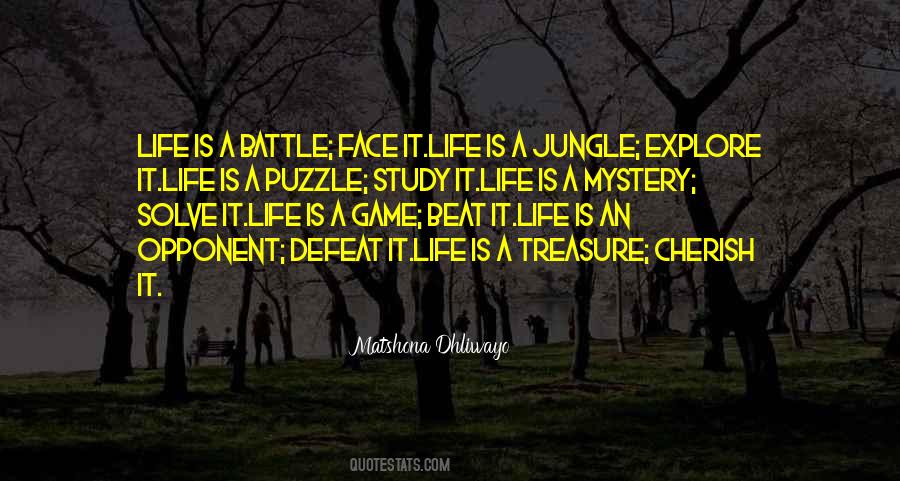 #14. I measure my days by the number of homicidal thoughts I have. I only had two today. So it must have been good. - Author: Lida Sideris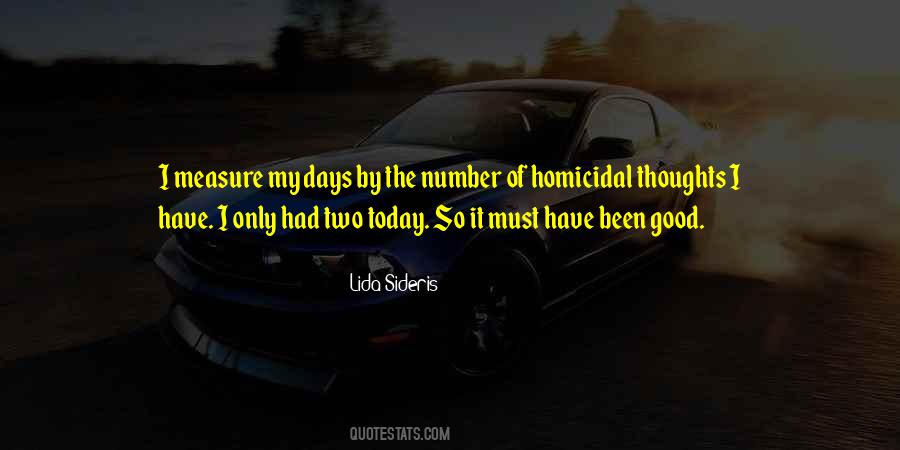 #15. Writing reflects life and life is a mystery. All any of us can do is press the fleet footed beauty of life close to our flesh and use whatever instruments are within our grasp to express the evanescent spark of mysticism that resides within us. - Author: Kilroy J. Oldster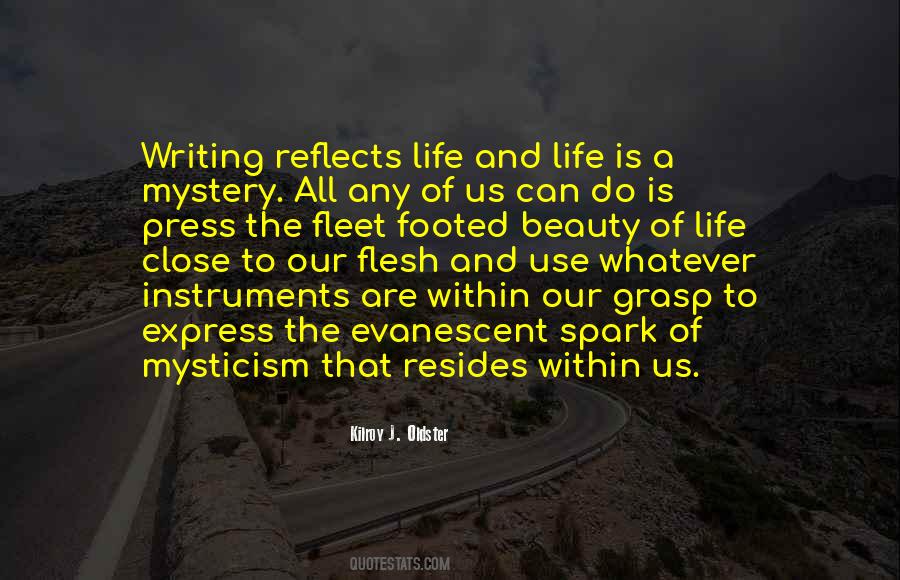 #16. It all began with a bucket of eggs. - Author: H.L. Stephens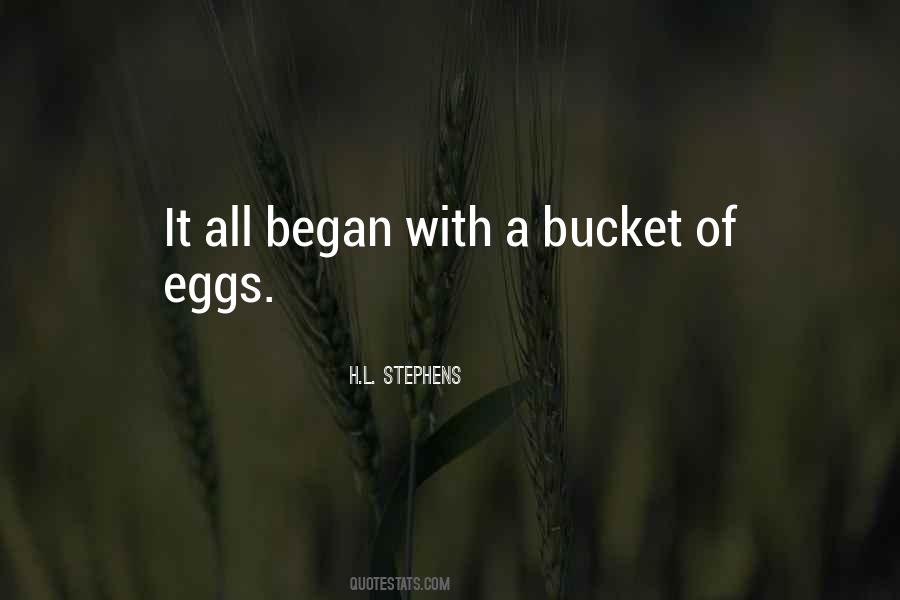 #17. She was a mystery, personal in her journey but social in her seek; you wouldn't believe the depth in her heart until the day you felt her essence, for the very first time. - Author: Nikki Rowe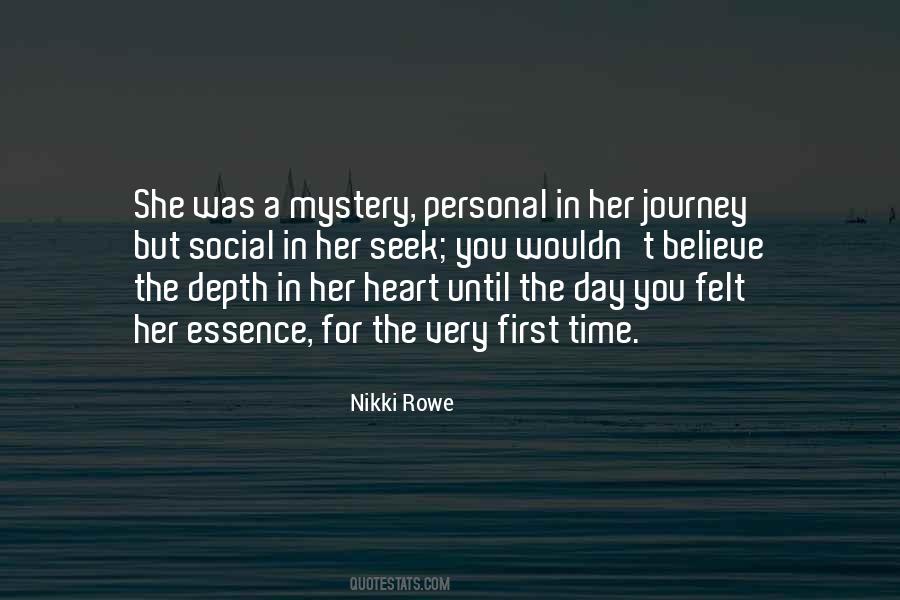 #18. I always liked the unknown. Ironically I familiarized myself with the uncertainty of life. Life can change in any minute of the day. God can turn anything around in a speck of a moment. I know for a fact that everything changes. Nothing stays the same. This too shall pass. - Author: Diana Rose Morcilla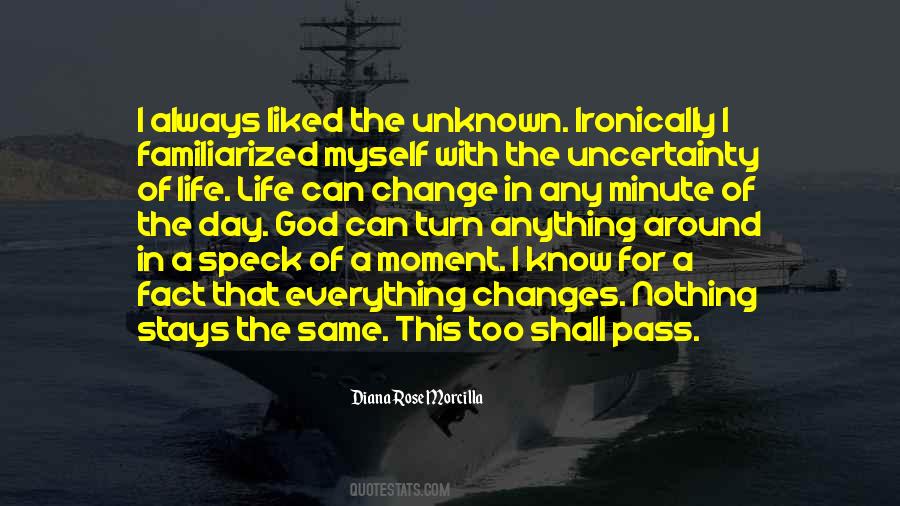 #19. The real mystery isn't what's under the redaction mark, but what's above it. - Author: The Covert Comic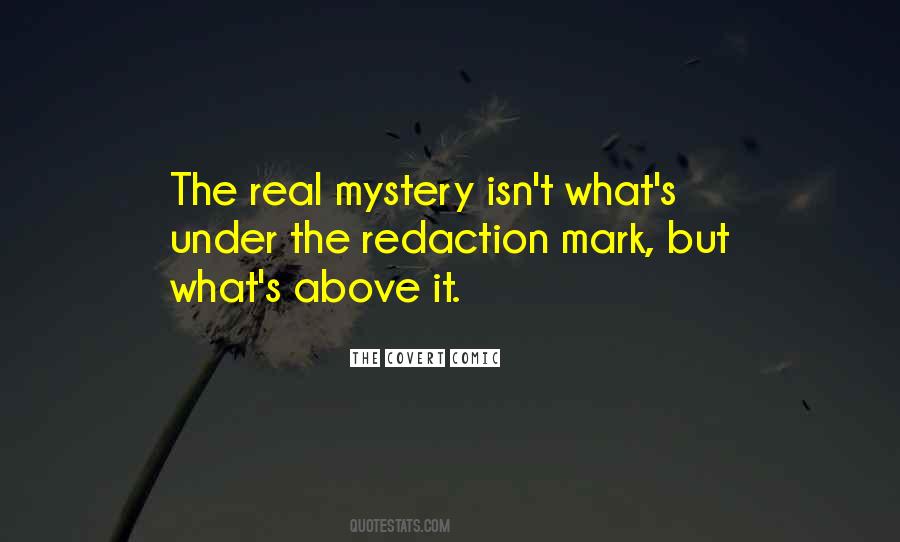 #20. Sometimes, we miss the truth when it's right in front of us, she thought. Sometimes the closer we are, the harder it is to see. - Author: Jacqueline Simon Gunn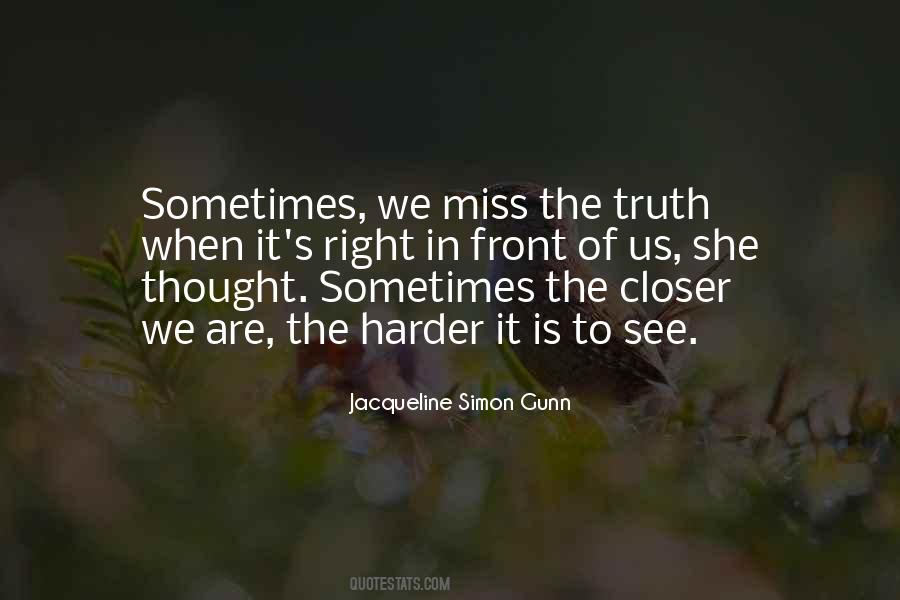 #21. He had a bushy unibrow that could house a family of quail. - Author: Lida Sideris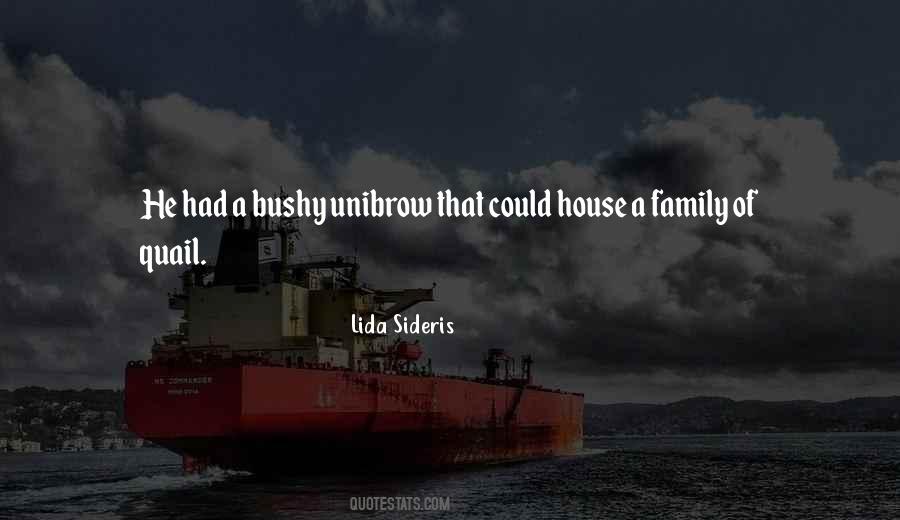 #22. How love works: Proximity leads to intimacy, and intimacy leads to a relationship. In other words, people who are around each other a lot, get close, and end up hooking up. So it's no great mystery why bosses and secretaries or co-workers or classmates end up dating each other. - Author: Oliver Gaspirtz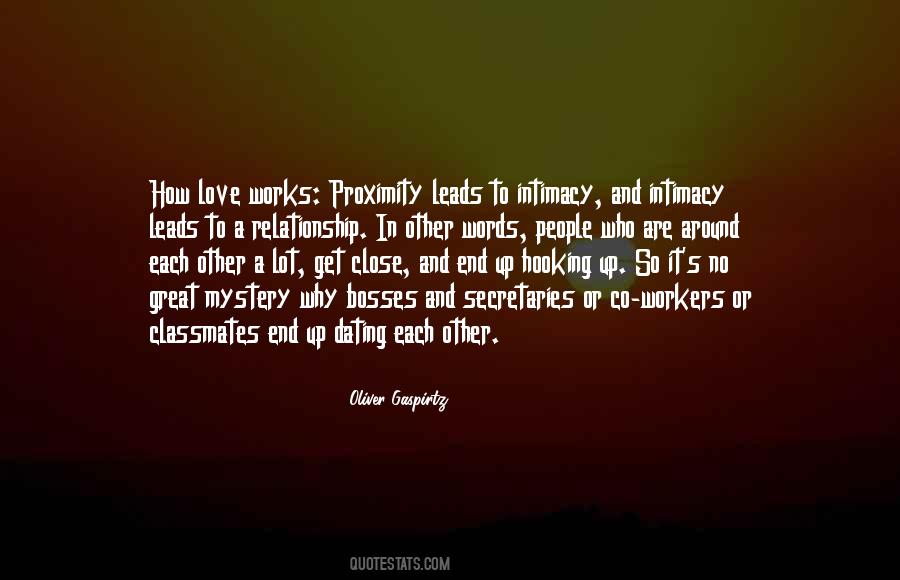 #23. Cats and books are my universe. Both are infinitely fascinating and full of mystery. - Author: Rai Aren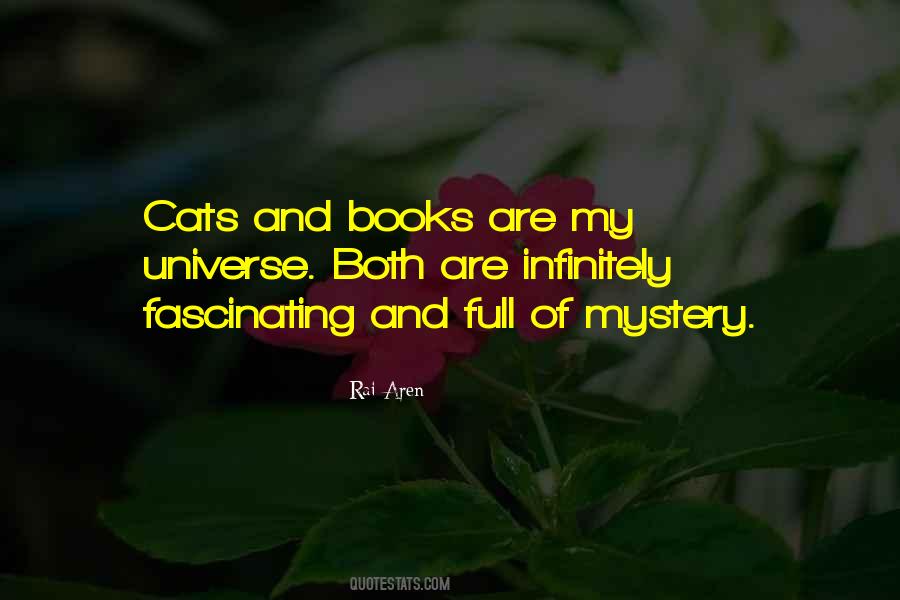 #24. Words and laws in this world made place for signs and symbols. - Author: Ben Midland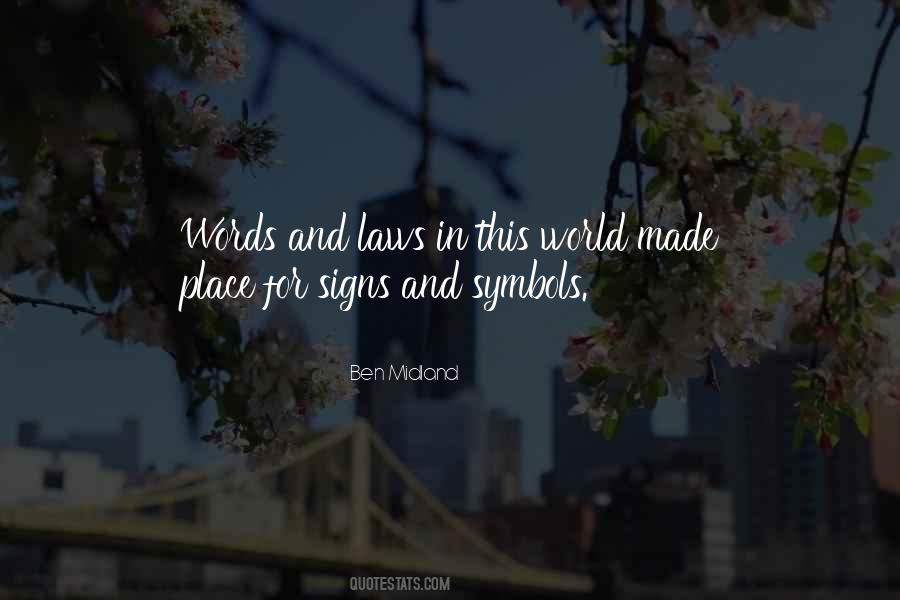 #25. To the bachelor, the language of women is mystery. In those matters, a married man is already a scholar - Author: Bangambiki Habyarimana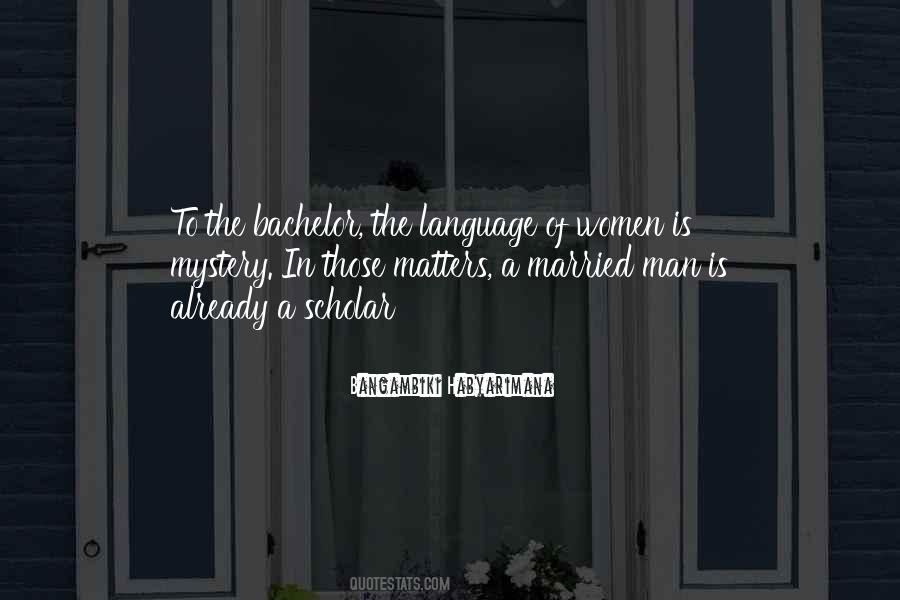 #26. Respect both what you need to know and what you don't need to know. Respect mystery, for mystery is still needed to run the universe."
The Legacy Letters, by Carew Papritz
"Things I didn't know. - Author: Carew Papritz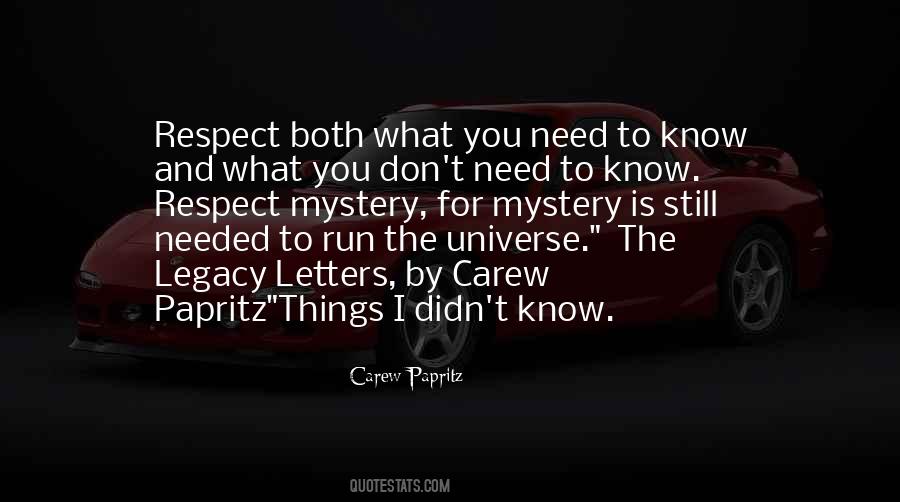 #27. Suspense consumes your opponents, whereas mystery intrigues your followers. - Author: Matshona Dhliwayo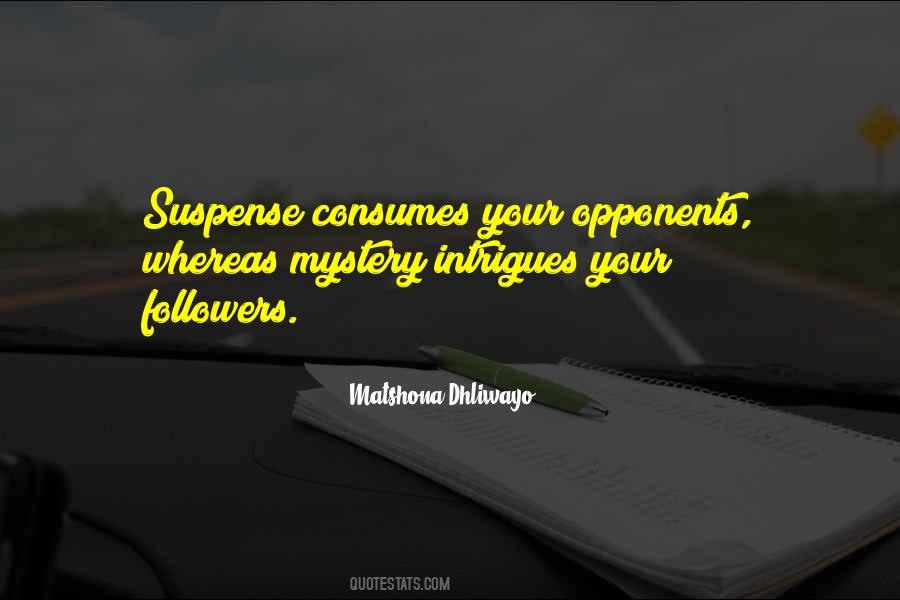 #28. The morning sun in New Orleans felt like it was trying to make a point, convincing the old world to believe something new. - Author: Hunter Murphy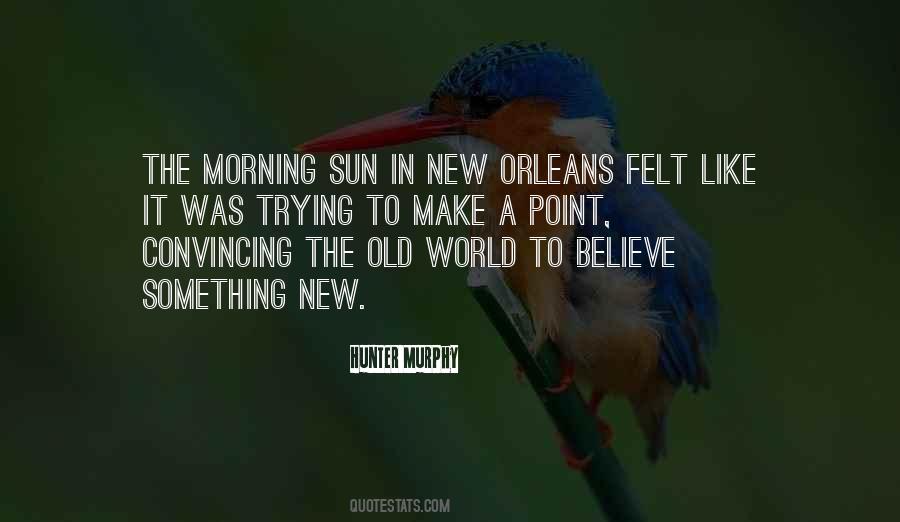 #29. Sweet girl, if I told you everything, life would lose all mystery. - Author: K. Webster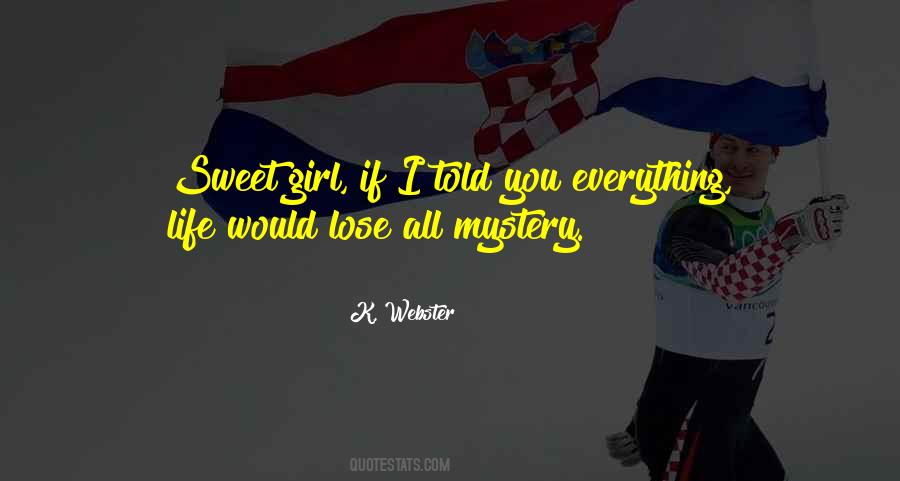 #30. Remember, it's still a mystery to be an adult. If you knew it all before eighteen, you'd have nothing to look forward to. - Author: Carew Papritz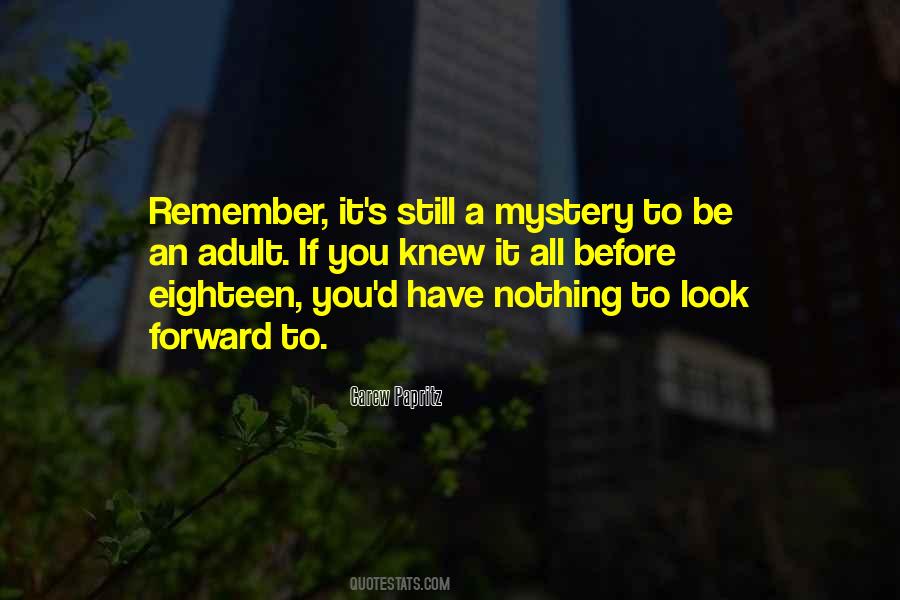 #31. Life: It is better not to wrap philosophy around such an inconceivable evolving beautiful mystery. If based on perception, alone; whatever the conclusion - it is still guessing. - Author: T.F. Hodge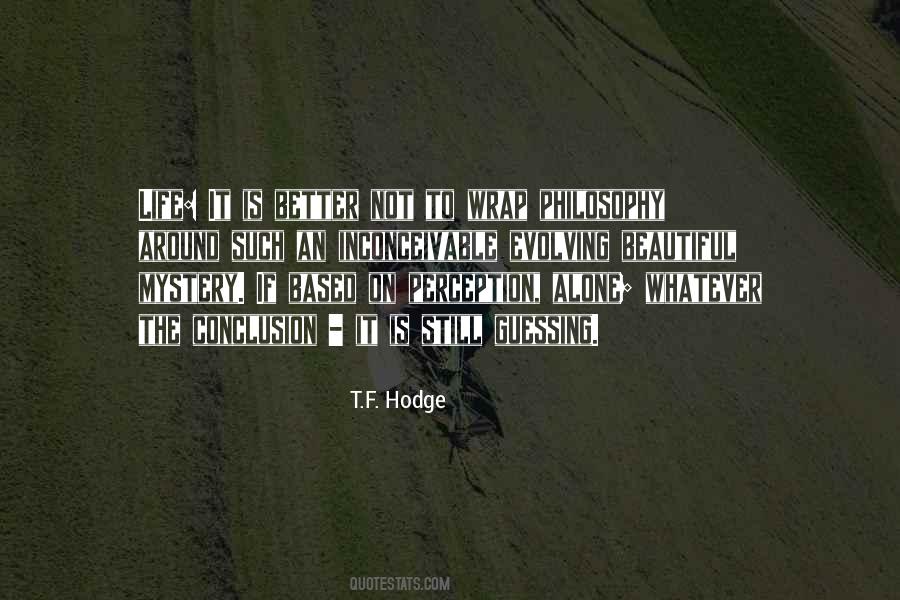 #32. I could never, I knew then, lose myself "in love." Margery had accused me of coldness, and she was right, but she was also wrong: For me, for always, the paramount organ of passion was the mind. Unnatural, unbalanced, perhaps, but it was true: Without intellect, there could be no love. - Author: Laurie R. King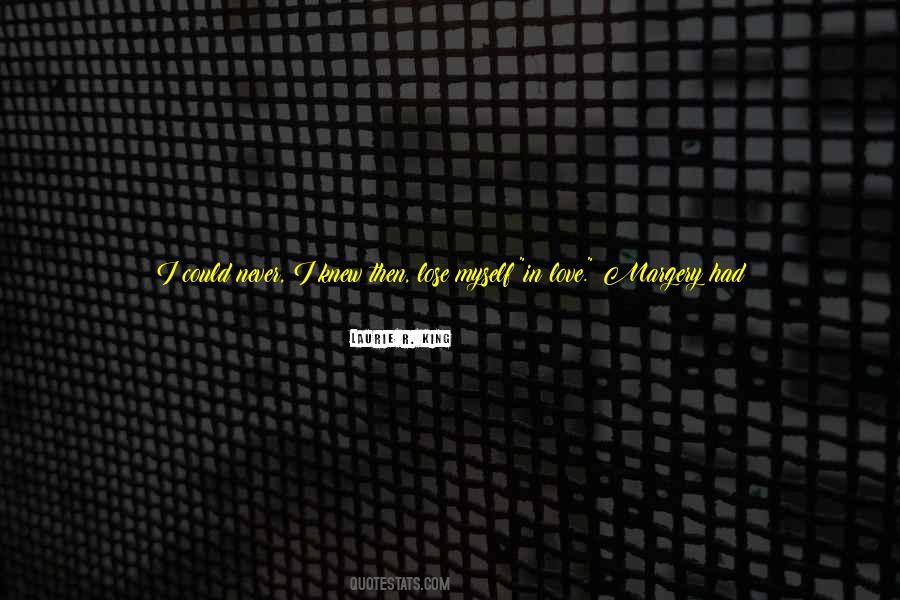 #33. We all take a different path to the same place. Why we took the path we did will always be a mystery. - Author: Michael R. Krozer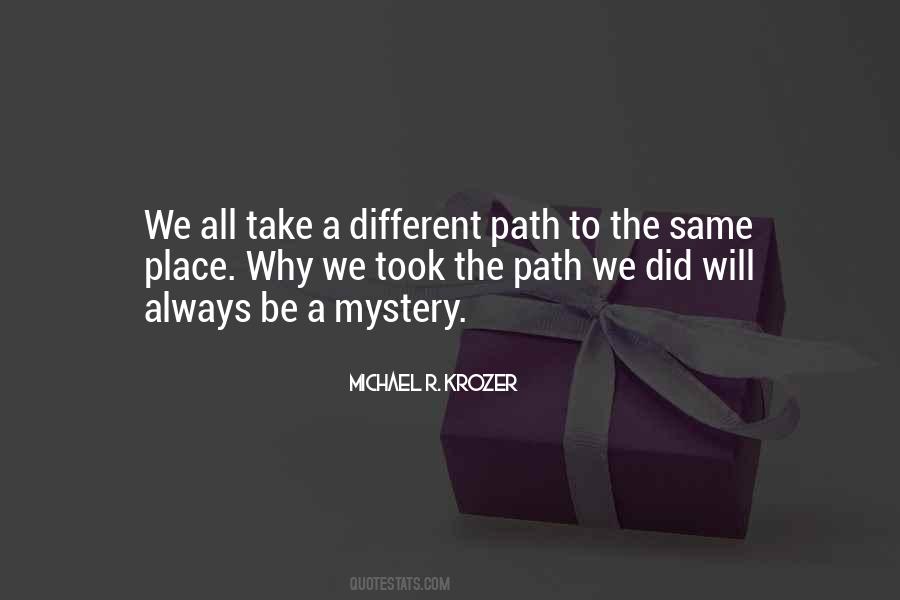 #34. To close a fellow human being in your heart compels more respect than attending 1000 Christmas Masses. - Author: Ben Midland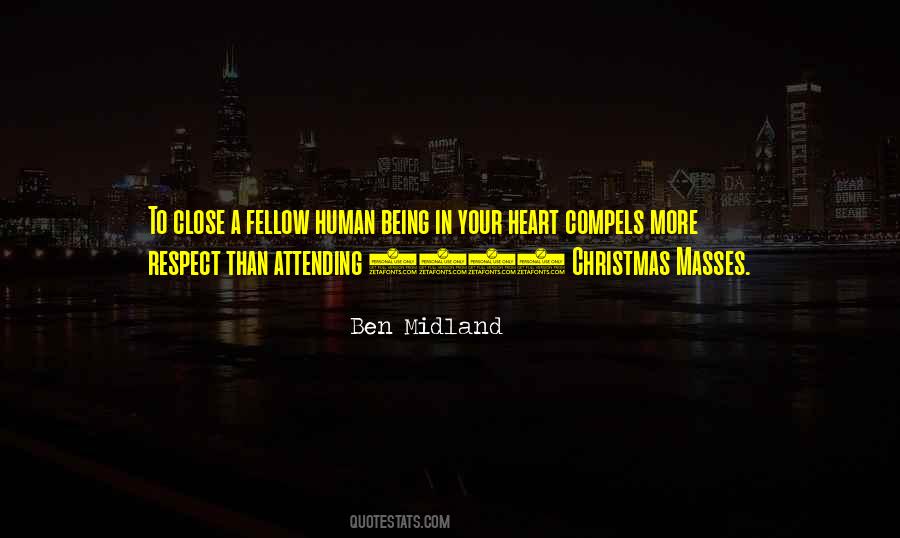 #35. His overactive charm poured out like a lone drainage pipe after a flash flood. - Author: Lida Sideris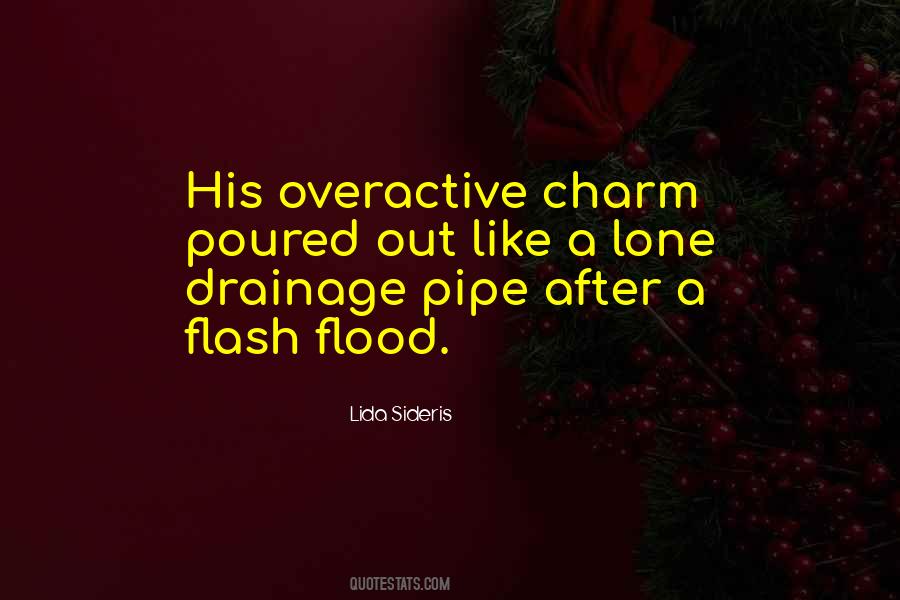 #36. The world of water has a way of perpetuating myths and shrouding lakes in mystery. - Author: Fennel Hudson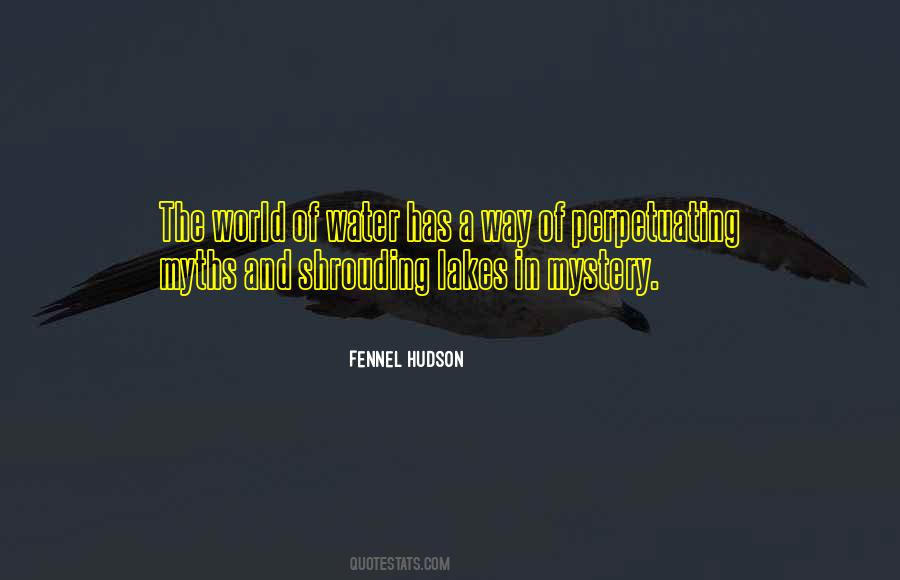 #37. We stand on the shores of a Mystery, carried by the beauty of the horizon into fantasy that gives birth to our reality.
So live like each moment is filled with gold. - Author: Tessa Taylar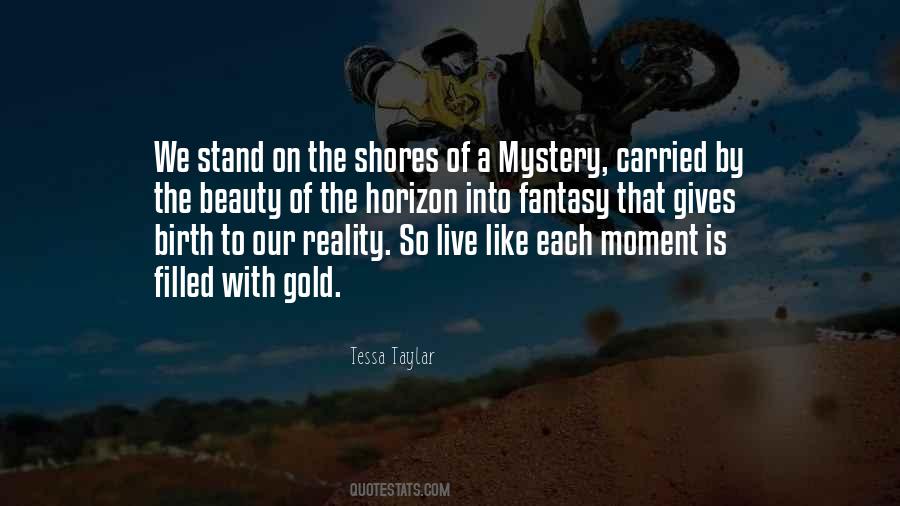 #38. Stop being a mystery, discover yourself! - Author: Stephen Richards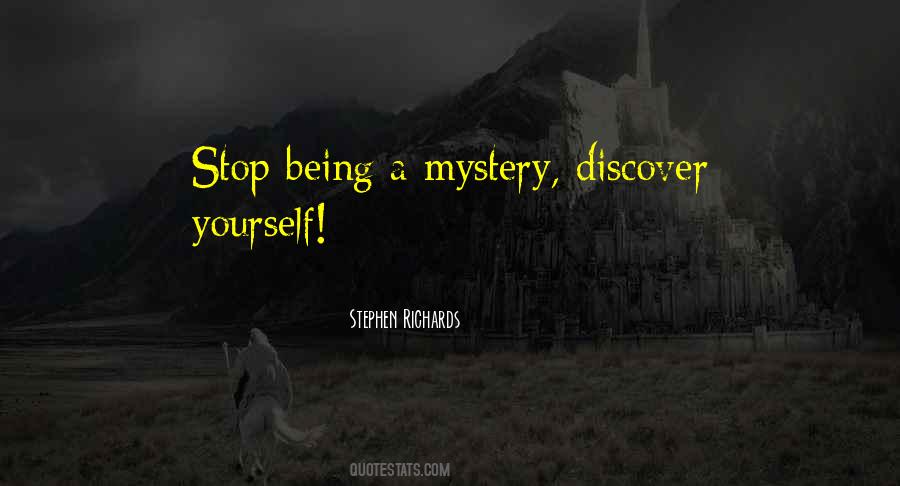 #39. Ghosts from the past weave spells in the present to draw a veil of secrecy over the future. - Author: Sean Best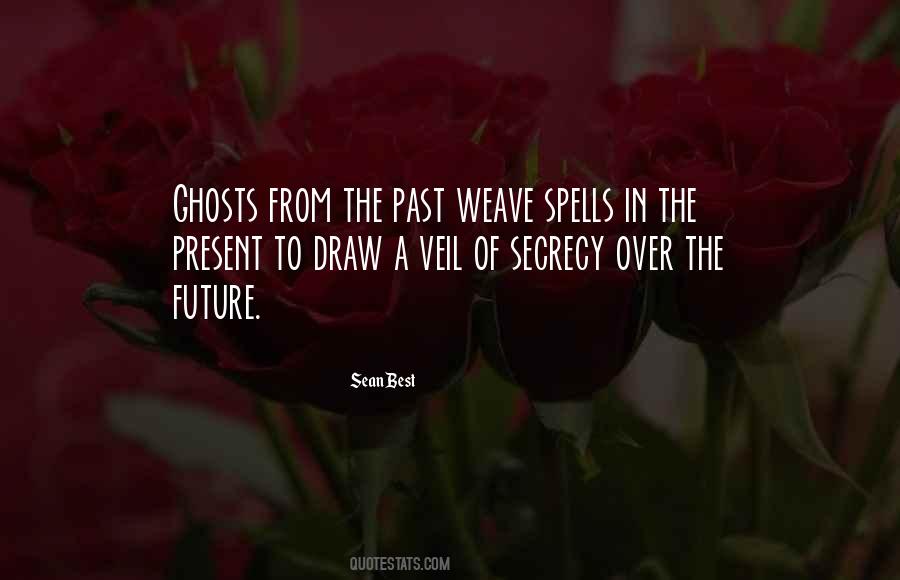 #40. I wonder if he is seeking me; as i am seeking him. I dont know what he looks like; but i know one thing for sure, the moment i feel his soul, my entire world will change. - Author: Nikki Rowe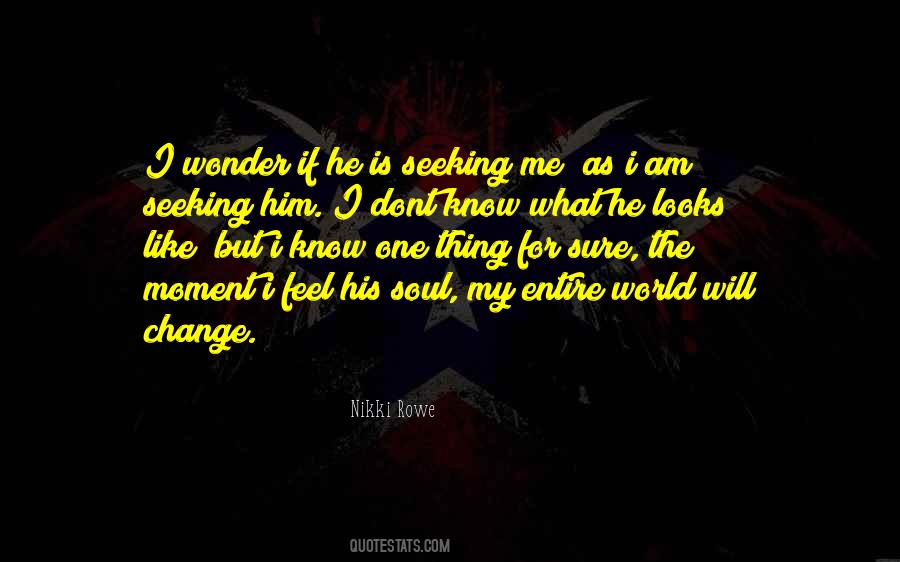 #41. Windsurfing, the sound of the word contains all the mystery of a solitary buoy in the fog, echoing across the water at the end of the day. - Author: Laurie Nadel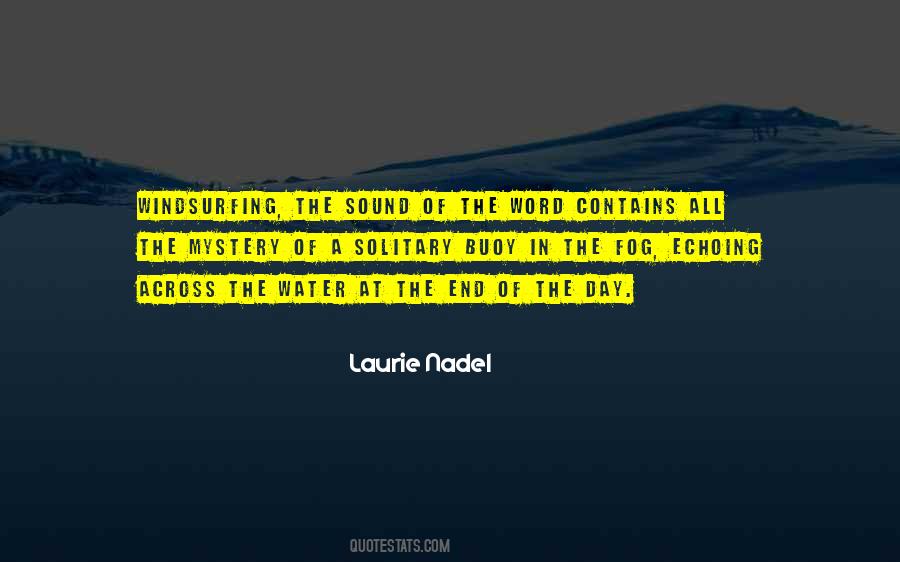 #42. When the unknown becomes known, we lose something very big: The beauty of mystery! - Author: Mehmet Murat Ildan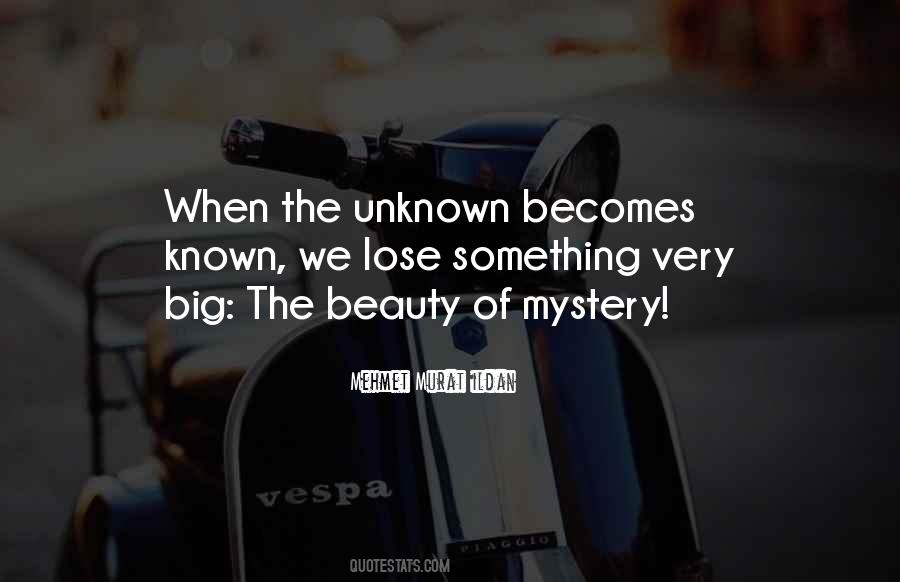 #43. Maggie Dove wanted to be a beacon of light. She dreamed of being the sort of person who made others laugh, calmed crying babies, soothed wild dogs, inspired hopefulness. - Author: Susan Breen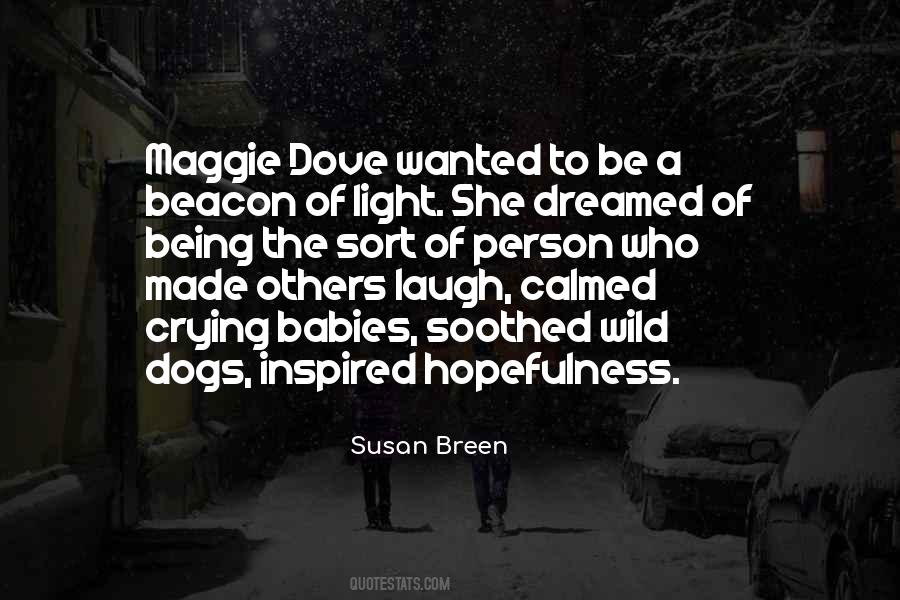 #44. Could anyone fully understand the wonders of how a baby develops in the womb of a woman? This is the mystery about birth. Birth is by divine power of God. - Author: Lailah Gifty Akita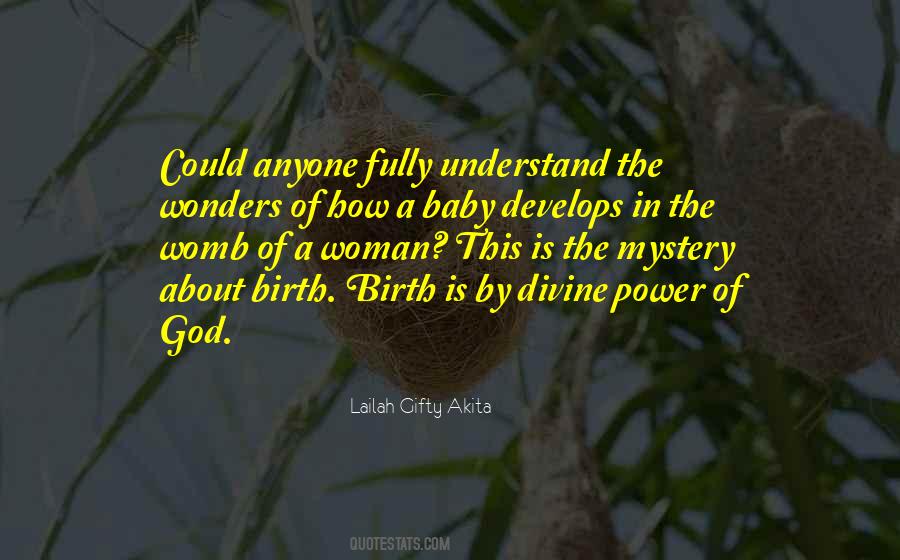 #45. He is the greatest mystery I had even known, one that always had me craving just a little bit more. - Author: Nikki Rowe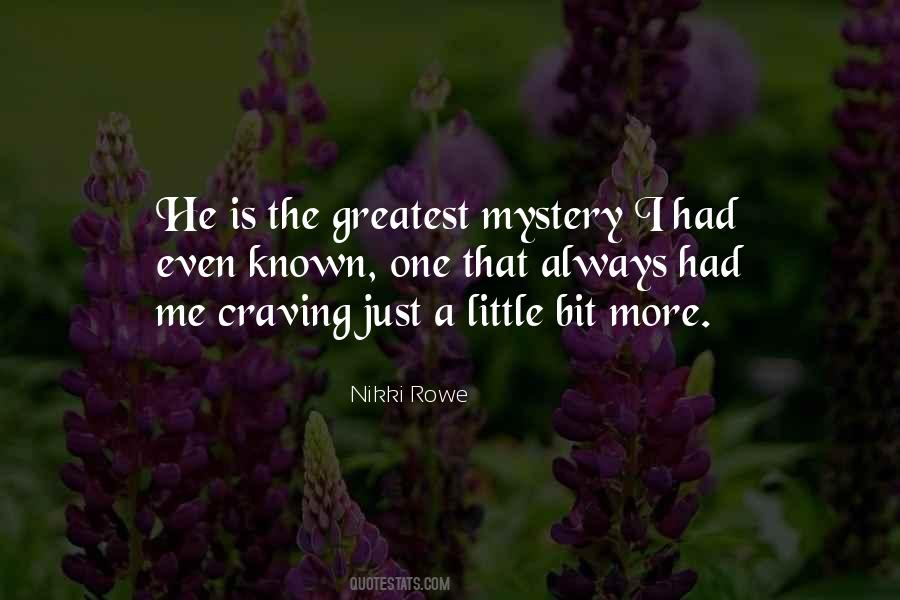 #46. People take power trips at the most inopportune times. - Author: Lida Sideris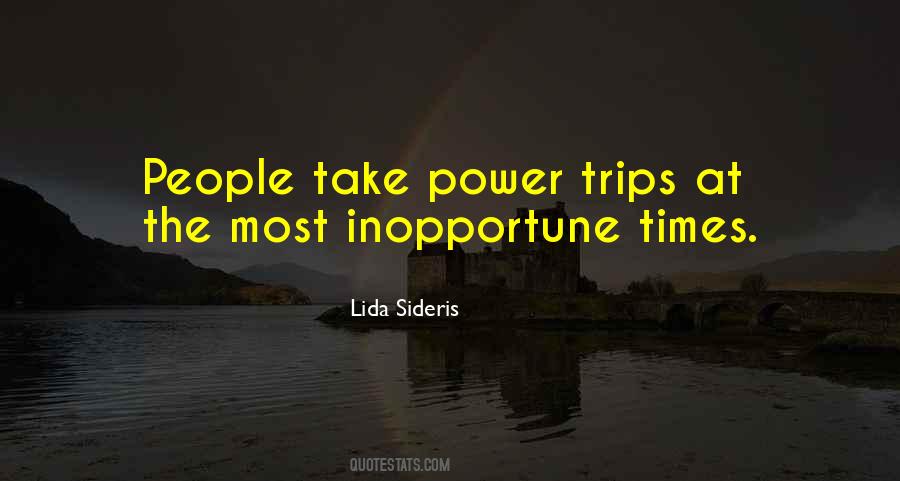 #47. ...It's who you are. You're like a hummingbird, defying reality, a beautiful mystery, spreading your sweetness to all the needy flowers. Well, I'm no pretty garden blossom and I don't need your brand of sugar. - Author: Karin Kallmaker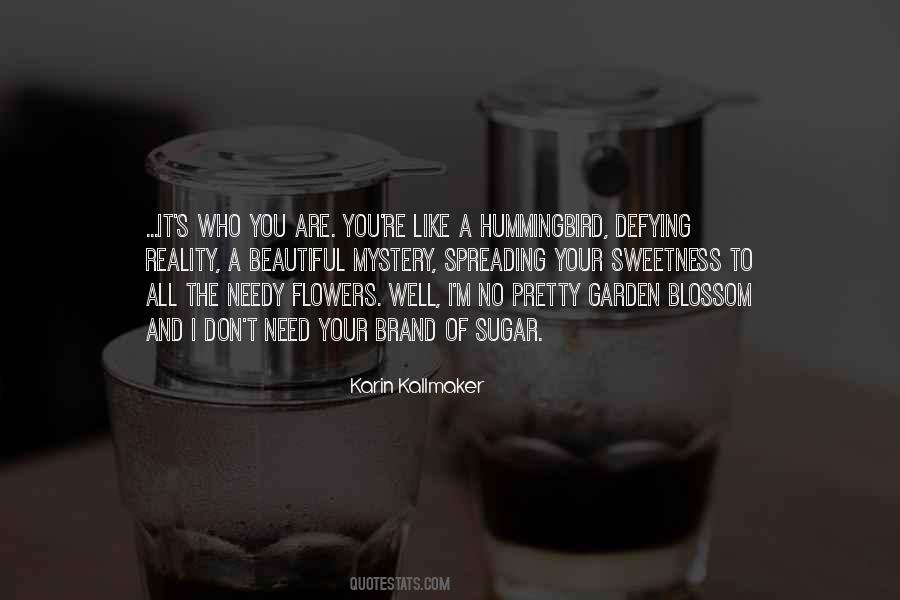 #48. The shadowy edge between normal and paranormal is more than ILLUSORY... - Author: Sahara Sanders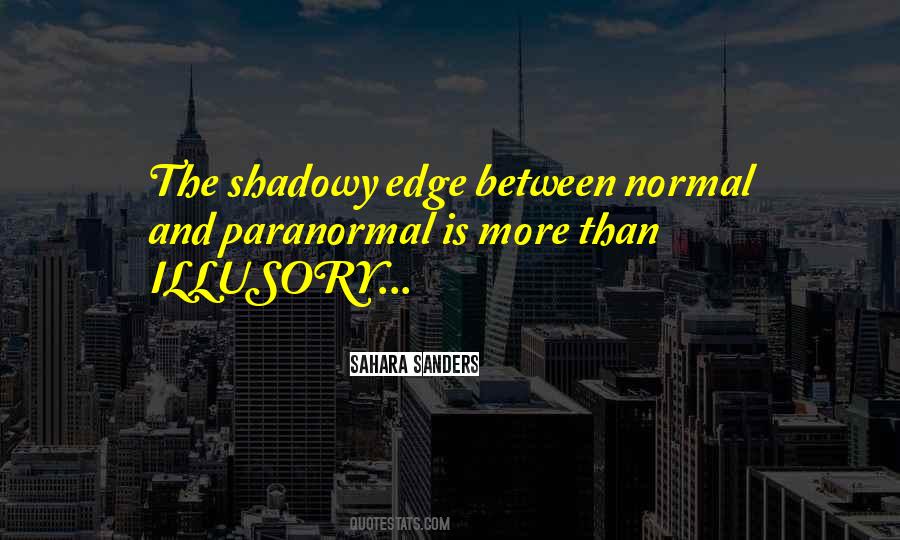 #49. What is life without some mystery in it and what is mystery without some life in it - Author: Ankit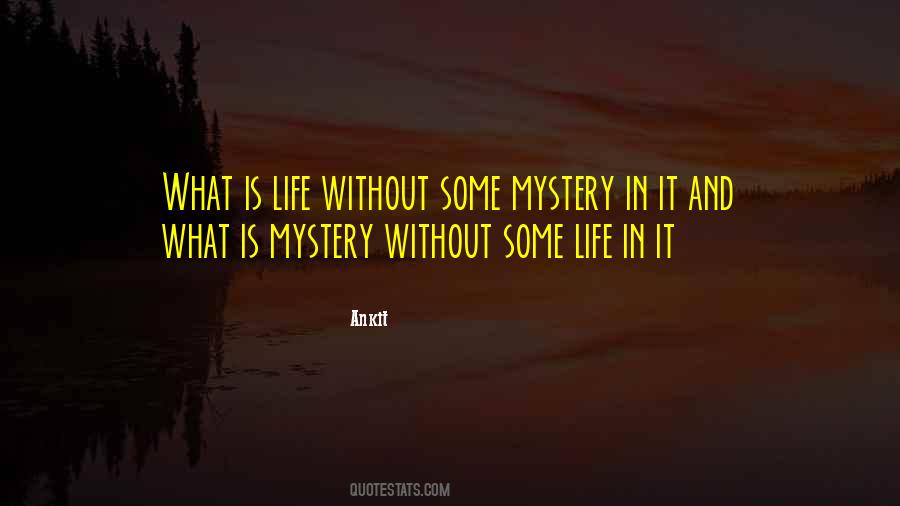 #50. What GOD has joined together, let no man put asunder. Your consummation is an eternal binding. It is a glorious mystery not realized by many, and abused by most." ~SCRIBER~ - Author: Lucian Bane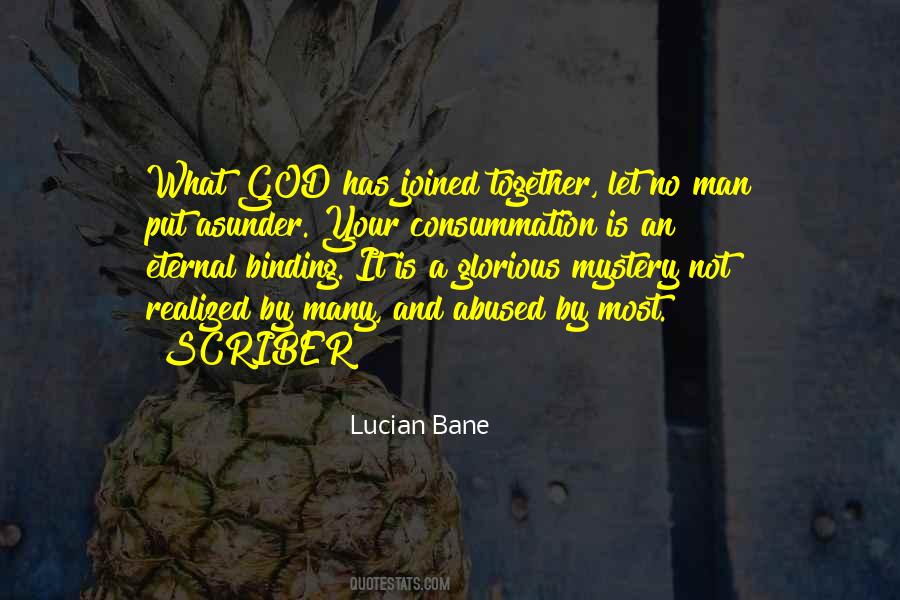 #51. If God created everything, and if man is created in God's image, and if man can dream a fate greater than the one set out for him by God, could God dream a fate greater than his own? - Author: Michael Anthony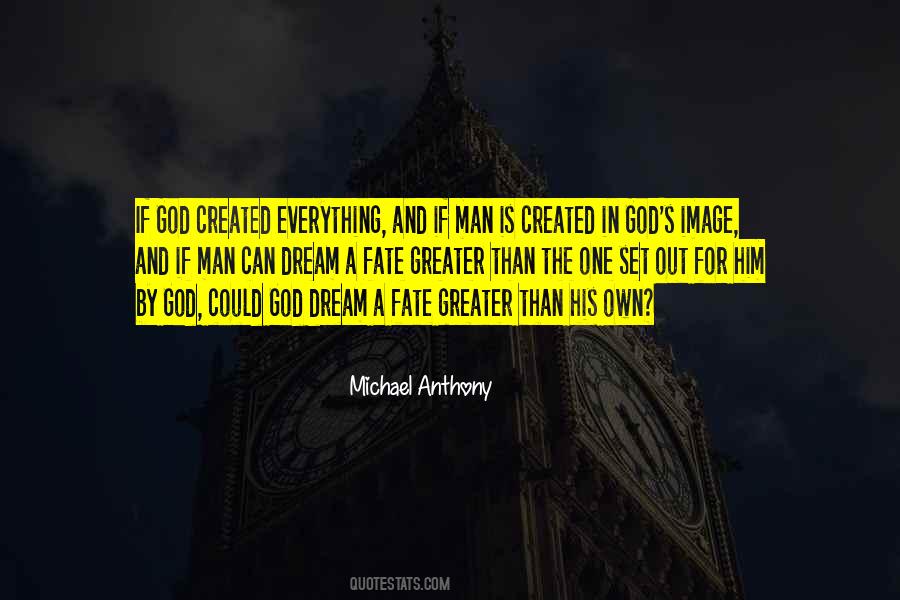 #52. Please don't complicate the investigation by offering an explanation that might actually be true.
--Marjorie Branell-Markson - Author: Jennifer A. Girardin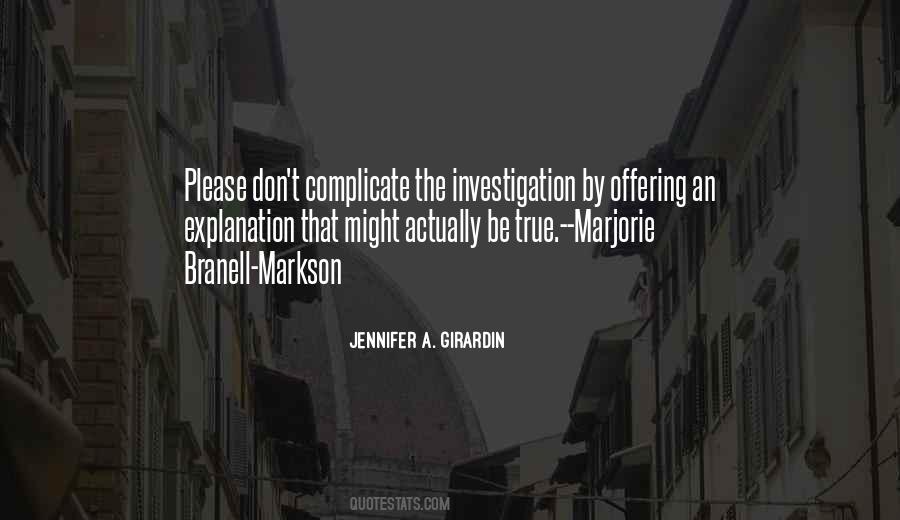 #53. The things you don't know or understand are as important as your desire to know them. This is the relationship of man to mystery. - Author: Carew Papritz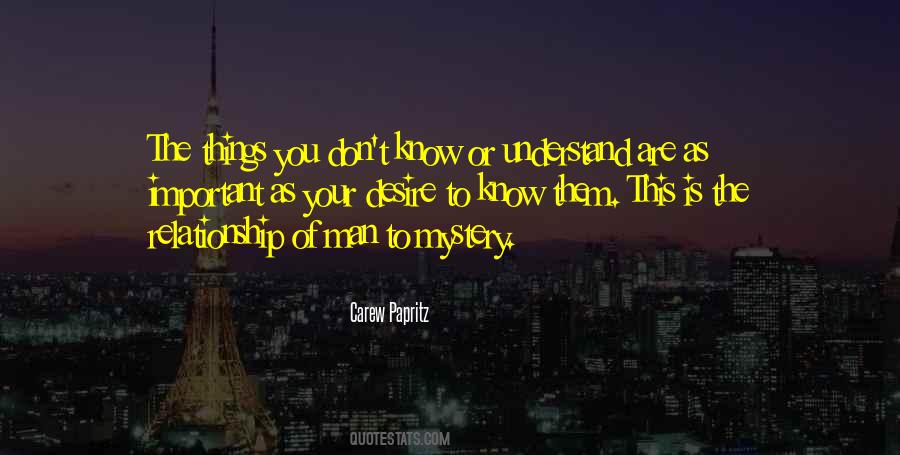 #54. Never you fight a man that knows and understand the mysteries about God. - Author: Ikechukwu Izuakor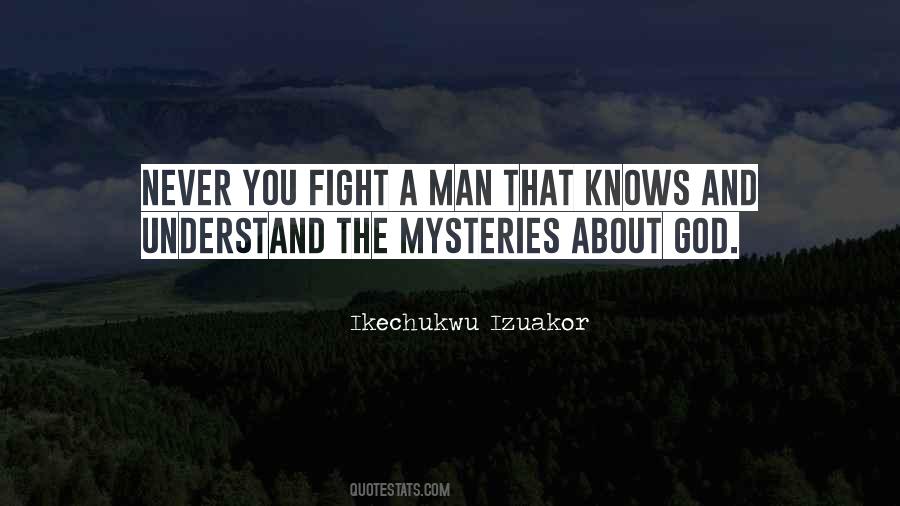 #55. We finish our own story. The details of our journey are still a mystery. - Author: Steven Cuoco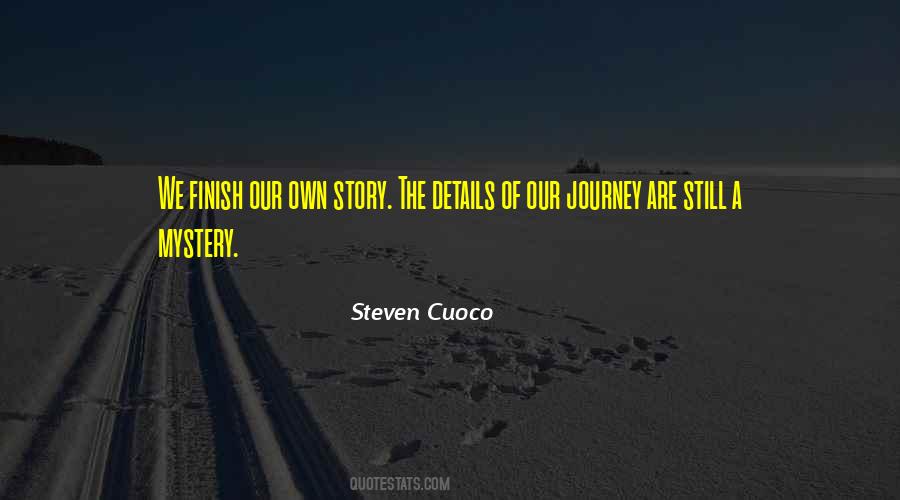 #56. She enetered the room and the entire crowd stopped, who was she? even in a million moons; you will never understand her, for she is to mysterious to presume and too wise to share her light to everyone. I wanted to love her, but i could tell, i wasnt the only one. - Author: Nikki Rowe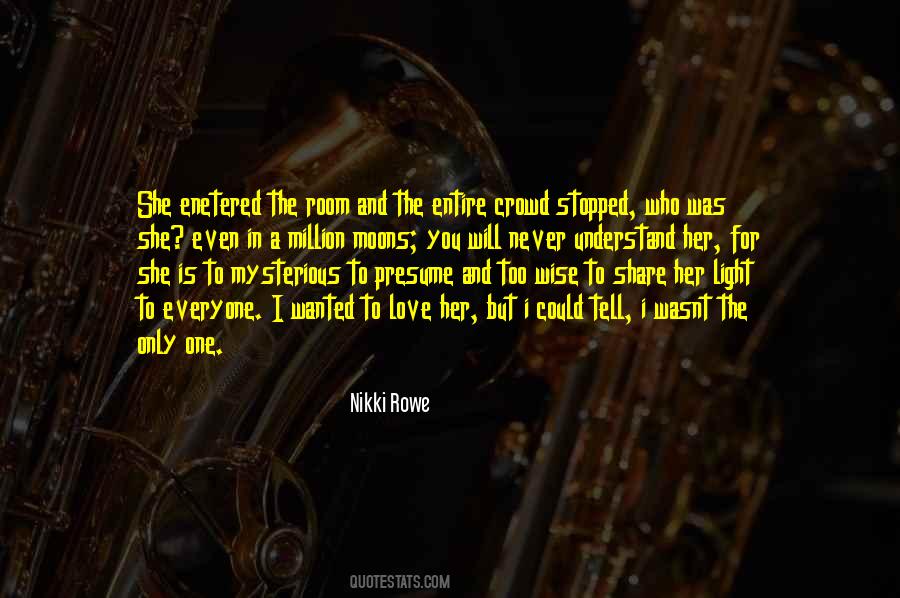 #57. That is what makes it all so fascinating, you see. Loving you is like gravity or the daily sunrise. It is a mystery that I know I will be content to explore for the rest of my life. - Author: Amanda Quick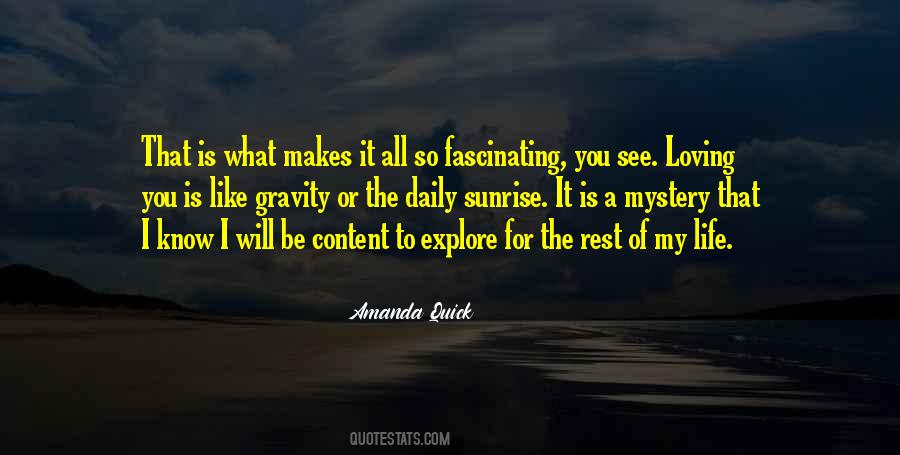 #58. I should never do anything pre-coffee.

'It was only a teeny fire,' I told my uncle over the phone. - Author: Cindy Brown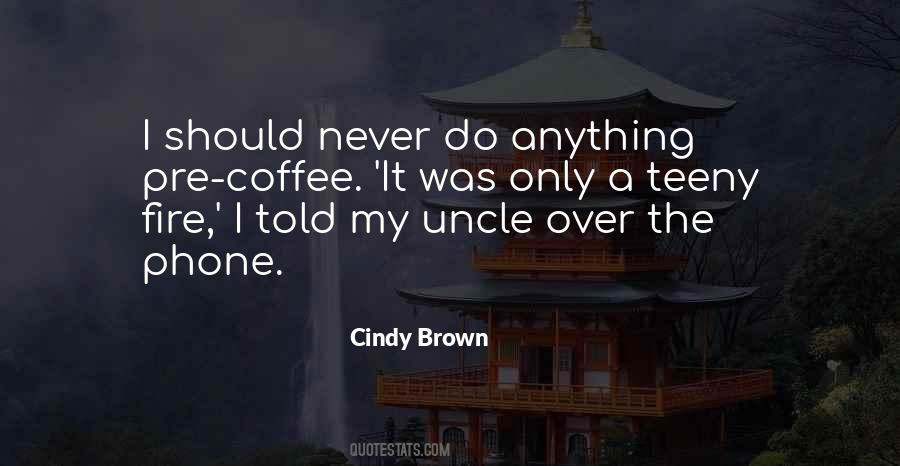 #59. Perfection seems sterile; it is final, no mystery in it; it's a product of an assembly line. - Author: Dejan Stojanovic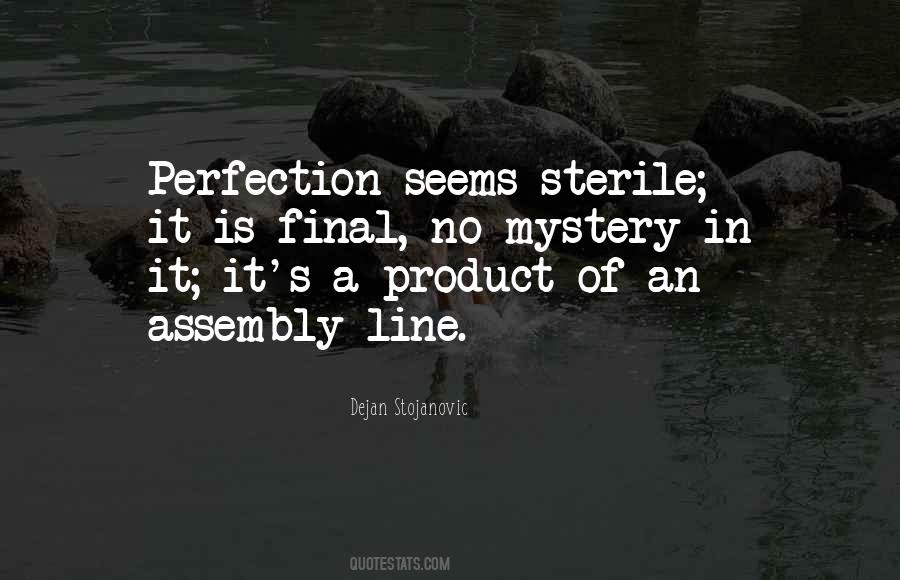 #60. Showing your compassion to another human takes less energy than hating him. - Author: Ben Midland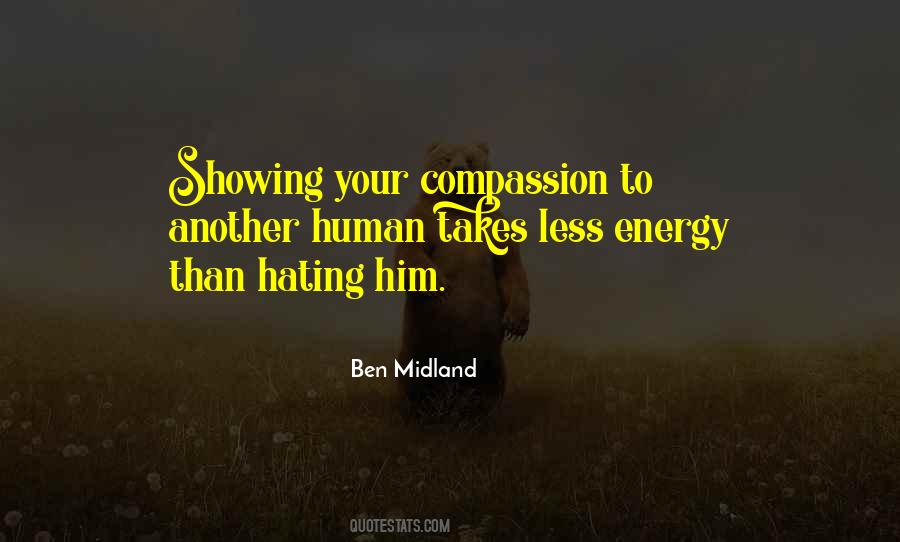 #61. She has a serene, glowing disposition. She looks at you and the rest of the world through the eyes of a lynx and is always mysterious, possibly because she always harbours those hidden laughs just beneath her lips. She's always ready to laugh. - Author: C. JoyBell C.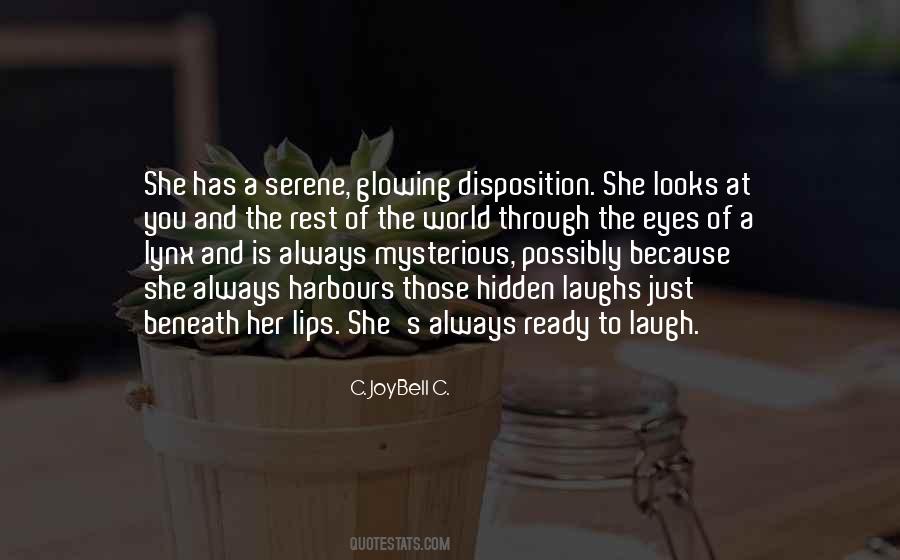 #62. Time unfolds beauty, wonder, and mystery to reveal the auspicious tapestry of life. - Author: A.D. Posey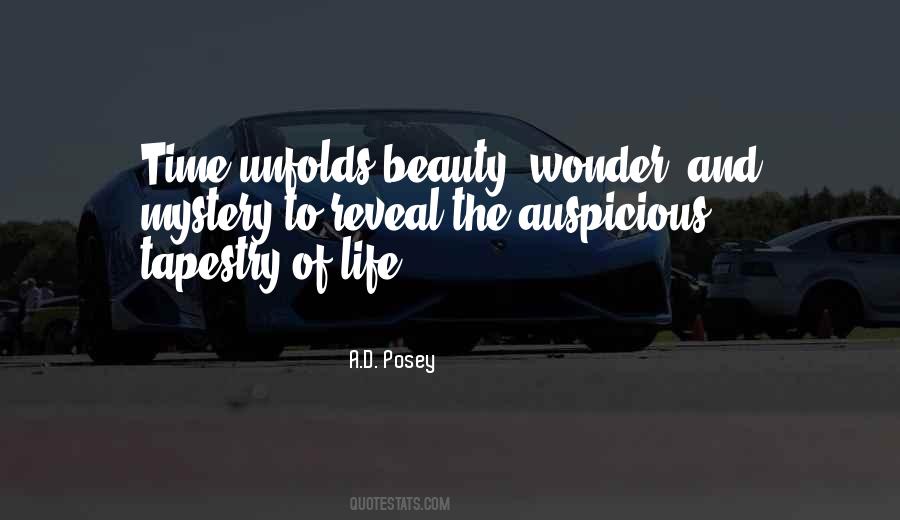 #63. Elegance is a glowing inner peace. Grace is an ability to give as well as to receive and be thankful. Mystery is a hidden laugh always ready to surface! Glamour only radiates if there is a sublime courage & bravery within: glamour is like the moon; it only shines because the sun is there. - Author: C. JoyBell C.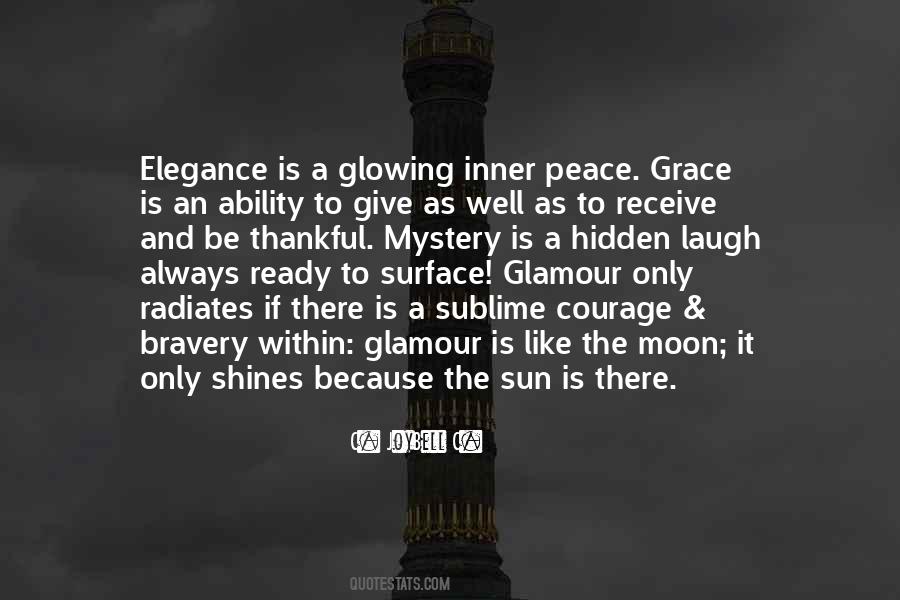 #64. Love is the magic, mystery, and the beauty of life. - Author: Debasish Mridha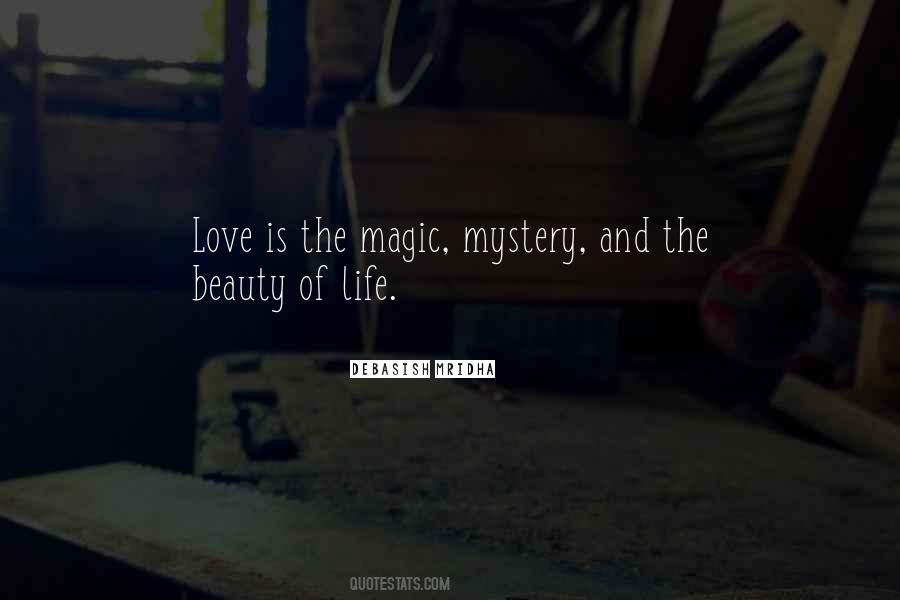 #65. Scent of old books a mystery; a secret port of the dreamers. - Author: China Cancio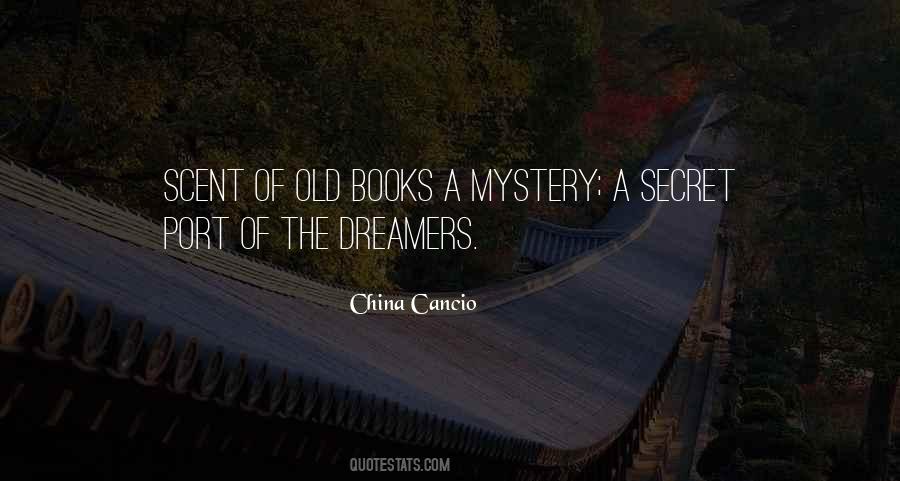 #66. She is a smile in the dark - Author: Richard L. Ratliff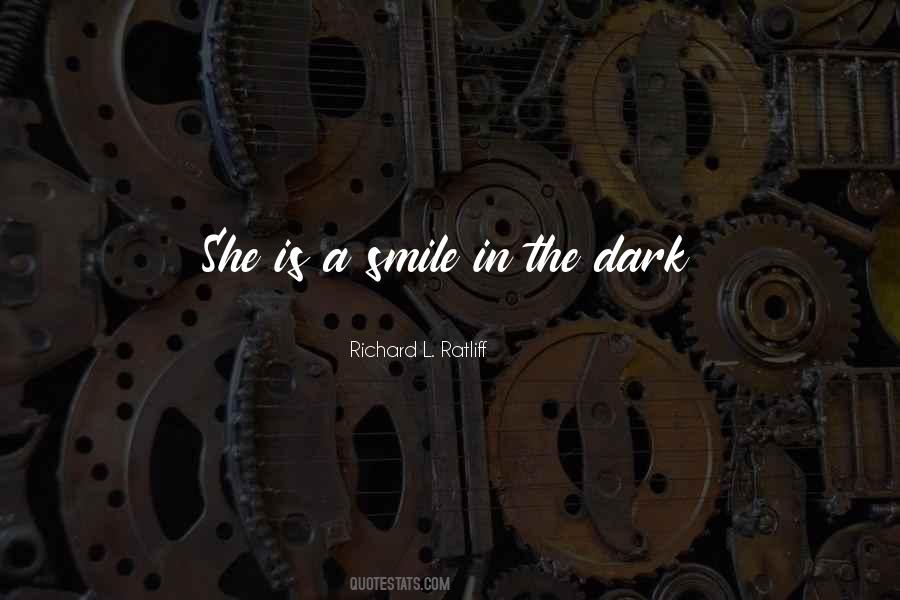 #67. For what is a dream if not love first felt and what is mystery if not life itself - Author: Giselle V. Steele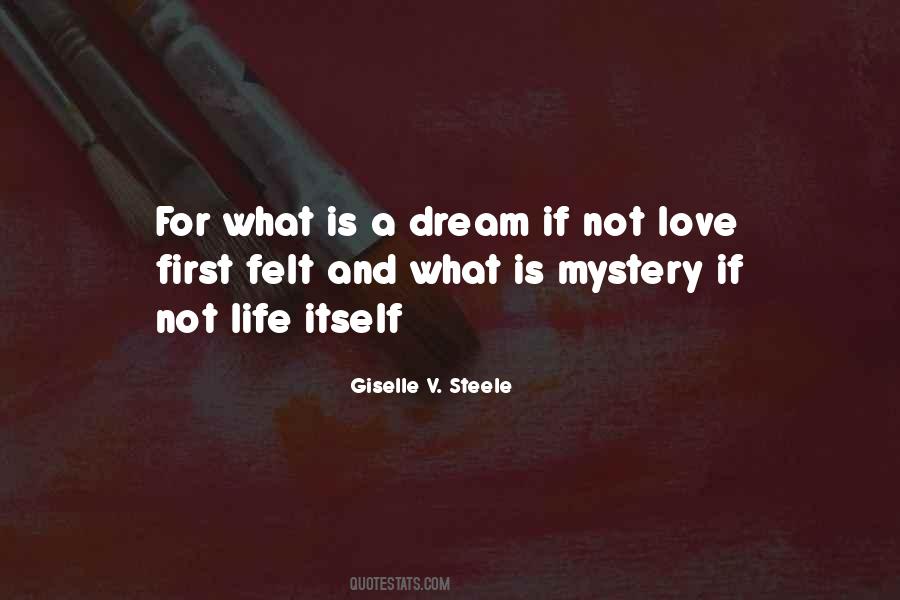 #68. The agony of man is always longer than the fleeting moments of bliss. The trick is to reverse those two. - Author: Ben Midland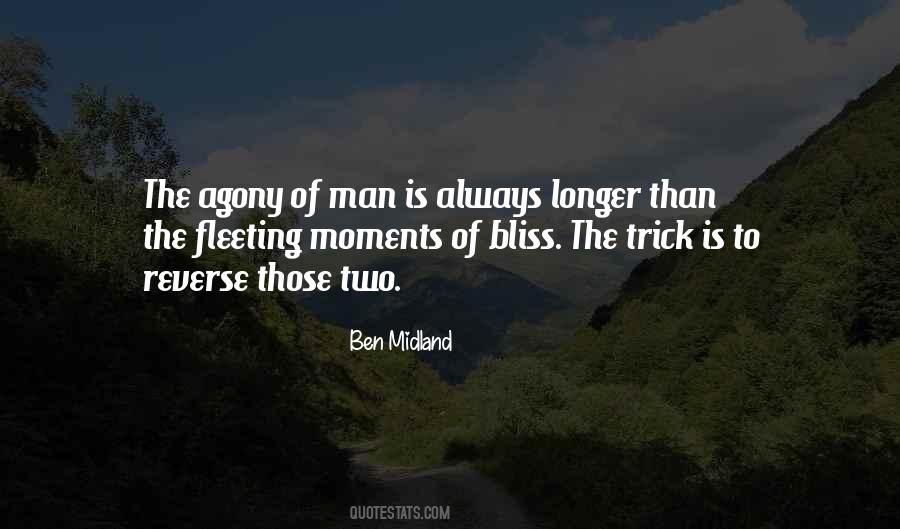 Famous Authors
Popular Topics