Miguel Cotto Famous Quotes & Sayings
List of top 34 famous quotes and sayings about miguel cotto to read and share with friends on your Facebook, Twitter, blogs.
Top 34 Miguel Cotto Quotes
#1. I have always believed that you win fights round by round. - Author: Miguel Cotto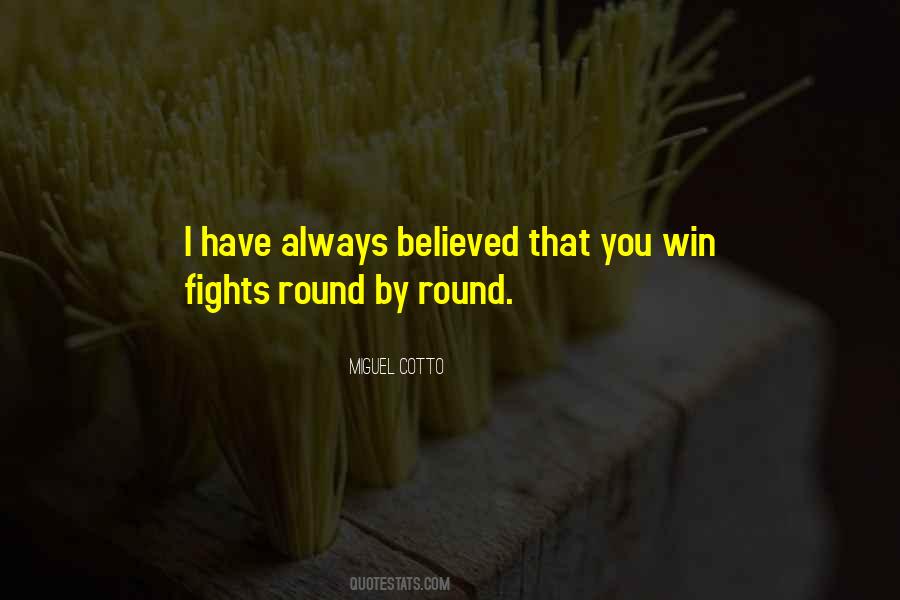 #2. ... a good idea always attracts other good ideas. - Author: Patrick Ness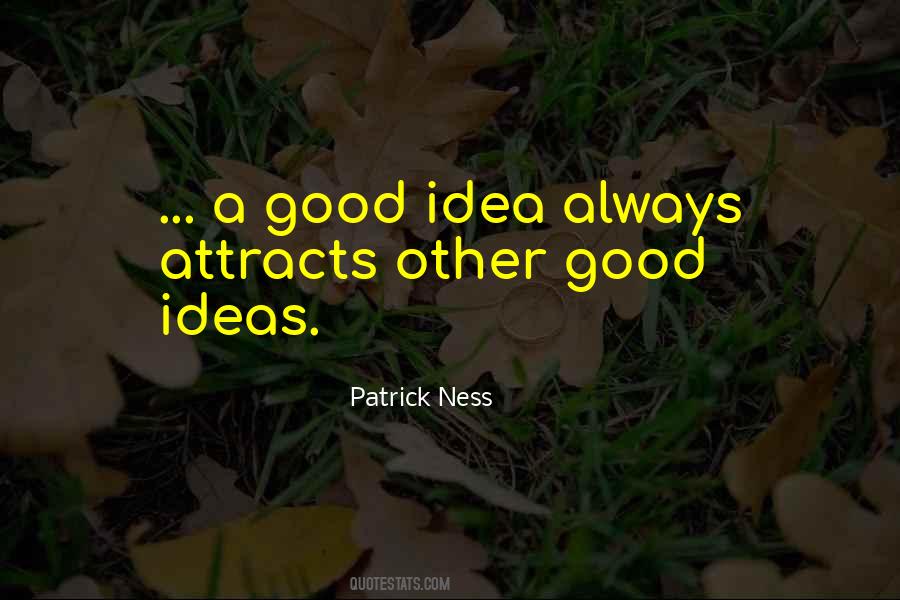 #3. All boxers are different, and we all approach the fights in different ways. - Author: Miguel Cotto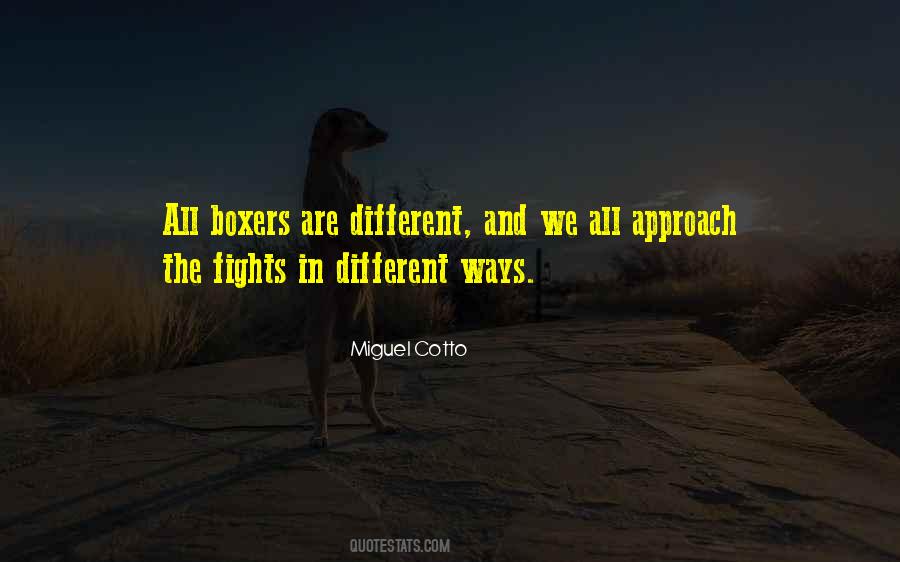 #4. As everyone in boxing knows, styles makes fights. - Author: Miguel Cotto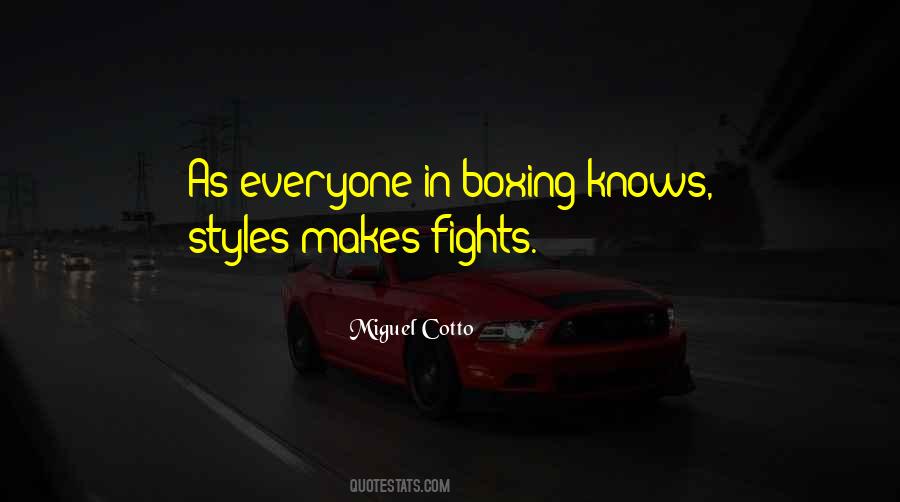 #5. I'm outspoken and I'm headstrong. - Author: Poppy Montgomery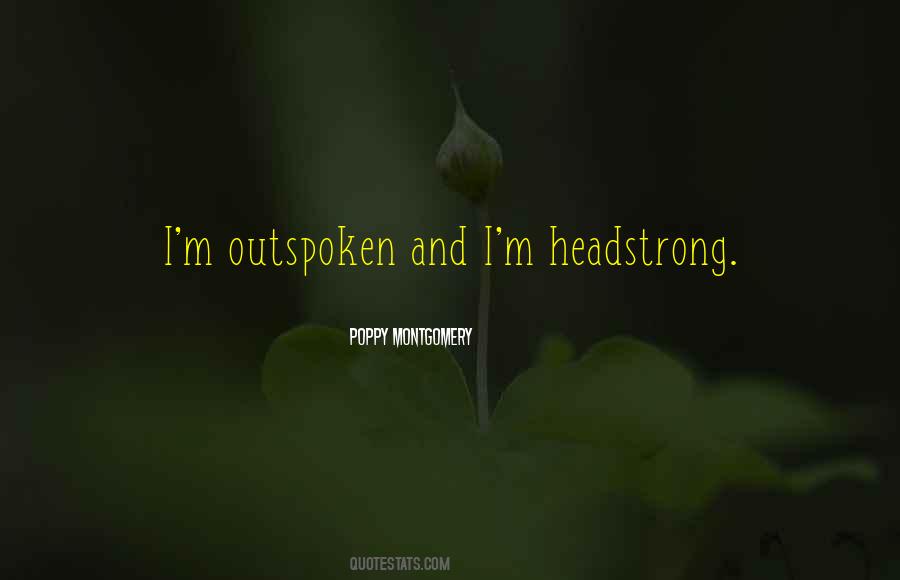 #6. Today, I attended a friend's birthday party dressed as a ninja. I soon discovered that ninjas are very misunderstood. - Author: Wayne Gerard Trotman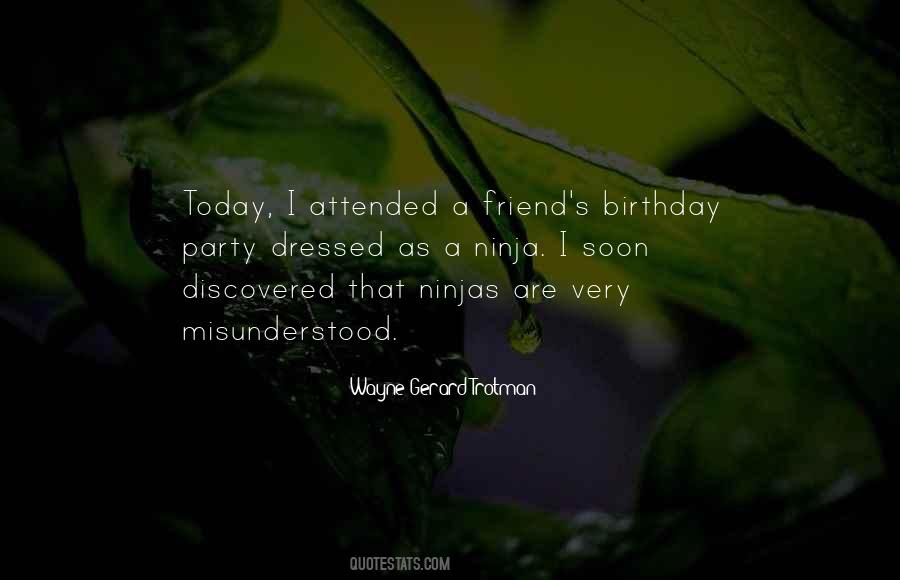 #7. I am a really quiet person. I just like to be with my children and my family and being home. I live one day at a time, enjoying the best of life, just living. - Author: Miguel Cotto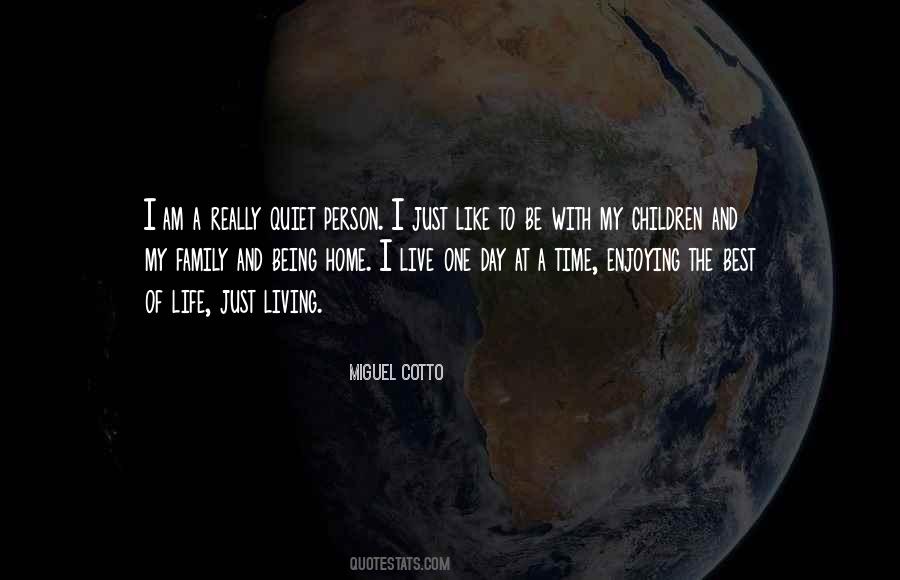 #8. I know how to use a fellytone now. - Author: J.K. Rowling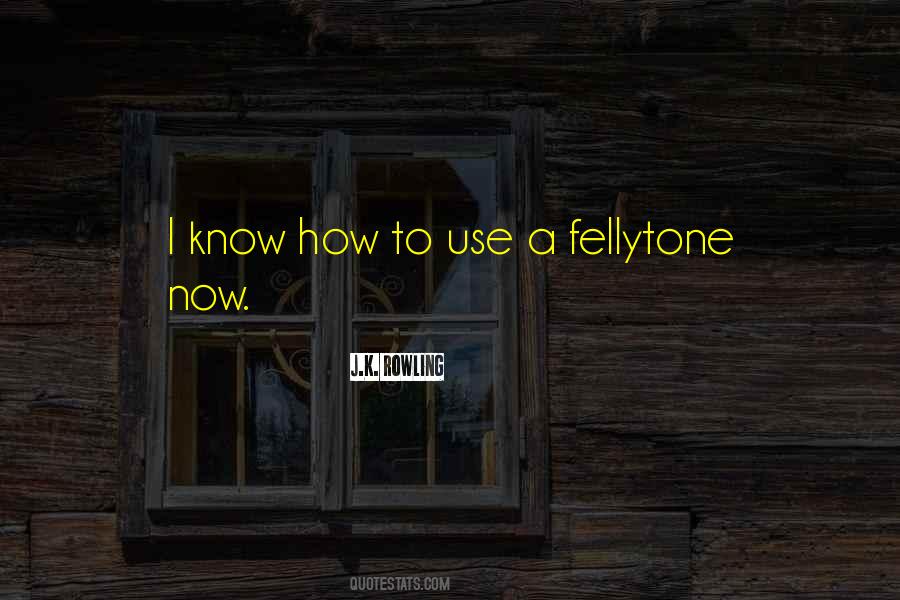 #9. Right now, it's very difficult to single out one fighter, pound-for-pound, who is the best. Right now, it's very complex. Miguel Cotto, Mayweather and Zab Judah's a good fighter as well. - Author: Roberto Duran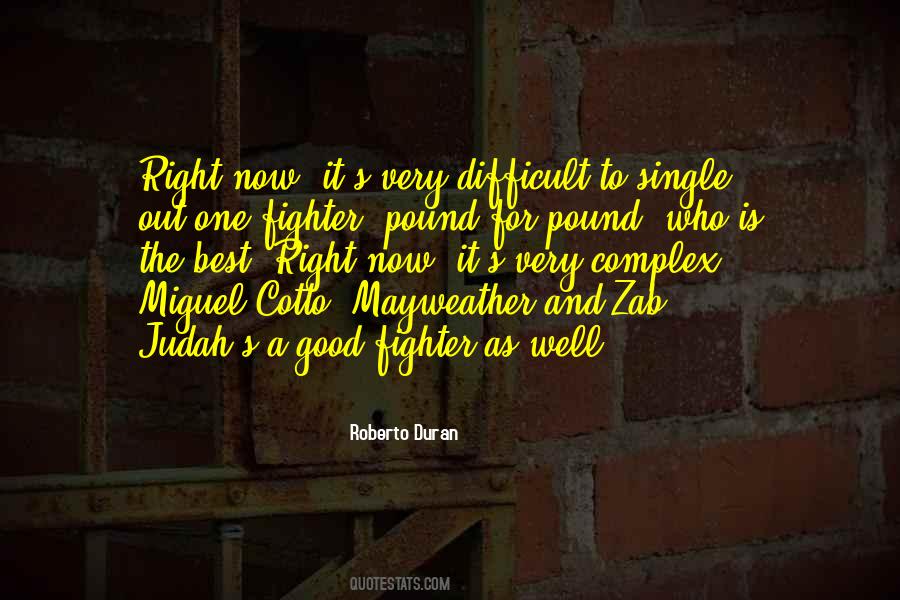 #10. The harder I train every day on the track and in the gym, the more trust I gain in myself. - Author: Miguel Cotto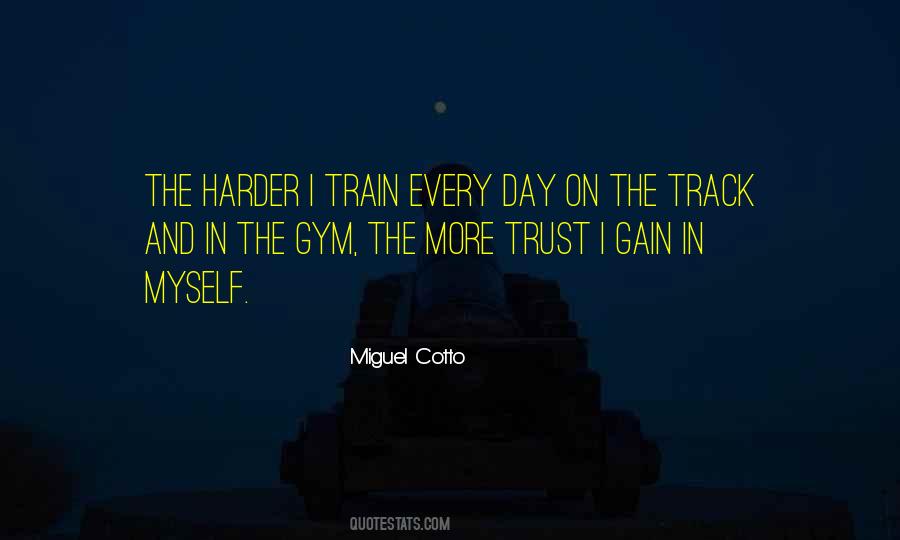 #11. Daniel Geale is the next chapter in my career. After I get through him, I can talk about what comes next. - Author: Miguel Cotto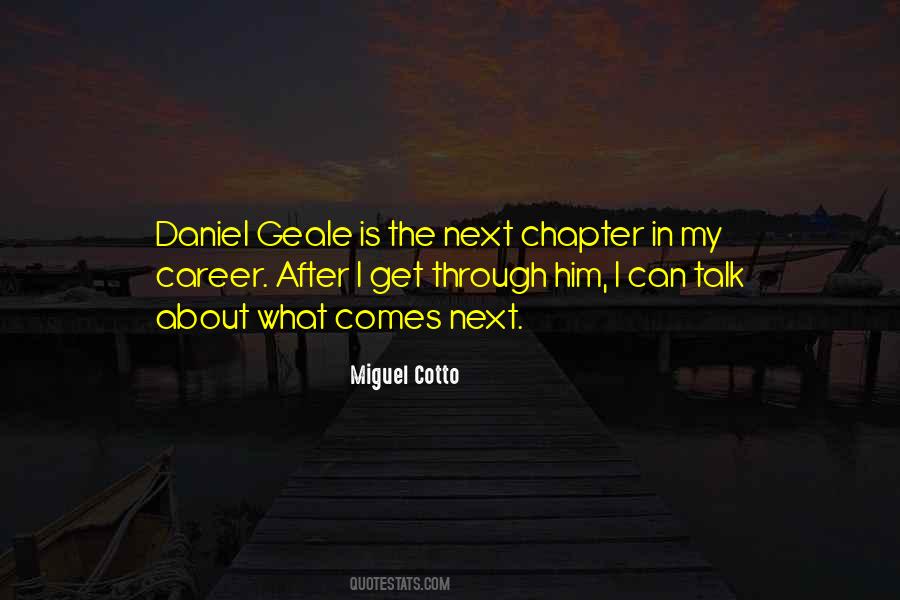 #12. I have a lot of love inside my house. I can't ask for more. - Author: Miguel Cotto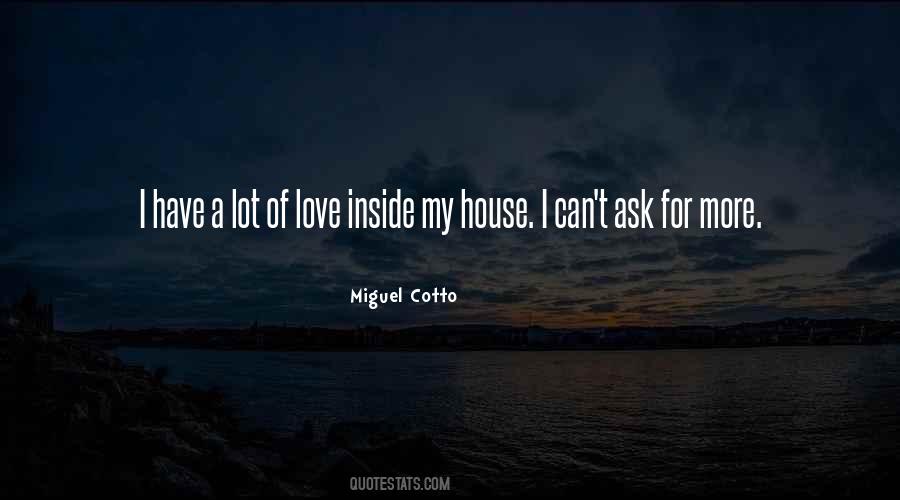 #13. Everything happens at the time it needs to happen. I do not push destiny. Boxers take different paths in their career and those roads don't always come together. - Author: Miguel Cotto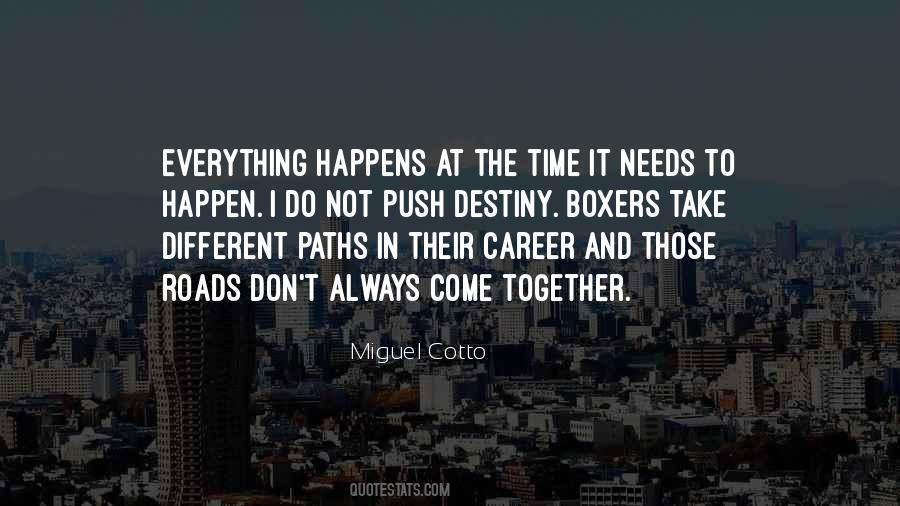 #14. I train every day for 3 to 4 and a half hours. - Author: Miguel Cotto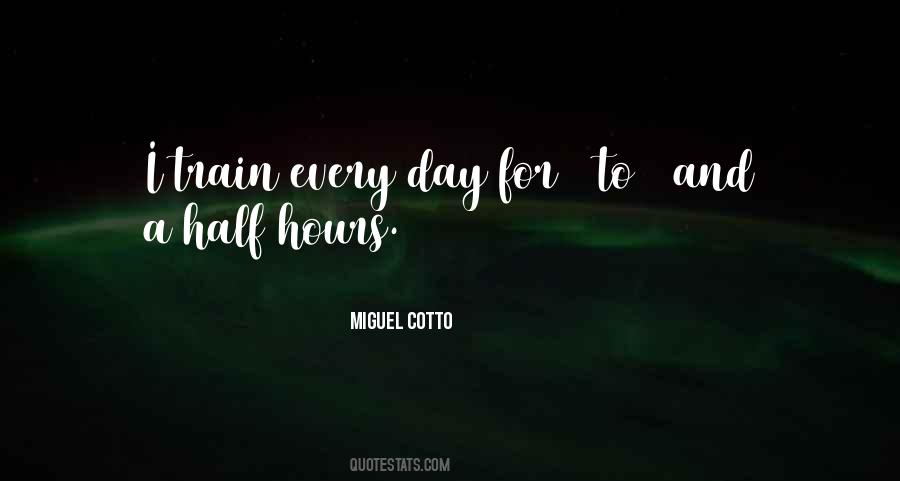 #15. An innovation will get traction only if it helps people get something that they're already doing in their lives done better. - Author: Clayton M Christensen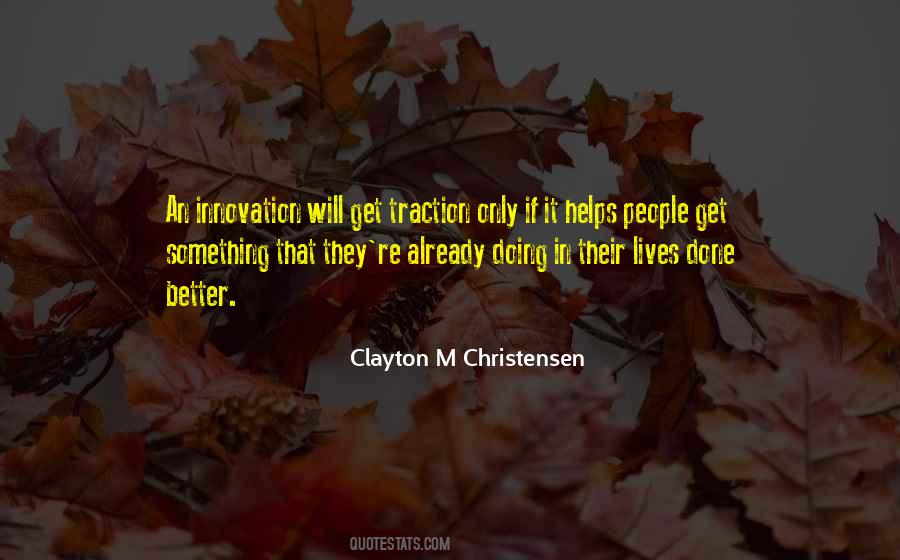 #16. I just think about the fight and what can happen. In the ring, It's my time to shine in front of everyone. - Author: Miguel Cotto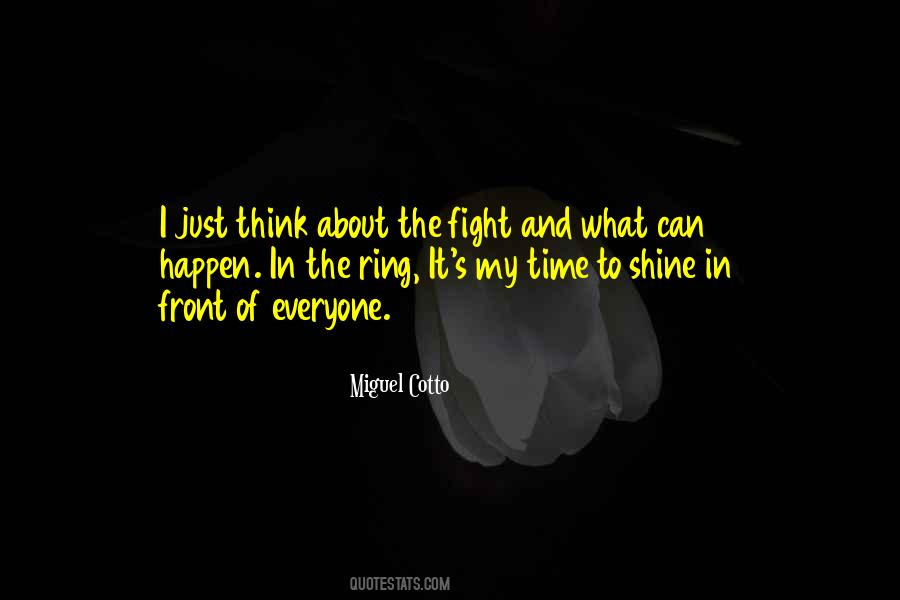 #17. I would like to be remembered as a boxer who tried to do his best. - Author: Miguel Cotto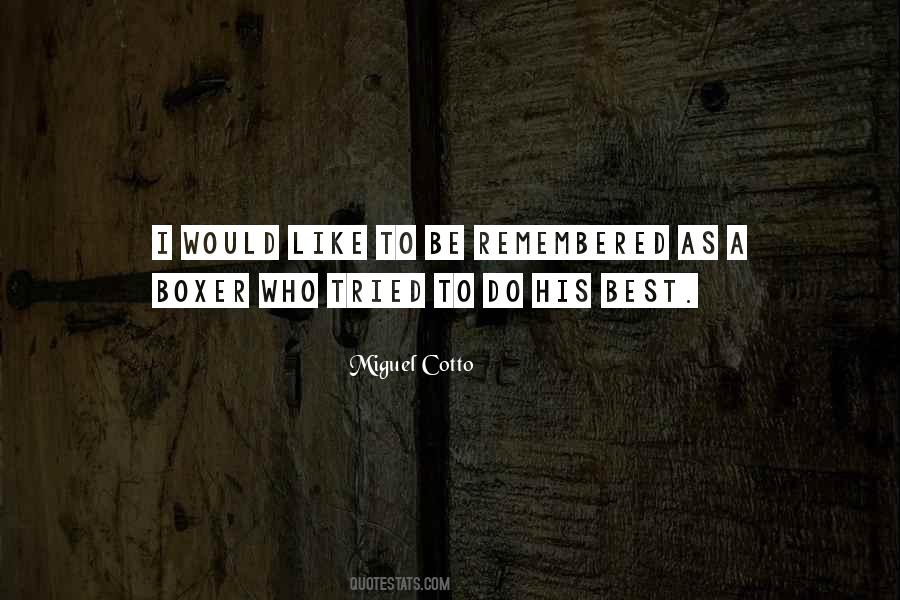 #18. Envy is the cause of political division. - Author: Democritus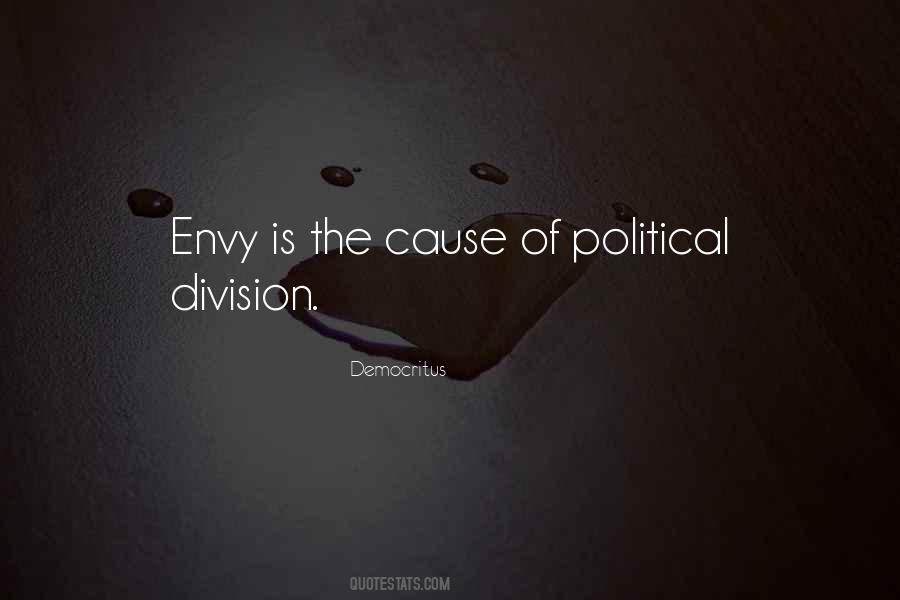 #19. Always try to keep a patch of sky above your life. - Author: Marcel Proust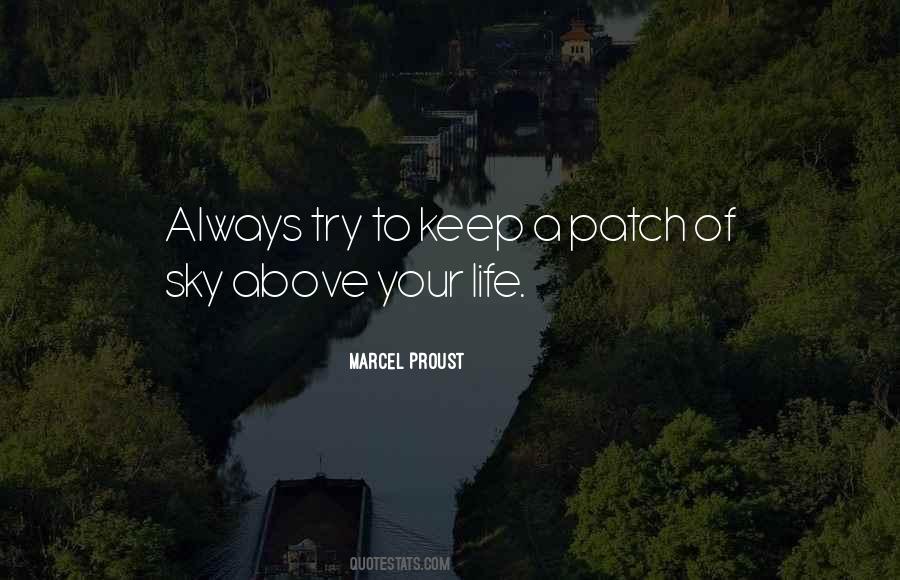 #20. My team members are Hector Soto, who is a boxing promoter and Vice-president of Miguel Cotto Promotions. He runs all my business. He was the person that my father left in charge of it all. Bryan Perez is my right-hand man. - Author: Miguel Cotto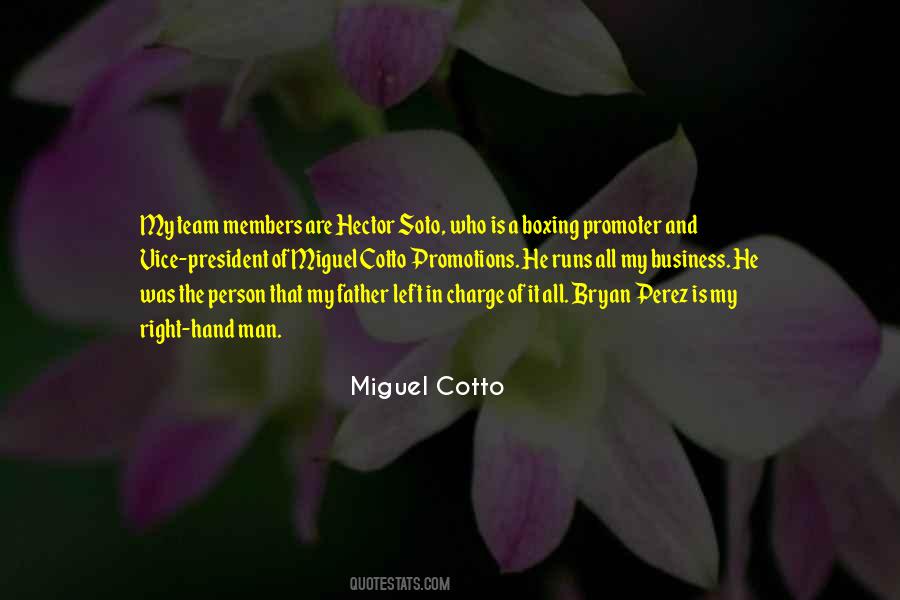 #21. A protest song is a song
that's so specific that you
cannot mistake it for bullshit - Author: Phil Ochs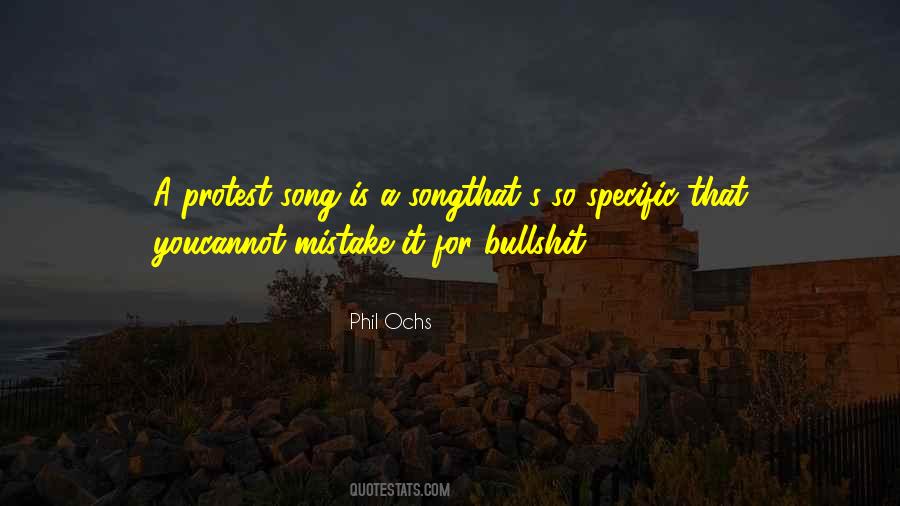 #22. The McQuillen Sister Experience!
Promoting Liberty around the world
and in your pants! - Author: Sienna McQuillen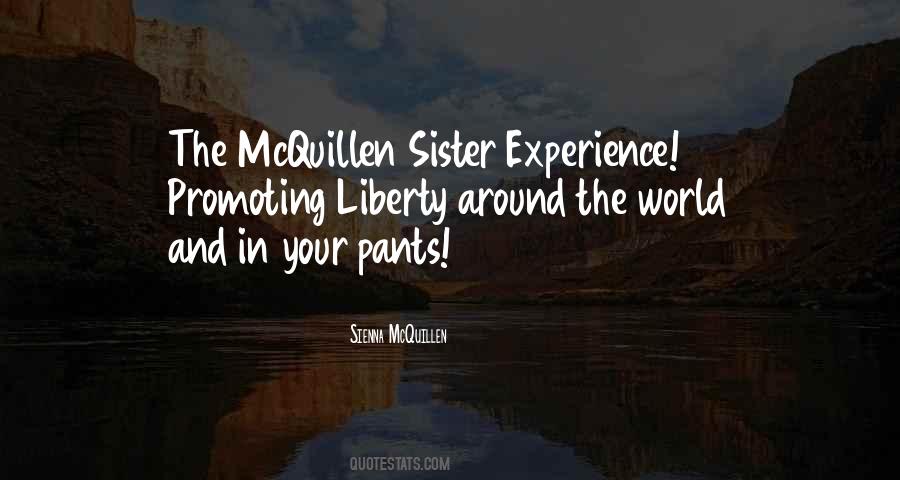 #23. I was like any other kid: very normal, I can say. I just was a simple kid that came from a humble family and was taught by my father to be a family man and be committed to them. I stepped into boxing following my older brothers. - Author: Miguel Cotto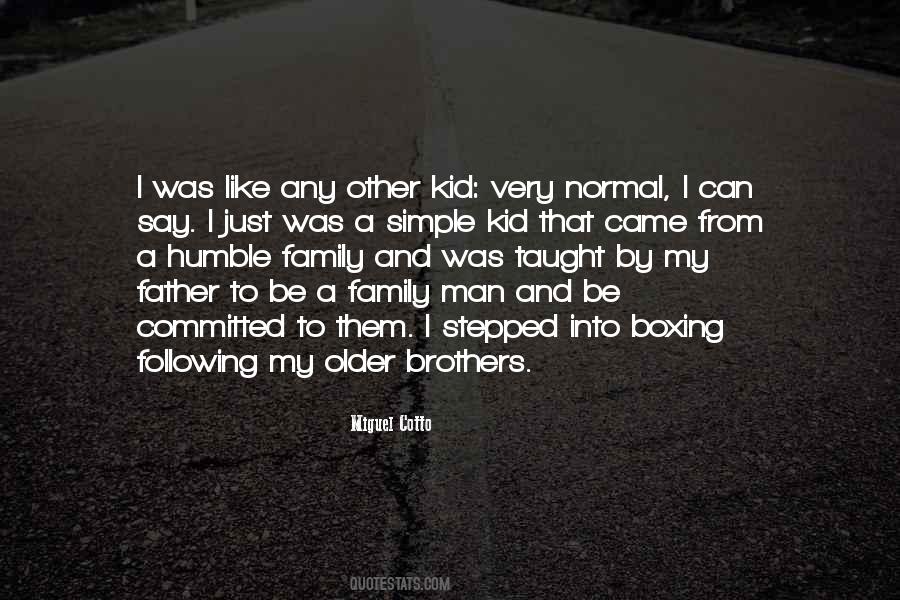 #24. To be the first Puerto Rican to win a world title in four divisions would be an achievement. Gomez, Benitez, there have been a lot of good fighters from Puerto Rico before me. When I started boxing, Tito Trinidad was our big star. - Author: Miguel Cotto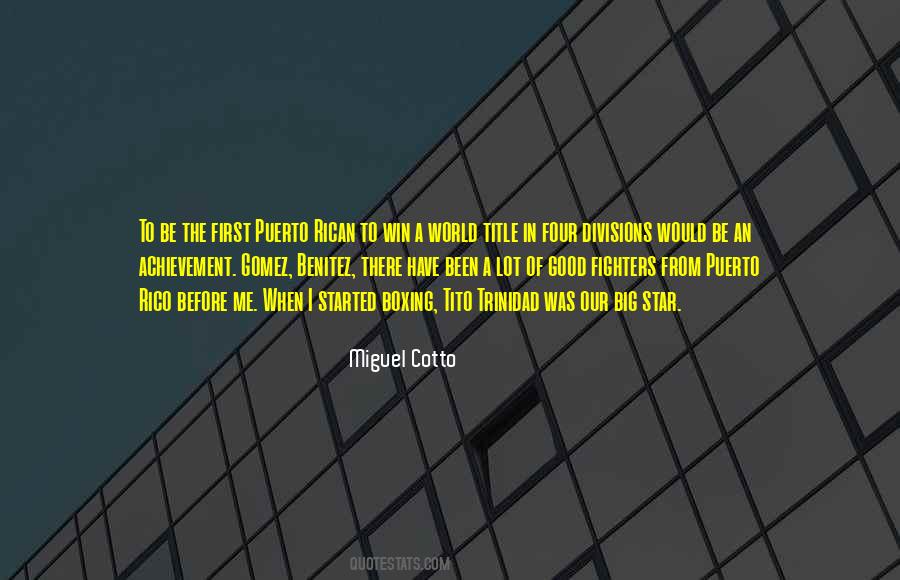 #25. We as fighters always want to fight the best possible opponents and the best fights. We want the fans and media to be excited about the fights that we have. I now believe that this is a big fight and people want to see it, I'm not sure that was the case a few years back. - Author: Miguel Cotto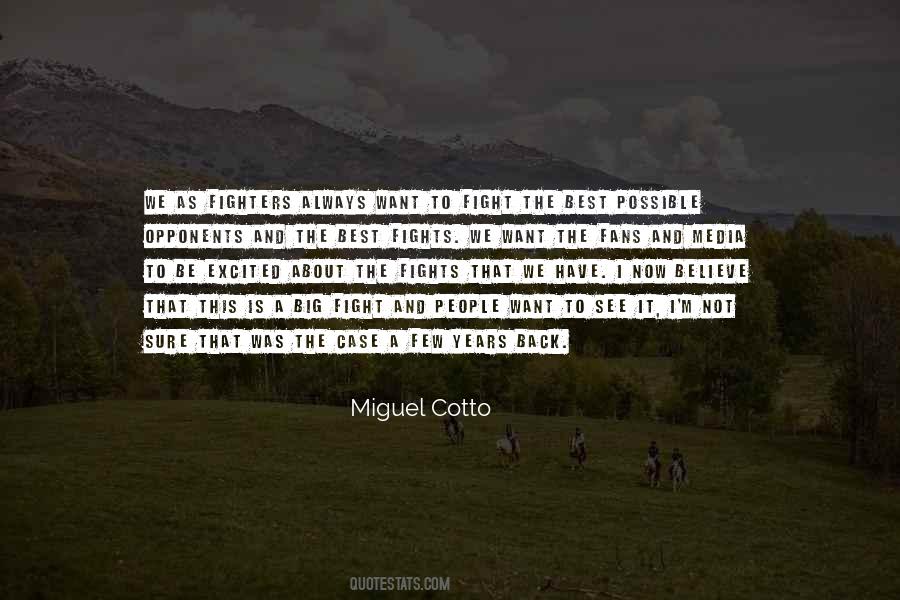 #26. I am grateful for hands to tickle with. Not so grateful for that process in reverse, however. - Author: Richelle E. Goodrich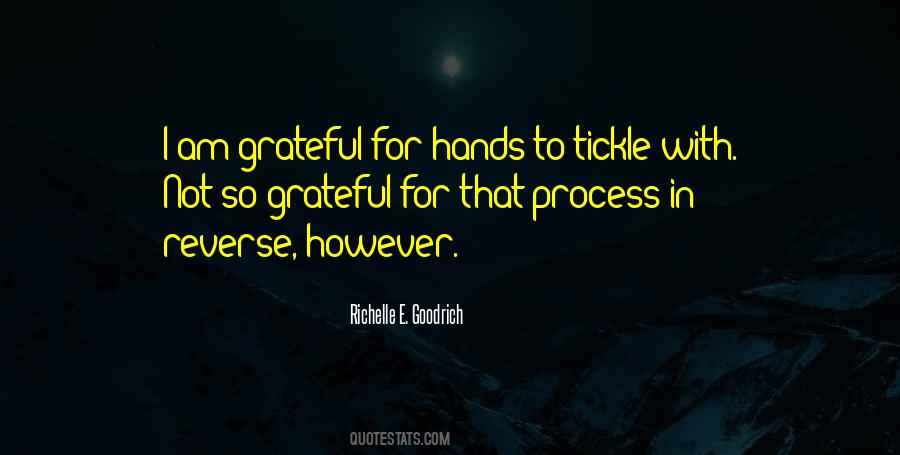 #27. Footsteps approaching the door or only the heartbeat in his ears? - Author: Stephen King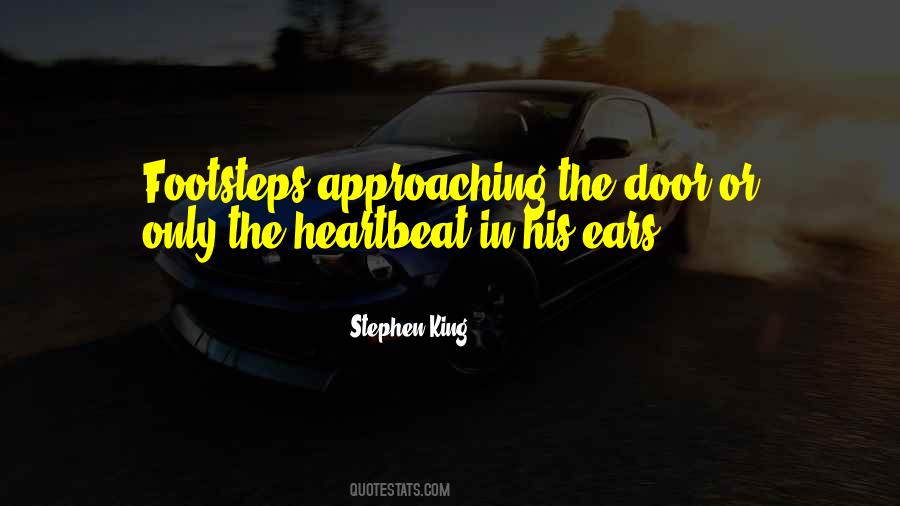 #28. Some of our best fighters are not only Puerto Rican greats but all-time greats of the sport. Carlos Ortiz, Wilfredo Gomez, Wilfredo Benitez and Felix 'Tito' Trinidad and many others have made Puerto Rican boxing what it is today, and I am only an extension of their greatness. - Author: Miguel Cotto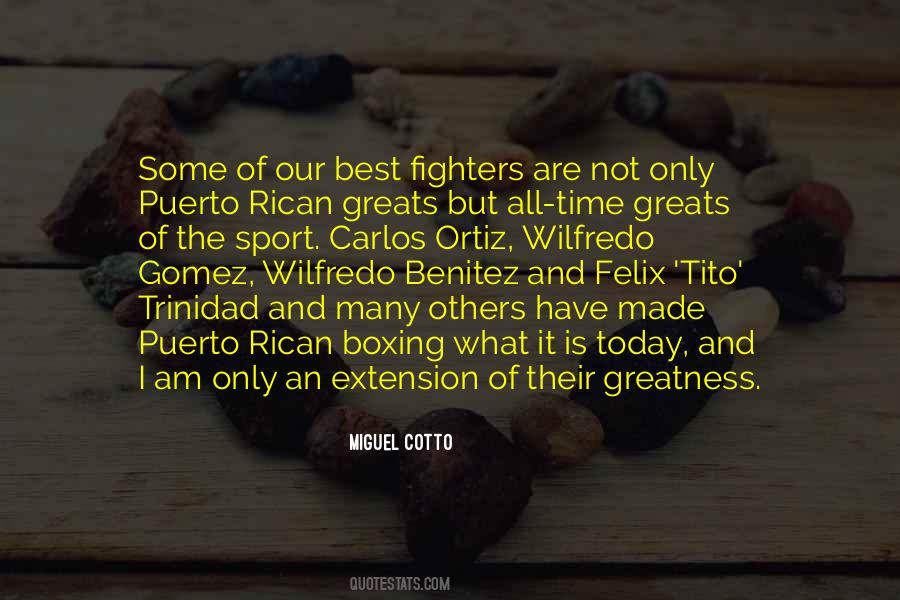 #29. Winning the first championship is a goal for any boxer, and it means a lot to reach it. - Author: Miguel Cotto
#30. To specialize is to brush one tooth. When a person specializes he channels all of his energies through one narrow conduit; he knows one thing extremely well and is ignorant of almost everything else. - Author: Tom Robbins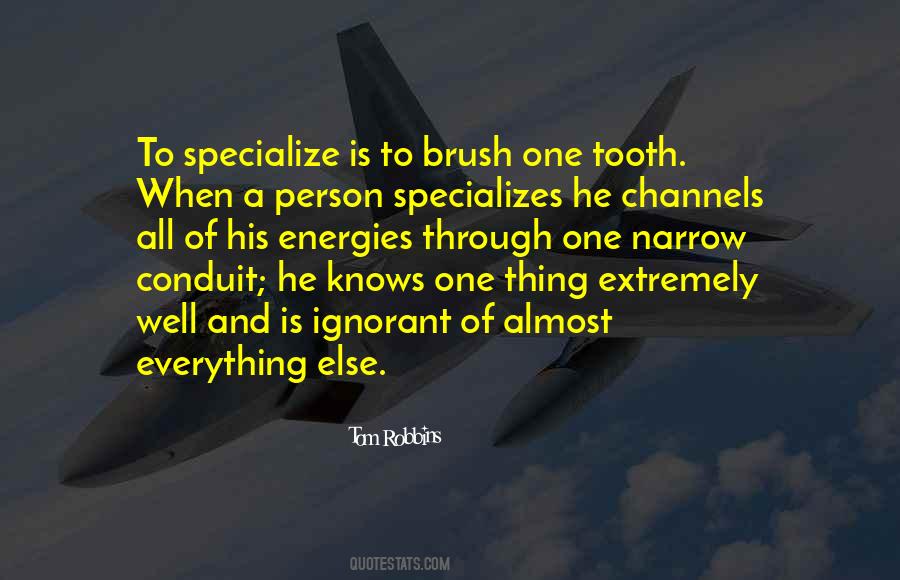 #31. Pretty much every plant and animal alive today is the result of eons of natural cross-breeding. - Author: Neil DeGrasse Tyson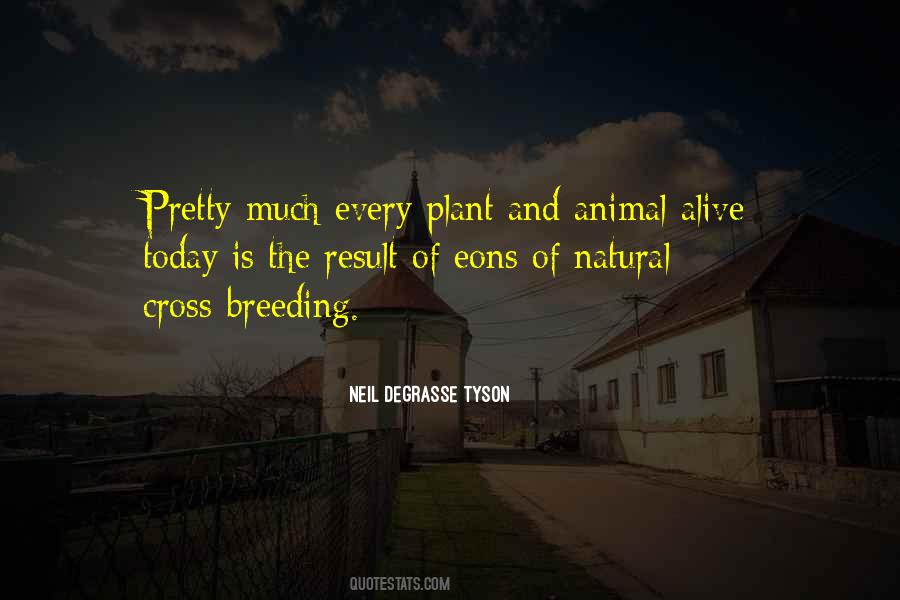 #32. The universe was full of wonders. Some of them would drive you insane if you thought about them too long. - Author: Ilona Andrews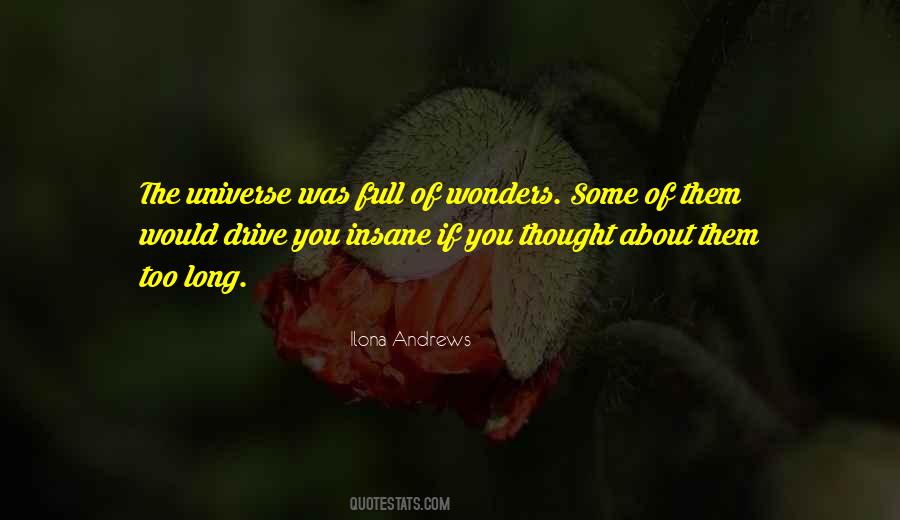 #33. I'm fighting Miguel Cotto on May 5th because Miss Pac Man is ducking me - Author: Floyd Mayweather Jr.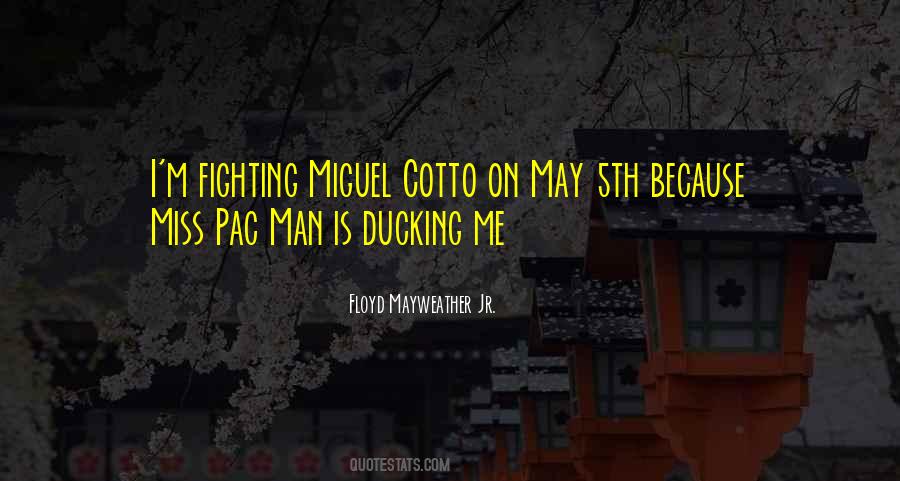 #34. I don't want to be named myself as one of the elite boxers of Puerto Rico. That's for the fans and for the people that know about boxing. I just want to do my job the best I can, and I am going to do that the rest of my career. - Author: Miguel Cotto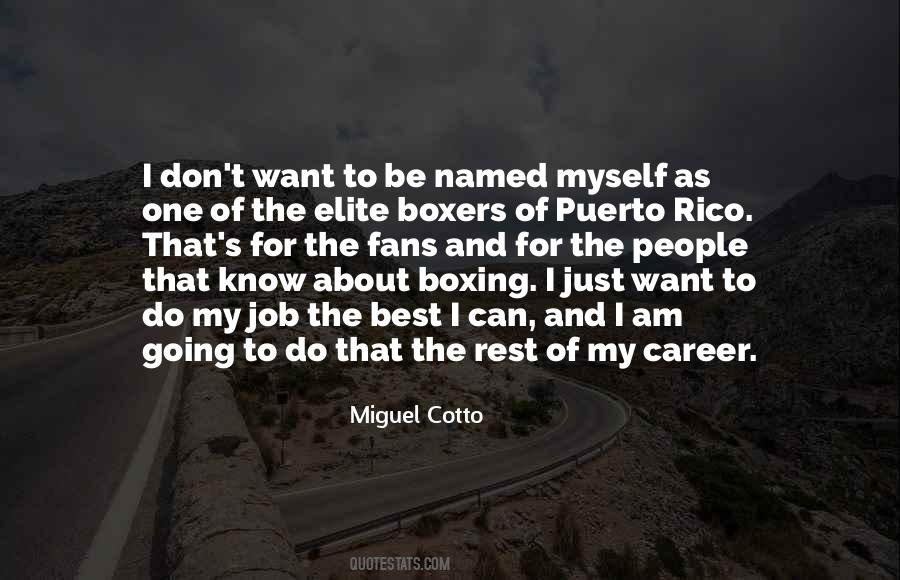 Famous Authors
Popular Topics