Love You More Than Life Itself Famous Quotes & Sayings
List of top 60 famous quotes and sayings about love you more than life itself to read and share with friends on your Facebook, Twitter, blogs.
Top 60 Love You More Than Life Itself Quotes
#1. Every day we, as a species, do so much to destroy Creation's ability to give us life. But that Creation continues to do everything in its power to give us life anyway. And that's true love. - Author: Julia Hill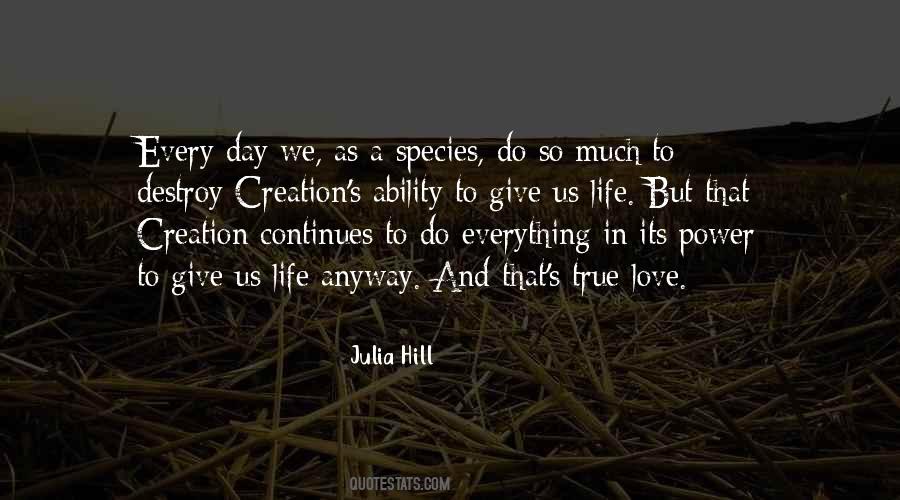 #2. A purpose directed disciplined action always bring success. - Author: Debasish Mridha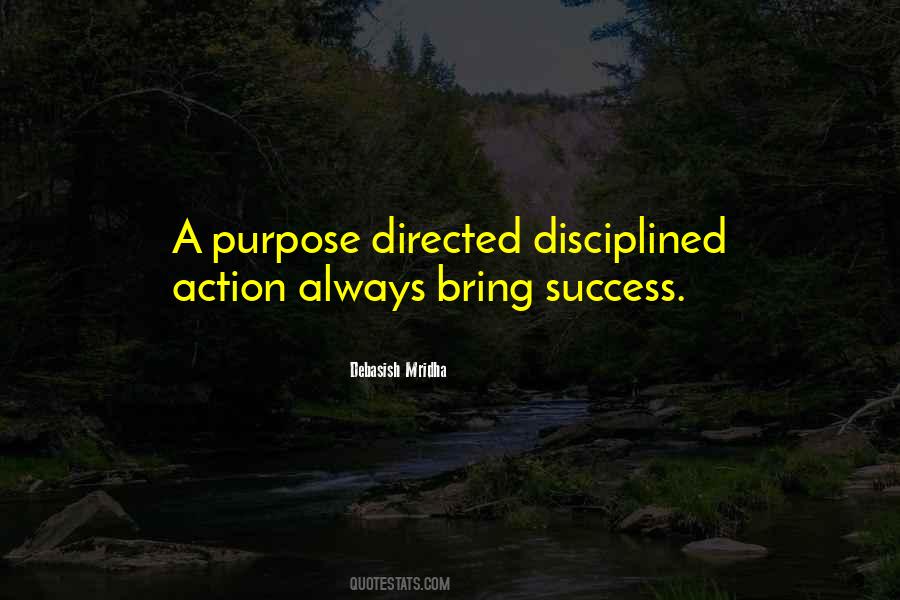 #3. Nothing from the ocean is meant to survive on land forever. - Author: Sarah Glenn Marsh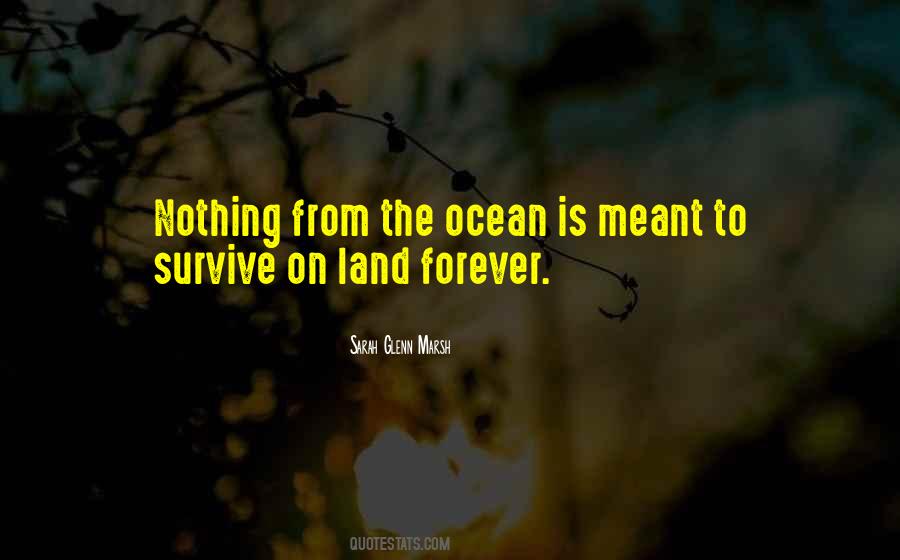 #4. The absolute value of love makes life worth while, and so makes Man's strange and difficult situation acceptable. Love cannot save life from death; but it can fulfill life's purpose. - Author: Arnold J. Toynbee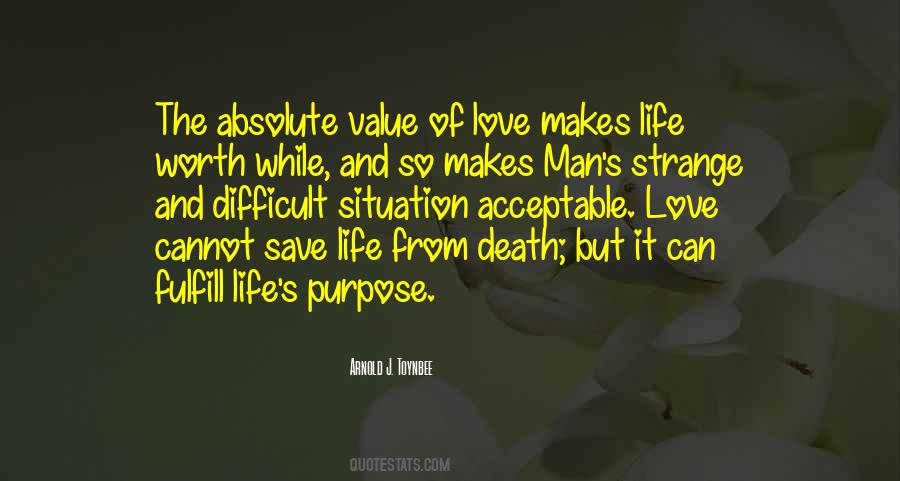 #5. Once upon a time there was a boy who loved a girl, and her laughter was a question he wanted to spend his whole life answering. - Author: Nicole Krauss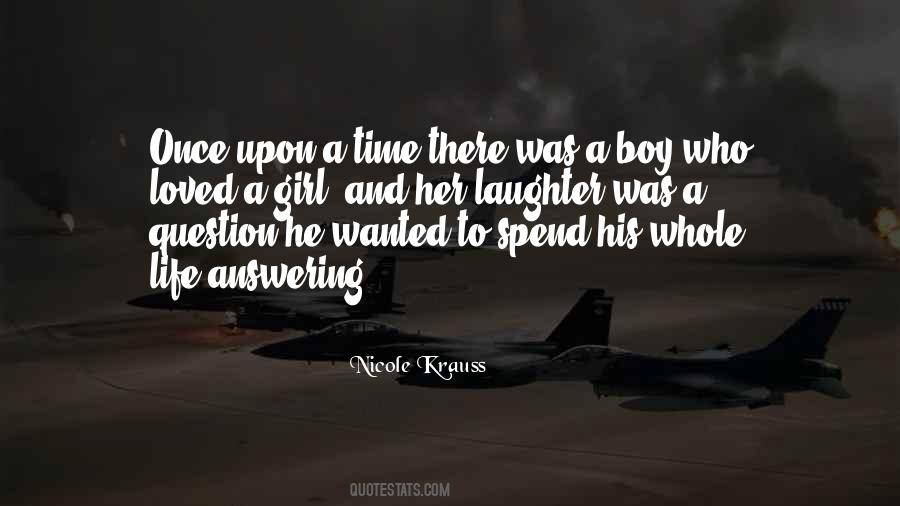 #6. As men advance in life, all passions resolve themselves into money. Love, ambition, even poetry, end in this. - Author: Benjamin Disraeli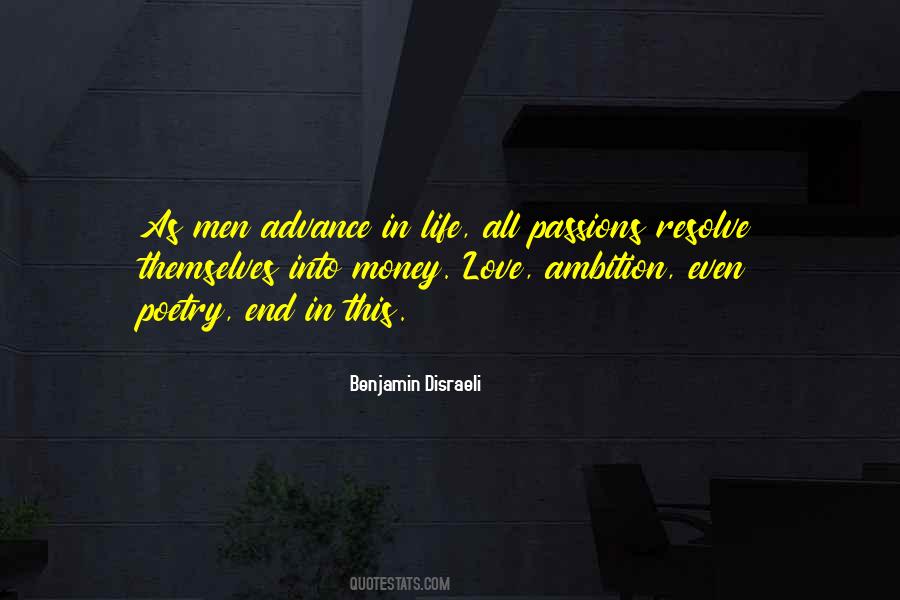 #7. Like many women, I stay active juggling many aspects of a very full life! I'm a busy mom. I also love to travel, garden, cook and volunteer at my kids school. - Author: Jane Clayson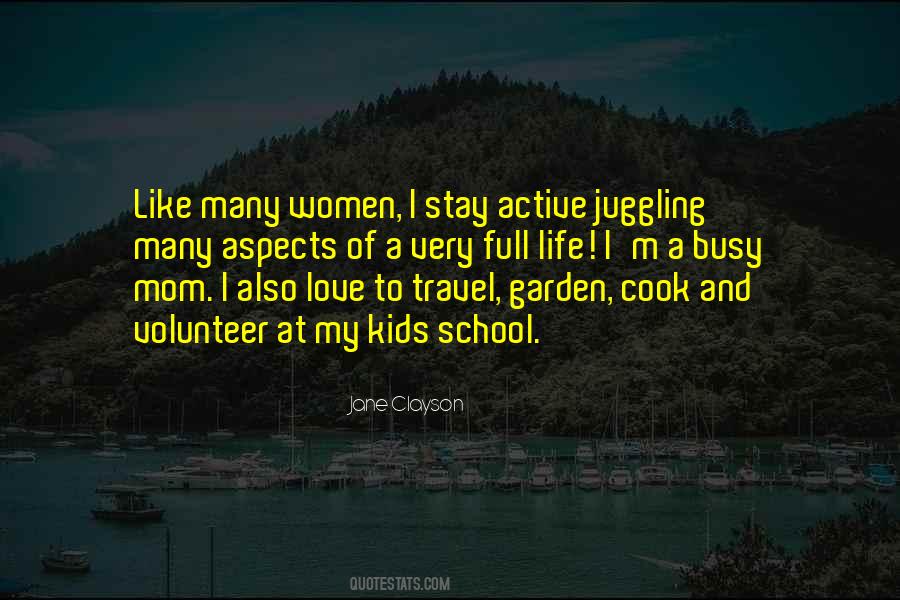 #8. The light of love flows out of my soul, but it can go nowhere because it's blocked by pain. I could inhale and exhale every morning for the rest of my life, but that wouldn't solve anything. - Author: Paulo Coelho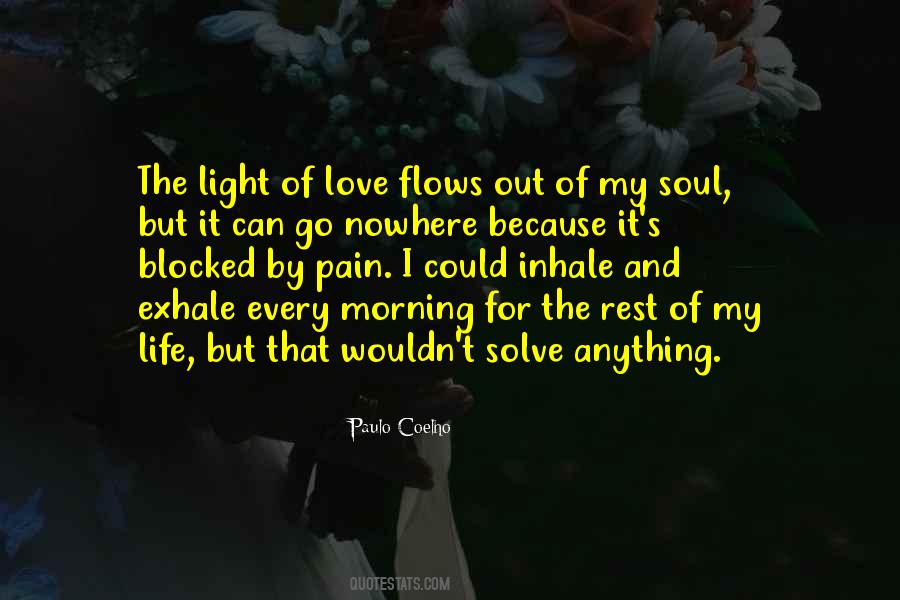 #9. Love is the heartbeat of the sacred soul. - Author: Lailah Gifty Akita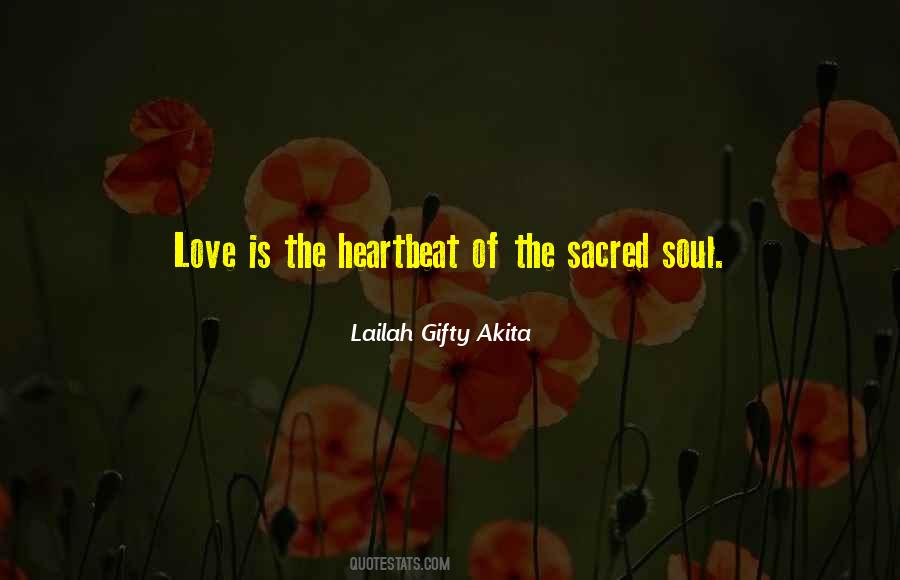 #10. You are the creator. Get out that old box of paints and brushes and start drawing love into your life. - Author: Kate McGahan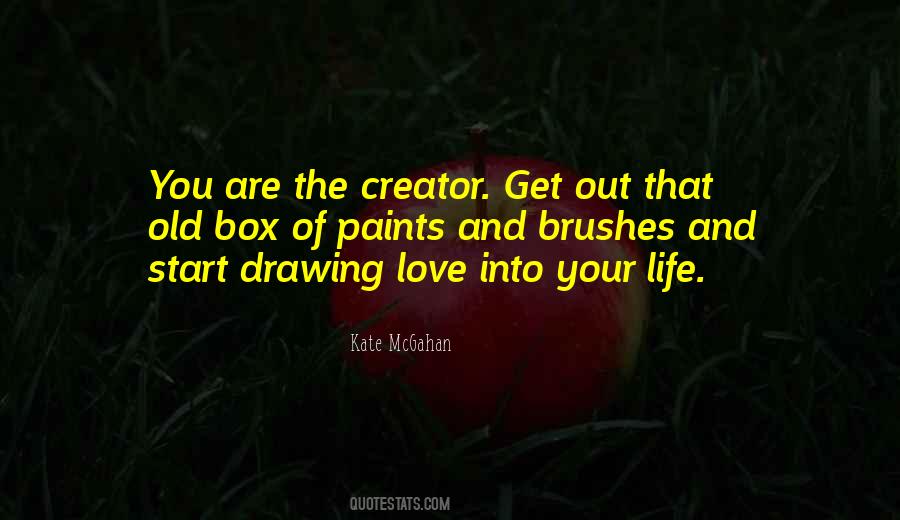 #11. OUT OF AN INFINITE LOVE, you, O Lord, have made me an heir of your kingdom and joint heir with Christ. O Good Jesus, to whom else shall I go? You have the words of eternal life. I hope, and I believe in you. Lord keep me from despair. Amen. O - Author: Derek A. Olsen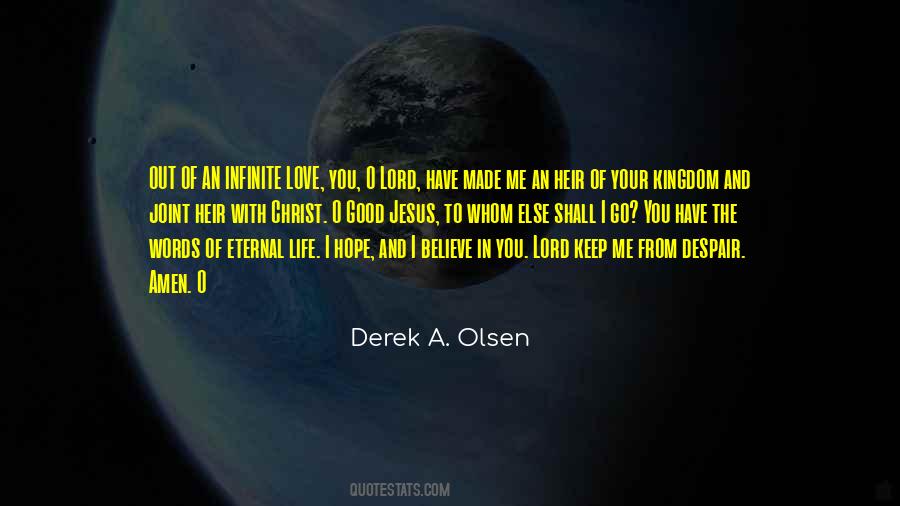 #12. To expand our life, be loving and kind. - Author: Debasish Mridha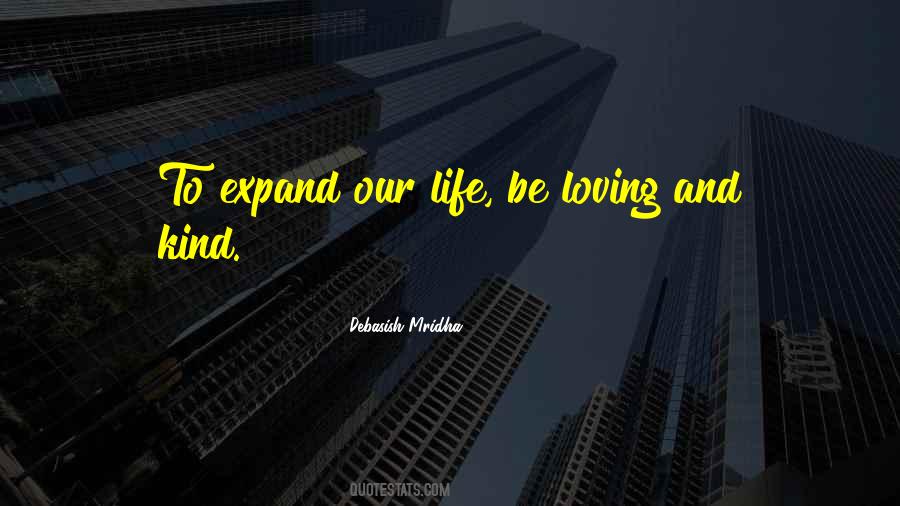 #13. Angel blinked hard and bit her lip, trying to stop the quivering of her chin. "I feel like I've waited my whole life for him, waited to get to this point where I could appreciate and value him most. - Author: Linda Winfree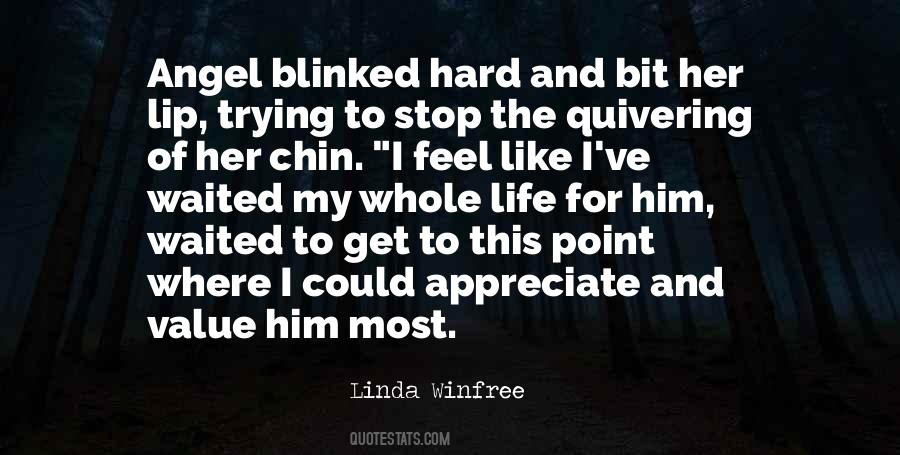 #14. I've lost loved ones in my life who never knew how much I loved them. Now I live with the regret that my true feelings for them never were revealed. - Author: Garth Brooks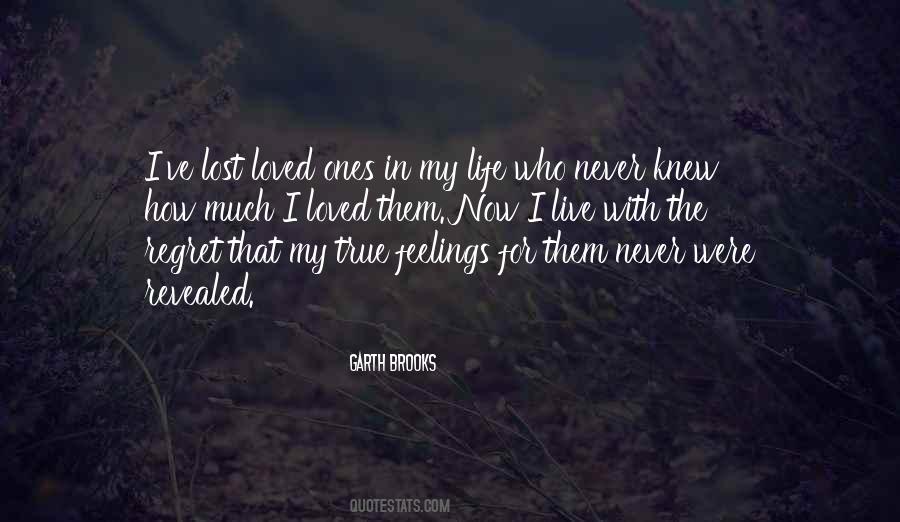 #15. There's really not much in life that's as violent or traumatic as an encounter with somebody who really surprises you and opens up that strange dynamic that's involved in romantic love. - Author: John Maus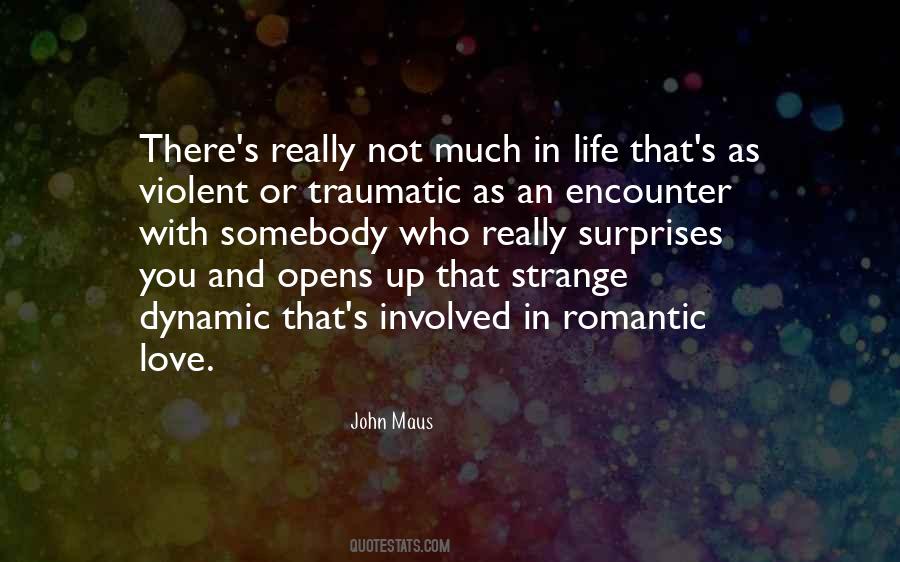 #16. Each Fable is inspired by some true stories which doesn't have an happy ending, unlike the Fable. - Author: Neetesh Dixit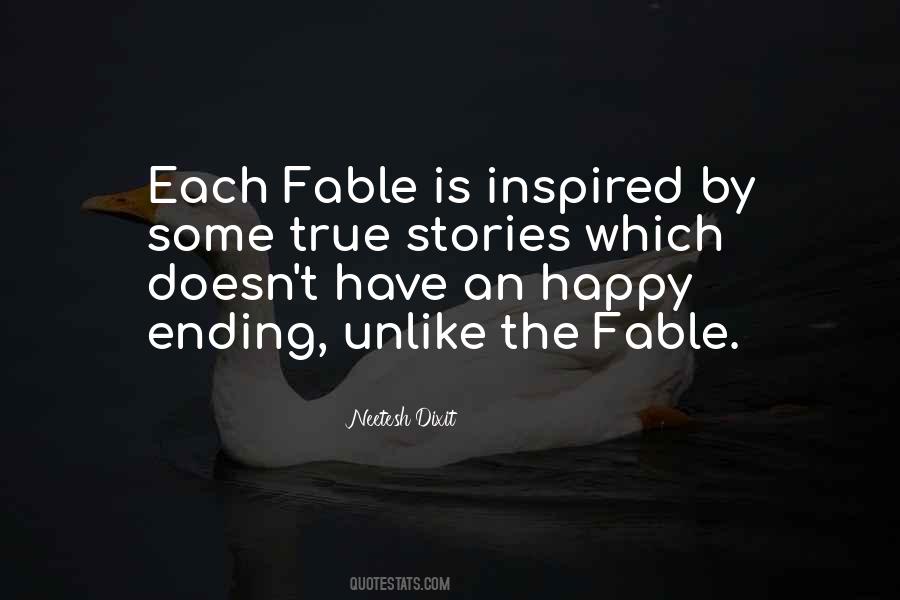 #17. Whenever you get an appetite, you feed yourself. Therefore, fill your belly on wisdom of things old and new. Only swallow the truth, less you choke on the lies. - Author: Amaka Imani Nkosazana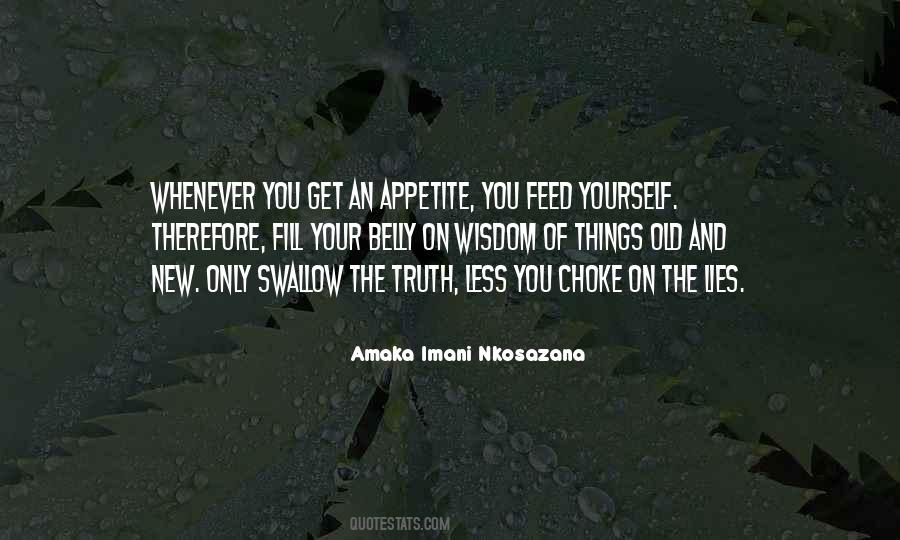 #18. When you are looking for love, then
love is spreading its net to catch you. - Author: Debasish Mridha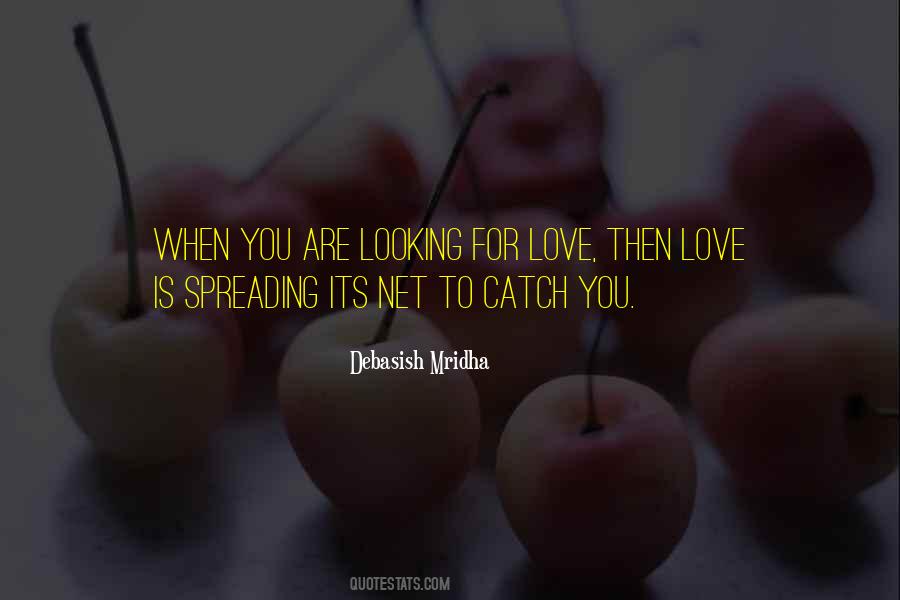 #19. The biggest curse in life is not loosing your love, but not being loved by someone you love. - Author: Kiran Joshi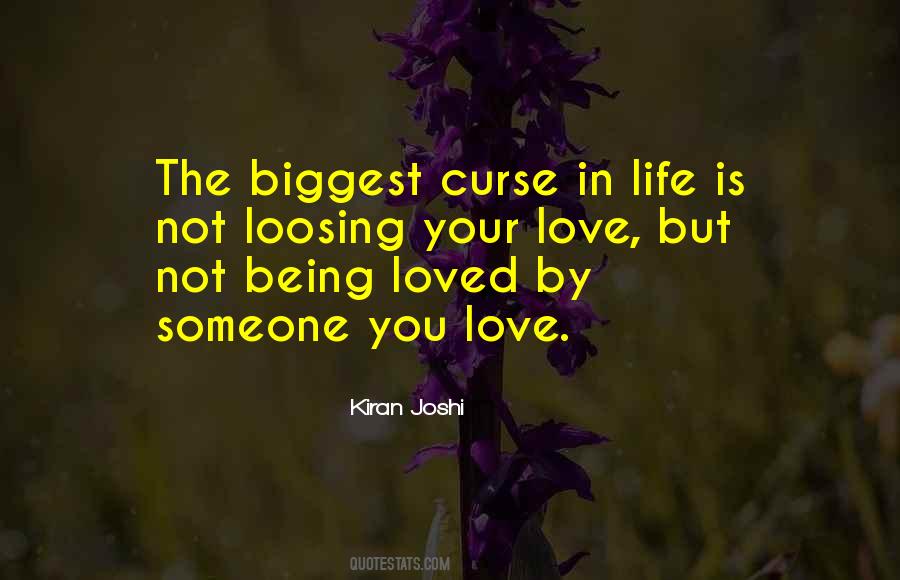 #20. She was the love of his life. Hell. - Author: Julie Garwood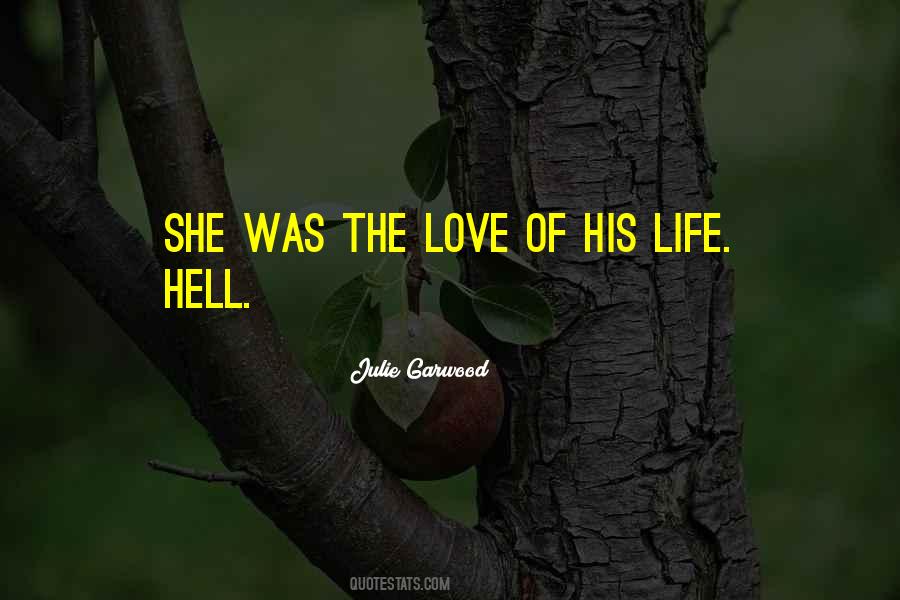 #21. He'd said he was in love with her. And that just filled her up and emptied her out again. It made her want to shake, it made her want to weep. It made her want to hold onto him as if her life depended on it. - Author: Nora Roberts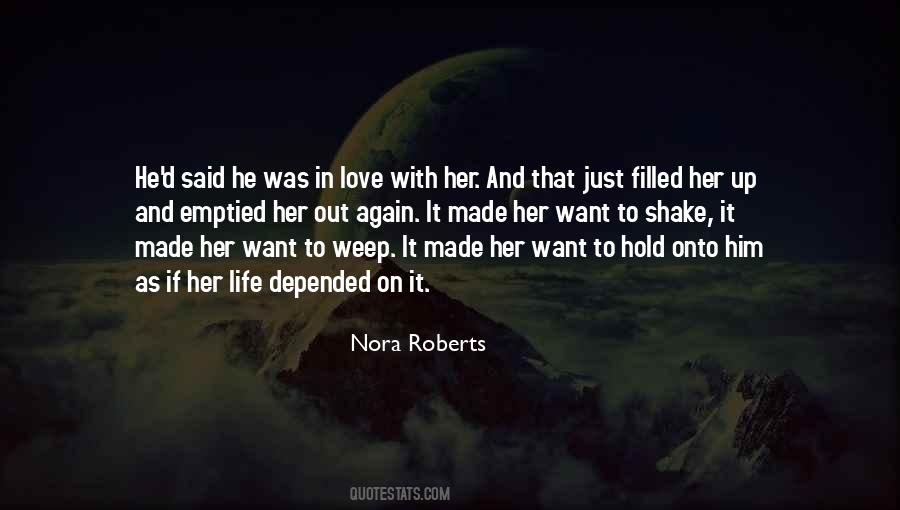 #22. RVM Thoughts for Today
For those who love what they do , even working 18 hours a day, 7 days a week , is not work at all. It is just Fun. - Author: R.v.m.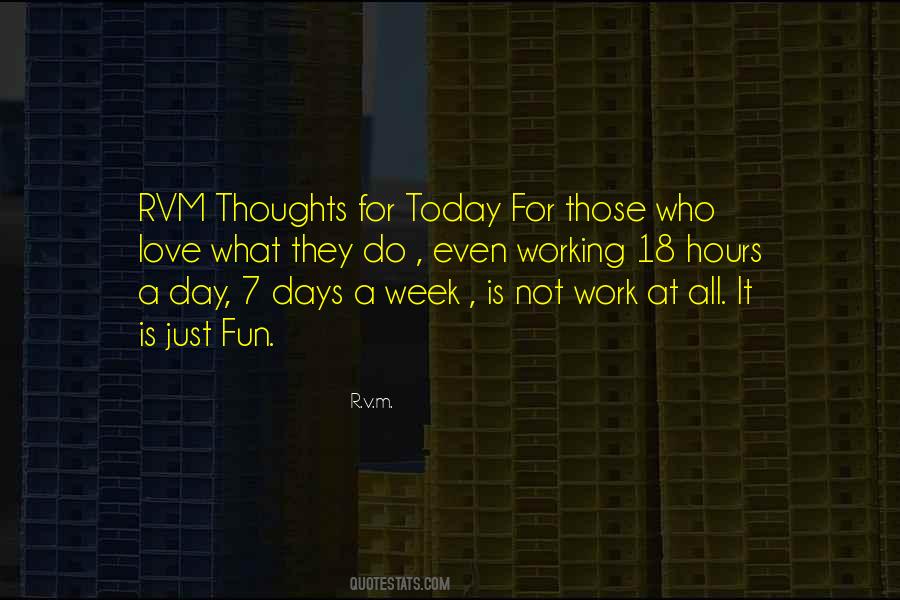 #23. We humans seem disastrously in love with this thing (whatever it is) that glitters on the earth
we call it life. - Author: Anne Carson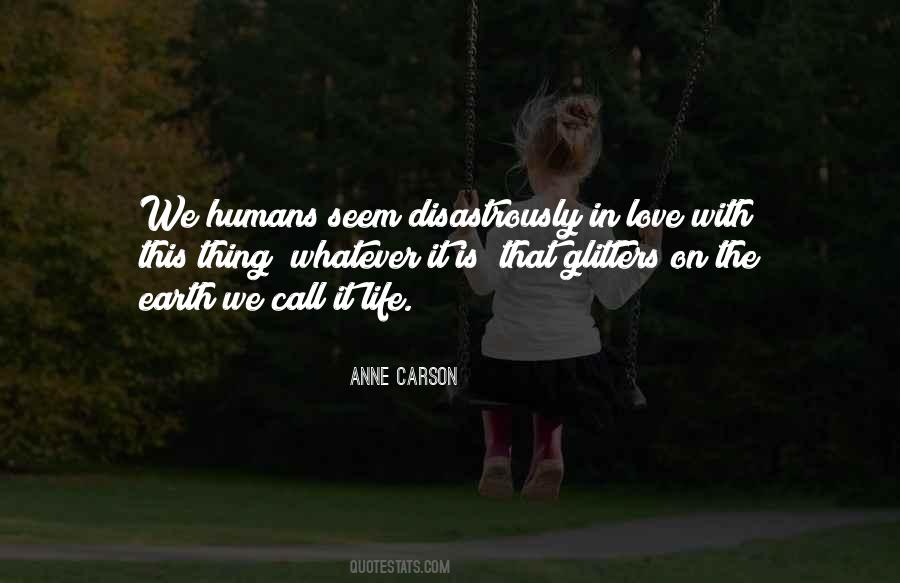 #24. May the Lord grant you tender kind heart. - Author: Lailah Gifty Akita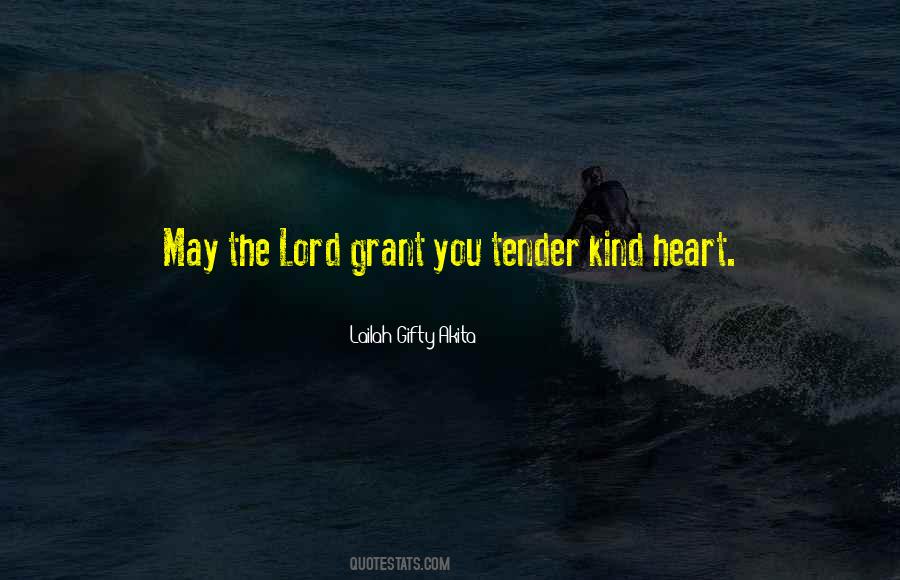 #25. The bad news is that time is finite, but good news is that it's enough for a life. - Author: Debasish Mridha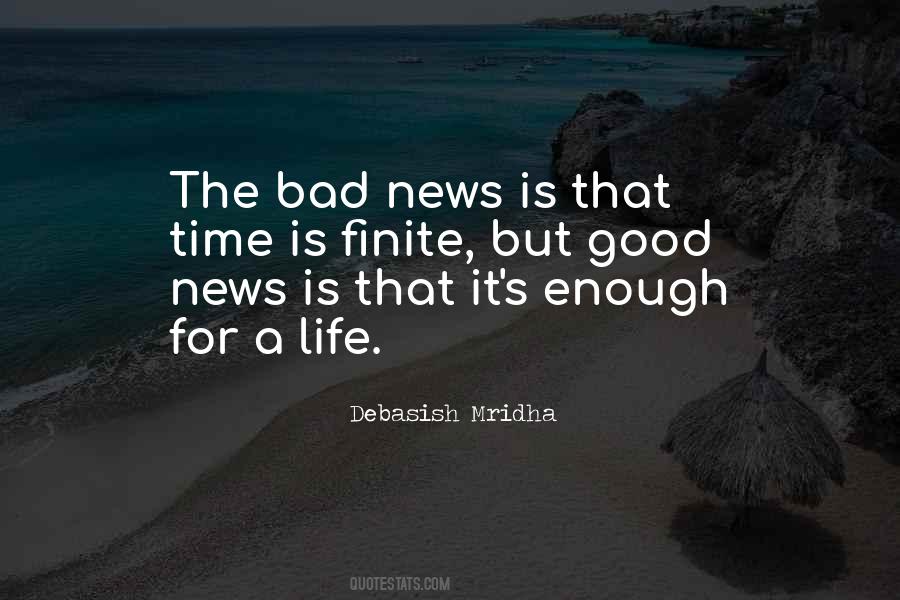 #26. No greater love hath a man than he lay down his life for his brother. Not for millions, not for glory, not for fame. For one person, in the dark where no one will ever know or see. - Author: J. Michael Straczynski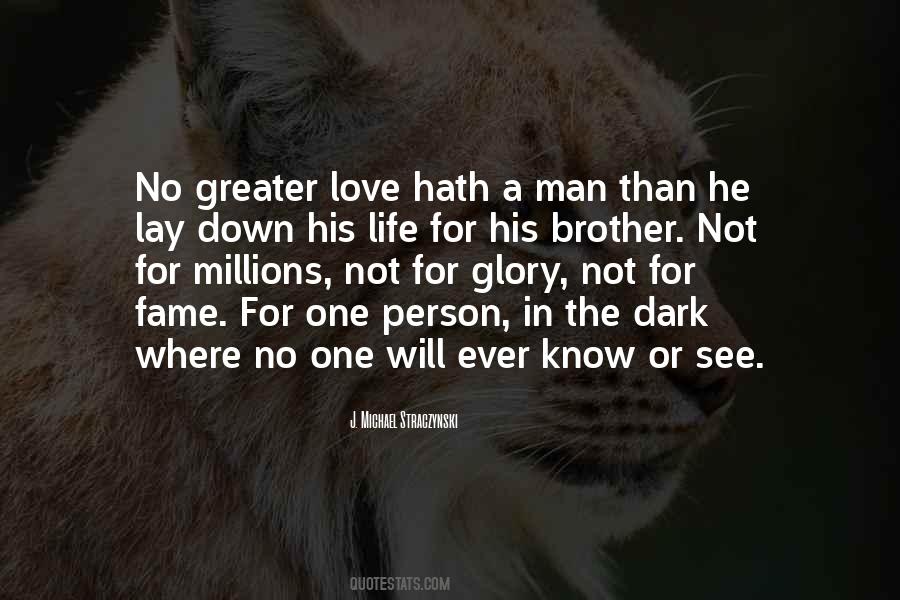 #27. If any person claims to have loved twice in all their life - they have not loved at all. - Author: Lang Leav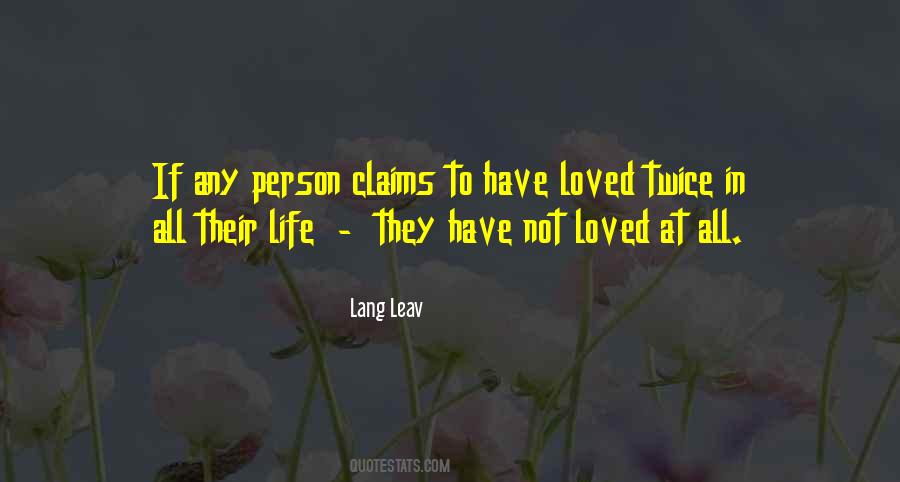 #28. You may say suicide is a loss of control and cowardly. Foolish as it may sound, I am prepared to argue. - Author: Dee Remy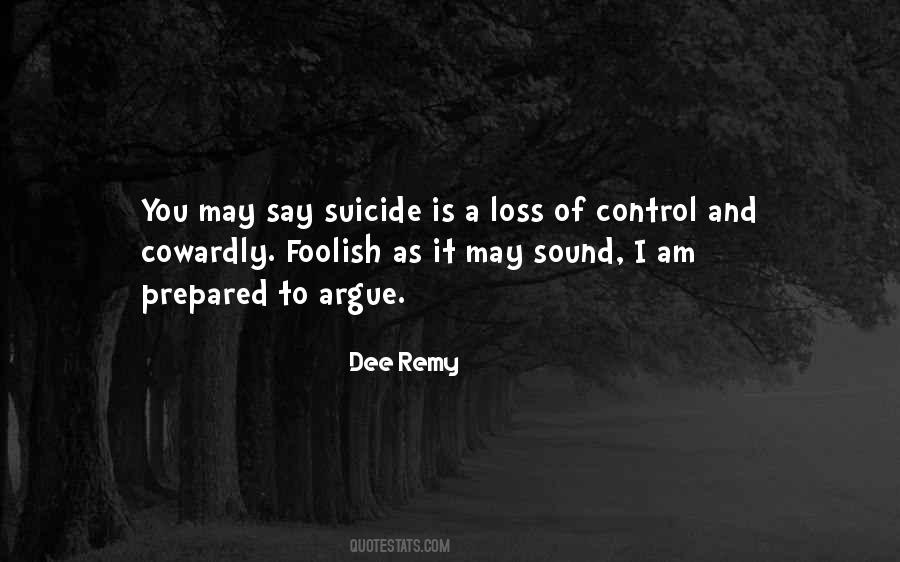 #29. The belief in death leads meditating about life; meanwhile, the belief in life leads you thinking about death. - Author: Sorin Cerin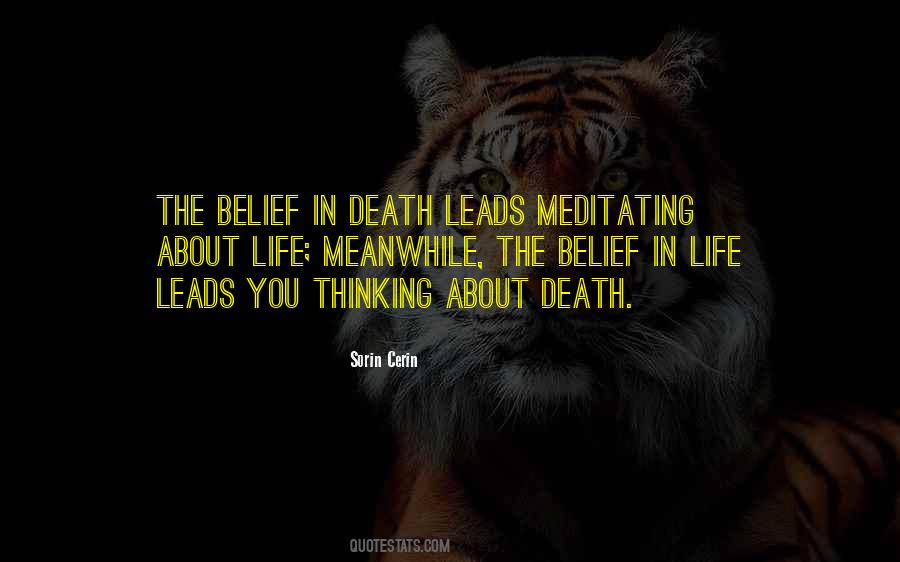 #30. Understand the place of love in a spiritual life. A powerful and blissful type of love has no conditions, no ownership and no people involved. Be free from fear. Be who you are. That is love. - Author: Ajahn Brahm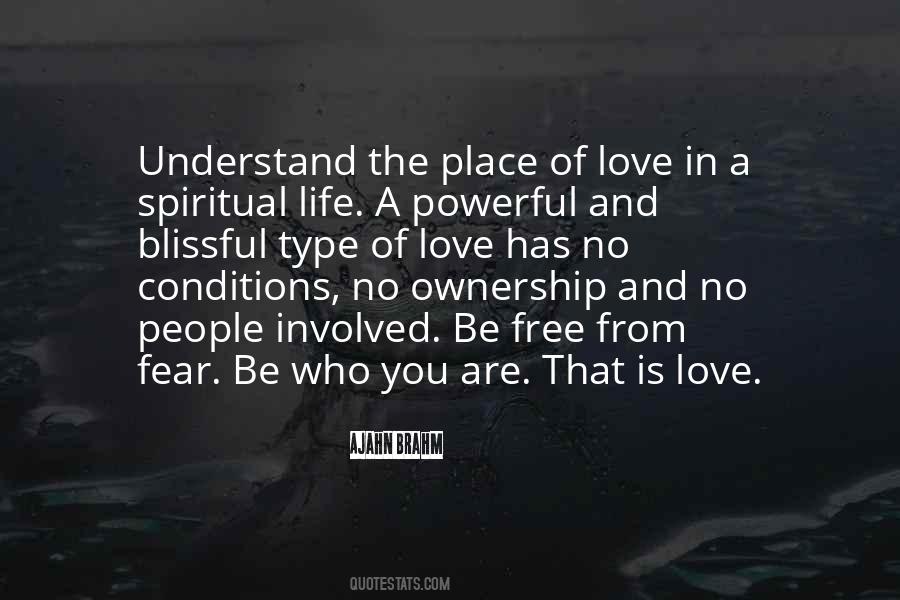 #31. Not to marry, know love, or bind, their fate;
Your line to die for never seed shall take.
Death and torment to those caught in their wake,
unless each son finds his forechosen mate...
For his true lady alone his life and heart can save. - Author: Kresley Cole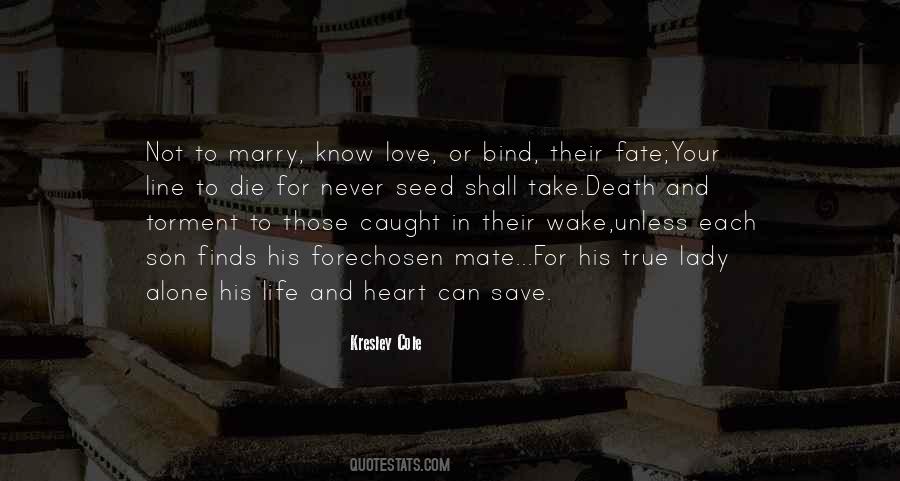 #32. Thank you God for helping me to overcome the bad to live the good. - Author: Jonathan Anthony Burkett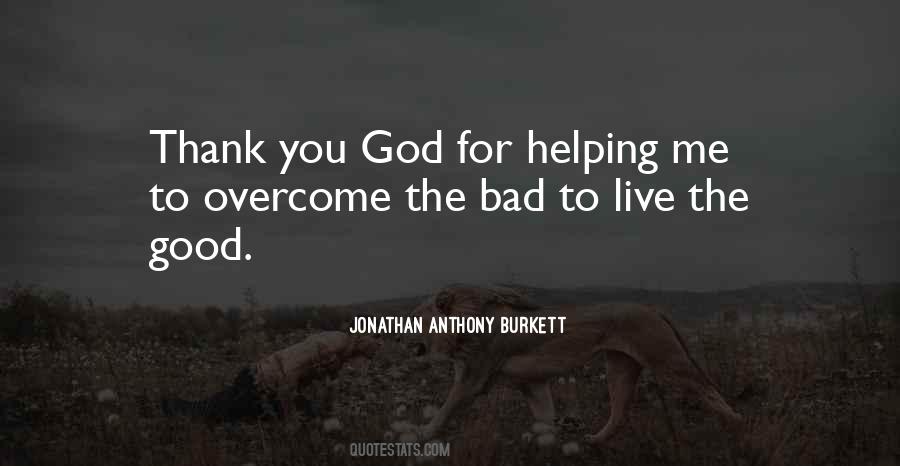 #33. I love you today. I will love you tomorrow. I will love you always. Because when we are reborn, I will fall in love with you again and again and again.
- Faye Hall, from an untitled script - Author: Faye Hall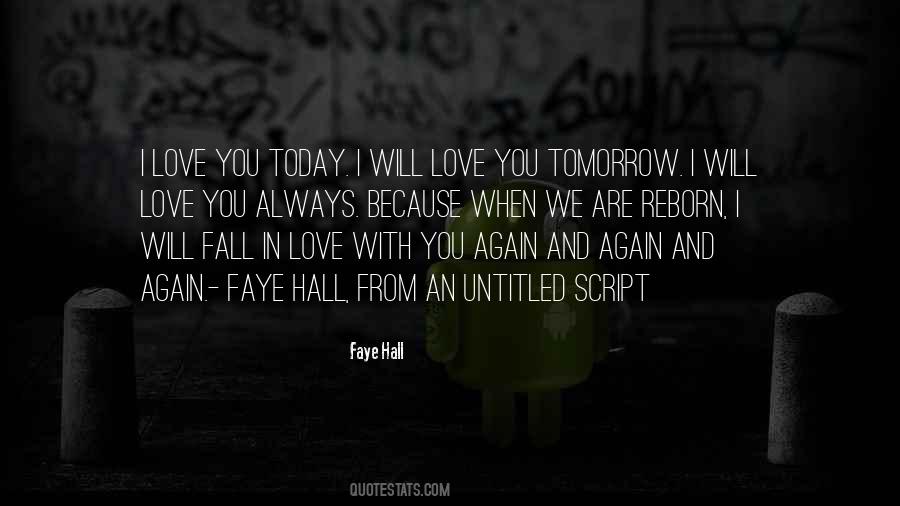 #34. And one of the things I learned is that one should live in spite of. Although, one should eat. Although, one should love. Although, it must die. Even it is often the same even though it pushes us forward. It was despite the fact that it gave me an unhappy anguish that was the creator of my own life. - Author: Clarice Lispector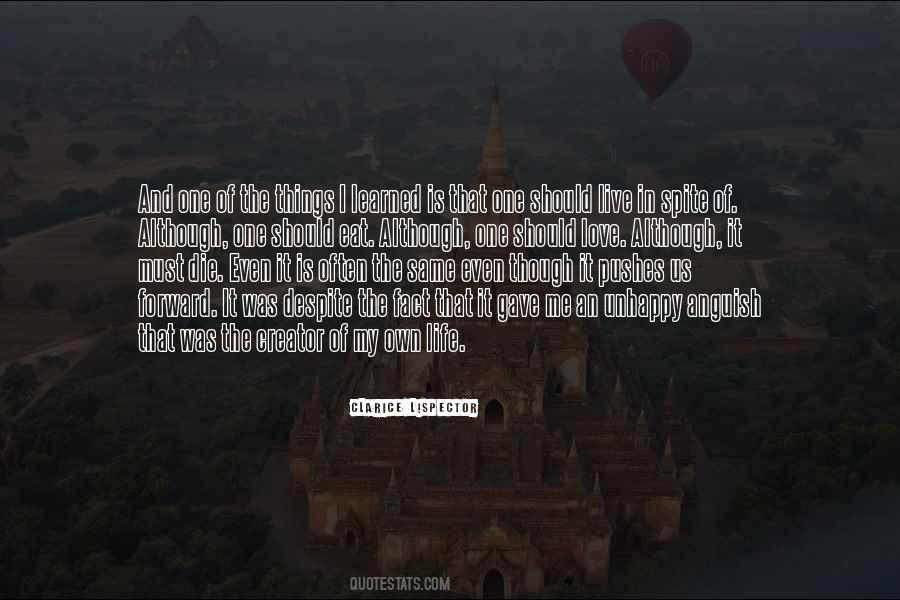 #35. Once that living love is destroyed by contraception, abortion follows very easily. - Author: Mother Teresa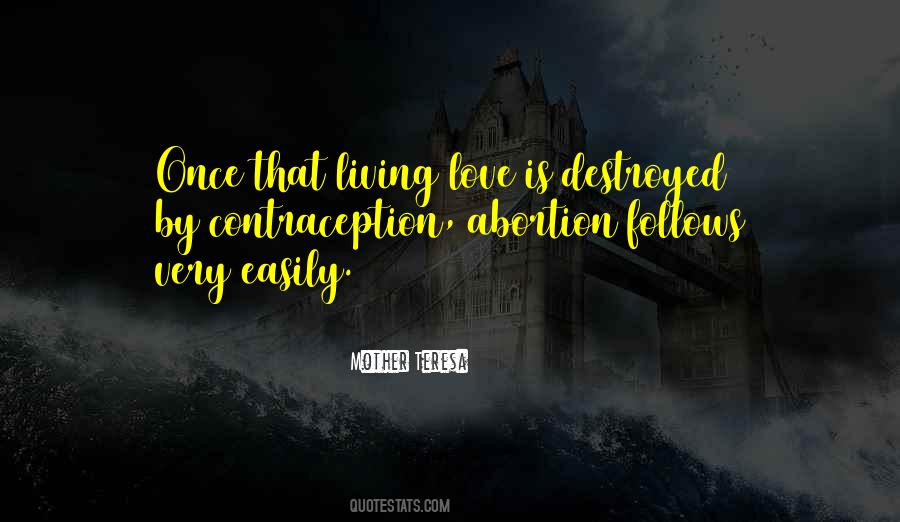 #36. To be in love with the person who want to "Be the one that you can't live without" and is willing to prove it with their love for you, is one of the greatest joys in life. - Author: Ellen J. Barrier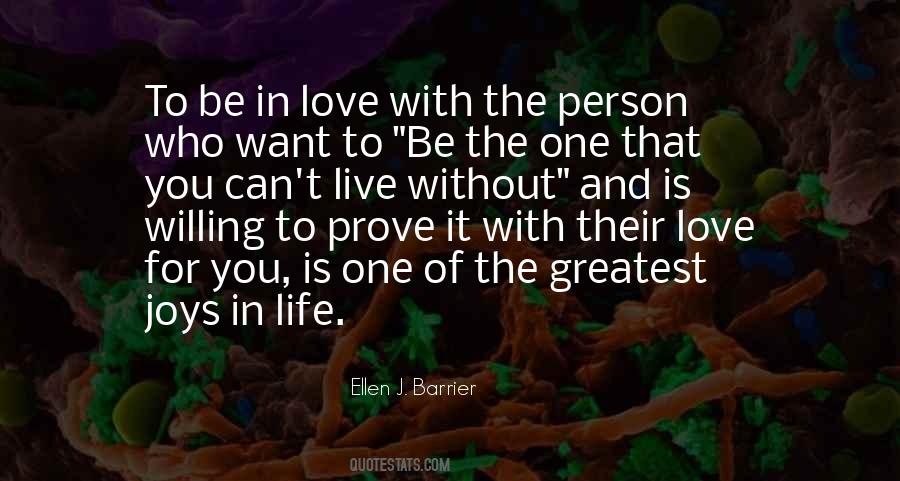 #37. Eleanor Roosevelt never thought that she was attractive. She never thought that she was really sufficiently appealing. And I think her whole life was a response to her effort to get her mother to pay attention to her, to love her, and to love her as much as she loved her brothers. - Author: Blanche Wiesen Cook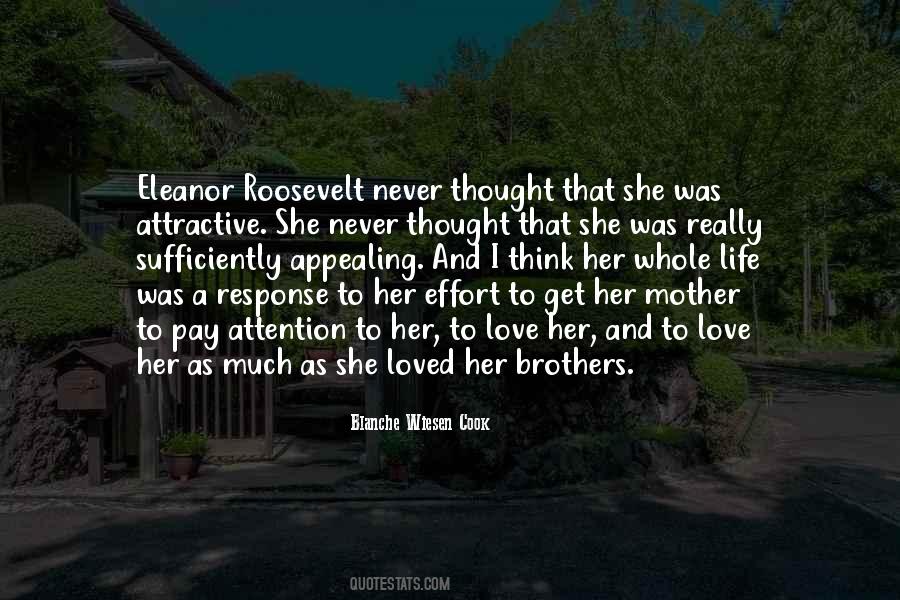 #38. Some of us teach ourselves and our children to love the superficial outer; our looks, hair, skin, clothes rather than the greater beauty that resides within whereas it is that inner beauty that really defines you and who you truly are - Author: Rassool Jibraeel Snyman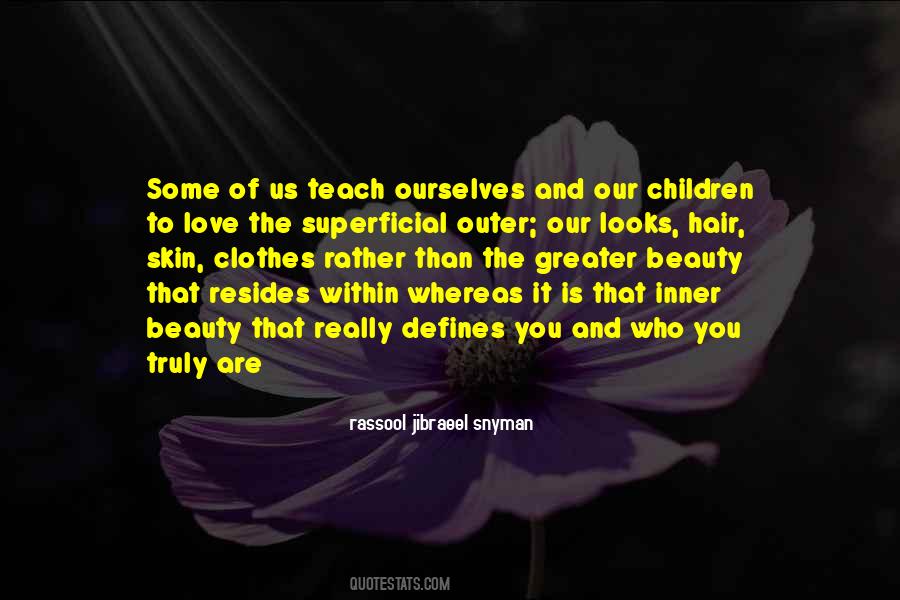 #39. Respect yourself is you would have others respect you. - Author: Baltasar Gracian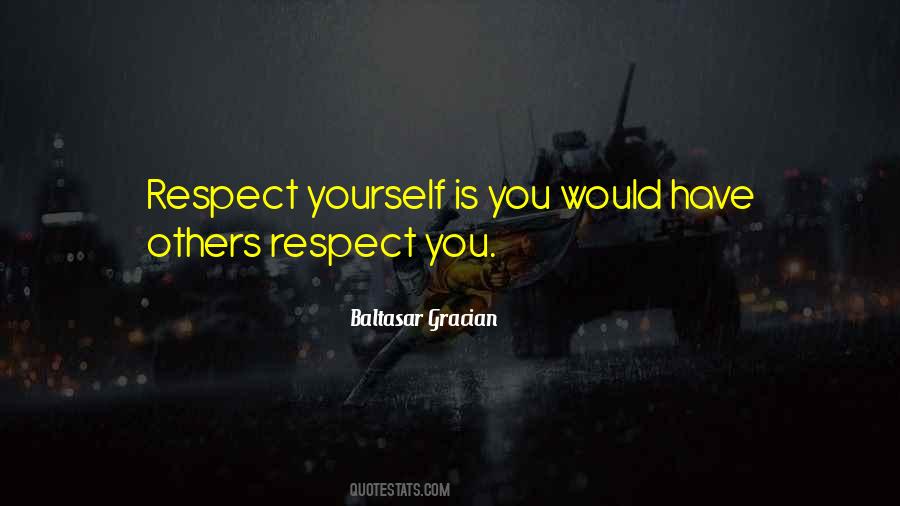 #40. To find love, joy and peace for the humanity, let us promise to build a peace loving and a kind family. - Author: Debasish Mridha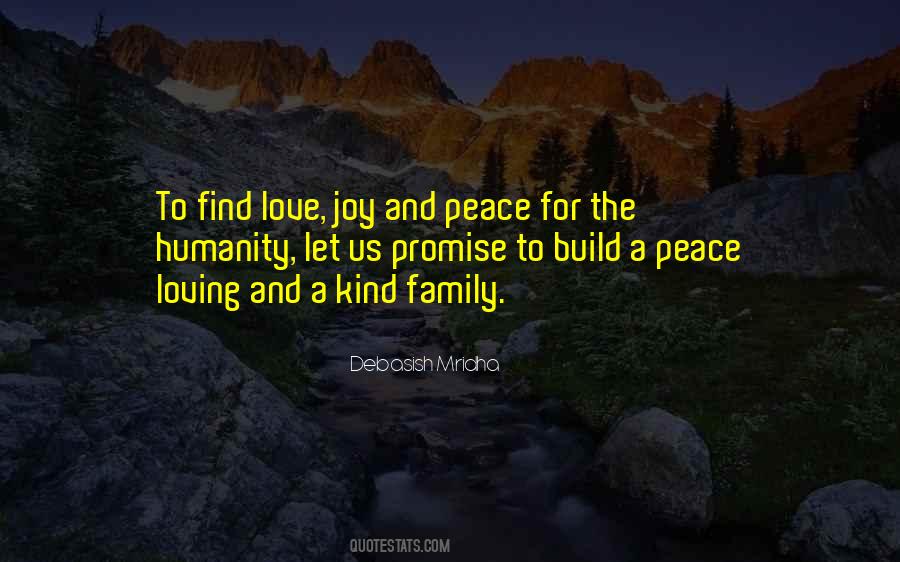 #41. Let us love and respect each other as a friend, not stranger. - Author: Debasish Mridha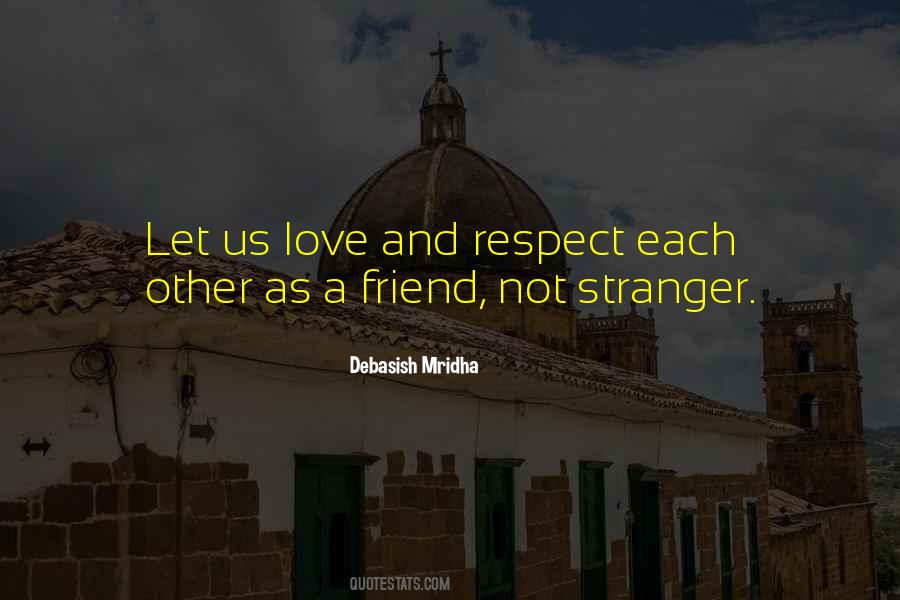 #42. Never lose temper or get angry at a person who deserves your love. Remember everyone is craving for and deserves your love. - Author: Debasish Mridha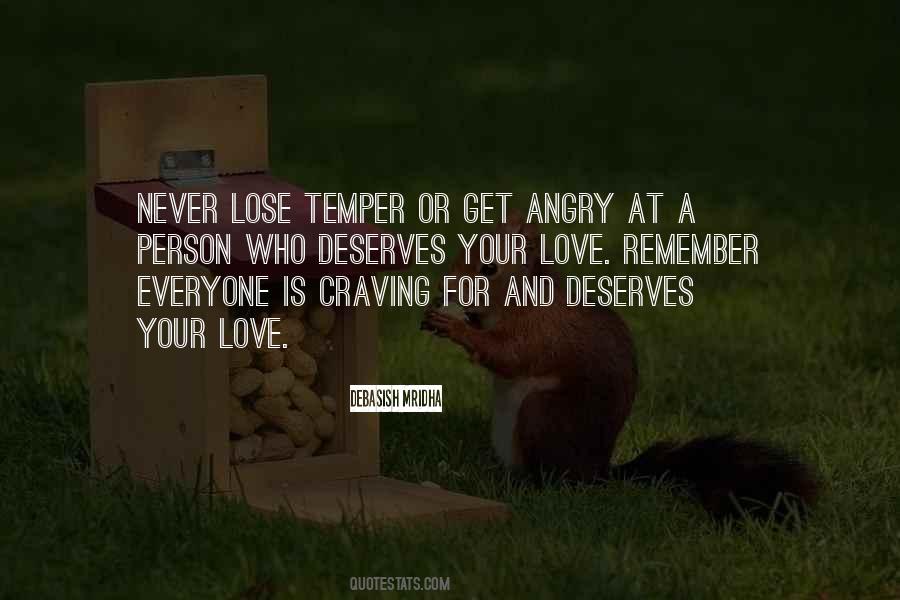 #43. Trying to write about love is ultimately like trying to have a dictionary represent life. No matter how many words there are, there will never be enough. - Author: David Levithan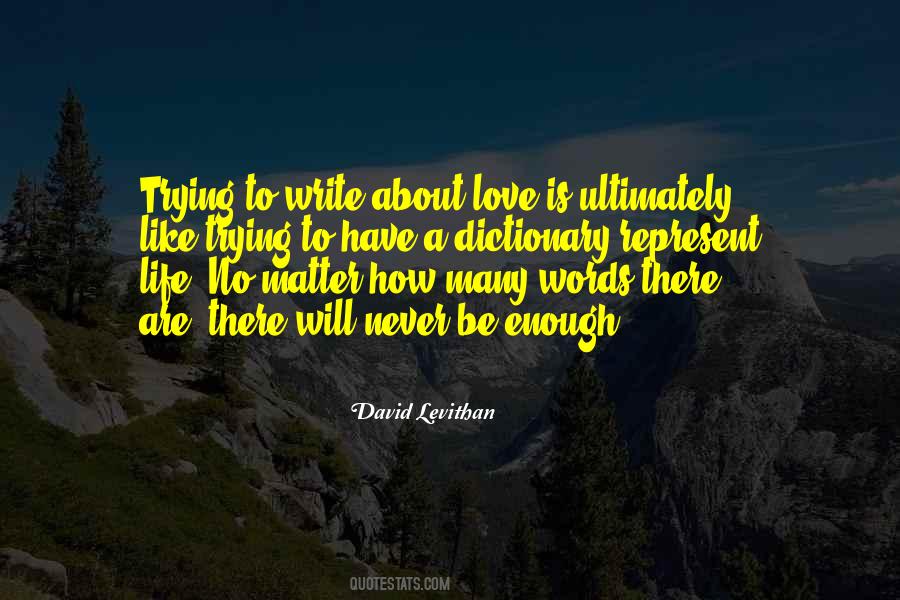 #44. Take your light and take your love into the world as the only weapons that we need to make this world truly glorious, truly beautiful, and astonish all of life. - Author: Hafsat Abiola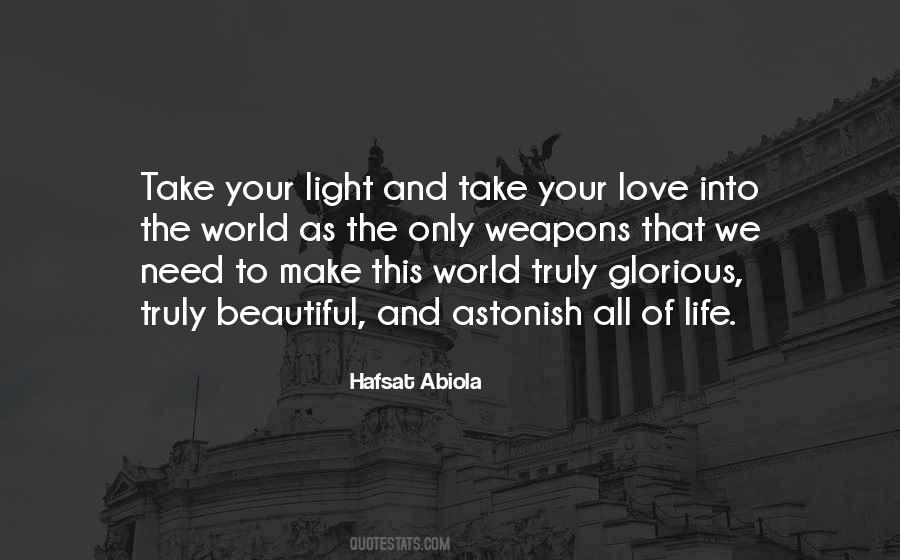 #45. Wherever you go, go with love. - Author: Debasish Mridha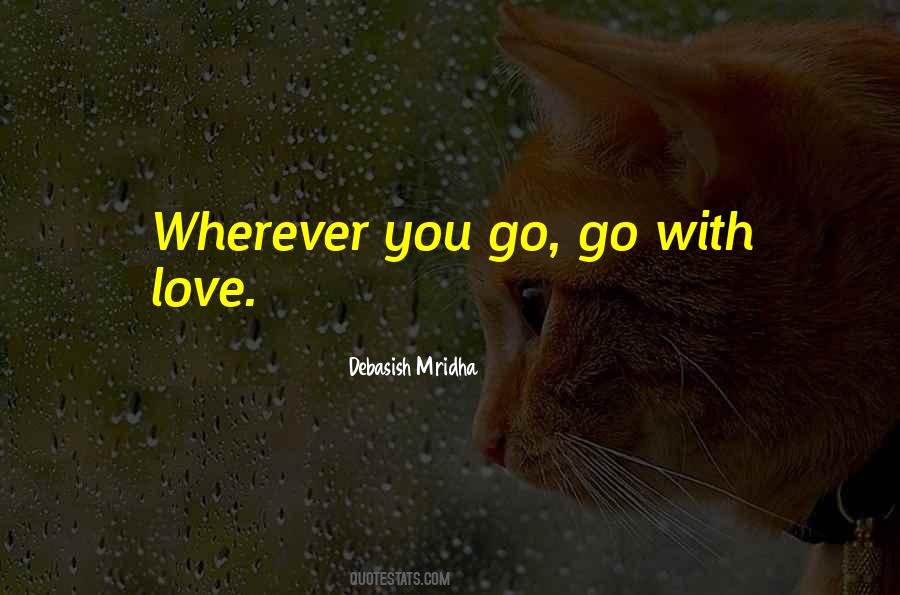 #46. It's not an easy thing to tell the girl that you love more than life itself that you're going to marry someone else. - Author: Mary E. Pearson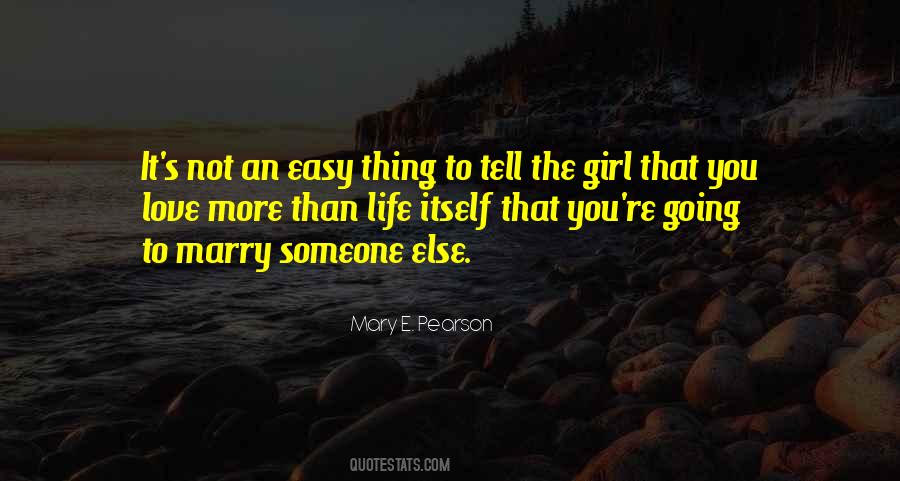 #47. He smiles into the sun. He loves his wife more than life itself, why he even says, "I love you more than life itself," and does not understand this is the most frightening thing anyone can say. - Author: Vanessa Place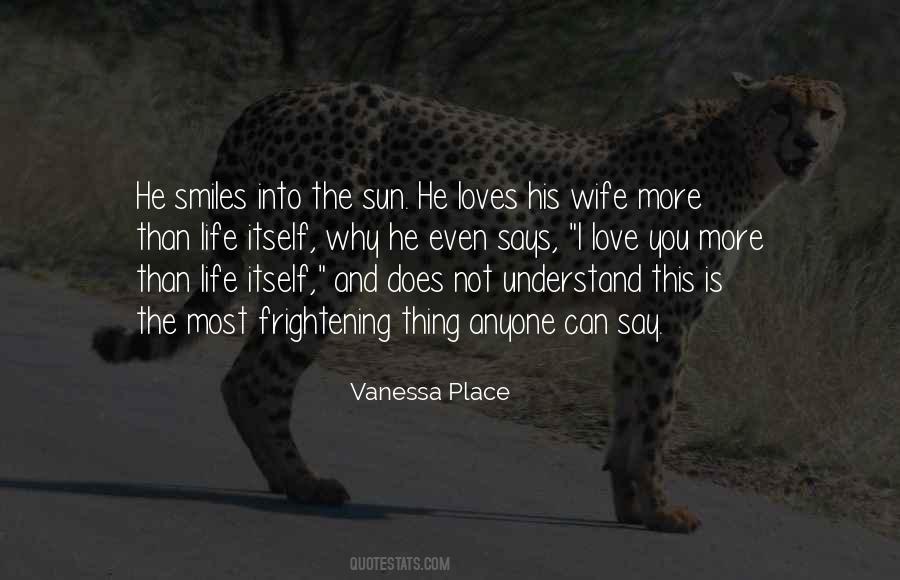 #48. There's nothing else to say right now. I love you, baby, more than life itself. And the greatest thing about it ... our happiest days are still to come. - Author: Sawyer Bennett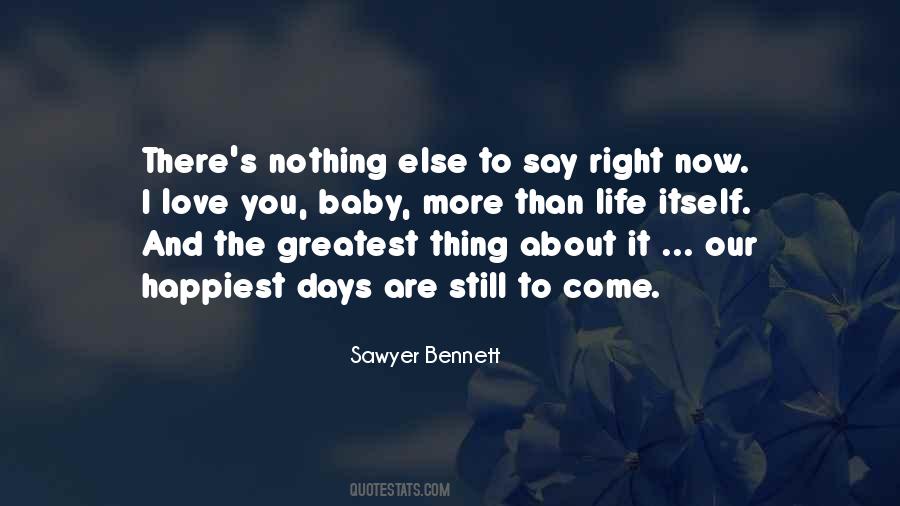 #49. I didn't mean to scare you. I'm not suicidal if that's what's freaking you out. I'm not fucked up in the head. I'm not deranged. I'm not suffering from post-traumatic stress disorder. I'm just a brother who loved his sister more than life itself, so I get a little intense when I think about her. - Author: Colleen Hoover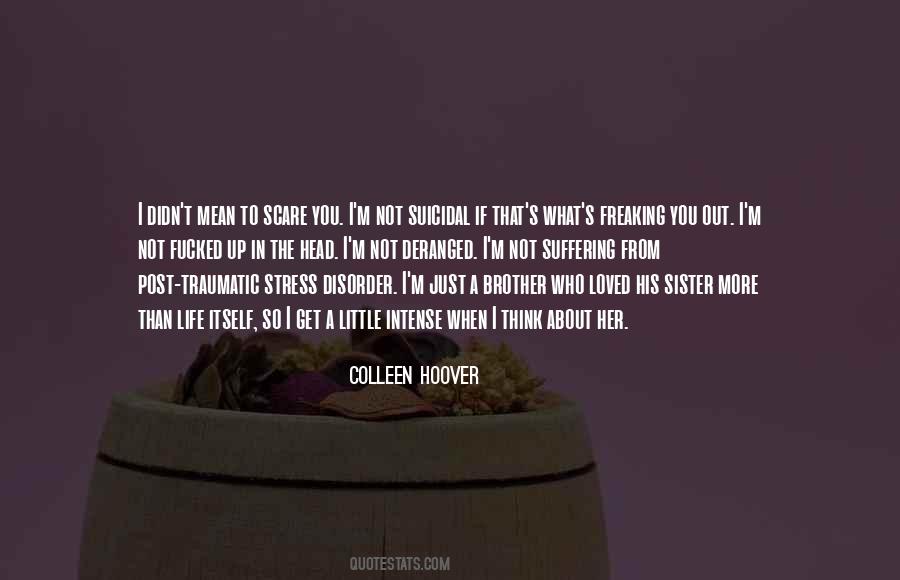 #50. I love you more than life itself, Arodi, you mean everything to me. I'm lost without you. I swear by all that is holy and sacred to me that I will never leave you, and I won't die on you. I'm never going to leave you alone. - Author: C.N. Faust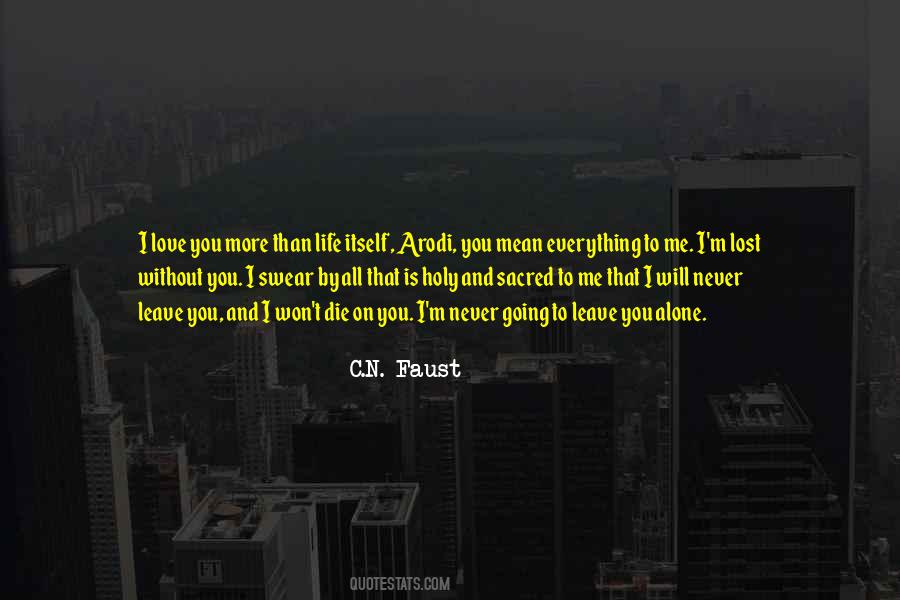 #51. I more than love you, I'm not whole without you. You are life itself to me. When you are gone I'm waiting for you to return so I can start living again. - Author: Ronald Reagan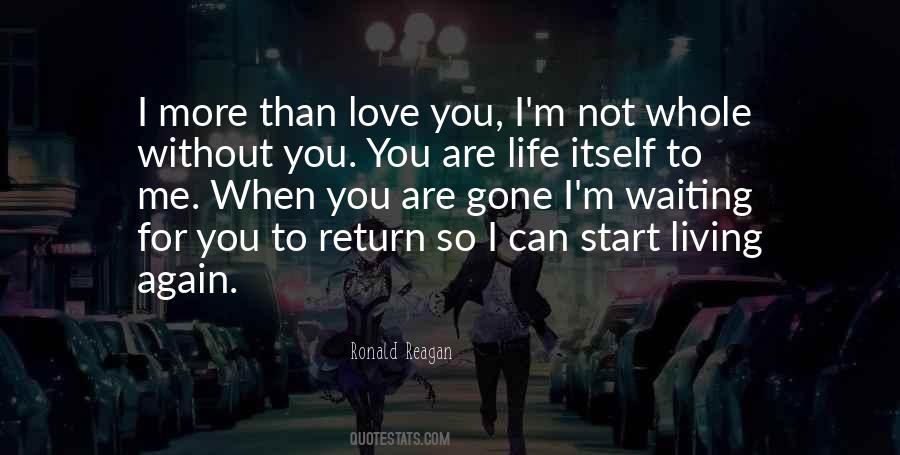 #52. Love you more than life itself, more than the sun and the air.
You own my soul, Ella May.
Micha - Author: Jessica Sorensen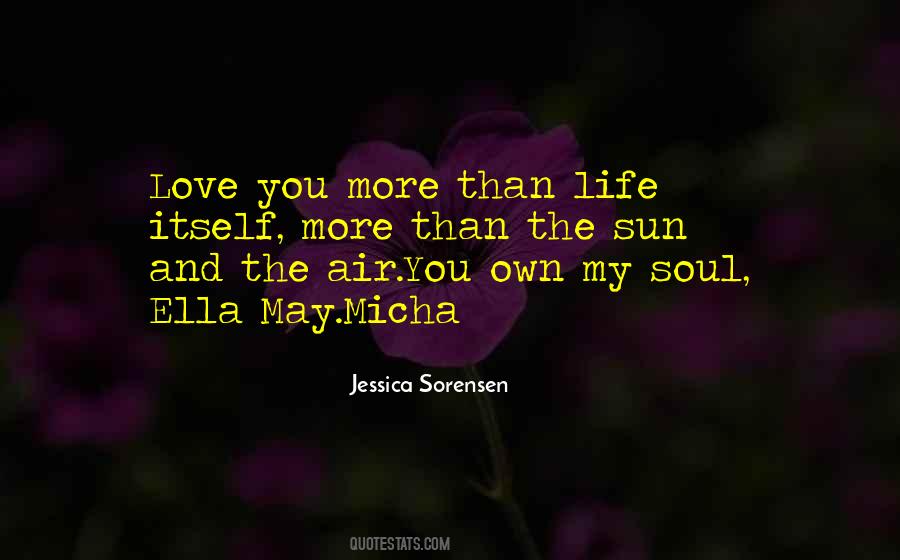 #53. I love you more than life itself." There was no way she could doubt his words, because he was opening his eyes to her and letting her glimpse his soul. - Author: Ann H. Gabhart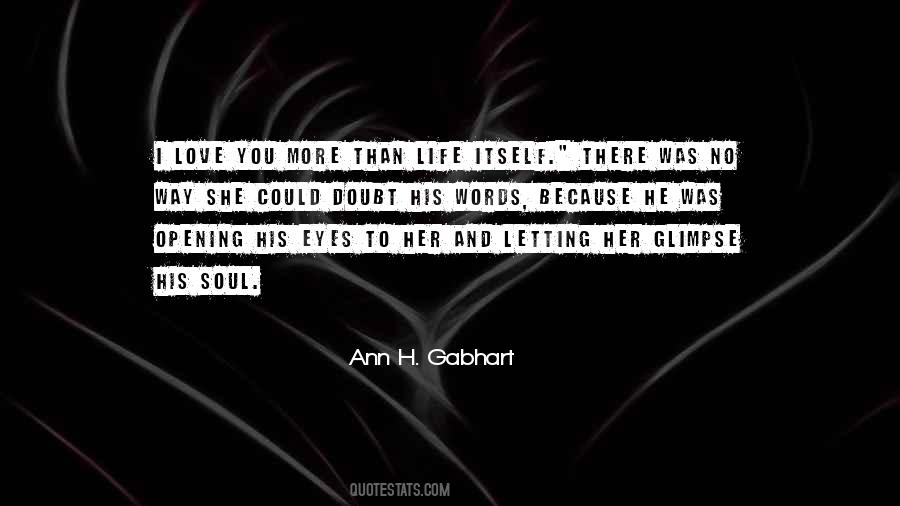 #54. There was a time when I thought I loved my first wife more than life itself. But now I hate her guts. I do. How do you explain that? What happened to that love? What happened to it, is what I'd like to know. I wish someone could tell me. - Author: Raymond Carver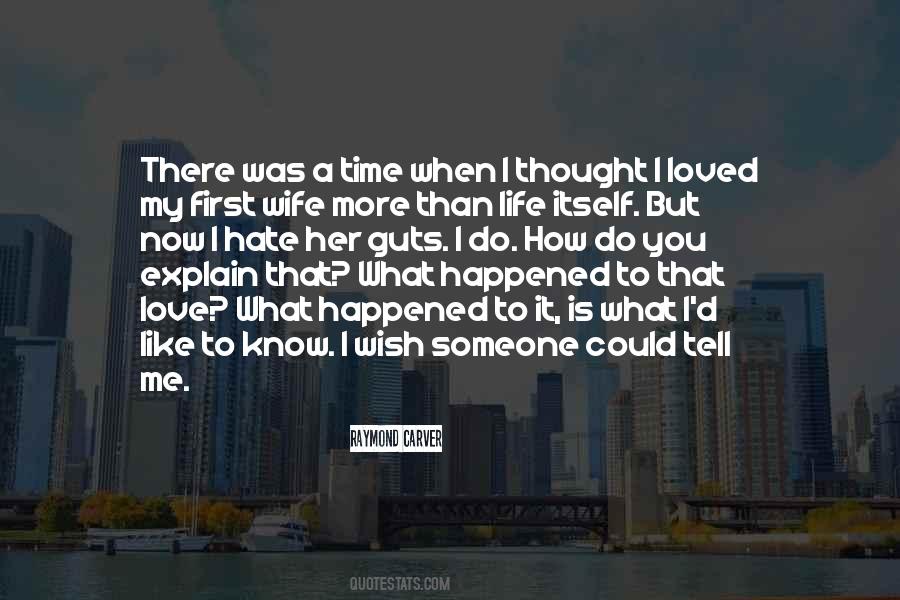 #55. Is it possible that you can love someone more than you love life itself, and yet you're still never going to know for sure everything he's thinking? - Author: James Patterson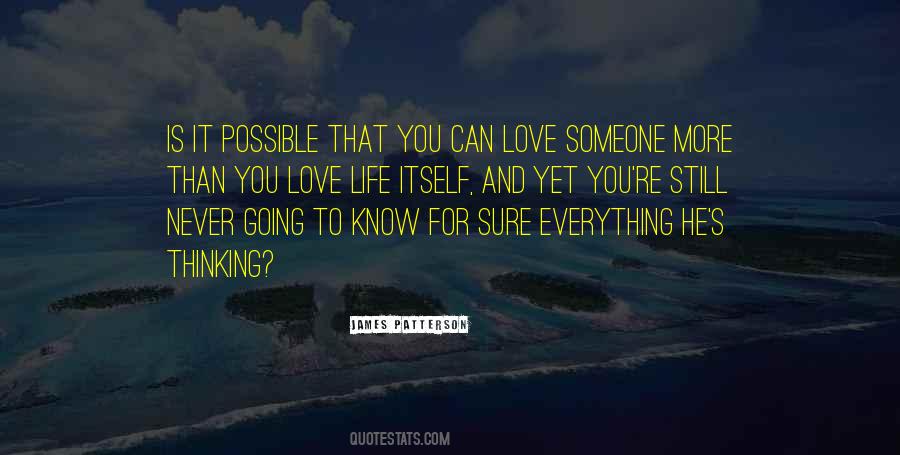 #56. I love you all; I love you more than life itself, but you're all fucking mad. - Author: Ozzy Osbourne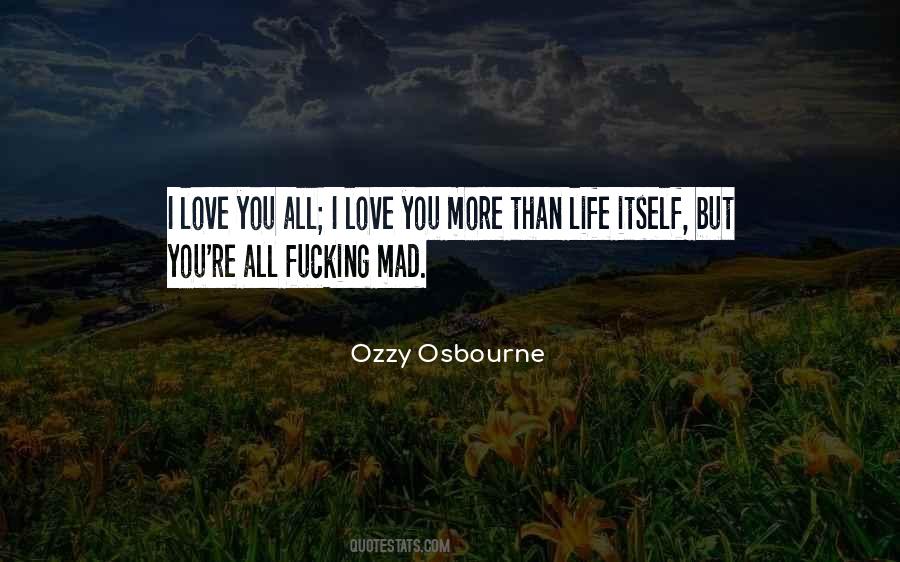 #57. Shh," he whispered. "You asked me if I loved you. I do. I love you more than life itself. Nothing matters in this world but that you live. Can you do that for me? Can you live? - Author: Elizabeth Hoyt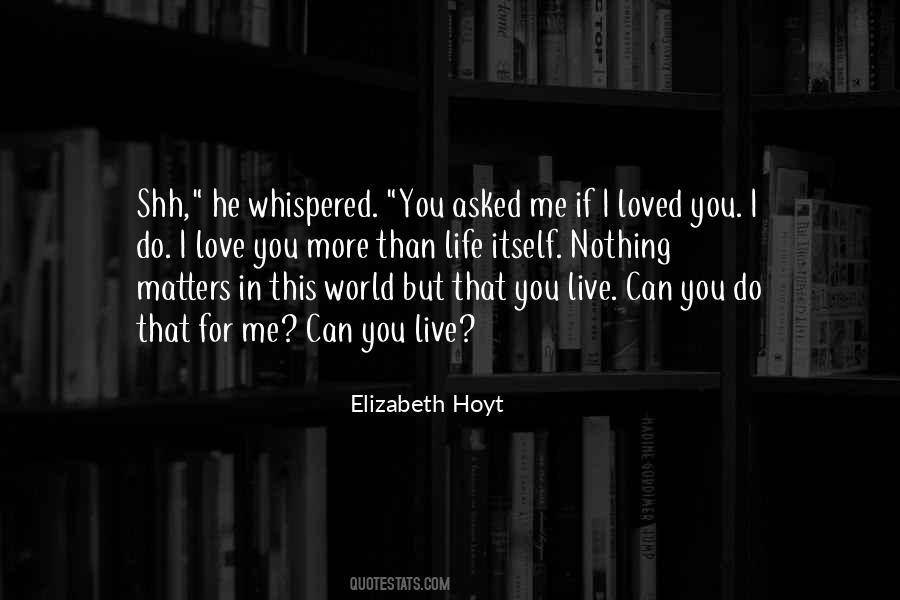 #58. I love you," he said. "I want you more than life itself. Forever." He brushed a hand across her cheek. "And I will take care of you always. - Author: Chelsea Fine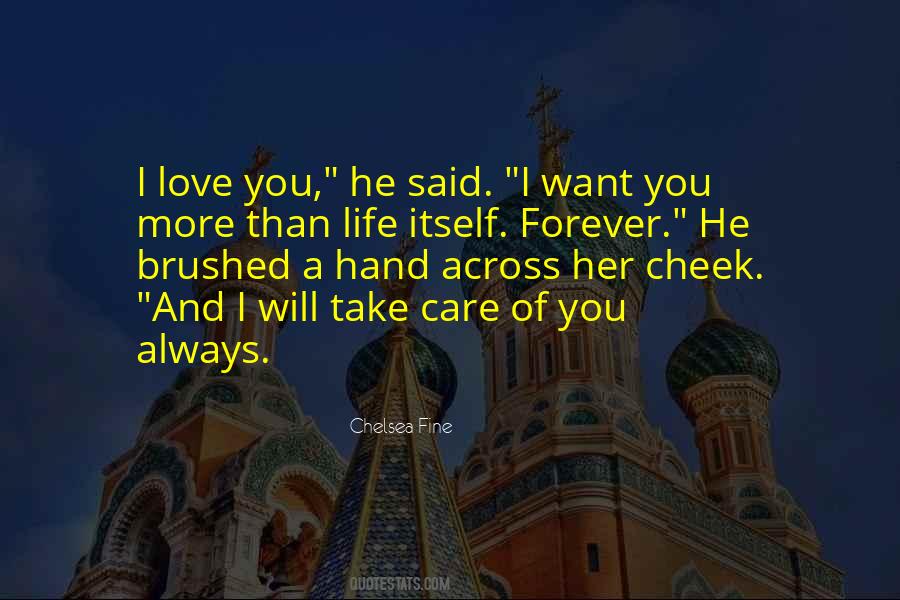 #59. How do you leave someone who has been such an important part of your life for twenty-eight years, someone you love more than life itself? - Author: K.S. Ruff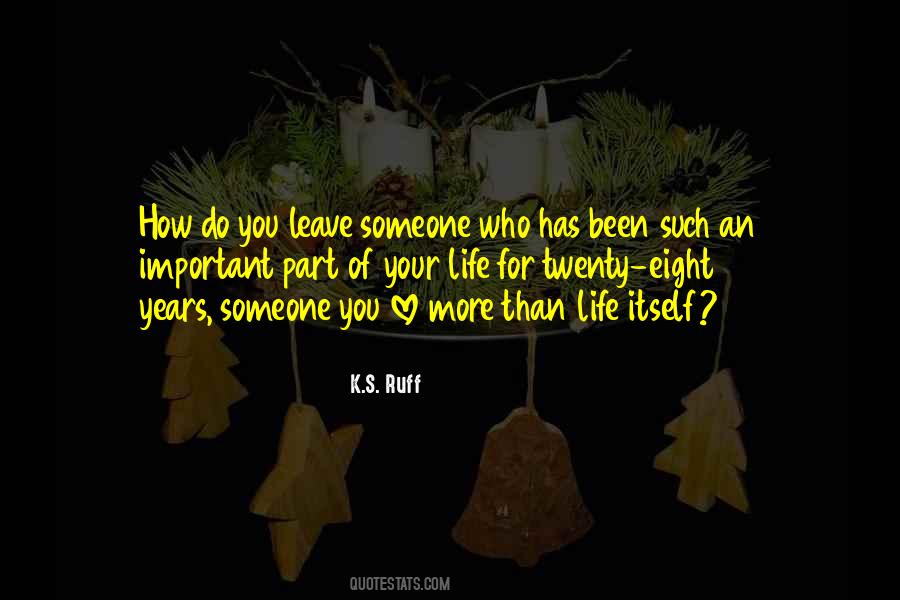 #60. She drew a swift breath, and let it out on the words: I love you - more than I've ever loved anyone. I love you so profoundly it goes beyond all reason. And I could never let you go - let you be taken from me - that would be the same as letting life itself go, because you are life to me. - Author: Stephanie Laurens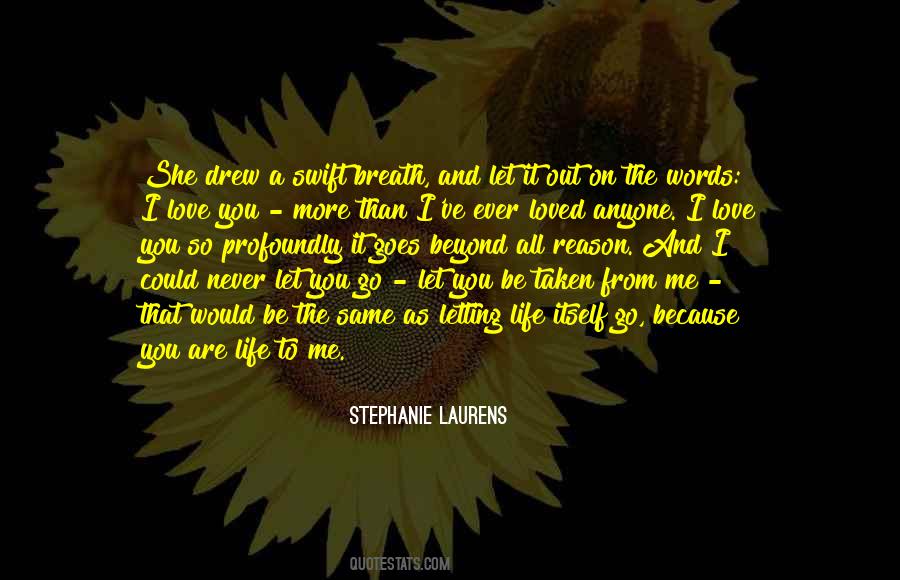 Famous Authors
Popular Topics