Love Without Faith Famous Quotes & Sayings
List of top 86 famous quotes and sayings about love without faith to read and share with friends on your Facebook, Twitter, blogs.
Top 86 Love Without Faith Quotes
#1. Marrok, in all
these years, you've grown to be like a grandson to me. I believe you can do this. Have faith in your
wolf, son. Where you're weak, he's strong. It's his mate, too, and I can guarantee he won't let her go
without a fight. - Author: Rose Wynters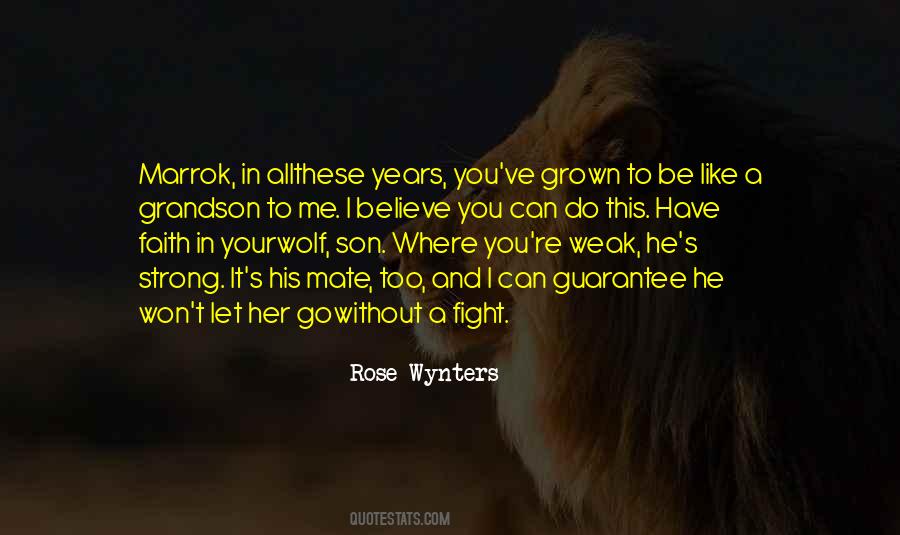 #2. To improve quality of life, to evolve into a better version of ourselves, to pause in recognition of blessings with only our name on the tag, to dance in graitutde, to embrance with abandon, to give without receiving, to seek the face of God ... all this and more is why we exisit. - Author: Toni Sorenson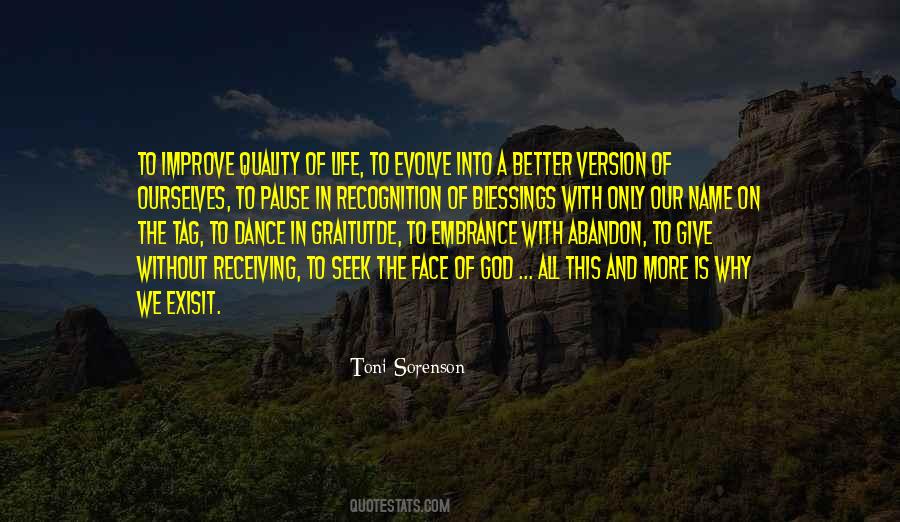 #3. But you met the right person, too, didn't you? <> I don't know if I even believe in that anymore. The right guy. The perfect guy. The one. I've lost faith in "the." <> How do you feel about "a" and "an"? <> Indifferent. <> So you're considering a life without articles? <> And true love. - Author: Rainbow Rowell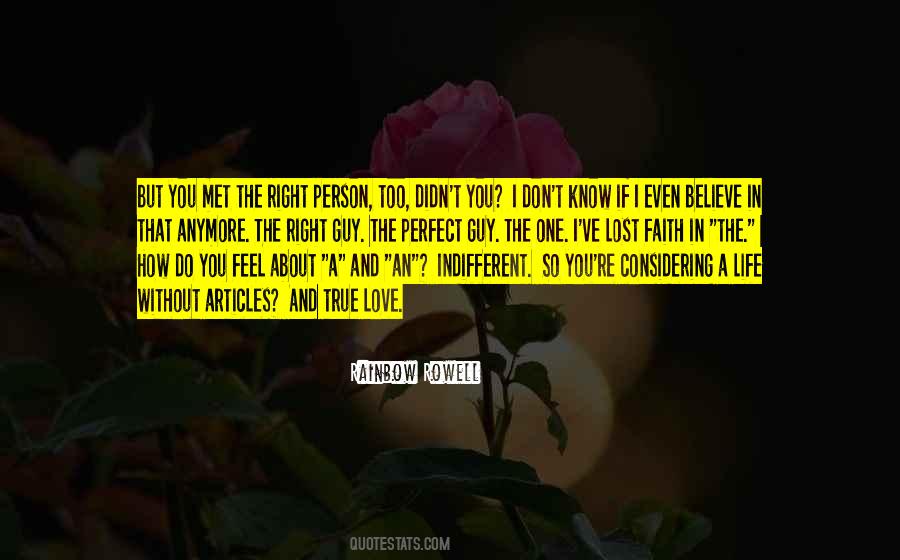 #4. Genius is, to be sure, not a matter of arbitrariness, but rather of freedom, just as wit, love, and faith, which once shall become arts and disciplines. We should demand genius from everybody, without, however, expecting it. - Author: Karl Wilhelm Friedrich Schlegel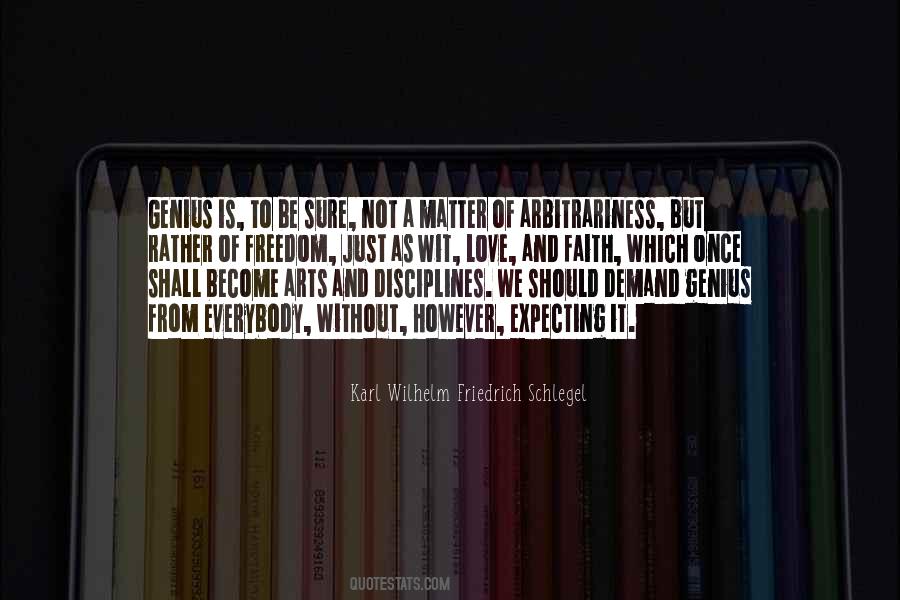 #5. Faith receives. Love gives.
One must not receive without faith. One must not give without love.
Therefore, in order to receive, we believe, and in order to give truly, we love.
But if one gives without love, he does not benefit from such giving. - Author: Vladimir Aleksandrovich Antonov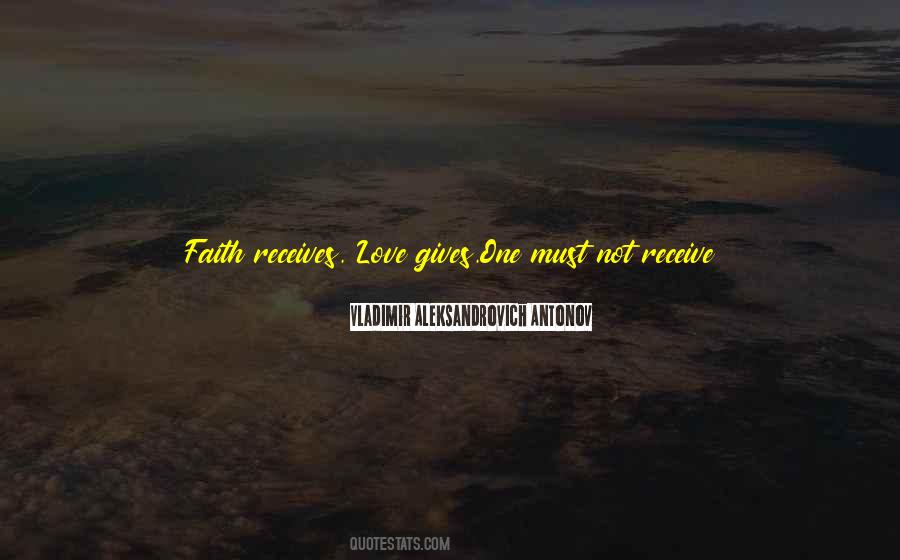 #6. Love manifests its reality in deeds, not only in words-these alone are without effect. - Author: Abdu'l- Baha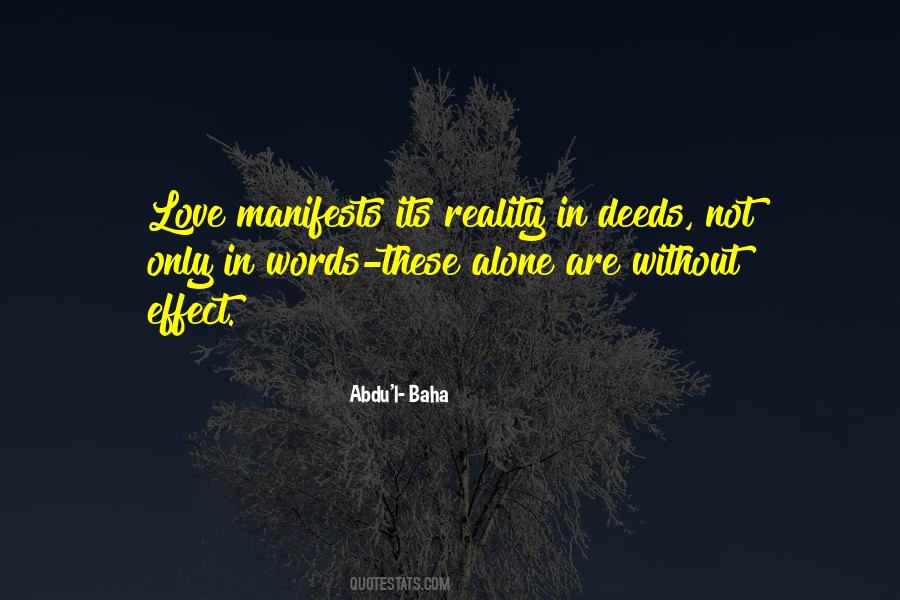 #7. Without prayer, our faith is weakened, our love grows cold, our hope becomes uncertain. - Author: Terence Cooke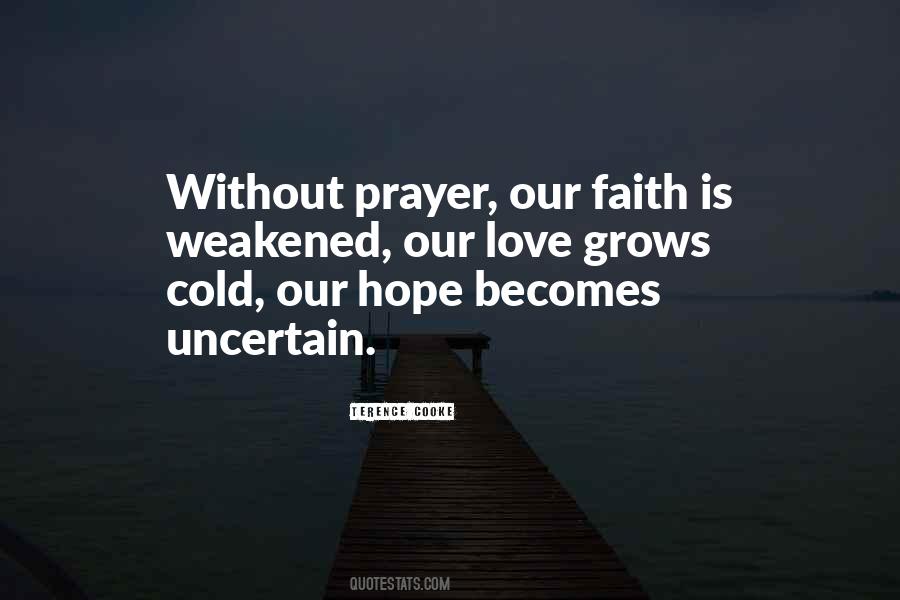 #8. God is so immense that if he were 'too visible,' people would give forced compliance without expressing their heart. So God made it possible, in enormous love, for us to live as if he were not there. - Author: John Ortberg Jr.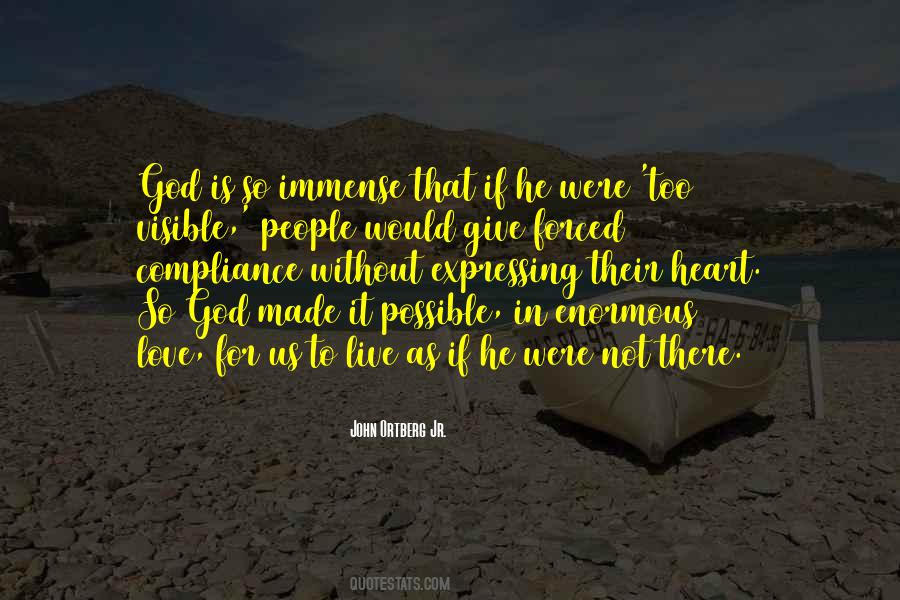 #9. It's not called 'falling in love' for no reason. It's scary! It's like jumping out of a plane with no parachute. Or bungee-jumping without your cord attached. Or hang-gliding with only one wing. - Author: Andrea Lochen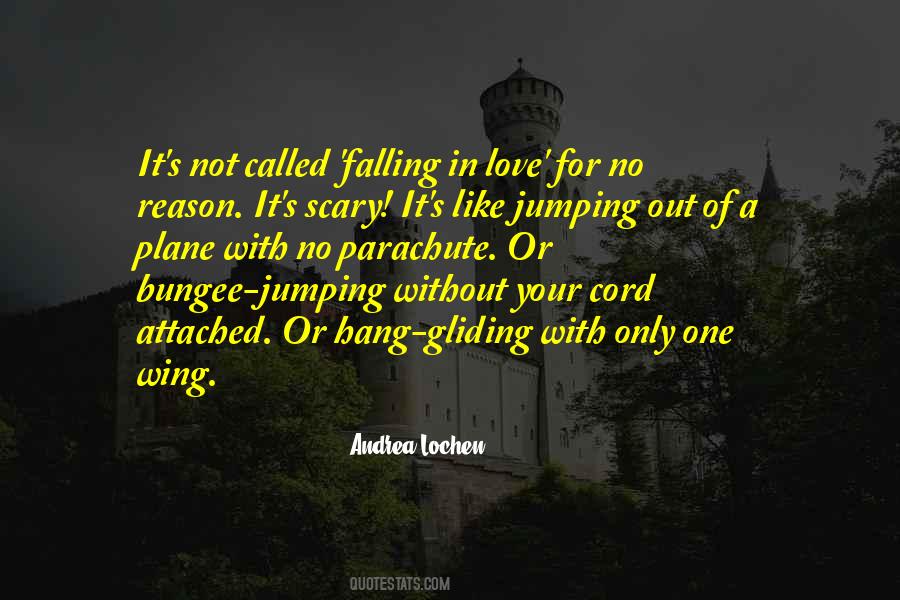 #10. With faith, I love without any fear. - Author: Lailah Gifty Akita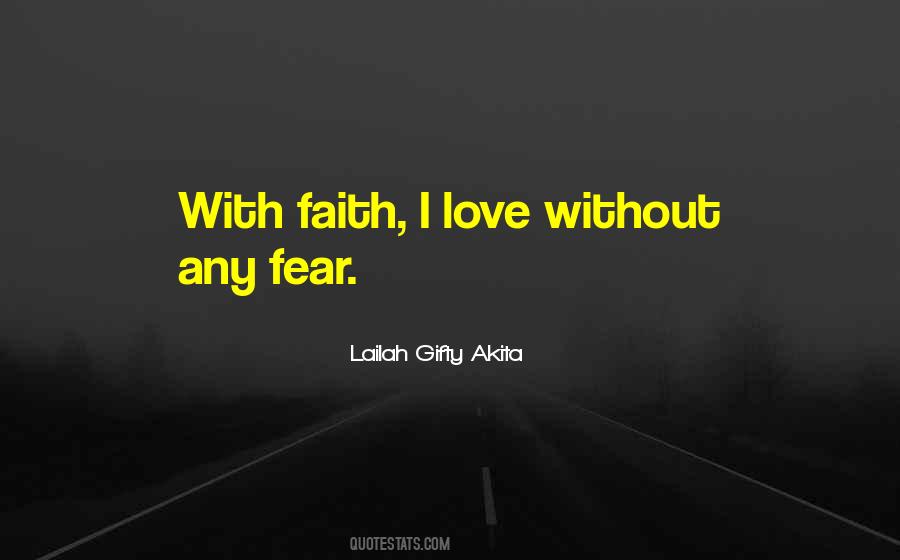 #11. The first line in the first 'Gasland' is: 'I'm not a pessimist. I've always had a great deal of faith in people that we won't succumb to frenzy or rage or greed. That we'll figure out a solution without destroying the things that we love.' I have not lost that sense. - Author: Josh Fox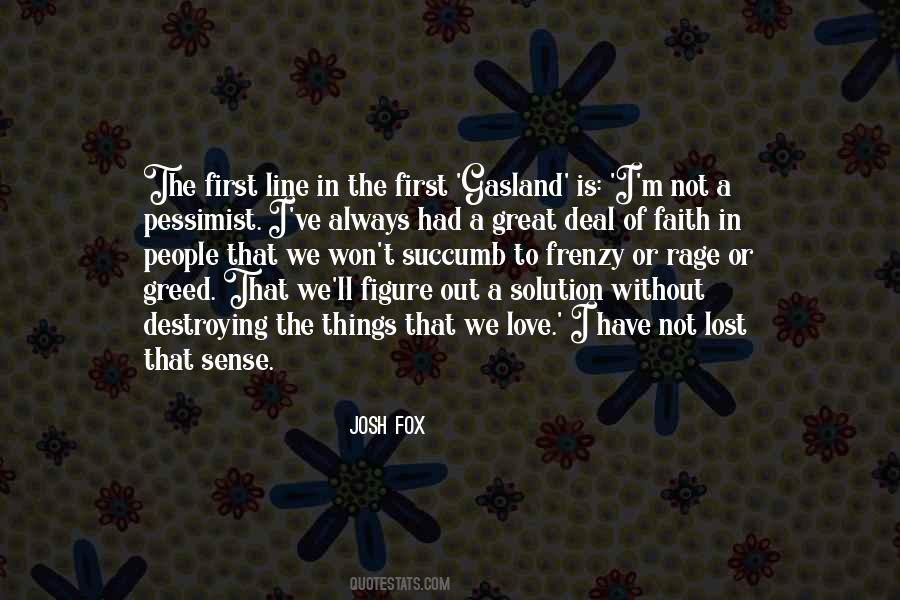 #12. I love the way you make me feel. I was incomplete without you. - Author: Truth Devour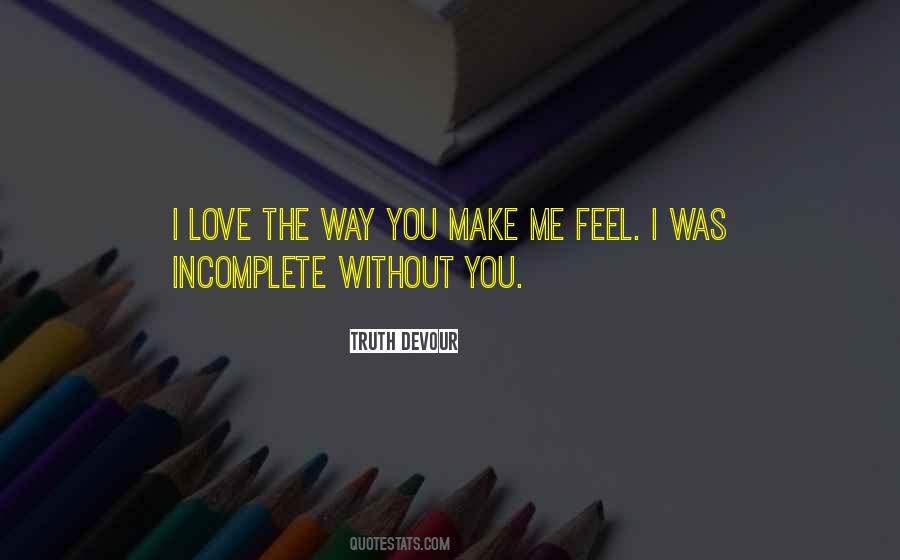 #13. No hope without faith, no faith without hope, no love without trust, no trust without love. Remove one and the entire human house cards collapses. - Author: Rick Yancey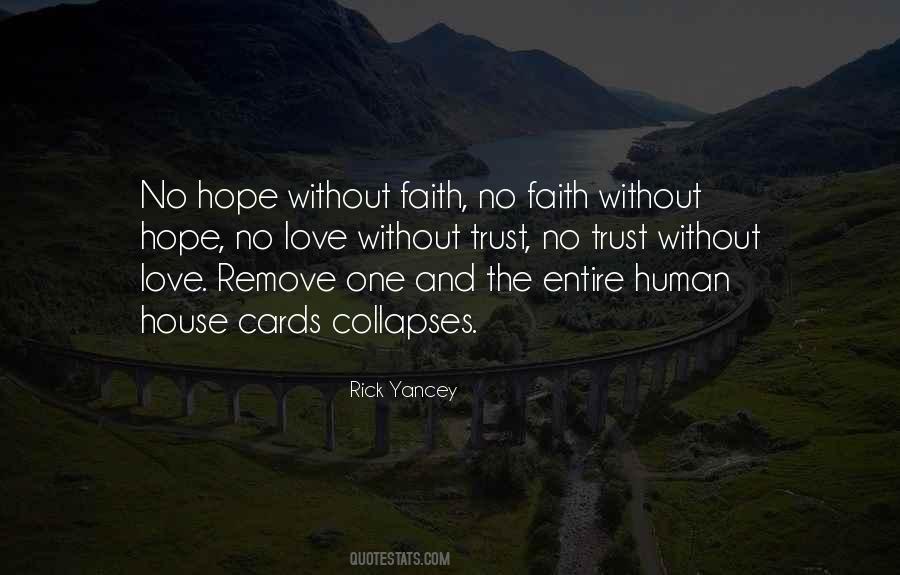 #14. All of my secrets and scars and wishes and dreams can live together in this one body without shame, without blame, and without fear. I am all loved, all accepted, and all in service to God. In his eyes, regardless of what I did or didn't do today, I am loved. I am His, so I am enough. - Author: Anna White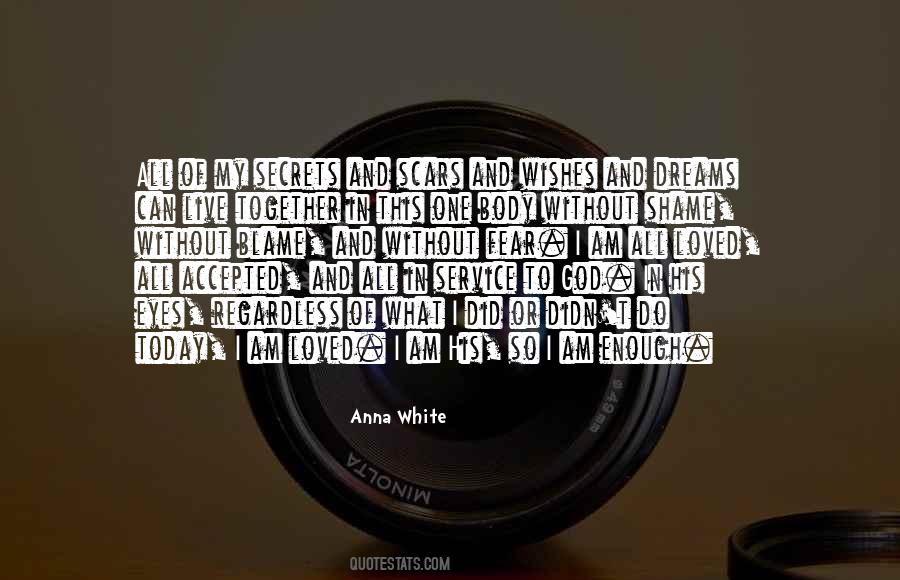 #15. The cynic suffers the form of faith without love. Incredulity is his piety. - Author: James Richardson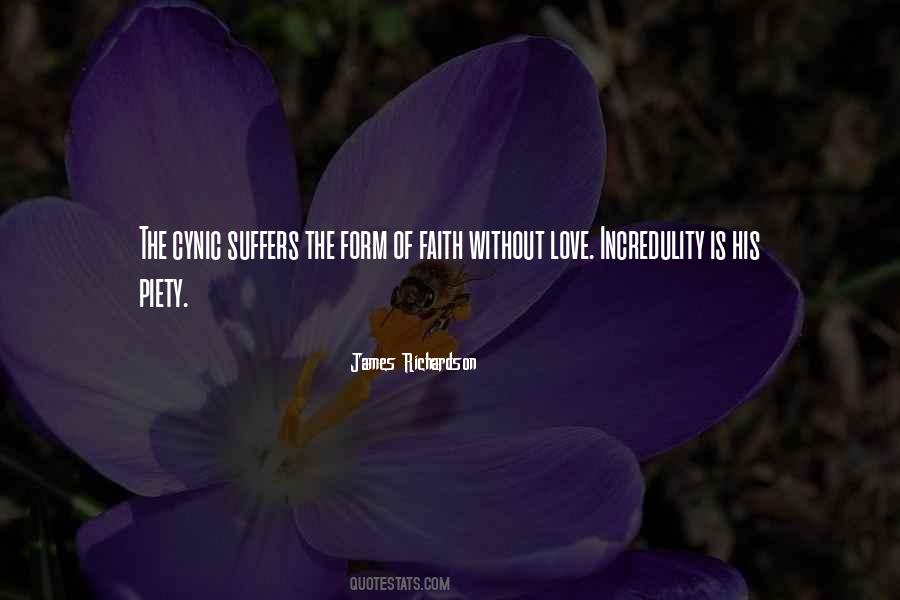 #16. Without faith, no faith without hope, no love without trust, no trust without love. Remove one and the entire human house of cards collapses. - Author: Rick Yancey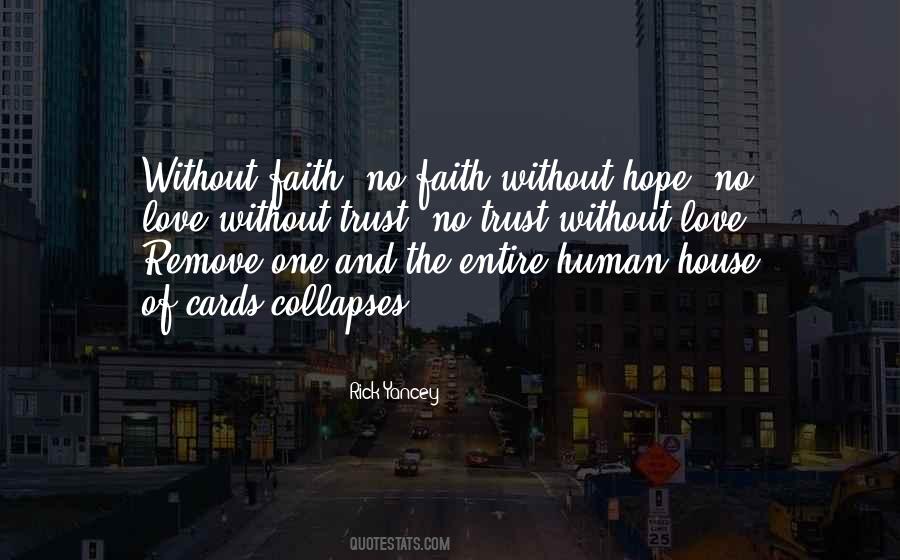 #17. The discoveries of my life that were of greatest significance (1) When I discovered love, (2) When I discovered faith and (3) When I discovered one cannot be without the other. - Author: Tonny K. Brown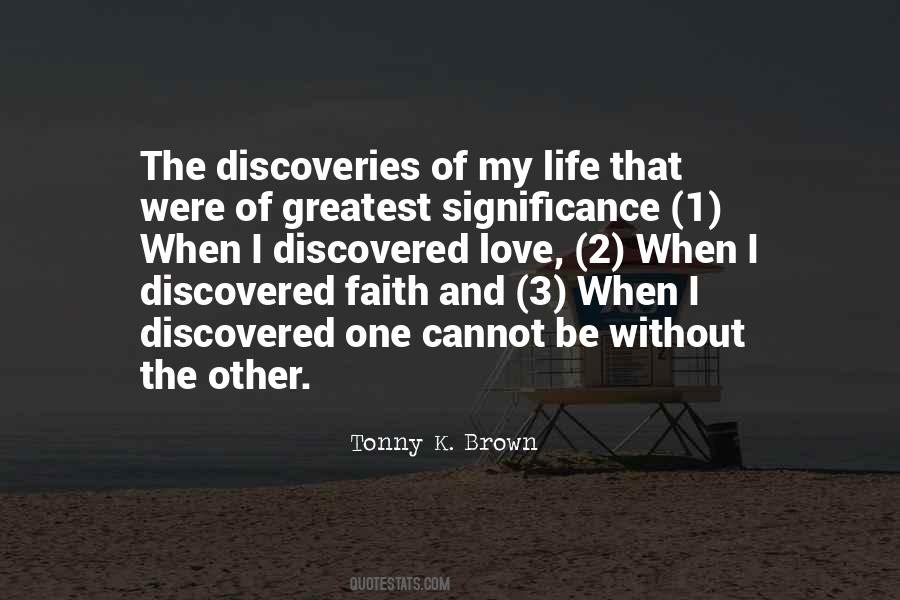 #18. The worse I am, the more I need God. I can't shut myself out from His mercy. That is what it would mean; starting a life with you, without Him.
Julia to Charles - Author: Evelyn Waugh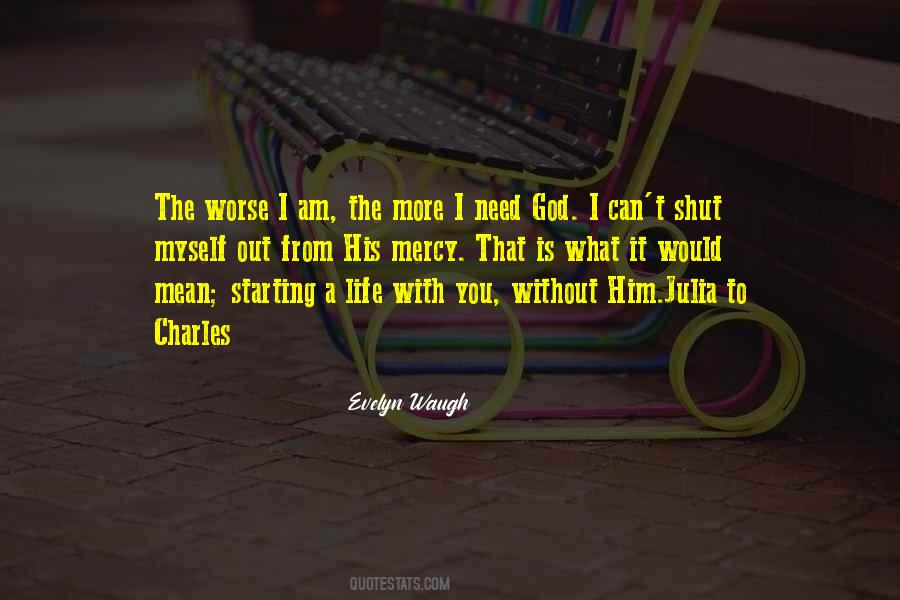 #19. If the Gospel and the Apostles may be credited, no man can be a Christian without charity, and without that faith which works, not by force, but by love. - Author: John Locke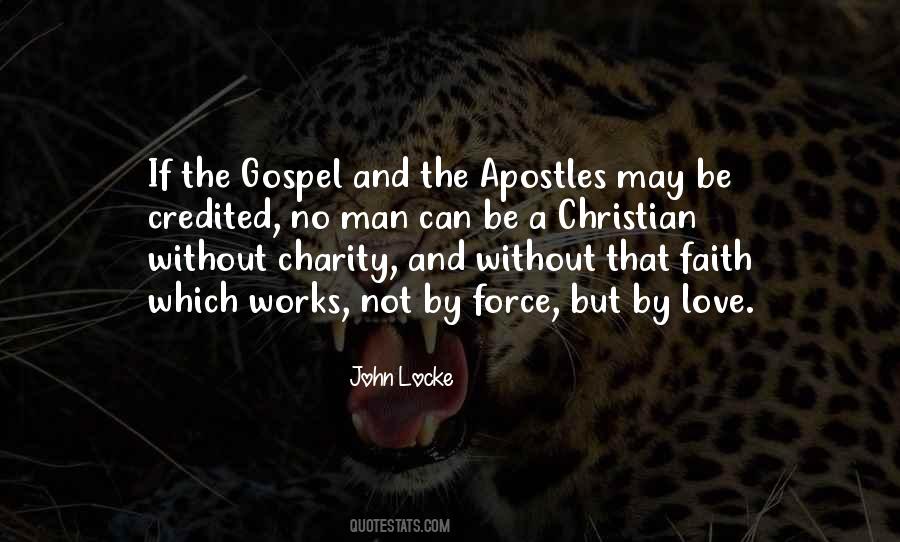 #20. Without God the economy is only economy, nature is nothing more than a deposit of material, the family only a contract, life nothing more than a laboratory product, love only chemistry, and development nothing more than a form of growth. - Author: Giampaolo Crepaldi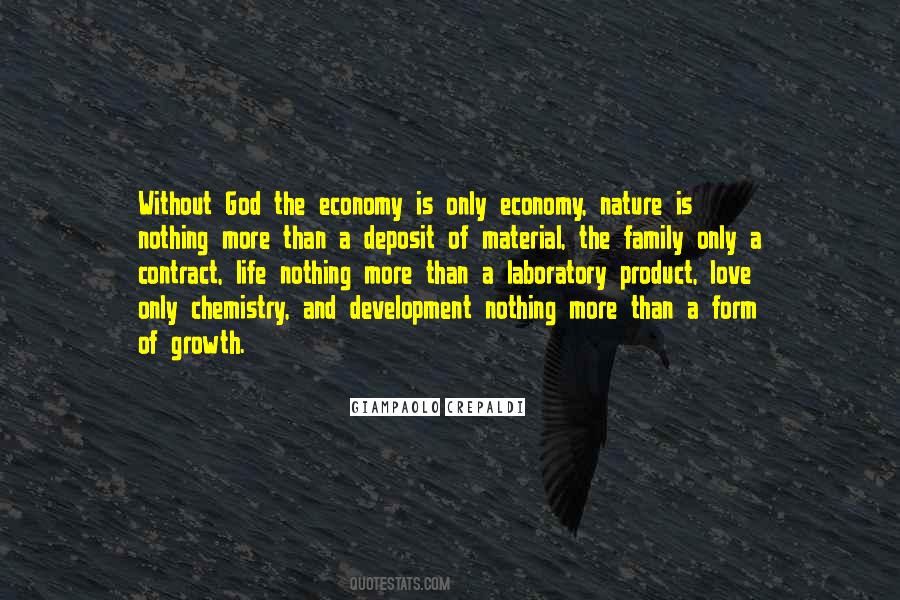 #21. Live within and without your core of being. - Author: Truth Devour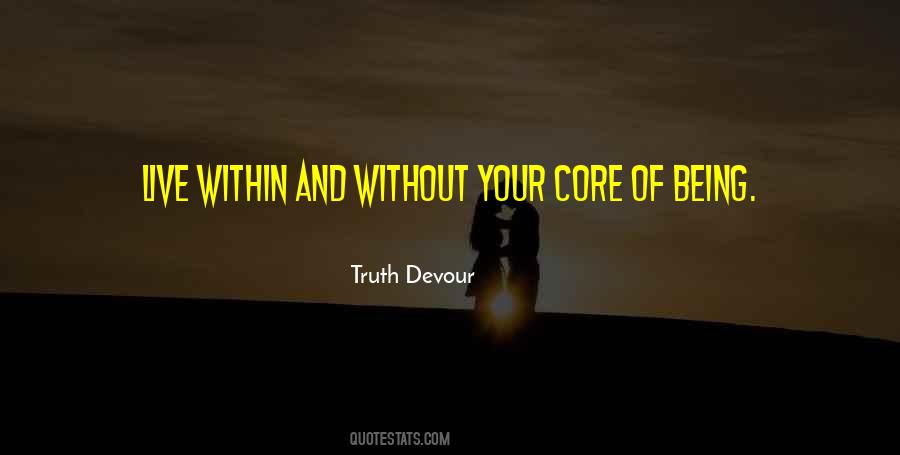 #22. The power of God has never left His Word; it is just that we have prevented it from reaching its intended destination. The more we "feast" and partake of the Word of God, the "fatter" we get; and without releasing it to our neighbors, the more slothful and content we become. - Author: E'yen A. Gardner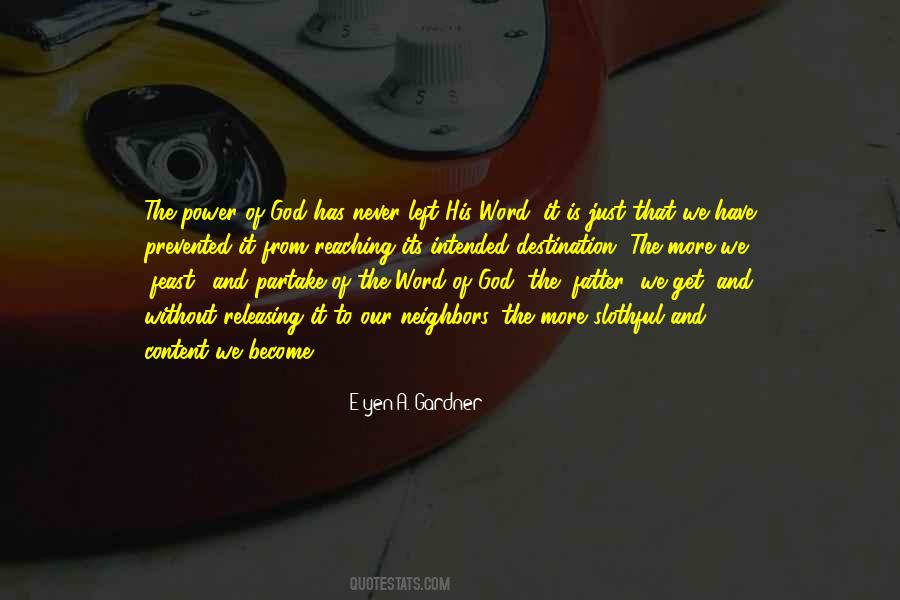 #23. Dr. Larch pointed out that Melony had taken Jane Eyre with her; he accepted this as a hopeful sign - wherever Melony went, she would not be without guidance, she would not be without love, without faith; she had a good book with her. If only she'll keep reading it, and reading it, Larch thought. - Author: John Irving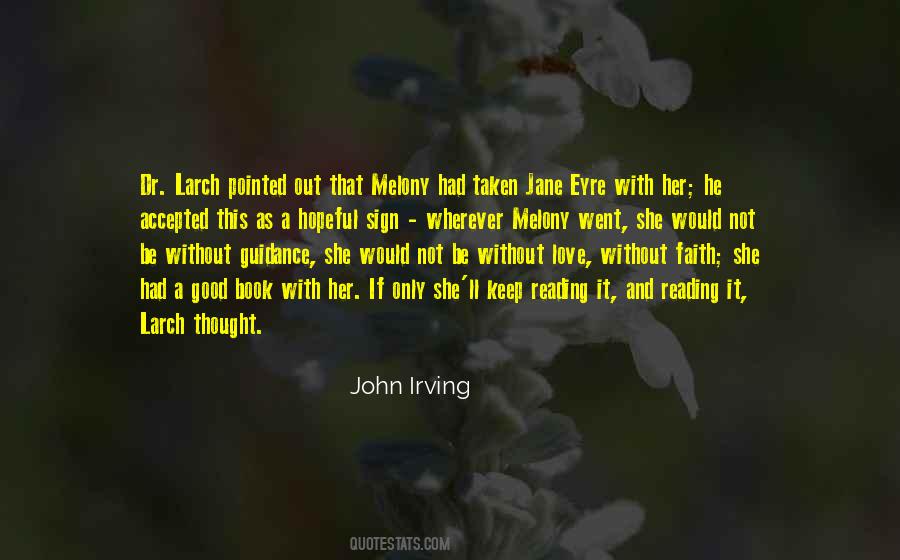 #24. Wherever Melony went, she would not be without guidance, she would not be without love, without faith; she had a good book with her. If only she kept reading it and reading it ... - Author: John Irving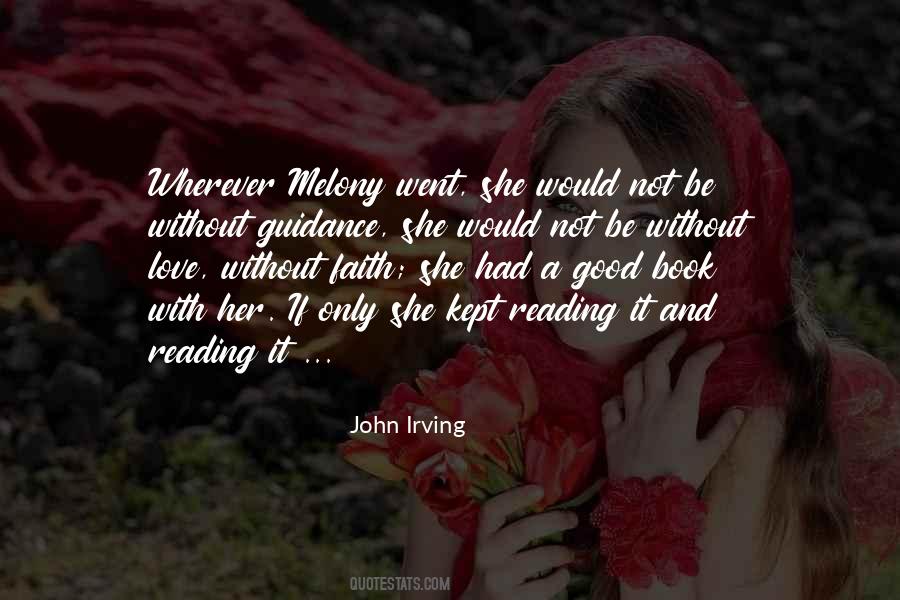 #25. It is very easy to be spiritual inside a religious group but true faith is practiced when you love the ignorant and the atheists, despite their ridicule and offenses, and without the need to convert them to your beliefs. - Author: Robin Sacredfire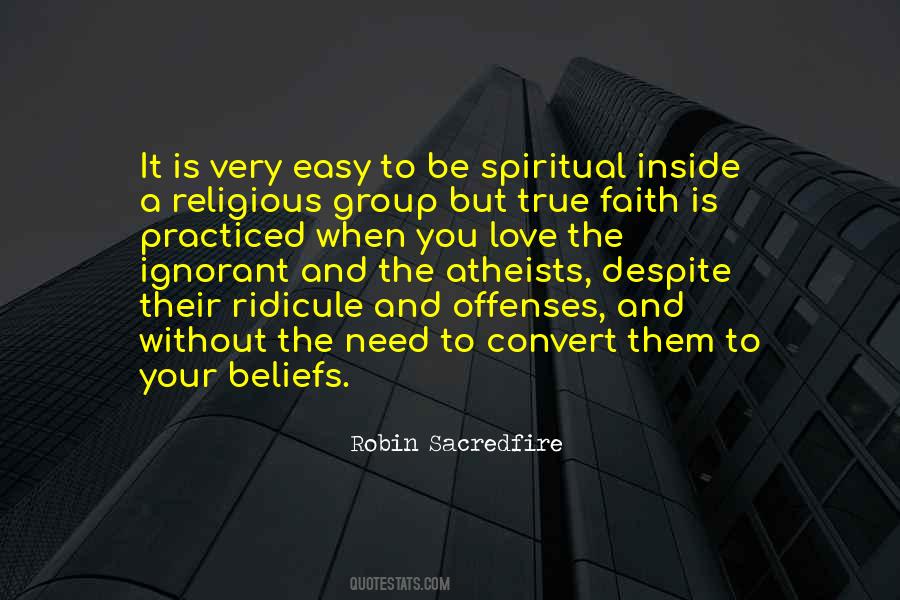 #26. Love, desire, ambition, faith. Without them life's so simple, believe me. - Author: Daniel Mainwaring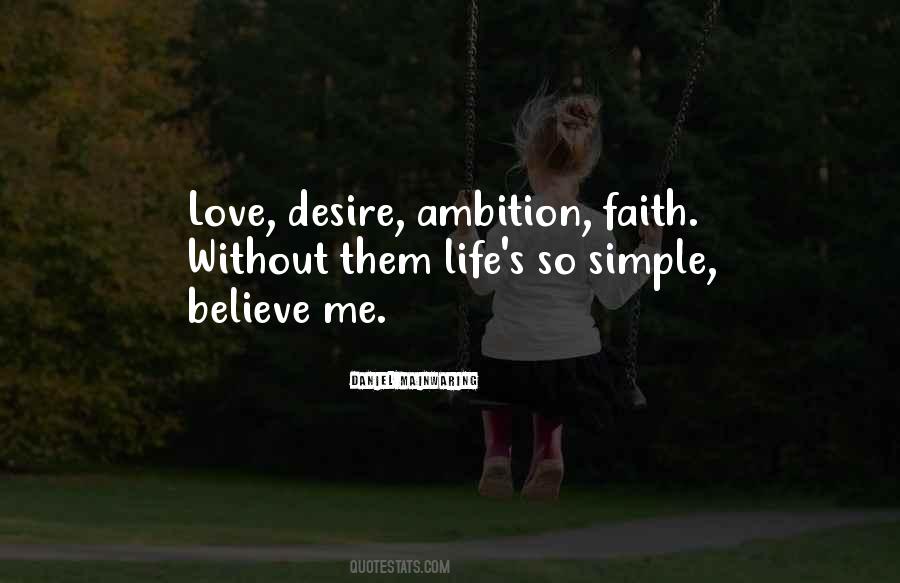 #27. Dogs have given us their absolute all. We are the center of their universe. We are the focus of their love and faith and trust. They serve us in return for scraps. It is without a doubt the best deal man has ever made. - Author: Roger A. Caras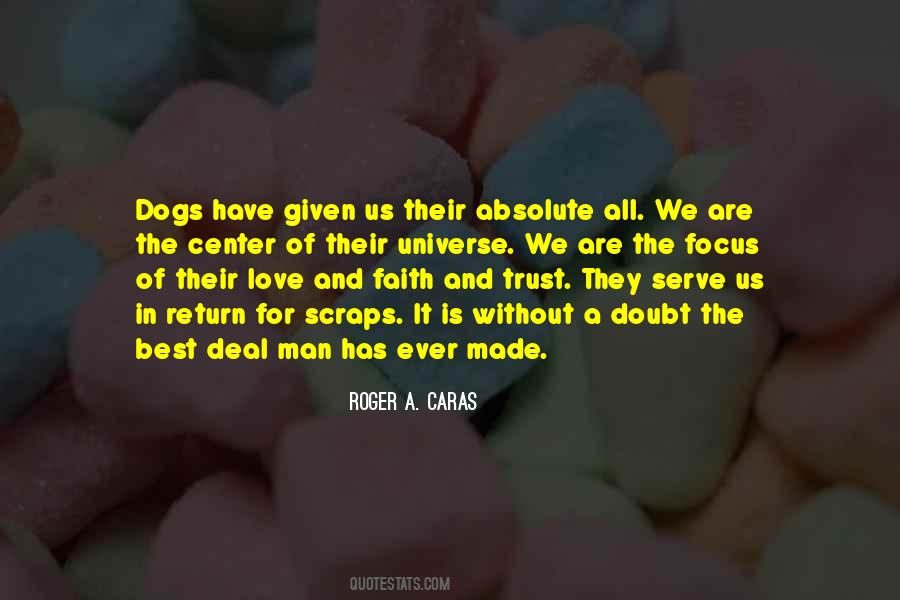 #28. Aren't you afraid you will be damned?'
'I believe I already am, but not by the Holy Spirit,' said Delaura without alarm. 'I have always believed He attributes more importance to love than to faith. - Author: Gabriel Garcia Marquez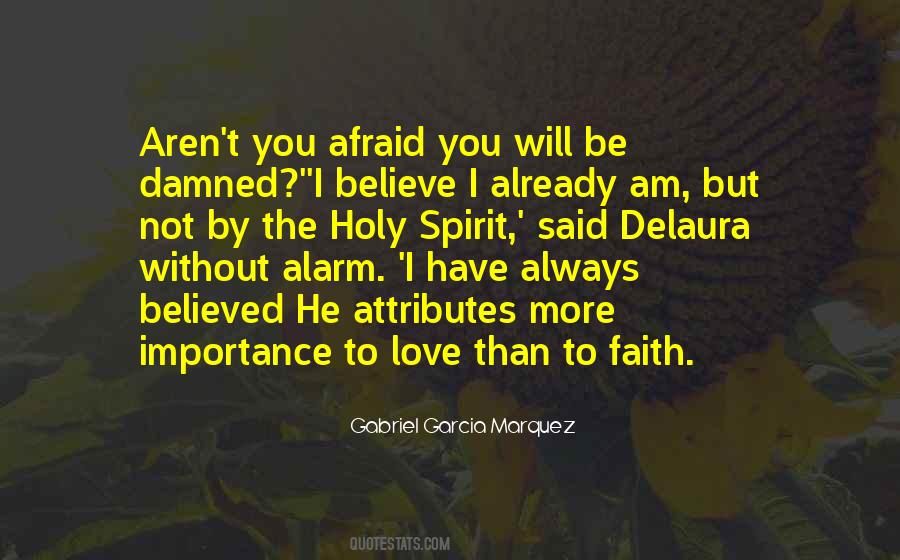 #29. Love is the source and goal, faith is the slow process of getting there, and hope is the willingness to move forward without resolution and closure. And these are indeed, 'the three things that last' (1 Corinthians 13:13). People who have these gifts - faith, hope, and love - are indestructible. - Author: Richard Rohr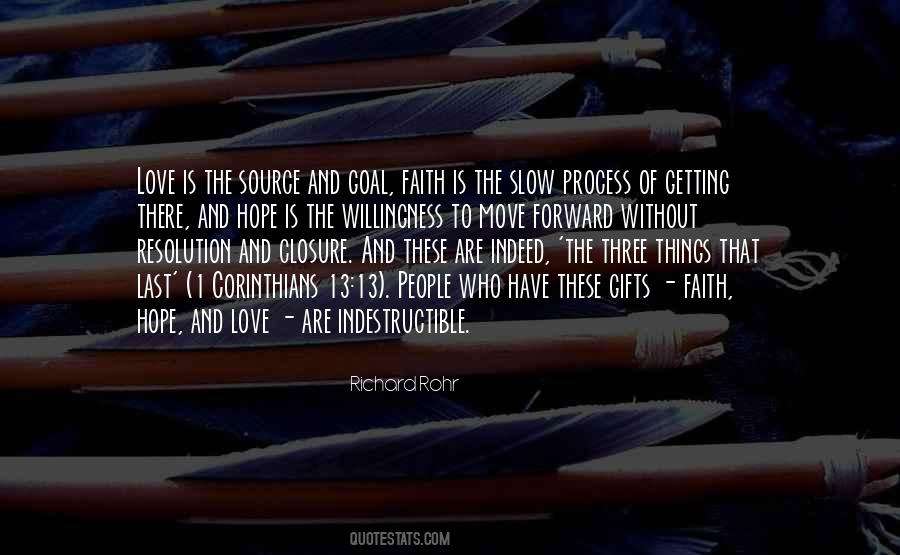 #30. Without an enthusiasm of existence, the fullness of life is missed. - Author: Lailah Gifty Akita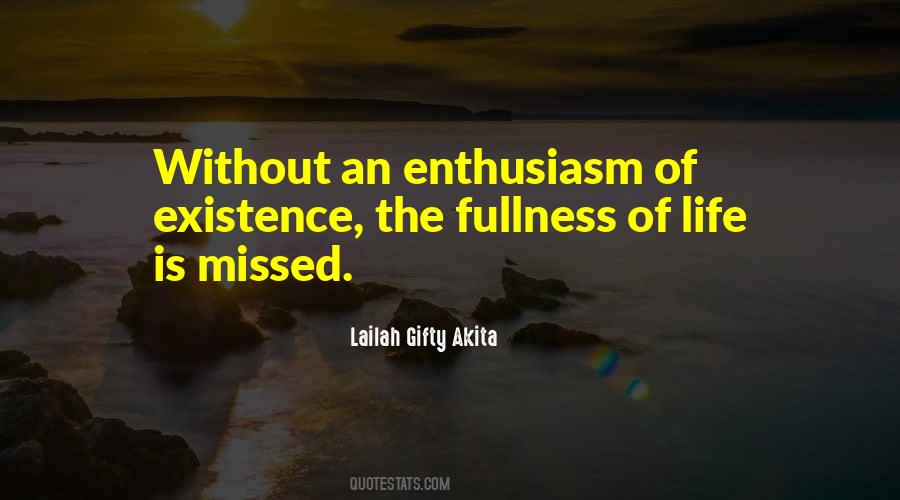 #31. the danger in loving is in giving someone the ability to destroy you. Because you cannot truly love without giving up some of yourself, and it is a leap of faith to hope that the person you give it to cares enough for it that you keep yourself all in one piece. - Author: Colleen Vanderlinden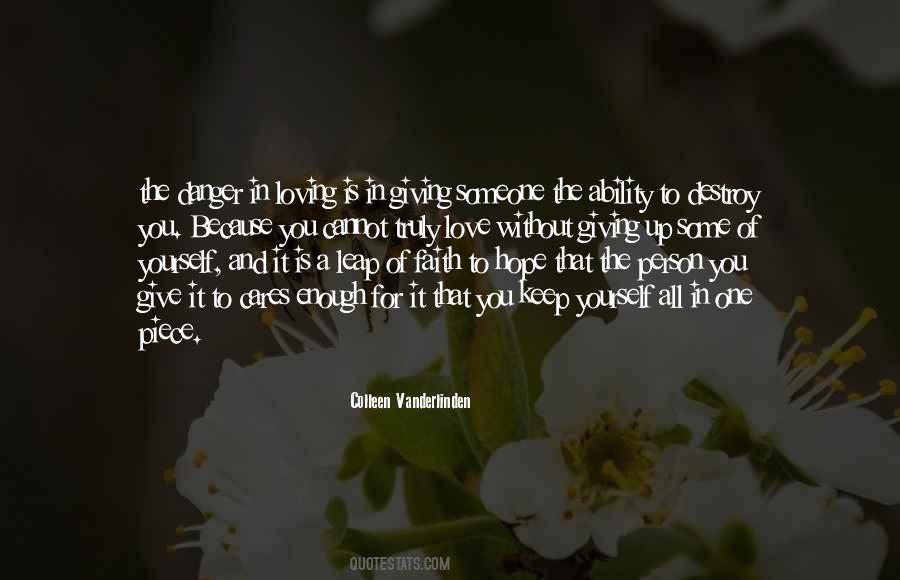 #32. Love does not reflect. Love is simple. Love never mistakes. Likewise believe and trust without reflection, for faith and trust are also simple; or better: God, in whom we believe and in whom we trust, is an incomplex Being, as He is also simply love. - Author: John Of Kronstadt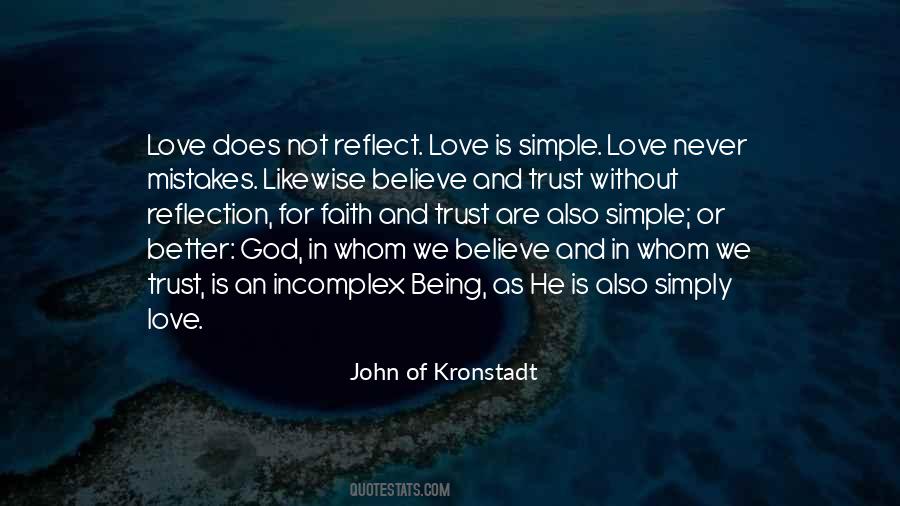 #33. Some honest people think it is better to know the ways of the devil without being evil. - Author: Janvier Chouteu-Chando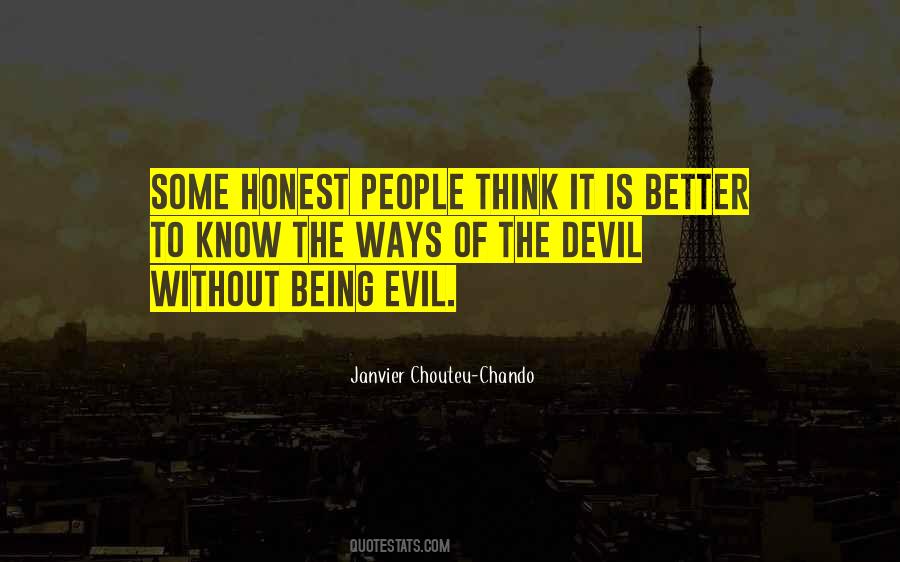 #34. Hardships are the Lord's greatest blessings to the believer. Without them we would love the Lord only for what He does for us. Our troubles teach us to love Him for who He is." Sister Norton in "The Preacher's Bride - Author: Jody Hedlund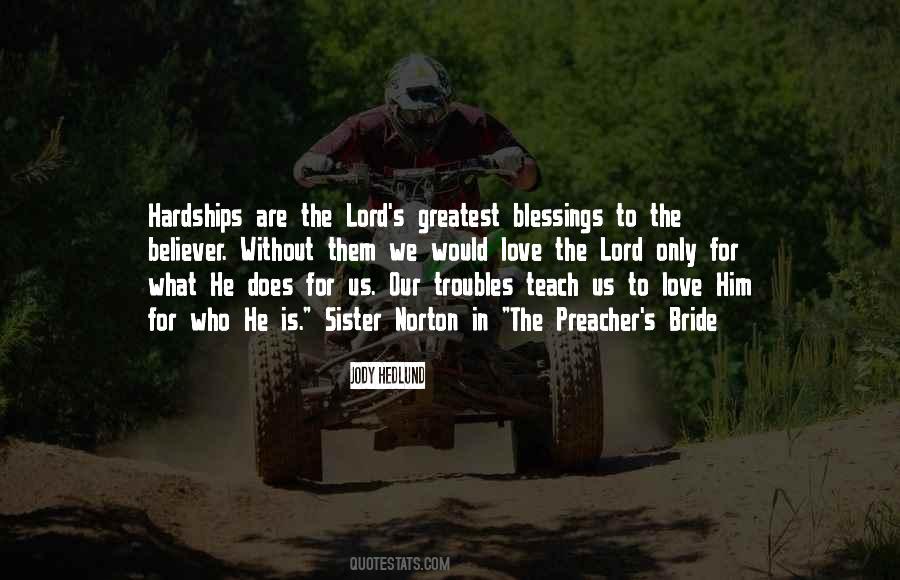 #35. It's a dangerous thing when you have love without faith and trust ... No one wants to feel unsure when they give their heart away. - Author: Solange Nicole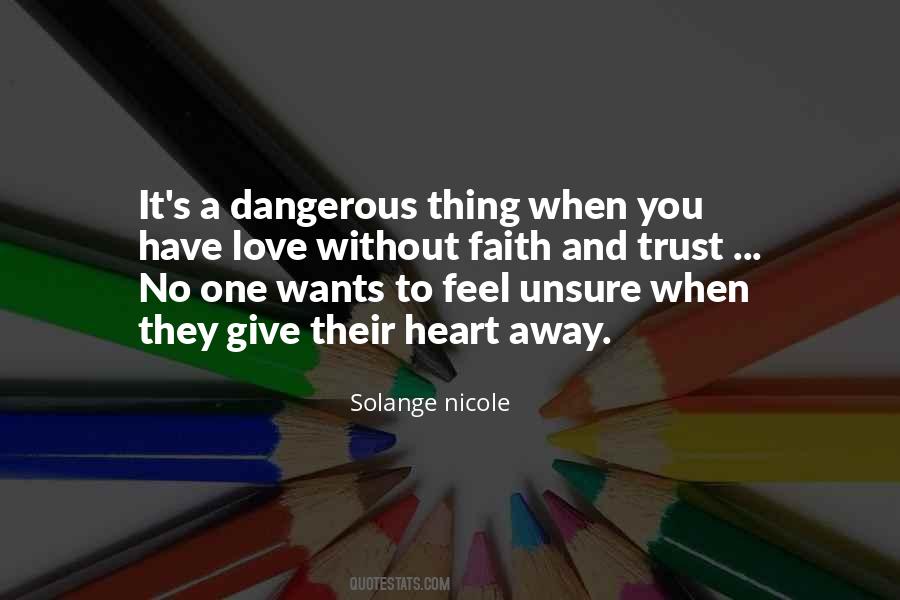 #36. Work without love is slavery. - Author: Mother Teresa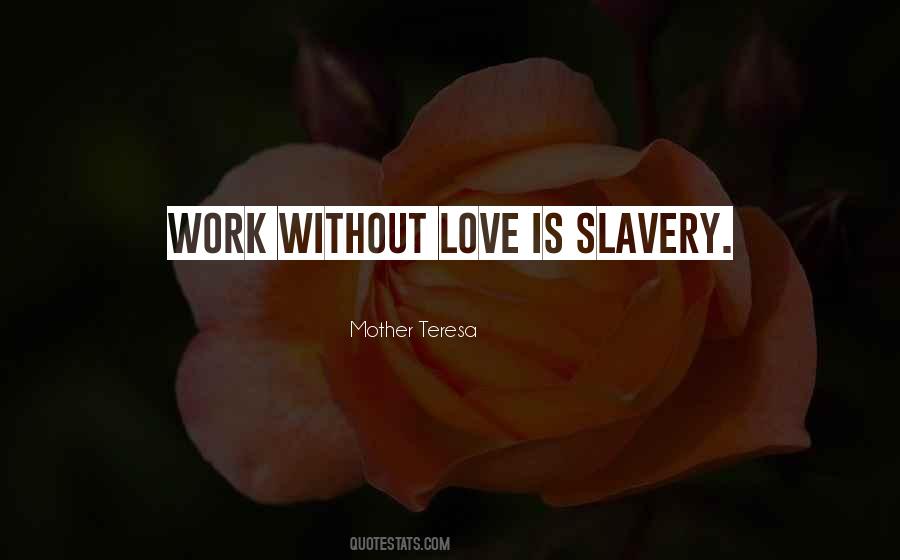 #37. You know that every evil is founded in self-love, and that self-love is a cloud that takes away the light of reason, which reason holds in itself the light of faith, and one is not lost without the other. - Author: Catherine Of Siena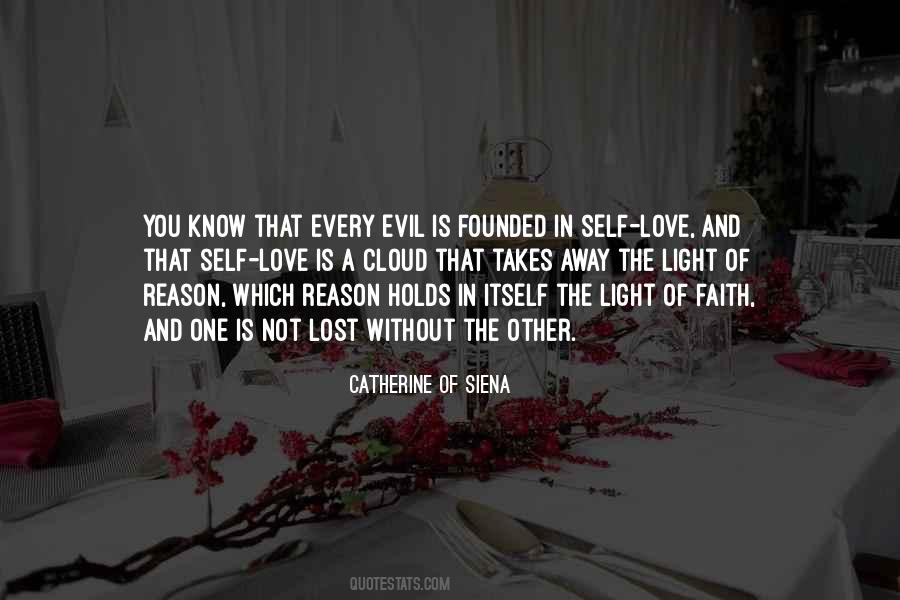 #38. Never Forgot That HOPE, FAITH And LOVE Heals All Things. Without Them ... You'll Get Nowhere! - Author: Timothy Pina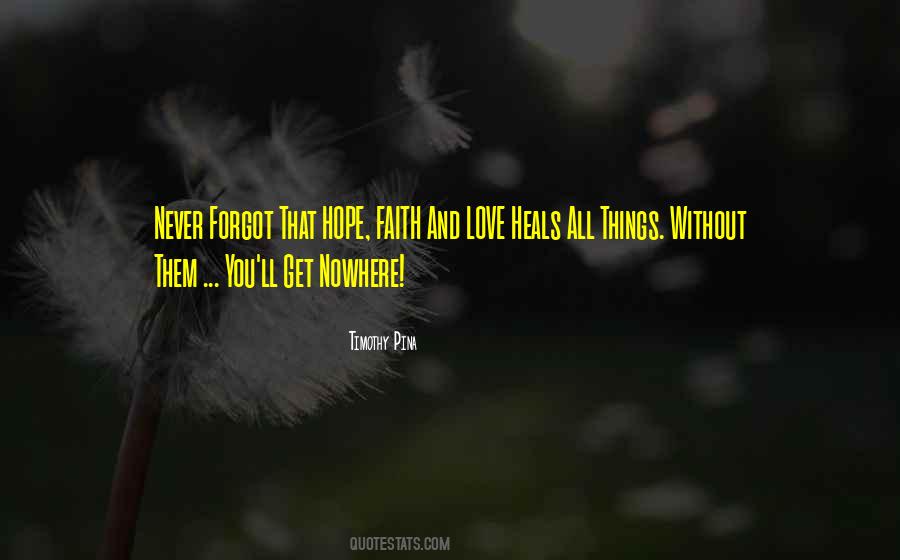 #39. The most important lesson that we're supposed to be learning right now is how completely lost we are without God. If we don't learn this lesson, then our lives are going to have zero meaning. (Stronger: Forty Days of Metal and Spirituality) - Author: Brian "Head" Welch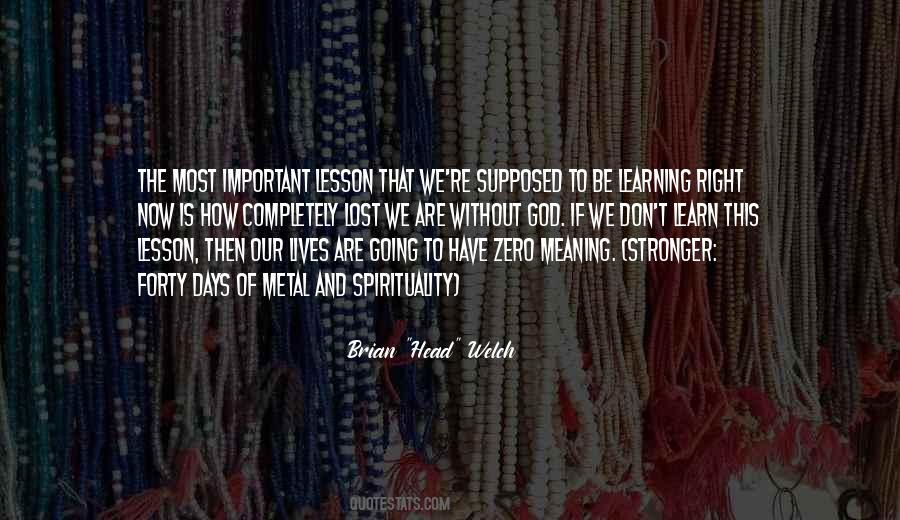 #40. Pure love is in the will alone; it is no sentimental love, for the imagination has no part in it; it loves, if we may so express it, without feeling, as faith believes without seeing. - Author: Francois Fenelon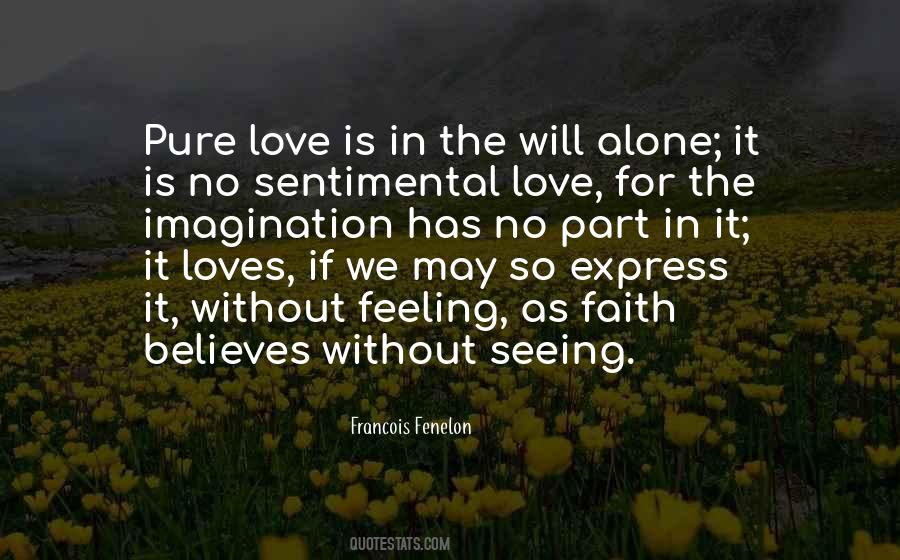 #41. God is my desire, Faith is my guardian, and the Love of Christ is my portion forever. For God is Love and without Him I am nothing. - Author: Anya VonderLuft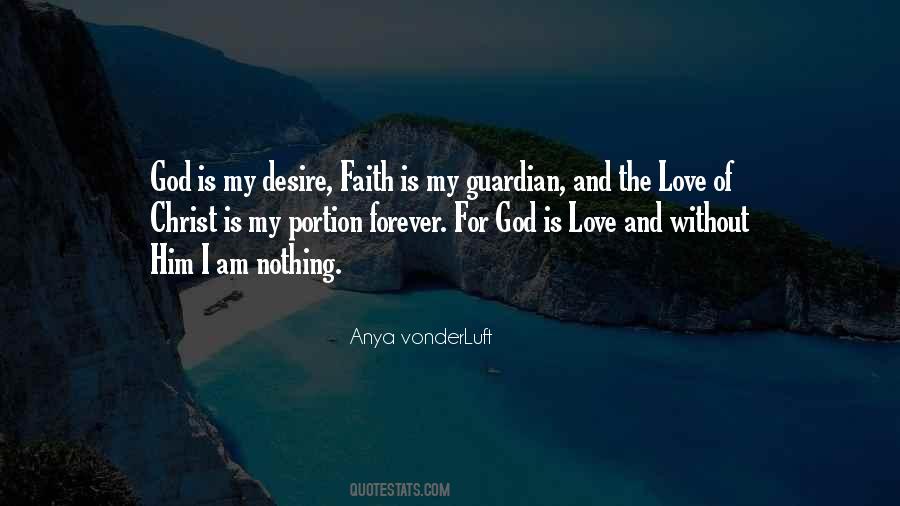 #42. Let me be cursed, let me be base and vile, but let me also kiss the hem of that garment in which my God is clothed; let me be following the devil at the same time, but still I am also your son, Lord, and I love you, and I feel a joy without which the world cannot stand and be. - Author: Fyodor Dostoyevsky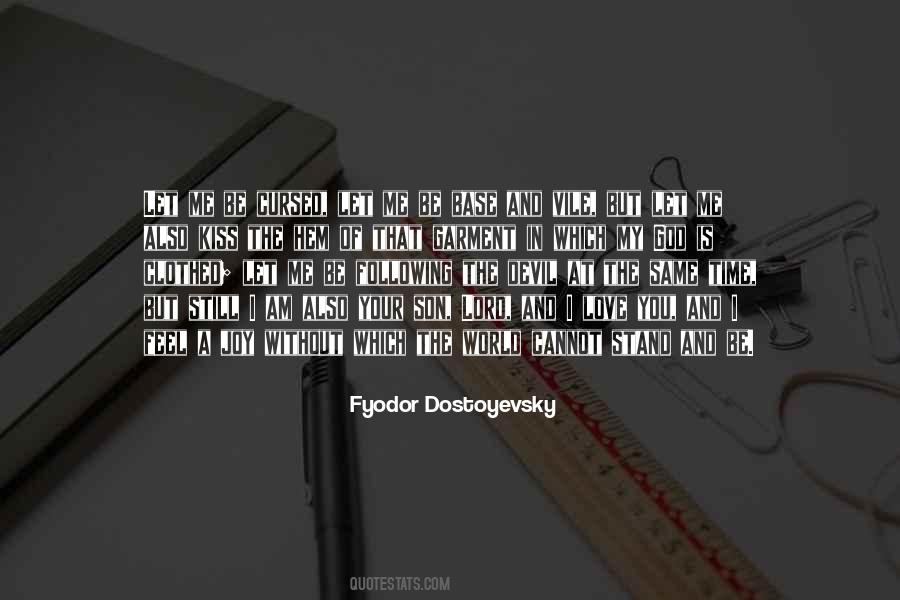 #43. Charity is the soul of faith, makes it alive; without love, faith dies. - Author: Anthony Of Padua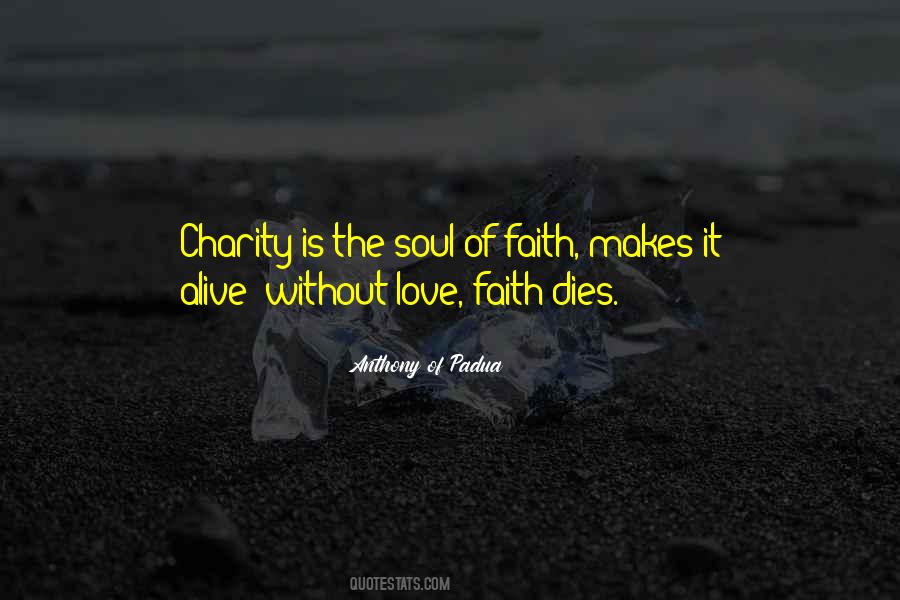 #44. Love without hope will not survive.
Love without faith changes nothing.
Love gives power to hope and faith. - Author: Toba Beta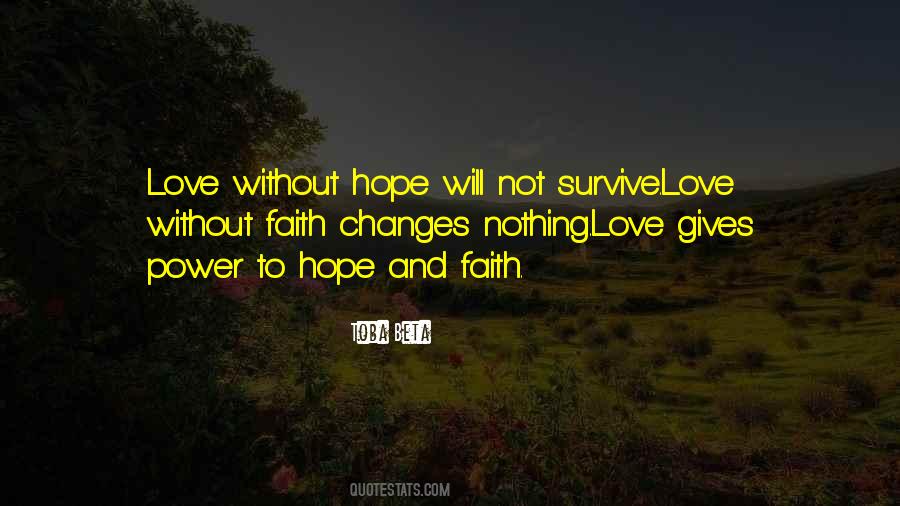 #45. After all the thousand times I've told you I love you, how could you let one word break your faith in me? ... I could see it in your eyes, that you honestly believed that I didn't want you anymore. The most absurd, ridiculous concept - as if there were any way that I could exist without needing you! - Author: Stephenie Meyer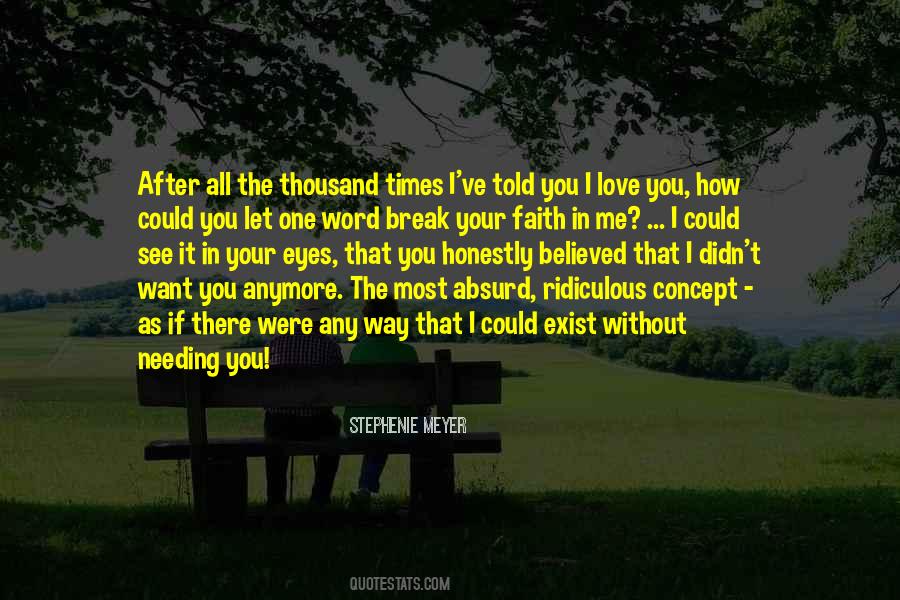 #46. Love is the faith that that one person will stand by you, through your mistakes, through your rotten behaviour, through it all, even if no one else does. That one person can make your world. But without that one person, the whole world falls to pieces. - Author: Summerita Rhayne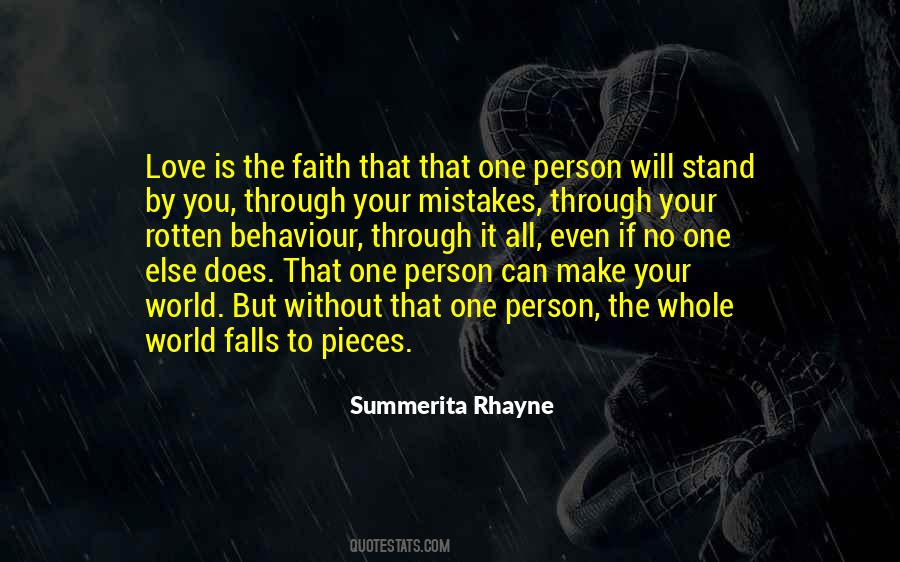 #47. There is no love without hope, no hope without love, and neither love nor hope without faith. - Author: Saint Augustine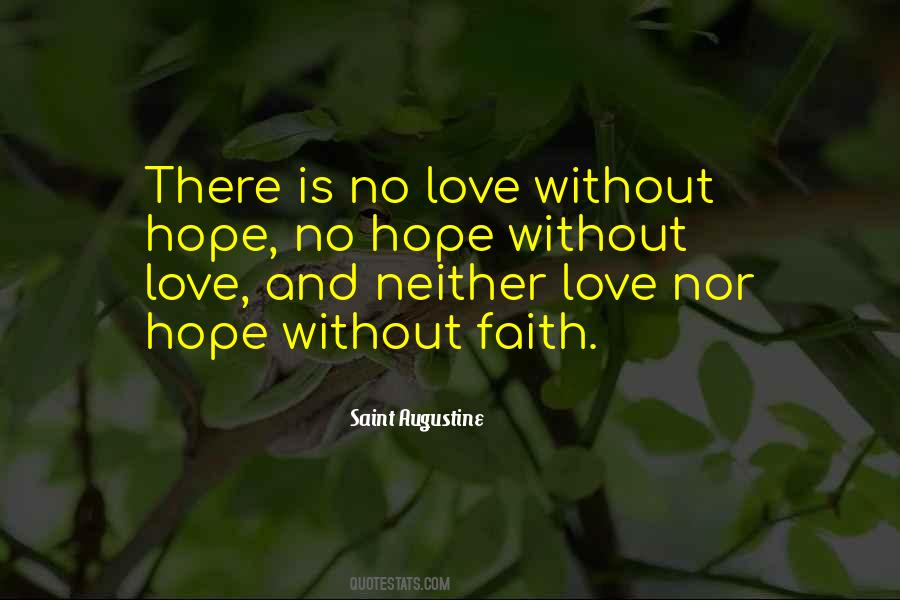 #48. Do not be astonished to see simple people believing without argument. God makes them love him and hate themselves. He inclines their hearts to believe. We shall never believe, with an effective belief and faith, unless God inclines our hearts. - Author: Blaise Pascal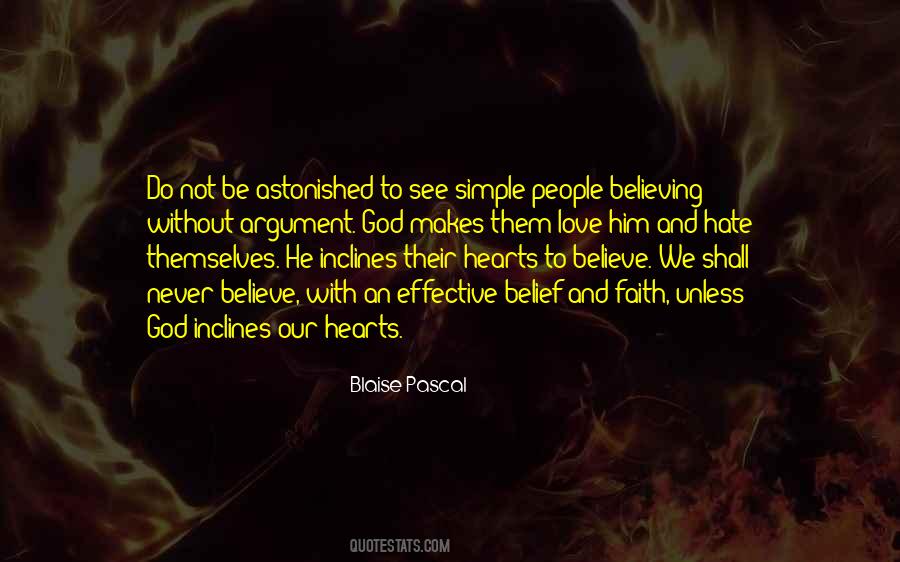 #49. Love never comes without wounds; faith never comes without failure. - Author: Erwin Raphael McManus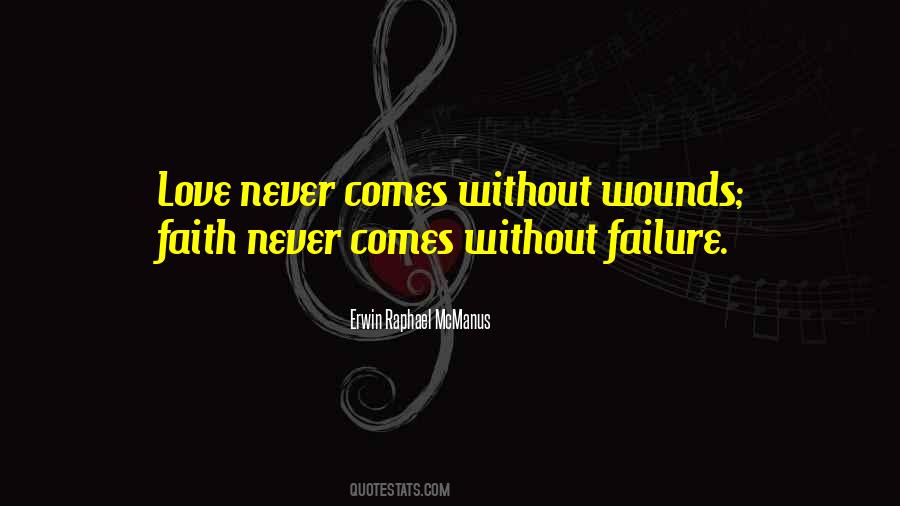 #50. Faith and beliefs are the common things in all religion, so God is the faith and the belief without exception. - Author: Debasish Mridha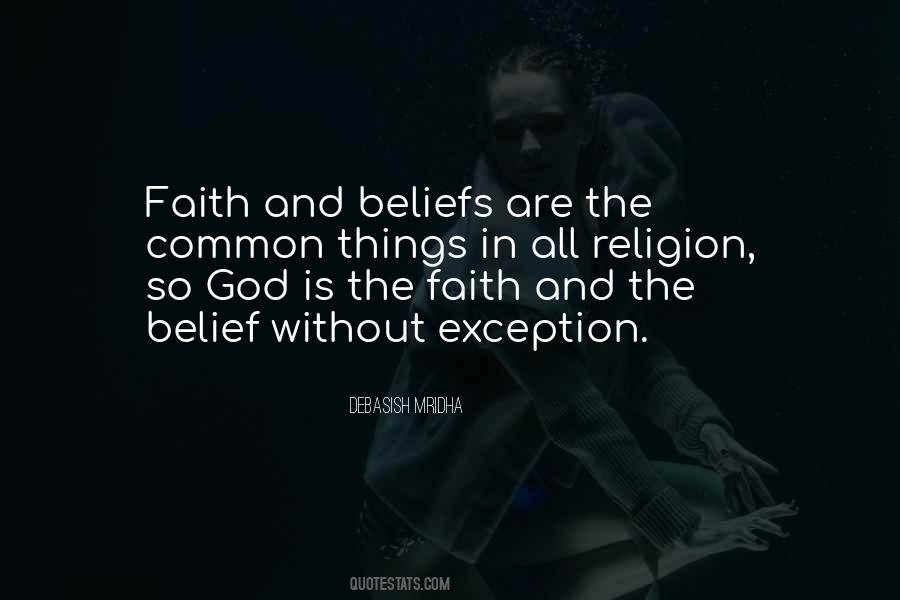 #51. If you want to speak to someone you cannot touch, see, or hear, the voice of love will transmit with or without a phone. It crosses all borders and travels through time and walls. - Author: Julieanne O'Connor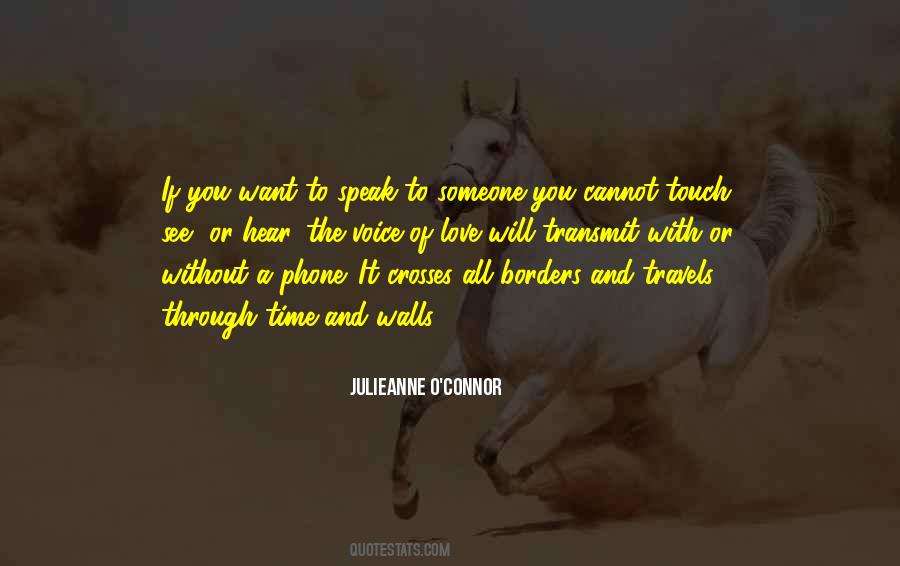 #52. Faith is not a question of the existence or non-existence of God. It is believing that love without reward is valuable. - Author: Emmanuel Levinas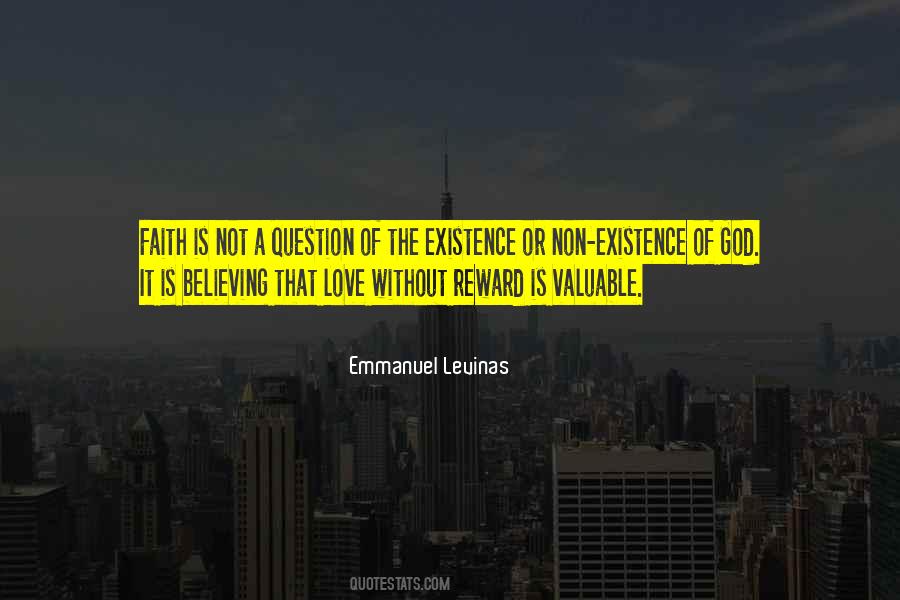 #53. Just as the thought of fire does not warm the body, so faith without love does not actualize the light of spiritual knowledge in the soul. - Author: Maximus The Confessor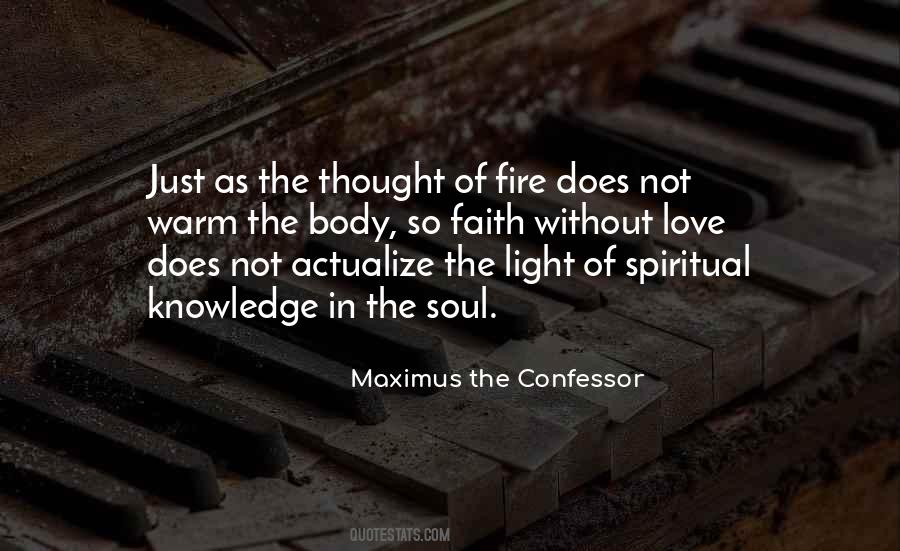 #54. Life without thankfulness is devoid of love and passion. Hope without thankfulness is lacking in fine perception. Faith without thankfulness lacks strength and fortitude. Every virtue divorced from thankfulness is maimed and limps along the spiritual road. - Author: John Henry Jowett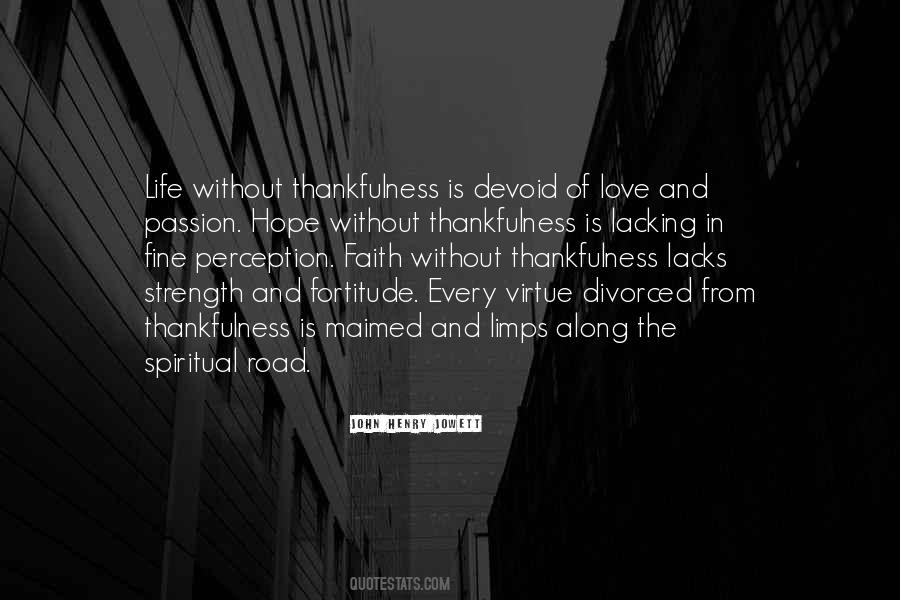 #55. Without hope there is no faith and without faith it is impossible to love. If we do not embrace love we cannot embrace hope and therefore have no purpose. - Author: Matthew James Elliott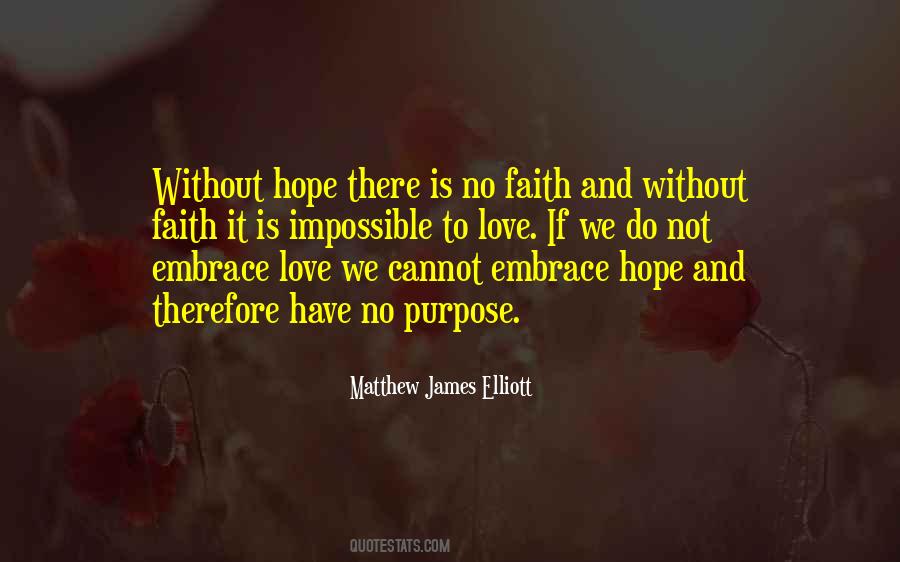 #56. Love means to commit oneself without guarantee, to give oneself completely in the hope that our love will produce love in the loved person. Love is an act of faith, and whoever is of little faith is also of little love. - Author: Erich Fromm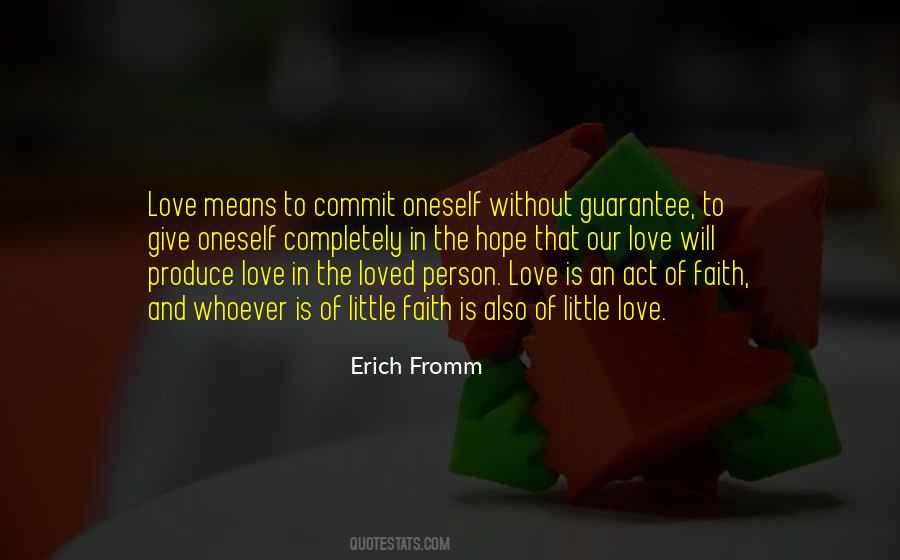 #57. It is music that welds spiritual and sensual, that can convey ecstasy free of guilt, faith without dogma, love as homage, and a person at home with nature and the infinite. - Author: Yehudi Menuhin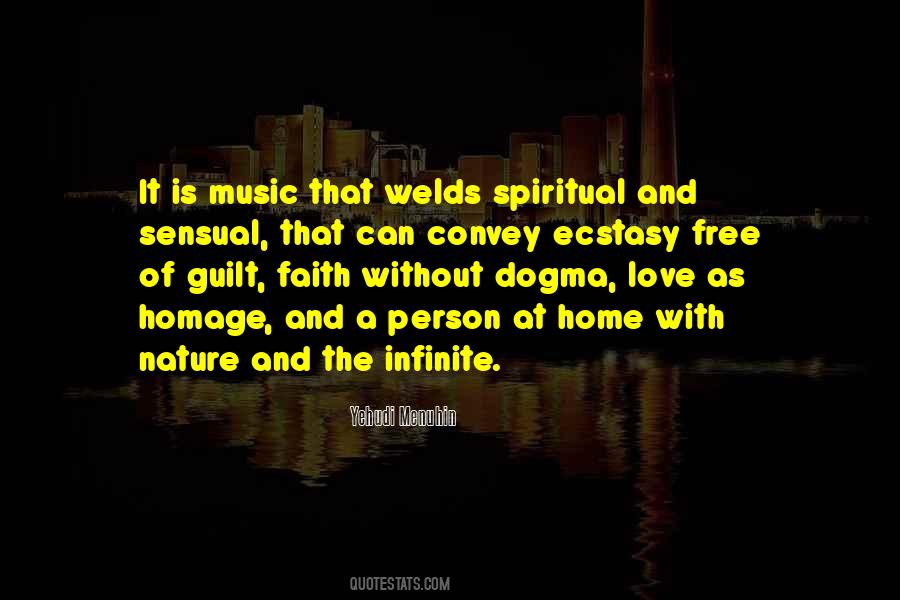 #58. Love without faith is as bad as faith without love. - Author: Henry Ward Beecher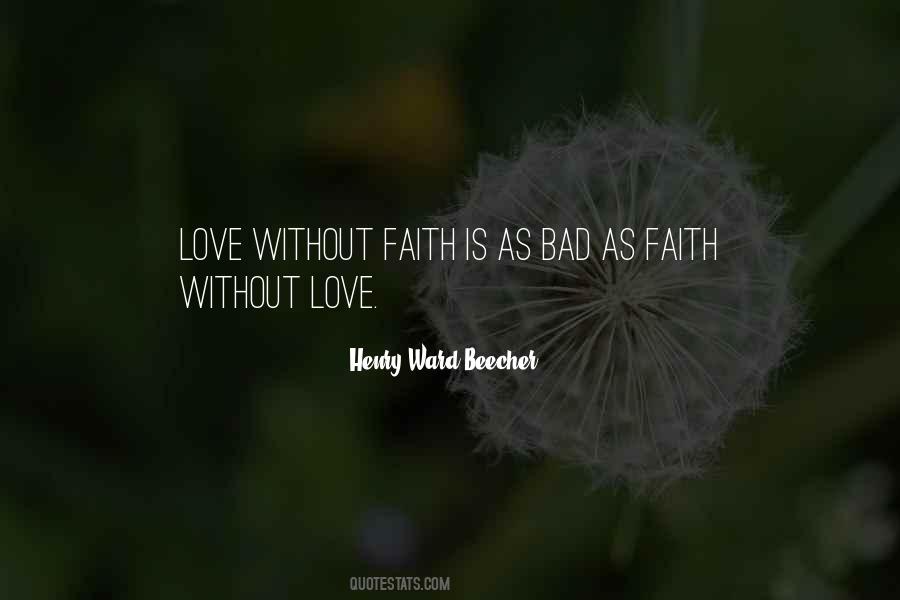 #59. We just can't love without God. God wants for us want we want for ourselves. These basic things are not that hard to grasp. We just have to have faith, and faith is a gift. We just need to accept it. - Author: Rich Mullins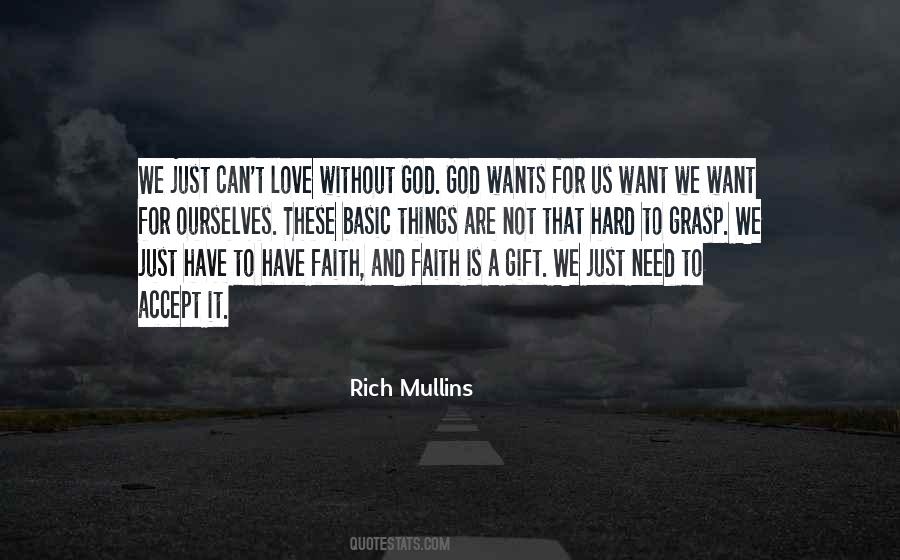 #60. There can be no life without faith and love - faith in a human heart, love of a human being! That - Author: Joseph Conrad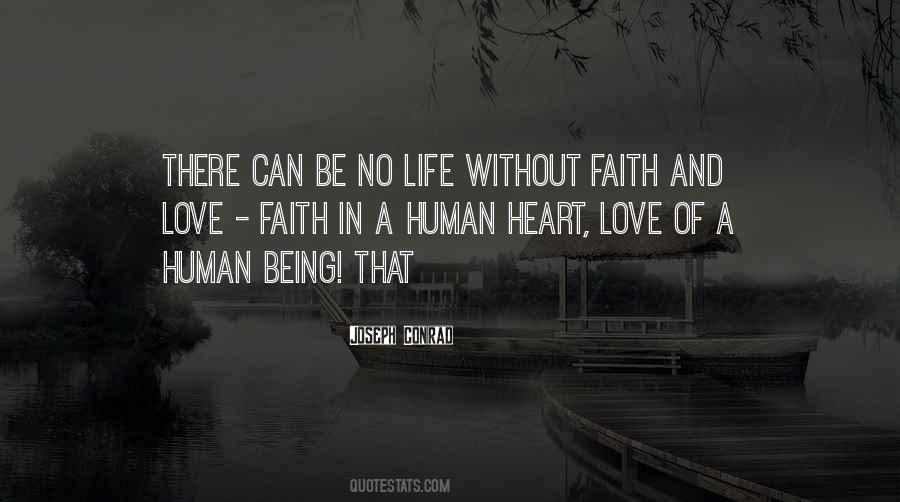 #61. Exercising a spiritual gift without showing true love is meaningless. - Author: Jim George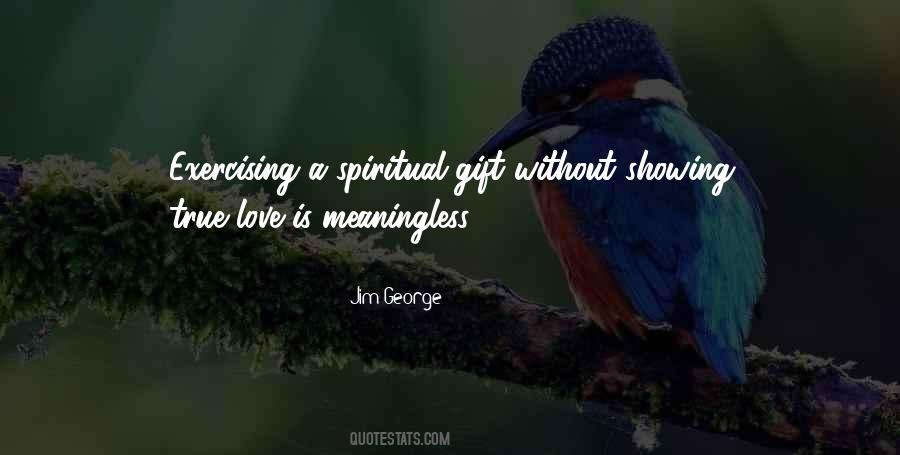 #62. ... beg Love's pardon for your want of faith. Helen chose you without reason because she loves you without cause; embrace her without question and watch your weather change. - Author: John Barth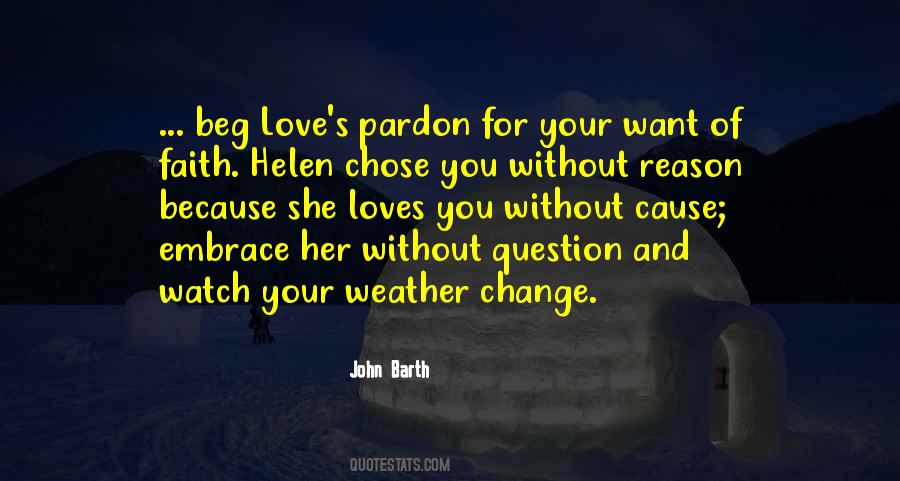 #63. There is no shadow without the sun.
No suffering without divinity.
No fear without love.
No despair without desire.
No hopelessness without faith. - Author: Brownell Landrum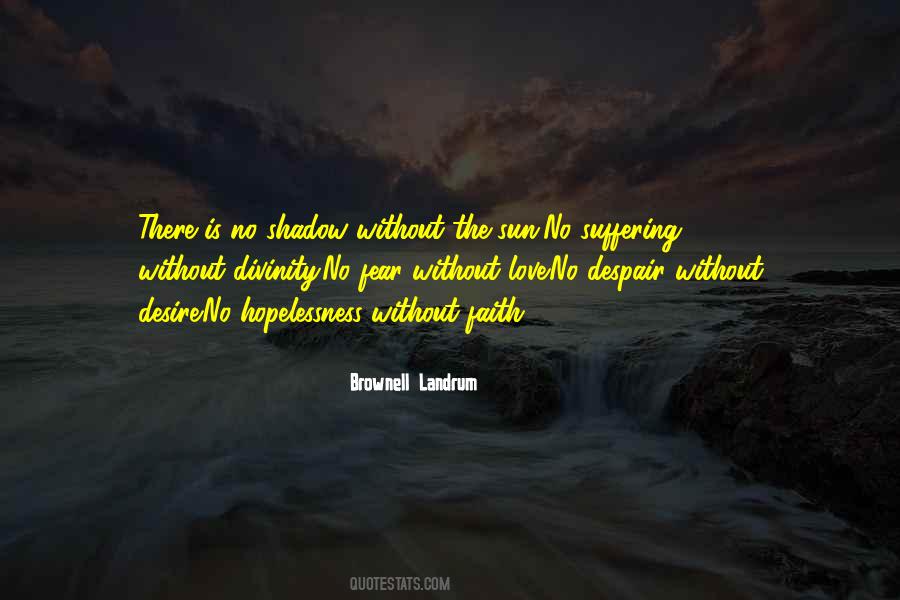 #64. Man cannot live without love. He remains a being that is incomprehensible for himself, his life is senseless, if love is not revealed to him, if he does not encounter love, if he does not experience it and make it his own, if he does not participate intimately in it. - Author: Pope John Paul II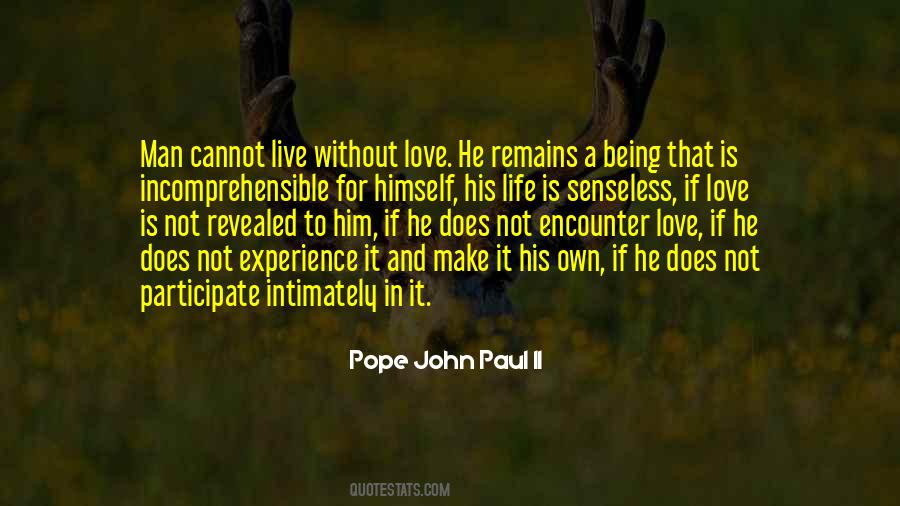 #65. We shall say without hesitation that the atheist who is moved by love is moved by the Spirit of God; an atheist who lives by love is saved by his faith in the God whose existence (under that name) he denies. - Author: William Temple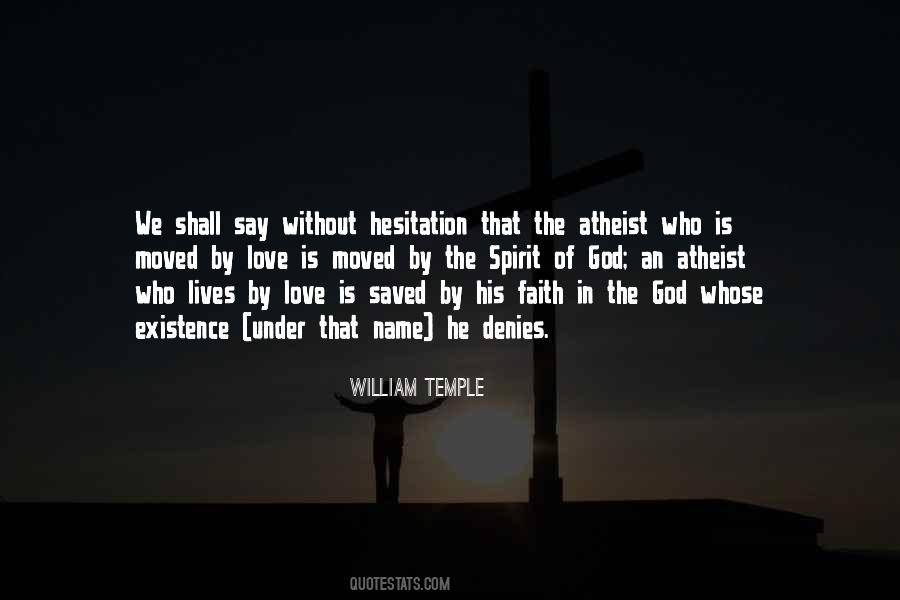 #66. The maker of the stars would rather die for you than live without you. And that is a fact. So if you need to brag, brag about that. - Author: Max Lucado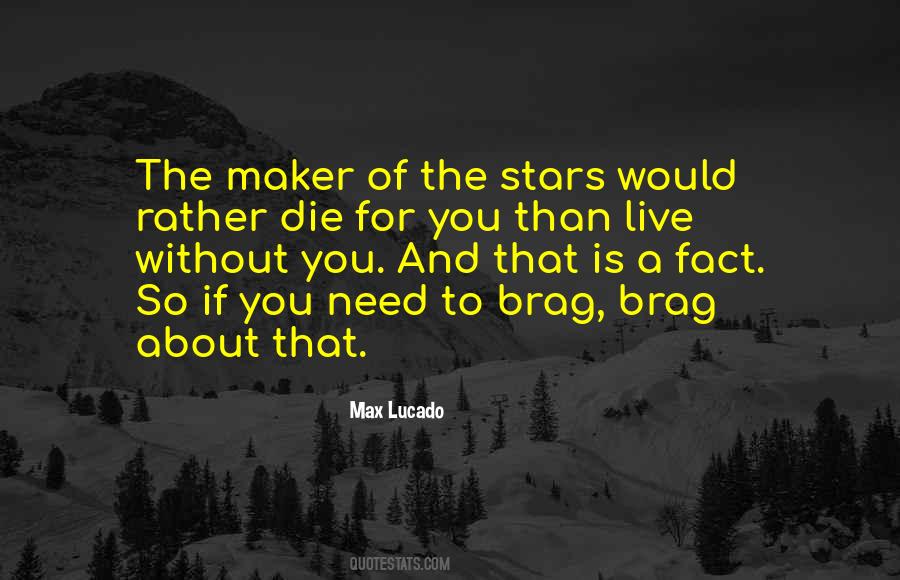 #67. There where they learned that courage is not the ability to face your fear, heroically, once, but is the strength to do it day after day. Night after night. Faith without end. Love without border. - Author: Sunil Yapa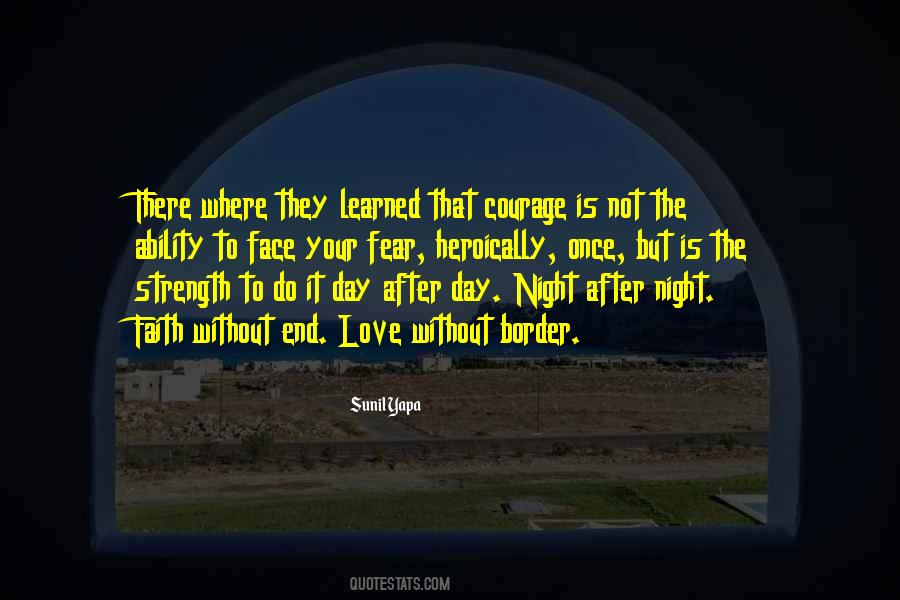 #68. Religion is faith. Faith is belief without evidence. Belief without evidence cannot be shared. Faith is a feeling. Love is also a feeling, but love makes no universal claims. Love is pure. - Author: Penn Jillette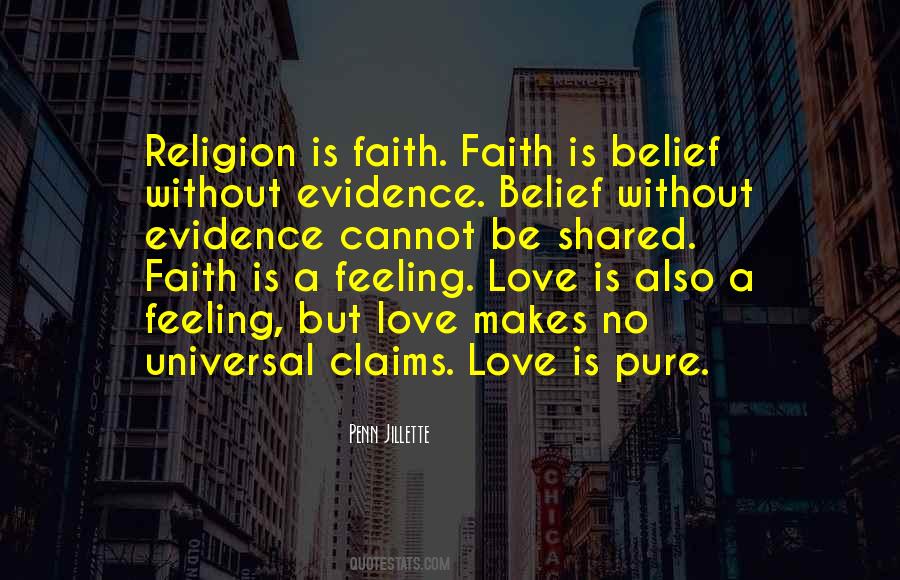 #69. And what is faith, love, virtue unassay'd alone, without exterior help sustained? - Author: John Milton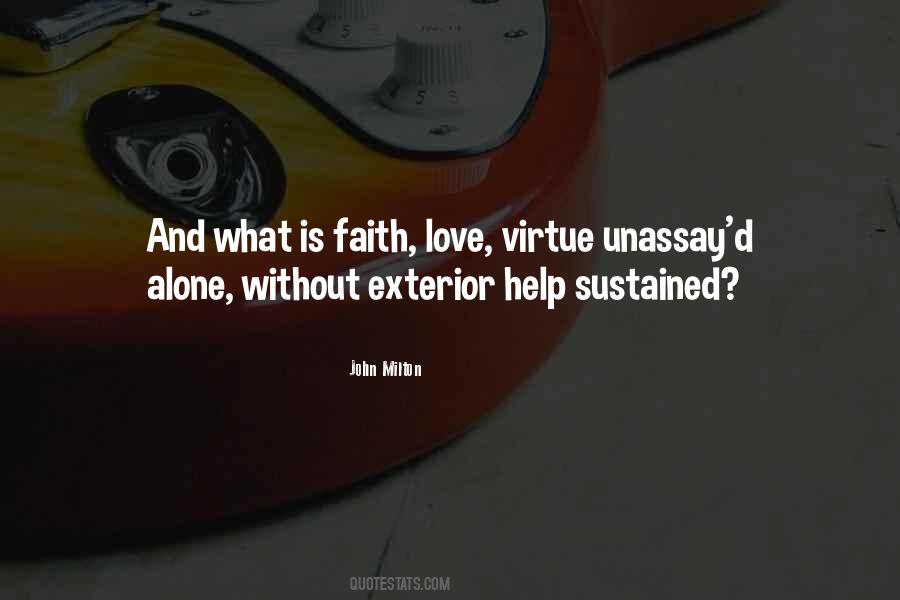 #70. To love without ownership, to love with total trust and faith in that very love, to love with the same faith you have that your heart will keep beating moments from now, that is the ultimate love. - Author: Julieanne O'Connor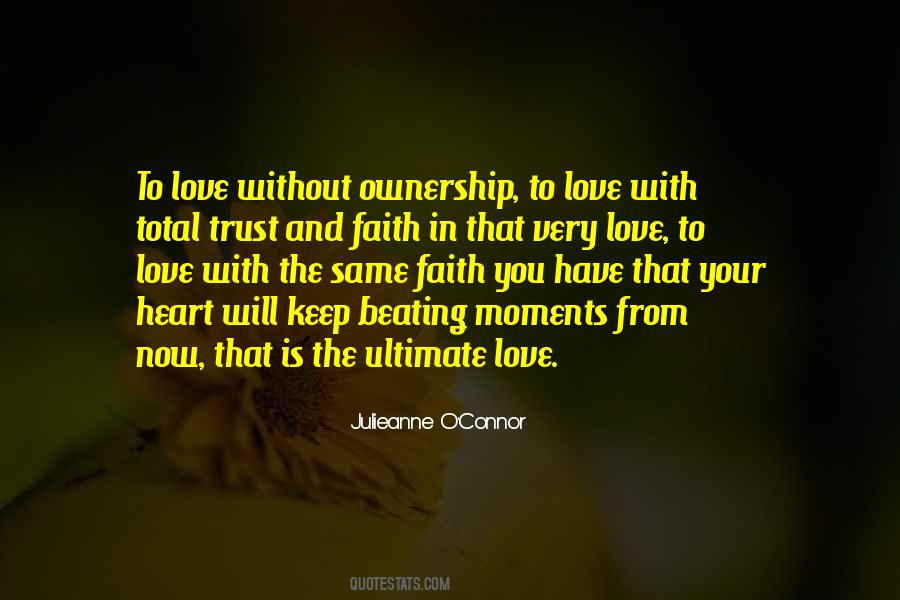 #71. Thus it is that love is not without hope, hope is not without love, and neither hope nor love are without faith. - Author: Augustine Of Hippo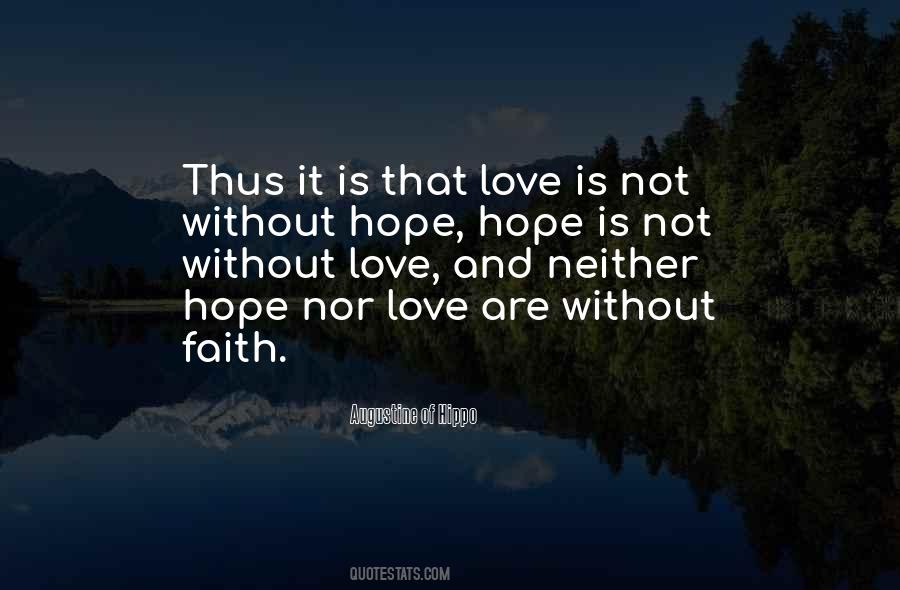 #72. Love and faith go hand in hand. You can't have one without the other. And as we all know, taking the leap ain't always safe. Sometimes you judge poorly, and you land right on your face. But unless you make the jump, you'll never know what's on the other side. You just gotta find the guts to do it. - Author: Kirsten Miller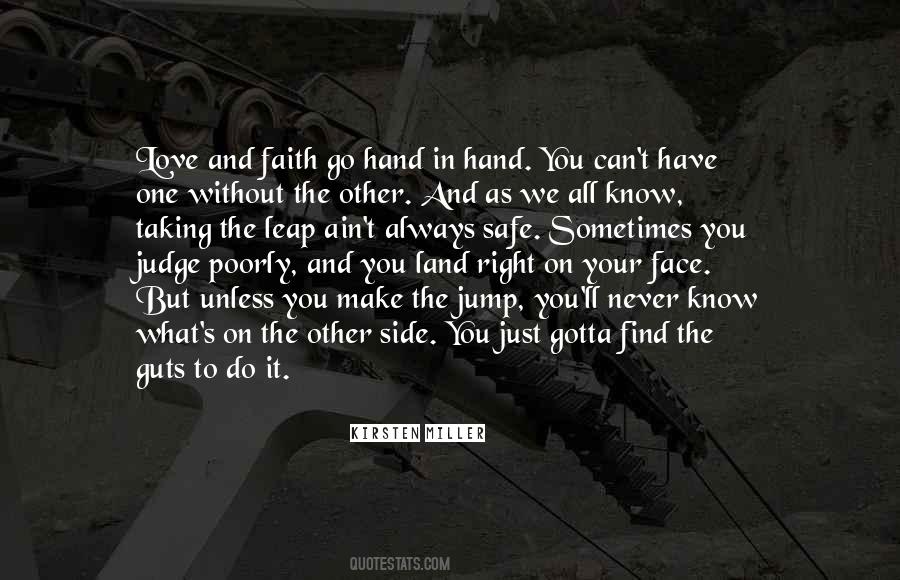 #73. Man is not to be comprehended as a starting-point, or progress as a goal, without those two great forces , Faith and Love . Prayer is sublime. - Author: Albert Pike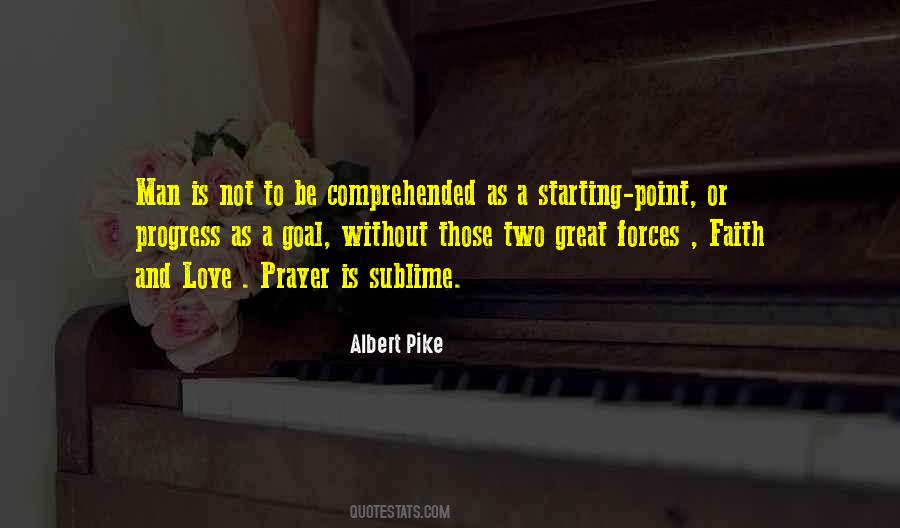 #74. Perhaps fate has a way of turning things around and making something good out of the action of someone who failed humanity without meaning to. - Author: Janvier Chouteu-Chando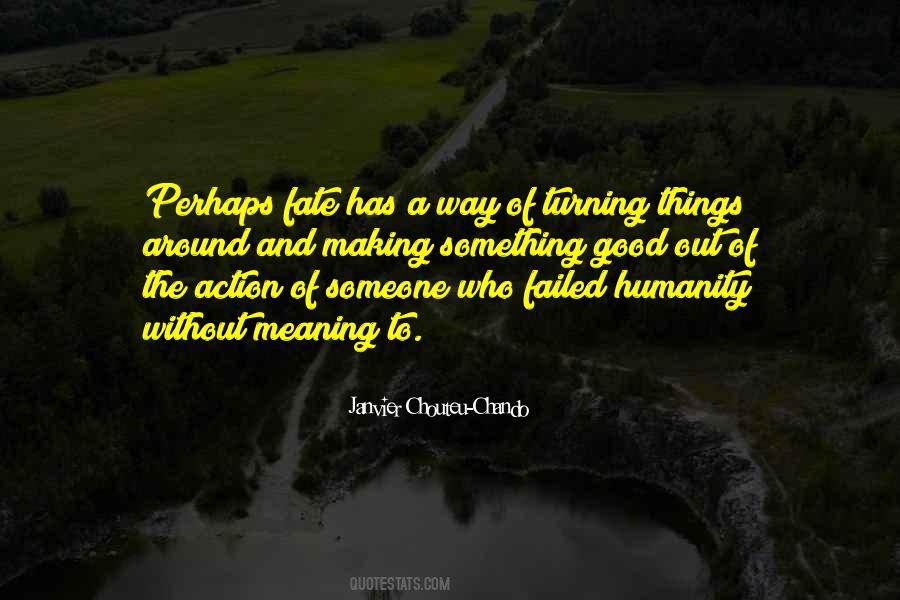 #75. But love your enemies, do good to them, and lend to them without expecting to get anything back. Then your reward will be great, and you will be sons of the Most High, because he is kind to the ungrateful and wicked (Luke 6:35). - Author: Michele Woolley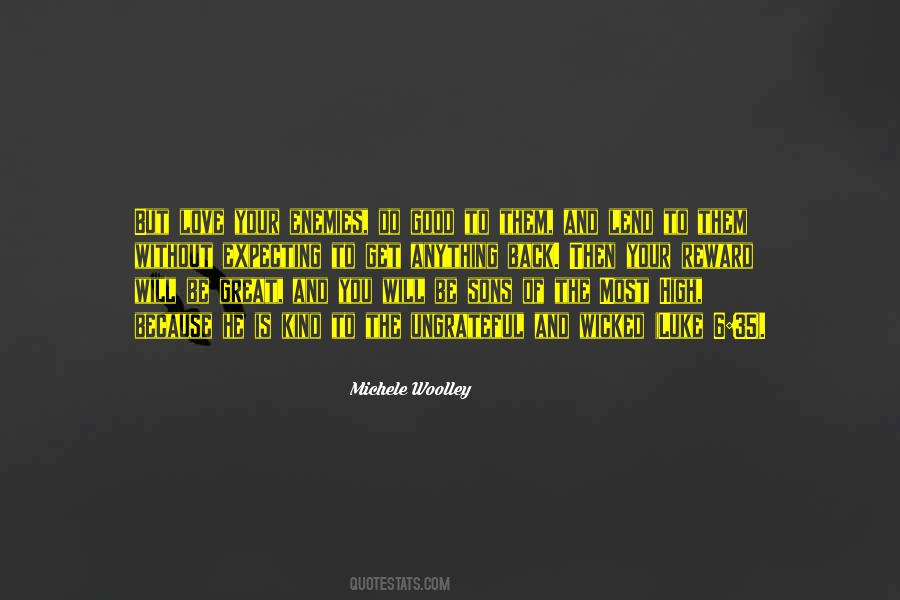 #76. Life isn't worth living without love. Have faith in love! Take a chance, and you might be surprised at how well things will turn out. If you do, you'll be filled with joy. I promise. - Author: Caroline Fyffe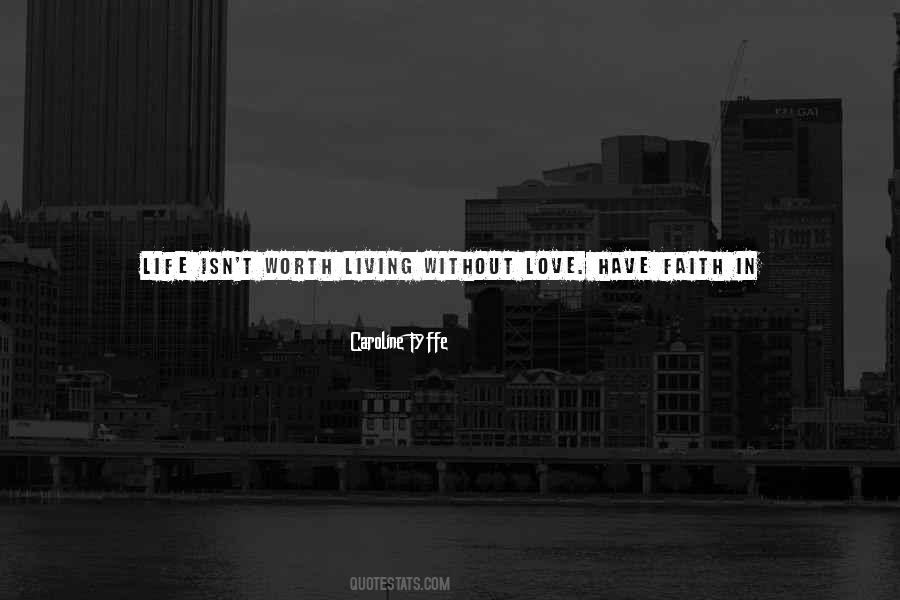 #77. Faith without love is to be in people's bondage. Love without faith, is to be in your own bondage. - Author: Alireza Salehi Nejad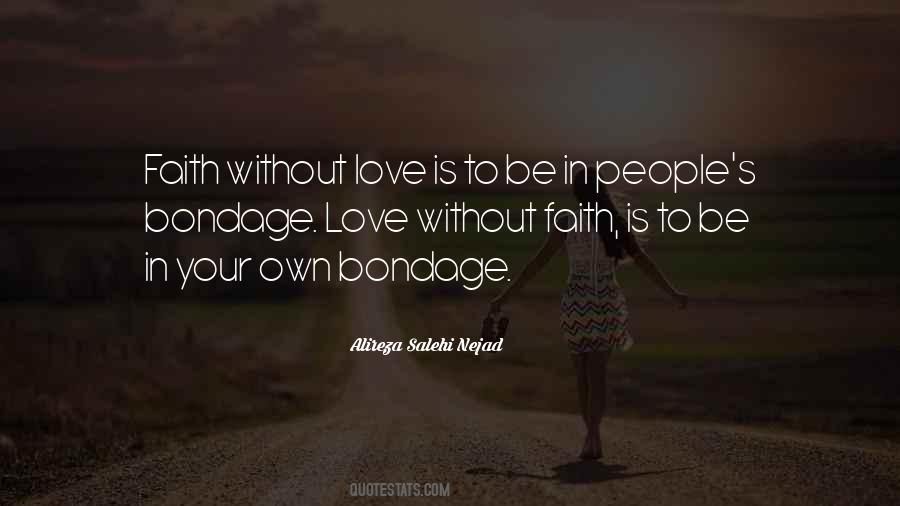 #78. While the priest prayed over me, I thought, "Friendship" was probably a good word to choose, after all. Without people to love and be loved by, I don't imagine faith is very sustainable. - Author: Wesley Hill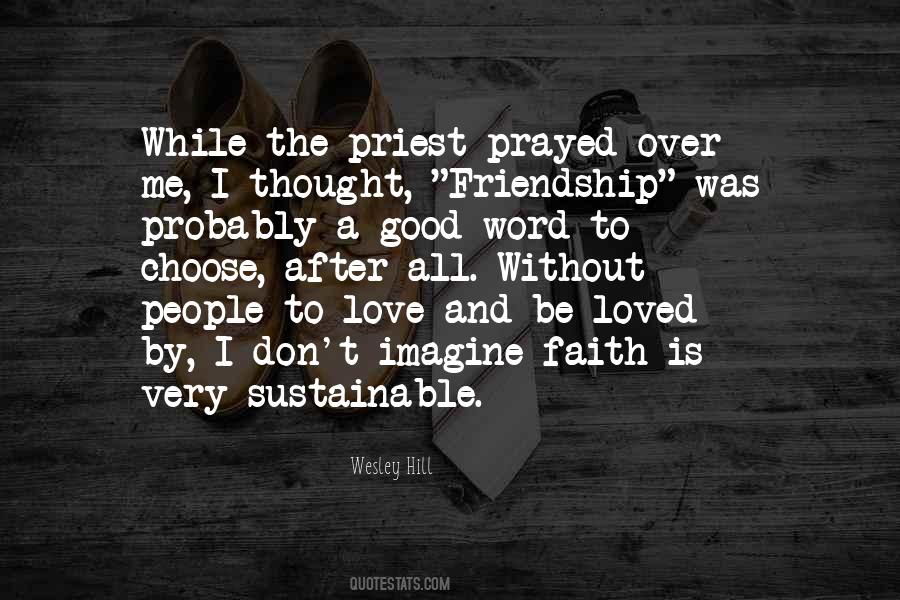 #79. Truth without love, isn't. - Author: Shane Hipps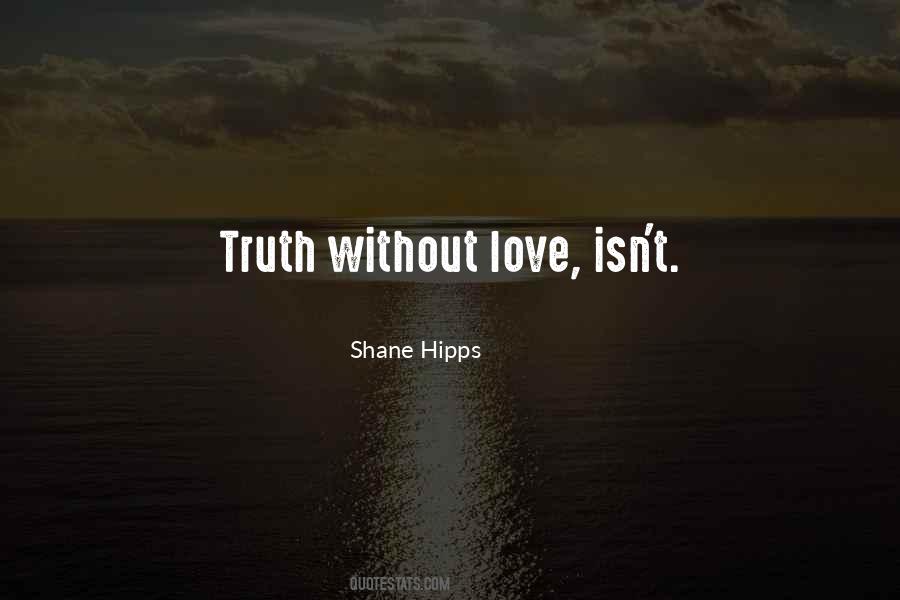 #80. I believe in the efficacy of prayer and I have a deep and sorrowful sympathy for one who is without faith. I believe our Father answers every prayer-all prayers-with His matchless, inscrutable wisdom, with infinite compassion and with love. - Author: Loretta Young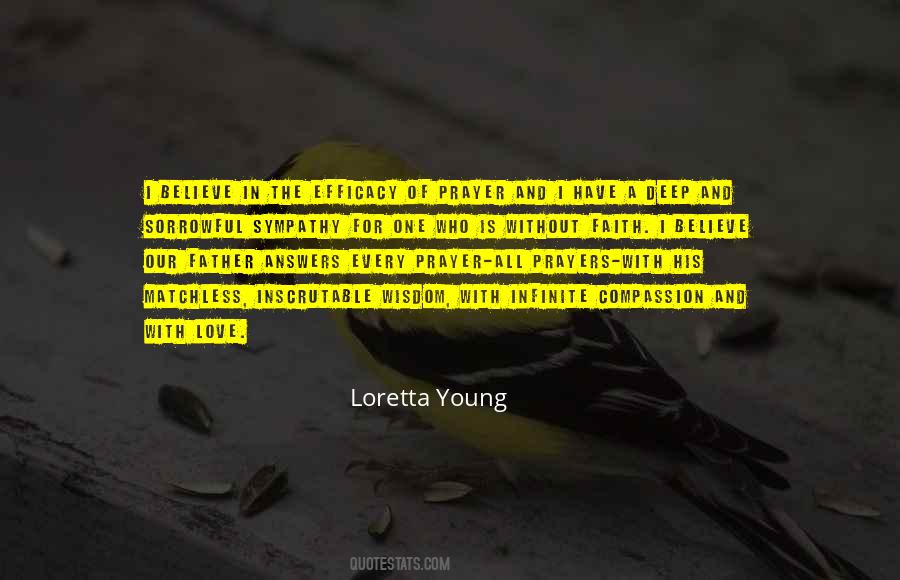 #81. You have so little faith in yourself because you are unwilling to accept the fact that perfect love is in you, and so you seek without for what you cannot find within. - Author: Kenneth Wapnick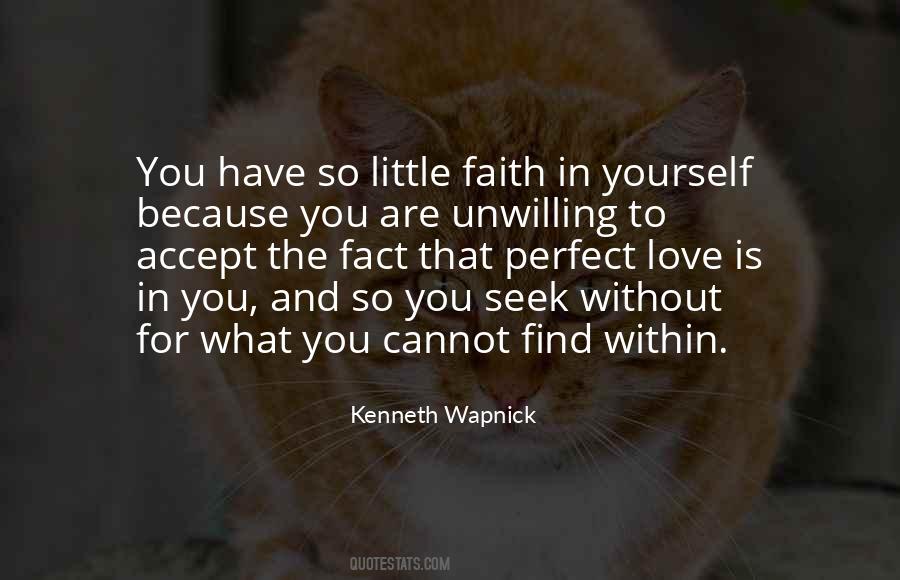 #82. With time one ages, and with age one comes closer to their end. With time one builds a family, a house, a name and with age one learns to live without them. - Author: Mrinalini Mitra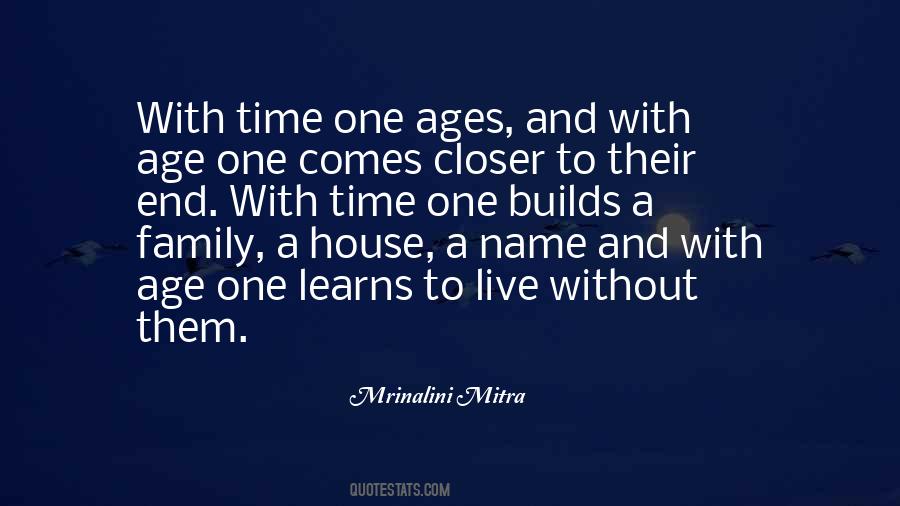 #83. The spiritual things that you may not be able to see and feel are just as real as the things you can. God puts faith in place so you can believe in Him and all things spiritual without have it set before you in physical form. - Author: Molly Friedenfeld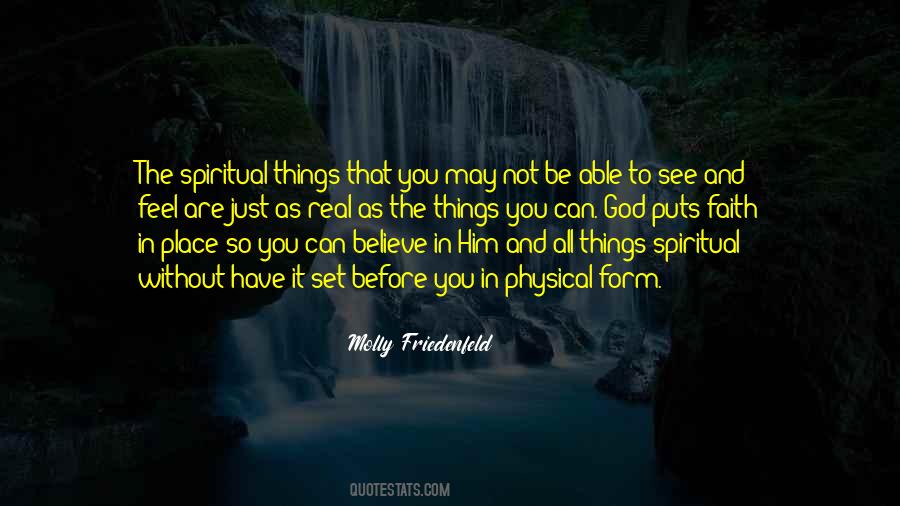 #84. Faith is the cure that heals all troubles. Without faith there is no hope and no love. Faith comes before hope, and before love. (Sheikh Muhammad ibn Zaidi bani Tihama) - Author: Paul Torday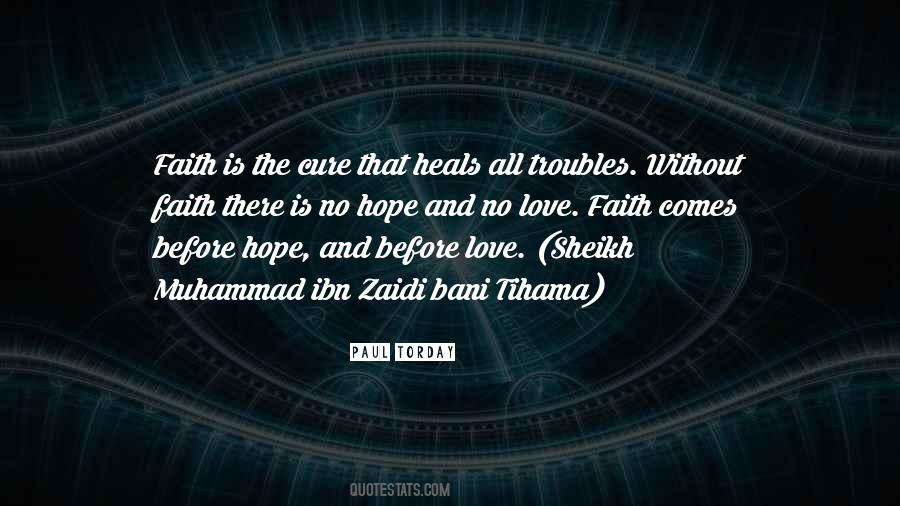 #85. Love, we say, is life; but love without hope and faith is agonizing death. - Author: Elbert Hubbard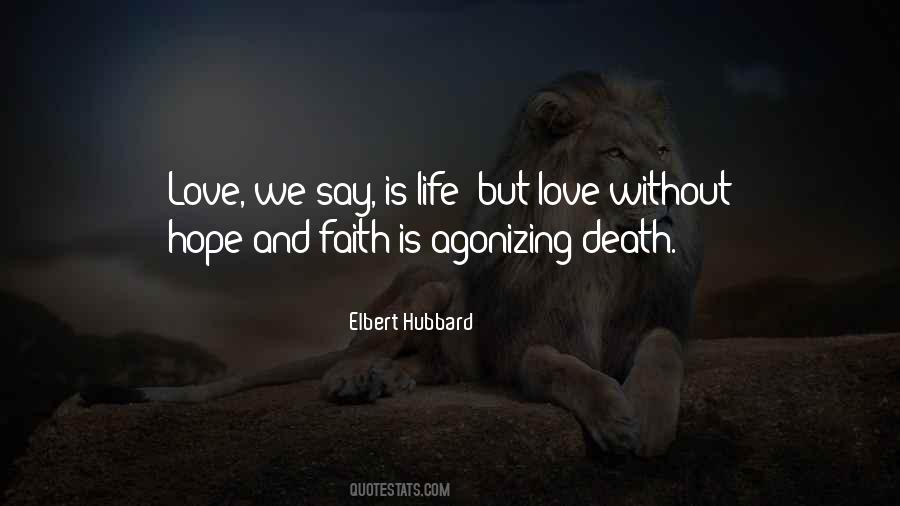 #86. Of all faults the greatest is the excess of impious terror, dishonoring divine grace. He who despairs wants love, wants faith; for faith, hope, and love are three torches which blend their light together, nor does the one shine without the other. - Author: Pietro Metastasio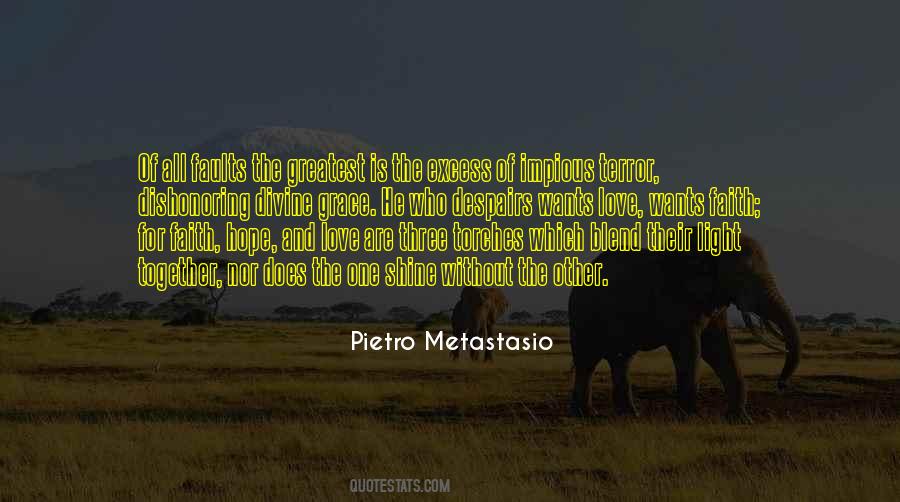 Famous Authors
Popular Topics