Love Destroys Famous Quotes & Sayings
List of top 72 famous quotes and sayings about love destroys to read and share with friends on your Facebook, Twitter, blogs.
Top 72 Love Destroys Quotes
#1. Fear of suffering destroys our dreams and hope. - Author: Debasish Mridha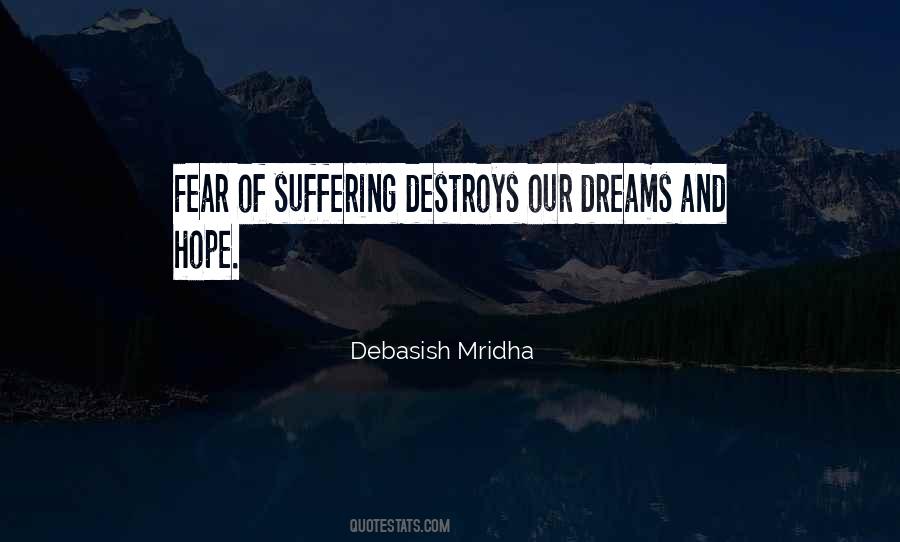 #2. It is a mistake to imagine, that the violent passions only, such as ambition and love, can triumph over the rest. Idleness, languid as it is, often masters them all; she influences all our designs and actions, and insensibly consumes and destroys both passions and virtues. - Author: Francois De La Rochefoucauld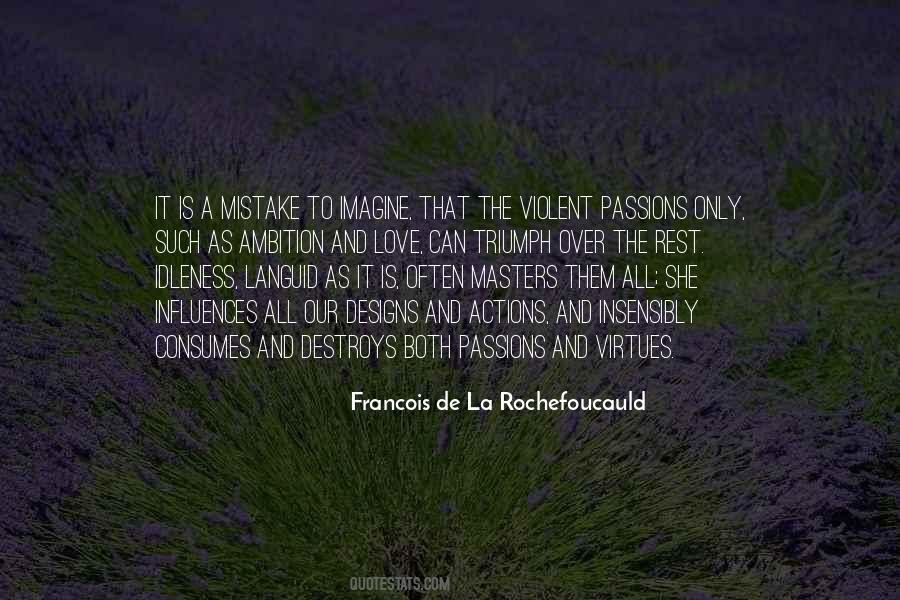 #3. Go for the love that sets you free, not the love that destroys you from inside. - Author: Pradeepa Pandiyan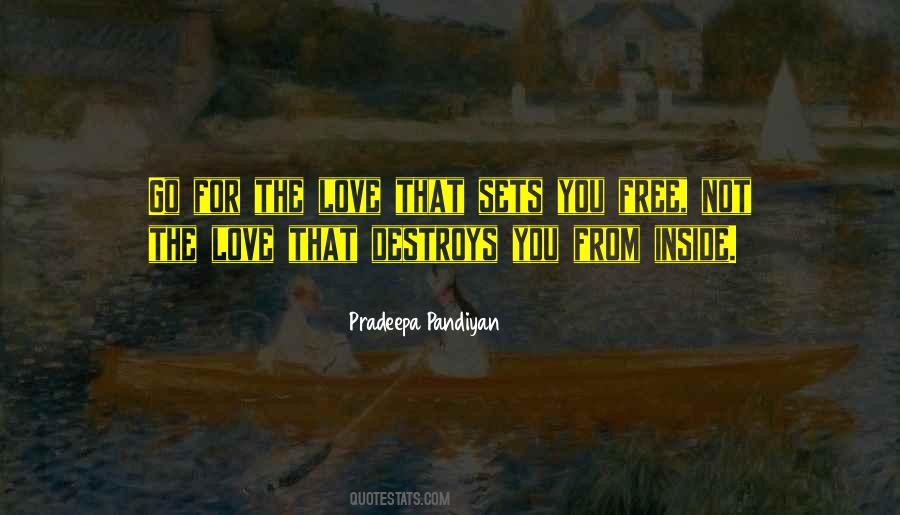 #4. The boredom of married life inevitable destroys love, when love has preceded marriage. - Author: Stendhal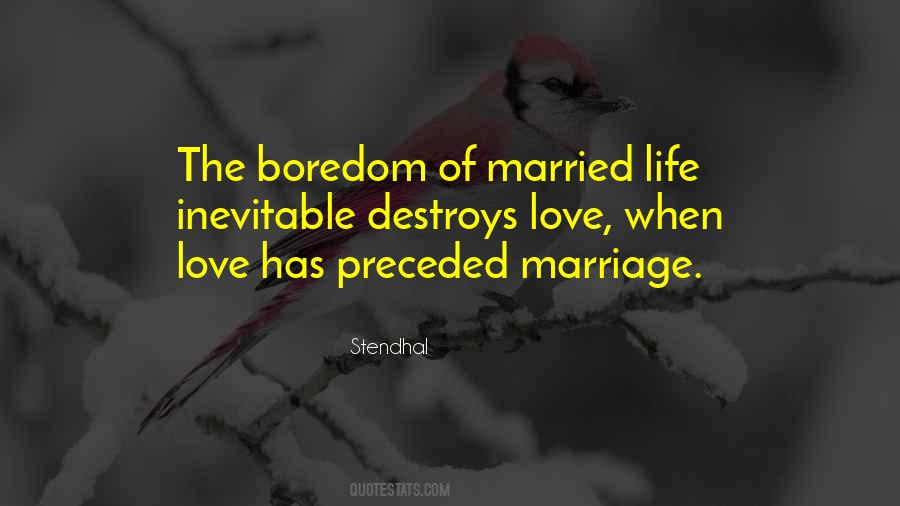 #5. True beauty is something that attacks, overpowers, robs, and finally destroys. - Author: Yukio Mishima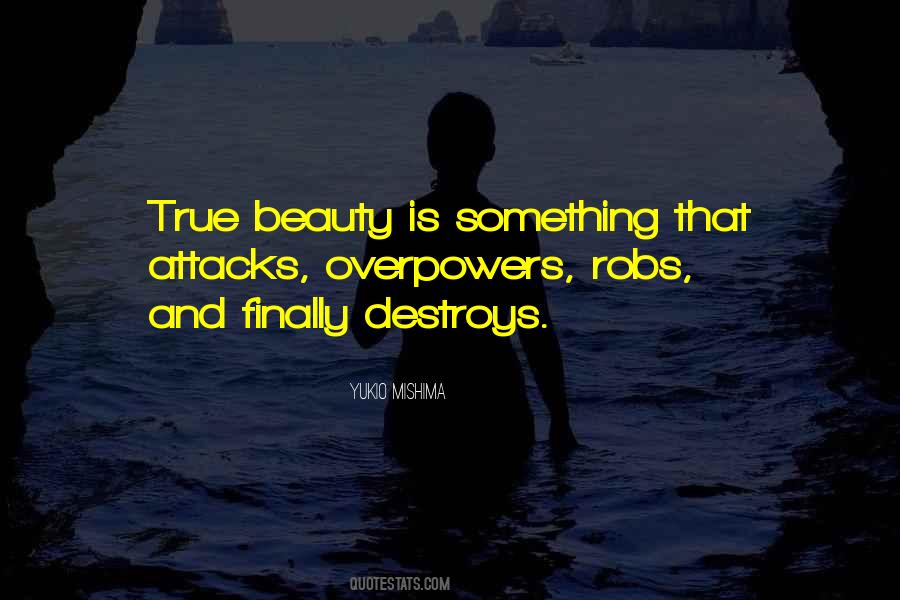 #6. No matter what storms come our way, we'll endure them. Together. Because our love is strong and unflappable. Love destroys demons and obliterates broken pasts. Love is ours - finally - and we fucking earned it. - Author: K. Webster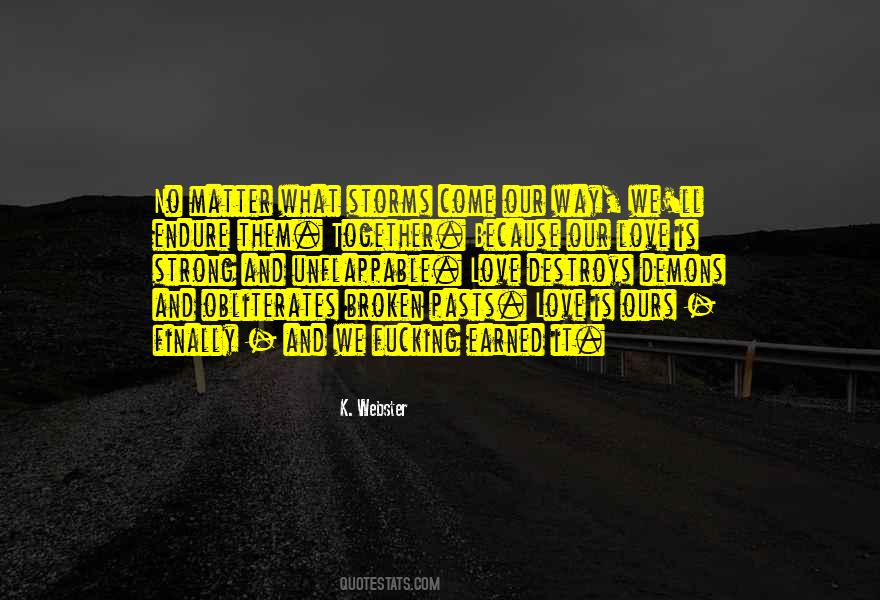 #7. Curious how Love destroys every vestige of that politeness which the human race, in its years of evolution, has so painfully acquired. - Author: Stella Gibbons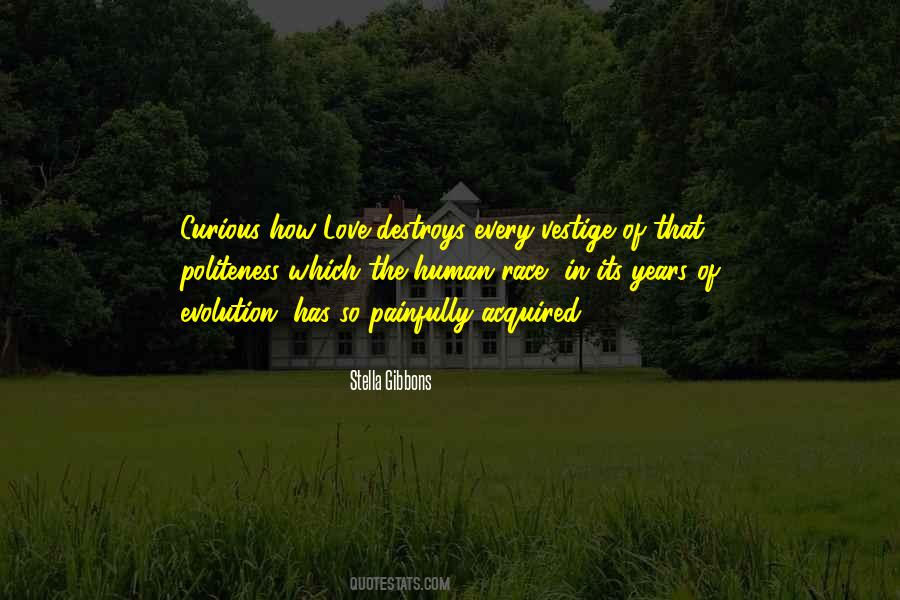 #8. True friendship destroys envy, and true love destroys coquetterie. - Author: Francois De La Rochefoucauld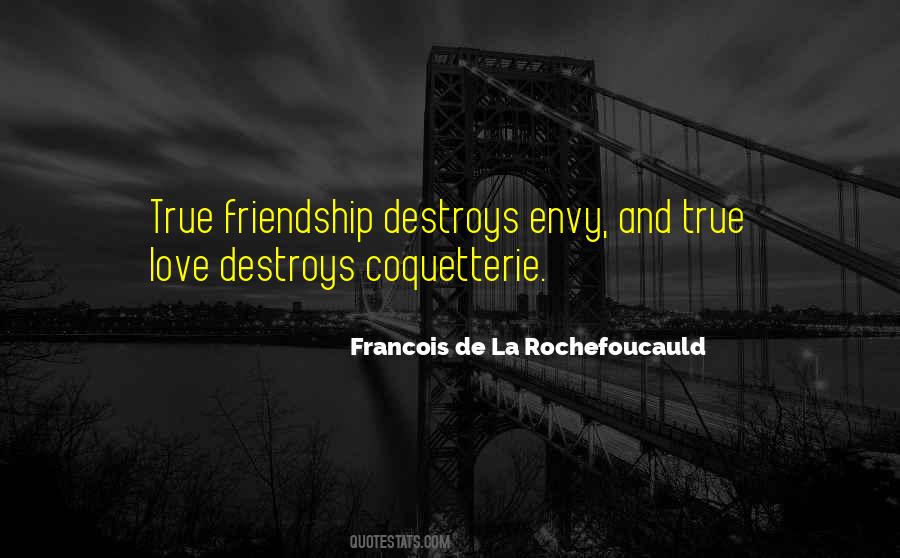 #9. For my love, I will wade through an ocean of blood, even if it destroys me - Author: Christopher Paolini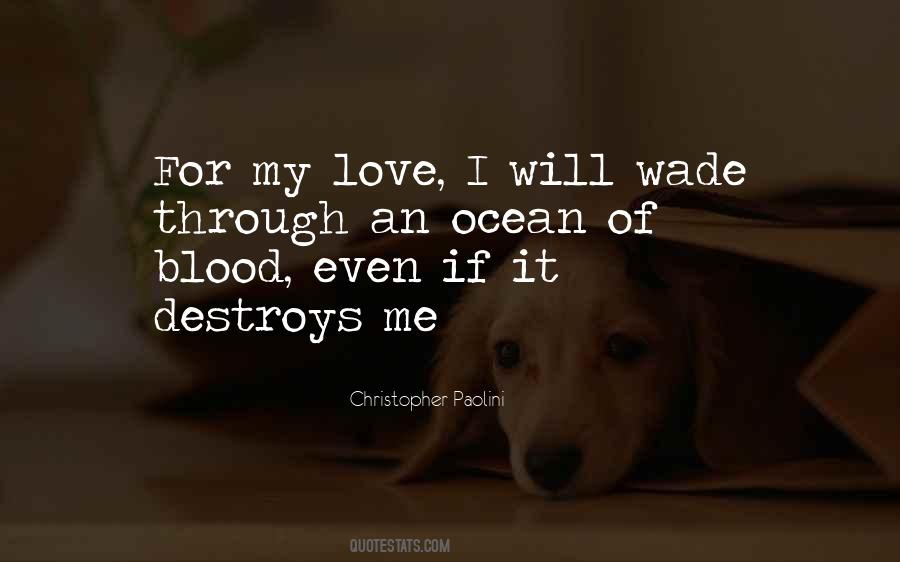 #10. They will love me for that which destroys me. - Author: Sarah Kane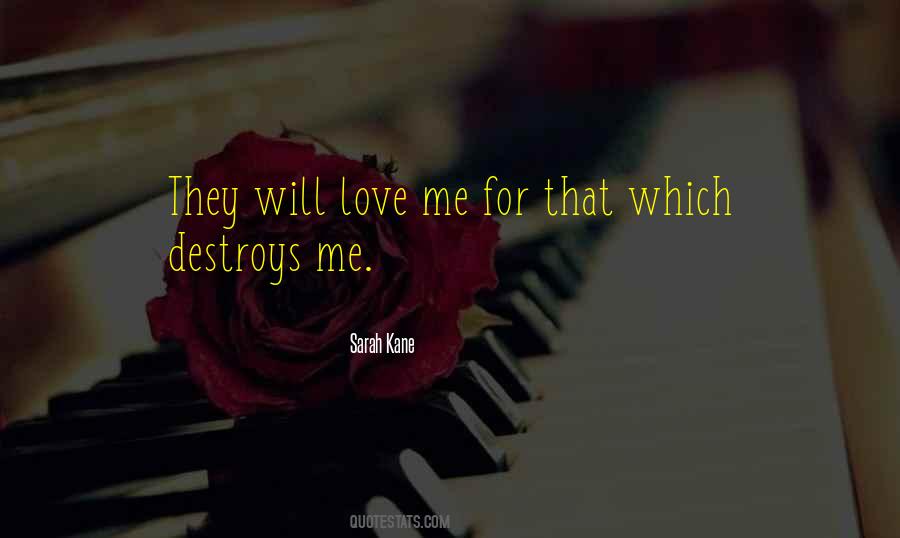 #11. At the deepest level, pride is the choice to exclude both God and other people from their rightful place in our hearts. Jesus said the essence of the spiritual life is to love God and to love people. Pride destroys our capacity to love. - Author: John Ortberg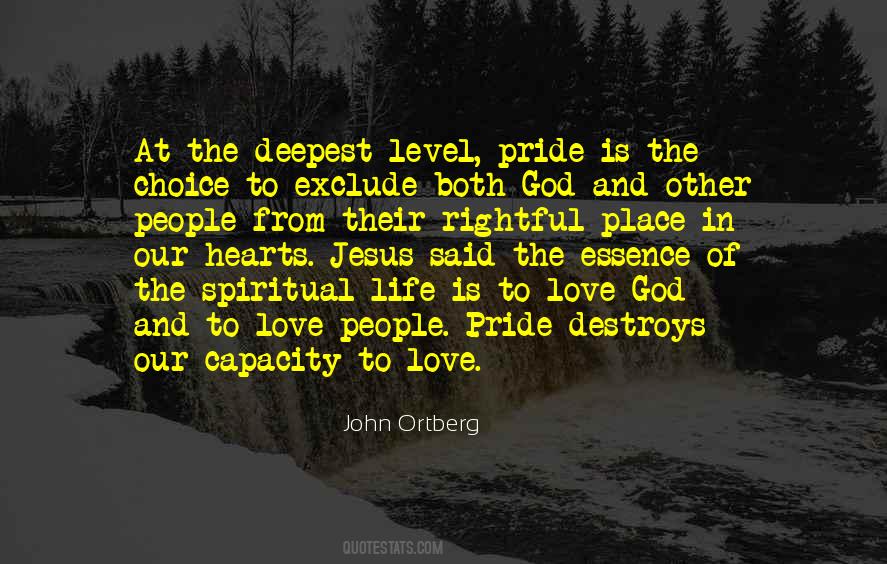 #12. What if he can't save me? What if trying destroys us both? - Author: Jessica Fortunato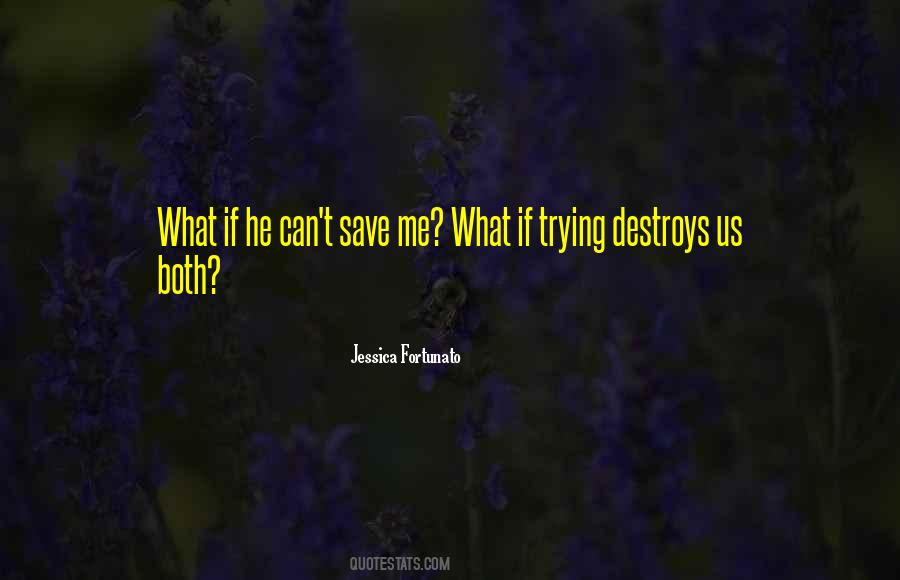 #13. Music is the metaphysical representation of our shredded hearts, all of our pain and anger, our love and joy, ground up and blended together. It saves people, and it destroys them. If it's anything in between, it's not really music at all, just noise. - Author: C.M. Stunich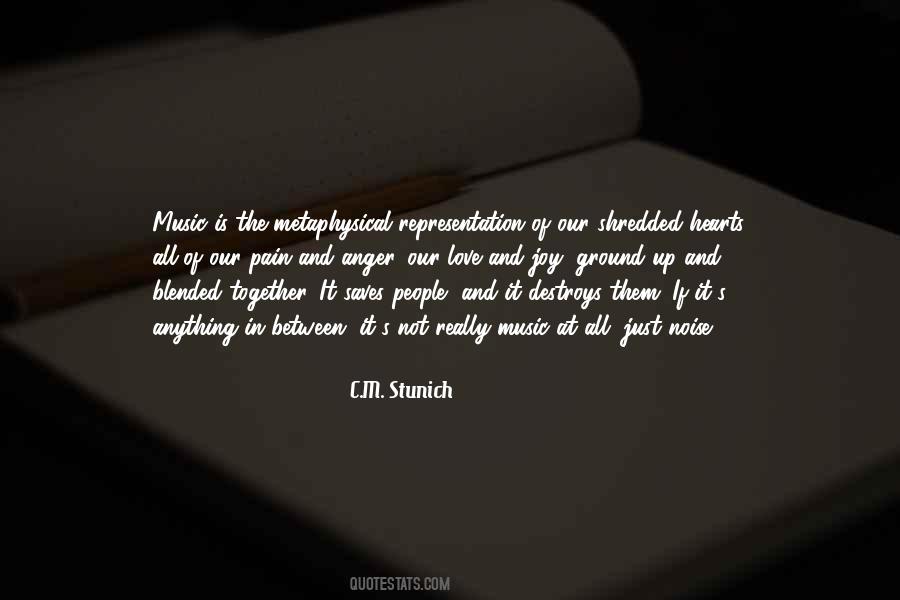 #14. Become alert! Relationship destroys love, destroys the very possibility of its birth. - Author: Rajneesh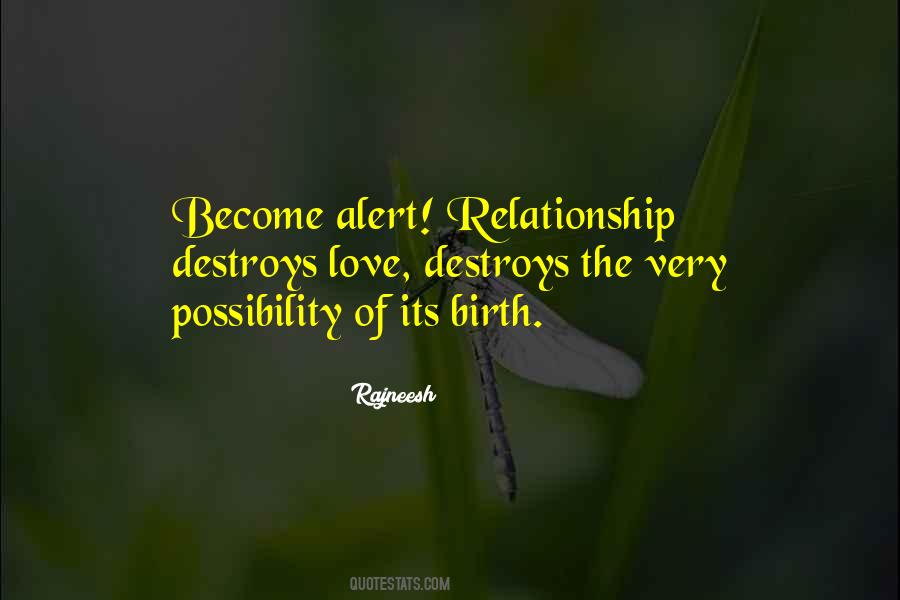 #15. Most stories are not about people
but about life, an addiction like the rest of them
that destroys you even as you love it,
but you love it anyway and can never get enough. - Author: Michael Hogan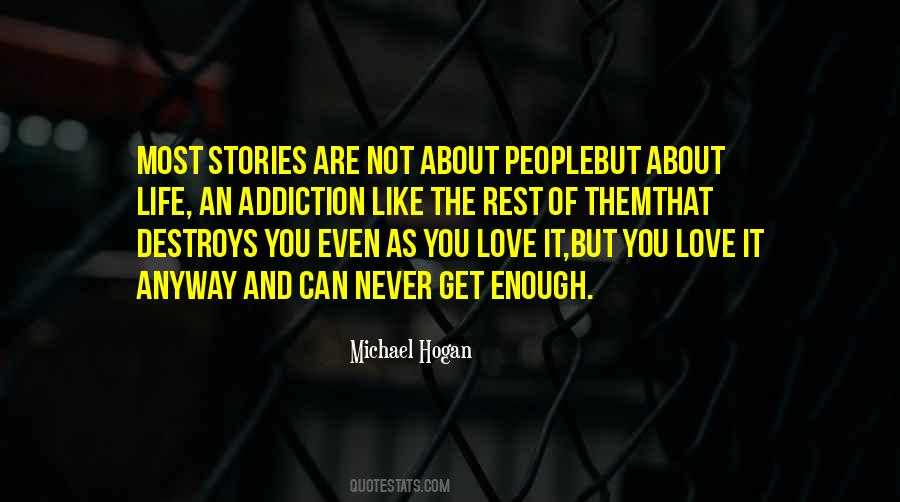 #16. Sanctification makes us holy and destroys the breed of sin, the love of sin and carnality. It makes us pure and whiter than snow. Bless His holy name! - Author: William J. Seymour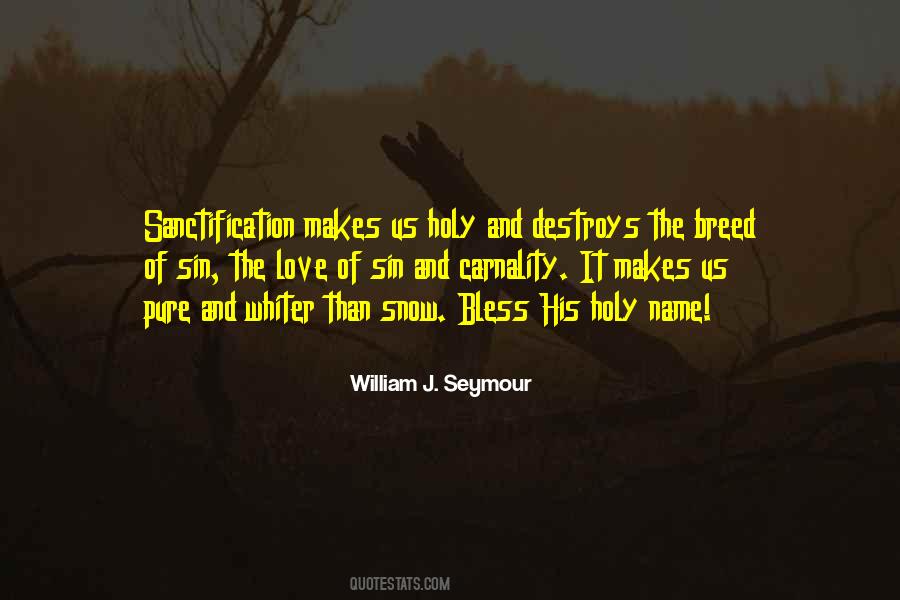 #17. Remembrance is a strange thing. With love its pain is bearable. With bitterness it simply destroys. - Author: Elaine Di Rollo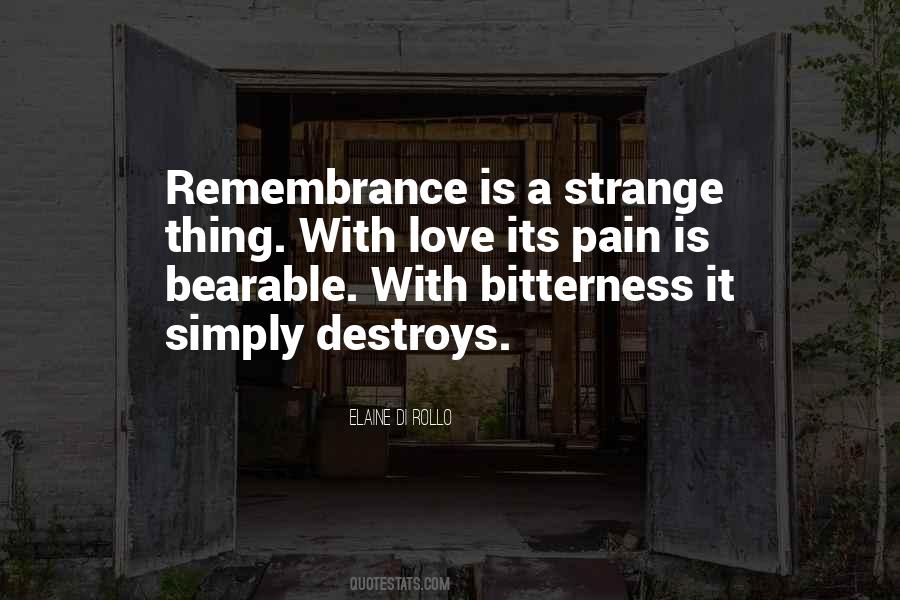 #18. Why does a man destroy himself or what destroys him? I would have to judge that suicide is mostly the tool of the thinking man. The right to suicide should be the same as the right to love. - Author: Charles Bukowski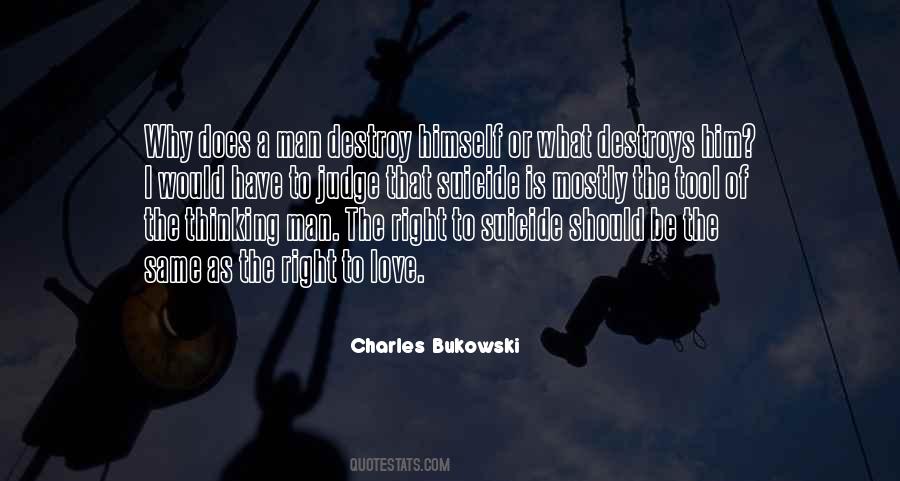 #19. Violence is immoral because it thrives on hatred rather than love. It destroys community and makes brotherhood impossible. It leaves society in monologue rather than dialogue. Violence ends up defeating itself. It creates bitterness in the survivors and brutality in the destroyers. - Author: Martin Luther King Jr.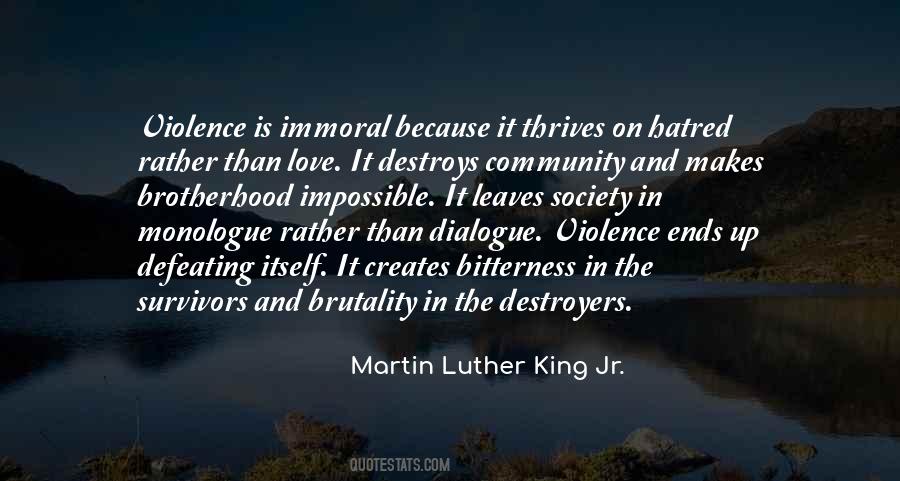 #20. Excessive caution destroys the soul and the heart, because living is an act of courage, and an act of courage is always an act of love. - Author: Paulo Coelho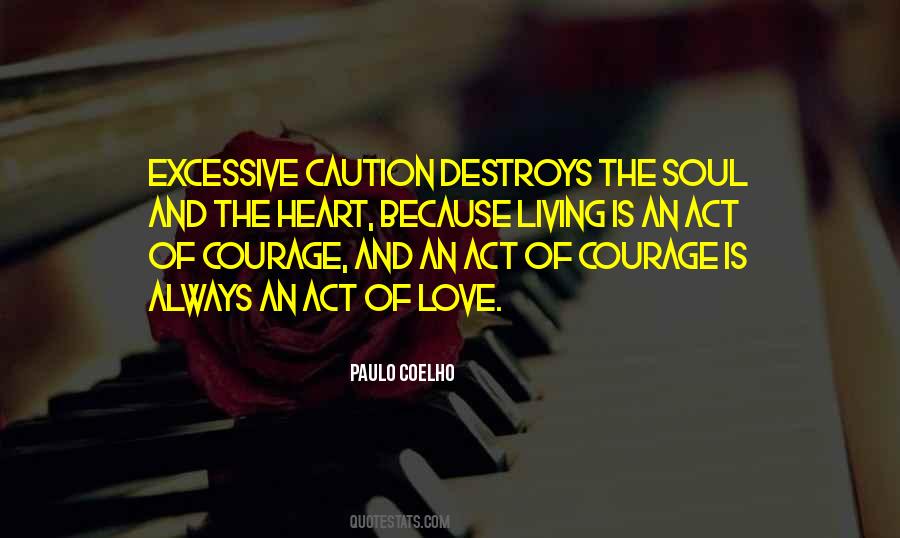 #21. The love for material things grows like a fungus in the soul and destroys the loveliness of the human heart utterly. - Author: Caryll Houselander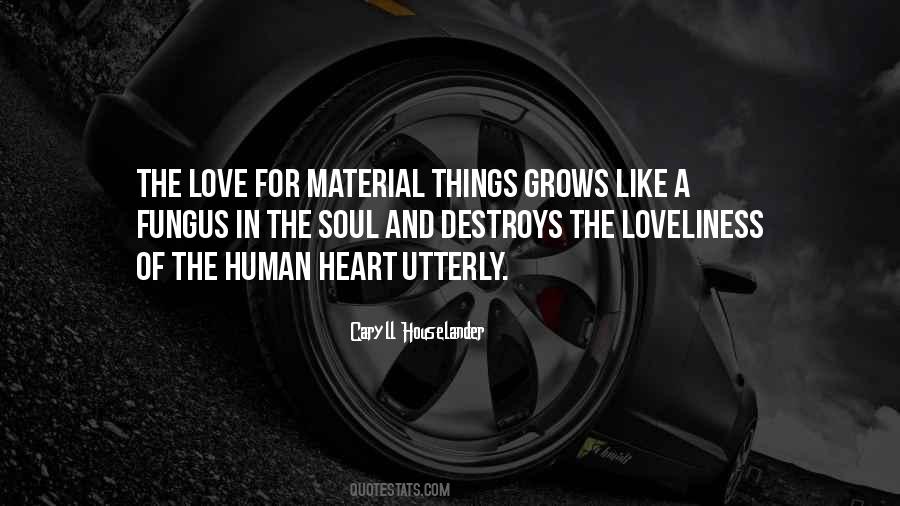 #22. Hate destroys us, love creates us again and again. - Author: Debasish Mridha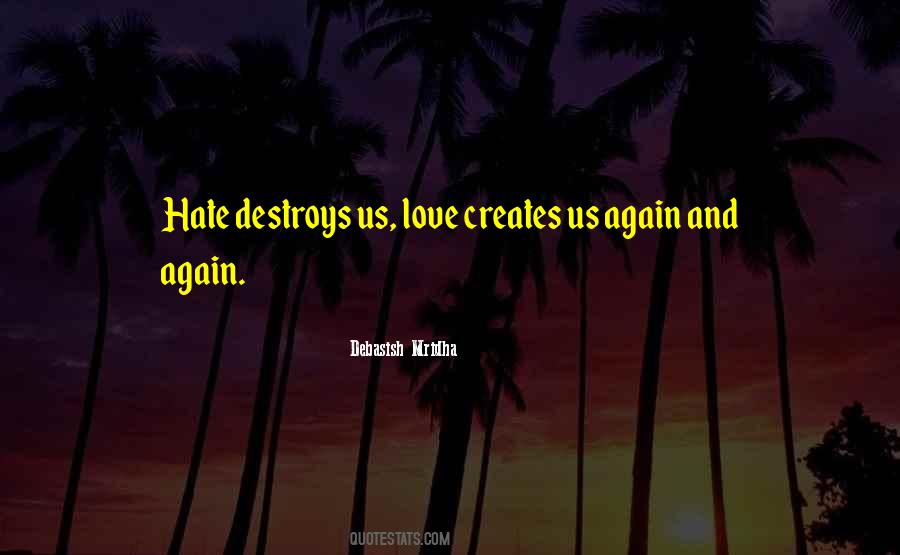 #23. A higher rate of vibration always destroys the lower rate of vibration. If we have negative things that we don't want, we need a goal in higher order of vibration. The thing you hate is yours and the thing you love is also yours. If it's not in your physical world, it's present in your mental world. - Author: Hina Hashmi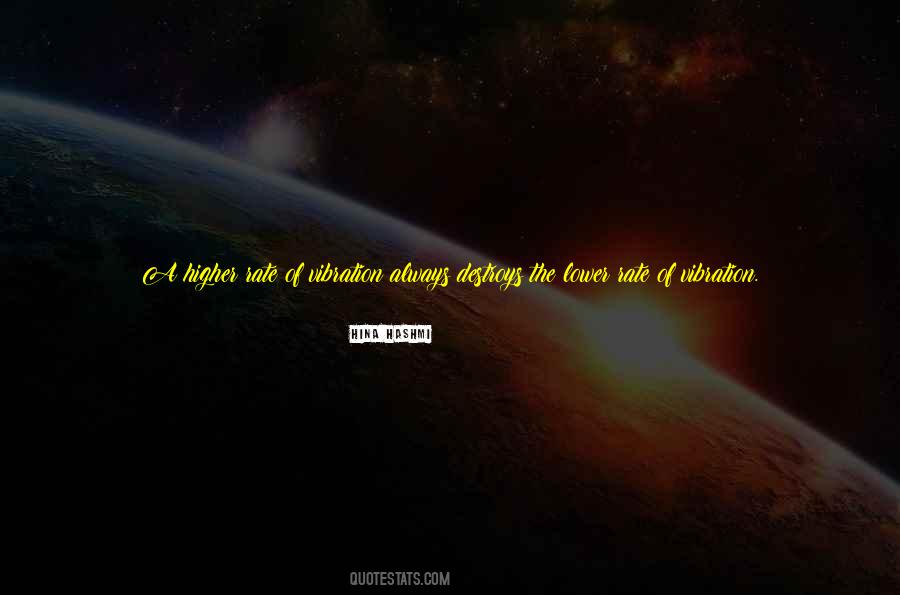 #24. God hates sin not because he wants us to be good little boys and girls, but because he knows sin destroys that which he loves most: sinners. - Author: Criss Jami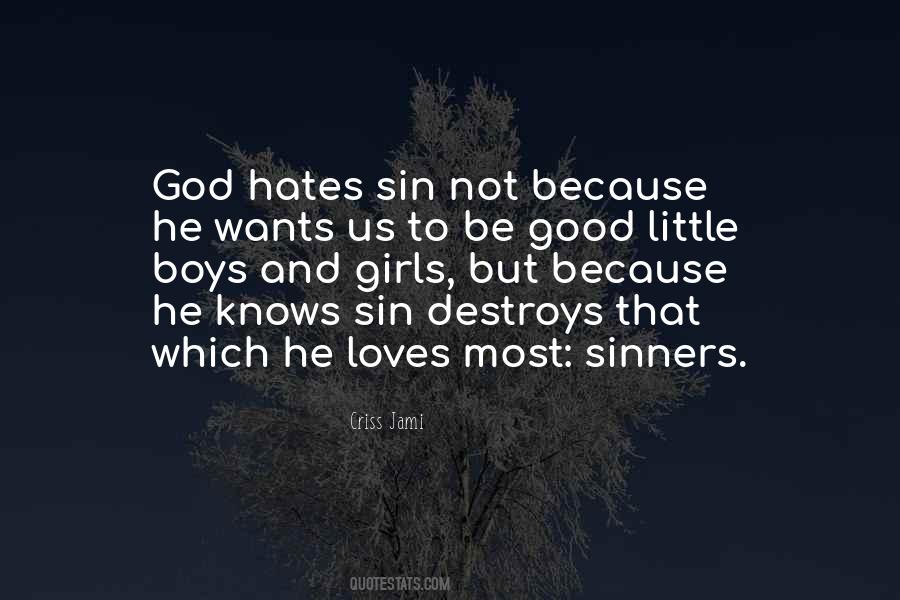 #25. So heavenly love shall outdo hellish hate,
Giving to death, and dying to redeem,
So dearly to redeem what hellish hate
So easily destroy'd, and still destroys,
In those who, when they may, accept not grace. - Author: John Milton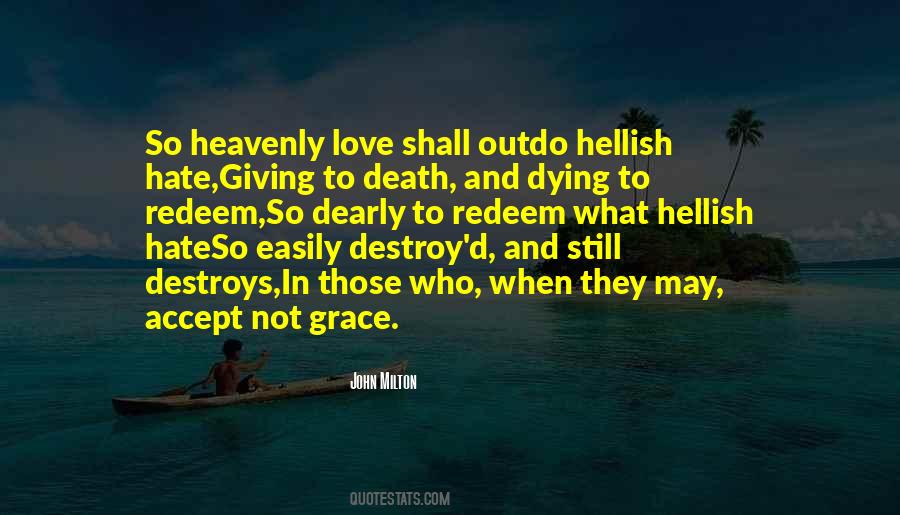 #26. And there's also 'To him that hath shall be given.' After all, you must have a capacity to receive, or even omnipotence can't give. Perhaps your own passion temporarily destroys the capacity. - Author: C.S. Lewis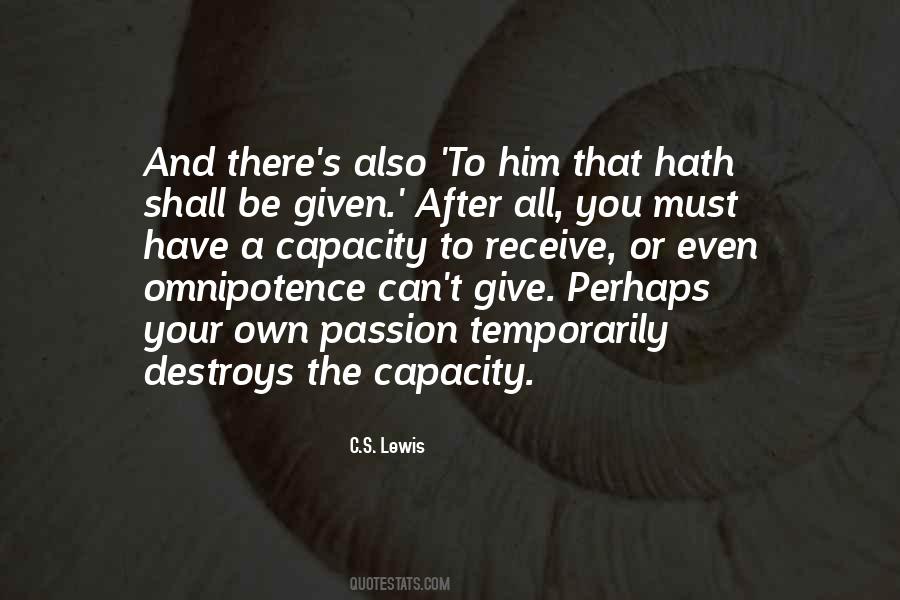 #27. As happens with people who love a thing too much, it destroys them.
Oscar Wilde said, 'You destroy the thing that you love.' It's the other way around. What you love destroys you. - Author: George Plimpton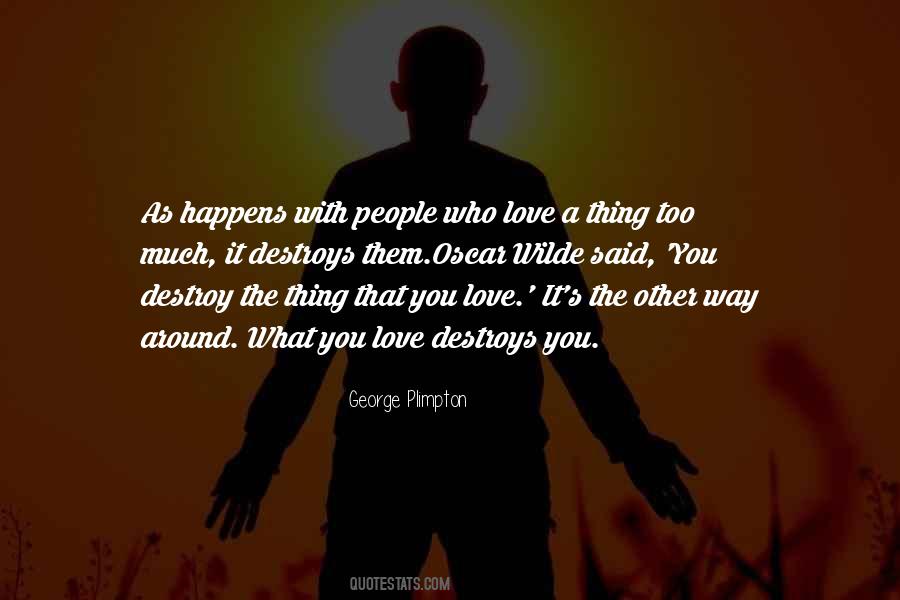 #28. The power of weapons is transient and destroys everything. The power of love is everlasting and creates all things. - Author: Debasish Mridha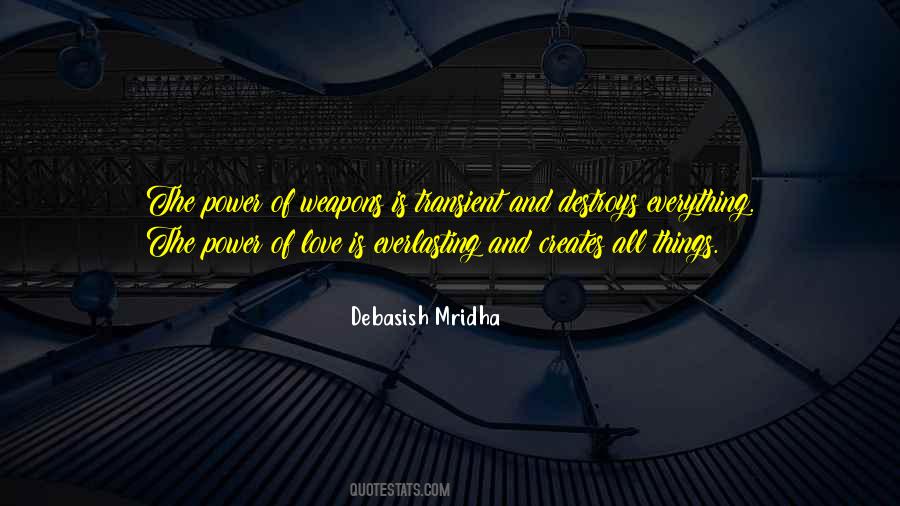 #29. And now you know why I love no one. Why I never have and never will. Heed my words well. Love only destroys. - Author: Sherrilyn Kenyon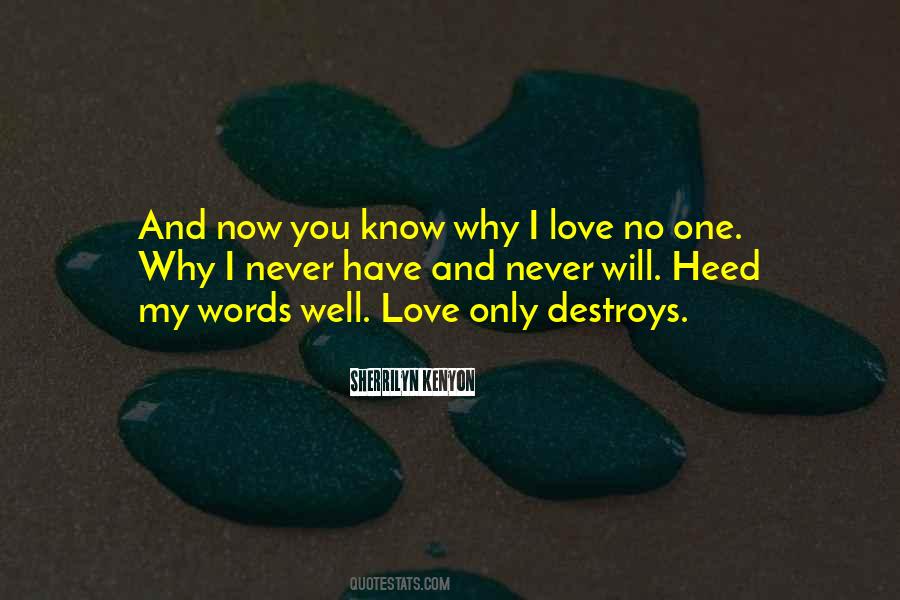 #30. Hate destroys, love builds: be a creator. Fear closes, love opens: be an advocate for life. Guilt stagnates, love permits: be a peaceful warrior. Anger takes away, love gives: be a foundation for life. A defeatist attitude makes its own bed while love has the power to design its very own house. - Author: Madelaine Standing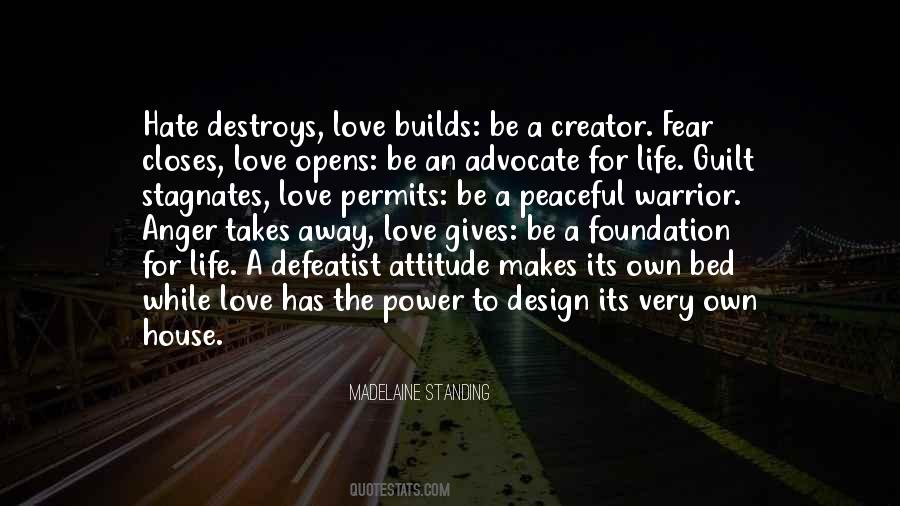 #31. Love is the image of ourself until ourself destroys us. - Author: Jean Garrigue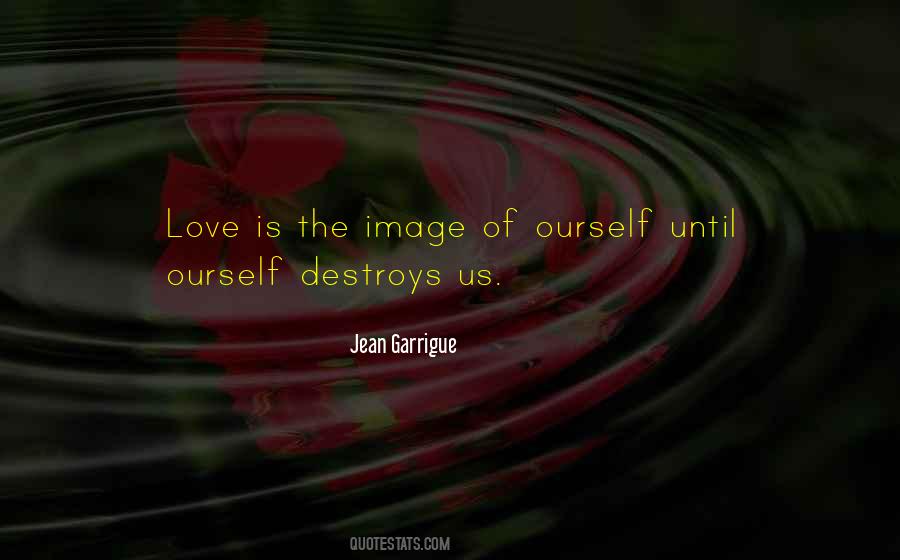 #32. Never loan your heart to hatred; it pays you back with self-destruction. Majority of people living are not aware that anger is an acid that destroys its own container. - Author: Israelmore Ayivor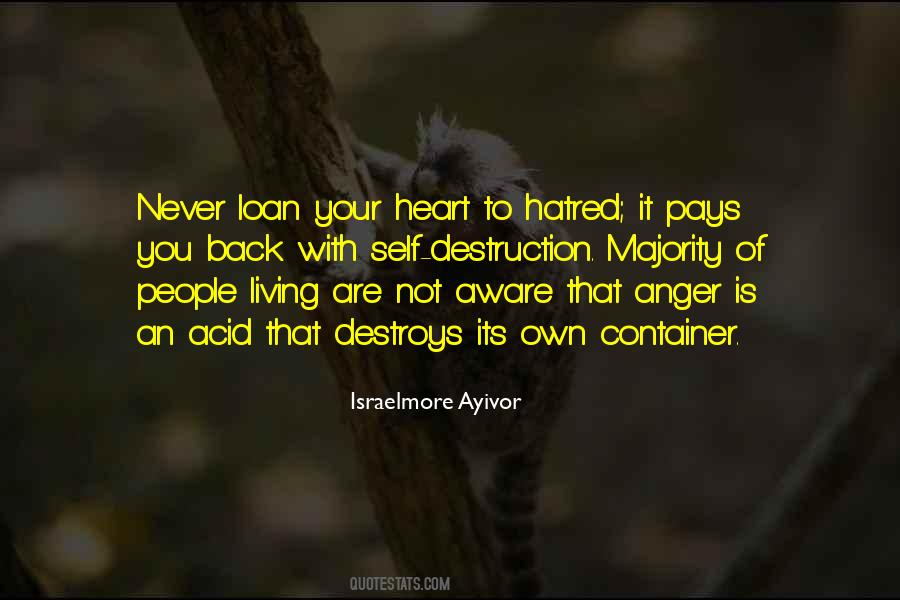 #33. Possessiveness destroys love. And they should not be possessed, because that again destroys your love. - Author: Rajneesh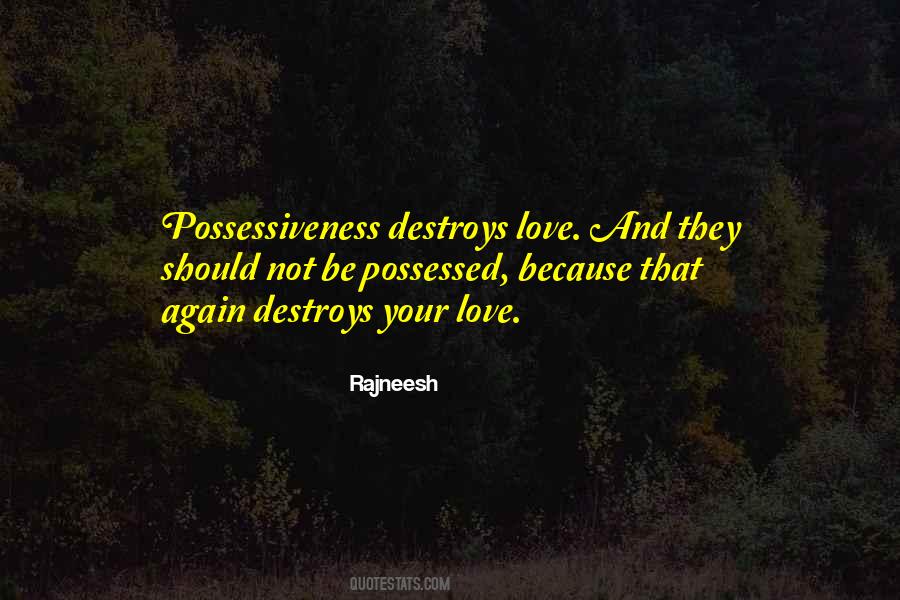 #34. Nothing destroys self-worth, self-acceptance and self-love faster than denying what you feel. Without feelings, you would not know where you are in life. Nor would you know what areas you need to work on. Honor your feelings. Allow yourself to feel them. - Author: Iyanla Vanzant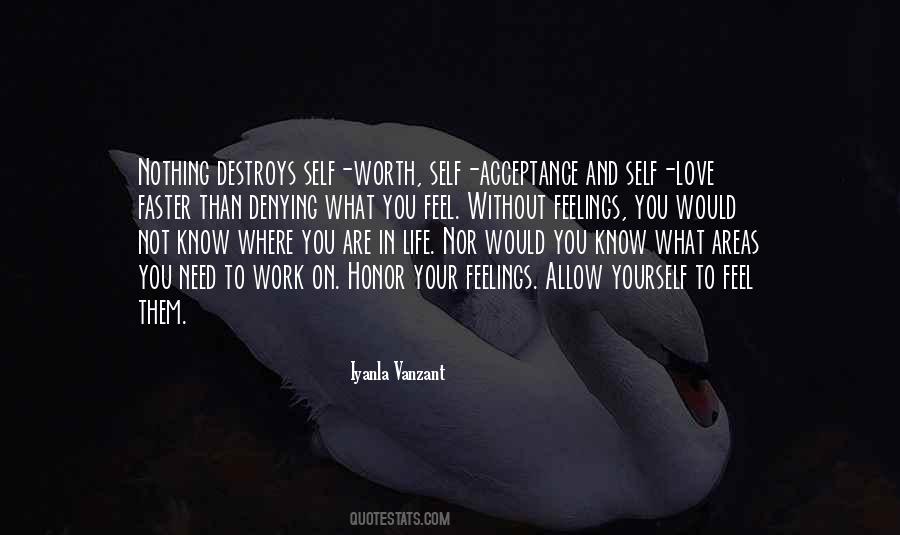 #35. The industrial world destroys nature not because it doesn't love it but because it is not afraid of it. - Author: Mary Ruefle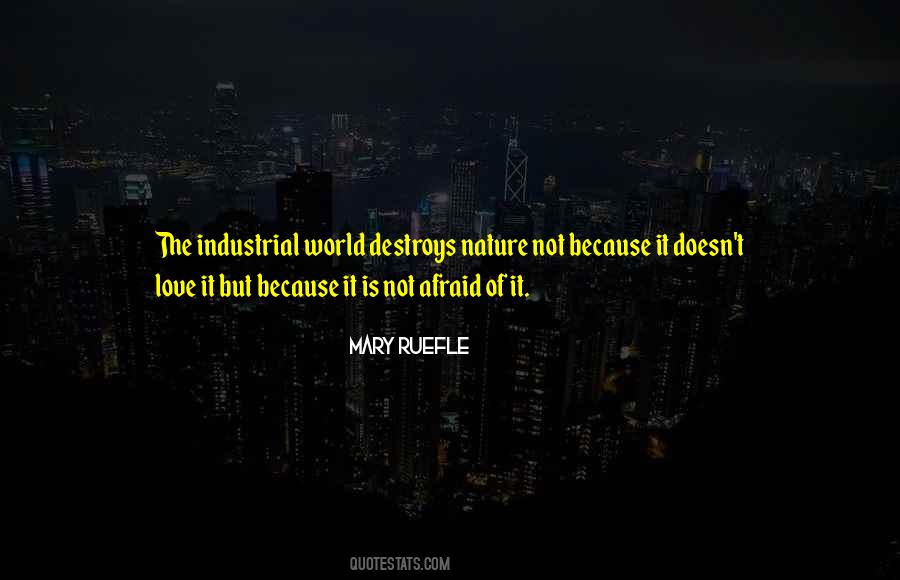 #36. She understood love. What destroys you saves you, she had told me. - Author: Alice Hoffman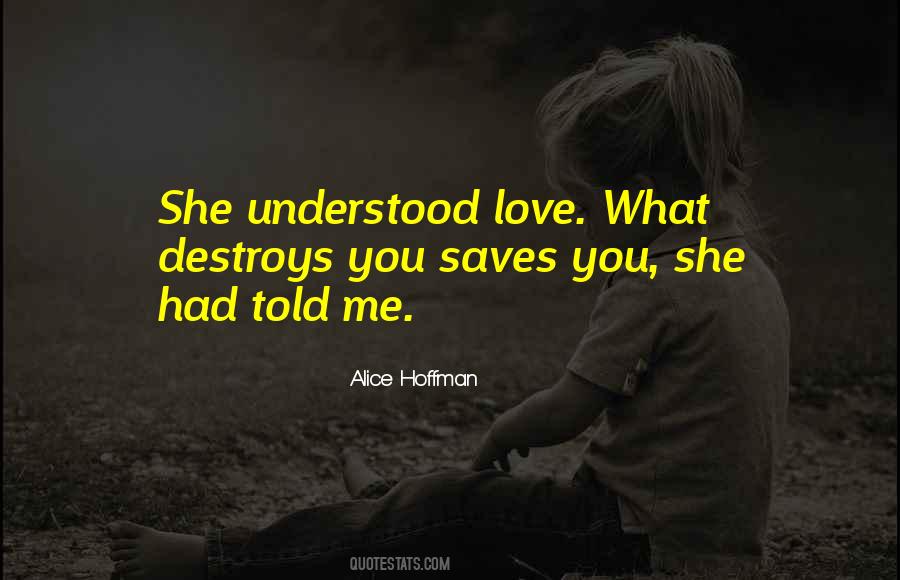 #37. Madness weakens the mind and disease weakens the body, but nothing destroys the spirit like the loss of a true love. - Author: Fiona Paul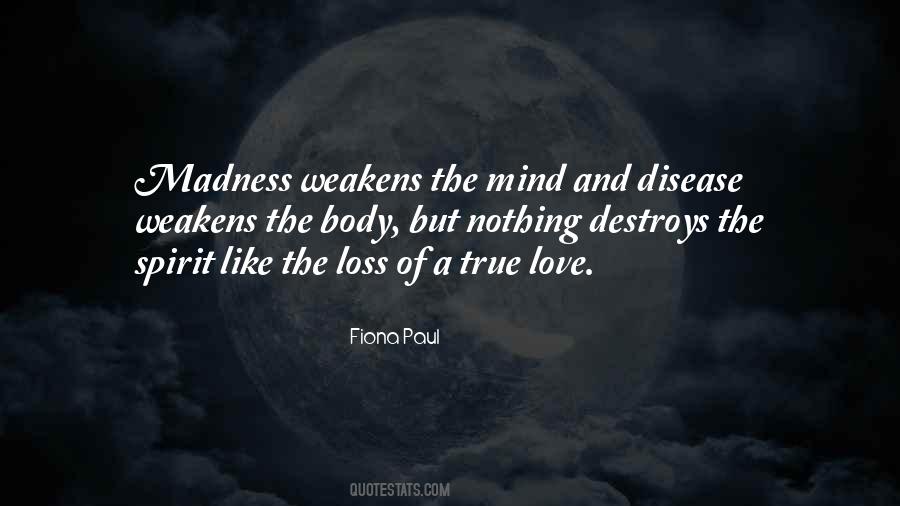 #38. It is not work that kills men; it is worry. Work is healthy; you can hardly put more upon a man than he can bear. Worry is the rust upon the blade. It is not the revolution which destroys the machinery but the friction. Fear secretes acids; but love and trust are sweet juices. - Author: Henry Ward Beecher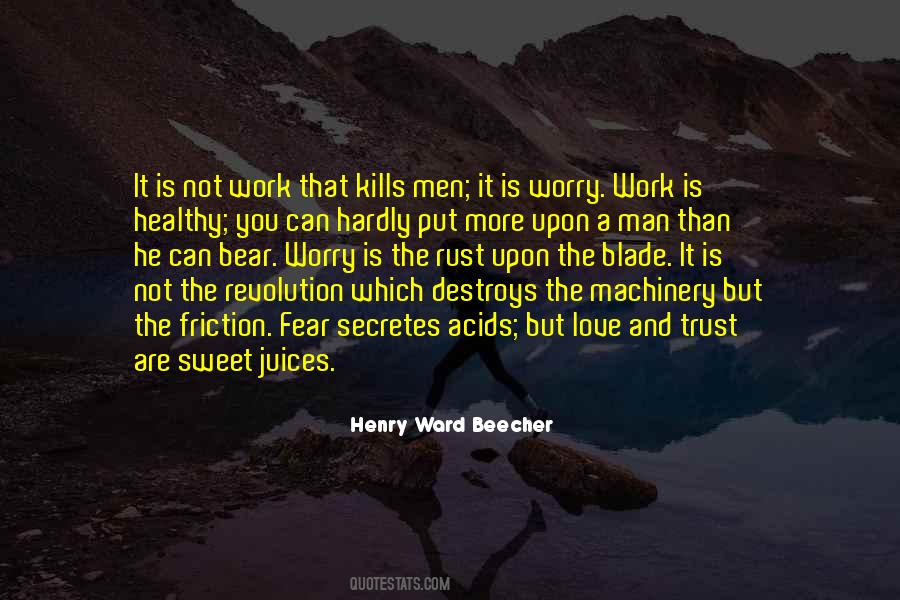 #39. Love always creates, it never destroys. In this lies man's only promise. - Author: Leo Buscaglia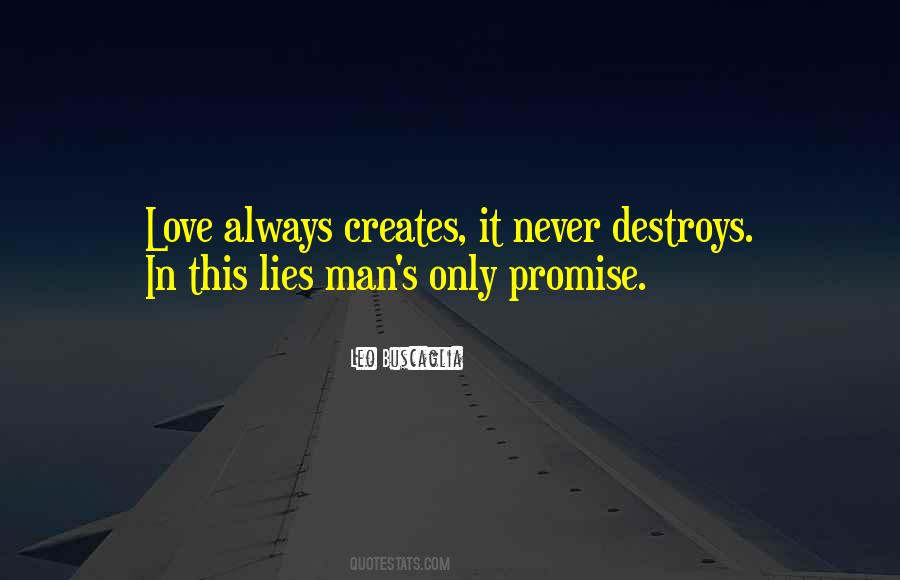 #40. The Secret's message is to let go of all blame because it only destroys you, and to move forward with hope, love, compassion and kindness. - Author: Siyyid Ali Muhammad Shirazi
#41. You & I, Love, together we ratify the silence,
while the sea destroys its perpetual statues,
collapses its towers of wild speed and whiteness:
because in the weavings of those invisible fabrics,
galloping water, incessant sand,
we make the only permanent tenderness. - Author: Pablo Neruda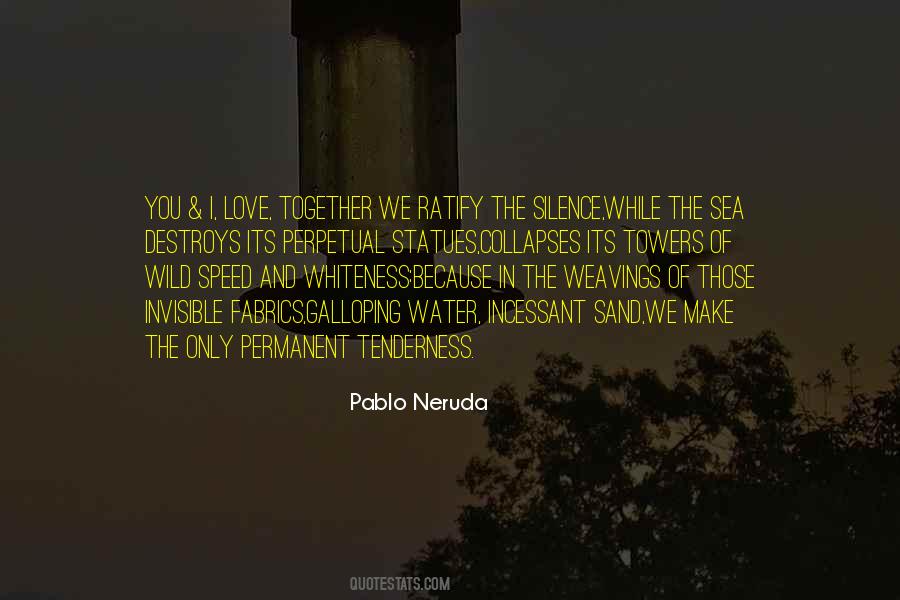 #42. God knows we're all drawn toward what's beautiful and broken; I have been, but some people cannot be fixed. Or if they can be, it's only by love and sacrifice so great it destroys the giver. - Author: Cassandra Clare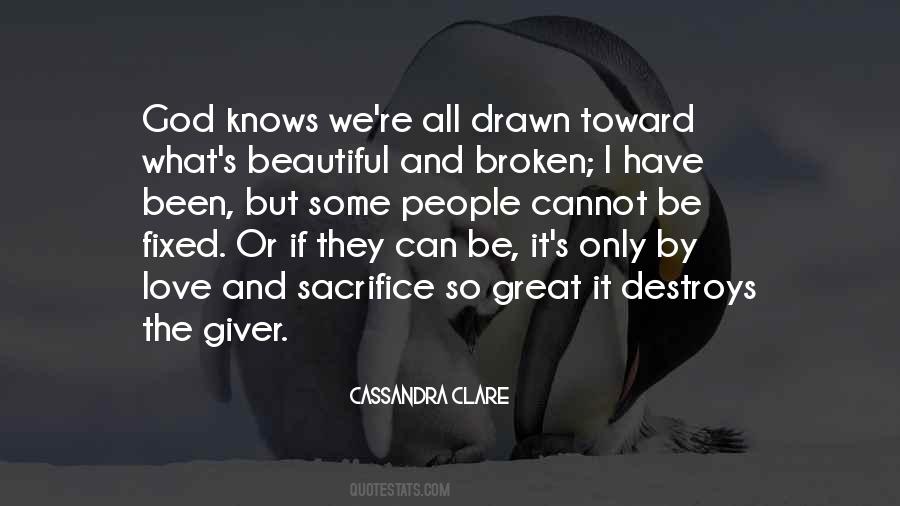 #43. Love destroys. Thought creates. - Author: Samantha Hunt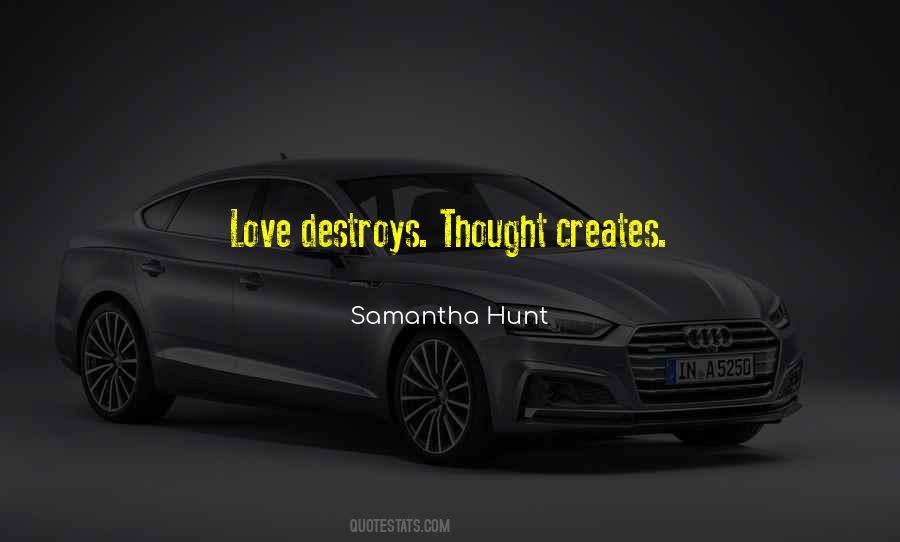 #44. Truth destroys the worst in man; pleasure destroys the best. If you love truth more than happiness, then open; otherwise, let rest." His - Author: John C. Wright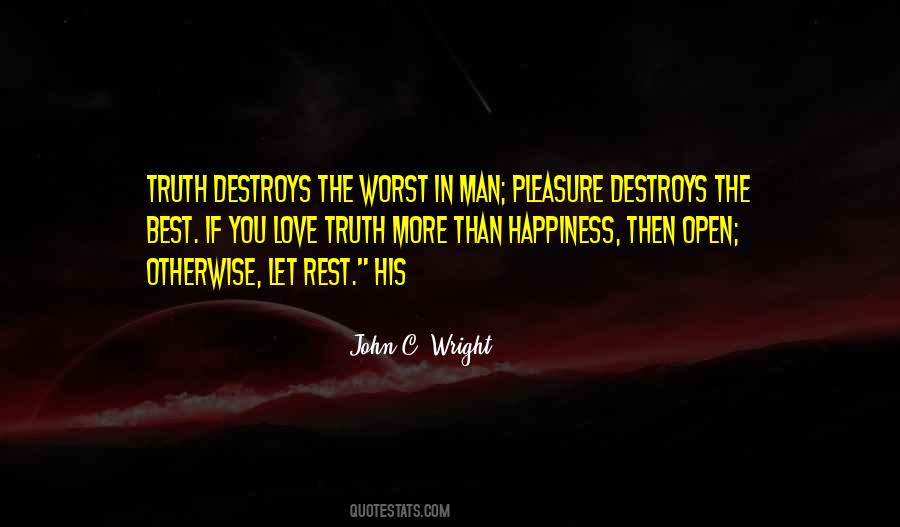 #45. Pain itself destroys pain. Suffering itself frees man from suffering. - Author: Jiddu Krishnamurti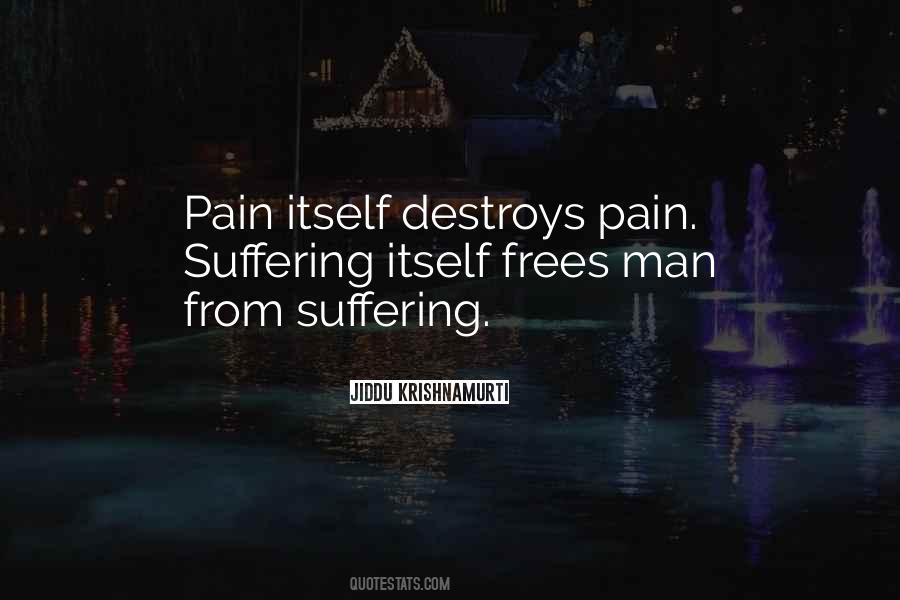 #46. Craving clarity, we attempt to eliminate the risk of trusting God. Fear of the unknown path stretching ahead of us destroys childlike trust in the Father's active goodness and unrestricted love. - Author: Brennan Manning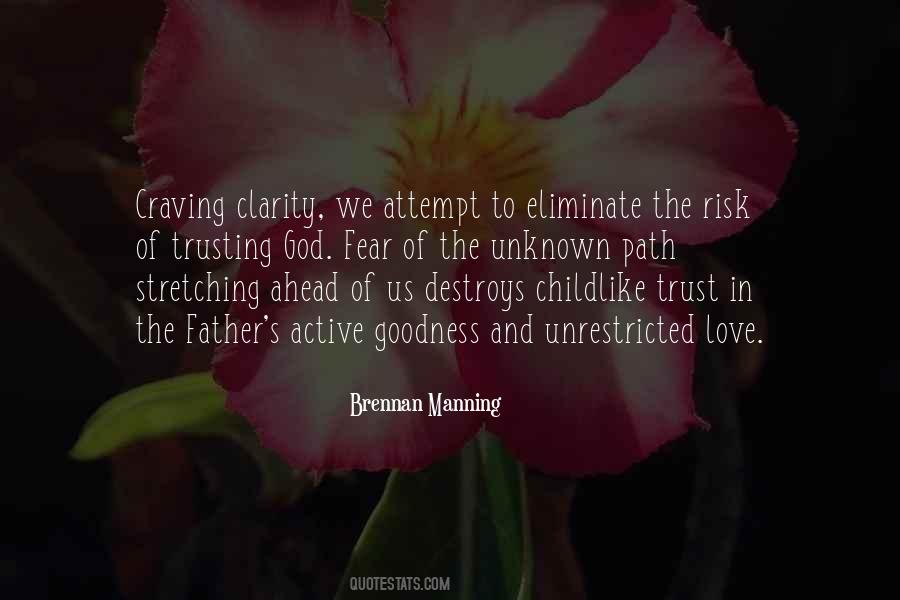 #47. A refusal to believe that God loves us is the unbelief which destroys the soul. - Author: Edward Norris Kirk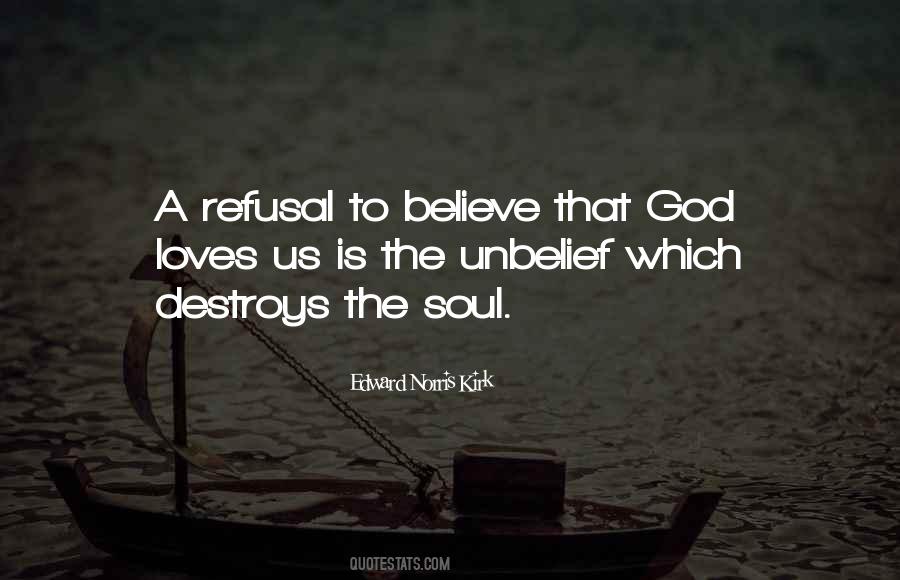 #48. That was when I realized all love does is hurt people. It lulls you into a false sense of security, and then bam! You slam into a brick wall of pain. A shit ton of pain. Love destroys people to the point where they don't even care who else they hurt in the process. - Author: Kate Evangelista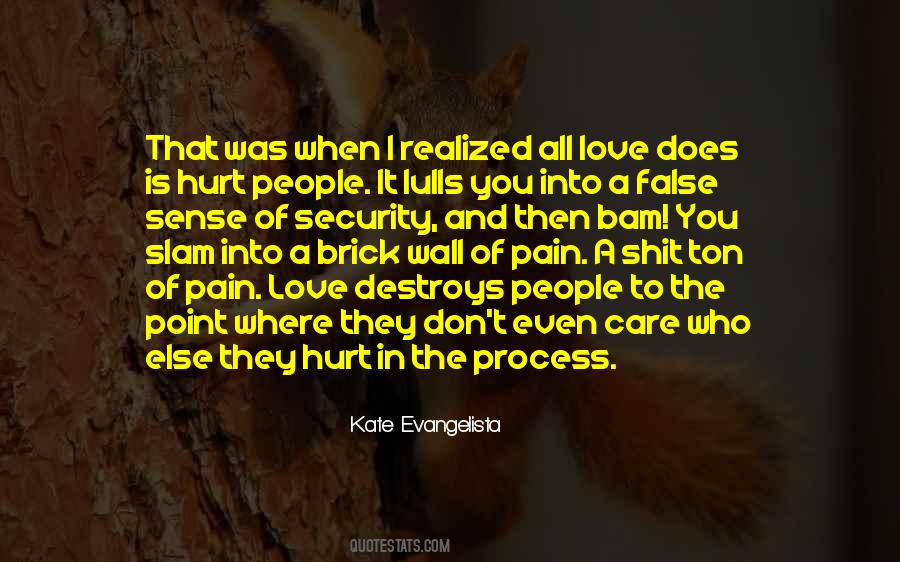 #49. Love is an untamed force. When we try to control it, it destroys us. When we try to imprison it, it enslaves us. When we try to understand it, it leaves us feeling lost and confused. - Author: Paulo Coelho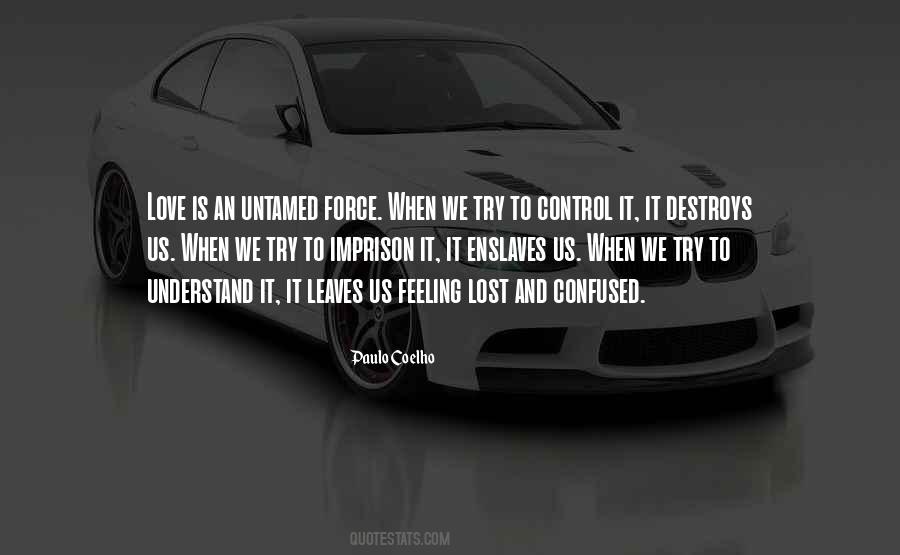 #50. Love is the real nuclear bomb that destroys all our enemies, because when we love all living beings, we have no enemies. - Author: Geshe Kelsang Gyatso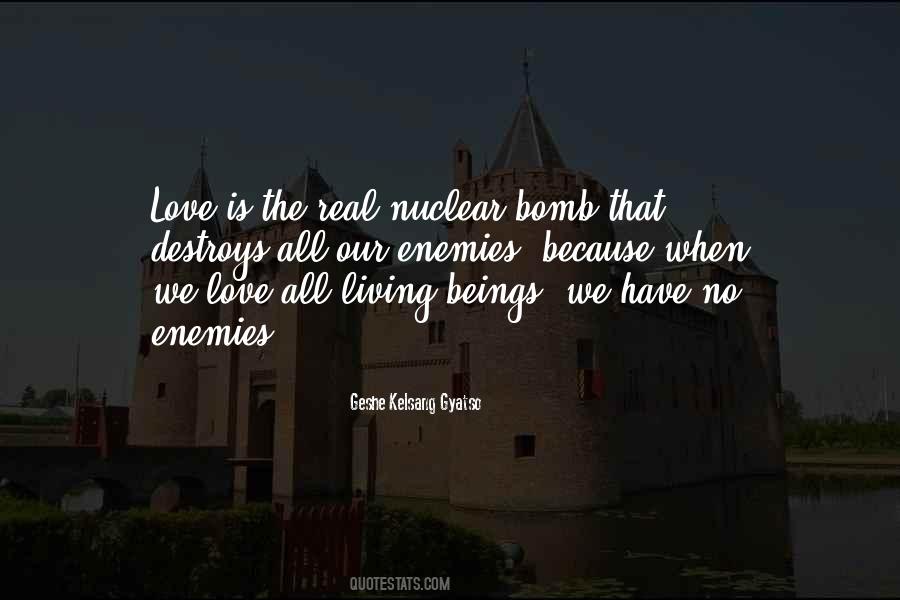 #51. When miracles happen, hope destroys hopelessness, joy overcomes pain, love conquers hate, and faith finds God in the midst of it all. - Author: Cherie Hill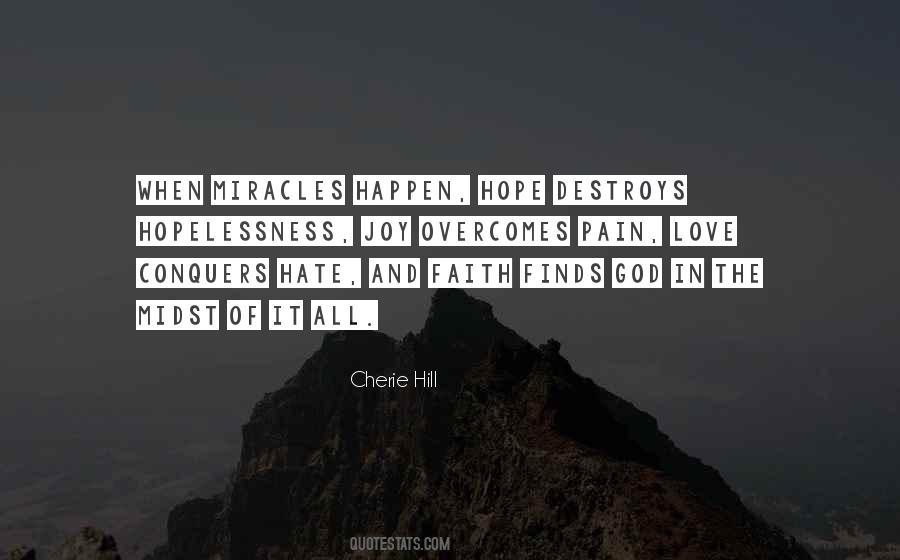 #52. Praise of power leads to weakness; Love of things leads to loss; The wise one leads by filling people's hearts; He destroys illusion and disturbs those who believe they are wise; He does nothing yet everything happens. - Author: Laozi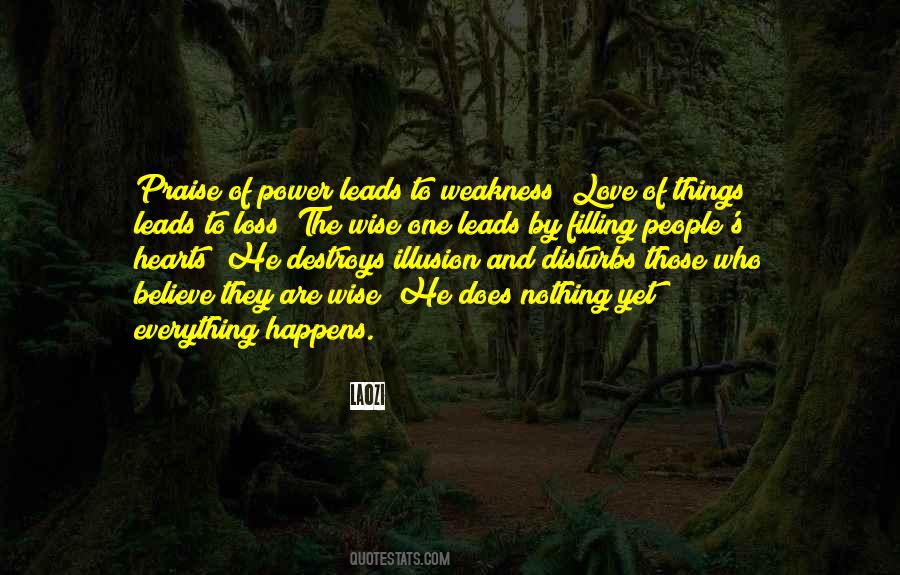 #53. By its very nature, hate destroys and tears down; by its very nature, love creates and builds up. - Author: Martin Luther King Jr.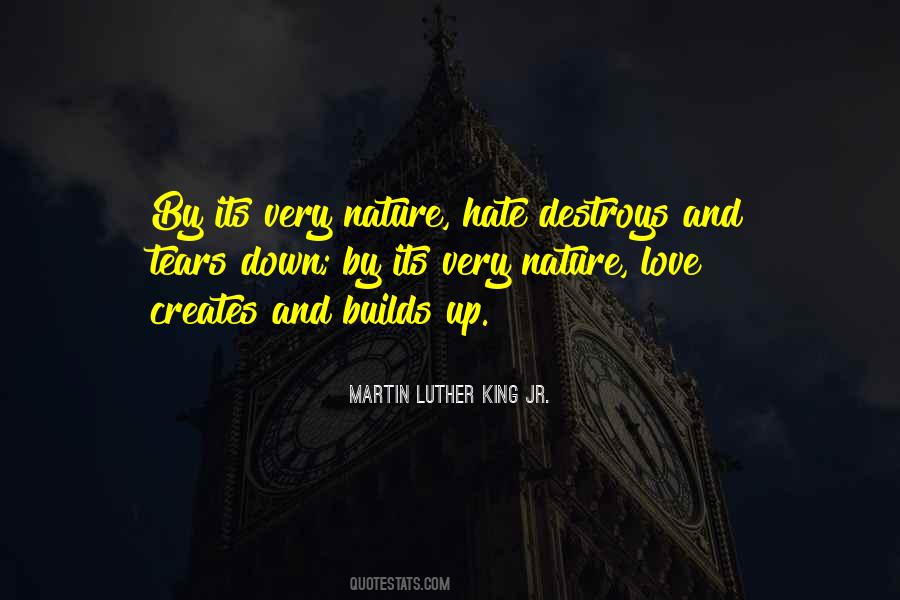 #54. Some people can't be fixed, or if they can, it's only by love so big it destroys the fixer. - Author: Mia Sheridan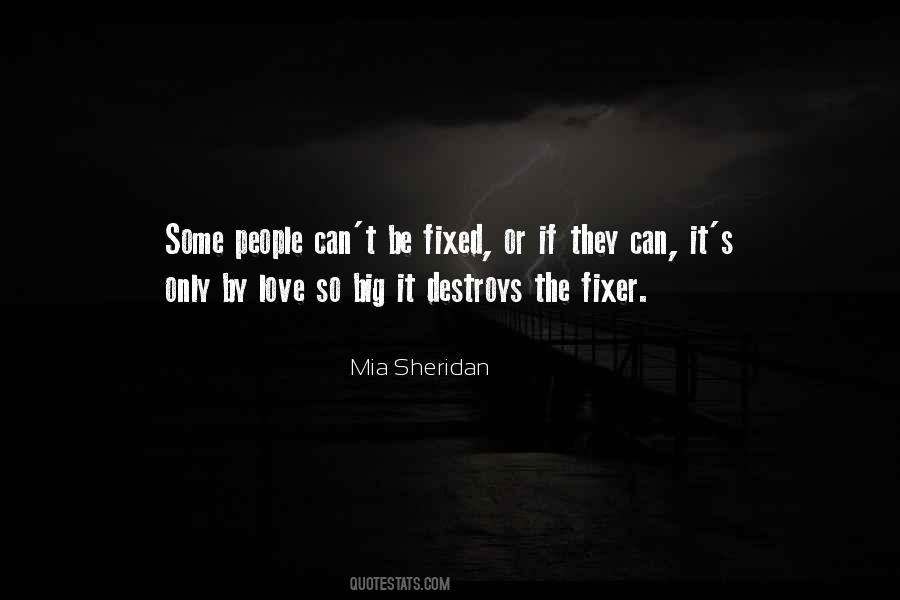 #55. If a man loves a woman for her beauty, does he love her? No; for the smallpox, which destroys her beauty without killing her, causes his love to cease. And if any one loves me for my judgment or my memory, does he really love me? No; for I can lose these qualities without ceasing to be. - Author: Blaise Pascal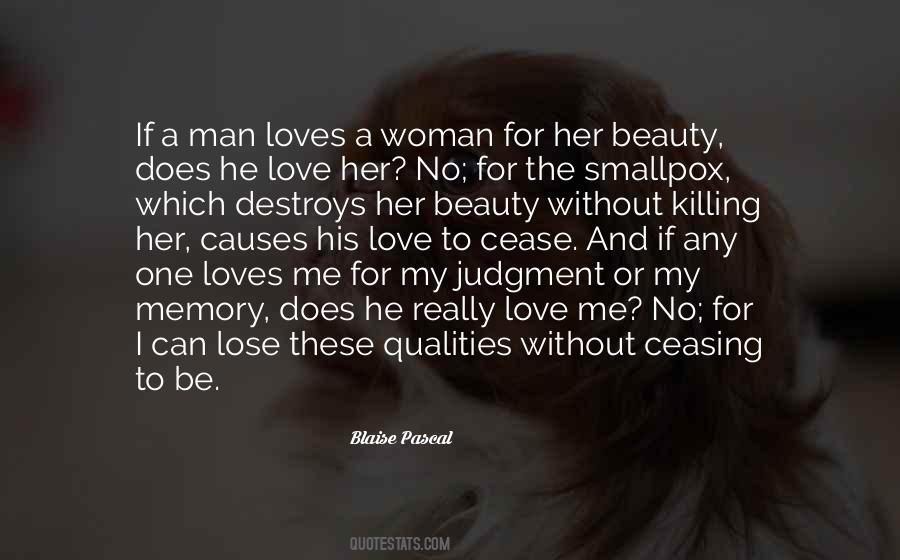 #56. Hate destroys the very structure of the personality of the hater ... when you start hating anybody, it destroys the very center of your creative response to life and the universe; so love everybody. - Author: Martin Luther King Jr.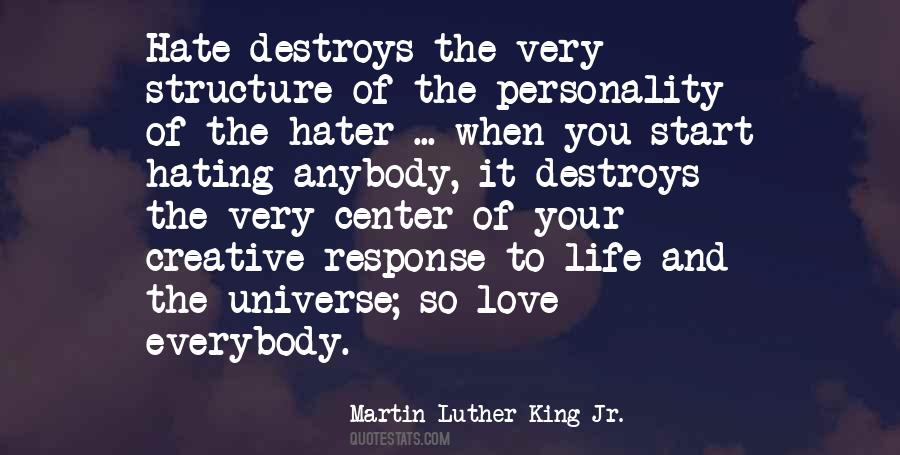 #57. We loved each other with a premature love, marked by a fierceness that so often destroys adult lives. - Author: Vladimir Nabokov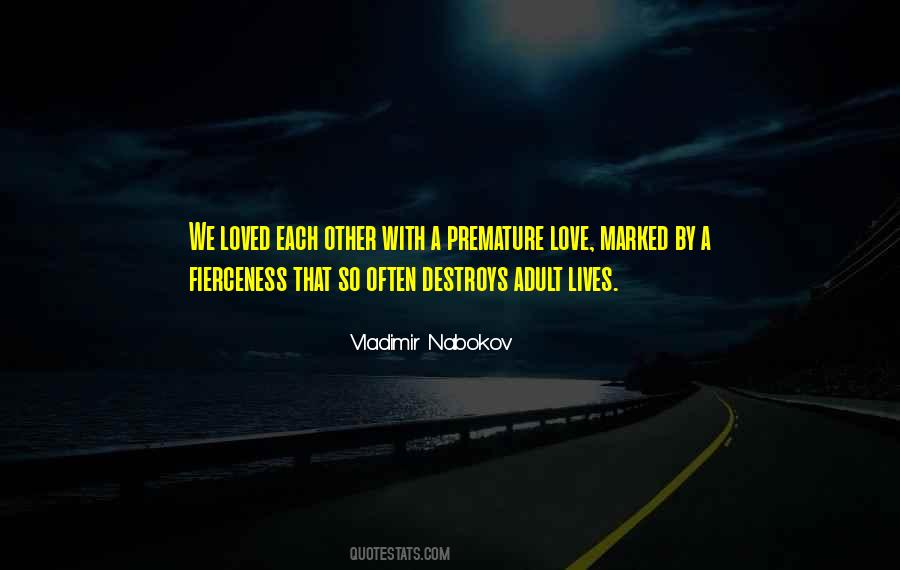 #58. Life comes at you hard and fast, it doesn't slow for anybody. It weathers you, destroys you. It breaks down your mind, body, and soul until there's nothing left. Then what? - Author: Skyla Madi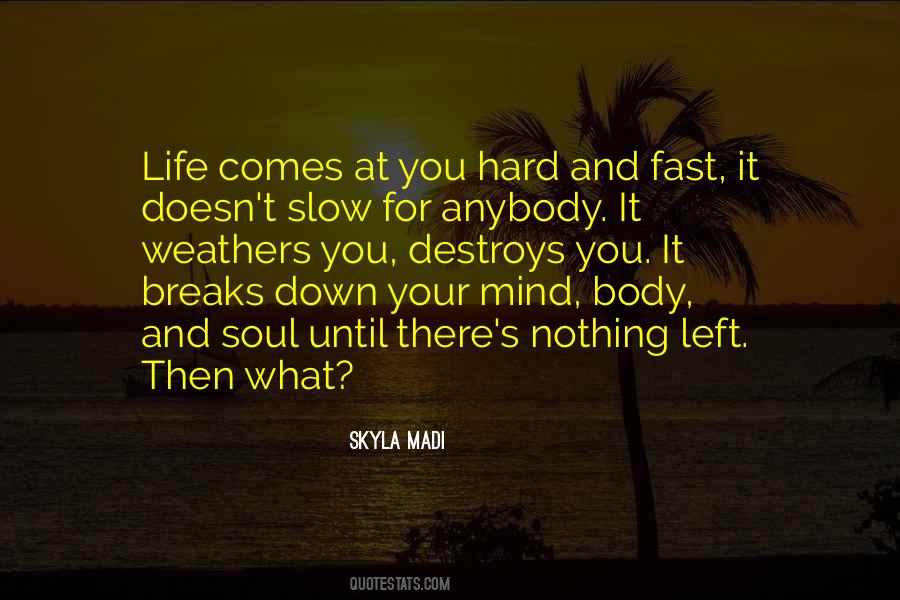 #59. Endless love is fueled by endless friendship. If you want to have the greatest romance ever, have the greatest friendship ever. Cultivate it; do not let your friendship die. Remember, it's not a lack of love that destroys relationships; it's usually a lack of friendship. - Author: Steve Maraboli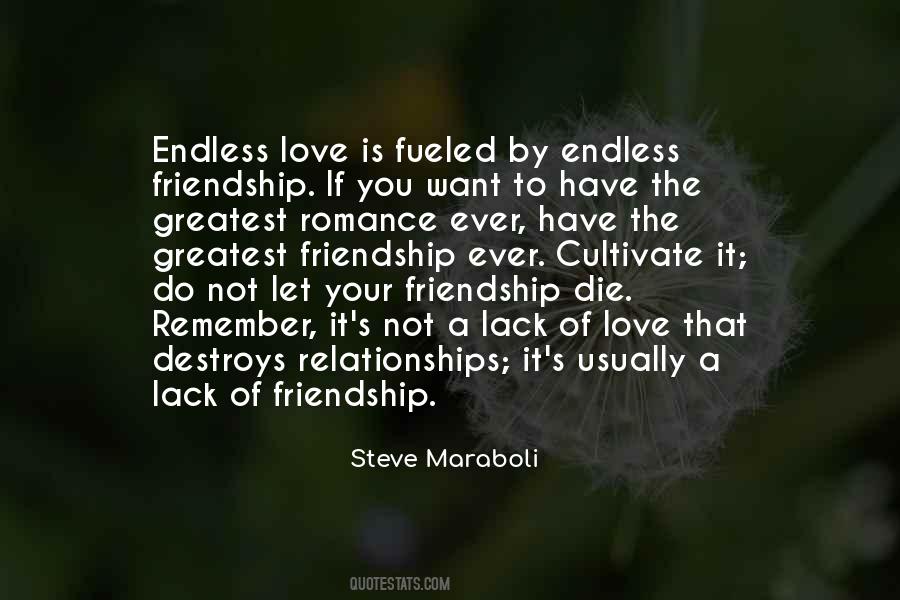 #60. It was she whom I loved and whom I could not therefore see without that anxiety, without that desire for something more, which destroys in us, in the presence of the person we love, the sensation of loving. - Author: Marcel Proust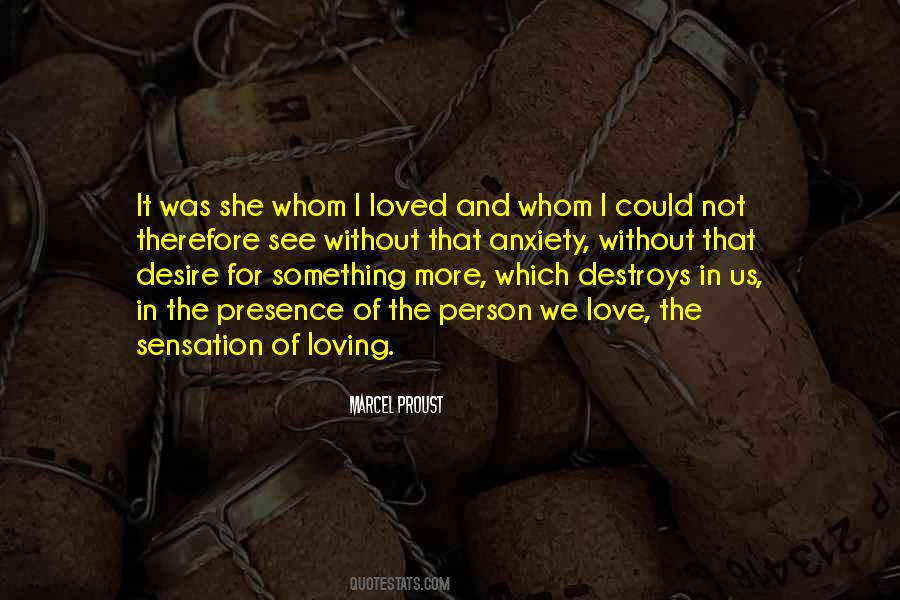 #61. Over time, any deception destroys intimacy, and without intimacy couples cannot have true and lasting love. - Author: Bonnie Eaker Weil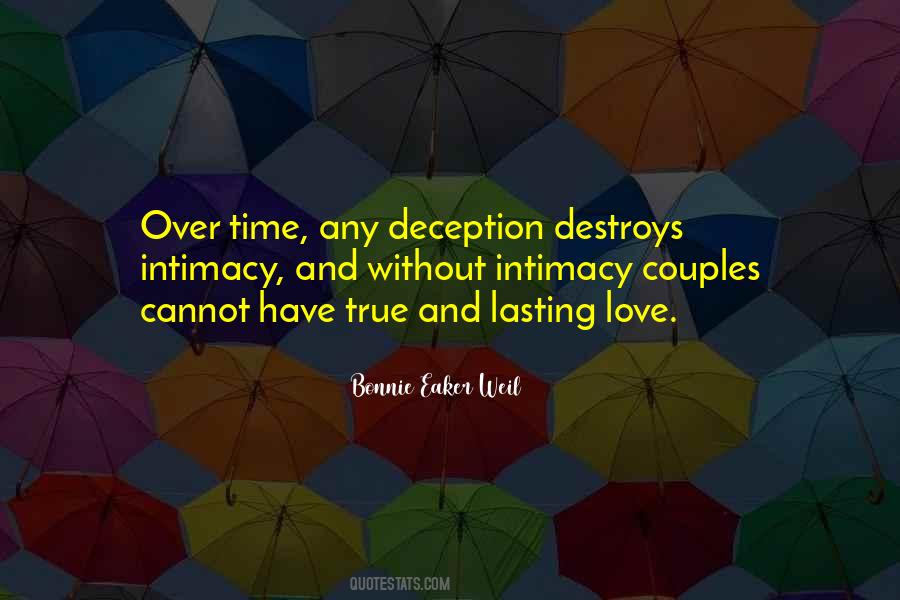 #62. Love has two faces, one makes you alive and the other destroys you ... - Author: Nourhan Mamdouh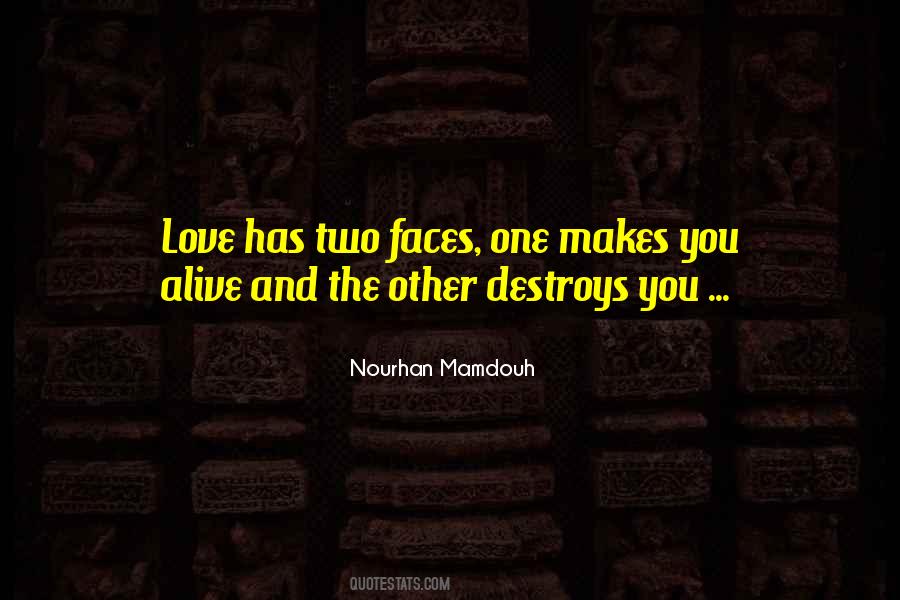 #63. Respectability is a curse; it is an "evil" that corrodes the mind and heart. It creeps upon one unknowingly and destroys love. To - Author: Jiddu Krishnamurti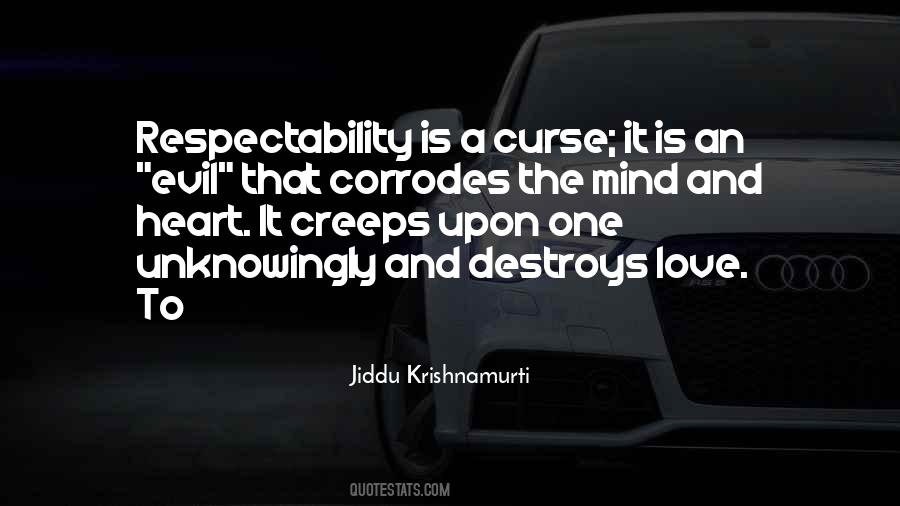 #64. Spend sunny afternoons writing. Take weekends in the country. Dream. Drink good wine, eat fabulous cheese and great bread. Make the kind of love that destroys the bed. - Author: Rachel Hauck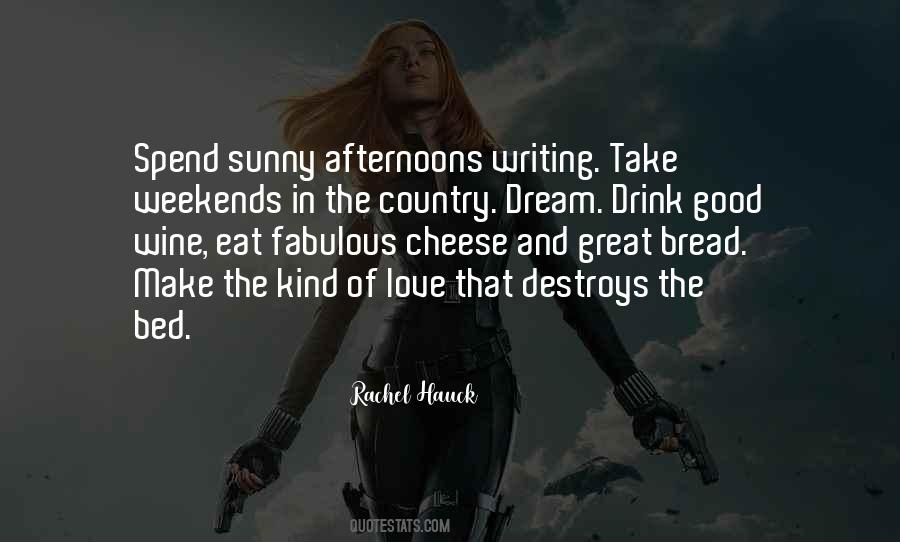 #65. If my time loving you has taught me anything, it's that love grows with every returned smile, every second of communal silence and every word exchanged. Unconditional love is built and when it's finished nothing destroys it. - Author: Sarah Noffke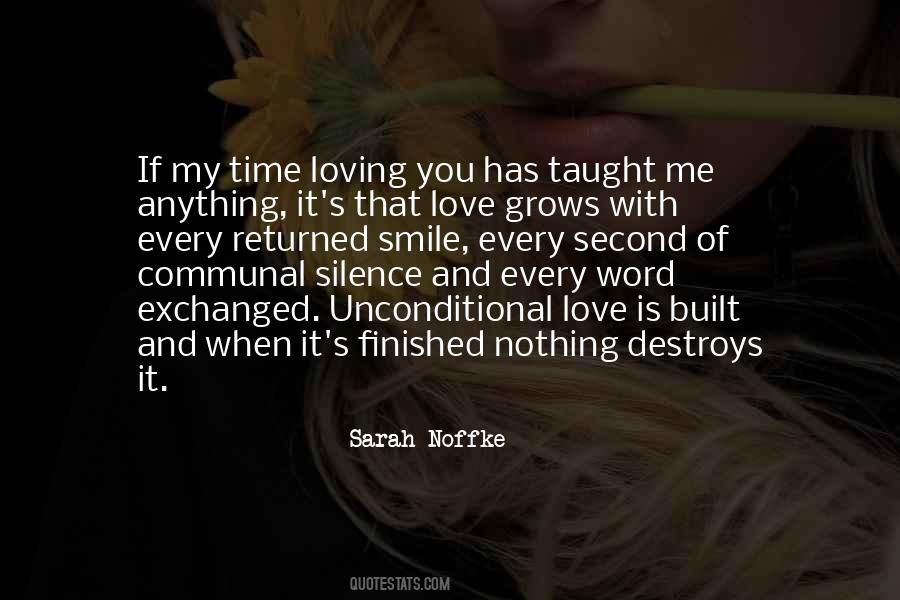 #66. Calms appear, when Storms are past;
Love will have his Hour at last:
Nature is my kindly Care;
Mars destroys, and I repair;
Take me, take me, while you may,
Venus comes not ev'ry Day. - Author: John Dryden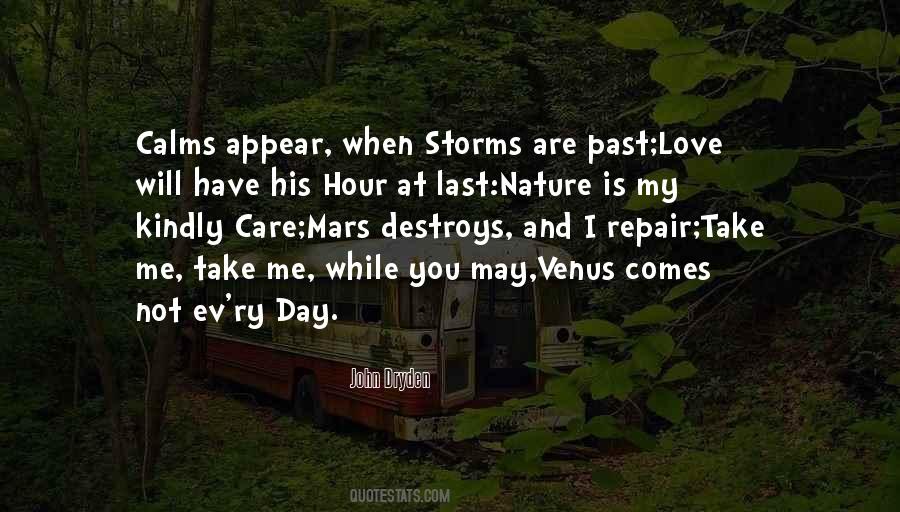 #67. Love, in the eyes of the world, is either a carnal appetite or a vague fancy, which possession extinguishes or absence destroys. That is why it is commonly said, with a strange abuse of words, that passion does not endure. - Author: Victor Hugo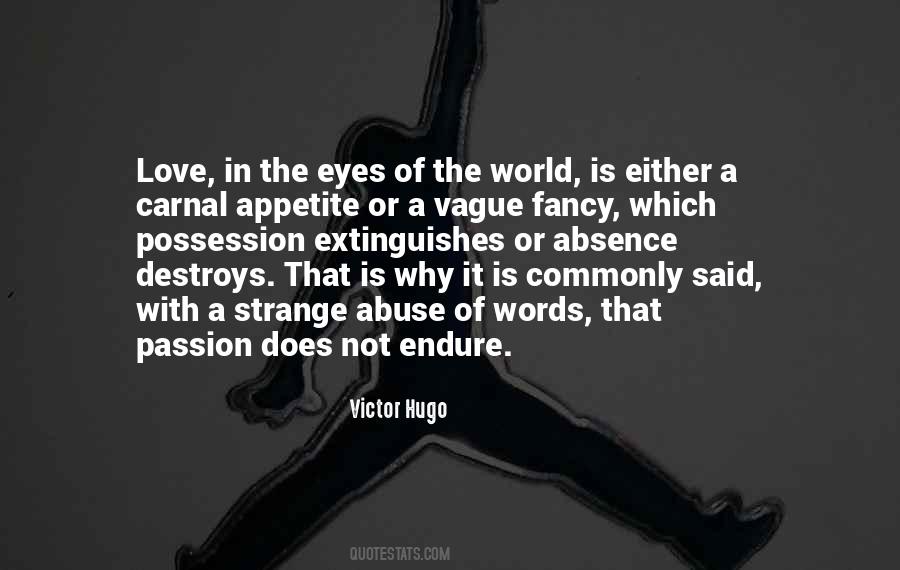 #68. If we cannot be torn in pieces by the roaring lion, if we may be hugged to death by the bear, the devil little cares which it is, so long as he destroys our love to Christ, and our confidence in Him. - Author: Charles Haddon Spurgeon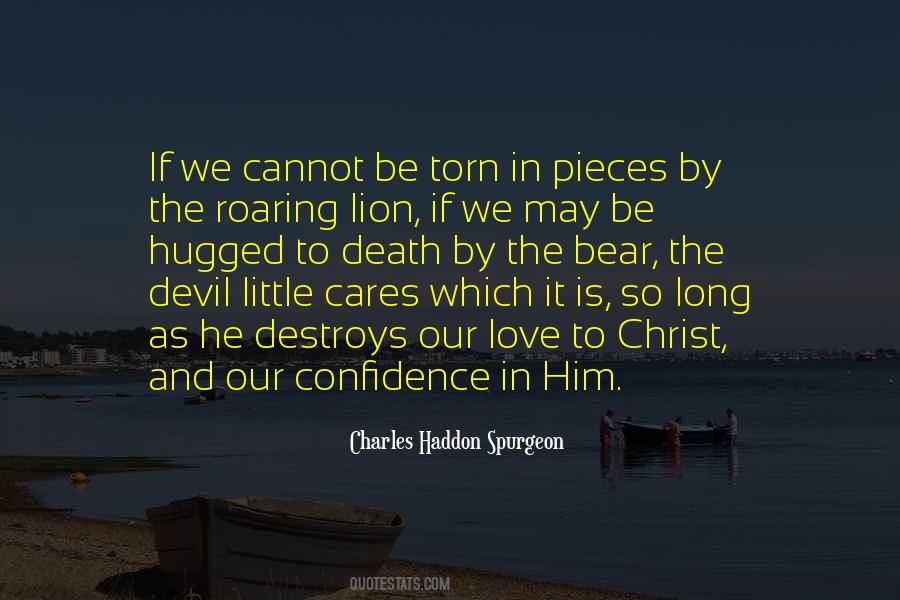 #69. The sweetest honey is loathsome in its own deliciousness. And in the taste destroys the appetite. Therefore, love moderately. - Author: William Shakespeare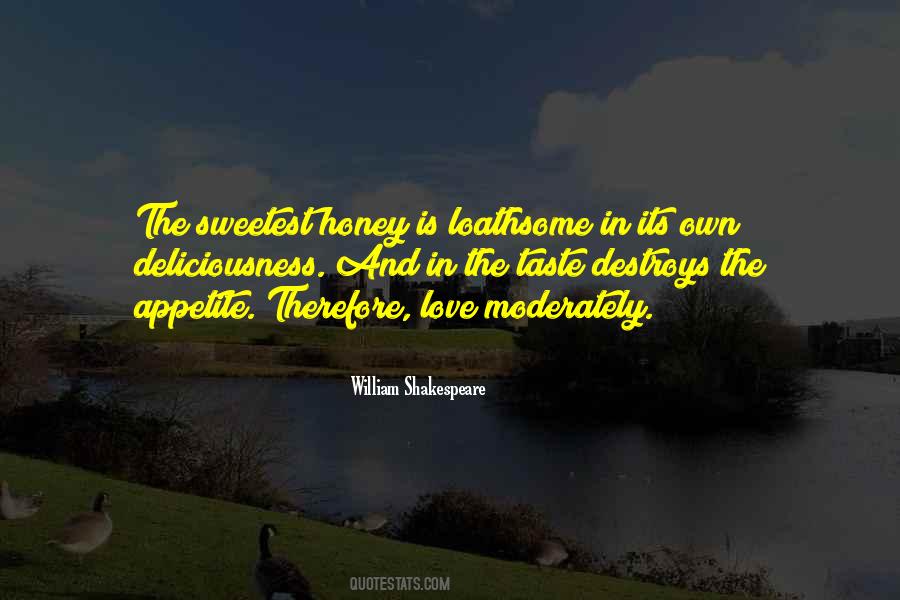 #70. Romantic love is pure fantasy. It destroys a woman's common sense; there simply is no place for it within the walls of a rational mind. You're better off eating a plug of chocolate!" Rachel in Small Pleasures: Mya's Story - Author: Darnishia Bolden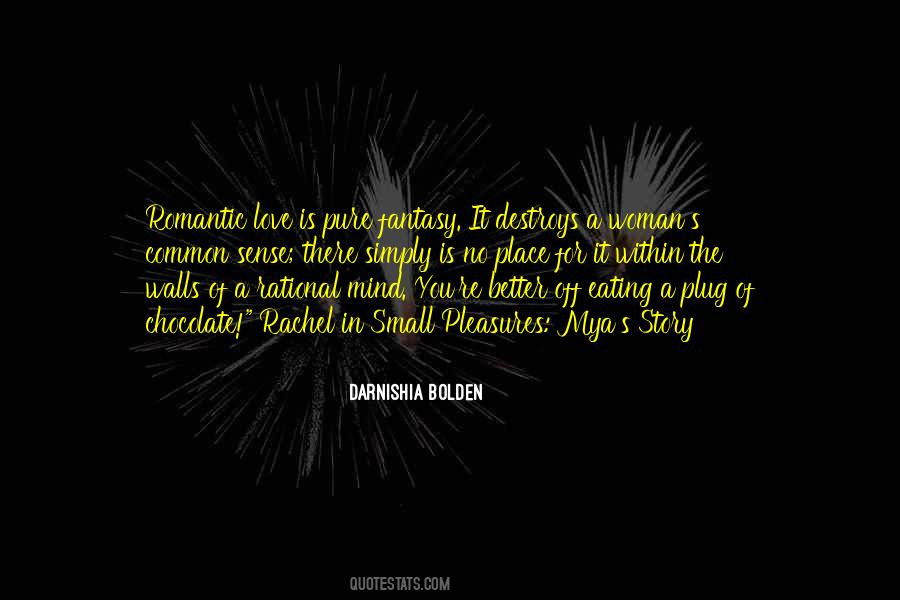 #71. Drop the idea that attachment and love are one thing. They are enemies. It is attachment that destroys all love. - Author: Rajneesh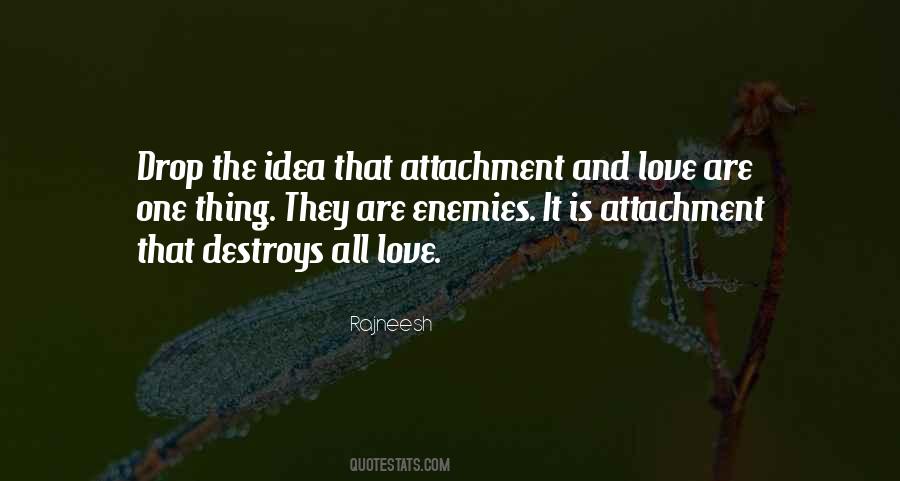 #72. Our love for our country is worth nothing if it deprives us of our sense of humanity, if it destroys positive consensus. - Author: Janvier Chouteu-Chando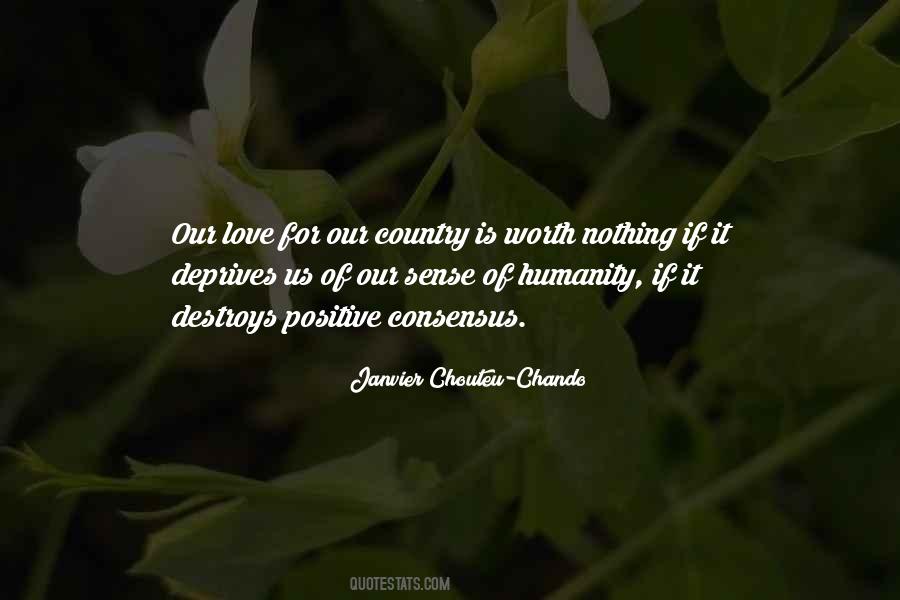 Famous Authors
Popular Topics