Life Will Move On Famous Quotes & Sayings
List of top 42 famous quotes and sayings about life will move on to read and share with friends on your Facebook, Twitter, blogs.
Top 42 Life Will Move On Quotes
#1. We should all live as though someone is writing a book about us. - Author: J.R. Rim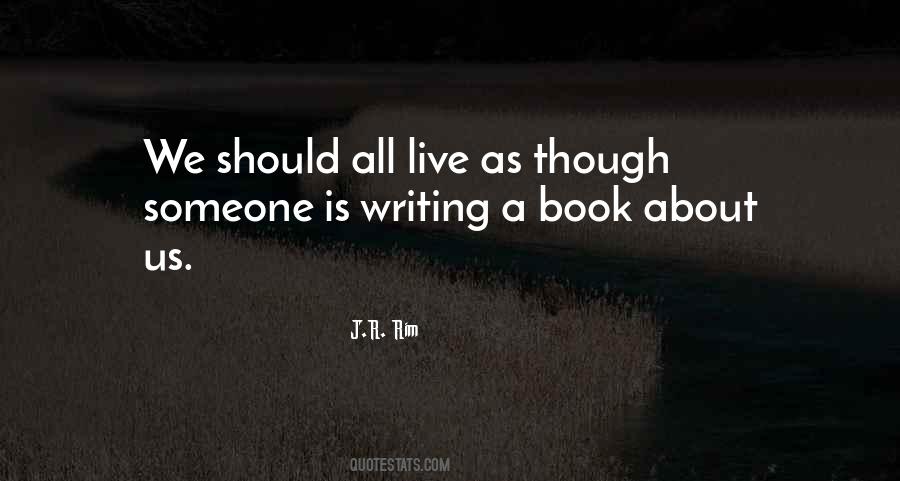 #2. Move on, sky is not limit, wind can touch you, water can dip you, mother will care you, wife will nurture you and above all, oneday you will see your child following, up above the sky; you became a star, twinkling, watching and waiting to come back again, on earth. - Author: Santosh Kalwar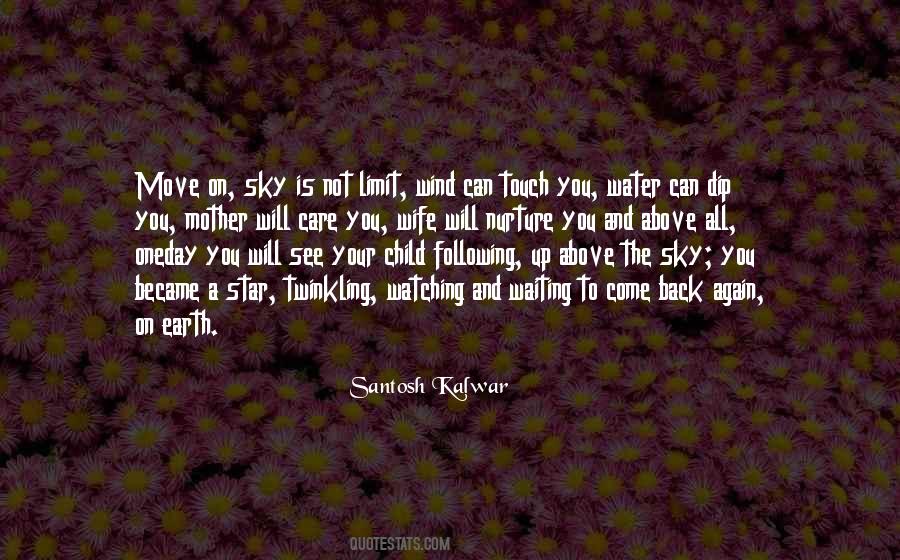 #3. I squeeze my eyes shut as though that will somehow make it go away, but I know it won't. It happened and there's no changing it. No changing any of the things that happen to us. All there is to do is move on. Starting now. - Author: Nyrae Dawn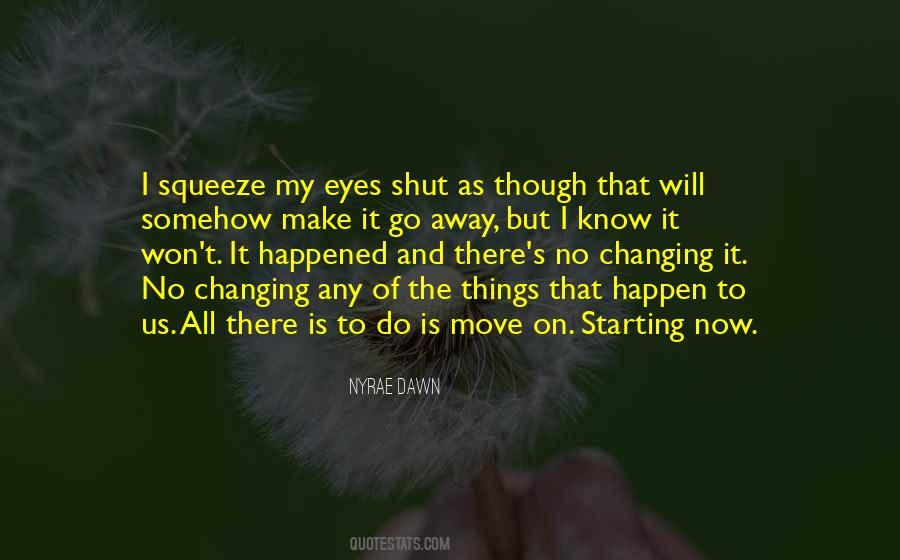 #4. Sometimes I fear that even as a People when we take one step forward, we reel backwards ten times fold. I don't even think on the Precipice of Change will we truly move forward ... It will most definitely take a Miracle. - Author: Solange Nicole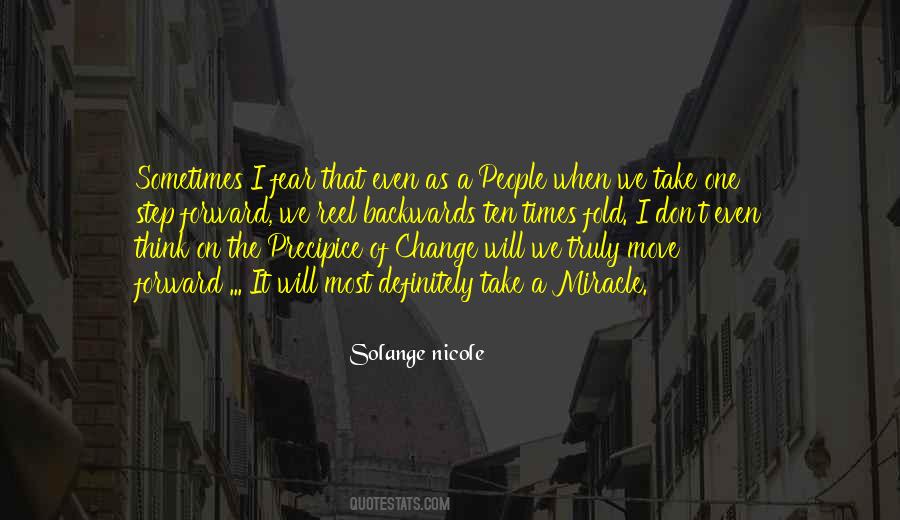 #5. Reincarnation doesn't simply mean that at the end of this life you will move on to another life in another body, it means that the spirit of life is continually renewing itself and moving to a higher level. - Author: Frederick Lenz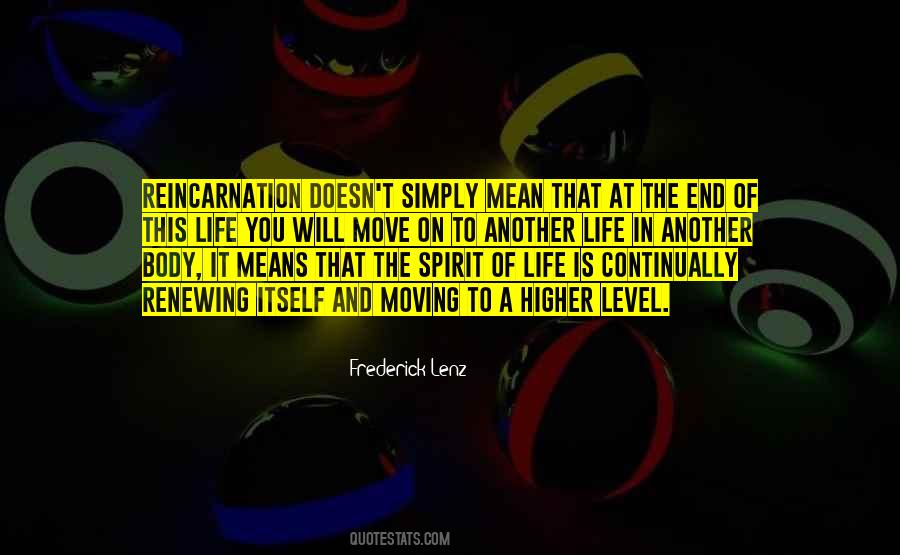 #6. The thing about life is that you must survive. Life is going to be difficult, and dreadful things will happen. What you do is move along, get on with it, and be tough. Not in the sense of being mean to others, but being tough with yourself and making a deadly effort not to be defeated. - Author: Katharine Hepburn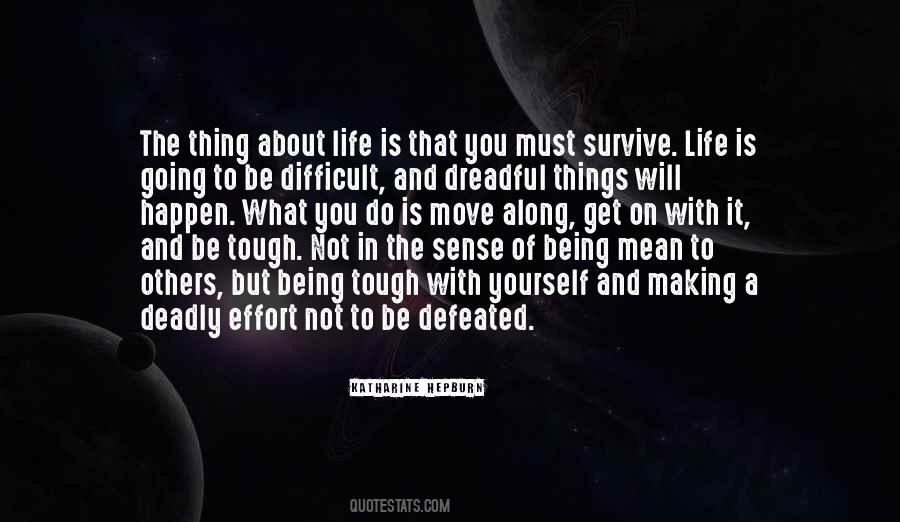 #7. Ruby: Oh, you know ... you wait and wait for years for him until you finally give up and move on with your life. You eventually decide to marry Greg and weeks later, Alex splits up with Sally. You know, you two have the worst timing ever. When will you ever learn to catch up with each other? - Author: Cecelia Ahern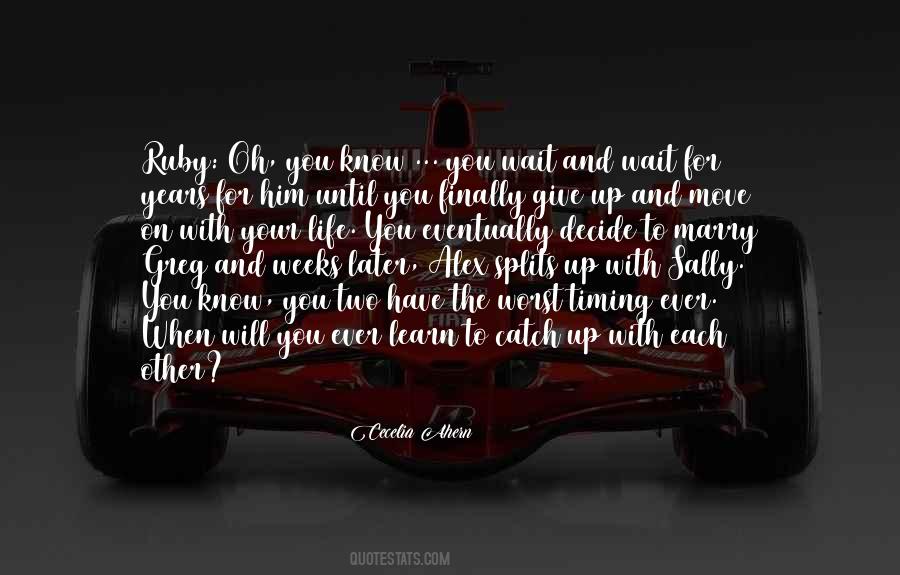 #8. Your life will follow your expectations. What you expect is what you will get. If you dwell on positive thoughts, you will move in that direction; if you continually think negative thoughts, you will live a negative life. - Author: Joel Osteen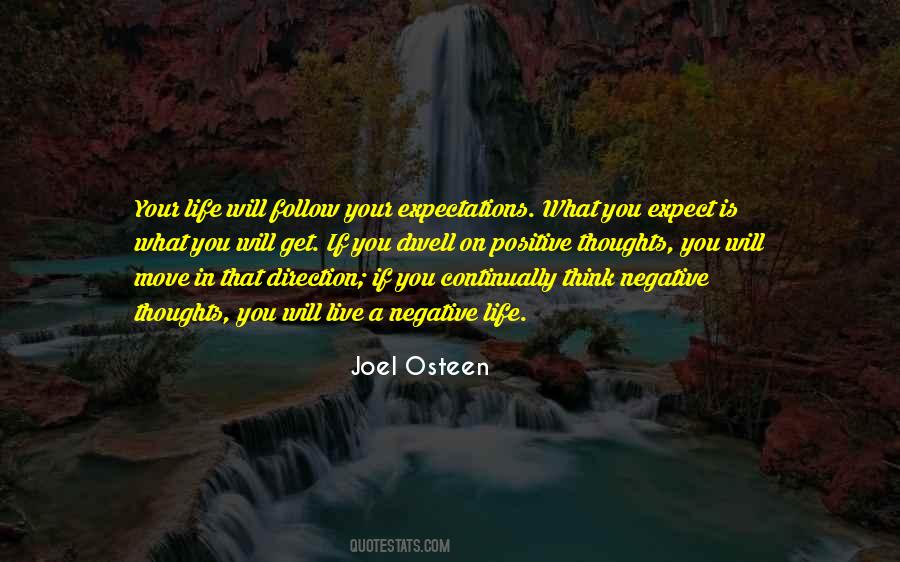 #9. I loved my 17 years with R.E.M., but I'm ready to reflect, assess and move on to a different phase of my life. The four of us will continue our close friendship, and I look forward to hearing their future efforts as the world's biggest R.E.M. fan. - Author: Bill Berry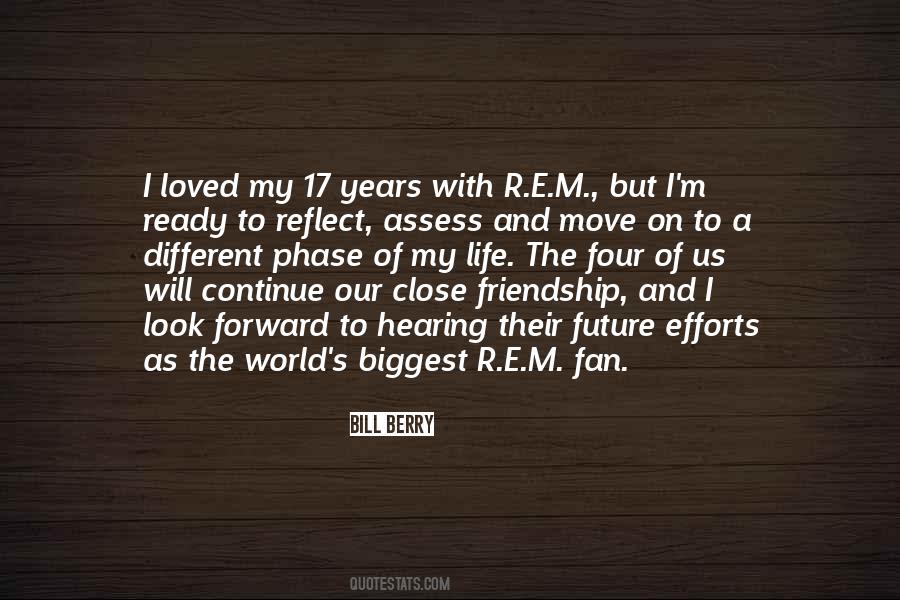 #10. When I am wrong, I will learn the lesson and move on to face other challenges. For me, that's what creating your own life is. Doing your best work while being your best self. - Author: Jennifer Lopez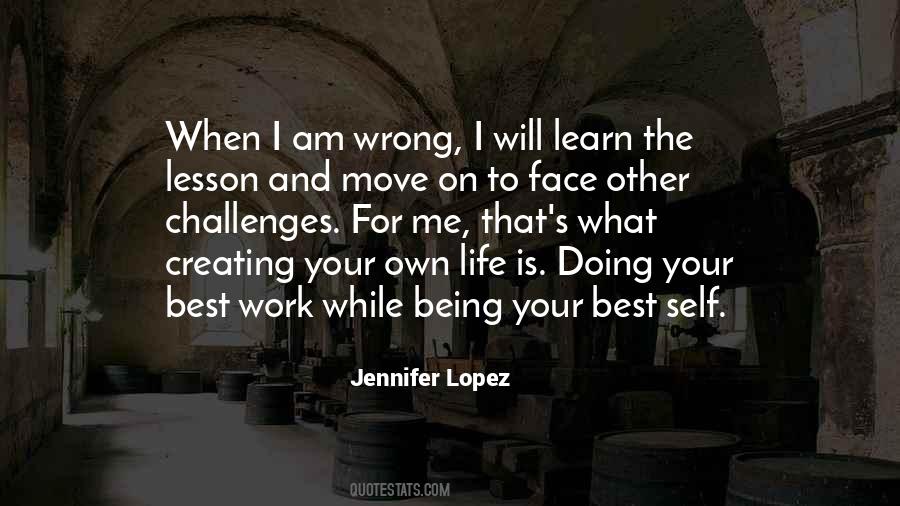 #11. Don't mire up in self despair of your losses, learn from them and move on to other good things in life. Don't stop allowing the sunshine in because of the fear that winter will come and engulf the warmth. Hold it close to you to help you through those cold winter days. - Author: Belinda Taylor On "Loss"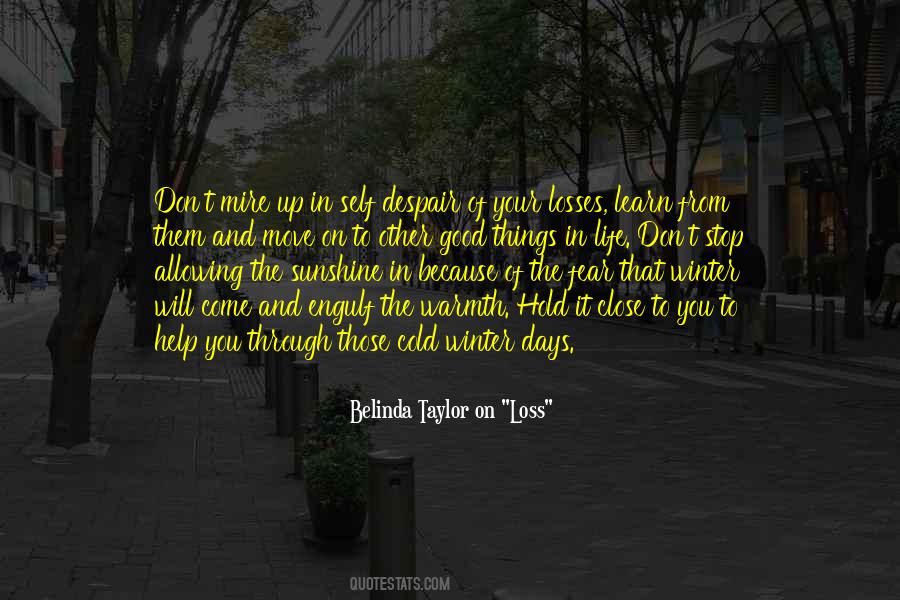 #12. You see, the human creature is prone to legalism. There is nothing the devil likes more than to impose a set of legalistic rules on a person. Then when that person has a hard time keeping those rules, his confidence that God will move in his life is greatly shaken. - Author: Dave Roberson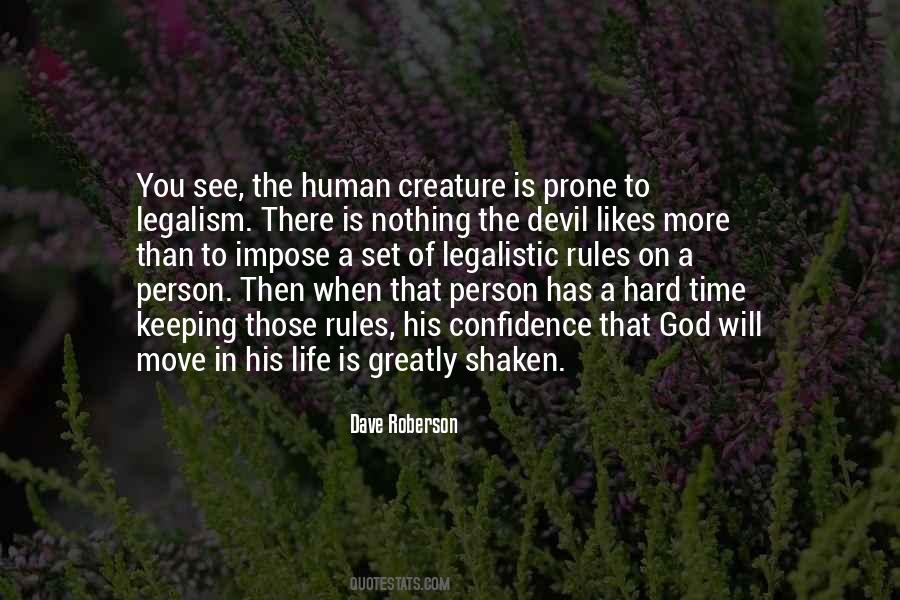 #13. The journey of life is like a man riding a bicycle. We know he got on the bicycle and started to move. We know that at some point he will stop and get off. We know that if he stops moving and does not get off he will fall off. - Author: William Golding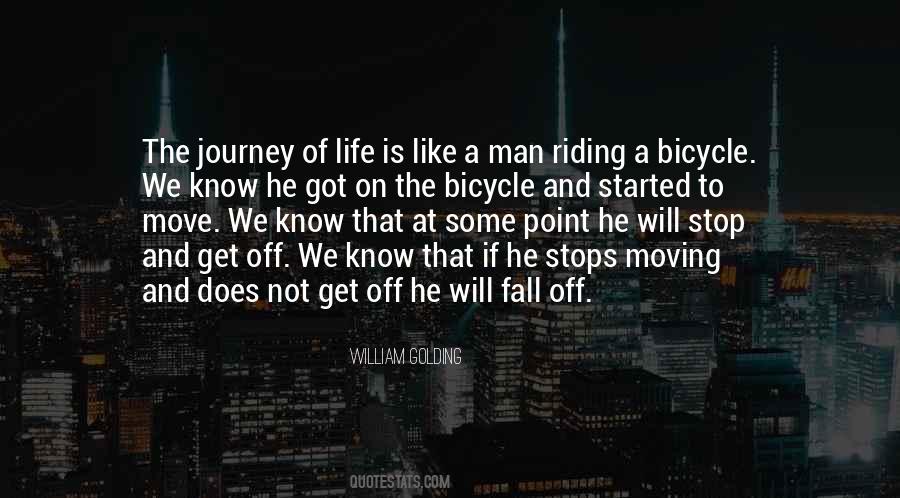 #14. Every day, or at least twice a week, take a few minutes and focus on seeing yourself in joy. Feel yourself in joy. Imagine only joy ahead in your life and see yourself basking in it. As you do this the Universe will move all people, circumstances, and events to bring you joy, joy and more joy. - Author: Rhonda Byrne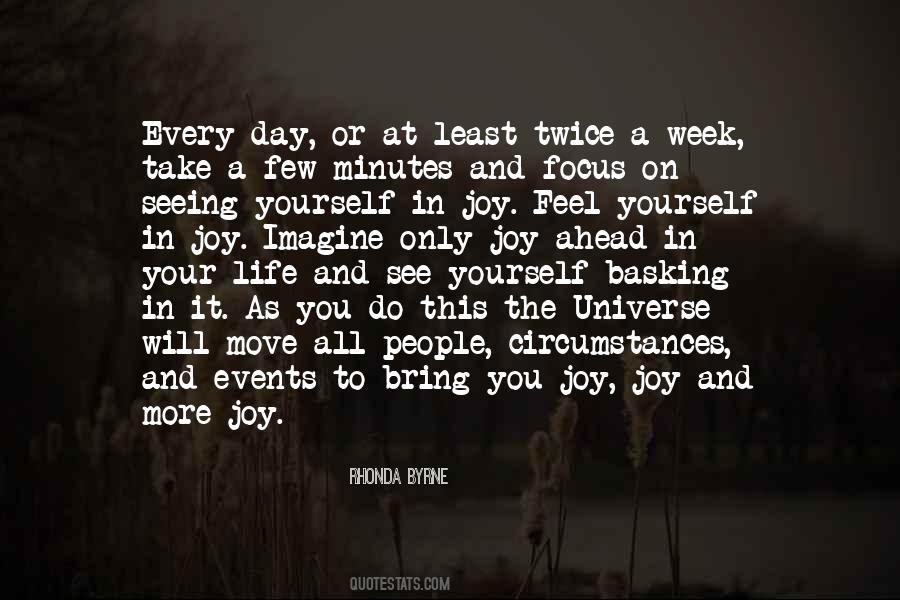 #15. If you can reach down deep inside and grab on to the hope and courage we all have installed in us to move forward down the roads of life ... it will help you grow stronger each day overcoming all despair. - Author: Timothy Pina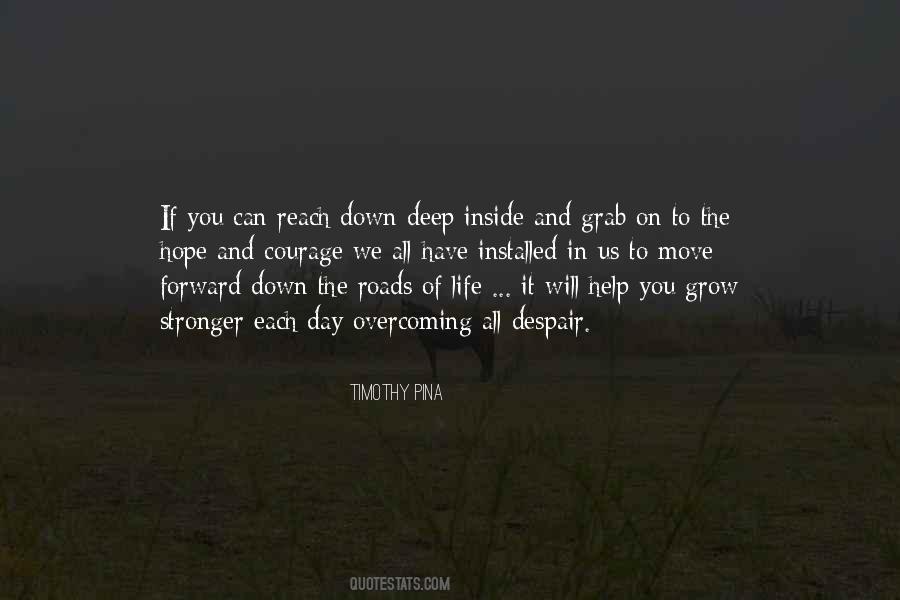 #16. Of course, things will go wrong. Move on! Don't let the little snags affect the progress of your life.-RVM - Author: R.v.m.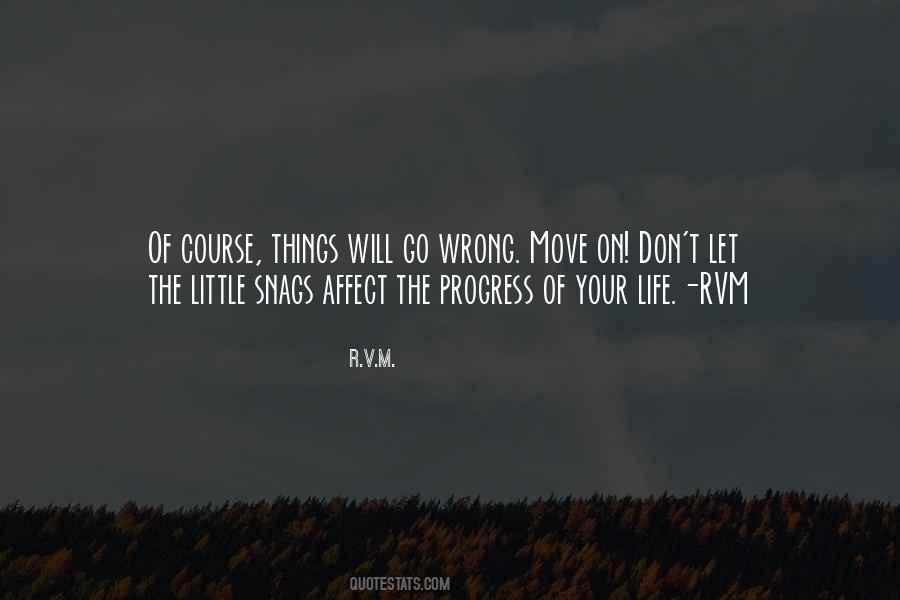 #17. If I have learned one thing in my life, it is that lamentation and regrets only make things worse. A person must move on, move forward but never forget the past, but learn from it. If you ponder the 'if onlys' of life, they will drive you mad. - Author: Lorraine Heath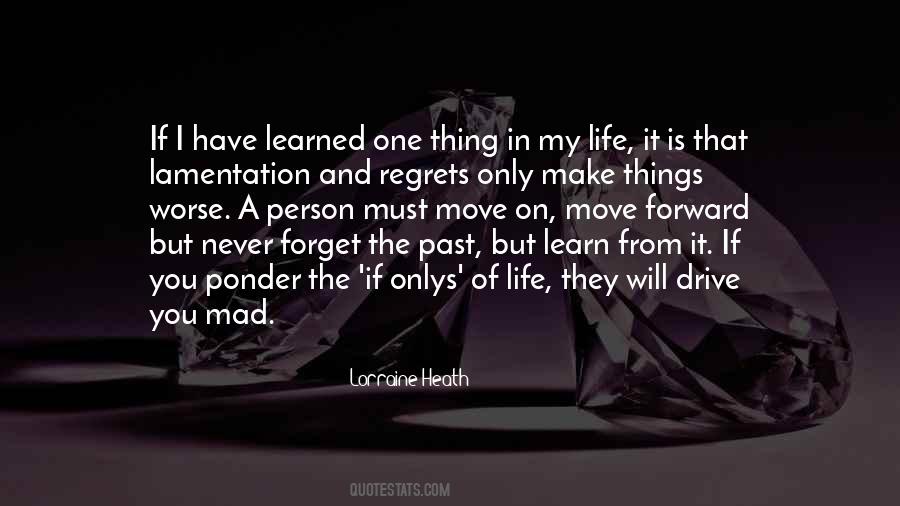 #18. There will be times when we do not agree on every decision or subject, but we should always believe in one another, support one another, and move forward through life together - connected. - Author: Victoria Osteen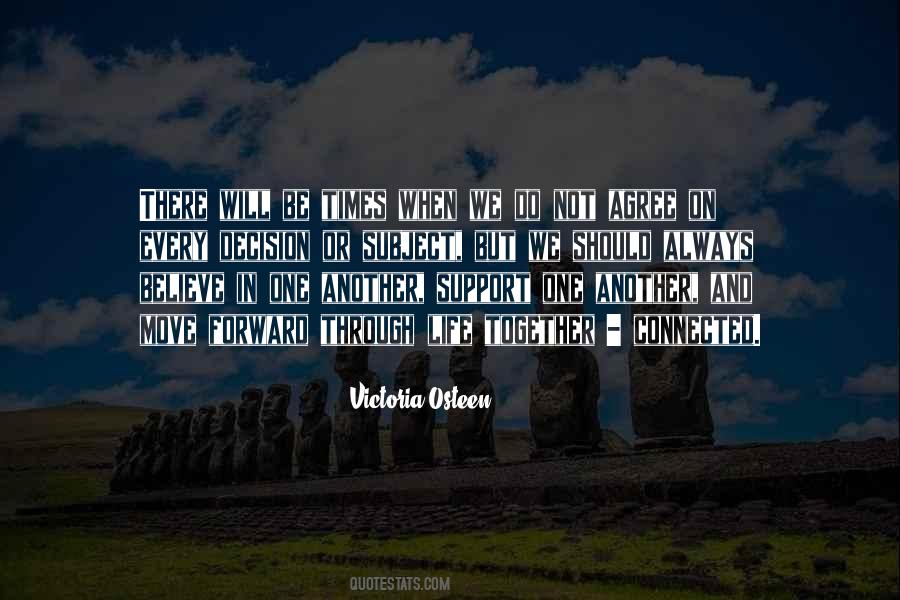 #19. You will never get everything in life but you will get enough. - Author: Sanhita Baruah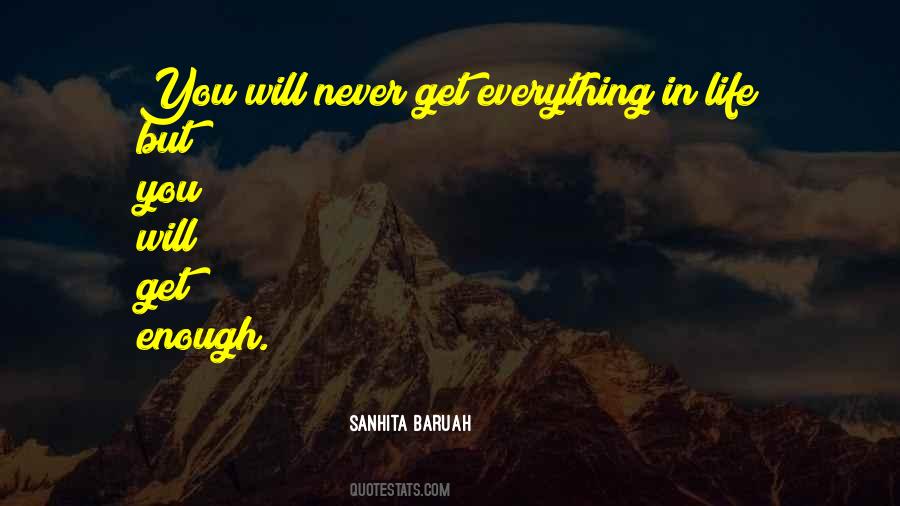 #20. When you train yourself, through repetition and practice, to overcome procrastination and get your most important tasks completed quickly, you will move yourself onto the fast track in your life and career and step on the accelerator. - Author: Brian Tracy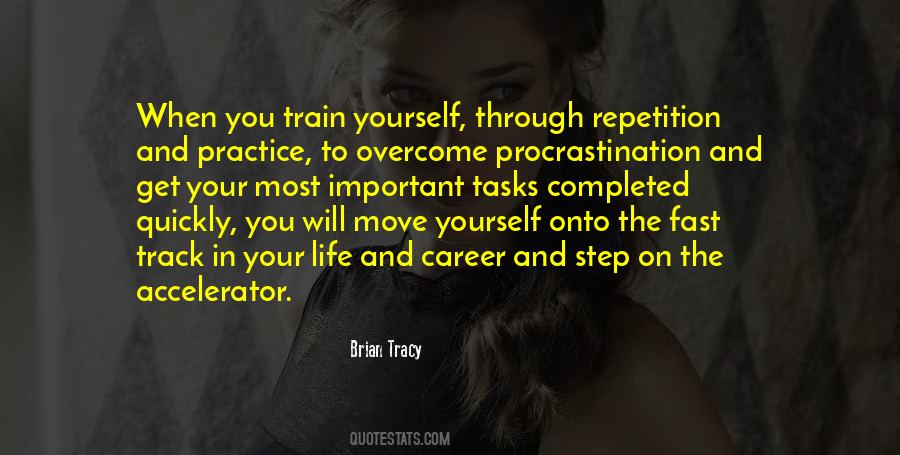 #21. Whatever mystery attaches to such a death is imposed on it by those who live. It is a tribute to the human spirit that the life preceding triumphs over the ugly events that most of us will experience as we die, or as we move toward our last moments. - Author: Sherwin B. Nuland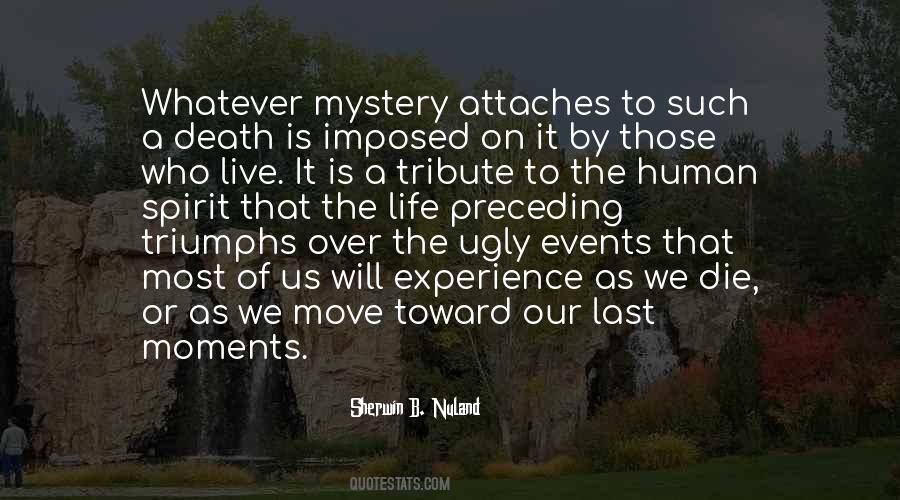 #22. You can't move forward in your life ...
If you constantly look at the roads you left behind you. Stay focus on what you want to accomplish today and tomorrow will be a much brighter day! - Author: Timothy Pina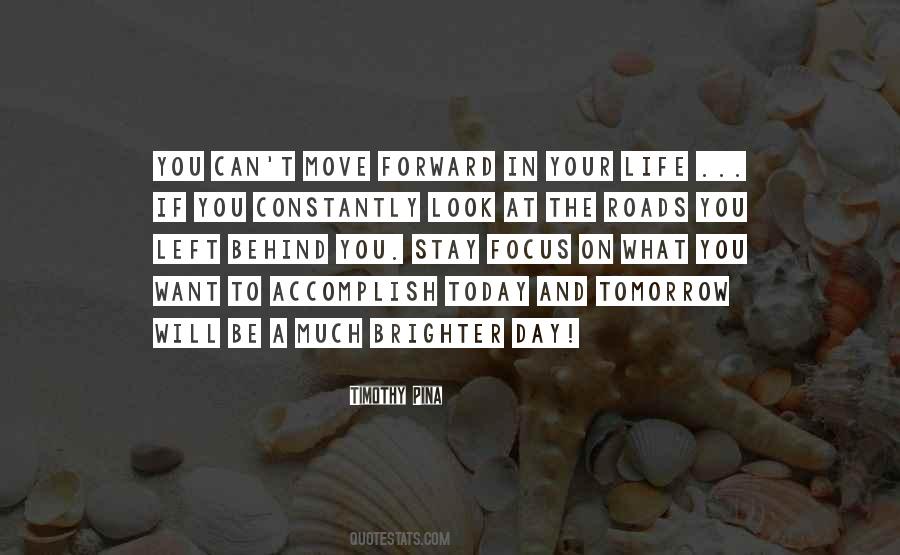 #23. Life is an iffy sine curve; in the climb on the hill, I might yet again fall down;
What will take any of us "there" is - do we sit with regret, or get up and move on. - Author: Rajat Mishra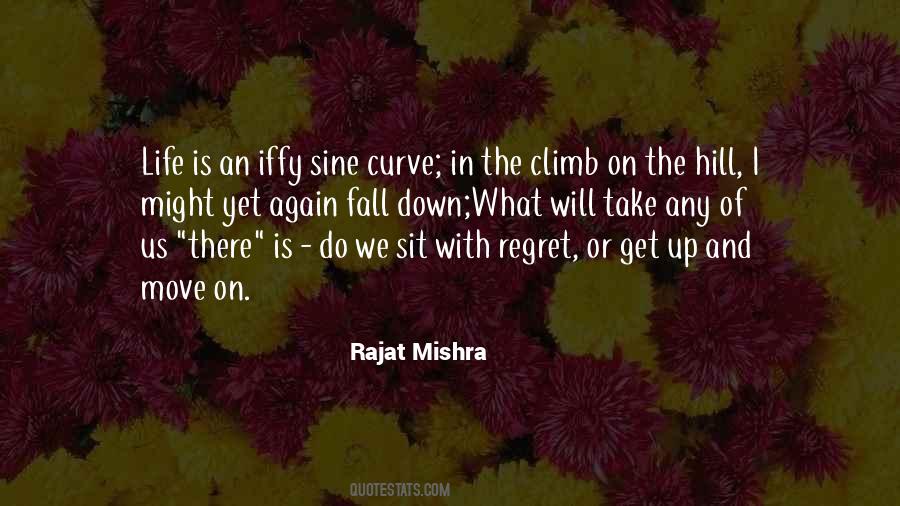 #24. There are Americans will find it difficult to believe that the Prime Minister can simply impose candidates on ridings, and can so efficiently move individuals out of private life and into the Cabinet with virtually no resort to the electorate. - Author: Stockwell Day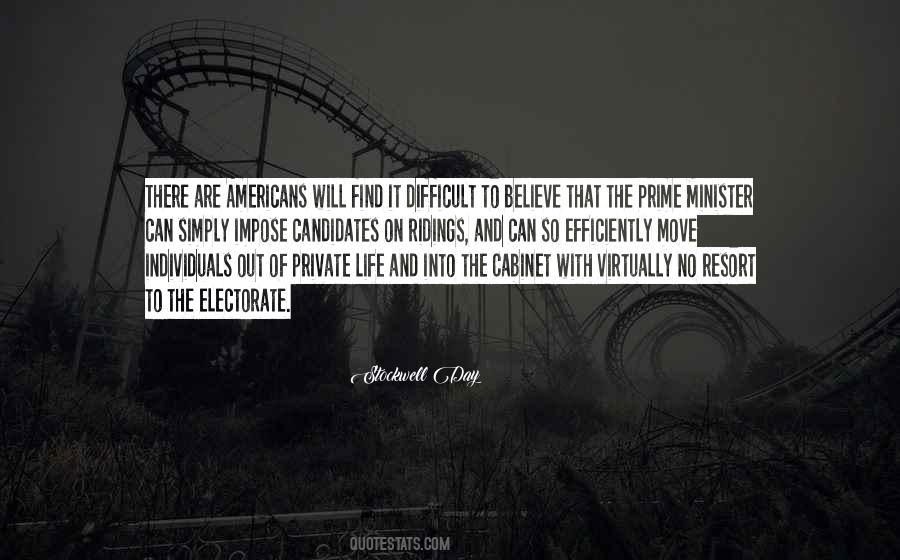 #25. I am not protecting myself or preaching you my story, Reasons will be many but life will move on even in painful journey. - Author: Santosh Kalwar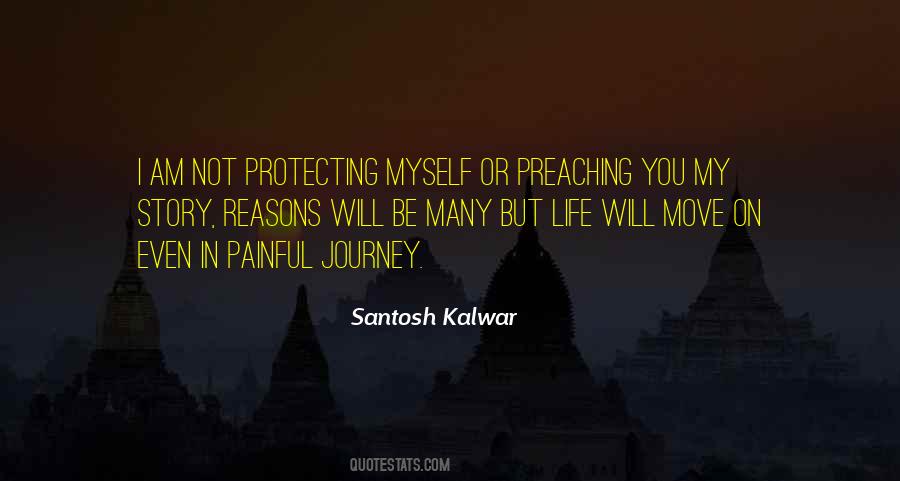 #26. Day will move on and live his life. So will I. We will be okay. Someday, perhaps in the far and distant future, we'll find each other again. - Author: Marie Lu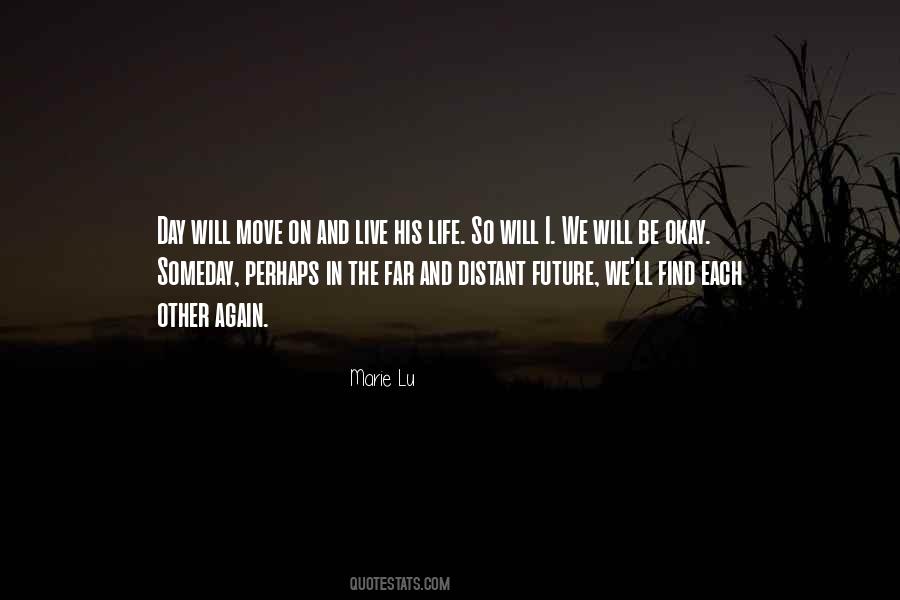 #27. Going through life is hard think how to move on is not that easy and never will be. - Author: Chasidy Merlos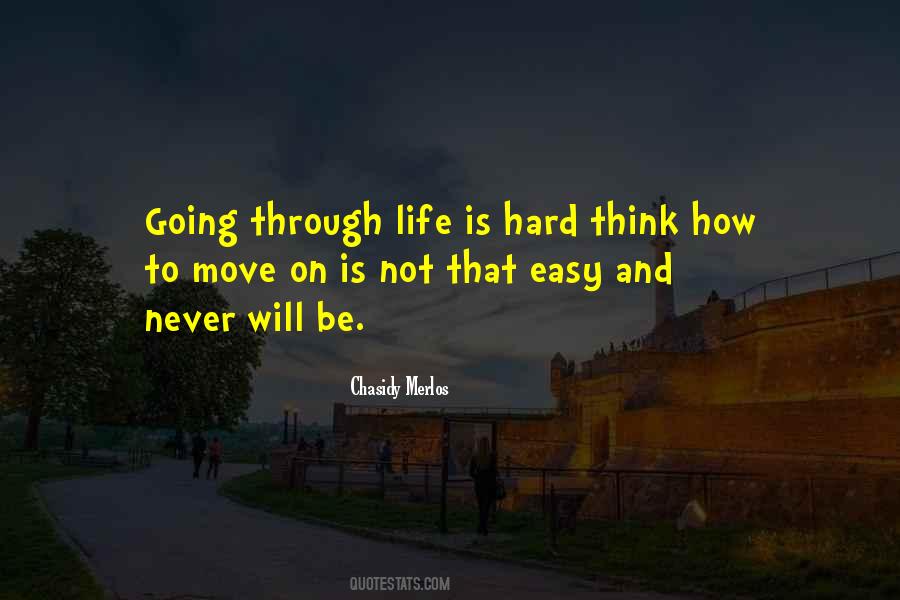 #28. In America, though, life seems to move faster than anywhere else on the globe and each generation is promised more than it will get: which creates, in each generation, a furious, bewildered rage, the rage of people who cannot find solid ground beneath their feet. Just - Author: James Baldwin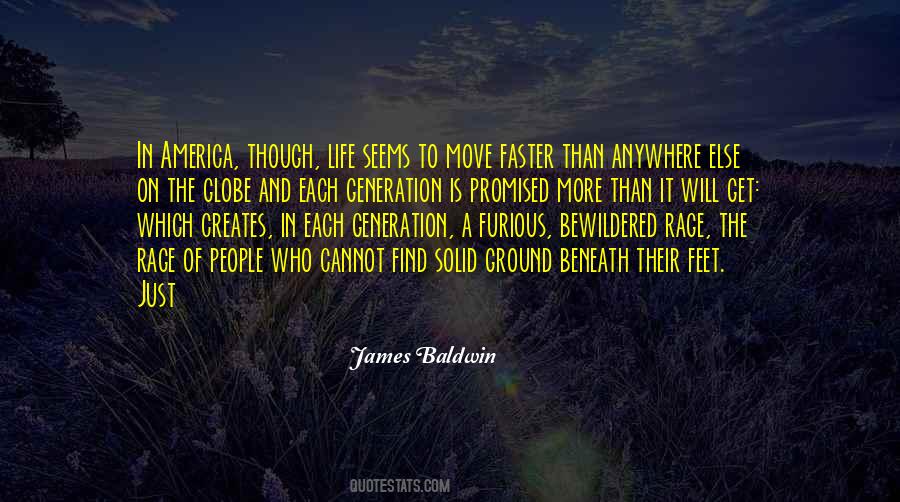 #29. I want a book that acknowledges that life goes on, but death goes on too, that a person who is dead is a long, long story. You move on from it, , but the death will never disappear from view. - Author: Elizabeth McCracken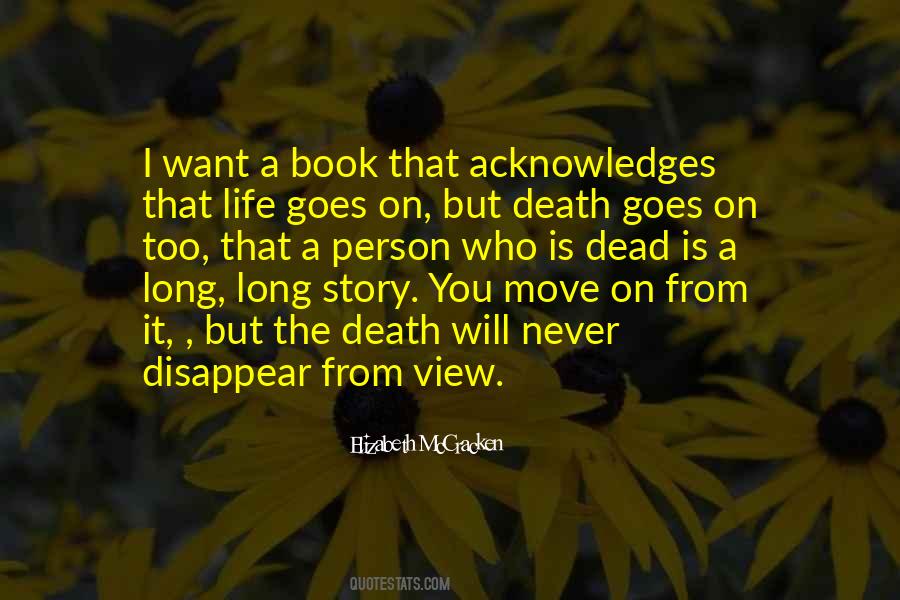 #30. Have fun, work hard and money will come. Don't waste time - grab your chances. Have a positive outlook on life. When it's not fun, move on. - Author: Richard Branson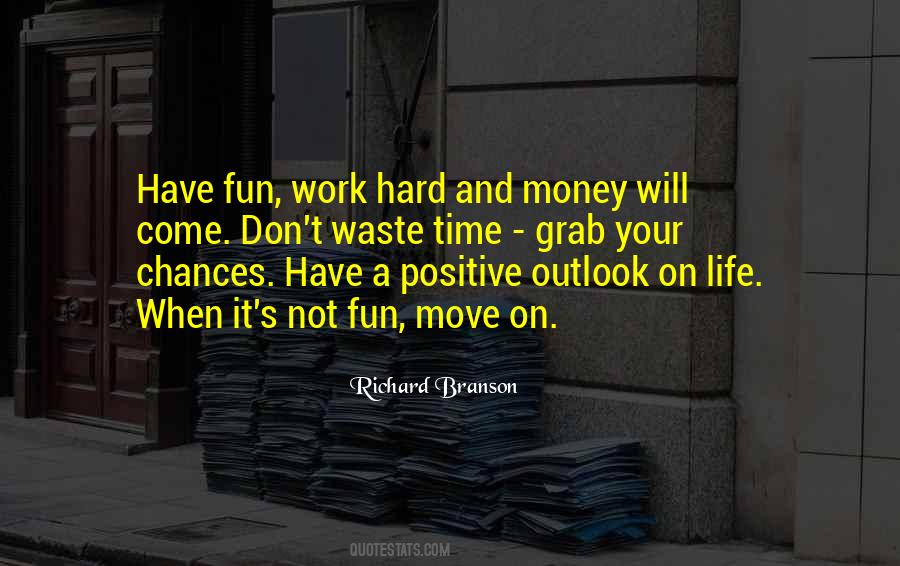 #31. Every person has a life mission to fulfill. Never attempt to destroy what God has put in another person to do. You don't know God's plans, but Satan will most certainly use you to stop his plans. - Author: Shannon L. Alder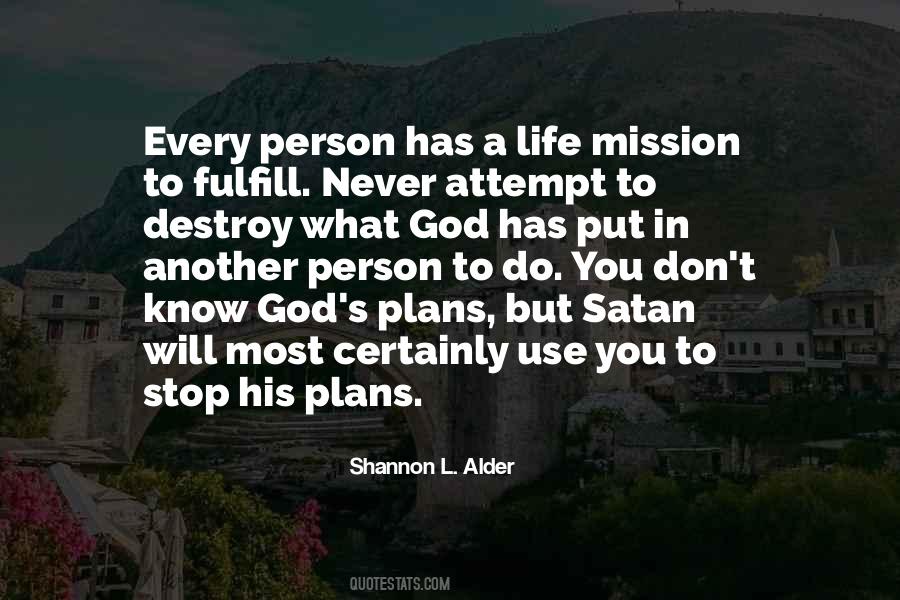 #32. Let go, gatito. Mourn and then move on. Your life is not over. Not by any means. So let the tears fall for the past and then we will speak of the future. - Author: Laura Baumbach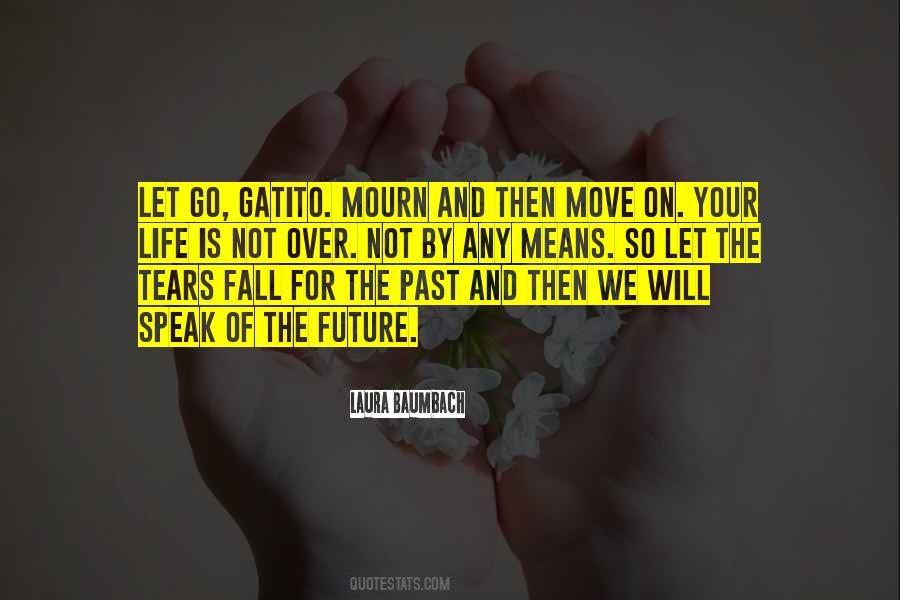 #33. I think you will leave a lasting imprint on Ansel's heart. You spared her life, and returned her father's sword. And maybe when she makes her next move to reclaim her title, she will remember the assassin from the North and the kindness you showed her, and try to leave fewer bodies in her wake. - Author: Sarah J. Maas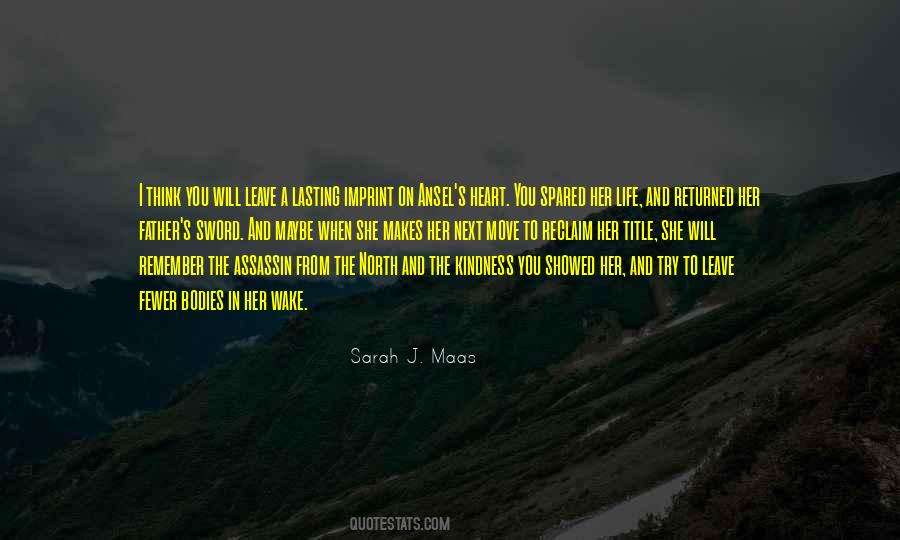 #34. The sooner you learn to be kind to yourself, the sooner you will heal and move on with the life you want. It's time to stop letting other people run your life and control how you feel. - Author: Paige Dearth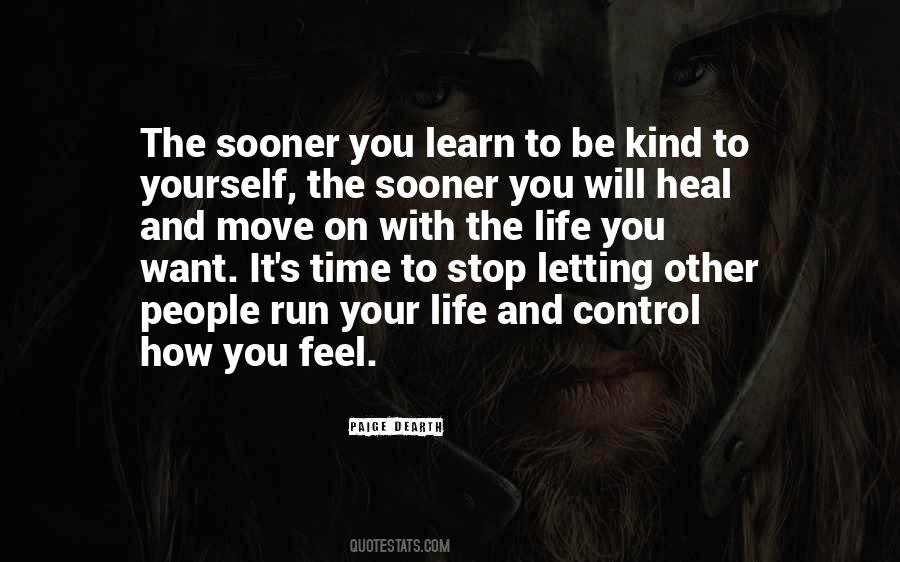 #35. Grief is a terrible, painful place. You can't grind away on grief in a solid way and say, 'I'm going to work on this until it's over' because it will be with you for the rest of your life, whatever you do. So, you deal with it and move on. - Author: Pam Ferris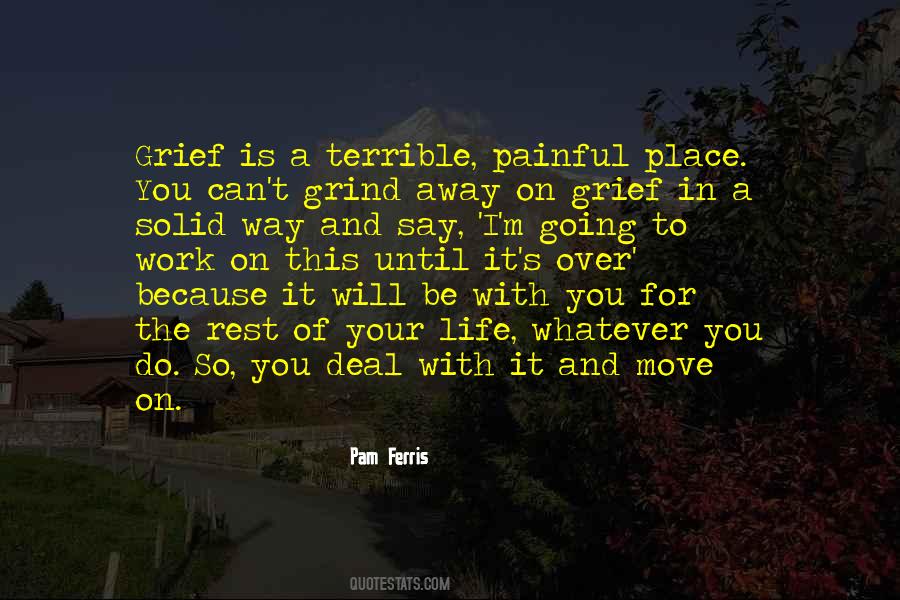 #36. One of the greatest source of danger in life is to find the right path and stand on it. If you find the right way, run on it, don't stand on it. Something may be coming from behind; it will surely crush you when you are static. - Author: Israelmore Ayivor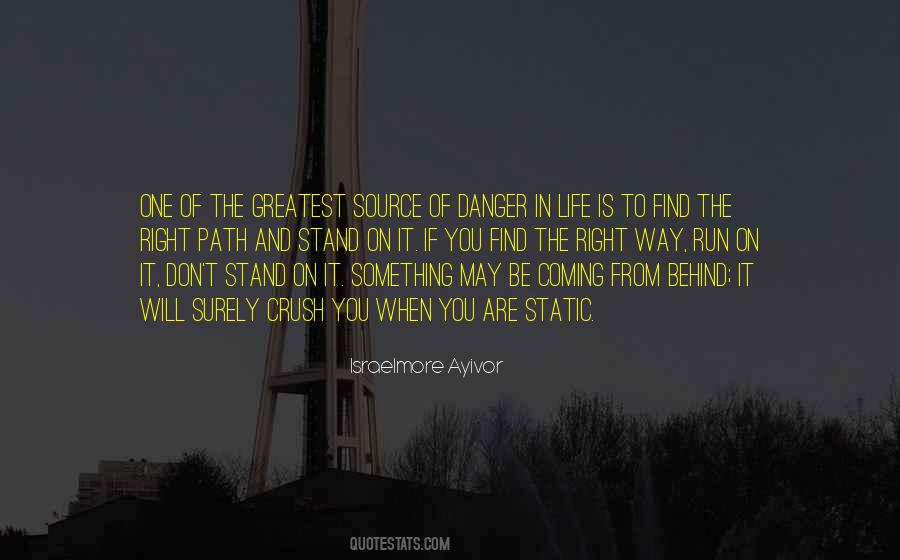 #37. Do you remember how this life of yours longed in childhood to belong to the grown-ups? I can see that it now longs to move on from them and is drawn to those who are greater yet. That is why it does not cease to be difficult, but also why it will not cease to grow. - Author: Rainer Maria Rilke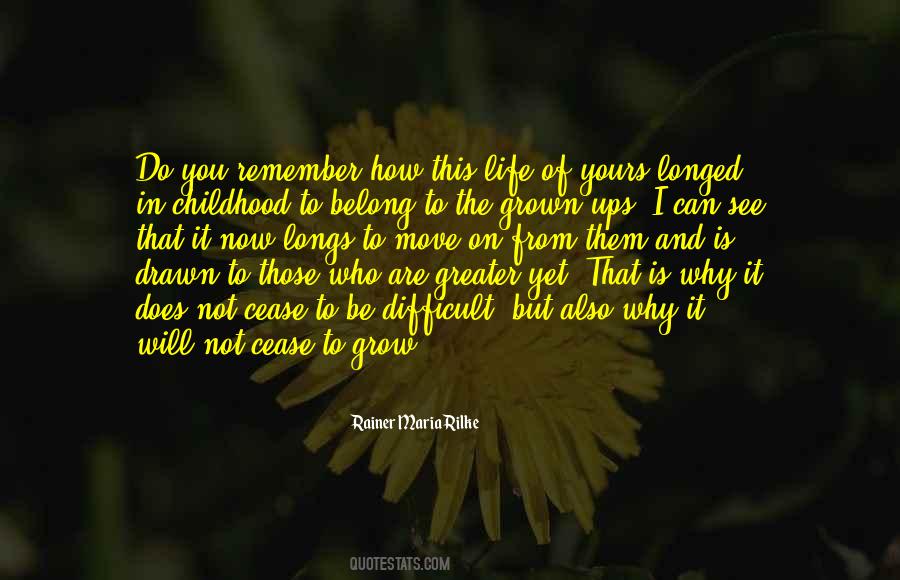 #38. Each petal in the universe whispers in our ears that an unknown power is at work. If we align ourselves with this divine energy, offer our work to Him and move on in life, we will never have any worries and anxieties in our life. - Author: Sanchita Pandey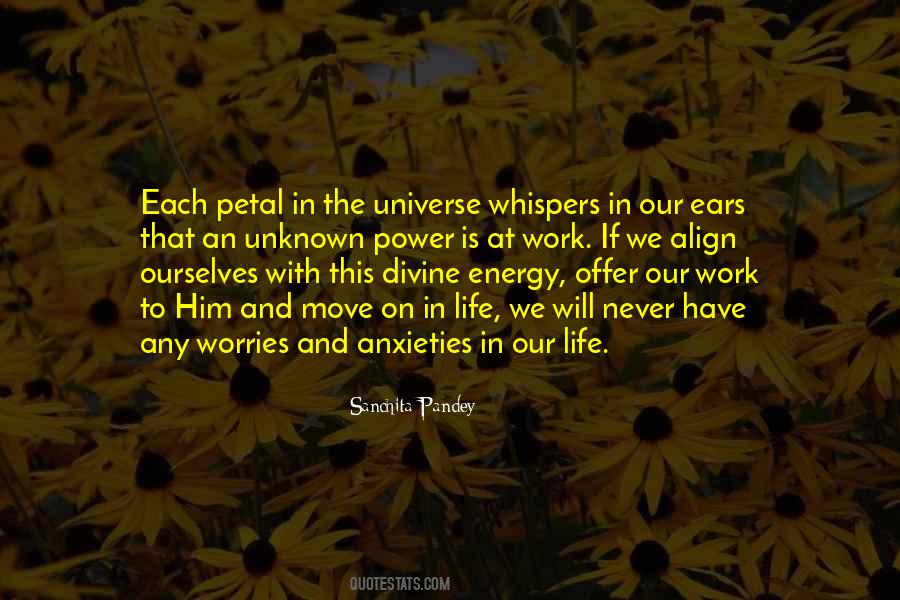 #39. Life will never change we should select new things and move on - Author: Chetan Bhagat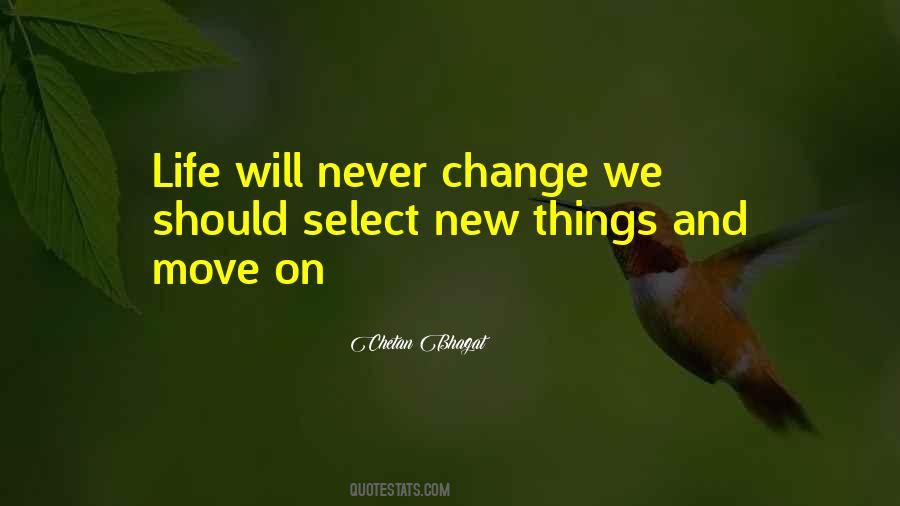 #40. Opportunity is another word for moving on. And it is a word choice, which is often the wiser. If the well gets poisoned, move to a meadow of merriment, where your hearts will echo the more. - Author: Tom Althouse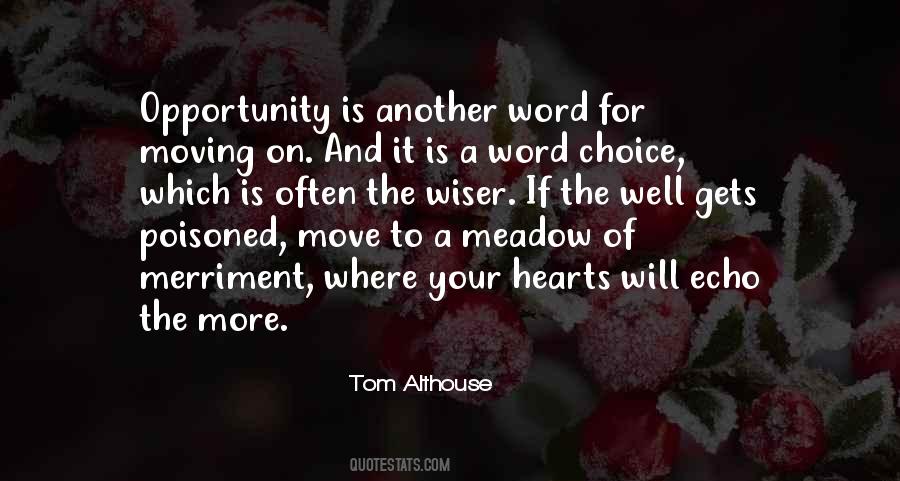 #41. You must make a decision that you are going to move on. It wont happen automatically. You will have to rise up and say, 'I don't care how hard this is, I don't care how disappointed I am, I'm not going to let this get the best of me. I'm moving on with my life. - Author: Joel Osteen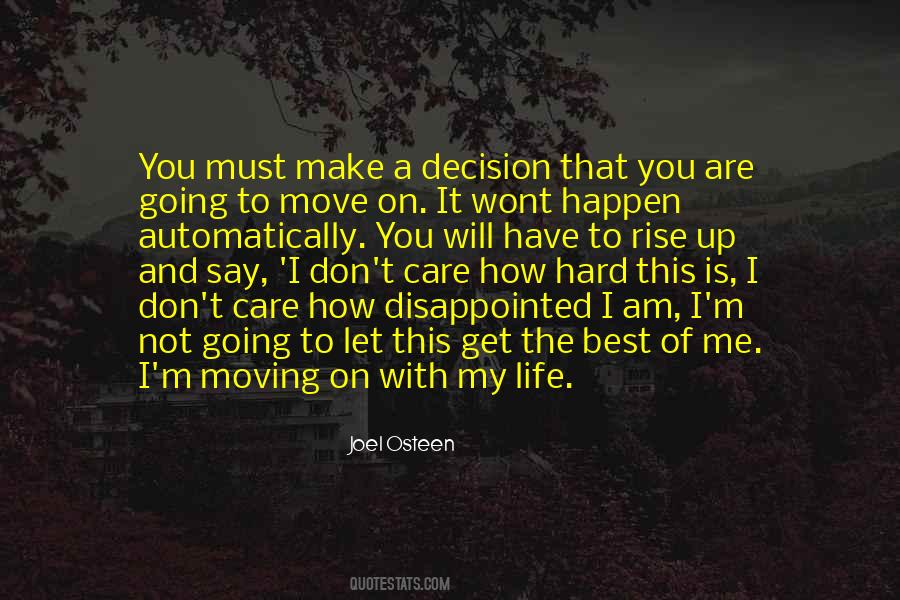 #42. Holding on to the past will hold you down in life. Learn from it but move on. - Author: Jonathan Anthony Burkett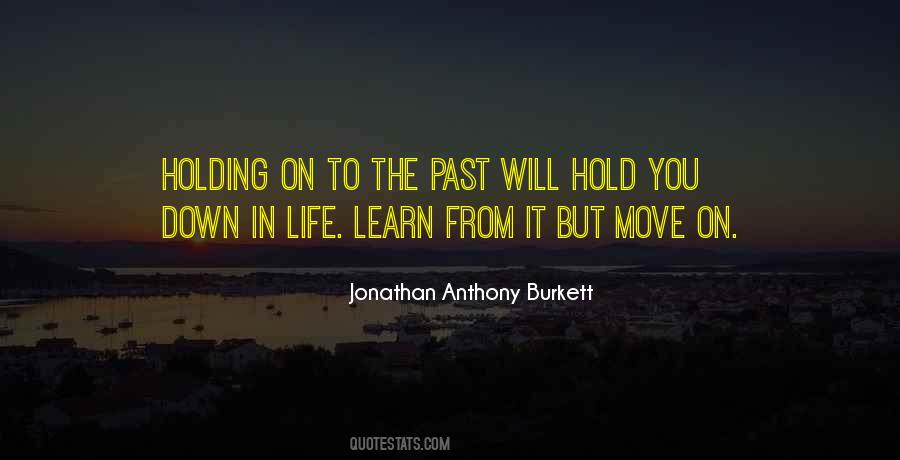 Famous Authors
Popular Topics