Life Is Just Beginning Famous Quotes & Sayings
List of top 43 famous quotes and sayings about life is just beginning to read and share with friends on your Facebook, Twitter, blogs.
Top 43 Life Is Just Beginning Quotes
#1. The joy is in the getting there. The beginning years of starting your business, the camaraderie when you're in the pit together, are the best years of your life. So rather than being so focused on when you get big and powerful, if you can just get the juice out of that ... don't miss it. - Author: Barbara Corcoran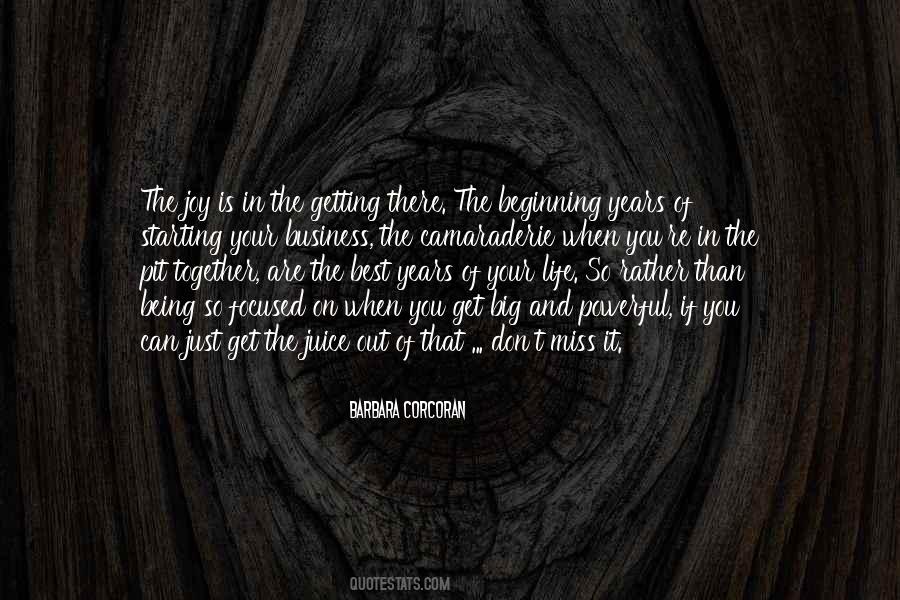 #2. It is almost irrestible for humans to believe that we have some special relation to the universe, that human life is not just a more-or-less farcical outcome of a chain of accidents reaching back to the first three minutes, but that we were somehow built in from the beginning. - Author: Steven Weinberg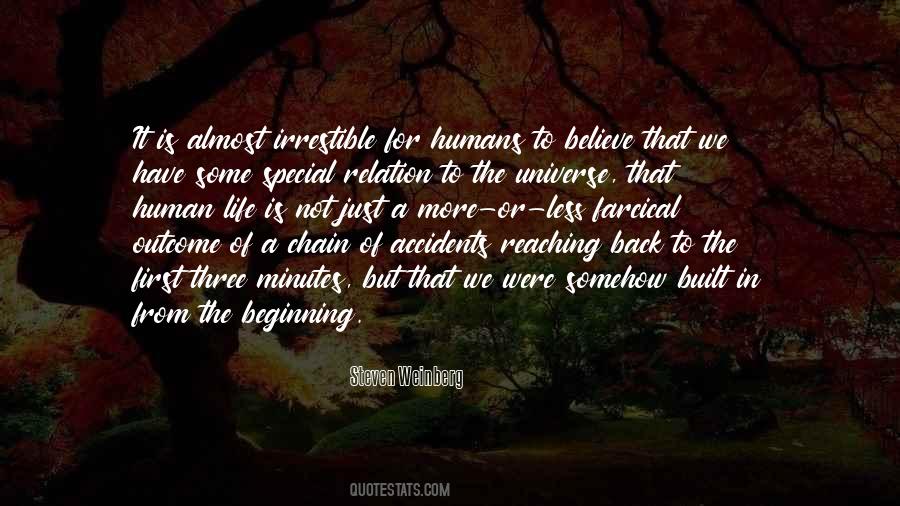 #3. Don't quit, and don't give up. The reward is just around the corner. And in times of doubt or times of joy, listen for that still, small voice. Know that God has been there from the beginning - and he will be there until . . . The End. - Author: Joanna Gaines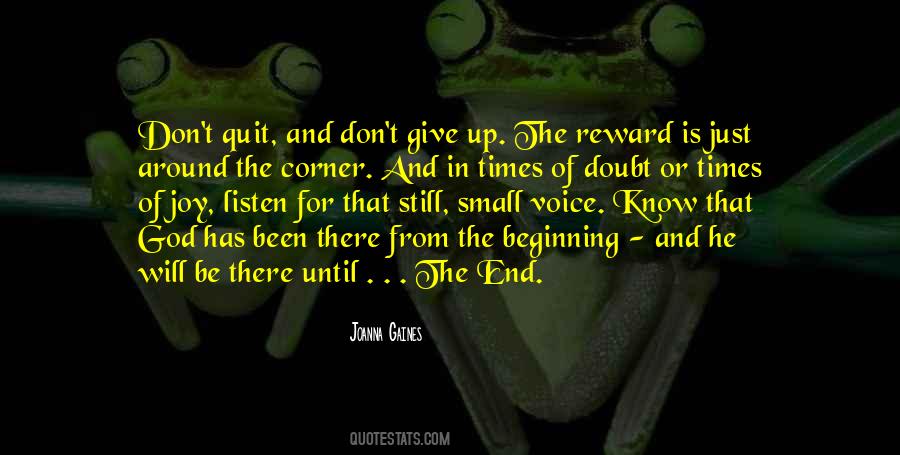 #4. I feel the place is falling apart on me, but Mrs. Scarlatti says not to worry. It always looks like that, she says. Life is a continual shoring up, she says, against one thing and another just eroding and crumbling away. I'm beginning to think she's right. - Author: Anne Tyler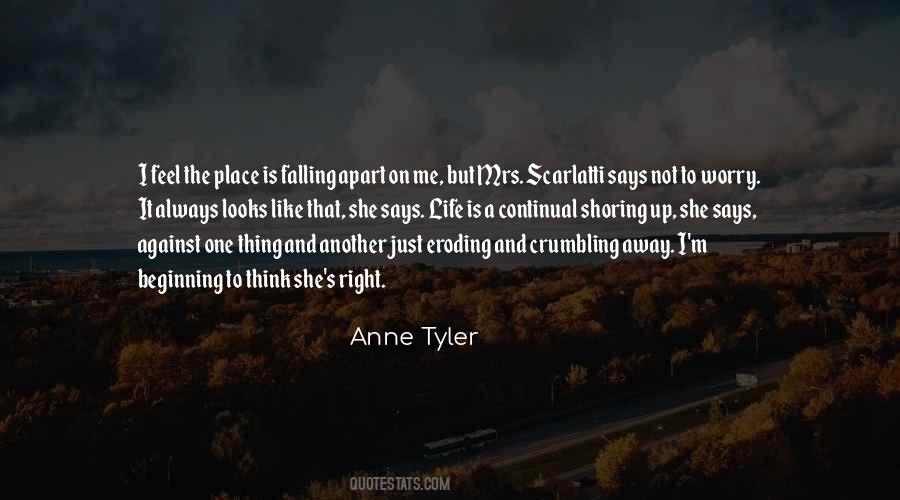 #5. Death in love is the beginning of a eternal life ! Just make your soul free . - Author: Arash Pakravesh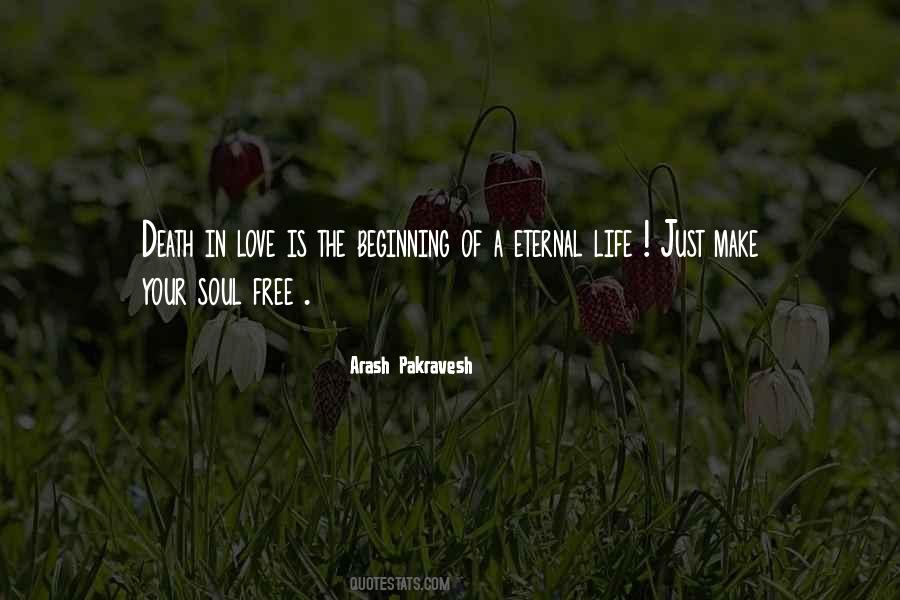 #6. This is not the end, this is not even the beginning of the end, this is just perhaps the end of the beginning. - Author: Winston S. Churchill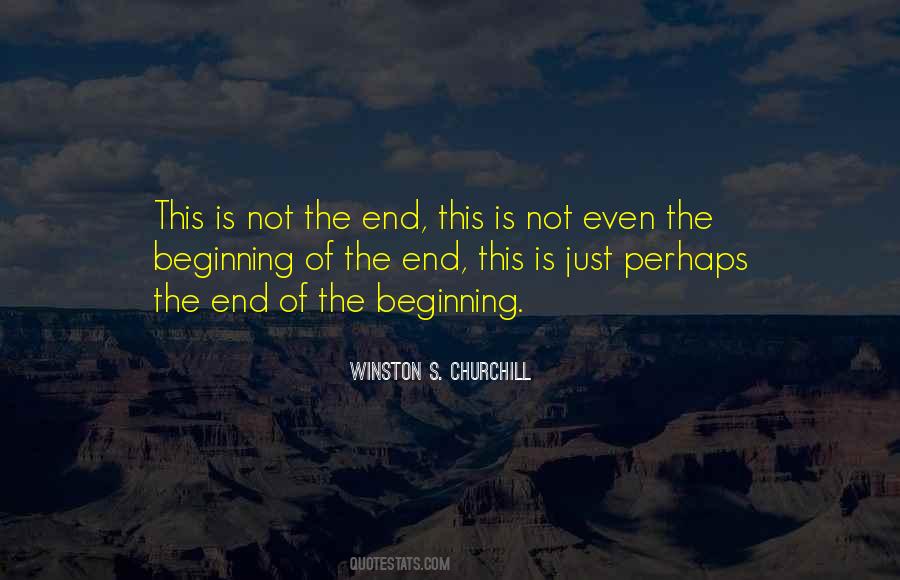 #7. Everything has a beginning and an end. Life is just a cycle of starts and stops. There are ends we don't desire, but they're inevitable, we have to face them. It's what being human is all about. - Author: Jet Black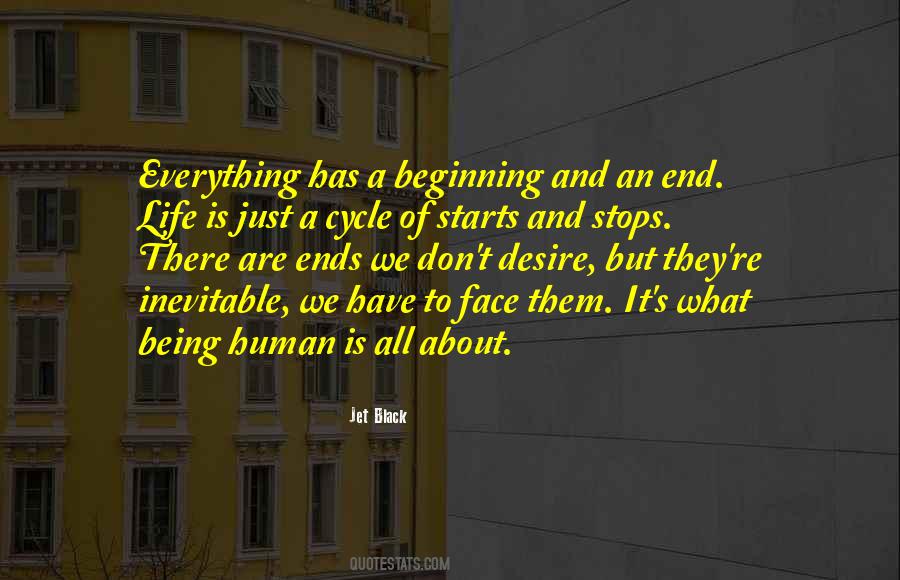 #8. Impressionism was not just a style of painting, it was a new attitude to art and life; it is this attitude that marks the beginning of modern art. - Author: Neville Weston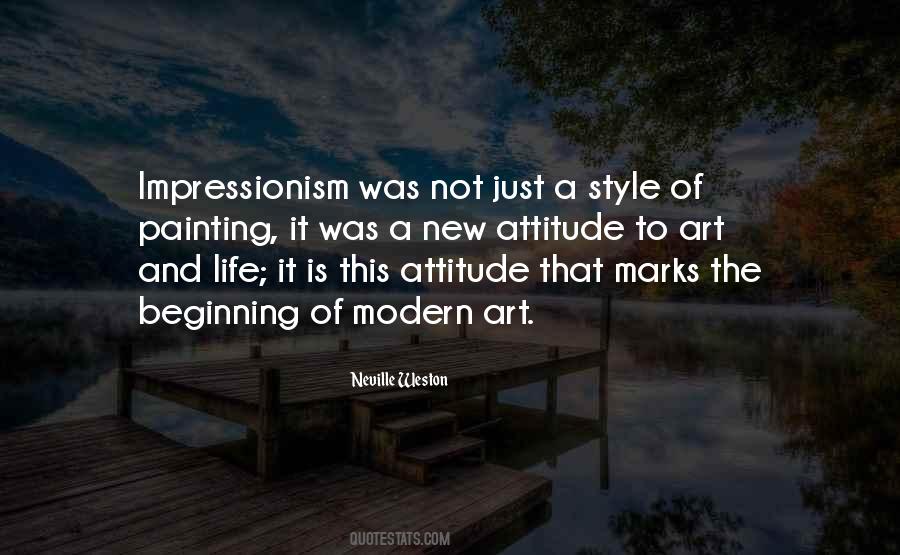 #9. One of the suckiest and most frustrating facts of life is that sometimes relationship just end, often without reason. I truly believe that sometimes both men and women simply run out of love, even when there was a lot of it in the beginning - Author: Greg Behrendt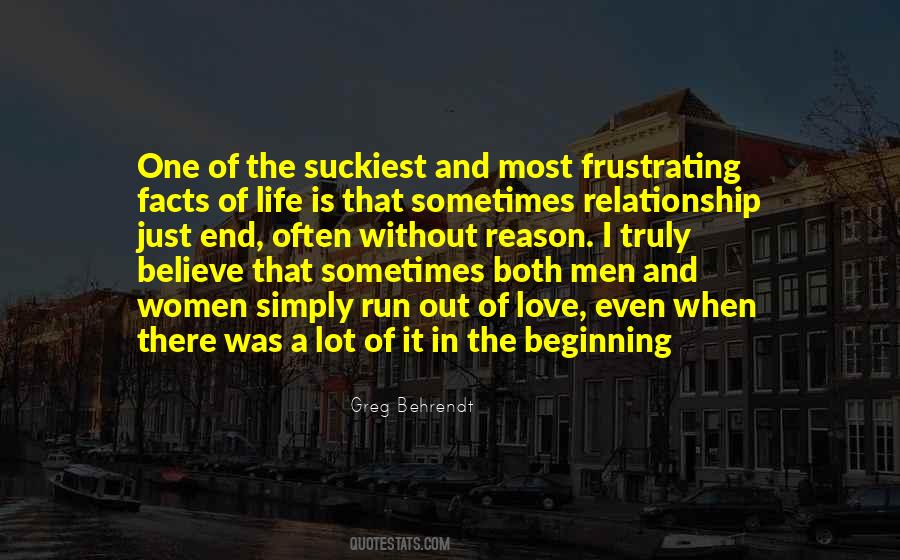 #10. Accept that you are not finished, and a new and better life is just beginning. - Author: Bryant McGill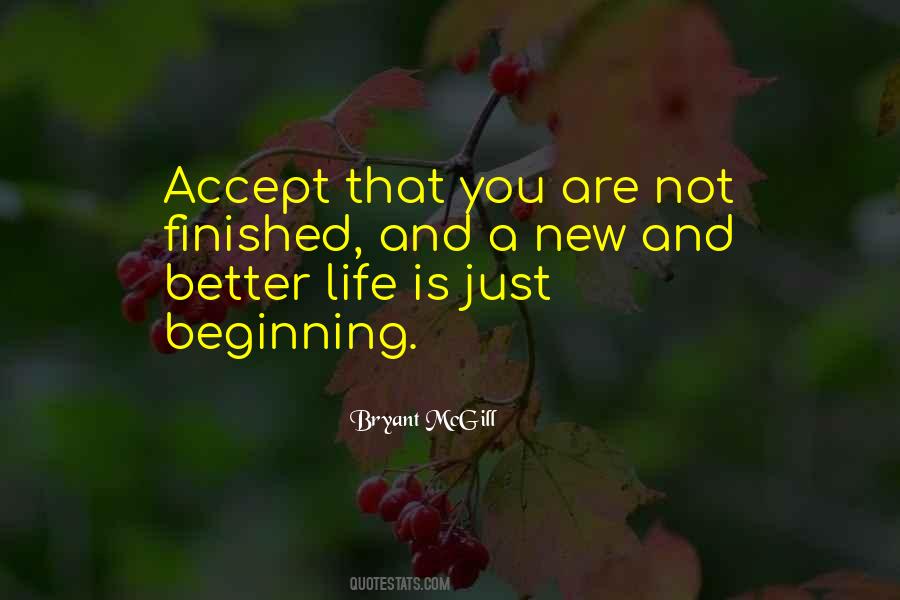 #11. Life is not the end, and death is just the beginning... - Author: Rebecca McNutt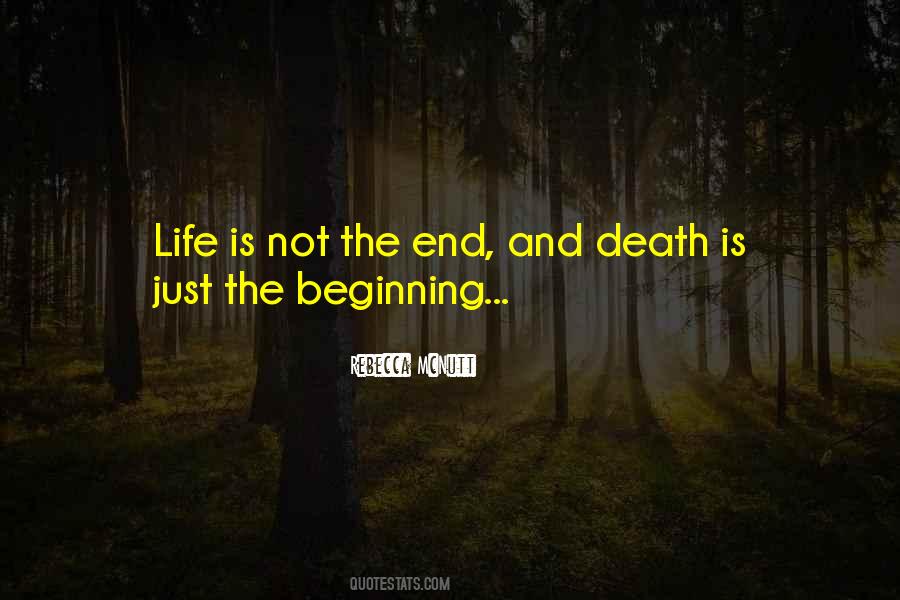 #12. Winning is beginning. And just by beginning, your game is half won. - Author: Denis Waitley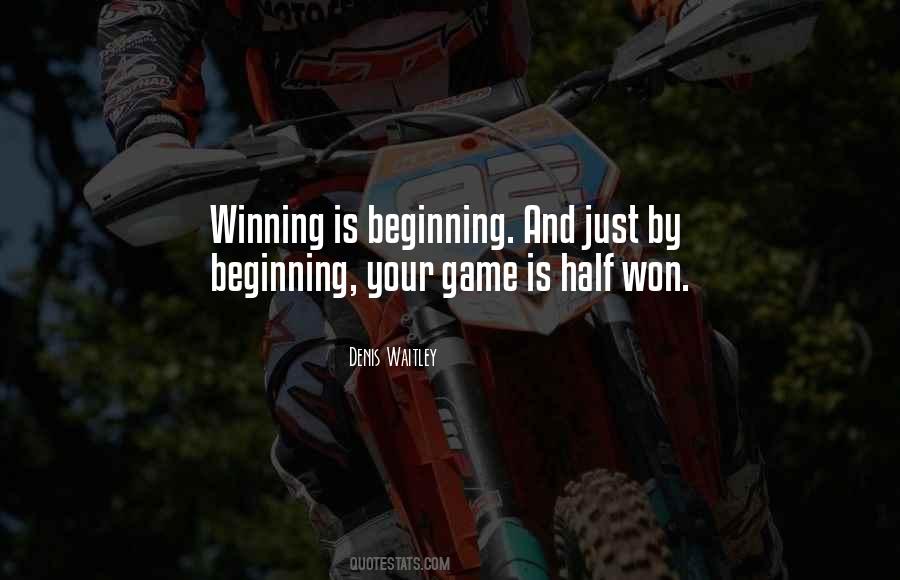 #13. One of the first signs that you're beginning to develop boundaries is a sense of resentment, frustration, or anger at the subtle and not-so-subtle violations in your life. Just as radar signals the approach of a foreign missile, your anger can alert you to boundary violations in your life. - Author: Henry Cloud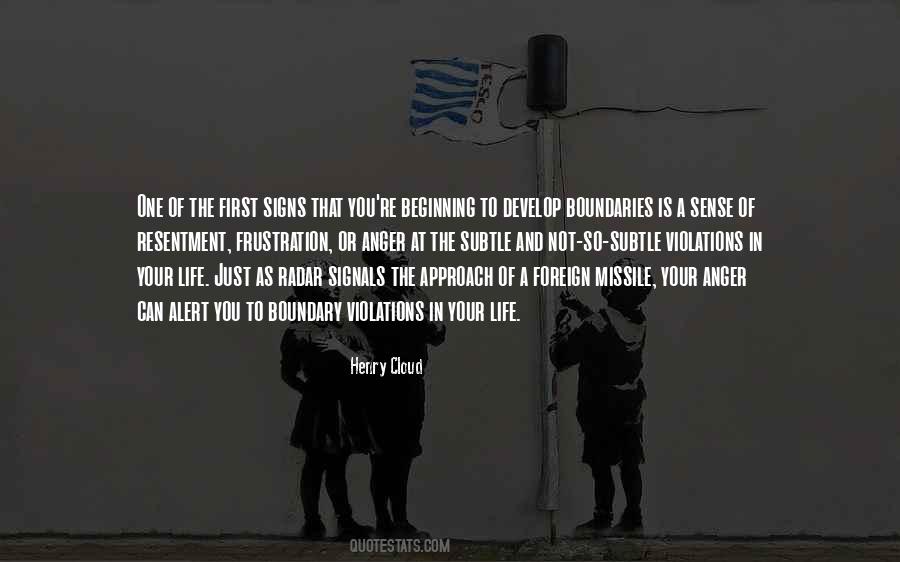 #14. A strategic inflection point is a time in the life of business when its fundamentals are about to change. that change can mean an opportunity to rise to new heights. But it may just as likely signal the beginning of the end - Author: Andrew S. Grove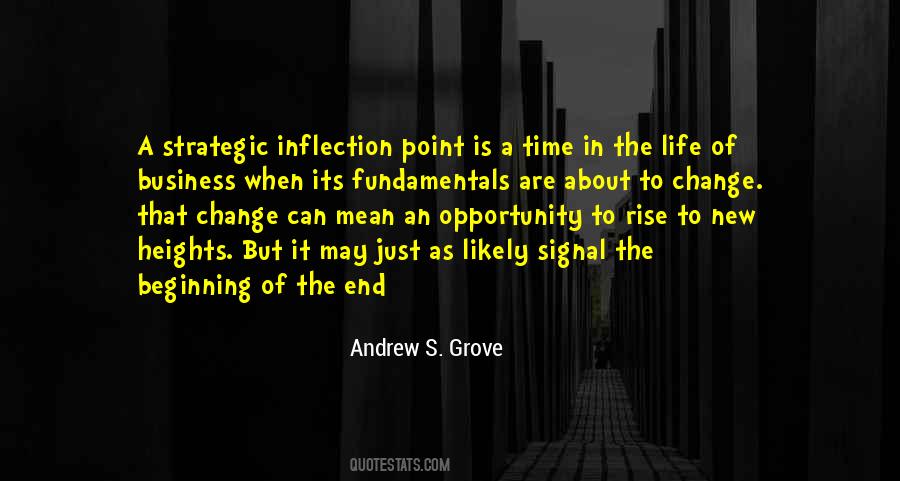 #15. No, this is not the beginning of a new chapter in my life; this is the beginning of a new book! That first book is already closed, ended, and tossed into the seas; this new book is newly opened, has just begun! Look, it is the first page! And it is a beautiful one! - Author: C. JoyBell C.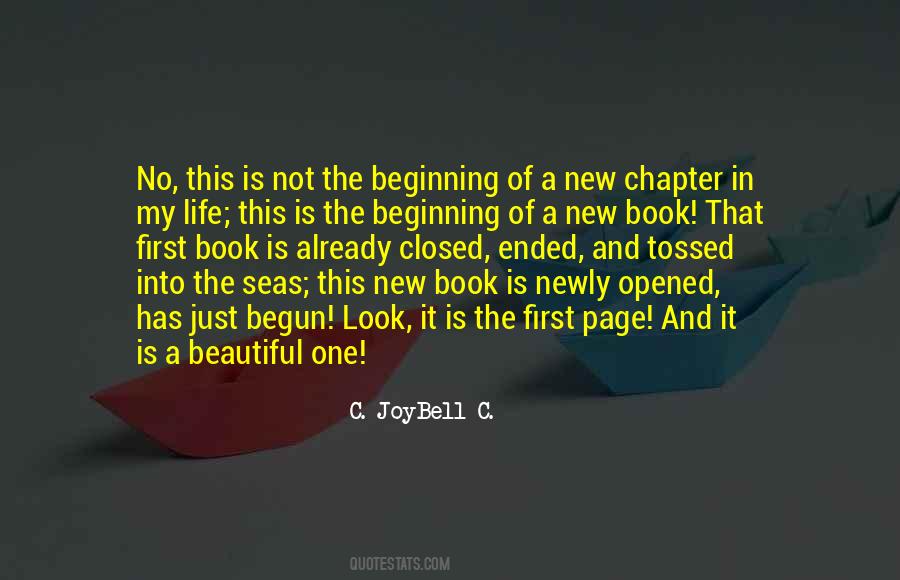 #16. Love Beginning To End
Love is not just kiss me here kiss me there thing, it is life; use love to erect a family, never use it to demolish the group wherein you are born. - Author: Jamaluddin Jamali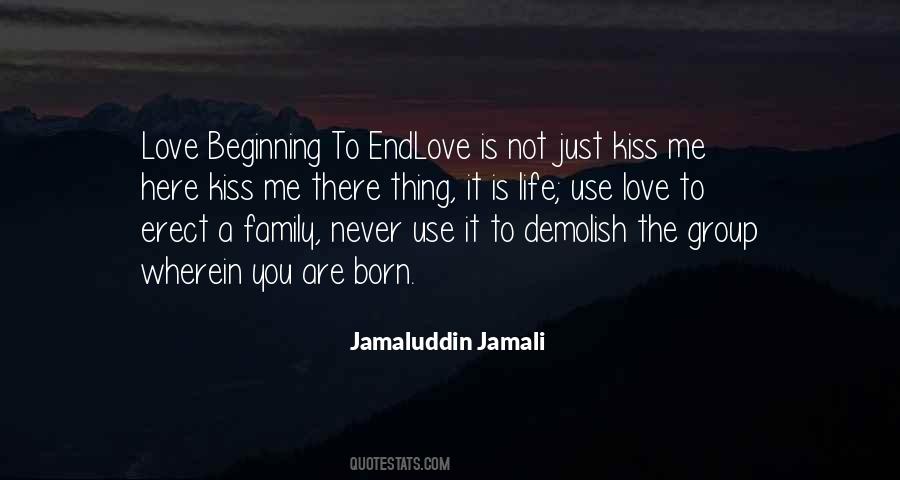 #17. The Tibetan Book of Living and Dying says that death is the graduation ceremony, while living is just a long course in learning and preparing for the next journey. If we acknowledge death as the beginning, then how can we fear it? - Author: Nikki Sixx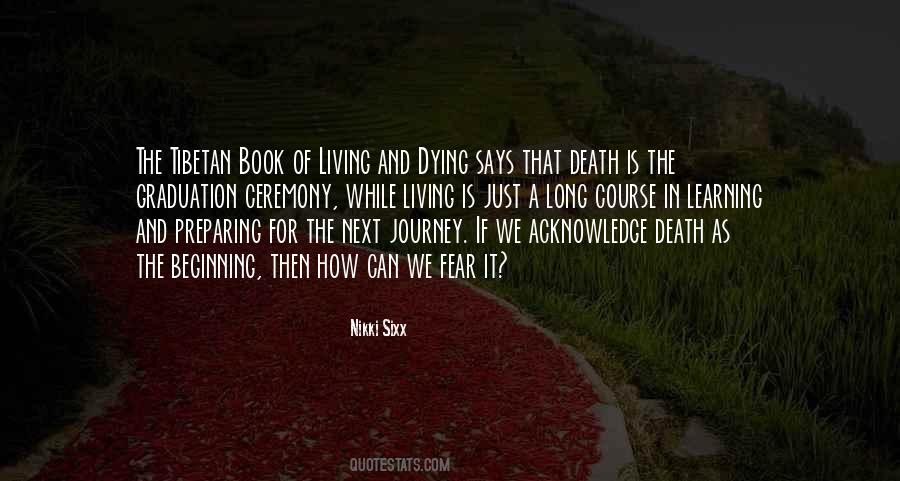 #18. Every ending is a beginning. We just don't know it at the time. - Author: Mitch Albom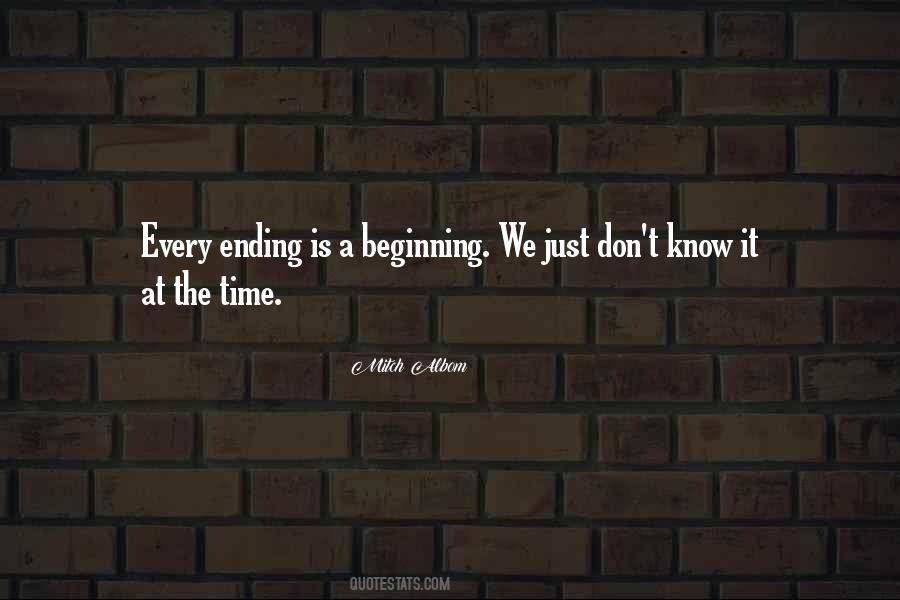 #19. If this is just the beginning, my life's gonna be beautiful. - Author: Dean Martin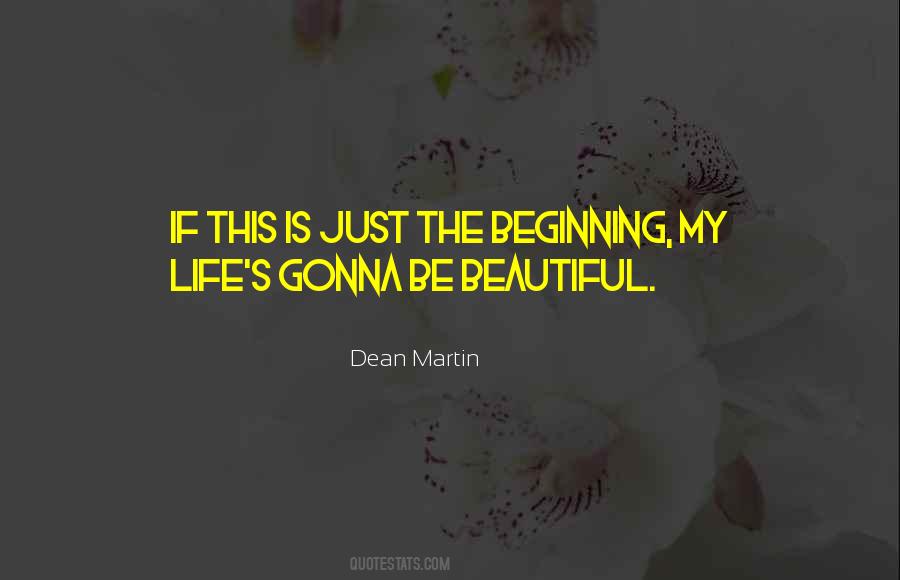 #20. This is it-the life I saw when I dreamed of our future. It was always you, me, and her, but this is just the beginning. There's so much more to come. More life together. More happiness. More babies. - Author: Georgia Cates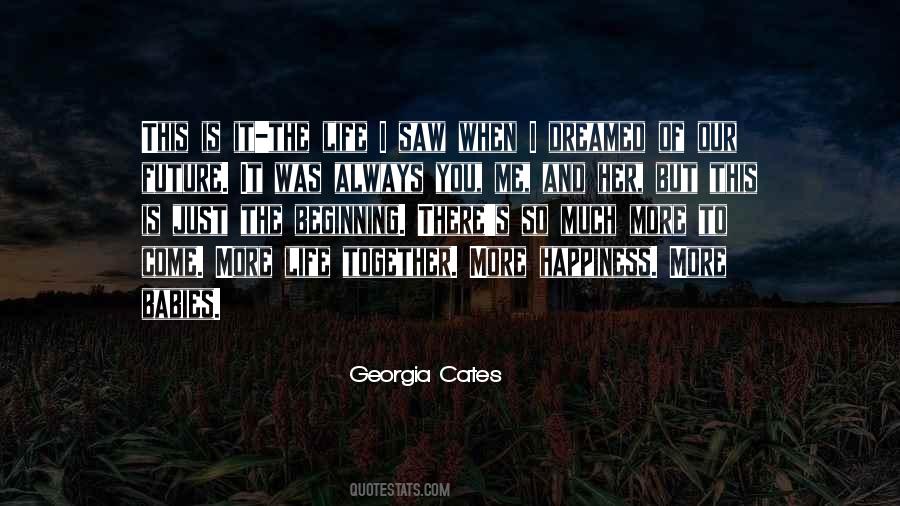 #21. When you feel as though your life is falling apart, it's really just falling into place in the hands of God. He's taking your "Ending" and transforming it into His "Beginning." When all hope is gone . . . there is faith. - Author: Cherie Hill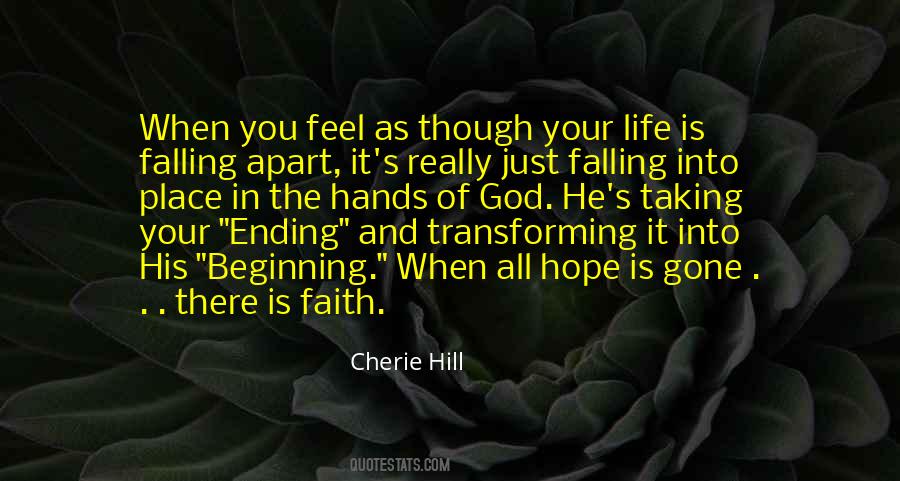 #22. So now it is time to disassemble the parts of the jigsaw puzzle or to piece another one together, for I find that, having come to the end of my story, my life is just beginning. - Author: Conrad Veidt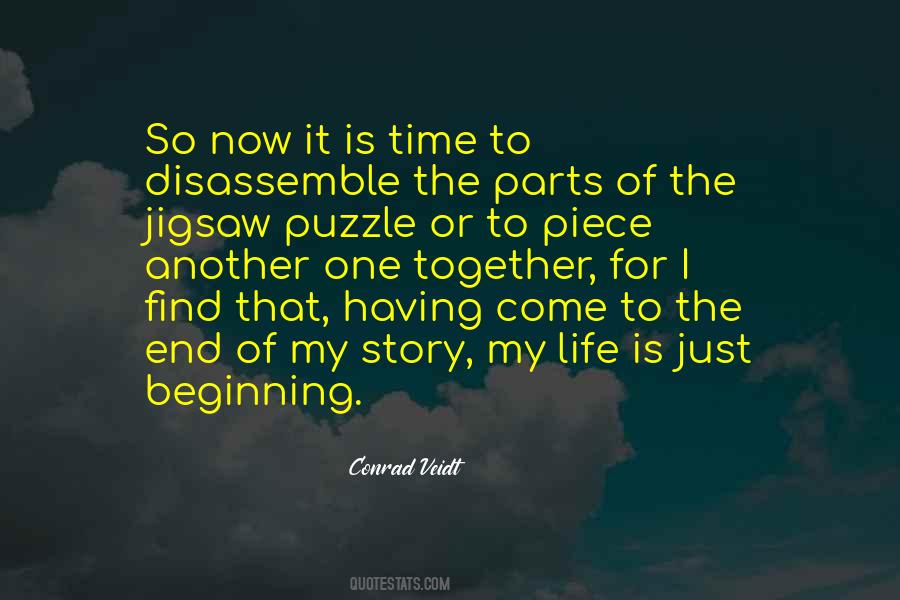 #23. There are people who desperately want to change the world.
I wonder if it could be measured, because the world is already
in the state of continuously change since the beginning of time.
Or they may just want their names etched nicely on men history. - Author: Toba Beta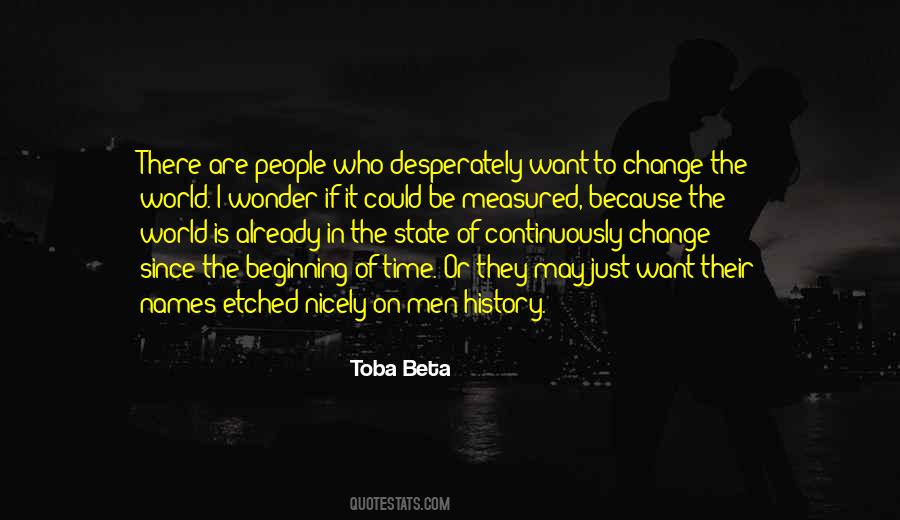 #24. May you live in such a way that your death is just the beginning of your life. - Author: Max Lucado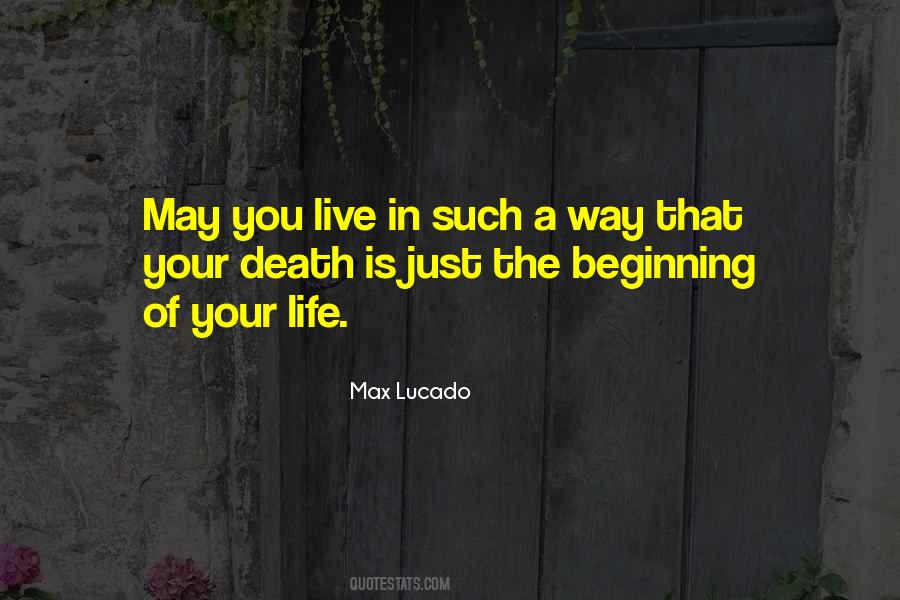 #25. I love you, Callie. The war is over, but" - He smiled, a crooked, rueful, tender smile - "my life is just beginning," he told her. - Author: Heather Graham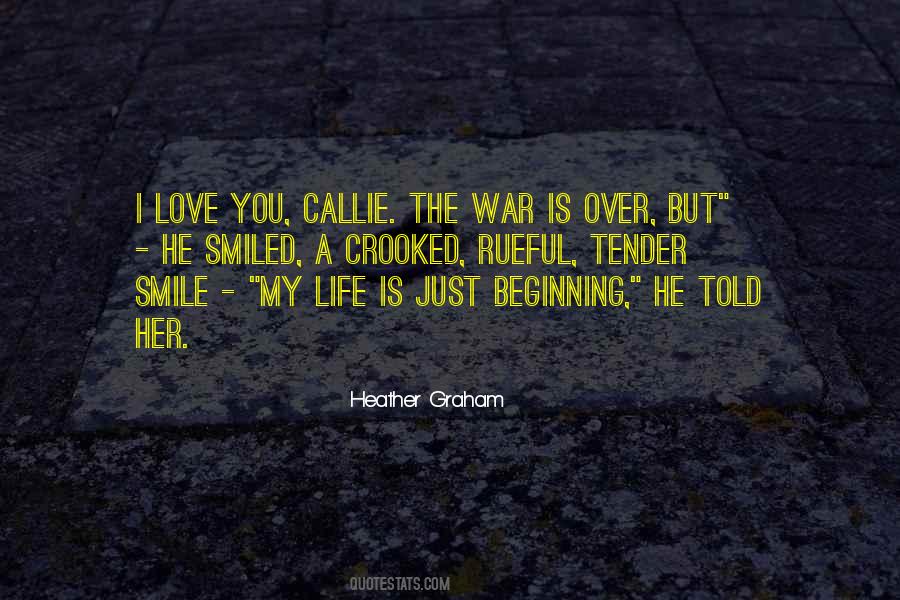 #26. Conversion is not merely a ticket out of hell. It is the beginning of a whole new life, not just an end to the old one. - Author: Aimee Byrd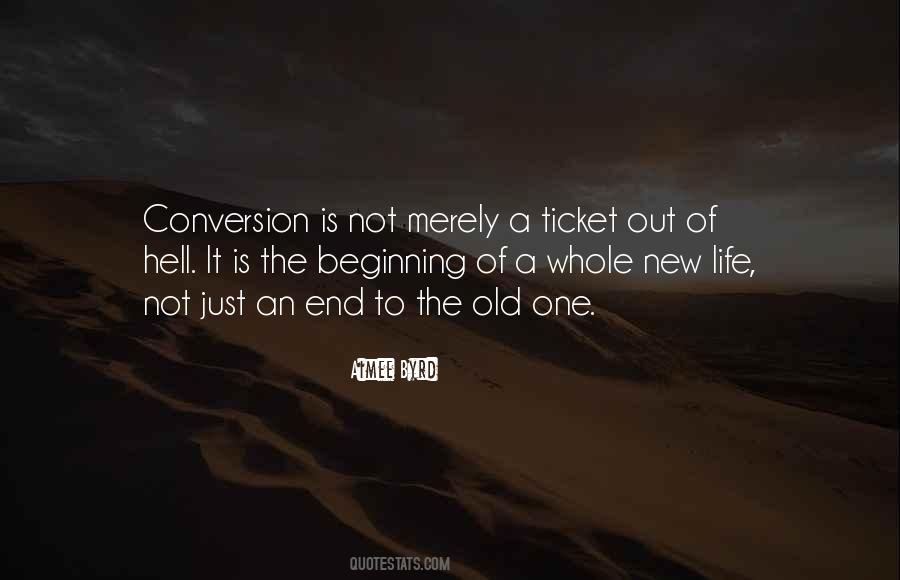 #27. I'm beginning to believe that anything I do to extend my life is just going to be outweighed by the agony of living it. - Author: Donald Ray Pollock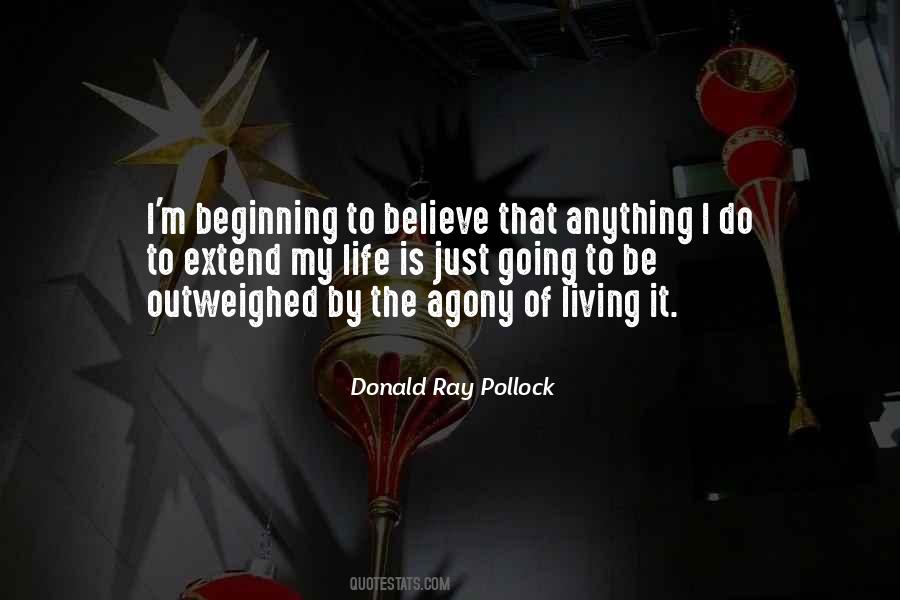 #28. The idea that rhythm is intrinsically human - not just primitive - that we all have hearts that beat at a steady rate and don't stop ... reminds me of life itself. In that sense my music is like certain popular music where the rhythm drives from beginning to end. - Author: Michael Torke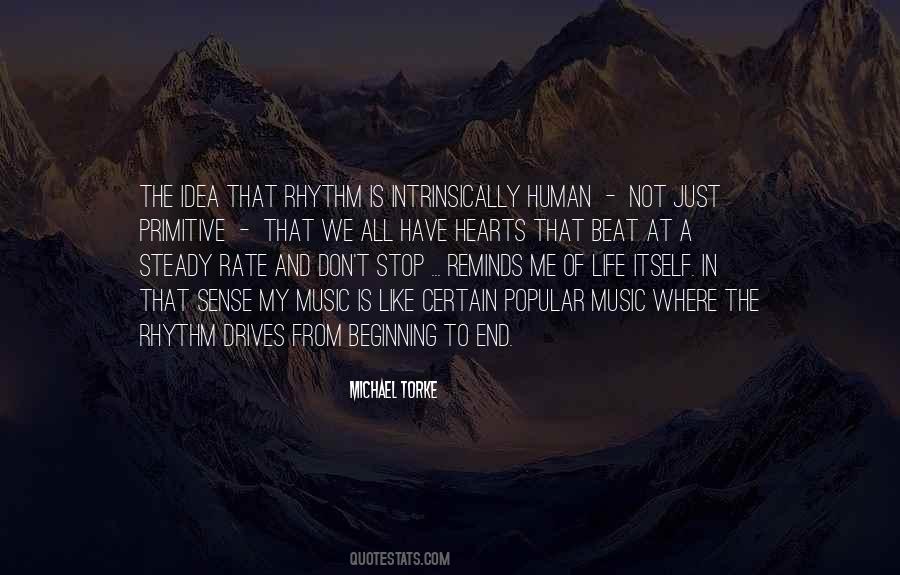 #29. I think we all suffer from acute blindness at times. Life is a constant journey of trying to open your eyes. I'm just beginning my journey, and my eyes aren't fully open yet. - Author: Olivia Thirlby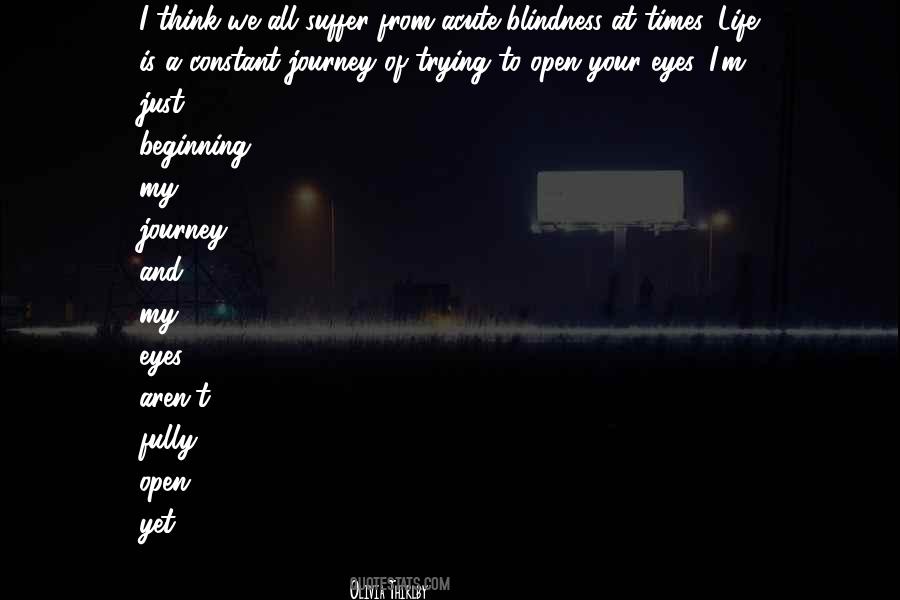 #30. I write about myself with the same pencil and in the same exercise book as about him. It is no longer I, but another whose life is just beginning. - Author: Samuel Beckett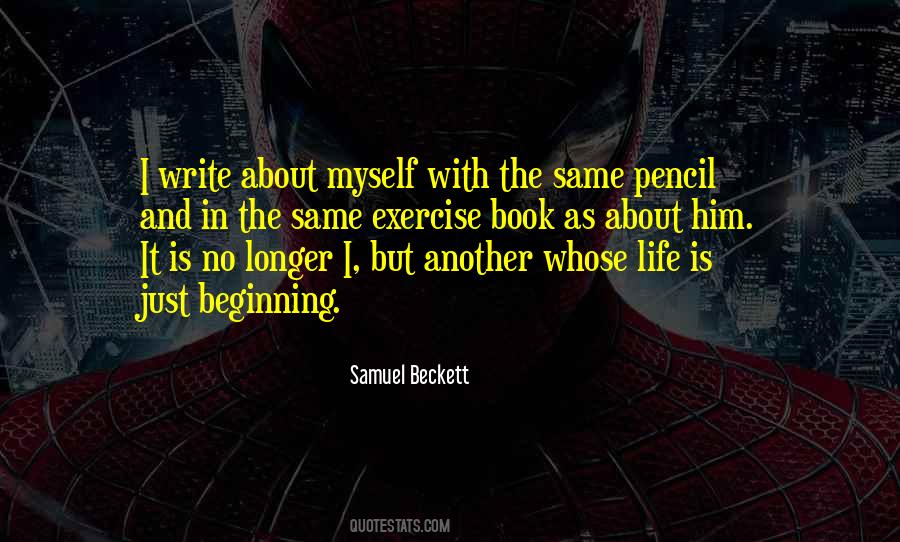 #31. But in real life, happily-ever-after is just the beginning. It's where life starts. - Author: Kay Hooper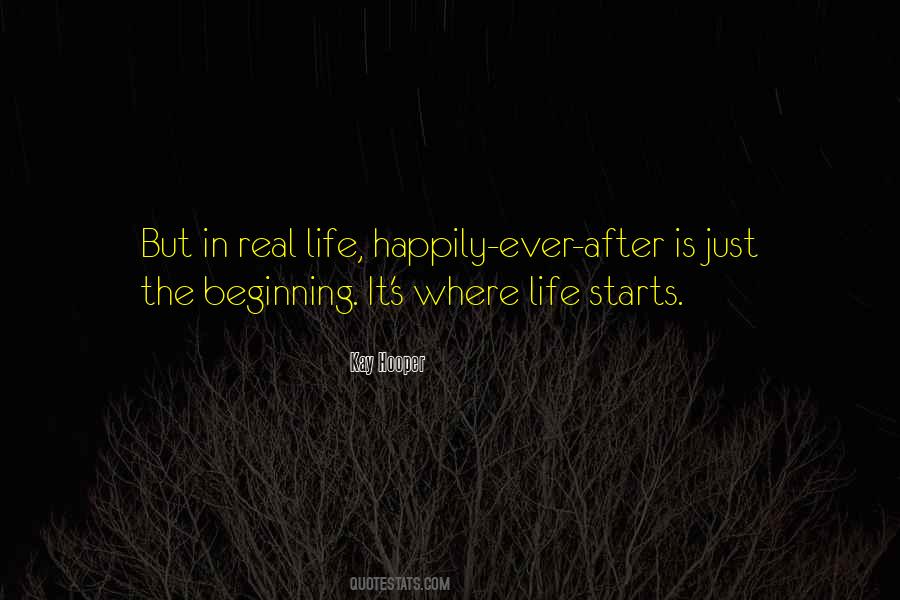 #32. We're painting the same people all our life - it's just the way we look at them that changes. If you experience trauma, you can speak about it in so many different ways. You can speak about landscape, you can speak about your food; it's always different. Trauma is the beginning of life as an artist. - Author: Christian Boltanski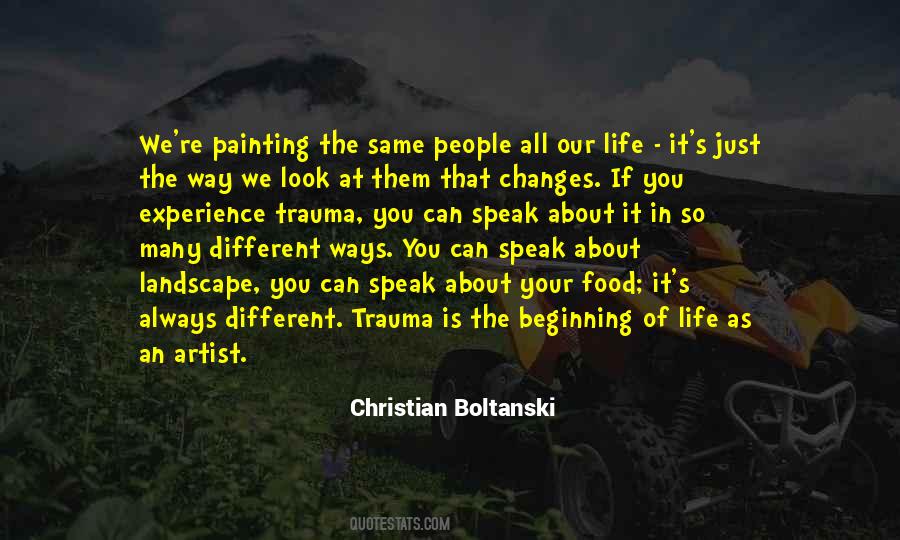 #33. As far as I'm concerned, my life is just beginning. It's never too late to start over, so this is what I've been doing. - Author: LaToya Jackson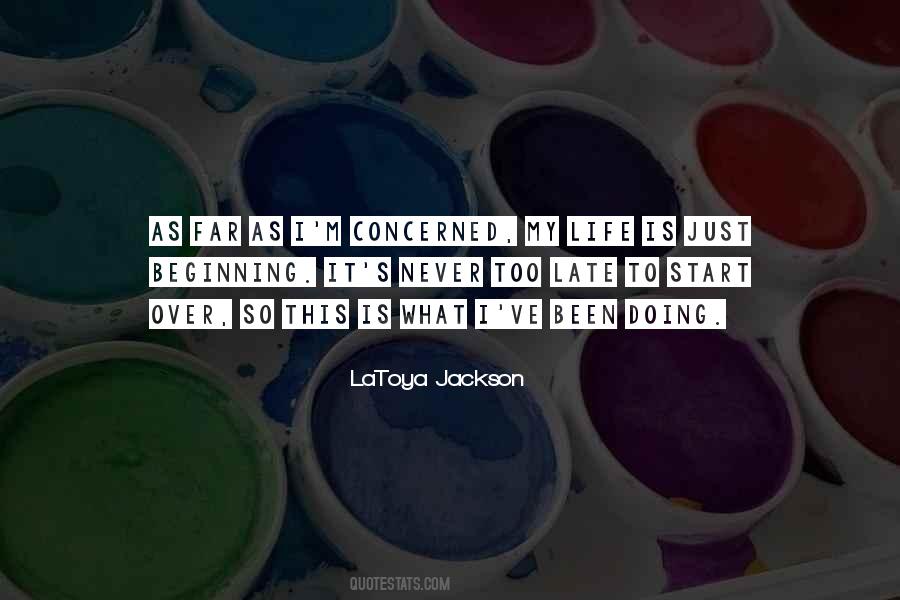 #34. To achieve in life is A hard story, you're starting to get the picture. It's hard work, and this is just the beginning. - Author: Auliq Ice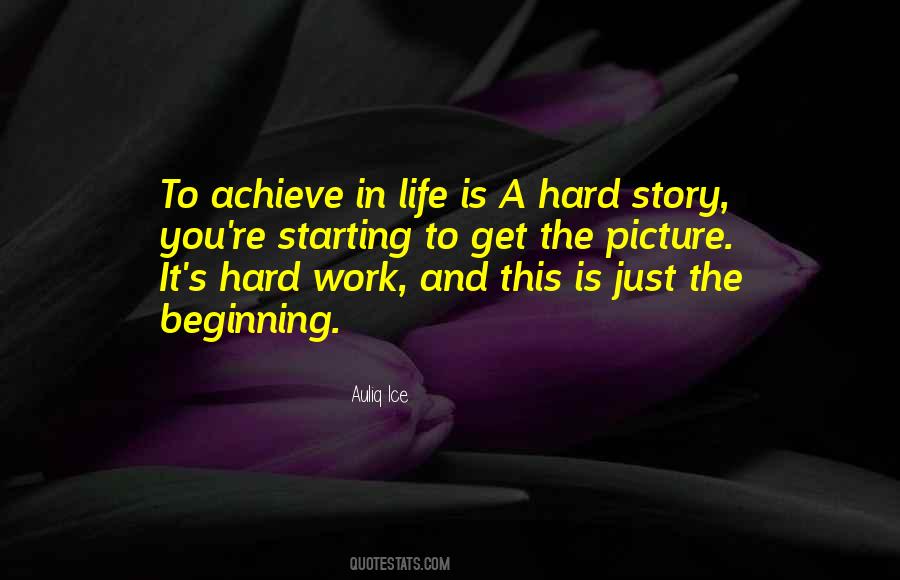 #35. It's not getting from A to B. It's not the beginning or the destination that counts. It's the ride in between ... This train is alive with things that should be seen and heard. It's a living, breathing something
you just have to want to learn its rhythm. - Author: David Baldacci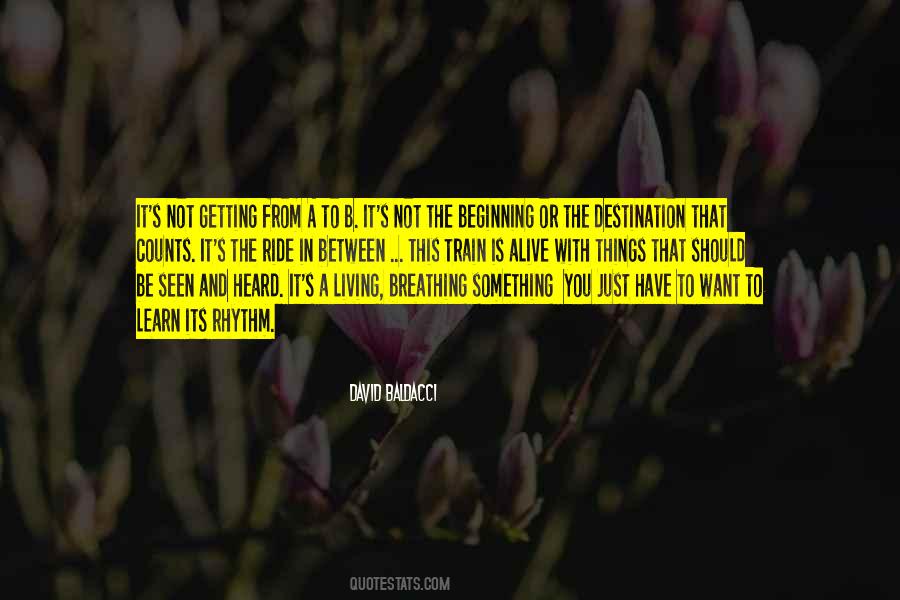 #36. A rumor started a reputation that other people believed in and reacted to. And sometimes a rumor has a snowball effect. A rumor, is just the beginning. - Author: Jay Asher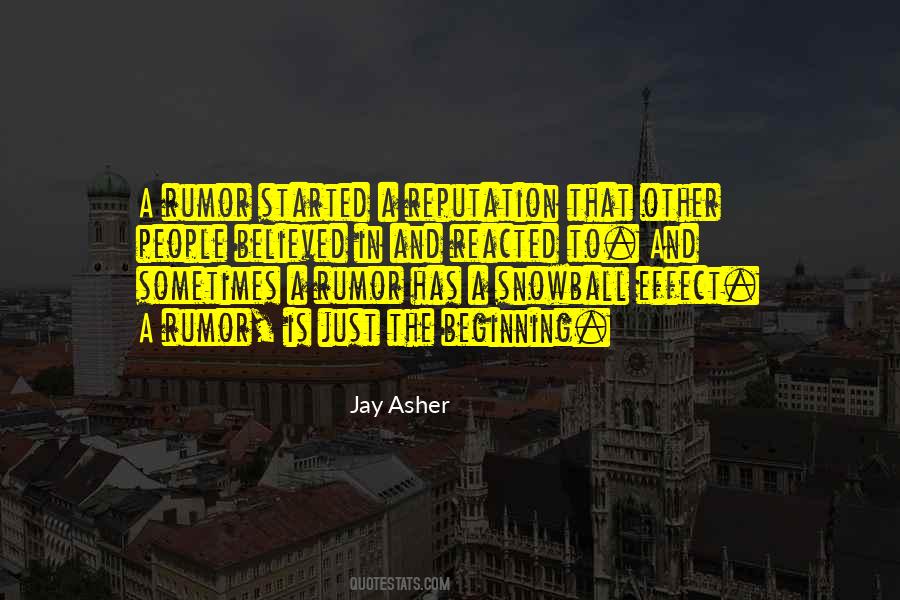 #37. Life is like facing two mirrors at each other: There is no beginning, no end. Just the beauty within the reflected infinity - Author: Michael Biondi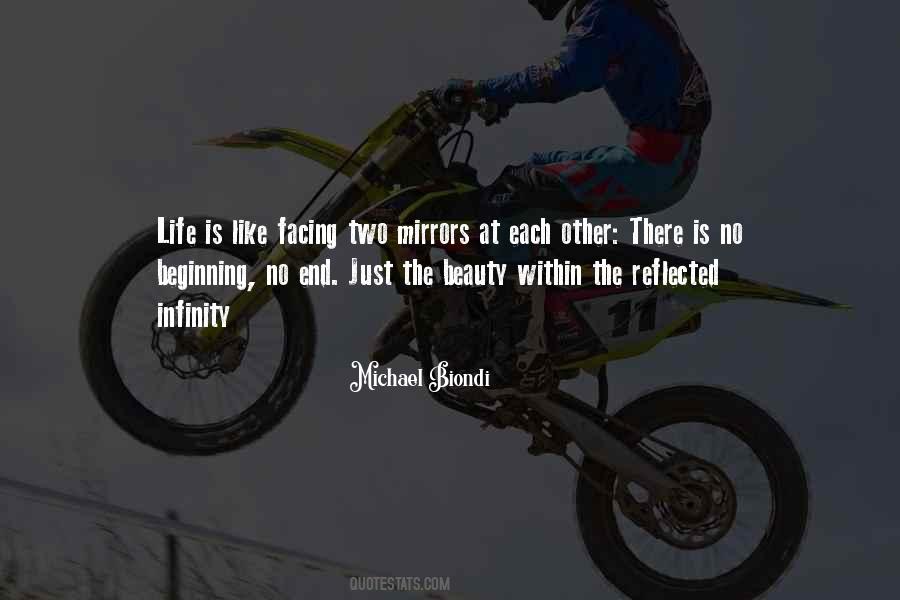 #38. Ends are not bad things, they just mean that something else is about to begin. And there are many things that don't really end, anyway, they just begin again in a new way. Ends are not bad and many ends aren't really an ending; some things are never-ending. - Author: C. JoyBell C.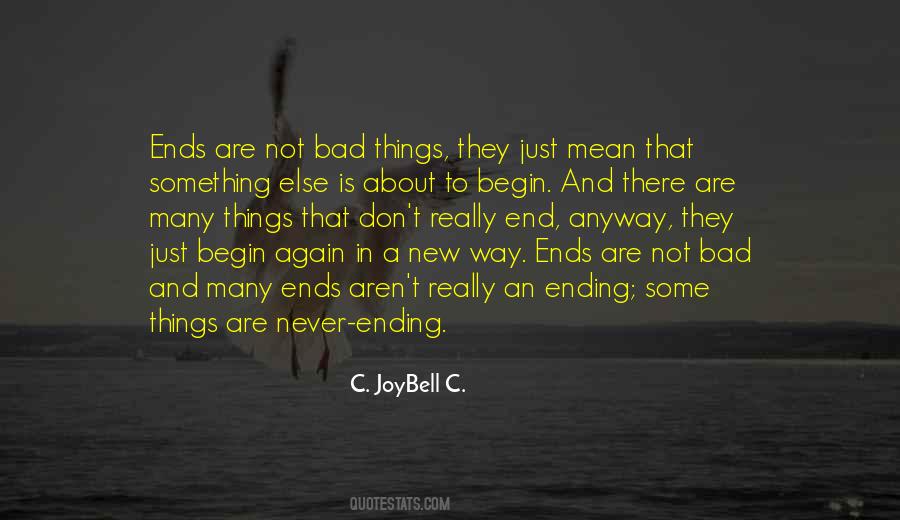 #39. You are my forever Chloe and today is just the beginning of great things to come for us. Without you in my life things would be empty. You honestly make me who I am. I'm a better man because of you - Author: T.H. Snyder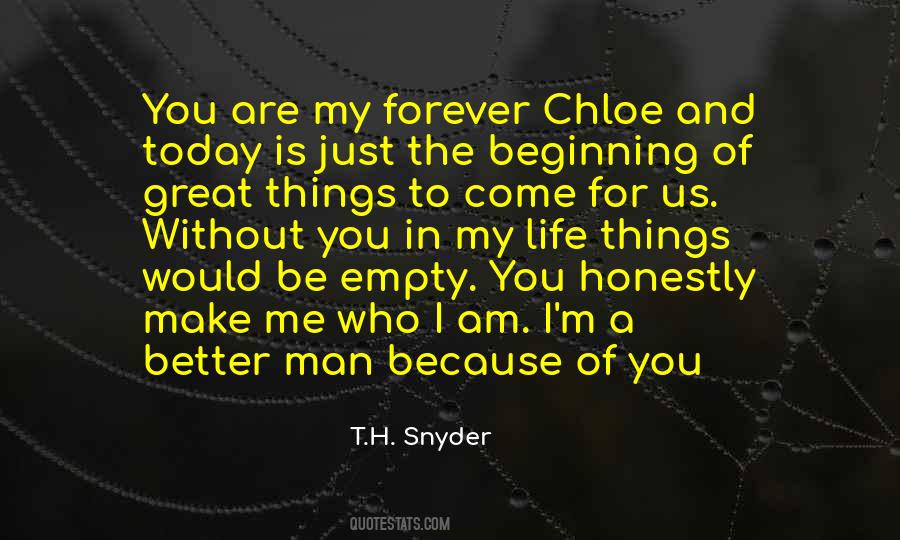 #40. Your body is a complete marvel. The more you study its anatomy and how each part works in harmony, the more you will be convinced that you didn't just evolve. You were designed from the beginning by the hand of a Master. - Author: Toni Sorenson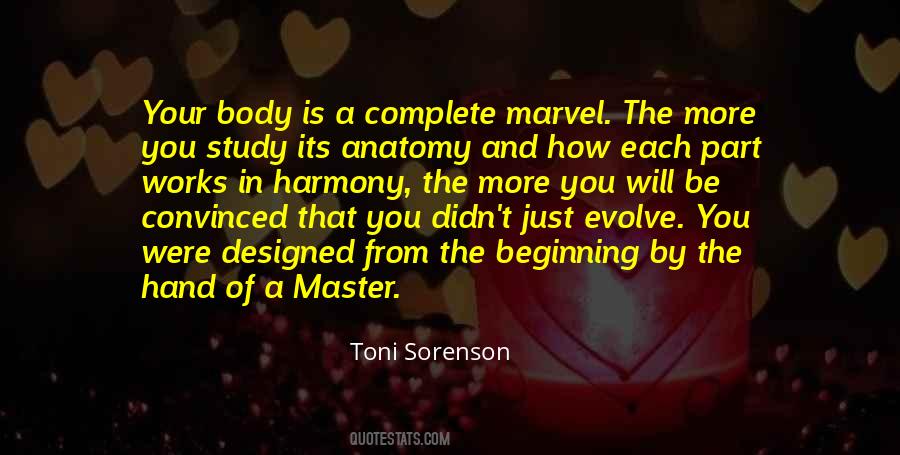 #41. Life to most of us is just a jumble of sensations, like a very bad film with no plot, no real beginning and end. - Author: Anthony Burgess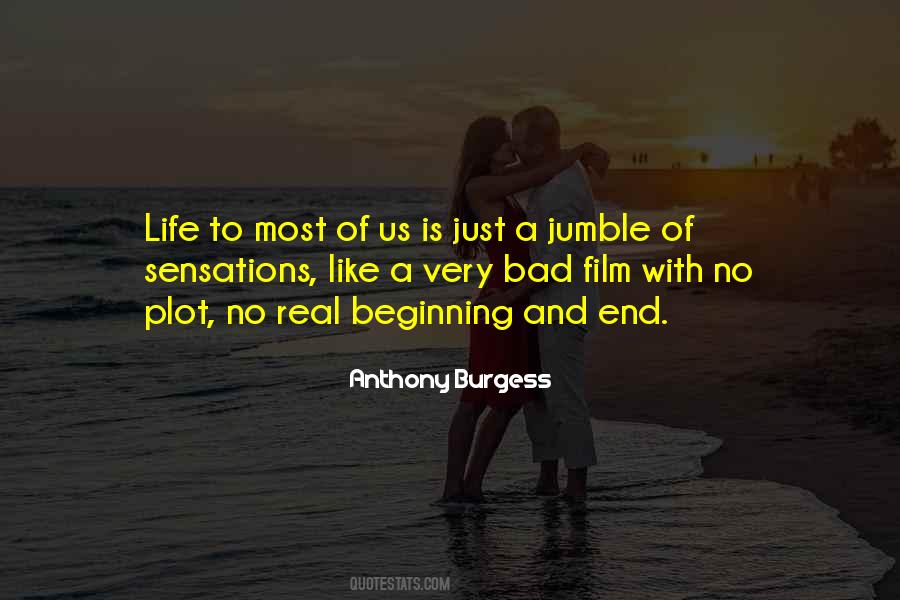 #42. Remember this, if you can
there is nothing, nothing more precious than time. You probably feel you have a measureless supply of it, but you haven't. Wasted hours destroy your life just as surely at the beginning as at the end
only in the end it becomes more obvious. - Author: Herman Wouk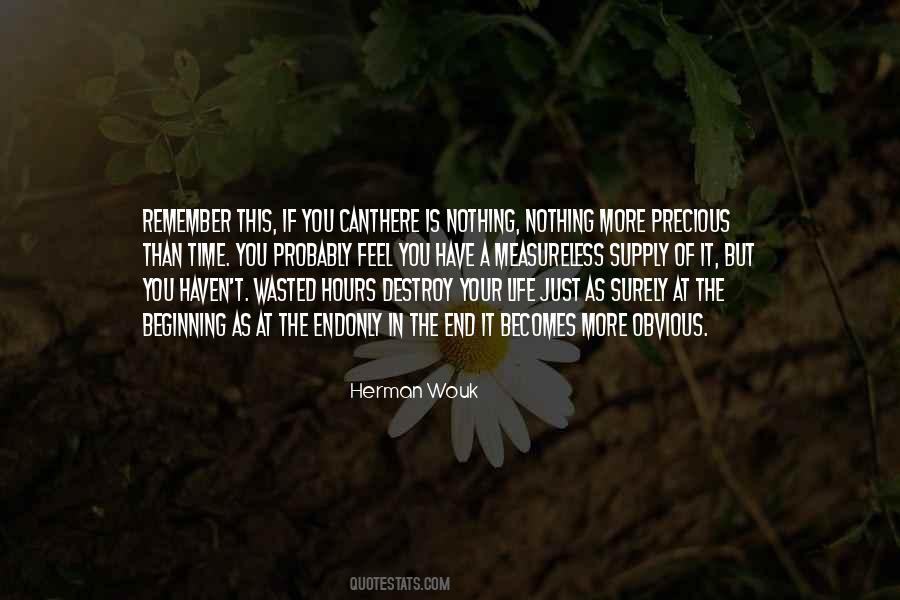 #43. In beginning we never know what is right or wrong... the best we can do...it just to follow our Heart.... - Author: Bharat Singh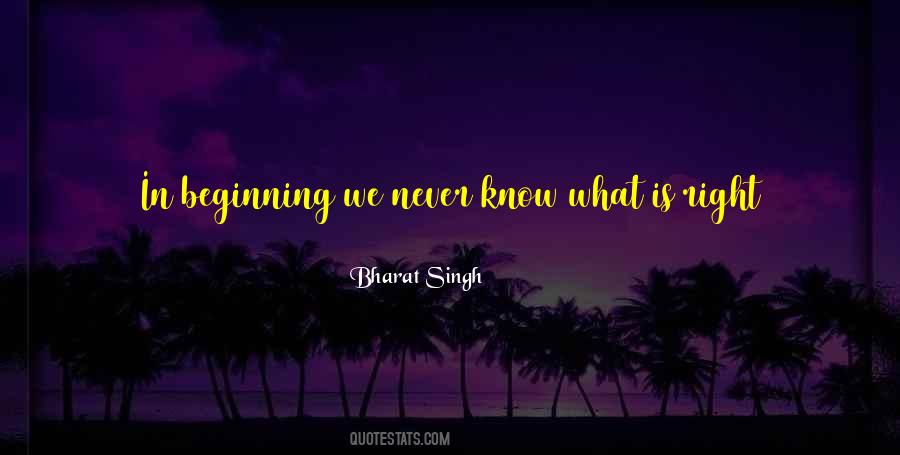 Famous Authors
Popular Topics