Learn To Enjoy Life Famous Quotes & Sayings
List of top 35 famous quotes and sayings about learn to enjoy life to read and share with friends on your Facebook, Twitter, blogs.
Top 35 Learn To Enjoy Life Quotes
#1. The more you learn what to do with yourself, and the more you do for others, the more you will learn to enjoy the abundant life. - Author: William J.H. Boetcker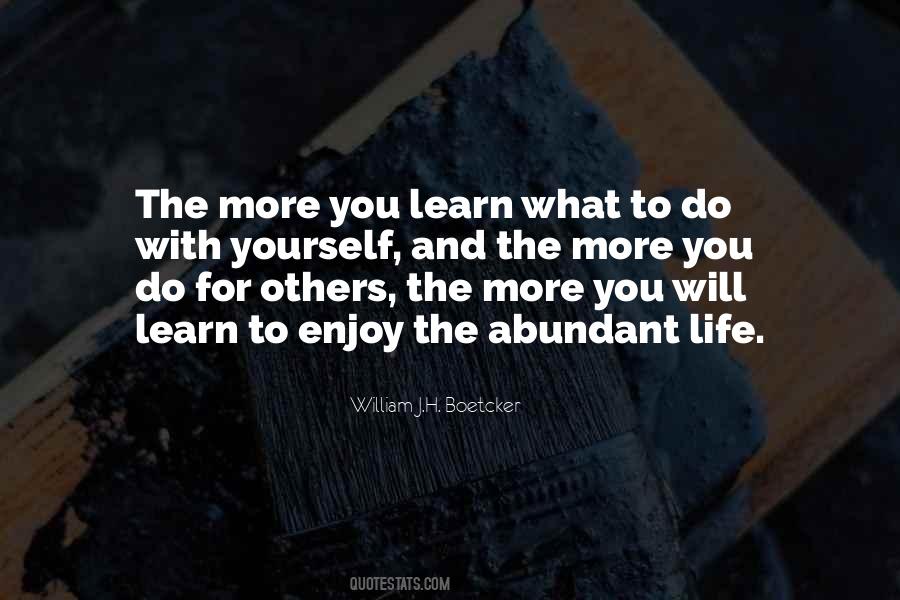 #2. Anyone who wishes to learn to enjoy life must find friends of the same type of temperament, and take as much trouble to gain and keep their friendship as wives take to keep their husbands. - Author: Lin Yutang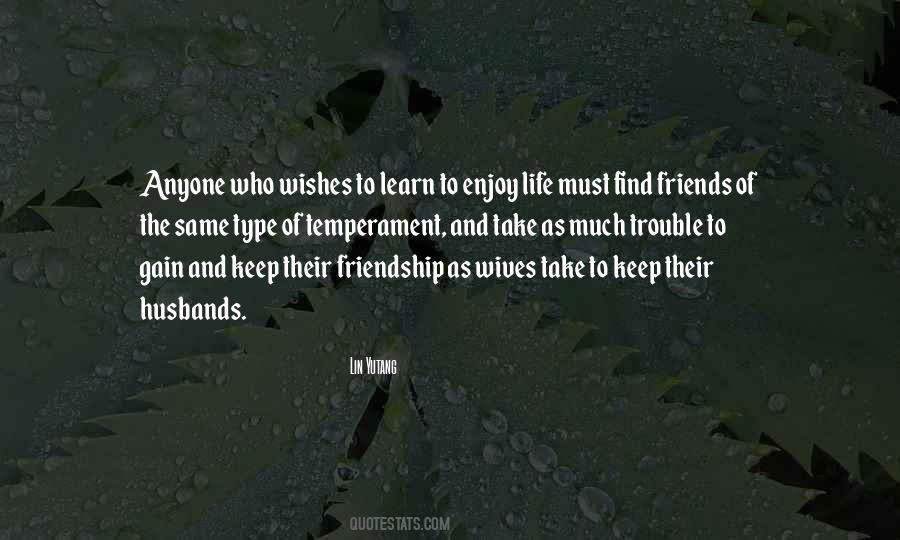 #3. I have lived through many wars and have lost everything many times Yet, life is beautiful, and I have so much to learn and enjoy. I have no space nor time for pessimism and hate. - Author: Alice Herz-Sommer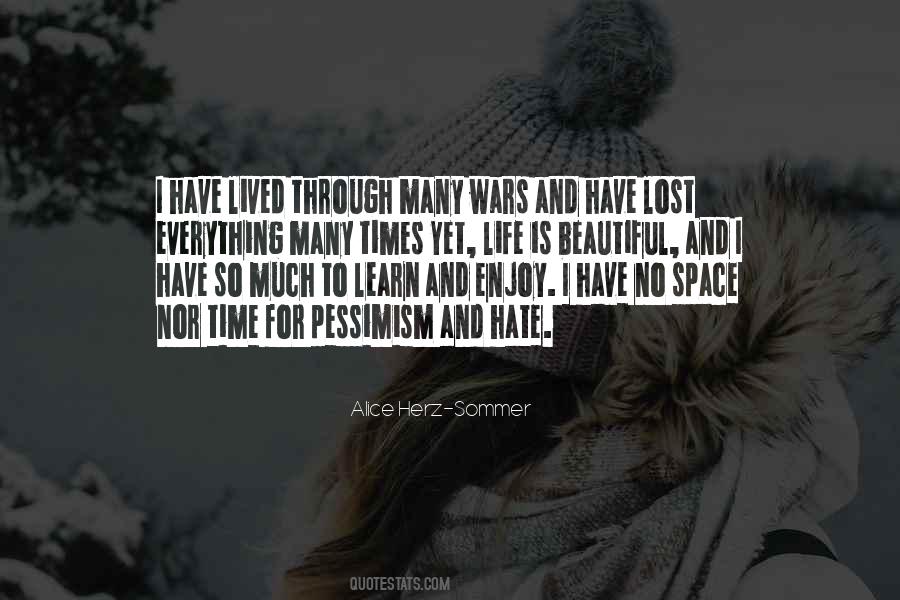 #4. Life is a drama full of tragedy and comedy. You should learn to enjoy the comic episodes a little more. - Author: Jeannette Walls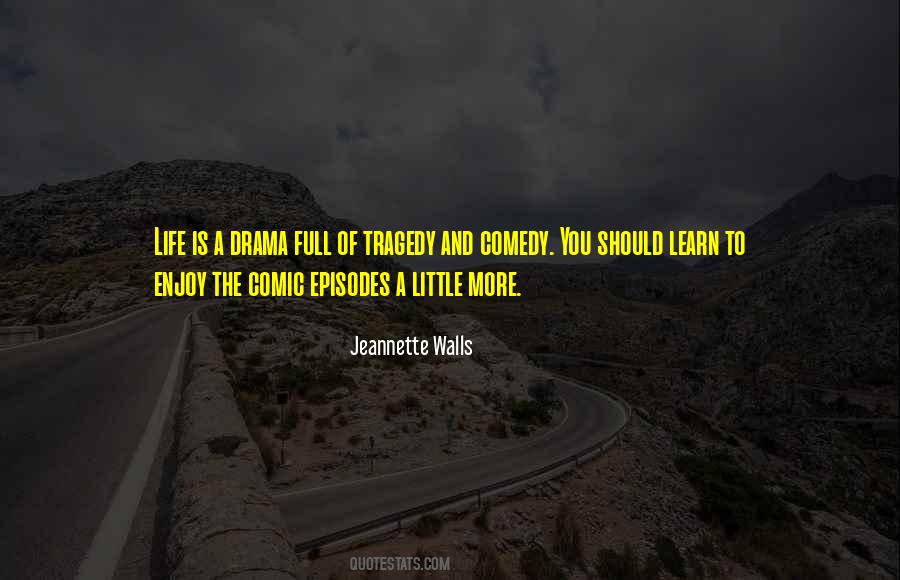 #5. Why should we need extra time in which to enjoy ourselves? If we expect to enjoy our life, we will have to learn to be joyful in all of it, not just at stated intervals when we can get time or when we have nothing else to do. - Author: Laura Ingalls Wilder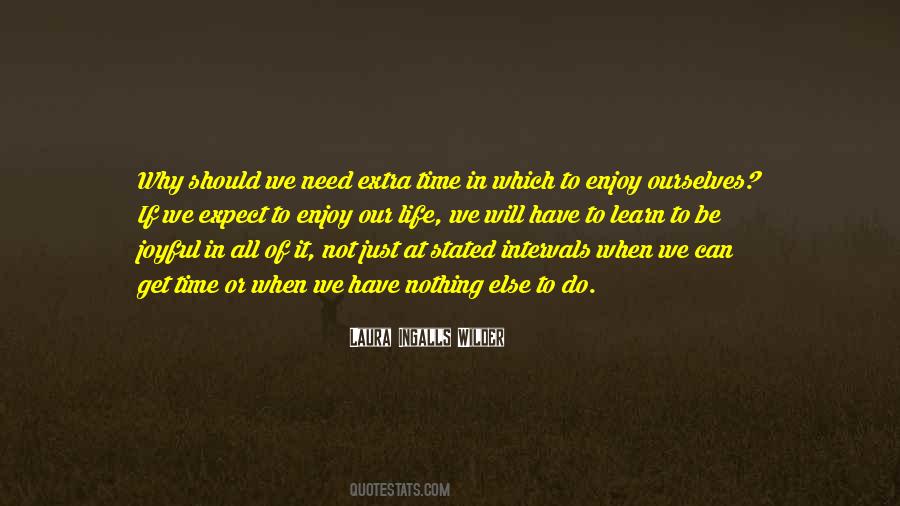 #6. You must learn to enjoy life and have fun doing what you love - Author: Lailah Gifty Akita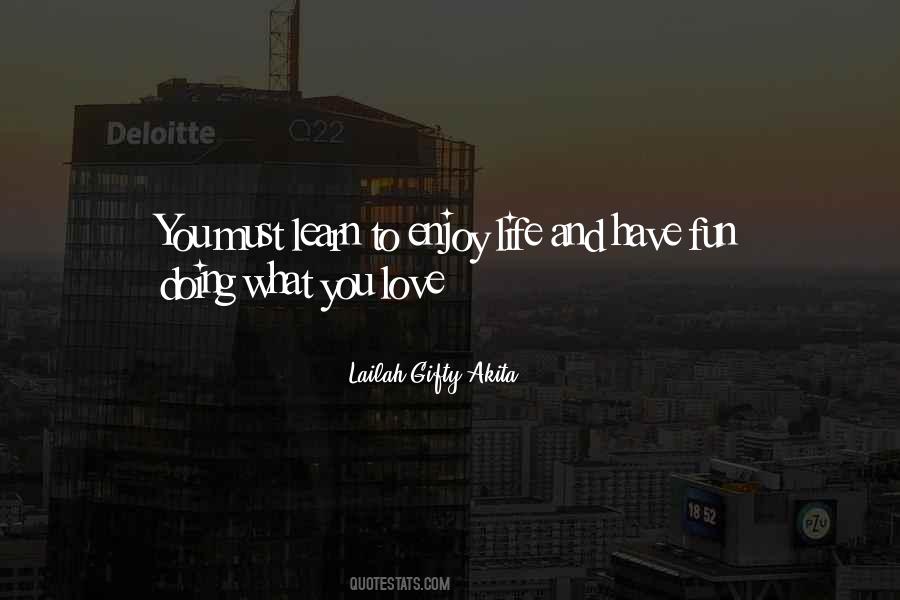 #7. Perhaps you're not the next Buddha. Perhaps you're not the Maitreya. Perhaps that's not your job in this incarnation. Perhaps you have to enjoy life and learn about life through whatever way that you find yourself going. - Author: Frederick Lenz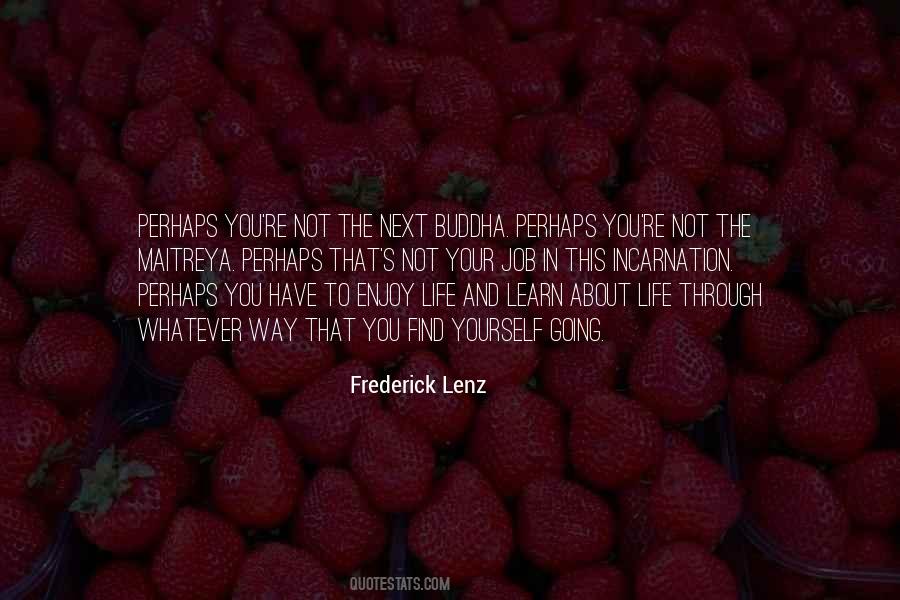 #8. There's so much to learn. So much to enjoy. So terribly much to be curious about. Take your life and run with it. Make a habit of being alive. This much of anything, I have learned. And am still learning. - Author: Carew Papritz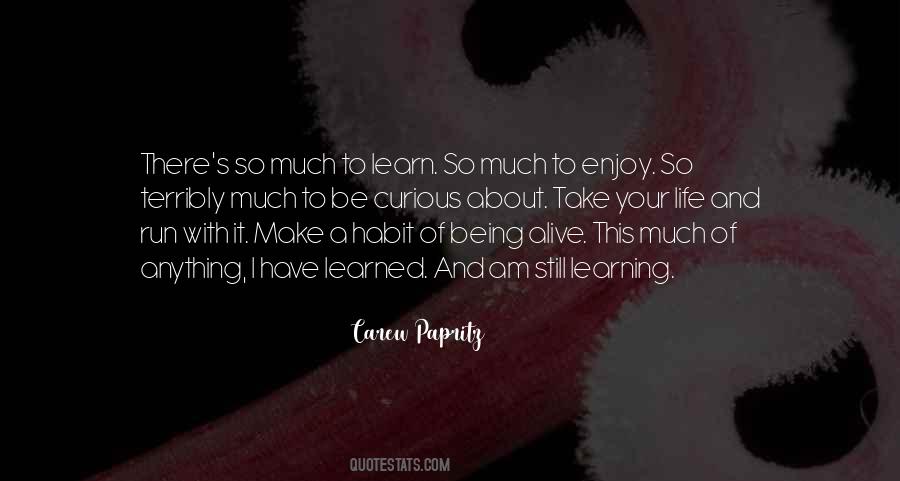 #9. It's important to just kind of get away from your sport until you miss it. It's about taking time to enjoy other aspects of life or learn new things. It helps rejuvenate. - Author: Misty May-Treanor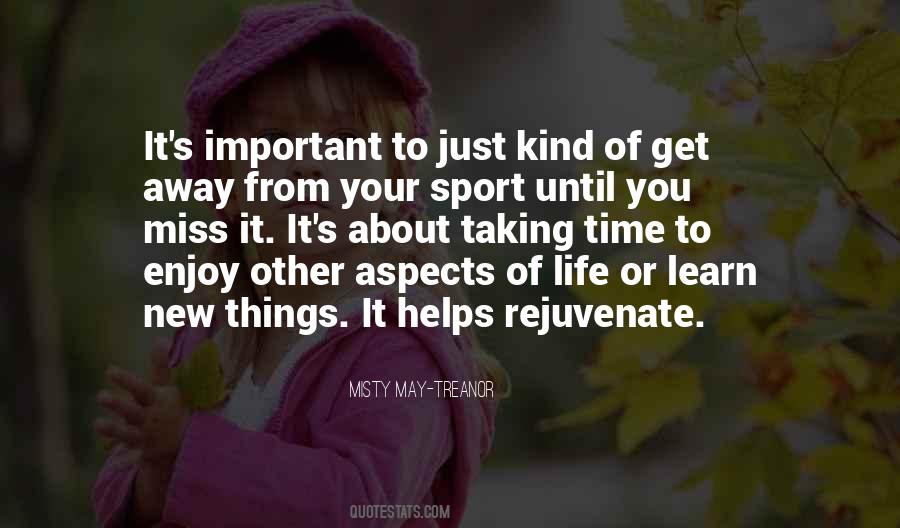 #10. If you can't learn to enjoy your life when you have problems, you may never enjoy it because we'll always have problems. - Author: Joyce Meyer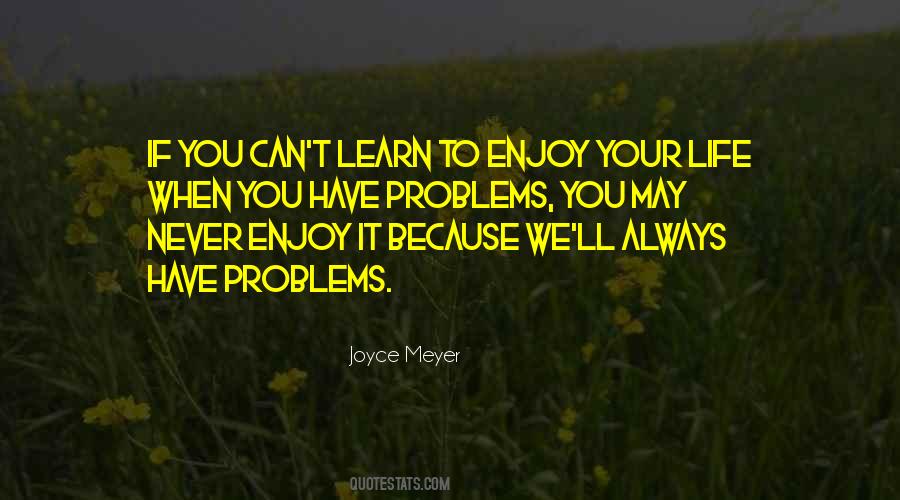 #11. Time. Either you are for it or against it. So be here now. Not later. Do what you want to do, and with the people you love. Learn to appreciate time and make doing so a habit. And if you want to do nothing, then enjoy doing it well. Why do anything by half? Why live a life diluted? What's the use? - Author: Carew Papritz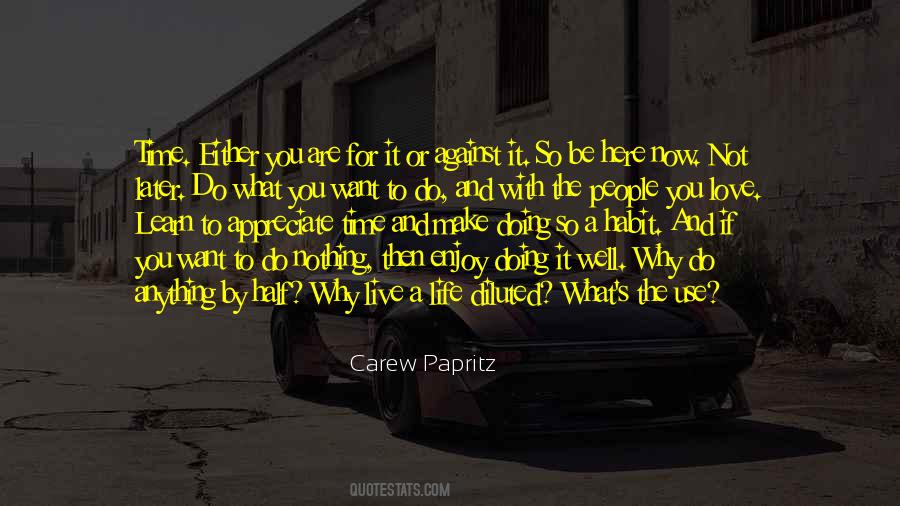 #12. When you learn to enjoy every little event and you learn to see beauty in every little thing, you will reach the door of eternal happiness. - Author: Debasish Mridha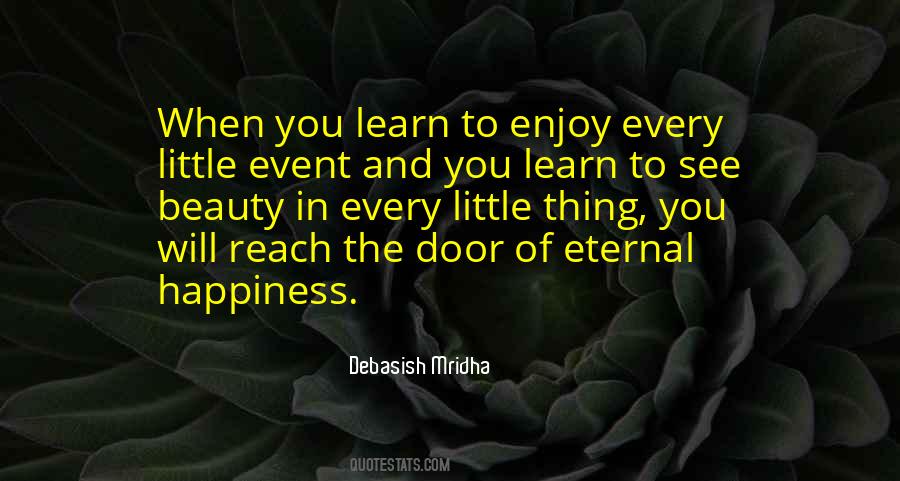 #13. Enjoy what you are learning and doing. This is one of the hardest concepts in the entire world to understand. Harder yet to put into practice. - Author: Carew Papritz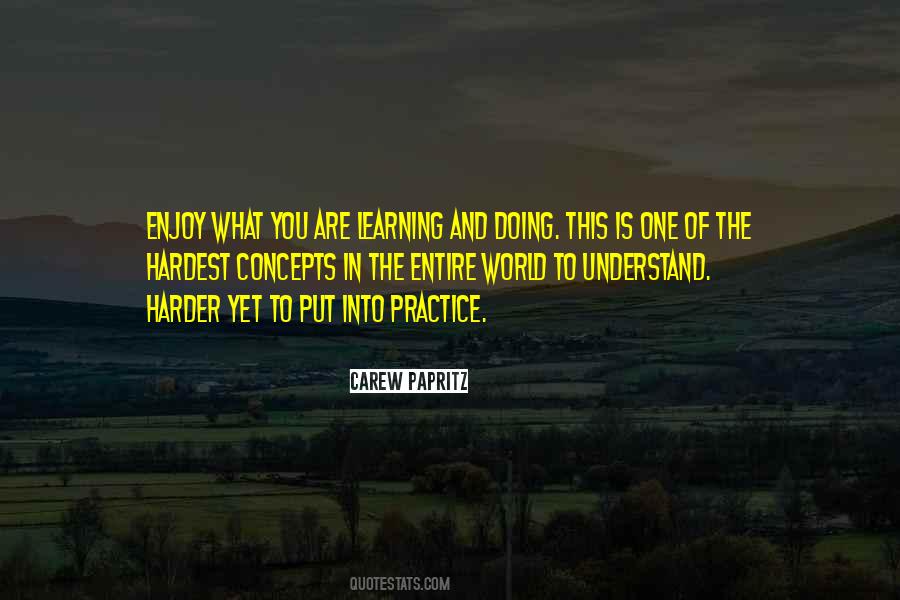 #14. This world becomes heaven when we learn to see the beauty in and around us and enjoy them every moment. - Author: Debasish Mridha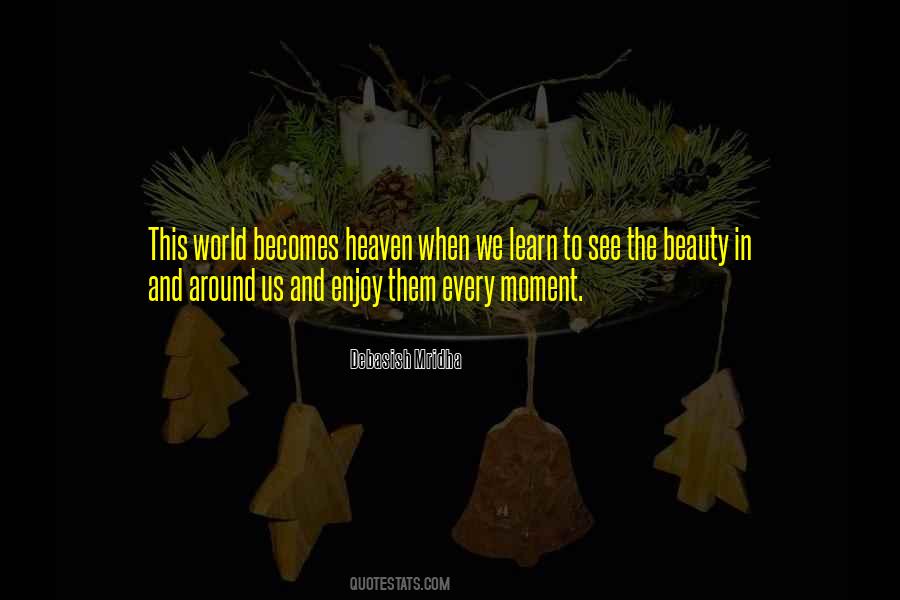 #15. Learn to enjoy every minute of your life. Be happy now. Don't wait for something outside of yourself to make you happy in the future.
Think how really precious is the time you have to spend, whether it's at work or with your family. Every minute should be enjoyed and savored - Author: Earl Nightingale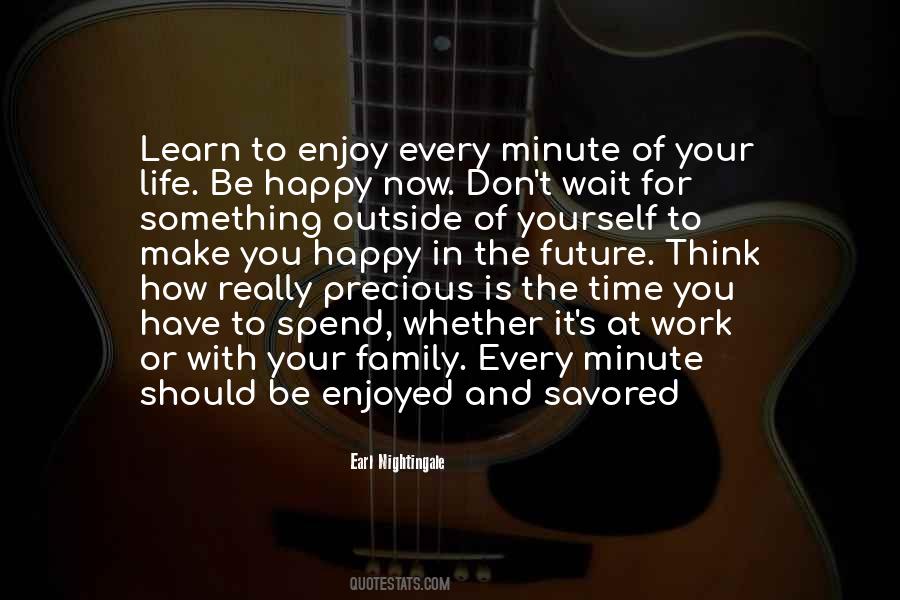 #16. Learn to enjoy your own company. You are the one person you can count on living with for the rest of your life. - Author: Ann Richards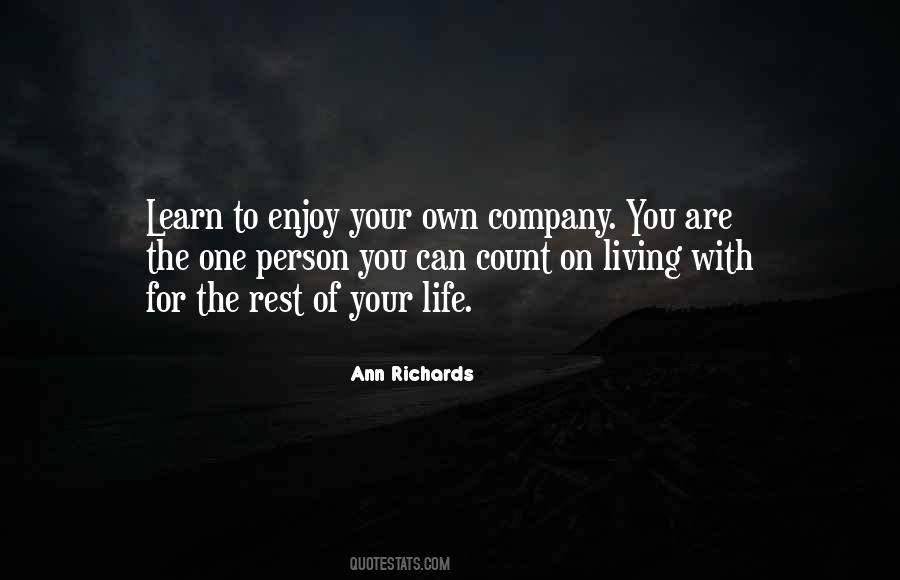 #17. It's vital that you accept yourself and learn to be happy with who God made you to be. If you want to truly enjoy your life, you must be at peace with yourself. - Author: Joel Osteen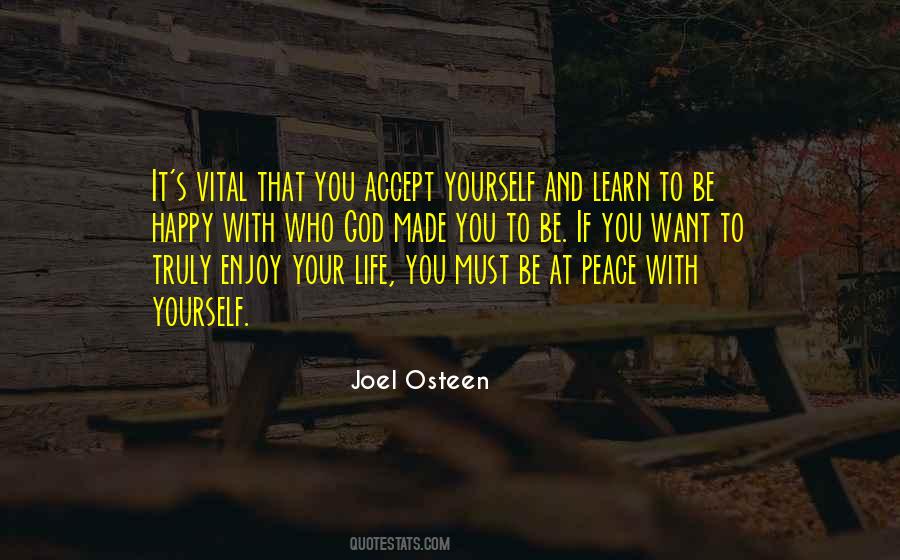 #18. If you're going to enjoy the picnic that life really is, you'd better learn to like yourself not despite your flaws and so-called deficits, but because of them. - Author: Paul Orfalea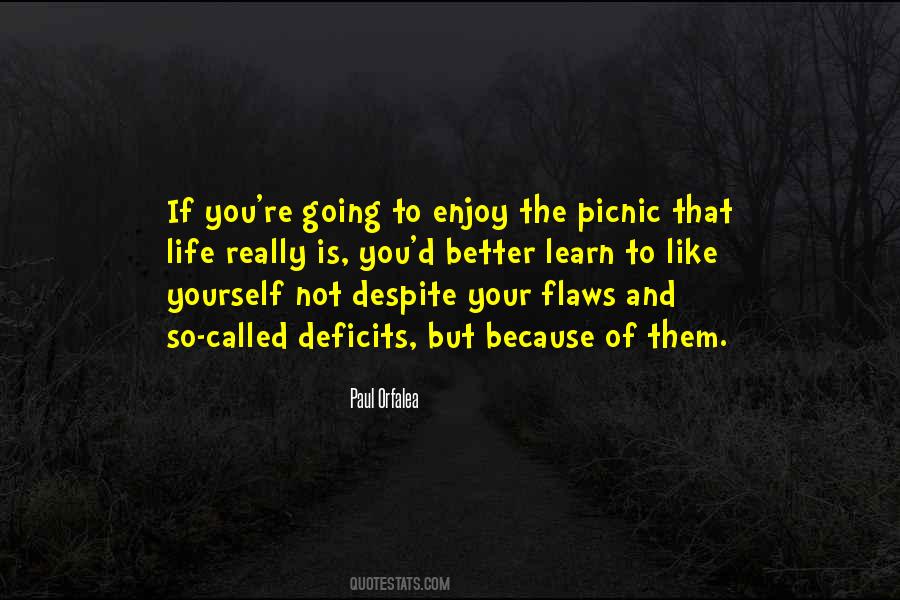 #19. Life is sometimes very complicated, but we can purposely learn to enjoy the simple yet powerful and beautiful things God has created! - Author: Joyce Meyer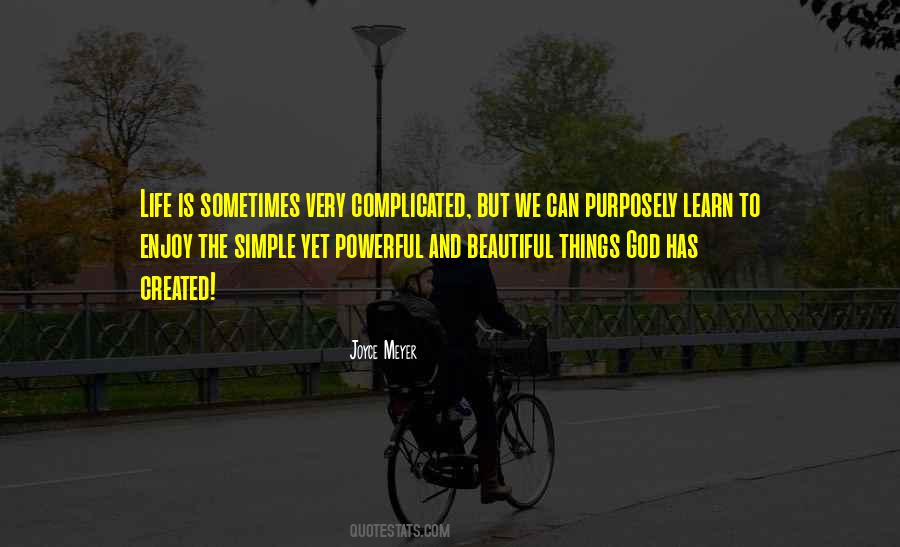 #20. My prayer is to learn new things, imbibe fresh insights. You must not take life too seriously. You must enjoy the process of living. - Author: Sonu Nigam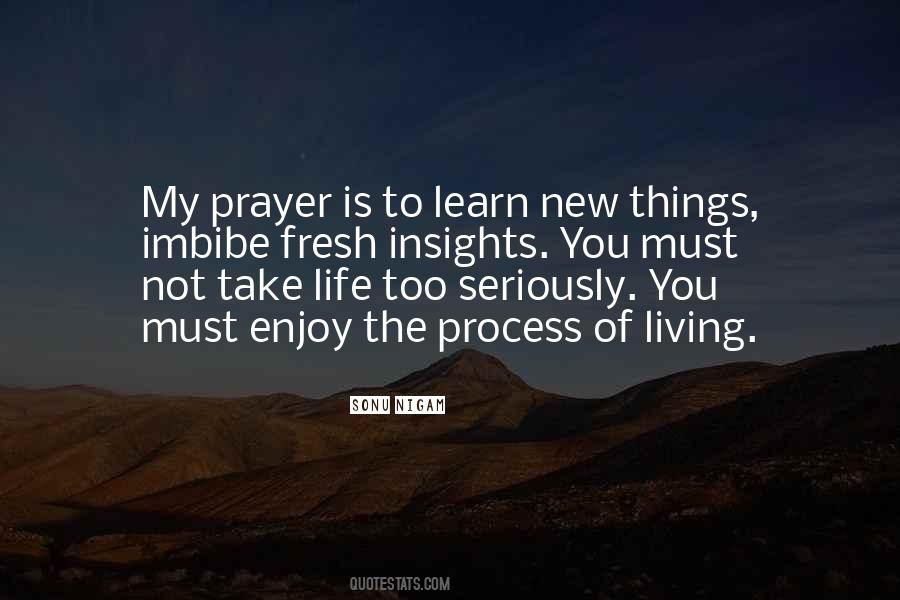 #21. It may be a Mountain or a Tree, a River or a Bee ... learn to enjoy the little things in Life.-RVM - Author: R.v.m.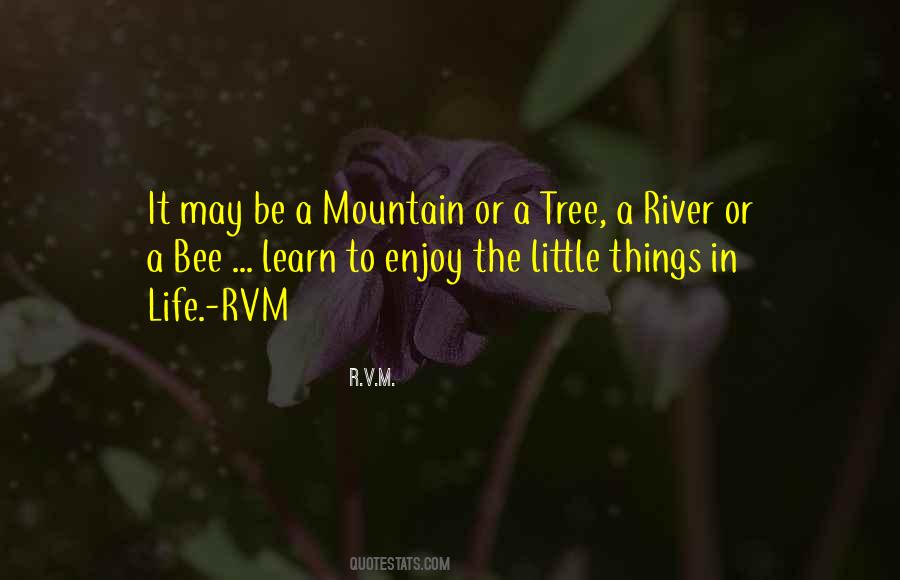 #22. Life is a journey, the metaphor guides you to some conclusions: You should learn the terrain, pick a direction, find some good traveling companions, and enjoy the trip, because there may be nothing at the end of the road. - Author: Jonathan Haidt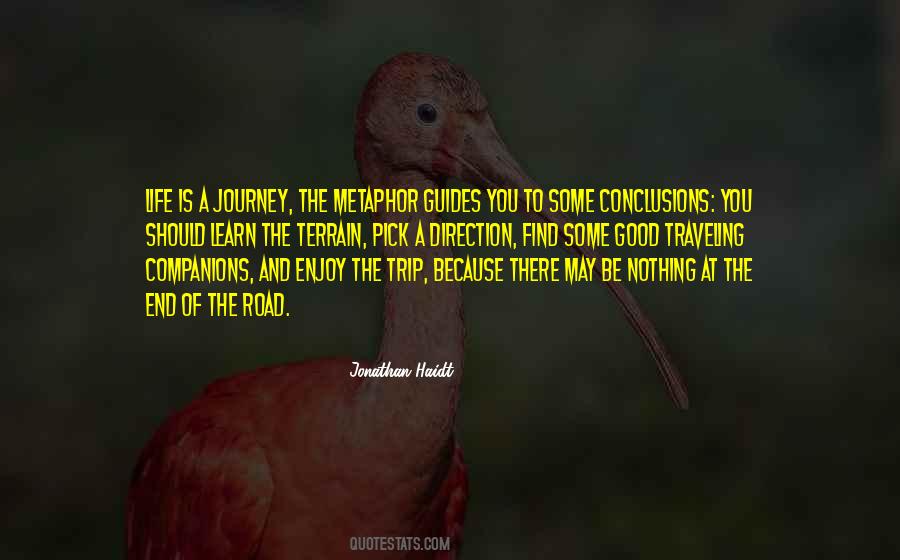 #23. Today I will do something just for the fun of it. I will find something to do that's just for me and I won't worry about what I should be doing. I will learn how to make myself feel good and enjoy life to the fullest. - Author: Melody Beattie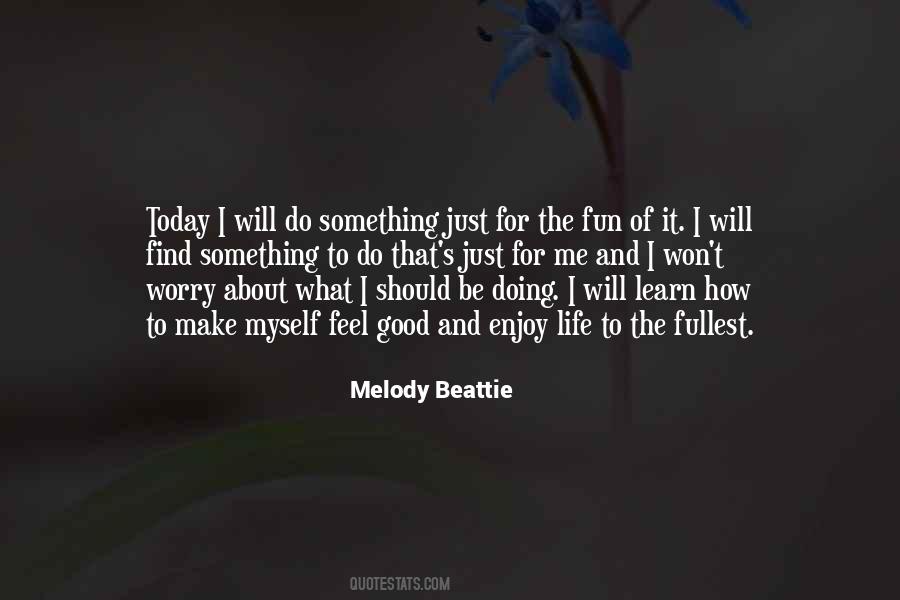 #24. The reason for spiritual enlightenment is not to escape life, but to learn how to live it richly, to enjoy it.
The Language of Soul - Author: Harold Klemp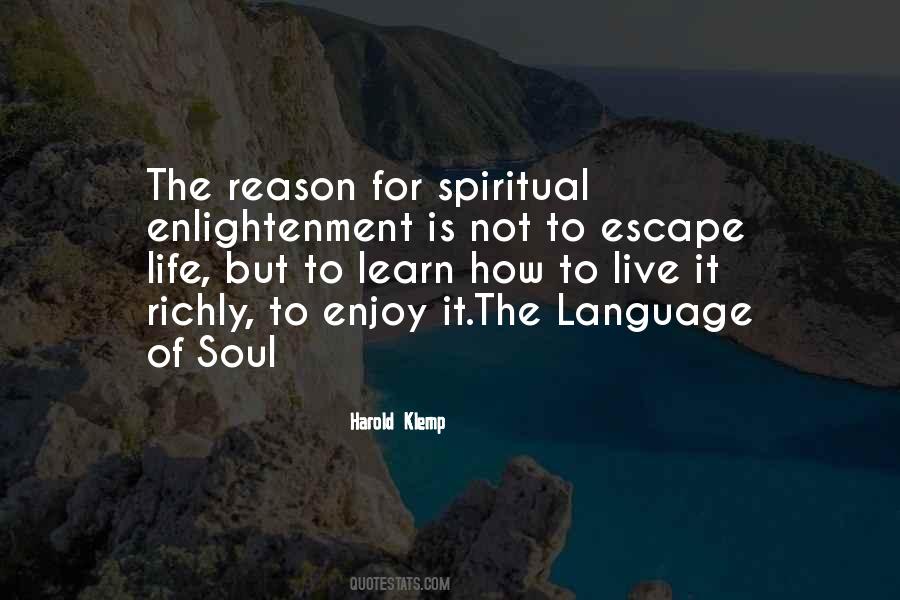 #25. The only advice [for new writers and poets] I can offer is to be yourself: not the self someone else wants you to be, but the self you are. Enjoy yourself and your life. But most of all travel and eat. That's how we learn. - Author: Nikki Giovanni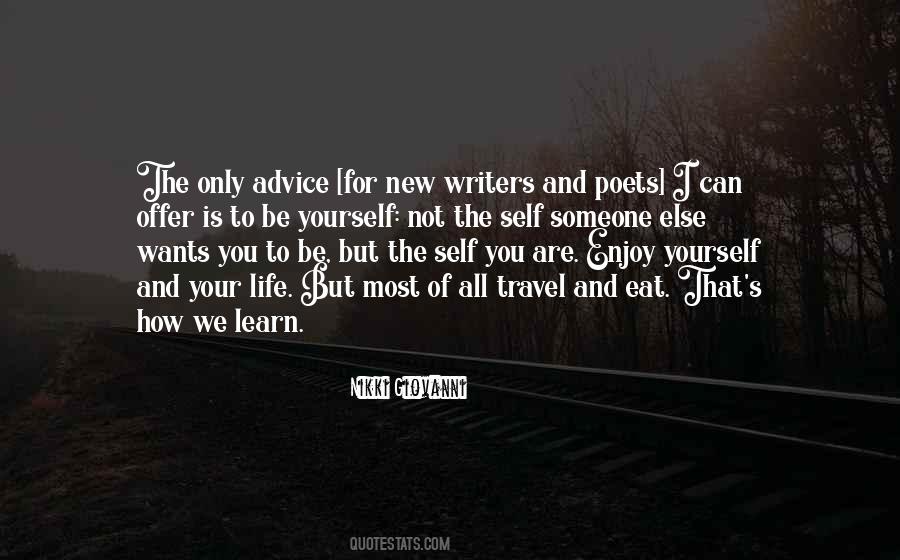 #26. When we learn to enjoy success as well as failure, we will be eternally happy and joyful for sure. - Author: Debasish Mridha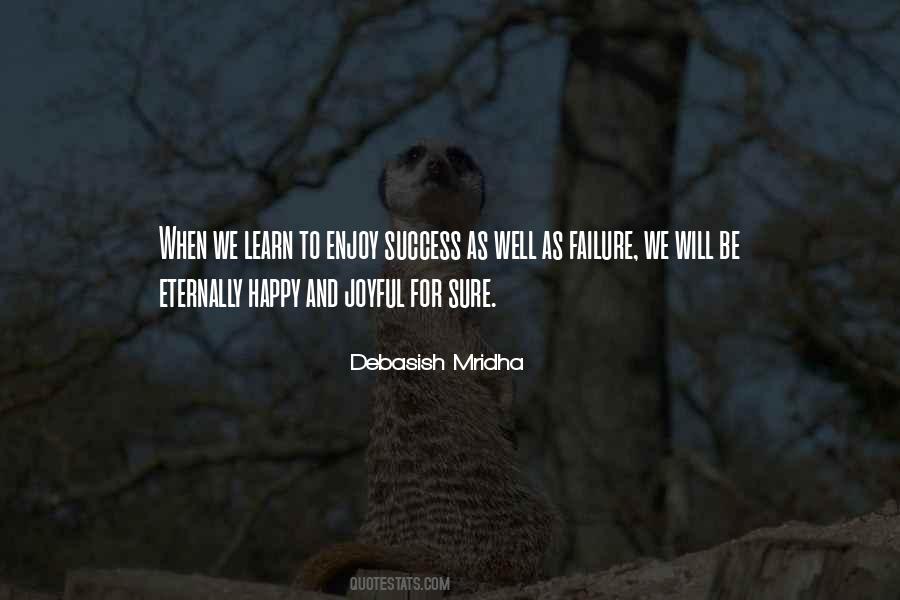 #27. This is your life, Larry. Learn to enjoy what you've got. - Author: Michael Caine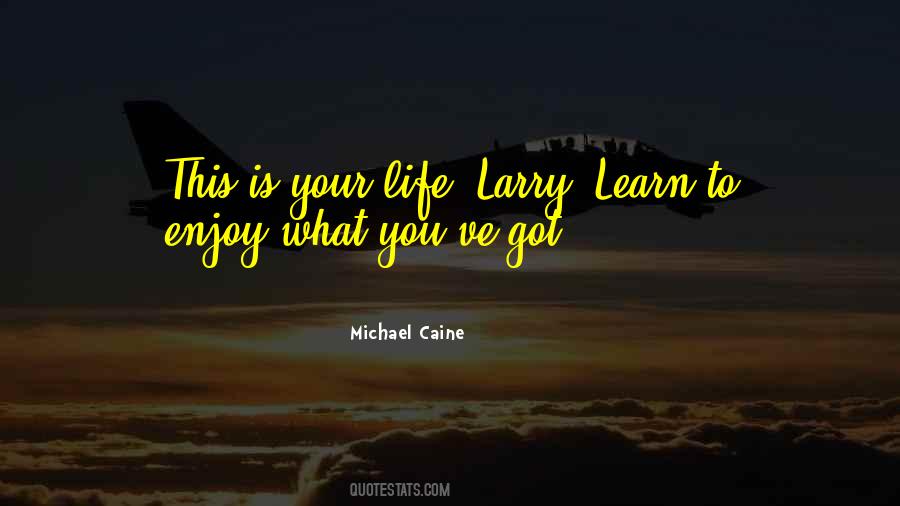 #28. A golfer has to learn to enjoy the process of striving to improve. That process, not the end result, enriches life. - Author: Bob Rotella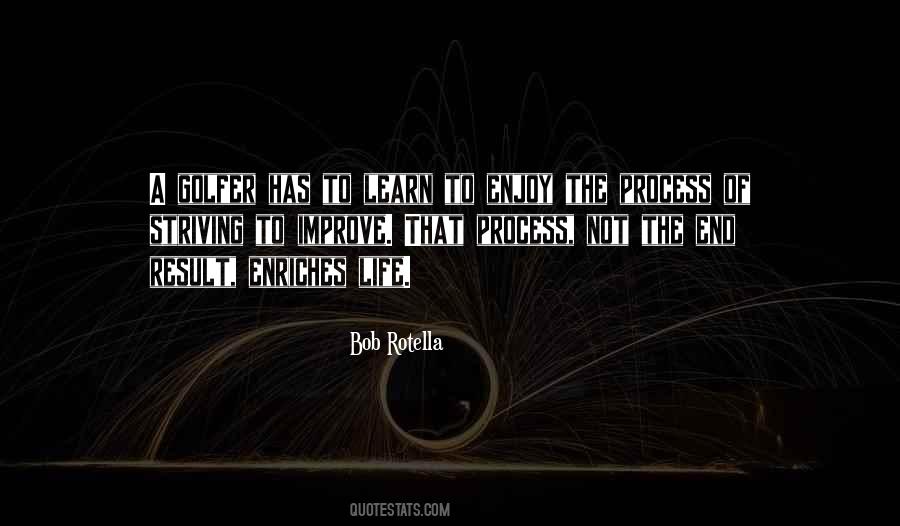 #29. The task is to learn how to enjoy everyday life without diminishing other people's chances to enjoy theirs. - Author: Mihaly Csikszentmihalyi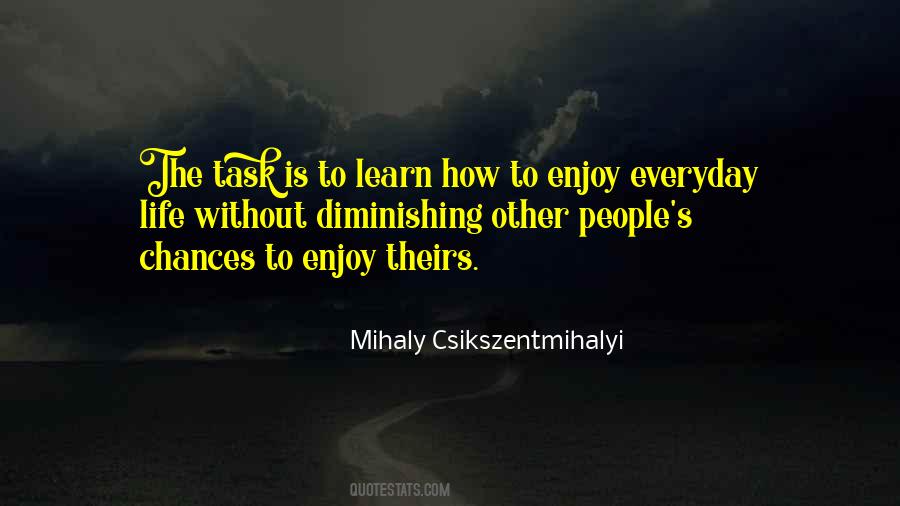 #30. It is essential to learn to enjoy life. It really does not make sense to go through the motions of existence if one does not appreciate as much of it as possible. - Author: Mihaly Csikszentmihalyi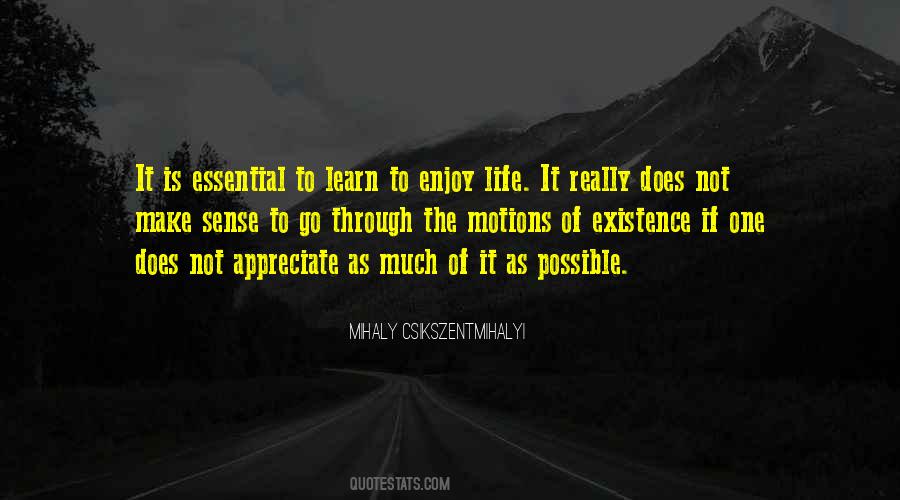 #31. just learn to live life as if you were on vacation. Take time to read, play and enjoy everyday life. - Author: Melody Stressdone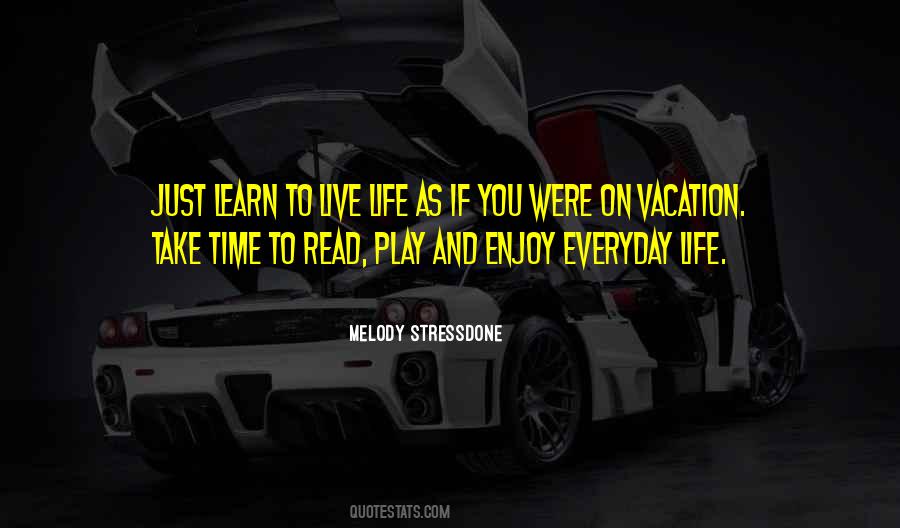 #32. Don't take life too seriously! Learn to enjoy yourself and be grateful for all you have. - Author: Dia Frampton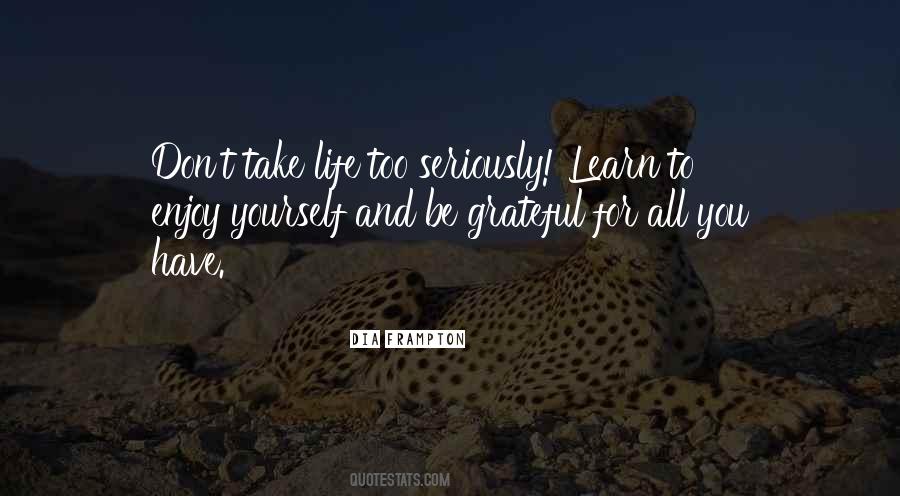 #33. We have to learn how to stop being afraid of people who are different than us, who are supposedly our enemies. We are taught that our enemies are there, not that people want to live in peace. They don't want to fight. They just want to live and enjoy life and accomplish things. - Author: Eytan Fox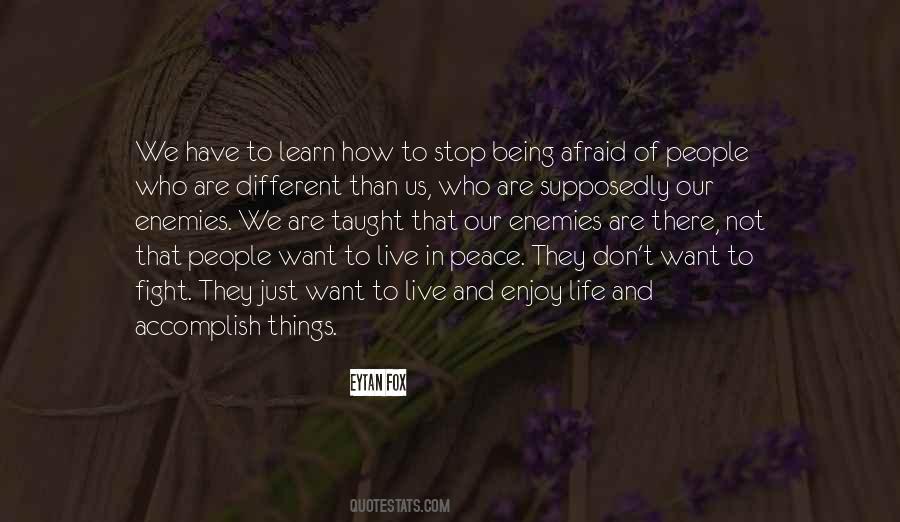 #34. When Addie had signed up for this course she'd been determined to do whatever it took to get through with a passing grade. She hadn't expected to enjoy it or even learn from it. Yet the novel they were studying was filled with life lessons that seemed to apply directly to her. - Author: Debbie Macomber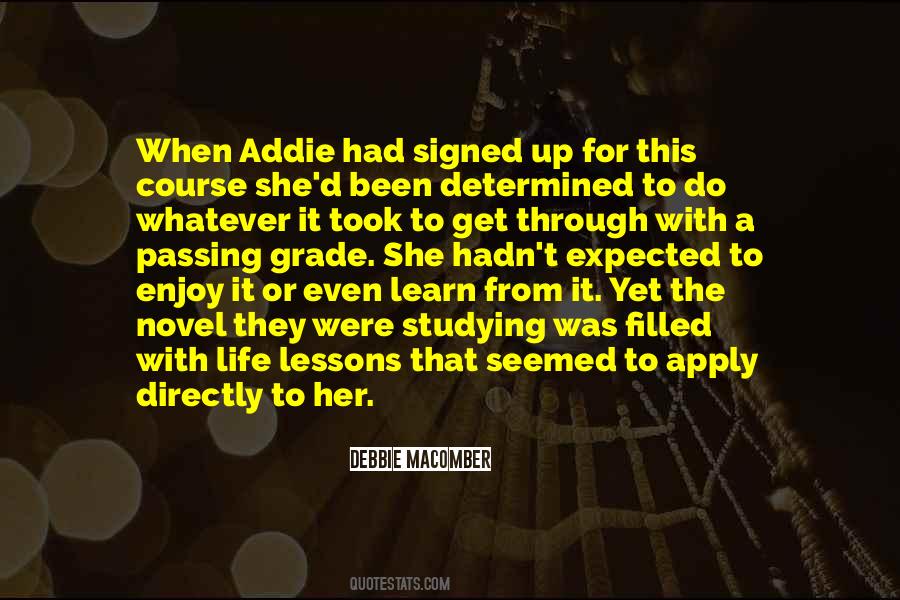 #35. Life is a bumpy ride. The trick is to relax, absorb the bumps - and learn to enjoy it. - Author: Gary Hayden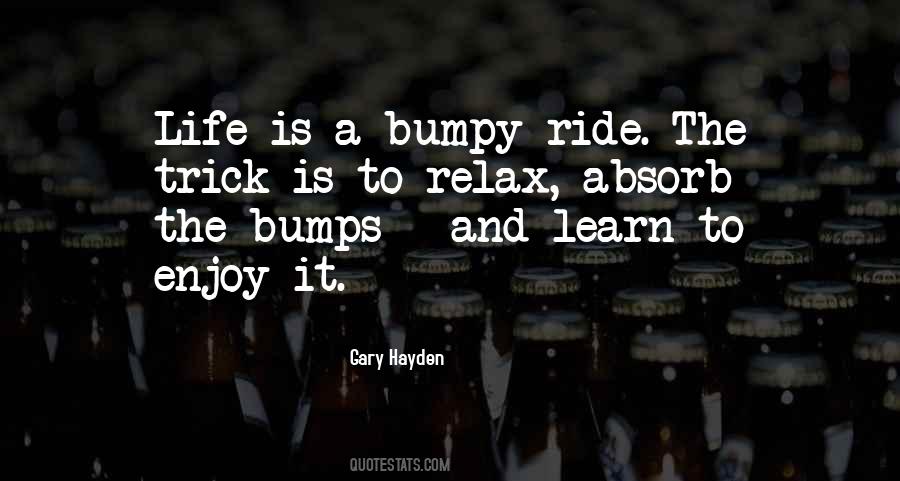 Famous Authors
Popular Topics