Importance Of Your Love Famous Quotes & Sayings
List of top 44 famous quotes and sayings about importance of your love to read and share with friends on your Facebook, Twitter, blogs.
Top 44 Importance Of Your Love Quotes
#1. I want to make it clear that the black race did not come to the United States culturally empty-handed. The role and importance of ethnic history is in how well it teaches a people to use their own talents, take pride in their own history and love their own memories. - Author: John Henrik Clarke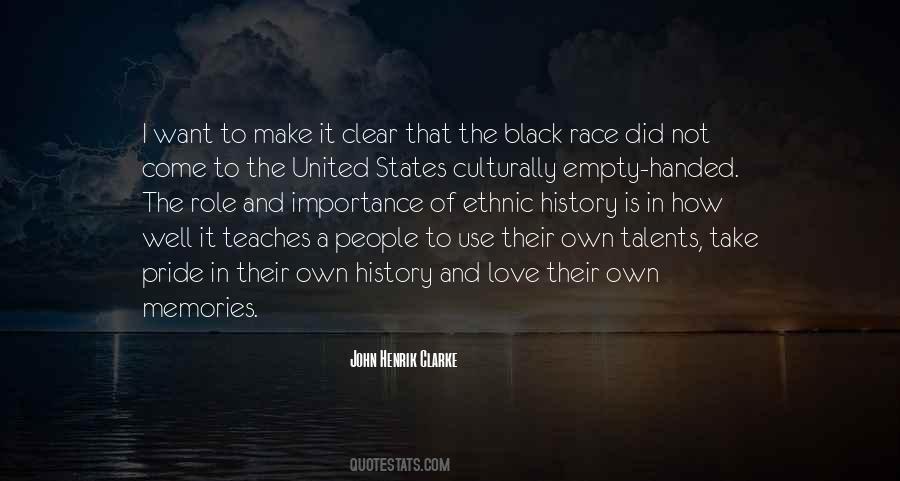 #2. You've crafted this bored veneer, but you're always giving yourself away in moments like that. In the moments that really matter. - Author: Stephanie Perkins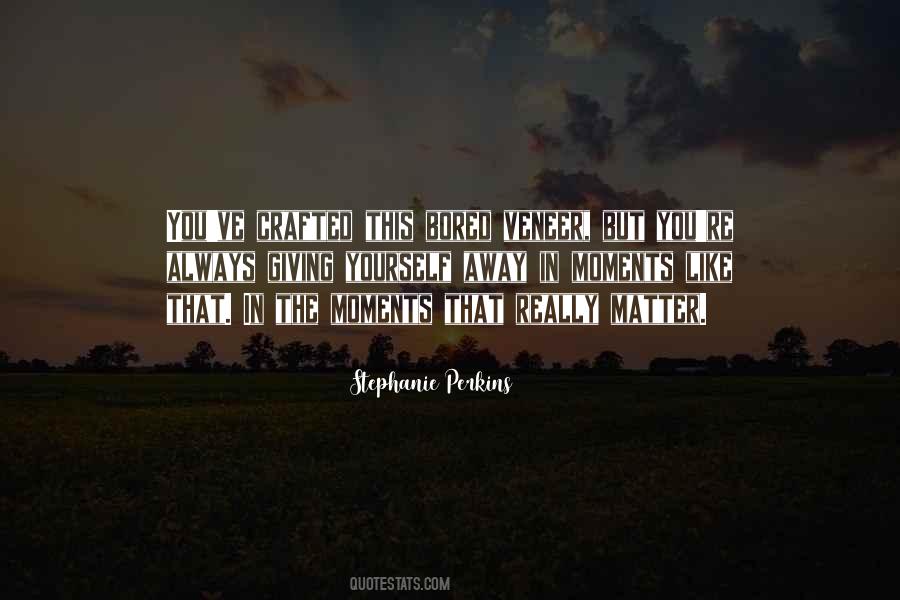 #3. The tears in my eyes are now running down my cheeks at the thought that I have been his wife and his bedfellow, his companion and his duchess, and even now, though he is near to death, still he does not love me. He has never loved me. He never will love me. - Author: Philippa Gregory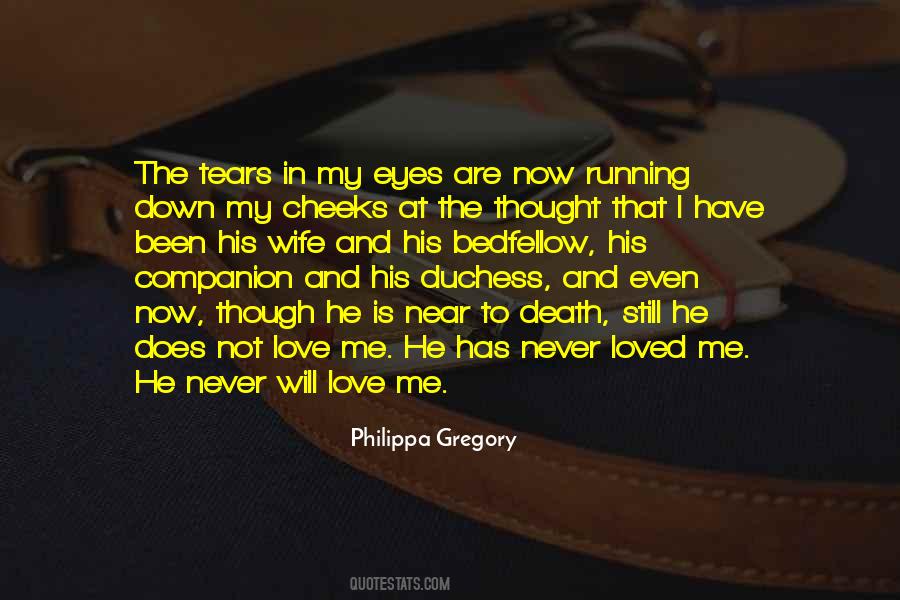 #4. The first professional play I ever saw was The Importance Of Being Earnest, and I just fell in love. - Author: Kim Cattrall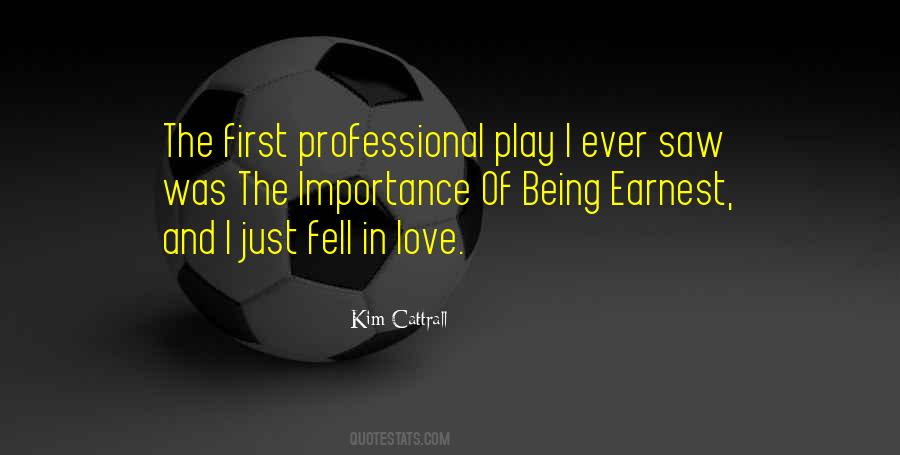 #5. If you can open your mouth to say; I love you! To someone without taking such person(s) as your priority, even with your gifts and money, something more important than your freebie is missing out! - Author: Michael Bassey Johnson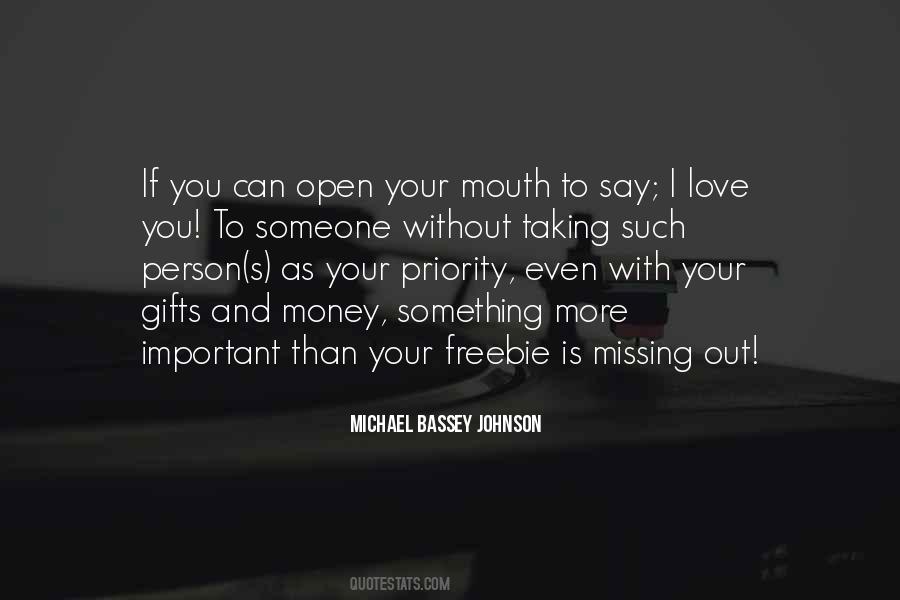 #6. A wise woman knows the importance of speaking life into her man. If you love him; believe in him, encourage him and be his peace. - Author: Denzel Washington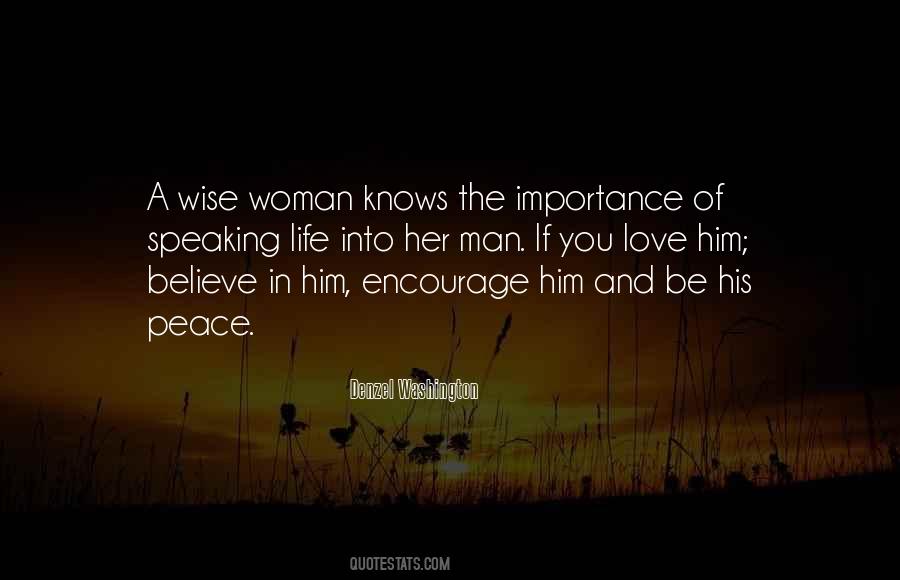 #7. A smile is the best compliment of love for a friend and for a stranger. - Author: Debasish Mridha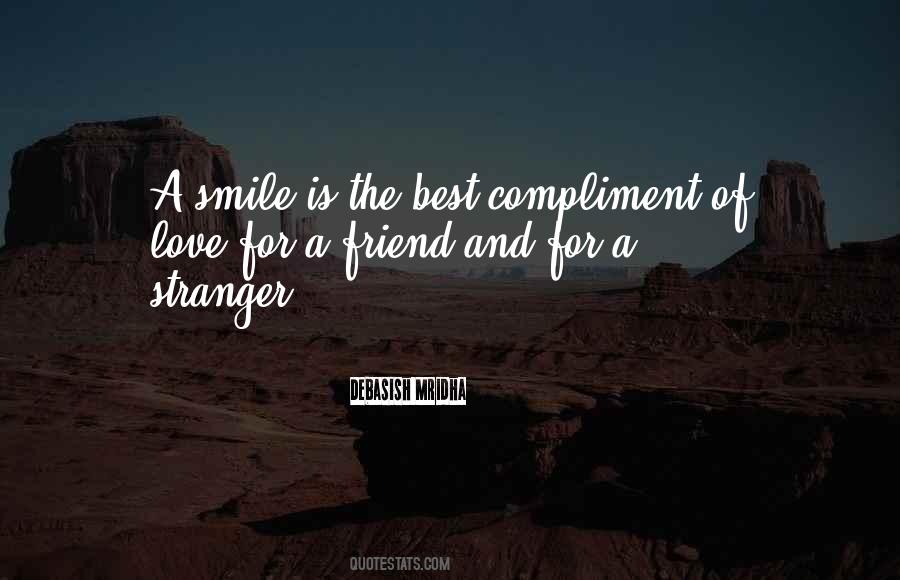 #8. If there's ever an example of the importance of making bold bets and focusing on what you love, it's Twitter. - Author: Dick Costolo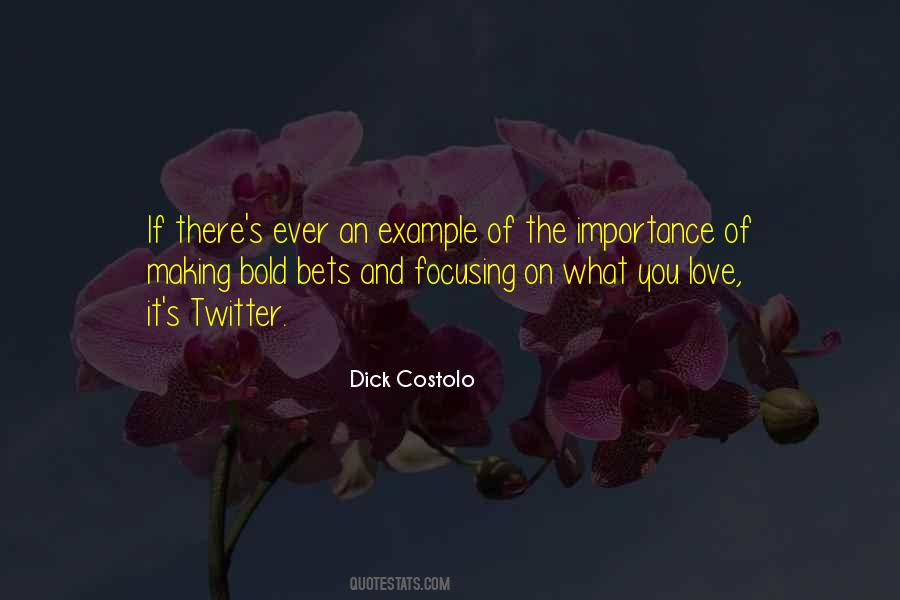 #9. The importance of friends few people would be able to recognize some friend comes in our life readily and consequently they goes but life doesn't stop for anyone but only one thing remains that is their memories which cannot be wipe out as you guys always remain in my heart and we are the best - Author: Avinash Advani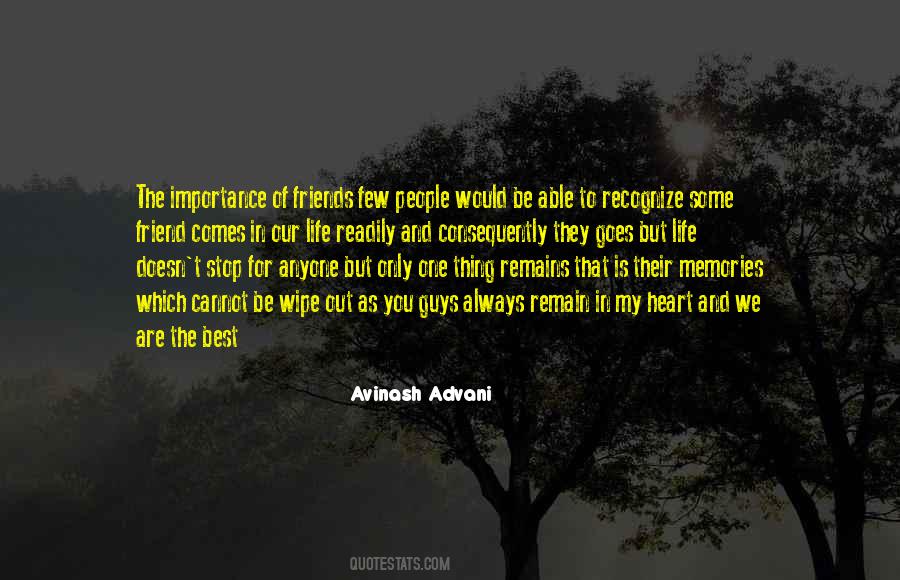 #10. The only thing of importance, when we depart, will be the traces of love we have left behind. - Author: Albert Schweitzer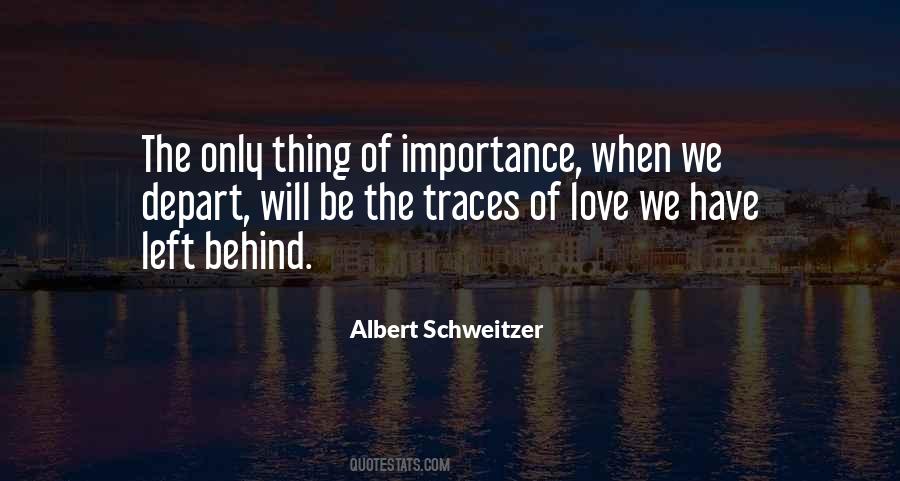 #11. Any time we look at our Maker with love, our importance in our own eyes diminishes, and we are filled with awe and humility and love for others. - Author: Julian Of Norwich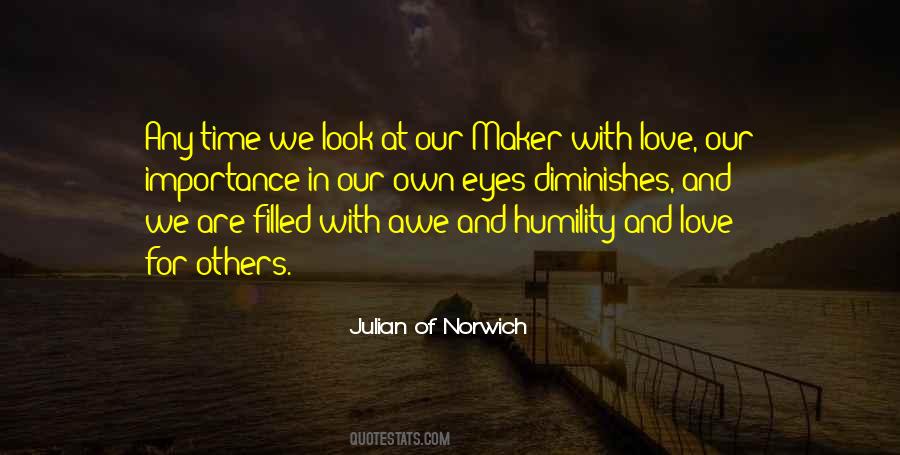 #12. When you don't put your initials behind your name, and I've got tons of them, and when you talk about storytelling or love or gratitude, you're diminishing your legitimacy and importance in this world. - Author: Brene Brown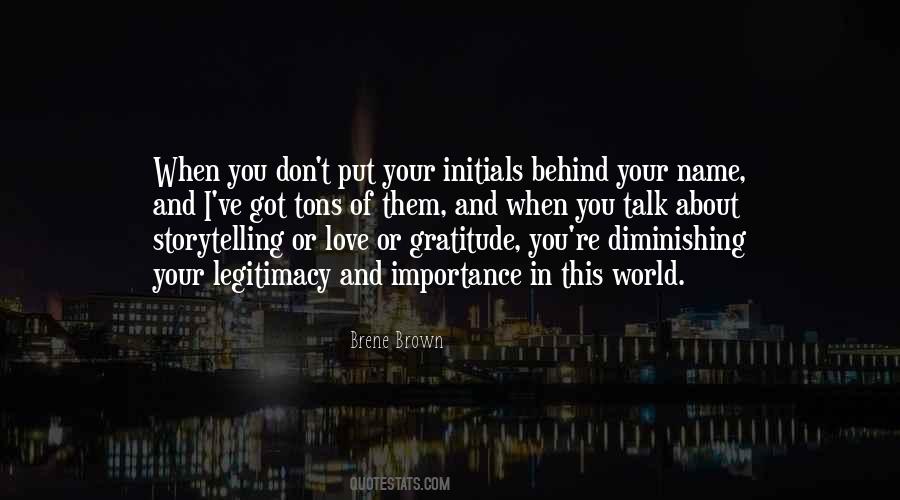 #13. We love flattery, even though we are not deceived by it, because it shows that we are of importance enough to be courted. - Author: Ralph Waldo Emerson
#14. All love began with a tingling in the heart and a beautiful small smile. - Author: Debasish Mridha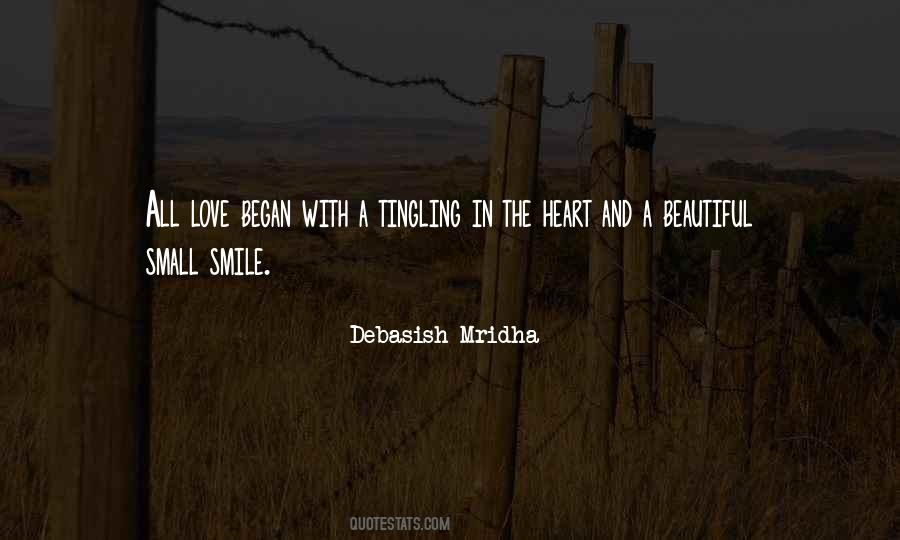 #15. I'm terrified that I will never be able to put him from my mind. I don't love him but I'm afraid that he will make it impossible for me ever to love anyone else. - Author: Mary Balogh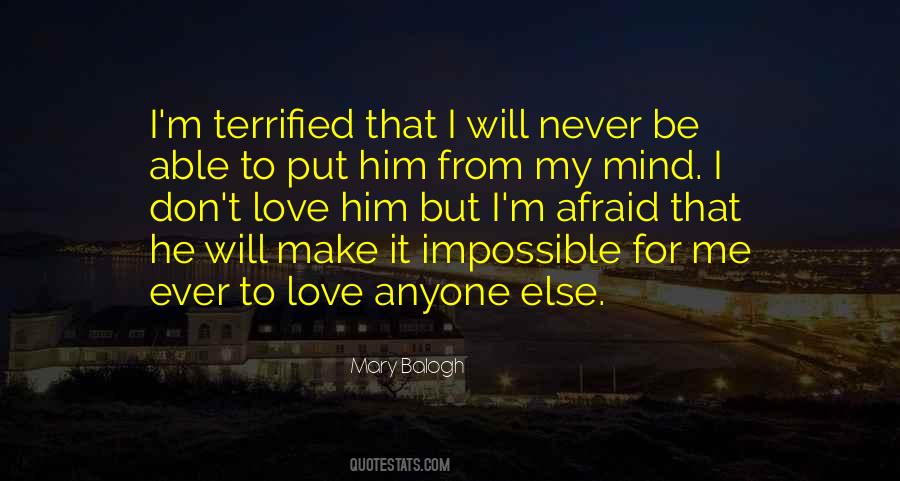 #16. The value of all service lies in the spirit in which you serve and not in the importance or magnitude of the service. Even the lowliest task or deed is made holy, joyous, and prosperous when it is filled with love. - Author: Charles Fillmore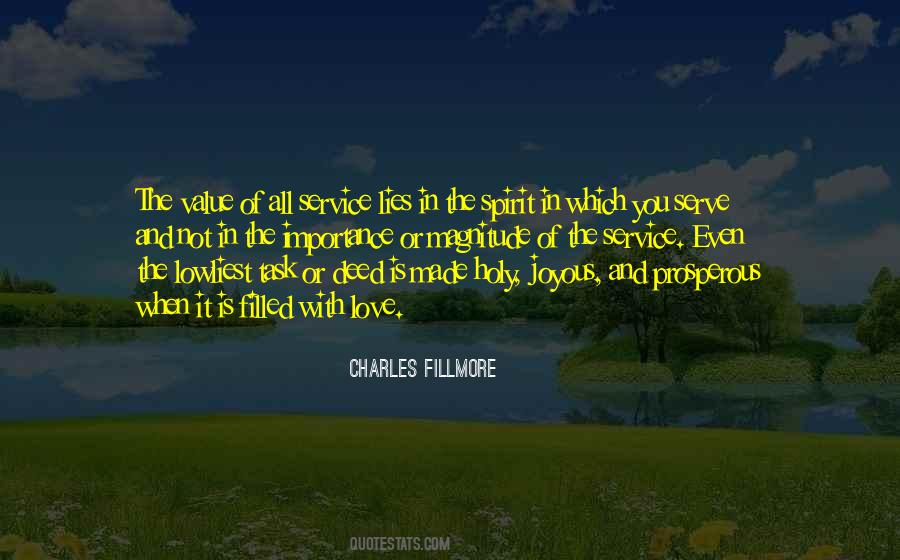 #17. It's not your schedule that keeps you from praying, it's your failure to realize the importance of prayer. - Author: Jim George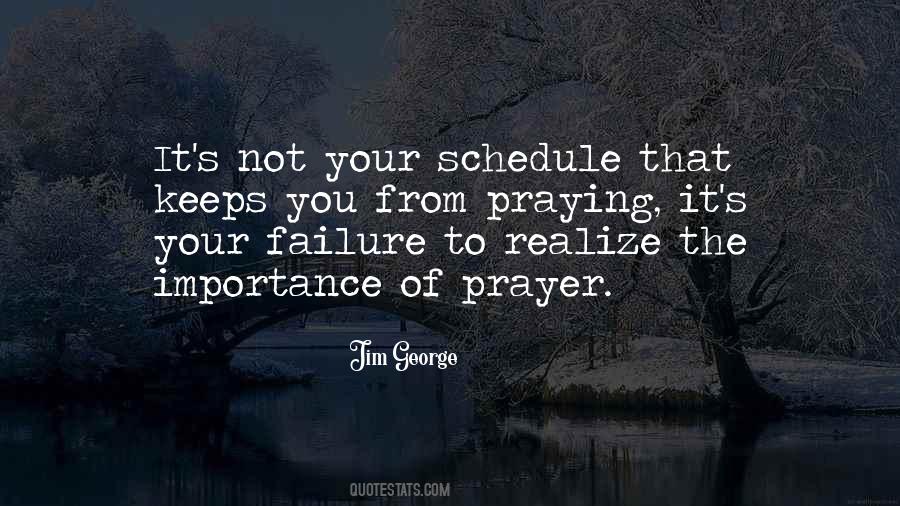 #18. True friendship and Pure love outweigh money, fame or power in importance and is eternal currency for those who know its value... - Author: HaaJar Johnson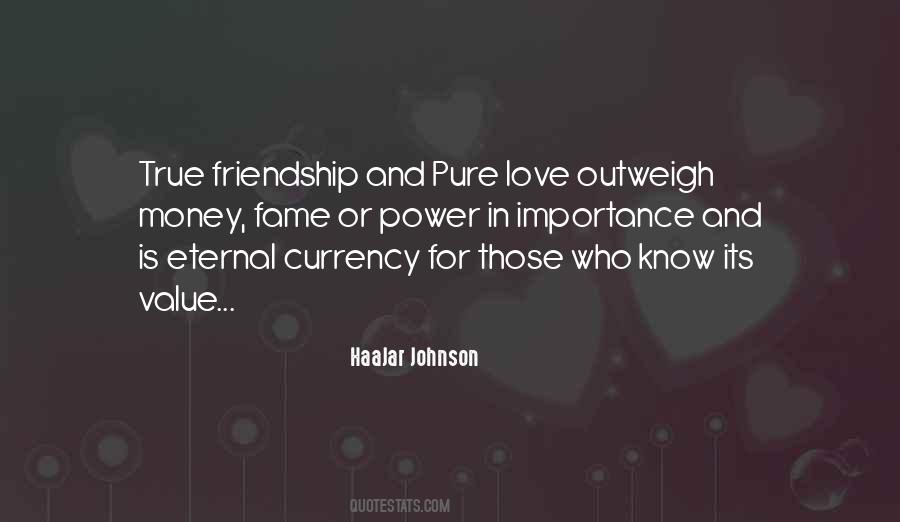 #19. Remember, if you want to love your life and live it to the fullest, don't let the sun go down on your anger. If you don't have a solution to the issue, agree to disagree and focus on the importance of the relationship. - Author: Victoria Osteen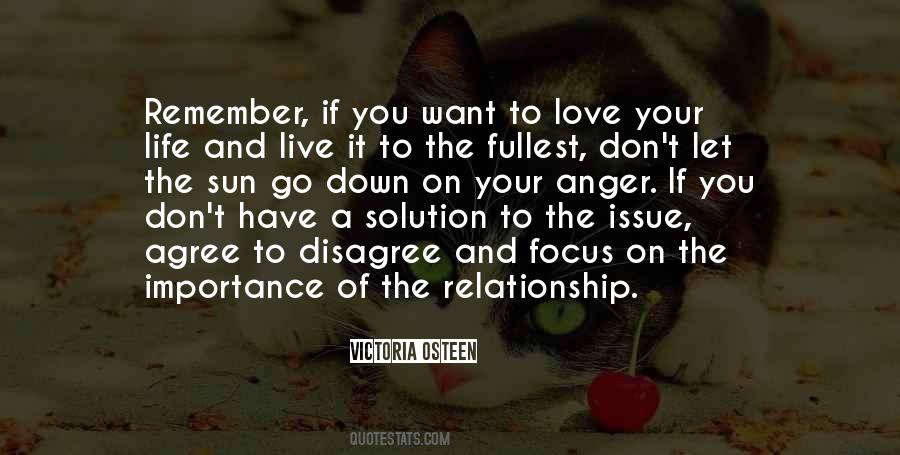 #20. You are a person of the greatest importance when you are a mother of a family. Just do your job right and your kids will love you. - Author: Ethel Waters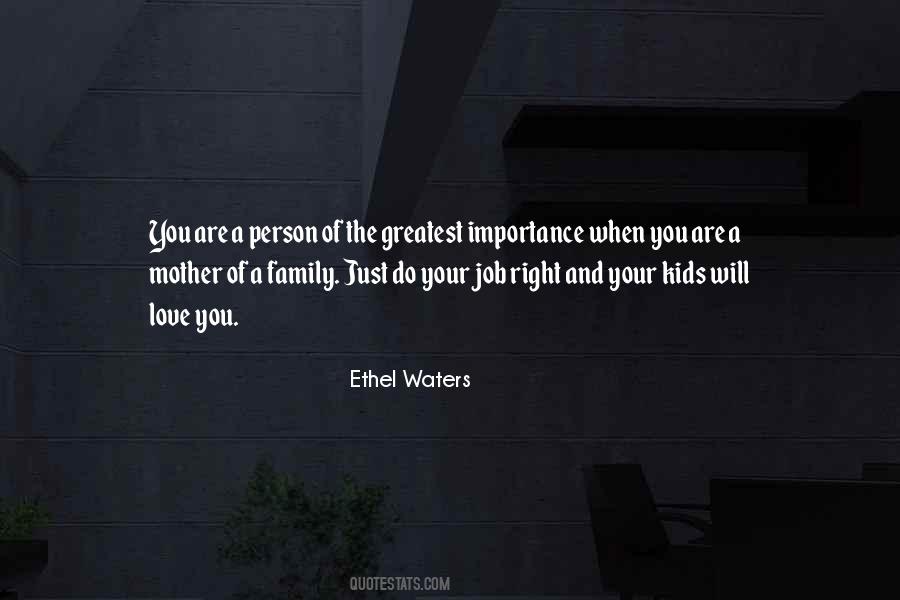 #21. To let love come in, you must smile to open the window of your mind. - Author: Debasish Mridha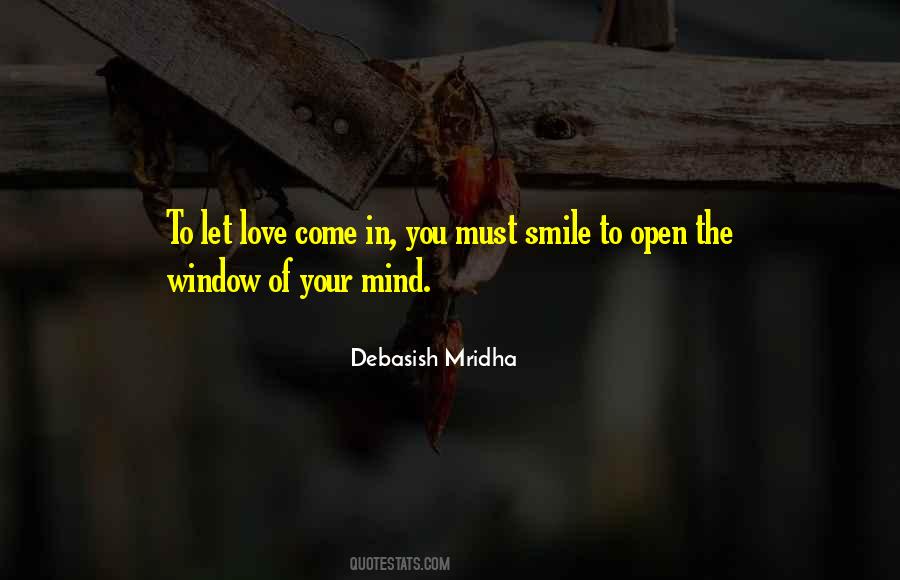 #22. I love the whole world of dance, because dancing is really the emotions through bodily movement. And however you feel, you just bring out the inner feeling through your mood ... people don't think about the importance of it. - Author: Michael Jackson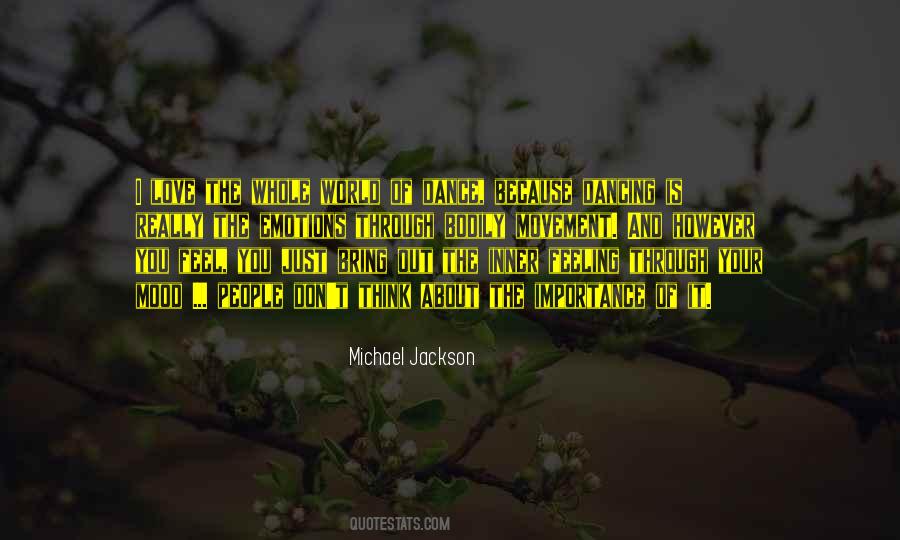 #23. Marriage is an arrangement between like-minded parties. It's a partnership, not a love affair. I never lied to you or kept anything of importance from you.She looked at him then, almost stunned, as if she didn't recognize him.
He didn't like it. Not at all. - Author: Mira Lyn Kelly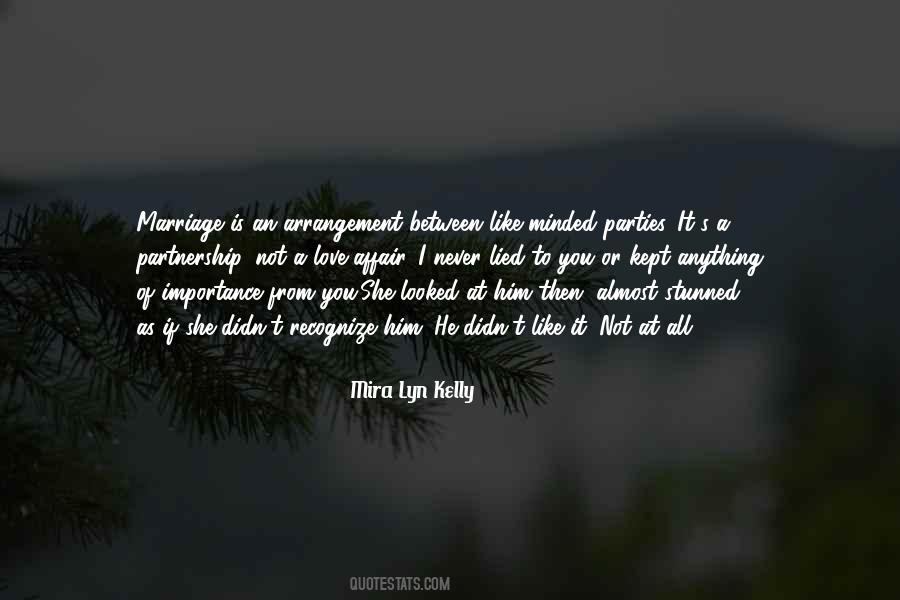 #24. Peace of mind is another way of saying that you've learned how to love, that you have come to appreciate the importance of giving love in order to be worthy of receiving it. - Author: Hubert H. Humphrey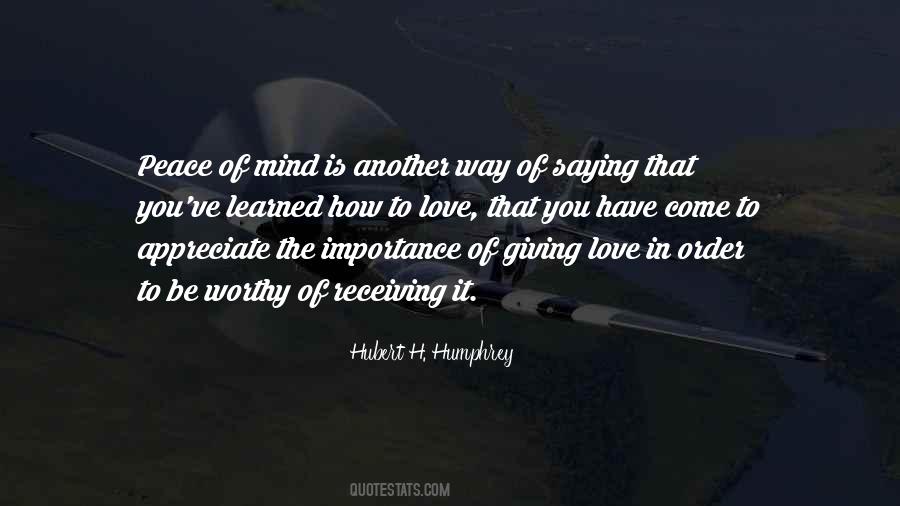 #25. Irony of "importance": Those who deserve, don't get it; Those who don't, get it in abundance by you. - Author: Shivam Singh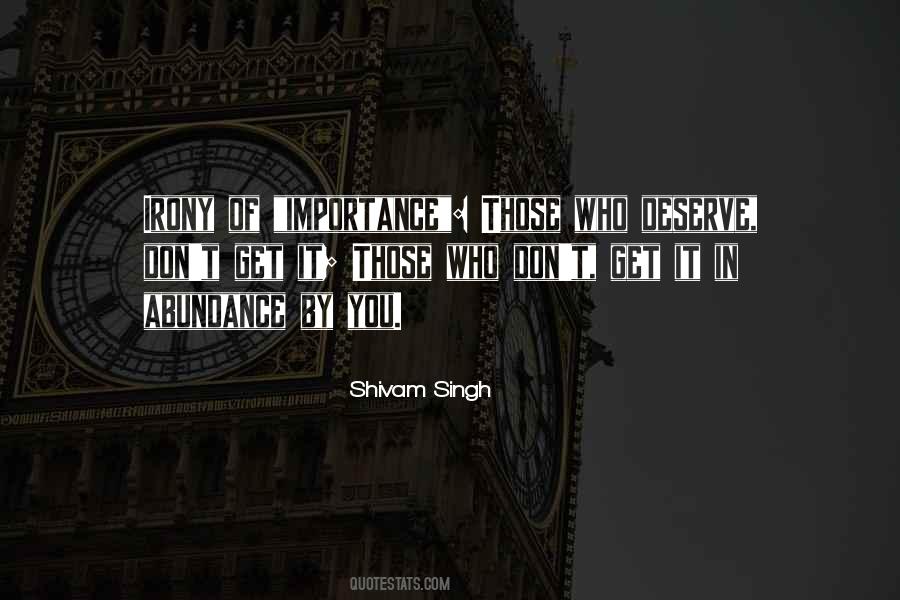 #26. Self-love is a good thing but self-awareness is more important. You need to once in a while go 'Uh, I'm kind of an asshole. - Author: Louis C.K.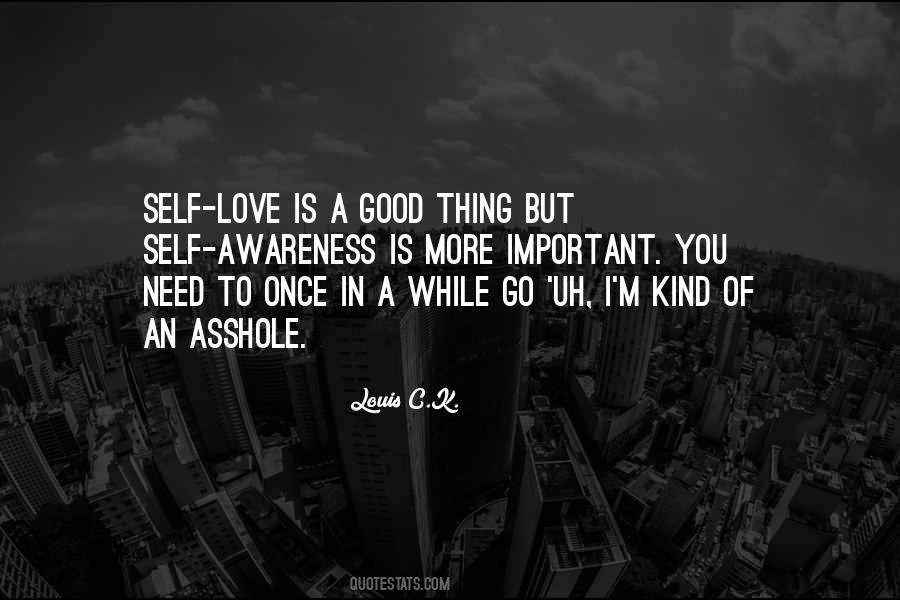 #27. No true Dharma Master behaves with rage, hate, ranting, self- importance. These are signs of mental instability, a character flaw. Never follow such a one as that. - Author: Jetsunma Ahkon Lhamo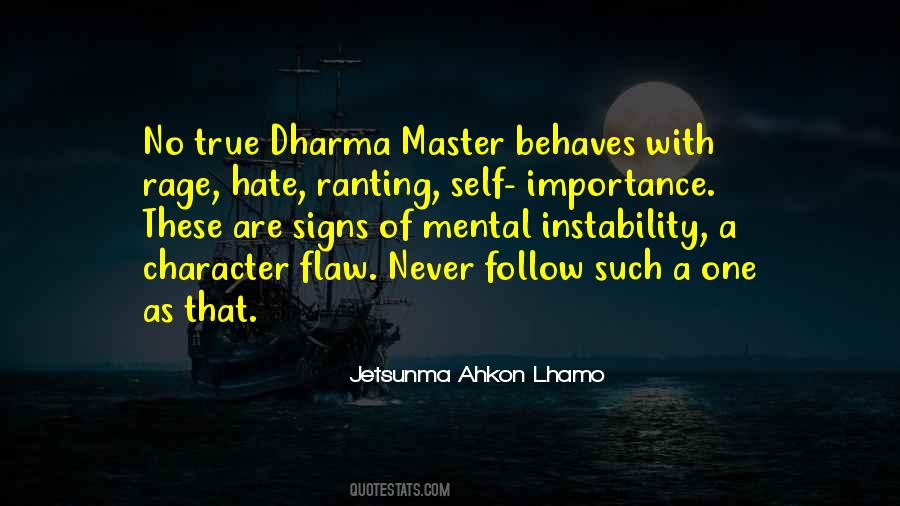 #28. I guess its because we all want to believe that what we do is very important, that people hang on to our very word, that they care what we think. The truth is, you should consider yourself lucky if you even occasionally get to make someone-anyone-feel a little better. - Author: J.D Scrubs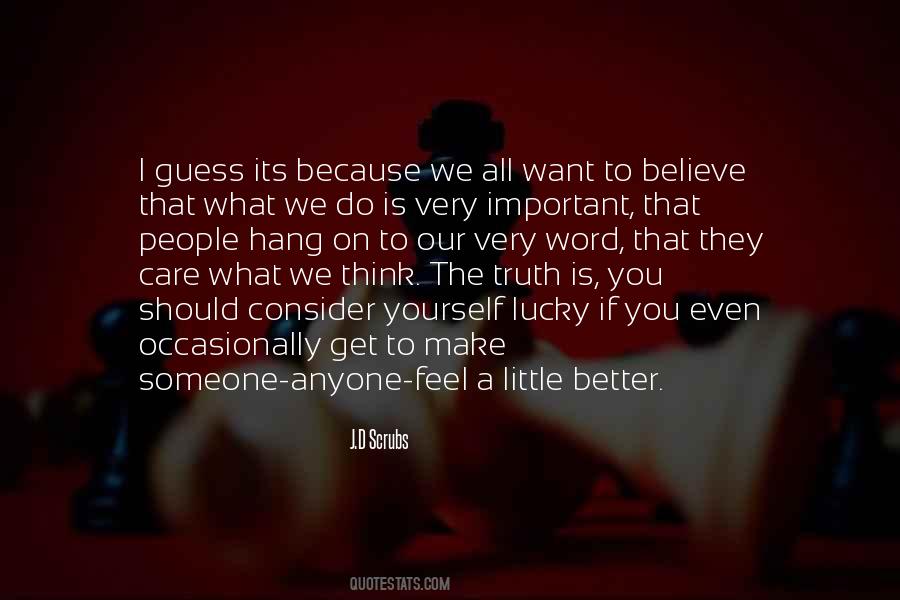 #29. We are important to ourselves and to those who love us. That's enough importance for anyone. - Author: Marty Rubin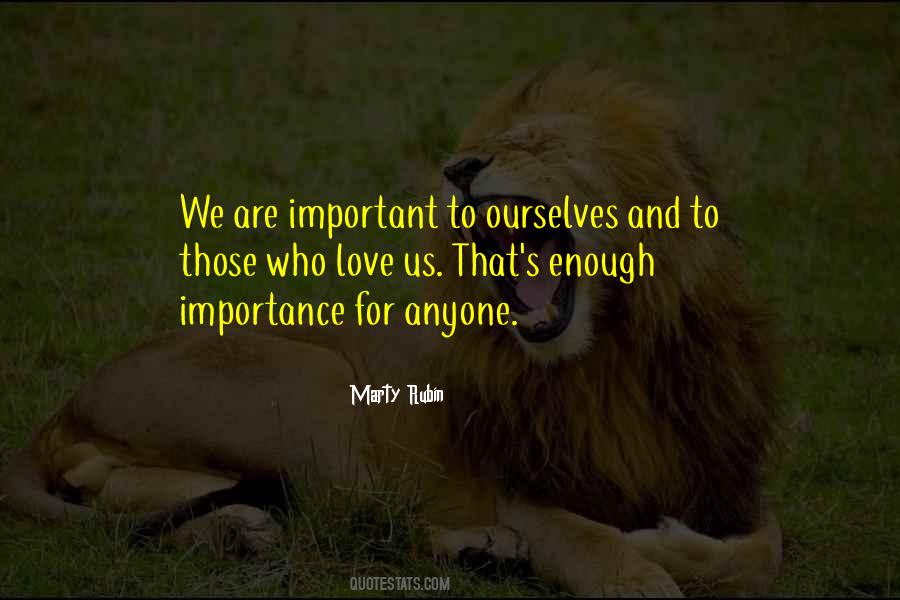 #30. [I attach] little importance to physical size. I don't feel the least humble before the vastness of the heavens. The stars may be large, but they cannot think or love; and these are qualities which impress me far more than size does. - Author: Frank P. Ramsey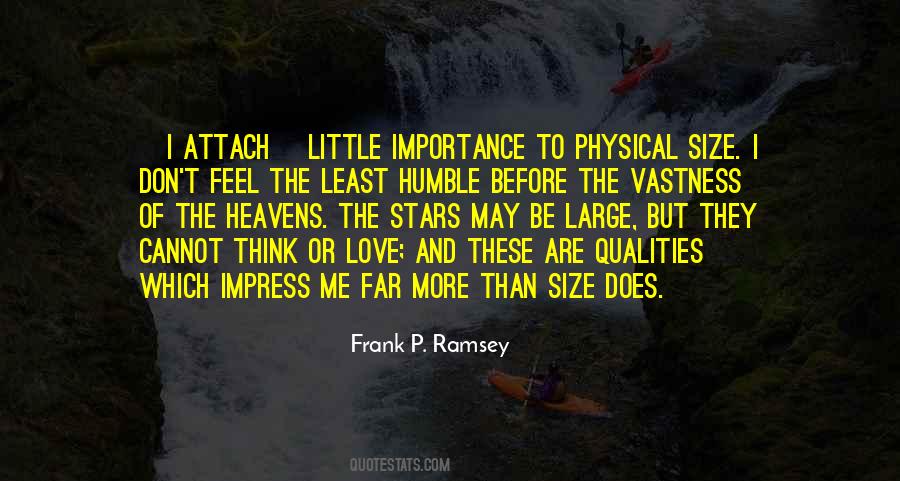 #31. The importance of pedestrian public spaces cannot be measured, but most other important things in life cannot be measured either: Friendship, beauty, love and loyalty are examples. Parks and other pedestrian places are essential to a city's happiness. - Author: Enrique Penalosa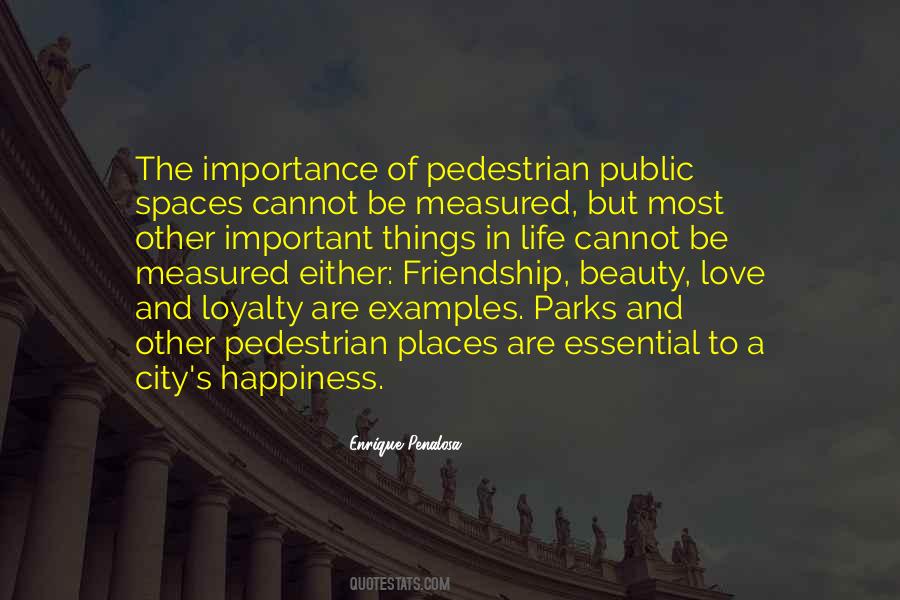 #32. Love should'nt make our choices for us; it should just add importance to our choices. - Author: Abbi Glines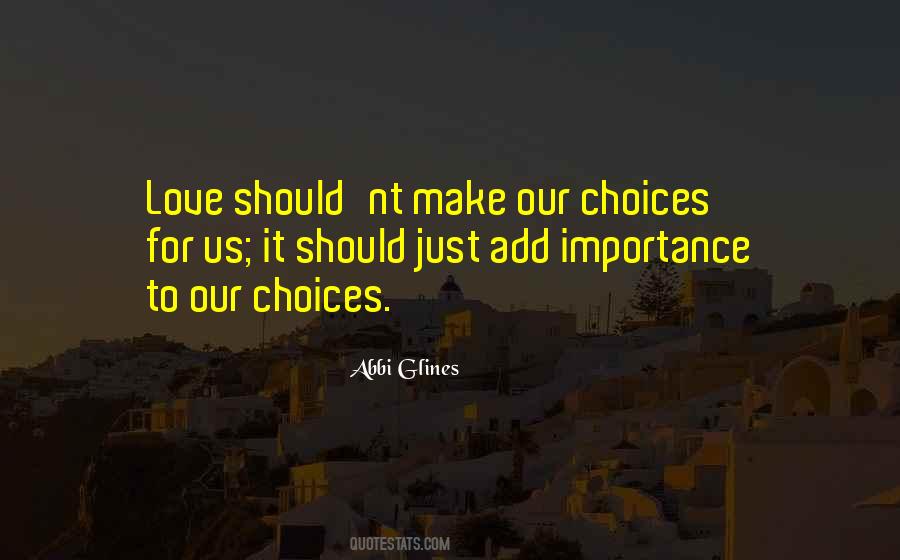 #33. One of the biggest lessons I learned from nearly dying of cancer is the importance of loving myself unconditionally. In fact, learning to love and accept myself unconditionally is what healed me and brought me back from the brink of death. - Author: Anita Moorjani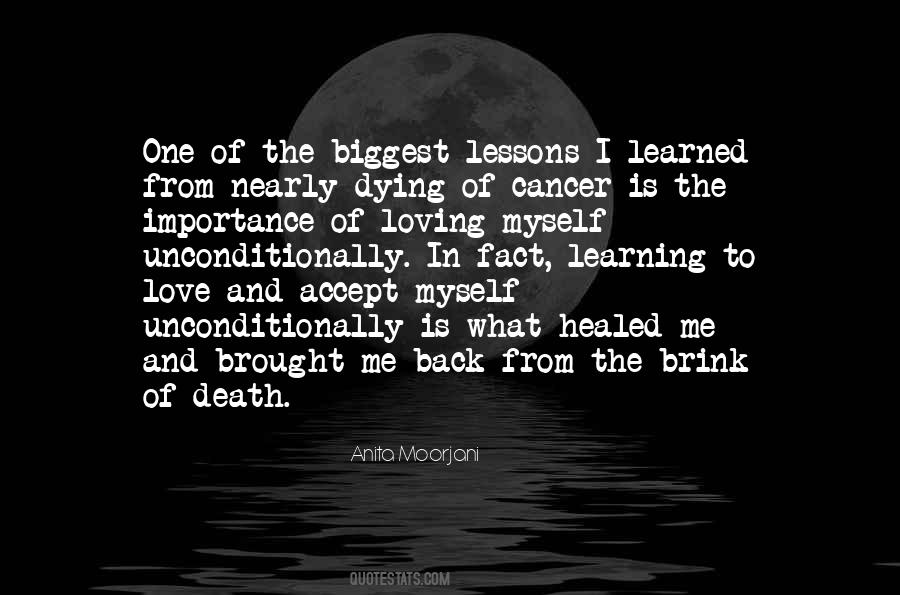 #34. I had fallen in love with a young man ... , and we were planning to get married. And then he died of subacute bacterial endocarditis ... Two years later with the advent of penicillin, he would have been saved. It reinforced in my mind the importance of scientific discovery ... - Author: Gertrude B. Elion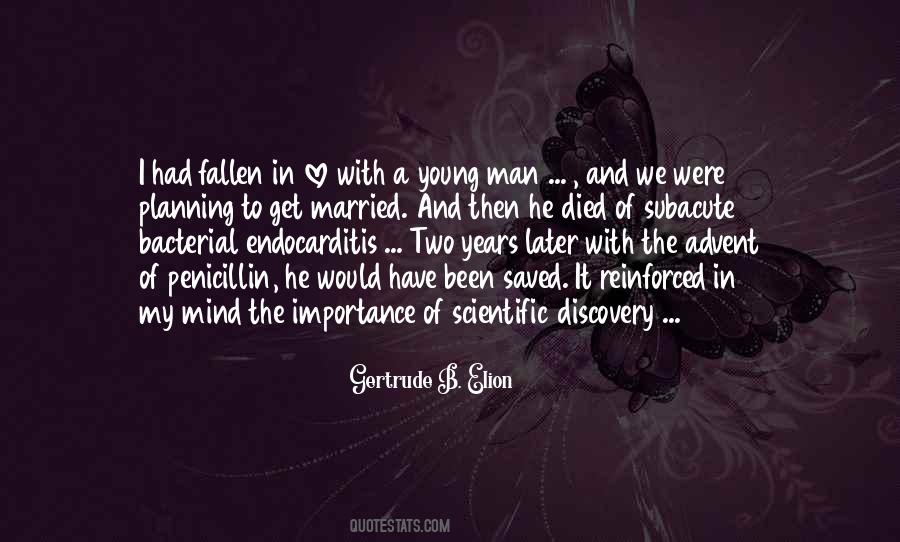 #35. Death is not good. It's just a fact. We don't need to give it so much importance. So I don't want to read anything that talks about it. - Author: Aditi Bose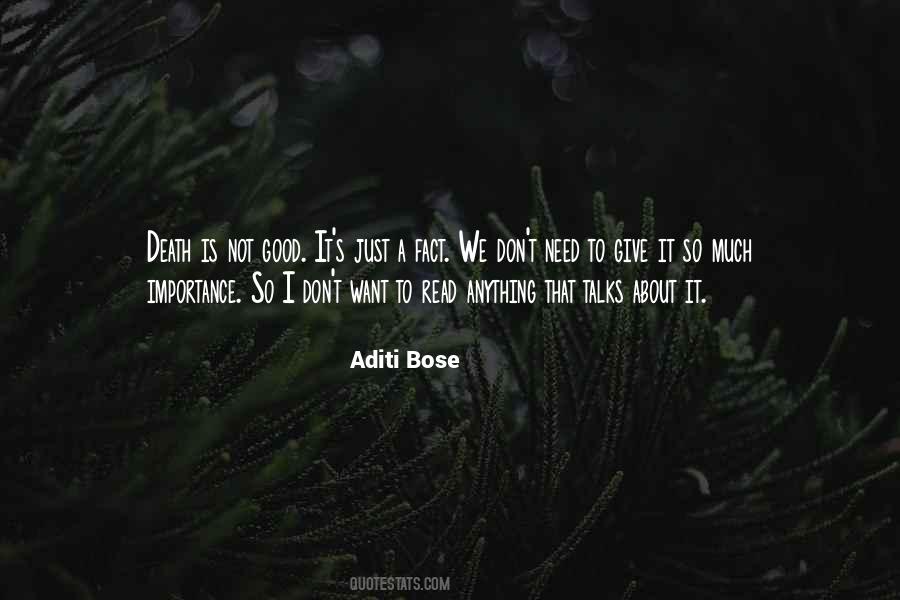 #36. There are some things in life that shouldn't be given so much importance, if they don't change what is essential. - Author: Laura Esquivel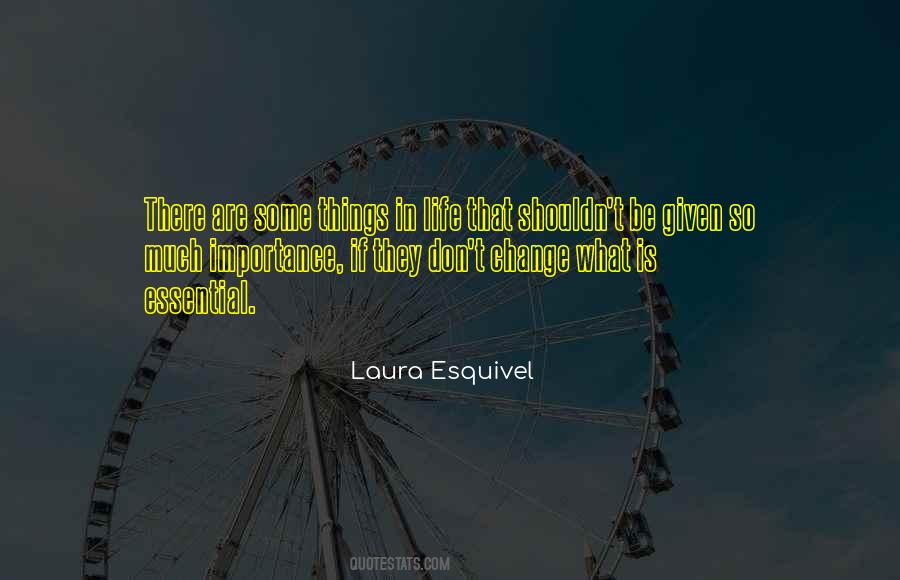 #37. Mothers, your relationship with your daughter is of paramount importance, and so is your example. How you love and honor her father, his priesthood, and his divine role will be reflected and perhaps amplified in your daughter's attitudes and behavior. - Author: Elaine S. Dalton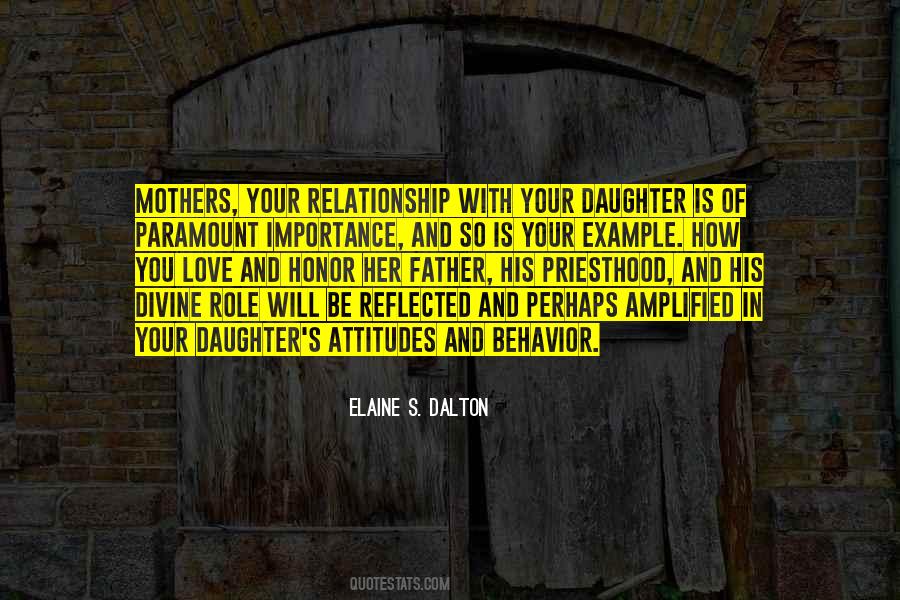 #38. I had parents who instilled in me the importance of love, morals and hard work. I give God all the glory because he has brought me through so much. - Author: Junior Seau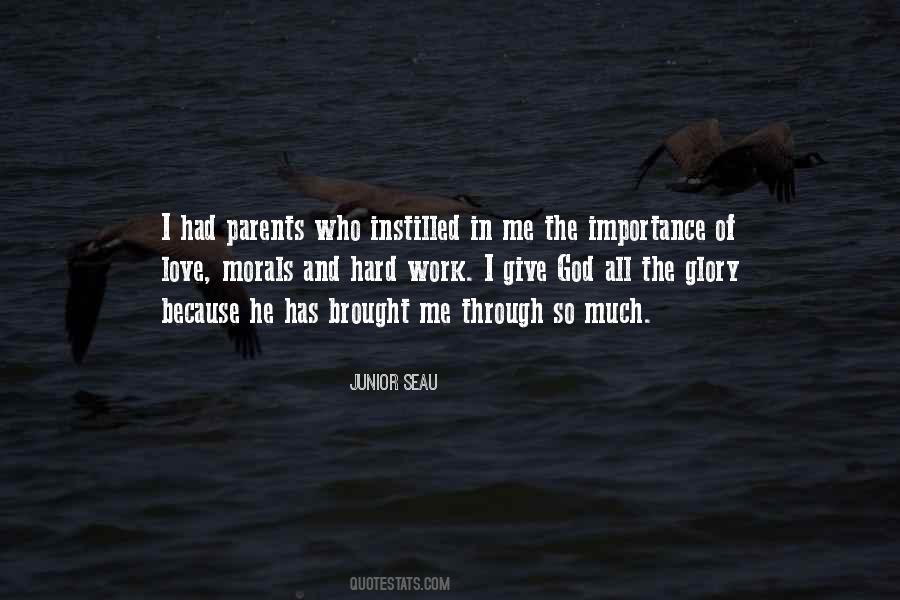 #39. Too many folk, women and men, love the person they wish to be, as if by loving that person, or being loved by that person, they could attain the importance they long for. - Author: Robin Hobb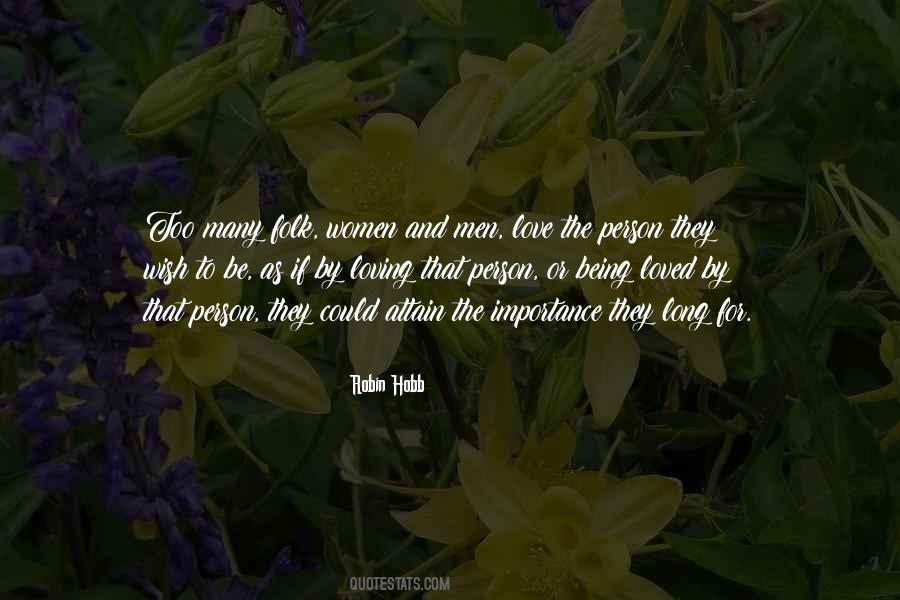 #40. Children are to be born into a family where the parents hold the needs of children equal to their own in importance. And children are to love parents and each other. - Author: Henry B. Eyring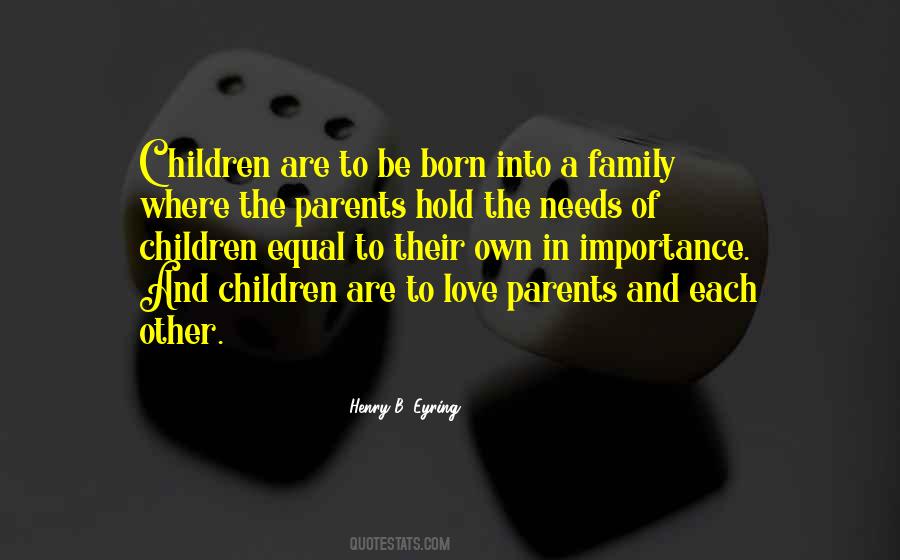 #41. There are only four questions of importance in life: What is sacred, of what is the spirit made, what is worth living for, and what is worth dying for. The answer to all of them is the same. Only LOVE. - Author: Umberto Eco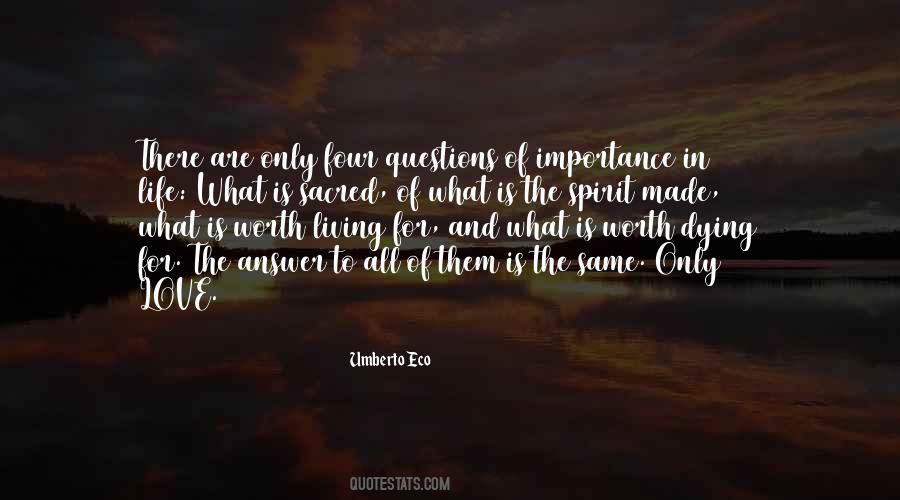 #42. Our notions with respect to the importance of life, and our attachment to it, depend on a principle which has very little to do with its happiness or its misery. The love of life is, in general, the effect not of our enjoyments, but of our passions. - Author: William Hazlitt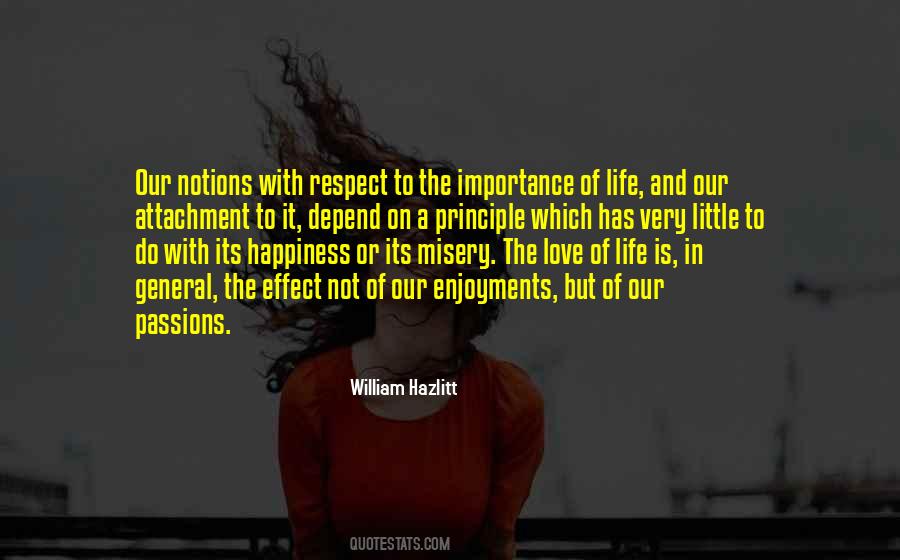 #43. When the last female dies, the gateway to the earth closes to man. - Author: Ernest Agyemang Yeboah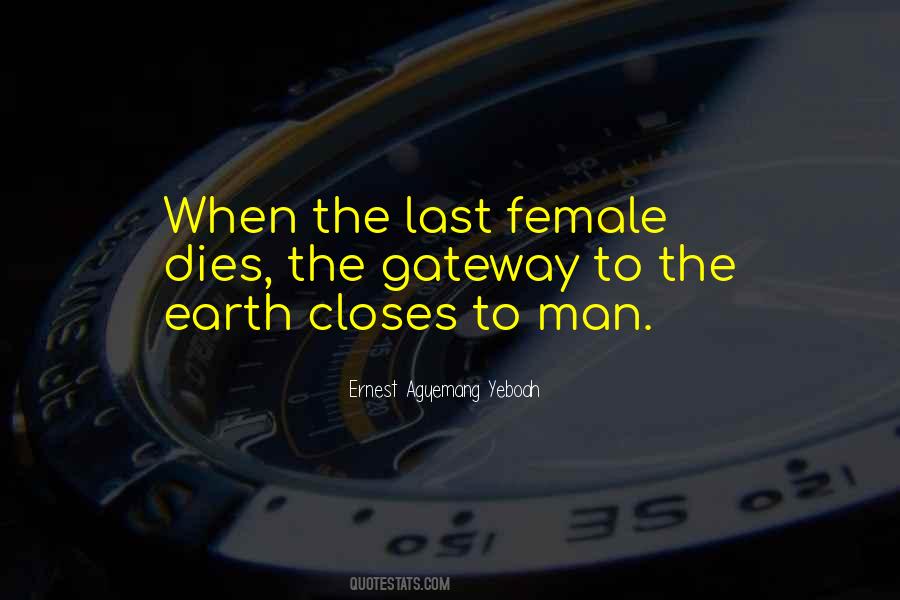 #44. Intentionally, or unintentionally, Kat had spoken with her eyes; tenderly and lovingly conveying a message to Freya that her tongue wouldn't let her speak. It was glaringly obvious they both felt it. The words were not important. The pauses, gazes, and drawn out breaths were what mattered. - Author: Kiki Archer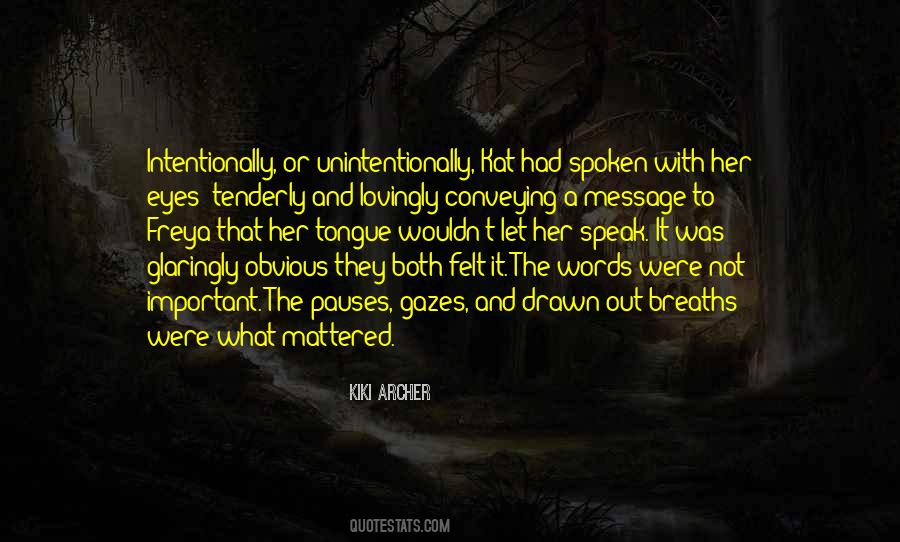 Famous Authors
Popular Topics