I'm Free Like A Bird Famous Quotes & Sayings
List of top 23 famous quotes and sayings about i'm free like a bird to read and share with friends on your Facebook, Twitter, blogs.
Top 23 I'm Free Like A Bird Quotes
#1. Dharma simply means the right thing in the right place, in the right space. - Author: Frederick Lenz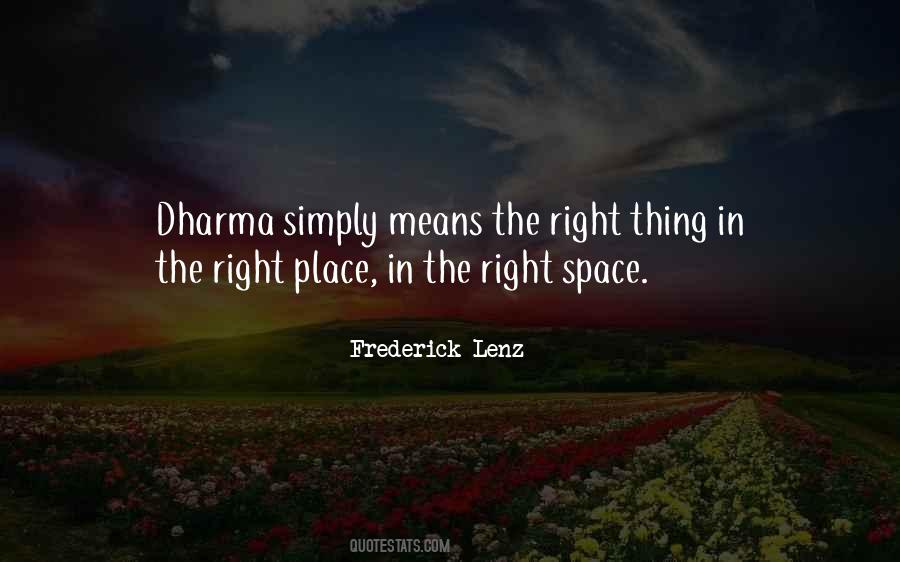 #2. What is it like to be so free - so trapped, but so free? What kind of bird sings only when caught? What kind of slave outshines and rises above her master? - Author: Courtney M. Privett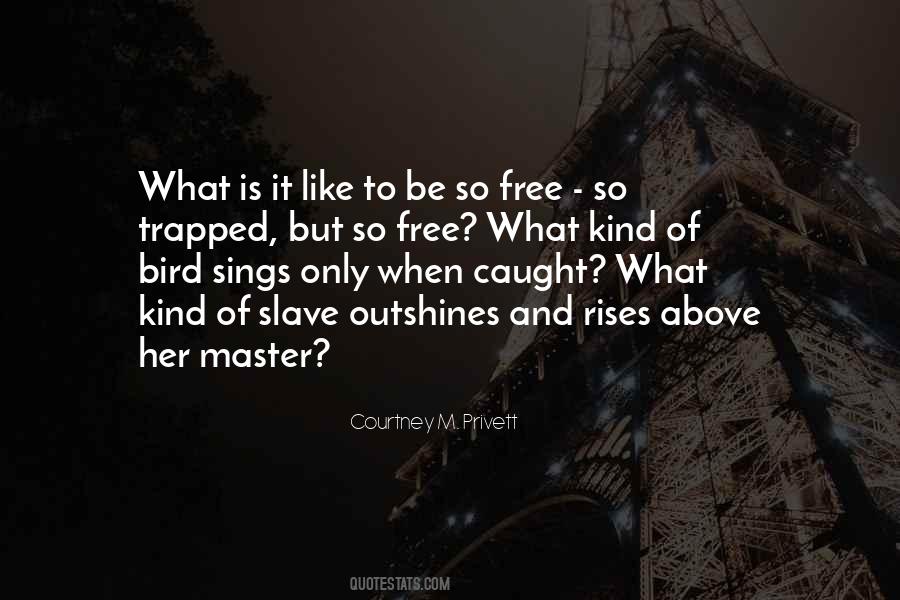 #3. When we have inner peace, we can be at peace with those around us. When our community is in a state of peace, it can share that peace with neighboring communities. - Author: Dalai Lama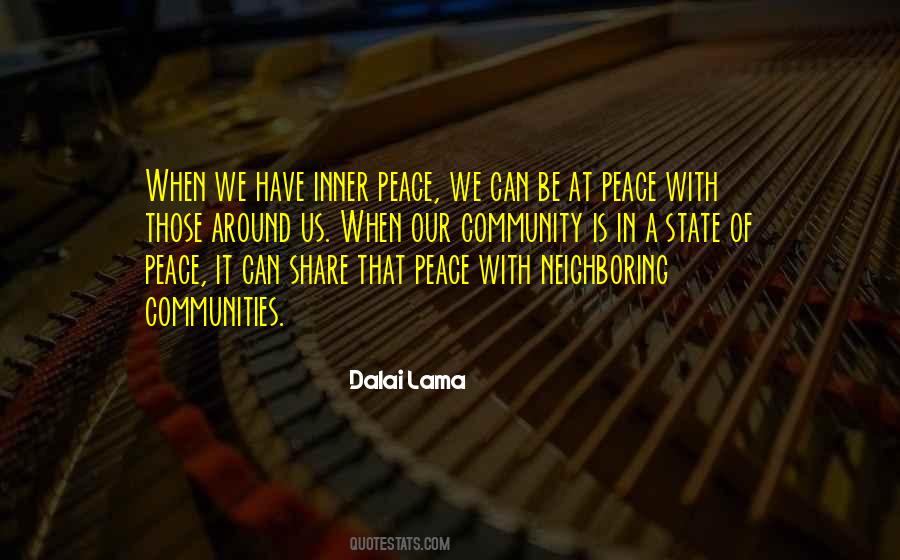 #4. Fear," said Lobsang. "An instinct that prevents many people from taking actions that they know, deep down inside, would liberate them. Like a bird in a cage whose door has been opened, we are free to go out in search of fulfillment, but fear makes us look for all kinds of reasons not to. - Author: David Michie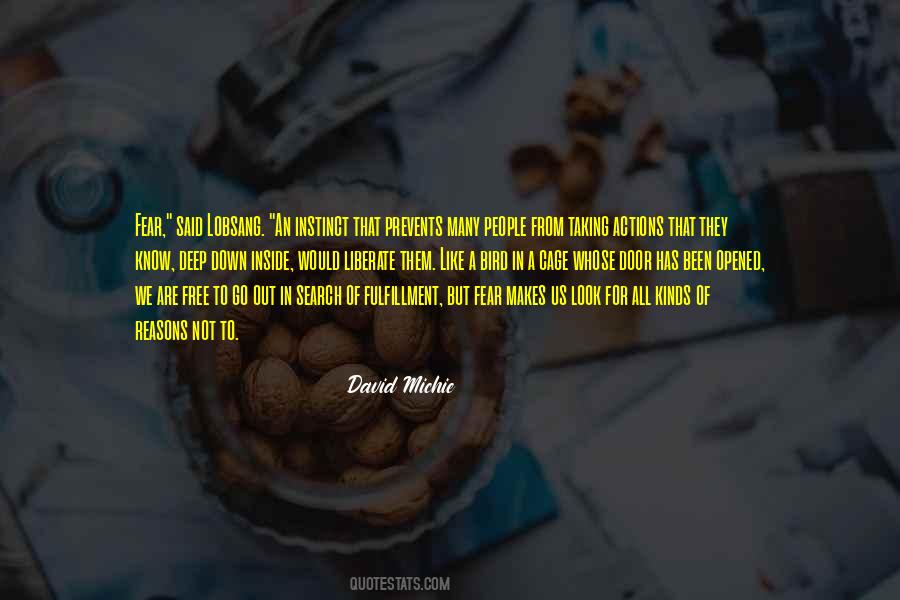 #5. Jane, be still; don't struggle so like a wild, frantic bird, that is rending its own plumage in its desperation."
"I am no bird; and no net ensnares me; I am a free human being, with an independent will; which I now exert to leave you. - Author: Charlotte Bronte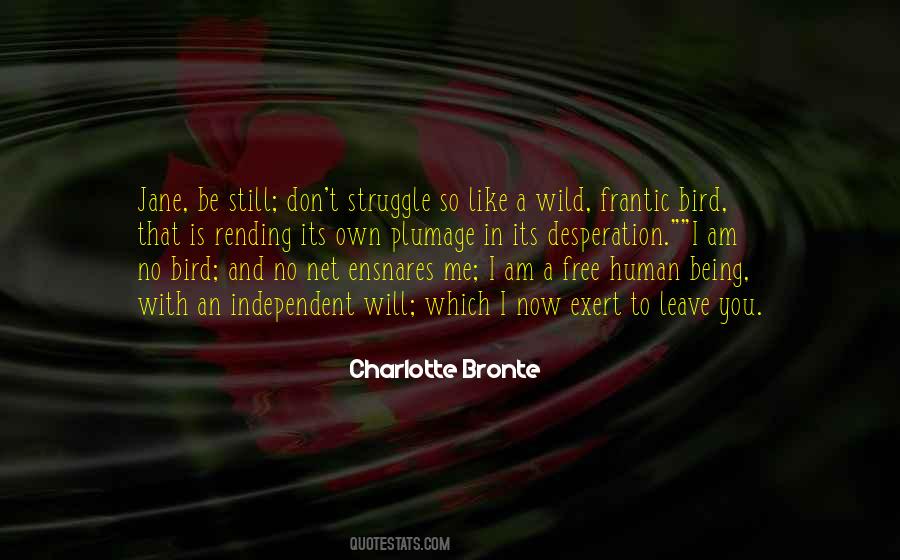 #6. Life is so Changeable as the Caterpillar into a Butterfly and Everyone like to be so Free as a Bird. - Author: Jan Jansen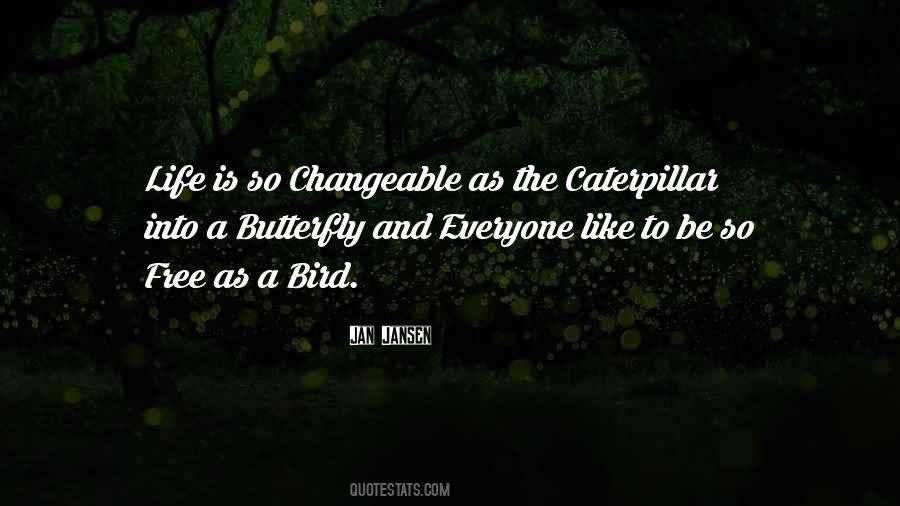 #7. No bird in a cage has ever come to know what the mountain winds feel like, by staring at the free flying birds, wishing that they would fall from the sky! - Author: C. JoyBell C.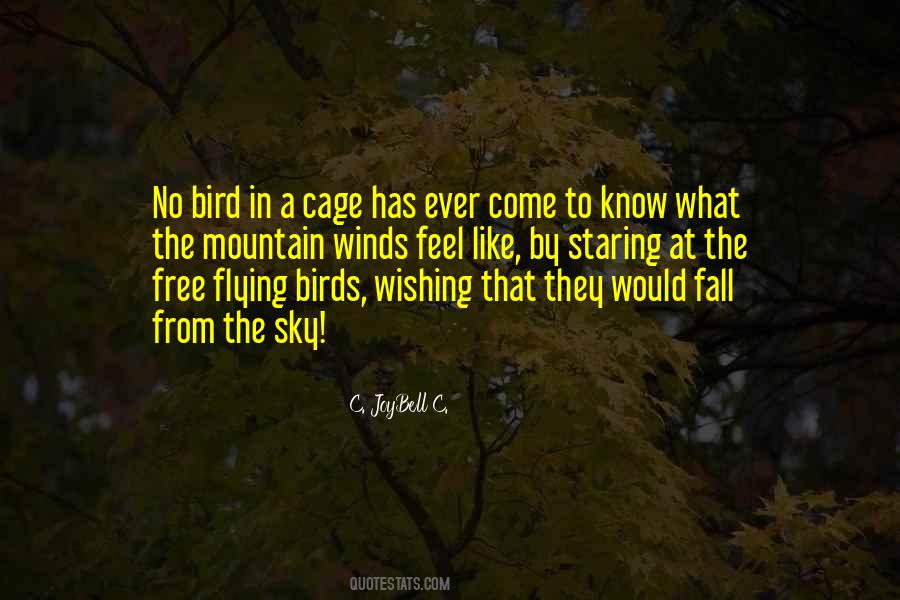 #8. Dream As a Human and Feel Free or Fly Like a Bird - Author: Jan Jansen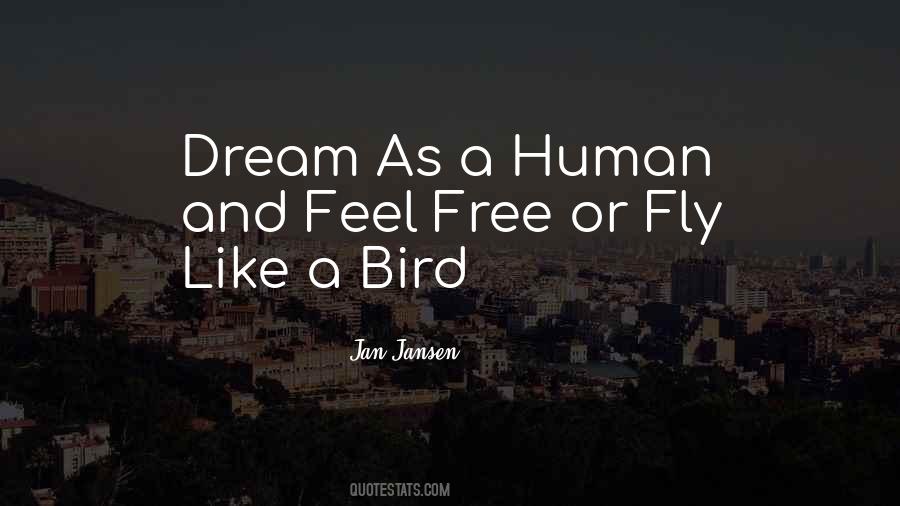 #9. When a child is born in a jail and during their life all they know is the jail they were born into, the idea of freedom becomes so terrifying that they ridicule the very thought of being free, as a clinical illness. It is nothing like the song that a caged bird sings. - Author: Alejandro C. Estrada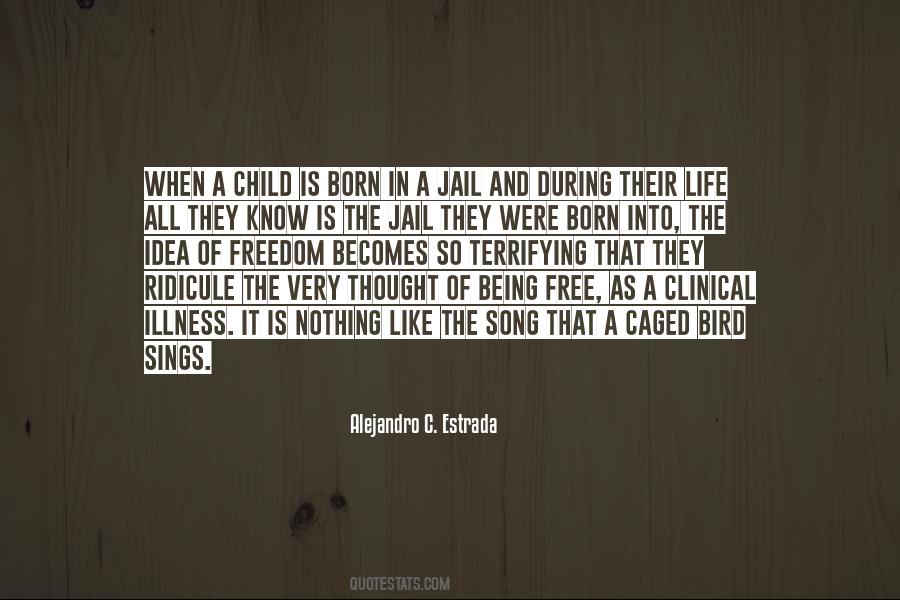 #10. I felt like a bird, caged all its life, set free by an open window and cowering upon the windowsill. - Author: Catherine M. Wilson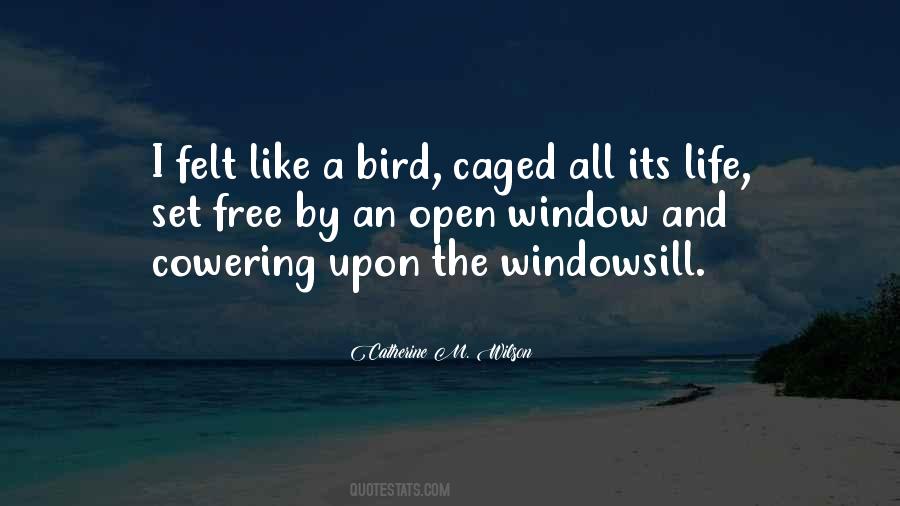 #11. I am a helicopter pilot. Something that gives me pleasure sometimes is taking my helicopter to go high, 2000 meter, 6000 feet, to go there and feel like a bird. In this moment I feel free. - Author: Roberto Cavalli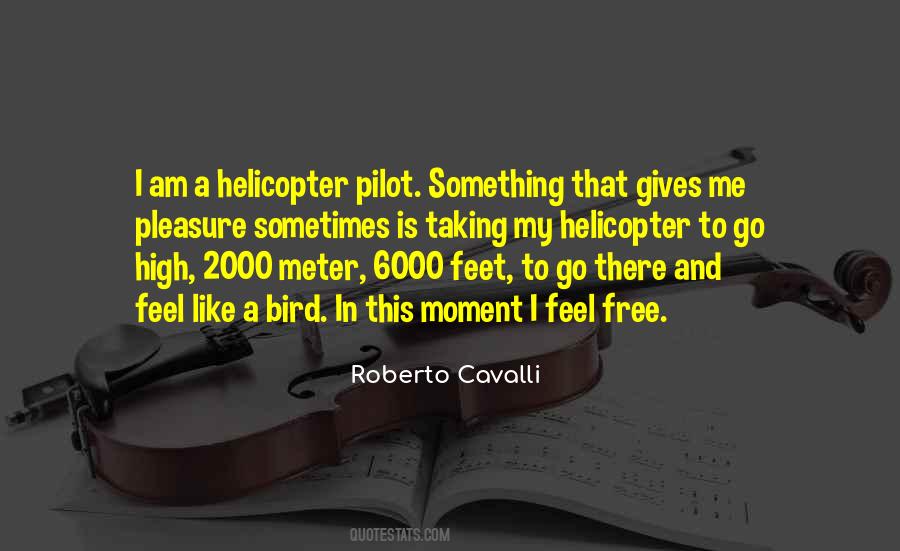 #12. We're flying free like birds in the sky, because we're ALIVE. - Author: Jessie J.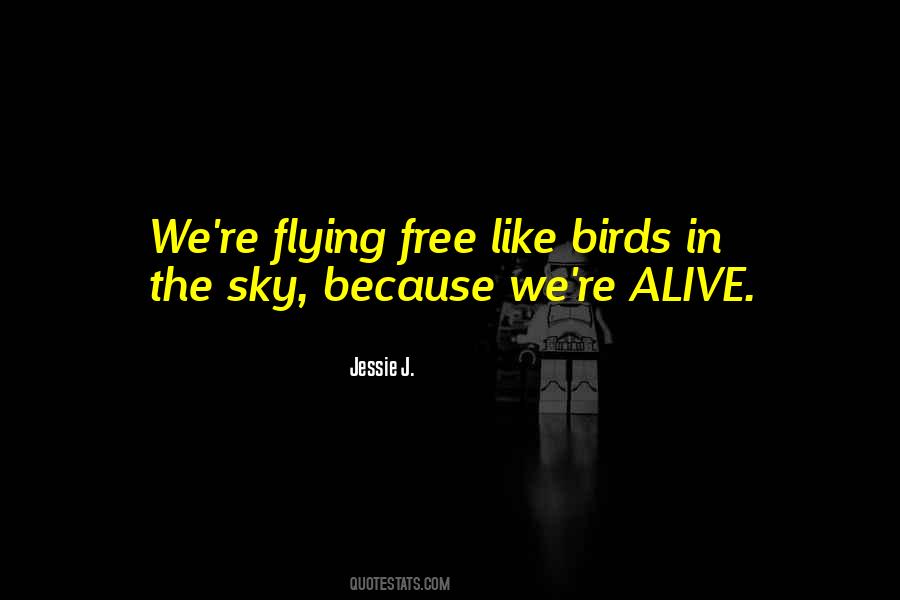 #13. When I was 14-15
There was nothing to my life
but dancing and sex
I'd go to night clubs and dance
Then I'd meet someone and have sex
it was Fine and easy
nothing to do
BUT Think with my body
like a bird
I Thought I was Free
TrAcey Emin - Author: Tracey Emin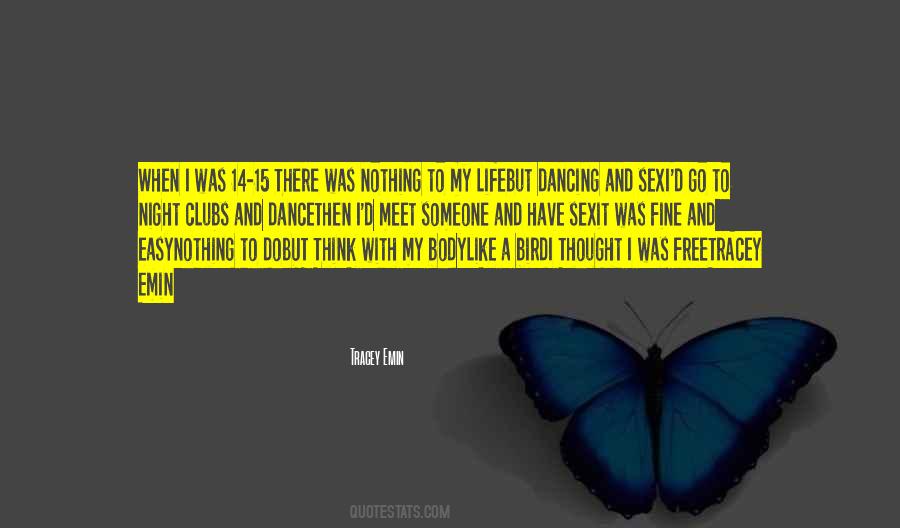 #14. I do think that the legacy of the Norman conquest is still strong in Britain. Our hereditary monarchy, our established church, our ancient county structures, though hollowed out in many ways, are a direct result of what happened in 1066. - Author: Paul Kingsnorth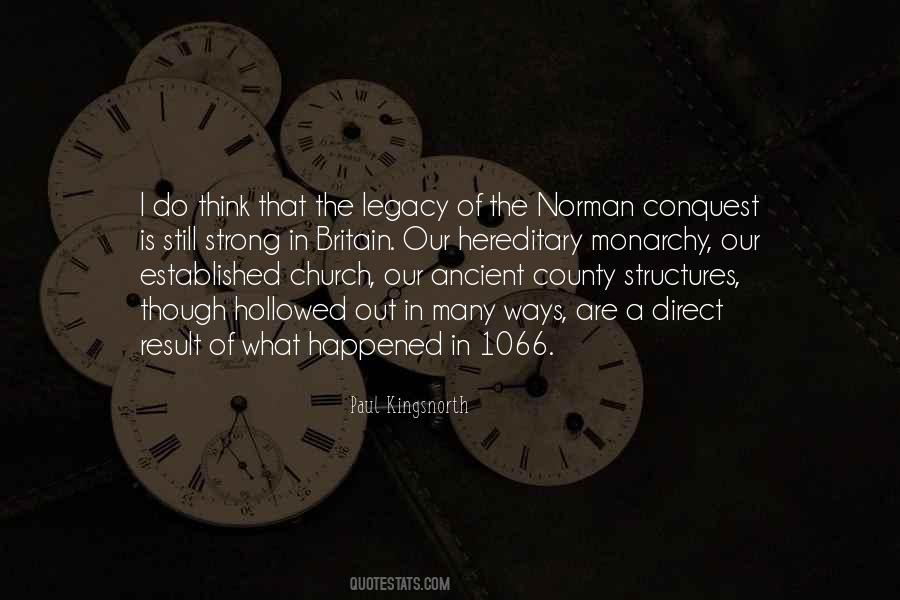 #15. I don't keep diaries; I consider them like birds; I set them free and let them fly to the depths of the past where they belong! - Author: Mehmet Murat Ildan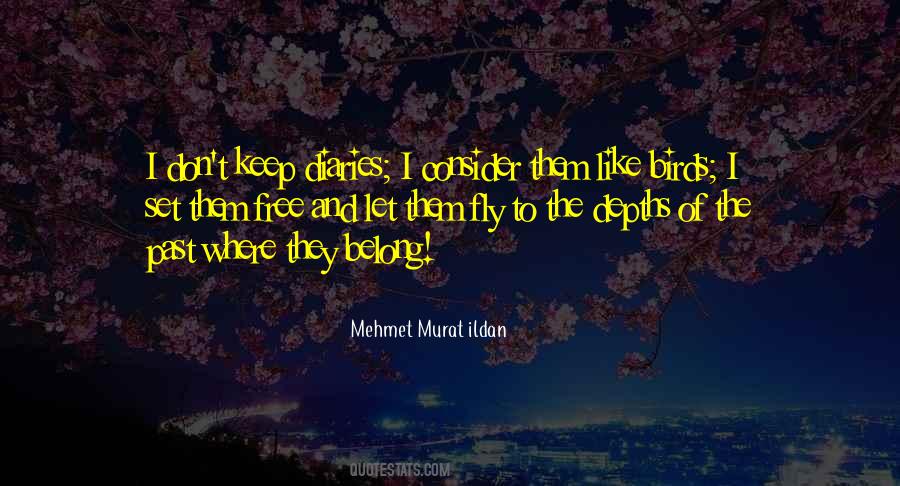 #16. Love is like a bird, they flies everywhere, its free, but its hard to trust someone where they like to stay. - Author: Erico Quiambao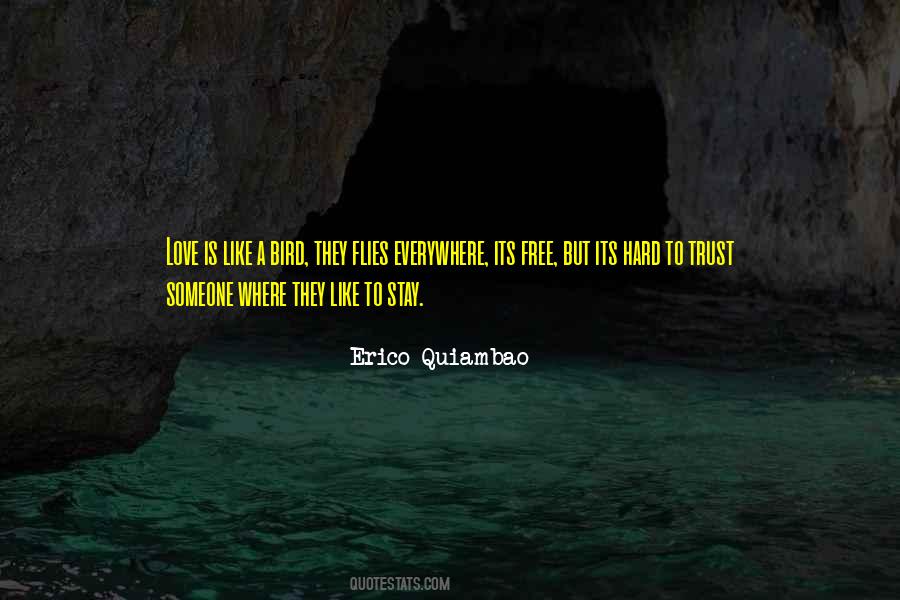 #17. To feel free like a bird, some things on our minds must be left in the past. - Author: Mehmet Murat Ildan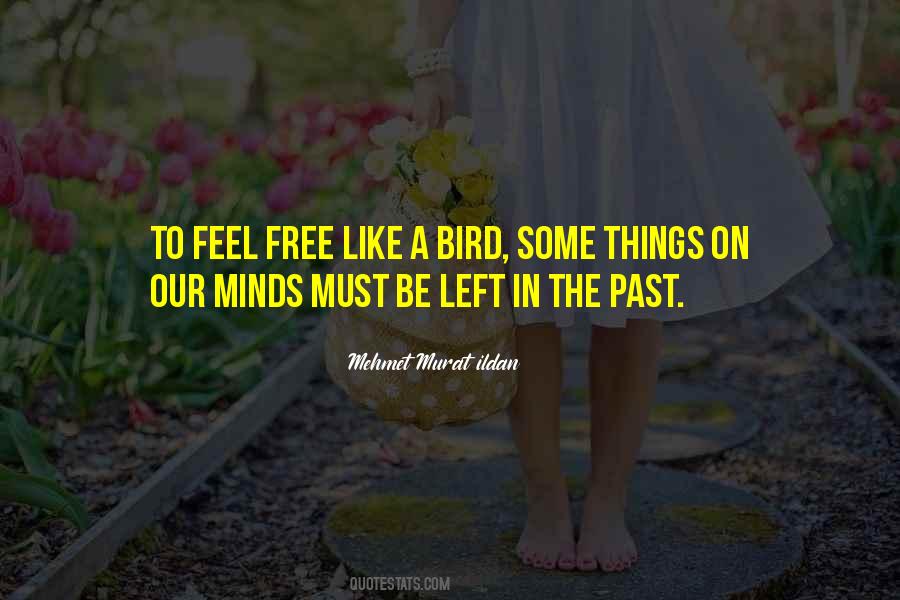 #18. Like a bird on a wire,
like a drunk in a midnight choir,
I have tried in my way to be free!! - Author: Leonard Cohen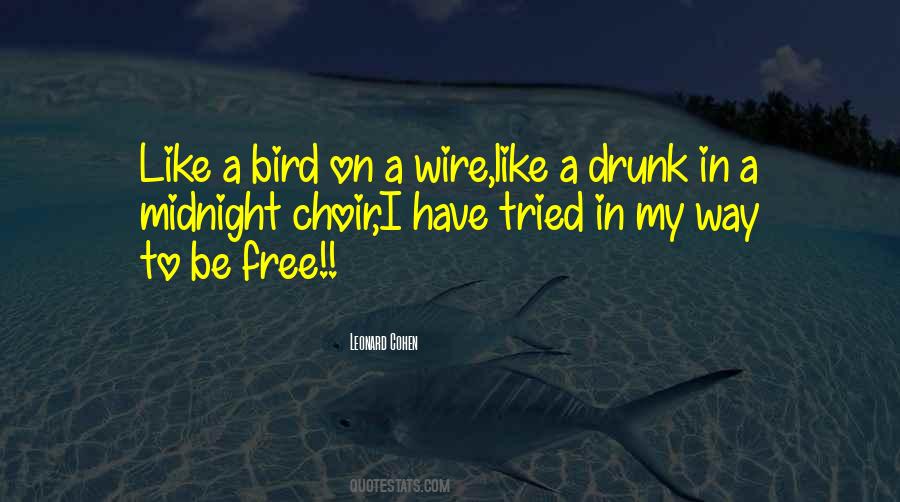 #19. Truth can be awful and even excruciating, but once it's released, it's like a bird that's been caged too long who finally flies to freedom. I felt a little like that. Free - Author: Ilsa Madden-Mills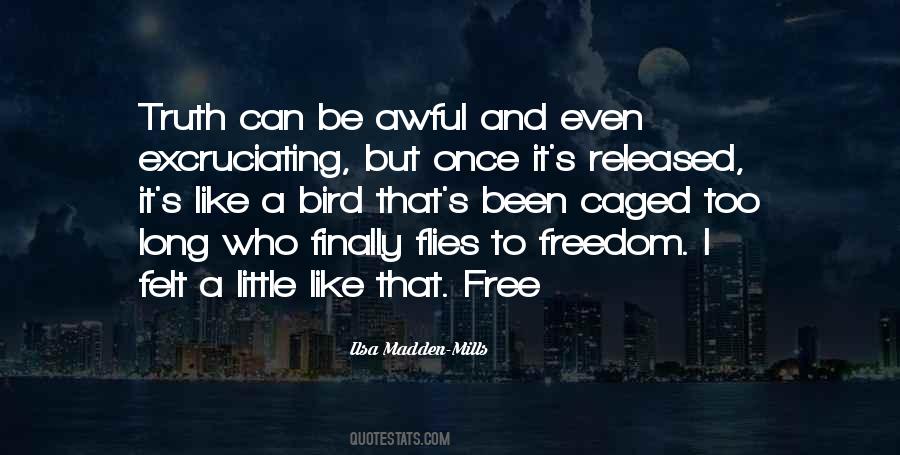 #20. The soul is like a caged bird, it waits for the right person to open the door and set it free. - Author: Belinda Taylor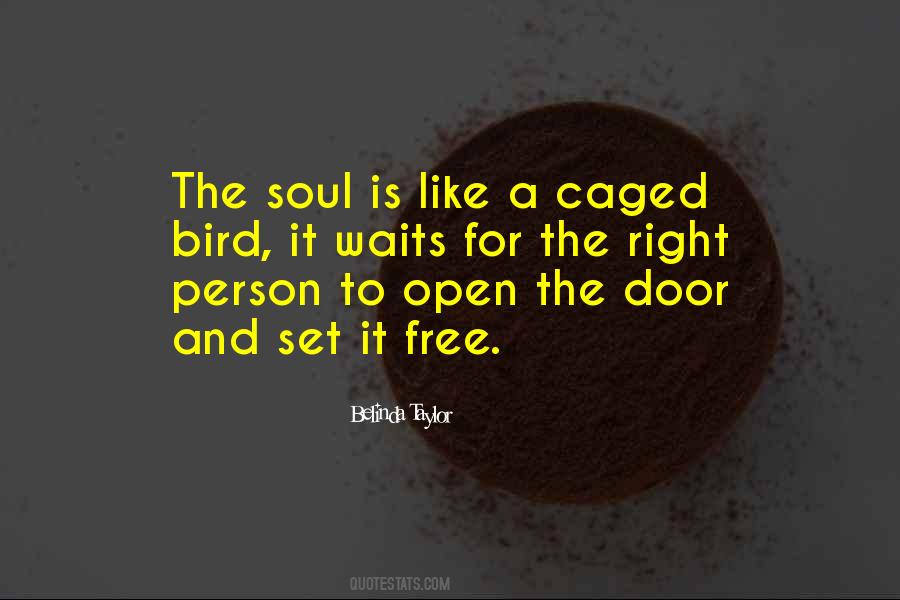 #21. I have had to come to terms with wearing glasses. - Author: Lucinda Williams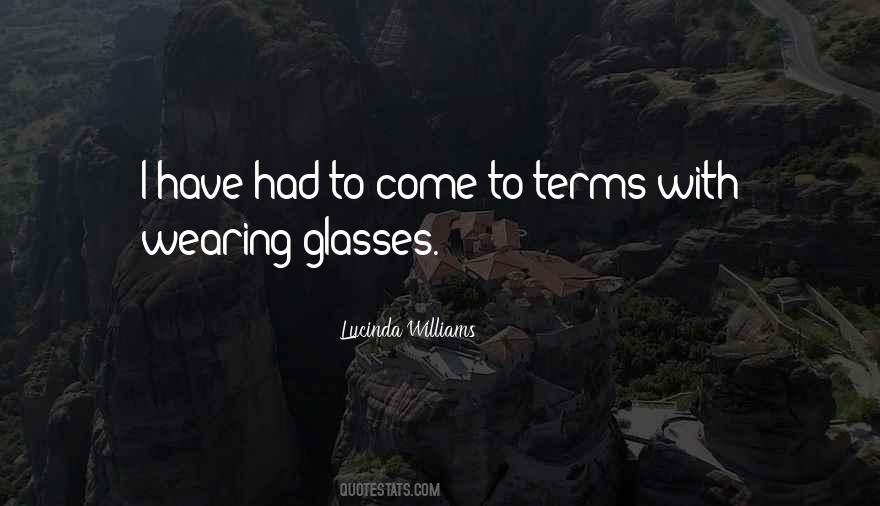 #22. High school sucks. People who say those were the best years of your life - those people are liars ... Who wants the best years of their life to be in *high school*? High school is something *everybody* should be ready to lose. - Author: Meg Cabot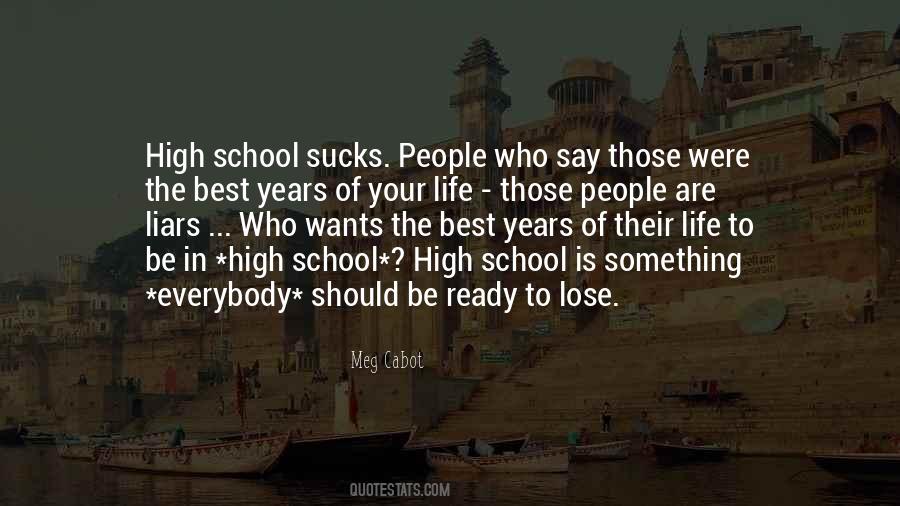 #23. You've got to believe in yourself, or no one will believe in you. Imagination is like a bird on the wing, flying free for you to use. - Author: Ozzy Osbourne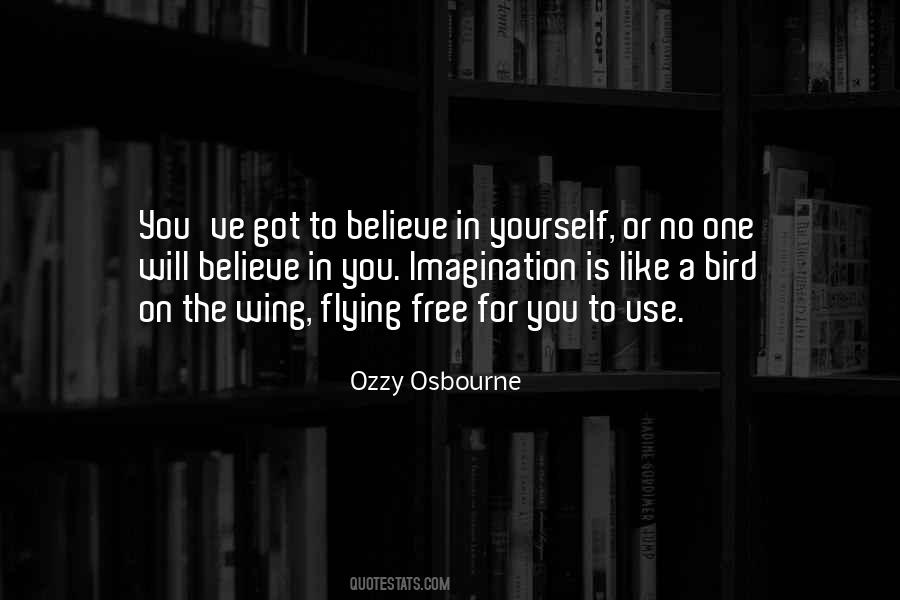 Famous Authors
Popular Topics