I Will Never Forget You Friend Famous Quotes & Sayings
List of top 33 famous quotes and sayings about i will never forget you friend to read and share with friends on your Facebook, Twitter, blogs.
Top 33 I Will Never Forget You Friend Quotes
#1. I'll never forget the time my mother showed up with her best friend and two daughters, and all four of us dressed up in matching clothes, shoes and hats to go pick up my brother from school. I thought it was a fun thing to do, but we stepped outside my brother's school and he was mortified! - Author: Blake Lively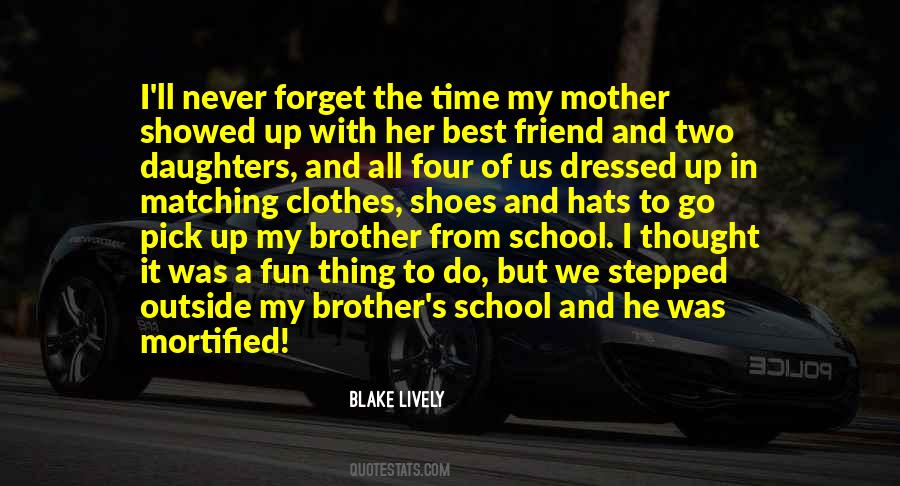 #2. One last toast, to our friend, Owen Hart. We'll never forget you, buddy. - Author: Jim Ross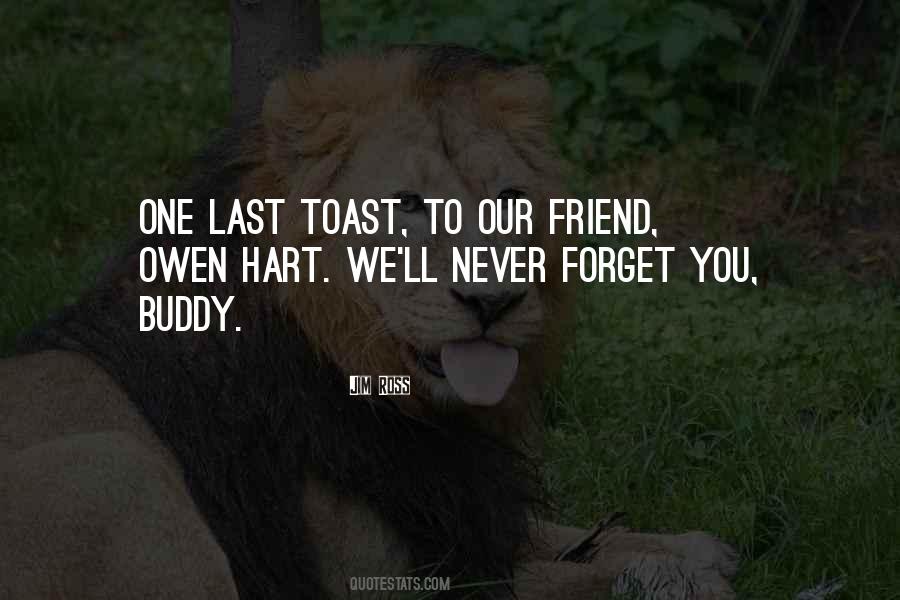 #3. Assemblyman Isaac Hunt, who later became a close friend, would never forget the first time he saw Roosevelt. "He came in as if he had been ejected by a catapult," Hunt recalled. - Author: Doris Kearns Goodwin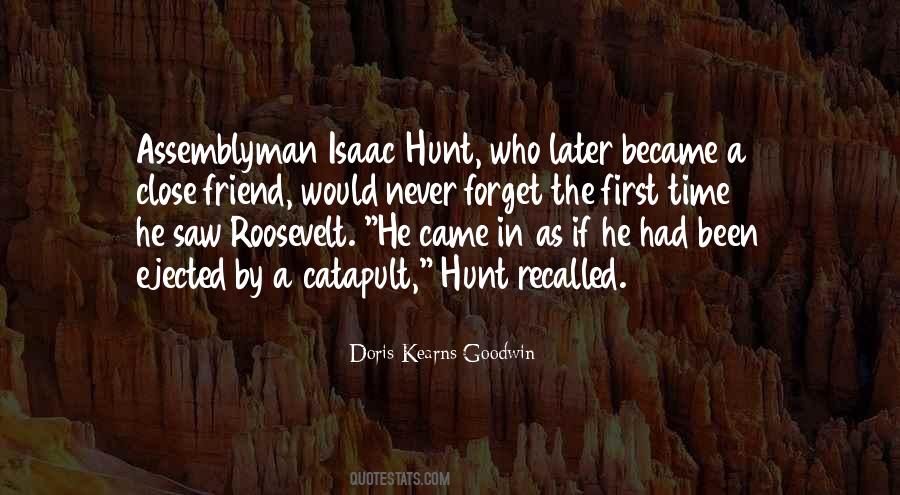 #4. A friend who cannot at a pinch remember a thing or two that never happened is as bad as one who does not know how to forget. - Author: Samuel Butler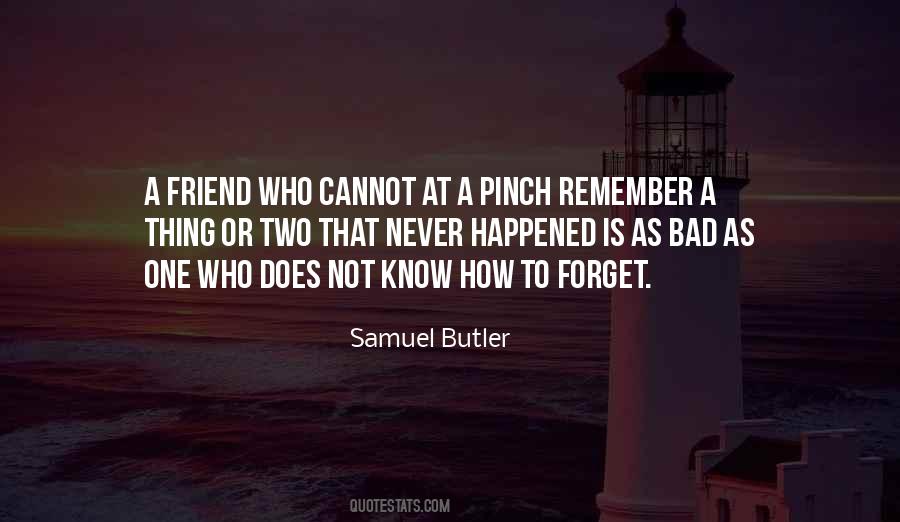 #5. The best way to get along is never to forgive an enemy or forget a friend. - Author: Walter Winchell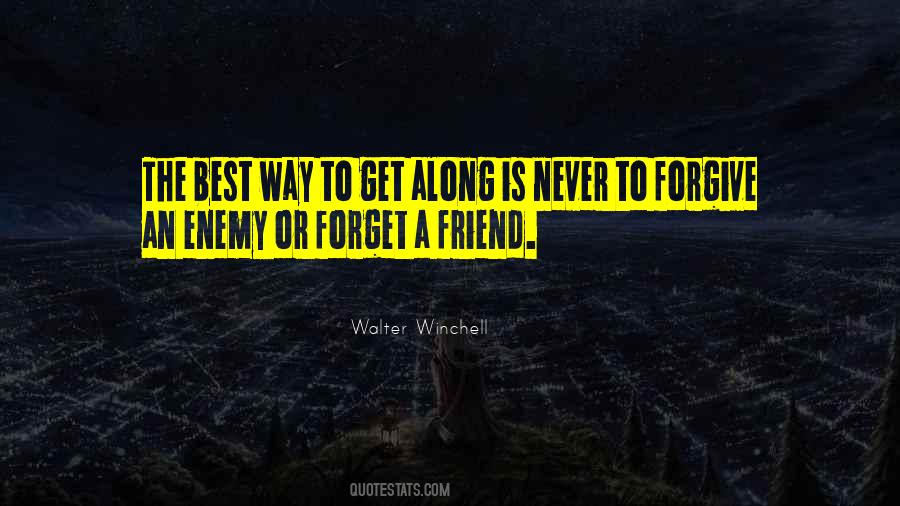 #6. A true friend is the one who knows
everything about you and still loves you. Eventually, people will forget the things you said or did, but the feelings
you woke up in them they will never forget! - Author: Danka V.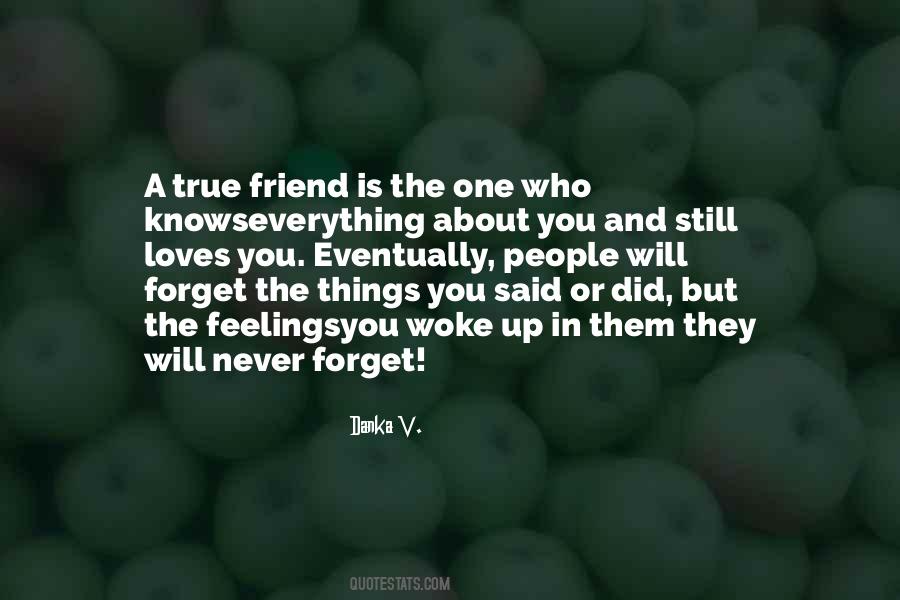 #7. I can think of God as my savior and even my friend, but I must never forget that He is God, and after He saves me, I must put myself in subjection to Him and His will. - Author: Lori Wick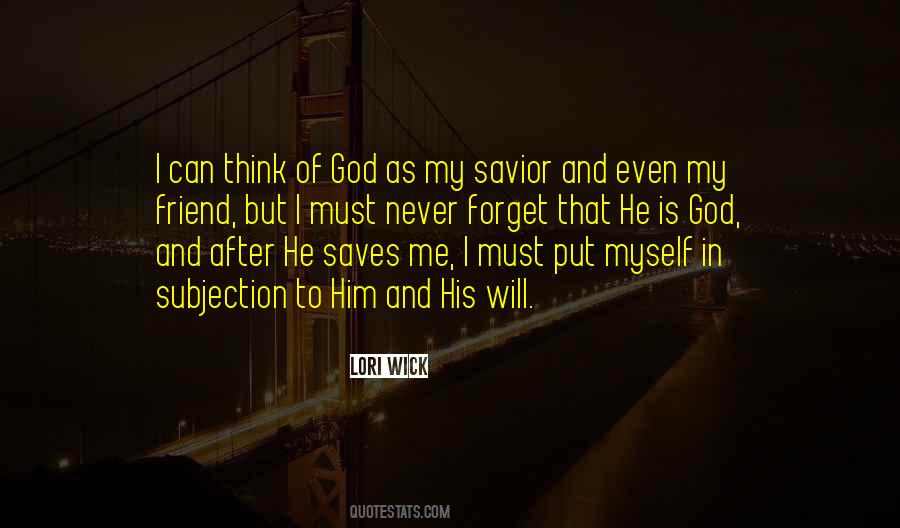 #8. Never express anger with a friend or a subordinate in public," Vedris always said. "They might forgive a private expression of anger or a deserved scolding, but they never forget a public humiliation. It is the surest way to destroy a friendship and to create enemies. - Author: Tamora Pierce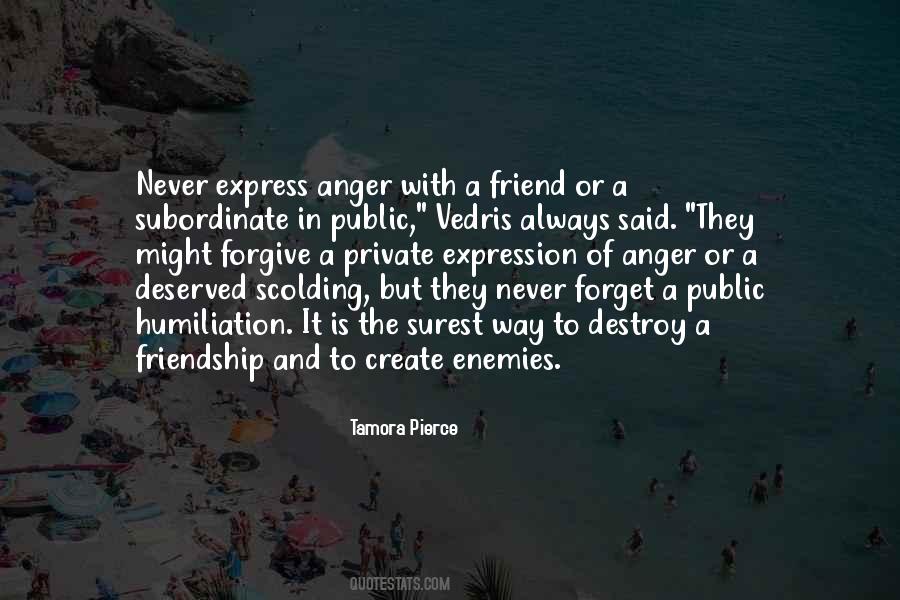 #9. I mean talk. Never forget that God is your friend. And like all friends, He longs to hear what's been happening in your life. Good or bad, whether it's been full of sorrow or anger, and even when you're questioning why terrible things have to happen. So I talk with
him. - Author: Nicholas Sparks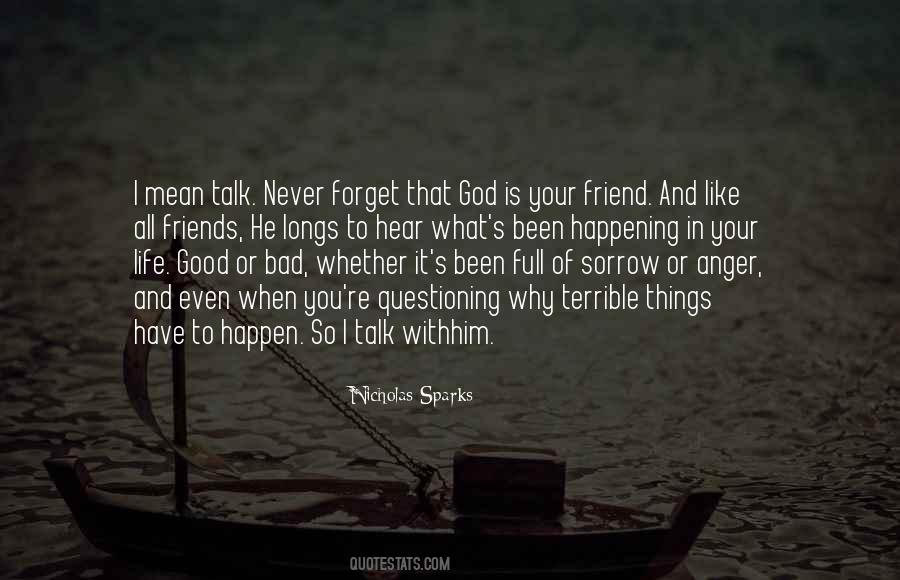 #10. You're going to make the new friend impressed
if you keep remember her when she'd forgotten. - Author: Toba Beta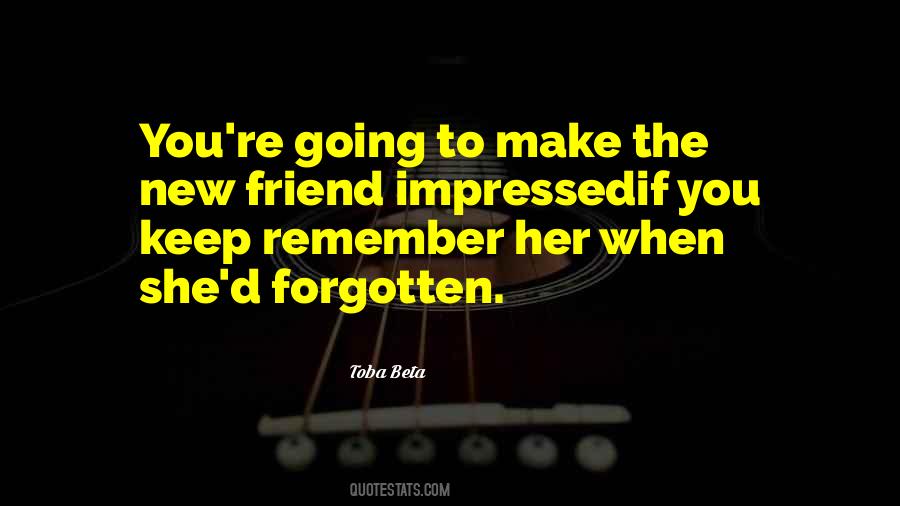 #11. Never forget who you are; a daughter of a Heavenly Father. You have royal heritage, and anyone who makes you feel like less that is not a man,husband,father, or friend,simply someone who is afraid of you because he knows who you are, but doesn't know who he is. - Author: Glenn Beck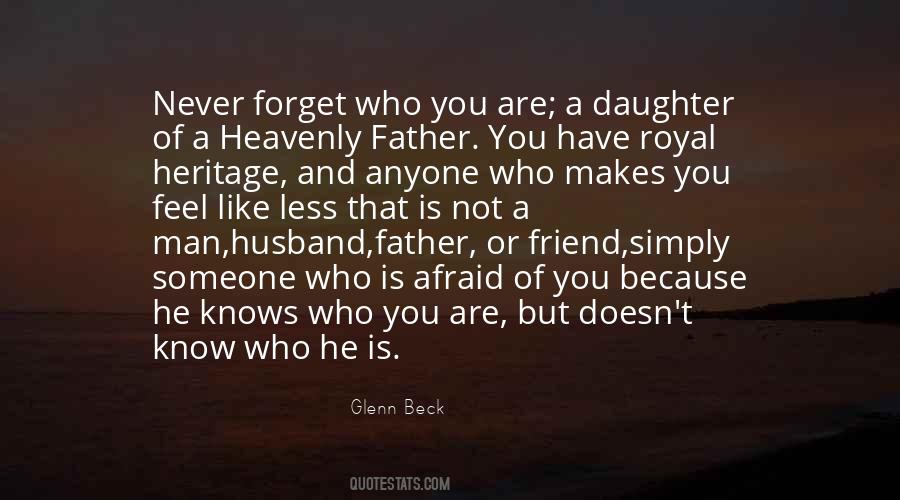 #12. I've lost Graystripe; I don't want to leave another friend behind." Ravenpaw shook his head. "My home is here, but I'll never forget you, I promise. I'll be waiting for you always. - Author: Erin Hunter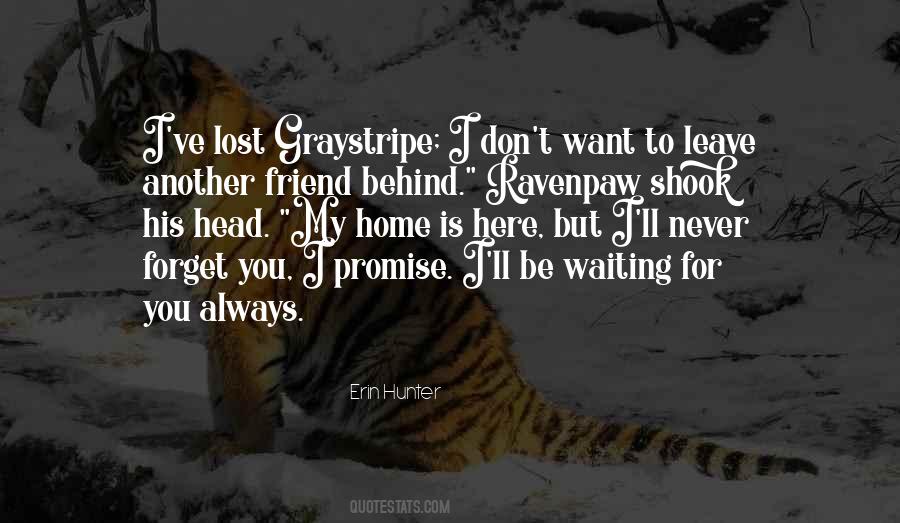 #13. I think film is the best medium to inspire people. It's a combination of image, dialogue, and music, which can make for a powerful message or a simple escape. - Author: Martha Hunt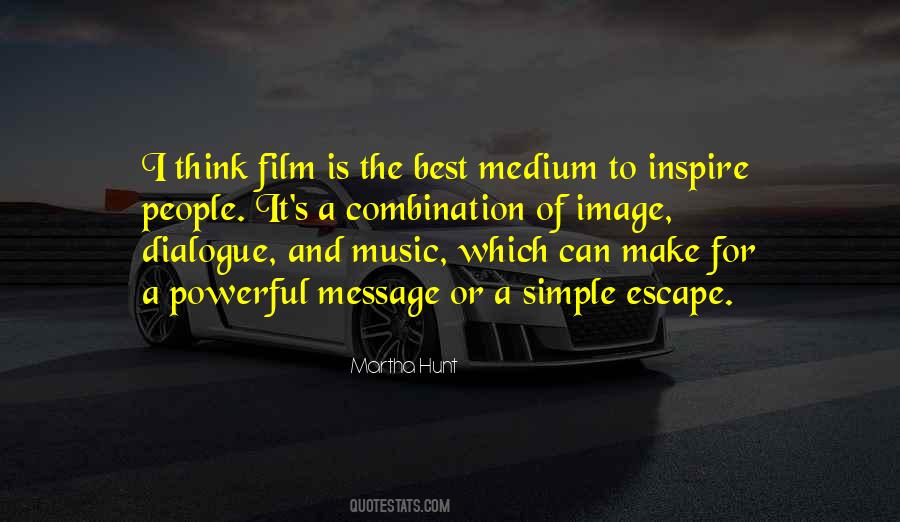 #14. How often do you get a movie where the coolest character has your own real last name? I played Bob Morales as a cross between my own father - the passion, the fury - and the real Bob Morales. I loved that movie. People, kids always come up to me and tell me how much they still love 'La Bamba.' - Author: Esai Morales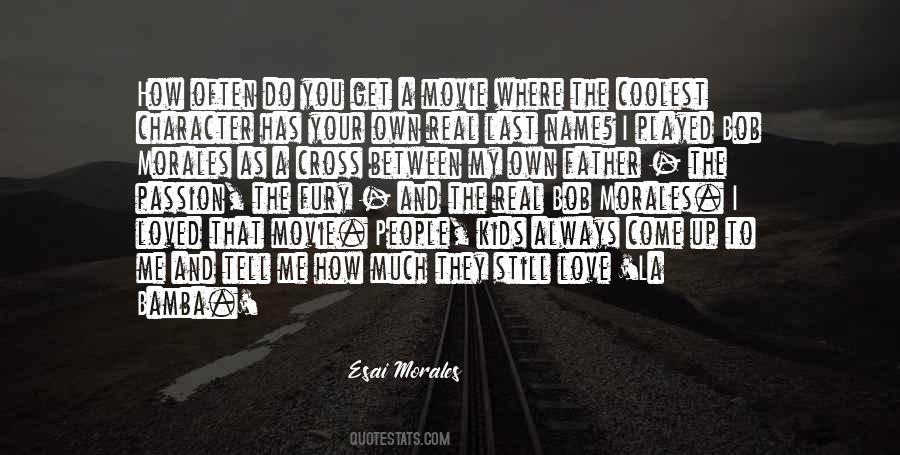 #15. Concerning the press and politicians, the hatred for all such evangelical groups is not because of their real or fancied blunders but because they have reintroduced biblical morality into politics. - Author: R.J. Rushdoony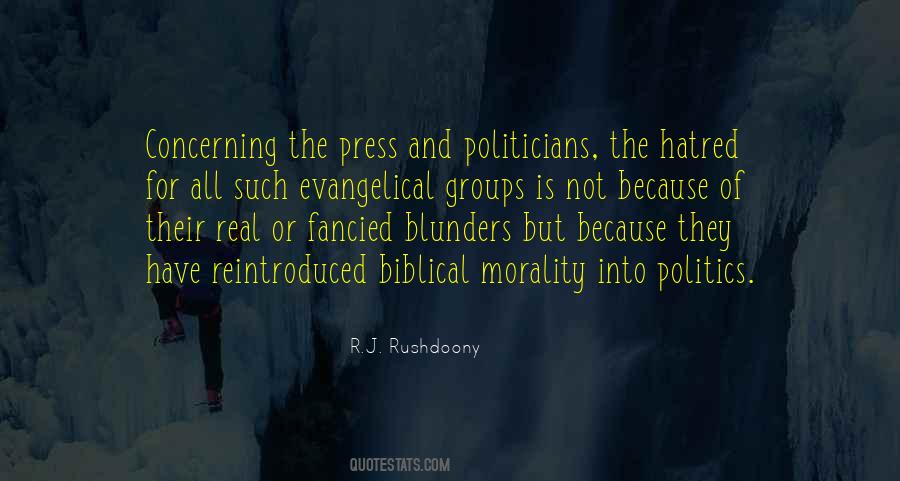 #16. Don't you think it's better to be extremely happy for a short while, even if you lose it, than to be just okay for your whole life? - Author: Audrey Niffenegger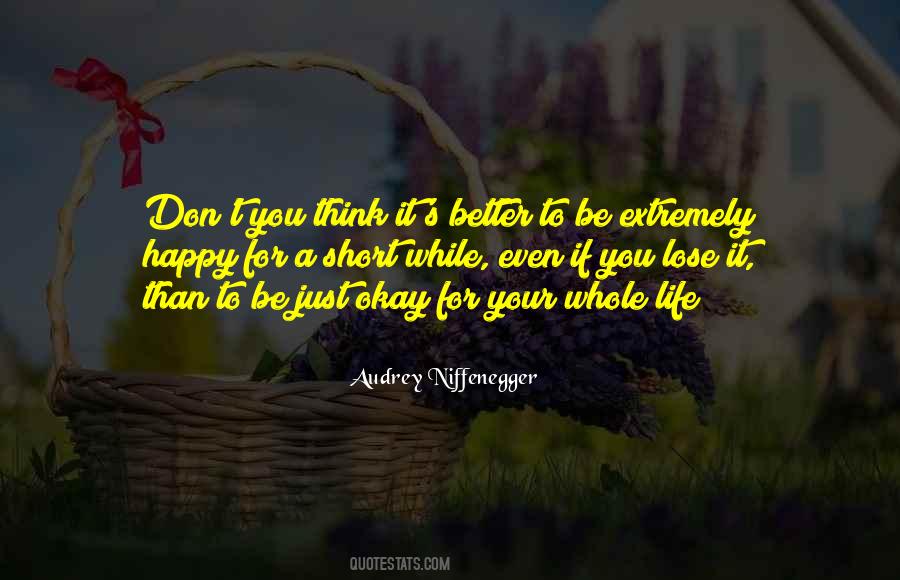 #17. We may sing our hymns and psalms, and offer prayers, but they will be an abomination to God, unless we are willing to be thoroughly straightforward in our daily life. - Author: Dwight L. Moody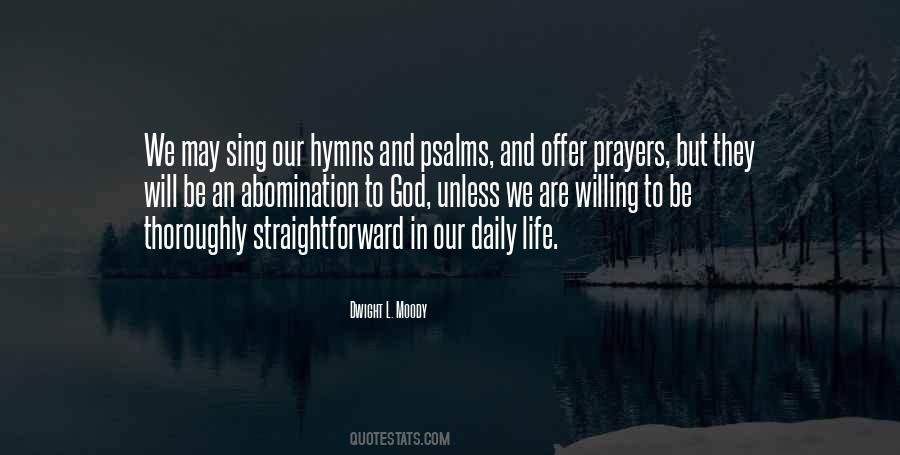 #18. Work Hard. Do your best. Keep your word. Never get too big for your britches. Trust in God. Have no fear; and Never forget a friend. - Author: Harry S. Truman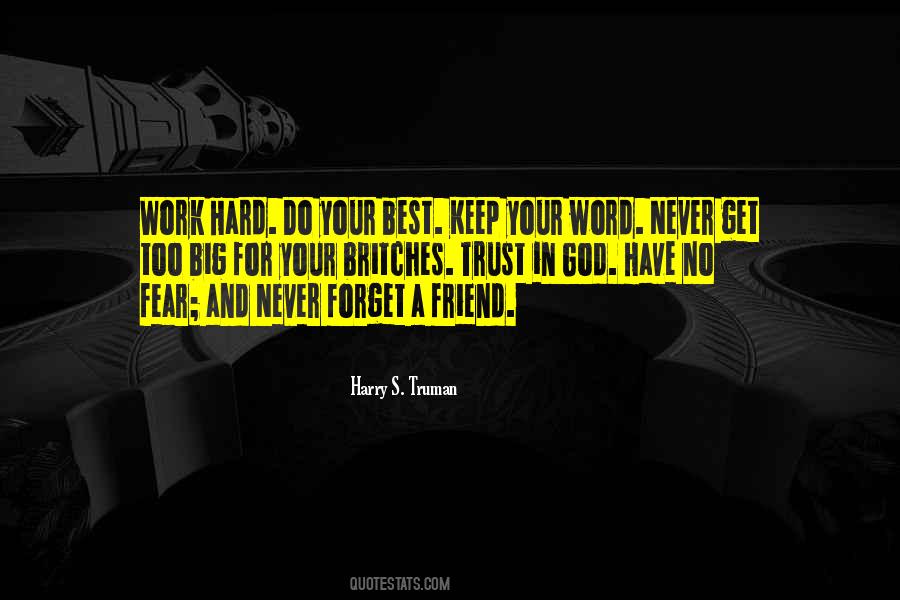 #19. I was first influenced by a friend in fifth grade when he brought a Walkman to school and was listening to 'Paradise City' by Guns 'N Roses, which he had concealed within his hoodie. He put the headphones over my ears and I was completely blown away by what I heard. I'll never forget that. - Author: Darren Robinson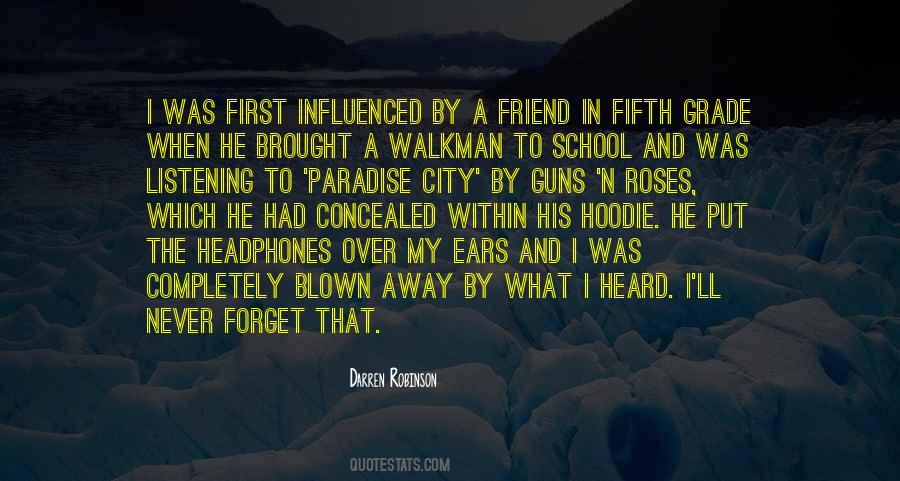 #20. I don't have too many bad days because I just don't let them happen. When I'm having one of those days, I'll just be like. 'I'm not going to let this be a bad day,' and I'll do everything I can to turn it around. - Author: Matt Dallas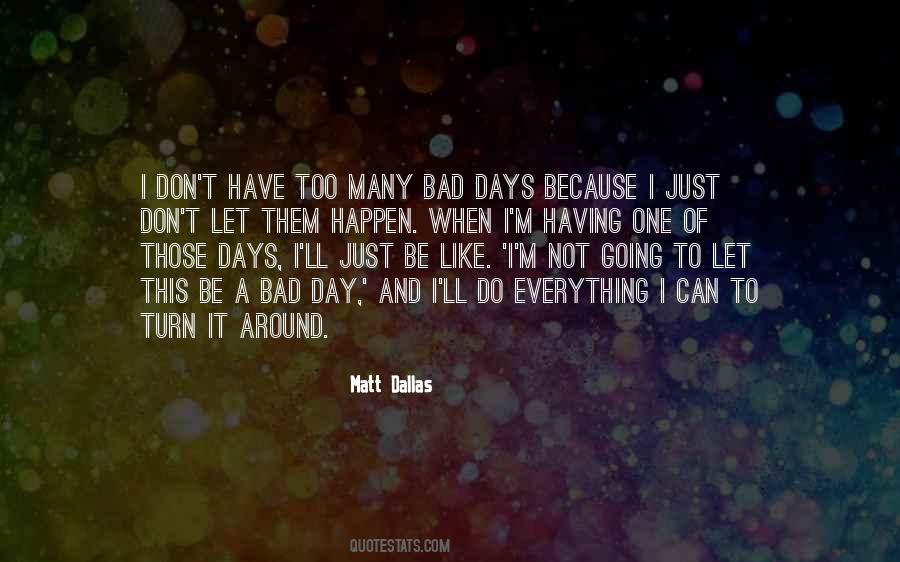 #21. Never forget the days I spent with you. Continue to be my friend, as you will always find me yours. - Author: Ludwig Van Beethoven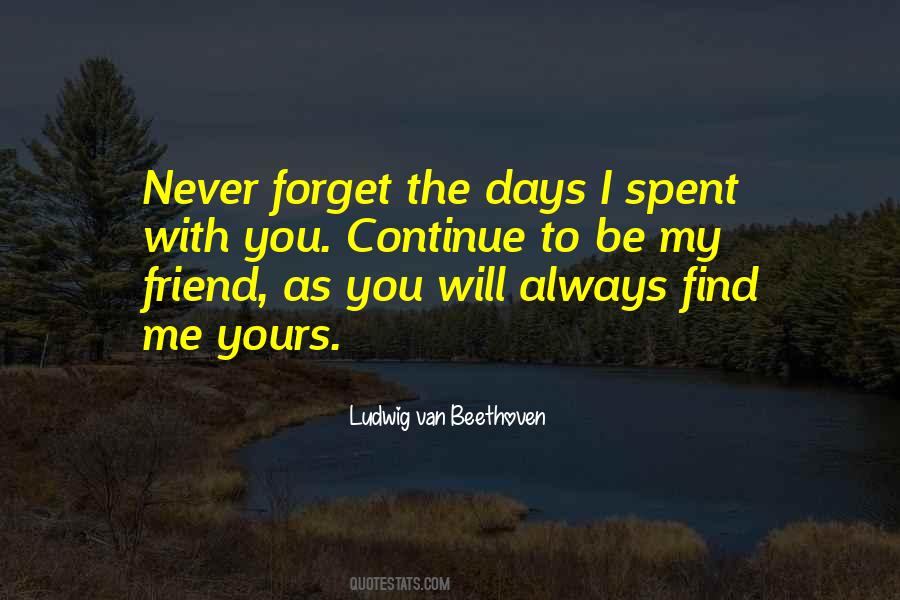 #22. When did one man ever civilize a people? - Author: John Lothrop Motley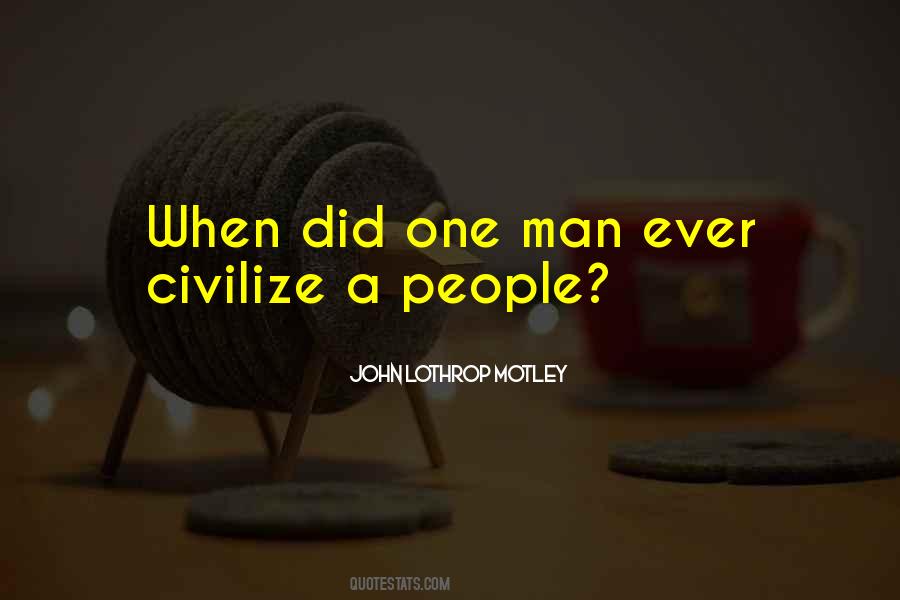 #23. I don't want to hurt you or anybody s just please forget about e. Just try. Find yourself a better friend.I never laughed as hard as I laughed with you but now not even the laughing feels good. - Author: Nina LaCour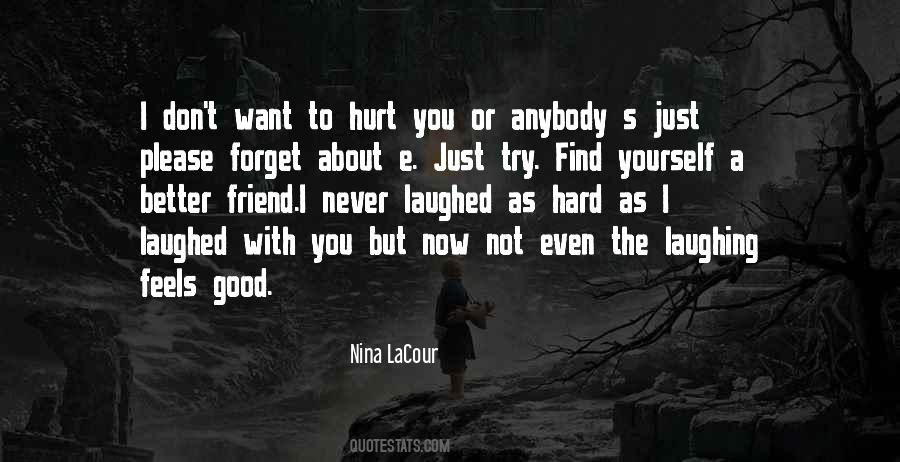 #24. Never forget that once upon a time, in an unguarded moment, you recognized yourself as a friend. - Author: Elizabeth Gilbert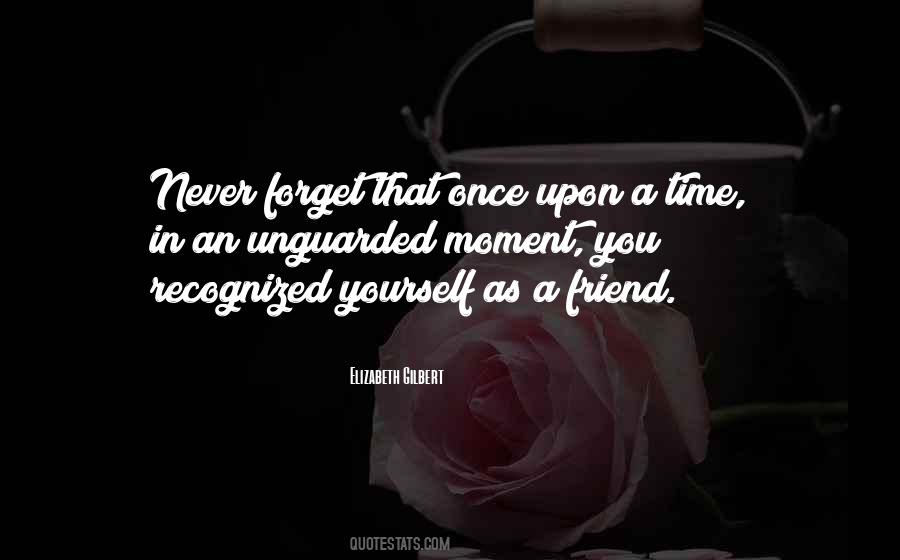 #25. when you assume the appearance of power, people soon give it to you. - Author: Milton William Cooper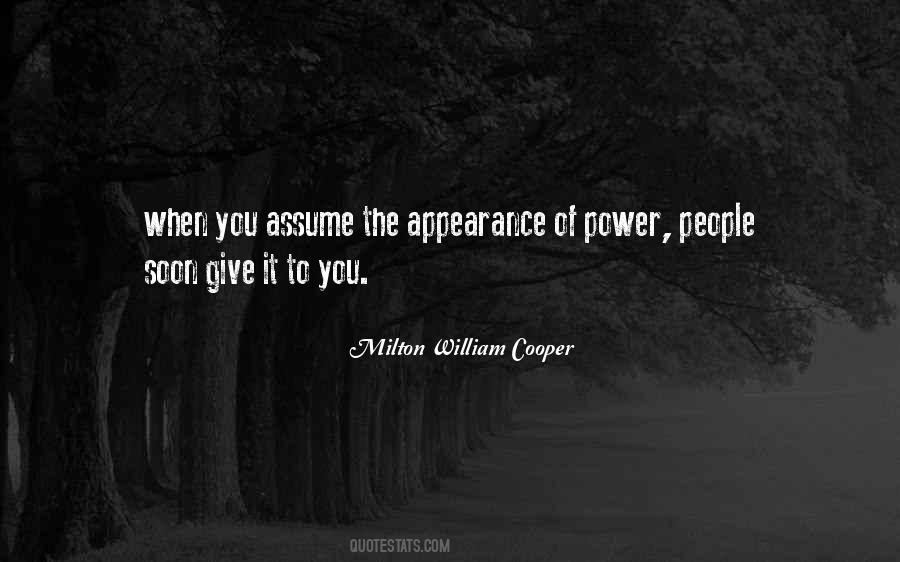 #26. President Reagan was elected on the promise of getting government off the backs of the people and now he demands that government wrap itself around the waists of the people. - Author: Ralph Nader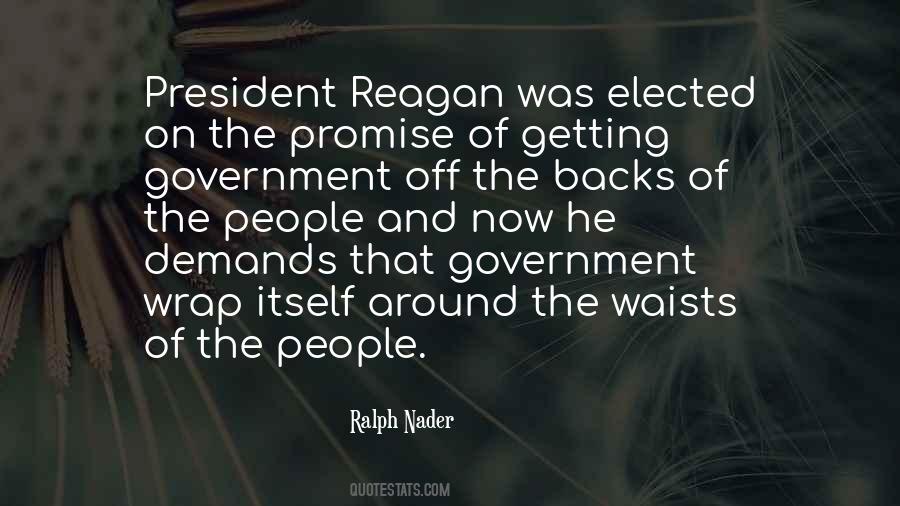 #27. Find out for yourself what are the possesions and ideals that you do not desire. By knowing what you do not want, by elimination, you will unburden the mind, and only then will it understand the essential which is ever there. - Author: Jiddu Krishnamurti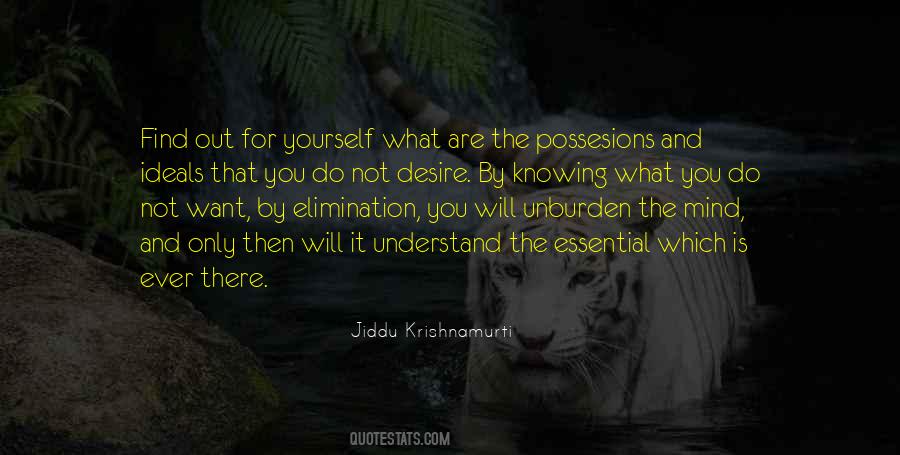 #28. We've no use for intellectuals in this outfit. What we need is chimpanzees. Let me give you a word of advice: never say a word to us about being intelligent. We will think for you, my friend. Don't forget it. - Author: Louis-Ferdinand Celine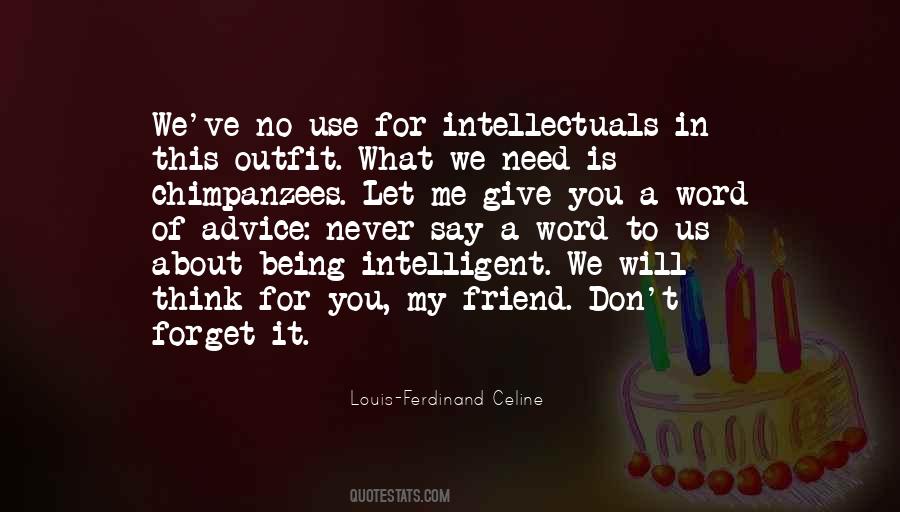 #29. I can't pray or weigh my words right; doomsday
is here my friend, but you're immune. We suffer
for you. I'm weaving crowns of sonnets, dreads;
a souvenir so you'll never forget your friends. - Author: Jalina Mhyana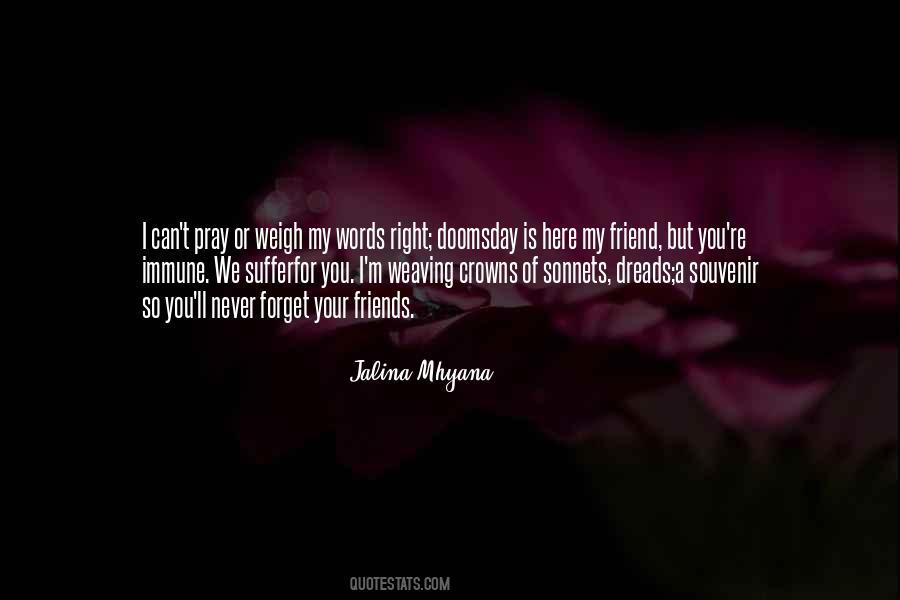 #30. Oh, friend, forget not, when you fain would note
In me a beauty that was never mine,
How first you knew me in a book I wrote,
How first you loved me for a written line ... - Author: Edna St. Vincent Millay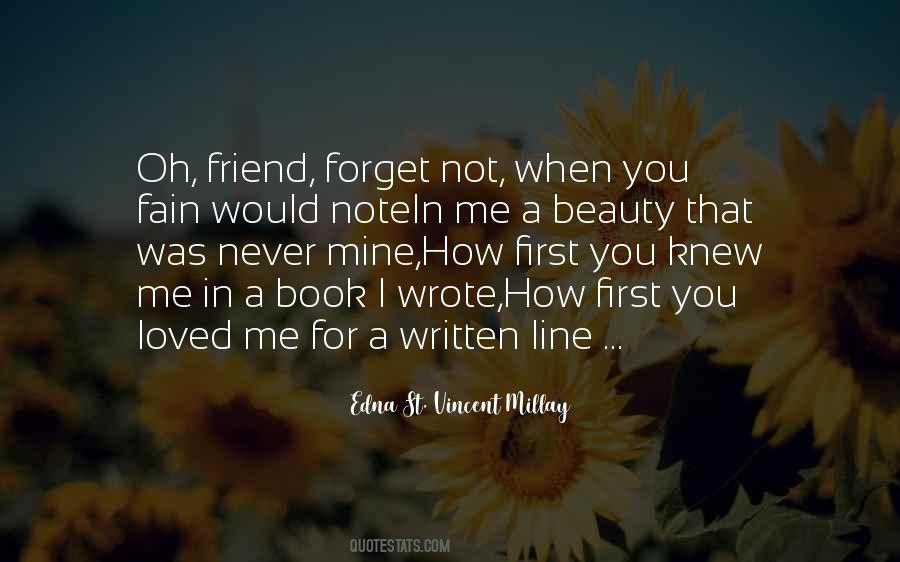 #31. Life is all about moments. No one in history has ever been able to hold on to one. - Author: Prince Ea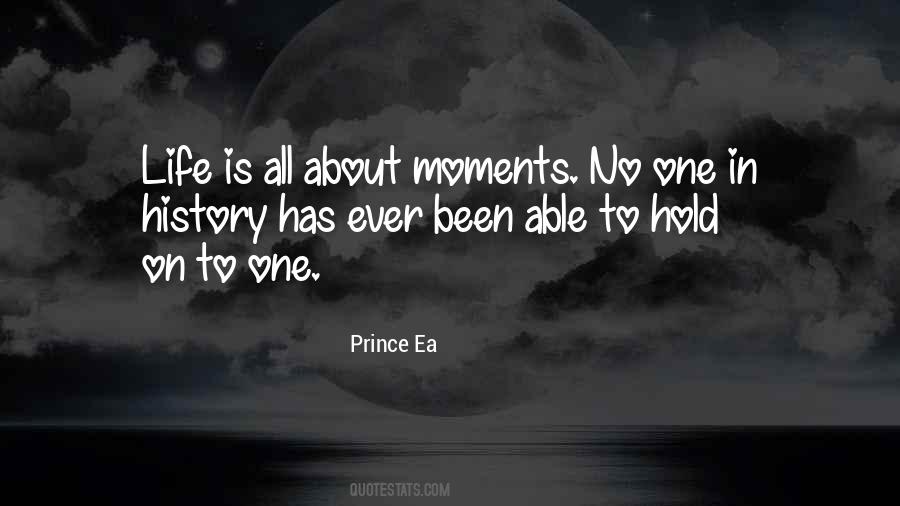 #32. Never forget that God is your friend. And like all friends, He longs to hear what's been happening in your life. Good or bad, whether it's been full of sorrow or anger, or even when you're questioning why terrible things have to happen. - Author: Nicholas Sparks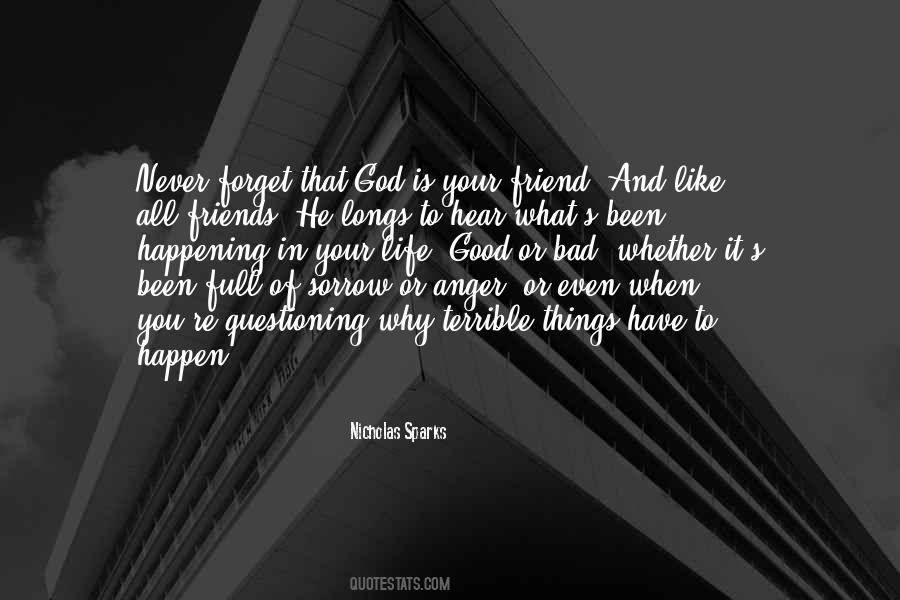 #33. Live as if your prayers are to be answered. - Author: Wayne Dyer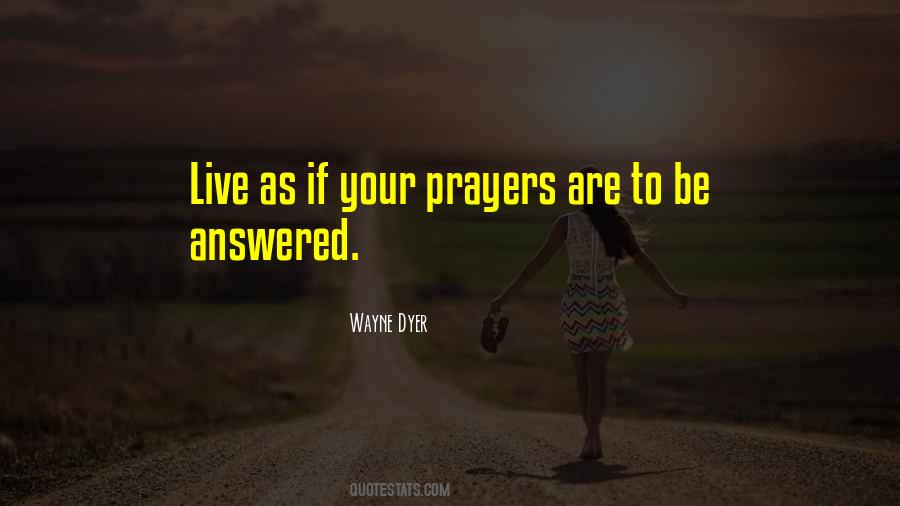 Famous Authors
Popular Topics