Hoarder Famous Quotes & Sayings
List of top 36 famous quotes and sayings about hoarder to read and share with friends on your Facebook, Twitter, blogs.
Top 36 Hoarder Quotes
#1. I've been making the recordings for a long time, and I have tons and tons of them. I'm like a digital hoarder or something - everything is on like hard drives and whatever. - Author: Julia Kent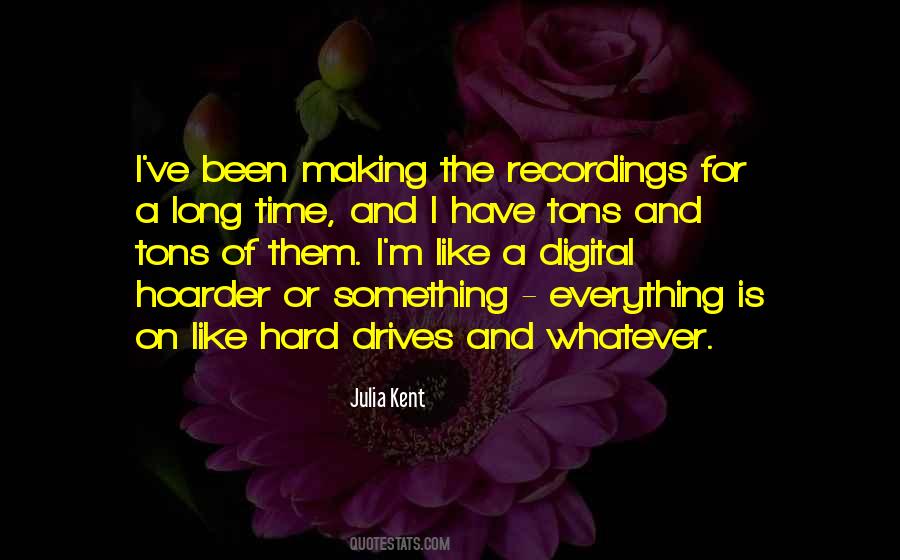 #2. Taking a single letter from the alphaber," he said, "should make life simpler."
"I don't see why. Take the F from life and you have lie. It's adding a letter to simple that makes it simpler. Taking a letter from hoarder makes it harder. - Author: James Thurber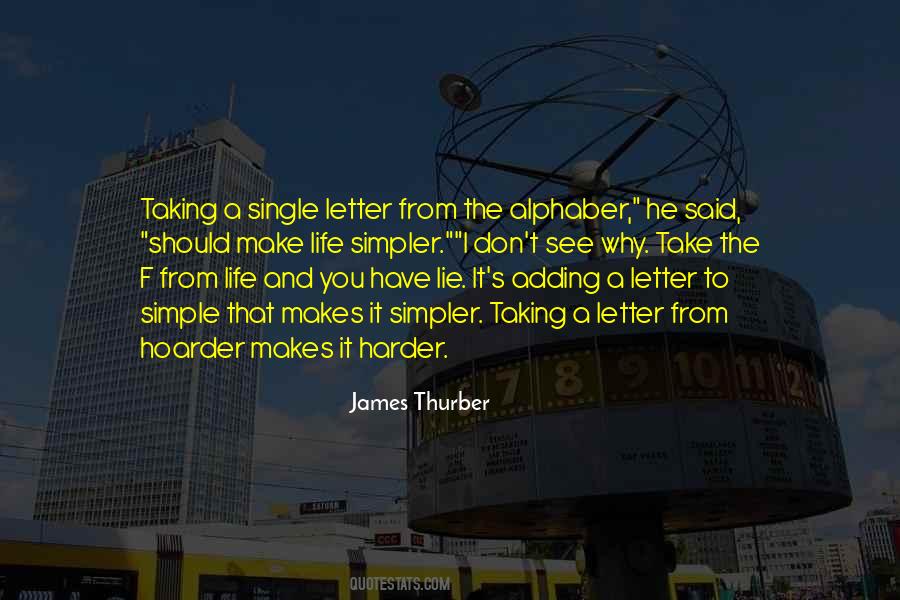 #3. I'm somewhat of a hoarder. I keep everything. - Author: Gary Clark Jr.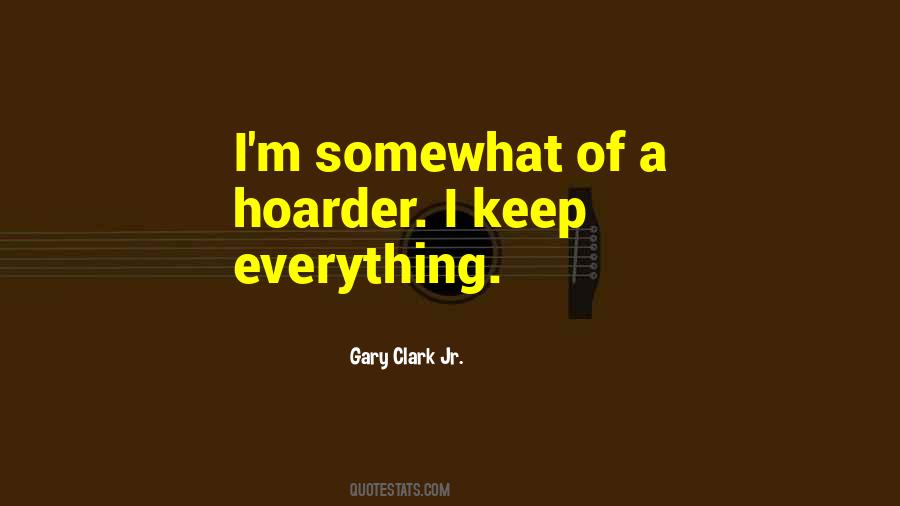 #4. I'm beginning to realise that I'm either overly sentimental, or am a hoarder who struggles to part with things. In all honesty, I'm probably both. - Author: Fennel Hudson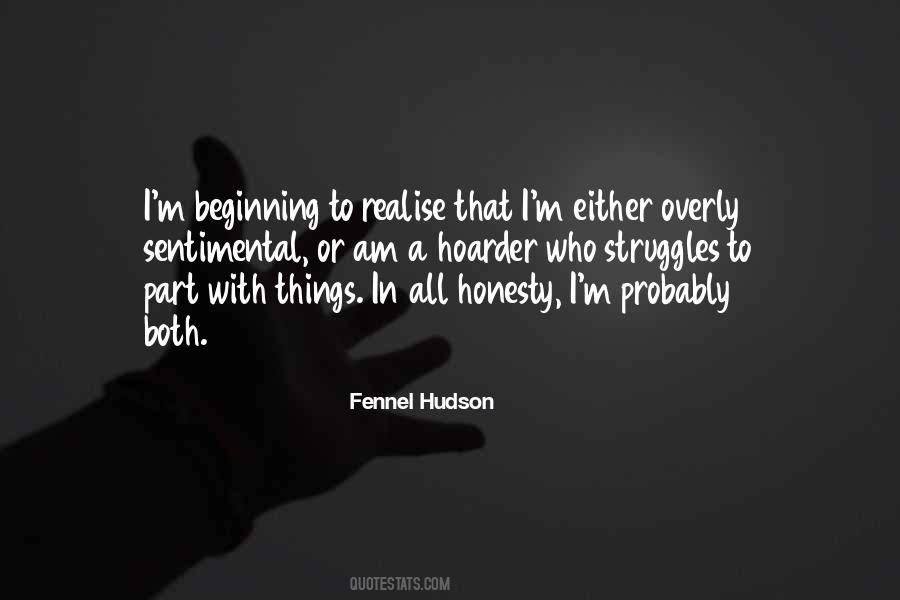 #5. ... I'd never have to wonder what he was thinking or feeling about me. He would be direct and honest.

In truth, I admired this about him. I wasn't nearly as fearless. By comparison, and especially with him, I was a feelings and thoughts hoarder. - Author: Penny Reid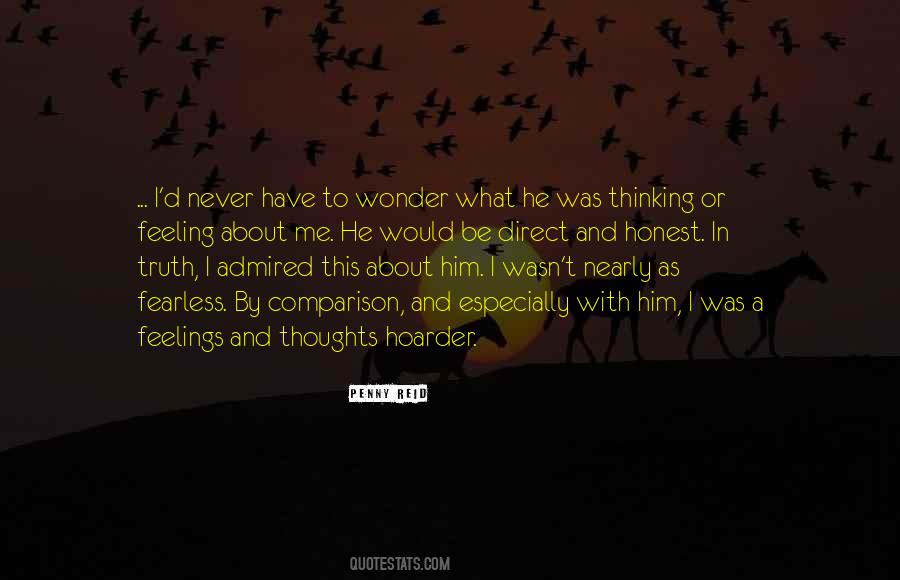 #6. A glimpse at my night stand gives the mostly true impression that I am a book hoarder. - Author: J. Courtney Sullivan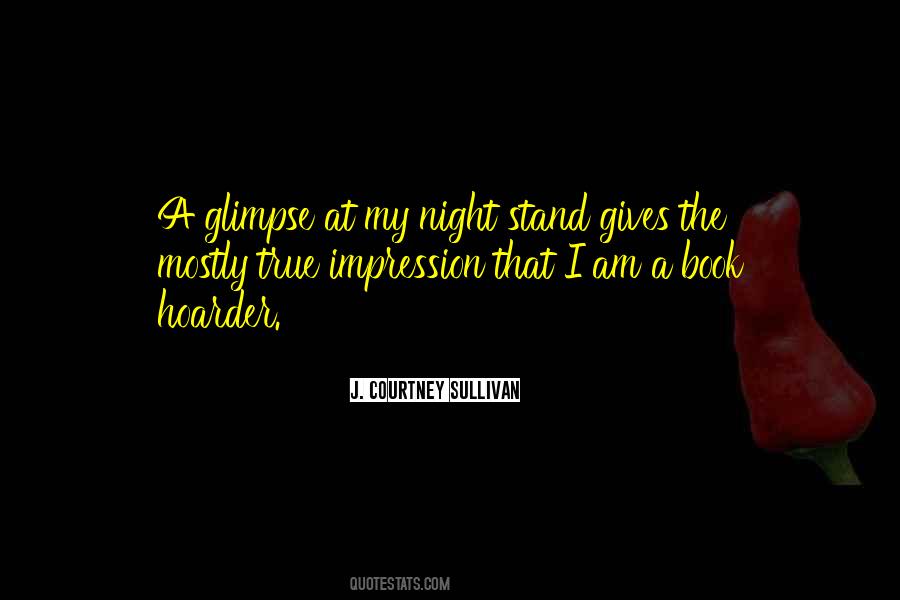 #7. Hoarding one's hurts hurts only the hoarder. - Author: Malcolm Forbes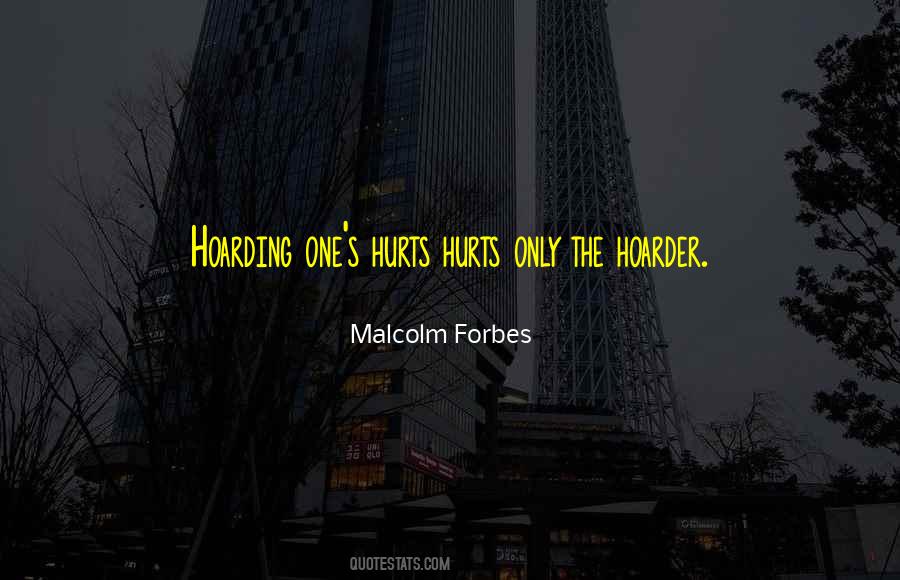 #8. I'm not much of a liar. A hoarder, a hider: most definitely, yes, and sometimes I'm dishonest by default because I find it difficult to share that innermost part of myself with others. But never a conscious liar. I don't think I have it within me to deliberately mislead anyone. - Author: Siobhan Davis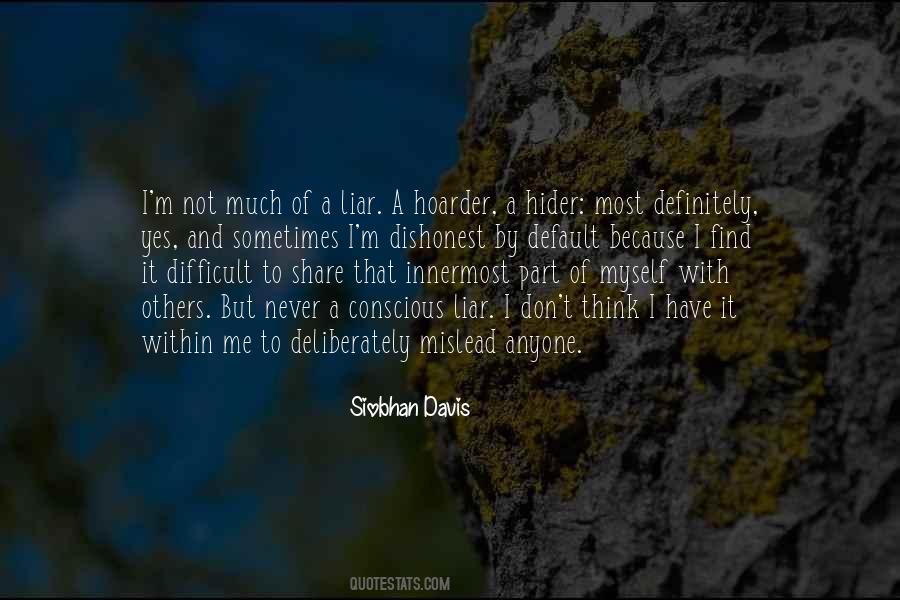 #9. I'm not a things person. I'm not one to keep much. I do have a small collection of picks from favorite musicians I got to play with, a collection of mementos. I'm kind of the opposite of a hoarder, as I try to get rid of everything. - Author: Chris Wyse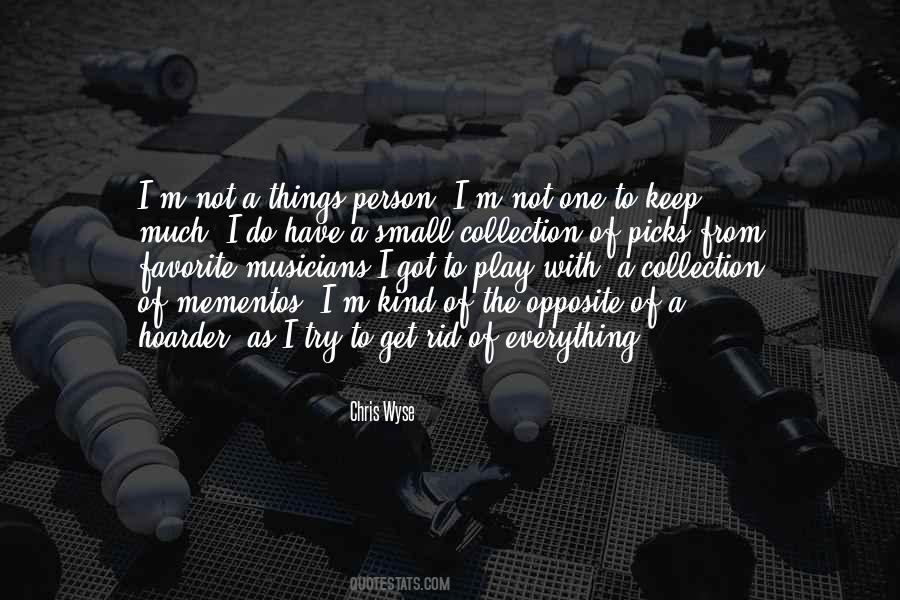 #10. There's a lot in my closet. I've been collecting things since I was five. I'm definitely a pack rat. I'm not a hoarder, but I'm definitely a pack rat. I will keep anything if I have a memory in it or a good moment. - Author: Johnny Weir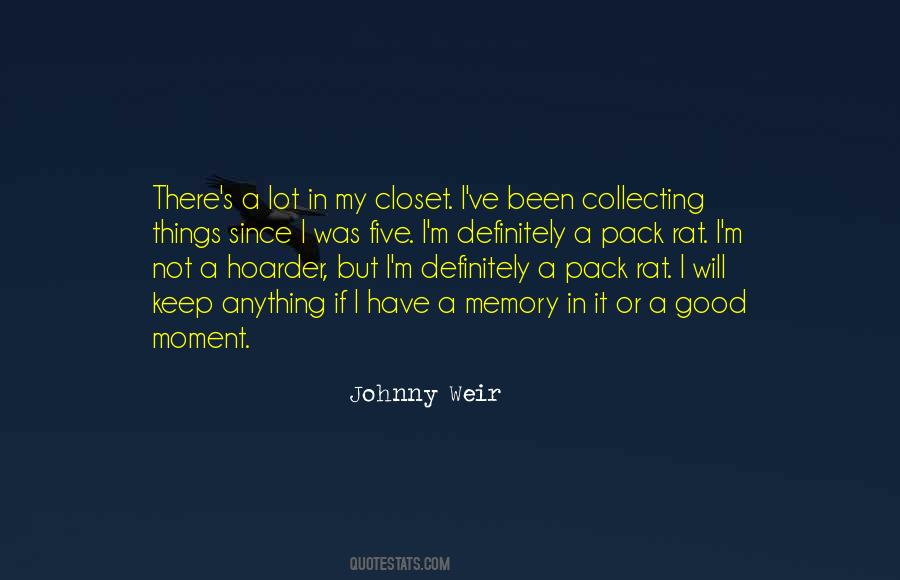 #11. Everyone thinks Angelina Jolie was the first celebrity baby hoarder, but she wasn't. Before Angelina there was Mia Farrow. Mia had an entire farm full of children. I think she got them at Costco. - Author: Joan Rivers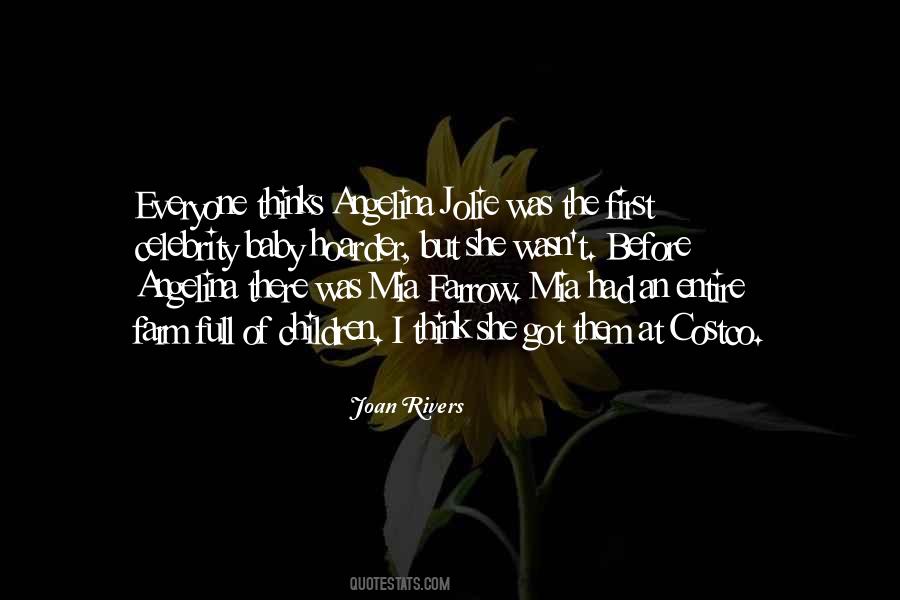 #12. Some hoarders choose to be alone because they have lost someone in the past. On the surface it looks like a hoarder wants to be alone, but the truth is the hoarder doesn't want to get close to someone else and risk another loss or death. - Author: Matt Paxton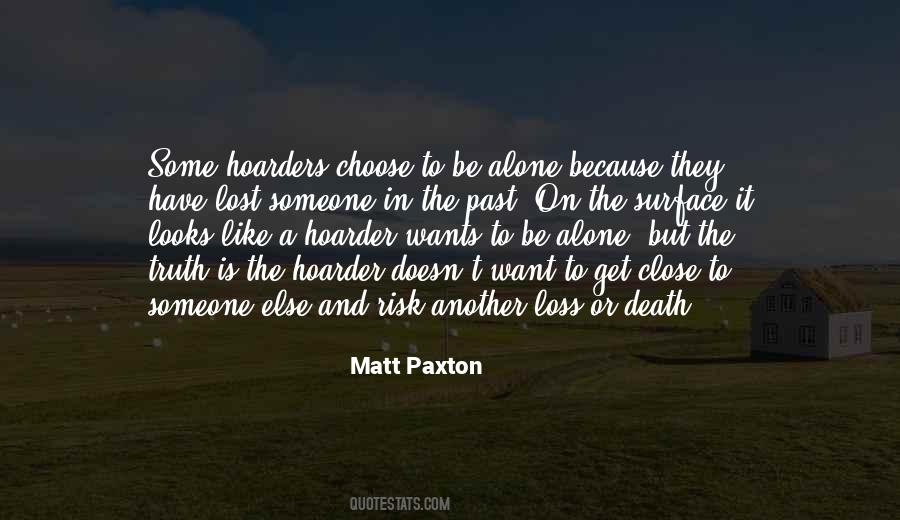 #13. I'm not like a voracious hoarder who has 50,000 albums of vinyl stacked in a storage space in the San Fernando Valley. But I do have albums from the last 40 years of my life. - Author: Dave Grohl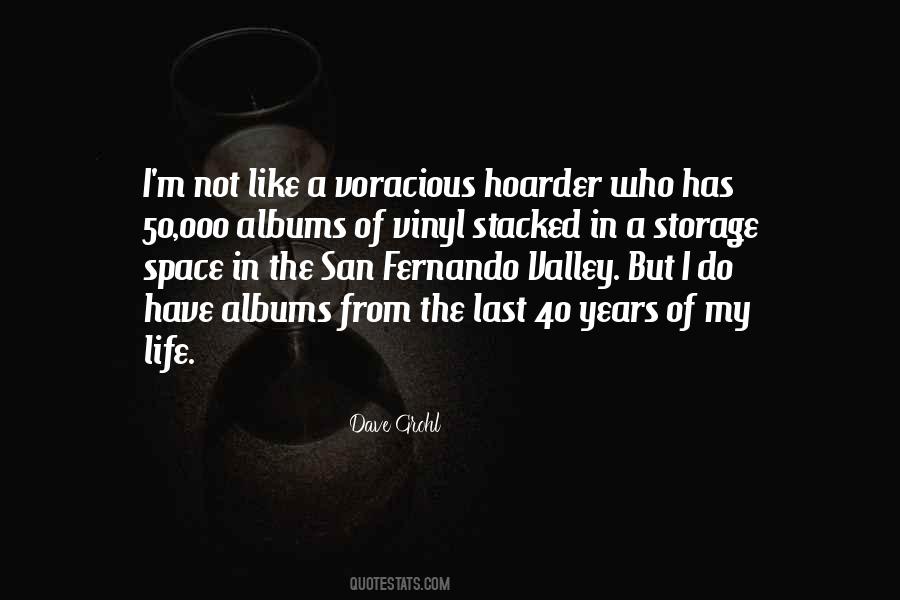 #14. I'm a real hoarder. - Author: Lily James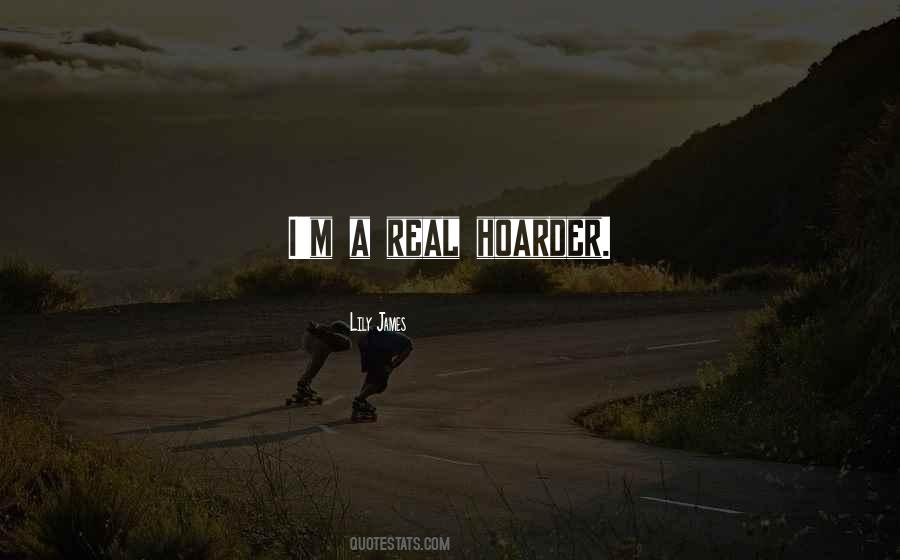 #15. Are you a hoarder of more negative thoughts or positive ones? Whichever ones you hoard, grow into trees and then forests. - Author: John Assaraf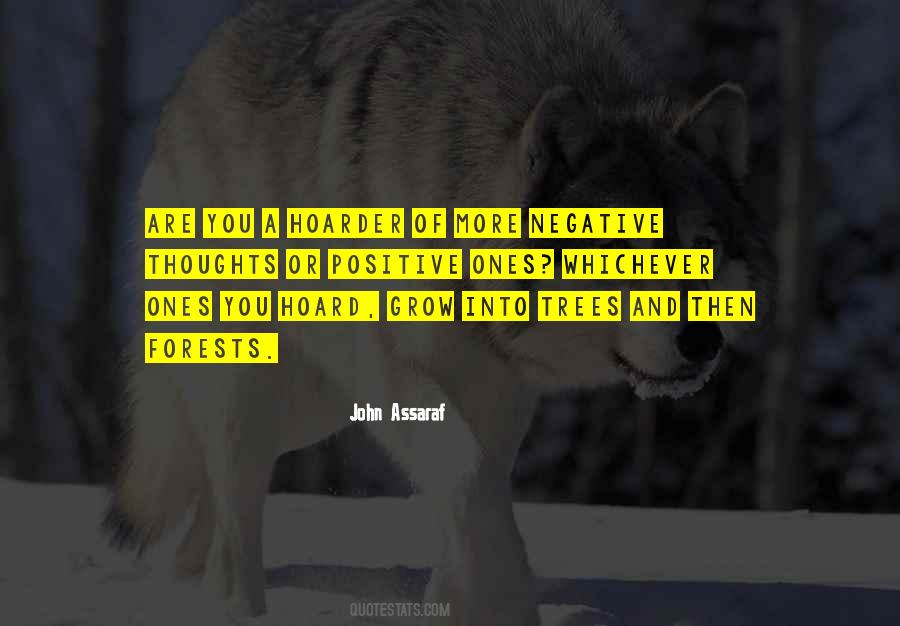 #16. I have thousands of tapes, and photos and fliers, letters, posters, artwork - basically everything that ever happened, I kept. I'm not a hoarder, though. I'm sort of a librarian. - Author: Ian MacKaye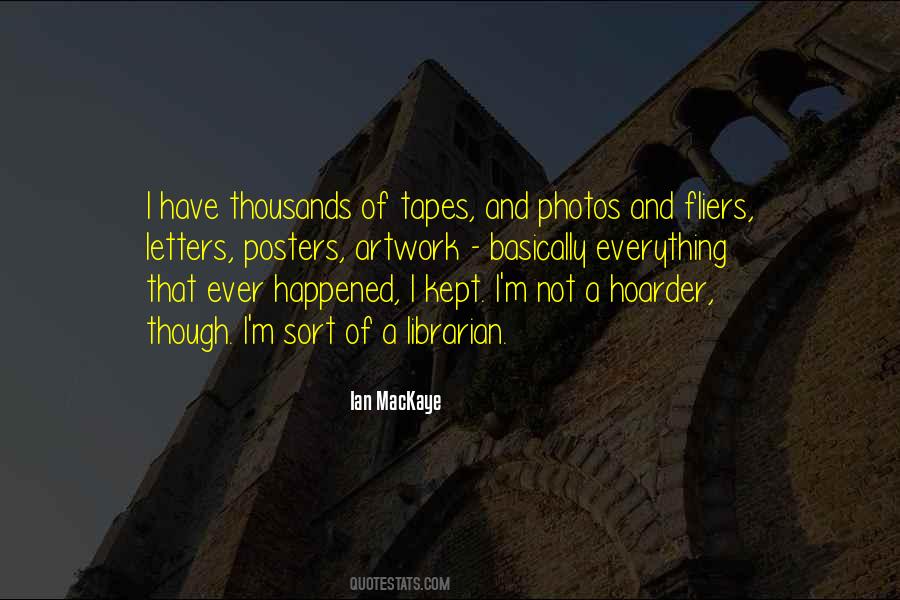 #17. I was a hoarder, and I got rid of everything. Now nothing comes in my home unless it has a purpose. And decor is not a purpose. Home is New York apartment with a table, a bed and sofas. That's it. Everything else is gone. - Author: Linda Evangelista
#18. I wasn't a hoarder, but I knew my place gave off a Feral Child Hidey Hole vibe. - Author: Jeremy Robert Johnson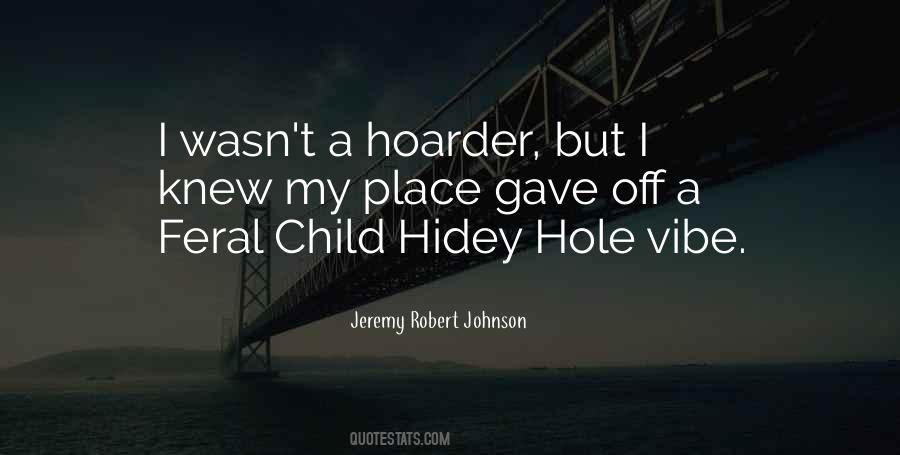 #19. Ravishment of this slender body in all ways possible before draining it of the life substance? Aren't you a pleasure hoarder, my dear? - Author: Ciaran O. Dwynvil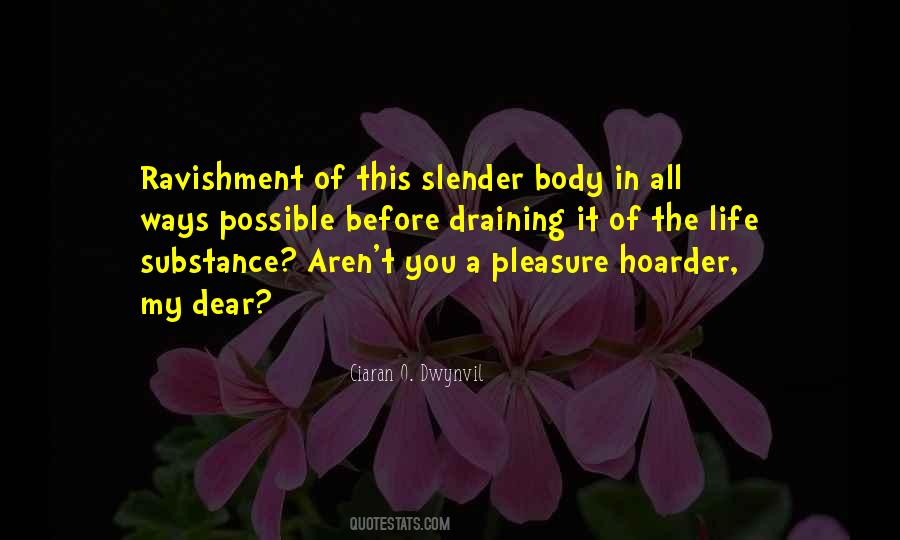 #20. My mom used to call me a 'jean hoarder' growing up because I had so many pairs of jeans - and I still do. - Author: Behati Prinsloo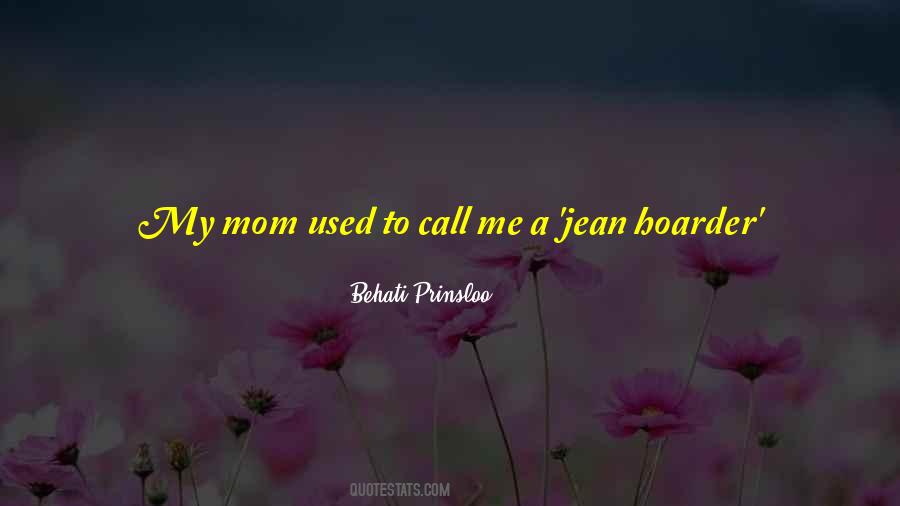 #21. Before I could retrieve the bullet off the floor, Helsing jumped down, grabbed it in his mouth, and raced to tuck it under the purple pillow in his bed, where he also kept Gloria's feathers. Then he crouched, glowering, as if daring any of us to take it away. Great. My cat was a hoarder. - Author: A&E Kirk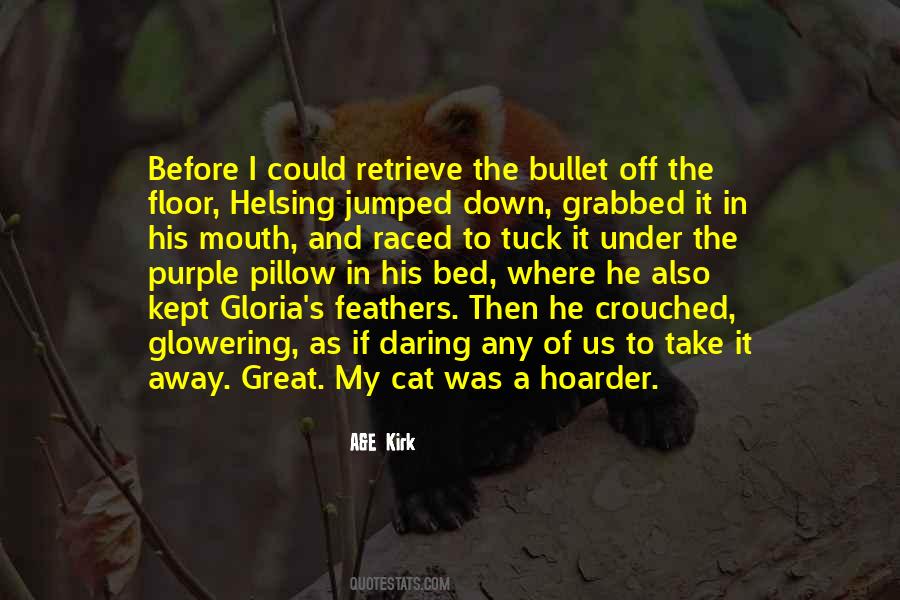 #22. If you want resurrection, you must have crucifixion ... The hoarder, the one in us that wants to keep, to hold on, must be killed. - Author: Joseph Campbell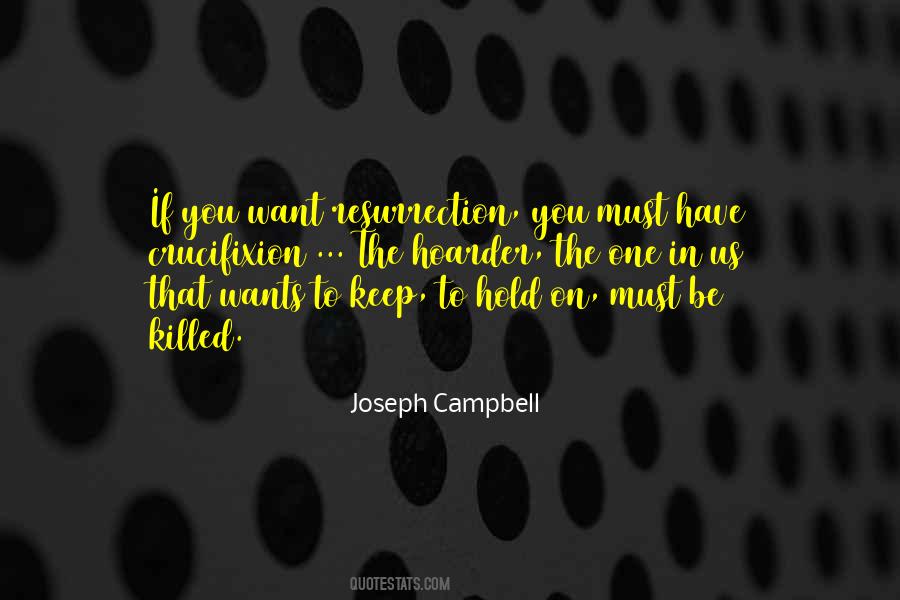 #23. Who the hell needs this many dogs anyway?" "What's wrong with being a pet owner?" Cameron asked. "Yeah, you pronounced 'hoarder' wrong. - Author: Abigail Roux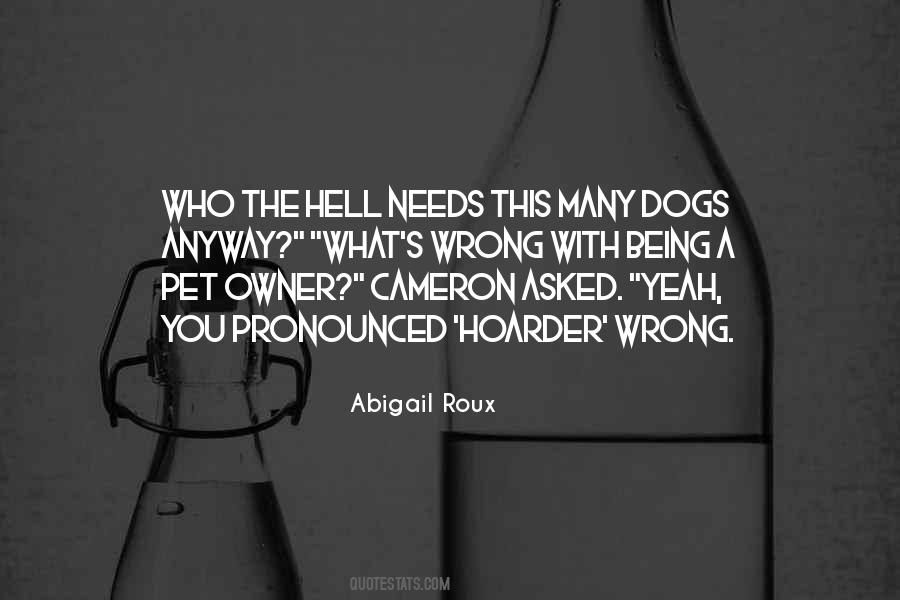 #24. I'm a hoarder. For me, documentation has always been key, and I've kept everything from my past. - Author: Diane Keaton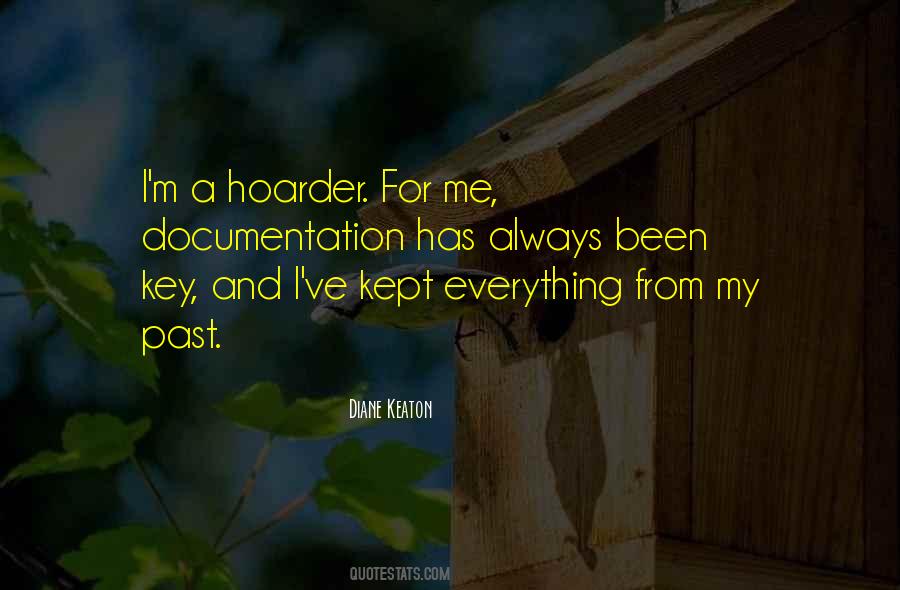 #25. I do believe in saving shoes. But that does not make me a hoarder. I am not a hoarder. But why not save them? Styles come back. - Author: Diane Keaton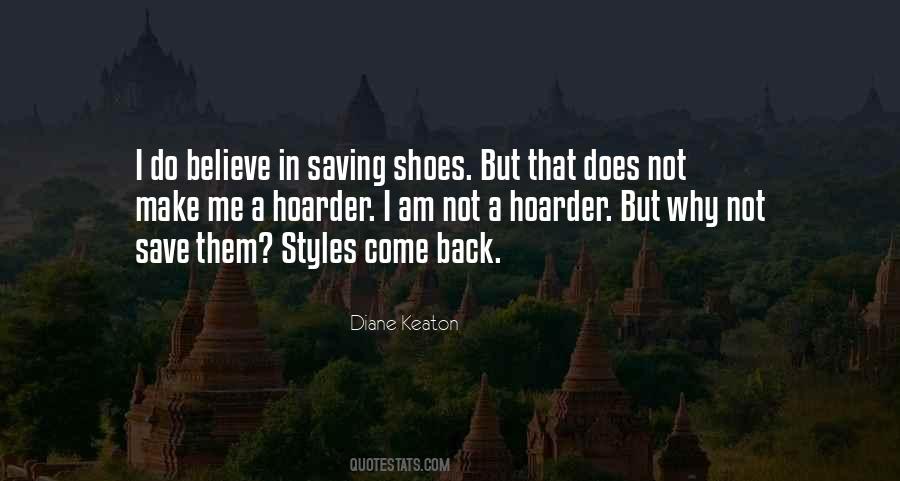 #26. I've never been a hoarder but I love nesting. - Author: Tsh Oxenreider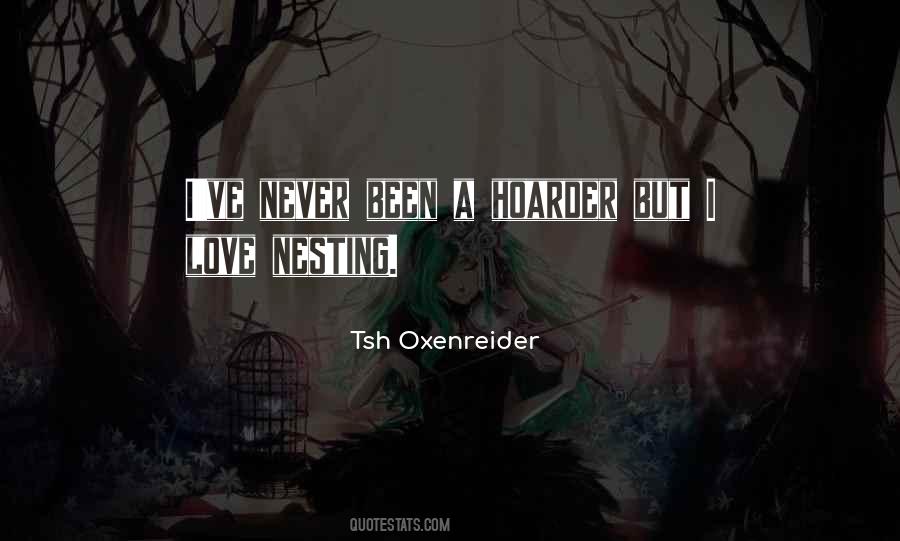 #27. I'm not a hoarder, I'm a collector: if you have something you like, every time you see it, you have a little happy hit. - Author: Douglas Coupland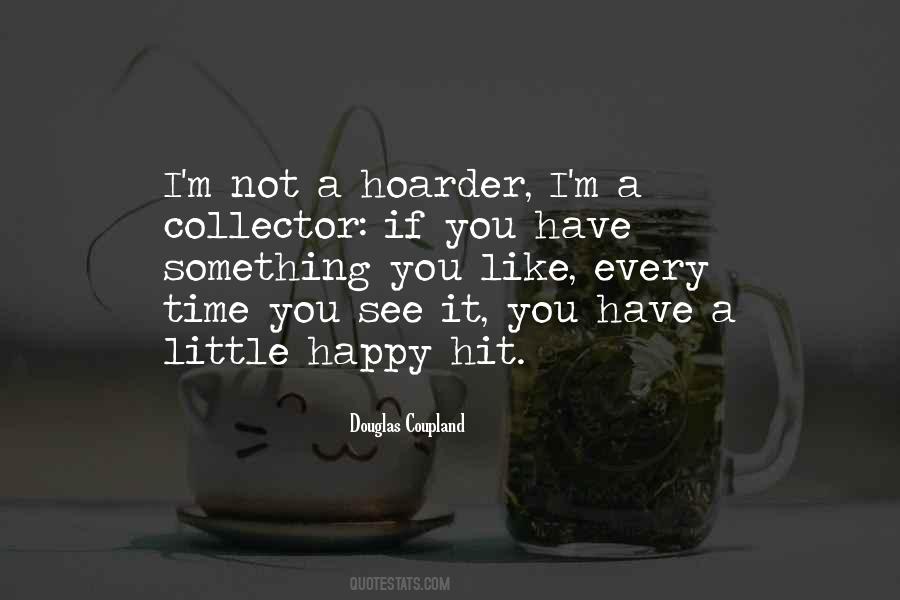 #28. Justice Harry A. Blackmun, a quirky but pivotal member of the Supreme Court for 24 years, was a hoarder. He seems to have kept everything from his boyhood diaries to college correspondence to every scrap of paper that came his way on the Supreme Court. - Author: Cliff Sloan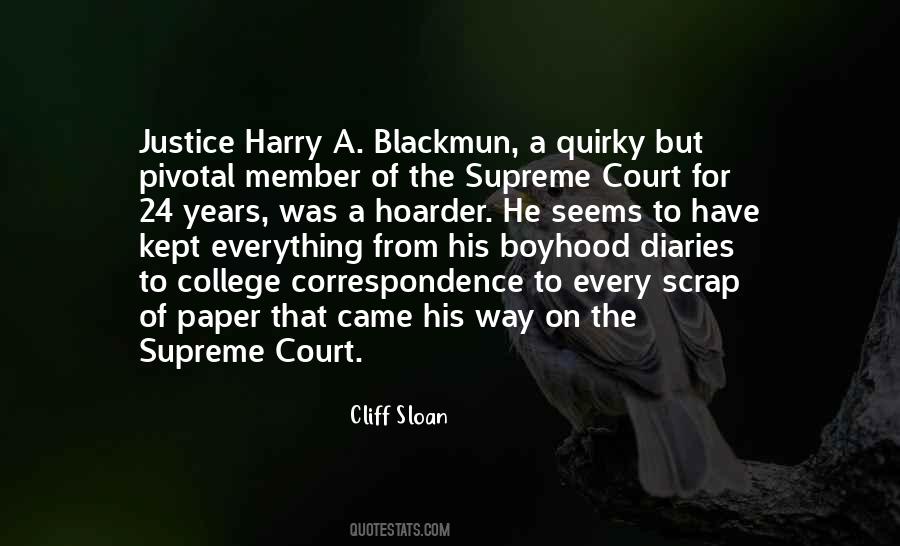 #29. I am not a hoarder, but my wardrobe is the antithesis of fast fashion. I buy clothes - beautiful in looks and make - to last. I originally stored away things like Ossie Clark because I could not bear to part with such treasures. - Author: Suzy Menkes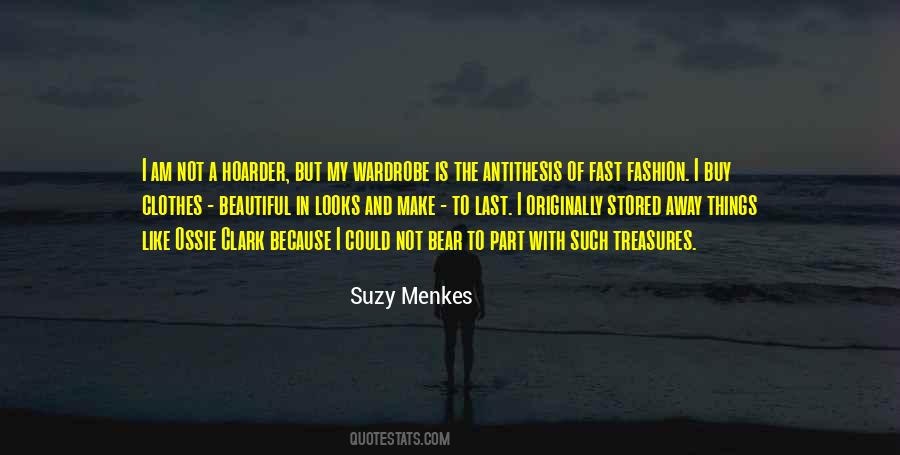 #30. I am such a notorious hermit - almost pathological. And, I'm not a hoarder. But that's just a symptom of things that I do feel. - Author: Sally Field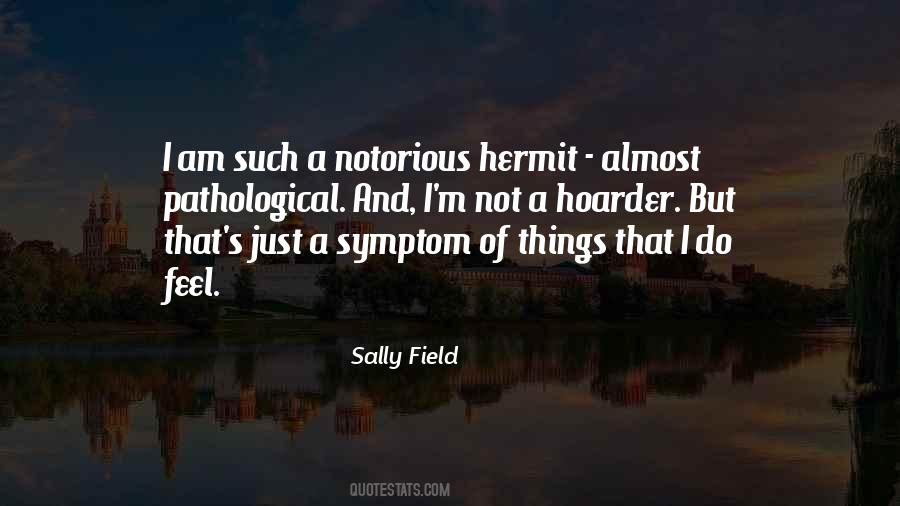 #31. I am a hoarder of two things: documents and trusted friends. - Author: Muriel Spark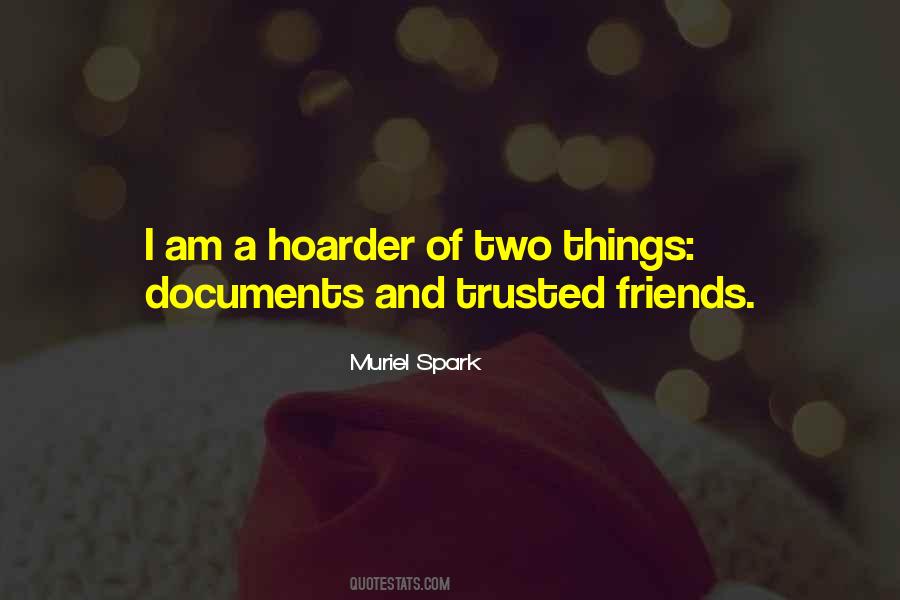 #32. If the present Mrs. Wogan has a fault - and I must tread carefully here - if she has a fault, this gem in the diadem of womanhood is a hoarder. She never throws anything out. Which may explain the longevity of our marriage. - Author: Terry Wogan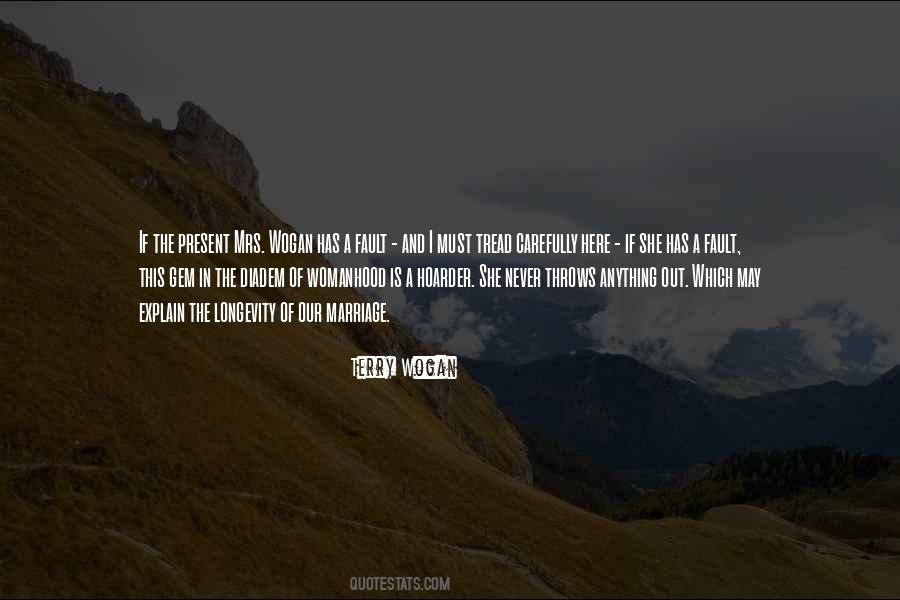 #33. I'm a bit of a clothes hoarder, admittedly. I try to weed out stuff. My girlfriends come over for cheese and wine and go shopping in my wardrobe. They especially love it when they get stuff with a tag still on. - Author: Jennifer Aniston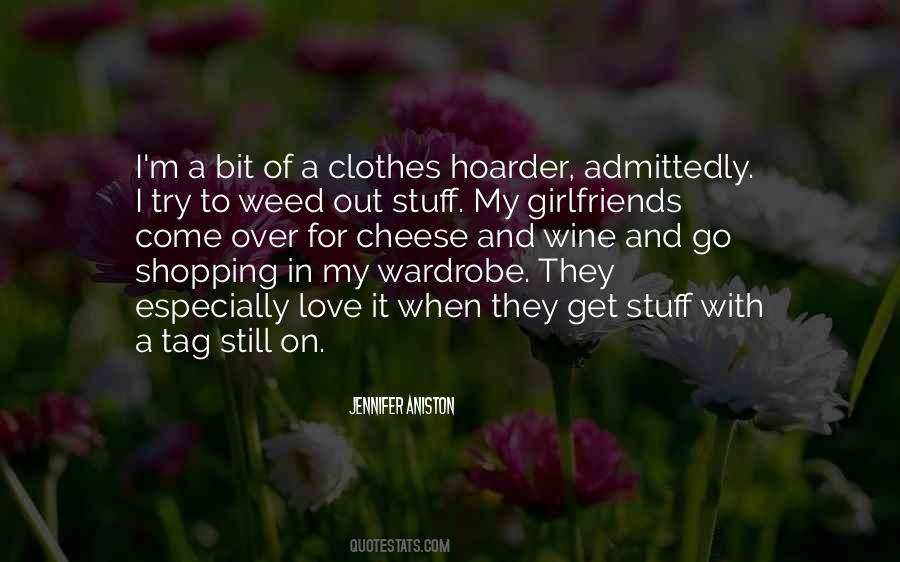 #34. The artist is a collector. Not a hoarder, mind you, there's a difference: Hoarders collect indiscriminately, artists collect selectively. They only collect things that they really love. - Author: Austin Kleon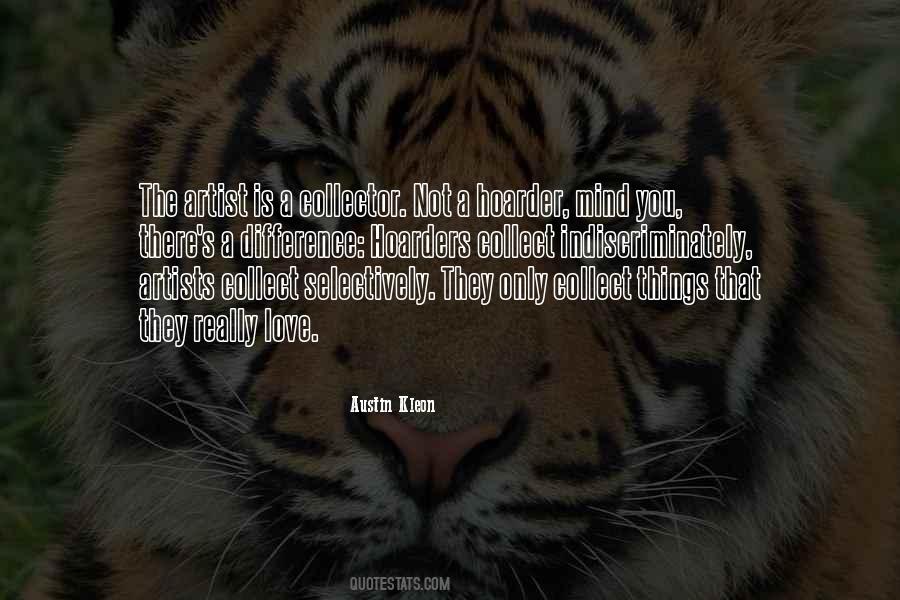 #35. People sometimes think that I bring home all these old books because I'm addicted, that I'm no better than a hoarder with a houseful of crumbling newspapers. - Author: Michael Dirda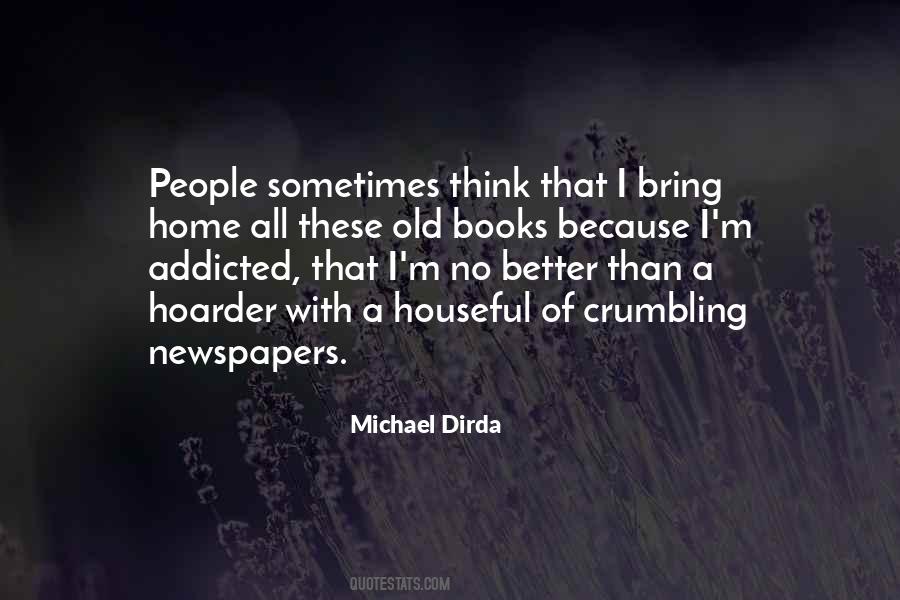 #36. I'm a bit of a hoarder, so I did tend to buy things and just hang on to them. - Author: Thighpaulsandra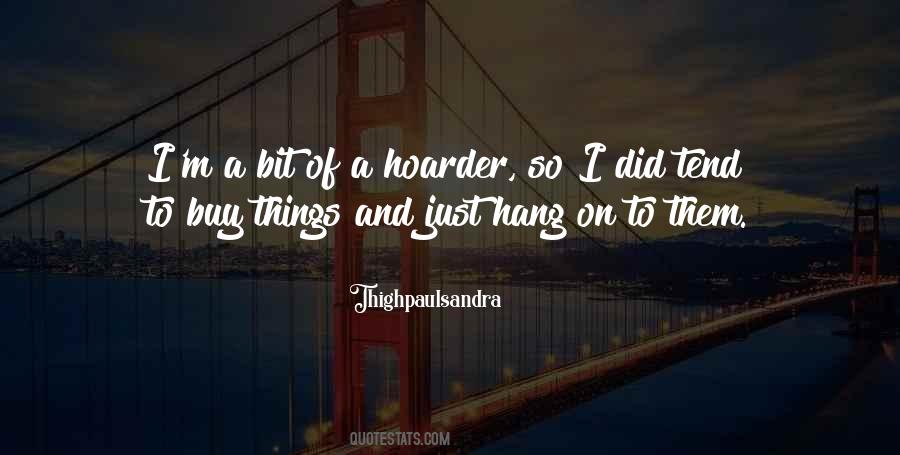 Famous Authors
Popular Topics