Hate Crime Famous Quotes & Sayings
List of top 39 famous quotes and sayings about hate crime to read and share with friends on your Facebook, Twitter, blogs.
Top 39 Hate Crime Quotes
#1. I hate superheroes. I always hated superheroes. From the time I was a little kid, I could believe in a 50-foot gorilla trashing New York City before I could believe a guy would put on long tights and bat ears and go and fight crime. Like, the fantasy never made sense to me, on a basic level. - Author: Stephen R. Bissette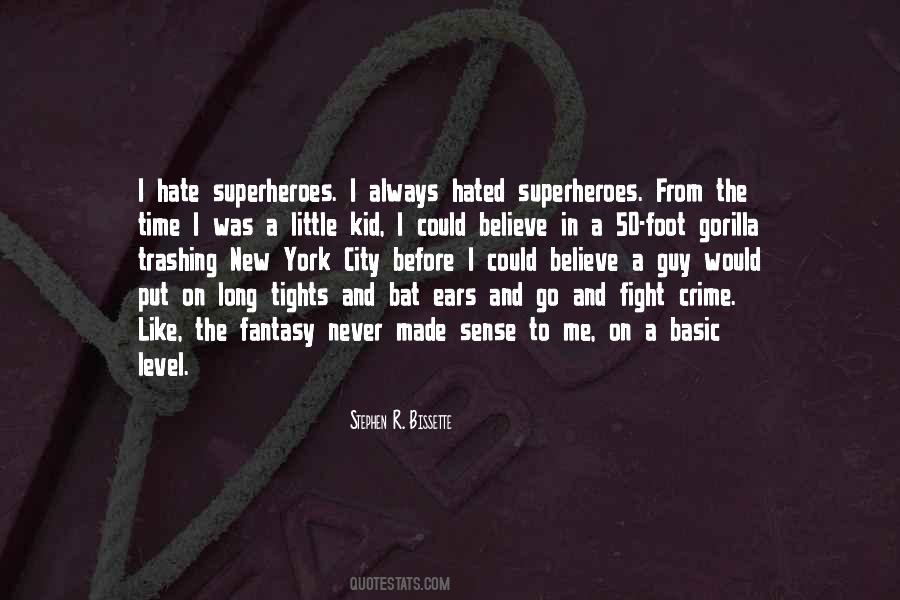 #2. I felt for my crime a just terror; I looked on my life with hate, and my passion with horror. - Author: Jean Racine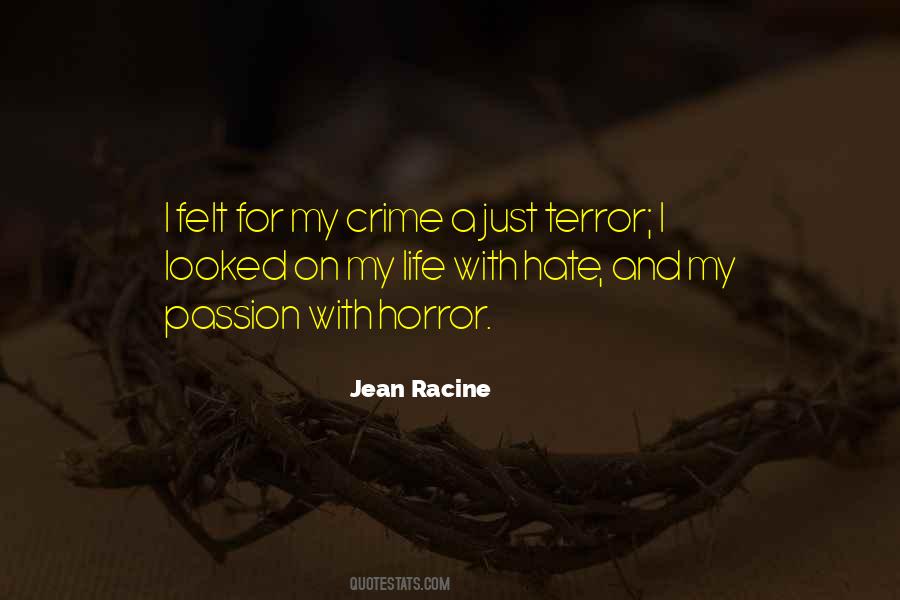 #3. As much progress as we think we've made with legislation, litigation and education, anti-Semitism still continues to be the No. 2 hate crime in the United States. You can't eliminate it, but you can try to keep a lid on it. - Author: Abraham Foxman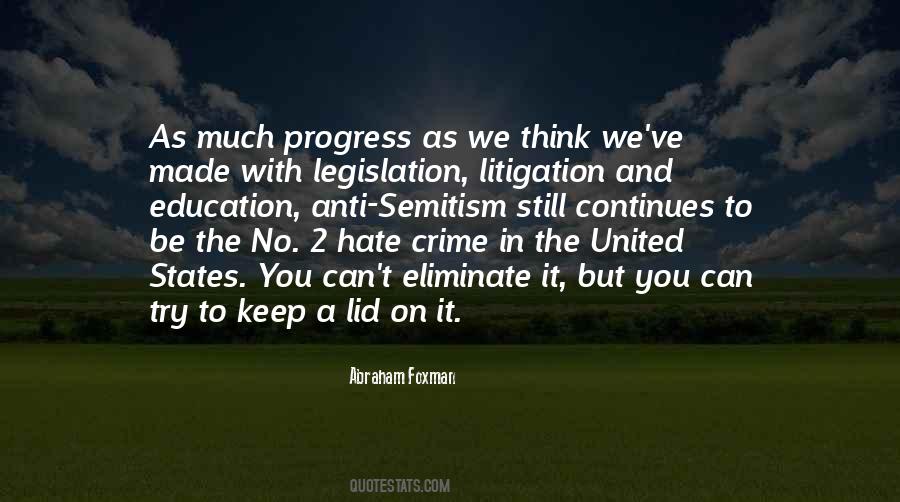 #4. Last September 16th, I was walking in downtown Seattle when this pick-up truck pulls up in front of me. Guy leans out the window and yells, "Go back to your own country," and I was laughing so hard because it wasn't so much a hate crime as a crime of irony. - Author: Sherman Alexie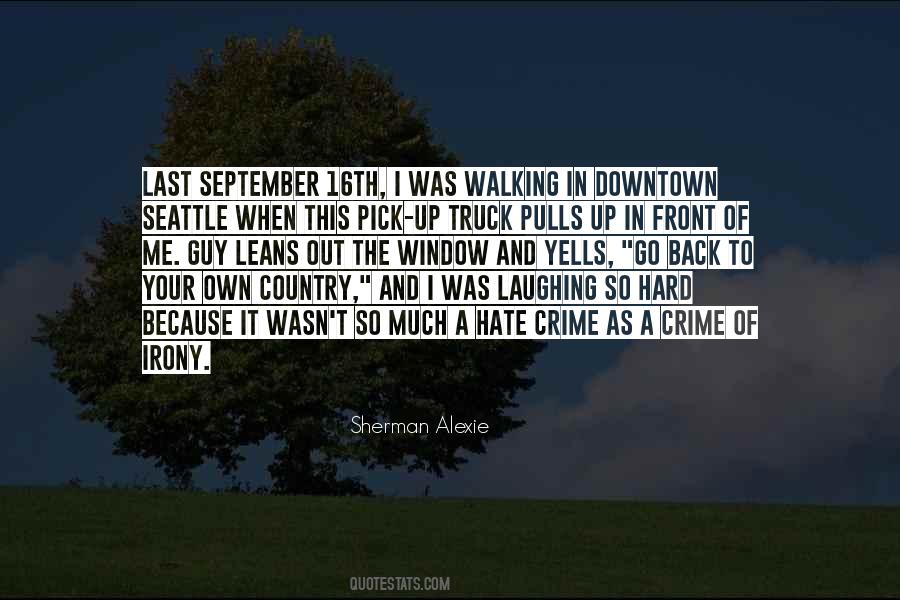 #5. When we allow violence against some, we enable violence against all. - Author: DaShanne Stokes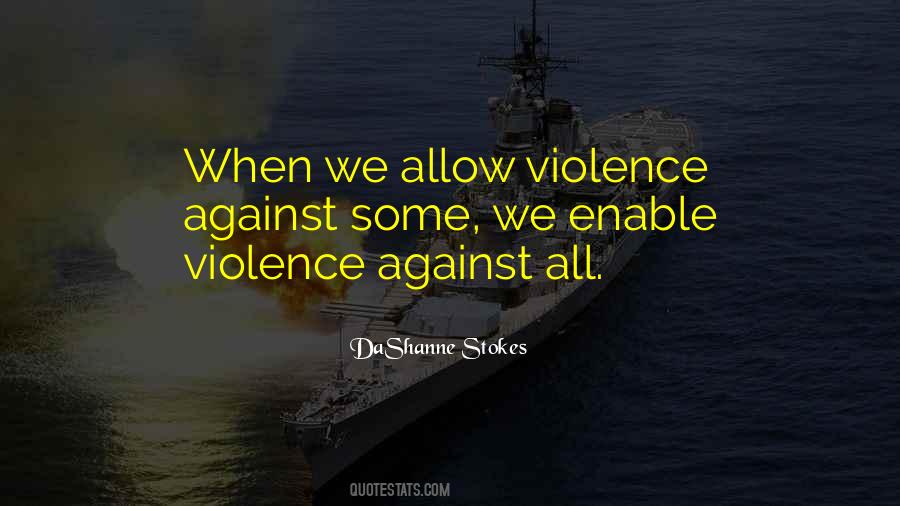 #6. Just by living, people hurt others without even realizing it. So long as humanity exists, hate will also exist. There is no peace in this cursed world. War is just a crime paid for by the pain of the defeated... - Author: Masashi Kishimoto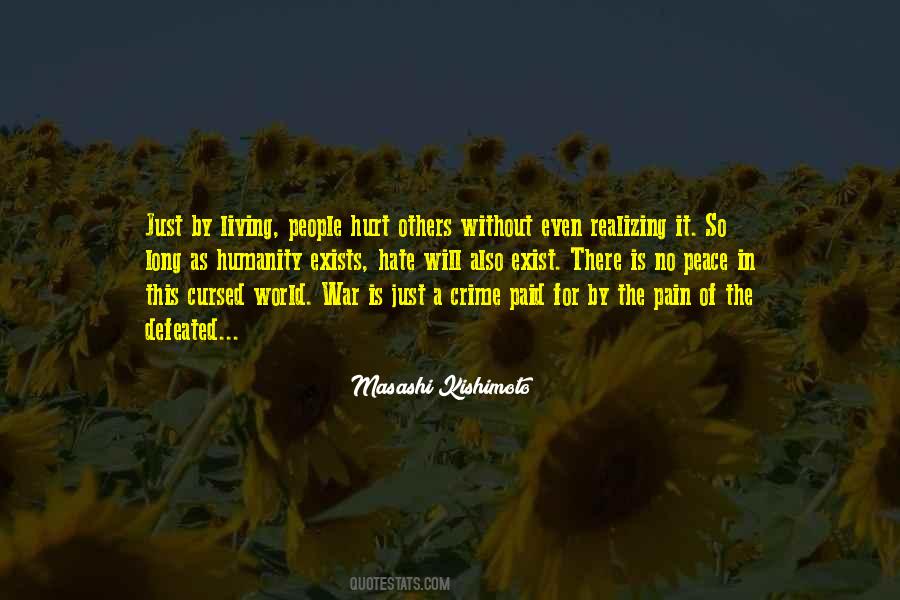 #7. Psephology isn't a hate crime. - Author: Ken Livingstone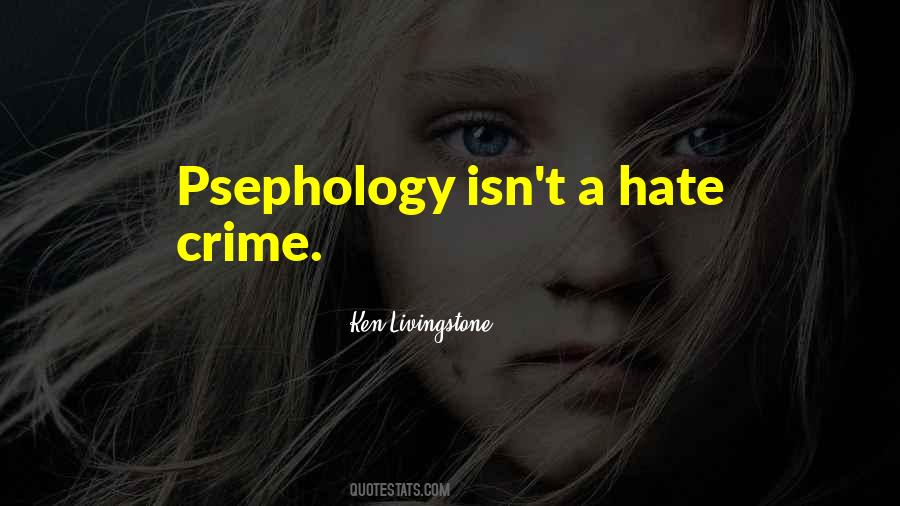 #8. It is distressing to me that we live in an age in which we still must fight to protect our civil rights as Americans, in which a hate crime perpetrated against someone based their sexual orientation can go unpunished, and in which discrimination is being written into our laws. - Author: John Conyers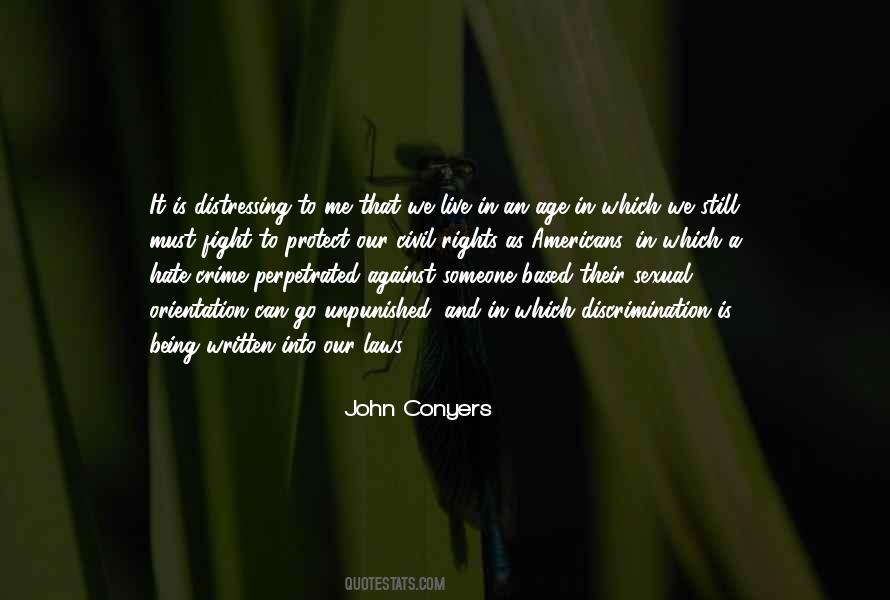 #9. What I'm saying is that preachers are like politicians. They choose what sin or crime they want to fight and they get their people riled up to do the same, making hate and fear. That hate and fear mask other things they should be concentrating on and it keeps people separate. - Author: Rain Carrington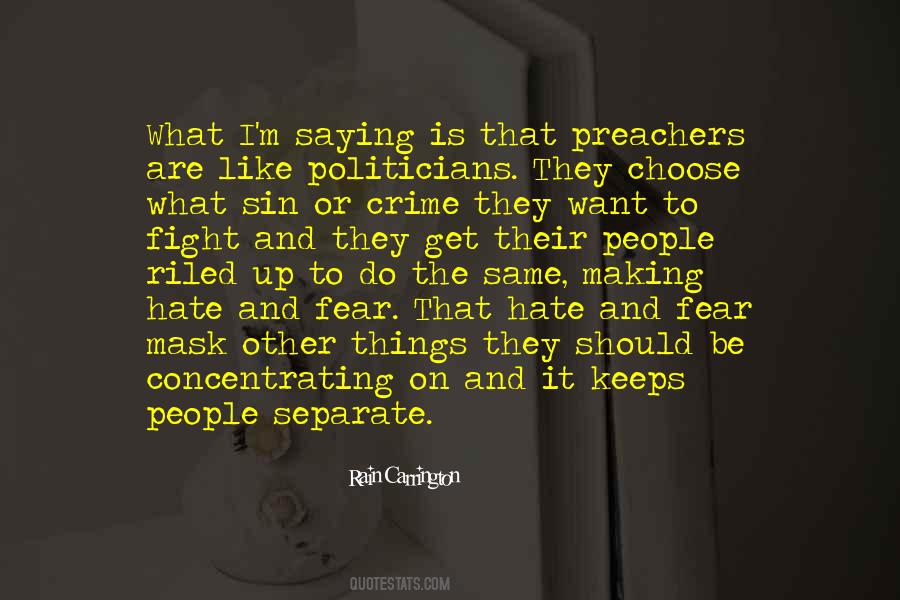 #10. Because federal hate-crime laws criminalize thoughts, they are incompatible with a free society. - Author: Ron Paul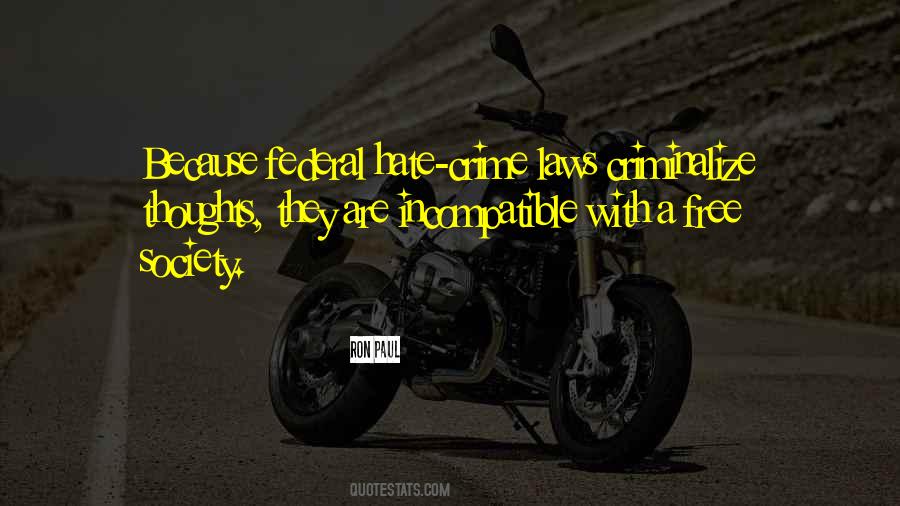 #11. This means more to me than any Grammy I could ever win ... It will take a village and an army, [some] countries and continents to make bullying a hate crime. - Author: Lady Gaga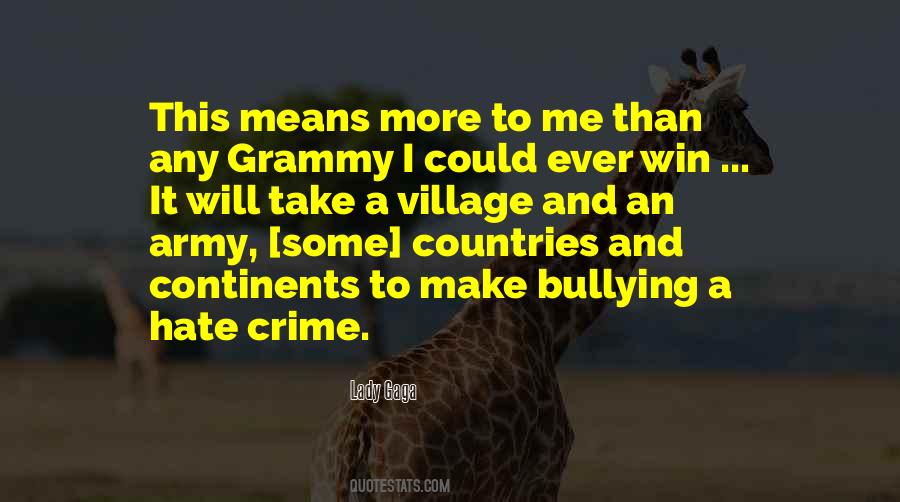 #12. This is what you know about someone you have to hate: he charges you with his crime and castigates himself in you. - Author: Philip Roth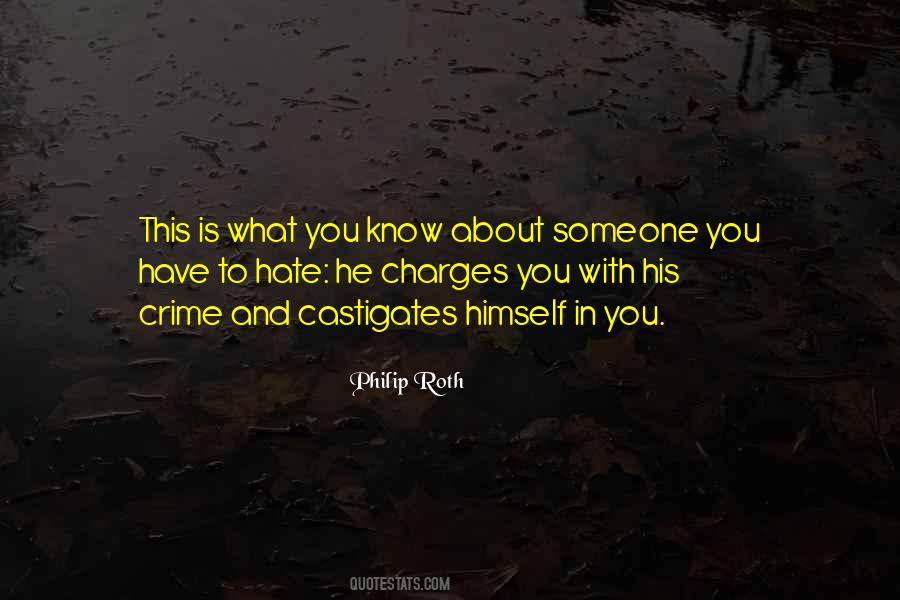 #13. A person is born with feelings of envy and hate. If he gives way to them, they will lead him to violence and crime, and any sense of loyalty and good faith will be abandoned. - Author: Xun Zi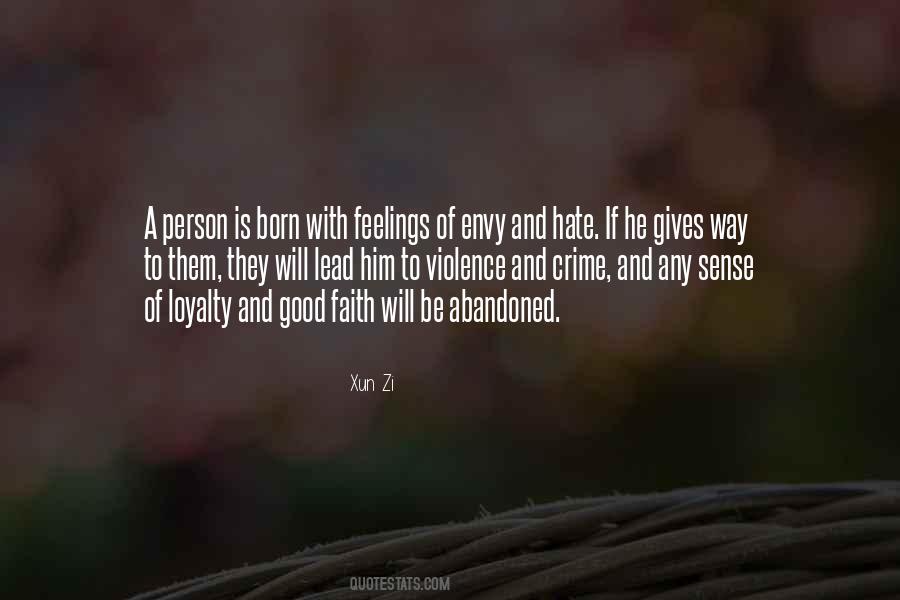 #14. Self-hate is a form of mental slavery that results in poverty, ignorance, and crime. - Author: Susan L. Taylor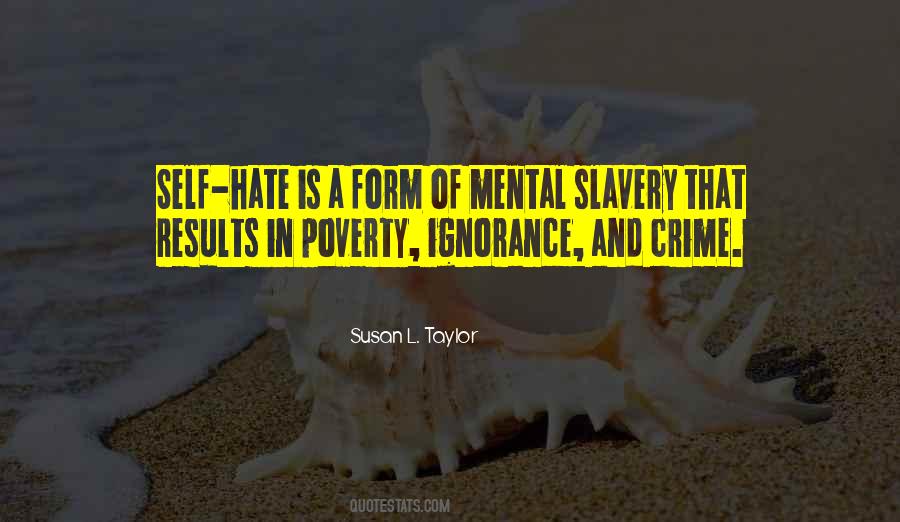 #15. Oh sure, its fine when a monkey does it. But when I throw barrels at an Italian plumber, they call it a hate crime! - Author: Stephen Colbert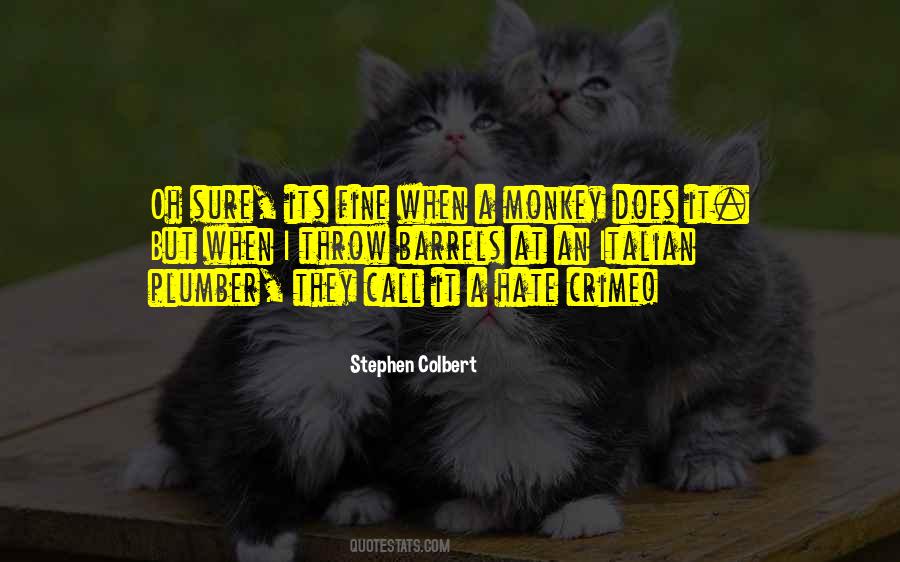 #16. Hate springs from fear. Violence is released hatred. Behind every hateful crime and act of human brutality is an admission of fearfulness. - Author: Kilroy J. Oldster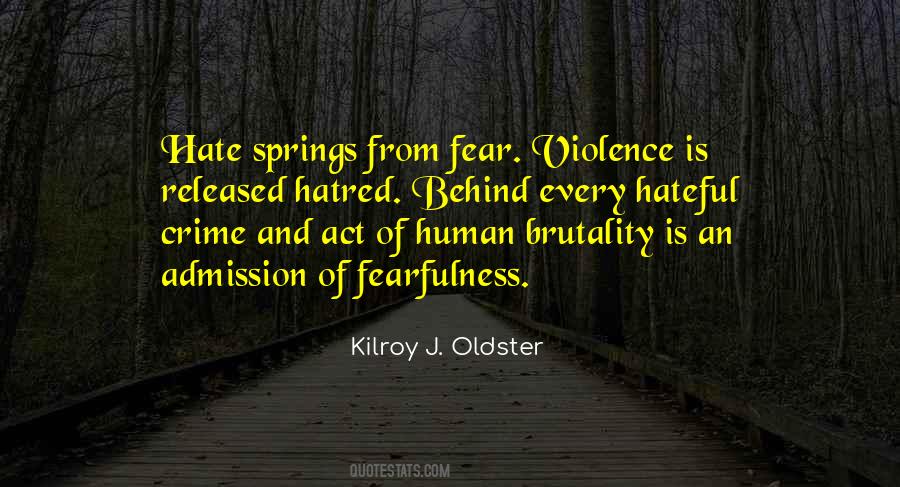 #17. If one steps out on a starry night and observes one's inner state, one asks if one could hate or be overwhelmed by envy or resentment ... Is it not true that no man or woman has ever committed a crime while in a state of wonder? - Author: Jacob Needleman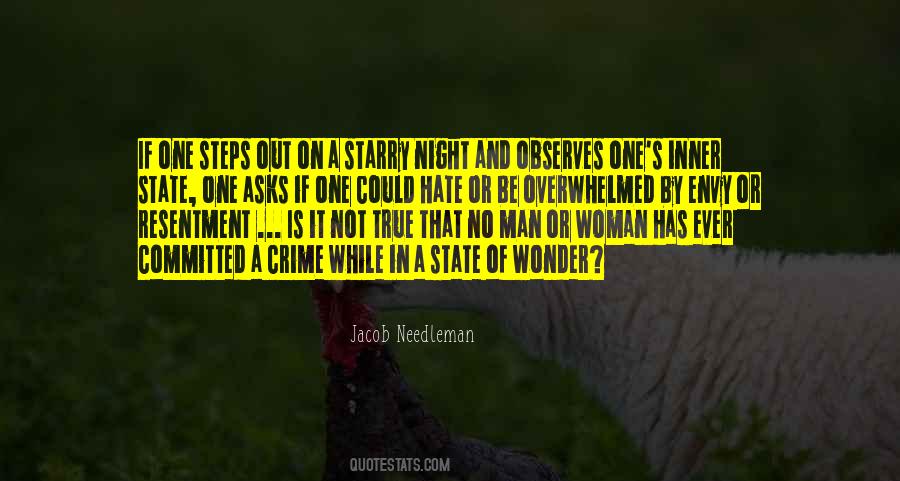 #18. I have never been on the receiving end of a hate crime, or even a disparaging remark to my face. - Author: Carol Anshaw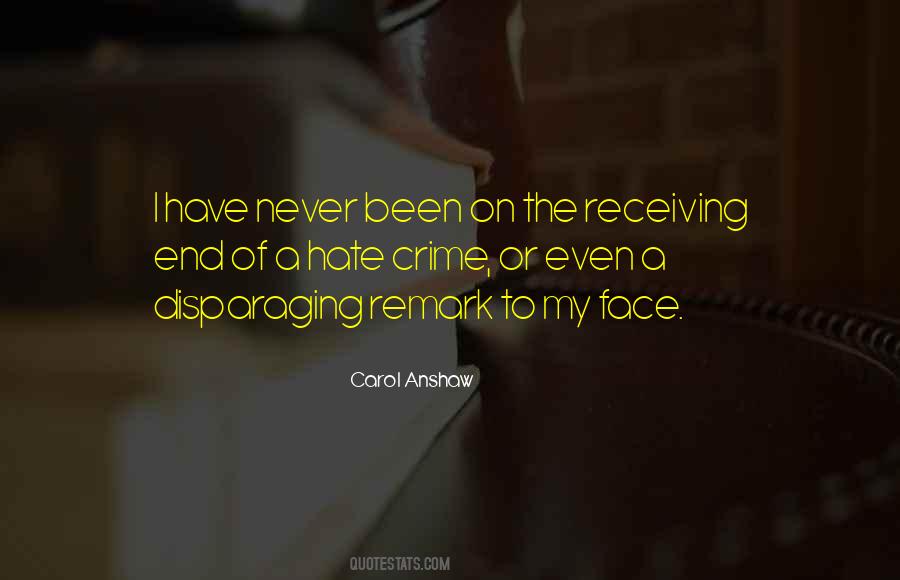 #19. If only the left hated crime as much as they hated hate. - Author: William F. Buckley Jr.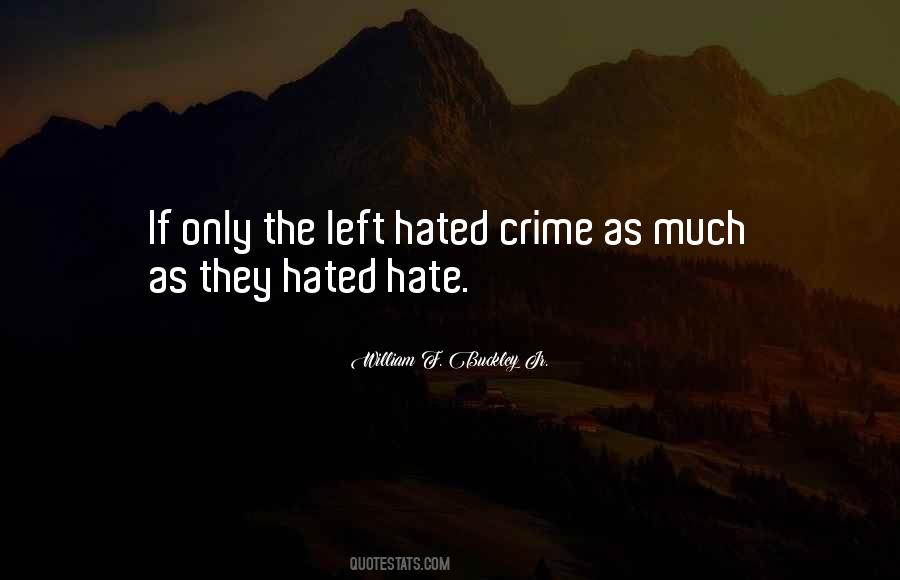 #20. I convened the first-ever national training conference for prosecutors on how to promote and deal with hate crime issues in terms of prosecutions and also protocol for defeating the gay panic defense. - Author: Kamala Harris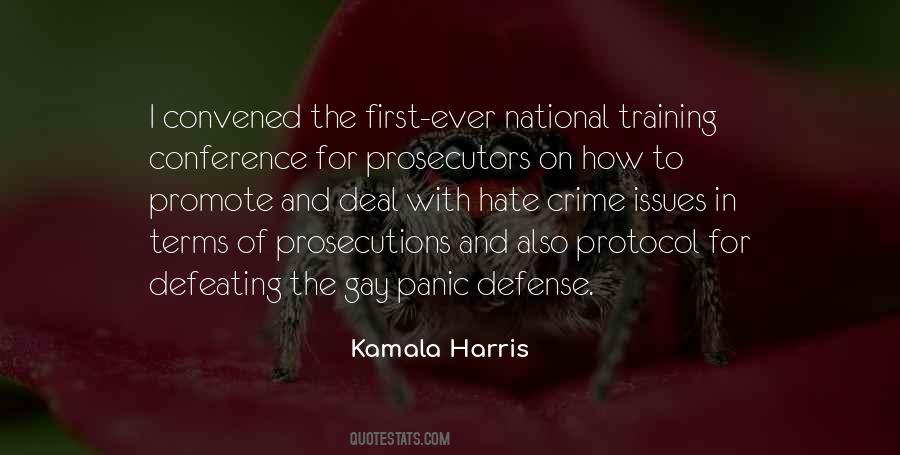 #21. Some ride the bullet to vent, while some shoot the bullet to revenge. - Author: Anthony Liccione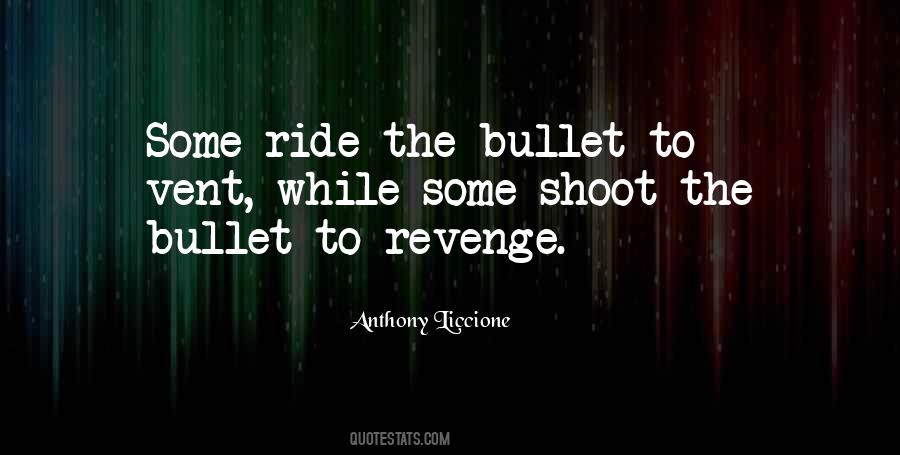 #22. My grandma leaned out the backseat window, pointing at the cops. "Just so you know, I had no part in this! Ask anyone. They'll all tell you: I hate crime."
"Well, we won't mention to them how you 'forgot' to pay for those slippers at Wal-Mart, now, will we?" my mom hissed. - Author: Emily Cassel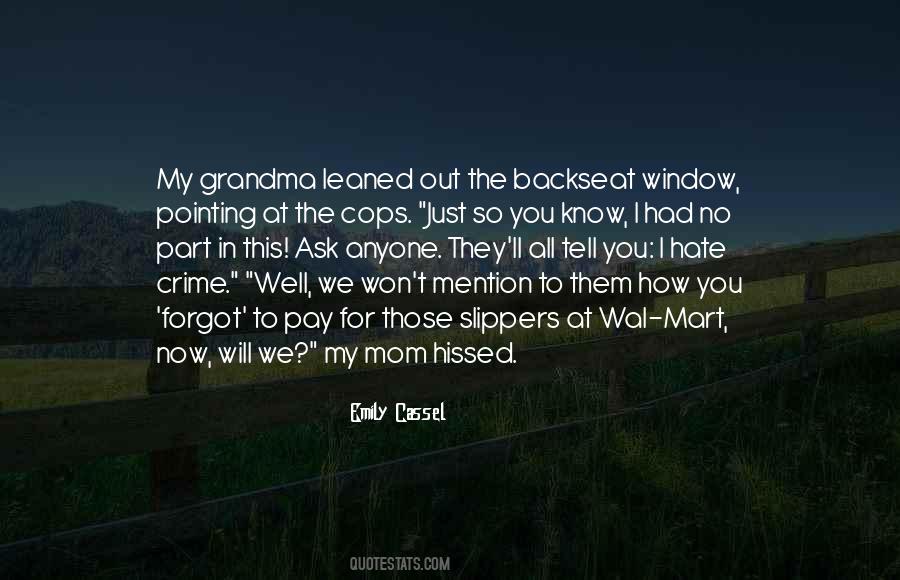 #23. (For instance, it is a "hate crime" to quote certain politically incorrect verses from the Bible, especially the Old Testament, in any public arena.) - Author: Peter Kreeft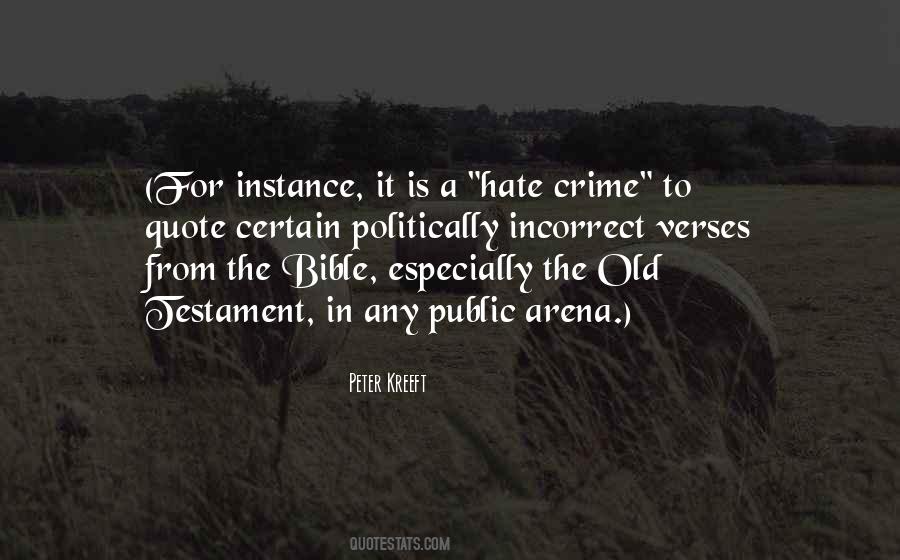 #24. How many innocent victims of hate crime does it take before it becomes wrong?

For us, one is already too many. For them, a thousand is not enough. - Author: Christina Engela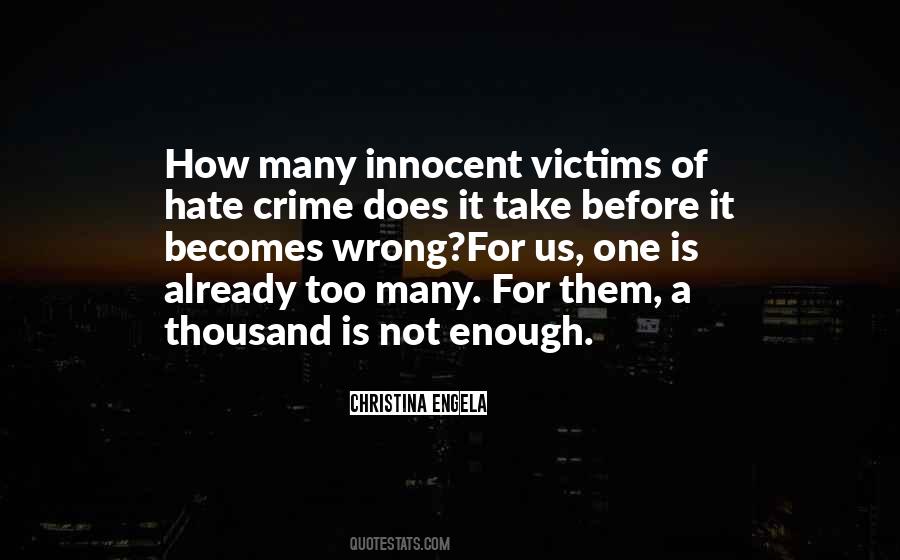 #25. One hate crime is committed approximately every hour of every day in this country. - Author: Anna Paquin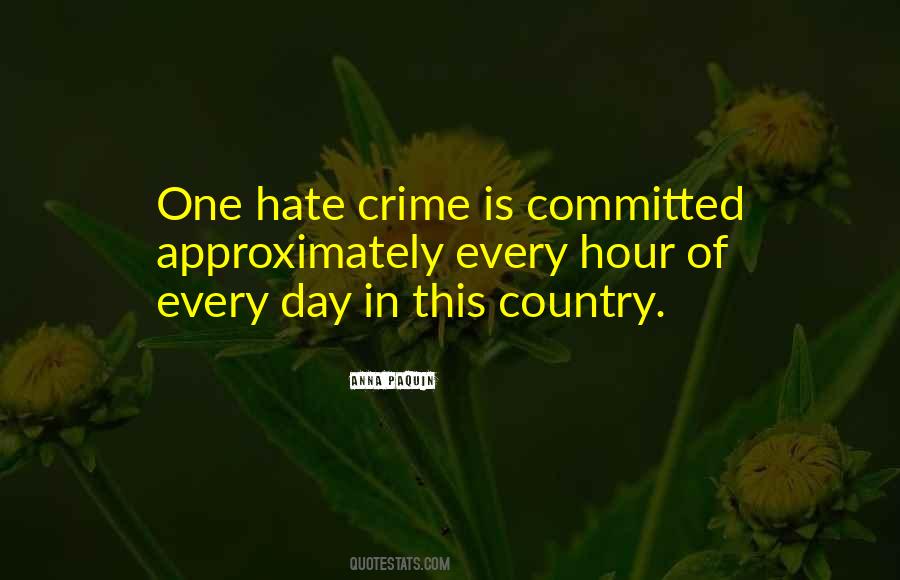 #26. Let's not hate ourselves. We are all we have ... I have been a longtime perpetrator of hate crimes against myself, and I am turning myself in. I have had enough. - Author: Margaret Cho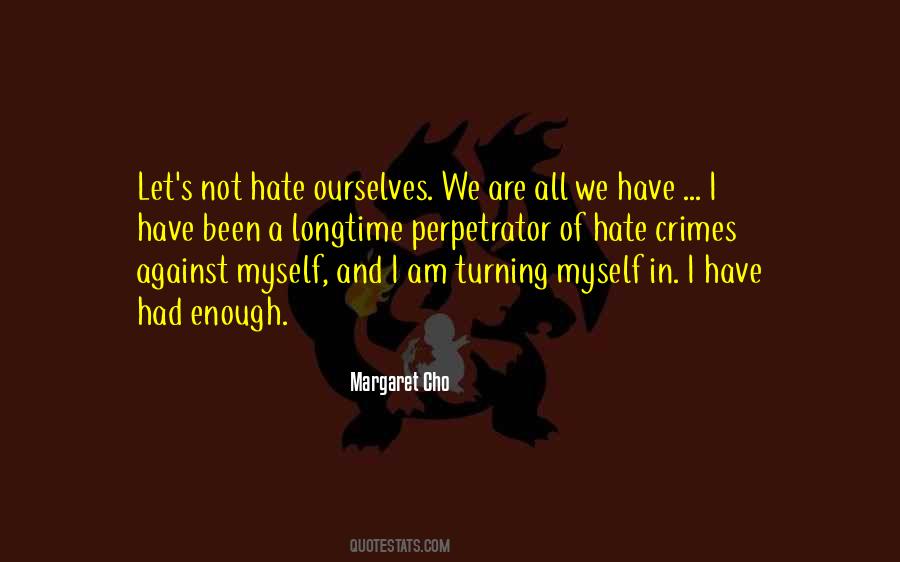 #27. Sin, sin! To rid myself of boredom by committing a crime, to break up monotony by deceiving. To sin in order to be a new person, another person. To hate life worse than it hated me. To sin so as not to die. - Author: Henri Barbusse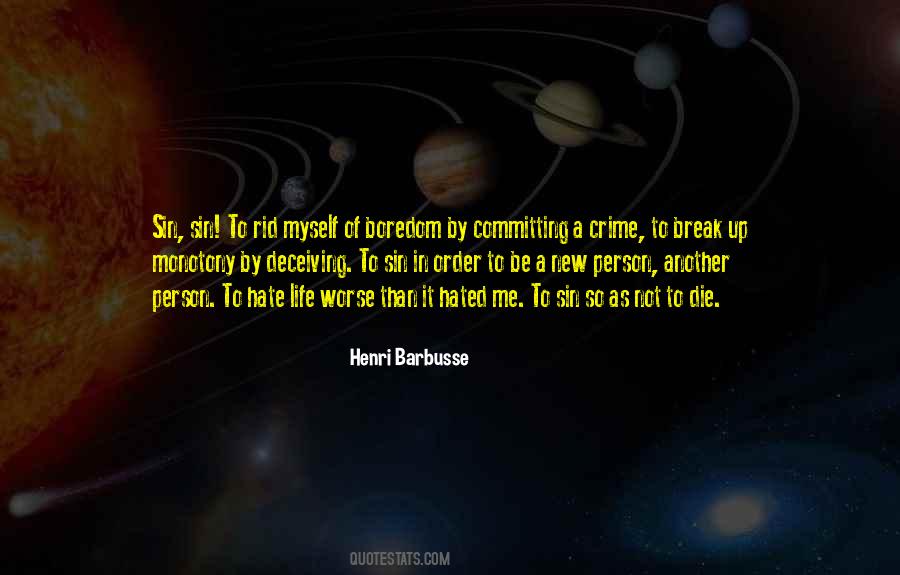 #28. There is no such thing as a hate crime. - Author: Ron Paul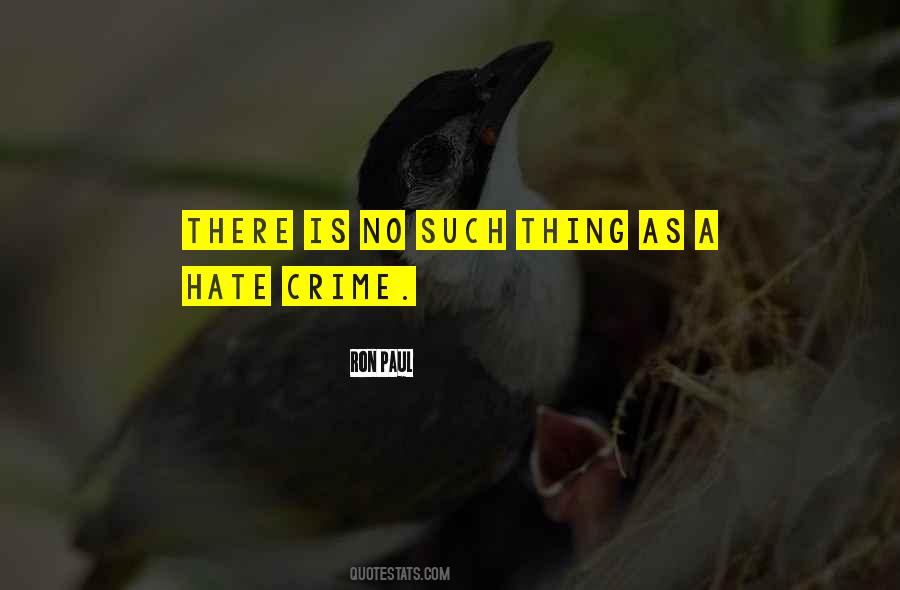 #29. It is easy to blame the person responsible for the crime, to hate them and despise them, but when we sit idly by and watch evil happen right before our very eyes and become bound to the person by hate, we become co-conspirators of the wrong. - Author: E.J. Squires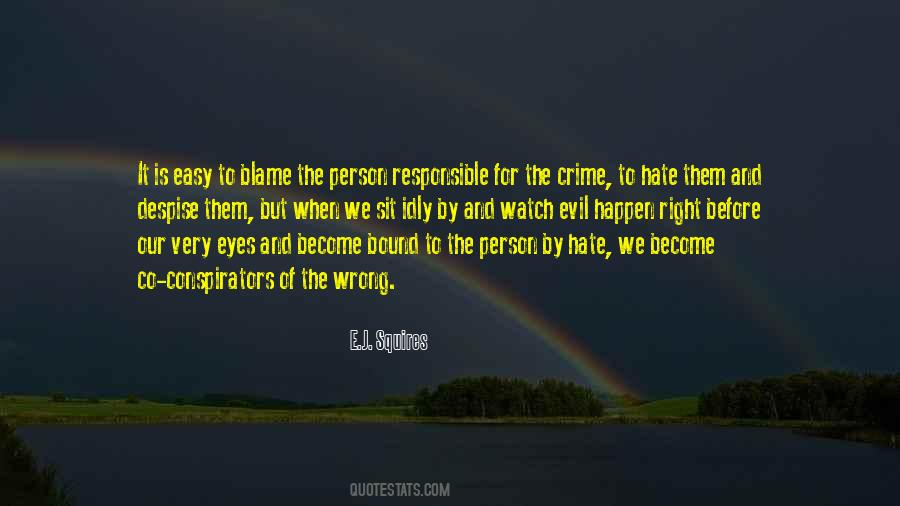 #30. To hate another person is wrong. It is never right. Hate is a crime of the spirit that leads to crimes of the flesh. - Author: Patricia Cornwell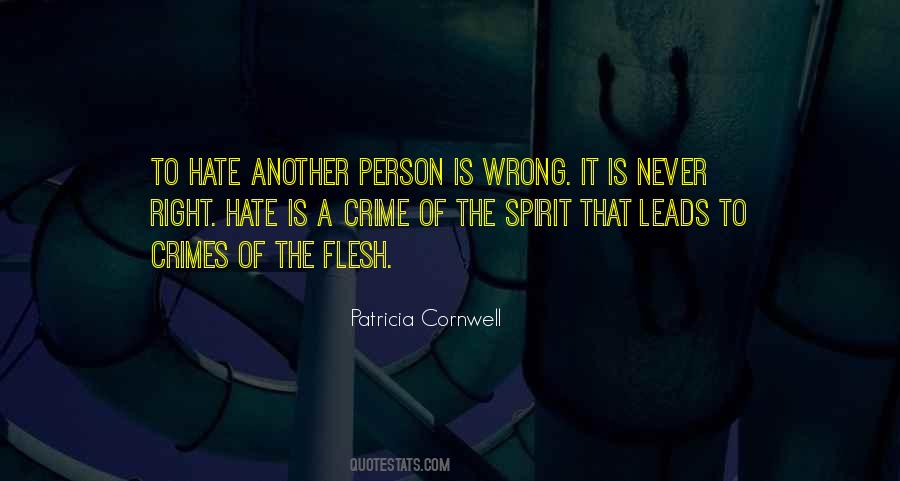 #31. Unprovoked hostility is often but displaced self-defense: 'I must stop him before he stops me.' In many of such environments, nobody is really hateful so much as they are just fearful. - Author: Criss Jami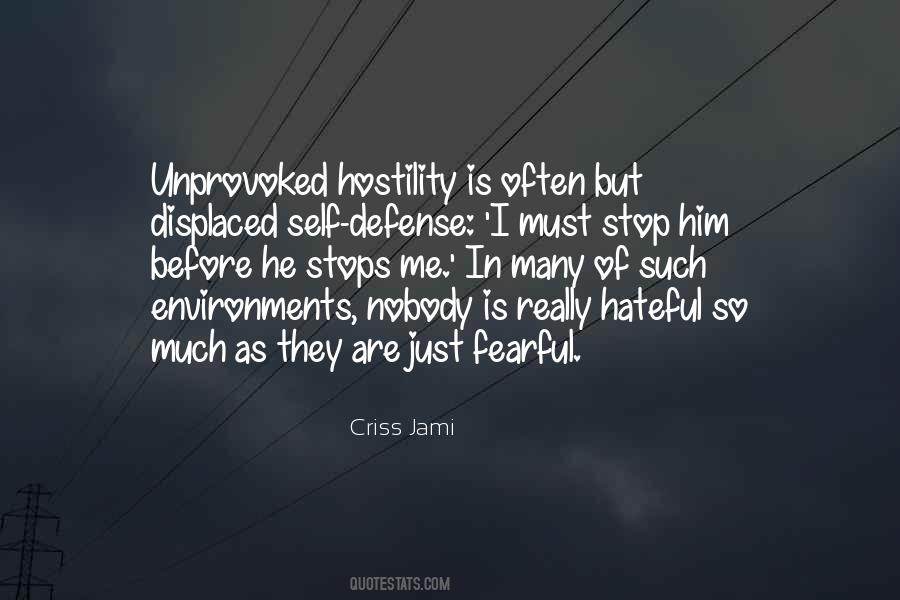 #32. Men have committed the greatest crime against women. Insidiously, violently, they have led them to hate women, to be their own enemies, to mobilize their immense strength against themselves, to be the executants of their virile needs. - Author: Helene Cixous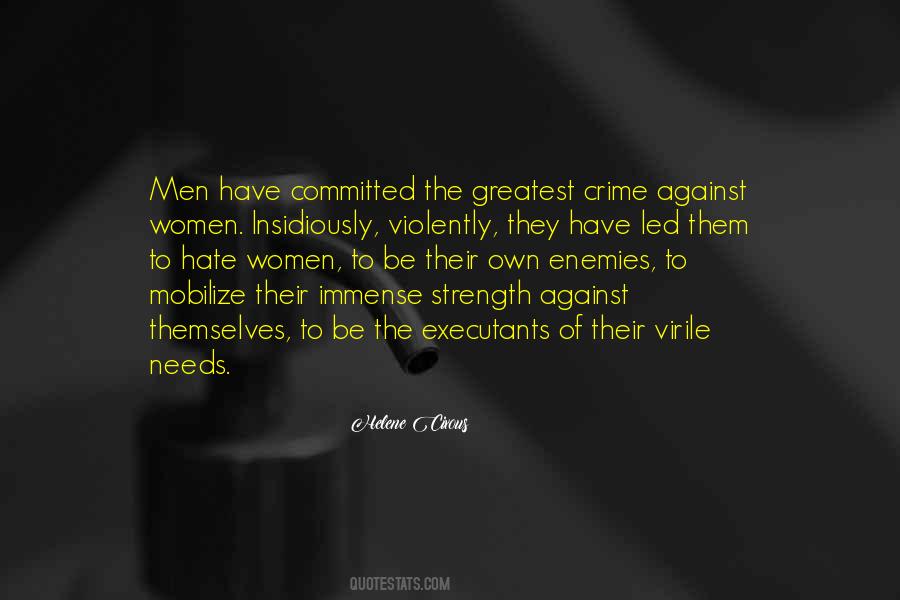 #33. The sight of a cross on fire should be unsettling to any true Christian. To a Negro it is worse. A unique kind of fear enters your mind, one perfected by the South: that you could die for the most harmless of offenses. You could die just for the crime of living. - Author: Rashad Harrison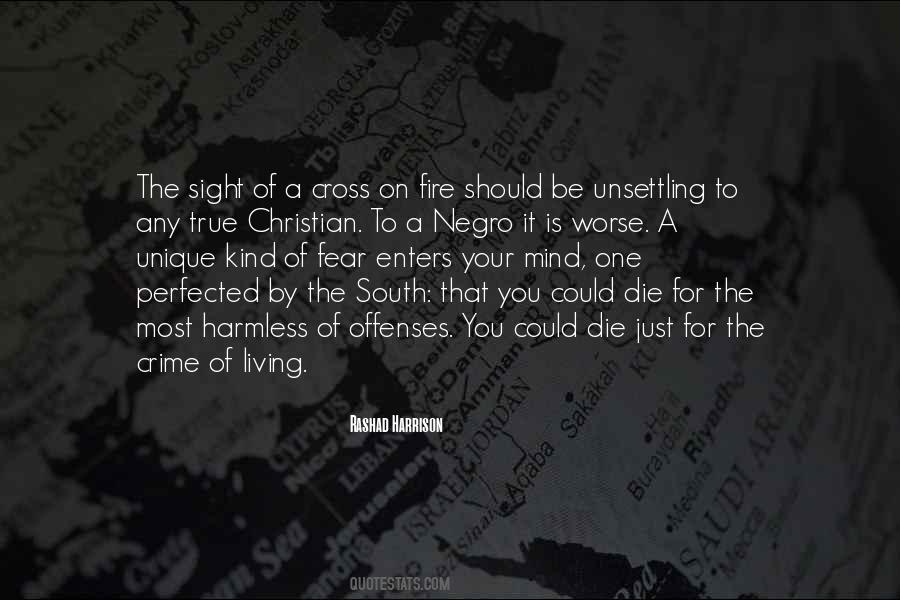 #34. People talk about history and things like slavery, genocide, and religious persecution as horrors that happened in the past because we were ignorant. But nothing's changed. We still hate what we don't understand. - Author: J. Matthew Nespoli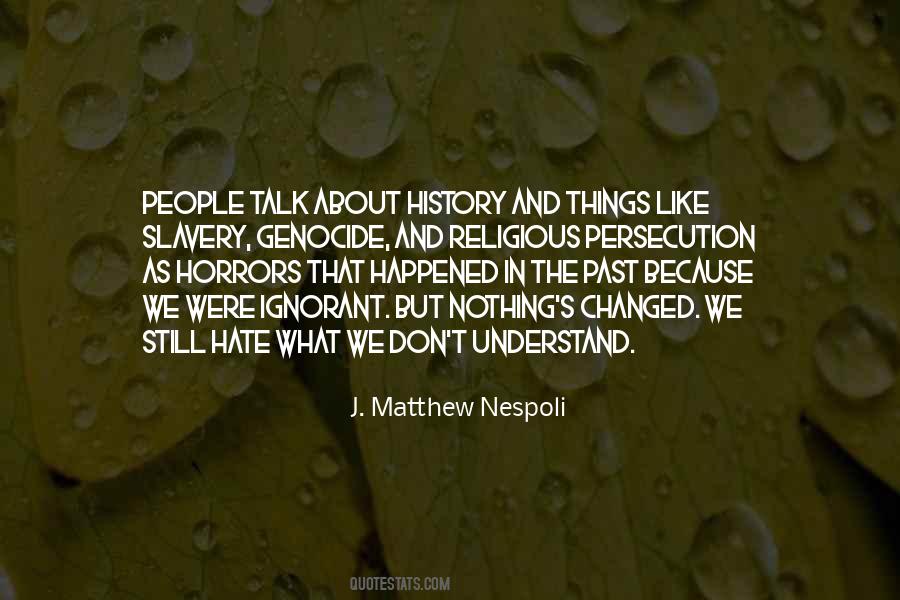 #35. To make the child in your own image is a capital crime, for your image is not worth repeating. The child knows this and you know it. Consequently you hate each other. - Author: Karl Shapiro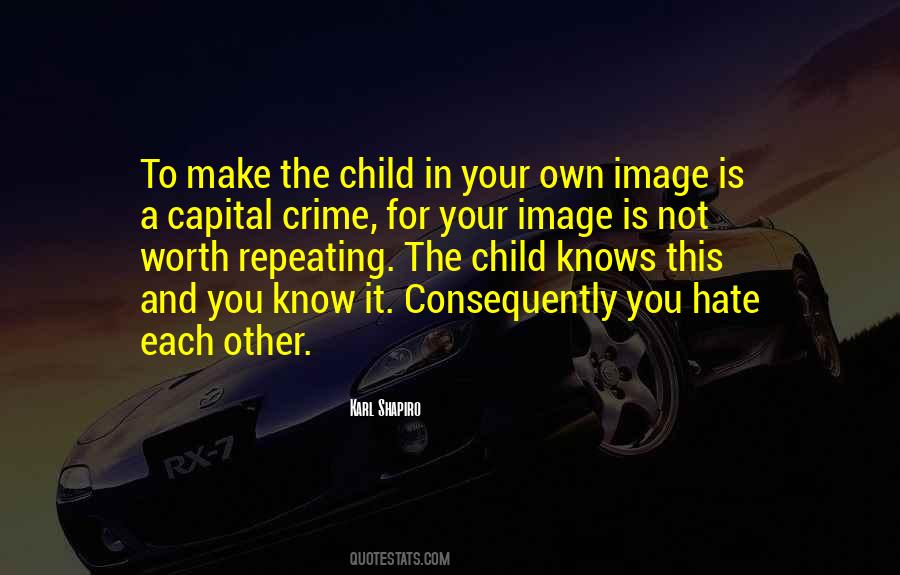 #36. America's greatest crime against the black man was not slavery or lynching, but that he was taught to wear a mask of self-hate and self-doubt. - Author: Malcolm X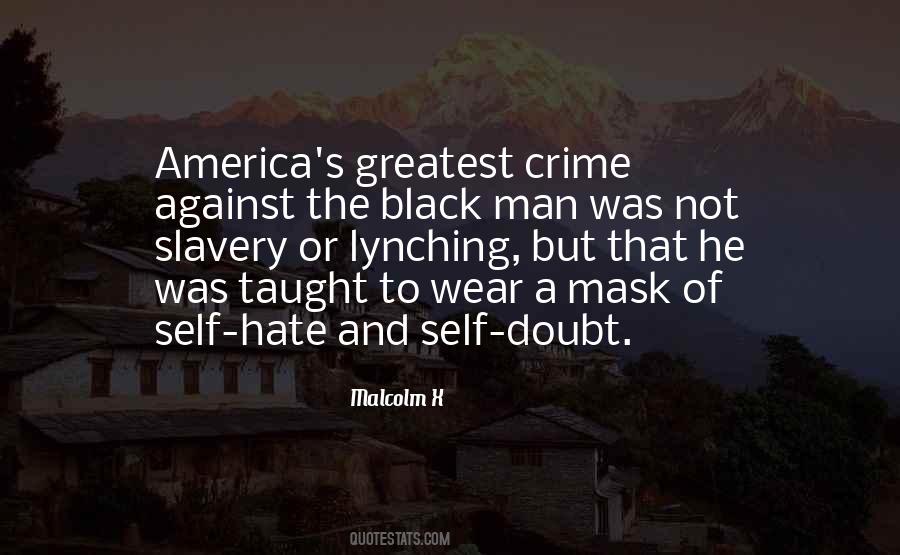 #37. Quote taken from Chapter 1:
That's the idea. Listen, Frank, this one is different. She's a keeper." He let that part gel in me. "Get your head screwed on straight and move to Richmond. You hate it living in Pelham. - Author: Ed Lynskey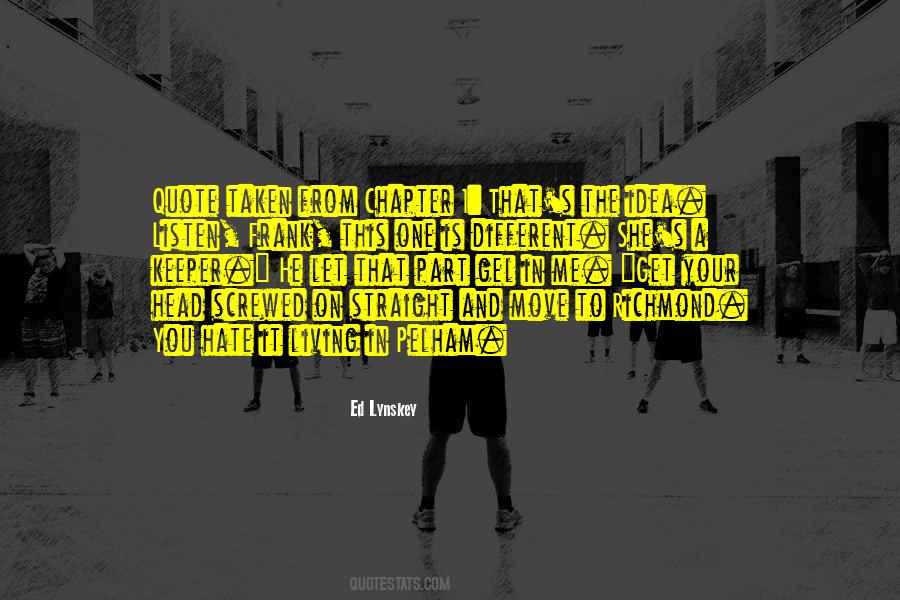 #38. I think that it's a crime to say you are bored when time is so precious and there are so many things to do in life: read, learn, watch. - Author: Karl Lagerfeld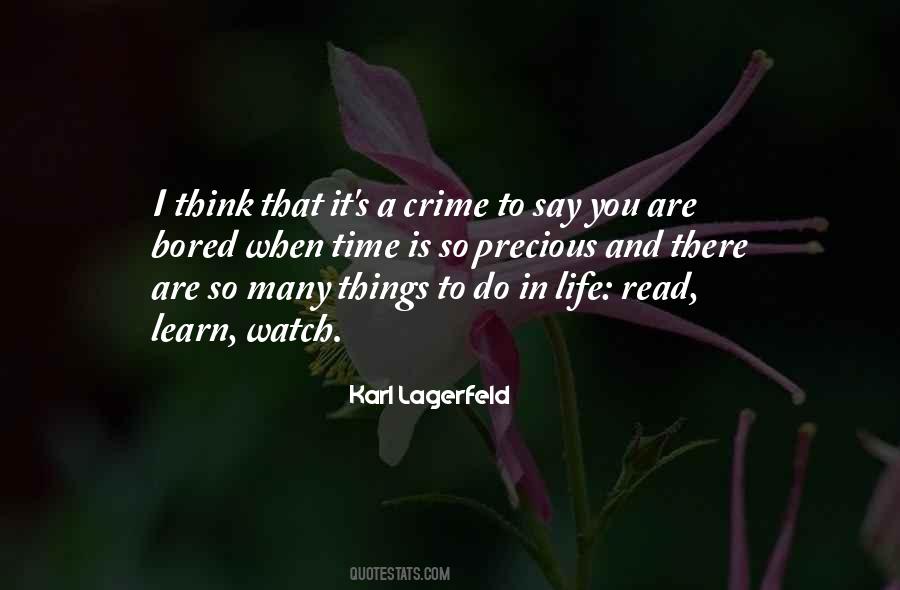 #39. I hate unbreakable alibis--they are usually the first to crack.
--Hugo Anstead - Author: Jennifer A. Girardin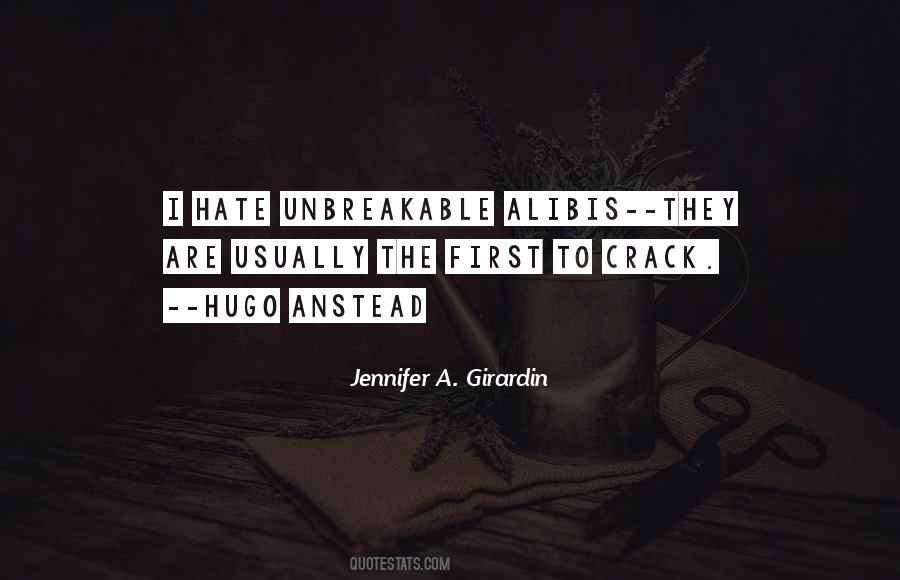 Famous Authors
Popular Topics