God Guide My Path Famous Quotes & Sayings
List of top 22 famous quotes and sayings about god guide my path to read and share with friends on your Facebook, Twitter, blogs.
Top 22 God Guide My Path Quotes
#1. May God bless and guide us on path of light in Jesus Name. - Author: Lailah Gifty Akita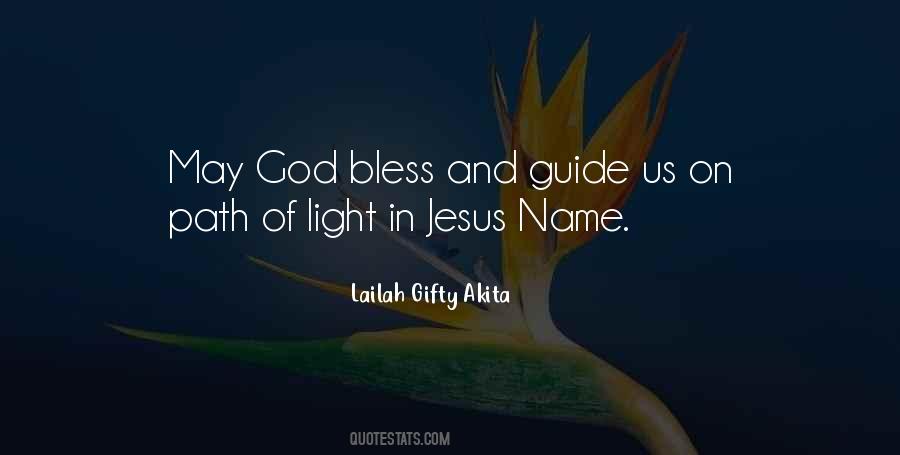 #2. From an Islamic point of view, women are as responsible as men to help people finding their way to God (S.W.T), and to guide society in the right path with all the power they have. - Author: Mohammad Hussein Fadlallah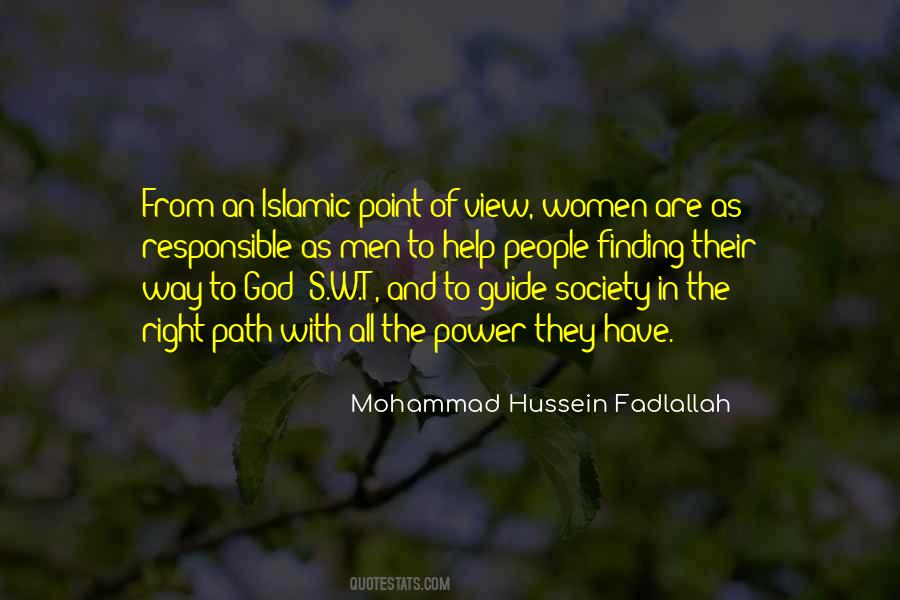 #3. Extinction is the beginning of the path: it is traveling to God Most High. Guidance comes afterwards. What I mean by guidance is the guidance of God, as described by the Friend of God, Abraham: "Lo! I am going unto my Lord Who will guide me." - Author: Ibn Ata Allah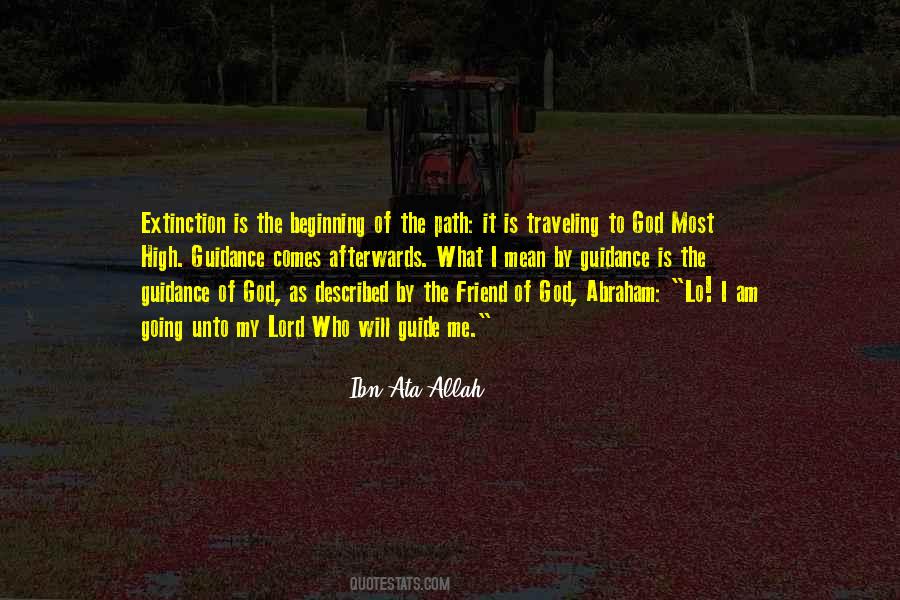 #4. I don't think I found out what I liked to wear until I was, like, 18. - Author: Albert Hammond Jr.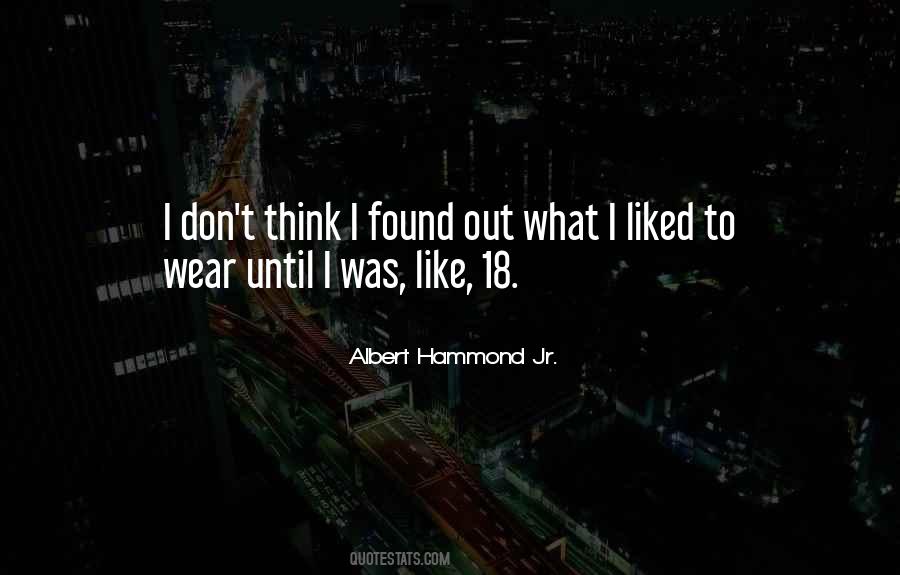 #5. Have you ever wondered why there are so many Gods and so many religions? It is because in the Land of the Gods, there is not a single hand to guide the Gods on a proper path. - Author: Lionel Suggs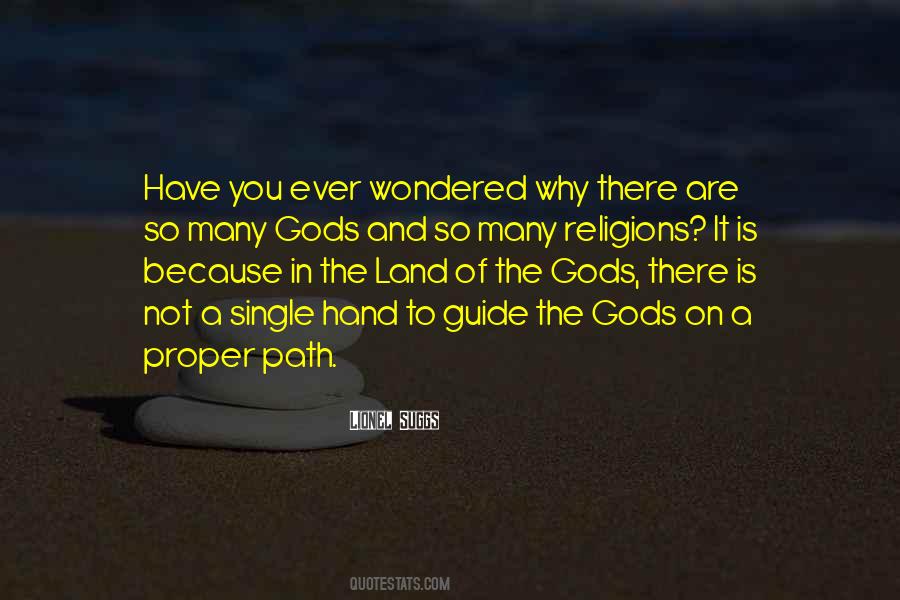 #6. God will help you make the choices that guide you into His path for each stage and age of your life. - Author: Elizabeth George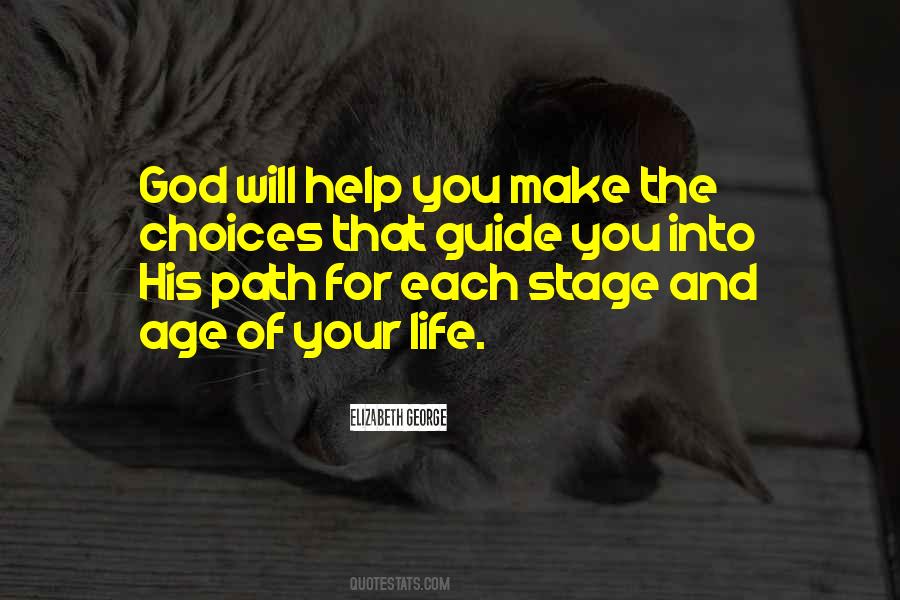 #7. At crossroad, God is our guide post. He points the right path. - Author: Lailah Gifty Akita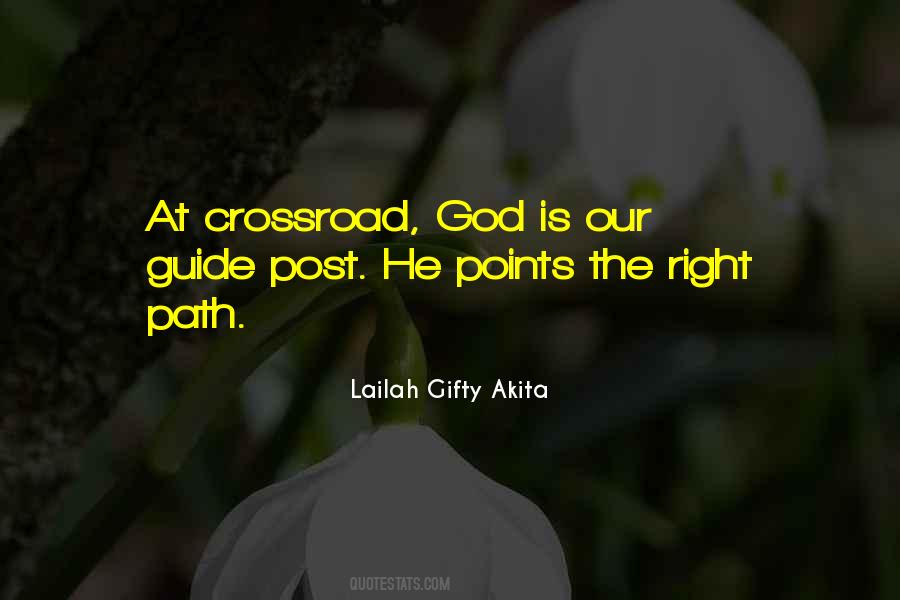 #8. May righteous God guide you on a right path. - Author: Lailah Gifty Akita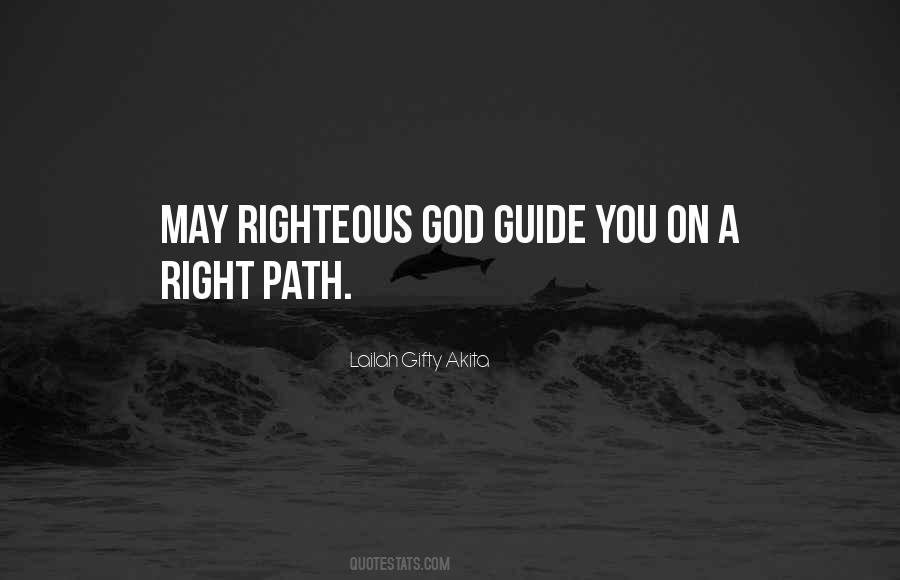 #9. As you go through life, don't let your feelings-real as they are-invalidate your need to let the truth of God's words guide your thinking. Remember that the path to your heart travels through your mind. Truth matters. - Author: Randy Alcorn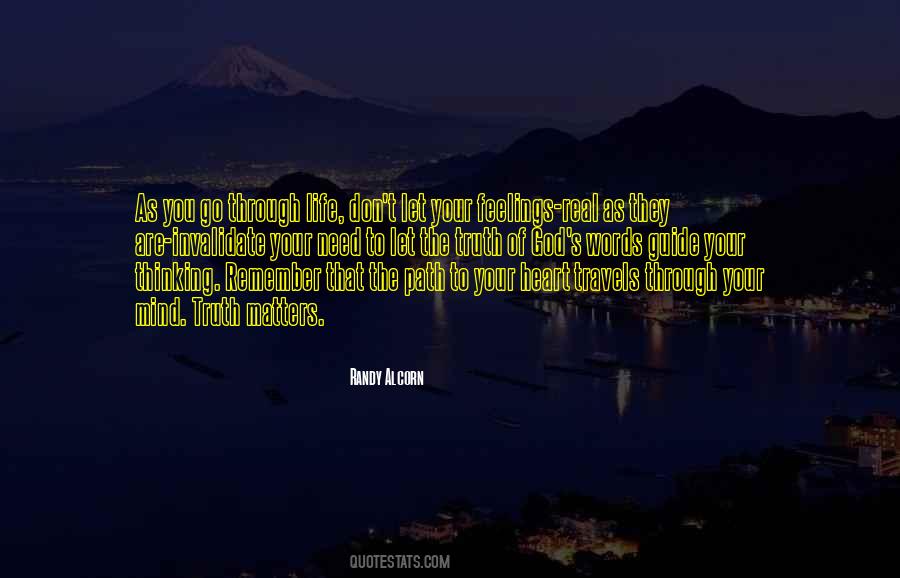 #10. How ought we to love God, Father?" he asked in a whisper.
"By loving men, my son"
"And how ought we to love men?"
"By trying to guide them along the right path"
"And what is the right path?"
"The one that rises"
- Nikos Kazanzakis, Christ Recrucified - Author: Nikos Kazantzakis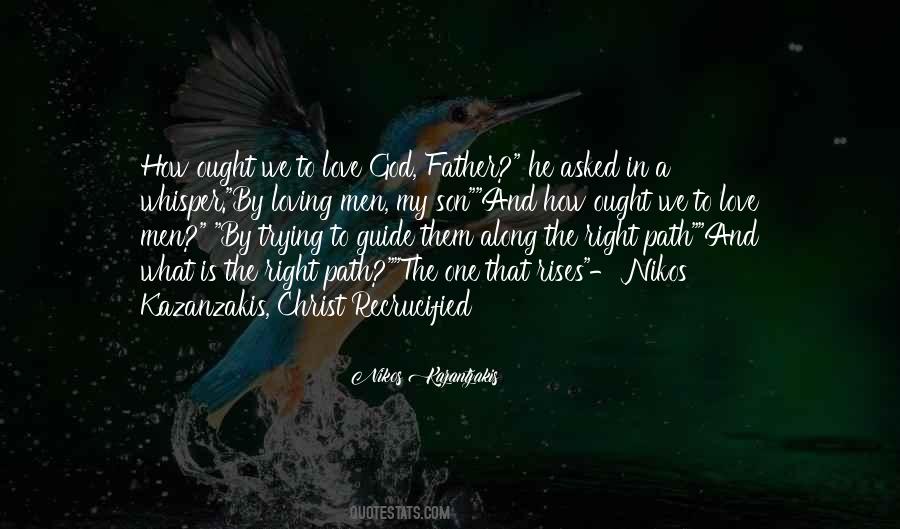 #11. The fly that sips treacle is lost in the sweets. - Author: John Gay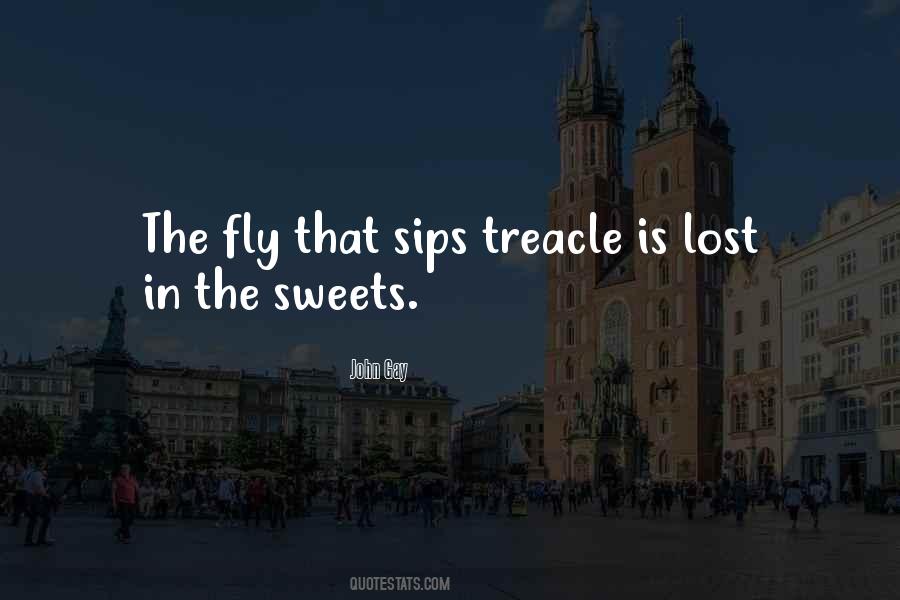 #12. Life is INCONCLUSIVE but its about an everlasting FUTURE - Author: Delma Pryce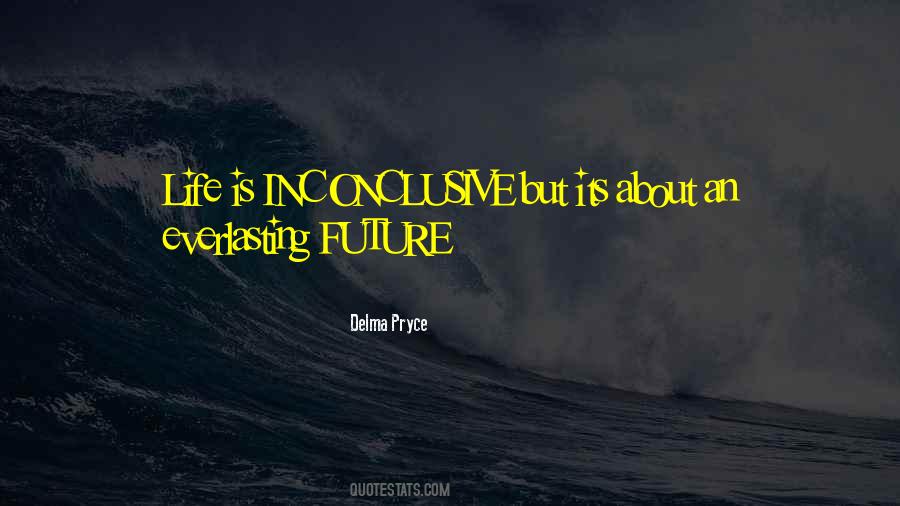 #13. My duty, I know, is to lead. I cannot offer an array of options. I must offer a long but narrow path to Salvation, and guide the Saints down it. Were that path wide and varied, it would lead nowhere; and I will then have failed both God and man. - Author: David Ebershoff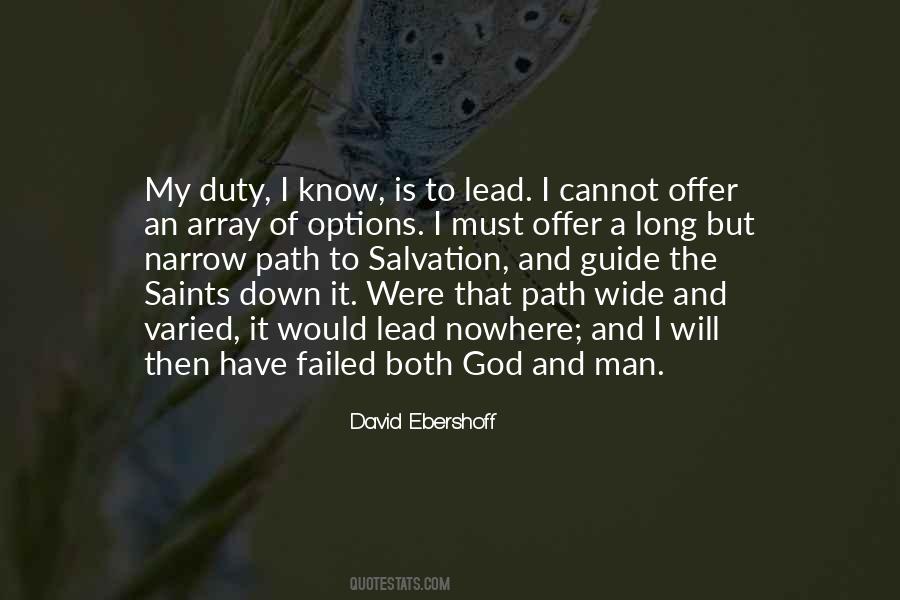 #14. Sink the Bible to the bottom of the ocean, and still man's obligations to God would be unchanged. He would have the same path to tread, only his lamp and guide would be gone; the same voyage to make, but his chart and compass would be overboard! - Author: Henry Ward Beecher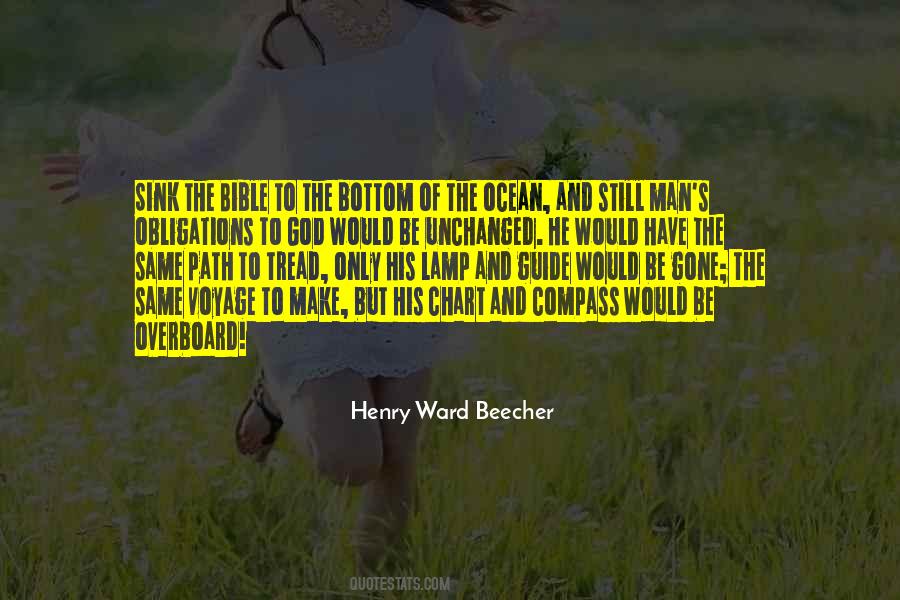 #15. I have often been afraid, but I would not give in to it. I made myself act as though I was not afraid and gradually my fear disappeared. - Author: Theodore Roosevelt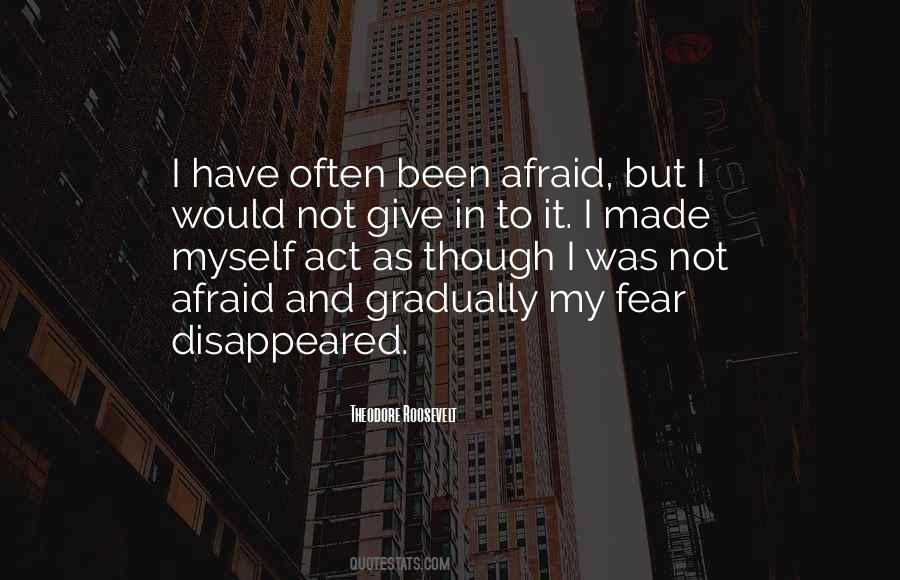 #16. Lord guide us along the best pathways. - Author: Lailah Gifty Akita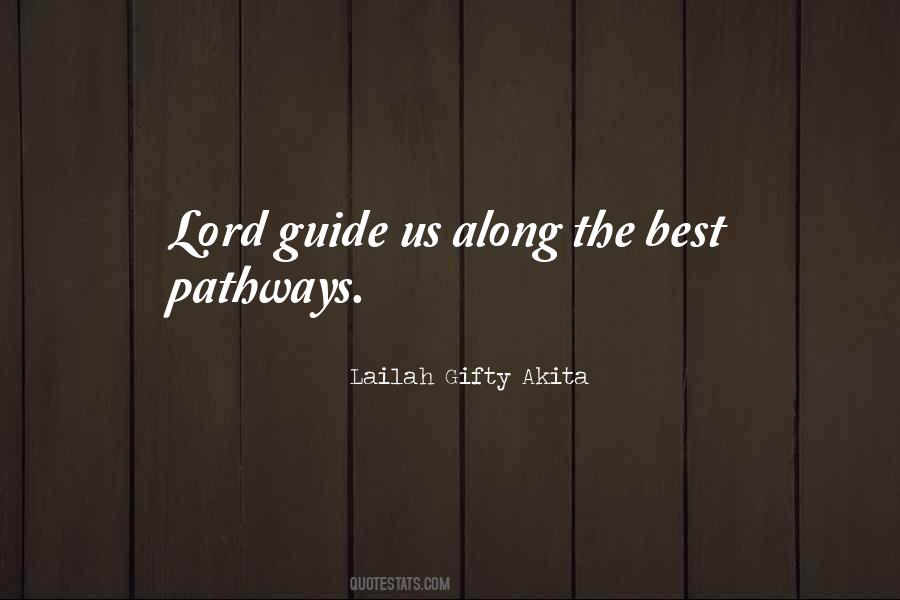 #17. From thee, great God, we spring, to thee we tend,- Path, motive, guide, original, and end. - Author: Samuel Johnson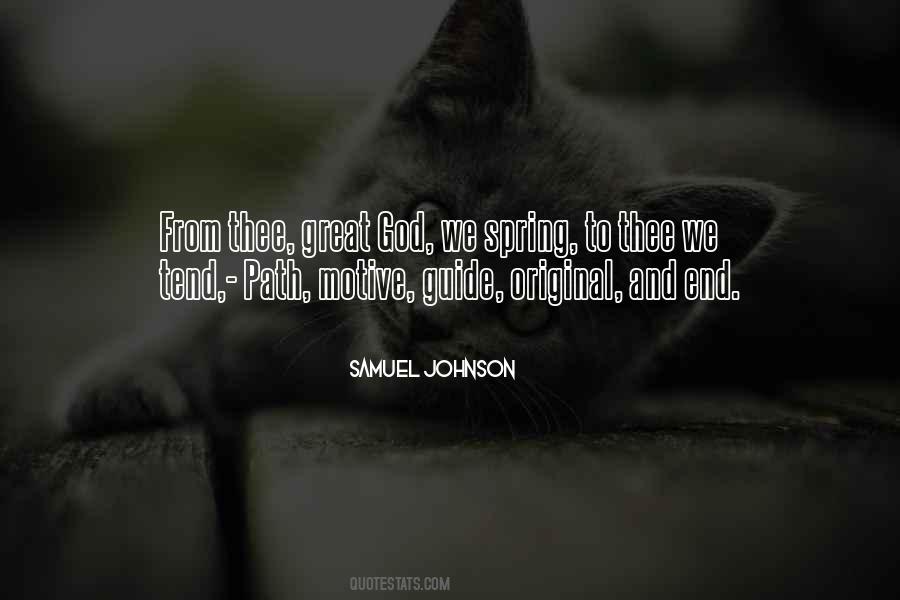 #18. We wouldn't really see anything at night, from this altitude, but it still felt good, like a layover in Paris. You never leave the airport, but even so, you're in Paris. - Author: Sylvain Neuvel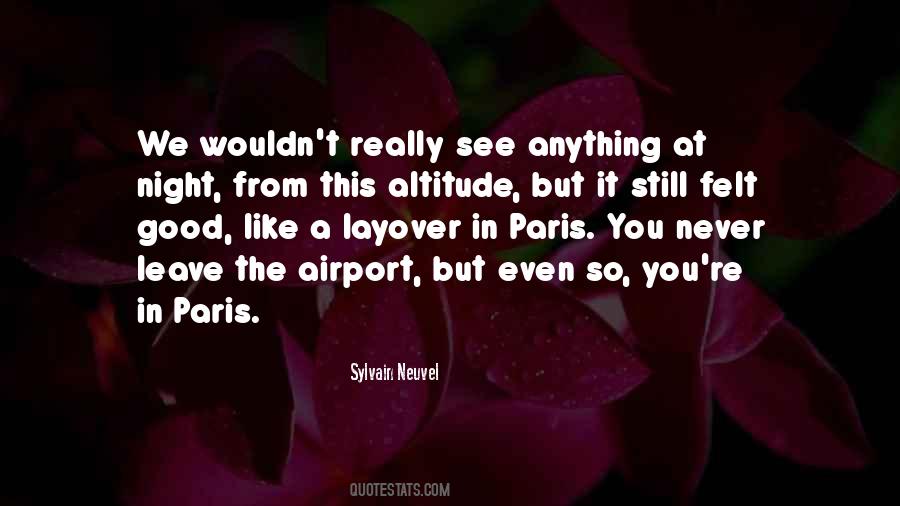 #19. Are you facing a trial today? Perhaps fog is hiding the path of life from you and you don't know which way to go. God gives you the answer for trials - stay close to Him. Allow Him to guide you through the stormy path, and trust His Word for comfort and guidance. - Author: Paul Chappell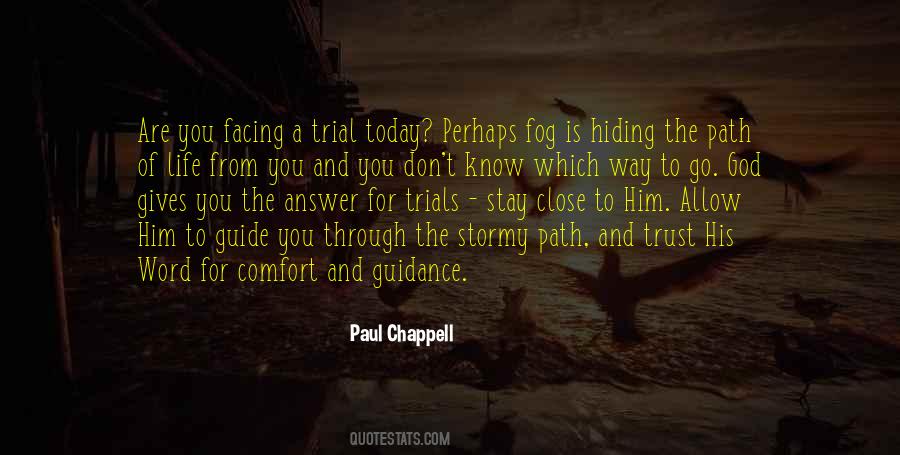 #20. Have you strayed from the path leading to heaven? Then call on Mary, for her name means "Star of the Sea, the North Star which guides the ships of our souls during the voyage of this life," and she will guide you to the harbor of eternal salvation. - Author: St. Louis De Montfort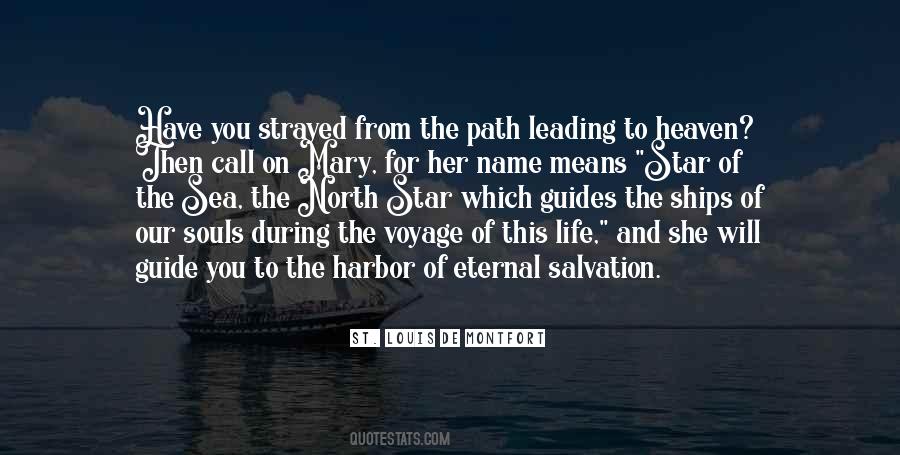 #21. The Path to the Truth is a labour of the heart, not of the head. Make your heart your primary guide. Not your mind. Meet, challenge, and ultimately prevail over your nafs (false ego) with your heart. Knowing your ego (higher self/soul) will lead you to the knowledge of God. (2) - Author: Various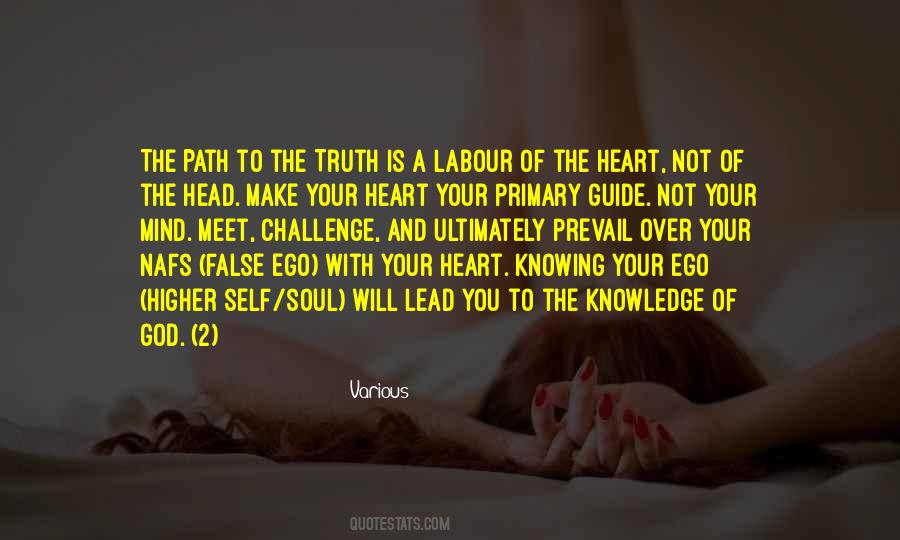 #22. O Lord, I commit my plans into thy mighty hands, guide me along straight path. - Author: Lailah Gifty Akita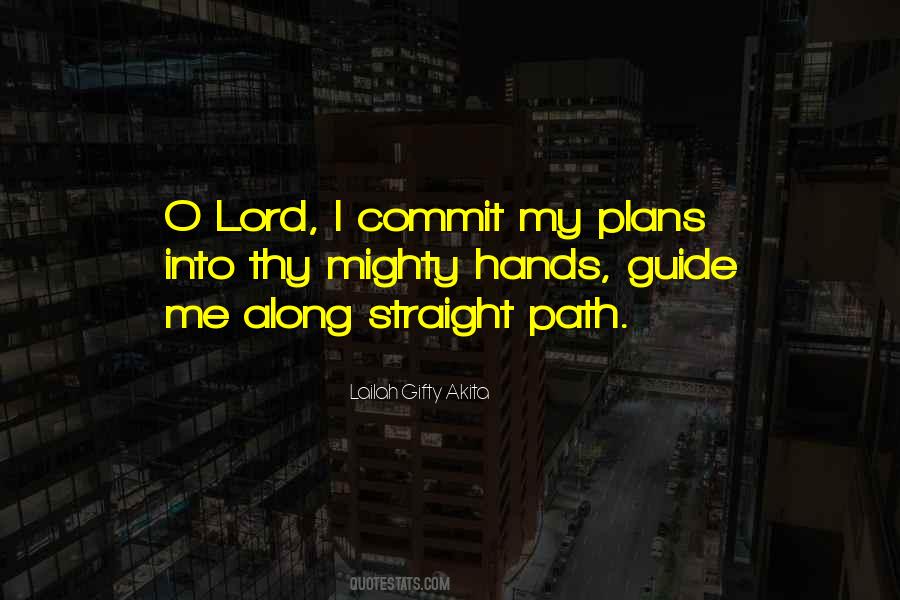 Famous Authors
Popular Topics