Farm And Family Famous Quotes & Sayings
List of top 40 famous quotes and sayings about farm and family to read and share with friends on your Facebook, Twitter, blogs.
Top 40 Farm And Family Quotes
#1. With the permanent elimination of this tax, farmers and business owners will have the sense of security they need to plan for the financial future of their business or farm and their family. - Author: Doc Hastings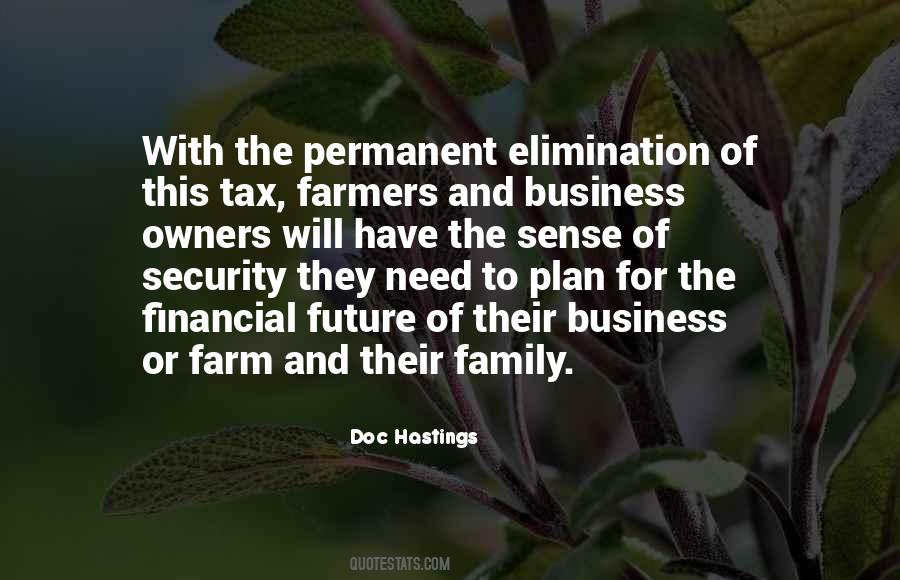 #2. I was raised on a dairy farm and ate plenty of meat and eggs until about twenty years ago. I started doing nutritional research, and a decade pr so after that my family made some major dietary changes. I'm just paying attention to what the data are telling me: The scientific evidence came first. - Author: T. Colin Campbell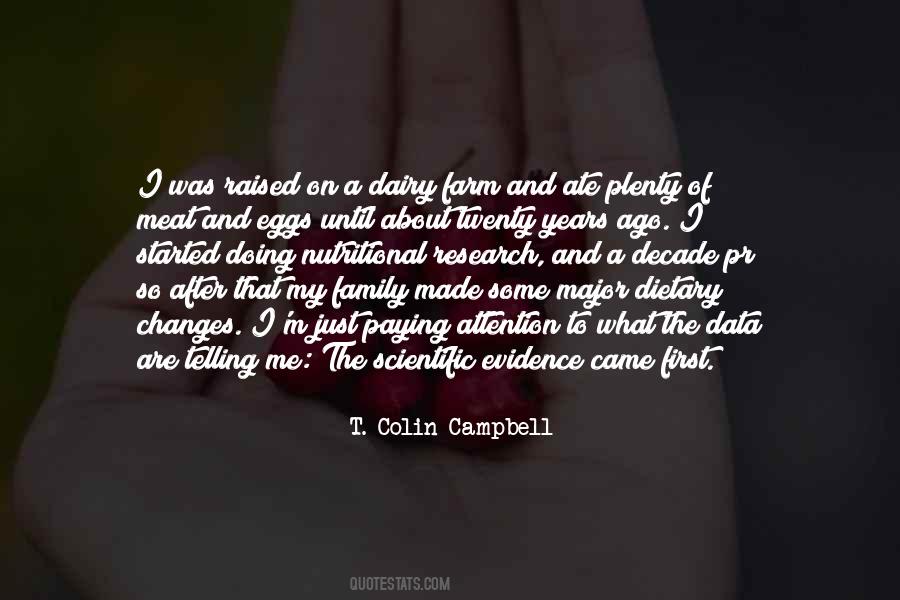 #3. The most insistent and formidable concern of agriculture, wherever it is taken seriously, is the distinct individuality of every farm, every field on every farm, every farm family, and every creature on every farm. - Author: Wendell Berry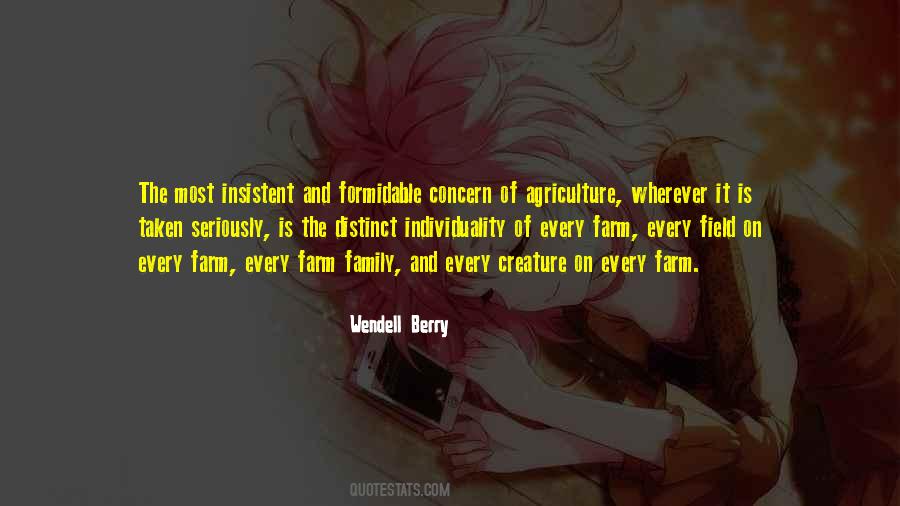 #4. But somehow, every time there's a natural disaster, news crews manage to track down one of these outdoorsy yahoos to interview about how the "twister came a-screamin' down the holler" and destroyed the snake farm his family had been running for generations. - Author: Molly Harper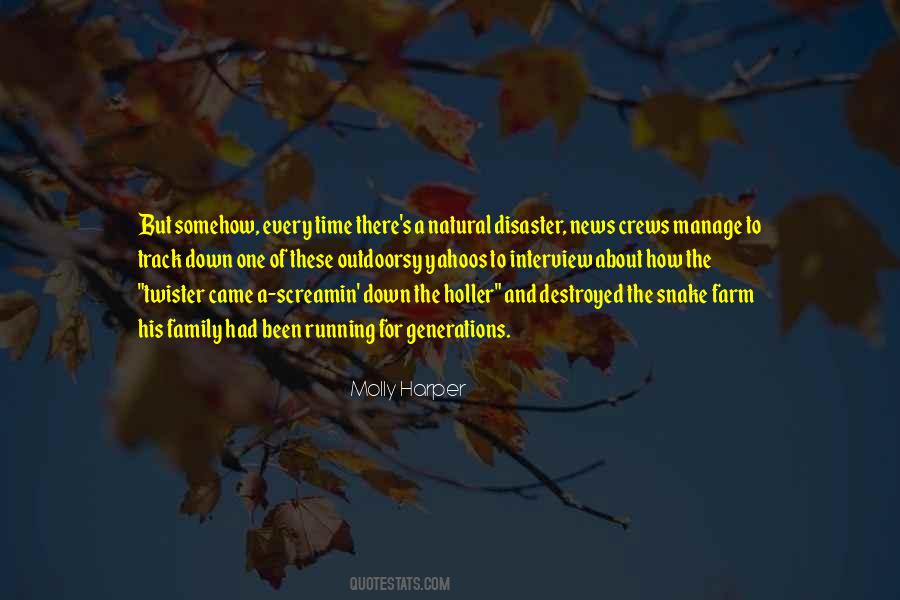 #5. Life on the farm had fed his soul since he was a child. he was ever grateful to Gott for giving him a chance to work the land and live by the seasons. It was a good life...but a lonely one for a man his age, a man too old to be living with his family. - Author: Rosalind Lauer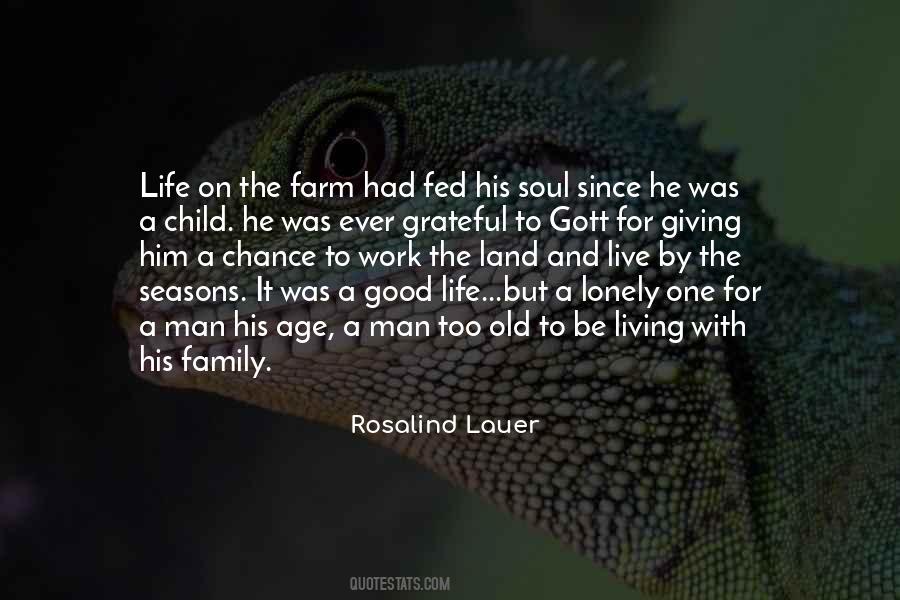 #6. What our family has done is participate in the farm programs. And so the farm programs I think essentially almost every farmer in South Dakota has participated in those, and they haven't been bailouts, they have been programs that the United States has put forward for farmers to participate in. - Author: Kristi Noem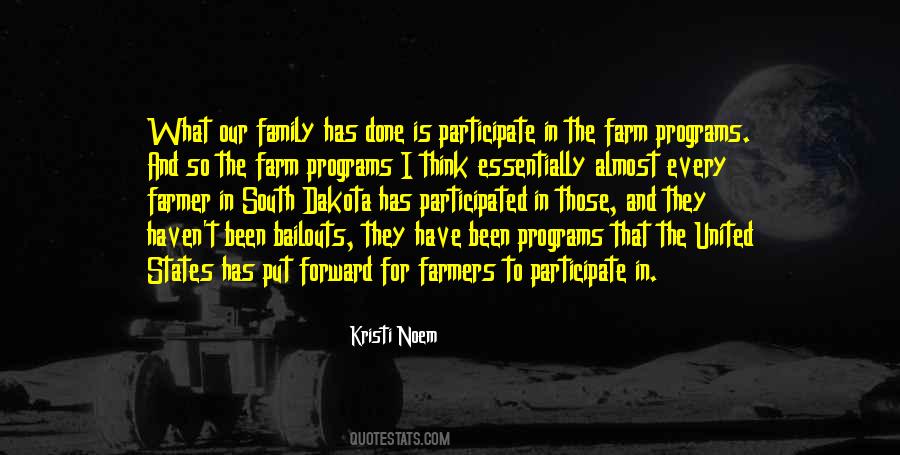 #7. A visit to the family farm in spring means witnessing growth and challenge and beauty and stillness all rolled into one. - Author: Heidi Barr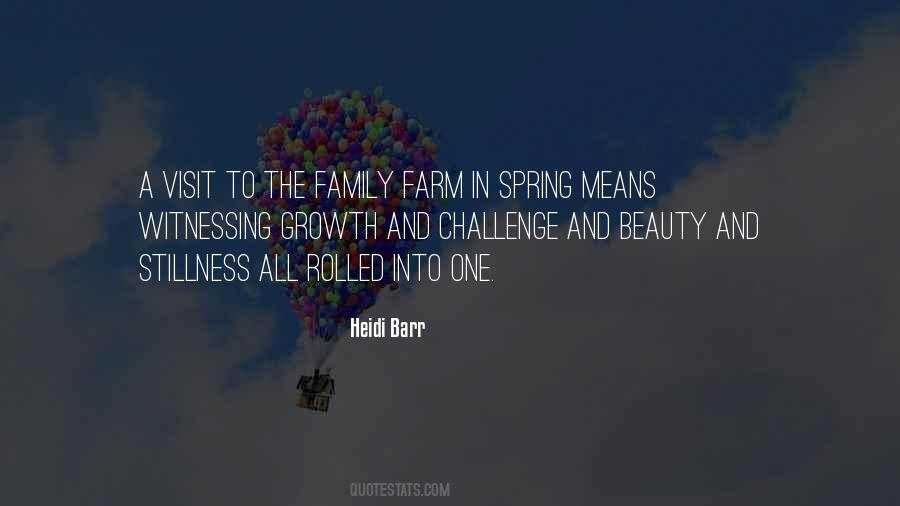 #8. Girl, you're free, can't you see that? You've got your child, you've got your family down here who love you, you've got your farm. You don't have to ask for anything. You know how few women in this world get to say that, black or white? - Author: Natalie Baszile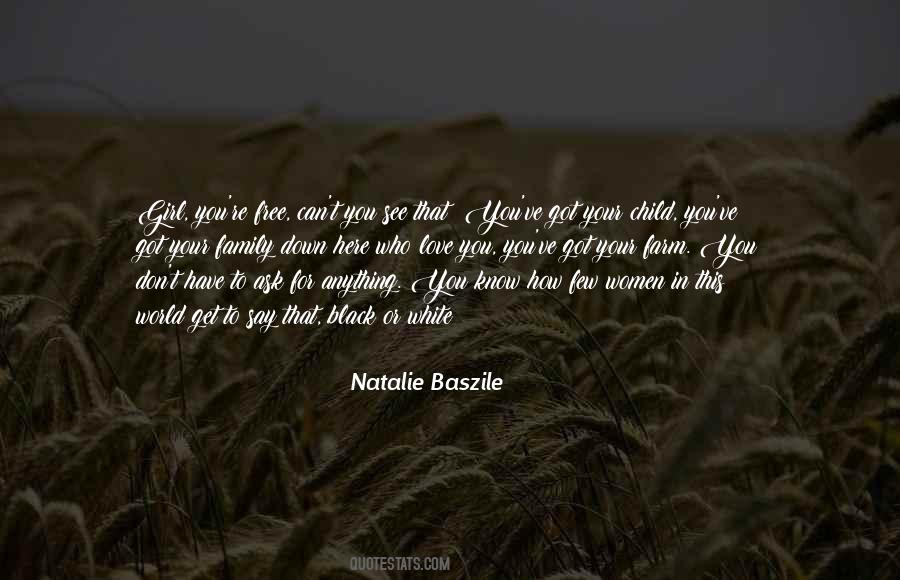 #9. The family farm is the foundation for who we are as a Commonwealth. And for over a century, the family farm in Kentucky has centered around one crop: tobacco. - Author: Jim Bunning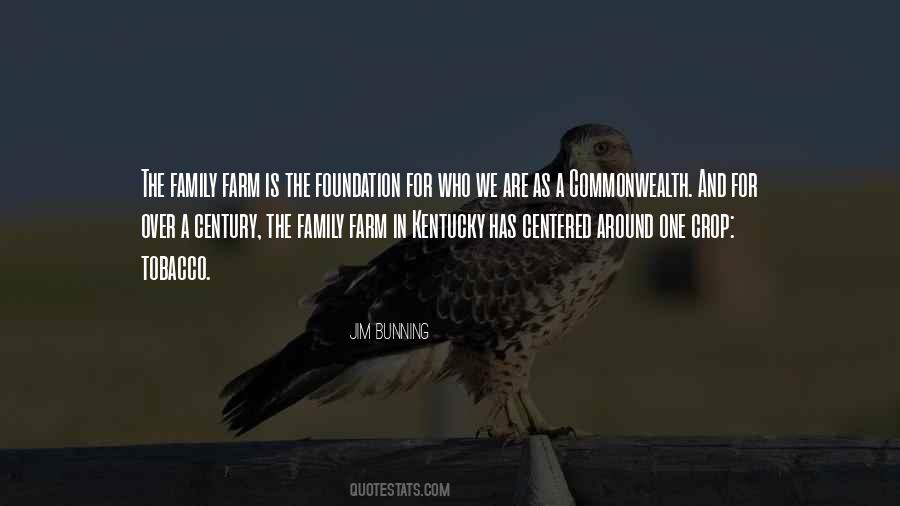 #10. Choosing leaf or flesh, factory farm or family farm, does not in itself change the world, but teaching ourselves, our children, our local communities, and our nation to choose conscience over ease can. - Author: Jonathan Safran Foer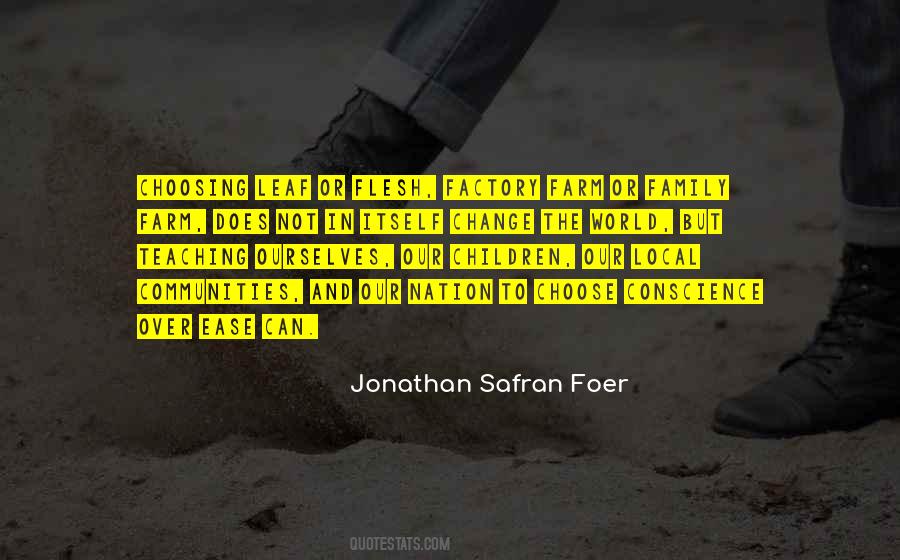 #11. With the help of folks like you and me, Heifer International tackles the problem of hunger one family at a time with gifts of renewable resources - farm animals that are ongoing sources of food and income. - Author: Susan Sarandon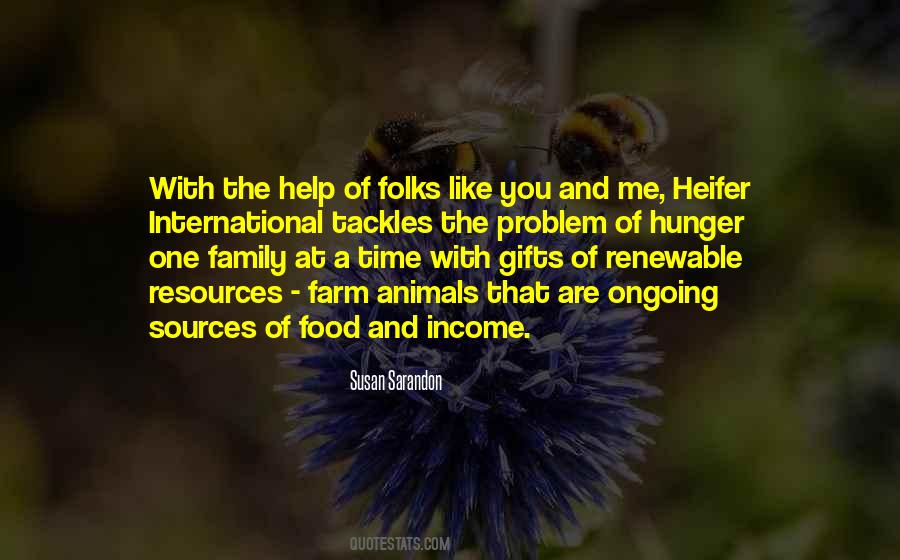 #12. Until I was five, my immediate family lived near my grandfather's farm where my mother had grown up and, with the exception of a few modern conveniences, had not changed a lot over the years. - Author: Kary Mullis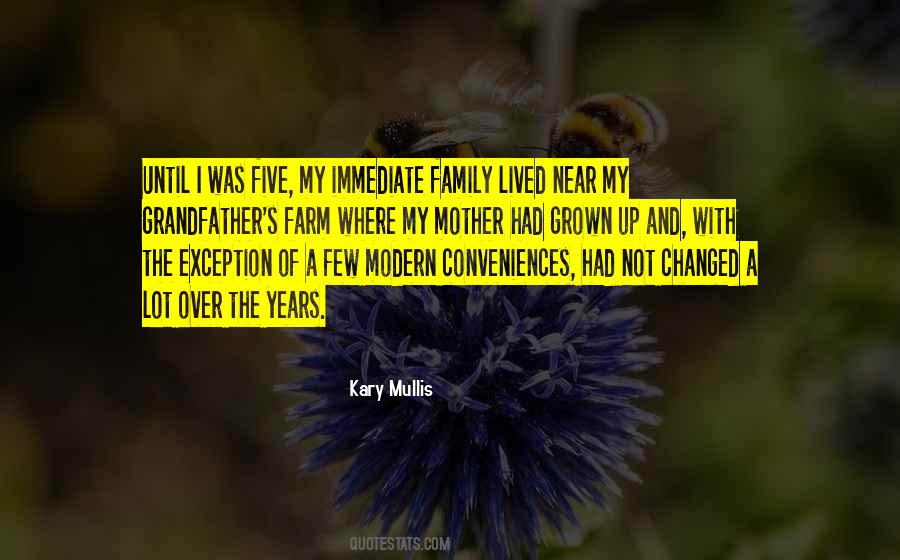 #13. The free market has never worked in agriculture and it never will. The economics of a family farm are very different from a firm's ... the demand for food isn't elastic; people don't eat more just because food is cheap. Even if I go out of business this land will keep producing corn. - Author: Michael Pollan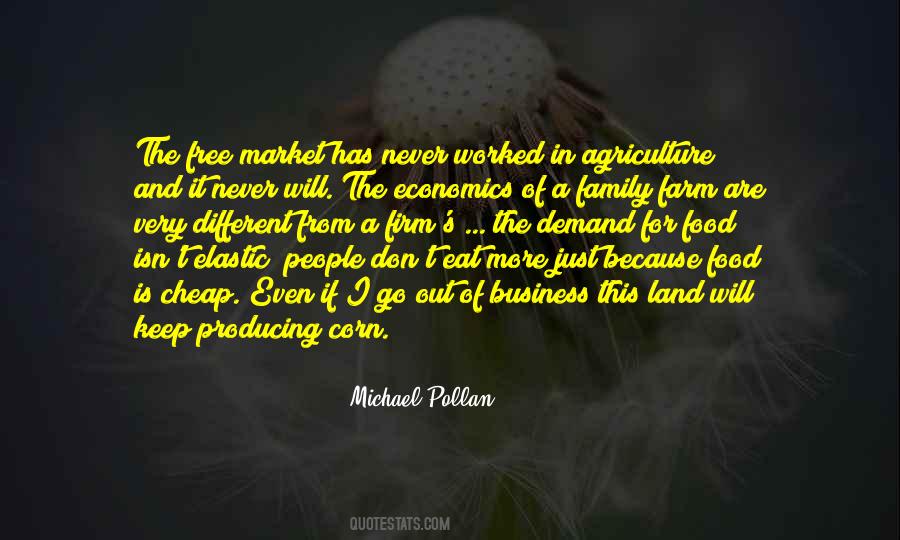 #14. My family and I reside on a non-working farm, although we have a couple of horses and the usual stuff like pigs, cows, and chickens. We really don't have an honest-to-goodness farm, more of a hobby farm. - Author: Al Jardine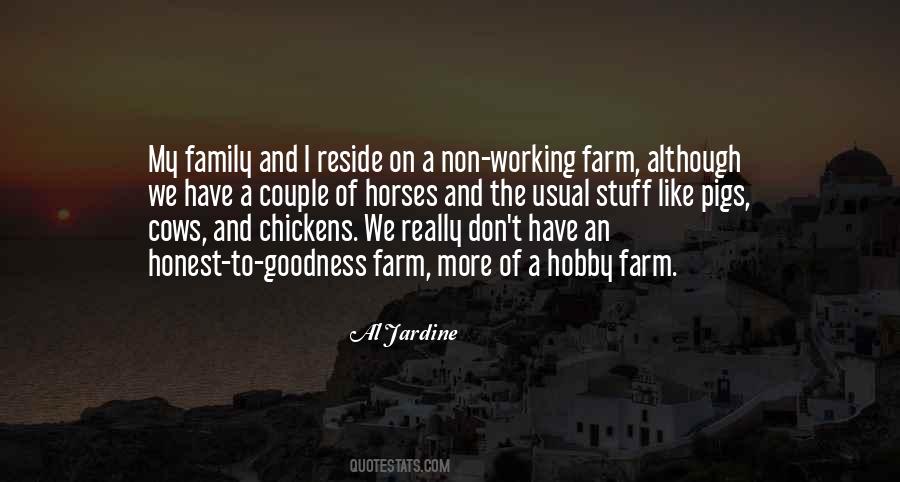 #15. There is a long and honorable tradition of citizens in service to their nation that goes back at least as far as Cincinnatus, the Roman citizen who, more than once answered his country's call, then returned to his farm and his family and his work. - Author: Tom Clancy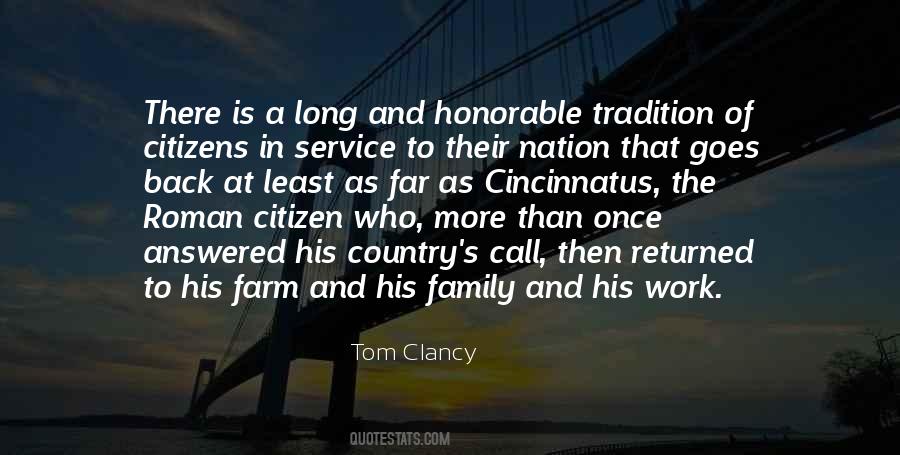 #16. The industrial mind is a mind without compunction; it simply accepts that people, ultimately, will be treated as things and that things, ultimately, will be treated as garbage. (A Defense of the Family Farm, 1986) - Author: Wendell Berry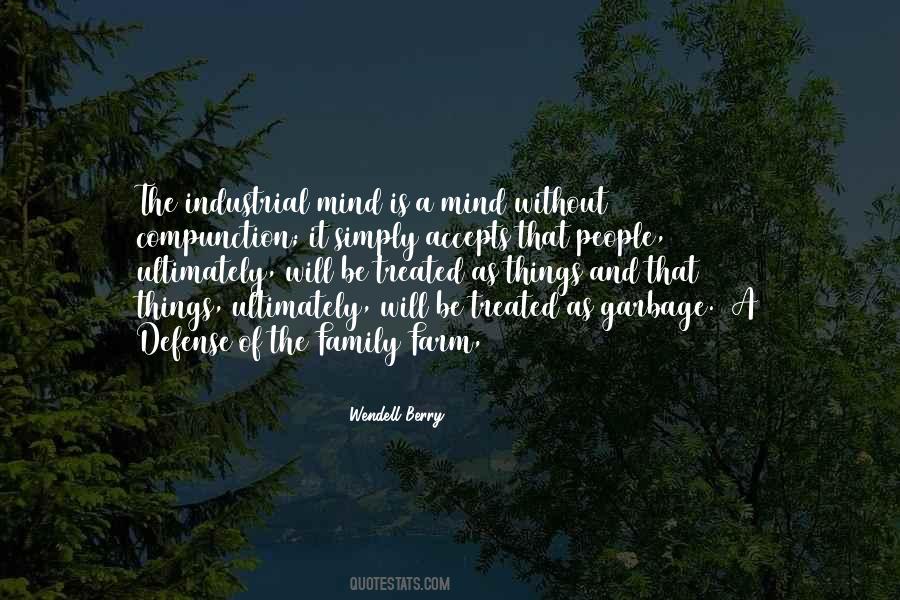 #17. Whenever I have a little time off, I try to go back to my farm in South Africa. I'll spend time with my family and hunt antelope, kudu and springbok. During a 2010 hunting trip, I tore some ligaments in my ankle when I stepped in a hole. - Author: Louis Oosthuizen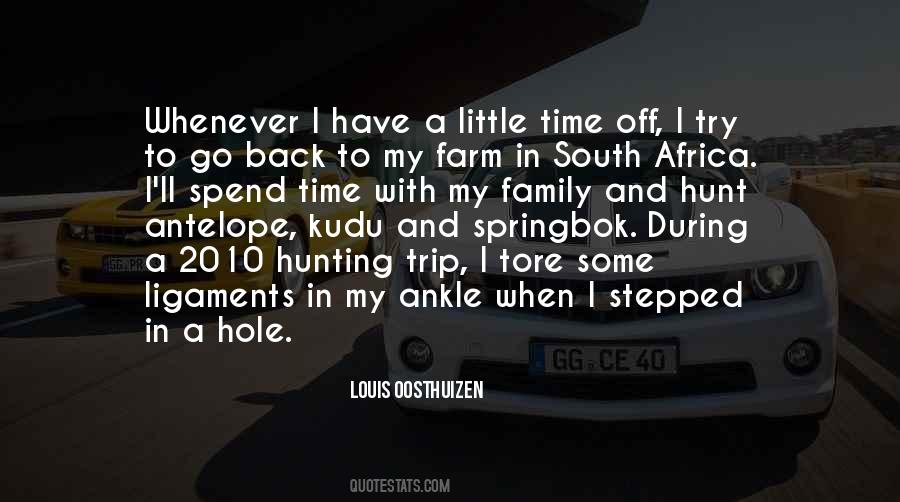 #18. The factory meat industry has polluted thousands of miles of America's rivers, killed billions of fish, pushed tens of thousands of family farmers off their land, sickened and killed thousands of U.S. citizens, and treated millions of farm animals with unspeakable and unnecessary cruelty. - Author: Robert F. Kennedy Jr.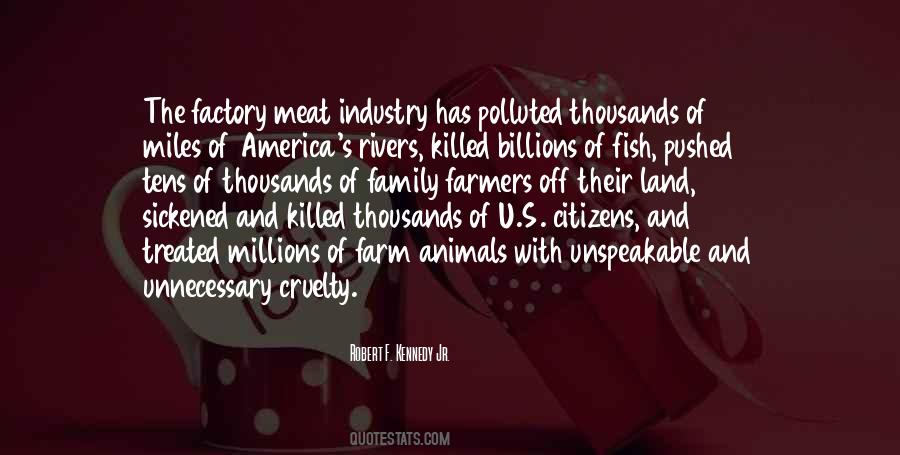 #19. My grandmother was a typical farm-family mother. She would regularly prepare dinner for thirty people, and that meant something was always cooking in the kitchen. All of my grandmother's recipes went back to her grandmother. - Author: Willard Scott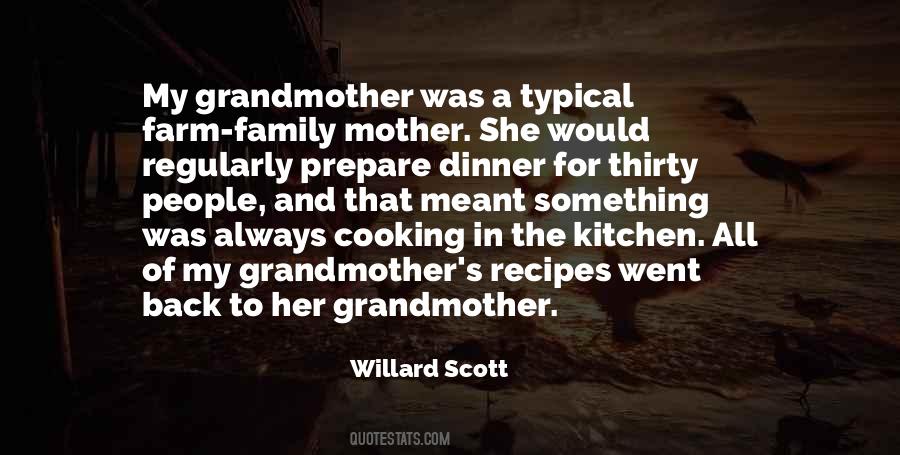 #20. In the past 40 years, the United States lost more than a million farmers and ranchers. Many of our farmers are aging. Today, only nine percent of family farm income comes from farming, and more and more of our farmers are looking elsewhere for their primary source of income. - Author: Tom Vilsack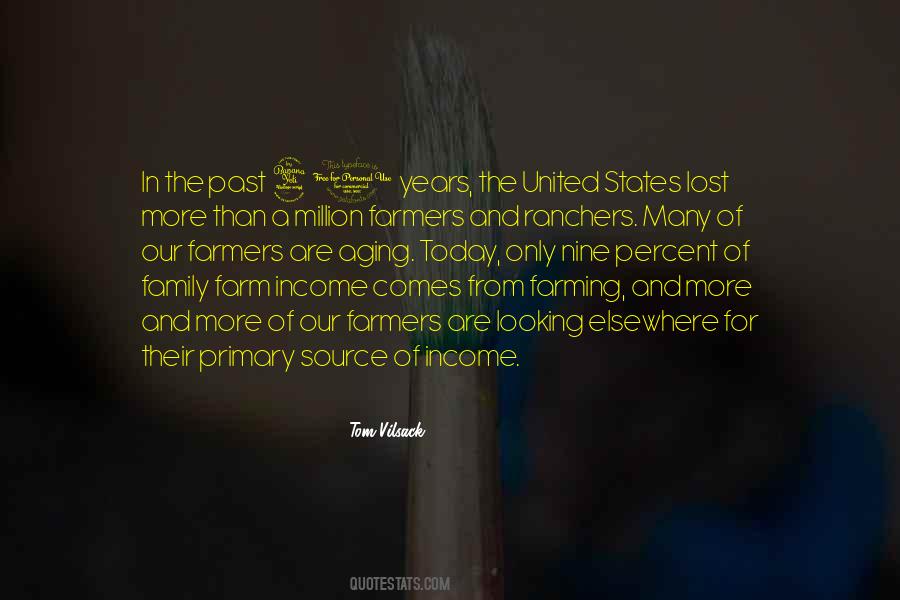 #21. I feel persecuted by the power of mother nature, who dwarfs my farm with her unpredictable character. Yet I cling to a spirit of survival. I observe others, my family and neighbors, as we brace for the storm with a humbling humility. - Author: David Mas Masumoto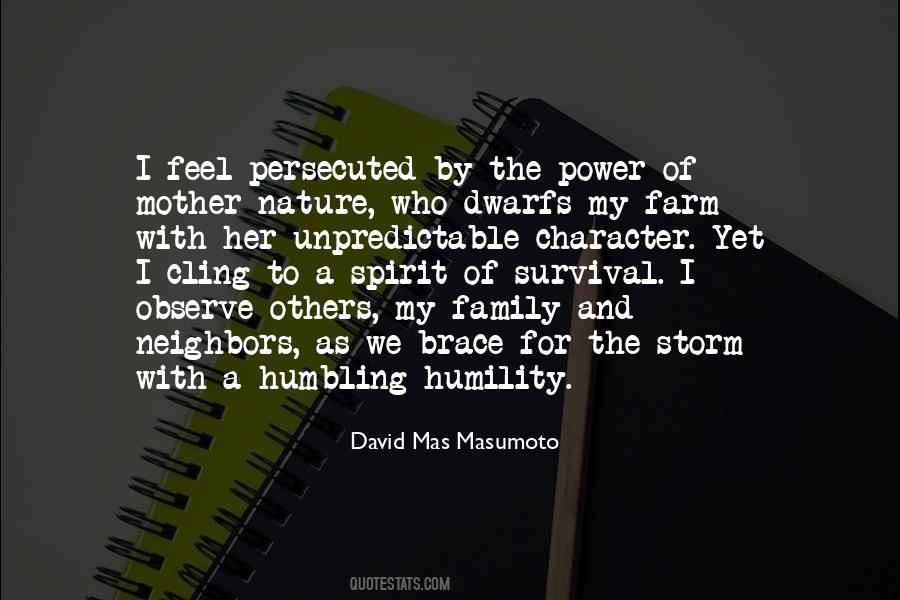 #22. My father had a dairy farm. He employed three black families and one white family, and I used to play with black children. - Author: Billy Graham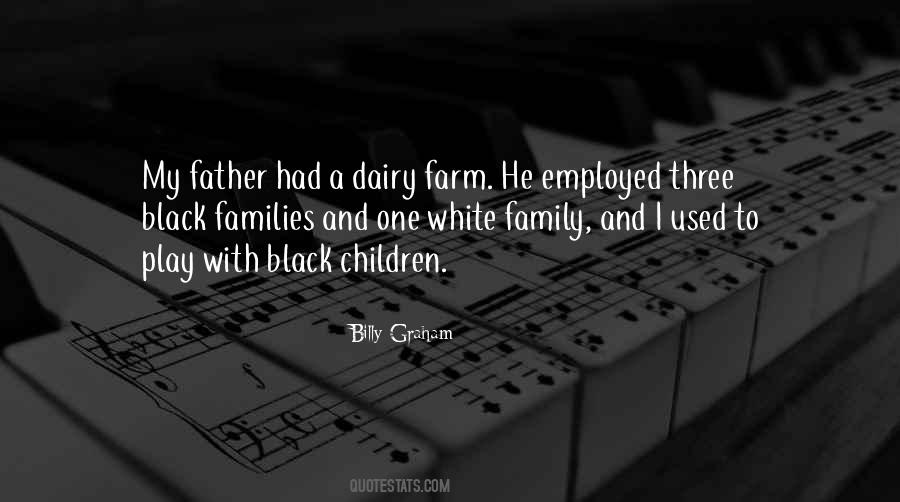 #23. My greatest accomplishment is succeeding in life, and I owe that to my family and twenty years in the military. I don't regret leaving the farm and ranch for the Army. Although I may have been a disappointment to my father, I achieved more than he could ever dream of in his short life. - Author: Tom Johnson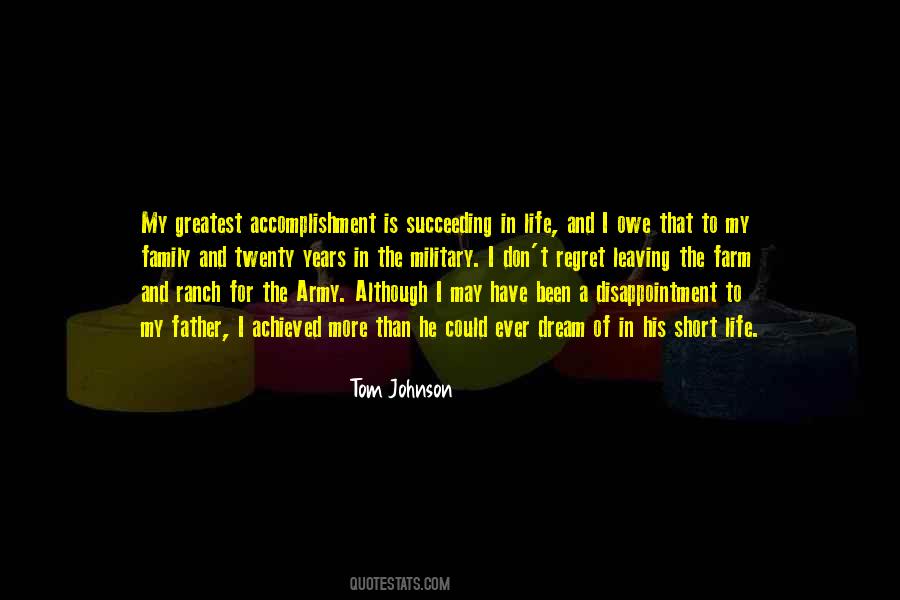 #24. I've lived the American dream. I was born and raised on the farm, first in my family to graduate from college. I spent 13 years working in our family business. - Author: Cathy McMorris Rodgers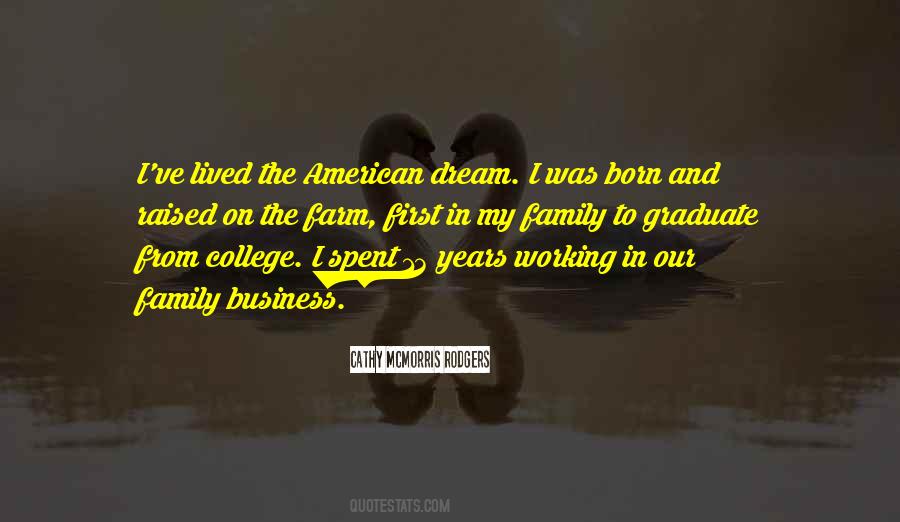 #25. When his life was ruined, his family killed, his farm destroyed, Job knelt down on the ground and yelled up to the heavens, "Why god? Why me?" and the thundering voice of God answered, There's just something about you that pisses me off. - Author: Stephen King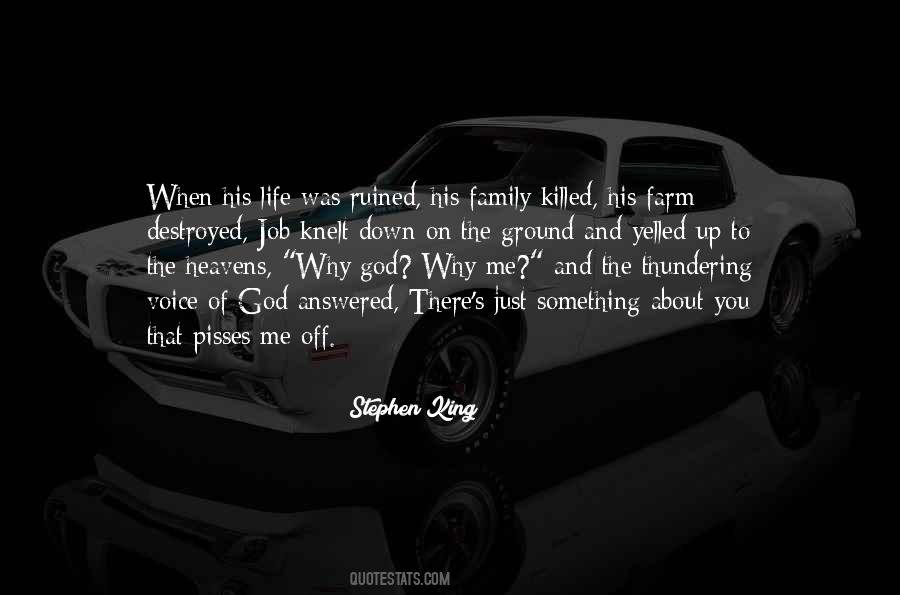 #26. And he goes round with a fat roll of dollar bills, and got this nice farm, and all them fancy machines, and man let his family starve.' - Louisa Mae Cardinal - Author: David Baldacci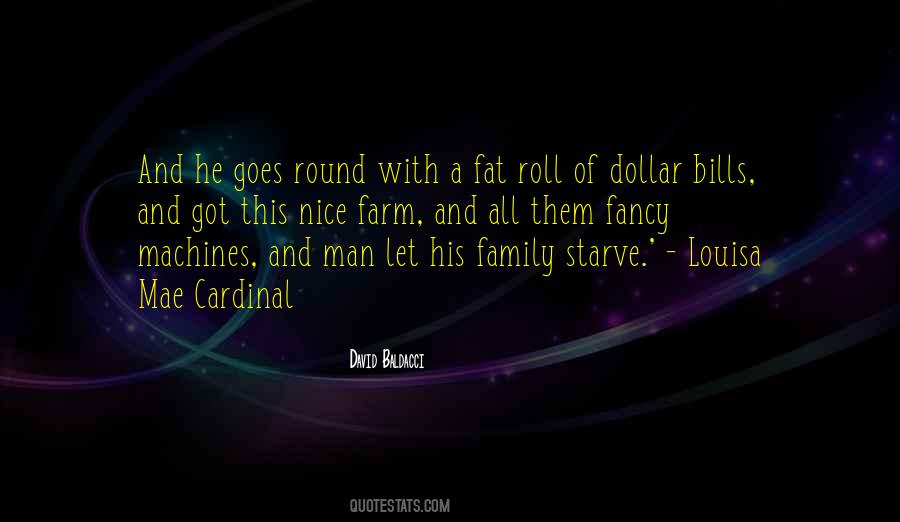 #27. When I'm, like, 30, I want to go off the map, have a family and live in Malibu with a farm, and just raise my own chickens. - Author: Kylie Jenner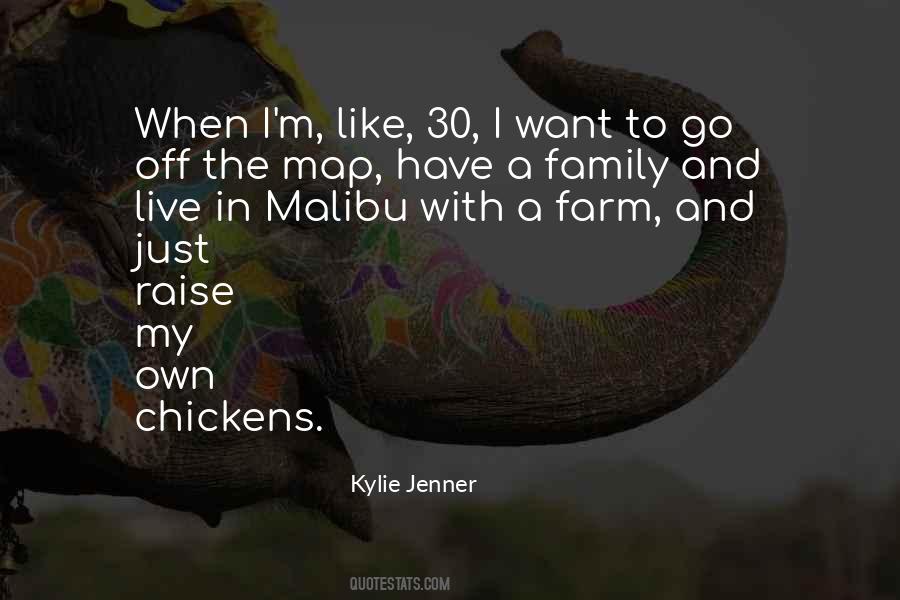 #28. I lived on a farm with cows, and I lived in the city with rats. My family stayed in Colorado for a while, then went from Los Angeles to Arizona. People would ask me where I'm from, and I would have to say, 'I don't have a clear answer for you.' - Author: Jason Behr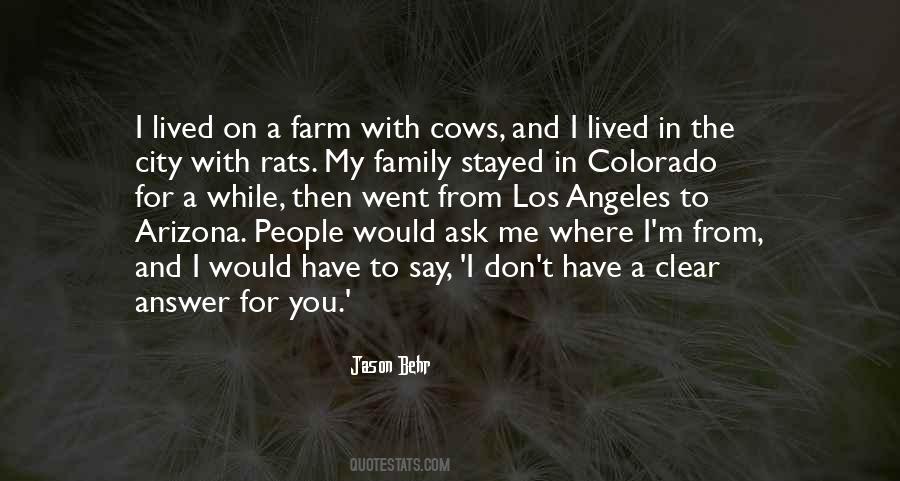 #29. The greatest job I ever had was working on my family farm. Each morning my father would come into my bedroom around 4:30 am and command me to get up and work the fields. I would spend the next two hours before school slopping pigs and cropping tobacco. - Author: Armstrong Williams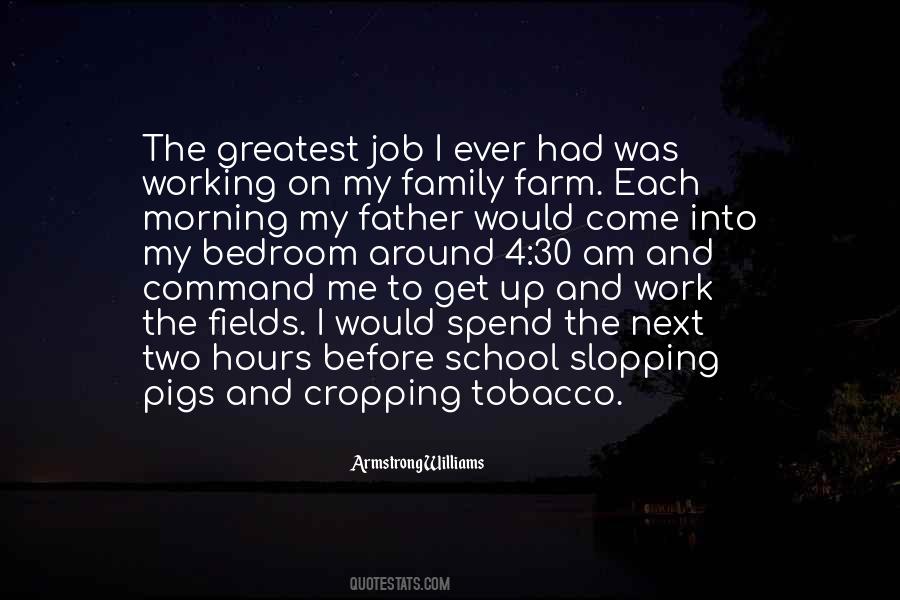 #30. I don't think of community as being a romantic notion. I think it's as vital as air and water, and so I think that informs a lot of what I write about. It could be a story about a couple, or a song about the slow death of the family farm or a small town. - Author: Greg Brown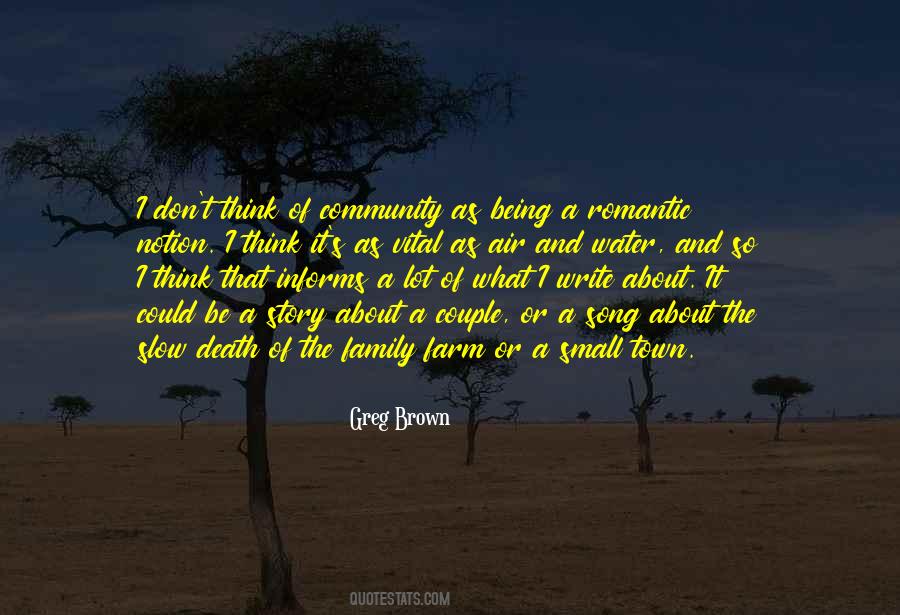 #31. I don't like technology and all that. I'm a farm boy. I would rather live in that time when you had to provide for your family. I don't know. I'm a country kid, so I don't like modern technology. - Author: Travis Fimmel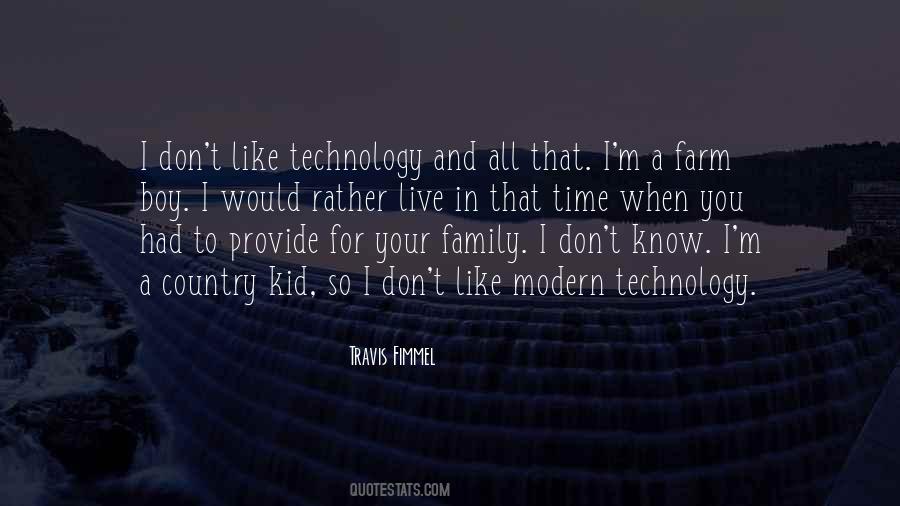 #32. In my early teens, I acquired a kind of representative status: went on behalf of the family to wakes and funerals and so on. And I would be counted on as an adult contributor when it came to farm work - the hay in the summertime, for example. - Author: Seamus Heaney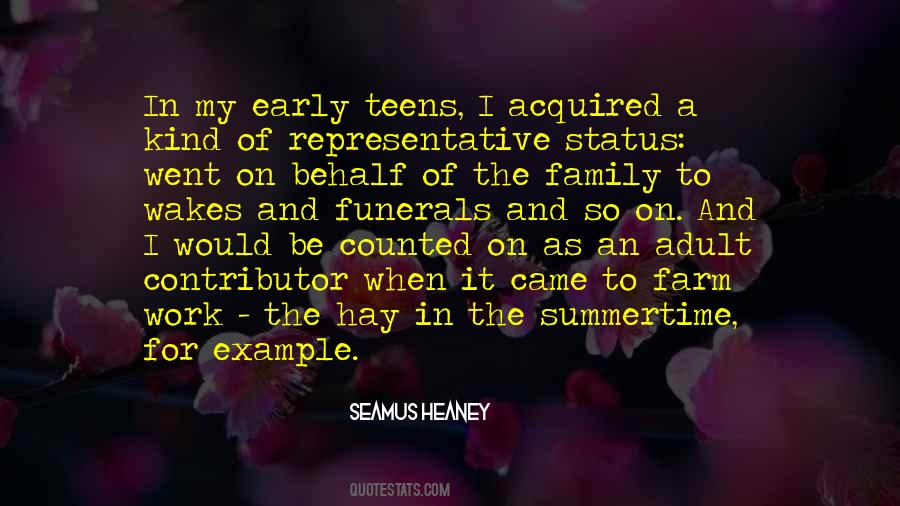 #33. Her words made her pause. She couldn't have anything that was truly worthwhile without fighting for it-her farm, her family, and perhaps even love
-Annalisa - Author: Jody Hedlund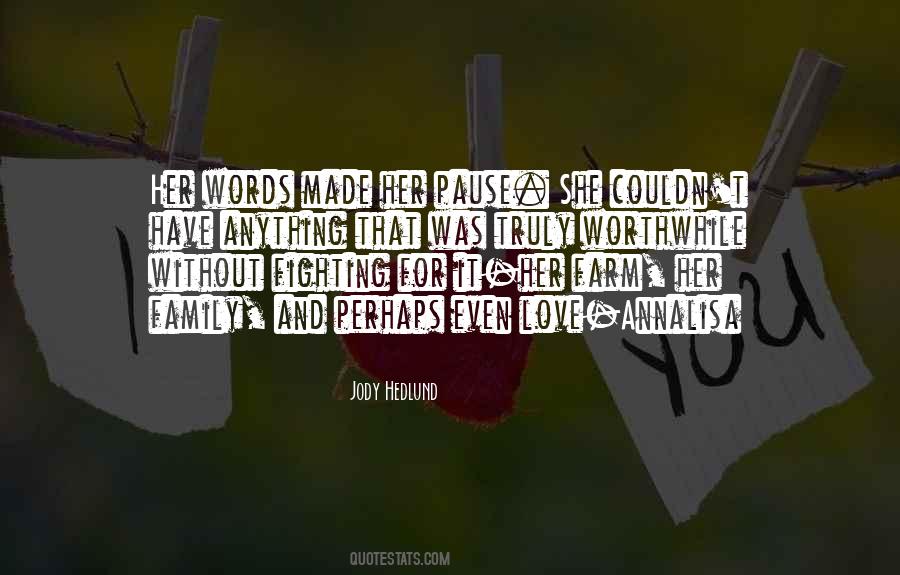 #34. Family, work, familiarity. Listen, if I had a magic wand and I could make myself really be happy, I'd zap me onto a farm. And I know nothing about farming. - Author: Scott Baio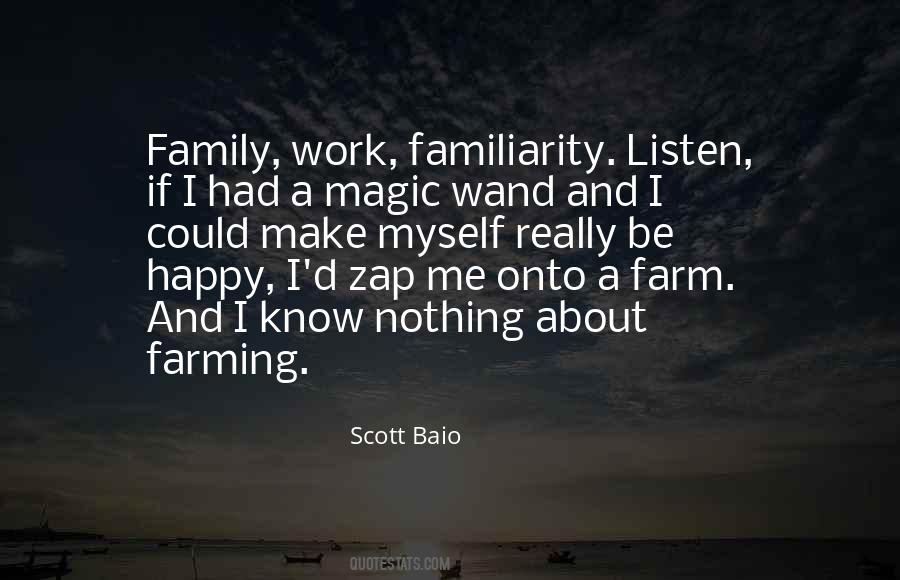 #35. The only investable idea I have real confidence in is farming and forestry. My family owns some forest, and now we're closing on a farm. Make the farming more sustainable and the forestry more sustainable, and everyone benefits. - Author: Jeremy Grantham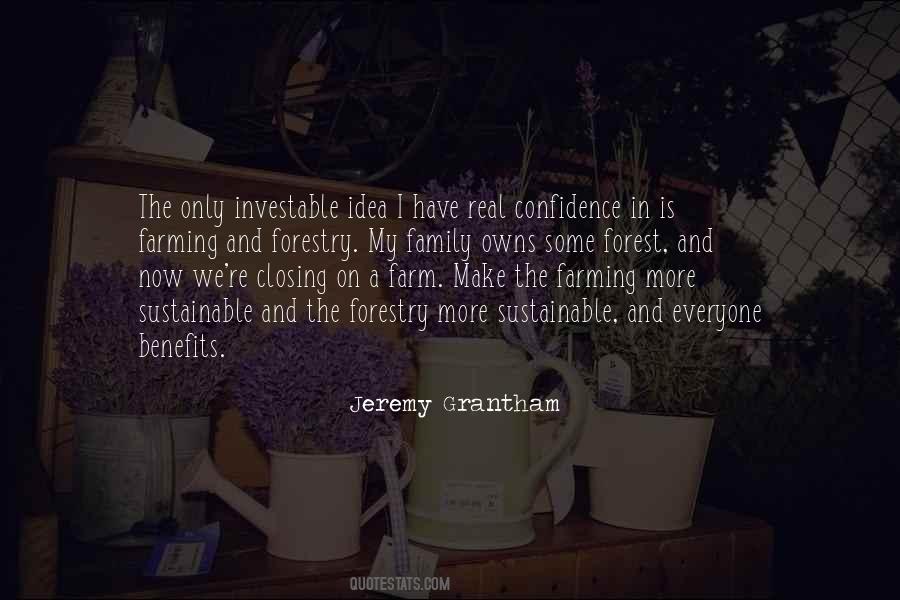 #36. In the shop, breathing the scent of dusty grease and oil; in the old house, staring into the living room where Dad and Jake used to take naps together on the couch; in the sheep barn, remembering the joy implicit in so much baaing life; in every inch of the farm, I recalled my father's presence. - Author: Julene Bair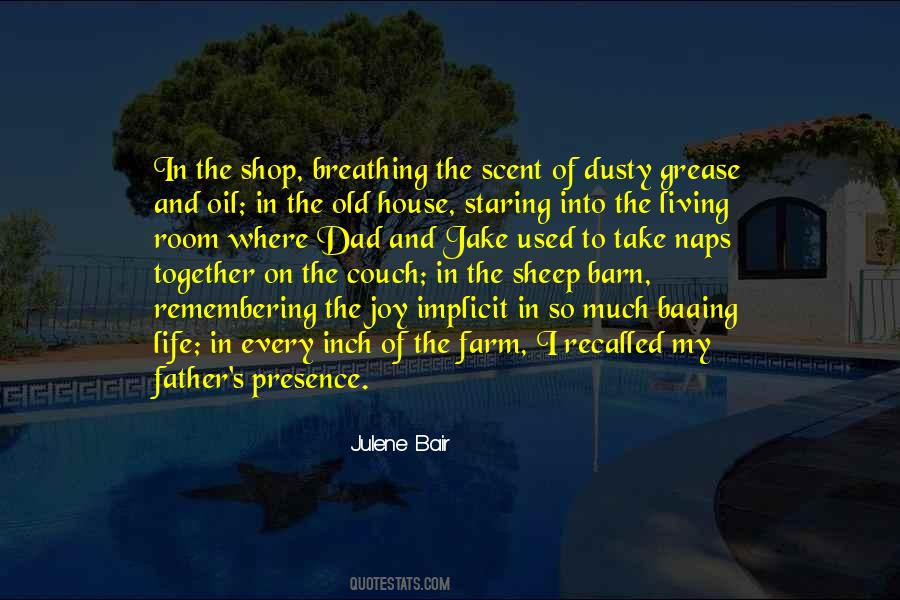 #37. Raised on a cotton farm in rural Georgia, as many white/negro families did to make a meager living, my daddy had a saying.
'All a poor man has is his good name and good credit. God help him if he looses either of those.'
I still believe that. - Author: Susan Ethridge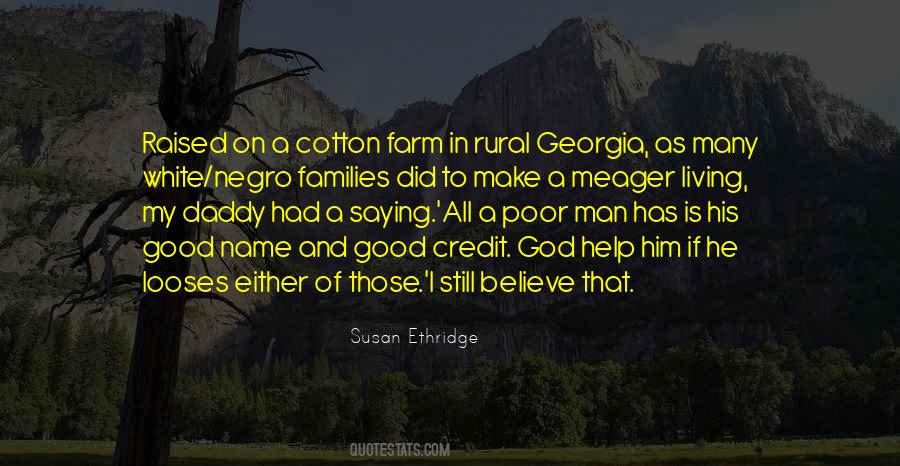 #38. And she understood. She would have done the same. She understood, too, why she'd been wrong to offer Ballyhara as a substitute for land he'd farmed all his life. It made all his work meaningless, and the work of his sons, his brothers, his father, his father's father. - Author: Alexandra Ripley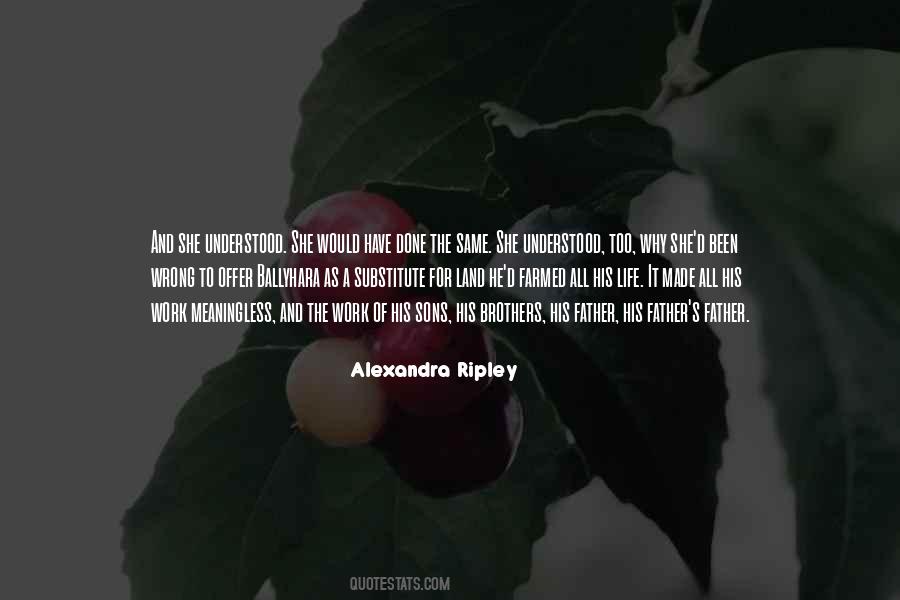 #39. I inherited the old family turkey farm, and I'm turning it into a fun place to go for my kids. - Author: Douglas Carter Beane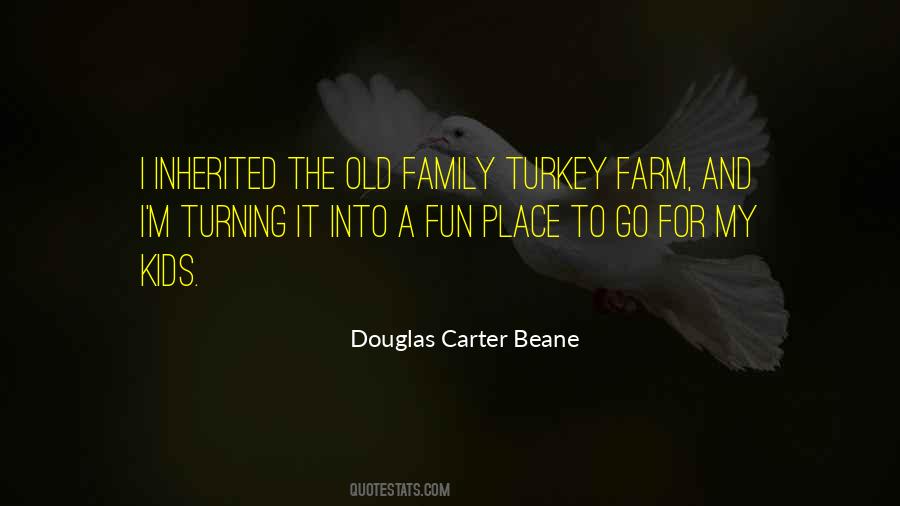 #40. I took a gap year myself after high school and worked on a farm near Lyon, France. I stayed with the Vallet family, picked and packed fruit, and discovered that red wine can be a breakfast drink. That led to further travel as a university student. - Author: Nicholas Kristof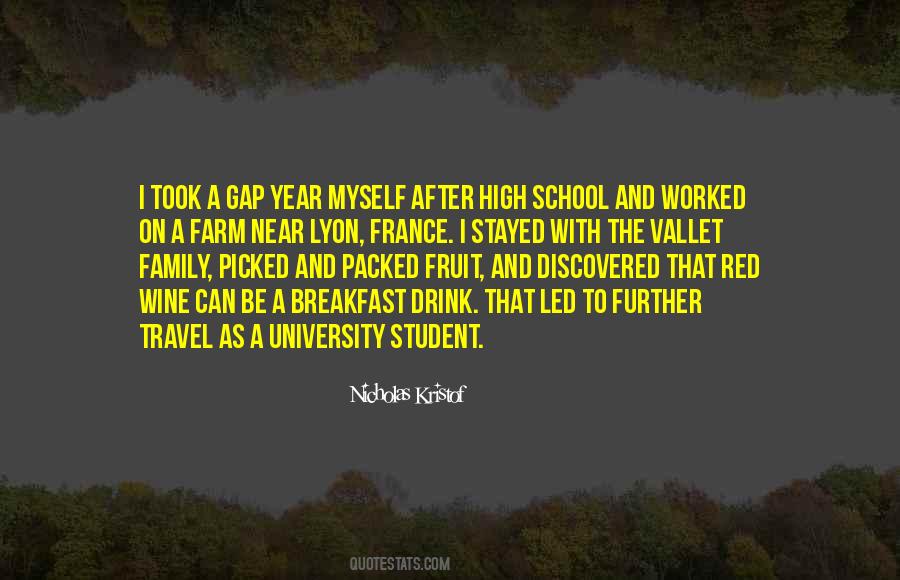 Famous Authors
Popular Topics