Family Blessing Famous Quotes & Sayings
List of top 38 famous quotes and sayings about family blessing to read and share with friends on your Facebook, Twitter, blogs.
Top 38 Family Blessing Sayings
#1. I have learned that those who engage in family history research and then perform the temple ordinance work for those whose names they have found will know the additional joy of receiving both halves of the blessing. - Author: Howard W. Hunter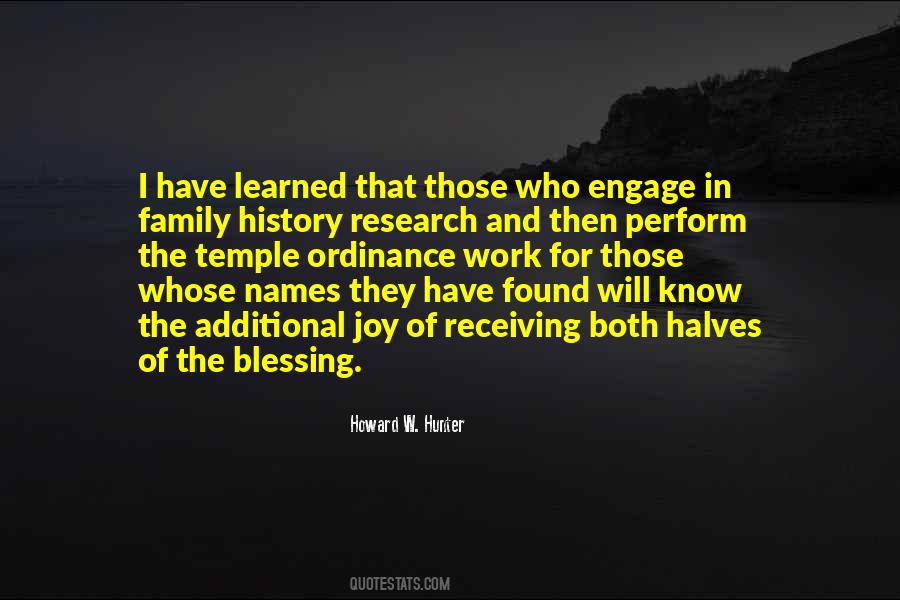 #2. Family is a Blessing, that we have been giving, which supports us when we most need it - Author: Unknown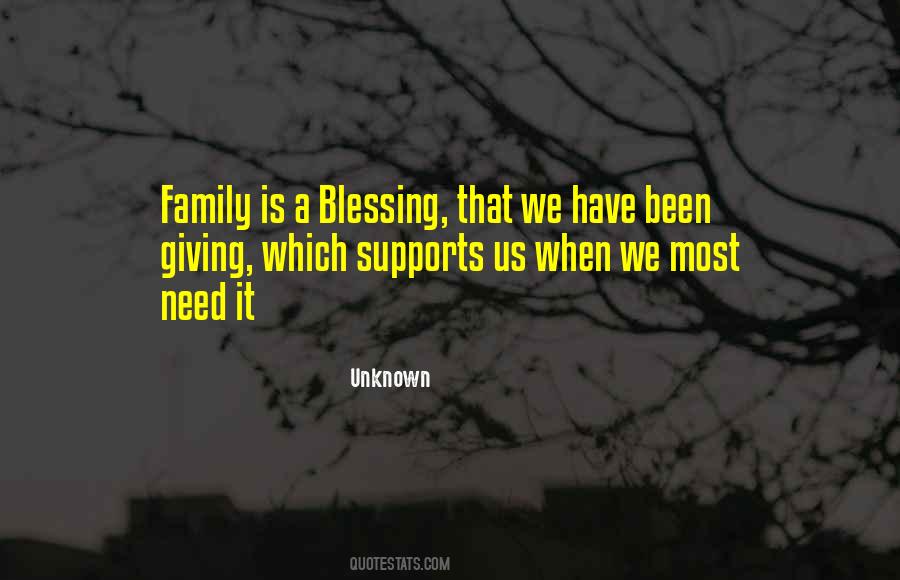 #3. Jews have deep respect for the Queen and the royal family. We say a prayer for them every Sabbath in synagogue. We recite a special blessing on seeing the Queen. - Author: Jonathan Sacks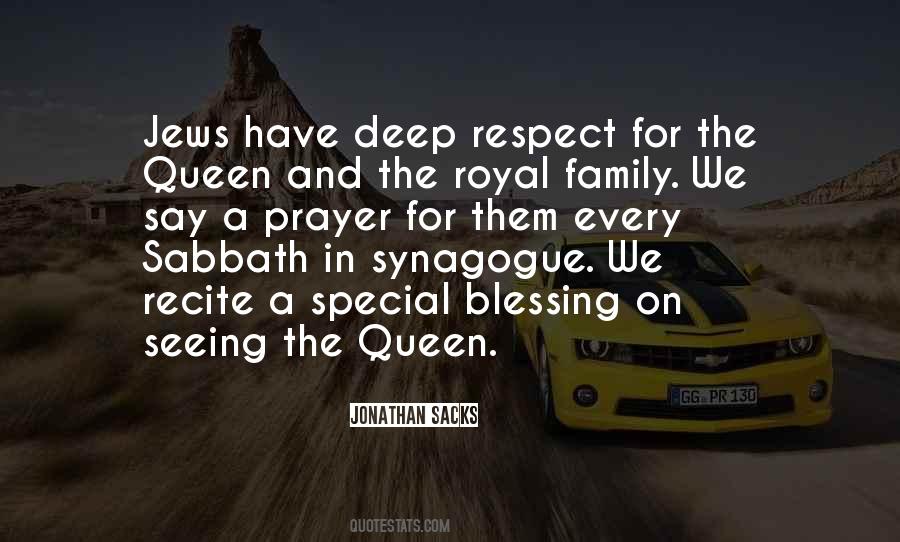 #4. May God bless you and your family. - Author: Lailah Gifty Akita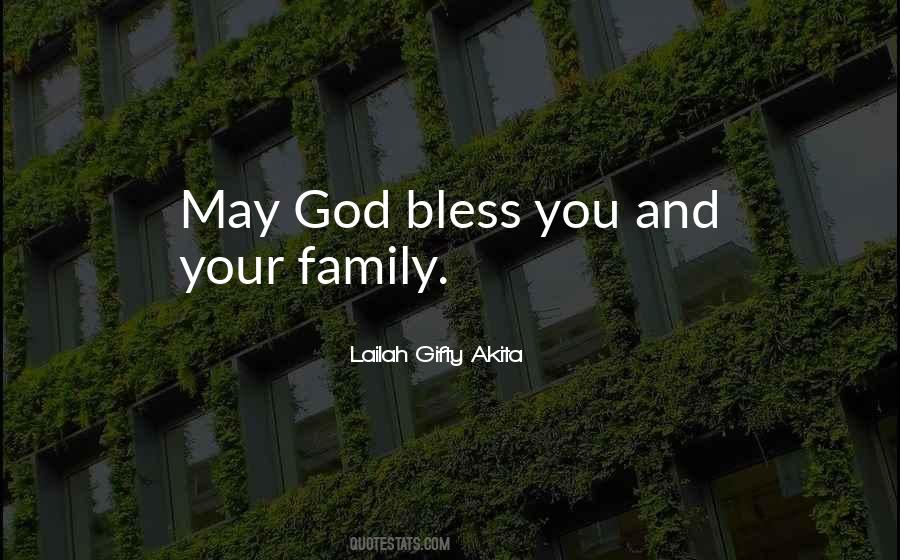 #5. God bestows His blessings without discrimination. The followers of Jesus are children of God, and they should manifest the family likeness by doing good to all, even to those who deserve the opposite. - Author: F.F. Bruce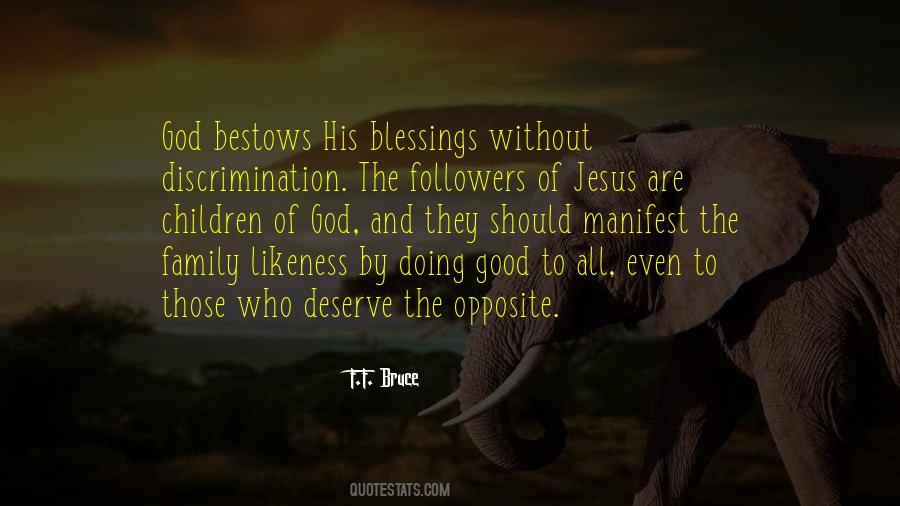 #6. Family, friends and relationships are the blessings of the God. They are the best way to access God. - Author: Amit Ray
#7. As my family story shows, Latinos have been a blessing for USA for many generations. The future of America depends in part on the success of the Latino community, and this opportunity is just one more signifier of that. - Author: Julian Castro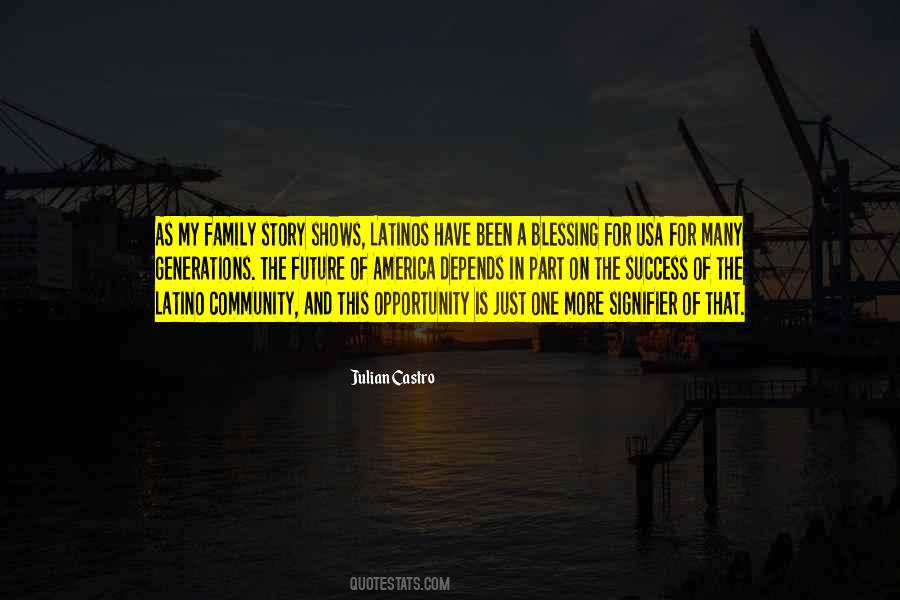 #8. My dad's family is part British and Austrian, and my mother's family is from Goa, which is in the south of India. I looked different from everyone else, which now is such a blessing. It was harder at the beginning of my career. - Author: Meaghan Rath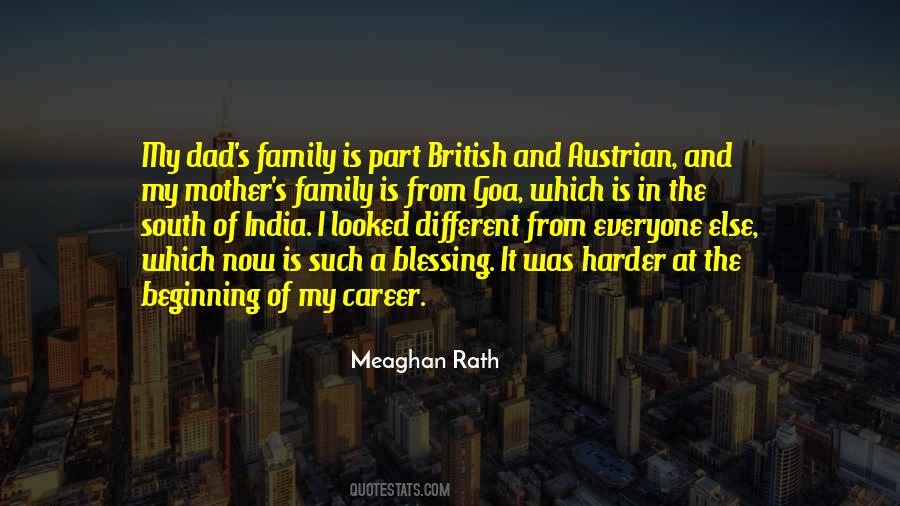 #9. The love of a family is life's greatest blessing - Author: Eva Burrows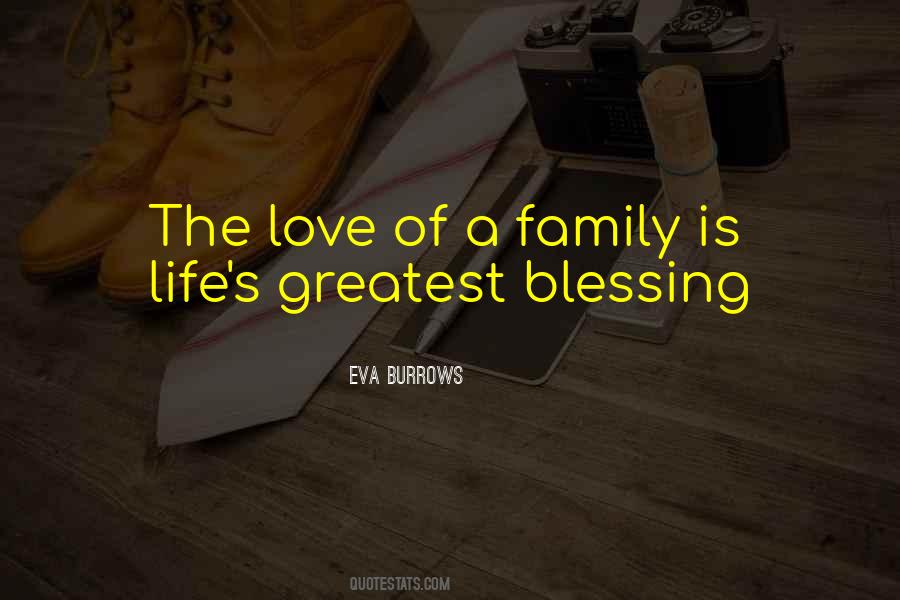 #10. This one says they'll place your 'little blessing in disguise' with a local 'Christ-oriented family.' What about the non-Christ-oriented families? Don't they deserve the right to adopt kids? - Author: Megan Hart
#11. I wanted to say, "Hey, Pope Francis," but I cried like a baby. I was reduced to a very humble set of feelings, because it was not about what was said: There's a presence. That was a blessing for myself and my family and everyone there to be a part of that. - Author: Joseph Fiennes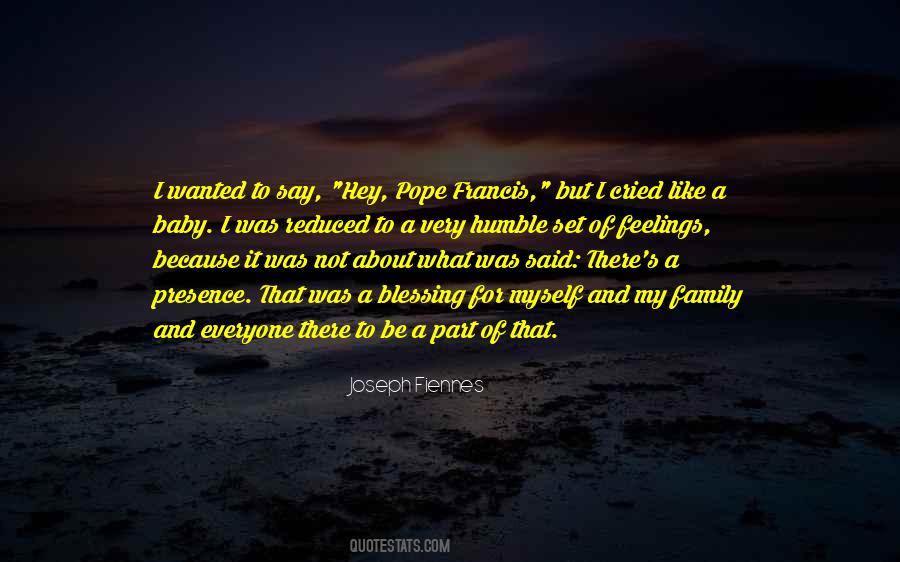 #12. Every time you make a choice that expresses respect for life, you bring a little more love in your body, into your family, into our society, and into a world that is calling out for this blessing. - Author: John Robbins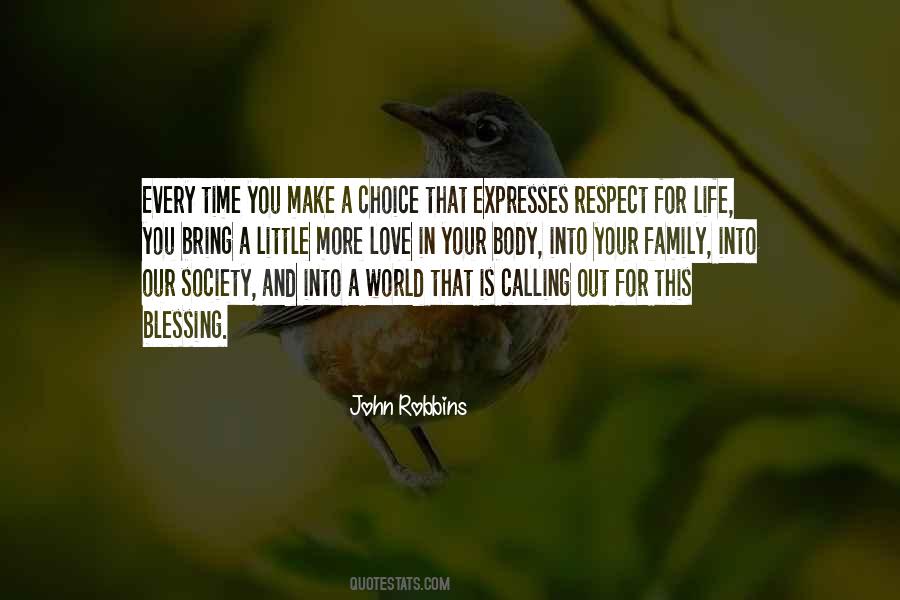 #13. I think I have had so much blessing - I've had my brother, who was brilliant - I think my family came closest to making a genius when they made my brother - Bailey was just all of that. He loved me. - Author: Maya Angelou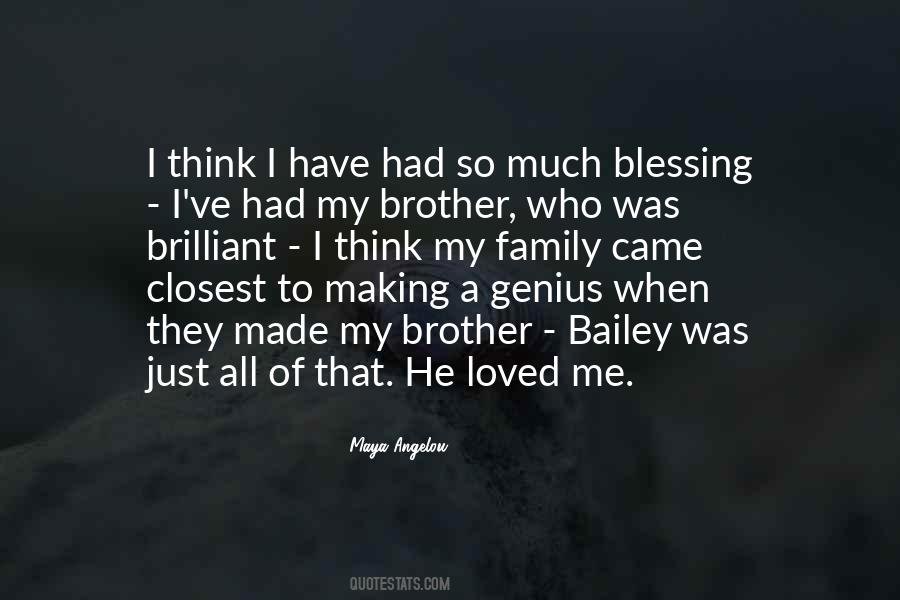 #14. Their virtues lived in their children. The family changed its persons but not its manners, and they continued a blessing to the world from generation to generation. - Author: Sarah Fielding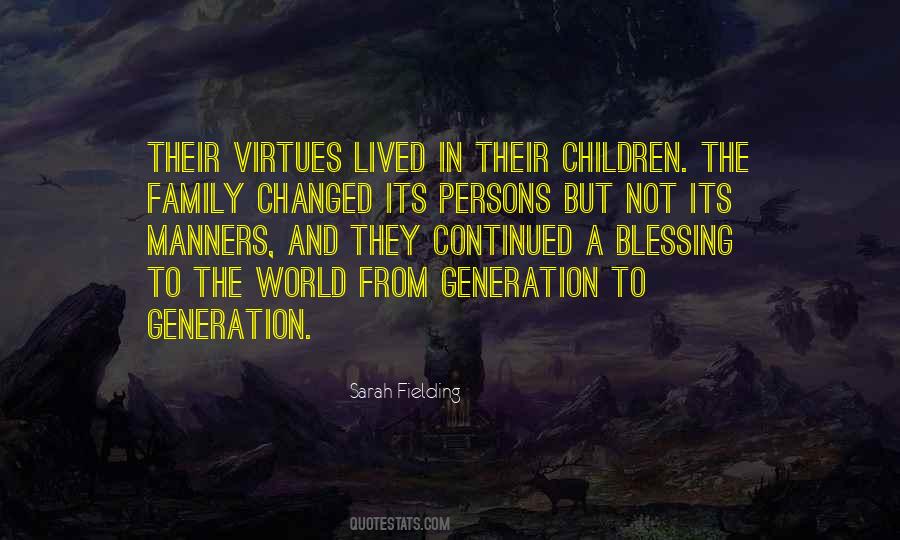 #15. What greater blessing to give thanks for at a family gathering than the family and the gathering. - Author: Robert Breault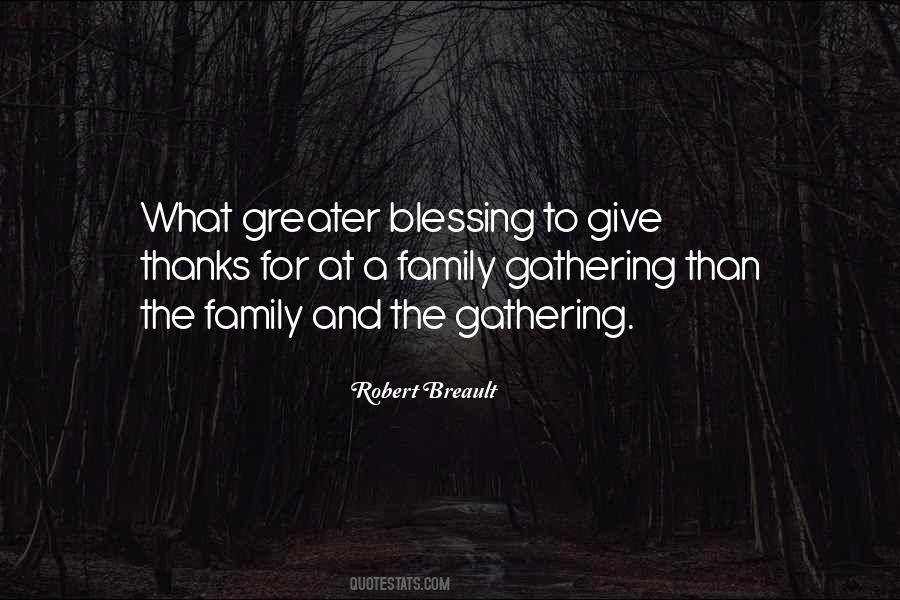 #16. The opportunity to go up to Canada and play was just a blessing for me and my family. - Author: Darren Flutie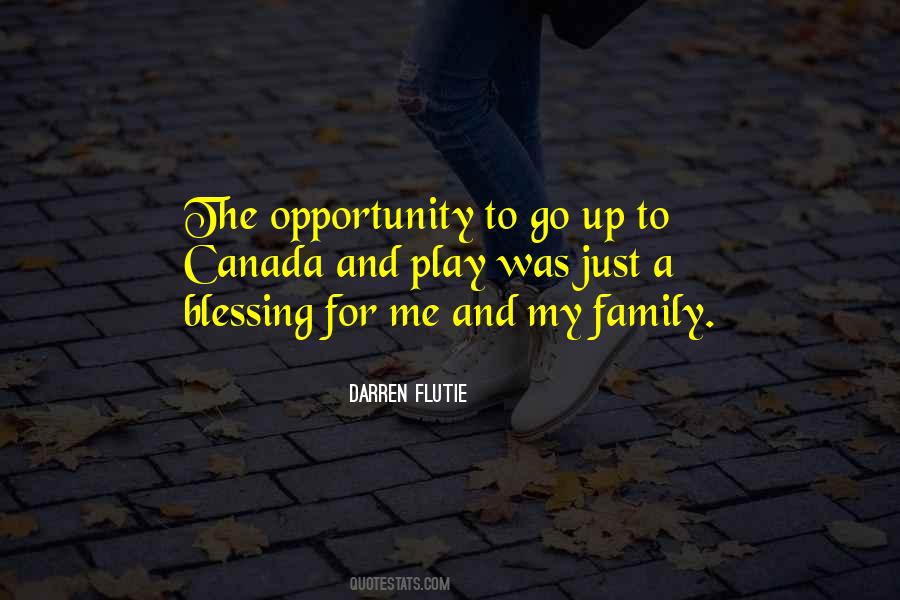 #17. There is no surer means of calling down God's blessing upon the family than the daily recitation of the Rosary. - Author: Pope Pius XII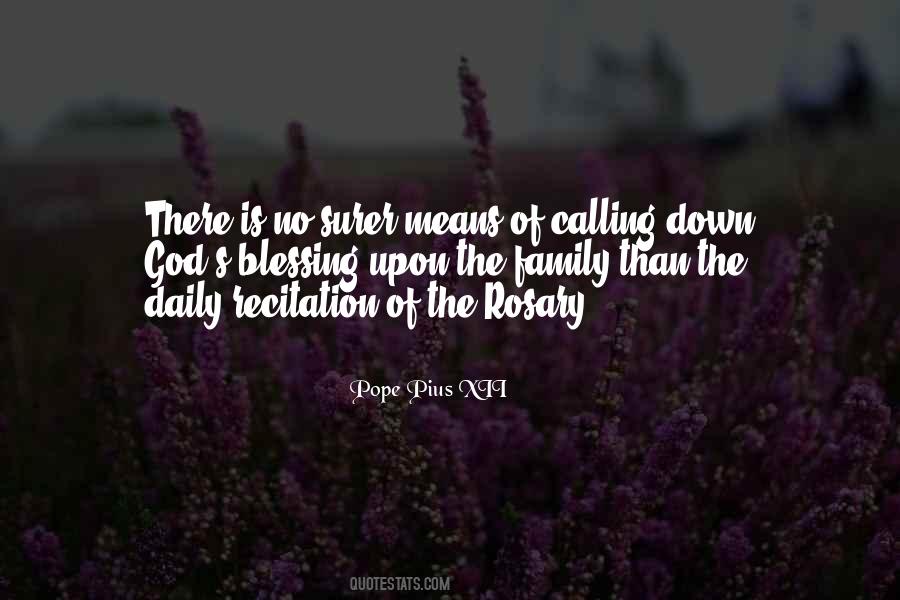 #18. And all babies were God's blessing, even those who said bugger quite a lot, and whose presence meant that half the potential wage earners in our family couldn't actually go and get a decent job. - Author: Jojo Moyes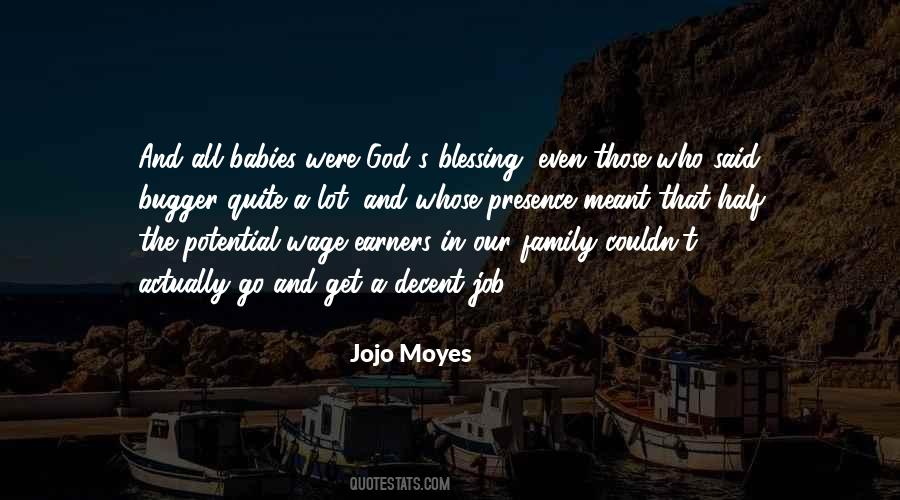 #19. May you be surrounded by friends and family, and if this is not your lot, may the blessings find you in your solitude. - Author: Leonard Cohen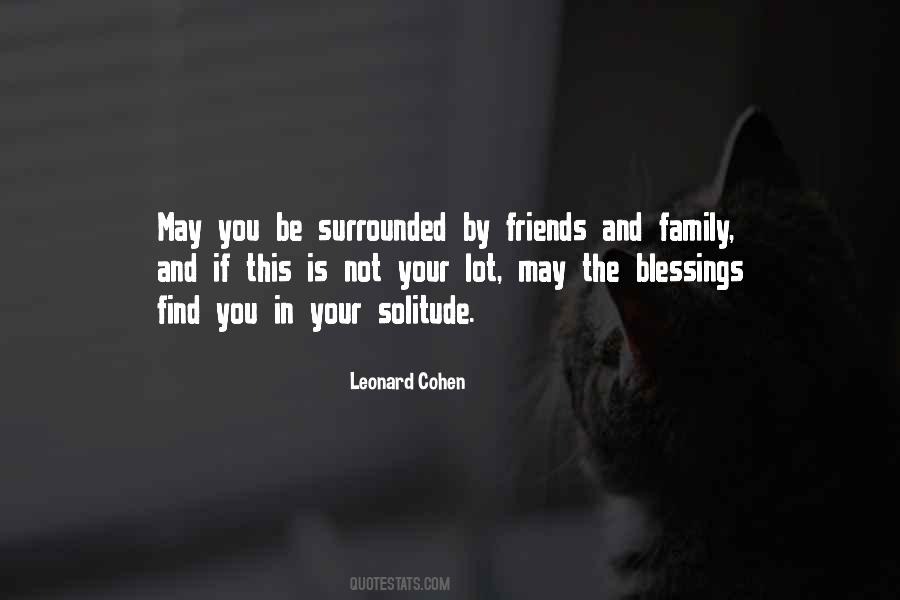 #20. The blessing begins at home. - Author: Taka Sande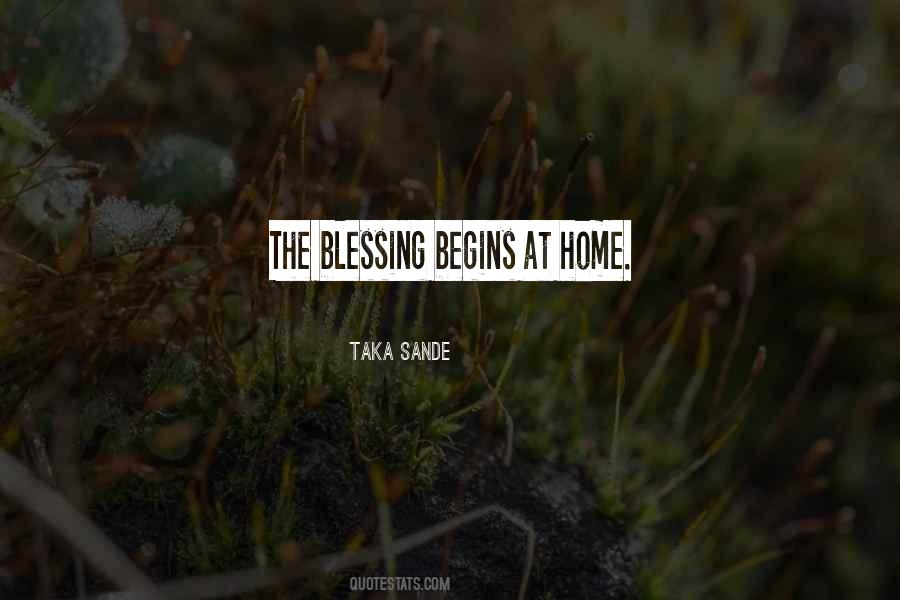 #21. I do believe that God blessed me in life with a wonderful family, a successful career, and a loving marriage, and remain thankful for that blessing. - Author: Bonnie Tyler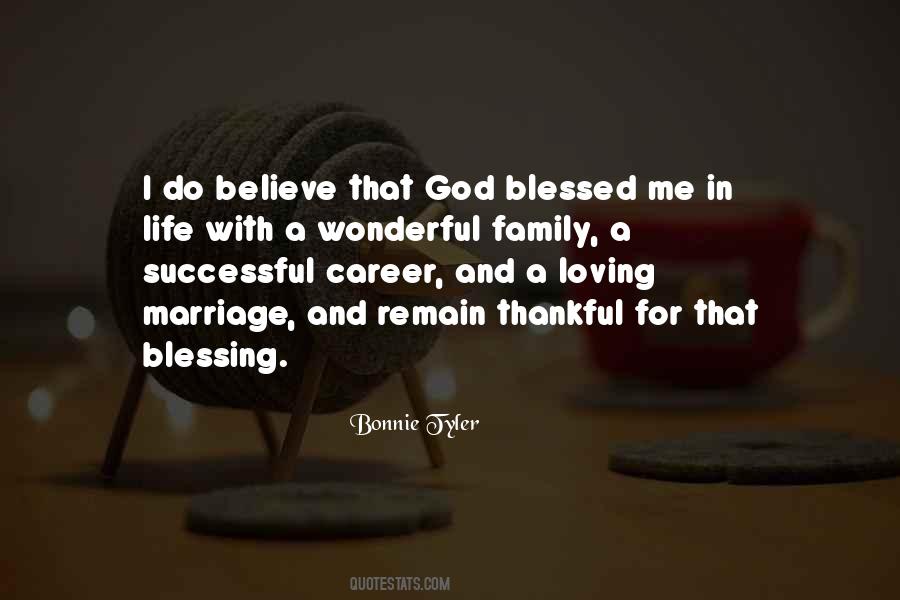 #22. The deepest joys and blessings in life are associated with family, parenthood, and sacrifice. - Author: Ezra Taft Benson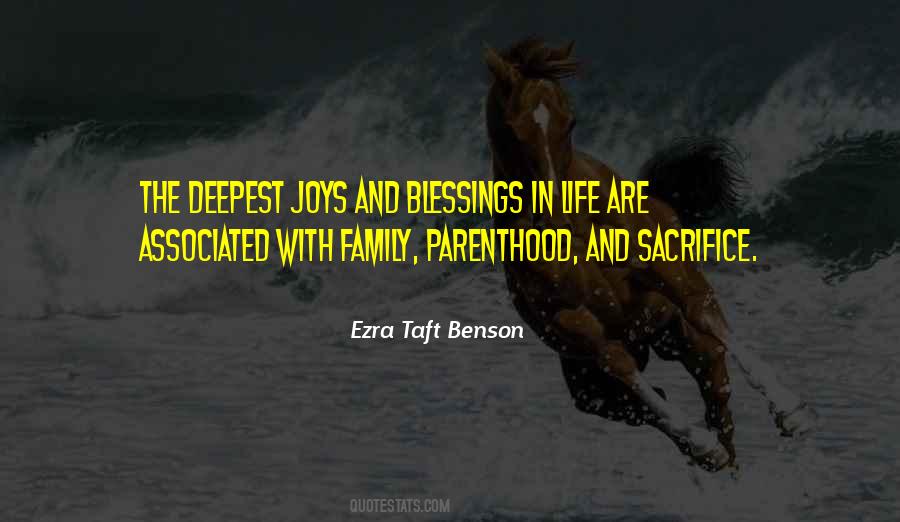 #23. Writing is a pleasure but family is a blessing! - Author: Prentiss Grant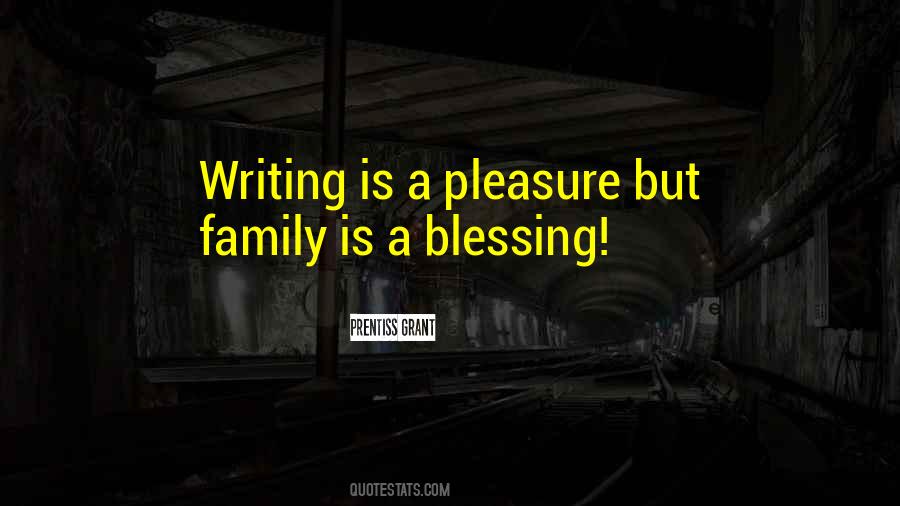 #24. Family prayer is a fourth vital link in the chain of spiritual strength - a strength we are trying to build to protect us from a world gone mad. Practicing prayer as a family, not just a flippant blessing before a meal, can give us the security we need. - Author: Billy Graham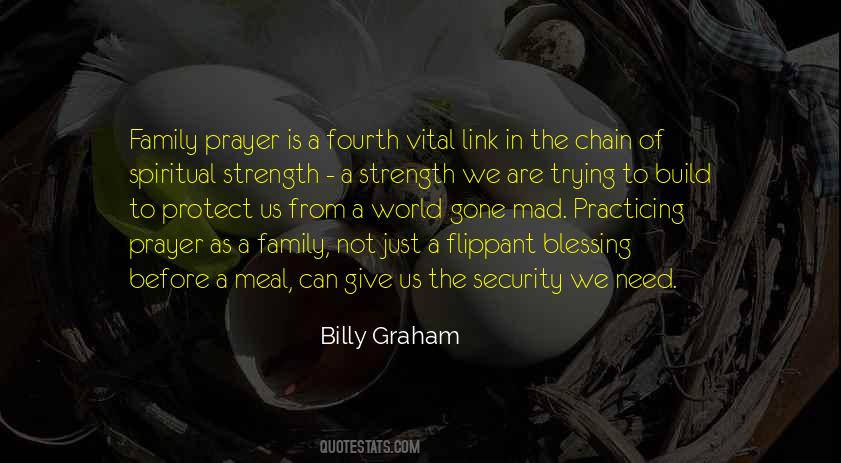 #25. One of the biggest blessings in my life is that I have a very wonderful family, a lovely wife and two lovely daughters. - Author: Asghar Farhadi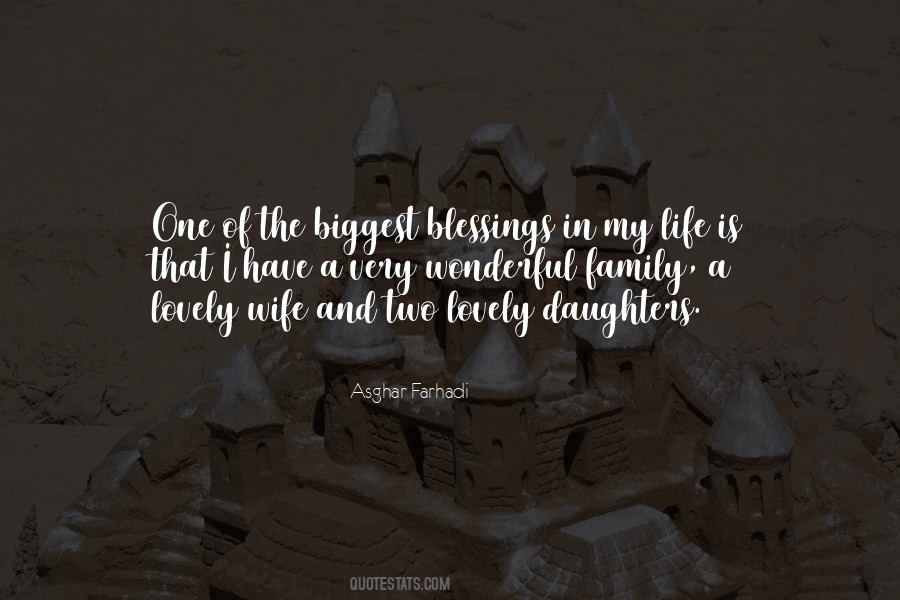 #26. Children are no longer seen by many people as a blessing from God but as extensions of personal goals and pride. As a result, the family under humanism is in a state of crisis. - Author: Rousas John Rushdoony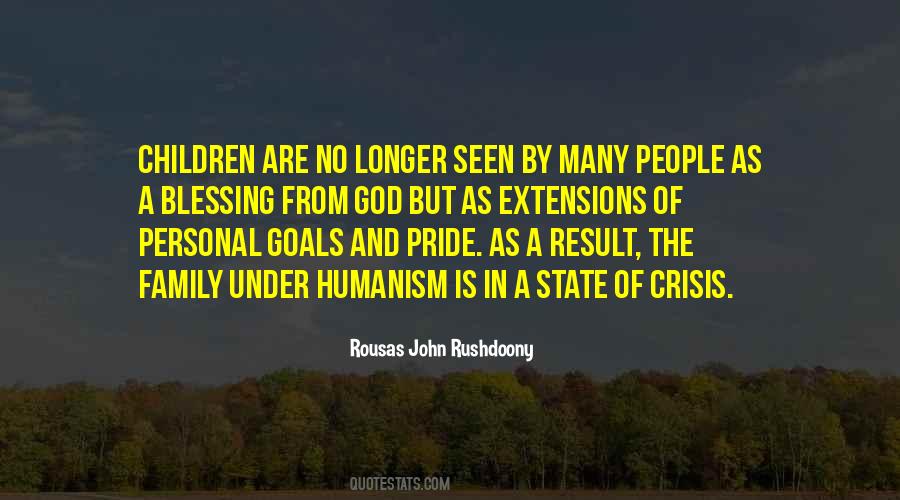 #27. A man filled with the love of God, is not content with blessing his family alone, but ranges through the whole world, anxious to bless the whole human race. - Author: Joseph Smith Jr.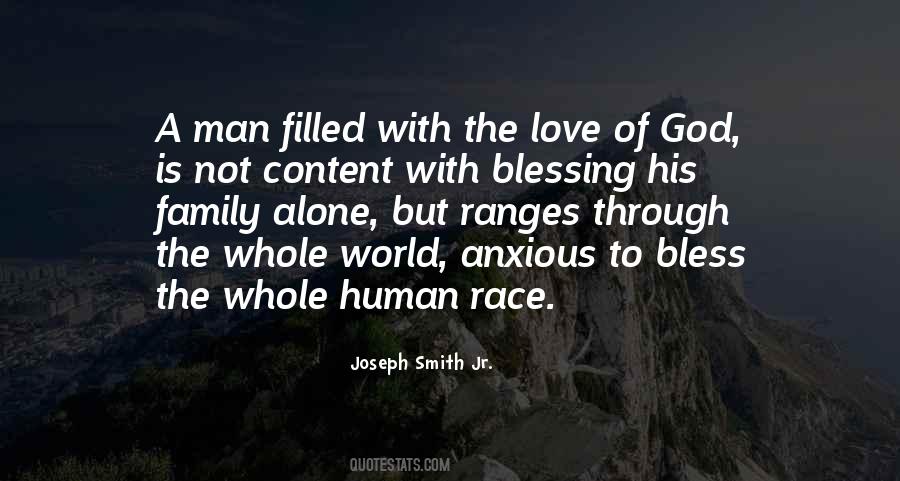 #28. Blessing will happen to you and your family throughout the year because you faster in January. - Author: Jentezen Franklin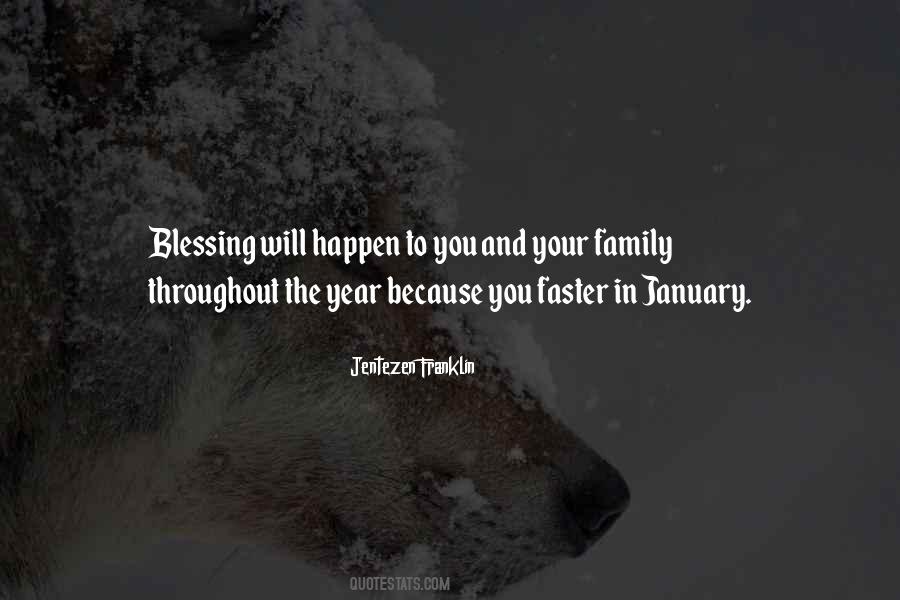 #29. Let us impart all the blessings we possess, or ask for ourselves, to the whole family of mankind. - Author: George Washington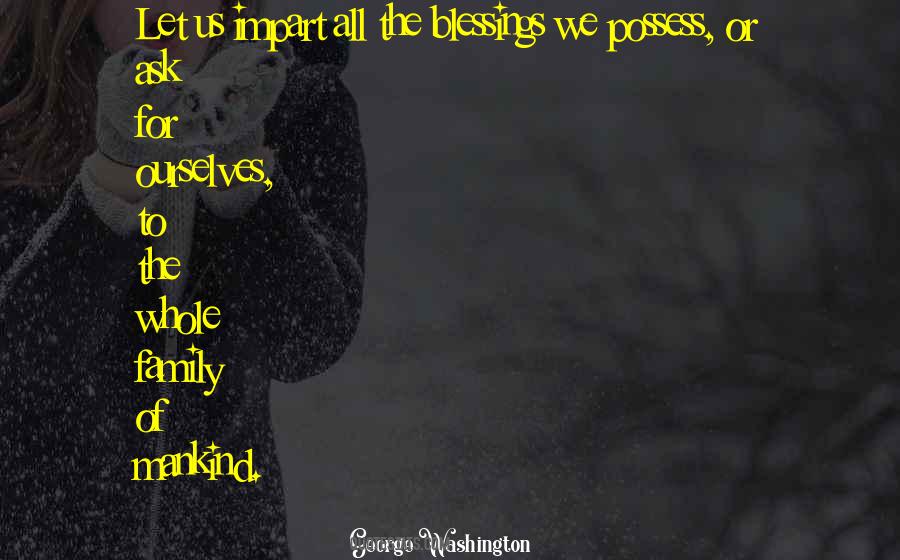 #30. You're my backbone. You're a blessing. You're a piece of my heart. You're the air I breathe. And you're the strongest person I know, and I'm so sorry for having to put you through this and having to put our family through this. - Author: Kobe Bryant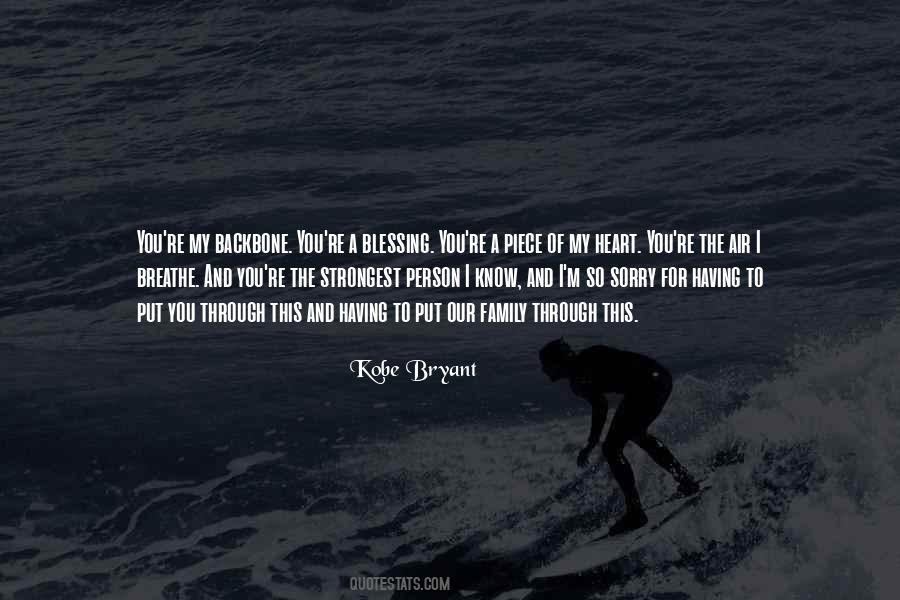 #31. Activities are a real blessing to a family. They provide a way to have fun together, relieve tensions, and develop relationships on new levels with one another. - Author: Gene R. Cook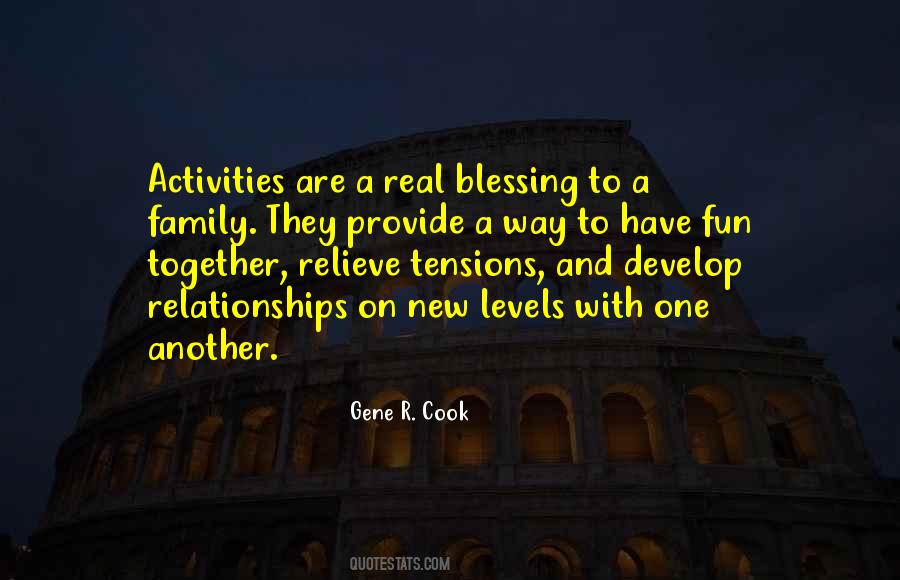 #32. And his words fell upon the table like a blessing. - Author: Wendell Berry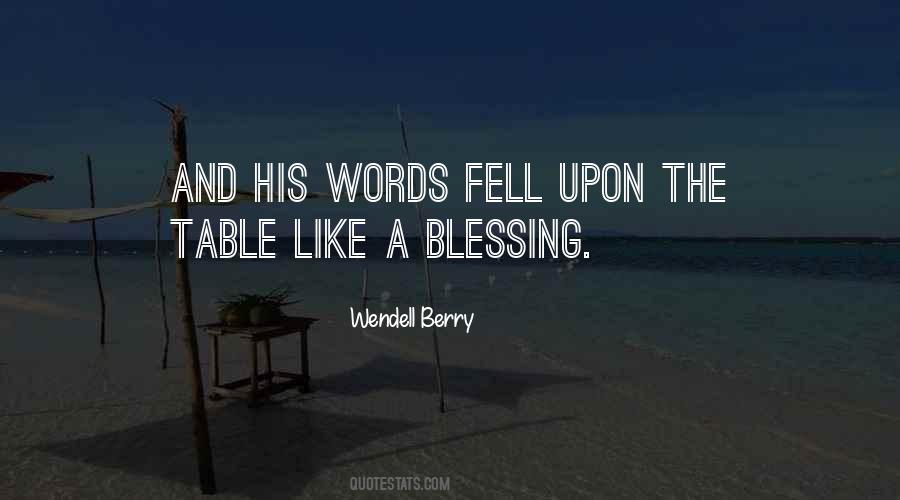 #33. And as if he had read her thoughts, the old man murmured, 'What a blessing it is to die in your own bed, under your own roof, with your family surrounding you, full of the knowledge that you have lived as thoroughly as you wanted to. - Author: Anita Rau Badami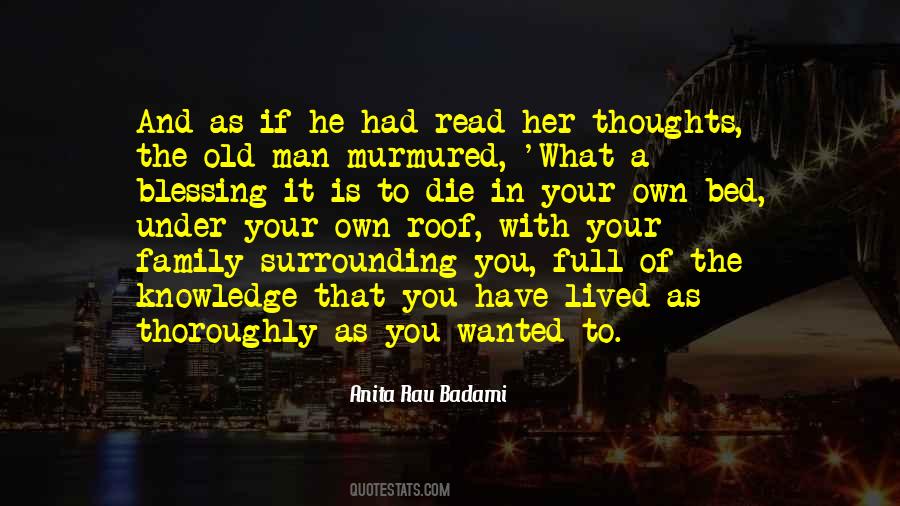 #34. After 'Radio Flyer,' to this day, every family-oriented script or script with kid actors comes across my desk. That's just Hollywood: you get pigeonholed, and it's both a blessing and a curse, but you live with it. - Author: David M. Evans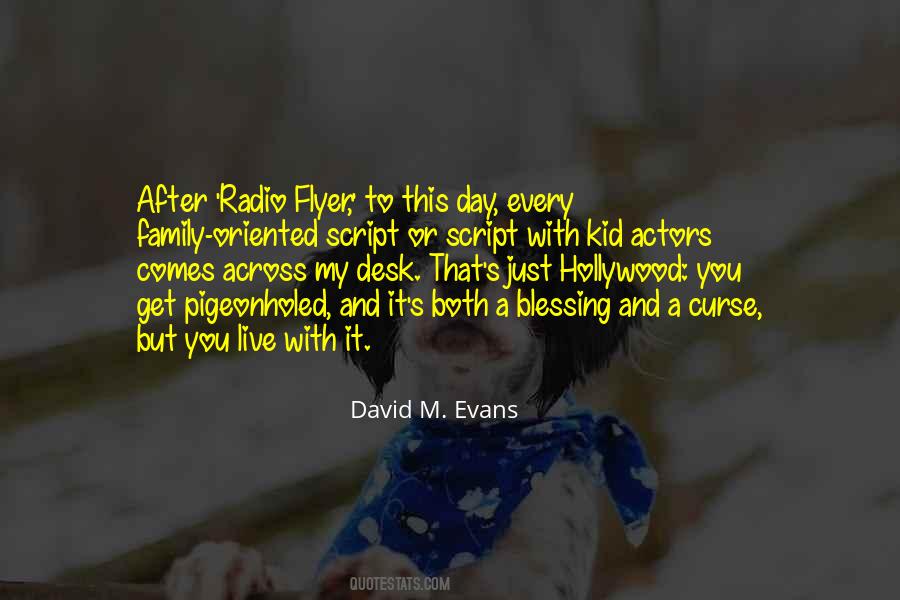 #35. At the end of the seven years, 'Family Ties' voluntarily went off the air. And, we went off as the #1 show on TV that week. We cut down the nets on stage 24 and moved on with the rest of our lives. Always to carry with us the blessing of what we had gone through together. - Author: Gary David Goldberg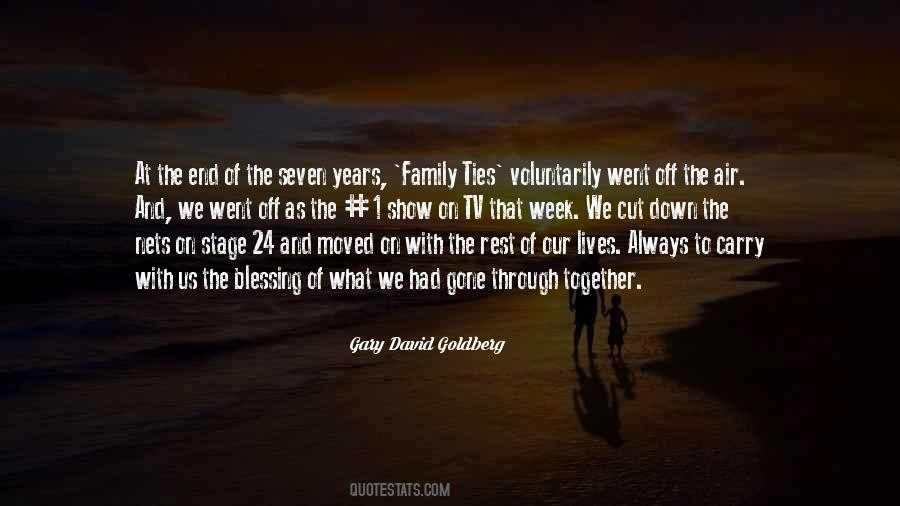 #36. This work of the Lord is indeed great and marvelous, but it moves forward essentially unnoticed by many of mankind's political, cultural, and academic leaders. It progresses one heart and one family at a time, silently and unobtrusively, its sacred message blessing people everywhere. - Author: L. Whitney Clayton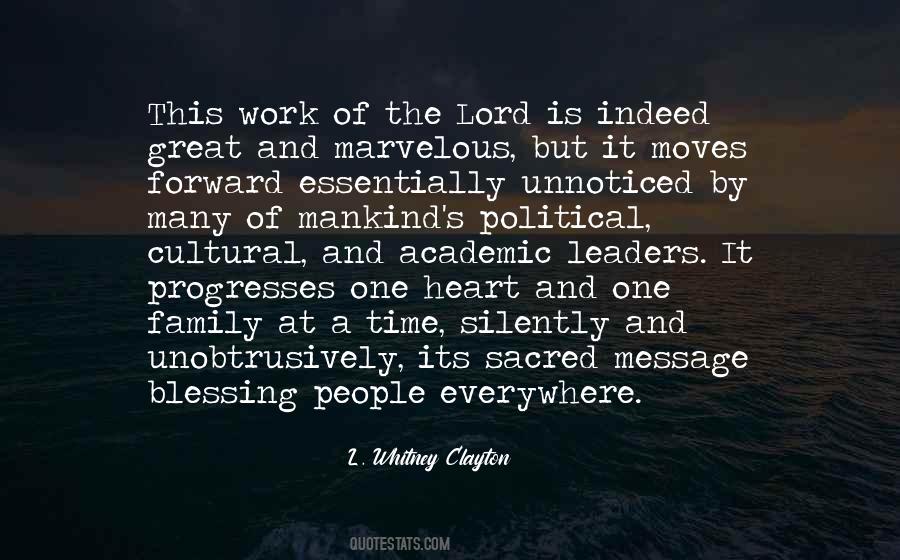 #37. There is great power in loving, consistent, fervent family prayer. Don't deny your families this blessing. Don't allow the strength that comes from family prayer to slip away from you and your loved ones through neglect. - Author: John H. Groberg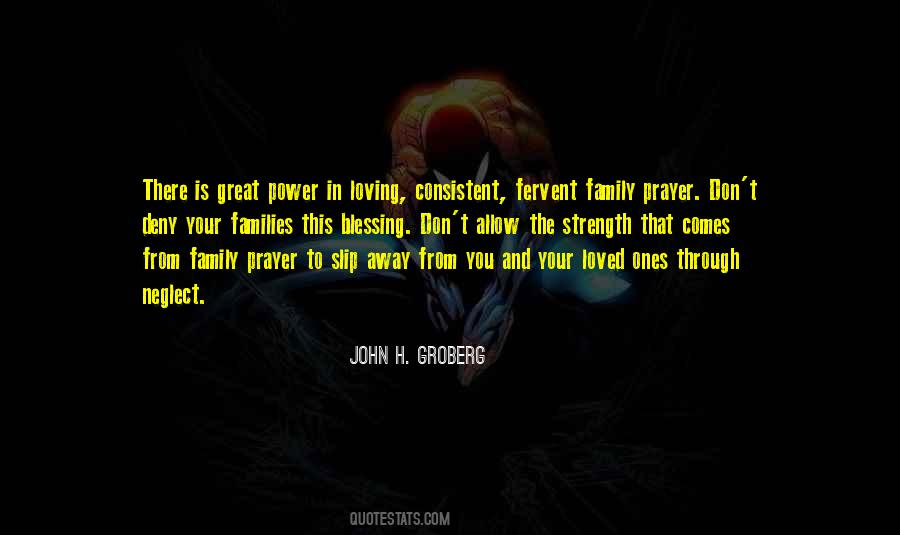 #38. There is no greater blessing than a family hand that lifts you from a fall; but there is not lower curse than a family hand that strikes you when you're down. - Author: Wes Fesler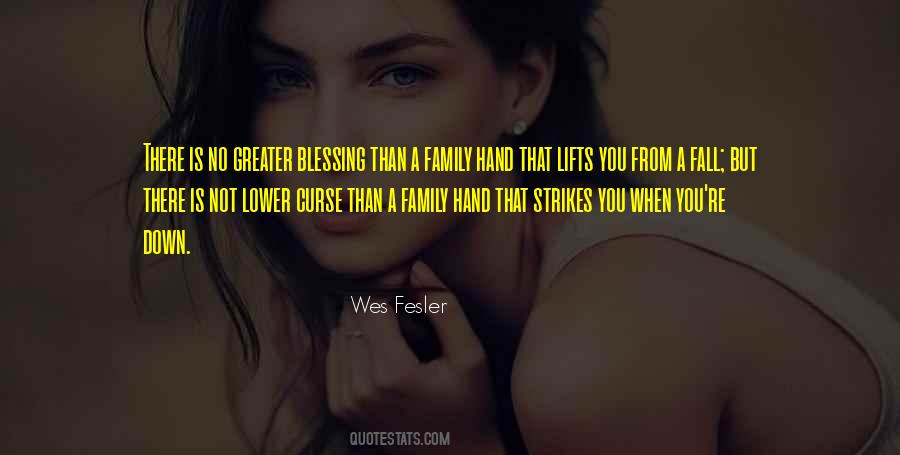 Famous Authors
Popular Topics