Dream Realised Famous Quotes & Sayings
List of top 20 famous quotes and sayings about dream realised to read and share with friends on your Facebook, Twitter, blogs.
Top 20 Dream Realised Quotes
#1. The children we bring into the world are small replicas of ourselves and our husbands; the pride and joy of grandfathers and grandmothers. We dream of being mothers, and for most of us that dreams are realised naturally. For this is the Miracle of Life. - Author: Azelene Williams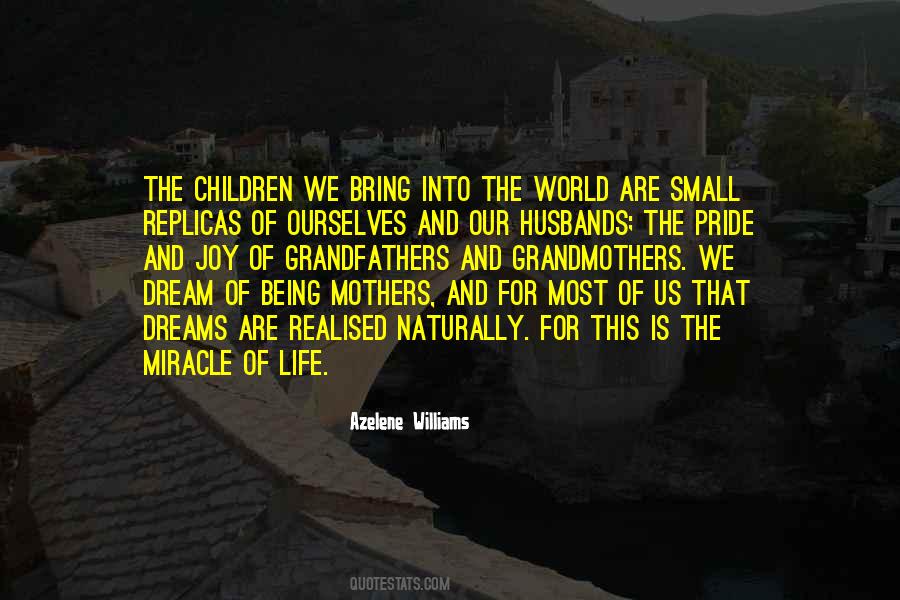 #2. Truth: I realised there is no escaping reality but dreaming changes the perception of what it was to what it can become
C'mon now dream on dream big dream slow dream bright
Let your dreams flow let them take flight
Only your dreams alone can and will always show you the light - Author: Lebogang Lynx Bopape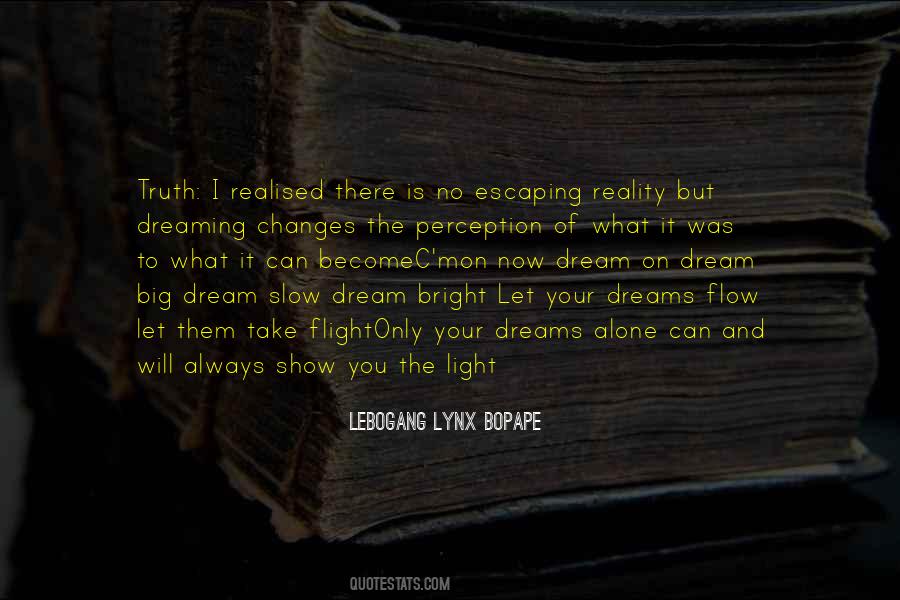 #3. I realised in Sri Lanka that my dream of playing in a World Cup was a bridge too far, - Author: Jacques Kallis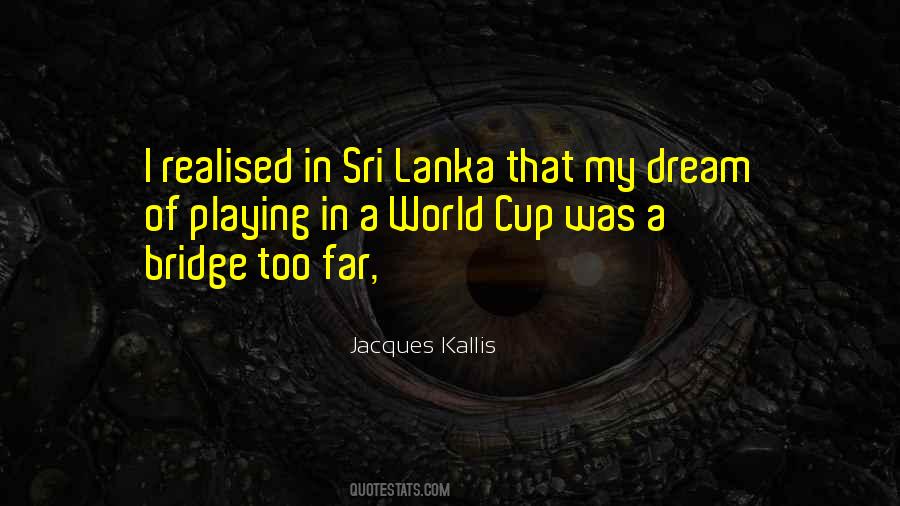 #4. What is a great life? It is the dreams of youth realised in old age. - Author: Alfred De Vigny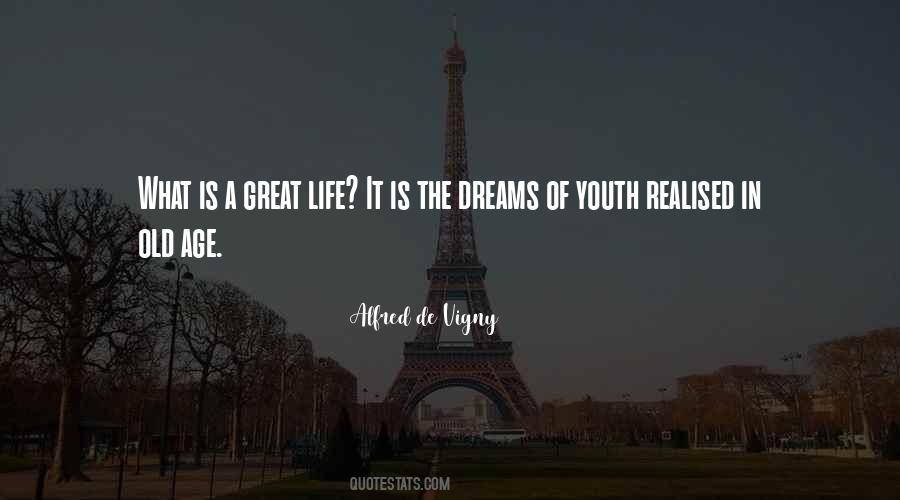 #5. I think of myself as an Olympian. I have had a dream since I was a very small child. And because I have parents without whom I couldn't have realised that dream. - Author: Danielle De Niese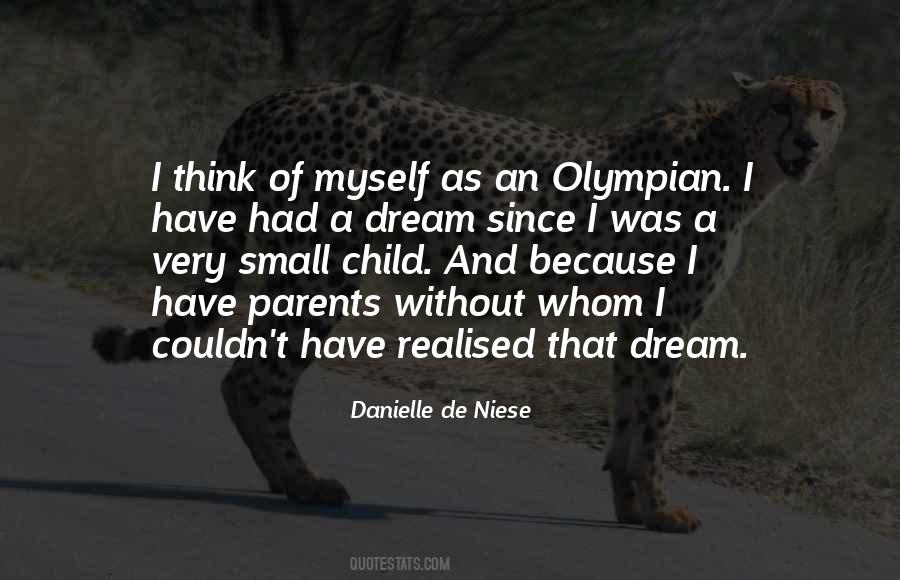 #6. My dream was always to win in the Olympic Games, but I never set that next goal, and I have realised now I need to set another goal. - Author: Cameron Van Der Burgh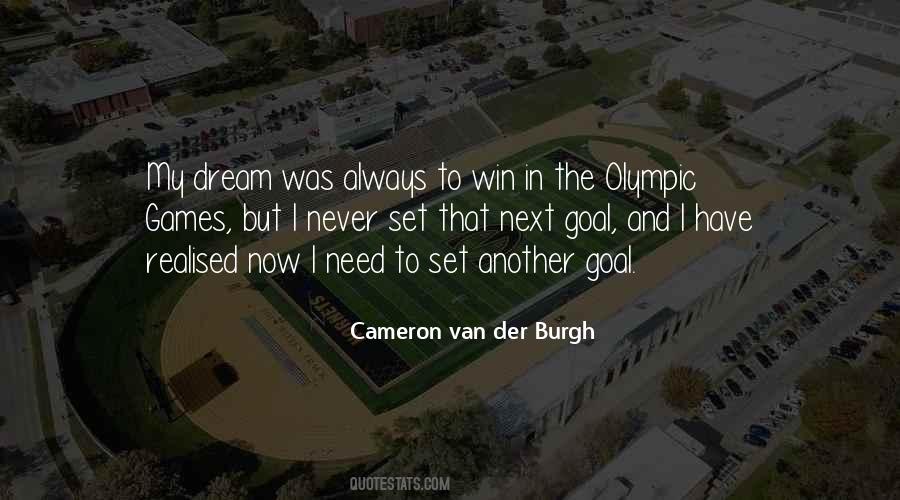 #7. I was very curious about the world even at a young age, and I don't know at what point I became aware that other cultures believed in different religions, and my question was, 'Well, why don't they get to go to Heaven then?' - Author: Brad Pitt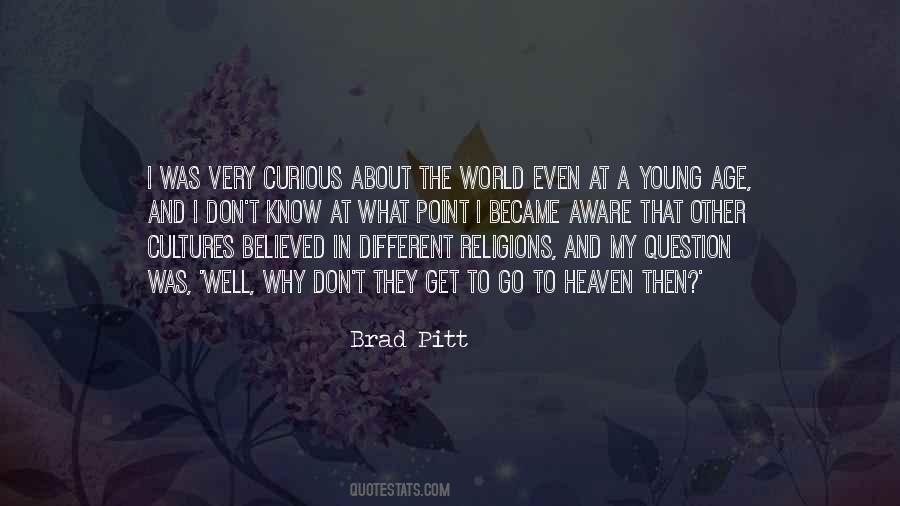 #8. I quickly realised that it is difficult to get started when writing a novel. You have this dream of what you want to create, but it is like walking around a swimming pool and hesitating to jump in because the water is too cold. - Author: Patrick Modiano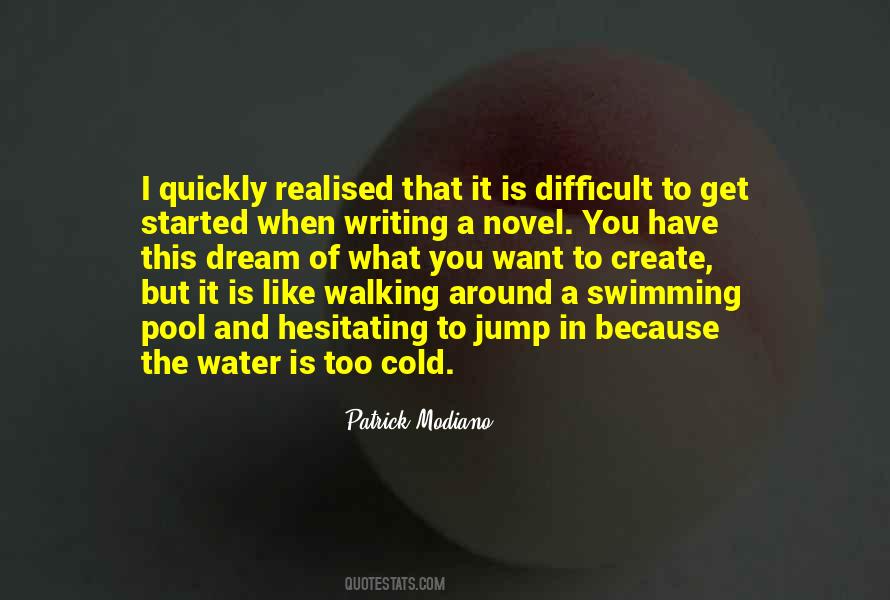 #9. She realised she was whimpering. Sir held her closer, his hard grip reassuring. This wasn't a dream; he really was here. - Author: Cherise Sinclair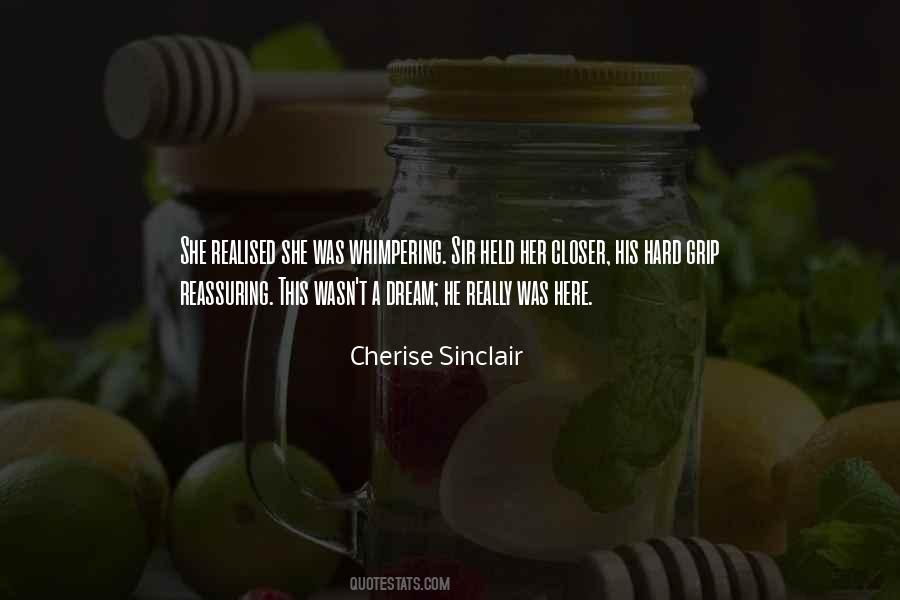 #10. I bid you peace - said at the end of every TV episode of The Frugal Gourmet - Author: Jeff Smith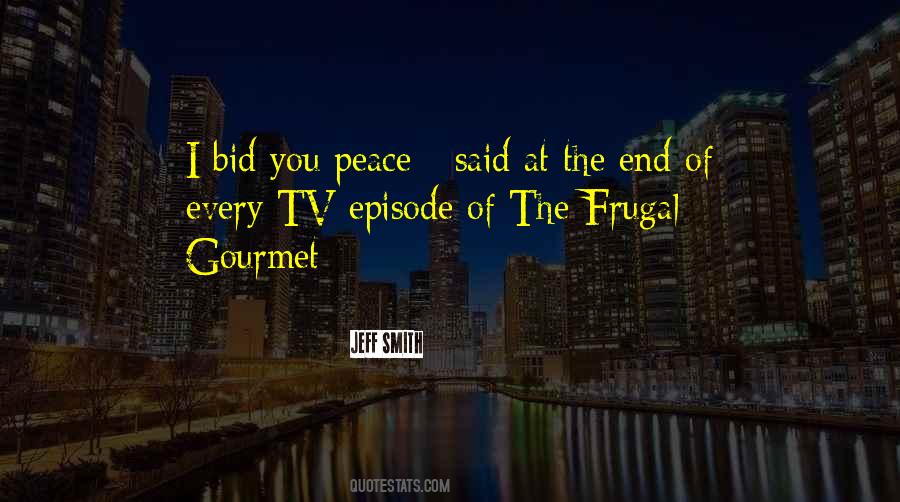 #11. Society is joint action and cooperation in which each participant sees the other partner's success as a means for the attainment of his own. - Author: Ludwig Von Mises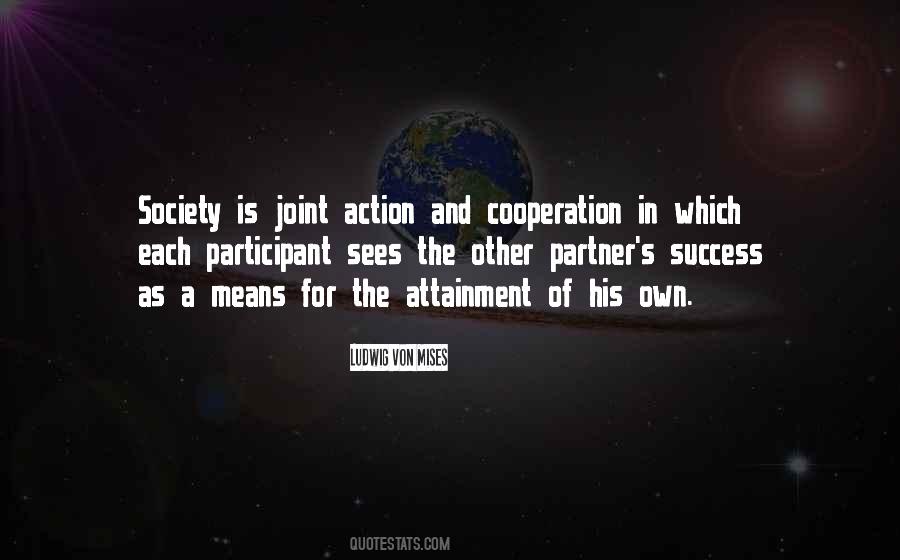 #12. But now I was tired of having desired too much. I suddenly felt old. I should never recover from the wound in my breast. The dream of peace that I had had a moment before attracted and tempted me only because it was far away. Had I realised it, I should simply have dreamed another dream. - Author: Henri Barbusse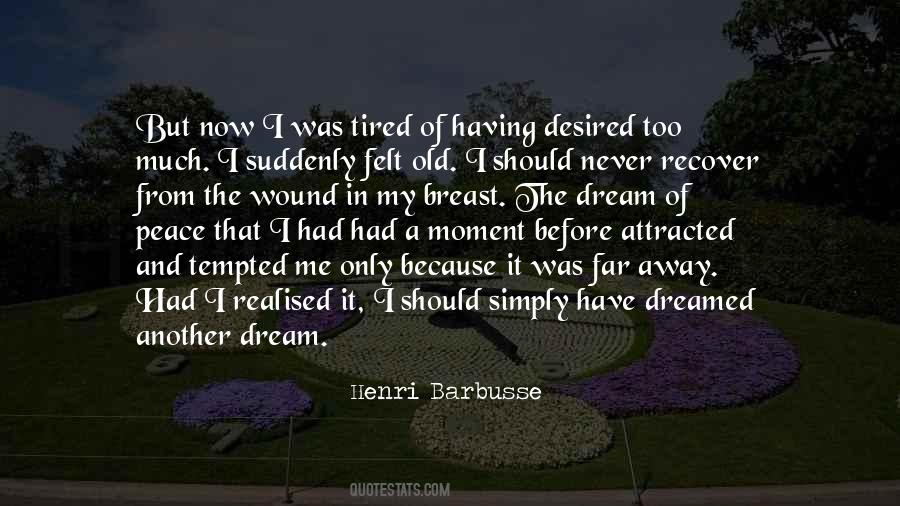 #13. It was when I realised I had a new nationality: I was in exile. I am an adulterous resident: when I am in one city, I am dreaming of the other. I am an exile; citizen of the country of longing. - Author: Suketu Mehta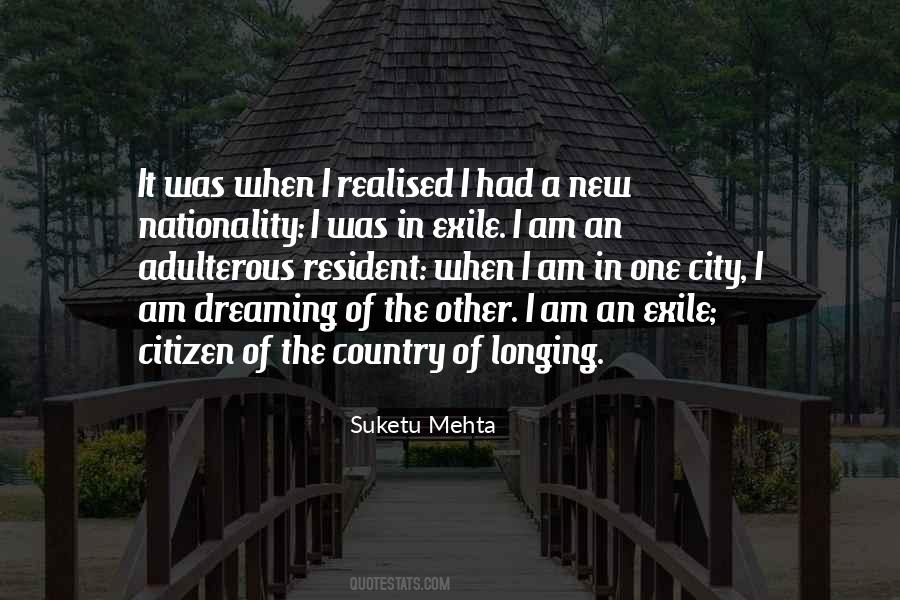 #14. Sport must be accessible to working class youth. - Author: Pierre De Coubertin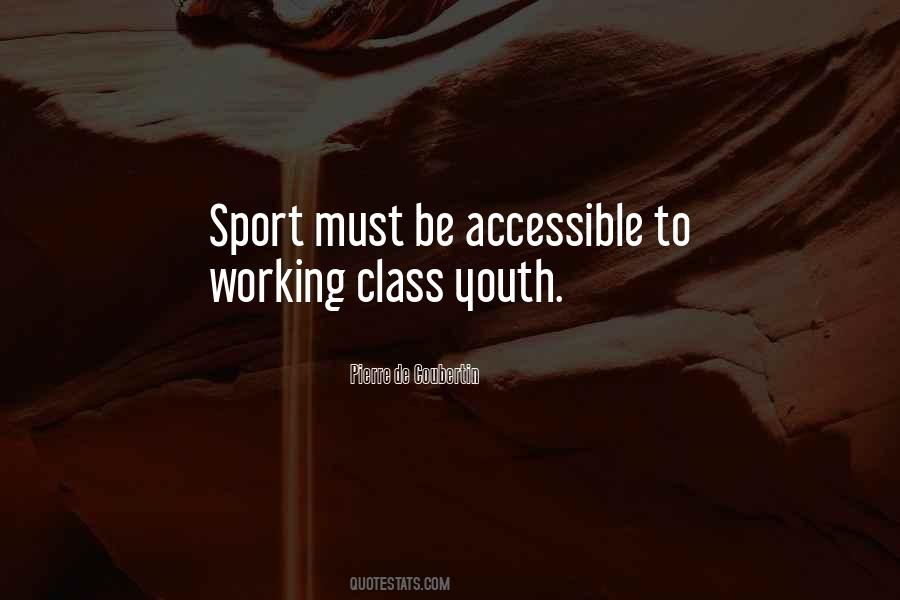 #15. I took a gamble in becoming an actor and my dream job has been realised. - Author: Brendan Coyle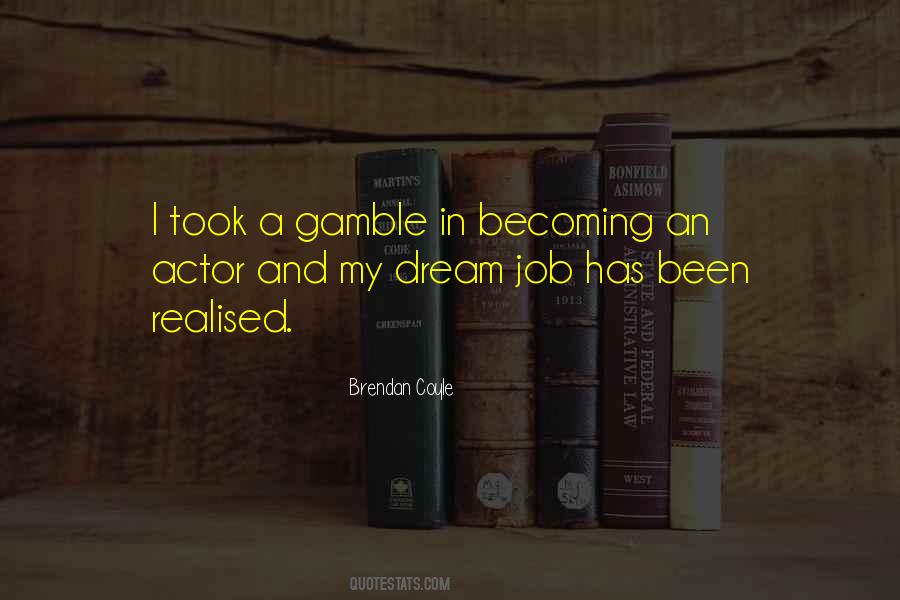 #16. Today, a young man on acid realised that all matter is merely energy condensed to a slow vibration and that we are all one consciousness experiencing itself subjectively. There's no such thing as death, life is only a dream, and you are the imagination of yourself. Here's Tom with the weather ... ! - Author: Bill Hicks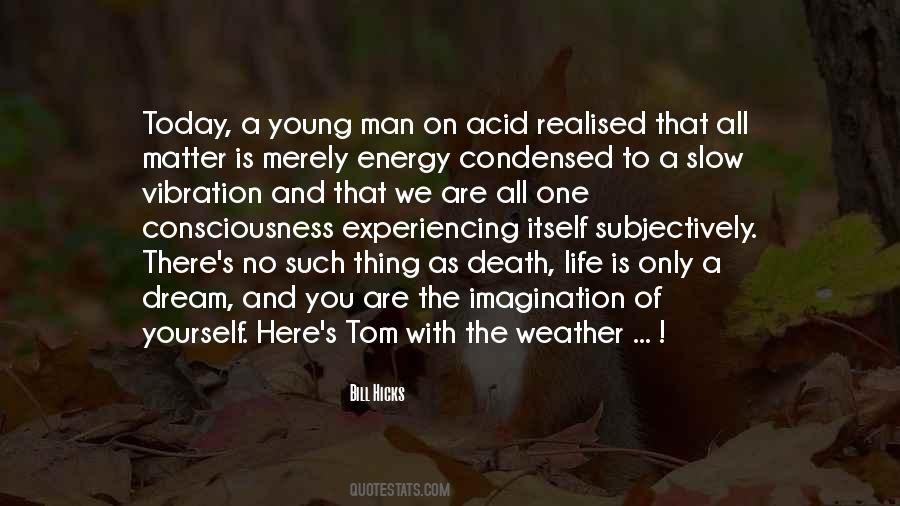 #17. It's been a dream for me since I was six years old to go to the Olympic Games and to finally have that dream realised is something massive for me. - Author: Natalie Du Toit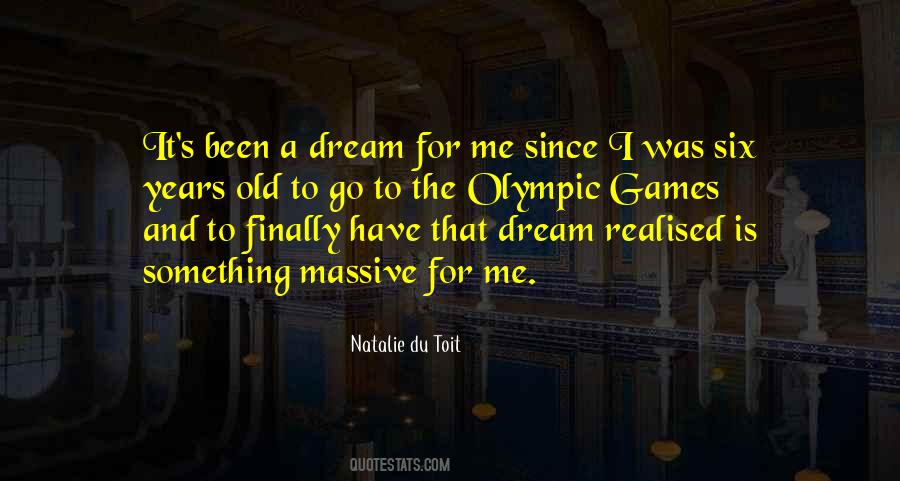 #18. Dissimilarity of habit tends more than anything to destroy affection. - Author: Aristotle.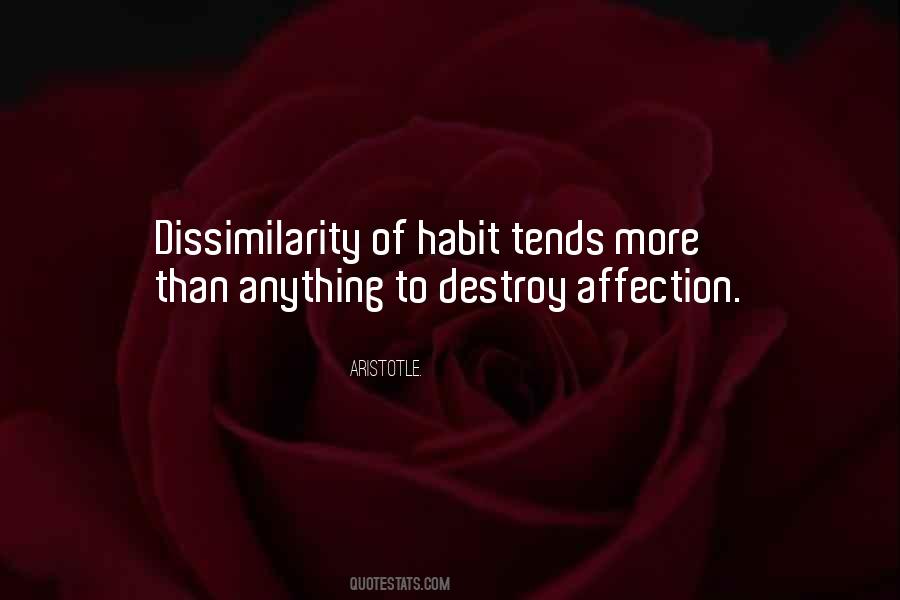 #19. Fighting a war on terrorism is like fighting against crime. We can never hope to eradicate crime, so we shouldn't bother fighting it. - Author: Craig Bruce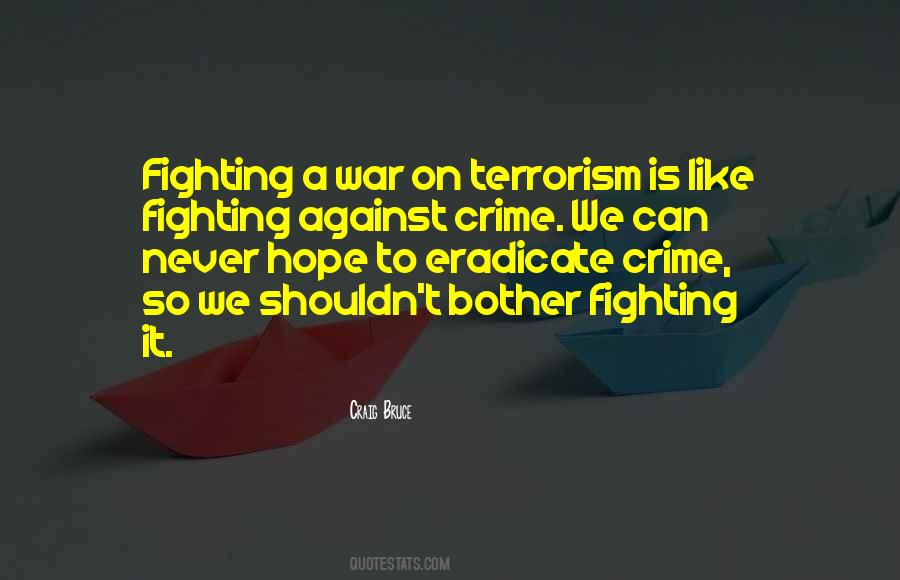 #20. If the humanities were science, the vocabularies of the world's languages would add up, not overlap. - Author: Thorsten J. Pattberg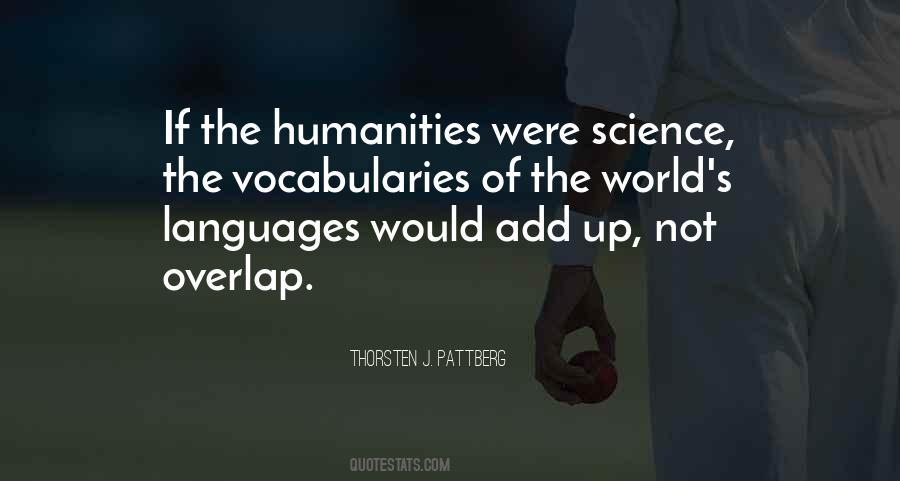 Famous Authors
Popular Topics