Don't Just Exist Live Famous Quotes & Sayings
List of top 37 famous quotes and sayings about don't just exist live to read and share with friends on your Facebook, Twitter, blogs.
Top 37 Don't Just Exist Live Quotes
#1. All those people who go to NASCAR and sing country & western songs and live in Tennessee, they totally ignore me, they don't come to my shows, I just don't exist for them and they don't exist for me. - Author: Al Stewart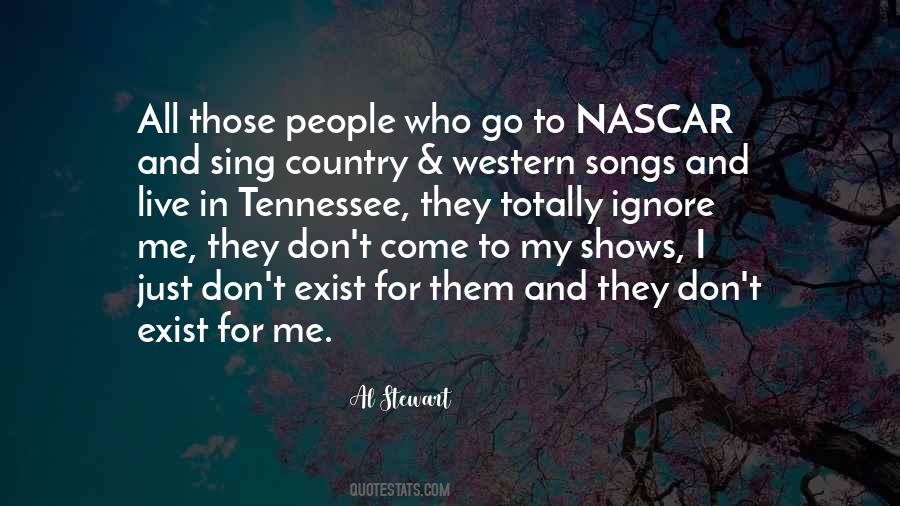 #2. I try to exist in a world where there is freedom of opinion, where you're allowed to make jokes. I don't want to live in some PC world where no-one's allowed to say anything. - Author: Boy George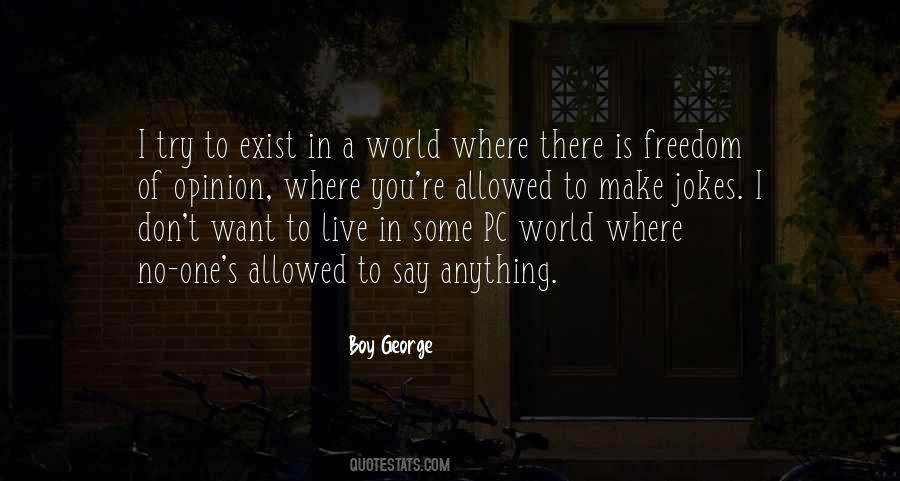 #3. You, Ember. It's you I don't want put in danger. I can't live without you. You burrowed yourself so deeply into my soul that I can't exist without you. Don't you get that? It's fucking you I need. - Author: L.A. Fiore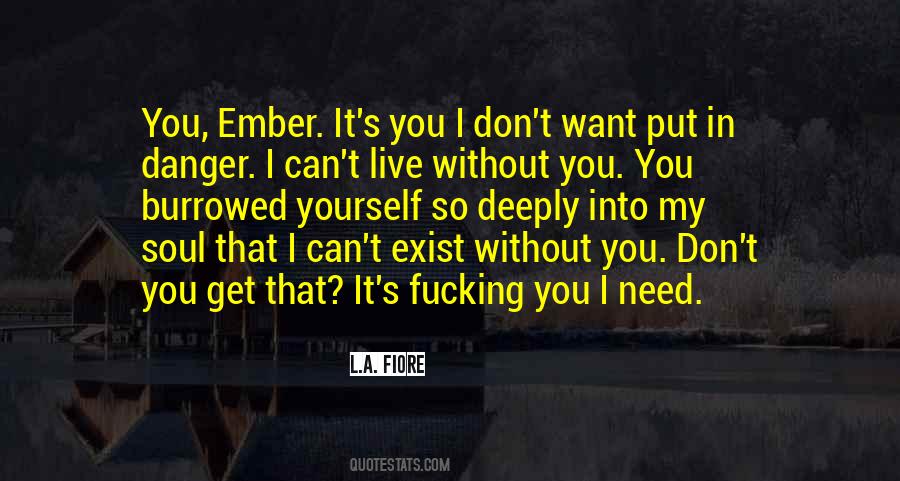 #4. Oscar Wilde once said that to live is the rarest thing in the world, because most people just exist, and that's all. I don't know if he's right, but I do know that I spend a long time existing, and now, I intend to live. - Author: Robyn Schneider
#5. It always seems to me that so few people live - they just seem to exist and I don't see any reason why we shouldn't live always - til we die physically ... - Author: Georgia O'Keeffe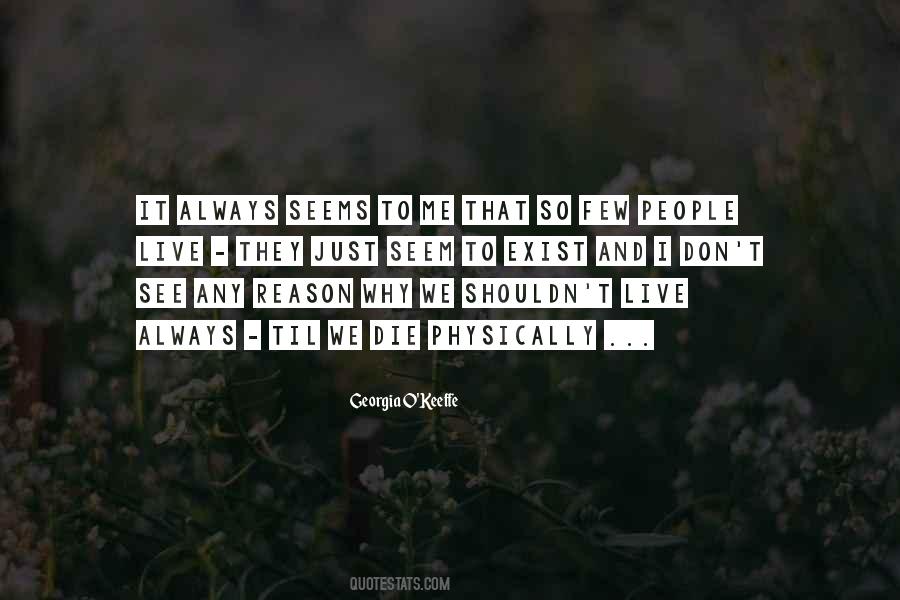 #6. Sadly, some folks don't live . . . they merely exist. - Author: Frank Sonnenberg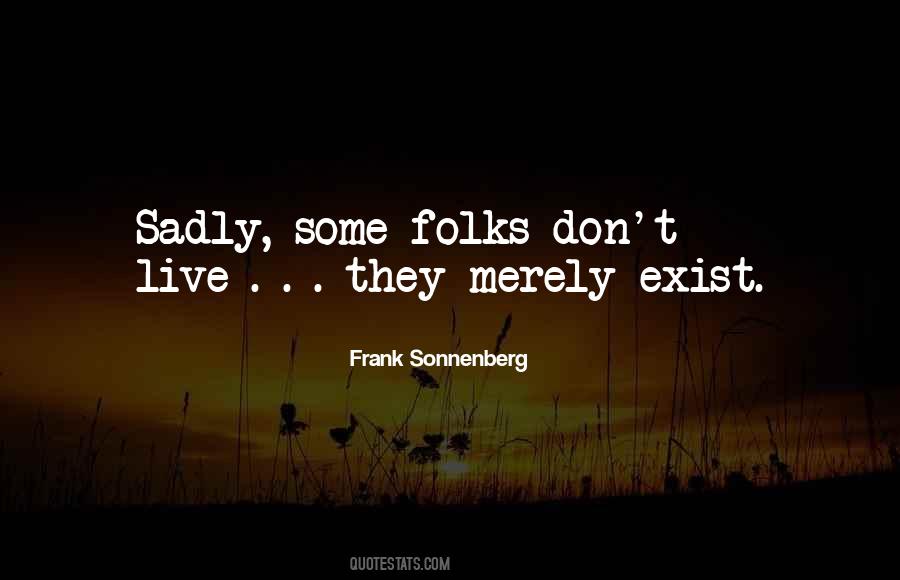 #7. We don't exist to survive. We live to strive. - Author: Lailah Gifty Akita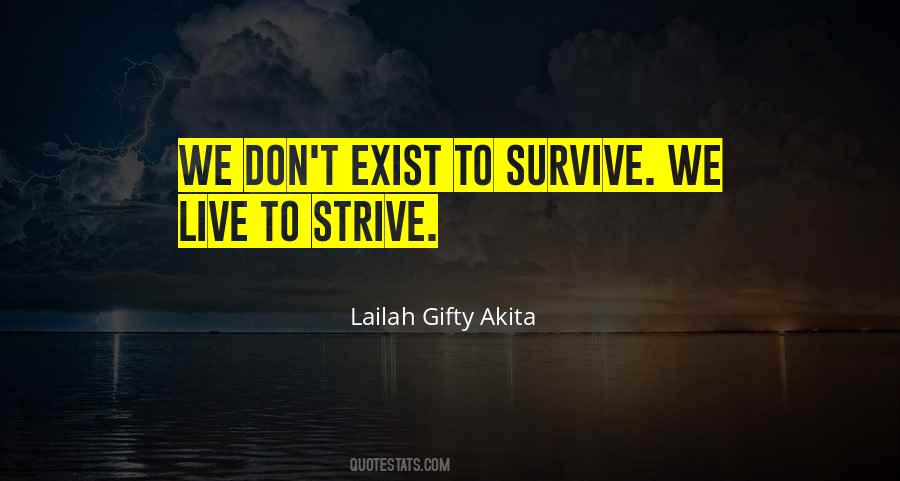 #8. Don't part with your illusions. When they are gone you may still exist, but you have ceased to live. - Author: Mark Twain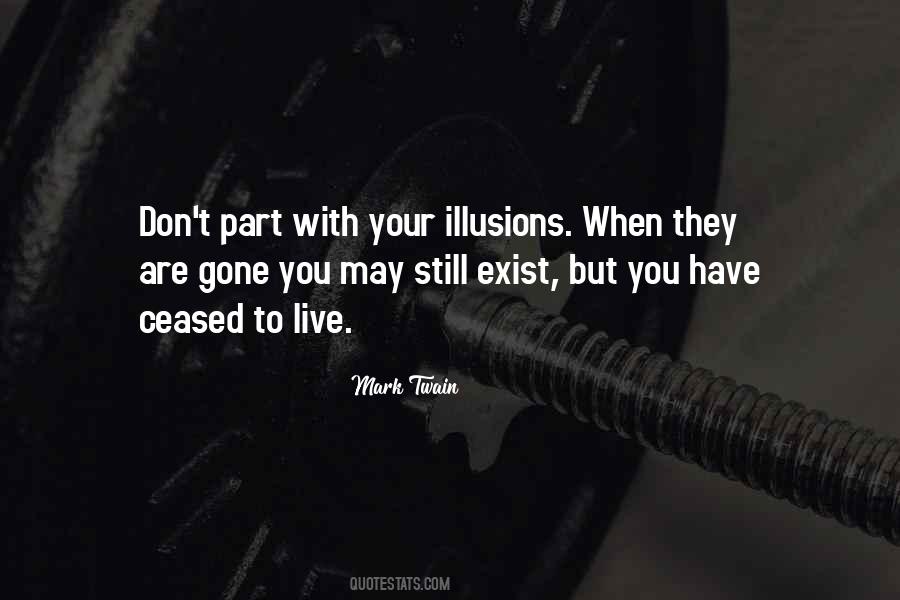 #9. Live! Don't just Exist!!! Don't drag through Life ... Live each day as a Celebration.-RVM - Author: R.v.m.
#10. I don't know if ghouls are allowed to live either. But there has to be a reason we exist. - Author: Sui Ishida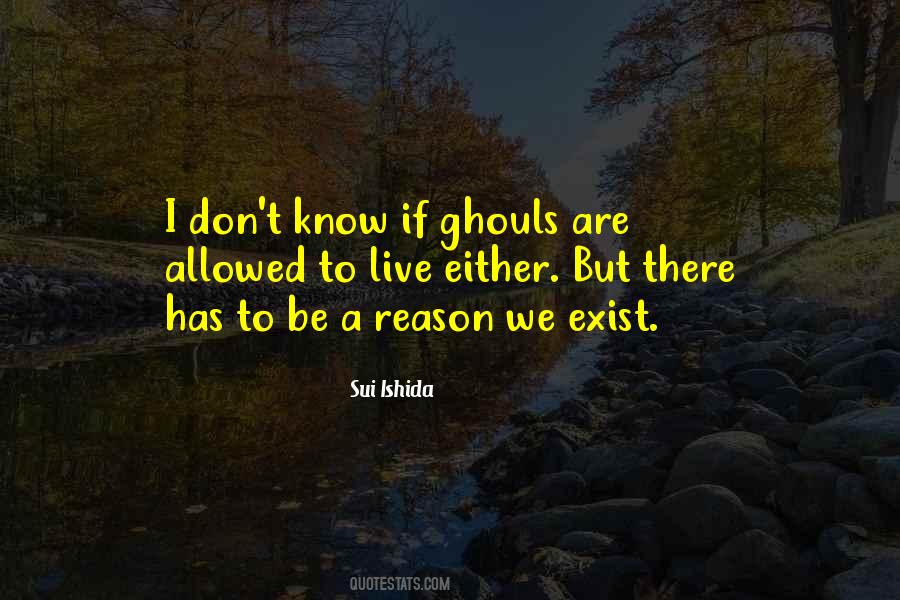 #11. And we live in a kind of realm of language and words and so forth. So we can sort of relate to them. They don't exist without us. We create words. - Author: Robert Barry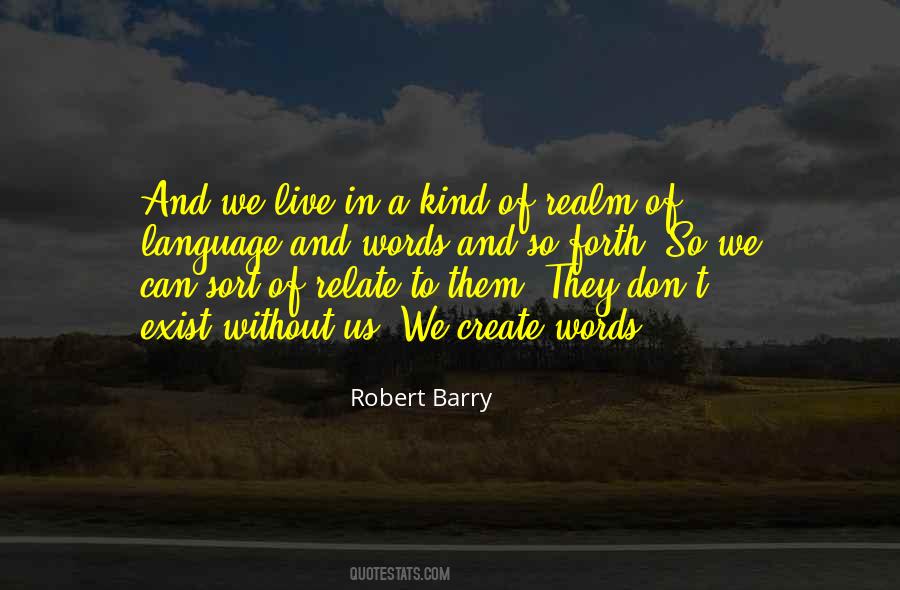 #12. Don't we all live in our heads? Where else could we possibly exist? Our brains are the universe. - Author: Kate DiCamillo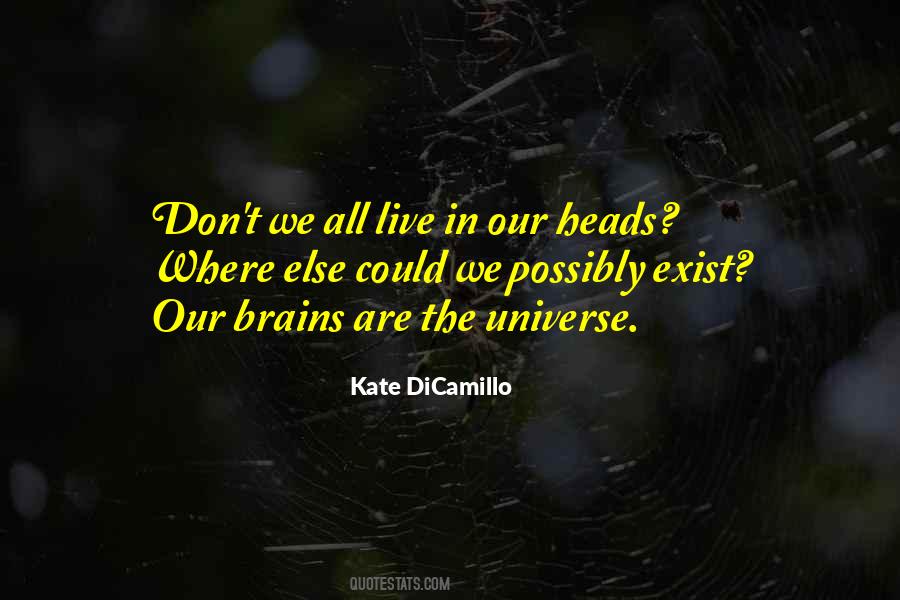 #13. I think one of the major misconceptions about me is that I live my life the way people think I lead my life, with hot and cold drinks running everywhere and a party all the time. They think of my life in terms of certain excesses that don't really exist. Things are actually fairly simple. - Author: George Clooney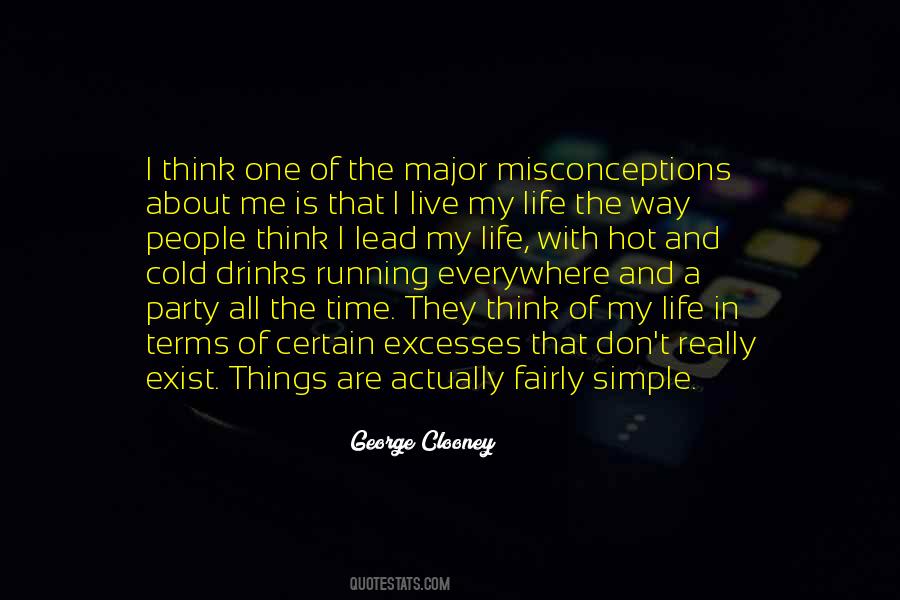 #14. Ostracism means you don't exist at all. And that's a very difficult situation to live with. As gay people, we had been chasing ostracism by that point for probably 300 years. You just knew that you should have dropped into your black hole. - Author: Harry Hay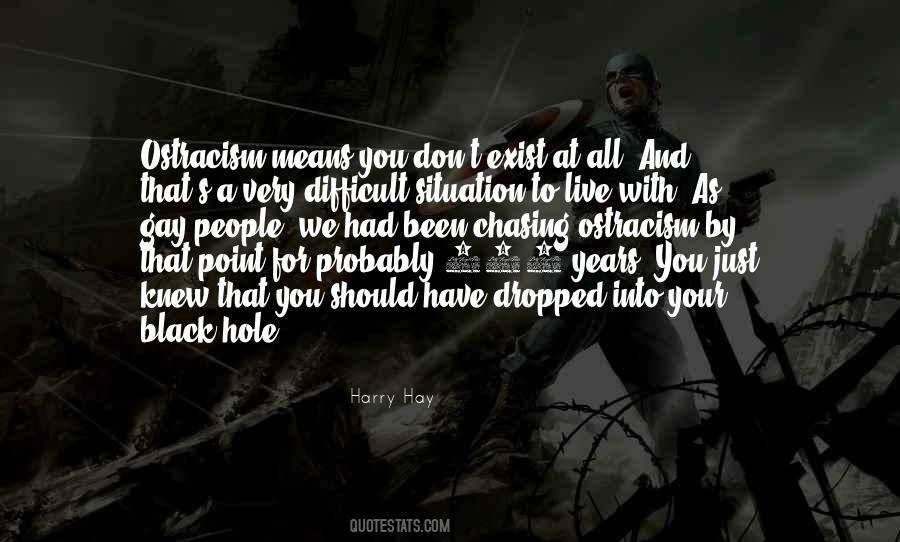 #15. I'm a good little middle-class boy. I live in Gloucestershire or Kensington. I don't exist in the war zone, but it's certainly not far away. I grew up in an area where it is a war zone - south London. - Author: Nick Love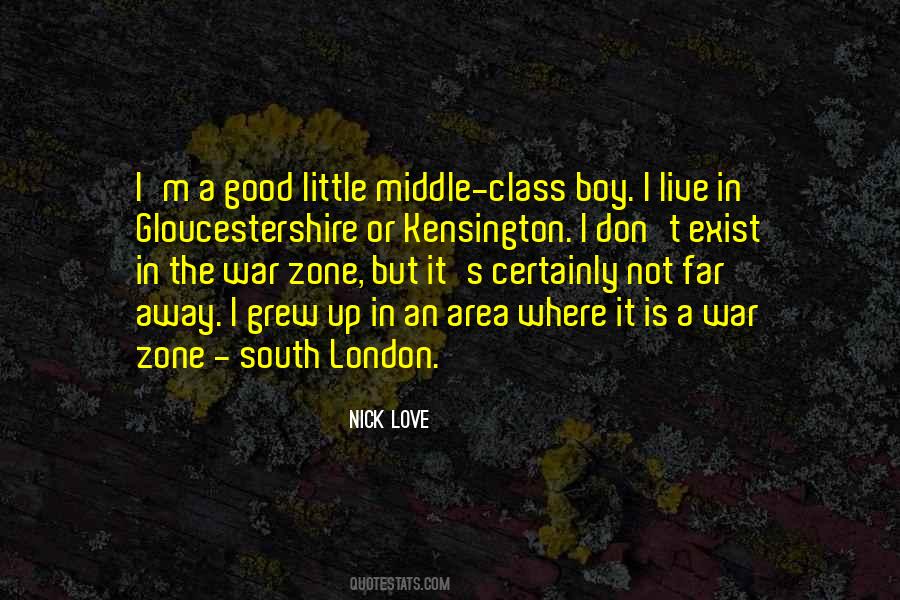 #16. KEEP YOUR DREAMS ALIVE. KEEP YOURSELF ALIVE. Don't just exist. Live. Thrive. Love. Share. Care. DARE!! - Author: Abhishek Kumar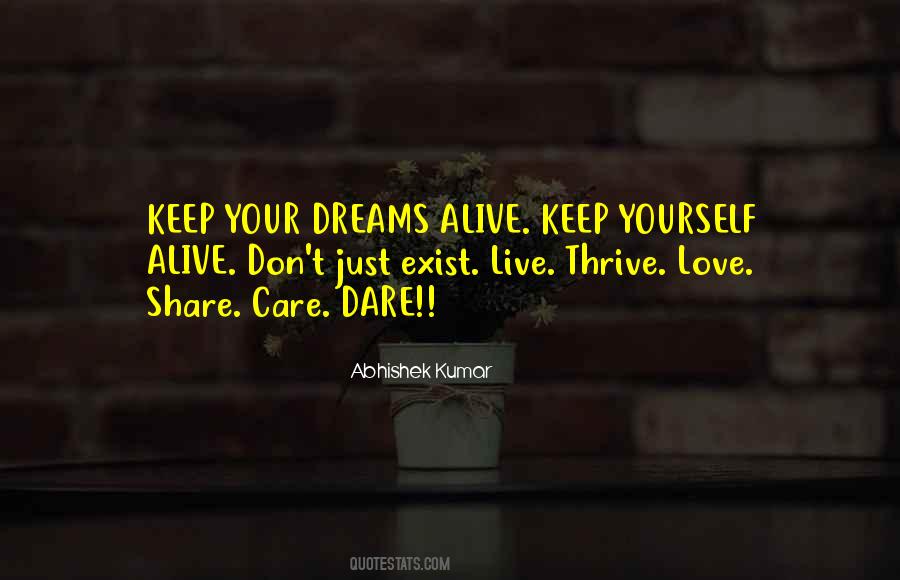 #17. It used to be that you made an album and then you went on the road to promote that album, hoping for good record sales. Well, good record sales basically don't exist any more, and the emphasis has been more on the live show. - Author: Alex Lifeson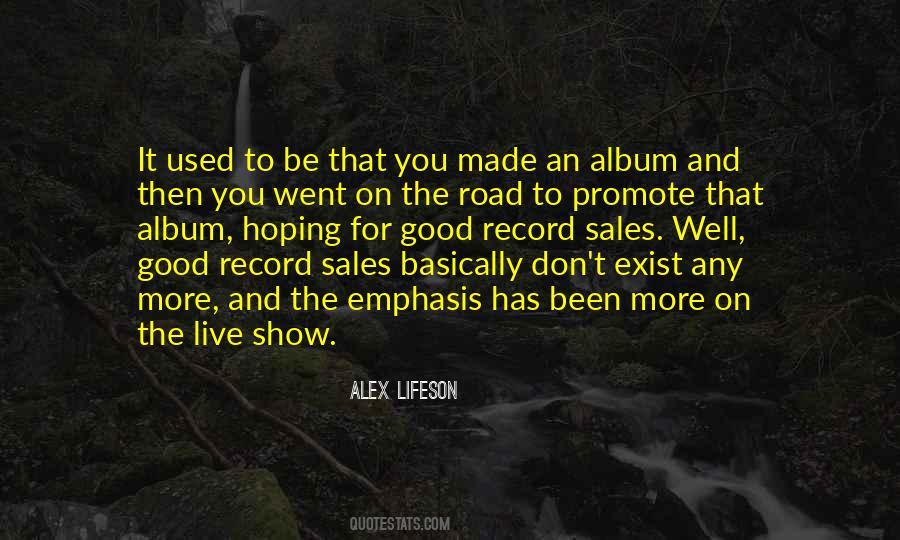 #18. Humans don't exist on the same level as immortals. They can't even be hurt by our weapons. But you,Percy - you are part god,part human.You live in both worlds.You can be harmed by both,and you can affect both. That's what makes heroes so special. - Author: Rick Riordan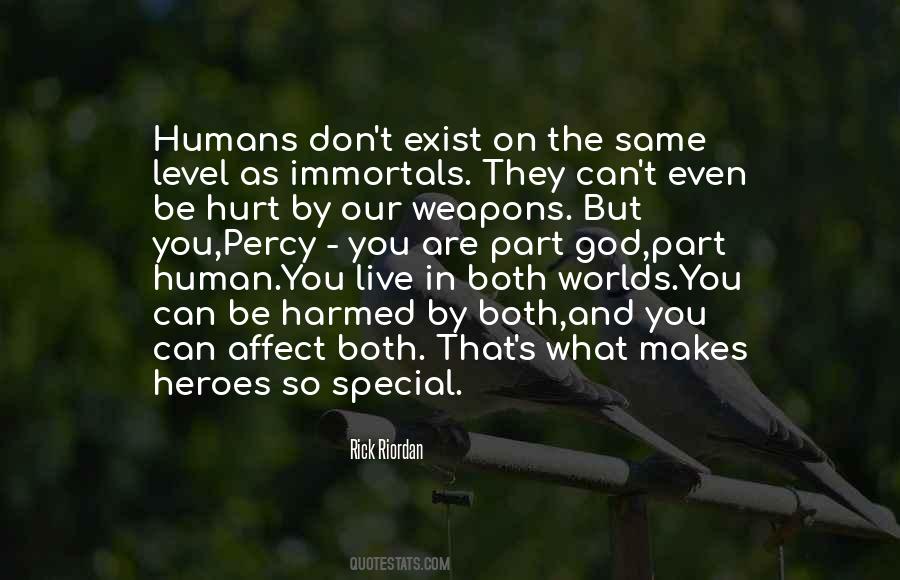 #19. I write for young girls of color, for girls who don't even exist yet, so that there is something there for them when they arrive. I can only change how they live, not how they think. - Author: Ntozake Shange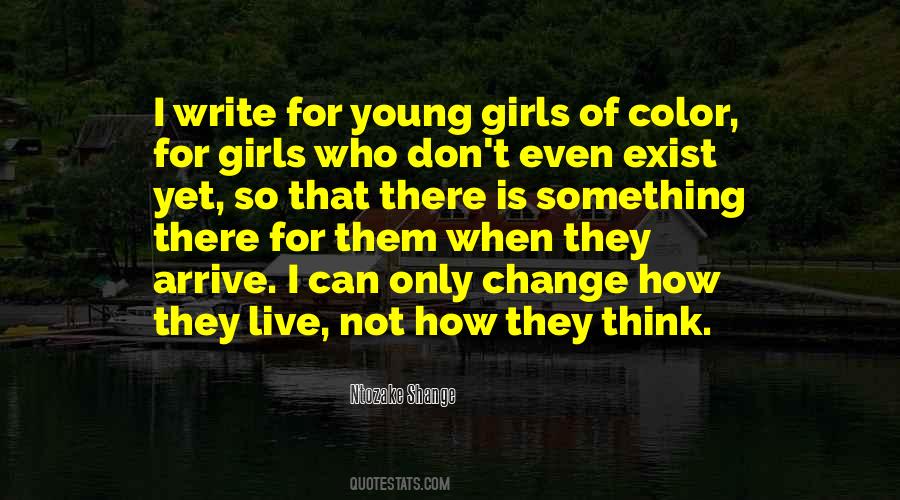 #20. If you don't know yourself, you don't know your nature. If you don't know your nature, you don't know where to exist. By knowing your nature, knowing yourself, you know what to be and how to live. And that only comes from knowledge of self, knowing yourself. - Author: RZA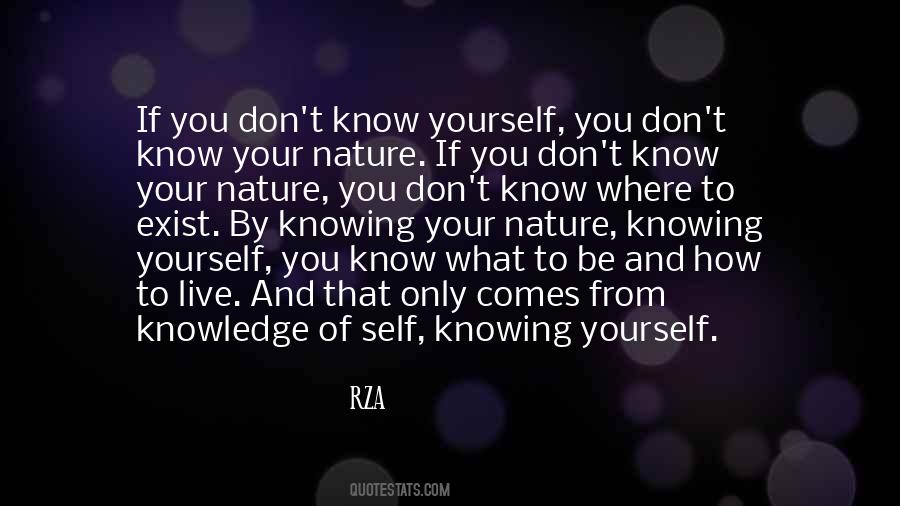 #21. *** You know that place in between nightmares and dreams? The place where tomorrows never come and yesterdays don't hurt anymore? The place where your heart beats in sync with mine? The place where time doesn't exist, and it's easy to breathe? I want to live there with you. - Author: Brittainy C. Cherry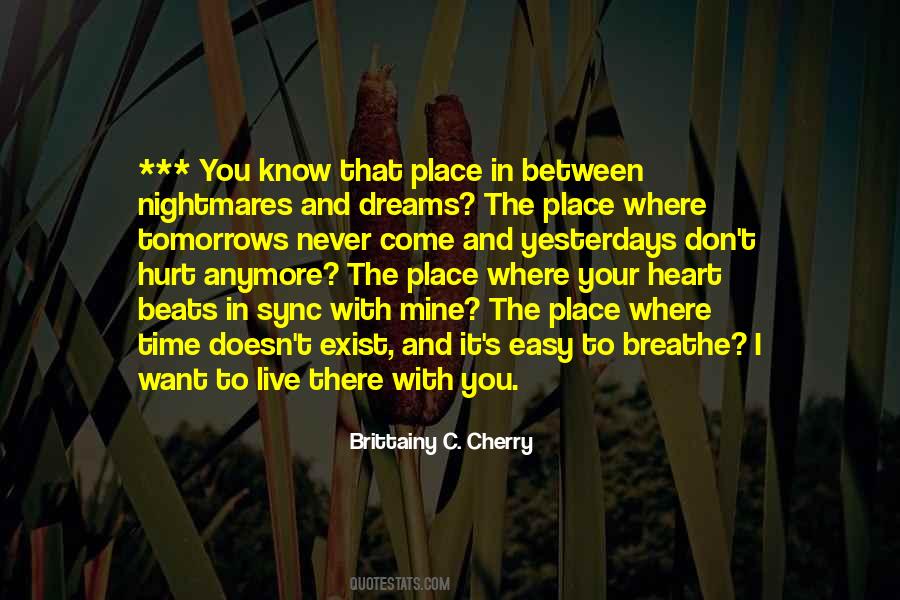 #22. When life gives you lemons, take out the salt and the shot-glasses and fill them up with tequila. Fight for what you really want and never, ever settle for anything less. Don't exist. Live. - Author: Teodora Kostova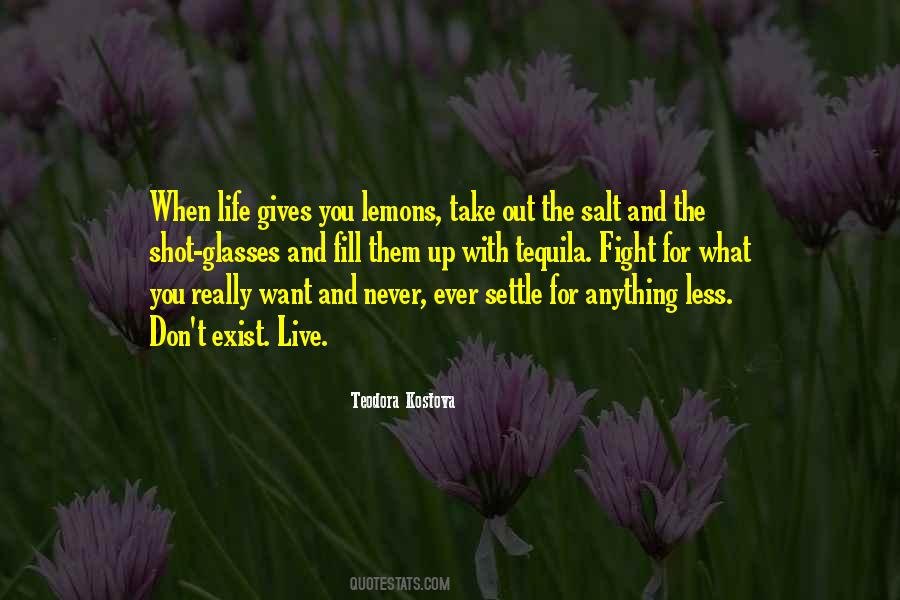 #23. In fact, the people who live in this town exist - millions of them. They just don't happen to all live in the same town. - Author: David Levithan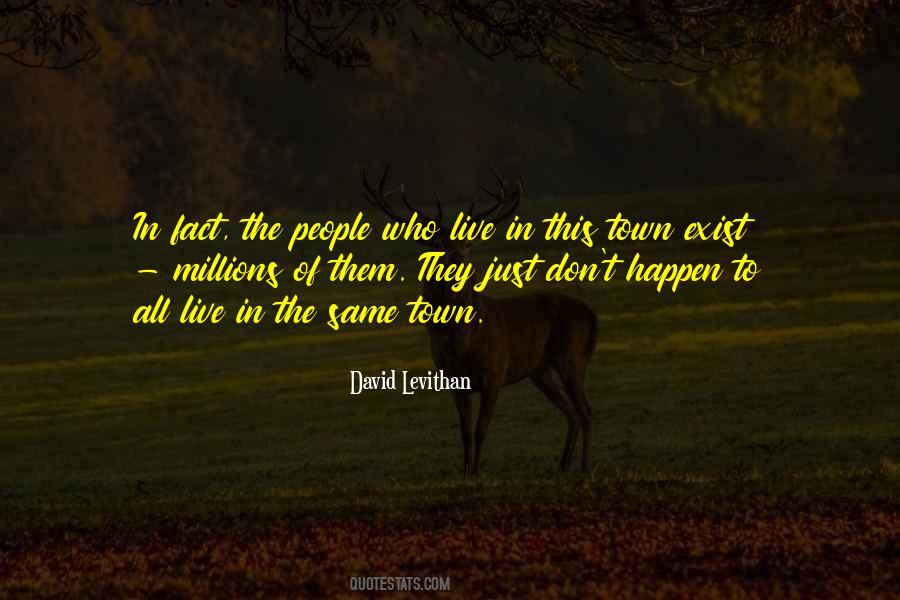 #24. Let me live my final days whole.
Let my memory remain that I might know love's face.
Life don't unwrap me to be fed to scavengers.
I want to escape into light - not exist in darkness. - Author: Susie Clevenger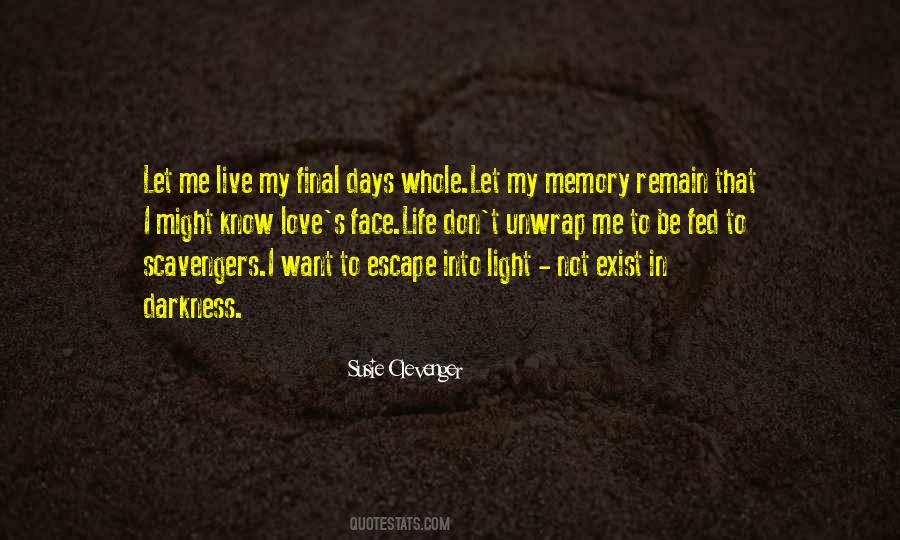 #25. You can't live if you don't eat, but you don't live to eat. And neither does business exist primarily to make a profit. It exists to fulfill its purpose, whatever that might be. - Author: John Mackey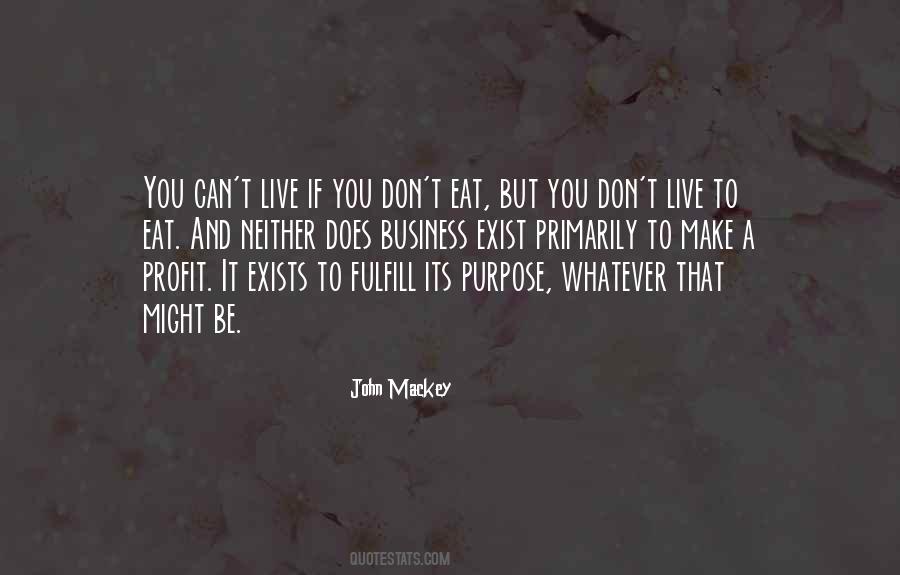 #26. A lazy writer (it's easy to hate things) or a versatile one? I don't believe in an afterlife. We live and then we stop living. We exist and then we stop existing. That means I only get one chance to do a good job. I want to do a good job. - Author: Lindy West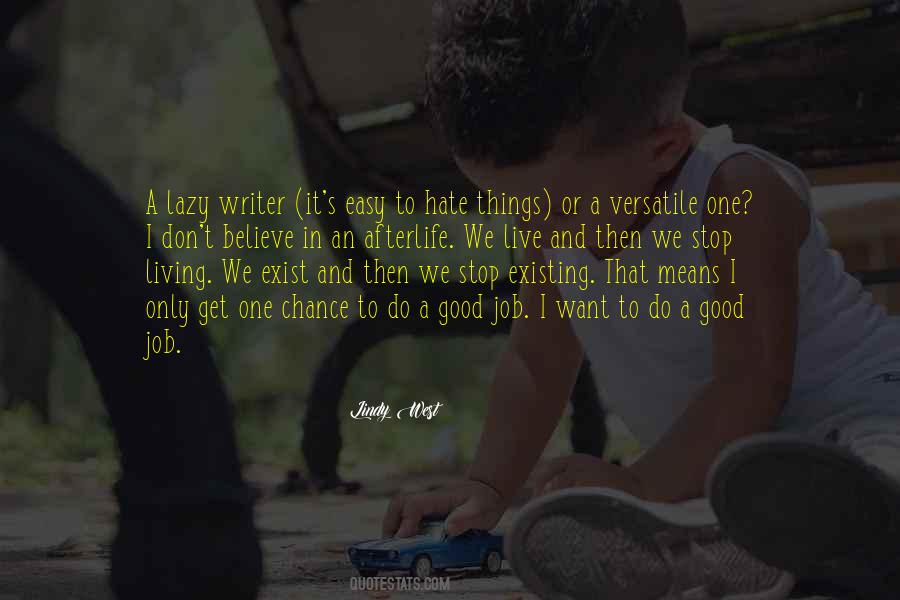 #27. I thought I'd explained it clearly before. Bella, I can't live in a world where you don't exist. - Author: Stephenie Meyer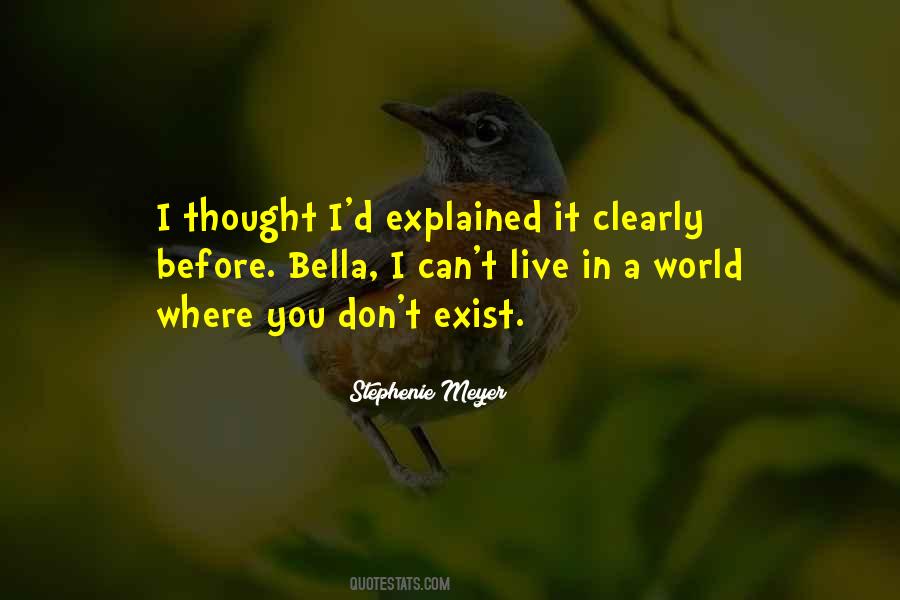 #28. We definitely don't exist just for the sake of welcoming death someday; I believe we live for the sake of living on." - Kazuto Kirigaya "Kirito" (Sword Art Online) - Author: Reki Kawahara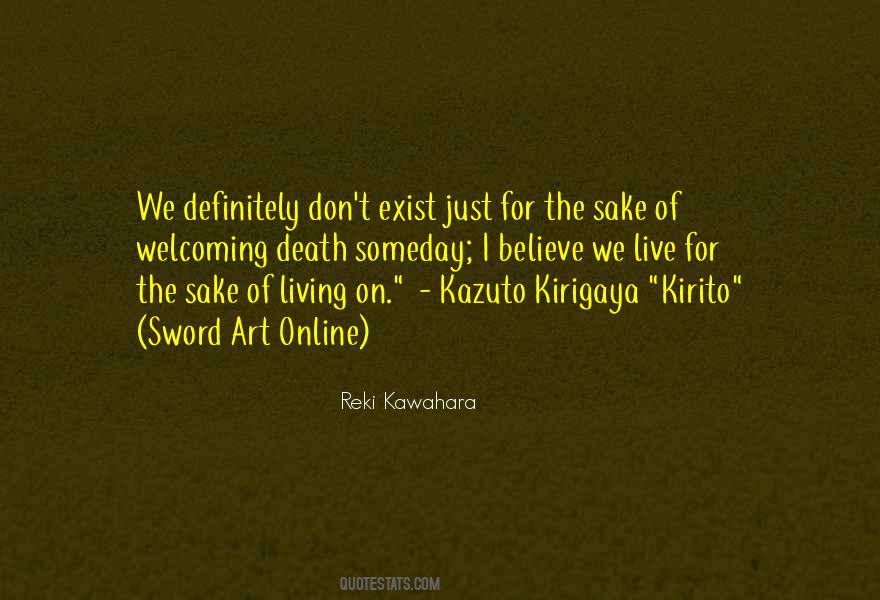 #29. I need men to define me: to give me an idea of what I am. If I didn't have boyfriends I don't think I would exist. I would fly apart in all directions. So I must live my life in perpetual pain, if I want to live at all. - Author: Fay Weldon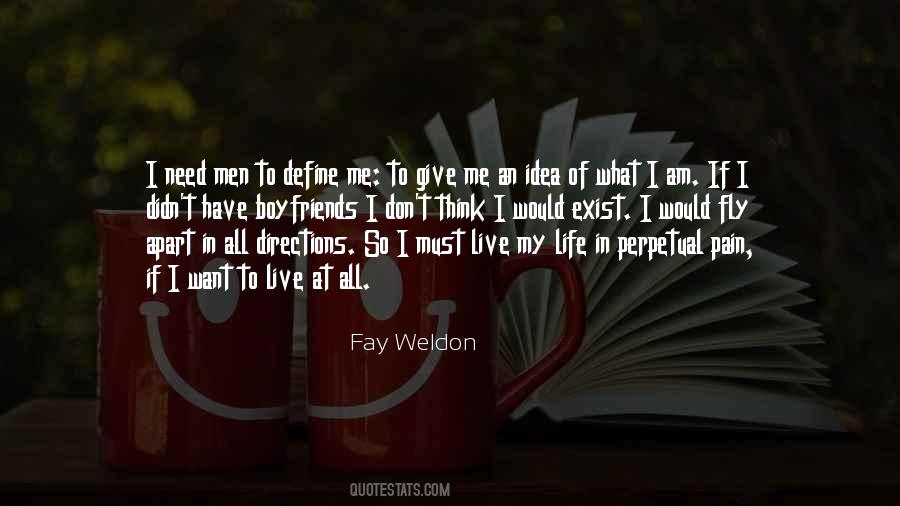 #30. I live in a universe in which blame doesn't exist. I don't believe in being at fault; I believe in taking responsibility for your actions. If I do something wrong, I take responsibility for it. - Author: Concha Buika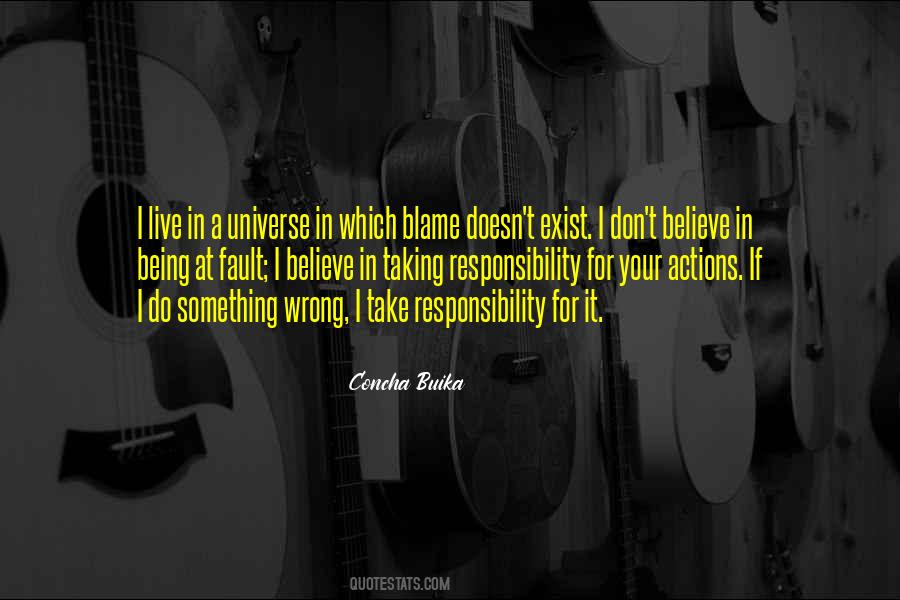 #31. I romanticize. I live with the ghosts of Elvis and Frank Sinatra. It seems so glamorous. They were American men who don't exist anymore. But there are ugly things about them, too. - Author: Brandon Flowers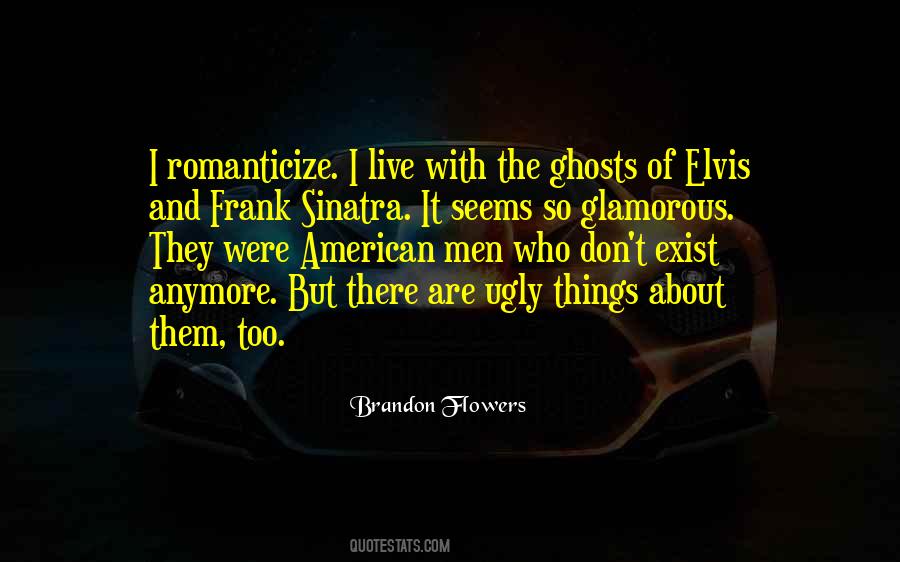 #32. I can't live in a world in which you don't exist. - Author: Stephanie Meyer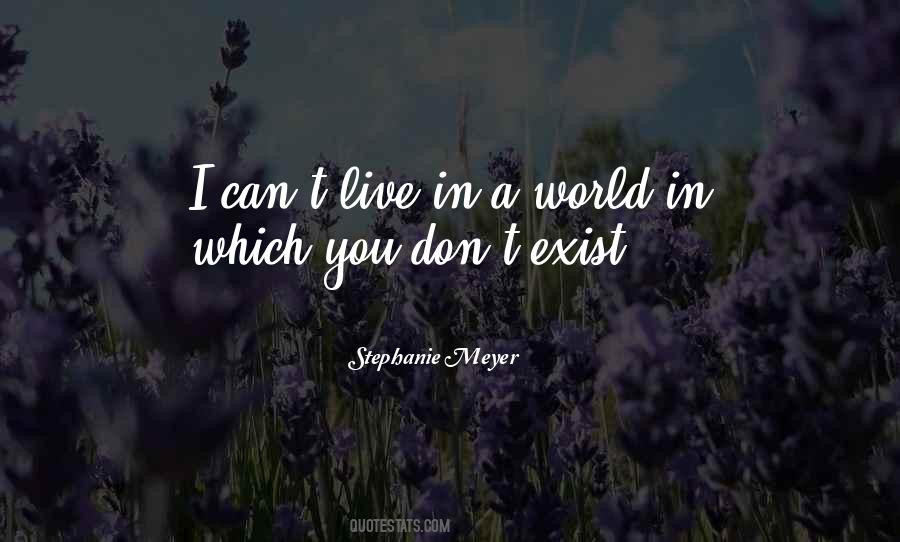 #33. There simply aren't any grand moments in life, and we surely don't live in those moments. No, we live in the utterly mundane. We exist in the bathrooms, bedrooms, living rooms, and hallways of life. This is where the character of our life is set. This is where we live the life of faith. - Author: Paul David Tripp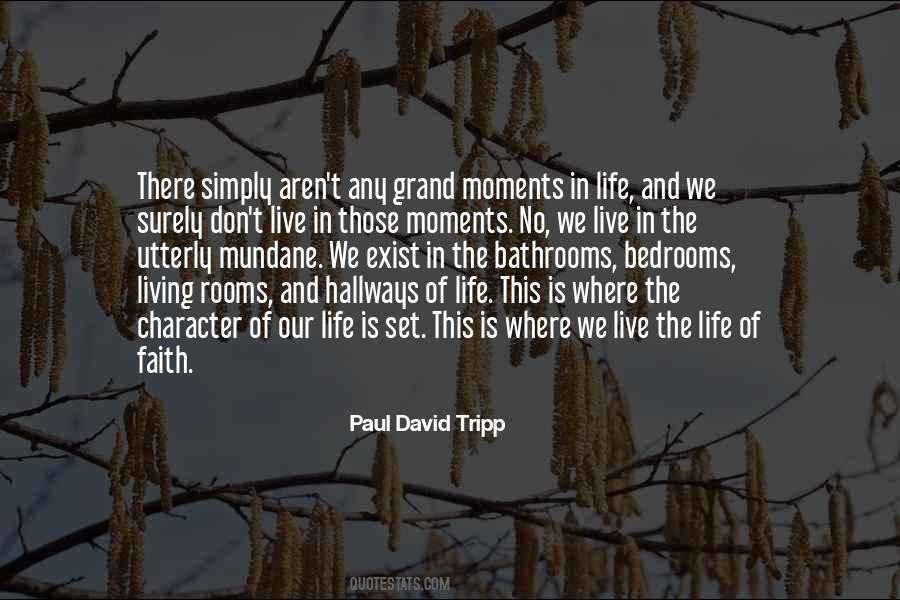 #34. You've given me reason to really live and not just exist anymore. I don't think you realize just how much you've changed me in a very short period of time. - Author: Maya Banks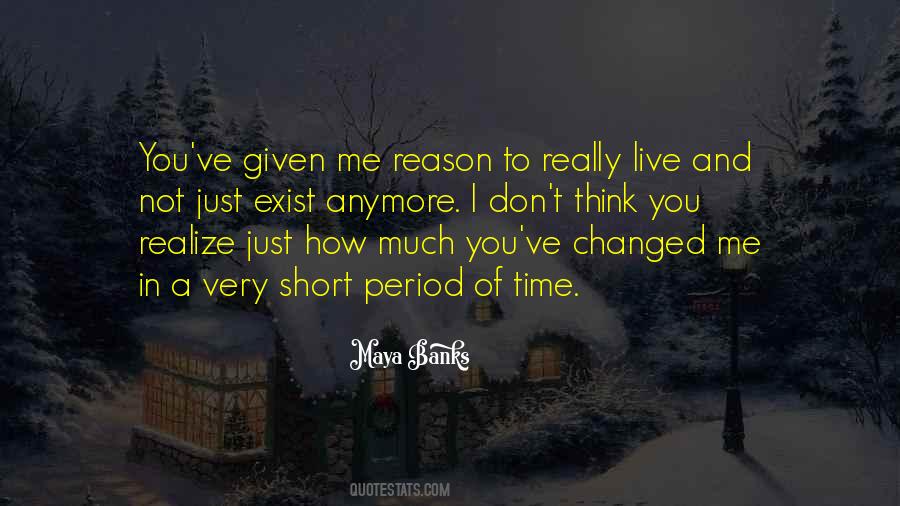 #35. I would rather keep all the levels lower and stick to the sequester, but there are people in leadership who live outside of reality and want to increase things that Republicans like and pretend Democrats don't exist. - Author: Justin Amash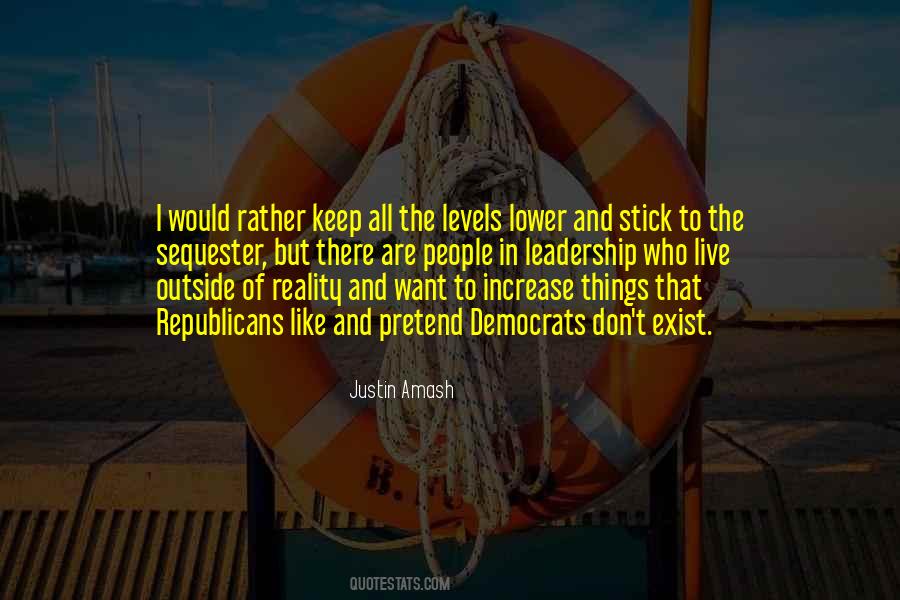 #36. You decide whether you look at your reality or live pretending these feelings don't exist. - Author: Tori Amos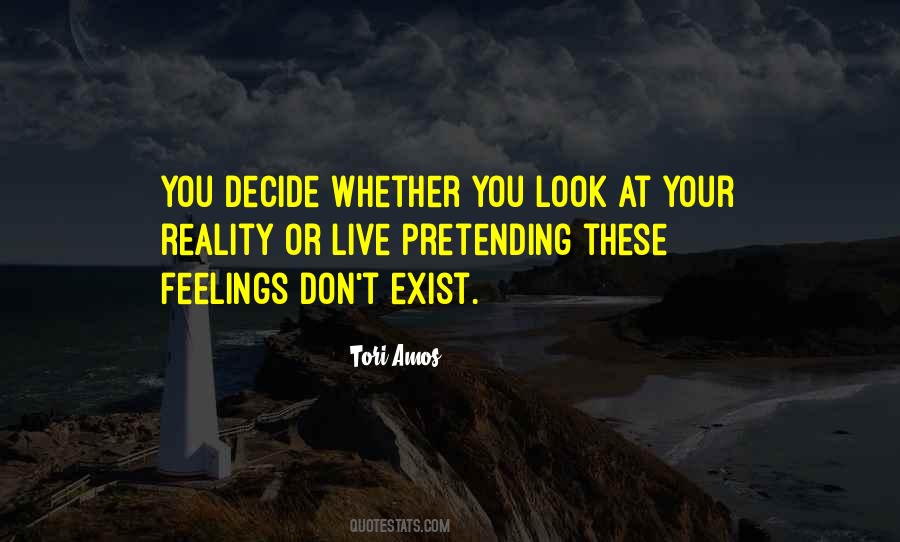 #37. Don't let others box you into their idea of what they think you should be. A confined identity is a miserable way to exist. Be you and live free. Trust that in living true to yourself, you will attract people that support and love you, just as you are. - Author: Jaeda DeWalt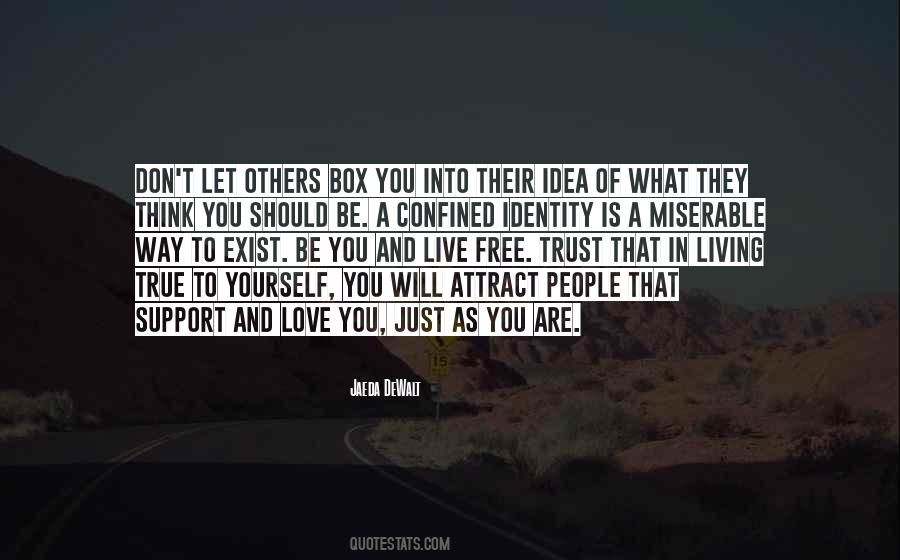 Famous Authors
Popular Topics