Do You Ever Wish Famous Quotes & Sayings
List of top 30 famous quotes and sayings about do you ever wish to read and share with friends on your Facebook, Twitter, blogs.
Top 30 Do You Ever Wish Quotes
#1. Even through my good-looking youth, I wasn't called on for any romantic parts, which is okay. What I was called on to do, I enjoyed doing. The funny thing about life is that if you live long enough, I think, you'll get every wish you ever had. It'll all come true. - Author: Morgan Freeman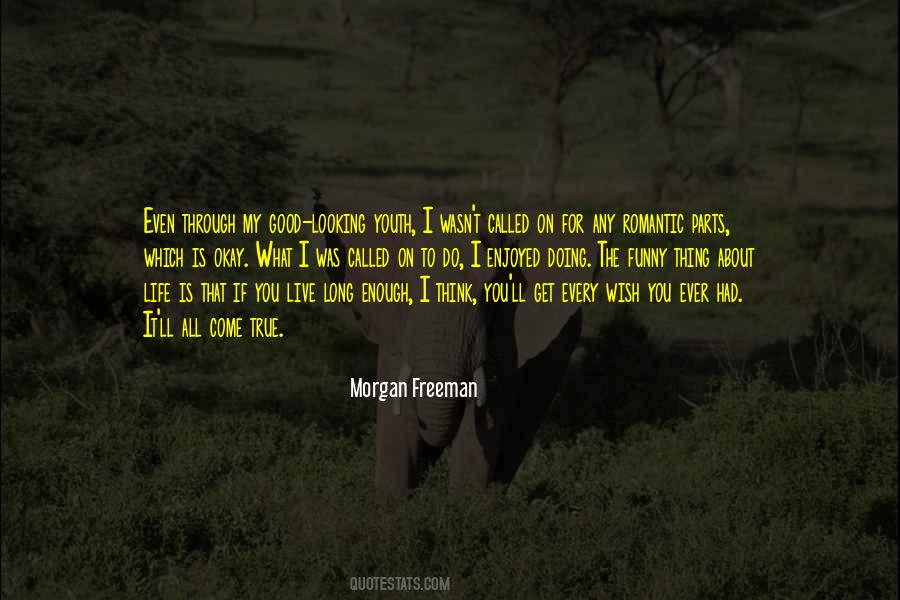 #2. Lizzie Bright Griffin, do you ever wish the world would just go ahead and swallow you whole?"
"Sometimes I do," she said, and then smiled. "but sometimes I figure I should just go ahead and swallow it. - Author: Gary D. Schmidt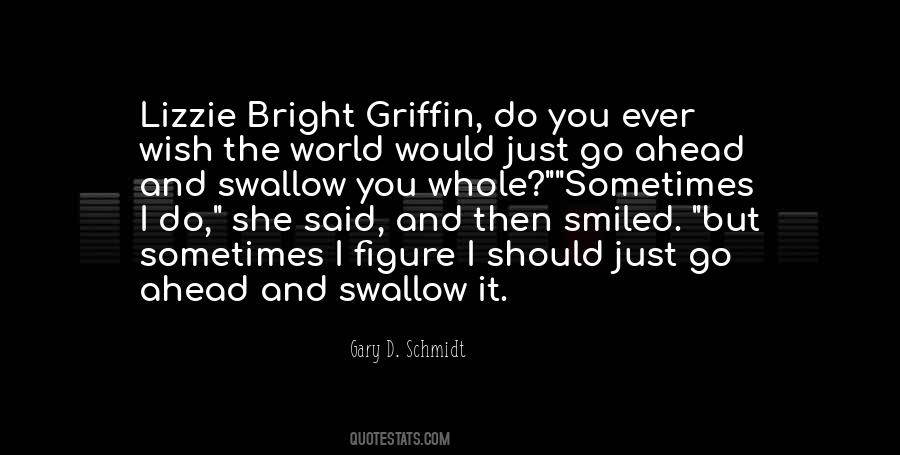 #3. I do wish you girls would reconsider my previous offer. You would be my queens...I could dress you in diamonds from head to toe. The Mole Man has so much bling and no one to share it with.'

Please...don't say bling...ever again. - Author: Jimmy Palmiotti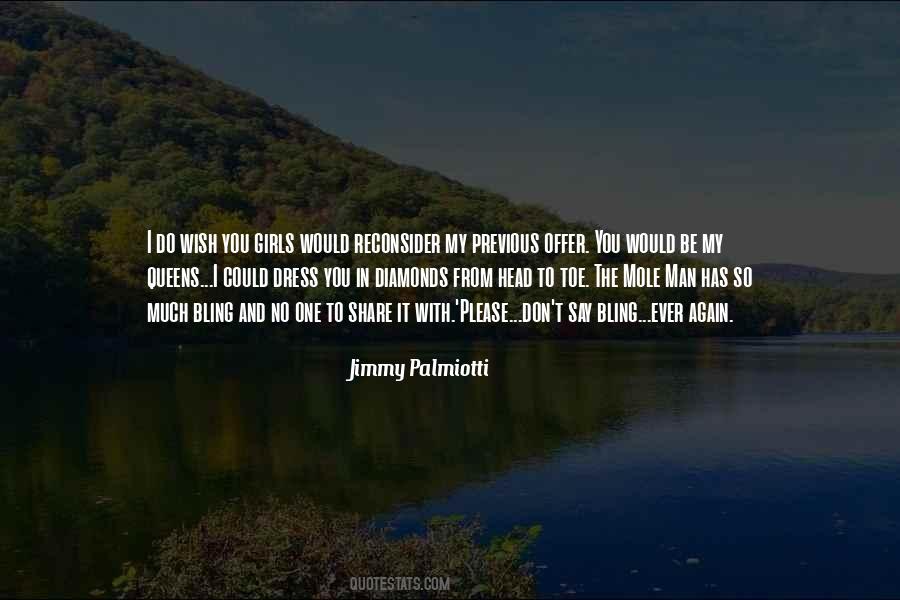 #4. In your life you meet people. Some you never think about again. Some, you wonder what happened to them. There are some that you wonder if they ever think about you. And then there are some that you wish you never have to think about again. But you do. - Author: C.S. Lewis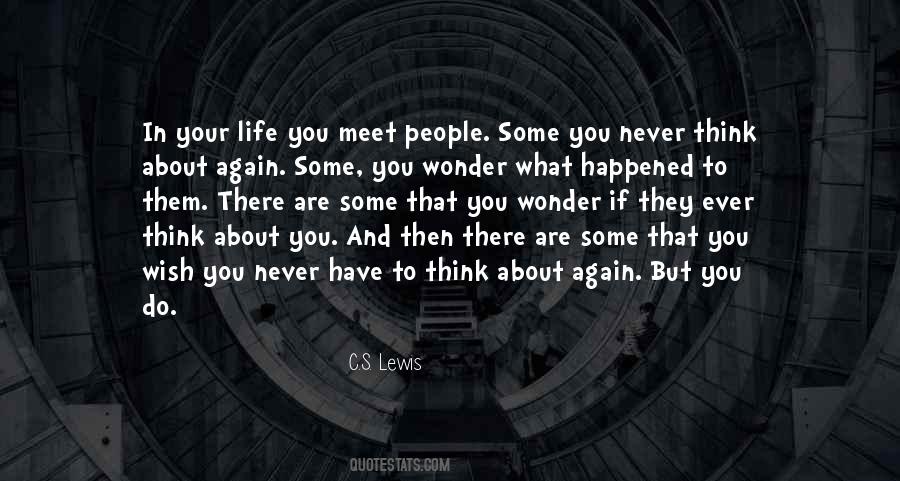 #5. I will do just as you wish,' said no cat ever. - Author: Laini Taylor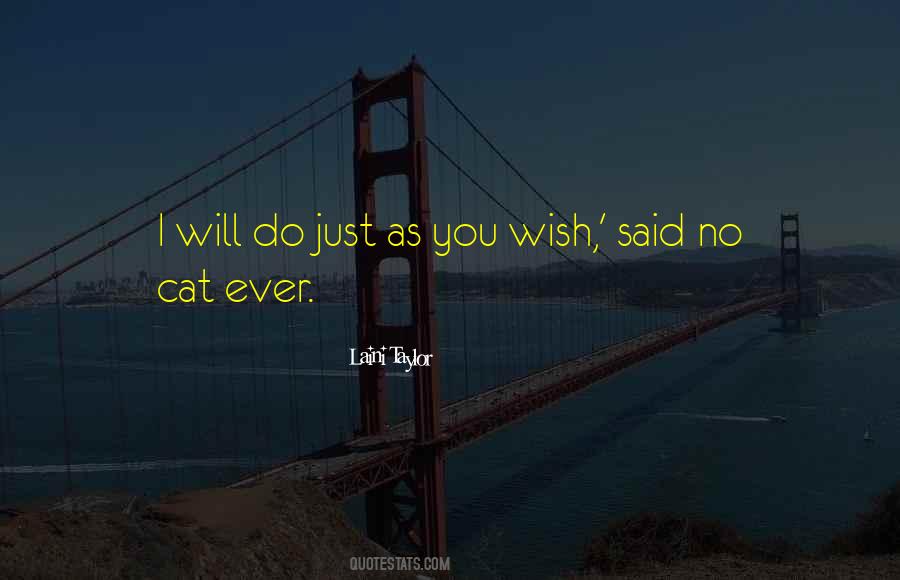 #6. Mommy. Do you ever wish a book will never end? - Author: Angela D'Ambrosio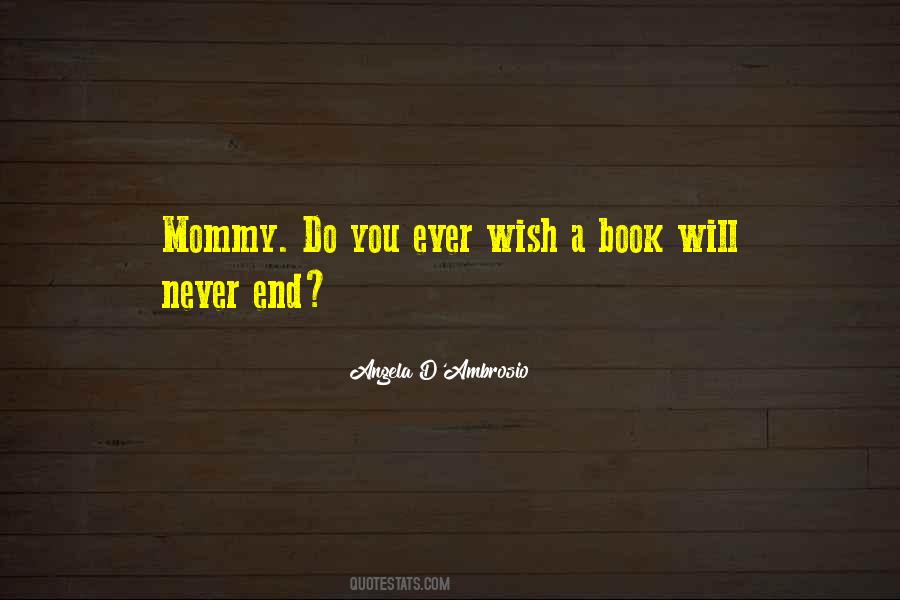 #7. I don't wish that I was playing football. I love baseball, and the way I play is like it's my last day ever playing it. I do like football, but you've got to respect that it's not like baseball. - Author: Bryce Harper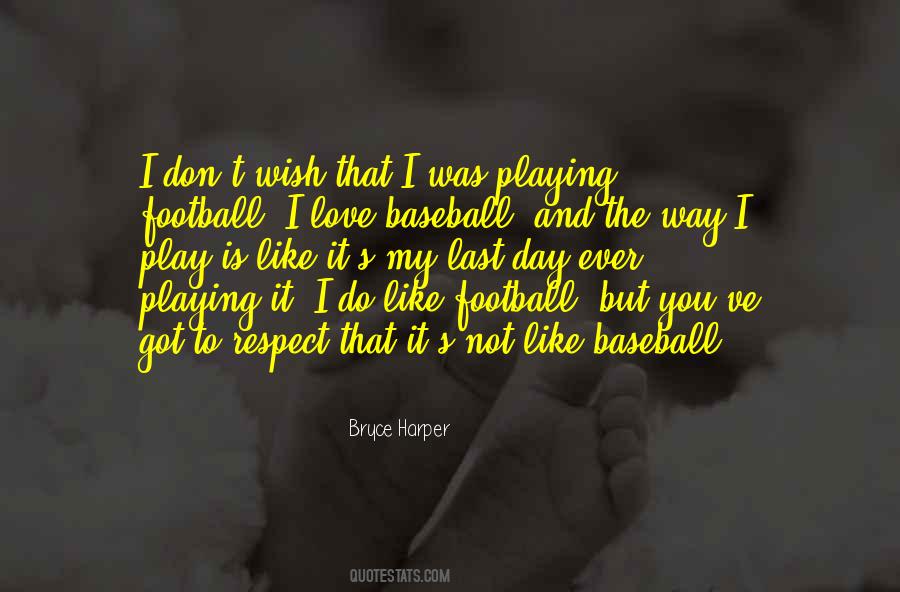 #8. The truest form of love is where you are able to put your own needs aside to do what is best for the one you love. If you could know where I am now and if you love as you say you do, you would never ever wish me back from the love and the comfort and the bliss of where I am and where I wait for you. - Author: Kate McGahan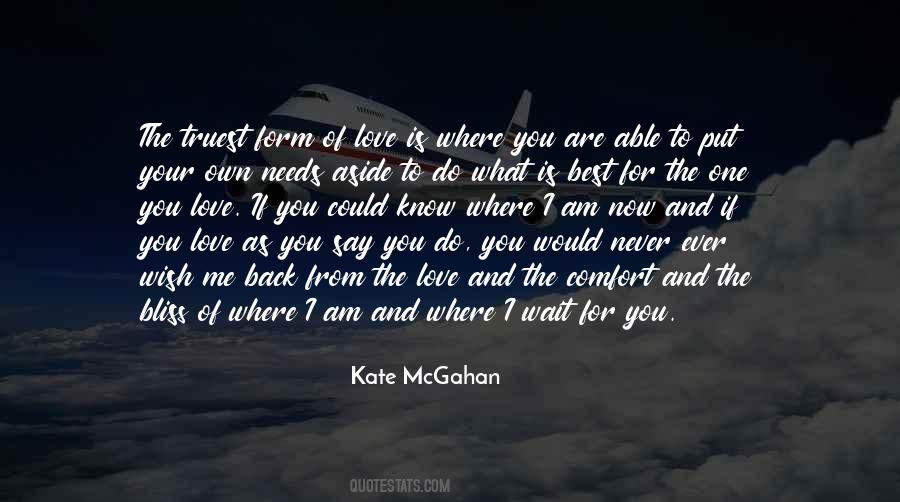 #9. Do you ever wish, Alexis, that your heart was just that little bit smaller, so that you didn't have to care quite so much? - Author: L. H. Cosway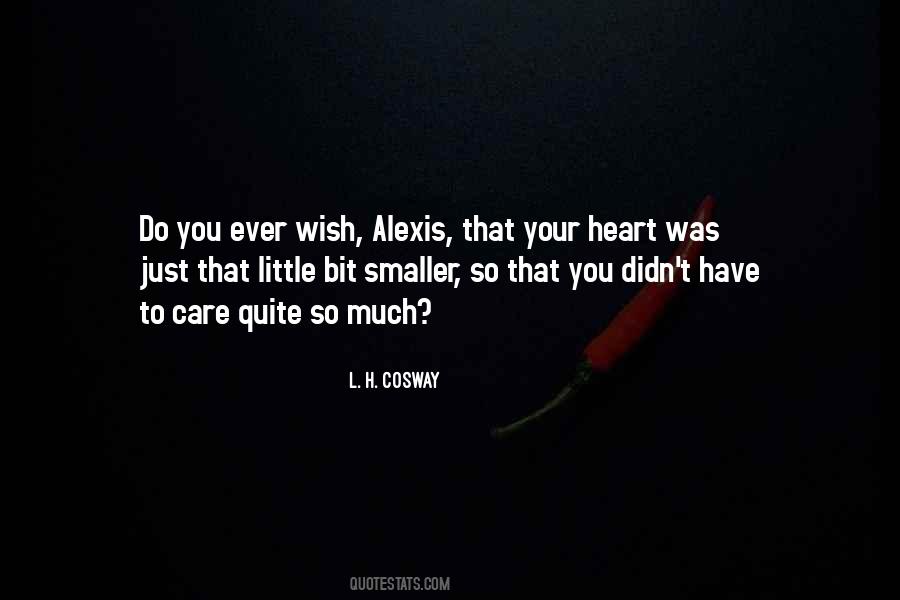 #10. If you wish Pythocles to have pleasure for ever, do not add to his pleasures, but subtract from his desires; - Author: Seneca.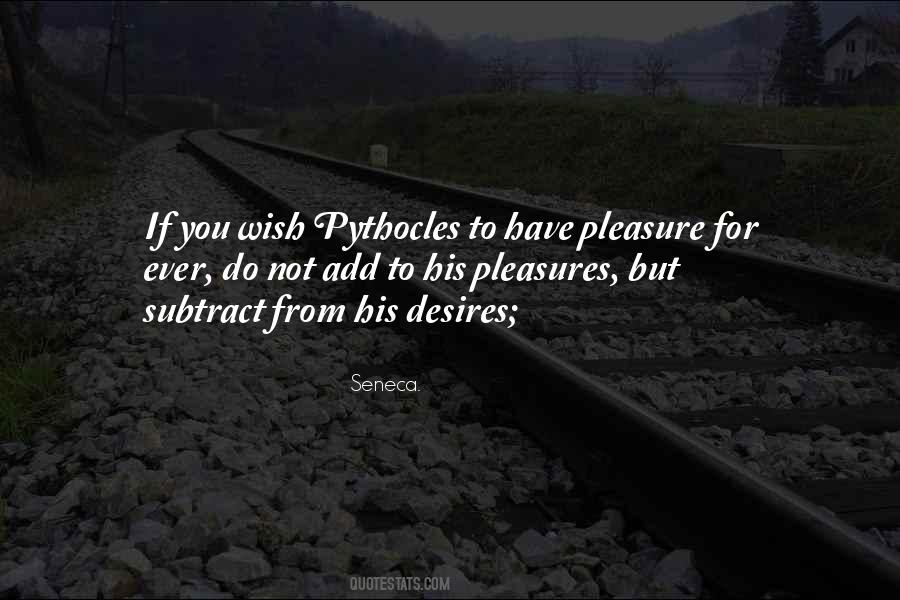 #11. Do you have regrets that we were so overwhelmed? Do you ever wish to live those hours over again and differently, with more confidence. - Author: Anais Nin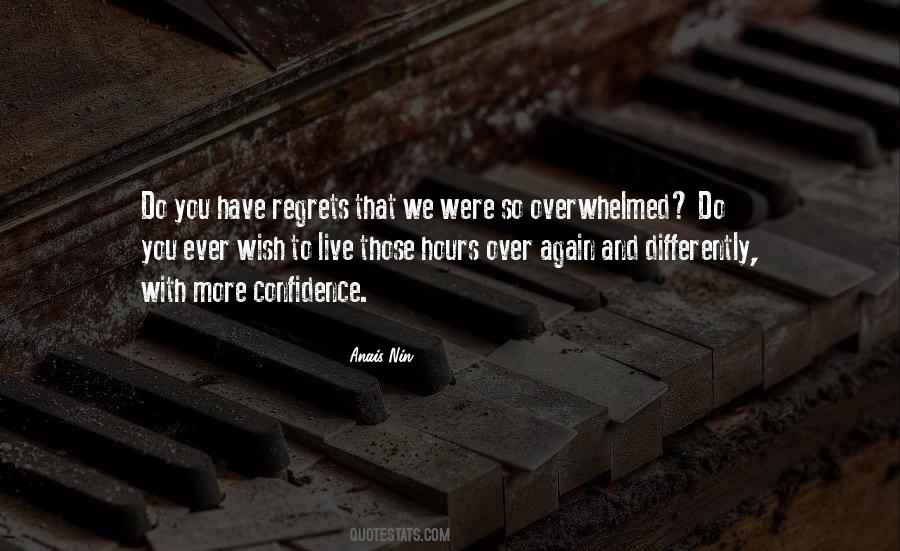 #12. Do you ever find yourself climbing into an open grave during a bombing raid..and wish you'd just stayed in bed? - Author: Ransom Riggs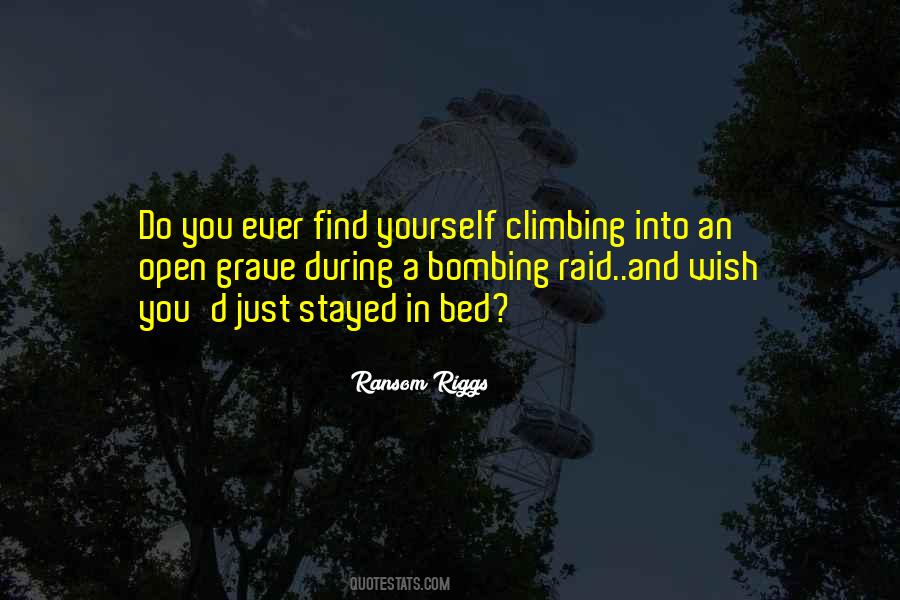 #13. I wish you could see yourself the way I do," she said. "There is no one in this world or the next who deserves love and happiness more than you. And no matter what I see inside these memories, there's nothing that will ever take away from the love I feel for you. I hope you know that. - Author: Sarra Cannon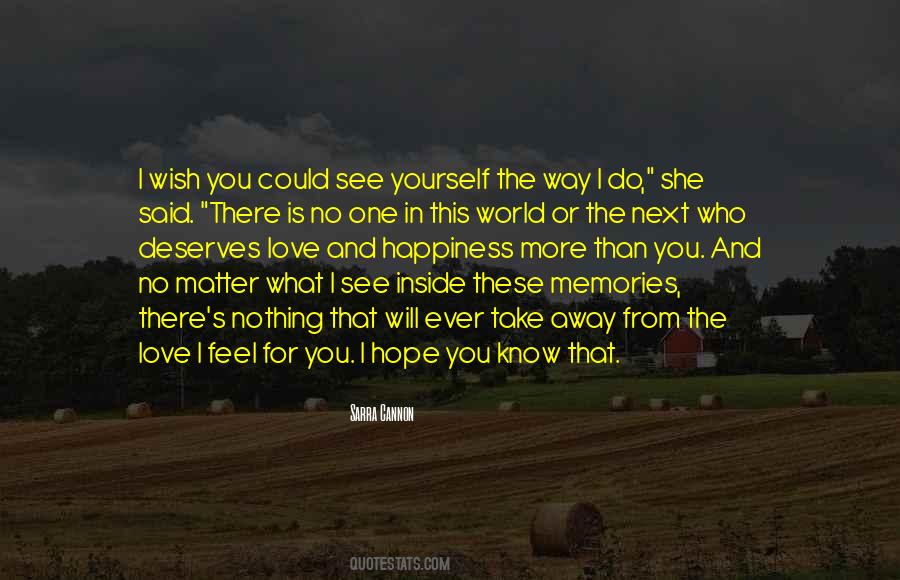 #14. God, do I hate my little fat tits. You ever pinch your little meat tits and wish you were dead? You ever just stand naked in the mirror. "You little fat-titted mediocre failure!" You ever do that for 3 hours on New Year's Eve. - Author: Jim Norton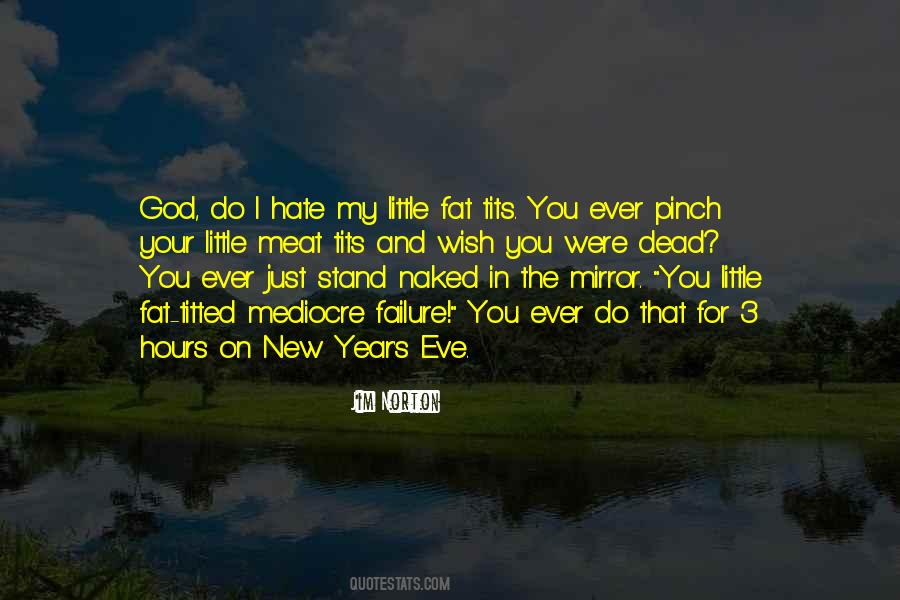 #15. Do you ever wish that sometimes the world would just stop spinning for a few hours to give you a chance to catch up? - Author: Chloe Neill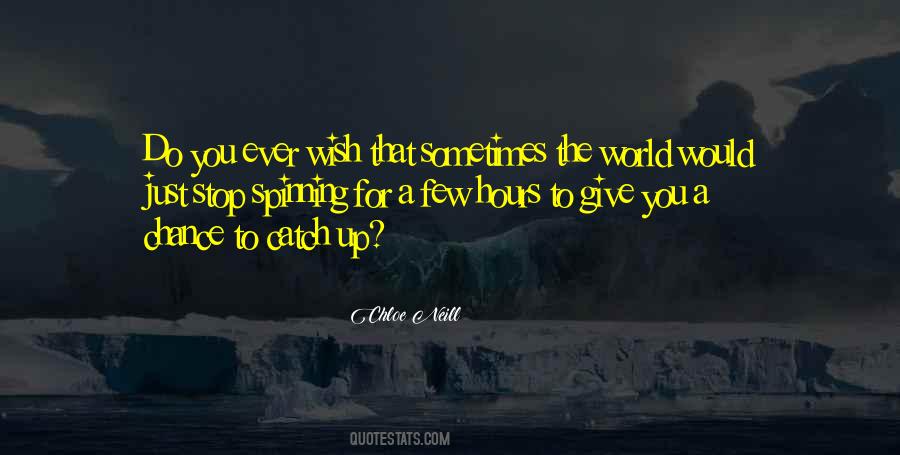 #16. When you do dance, I wish you a wave o' the sea, that you might ever do nothing but that. - Author: William Shakespeare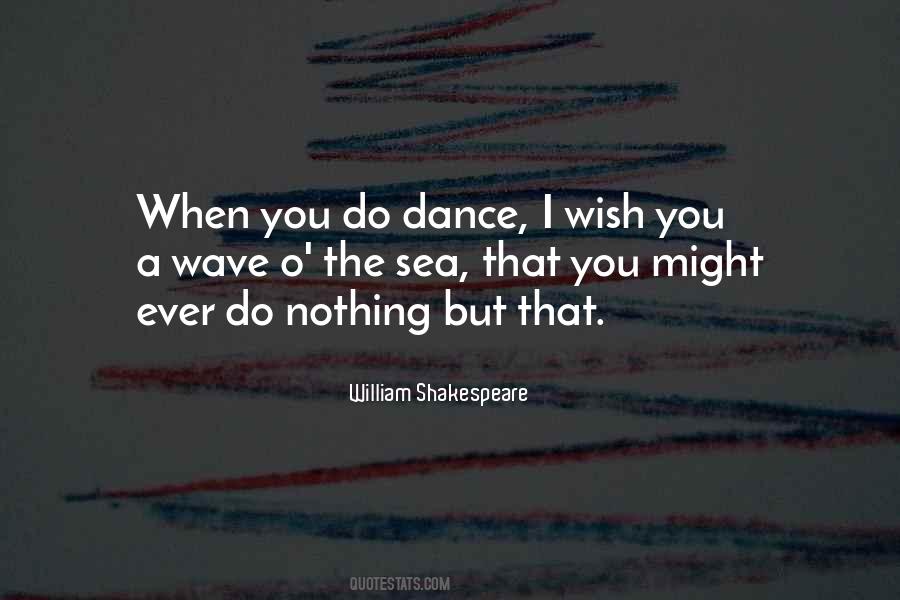 #17. Women are marvellous at plodding through
the centuries. They are exact, accurate and tireless. If you ever wish to discover some minute fact, buried away at the bottom of a bin of forgotten parchments, find a girl with horn-rimmed spectacles and straight hair and ask her to do it for you. - Author: H.V. Morton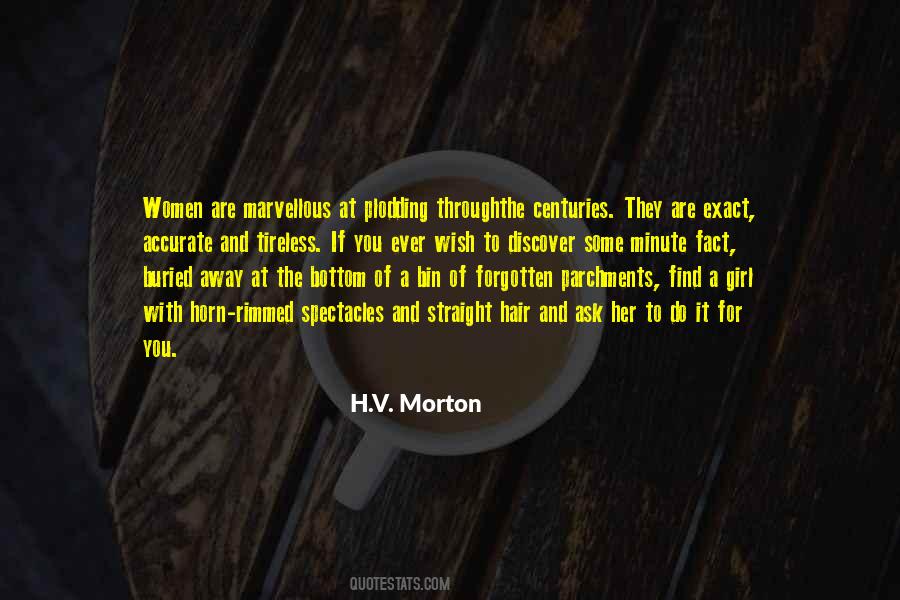 #18. There's always some days you wish things had never happened, like you'd never been born, that sort of thing but I'm not the kind of person anyway that can just sit around and say, "gee, I wish that never happened." I don't ever do that. There's no point. That is a total and complete waste of time. - Author: Patty Hearst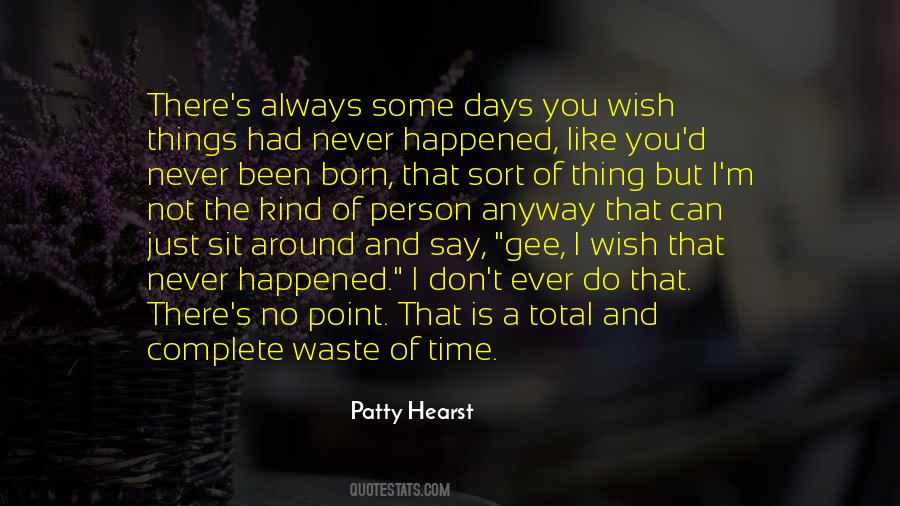 #19. I wish I could get Keiran to tell me about his past. I feel like it has everything to do with why he is this way.
You ever think he might just have a really dominant personality? - Author: B.B. Reid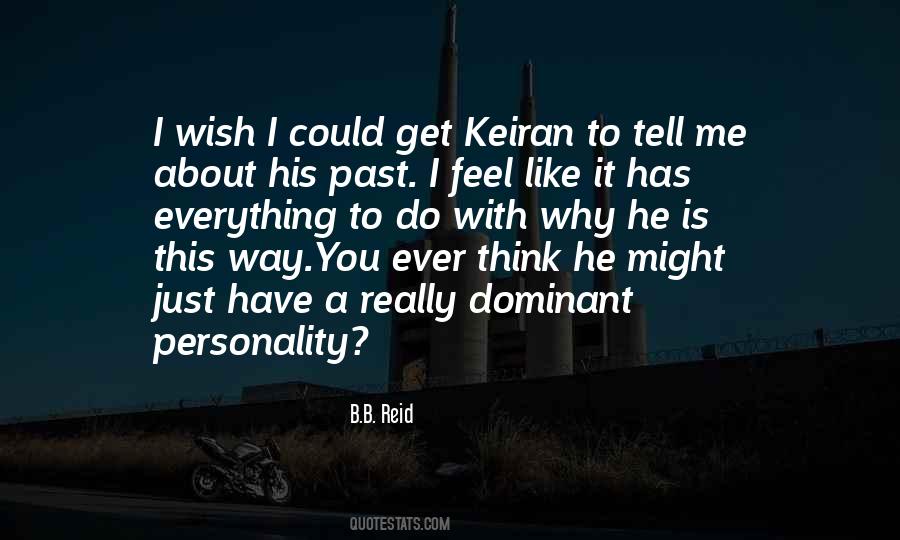 #20. Adults always wonder what to say and how to say it when they're talking to a child. You want to be wise, but all you are is a child yourself in a larger body. Nothing is ever what it seems. The things that you think you know are never certain. I know that now. I wish that I didn't, but I do. - Author: Robert Crais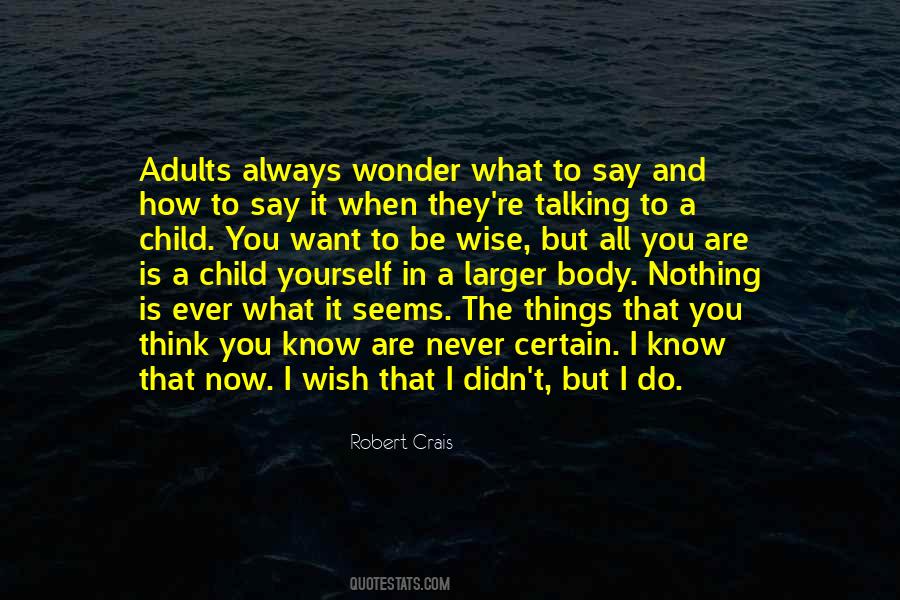 #21. I have faith in us as a family, and our friends. I think we will survive because we don't wish to harm anyone. If you ever need something to believe in, believe that to stand and fight for the people you love is the most honorable thing you can do with your life. - Author: Jessica Fortunato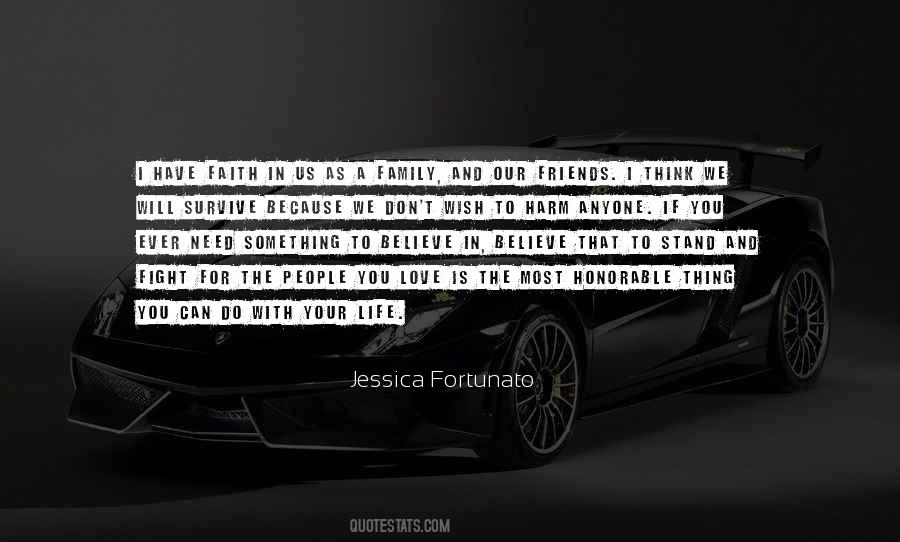 #22. We know that there are children out there whose parents do not take the kind of interest in their upbringing and in their existence that we would wish, but I don't think censorship is ever the solution to any problem, be it societal or be it the kind of information or ideas that you have access to. - Author: Judith Krug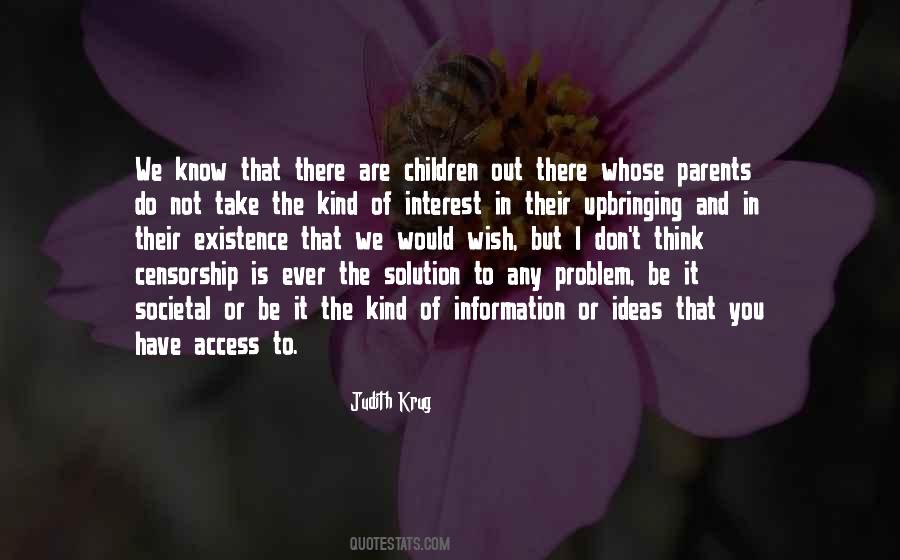 #23. People ask me, 'Did the fame come too fast? Do you ever wish for your old life?' I always tell them that there's nothing on earth better than being famous. - Author: Zach Braff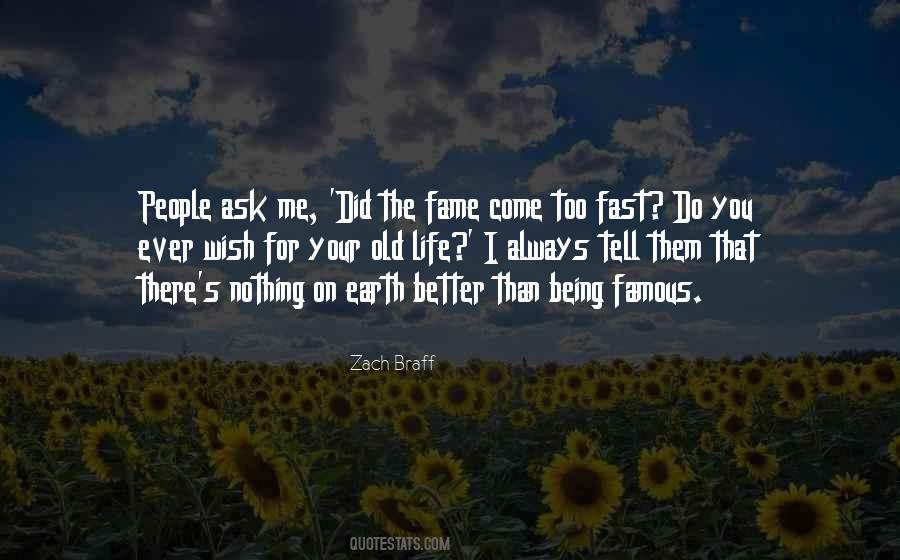 #24. I'm so hungry, comrade! It has been days since we ate those two raccoons!'
'I know comrade. I'm even beginning to wish we had some of your homemade quiche!'
'Oh comrade! Do you mean it?'
'Hey
Hey! None of that! If you ever tell anyone I said that, I'll deny it! - Author: Jeff Smith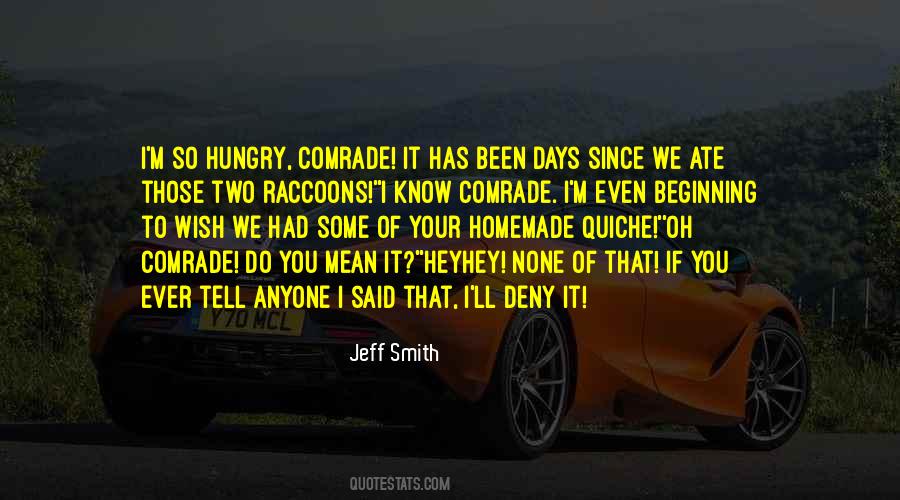 #25. Do not try to be pretty. You weren't meant to be pretty; you were meant to burn down the earth and graffiti the sky. Don't let anyone ever simplify you to just "pretty.""
- Things I Wish My Mother Had Taught Me - Author: Suzanne Rivard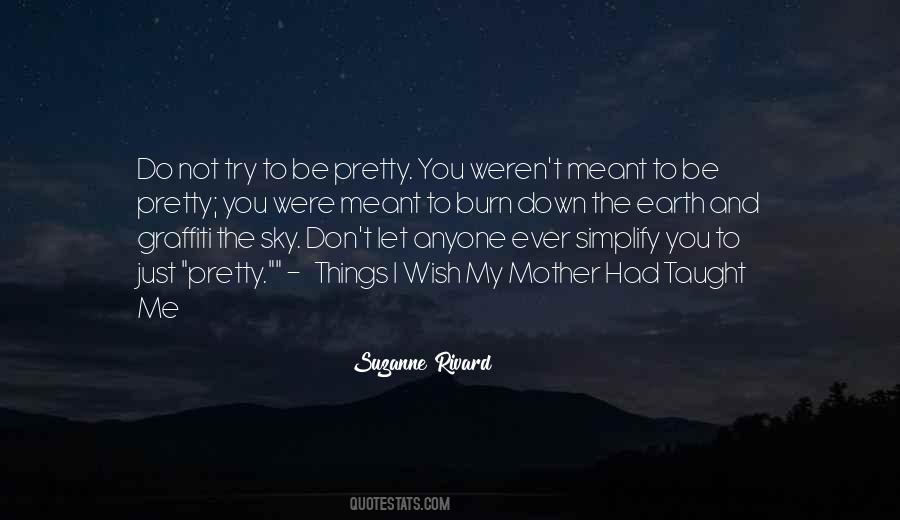 #26. I wish you did return my regard," he said. "More than I have ever wished anything in my life! Perhaps you may yet learn to do so: I should warn you that I don't easily despair! - Author: Georgette Heyer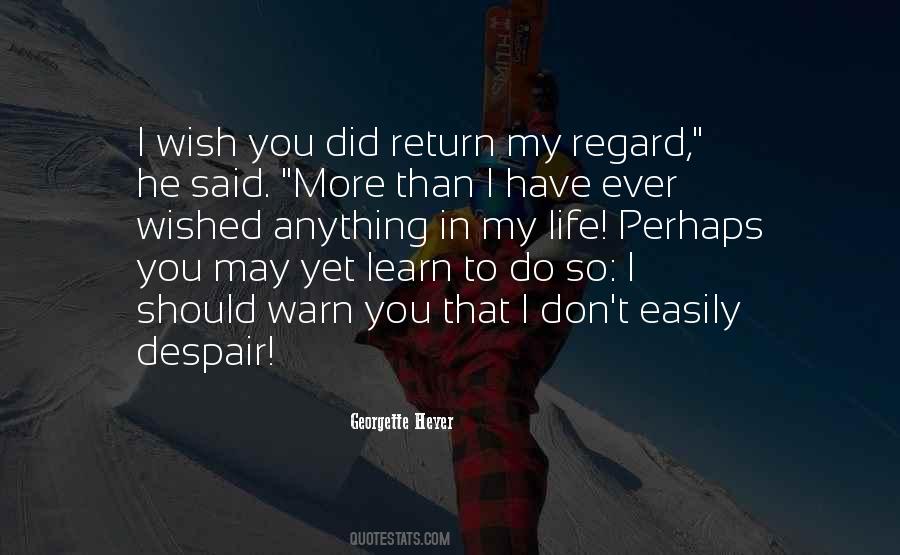 #27. Everything you do.. defies any dream I've ever dreamed. You're so much more perfect to me than I ever knew how to wish for. ~Tara Mae~ - Author: Lucian Bane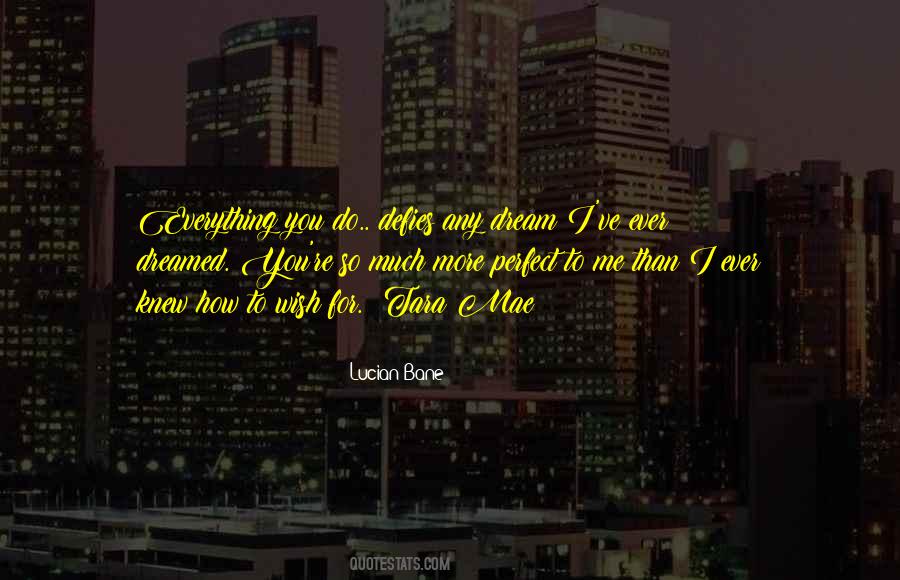 #28. I'm not sure what I want to do when I grow up, or if I'm sure I ever want to grow up. I'm sure there are people that wish I would, but you know, my mom will get over it. - Author: Jerry Doyle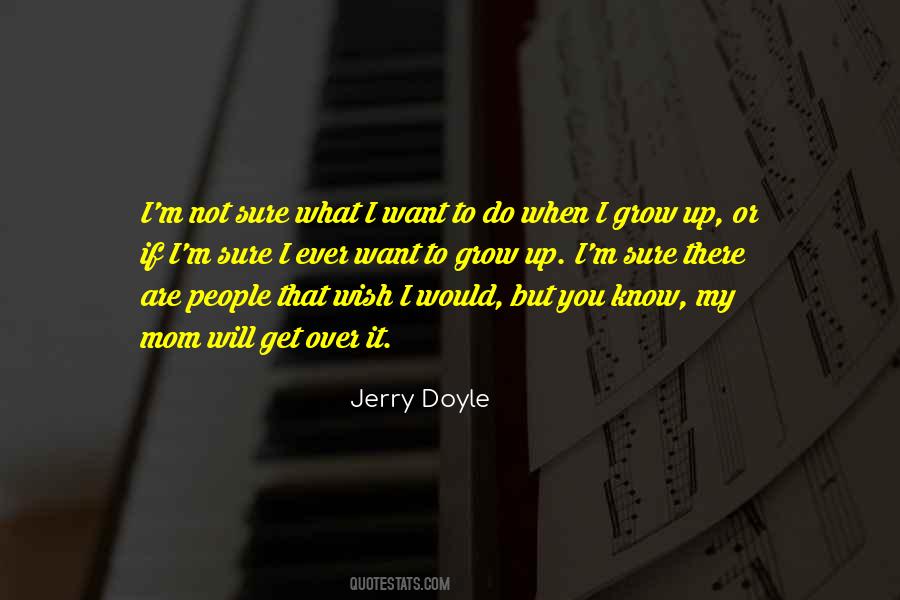 #29. Michael Buble is seriously my favorite entertainer. Have you ever seen the guy in concert? He's hilarious. Women love him. Guys want to meet him. He has everything that I wish I could do onstage. And I'm guessin' he's a good-lookin' guy - although he's not one of 'People' magazine's sexiest men. - Author: Blake Shelton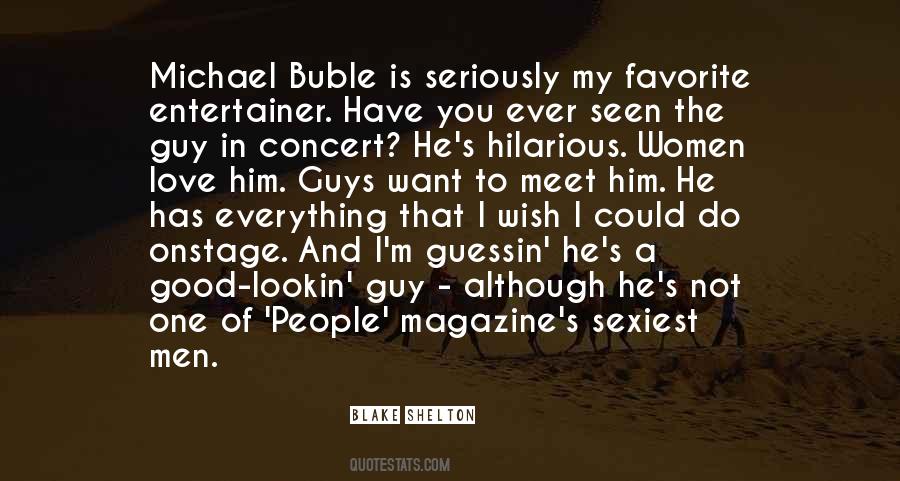 #30. Do you ever wish you knew the answers on jeopardy ahead of time so you could win a million dollars too? A coach gives you that kind of edge. And instead of a TV game show you'll be winning at life. - Author: Michael McGovern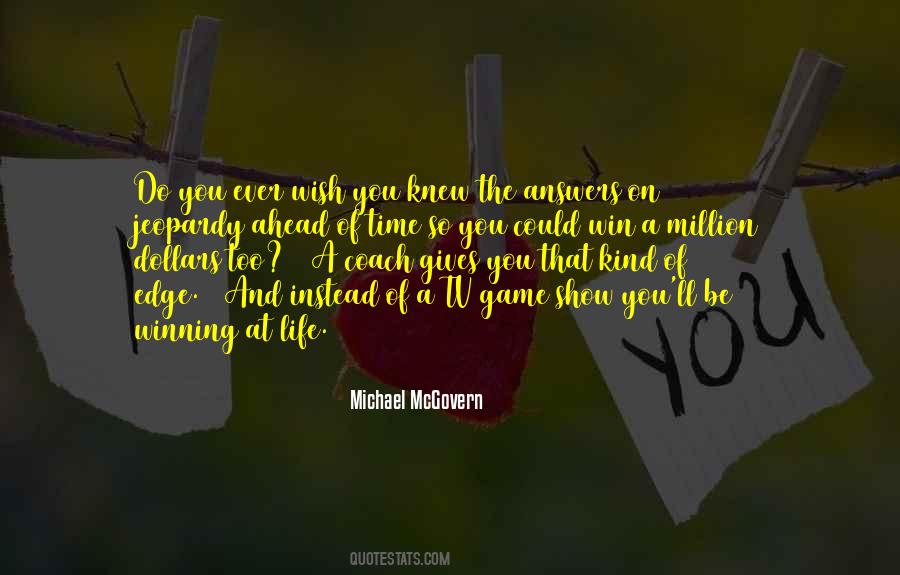 Famous Authors
Popular Topics