List of top 100 famous quotes and sayings about crowley to read and share with friends on your Facebook, Twitter, blogs.
Top 100 Crowley Quotes
#1. This serpent, SATAN, is not the enemy of Man, but He who made Gods of our race, knowing Good and Evil; He bade 'Know Thyself!' and taught Initiation.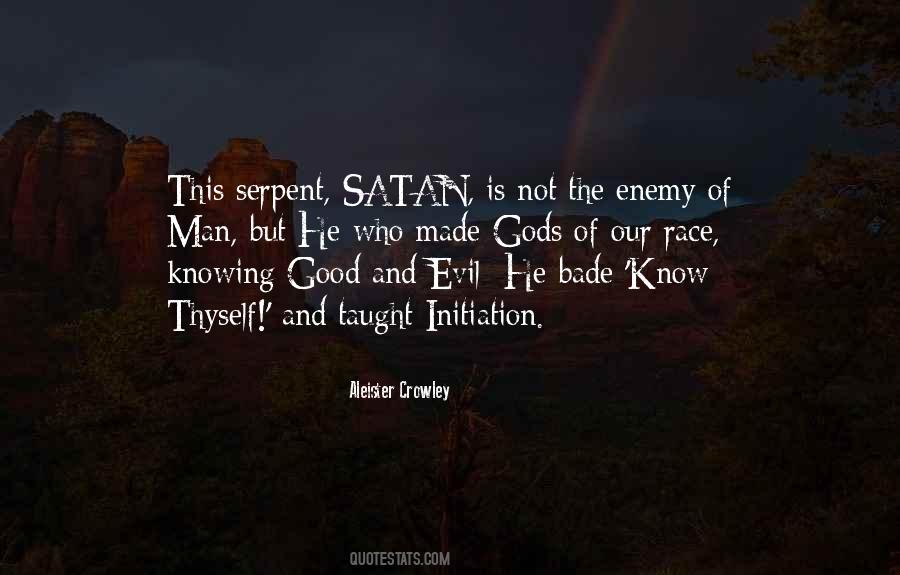 #2. Men tend to try to struggle to be more rational and reduce things to simplicity more and are more impatient with ambiguity than women are.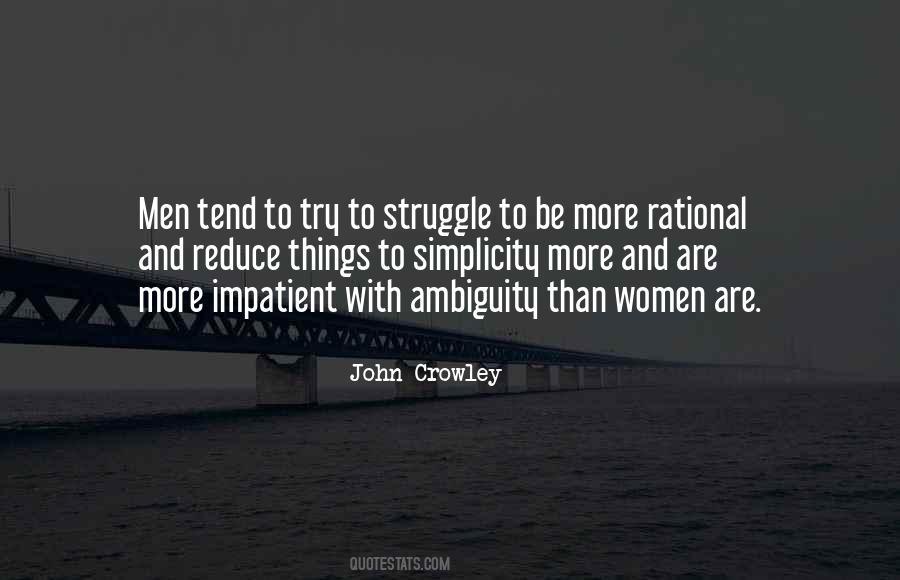 #3. Many Muslims may not seek to kill the infidel, but they don't want to condemn those carrying out the holy book command.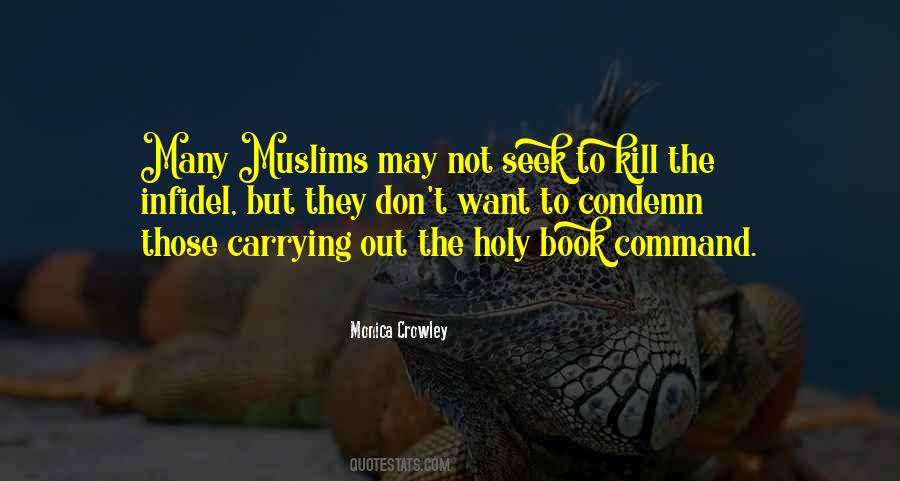 #4. And yet, though we wake, though there is no end to waking and saying Oh I see, not ever [ ... ], still within the dream in which we find ourselves every other dream is nested, every one we have awakened from.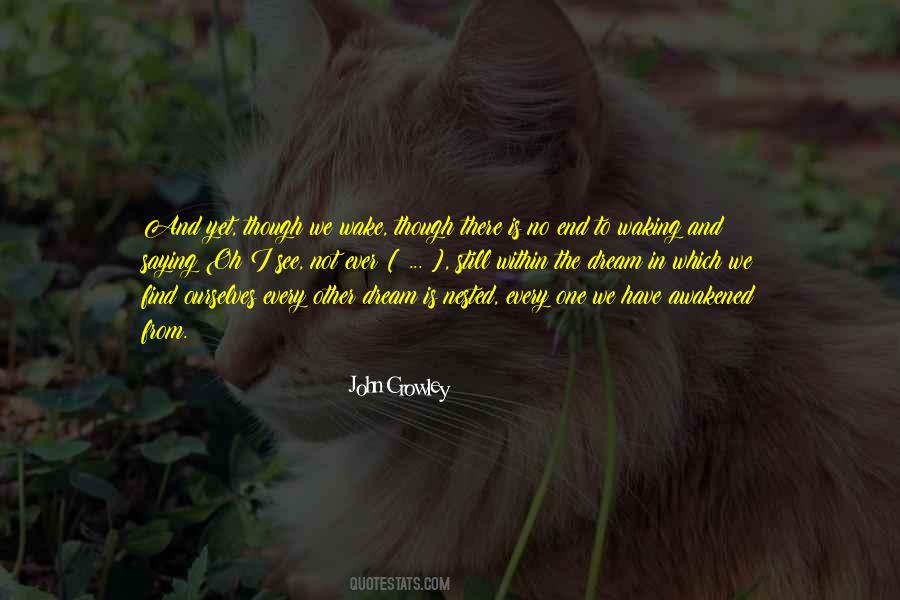 #5. The Islamic terror threat is so fierce, unrelenting and barbaric that we tell ourselves fairy tales about how these ruthless acts are anything but what they are: acts of war.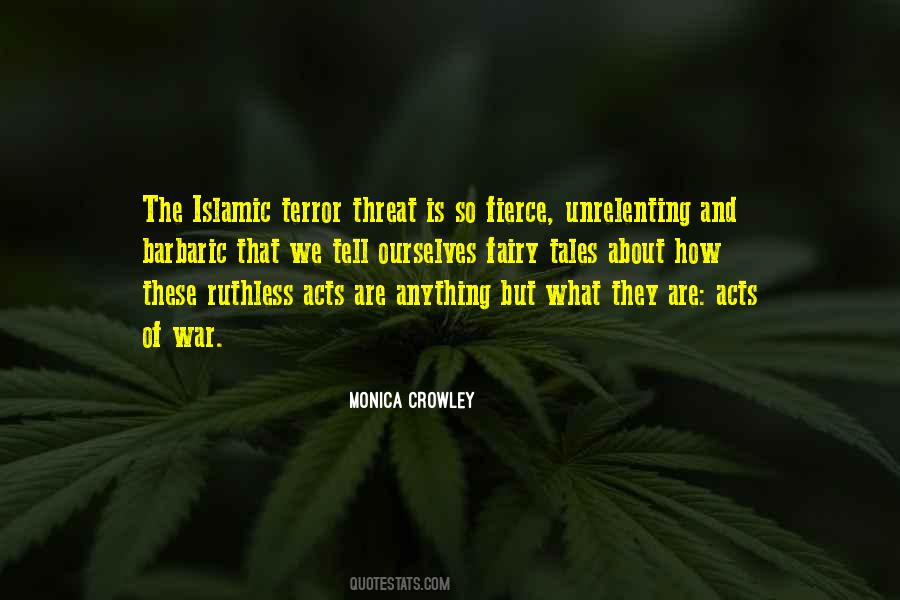 #6. Balance every thought with its opposition. Because the marriage of them is the destruction of illusion.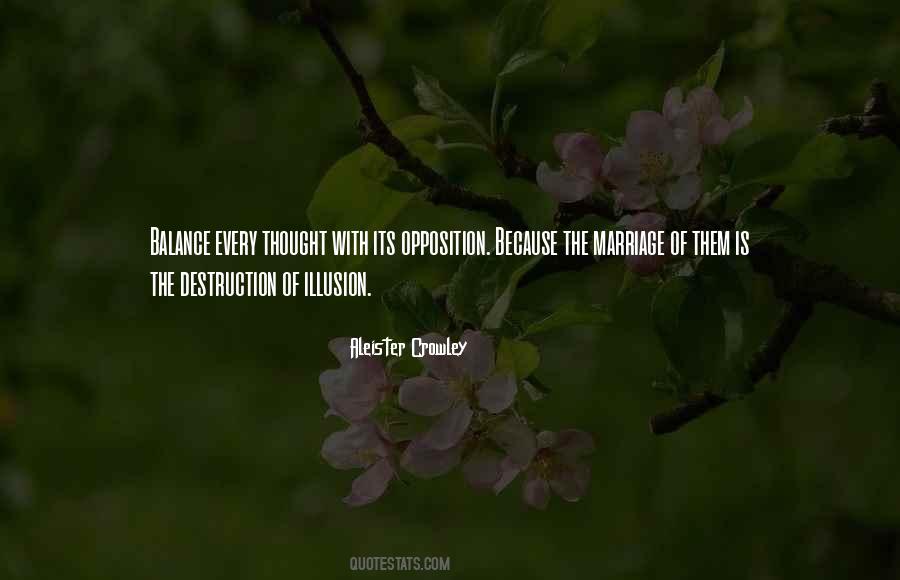 #7. True equality means holding everyone accountable in the same way, regardless of race, gender, faith, ethnicity - or political ideology.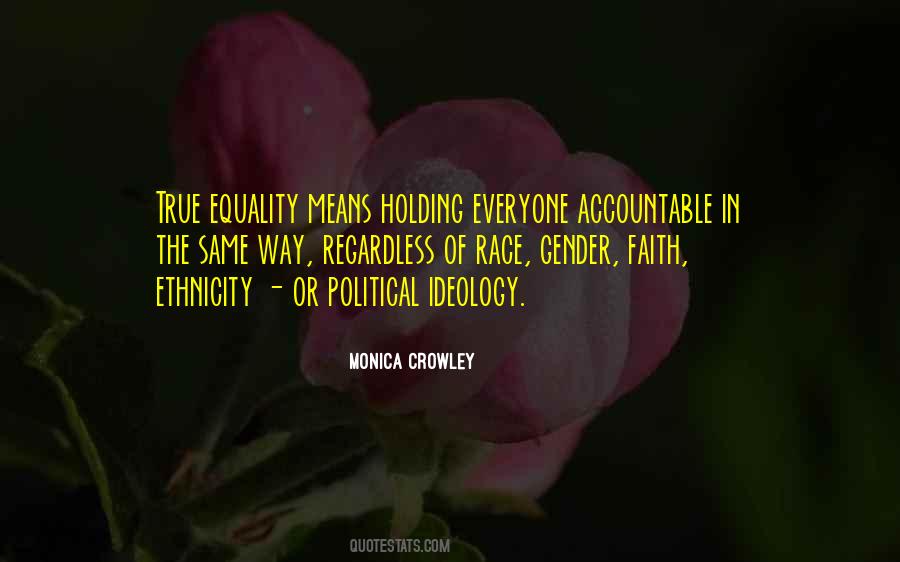 #8. I never fell in love with her so I guess the part of the brain that controls love doesn't respond to being called a dick.'
'For your sake, I'm hoping no part of your brain responds to being called a dick.'
'Fair point.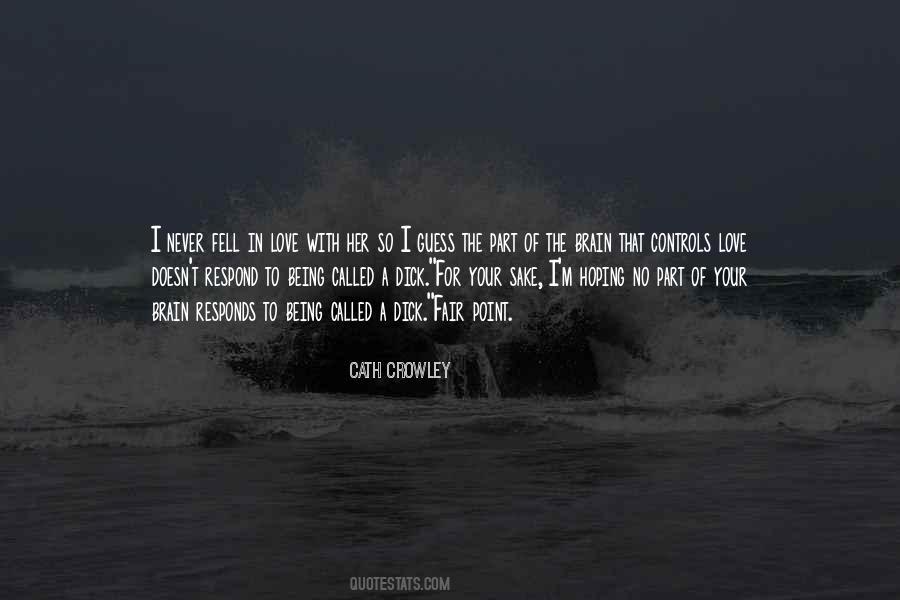 #9. Verily, I say unto thee, many are the adepts that have looked upon the back parts of my father, and cried, our eyes fail before the glory of thy countenance.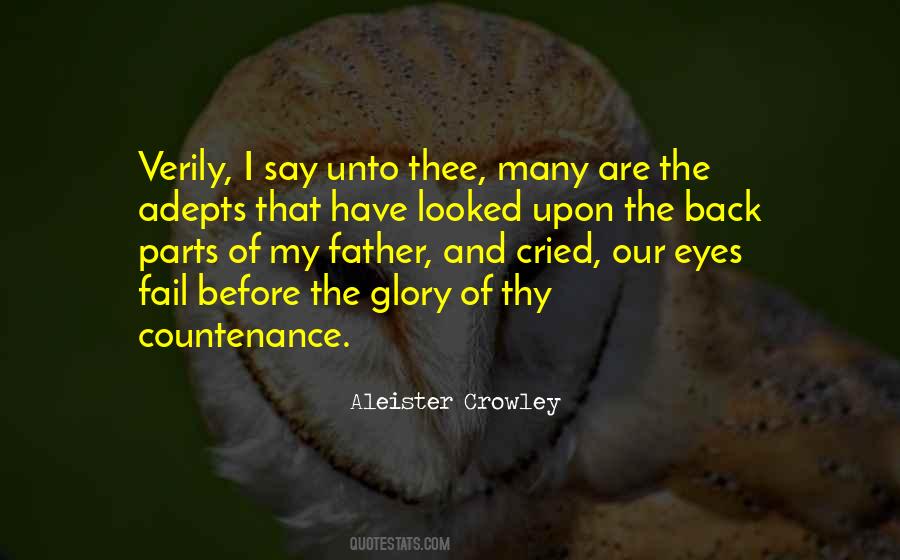 #10. What you learn as you get older is that the world is old, and has been old for a long time.
#11. There are plenty of Muslims who live faithfully in the United States.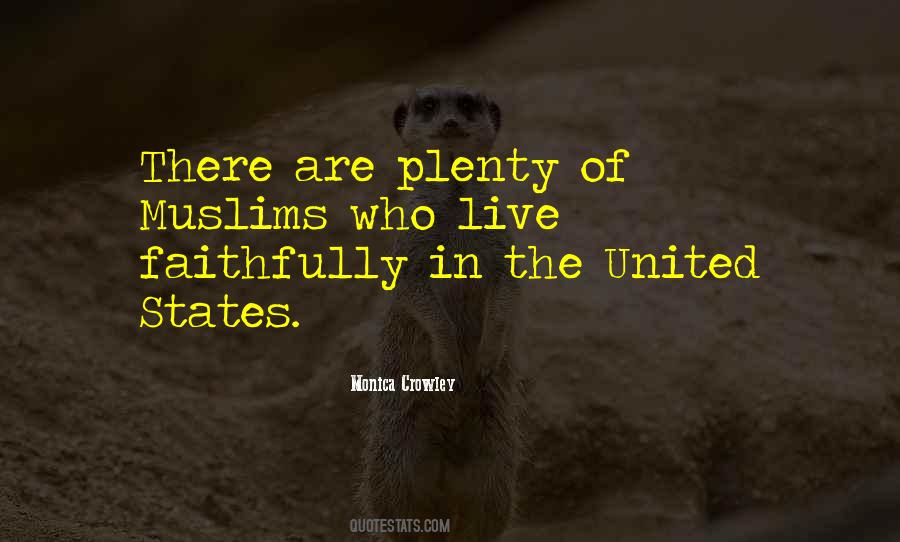 #12. Two famous happy warriors - Reagan and his political soulmate, British Prime Minister Margaret Thatcher - knew they were fighting their own ideological and external wars. But they did so with the sunny dispositions and positive outlooks of those who knew they were on the right side of history.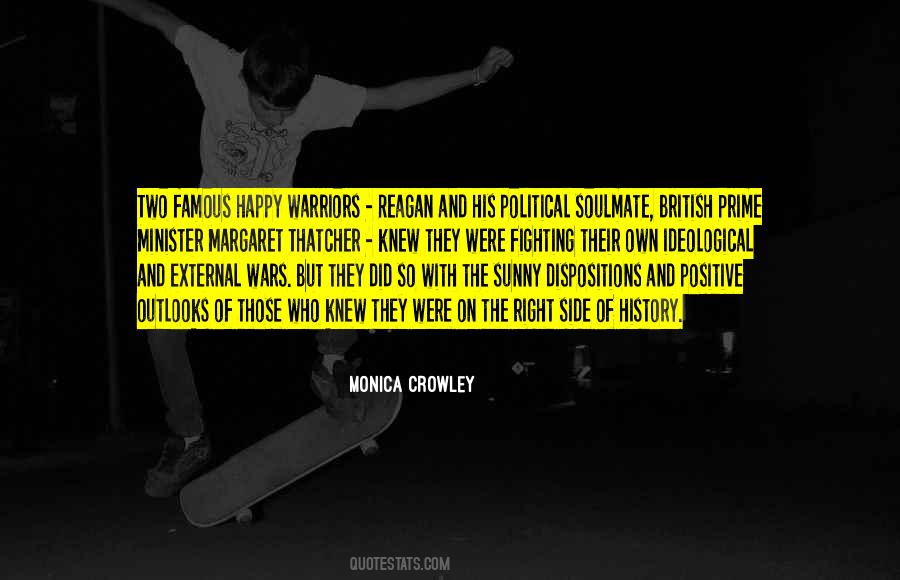 #13. I spray the sky fast. Eyes ahead and behind. Looking for cops. Looking for anyone I don't want to be here. Paint sails and the things that kick in my head scream from can to brick. See this, see this. See me emptied onto a wall.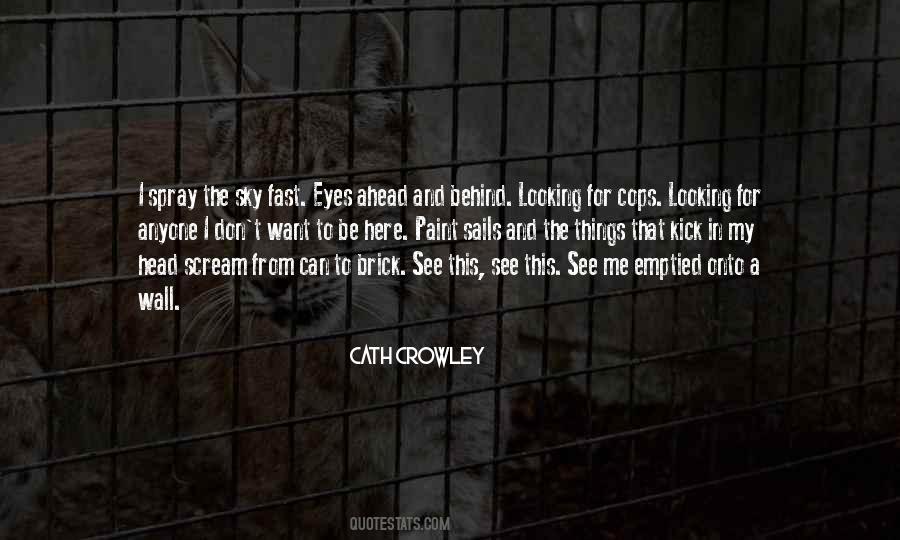 #14. Astrology has no more useful function than this, to discover the inmost nature of a man and to bring it out into his consciousness, that he may fulfil it according to the law of light.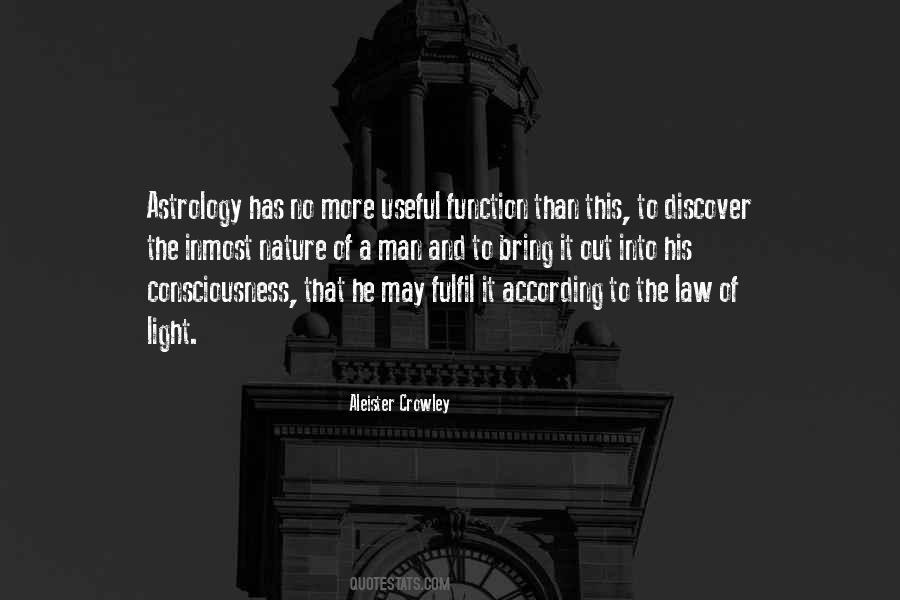 #15. Some of my most beautiful glass pieces have
cracks running through them and I like them anyway because of the colours.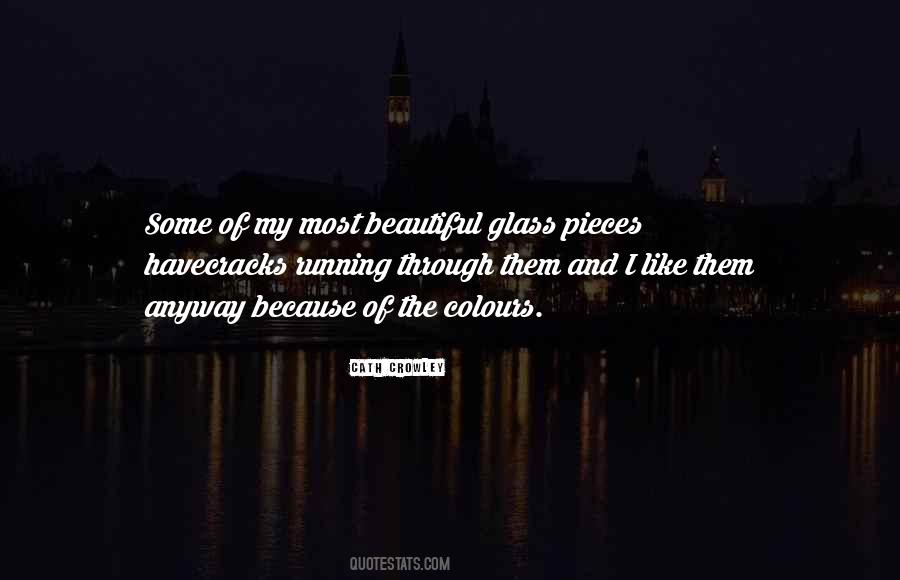 #16. I've often thought that there isn't any "I" at all; that we are simply the means of expression of something else; that when we think we are ourselves, we are simply the victims of a delusion.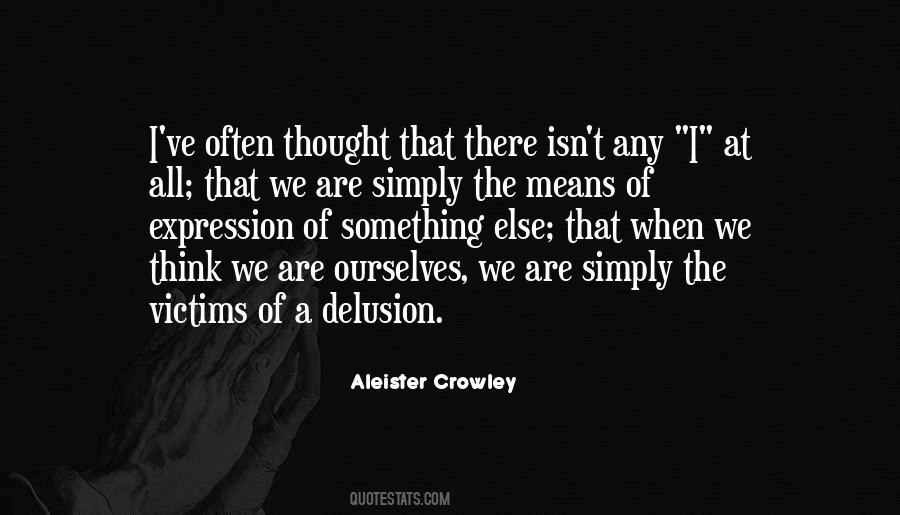 #17. Creative arts, new inventions, and new ideas spring from those blessed with imagination, and magic stimulates imagination. It is no coincidence that many artists, writers, and dancers are interested in magic.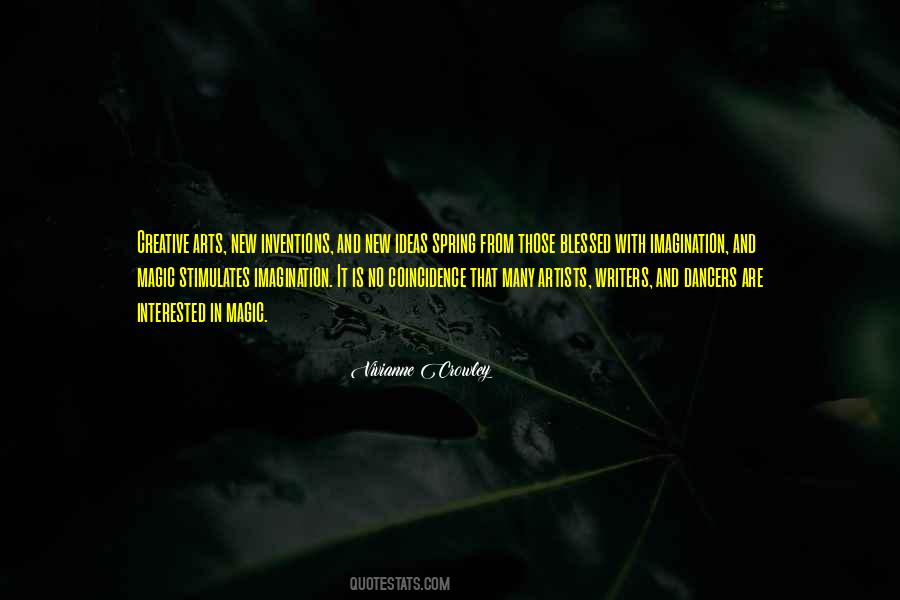 #18. Stop sketching. Start building.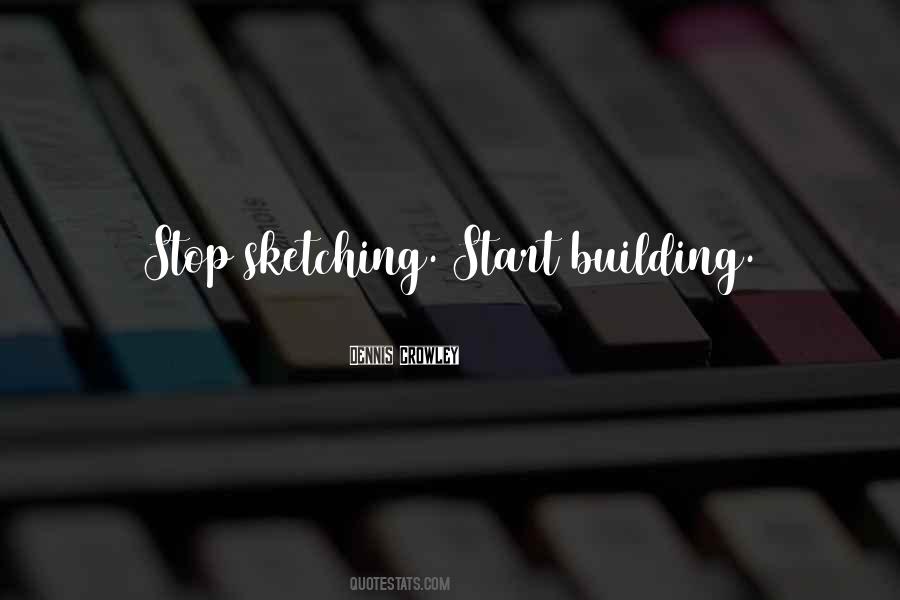 #19. Some of the FDA's own scientists have charged that politics, not science, is behind the FDA's actions.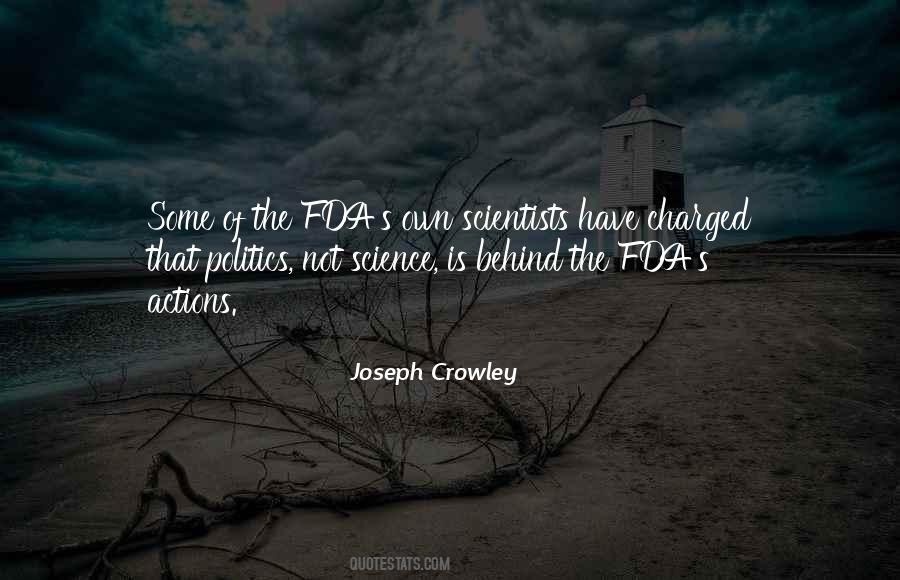 #20. Chinese civilisation is so systematic that wild animals have been abolished on principle.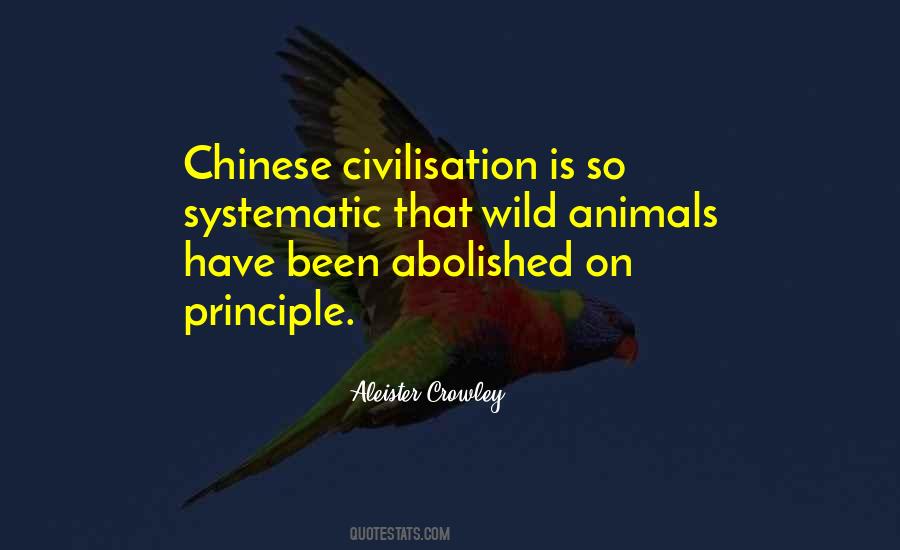 #21. Article II of the articles of impeachment against Richard Nixon was just the simple fact that he talked about and suggested the potential use of the IRS against one or two political opponents.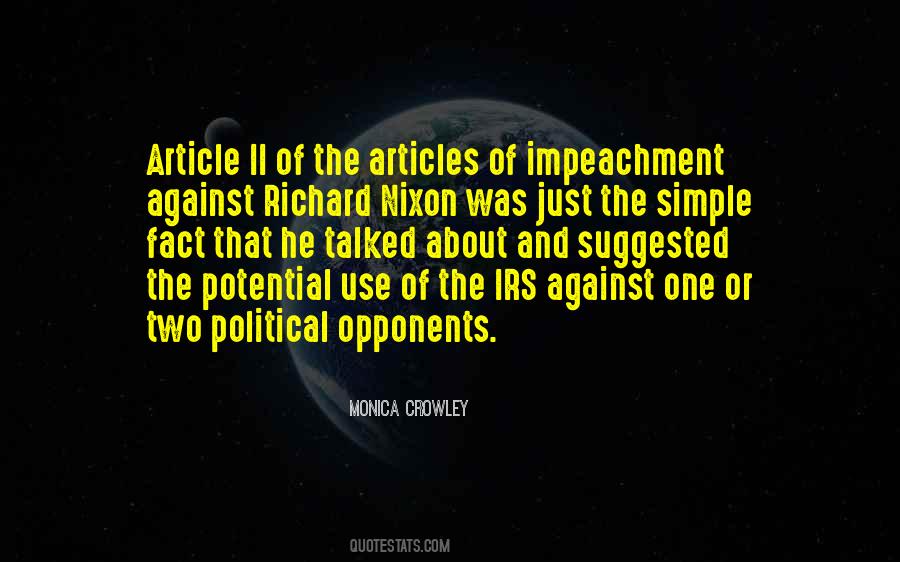 #22. He looks so stupid that it cancels out my
stupid so I give in and ride and he runs
and gets on the bike after only two tries.
#23. Falsehood is invariably the child of fear in one form or another.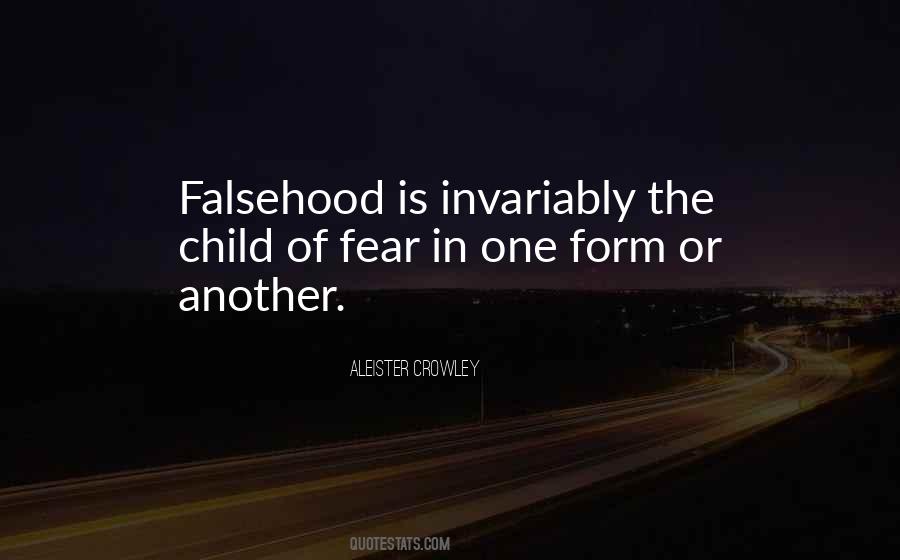 #24. HERE ARE YOUR INSTRUCTIONS, CROWLEY.
And suddenly he knew. He hated that. They could just as easily have told him, they didn't suddenly have to drop chilly knowledge straight into his brain.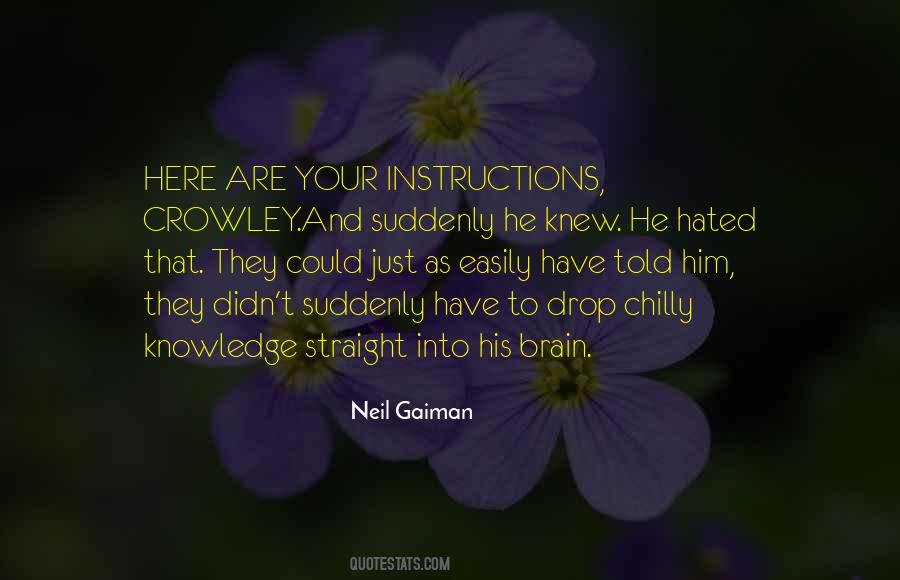 #25. Some people aren't worth crying for.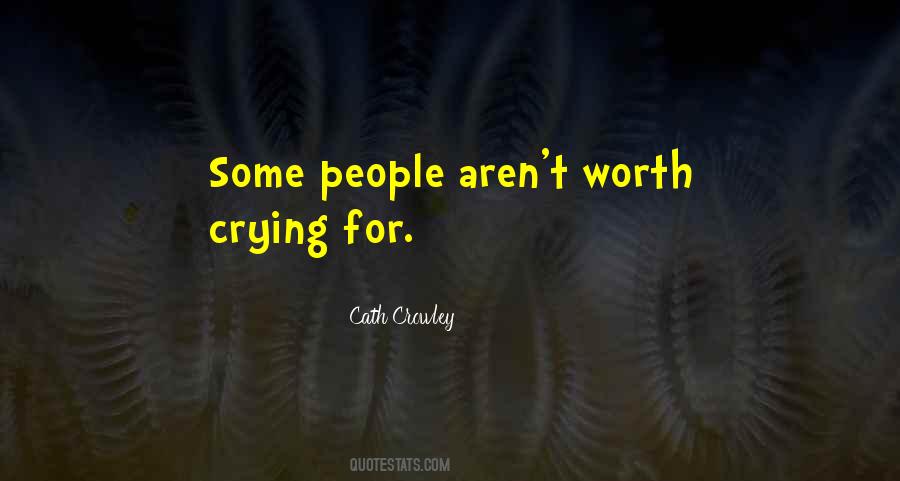 #26. Man has the right ... to play as he will ... to think what he will: to speak what he will: to write what he will: to draw, paint, carve, etch, mould, build as he will: to dress as he will.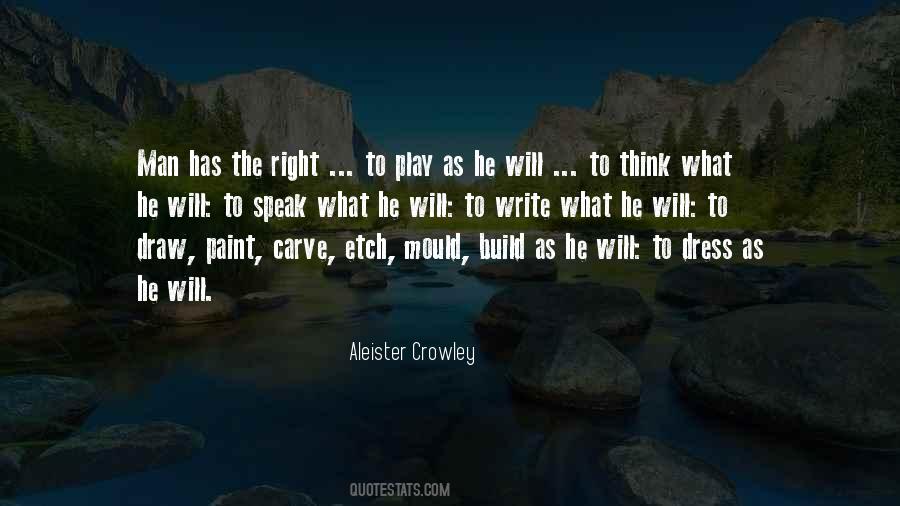 #27. I told her yeah, but there was no skin on my voice and she heard the bones in my words like I did. And I knew.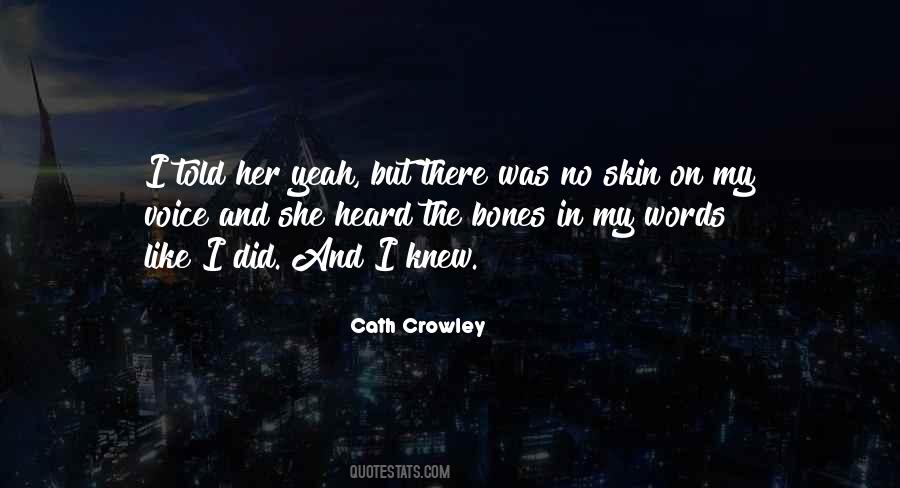 #28. In spring a young mans fancy turns to a fancy young man.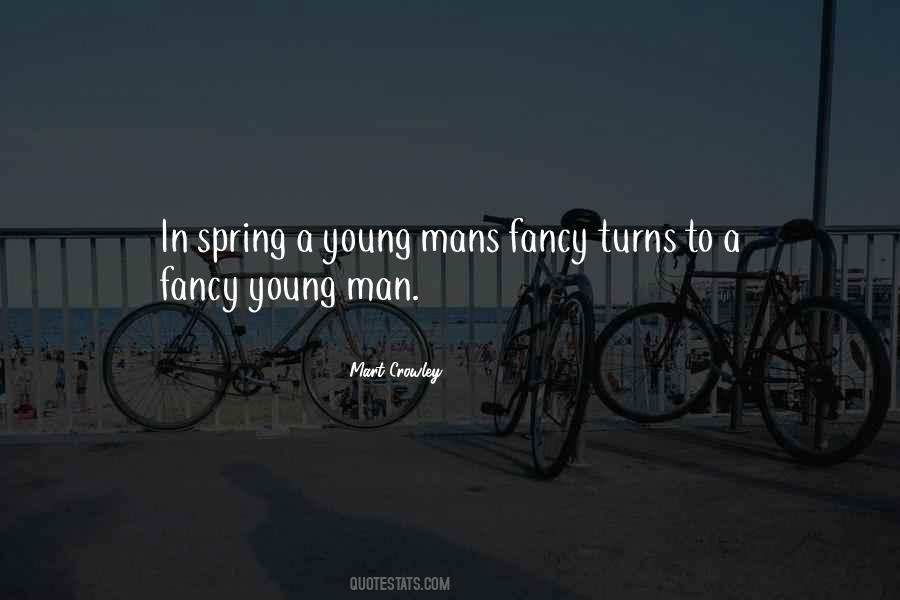 #29. I don't believe him for a second, but I'm not telling Daisy that Dylan lied because I know what it's like to want a girl that much. To get dragged in the dirt behind her hoping you won't lose your grip.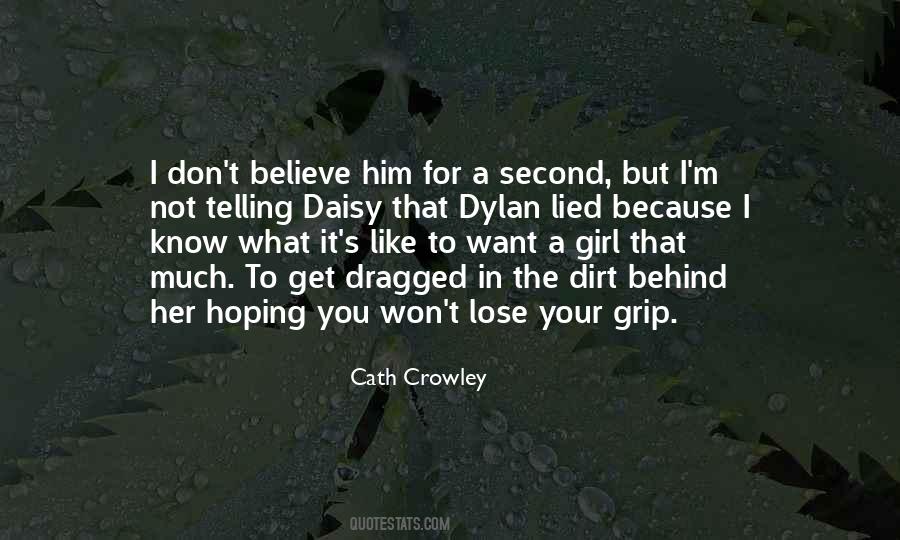 #30. I was not content to just believe in Satan. I wanted to be his chief or staff.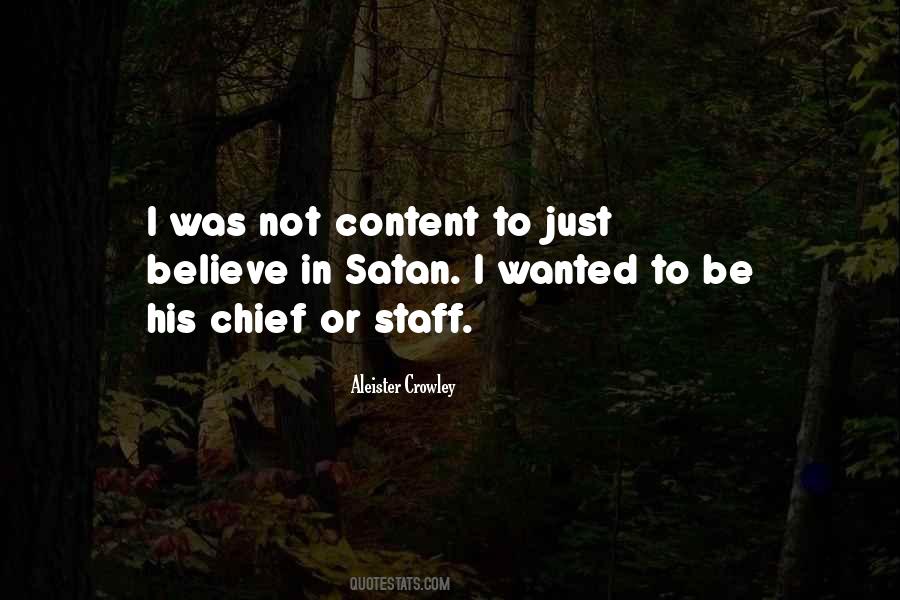 #31. It is the mark of the mind untrained to take its own processes as valid for all men, and its own judgments for absolute truth.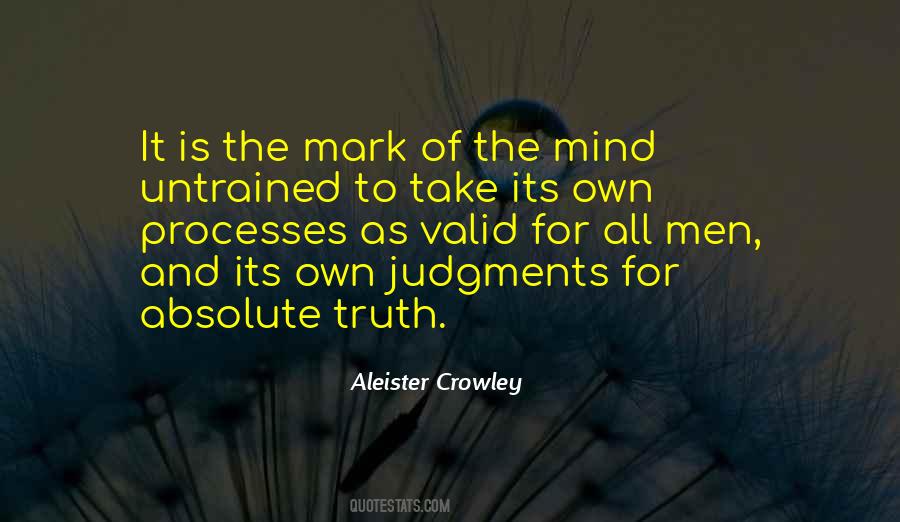 #32. I'm obsessed with the idea of social TV.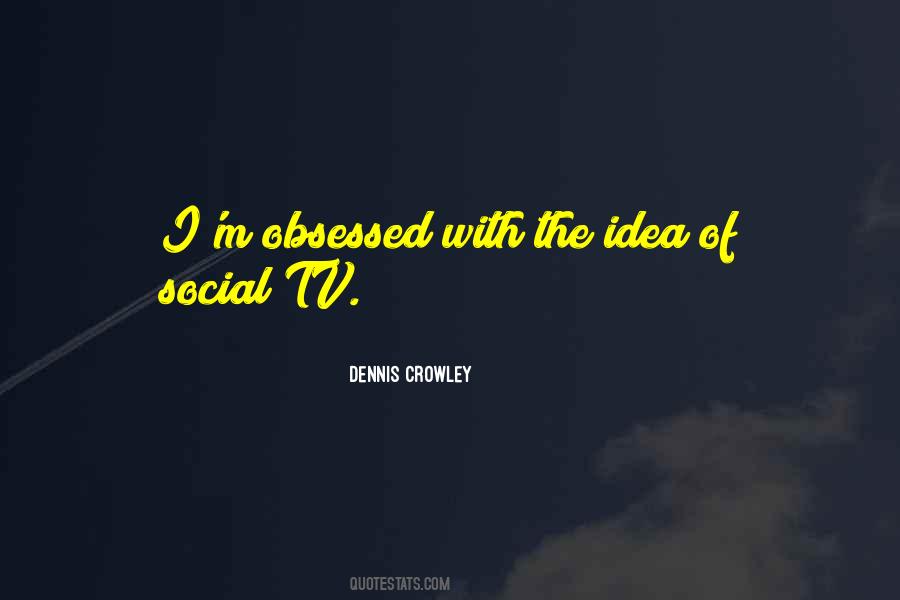 #33. Ed? Are you alive?'
'Yes..and that's genuinely surprising
since your bike went over me about
halfway down. You're a very dangerous
girl to date.'
'We're not on a date.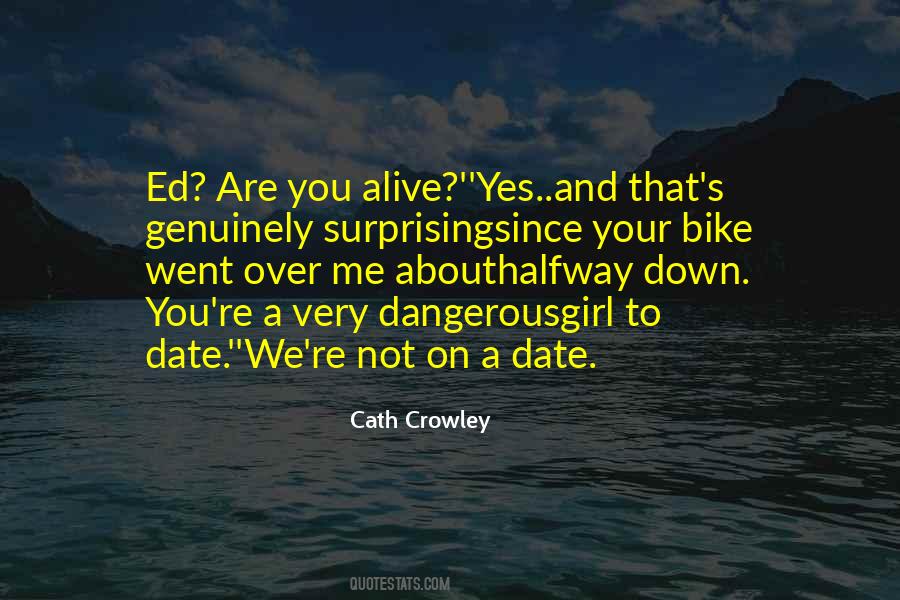 #34. Here again, there is no tabulation; for us it is left to sacrifice literary charm, and even some accuracy, in order to bring out the one great point.
The cause of human sectarianism is not lack of sympathy in thought, but in speech; and this it is our not unambitious design to remedy.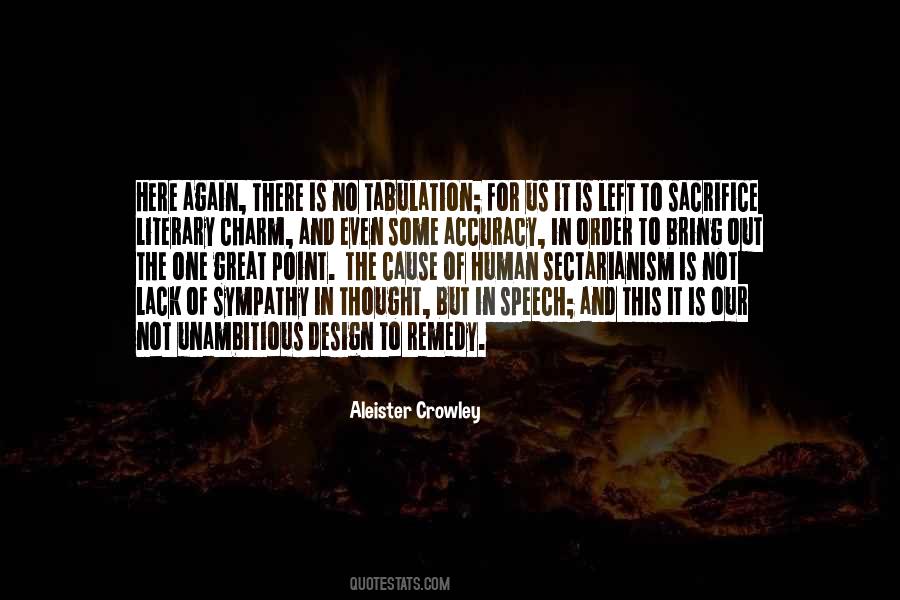 #35. With Graham Greene life is a precious, perpetual, snot-sodden whinge.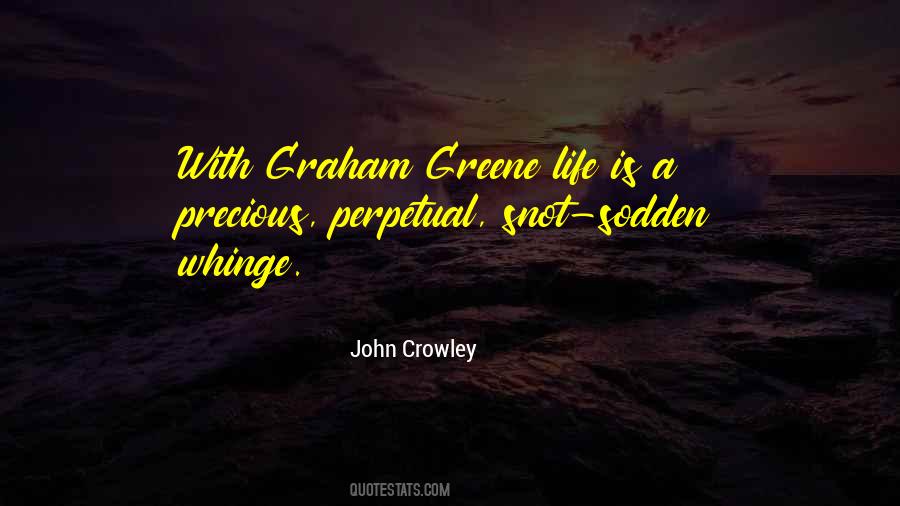 #36. Almost as soon as it was lit it began to sound as though it were running down, but in fact it would continue to run down for a long time. He knew the feeling.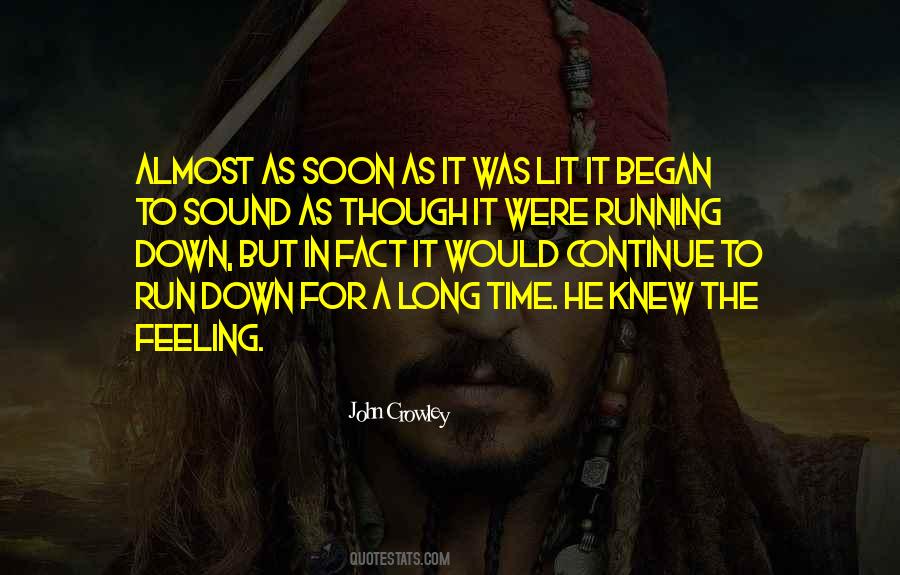 #37. Kept dreaming of this spot she had on her neck, this tiny country. I wanted to visit, to paint a picture of what I found there, a wall with a road map of her skin.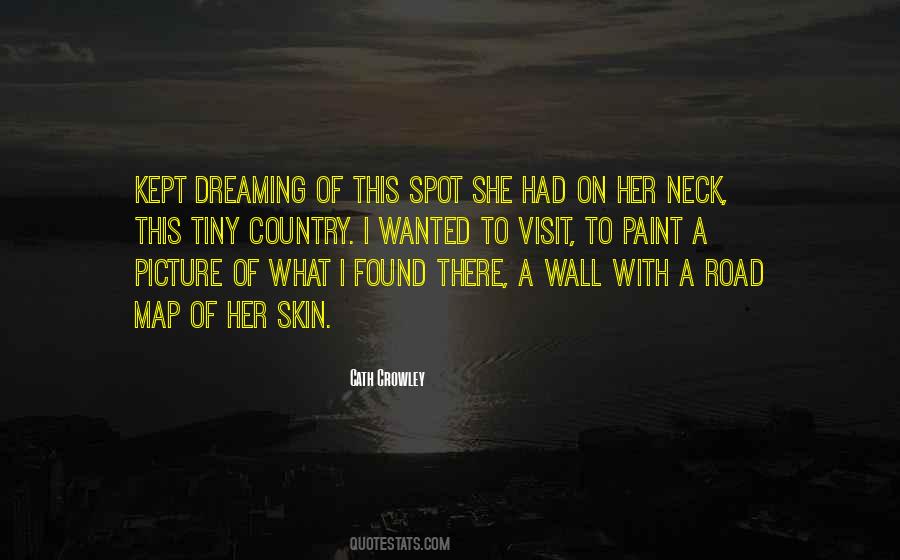 #38. Barack Obama is Occupy Wall Street. Barrack Obama is plugged into that world. That's what he believes.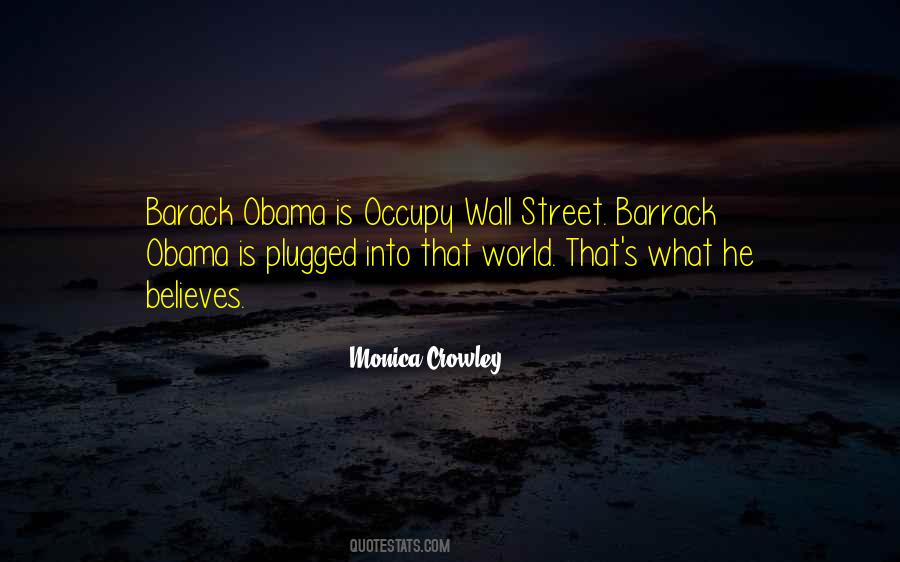 #39. There is no law beyond Do what thou wilt.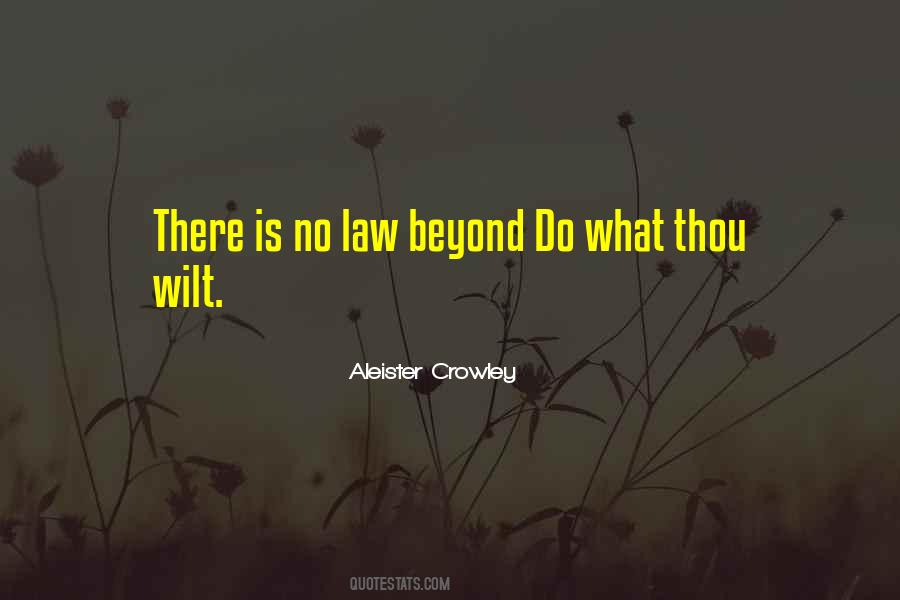 #40. Initiation means the Journey Inwards: nothing is changed or can be changed; but all is trulier understood with every step.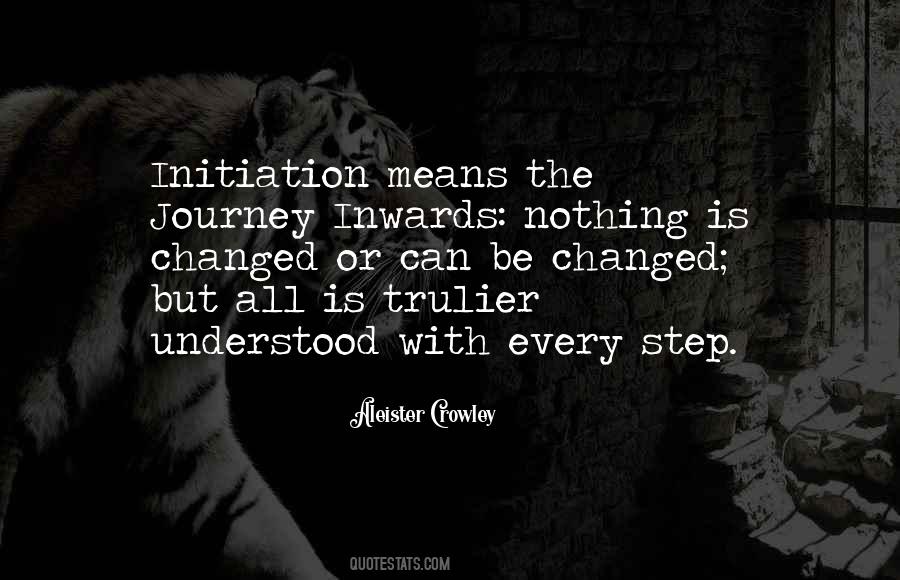 #41. The stars are on the inside. They are effing beautiful.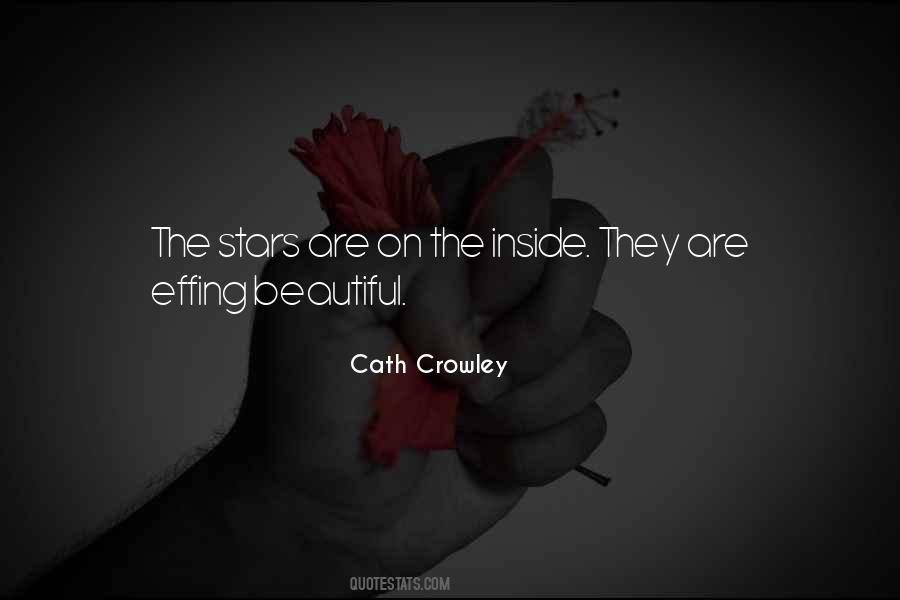 #42. I made you collapsible. I put you in and raised you with string and made you stay
there with putty.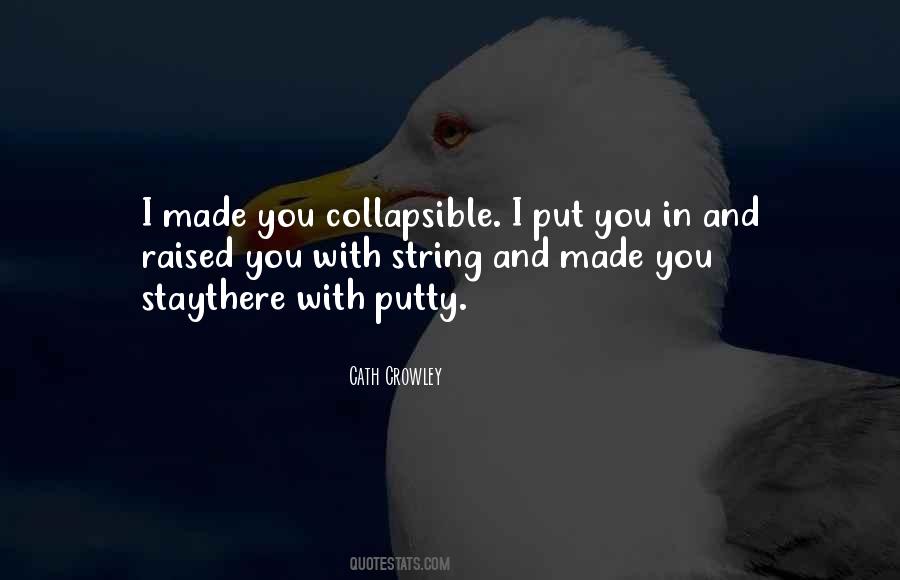 #43. The past is with me; the present is here. The future is unmapped and changeable. Ours for the imagining: spreading out before us. Sunlight filled, deep blue, and the darkness.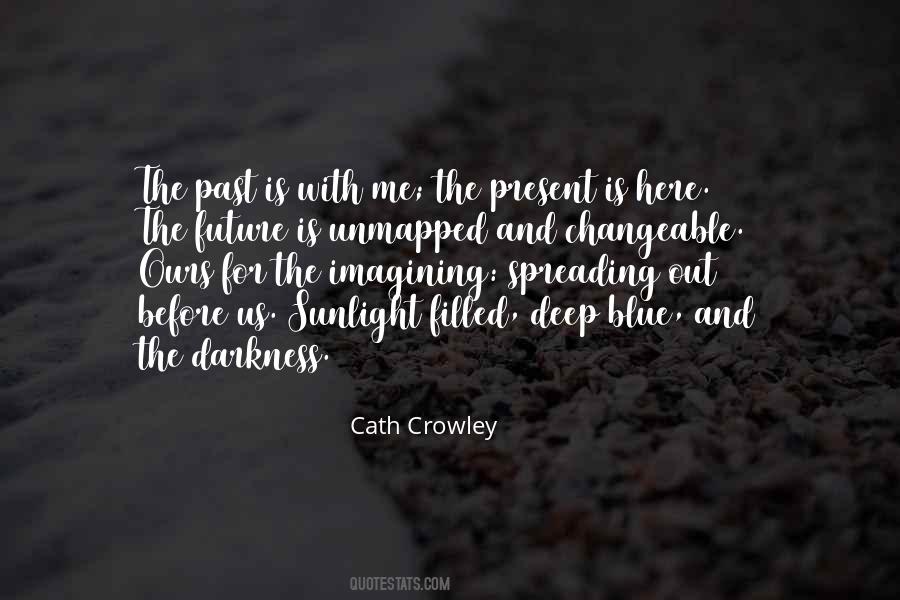 #44. The Gods are but names for the forces of Nature themselves.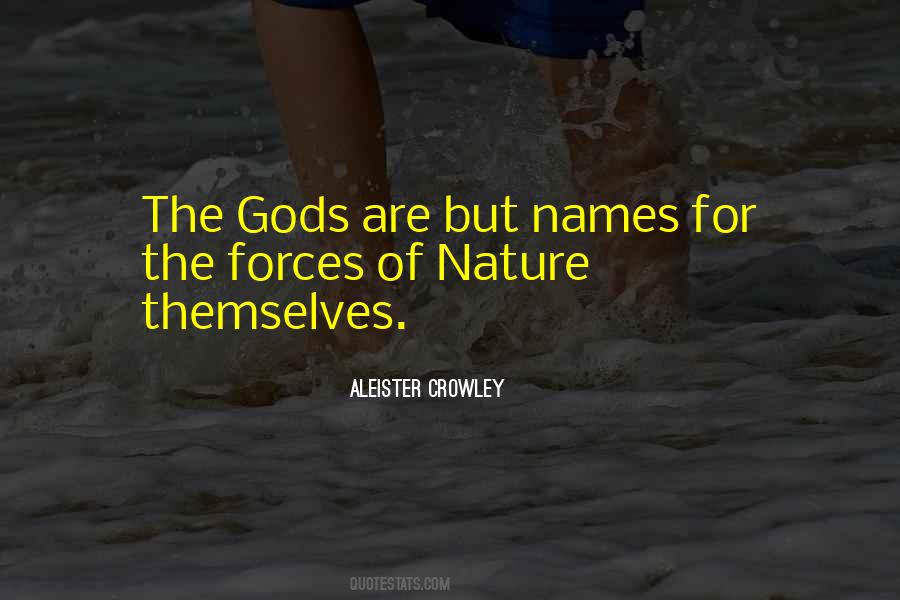 #45. The mystic's idea of deliberately stupefying and stultifying himself is an "abomination unto the Lord." This, by the way, does not conflict with the rules of Yoga. That kind of suppression is comparable to the restrictions in athletic training, or diet in sickness.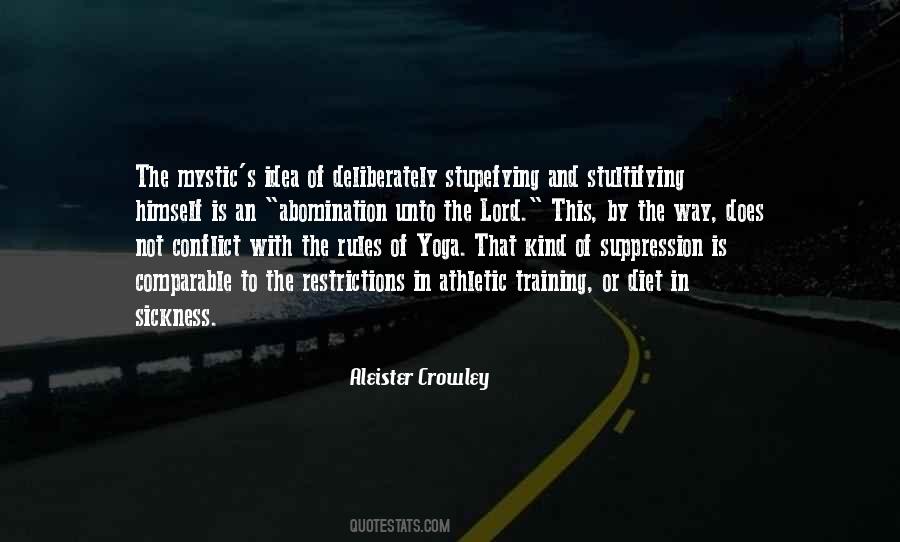 #46. You see a wile, you thwart. Am I right?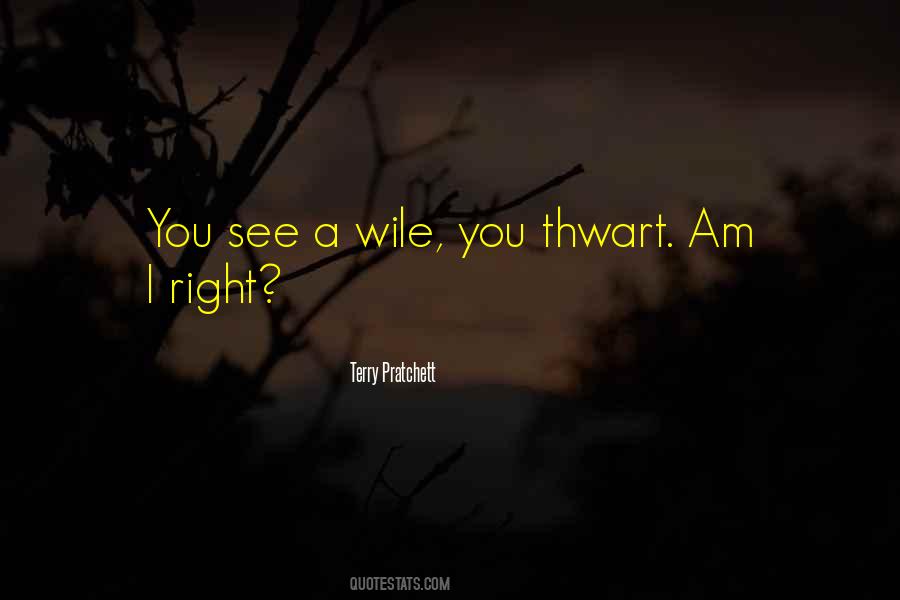 #47. The people who have really made history are the martyrs.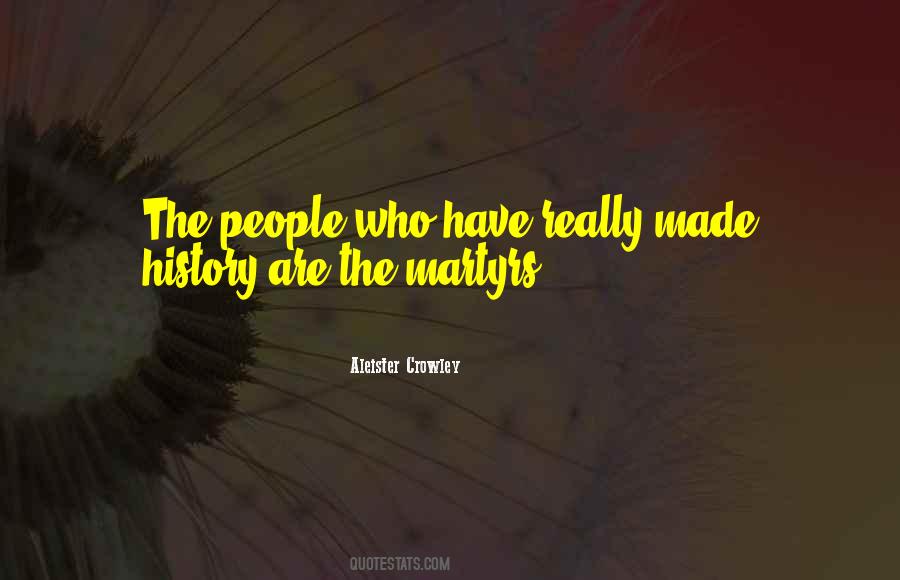 #48. Of course there are individual racists in America. Sadly that's true. And sadly that will always be true. It's true in this country, it will be true because it's human nature.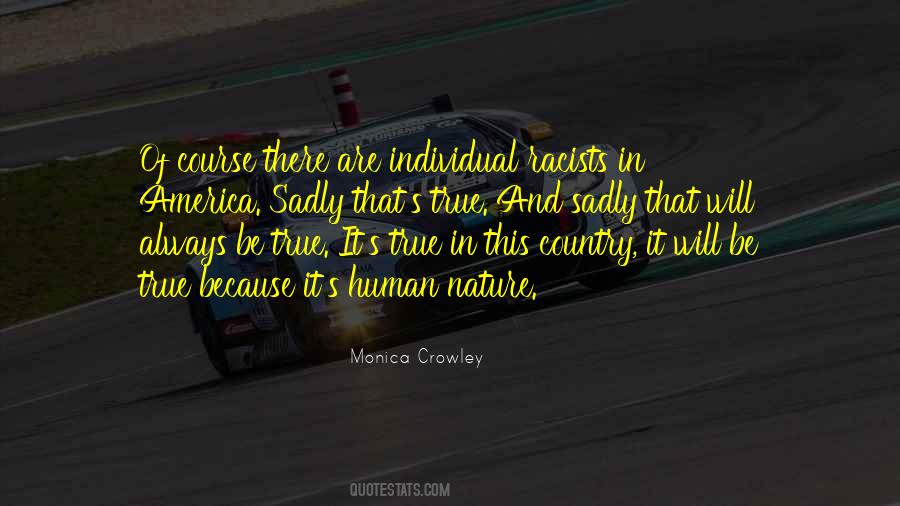 #49. Intolerance is evidence of impotence.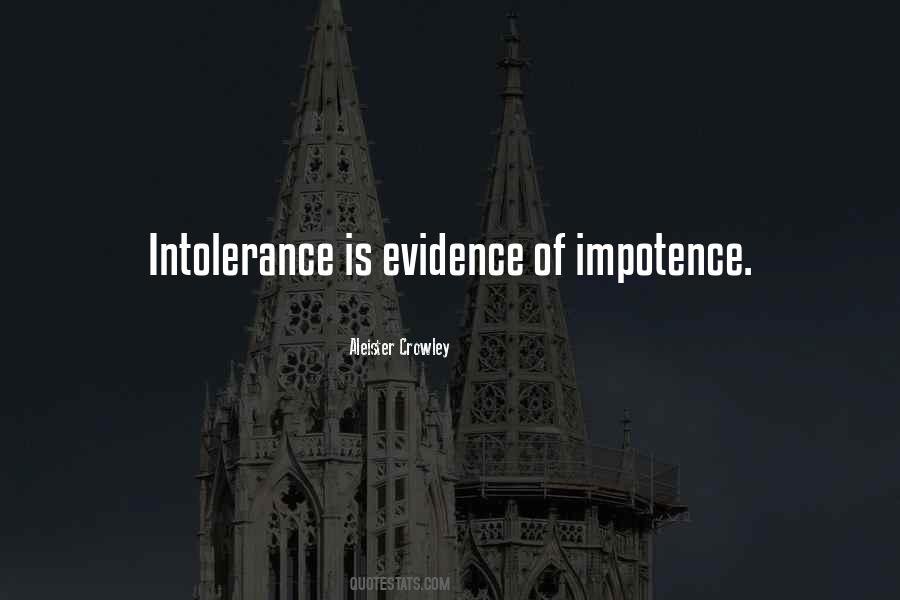 #50. A president is always cosseted by his staff.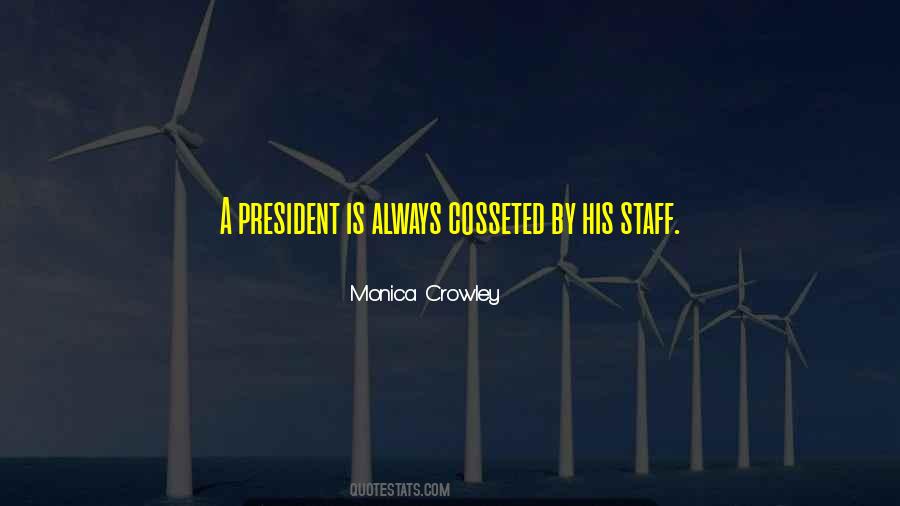 #51. Indubitably, magic is one of the subtlest and most difficult of the sciences and arts. There is more opportunity for errors of comprehension, judgment and practice than in any other branch of physics.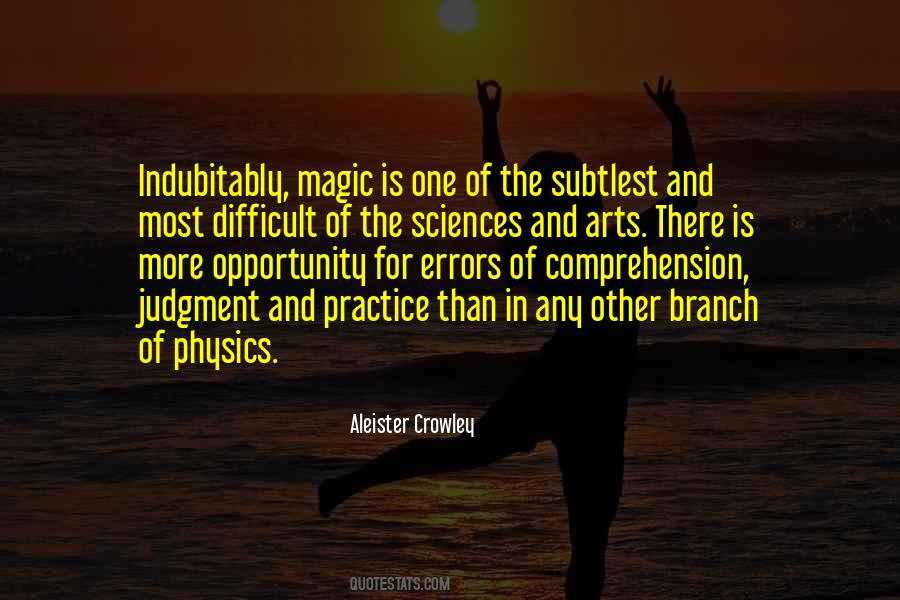 #52. To train the mind to move with the maximum speed and energy, with the utmost possible accuracy in the chosen direction, and with the minimum of disturbance or friction. That is Magick. To stop the mind altogether. That is Yoga.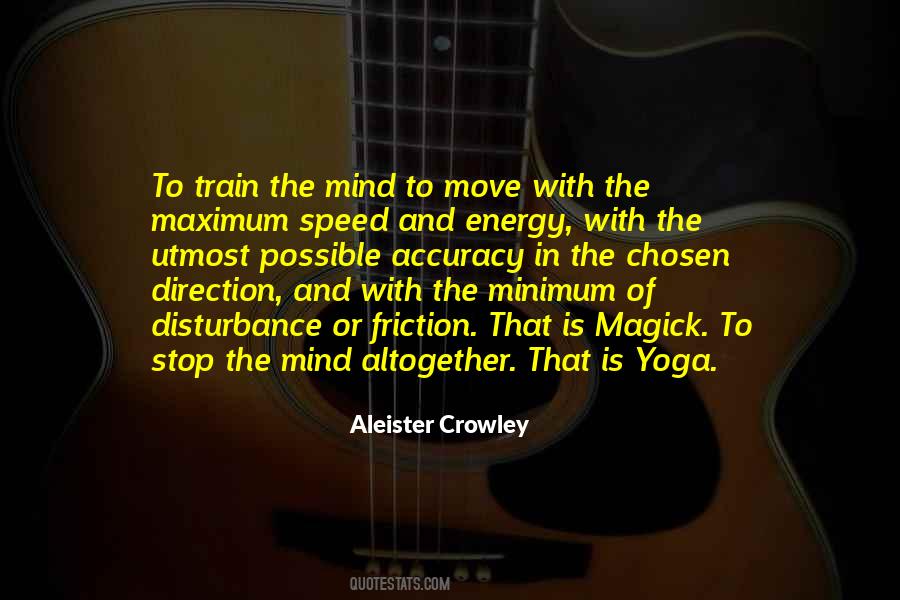 #53. For I am divided for love's sake, for the chance of union.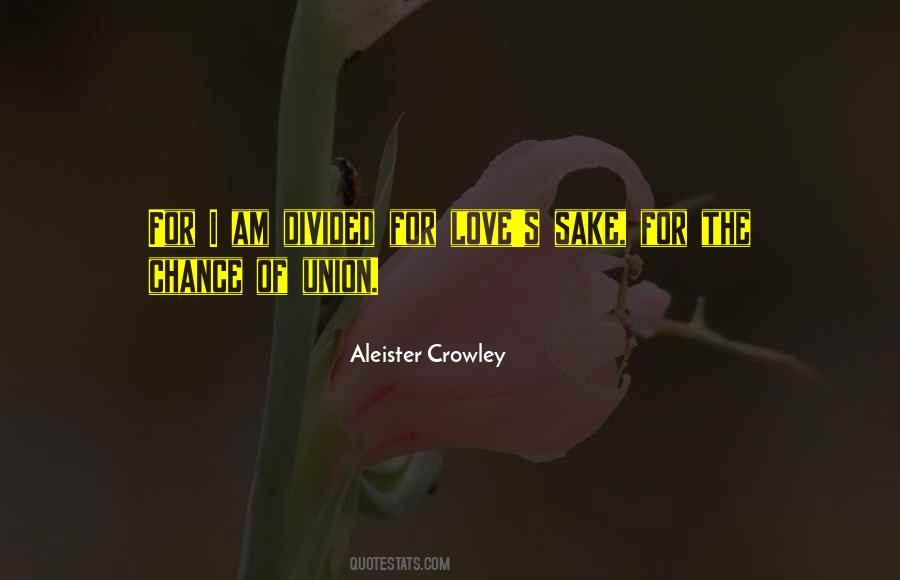 #54. It gives the guys confidence and self-belief. Two or three years ago I think we would have lost it. The confidence that we have, we can actually nail it.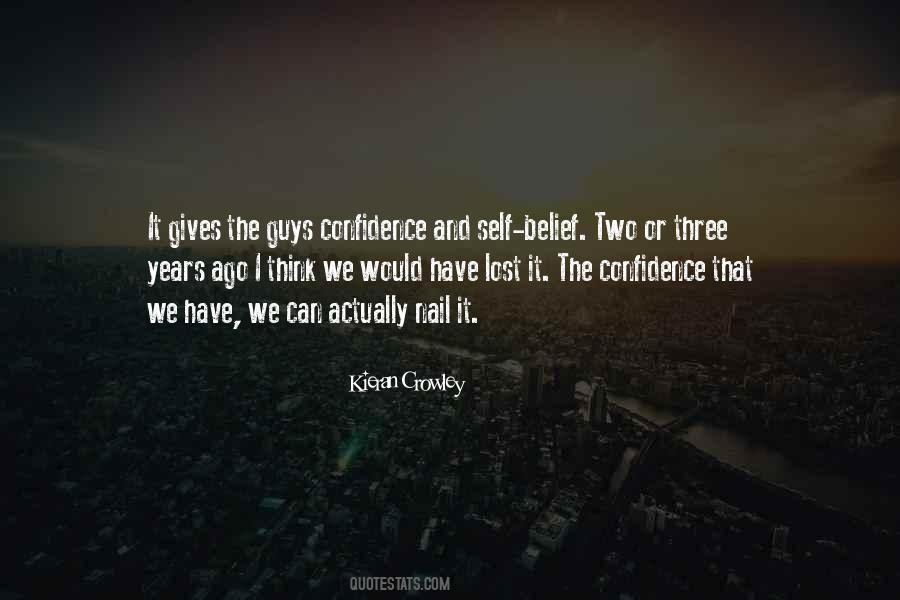 #55. Your idea of romance requires a corset and a time machine.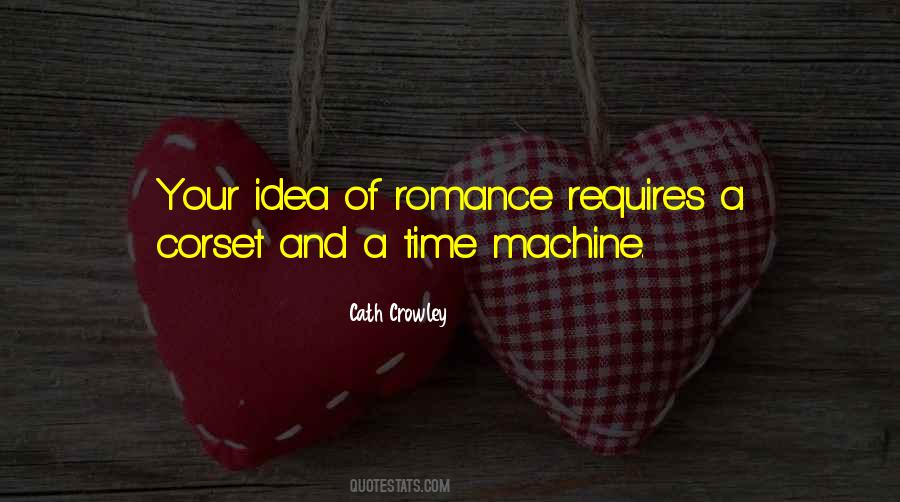 #56. He wavered suddenly, doubted doubts. He looked at his big beloved.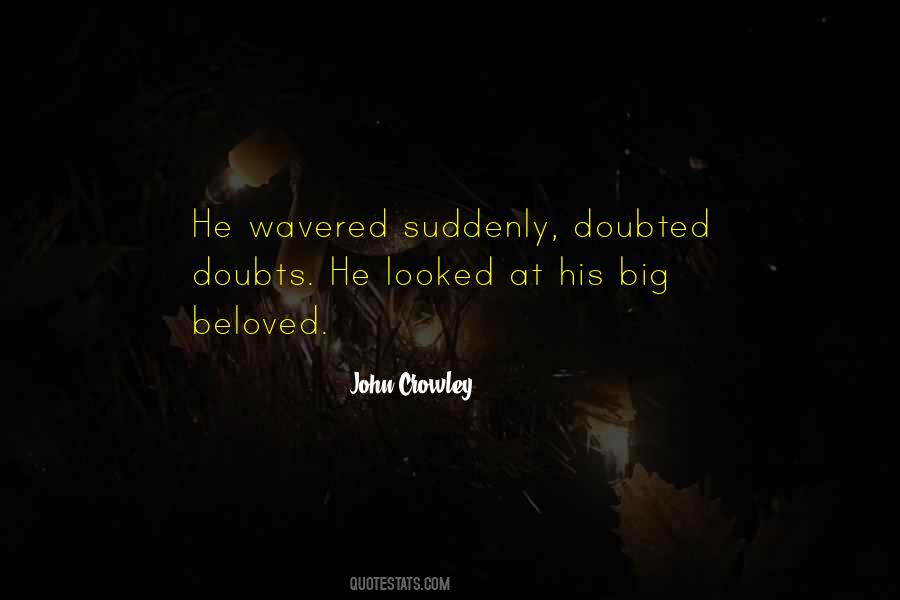 #57. I do not want to father a flock, to be the fetish of fools and fanatics or the founder of a faith whose followers are content to echo my opinions. I want each man to cut his own way through the jungle.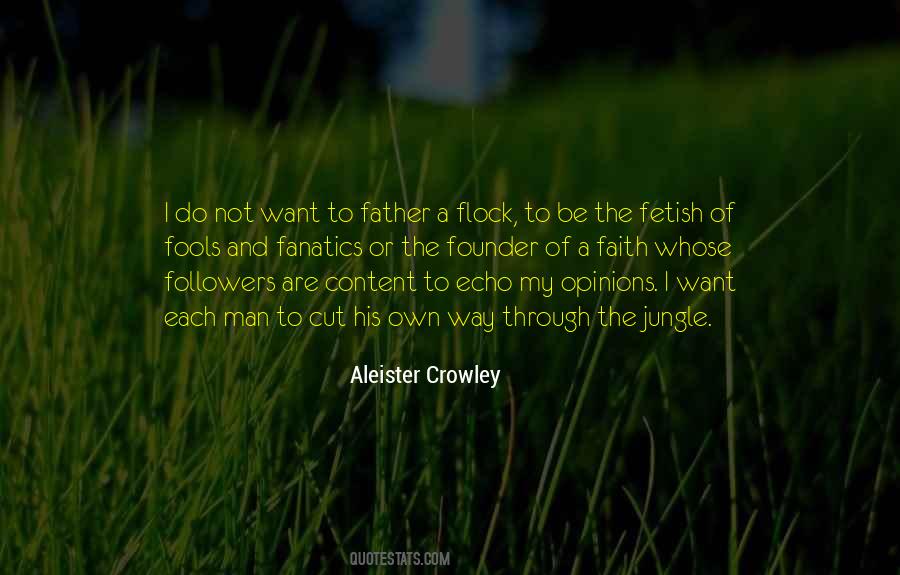 #58. Art like that doesn't need words. That painting tells you something by pulling you into it and pushing you out and you know what it's saying without words being spoken.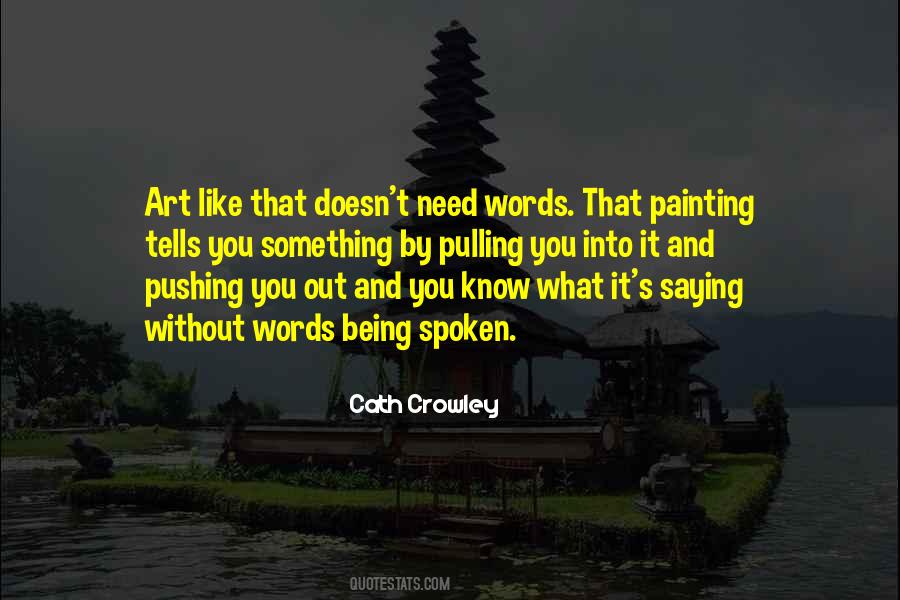 #59. Love is a myth.'
'Love is a myth,' Grandfather Trout said. 'Like summer.'
'What?'
'In winter,'Grandfather Trout said, 'summer is a myth. A report, a rumor. Not to be believed in. Get it? Love is a myth. So is summer.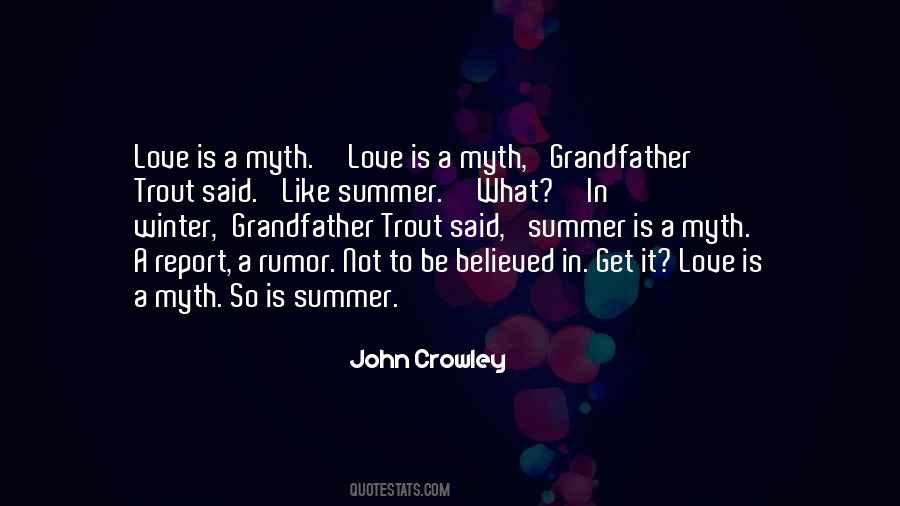 #60. American presidential leadership never goes out of style.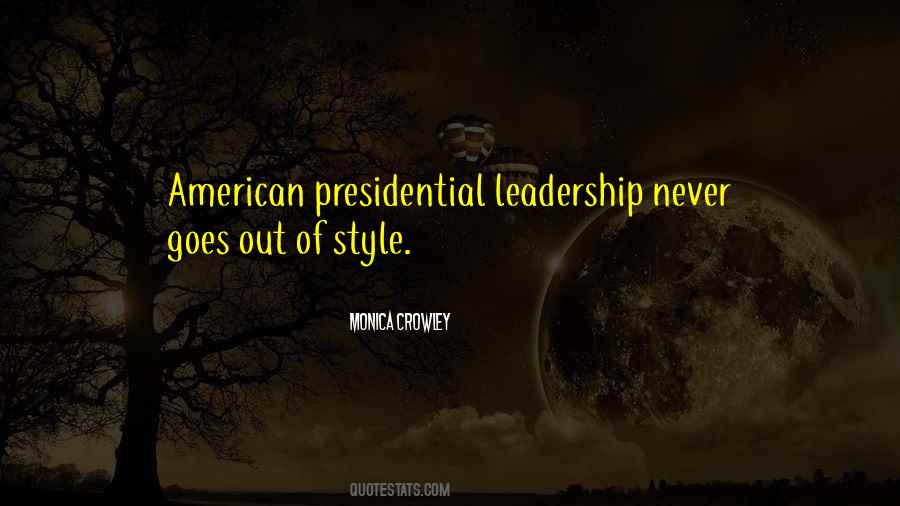 #61. The few love affairs which had come my way had been rather silly and sordid. They had not revealed the possibilities of love; in fact I had thought it a somewhat overrated pleasure, a brief and brutal blindness with boredom and disgust hard on its heels.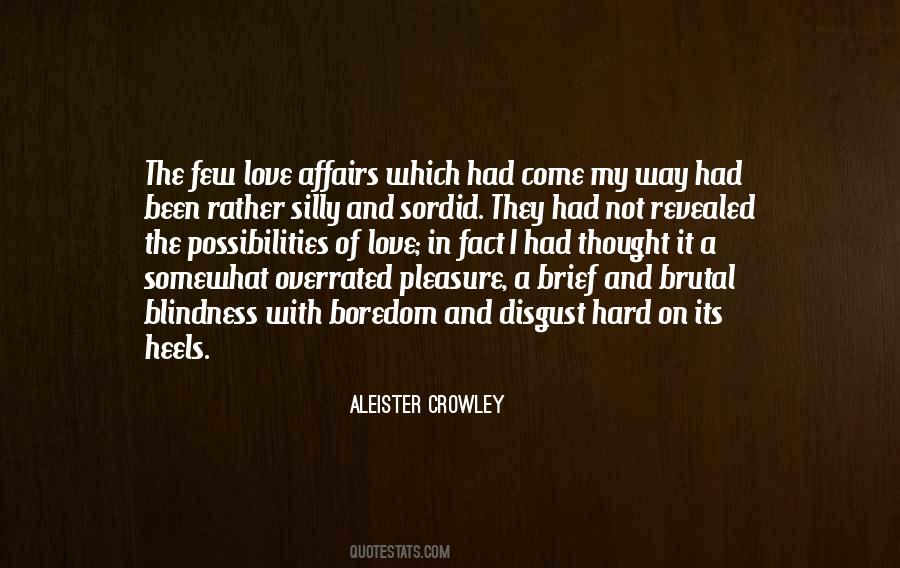 #62. I could be listening to Painted Red weave the stories of the saints in her rich roomy voice, and beginning to see how all those stories were in some way one story: a simple story about being alive, and being a man; a story that, simple as it was, couldn't itself be told.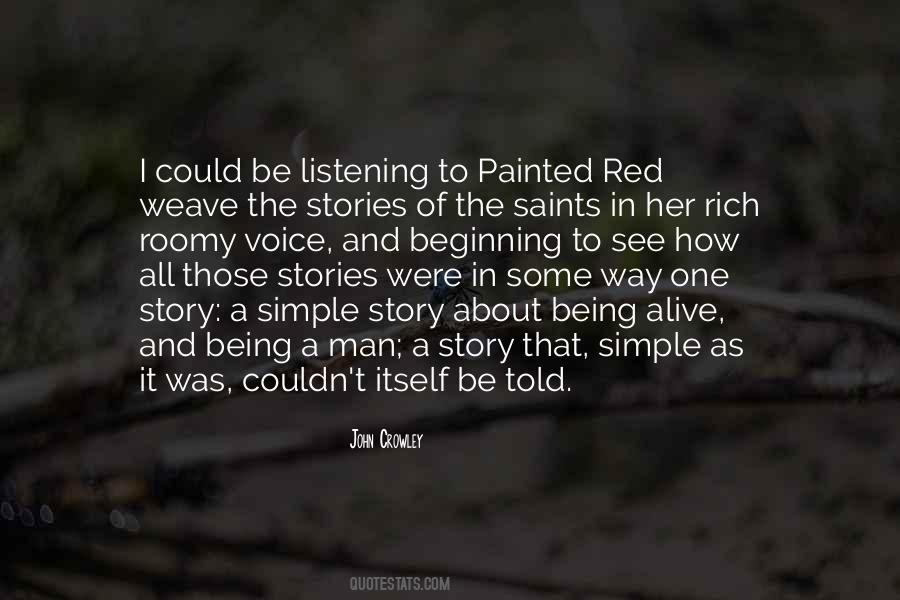 #63. Leftism in all its forms must be halted and turned back resoundingly.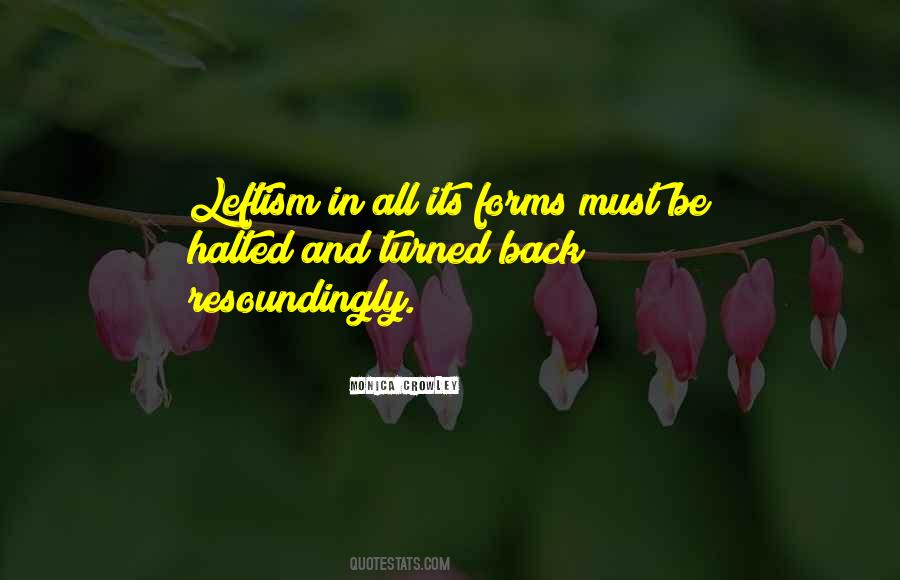 #64. You know who Mr. Darcy is?"
"I exist, therefore I know who Mr. Darcy is.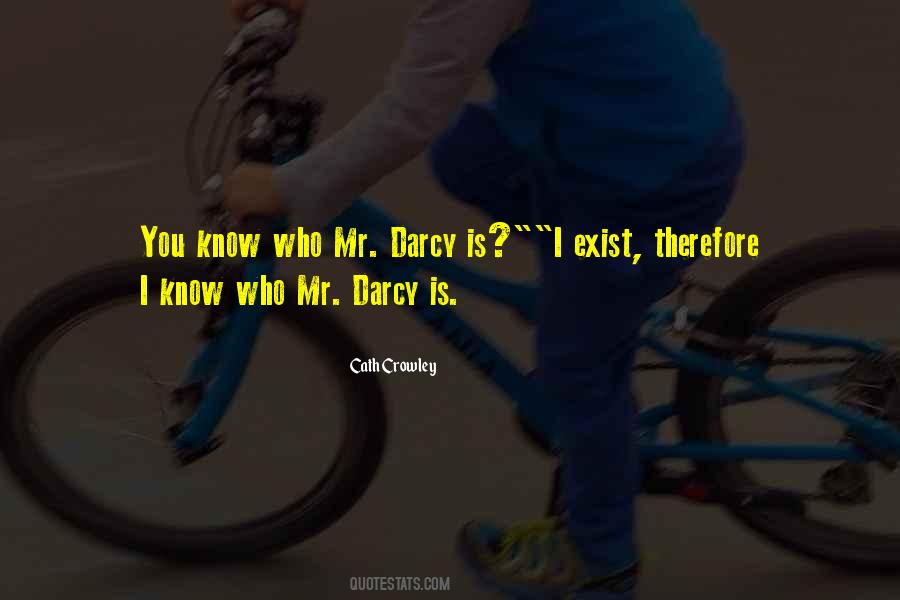 #65. I used to snowboard 30 days a year. Now it's down to eight.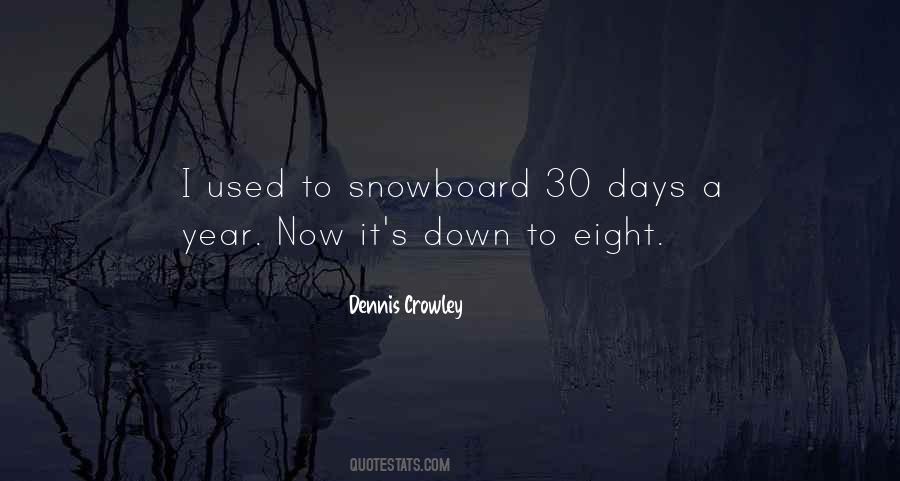 #66. Acts which are essentially dishonourable must not be done; they would be justified only by calm contemplation of their correctness in abstract cases.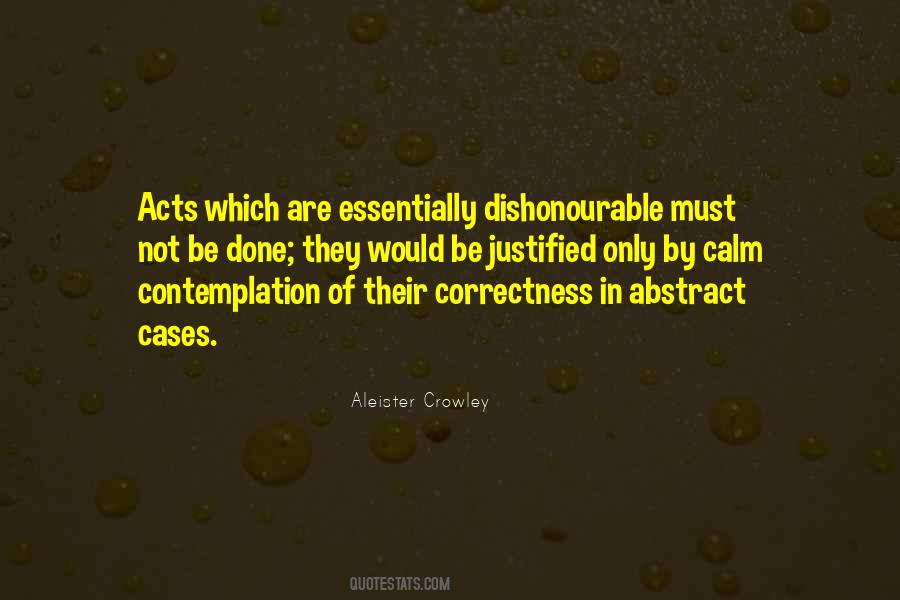 #67. Reaming's the only way to get you anywhere.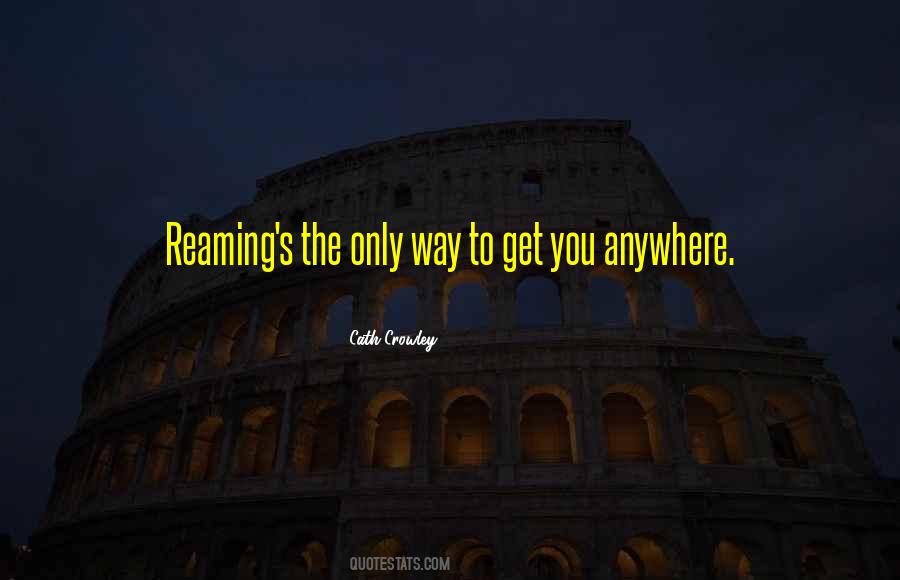 #68. I've known Dave so long that I can tell what he's going to do before he does it. I don't want to meet the person who can predict what Luke's about to do; they'd have to be crazier than him.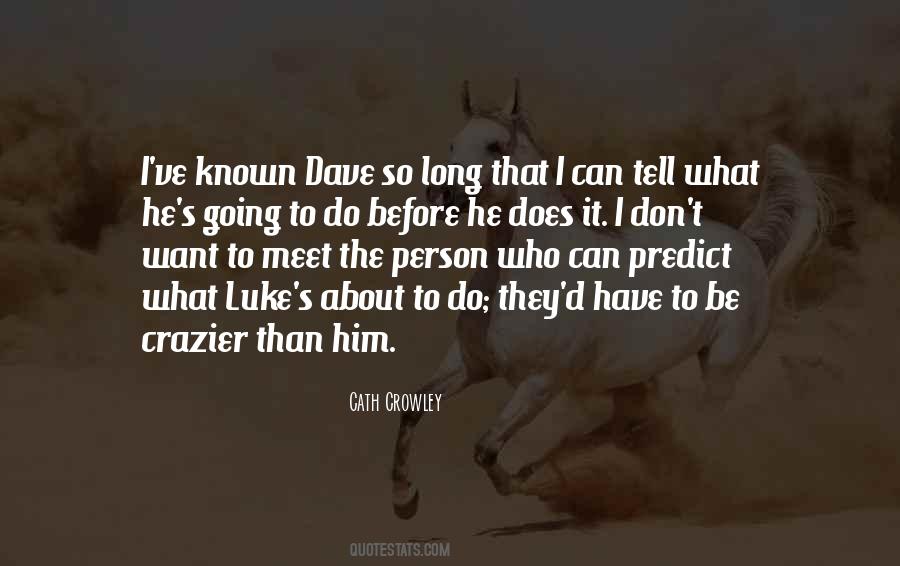 #69. Must not understanding lie open unto wisdom as the pyramids lie open to the stars? (6:2)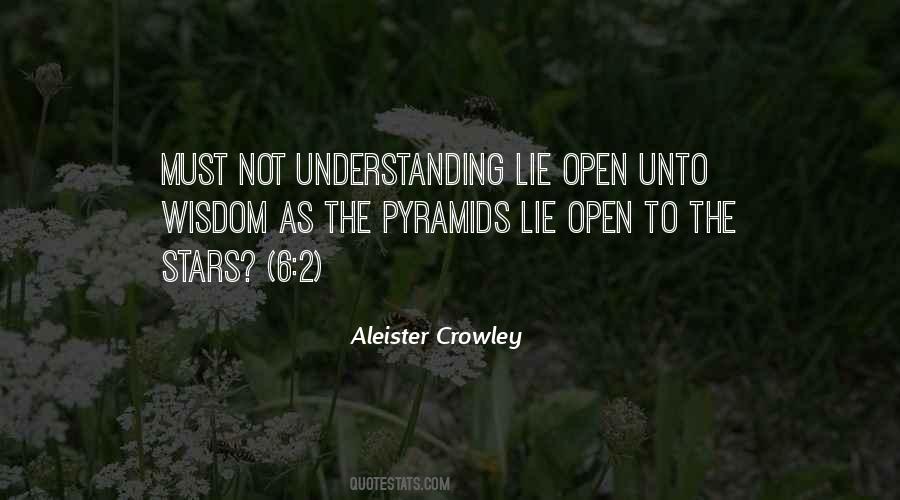 #70. I know what irony is.'
'Okay, Alanis.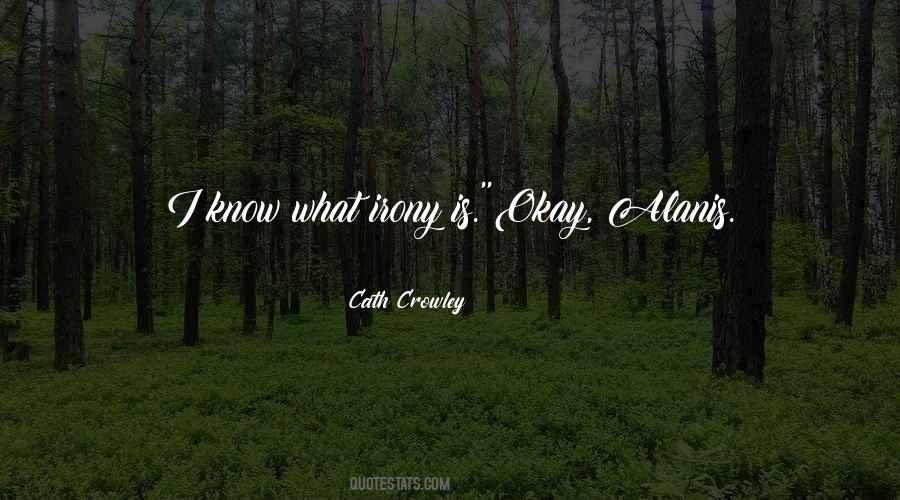 #71. The sin which is unpardonable is knowingly and wilfully to reject truth, to fear knowledge lest that knowledge pander not to thy prejudices.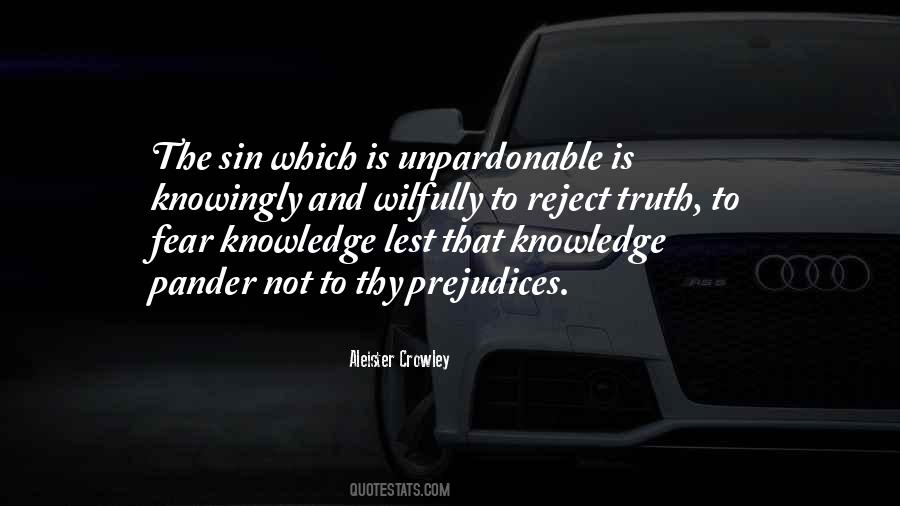 #72. It was about friendship, and pink vans, and doing the wrong thing, but still finding redemption in the end.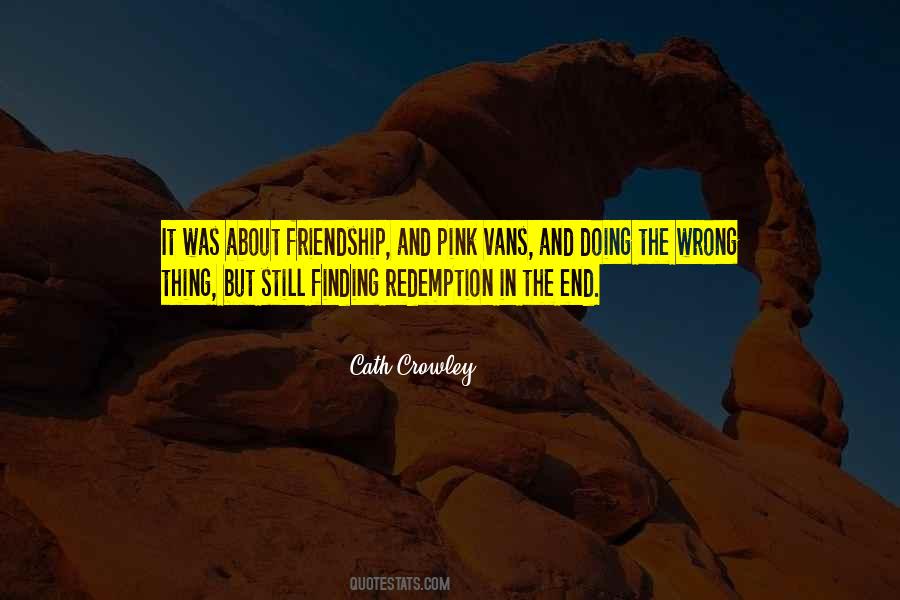 #73. Don't talk for five minutes, there's a good chap! I've a strange feeling come over me
almost as if I were going to think!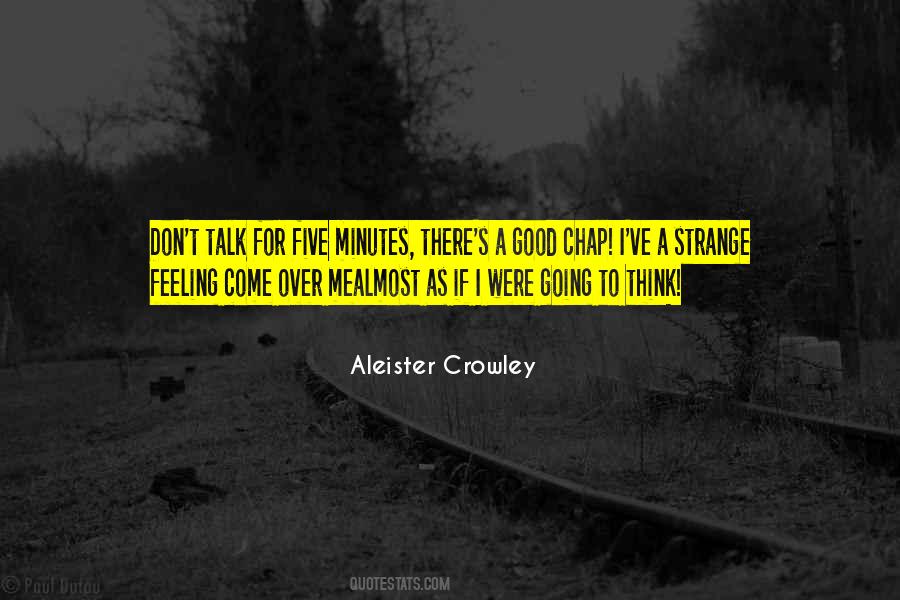 #74. This is the problem,' she says.
'With us?'
'With everything. No one's saying what they want.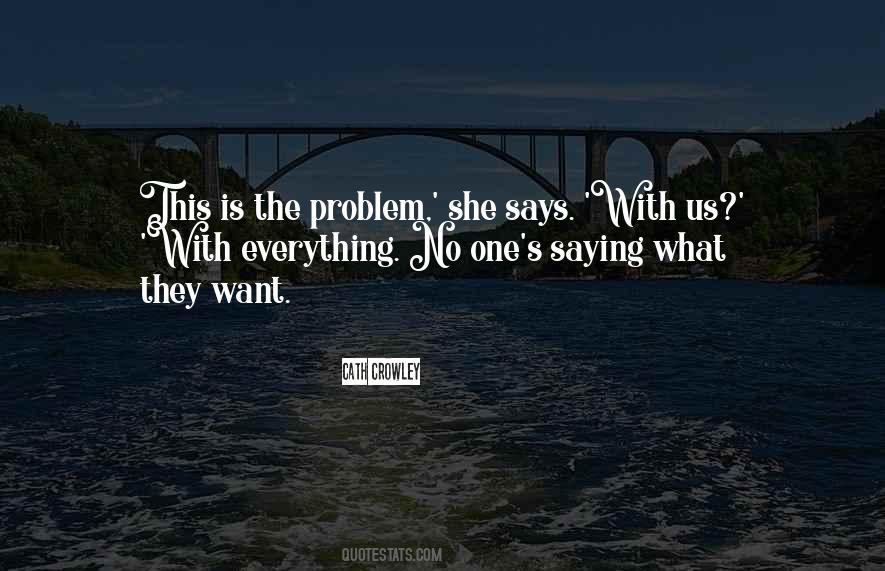 #75. When she shines we all bask in her happiness, but when the thunderstorms come in, let me warn you, find a faraway hiding hole. Dorothy Broadbelt, lady in waiting to Queen Elizabeth 1.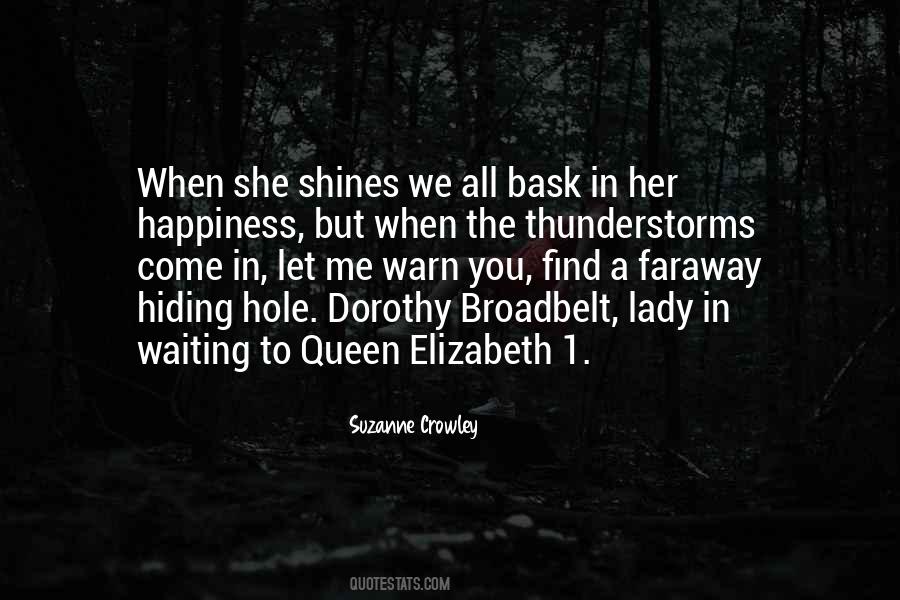 #76. If you treat glass right, it doesn't crack. If you know the properties, you can make things; the color of dusk and night and love. But you can't control people like that and I really, really wish you could. I want the world to be glass.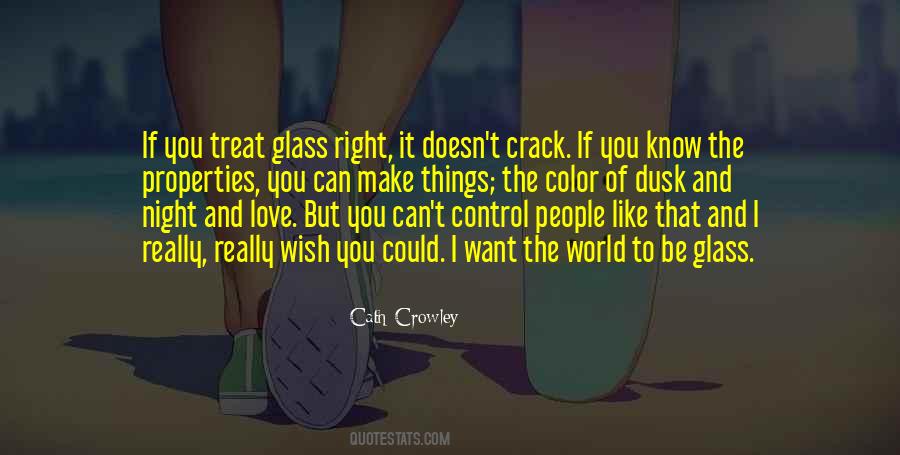 #77. You don't have to love someone to have sex with them.'
'I know that,' I say, trying to act like I'm not embarrassed for thinking love and sex are the same thing. I know they're not but I want them to be close enough to at least brush each other as they pass.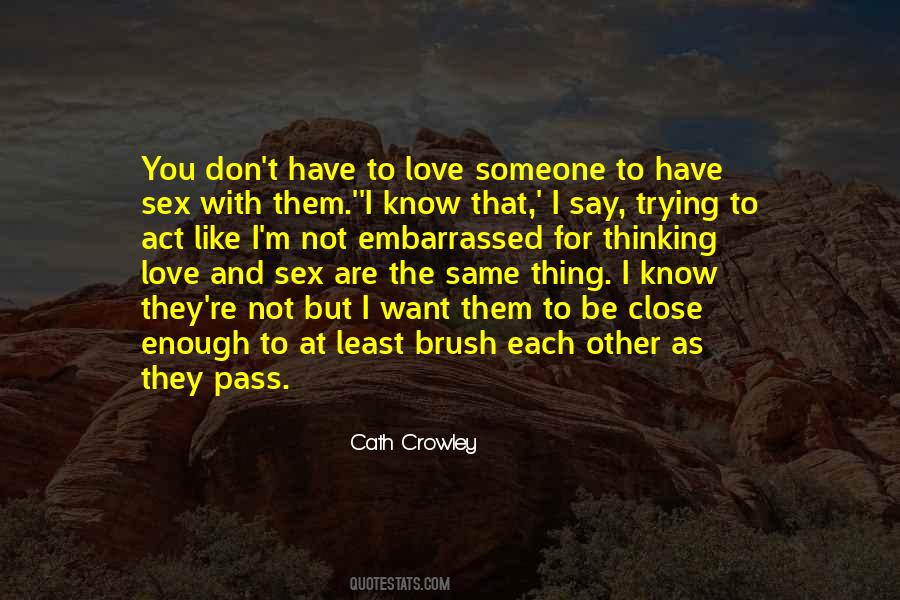 #78. You threw eggs at her head. Odds are she's dumping you anyway.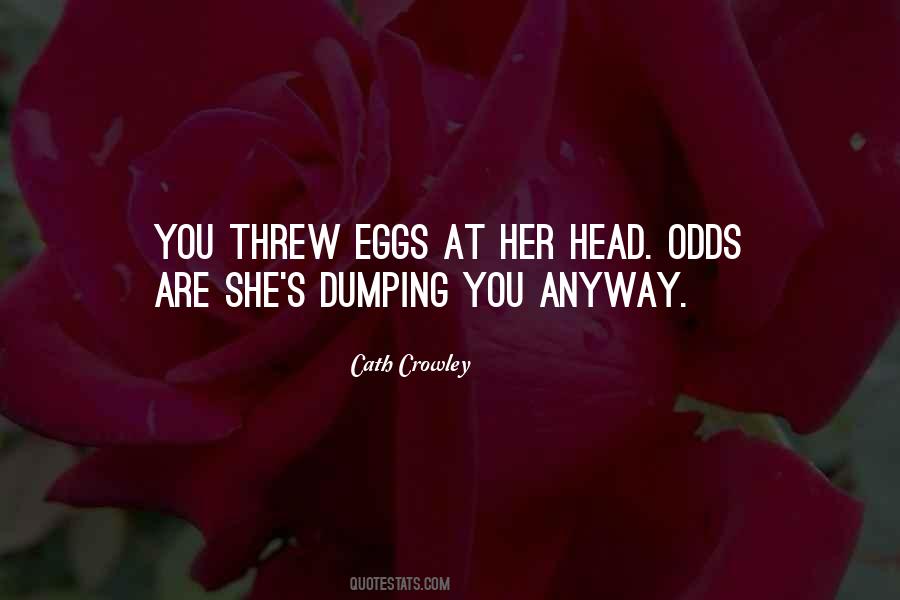 #79. The 'lords of the earth' are those who are doing their Will. It does not necessarily mean people with coronets and automobiles; there are plenty of such people who are the most sorrowful slaves in the world. The sole test of one's lordship is to know what one's true Will is, and to do it.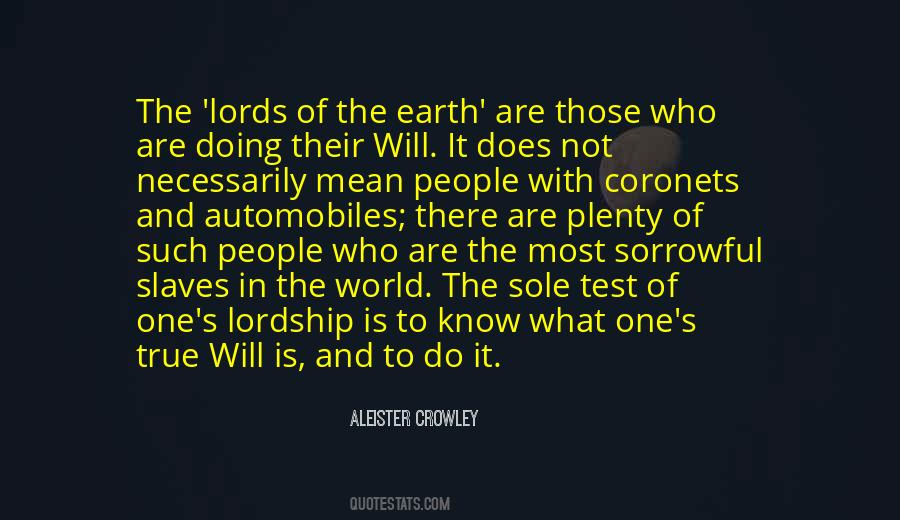 #80. To me a book is a message from the gods to mankind; or, if not, should never be published at all.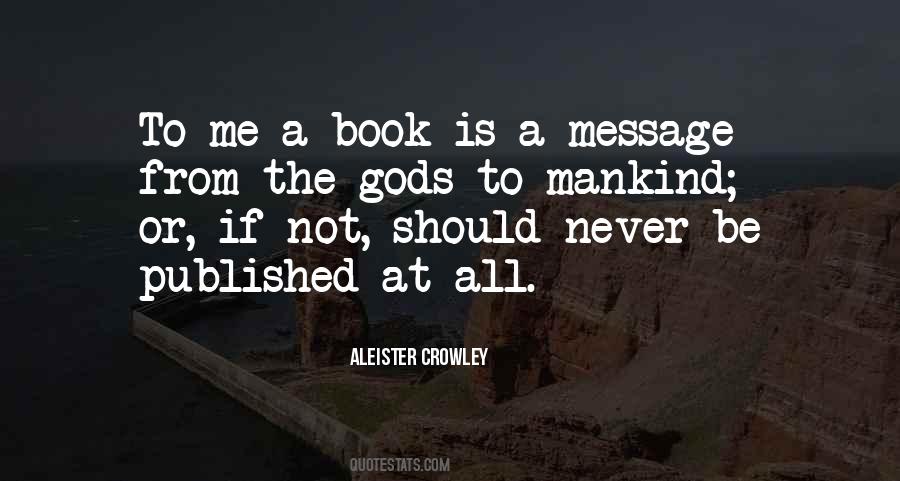 #81. Morality can muddle mystical understanding and virtue is only necessary in so far as it favours success. All wisdom must be encompassed in order to achieve enlightenment.
#82. I was asked to memorise what I did not understand; and, my memory being so good, it refused to be insulted in that manner.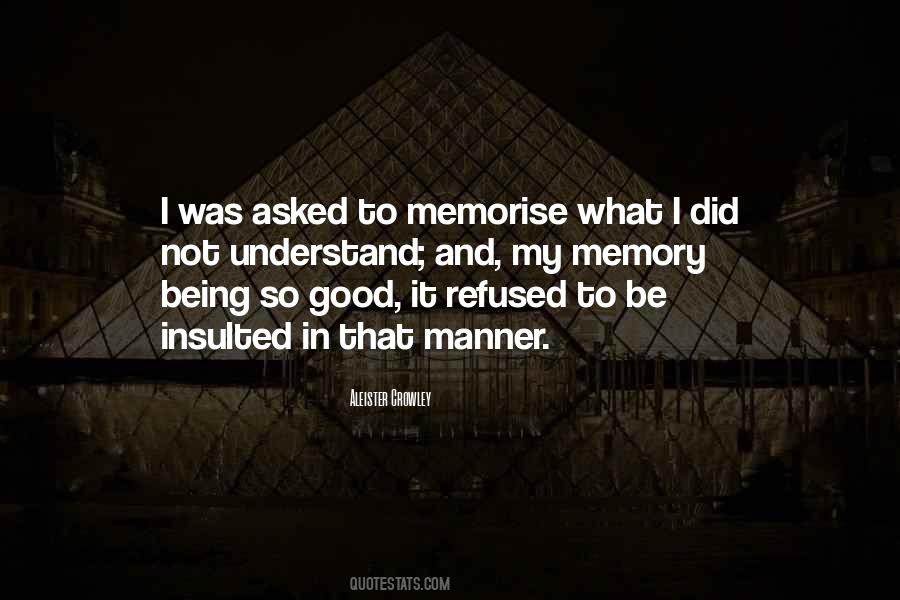 #83. Some men are born sodomites, some achieve sodomy, and some have sodomy thrust upon them ...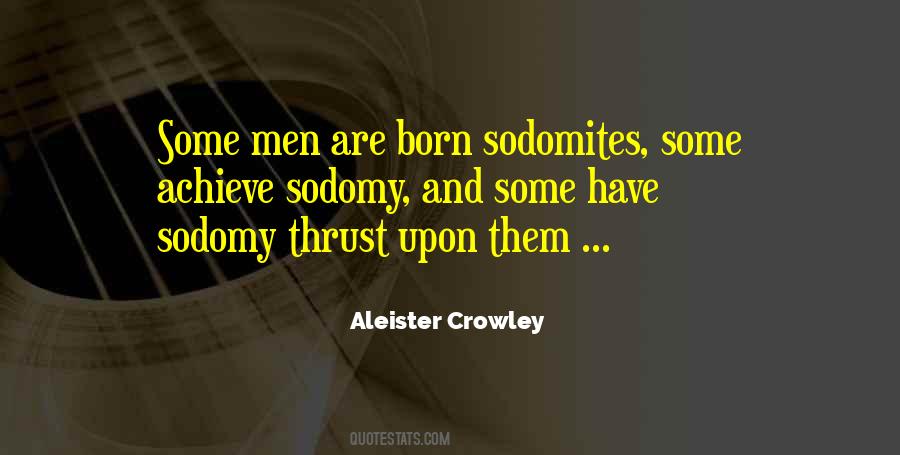 #84. Not once since becoming president has Mr. Obama linked terror aimed at the United States with Islam.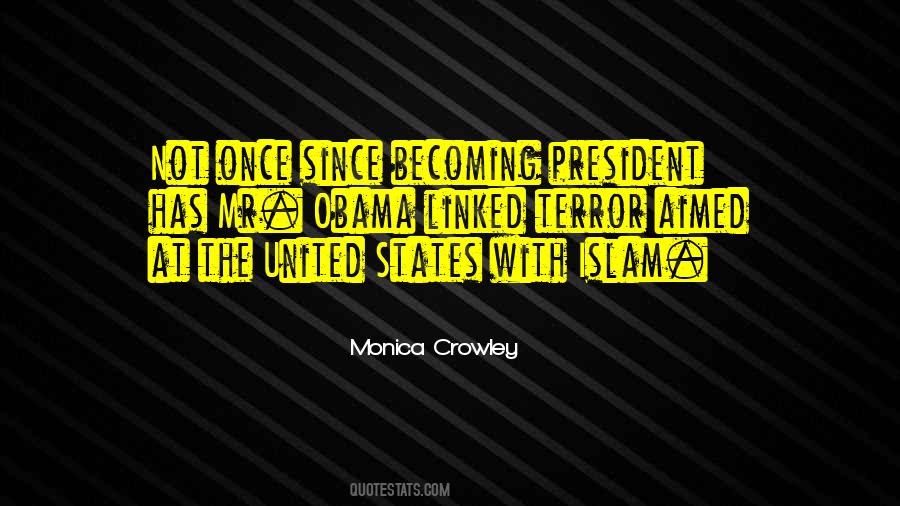 #85. They don't wait for something to happen. They wait to happen to something.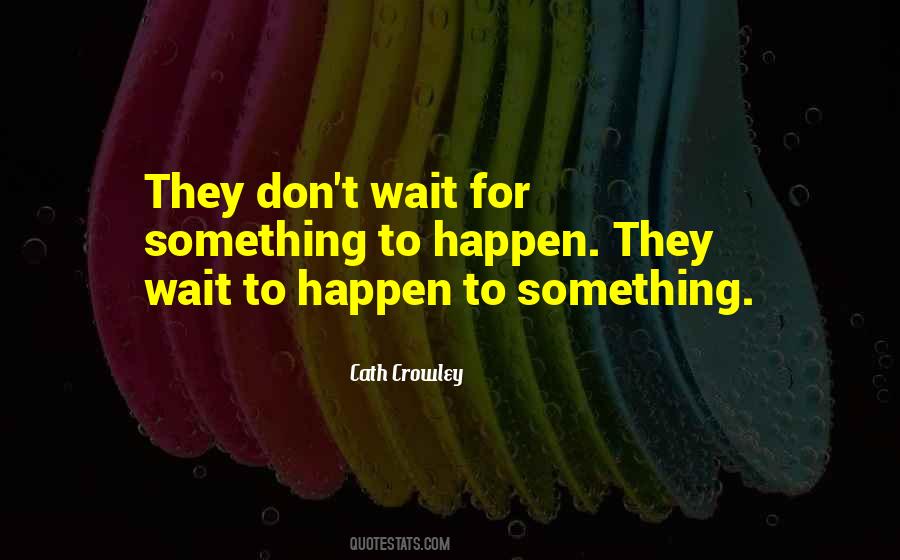 #86. Their false compassion is called compassion and their false understanding is called understanding, for this is their most potent spell.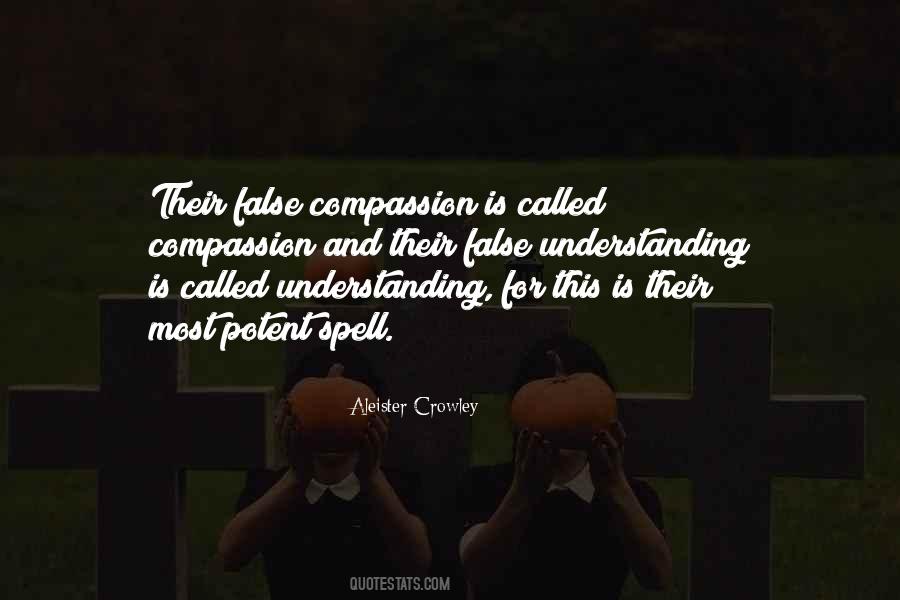 #87. What we're starting to see is that the best apps tend to be the simplest, the easiest to use and the fastest to use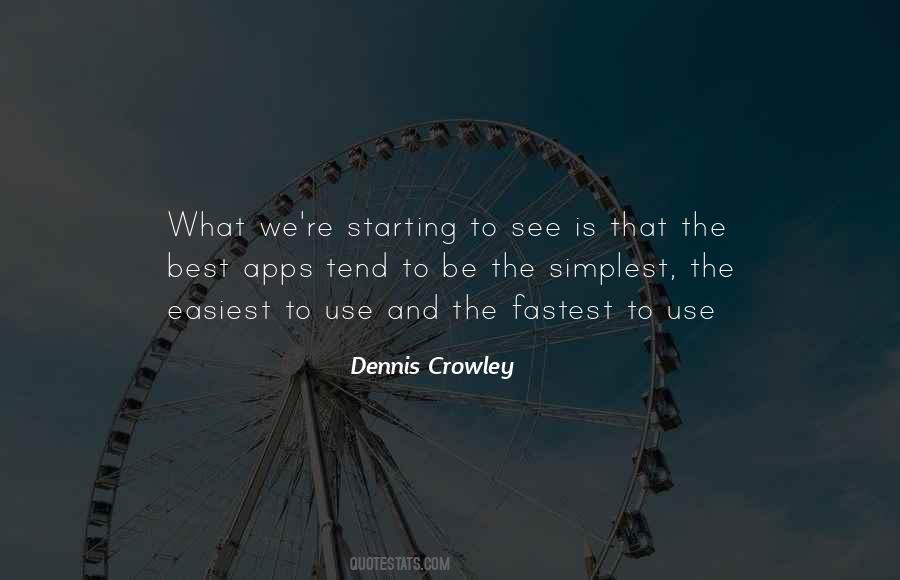 #88. Did you forget to evolve?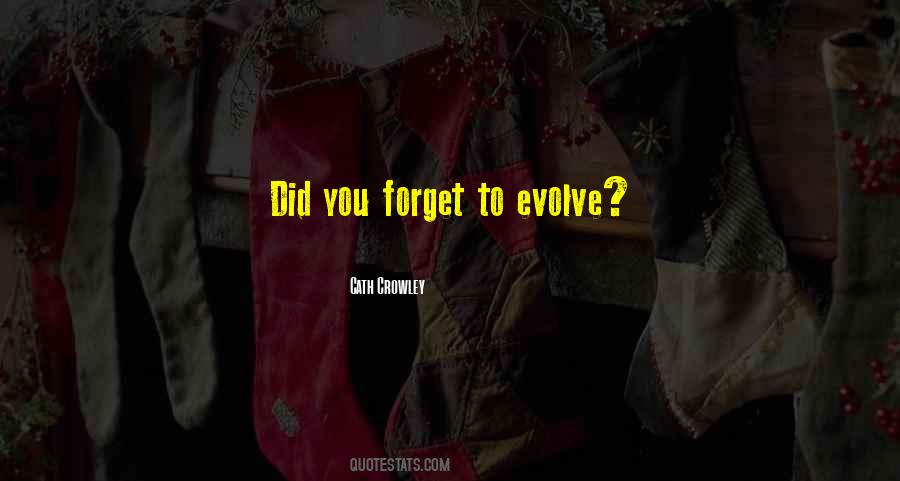 #89. I'm eclectic,' she said to the HDs once and I could see them trying to work out where she plugged in.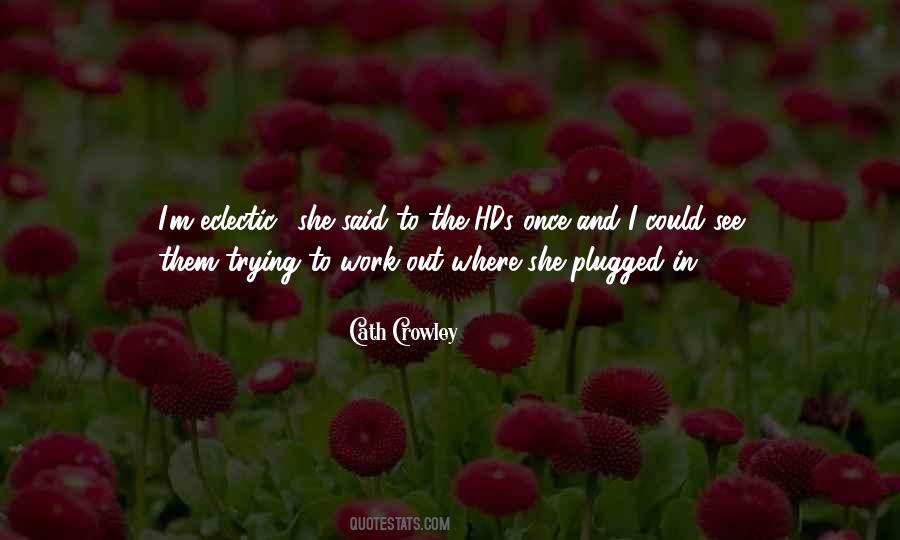 #90. Were you in love with Emma?" I ask.
"I was hard-core obsessed," he says without thinking about it. "Not in love."
"What's the difference?"
He's about to throw a stone at ta yard light but stops. "Prison," he says, and puts the stone in his pocket.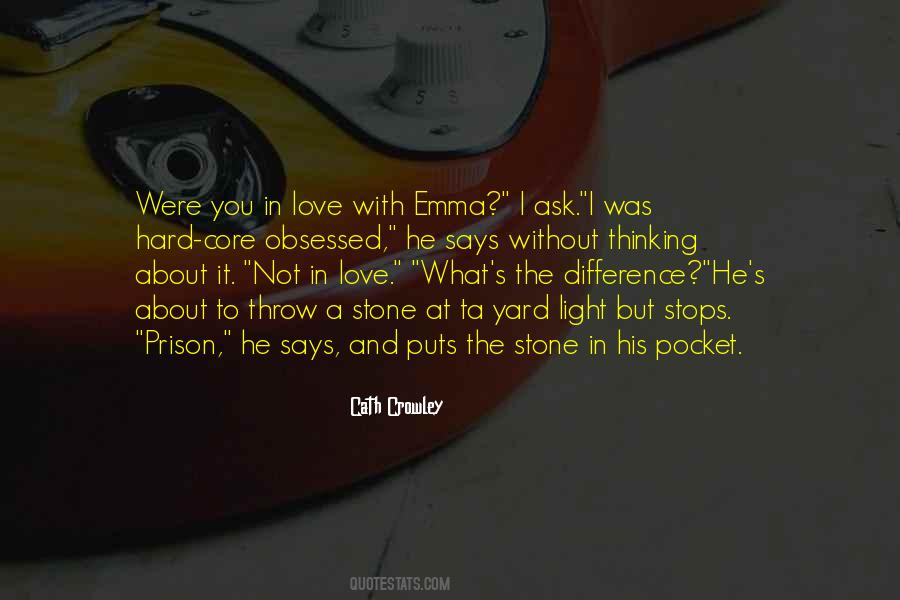 #91. My dad was a magician too. Got in his car and disappeared.
#92. We need to reform the health code so that people are incentivized to buy their own health insurance rather than have to get it through an employer.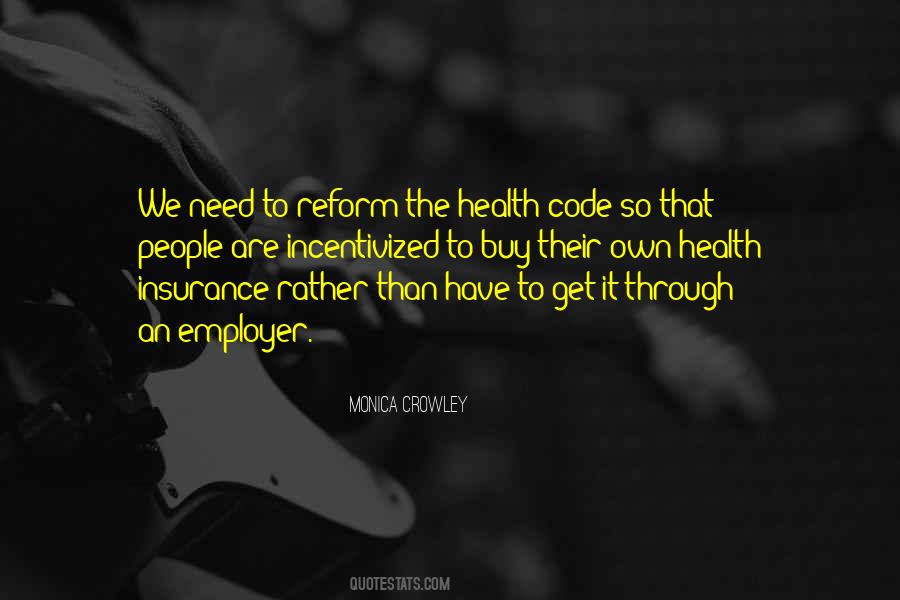 #93. Michelle Obama is a major asset for the president.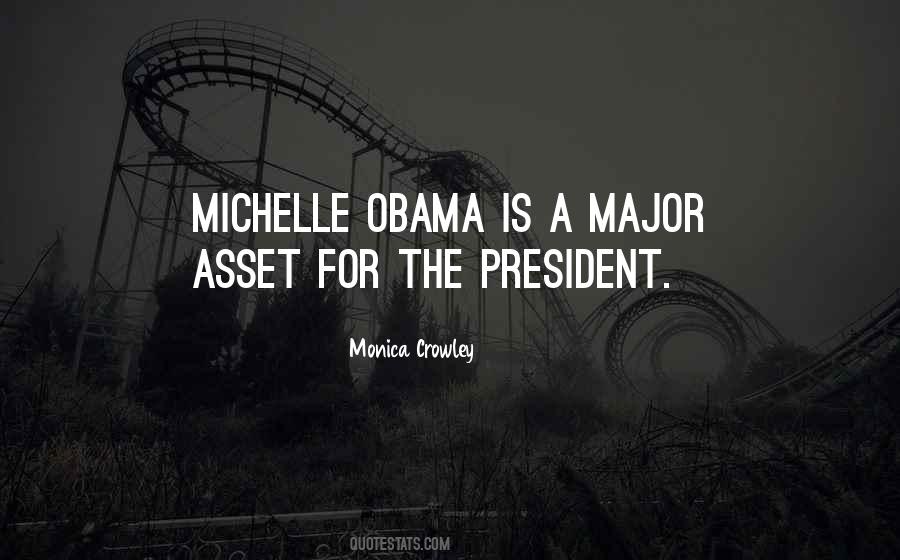 #94. I think she likes post-apocalyptic fiction so much because she's genuinely happy at the thought that the world might end.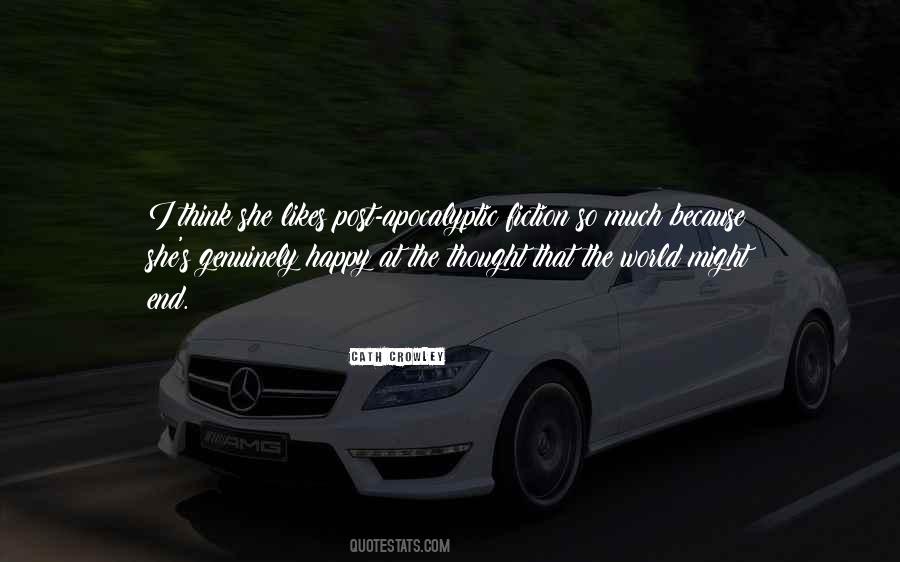 #95. If there's something you want to build, but the tech isn't there yet, just find the closest possible way to make it happen.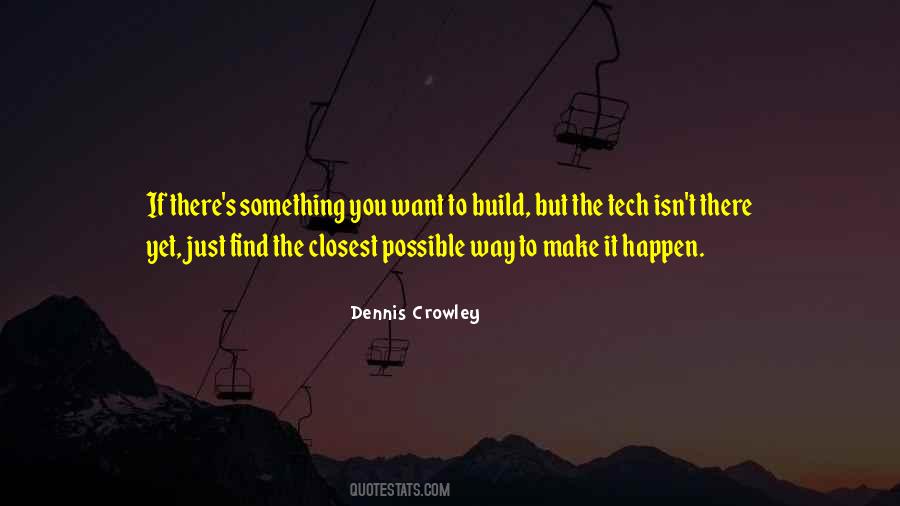 #96. Asking's the easy bit. Then there's everything that comes after.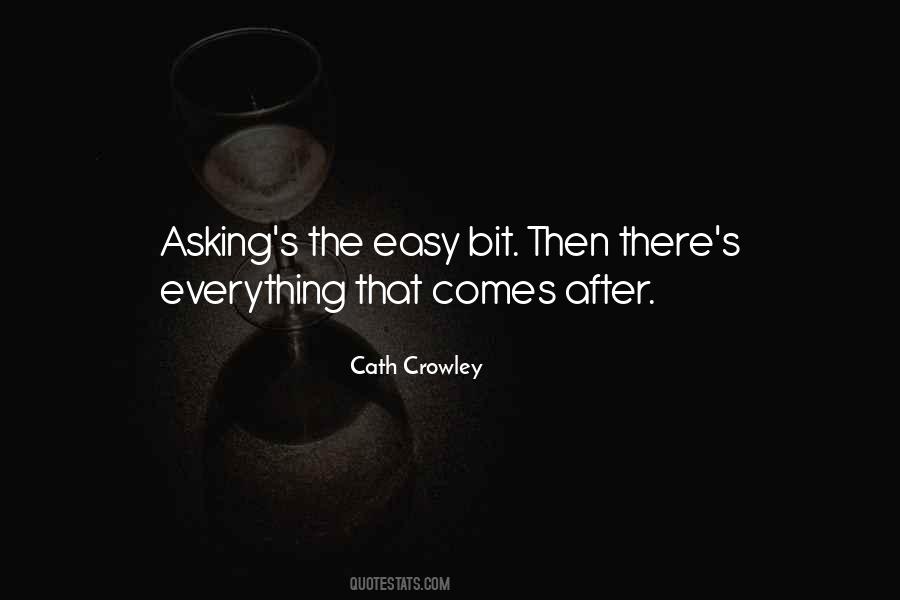 #97. Around 1974, I graduated into the occult, and spent a sold six or seven years immersed in the Kabala and the Chaldean, Celtic, and Druidic traditions I also became fascinated with Aleister Crowley, the nineteenth-century magician who shared these beliefs.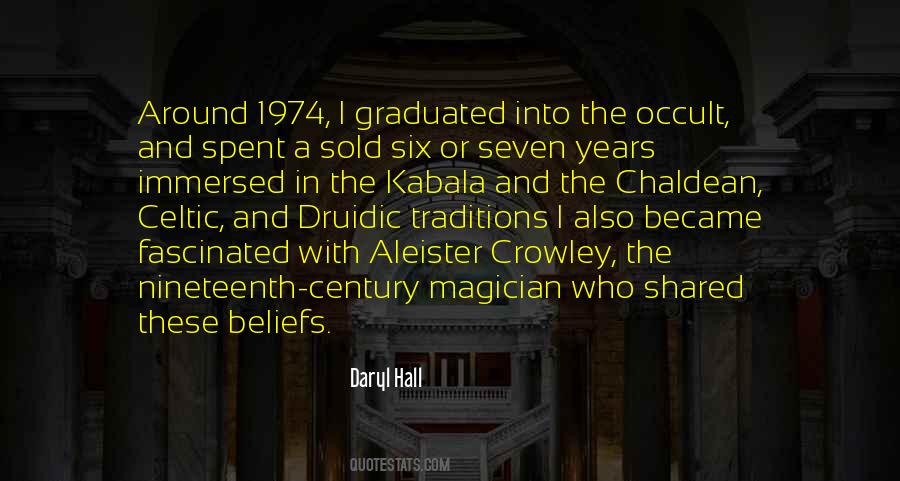 #98. I come out of the bathroom and the first thing I see is Ed. Okay, it was a long shot, but I was half hoping he would cease to exist while we were gone.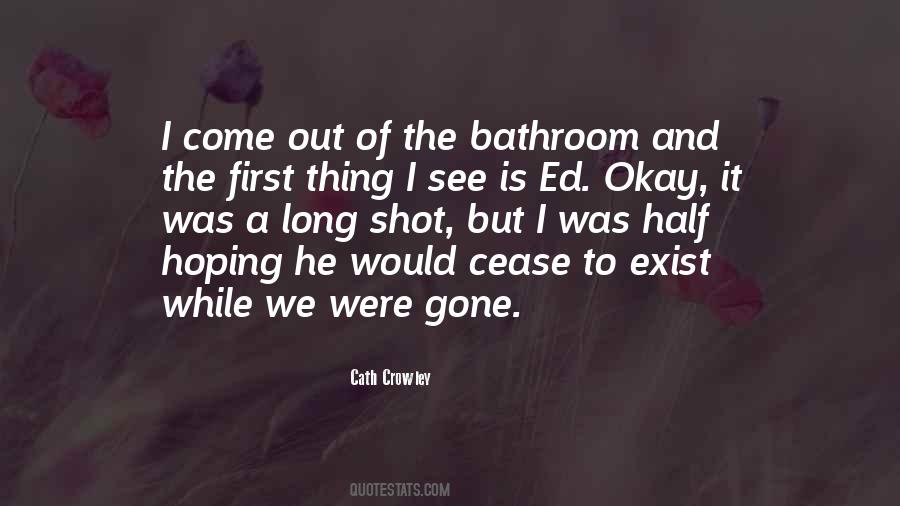 #99. The ultimate objective of such modern mystery school rituals as the Babalon Working of Parsons, and the Alamantra Working of Crowley, was to produce the age of the Antichrist, also called the Aeon of Horus.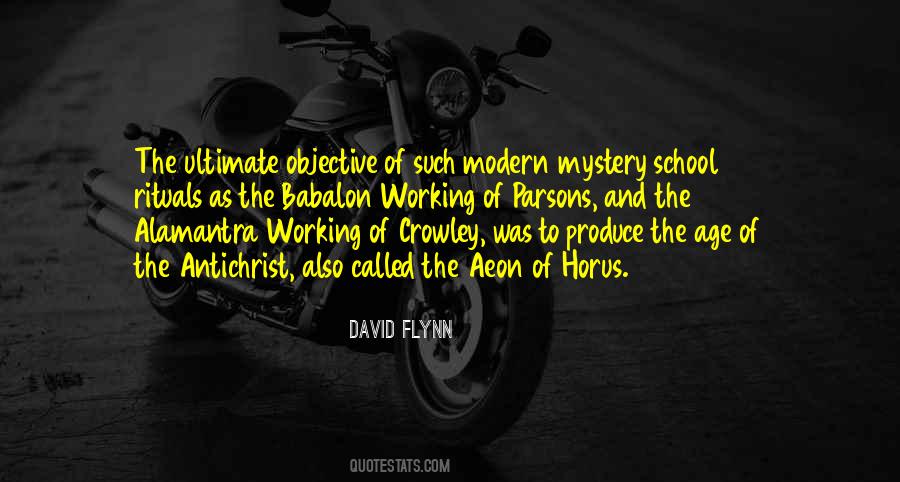 #100. I was born in the Midwest, where 'salad' was cherry Jell-O with bananas in it. Now children are more aware of healthy foods.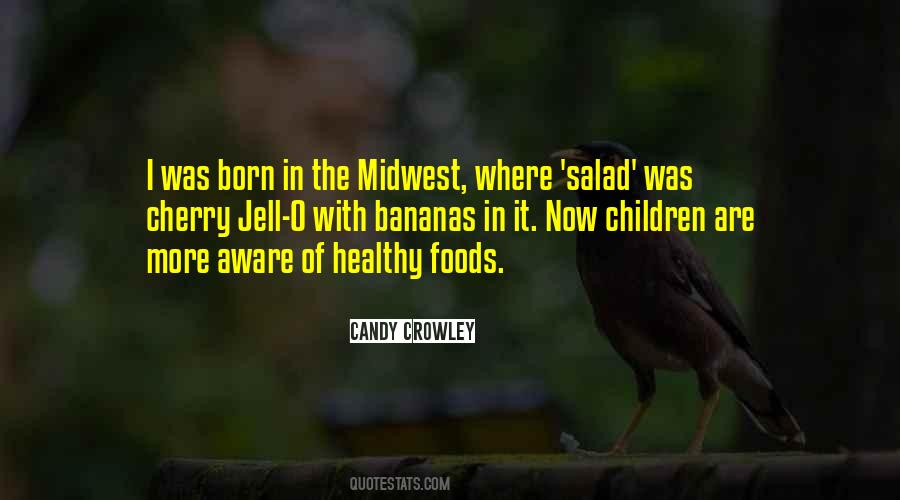 Famous Authors
Popular Topics