List of top 21 famous quotes and sayings about cody johnson to read and share with friends on your Facebook, Twitter, blogs.
Top 21 Cody Johnson Quotes
#1. What amulet is there against this disaster? What face can I summon to lay cool upon this heat?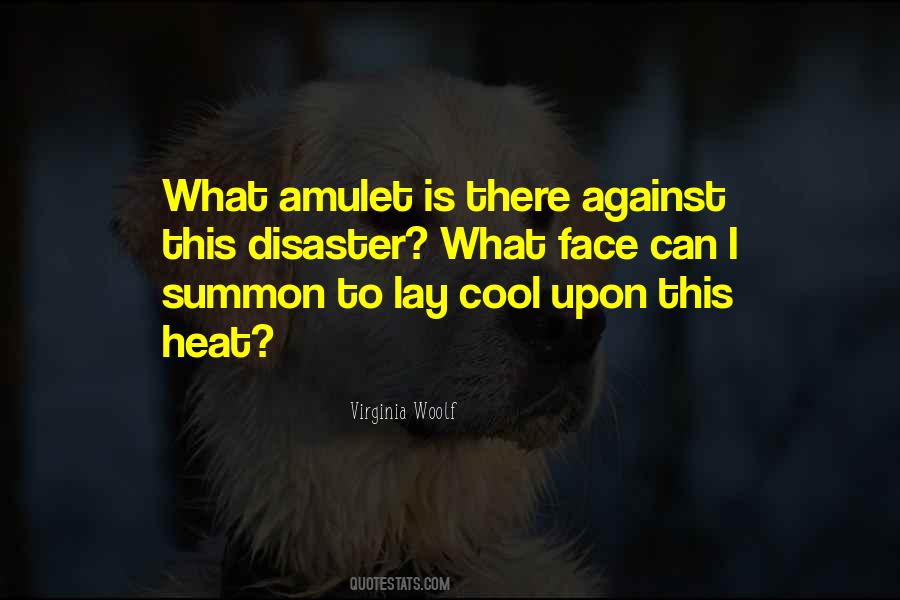 #2. I think my brand of country music is that's been influenced by not just the rough-stock rodeo side or Ted Nugent's "let's get crazy style", but also the stand-up and sing style's like George Strait and Merle Haggard, and also the wild side of Chris Ledoux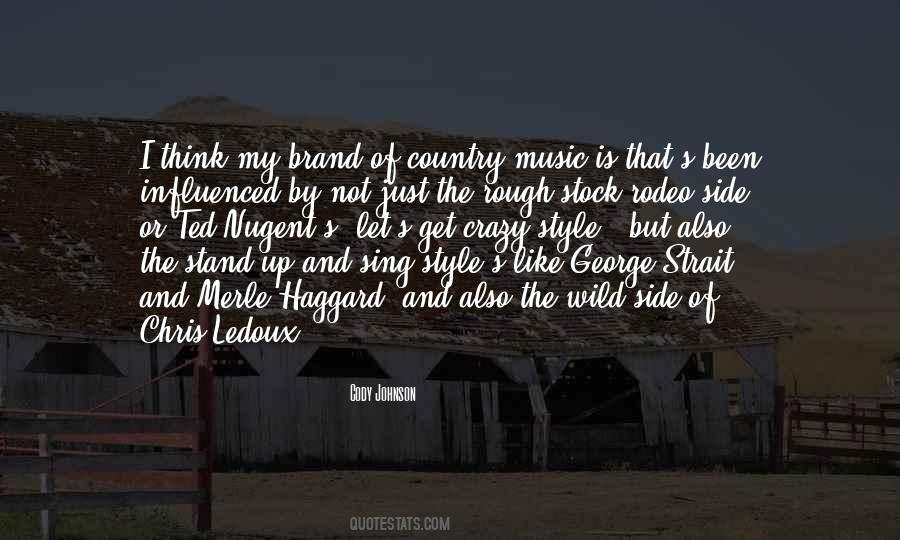 #3. In my opinion, if you buy a ticket to see me you're buying experience. People don't want to see me stand there and play guitar, they want to party with us.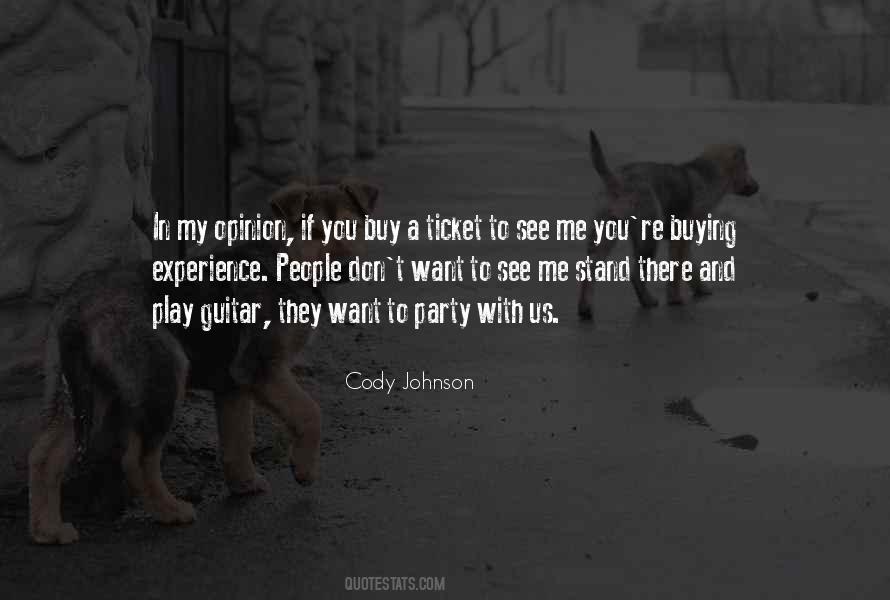 #4. Obviously the way that I talk and the way that I dress all has to do with the way that I was raised. As far as the drive, when I was 18 or 21 years old, everything I did was because I wanted to go play music simply because that's what I wanted to do.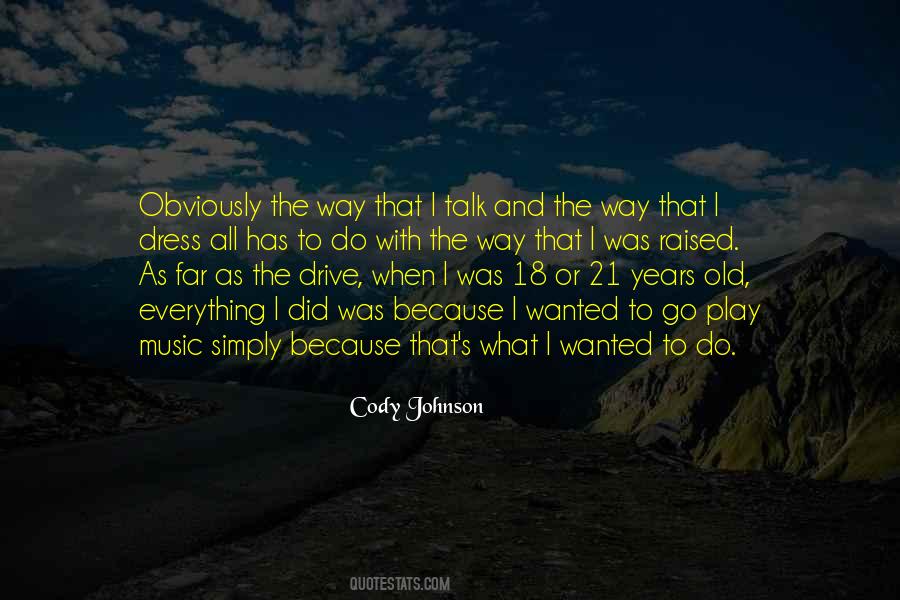 #5. My publishing deal is out of Nashville, my management is split between Nashville and Texas, but we are also getting to play eight other states as well as Canada and Europe this year. I don't want to pigeon-hole myself. When people ask me if I'm Texas or Nashville, I tell them I am just Cody Johnson.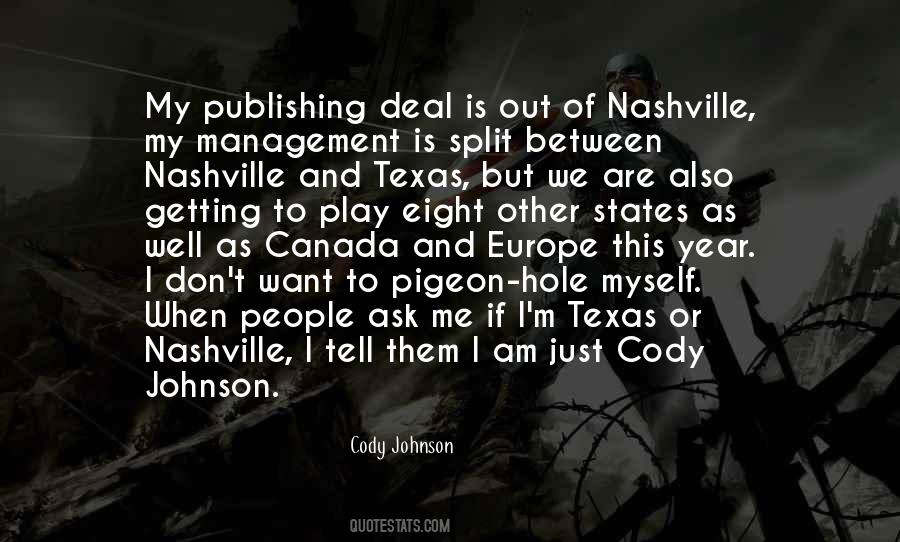 #6. My album was recorded in Nashville. It used to be all about "We're from Texas, forget Nashville," well you'll never hear me say that. Nashville isn't bad as long as you're true to yourself.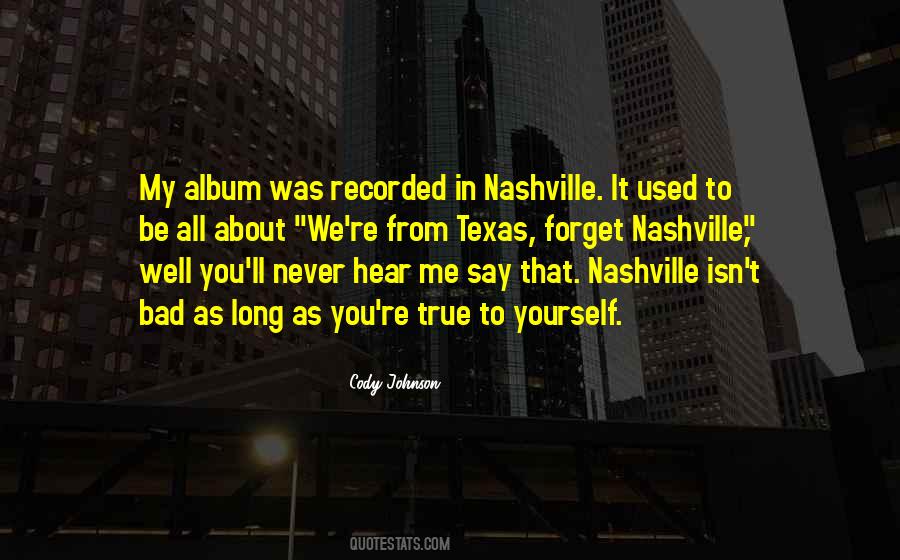 #7. Last having been hauled over to Cody and the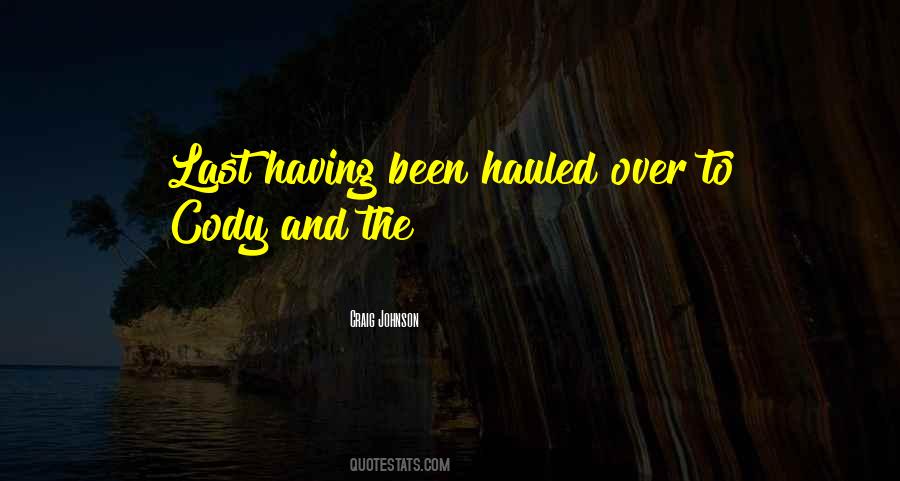 #8. I don't know about one moment that has pivoted my career. I do know that one thing that hit me and made me take a few steps back was a year at Steamboat.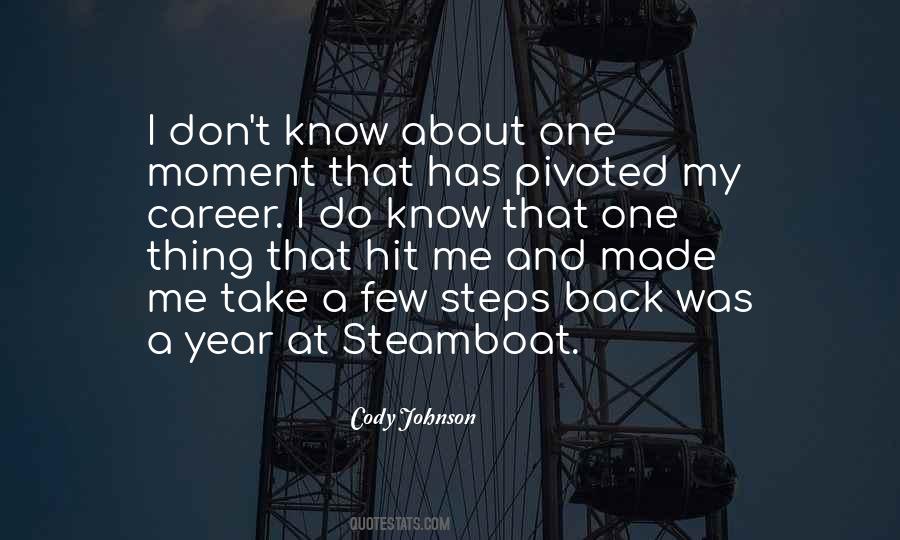 #9. For me, when I got married and when I had my daughter, those are two things that - when it does feel like work - makes me feel like I'm working for my family. I look around and just feel so blessed, because the opportunities that have been laid at my feet are second-to-none.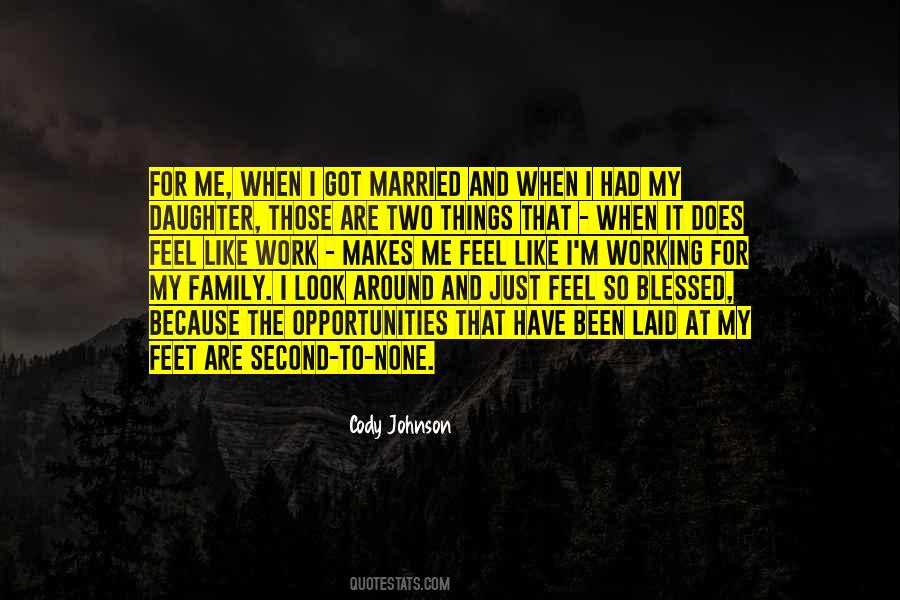 #10. You know what it's like when you're trying to fall asleep and it only makes you more wide awake?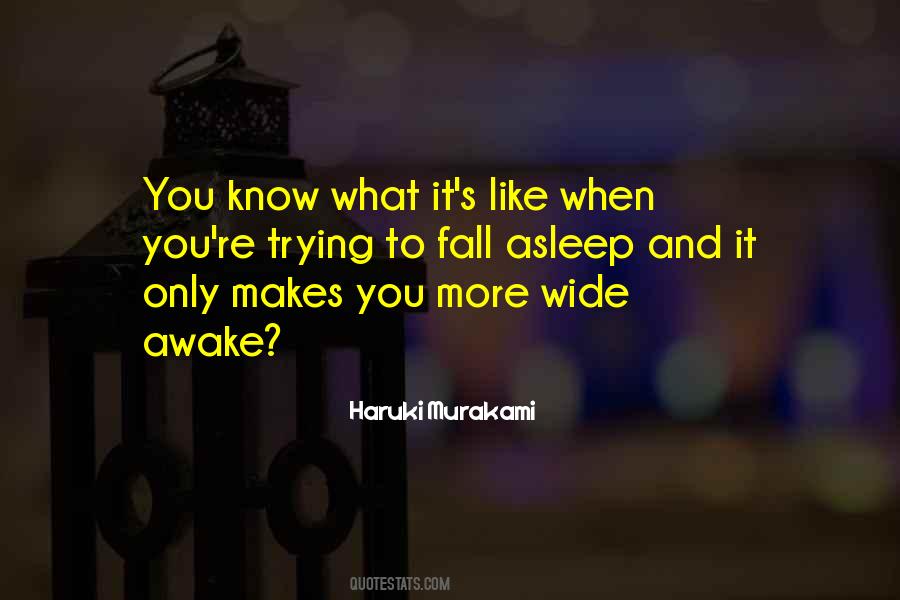 #11. I absolutely believe that what you sing and how you act when you're in this position, should be the definition of who you are and where your heart and character stands.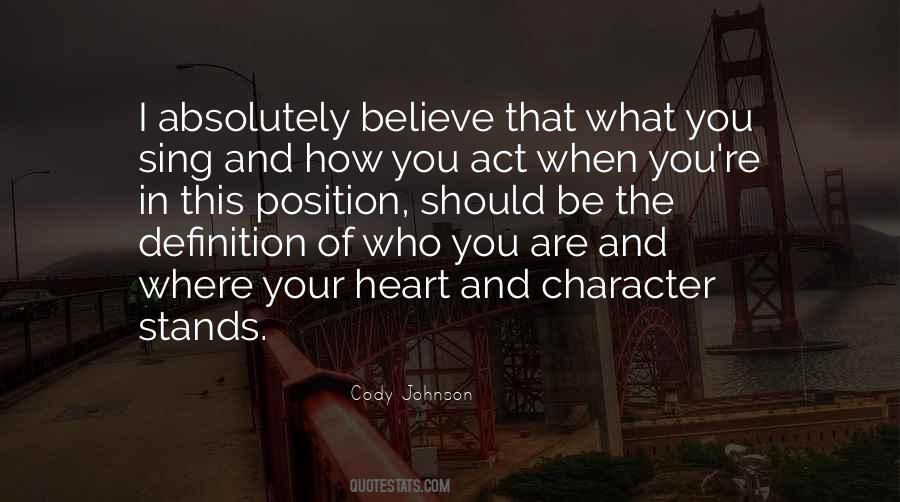 #12. If you're true to yourself, it doesn't matter where you record your music or where you say you're from. I am an artist from Texas, proud to be from Texas, but I play my own kind of music, my brand of country music.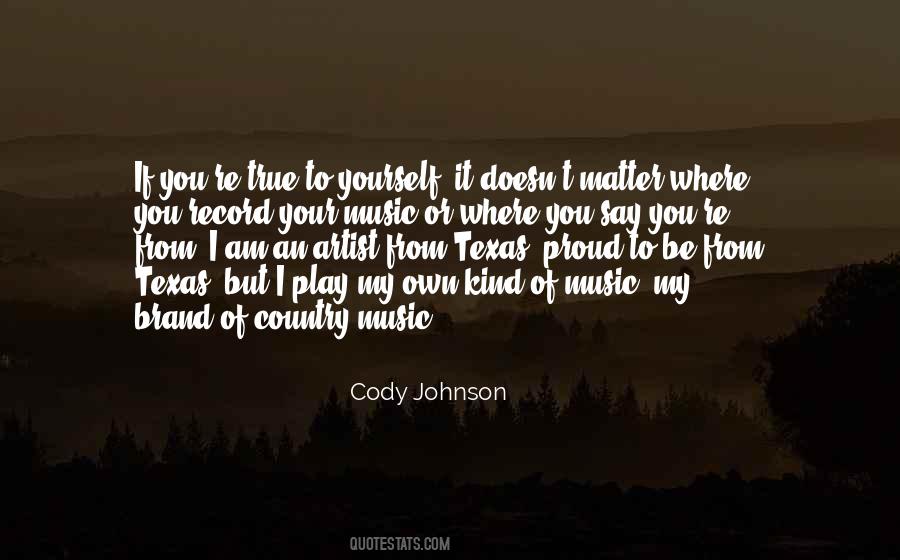 #13. Also, I think I'd like to see more out-of-state shows, man. As bad as I hate to say this, I'm looking forward to playing for nobody. That's what happens when you're a guy like me and you travel out to Sacramento, California.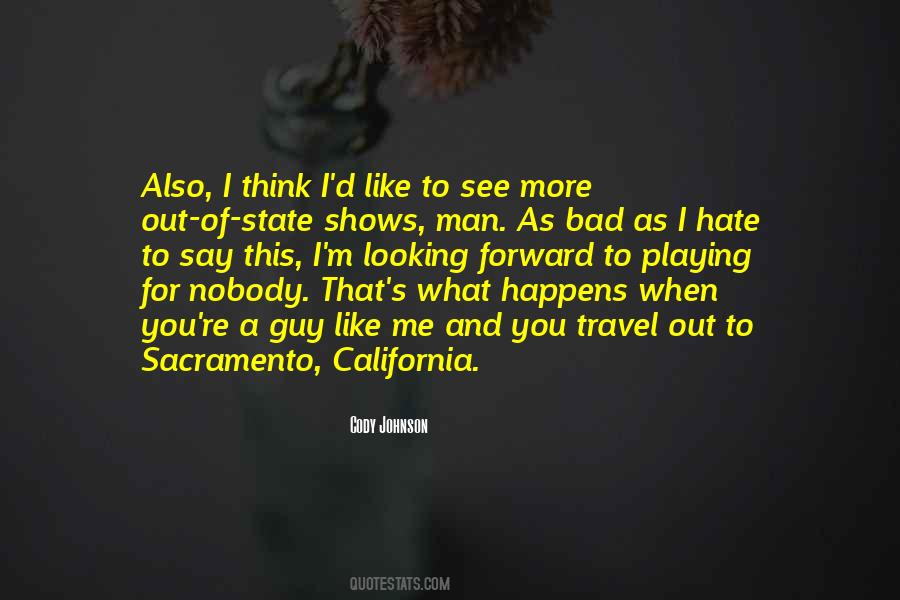 #14. Ultimately, these fans that we're blessed enough to have, the ones who pay money for tickets to come see us live, that's the bread and butter. That's the basis of what this is. Before I ever had the chance to record an album, the live show is what it's been about.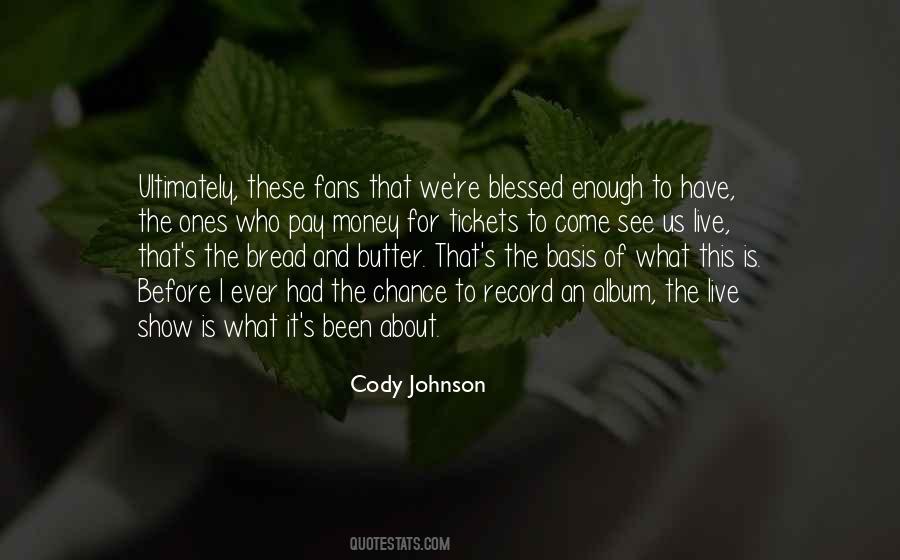 #15. Be true. Be beautiful. Be free. In the midst of segregation and racism Mamma raised us to be independent and free. We saw ourselves as citizens of the world, not of a block.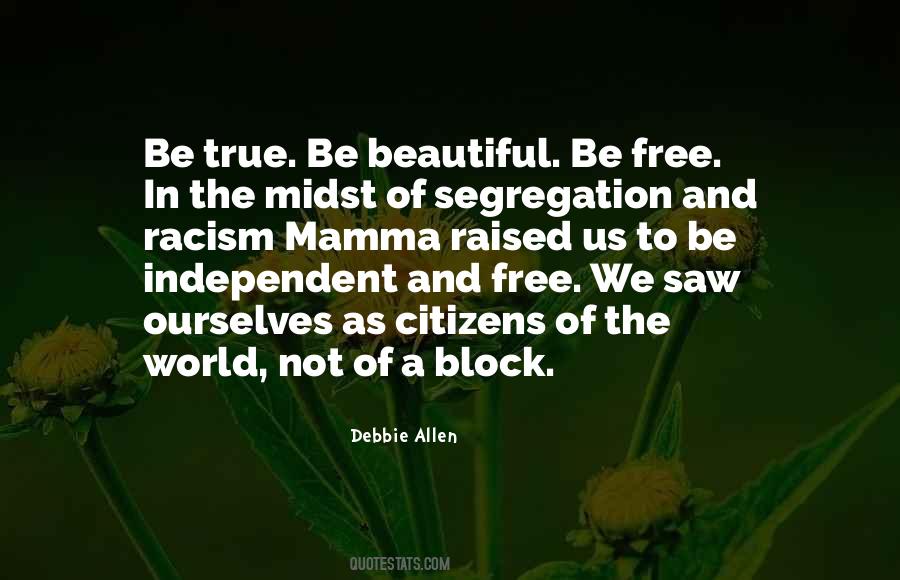 #16. I am who I am and I don't think you can put a label on it.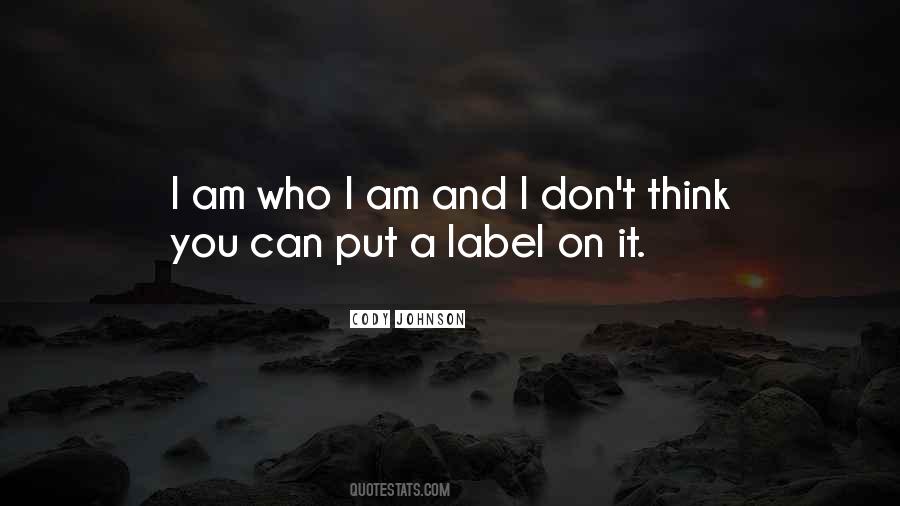 #17. I have a conscience, man, and I've worked really hard to keep it where you would feel like you were talking to the same man at one of my shows or sitting down at my dinner table.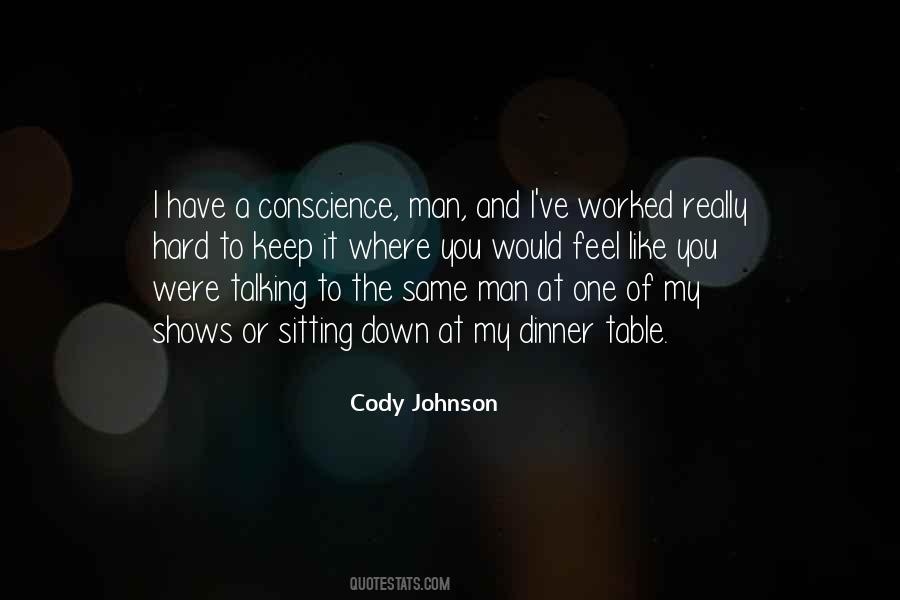 #18. I was very blessed with a good body. Never got hurt. Never was in the hospital. The only time I was in the hospital was when I would get exhausted a little bit, and go in for a check-up or something.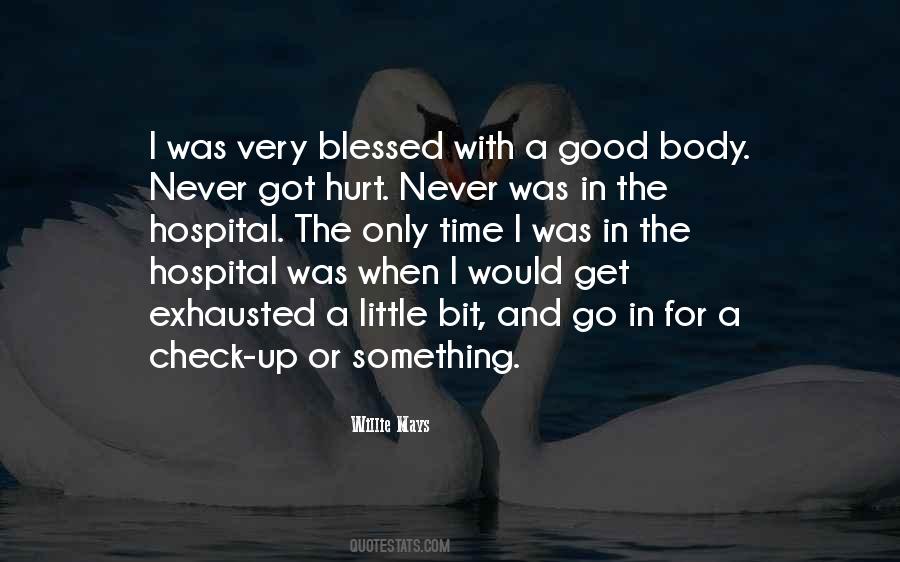 #19. When your songs are like your babies, even the one that you know aren't great, you still love.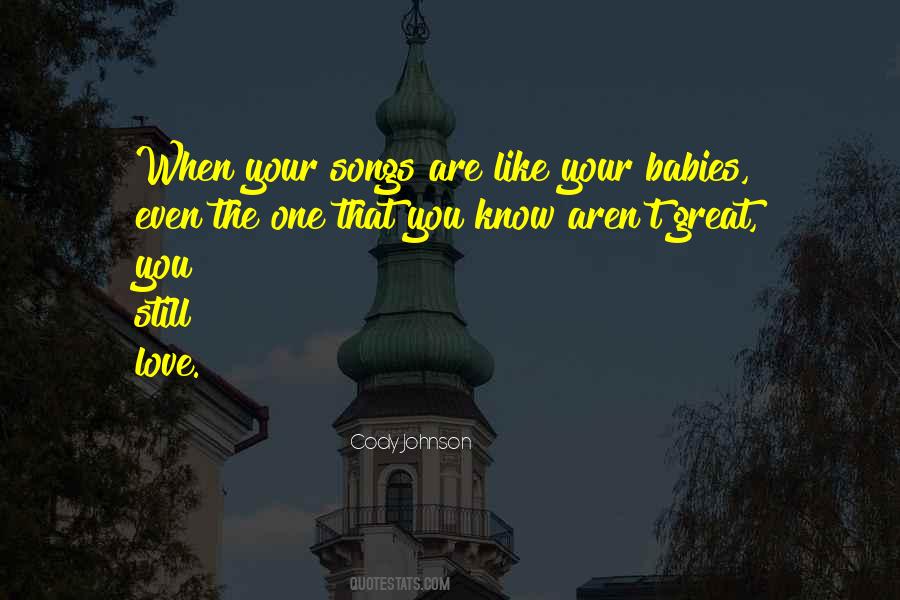 #20. I'm really about as good at relaitionships as I am at being a vampire. I'm kind of a smart but surprisingly inept kind of girl.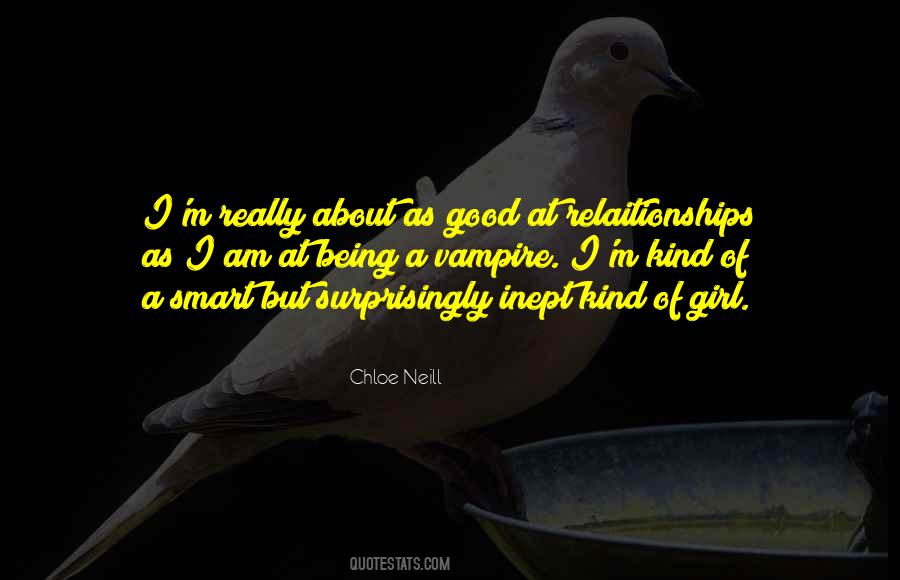 #21. I hate to say stuff like this because everyone dreams about playing The Opry, everyone dreams about playing Gruene Hall, but I've always tried to not concentrate too hard on where I want to go because I know if I put too much stock into it, it would be pretty disappointing if I never got there.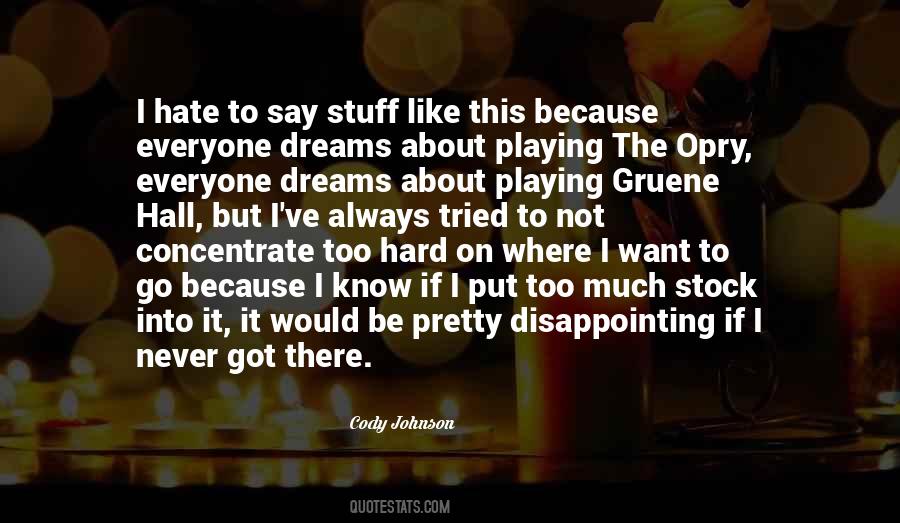 Famous Authors
Popular Topics