Blood Tests Famous Quotes & Sayings
List of top 26 famous quotes and sayings about blood tests to read and share with friends on your Facebook, Twitter, blogs.
Top 26 Blood Tests Quotes
#1. Laboratory tests are the next set of important numbers to know. Here are the key lab test numbers you need to know: 1. Complete blood count 2. General metabolic panel with fasting blood sugar and lipid panel 3. HgA1C 4. Vitamin D 5. Thyroid panel 6. C-reactive protein - Author: Daniel Amen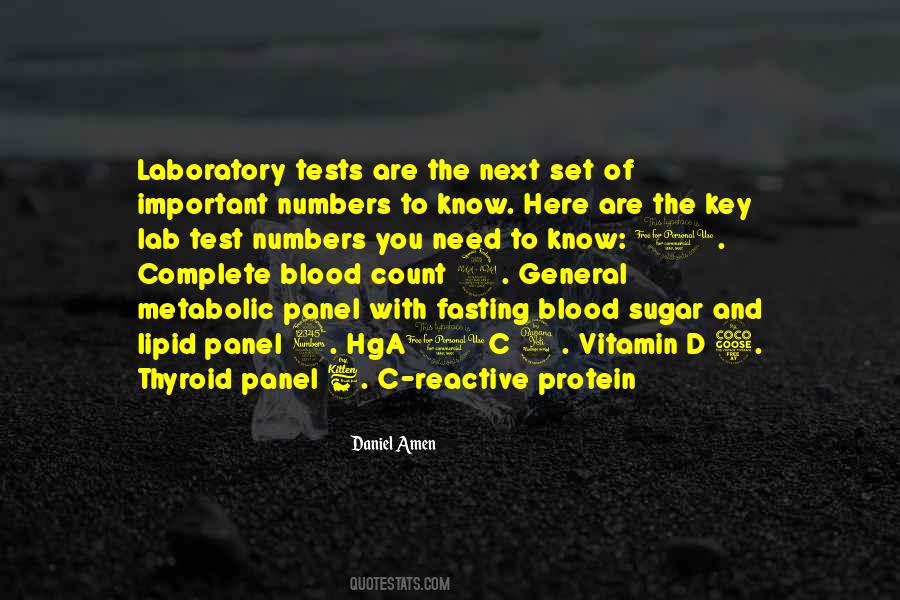 #2. I have two cousins with juvenile diabetes. They both contracted the disease before the age of 5, and it was so heartbreaking watching them go through daily blood tests and injections. It is such a difficult disease to live with and requires constant attention; a tough thing to explain to a child. - Author: Amy Robach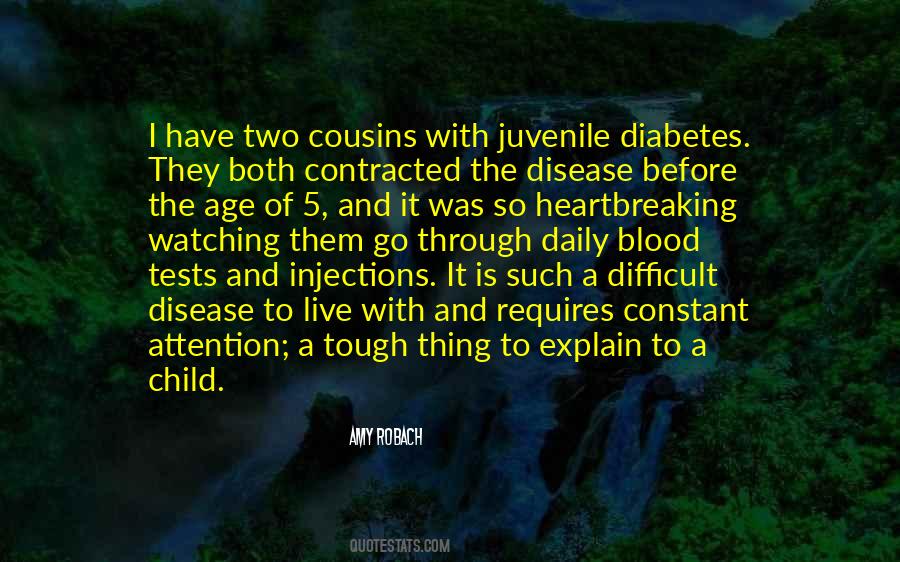 #3. I like the vegetables, the fruits, the beans, the stuff I eat now ... All my blood tests are good, and my vital signs are good, and I feel good, and I also have, believe it or not, more energy. - Author: William J. Clinton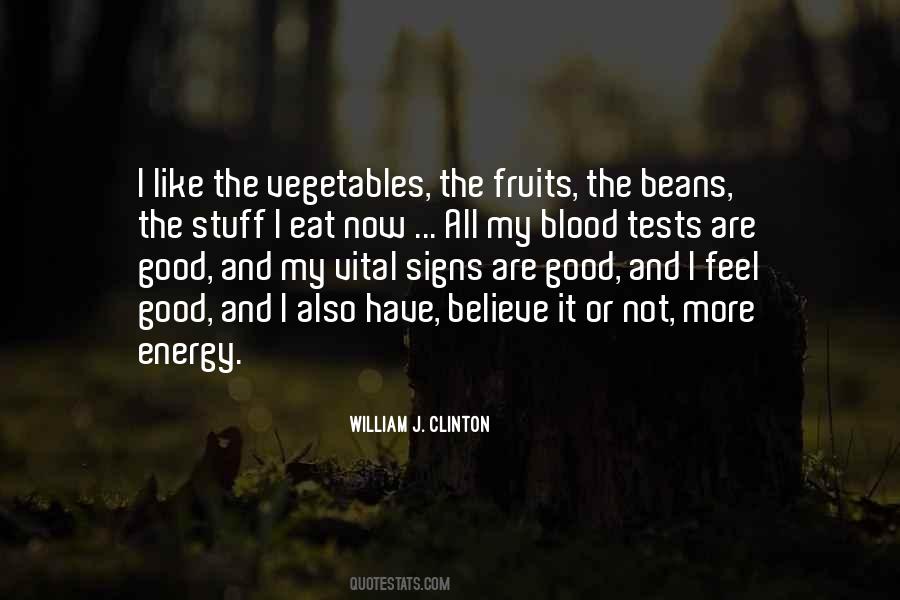 #4. Depression is such a cruel punishment. There are no fevers, no rashes, no blood tests to send people scurrying in concern. Just the slow erosion of the self, as insidious as any cancer. And, like cancer, it is essentially a solitary experience. A room in hell with only your name on the door. - Author: Martha Manning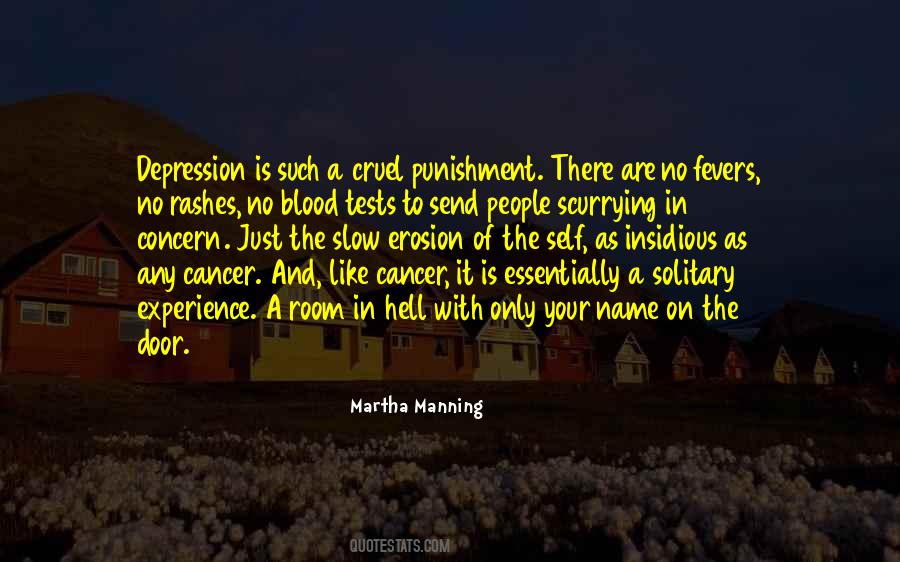 #5. Trust in the LORD with all thine heart; and lean not unto thine own understanding. In all thy ways acknowledge him, and he shall direct thy paths. - Author: Anonymous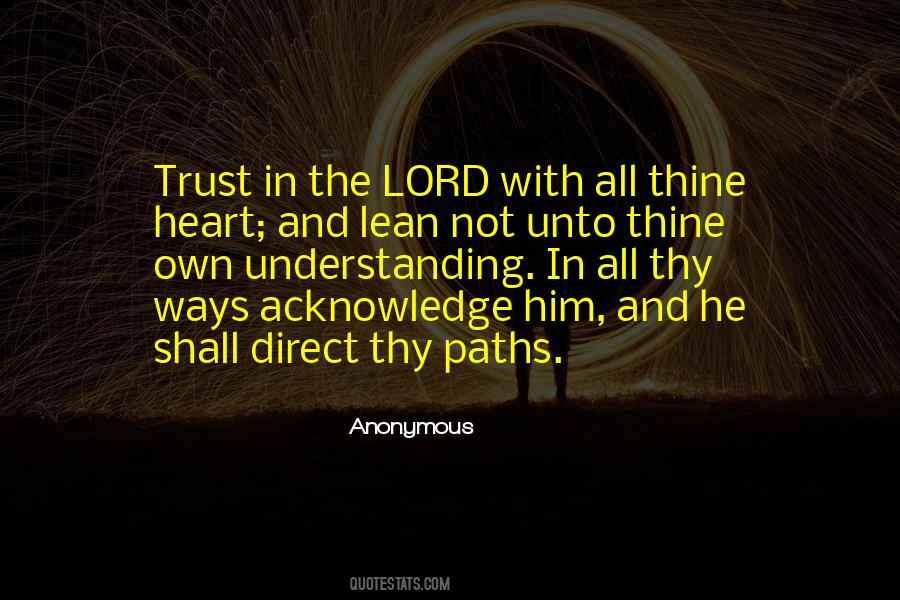 #6. I am aware that true miracles, things unexplained by human reason, can only occur when Jesus does them. - Author: Gail Davis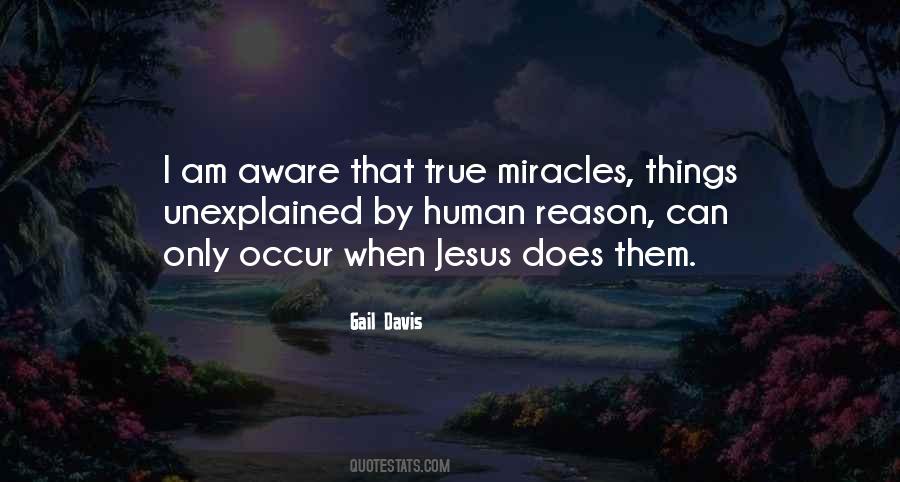 #7. I want people to know that blood tests alone won't always detect thyroid disease. My blood panels were normal. I think a lot more people have this disease than are diagnosed. - Author: Kim Alexis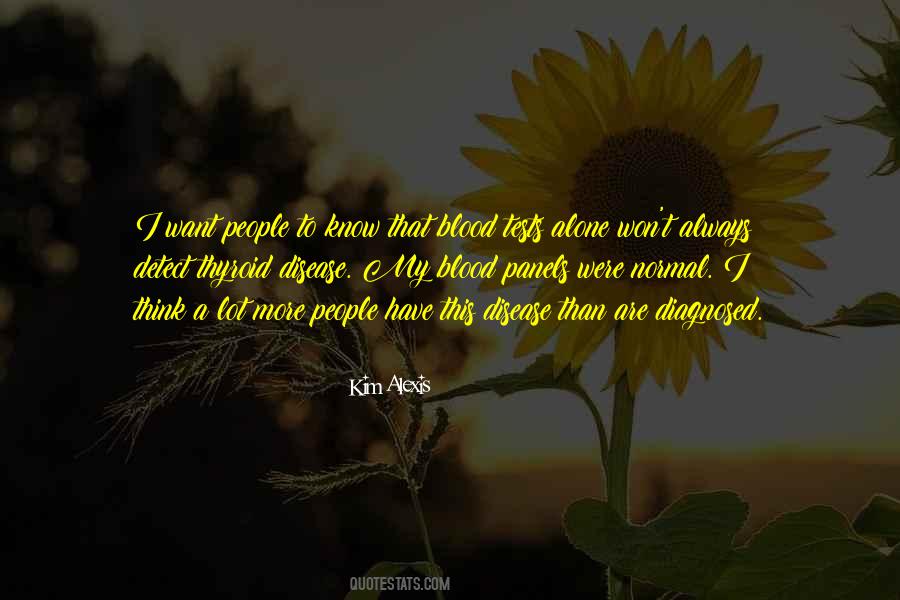 #8. it would hold among its molecules the vibrations of all the conversations ever held in its presence. All the exchanges, the petty irritations, the deadly revelations, the flat announcements of disaster, the grunts and poetry of love. Sit - Author: Thomas Harris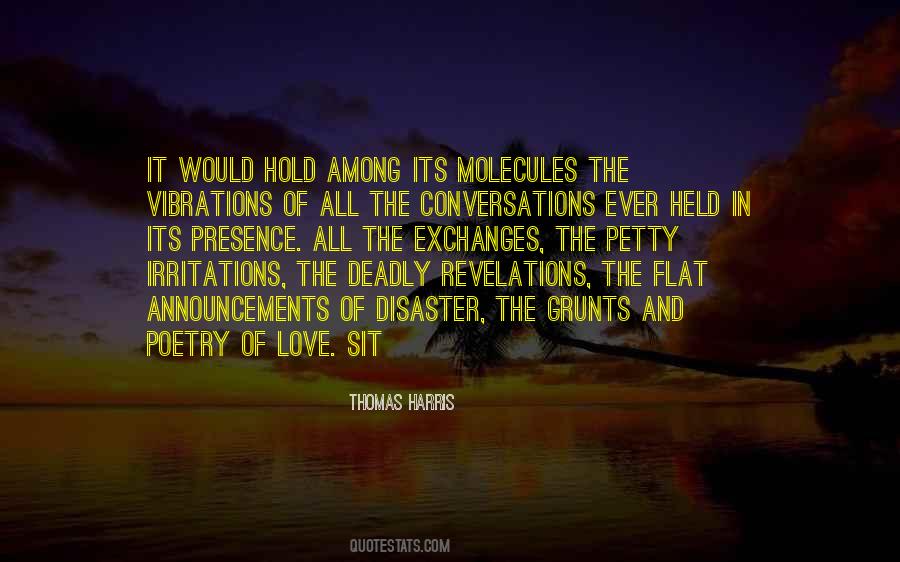 #9. When you're doing kidney transplants, you have to find out who can exchange kidneys with whom, doing blood tests to make sure it's true. You can't just work on the preliminary data. Then you have to organize the logistics. - Author: Alvin E. Roth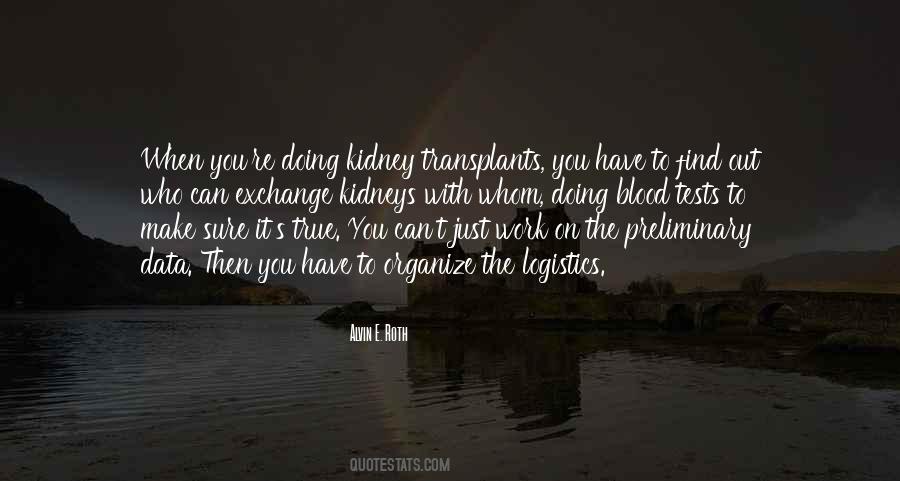 #10. For one movie, I'm learning to play a violin, and I had never picked up a violin in my life. That's a big challenge. That's what I see as one of the advantages of this business. You get to do things you'd never do, in a normal lifestyle. - Author: Luke Evans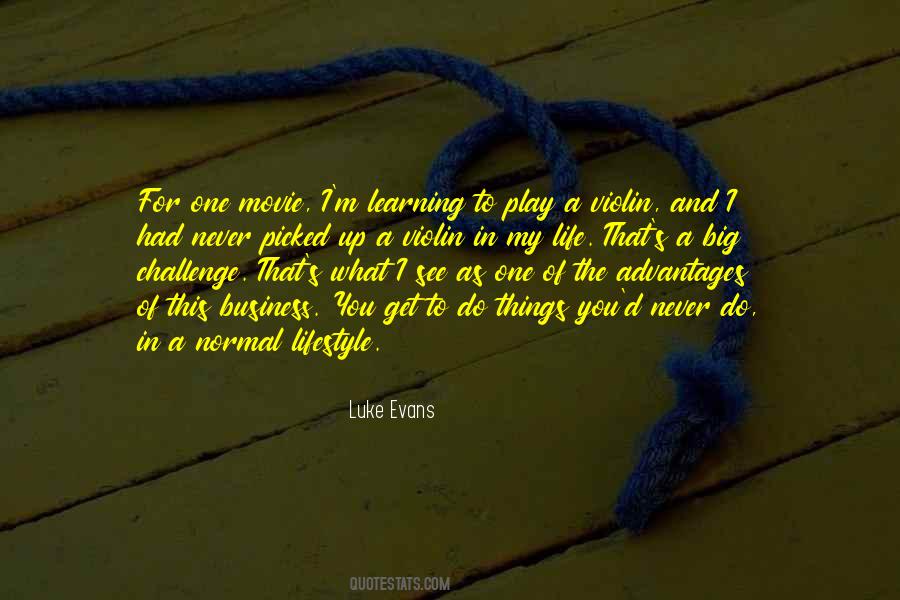 #11. I don't personally see my work as being dark. What interests me is a balance between light and dark. - Author: Carter Burwell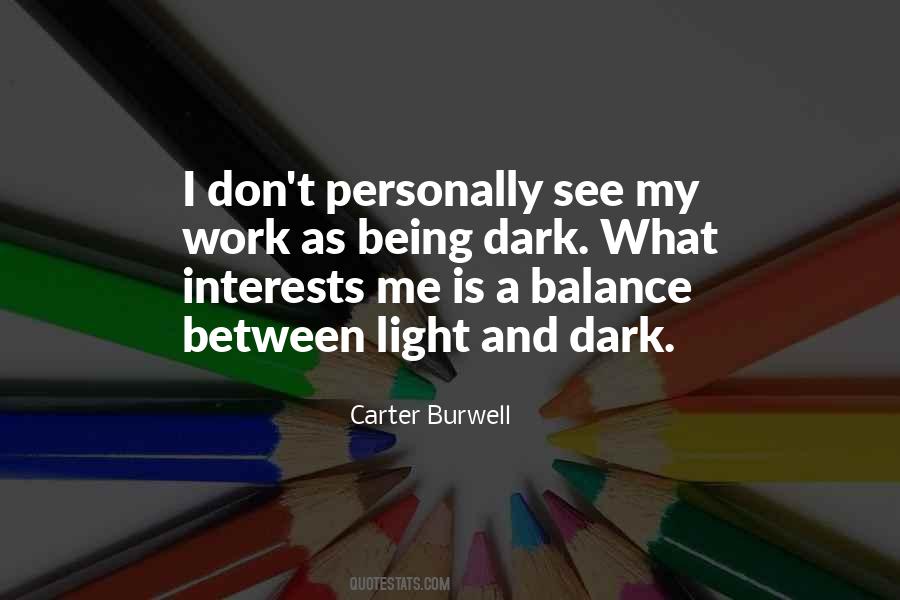 #12. The brunette was conducting tests on the collected blood when the older woman came into her laboratory to get the child's photo. The old woman took the picture to a pale-skinned woman with red hair, who in turn fixed it with a morbidly curious look before handing it back. - Author: R.G. Richards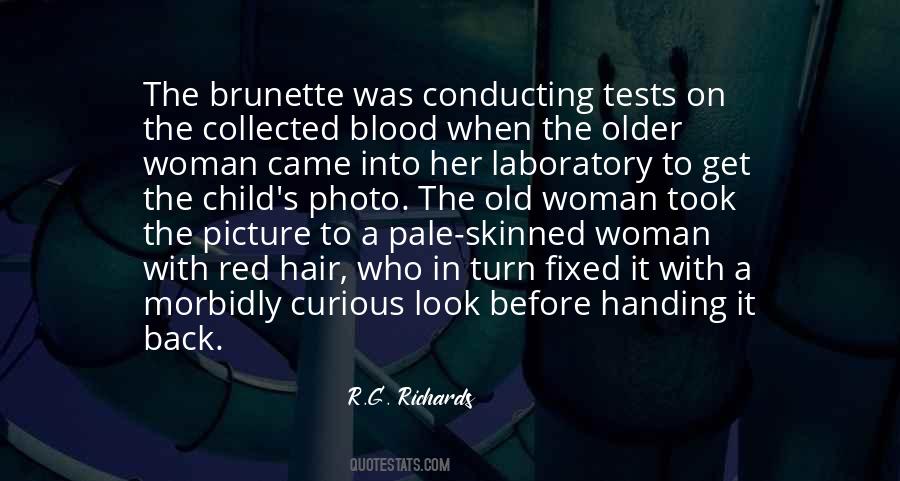 #13. Leadership is not learned by watching your brothers beat each other bloody. Nor is it learned by letting them fail their tests. - Author: Anthony Ryan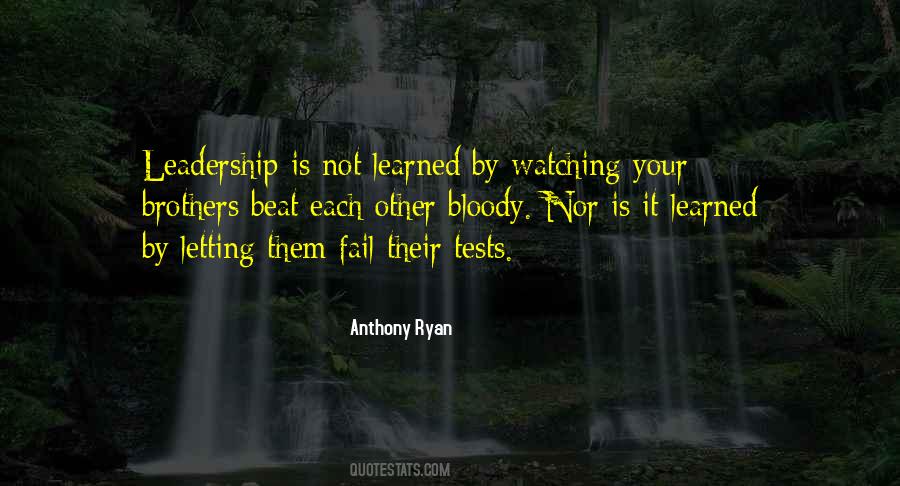 #14. Directly after Rock Hudson's death came the fears that gay writers and actors and directors would be denied jobs; who knew if they would live long enough to finish a feature film or television series? And would the unions force directors to give blood tests and ban actors who tested positive? - Author: Michael Shnayerson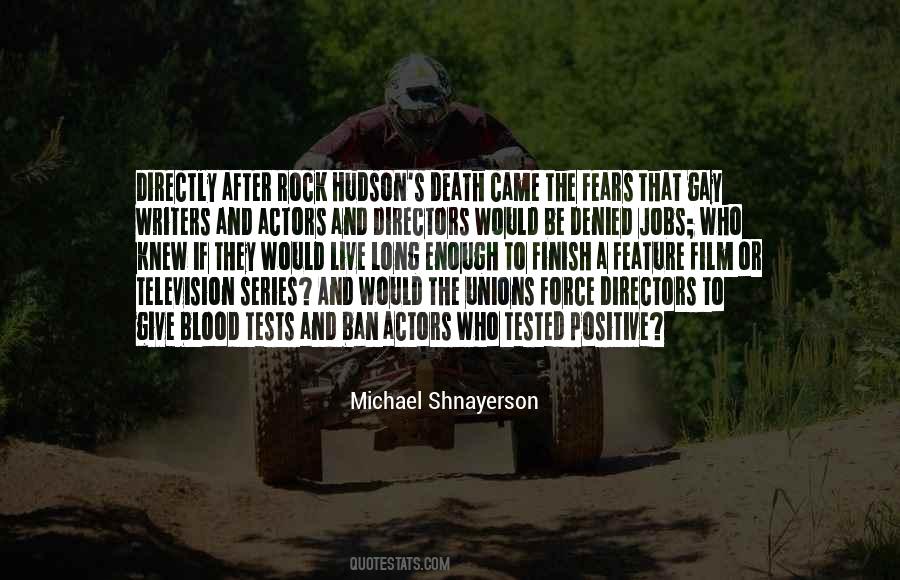 #15. There comes a point when you need to get over the fear and get on with your life, and a lot of people don't seem to be capable of that anymore. From blood tests to gated communities, we have embraced the cult of fear, and now we don't seem to know how to put it back where it belongs. - Author: Mira Grant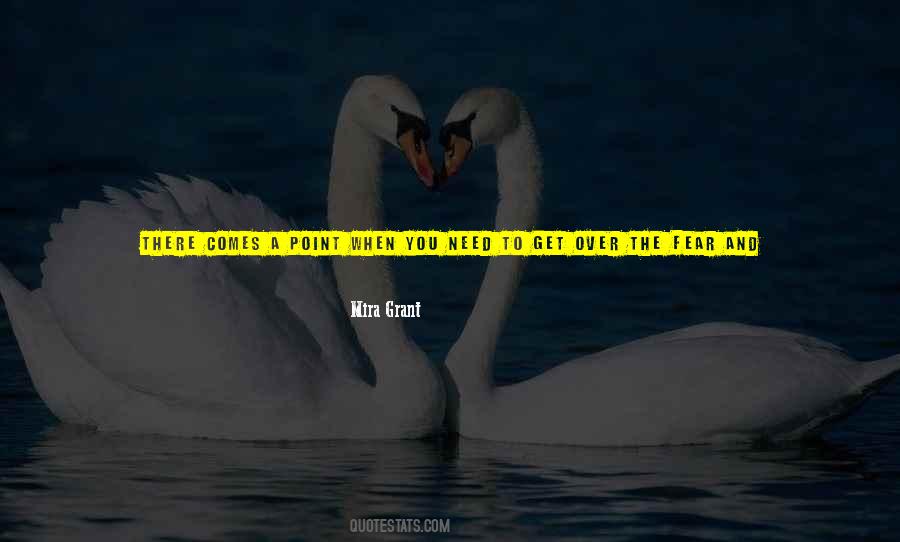 #16. Whoever would understand the character of Washington, in all its compass and grandeur, must learn it from his own writings, and from a complete history of his country during the long period in which he was the most prominent actor. - Author: Jared Sparks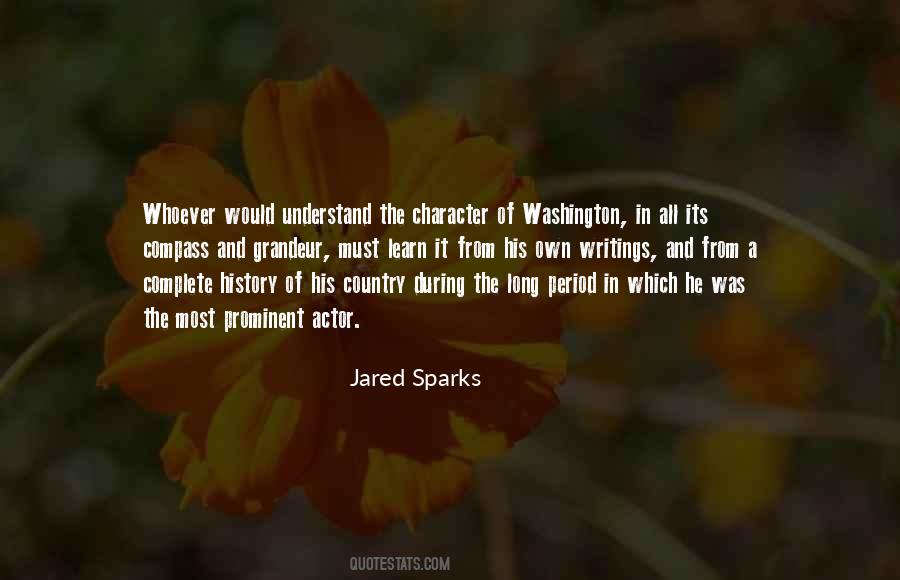 #17. The discovery of HIV in 1983 and the proof that it was the cause of AIDS in 1984 were the first major scientific breakthroughs that provided a specific target for blood-screening tests and opened the doorway to the development of antiretroviral medications. - Author: Anthony Fauci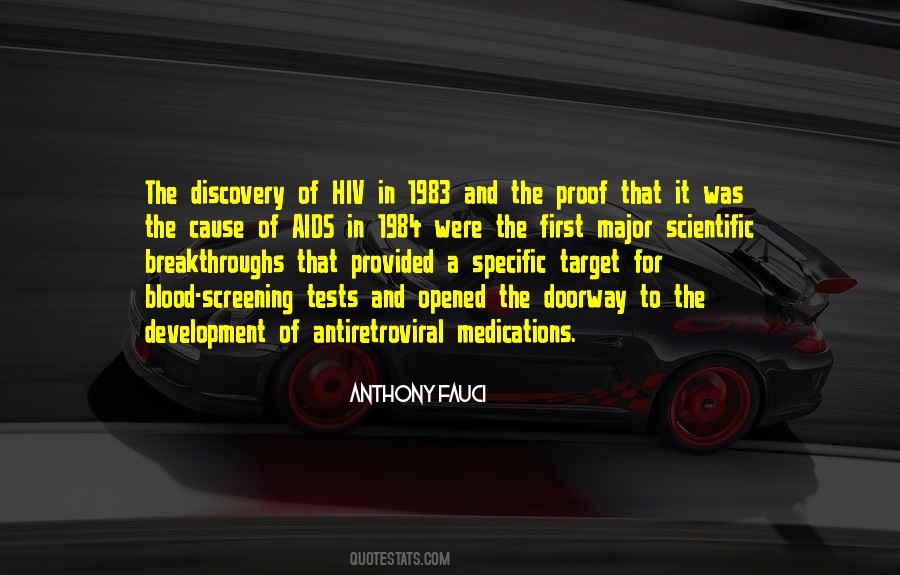 #18. I was 13 when I developed the classic symptoms of a person who gets diabetes: a lot of weight loss, a tremendous thirst, and blurry eyesight. My mom took me to the hospital, and the doctors took some blood tests. My blood sugar was so high that they knew right away. - Author: Bobby Clarke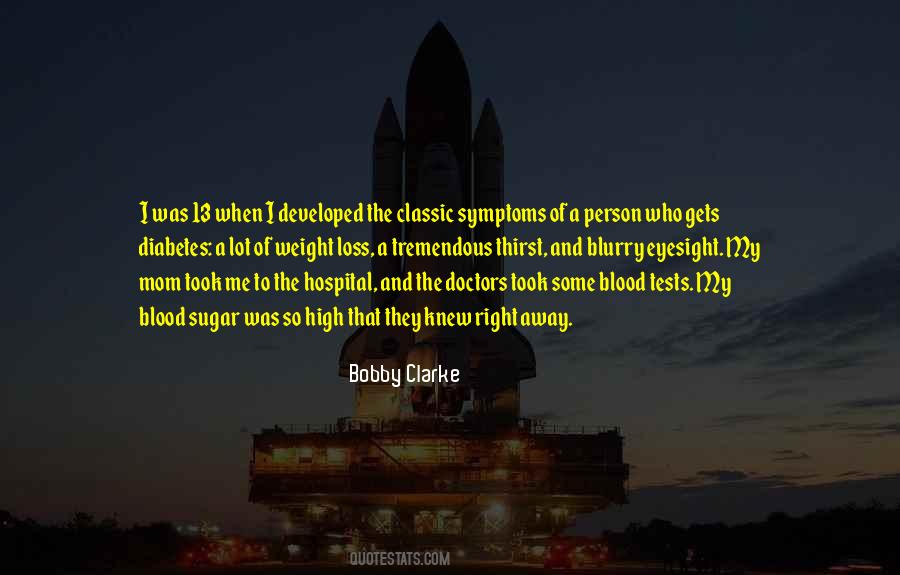 #19. I never thought I'd be in a position where people would be talking about my sexuality and saying how good I look in underwear. - Author: Fiona Apple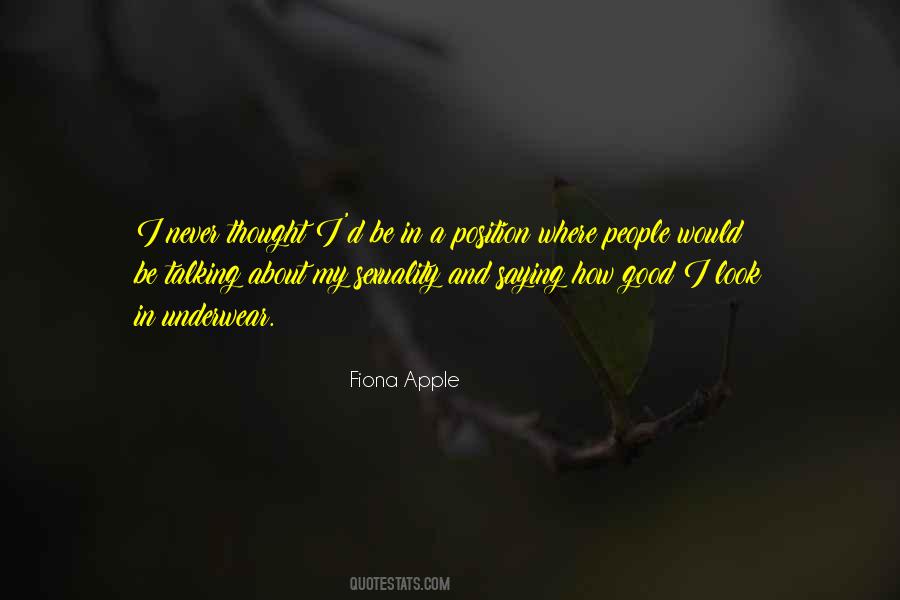 #20. Slowly he f**ks my arse, pushing himself in and out of me. The sensation is so intense. I feel like my inner slut has finally been freed, and I revel in her carnal abandonment; throwing my head back while Mike rides me like an animal. - Author: Felicity Brandon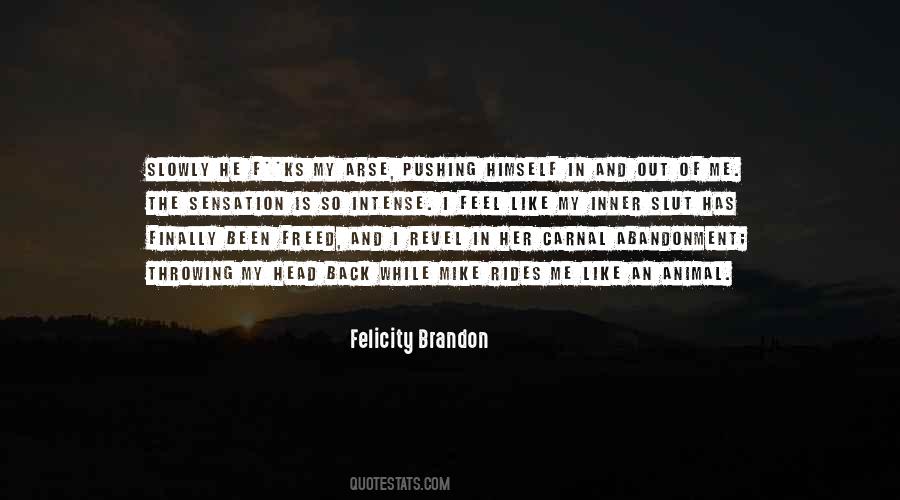 #21. So here's my theory, and this is such crap science, I don't have to tell you. It's science without microscopes, blood tests, or reality. - Author: Maggie Stiefvater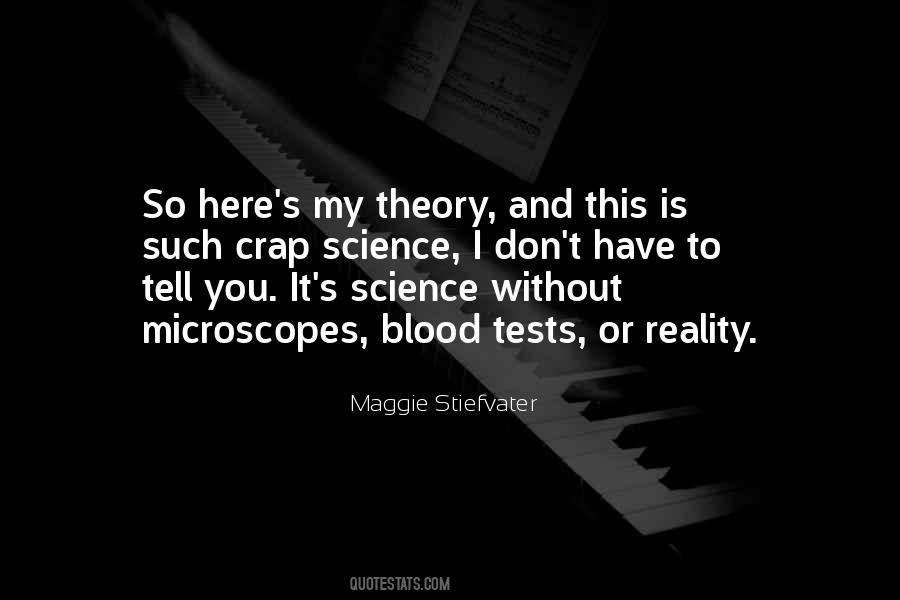 #22. While I was pregnant, I had dozens of checkups. They covered everything from blood tests to ultrasounds, and I even had the option of attending birthing classes with my husband. - Author: Liya Kebede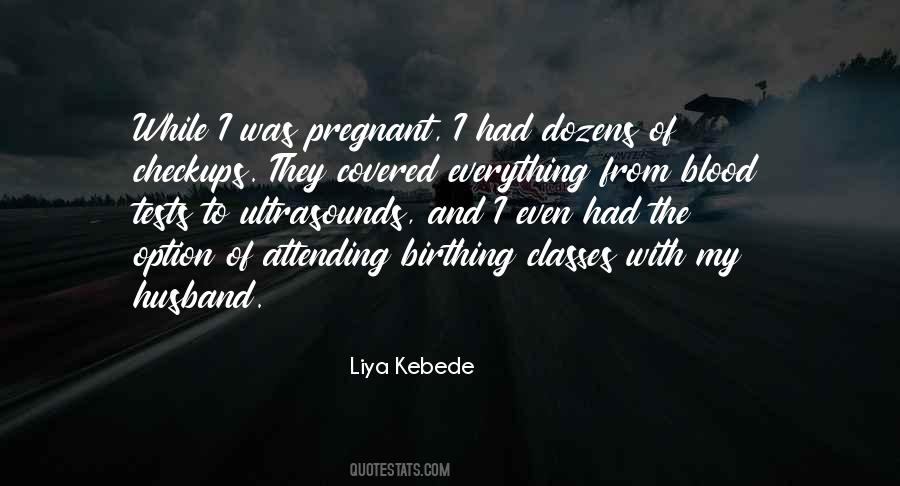 #23. I donated blood today. That's what I call getting an AIDS test. - Author: Amy Schumer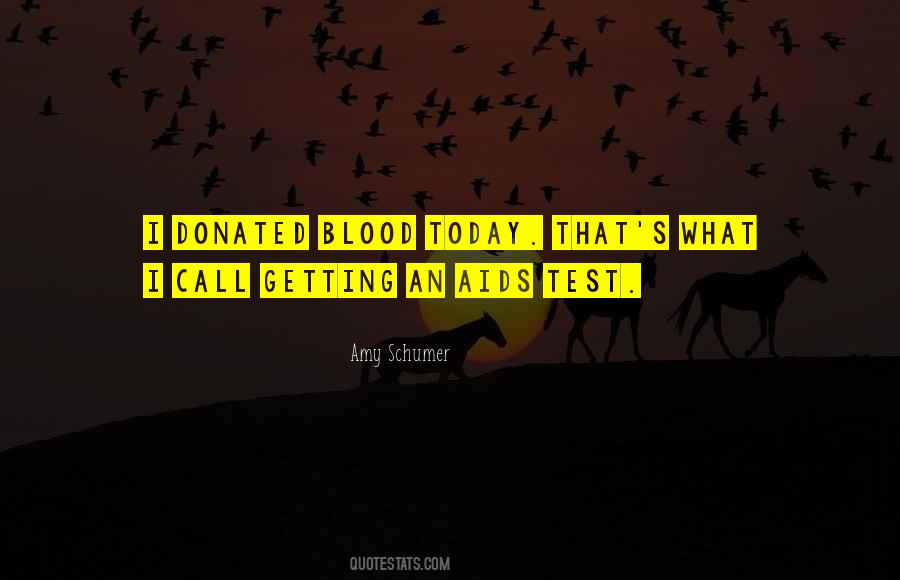 #24. Love is all I can possess and no one can deprive me of it.
Kahlil Gibran (Visions of the Prophet) - Author: Kahlil Gibran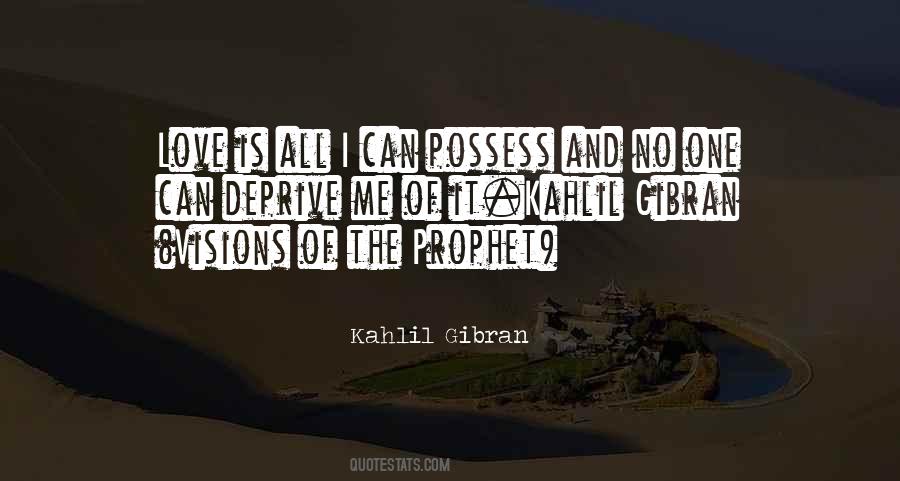 #25. The more you try to pin a word down, the more you realize that it has its own cape, sword and little hat. - Author: Roy Blount Jr.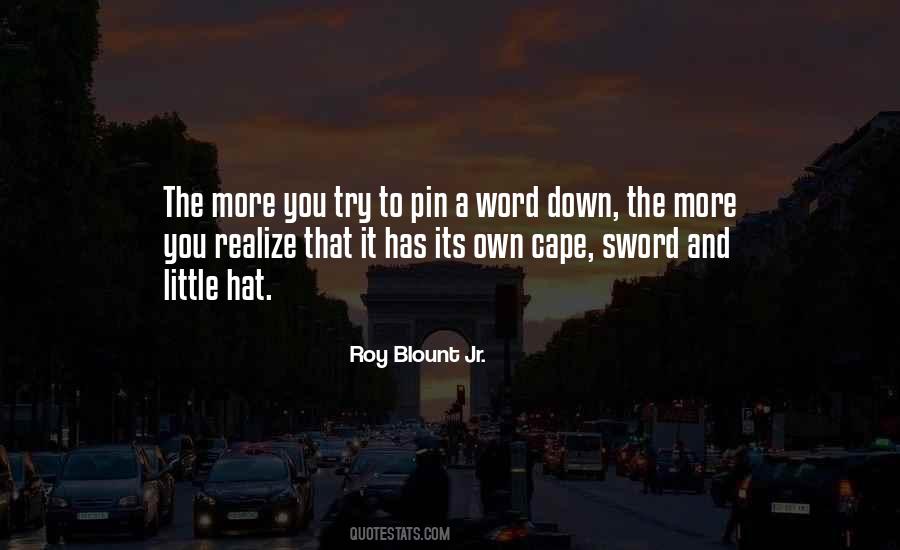 #26. Too many jazz pianists limit themselves to a personal style, a trademark, so to speak. They confine themselves to one type of playing. - Author: Oscar Peterson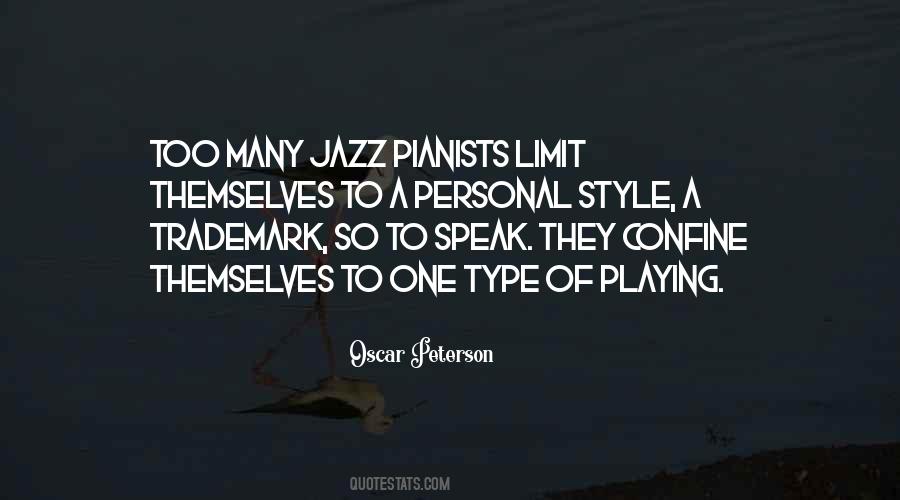 Famous Authors
Popular Topics