Browse top 5 famous quotes and sayings by Sally Courtnix. Read & share Sally Courtnix quotes pictures with friends. Free using on Facebook, Twitter, blogs.
Top 5 Sally Courtnix Quotes
#1. How the hell did you get to the cloister and back so fast?"

"I have a moose."

"A moose."

"Yeah, you know, big deer looking thing, likes water... antlers, well, not this moose, Una's female."

"I want a moose," Brede mumbled.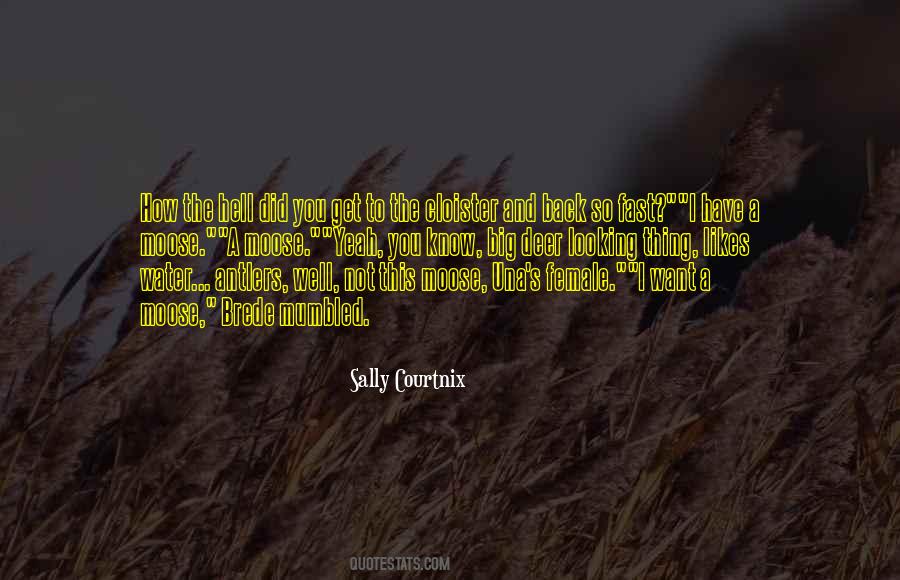 #2. Bloody distracting man.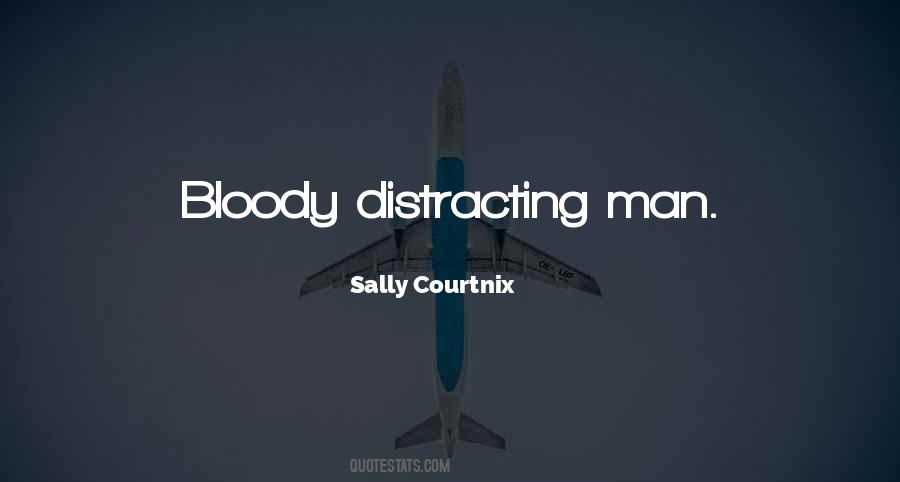 #3. Pello, if I wanted two guys, I would have two guys, one's a big enough nuisance as it is.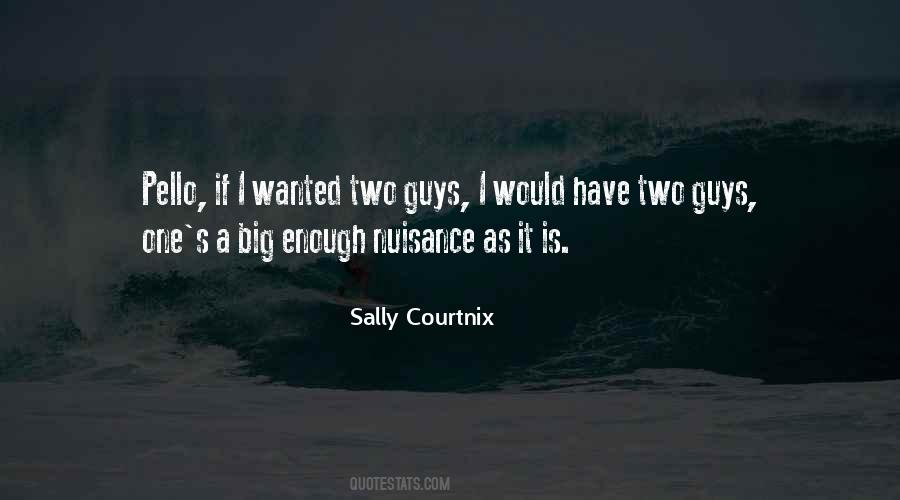 #4. She got dressed at the side of the pool, schooled her limp into a rolling gait and headed for the hall.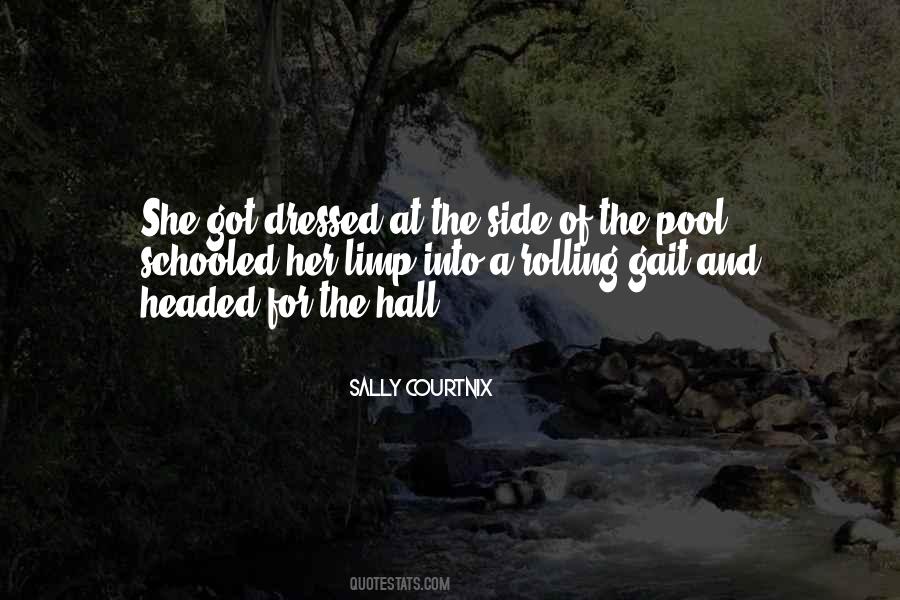 #5. Berg, while the go-to guy for decisions for past campaigns, engaged in frequent and successful battles against sobriety.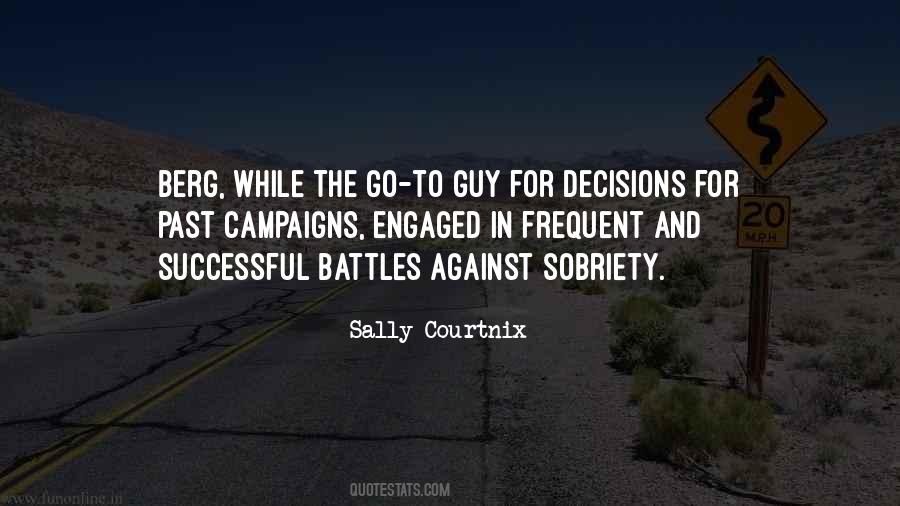 Famous Authors
Popular Topics