Browse top 11 famous quotes and sayings by Ocean Crisstopher Poet. Read & share Ocean Crisstopher Poet quotes pictures with friends. Free using on Facebook, Twitter, blogs.
Top 11 Ocean Crisstopher Poet Quotes
#1. Freedom is within.
Only God can give it to you.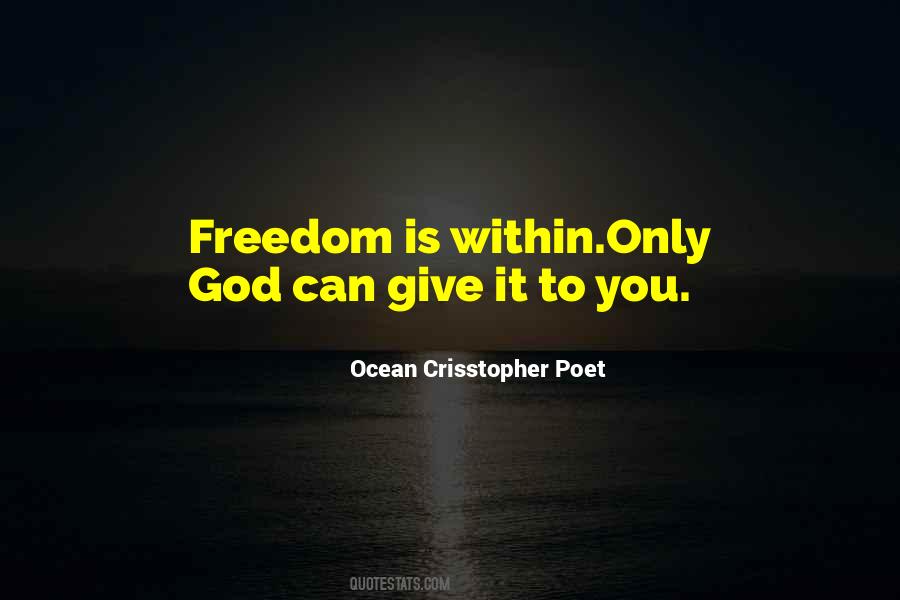 #2. Freedom is within,
You can't live life without it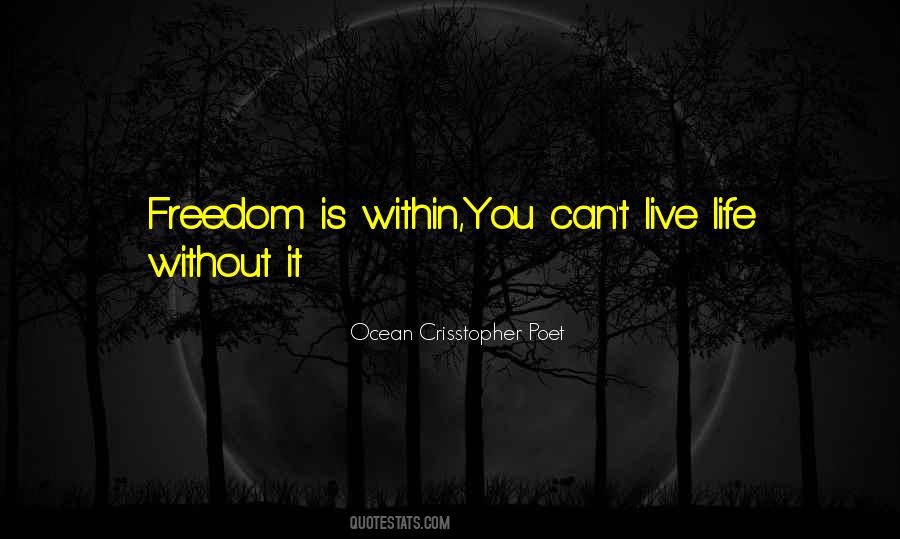 #3. When I'm down and depressed
Hopeless and confused
Full of despair
After being mistreated and used
Music helps me get out of bed
Once it flows through my ears
To my heart and to my soul
My spirit rise to speak
Freedom
The sweetest song I ever heard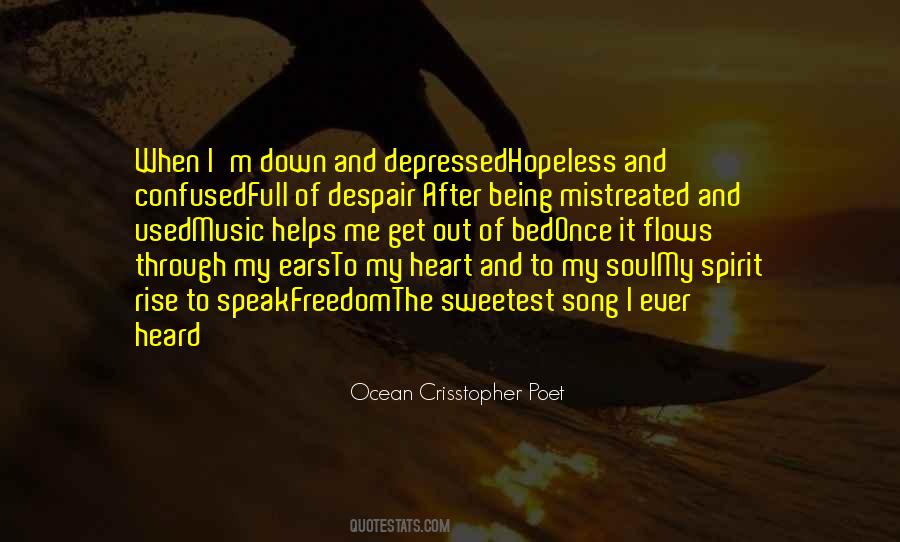 #4. When we let go and let God, Freedom and peace are revealed. When Freedom and peace is revealed God's light never goes out.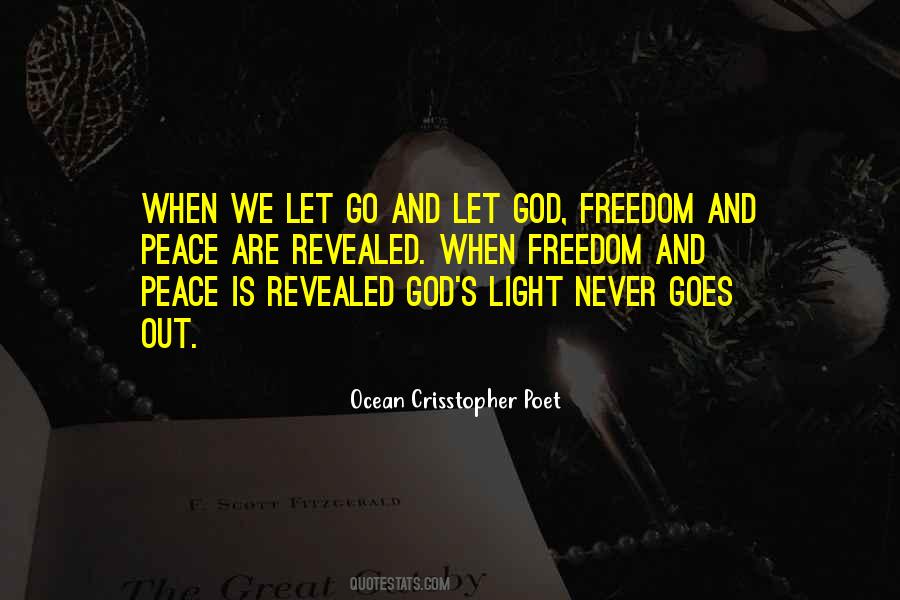 #5. Don't kill me because I'm gay,
pray for me for it is God who created me.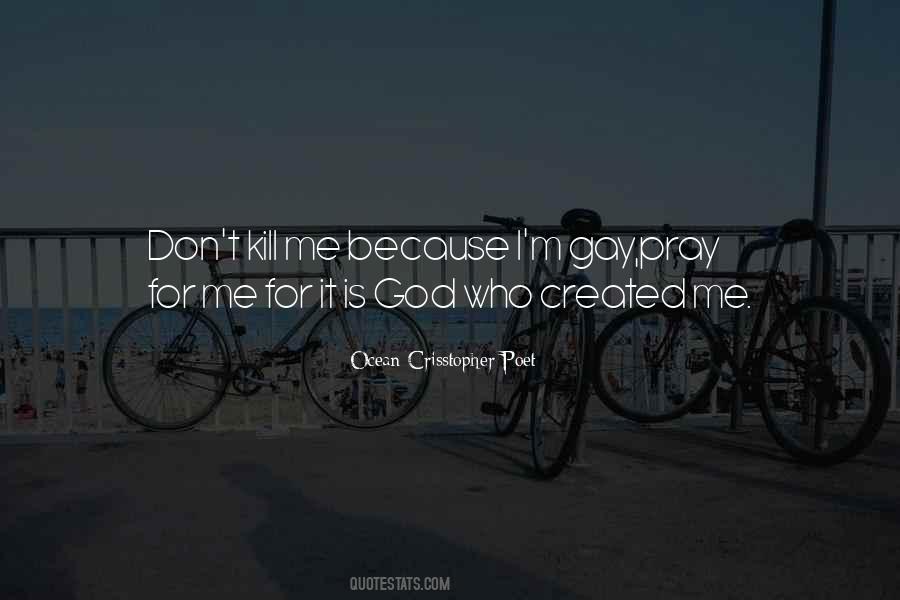 #6. Tell Evil men of your sins and they will use it against you Tell a sinner of your sins and they will pray for you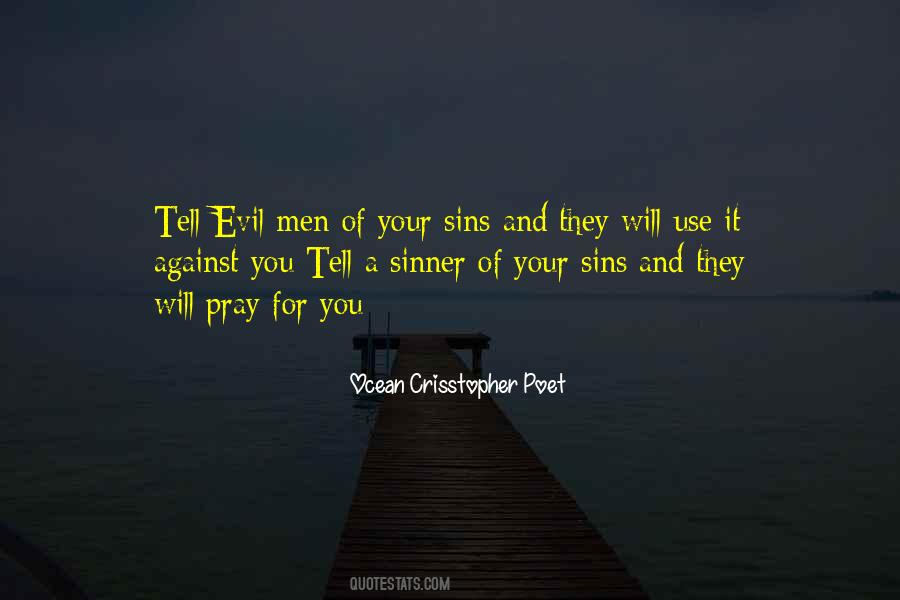 #7. The Best Thing I love about being a writer and a poet is, I can make up my own words to fit my imagination.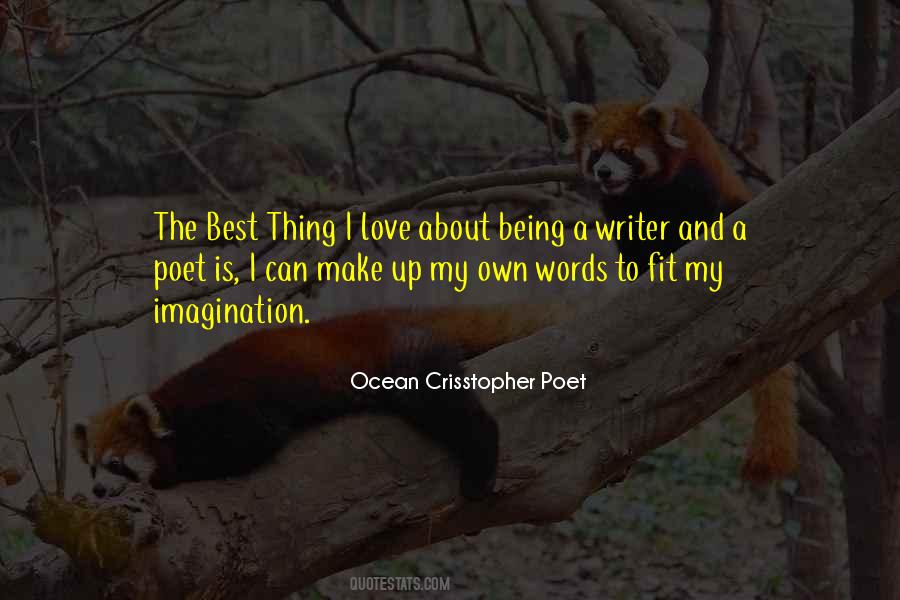 #8. I write to express myself, I write to be a voice for those who can not speak I write to inspire change in positive ways I write in hope to make a difference After I have giving up the ghost I would have written to leave my foot prints behind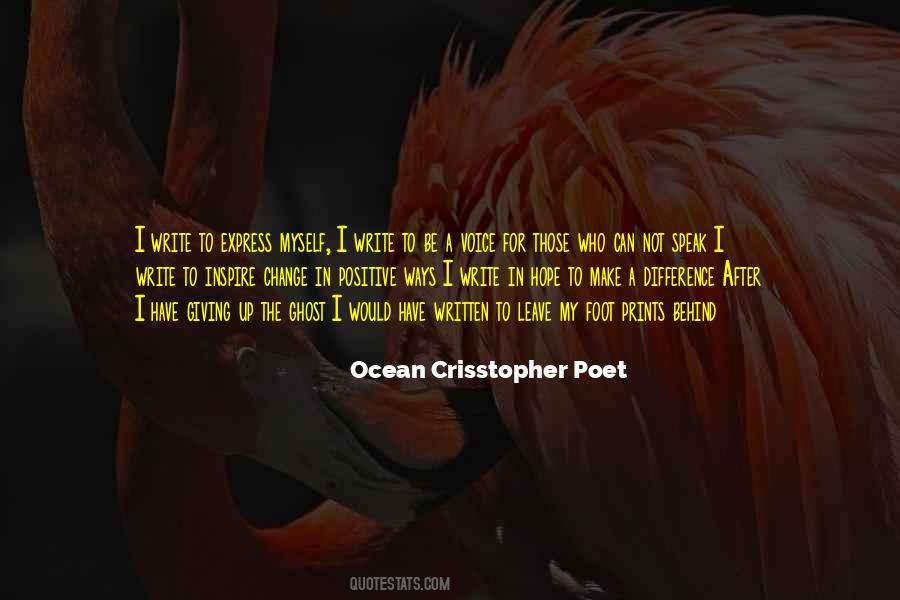 #9. All I want for my birthday is a date with my muse Christina Aguilera Is that too much for a guy to ask for?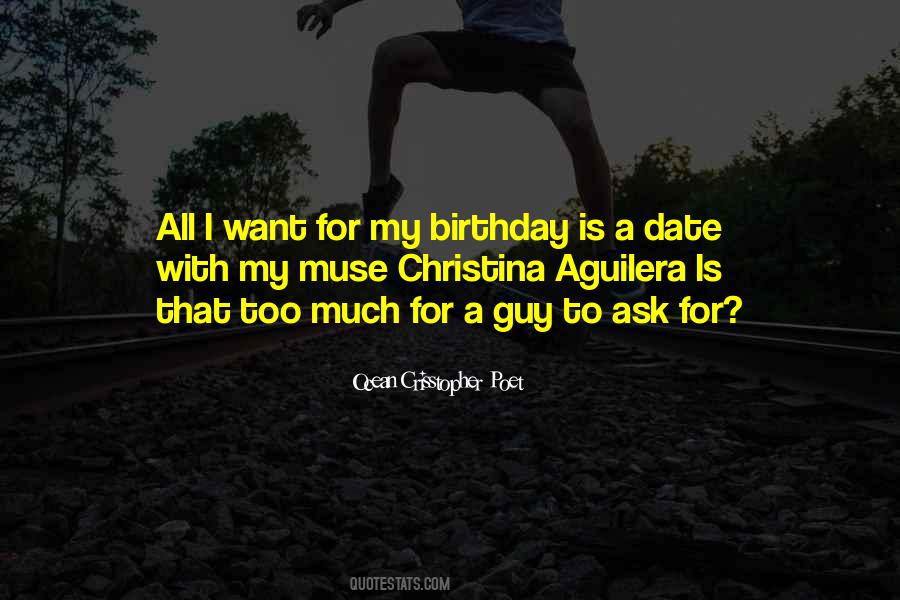 #10. The people who pray together build together a better world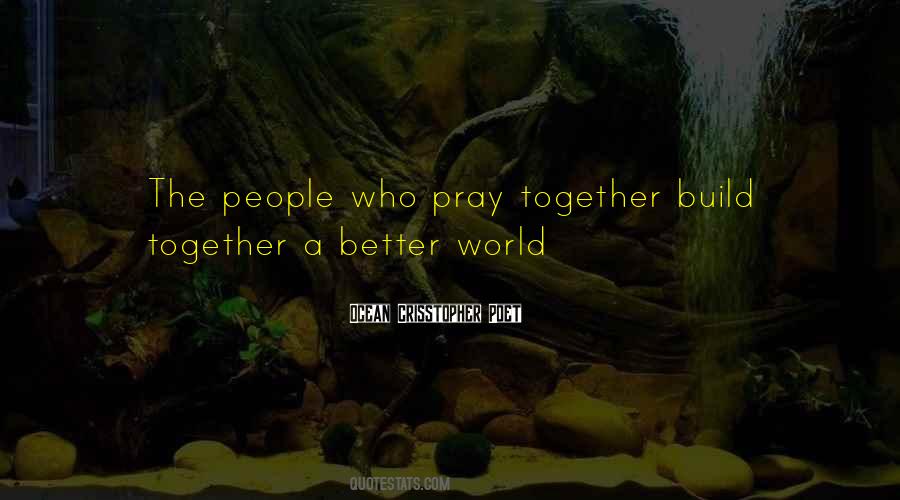 #11. A man with experience can gain his place in the world. A man of continous arguments cease to learn. O' But a man of wisdom understands experience comes and goes and arguments are for fools.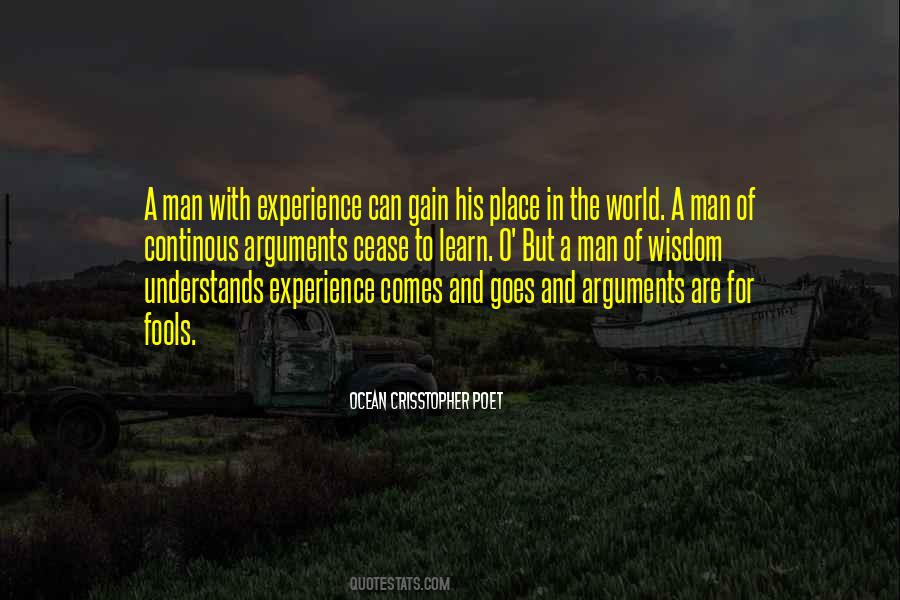 Famous Authors
Popular Topics