Michelle K. Famous Quotes & Sayings
Browse top 2 famous quotes and sayings by Michelle K.. Read & share Michelle K. quotes pictures with friends. Free using on Facebook, Twitter, blogs.
Top 2 Michelle K. Quotes
#1. And if your daughter came to you, crying with hunger, would you tell her no? Would you tell her she is too fat, she wants too much, she must shrink into society? No.
Then why would you tell yourself the exact same thing? You are somebody's daughter. - Author: Michelle K.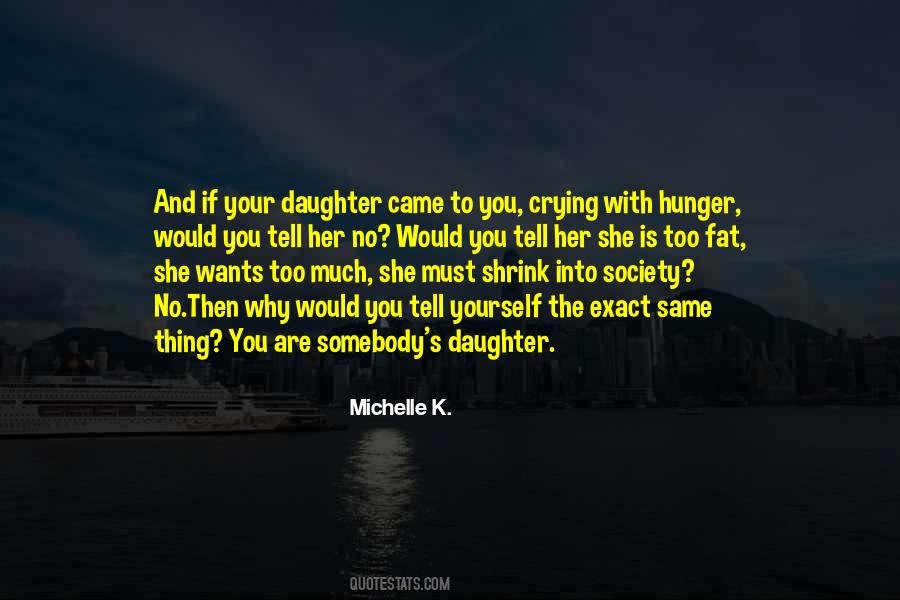 #2. And when he kisses me
it tastes like
love

but

his love
tastes a lot like leaving. - Author: Michelle K.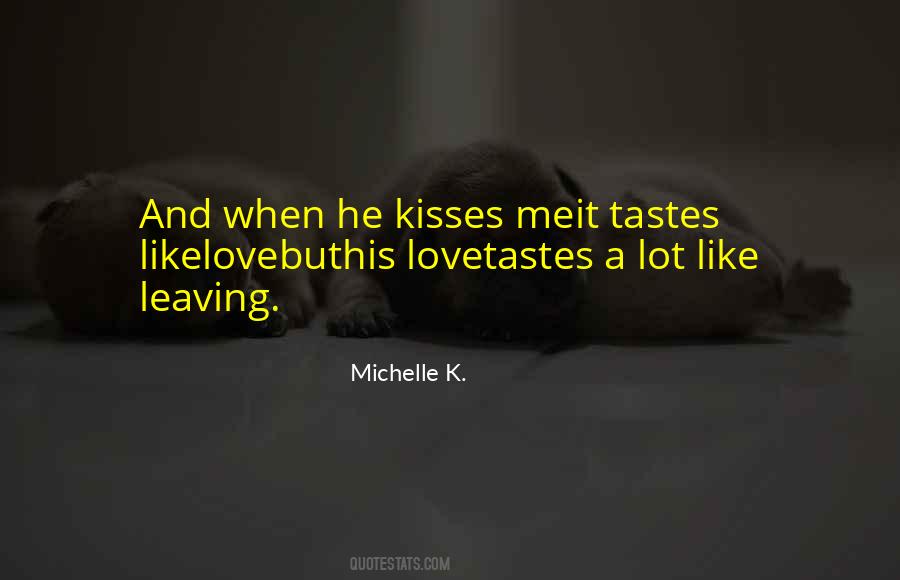 Famous Authors
Popular Topics